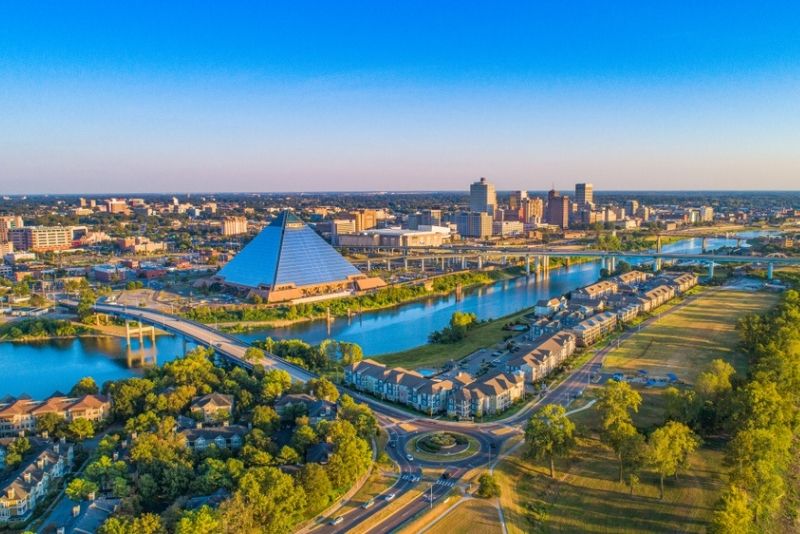 If there's one thing we know to be true it's that everyone knows how to party down in Memphis. From the bright lights to the music, food and culture, this city is one of the shining examples of why Tennessee is considered to be such a fascinating state.
Of course, it's the memorable tunes that have made a name for the town, and you could easily spend a whole trip just retracing the footsteps of rock n'roll, blues, and soul icons… and Elvis, of course!
But this is also the kind of town where you can delve into the complicated history of slavery, or explore some preserved residences that will help you see the South a little differently.
And in between all of that, you can go to a baseball game, tour an otherworldly cave full of crystals, or sit back and watch ducks parade through a hotel lobby… yes, ducks!
Around every corner, there's a new surprise; behind each door, something to learn. Need help planning your trip to Bluff City? Look no further. Read on and discover fun things to do in Memphis.
Want to dive straight in? Browse our catalog now!
1 – Visit the recording studio where Elvis recorded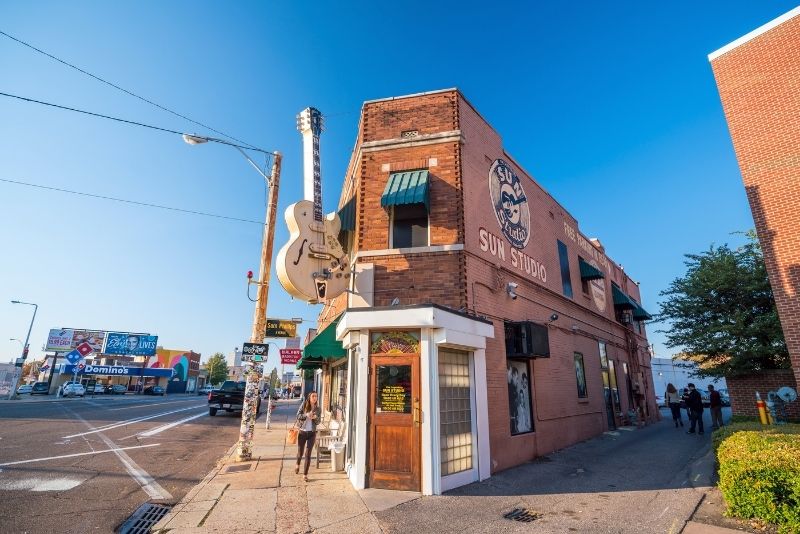 There are locations across the globe that give fans an immediate insight into the music landscape and everything that comes with it – but the Sun Studio really does take the biscuit.
This 1950s studio was home to some of the true greats and if you don't believe us, go and check out what Elvis Presley and Johnny Cash got up to there.
With multiple tours available, from a single trip and tour of Sun Studio to a few activities mixed in with the Sun Studio, including a Riverboat Cruise, or a 3-hour bus tour, there are plenty of ways to make it a whole day of activities with this one experience!
Sun studio tours start at $40 USD.
2 – Satisfy your craving for local Memphis cuisine on a food tour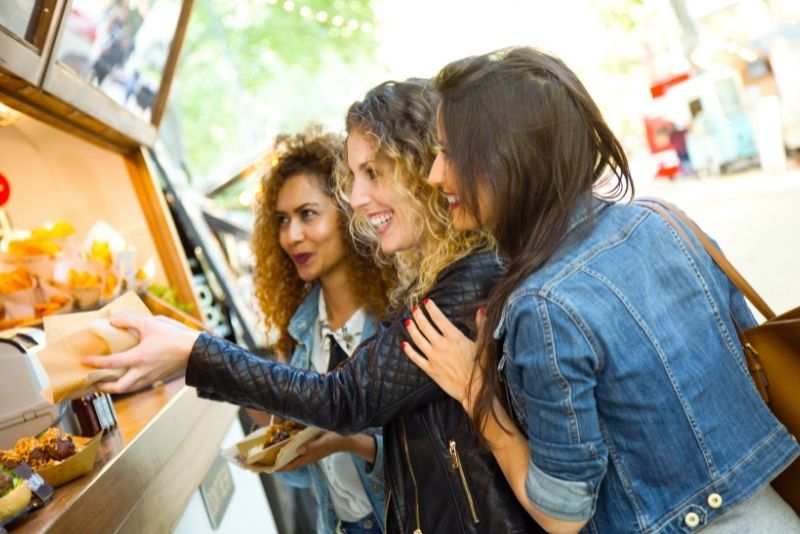 We all deserve a great bite to eat, especially if we're heading away on holiday, and Memphis isn't going to be in short supply of that.
The taste of downtown is expansive but if you want to get as close to authentic as possible, the food tour will take you to every sensation imaginable.
Savor everything from authentic BBQ to fried chicken dishes, and other delicious delicacies including desserts and drinks throughout a list of the best food places in downtown Memphis!
By the end of the experience, you'll come out a local foodie expert, and know just what to order for dinner later on, that's if you're not already full!
Food tours start at $64 USD.
3 – Get lost in splendor at Memphis Botanic Garden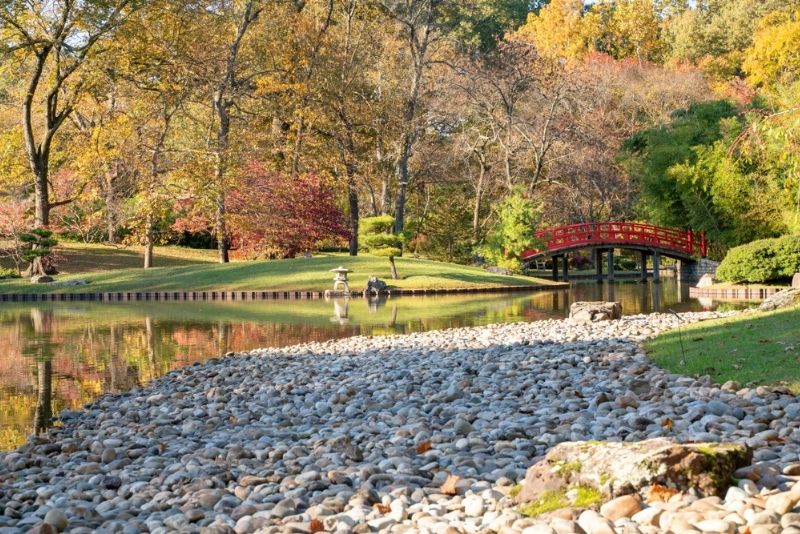 In our view, it's near enough impossible not to appreciate nature on some level, which is why we're absolutely in love with the Memphis Botanic Garden.
Walk amongst the 30+ colorful and aromatic specialty gardens, walk under the shady and local trees at the Arboretum, and admire the stunning outdoor art and sculptures at the garden's Sculpture and Art Collection, plus 16 themed areas designated for family fun, and more!
This 96-acre garden in Audubon Park is open to the public on a daily basis, giving you the opportunity to step back from everyday life and just have some peace. The park is open all year round, and admission starts at $12 USD for adults.
4 – Cruise the Mississippi River on a riverboat cruise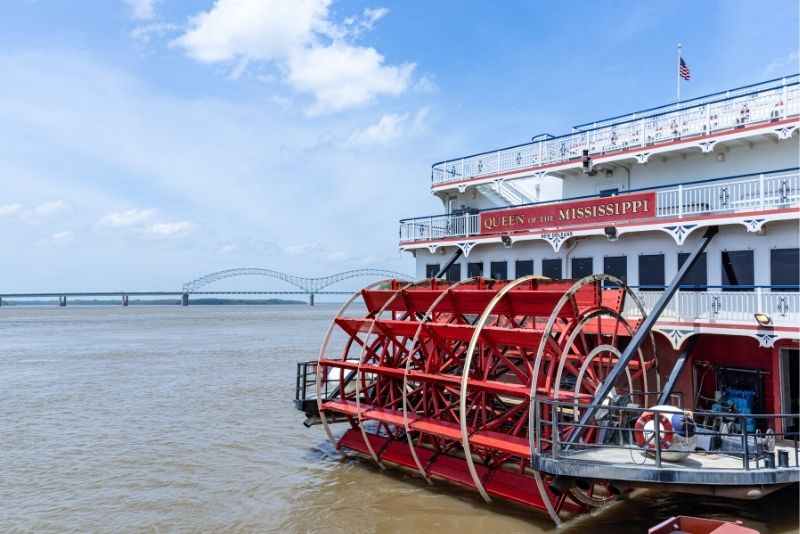 Sometimes we all need to get away from the concrete jungle atmosphere, if only to immerse ourselves in a different setting and remember what it feels like to get back to basics.
The riverboat cruise won't stand out as an obvious idea for things to do in Memphis, but it comes highly recommended by all who give it a try.
Sailing down the iconic Mississippi on a traditional riverboat, also known as a paddle-wheeler, you'll also be hearing more about the local history from the Mississippi River, Memphis, and more.
Riverboat tours start at $40 USD, and some even offer bonus activities like access to Sun Studios, and a city tour to fully get the Memphis experience!
5 – Roll around Memphis' best parks on a segway tour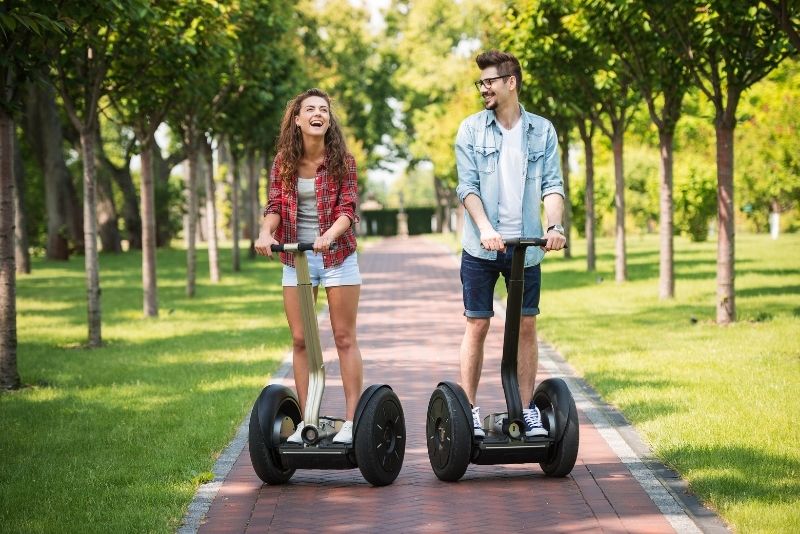 We'd always suggest that walking is a great way to get around, not only for health reasons but because you get to see more of the niche things about Memphis.
Consider Segway Memphis when booking an excursion; with a well-tuned fleet and passionate guides, they offer the perfect tours for visitors.
Whether you're a seasoned Segwayer or a brand-new rider, you'll love this scenic, engaging tour; and if you're really worried about the two-wheel approach, there's also a golf cart option!
Still, a one or two-hour segway tour of the downtown area can't hurt, especially when there's a 30-minute training session attached to it.
6 – Discover Rock 'n' Soul Museum – the heart of Memphis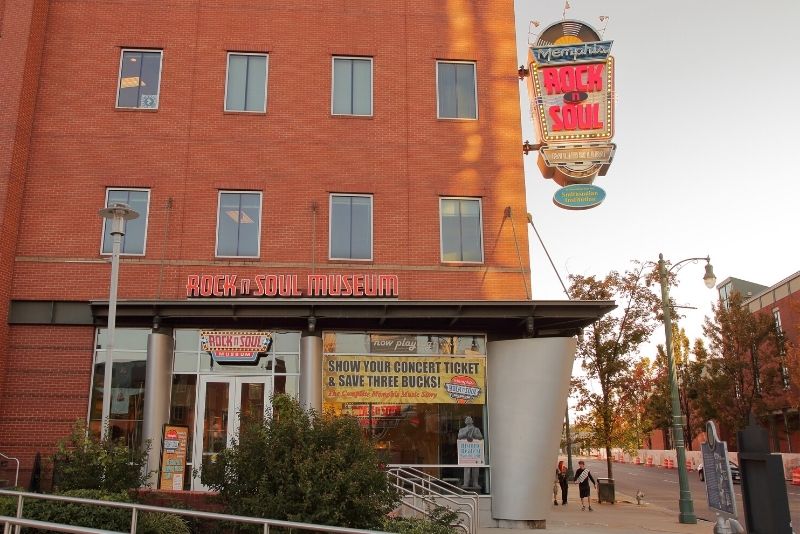 There are musical pioneers that live in every corner of this wonderful planet and one of the most important destinations to help people realize that is Memphis, Tennessee.
The story of how these top dogs overcame inequality to make a difference truly is inspiring. They've shaped the way we all think about the beautiful sound of soul, and with regard to rock, they changed the game entirely.
With admissions starting at just $11 USD, you can upgrade your experience and understanding of the contents inside the Rock 'n' Soul Museum with bonuses like an audio guide to explain more detail, and entry into the Memphis Music Hall of Fame at Beale Street, and Second Street.
7 – Experience skydiving  and take a leap of faith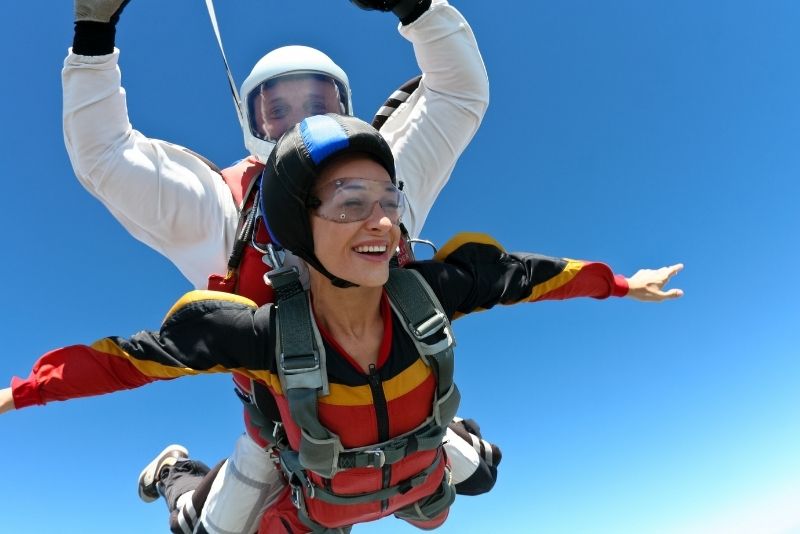 We miss 100% of the shots we don't take and even though this is a polarising activity to take part in, it's one of the best thrills life can give you.
Tandem skydiving takes the need for adrenaline and multiplies it by 1,000 and then some. So, with that in mind, we'd recommend a visit to West Tennessee Skydiving to give this a punt.
Head over to West Tennessee Skydiving for some truly thrilling jumps, with options for both tandem jumpers and licensed skydivers. And if you're feeling particularly daring, you can try out the HALO Oxygen jumps, which are normally only available to military personnel.
Strap on your oxygen tank and mask, then fly a staggering 36,000 or 41,000 feet into the air. Then take the leap, for a view – and an experience – unlike any other!
8 – Ride along the nature-filled trails on horseback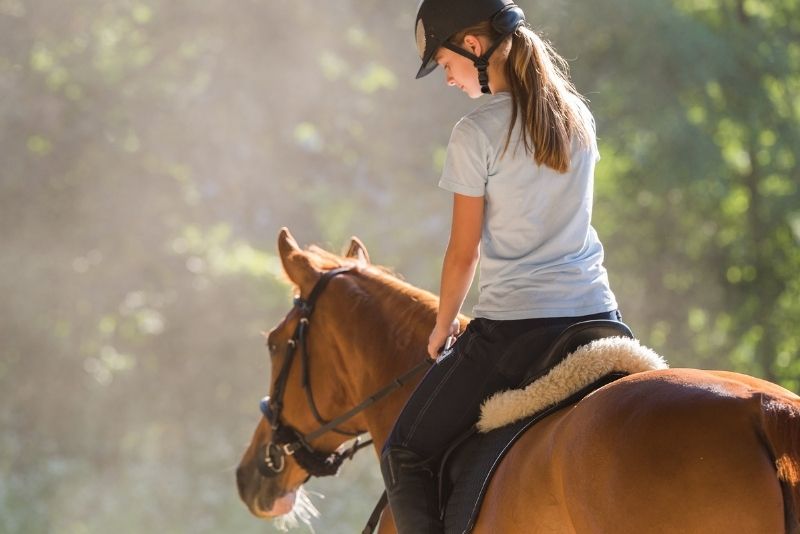 In one of the most urban parks in the United States, stretching across 4,500 acres, it's possible to get a little bit overwhelmed – but that worry dwindles away when you're on a good old fashioned horseback trail.
Memphis doesn't specialise in horse riding but as you can clearly see, there are some great guys and girls who certainly know what they're doing.
On a horse riding journey, you'll get to hop on your horse and explore the city of Memphis through its weaving nature trails, allowing you to see the city from a different perspective on your horse.
Enjoy sites of the city's nature, as well as a few animal residents, including turtles, deer, and ducks!
9 – Explore the city beyond the main streets on a bike tour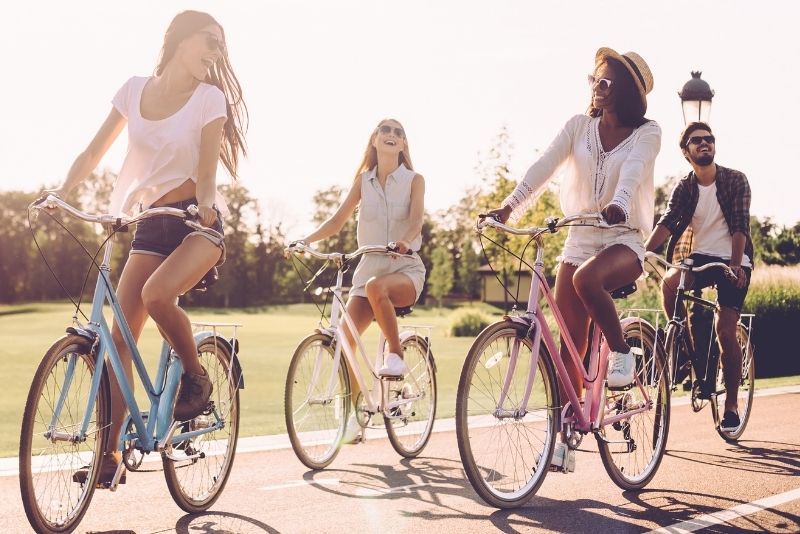 This guided bike tour really makes tourists realize just how economical and green Memphis is.
From the perspective of adventure, it may not blow your socks off, especially if you're doing most of the work, but it's an entertaining and relaxing way to get out onto the open road and see what this city is all about.
From a classic yet exhilarating bike ride around the downtown area, plus a little outside to the local neighborhoods for a taste of life in Memphis, to a rockin' party bike tour with themes such as brunch and party bike tour, there is definitely more than one way to enjoy the city on 2 wheels (plus a few more).
10 – See the relics inside the Crystal Shrine Grotto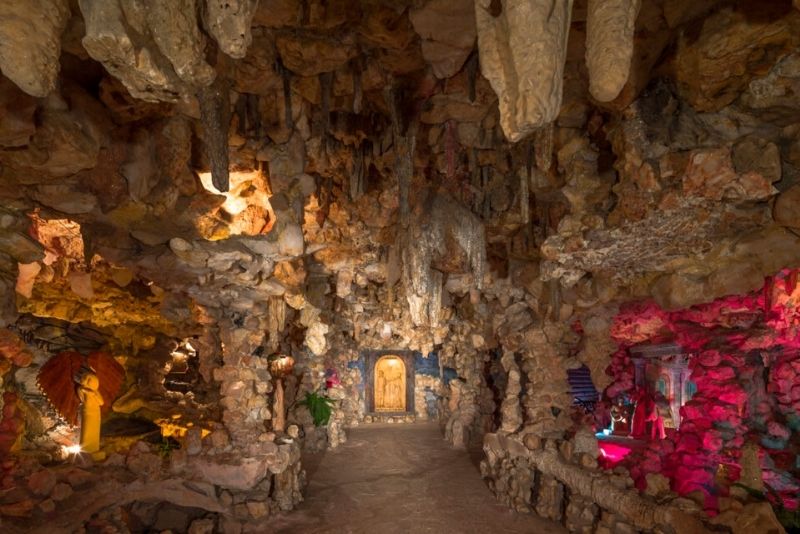 Those who have been and gone in this world deserve to be remembered, which is why we love the Crystal Shrine Grotto and Memorial Park.
This private cemetery actually plays host to the only man-made crystal cave on the planet in what can be viewed as an odd yet intriguing bragging point for the city.
The Crystal Shrine Grotto is a man-made monument that took 8 years to complete, and one of the shocking parts about this is that it was done by one man. His belief and reason for his creation was that the cemetery should have more vibrancy rather than tombstones alone.
The Crystal Shrine Grotto is free to enter.
Sponsored placement
Experience a live concert by candlelight in Memphis
Catch live performances of classical music and tributes to your favorite bands and musicians, like Queen, Taylor Swift and Adele, all set to the ambiance of lit candles. Candlelight concerts take place in scenic venues across the city that don't typically host concerts and events for an unforgettable backdrop to live renditions of your favorite tunes.
11 – See the intricate tapestries inside the Belz Museum of Asian and Judaic Art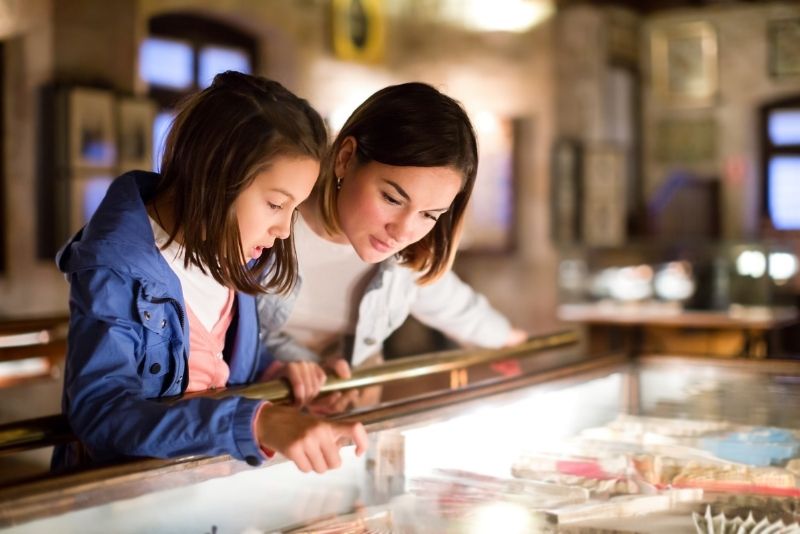 It can be easy to walk past and miss this for some who don't know what they're searching for, but the Belz Museum of Asian & Judaic Art is actually pretty essential.
There are more than 1,000 objects housed at this museum from furniture to paintings to tapestries and beyond.
Memphis opens its arms up to just about everyone, and this proves why that's a good thing.
12 – Get to the center of American Soul Music at the Star Museum of American Soul Music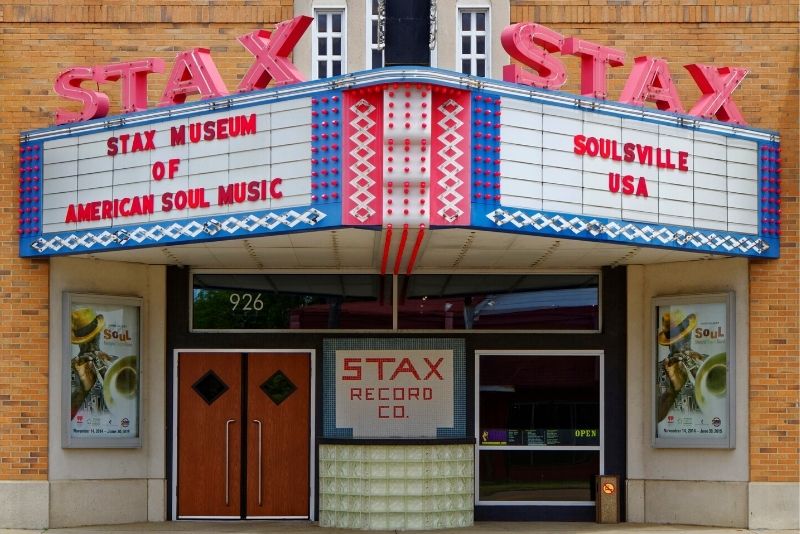 Feel the rhythm and learn about the hustle, soul and raw talent that was needed to create an entirely new boom period for music.
Stax Records knew how to make stars back in the day and they were always very aware of how difficult it was going to be – but instead of giving up, they stuck to their guns and found their groove.
Take a musical journey down memory lane with some of the soulful tunes from groups that formed in Memphis, or record a great deal of their biggest hits nearby.
See important pieces of equipment from old instruments, to other memorabilia that will expand the window into an all-American genre of music.
13 – Head to Woodruff-Fontaine House Museum where wonders await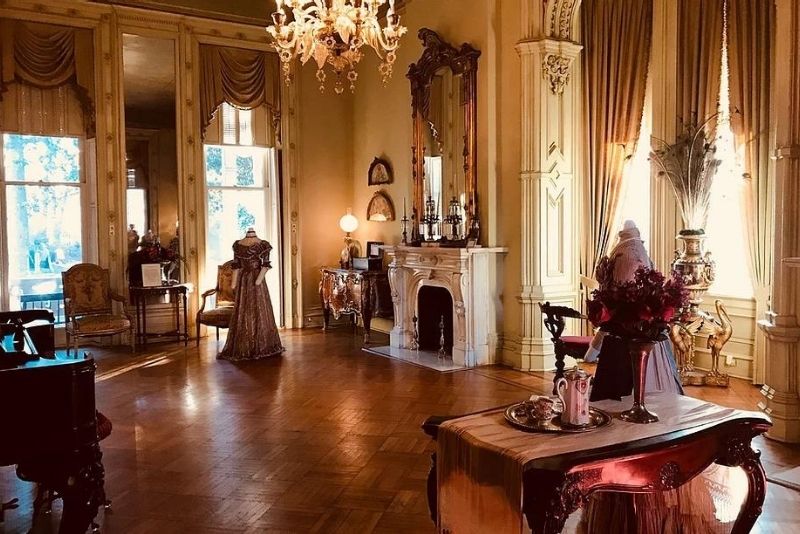 It may seem like we're talking about nothing but museums here but there's a reason for that: Memphis is all about preserving history and everything that comes with it.
The gorgeous Woodruff-Fontaine House Museum building is home to different tours, lunches and even weddings, all those years on from when it was part of the Millionaire's Row back in the late 1800s.
With many interesting exhibits to see inside, such as the "Mourning Memphis" which peeks into the collection of Victorian mourning items, placed throughout the mansion, to other seasonal experiences like attic sales, yoga sessions, and special dinners.
Some events are free, while others require ticket purchase, so make sure to look into the details!
14 – Delve into the history of the Memphis Cotton Museum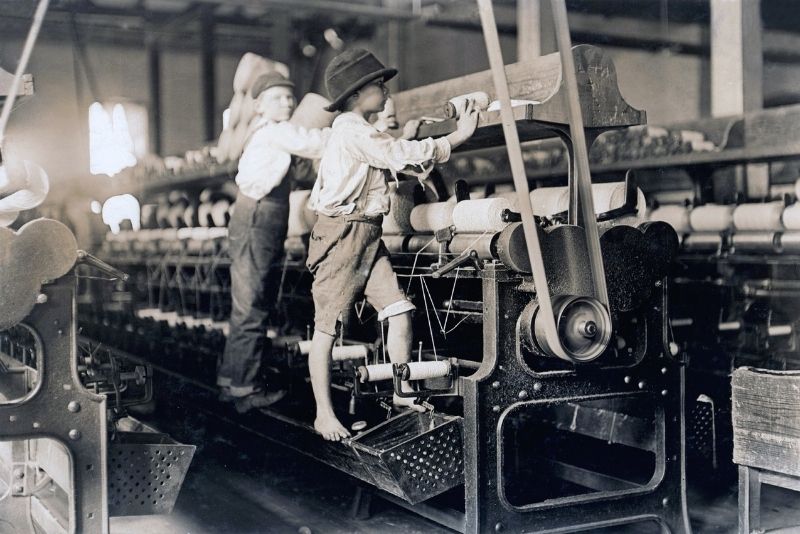 The cotton industry has influenced our everyday lives since before we can even remember and instead of shying away from that, we should be embracing it with each passing second.
Memphis Cotton Museum intends to take one big look at the life and arts of the mid-South and take us on a journey through the sacrifices that were made.
Housed inside what was once the 1920s Trading Floor of the Memphis Cotton Exchange, you'll also peek at the historic space, oozing with history all on its own.
Make sure to check out the events typically held at the museum, including The Cotton Boll brunch, quilting workshops, and much more. Just purchase tickets ahead of time online.
15 – Meet some stunning animals at Memphis Zoo
It makes a lot of sense for people to feel apprehensive about visiting a zoo due to the controversies that surround them, but for those who just want to see some beautiful animals outside of their natural habitat, the Memphis Zoo can teach many youngsters why it's so vitally important to protect these species.
When you've gotten your fill of the critters (for now, anyway), take some time to explore the rest of Overton Park, which is filled to the brim with exciting spots.
From golf courses to forested trails, and the shimmering waters of Rainbow Lake to the remarkable works at the Brooks Museum of Art, this 342-acre paradise is beloved by locals and tourists alike.
Don't forget to check out the sea creatures at the aquarium, located inside the Memphis Zoo! Spot everything from the electric eel, piranhas, porcupine pufferfish, and much more!
16 – Play your heart out at Putt-Putt Golf & Games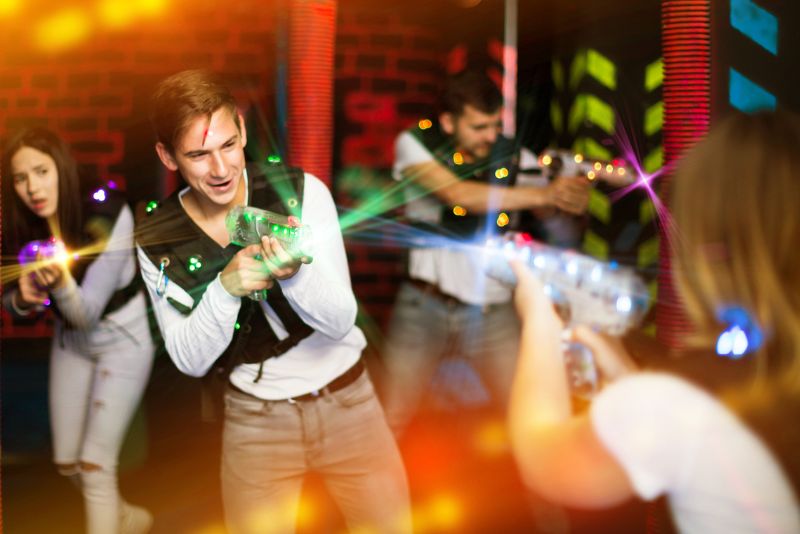 Want to shoot lasers, race cars, ride a virtual rollercoaster, and go for a round of golf? Then hit up Putt-Putt Golf and Games, an entertainment venue extraordinaire!
You can also cruise around on the bumper boats (weather permitting), or do some old-fashioned button mashing at the arcade.
From laser tag to a ropes course, and even a virtual rollercoaster, the fun never seems to stop at Putt-Putt Gold & Games, plus, with its indoor attractions, it's the perfect place to go on a rainy day.
To check admission prices, make sure to look through their website to see the prices that change based on activity. Regardless of what you choose, It's a delight for all ages! It's a delight for all ages!
17 – Go on a musical adventure with Mojo Tours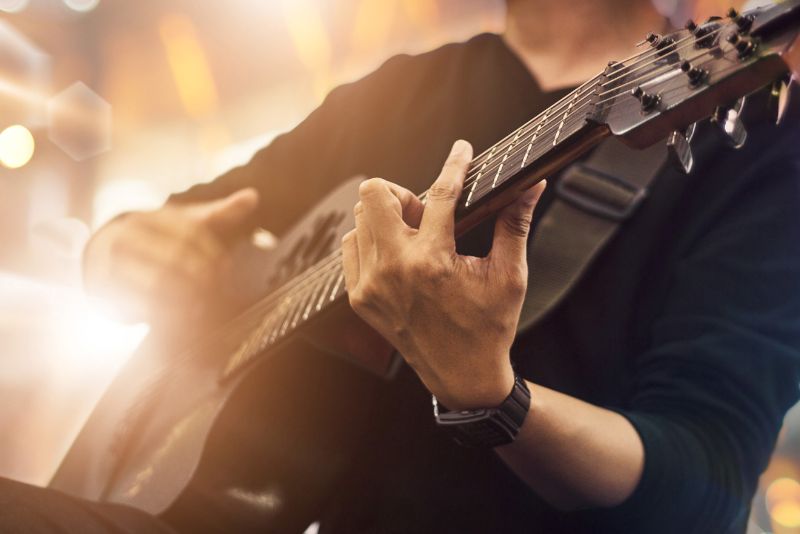 With an unbeatable blend of convenience, style, and informative fun, Mojo Tours isn't your ordinary sightseeing company!
Take one of their music buses to some of the most iconic stops in town, from Beale Street and Stax Studios to the homes of local stars like Elvis and B.B. King.
Your guide, a local professional musician, will even serenade you with some blues as you ride. This is one tour bus you won't want to exit!
18 – Learn about the American Civil Rights at the National Civil Rights Museum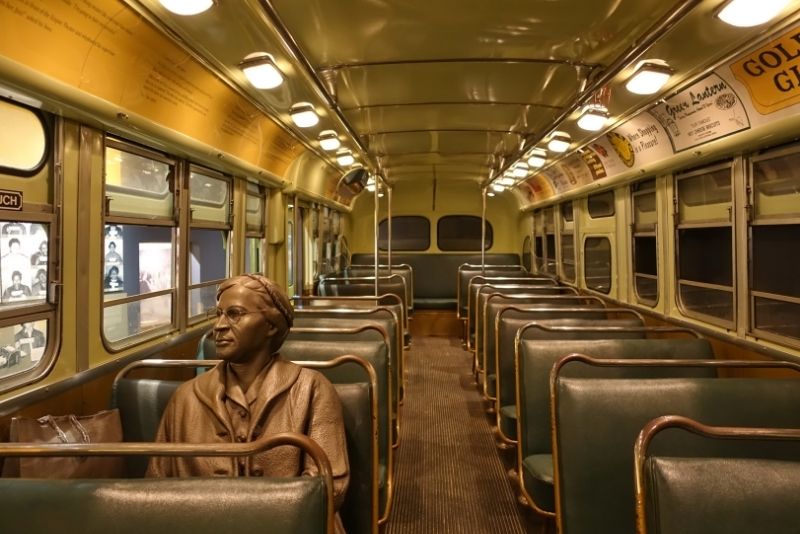 The civil rights movement is something we all need to learn more about and something that every school should be teaching – it really is that simple.
Starting in the 17th century and running through to the current era, the United States has had so much progression in this field and it deserves to be recognised at the National Civil Rights Museum.
You'll also be able to walk through part of the Lorraine Motel, where Dr. King was slain in 1968. See the exact rooms where he and his coworkers were staying, and learn the poignant story of the last hours of the civil rights icon's life.
It adds an extra level of context to what's already a powerful, moving site.
19 – See the extravagance of Elvis' home at Graceland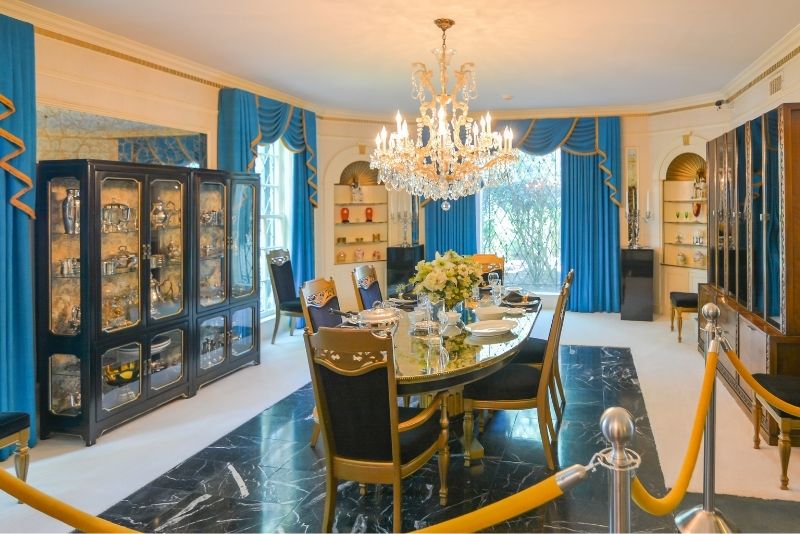 He was the king – and to this day, many still think of him in that way.
Graceland is a mansion that is located on a 13-acre estate with it once being owned by the great Elvis Presley.
Ever since his death the property has been owned by his daughter, but across the last few decades, it has become something of a shrine for those who loved Elvis with all their hearts.
20 – Practice how to hold a gun at the shooting range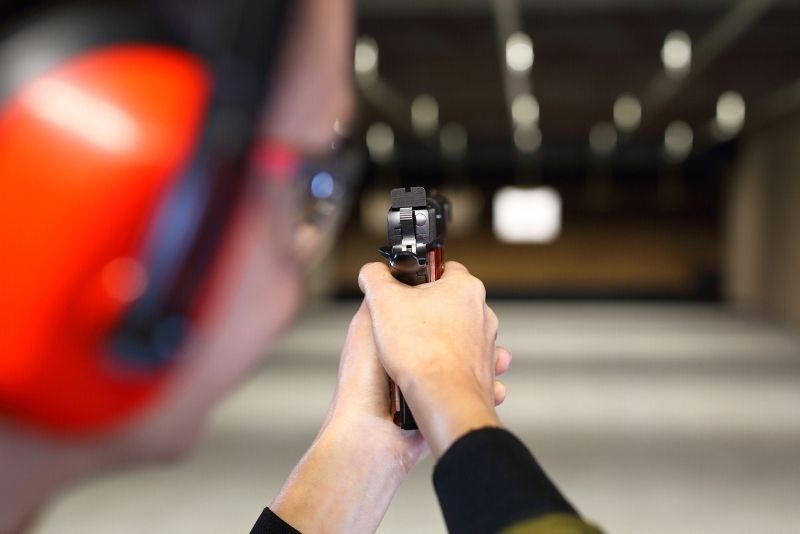 Learn how to shoot and use a fully automatic gun at Top Gun Memphis, featuring tons of experiences, based on your expertise and comfort levels.
From its 23 shooting lanes to a fully certified staff knowledgeable and ready to help you perfect your aim, and ready to answer any questions you may have, a visit to the shooting range definitely ranks as one of the most adrenaline-filled activities to add to your Memphis itinerary!
Look through their different packages whether you're traveling with a group, or just one other friend, and then afterward, indulge in some delicious BBQ at their onsite restaurant, Fergusons BBQ.
With various activities happening, check their calendar to see if one causes you intrigue!
21 – Be amazed by the Peabody Hotel Ducks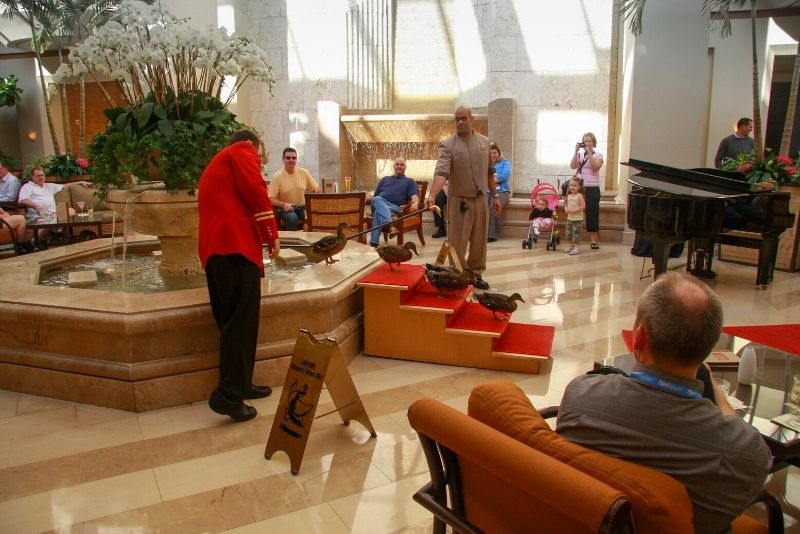 The Peabody Hotel is pretty spectacular within its own right but the legend of the ducks takes it to a whole new level.
Every day at 11 am and 5 pm there is a Duck March at Peabody in which ducks visit the lobby fountain. It sounds unbelievably strange but instead of looking at it like that, we prefer to see it as a piece of history that has been kept intact.
With over 90 years of this unique tradition taking place at The Peabody Memphis, take advantage and appreciate the stunning interiors of the hotel, and why not grab lunch while waiting for the famed ducks to arrive?
The Peabody Memphis is located 14 minutes from downtown.
22 – Get inspired at Memphis Orpheum Theater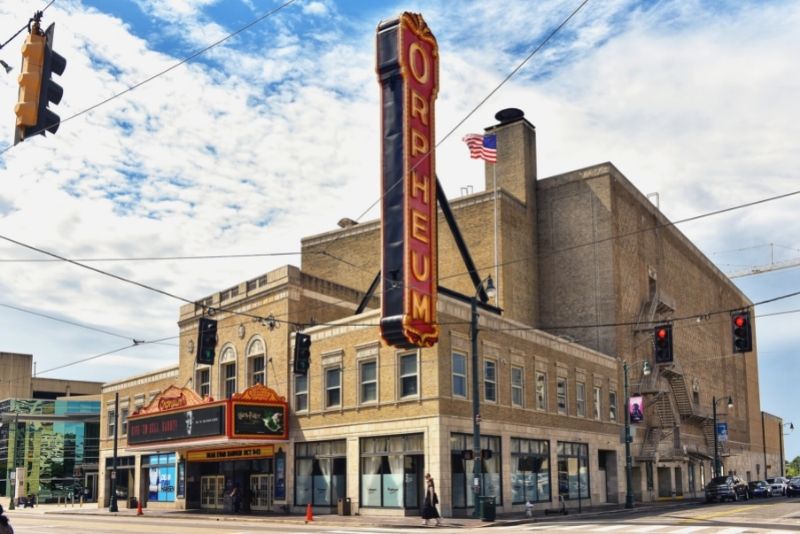 Sitting at the intersection of South Main and Beale Street is the glorious Orpheum Theatre.
This place, listed on the National Register of Historic Places, presents various forms of performing arts and aims to inspire those who want to pursue a career in the arts one day.
Plus, in a general sense, the productions are unbelievably entertaining.
23 – Explore the visual wonders of Withers Collection Museum & Gallery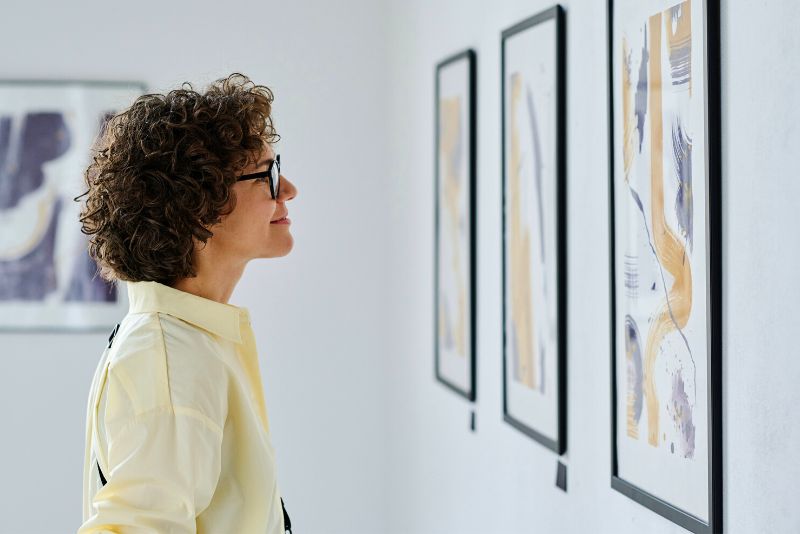 Are you a history lover or an art aficionado? Then don't miss the Withers Collection Museum & Gallery!
Named for Dr. Ernest Withers, Sr. – an acclaimed photographer who made the city (and this particular building) his home -, this remarkable space celebrates the cultural touchstones of the Bluff City.
From sports and music to the Civil Rights movement and everyday lives, it's a wonderful glimpse into the city's past.
24 – Release your stress with some axe throwing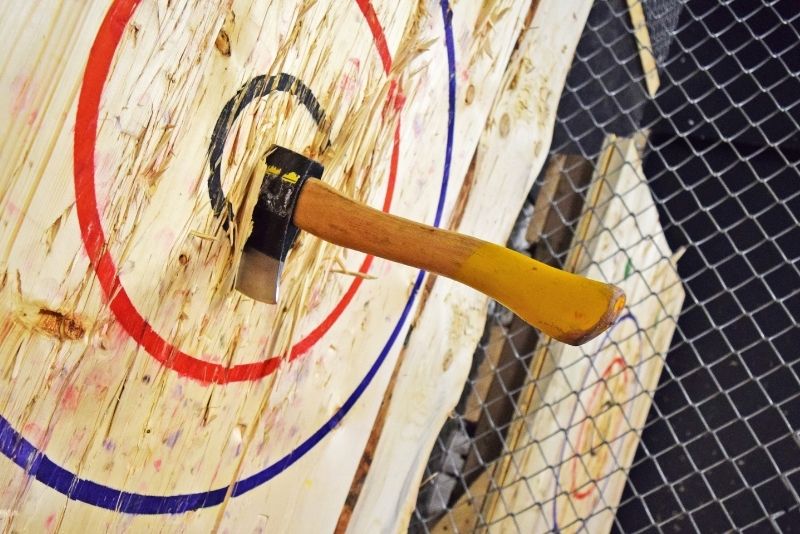 Come and have a go if you think you're hard enough.
Axe throwing, obviously, comes across as a dangerous activity that we probably shouldn't engage in unless we know what we're doing – which is precisely why there are professionals waiting to teach you everything they know (well, almost everything).
With axe throwing sessions starting at only $26 USD, you'll be able to play plenty of fun and unique games inside the axe, and if you're traveling with a larger group, this activity is perfect as it can accommodate up to 50 people!
If you're feeling confident, go ahead of compete at the axe-throwing contest, to see if you're session taught you something!
25 – Enjoy the countless activities at Shelby Park Farms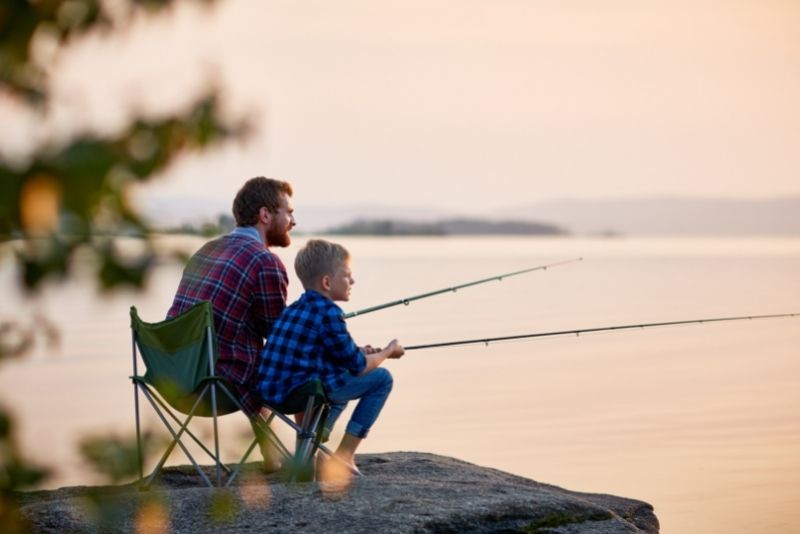 Shelby Farms Park stretches across 4,500 acres and serves as one of the biggest urban parks in the entire United States.
It's a retreat away from the city chaos and has 40 miles worth of trails that can be explored. Plus, if you're into your fishing, this is easily one of the top places to come.
Aside from walking, there are other activities you can enjoy, including yoga with goats, enjoying a cozy cup of coffee, having lunch at the new restaurants, and even shopping at the park's gift shop!
To enjoy the trails, you can also inquire about riding on horseback, or renting a bike – the choice is yours!
26 – Learn about the lasting impacts of the Underground Railroad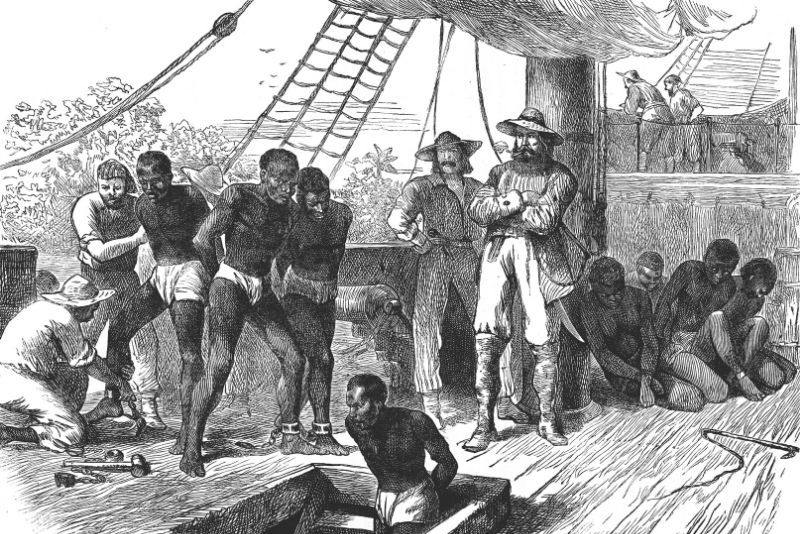 Life is all about learning and growing as an individual and we can all stand to do that through a visit to the Slave Haven Underground Railroad Museum.
The antislavery movement was so powerful and while many of us wish it wasn't true, it came in the wake of years of suffering for millions across the globe.
Here, you can learn more about what happened and how the country has moved forward.
27 – Watch a baseball game at AutoZone Park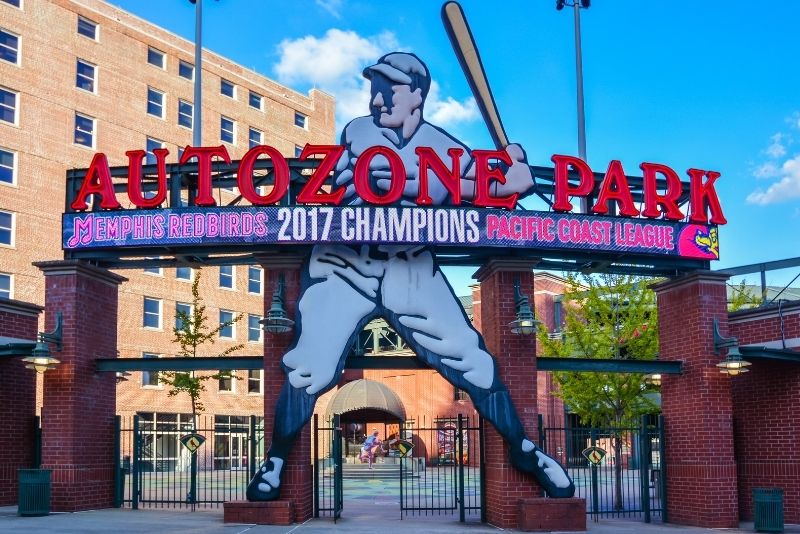 Everyone needs a good ballpark and that's why we're so happy to see that AutoZone Park is still going strong.
This Minor League stadium is home to the Memphis Redbirds of the Triple-A East and the Memphis 901 FC of the USL Championship, with the Redbirds actually being an affiliate team for the MLB's St. Louis Cardinals.
To look up games, who's playing, and other helpful information to buy game tickets, head to their official website. It's strongly advised to purchase tickets online, and then receive them electronically.
Now if you're looking to economize and enjoy the game with some snacks, consider upgrading your ticket to All-You-Can-Eat-TIckets, right now exclusively sold on Fridays.
28 – Get into the shoes of a fireman at the Fire Museum of Memphis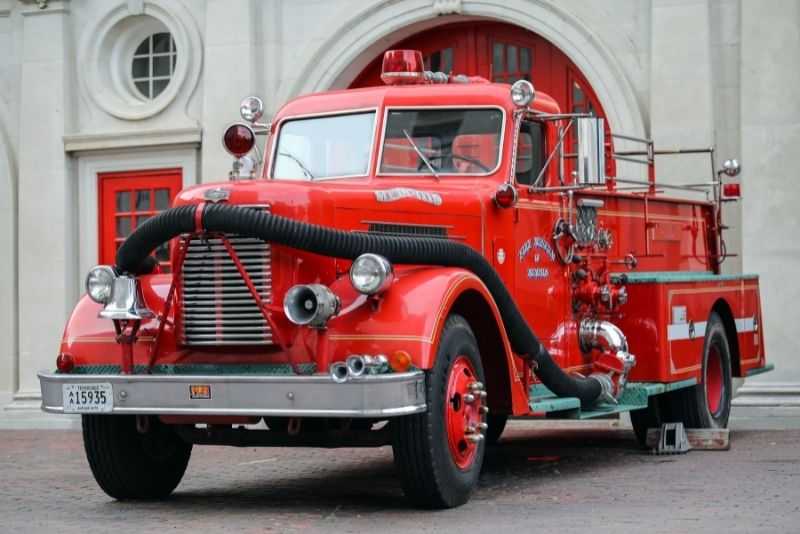 Firefighters, whether they're on-call or off-call, full-time or part-time, deserve far more respect than they actually get – and that's why we love the existence of the Fire Museum of Memphis.
This non-profit organization teaches the uneducated amongst us about the risks posed by fire, whether it be the risk of death, injury or property loss.
From learning about African American FIrefighters to viewing the Firefighter Stained Glass, and walking through the hall of Memphis First, commemorating any important milestones in Memphis firefighting history.
Reserve your tickets ahead of time on their official site. Tickets start at $10 USD per adult, and $8 USD for children 8 and younger. Get the family package for $34 USD.
29 – Score tickets to watch the Grizzlies at the FedEx Forum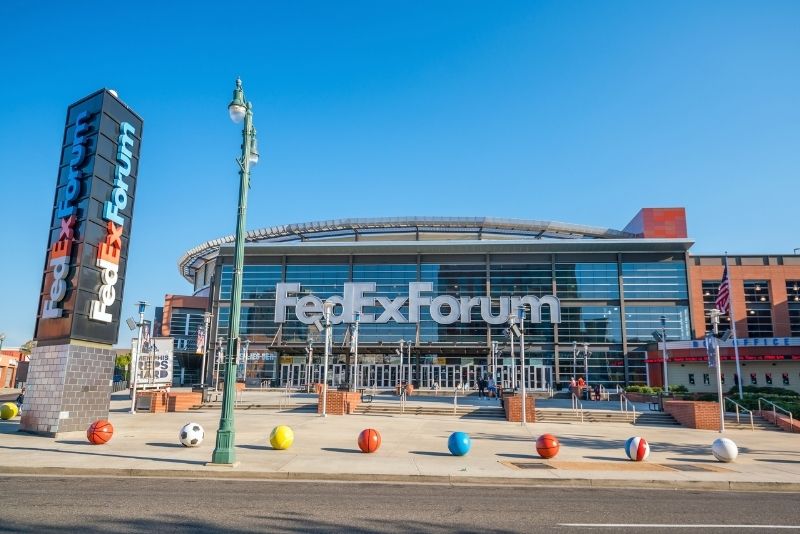 It's hard not to get caught up in the romance of basketball, and that's especially true when heading on down to FedEx Forum.
Whether it be the Memphis Grizzlies of the NBA or the University of Memphis playing NCAA Division I, FedEx always lights up with fans giving their all to get behind the lads.
To check out upcoming games, how to buy tickets ahead of time, and other important information to know about before attending a much-anticipated game, make sure to go to the official website.
Pro tip: Effective immediately, clear bags will only be accepted at any event inside the FedEx Forum, so plan ahead of time!
30 – Watch your child's imagination expand at the Children's Museum of Memphis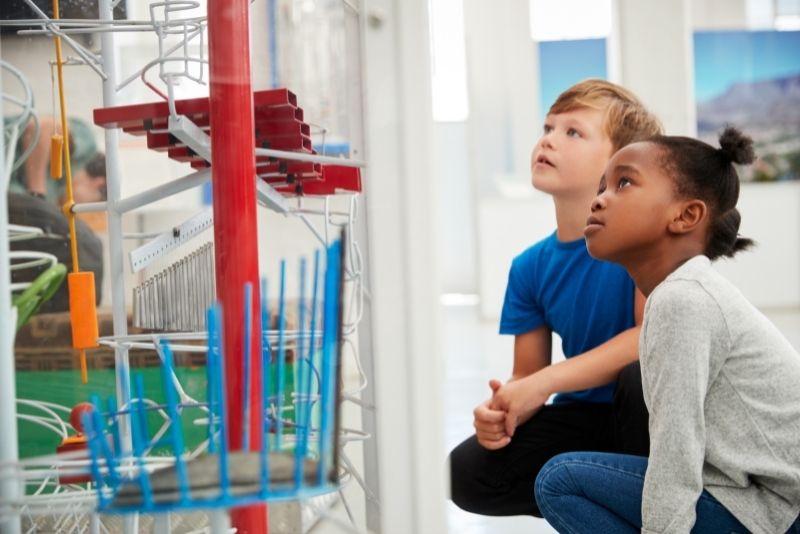 When it was founded back in 1990, the Children's Museum of Memphis intended to provide children with learning experiences that would hopefully last a lifetime.
From interactive exhibits to programs for children to engage in alongside their family members, we think the last 30 years have reminded everyone of how powerful facilities like this can be.
The perfect place for families to check out, whether rain or shine, children will enjoy the age-appropriate exhibits and interactive activities from digital art, to rock climbing, practicing working with money at the "bank", the bubble garden, and so much more.
The museum is open daily from 9:00 AM – 5:00 PM except Sundays and Mondays.
31 – Check out the immersive planetarium at the Memphis Museum of Science & History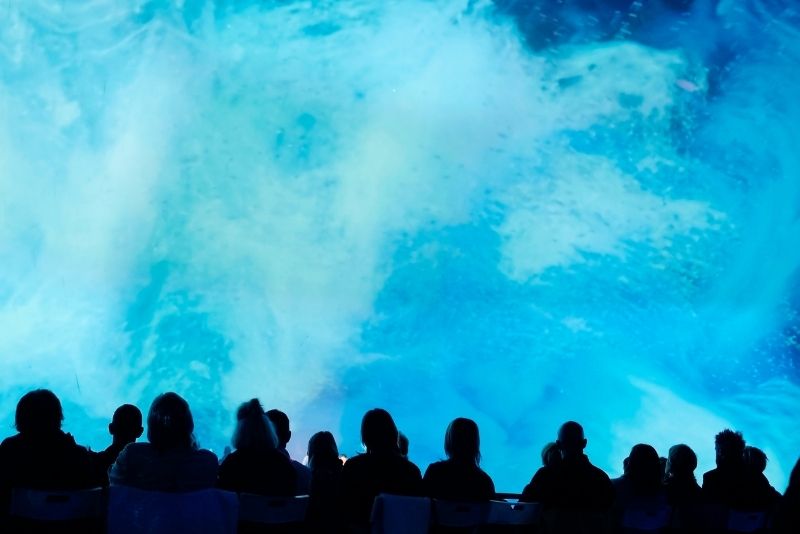 How do you explain some of the greatest questions we have about this life and the universe we're a part of? It's simple, really, just head on down to the Memphis Museum of Science & History.
It's obviously a bit more complicated than that but this is the kind of learning center we all need. There are attractions, history lessons and even a planetarium for everyone to check out.
From the epic planetarium bringing to life our solar system to enjoying an all-encompassing movie about nature at the Giant Screen Theater, it's safe to say that you'll need more than a few hours to absorb almost everything within the walls of the Memphis Museum of Science & History.
32 – Browse Blues Hall of Fame Museum – the true greats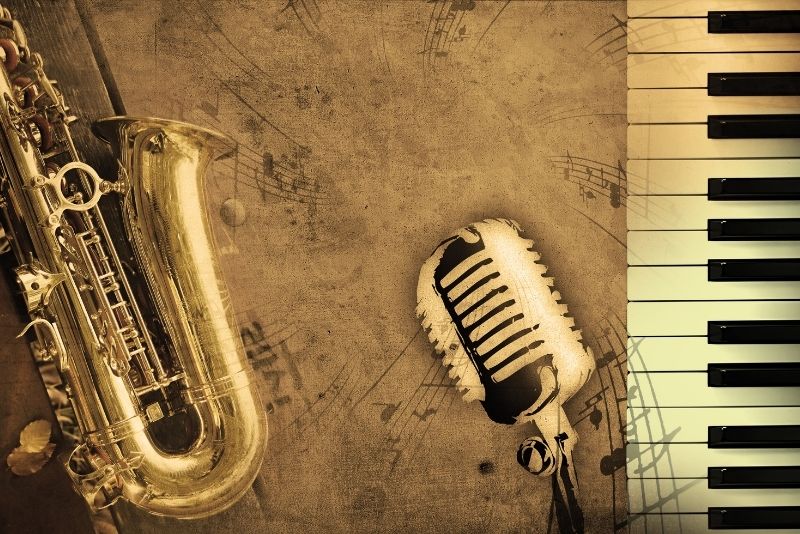 We all know that Beale Street is the home of blues music and will always be regarded as such, but we do feel as if there needs to be an area in which the masses can celebrate those who made the biggest contributions.
Now, there's a physical museum to do just that, the Blues Hall of Fame Museum!
Offering a deeper look into those individuals who started a whole music revolution, any music enthusiast will have a field day exploring the different exhibits, from going through the Blues Hall of Fame to learning about the recipients of the Blues Music Awards, and their contributions to the genre, and much more!
Tickets can be purchased ahead of time.
33 – Have a spooky experience on a ghost tour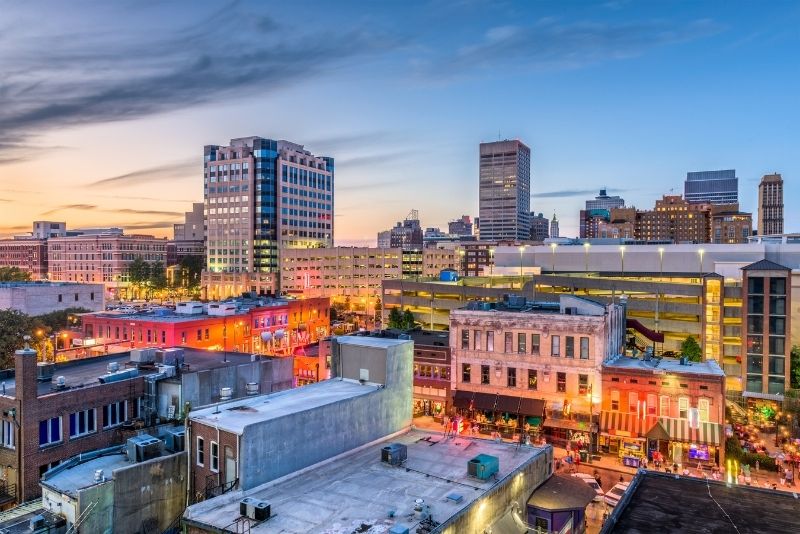 Very few folks are naturally fans of the horror genre but even if you aren't, the haunted ghost tours in Memphis are a real eye-opener.
This city, like many others, has endured extraterrestrial moments in the past – and looking into them, instead of ignoring them, helps those of us who may not have entertained our spiritual sides in the past.
Taking place in the evening, you'll follow a guide who will take you through the yesteryears of the city's events, many of them violent and tumultuous. You can say that the city hasn't gotten over its old ghosts, which you'll feel especially on this fascinating tour.
What's better than ghosts? Spirits, which you'll enjoy on a haunted pub crawl!
34 – Relax at Dixon Gallery & Gardens – a can't miss experience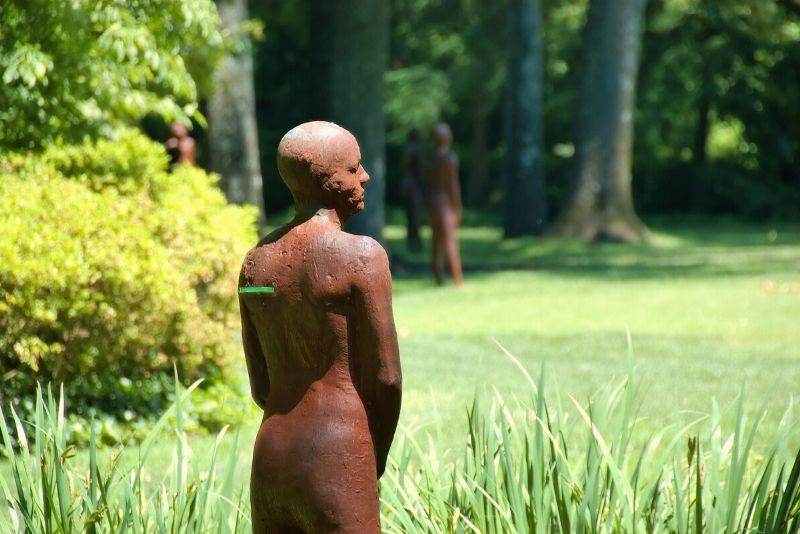 The great thing about art is that it's so subjective, and yet sometimes, the majority of spectators can come together and almost universally agree on the beauty of any one given location.
Dixon Gallery & Gardens is found over 17 acres of land with American and French impressionism being the largest focus – with Monet, Renoir and more being housed here.
Get a unique look at American history, through art and storytelling. Settled in a beautiful and historic house, surrounded by idyllic gardens and fountains, you'll see that the main attractions have a few more surprise ones to look forward to!
Before your visit inside, locals love to pack a picnic and enjoy it on the green!
35 – Try golfing in Memphis – an endless supply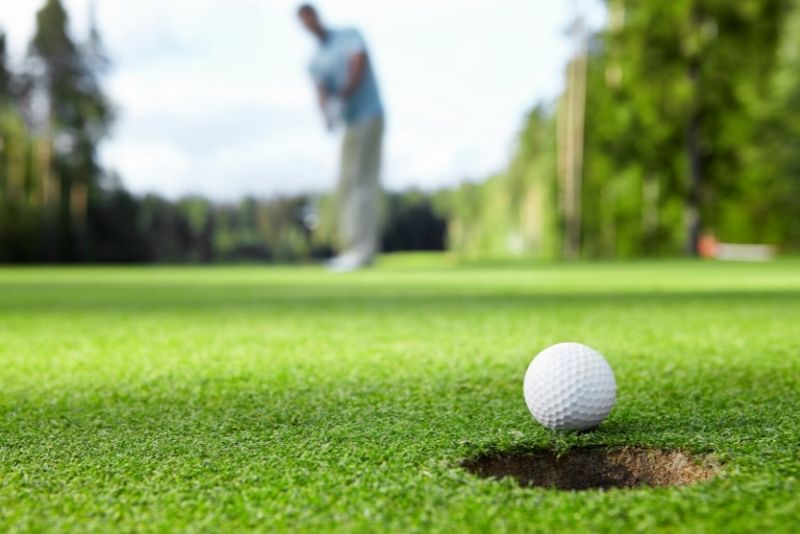 Everyone should endeavor to get in a few rounds of golf every week – and not just because the last few presidents spent most of their time doing it.
The Links at Audubon, Tunica, Galloway and Mirimichi are just a few of the many top-class golf courses that can be found within a short drive across Memphis.
Whether you're a newbie or not, some tee time at one of these golfing spaces is just the ticket as many of them have spaces reserved specifically for beginners and also offer private tours for extra support and tips!
To reserve your spot, make sure to visit the golf places online, and also look at prices ahead of time.
36 – Watch a concert at Cannon Center For The Performing Arts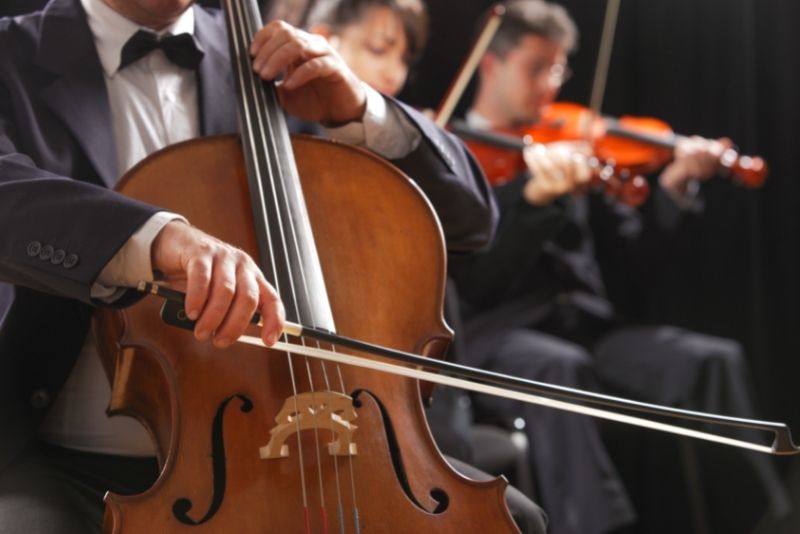 The Memphis Symphony Orchestra is hosted at the Cannon Center for the Performing Arts and while there may only be a capacity of around 2,000, the intimate feel of this place is what makes it so special.
The acoustics are always phenomenal, the atmosphere is beautiful and the building is as clean as it gets.
From a beautiful symphonic concert to all sorts of genres like rock and pop concerts taking place at the Cannon Center for the Performing Arts, to check the upcoming shows and performers in town when you are too, head to the center's official website!
37 – Golf and Games Family Park – fun for all the family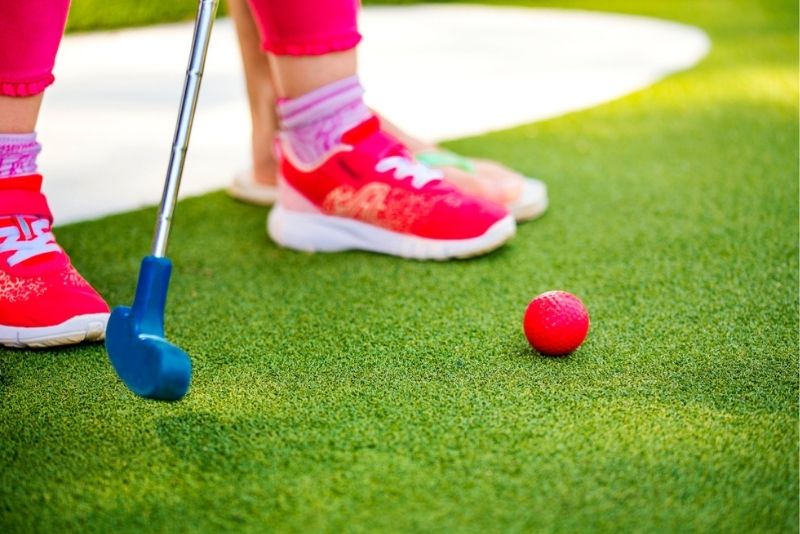 Do you ever worry about taking life too seriously? If that's the case, head on down to Golf & Games Family Park!
Whether it be golf with friends and family or bumper boats and even laser tag, this place has some of the most fun things to do in Memphis, just about everything for a day full of forgetting about your troubles.
Make a day out of the whole experience, and bring down your travel group, whether it's young kids or your friends, and enjoy the many amenities such as the batting cage, getting competitive at the arcade, enjoying a snack at the concessions stand, and more!
Don't forget to check out the family and group admission deals, and save some money that way!
38 – Step inside a new adventure at Jumping World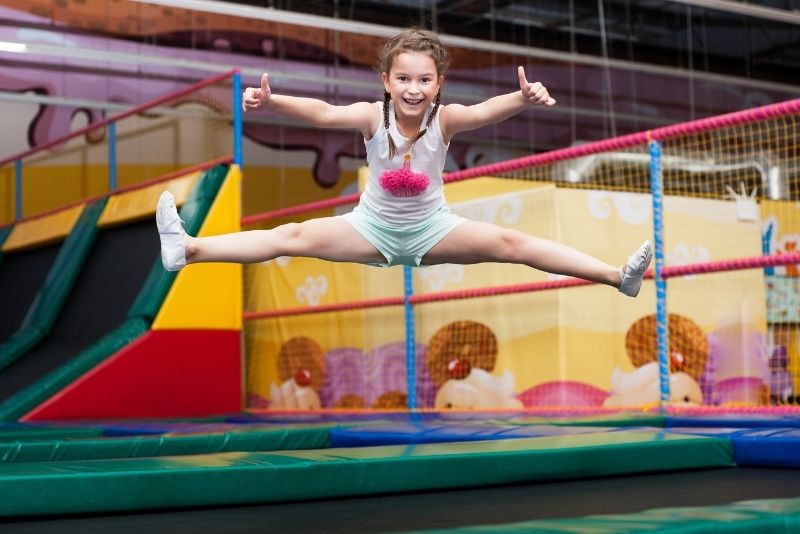 If you thought our last entry was fun, wait until you get a load of Jumping World!
There is entertainment waiting around every corner here and that's nowhere close to an exaggeration. They've got foam pits, indoor trampolines, basketball dunking, dodgeball and so much more that it's near enough impossible to get through it all in one session.
From supreme dodgeball to participating in a fun game in the Slam Dunk Area, and more, many of the activities are geared towards children, however, adults can have fun too!
Children's tickets start at $8.99 USD for 4 and under, while those 5 and up pay an entry of $13.99 for the first hour.
39 – Explore Memphis Music Hall of Fame and learn where legends are born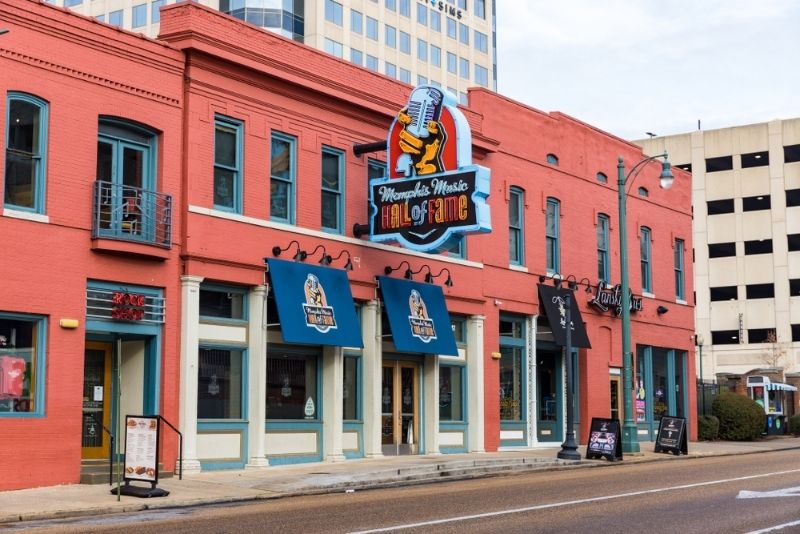 It may not seem like the biggest or grandest building from the outside looking in, but that's never been the point for a city like Memphis.
This destination honors all of those from the city of Memphis who have been able to make a real difference in the industry with the induction ceremony being held every year.
With admission tickets starting at only $8 USD, enjoy discovering and learning more about the superstars creating waves in their own right at the museum.
Explore the memorabilia, listen to old tunes you love and enjoy, and watch informative short documentaries diving deep into the life and work of these legends! Tickets can be purchased ahead of time.
40 – Experience a rush midair ziplining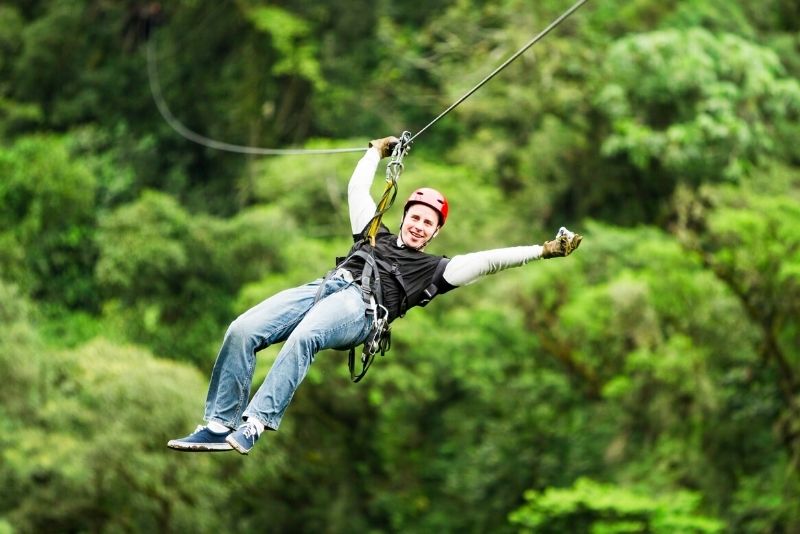 The forest doors are open once again and the world can begin to flock back to some experiences that need to be seen in order to be believed.
At Go Ape there are treetop adventures, axe throwing classes and even treetop journeys to be had high up in the trees – oh, and there's always a fun zipline just waiting to be conquered.
Have a blast even just choosing your own adventure, from the Tree Top Journey to the seasonal Frights at Height and if you're feeling brave enough, check out the spooky haunted trails (only available in the fall).
Other than that plenty of fun awaits you, bring your best slip-resistant shoes and athletic wear.
41 – Work through the mystery of the scavenger game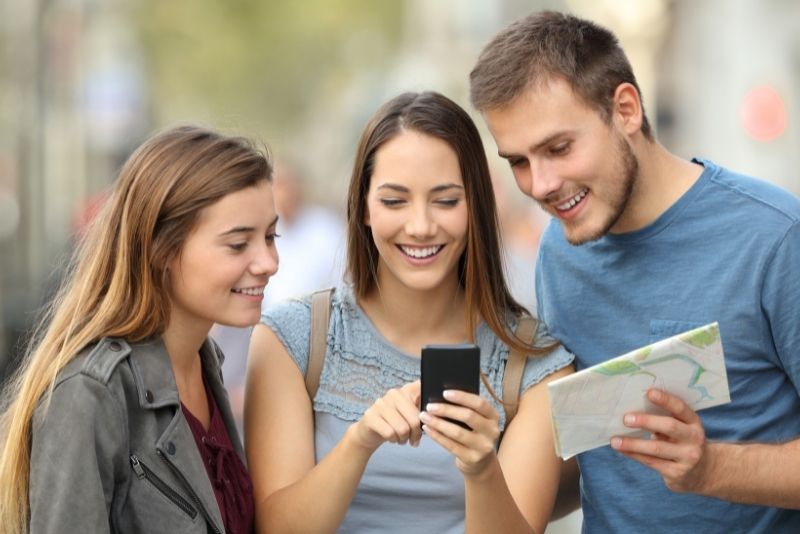 Getting a taste of the vibe in any city is important for the longevity of your stay as well as how much fun you have. So then, why not opt to go on an almighty Scavenger Hunt across every terrain of Memphis?
Some folks find games like this pretty silly but once you get into it, there's a thrill attached that can't be described.
Plus it's a great, and pretty inexpensive way to see the city, both at your own pace, while having fun with your group! Scavenger hunt games start at $10 USD.
Simply purchase the game, download the 20+ prompts to a smart device, and then it's time to get going on your Memphis adventures!
42 – Travel through time at Memphis Brooks Museum of Art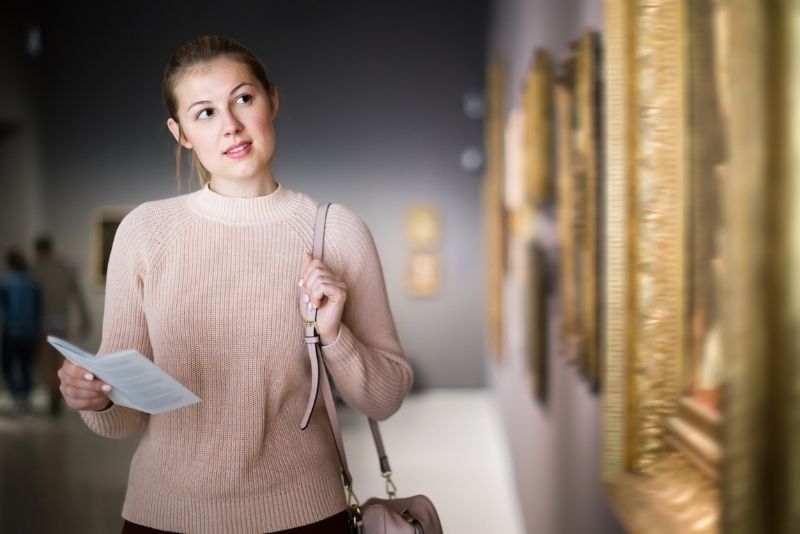 There's something so important about the diversity of culture and everything that comes with it, which is one of the reasons why we love the Memphis Brooks Museum of Art so much.
It's the oldest and largest art museum in the entire state of Tennessee with collections, programs and exhibitions galore.
From gazing at the impressive collection of Black American Portraits to seeing the head-scratching paintings of The Human Zoo by Kent Monkman, modern art from the 1950s, and so much more.
If you're feeling up for it, why not take up an art class like figure drawing? Tickets start at $15 USD, but on Saturdays, admission is free 10:00 AM – 12:00 PM.
43 – The quaint beauty of the Victorian Village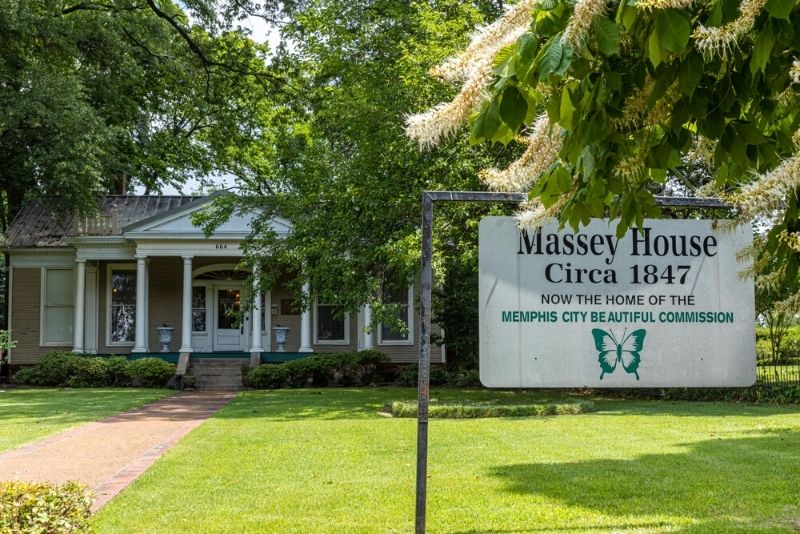 Have you ever wanted to step back into the past and really feel the emotions of a generation gone by? Well then, do we have some good news!
The Victorian Village is made up of 19th-century mansions, museums and even music studios, blending together some of the very best elements of Memphis.
Going back as far as the 1800s, you'll get to walk what was known back then as "Millionaire's Row" and the heyday of the Victorian Village, and then also learning about the area's quick demise as World War 2 was coming to an end, leaving the wealthy mansions abandoned.
To enjoy this historic side of Memphis buy your tickets ahead of time online.
44 – Have fun at Beale Street – the night of your life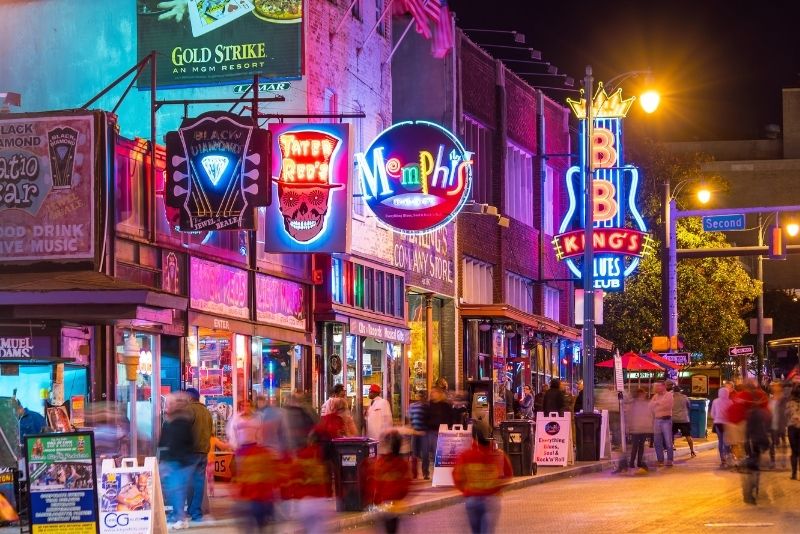 Oh, you'd best believe we were going to get onto Beale Street. This is the home of blues music and it's also where travellers go to really embrace everything that's great about Memphis.
It may be just under two miles long but it definitely doesn't sell itself short with every single venue having something special behind it.
Oh, and if you get a minute, make sure to visit the classic A. Schwab's, operating since 1876.
45 – Relish a proper ice cone at Jerry's Snow Cones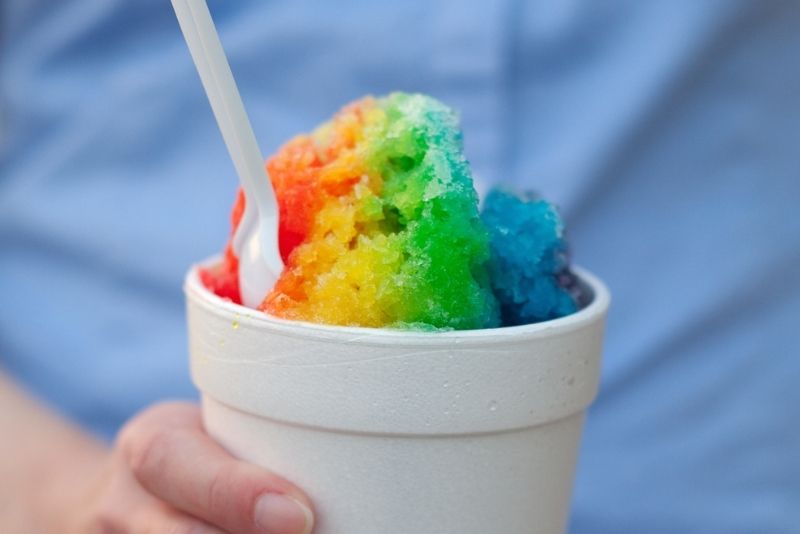 They say they didn't invent the snow cone, just the snow cone supreme – and we're pretty fascinated to test the waters with it.
Between Jerry's Snow Cones and the Burger Shack there's a whole lot to take in here with a big chunk of vibrancy to go along with it. They're loud, they're proud and they seem to make pretty darn good food.
Perfect as a treat after your Memphis food tour, or simply to go any day of the week as a midday treat, a visit to Memphis is definitely not complete without getting yourself something off the menu of Jerry's Snow Cones!
Pro tip: beat the crowd, and arrive early, as lines form quickly!
46 – Cross the longest pedestrian bridge at Big River Crossing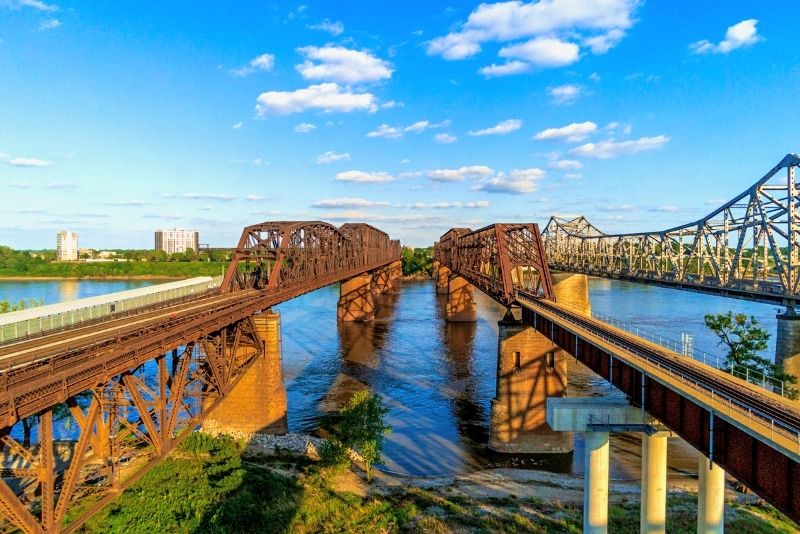 Truly amazing, and an experience unlike anywhere else is the Big River Crossing, a mile-long pedestrian and cyclist bridge that crosses over the great Mississippi River, and also offers views of other incredible sights.
From the Big River Crossing, glance at the Arkansas Floodplains on one side, the grand Memphis skyline, and of course, the Mississippi River right below you!
Open between 6:00 AM to 10:00 PM, the park connects two sides of Memphis, while also connecting to the local park systems, to continue your walk if you wish you.
The bridge is free to access, and no previous booking is required. Plan your walk close to Golden Hour for the ultimate views!
47 – Bass Pro Shops Pyramid – pure fishing excitement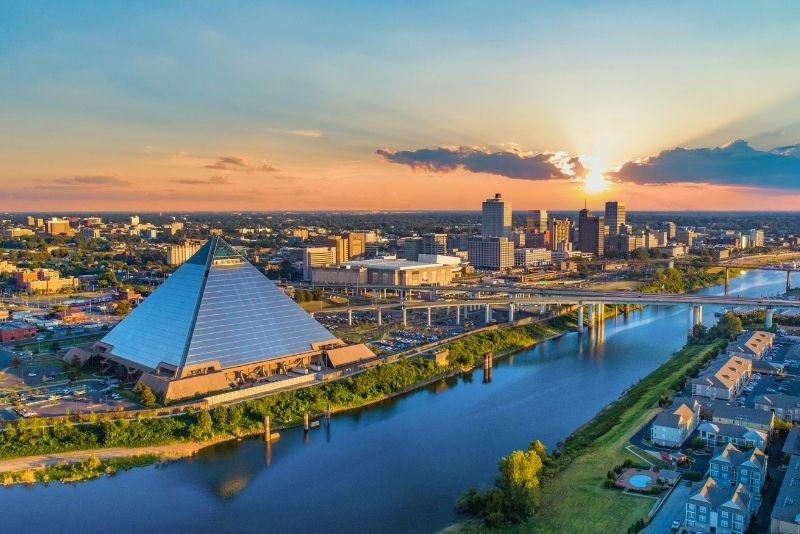 The Memphis Pyramid is a remarkable feat of architecture and to this day stands tall as one of the best spots in the city.
Now, though, there's a great lookout and dining point at the head of what is known as the Bass Pro Shops Pyramid, and it's more than worth your time.
Order a refreshing cocktail, relish a filling meal, and admire the large fish tanks filled with dozens of colorful fish and other sea life, all around you, and even above you, so be sure to look up!
The Lookout is open daily from 7:00 AM – 9:00 PM Monday to Saturday, and 11:00 AM – 7:00 PM on Sunday.
48 – Spice up your meal with Dining In The Dark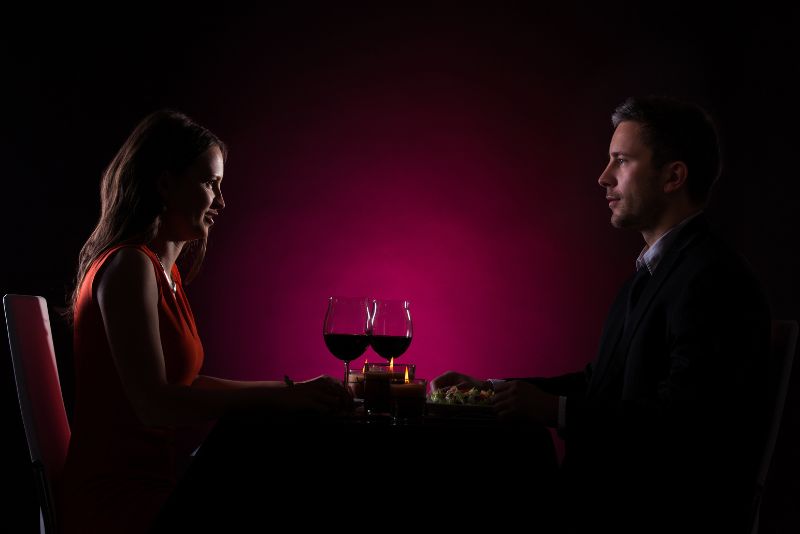 The table's set. The aromas are amazing. The tastes are unforgettable. Just one thing… you can't see what you're eating!
Dining In The Dark is definitely an exercise in trust for eaters, but it's also an innovative way to bring your other senses to the forefront while eating.
Sit back, put on your blindfold, and relax, as talented chefs present their carefully constructed meals. With vegan, seafood, and meat courses available, there's something here for every diner.
49 – Fancy a drink at Old Dominick Distillery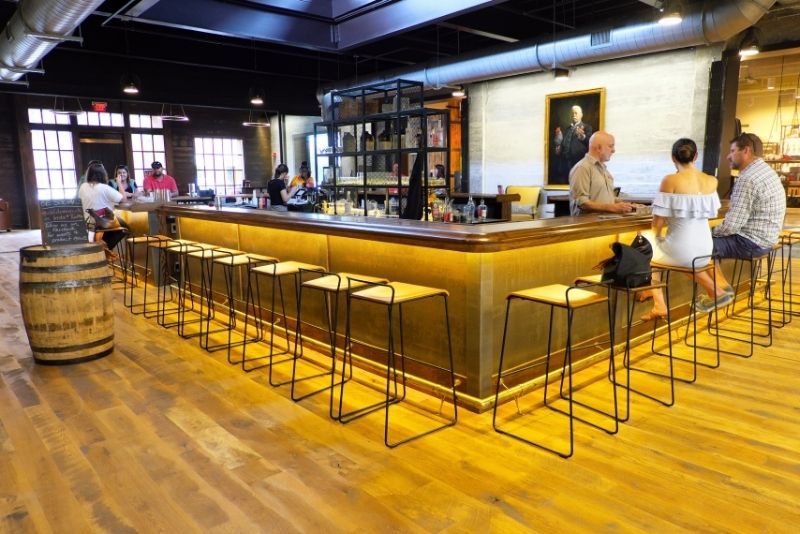 In what is popularly described as a sensory journey, Old Dominick Distillery shows us all how property whiskey should be made – right alongside gin, vodka and bourbon, too.
Savor and sip the local whiskey at Old Dominick Distillery, and why not also drink up the exquisite views from the rooftop, featuring a stunning sunset?
Domenico Canale is at the forefront of the 45-minute tour and even if you just want to walk around and take a few samples, it quickly becomes evident that this is a really cool place to be.
Plus when you're done, stop by the gift shop and buy a few bottles of Memphis' finest whiskey to go for yourself and friends back home!
50 – Relish an all-American meal at the best restaurants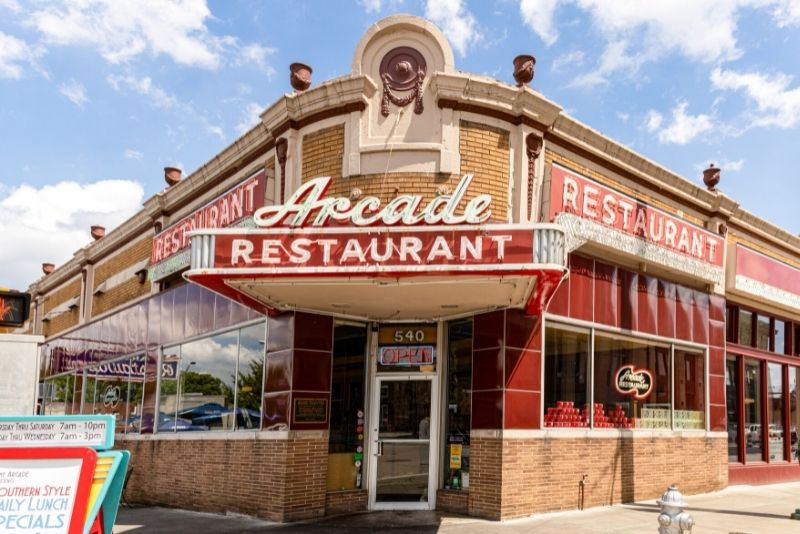 You can't go to the South and not try fried chicken! One of the best places to enjoy it hands down is Gus's World Famous Fried Chicken.
For an old-school type of meal, you can't go wrong than visiting Memphis' oldest dinner at The Arcade. Slide into a booth, and order a plate of the Country Fried Steak.
For a unique bite in town, hit up The Beauty Shop Restaurant, offering a 50's hair parlor ambiance, while serving top-notch dishes like their famous grilled pork and peach, and their delicious Lucky Pot dish.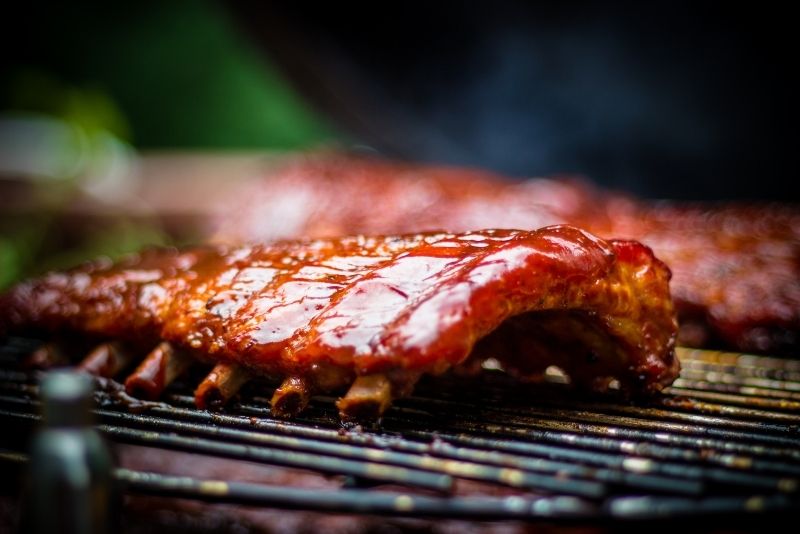 BBQ is another must-try food item while visiting Memphis, and the place to go for some finger-licking good stack of BBQ ribs is Central BBQ! Featuring smoky ribs, hot wings, and their delicious BBQ nachos!
Celebrating an important occasion? Get a taste of traditional southern cooking with a modern twist, with the genius recipes from the head chef at Restaurant Iris.
Don't have time for a food tour? Check out Flights, offering flights of several local bites in one go!
51 – Find your next ride at the Edge Motor Museum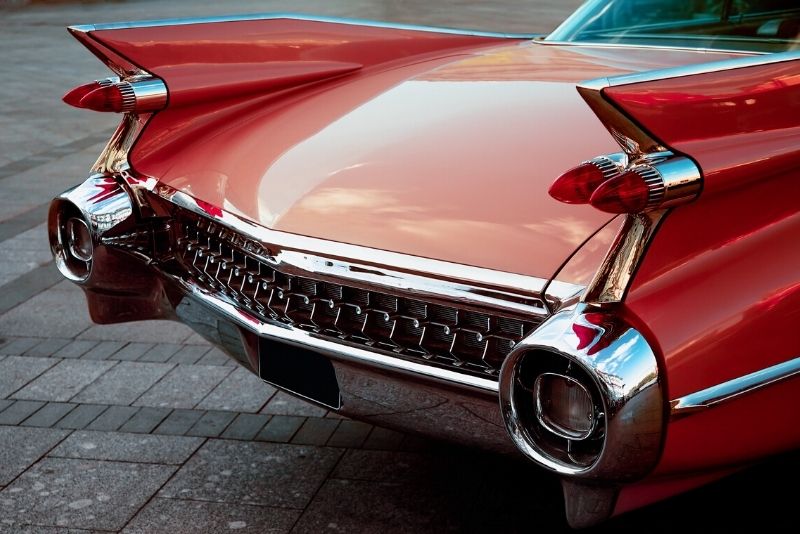 The Edge Motor Museum is billed as being the only auto museum in Memphis, and whether you believe that or not, this place perfectly illustrates the rise and fall of the classic American sports car.
These vehicles take people from point A to point B but when you peel back the curtain, there's a whole lot that goes into it. Don't miss the American Speed exhibit, which is devoted to one of the country's flashiest vehicles – sports cars!
Explore the history of these iconic machines, and how they became icons of American society, then evolved into beloved relics of days gone by. You'll also learn a great deal about design and technology, and, of course, you'll get to see some awesome automobiles!
52 – Have a drink at B.B. King's Blues Club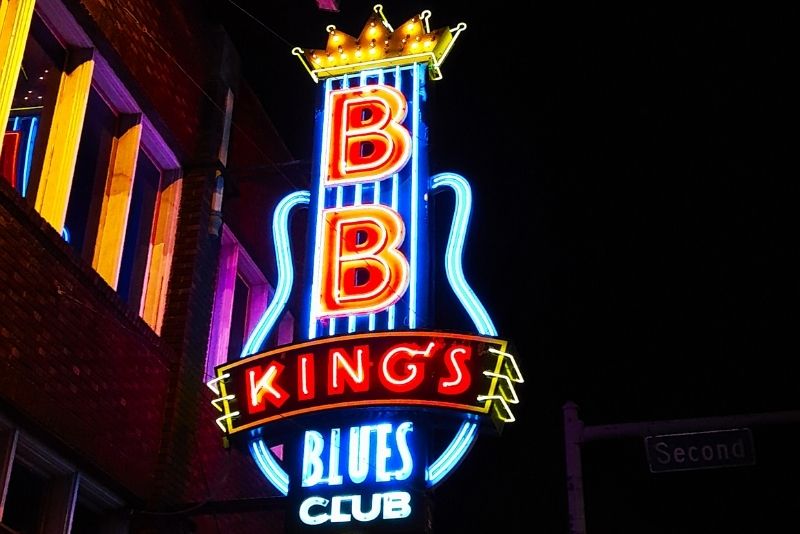 Wanna learn more about the blues? Then there's no better place to be than B.B. King's Blues Club in good old Memphis, Tennessee.
The soulful blues are there right alongside rock and roll and classic soul – making up all the ingredients necessary for one of the biggest and best nights of your trip.
Enjoy the delicious BBQ meals, offering a true taste of Memphis' culinary scene, as you bop and groove to the loud and proud blues band, for the ultimate Memphis experience! By the end, if you're feeling the vibe, go to the dance floor, and mingle with the locals!
The B.B. King's Blues Club opens from 9:00 AM – Midnight, daily.
53 – Catch a film screening or concert at Crosstown Concourse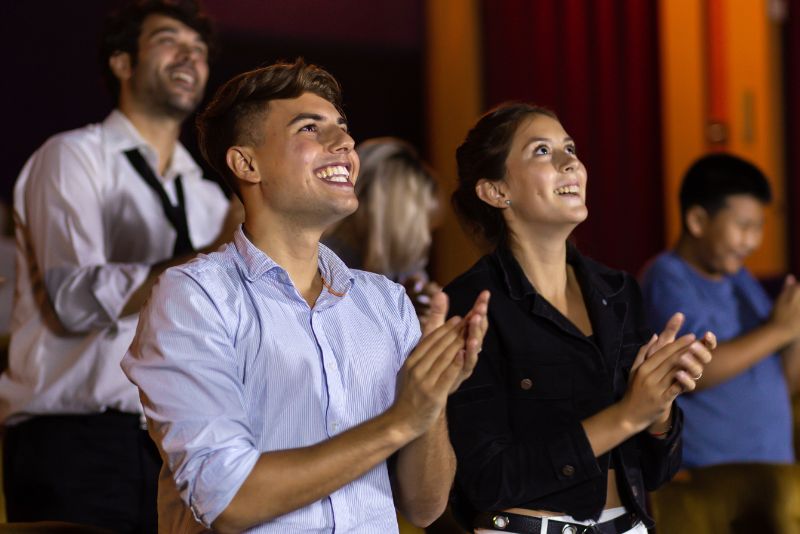 For dinner (or lunch) and a show (or two), head over to Crosstown Concourse! With a lively calendar of events, it's the perfect place to dive deeper into Memphis' creative side.
Be sure to check out the Crosstown Theater, which hosts a wide range of innovative shows, concerts, and film screenings throughout the year.
Then grab a bite at one of the many excellent restaurants, before heading on to the next adventure.
54 – Immerse yourself at Overton Park Shell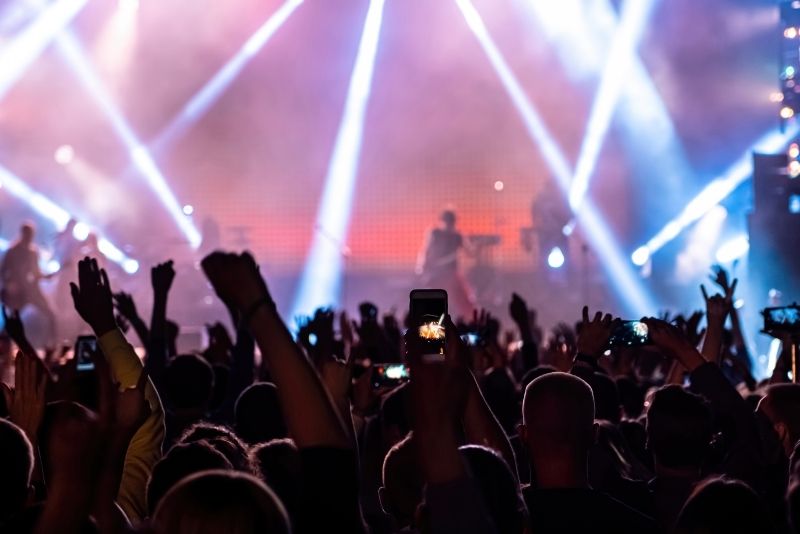 Previously known as Levitt Shell Amphitheater, Overton Park Shell is an open-air experience that is best known for being the site of Elvis Presley's first paid concert in July 1954.
They say the first-ever true rock and roll show was performed here and while accounts of that may vary, it's still an incredible place to hang out and soak in history.
Enjoy a variety of shows, many of which are free or low cost, especially if you check out special programming like the Orion Free Concert Series, featuring a list of concerts of all different genres.
Bring your own picnic (or buy from the local vendors), and sit on the lawn with the locals, as you sway to the music!
55 – Feel lucky at Southland Casino Racing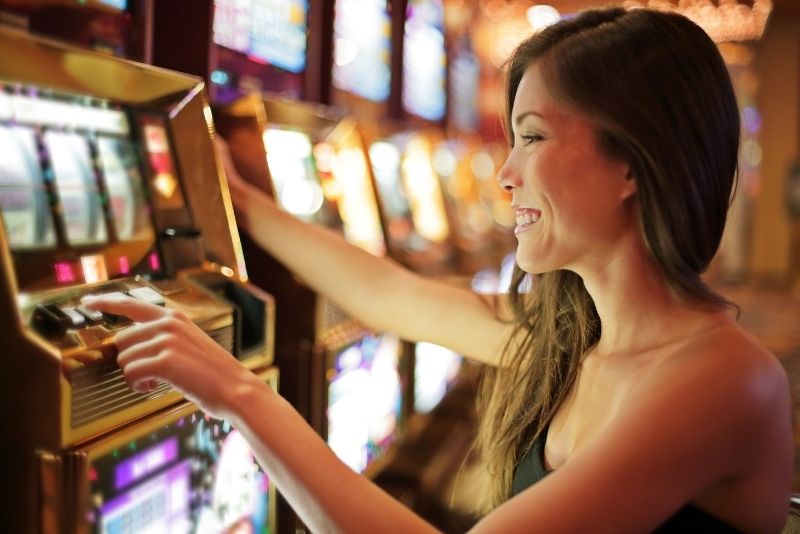 Feeling lucky, punk? Southland Casino Racing provides fun and entertainment for those who like to live on the wild side of life.
Whether it's a dollar being put down or 50 there are many different games available with the end goal being a pretty simple one – win some cash and then use that money to head out on the town.
Plus, who says that going to the casino always has to cost a pretty penny? Wisely visit, and take advantage of the various promos and events taking place, to fully maximize your experience, not only to save some coins, but also to gain more experiences at the casino!
Southland Casino Racing is a 9-minute drive from Memphis.
56 – Relish views of the Mississippi River from Tom Lee Park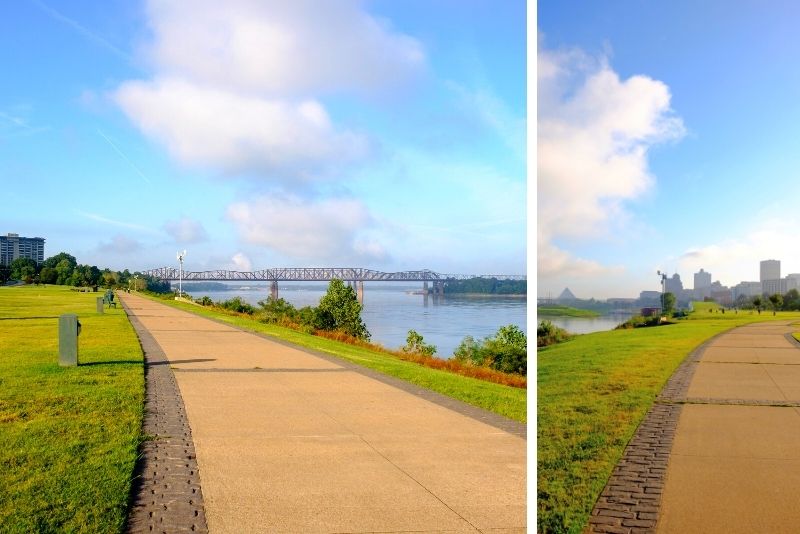 Enjoy a leisure stroll after dinner at the 30-acre-wide Tom Lee Park, just west of downtown Memphis. Offering multiple activities, from new basketball courts, scenic trails, playgrounds for children, and much more.
Grab a coffee, ice cream, or a cocktail at the Wooden Pavillion, admire the local scenery on the paths, settle down and watch the sun go down from the First Horizon River Lounge, and pay your respects to Tom Lee at his bronze sculpture and visit "A Monument to Listening".
Named after local hero Tom Lee, who saved up to 32 people when a boat on the Mississippi sank, the park today stands as a hommage to his act of bravery, just opened in September 2023.
57 – Get a taste of the nightlife on a pub crawl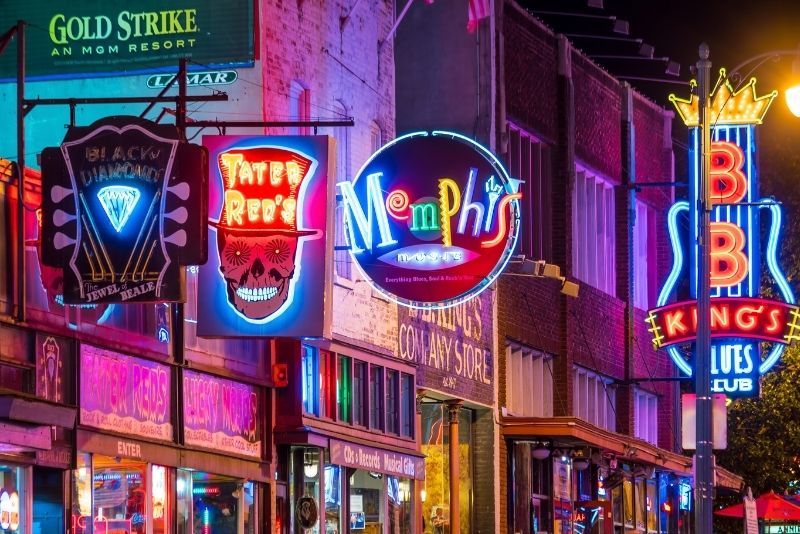 If you're looking for the most fun things to do in Memphis, what about a two-hour private tavern pub crawl across the city?
As you switch from one bar to another on this private pedal adventure, you'll suddenly realize that life is all about living.
That sounds a bit cliche but there's something about this kind of experience that gets us hyped.
58 – Bring the popcorn to enjoy Malco Summer Drive-In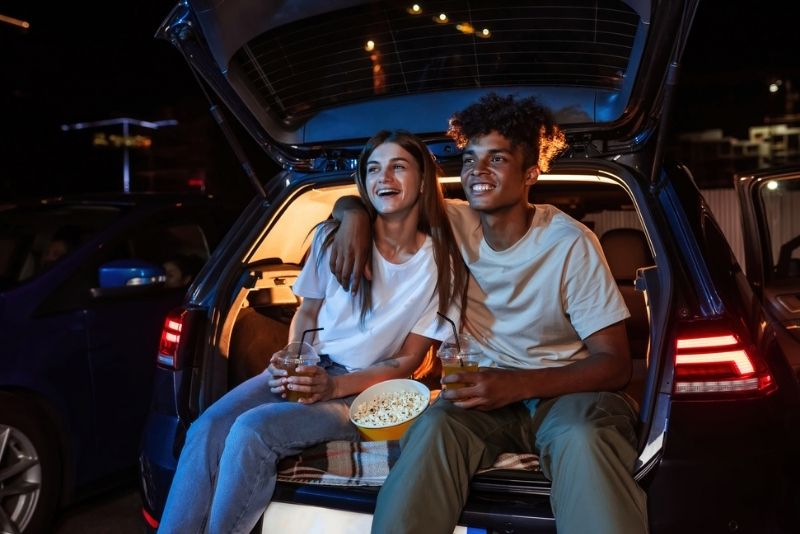 There's a lot of fun to be had whenever attending the movie theatre, but it pales in comparison to the old school vibes of a good drive-in.
Malco Summer Drive-In offers up multiple screens that blend together old classics with some mainstream hits that are airing right now. Plus, you can watch from the comfort of your own car – what's not to love?
Enjoy viewing a throwback movie, such as the movie's anniversary viewings or other fun and special viewings for kids.
See classic movies on the big screen (again, possibly) as if you were seeing them for the first time when they originally debuted, for a dose of that old-time feeling.
59 – See Memphis in a different light from the best rooftops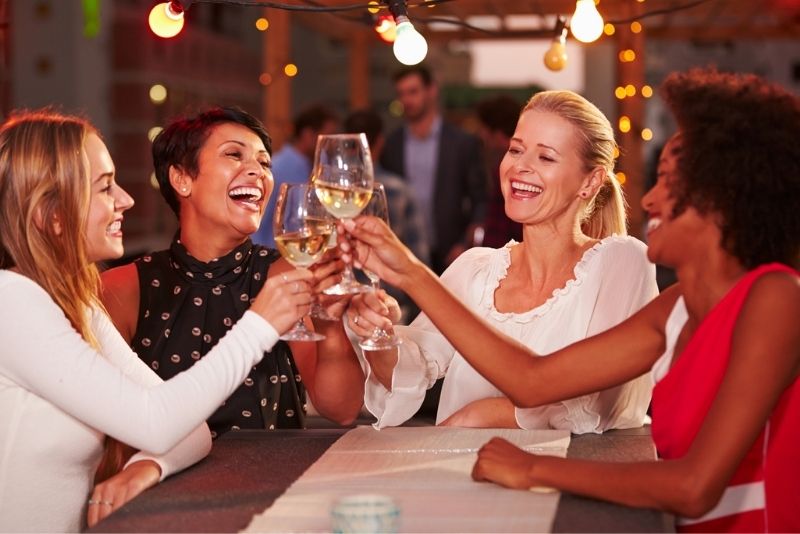 Admire the views and great cocktail menu offered at Hu. Roof, while taking in great views of the scenic Mississippi River and Hernando DeSoto Bridge.
Enjoy a small dish with your drink when you visit the eclectic Tiger & Peacock, featuring both an indoor and rooftop setting, for whatever you're in the mood for!
Devour some of the best local dishes, drinks, city vibes, and Memphis views at Paulette's Restaurant, featuring a great selection of wine, plus other specialty drinks.
For a sleek night in the city, you can't go wrong with visiting Beck and Call, which offers an excellent rooftop terrace, great house-made craft cocktails, and on Thursday night, live jazz to set the mood.
How to get to Memphis?
With an airport transfer in Memphis, you can spare yourself the hassle of public transit, and get a safe, easy trip to and from your hotel – or get dropped right in the thick of the action in town!
Where to stay in Memphis?
Big Cypress Lodge will really put you at the heart of everything; it's tucked into the middle of the Memphis Pyramid, a world-class entertainment institution with everything from stores and dining spots to an archery range… and even a bowling alley!
Or enjoy the quieter charms of River Inn of Harbor Town, with two delicious on-site restaurants and magnificent views of the Mississippi River.
The Guest House at Graceland is perfect for fans of the King, with his former mansion practically outside the door; but with its pool, excellent dining options, and lovely green areas, it's a great hotel experience for everyone.
And at Sheraton Memphis Downtown, you'll always feel connected to the city; you're just steps away from the Main Street Trolley line, which will whisk you away to the South Main Historic Arts District or the National Civil Rights Museum.
Where to go next?
As the gateway to the West, explore all the amazing things to do in St. Louis has long been a cultural gem. But while its history is certainly distinguished, it offers plenty of contemporary delights as well, from sculpture parks and sports to beer tours, chess museums, and massive interactive art projects.
Wondering what kind of things to do in Birmingham, Alabama, await you? From lovely public parks to renowned athletic stadiums, historic homes, and significant civil rights landmarks – Alabama packs a punch with historical and unique things to do!
And in the lively city of Nashville, you can be treated to even more music – country, in this case -, as well as gorgeous natural areas, great restaurants, and tons of great art. From great music and nightlife scene to touring some of the more affluent neighborhoods to spot your favorite celeb's home, the list of things to do in Nashville isn't always predictable!
Final thoughts
From the sounds in the air to the taste of your barbecue, there are tons of things to do in Memphis that will ignite your senses.
But it's also a place that will grab you emotionally, with its poignant history and rich culture. So what are you waiting for? Come and explore!
Happy travels.