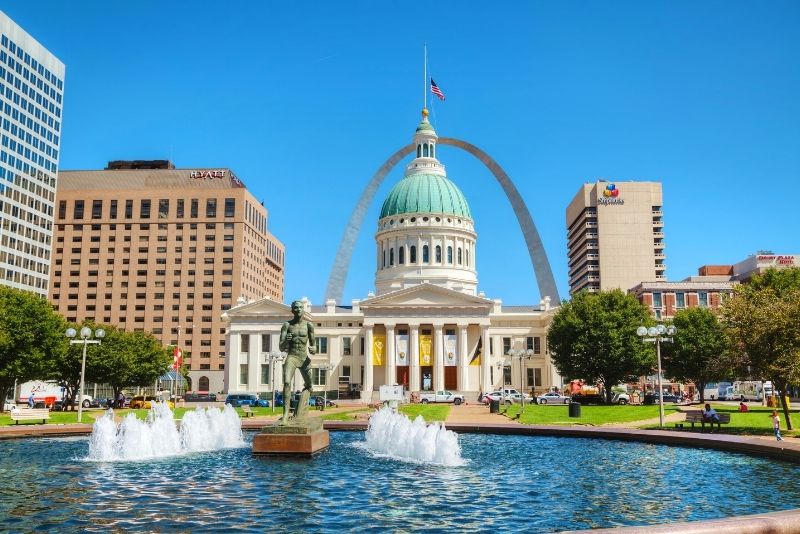 Known as the gateway to the west, St. Louis sits on the Mississippi River and is the largest city in Missouri. Once the jumping-off point for explorers heading out to conquer the Wild West, today St. Louis draws adventurers from near and far with its bright lights and impressive assortment of attractions.
There are plenty of fun things to do in St. Louis, with sightseeing, dining, and shopping all on the cards. Music runs through the veins of this visionary city, and you'll often hear blues and ragtime beats spilling out onto the streets.
A cultural trove of activities for both young and old, there are one-of-a-kind experiences to take advantage of in The Lou…
Go behind the scenes at a whiskey distillery, join a creative cocktail-making class, see your favorite performers or bands on stage or join a spooky ghost tour to a haunted mansion (or if you don't have the chutzpah, attempt an eerily-themed escape room instead)!
We've rounded up the best landmarks and experiences in St. Louis to save you from having to do the research yourself. Here are the top picks:
1 – See history differently at the Gateway Arch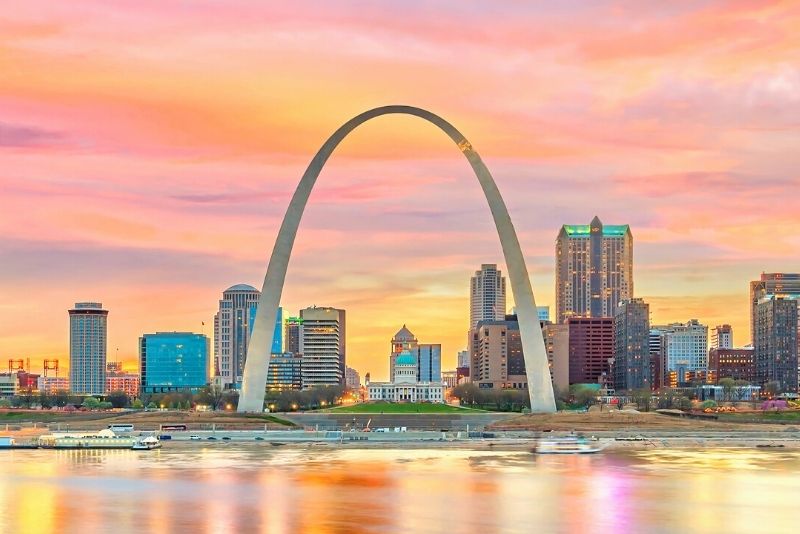 The 630-foot Gateway Arch is the icon of St. Louis. It was erected in the 1960s to honor the 19th-century explorers, Lewis and Clark, as well as President Thomas Jefferson, who led the charge for America's extension into the west.
Today, Gateway Arch National Park marks the starting point of the original expedition, and a visit will reveal how St. Louis played a key role in the famous Westwards Expansion.
Once you've snapped some photos of the arch, head to the Museum at the Gateway Arch and uncover more about this turning point in the country's history. You'll hear the stories of pioneers, rebels, and Native Americans who helped shape the homeland we know and love today.
Don't leave with taking a scenic stroll along the St. Louis Riverfront and visiting the Old Courthouse where civil rights history was made.
2 – Explore the famous Forest Park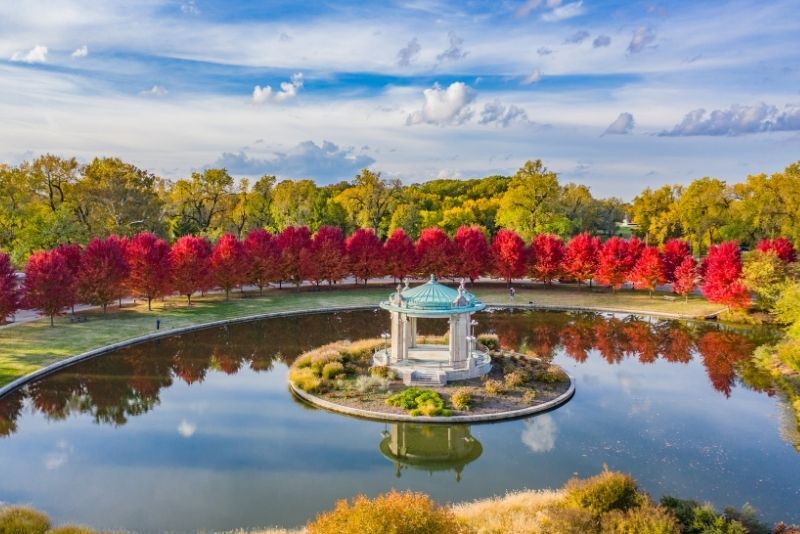 Forest Park lies in the heart of St. Louis and is treasured by residents for its vast open green spaces. It's one of the largest urban parks in all of the United States and makes a scenic backdrop to the city. Over 12 million visitors come here every year, to enjoy a walk and take in the historic buildings, monuments, and landscapes.
You'll find some of the city's most important cultural institutions here, including the Missouri History Museum and the Science Center. There's also the Steinberg Skating Rink and the Turtle Playground for those who want to get active.
For picnics and summer concerts wander over to Art Hill – the views from here are the best in the park. Meanwhile, over at the Jewel Box greenhouse, you can admire Art Deco design and dazzling floral displays.
3 – See Saint Louis City Hall on a hop-on hop-off bus tour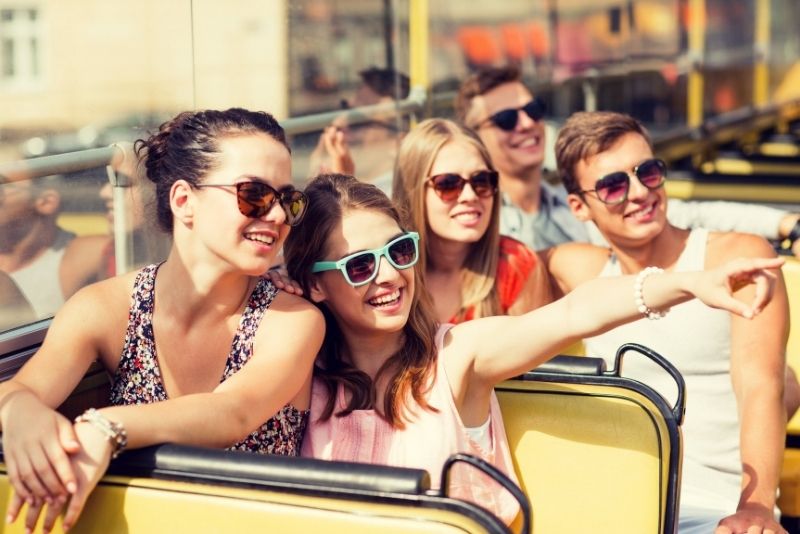 Discover some of the best sights in St. Louis on a vintage hop-on hop-off bus tour. It's a great way for independent travelers to explore without the restrictions of a guided excursion, and you'll be riding on an authentic trolley bus to get you in the mood for a bit of history.
You can just get on and off the bus as you please, stopping at the attractions and landmarks that most pique your interest. Popular sights include City Hall, the Gateway Arch, and the Busch Stadium.
The onboard tour guide will spill the beans on some of the city's most iconic places, as well as explain how St. Louis first came to be. It's probably the most relaxing sightseeing trip in town!
4 – Meet leopards and lemurs at the Saint Louis Zoo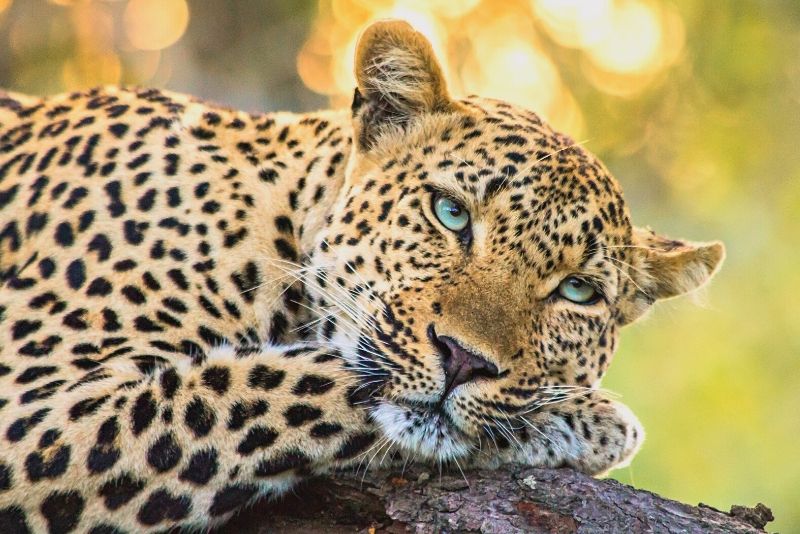 Home to over 12,000 animals, the much-loved St. Louis Zoo is the favorite haunt of younger visitors. Spend the day making new friends as you stroll around the grounds.
There's everything from elephants and armadillos to polar bears and pumas waiting to welcome you into their realm. Of course, the king of the jungle is the star of the show so don't miss swinging by his enclosure!
Want to get up close and personal? Then take one of the immersive behind-the-scenes tours and find out what it's like to be a zookeeper for the day. You'll get to meet the penguins, feed the giant tortoises, and take selfies with sea lions.
Even better, it's free to visit the zoo, so you can come as many times as you like during your stay!
5 – Explore the National Museum of Transportation
Celebrating some of the most innovative planes, trains, and automobiles in modern history, the National Museum of Transportation is a real eye-opener. Featuring over 190 transport-related exhibits, the collections here are the largest of their type in the world.
Over in the rail section, the Union Pacific "Big Boy" stands pride of place as the biggest steam locomotive ever built. Poke your nose into passenger coaches and diesel engines that were ahead of their time.
The shiny collection of vintage cars is impressive too, but the real stars are the aircraft, some of which played major parts in key historical events. Don't miss the twin-engine 1943 Douglas plane, which was used during the D-Day invasion of Normandy. This is real-life history, right before your eyes!
6 – Visit the Missouri History Museum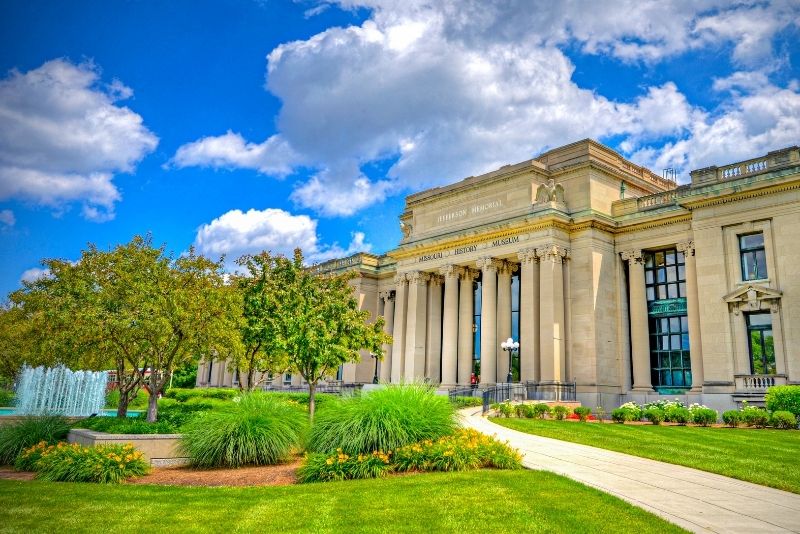 Another gem in the ever-popular Forest Park – there's a bit of a theme going on here – is the splendidly curated Missouri History Museum. It's one of the top things to do in St. Louis for anyone interested in charting the heritage of the city from its founding in 1764 to the present day.
The building itself is worthy of a visit and was opened in 1913 as the first national monument to Thomas Jefferson. As you enter the Grand Hall, look up and admire the monoplane suspended from the ceiling. This is the sister of the Spirit of St. Louis which was flown by Charles Lindbergh on the first solo transatlantic flight.
There are baseball exhibits, displays about the 1904 World Fair, and presentations about life on the Mississippi River too.
7 – Smell the roses at Missouri Botanical Garden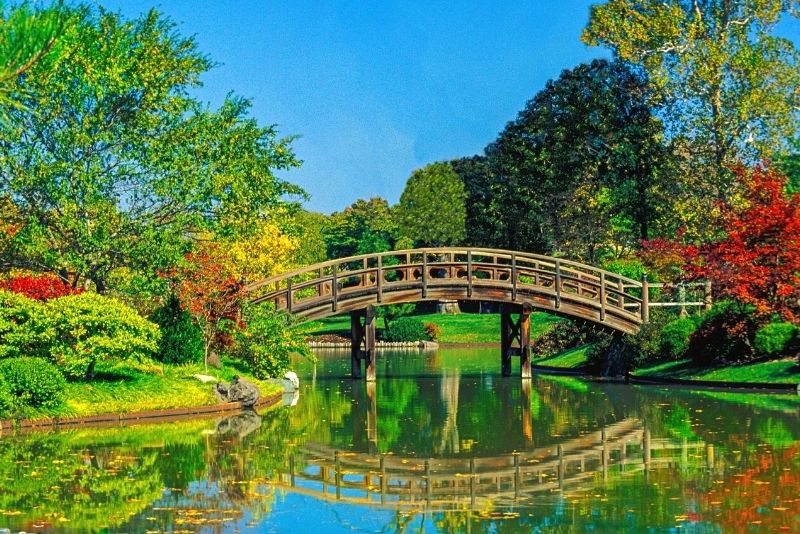 This one is for green-fingered explorers who fancy themselves as exotic plant hunters in another life! The oldest botanical garden in the country is a designated National Historic Landmark, with a whopping 79 acres of grounds to investigate.
Imagine yourself in the tropics as you amble through the Climatron rainforest exhibit and feel in harmony with nature in the exquisite Japanese garden. Can you spot any koi carp in the lake?
Missouri Botanical Garden isn't all about green spaces, it's about historical buildings too. Designed by Henry Shaw, the Cleveland Avenue Gatehouse is a must-see, with its Gothic Revival architecture and shingling detail.
Pop into the Butterfly House before you leave and surround yourself with colorful fluttering beauties. This hot enclosure is great on a cold day!
8 – Watch a game of baseball at the Busch Stadium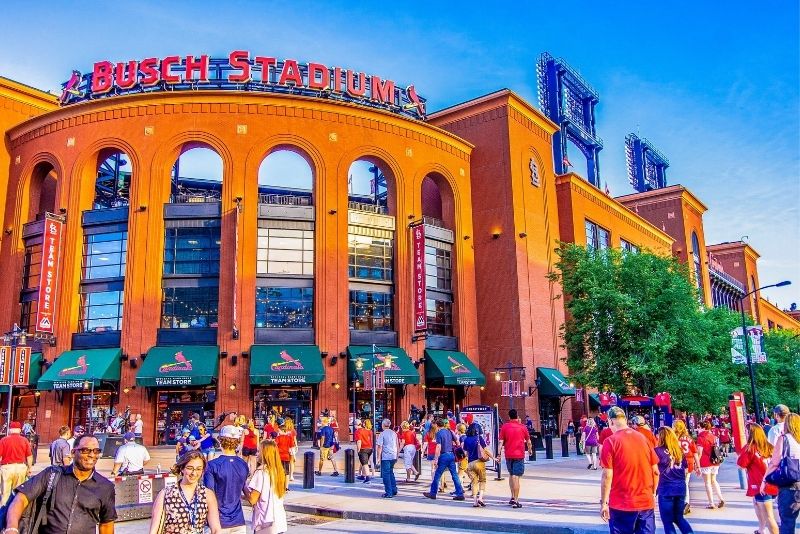 Sporting fans should make a beeline to the Busch Stadium, home to the St. Louis Cardinals baseball team. This retro-style downtown ballpark can seat up to 46,000 guests, so you know the atmosphere will be buzzing during a game! Check out the schedule to see what's on during your stay.
Even if a game isn't on the cards, you can still enjoy a behind-the-scenes tour of the stadium, and see where the magic happens. You'll explore areas of the ballpark that are usually off-limits to visitors, and pose beside the scoreboard for those all-important photos.
Before leaving, pop into the St. Louis Cardinals Hall of Fame Museum which charts the story of the team while featuring key championship moments and artifacts.
9 – Feed sharks at Saint Louis Aquarium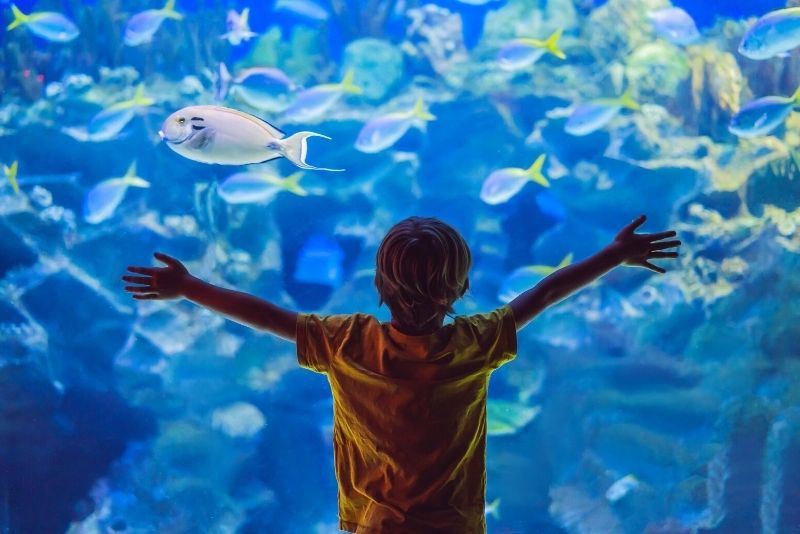 Go on a journey through different watery habitats at the St. Louis Aquarium at Union Station. Your adventure begins with a freshwater river before delving into a salt marsh and finally ending in the deep blue ocean. Along the way, you'll meet the inhabitants of these remarkable ecosystems and learn how they're all connected by their environments.
Come face to face with river monsters, be tickled by a doctor fish, and see shoals of sharp-toothed piranhas – watch those fingers! You can get hands-on with horseshoe crabs and give stingrays and sharks their lunch. Feeling brave? Then you can give them a stroke too!
Finish your explorations with a visit to The Deep, where moon jellyfish light the way. Home to sea dragons and a giant octopus, this is where things get really weird!
10 – Browse the Saint Louis Art Museum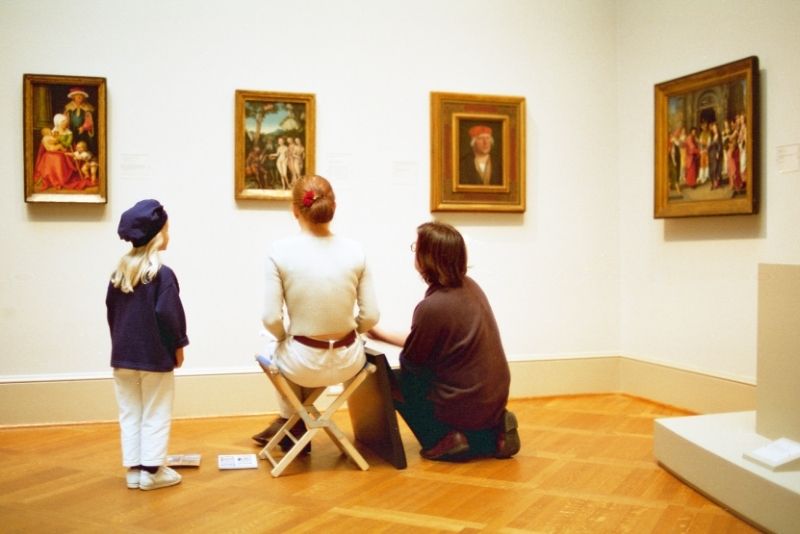 Located in Forest Park in the center of town, the world-renowned St. Louis Art Museum is a major city player when it comes to visitor attractions. It boasts some of the most outstanding collections of fine art in America, with paintings, sculptures, and artifacts all on display.
Art aficionados will love browsing the galleries where ancient Egyptian tomb adornments rub shoulders with contemporary glass carvings. Some pieces date back an incredible 5000 years!
There's plenty of Greek pottery and classic oil paintings to admire too, so whatever you're into, there will be something here to get you excited. As you wander through the exhibitions, see if you can spot a Monet, take a moment to appreciate a Rodin, and see if you can get your head around a Jim Dime.
11 – Visit the historic gardens of Tower Grove Park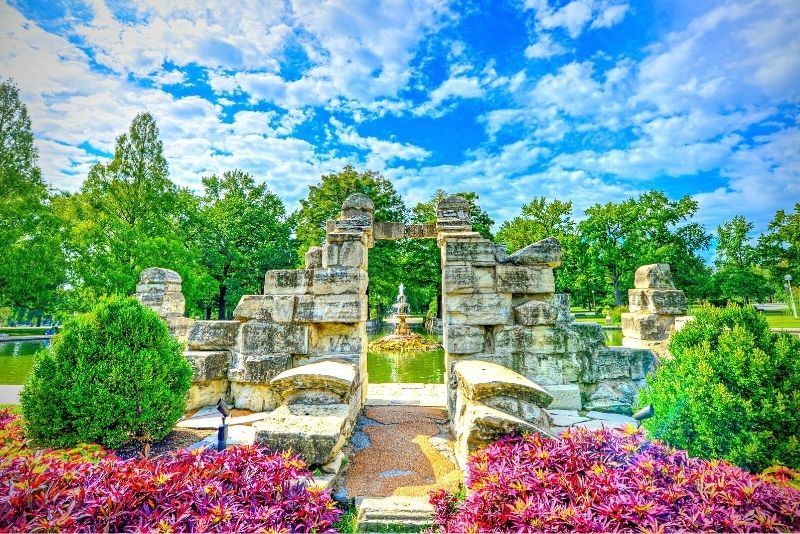 The majestic Tower Grove Park is where you'll find one of the most spectacular ornamental green spaces in the city. Designed by philanthropist Henry Shaw, this urban beauty is the best-preserved 19th-century garden park in the country.
Landscapes here are formal, with winding paths and long avenues of trees setting the scene for a journey back in time. Much of the planting is symmetrical, showing you how gardens were designed centuries ago. Follow the seven miles of trails and discover Victorian pavilions, ornate gates, and historic houses hidden in every corner.
The park is located next to the Missouri Botanical Garden, so it makes sense to combine the two on your visit.
12 – Discover the unexpected at the City Museum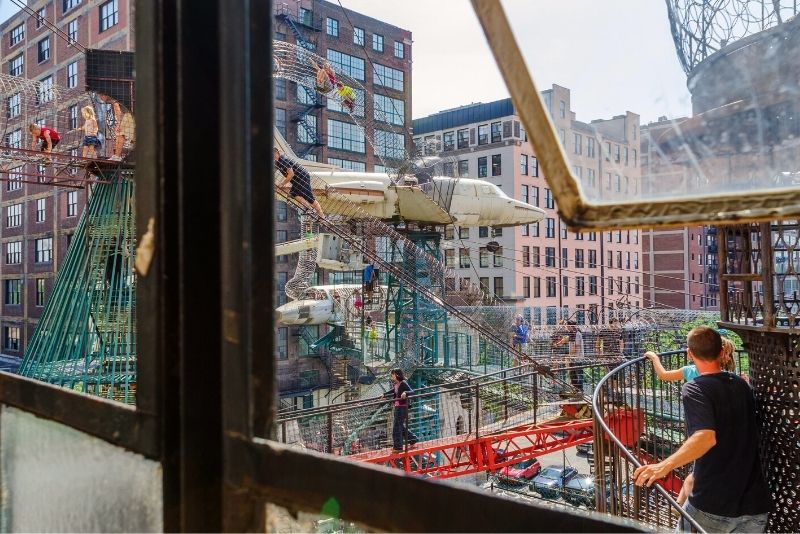 Atmospherically situated in a century-old downtown warehouse, the City Museum isn't quite what you'd expect for a venue with such a name. Instead of housing stuffy exhibitions, it's more like a playground!
Artists from St. Louis have repurposed some of the old city infrastructures to create tunnels, slides, and even castles. You can explore secret passages and climb on giant frames as you delve deeper into this mysterious Missouri world. This is art with a difference and can be appreciated by adventurers of any age.
Kids will love messing around in the ball pits and playgrounds, while a circus and train just add to the excitement. Take a spin on the giant Ferris wheel for some rather unusual views out over the city skyline.
13 – Take a break in the Citygarden Sculpture Park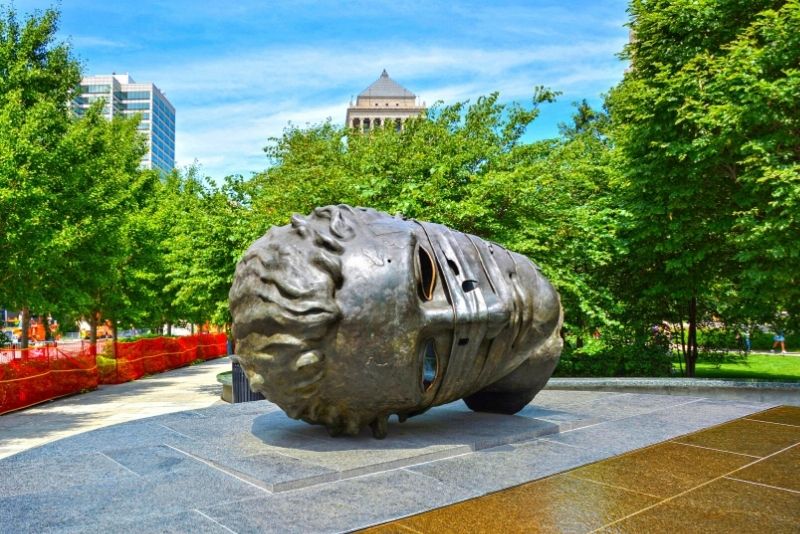 St. Louis has a lot of parks and gardens, but this one stands out among the crowd thanks to its art-inspired theme. The Citygarden is a quirky urban park dedicated to sculpture, with interactive art, fountains, and gardens taking you away from the downtown city bustle. It's a great place for a picnic or a leg stretch if you want a break from sightseeing.
Check out the 24 sculptures on the manicured lawns and discover the poignant messages behind the pieces. Showstoppers include playful rabbits, a giant head, and a scarecrow modeled on Christ the Redeemer in Rio.
If you're there in summer, cool off in the rain gardens and the spray plaza, where children can run about, trying to dodge the water jets.
14 – See the Saint Louis Blues in action at the Enterprise Center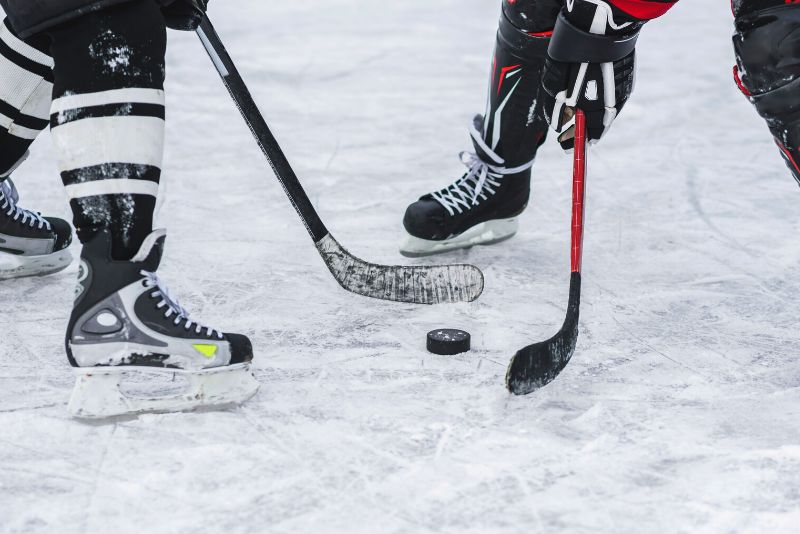 When it's not hosting your favorite sports teams, the Enterprise Center transforms from sporting arena to a concert stadium, and it's one of St. Louis' top sports and major events venues.
Home of the St. Louis Blues, the previous Scottrade Center was renamed to the Enterprise Center in 2018, and the professional ice hockey team plays their home matches here on the rink.
Equipped with a seating capacity of 18,096, when it's the National Hockey League game-time (or a mega concert), you have the option of booking seats inside one of the Theater Boxes or premium VIP Suites for the best (and most comfortable) views in the house.
When ice hockey isn't the main event, the arena is also utilized for basketball matches and even pro wrestling! See the stars from WWE Raw, or sing along to your favorite artist or band on tour, like John Mayer, for example.
15 – Be wowed by mosaics in the Cathedral Basilica of Saint Louis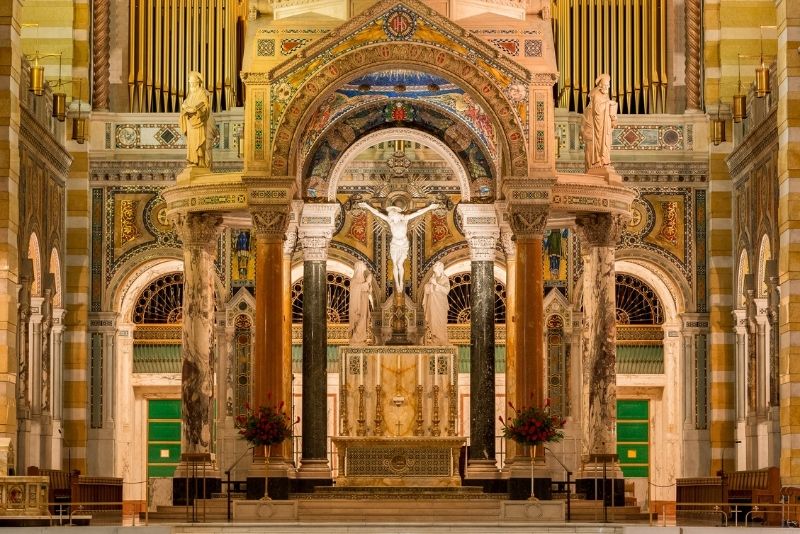 This one's for the history buffs and anyone who appreciates a fine bit of architecture. The Cathedral Basilica of St. Louis stands grandly in the West End of the city. It's relatively new, with construction beginning in 1907, and was designated a cathedral by Pope John Paul II during his visit in 1999.
Inside you'll be astonished to discover that the walls are almost completely covered with delicate mosaics, making them the largest such collection in the western world. The Mosaic Museum shows how these tiny tiles were designed and stuck in place – it wasn't a five-minute job!
You can also see the throne used by the Pope, as well as an exhibition of ancient vestments and religious artifacts.
16 – Visit the World Chess Hall of Fame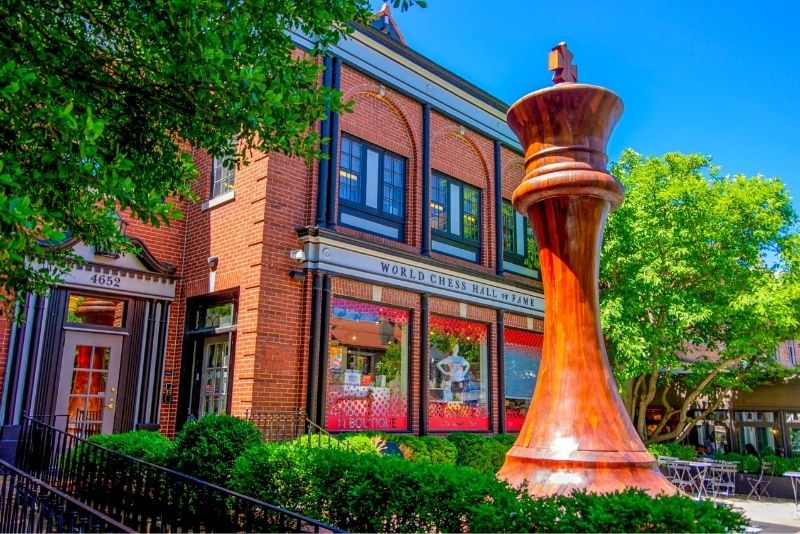 Explore the hidden connections between chess, art, and culture at this internationally renowned museum. At the World Chess Hall of Fame, you'll discover that this universally loved game is so much more than just a strategy test for aspiring masterminds! It's linked to the wider world in ways you could only have imagined.
Engaging exhibitions here chart the history of the game and its incredible impact on society beyond the board. Don't miss the display of chess sets from around the globe to see how pawns and kings are presented in different countries. You'll also see the world's largest chess piece which is an eye-popping 20 feet tall!
There are artist talks and workshops to get involved in too, as well as frequent concerts by the St. Louis Symphony Orchestra.
17 – Take a spin on the Saint Louis Wheel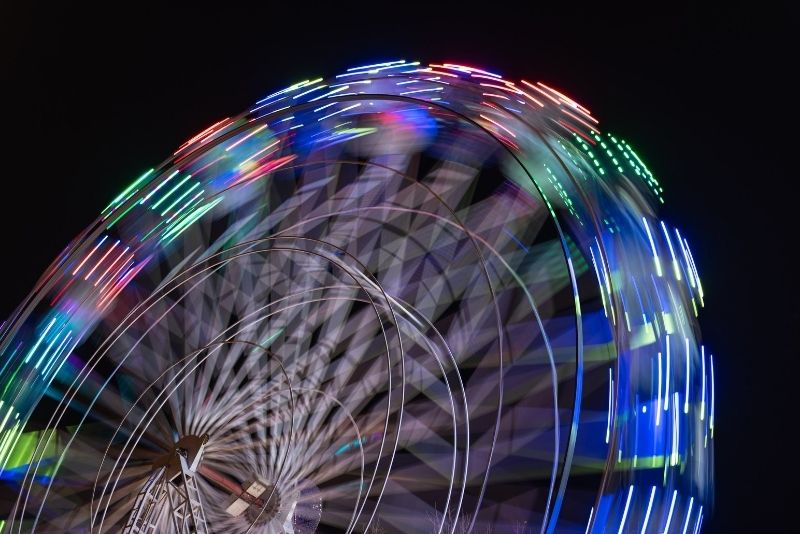 Want to see the city from a different perspective? Then make like a bird and take to the skies with a ride on this 200-foot-high observation wheel. From your comfortable perch in one of the 42 enclosed gondolas, you'll soar above the city skyline and see the sights from a rather unique vantage point.
Each ride on the St. Louis Wheel lasts for 15 minutes, with up to four rotations treating you to all the best camera angles.
If you don't want the fairground magic to end, then head over to the St. Louis Union Station Carousel and re-create those childhood memories. As you trot up and down on the vintage horses and exotic animals, revel in the delight of leisure from a bygone era.
18 – Fly planes and play with fire at Saint Louis Science Center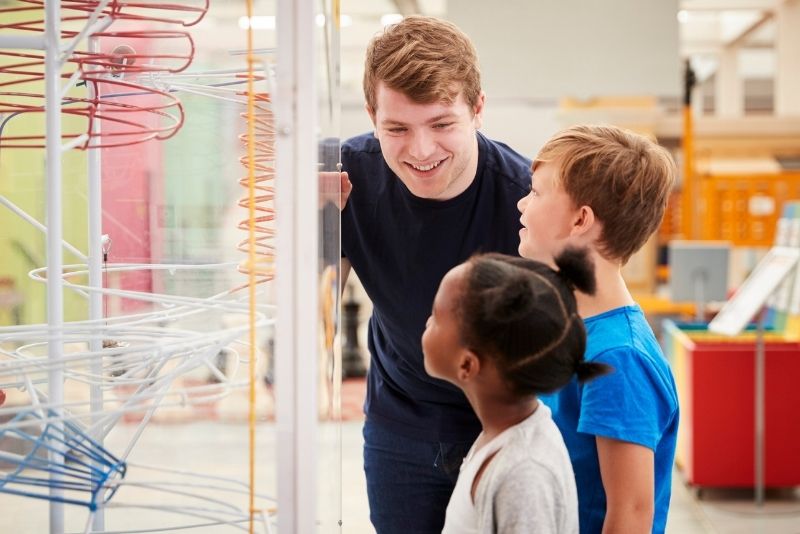 Looking for inspiring things to do in St. Louis with the kids? The science museum and planetarium in Forest Park will have them enthralled for hours. This is a chance to immerse yourself in the exhibits and learn more about our fascinating planet.
Open your eyes and minds with a spin around the 700 exhibits here at the St. Louis Science Center. There are live science shows too, where fire and electricity will ignite your curiosity.
Watch open-mouthed as you learn about the dinosaurs of Antarctica in the Omnimax theater and discover new constellations in the twinkling star show. Meanwhile, budding pilots can take to the skies in the flight simulator, and pull off aerial stunts like a pro.
19 – See a show at The Fabulous Fox Theatre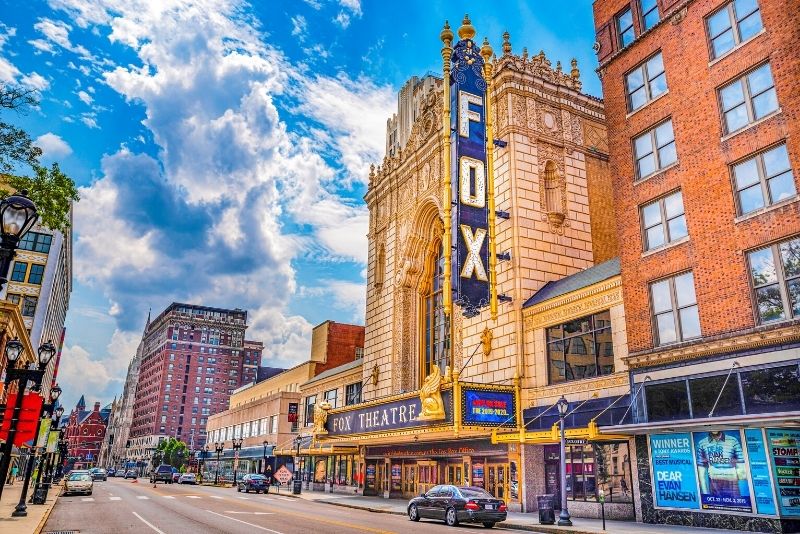 Never mind the performance, the interior alone of this stunning traditional theater is enough to have your jaw dropping to the floor. Rich reds and gleaming golds combine to make you feel like royalty, while the ornate ceiling will have you grabbing for the camera. Here, it's just as much about the venue as the show.
The Fabulous Fox Theatre opened in 1929 and has been putting on world-renowned performances ever since. Come here to see Broadway classics, Vegas extravaganzas, and old movies, while surrounded by a delightfully regal setting. Concerts are regularly held here too, with everything from classical works to punk rock on the event schedule.
Check the listings to see what is showing during your trip, and book ahead because tickets are often snapped up weeks in advance.
20 – Journey back in time at the Campbell House Museum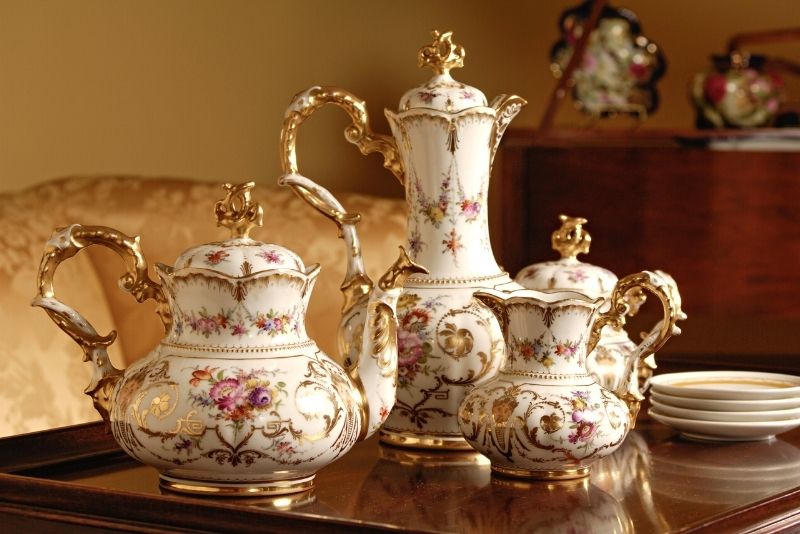 Imperious Campbell House was the first residence to be built in the upscale Lucas Place neighborhood back in 1851. It belonged to the famous fur trader and entrepreneur Robert Campbell and his descendants until 1938.
Inside, the Campbell House Museum is an eclectic compilation of the family possessions, with original paintings, period furniture, and even carriages on display.
The collection of correspondence gives a fascinating insight into 19th-century life in St. Louis, while 1000 sepia photos put faces to the names you'll have read about around the house.
This is one of the country's most significant historic property museums, and well worth slotting into your busy schedule.
21 – Visit the special World Bird Sanctuary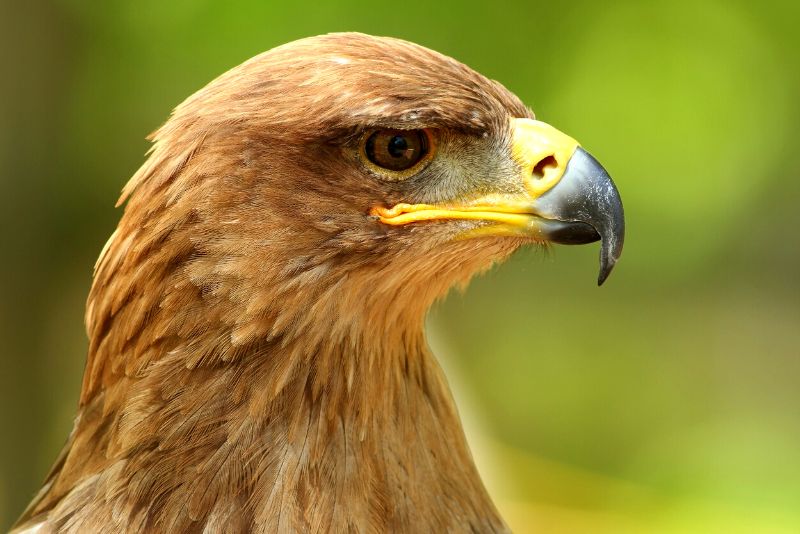 Calling all avid bird-watchers; the World Bird Sanctuary is a haven with a cause and is all about rehabilitating birds of prey, and other species, back to health and into their natural habitats once more.
Abiding by their mission to 'protect and preserve birds and their habitats through conservation, rehabilitation, education, and advocacy,' the sanctum started out small way back in 1977 as a passion project, developing into so much more over the decades.
Always with our winged creatures' best interests at heart, the 123-hectare property (set within a Missouri hardwood forest) is home to more than 200 animals and 60 varying bird species.
Spot eagles, falcons, hawks, owls, parrots, vultures and other birds, as well as some reptiles. Get involved in experiences like a 30-minute animal encounter or guided park tour.
Heartwarming to know; every year its dedicated World Bird Sanctuary Wildlife Hospital nurses over 600 birds of prey back to health.
22 – Visit the Pulitzer Arts Foundation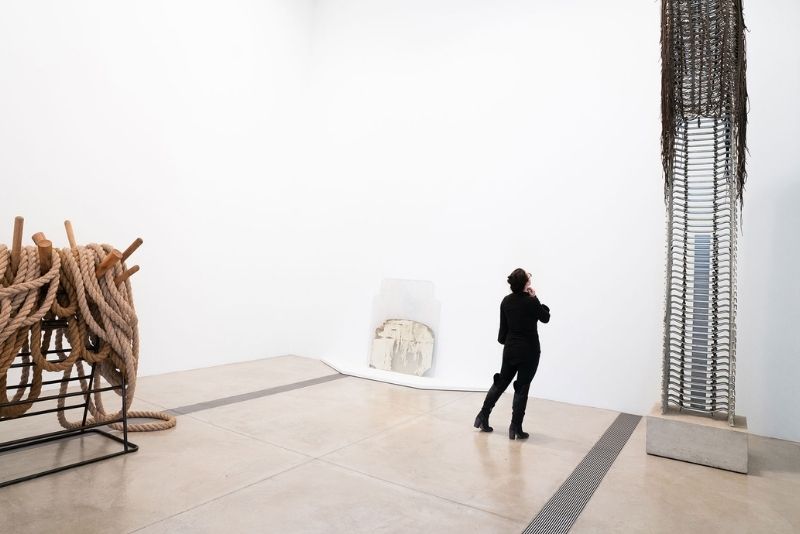 The Pulitzer Arts Foundation uses a series of special exhibitions to give visitors direct and personal experiences with culture. You'll discover both historic and contemporary pieces here in the galleries, taking you on a journey that will make you think outside the box.
It's the contrasting artwork that blows the mind here. One moment you could be taking in Buddhist art from Afghanistan, and the next you'll be examining the color relationships in modern Zen paintings. It's a unique place with visual appeal for artists and enthusiasts interested in exploring new concepts and ideas.
The building is noteworthy too, having been designed by acclaimed Japanese architect Tadao Ando as a blank canvas to showcase the exhibits.
23 – Pose with your heroes at Laclede's Landing Wax Museum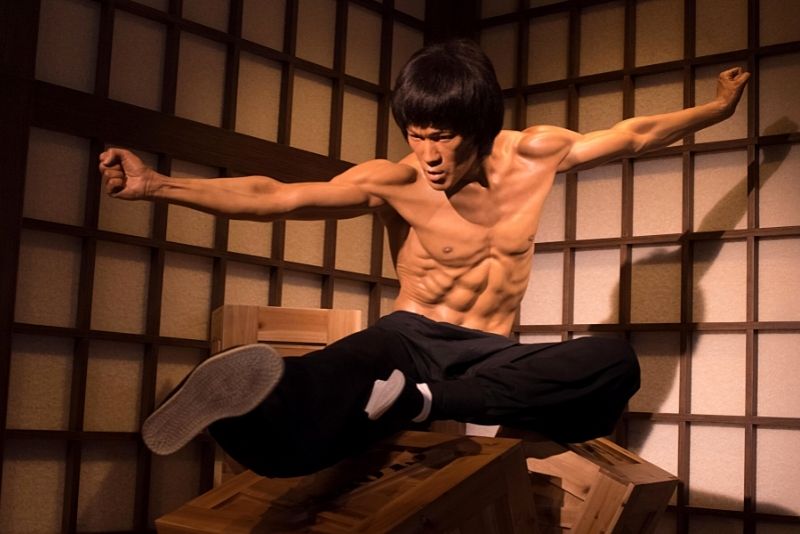 Take selfies with your favorite A-listers at Laclede's Landing Wax Museum. Okay, so they're not real, but looking at the photos back home, no one will ever know.
At this unusual museum, you'll be introduced to a surprising array of waxwork figures, many of whom would never cross paths in the outside world. Here you can rub shoulders with everyone from movie stars and presidents to superheroes and even monsters. Don't forget your camera.
Strike a pose beside Jackie Chan, make friends with a Power Ranger, and be transported to 18th-century France by a lifelike Marie Antoinette. Some of the wax figures are available to rent, so if you want to spice up a party or surprise a friend, this is a fun way of doing it!
24 – Capture the perfect pose in The Selfie Room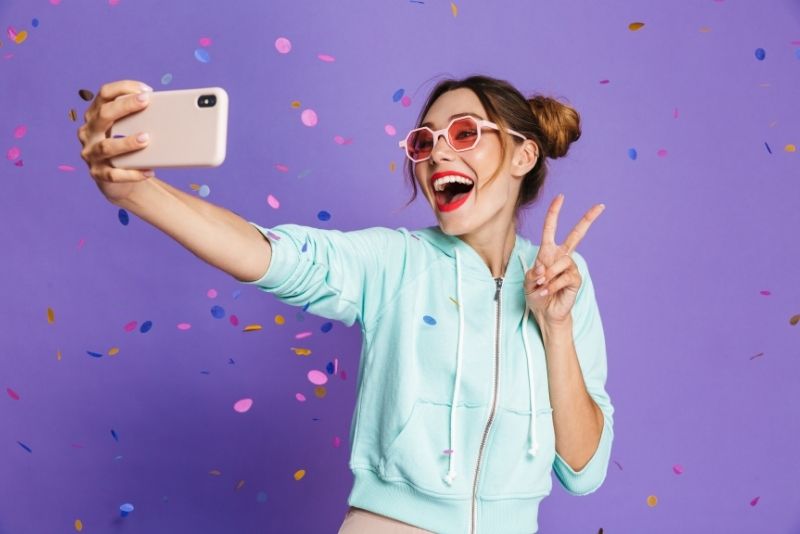 If you're hunting for things to do in St. Louis that will boost your Instagram credibility, then look no further than The Selfie Room.
Using an inventive collection of interactive art exhibits, designed especially for taking selfies, this whimsical experience will get your creative juices flowing. It takes photo crafting to the next level, with different themed rooms and backdrops to make you stand out from the crowd.
Frolic with foam in the Minty Fresh Room, cozy up in the Feather Room, and have a party in the Present Room. There's something here for all occasions, and more besides. Whether you want to release your inner holiday Barbie or get your glam on at the night disco, you'll come away with pictures to die for!
25 – Discover the Laumeier Sculpture Park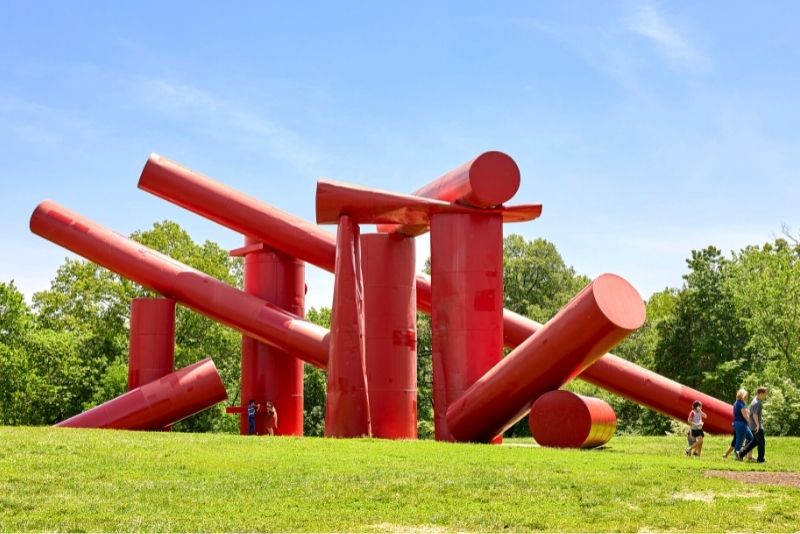 For a dose of fresh air and some outdoor art that will make you think, leave room in your schedule for a visit to the quirky Laumeier Sculpture Park.
This 105-acre open-air museum is nestled in Sunset Hills, just a 20-minute drive from St. Louis. It makes a fun half-day trip out of the city. Laumeier is one of the biggest sculpture parks in America, with around 60 large-scale artworks to contemplate.
Favorite installations include the giant bronze tulips, the tiled cat cuddle seat, and a kinetic steel schooner. There are regularly changing exhibitions throughout the year, with several hiking routes around the grounds that take in the most popular sculptures.
26 – Uncover the city's secrets on a scavenger hunt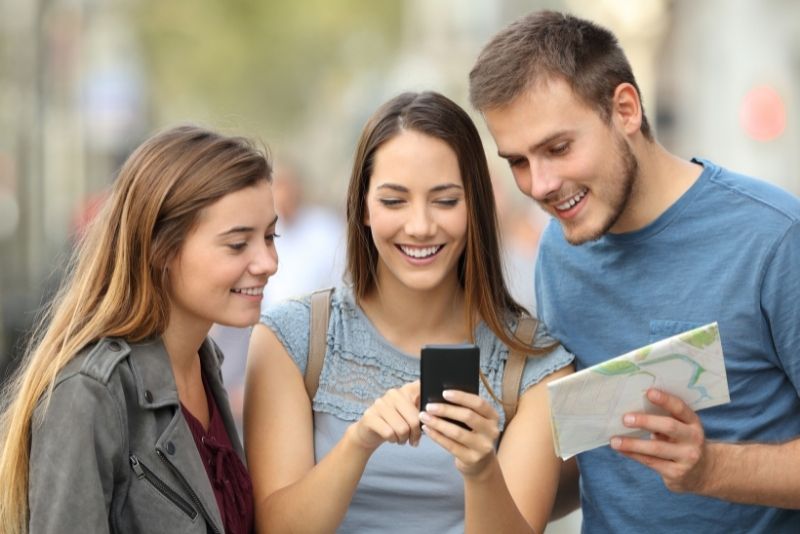 Put your thinking caps on and prepare for some city sightseeing with a difference on an interactive app-led scavenger hunt. At each stop on the route, you'll be given challenges to unravel which will release the next clue in your mission. So, brush up on your trivia and problem-solving techniques and hit the trail.
You'll be stopping at some of the best landmarks in St. Louis as well as swinging by a few hidden gems along the way. Take photos, test your navigation skills, and have a blast as you race against the clock. Will you emerge triumphantly?
You can work as a team or go it alone and see who can get to the end first.
27 – Time travel at the Cahokia Mounds Museum Society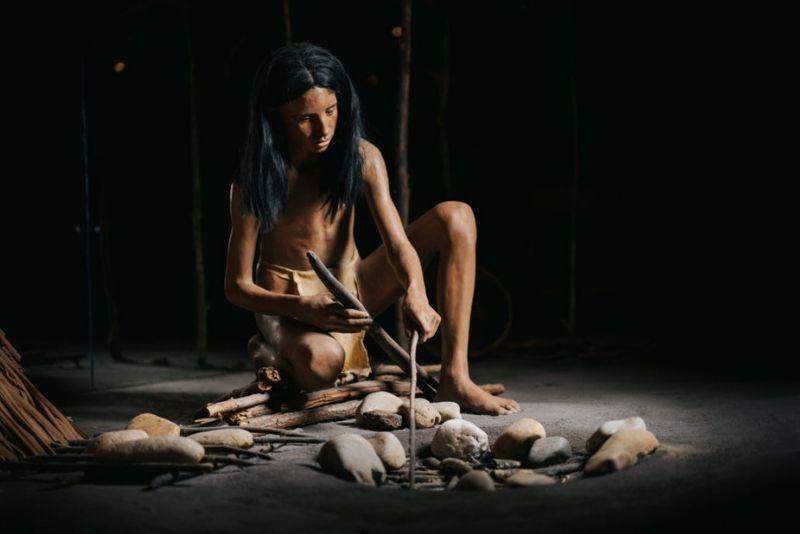 There's a lot of modern history in this Midwestern region of America, but if you want to go even further back in time, head to the Cahokia Mounds Museum just outside St. Louis. This ancient archaeological site gives a glimpse into the lives of early Native Americans.
The settlement here was home to the Cahokian people for centuries until the 1600s. Theirs was a sophisticated society, with advanced agricultural and scientific practices contributing to the longevity of the civilization.
While most of the city has now disappeared, you can walk along the trails and get a sense of what it once looked like. Climb up the 100-foot-tall mounds for a better view – you can even see the modern city of St. Louis from here!
28 – Explore the Miniature Museum of Greater Saint Louis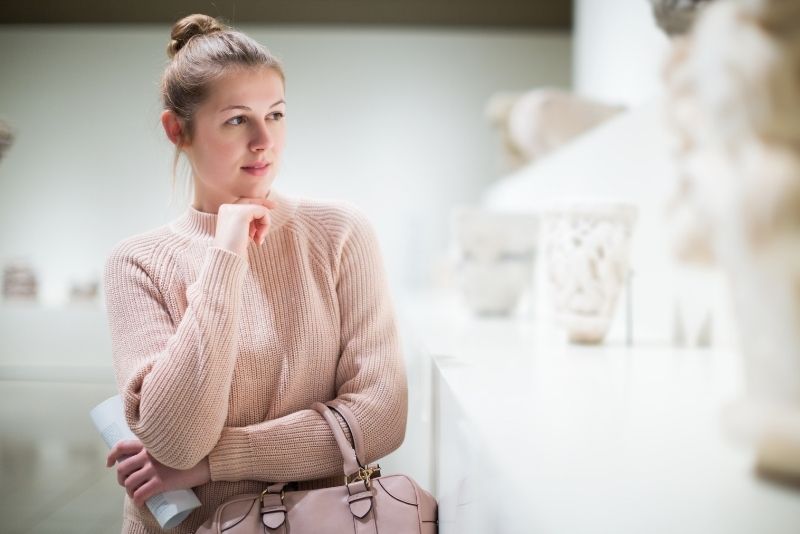 This delightful little museum will be a vacation highlight for younger visitors and hobbyists wanting to take a trip down memory lane. The Miniature Museum of Greater St. Louis is all about city life – on a tiny scale!
The dollhouses are the jewels in the crown, with everything from rustic cabins to magnificent mansions on display. Peer closely and you'll see meticulously crafted rooms, depicting scenes from everyday living.
Check out the cluttered attics and the historic kitchens, before moving onto the model shops and pocket-sized streets. There might even be a haunted house or two thrown into the mix!
Want to start a miniature kingdom of your own? Then swing by the gift shop on your way out and pick up some essential supplies.
29 – Enjoy imaginative play at Myseum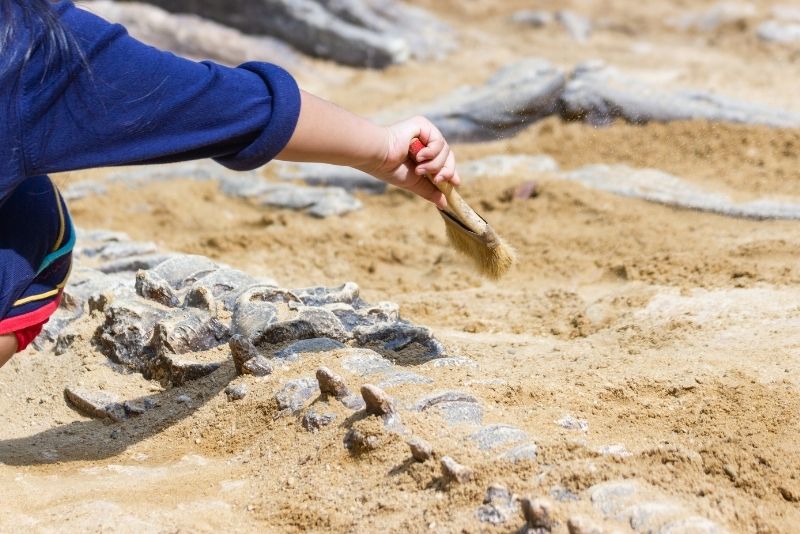 This children's museum offers an interactive arena for kids of all ages to have fun, and maybe even learn a thing or two. The 30 exhibits at Myseum are totally hands-on and include everything from a dinosaur dig to a magnetic ball wall.
Young explorers can learn some new skills at the zoo vet clinic, and let their minds run wild in the imagination playground. Older children will enjoy playing with the thermal imaging camera and the musical Tesla coil, and how can they resist a go in the giant UFO maze? There's an interactive video wall too, and dancing plasma tubes that will set scientific hearts ablaze.
This is a great place for the whole family to come and spend a few hours discovering new things while having a blast.
30 – Tour the Basilica of Saint Louis, King of France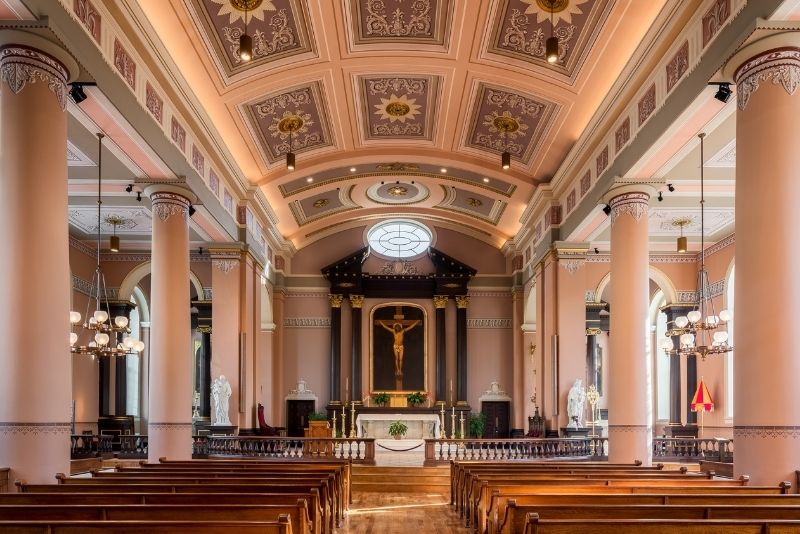 Fondly known as the Old Cathedral, the Basilica of St. Louis, King of France is one of the most historic buildings in the city. With roots going back to 1764, the current church is the fourth to be built on this site and dates to 1831. It's the "Mother Church" of St. Louis and was once the beating heart of the settlement.
You can take a tour of this national monument or wander around at your own pace to soak up the peaceful atmosphere. Highlights include the tomb of the first bishop of St. Louis, sitting pride of place in the small museum.
There are lots of religious artifacts to discover too, but the real attraction is the sense of calm and restfulness that you'll feel as you explore inside.
31 – Watch a live concert at Hollywood Casino Amphitheatre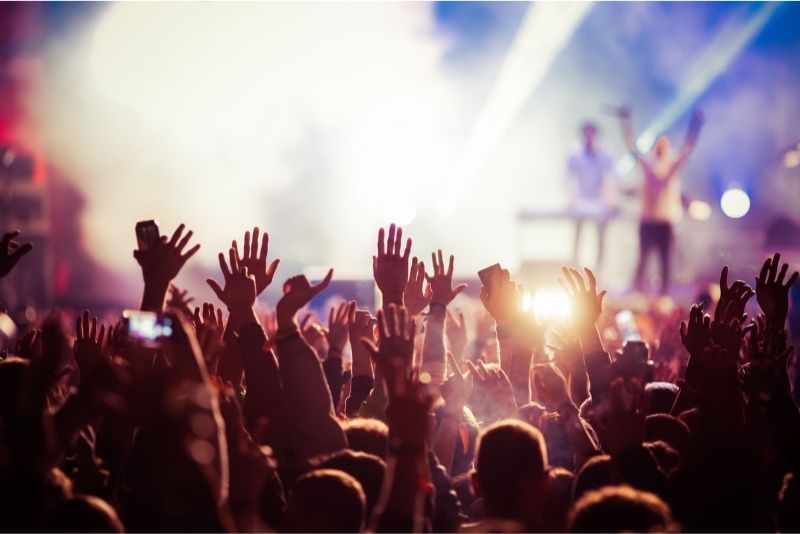 Wondering where it is that all the biggest American artists and music stars play in Missouri? Head just outside the city to Maryland Heights (a 20-minute drive) to the outdoor Hollywood Casino Amphitheatre where live music is the grounds' top feature.
Opening in 1991, the space has always been a concert venue and with a capacity of 20,000 spectators, the crowds flood in when bands, artists and performers hit the stage. There are 7,000 designated covered seats and the rest of the seating is set up on the lawn.
Arrive early for the best seats in the house, and camper chairs are available to rent for the crowds in the grassy area.
Pro tip: Traffic can become intense getting to and from Hollywood Casino Amphitheatre. If driving here yourselves, or even catching a taxi, make sure you add at least an hour extra onto travel time for the swarms of cars entering and exiting.
From Shania Twain to Fall Out Boy, the live music to see here crosses all genres and doesn't get better than this in St. Louis!
32 – Be inspired at the Contemporary Art Museum Saint Louis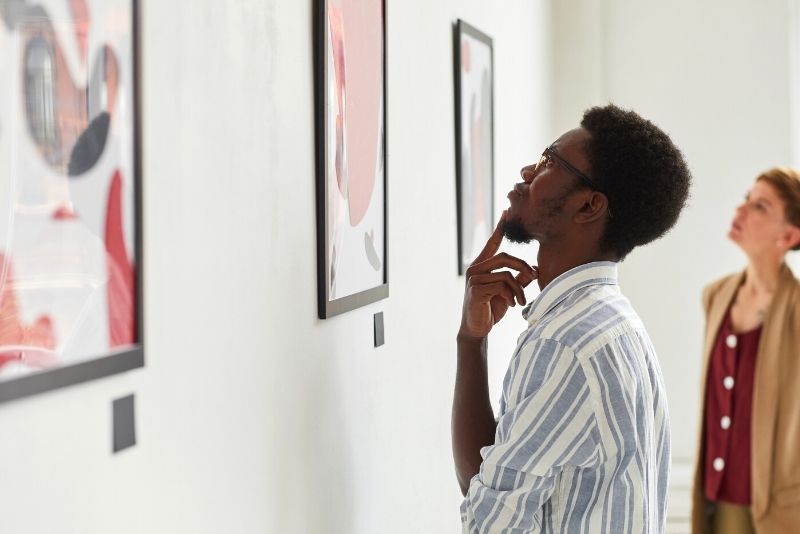 If St. Louis does one thing well, it's art! Known locally as CAM, the Contemporary Art Museum St. Louis is another of the city's acclaimed creative venues. As the name suggests, the exhibits are modern, so there's nothing old and strait-laced here!
Every year the museum hosts six major exhibitions showcasing new works by both national and international artists across a variety of mediums. Much of the art is experimental, leading the observer to make up their own mind about what they're seeing.
The themes are progressive, and the works are thought-provoking, making this one of the most immersive collections featuring the art of our time.
33 – Go on safari at Grant's Farm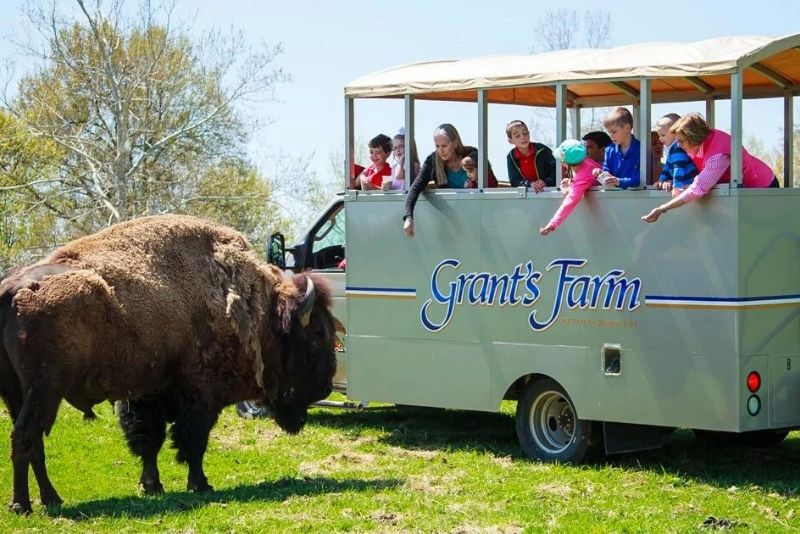 This historic farm makes for a fun-filled family day out in nearby Grantwood Village. Built by the Civil War general, Ulysses S. Grant, this mini zoo is home to over 900 animals from across six continents.
Take an open-air tram ride through the 281-acre wildlife preserve and pretend you're riding over the great American plains. You'll come across bison, elk, and Sika deer as you adventure further into Grant's Farm. For close encounters, head to the petting zoo or meet the Clydesdale horses during a stroll through their pasture.
While you're there, visit the Ulysses S. Grant National Historic Site and tour White Haven, the home once owned by the man himself. Discover more about the people who lived here, including the slaves who worked on the property.
34 – Scream the roof down at The Darkness Haunted House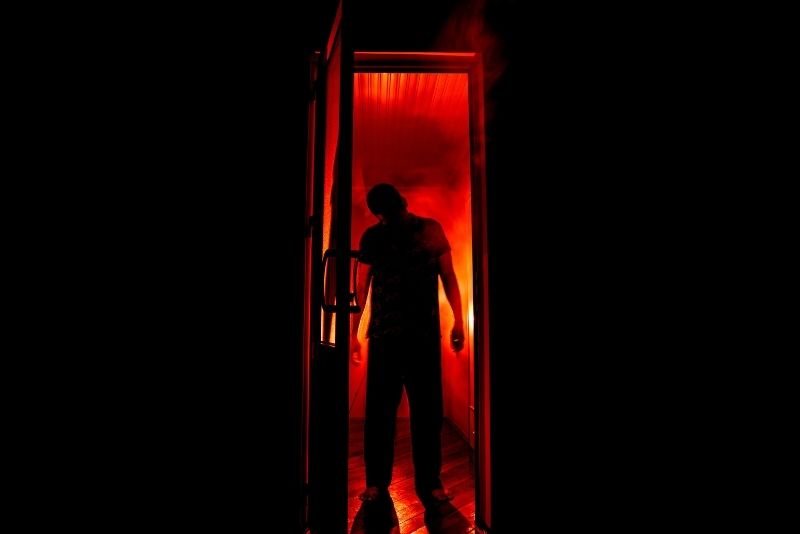 You'll need nerves of steel to take on the scariest haunted house experience in America. So, muster your courage, gather some trusty companions, and step over the threshold into a world of mystery and chills. It's been voted one of the spookiest things to do in St. Louis!
Will you be brave enough to set foot in the Killer Pumpkin Barn or take a walk through the Haunted Conservatory? Test your fearlessness in the Horror Arcade with vintage games like pinball that have a creepy twist, then ramp up the eeriness with a hair-raising experience in the Coffin Escape Room.
The Darkness Haunted House takes terror to the next level, with more frights per square foot than anywhere else in the city. Have you got what it takes to survive?
35 – Taste whiskey on a distillery tour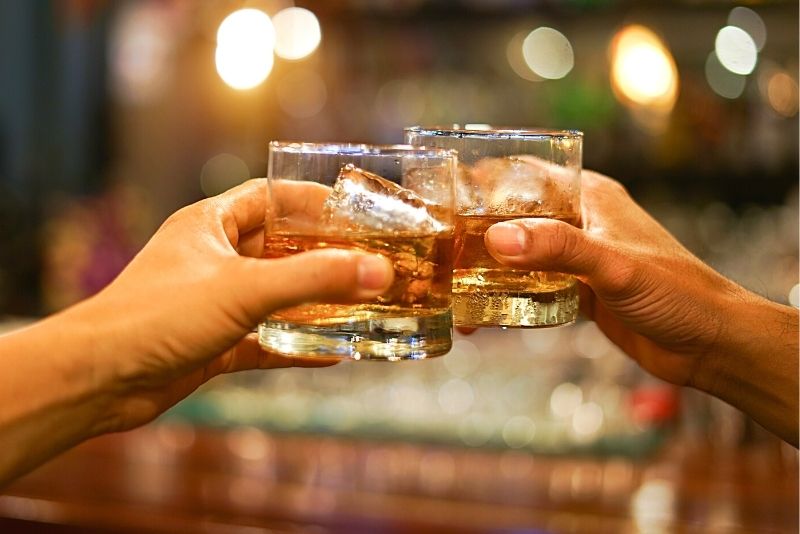 Forget about moonshine whilst you're in the Missouri state and instead, go on an expedition where you'll sample and taste some of the finest premium alcohol in St. Louis during an authentic distillery tour.
Specializing in artisanal vodkas as well as whiskey, St. Louis Distillery produces its own label (Cardinal Sin Spirits) and has won the award for 'best craft vodka distillery in the USA.'
Available on weekends is a Tour & Tasting combo where you'll go behind the scenes and witness the manufacturing process with your knowledgeable guide providing all the insider details. Once you're done touring, sample a few of their spirits including vodka, starka and whiskey.
StilL 630 Distillery is all about spirits aged in wooden barrels with a special focus on whiskey, rum and bourbon, however, it also distills gin and tequila as part of its "Experimental Releases."
The in-house Library of Indomitable Spirits is separated into three sections that visitors can enjoy. Check out the Botanical Library to scope the ingredients, sample brown spirits at different aging processes at The Evolutionary Library and try zany cocktails at The Experimental Spirits Program. Grain to Glass tours are available for the seriously curious.
36 – Play at The Magic House in Saint Louis Children's Museum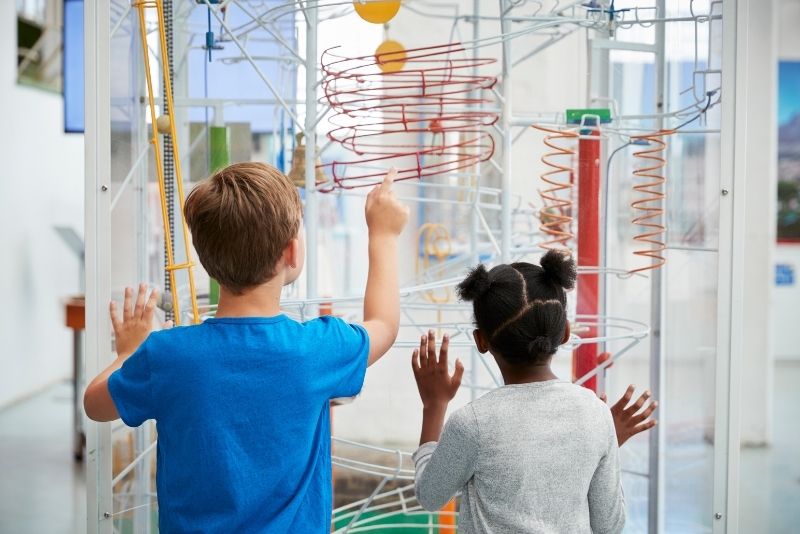 Spending a day playing and learning in the eccentric atmosphere of The Magic House is every child's dream. It's one of the most talked-about things to do in St. Louis when it comes to family activities in the city.
The house itself is striking, with Victorian architecture and mystical gardens to draw you in. Once you've stepped through the front door, however, you'll find yourself in a world of make-believe and fun.
Exhibits here are educational and entertaining, with child development at the heart of it all. Travel to the Taj Mahal and Bollywood for a cultural experience with a visit to Namaste India, or design aqueducts at the Waterfall Patio. Creative souls can get inventive in the art studio too. There's honestly something for everyone here!
37 – Spend the evening at Stifel Theatre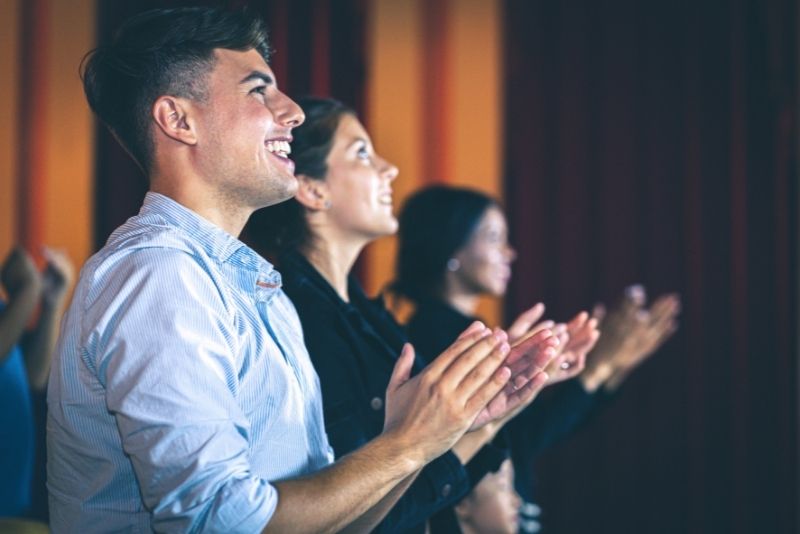 Ready to be entertained? Then settle into your seat as the lights dim and enjoy a performance at the renowned Stifel Theatre. From operas and concerts to ballets and comedies, there is a wide range of events throughout the year.
This historic performing arts venue has hosted stars like Frank Sinatra, Aretha Franklin, and The Rolling Stones in the past, so you know you're in for a good time.
Whether you want to watch Dancing with the Stars or fancy tapping into a bit of nostalgia with original Jersey Boy Frankie Valli, there's always something on to get you in the mood. During the annual Gateway Blues Festival, the stage is always packed with talent so if you're here in March, keep an evening free for the Stifel.
38 – Learn about business at the Economy Museum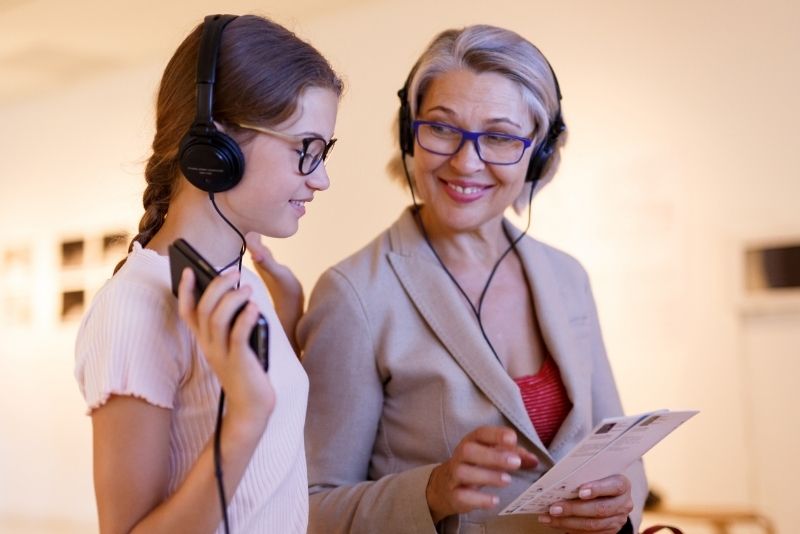 How much do you really know about the economy? If you're curious about the mechanics of this somewhat secretive industry, then step inside the Economy Museum and be enlightened. It's housed inside the Federal Reserve Bank of St. Louis so they should know what they're talking about!
This immersive museum experience will whisk you off on an engaging journey that dishes the dirt on real-life economics, with nearly 100 exhibits to illustrate the facts. Discover how you play a part in the national economy, and why some seemingly small decisions have a ripple effect on the wider world.
Aspiring traders can pick up tips on how the international stock exchanges work, and maybe come away considering a career change! You can get your hands on a real gold bar too – will you be able to lift it?
39 – Jump for joy at a trampoline park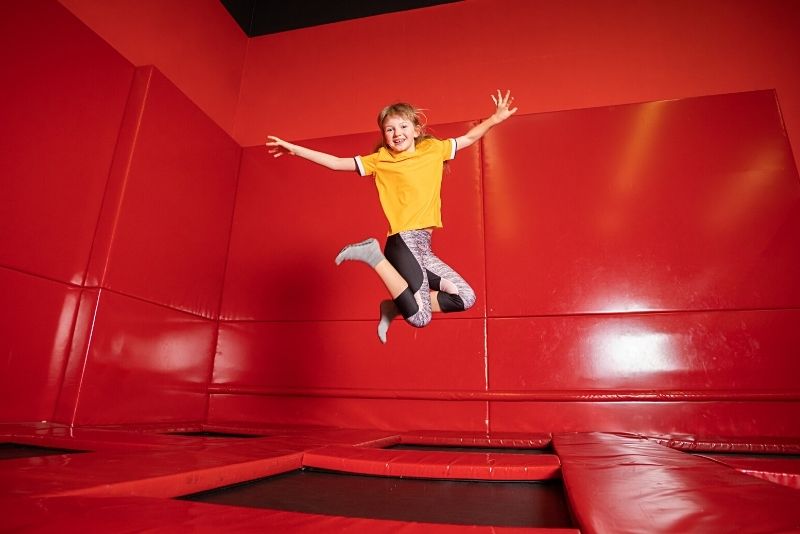 Bounce around with your friends as you take on the giant trampolines in some of the best sports parks in St. Louis. This is a great way to get the whole family active while having heaps of laughs.
Each park has several different attractions to tackle, with wall-to-wall aerial action yours for the taking. Dodge and dive, then flip and weave as you launch yourselves into the fun.
Practice your somersaults on the open areas at Rockin' Jump, have a go at trampoline dodgeball at DEFY, or plunge into the soft foam pools at Sky Zone and play hide and seek. Brave souls can take on the warrior obstacle course at Urban Air if they dare.
This is extreme sports but with a soft landing, so what's not to love?
40 – Listen to iconic music at the National Blues Museum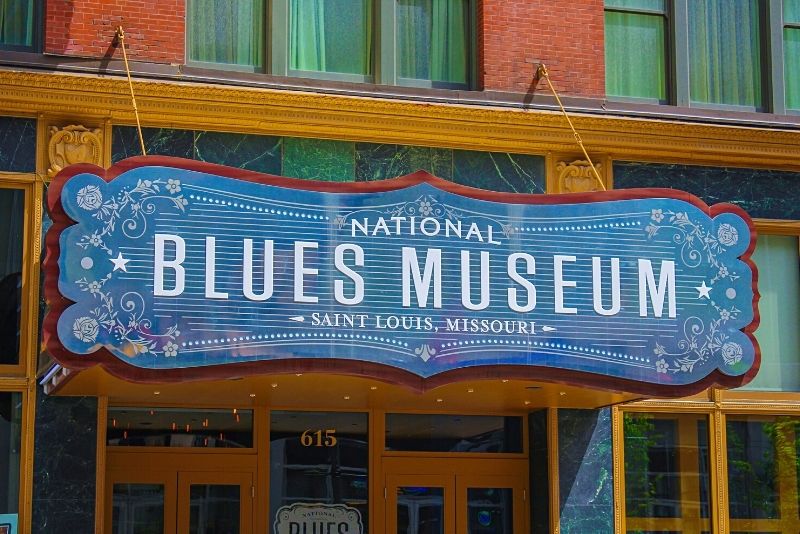 As you'd expect with a name like that, the National Blues Museum explores this evocative genre of music from its roots to the present day.
Entertaining exhibits tell the story behind the players who have stirred souls with their tunes through the years, and how Blues is the foundation of all modern-day music. The museum also puts St. Louis firmly on the map as an integral player in shaping the music of the nation.
There's a state-of-the-art theater where you can hear, and feel the full force of the Blues in what has been described as pure musical immersion. The live shows here truly make your spine tingle as you sway along to rhythms of the Deep South. Check the event listings to see what's on during your vacation.
41 – Test your detective skills in an escape room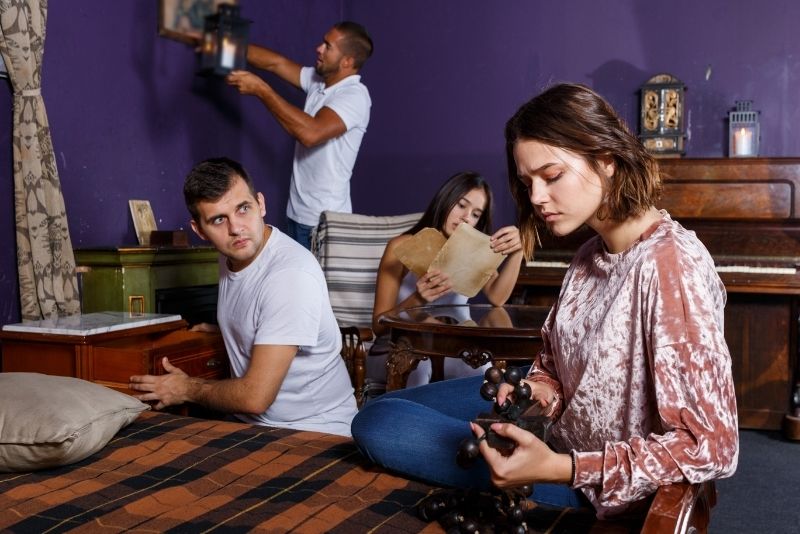 Have you always felt like you were in the wrong profession? Has detective work secretly been your calling? Pretend to be Nancy Drew or Sherlock Holmes while trying out an escape room!
Locked inside a themed room, your gang is presented with a set of riddles, each one unlocking a key until you make your final exit. There are a bunch of escape rooms in St. Louis!
Designed within one big "haunted house," there are a whopping seven rooms to take your pick from at St Louis Escape. These include Blackbeard's Revenge, Jurassic Island, Dracula, Wonderful Wizard of Oz, Frankenstein, Haunted Hotel and the Cellar.
If none of those tickle your fancy, Mastermind Room Escape boasts 10 rooms! Cursed Castle, Davinci's Workshop and the Diamond Heists are some of the most popular, and all range in difficulty.
Beat the 60-minute clock when attempting the Western Bank Heist, The Clock Tower, The Theater or The Submarine mission from Escape The Room St. Louis.
Breakout Games offers the classics and is super family-friendly, with seven escape rooms to play.
Finally, Escape from St. Louis offers three thrilling and immersive escape room options: Wizard Quest, Carnival of the Cosmos & The Murder at Denbrough Mansion.
42 – Embark on ghost tours … If you dare!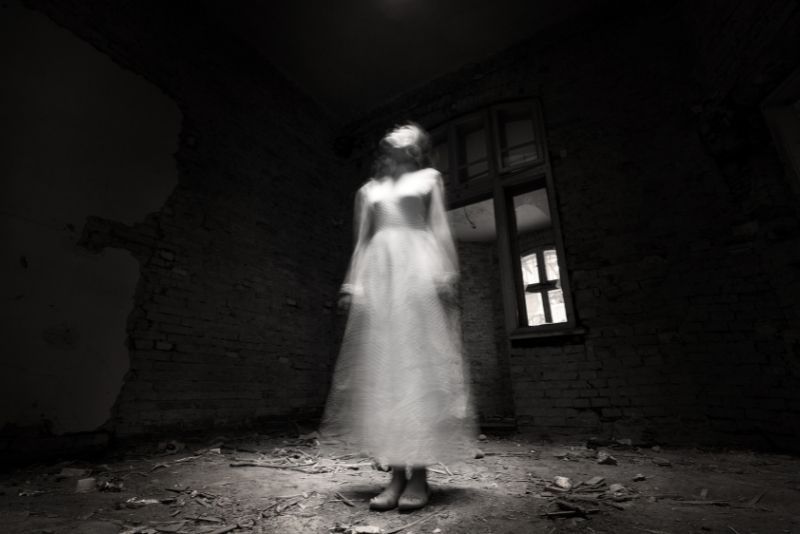 Do you believe in the paranormal? If you've got the guts for it, enter a haunted mansion and hear of the spooky and grueling tales behind it during ghost tours!
Considered one of "America's most haunted neighborhoods," head to the Lemp area with a paranormal investigator and let the ghoul hunting begin!
Here you'll come across the infamous Lemp Mansion and Brewery and as rumor has it, the grounds are believed to be damned by the Lemp Family. The family home experienced three suicides by various members living on the property …
Whilst you aren't allowed inside the mansion, investigate three of its eerie basements inside the brewery and hear about its ghostly tragedies.
Tours last 1.5 hours and take place in the evening times – because any ghostbuster knows this is the best time for spotting specters and feeling the presence of the spirit world!
43 – Feast on seafood at the Broadway Oyster Bar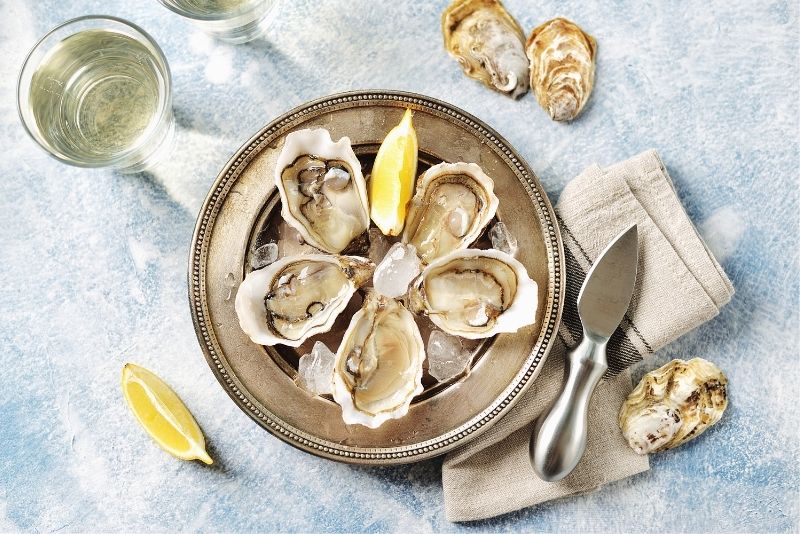 Known as the king of seafood restaurants in St. Louis, Broadway Oyster Bar will become your new favorite downtown hang-out. Cajun classics and live music combine to make for a truly electric evening out.
Serving a delectable feast of New Orleans-style cuisine, this famous eatery is the haunt of both locals and visitors. It's housed in one of the most historic buildings in the city which just adds to its old town vibe. Ghosts included!
Tuck into fresh gulf oysters, Louisiana crawfish, and Prince Edward Island scallops. Licking the butter off your fingers afterward is optional. For something a little different, try the voodoo shrimp or the naked gator tacos.
Then toast the day with a bayou berry margarita as you settle in for an evening of smooth jazz.
44 – Catch a show at the Municipal Theatre Association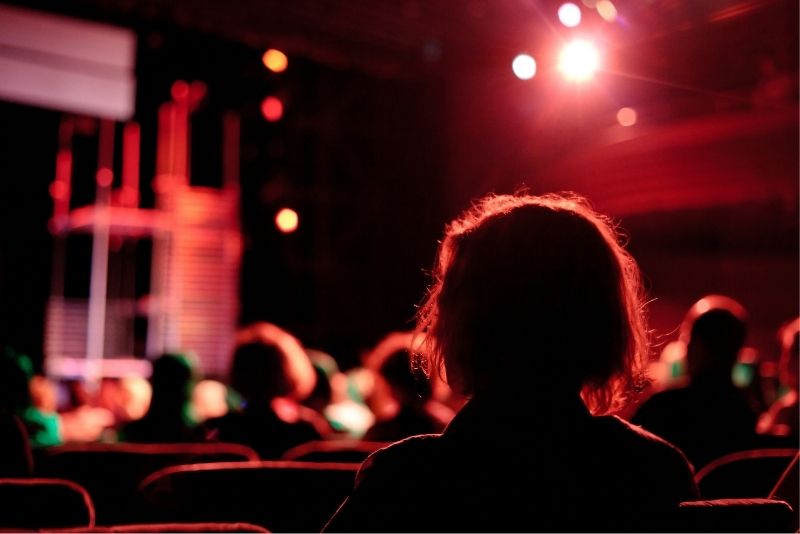 After a busy day of sightseeing, it's time to put your feet up and let someone else do the entertaining. So, get yourself down to the Municipal Theatre Association for a hearty dose of jazz hands and belting tunes.
For over 100 years, the amphitheater here in Forest Park has been resonating with the music of popular Broadway shows. It's the place to come if you want to let your hair down and jig along to some of the classic hits.
Do you want the villainous Victorian barber Sweeney Todd to send shivers down your spine? Or is a sugarcoated singalong with Mary Poppins more your style? Whatever you're into, there's always something on to get those feet tapping.
45 – Browse the Soulard Farmers' Market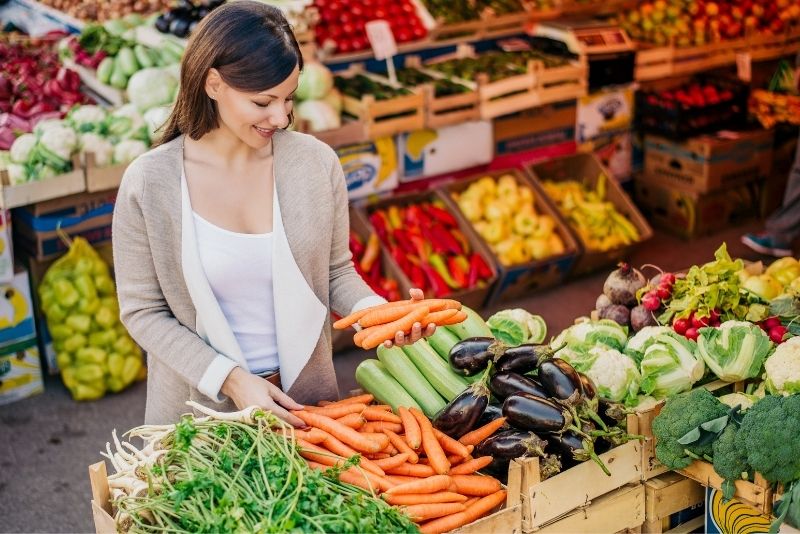 The historic Soulard Farmers' Market in the heart of St. Louis is one of the oldest markets in the Midwest, dating back to 1779. Tucked away in a grand hall built in the Italian Renaissance style, the market makes for an atmospheric afternoon excursion.
There are nearly 150 stalls with vendors from the local area selling everything from organic farm produce to artisan jewelry. Savor the scents as you wander around the food section, where seafood, cheese, and spices lure you in. Stop at the bakery for warm bread and cinnamon buns or visit the Cajun Corner for an authentic Creole lunch.
The market is open from Wednesday to Saturday, all year round. Go armed with some cash as most suppliers aren't set up to take cards.
46 – Visit car heaven at the Saint Louis Auto Show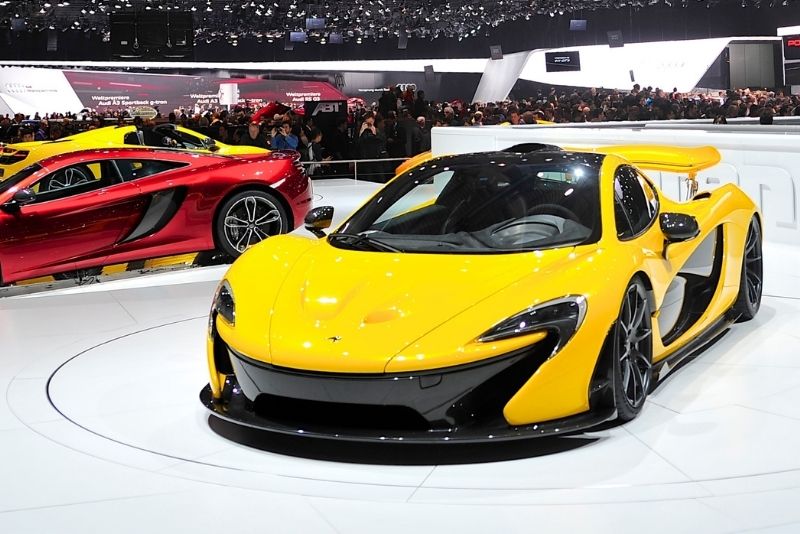 Get revved up for the annual St. Louis Auto Show, which is held in January each year right here in the city. A celebration of all things automotive, this highly anticipated event attracts dozens of big-name brands like Chrysler and Harley Davidson to show off their latest inventions on wheels.
Discover some of the latest hot models on the market and be one of the first to lay eyes on whacky concept cars that wouldn't be out of place in the Back to the Future films. Then get behind the wheel of your favorite jeeps and bikes for the ultimate test drive.
You don't need to be a motor enthusiast to enjoy a day out here, as there are lots of fun attractions that all the family can get stuck into.
47 – Plummet down slides at Six Flags Saint Louis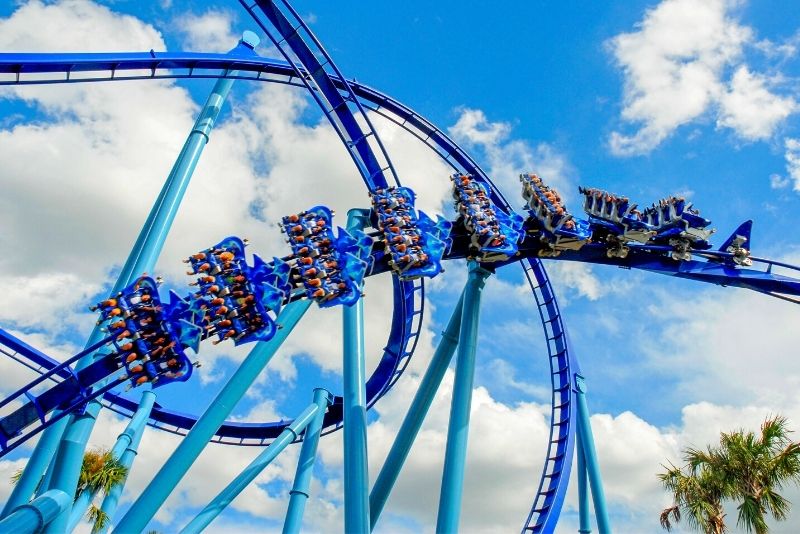 Six Flags St. Louis takes thrills to the next level with terrifying rollercoasters and plunging flumes keeping your heart pumping. Many of the rides are based on characters from Warner Bros. films and TV shows like Scooby-Doo and Looney Tunes.
Missouri's biggest family attraction is packed full of excitement, with something for adventurers of all ages. For the ultimate adrenaline kick, loop the loop on the Fireball, or take a leap of faith as you fly through the air on Dragon's Wing.
Younger visitors will have a ball on the Thunder River rafts, while a ride on the Tommy Robertson Railway is one for traditionalists. On hot days, head to the 12-acre water park at Hurricane Harbor and cool off with the pools and slides. Don't forget to hold your breath!
48 – Enjoy sweet melodies during candlelight concerts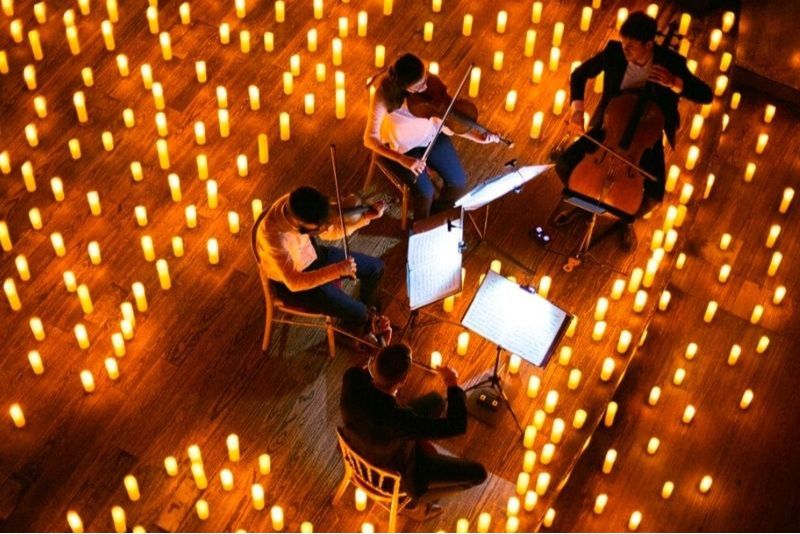 Couples; are you looking for utterly romantic things to do in St. Louis? Treat your darling to an evening of music and magic with these extra special candlelight concerts.
Entering the show's venue (chosen for its uniqueness), hundreds of flickering candles dot the room in warm glowing lights creating a dreamy atmosphere from the get-go.
Rock out to the sounds of one of the greatest bands, Queen, and sing along to your favorites like Bohemian Rhapsody, Somebody to Love and We Are The Champions performed by a special string quintet, or relive your high school sweetheart dreams with a tribute to Taylor Swift.
Revel in the music of Vivaldi's The Four Seasons performed by the Opus 76 Quartet, or the best of Beethoven and the genius' classics like Symphony No. 5 in C Minor, Op. 67: I. Allegro con brio and Bagatelle No. 25 in A Minor ('Für Elise').
All candlelight concerts in St. Louis take place at The Ethical Society of St. Louis building.
49 – See the Soldiers Memorial Military Museum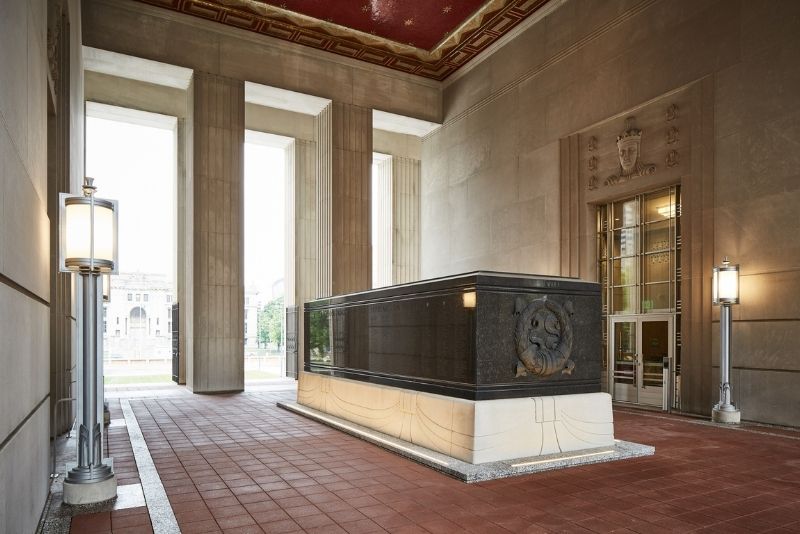 This cutting-edge facility in downtown St. Louis is dedicated to the military and its veterans who have served their country with honor.
The Soldiers Memorial Military Museum shines a spotlight on American combat history, with a focus on the part played by St. Louis and its heroes. The region has been a huge contributor to US war efforts over the centuries, and you'll hear stories from service members to bring some of the events to life.
There are galleries dedicated to the two World Wars, as well as exhibitions covering conflicts during the years before and after. Photographs, newspaper clippings, and diary extracts all take pride of place. Take time to see the 300 artifacts, some of which date back to the War of 1812.
50 – Dive into the Saint Louis barbecue scene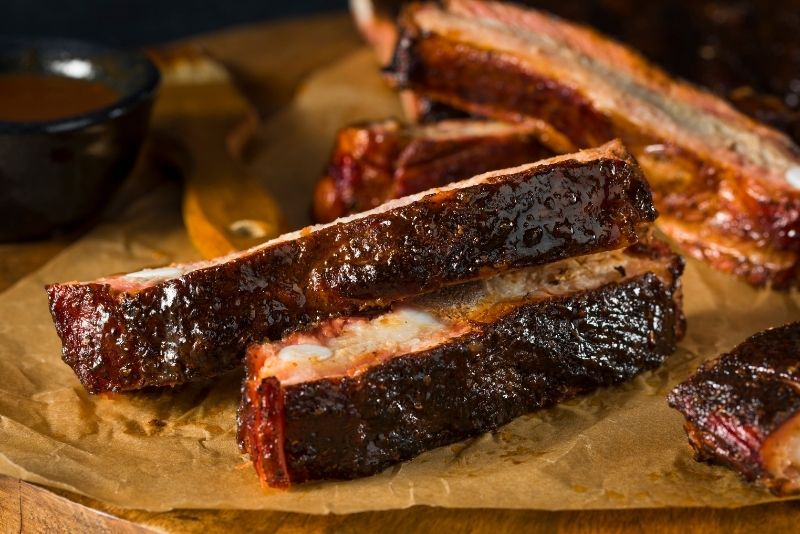 When it comes to eating out, barbecue dominates the culinary scene here in St. Louis. Having perfected the art of dishing up tender steaks with finger-licking sauces dripping off the sides, the chefs here are onto a good thing.
Pop into Pappy's Smokehouse for succulent Memphis-style ribs served with lashings of barbecue marinade. The meats here are smoked for 24 hours over sweet apple wood, giving them a delicious taste.
For juicy pulled pork and the best beef brisket in town, book a table at Sugarfire Smoke House. They've reinvented the concept of barbecue here so expect the unexpected when it comes to flavor!
Meanwhile, at Salt + Smoke, you can tuck into thick slices of smoked chicken or try a cherry smoked salmon sandwich. Yum!
51 – Get creative at the Busy Einstein Cognitive Play Center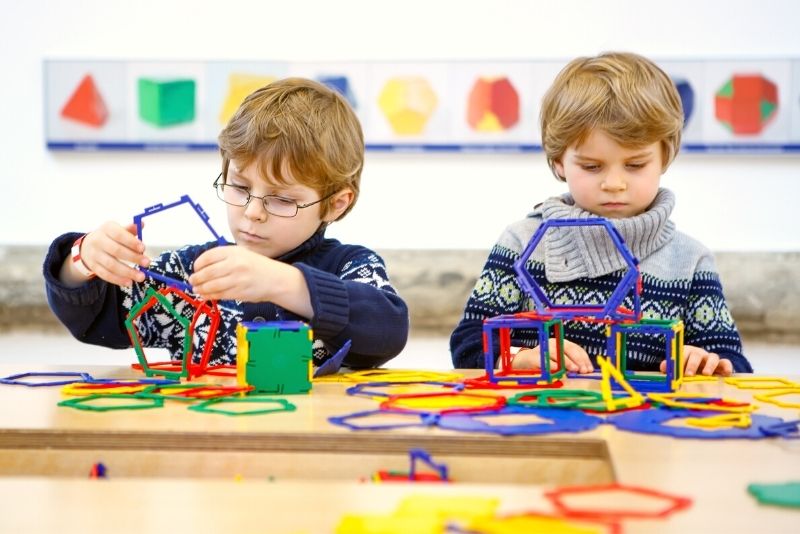 Looking for something to keep the kids entertained? The Busy Einstein Cognitive Play Center will take your little ones on a journey of learning and fun, with several interactive puzzles and games to solve.
At the Sensory Station, it's all about glitter syrup tubes, magnets, and geometric shapes. Oh, and maybe a bit more glitter to put a sparkle in the eyes of the players. Moving onto the Paleontology and Entomology Station, it's dinosaurs and bugs galore with magnifying glasses to inspect the bones and specimens.
Aspiring engineers can engage their minds at the STEM Station, where creating 3D structures and learning about gravity will stand them in good stead.
52 – See a typical 19th-century home at The Field House Museum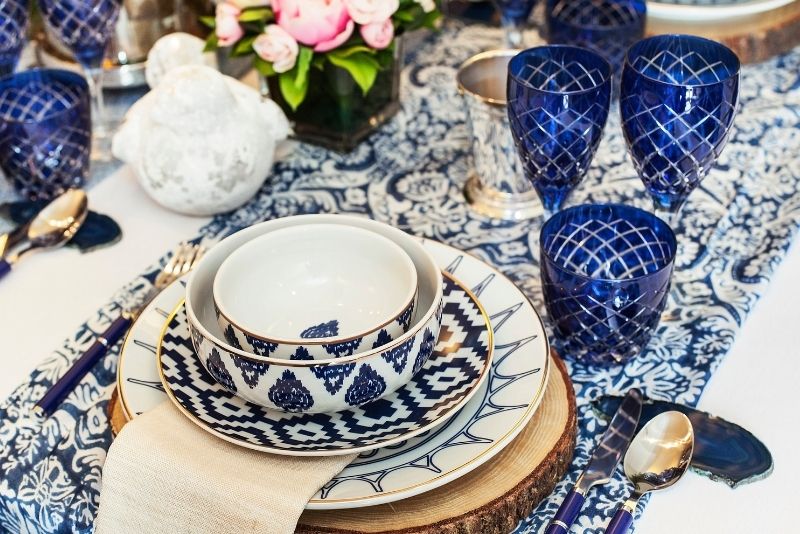 Constructed in 1845, this historic house was once the home of attorney Roswell Field, who shot to fame during the Dred Scott versus Sandford civil rights lawsuit. His son Eugene was brought up here, and later became a renowned author of children's books.
Today, the Field House Museum is a designated National Historic Landmark and is home to multiple collections relating to the family.
During a guided tour you'll explore some of the reconstructed rooms and discover what life was like in 19th-century St. Louis. Don't miss the extensive toy collection that has been amassed in honor of Eugene, or the library which is also dedicated to the author. There are rotating exhibit spaces too, where regularly changing displays showcase a range of unique traveling artifacts.
53 – Listen to live music at The Sheldon Concert Hall and explore its Art Galleries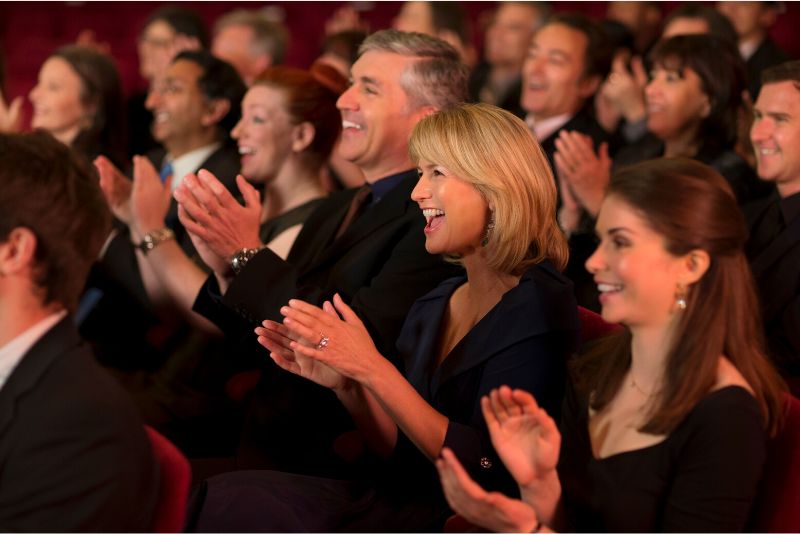 Intimate as ever and over 100 years old (built in 1912), the historic Sheldon Concert Hall and its Art Galleries are all about "live music, arts, events and culture."
Once home to the Ethical Society of St. Louis (a humanist congregation), the building was named after this establishment's founder, Walter Sheldon.
Over the decades, the space has been used as a community center, music hall and concert venue, and circa 1988, its Arts Foundation was established. In 1998 an adjoining annex was purchased and extra facilities were added, including The Sheldon Art Galleries and the sculpture garden.
Today, it houses the 712-seater Concert Hall where icons like B.B. King have performed, the Ballroom, The Konneker Room and the Steward Family Plaza with its vertical garden.
The Sheldon Art Galleries comprise seven individual spaces that include the Bellwether Gallery of St. Louis Artists, Gallery of Music, Gallery of Photography, Bernoudy Gallery of Architecture, AT&T Gallery of Children's Art, Nancy Spirtas Kranzberg Gallery and the Ann Lee and Wilfred Konneker Gallery.
54 – Take a tour of the historic Budweiser Brewery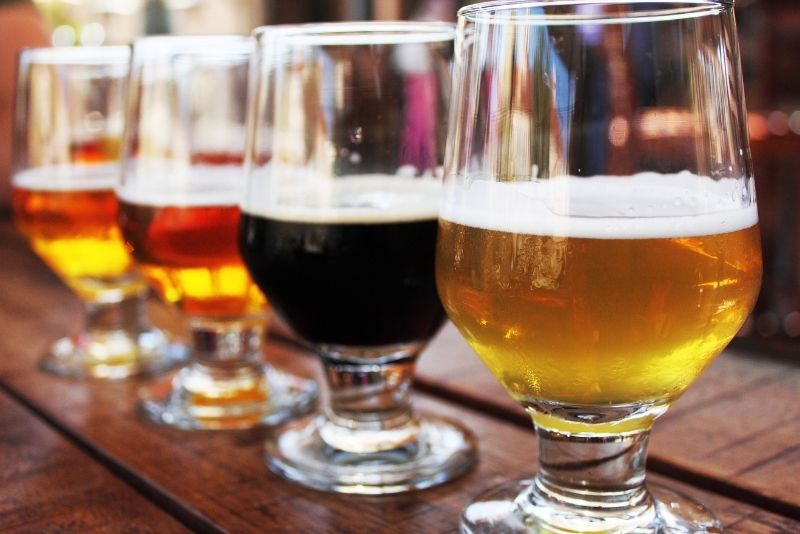 The Anheuser-Busch Budweiser Brewery in St. Louis is a great place to spend the afternoon if you're into beer! There are several tours to choose from, as well as a museum, a biergarten, and even classes for those who want to learn how to make their own home brew.
Take an in-depth look into the heritage of brewing here in the city and discover the secrets behind this age-old process. Standard tours take you behind the scenes, exploring the journey from seed to sip in 75 minutes. You'll get to visit the historic brewhouse, and the aging cellars, as well as meet the giant Clydesdale horses in the paddock.
For something a bit different, opt for a beer and food pairing dinner in the biergarten where a four-course meal and accompanying brews are led by the head chef.
55 – Go hiking in Lone Elk Park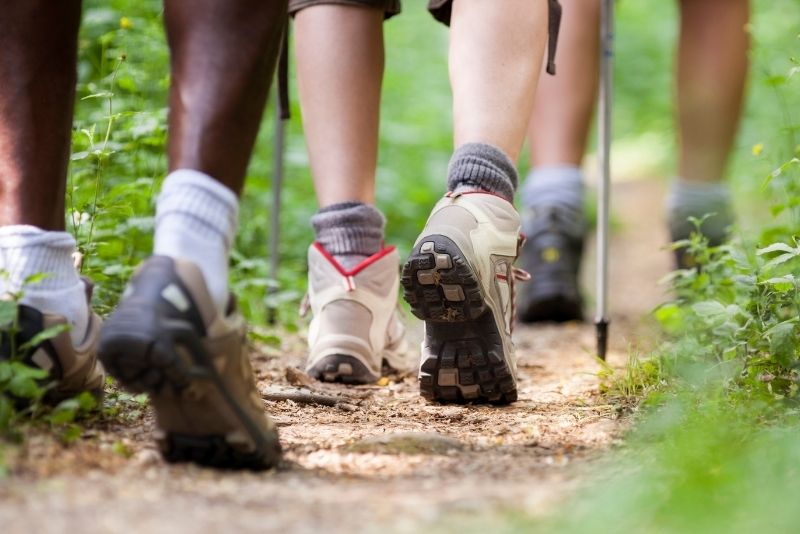 Lone Elk is a 546-acre country park that will transport you to the great American plains of old. Bison, wild turkey, and elk roam free, while waterfowl swim around on the lake. Deer are often spotted too if you're quiet enough!
Your best chance of seeing the animals in action is at feeding time, which is usually before 8 AM. If that all sounds a bit too early, then don't worry, you'll still be able to see them from the hiking paths that loop through the wildlife management area.
The White Bison Trail is the most popular, and at 4-miles long makes a perfect half-day adventure out of the city. Picnic shelters are available in the woods for when you want a break.
56 – Tour the Missouri Civil War Museum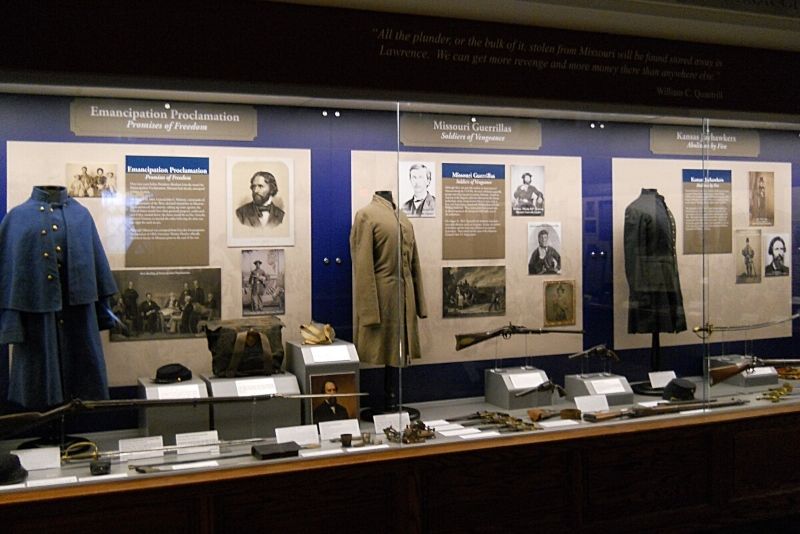 If you want to do a deep dive into America's most historically defining episode, then pay a visit to the Missouri Civil War Museum. Built in honor of the men and women who gave the ultimate sacrifice, the museum is part memorial, part storybook.
Exhibitions of artifacts from the conflict give a glimpse into life during the war and the people who fought on both sides of the line. You'll see original weapons, uniforms, and military equipment retrived from battlefields across the country. It's a stark reminder of the reality of war.
Discover the part played by Missouri in the bigger picture and hear tales from those who were there. If you're searching for moving things to do in St. Louis, this one definitely hits the spot.
57 – Play a round of golf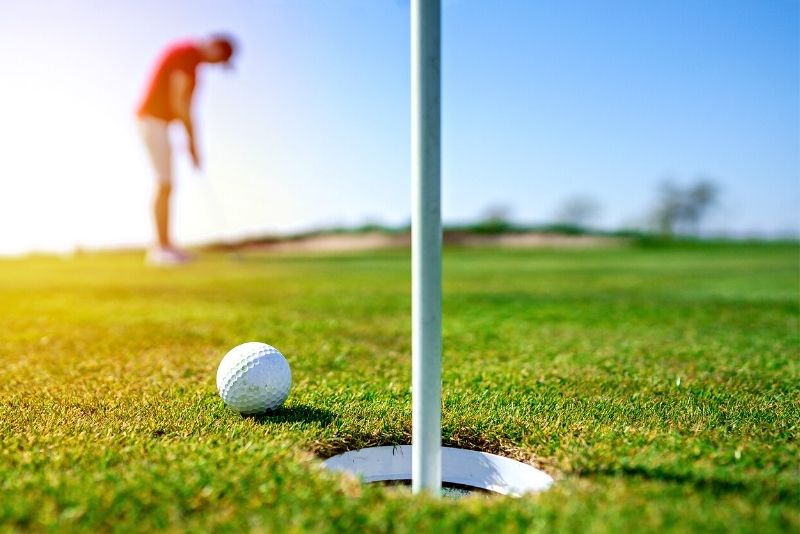 Enjoy the outdoors with a round of golf on one of the best courses in the St. Louis area. Beginners can enjoy lessons from a pro, while the experts can go for holes in one at a wide range of international-level clubs.
Head to Bear Creek Golf Club for a championship-style game that winds around lakes and creeks. Or for something a little less daunting, check out the 9-hole public golf course in St. Ann. Another short course can be found at Incline Village, where tree-lined fairways make for atmospheric play. Don't miss the "island green" to show off your skills.
Meanwhile, St. Peter's Golf Club offers a well-rounded experience with bunkers and ponds adding an element of excitement. Finally, when it comes to refreshments after the game, the St. Genevieve Golf Club comes out on top.
58 – Play detective at a Murder Mystery interactive dinner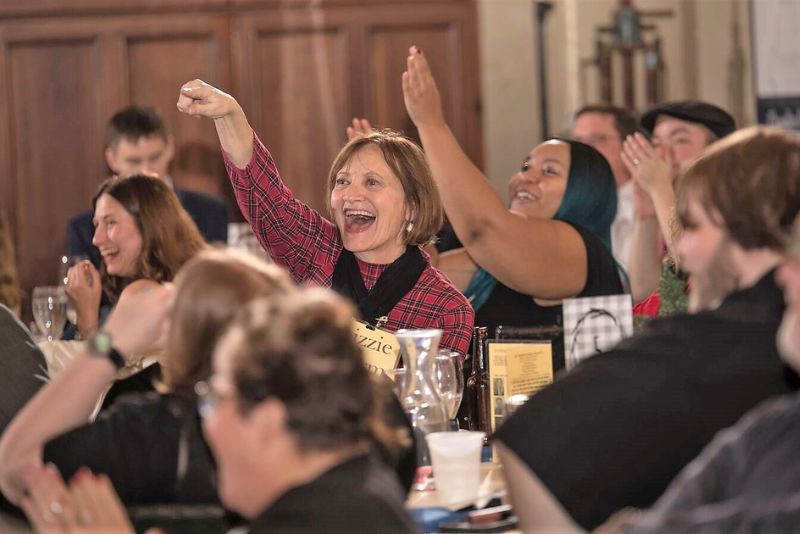 Die laughing at a Jest Murder Mystery Company interactive dinner theater experience. A St. Louis tradition, Jest shows include professional actors who will take your group through a part scripted, part improvised murder mystery experience.
Everyone will play a part and can participate as much or as little as they want. But all will gather clues and loads of laughs as they come together to solve the deadly crime. And here's the kicker, someone in your party might be the guilty one!
Book a private event or visit The Lemp Mansion to catch a show every Friday and Saturday night. Either way, we promise a humorously murderous experience.
59 – Watch live shows in the Dome at America's Center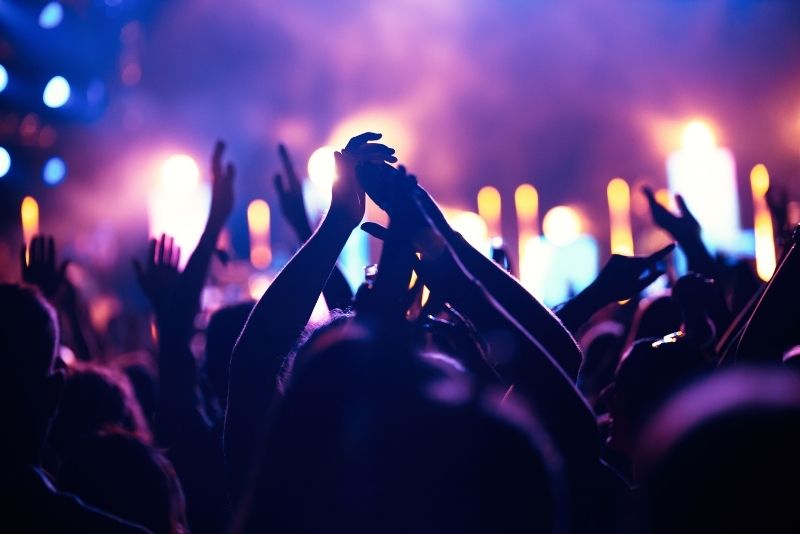 Hosting everything from rock concerts to monster truck rallies, the Dome at America's Center is the city's premier convention venue. The past show line-up has been pretty special. Motocross races frequently draw the crowds from miles around, and Pope John Paul II once held a Mass here that turned into the largest-ever indoor US gathering!
It's a renowned sporting venue too, with large-scale events for both amateur and professional players taking center stage. Volleyball games and gymnastics tournaments are regular features, and there's often a bit of basketball action to draw all eyes to the court.
For something less energetic, there are art exhibitions, concerts, and even theater productions staged here in this epic arena. See what's on during your visit and book tickets for a memorable afternoon out.
60 – Enjoy a night out at Laclede's Landing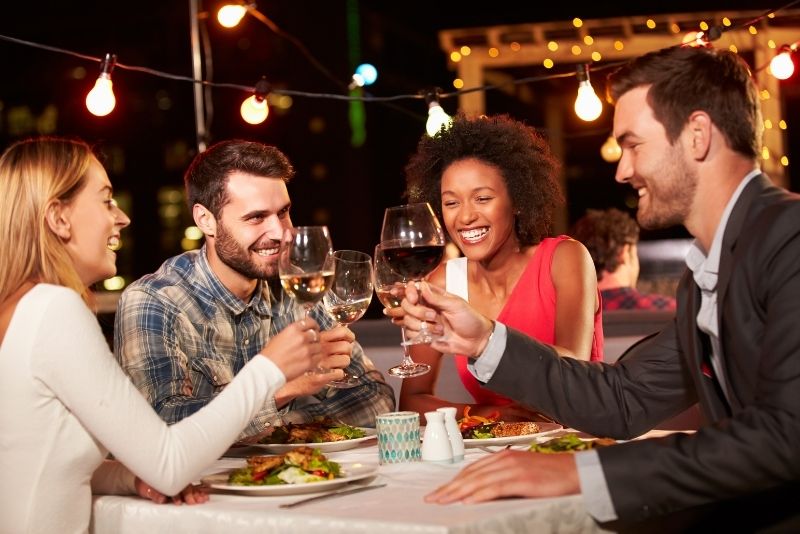 This buzzing riverfront district is your one-stop shop for dining and entertainment in the heart of the city. The historic warehouses at Laclede's Landing have been transformed into trendy restaurants and hip bars, attracting both locals and visitors through their doors.
Whether you want to sink your teeth into toasted ravioli or specialty St. Louis pizza, this is the place to come. Just make sure you leave room for some gooey butter cake, all washed down with a cocktail or two.
There's an old brewery here too, and you can tour behind the scenes if you want to know more about what you're drinking.
This regenerated area hosts several musical events throughout the year, including the largest free blues festival in Missouri which always brings a great vibe.
61 – Discover the Saint Louis Kaplan Feldman Holocaust Museum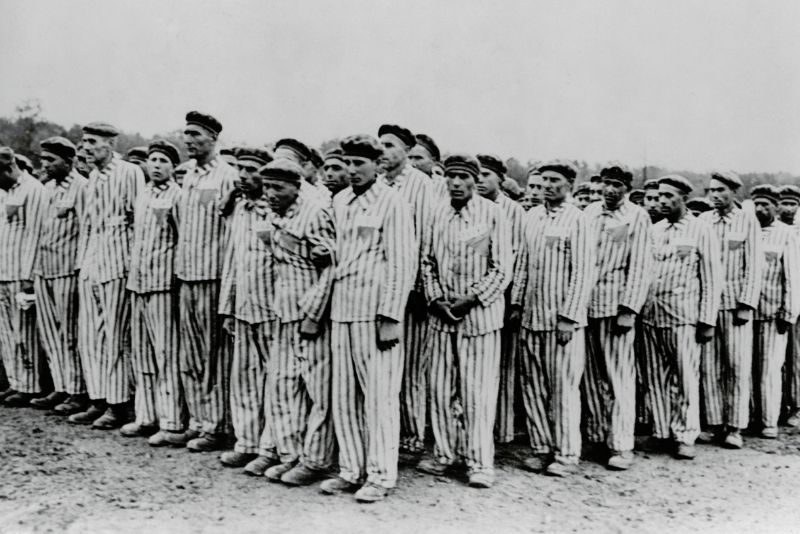 Built in honor of survivors and in memory of victims, the St. Louis Kaplan Feldman Holocaust Museum is a must-see when you're in town.
The underlying theme of the place is to inspire change and reject hatred while learning lessons from the past. Paying your respects here is one of the most poignant things to do in St. Louis.
Hear harrowing stories from those who lived through the Holocaust, and discover the essence of Jewish life before, and after, the Second World War. Several survivors immigrated to St. Louis to begin a new life, and it's their tales that make up much of this exhibition.
Using photographs, videos, and artifacts from ghettos and camps, the museum artfully reconstructs what is arguably the most harrowing episode in human history. The visit is somber, but the message is hopeful.
62 – Ski or snowboard at Hidden Valley Ski Resort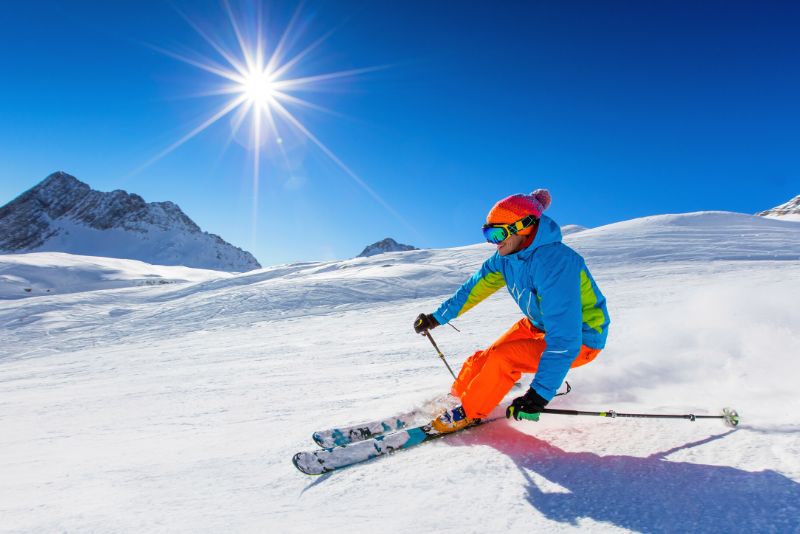 Did you know that it's possible to go skiing in St. Louis??? Probably not the first thing you imagined when planning your vacation, if you're traveling with kids and looking for family-friendly activities, Hidden Valley Ski Resort is a fabulous option.
Opening seasonally in the wintertime, click your feet into your skis, strap up your boots and hit the slopes! Plus, if it's not the coldest winter, the on-site snow machine is there to help create extra snowy fields.
Established in 1982, there are more than 16 trails to navigate your way through spread out across two mountain peaks.
Situated on the main peak is Badlands Park — ideal for beginners. The Outlaw Terrain Park is on the West Mountain and is designed with special ramps and rails if you want to catch some serious air!
If it's your first time skiing, visit the Snowsports Academy and learn how to ski or snowboard with a private one-on-one or group lesson. Other epic activities include Polar Plunge Tubing and Night Skiing.
63 – Go on a pub crawl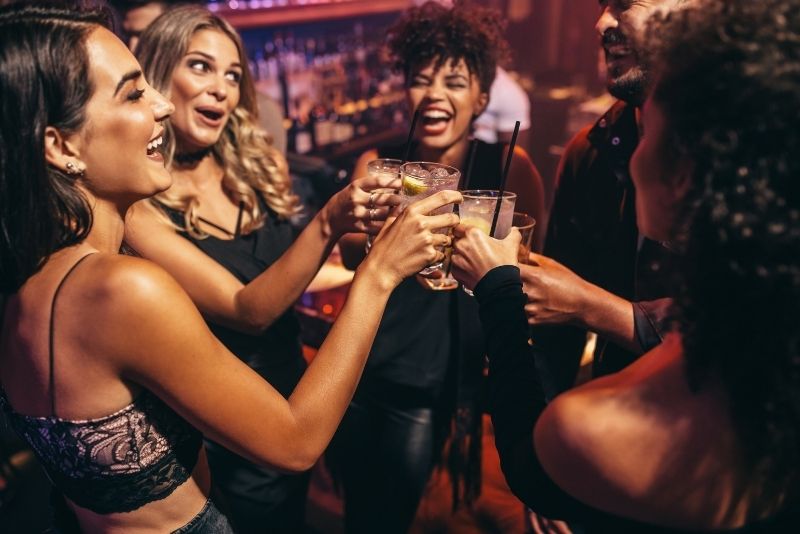 Join forces with a local and enjoy a bar crawl in downtown St. Louis with lots of friendly banter along the way. You'll stop at some of the most popular watering holes in the city, as well as a few lesser-known establishments well off the trodden tourist trail.
Swing by John D. McGurk's Irish Pub and Garden for authentic music from the Emerald Isle to accompany your beer. There are several charming outdoor patios and bars so you can indulge in some al fresco drinking in the sun.
Three Sixty is another hit, with stunning views and a wine list that will impress even the finest of connoisseurs. The bar food is inventive, with clever twists on classics like fish tacos and sliders.
Finally, pop over to Ballpark Village where a dazzling array of sports bars will keep you busy. The food's good here too, so why not make a night of it?
How to get to Saint Louis?
If St. Louis is your first stop on your USA travel itinerary, you'll fly into St. Louis Lambert International Airport.
Why not opt to have everything taken care of for the moment you arrive with pre-organized airport transfers? This way, after you've landed and are ready to leave the airport, exit the gates and your private driver will be waiting for you, holding up a sign with your name on it — fancy, right?
Head to your vehicle and be transported in comfort and style directly to your stay in St. Louis stress-free.
Transfers are available back to the airport if required.
Where to stay in Saint Louis?
Nothing beats returning to an incredible stay after long days of sightseeing and exploring a new city. Here are some of the best hotels and resorts around town!
Just outside the city center hustle and close to iconic landmarks, The Last Hotel is a luxe mix of mid-century class and art deco trends, and all rooms are spacious, comfy and well-appointed.
The Four Seasons St. Louis certainly lives up to its namesake, whether talking its rooftop pool, outdoor terraces or five-star spa — which the hotel is.
Literally staring at the city's most famous monument, check into the Hyatt Regency St. Louis at The Arch directly overseeing the iconic Gateway Arch — ask for a room on the ninth floor for the best vistas!
Stylish and luxurious are the perfect words to describe Hotel Saint Louis, Autograph Collection. Enjoy all its niceties from black-out curtains to plush beds.
Just as its name suggests, for rooms and interiors that pop with color and hallways decorated in cool art too, the boutique four-star Angad Arts Hotel is one for the creatives!
Where to go next?
After your holiday in St. Louis is up, where are you planning on heading next? There are many other things to do in nearby cities, starting with Kansas City — 3.5 hours away.
Unravel its world-class museums, honky-tonk bars and serious serving of Midwestern culture. Alternatively, travel roughly the same amount of time but in the opposite direction to the 'Live Music Capital of the World' i.e. Branson.
Icon to say the least (if you love the blues), there are plenty of things to do in Memphis, Tennessee, home to rock n' roll and blues legends including Elvis himself! It's a four-hour drive from St. Louis. Also in Tennessee is Nashville and another city for every music-loving soul!
Visit caverns and interesting museums, and photograph Louisville's interesting architecture; shop the markets, experience proper motor-cross action or hit up an old-school roller skating rink in Indianapolis.
Situated 4.5 hours from the city, you're going to need (and want) to spend at least three days in the Windy City if you want to explore all the things to do in Chicago.
Final thoughts
From art museums to the historical kind, city icons, antiquated landmarks, galleries, endless parks and a melting pot of culture whether talking music or its earliest settlers, there are plenty of things to do in St. Louis!
Have you visited the Gateway to the West before? What are your best travel memories or favorite places in the city? Share with us in the comments below.
As always, happy and safe travels!