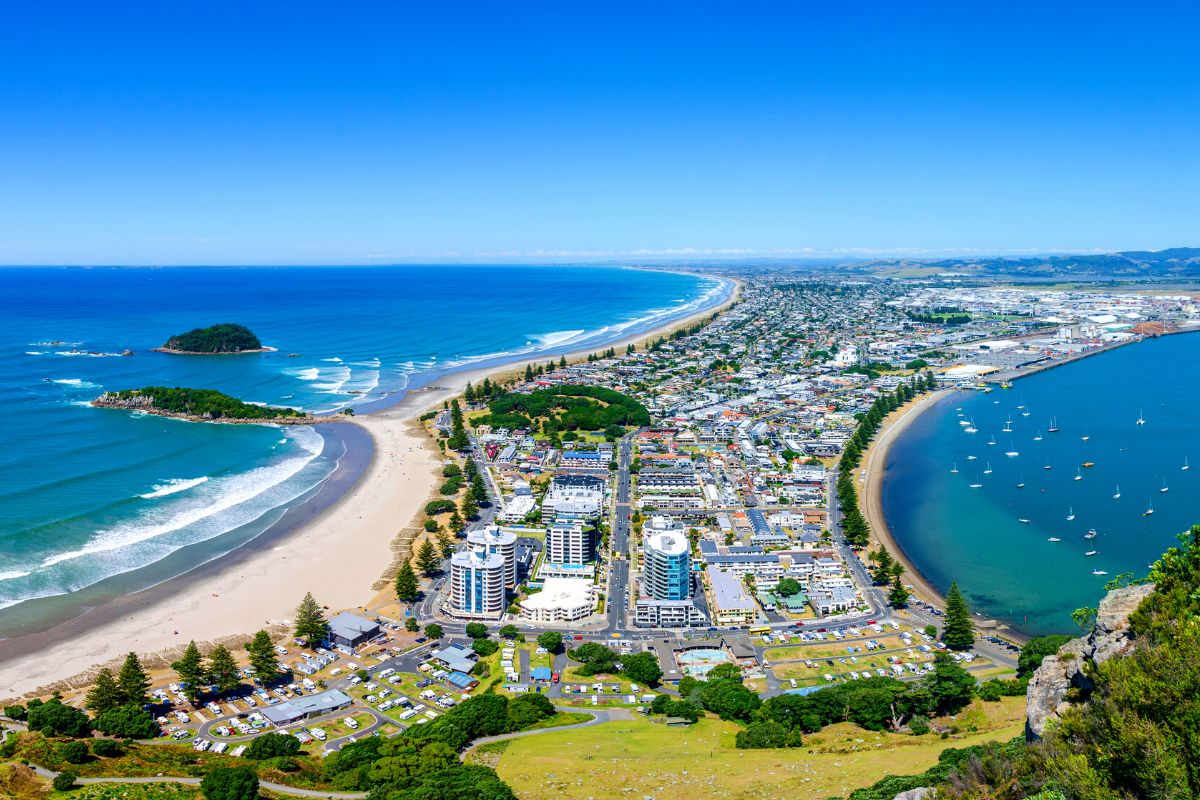 Bays, beaches and blissful balmy weather all year round, the Bay of Plenty's largest (and most popular) city is one to add to your bucket list when traveling New Zealand's North Island — especially if you're a child of the ocean!
Boasting outdoor adventures and activities tenfold, the things to do in Tauranga win the hearts of true explorers. If you can imagine it, chances are you'll find it here …
From skydiving to dolphin-spotting, blokart sailing, drift car racing, river rafting, hikes amidst Mother Nature, waterfall chasing and learning to surf — what more could you ask for in this coastal destination?
Visit cultural villages or living museums for a better understanding of the area's past, pop into art galleries, shop farmers' markets and stroll around the inner city parks and reserves.
A fantastic place to make your base; expect an overpour of interesting and unique day trips to embark on like Hobbiton, Rotorua's famed Geothermal Valley or marvel at the special Waitomo Glowworm Caves.
So, what are you waiting for?
1 – Discover local talent at Tauranga Art Gallery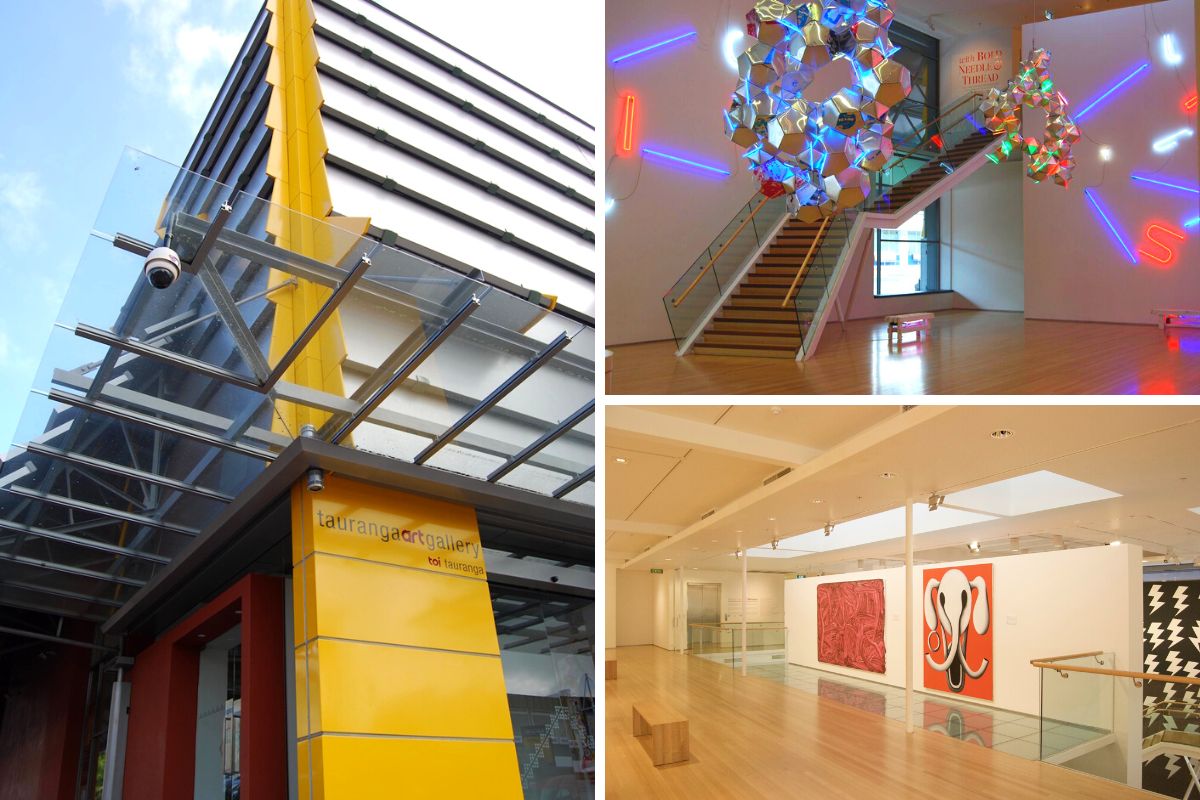 Etchings, pencil sketches, abstract applications and mixed media landscapes … Fall into a world of color and creativity at the Tauranga Art Gallery where both works from local artists and those with a special connection to New Zealand are unveiled.
Housing 500 permanent works, it's a multisensory overload inside and artworks are curated throughout the gallery spaces from the walls to floor displays.
Spread out over two levels, uncover its permanent Collections, including a multitude by the New Zealand contemporary artist, Edward Bullmore, as well as Nigel Brown and Dame Robin White.
Swinging open its doors to the public circa 2007, the Tauranga Art Gallery is located inside the former Bank of New Zealand building — which in itself, dates back to the 19th century! The historic site was bought out by TAG and renovated before bursting onto the public scene.
Apart from the museum's own collections, rotating exhibitions are held here, holding a platform space for local Tauranga artists and residents.
2 – Explore and play around Mount Maunganui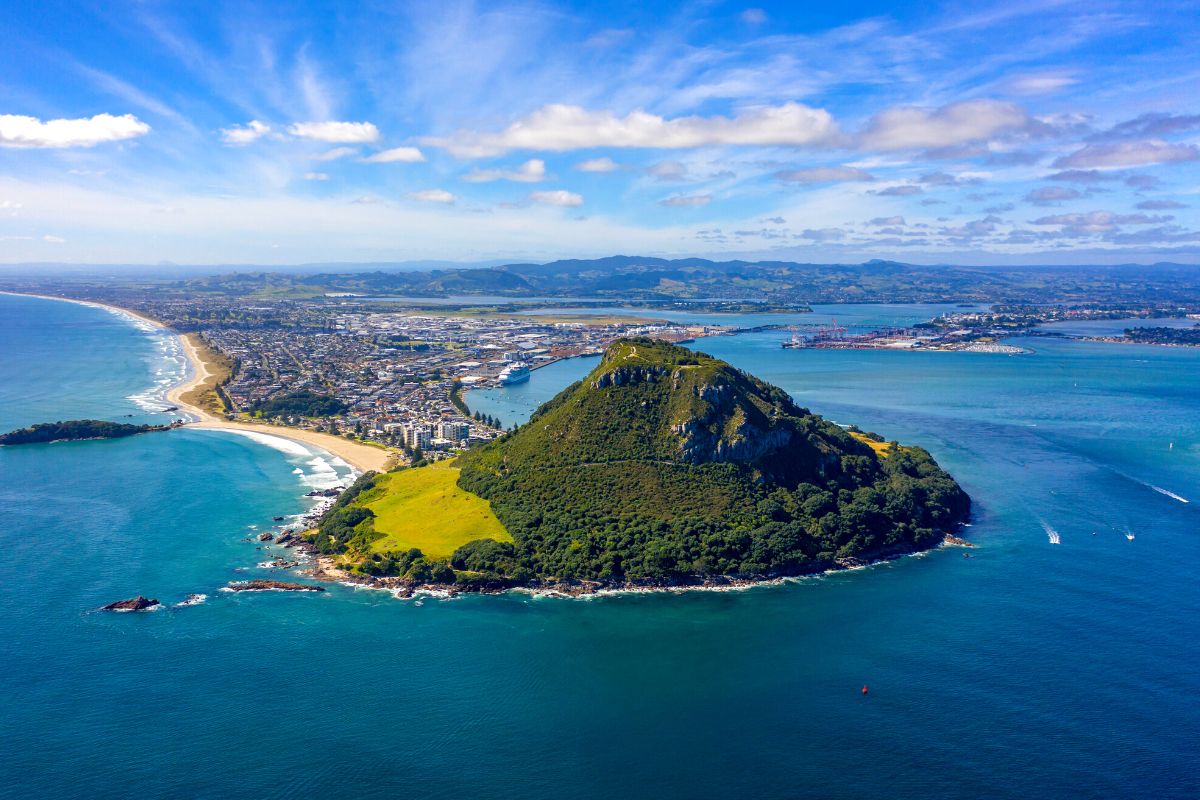 Once a roaring explosive volcano 2 million years ago, the area surrounding Mt. Maunganui (which also goes by the same name) is one of the coolest neighborhoods in Tauranga — home to one of the best beaches in New Zealand and all the laid-back beach-town vibes!
Referred to as 'The Mount' by locals, it's also a surfer's paradise, and so, naturally, here everything is groovy.
Grab your board and hit up Main beach, or you can also learn how to surf if you're a newbie.
The dormant volcanic hill soars 232 meters above sea level and walking trails around the mountain let visitors explore the area, with tracks summiting to its peak where panoramic vistas of the Bay of Plenty take your breath away.
Stop by BayStation where you can test out blokarting, ride three-wheeler drift karts, play a round of outdoor laser tag or paintball! Or, relax in the heated saltwater Mount Hot Pools.
Worked up an appetite? There is a slew of restaurants, bars and cafes where you can munch down on Mexican or Asian, or visit a local brewery, and there is a Gourmet Night Market selling street food delights every Friday evening.
3 – Shop, eat, explore and play at the Historic Village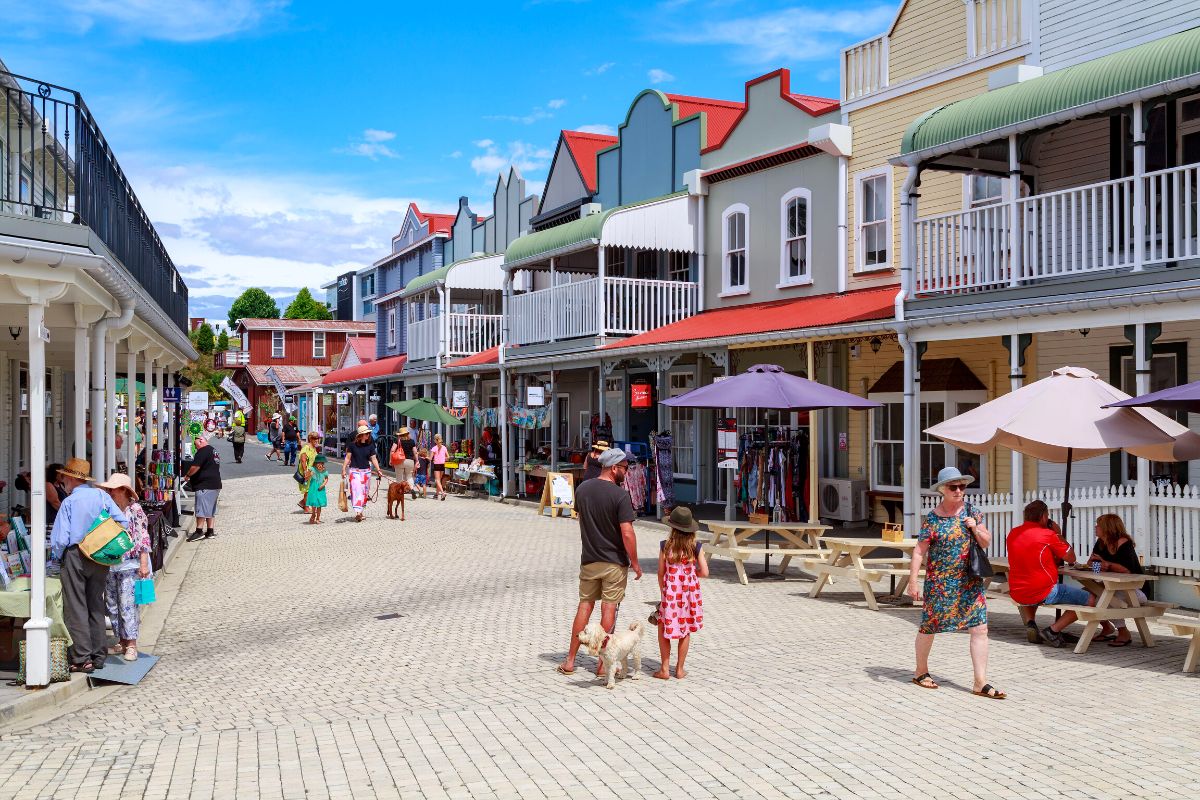 Curious travelers and history buffs; if you've arrived in the coastal town and wondered what life was like centuries ago before the influence of modern times, the Historic Village will transport you back in time in an instant.
Entering the complex, you're greeted by cobbled streets lined with original historic buildings (as well as some replicas of important antiquated ones from the past).
Within these, art studios, galleries, boutique stores, museum venues, eateries and performance art companies now occupy the spaces, and there is plenty to discover.
Set up over 5.5 hectares on 17th Avenue West, The Historic Village is completely free to visit and opens daily.
The Incubator – Creative Hub area is where a lot of the artsy features are set up, like Brook Street Studios, The Artist Window Gallery, Whare Taonga Gallery and The Pot House – Ceramics Gallery.
Shop for vinyl at Record Roundabout, pick up vintage clothing from Selvedge Boutique, buy gems and crystals at Tauranga Gems & Mineral Club Inc or wooden play items from The Toy Shed.
Get clothing tailormade with Hayley Moyle Dressmaking and Alterations, a new chop from Third Line Tattoo Studio, a fresh cut from The Village Barber, or catch an independent film at The Village Cinema – Community Picture Theatre.
4 – Cross the Matapihi Rail Bridge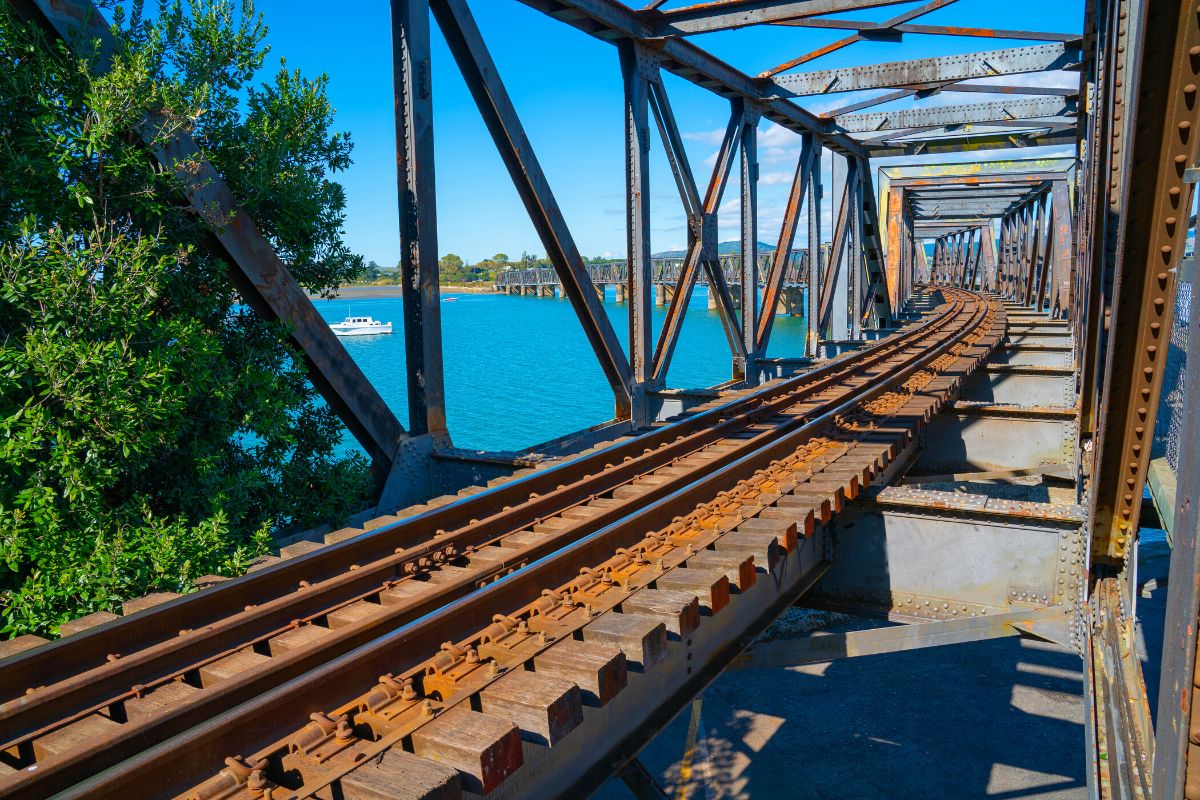 It's hard for local Millennial residents to imagine Tauranga without its iconic Matapihi Rail Bridge and its walkway — connecting the downtown area with the Matapihi.
But for Baby Boomers that grew up here or visited the coastal city in the 50s, you might remember a slightly different version.
Constructed in 1924, the original train bridge was built over Tauranga Harbour to (literally) bridge the gap between the two land masses and was utilized for a short period of time as a railway system.
Fast-forward 30 years later and it was decided to add a walkway alongside the truss structure for those wanting to traverse across on foot or bike.
(This decision was made following a few incidents where locals attempted to cross the bridge along the tracks, which obviously posed a very dangerous threat for all parties.)
A 1.5-meter-wide pedestrian walkway was then built alongside the sides of the bridge, and is a delightful way to enjoy some fresh air over the waterway. Arrive around sunset hour for amazing views over the ocean as the sky turns shades of pink.
5 – Chase down Kaiate Falls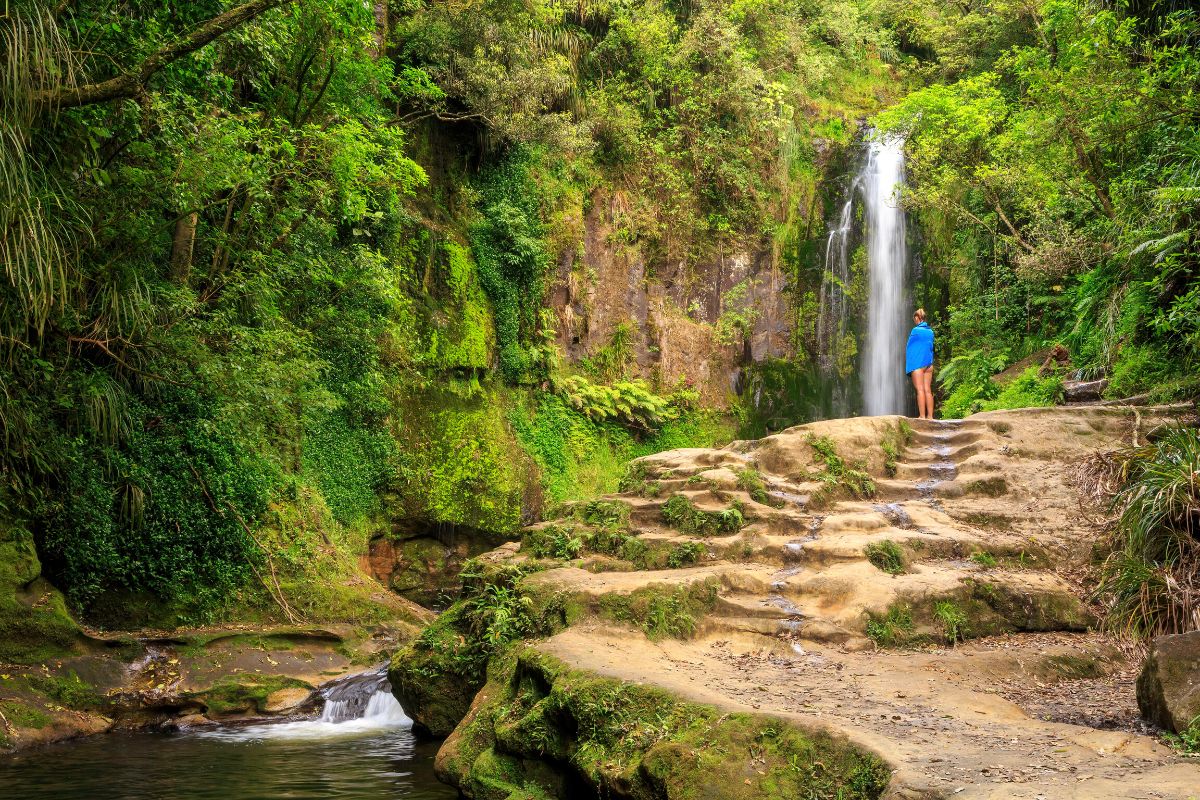 Do go hunting waterfalls when staying in Tauranga! If you're searching for a lovely walk out in nature, treat yourself to the impressive vistas at Kaiate Falls.
Flowing from the Kaiate Stream and into the Waitao River, it takes roughly 30 minutes to reach Te Rerekawau Falls (as it's also called), and it's just short of one kilometer to trek there and back through a forest.
Actually a set of waterfalls; as you arrive at the scene there are different parts of the cascades to check out.
The top half boasts a three-tier fall accumulating to a height of 25 meters, and then steep stairs guide you down to the lower sections. Making your way below, pass its upper base before heading to the bottom part of Te Rerekawau where the lower falls flow.
Here, there is a natural pool and the waterhole is the perfect spot to cool off and take a reprieve from the heat, especially in summer.
Extremely important to note; swimming is strictly off-limits for most parts of the waterfalls except for the bottom plunge pool. Don't drink the water either.
6 – Journey to the Hobbiton Movie Set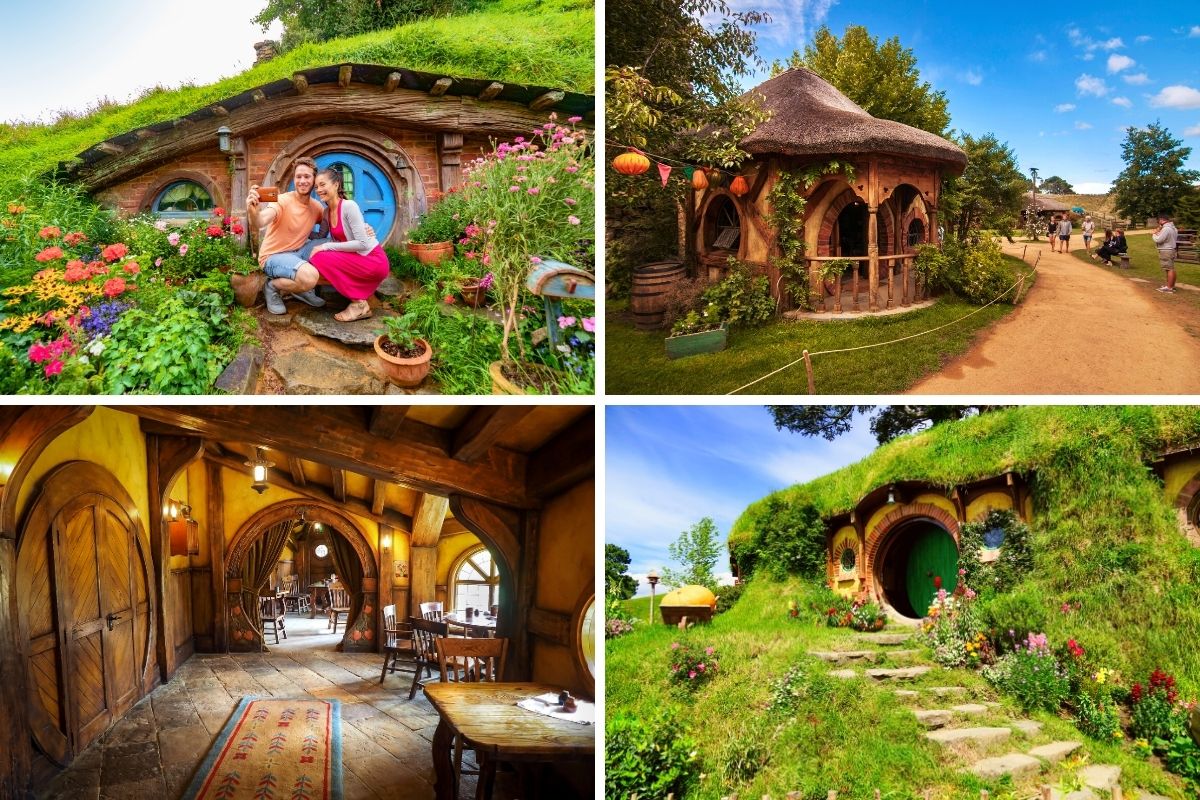 If your favorite Lord of the Rings characters are Frodo Baggins, Sam Gamgee or Pippin Took, journey to the Hobbiton Movie Set where you can pretend to live out your best hobbit dreams, traversing the same land where the actors once stood.
All three LOTR trilogies were filmed across New Zealand and the Waikato region was specifically chosen for the setting of Hobbiton.
When director Sir Peter Jackson first arrived at a 505-hectare Waikato sheep farm, the setting for The Shire was an obvious choice – cue the rolling green hills and picturesque waterways.
As filming for the Lord of the Rings (and the Hobbit trilogies) concluded, the movie set was kept as-is and magical tours for fans opened. Arriving at Hobbiton, enjoy a self-guided walk around or opt for a dedicated tour.
During a classic two-hour Hobbiton™ Movie Set Tour, scope real Hobbit Holes, the Mill, the Green Dragon Inn and other locales from Middle-earth.
Or, live a day in the life of a hobbit with The Evening Banquet Tour (which starts in the afternoon and ends late with a traditional feast) or the Second Breakfast Tour.
Venture Beyond The Door tours is one of the latest additions where you have the opportunity to scurry down into an authentically themed Hobbit Hole and explore its interiors and tiny rooms.
7 – Marvel at the Waitomo Glowworm Caves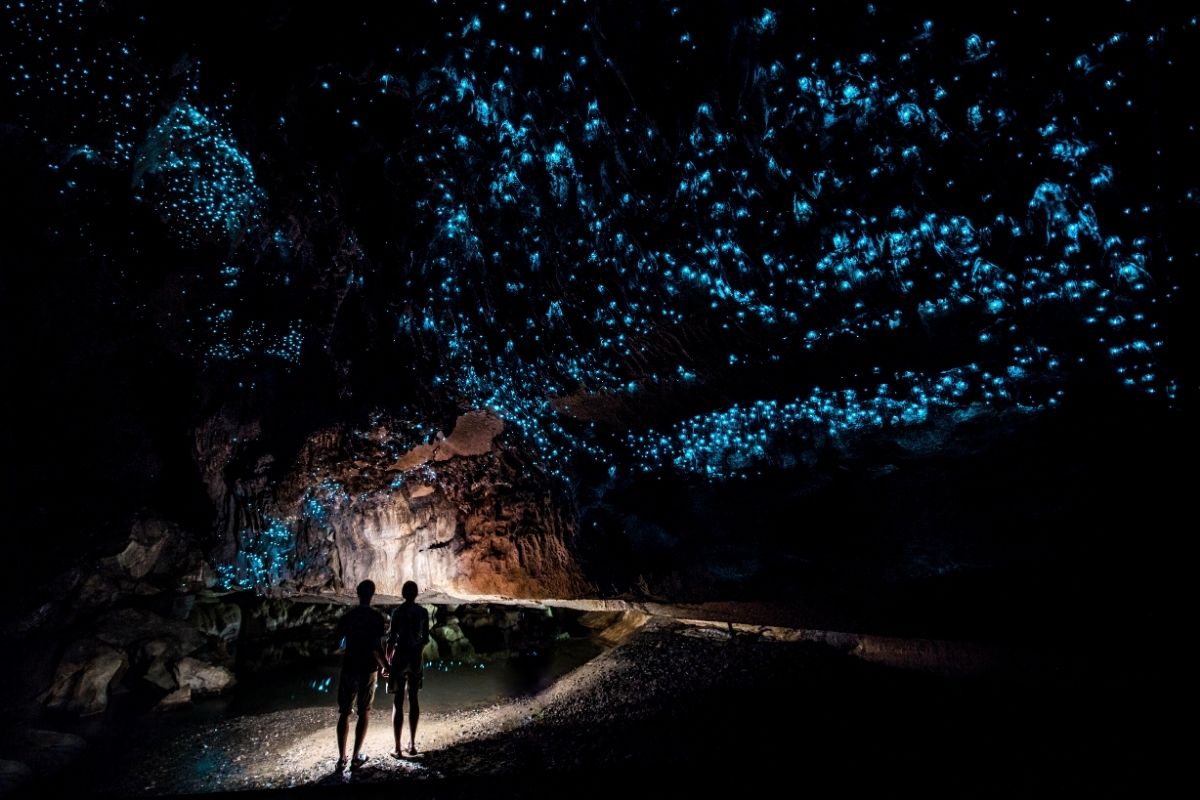 Dripping in spectacular natural wonders, add the Waitomo Glowworm Caves to your New Zealand bucket list and save this one for an awe-inspiring day trip from Tauranga.
Located within the underground passageways near Waitomo Village, thousands of tourists flock to these special caverns which were first discovered by Māori ancestors.
Led by a tour guide (the descendants of a Māori chief), there are two parts of the caves to explore. The upper half is on dry land, and here, first, hear of its history. Then, it's down one level to the magical grotto where hundreds of sparkling Arachnocampa luminosa hang from stalagmites and ceilings.
The lower floor comprises underground water passages, and joining either a boating or kayaking expedition through the grotto is the best way to experience the scenery and spot the glistening glowworms.
As you travel further into the darkened cave, the more you'll be able to see the blue-green bioluminescence critters come out to play, well, sparkle!
Waitomo Glowworm Caves are open to visitors from 9 AM to 5 PM.
8 – Have tons of water fun at Waimarino Water & Adventure Park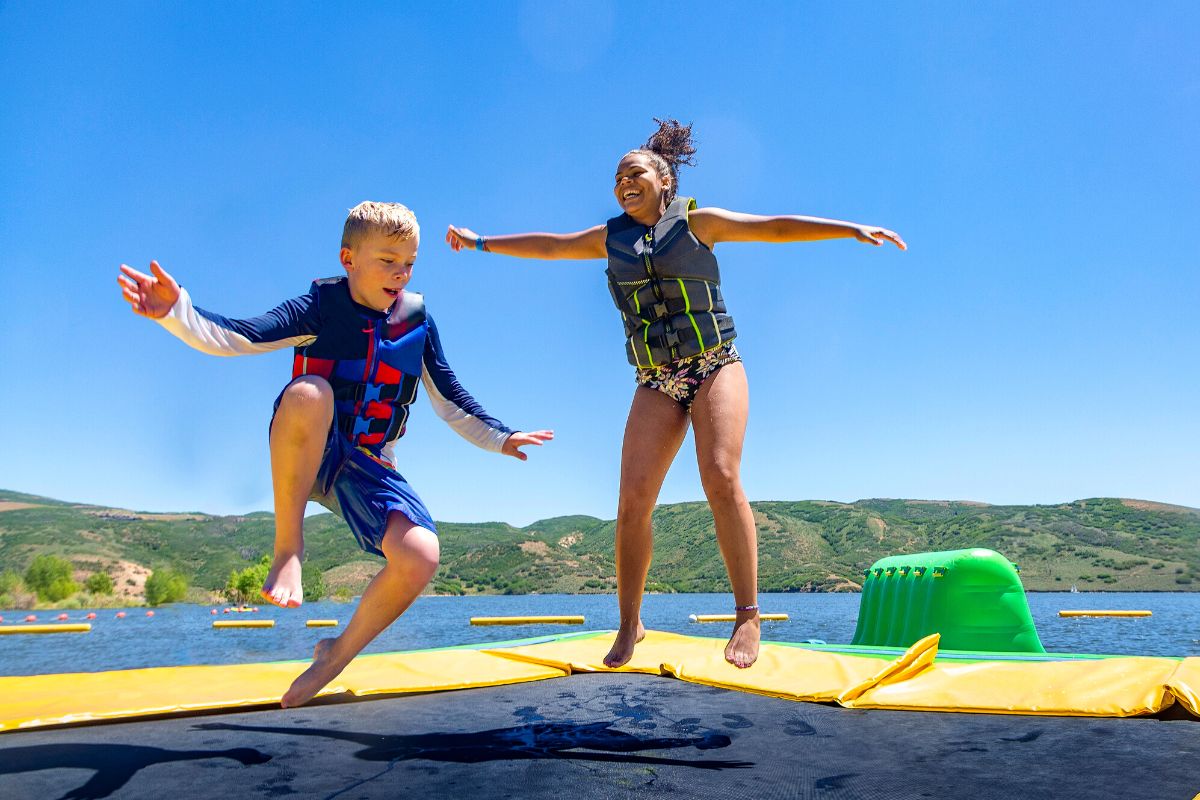 Providing all the water thrills and fun since 1975, beat the heat at the Waimarino Adventure Park set up on the Wairoa River.
Jump, splash, bounce, slide, fly and climb your way through 15 epic attractions — all based around and featuring water in some shape or form.
Hit up the inflatable rides like the country's biggest human catapult (The Blob) or spring into the air on The UFO — a floating trampoline!
Kayak or slip down The Hydro Slide on a mat, feel like a monkey on The Tarzan Swing and whizz down the Slip and Slide landing in a pool.
Put your endurance to the test at The Rockwall, the Gladiator Pole and the Low Ropes obstacle course, and then show off your skills from the Diving Boards.
More exciting water activities include kayaking, SUPing (stand-up paddleboarding) and the pedalos boats (where you are required to peddle the craft yourself to move across the water. It also has its own built-in slide for you to enter the river).
The Warm Pool is designated for young children and there is beach volleyball too!
9 – Find vintage planes at Classic Flyers Aviation Museum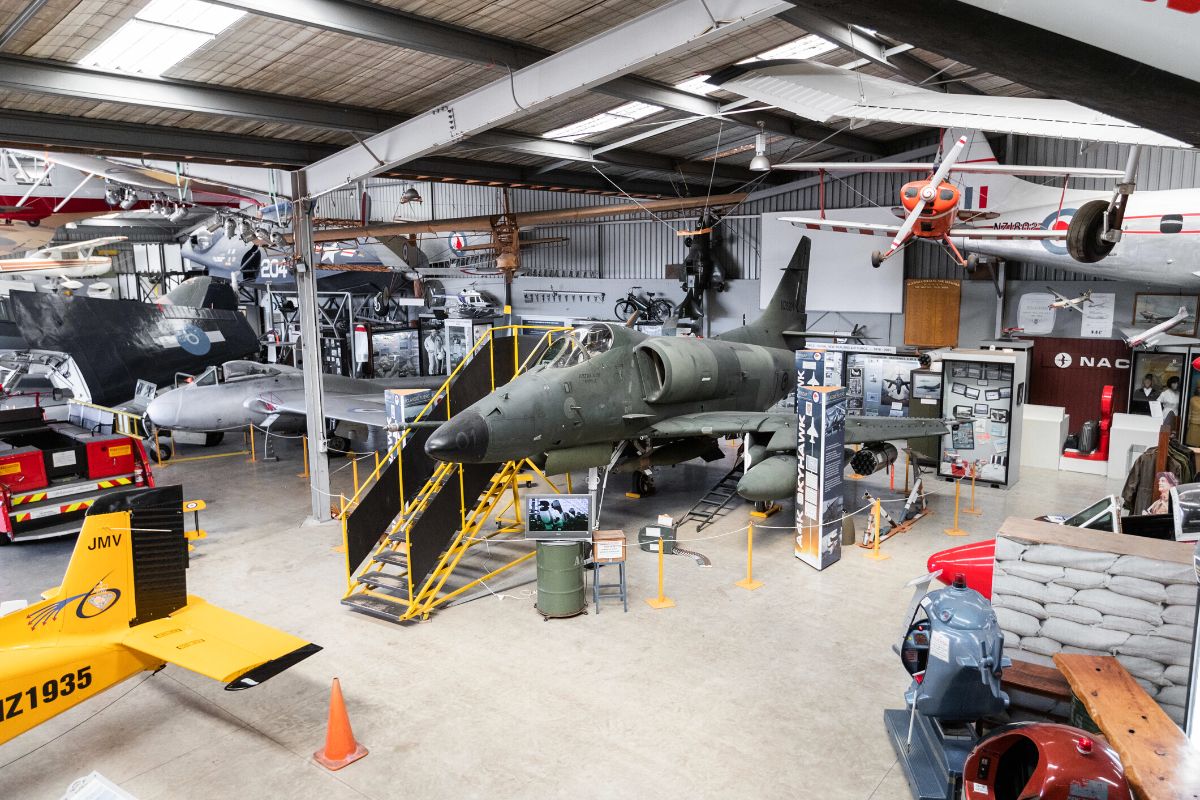 Are you besotted with all things aviation? Perhaps you've got a budding pilot on your hands or it's always been your partner's dream to fly? Live out your fantasies and nose dive into the world of aircraft at the Classic Flyers Aviation Museum.
Replicating a hangar facility; the flying center, activity base and museum opened to the public in 2005 near the entrance of Tauranga Airport.
The museum hangar is divided into various sections where classic planes, vintage engines and other old-school aviation memorabilia sit on display.
These display areas include the Main Legacy Jet Hangar, Restoration Hangar 3, Flight Operations Hangar 5 and the Outside Flight Apron.
Feeling peckish? Stop by AvGas Café & Bar and grab a light bite to eat, refuel on coffee or enjoy a glass of wine.
More than just a museum space, Classic Flyers also offers scenic flights around Tauranga from the hangar in either a WWII Boeing Stearman, North American Aviation T-6 Texan, The DC-3 or a classic Glider plane.
10 – Meet the Hairy Maclary and Friends Sculpture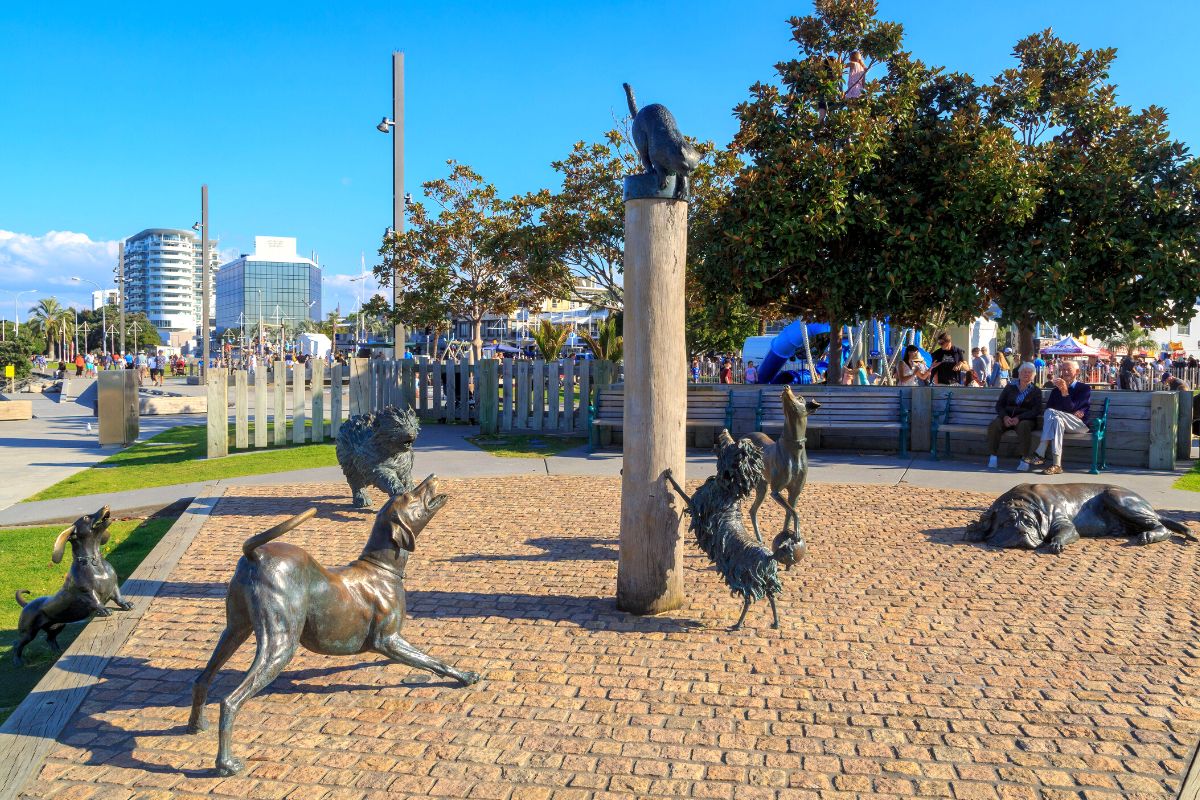 Children of the 80s and 90s will clearly remember the iconic Hairy Maclary illustrated children's book series — lining many a bookshelf across the globe.
Fun fact: The author, Dame Lynley Dodd, was born in Rotorua and raised in Tauranga and is one of the most well-recognized Kiwis thanks to her work and storytelling.
It only seems fitting that a structural piece dedicated to the children's book series be erected in the author's hometown, and the Hairy Maclary and Friends Sculpture finally took its place on the waterfront in Tauranga in 2015.
Sculpted by Brigitte Wuest (Sir Peter Jackson's lead sculptor!), stumble upon a set of bronzed life-size statues on the promenade.
Meet (or introduce your own children) to all of your favorite characters like Hairy and a few of his furry pals including Hercules Morse, Bottomley Potts, Muffin McLay, Bitzer Maloney, and Schnitzel von Krumm, as well as other friends like Scarface Claw, Slinky Malinki and Zachary Quack.
Cue all the nostalgia…
11 – Get cultured at Te Puia Maori Village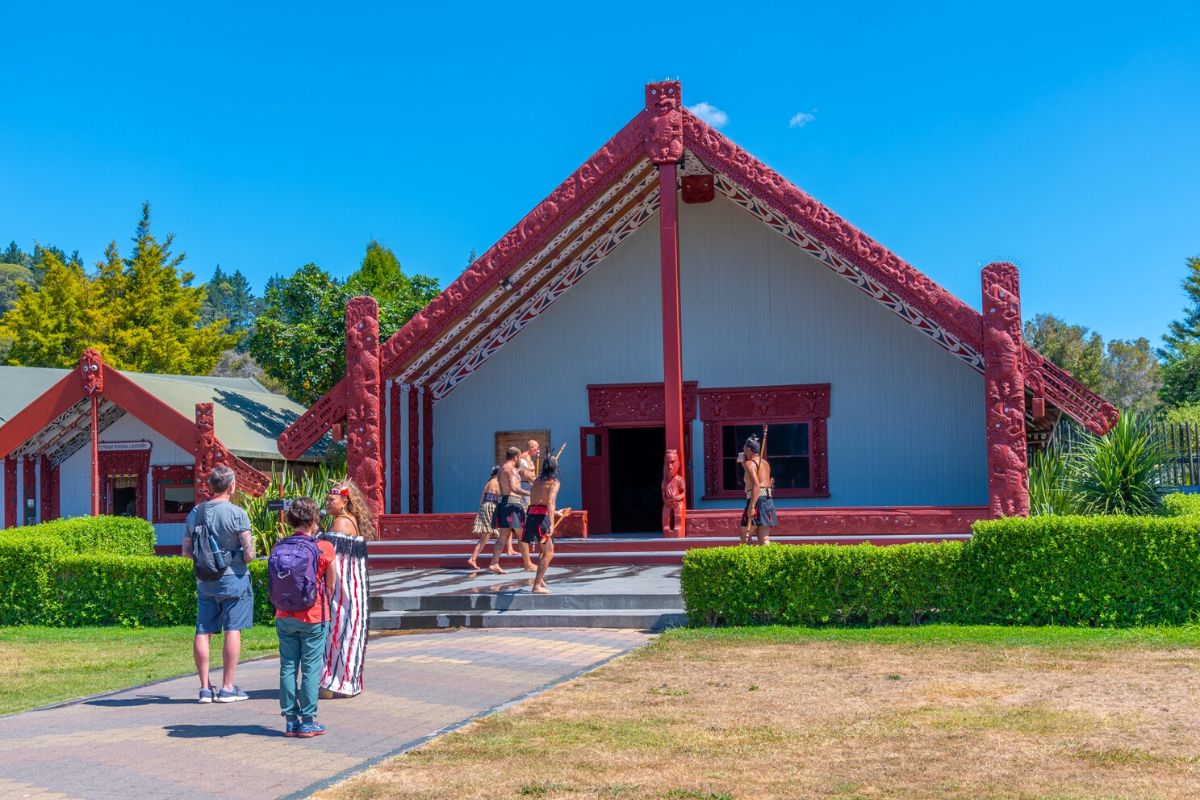 You've heard about the geothermal wonders on the North Island, now get up close and personal views of the Te Whakarewarewa Geothermal Valley during a trip to Te Puia — a Māori village, kiwi conservation, art and craft school and hot spring circuit!
First up; the biggest geyser in the Southern Hemisphere is located right here, i.e. Pōhutu geyser, and other than marveling at the anomaly, catch sight of the special silica formations as well as bubbling mud baths and thermal springs.
The guided day and night experiences are an awesome way to become acquainted with Te Puia.
Over 90 minutes, explore the grounds; learn about Māori culture, history and taonga (treasures) at the Pikirangi Village and Rotowhio Marae; stop by the Kiwi Conservation Centre and visit the Āhua Gallery (where weaving, wood, stone and bone carving items made by artists from the New Zealand Māori Arts and Crafts Institute are displayed) with the Te Rā Guided Experience.
There is the option to add a 40-minute cultural performance to the excursion where traditional welcome processions, song, dance, poi and war cries (like the Haka) are all part of the show.
Arriving later on? Join the Te Pō Night Experience which ends at the Pātaka Kai Restaurant with a buffet feast, and you can also see the famous geyser at night!
12 – Enjoy a day trip to Rotorua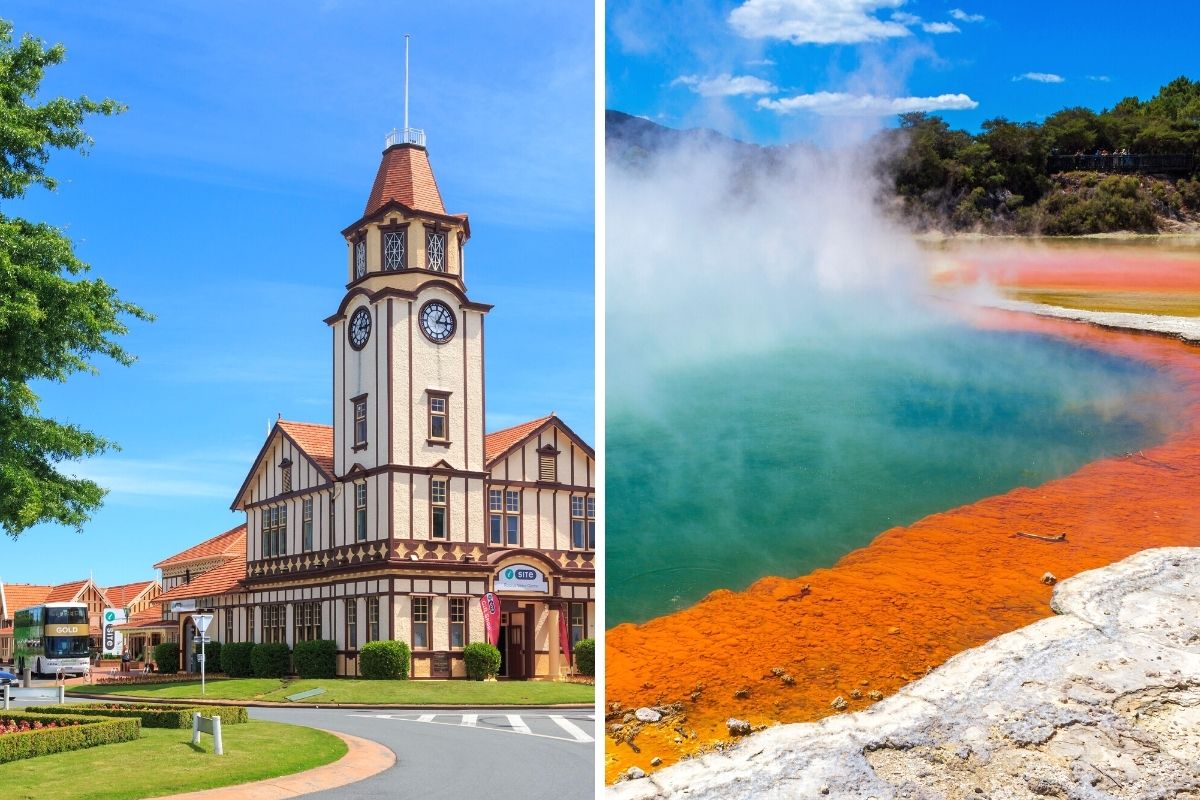 If you've got time to spare whilst staying in Tauranga and are keen on exploring your surrounding areas, there are amazing day trips to journey to from here, including the magical geothermal town of Rotorua.
Kick things off at the Skyline Rotorua complex and catch a ride on the gondola, summiting to the top where a plethora of activities await you from ziplining to wine tastings. (Plus, the views from here are some of the best around.)
The town itself is built around Lake Rotorua and as such, things revolve around the waterway, from boat tours to whitewater rafting excursions.
Home to more natural hot springs, geysers and mud baths than most places around, that's because the Waimangu Volcanic Valley is right here and Rotorua forms part of the Thermal Explorer Highway!
Spend the day rejuvenating at one of the many natural thermal pools containing healing properties of their own, or trace down wonders caused by geothermal activity in the area, including a hidden buried village!
Stop by museums or visit the Mitai Māori Village. With so many things to do in Rotorua, you might even want to consider spending the night.
13 – Go plant hunting inside Te Puna Quarry Park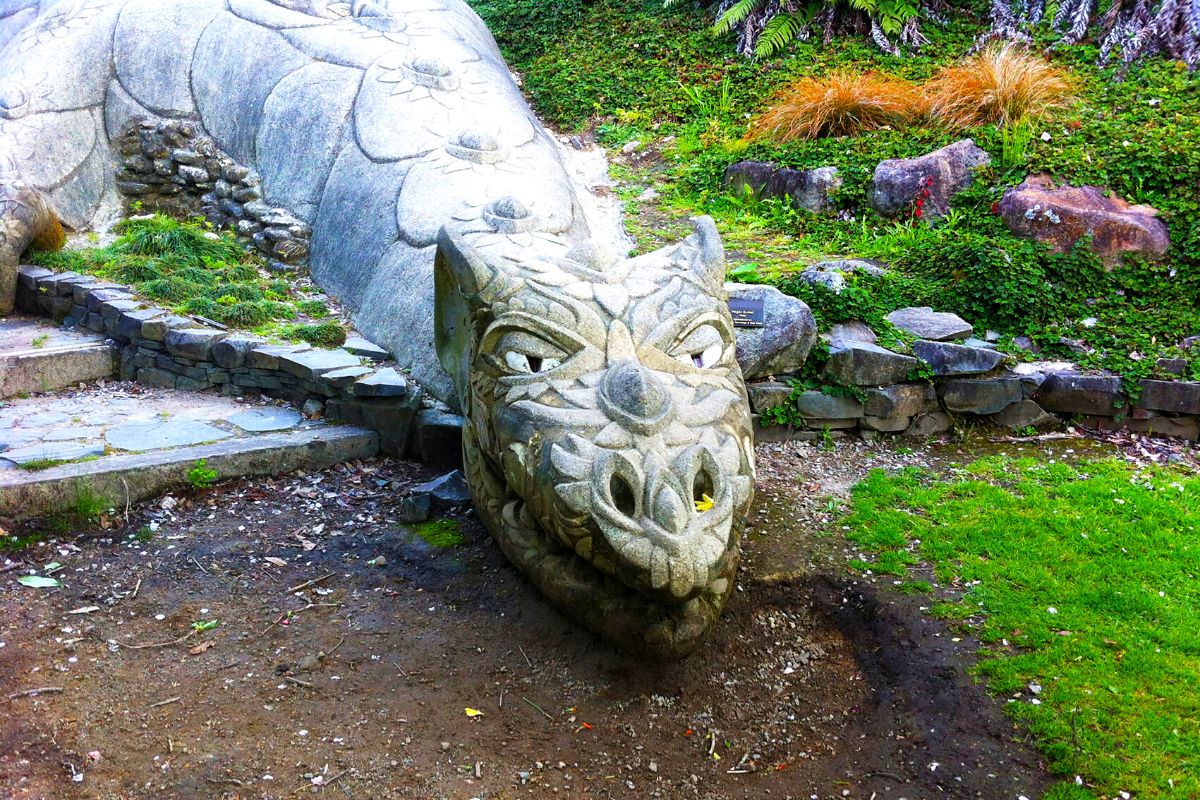 Green-fingered folk and plant moms and dads, be totally inspired by a universe of fragrant florals, rare species, thriving herbs and quirky cacti at Te Puna Quarry Park.
What began as a rock quarry has developed into so much more over the last couple of decades and the first pine trees were planted in the excavated area in 1989.
Today, the grounds are home to a multitude of picturesque gardens, spaced according to their species and origins. There are 17 areas to mosey around.
See clivias, irises, bromeliads, magnolias, rhododendrons and fuchsias in bloom in their relative spaces; meander through the South African area to spot proteas and strelitzias (also known as Birds of Paradise); check out the Australian Area and stop to smell the 170 roses at the Heritage Rose Garden.
Stroll along the Cactus Bank, discover native Admiral butterflies as well as Monarchs inside the Butterfly Garden, and 50 indigenous palms inside Nikau Grove.
The 'New Zealand Natives' garden is home to the educational Native Plant Arboretum, and encounter more than 50 artworks scattered throughout the gardens and its pathways. There is an outlined track swooping around the botanical garden and takes about 45 minutes to complete.
Getting married soon? The Gallery venue space is available to rent.
14 – Attempt rafting down Kaituna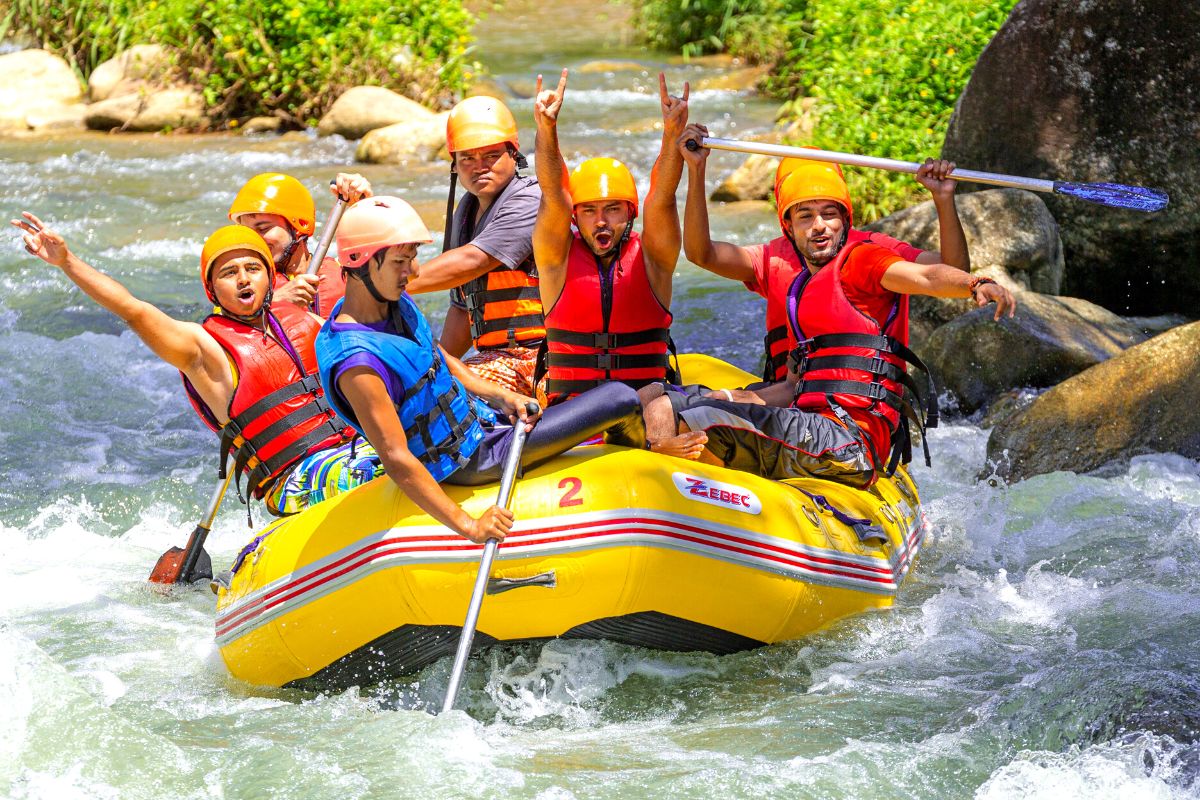 Flowing from Rotorua and Rotoiti Lakes for 45 kilometers and with its river mouth in the Bay of Plenty, the Kaituna River is a destined hotspot for adrenaline junkies!
Set your butterflies aside and get ready to go whitewater rafting down the highest waterfall in the world that is accessible and open to rafters (Tutea Falls), plummeting down seven meters of cascading water in your raft boat …
The top half of the river is where the action happens, also known as Okere River or sometimes called Ōkere Falls, and the area has been deemed operational for rafting and kayaking since the late 90s.
During river rafting adventures, tackle the Class III to V rapids over the course of three hours, completely guided by an expert whitewater rafter the entire time. If you've never tried out the watersport before, experience isn't necessary (but it certainly helps calm the nerves).
Before you head down the river, a safety briefing and instructions on how to use the paddles and maneuver your raft in between the rock pools and rapids, is mandatory and tours provide all of the equipment that you'll need for this one, such as a wetsuit, life jacket, helmet and booties.
Cruising down the river at high speeds, a few splashes in the face are a guarantee so wear appropriate clothing.
15 – Put your climbing skills to work at Rocktopia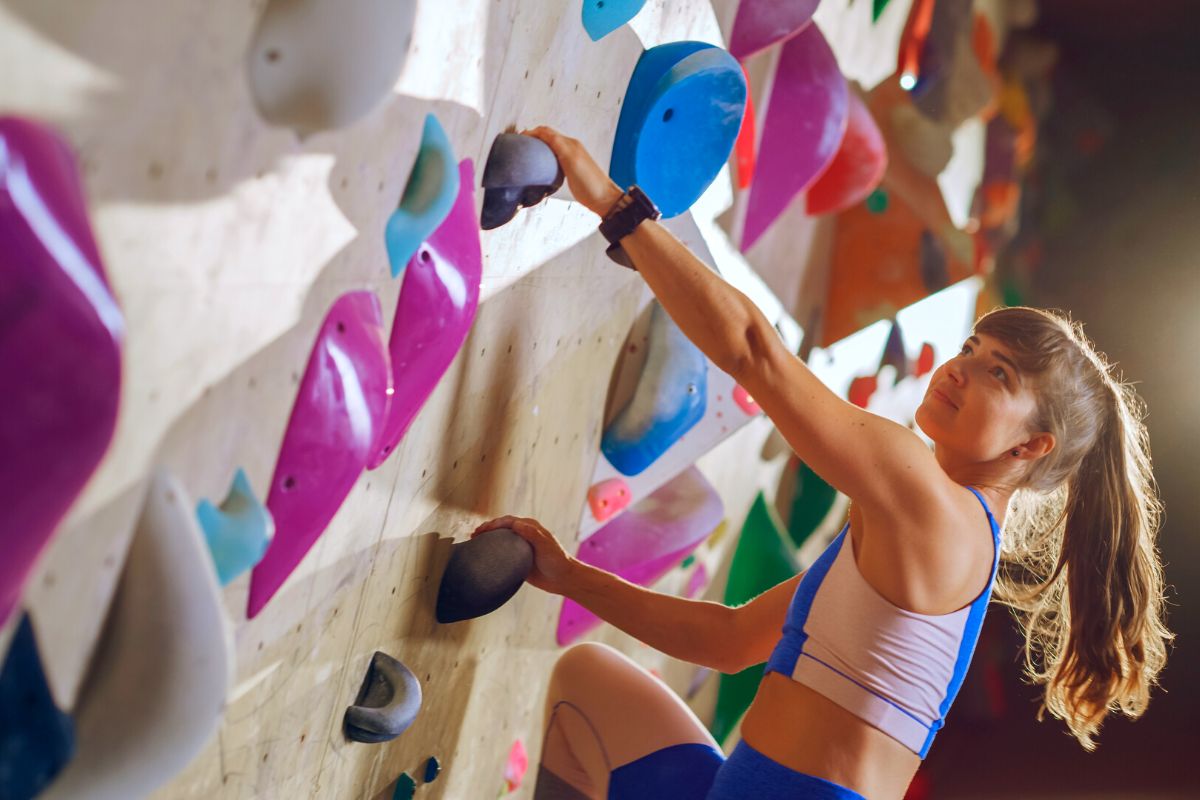 We all have different fear factor levels, and for some, that's heights! At Rocktopia, conquer your fears and practice your mounting skills among the 26 climbing walls and challenges.
Designed to suit all ages (well, from two years old and upwards), you're harnessed into a belt with clips attached to it. Navigating your way through 31 climbs, attach your clip at each obstacle, ensuring your safety, and this auto belay device uses catch-and-hold technology.
A great workout — especially for your core muscles — the activity also involves problem-solving skills and is a great one for getting your little ones to work on this as well as evolve their motor skills.
For those that enjoy mountain climbing on the regular, scoop in a practice round at the two built-in boulder caves before you go mountaineering around the country. One is 4.5 meters high and the other four meters, and there is an Elite Training room here too.
16 – Spend the day at Pilot Bay Beach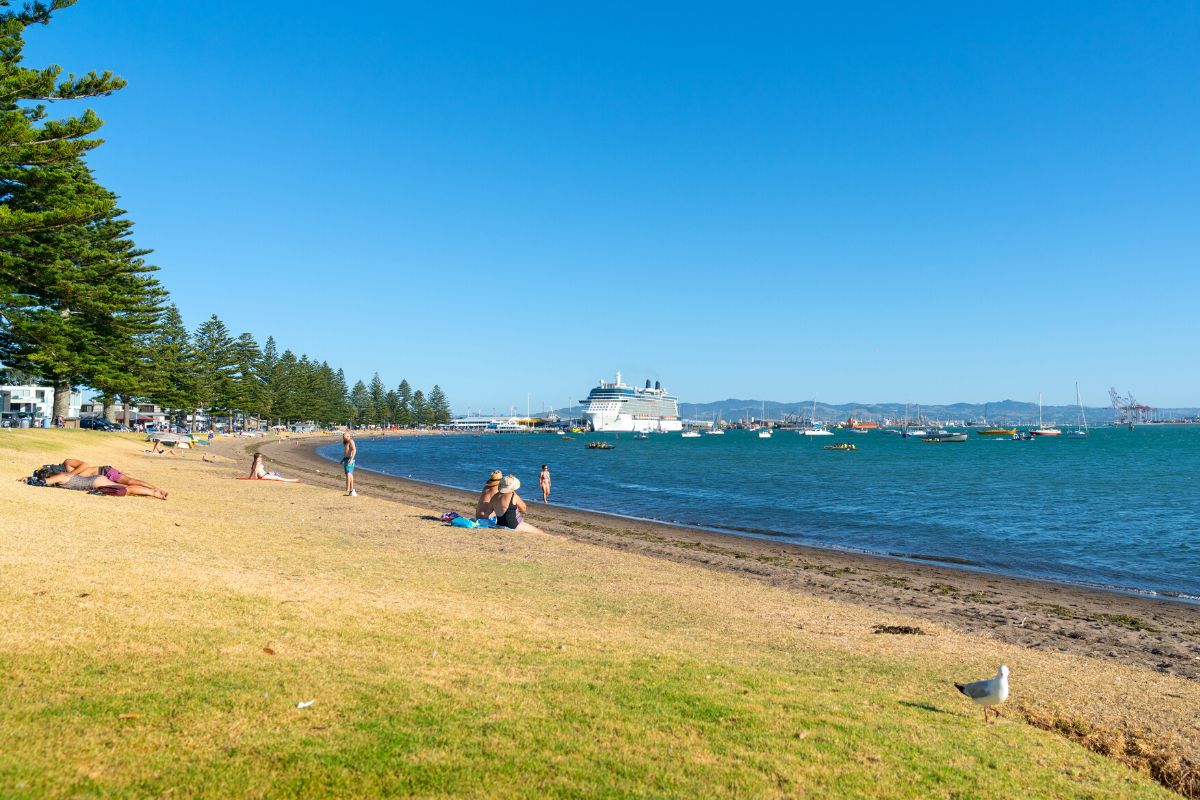 Searching for family-friendly things to do in Tauranga? Nestled in an enclave beneath "The Mount" and on the outskirts of Tauranga Harbour, Pilot Bay Beach is the perfect spot for a beach day with the little ones thanks to its calm, wave-free makeup.
Unlike the rest of the beaches in town, this option is ideal for water sports requiring flat oceans, for example, stand-up paddle boarding, jet skiing or kayaking; or bring along a snorkel and goggles and explore its underwater world.
(There are a few spots that rent kayaks, SUP boards and jet skis here too.)
Work on your tan, build sandcastles, play bat and ball or enjoy a beach picnic. There is also a grassy area above the shoreline with BBQ facilities and benches.
Grab a soft-serve from one of the ice-cream parlors and stroll along the bay hand in hand with your darling just in time for sunset.
17 – Stop by The Lion & Tusk – Museum of the Rhodesian Services Association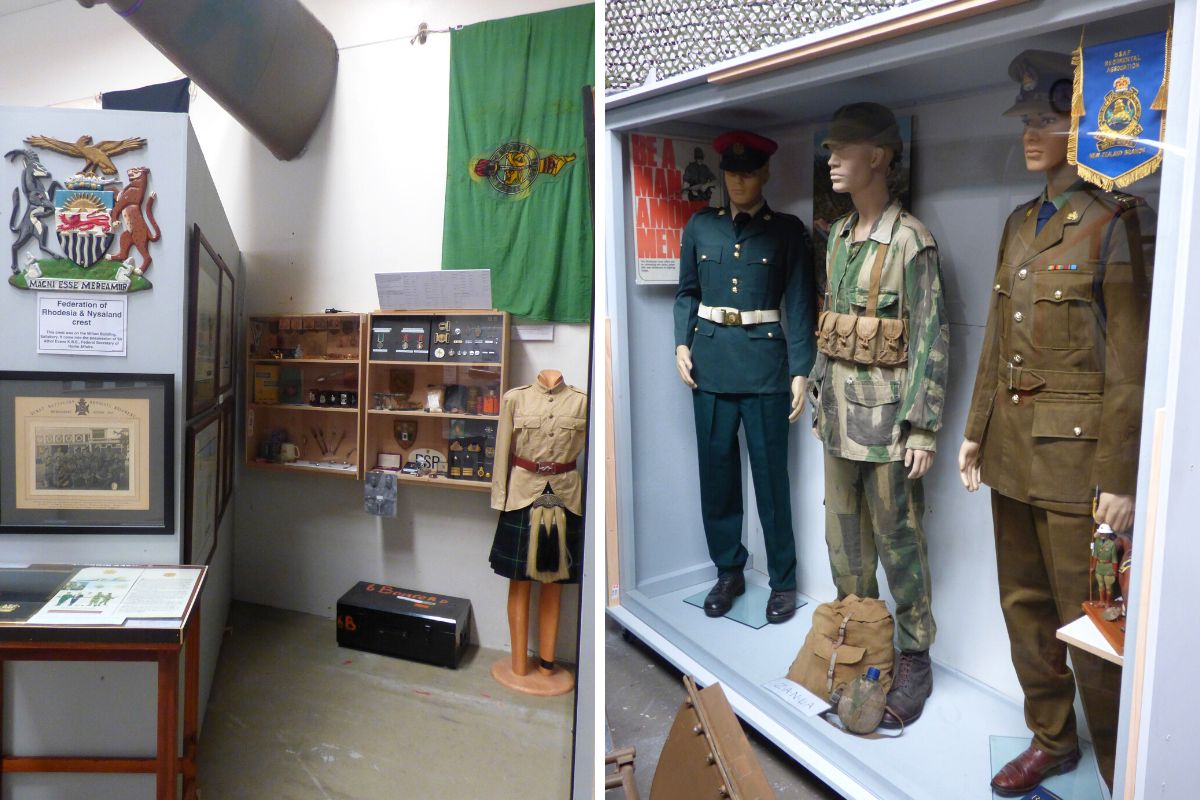 Before stepping inside The Lion & Tusk (Museum of the Rhodesian Services Association), it's helpful to know a bit of background history …
Turning back time to the year 1979 to the ongoing Rhodesian Bush War, the Commonwealth employed troops from countries within its nations to the Southern African country to help aid with the conflict. On 20 December 1979, 75 New Zealand soldiers arrived in Rhodesia — now known as Zimbabwe.
Established in 2018 (by the Rhodesian Services Association), the museum was founded as a way to commemorate and highlight the event, as well as Rhodesia's rich history and culture — there's a reason it was nicknamed 'The Breadbasket of Africa.'
Here, investigate its collection of artifacts including wartime objects, books and journals, as well as Rolls of Honour, and learn about the country's conversion into Zimbabwe in the year 1980.
18 – Spot dolphins on boat tours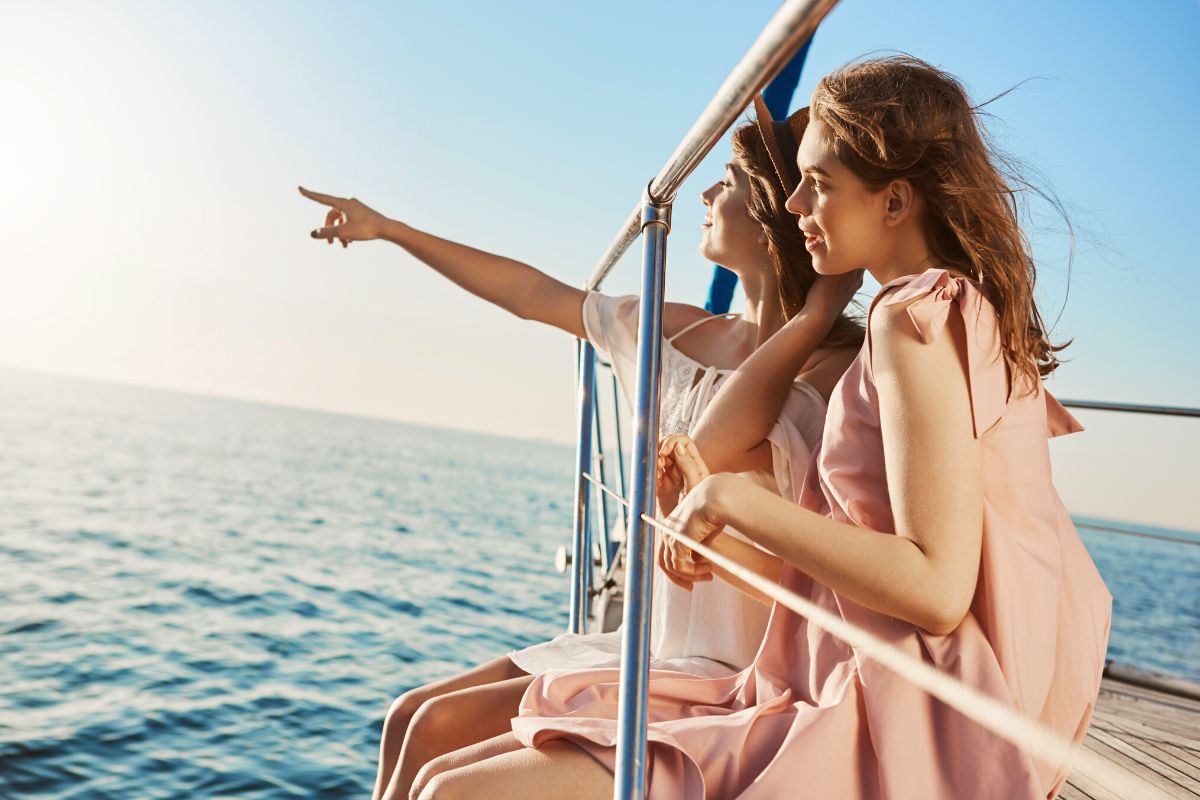 Surrounded by the Pacific Ocean, the boat tours are bountiful in this part of the North Island — bonus!
Board a 70-year-old timber ferry built from native Kauri trees and set sail around Tauranga,  Harbour for one hour, cruising to Matakana Island and with sightings of Mount Maunganui en route. (There's a cash bar onboard.)
For travelers with more time, dolphin-watching boat tours are pretty hard to beat! Onboard an 18-meter boat, venture along the Bay of Plenty coastline where your captain navigates the vessel to waters where pods of dolphins play.
Look out for other magnificent marine creatures like turtles, whales, orcas, sharks and schools of tropical fish.
There are also full-day boat tours that take guests around Tauranga, Mt Maunganui and Rotorua in eight hours, but it involves boating as well as hopping into vehicles at different parts.
19 – Visit Tauranga's best nature reserves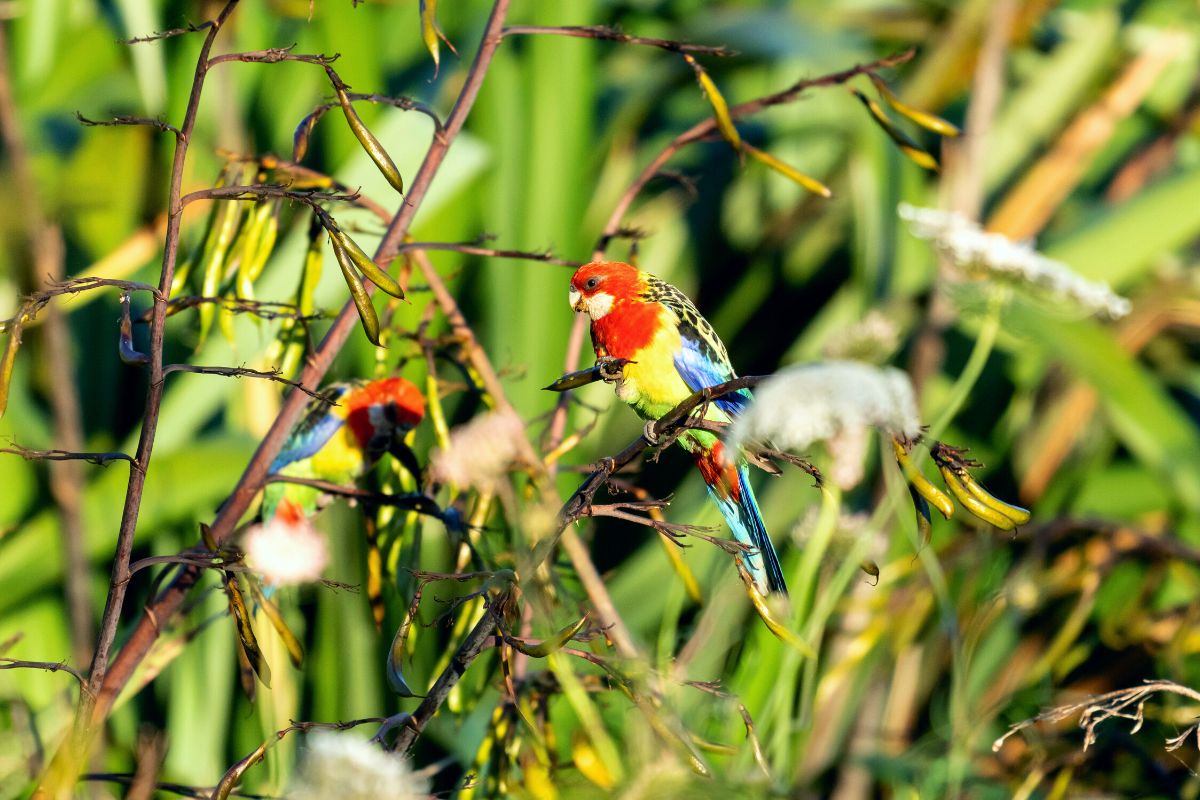 Swap coastal scenery for jungle vibes and check out some of the best nature reserves around Tauranga.
A former Māori burial grounds and carving school known as Hopukiore; Mount Drury  Reserve is conveniently located in Mount Maunganui and is a great family choice. A kids' playground, picnic table facilities and a walking track exist.
Or, head away from the public eye and into Puketoki Reserve where there are two round-loop trails to trek within one of the most ancient reserves in the Western Bay of Plenty. The Te Puna Stream runs through the forest providing the perfect place for a cool-off dip.
Enjoy a walk (or cycle) amidst native plants and wildlife at Gordon Carmichael Reserve. There is a designated 2.6-kilometer loop trail around the reserve favored by bikers, and avid bird-watchers enjoy this particular reserve.
20 – Step back in time at The Elms | Te Papa Tauranga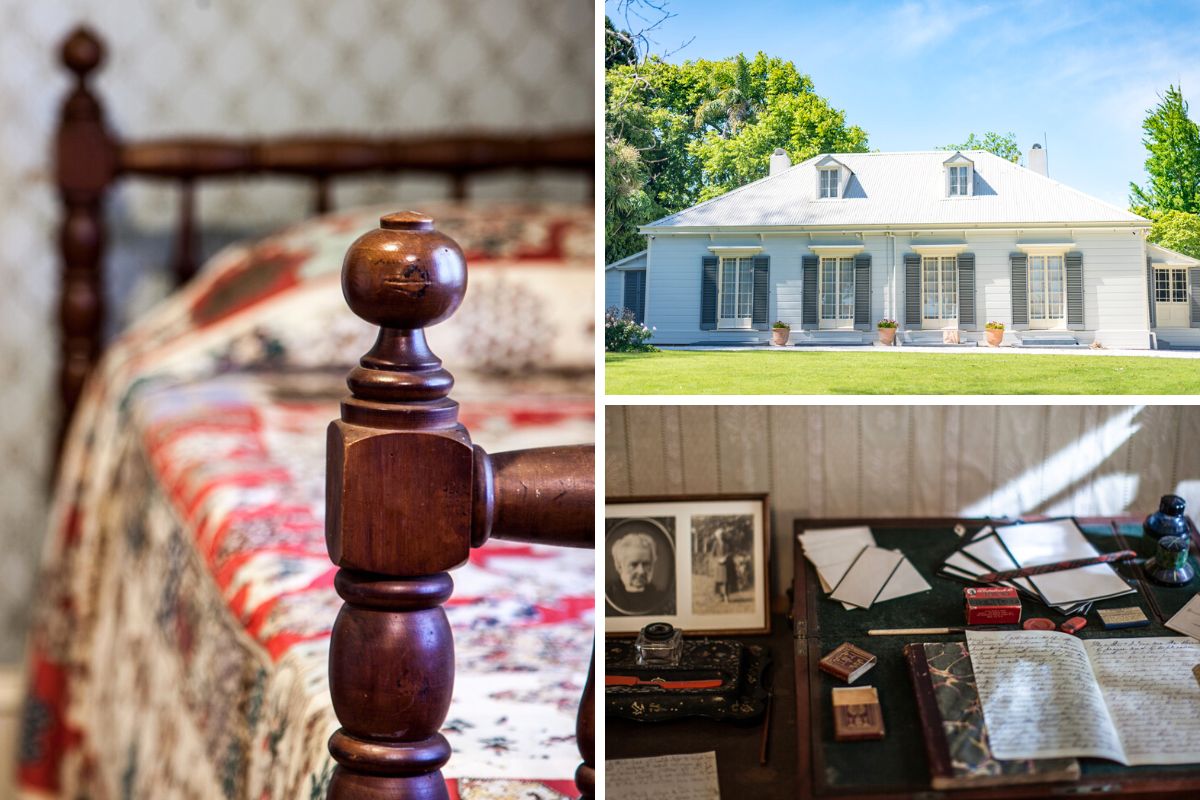 Arriving in Tauranga in the 12th century, Māoris were the land's earliest known settlers. When the first European pioneers arrived on the scene in the 1820s, Te Papa was an area where the local tribes and the new arrivals interacted for the first time.
Welcoming the Pākehā (a term for New Zealanders of European descent), lives and lands were integrated and both worked together to build the site where missionaries set up life.
Here today you can visit The Elms | Te Papa Tauranga and walk the grounds of the former mission station, including a tour inside the historic home of the Brown family for two centuries.
The Elms (as the family affectionately named it) was constructed in 1847 and has stood the test of time since — now graded a Heritage New Zealand Listed Category 1 Place.
Explore the grounds, visit The Mission House and the library (built in 1839) and then take a stroll around the Te Papa Tauranga Garden shaped between 1834 and 1844.
21 – Swim, surf and play at Maunganui Beach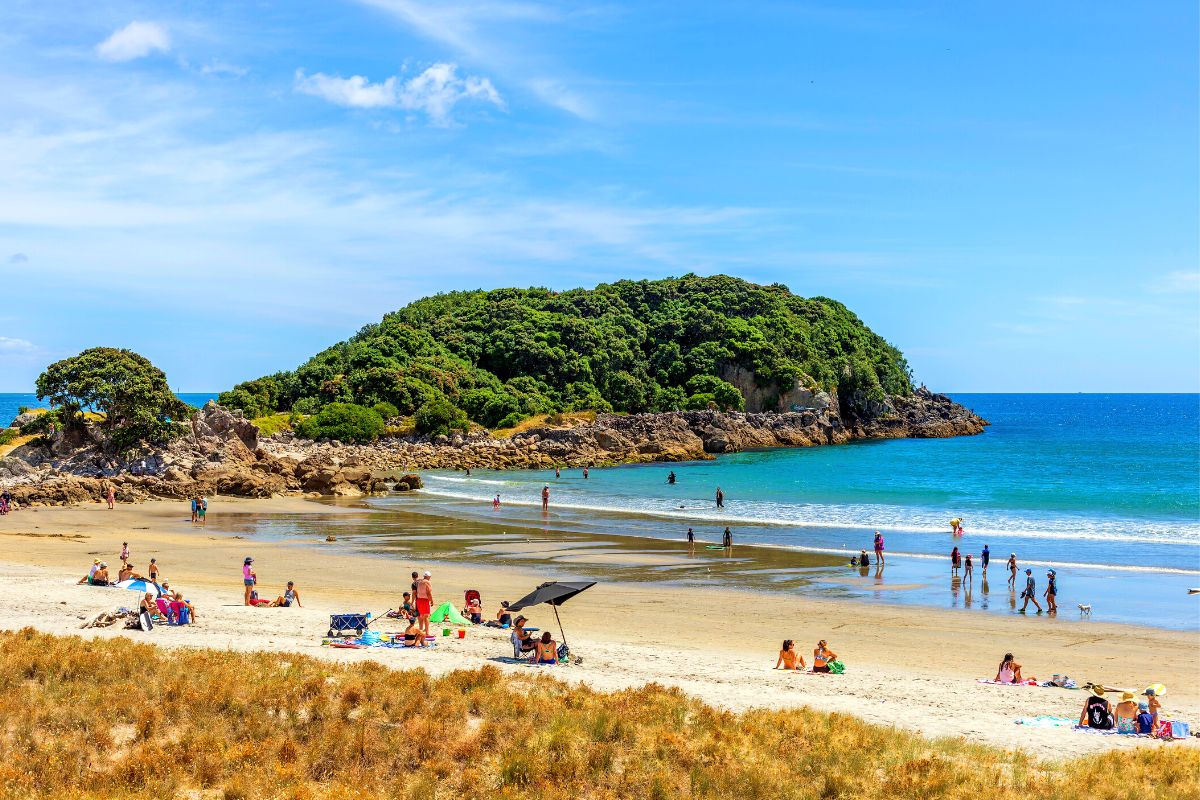 Surf's up! Enjoy a day of fun in the sun and catch up on all your TLSea at Maunganui Beach with its ever-blue ocean and powdery soft sands … It doesn't feel like you're in New Zealand at all, instead somewhere along the Australian coastline …
Dubbed one of the most picturesque beach locales in New Zealand, surfers flock to the beach. Boasting both consistent left and right-hand breaks, the best time of year for surfing here is winter, but you will be able to catch a wave at any time.
Never tried surfing but are keen to learn how? There are a few surf schools here too which are great for beginners.
Located between The Mount's mountain and Leisure Island, idle away the hours chilling on the beach, or get involved in aquatic sports or oceanic excursions, like dolphin sighting tours.
It's super safe to swim here with designated lifeguards towers and guards on duty, but do take caution when the tides get a bit rough.
(Pilot Bay Beach is situated on the other side of Maunganui Beach, just behind the main strip.)
22 – Meet cute furry friends at Marshalls Animal Park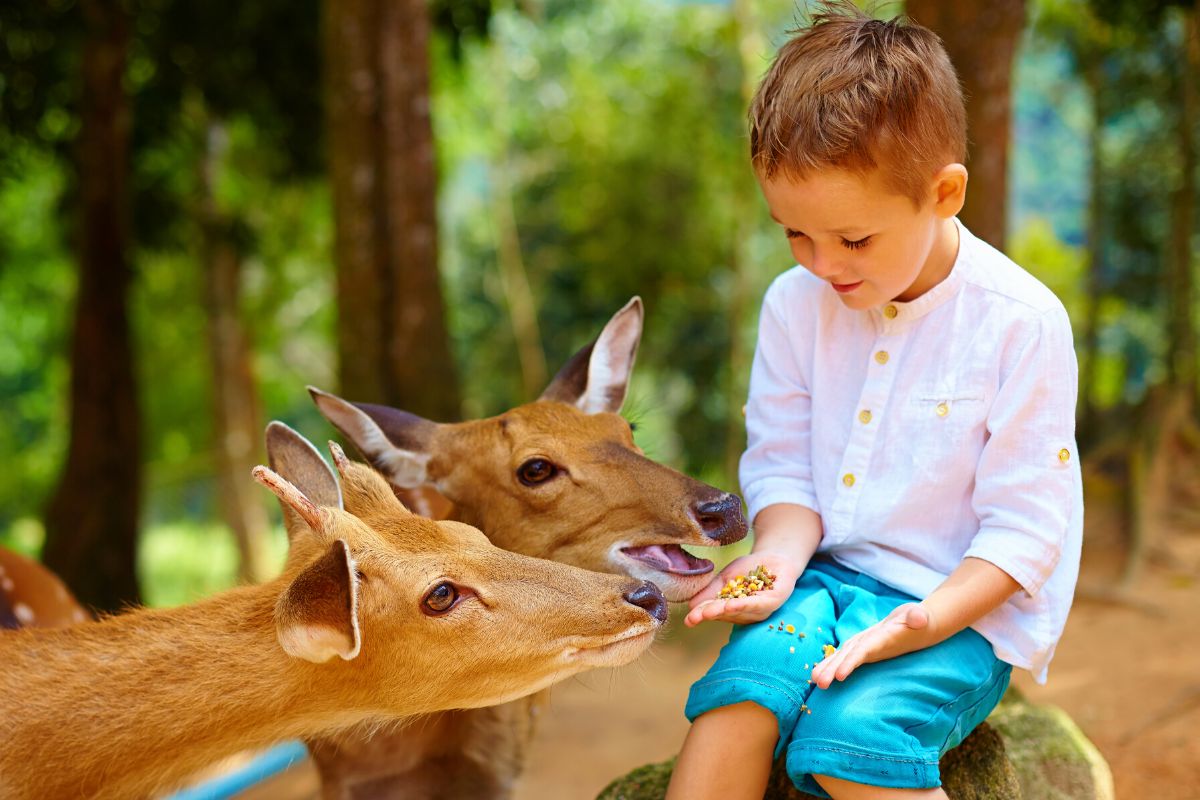 Meet Bambi and all sorts of other adorable creatures at Marshalls Animal Park — the little ones especially go gaga over seeing all of the cute farm animals!
Deer, Clydesdale horses, alpacas, African ostriches, emus, turtles, sheep, Kunekune pigs, chickens, rabbits, donkeys, guinea pigs, possums, and Timor and miniature ponies all call the park home.
Follow the outlined walkways around the spaces and get up close to the boundary lines/fences and pet or even get to feed the animals. There are allocated feeding times too, and your little one can even get to bottlefeed some of the baby animals.
Finish off the excursion at the picnic areas with 360-degree views all around you, and there is also a children's playground equipped with flying foxes.
Set up over 15 hectares of grassy green enclosures and pens, the wildlife haven is located in McLaren Falls Park.
23 – Enjoy a round of beer tastings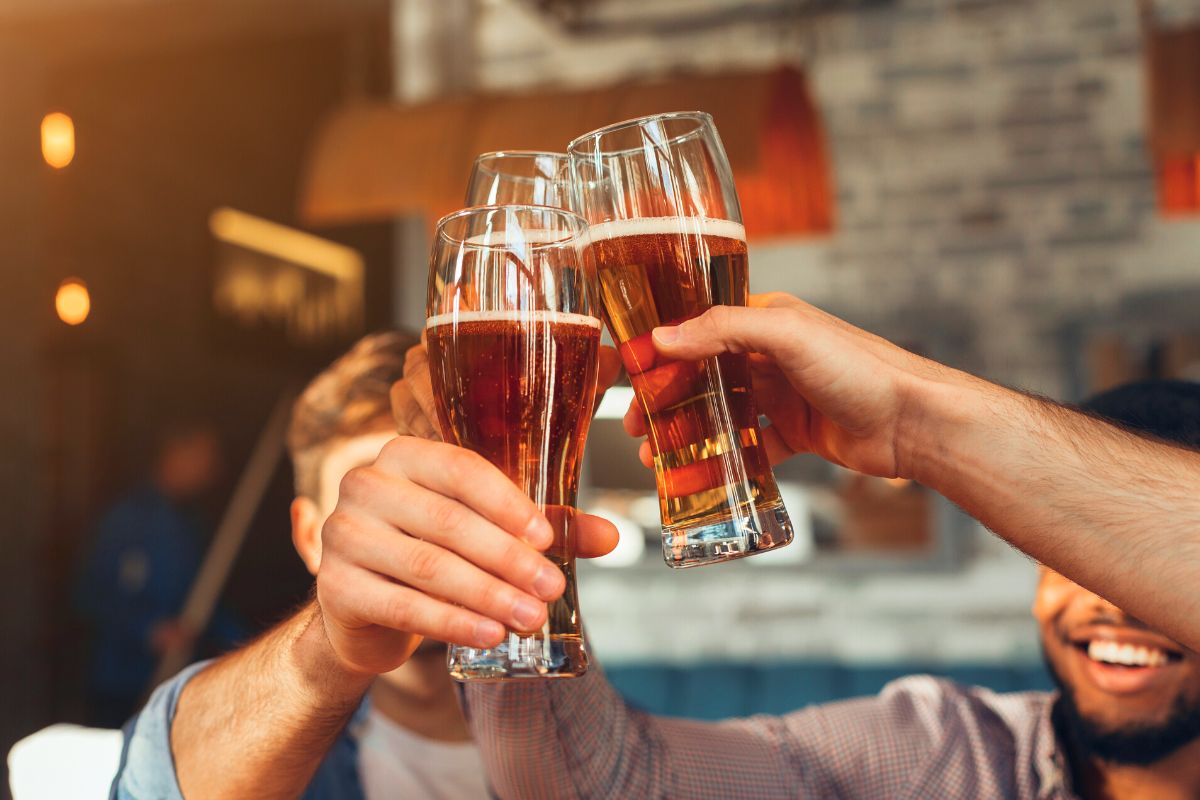 Nothing beats an iced cold one after long salty ocean days! Interested to know what the beer scene is like in this coastal city?
Get straight to it during a 4.5-hour half-day craft beer tour which starts in the afternoon and ends in the evening. Over the next couple of hours, sample up to 12 different local crafts from three epic breweries and brewbars around the city.
Enjoy stepping behind the scenes and into the manufacturing part of the beer processing, touring inside breweries too. Learn from the local experts how beer is made from start to finish.
Brewbus offers two types of beer-tasting tours; 'Tauranga – Beers in the Bay' and the 'Tauranga/Whakatane – Beer off the Beaten Track' tour. The excursions always begin with a beer and food pairing to line your tummies before all the drinking.
Popular craft breweries in the area that concoct their own labels include second-generation operated Mount Brewing Co, Slab Brewing, Fitzpatrick's Brewing Co and Lumberjack Brewing.
24 – Swim at the Poripori Water Holes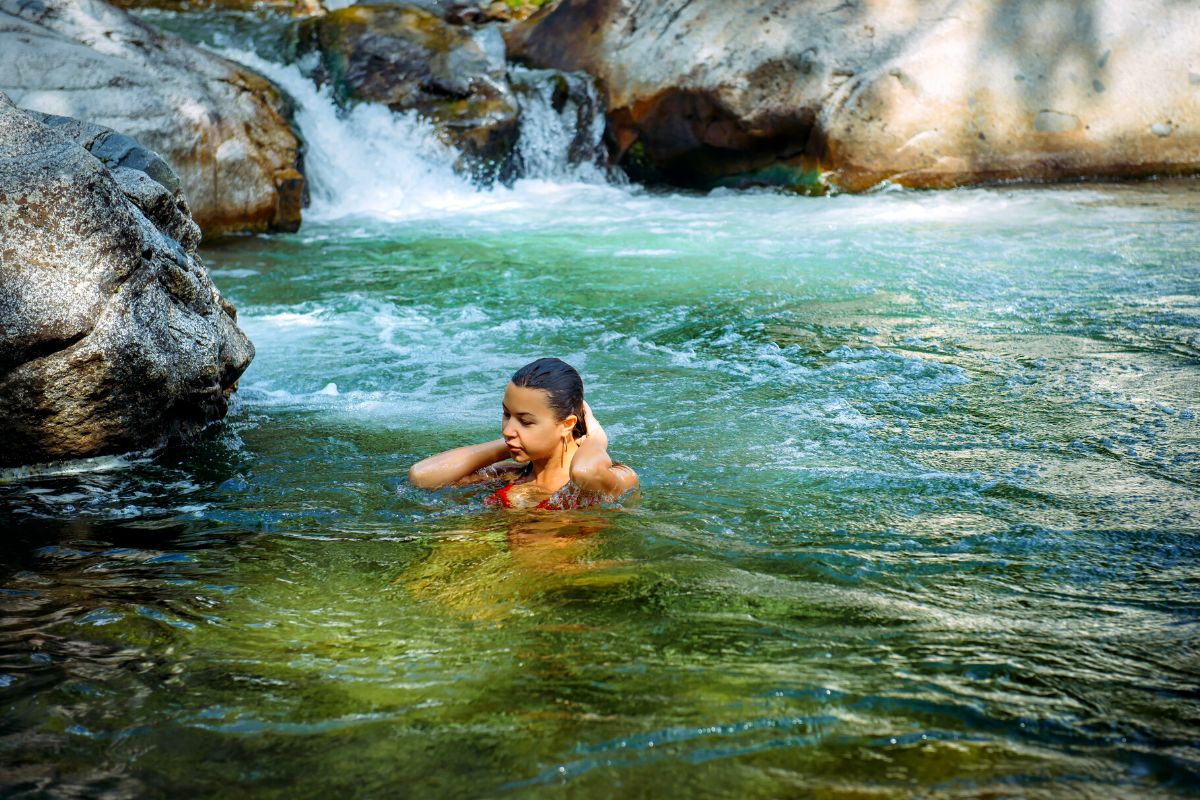 One of the coolest places to be in summer — both literally and figuratively — arrive with a bunch of mates for the day and hang out around the rockeries of the Poripori Water Holes, picnicking on the sidelines and jumping in and out the natural pools to beat the heat …
These rock pools inherently forming along the Wairoa River can be reached from the parking lot at Poripori Road.
From here, it's a straightforward walk down to the river. Once at the first stream, cross the water, head through the bushes and then follow a pathway leading to the water holes.
Splish and splash around the rock pools (with comfortable water temperatures in summer), and there is a larger natural swimming hole where the water reaches deep depths — if you want to attempt rocking jumping, make sure it's from one of the edges leading into the large pool.
As you meander down the river, there are smaller pools for you to play in. Feel like a lizard lazing on the hot rockeries, hopping in between the water and bathing spots to cool off.
A popular spot among locals and tourists, it can become overcrowded in summer, so get here early!
25 – Cool out at Baywave TECT Aquatic & Leisure Centre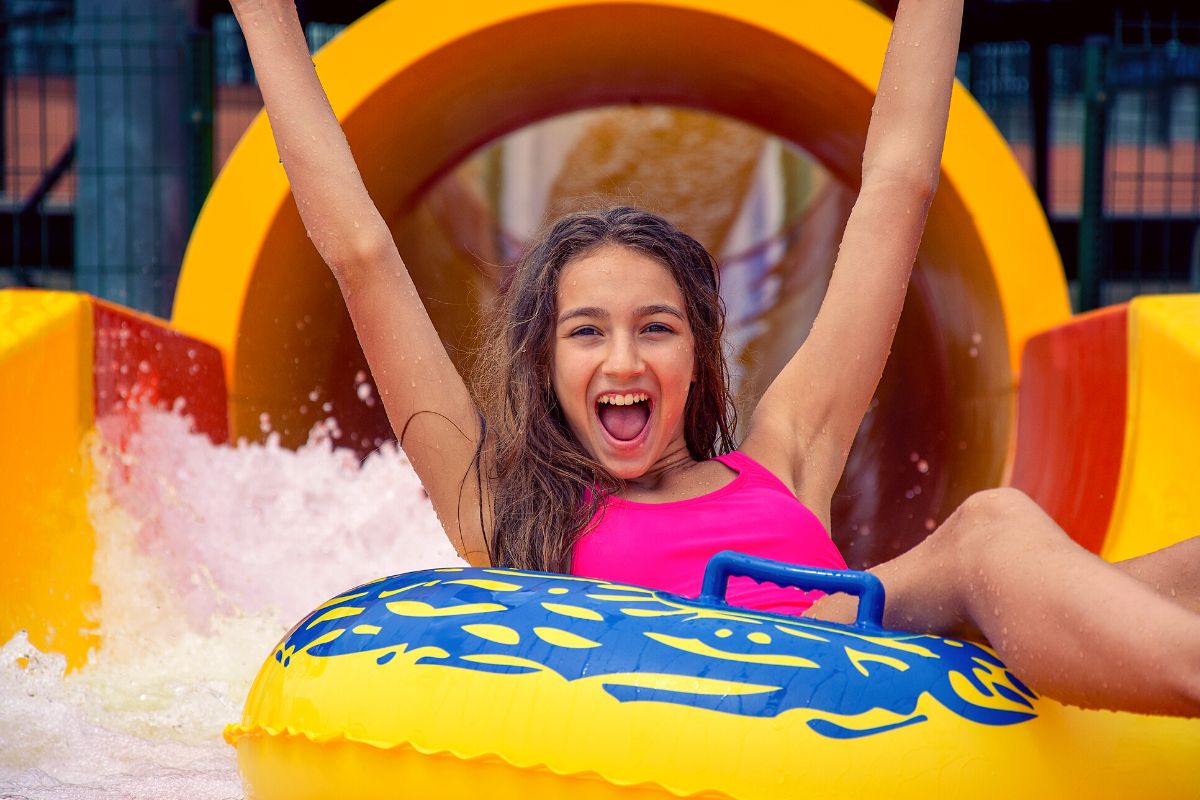 Come rain or shine, if your little mermaids and mermen are dead set on a playdate in the water, bring them to Baywave TECT Aquatic & Leisure Centre.
New Zealand's biggest wave pool is here and offers a fabulous practice ground for teeny tot bodyboarders. Many visitors come here just for the attraction that's also equipped with a hydroslide. You have the fun of playing in waves without the fear of the Big Blue.
Within the indoor swimming pool complex is the 25-meter lap pool (perfect for clocking in your ten laps of backstroke or freestyle), the leisure pool designed with the wave pool, a kids' pool as well as a spa pool.
For children aged between three and 12 years old; end up in the Aqua Play Station with its three water slides, tipping buckets, water guns and water fountains!
Aqua Aerobics classes are available too and on-site is a sauna as well as the Clubfit Gym. Feeling peckish? Stock up on snacks and drinks from the Poolside Café — just remember to let your food settle first so you don't end up with a stitch in the water.
26 – Step back in time at the Brain Watkins House Museum & Hall Hire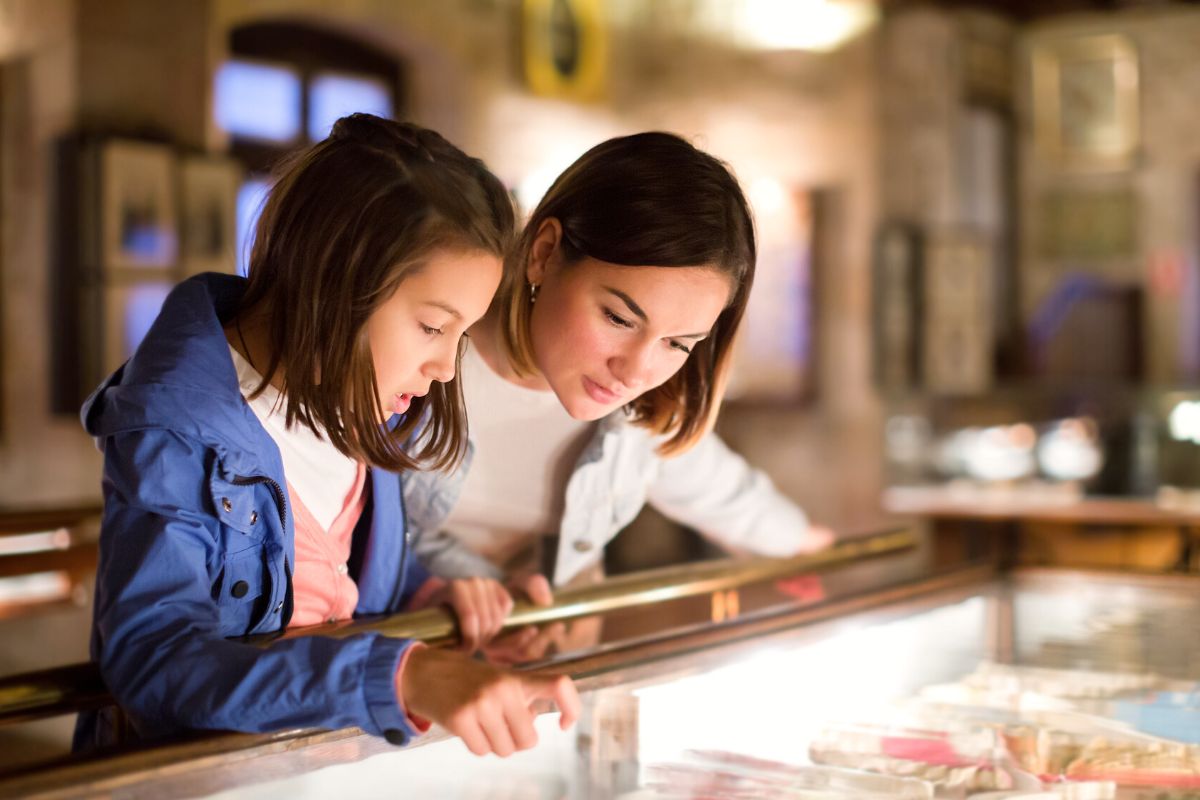 Looking for things to do in Tauranga on a lazy Sunday afternoon? Open from 2 PM until 4 PM only on the last day of the week, the Brain Watkins House Museum is a living gallery that chronicles nearly an entire century of Tauranga living inside its walls.
Constructed with his very own hands using kauri wood by the boat-builder Joseph Denham Brain, the square villa was built by 1881 (the same year his family moved in and who lived here for 98 years afterward).
A deemed Category II Historic Place-listed building, it's considered a living museum as the interiors and structure have been preserved and remain intact from the original days.
Providing insight into how European families lived during the 19th century, it's interesting to trace the evolution of daily household items and furniture, especially as technology-driven devices were introduced more and more.
Enter through the white picket fencing up a tiled pathway and up to the veranda. Through the front door, walk through the different rooms like the bedroom, living room and kitchen.
Behind the museum is a hall that acts as a venue space and is available to the public for hire.
27 – Go skydiving if you dare…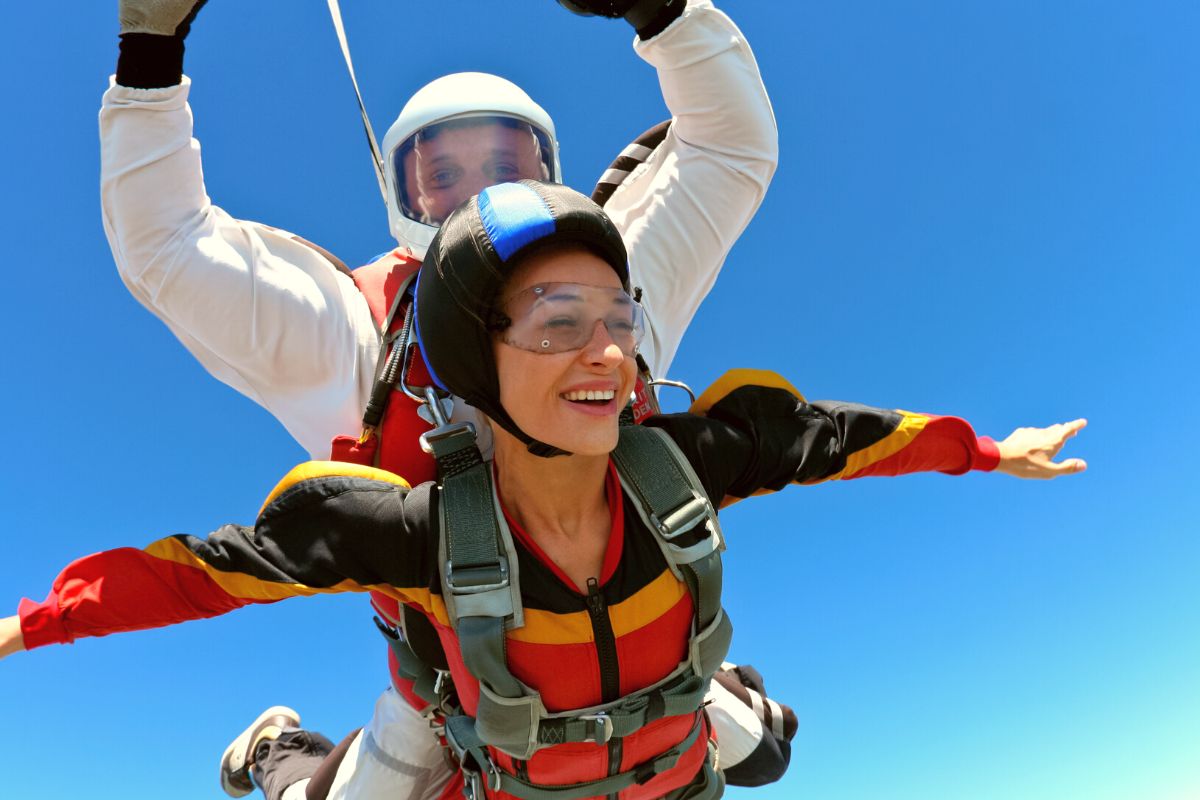 Three … two … one … and JUMP — and if you don't have the chutzpah to do so, there's no turning back now. Skydiving is the ultimate thrill!
Adrenline junkies; choose a tandem skydive from either 3,657 meters high or 4,572 meters off the ground, freefalling from a plane for 40 seconds and traveling at speeds of 200 kilometers per hour!
The experience begins with a mandatory safety briefing and instructions on what's about to unfold, and then it's time to board the aircraft for a 25 to 30-minute scenic flight up into the sky until you reach ideal elevation levels.
Don't let your nerves get the better of you and make sure you look out the windows on the way up, soaring over The Mount and Bay of Plenty beaches. Ascending higher, swoon over the bird's eye views of White Island, Mount Ruapehu, the Rotorua Lakes, The Coromandel and Mount Taranaki.
The actual skydiving flight down to the ground lasts roughly five minutes, and it's your expert instructor who will pull the shoot open — all dives are tandem.
28 – Foodies, shop the Tauranga Farmers Market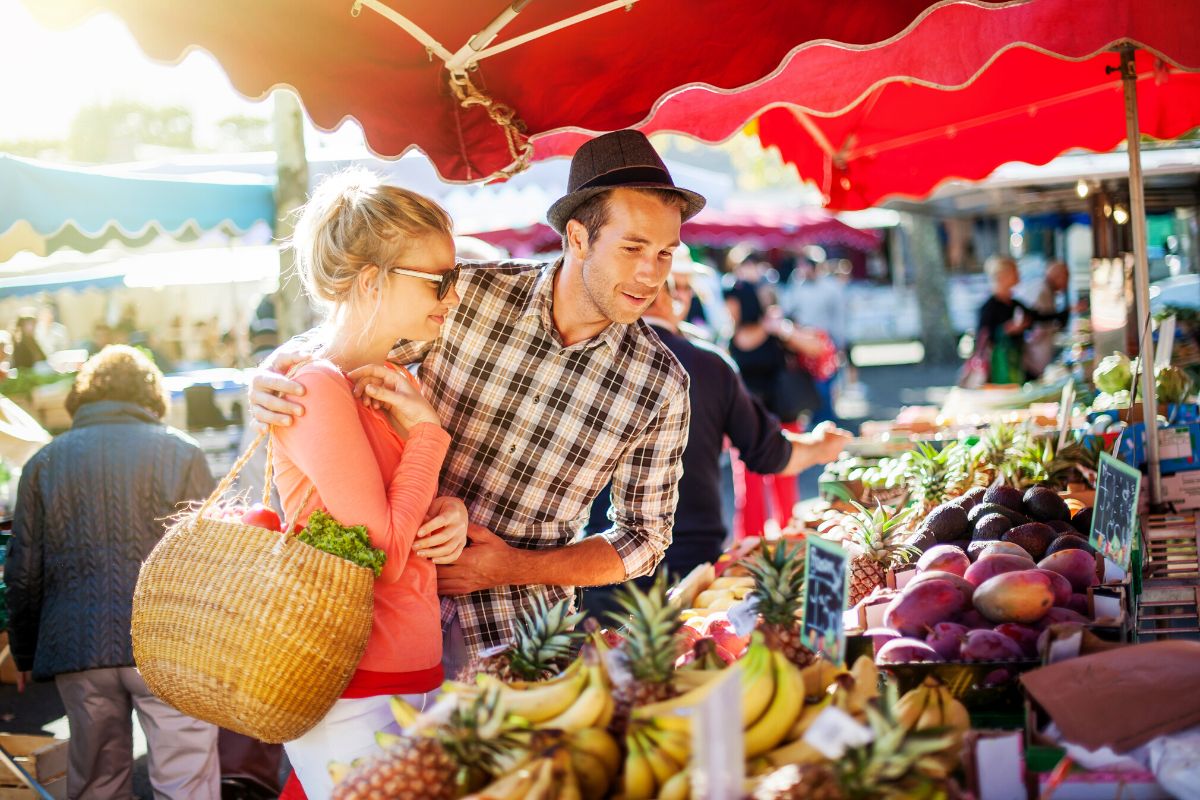 Cop the yummiest, tastiest fresh produce and goods from the Tauranga Farmers Market.
Pick up punnets of cherries, blueberries and strawberries, freshly harvested veggies from beets to kale variations, bottled herbs, seasonings and preserves, organic kiwi coffee beans, nuts, farm-to-table eggs and so much more!
Many vendors sell freshly made food too, from light bites to hearty snacks with flavor profiles from around the world.
Taste croquette buns, authentic Mediterranean-style pita breads, pork pies, dimsum, cake pops, freshly baked goods, berry tartlets and other mouth-watering goodies.
Apart from the food-front, stock up on natural products such as essential oils and turmeric-infused healing balms, or buy a fresh bouquet of florals to brighten up your hotel room.
Running for 19 years, and counting, the farmer's market opens every Saturday from 7.45 AM until 12 PM.
29 – Walk to Moturiki Island (Leisure Island)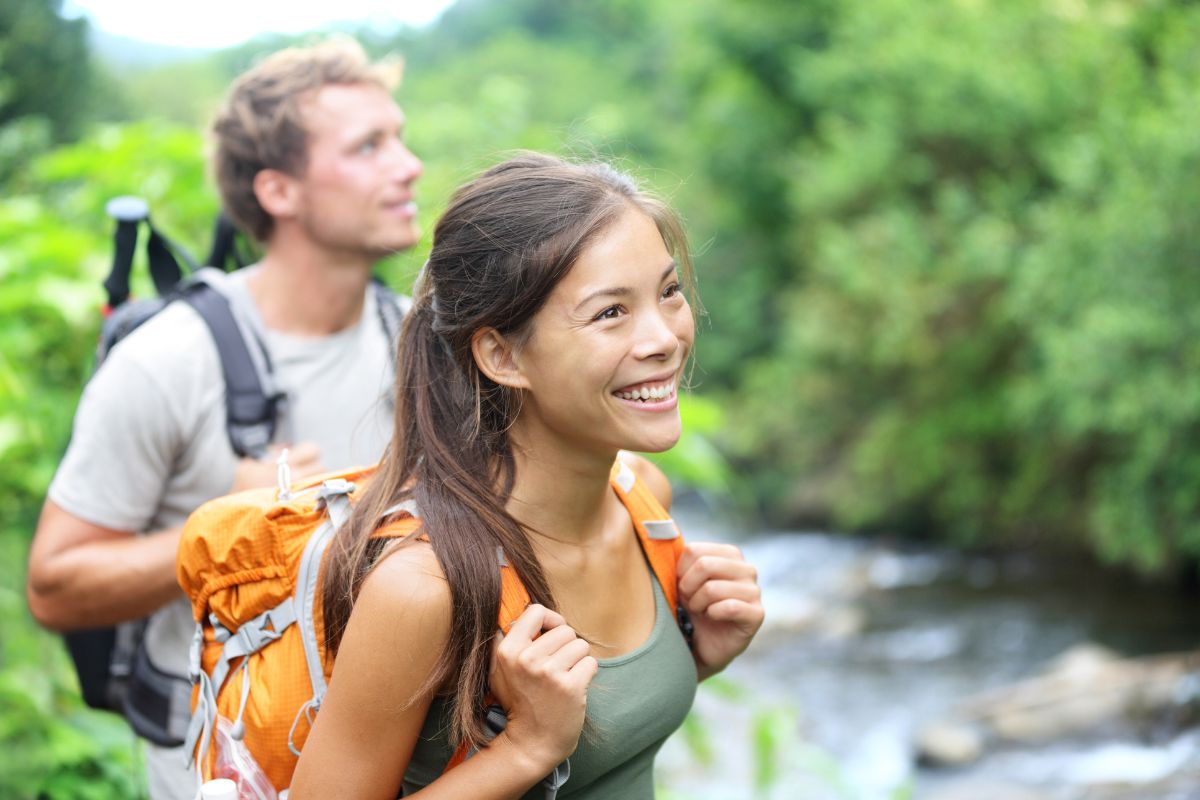 Introducing the New Zealand isle that's easily accessible by walking over the ocean (on a man-made land bridge), it's Moturiki Island, also known as Leisure Island by local residents — where no boats are required for travelers keen on checking out the land mass.
Reaching the island is super easy; simply head to Mount Maunganui's Main Beach and you'll discover the boardwalk connecting the island to the shoreline.
A short 10-minute walk across here will bring you to Leisure Island where the main star of the show is a spurting natural blowhole toward the far end, and there are also some rock pools to swim in.
Photograph amazing photos standing in front of the blowhole and appreciate the views from the middle of the ocean.
Fascinatingly, the rockeries surrounding the island are the remains of a quarry from 1911. Over the years, crustaceans, barnacles and limpets have taken up ship inside these natural pools, and kiddies love spotting the fishies and marine creatures whizzing around the rock pools.
Fishing off the rocks around Moturiki is popular, with the chances of reeling in John Dory, snapper, kahawai (i.e. arripis trutta but also known as the Australian salmon) and kingfish.
30 – Rejuvenate the body, mind and soul at the Mount Hot Pools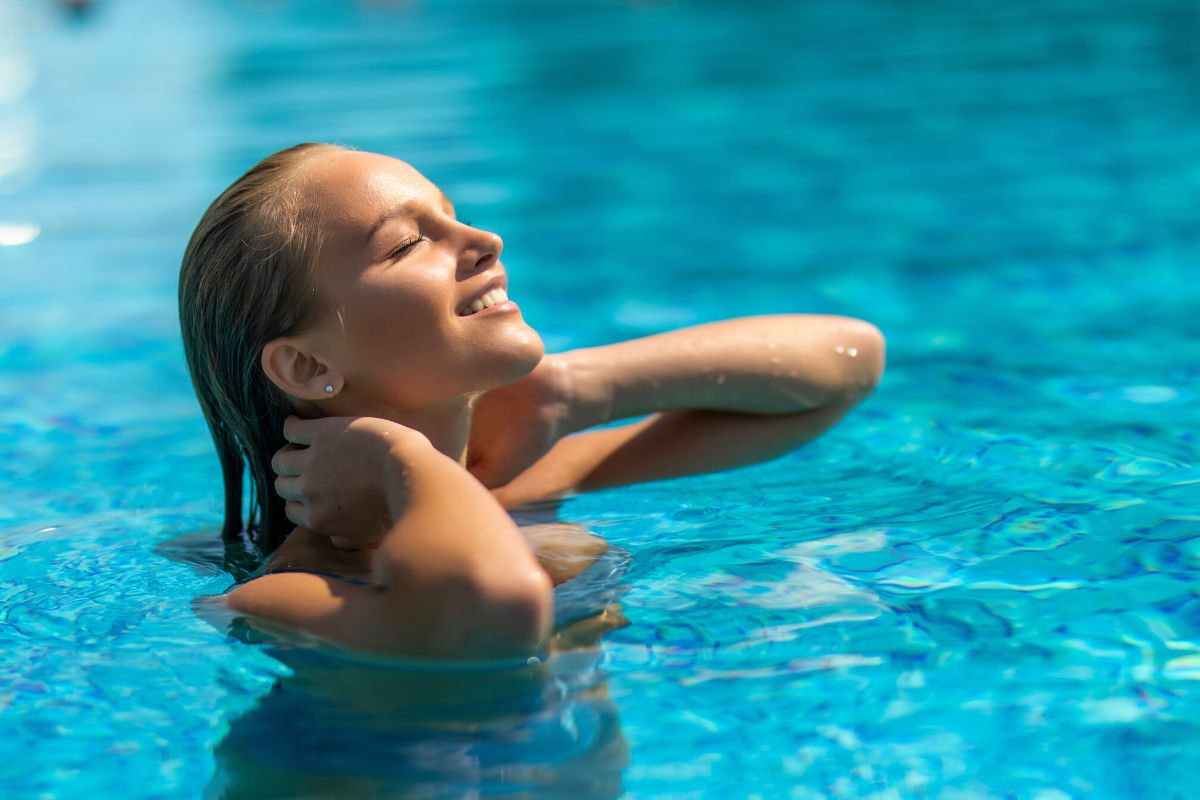 Nuzzled at the foothills of Mauao, even in the cooler weather the Mount Hot Pools are a treat where you can laze away in the world's ONLY hot ocean complex!
Filled with salty sea water that is heated up, there are public, private and kiddie pools to take your pick from. Discover three outdoor pools, each one at a different temperature.
The hydrotherapy pool (with water at 32.8 degrees Celsius) is the main swimming area, the relaxation pool is for rejuvenating soaks in the heated healing waters (set at a temperature of 38.8 degrees Celsius) and the third is a children's play pool (set to 32.7 degrees Celsius).
Indoors are three private pool baths that offer a more intimate setting boasting waters of 39.9 degrees Celsius. Feel free to connect your mobile to one of the Bluetooth speakers to add to the mood.
Once you're fully relaxed, finish off the day with a traditional, remedial or specialty massage at the on-site Mount Hot Pools Massage Therapy spa. Couples massages are available too.
Visiting here on the weekend? Join Soak 'n Sounds Sundays when live musos play sweet tunes poolside.
31 – Feel the thrills playing around BayStation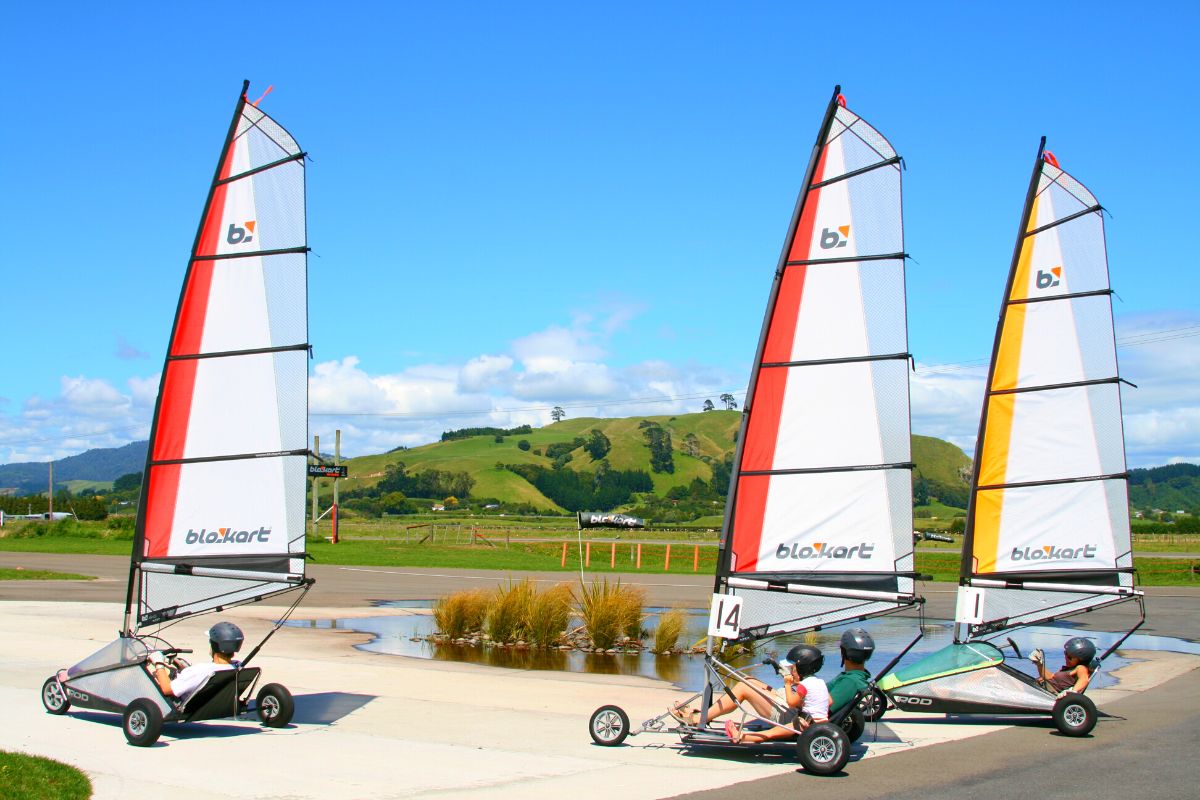 Ever tried blokarting before? Also within the Mount Maunganui neighborhood is the exciting and adventurous BayStation park where you can test some exciting outdoor activities.
There are four rip-roaring and gripping attractions, guaranteed to induce your adrenaline.
A cross between go-karting and sailing, hop into one of these specially designed wind-powered vehicles and race your friends around the tracks on the three-wheeler when you go blokarting.
The drift trikes are awesome and can be driven individually whether you're five or fifty years old. Also a three-wheeler, you rely on the front wheel to do the maneuvering and this activity is on the indoor track.
Duck, dive and scramble away from the flying paintballs during a riveting and fun game of outdoor paintball. The arena is designed with drum bunkers, hideaway houses and zones, and a few empty vehicles to provide extra shelter.
Or, save the bruises for another time and enjoy a round of outdoor laser tag instead where no balls will pummel your way. Instead, using a special shooting gun with a red-eye aim, knock out your opponents one by one in the outdoor arena. Laser tag is suitable for those aged eight years and older.
32 – Zoom through the forest when zip lining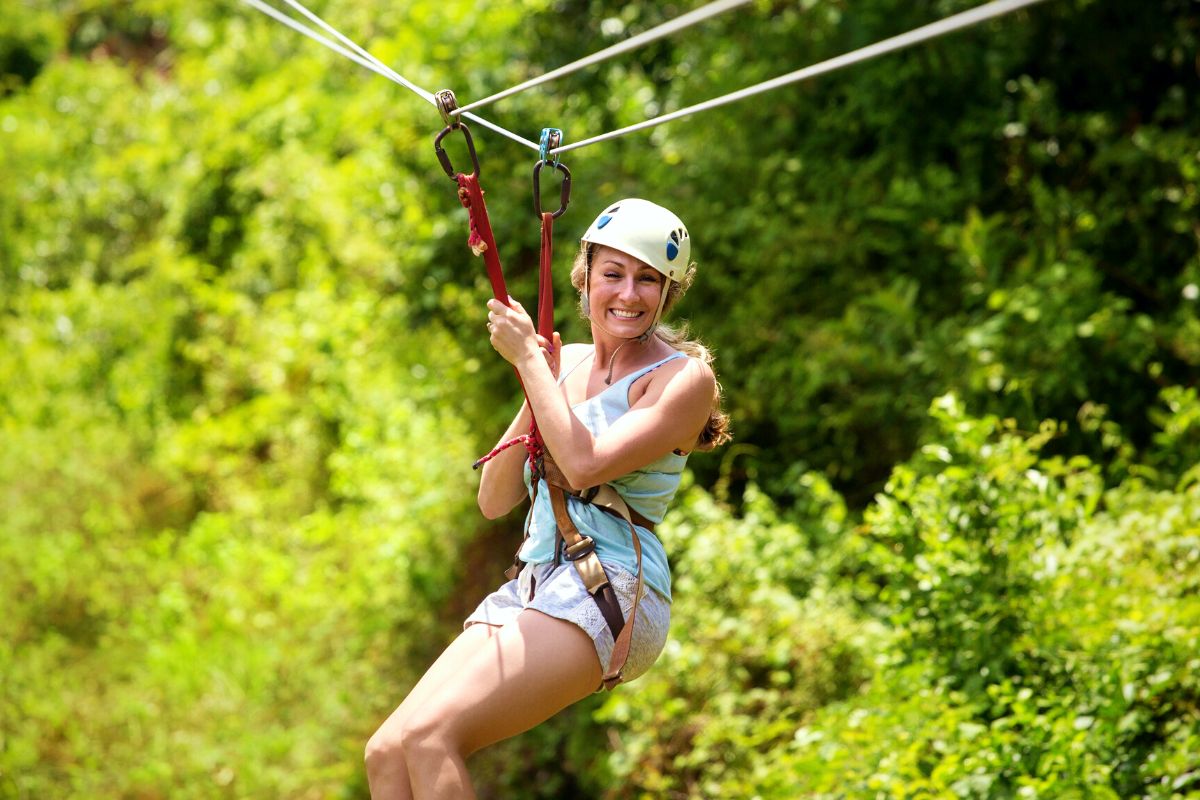 Ever wondered what birds and monkeys look down to when scrambled in the treetops? Let go and feel the freedom of whooshing through fresh canopies and over waterfalls during an incredible zip-lining adventure!
Spanning 2.5 hours, it's time to fly through native forests and past the Kaituna River, also known as Ōkere Falls, on a series of ziplines, platforms, a swing bridge and boardwalks.
The four ziplines total 632 meters, with 400 meters worth of boardwalks to cross in between and one of the lines even soars over a waterfall! It's trippy and breathtaking at the same time.
The outdoor venture is accompanied by two fantastic local guides who love sharing stories of their ancestors and rich history of the land with you.
Working as one with Mother Earth, once the nature-induced activity is over, plant a native tree as a part of a reforestation program whilst sipping on traditional ancient Māori tea.
33 – Discover alternative worlds at The Cave Papamoa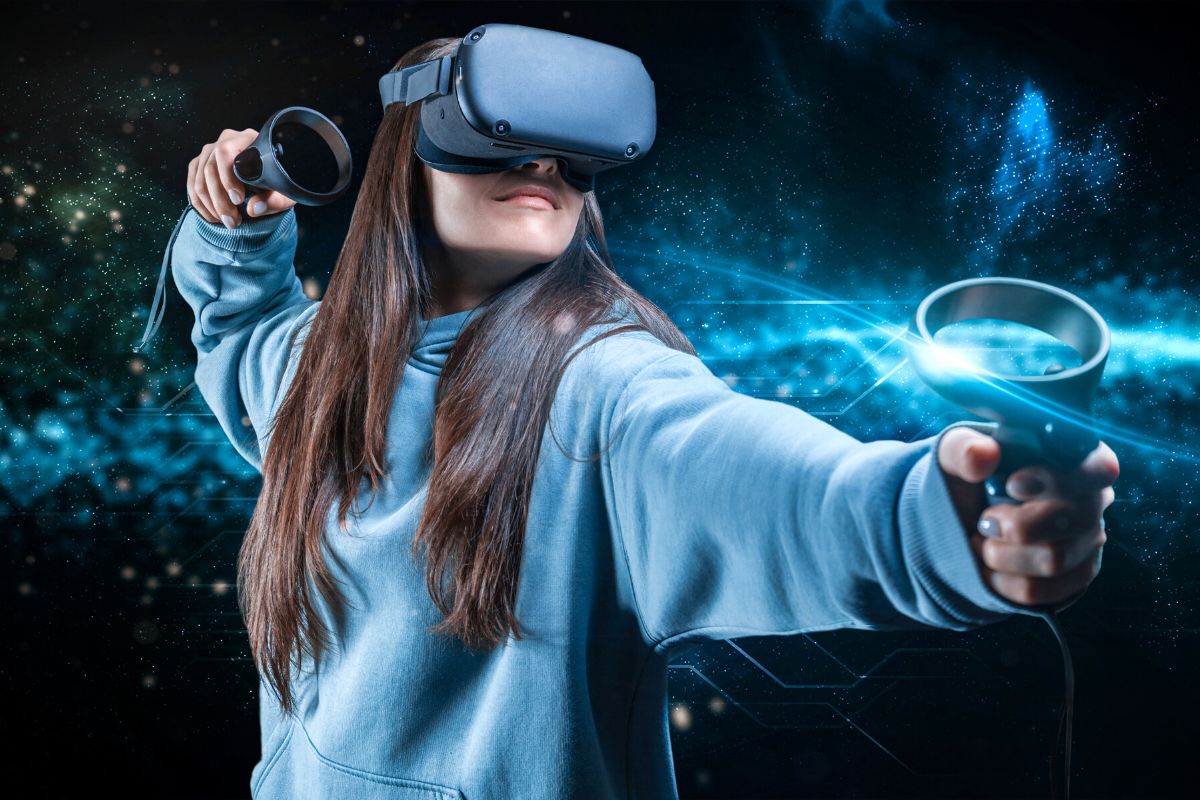 For when life becomes a bit mundane, escape reality and slip into new realms at The Cave Papamoa.
Incorporating immersive digital technologies, there are eight VR experiences to choose from, offering a virtual reality for all types.
If this is your first rodeo, the 'Introduction to VR' is ideal for newbies as the obscure realm of VR takes some getting used to. Guided through the various games and experiences, select one that catches your attention most with the help of your instructor.
There are Multiplayer Games to go up against your mates or play a conjoined round as a team, or opt for the Solo Games which heavily focus on story-based realities.
Adding elements of surprise and scare factors, enter a Horror Session if you dare (not recommended for children or players who don't like scary endings), and the Cinematic VR is more suitable for young minds.
Other cool VR experiences include the Military Simulation where you'll train for virtual combat and the VR Mini Golf offers dozens of extraordinary putt-putting courses to swing your way through.
Sherlock Holmes wannabes, there are 15 different themed VR Escape Rooms to attempt, or feel like Lewis Hamilton at the SIM Racing feature where you can "drive" V8 Supercars and pretend to go drifting, demolition derby-ing, or Formula One racing.
34 – Check out the best parks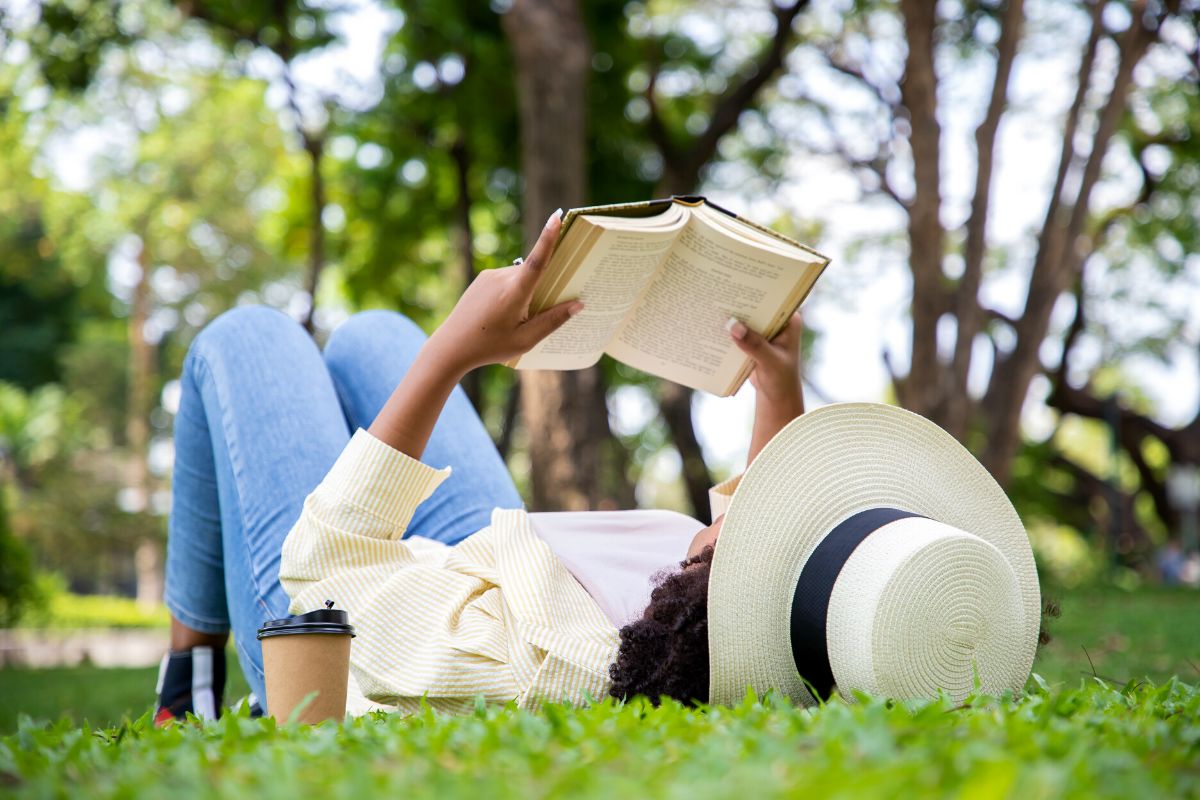 Find a moment of zen amidst Mother Nature, bring your children for playtime on the greens or pack a picnic basket of treats from the local farmers market and take some time out at the best parks in Tauranga.
Relive your childhood fantasies or bring your own children along to Memorial Park and spot the iconic Humpty Dumpty statue, then let them run and play between the two large playgrounds. An excellent family-option, the Memorial Park Railway (inside the park) has a mini train and railway that operates rides every Sunday.
Situated in the Mount Maunganui area, there's always an event happening on the greens at Coronation Park, from art exhibitions to night and weekend markets.
Exert your energy at Fergusson Park where a world of sports is possible, equipped with cricket nets, a football field and floodlights for night games. Alternatively, visit Blake Park which features cricket, rugby and hockey facilities.
Established in 1950 and sitting opposite the beach in the Ōtūmoetai suburb, Kulim Park is an awesome option for all ages. The little ones have a playground and recently, a basketball court was added.
Catch in some exercise when you summit up to the top of the reserve inside Papamoa Hills Cultural Heritage Regional Park, standing 224 meters above sea level.
Or, ditch the trekking and stroll among the native and rare flowers and trees at Yatton Park — the oldest trunks dating to the 1860s!
35 – Spot glowworms around McLaren Falls Park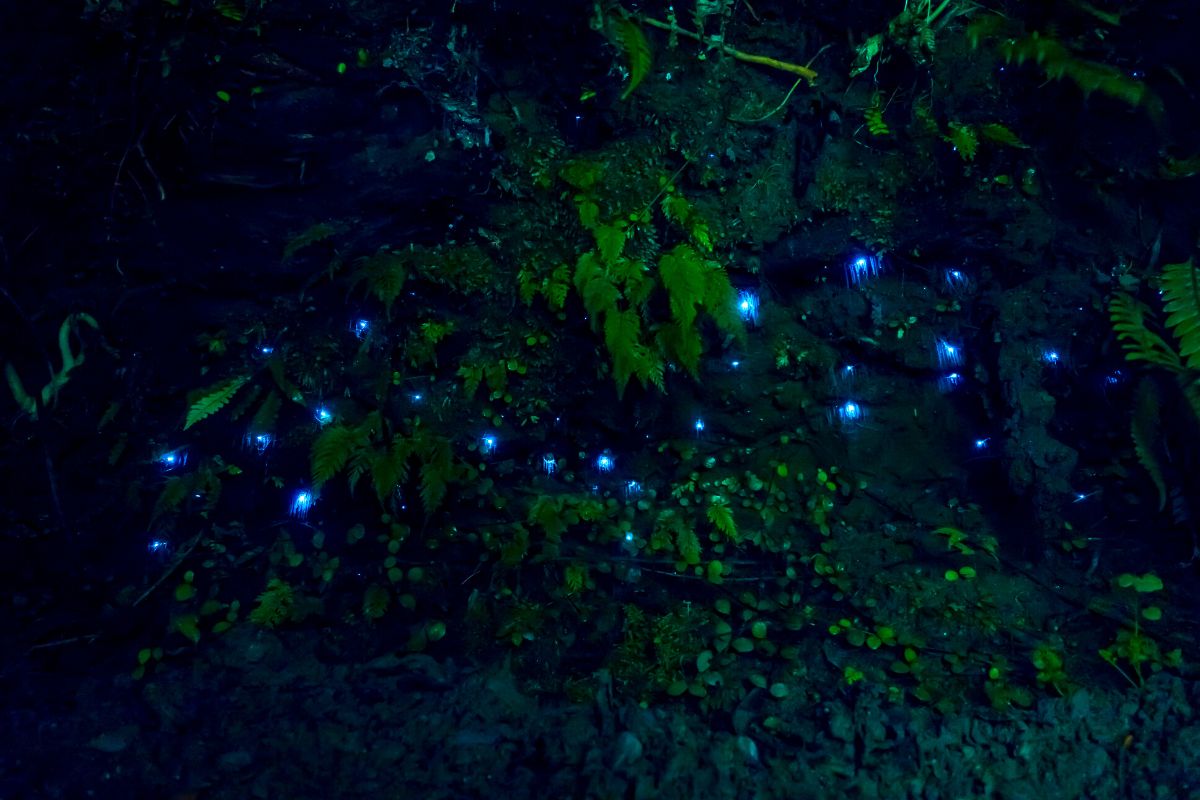 From chasing waterfalls to perfecting your backswing to water activities on the lakeside, there is a plethora of adventures, natural wonders and things to do at McLaren Falls Park.
Forget about a day trip to special grottos to see glistening New Zealand Arachnocampa luminosa … When the sun sets and the skies darken, lining the pathways on the way to the cascading McLaren Falls waterfall, see hundreds of glowworms lighting the way (simply follow the 20-minute Waterfall Trail).
Its 190 hectares of park space is divided into various areas for easy navigation and can be accessed along numerous outlined tracks.
Arrive to a fairytale of cherry groves at Cherry Bay — one of the most photographed parts of the park — or spend the afternoon barbequing or enjoying a picnic at Bottom Flat. Next to the lake edge, kayakers launch off from this point, FYI, and trout fishing around here is popular.
Explore most of the park via the 1.5-hour McLaren Falls Loop Track or opt to do the two-kilometer Lakeside Track instead (roughly 45 minutes to walk). Other picturesque park trails include the Ponga Track, Rimu Totara Track, Nikau Track and the Rotary Grove and Pine Tree Knoll track.
The 18-basket McLaren Falls Park disc golf course and Marshalls Animal Park are both accessible through the park too.
36 – Play a round at the Tauranga Golf Club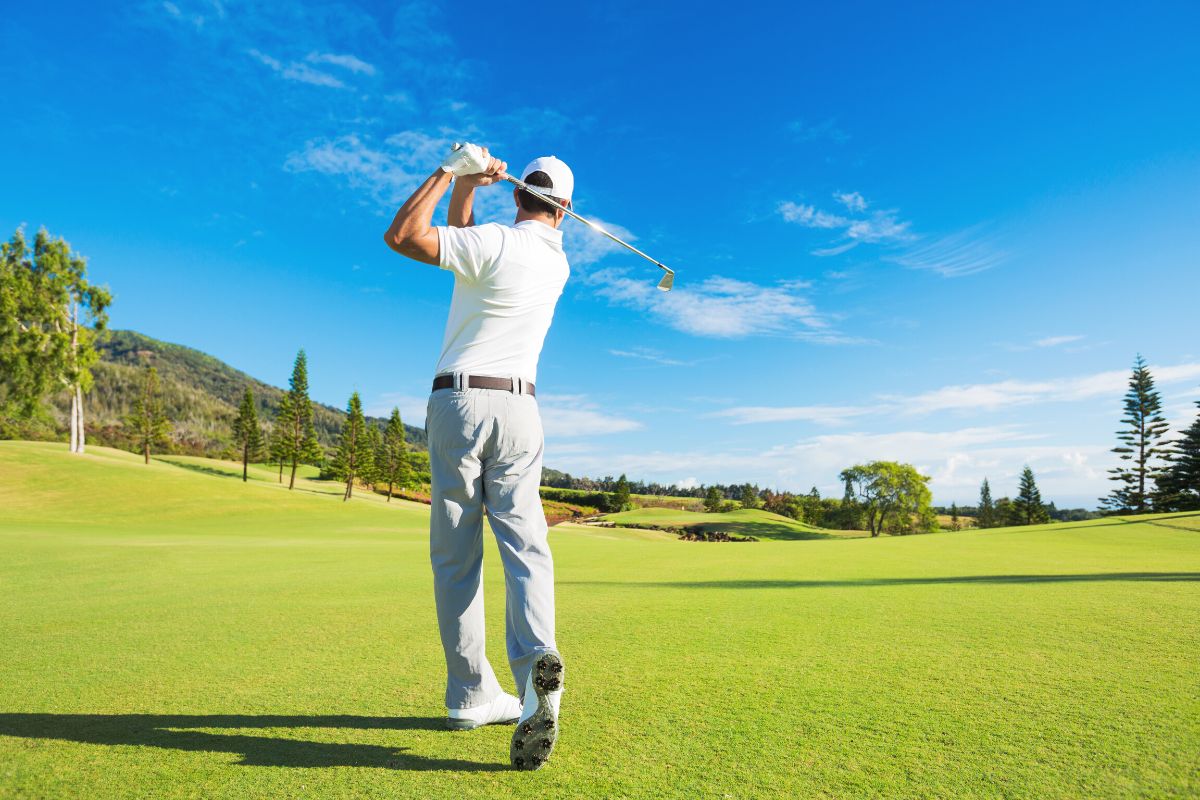 Avid golfers, you might be on holiday but that doesn't mean you can't get in some playtime. Make sure to pack your golf shirt and shoes before your vacation if you plan on visiting Tauranga Golf Club.
Established in 1914 (and formerly known as the 'Gate Pa Course'), the 18-hole championship course has been around for decades and is considered a historic playing field.
(Since then, the course has been renovated and reimagined several times. For example, the 11th hole tee site is where the former clubhouse once stood.)
Surrounded by greenery no matter where you look, its hill-laden landscape helps to add some form of difficulty, and dozens of flowering shrubs and trees line the fairways and boundaries.
For parents with booming golfers; there are junior coaching lessons available in the afternoons (Tuesday and Wednesday). Stock up on all golfing goods at the Clubroom from equipment to clothing.
37 – Catch all the action at Trustpower Baypark Stadium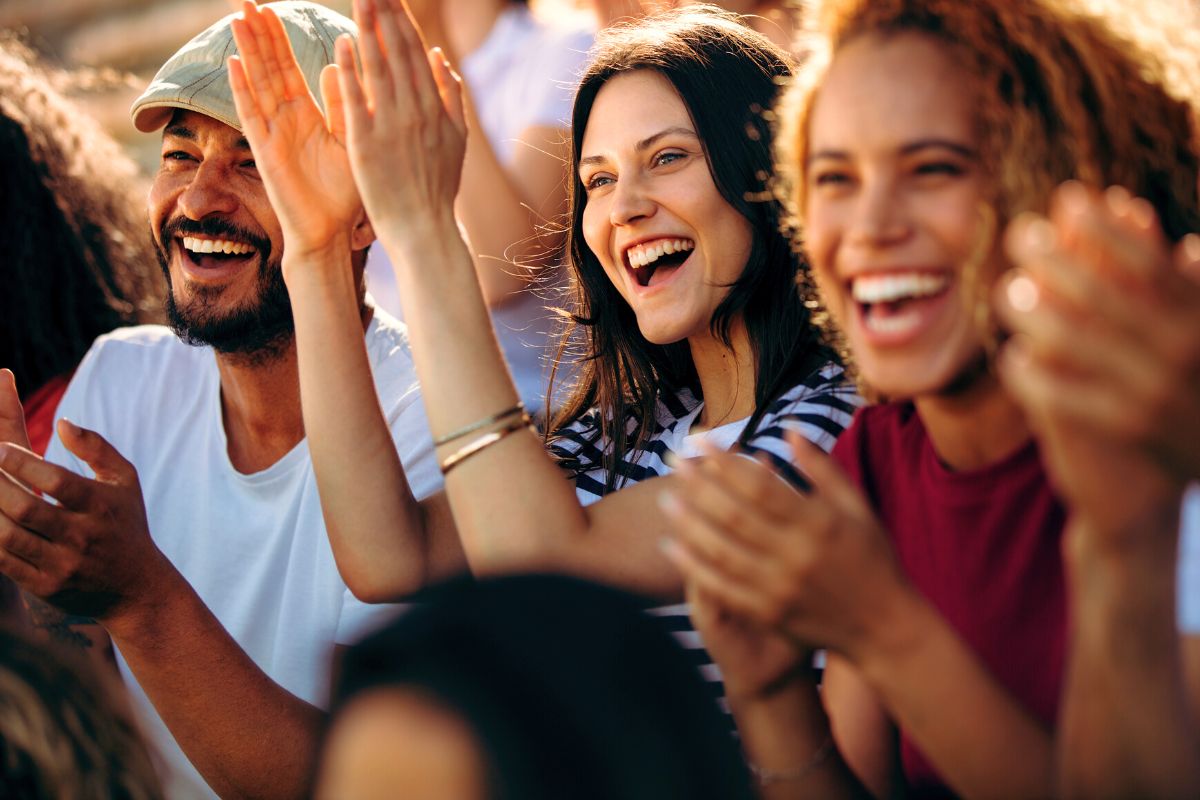 Are you the type with a need for speed? A stadium, race track and events venue in one, hit up the Trustpower Baypark Stadium for a riveting evening of action or entertainment – or both!
Sporting a capacity of 17,000 visitors at one time, the massive stadium is partially covered across the grandstand and boasts corporate lounges and VIP boxes.
A permanent home to the Baypark Speedway; motorsport and motocross events are the stadium's biggest draw-in and the crowds gather to watch the racing action, like high-octane drifters and stock cars tearing up the tracks.
From expos to concerts, there is always something going on. Catch your favorite band from the 80s on tour, hit up a tattoo expo or enjoy a day concert. The indoor Trustpower Baypark Arena is located within the same complex and live games and sporting matches happen here, for example, netball and boxing.
Situated in the Mount Maunganui area, many landmarks and attractions are around the corner.
38 – Soak and heal at Fernland Spa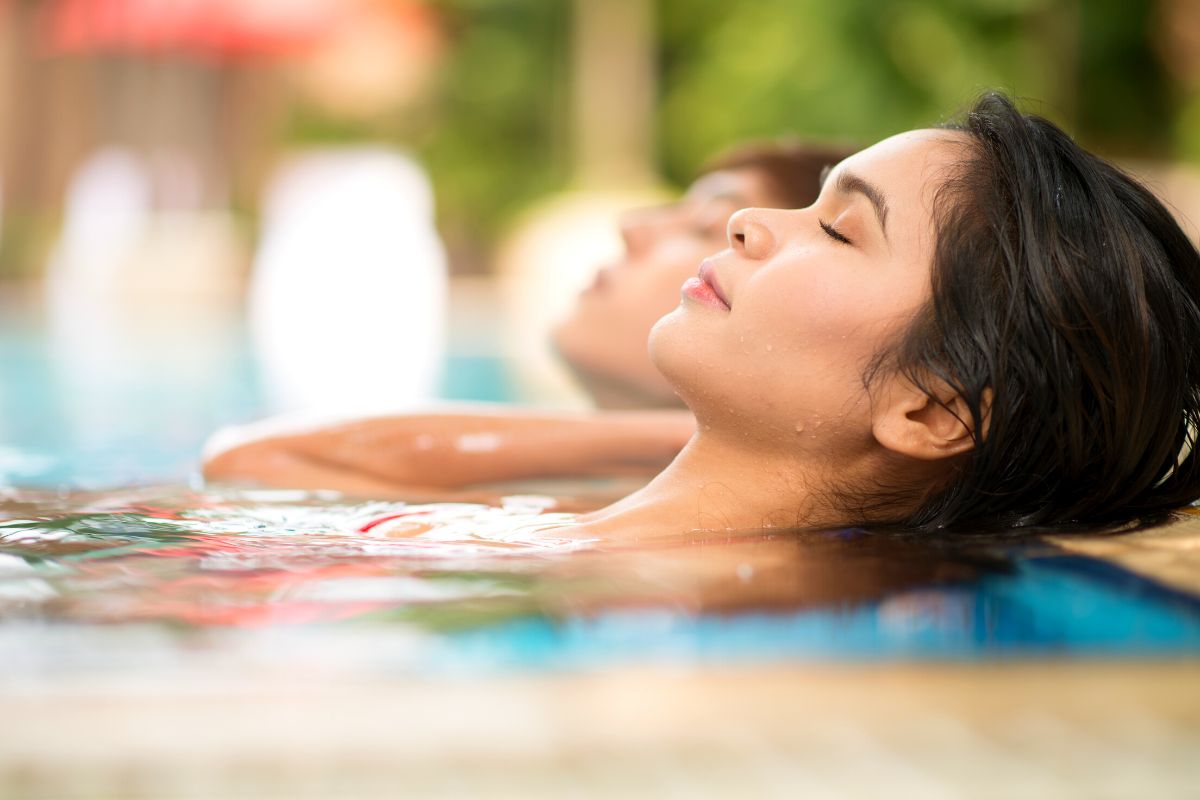 Aptly named and ambushed by a treasury of lush, green ferns; relax, unwind and let all of your worries and woes slip away at Fernland Spa.
Looking back to where it all first began, the spa's original owners discovered a swampy area, realizing its underbelly consisted of naturally heated, geothermal waters.
By 1975, the Fernland Spa Hot Pools — as it was called — opened up to the public, and since then, many amendments and extras have been added to the site, including accommodation (with both cabin and camping options available).
The healing waters here contain calcium, magnesium, potassium, sodium, silica, boron, chromium, copper, iron, manganese, selenium, zinc and cadmium.
Its main outdoor pool reaches temperatures of 37 to 38.5 degrees Celsius, or step away from the crowds and opt for a soak in one of the private indoor hot pools (heated between 37.5 and 40 degrees Celsius) and you can decide if you'd prefer a normal or bubbly pool.
Every Wednesday there are water exercise classes in the main pool.
39 – Go fishing from the Salisbury Wharf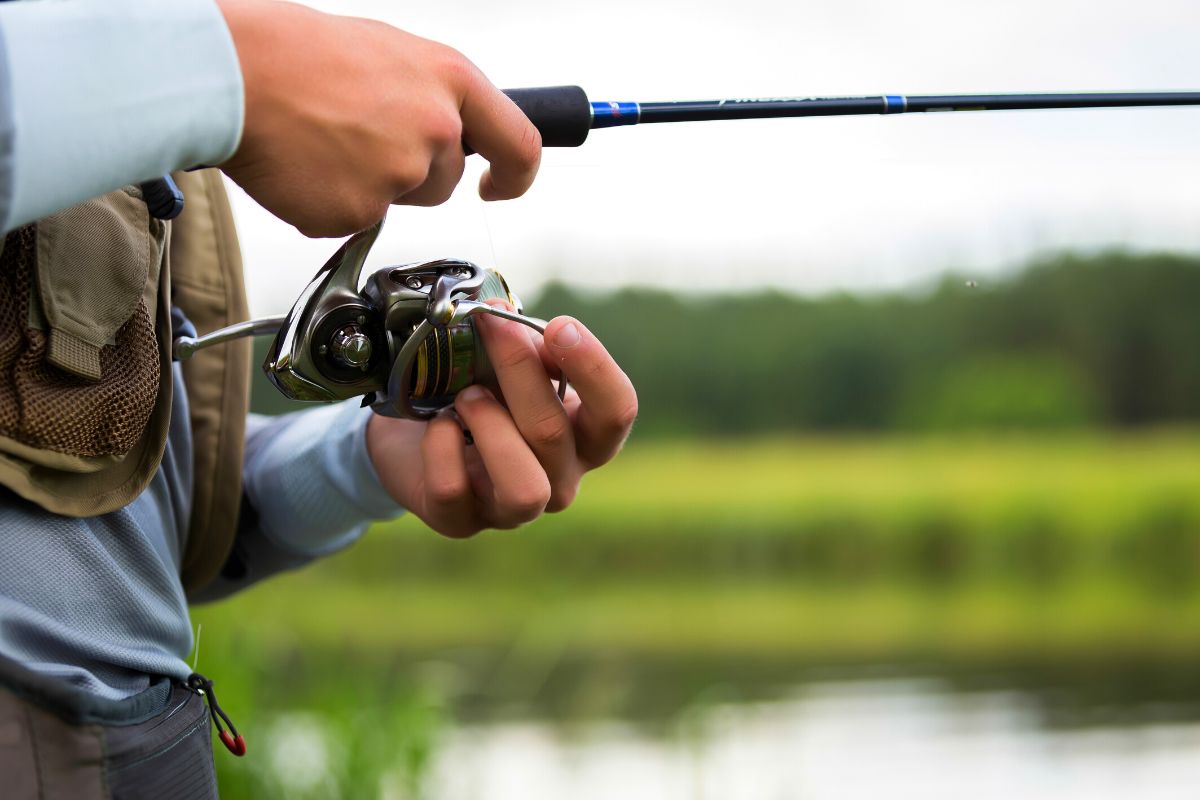 Stretching into the Pacific Ocean from Pilot Bay Beach, the Salisbury Wharf provides an idyllic spot to sit with your feet dangling over the clear water in a moment of silence or to put your fishing skills to work in Tauranga.
Erected in the port harbor, the wooden structure is a great spot to stop and watch the boats and yachts sail in, docking in the water around the wharf and with Mauao as a backdrop.
Many boat tours and water excursions depart from Salisbury Wharf, and the pier structure has been utilized since the 20th century. In 2021, it underwent upgrades and renovations to improve its structural integrity.
Parallel to Salisbury Wharf is the Marine Parade with a new coastal path set out between Mount Drury Reserve and Oceanbeach Road.
Sitting within Pilot Bay, Maunganui Beach is opposite the way with all of Mount Maunganui's activities and attractions on your doorstep.
40 – Attempt the Escape Rooms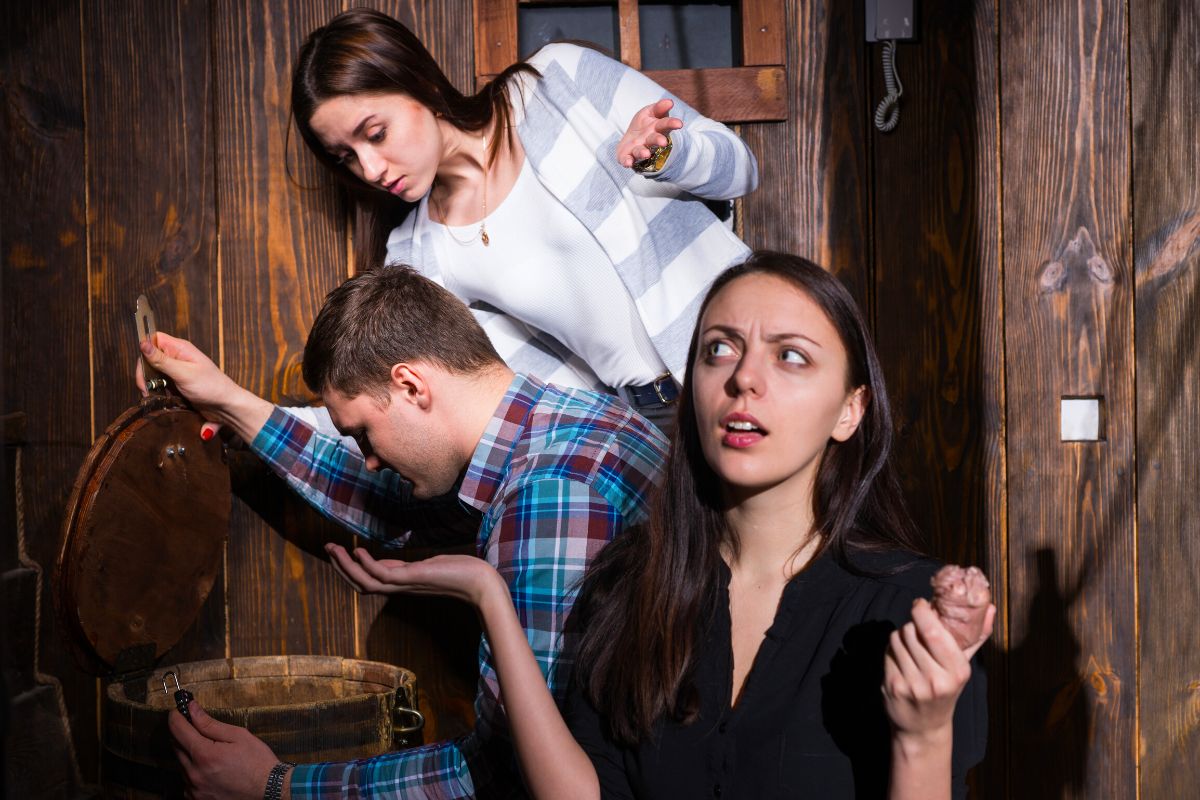 It's time to pull out your thinking caps and give your brain a bit of exercise when attempting the escape rooms!
If it's your first time — believe it or not, people travel the world just to attempt breaking escape room records — you'll be locked inside a room and the only way out is to solve your storyline mystery by cracking a set of clues.
As you unlock each, you also gain the key to each riddle until your eventual escape. There are 10 themed games to pick from at Escape Rooms Tauranga.
Join one of the greatest inventors inside the Da Vinci Escape Room; free yourself from captivity inside the Mad Scientist Escape Room; greet the smiling Cheshire and mad rabbit inside The White Rabbit Escape Room; and feel like Harry and the gang inside the School of Wizardry Escape Room.
The other awesome escape rooms to choose from include The Shire, Psycho Motel, Ritual – The Wheel of Fortune, The Diner, A Knight's Quest and Ghost Trappers.
The different games are designed for either two to three players, four to six members or for groups of seven to eight, and each storyline varies in difficulty.
41 – Wine and dine at the best restaurants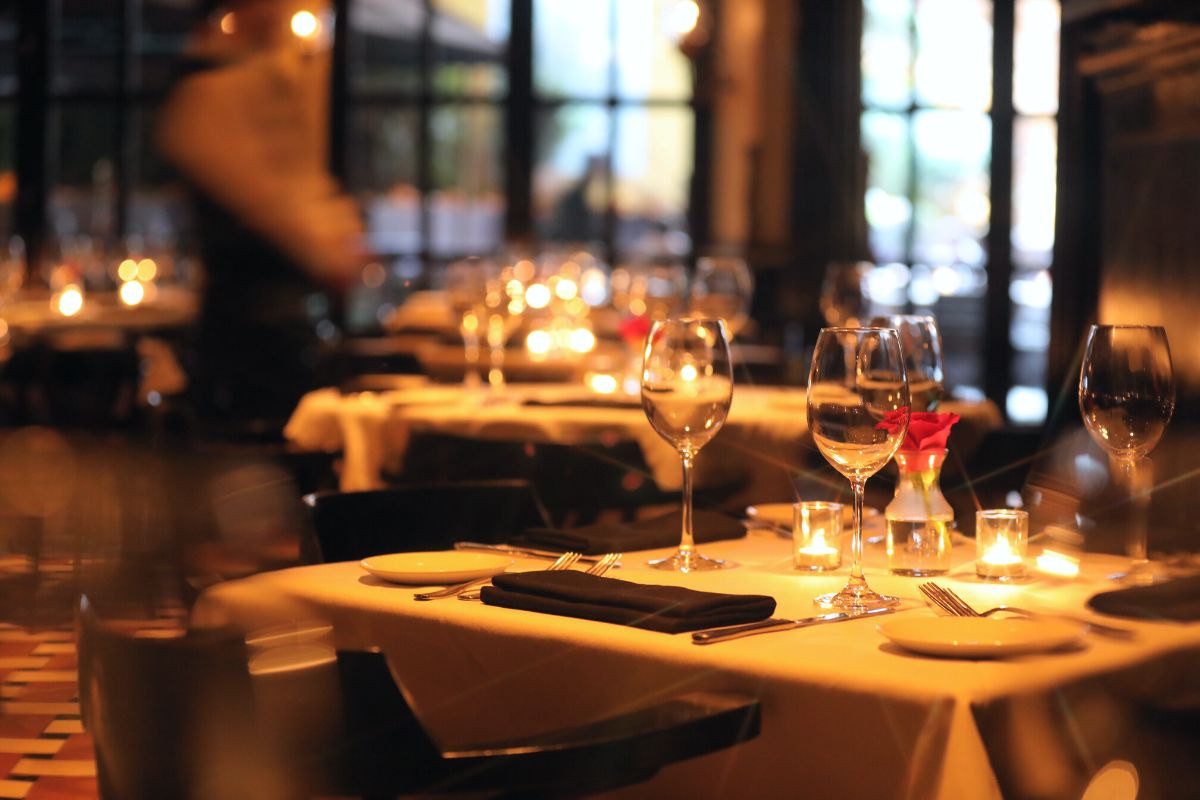 From dining locales with gorgeous views to cuisines from around the world, here are a number of the best restaurants.
Couples, Harbourside is utterly romantic, with its location right on the waterfront and menu made up of seasonal fresh ingredients, from oysters to peking duck.
In the mood for Japanese? Izakai Bar and Eatery fuses traditional Māori flavors and classic ingredients from Japan. The cocktails are fabulous too!
Close to the harbor in Mt Maunganui, Clarence Bistro Restaurant is a fine dining spot where patrons always come back for more!
Xin chào and welcome to Rice Rice Baby where you'll find the best and most authentic Vietnamese food around.
Where to stay in Tauranga?
Rest easy each night in comfort (and style) at the best hotels in Tauranga.
Wake up right on the water, with views to boot, at the ever-sleek Trinity Wharf Tauranga. Guests really appreciate all the little room extras like arrival gifts and blackout curtains.
Away from the city hustle and bustle, escape to the countryside feels at Lavender Lodge. The manicured gardens are super picturesque, with rose bushes and tall trees lining the pathways.
Trendy and super stylish, the Clarence Boutique Hotel is a boutique stay and set within a historic building — a great pick for couples.
If you're the type of traveler that prefers an entire home instead of a hotel room, Stay Tauranga is wonderful! Located on the water, the bright, open and spacious apartments are well-designed and appointed with everything you need.
Another spot with views all round; all of the rooms and suites at Hotel on Devonport are large and comfortable, and if available, check into the Junior Suite with a private balcony and spa bath.
Where to go next?
This special country is one of those destinations that offers something for all types of travelers, and there are plenty of awesome things to do in New Zealand that you'll be wishing you had more time.
Divided by two main islands, there are many other things to do in the North Island.
The nearest major town to Tauranga is magical Rotorua, home to the special geothermal valley with its hot springs, geysers and mud baths; as well as the famous Lake Rotorua. It is under a one-hour drive and ideal for a day trip (or overnight stay).
Auckland is 2.5 hours away (by car) if you're after those big-city vibes. Enjoy visiting plentiful museums, embark on food, boating or bike tours, day trip to nearby islands and shop the local markets.
Situated in the center of North Island, Taupo is less than two hours away and can be explored as a day endeavor. Its most iconic landmark is Lake Taupō and hundreds flock here in winter for ski sessions in its alpine landscapes.
New Zealand's capital is six hours away and best savored for your next overnight destination. From botanical gardens to cobbled streetways to historic buildings to galleries, there is something for all in Wellington.
Wine snobs, head straight to Napier (a 6.5-hour drive by car from Tauranga) and idle away your days wine tasting through the vineyards.
Final thoughts
Long lazy beach days, boat tours, outdoor adventures and historic places of important cultural significance; the things to do in Tauranga showcase a different side of the country in this laid-back North Island town.
Have you ever traveled here before, or even popped past for a day trip? What did you love most about Tauranga? Share with us your fondest moments and travel memories in the comments.
As always, happy and safe travels.