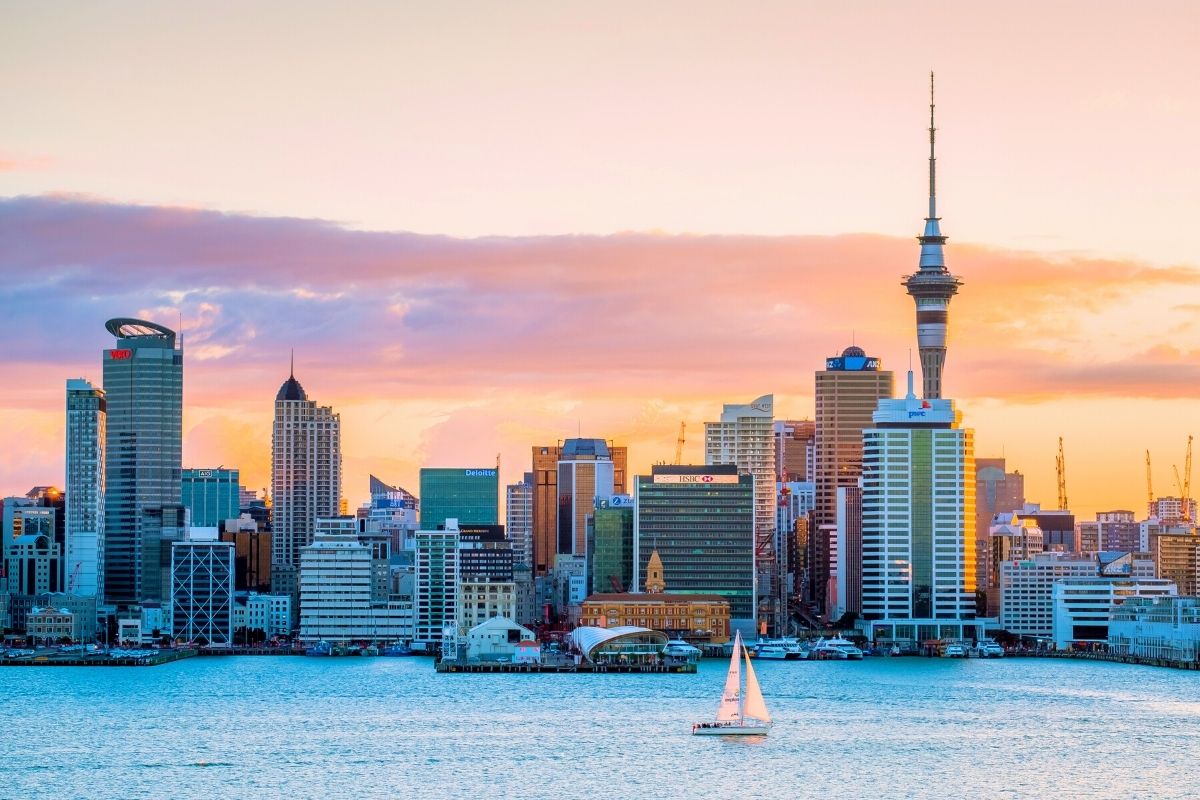 "The City of Sails" is one destination to seriously get your heart racing and adrenaline pumping, and New Zealand's largest city overflows with activities, culture, vistas and a love for the Great Blue.
Established around two major harbors, the North Island locale is a haven for outdoor endeavors, providing things to do in Auckland for every traveler, even if you don't consider yourself an adventurer.
Set sail through glow-in-the-dark caverns, bungee jump off from the top of the country's tallest structure, feel the thrills as you plummet out of a plane over the South Pacific or kayak to neighboring islands in the middle of the ocean!
Mermaids and water babies have a whale of a time; hunt down the best surfing beaches, play at inflatable water parks, go scuba diving with tropical fish or cruise the seas looking out for dolphins.
Visit coastal villages and submerge yourself in local traditions and the rich histories of the land's first settlers; the Māori, learning of the ancestor's customs and beliefs. Catch a ferry and embark on wine-tasting day trips, touring vineyards and farms, or journey to famous Hobbiton!
Explore the national parks decked with walking trails, volcanic hikes, wildlife and differing landscapes, or chill out at one of the urban options instead, scattered around Auckland Tāmaki Makaurau.
1 – Take the plunge at the Sky Tower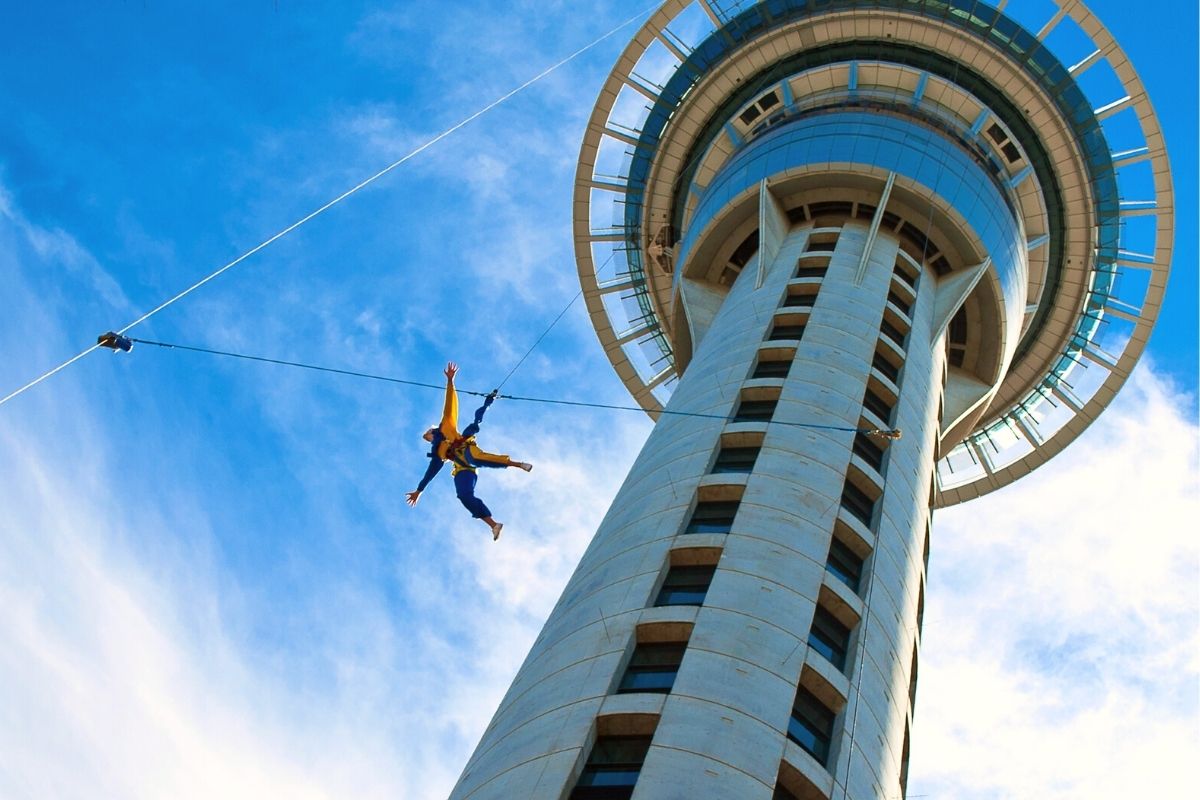 Have you always wanted to try bungee jumping?! It's time to conquer that fear of heights at Auckland's Sky Tower — the country's tallest building sitting 323 meters high!
Constructed between 1994 and 1997, there is quite a bit to do and see here from way up high in the sky. If you're here just for a visit, head up to the 60th floor to the Sky Deck (the highest point accessible to the public), or there is the main Observation area on the 51st floor.
Top it off with cocktails from The Sugar Club on level 53, wine and dine at Orbit revolving restaurant on the floor below, or grab a coffee refuel from Sky Café on level 50. Look out to panoramas of the city skyline and important landmarks, as well as landscaping of volcanoes.
Put on your armor of bravery and attempt the SkyJump. Reaching speeds of up to 85 km/h, free jump 192 meters to the ground from 53 floors up! For something a little less daunting, but still utterly heart-racing, get your adrenaline soaring at the SkyWalk.
With no barriers or railings, you're strapped in with a harness and rope only, walking the 1.2 meter-long open platform (also on the same floor as the bungee jumping activity).
Located in the middle of the CBD, yogis there are Yoga in the Sky classes at the main observation deck, or enquire about the epic VR SkySlide tour — suitable for kids aged five years and up.
2 – Photograph the Ferry Building during city tours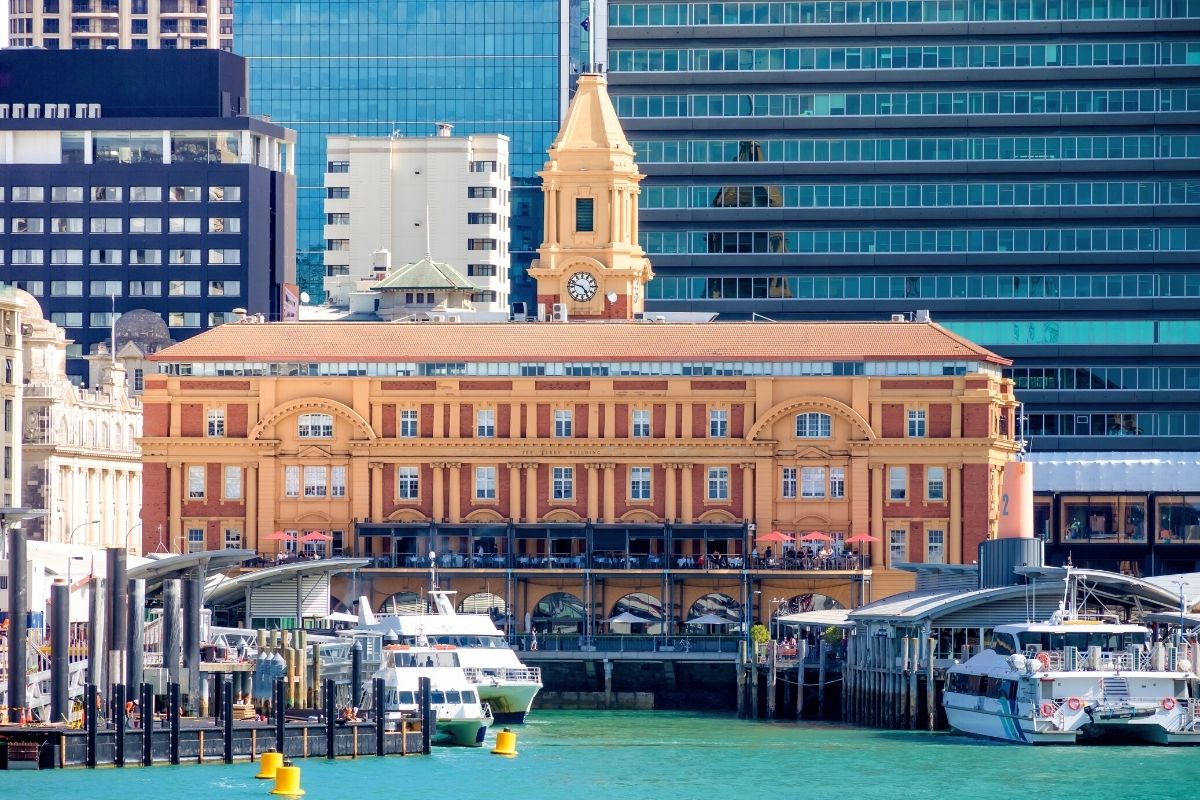 Still in use today; the Ferry Building is an architectural standout, designed at the beginning of the 20th century in an Edwardian Baroque style. Completed by 1912, the four-story building still stands in stark contrast to its surroundings on the Auckland waterfront with its golden yellow facade, built from sandstone and brick.
Circa 1985 and the original ferry terminal underwent renovations and restorations up until 1988, perhaps to keep up with the latest ferry building constructed next door in 1982.
Much of the main ferry dealings were transferred to the newer builder, but there are still local ships arriving and departing from this port, and you'll find a slew of cafes and some shops on its ground level.
Visitors love to scope out the structure purely for its photogenic qualities. Considered one of Auckland's remaining historic sites, most city tours stop off at the Ferry Building, especially centralized expeditions focusing on iconic landmarks and attractions within the urban boundaries.
3 – Investigate the Auckland War Memorial Museum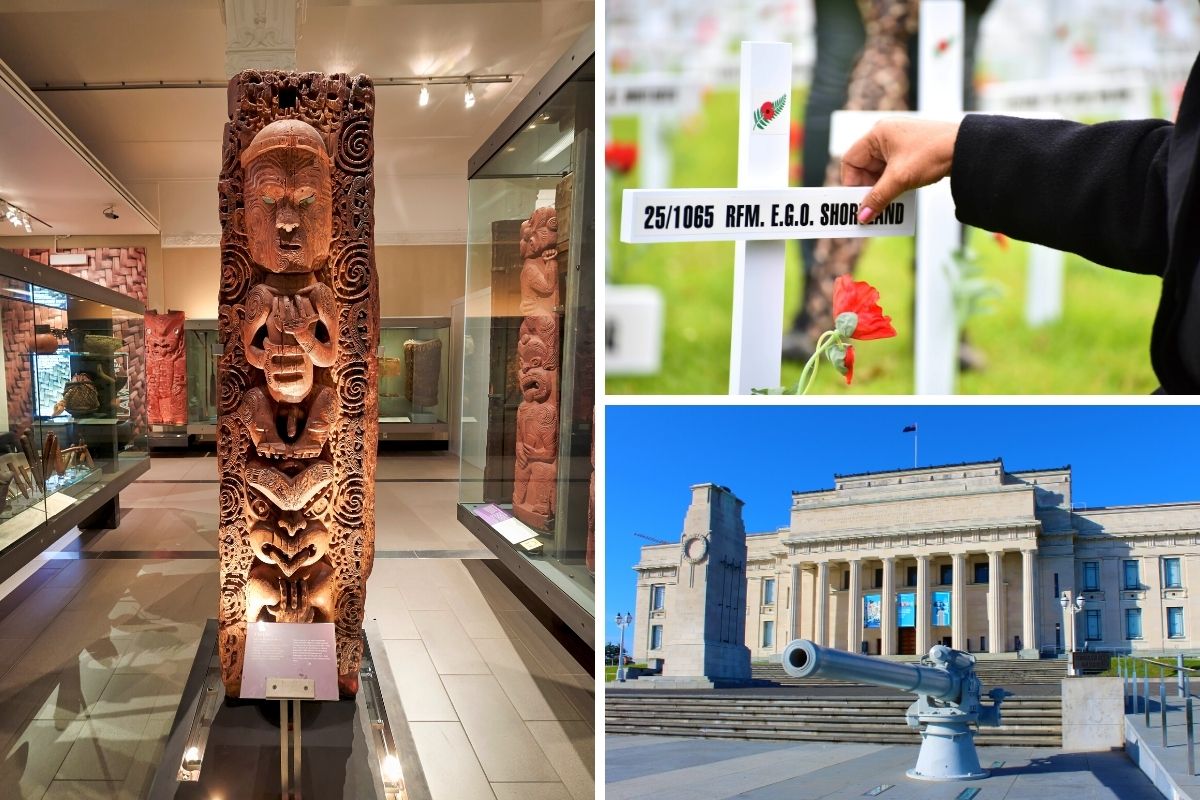 Whilst the Auckland Museum is located in Auckland, it holds much significance across the entire country, locally known as the Tāmaki Paenga Hira. Learn and discover more about this heritage and New Zealand's history through the museum's exhibitions and collections.
Dedicated to stories and events from the past, the museum officially opened in 1929 as a remembrance of the soldiers who lost their lives during World War I, and further memorials were added for the fallen warmen after WWII.
Apart from this, there are also significant Māori and Pacific collections to scope out, as well as a host of natural history, social and political exhibits, plus art and photographic artifacts.
Did you know that New Zealand's native ancestors were from the Māori tribe? Believed to have arrived from Polynesia between 1200 and 1300 CE, they were the first people to unearth their surroundings, exploring the depths of the Pacific Ocean.
Rotating exhibitions are housed at the museum, changing every so often, from dinosaur displays to ancient mysteries …
On the architectural front; make sure to look up for some of the best scenes in the building — literally. Across the frieze spot varying depictions of moments from WWI and WWII.
4 – Chill out at Aotea Square
Combining traditions and urbanism, Aotea Square is a public gathering space in the city center, savored for events, music festivals, markets, fairs and concerts.
On an ordinary day, the paved space is favored by tourists as a place to chill out, with benches and seats built among the native trees and plants.
The overall design incorporates indigenous heritage, for example, the typical 'waharoa' (meaning gateway in Māori) carved from wood and copper by Māori sculptor Selwyn Muru. There is also a plethora of artworks to explore scattered around the square grounds like the bronze statue by Lyndon Smith of a Māori warrior, another bronzed piece of the former mayor of Auckland, commissioned by Toby Twiss, and more.
Feeling peckish? Grab a bite to eat at The Terrace Cafe or the pop-up Container in the Square Cafe, both located around Aotea.
Opposite the public gathering space is the Auckland Town Hall — the city's first — built in 1911 in a neo-Baroque style. Although it's still used for government administrations, its Great Hall secures amazing concerts and is home to the Auckland Philharmonia Orchestra, New Zealand Symphony Orchestra and Chamber Music New Zealand.
5 – Gape the Auckland Harbour Bridge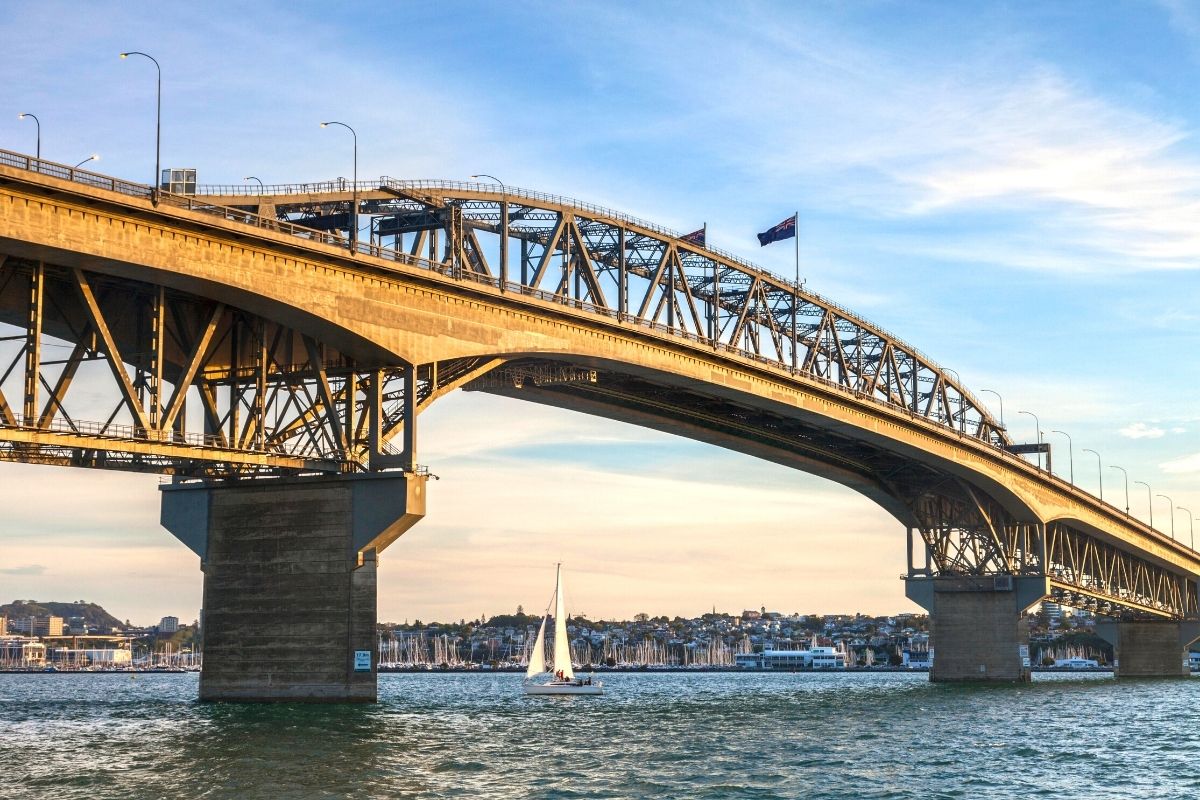 When the Auckland Harbour Bridge was first opened in 1959, it literally changed the game for the city of Auckland, providing a new commuting method for residents between the CBD and the Northern Pathway across the Waitemata Harbour waterway.
Constructed from steel, roughly 172,000 cars make the journey over every day, and fun fact, in 1990 it became the world's first bridge built with a moveable barrier lane system.
Come evening time, the structure transforms as 90,000 bright LEDs light up the bridge in dazzling neons, dancing off the water below.
One of the most popular things to do here if you're not crossing the overpass with your motor vehicle is the Auckland Bridge Climb … If you dare! As an iconic landmark, loads of boat tours and cruises pass underneath the site or get close enough to admire the paragon from the water.
6 – Day trip to charming Hobbiton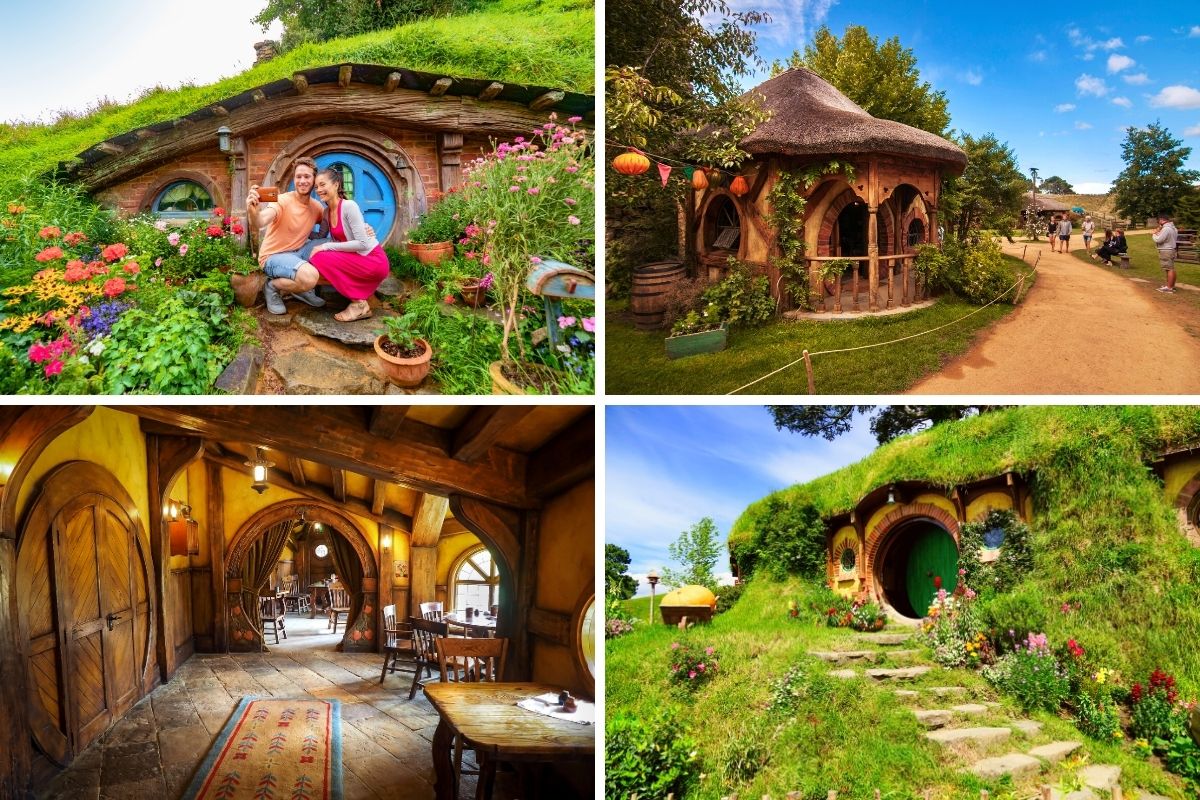 True Ringers know that all three of The Lord of the Rings movies were filmed and shot on location across New Zealand, and the magical Hobbiton village in the Shire center (home to Frodo, Samwise and the rest of the hobbits) actually exists!
Well, technically, it was created for the movie set, but once filming concluded, the famous Hobbiton pastures were kept intact and then reimagined again for The Hobbit trilogy in 2009. Once production ended for this sequel, the entire set was left as-is, bigger and better this time. Since 2002, public guided tours have been available.
Mega fans won't know what to do with all the excitement during the classic Hobbiton™ Movie Set Tour where you navigate Middle-earth, discovering Hobbit Holes, the Green Dragon Inn and other famous spots from the movies.
Other hobbit-y endeavors include the Evening Banquet Tour and the Second Breakfast Tour. Witness the Shire at daylight topped with a banquet feast inside the Inn or arrive mid-morning for breakfast at the Millhouse.
The location in the Waikato region was specifically chosen by the director, Sir Peter Jackson because of its remoteness, where rolling hills greeted the team.
You get ordinary LOTR fans … and then you get fanatics (no judgments here). If one locale just isn't enough, there are plenty of Lord of the Rings Tours in New Zealand around the country. In fact, for the serious aficionado, you could dedicate an entire holiday just to scouting them all!
7 – Marvel at the Waitomo Glowworm Caves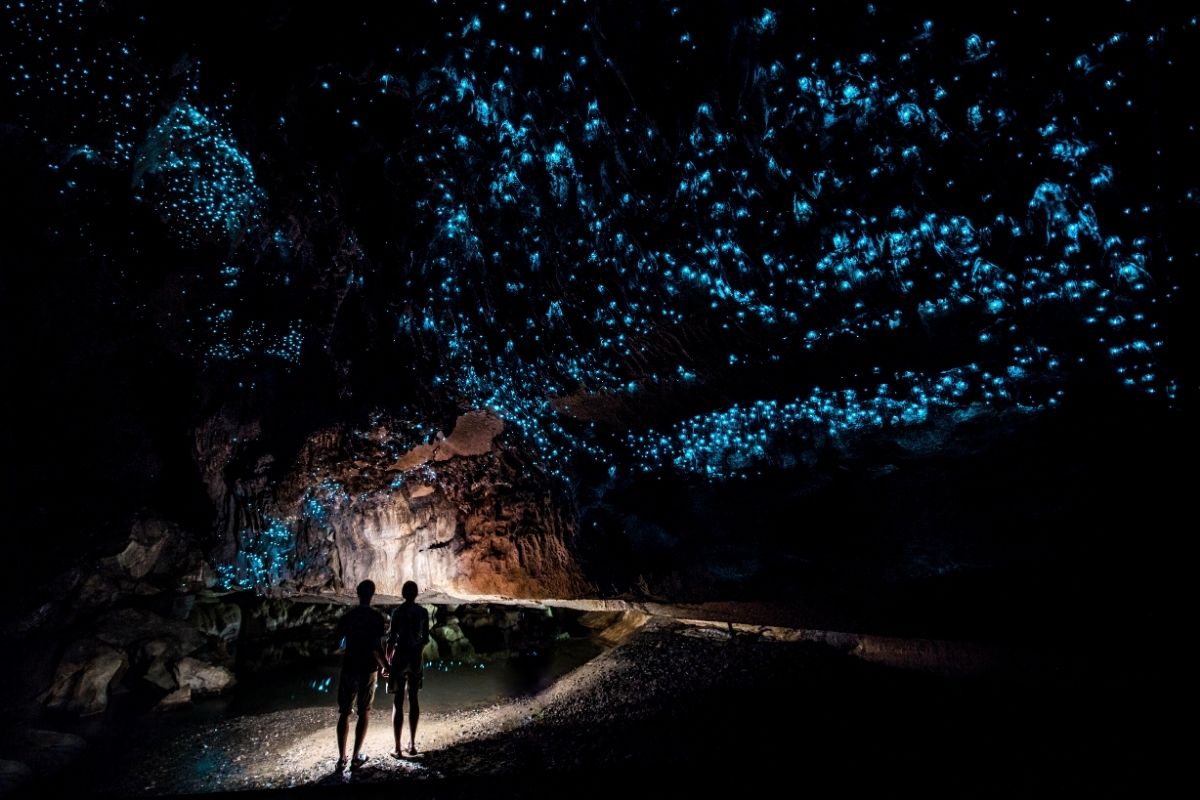 Feel as if you're standing under the Northern Lights right here in Auckland as thousands of glow worms light up the underground passageways inside the Waitomo Glowworm Caves!
As the name suggests; these special grottos contain river systems, stalactites, stalagmites, and of course, Arachnocampa Luminosa, commonly known as glowworms — this particular species is native to New Zealand.
One of the best ways to experience the magical sightings for yourself is with a special cave tour, including a boat ride through the caverns lit in glowing luminescence, and tours have been available to the public since 1889!!
Once inside, there are two levels to explore. The top level is dry land where you can investigate the natural cave formations dripping from the ceiling, before moving onto a short boat ride through the water passageways.
The highest chamber inside the Glowworm Caves is on the lower floor too, known as the Cathedral.
8 – Conveniently rove the city with bus tours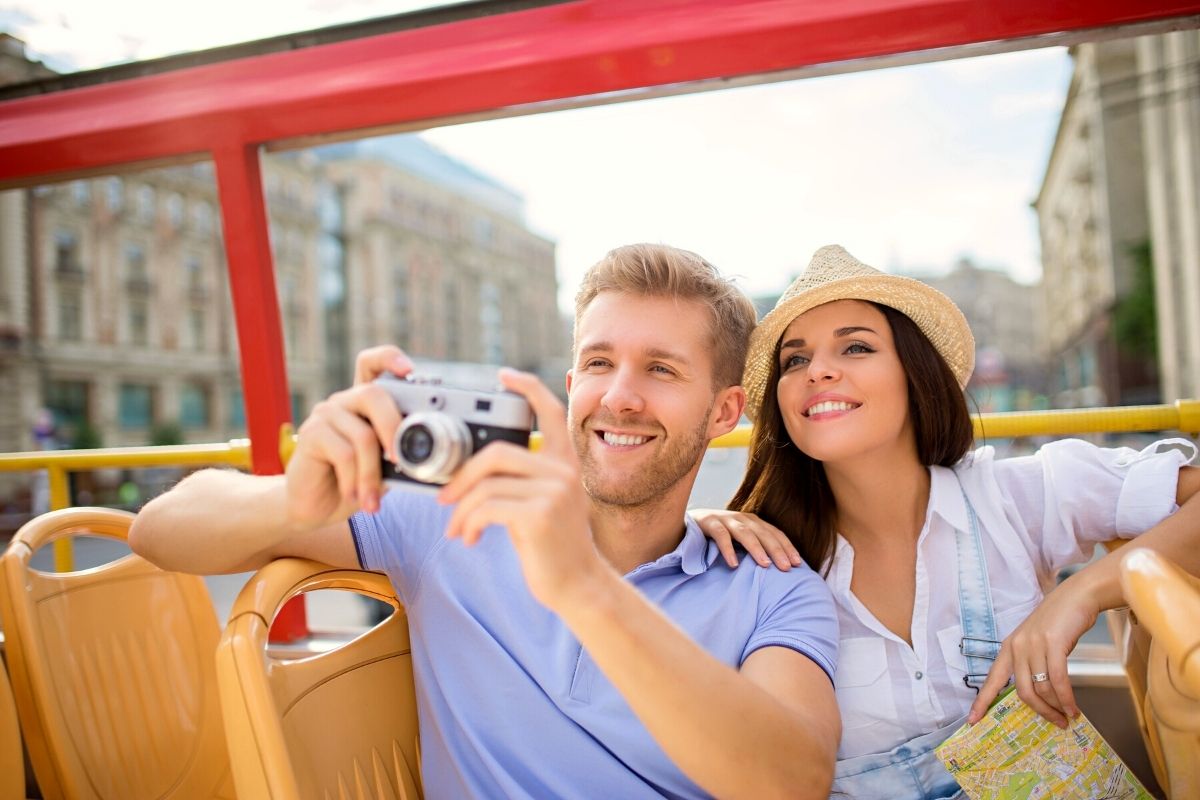 Save your energy for all of the other things to do in Auckland and outdoor activities and choose to sightsee the city with hop-on hop-off bus tours onboard the double-decker Auckland Explorer or the open-top Soaring Kiwi.
How does it work? Purchase either a one or day-two pass and then, at your own pace, explore the city streets, its iconic landmarks, monuments and must-see attractions with transport and traveling in between taken care of.
Running the route on a designated line, the bus has numerous stops around the city, where you can hop on and off the bus at any one of these stops when it suits you, and buses usually arrive at each every 30 minutes.
SkyCity Auckland, 359 Broadway, Hapimana Street and 23 Tamaki Drive are some examples included en route, and points of interest include the Auckland Museum, Hauraki Gulf, the Auckland War Memorial Museum, the Holy Trinity Cathedral, the Auckland Art Gallery and more.
9 – With the sea breeze in your hair, enjoy dolphin watching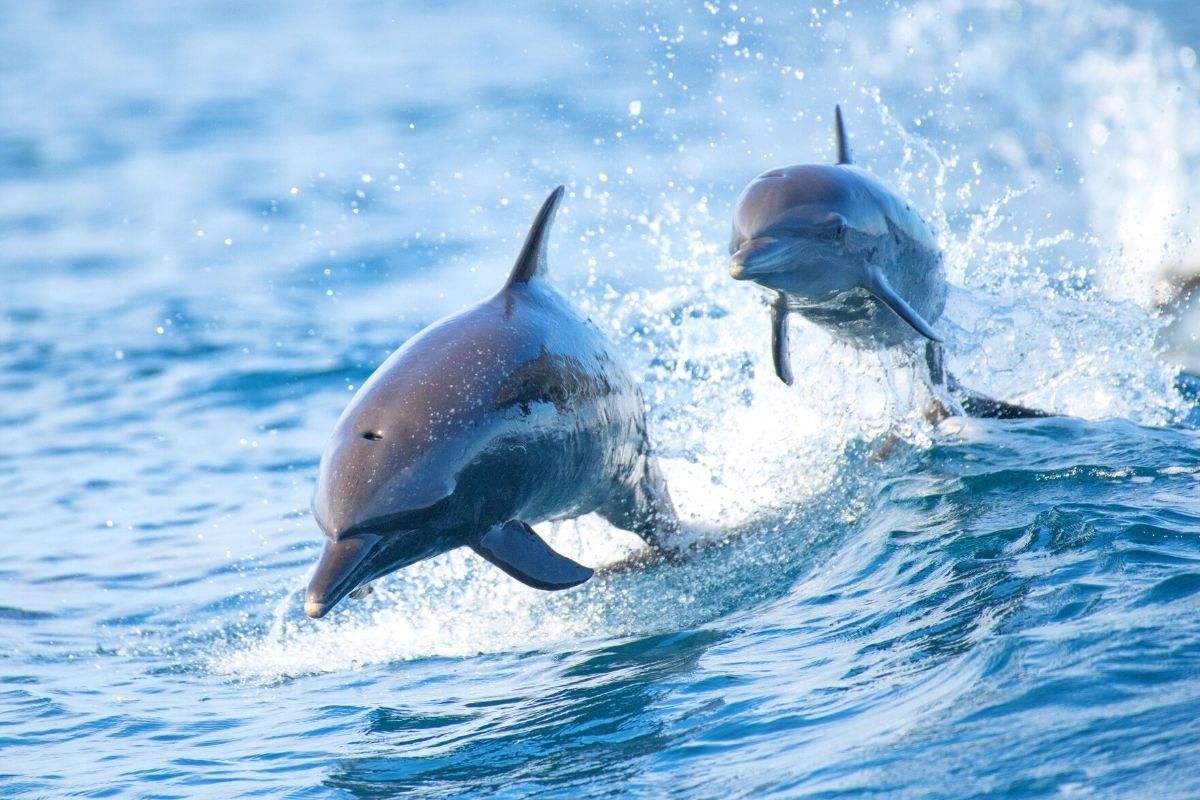 Take advantage of New Zealand's abundant nature and magnificent animals and get to see marine creatures up close during dolphin-watching trips around Auckland.
Boarding the aptly named 'Dolphin Explorer,' set sail for the Hauraki Gulf Marine Park (only reachable on an ocean endeavor), boating from the harbor along the waters on a luxury 65-foot catamaran.
Look out for bottlenose dolphins playing in the waves near the port, and then the real action happens inside the marine park where pods of these intelligent mammals swim.
Along the journey, sweep up views of some of the city's landmarks from out at sea including Rangitoto Island, the Auckland Harbour Bridge and North Head volcano. Listen to what the skipper has to say, sharing useful information about the park, its biodiversity and ecosystems. These special marine safaris are 4.5 hours.
Ocean lovers, if dolphins aren't enough, there are magical whale-watching adventures too (often operators combine dolphin and whale-watching trips).
Super insightful, gain insight about marine research carried out in the area by local marine scientists, all the while trying to spot the six different types of whales that roam these waters like Bryde's whales and orcas (who are technically part of the dolphin family).
Bird watchers, keep your eyes peeled for seabirds like Australasian gannets, terns, shearwaters and also adorable blue penguins!
10 – Take a stroll in Auckland Domain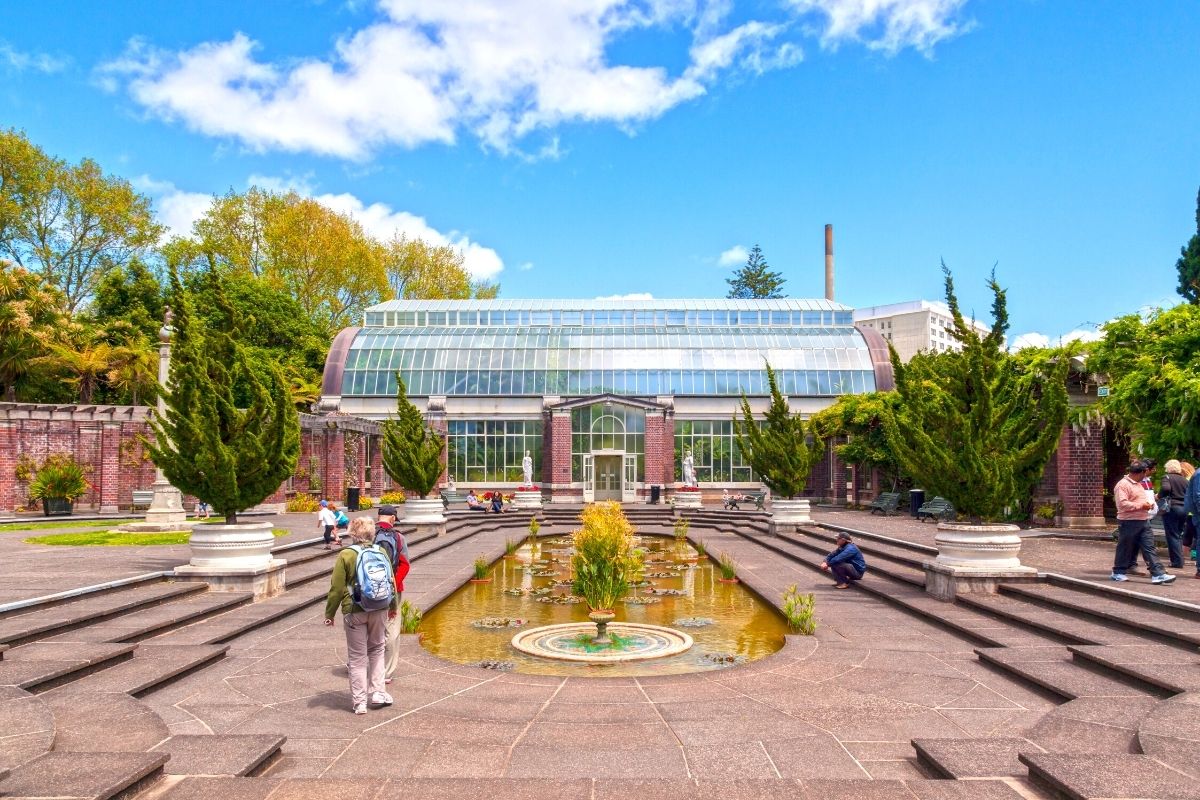 Have you ever watched a sports match inside a crater before? Introducing Auckland Domain — the city's first botanical gardens and oldest-remaining park, established in 1843 across 75 hectares of land on the cone of a lost volcano that erupted some 140,000 years ago.
Also known as Pukekawa (the same name as the extinct volcano), a sports field was built around the crater rim with a natural amphitheater inside which is adopted for outdoor events.
When its doors first opened, it provided a tranquil space for visitors to meander among a flurry of trees and plants, and many of the native originals have not been removed from the park grounds.
Enjoy a romantic walk through the gardens, strolling in between the ponds and little forested hills … There is even a dreamy 'Lovers Walk' trail.
Over the years it was used for various purposes, including an American base camp during WWII, which also saw the addition of new plants and exotic bird species arriving on the scene.
Flashback to 1913 and the picturesque Wintergarden glasshouses were added, along with a fountain, marble statues and a pond inside. Designed in a Victorian style, today they house and display rare and native plants which grow and change with the seasons.
11 – Go sightseeing on bike tours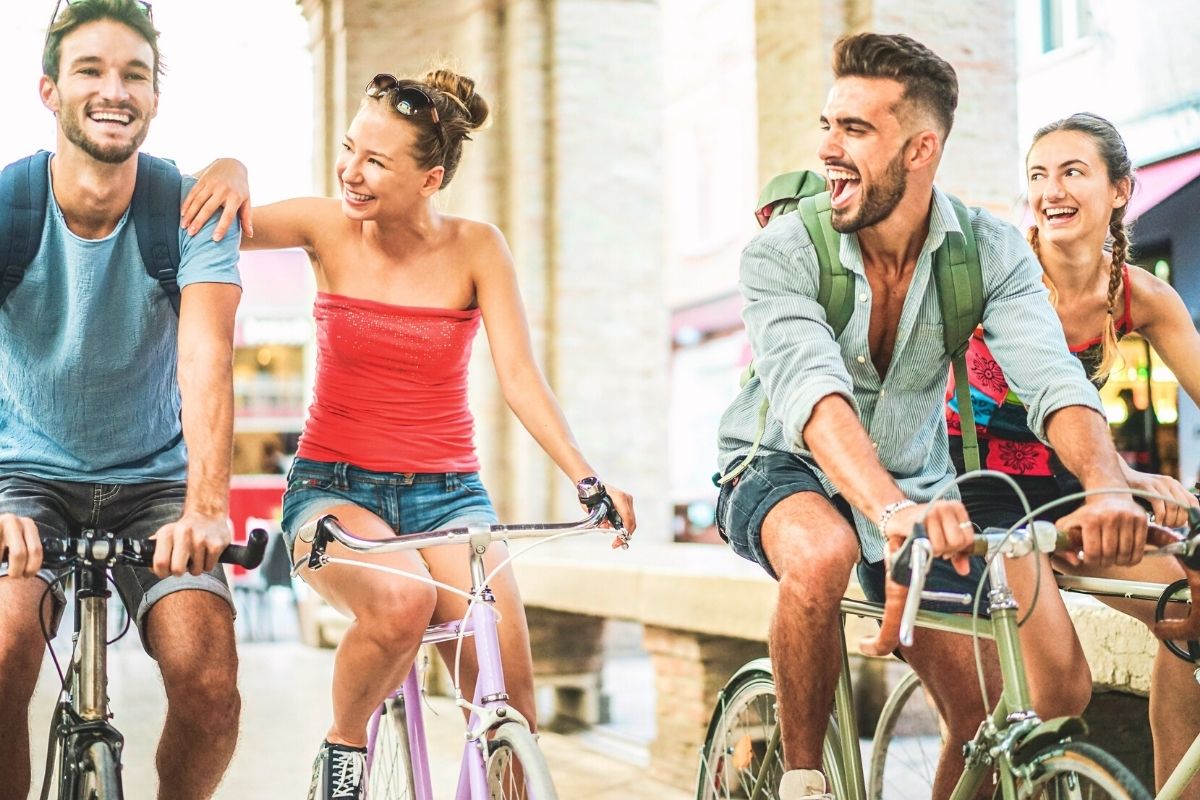 Keen on catching a bit of exercise whilst you're in Auckland? Technically not as challenging as a normal cycling adventure, still put the pedal to the metal and work up a bit of a sweat during bike tours on an electric bicycle … or let the bike do all the work for you.
There are multiple bike excursions to take your pick, varying in routes and time.
Set aside 3.5 hours and explore the ins and outs of the city with a tour guide, cruising past popular points of interest like the Auckland Museum, Parnell Rose Gardens, Silo Park and Auckland Harbour Bridge.
If you've done your major sightseeing and want to discover other hidden gems, opt for an 'Inside Loop' tour where you'll travel to the hippest neighborhoods such as Ponsonby district and Wynyard Quarter.
For a more chilled-out venture, zoot along the waterfront in 1.5 hours and enjoy the vistas from this viewpoint, gaining insights into the harbor and its surroundings. Or, if you're hunting down an extra-cool option, drive an electric bike around the city under starlight in a one-hour and 45 minutes night ride!
12 – Treat your senses during food tours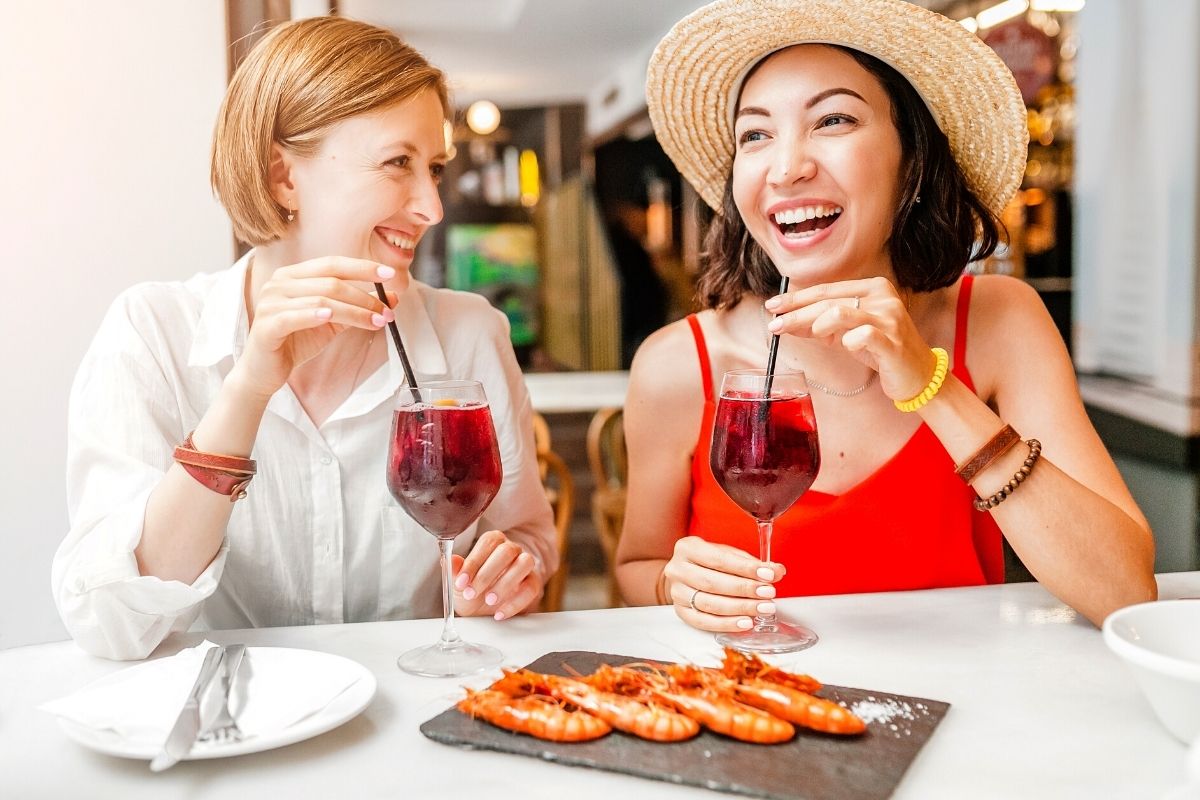 One for the foodies; discover what the local cuisine is all about when indulging in the city's food tours, stopping at hotspots and sampling local native ingredients.
For the serious type, a three-hour gourmet food and wine walking tour in Downtown will guide you to the best eating locales in Auckland, where you'll sample diverse cuisines from the Māori people, Pacific Islands, Asia and parts of Europe.
Join a local connoisseur and explore the markets, spend time chatting with farmers and stop by bakeries and stores selling artisanal goods during a four-hour stint around the city, transport included as you travel from one place to the next.
If you're keen to taste what the rest of the country has to offer, go on a food and wine tour to Waiheke Island where you'll learn about its history and locality, sample local delicacies like oysters and traverse vineyards. Half-day tours to the island usually include ferry transport to and from Waiheke.
Traveling one hour from Auckland, discover the flavors of the Matakana Coast on a small group excursion where your palettes are treated to local chocolate, honey and wine.
13 – Visit Sea Life Kelly Tarlton's Aquarium
Watch as the ocean's apex predators swim above you in the Shark Tunnel (the first-ever curved aquarium tunnel built anywhere in the world), spot eagle rays gliding among the shipwreck and say hello to the super cute colony of Sub-Antarctic penguins at Sea Life Kelly Tarlton's Aquarium.
Divided into 10 zones, there is a lot to appreciate, marvel at and learn about at the aquarium, including interactive features and spaces.
One of the latest zones is the Sea Cave Adventure, inspired by native aquatic life that calls New Zealand's Hauraki Gulf Marine Park home like starfish and crays. Turtle Bay also houses the turtle rescue center (the only turtle hospital in the country).
Stop by the rock pools, or get educated on our oceans at the NIWA Southern Oceans Discovery exhibit. Travel back to the age of Antarctic exploration and examine Scott's Hut and imagine up your own whacky marine creature at Amazing Creations.
Moms and dads, Shipwreck Shores is designed as an "underwater" playground for younger kids.
14 – Admire art through the ages at the Auckland Art Gallery Toi o Tāmaki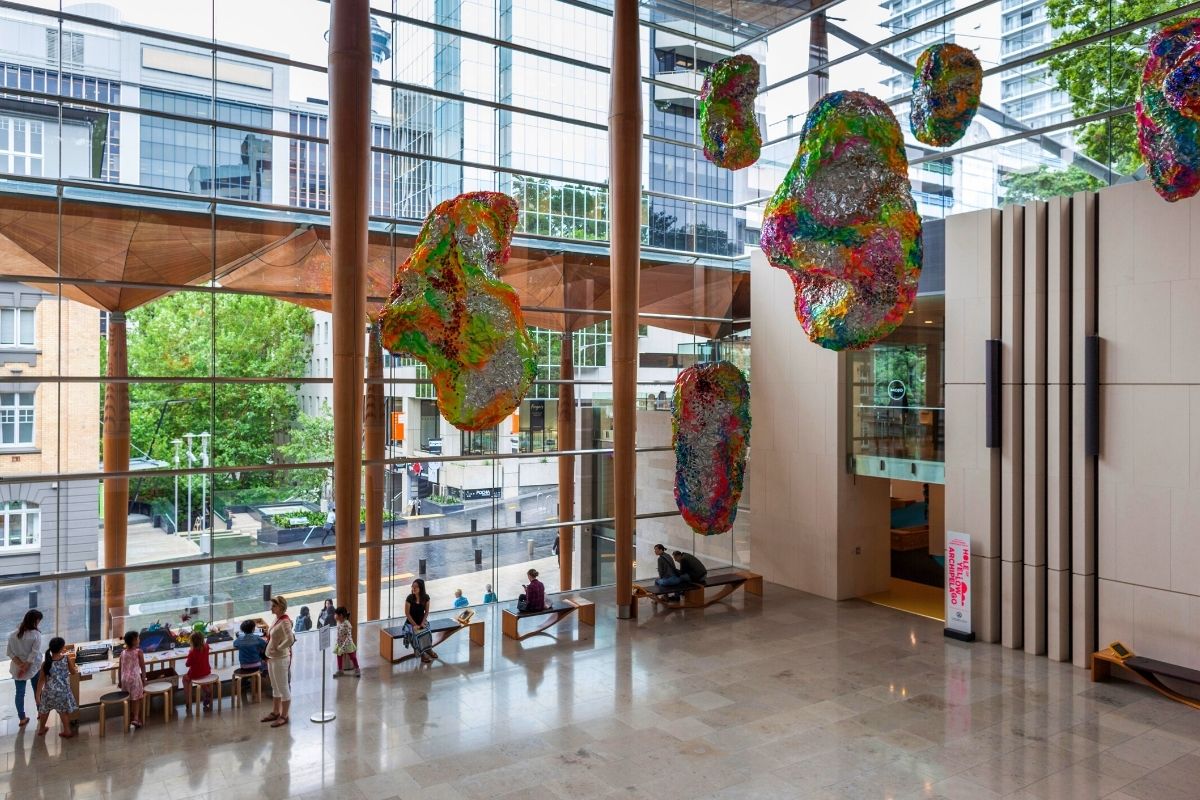 Top up your cultural knowledge during a visit to the Auckland Art Gallery Toi o Tāmaki — hosting ever-changing exhibitions by acclaimed local artists with focal points of Auckland's locality, history, culture and people.
Apart from the rotating expos, one of its most impressive features is its personal collections, featuring local and international artworks across mixed mediums, from paintings to sculptures to prints. Housing works of art dating as far back as the 11th century, it holds over 17,500 pieces.
(Its in-house Conservation Research Centre goes to lengths to ensure the preservation of these ancient artworks.)
Opening in 1888, the gallery has always been a place where historic, modern and contemporary arts have thrived. The original space was remodeled in 2011 to give the exhibition a more modernized look.
If you're here with kids, get involved in some of the gallery games and visit the Creative Learning Centre.
15 – Check out historical Albert Park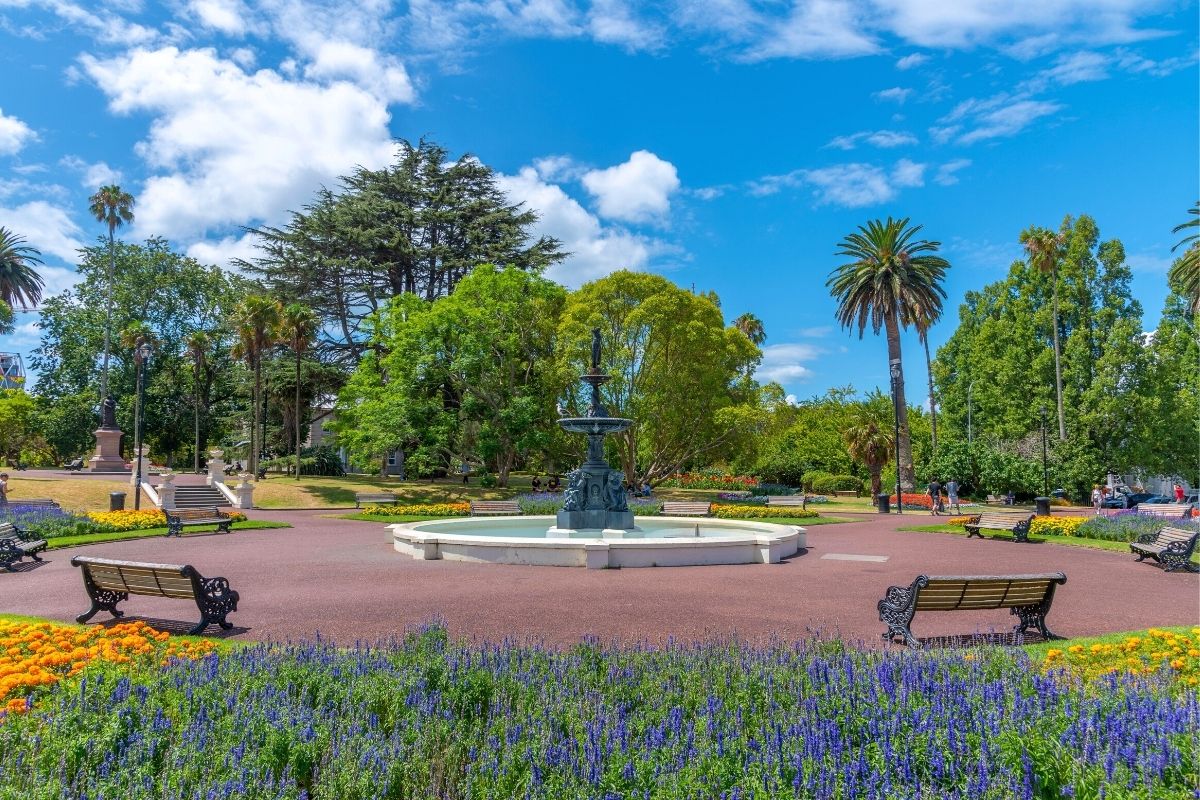 Take some out to relax among the trees and flowers and lap up the soothing atmosphere that only Mother Nature can provide, at Albert Park. Steeped in rich history, today it's a pretty space with manicured pathways, a fountain and a handful of stature artwork and memorial pieces to see.
Established on a former Māori kainga (meaning village) called Rangipuke, the grounds were also occupied by ancestors from a Waiohua settlement before European settlers arrived and built the Albert Barracks in 1845.
It was finally converted into a public park in the 1880s featuring a cast iron fountain (brought in from the UK) and decorated statues were added to the grounds in the years to follow.
A great way to explore the park is along the 1.1-kilometer round trip pathed trail starting at the Auckland Art Gallery (which is also located within Albert park). Looping around the grounds, there are one or two uphills to tackle but nothing too hectic.
Or simply set out a blanket and picnic among the tall trees and catch some rays chilling out on the soft greens.
16 – Take an adventurous day trip to Rotorua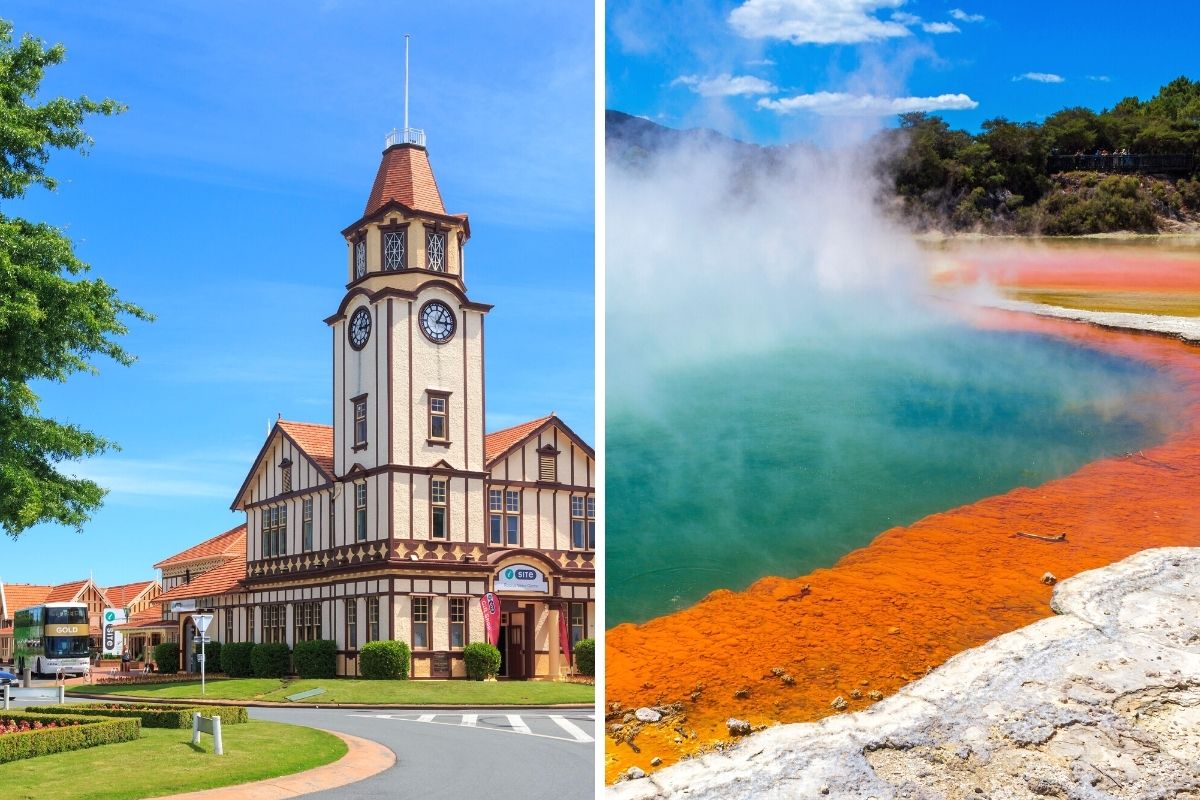 If you've got some time to spare and are the type of traveler who enjoys venturing beyond a city's perimeters, journey on a day trip to splendid Rotorua.
Not just an ordinary town, this is one of the most authentic experiences you can have for an incredible deep dive into the country's rich Māori culture, dating back centuries. Situated in the north, the picturesque town is centered around lakes, forests and geothermal activities.
Among the 17 lakes, enjoy watersports like SUPing, kayaking, fishing and swimming, or go whitewater rafting down the Kaituna River. Explore its geothermal wonders consisting of an array of mud pools, boiling lakes and geyser spurts; and there are over 200 kilometers worth of mountain biking trails to clock in the Whakarewarewa Forest.
Located 2.5 hours from Auckland, the journey is well worth it with boundless things to do and see. Rejuvenate at a wellness spa and fully take advantage of the hot springs in the area; and learn about local beliefs, customs and traditions during cultural performances, or guided walking tours to an authentic Māori village.
To get your adrenaline pumping, check out Freefall Xtreme, Rotorua Canopy Tours, Skyline Rotorua, Redwoods Altitude, Off Road NZ and Adventure Playground.
17 – Stop by the Cathedral of St. Patrick & St. Joseph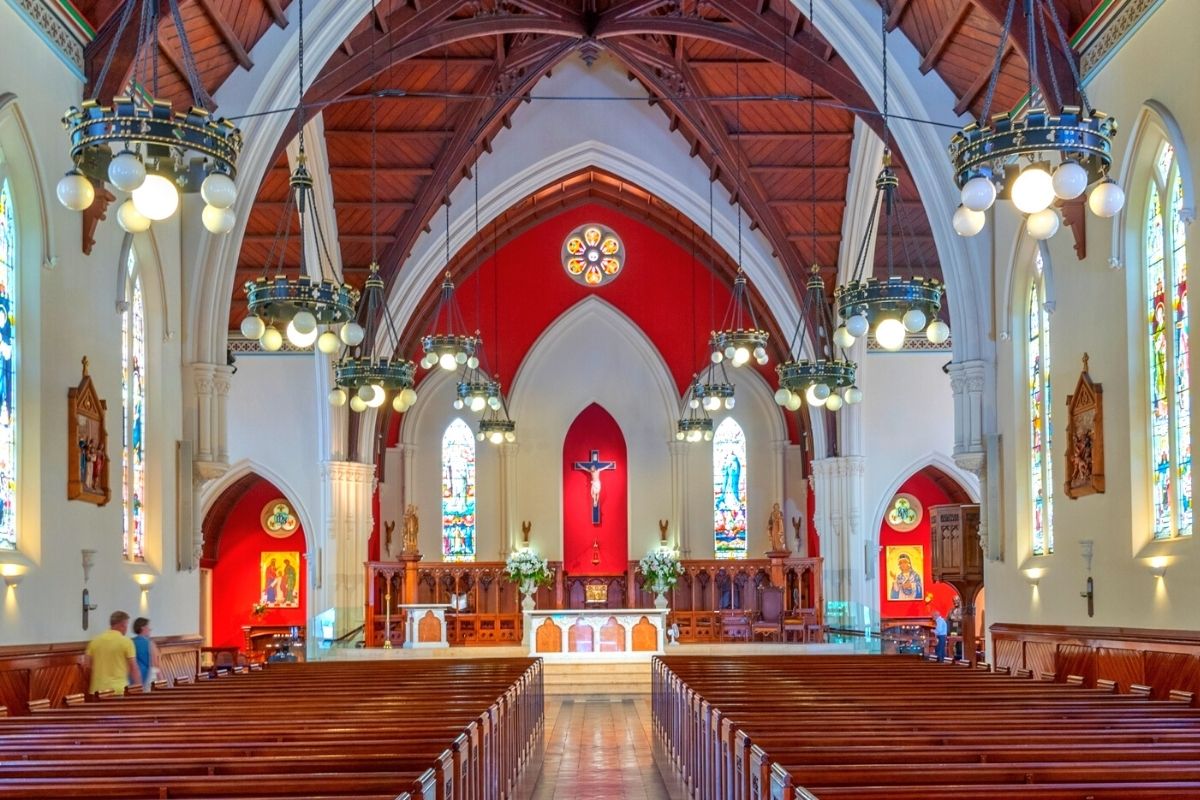 Established in 1841, set aside an hour or so and take photographs of the inspiring architecture of the Cathedral of St. Patrick & St. Joseph. As the home of the Mother Church of the Catholic Diocese of Auckland, it's one of the country's oldest Catholic churches.
The original structure was refurbished and renovated throughout the decades, completing the rebuilding of the church in 1907 as the growing parishioner crowds could no longer fit inside. Its last restoration took place in 2006, yet it retains some of the original 20th-century features.
Visitors particularly enjoy snapping unique imagery through the stained glass windows on a sunny day, when light reflects in a kaleidoscope of colors.
Still in full use, weekly and weekend mass is held here and visitors are free to sit in quiet contemplation or light a candle for your loved ones.
18 – Join a segway tour around Devonport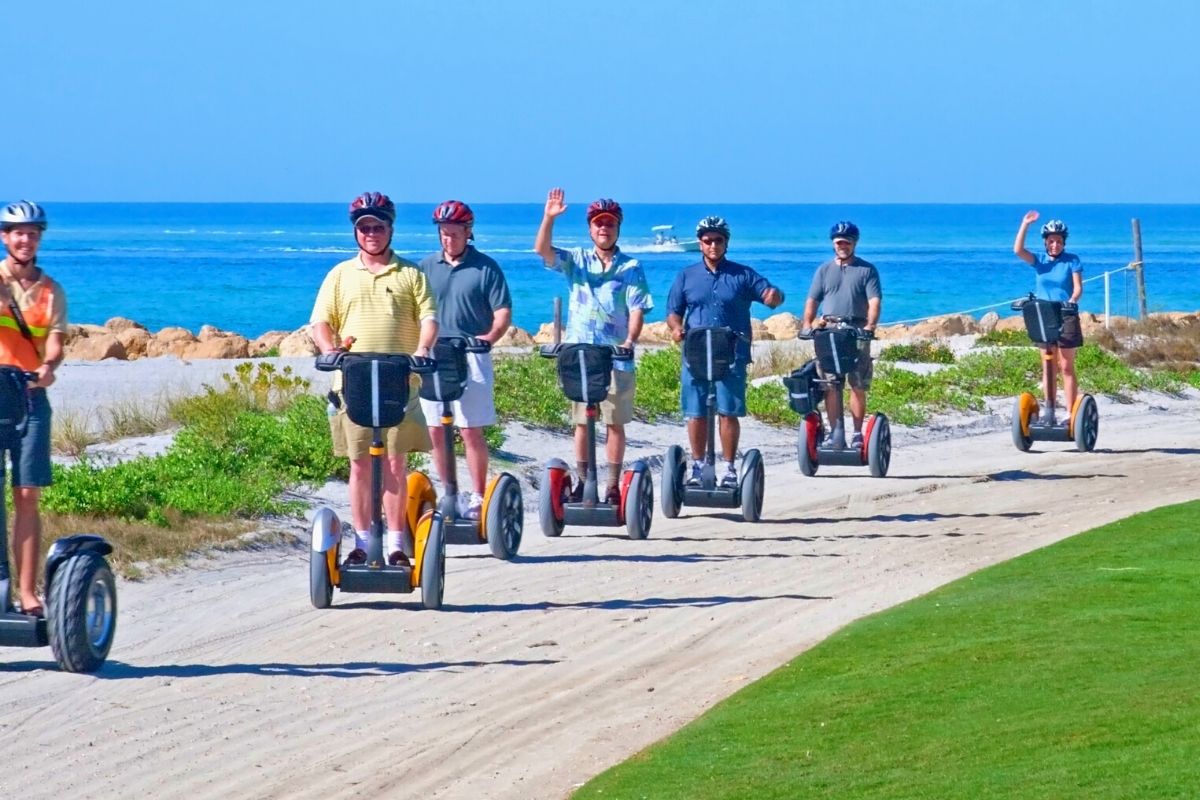 Pondering a way to sightsee as much of the Auckland area as possible in a short amount of time? A Segway Tour could be the answer you're looking for, covering more ground than if you were to venture out on foot!
Catch a short 15-minute ferry across from Auckland to Devonport Village and let the fun begin! If you've never ridden these types of two-wheelers before, all tours start with a safety briefing, including instructions and demonstrations on how to maneuver and drive the Segway.
With a variety of options, decide between rides of 45 minutes to up to 2.5 hours, and for shorter tours, you will visit specific locations. For example, longer rides cruise to North Head volcano, stopping by a magical mushroom field on the way to Mount Victoria (also known as Takarunga) — the North Shore's tallest volcano.
Popular Segway trips zoom around Devenport's waterfront, beaches and alleyways, passing the local yacht club, taverns, Victorian-style villas and other historical buildings.
Once the touring is up, explore the rest of the sleepy coastal town, reviewing its restaurants, trendy cafes and art galleries.
19 – See all the animals at the Auckland Zoo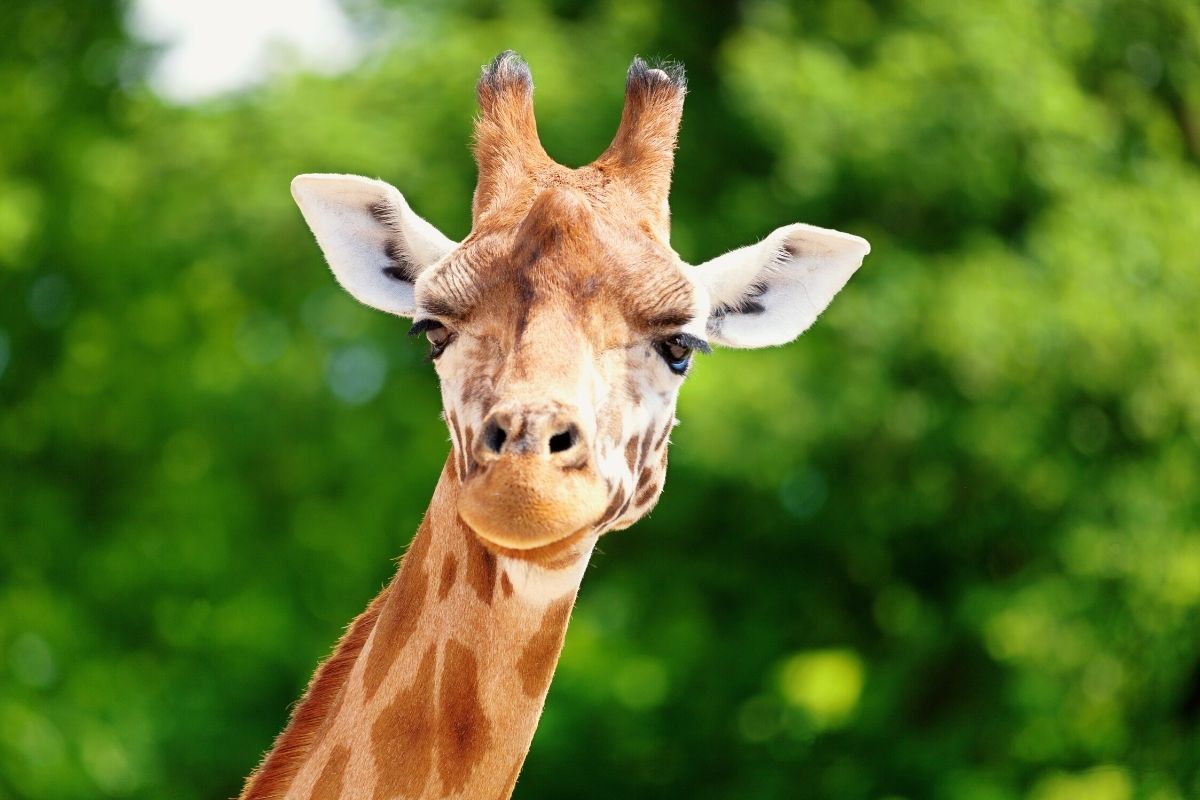 Home to mammals, birds, reptiles, invertebrates, fish and amphibians; show the animals some love at the Auckland Zoo — a non-profit wildlife conservation organization with more than 1,400 animals and 135 different species.
Opening its doors back in 1922, the 100-year-old establishment has won numerous awards and accolades for its conservation work and wildlife research. The wildlife and aquatic creatures are divided into their own habitats and groupings.
These include the African Safari Track (see nyalas and zebras), the South East Asia Jungle Track (home to orangutans and tropical fish), the Australia Bush Track (spot the Tasmanian devil and water dragon), the South American Rainforest Track, the Te Wao Nui space (where native animals live) and The Coast area.
For children, there is a Kidzone, Little Diggers and Playground. Visit the on-site Vet Hospital and if you're a budding veterinarian, you might just get to see one of the docs in action!
20 – Grab a cold brew, latte or slow drip at the best coffee shops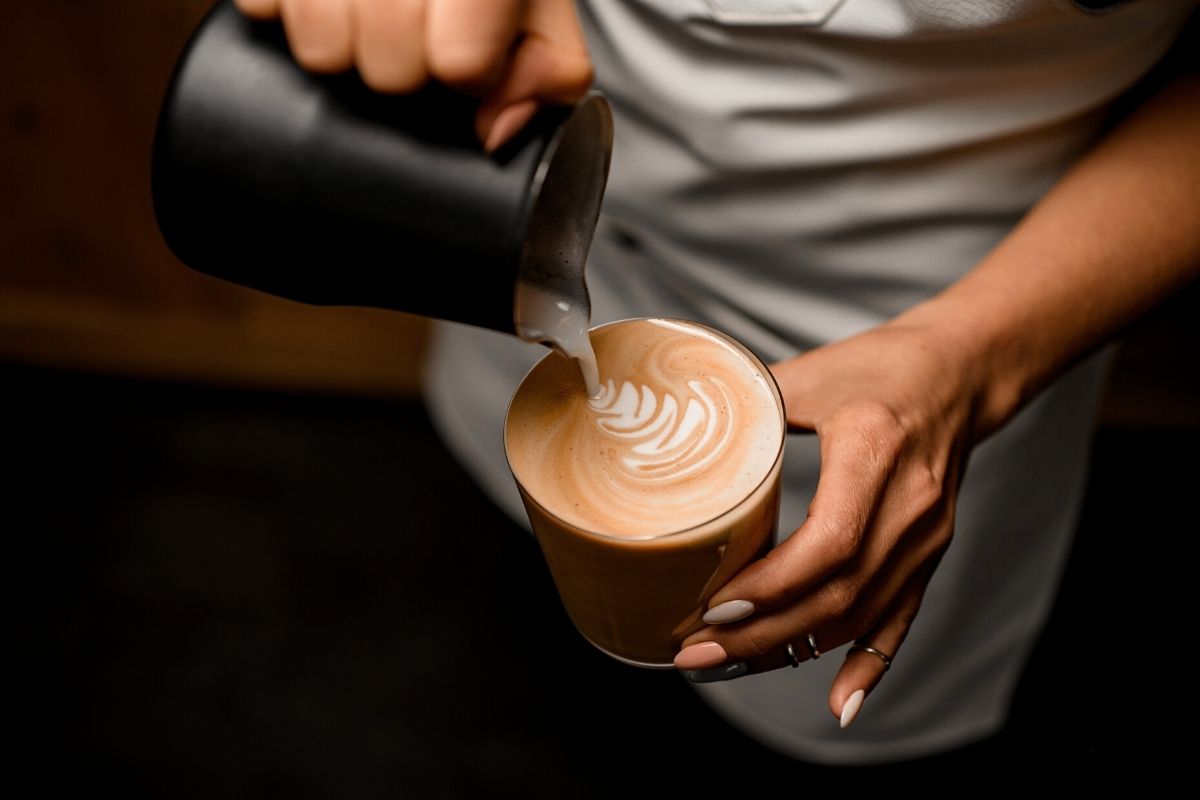 Caffeine addicts, if you're in dire need of a strong coffee refuel, hit up some of the best specialty coffee shops in town.
An all-time local favorite since they flung open their doors in 2014 (and winning the awards to prove it), Chuffed not only serves incredible coffee, but the atmosphere is instantly soothing with seats in their "Oasis Courtyard." And oh yeah, they do serve all-day brekkie — winner!
From the coffee art to the pour-overs to the oat flat white cold brews, Allpress Espresso coffee masters opened in Auckland in 1986. With a few locations in the city, visit the roastery (and take a look around) and its cafe, or one of its other locations for a cuppa.
Intimate and coffee-eclectic, Daily Daily Coffeemakers serves customers in the city's CBD, importing tasty beans from around the world, freshly roasted in-house on the daily, daily.
Let the wizards at Receptionist Safehouse woo you over with the slick urban-cool interiors, quality service (the baristas are dressed in smart black and white which is super funky), and of course, amazing brews!
Quaint, cozy and with a laid-back vibe, Remedy Coffee serves different beans and blends every day, and they also make a mean sarnie!
21 – Explore Waiheke Island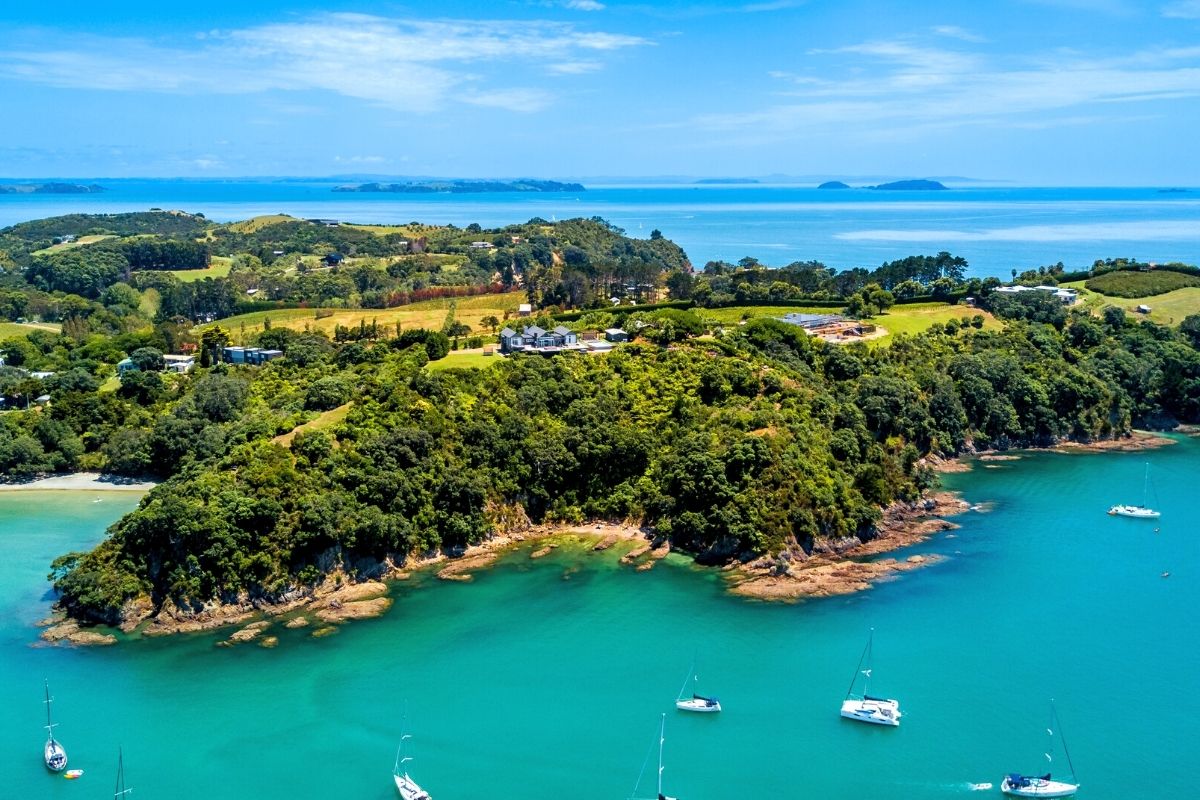 It's wild to think that if you veer past the city's shoreline that there are many islands to discover right by Auckland — but far from the deserted tropical type. In a short 40-minute boat ride arrive at Waiheke Island for the day — or you have the option to stay overnight if it captures your heart.
Vino snobs; don't miss out on the wine scene here where vineyards grow bountiful and you can enjoy tours around the farms, followed by wine tasting. Or swap red and whites for malt and visit a whiskey distillery instead.
Feeling adventurous? Whizz through the trees when zip lining, soar across the skyline in a plane, go snorkeling or enjoy a tuk-tuk tour around the island. Stop by the galleries, cute boutique stores, unwind at one of the wellness retreats and yoga classes are available too.
A convenient way to get to and from Waiheke is by booking pre-organized tours to the isle, with a multitude of options for travelers, and transport is taken care of (including getting there via ferry/speedboat and for once you land on the island).
There is also a hop-on-hop-off bus that runs to 16 destinations around the isle, and tickets usually include the ferry journey over too.
22 – Get sporty at Victoria Park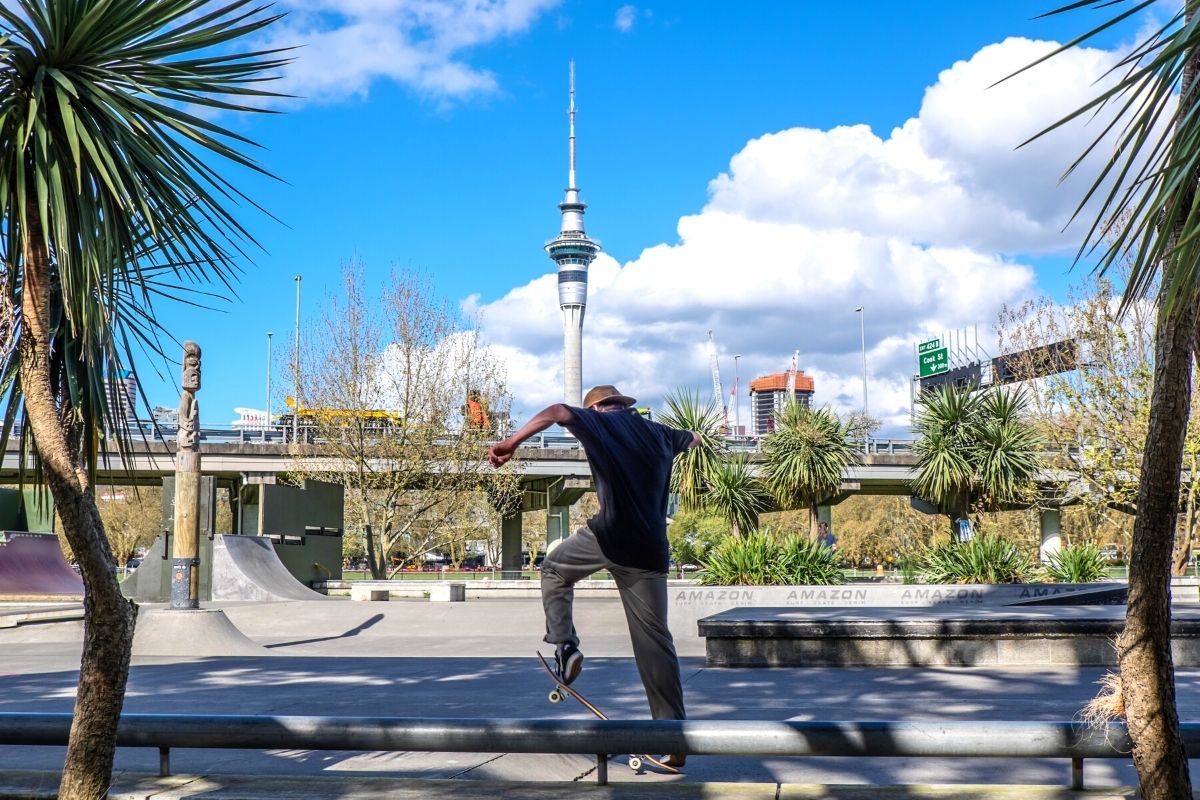 Enshrouded by tall thick trees and boasting a massive green fielded grassy area, Victoria Park is a perfect spot to bring the family for an hour or two, especially those with younger kids on the hunt for a park and place to exert their energy for a bit.
Arriving at the grounds, a huge grassed space sits in the center of the park, with the motorway running over parts of the park perimeters — pretty trippy to walk under, and yes, everything is safe and secure.
The field is home to the Grafton United Cricket Club but the space is utilized by visitors keen on a friendly round, and rugby is a super popular sport played in the park. Or grab a soccer ball and brush up on your skills, kicking the ball between your group, and there is an outdoor  basketball court too.
Providing benches under the shade, it's a great picnic spot, and if you're searching for Vitamin D, chill out on the grass instead.
Kids absolutely love the skate park, equipped with ramps, rails and bowls to catch some air. Or, parents, there is also a children's playground with climbing gear and two padded spinners, suitable for tots and toddlers.
Around the park is a designated pathed-out walkway, looping 900 meters if you're up for a stroll.
23 – Three, two, one and GO Skydiving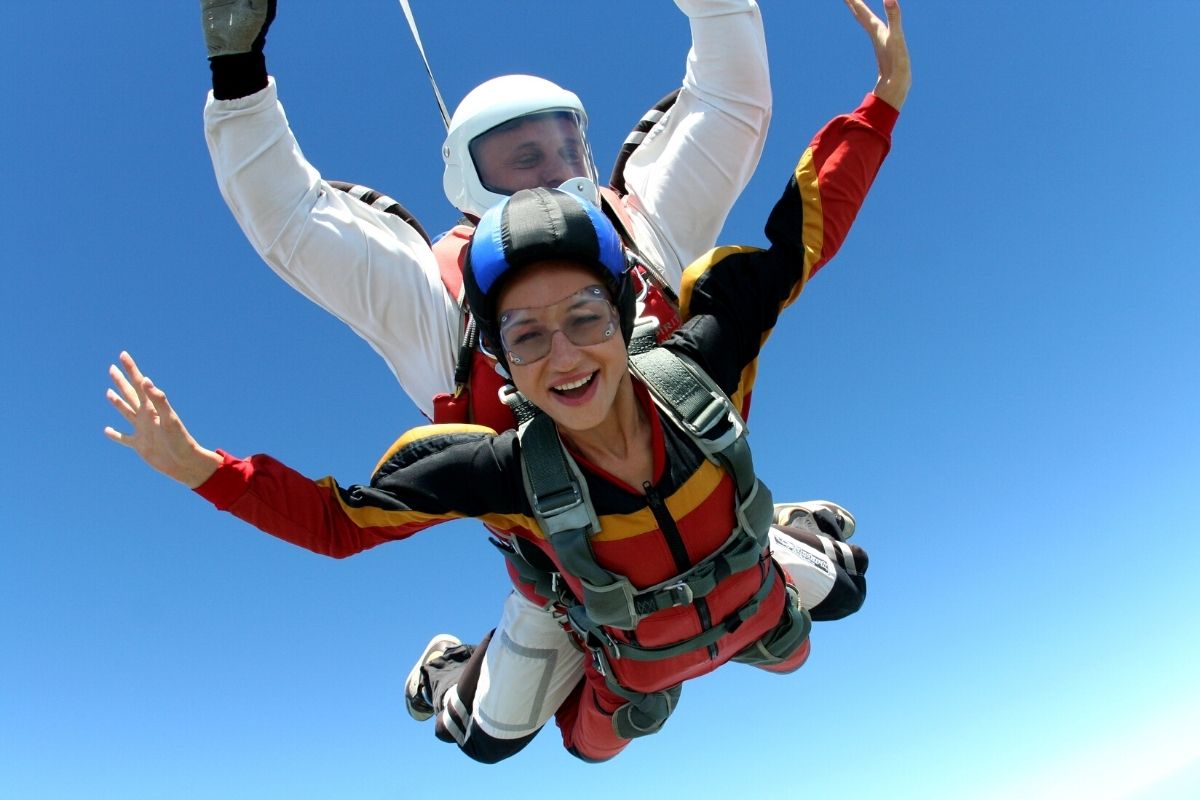 Calling all you adrenaline junkies and thrill seekers, if you're after serious heart-pumping moments, there are few things that can compare to the feeling of jumping out of a plane … If skydiving has been at the top of your bucket list, don't pass up the chance to do so in Auckland!
In fact, there are a few operators in Auckland that have been in the skydiving game for many years.
If you're here to conquer your fear of heights, Skydive Auckland offers four different tandem jumps, starting from 2,743 meter jumps with the highest free fall reaching 6,096 meters! (The other two options include 3,962-meter and 4,876-meter-high skydives.)
Reaching speeds of up to 200 km/hr and a freefall that lasts up to 85 seconds (depending on the height you're jumping from), take advantage of the bird's eye views of Waiheke Island, Great Barrier Island, Mount Ruapehu and Mount Taranaki.
With the guys over at GoSkydive New Zealand, undergo your safety briefing, hop into the plane and soar 2,286 meters into the sky (or choose an altitude of 3,962 meters), and then get ready to jump, freefalling for 45 seconds! Enjoy the scenery below — if you're not screaming your head off — as you fly over the East and West Coasts, Hamilton city,  Coromandel, Hauraki Gulf and the Waikato River.
24 – Embark on a boat tour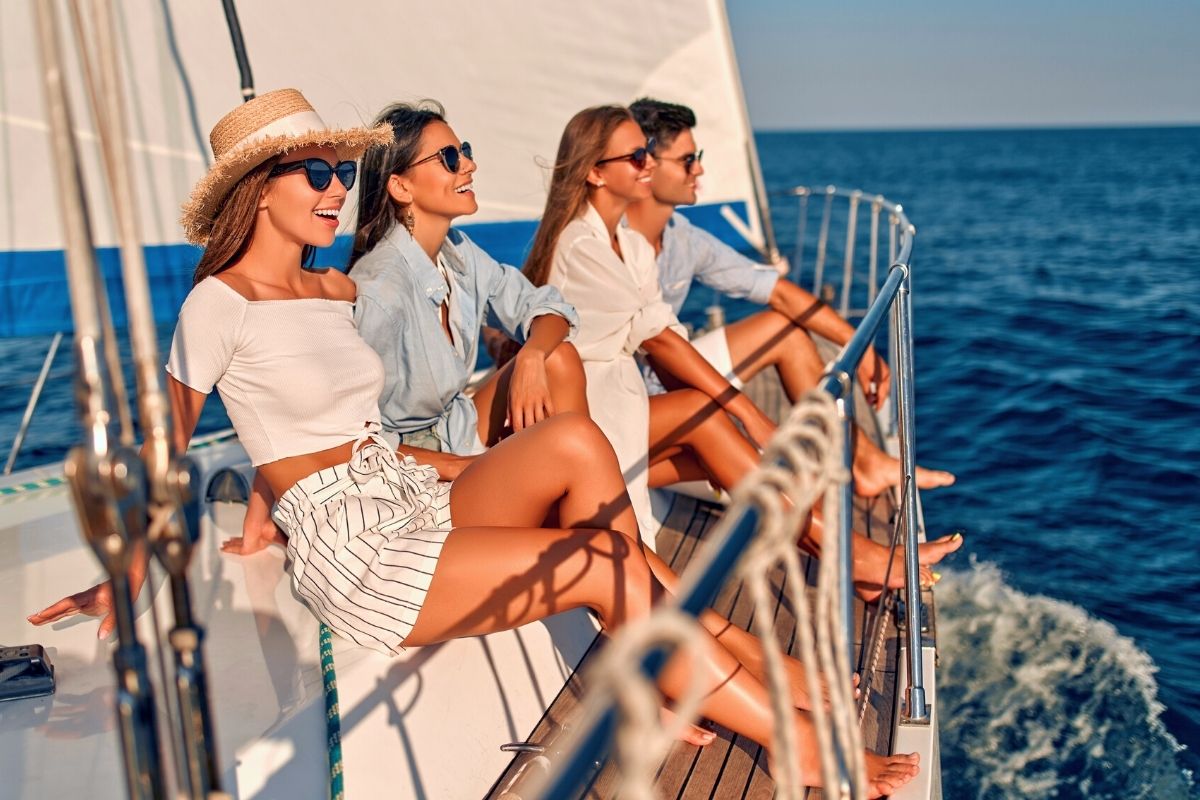 It's time to find your sea legs! Swap land for the ocean for the day and head out on the waters during an epic boat tour around Auckland, its neighboring islands and marine parks.
Over the next 1.5 hours, set sail from Viaduct Harbour, sit back and soak up the sounds of the waves gently crashing and lapping up against your vessel, enjoying the sights from this vantage point, keeping your eyes peeled for marine creatures swimming by.
Fun fact: Auckland often hosts the famed international sailing race, America's Cup, and has been dubbed "the City of Sails." Opt to board a luxe catamaran and set sail for the day where you can even help man the sails and steer the helm, departing from Waitemata Harbour.
The crew delivers meaningful commentary about your surroundings, and if required, boat tours start off with safety instructions and how to sail a boat.
Fishing enthusiasts, ditch the sightseeing tours and enjoy a private fishing charter out at sea. There are eight and six-hour excursions, navigating the waters around the outer Hauraki Gulf, Great Barrier Island and Coromandel Peninsula. Certain fishing ventures include equipment and gear like fishing rods and reels, or others rent it out for an additional fee.
25 – Wine and dine at the best restaurants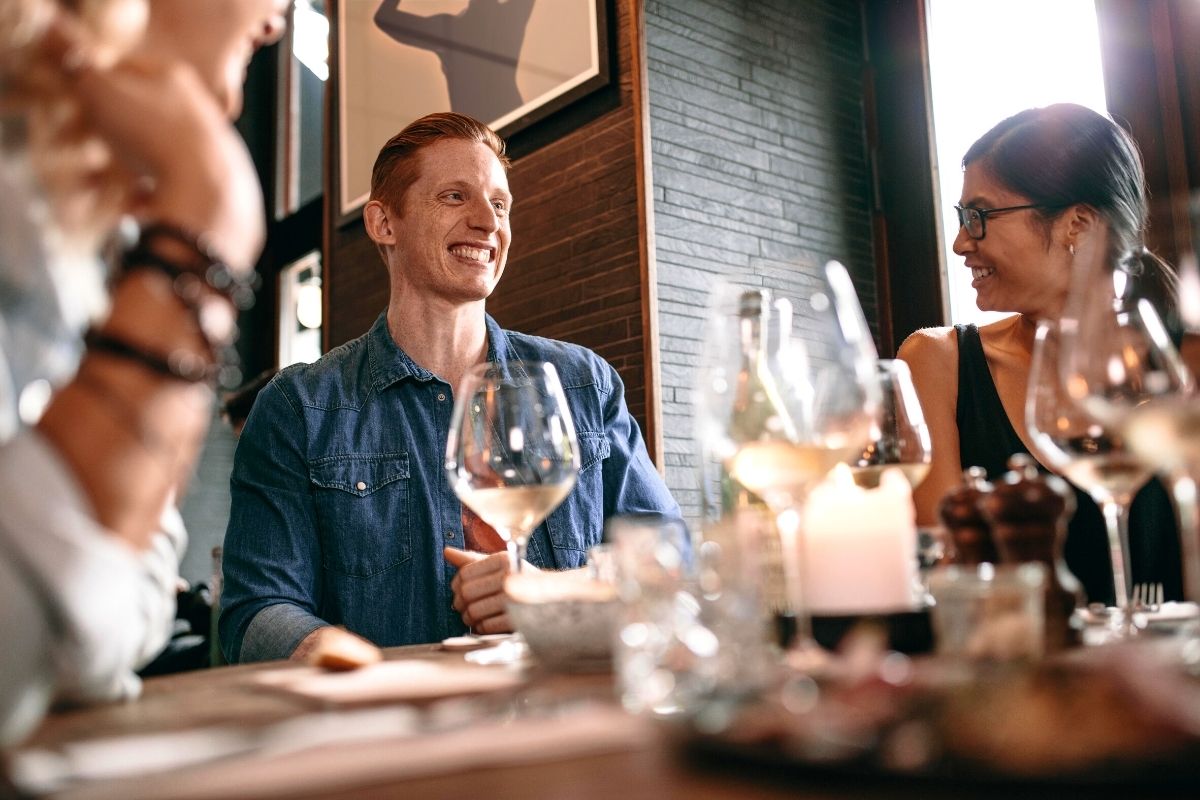 Who's hungry? The Auckland dining scene is up there with the country's finest and there is a diverse picking of the best restaurants to dine among.
All home-grown, Ahi grows their own organic produce and sources the rest of their ingredients from around the country. Open for lunch and dinner, the plates pop with vibrancy, freshness and flavor.
Be seated around the chef's counter and indulge in Pasture's seasonal tasting menu. Super intimate and with seven seats only, bookings are essential.
Depot Eatery favors cooking methods over coals or hardwood, serving up breakfast, charcuterie boards, small and large plates ideal for sharing, and also has a raw bar where you can order the likes of fresh oysters.
In the mood for Korean? Tokki is inspired by classic dishes from Korea with a contemporary spin and it's another spot whose menu changes with the seasons, so there's always something new to expect.
What beats pizza and wine? New kid on the block and already making waves, Ooh-Fa's wood-fired pizzas are as authentic as they come, transporting you to Italy in an instant.
26 – See how high you can jump at a
Bounce, jump and somersault into the air at these epic trampoline parks — one of the fantastic options of things to do in Auckland for families!
JUMP Avondale offers visitors so much more than just an ordinary trampolining arena, and apart from the usual trampolines to play among (there are 50 interconnecting mats and platforms spread across an entire floor) there are other fun attractions at the indoor park.
Everything is centered around trampolines and incorporates features made from these soft materials. Catapult around the two-meter-deep foam pit, stand your ground on the battle beams, assess your balance on the walking sticks or defy gravity at the basketball lanes.
For the serious jumpers, hit the Parkour Pit, Dodgeball Courts or the Performance Wall.
Boasting 1,000 square meters of connected trampolines, try out the trampoline court at GravityNZ, or for something more challenging, test your skills on the Warped Wall, Flying Fox, Tight Rope, Quad Step, Spider Web and more at the Ninja Course.
It also has a trampoline wall, basketball hoops, foam pit and a toddler's play area. Open bounce and jump classes are available too.
27 – Surf Piha on a day trip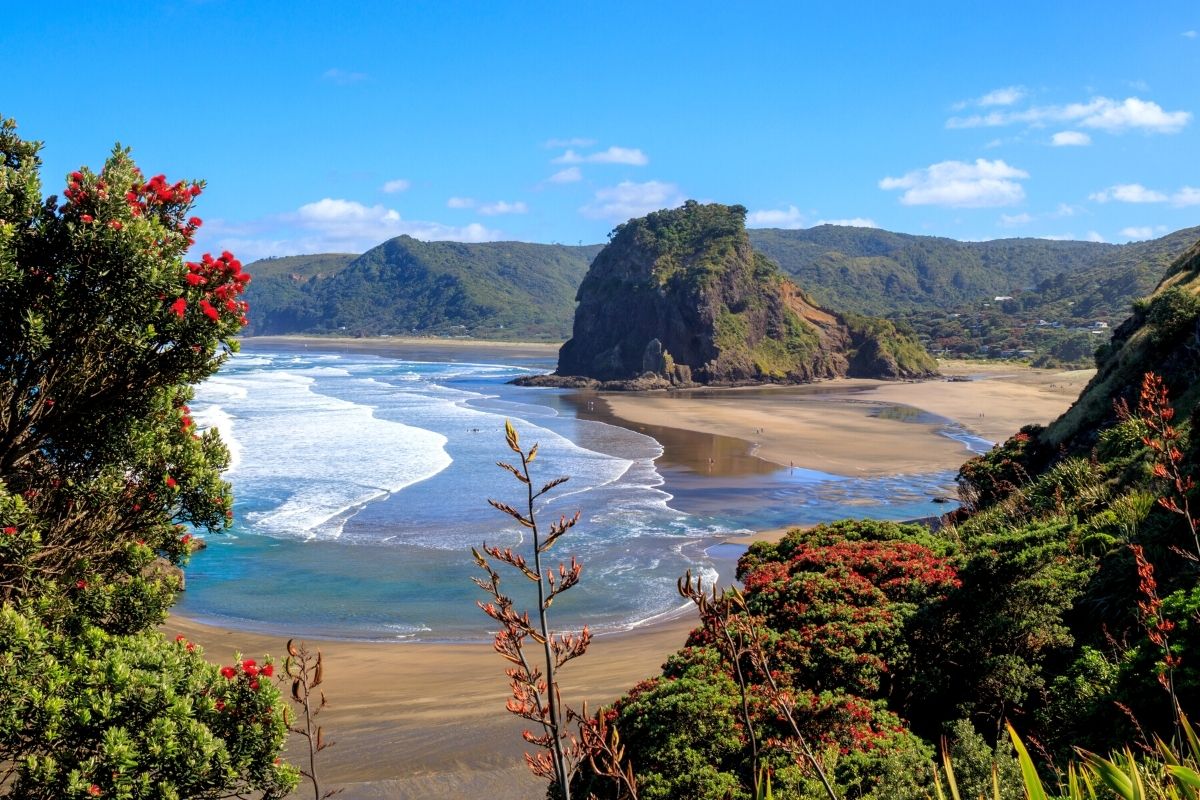 Did you know that New Zealand has some banging surf spots and Piha (on the North Island's west coast) is one of the best places in the country for it?
Traveling under one hour by car, arrive at a sleepy seaside village on the coast and an exquisite landscape made up of jagged cliffs, black sand beaches and wild terrain.
If you're here for the waves, some of the best beaches as well as secluded bays for surfing include White's Beach, North Piha (take caution at high tide), South Piha and KareKare. (Other hidden gems include Anawhata and The Gap but they are a bit of a trek to reach, but then again, all the best spots usually are.)
You can swim at some of the main beaches, but with an area known for its rough sea conditions, make sure it's always near a surf club with lifeguards on duty.
For our non-surfers, explore the quaint town with its singular post office, library, cafe, local store, the West Coast Gallery, parks for picnicking and the historic Lily Pond created in 1940.
Millions of years ago, an underwater volcano (Waitakere Volcano) erupted, influencing the makeup of the surrounding area, from wave formation to natural phenomenon. Some landmarks to discover in the surrounding area are Kitekite Falls, Lion Rock neck, Mercer Bay chimney and seacave, and the White Beach crater.
28 – Enjoy oceanic fun at Waterworld Aquapark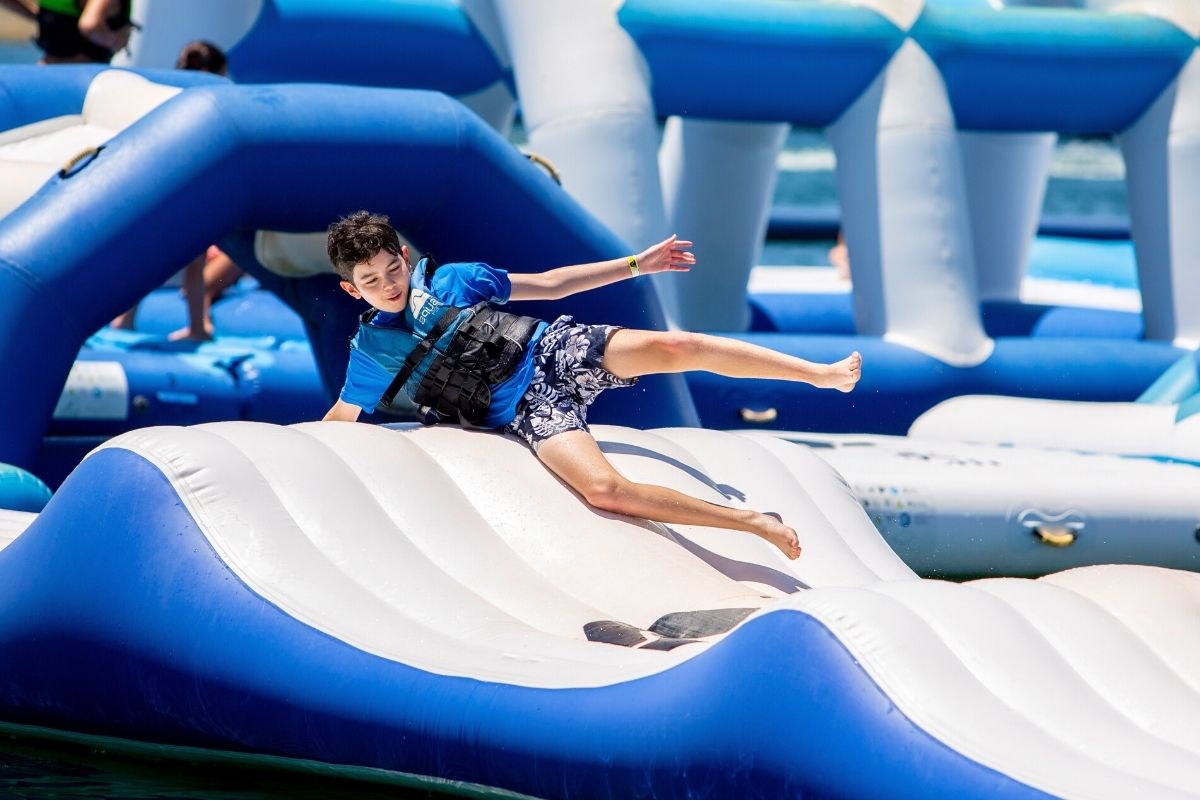 Whether you're young or old, have all the fun and make a splash at the Waterworld Aquapark. Before you go thinking it's a themed park, this aquatic playground is located in the middle of the ocean … Far from ordinary as you can see.
The inflatable waterpark opens seasonally, favoring the warmer months, and is set up at Little Bucklands Beach. Slide, jump, splash and squeal as you swim, play and even fly around one inflated area to the next.
Expect to find inflatable slides, walls, castles, giant pads and other exciting water obstacles, and because the recreation space is built in the ocean and away from the shoreline, you have to be able to swim for this activity.
It's suitable for anyone aged five years old and up, but children between five and nine have to be accompanied by an adult who will also be partaking in the water action, not sitting on the beach sidelines. You can also scope out the tides prior and pick low tide for the little ones when the water levels aren't as high.
29 – Veer across the trees when zip lining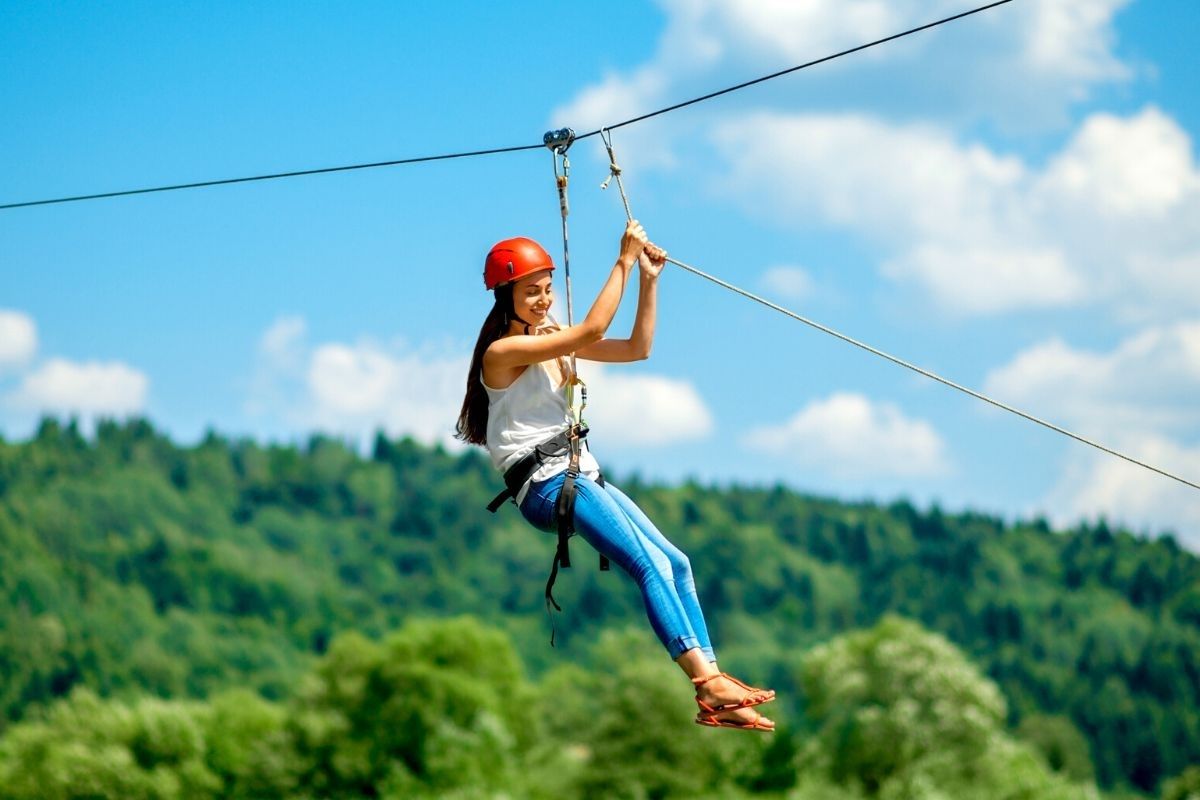 Pretend to be Tarzan and Jane for the afternoon as you go zip lining from tree to tree!
Feel like a monkey or flying squirrel inside the Woodhill Forest with Tree Adventures, offering 10 courses combining obstacles and zip lines, each one varying in the number of lines to cross, as well as difficulty, heights, time and fear factors.
For example, Tree Huggin' is a 20 to 30-minute beginner route on Course 1, attempt the 2.5-hour Branching Out intermediate lines on Courses 3 to 6 or Tarzan's Test is for the pros, where you'll zip across lines reaching heights of 1.5 meters.
Climb ladders up the tree trunks to reach platforms, cross balance beams to zip lines, try out the hanging logs or take the plunge from the platform leap — it's all part of the fun!
If you're visiting Waiheke Island on a day trip, one way to experience its nature to the fullest is zip lining through its native forest. The course here boasts three 200-meter-long lines, with views of the Hauraki Gulf, Auckland and Rangitoto flying past you.
30 – MOTAT Museum of Transport and Technology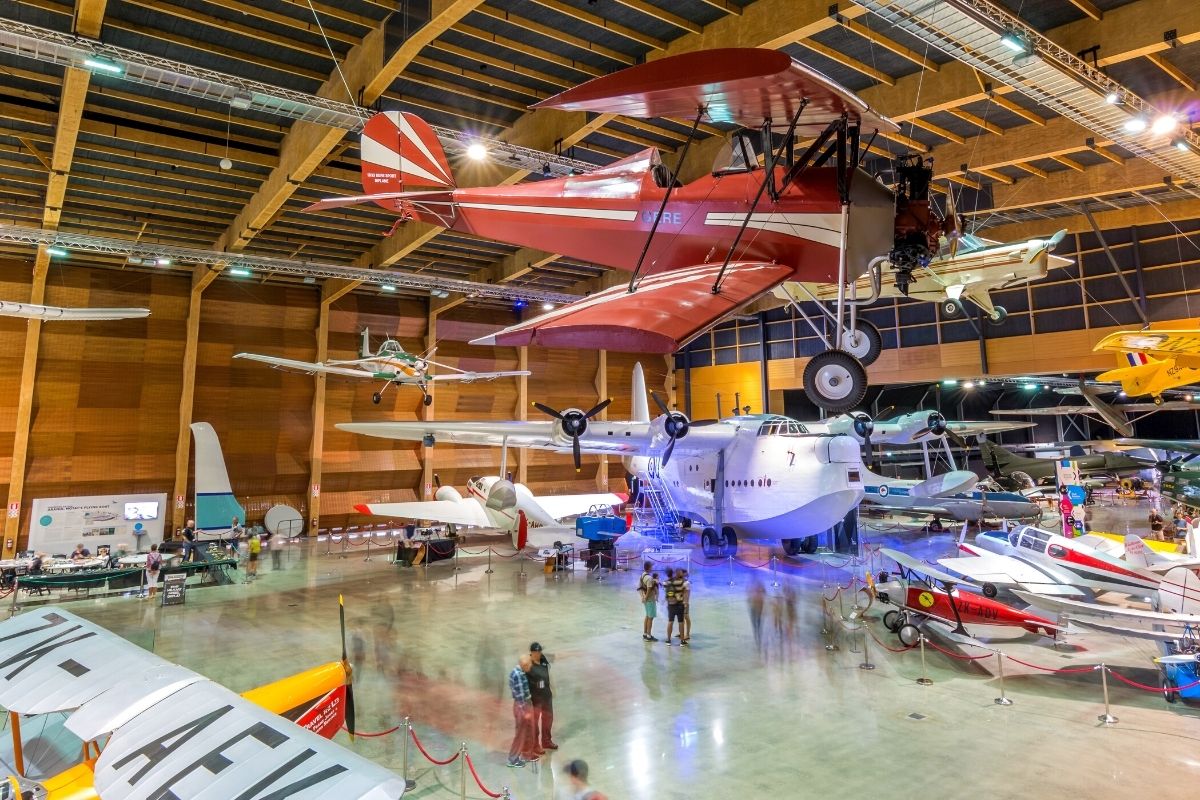 Since 1964, the MOTAT (Museum of Transport and Technology) has gone to lengths to promote and preserve the country's developments and triumphs relating to all things innovative.
Owning the title of the biggest museum like it in all of the country, uncover over a whopping 300,000 items within its indoor and outdoor spaces and exhibits. There are both permanent and rotating exhibits to scope out, and you will want at least two hours to explore the entirety of these grounds.
One of its most special features is the Aviation Hall housing military, commercial, recreational and topdressing aircraft, documenting the evolution of aviation in New Zealand. Scope out real planes (such as the Solent or the Lancaster Bomber) or let the kids pretend to fly the interactive NZ police helicopter.
Moving around the park is made easy and authentic thanks to the free heritage tram rides between the entrance and the hall. Visit the Blister Hangar or check out the Rail Workshops.
Other permanent exhibitions to suss out are the 1870s Pumphouse, the Model Railway, the Emergency Collection filled with firefighting equipment and the Accelerate exhibit which is regularly updated with different vintage motor vehicles on display.
31 – Feast at the Auckland Fish Market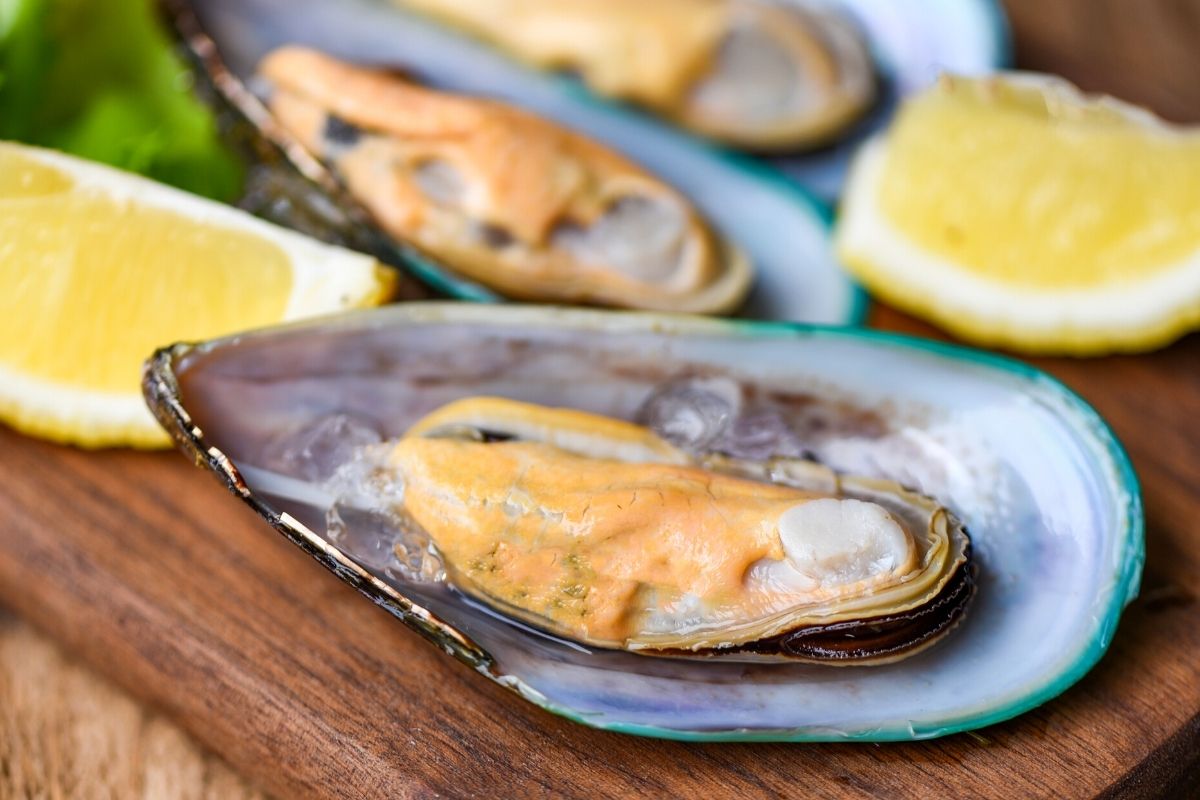 Treat your tastebuds and your tummies to the freshest seafood that the coast has to offer during a food-induced trip to the Auckland Fish Market.
Set up with indoor and covered outdoor areas, the market comprises both stalls and vendors where fishmongers sell the freshest catch of the day, straight off the boat, or if you don't have the option to cook your own food at your stay, stop by one of the local eateries for a bite.
Live music on Saturday and Sunday afternoons sets the tone, but the market is open seven days a week.
Feast on premium tails at Lobster & Tap, order modern Asian-inspired bites from Bang Bang Kitchen and sample the fusion flavors of South America and New Zealand at Mar & Tierra.
Billy Pot is the place for fresh oysters, or clam chowder and sushi addicts will enjoy OJI SUSHI. Grab coffee or gelato from The Store or sip back on craft beers and cocktails at The Wreck whilst playing board games.
32 – Discover the Bay of Islands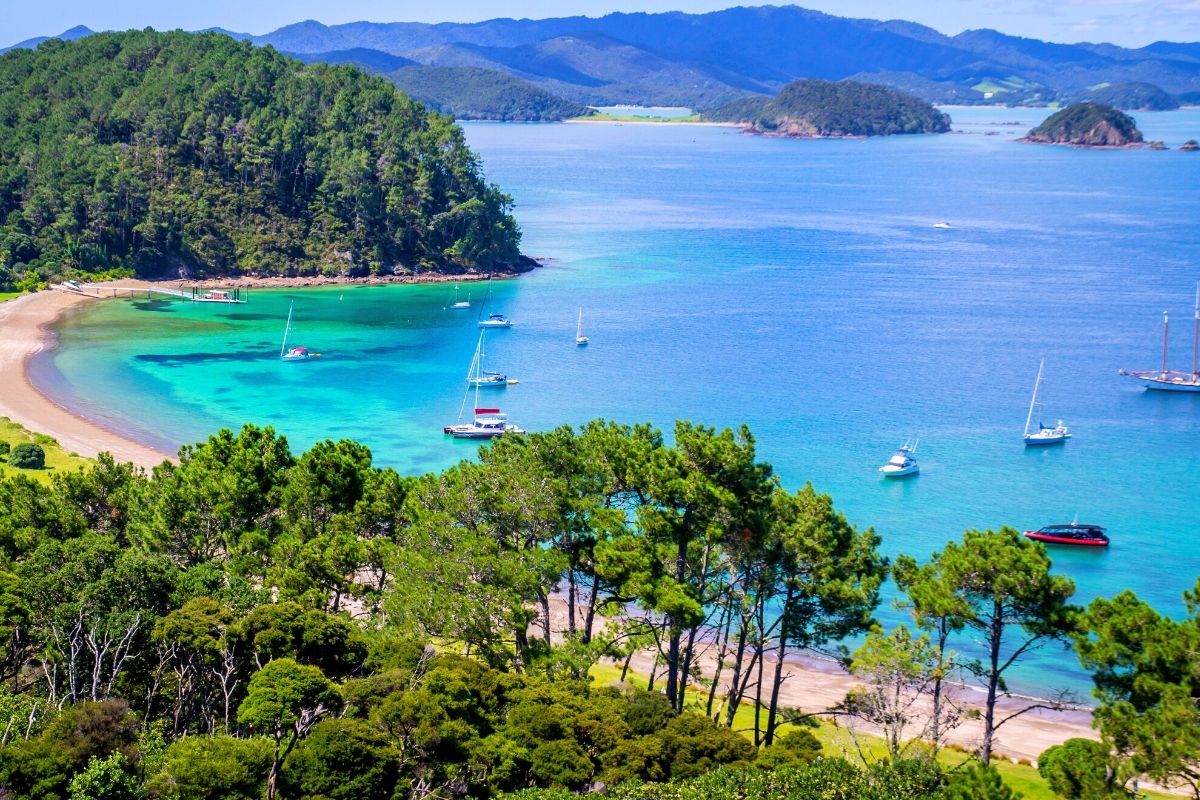 Encompassing 140 subtropical isles, the awe-inspiring Bay of Islands is considered a micro-region and whilst you cannot visit every single one of them, there are some islands in this Northland region where towns thrive and you can travel to and explore these.
The first thing you'll notice is the different landscapes in these parts of New Zealand, boasting golden beaches, ample snorkeling and diving opportunities, hidden caves and a treasure trove of Māori-related artifacts and histories.
Inspecting the towns to visit (which you can travel in between by ferry, local boats, car or seaplanes), Paihia is home to some of the best beaches as well as oceanic coves, and Matauri Bay is where surfers come to play, and is home to a luxe golfing resort.
Become cultured on all things Māori at Waitangi and visit museums or revel in traditional performances. Kaikohe is another town steeped rich in history (don't miss the pioneer village) as well as Kawakawa.
Cycle through the countryside in Okaihau and the town of Russel is probably the most "developed" with a splurge of galleries, restaurants, bars and cafes along the seafront. Naturally, you can take a tour around the island, including all sorts of water activities thrown into the mix like kayaking and fishing.
33 – Trek the Waitakere Ranges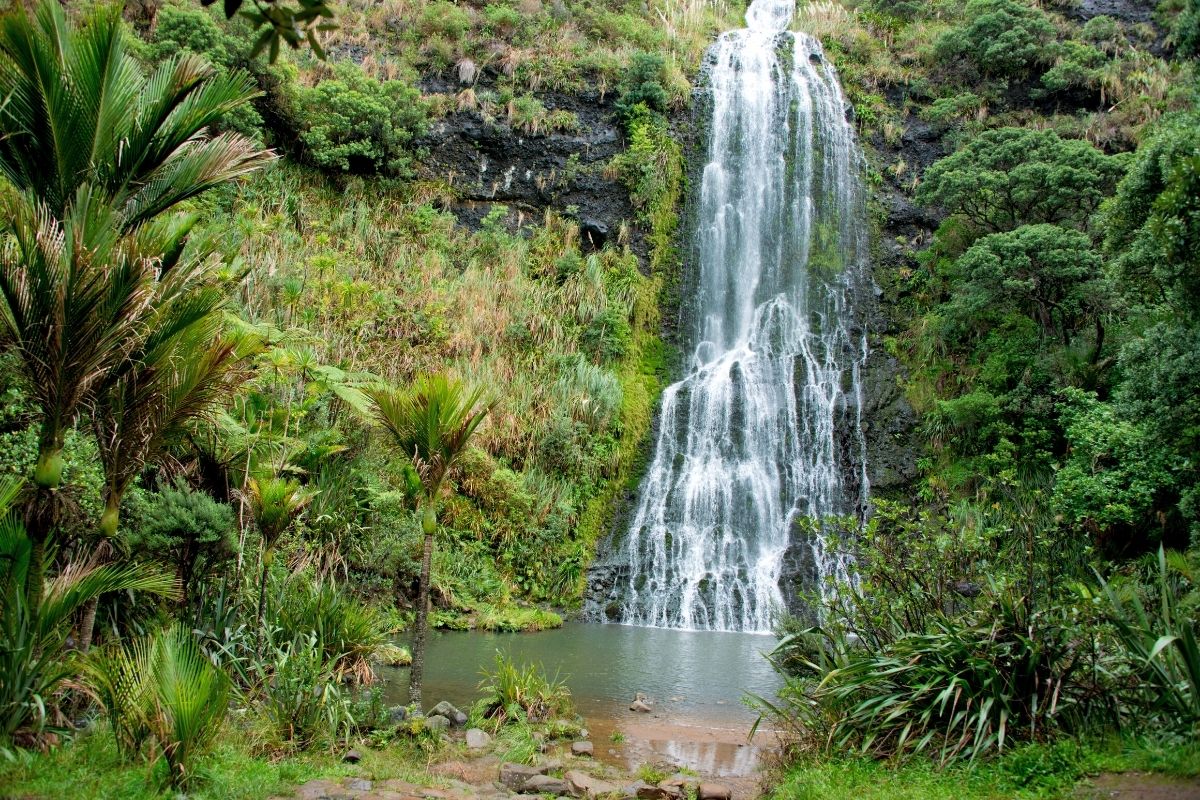 In between the city center and the Tasman Sea lies the striking Waitakere Ranges where walking trails, hikes to waterfalls and ocean days are all possible.
Discover 16,000 hectares of lush native rainforest shrouding a coastline lined with black sand beaches, sporting 250 kilometers worth of walking trails in between it all.
If hiking amongst nature is your jam, you'll be delighted with walking 23 trails in the national park. Popular trailheads include the 2.1-kilometer long Mercer Bay Loop Trail ideal for all ages, KiteKite Falls Path is slightly longer clocking in at 2.7 kilometers and the easy Upper Nihotupu Walk is five kilometers but only takes 1.5 to two hours depending on your speed.
The Karamatura Falls loop leads to a beautiful waterfall, or for serious enthusiasts, attempt the four-day Hillary Trail through the Waitakere Ranges. On the note of cascades, the striking 30-meter-tall Karekare Falls is here too and is easy to reach.
On the beach-front; the park is home to iconic Piha (a surfer's paradise), Whatipu, Bethells and Muriwai Beaches.
To reach the mountain ranges, travel just 40 minutes from Auckland's center and feel worlds away from the hustle and bustle in under an hour.
34 – Gallop along the coastline when horse riding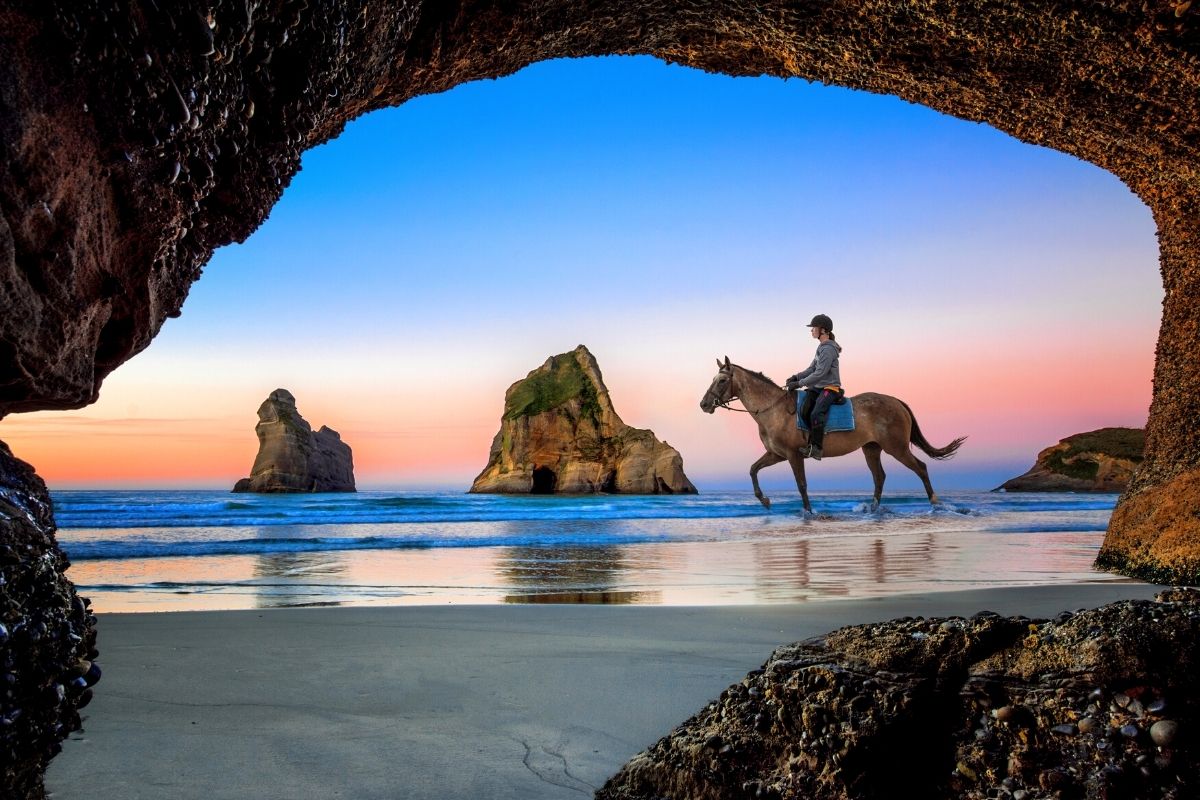 Equestrians already know all about the special bond that forms between humans and horses, and these super sentient beings have a way of helping to heal people. Therefore, any time you get the chance to go horse riding is a special endeavor, so don't miss out whilst in Auckland.
Get acquainted with your steed, saddle up and then trot across the beaches, along the ocean shore, drinking in the coastal views and your natural surroundings from a high vantage point.
Before your one-hour guided ride, you will be allocated a horse based on your experience riding abilities, and routes are personalized to suit the rider.
For example, if you're horse riding with children, a more laid-back track is outlined or for those that have been riding for years, you'll canter through streams and dense areas.
35 – Enjoy a round of mini golf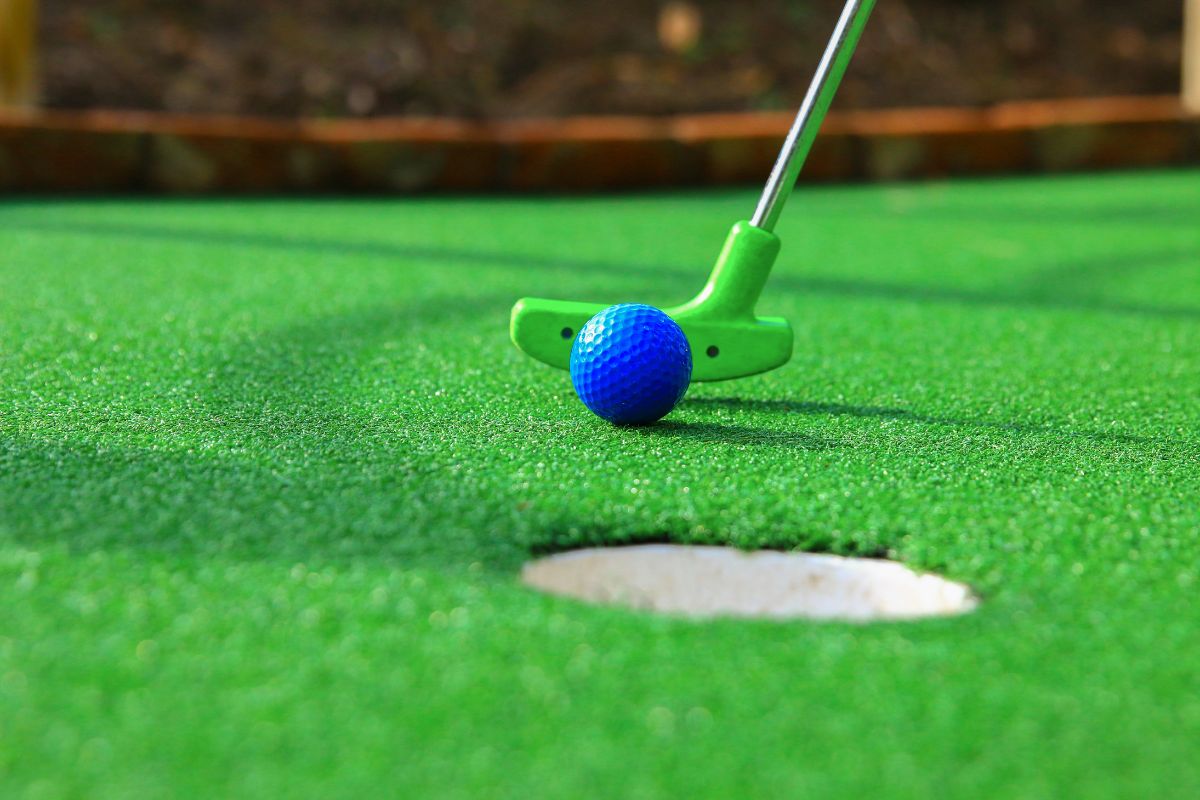 Searching for more interesting things to do in Auckland for children? Sometimes, good ol' fashioned activities just do the trick, and mini golf is a fine example. There are a few places to play a round in Auckland.
Lilliputt Mini Golf has three locations around Auckland, and each one has a unique theme — choose the one that excites you the most. Tackle the 36 holes at the Safari & T-Rex Alley in between life-sized animal figurines and towering dinosaur statues; travel the globe at the 18-hole Around The World course or duck mystical creatures around the Dragon Quest course.
Designed indoors, Gloputt Mini Golf is unlike any other around, and the 16-hole course is lit up in neon lights, creating an epic glow-in-the-dark playing field to putt putt around.
Whilst mini golf is usually associated with the younger generation, who said adults can't feel like kids again?! Holey Moley Golf Club Auckland is for adults only, equipped with a putting range and a bar to boot.
Sip back on cocktails whilst waiting your turn for the next hole with music playing in the background to lighten the mood. There are 27 holes to get through.
36 – Stroll around Michael Joseph Savage Memorial Park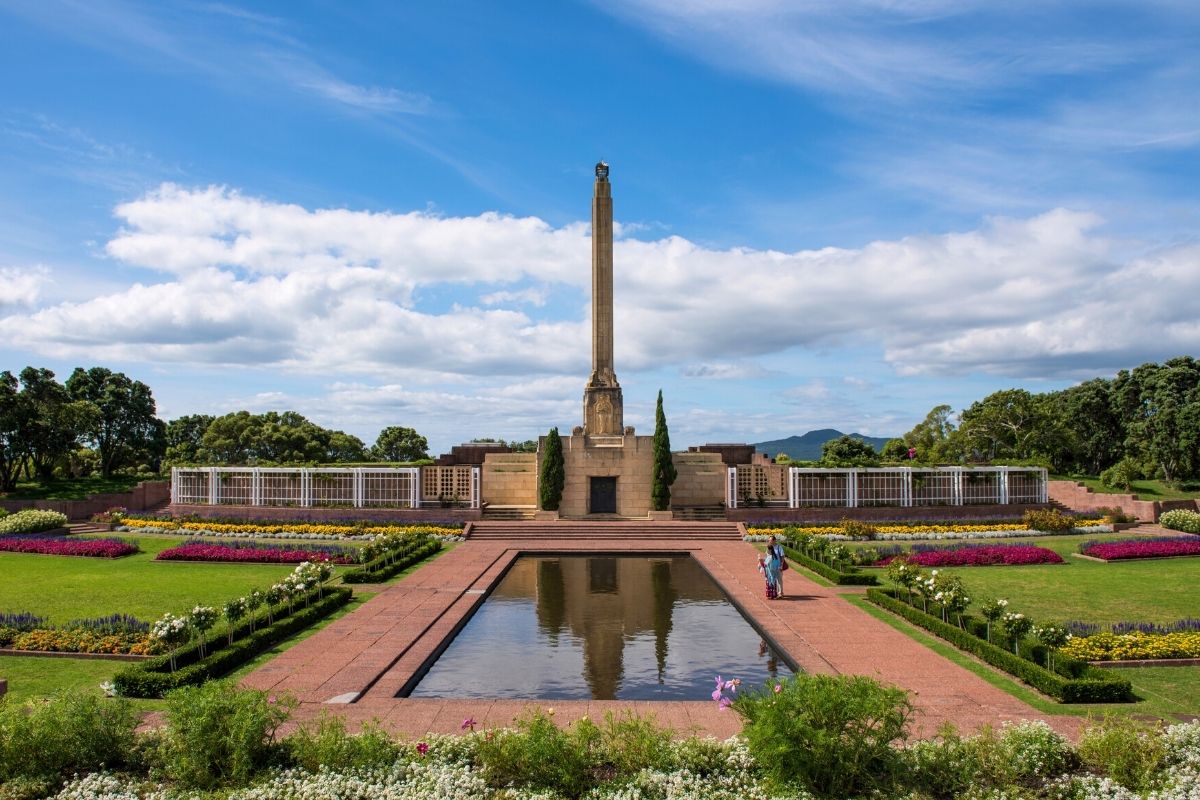 Open daily from early morning (6.30 AM) and closing at 9.30 PM, the Michael Joseph Savage Memorial Park is situated right in front of the coastline in Mission Bay and holds significant importance for the city of Auckland as well as its native Māori.
Referred to as Bastion Point, the 49 hectares of land oversee the Waitemata Harbour and Rangitoto Island, but it's vistas aren't its only impressive feature.
In the middle of manicured gardens is a sunken pool, and the park constructed a memorial as an ode to Michael Joseph Savage — the country's first Labour prime minister — who passed in 1940 whilst still in-office.
A year later, plans were put into place for the monument and completed the following year. Built in front of the pool, it features a concrete, stone and quartz mausoleum and obelisk.
Savage was well-respected by the local Māori people and leaders of the tribe worked with the then-Prime Minister to bring about equality and address land issues.
37 – Kayak to Rangitoto Island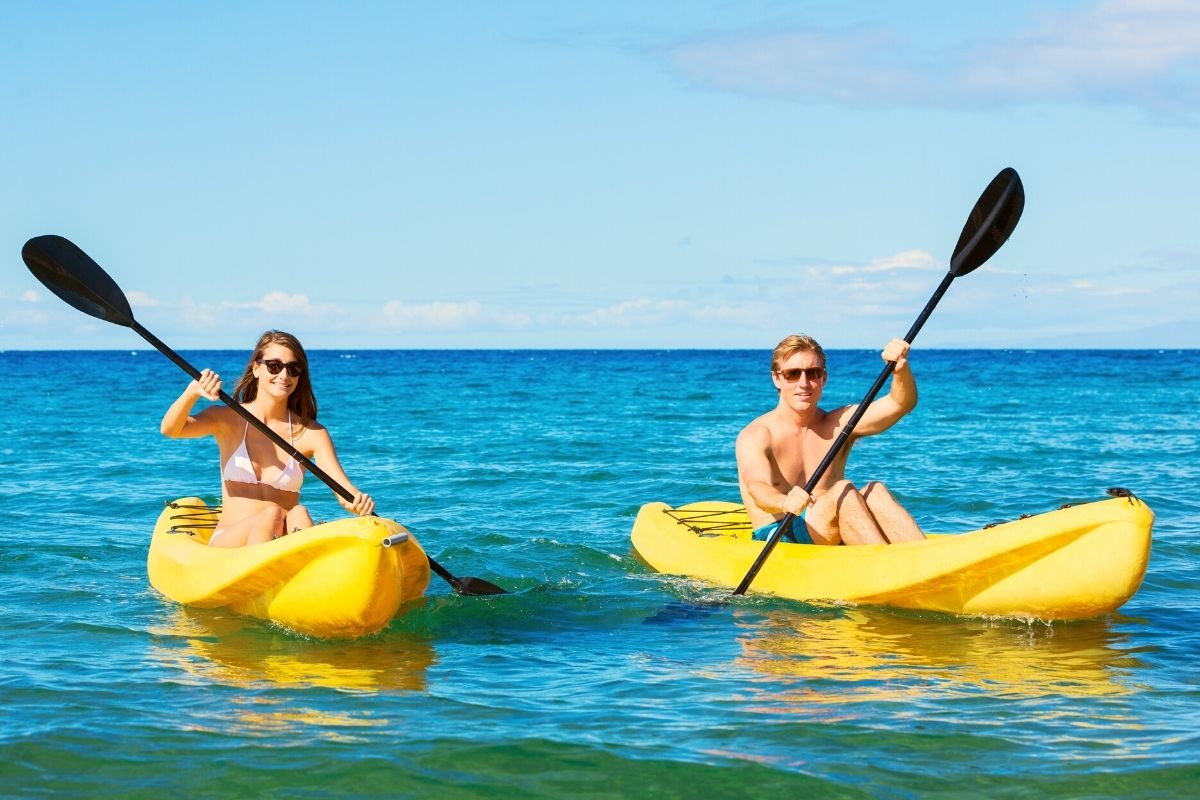 Filled with waterways of all sorts from oceans to rivers to lakes, the kayaking experiences in Auckland are sublime!
One of the most popular locales is around the iconic Rangitoto Island — a tiny volcanic isle in the middle of the Hauraki Gulf, and the newest of New Zealand's volcanoes, forming 600 years ago.
The only way to get here is by water vessel. Join a boat tour or for something extra special, kayak across to the island yourselves! Embark on a half-day expedition, departing from Waitemata Harbour to Rangitoto. Kayaking tours to the island are available throughout the day, or choose a magical sunset kayaking adventure, returning back to the city under the stars.
Once you reach the island, hunt down the 13 shipwrecks and their remnants scattered across the landscapes, or follow the Summit Track and walk to the top of the bluff, trekking through lava fields and native forestry.
Swapping scenery, there are kayaking exploits that navigate the waters around Motukorea. Starting around 8 AM, enjoy four hours exploring the Hauraki Gulf as you head out to Browns Island (as it is also known).
Novice kayakers, consider a shorter three-hour stint around the Auckland Harbour, keeping within the city perimeters and sightseeing the landmarks and monuments from out at sea.
Ditch the salty waters and choose to kayak the Okura River and if you'd prefer, receive a demonstration on how to use the kayak.
38 – Go scuba diving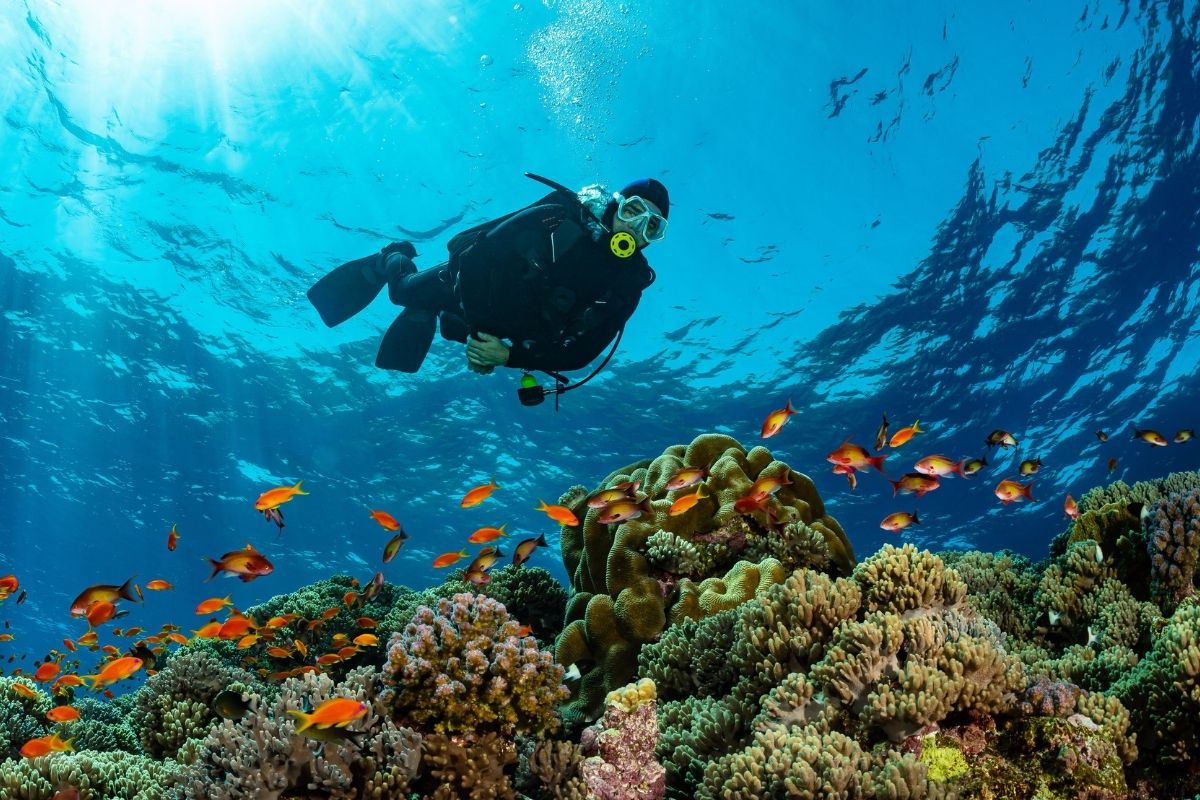 Tropical fish, rays, rainbow corals and dolphins. Uncover an underwater paradise in the oceans around Auckland during a scuba diving venture. There are dives suitable for beginners and experienced divers.
Spanning 4.5 hours, if you're a newbie opt for an introductory trip down under around Goat Island. Kick things off in the classroom first where you'll receive key lessons including theory and safety protocols, followed by practice time in the calm waters of the marine reserve.
Certified divers, skip the intros and get straight to it, exploring the ocean and its magnetic sea life around the likes of Goat Island, Little Barrier Island, Great Barrier Island and Hen and Chicken Islands.
Some expeditions are 2.5 hours, or for more time under the sea, go with a full-day, or even multiple-day scuba-induced mission.
Look out for octopus lurking in the corners, spot red moki, goatfish, ginormous snappers, trevally, wrasse, New Zealand demoiselle and if you've got a good aura about you, dolphins and orcas might swim by.
39 – Enter the Black Labyrinth and go rafting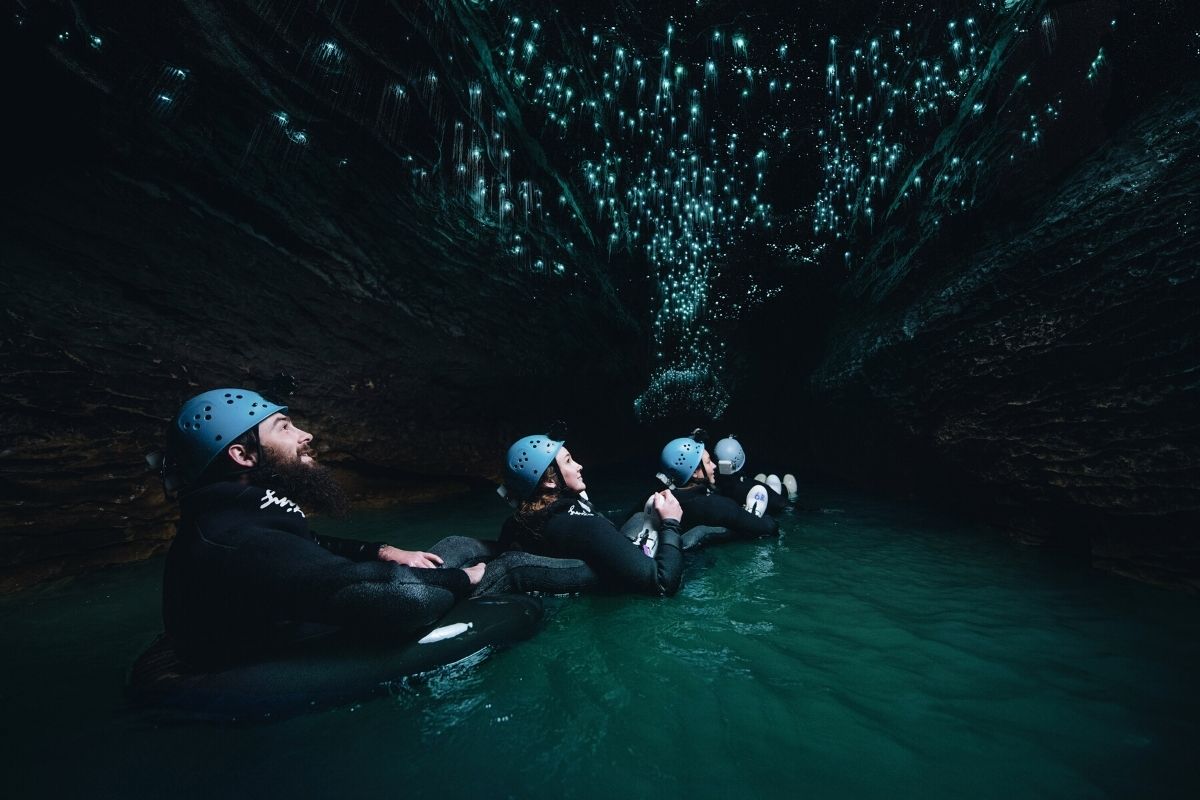 New Zealand is a country clothed in nature, and as a result, the outdoor activities and thrill-seeking adventures are endless! Gather your courage — if you're afraid of the dark — and set out for the Black Labyrinth for a day of rafting through illuminated limestone caves with hundreds of magical glowworms lighting your pathway!
Heading underground and into the unique river system, you'll float through the grottoways, maneuvering holes in the walls, climbing over rocks at certain points with your tube in toll and even under small waterfalls.
Waterproof gear is HIGHLY recommended, and don't bring along anything you're scared of getting wet. As you cruise along through the caverns, listen as your river guide shares knowledge, stories and legends about the mystical cave and its labyrinth.
Tubes, wetsuits, helmets, footwear and all other safety equipment that you'll need is included.
40 – Eat and shop at Parnell Farmers' Market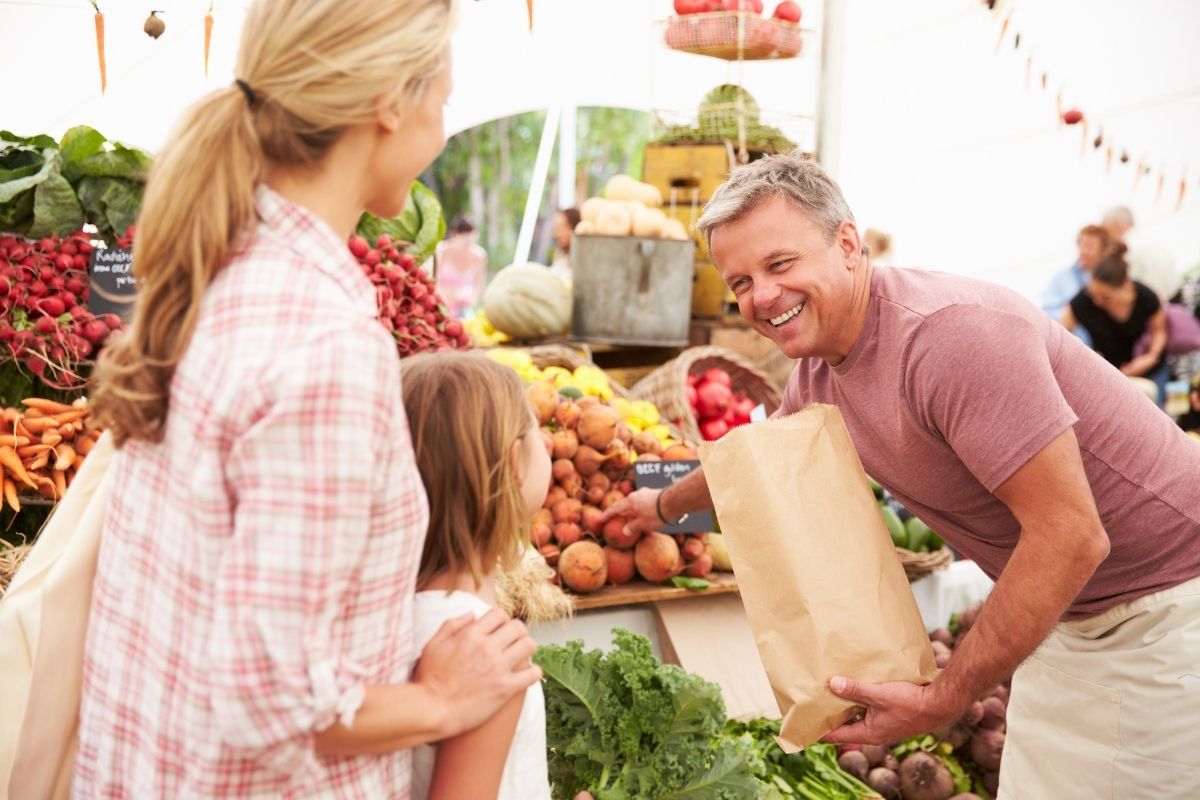 Get your fill of the tastiest, yummiest and freshest procured goods at the Parnell Farmers' Market. Don't let its small size fool you, there are serious food connoisseurs at this local haven.
Open every weekend, around 30 stalls are set up and it becomes a sensory overload in the best way possible. Buy bunches of flowers, mouth-watering treats, freshly harvested fruit and veggies, organic meats and all sorts of delicious deli products all artisanally handmade.
Nothing pretentious about this spot, stock up on honey, taste smoked mussels and salmon, and wash it down with a glass of kombucha.
At the same location (but held only once a month) is the Craft Harvest market where you can delight in one-of-a-kind handmade art, crafts, clothing, stationery, accessories, all sorts of embroidered goods and so much more!
41 – Come see the animals at Butterfly Creek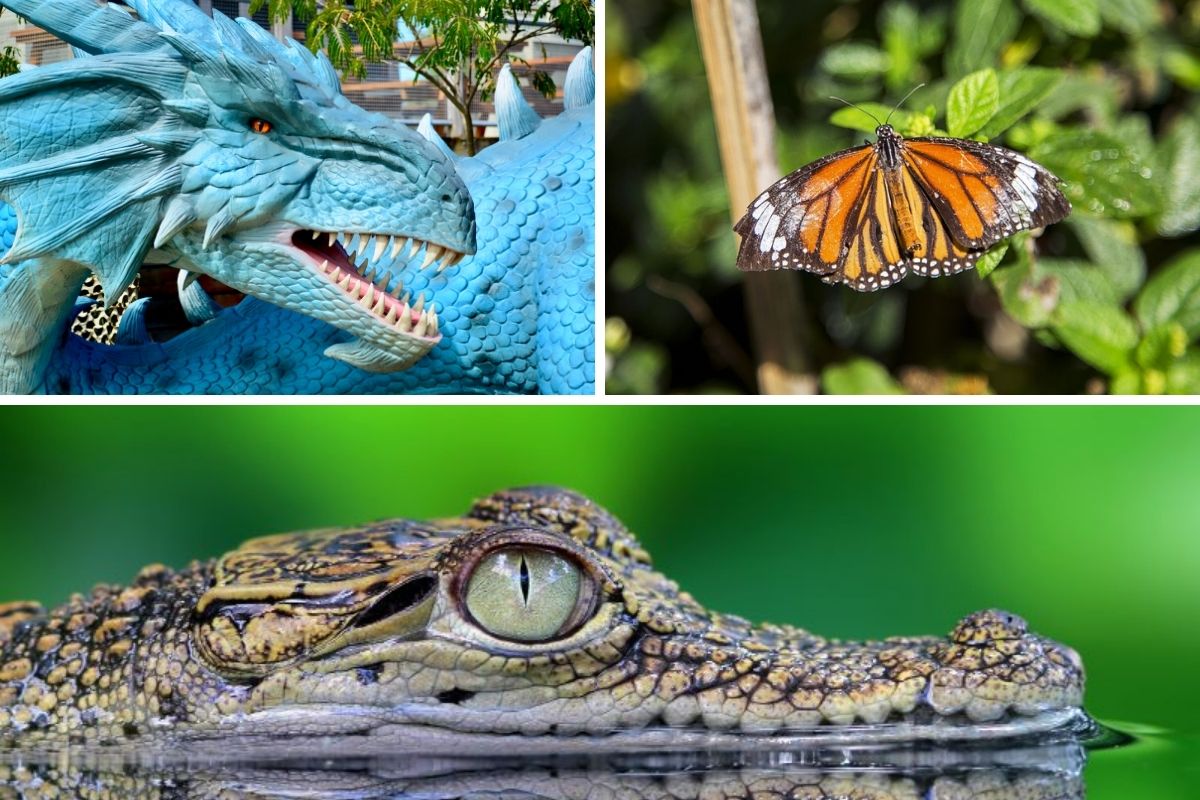 Picture walking amidst hundreds of butterflies in an array of bright colors … How magical does that sound? The opportunity presents itself at Butterfly Creek, however, this special park is so much more, home to herds of other animals too!
Opened in 2003 and run by husband and wife team, there are few zoo parks in New Zealand like it. Categorized by different animal exhibits, stroll around the grounds and see saltwater crocodiles, meerkats, cotton-top tamarins, otters, Cape porcupines, short-finned eels and even native wētāpunga.
Wandering around, mythical creatures pop up in between the trees, along the pathways and around the varying habitats from unicorns to aliens to mermaids to dragons. Visit the Dinosaur Kingdom at the park too and marvel at over 50 life-size dinosaur statues.
Another feature that kids love is Buttermilk Farm — home to rabbits, goats, guinea pigs, sheep, pigs and chickens. Have the chance to hold some of these furry friends and give them some love. There is also a Butterfly Creek Junior Keeper program for any budding zoologists.
Stop by the aquarium to see a waterworld of tropical fish, corals and even fresh-water breeds, or enquire about the free animal encounters.
 42 – Enjoy a wine tour around Matakana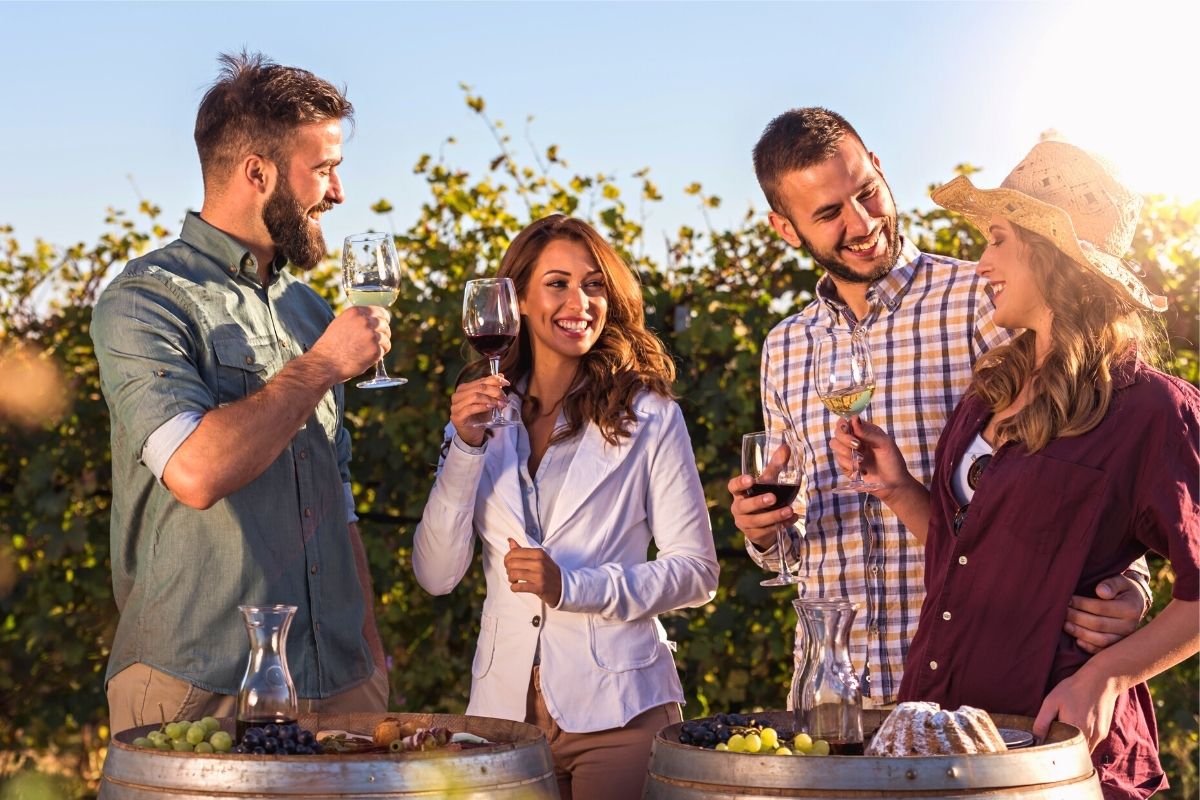 It's time to get a bit fancy and a bit festive and enjoy a classic wine tour through the vineyards around Auckland and the surrounding regions and islands.
With more than 20 vineyards scattered around Matakana, you're spoilt for choice around this North Island town. Visit the ones that catch your attention and enjoy an afternoon sampling delicious reds from merlots to pinot noirs and unique white wines like viognier.
A few of the wineries to stop by in the area include Brick Bay Wines, Gillman Vineyard, Matavino Wines and plenty of others.
Kumeū is another area where wine growing is successful and it's a short scenic 30-minute drive to get to this area, famed as a "wine county." As one of the oldest wine-producing regions, it's popular for a day out of wine tasting.
Visiting Waiheke Island? A foodie's paradise, traverse to the island's vineyards and sample what the vino is like on this side at the boutique wineries, or if you're in Muriwai there is also a wine estate nearby.
43 – Stroll through the other great parks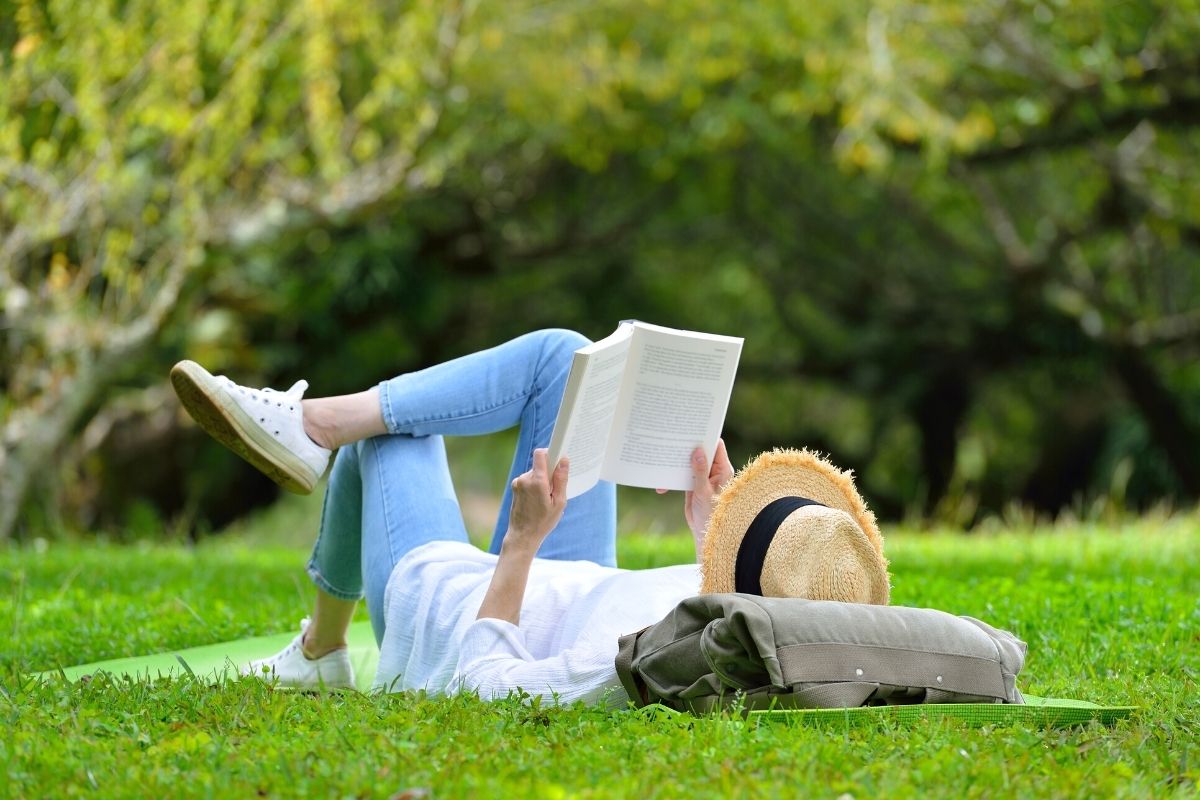 In Auckland there's no shortage of parks that's for sure, however, it's a pretty big city. Here are some of the other great parks to check out, conveniently located near you perhaps?
Have a sit around the lake and witness the flocks of ducks wading across the water at Western Springs Park. There are picnic tables and benches scattered around the grounds, as well as a large kiddies playground on the north end.
Built on a sloping hill, Western Park is loved by all ages, equipped with playgrounds, tennis courts and large green sports fields, with winding pathways if you're up for a stroll through the garden.
There is quite a bit on offer at the 10.5-hectare Grey Lynn Park. In summer, the Grey Lynn Paddling Pool opens for wee ones, and there are multiple sporting facilities here too like volleyball, tennis, basketball and netball courts. The grounds also boast a skate park and an asphalt pump track.
Take time out to stop and smell the roses at Dove Myer Robinson Park with its famed Parnell Rose Gardens inside where more than 5,000 rose bushes bloom. The Nancy Steen Gardens is also within the park, and there are designated pathways to meander along.
44 – Attempt the escape rooms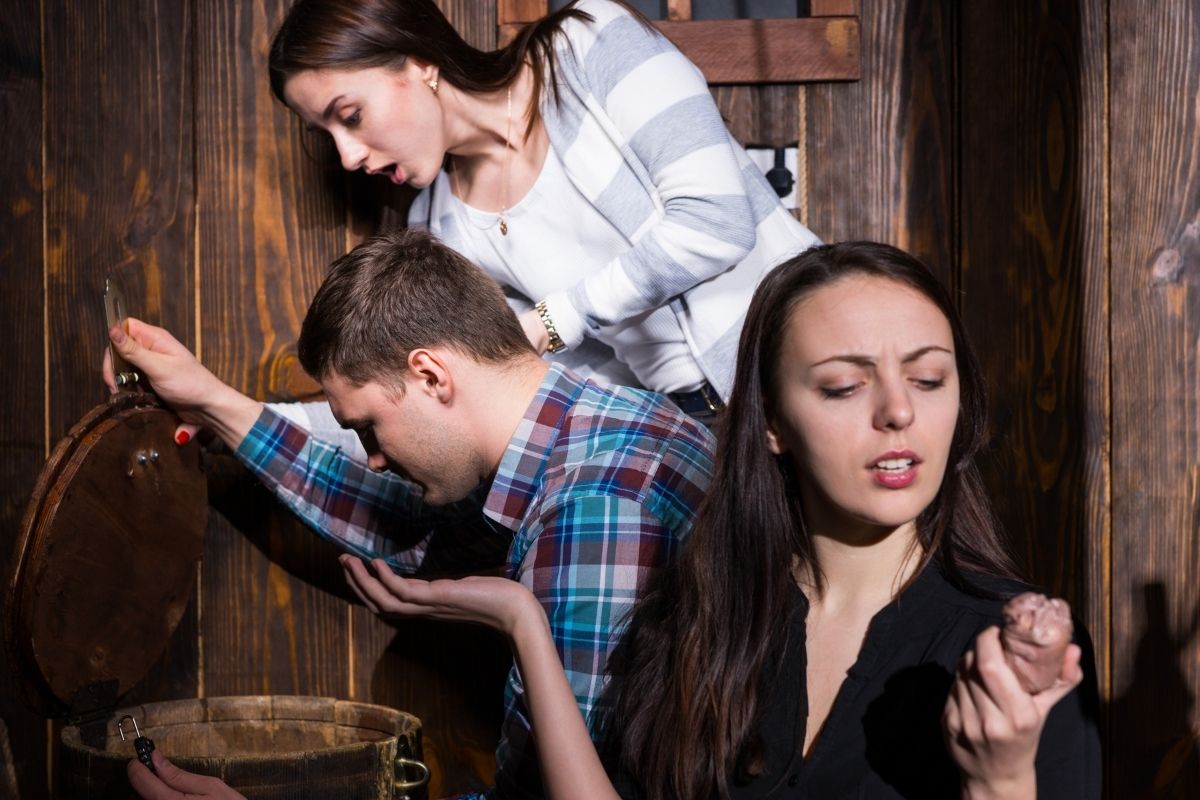 It's time to dust off the thinking caps you've set aside whilst in holiday mode and put your brain to the test with fun, captivating and sometimes mind-bending escape room challenges.
Always considered yourself the next Sherlock Holmes? See if you have what it takes to break free from a (themed escape room) with just 60 minutes on the clock.
You'll need to work collectively as a team in order to make your escape, with various options available, varying in the storyline, difficulty and room design/props. Hunt down the clues in the room, and as you crack one, move onto the next until you find the final key and your way out!
Galactic Cantina, The Bach, The Boathouse, The Tavern and Old School are examples of themed escape rooms to play.
45 – Swim and play at the Parnell Baths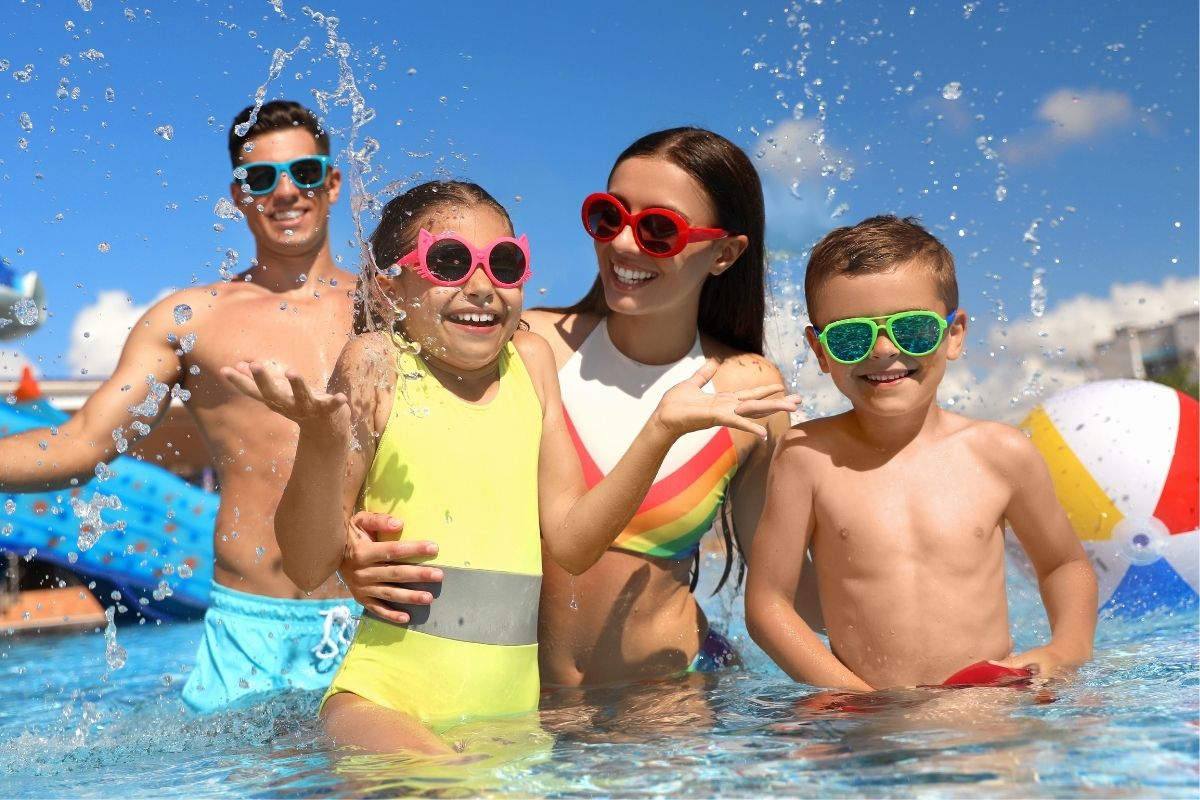 Calling all of our mermaids and water babies; wallow away the hours and enjoy all the fun in the sun and water play at the Parnell Baths — designed for swimmers young or old.
There's something so therapeutic about being in a body of water. If you feel the calling, or are missing out on your swim-time back home, this is the place for you!
The main pool comprises 60-meter lanes and is filled with salt water, providing the ideal place to clock in your freestyle or backstroke laps. The Lido pool on the other hand is designed for the whole family, with different spaces to explore.
Children can splish and splash about the Aqua Playground, and there are tubes for hire to float about in.
Another one of its special features is the two spa pools where you can relax and rejuvenate in the warm healing waters — one is just for adults, and the other allows the whole family to join.
Founded in 1914, there is a swim school here too if you're not 100% comfortable in water. Book a private lesson (for babies, teens or adults) until you're ready to float about on your own.
46 – Learn how to ride the waves with surf lessons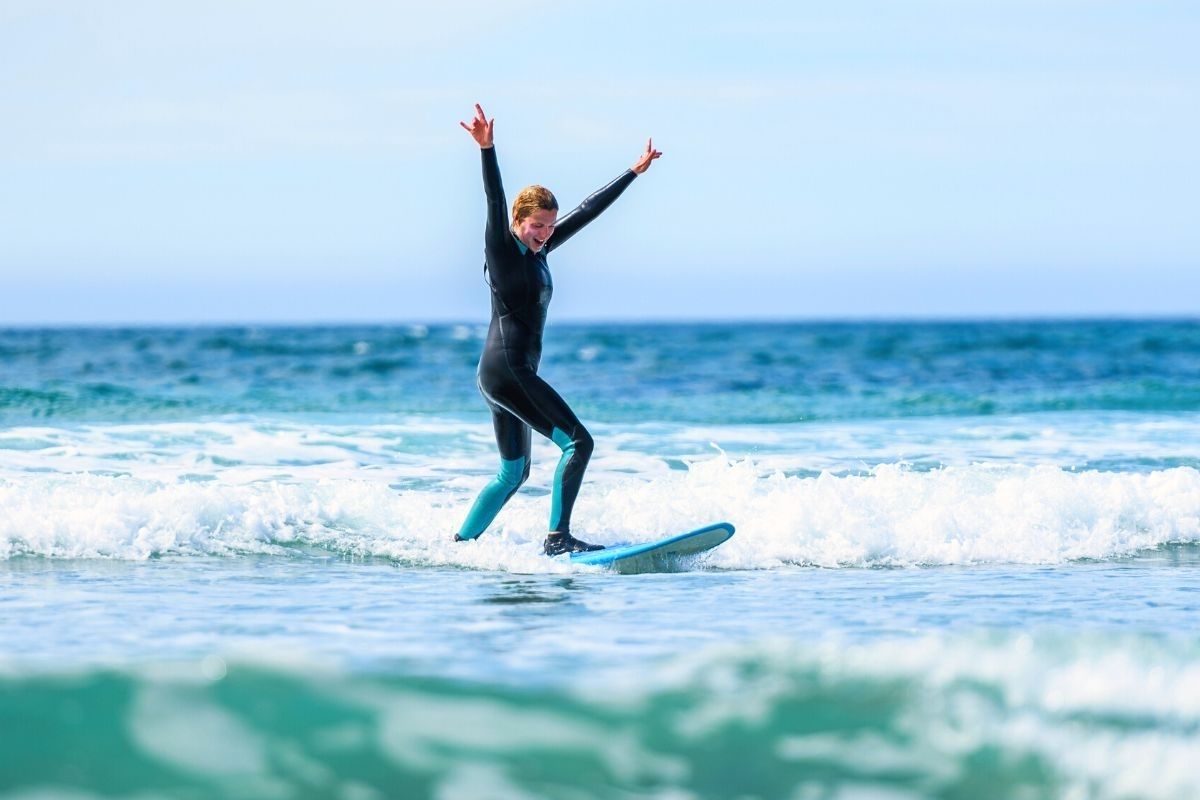 Have you arrived in New Zealand only to learn it boasts some epic waves and you don't know how to surf, but have always wanted to? Seize the day and learn to surf whilst you're in Auckland at one of its beaches with more mellow waves suitable for beginners.
As such, there are a few surf schools around town, for example, Aotearoa Surf School.
Spoilt for choice when it comes to beach locales, decide where you want to learn to surf and go from there. Te Arai Beach is a super popular option when it comes to beginner lessons thanks to the makeup of the waves.
Begin on the sands where you will be given a board suitable for you (according to your height, age and other factors) and shown the basics of surfing 101 before you hit the waves. Figure out if you're goofy or right-footed, how to paddle, stand up on the board correctly and direct your board left or right along the break.
Join a small class or you can opt for a private one-on-one lesson instead, lasting approximately two hours.
For something a little more challenging, if you're a natural at sports, consider learning how to surf at Piha Beach — one of New Zealand's most iconic surf beaches. You will start when it's low tide as the waves around here can get big and become pretty looming.
Everything you need to go surfing is provided, from board to wetsuit.
47 – Explore the Sculptureum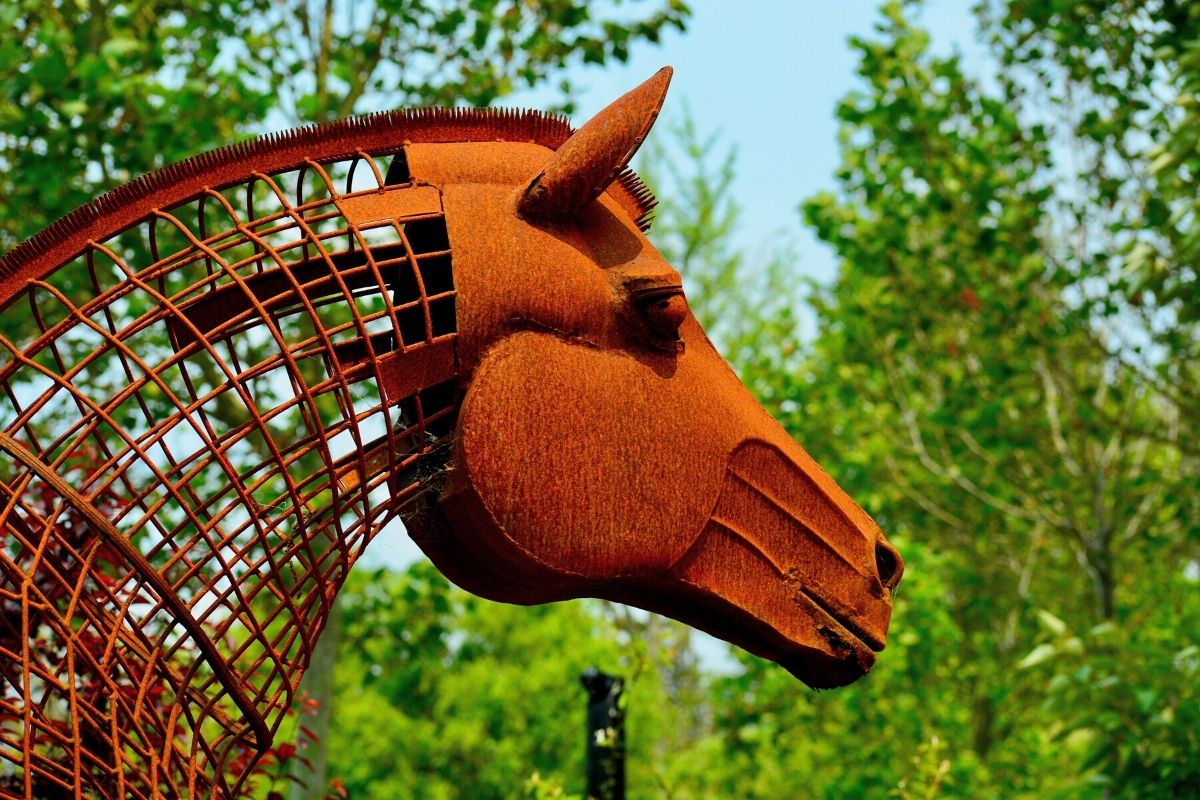 One of the most unique museums in Auckland hands down is the Sculptureum… An entire space dedicated to sculptures.
Opening in 2017 and situated on the outskirts of Matakana, set aside a couple of hours to explore the gardens and galleries lined with sculptural art in varying shapes, forms and sizes.
There are three outdoor-themed gardens to wander through: the Garden of Creative Diversity and the Classical and Reflective gardens, and six galleries to mosey around, each one also themed.
Once you're done sussing out all of the art and local creativity, dive into some of the other experiences that Sculptureum offers. Overseeing the Sculpture Gardens, take a tour through the on-site vineyard, or spend time with cute fluffy friends like tortoises, rabbits, pigs and birds at the animal encounter zone.
Worked up an appetite? Fine dine at Rothko Restaurant, grab grub from chilled-out Freddie's Outdoor Kitchen, sip drinks from The Terrace Lawn Bar or check out what's on the menu from the Sculptureum Food Truck.
48 – Sample local brews during beer tastings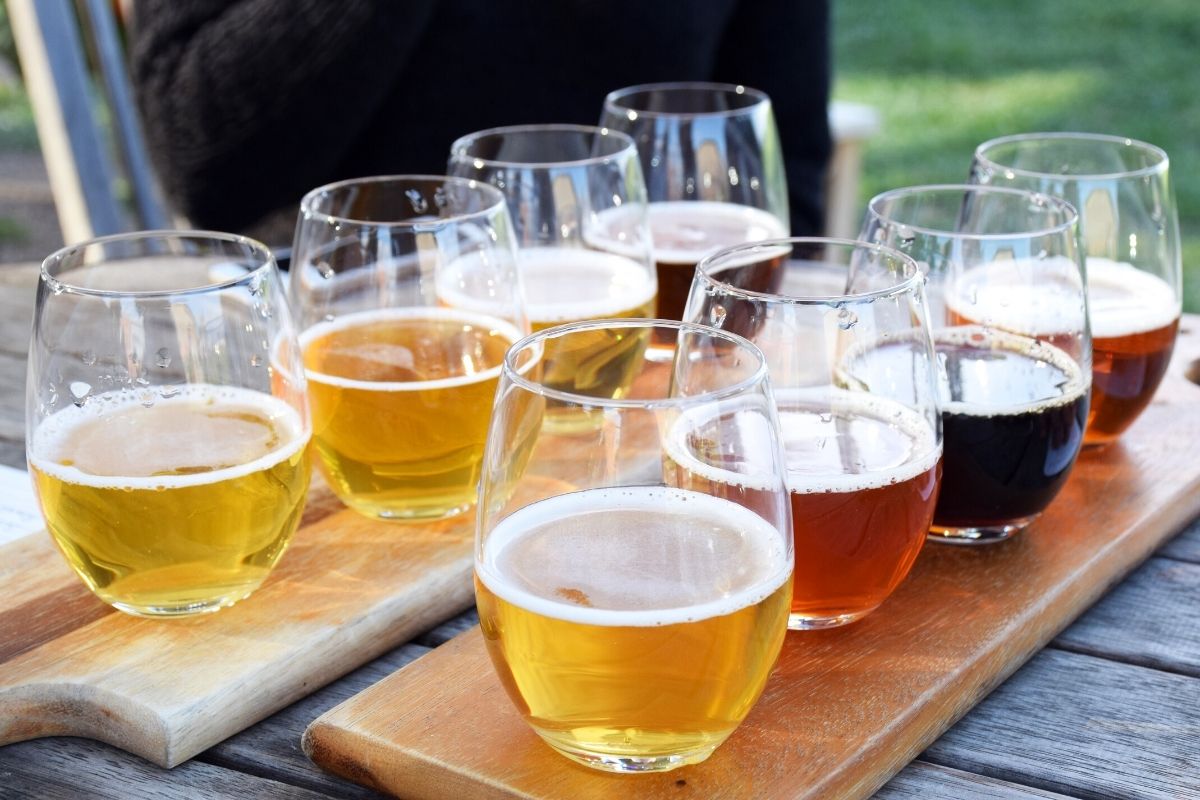 After long days of (accompanying your wife) shopping or chasing an adrenaline rush, kick back and enjoy an afternoon — or evening — of beer tasting in Auckland.
Curious to know what the craft beer scene is like? Over the course of three to four hours, join a local expert and take a tour to three urban breweries where you can step behind the curtain and investigate the production rooms, sampling brews as you go along.
Specific tours also pit stop at popular bars where you can chitchat to the barmen and owners about the crafts you're tasting. Enjoy the excursion as a daytime option, or opt for nightfall when things naturally get festive.
Venturing out of the city center, there are also breweries to visit in nearby regions, for example, along the West Coast.
49 – Swim with the fish whilst snorkeling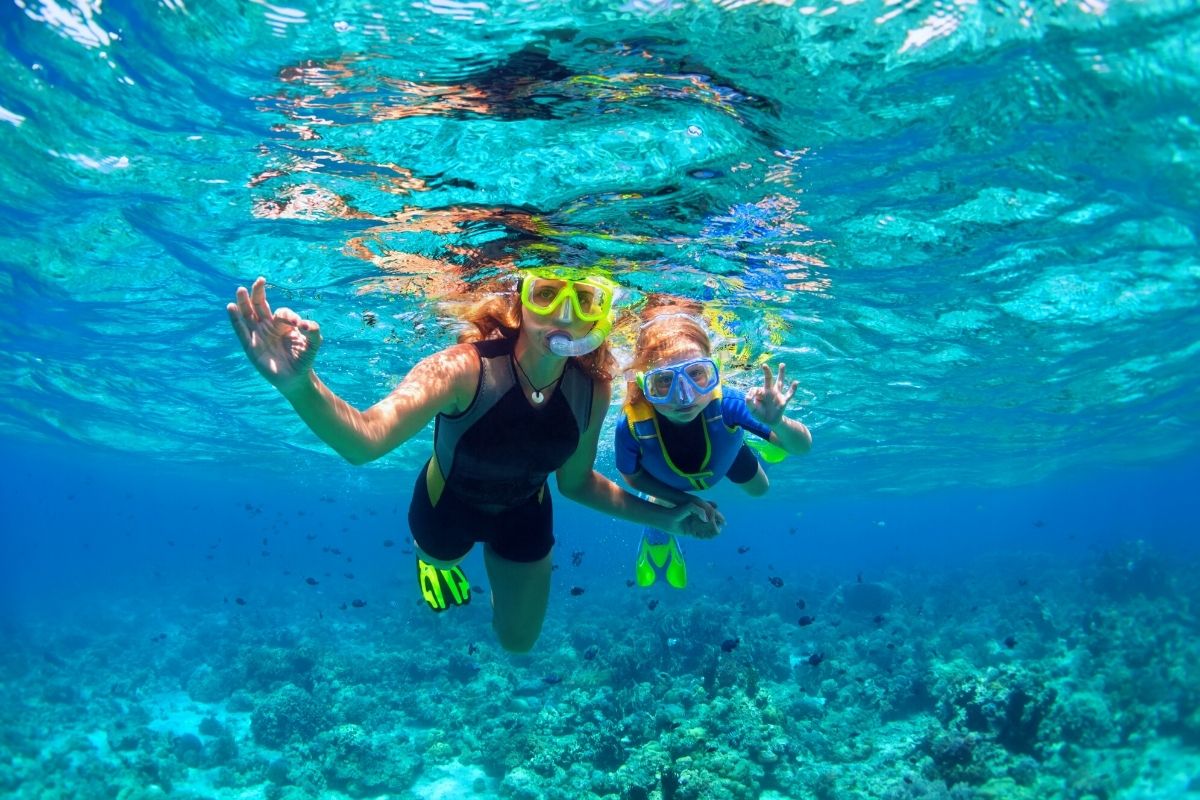 Not scuba certified but still desperate to explore the depths of Auckland's oceans? You can still go swimming with the tropical fish during a fantastic eye-opening snorkeling experience.
With options available for beginner and advanced snorkelers, no one has to feel left out for this activity.
Goat Island is frequently visited for its ample snorkeling opportunities and the ocean around here boasts clear waters — necessary for spotting marine creatures.
Before you journey under the sea, start the day at the dive and snorkel center where you'll receive all the necessary gear (snorkel, mask, fins and wetsuit) as well as a briefing on how to use the equipment. Advanced aquanauts will be given a weight belt which aids in keeping you submerged.
Meet fish, witness a myriad of colorful corals, and if you're lucky, some of New Zealand's larger marine species might swim up to greet you. Accompanied by a divemaster, snorkel stints last around two to three hours.
50 – Hear stories of the ocean at the New Zealand Maritime Museum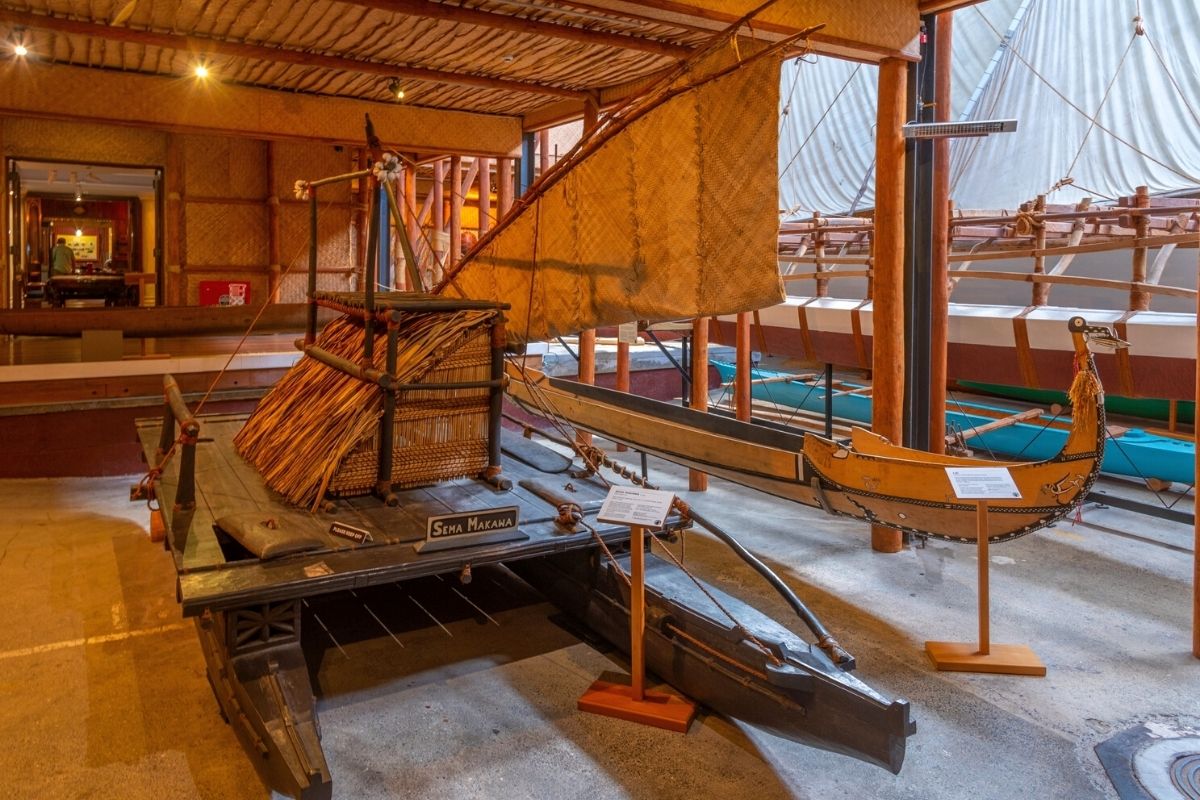 Take a deep dive into the world of ships, yachts and the ocean at the New Zealand Maritime Museum, established in 1993.
Touching on all things maritime, the museum explores New Zealand's past and present industry and the influence it's played in innovation, design, trade and leisure throughout the decades and centuries, as well as the country's forever-bond with the great Deep Blue.
Featuring galleries, exhibitions and heritage sailings, there's loads to navigate through.
Showcasing permanent displays and changing expos, some of these include 'Landfalls' (learn about New Zealand's earliest days, from it was first discovered to when trading began); 'Kiwis and the Coast' (diving into the relationship between the ocean and its people); and 'Blue Water Black Magic' dedicated to America's Cup, the success of yachting in New Zealand and a tribute to the sailor, Sir Peter Blake.
Temporary displays are curated inside the Edmiston Gallery and there are family-friendly activities to join. Hear about sea explorations during 'Storytime for kids', or join one of the hands-on workshops or craft sessions.
51 – Catch a show or musical from Auckland Live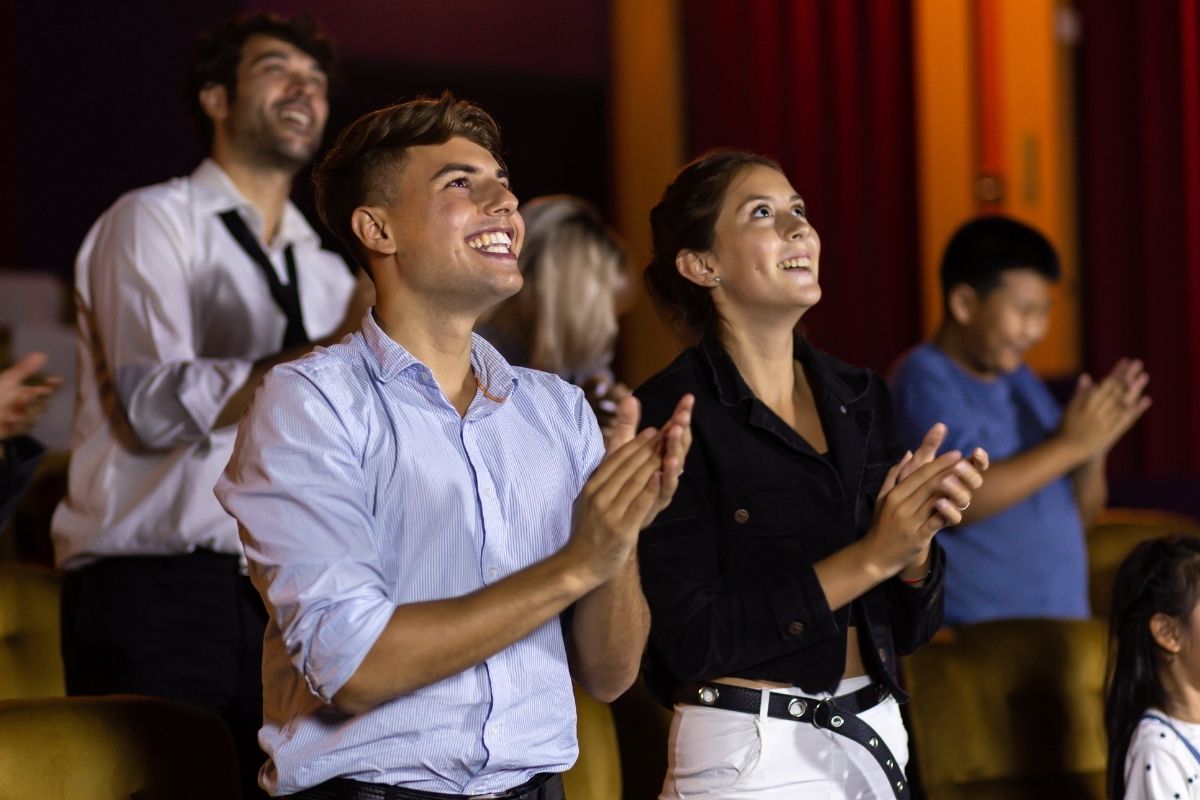 Contemporary performance art circus shows, famous international comedians, immersive art experiences, tours, Philharmonic Orchestra shows, live talks, concerts and so much more … You'll find it all among Auckland Live's gathering of six entertainment venues and spaces scattered around the city.
Dating back to 1929, The Civic was built as a cinema for "talkies" and today hosts major theatrical musicals and is also utilized as a music venue for concerts.
Named after one of the country's famous playwrights, it's only befitting that the 1,119-seater Bruce Mason Centre theater has a stage where plays, music shows and touring events steal the limelight.
Opening its doors in 1990, the Aotea Centre houses two theaters and a few trendy cafes. It also happens to be the home of the biggest-tiered auditorium in New Zealand. The popular outdoor public Aotea Square is here too.
Visit one of the city's heritage-listed venues, Shed 10 down at Queens Wharf waterfront. Constructed in 1910, it was restored in 2010 to its former industrial charm and glory.
The events at Auckland Town Hall's Great Hall are also run by Auckland Live.
52 – Get your thrill on at Game Over Auckland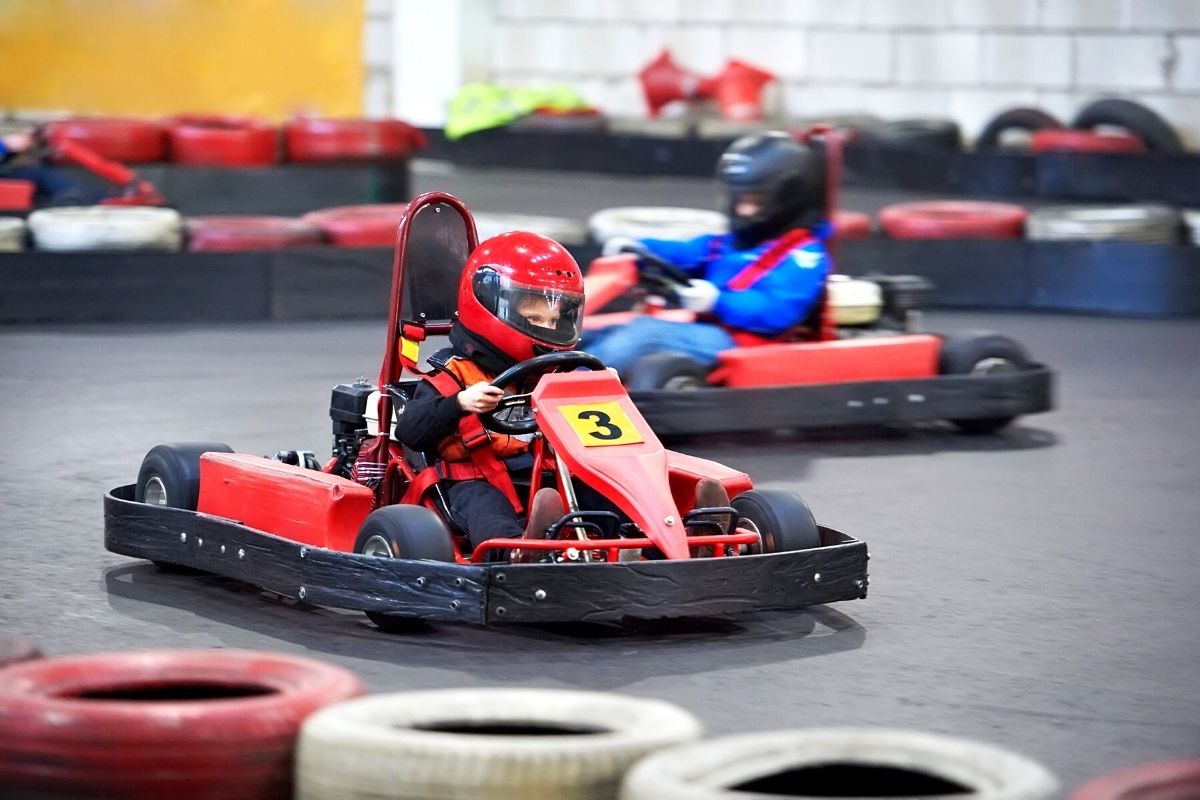 Who said adults can't have fun? This city proves that theory wrong time and time again and at Game Over Auckland, they sure know how to make sure visitors have an exciting experience.
Designed as a family-friendly entertainment hub, hit the mega Games Arcade or step things up a notch and head to the go-karting track! Zoom along the 200-meter course in an electric kart and kids from the age of seven can participate. (Children get 10 laps and adults 15.)
Leave the tar behind, gear up for battle and hit the Game Over Laser Tag arena. It doesn't end there … Play among T-Rexes and other dinosaurs at the Jurassic Mini Putt Golf while completing the 12-hole course.
53 – Feel like a bird during helicopter tours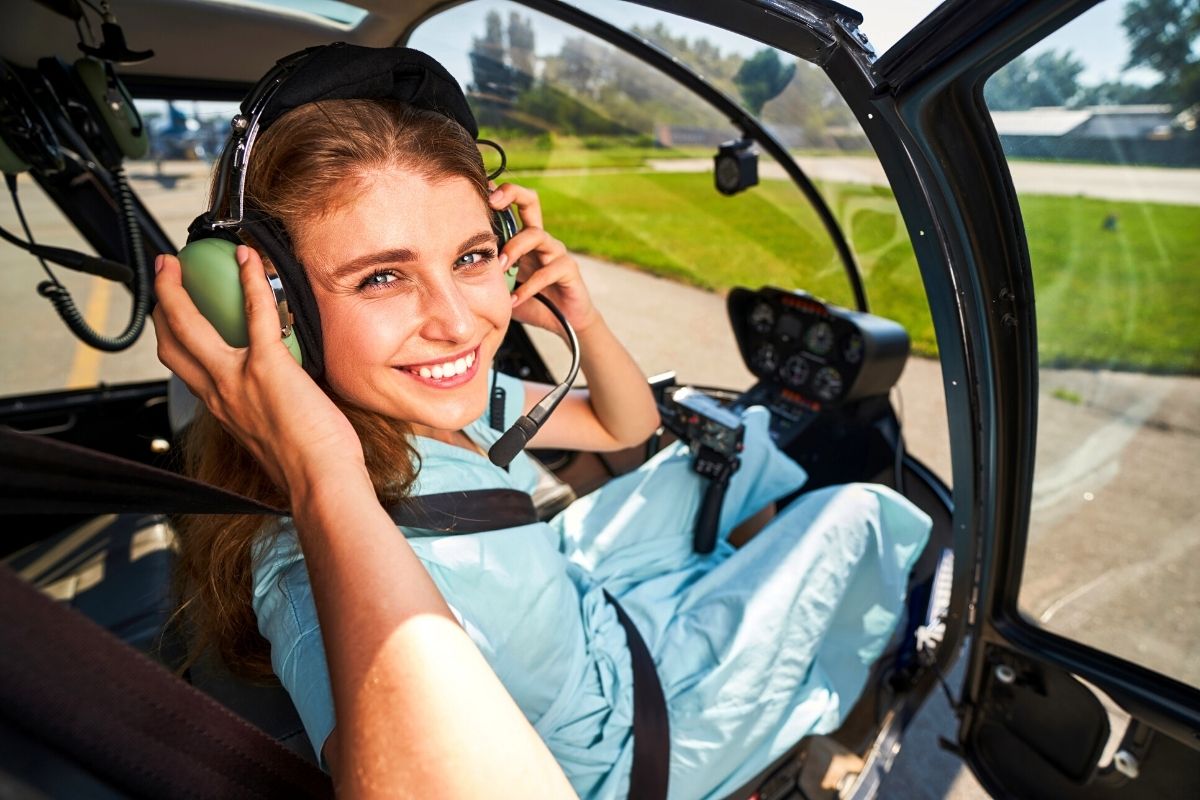 Soar across landscapes, snap bird's eye angle views of the cityscapes, swoop past major monuments and just enjoy the general feeling of flying over the ocean, islands and Auckland with a helicopter tour.
From personalized flights to 20 minutes of touring the city and volcanoes, Heletranz has a fabulous variety of flights.
For something longer, opt for the Coast to Coast Adventure Scenic Flight over the West Coast. Pass by the Waitakere Ranges, and fly from Albany to Te Henga (Bethells Beach).
Swap directions and cruise over to the North Island over the span of 90 minutes. The Coromandel & Hauraki Scenic Flight crosses idyllic beaches and bays, and gets close up to the Rangitoto volcano's crater.
Romantic as ever, book a Champagne Evening or Sunset flight for a special occasion, flying over the city and its twinkling lights.
If there is a particular spot you'd like to travel to by helicopter, the operator offers tailored tours to places like the Great Barrier, Waiheke or Rotorua, dropping you there and bringing you back in style.
54 – Watch a show at The Civic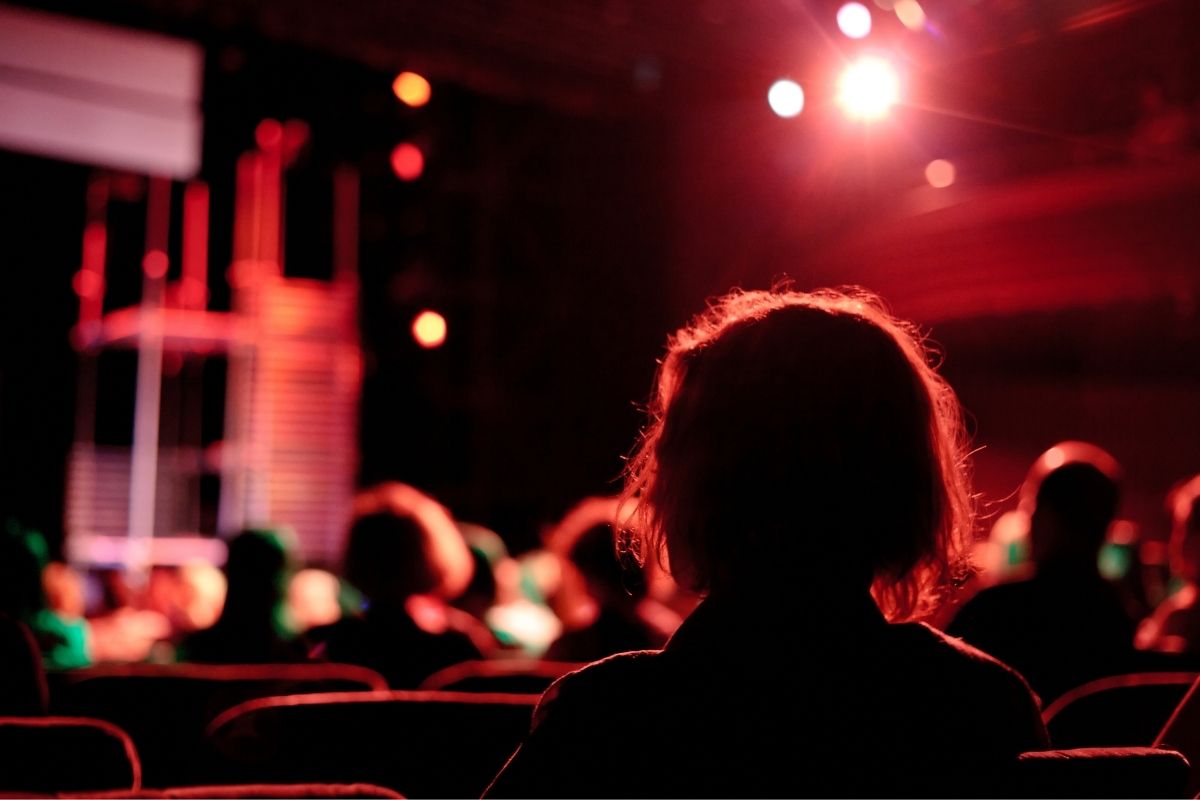 Are you ready for a show at one of the world's last remaining 'Atmospheric Theaters' built in the 1920s?!
The Civic is as historical as they come, first constructed in 1929 and in a very particular, somewhat romantic and dreamy style. Super popular in the 20s, atmospheric theaters were designed to give theater-goers the impression of being outside, whilst indoors.
The roofs were typically decorated with clouds and stars and if you look up inside The Civic, you'll witness the exact scenery illustrating this theater.
Upon opening its doors it was utilized as a picture house, screening some of the first movies with sound, then turned into a cabaret joint, even housing a tearoom. Luckily for us 21st-century folk you can enjoy a multitude of different shows and performances at the restored venue. Musicals, stand-up comedy shows, concerts and intimate gigs, you name it!
Also at The Civic is the iconic Wintergarden — the former ballroom, club and small cinema. Today it hosts smaller concerts, parties and special events like film festivals.
55 – Dine above the city at Orbit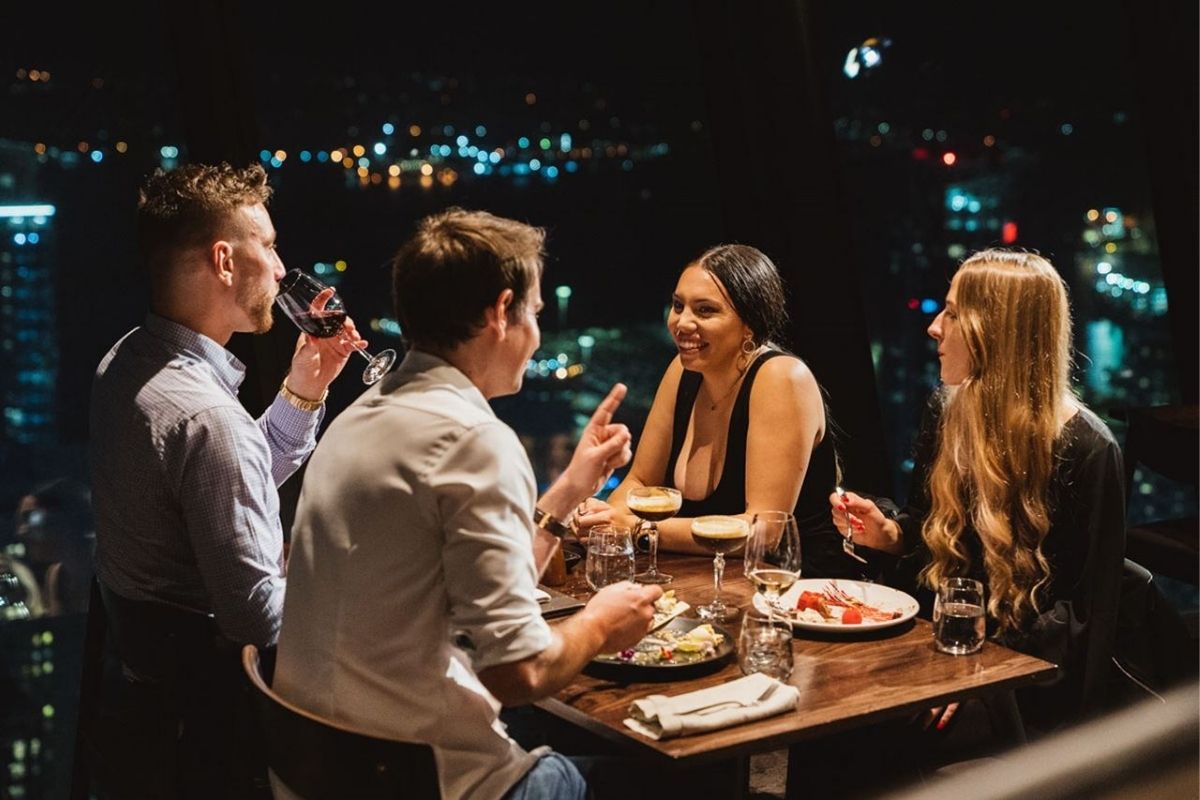 Orbit, located within Auckland's tallest building, is a dining experience that feels out of this world … It certainly is off the ground — literally and figuratively — with its bright menu and even bolder vistas!
With the city buildings below you and the ocean on the one side, everywhere you look you're granted views like none other around (unless you're visiting the rest of Sky Tower where the restaurant is located).
Sitting on the 52nd floor, arrive for a delicious lunch or dinner, and they only offer seasonal set menus here. For lunch, choose between a two or three-course, and dinner is a three-set course of starters, mains and desserts.
The plates are inspired by local produce as well as New Zealand's four seasons. Kids' menus are available too.
Not only with jaw-dropping views from floor to ceiling, but it's also Auckland's only revolving restaurant so you're guaranteed a 360-degree panorama at every moment.
56 – Have fun bowling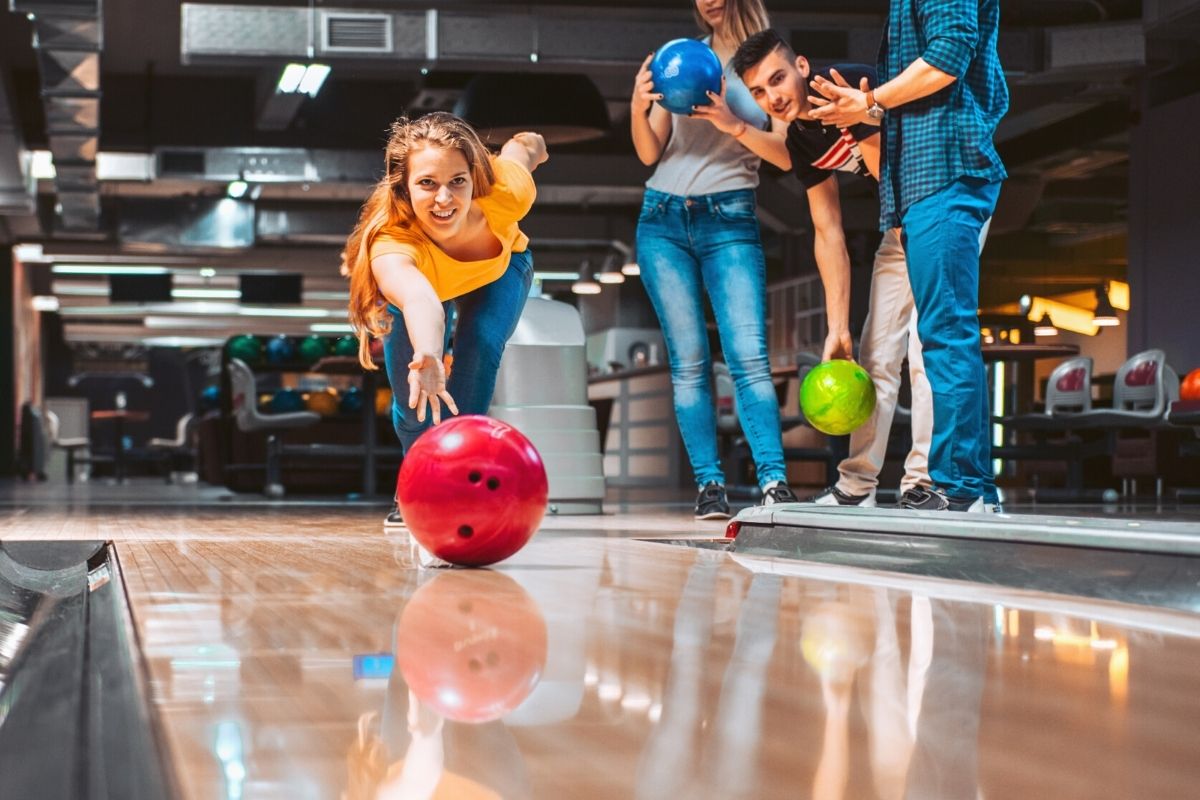 Are you part of the major leagues at home and missing out on the tenpin? Perhaps you're just looking for something fun and not-so-serious to enjoy with a group of mates? You can't go wrong with bowling — fun for all ages no matter how good or bad you are!
Metrolanes is a classic bowling alley, donning 12 fully sized top-quality lanes for you to play among, divided into three zones.
If you're here as a family, there are two mini bowling lanes for the children (called Route 66), or if here with a bunch of friends, order drinks from the bar to make it a merrier occasion.
Zone Bowling sports three locations around Auckland and each one has a games arcade and a laser tag play area!
The Botany branch has 12 lanes to play among and other cool features include spin bumper cars! At Zone Bowling Wairau there is also a Kidzone and the Henderson alley has 10 lanes as well as three party rooms.
57 – Visit Silo Park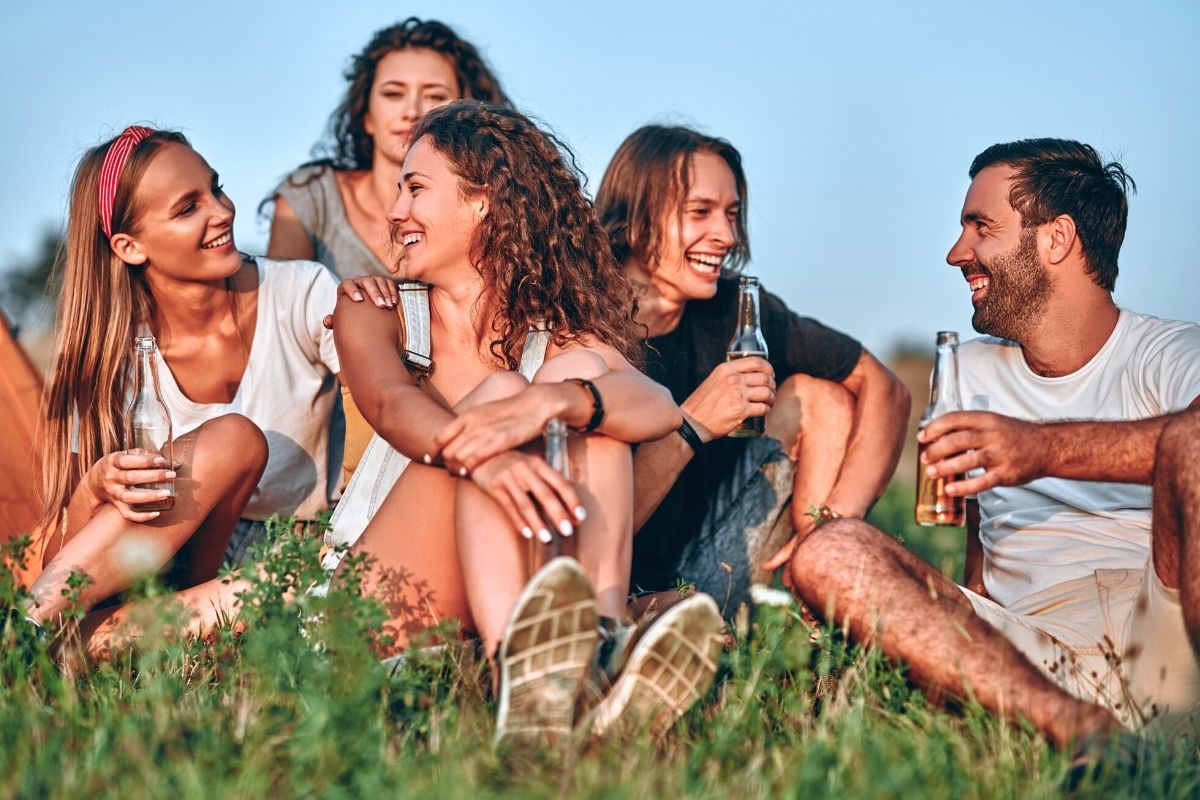 Part industrial, part groovy, Silo Park is a hotspot outdoor entertainment space favored for events, local markets, exhibitions, movie nights and more!
Flashback to the 19th century and the Wynyard Quarter was a trading hub where wharves were built in front of the Viaduct Harbour. Fast-forward to the 2020s and the area is a completely different story — except the original cement makeup remains, including giant silos lobbied around the waterfront.
In fact, these silos are now the standout attributes of Silo Park! Head to the designated Silo 6 exhibition space where the once-used cement cylinders now hold changing exhibitions by local artists.
The tallest structure of them all is Silo 7 — at 36 meters. Today, it's been transformed into a movie screening destination in the evenings.
Silo Park puts on FREE events, like old-school film nights and a Teddy Bear's picnic gathering. Another cool feature of the urban park is the interactive Playline constructed from used pipes, or hunt down the iSpy maps in three locations between the silos.
58 – Set sail on a dinner cruise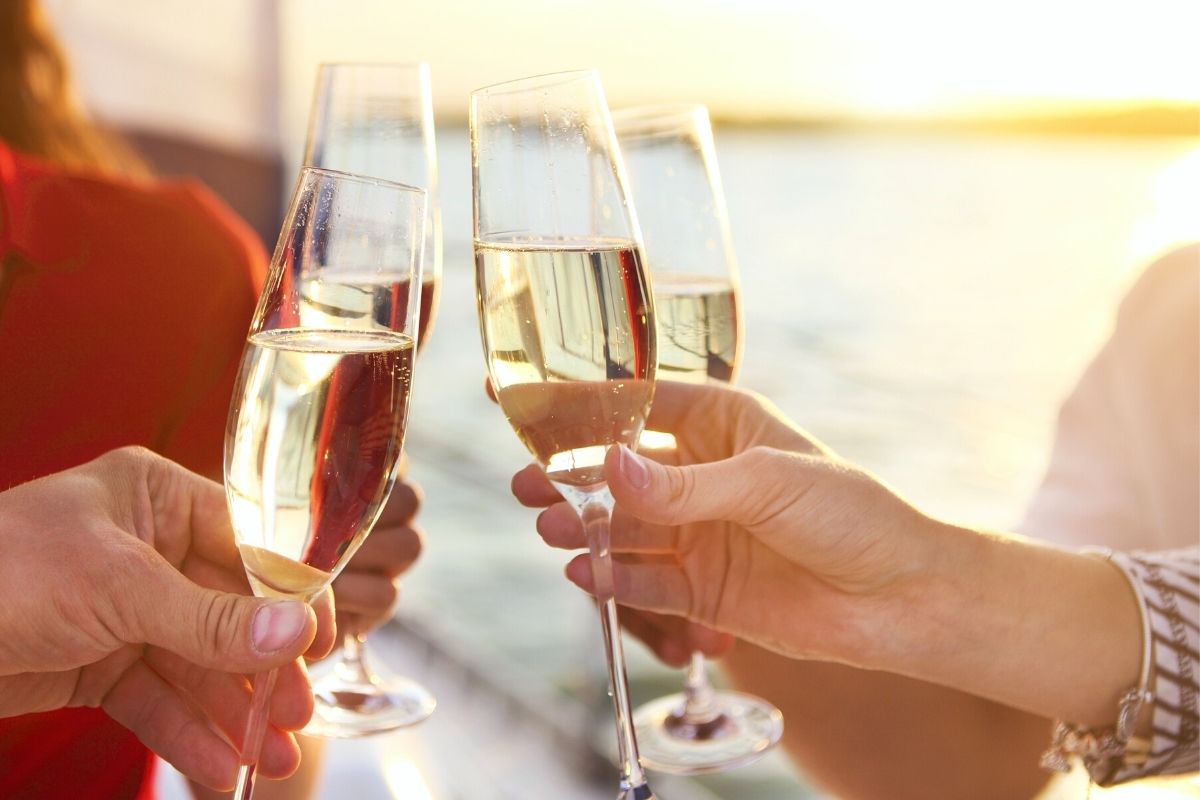 Are you traveling to Auckland on honeymoon or a couple's getaway and conjuring up ideas of a romantic something to treat your darling to? Embark on a dinner cruise across the harbor with the stars twinkling above and the city lights creating silhouettes on the water.
Boarding a luxurious sailing yacht, head away from the hustle and bustle and enjoy the soothing sounds of the ocean as the sun begins to set over the horizon, painting the sky in streaks of red and pink.
After anchoring off in the bay, enjoy a scrumptious three-course dinner comprising starters, mains and dessert, with vegetarian and gluten-free menu options. Example dishes to expect include prawn cutlets wrapped with cucumber and dill fraiche, tuna poke bowl, sumptuous steaks and chocolate terrine jam jars.
Don't leave your camera (or a fully charged mobile phone) behind for this one as you snap pics of not only the sun setting over the harbor, but the landmarks to scope from your unique oceanic view — like the Auckland Harbour Bridge and the Sky Tower.
Always wanted to captain your own ship? Join the main man and help to steer the boat yourself!
59 – Conquer your fears at AJ Hackett Auckland Bridge Bungy and Climb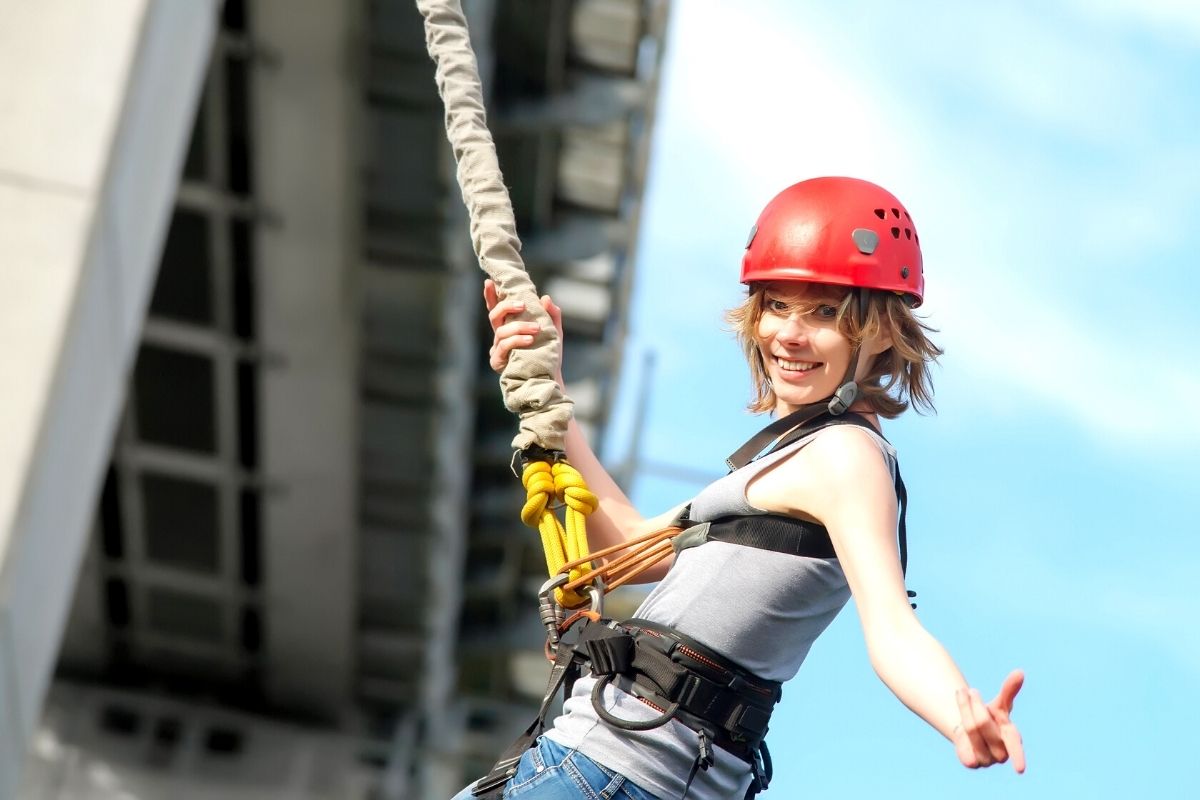 Had enough heart-pounding moments? Think again! If bungy jumping has been on your bucket list, tick it off in the epicenter of the city at the AJ Hackett Auckland Bridge Bungy and Climb.
Both activities are available at the iconic Auckland Bridge. The trek up the steel structure was first introduced to the public in 2001, and the bungy feature opened secondary after its immense success!
Clipped in and fully harnessed, tromp to the tippy top of the arched foundation and along the summit route, bask in the incredible 360-degree views from this vantage point. It's a great activity to test out if you're trying to conquer your fear of heights that's for sure!
On the bungy front, get your adrenaline seriously going as you take the plunge off the side of the Auckland Bridge (technically from a platform on the underside of the bridge), catapulting to the ground, well, ocean, 40 meters below you.
60 – Relax at the spa at Sofitel Auckland Viaduct Harbour
The city's waterfronts and harbors are some of its most attractive features where day trips happen, yachts anchor off and dining options line the wharves.
Built right on the waters of Viaduct Harbour is the stunning Sofitel Auckland hotel and even if you're not staying the night (or five), visitors can enjoy all the property has to offer, inspired by the French way of living art de vivre.
Relax, rejuvenate and fall into a world of wellness at the Sofitel Spa with a menu offering personalized treatments, or feel extra fancy sipping on bubbles at the Sabrage Champagne Bar.
The award-winning La Marée restaurant is located here too, inspired by flavors and cooking techniques of both Paris and Auckland, and treat yourself to Le Goûter Afternoon Tea. Or nibble on macarons and pâtisseries at the French Press Cafe (delicious coffee included).
61 – Marvel over these candlelight concerts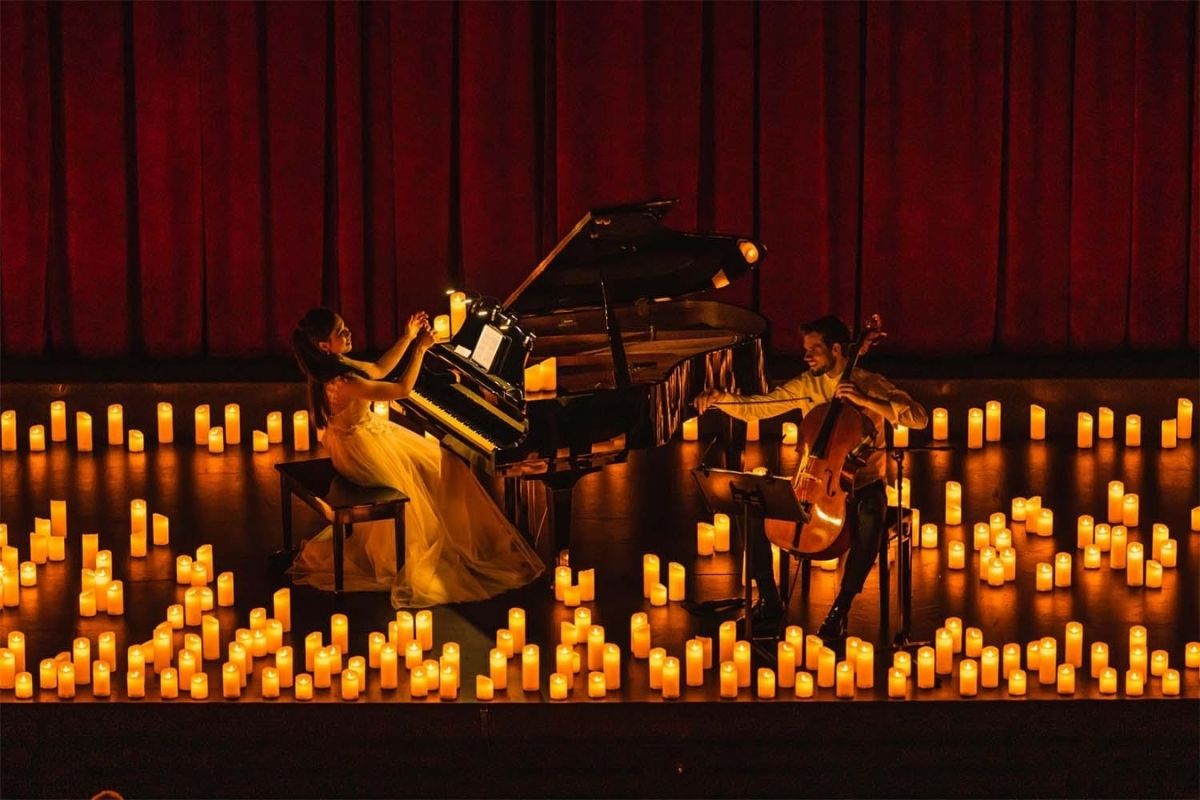 One of the most special things to do in Auckland on the cultural front are Candlelight Concerts and if you've yet to experience these magnificent shows, you're in for a serious treat — and surprise.
Walking into a carefully selected venue (chosen for its uniqueness), hundreds of candles light up the space in warm, soft ambient lights and it's right in the midst of it all that you can revel in a magical show or concert.
There are different options to suit all music tastes. Listen to the sweet sounds of Coldplay or Hans Zimmer's greatest compilations at the Saint Mary's-in-Holy Trinity; or enjoy a tribute concert to rock icons Queen or pop superstar Adele at the Skycity Theatre.
At Wētā Workshop Unleashed, unwind to the melodies from Japanese musical conductor, pianist and composer, Joe Hisaishi or hear your favorite soundtracks from Disney movies like The Lion King, Aladdin, Little Mermaid, Jungle Book, Frozen and more — all performed by a String Quartet.
Ballerinas make a special appearance during the performances of the enigmatic Tchaikovsky's Swan Lake Candlelight Concert, held at the Holy Trinity Cathedral.
62 – Grab drinks at the best rooftops
Why dine and wine at an ordinary spot when you can choose a rooftop locale instead? Here are some of the city's best rooftops to chill at, grab a couple of drinks or a bite to eat …
Way up high on floor 38, there's no better spot for drinks at golden hour than the Bar Albert — the highest bar in Auckland. Boasting old-world charm and views to boot, it's pretty hard to beat for sundowners.
From the themed drinks to the city views from above, The Churchill is a premium gin and handcrafted cocktail bar, with over 200 gins to take your pick from. Located on the 20th floor, it's named after Sir Winston himself.
Sophisticated and cool, HI-SO Rooftop Bar is super ambient, and DJs often hit the decks to set the mood 16 floors above the ground. High-quality cocktails are shaken up by their expert mixologists.
Munch on Mediterranean mezze and sip artisanal cocktails at the warm and inviting Rooftop at QT, providing both indoor and outdoor seating.
The trendy Sunset Bar is perched on top of the Sudima hotel with Djs playing on Fridays and Saturdays. Expect to find unique cocktails, local and international wines and local craft beers on the menu.
63 – Catch a live game at Eden Park
Hey sports fans! Eden Park is New Zealand's official National Stadium — hosting some of the biggest sporting events in the country from rugby matches to cricket tournaments.
Apart from the sport, the park is also converted into an entertainment venue and live concert space, hosting some of the biggest artists of our time, like Guns N' Roses!
There are other cool experiences to get involved in at the stadium. Safely secured in a harness, walk around the rooftop edges with panoramic views, standing 34 meters above the park's turf. During the tour, learn insights into the park's 118-year-old history.
Or if you prefer to keep your feet planted firmly on the ground, join a regular Stadium Tour. During the 90 minutes be shown the ins and outs like the players' tunnel and coaches' box.
Get this … You can even book a night at the stadium and sleep under the stars, well a glam tent anyway, when Staydium Glamping.
64 – Win some cash at the SkyCity Casino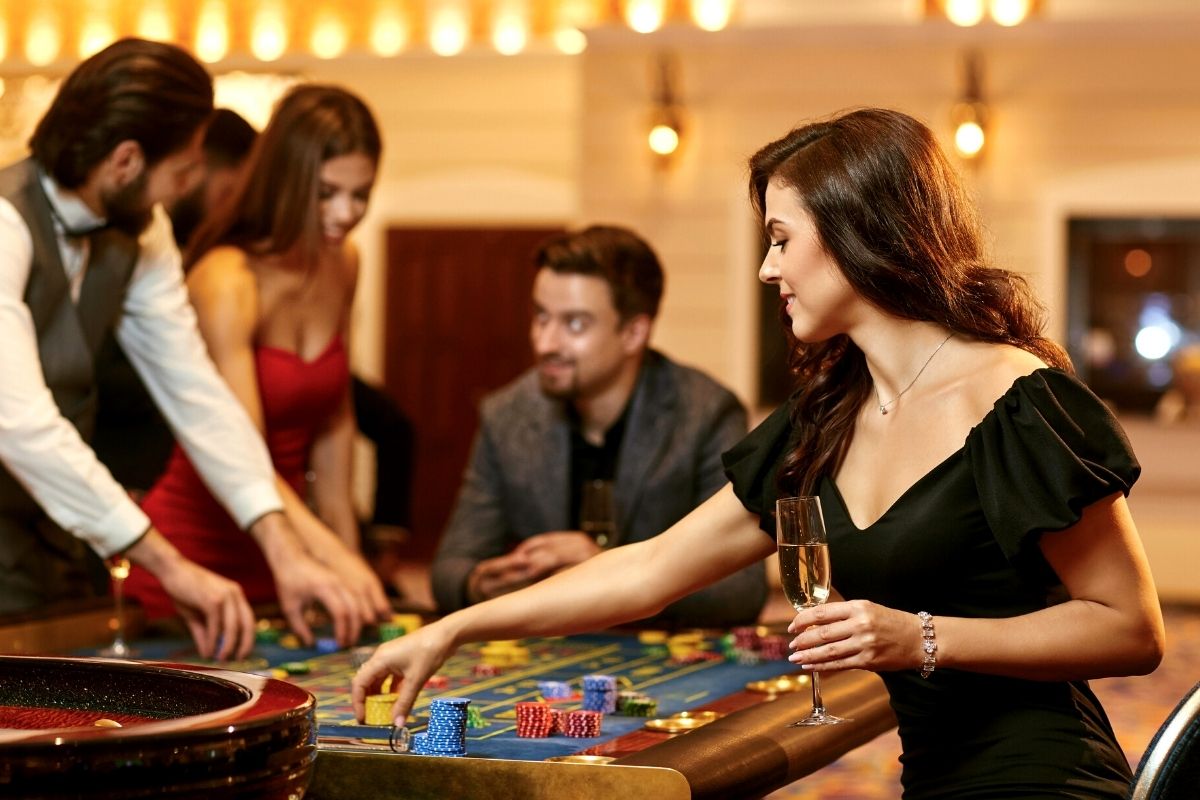 Feeling lucky? Hit the roulette tables or spin those slot machines down at the SkyCity Casino.
You'll find all the regular favorites here and the casino boasts 2,100 gaming machines and 150 tables to play among.
Blackjack, poker, roulette, baccarat and tai sai — you'll find all your favorites here.
There's even a special private Baccarat Room with 20 playing tables inside and its own bar and smoking area on the balcony.
You need to be 20 years old to enter the casino, and they also host poker tournaments if that's up your alley.
65 – Discover the nightlife in Auckland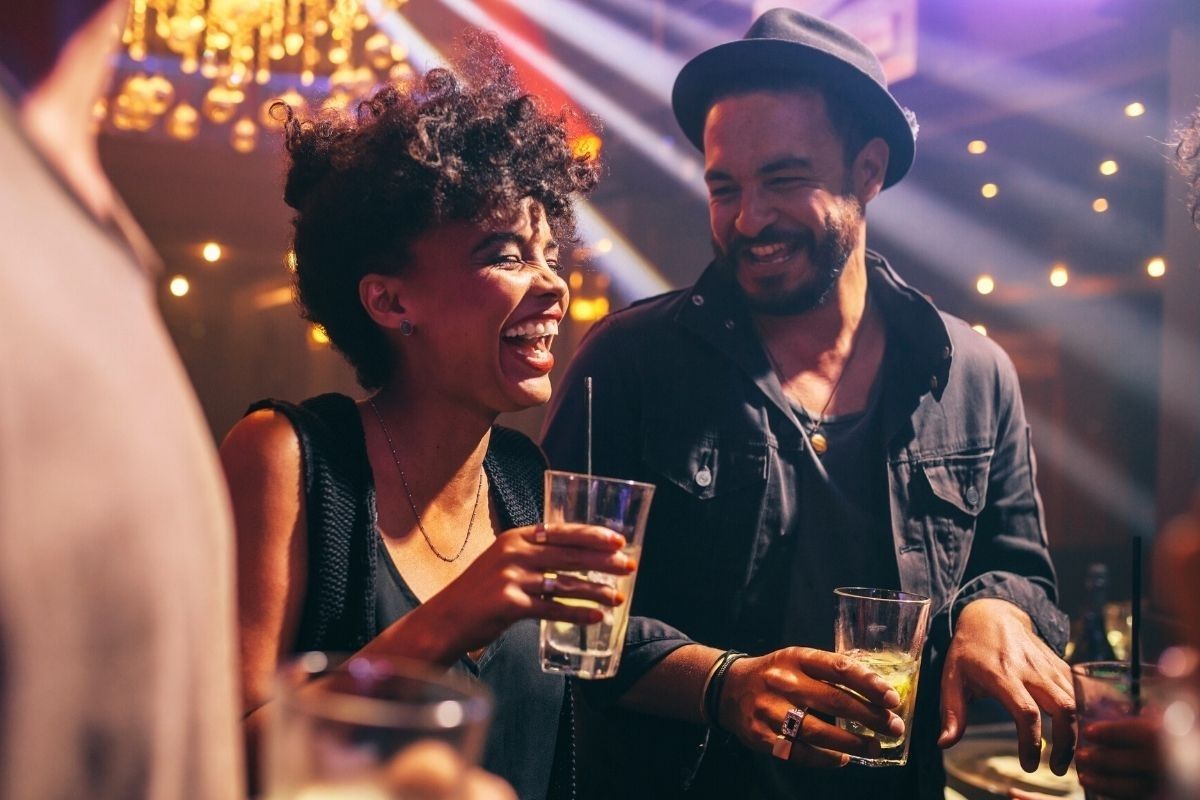 Let your hair down or put on your dancing shoes for a night out in Auckland. Hunt down the best bars, show off your moves at the club or visit one of its vibey districts for a fun and festive eve.
In the mood to partayyy? Once housing a theater, The Roxy is one of the hottest and hippest places in town to tear up the dancefloor, staying open till the sun rises. They have special nights on certain days of the week like Mischief Wednesday and Cartel Friday.
Electronic heads, dance all night at AV Club, or if hip hop is more your style, Sapphire Nightclub is the number one spot for it.
Lively and vibey bars to visit around the city include The Conservatory (the world's first-ever "living bar" opening back in 2011), Neck Of The Woods — who also know how to throw a party — and the Whammy Bar where live gigs rock out the stage.
There are also certain districts around Auckland renowned for their nightlife, for example, around Viaduct Harbour, along Karangahape Road as well as Queen Street.
How to get to Auckland?
If you're flying into New Zealand and your first stop on the itinerary is Auckland, travelers will land at Auckland Airport. A pretty big city indeed, save the stress and hassle of figuring out your transport only once you arrive with pre-booked airport transports where everything is taken care of.
Convenient and hassle-free, your private driver will be waiting for you at the exit gates, holding up a sign with your name on it — fancy, schmancy right? Be chauffeured to your comfortable vehicle and be driven directly to your stay.
No need to worry about following the right bus routes here!
Where to stay in Auckland?
Auckland is action-packed whether you're sightseeing, touring the city or joining an outdoor adventure. Rest easy and comfortably every night at some of the city's best hotels.
Wake up every morning to oceanic views from your super sophisticated, contemporary suite at Mövenpick Hotel Auckland. Follow it with yoga at the Wellness Room and brunch at Vue Restaurant.
Fall in love with the pops of color and natural warmth exuding from the suites at trendy Ohtel Auckland.
Fancy finishes and interiors created in sleek marbles and a neutral palette, the 5-star Cordis, Auckland (by Langham Hospitality Group) is for fancy travelers who need all the extra luxuries.
Modern and well-favored for its location as well as city views, check into the stylish voco  Auckland City Centre, and travelers that prefer an intimate setting will fall head over heels for boutique The Convent Hotel.
On the flip side, if you're fans of a splurgy resort, book your stay at Rydges Formosa Golf Resort built on the beachfront with its own golf range. The Hilton Auckland is also on the water's edge, but this time down at the harbor at Princes Wharf and is another beautiful stay.
Where to go next?
Divided by the North and South Islands, once your Auckland adventure is over, why not explore the rest of the country and scope out the other New Zealand destinations?
If your time is limited and you don't have the liberty of more time off, think about multi-day trips instead, combining some of New Zealand's best sites and places to visit close enough to Auckland.
Start a 2-day journey in the beautiful town of Tauranga and navigate your way to the Waitomo Caves, Hobbiton Movie Set and Rotorua to see some hot springs, for example, or set aside three days to explore the Bay of Islands.
For travelers arriving for an ocean-filled holiday, there are also three-day open water diving courses around Auckland, or set sail on a two-day boating trip to Hens and Chickens Islands.
While on the North Islands, make sure to visit Napier for a wine tour, or head to Wellington to see the nation's capital. From Wellington, you can take a ferry to Picton and embark on a journey of the South Islands.
Picton is the ideal jumping off point to Nelson, a town buzzing with art and culture. In the South Islands, a trip to Queenstown is a must for some outdoor adventures. Don't forget to visit Christchurch for a ride in the iconic Gondola cable car.
You'll find the perfect multi-day trip just for you!
Final thoughts
Feel like a bird or pretend to be a fish under the sea, become clued up on new cultures and history — one of the best parts of traveling — and take full advantage of this city's urban life, whether visiting fine dining establishments, a trendy coffee shop or local farmers' market.
If this isn't your first time traveling to the city, what are your favorite things to do in Auckland, places to wine and dine at or even party the night away? Share with us in the comments, we love to hear from our dear readers.
As always, happy and safe travels!