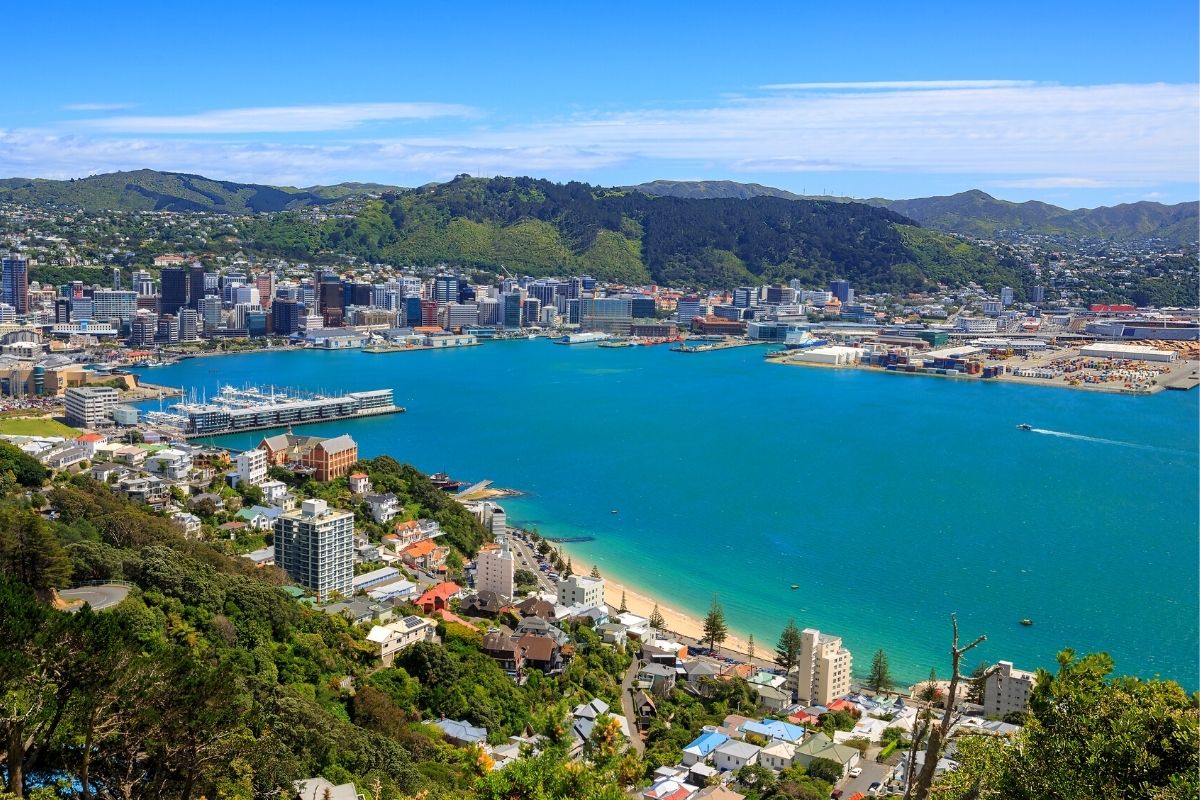 Scenic lookouts, massive museums, hobbits, and funky hangouts… you must be in Wellington!
While it may not always get the same attention as the bustling city of Auckland or the many stunning outdoor amenities throughout the rest of the country, the capital of New Zealand is a spectacular destination in its own right.
So bring your spirit of adventure and reorient your cultural compass, as we check out all of the amazing things to do in Wellington.
1 – Enjoy the views (and the ride!) on the Wellington Cable Car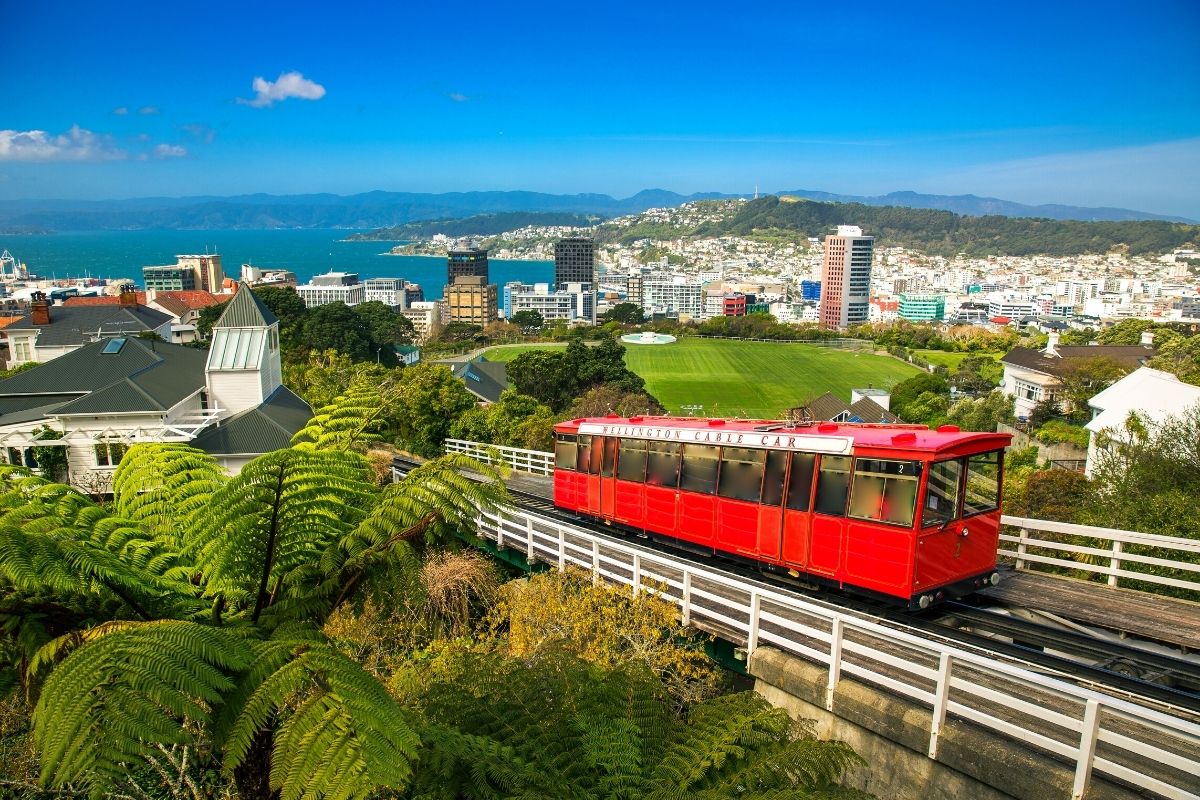 When you first get to a new place, you probably want to get a good overview of it; and in the capital, the Wellington Cable Car is a great place to start!
Starting in the center of town, you'll putter upwards through the lovely Kelburn neighborhood, then up to the lookout point, where you can disembark and see the ocean and the city laid out in fine fashion before you.
Although the ride itself only lasts a few minutes, the memory of that great scenery will last forever!
2 – Nerd out all day long at the Museum of New Zealand Te Pa Tongarewa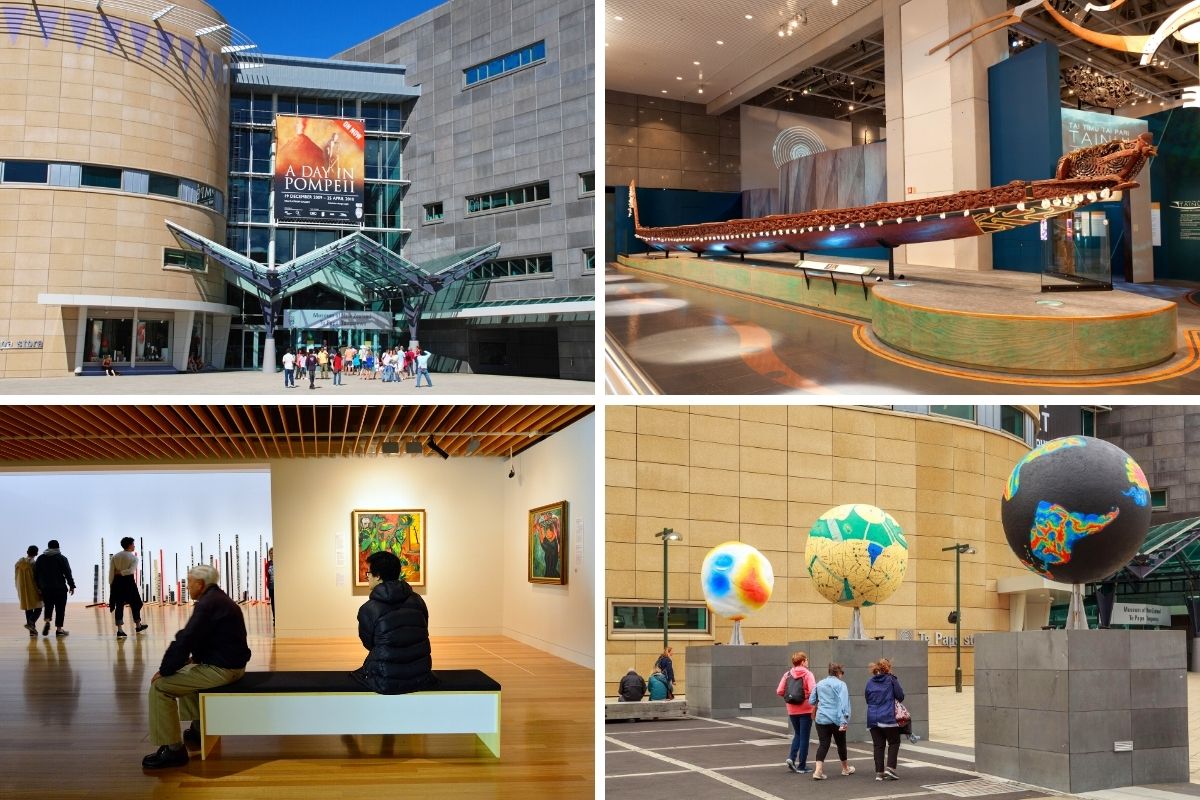 From towering Moa birds to stunning stories from everyday citizens, the Museum of New Zealand is a modern-day cabinet of wonders!
Located smack-dab in the city center, this spectacular space is filled with artifacts and exhibits covering the broad scope of the country's history, from its unique ecosystems to its diverse cultures.
Be sure to visit the impressive collection of Maori artifacts, which offers unique opportunities to explore the amazing stories of the country's oldest civilizations.
3 – Stroll amongst the plants of the Wellington Botanic Garden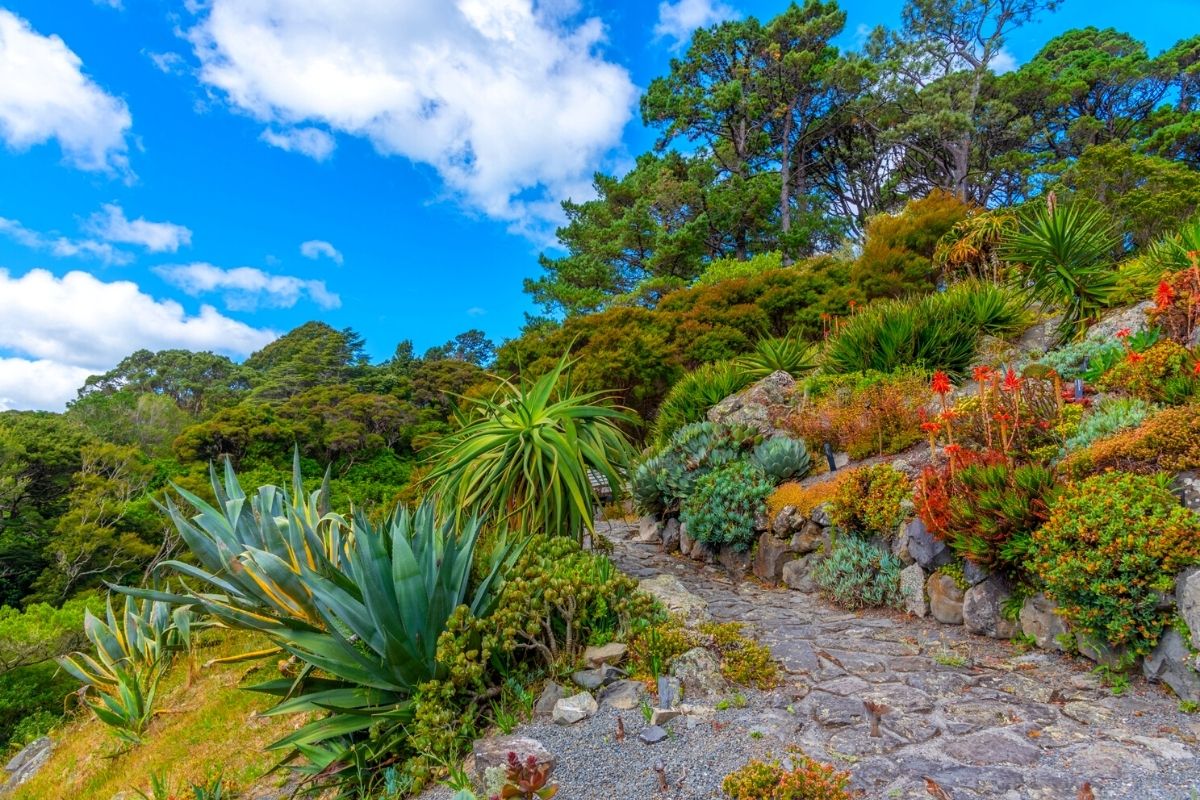 As you stroll down serene wooded paths and gaze at ancient ferns, your eye may be suddenly drawn to pastiches of colorful flowers. No, you're not in the Garden of Eden… but it's close!
With 64 acres of magnificent plants from all over the world, the Wellington Botanic Garden is a haven for nature fans.
Along with the wonderfully preserved local ecosystem, you can also admire specific spaces devoted to begonias, roses, and herbs.
Keep an eye out for some additional visual treasures as you stroll around; from historic cemeteries to magnificent sculptures, these features perfectly complement the natural wonders in the park.
4 – Check out the hippest spots on Cuba Street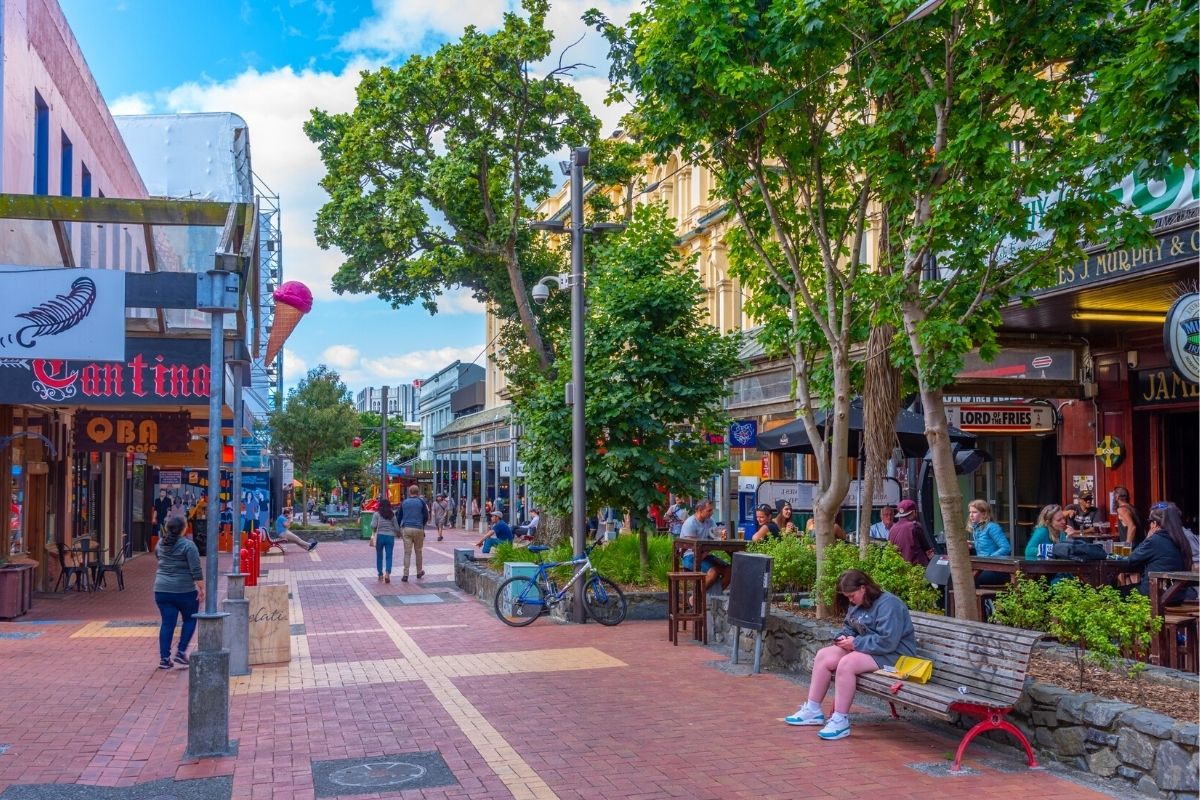 Don't let the name fool you; this road is a global smorgasbord!
Funky, innovative, and wonderfully eclectic , Cuba Street is one of the most beloved spots in town, serving as one of the city's main cultural arteries.
Whether you want to sample foods from across the world, shop for unique art pieces or old records, or hang out by the whimsical Bucket Fountain, there's no end to the entertainment options that you can find here.
And with poetry readings, drag shows, and other live events taking place in various venues, you can be sure of a new adventure on every block!
5 – Enjoy unique animal encounters at the Wellington Zoo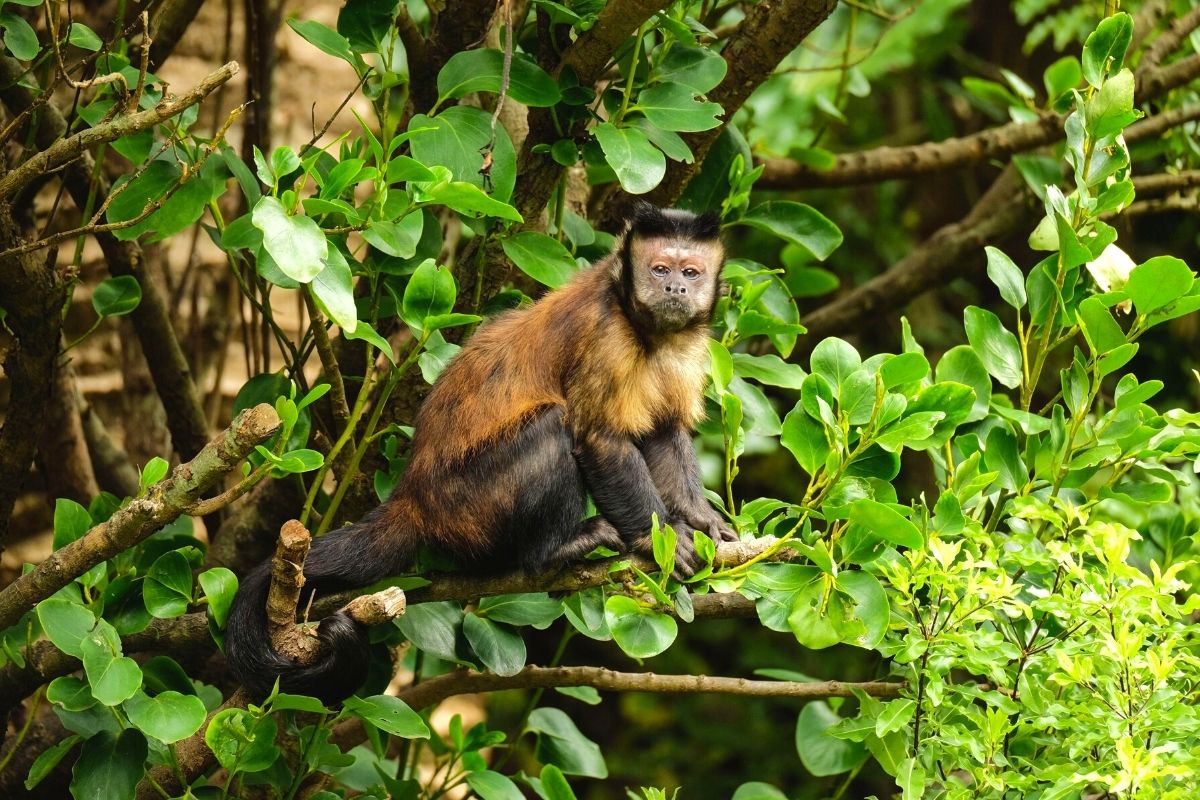 While the native wildlife of New Zealand is world-famous, the capital also hosts a great home to some of the coolest species from all over the globe! And you can find them at the Wellington Zoo!
As you stroll around this massive space, you'll find yourself face to face with scores of cool creatures from around the planet – everything from monkeys and lizards to penguins and bumblebees!
And if you want to take things to the next level, splurge on the Close Encounter program, where you can actually get one-on-one time with giraffes, sun bears, capybaras, and more!
6 – Gawk at The Beehive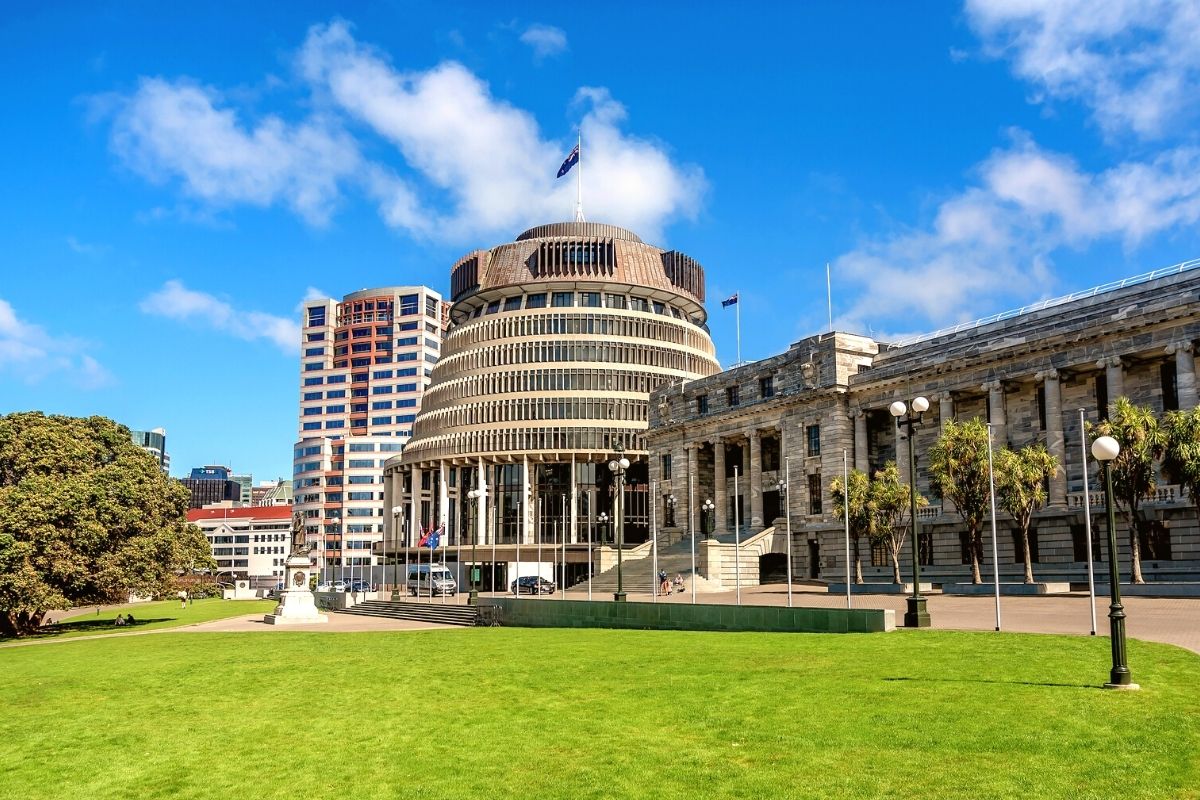 When you first pass by The Beehive, you may think you've stumbled onto an alien planet; but this eye-catching structure is actually one of the most important buildings in the country!
While it's more formally known as the Executive Wing, the building's popular nickname stems from its unique shape, jutting upwards like a cyberpunk apiary.
Since it showed up on the scene in 1979, this quirky structure has drawn mixed reviews, but it's undoubtedly a memorable part of the skyline!
Take some time to stroll around its unique setting, then explore some of the other Parliament buildings, including the stately Parliament House.
You'll soon see what all the "buzz" is about!
7 – Explore the artistic offerings at City Gallery Wellington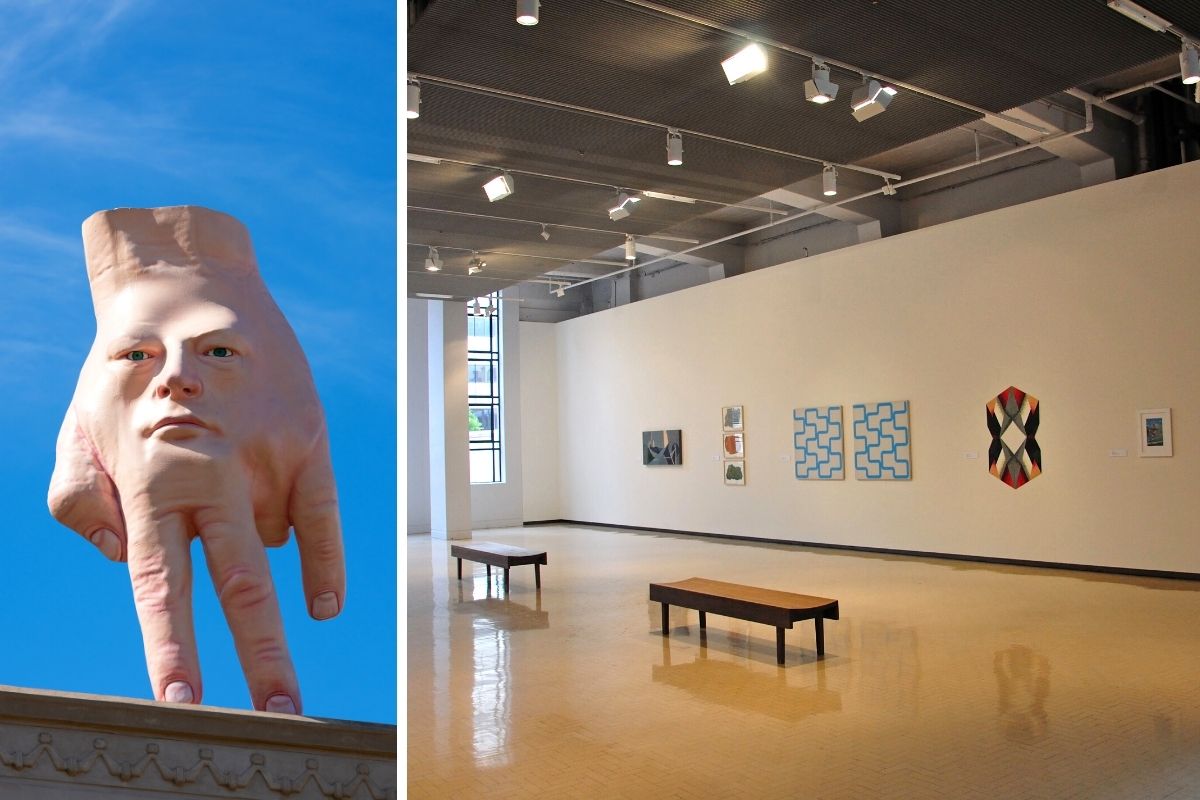 For decades, the splendid City Gallery has been famed for its cultivation of contemporary masterpieces, celebrating national and international works in equal measure.
With a perpetually rotating assortment of exhibits – plus frequent talks by visiting artists and innovative public events -, each visit offers its own unique experience.
But no matter when you stop by, you're guaranteed to see some beautiful, thought-provoking works – and you just may come away inspired!
8 – Follow in the footsteps of hobbits at the Mount Victoria Lookout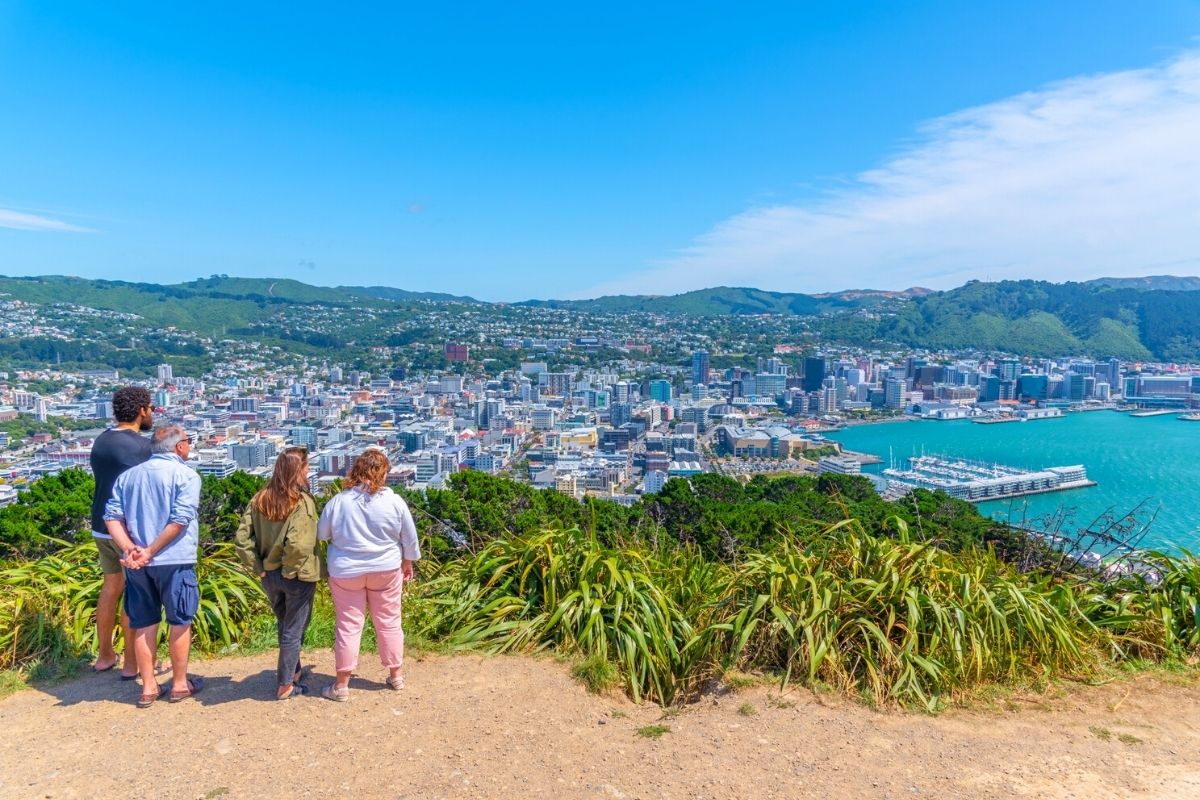 If you like to earn your sightseeing through a bit of exercise, the Mount Victoria Lookout is a must!
Stroll a few minutes away from the town center, and you'll soon find yourself at the base of this lovely little peak, a longtime favorite with walkers.
The hike itself usually takes about an hour and a half, and includes plenty of great sites along the way, from lush forested areas to filming locations from the Lord of the Rings franchise!
And of course, when you reach the top, you'll be able to enjoy a pretty unbeatable panorama!
9 – Search for beautiful birds at Zealandia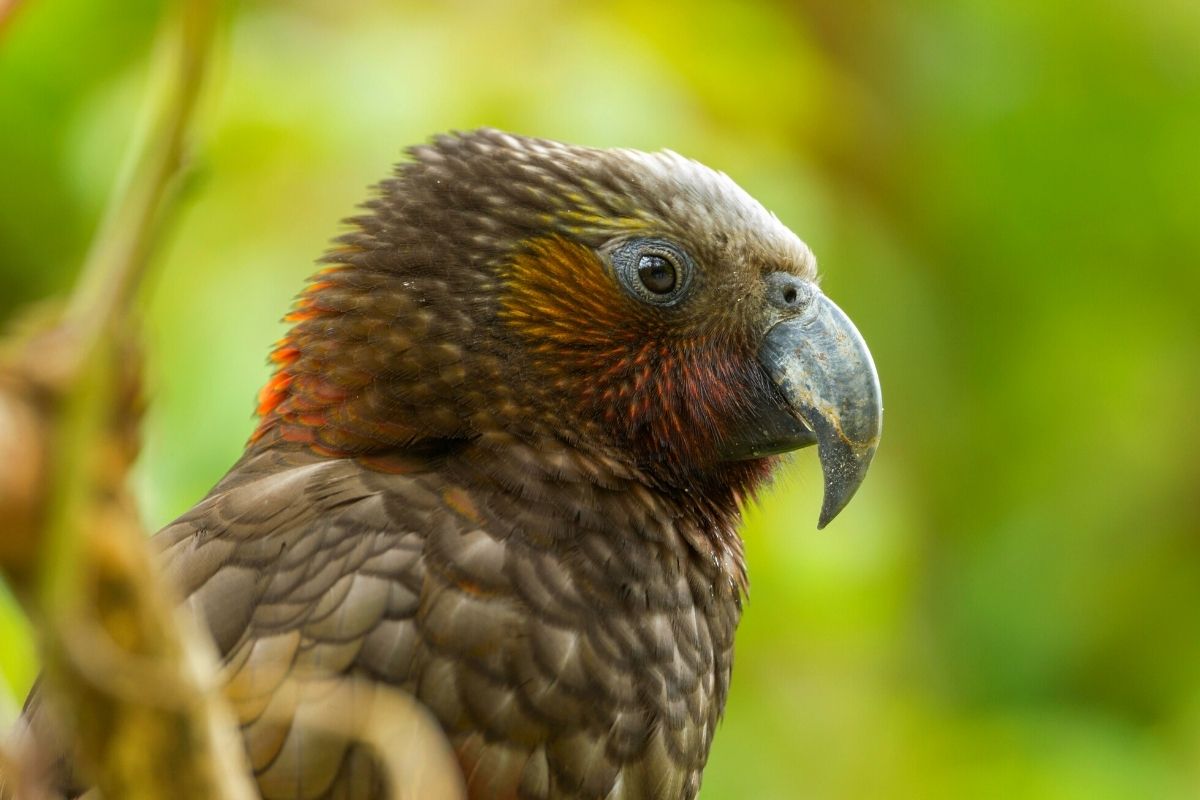 Alright, time to see some of those aforementioned local creatures!
Zealandia is the perfect spot to learn about the many unique species that call the country home – a nice byproduct of millions of years of solo evolution.
Admire the richly colored plumage of the tui and the massive splayed feet of the Takahe, just some of the island's many remarkable bird species.
Or gaze at the primordially gorgeous tuatara, a fascinating reptile that dates back to the age of the dinosaurs.
Be sure to stop by for an evening tour, where you may catch a glimpse of the island's more nocturnal species, including the famous kiwi bird!
10 – Take a trip to Old St Paul's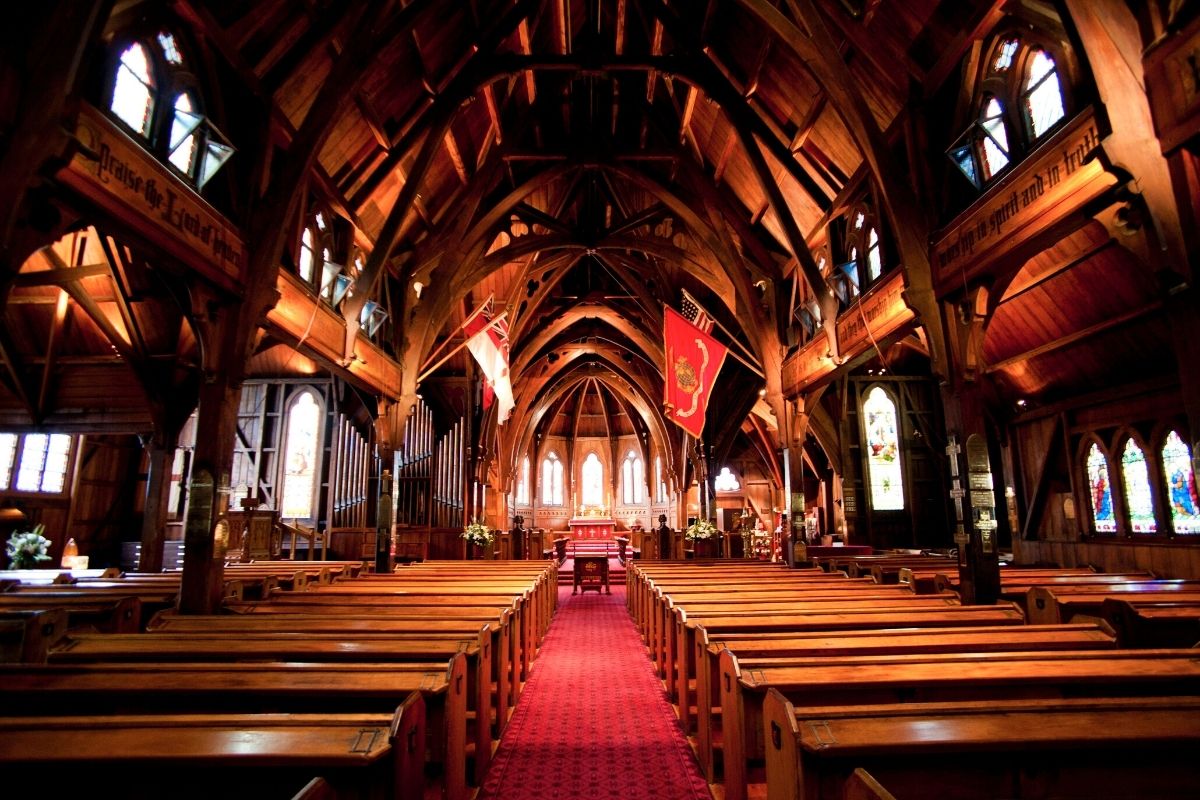 Since it first opened in 1866, Old St. Paul's has served as a bridge between architectural eras, as well as a pillar of the local Anglican population.
As a shining example of the Gothic Revival movement, this spectacular building's elegant interiors are only matched by its stunning exterior architecture, which was crafted entirely from native trees.
And although it was mostly replaced as a spiritual source by a newer replica in the 1960s, its unique historical status keeps it popular with visitors of every religion.
11 – Try some daring ropes courses at Adrenalin Forest
Scurry along rope bridges, hop over barrels, test your agility on the swings, then navigate a wobbly series of logs that buckle and roll beneath you… all suspended high in the air!
Adrenalin Forest truly lives up to its name, with over a dozen different exciting obstacles to try, all designed to push your limits while igniting your sense of adventure.
Choose the level of action that feels right to you, from the entry-level courses to get the feel of things to the full experience for daredevil visitors.
Then test your mettle with one of the wildest things to do in Wellington, and earn some serious bragging rights when you get home!
12 – Put some power in your pedal on a bike tour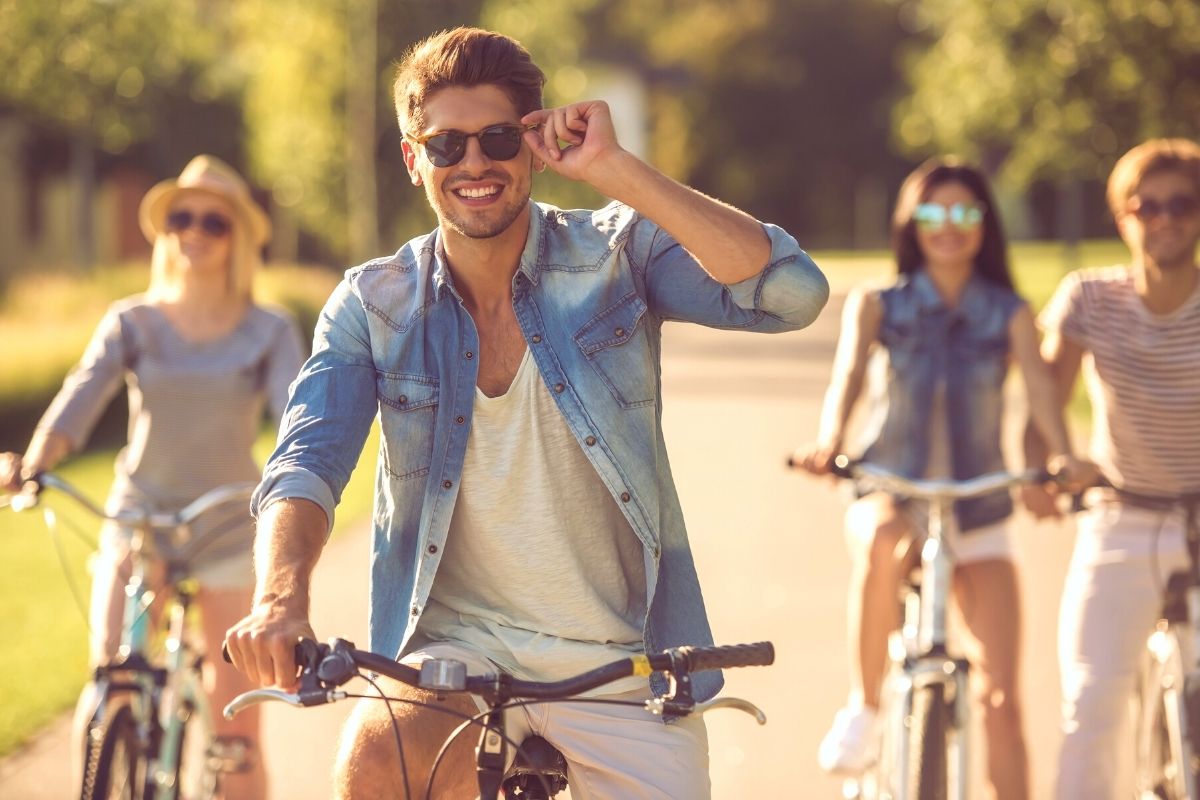 Zippy and invigorating, bike tours are the perfect way to enjoy the local scenery, from mountains to city streets and everywhere in between.
The vehicles themselves are sometimes half the fun; there are several Ebike excursions that offer all the fun of your typical ride, with the added bonus of a little mechanical boost to get you up those steeper hills.
But you can also rent a more traditional model, and spend a couple of hours cruising along the waterfront, while your guide regales you with tales of heroes and rogues from the city's past.
It's the perfect blend of education and exercise!
13 – Pay your respects at Pukeahu National War Memorial Park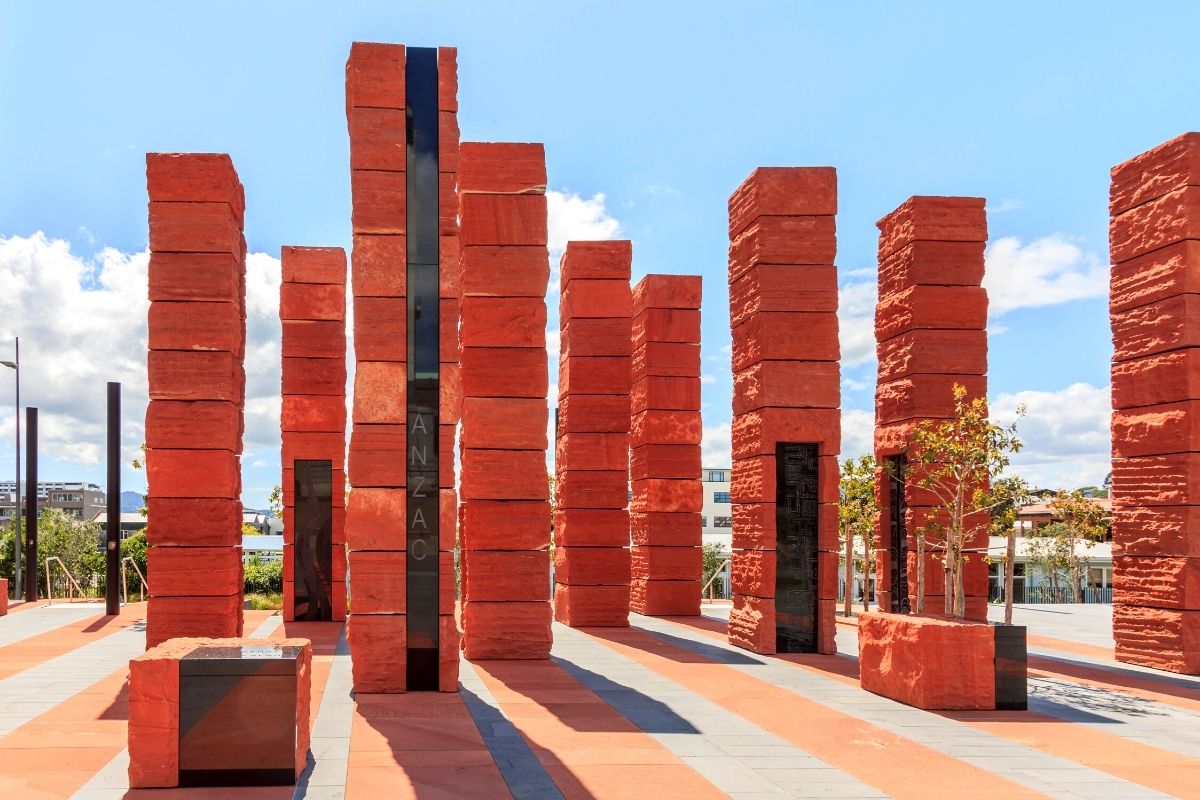 With its unique architectural details and somber tributes to past conflicts, the Pukeahu National War Memorial Park is a sobering destination – but also a crucial one.
It was built to commemorate the New Zealand soldiers that served – and perished – in various major conflicts, including the South African War and both World Wars.
Red sandstone columns guide your way to the sleek, pensive Tomb of the Unknown Warrior, while the spectacular Carillon Tower looms over the scene, featuring a squadron of bells commemorating various battles and the brave souls that served.
And the surrounding grounds are equally stunning, offering a quiet space to wander around and reflect on the monuments and the people they celebrate.
14 – Search for kiwis at Kapiti Island Nature Reserve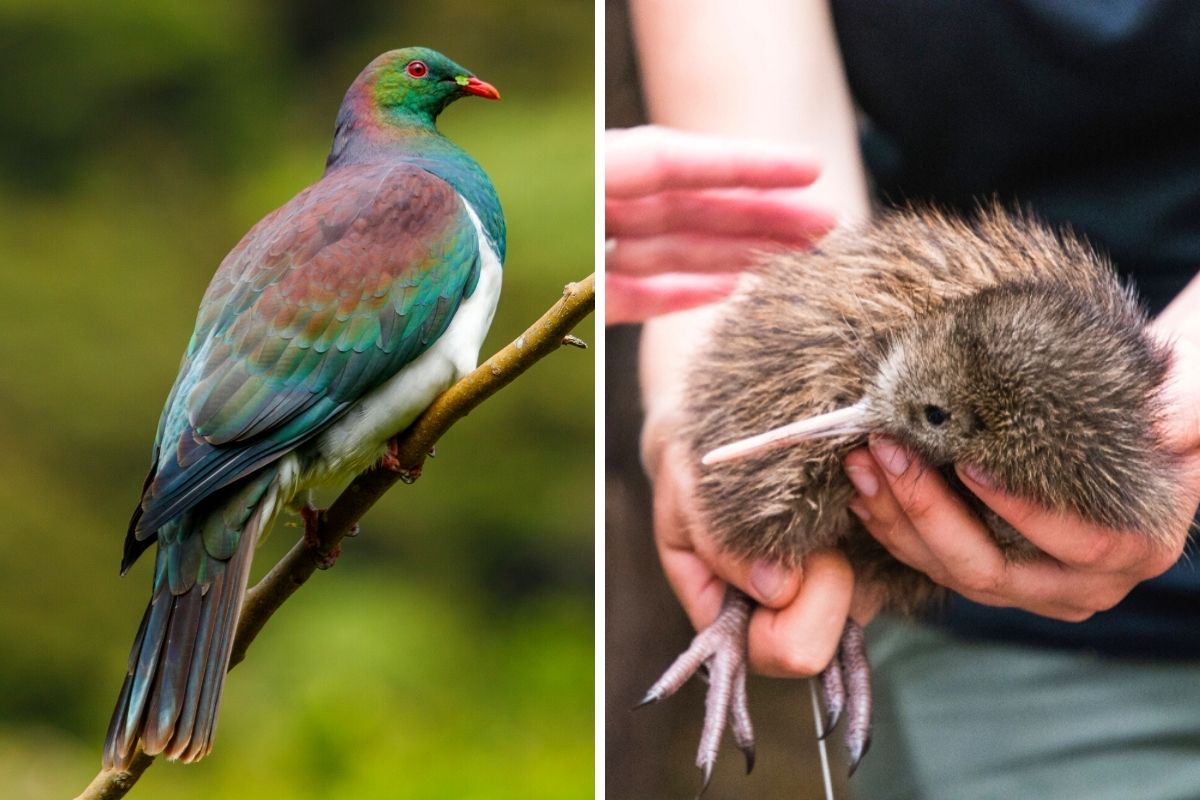 You may know them as a delicious fruit, the nickname for the locals, or the strange, informal mascot of the country; but if you haven't seen a real kiwi bird yet, you're missing out!
And if you're in the capital, a quick trip to Kapiti Island Nature Reserve may be just the solution!
Book an evening excursion, and embark on guided bushwalks in search of the famous flightless creature.
But this spectacular stretch of land is also well worth visiting during the day, where you can glimpse other iconic species like the kereru, a large, colorful species of pigeon.
You may even have time to stroll along the nearby beaches and share a meal with a local Maori family before heading back.
This is one place that's definitely "for the birds"… in a good way!
15 – Enjoy the quiet paths of Matiu/Somes Island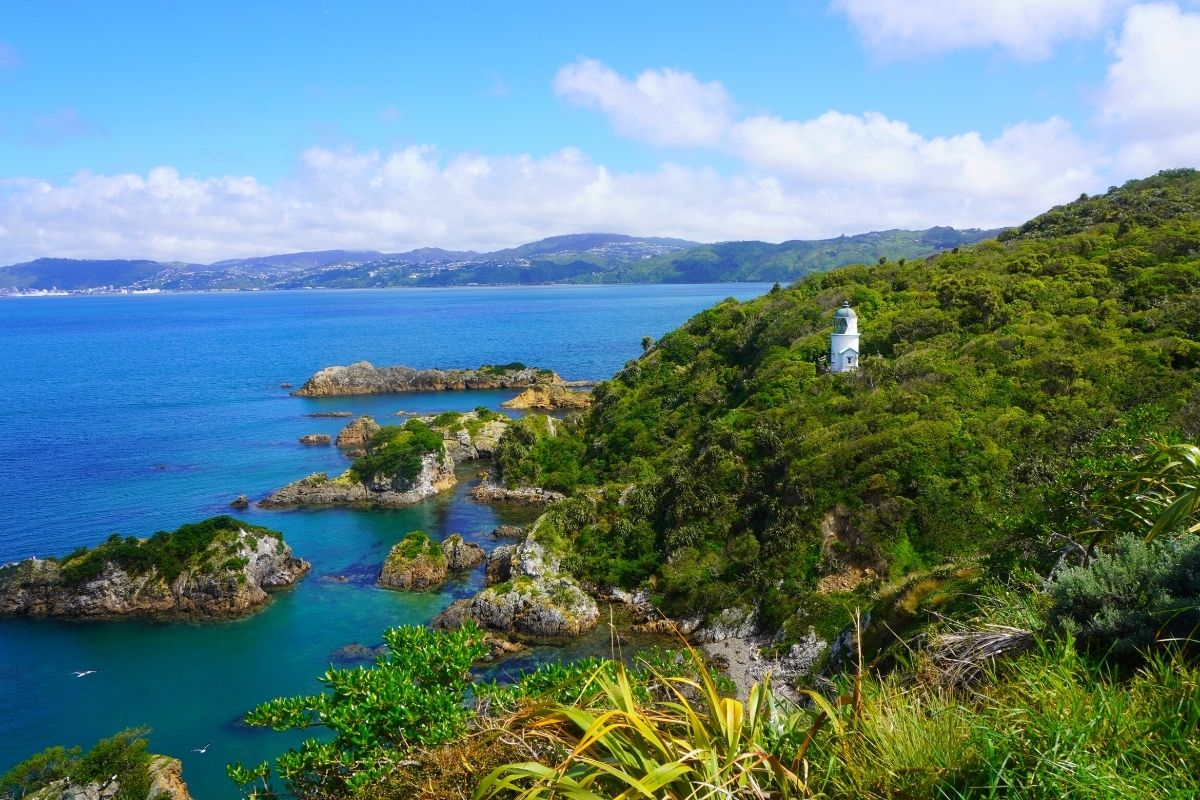 You may have glimpsed the outline of Matiu Somes Island silhouetted in the harbor, but trust us… it's well worth popping over for a closer look!
While it boasts the same beautiful landscapes as some of the more rural areas, this island is a lot easier to explore; simply hop aboard a ferry, and in half an hour, you're in paradise!
Whether you're hiking the many scenic trails or exploring abandoned quarantine buildings, there are plenty of laidback adventures to be had here.
16 – Unleash your inner sommelier with some wine tours and tastings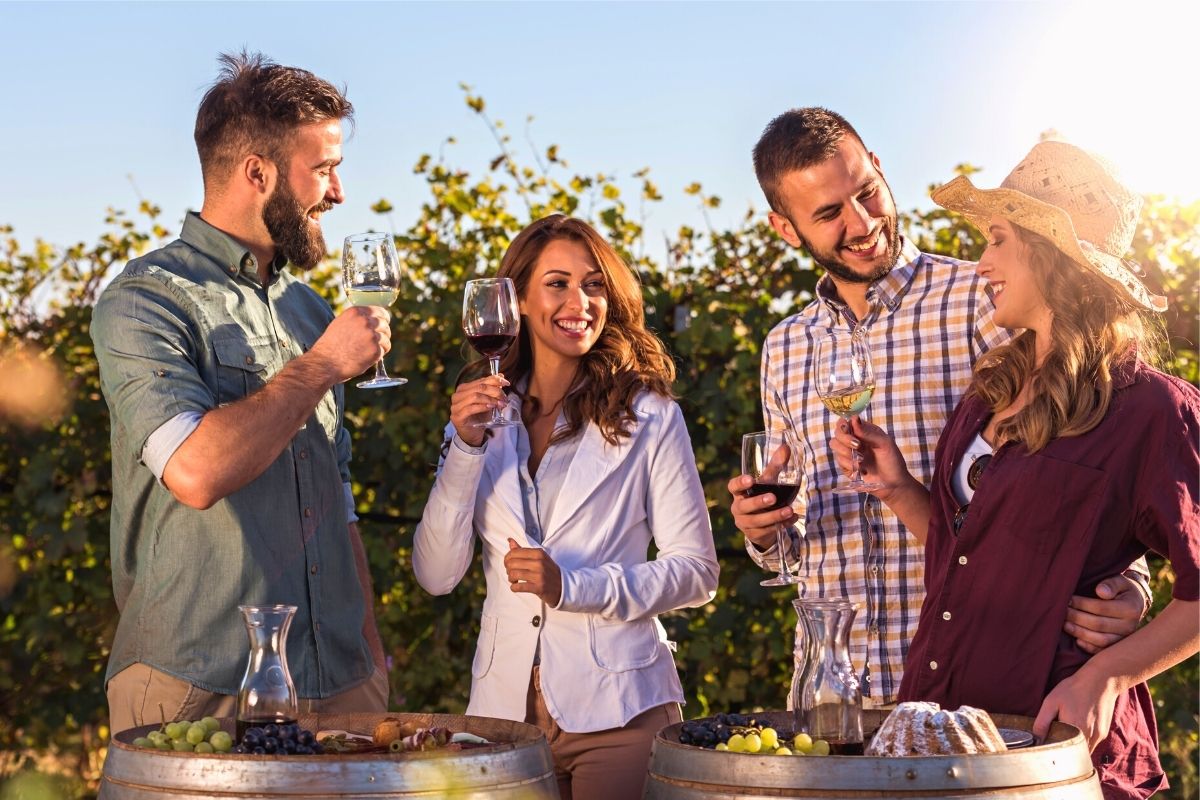 Fans of wine and wild spaces will find plenty to love in Martinborough, a gorgeous region just an hour away from the city. Unsurprisingly, day trips here tend to focus on the vineyards, with some excellent local varieties that span a broad range of flavors.
But the region is also packed with great scenery to enjoy during your tour, including the splendid Lake Onoke and the mountain-filled Hutt Valley.
It's also worth embarking on a day trip to Wairarapa, another heavyweight in the wine-producing scene, which also offers plenty of other treats to enjoy along the way.
With jaw-dropping coastal views, delicious chocolates and cheeses, and beautiful walking trails, it's the perfect place to pamper yourself, Kiwi-style.
17 – See the city's many sides at the Wellington Museum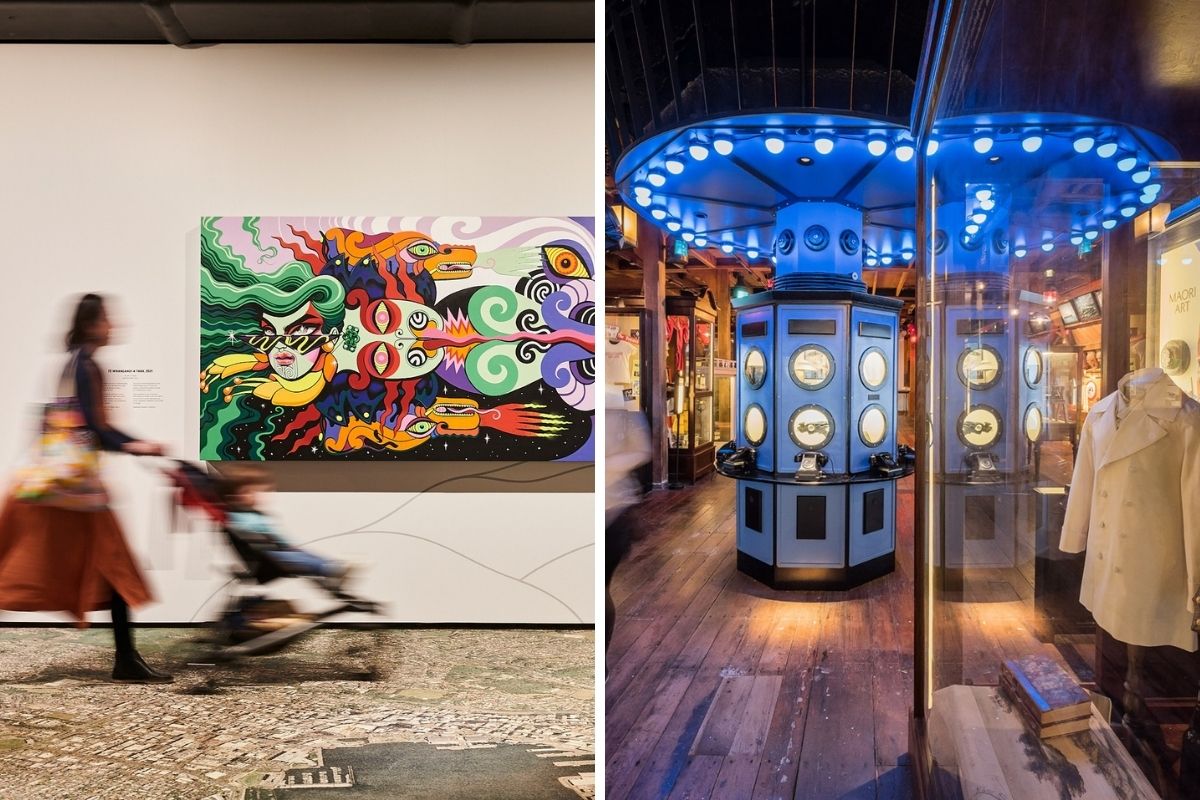 Another waterfront gem, the Wellington Museum is chock full of stories from the city's fascinating past, spread out across four floors for you to explore.
Stroll through a recreation of a bustling 1800s shipping port, then head up to explore the continued tale of the town from industrial history to the many cultural shifts that still shape the region today.
Don't miss A Millennium Ago, a cutting-edge presentation of Maori myths and legends that utilizes unique technology to bring the stories to life – it's the perfect blend of past and future!
18 – Become a space ranger at Laserforce Wellington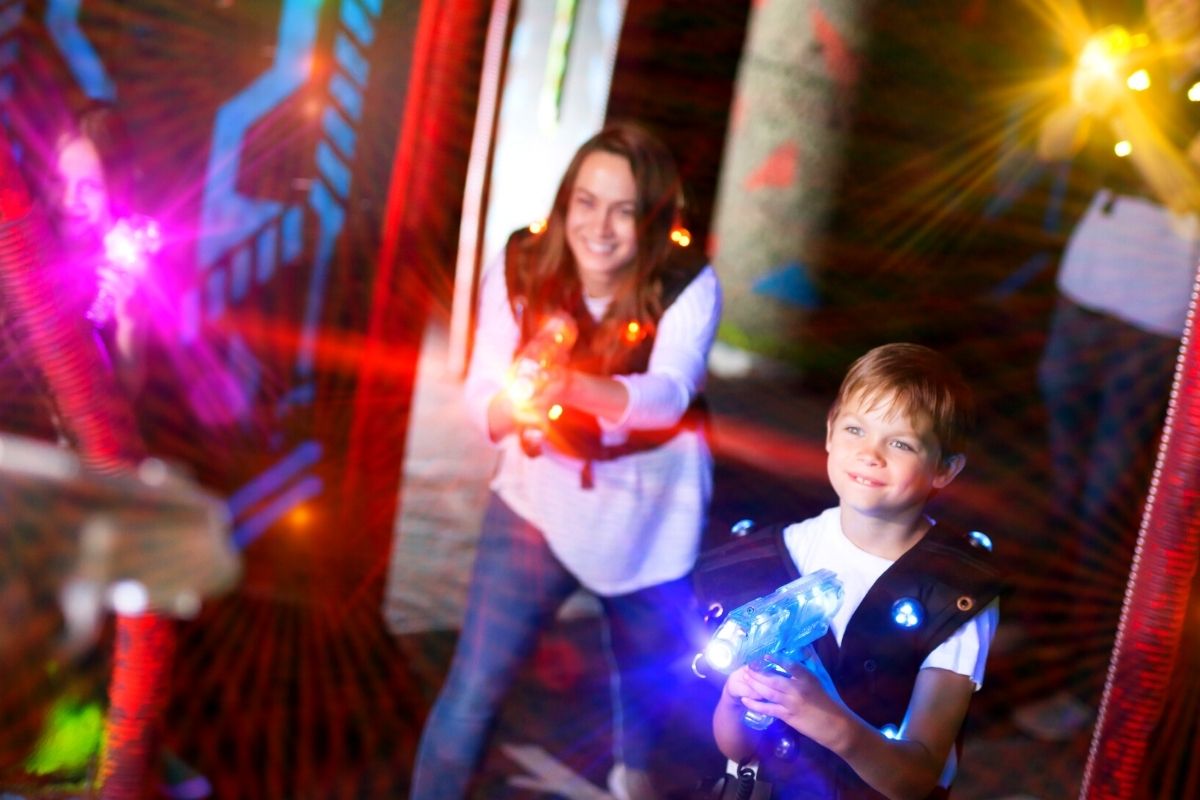 Sure, history, culture, and nature are great… but sometimes, you just need some sci-fi style fun!
This state-of-the-art laser tag facility is one of the most exciting family-friendly things to do in Wellington, with thrilling mazes, flashing lights, and some of the coolest (fake) weapons around.
Journey into an outer space battlefield, where you can square off against other teams, or shoot your way through a one-person free-for-all.
Get ready for a truly out-of-this-world adventure!
19 – Relax at Frank Kitts Park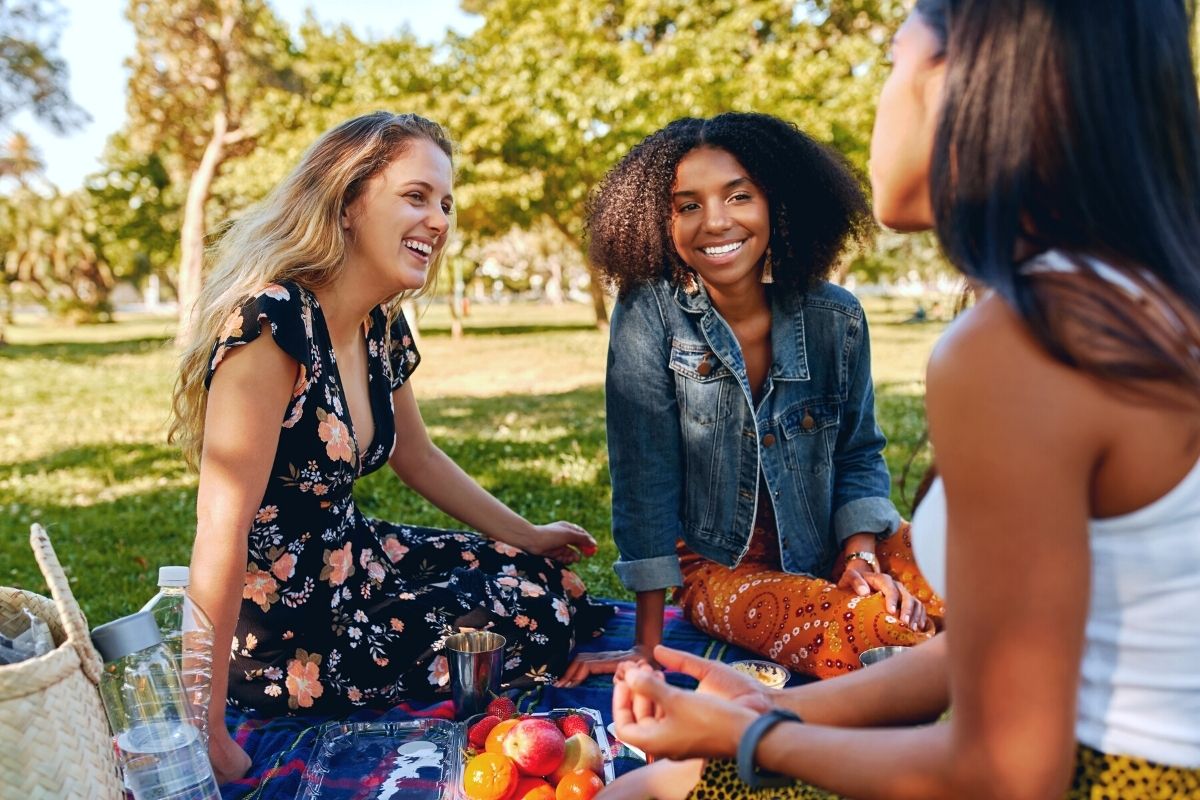 Another great green space in the midst of the urban scenery, Frank Kitts Park offers the chance to slow down and relax a little.
Unwind in one of the many small cafes scattered around the area, then head out to admire the various sculptures on display, including an elegant albatross and a beautiful sundial.
Or take advantage of some nice weather and bring your own picnic – there are few better places to soak up the scenery than on these lovely lawns!
20 – Let the universe dazzle you at Space Place at Carter Observatory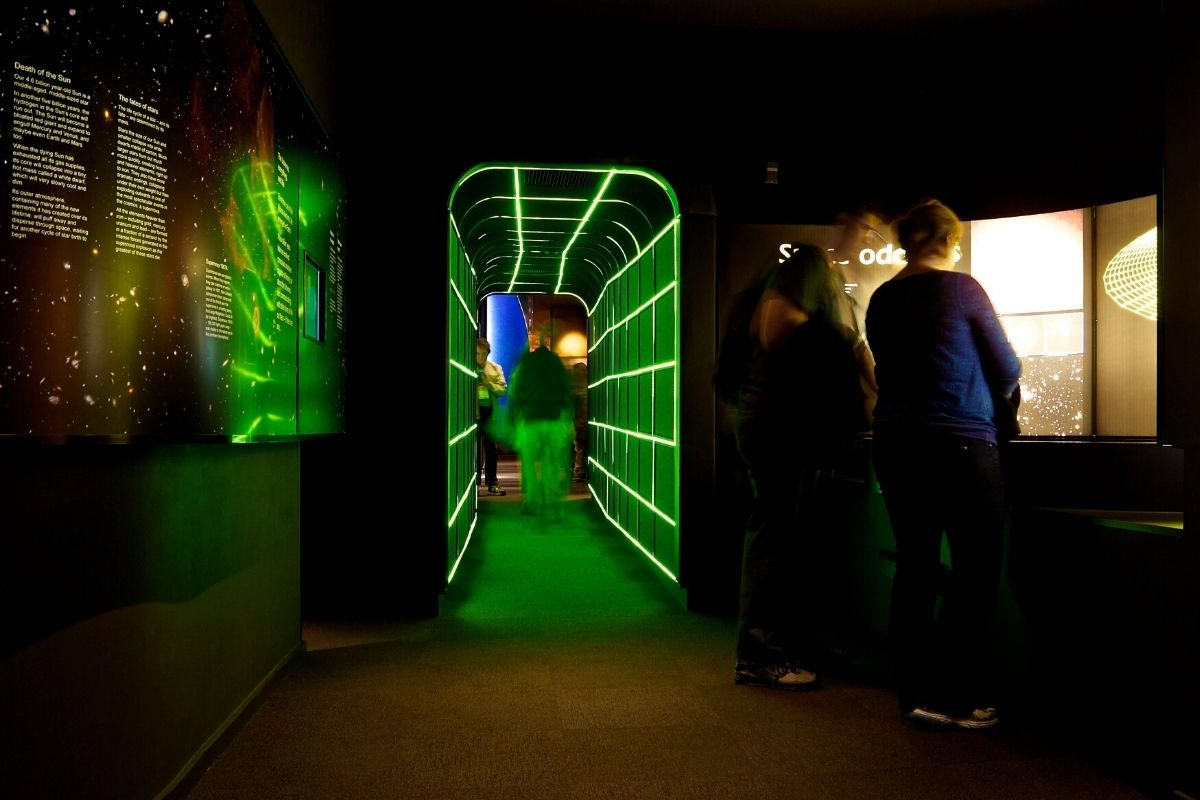 If laser tag got you hooked on the cosmos, head over to Space Place and see the real thing – or at least, an excellent recreation!
Housed at the Carter Observatory, the planetarium offers a fully immersive adventure into the history of the heavens from both a scientific and cultural perspective.
Learn all about the earliest stories behind the constellations and their meaning, watch the transit of the stars and planets through the night sky, then move forward in time to explore the history of New Zealand's many space-based endeavors.
It's one of the coolest ways to explore the nuances of the universe!
21 – Take in the local scenery with a Wellington Waterfront Walk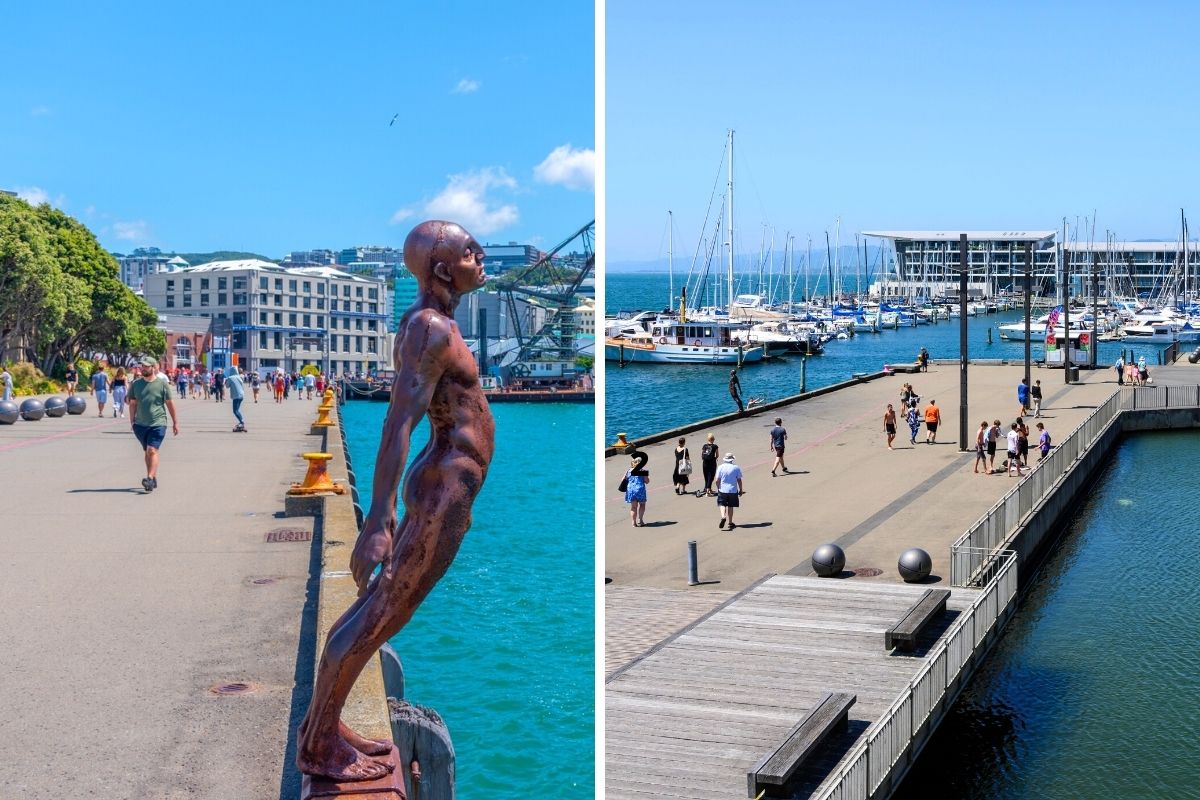 While there are tons of great attractions along the city shores, it's well worth taking some time just to stroll along the waterfront itself!
Look towards the city, and you'll see distinctive public artworks and quirky cafes; look out towards the water, and you'll see sandy beaches and lively lapping ocean waves.
After your walk, grab a seat in one of the many nearby restaurants, bars, and cafes, and continue enjoying great views and unparalleled people-watching whilst you sip or dine.
22 – Get a good buzz going at the best coffee shops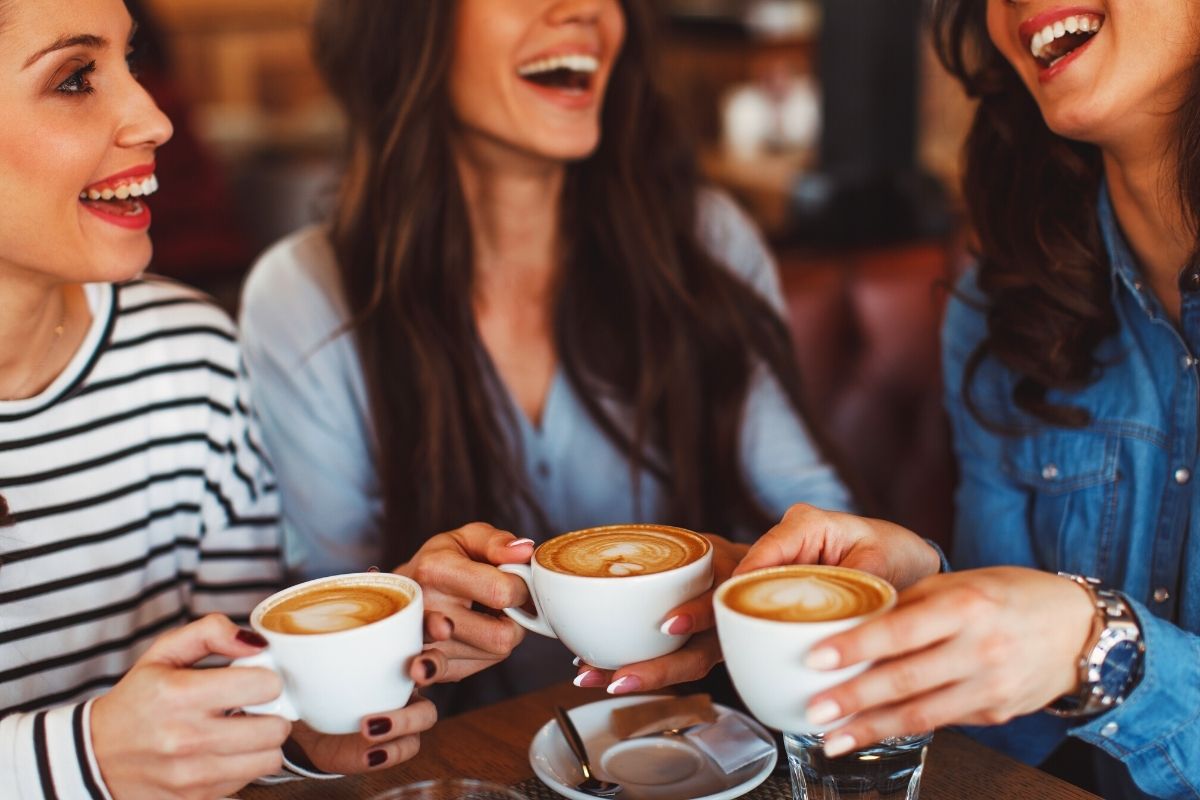 And speaking of sipping… It's a well-known fact that Kiwis cherish their coffee, and the capital has plenty of spots to sample a fine mugful.
Try beverages with unique additions like activated charcoal and essence of orange peel at Pour and Twist, or enjoy the hip aesthetics and delicious pastries at Customs.
Check out the local favorites at Caffe L'affare, try a little bit of everything with the tasting tray at The Hangar, or add a little kick to your breakfast at Floriditas.
No matter where you go, awesome vibes and quality caffeine are guaranteed!
23 – Gain a new perspective with some helicopter tours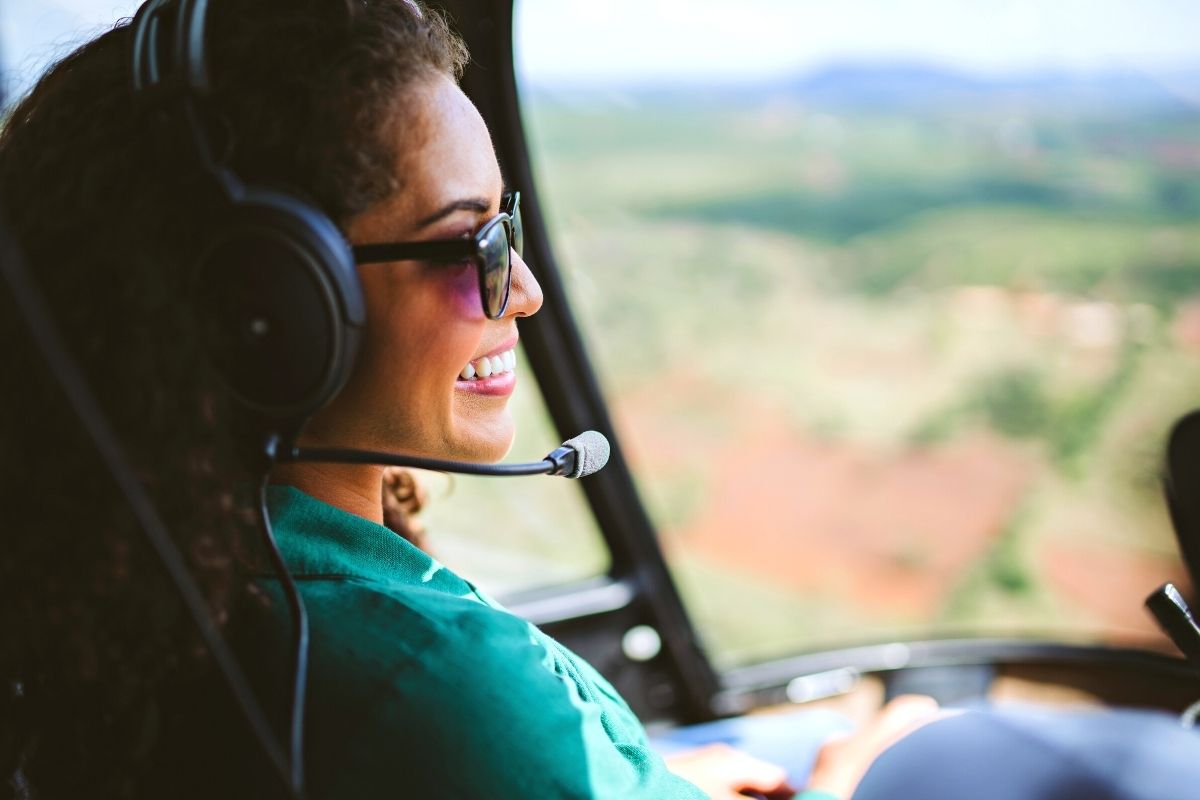 If you want a truly breathtaking view of the city, why not ascend above it?
While helicopter tours can be a little pricey, the scenery that they provide is well worth the cost!
Climb aboard and enjoy an unforgettable journey over the skyline, with the ocean, monumental buildings, and surrounding mountains and valleys all laid out before you in fine fashion.
If choppers aren't so much your speed, you can also embark on a scenic airplane tour, and get another incredible bird's eye view of the area!
24 – Dive into some movie magic at Weta Cave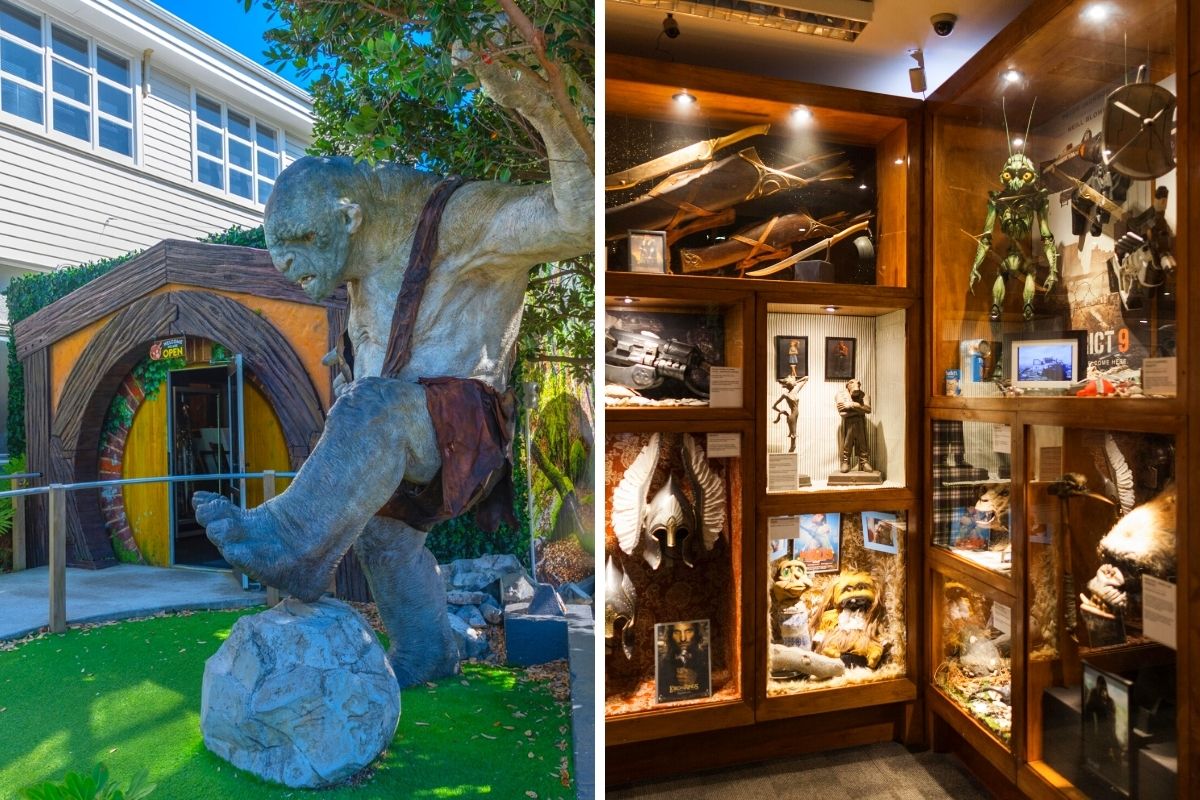 Sure, zoo animals and local birds are cool… but how often do you get to see wild Orcs or aliens?
For that, you'll have to head to Weta Cave, a fantastic showcase of the country's creative culture.
From Avatar and King Kong to the works of Tolkien, the artists at this acclaimed workshop have helped to shape some of our biggest cinematic universes; and during the tour, you'll be able to see how they did it, from the ground up.
Be sure to swing by the Cave itself afterwards to check out some of the miniature displays and enjoy some fun photo ops… and even pick up some fantastical souvenirs of your own!
25 – Step back in time at the Cable Car Museum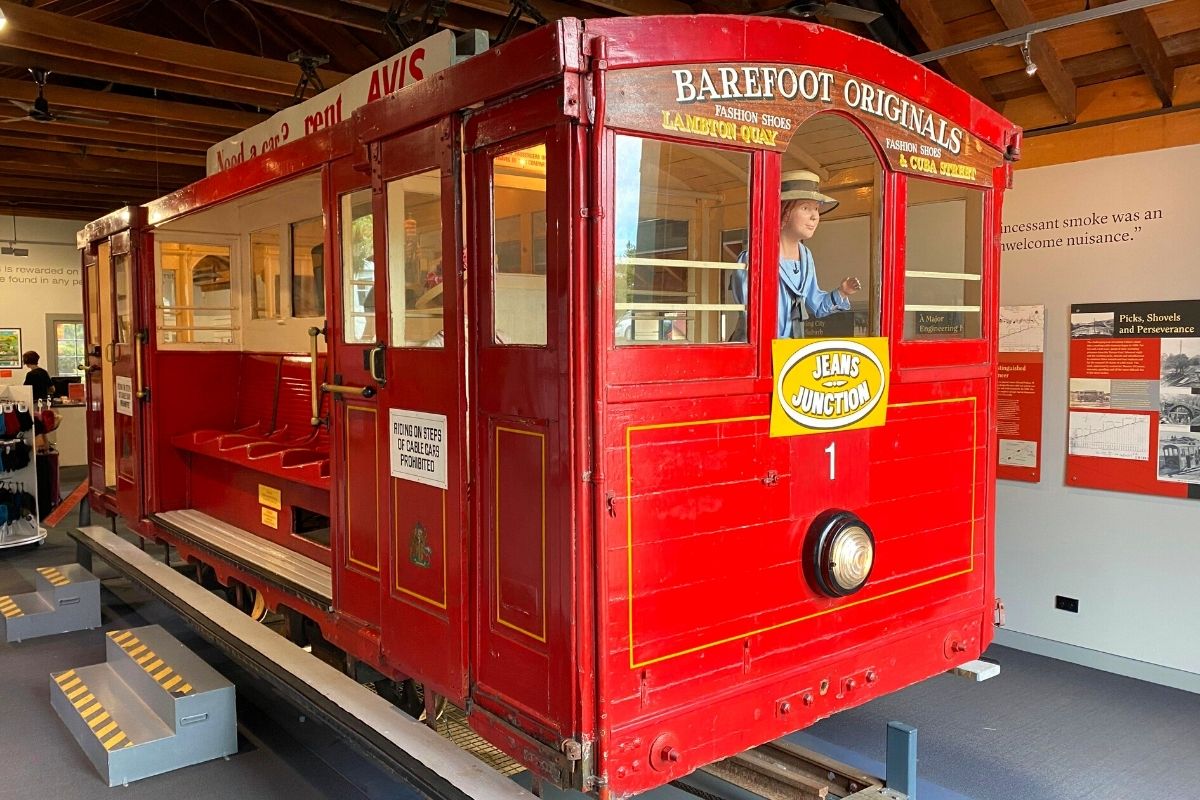 After riding the famous cable car itself, take some time to explore the fascinating story of how it got started at the Cable Car Museum!
The main feature is the antique winding mechanism, which was used to move the cars for over 75 years.
You'll also be able to see some of the original cars themselves, and see how the designs and technological features changed over the years.
It's one of the most underrated things to do in Wellington!
26 – Stretch your legs on the Skyline Walkway – Makara Saddle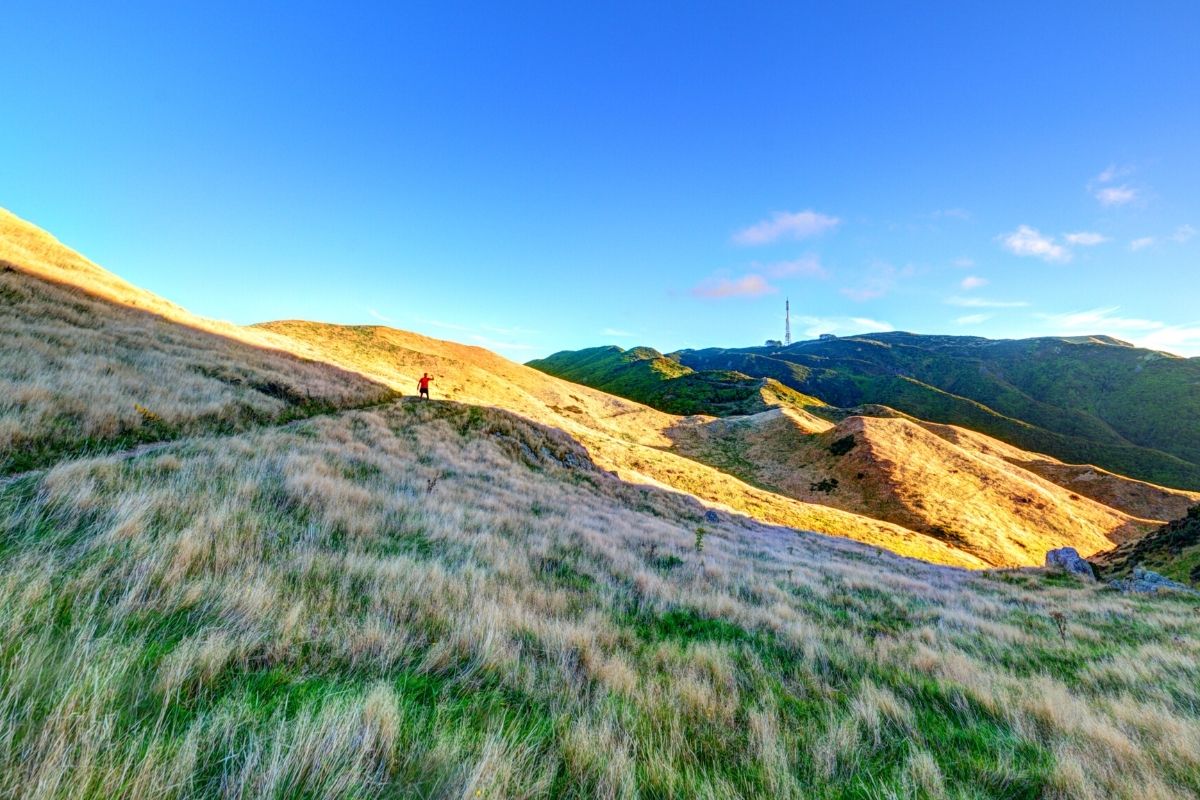 If you're in the mood for a slightly longer trek – and feeling a bit daring -, head out to the Skyline Walkway!
This eight-mile route will take you over some of the most beautiful and challenging terrain in the region, offering an incredible hiking experience that will help you better connect with the wild side of the landscape.
If you do it all in one go, this is a six hour journey; but it can also be broken up into sections, each with their own unique gems.
The route runs between two of the highest peaks in the area – Makara Saddle and Mount Kaukau-, with views that make the strenuous walk well worthwhile.
Pack some good hiking shoes, keep an eye on the weather, and pace yourself – this is an excursion worth undertaking properly!
27 – Absorb the beauty of St Mary of the Angels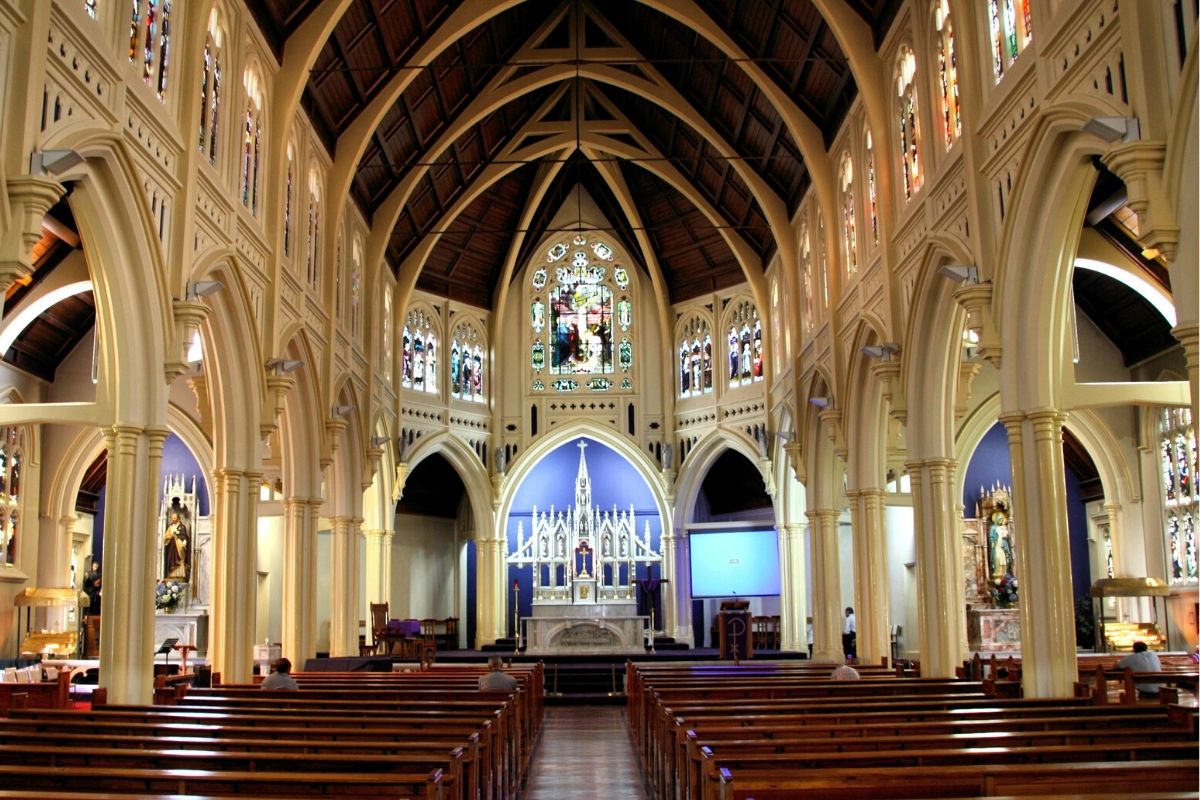 For a slightly more extravagant religious experience, head over to this magnificent parish church, which provides great experiences for travelers while still serving an active and diverse congregation.
Established in 1922, St. Mary of the Angels is most famous as the primary church of New Zealand, hosting significant events and serving as a symbolic and literal homebase for worshippers.
Today, you can still attend a service with worshippers from all over the city, and hear the haunting melodies of the church organ – one of the only ones of its kind in the country!
28 – Hang out at Waitangi Park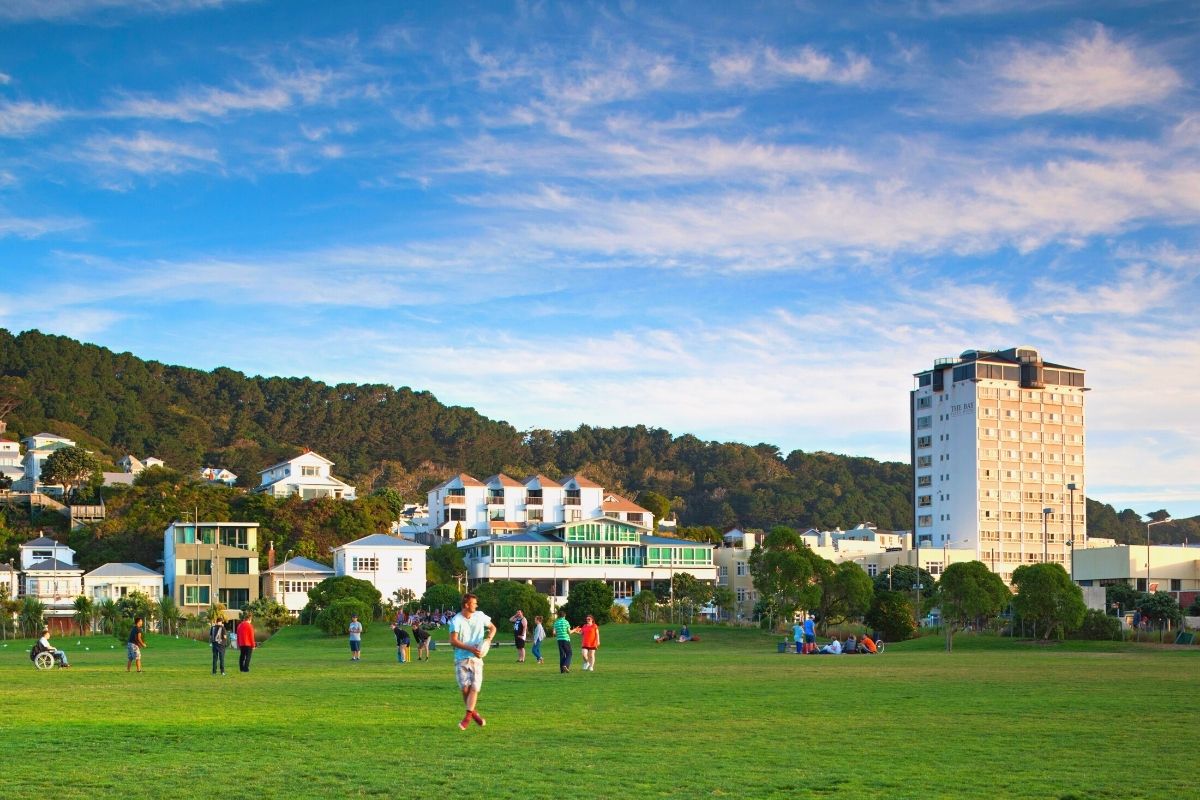 Perfectly situated along the waterfront, the Waitangi Park offers a natural getaway right in the heart of town.
Kids will love blowing off steam on the playground, while teens can try some new moves at the skatepark, and grown-ups can relax in the grassy areas.
And everyone will likely be charmed by the park's crowning feature: a lovely wetland that emulates the ones that once covered this entire area.
While it was originally designed to help keep the Waitangi Stream clean, this miniature ecosystem is now part of the overall aesthetic of the park, and offers a unique slice of nature in the heart of town.
29 – Enjoy the masterpieces at the NZ Academy of Fine Arts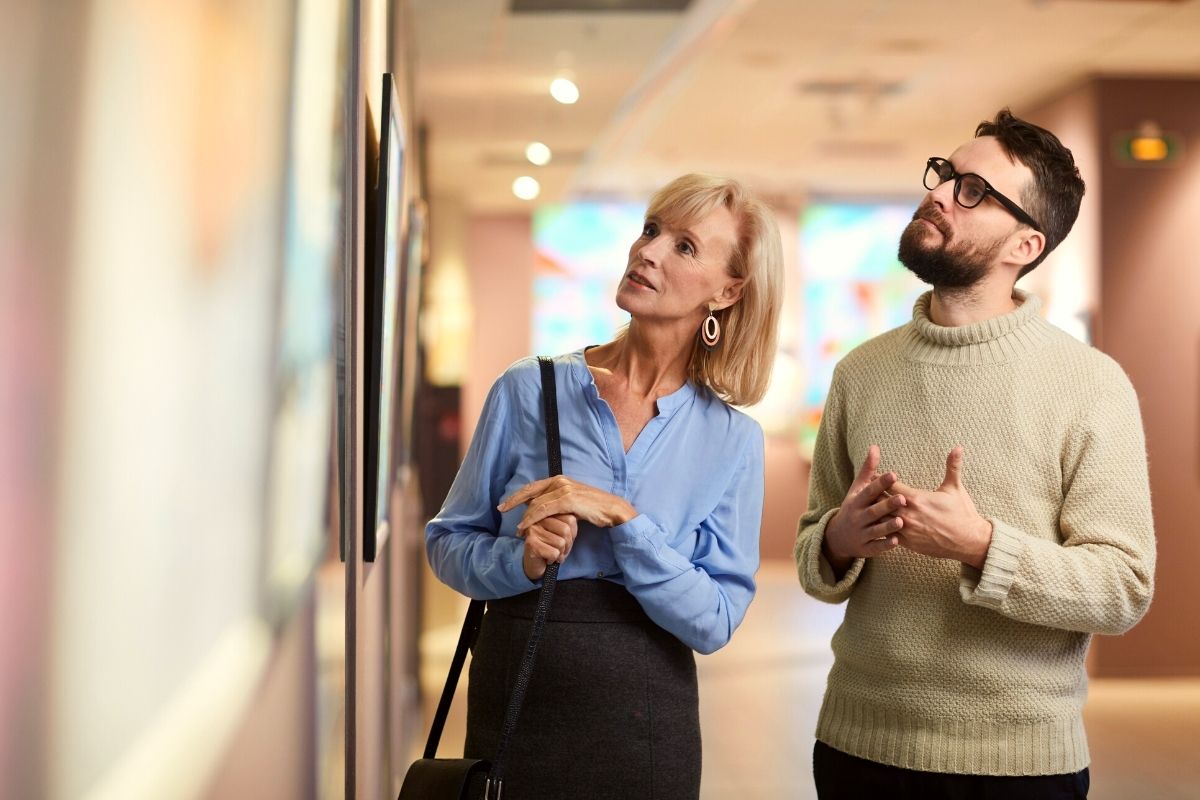 If you want a more comprehensive view of the country's artistic side, don't miss this gorgeous gallery, which has been serving up culture in spades since 1882.
As one of the oldest and most distinguished art institutions in the country, the NZ Academy of Fine Arts is filled with tremendous opportunities to engage with the works, including exhibitions and touring shows from around the country.
Take some time to linger, and let yourself get swept away by the beauty!
30 – Get your game on at Timezone Courtenay Place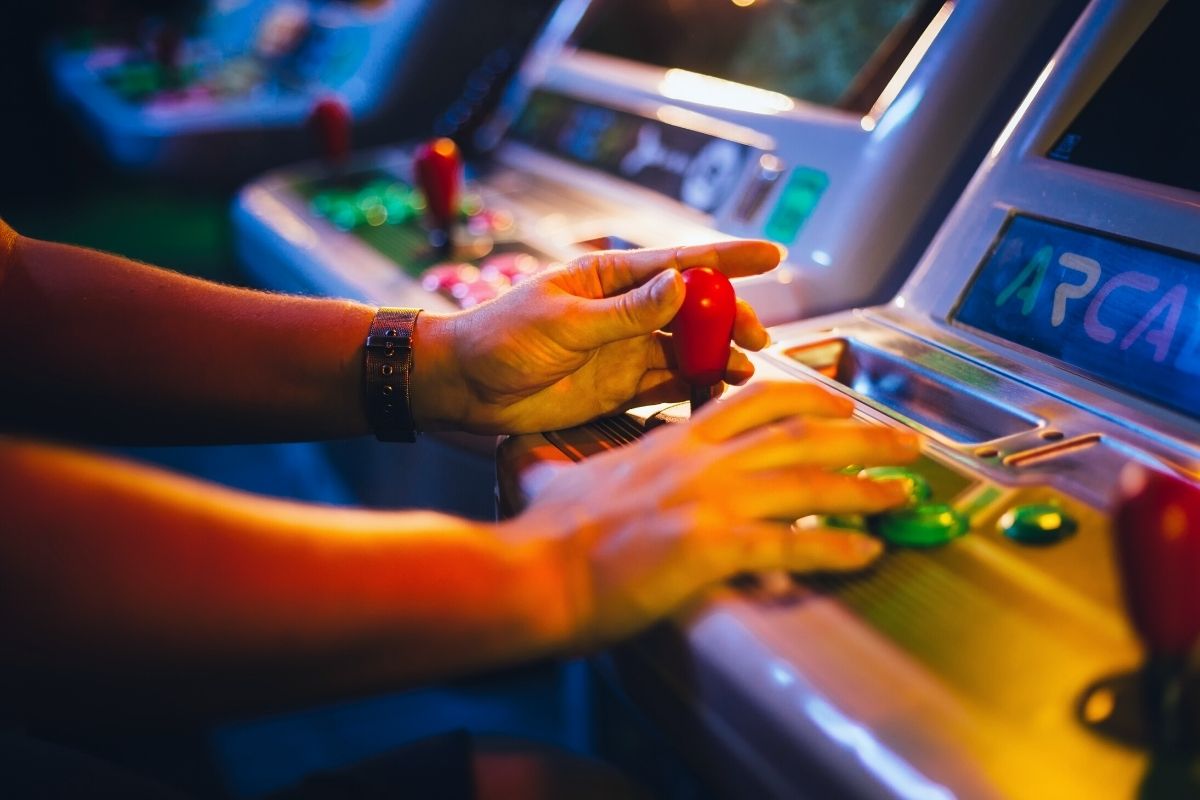 Put your dancing skills to the test against a computer… or your travel buddy.
Exercise your throwing arm with a beanbag toss.
Zoom through city streets on hairpin turns, hurling banana peels and bombs… all virtual, of course.
It's all par for the course at Timezone Courtenay Place, an action-packed arcade with games for every taste.
Whether you want to compete in Dance Dance Revolution with your family and friends, test your (pixelated) street-fighting skills, or just cut loose with a round of Mario Kart, this fun center will bring out the kid in everyone.
31 – Chow down and explore on the food tours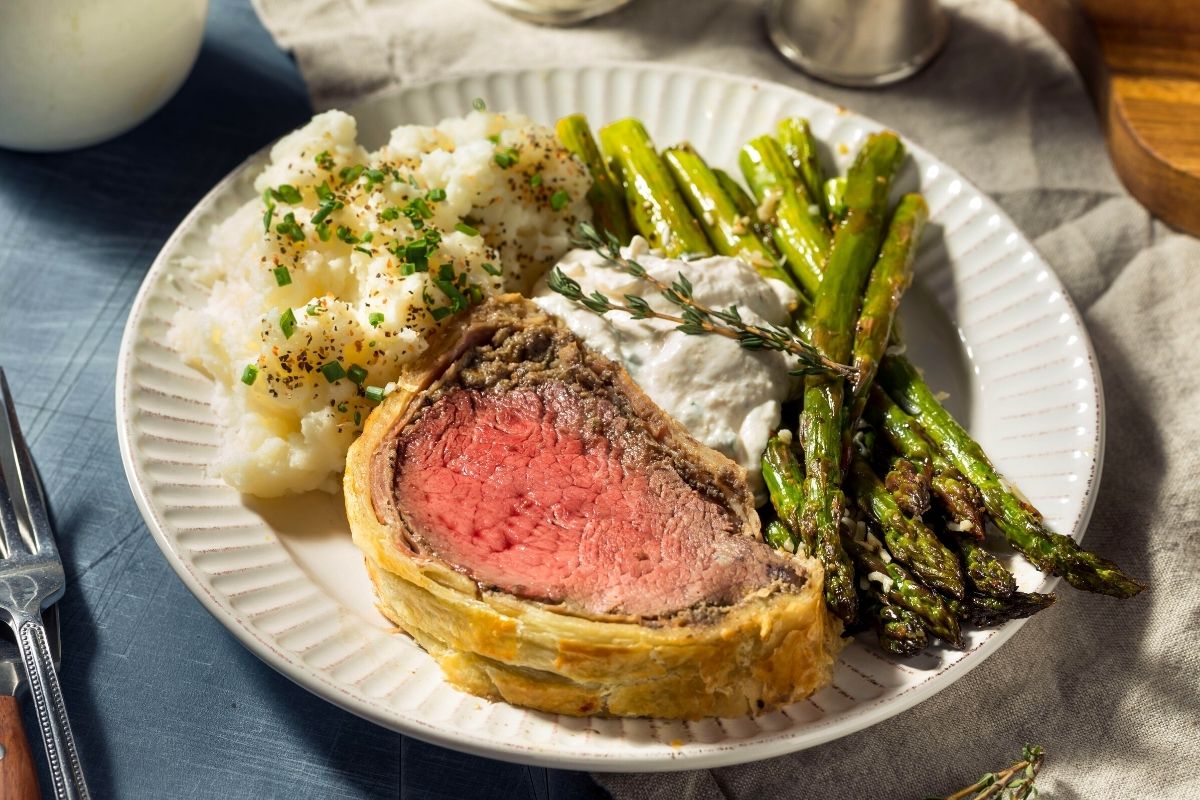 With fresh and phenomenal flavors from all over the country – and the globe! -, the capital's culinary scene is as beloved as its beverage-based ones.
And no trip would be complete without taking one of the food tours, where you can sample some of the finest treats this side of the equator!
Amble around and peek behind the scenes of the coolest kitchens in town, from iconic restaurants to hidden gems that boast some truly unique meals.
It's a wonderful way to get to know the local tastes… literally!
32 – Feel like an urban explorer at Otari-Wilton's Bush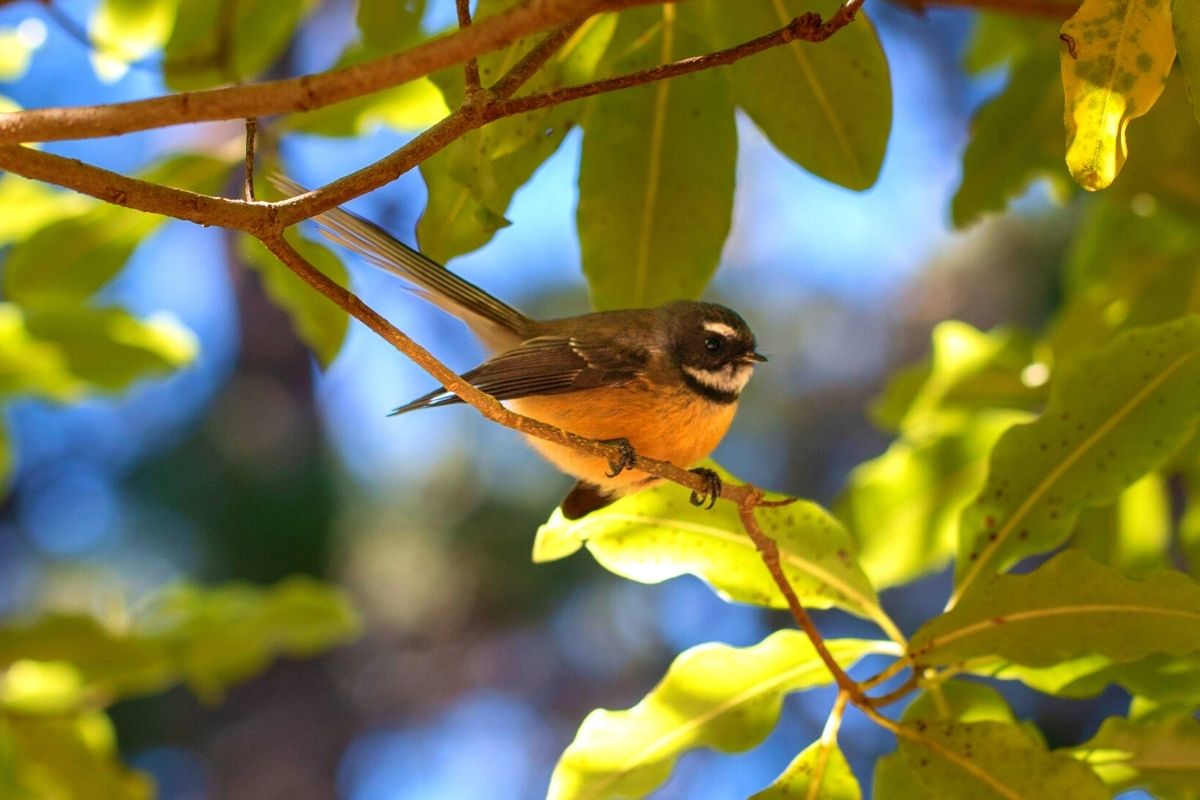 As the mist settles around you and the canopy of ferns looms overhead, you'll feel as though you've traveled centuries back in time – and in a sense, you have!
Otari-Wilton's Bush is a pristine showcase of the local landscape, featuring 1,200 gorgeous specimens from New Zealand and the surrounding islands.
From towering black beech trees and sunbursts of daisies to the rich red foliage of rata trees in bloom, you'll be able to enjoy an incredible display of the country's finest foliage.
And with a hedge maze, multiple rock gardens, and traditional carvings, the space offers plenty of other delights in amongst the plants!
33 – Delve into the fantasy world on some Lord of the Rings tours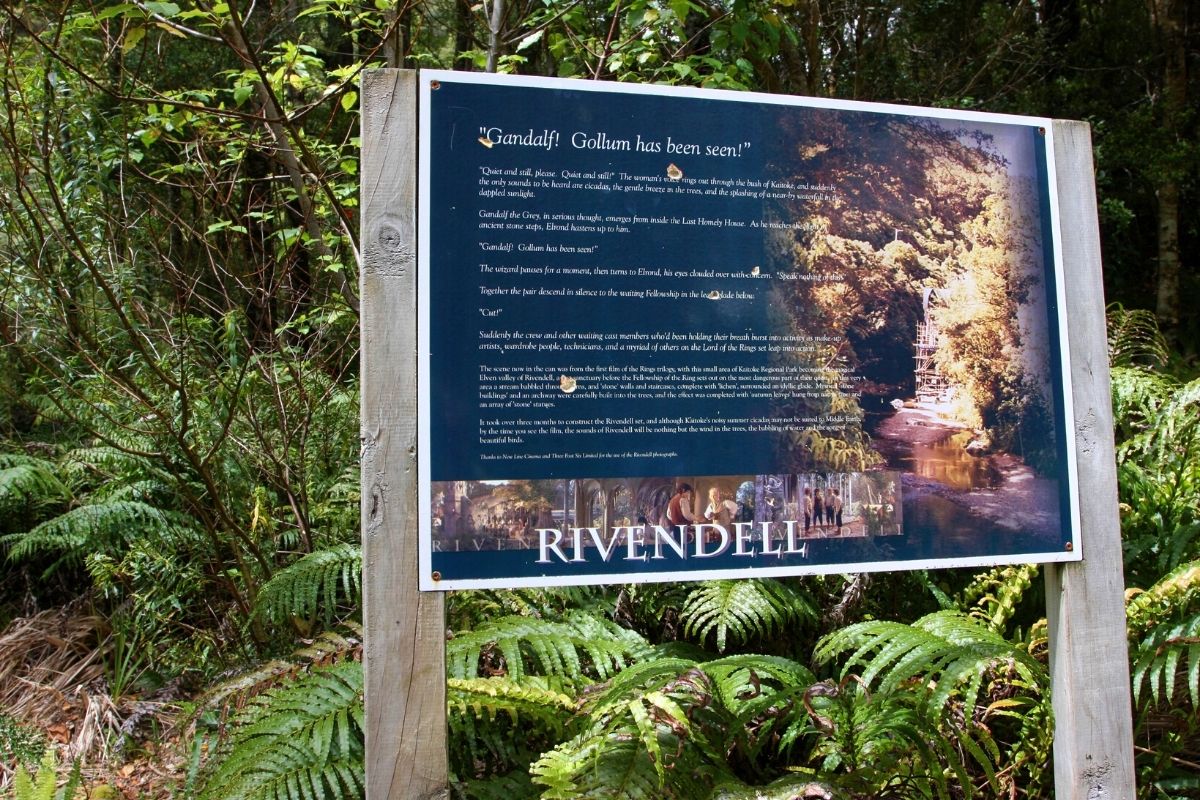 The Lord of the Rings saga remains a cultural powerhouse, so it follows that the tours to various filming sites are some of the most popular things to do in Wellington – or New Zealand, for that matter!
While the South Island is home to a lot of the most famous filming locations, you'll be amazed at just how many iconic spots you can find in and around the capital.
From the setting of Rivendell to the workshops that helped create Gollum and everything in between, you'll see an amazing mixture of natural scenery and awesome glimpses behind the scenes of the filming process itself.
It's certainly one tour to rule them all!
Read more about Lord of the Rings tours in New Zealand.
34 – Chug your way through some beer tastings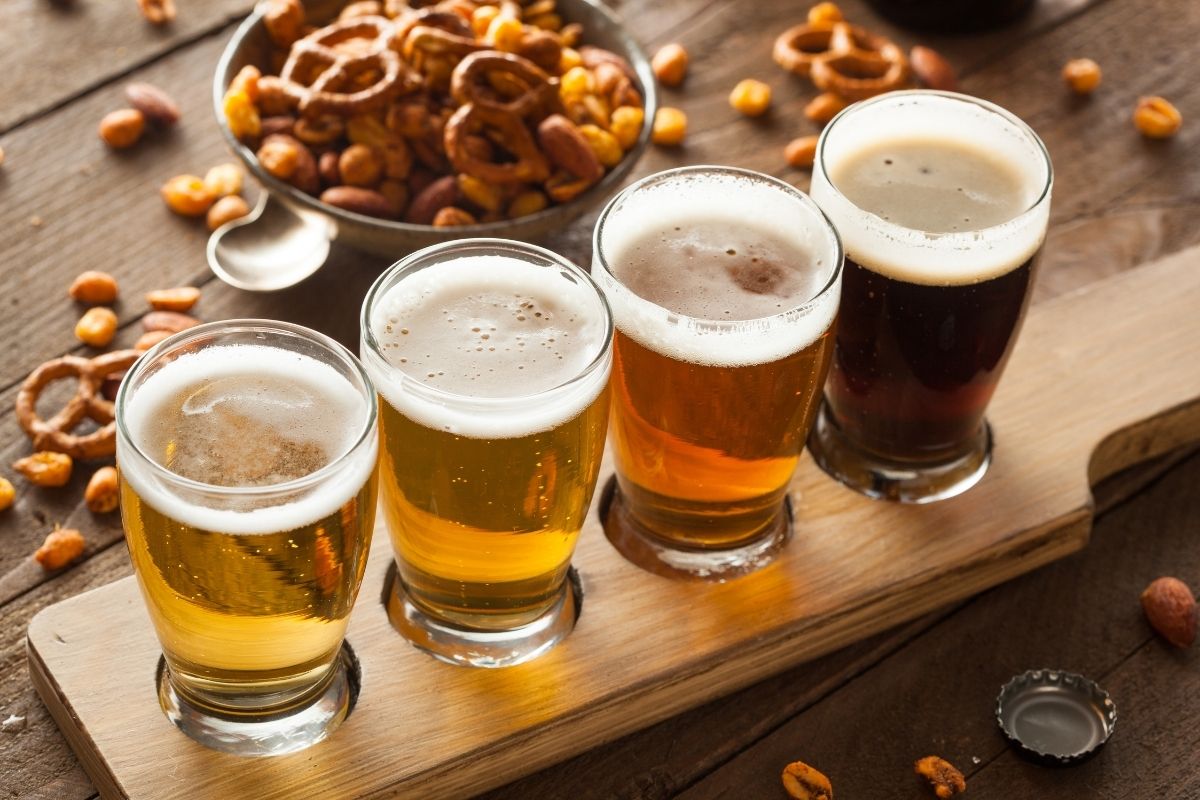 Looking for a somewhat boozier tour? Soak up some suds with one of the city's many excellent beer tastings!
The capital boasts an up-and-coming craft brewery scene that makes each of these excursions a treat, offering excellent atmosphere and equally wonderful drinks. And if you want to keep sampling after your tour, there are tons of spots to choose from!
Try European styles with locally-sourced ingredients at Kereru, or some unique varieties at the adventurous Baylands Brewery.
Sip on city favorites straight from the source at Tuatara Brewery, or the shifting selection at 91 Aro, a cozy and convivial taproom.
Or head over to Fork Brewing and see firsthand how the hops get made, then sample the delicious results!
35 – Admire the blooms in the Lady Norwood Rose Garden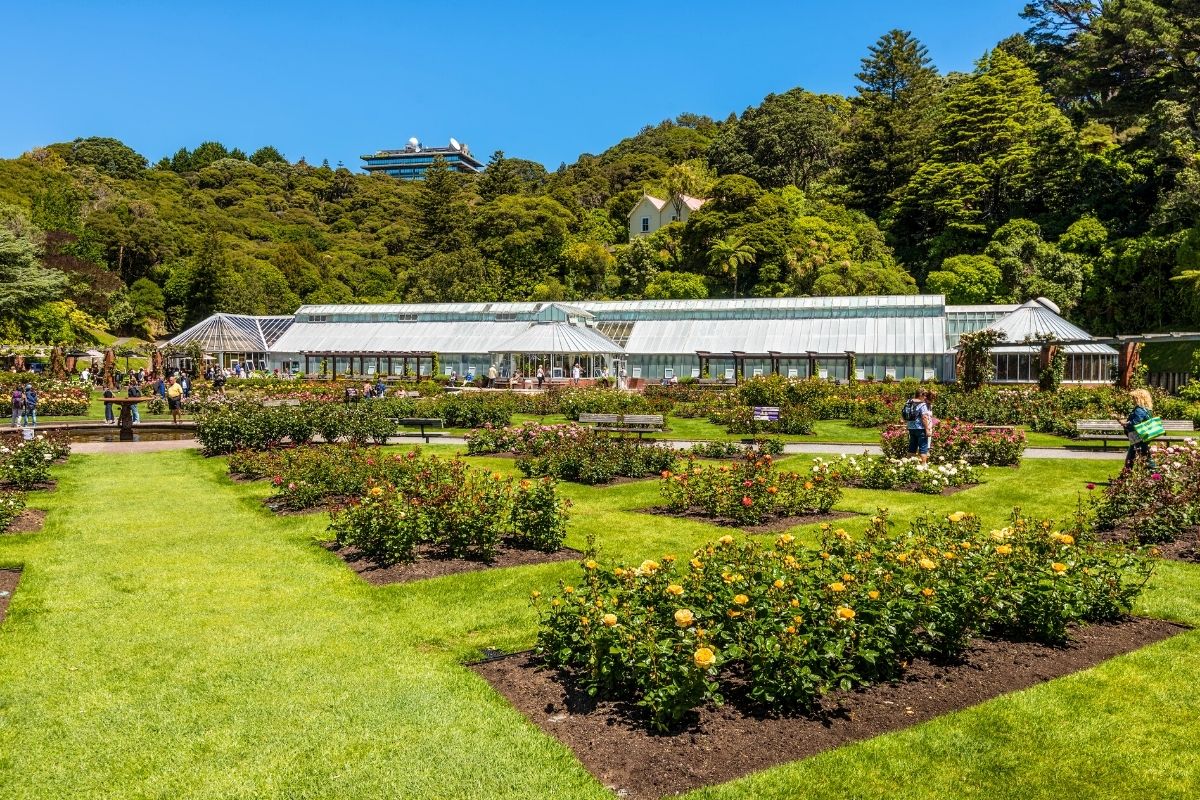 Bursting with color and charm, this splendid little section of the Wellington Botanic Garden (see #3) is a marvelous place for a stroll.
As you roam between the 110 geometrically arranged beds, you'll be treated to a condensed history of roses, with a massive range of varieties on display in all of their beauty.
Be sure to stop by the Begonia House, whose soaring glass roof and walls overflowing with plants and flowers offer a lush, cozy environment to linger in – especially when it's cold!
36 – See what the best restaurants have to offer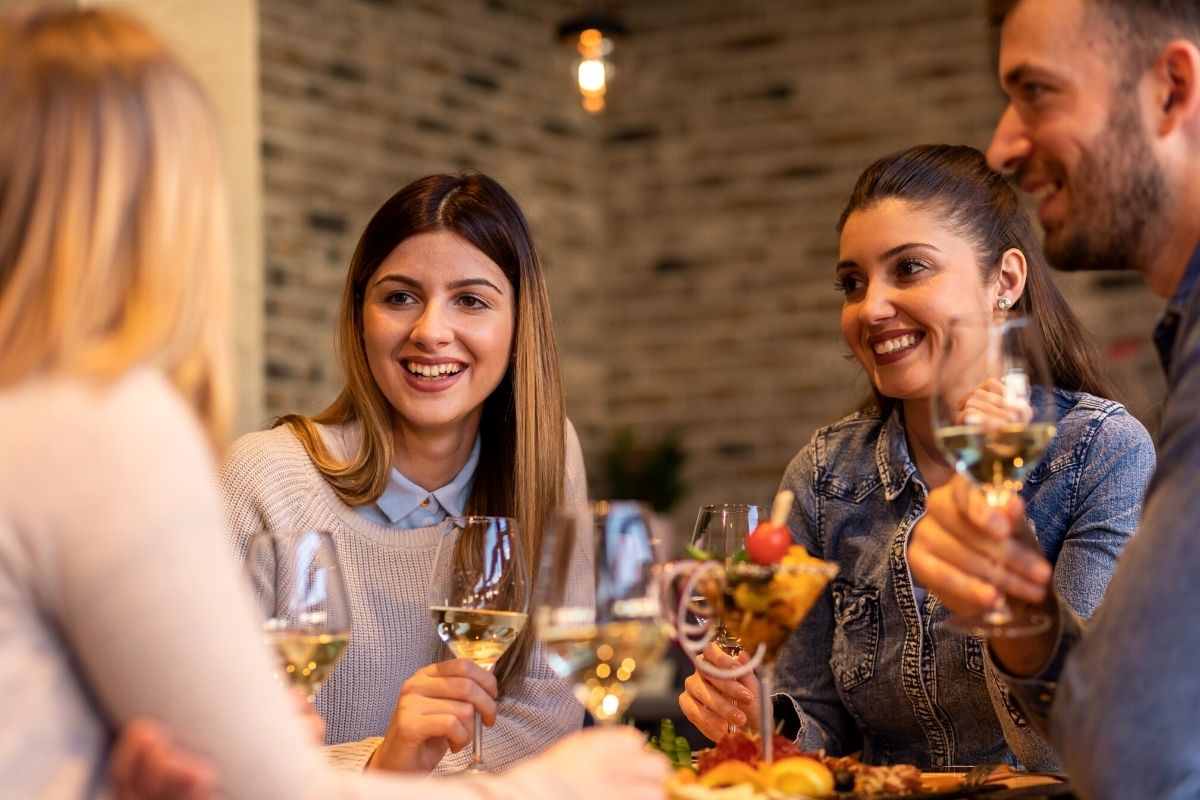 If your tastes run more towards, well, tasting, there's no shortage of great spots to tuck into your next meal.
Dine on hand-pulled noodles at A Taste of Home, or the fine wine and pasta at 1154.
Enjoy the French-Northern Vietnamese hybrid meals of Apache, or the perpetually shifting menu at Amok.
And don't miss the fun at Boulcott Street Bistro, which provides slightly more upscale meals in a quaint cottage setting.
37 – Explore Red Rocks (Pariwhero)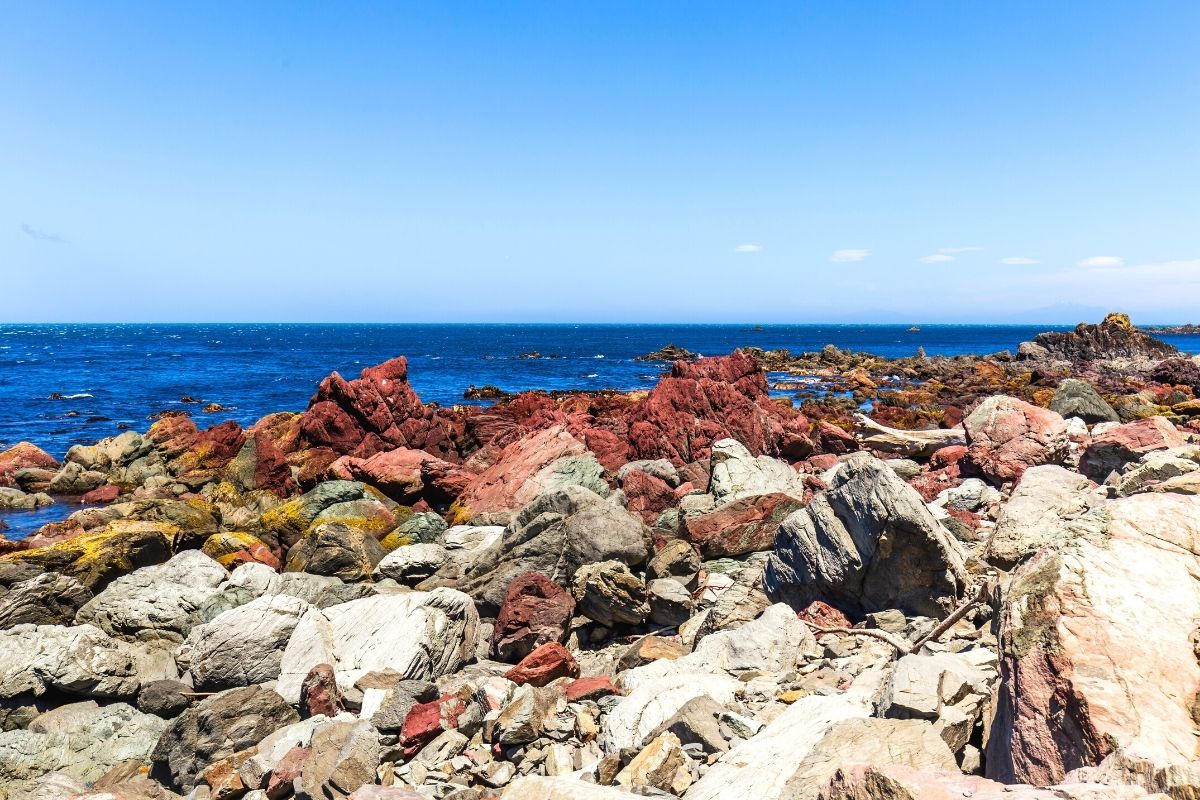 Just outside of town, Pariwhero (Red Rocks Reserve) is quite the impressive geological display, a thicket of ochre stone formations arching out of and around the open sea.
The end result of a lava flow meeting with various siltstone and greywacke deposits, the rocks can easily be visited with a short jaunt along a trail – and you're likely to see plenty of other cool treasures before you even get there!
From abandoned weaponry to lively fur seal colonies, this coastal stroll is a great showcase of the region's unique history.
38 – Have a proper beach day at Oriental Bay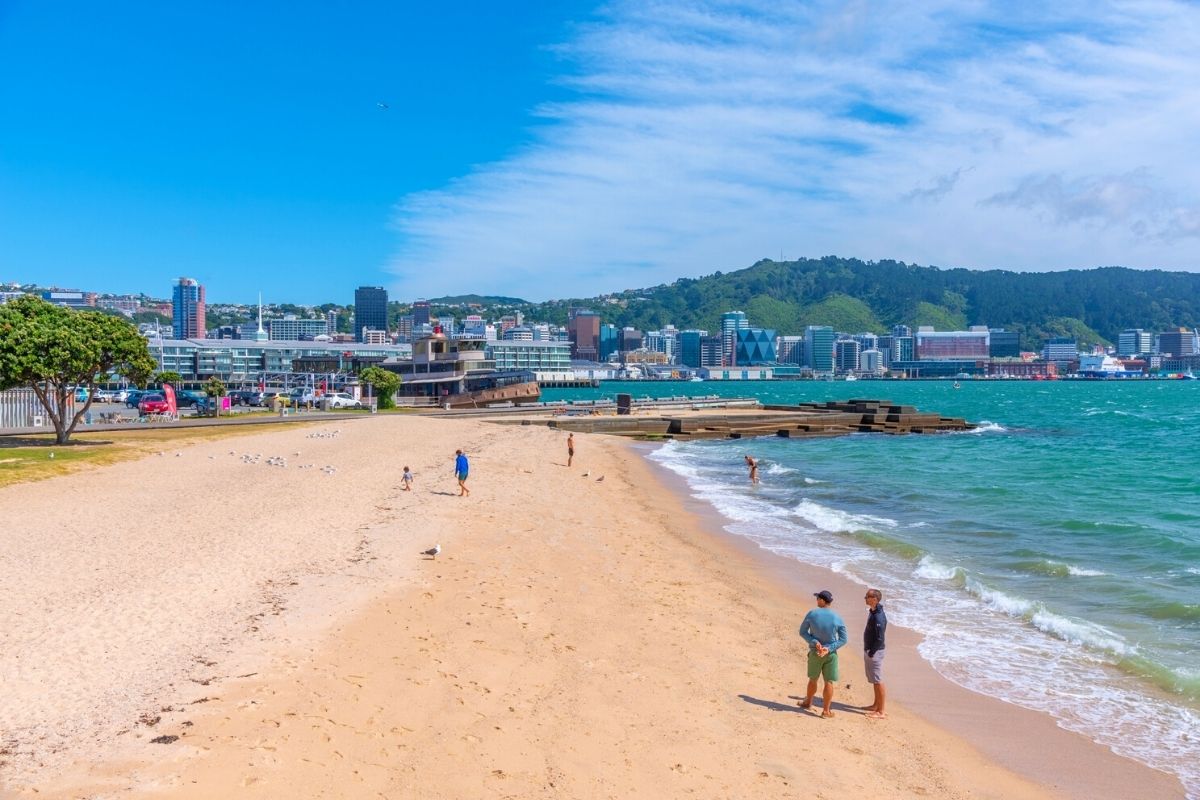 For a little bit of beach bum time in the heart of town, you can't go wrong with a trip to Oriental Bay!
This massive stretch of sand is perfect for sunbathing, frolicking, and hopping into the water for a refreshing dip.
After a long day of beachcombing, you can stroll back onto the street and choose between some of the best restaurants in town, which generally offer even more of those same gorgeous views.
It's one of the best things to do in Wellington when the weather is nice!
39 – Explore the cultural treasures of Pataka Art and Museum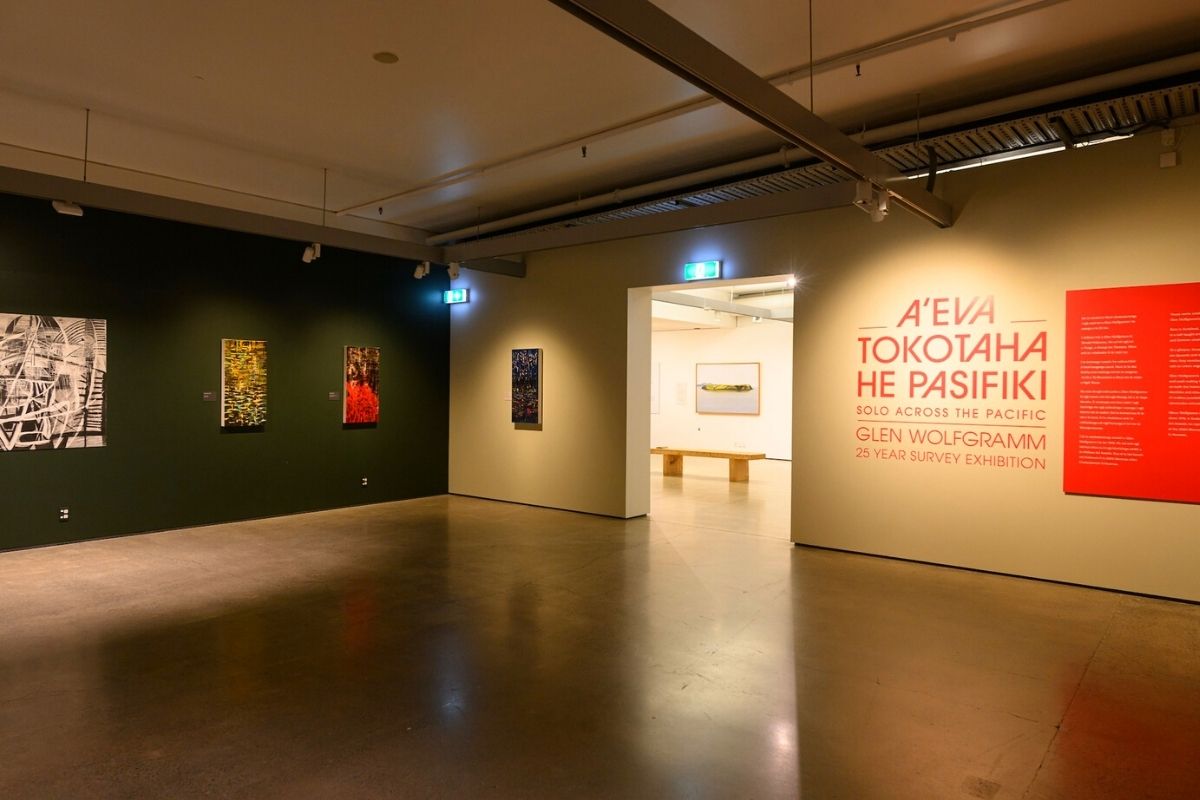 Located 15 minutes from the heart of the city, Pataka Art and Museum showcases some of the oldest – and most beautiful – aesthetic traditions in the country.
While you may catch glimpses of Maori artwork throughout the region, it's well worth visiting this magnificent institution to get a fuller perspective of the contemporary movements.
Along with paintings, performances, and any other number of mediums, you'll be able to explore offerings from many other Asian and Pacific Islander cultures, providing a wonderful showcase of these nuanced creative cultures.
It's an absolute must for curious minds and art fans alike!
40 – Enjoy a stylish evening in Courtenay Place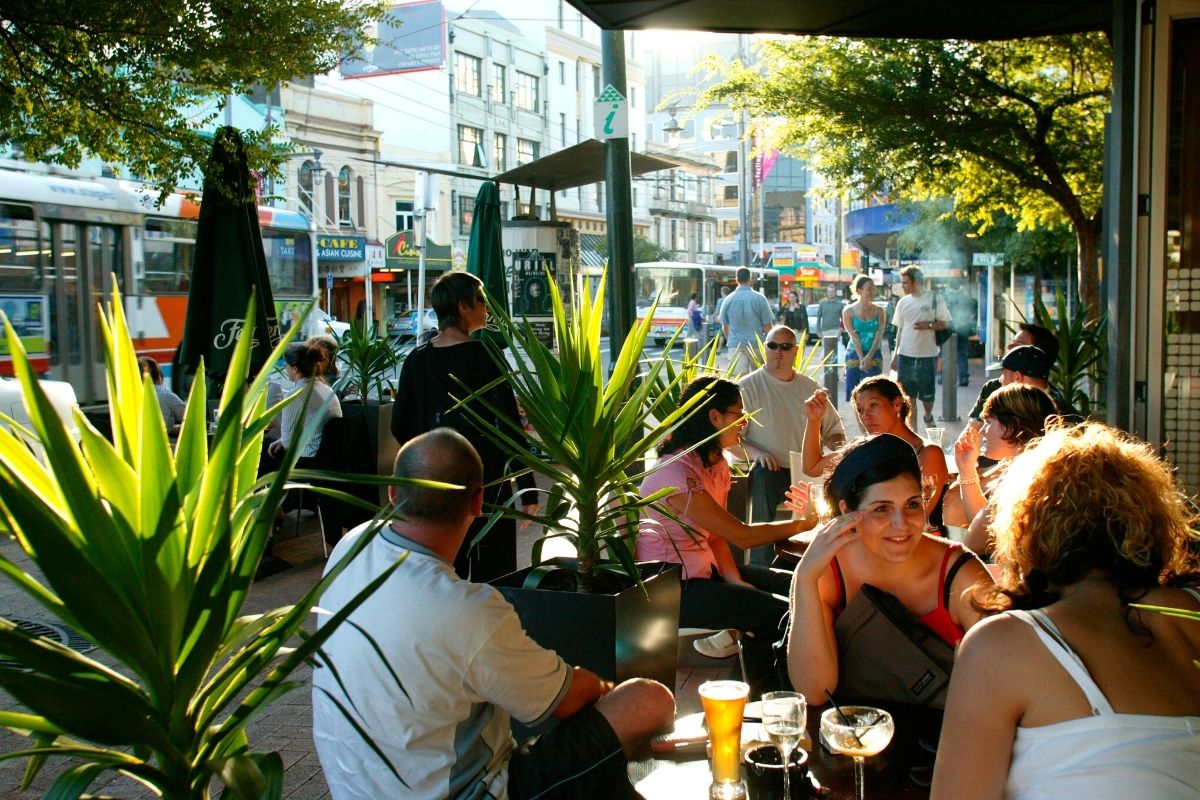 Another of the city's renowned streets, Courtenay Place has all of your cocktail-drinking, moviegoing, people-watching, and snack-eating needs covered!
Start the night out right with a meal at one of the many acclaimed restaurants, then head over to the stunning Embassy Theatre to catch a movie in style.
After the show, you can grab a drink or two at some of the most popular and stylish bars in the city, then dance the night away at the high-octane clubs.
You'll feel like a proper local in no time!
41 – Catch a show at TSB Arena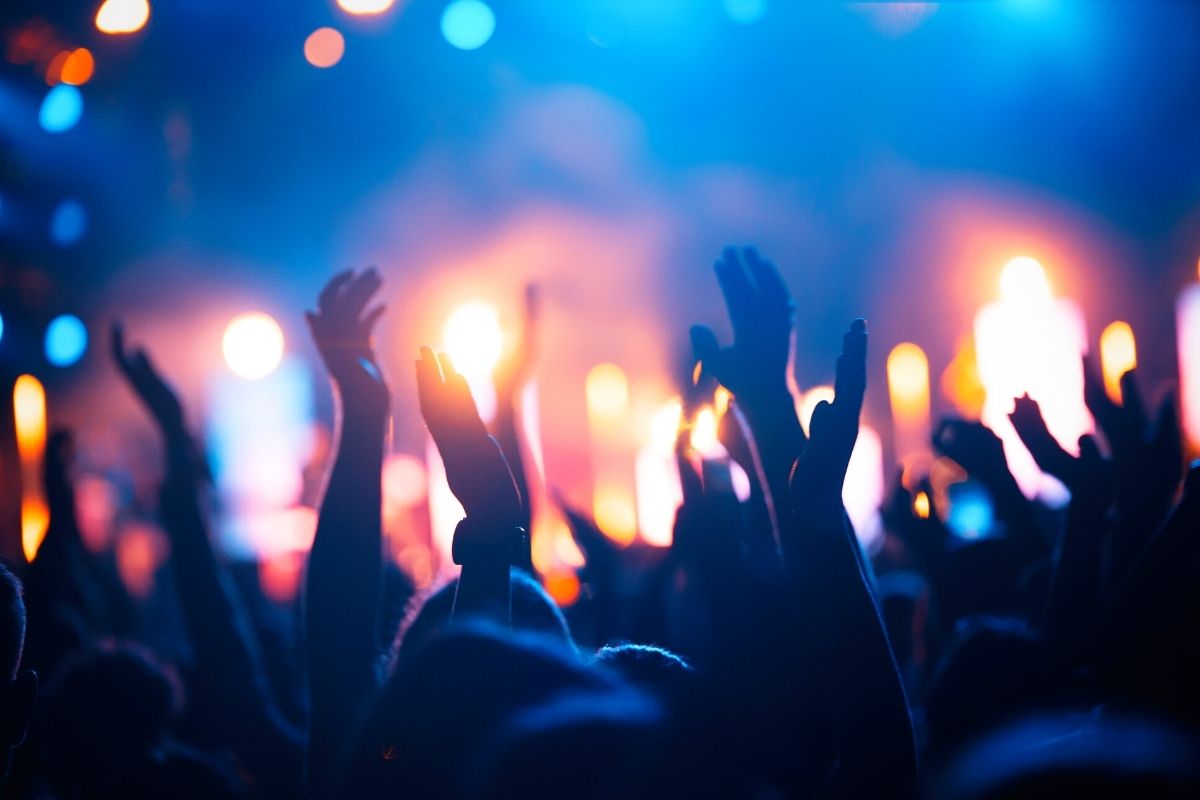 From basketball and roller derby to concerts and trade shows, this 5,655-seat venue offers action in spades!
Located right along the waterfront, the TSB Arena was built in 1995, and has been a go-to space for large events ever since.
If you feel like indulging your nerd side, it's frequently home to the area's conventions, so check the calendar before you go.
42 – Watch a flick at the city's coolest movie theaters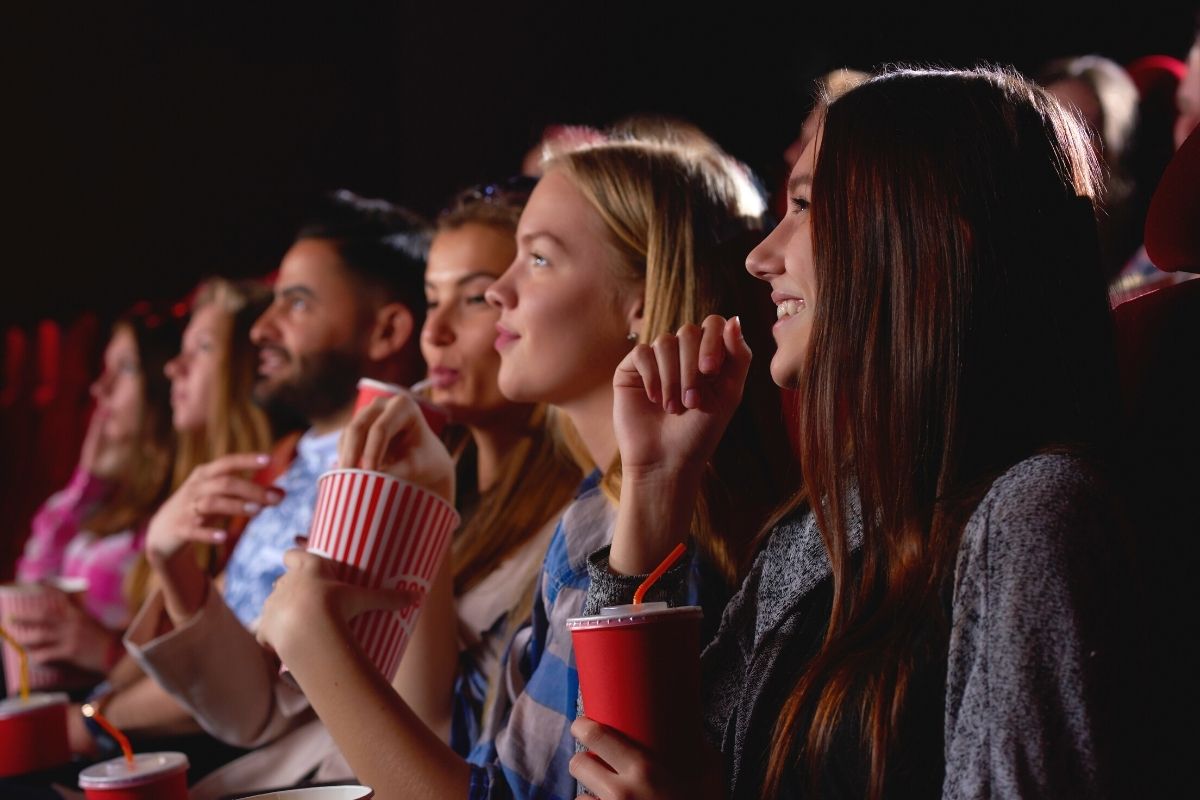 With all the fun around here, you may not think of squeezing in a movie night; but the many awesome theaters in town just might change your mind!
The aforementioned Embassy Theatre is always worth a visit; since 1924, this gorgeous architectural gem has played a role in the local movie scene, and still hosts all of the big-name releases.
Or head over to Roxy Cinema, famed for its Art Deco design and fantastic food and cocktail offerings, which you can enjoy while you watch the show.
And don't miss out on Light House Cuba, with its wide selection and generous discounts throughout the week for seniors, students, and more.
It's a fittingly active cinematic scene for the country's filmmaking powerhouse!
43 – Take a sweet trip to the Wellington Chocolate Factory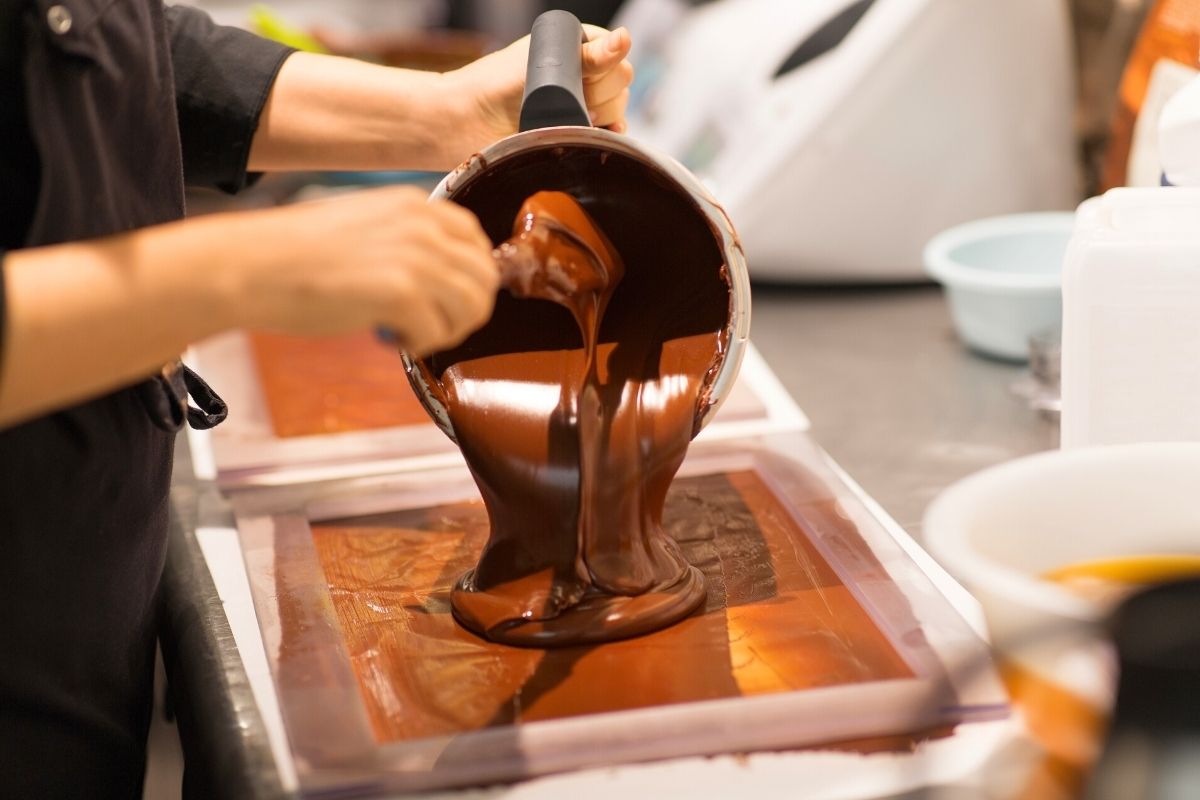 There may not be any sugary rivers or Oompa Loompas, but the Wellington Chocolate Factory offers a magical experience just the same!
Not only is the subject matter itself pretty delightful, but the products are made with the utmost care for the environment; each bar is crafted with fair-trade, organic ingredients, making a concoction that's good for both the mouth and the moral compass.
Swing by to learn all about these delicious treats – and sample a few, of course!
44 – Work your way through some exciting escape rooms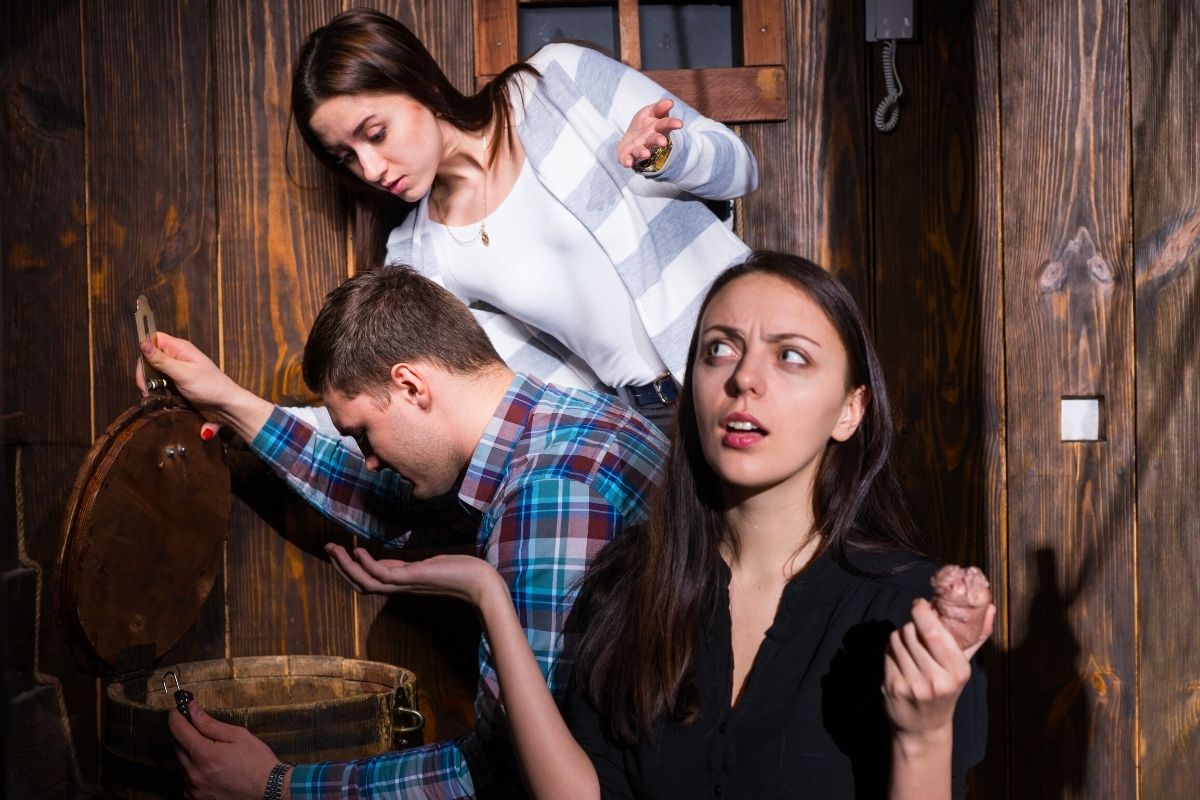 The riddles are laid out before you. The door shuts. You have one hour to solve the mystery and break free.
It's little wonder that escape rooms have become such a hit!
These immersive, puzzle-based environments are beloved the world over, and Wellington is no exception.
Navigate the ruins of Atlantis with Escape Mate; pull off a daring jewel heist at Xcape; or skip school to see the Queen at Escape Masters.
Pick your adventure and get ready to break out!
45 – Browse through the best markets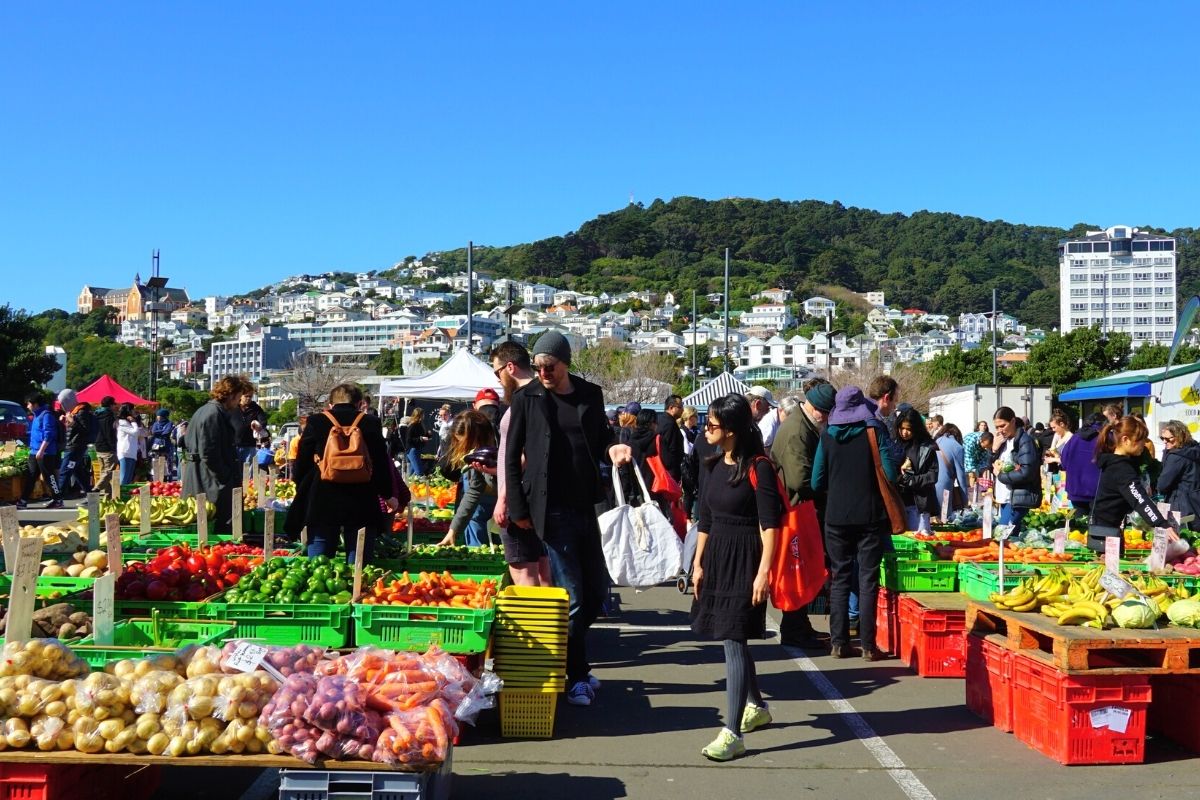 Whether you're seeking a tasty snack or just fancy a bit of people-watching, a trip to the markets is one of the best things to do in Wellington if you want to hobnob with the locals!
Chow down on Vietnamese, Italian, or FIlipino foods at Capital Market, or sample the fruits, veggies, cheeses, and meats at Thorndon Farmers Market – all organically sourced!
Or ring in the evening in fine style at the Wellington Night Market, which is packed with delicious treats, lively tunes, and cool knick knacks..
These places offer the best excuse to shop 'til you drop!
46 – Enjoy a show at the Michael Fowler Centre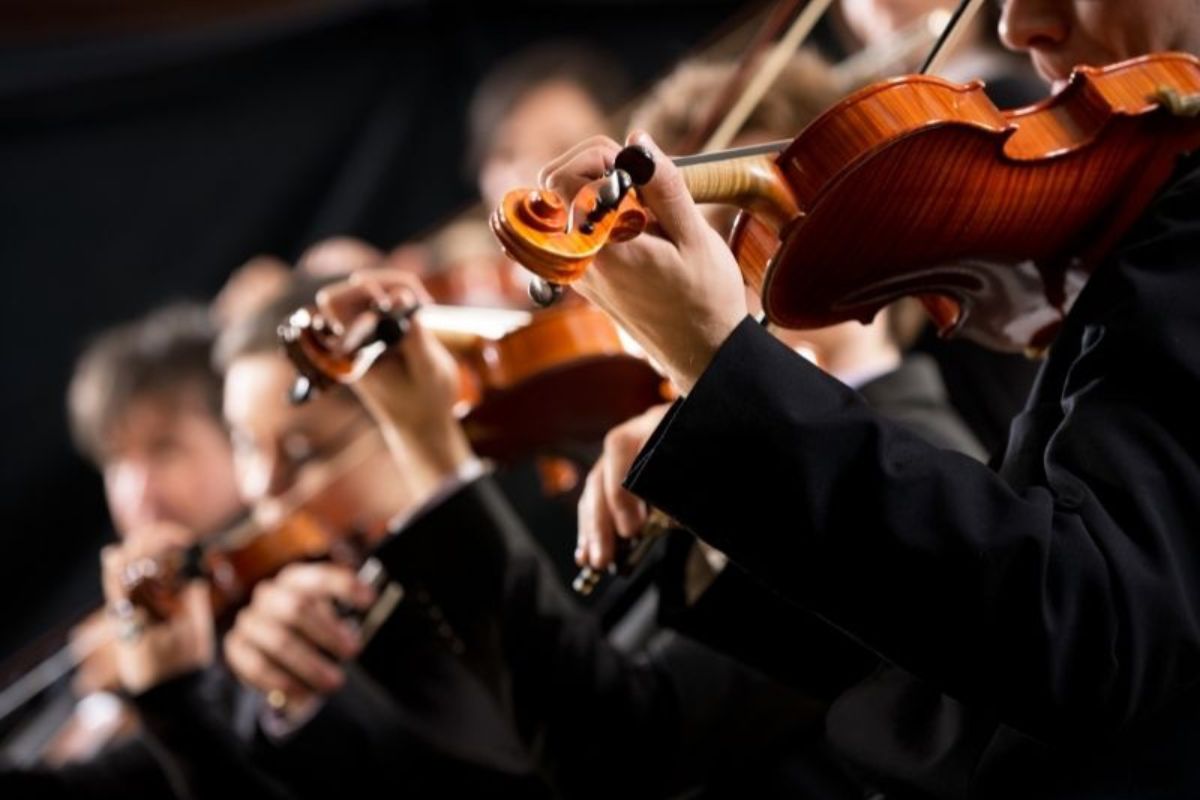 Opened in 1983, this spectacular venue is one of the best places to enjoy a bit of culture in the capital!
Michael Fowler Centre is perhaps best known as the home of the New Zealand Symphony Orchestra, and also plays host to a range of concerts, public lectures, and other major performances
And the design of the building is suitably impressive; with three stately levels of glass and Italian marble, it's the perfect vessel for some of the most elegant events in the city!
47 – Catch the action at Sky Stadium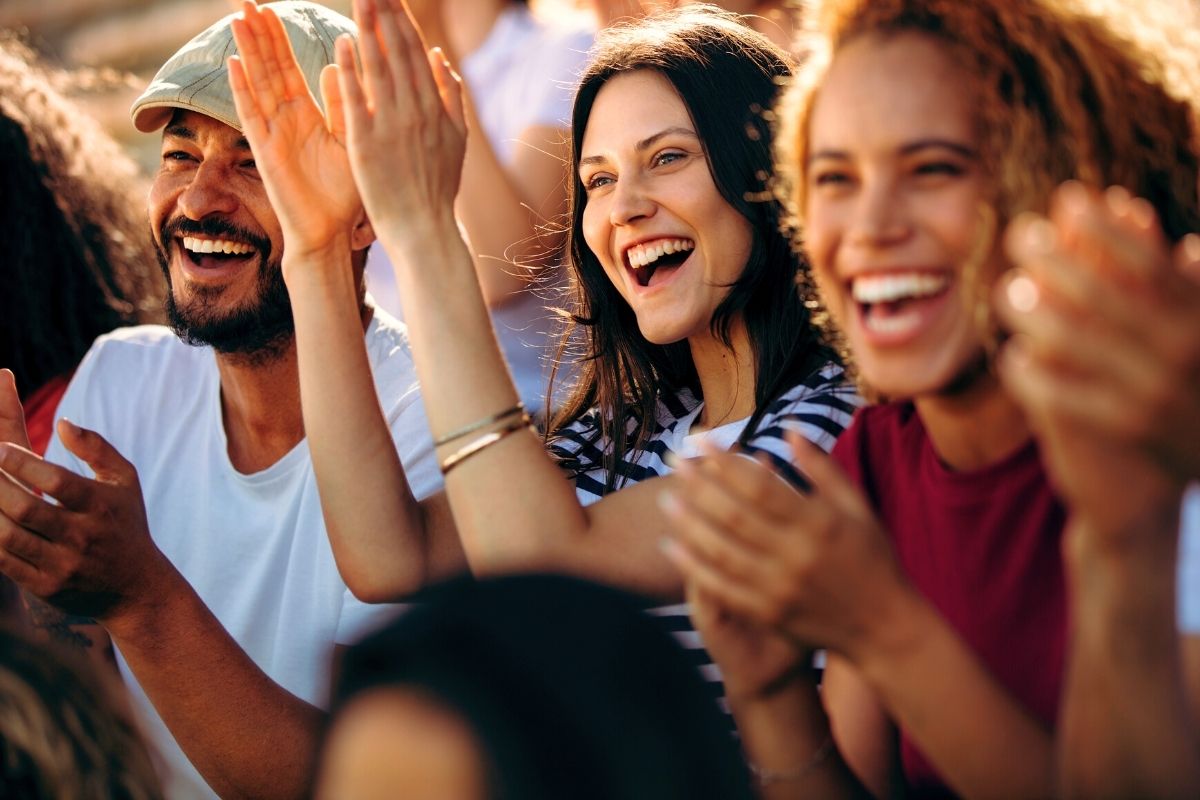 If you want to get your fill of sports – especially New Zealand-based ones! -, grab some tickets for Sky Stadium!
This massive arena is the place to go for cricket, rugby, and football matches, and frequently hosts large concerts as well.
In between games and shows, you can join one of the many excellent stadium tours, and see the hidden side of this epic structure!
48 – Try some golf with a twist at The Witching Hour Mini-Putt and Bar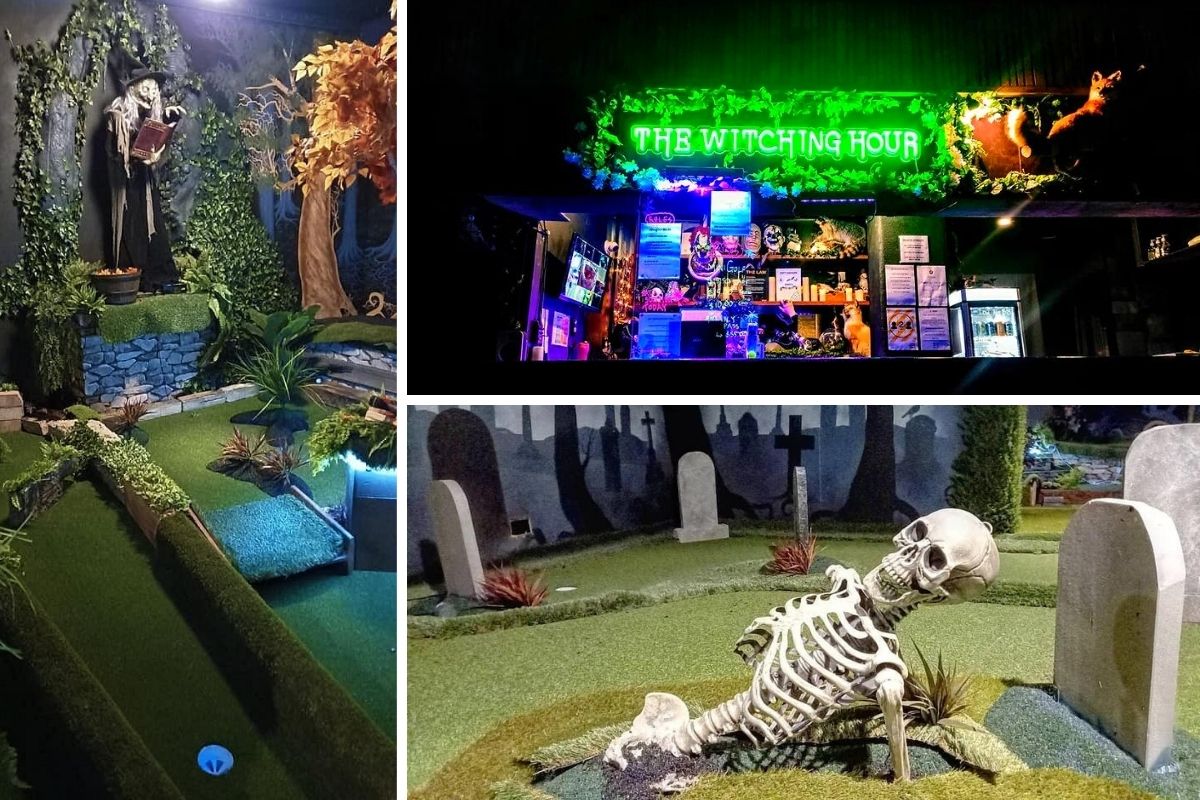 Sure, you've probably done a few rounds of mini-golf before… but have you ever teed off under the watchful eyes of killer clowns?
At The Witching Hour, you get some great rounds of putt-putt and a delightfully spooky atmosphere, all rolled into one!
Take the kids through the tamer version of this spooky course, or stop by after 6 pm for the adults-only option, which increases the creepy scenarios and terrifying effects… and the fun!
After you've completed your thrilling, chilling round, unwind at the bar and compare literal horror stories.
Around here, Halloween is a year-round affair!
49 – Give yourself a fright at Fear Factory Wellington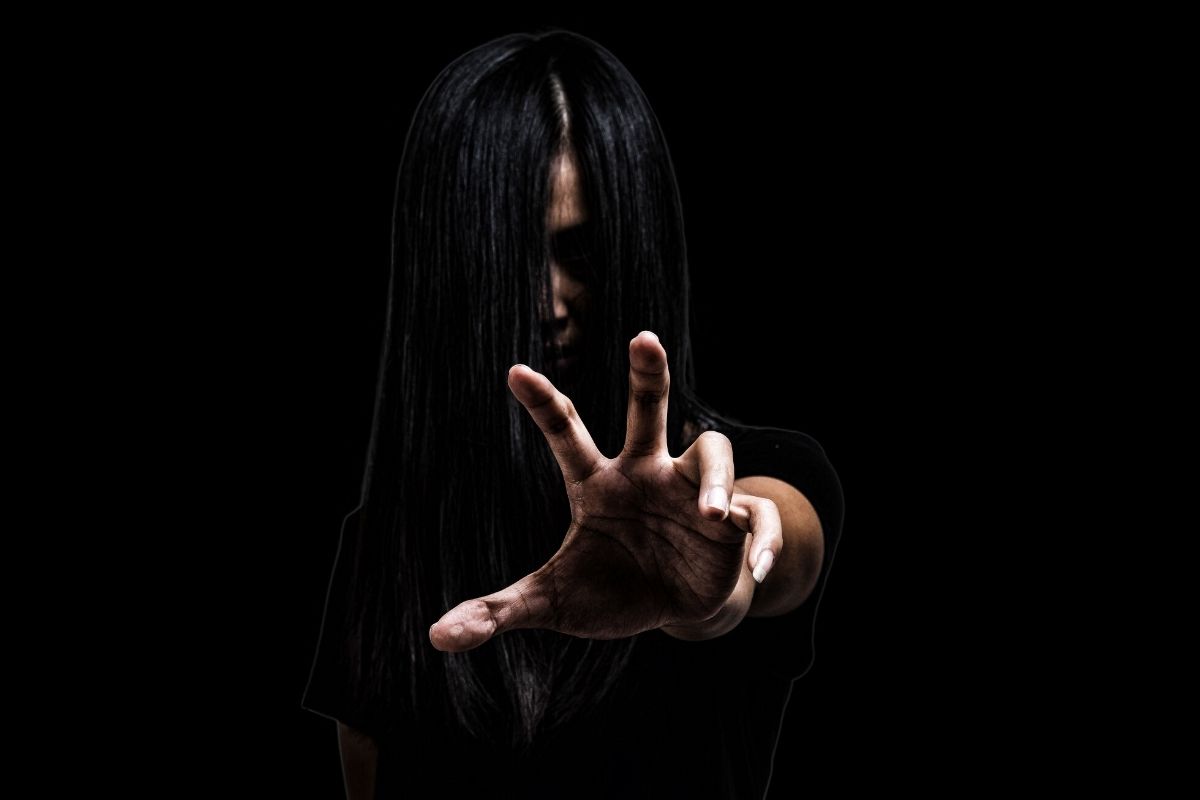 Haunted dolls, mad science experiments, and mysterious ghost ships…. This ain't your average night out!
While Fear Factory Wellington is a somewhat spookier spot, the creativity and immersive storytelling – plus the thrill of a good scare – make it well worth a visit for daring souls.
Take a trip to the crossroads of creepy and paranormal – you're bound to have a spine-tingling good time!
50 – Act like a lumberjack at Sweet Axe Throwing Co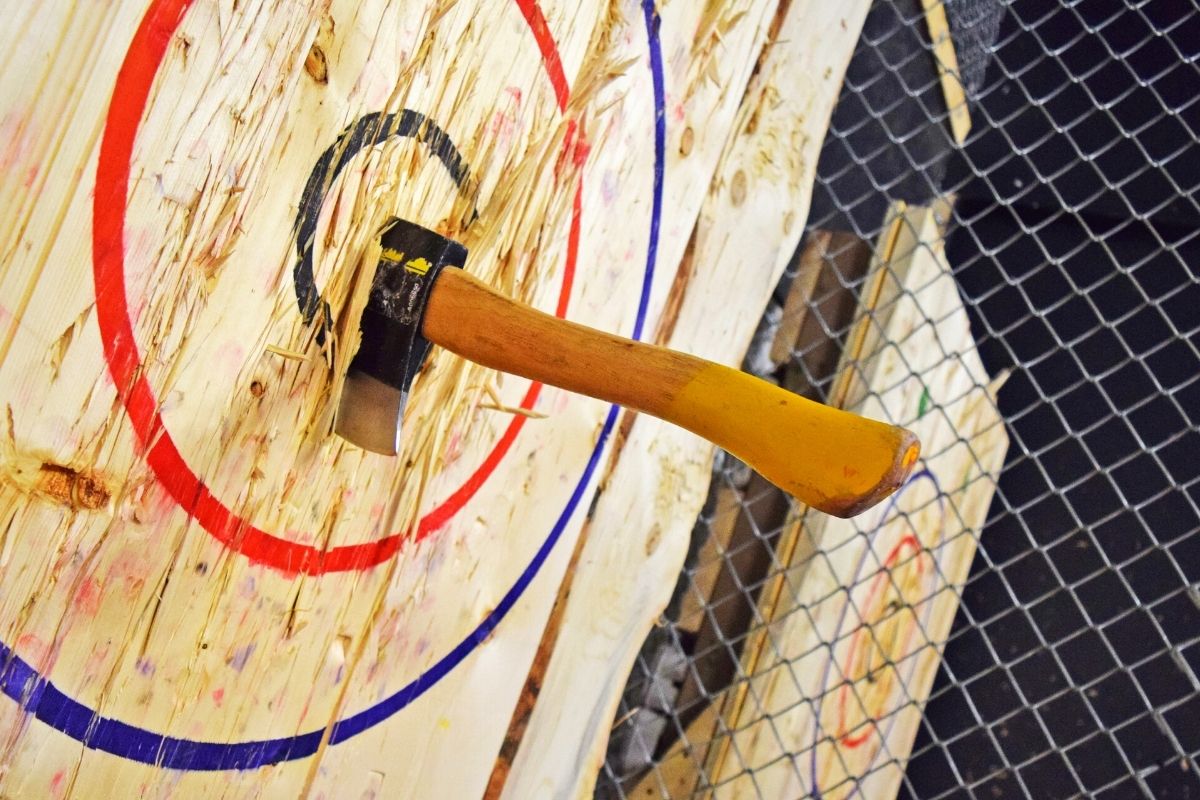 Need to get some aggression out? Or just looking for a little friendly competition?
Then head on over to Sweet Axe, and get ready to huck some blades!
After a brief bit of instruction on the finer points of ax throwing, head over to your lane, aim for the target, and… toss!
Whether you're celebrating a major event or just looking for a fun night out on the town, this lively sport is an excellent option.
51 – See the diverse offerings at the St James Theatre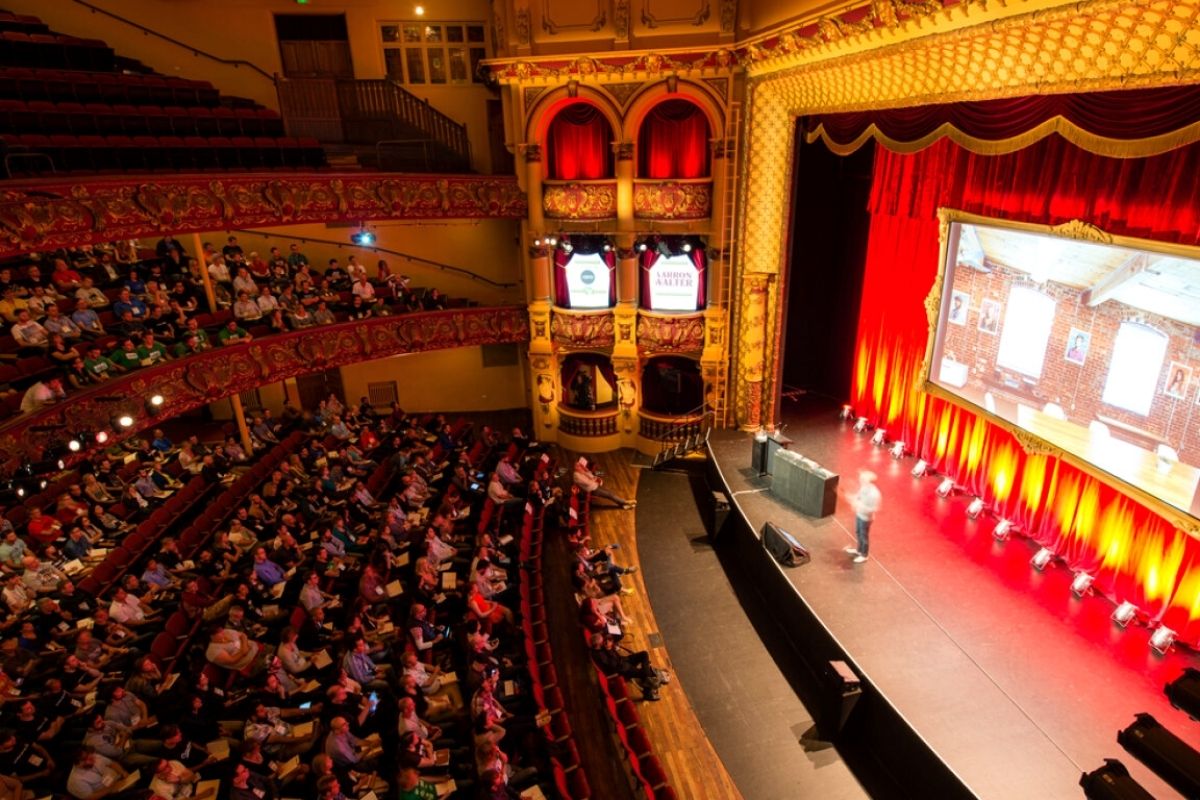 Shifting from music to dance, we have the splendor of St James Theatre, another elegant historic gem that offers events for every taste.
The main attraction here is the Royal New Zealand Ballet, but the theater prides itself on its diverse lineup: operas, plays, and even cabaret shows are all regular features in the space.
You can spend plenty of time enjoying the beauty of the building; with traditional red-curtained theater boxes and gorgeous designs on the ceiling, it offers an elegant night out that echoes the classiest evenings of decades gone by.
52 – Feel like a high-roller on the best rooftops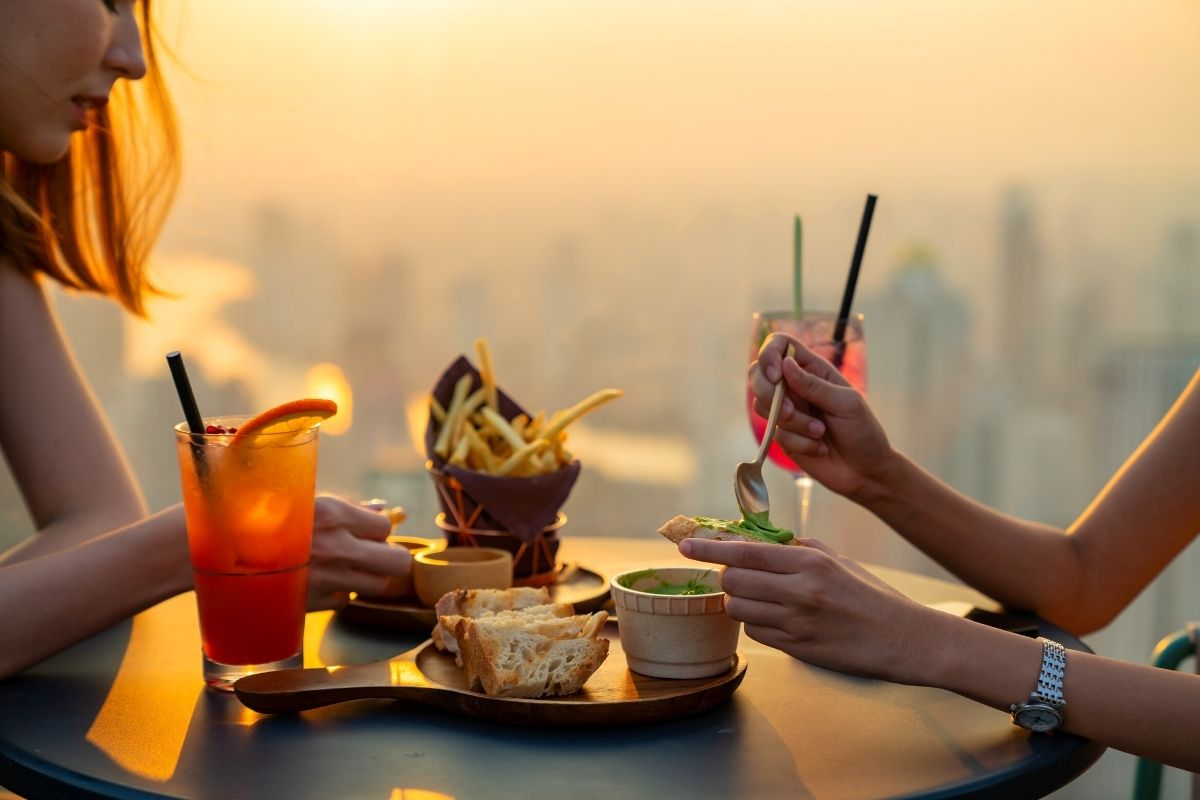 The only thing better than enjoying a nice drink? A nice drink with a view!
The city's rooftop bars mix great scenery, quality service, and delicious drinks to create an unforgettable place to kick off the evening.
Kick back with a frozen cocktail in the lush garden of the Aborist, or enjoy the hip urban aesthetic at Dirty Little Secret, famed for its house sangria.
Kick back with a glass of bubbly at the Champagneria, or get a little classier at Queen of Jackson, which offers excellent wines and a social atmosphere.
Raise a glass (or two) and enjoy!
53 – Split your sides at the best comedy clubs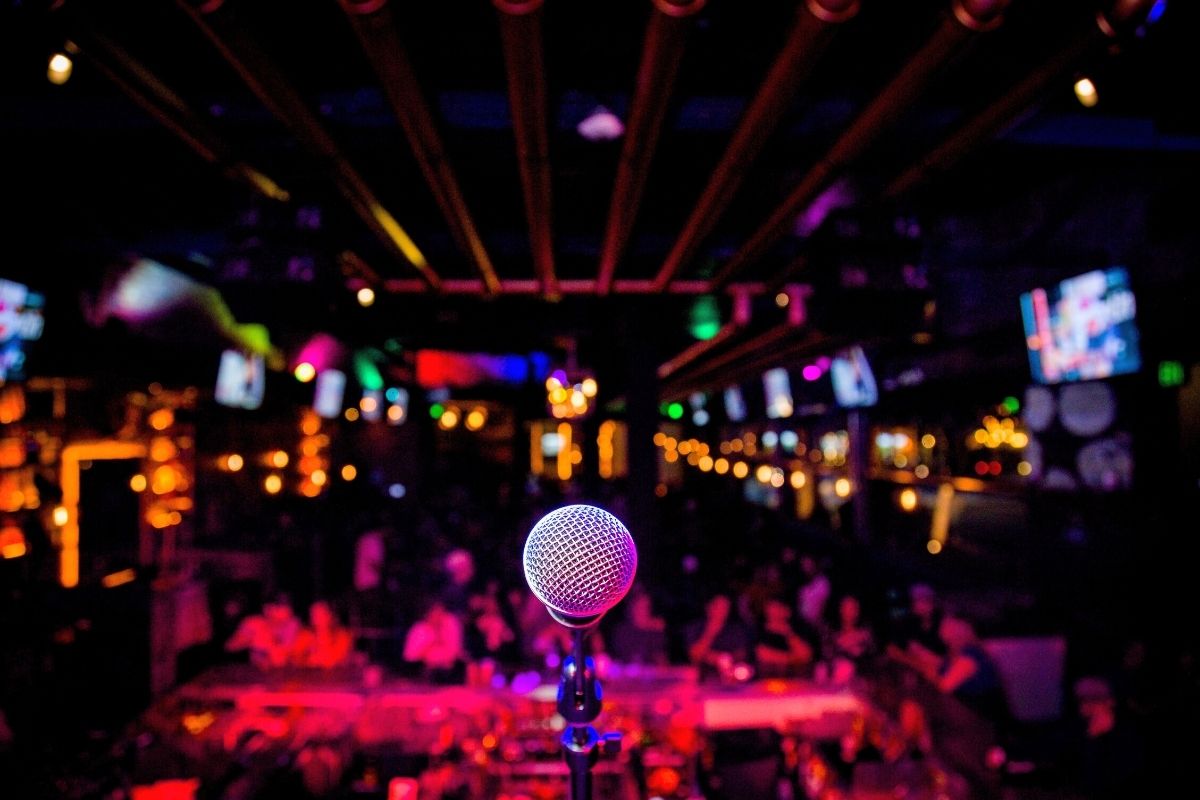 In between all of the wonderful, thought-provoking attractions in town, swing by some local venues for a round of good, old-fashioned belly laughs!
Fringe Bar boasts an eclectic lineup that's sure to make every night out a memorable one, from sketch comedy and stand-up to karaoke and burlesque.
And at Cavern Club, you can enjoy some of the best performers in town strutting their stuff, then jam out to classic rock standards amidst '60s throwback decor.
Each night is a surprise, but giggles are guaranteed!
54 – Soak up the ambience of candlelight concerts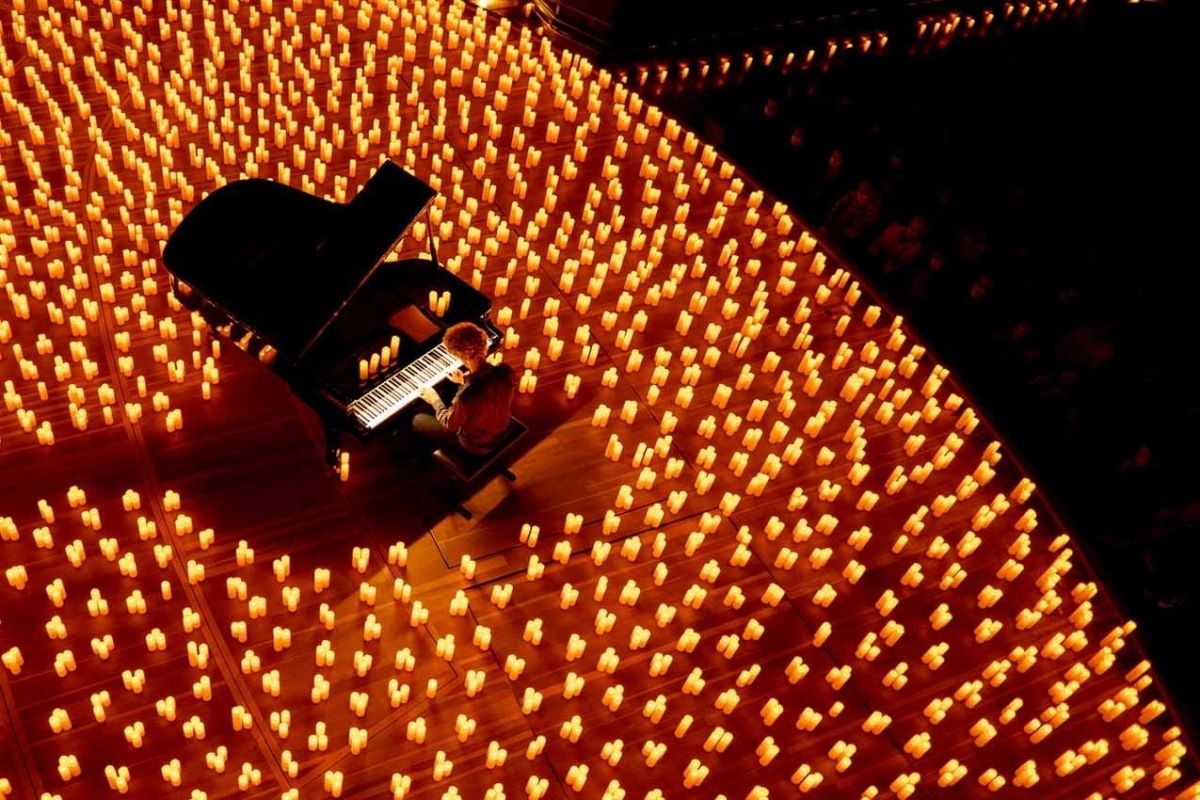 Sure, there are tons of great opportunities to listen to live music in the city… but how many of them come with their own romantic atmosphere?
The Candlelight Concert series blends elegant surroundings with excellent symphonic performances, with hundreds of candles gently flickering throughout the space as you enjoy your serenade.
And the programs themselves always offer some variety; film scores, pop reinterpretations, and classical compositions are just some of the many offerings in their extensive catalog.
So settle in and have a listen!
55 – Dive into the nightlife in Wellington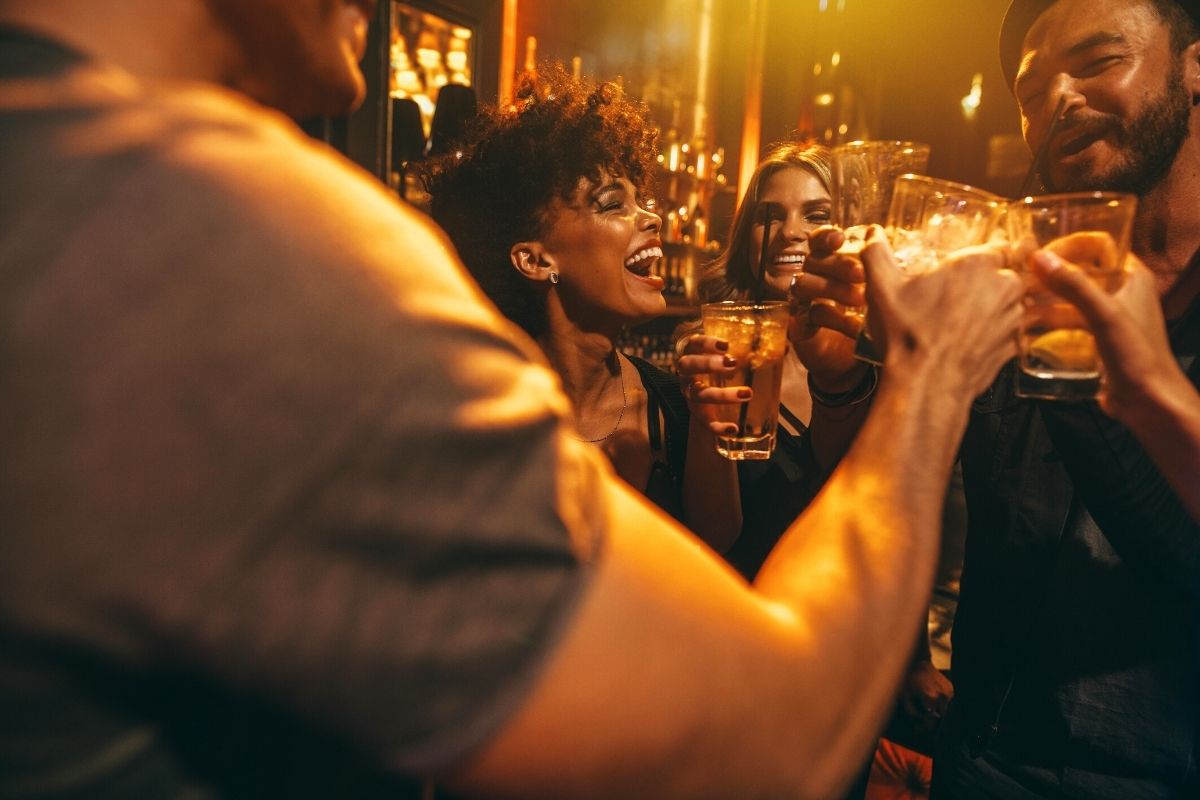 The city may be somewhat small, but the nightlife scene really packs a punch!
Grab a cocktail by the waterfront at Sassy Loves Cash or The Library. Cheer for the game at the Four Kings. Or sample the Emerald Isle at some Irish pubs, like The Green Man and J.J. Murphy & Co.
And when it's time for a bit of dancing, check out the nightclub lineup!
Two-step and ride the rodeo bull at Dakota, party all through the night at Red Square.
This is one town where the party never ends!
How to get to Wellington?
The Wellington Airport is the perfect place to start and finish your journey, with easy access to the city.
You can make the whole process even easier by booking some transfers, which provide professional, convenient service to and from the capital.
Pick the vehicle that best suits your needs, then relax and let the drivers guide you!
Where to stay in Wellington?
InterContinental Wellington will make you feel right at home with its excellent restaurants and laidback lounge area, with the museums and waterfront area just a short stroll away.
And if you're pressed for time, Rydges Wellington Airport is an ideal stay, with plenty of options to eat, drink, and workout on-site… and the quickest possible access to your next flight!
Copthorne Hotel Wellington, Oriental Bay provides fabulous ocean views, great sites like the Wellington Cable Car and the Te Papa Museum within walking distance, and an amazing 7th-floor restaurant if you want a meal with a view!
Ibis Wellington provides elegant accommodations in the heart of everything, with shops, stadiums, Parliament House, and the waterfront right outside the door.
And at Mercure Wellington Abel Tasman Hotel, you can get energized for the day with the delicious free breakfast, then stroll over to Courtenay Place, Lambton Quay, and other points of interest.
Where to go next?
While the capital is certainly a powerhouse in its own right, you'll find no shortage of other amazing things to do in New Zealand… especially for outdoorsy types!
From towering snow-capped mountains to lush rainforests, pristine beaches to caves filled with glow worms, this little country features an incredible array of natural wonders – plus some of the most charming little towns this side of the South Pole!
If you want to stay on the North Island, you can enjoy the cosmopolitan joys of Auckland, the country's largest city; or enjoy the outdoor paradise of Rotorua, where you can check out stunning geysers, or fling yourself downhill in a giant plastic ball… yes, you read that right!
You can also enjoy the coastal charms of Napier, with its excellent wineries; or enjoy the volcanic vistas and splendid weather of Tauranga.
And if you feel like venturing to the South Island, you can catch the ferry to Picton – an excellent adventure all its own!
Final thoughts
Quirky, stately, beautiful, and thought-provoking, this capital city offers an eclectic atmosphere, all encased in a friendly, accessible package that's perfect for return visits.
If you want to dive into history and sample some natural beauty while also having plenty of unique fun along the way, you'll love all of the things to do in Wellington.
And each day of your visit will yield fresh surprises!