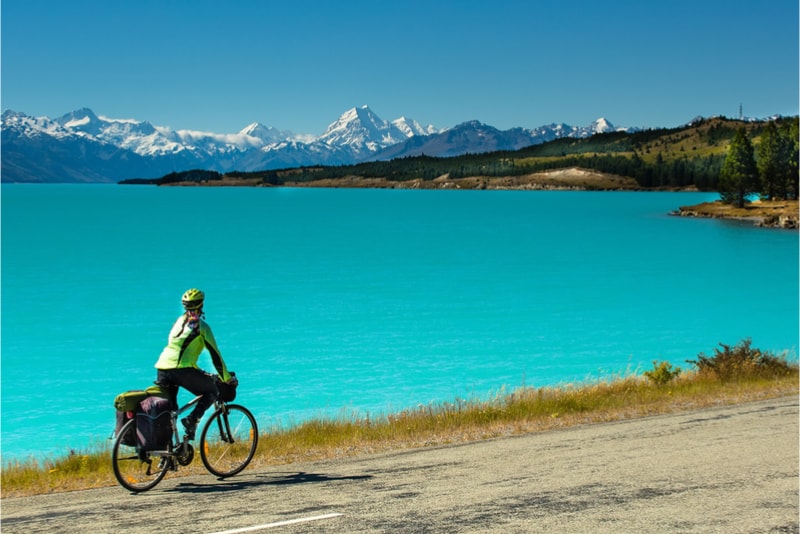 It can be overwhelming deciding on what to do so we have rounded up the most fun things to do in New Zealand, in the South and North islands.
Also know as the adventure capital of the world, New Zealand is a dream destination for many travelers.
Whether you are a film addict, an adrenaline seeker or someone who wants to take a relaxing break, this list has something for everyone.
Have fun! 🙂
1 – Embark on a voyage of discovery at the Bay of Islands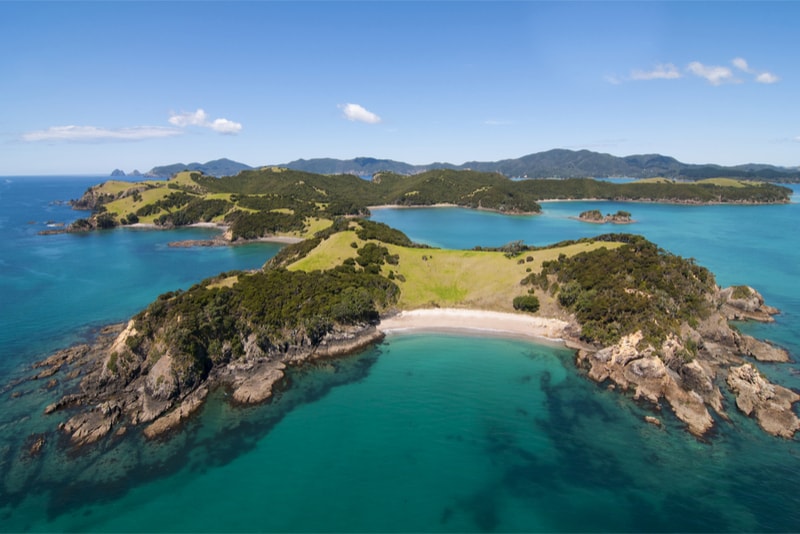 Located in Northland region of New Zealand's, the Bay of Islands encompasses even 144 islands.
It is one of the most popular destinations for vacations in the country because of its stunning beauty of beaches, pristine reefs, active marine life, waterfalls, forests, history. Bay of Islands is heaven for beach and water activities lovers!
? The Bay of Islands, New Zealand
2 – Get your breath taken away by the scenery of Fiordland National Parks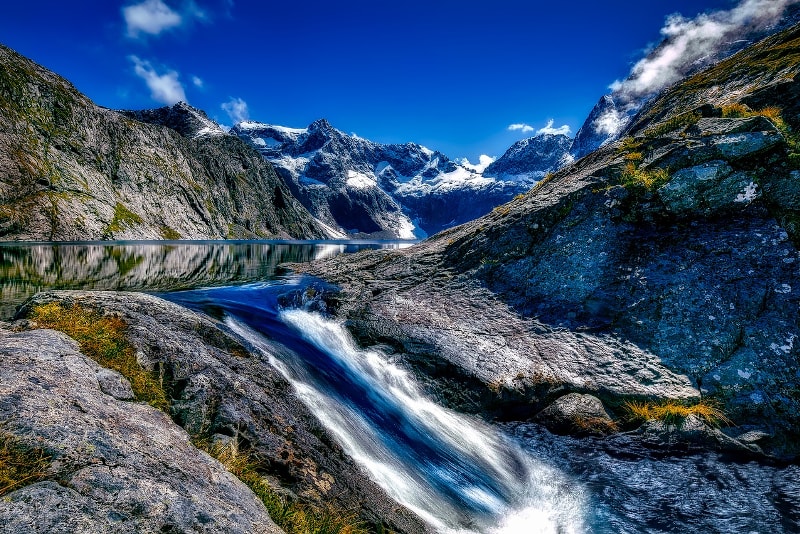 Fiordland National Parks, situated in the southernmost part of South Island, is remarkable for its stunning fjords, spectacular waterfalls, and snow-capped peaks.
It covers an area of some 4,600 square miles (12,000 square km) and is one of the largest national parks in the world.
There are limestone caves, Sutherland Falls and one of the highest waterfalls in the world!
Access to the park is limited mostly only to hiking trails and the lakes, so that you can fully enjoy this nature's masterpiece!
? Fiordland National Parks, New Zealand
3 – Admire the pure natural beauty of Milford Sound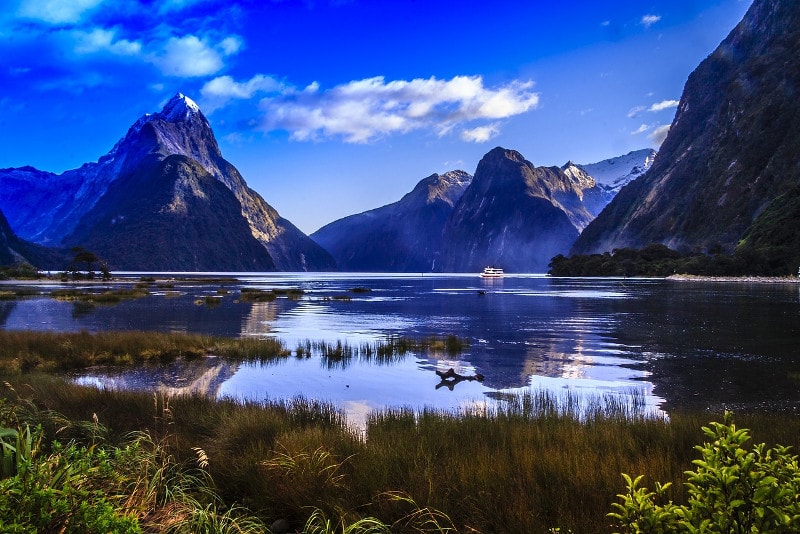 Within Fiordland National Park lies Milford Sound, which is New Zealand's most stunning natural attraction.
The magical combination of ink-dark waters, mountain peaks, and magnificent dramatic forest-clad cliffs must be seen to be believed.
Visiting Milford Sound is a must-do on every New Zealand itinerary!
4 – Discover New Zealand's natural highlights at Waitomo Glow Worm Caves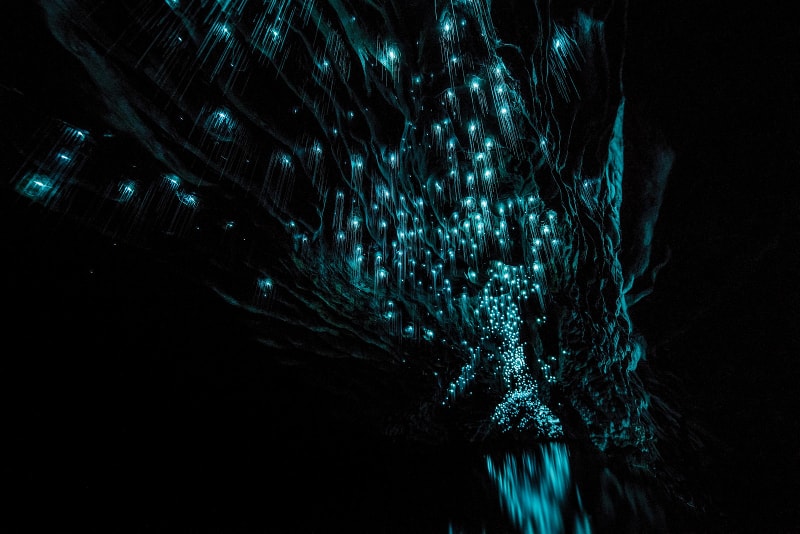 Deep underneath the hilly landscapes of North Island, you can find fantastic cave lit with glow worms.
The Waitomo Glow Worm Cave is home to thousands of glow worms that light up the cave ceiling like a starry night sky.
You are probably wondering why these creatures are glowing? We won't spoil anything – see by yourself and get to know everything at Glow Worm Caves!
? Waitomo Glow Worm Cave, New Zealand

5 – Enjoy wine tasting and sip like a pro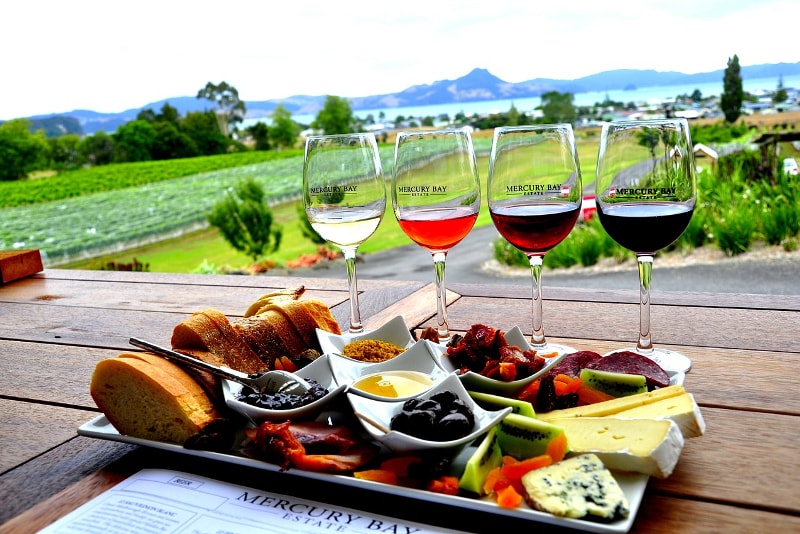 One of the world's top wine-making countries is New Zealand.
There you will find a lot of opportunities to experience local wine tasting at the best wine regions!
Take a tour or just enter through the cellar doors of vineyards in your favorite wine region!
6 – Walk, hike or climb on Franz Josef and Fox Glacier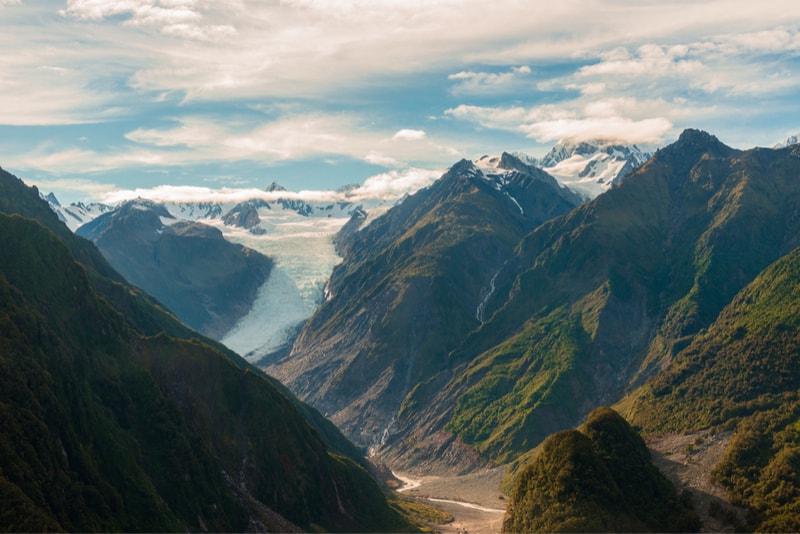 Situated on the west coast of New Zealand's South Island, the Franz Josef and Fox glaciers are one of the most stunning sights to be found anywhere in the world.
This region of New Zealand cannot be missed! The glaciers themselves are pretty incredible, but stunning alpine landscapes, lakes, lush rainforests and impressive coastlines are stunning as well.
What you need is only to decide how do you want to experience this magnificent creature of nature: by walking, hiking or climbing?
? Franz Josef and Fox glaciers, New Zealand

7 – Be amazed by the pure color of Lake Tekapo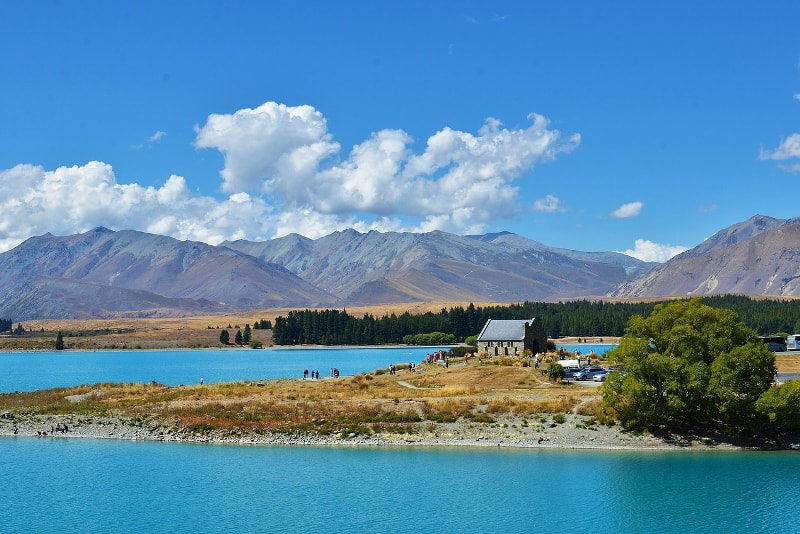 On the South of New Zealand lies Lake Tekapo.
It sets apart from other lakes by an amazing turquoise blue color.
The pure color of the lake's water, wildflowers at the backdrop of snow-capped peaks turn this place into something magical.
8 – See everything that is hiding under Te Waikoropupu Springs water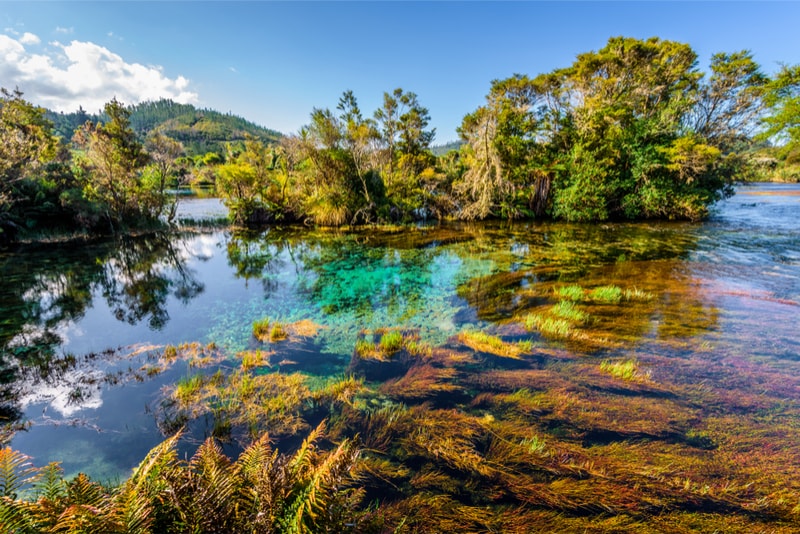 In Golden Bay on New Zealand's South Island, you will find Te Waikoropupu Springs ("Pupu Springs").
At Pupu Springs, there are some of the clearest water anywhere in the world!
The horizontal visibility of the water in the area has been measured at an average of 63 meters so that you can discover all the secrets of the Te Waikoropupu Springs bottom from above!
? Te Waikoropupu Springs, New Zealand

9 – Experience Hobbiton Movie Set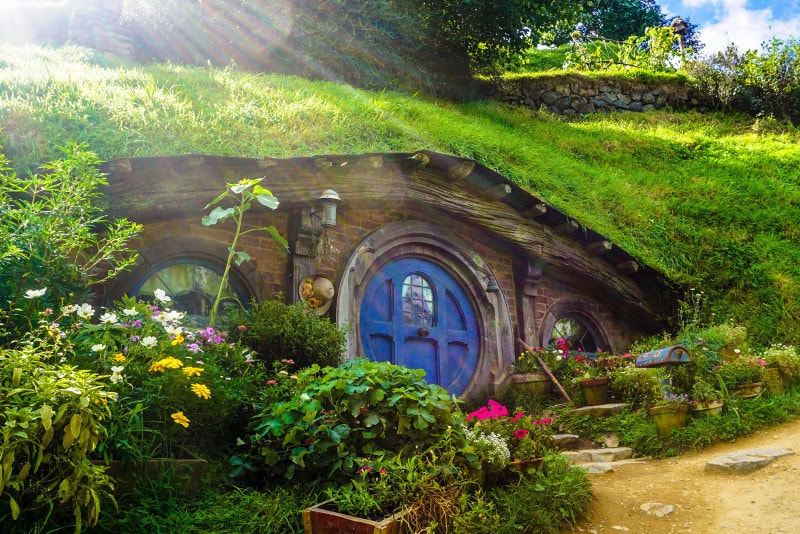 Hobbiton exists! It is a Real Place in Matamata, a small agricultural town in the heart of the Waikato region!
Listen to spell-binding tales of how Hobbiton came to be, take a look at Bag End, where Frodo and Bilbo's adventures began and get lost among the hobbit holes!
? Hobbiton, Matamata, New Zealand

10 – Refresh your soul and body at Castle Hill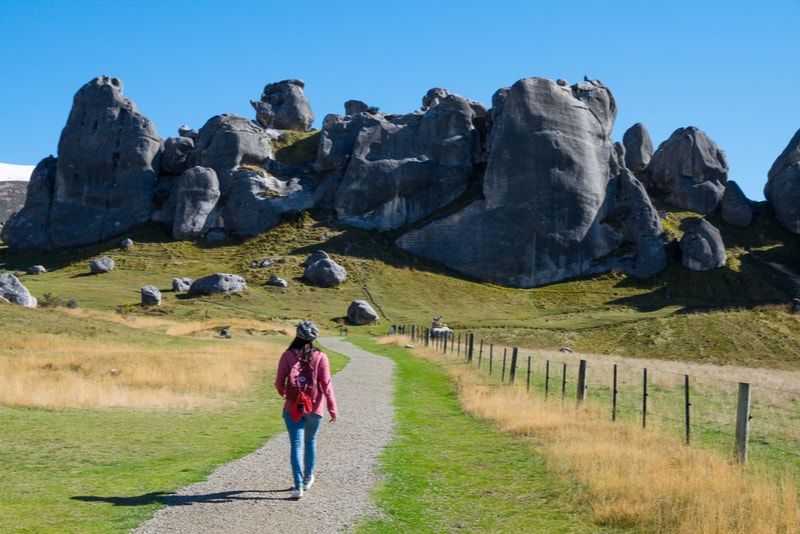 Located on the South Island, Castle Hill is a high country station, a large farm area for grazing of sheep and cattle.
The Dalai Lama visited Castle Hill in 2002. The landscape and his spiritual experience inspired him so much that he called the area a "Spiritual Center of the Universe."
The hill is also one of the favorite climbing and bouldering spot for New Zealand's rock climbers!
11 – Be amazed by colors formed by the geysers at the Wai-o-Tapu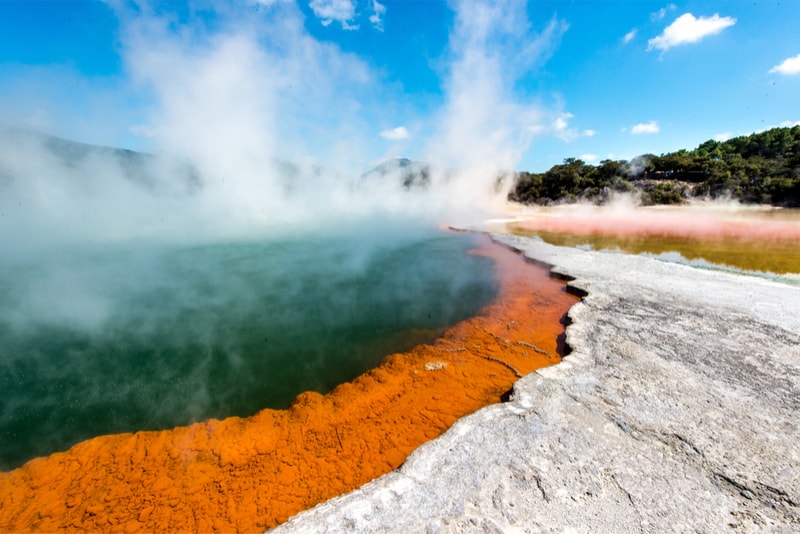 The Wai-o-Tapu Park, located in Taupo Volcanic Zone, is the place where you can admire a fantastic palette of colorful pools.
The geysers create several colors combination of green, yellow, orange, even a fluorescent one including Gatorade.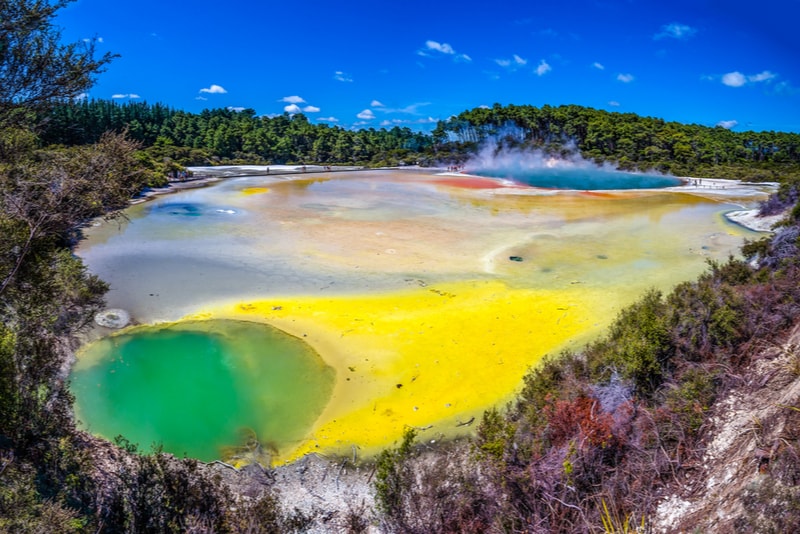 These colors are formed naturally from the interaction of minerals and gases, sets out an outstanding view.
This natural beauty is definitely a must of all the things to do in New Zealand!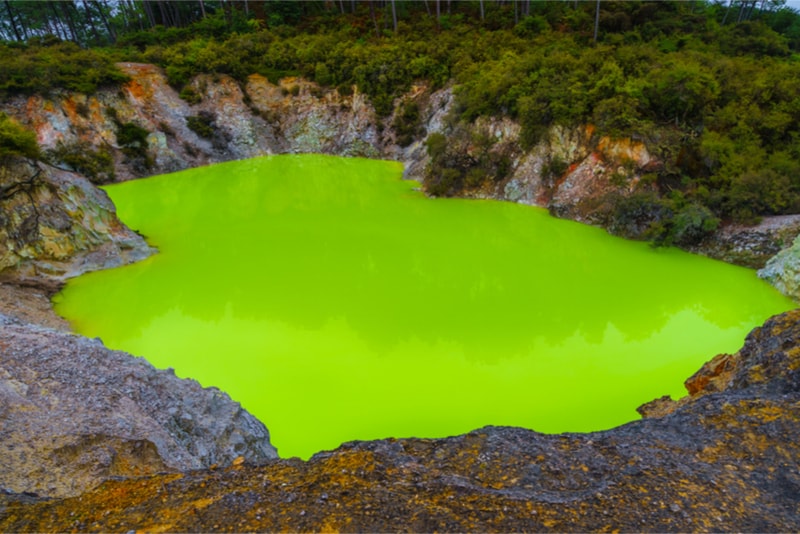 ? Wai-O-Tapu, Rotorua, New Zealand

12 – Fly into dramatic landscapes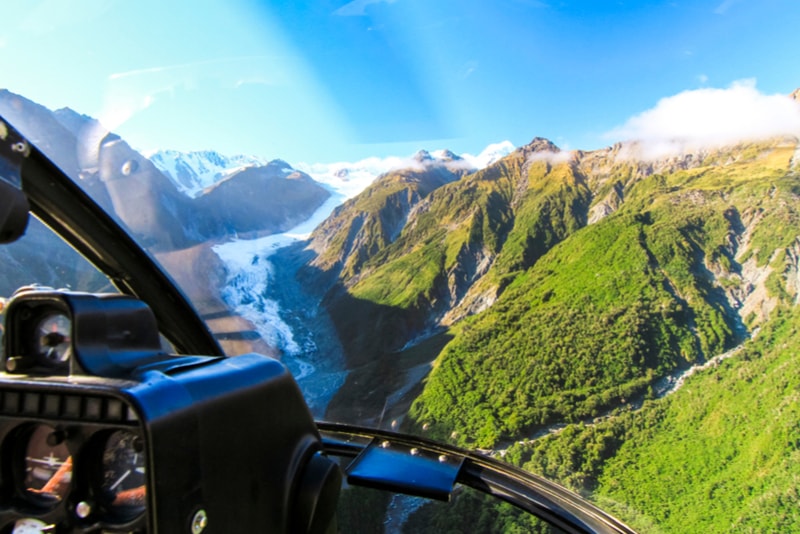 A bird's eye view of New Zealand's top locations, views and stunning landscapes by helicopter is a fantastic experience!
Take a scenic helicopter flight and access unique locations, which is not possible to reach via road!
13 – Take a quick jaunt to the Tunnel Beach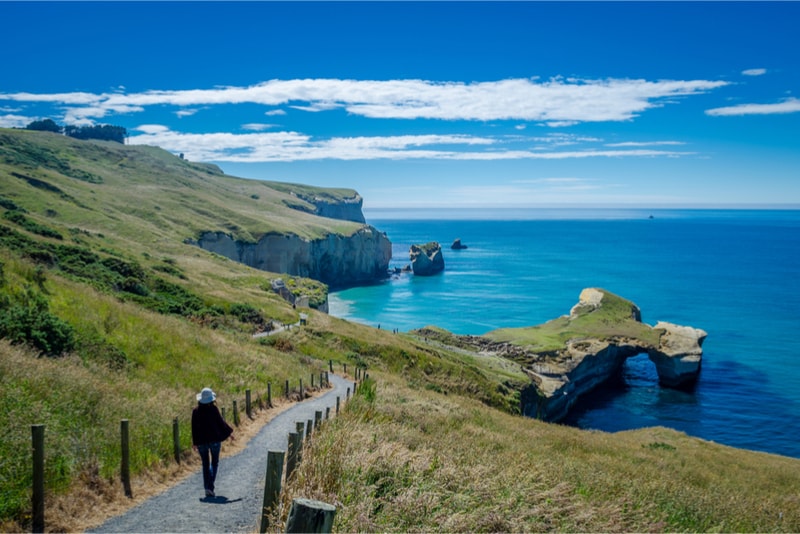 Located off the Dunedin to Brighton coastal road, Tunnel Beach allows access to a secluded and sheltered beach at the base of the cliffs.
For a short walk and some stunning coastline in Dunedin, head for Tunnel Beach and enjoy the beauty of its rugged rock arches, caves, and sandstone cliffs!
14 – Visit a Tree Church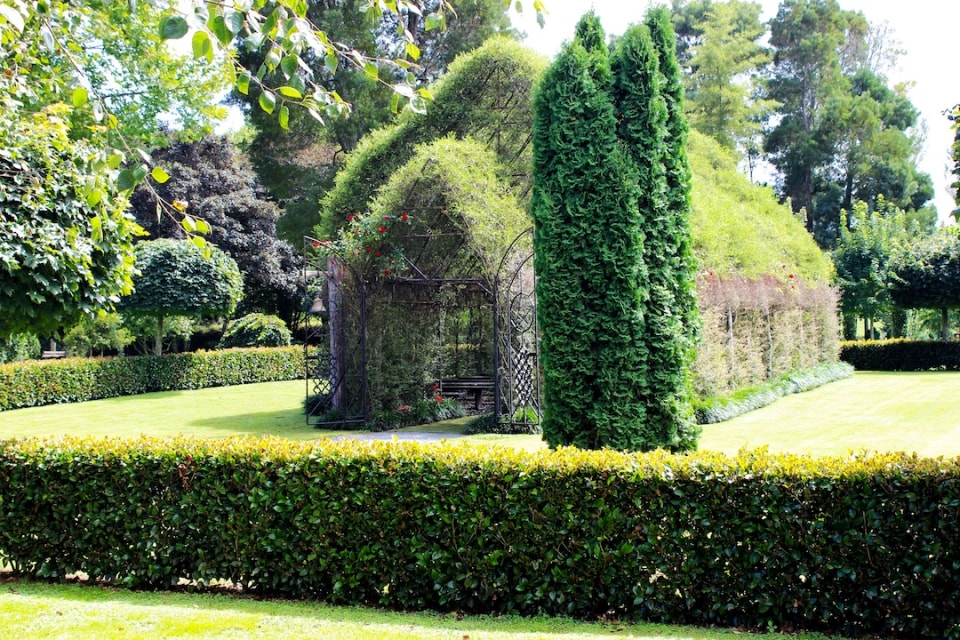 The Tree Church is made of almost nothing but trees!
Situated in Ohaupo, a heavenly 100-seat chapel set among a 3-acre landscaped garden, the church boasts walls made of living trees planted around an iron frame.
? 119 West Rd, Ohaupo 3881, New Zealand

15 – Admire art works at Gibbs Farm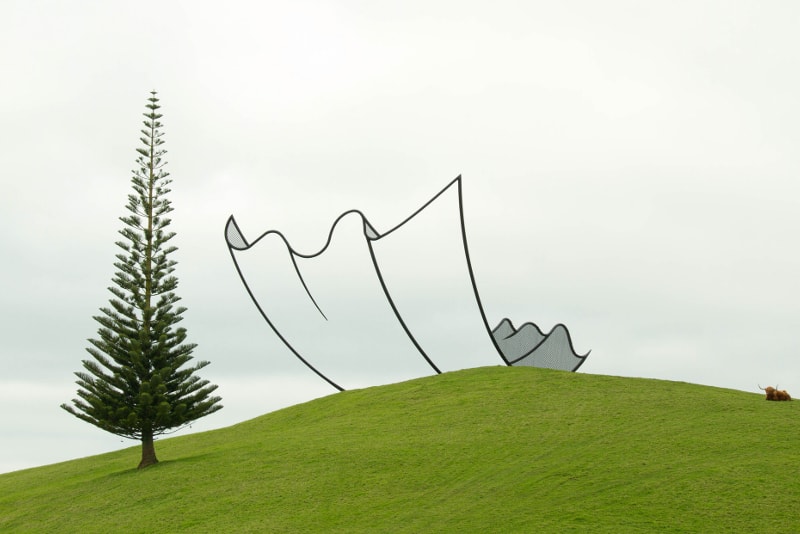 Located in the beautiful Kaipara Harbour, north of Auckland, Gibbs Farm is an expansive open-air sculpture park. You'll be able to freely roam in the park.
Be introduced to selected artworks by Auckland Art Gallery's art experts and come face-to-face with some exotic animals!
? 2421 Kaipara Coast Hwy, Makarau 0984, New Zealand

16 – Discover the pancake rocks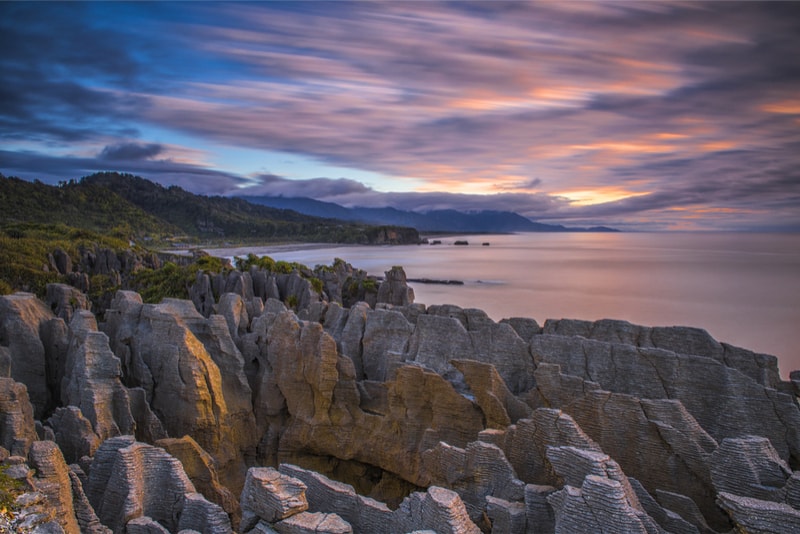 Near Punakaiki at Dolomite Point, there are the pancake rocks, a heavily eroded limestone area where the sea bursts through several vertical blowholes.
These rocks are a real wonder of nature and are the most visited natural attraction on the West Coast! You cannot miss this sight!
? Punakaiki, Dolomite Point, New Zealand

17 – Discover the mysterious Moeraki Boulders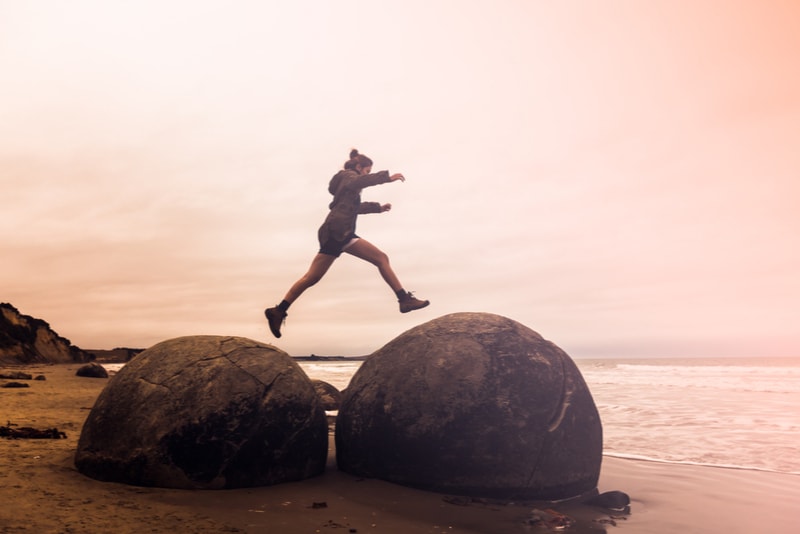 The Moeraki boulders are located on Koekohe Beach. Each rock is up to two meters high and weighs several tonnes and was formed about 65 million years ago.
The Boulders are a trendy spot for photographers and with good reason!
? Moeraki boulders, Koekohe Beach, New Zealand

18 – Walk to the Putangirua Pinnacles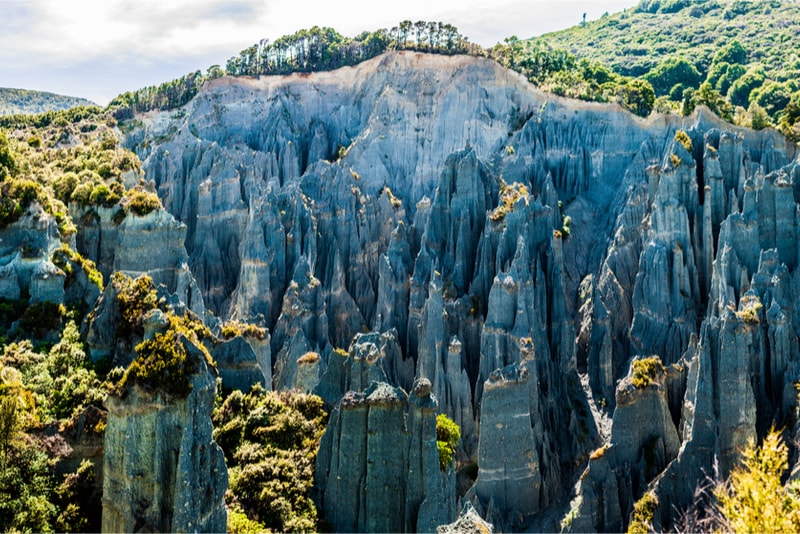 Situated on the way to Cape Palliser, the Putangirua Pinnacles are earth pillars formed by the erosive forces of rain and floods.
Putangirua Pinnacles are the most incredible rock formations you will ever see! Put your walking shoes for a day trip or even bring the family camping here!
? Putangirua Pinnacles, New Zealand

19 – Hike to the Frying Pan Lake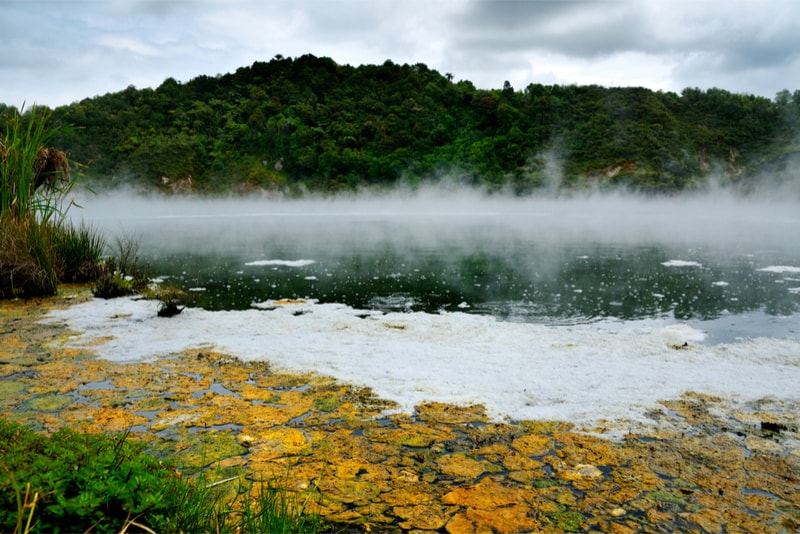 Frying Pan Lake is always piping hot at 113 to 131 degrees Fahrenheit (about 50-60°C).
Located in Waimangu Volcanic Rift Valley, Frying Pan Lake is a perfect hike trail with fantastic views of the thermal pools and hot stream.
Usually, visitors say that this is one of the most stunning places in New Zealand!
? Frying Pan Lake, Waimangu 3073, New Zealand

20 – See the Windswept Trees at The Slope Point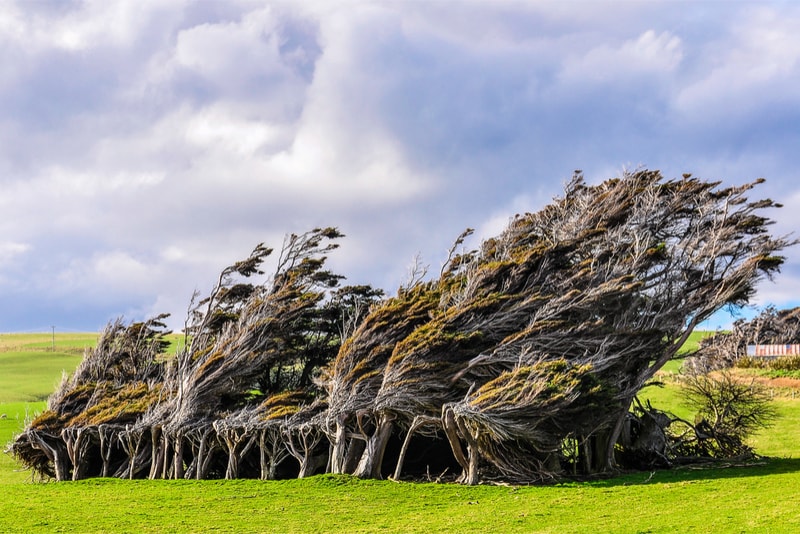 Aside from a few sheep, no humans or other animals live here. The slope is the southernmost spot of New Zealand's South Island.
The wind here is so intense and relentless that the trees are twisted, warped and forever bent along the direction the wind blows!
The views and the atmosphere are truly mystical here. It will make you believe that you are at the edge of the world.
21 – Face an active volcano at White Island (Whakaari)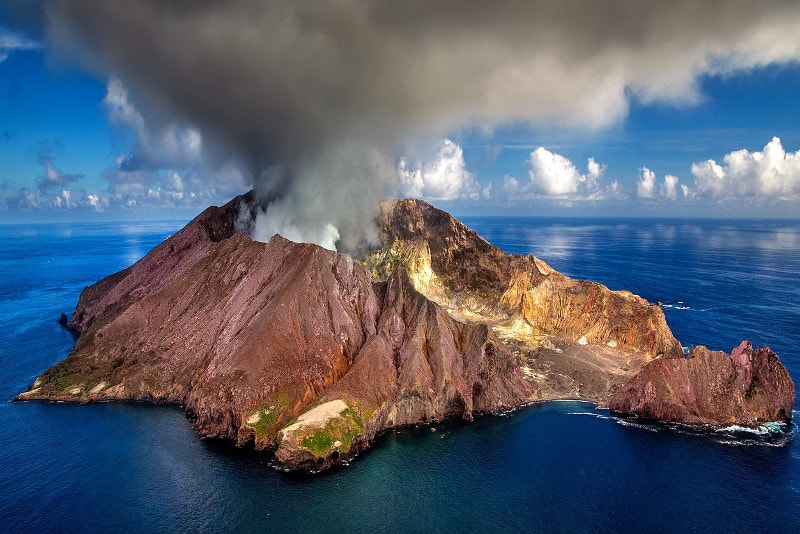 It roars, it breathes, and it hisses from steaming vents releasing 800°C toxic gases!
Located off the coast of Whakatane, White Island is a scenic reserve that can be visited by launch or helicopter.
Take a walking tour of the island, it's the most extraordinary experience of all the things to do in New Zealand!
? White Island, Whakaari, New Zealand
22 – Meet the world's largest living tree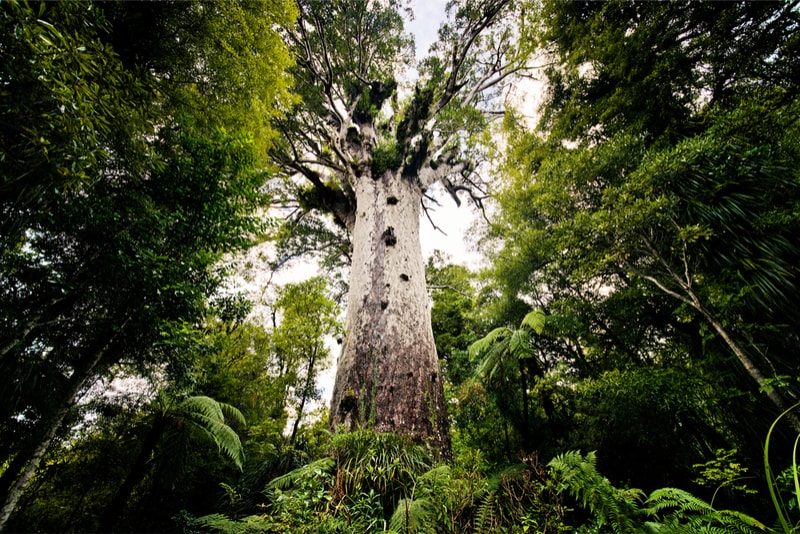 Standing at over 51,5 meters high, having a girth of nearly 18,8 meters, Tāne Mahuta is the largest kauri tree in the world and is estimated to be 2,000 years old.
Visitors pick up the energy not only from the lord of the forest but also from the surroundings.
Some people are so overwhelmed that they even end up crying here!
? State Highway 12, Waipoua Kauri Forest 0376, New Zealand

23 – Visit the Demolition World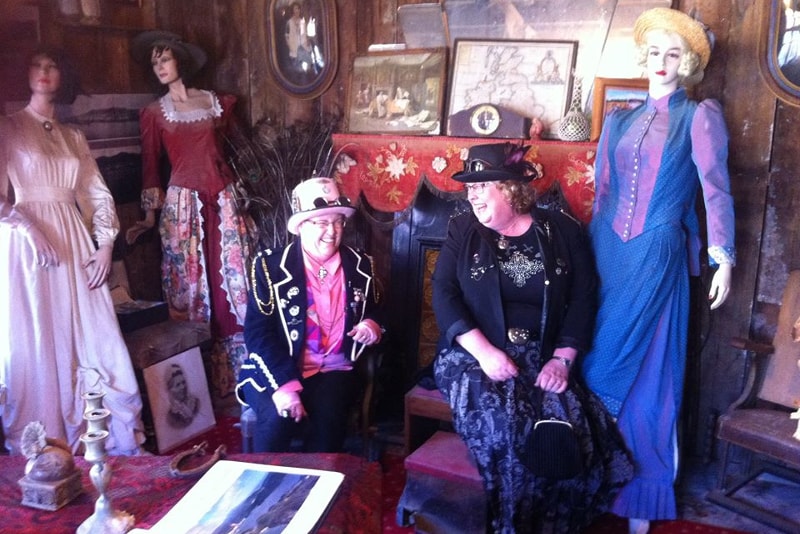 Located in Invercargill, Demolition World is an extraordinary place, which will bring you back through time into a world entirely constructed from demolished buildings and recycled items.
It's one of the best things to do in New Zealand when it's rainy!
There's no fee to visit it, but you can leave a donation in a box if you want to. 🙂
? 290 Bain Street Clifton Invercargill 9812 New Zealand

24 – Discover the spectacular coastline of Farewell Split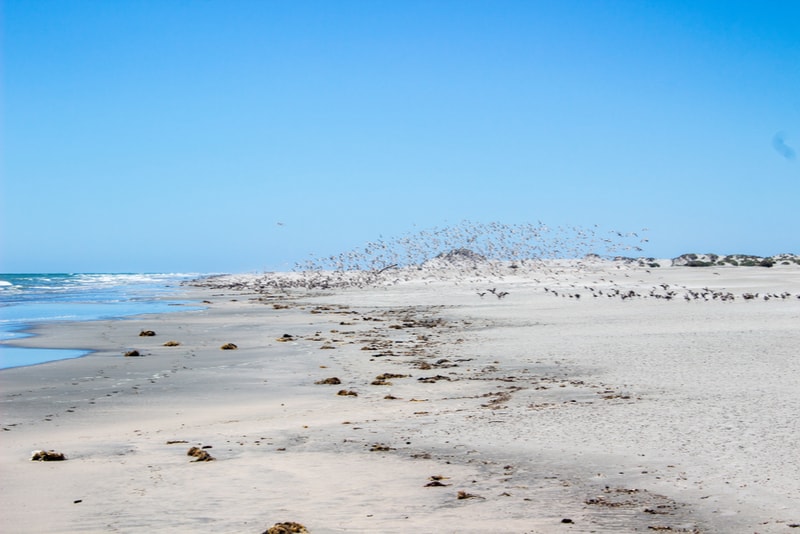 You can find Farewell Spit at the top of the South Island. It is the longest natural sandbar (35 kilometers long) in New Zealand.
There is no private access to this place, and only two operators are permitted to conduct tours here.
But in these tours, you will have a chance not only to access wildlife reserves, seabird, but also the opportunity to visit the lighthouse, gannet colony, and to jump off a dune.
25 – Take a photo of Cathedral Cove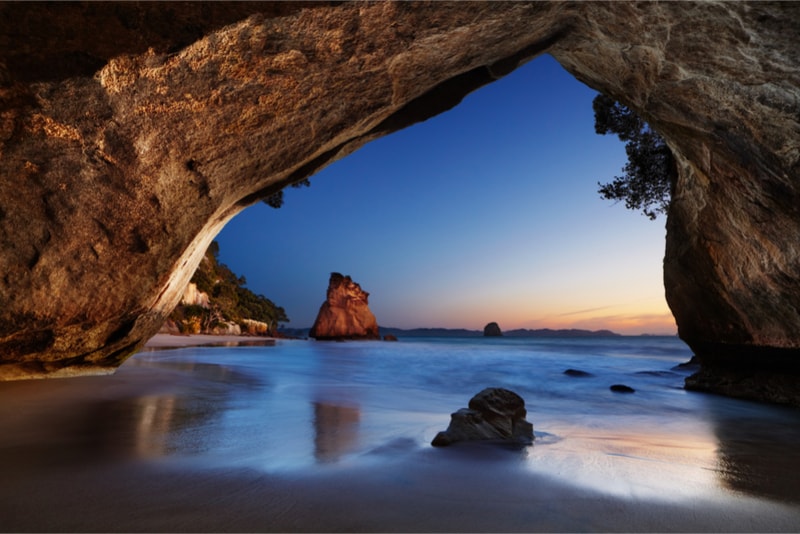 Located at Hahei, on the Coromandel Peninsula, Cathedral Cove is a beautiful crescent of white sand, which has a large natural rock arch dividing the beach and is one of the most picturesque places in the Coromandel.
If you recognize this place, it's because you have already seen these rock formations in the Prince Caspian and Chronicles of Narnia movies.
Take a short walk and be ready to shoot a photo as good as your desktop wallpaper of stunning views!
26 – Visit Napier, the Art Deco City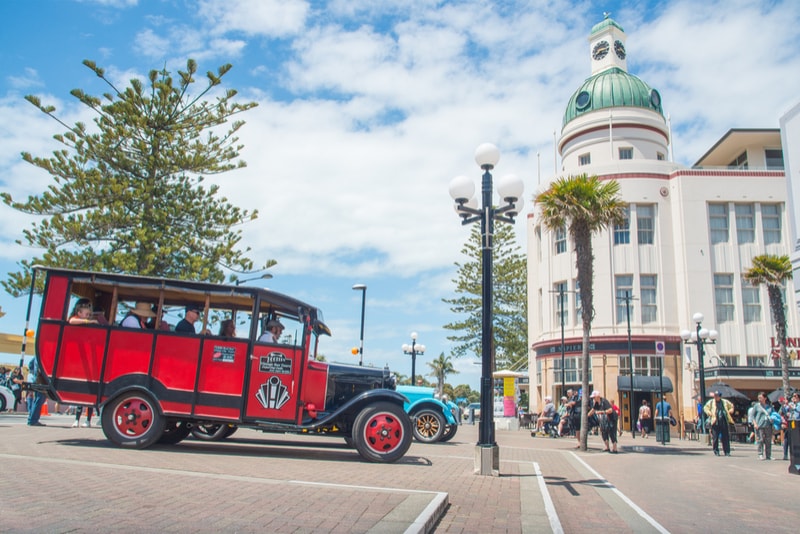 Located at the south of the Hawkes Bay, Napier is one of the most attractive cities in New Zealand.
It's also called as the Art Deco City, and not without reason: Napier has the most comprehensive collection of inner-city art deco buildings in the world!
The best time to visit Napier is on February – annually, at this time, thousands of people come to celebrate the Art Deco Weekend Summer Festival.
27 – Admire amazing views while paddling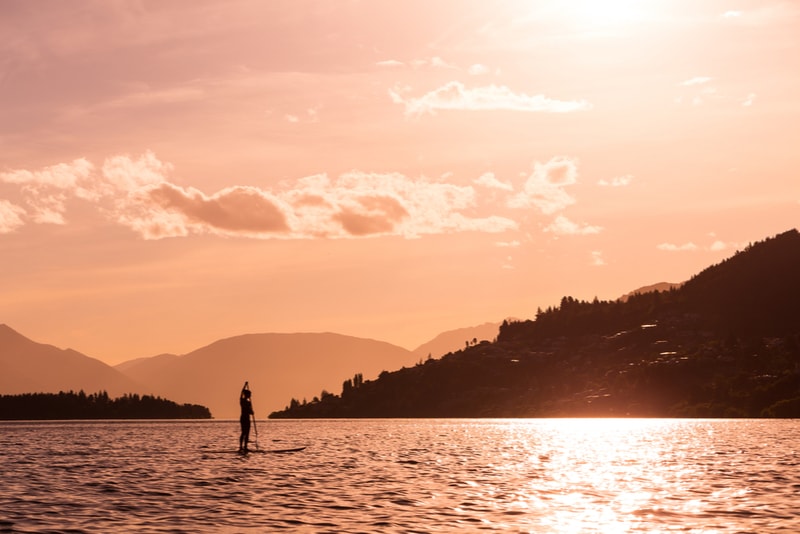 Probably you have already noticed that in New Zealand, every tour has a scenic view.
Stand up paddle, as well is not an exception. Grab a board and explore fantastic scenery while having fun!
28 – Feel inspired by Queenstown's stunning scenery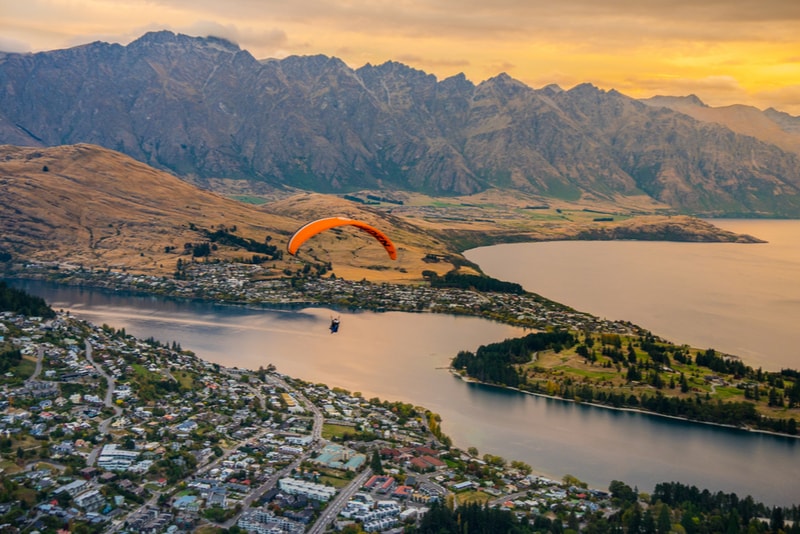 Queenstown has the title of the Adventure Capital of the World.
Its majestic mountains, the shores of crystal clear Lake Wakatipu, the natural beauty, the unique atmosphere of breathtaking landscape create a perfect environment for adventures, discoveries, adrenaline, hair-raising and heart-stopping activities.
The only question is for what you are brave enough for a skydive, crazy bungy jump or maybe extreme jet boat ride?
29 – Enjoy water sports at Lake Taupo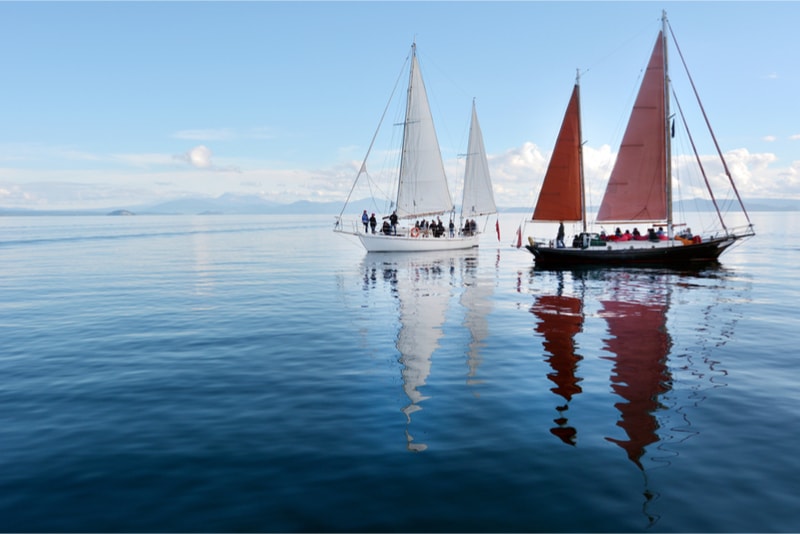 You can find Lake Taupo in the middle of the North Island. This beautiful lake's size is about the size of Singapore, it's actually, more of an inland sea than a lake.
Taupo is perfect for water-skiing, sailing, and kayaking, but the most known it's for fishing.
If water activities do not attract you, the forests surrounding the Taupo can offer you hiking or mountain biking trails for all levels of experience!
30 – Take off your bra and hang it on Cardrona Bra Fence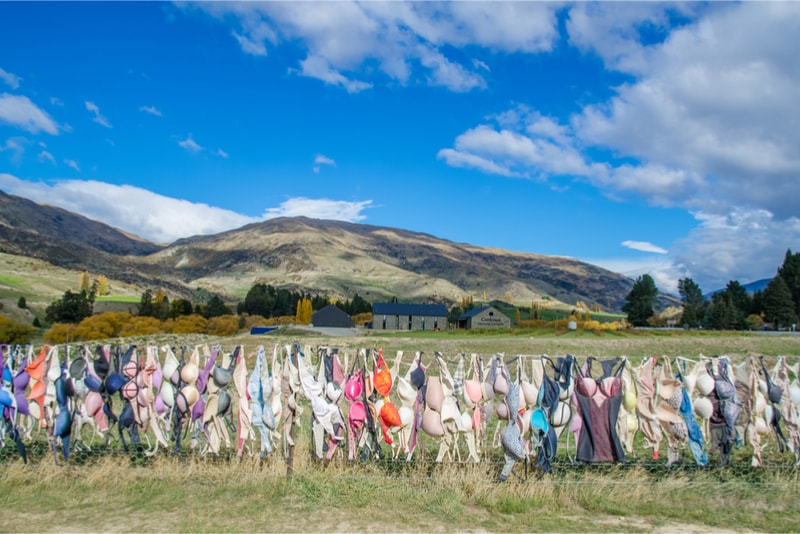 Once, in 1999, four women's bras were found attached to the wire fence alongside the road.
These female lingerie fluttering in the wind inspired more women to leave their bras on a fence, the bra population increased to thousands and even became a unique attraction for tourists.
Now, it's not only a quirky tourist attraction, but this fence is also collecting donations for the Breast Cancer Foundation.
? 2125 Cardrona Valley Rd, Cardrona 9381, New Zealand

31 – Climb the worlds' steepest street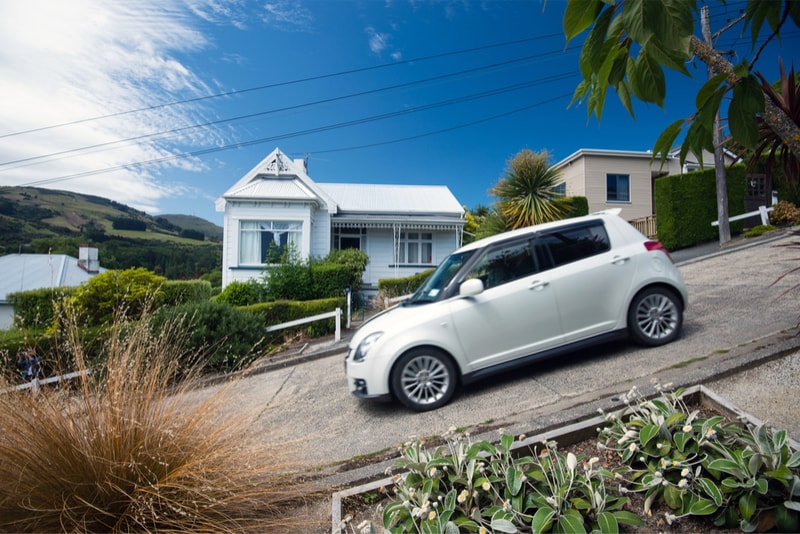 Baldwin street is a street in the city of Dunedin.
It earned Guinness World Record for the steepest residential street in the world. It takes about ten minutes to walk only 350 meters.
You think you will make it faster? Challenge yourself, and climb to the steepest street in the world!
? Baldwin st, North East Valley, Dunedin 9010, New Zealand
32 – Dig your own spa pool at Hot Water Beach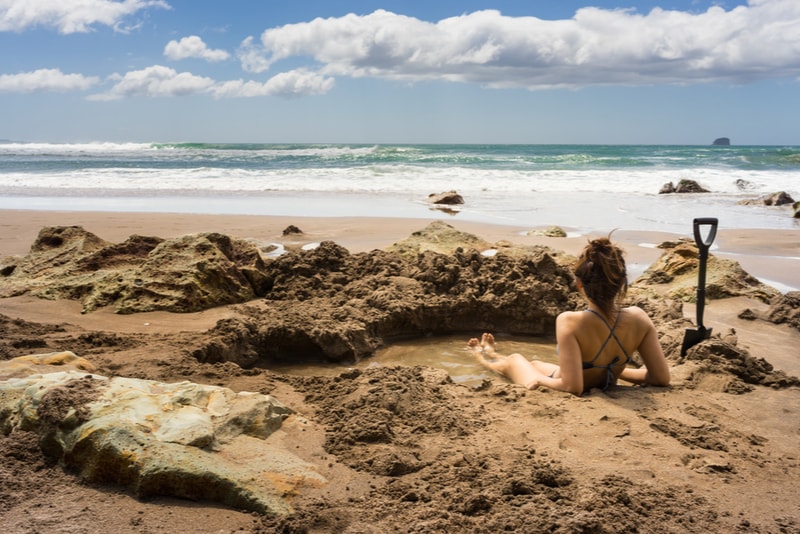 Hot Water Beach is located in the southern part of Mercury Bay.
Here from around 2 hours either side of low tide (that's when the tide is low enough to expose the area of sand with hot water underneath), you can dig your spa pool in the sand.
It's a unique experience: it's strange, but enjoyable – to be lying in a pool of hot water just several steps from the refreshing sea. Hot water beach is definitely a must-do activity, and doesn't cost anything!
? Hot Water Beach, New Zealand

33 – Confuse your minds at Puzzling World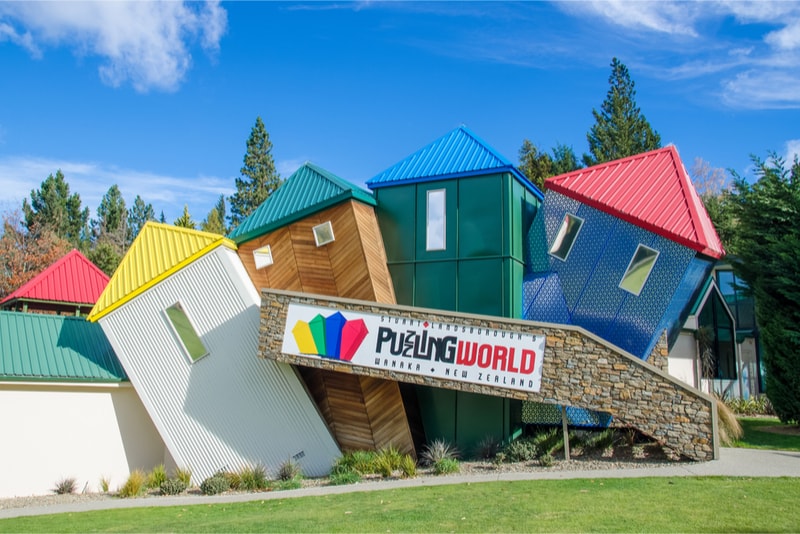 In two kilometres from Lake Wanaka or in one hour fifteen minutes drive from Queenstown, you will reach a Puzzling World.
After visiting the Puzzling World, your world will never be the same.
It will mess your head no matter how old are you, where are you from, and what kind of experiences you already had… Rooms of illusion, a mix of bizarre buildings, and the world's famous Great Maze will challenge your perception of reality!
? 188 Wanaka-Luggate Hwy, Wanaka 9382, New Zealand
34 – Visit the place of world's longest name and try to pronounce it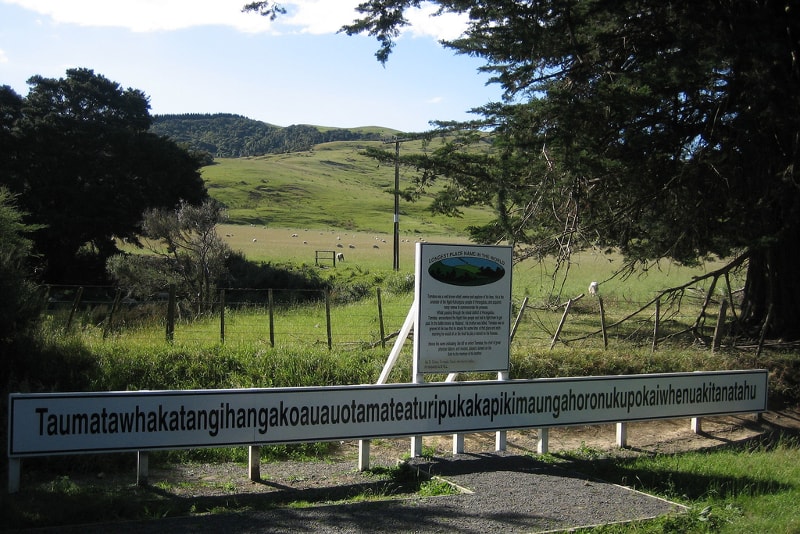 The longest name in the world has a hill on New Zealand's North Island. Are you ready?
It's "Taumatawhakatangihangakoauauotamateaturipukakapikimaungahoronukupokai-
whenuakitanatahu".
Perhaps now you are wondering, that this "kind of long" name must mean something?
Yes, you are right – it translates to "the summit where Tamatea, the man with the big knees, the slider, climber of mountains, the land-swallower who traveled about, played his nose flute to his loved one".
Stop at the hill of Taumata, film yourself while pronouncing a name of this place to create a funny memory!
35 – Discover Wrights Hill Fortress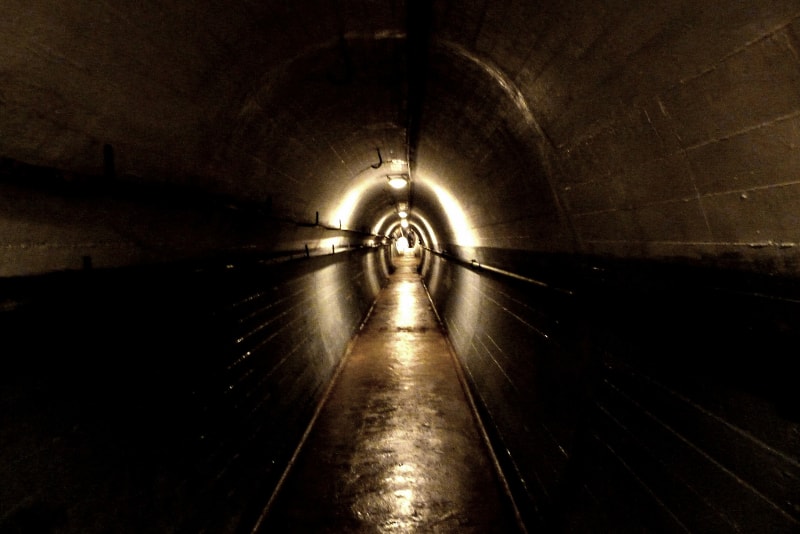 The Wrights Hill Fortress is a circular artillery embankment, which consists mostly of long underground tunnels.
Anyone who wants to know what a dwarven mine sounds like need to visit the tunnels of this New Zealand artillery compound, because they were actually used to create the sound of the dwarven mines of Middle Earth.
? 50 Wrights Hill Rd, Karori, Wellington 6012, New Zealand

36 – Try zorbing at Rotorua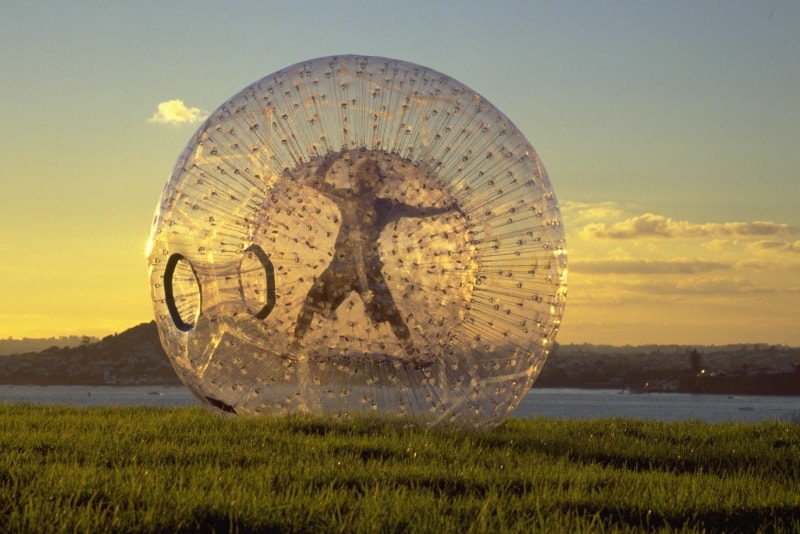 Zorb is a large inflated plastic ball, with another ball inside in which you roll down a hill—reaching speeds of up to 50 kilometers per hour!
Zorbing is safe, as there is a cushion of air between you and the ground, so you don't need to worry about anything while zorbing!
? 149 Western Road, Ngongotaha, Rotorua 3010, New Zealand

37 – Go sandboarding at the Te Paki dunes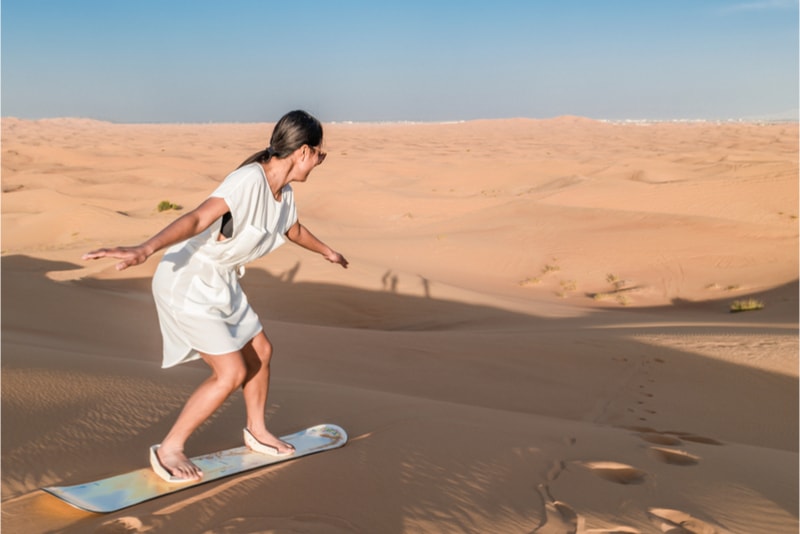 Te Paki dunes aren't the only sandboarding spot, but because of its panoramic views of the northernmost tip of North Island, it's the best place to go sandboarding.
Get a board from a local for $10 at 8970 Far North Road in Te Kao, and don't wait for anything!
38 – Swim with dolphins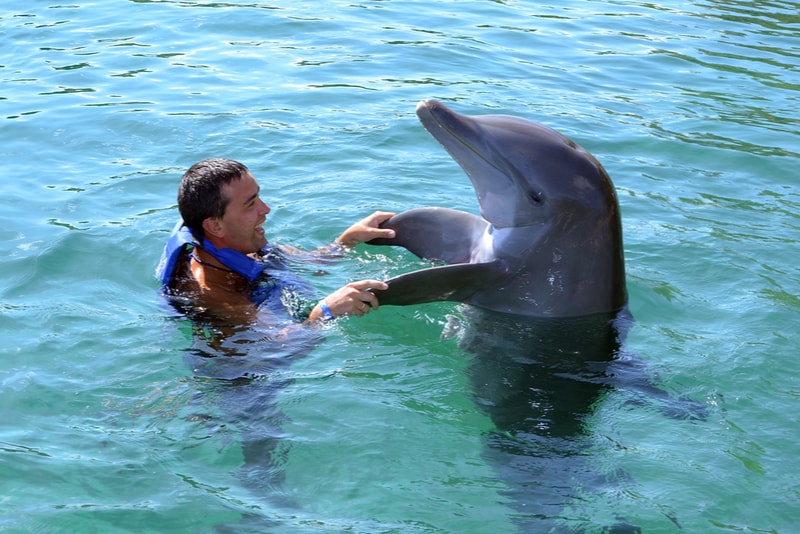 Another New Zealand's must-do is to swim with dolphins, where they can be playful and swim close to you.
The best part is that there are no pools, no confinement or treating the dolphins cruelly, you swim with dolphins in the wild!
You are in the dolphins' environment, and they choose whether they want to swim with you or not. But no need to be worry – they usually want to!
39 – Explore an underwater paradise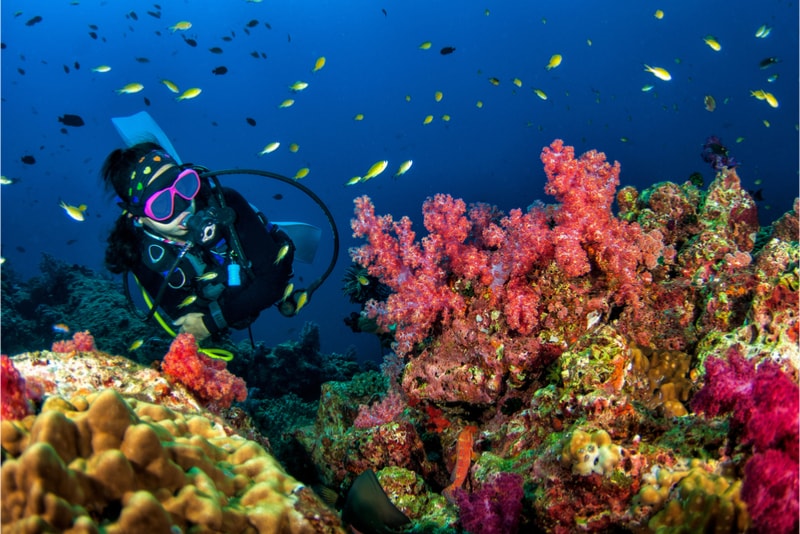 New Zealand is a diving paradise: marine reserves, hundreds of offshore islands, accessible coastline are the best proof that the underwater world is vast and diverse.
You can dive wrecks, drop-offs and sub-tropical reefs in clean, clear waters, you can explore huge kelp forests, swim with school fish, or if you are looking for adventures and unusual experience try kayak diving or a descent after dark!
40 – Bring a picnic at Piha Beach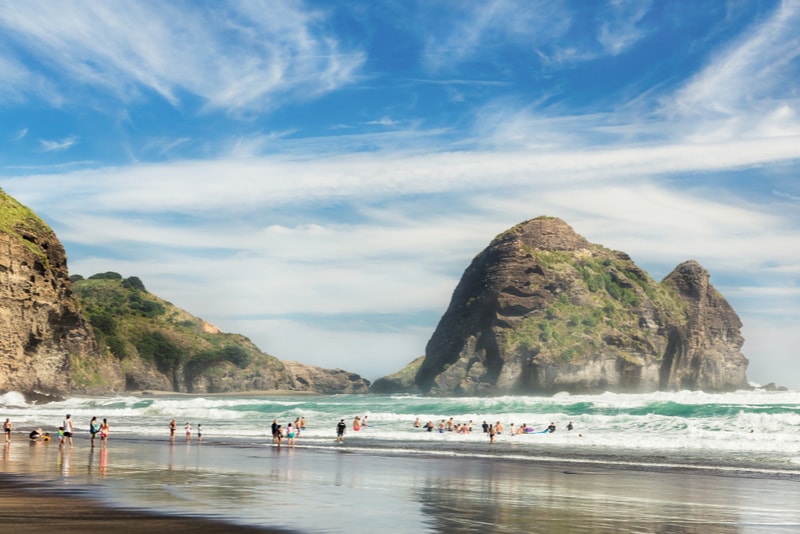 Probably you imagine gentle sea breeze, lapping waves, and white sand.
However it's not like that at all, the exact image would be black volcanic sand, crashing waves, and the rugged cliffs.
Take a long walk to explore dramatic Piha beach, stop at your favorite place to have a picnic, and admire the natural beauty of New Zealand's west coast beaches!
41 – Work in a sheep farm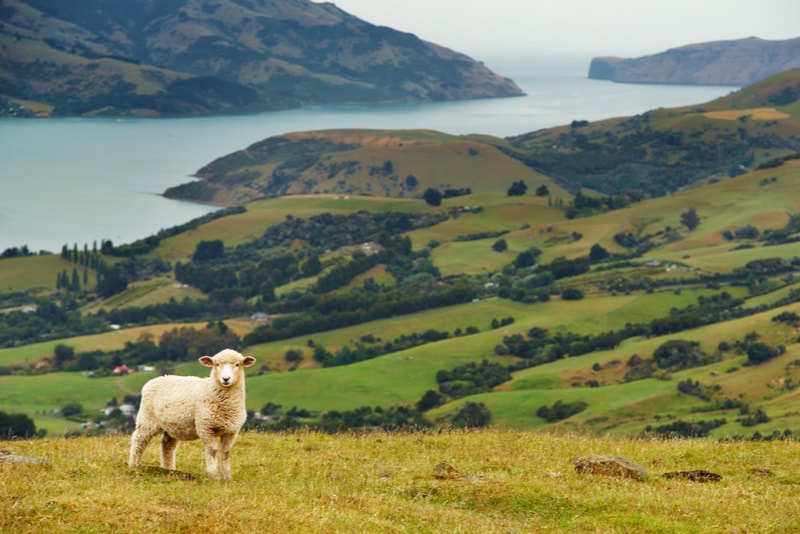 Farming is the largest industry and the one it is best known for internationally.
Experience life on a working sheep farm to discover rural New Zealand!
We can make sure, that orphan lambs like nothing better than meeting guests for a bottle of milk and a cuddle!
42 – Try bungee jumping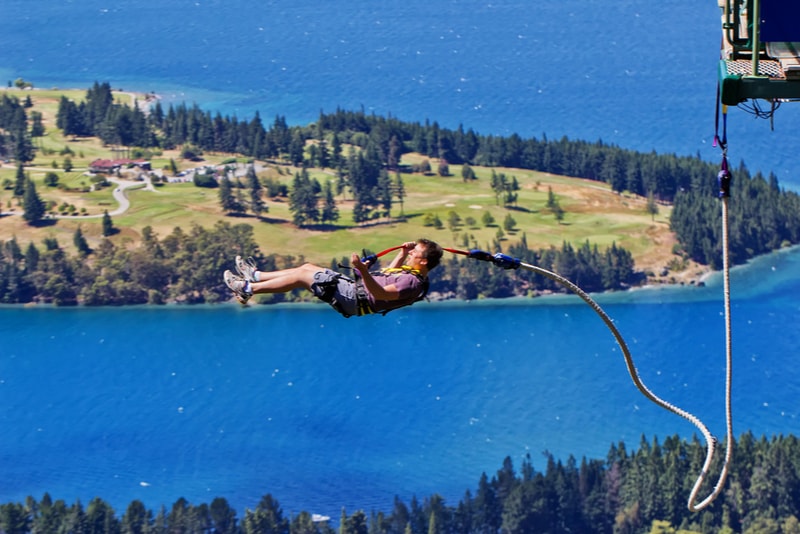 Bungee jumping in New Zealand has almost become a rite of passage for many travelers.
All over the country, there are full of places where you can leap: from climbs, bridges, rail viaducts, specially made platforms perched on the edge of cliffs or stadium roofs.
Don't hesitate – take a heart-stopping leap of faith while you are here!
43 – Stargaze in the International Dark Sky Reserve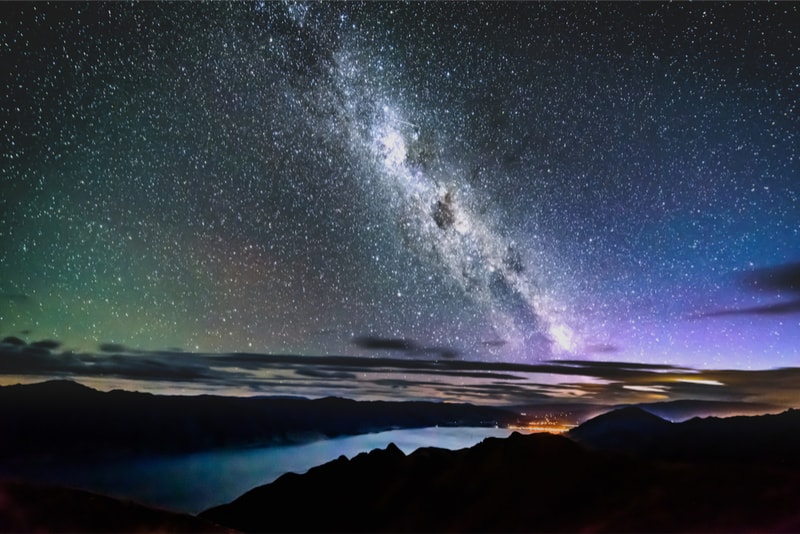 4,300 square kilometers of South Island was recognized as an International Dark Sky Reserve and has been labeled as one of the best stargazing sites on earth.
Stargazing in New Zealand is a breathtaking, magical experience, where you can feel heaven appearing closer to the earth!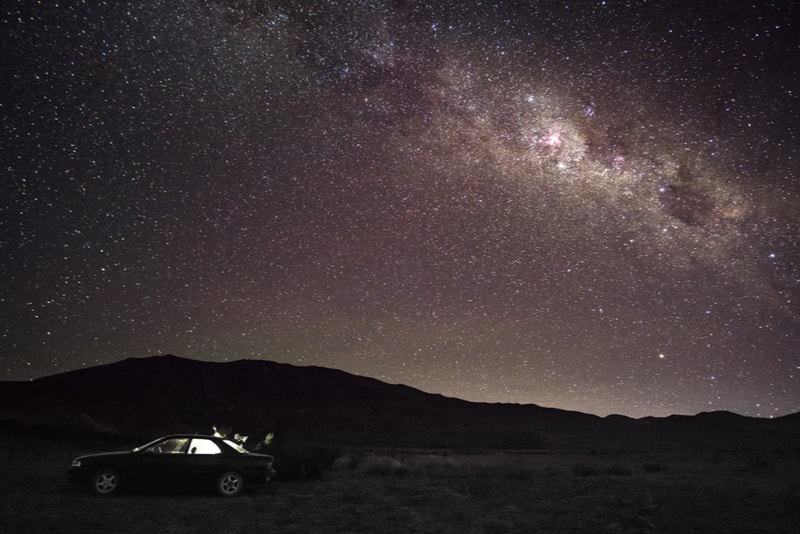 44 – Walk along Lake Wanaka and find the Lone Tree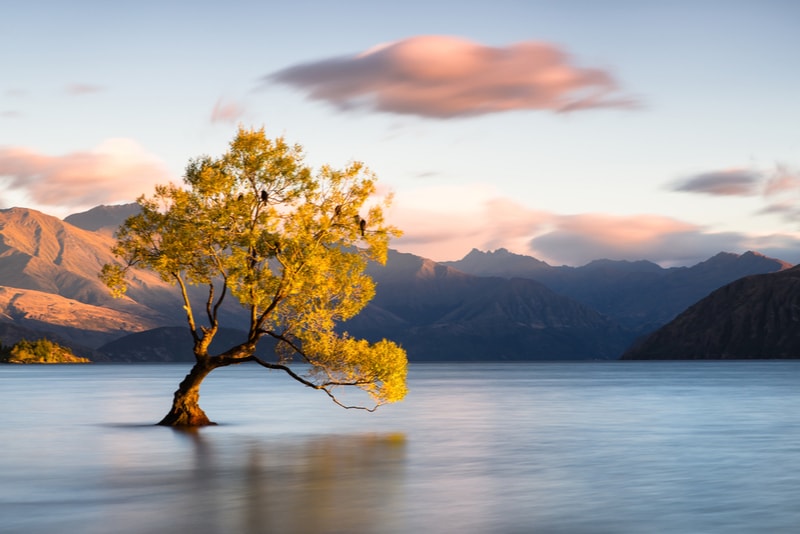 A lonely tree has grown at the south end of Lake Wanaka.
With the South Island's stunning Southern Alps in the background, a solitary tree creates a beautiful picture of loneliness.
Visit it when the sun is low in the horizon, and there's an abundance of colorful low lights. As there are no directions signs to the lonely tree, you will have to do your own research to find it.
? Lone Tree, Lake Wanaka, New Zealand
45 – Immerse yourself into Māori culture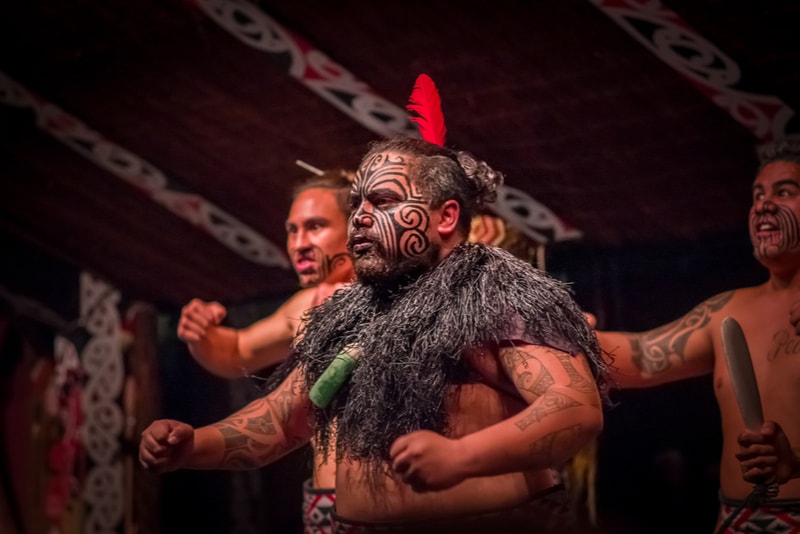 Māori are the indigenous people of New Zealand. Today Māori consist 14% of our population and their history, language and traditions are central to New Zealand's identity.
As a tourist, you can experience the Māori culture by tour organized by Māori guides, cultural performances or even scenic cruises!
46 – Set high above – try Skyline Luge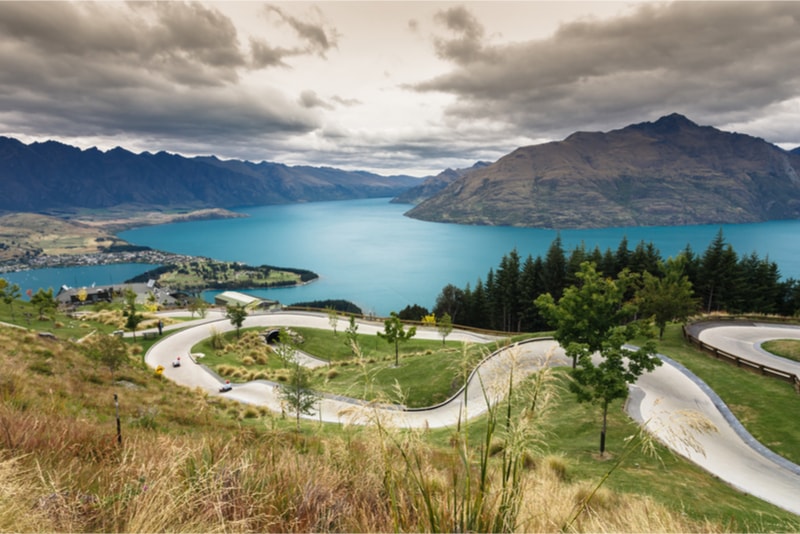 Skyline Luge is a thrilling, fun ride for all ages, which you can experience either in the North Island (at Rotorua), or in the South Island (at Queenstown).
Scenic tracks of Skyline Luge with internationally acclaimed alpine scenery as your backdrop will definitely fill your day with unforgettable views and adventures!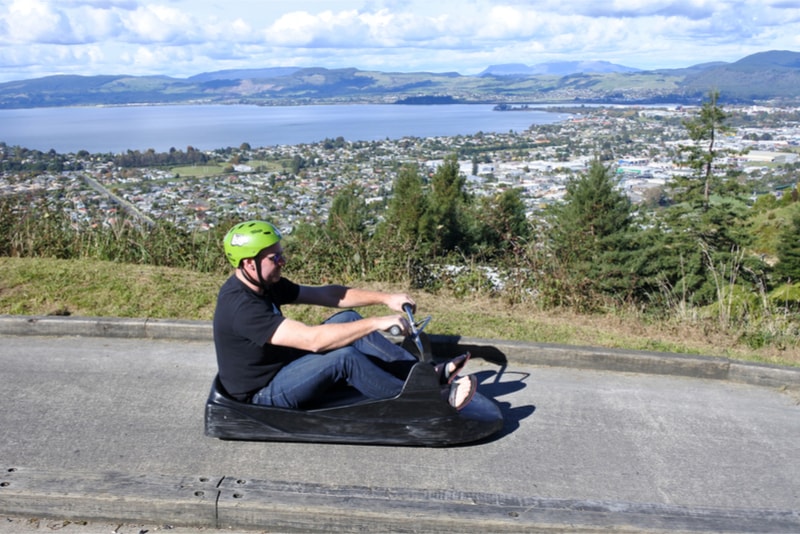 47 – Visit the world-famous Farm Show Agrodome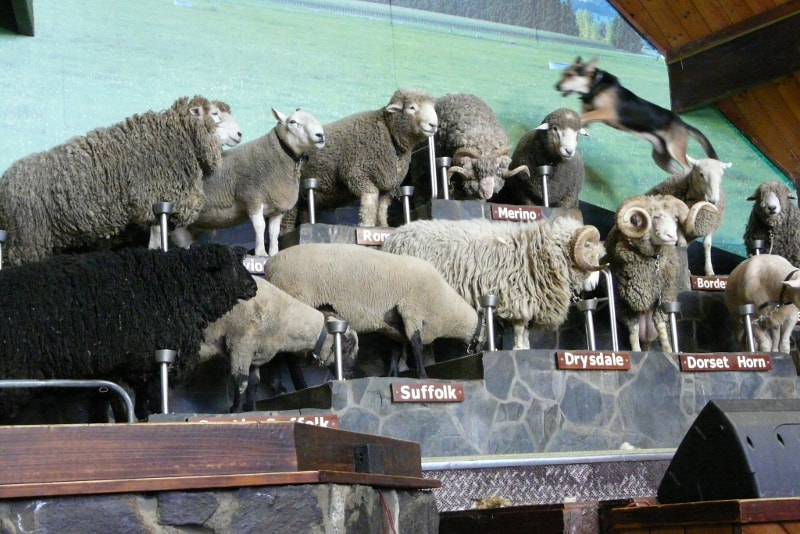 Located only 10 minutes from Rotorua, Agrodome is a world-class agricultural theme park, where for over 40 years people from all over the globe have come to see world-famous Farm Show starring a cast of talented animals!
Get ready for a fun-filled hour – you will hear amazing facts and have a few laughs as you're introduced to 19 breeds of sheep! One of the best things to do in New Zealand for families!
? 141 Western Rd, Ngongotaha, Rotorua 3010, New Zealand
48 – Experience the adrenaline-charged thrill of white-water rafting…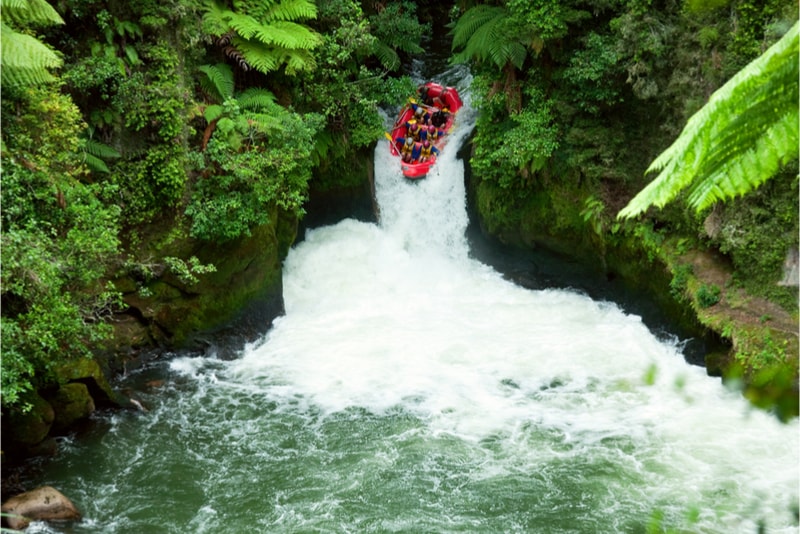 Is there a better way to explore New Zealand's rivers, than by raft?
New Zealand's soaring mountain ranges with generous amounts of rain, can give you some of the best white-water rafting in the world!
Experience the exhilarating adrenaline-pumping rapids as you paddle through the stunning scenery, and you'll feel like you are rafting through the heart of Middle-earth!
49 – … and explore Waitomo Caves by black-water rafting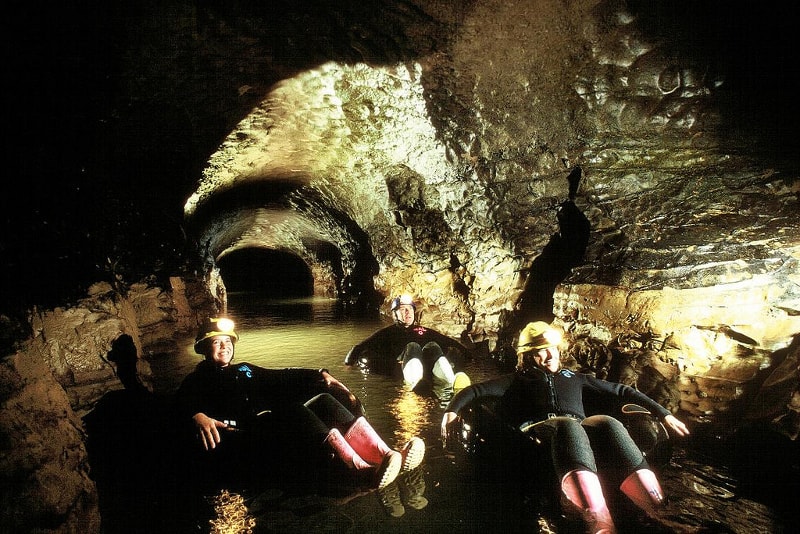 Instead of walking or crawling through the world-class glow-worm caves explore them by rafting!
If you seek an adventure tour that plays with your senses and provides an unforgettable thrill this is a perfect way for you to explore Waitomo Caves!
50 – Overload your senses in a matter of seconds while skydiving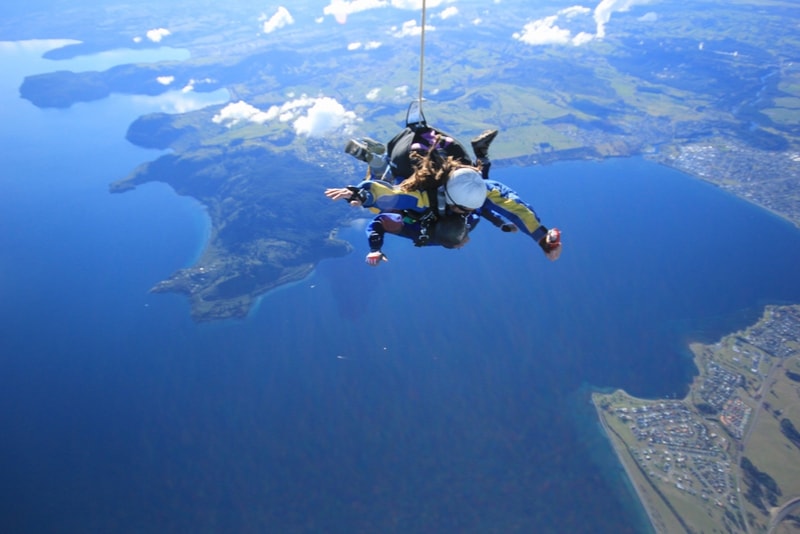 It is a fine way to see New Zealand and a must-do adrenalin activity in here!
Apart from being a crazy experience that you'll never forget, skydiving in New Zeland is special because of its breathtaking landscape: lakes, national parks, mountains, and beaches that you will be free falling towards.
51 – Experience world-class surfing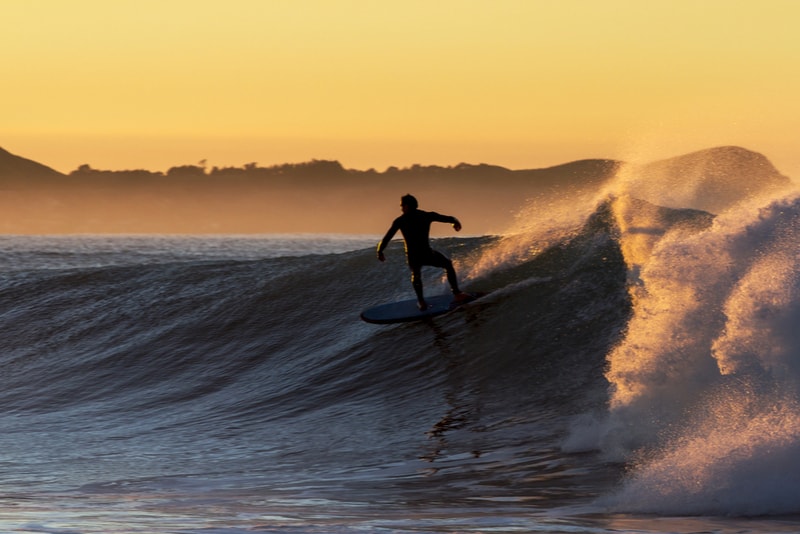 With a stunning 15,000 kilometres of coastline featuring a variety of waves, breaks, points, and reefs, it's not surprising, that New Zealand is a world-class surfing destination.
Surfing conditions here is remarkable – it seems that nature would be designed the New Zealand's coastline with surfers in mind. You even must add surfing in New Zealand to your bucket list.
52 – Watch wild seal pups playing on the beach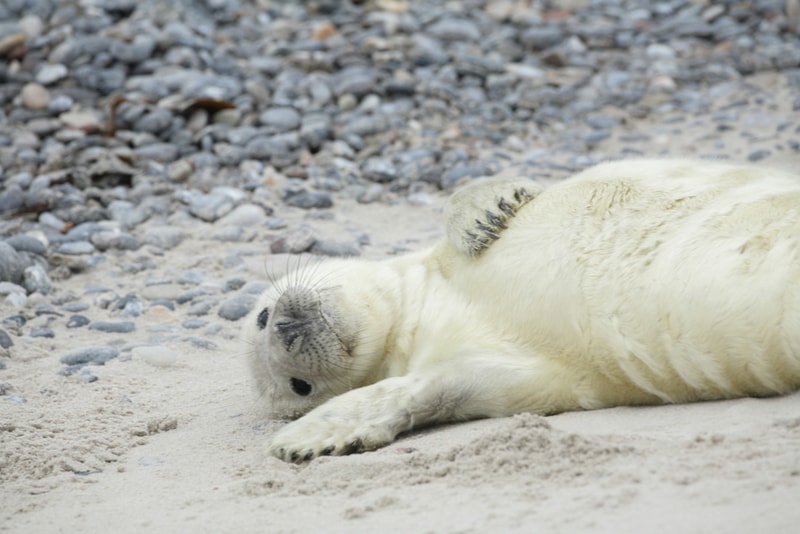 New Zealand is an awesome country for backpackers! Why?
It's full of these priceless activities such a seal-spotting! You can spot seals at the Kaikoura Peninsula, Milford Sound, at Tauranga or Sandfly Bay, Sinclair Head, Wharakiki Beach, Cape Palliser, at Nugget or Shag Point, Akaroa, Abel Tasman National Park, Farewell Spit, and at Marlborough Sounds.
53 – Go kayaking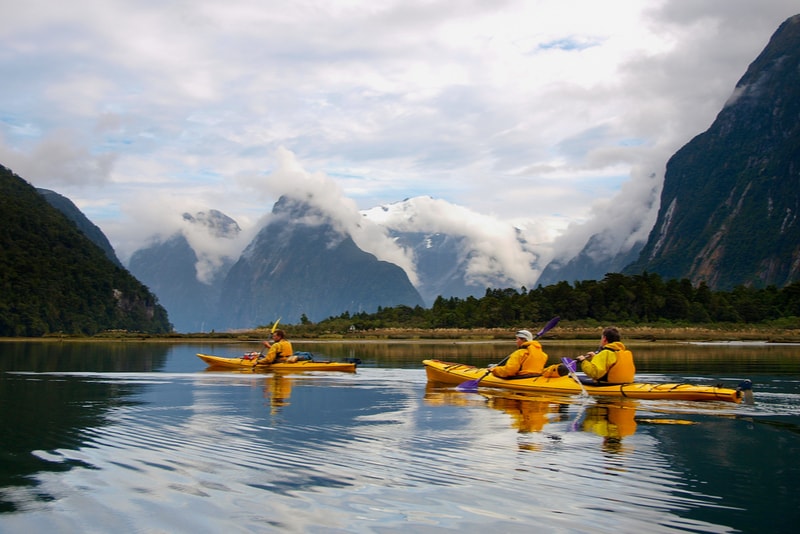 Kayaking is one of the best ways to explore New Zealand's astonishing coastline and inland waterways.
If you take a guided kayaking tour, you can get in everywhere from the crystal clear waters in Abel Tasman National Park to the sheltered Marlborough Sounds, or the towering grandeur of the fiords to open water safaris around!
54 – Encounter the Kiwi bird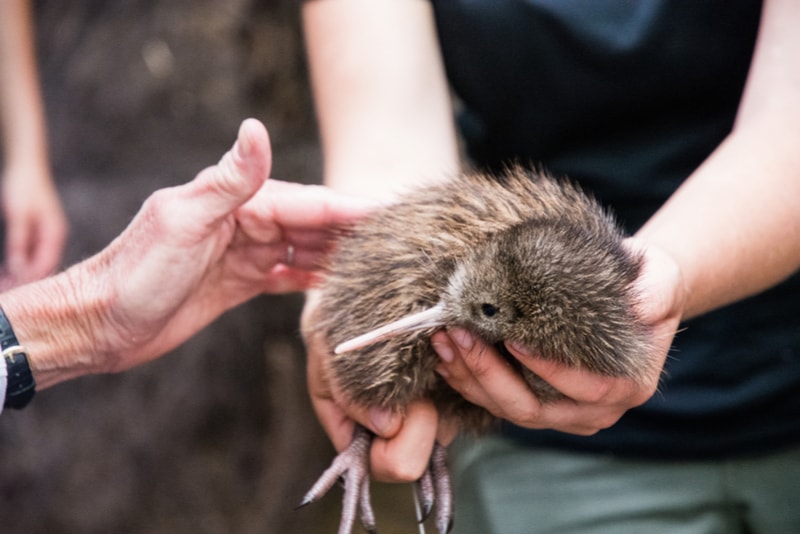 Have you ever seen a Kiwi bird? This bird is unique: it can't fly, has hair-like feathers, strong legs and hasn't any tail.
Even if Kiwis are New Zealand's national icon, you won't see them everywhere. Try to find Kiwi in the wild – these birds habitat is dark bush forest areas, sometimes wetlands; or go to visit Kiwi Sanctuary.
In any case, spotting a Kiwi must be on your must-visit list when you are in New Zealand.
55 – Embark on a ski adventure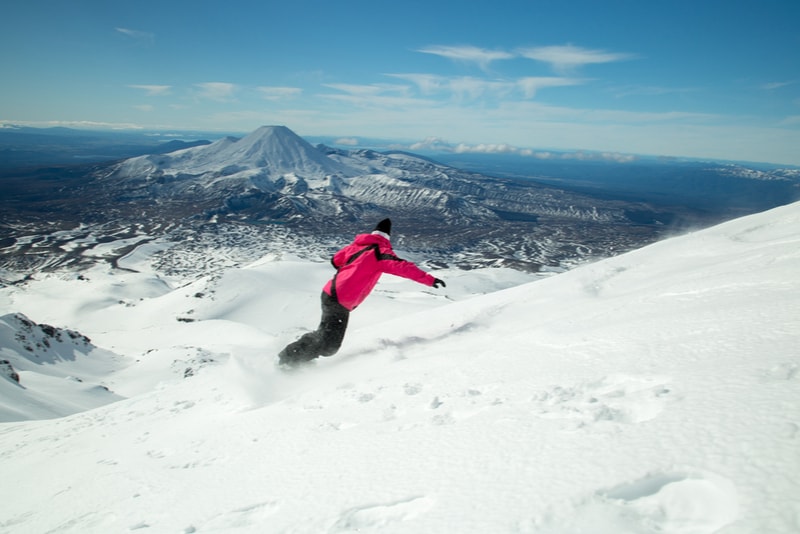 Come for top-quality snow and a diverse range of world-class ski areas.
Discover postcard views at every ski turn, slopes for all levels and a buzzing apres-ski atmosphere.
New Zealand is a paradise for all the skiing and snowboarding lovers!
56 – Spot the giants of the sea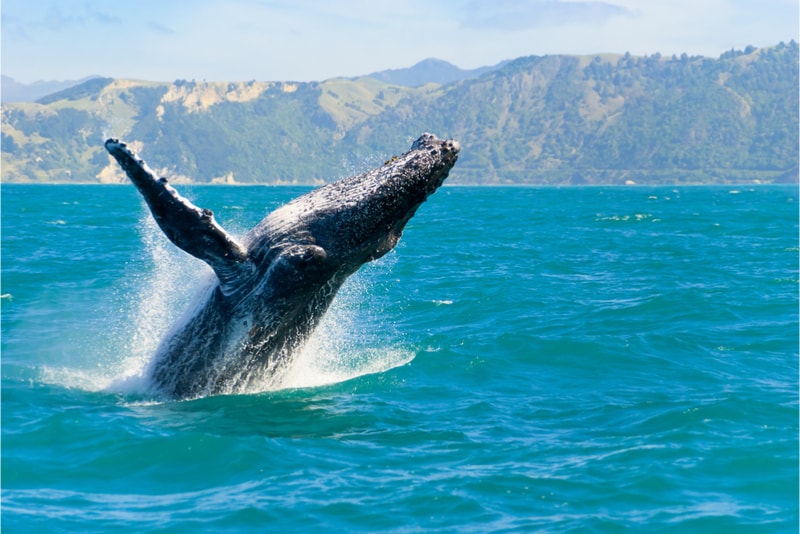 Feel the rush of excitement when spotting a huge body appearing from the water, and finishing with the graceful emergence of an almighty tail.
Spotting a whale is on the bucket list for many backpackers coming to New Zealand, you can't miss this!
57 – Rise early and watch the sunrise from the hot air balloon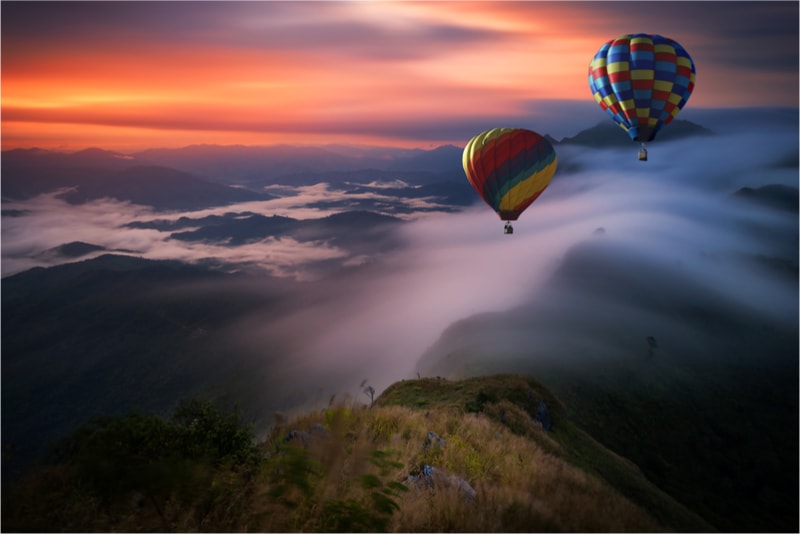 Don't miss the sunrise! You will have to rise early for a hot air balloon flight, but this experience will definitely beat a sleep-in.
Imagine yourself floating over a world that is only just waking up – we are sure your smile will be as wide as the horizon!
58 – Climb the Auckland Harbour Bridge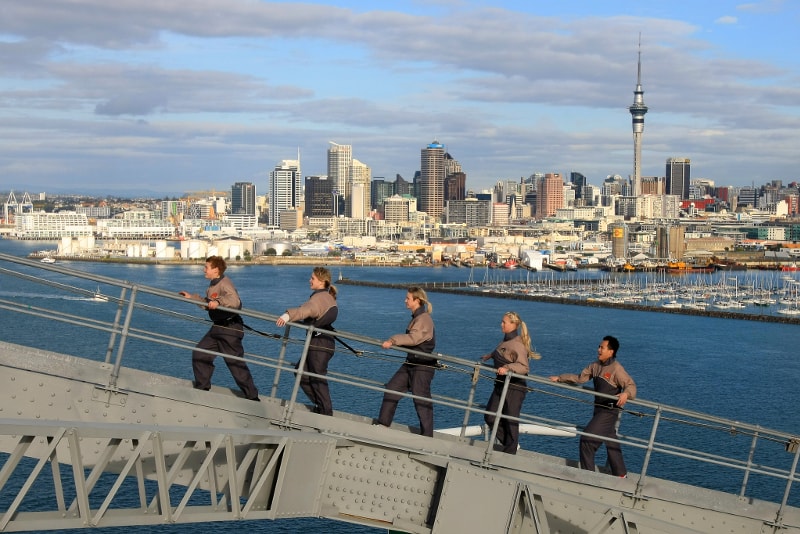 Auckland Harbour Bridge is the only one Bridge Climb in New Zealand. Climb under, around, up and over to enjoy Auckland to the fullest with 360-degree views from the summit!
Warning: keep looking at your feet, because the spectacular views can easily distract you!
? Hobsonville, Auckland 0618, New Zealand
59 – Enjoy a mud bath under the stars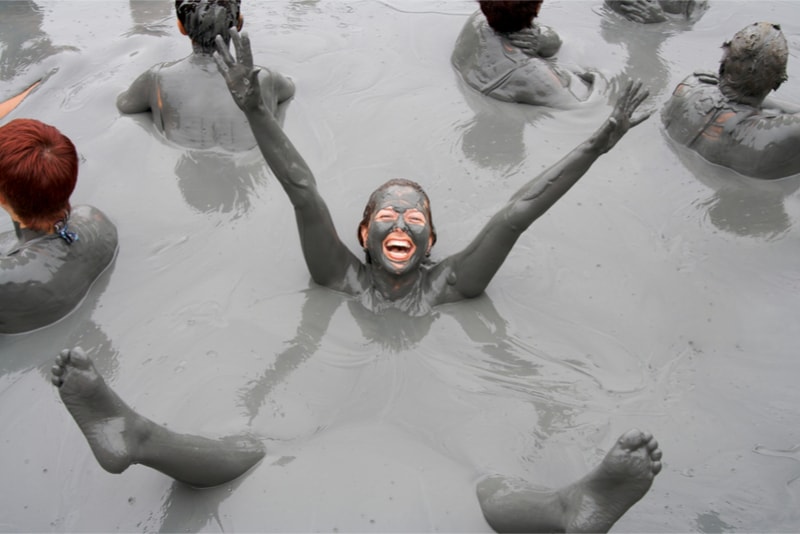 Hells Gate is New Zealand's most active geothermal attraction, it's the only place in New Zealand where you can relax and soak in an outdoor Mud Bath!
Enjoy a mud bath or sulphur spa under the stars, overlooking a spectacular geothermal landscape!
60- Feel the hair on your head at Electrum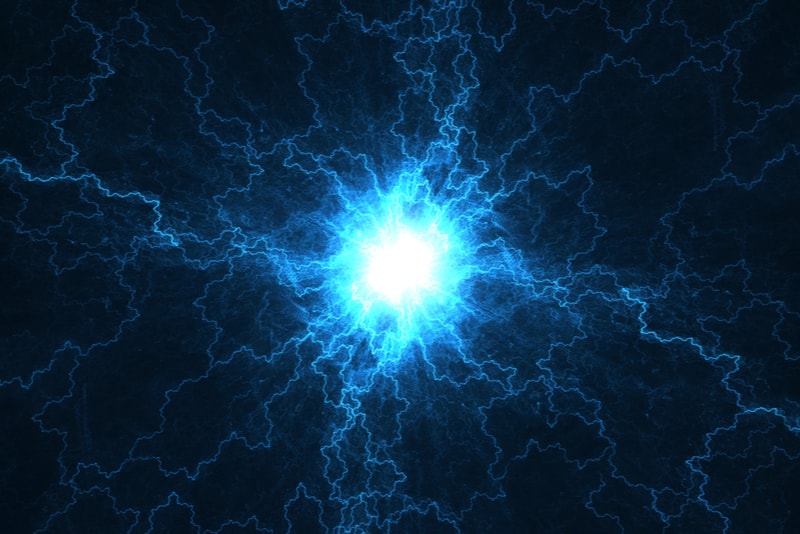 You can find the largest Tesla coil in the world on a farm near Auckland. It is stunning to see Electrum in action.
It sends up to three million volts into the surrounding air, when the coil discharges.
You can hear an earsplitting crackling sound and feel the hair on your head standing on end!
? Kaipara Coast Hwy, Makarau 0984, New Zealand
61 – Have loads of fun while rocking the waterfalls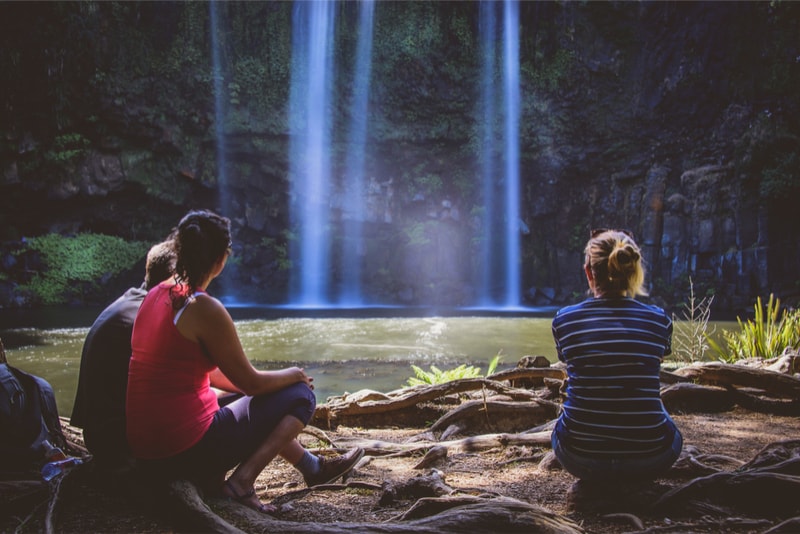 Embark on an adventure from Wanaka! Climb the waterfalls and find hidden pools beneath towering falls, picnic swimming spots along the way and stunning views of the surrounding mountains and lakes!
We hope you liked our list of best things to do in New Zealand and found it useful! Have you already done some of those things?
Don't hesitate to comment below if you have other cool activities to share!
Enjoy your stay in New Zealand! 🙂