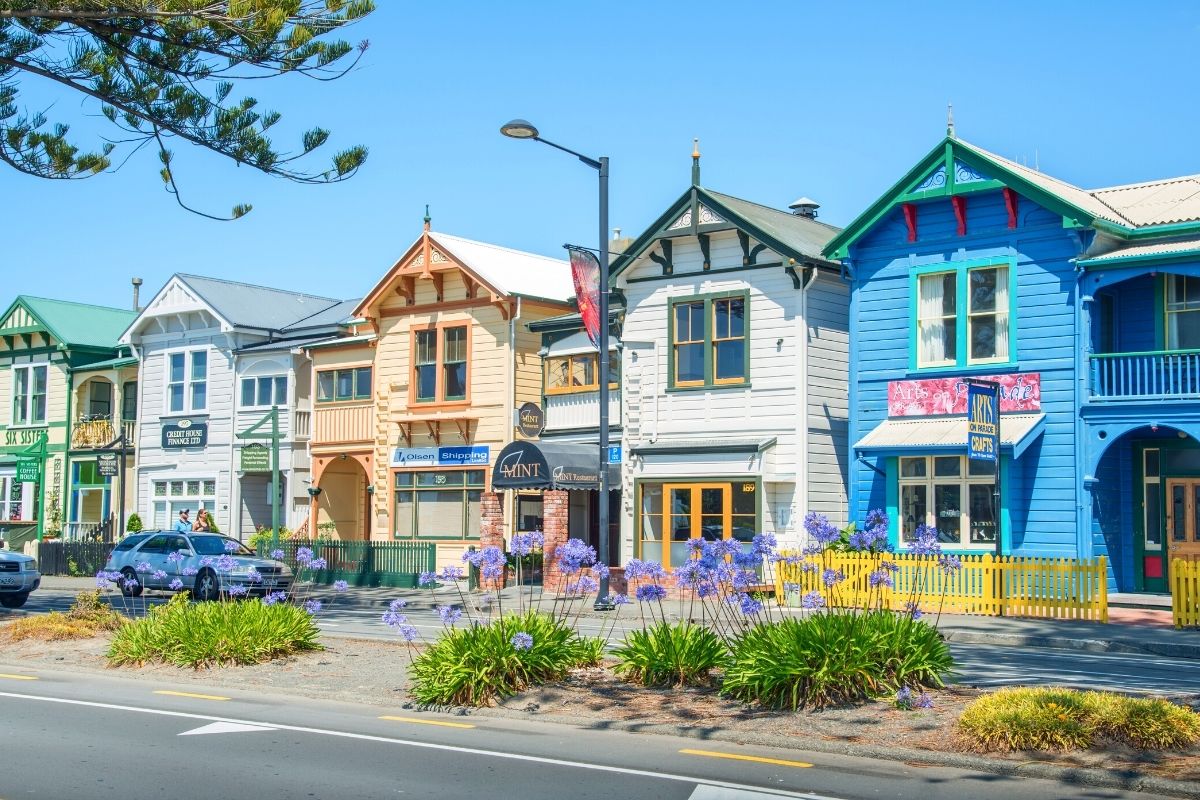 All along the seaside, you can see them: beautiful buildings with great designs and color schemes, all hearkening back to the golden age of the Art Deco movement.
As you weave between them, you're also liable to see historic churches, lush green parks and plenty of great cafes and bars where you can stop in for a spell.
And if you need to clear your head, you have mountain trails and gorgeous beaches at your disposal, as the landscape unfurls around you and the fresh ocean air fills your lungs.
Yes, the eastern coast of New Zealand has plenty of delights, but few as striking as this lovely little town.
So come along with us and check out the best things to do in Napier!
1 – See beneath the sea at the National Aquarium of New Zealand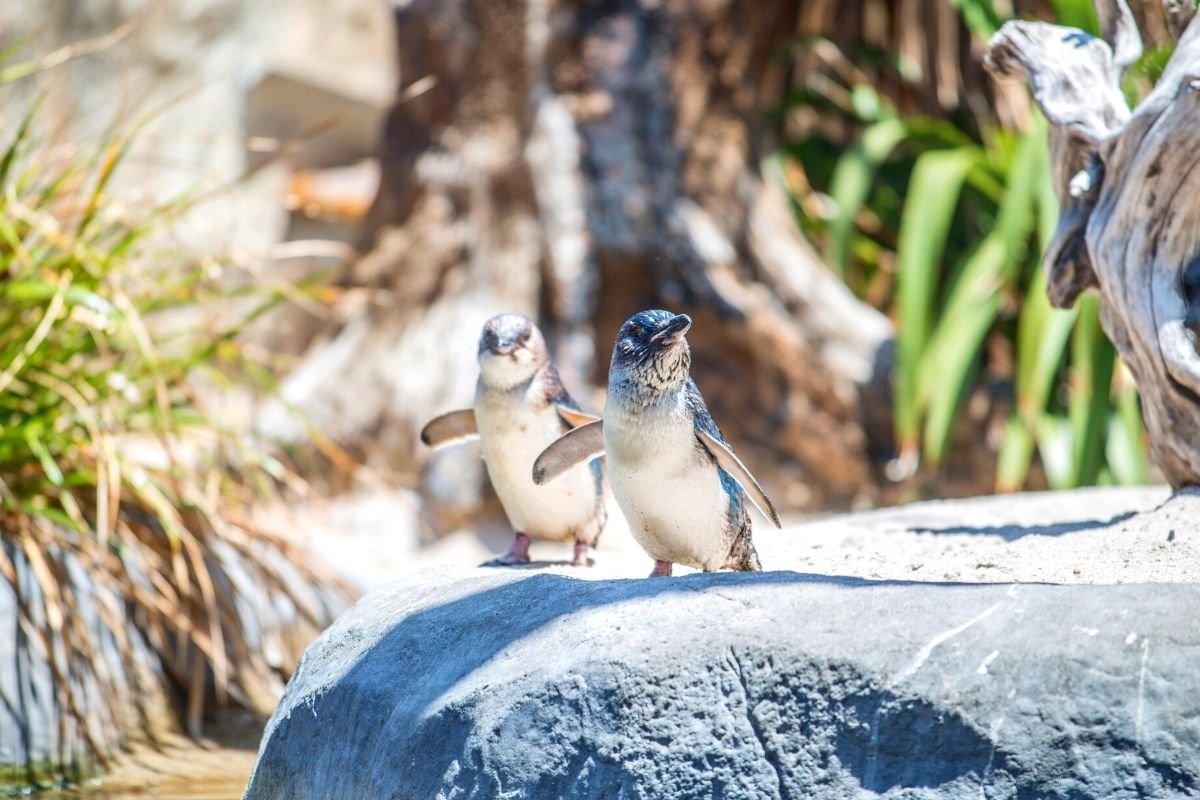 Turtles and penguins and fish… oh my! At the National Aquarium of New Zealand, you'll never be far from an awesome animal encounter.
With a remarkable mixture of saltwater and freshwater exhibits, it showcases all of the diversity in and around the world's oceans – and the necessity of keeping those habitats safe!
In between gazing at all the unique species on display, be sure to check out the animal encounters throughout the day, where keepers chat about their various charges and explain their biology and behavior more in-depth.
2 – Indulge in some wine tours and tastings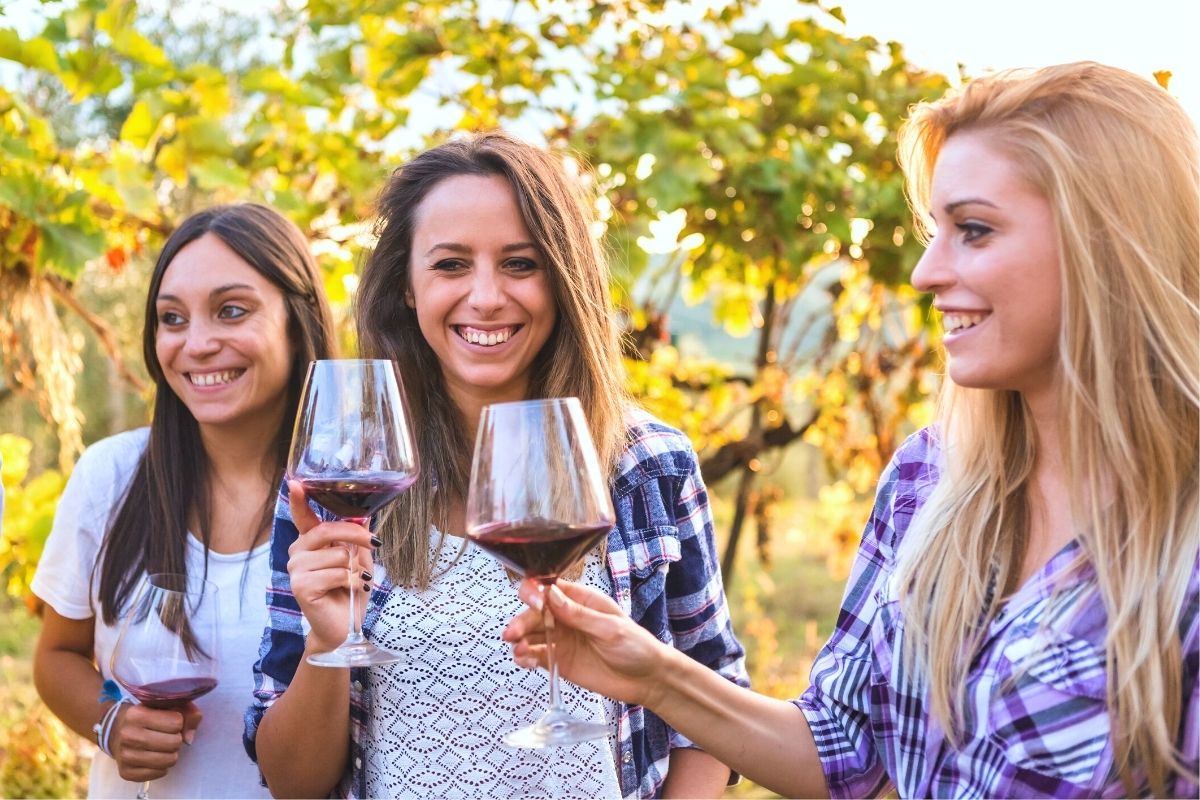 Wine tours are tremendously popular around here, and for good reason; after all, the local grapes are globally renowned!
But the best thing about these excursions isn't just the beverages themselves, but the many excellent vineyards that cultivate them!
Enjoy some splendid local blends at the riverside location of Brookfields Vineyards, which specializes in reds.
Or try the unique flavors at Mission Estate Winery, the oldest producer of vino in the whole country – and the place where the famous New Zealand brands first came to be!
Sip and swirl some premium selections at Church Road Winery, which also offers great foods for pairing.
Or enjoy the splendid seaside views while you try a glass or two at the family-run Crab Farm Winery, which features a lovely fire pit for cozy winter days.
And if your tastes run more to hops and suds, there are also tons of great beer tastings in the region!
3 – Invigorate yourself at Ocean Spa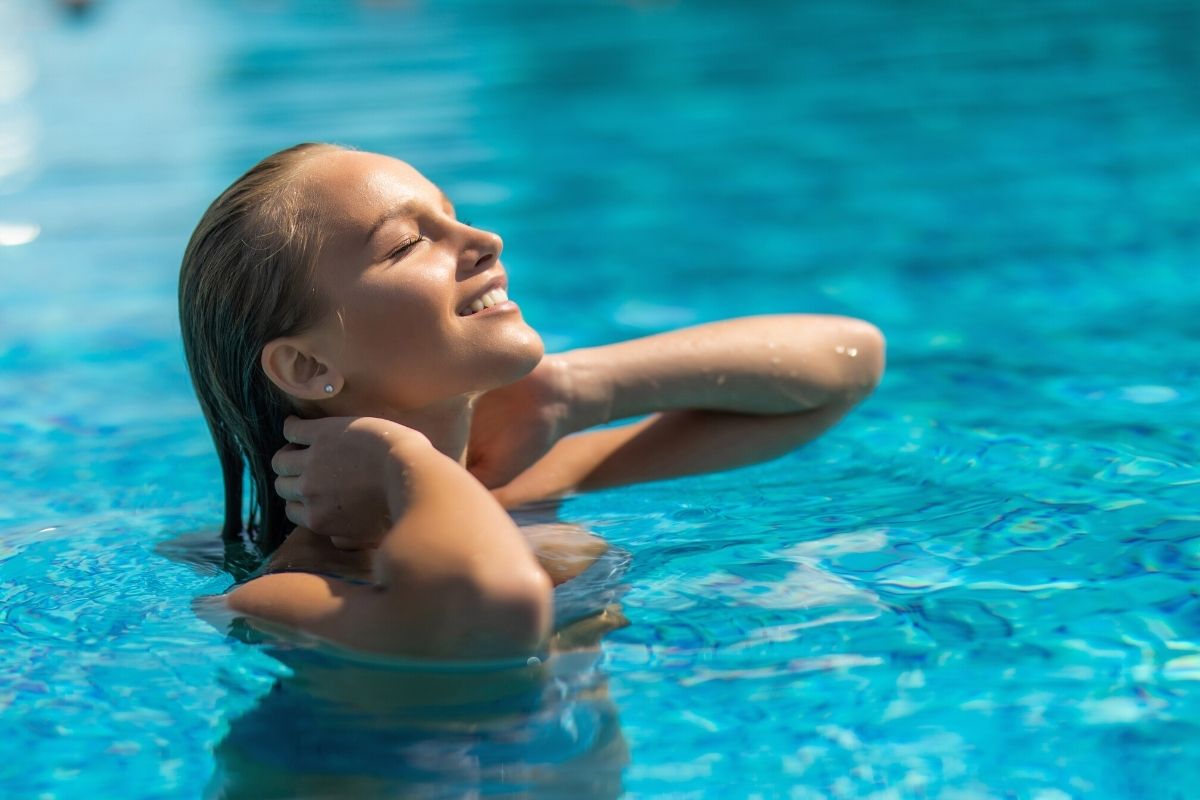 When you're ready to kick back in style, head over to Ocean Spa to pamper yourself and your body!
Whether you prefer soaking in pools, working out, or just a bit of downtime, this lovely local favorite has got you covered.
The soaking areas are the main attraction here; for over a century, these warm salt water pools have long been popular places to sit and relax, and are said to have healing properties for those who imbibe.
But you can also check out the excellent fitness center, which is packed with treadmills, weight machines, and even a sauna and steam room to unwind at the end of it all.
4 – Luxuriate in the Botanical Gardens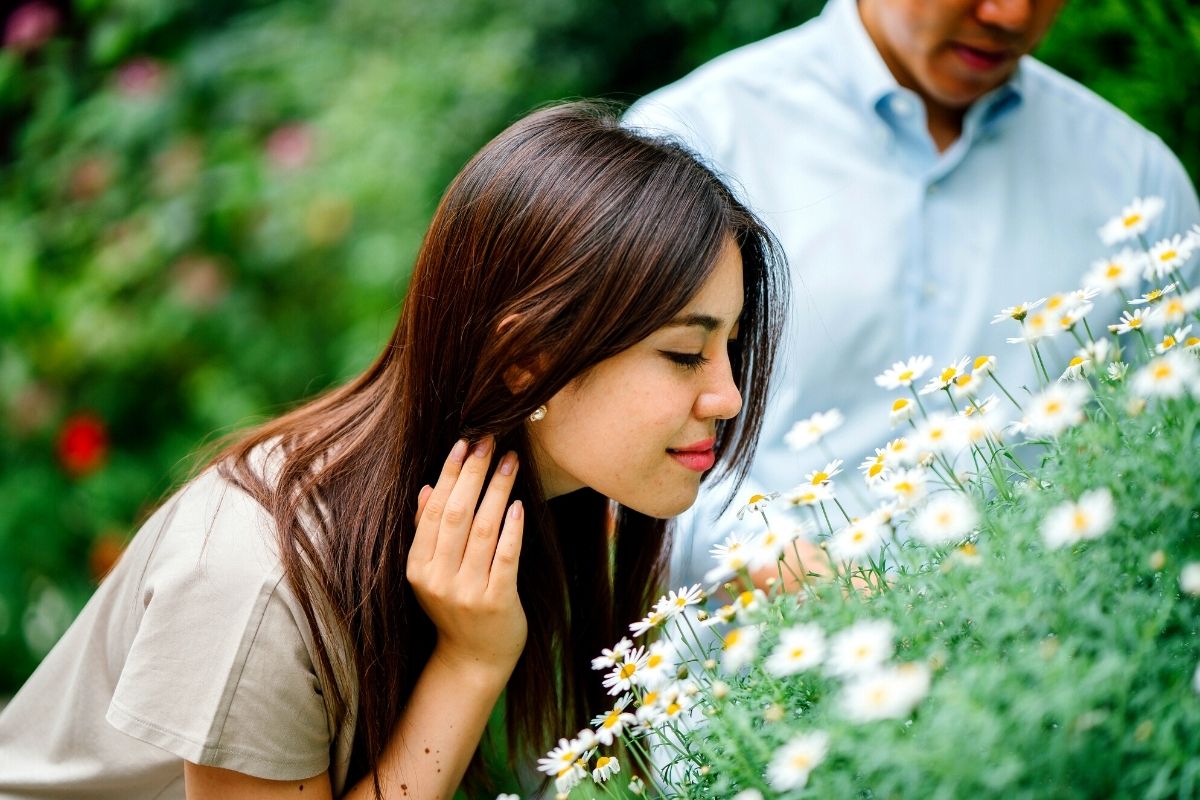 While the many flower-laden paths of the various gardens in town may seem utterly modern, they actually have a history almost as old as the country itself!
Originally established in the 1850s, this 18-acre paradise is a haven for townsfolk and visitors alike, with some incredible scenery and a whole who's who of plants.
Stroll along a historic stone bridge and admire seasonal blooms, or wander down the larger paths and let the greenery wash over you.
You can also enjoy the peaceful scenery down at the duck pond, or swing by the aviary to make some new feathered friends.
5 –  Amble along the Marine Parade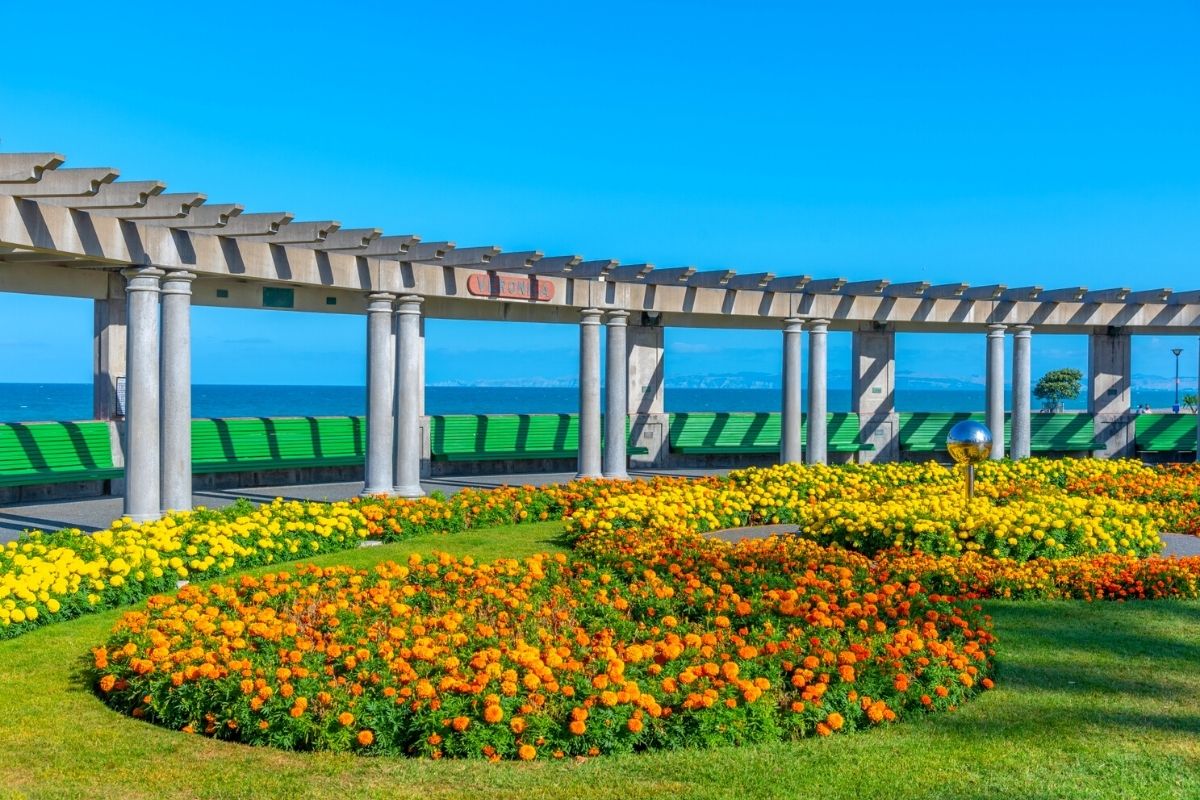 One of the loveliest things to do in Napier is spending some quality time along the shore, and if you're really looking to enjoy the views, the Marine Parade is the place to go!
To call this a mere walking path would be an understatement; this spacious boulevard, which runs right along the Pacific, is both a great scenic route and an active public space, filled with playgrounds, bike routes, and plenty of great spots to stop and enjoy the sights.
It also offers easy access to the aquarium, mini-golf courses, decorative gardens, and other points of interest throughout town.
But if you want to just sit and watch the waves, it's great for that too!
6 – Hit the road on some bike tours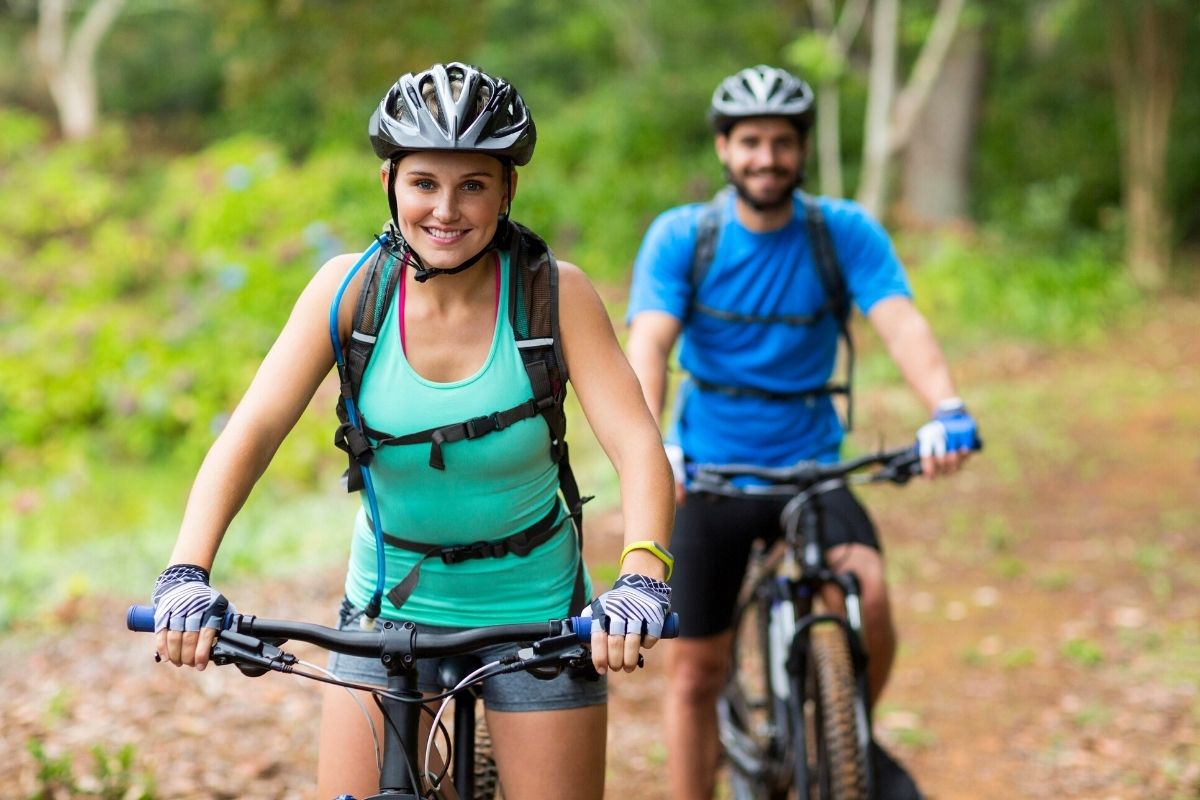 While it's a gorgeous gem in its own right, the town is also right in the middle of the Cape Coast, one of the country's lushest and loveliest regions.
And if you want to see those beautiful details up close, bike tours are a great option!
Pedal out solo or with a guide, and start exploring the wineries, Art Deco architectural gems, and other attractions that help give the area its abundant charm.
From colorful murals to vibrant wetlands, you'll be able to enjoy the full spectrum of the area's nature and culture, and get plenty of inspiration for your next activity!
7 – Shop and sample at the Napier Urban Farmer's Market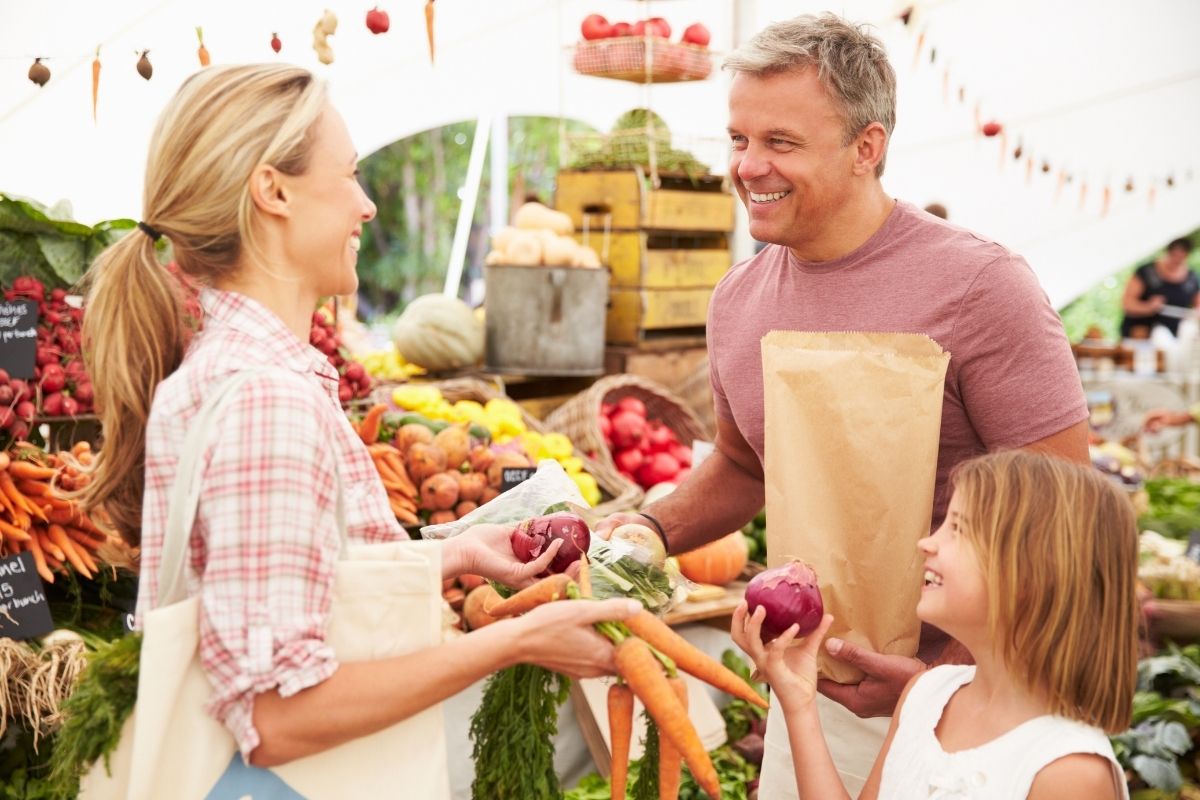 When Saturday morning rolls around, you'll find yourself awash in fantastic scents, sounds, and sights… and all of them homegrown!
At the Napier Urban Farmers Market, the hardest choice will be which stall to swing by first – and the options are pretty much endless!
Nibble on sweet pastries, crunch through the freshest veggies, or savor some delicious meats; best of all, they're all locally sourced – and you can even chat with the farmers whilst you browse!
Grab a coffee and amble down Emerson Street, taking in all the produce – and the people-watching!
8 – Explore Napier Prison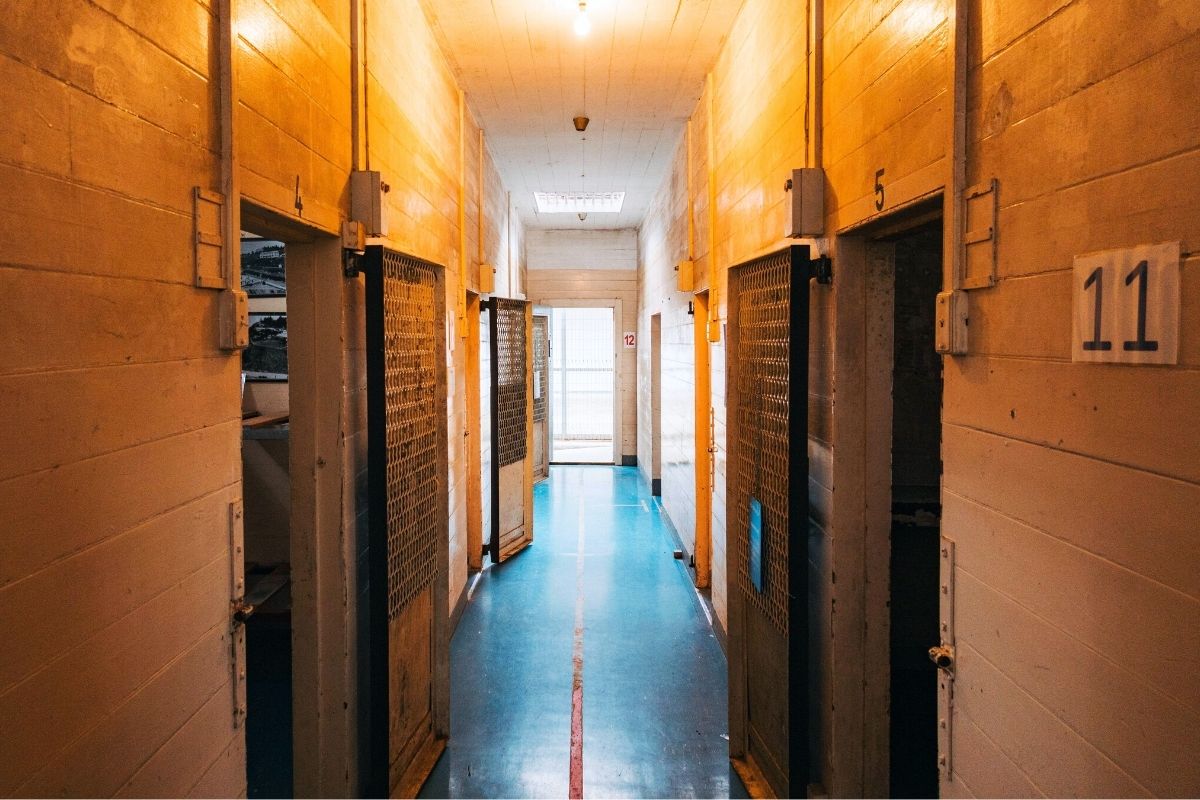 If you visited this place back in the day, you would have had to do so in chains… but luckily, you can just swing by as a tourist now!
Napier Prison first opened in 1861, and served as one of the region's main jails for nearly a century and a half.
Along with inmates of all ages and genders, it also served as a home for those struggling with mental illness, and even an orphanage – truly an all-purpose facility!
Today, there are still frequent tours of the building and the grounds, where you can see the architecture of punishment up close, and learn the complex stories of some of its many former residents.
9 – Engage your curiosity at the Faraday Museum of Technology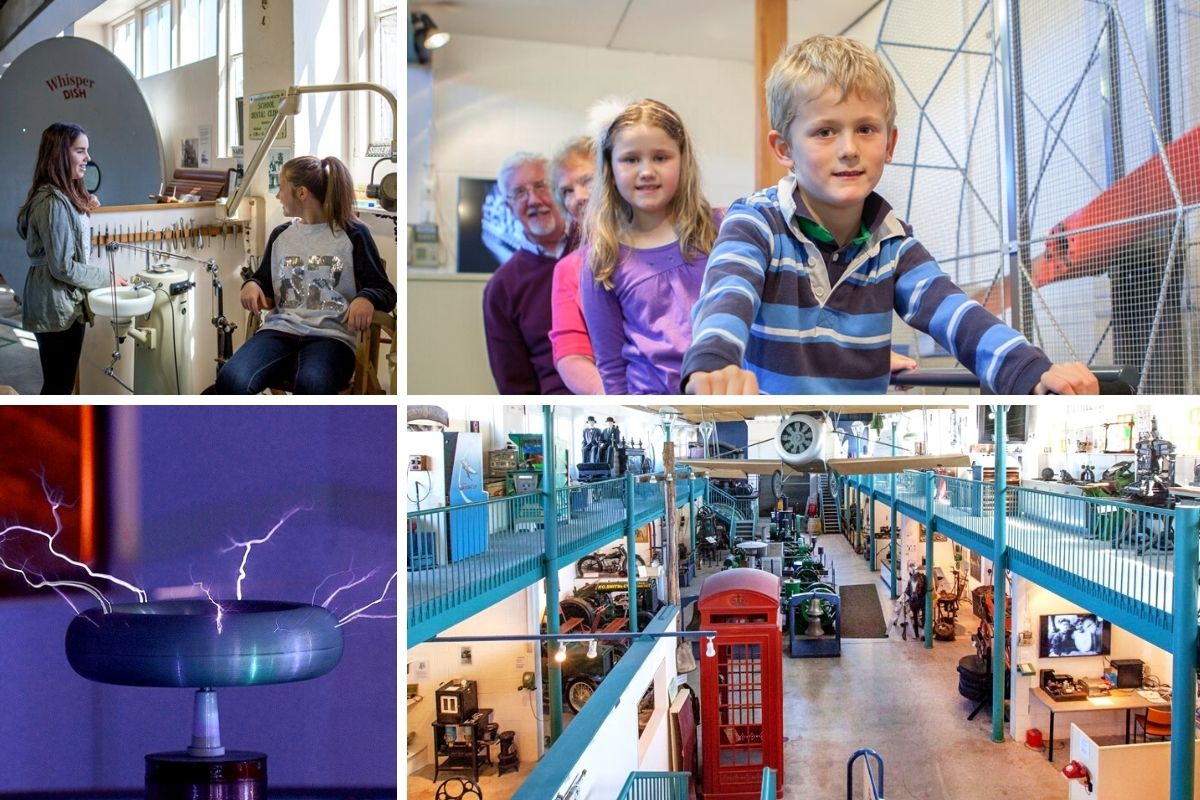 Have you ever wanted to see the sparks and crackles of a real Tesla Coil in action?
What about test-driving a car… from 1907? Or maybe you'd rather check out the unusual machines in an old-timey hair salon.
At the Faraday Museum of Technology, there's no telling what you'll see!
While the institution has some great collections that explore different scientific disciplines, its primary focus is on the devices and structures that were once part of everyday life
From phone booths to arcade games, there's a blast from the past around every corner… and learning how they work is half the fun!
10 – Soak up the serene atmosphere of the Waiapu Anglican Cathedral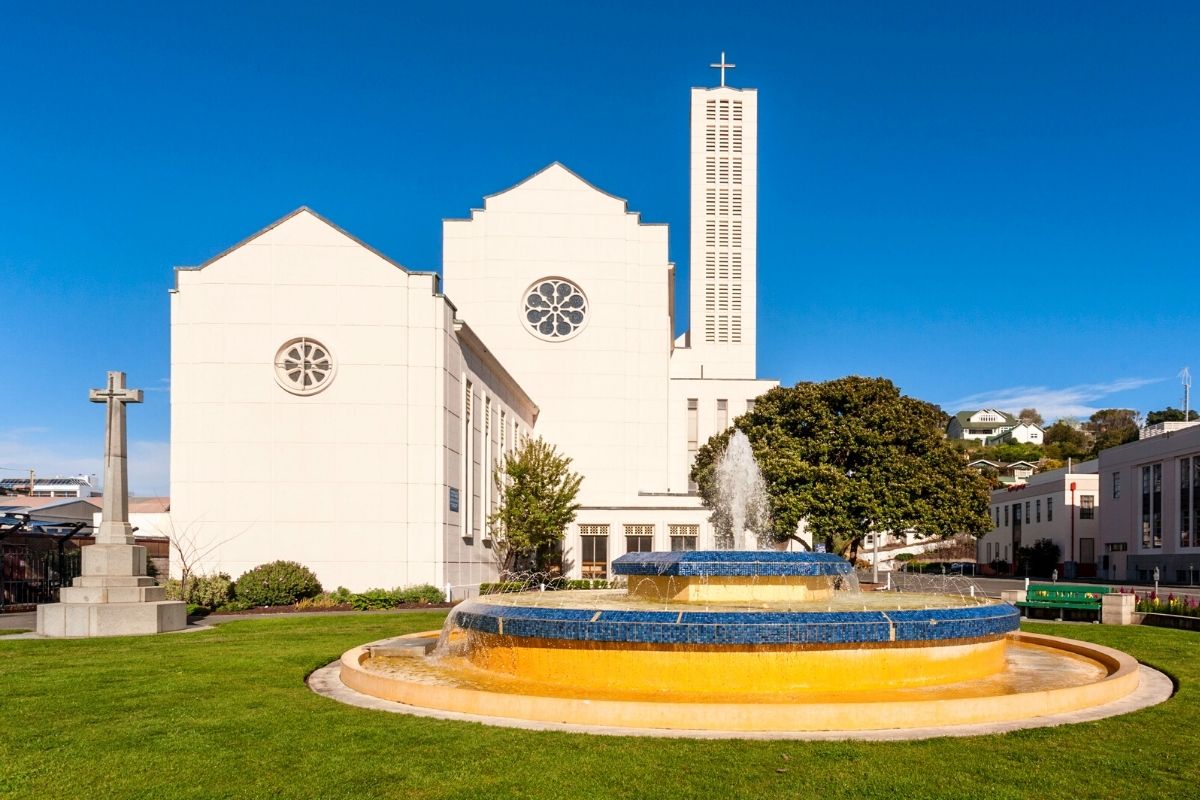 Standing tall and proud in the midst of town, this magnificent building has a pretty unique claim to fame: it's the first cathedral on the planet to feel the rays of sunrise!
While there have been churches in the area since the 1830s, the Waiapu Anglican Cathedral was built to replace the structure lost in a 1931 earthquake, and it has been a renowned part of public life ever since it opened.
Like many similar churches, you can see tons of great aesthetic features, including traditional stained glass windows that utilize techniques from Europe.
It's a beautiful space, and a deeply spiritual one as well.
11 – Try a bit of everything at Cornwall Park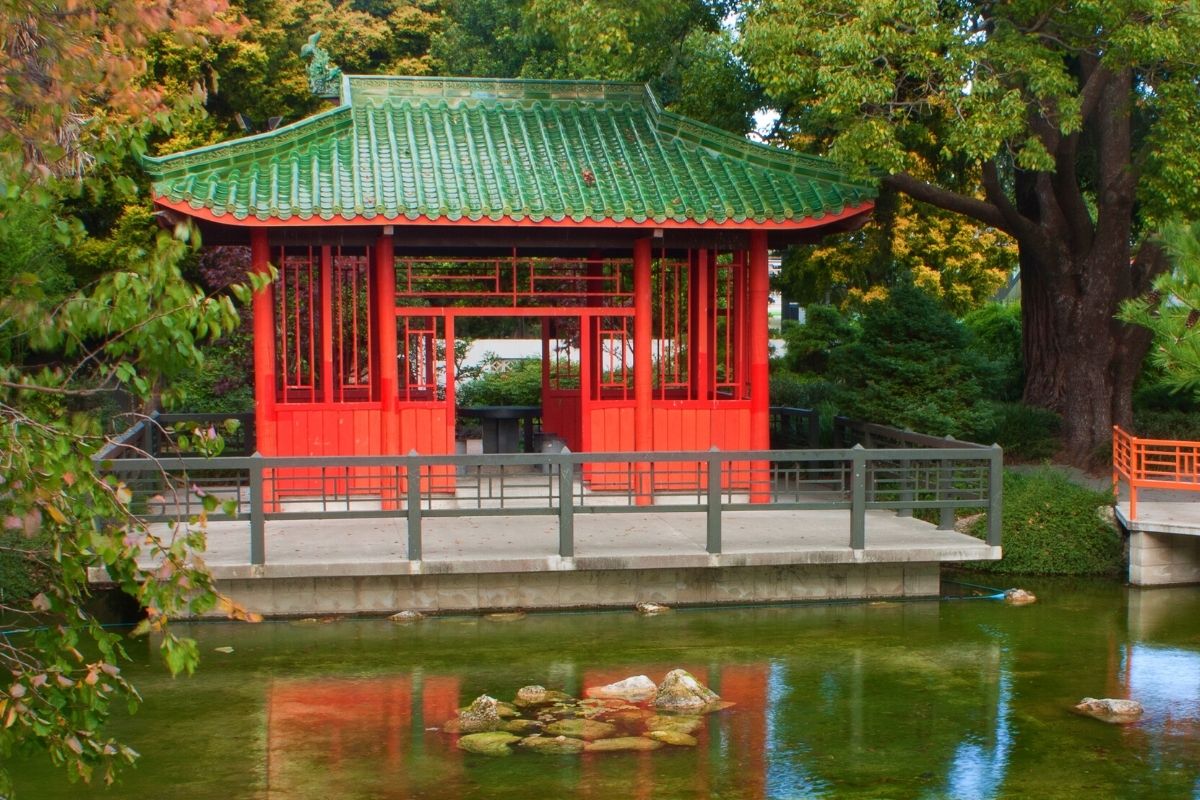 Whether your tastes run to monuments, gardens, or games of cricket, Cornwall Park has got you covered!
Public displays like the King George V Coronation Monument and the John Holt Memorial Display House provide great insights into the colonial history of the region; if you prefer visual treats, you can stroll through the decorative rose garden, or admire the stunning traditional plants in the Osmanthus Chinese garden.
And if you're traveling with kids, you're in for a treat!
Along with multiple playgrounds filled with slides, splash zones, and jungle gyms, there's an incredible exploration area that blends all the different eras of the region's history together into one interactive space, from prehistory to the present day.
It's one of the coolest family-friendly things to do in Napier!
12 – See the stylish side of history at the Art Deco Trust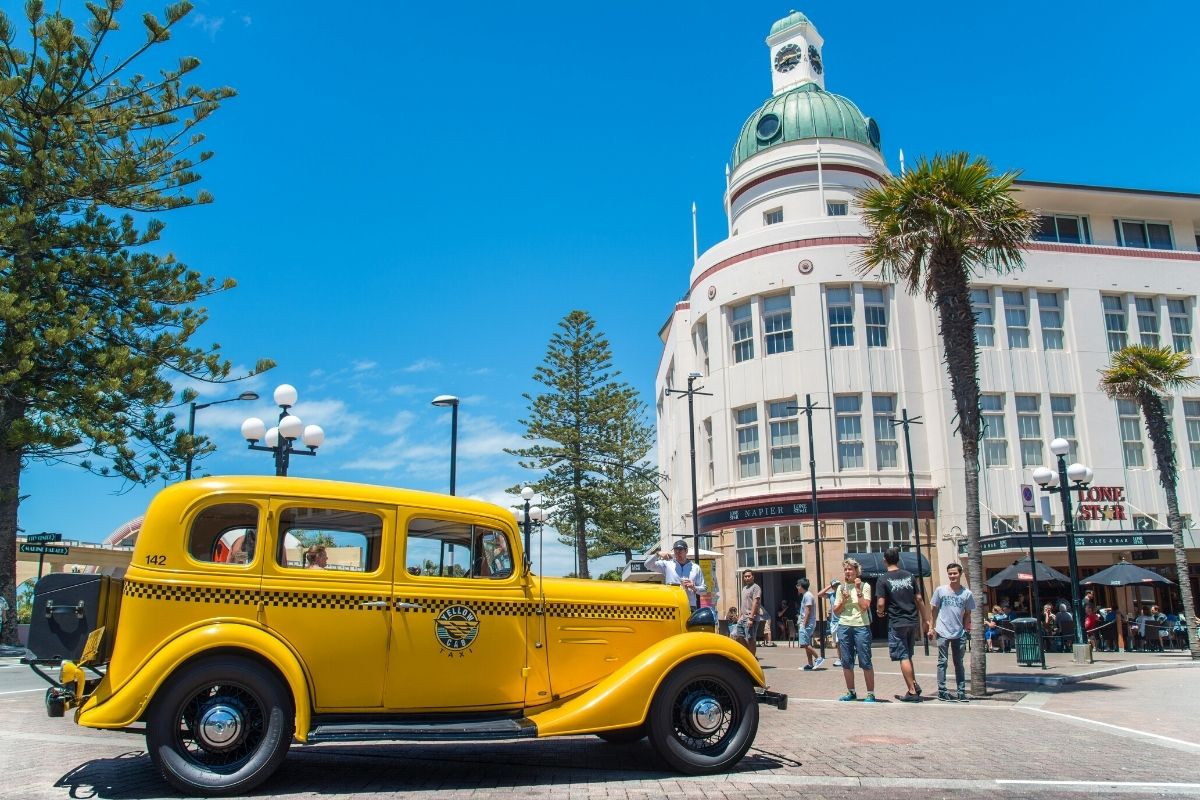 One of the coolest parts of the town's aesthetic is its impressive collection of Art Deco buildings – a unique era in architectural history, perfectly showcased.
While the style got its start in Europe in the early 1900s, it quickly spread around the world, including New Zealand.
Interestingly, many of the structures in Napier were built in the aftermath of the 1931 earthquake, creating a distinctive style that revitalized the town for decades to come.
If you want to learn more, the Art Deco Trust is packed with fascinating informative exhibits about the earthquake and the ensuing rebuilding process.
You can also book a tour to learn even more about these remarkable buildings!
13 – Savor the treasures at MTG Hawke's Bay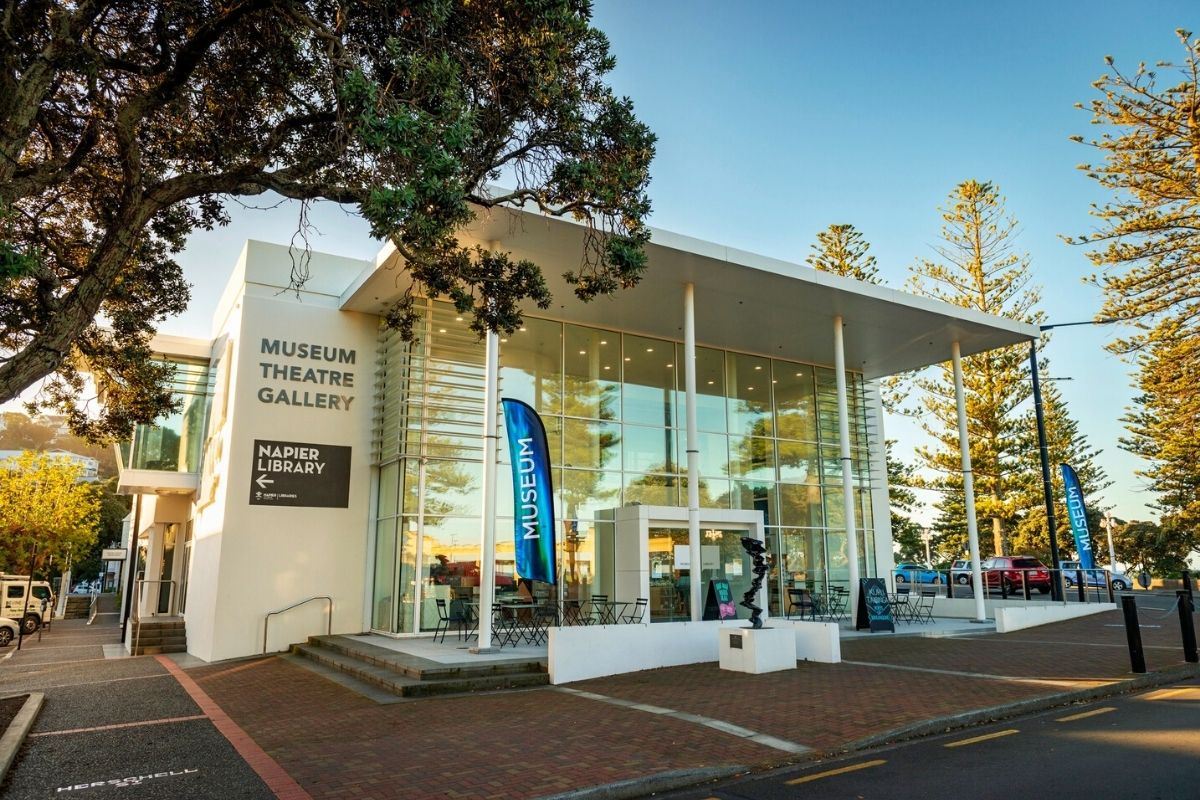 With initials that stand for Museum, Theater, and Gallery, you know that you're in for a healthy dose of cultural enrichment – but you'll be amazed at just how many little treasures await you!
With 90,000 items in their inventory, the MTG Hawke's Bay has an amazing array of objects and displays to admire, each with their own fascinating story.
Along with permanent galleries on the earthquake and the nuances of Maori culture in the region, there are tons of temporary displays that provide their own unique perspectives on the region, making each visit an exciting opportunity to learn something new.
And be sure to swing by the theater for public talks, film screenings, and artistic displays that showcase the region's wonderful creative culture.
14 – Make some fun furry friends at Hawkes Bay Farmyard Zoo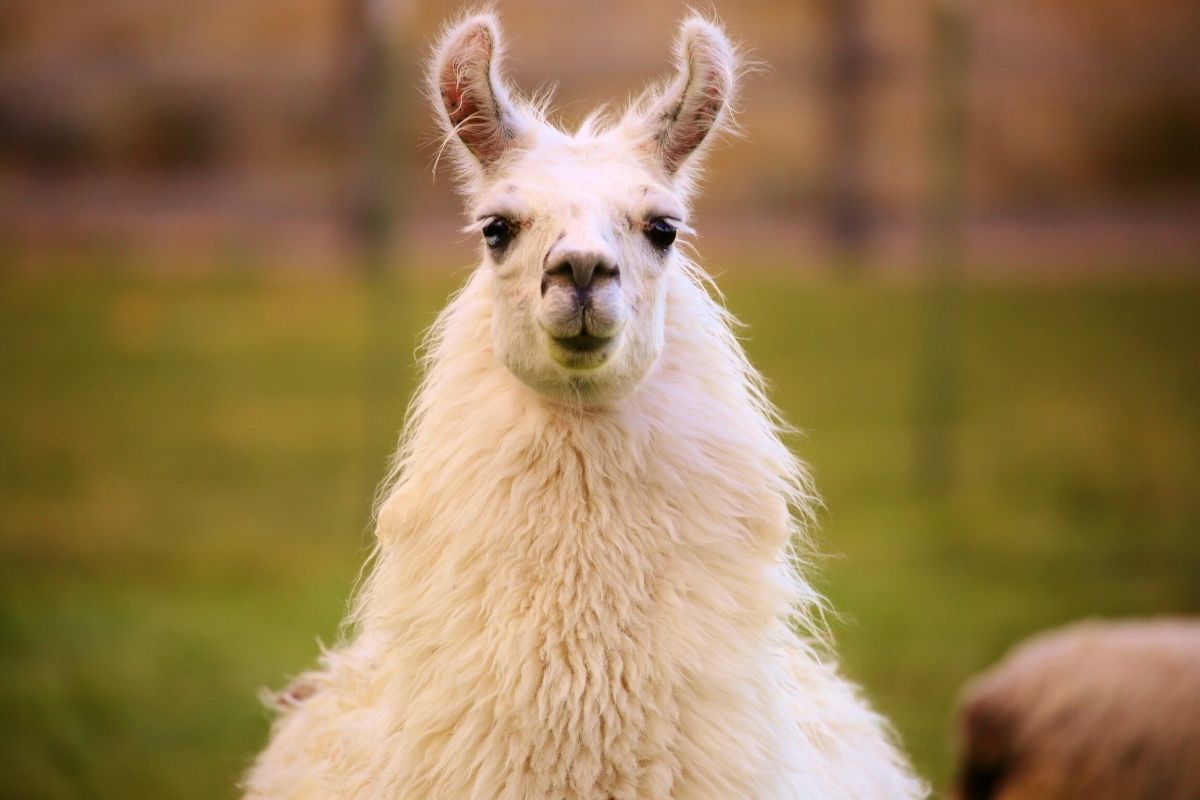 Looking for a little bit of barn-based fun during your visit, come by and meet the lively residents of the Hawkes Bay Farmyard Zoo!
This lively spot is like the farm you always dreamed of as a kid, with sheep, pigs, chickens, and rabbits all waiting to be petted and fed.
You can also check out some slightly more exotic animals, like alpacas and ostriches.
And rest assured, when you're done hanging with the critters, there's a lot more to do!
Pedal around on the surrey bikes available for rent, or hop aboard the Farmyard Express train for a cute little ride around the property.
For a bit of country fun right near town, this place can't be beat!
15 – Admire the Spirit of Napier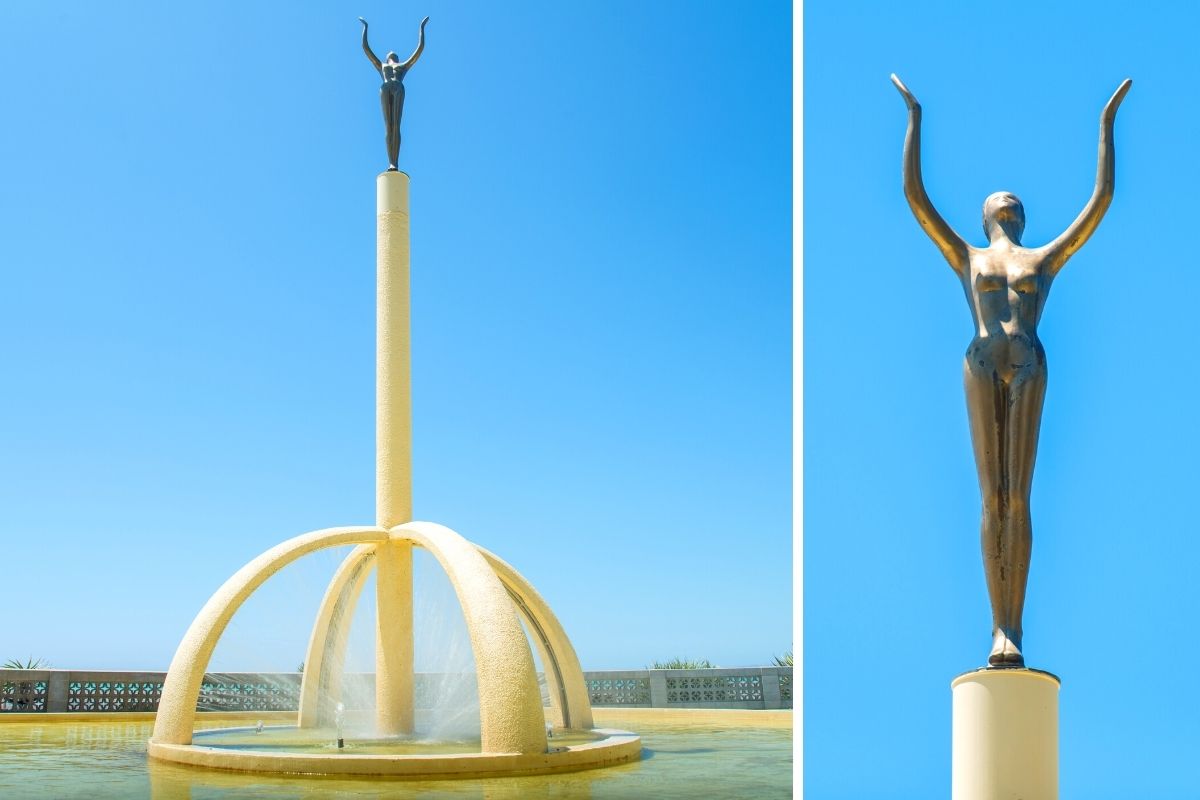 Sure, the ocean's awesome… but don't miss out on some of the more artistic aquatic offerings in town!
The Spirit of Napier is just one of the many fascinating water features in town, and arguably the most impressive; towering 11 feet above the Marine Parade, it presents an image that's nearly godlike.
Featuring a massive column crowned with a triumphant sculpture facing skywards, the piece which was unveiled in 1971, represents the rebirth and growth of the city after the earthquake.
As both a historical feature and a work of art, it has definitely made its mark!
16 – Play your way through video game heaven at Timezone Napier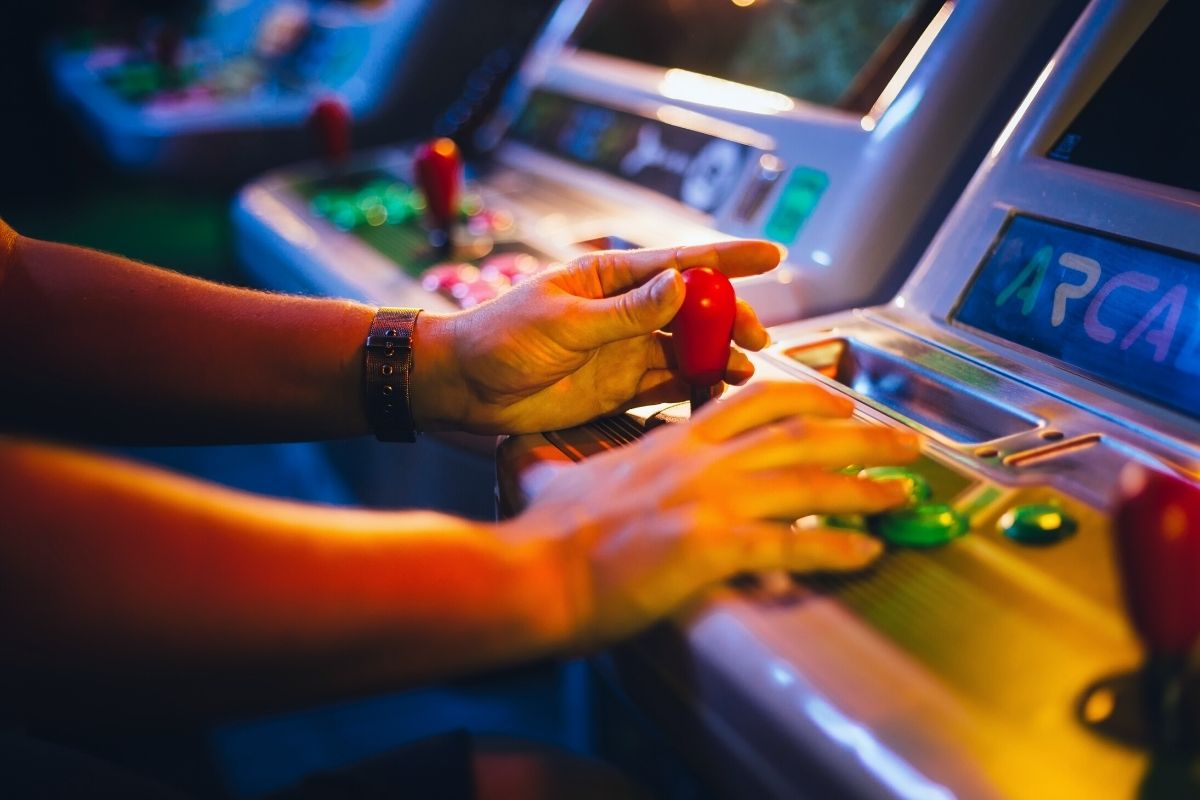 If you prefer your games to be electronic, you're in luck; one of the country's top arcade chains has a location right here in town!
Timezone Napier boasts a who's who of classic and cutting-edge games, often built with collaboration – or healthy competition! – in mind.
From car racing to street fighting, each machine will immerse you in a thrilling new world, where you're always the main character!
And if you want to mix things up, they also have bowling, laser tag, and even bumper cars.
This is one zone where time stands still!
17 – Get adventurous on a rafting trip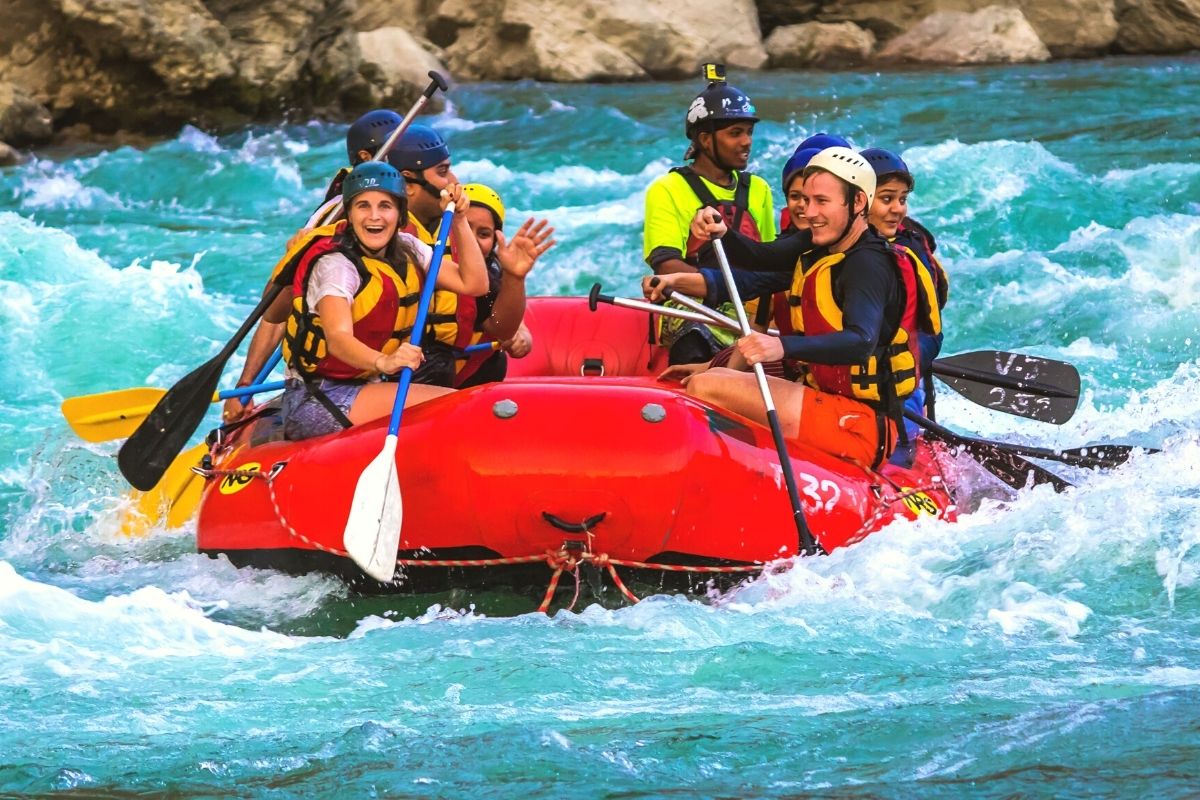 As you head to the neighboring town of Hawke's Bay, you'll quickly see the frothing currents of the river.
And if you're lucky, you'll be conquering them pretty soon!
The rafting in the area is top-notch, and whether you prefer your excursions to be wild or mild, the rivers will have something to offer you.
On the calmer side of things, there are the gentle waters of Class II rapids, where you'll get some nice bumps and splashes mixed in with plenty of time for floating and sightseeing.
Or kick things up a notch with the Class III rapids, as you bounce through gorges and paddle past abandoned gold mines.
And for true adrenaline junkies, there are the Class IV and Class V currents, which sends you hurtling through whitewater that offers exciting new challenges around every corner.
Sure, you may go for an unplanned swim… but that's all part of the fun!
18 – Enjoy the sights atop Bluff Hill Lookout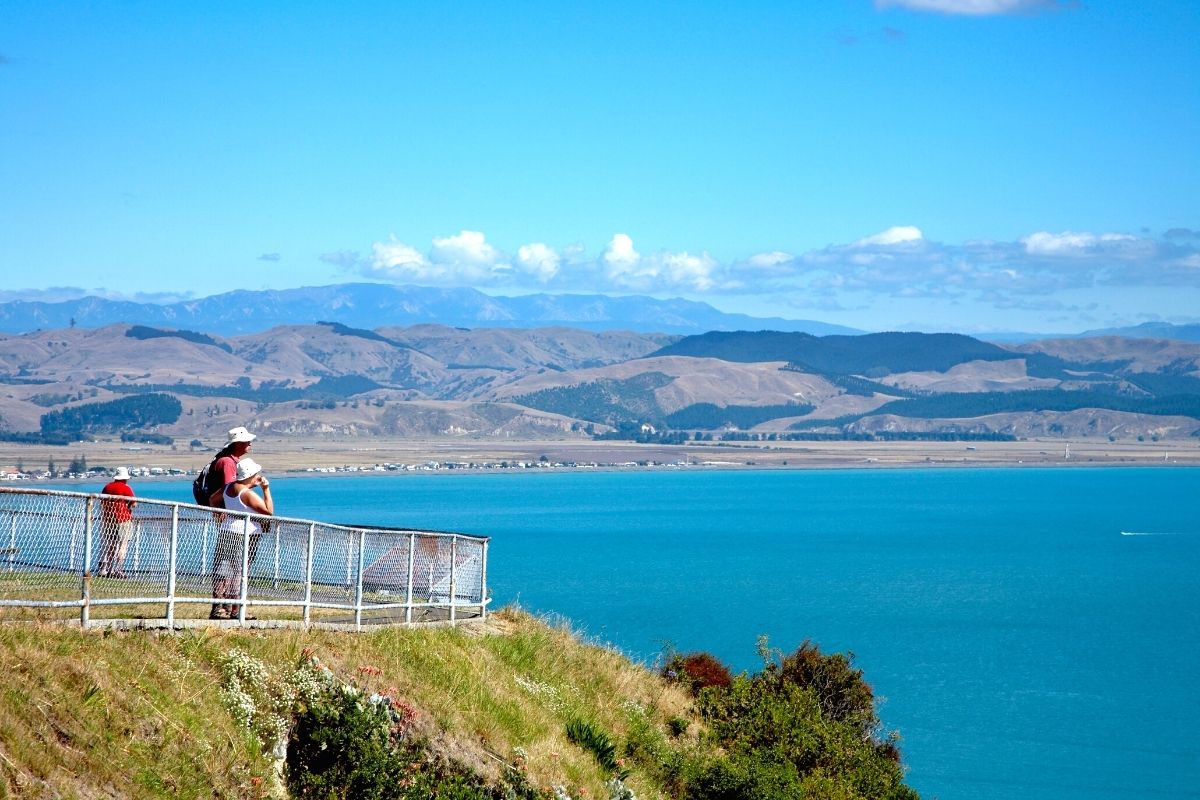 Back on land, you can give your legs a workout and your eyes a treat with a rigorous hike up Bluff Hill.
The trail starts smack dab in the middle of town, and features plenty of lovely woodlands and scenic spots to enjoy as you make your ascent.
And of course, the lookout itself makes the whole thing worthwhile!
Take some time to linger and drink in views of the port and Hawke Bay, a gorgeous panorama of town and sea that's all the better with a little bit of sweat on your brow.
It's the ideal urban hike!
19 – Explore space (virtually) at Hawke's Bay Holt Planetarium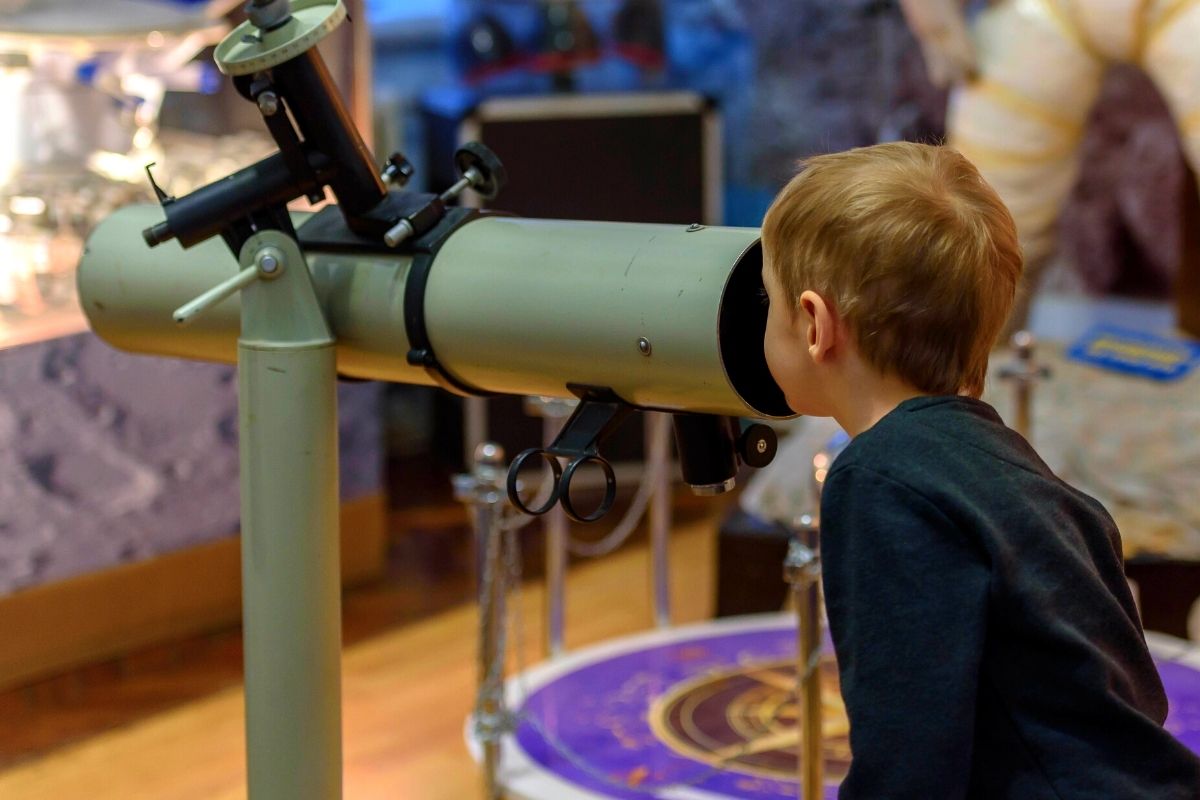 No matter what's going on outside, you can always enjoy a flawless night sky inside Hawke's Bay Holt Planetarium!
This gorgeous observatory blends astronomy and technology into one irresistible package, inviting visitors of all ages to connect with the cosmos.
Take a seat under the soaring dome and enjoy an incredible display, with stars and planets passing overhead as you learn all about the vast expanse of the universe.
As an added bonus, there are frequent lectures and other live events in the theater, so you can fill up on even more facts about the amazing skies above us.
20 – Enjoy unique sweet treats at Lick This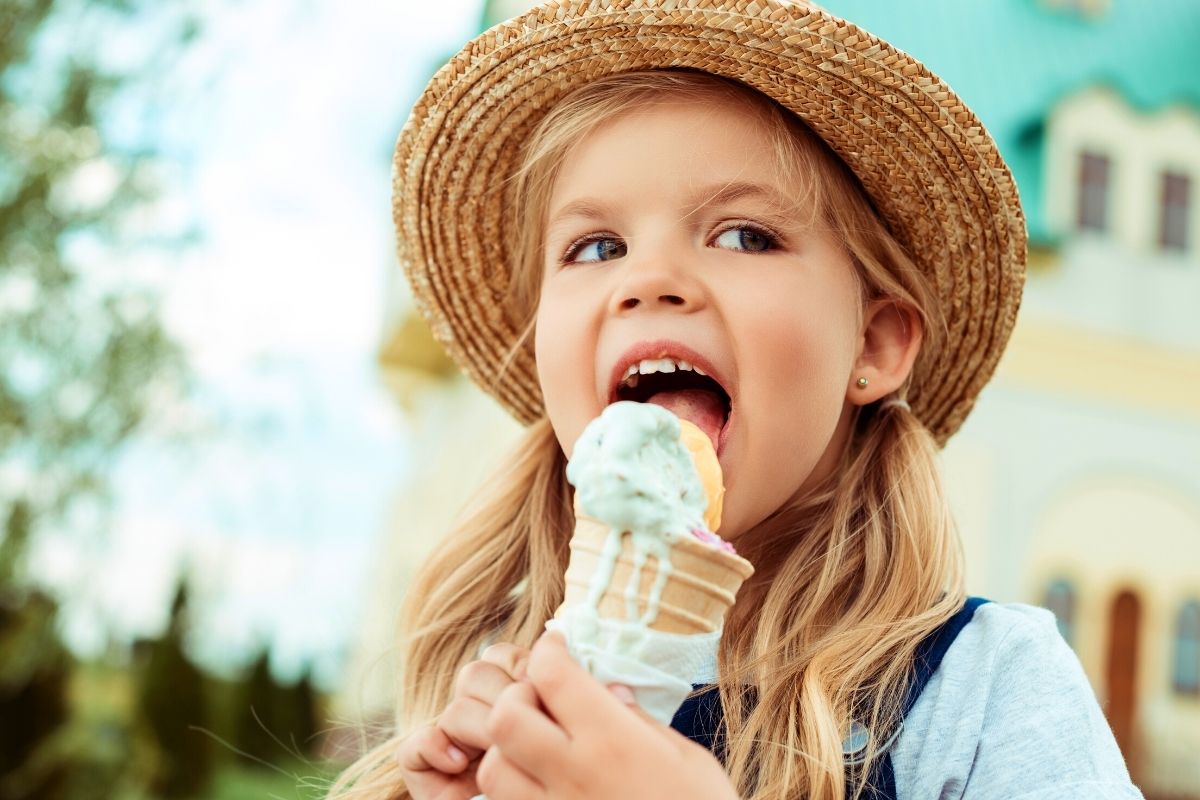 Let's be real… there's no such thing as bad ice cream.
But the offerings at Lick This are particularly scrumptious – and a lot of them come with a nice New Zealand twist!
If nothing else, this local dessert palace would get points for sheer variety; with roughly 43 flavors of sorbets, gelatos, and ice creams in the store at any given time, you'll never be short of options.
This family-run enterprise prides itself on dreaming up fresh, fun tastes, meaning that you'll always find something new to sample.
From beetroot sorbet to Christmas Cake, there's no telling what you'll find behind the counter; but even if you stick to a more traditional flavor, you're guaranteed a cone full of happiness!
21 – Hit the ramps at Bay Skate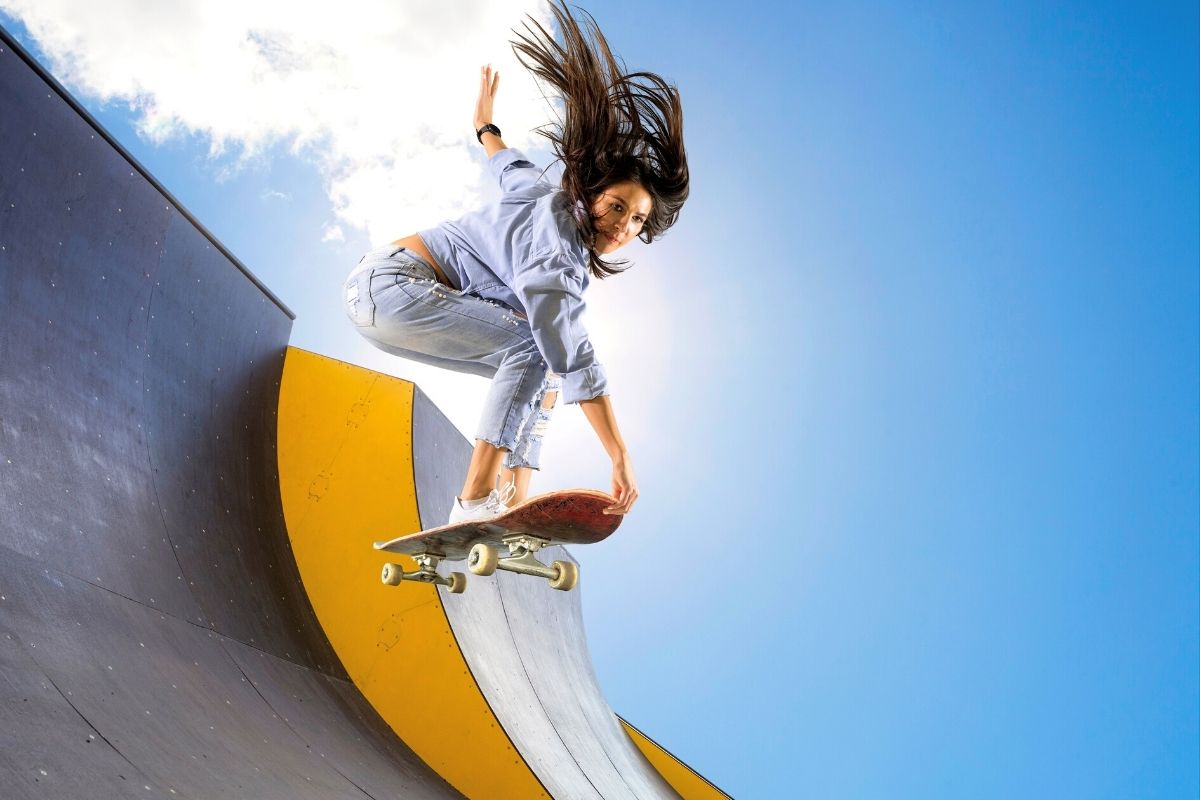 Ready to practice your kickflips and ollies – or at least, to watch some other folks do it? Then check out the fun at Bay Skate!
This lively local skatepark is packed with bowls, ramps, jumps, and all kinds of other courses designed for athletes of all ages and ability levels to sharpen their skills.
And with frequent group lessons and other events, it also fosters a sense of community that keeps the sport fun and accessible.
Whether you're doing flips or cheering the athletes on, it's a great destination in nice weather!
22 – Explore another aspect of local creativity with some street art tours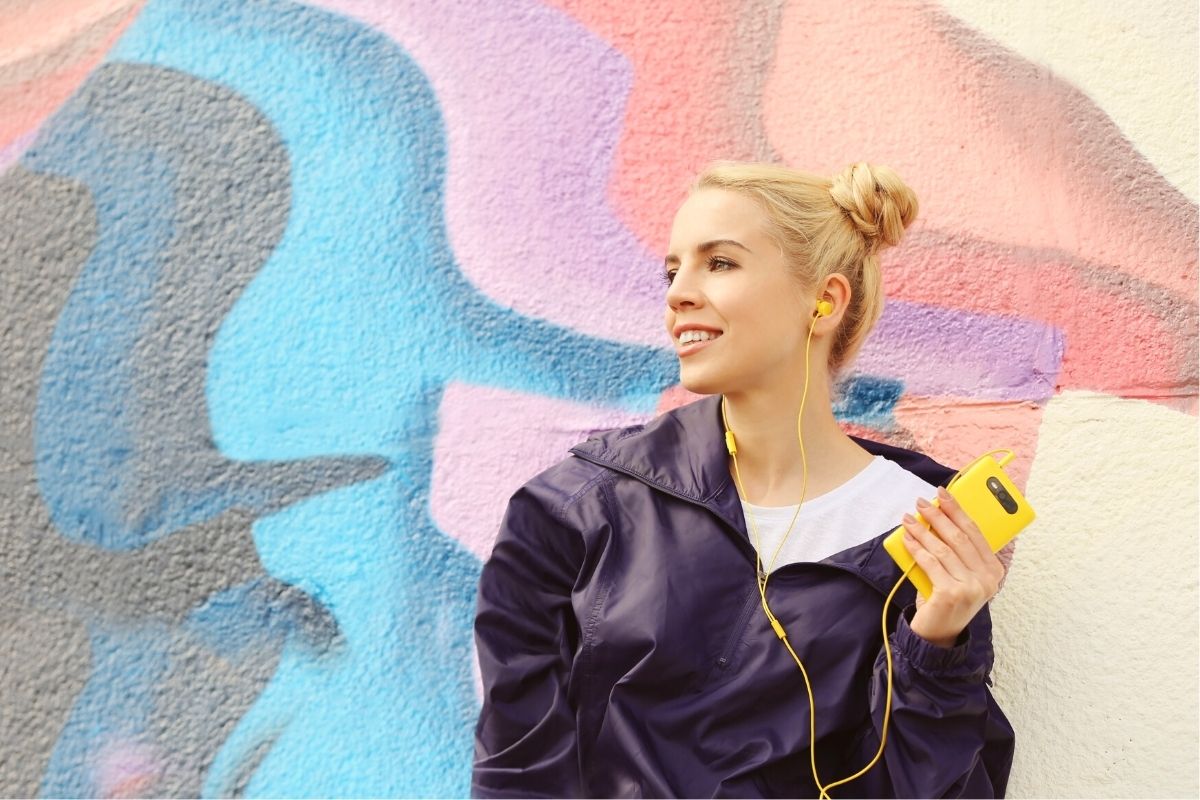 As you roam the roads around town, you might start feeling a little more creative; and that's because there are cool projects blooming forth on every corner!
It's little wonder that street art tours are among the coolest things to do in Napier; not only do they provide a unique historical perspective, but you'll also see some remarkable photo-worthy sites!
Visit more than 30 seawalls all over town, each decked out with its own unique mural.
These pieces further highlight the creativity in the region, and they make every step a surprise!
23 – Learn the story of Pania of the Reef
They say that the sea is full of stories, and one of them has a very prominent – and beautiful – tribute right here in town.
According to Maori legends, Pania was a beautiful mythological woman from the ocean, who was once lured to land by her lover.
After her husband attempted to trick her into staying permanently, she fled to the water, where some say she still resides to this day, watching over the bay.
The statue in her honor is located right along the Marine Parade, and its striking bronze likeness is a wonderful memento of the regional lore.
24 – Enjoy the scenery of Centennial Garden & Waterfall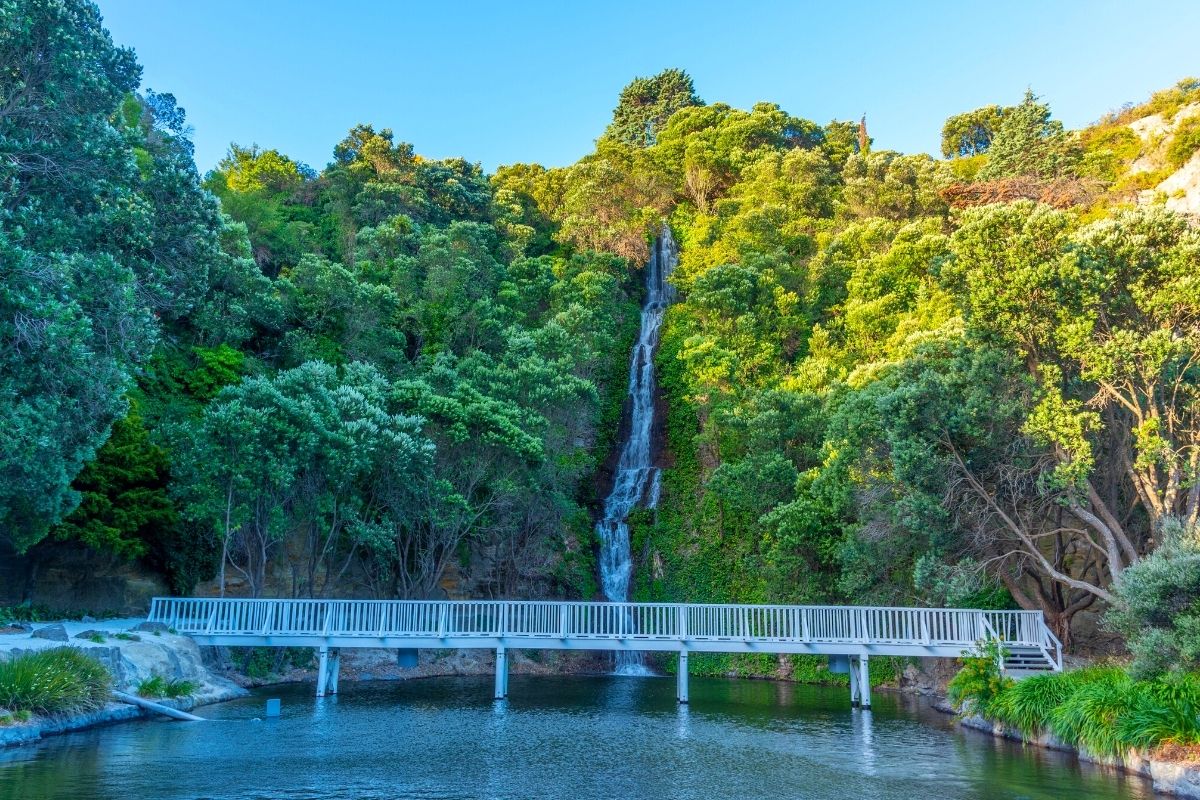 Flourishing in the remnants of a former prison quarry, Centennial Garden & Waterfall is an absolute visual marvel.
Although it's only a few minutes from the heart of town, you'll feel like you're in a fantasy novel as you stroll past vividly colored flowers, welcoming trees, and some marvelous water features, all of which – including the falls – are human-made.
For an extra-special experience, stop by after dark, when lighting features add a certain sense of magic to the surrounding area.
25 – Enjoy a show at the Napier Municipal Theatre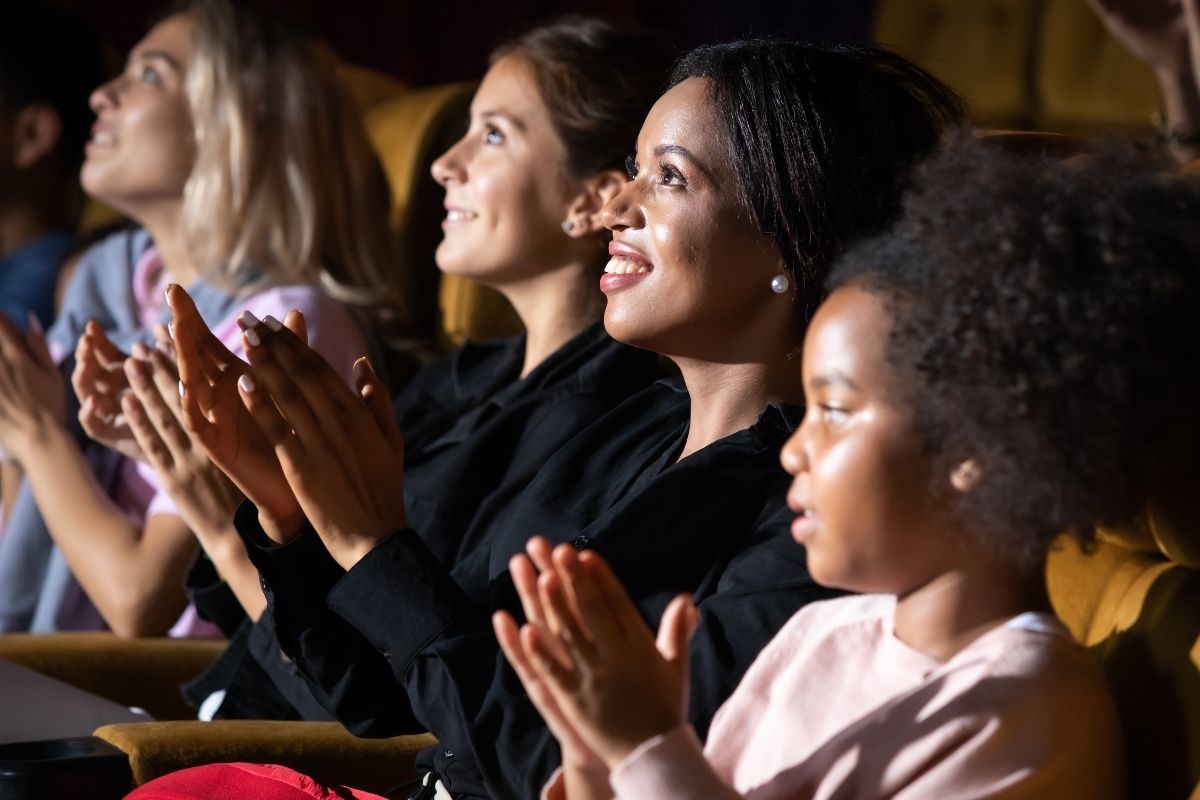 Show-stopping musicals, playful kid-friendly productions, touring concerts and live performances… there's no telling what you'll find on a trip to the Napier Municipal Theatre!
Back in 1912, this palace of the arts was one of the town's greatest cultural treasures, with its Italian designs and regular lineup of shows.
Like many buildings of the era, it was completely leveled in the 1931 earthquake, then rebuilt in the classic Art Deco style.
And while the exterior is still an impressive historical sight, the shows inside are equally phenomenal!
Check the schedule before you go, and prepare for a wonderful live theater experience!
26 – Tee off with your travel buddies at Par2 MiniGolf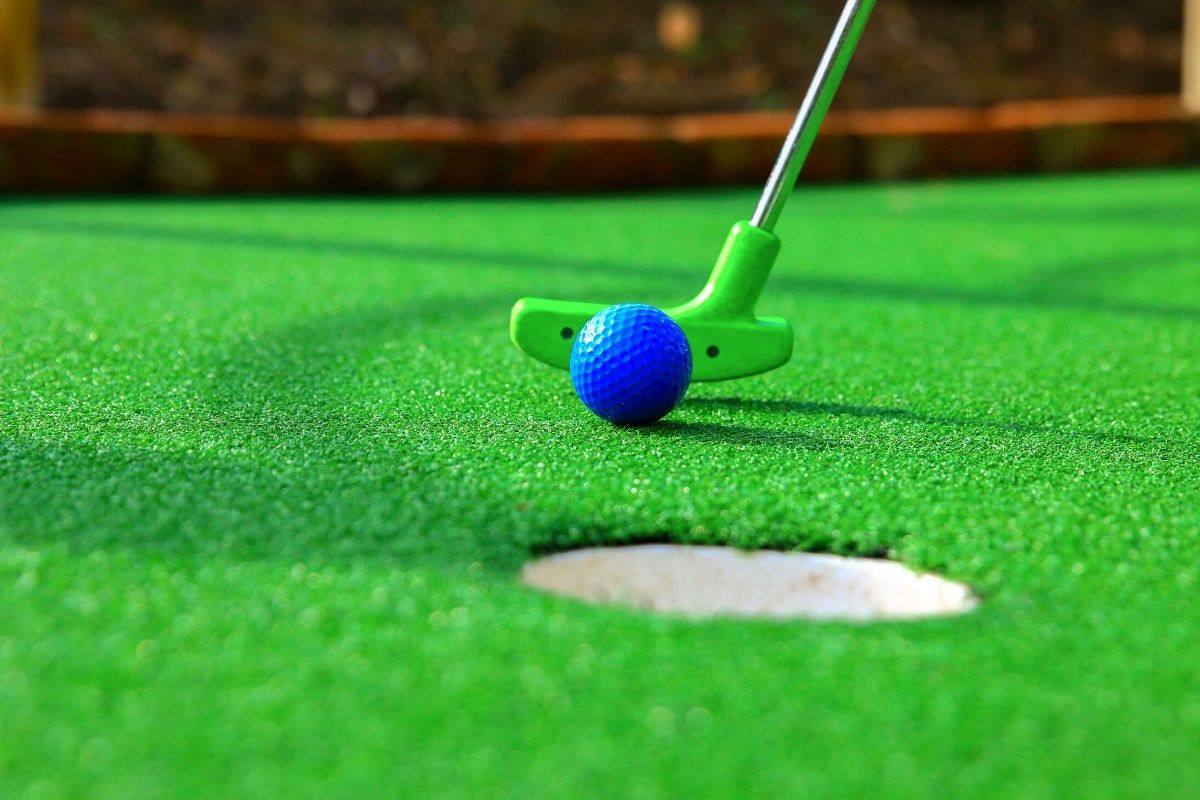 In terms of family entertainment, Par2 MiniGolf is a premium option!
Choose between two awesome courses, each of which features their own unique quirks for players to test out.
Pacific Pro Am is a slightly more "traditional" offering, with fun angles, water features, and other facsimiles of a standard golf course.
And if you'd prefer a wackier experience, check out Deco Drive, which is packed with funky shapes, curving hills, and all kinds of variations in terrain to give you a bit of a challenge.
No matter which green you choose, you'll be treated to fantastic views of the sea, and plenty of fun!
27 – Enjoy the offerings at Hastings City Art Gallery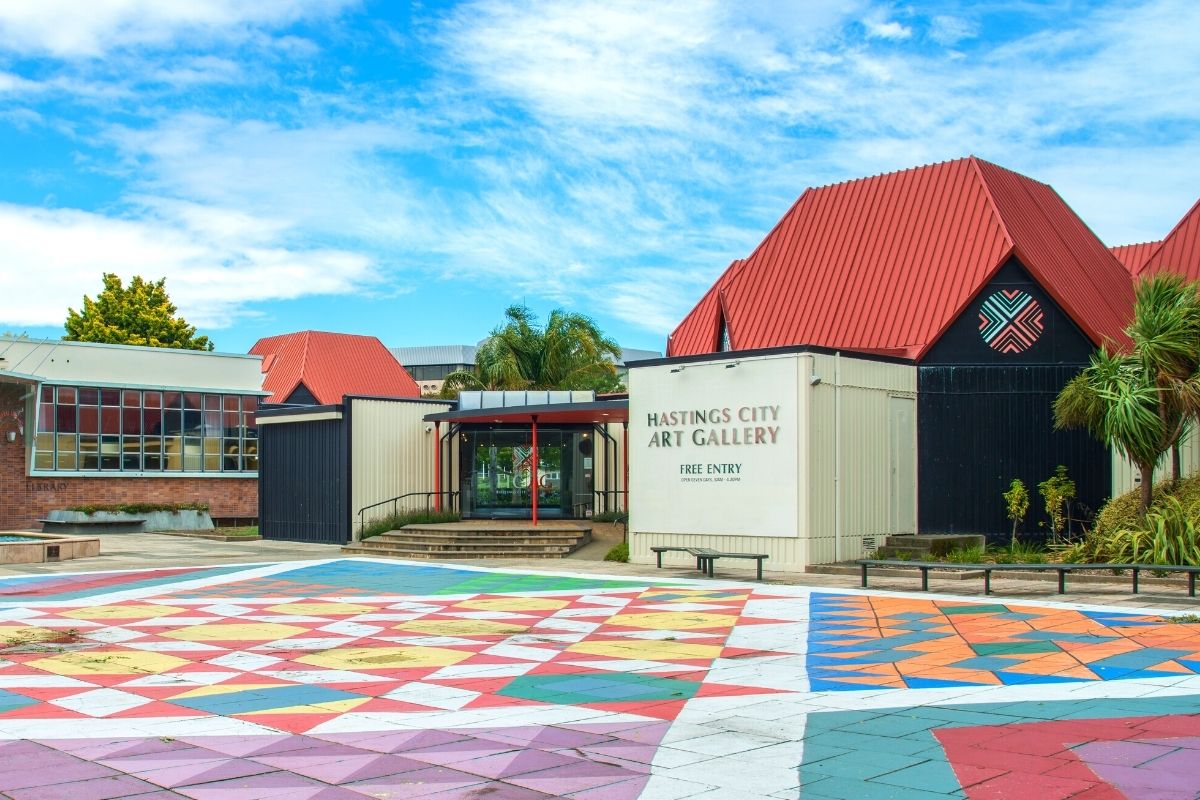 Intricate handicrafts, mixed-medium presentations, and innovative exhibits from all over the world are just some of the treasures you can see at Hastings City Art Gallery, which has been a fixture for nearly 40 years.
Focusing on promoting both local and global artists, the space is more sophisticated and diverse than one might expect from a small-town gallery… and that's all part of the charm!
With a focus on contemporary scenes and community engagement, it's the kind of place where creativity and social endeavors combine to create a wonderful cultural experience that's one of the most fascinating things to do in Napier.
28 – Soak up some nature at Te Mata Peak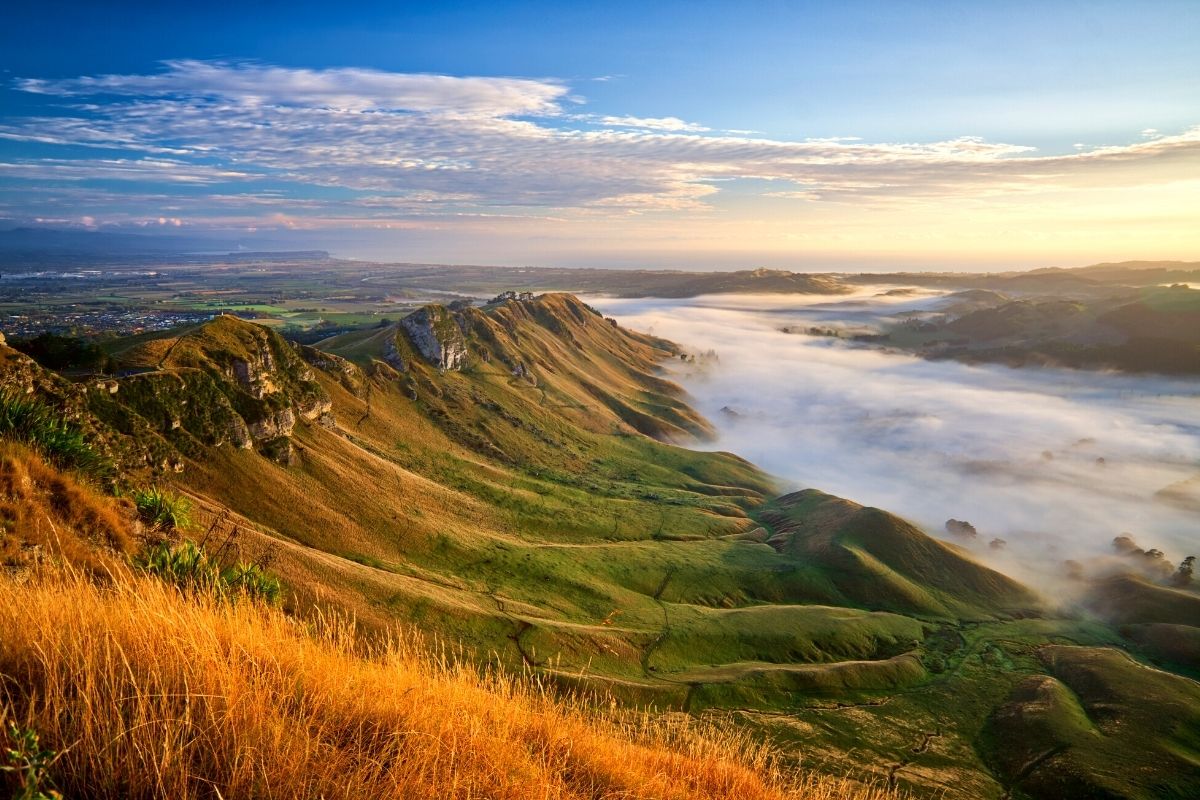 Another spectacular natural refuge near town, Te Mata Peak is an utterly stunning landscape, no matter how you choose to experience it.
It juts up over the bay and the surrounding area, hemmed in by impressive strands of 100-year-old redwoods and fascinating geological formations that make each step of the hike a memorable one.
With its extensive network of walking trails, this is the sort of scenic splendor that can be enjoyed by visitors of all ages and fitness levels, and trust us… you won't want to miss it!
If you'd prefer a guided trek to enjoy the highlights, check out some of the excellent tours available!
29 – Wander around Maraetotara Falls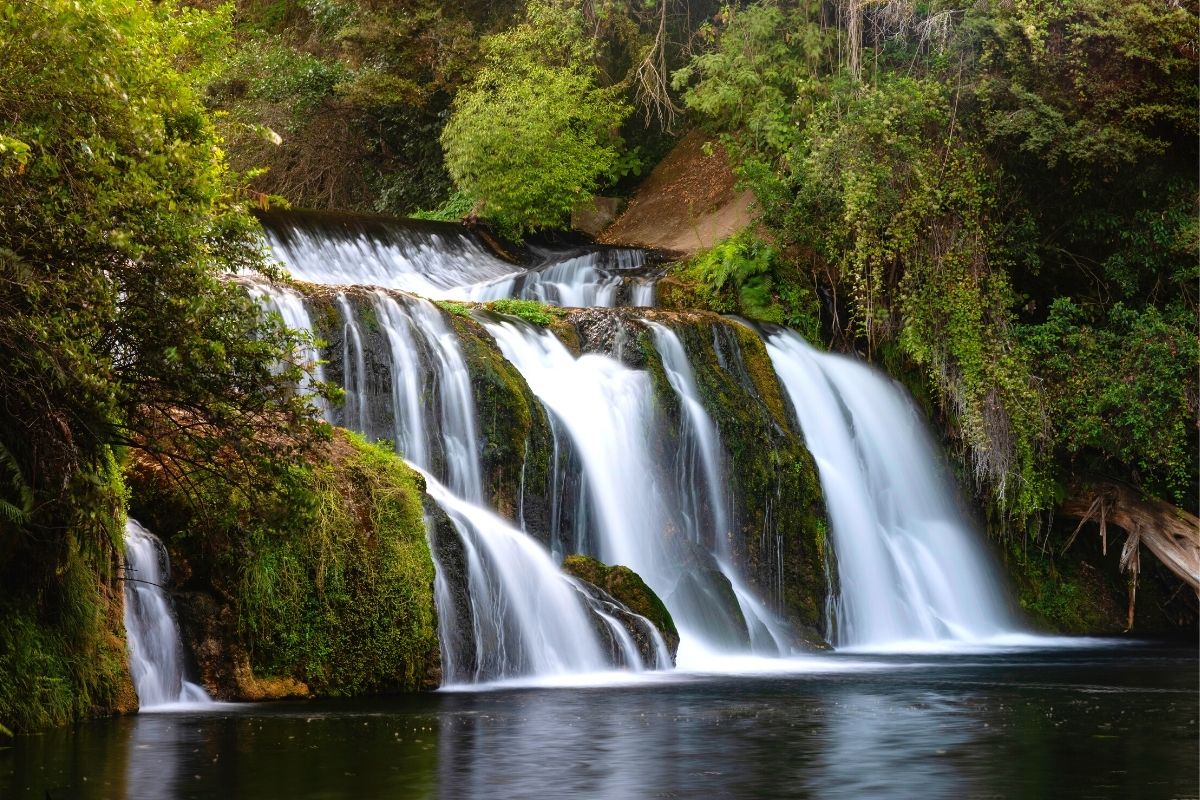 If you like wild swimming, you're in luck; there's a great spot near town that lets you dive right in – literally!
And to make matters even better, it's framed by a breathtaking set of waterfalls!
Maraetotara Falls is an especially scenic spot for travelers, but it's also something of a community fixture as well, meaning that you'll have plenty of opportunities to relax like a local.
Go for a dip in the natural pool, or stroll along the Maraetotara Historic Walk to see a little more of the area, including the remains of a former power station.
30 – Slip and slide at Splash Planet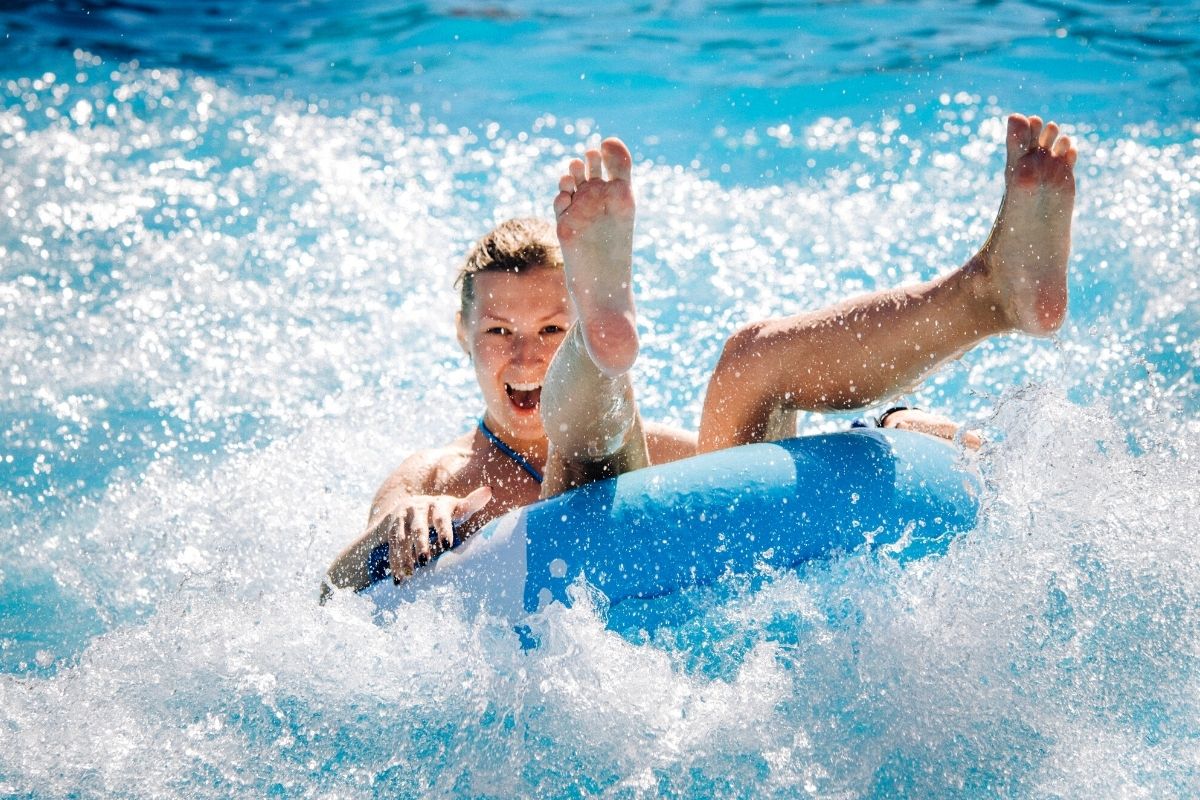 When summer rolls around, there's nothing quite like a trip to the waterpark; and in Napier, that means a wild, wonderful day at Splash Planet!
This lively little park offers rides for every mood, from thrilling slides to mellow float zones.
There's even an obstacle course that lets you test your Ninja Warrior skills… before falling safely into the water!
And if you don't feel like getting wet that day, fear not; the park also has go-karts, playgrounds, mini-golf, and a miniature train!
31 – Enjoy a relaxing cup of joe at the best coffee shops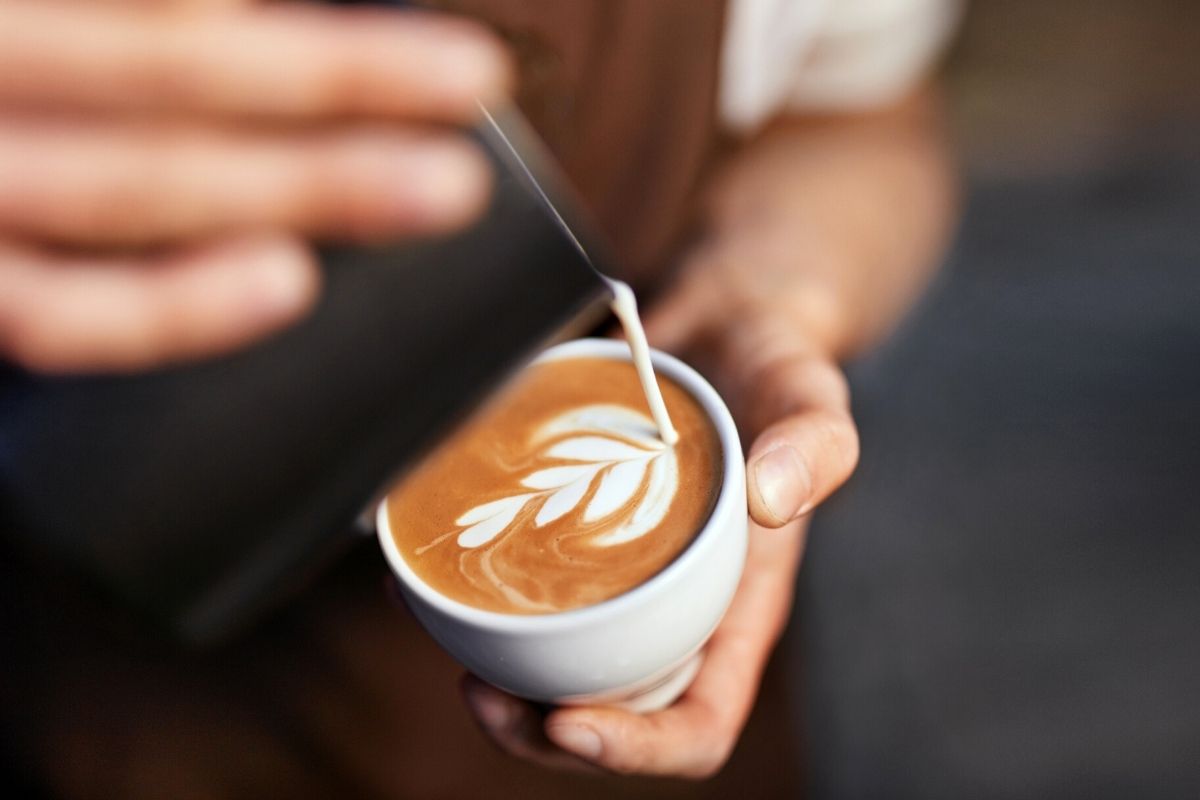 Whether you're looking for a jolt of energy to get your day started off right, or a nice brew to sip leisurely in the afternoon, the local cafes have got you covered!
Six Sisters Coffee House offers great beach views and delicious cups of locally roasted beans, while Georgia on Tennyson features rotating selections of high-quality blends.
Kolachi Eatery boasts great espresso, and F.G. Smith Eatery has fantastic cold brews that are perfect for savoring on a warm day.
And at Crazy Good, you can snag a fabulous pastry to go with your steaming cup of goodness, made with coffee sourced straight from the surrounding region.
Fill up your mug and enjoy!
32 – Relax at Perfume Point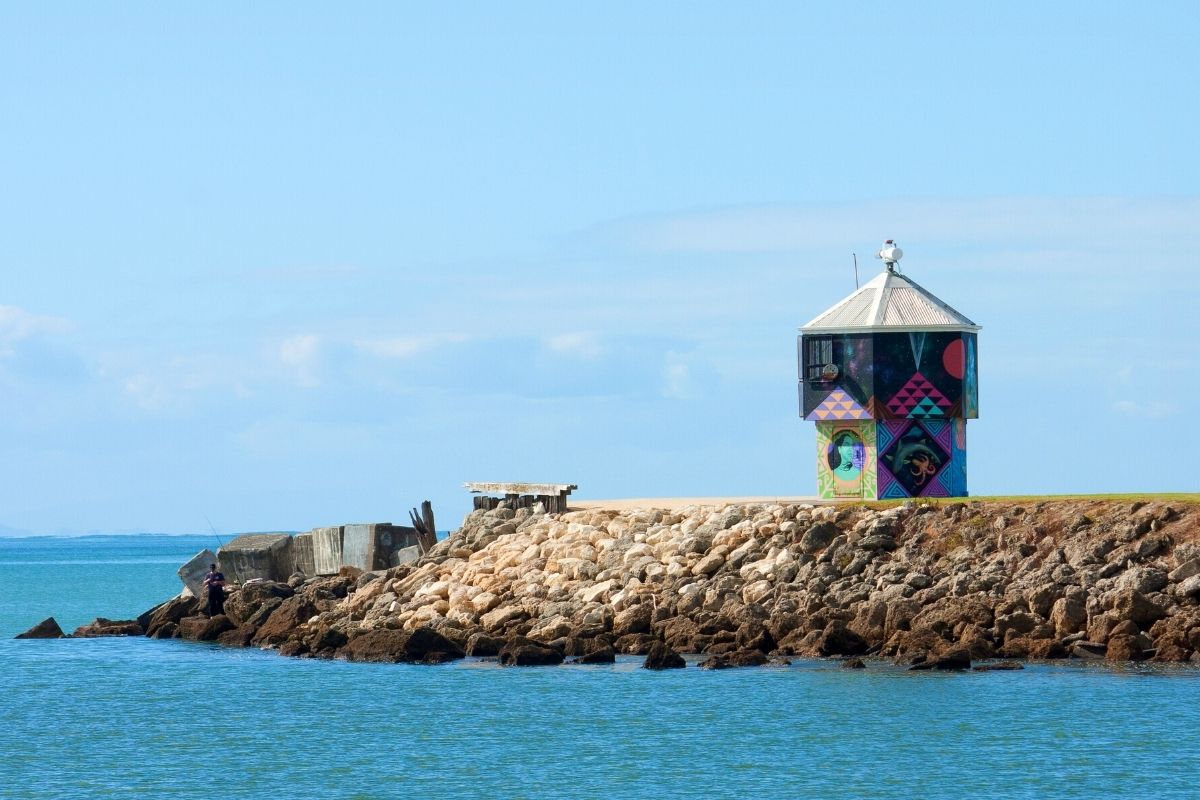 For a great beach walk and marvelous photo op all rolled into one, you can't beat the views at Perfume Point!
It sits at the end of Spriggs Park like the prize at the end of a treasure hunt, with distinctive black sands meeting the gentle ocean waves.
It's also close to other shops and restaurants, making it a great place for a short break in the middle of sightseeing.
And while it originally got its name as a joke – referring to the, shall we say, interesting scent of the sewage that used to pour into the water -, rest assured that it's a much cleaner and less fragrant spot now!
33 – Give your little ones the time of their lives at Anderson Park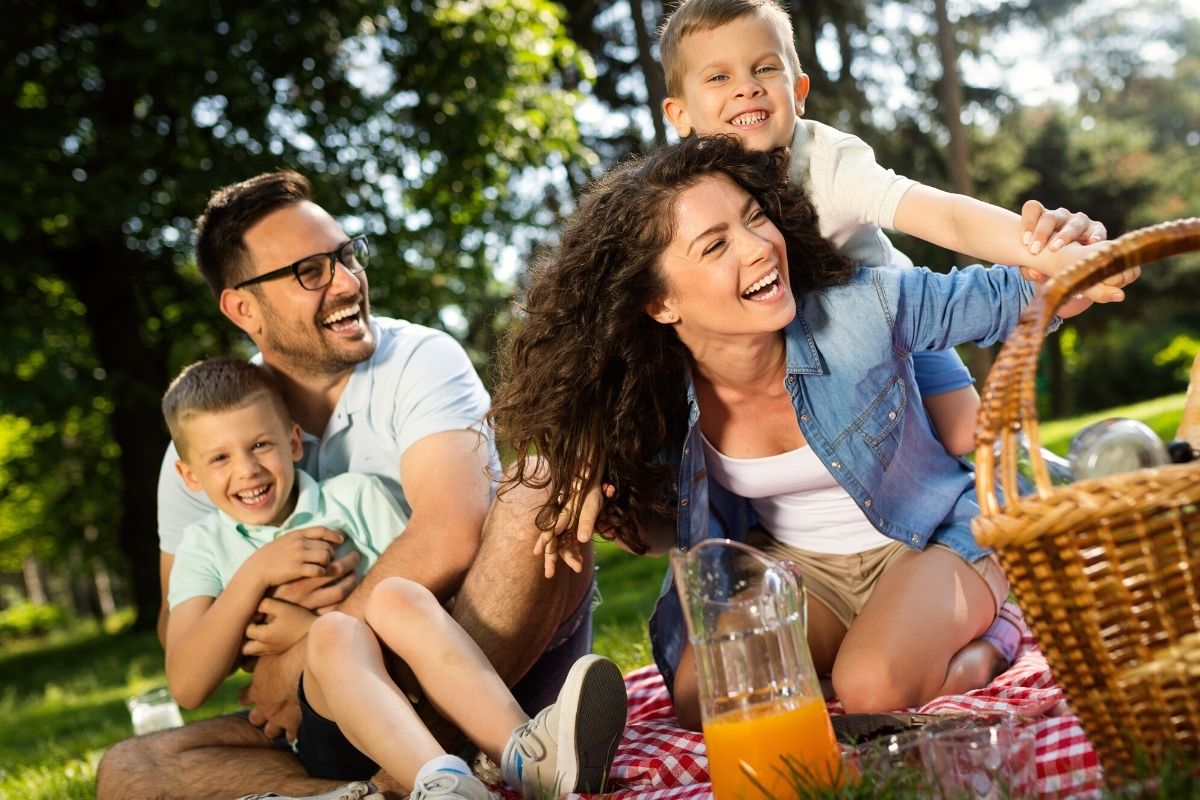 Slides, swings, climbing towers, and story sections… this is the playground you always dreamed of as a kid!
Travelers looking for things to do in Napier with youngsters will find plenty to love about Anderson Park, which boasts one of the best play areas in town… and that's saying something!
Your little ones can try a thousand different things here: splashing in the water zone, performing an impromptu concert on the musical bridge, testing their courage on the ziplines, or bounding across the in-ground trampolines.
And while grownups will have fun watching them, they can also enjoy the park's many other attributes, from its lovely walking paths to its charming model railroad.
34 – Check out the flocks of Gannets at Cape Kidnappers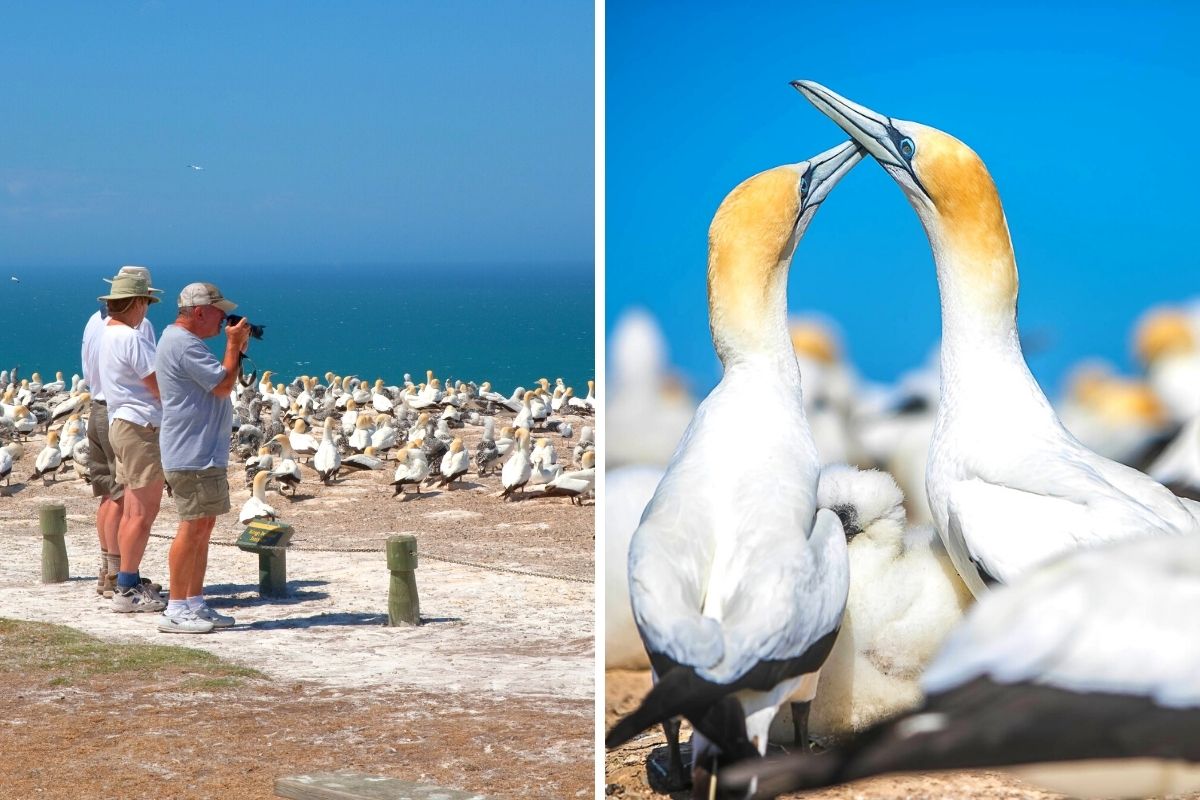 Among the many natural wonders in the area, there's a pretty unique offering: the world's largest gannet colony!
These large, beautiful sea birds can be found all over the world, but there's nothing quite like the lively masses that gather on the shore here – a regular avian metropolis.
You can see these magnificent creatures up close with a trip to Cape Kidnappers, which boasts a unique human history to go with its natural offerings.
The area got its eye-catching name from Captain Cook, the famed explorer, after the locals attempted to abduct one of his sailors.
There's still a rich history of Maori culture to explore here, right alongside the massive natural spectacle of the birds themselves – there are sometimes 25,000 of them in the area!
35 – Admire the handiwork of the National Tobacco Company Building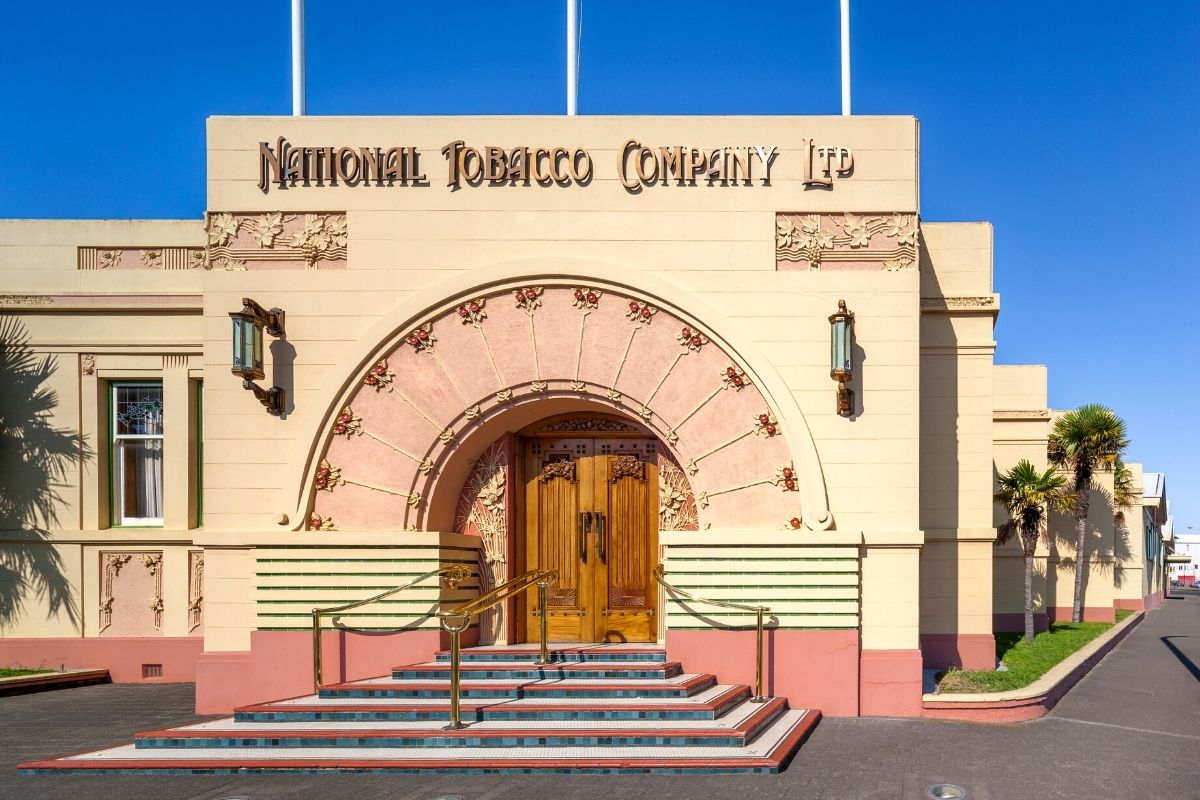 As the name suggests, this charming Art Deco structure once served as the office of a tobacco company in the 1930s.
But it has led many other lives over the years, and currently serves as a furniture store.
The building is another excellent example of architectural preservation in the city; along with its Deco structure, it features some great design details from the Art Nouveau movement, making it a wonderful hybrid of extravagant styles.
Stop by to tour the front rooms and enjoy the beauty for yourself!
36 – Take a little walk through Sunken Gardens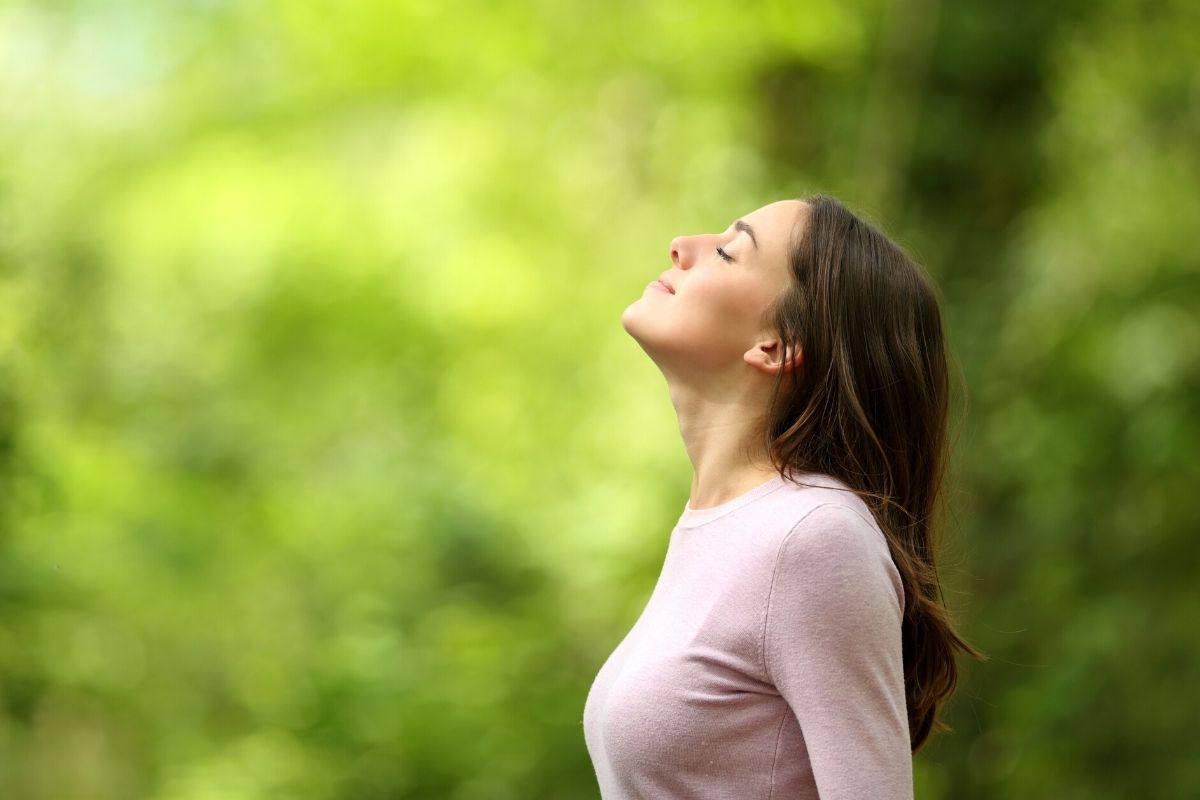 Tucked below the street level like a secret meeting place, Sunken Gardens is a place of refuge and reflection that has been beloved for over 50 years.
Take some time to wander around past the decorative flower beds, or admire the ring of trees that provides a cozy barrier for the scene.
And don't miss the unique abstract sculpture in the decorative pool; with its twists, turns, and undulating shapes, it almost looks as though it's hovering above the water!
37 – Catch a flick at Napier Reading Cinemas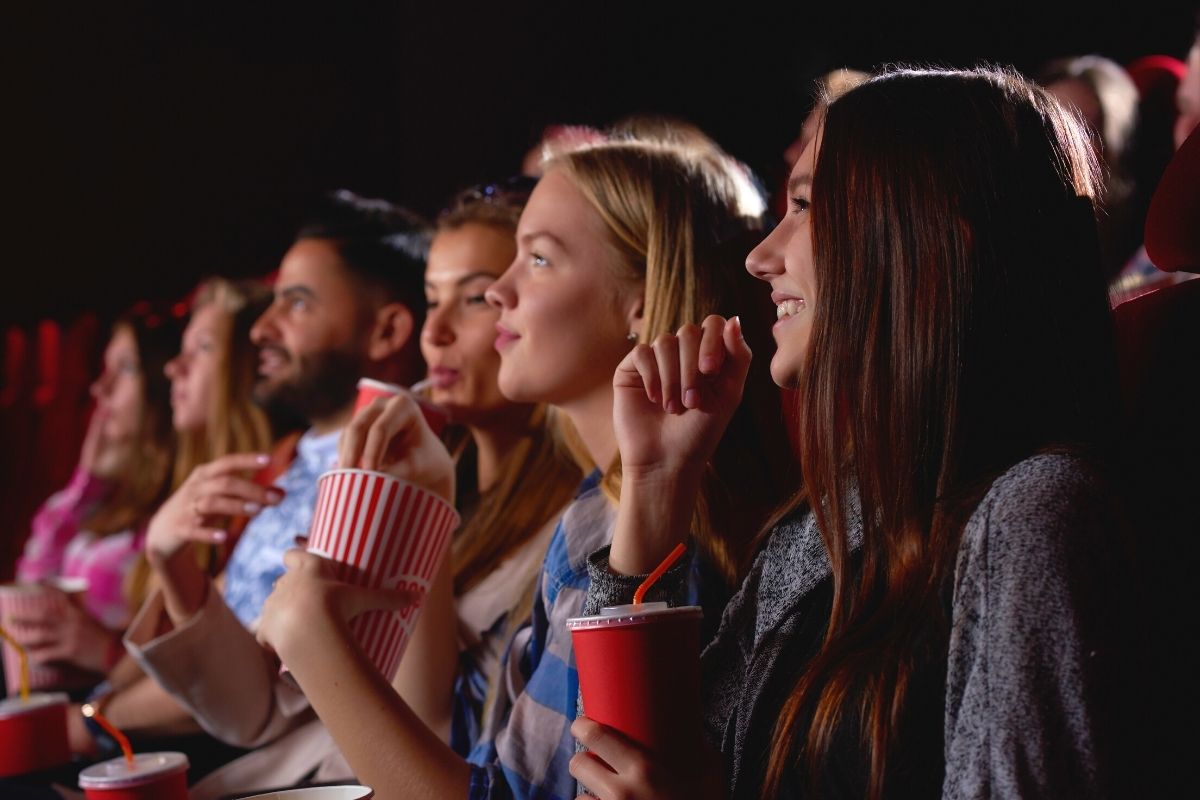 When it's time for a night at the movies, you can enjoy a show at this state-of-the-art theater!
Part of a nationally renowned chain of movie houses, Napier Reading Cinemas is the perfect spot to catch the latest flicks, as well as the occasional special screening.
Grab some popcorn, settle in, and enjoy!
38 – Take a field trip to the past at the Art Deco Festival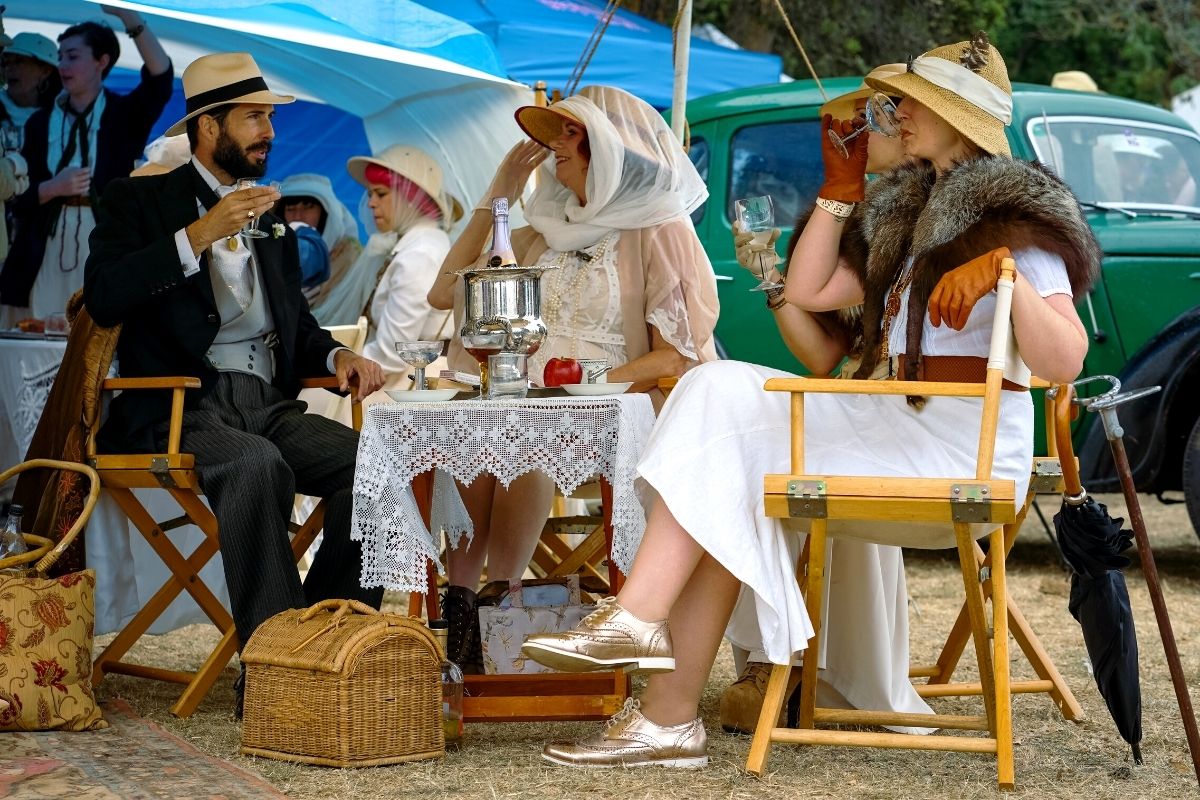 Given how prominent the Art Deco aesthetic has been in town, it seems only fitting that they'd have a whole celebration of it!
The Art Deco Festival (an annual four-day extravaganza) plunges the town into a stylish version of yesteryear, when the outfits were elegant, the buildings were bright, and the music was lively!
Come dressed in your best vintage gear, check out pristine antique automobiles, and catch a glimpse of what the high life was like in the 1920s and 1930s.
For just a moment, time travel will become a reality!
39 – Eat your fill at the best restaurants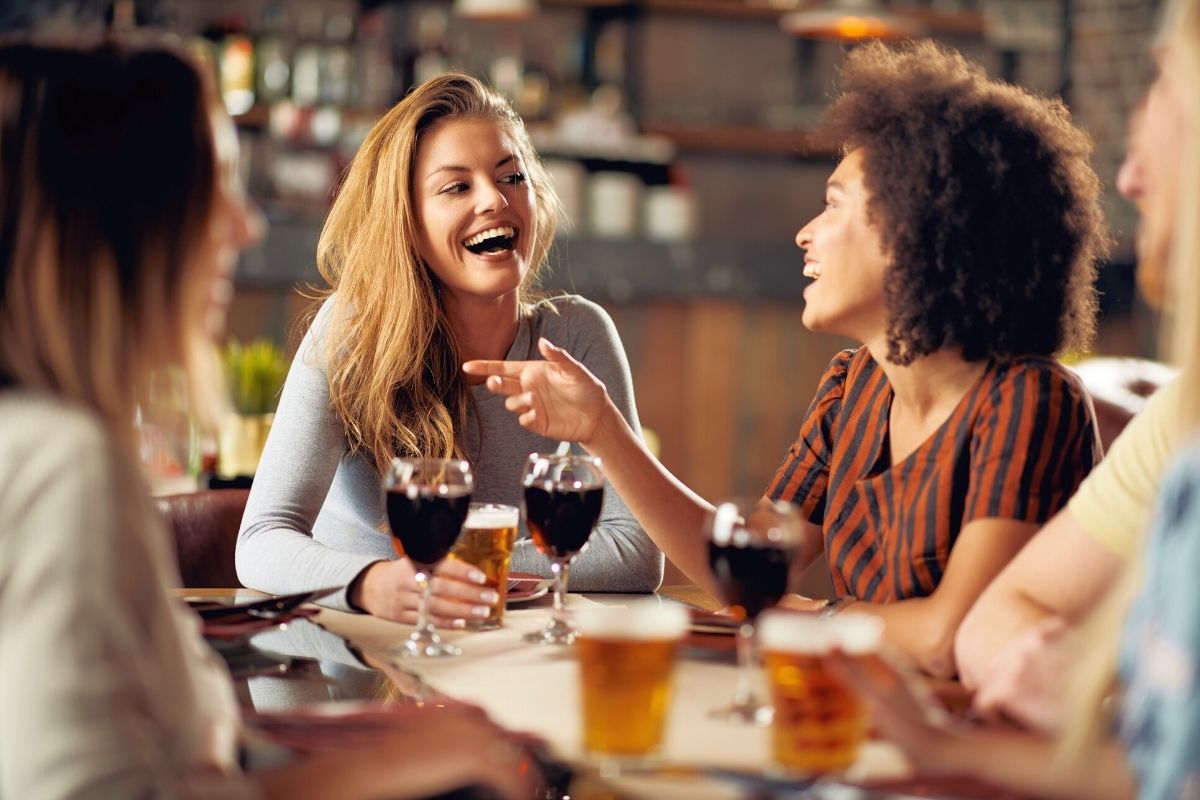 Among its many other amenities, this region is famed for its excellent cuisine, and you could easily spend a whole visit just trying different eateries!
Enjoy the secluded setting and fresh dishes at Mission Estate, or the bountiful seafood options at Hunger Monger.
Treat yourself to a multi-course meal with ocean views at Pacifica, or the delicious contemporary meals at Sai Thai.
Or settle into the charming garden setting of Cone & Flower, which features a phenomenal mix of New Zealand delicacies and Argentinian barbecue traditions.
Take some time to savor your dishes, and the equally excellent atmosphere!
40 – Indulge in a few rounds at the best bars and pubs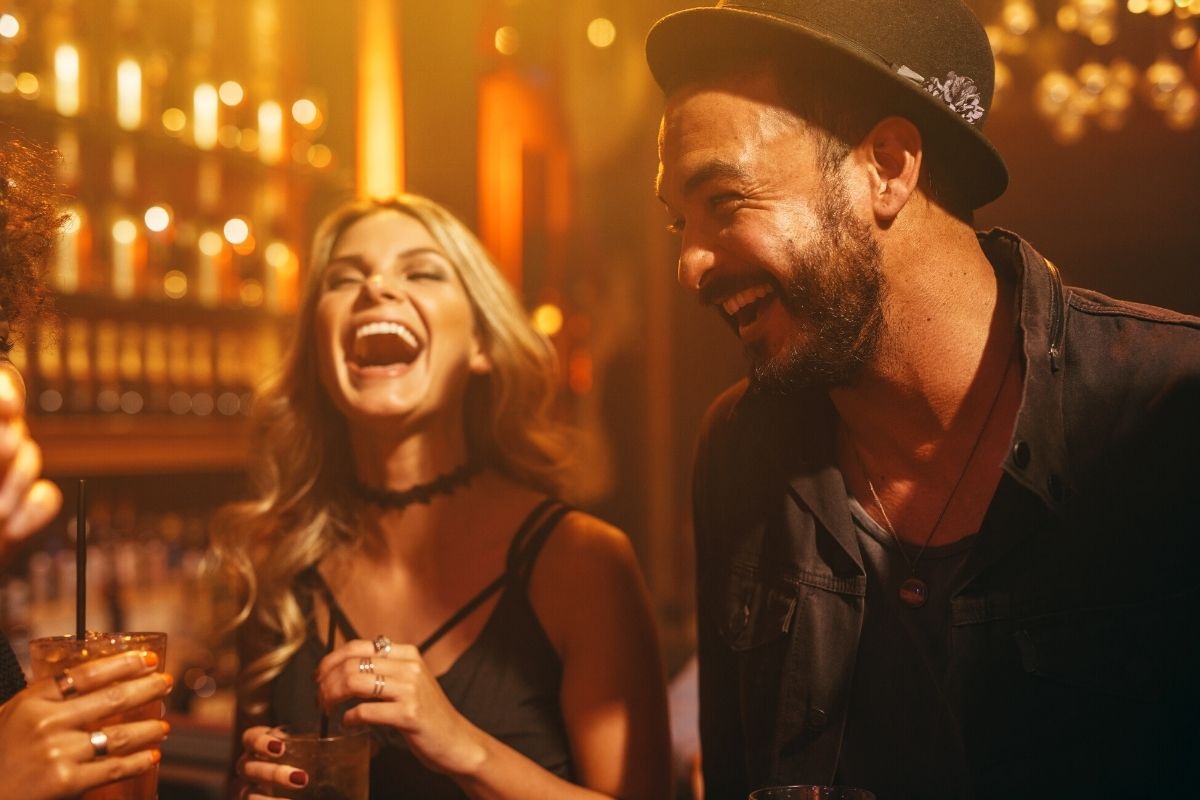 Ok, maybe you're looking for a lively evening out… never fear!
The local watering holes are all set to welcome you, with their eclectic mix of drink specialities and aesthetics.
Enjoy craft beers and cocktails at Monica Loves, a laidback and irreverent space.
Or get a little boisterous at The Rose Irish Pub, where you can watch sports on the massive TVs, or take part in the various themed events throughout the week.
Find a new favorite libation at Teresa Cocktail Bar, a cozy, understated space focused on a cultivated experience.
Or get another taste of the Emerald Isle at Paddy's Irish Pub, which is packed with revelers, great beer, and even live music!
In this lovely little burg, every night can be a great night out!
How to get to Napier?
Hawkes Bay Airport is the regional hub, conveniently situated just ten minutes from the center of Napier.
If you don't feel up to renting a car or taking a taxi, you can easily book an airport transfer, which will quickly and courteously convey you to your accommodations.
Keep things simple, and focus on your trip!
Where to stay in Napier?
Pebble Beach Motor Inn offers a cute, cozy hub right in the midst of everything – you can walk out the front door and straight onto the Marine Parade!
And Quality Inn Napier is similarly centralized, with most of town a short stroll away, and the mighty Pacific providing striking views.
Harbour View Seaside Accommodation is perfect for fans of aquatic life, with easy access to the beach and various watersports.
And at Comfort Inn Westshore Beach, you'll always feel at home, with its cheery and colorful aesthetics that welcome you back after a day of sailing or sightseeing.
Of course, if you like a social atmosphere, Toad Hall Accommodation can't be beat; from its spacious lounge to its lovely rooftop terrace, it's the perfect place to make some new friends whilst on holiday!
Where to go next?
As an outdoor adventure paradise, a cultural hotspot, and a bastion of lovely, memorable little towns, there's an endless array of things to do in New Zealand!
If you have time, it's well worth exploring both of the islands that make up the country, as each of them features their own unique attributes and stunning landscapes.
But if you only have time for the North Island, fear not: it's full of treasures!
Auckland, the country's largest city, is packed with cosmopolitan thrills with a distinctively Kiwi flavor, from top-notch museums to marvelous live performances, plus a magnificent tower that's great for enjoying the scenery… or some urban base jumping!
And Wellington, the capital, boasts a funky charm alongside its historical and political offerings, with a lively arts scene and great cafes and restaurants.
Looking for more outdoorsy options?
Check out the varied delights of Rotorua, where hot springs, rafting, and bird watching FIX are all part of the regular agenda – plus some fascinating action sports!
Taupo, located just a two-hour drive from Napier, offers stunning views of Lake Taupo and the Tongariro National Park.
Or head to Tauranga, where you can punctuate hikes, wildlife watching, and volcano-viewing with leisurely strolls between historic buildings and gorgeous galleries.
Final thoughts
While there are certainly some great touristy things to do in Napier, part of the town's charm lies in its laid back atmosphere.
With tons of kid-friendly activities, scenic strolls, and lively places to eat and drink, it's the sort of place where you'll immediately feel at home; but there are more than enough outdoor activities and unique sites to keep you entertained.
So come on down and enjoy one of the North Island's greatest treats!