Tauranga is one of the most popular destinations for those visiting the Bay of Plenty area on New Zealand's North Island. Not only is Tauranga a beautiful harborside city with many top-rated restaurants and attractions, but there are also many outdoor activities on offer.
A kayaking tour in Tauranga is the ideal way to experience the area's incredible natural beauty in a relaxing yet engaging manner. There are many rivers, canyons and lakes in Tauranga waiting to be explored!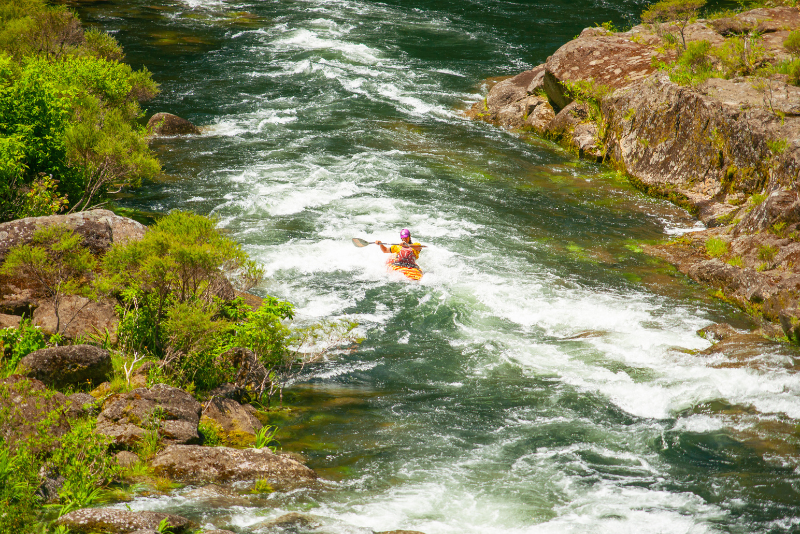 Here's all you need to know about kayaking, one of the most exhilarating outdoor activities in Tauranga.
What are the best kayaking tours in Tauranga?
Evening Glow Worm kayaking tour in Tauranga
Discover Tauranga's magical Glow Worm Caves that explores Lake Mclaren with a professional guide leading the way. Seeing the glow worms in action as you paddle past is an experience that you're unlikely to forget.
Meet your guide at the nearby adventure park, where you'll receive a safety briefing before making your way to lake Mclaren. You'll enjoy some delicious refreshments on the shores of the lake before taking to the water.
As the sun sets, you'll get into your kayak and paddle toward the famous glow worm canyon, which the area is best known for. Admire the incredible little green lights of the glow worms on the slides of the cliffs.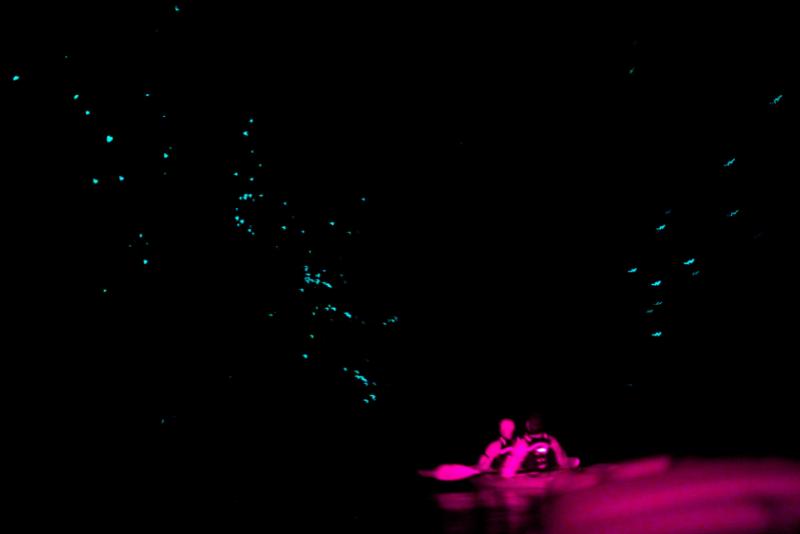 Your guide will teach you more about these incredible creatures before you head back to shore.
Scenic Lake Mclaren kayaking tour in Tauranga
Get out of the hustle and bustle of the city and spend a day on the waters of Lake Mclaren, admiring the incredible natural beauty that this area has to offer.
The tour begins on the shores of Lake Mclaren, where you will receive some paddling tips from your professional guide before you hop into your kayak. You'll paddle out onto the lake's calm waters and discover some of the local wildlife.
Along the way, your guide will provide fascinating commentary about the area, and you'll enjoy views of dappled woodlands, dramatic cliffs, and the famous canyon.
The tranquility that the lake offers is truly magnificent, and this tour is ideal for those looking to connect with nature and learn more about this area of the North island.
How much do kayaking tours in Tauranga cost?
Scenic kayaking tours in Tauranga, usually taking place during the day on Lake Mclaren, usually cost between US$75 and US$90 per person. These tours are inclusive of all kayaking and safety equipment, and a professional guide will lead you.
Nighttime tours that explore the Glow Worm Caves typically cost approximately US$100 per person and have all the same inclusions as daytime tours.
What is included?
Kayaking tours in Tauranga are inclusive of all necessary kayaking and safety gear, a professional instructor and any park fees and taxes. Many tours also offer light refreshments to their tour participants.
Tours that do not include hotel transfers may offer hotel pickups and drop-offs for an additional fee.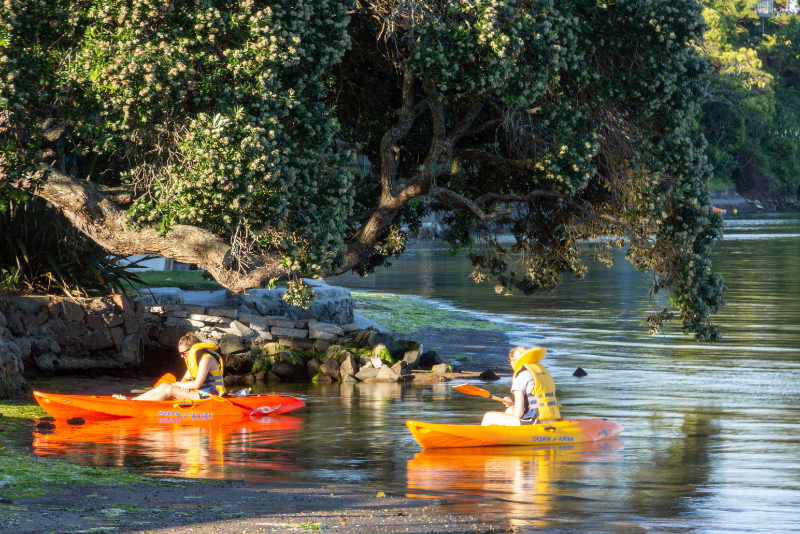 Where does it start?
Most kayaking tours in Tauranga begin at Mclaren Falls park, but you may be asked to meet at nearby attractions such as Waimarino Adventure Park.
How long does it last?
A kayaking tour in Tauranga typically lasts just over 3 hours.
When is the best time for a kayaking tour in Tauranga?
As most kayaking tours explore the famous glow worm canyon, the best time for a tour is after dark, when the glow worms can be seen in action.
Are there any combo available with kayaking tours in Tauranga?
Evening glow worm kayaking tour from Tauranga with wine tasting
Enjoy a delightful evening tour that combines kayaking, sightseeing, and wine tasting in Tauranga. You'll see the area's iconic glow worm canyon and sip on some delicious refreshments on the shores of the lake, making for an evening that you are unlikely to forget.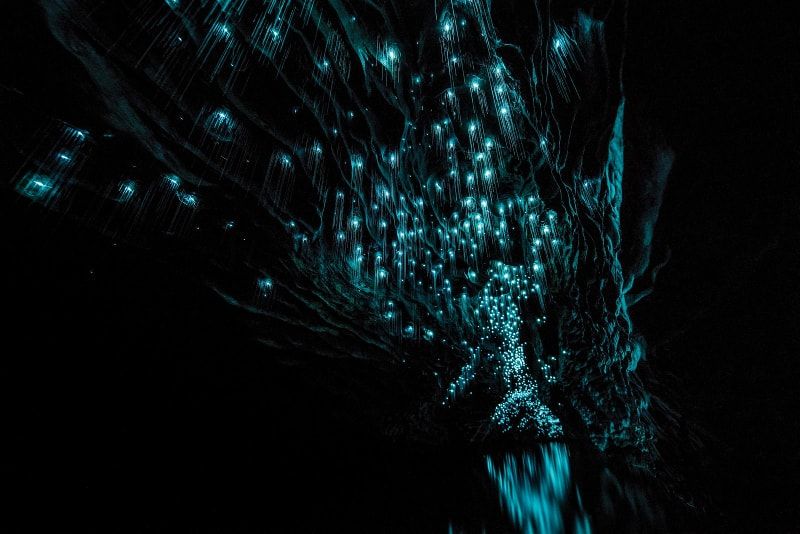 Which other outdoor activities can be done in Tauranga?
Travel tips
Book your kayaking tour in Tauranga ahead of time so that you can secure your spot on your preferred excursion.
Bring sunscreen, sunglasses, and a hat to protect yourself from the sun if you are participating in a day tour.
Pack a change of clothes that you can change into at the end of the tour.