Harlem is rich with historical significance, as it was the home of the Harlem Renaissance, a revival of African-American art and culture. African-Americans of all backgrounds live in the neighborhood today, but Harlem is also a mecca of ethnic and cultural diversity.
Harlem tours offer a wonderful opportunity to explore the many cultural influences present in the neighborhood. From art, music and food to historical landmarks and more, Harlem is a fascinating place to visit.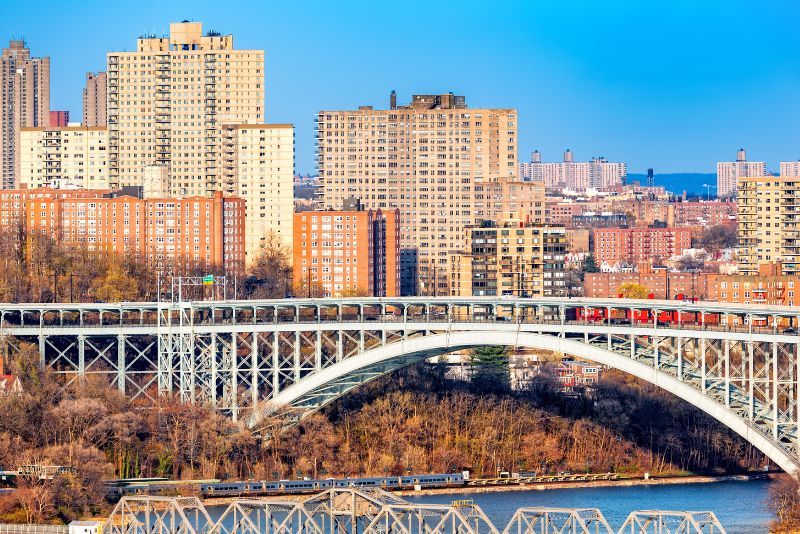 You will find below everything you need to know Harlem, one of the most popular sightseeing in New York City.
Where is Harlem located?
Harlem is a neighborhood in the United States that stretches from the Hudson River to the East River. You can find it in the Upper Manhattan area in New York.
What are the best things to do in Harlem?
Try the cuisine
Harlem is famous for its delicious food and trendy restaurants. You can explore the neighborhood's diverse range of cuisines. The neighborhood is home to Spanish fare, Caribbean meals, soul food classics and much more.
See a jazz show
People think of New Orleans as the home of jazz music, but Harlem also has a rich jazz history. There are many popular live music venues, bars and pubs where you can see Harlem's jazz greats in action.
Learn about Harlem's history
You can learn more about the Harlem Renaissance on a tour of the neighborhood. It also has deep roots in the Civil Rights Movement. Music fans can also learn about the history of hip-hop in Harlem.
Visit Apollo Theater
Built in 1913, the Apollo Theater, a well-known music hall, hosted performers like Duke Ellington and Mahalia Jackson, among other legendary musicians. Its iconic stage continues to show outstanding talents and artists until this day.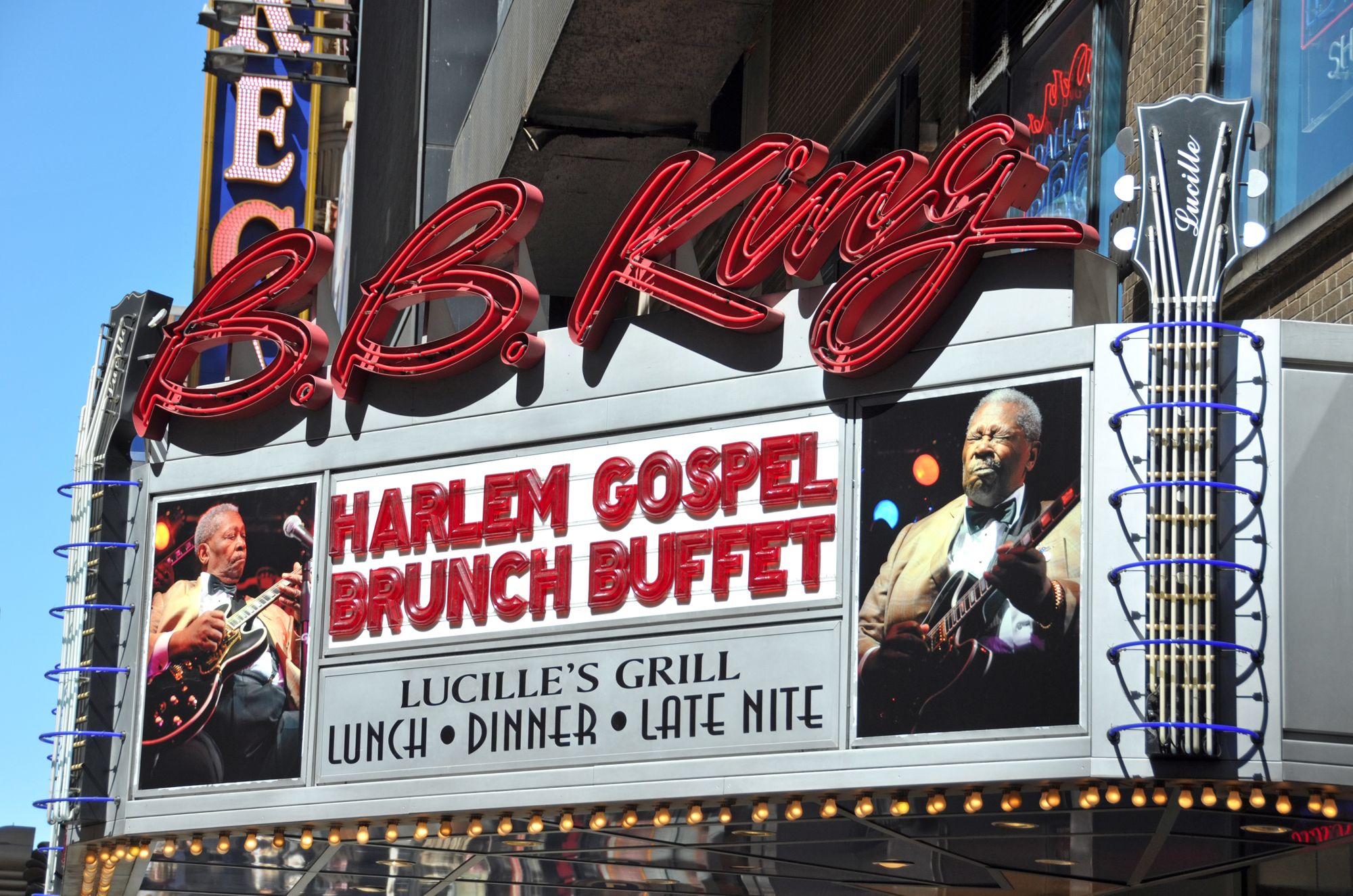 What are the best tours to visit in Harlem?
Harlem gospel tours
Gospel tours in Harlem include a professional guide who will take you on a walk through the neighborhood and other areas of Manhattan. You will see many cultural attractions and hear a gospel music performance at a church in Harlem.
Harlem plus boroughs of New York and Coney Island tour
Harlem tours to Coney Island make several stops in four of New York's boroughs – Manhattan, Brooklyn, Queens and the Bronx – and explore the Coney Island boardwalk. There are group tours and small-group tours available.
Harlem plus Central Park bike tour
Bike excursions to Harlem and Central Park come in half-day and full-day options. Both options provide you with a bicycle, bike lock and helmet to use during the tours. These Harlem bike tours also make stops at cultural attractions like the Apollo Theater.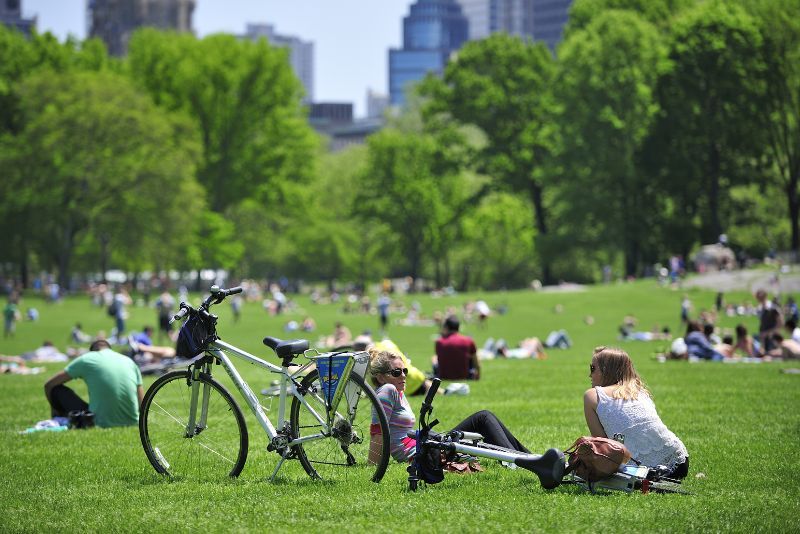 Hip-hop tours in Harlem
You can enjoy a hip-hop Harlem jaunt on foot or motor coach. Both options come with a professional guide who will tell you all about the hip-hop influences in the neighborhood. These tours also explore areas in the Bronx.
Food tours in Harlem
Food tours in Harlem allow you to taste the local cuisine and flavors. You can get private cooking classes in Harlem, or join a small-group tour of three to eight people. There are also larger group tours available.
Harlem jazz tours
Jazz tours in Harlem will take you on a walk through the neighborhood and end with a live jazz show. Group tours do not include the price of your food, but private tours are all-inclusive.
Harlem civil rights tours
You can enjoy a Harlem civil rights tour to learn about the neighborhood's civil rights movement and all about Harlem's history. Some tours include lunch, but others do not.
What are the prices of Harlem tours?
Harlem gospel tours cost between US$70 and US$80 per person for four hours. You can also get these tours with brunch for US$100 to US$150 per person. You can also buy a ticket for US$90 per person for a small-group tour of a maximum of three people.
The 2-hour gospel tours in Harlem charge roughly US$20 to US$50 per adult, and US$20 to US$30 per child aged 5 to 11. These tours are free for children under 5 years old.
Harlem tours that go to New York boroughs and Coney Island cost start from US$70 per person for tours that do not cover the cost of your food. You can also join an all-inclusive private tour for US$1,800 per group of up to seven people or US$2,500 per group of 8 to 14 people.
Harlem and Central Park bike tours cost up to US$60 per person for half-day tours of two hours and US$100 per person for full-day tours of five hours.
Expect to pay US$130 to US$160 per person for Harlem group food tours, with small-group tours of up to eight people costing about US$270 per person. You can also get a private cooking class that costs around US$120 per person in a group of up to three people.
Harlem hip-hop tours cost around US$40 per person for walking tours and US$80 per person for bus tours. Children aged 6-17 can join for roughly US$60 each.
Harlem jazz tours cost around US$70 and US$100 per person for small-group tours of up to four people. Private jazz tours cost US$600 per person and include your food and admission to the jazz club.
Harlem civil rights tours cost around US$30 for a 2-hour tour and US$70 for the same tour with lunch included.
Where do Harlem tours start?
Harlem tours usually stipulate a meeting place in Harlem or other areas of Manhattan.
When is the best time to visit Harlem?
Harlem is vibrant all day, thanks to its live music spots, eateries and nightlife. Morning tours offer cooler weather than the afternoons in summer. But in winter, you might prefer a morning tour as nights are cold and wet.
Harlem tours are a great way to get to know the neighborhood when you arrive. You can familiarize yourself with the classic hotspots and explore on your own after you've taken a tour.
Travel tips
Wear comfortable shoes and clothing for walking around the neighborhood.
Bring drinking water with you to keep you hydrated.
Bring your camera or cell phone, so you can take photographs.
Bring a hat or sunglasses if the sun is out.
Make sure you book tours in advance to ensure your slot.