Founded in the 17th century and now home to some of the most prominent landmarks in the U.S., New York City needs no introduction. With such a wide range of attractions to suit every interest, tourists will never be bored on their vacation to the "Big Apple." Everyone can find something new to discover, from channeling their inner Audrey Hepburn at the most notable film sets in the city to taking part in a thrilling scavenger hunt through Central Park.
Whichever sightseeing tour in New York you choose, you're bound to fall in love with the city and be itching to return again before long.
Walking tours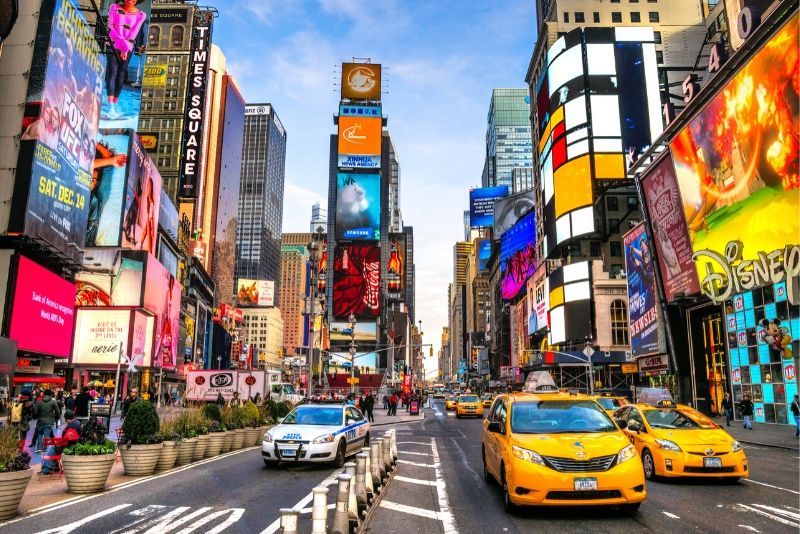 With so much to see along the city's bustling streets, one of the best ways to explore is through a walking tour in New York City. Alongside an enthusiastic local, you'll roam this vibrant metropolis, taking in the sights and sounds around you. Gaze in awe at the Brooklyn Bridge, or inhale the intoxicating aromas of mouthwatering dishes in Greenwich Village.
Alternatively, wander the beloved neighborhoods of Chinatown, Soho and Little Italy where you'll come across a host of architectural gems and historic monuments that are sure to inspire you.
Brooklyn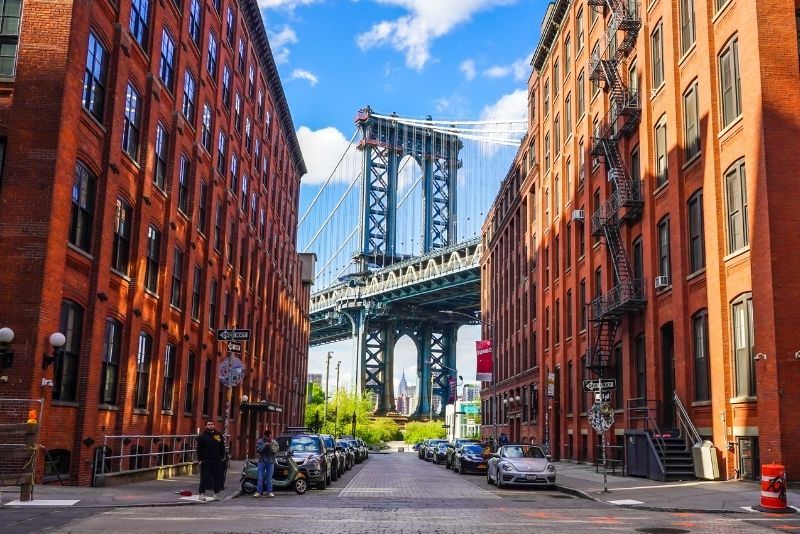 Known for its dazzling bridge and delectable pizzas, Brooklyn has more to explore than meets the eye. You can participate in a New York City food tour, where you'll taste how the city has been influenced by a handful of cultures over the centuries, from buttery Italian pastries to flavorsome falafels that originated in the Middle East.
Another option is to test out your creativity with a graffiti lesson on your Brooklyn tour, during which you'll learn the techniques of the often under-appreciated art form and get swept up in a world of color. Or, if you're feeling especially bold, you can take to the skies on a leisurely helicopter tour over New York City.
City attraction passes
Those who want to see as much of the "Big Apple" as possible on their vacation should consider purchasing a city attraction pass in New York City. These tickets gain you access to some of the most recognizable landmarks in the city, from the towering Empire State Building to the 9/11 Memorial and the Statue of Liberty.
Alternatively, engage in a dazzling sightseeing tour, complete with singing and dancing displays on the Ride, also included in your New York City attraction pass. Through this pass, you can gain a deeper understanding of the uprising of the city, including the events that shaped the nation, since it was founded in 1624.
Free walking tours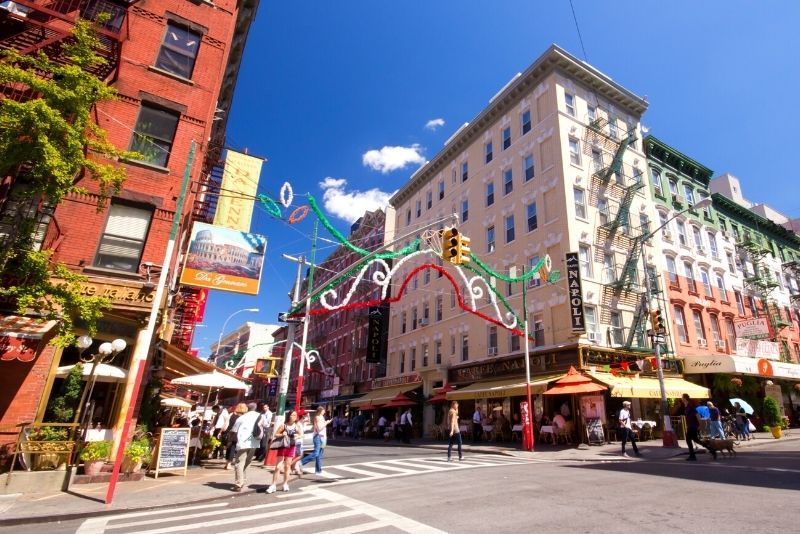 If your budget is tight or you're simply trying to save a few bucks on vacation, you can select a free walking tour in New York City. These guided excursions are led by a knowledgeable guide who will lead you through the history of a bunch of destinations, including Queens — the most diverse county in the U.S.
Alternatively, witness the soaring skyscrapers of Manhattan and Wall Street, known as the cultural, and financial centers of the city. Best of all, there is no set price. Instead, you decide how much you wish to pay your tour guide based on your enjoyment of the activity, making this one of the best ways to secure value for money.
Hop-on hop-off bus tours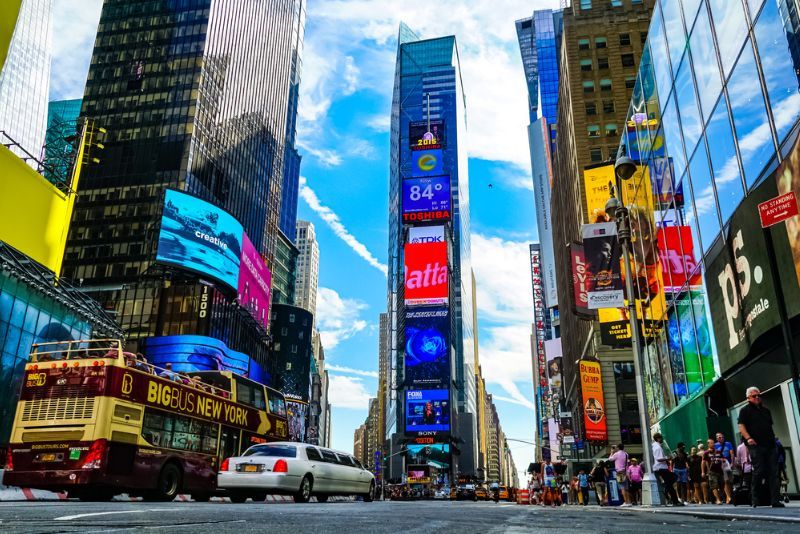 Those looking to save their aching legs from the enormity of the city can jump between destinations on a NYC op-on hop-off bus tour. You'll leave pouring over maps and getting lost at every turn behind you as these sightseeing vehicles drop you to the most significant landmarks in the U.S., saving you both time, and stress.
Travel to Central Park where you can breathe in the tranquility of the city's green lungs or visit Madison Square Garden, which hosts legendary sports games and is the home of the New York Knicks. Instead of the classic bus route, you can instead opt for a hip-hop tour, which leads you through Harlem and the Bronx to discover the roots of the genre, and its original artists, including Jay-Z.
Christmas lights tours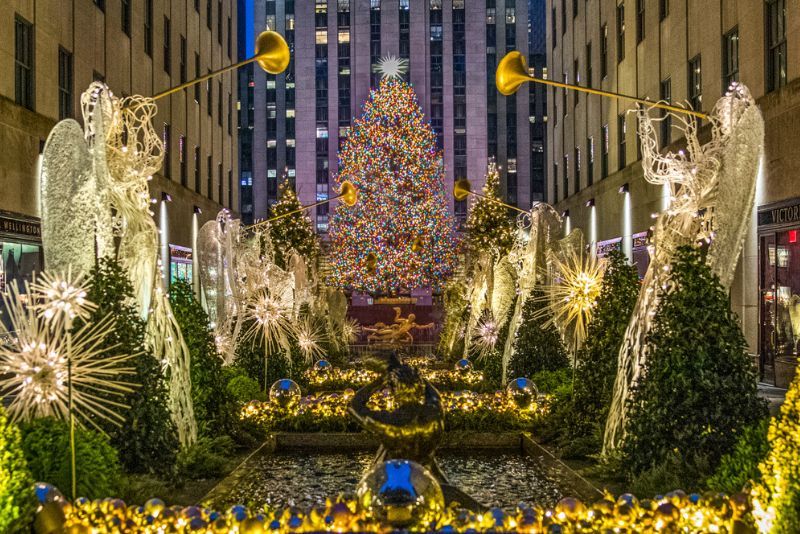 The frosty air of December brings with it a crowd of wrapped-up tourists to the city, wanting to shop for gifts at Macy's or sip on a cup of hot cocoa while exploring the holiday markets. Another way to experience the joy of the season is to embark on a Christmas lights tour in New York City, which transports you through the most festive neighborhoods in the city, admiring their twinkling displays.
From extravagant inflatables to towering Christmas trees, these houses spare no expense when it comes to decorating for the holidays. Feel your excitement for the big day build as you listen to classic tunes and catch sight of Santa, peeping from a porch.
Architectural tours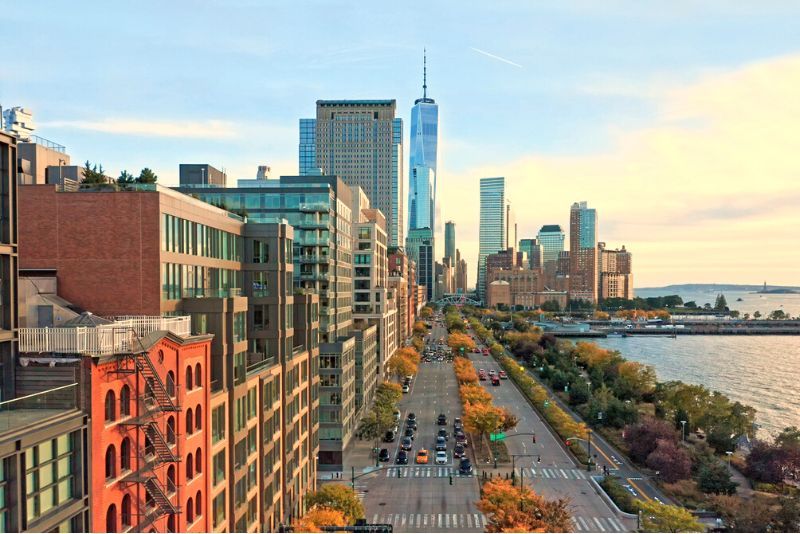 With so much to see and do in the "City that Never Sleeps," it can be easy to overlook the magnificent buildings that surround you as you hurry between attractions. Architectural tours in New York City allow you to take a step back and admire the city's skyline. You may take to the water for a NYC boat tour along the Hudson River, passing under its 18 bridges and learning about their structure from a licensed expert.
Alternatively, get up close to the magic by ambling through the Tribeca neighborhood to see its historic properties, and snap a picture outside the Ghostbusters Fire Station. Those who are interested in specific time periods can theme their tour to the Art Deco era, which is perfectly represented by the buildings in Midtown.
City tours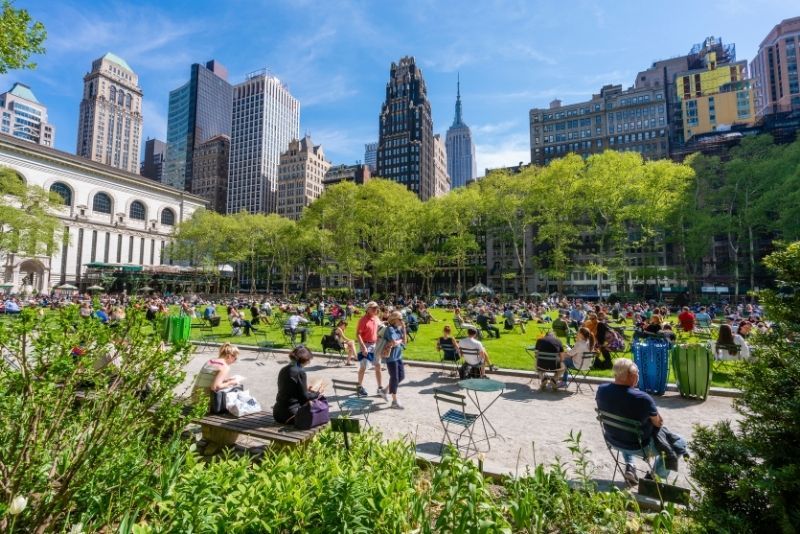 Those with just a day to spare can select a city tour in New York City and be guided around its most famed spots in a few short hours. These excursions take place in a variety of ways, from NYC bike tours, which pedal through Times Square, Manhattan and Chinatown, stopping to see High Line's unique elevated park, to customizable SUV tours that allow you the flexibility to choose your destinations.
If you wish to travel in style, join in on this whirlwind tour from the seat of a classic car or set your own itinerary with the help of a private guide.
Movie tours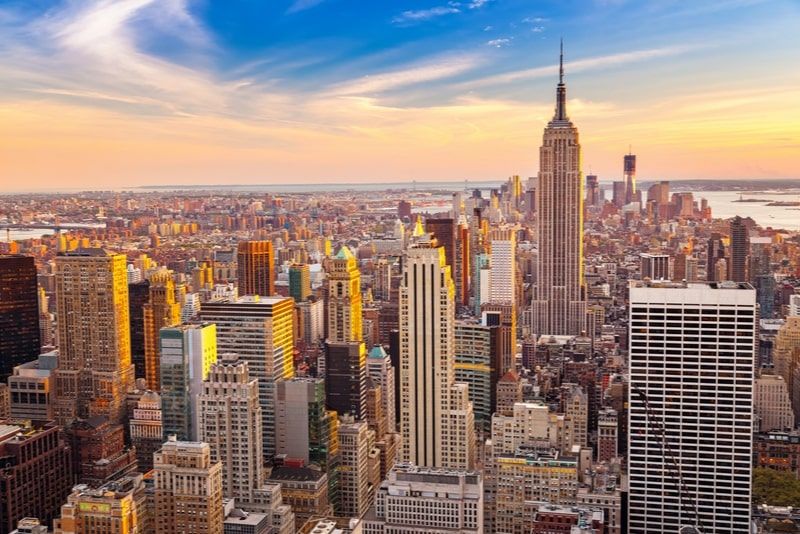 If you want to feel as though you stepped into your favorite Hollywood production, why not take a movie tour in New York City? As such an iconic destination, it's no surprise that a myriad of films have been filmed in the city, from old-school classics, such as Breakfast at Tiffany's, to Christmas favorites like Home Alone 2.
Step onto the streets in style like Carrie Bradshaw in a Sex and the City tour or follow in the footsteps of Serena van der Wooden on a Gossip Girl tour. Alternatively, head to New Jersey to see where the mob hangs out on a Sopranos tour.
Street art tours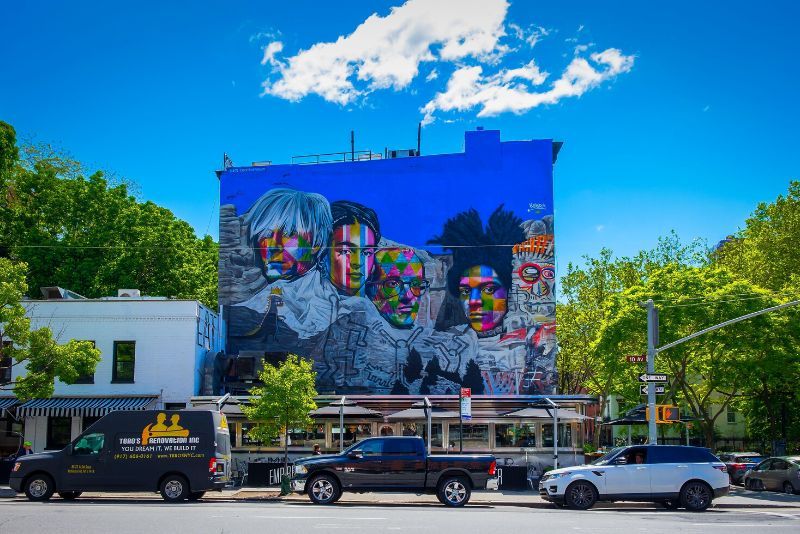 While graffiti is often considered a nuisance, the spray paints that cover New York's walls are nothing short of masterpieces. From realistic portraits to abstract designs and political statements, these murals showcase the city's mix of cultures, with pieces created by artists from across the world.
Street art tours in New York City help you to understand the passion and dedication that goes into each piece, and how every painting contributes to the city's creative scene. You'll discover how these artworks vary between neighborhoods across the city as you pass through a number of districts, including the Bronx, Little Italy and Brooklyn.
Scavenger games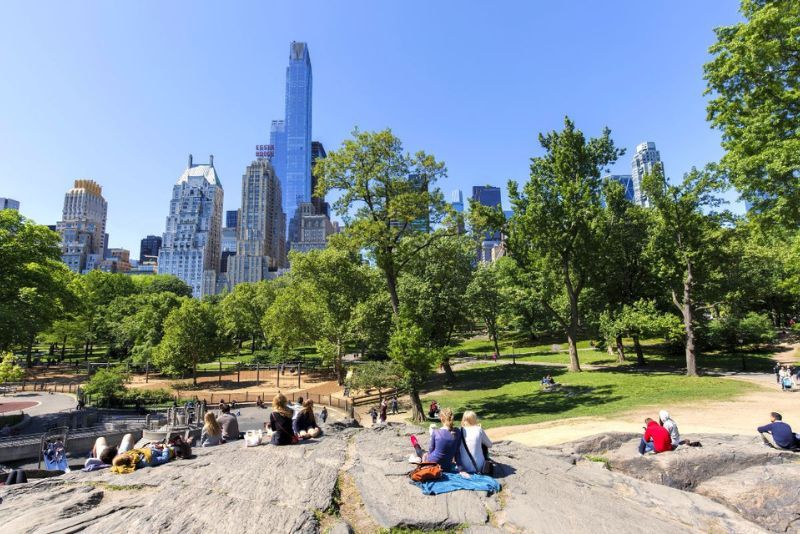 Those who are looking to spice up their New York itinerary can do so by incorporating a scavenger game into their day. Work together with your group to answer trivia questions, complete puzzles and solve riddles in order to gain access to your next exciting landmark.
These scavenger games in New York City cover a variety of different topics, from the famous artists of the city to the background of Central Park. Alternatively, those who love a challenge can participate in an escape room in New York City, where you'll work against the clock to be released in a myriad of role plays.
Scooter tours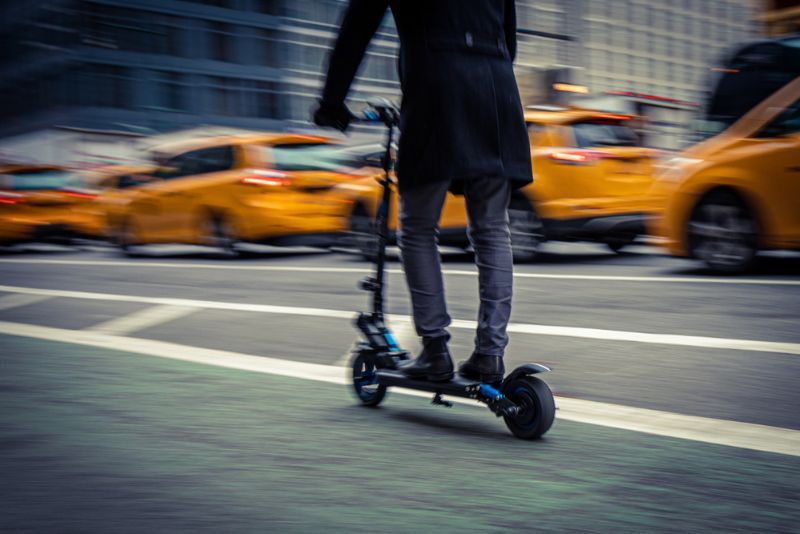 Covering 840 acres of land in the heart of the city, Central Park can be exhausting for visitors to cover on foot. However, if you still want to discover all this green oasis has to offer, your best option is to choose a New York City scooter tour. These excursions lead you through the most remarkable monuments in the park, including Bethesda Fountain, which commemorates the introduction of clean water to the city after a host of deadly water-borne diseases wiped out many of its inhabitants.
You can also see one of Cleopatra's Needles, which is part of a pair of ancient Egyptian sculptures, the other of which can be found in London. Or, discover the Jackie Kennedy Reservoir without breaking a sweat on an electric scooter, while admiring the verdant greenery around you.