St. Paul's Cathedral, an English Baroque architecture designed by Sir Christopher Wren, has been a national icon of England since the 17th century.
It hosted the funeral of former Prime Minister Winston Churchill, as well as the marriage of Prince Charles and Diana Spencer.
Your St. Paul's Cathedral tickets will take you to this amazing domed landmark, excellently preserved for over 1,400 years, having millions of visitors a year.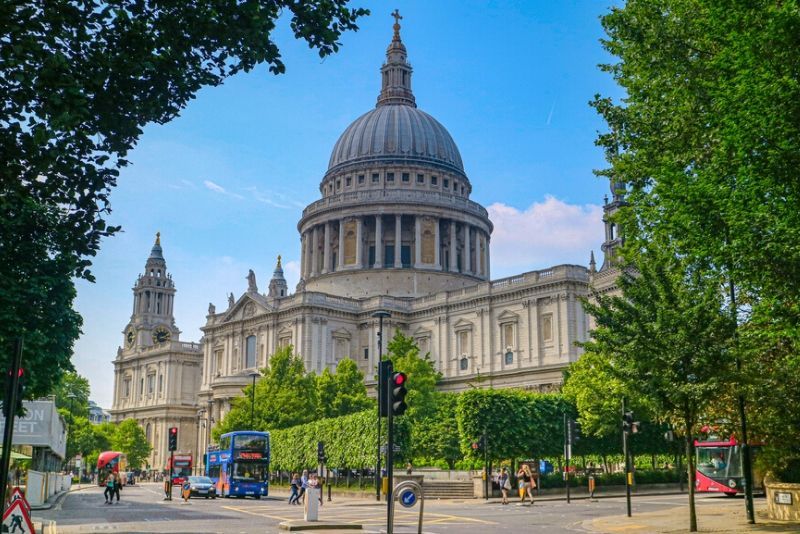 Here's all you need to know about St. Paul's Cathedral, one of the most popular destinations for attractions in London.
How much do St Paul's Cathedral tickets cost?
Adults (18 and above): £20.50
Children (6-17): £9
Infant (0-5): Free
Students (18 and above): £18.40
Seniors (over 65): £18.40
Families (2 adults & 2-3 children): £50
Family (1 adult & 2-3 children): £29.50
Who is eligible for discounts?
Association members and people with disabilities, including their carers, are eligible for free entry.
NHS staff members can also sightsee throughout the church for free as long as they present a valid identification upon booking their St. Paul's Cathedral tickets.
What are the best St. Paul's Cathedral tours?
Self-guided tour of St. Paul's Cathedral
Take a self-guided tour through St. Paul's Cathedral, the stunning domed church that has been used for Christian worship for centuries.
On this excursion, you'll peruse all five levels of the holy place before climbing 530 steps to the Golden Gallery for outstanding views of London.
An audio guide will lead you through the cathedral floor, crypt and Whispering and Stone galleries, as you learn fascinating facts about the historical monument.
Walking tour of St. Paul's Cathedral
A London Blue Badge guide will provide priceless stories and interesting facts about the outstanding landmark on this small-group tour of the cathedral.
The 2.5-hour excursion details how St. Paul's Cathedral became the symbol of the WWII resistance and how it developed into the center of spirituality for London.
The tour will end with the opportunity to experience the chapel's Choral Evensong at 5 PM.
Private tour of St. Paul's Cathedral plus Westminster Abbey
With the guidance of an art-history specialist, this 3.5-hour private tour of St. Paul's Cathedral allows for a more intimate look at the cathedral, plus a visit to Westminster Abbey.
You can  tailor the trip to your own interests while hitting all the major stops like the Whispering and Golden galleries.
Are there any combined tickets or tours including St. Paul's Cathedral and other attractions?
St Paul's Cathedral plus Crown Jewels and River Boat Cruise: Head to the Tower of London to see the immaculate Crown Jewels of England after exploring the glory of the Nation's most famous cathedral. Finish your tour with a cruise down the River Thames.
St Paul's Cathedral plus Changing of the Guard: Combine the majestic St Paul's Cathedral with the magic changing of the guard of Buckingham Palace. This panoramic tour includes a luxury coach with a professional guide to hit the best stops in London.
St Paul's Cathedral plus Greenwich: Head to Greenwich to discover the Royal Observatory after learning about the rich history of the Cathedral. Stop for lunch as you enjoy the maritime borough.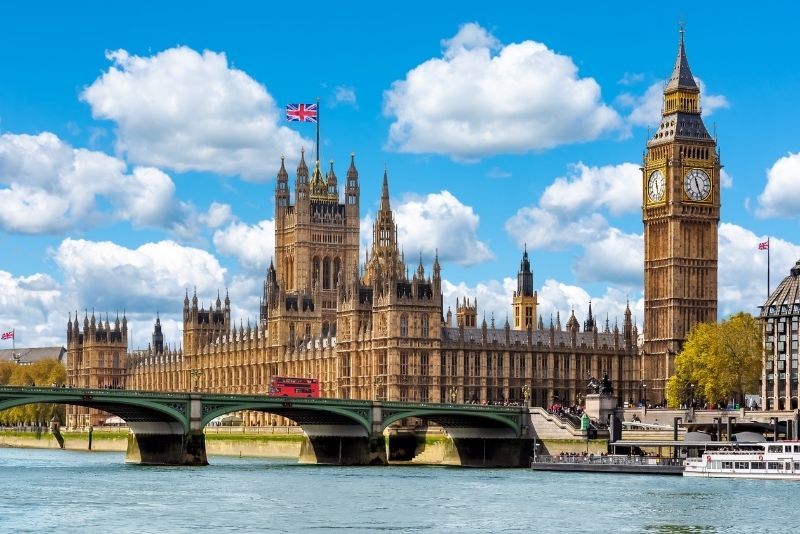 Is it possible to visit St. Paul's Cathedral for free?
Daily church services at St Paul's Cathedral and Cathedral choir performances are free of charge and open to any visitors. All who worship are welcome to pray in St. Dunstan's chapel.
However, you may have to pay for entrance tickets to attend special services and church concerts that will be shown on the Cathedral calendar.
Should you book St Paul's Cathedral tickets in advance?
Purchase your St. Paul's Cathedral tickets ahead of time to allow for the best pricing and fastest entry.
Admission can be pre-booked up to three months before the day of the visit. Annual passes or special offers must be redeemed at the ticket office.
What will you see inside St Paul's Cathedral?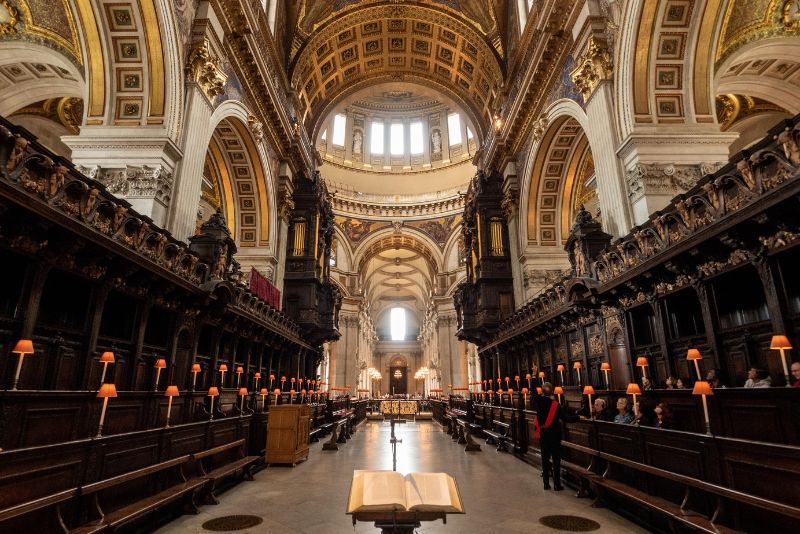 St Paul's Cathedral is an architectural masterpiece notorious for its massive dome that reaches over 100 meters into the sky. The dome itself is one of the most fascinating pieces of the holy place, weighing nearly 60 million kilograms.
The cathedral contains three circular rooms filled with historical artwork and awe-inspiring galleries.
A stop in the nave to marvel at the breathtaking dome interior is a must while exploring the Cathedral.
The nave leads to several fascinating chapels dedicated to various saints, while the crypt holds the tombs of countless important figures in British history.
A hike of over 500 steps to the top of St. Paul's Cathedral will reveal incredible 360-degree views of London.
How to get to St. Paul's Cathedral?
St. Paul's Cathedral is located on Ludgate Hill at the highest point in London. The cathedral is just a short walk from the River Thames and across the water from Shakespeare's Globe and the Tate Modern Art Gallery.
When is the best time to visit St. Paul's Cathedral?
The best time to visit the cathedral is in late spring when the weather in London has begun to warm. March through May are the most pleasant months with fewer crowds, though the most popular time to explore the city is in summer.
St Paul's Cathedral is open only Monday through Saturday for sightseeing. Doors open at 8:30 AM everyday, except on Wednesdays at 10 AM. The last entry to visit is at 4 PM, so arrive earlier in the day to leave plenty of time to explore.
Which other attractions can be visited in London?
Travel tips
Wear suitable church attire to show respect inside the cathedral, even though there is no formal dress code.
If you plan on climbing the 538 steps to the top of the dome, wear comfortable shoes.
Pre-book your tickets to save time and add ease to your visit.
Avoid carrying large bags inside the cathedral, as there is no opportunity to check oversized items.