Kensington Palace has housed English royals for over 400 years. From Queen Victoria to its most recent residents, Prince William and Princess Kate, the palace has witnessed generations of royalty.
Take a tour of one of the most favored palaces of the monarchy to be immersed in the grandeur of both past and present with your Kensington Palace tickets.
Visit the King and Queen's State Apartments, and the floor that houses the modern royals.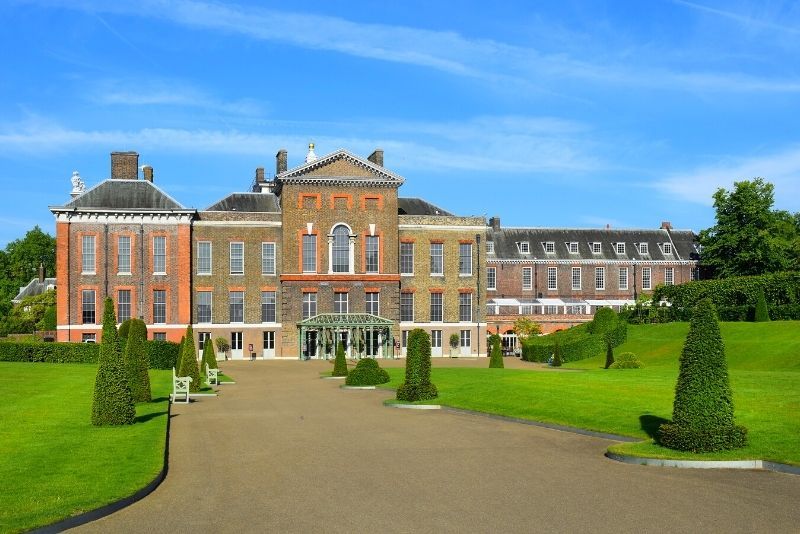 Here's all you need to know about Kensington Palace, one of the most famous destinations for attractions in London.
How much do Kensington Palace tickets cost?
Tickets allow access to all public areas of the palace and gardens, including any special exhibitions. You may choose to add an optional donation at the time of purchase.
General admission tickets to Kensington Palace
Peak Season (March 4 - Oct. 30):
Adults (18-64): £20
Young adults (16-17): £16
Children (5-15): £10
Infants (0-4): Free
Full-time students: £16
Seniors with ID (65 and above): £16
Off-peak Season (Oct. 31 - March 3):
Adults (18-64): £16
Young Adults (16-17): £12.80
Children (5-15): £8
Infants (0-4): Free
Full-time students: £12.80
Seniors with ID (65 and above): £12.80
Family discounted tickets to Kensington Palace
Peak season (March 4 - Oct. 30):
1 adult and up to 3 children: £35
2 adults and up to 3 children: £55
Off-peak season (Oct. 30 - March 3)
1 adult and up to 3 children: £28
2 adults and up to 3 children: £44
Who is eligible for discounts?
Discounted tickets are available for military members and their families for purchase on-site on the day of the visit with proof of eligibility.
Military discounted tickets to Kensington Palace:
Adults: £14
Children: £7
Family 1 (1 adult & up to 3 children): £24.50
Family 2 (2 adults & up to 3 children): £38.50
What are the best Kensington Palace tours?
Self-guided Kensington Palace tour
Explore the timeless Kensington Palace at your own leisure with an audio guide. On this tour, you will need about 2 hours to discover the luxury apartments where the monarchy has resided since the early 1600s.
You will learn the castle's shocking secrets and riveting stories, while appreciating the priceless artwork on display.
Peruse various chambers to understand the lives of the royals before finishing your excursion in the lovely palace gardens.
Kensington Palace Gardens tour plus English high tea
On this tour of the palace, you will walk through the pristine Kensington Garden grounds and state park.
You'll pass through the Gold Gates before heading to the Sunken Garden where you'll see a statue of the beloved Diana, Princess of Wales, a former resident of the palace.
Afterward, you'll head to the Kensington Palace Tea Room where you'll enjoy a traditional English high tea, which is traditionally served at the end of the day with a hot meal.
Private tour of Kensington Palace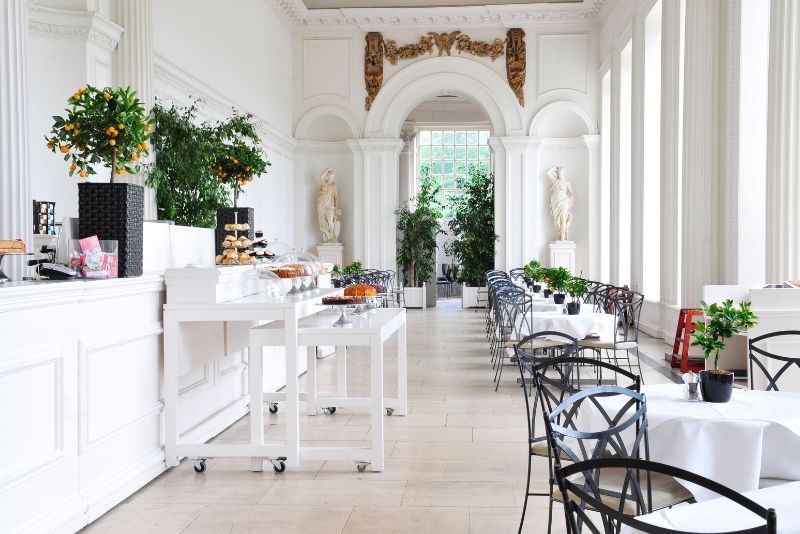 Customize your private tour of Kensington Palace with a guide at your service. On this adventure, you'll learn fascinating details about the royal home's various apartments before heading to the gardens to continue your expedition.
Finish your tour with a delicious high tea experience at your own private table.
Are there any combined tickets or tours including Kensington Palace and other attractions?
Kensington Palace tour plus Kew Gardens: Begin your day tour at the stunning Kew Gardens, a massive green museum along the River Thames. Then head to Kensington Palace to visit the magnificent home of Queen Victoria.
Kensington Palace tour plus Westminster: Before heading to the palace, admire the outstanding architecture of Westminster Abbey on this combined London tour. Explore the 1,000-year-old UNESCO World Heritage site that  has been used as the official place of coronations in recent history and is also the resting place of 17 monarchs.
Kensington Palace tour plus Hampton Court Palace and Tower of London: This three-palace tour begins with a visit to the Tower of London, where the priceless crown jewels are housed. Then, head to Hampton Court Palace to learn about King Henry VIII whose dramatic romances changed the history of England, and finally, arrive at Kensington Palace.
Kensington Palace tour plus St. Paul's Cathedral: Combine the remarkable Kensington Palace with a visit to the Anglican St. Paul's Cathedral. Walk in the footsteps of the 18th-century royals who called Kensington home, then head to the cathedral to discover one of the city's most iconic places of worship.
Kensington Palace tour plus Windsor Castle: This tour begins at Windsor Castle, the oldest and largest royal home still inhabited to this day to learn how Queen Victoria spent the majority of her life at Windsor throughout her reign. Then, you'll continue on to Kensington Palace where the Victorian Queen was born and raised through childhood.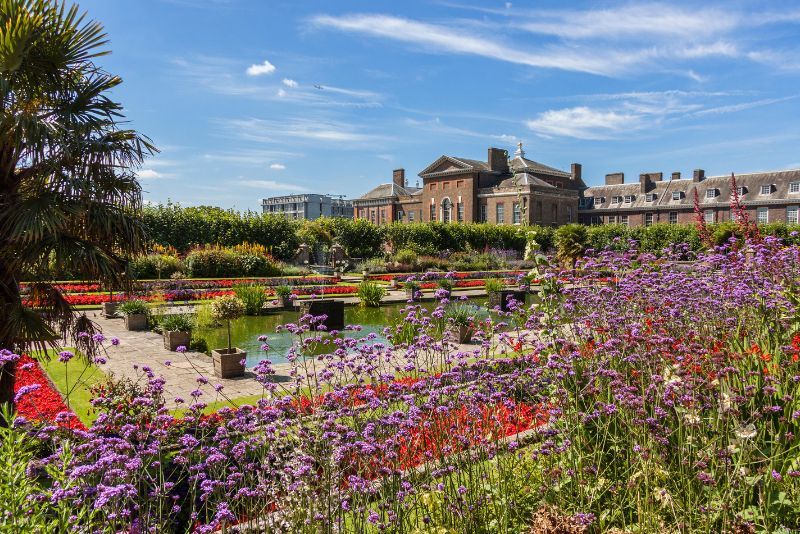 Is it possible to visit Kensington Palace for free?
Historic Royal Palaces members have access to all six royal homes for free with the purchase of a yearly membership.
Visitors with a registered disability are able to sightsee the palace and Gardens for free with proof such as a Blue Badge, Freedom Pass and Personal Independence Payment letter, among others.
London Pass holders and National Art Fund Pass holders are granted free entry with proof of membership.
Should you book Kensington Palace tickets in advance?
Pre-book your tickets and select a specific time slot ahead of your visit, as availability can vary upon arrival.
Timeslots book quickly during peak season, and entry is not guaranteed without a pre-purchased ticket.
Guests have a 30-minute window to arrive after their selected entry time.
What will you see inside Kensington Palace?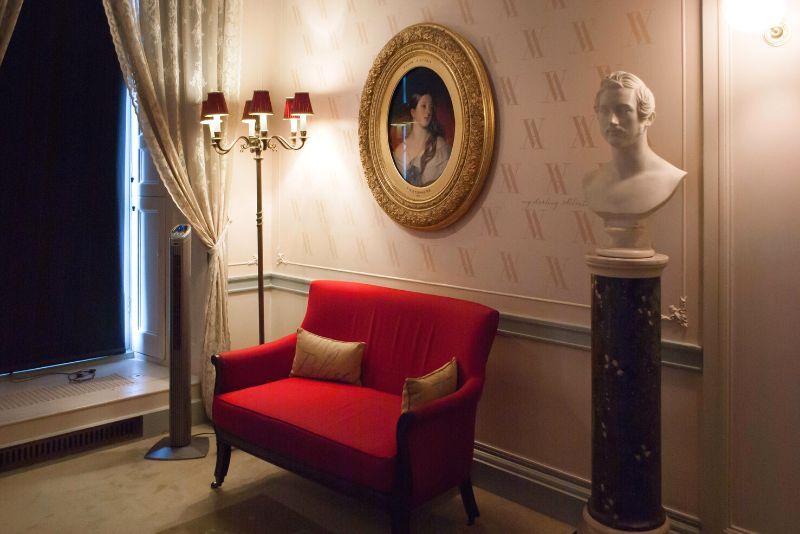 Kensington Palace has been a royal residence since 1689 with a string of notable inhabitants such as William III, Mary II, Queen Caroline, Queen Victoria, Princess Louise, Princess Diana and Princess Margaret.
The most recent ones are the Duke and Duchess of Cambridge along with their three children.
During a visit to the palace, you can expect to be immersed in gripping stories of history and the monarchy. You'll begin your tour at the ground level in Stone Hall where you will ascend the King's staircase to the royal apartments.
On the first floor, you'll experience firsthand how Queen Victoria was raised from birth until marriage. You'll also have an opportunity to take a peak at the jewel room, showcasing specially designed gems for the monarch herself.
From there, you can visit the "Life Through the Royal Lense" exhibit, to grab a closer look at decades of photographs of the country's most famous family.
On the third floor, you'll see the apartments of King William III and his wife Mary II. The pair occupied the palace in the late 1600s and celebrated music, fashion and art with a grandiose court.
You will also see where Queen Mary died of smallpox at the young age of 32, leaving her husband in distress.
Finish your visit with a stroll in Kensington Gardens where you'll see the iconic Gold Gates and the beautiful blooming Sunken Garden. The centerpiece is a statue of the beloved Princess Diana that was unveiled last July.
How to get to Kensington Palace?
Kensington Palace and Gardens are on the west end of Hyde Park adjacent to Round Pond. The castle resides in the borough of Kensington and is just a 5-minute drive from Buckingham Palace.
When is the best time to visit Kensington Palace?
It's best to visit Kensington Palace from March until October before the cold winter temperatures arrive. During the spring and summer months, the grounds are open from Wednesday to Sunday at 10 AM and close at 6 PM with the last entry at 5 PM.
During fall and winter, the palace is open from Wednesday to Sunday at 10 AM and closes at 4 PM with the last entry at 3 PM. To tour the entire property takes around 2 hours, so arrive by early afternoon to avoid large crowds.
Which other attractions can be visited in London?
Travel tips
Kensington Palace is not open to visitors on Monday or Tuesday year-round, so plan accordingly.
No large bags or luggage are allowed on the grounds, and there is no opportunity to check bags at arrival.
Make sure to wear comfortable walking shoes to explore the expansive palace.
Flash photography, filming, selfie stick and/or tripods are not permitted inside the palace.