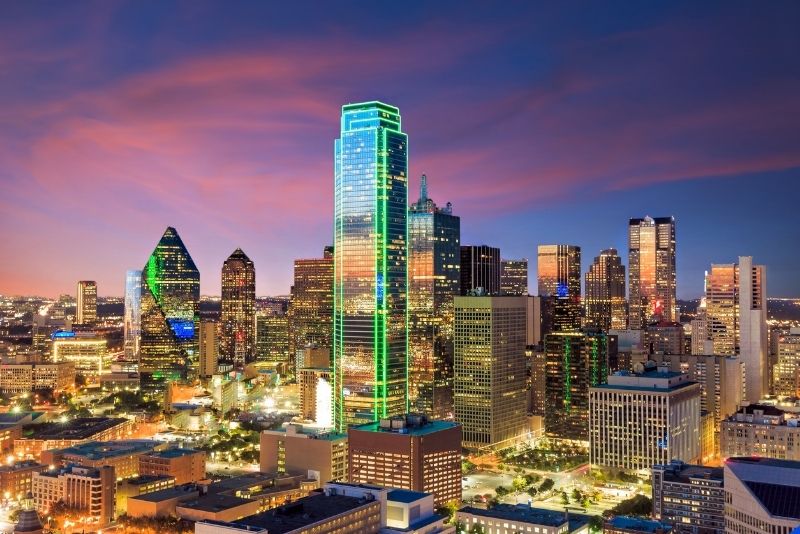 Lace up those dusty cowboy boots and slide on a swanky Bolo tie because the rootin'-tootin' city of Dallas awaits!
The comically nicknamed Big D showcases a unique blend of elaborate history and modern flair — from Klyde Warren Park and the Design District to the Stockyards and JFK memorials, you'll never run out of fascinating things to do in Dallas, Texas.
Enjoy a day at the Dallas Farmers Market, getting a sampling of locally produced goodies, or step inside the Magnolia Market for home goods created by the HGTV stars of the show Fixer Upper, but be careful not to overspend, as you'll want to save for a delicious dinner, drinks, and views at Reunion Tower observation deck.
From the skies on a parachute flight to the great indoors, skydiving, or exploring the Dallas World Aquarium, no matter the weather, you'll always find an activity to get going with.
So, whether you're yearning to discover the city's popular attractions by day or hit up the pulsating nightlife, as you're about to discover, this Texan metropolis truly has something for everyone.
1 – Kickstart your trip on the Reunion Tower observation deck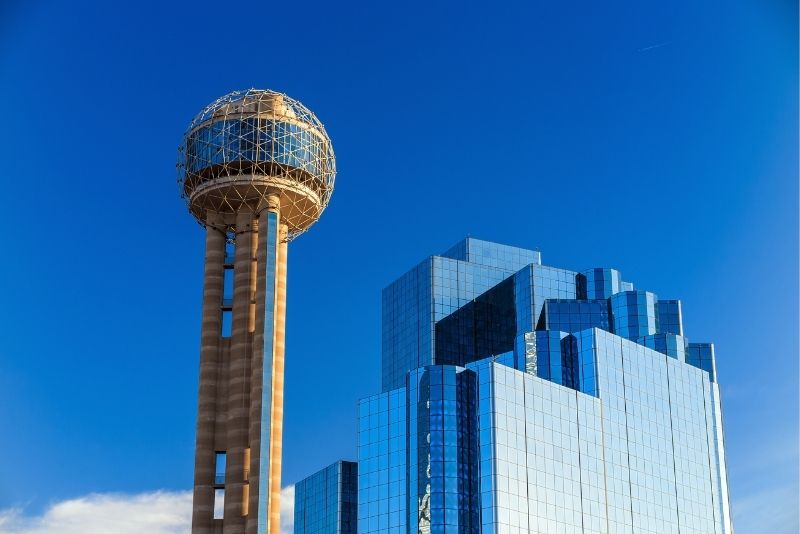 One of Dallas' most iconic landmarks is the Reunion Tower, found smack-bang in the middle of the city next to the Hyatt Regency, Dallas.
Offering full 360-degree views of the Big D's beautiful skyline, the tower's 470-foot-high tourist-friendly GeO-Deck dishes up arguably the city's premier photo op.
With both indoor and indoor viewing points, plus a casual dining restaurant and cocktails aplenty, it should be one of your non-negotiable things to do in Dallas.
2 – Learn about one of America's greats on the JFK assassination tour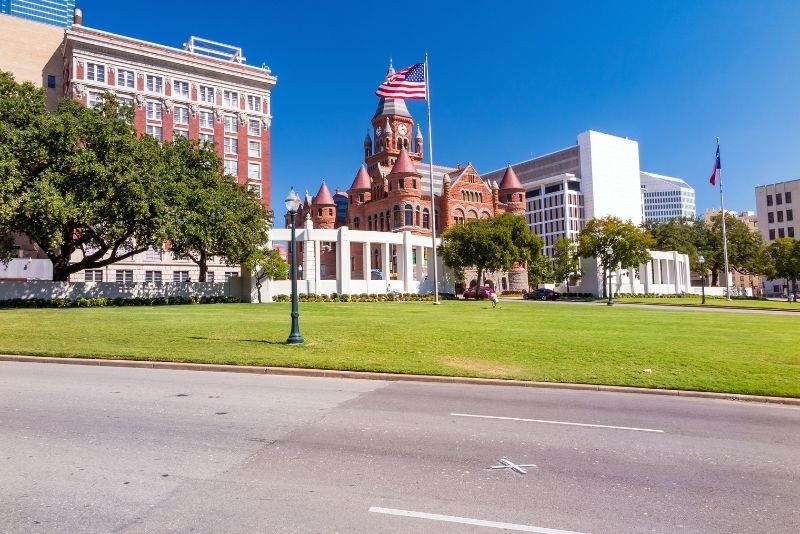 If you're a history fanatic, take note. On Dallas' dedicated JFK tours, visitors are taught all about one of the most gruesome,  infamous assassinations in history.
With a historical and political expert leading the way, you'll learn how the fateful day went down, the conspiracies surrounding the event, and plenty of little-known details.
Guided tours typically include a visit to the Oswald Rooming House, which still looks exactly like it did in 1963, as well as the Sixth Floor Museum, home to a fascinating collection of artifacts.
Continue your walk down history lane with a stop at Dealy Plaza, a city park known as the "birthplace of Dallas" and the John F. Kennedy Memorial Plaza, only a few minutes walk.
3 – Get inspired at the Frontiers of Flight Museum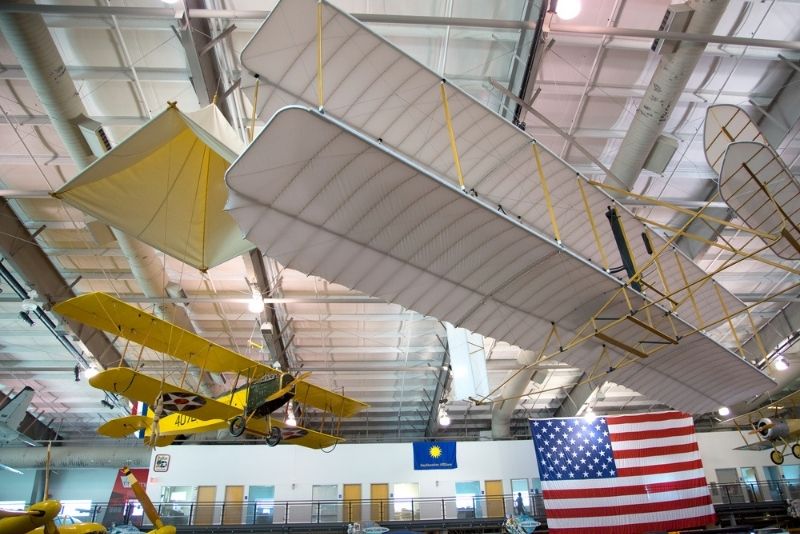 The Frontiers of Flight Museum is exactly what the name suggests; a detailed attraction honoring the pioneers of the aviation industry in the 1920s and the 1930s.
While there's plenty of focus on the people who helped aviation take flight (pun intended) to the skies and to outer space, the hangar also houses historic World War II aircraft, rockets and missiles, and old-school propeller planes!
4 – See if you've got what it takes in an immersive escape game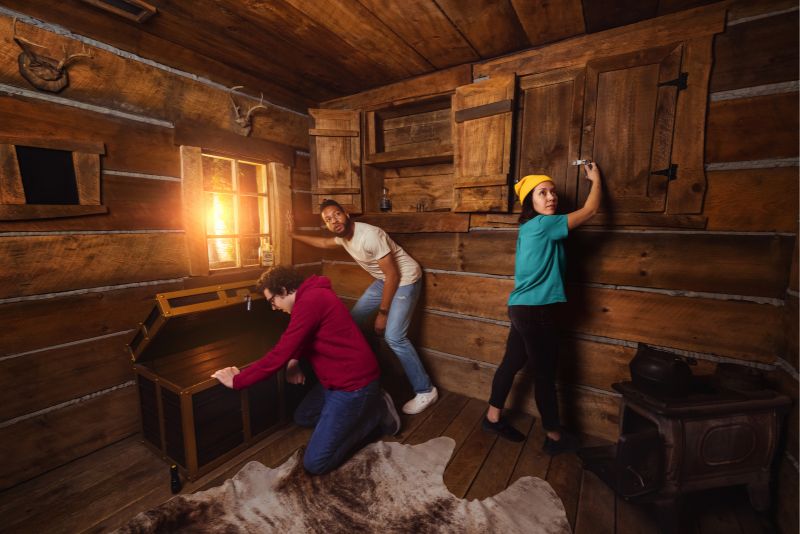 If you consider yourself somewhat of a budding Sherlock Holmes, it's time to put your wit and problem-solving skills to the test in an escape room!
At The Escape Game, guests can choose from a range of themes and storylines.
From breaking out of prison, or even stealing back a priceless Monet painting, each action-packed adventure is sure to be a memorable experience for everyone.
You might escape. You will have fun!
5 – Experience Van Gogh art in a new immersive way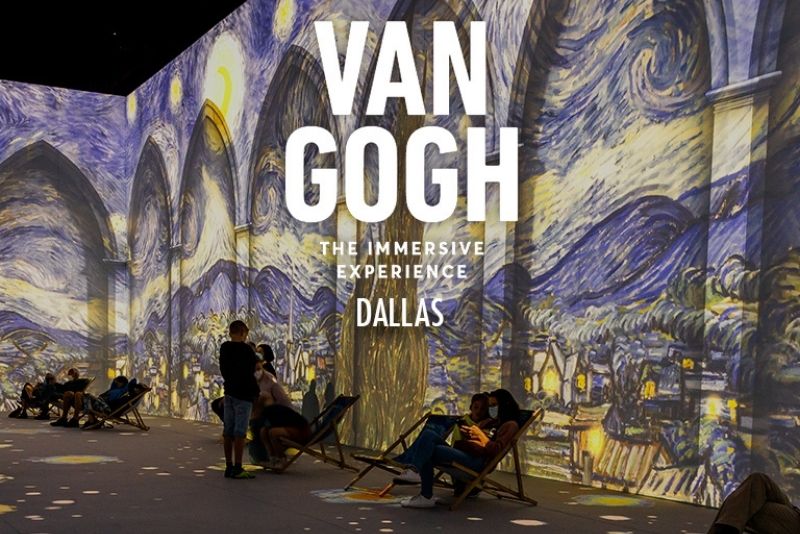 Have you ever dreamt of walking into a painting?
Van Gogh: The Immersive Experience is an interactive art exhibition in Dallas that shows the universe of Vincent van Gogh in a 360-degree digital composition.
Explore Van Gogh's life and works with virtual reality features and an unconventional light and sound atmosphere. Live this unique experience!
Sponsored placement
Battle zombies in a virtual apocalypse at Fixation VR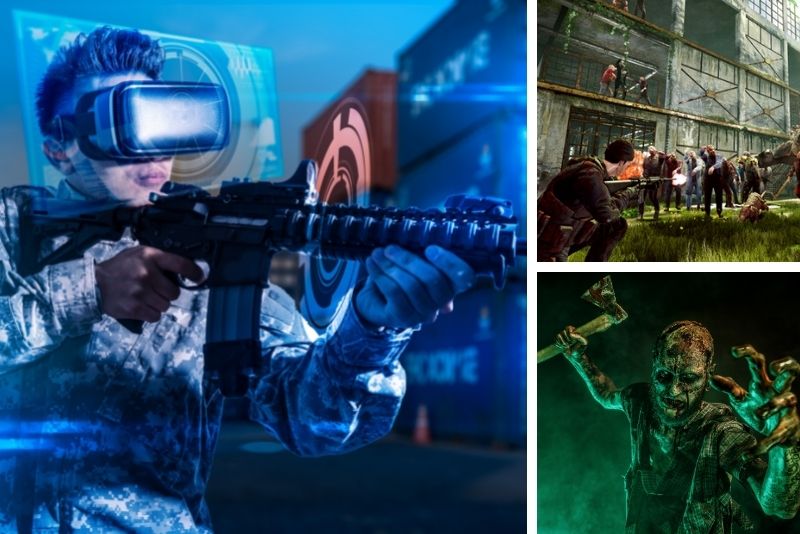 Speaking of virtual reality, here's one that brings you into an action-packed world of games and adventure.
The largest and most high-tech VR arcade in Dallas, Fixation VR has over 100 immersive games to try for all ages and skill levels. You can bring the whole family and your friends!
Precise graphics and audio make for realistic movements and actions. Experience the best in first-person fully immersive gaming — where your friends (who choose to sit back while you play) can watch and listen to your game in real time.
First timers? You've come to the right place and you're in good hands. You'll get recommendations on the best new games and staff on hand to show you the moves.
With a relaxed atmosphere and user-friendly gear, you'll be a pro — and perhaps a regular here — in no time.
6 – Go behind the scenes at the AT&T Stadium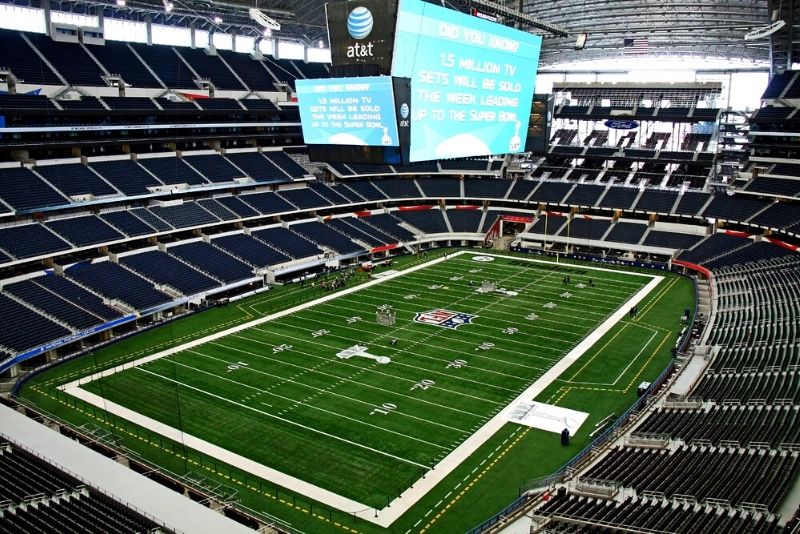 Calling all the sports enthusiasts! If you love football (that's NFL, in case you were wondering) then the Cowboys stadium tour should sit high atop the Dallas bucket list.
Also known as the AT&T Stadium, this stadium is more than just a home for Dak Prescott and the Dallas cowboys: it's the world's largest dome-shaped stadium, home to an interactive classroom, a colorful art museum, and plenty more.
Depending on your tour package, you might even get the chance to run out into the actual field!
7 – Experience the best of aviation at the Cavanaugh Flight Museum
Sure, you might have just got off a plane in order to get to Dallas in the first place, but have you ever taken a close look in a cockpit to understand how those giant metal birds stay in the air? Now's your chance!
Dallas is home to several A-grade museums, arguably none more eye-opening than the Cavanaugh Flight Museum.
This tourist favorite showcases a wide selection of airplanes and helicopters from different eras, however, the undisputed highlight is the flight tour, a godsend for aviation enthusiasts!
8 – Don't want to head out? Try indoor skydiving!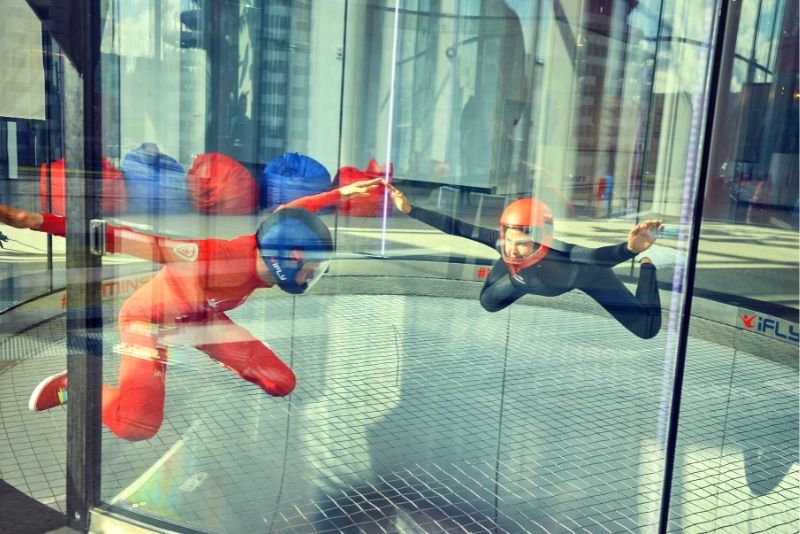 Hurling yourself out of a plane from 14,000 feet in the air can be overwhelming, to say the least  — thankfully,  the friendly folk at iFly Dallas have come with a solution.
In simple terms, indoor skydiving uses a 14-foot-tall wind tunnel system that mimics the thrill of freefall.
It's all the adrenaline of a jump with the comfort of a confined and controlled space.
9 – Take to the skies with a powered parachute flight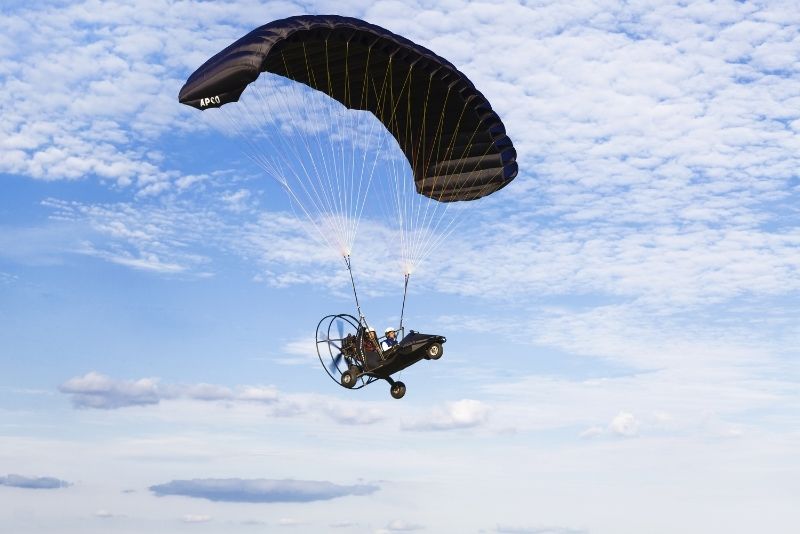 Here's another one for all our aviation lovers!
If you're on the hunt for an outdoor activity full of adrenaline and fresh air, a Powered parachute flight with an FAA Certified Pilot should be first on the list.
Expect unrestricted views of the lush, green countryside below; and simply let the pilot pull the strings as you sit back and relax.
10 – Conquer the rides at Six Flags Over Texas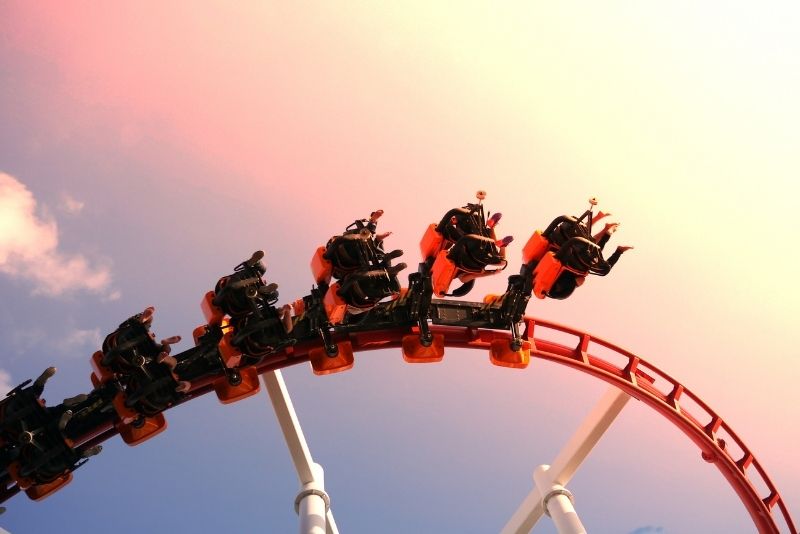 Spanning 212 acres of steel coasters, themed rides, refreshing water rides, churro stands, and so many more of the quintessential Six Flags features we've become accustomed to over the years, this Fort Worth mainstay attraction should sit high on the list of priorities.
Thrillseekers, be sure to check out the hair-raising Texas SkyScreamer; comic fans, make a beeline for BATMAN™ The Ride or the Batwing; and parents, take the kids to the wonderfully decorated Bugs Bunny Boomtown.
11 – Take a pleasant walk through the Texas Discovery Gardens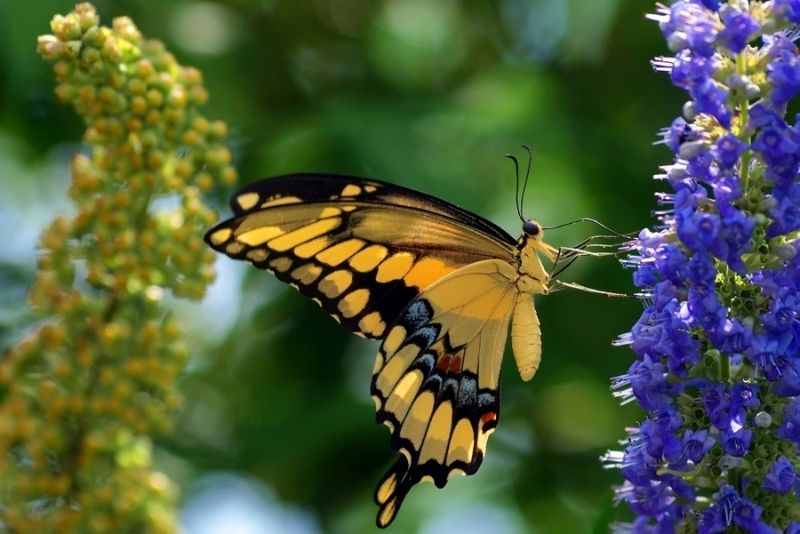 A public garden that focuses on teaching people the importance of nature conservation, the Texas Discovery Gardens is overflowing with beautiful flora and fauna.
As for the highlights, the center boasts a beautiful two-story butterfly house and a native Snakes of Texas House!
Overall, the Texas Discovery Gardens is extremely peaceful — the ideal spot to recharge the batteries and relax for an hour or two.
Sponsored placement
Enjoy horseback riding in the woods at Ascend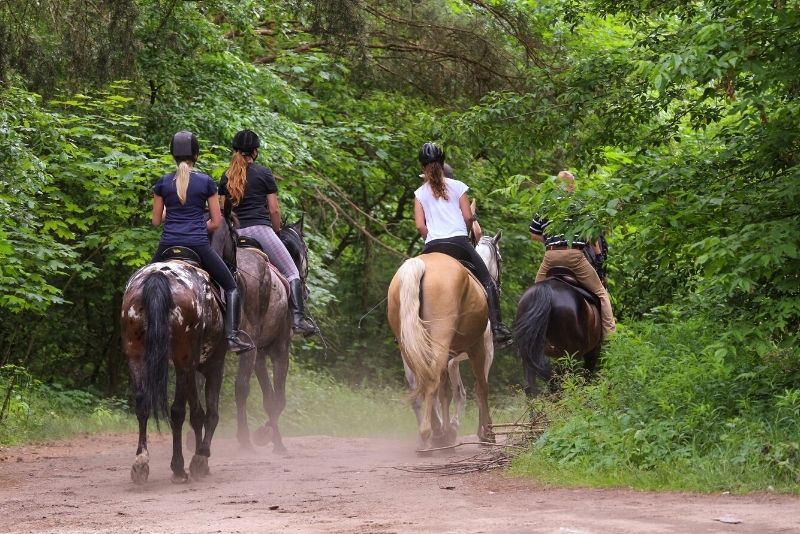 Nestled in the forested hills of Southwest Dallas, Ascend Camp and Retreat Center offers engaging horse riding trails.
Stroll your way through remarkable trail rides in the woods or gain confidence riding in a fenced area — and take selfies with your horse friend.
First-timers don't need to worry. There's no prior experience required. You can take a private lesson and learn from experts.
Whether you want to learn how to ride horses or simply soak up the friendly atmosphere, you've come to the right place.
Ascend is also a great place for group events and camping, with enjoyable activities such as archery, a ropes course, bubble soccer, and much more!
Make sure to book in advance for any activity or event.
12 – Glide through colorful streets on a segway tour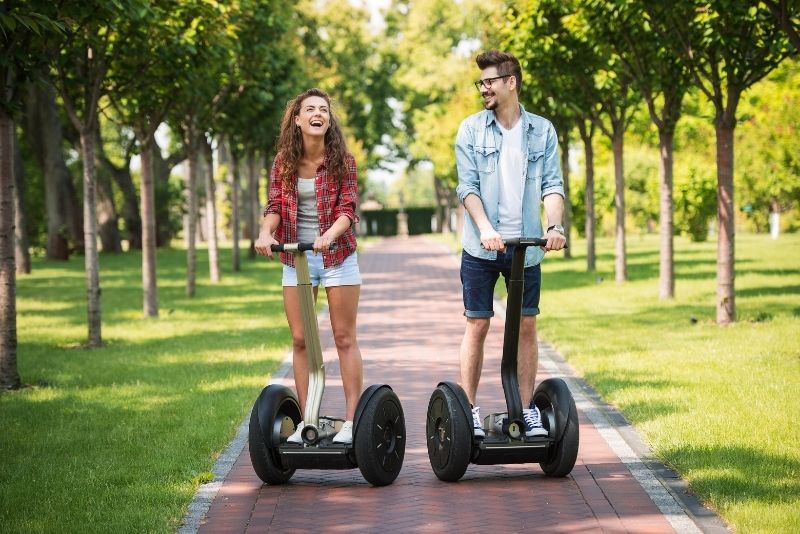 Forget walking! One of the most efficient (and fun) ways to explore the city is on two wheels, Segway style!
Led by knowledgable locals, segway tours — which run 5-6 times per day — zip past popular sites like Dealey Plaza, Thanksgiving Square, the location of JFK's assassination, and a plethora of historical landmarks.
13 – Check out the Museum of Biblical Art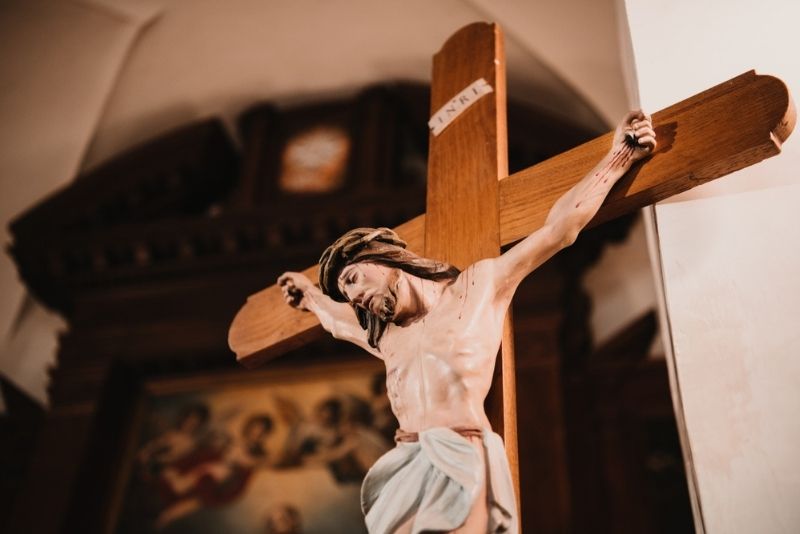 As the name suggests, the Museum of Biblical Art is a popular attraction and a treasure trove for all things related to ancient Bibliology — you'll uncover artifacts focused on the Old Testament, Judaic-themed ritual objects, historic sculptures, and plenty more.
The museum is also renowned for its historic art, with displays ranging from Michelangelo to the Holocaust period and everything in between.
Since the exhibits change frequently, it's always worth checking the website to see what's currently on show.
14 – Dig in on a tastebud-friendly food tour!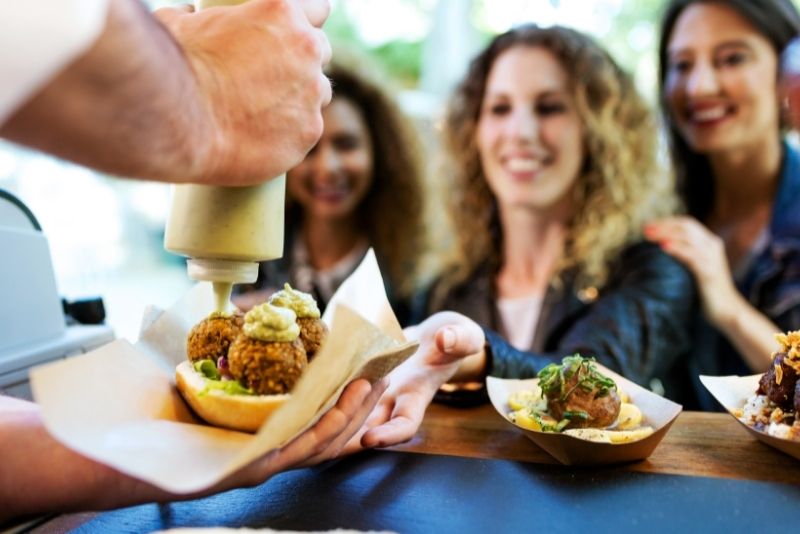 Do we have any foodies in the house?
What are the staple Texan foods? There's only one way to find out. Take the food tour!
On a mouthwatering food tour, hungry travelers can sample street market treats like Chile con queso, exotic fruits, upscale BBQ, and plenty more, scampering through popular foodie boroughs like Uptown and West Village.
15 – Calm the senses at a spa!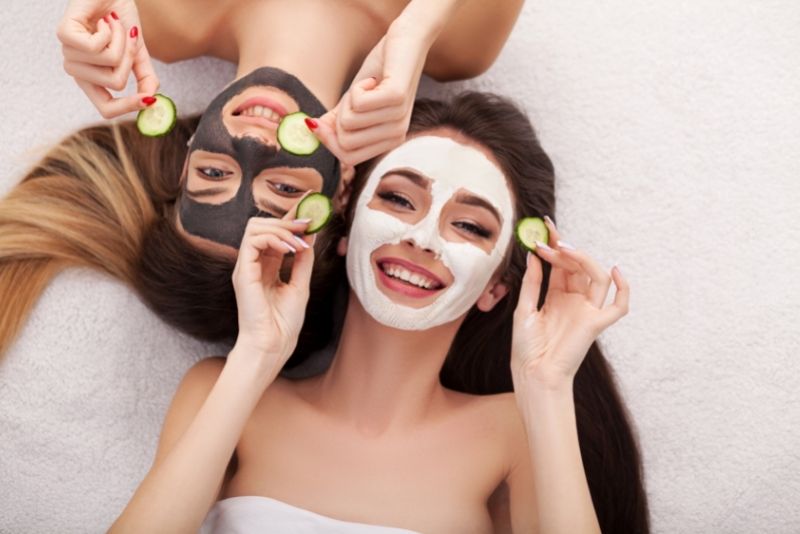 Treat yourself to a delightful facial, giving your skin the perfect amount of hydration with quality ingredients at The Spa at The Joule.
Get a hair and body treatment with your friends at Milk + Honey Spa, or bond with your partner with a relaxing couples massage in the warm and calm environment.
Looking for an affordable option? Don't think twice to book your wellness treatment at The NOW Massage, featuring a menu of high-quality treatments inside a beautiful space.
16 – Take a closer look at JFK's assassination at the Sixth Floor Museum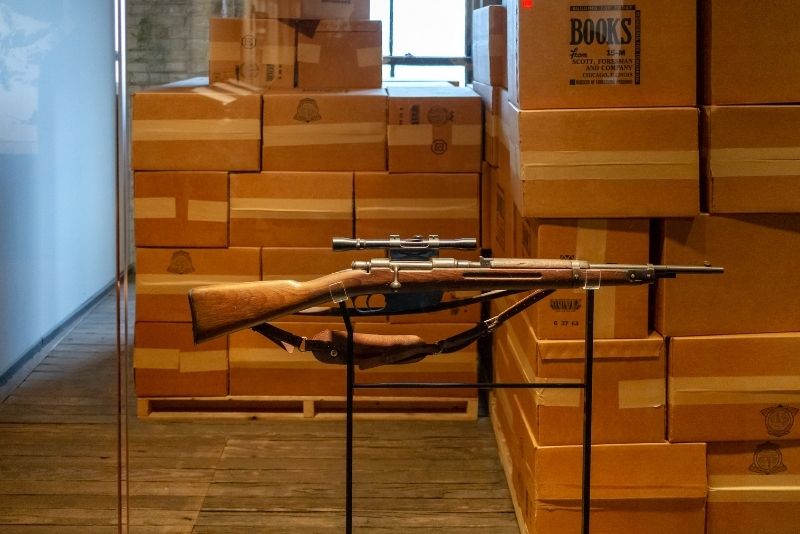 Situated on the sixth floor (you guessed it right!) at the Dallas County Administration Building, this highly-rated museum is one of the most-visited historic sites in all of Texas.
This museum chronicles the supreme legacy of former President John. F. Kennedy, sharing stories about his life, death, and policies, and diving into the lesser-known facts about his tragic assassination.
Until this day, millions of people still associate the city with that fateful day — making a Sixth Floor visit one of the non-negotiable things to do in Dallas.
17 – Check out George W. Bush Presidential Library and Museum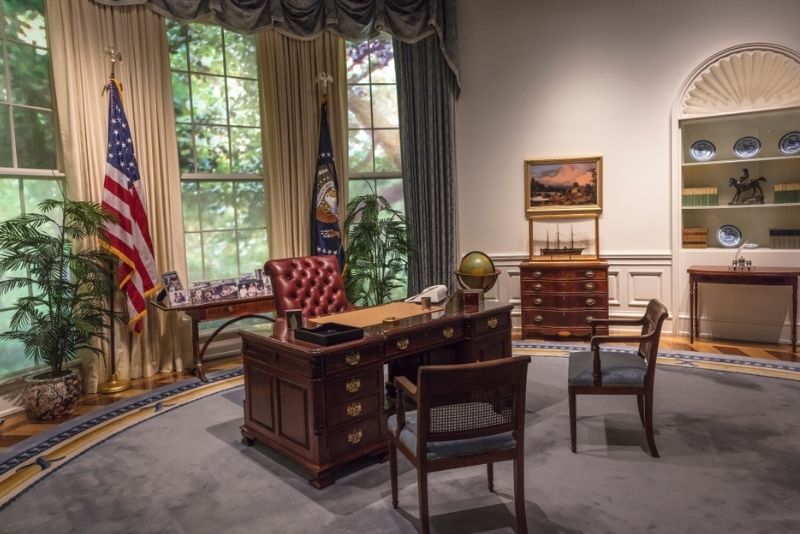 As what is officially the 13th Presidential Library administered by the National Archives and Records, it's fair to say that this coveted museum is a history lover's delight.
This facility is home to various archives and memorabilia of (yep, you guessed it) President George W. Bush himself, displaying over 43,000 artifacts, letters, gifts, and so much more.
As a real differentiator to most museums, this place also offers a full-scale "presidency experience", allowing you to take a seat in a replica Oval Office!
18 – Bring out your playful side at the LEGOLAND® Discovery Center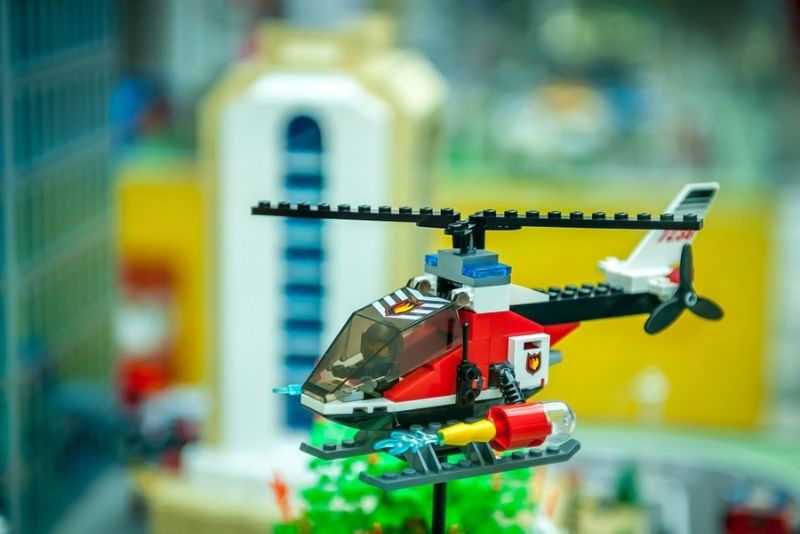 If you ever played with Lego as a kid, this place sells itself as heaven on earth.
A family-friendly entertainment center, LegoLand offers a long list of rides and attractions — all themed around Lego — as well as a 4D cinema theatre, a soft play area, and a cute little gift shop.
19 – Get ready for an adventure at Trinity Forest Adventure Park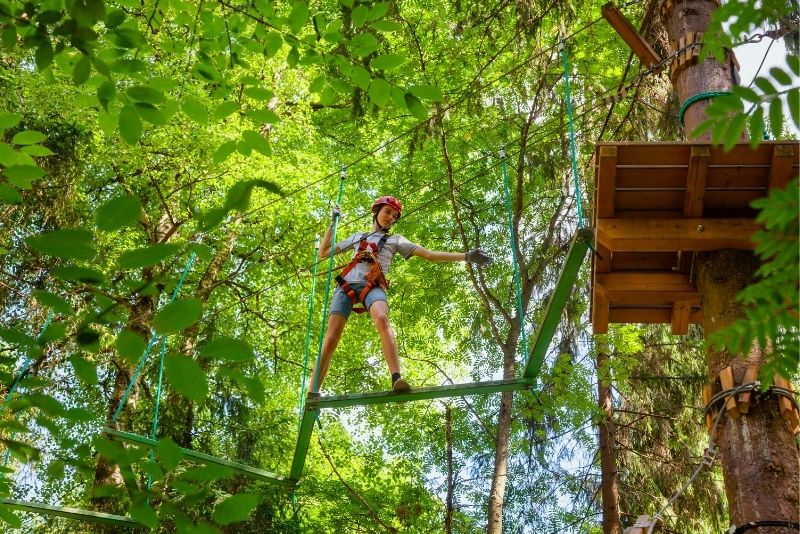 With the claim to fame of being the only aerial adventure park in Texas, Trinity Forest guarantees a fun-filled afternoon for guests of all ages (so long as you're not terrified of heights).
The adventure park offers six thrilling high ropes and zipline courses across all difficulty levels; if you're traveling in a group and looking to bond, a lot of the obstacle courses rely on teamwork.
20 – Immerse yourself in theatrical art at Deep Ellum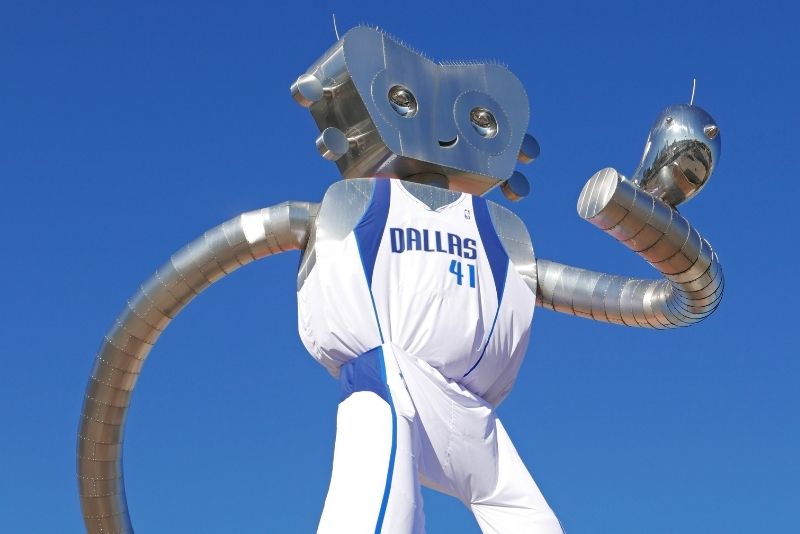 Ask any local and they'll attest: Deep Ellum is definitely one of the liveliest places in Dallas.
While the colorful street murals are typically the crowd favorites, the area also features various concert venues, quirky art galleries, and a never-ending list of performing arts activities.
Foodies, definitely consider the tasting events!
21 – Dive into the underwater world at SEA LIFE Aquarium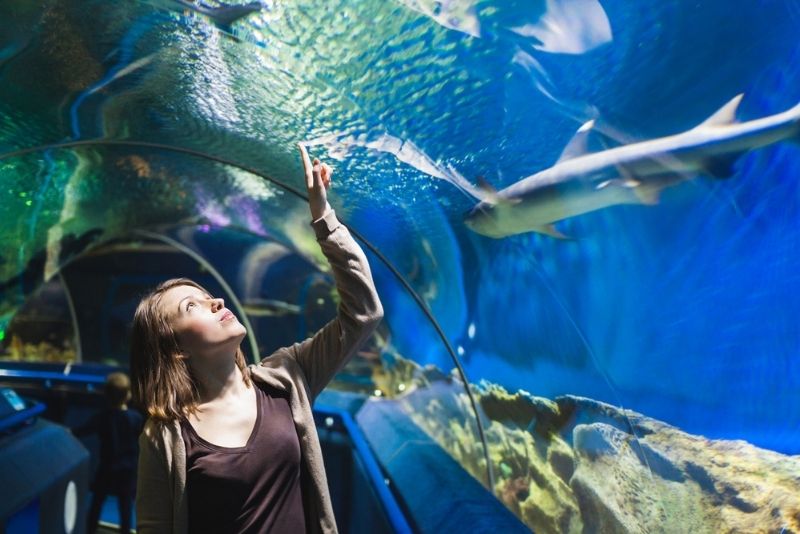 Home to a range of interactive exhibits — none more popular than the 360-degree shark-infested tunnel — SEA LIFE promises an enchanting afternoon of fun-filled learning for visitors of all ages.
With everything from seahorses to starfish and jellyfish spread through the giant complex, there are more than 5,000 sea creatures to admire in all.
22 – Venture through the Dallas Museum of Art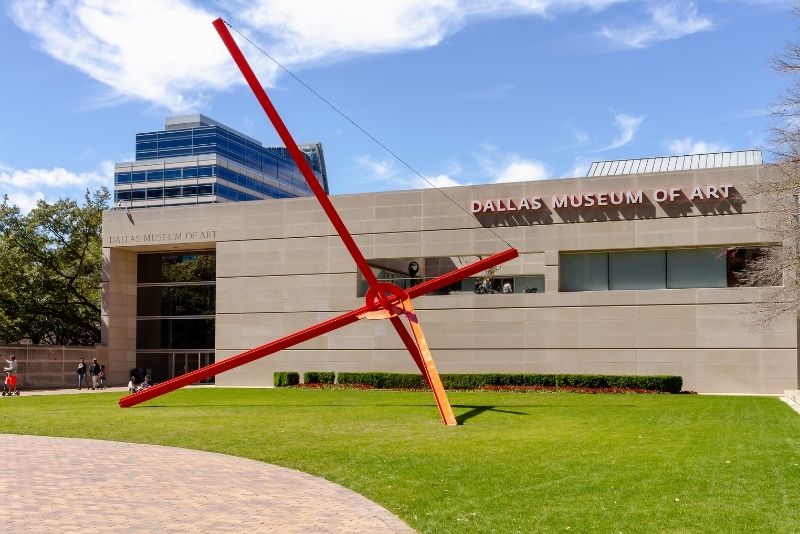 Housing a vast collection of historical artifacts and artworks, each room of the museum is filled with both contemporary and modern pieces.
Start with a perusal of the African collection, check out the Asian and Polynesian sections, and then wrap up the visit with the intriguing Mesoamerican rooms!
Thanks to its location in downtown Dallas' vibrant Arts District, there's plenty of shops and restaurants to pop into before and after your visit too.
Hot tip: It's best to plan ahead and split a visit over two days because the DMA is currently one of the largest art museums in America.
23 – Say Lights, Camera, Action! on a TV Tour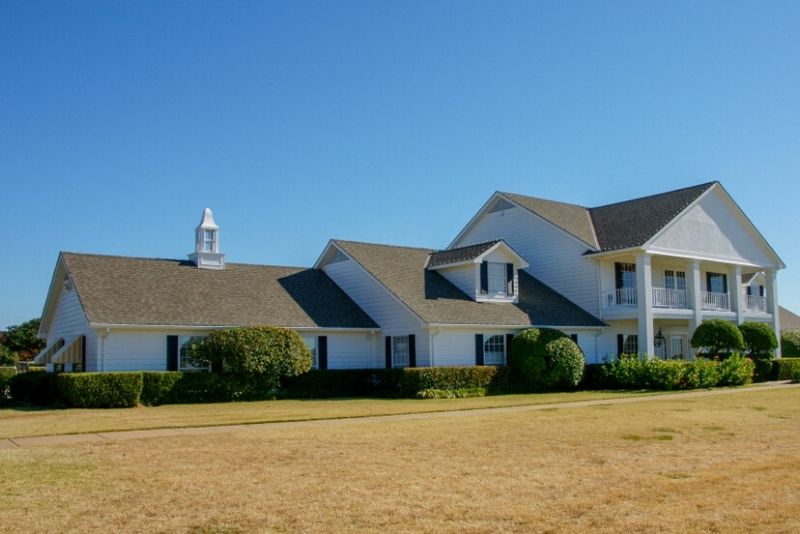 Film and TV buffs, listen up: no trip to Dallas is complete without a visit to the legendary Southfork Ranch.
On locally-led tours, travelers can wander around the Ewing Mansion, reliving all the best bits of the famous show, 'Dallas Legends'.
The prop display is impressive too — you can find Lucy's actual wedding dress, the gun (fake, of course) used to shoot J.R, and so much more.
24 – Choose red or black at the WinStar World Casino and Resort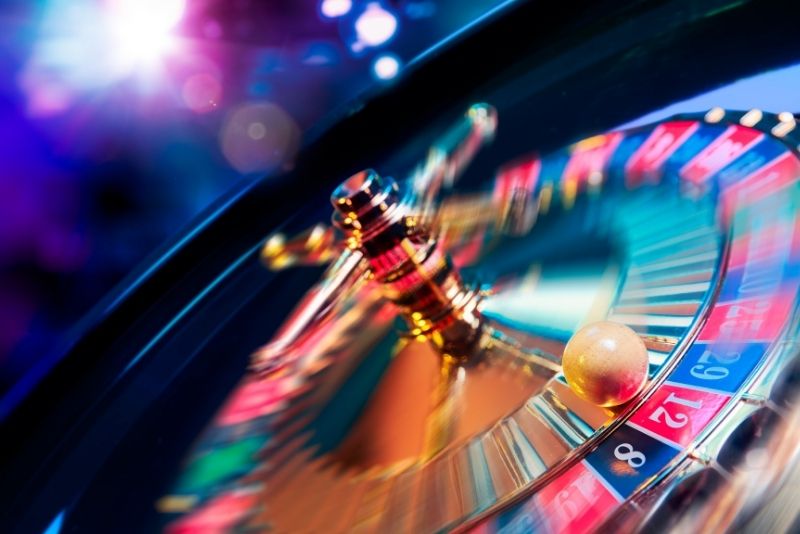 An amalgamation of bright lights, bottomless drinks, and non-stop entertainment, WinStar boasts over 500,000 square feet of gaming space, including 8,500 of the top electronic games, 55 poker tables, and 101 table games, not to mention the regular bingo competitions.
Even if gambling isn't your cup of tea, the resort still offers a host of concerts, restaurants, a swim-up bar, two lavish spas, and a splendid golf course.
25 – Hit the bullseye with an ax-throwing experience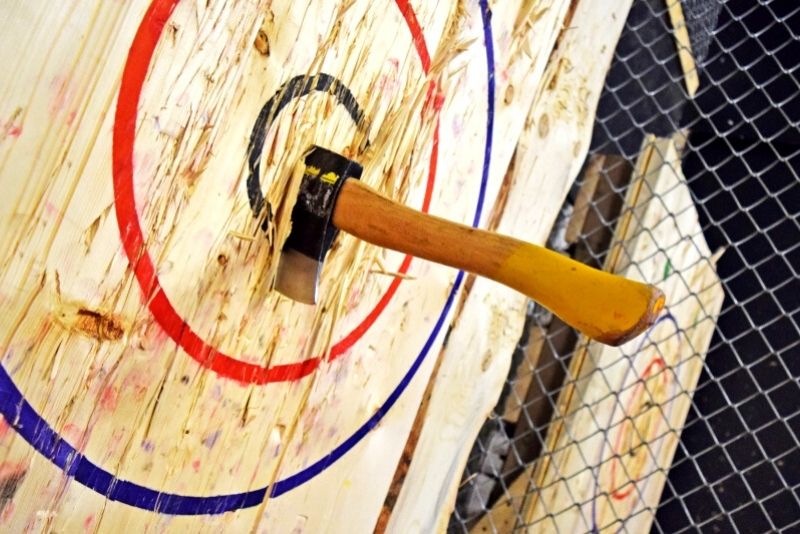 An adrenaline-pumping sport that has quickly taken the world by storm; ax-throwing is oddly therapeutic, a little nerve-wracking, and most of all, bucketloads of fun.
Safety is, of course, paramount, so rest assured that there's always a trained instructor on hand to show you the ropes. For those toasty summer days, it's the perfect option to get out of the sun for an hour or two.
Bad Axe Throwing Dallas welcomes walk-ins for 45-minute sessions or bookings that come at a better deal, while Dallas Axe Throwing features a variety of packages, each with adequate training, games, and even fun tournaments.
26 – Go chocolate tasting!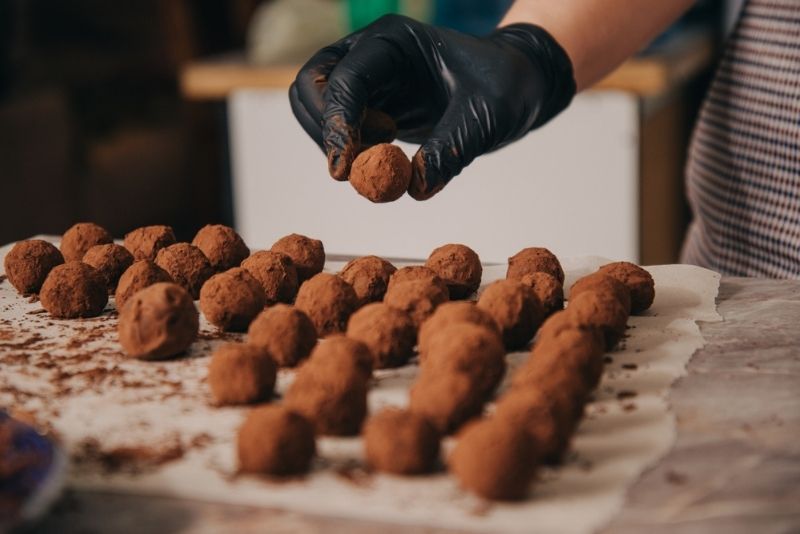 Chocoholics, take note.
Whether you're more of a white chocolate guy or a hazelnut gal, the Dallas chocolate-hopping experience is sure to delight the senses.
Seated in an air-conditioned bus (which is crucial to make sure those little squares of goodness don't melt), guests are driven all over town to five of the premier chocolate-makers in Dallas.
27 – Grab some trinkets at the Magnolia Market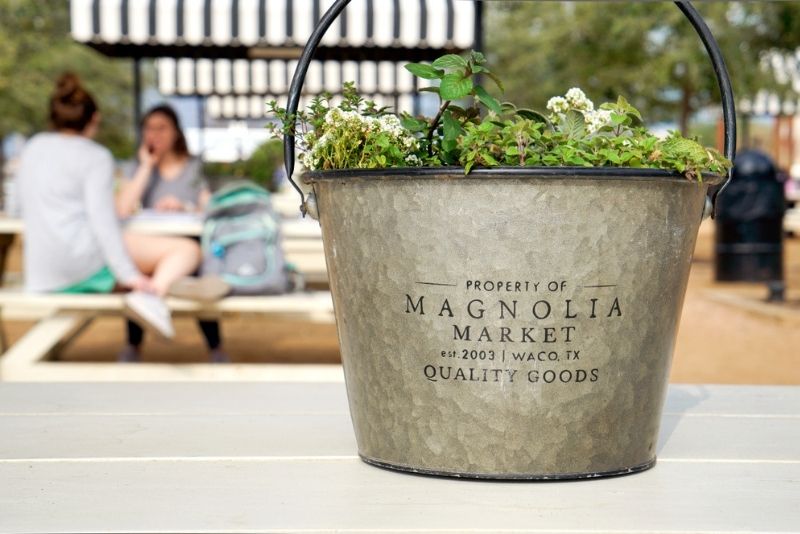 Officially known as the Waco and Magnolia Market at the Silos, this ever-popular attraction is a huge shopping complex that extends to over two city blocks in Waco, Texas — a culture-rich town about 100 miles south of Dallas.
Besides the shops selling home décor, journals, clothes, and more, the undisputed highlights of this market are the two 70-year-old, 120-foot-high silos.
28 – Meet the cowboys at Fort Worth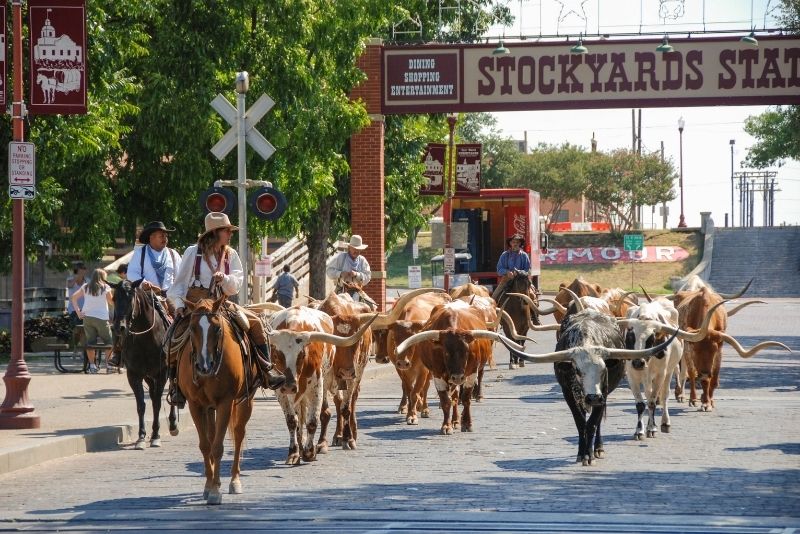 Today we might view Fort Worth as an urban jungle, but back in the 19th century it was known as something entirely different: Fort Worth once thrived as an important trading point for cowboys, acting as a key leg on the Chisholm Trail.
Still, its Wild West atmosphere has been exceptionally well-preserved — the National Cowgirl Museum and Hall of Fame is definitely worth checking out, likewise the rodeos at the Fort Worth Stockyards.
If you're staying in Dallas, a prearranged day trip is the way to go.
29 – Spend the afternoon at the Perot Museum of Nature and Science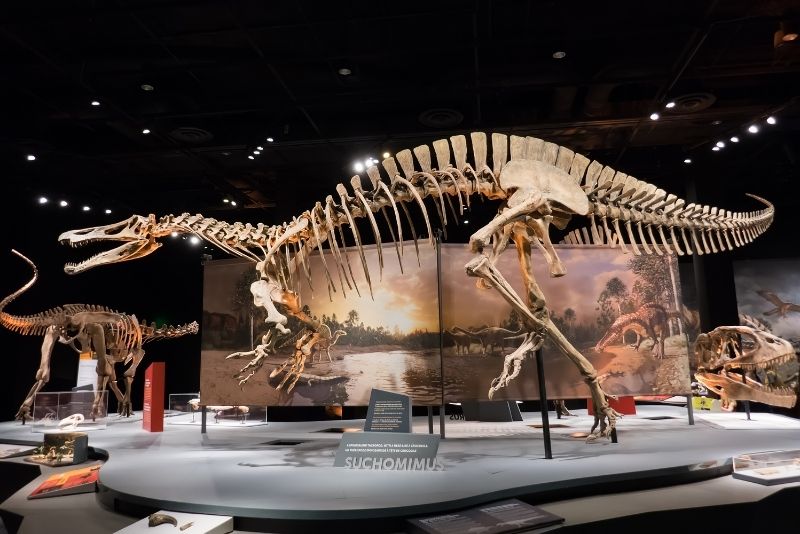 Calling all the science and nature fanatics!
The museum focuses solely on natural history, offering a dynamic and vibrant experience that promises to help stimulate curiosity (for kids and adults alike).
With everything from dinosaurs to human anatomy, space, and natural disasters on display, the hours will absolutely fly by.
Hot tip: since the museum is spread across two major campuses — one in Victory Park and the other in Fair Park — it's worth considering splitting the visit over two separate days.
30 – Feel the intense thrill of a skydive!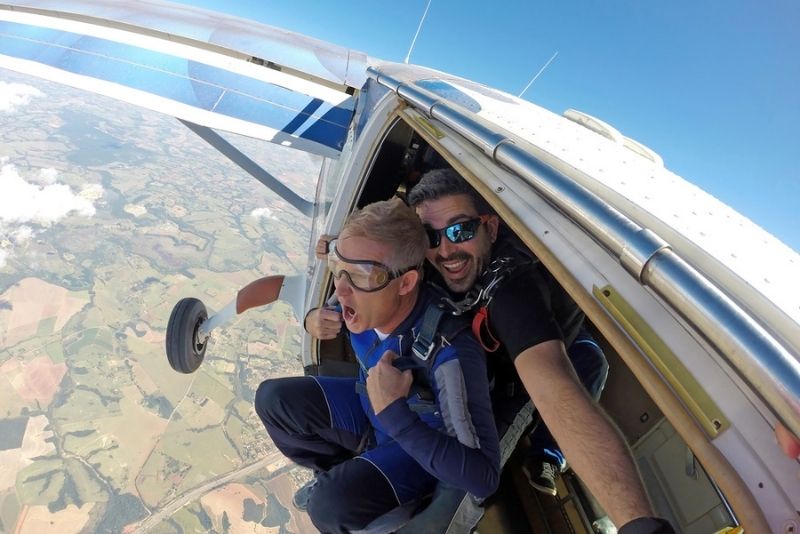 Guaranteed to be one of the most memorable experiences not just of your Dallas adventure, but of your life, there's nothing quite like jumping out of a plane from 14,000 feet above the sprawling cityscape.
Divers are always accompanied by professional instructors who oversee safety — all you have to do is enjoy the freefall and soak in those stunning bird's eye views!
Hot tip: it might cost a few extra bucks, but the picture packages are well worth it for the ultimate bragging rights.
Check out Dallas Skydive Center, offering a price-match with other competitors, and experiences with specialty certified instructors.
Skydive Spaceland Dallas caters to both first-time skydivers as well as experienced ones, while Dallas Tandem Skydiving is the closest skydiving center to downtown Dallas.
31 – Meet the manatees at Dallas World Aquarium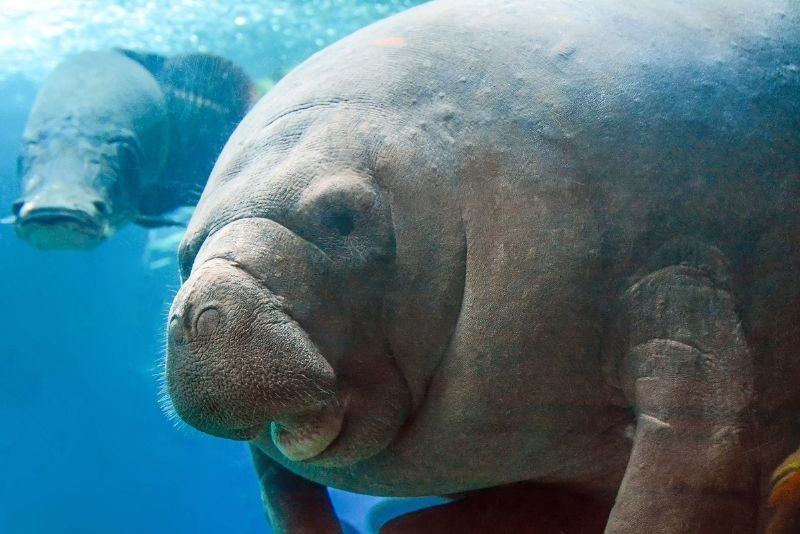 If you're curious to learn about what goes on beneath the surface of our vast oceans, the indoor Dallas World Aquarium is another great option for those sizzling or rainy days.
Through interactive exhibits and live shows, the expansive aquarium teaches guests about all kinds of colorful wildlife like the stunning Japanese crabs, vibrant jellyfish, the Ribbon and Weedy seadragons, and more.
Complementing its focus on marine life, Dallas World Aquarium also showcases some absolutely beautiful birds!
The Dallas Children's Aquarium is another amazing marine life exposition, where kids can interact with a few of the animals at the "touch tank" and browse through the different zones, focusing on shore animals and deep water animals.
32 – Meet the tigers at the Zoo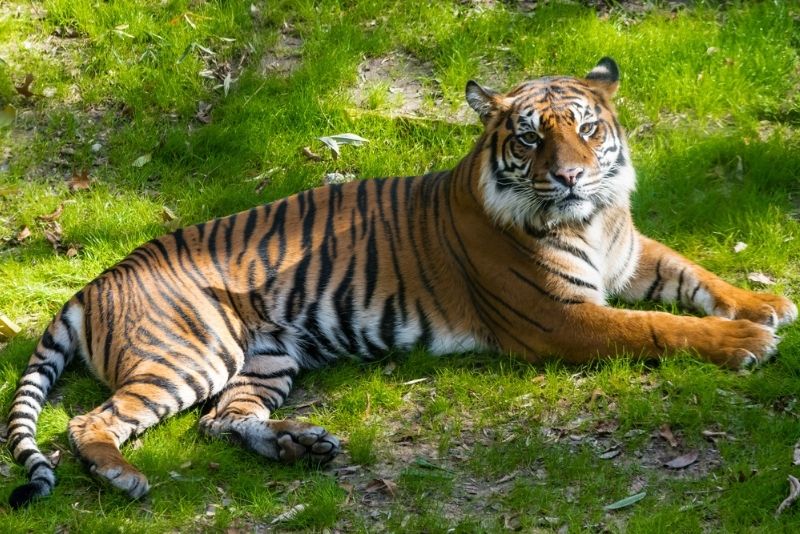 If you want to get to know some of the more impressive land-based animals, the Dallas Zoo is your best bet. Covering a whopping 106 acres with 406 species and thousands of animals all up, the zoo presents as a perfect day-long activity — especially if traveling with kids.
Make sure to arrive early for your best chance of seeing the animals active and playful, as a lot of the animals will sleep as the day gets hotter.
Since opening its gates over 110 years ago with just a few animals, the nearby Fort Worth Zoo has risen up the ranks to establish itself as one of Texas' premier tourist spots.
If you're traveling with youngsters, be sure to take them to "Texas Wild!" a hands-on exhibit that teaches them how to 'round 'em up', Texas-style. With over 7,000 native and exotic animals on display, it'll easily take a day to see them all.
33 – Take a whiff of the beautiful flowers at Dallas Arboretum & Botanical Gardens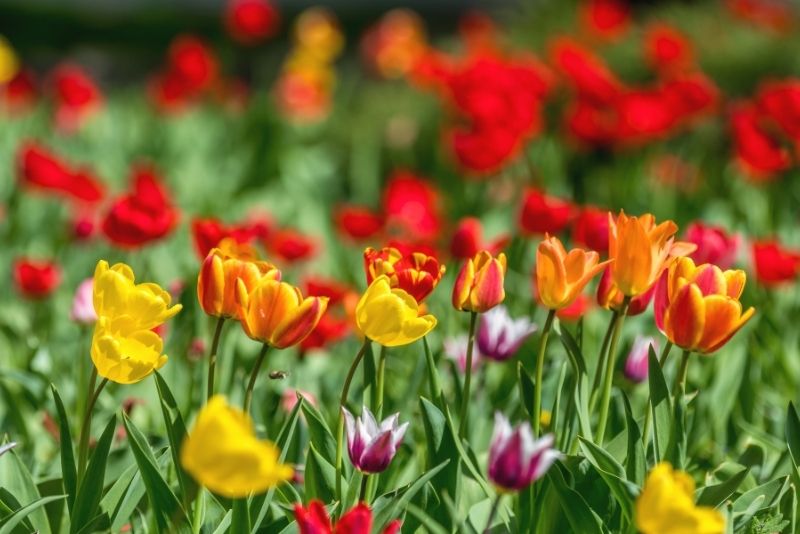 Widely considered to be a world-class destination for all botanists, the famous garden stretches over 66 acres and showcases a colorful range of breathtaking flowers and exotic plants.
After a few days exploring the city, it's a wonderful change of pace for some peace and quiet.
Best of all, a lot of the flowers bloom year-round, meaning that there's seldom a poor time to visit.
Sponsored placement
Test your wits in a virtual reality escape room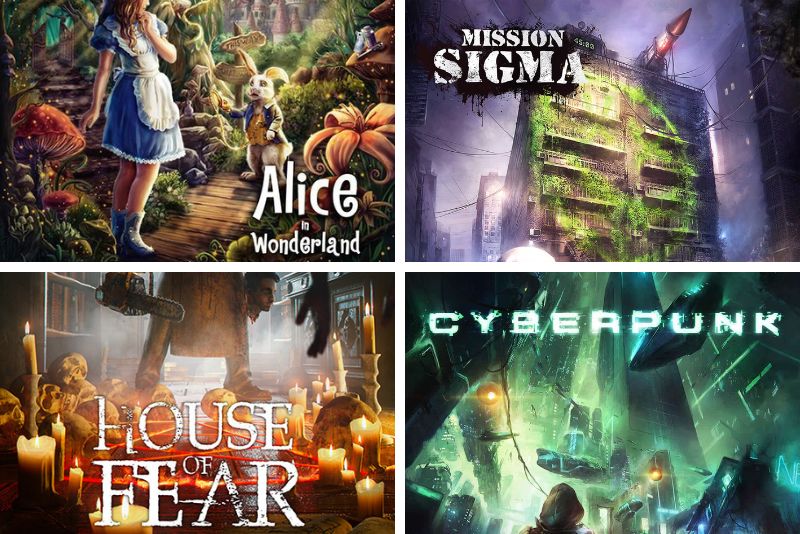 Have you ever dreamt of being Alice in Wonderland? Or do you wish you could investigate a haunted house? With Fixation VR's escape rooms, every fantasy becomes real.
Combining the challenge of an escape room with the immersive experience of virtual reality, you'll be puzzled, awed and fascinated by these absorbing games.
With your multiplayer group, solve complex conundrums and explore mind-boggling scenes. Whether you want to make a break from prison, infiltrate the compound of an evil corporation or even save Christmas, the options are endless.
The most advanced VR arcade in Dallas takes you into a new and exciting world where anything is possible — without the risks.
With over 100 VR games and multiplayer experiences, it has something for everyone! Families can play together with kid-friendly games, or friends can bond over a one-of-a-kind adventure. These are VR experiences you won't soon forget.
34 – Enjoy an ambient musical experience at a Candlelight Concert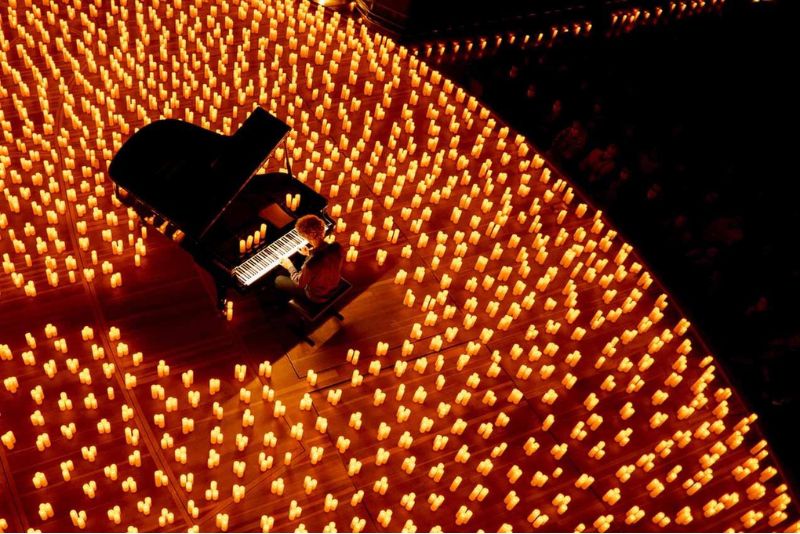 Witness the light of thousands of candles while listening to your favorite music when you book your tickets to an upcoming candlelight concert, hosted in the best musical venues throughout Dallas.
A candlelight concert is a musical experience unlike anything else, with tribute concerts, ballet performances, and more taking center stage with a magical sparkle surrounding them.
From soul music, to hip hop, film scores, and the musical stylings of Adele the Beatles, or Coldplay – there is surely a candlelit concert for everyone.
35 – Surround yourself with the Cattle Drive Sculptures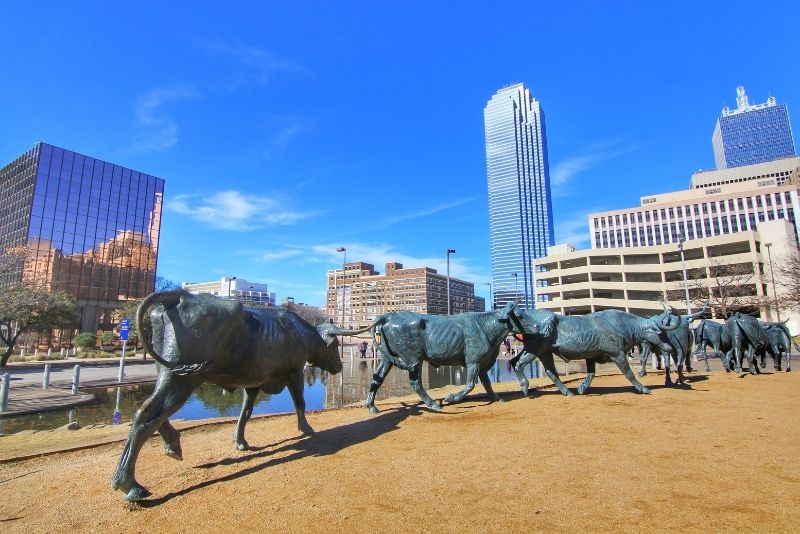 At first glance, it might look like nothing more than a few larger-than-life sculptures in front of the Dallas Convention Center.
However, the three cowboys and a 40-large herd of longhorn steer carry a deeper meaning: an homage to an important part of Texan history.
Surprisingly, it's currently the second-most popular tourist spot in Dallas!
Oh, and when you're there, make sure to take a short stroll through the cemetery as well.
36 – Enjoy a quiet evening stroll at Klyde Warren Park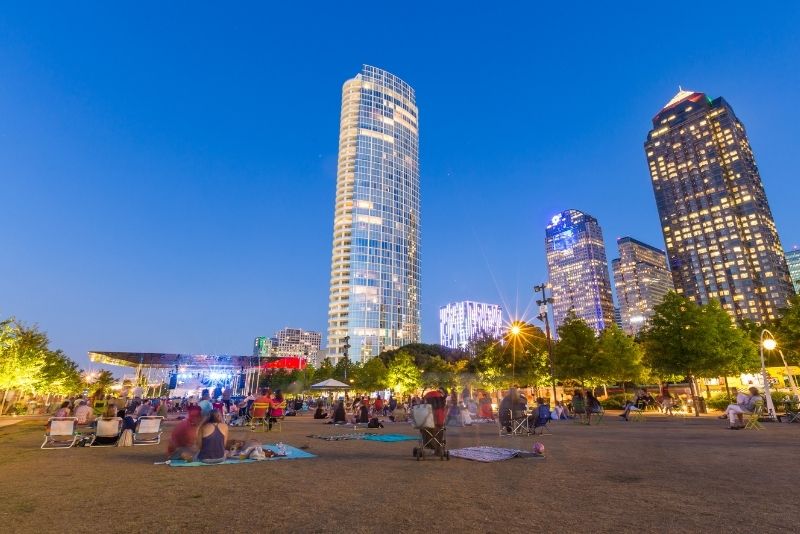 Despite being one of the many places in Dallas that have undergone a facelift (a $10 million facelift, to be exact), the traditional beauty of Klyde Warren Park remains intact.
Designed by Jim Burnett, an award-winning architect, this popular slice of nature offers the perfect blend of impressive design and relaxing vibes.
Did someone say picnic time?
37 – Explore the bustling Bishop Arts District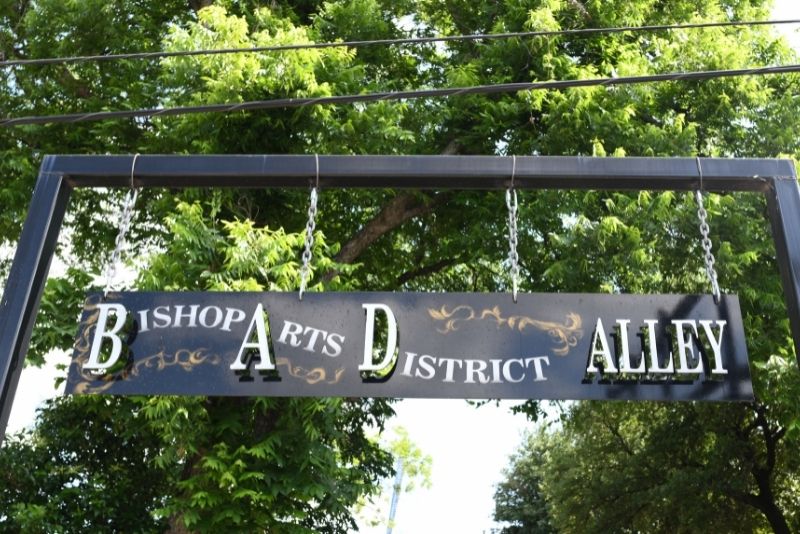 If you consider yourself a bit of a night-owl, hopping around the always-pumping Bishop Arts District should sit high atop your list of things to do in Dallas.
Depending on what kind of night you want to have — calm or wild, social or romantic — there is a wide range of fine dining restaurants, dive bars, clubs, and live music.
By day, it's worth checking out the fashion stores, vibrant street art, and the famous Texas Theatre.
38 – Catch a game (not a flight) at the American Airlines Center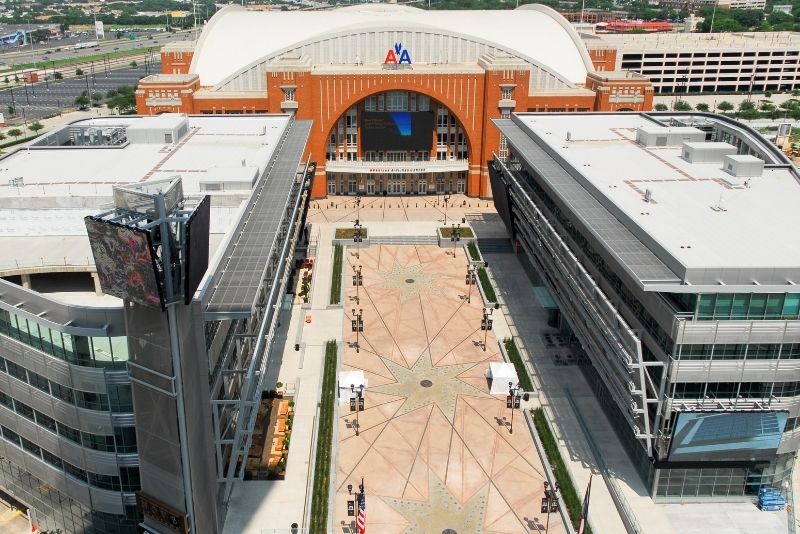 A superb, multi-purpose arena found in the Victory Park neighborhood, AA Center is home to none other than Mark Cuban's Dallas Mavericks (NBA) and the NHL's Dallas Stars.
Outside of the main sports seasons, a lot of concerts take place here too, with well-known artists like Justin Bieber and Tame Impala gracing its stage in years gone by.
Be sure to check the website to see who's performing when you're in town!
39 – Go on a shopping spree at NorthPark Center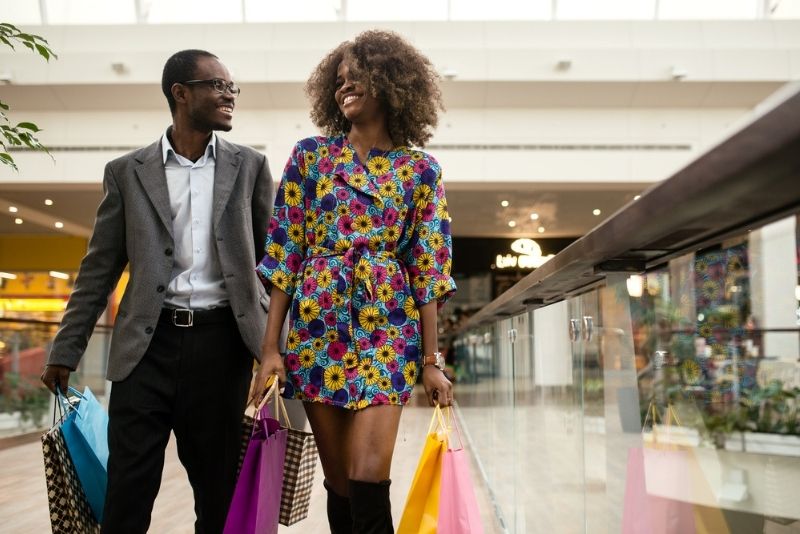 If you are someone who loves to shop, make a beeline for the NorthPark Center!
The NorthPark Center (also known as NorthPark Mall) is one of the most upscale shopping malls in Dallas, housing a smidge over 200 shops made up of retailers (some high fashion and some more affordable), unique restaurants, and esteemed department stores.
40 – Visit the pop-art exhibit at Rainbow Vomit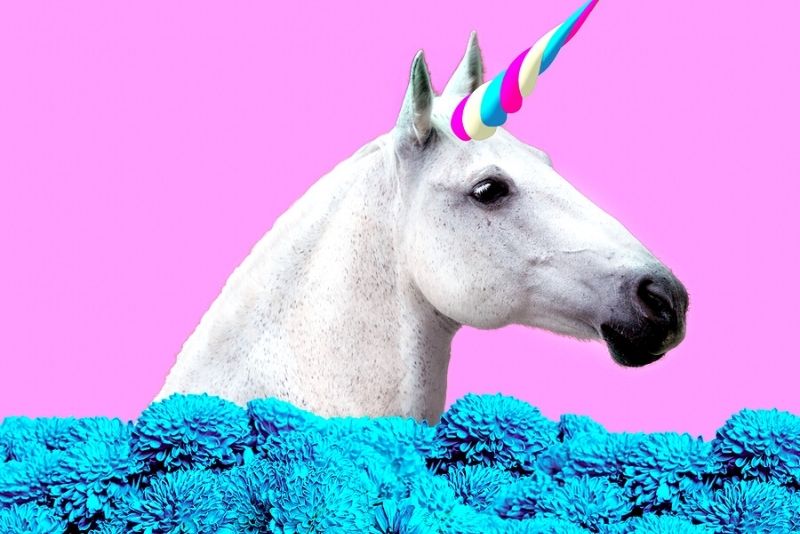 After looking at the name of this place, it should come as no surprise that this exceedingly popular attraction is a haven for art lovers from near and far.
As one of Dallas's most popular exhibits, Rainbow Vomit immerses visitors in colorful art, showcasing work from both local and international artists, as well as a highly-regarded interactive photography exhibit.
41 – Go for a swim at The Texas Pool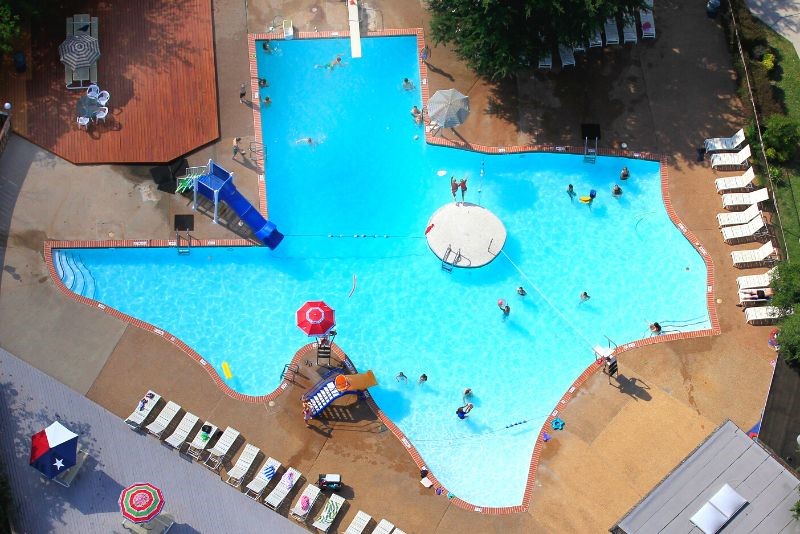 You can find the most unique public swimming pool in the United States in Plano. The legendary Texas Pool is a 168,000-gallon saltwater pool shaped like the state of Texas.
Its unique architecture and long history as a community gathering place are what make this pool so fascinating. In fact, pool-goers have been "swimming across Texas" since 1961 and, in that same year, Miss Plano Pageant was held there!
In 2013, the Texas Pool Foundation was established for the purpose of preserving the Texas Pool facility, which was left unrepaired and unattended for several years. The pool is open to tourists and visitors for just $10 a day. You can also take a mesmerizing mermaid lesson on your visit.
42 – Get a little tipsy on a wine tasting tour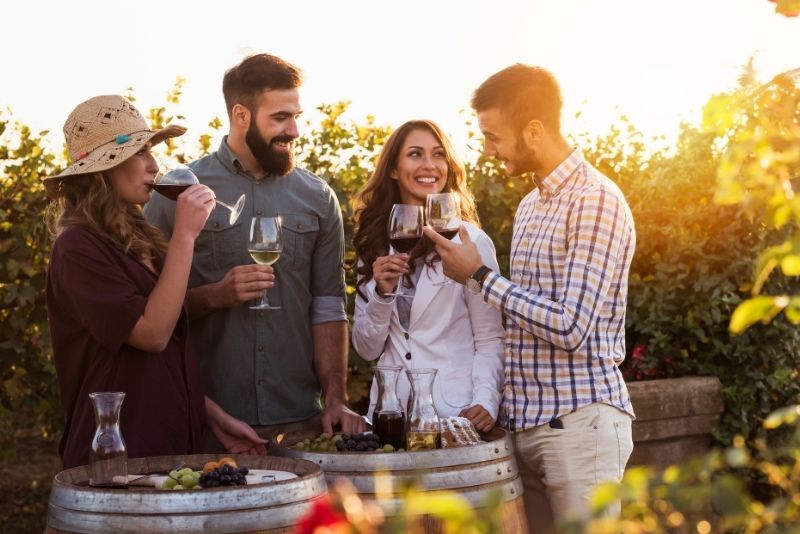 Want to take a weekend off to relax at a vineyard? Then the greater DFW area has got you covered, with a wonderful selection of large and small wineries to choose from.
Whether you've got a palate for chardonnay or bubbly, locally-adored establishments like Texas Wine and Wood and Maydelle Country Wines can serve up a delightful blend.
Best of all, pre-arranged tours come with a designated driver — just sit back, sip away, and enjoy the Dallas sunshine.
43 – Shop till you drop at Highland Park Village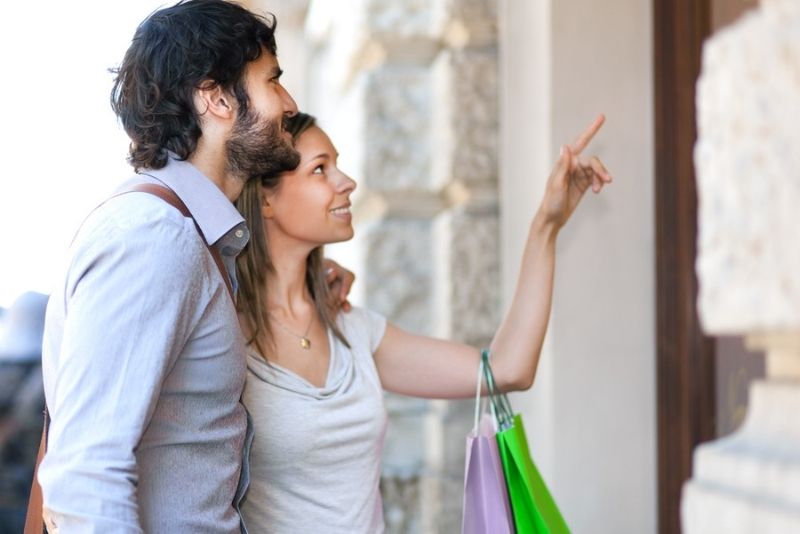 For another great option if you're looking to max out that credit card on your Dallas vacation, look no further than Highland Park Village — a shopper's paradise located at the southwest corner of Preston Road and Mockingbird Lane.
Known as the first self-contained shopping center in the US, this upscale mall holds the claim to fame of being declared a National Historic Landmark way back in 2000.
In addition to the fancy-pants boutiques, there's no shortage of dining opportunities when the hunger kicks in.
44 – Take a look at the Giant Eyeball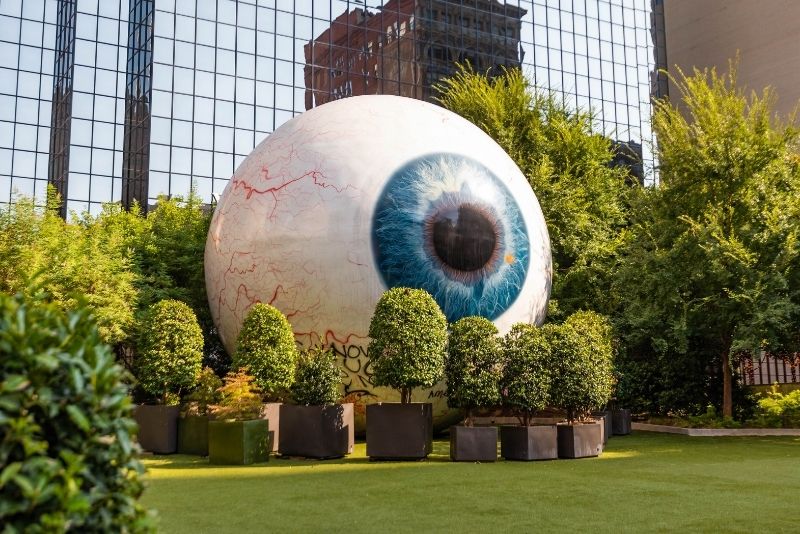 As the name suggests, Main Street's Giant Eyeball is little more than an enormous sculpture of a human eyeball.
This fiberglass artifact was created in 2007 by Tony Tasset and it stands (or should we say rolls?) at 30 feet tall.
As one of the most bizarre, unusual things to do in Dallas — and a great photo for the 'gram — it's definitely worth visiting!
45 – Get artsy at the Nasher Sculpture Center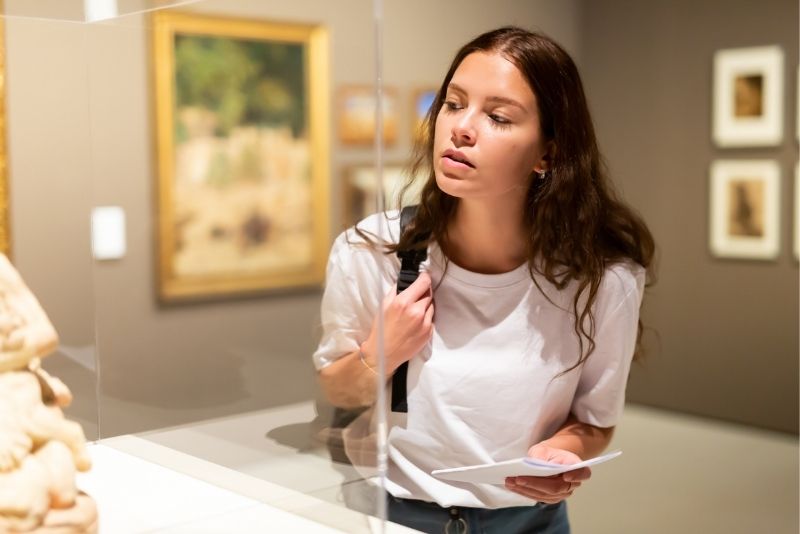 The Nasher Sculpture Center focuses on displaying both modern and contemporary art pieces from the Patsy and Raymond Nasher collection, highlighted by names like Giacometti, Matisse, and Picasso.
Arguably the building is a piece of art in its own right too — the museum was built and designed by architect Renzo Piano, who ensured that there'd be plenty of green space for guests to get some fresh air.
Set on a 2.4-acre site within walking distance of other museums, it's easily squeezed into any day of exploring.
46 – Stop for a quick brew at Deep Ellum Brewing Company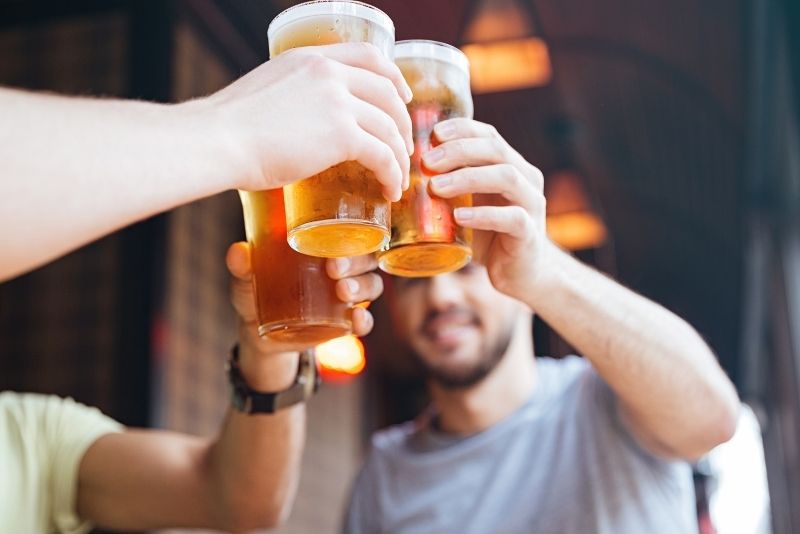 Tour the brewery or skip to the bar and live music when you visit Deep Ellum Brewing Co. Enjoy an incredible Tex-Mex dish with your choice beer in the taproom.
Step inside the multi-layered, and funky Peticolas Brewing Company Taproom, with lots of fun games and entertainment for a fun time with friends. Though they don't sell food, you are more than welcome to bring your own!
Select your next beer on tap at Craft and Growler, offering an expansive menu of innovative and refreshing brews inside Dallas' original craft beer bar.
From non-alcoholic beers to seasonal and their main staples at Community Beer Co. make sure to order a flight or two, taste-testing the award-winning, and proudly Texan beers.
47 – Taste delicious wine at Messina Hof Grapevine Winery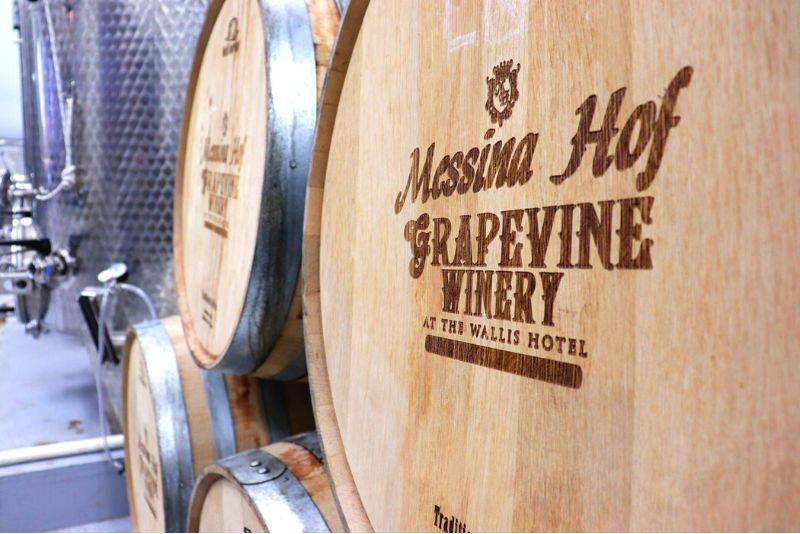 Less than 30 minutes from Dallas, you can find the Downtown Grapevine. Messina Hof Winery is a family-owned, Texas vineyard created in 1977 and has since expanded into four different locations.
The idea for opening their first tasting room came after 4 years of wine production when their neighbors kept knocking on the door asking to try the wine.
Passionate about sharing these wines as well as their southern hospitality, this urban winery's tasting room offers over 40 harmonious wines, suitable for any palate and some bites to go along.
The Grapevine Tasting Room also features a reserve collection of premium Messina Hof wines that are exclusive to this location.
48 – Go ice skating at Galleria Dallas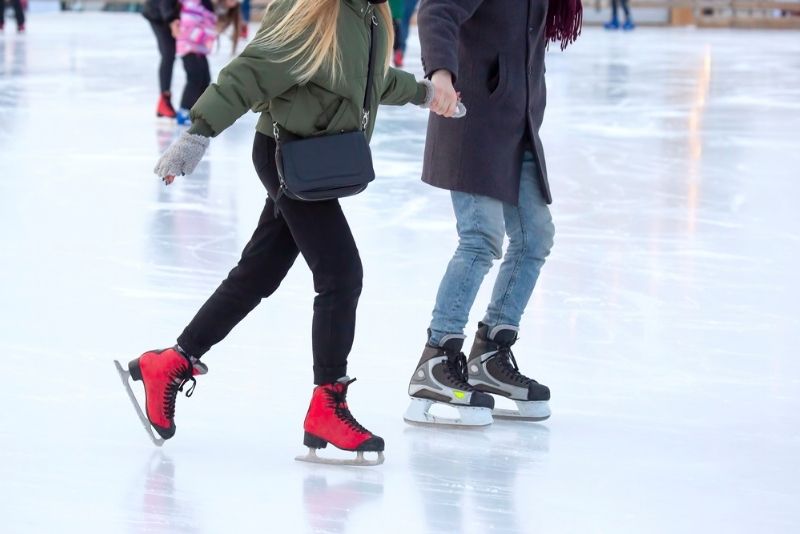 An indoor skating rink where you can practice (or watch the pros dance beautifully on the ice), Galleria exists to show people how the sport of ice skating and figure skating can be fun, safe, and healthy at the same time.
Whether you're a total newbie or a seasoned expert, all experience levels are welcome to lace up the skates!
After learning the ropes, Galleria has no shortage of shops and cafes to check out.
49 – Take a Ghost Tour to satisfy your sixth sense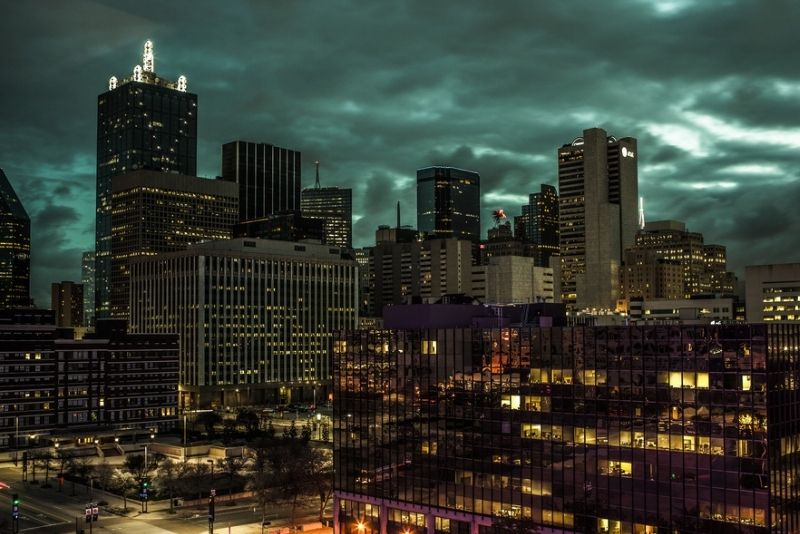 Here's one for all our horror fanatics!
Dallas has no shortage of attractions, but the city has a dark side that very few travelers get the thrill of experiencing.
On haunted, moonlit walking tours, visitors are led through a hand-picked selection of the city's spookiest buildings and more paranormal bars, with a guide sharing spine-tingling tales about Dallas's top mysteries all the way through.
50 – Button mash at the Adventure Landing Dallas arcade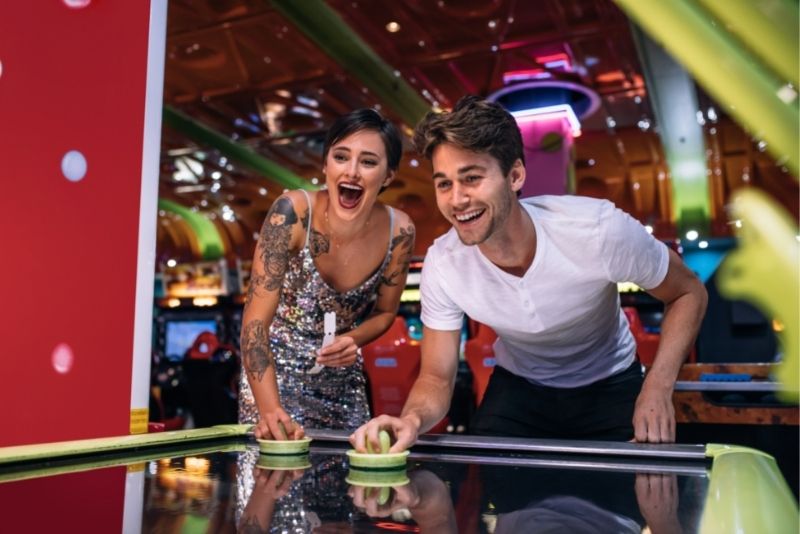 Whether you're a kid of age or a kid at heart, Adventure Landing Dallas promises a wonderful day of interactive fun.
The top-rated attraction includes a variety of different arcade games, plus mini-golf, laser tag, go-karts, batting cages, bumper boats, and some dedicated spaces to eat and chill when you're all tuckered out.
51 – Spend the day at Celebration Station!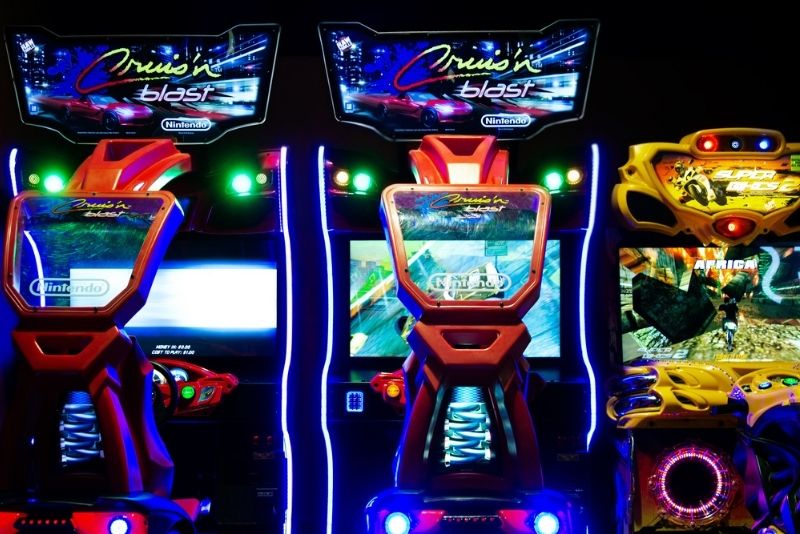 Another popular attraction that kids absolutely adore, Celebration Station is known to be a popular place to celebrate birthdays and special events — of course, a simple day pass is just as fun.
The indoor amusement park has no shortage of activities to keep the whole family entertained: start off with the go-karts, sink a hole-in-one on the mini-golf course, play a few arcade games, and then drift around corners in the bumper cars
Or, for something a little more extreme, why not try paintball?
52 – Get jumping at Urban Air Trampoline and Adventure Park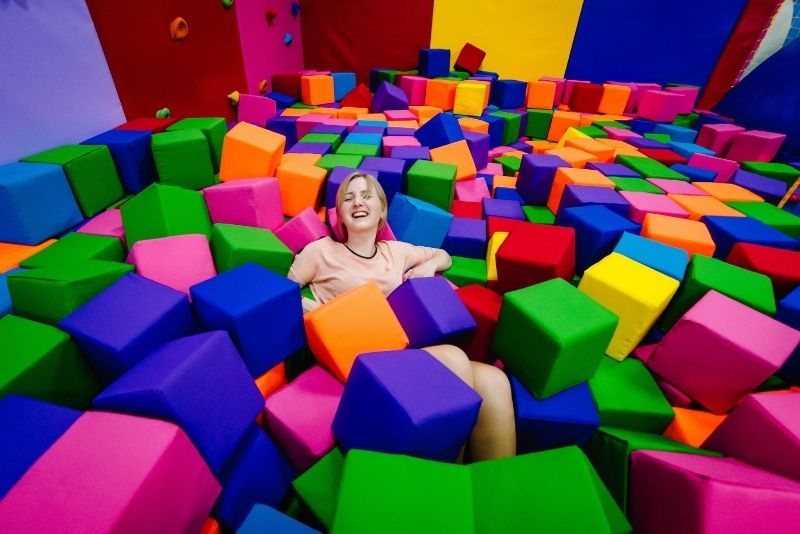 This popular North Dallas attraction is far more than just your run-of-the-mill trampoline park; Urban Air offers a state-of-the-art Warrior Course, a ropes course, battle beams, Climbing Walls and so much more, perfect for visitors of all ages.
Whether you're thinking of taking part in one of the fitness classes, playing dodgeball, or just jumping for fun, calories are sure to be burned — so bring a water bottle!
53 – Get creative at Crayola Experience Plano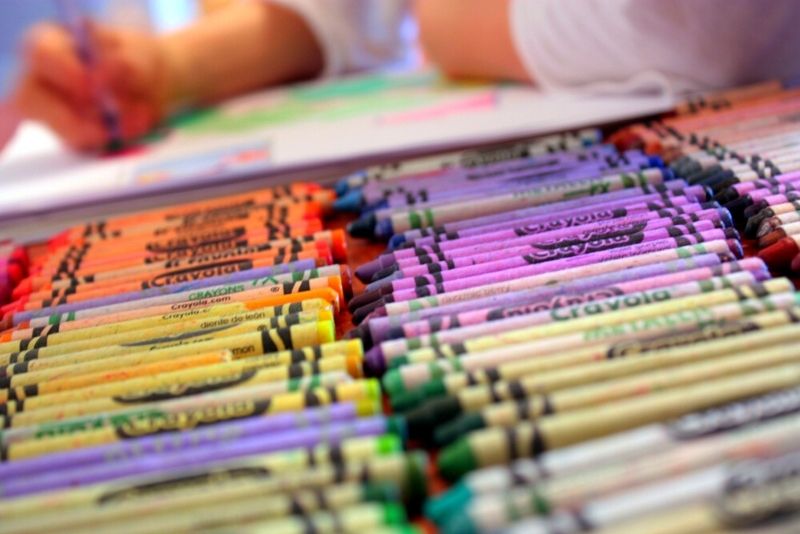 Spread across 60,000 square feet, the Crayola Experience is a one-of-a-kind, vibrant, colorful space full of play areas, artistic activities (with plenty of crayons, of course), and heaps more.
While bucketloads of fun, it's also highly educational — kids are given the chance to learn how different colors are made and immerse themselves in science and technology.
If traveling with kids, it's undeniably one of the best things to do in Dallas to spark their creativity.
54 – Giddy up and try horse riding!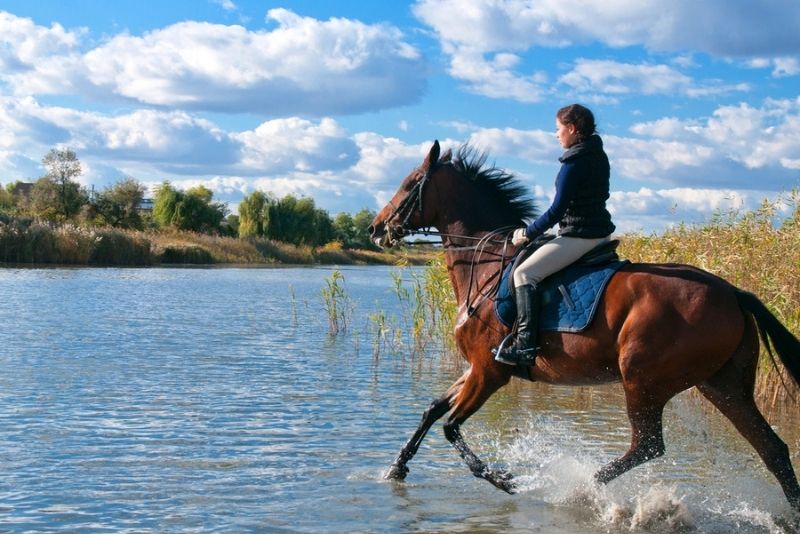 A rich Western history is what makes Dallas truly unique, and a lot of that boils down to centuries of cowboys on horses.
Even though the once-small town has now developed into a concrete jungle, Triple D still boasts plenty of places where you can saddle up a trusty steed, get off the beaten track and explore the city's outskirts.
On locally-led adventures, the horses are all trained to allow for guests of all experience levels to hop aboard — kids and adults alike.
55 – Cool off from that summer heat by visiting Hawaiian Falls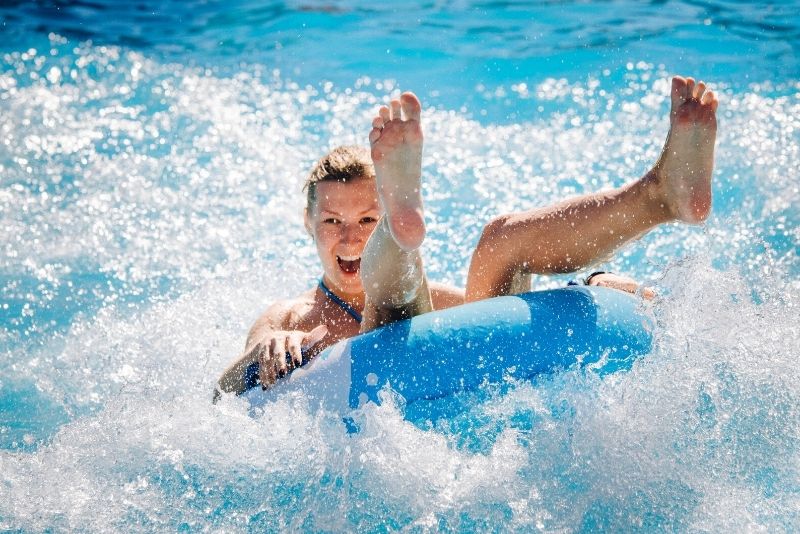 Compared to the other adventure park attractions at Dallas, this one located in Garland is fairly new, meaning it's yet to be overrun by tourists — that said, it is quickly becoming one of the area's most popular water parks.
The crowd favorite rides include both open and closed water slides, and a 16,000 square foot wave pool. But, of course, how can we possibly go past the Lazy River for the title of most beloved?
56 – Catch the Texas Rangers in action at Globe Life Field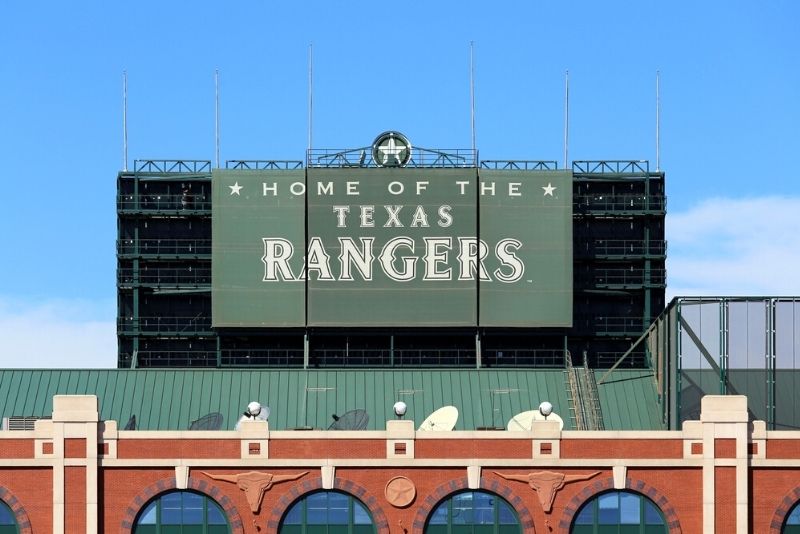 The modern and enormous Globe Life Field is located in Arlington, halfway between Dallas and Fort Worth, and primarily serves as the home of the Texas Rangers of the MLB (that's Major League Baseball, for all you guys playing at home).
Whether a preseason or regular season fixture, very few places can dish up a more exciting atmosphere than here, when the stadium is packed, the drinks are flowing, and the crowd is in full swing.
57 – Drive down the fairways on a golf course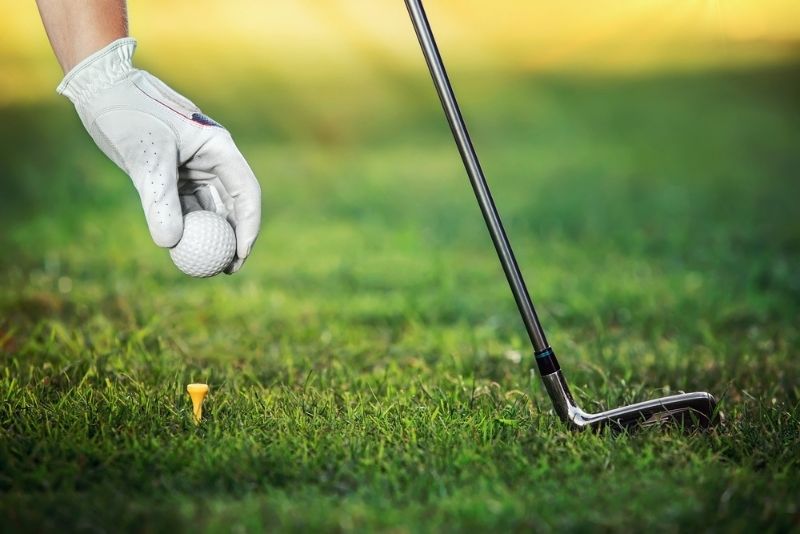 While the eastern states often find themselves in the spotlight when it comes to world-class golf courses, Texas certainly isn't shy of its own A-grade fairways.
Whether you're a total novice or the next Jack Nicklaus, Dallas has a course perfect for any skill level.
The Sky Creek Ranch Golf Club, Texas Star Golf Club, Fossil Creek course, and Heritage Ranch are all worthy of a round — and all sit within an hour's drive of Downtown Dallas.
58 – Make a stop at Thanks-Giving Square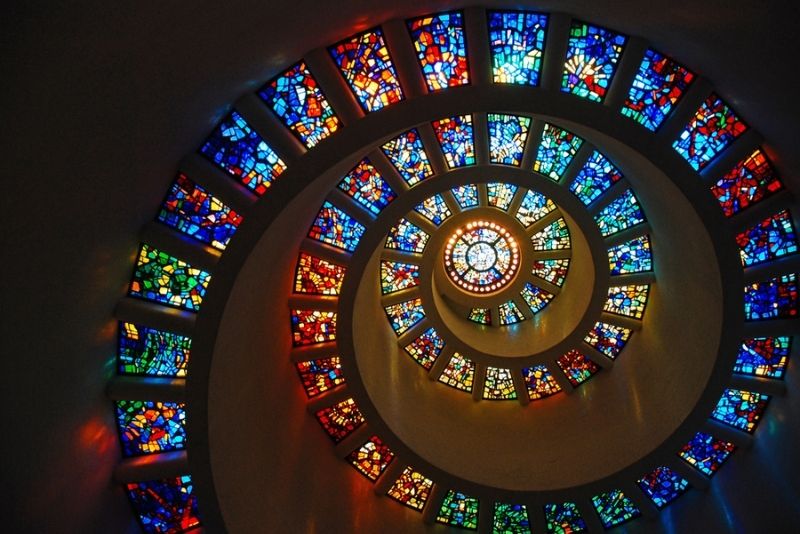 Acting as an homage to the longstanding American (and world) traditions of Thanksgiving, the aptly named Thanks-Giving Square is an easy attraction to tick off on any day of walking around Dallas' city center.
The popular Dallas attraction has stood since 1964 and is understood to carry a lot of emotional meaning for many locals, who've regularly gathered here over the years to revel in the landmark's beauty and give their gratitude.
59 – Spend an hour at the Museum of Illusions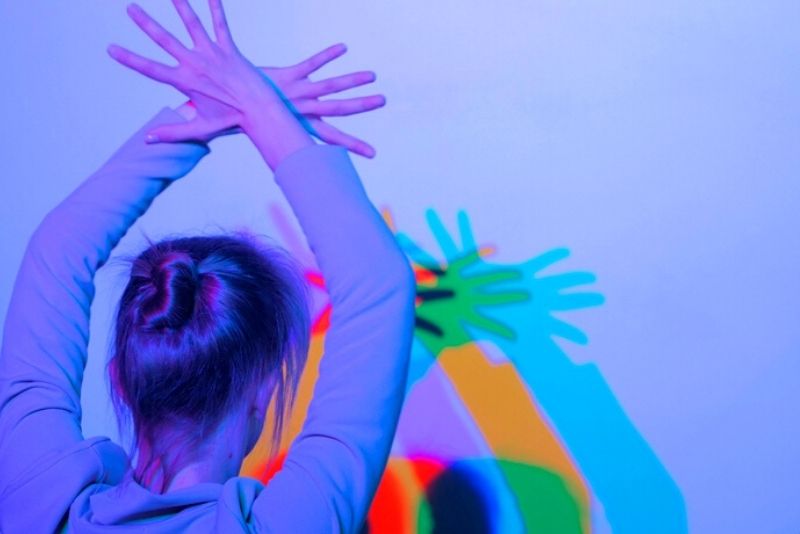 A treat for the eyes (albeit a confusing treat, at times), the Museum of Illusions uses optical trickery, depth of field, and exploits the quirks of the human brain to fuse entertainment with learning and delight the senses.
Just be aware that the museum is rather small, so it should be an add-on to a day of exploring, not the main event.
60 – Take a walk through history at the African American Museum of Dallas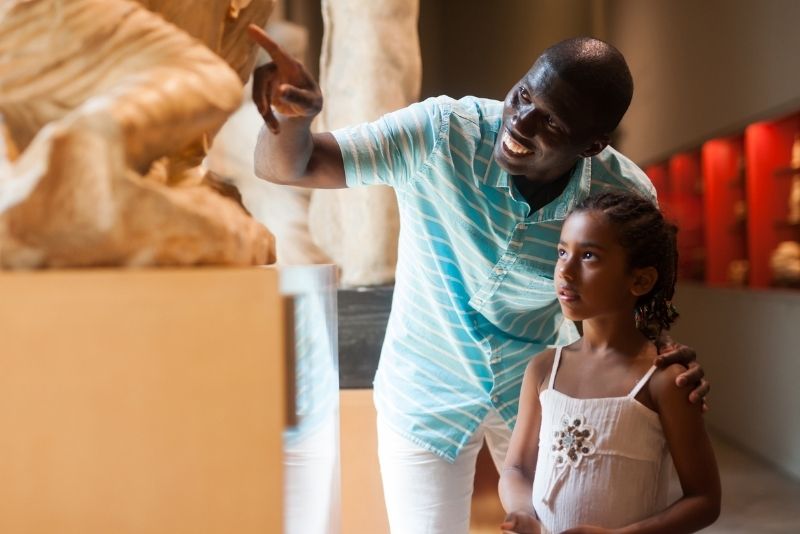 Founded in 1974, the African American Museum of Dallas welcomes tens of thousands of visitors year after year, offering a collection that highlights and preserves the intricate beauty, afflicted past (focusing on the years of slavery), and longstanding traditions of African American culture.
If you consider yourself somewhat of a history nerd, add this to the top of your list of things to do in Dallas, Texas.
61 – Stop into the Crow Collection of Asian Art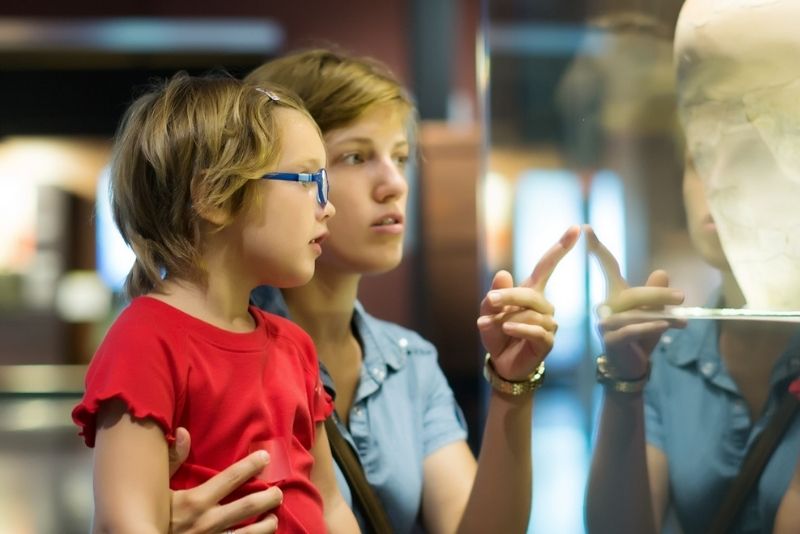 Dedicated to celebrating Asian art and its wider culture, the Crow Collection has been welcoming curious visitors — both art fanatics and the more run-of-the-mill tourists — since the late 1990s.
Since then, its array of modern and traditional exhibits have skyrocketed in popularity.
While the programs and displays are often changing, expect to see a range of work from countries like China, Japan, Korea, Cambodia, Indonesia, and the Philippines, just to name a few.
62 – Take a relaxing stroll through Trinity Groves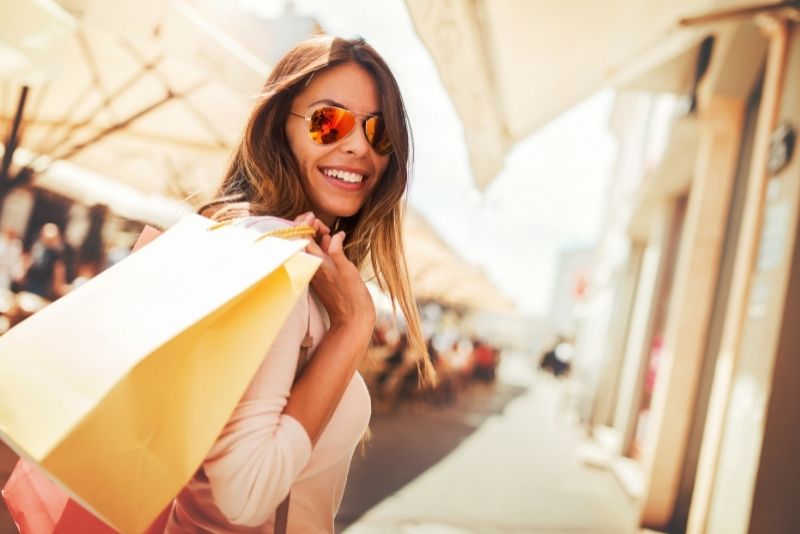 The Trinity Groves food, art, and shopping district sits just across the Margaret Hunt Hill Bridge, spanning over 15 acres and housing a number of noteworthy restaurants, high-end retail stores, watering holes, and more.
If you're on the hunt for a place to eat then check out the Amberjax Fish Market Grille; Holy Crust for a gooey, round pizza, or K's House for mouthwatering Korean BBQ.
63 – Snap gorgeous photos of the skyline
Photographers, listen up!
Don't waste too much time searching for the best vantage point in the city; it's already been found — the Ronald Kirk Bridge dishes up a postcard-worthy view of the city skyline as it bounces off the Trinity River.
Grab a selfie, chuck it on the 'gram, and watch the likes roll in.
64 – See the Dallas Symphony Orchestra at the Meyerson Symphony Center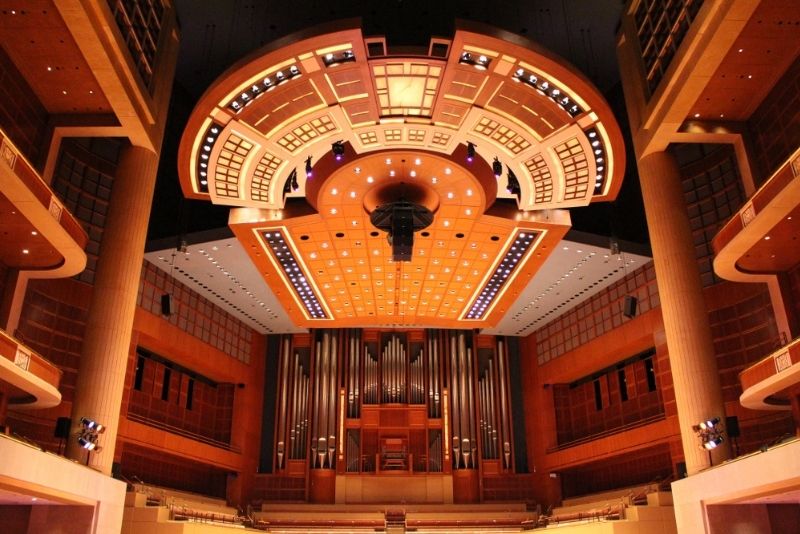 An impressive concert hall in downtown Dallas, the Meyerson Symphony Center has something for everyone: from live orchestra nights dedicated to Bach and Verdi; to modern, pop, and jazz concerts.
Not only is it considered one of Dallas's most sought-after attractions, but it also ranks as one of the most esteemed orchestra halls on the planet — with blissful acoustics to match.
65 – Cool off at Hurricane Harbor Arlington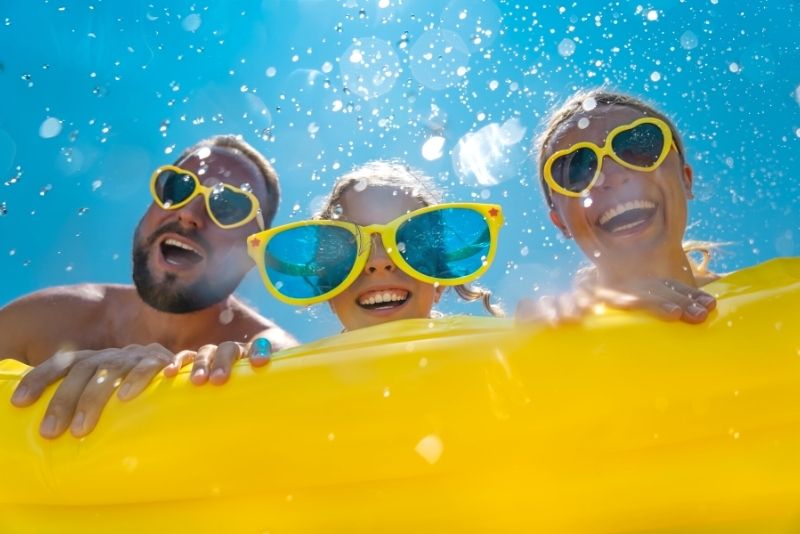 One of the coolest things to do in Dallas (well, just outside Dallas, technically) is to spend a day at the splashtastic Hurricane Harbor water park.
This locally-adored summer hot spot is by far the biggest water theme park in the region, featuring over 50 acres of water rides, slides, deck chairs, kiddy pools, and the park's focal point:  a 1-million-gallon wave pool.
Needless to say, it's a terrific way to cool off on a toasty July or August day.
66 – Catch a flick at the Rooftop Cinema Club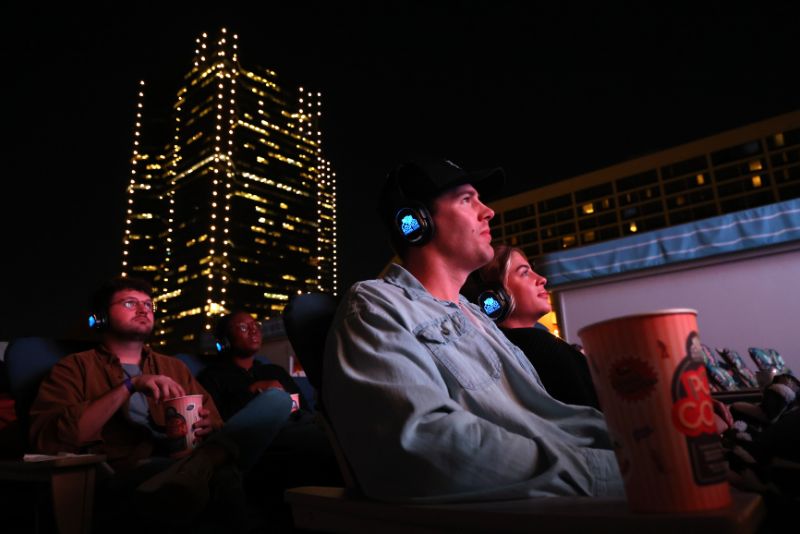 If you're looking for a unique take on movie night, look no further than Rooftop Cinema Club! Located in Fort Worth, this movie theater is set up on the rooftop of a swanky hotel, equipped with a large LED screen and personal headsets.
Savor a cocktail and snacks while enjoying your film of a choice from a cozy lounge chair. As the sun goes down, the city lights and stars will brighten the experience!
67 – Hike the Katy Trail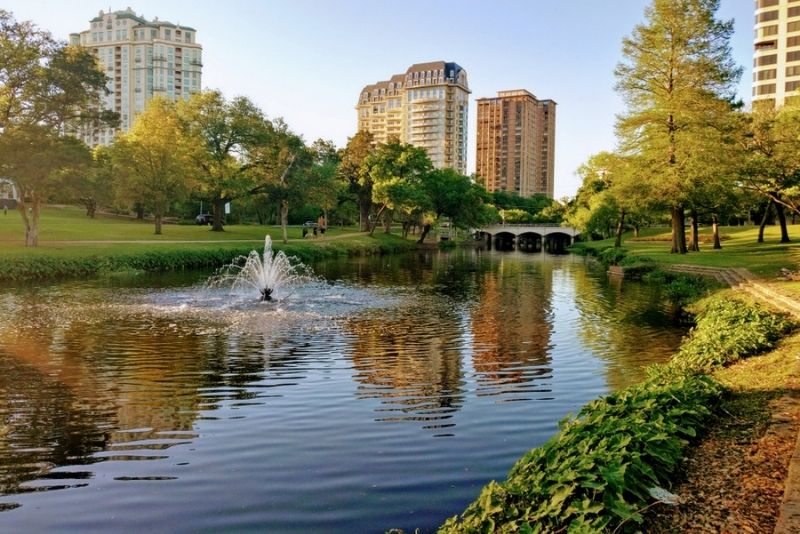 The Katy Trail is an urban path that winds through the Uptown and Oak Lawn areas of Dallas, frequented by locals and tourists alike looking to stretch the legs and get that much-needed breath of fresh air.
Whether you prefer to walk, jog, ride, or skate down the mostly-shaded 3.5-mile path, it's one of the city's non-negotiables.
Hot tip: if you're not packing lunch, make a note to stop at the Katy Trail Ice House for a bite to eat.
68 – Watch the trains blow off some steam at the Museum of the American Railroad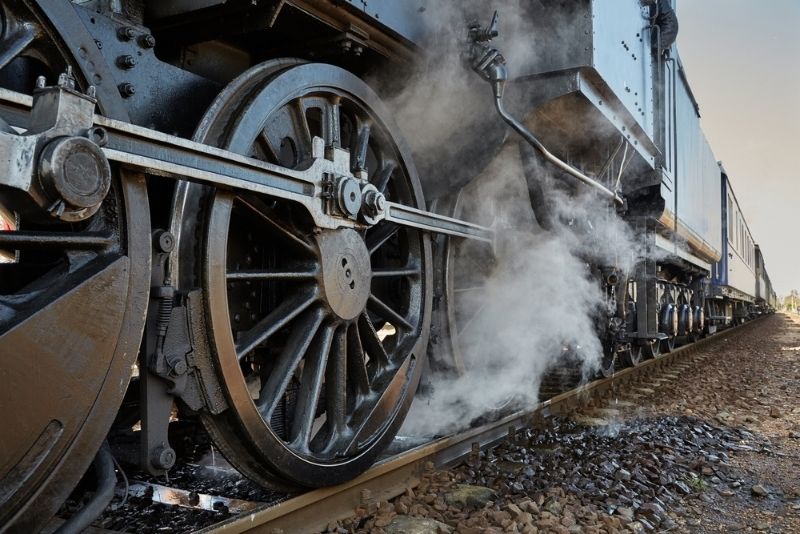 Originally founded in 1983, the main goal of the Museum of the American Railroad is to celebrate the rich history of the railroad industry — and as anyone who has visited will attest, it achieves that goal to absolute perfection.
The museum proudly displays a vast number of trains — including steam, passenger, and diesel — and freight railroad equipment, allowing curious guests to explore the control rooms, carriages, and learn about the history of transportation.
69 – Discover the beauty of the Kimbell Art Museum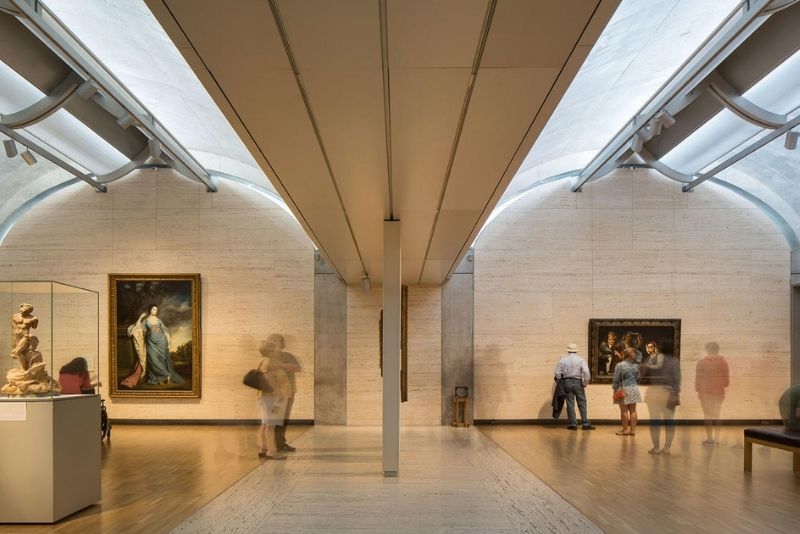 Internationally known for the quality of its collections and the unique style of its Louis Kahn-designed architecture, the Kimbell Art Museum over in Fort Worth is a regular hit for culture fiends visiting the DFW area.
The museum's collections focus typically on Asian and European art, including those of the contemporary era and a range of selective modern pieces as well.
70 – Catch an FC Dallas game at Toyota Stadium
Look up the upcoming MLS season schedule to catch FC Dallas in action at the Toyota Stadium.
Soccer fans won't want to miss going inside the National Soccer Hall of Fame, located in Toyota Stadium, open every day except on game days and Monday-Tuesday. Adult tickets start at $15 USD and child tickets start at $12 USD.
Offering single–match tickets, and group tickets to accommodate your soccer-watching party. Group tickets include reserved tailgating space or catering, birthday announcements, and much more.
71 – Spend the day at White Rock Lake!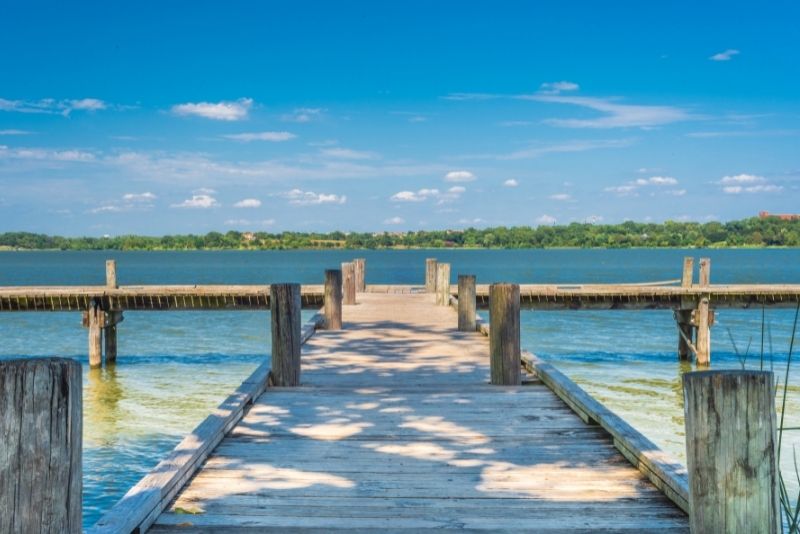 A brilliant slice of Mother Nature straddling the city limits in northeast Dallas, White Rock Lake covers some 1015 acres and plays host to an array of sea life — white crappie, largemouth bass, Channel catfish, and more are known to frequent these waters.
Rent a kayak, go for a dip, or simply roll out a picnic blanket and enjoy the serenity!
72 – Lace on the cowboy boots at Wild Bill's Western Store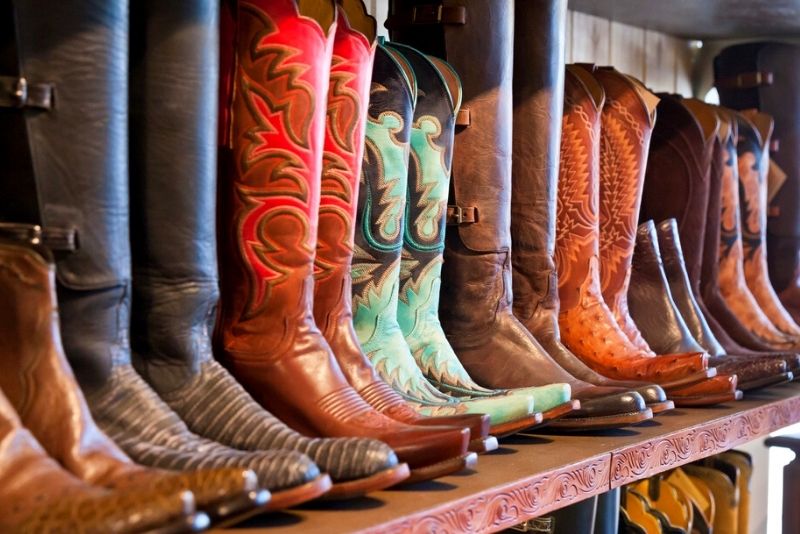 Everyone knows that Dallas – and Texas, more broadly – has its own unique flair when it comes to fashion (think cowboy hats, high boots, and bolo ties).
So, when in Rome, why not dress the part? If you ever want to play dress up, head over to Wild Bill's Western Store, where all the authentic Texas outfit pieces await.
With a range of high-quality garments for men, women, and kids, it's a great spot to pick up a souvenir.
73 – Discover the wonders of the Meadows Museum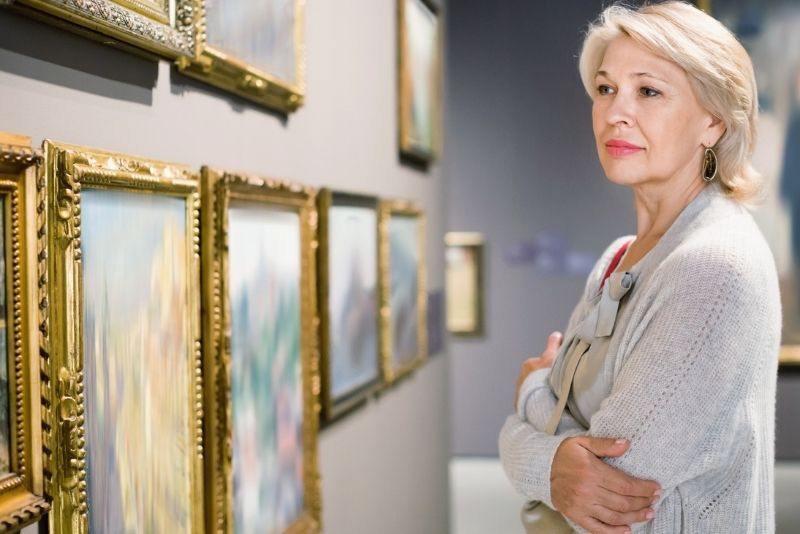 Located on the campus of SMU (Southern Methodist University) — a beautiful campus, might we add — the Meadows Museum is a popular art collection that focuses largely on Spanish works.
Even if Spanish art isn't your cup of tea, a stroll through SMU's charming gardens is still a highly worthwhile use of any traveler's time.
74 – Book tickets to a show at Winspear Opera House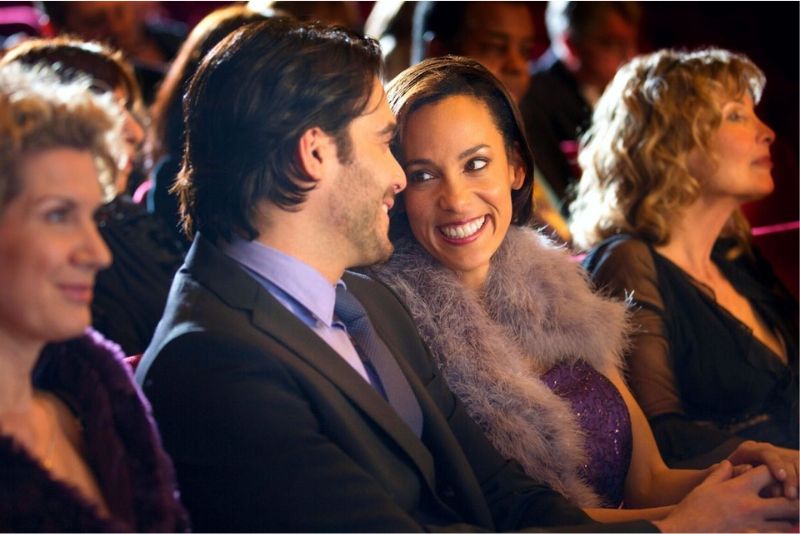 Step into the "horseshoe" shaped, modern Winspear Opera House for a variety of musical performances, from ballet to musical theater, classical opera, and more.
With a capacity of 2,200 people, and a fascinating architectural style worth learning about, a night at this venue should be on your list!
If you're in Dallas on the first Saturday of the month (except for December) you can attend an opera house tour that starts either at 10:00 AM or 11:00 AM, for free.
75 – Get a glimpse of Victorian history at the Dallas Heritage Village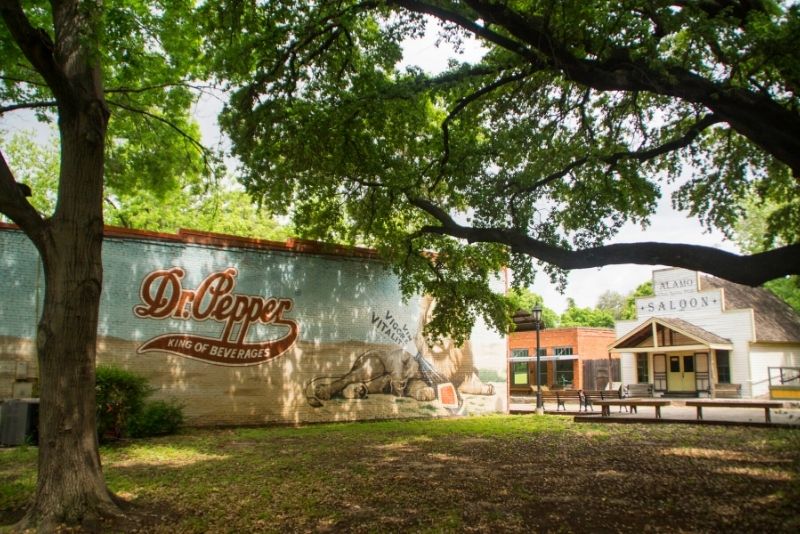 If you're someone who loves nothing more than to marvel at ancient buildings and classic architecture, the open-air Dallas Heritage Village needs to be on the Dallas bucket list.
Located in Old City Park, visitors will be blessed with the chance to take a step back in time to the Victorian​ era, with some finely preserved homes and 19th-century architecture on display.
76 – Understand visiting the Holocaust and Human Rights Museum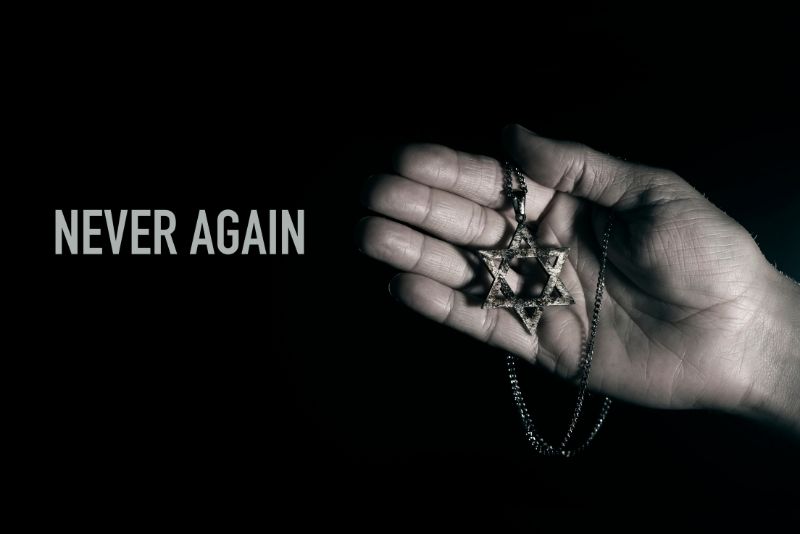 As the name suggests, this museum dives into the tragic events of the Holocaust, exploring how the world and human rights have changed since the peak of the war.
Thanks to its eye-opening displays and sobering stories, the Holocaust and Human Rights Museum stands as one of the more emotional educational facilities — it broadens understandings and makes you consider the bigger picture in life.
The museum also pledges to combat hatred and racism, so you know that the price of an entry ticket is going toward a vital cause.
77 – Sign up for Scavenger Hunt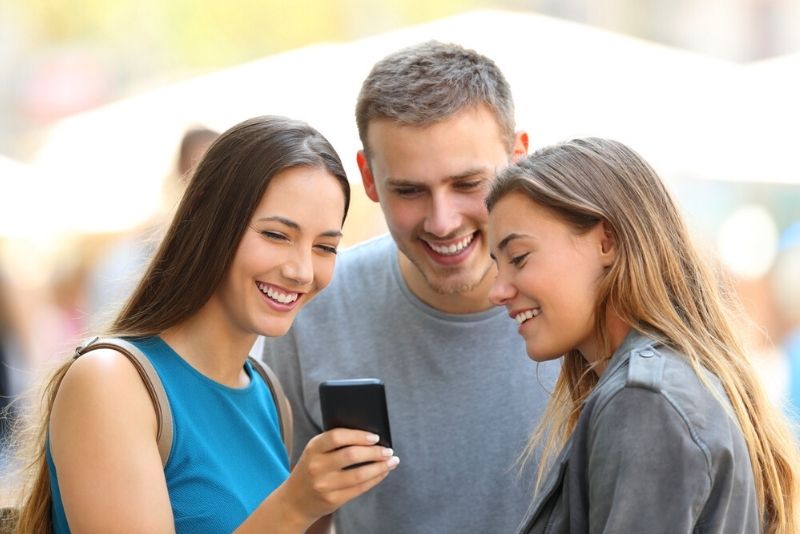 Do you love a challenge? Why not sign up for an interactive Dallas scavenger hunt?
On this exciting, Amazing Race-esque adventure, visitors make a full loop around Dallas, finding clues and learn about its culture, history, and larger-than-life monuments along the way.
Which world wonder inspired the construction of Dallas's City Hall? What about the Pioneer Plaza? Sign up for a competitive scavenger hunt and you'll find out!
78 – Splash around at Epic Waters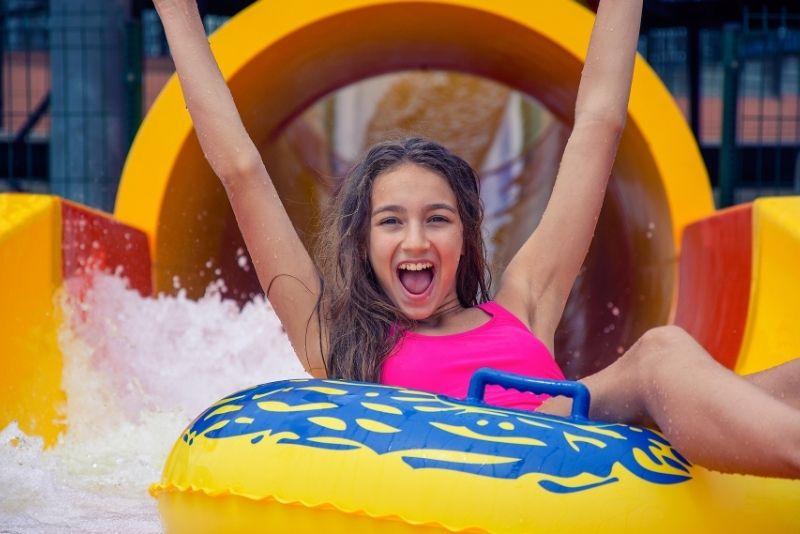 After ticking off some of the premier outdoor waterparks in the DFW area, why not take a look at what's considered the best indoor one as well?
Epic Waters out in Grand Prairie — about 20 minutes west of Dallas — holds the coveted title of being the biggest indoor water park in Texas.
Best of all, the park is open year-round, so you'll never miss out on the slides and wave pools.
79 – Play some carnie games at the State Fair of Texas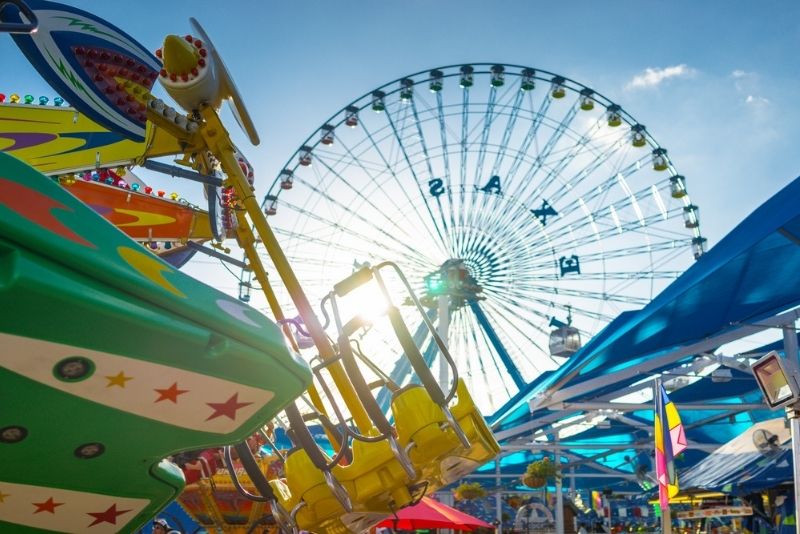 From livestock shows to BBQs the size of your head and classic Midway games, the rootin'-tootin' State Fair of Texas on the Cotton Bowl Stadium is a wild celebration of all things Texas, taking place over the course of 24 days in September and October.
During the festivities, locals celebrate their culture with live entertainment, food trucks, and thrill rides — all in the name of promoting Texan agriculture, education, and community involvement.
80 – Shop for local goods at the Dallas Farmers Market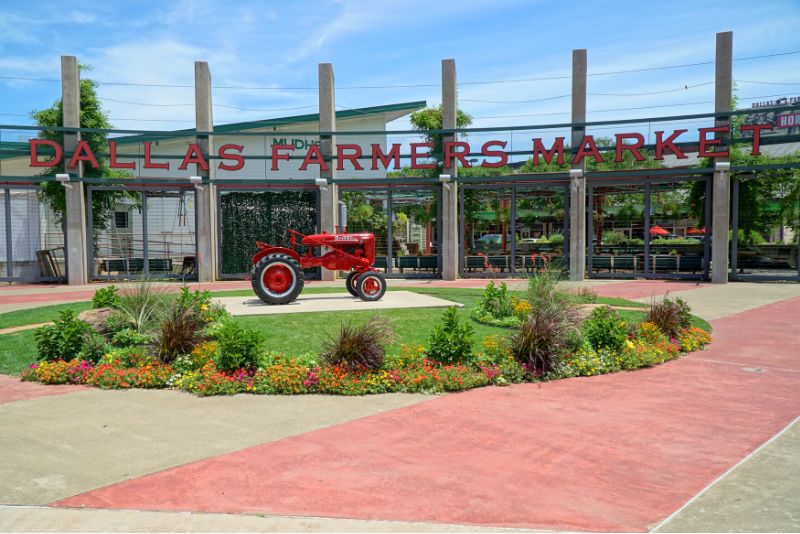 From organic foods, seasonal ingredients, handcrafted accessories, and art pieces check out all the local items you can only find in Dallas at the Dallas Farmers Market.
Located within the city, and inside The Shed Pavillion, the Dallas Farmers Market takes place Wednesday-Friday from 9:00 AM – 5:00 PM.
Check out The Market Shops, a food hall where you can dine and shop a wonderful blend of artisanal foods, and if you're looking for specific gift items to bring home, stop by The Shops.
81 – Treat yourself to dinner and a show at Medieval Times Texas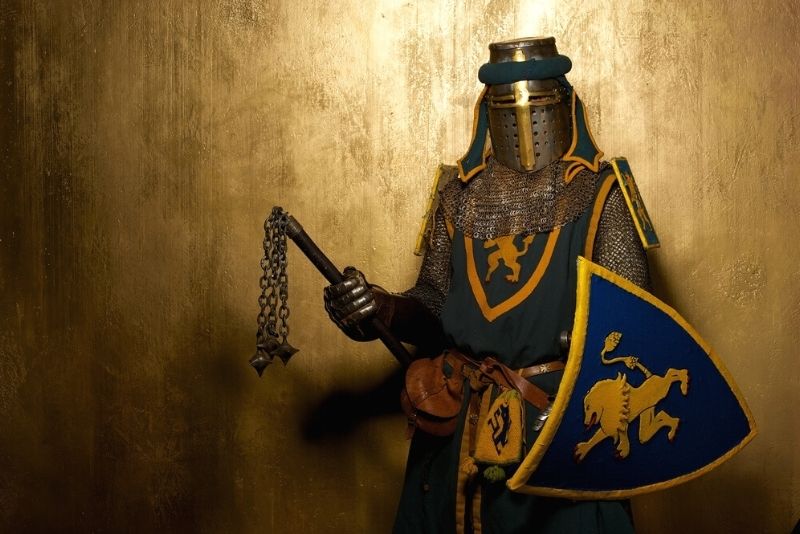 Big juicy steaks (we're talkin' Texas-style big) and a show full of costumes and laughs — is there a better combo than that?
At this highly-rated night in, guests are treated to a high-octane show full of hand-to-hand combat, swordplay, falconry, and jousting!
With a four-course meal and a fully stocked bar to wash it all down, where else would you rather be?
82 – Laugh till you cry at the best Comedy Clubs
Brimming with talent, you can expect anything from comedians, storytellers, and sketches all taking place at the Dallas Comedy Club.
Have dinner and a show at The Addison Improv, featuring talent from all across the country. Look up the events calendar, and make sure to buy your tickets in advance on their website.
Get a taste of local humor at the Stomping Ground Comedy Theater, a nonprofit comedy club that welcomes all patrons to come to have a chuckle with comedians of all ages.
83 – Catch a NASCAR race at the Texas Motor Speedway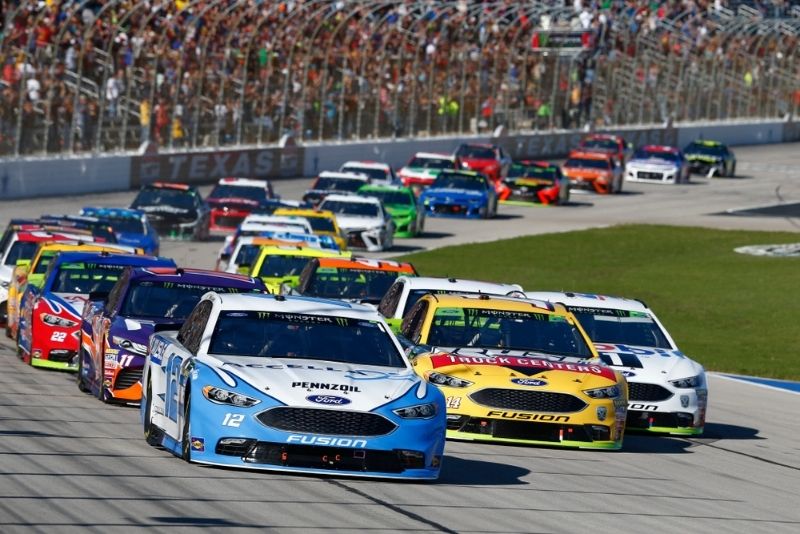 If you're someone with an insatiable need for speed, cancel all your other plans and make a beeline for the Texas Motor Speedway!
The petrolhead paradise hosts regular NASCAR events, drag racing, dirt track competitions, the lesser-known yet high-octane Formula Drift, and plenty more.
You'll find it just a half-hour drive down the road, located north of Fort Worth.
84 – (and while you're there) Drive your dream car!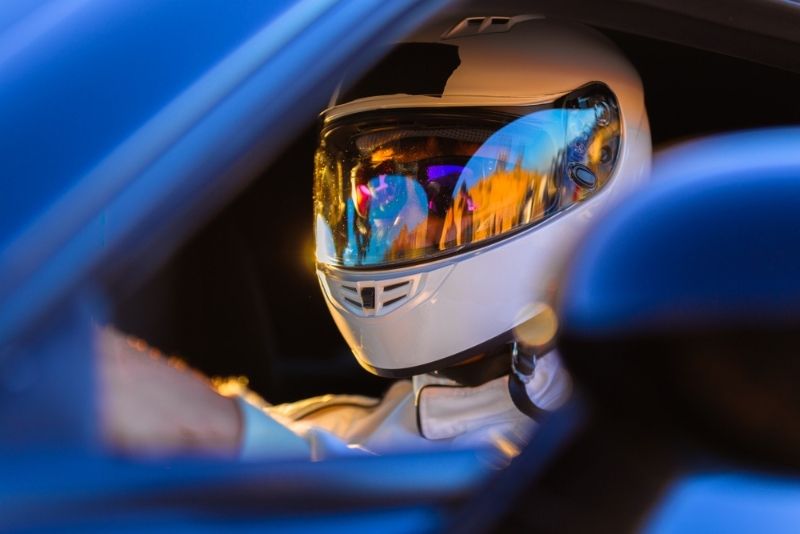 If watching other people drift around corners doesn't quite cut it, you'll be over the moon to know that driving a supercar isn't just a dream. In Dallas, It's a reality.
With Supercar driving, motor enthusiasts can pick their favorite head-turner — choose from sleek red Ferraris, luxurious Lamborghinis, marvelous Mercedes, and heaps more.
It all takes place at the aforementioned Texas Motor Speedway.
85 – Get in on the action at the AT&T Discovery District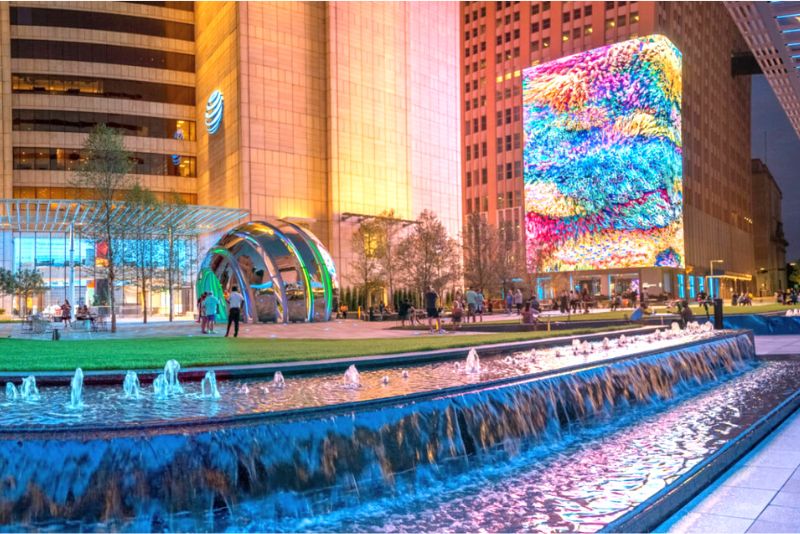 Find all the entertainment you could need at the AT&T Discovery District, where no matter what you're looking for, you'll find the perfect activity here.
From luxe and casual dining options, a refreshing cocktail at the bars at The Exchange, a tech fix at the AT&T Experience Store & Studio, to snapping your photo at The Globe – a 30-foot light and sound tunnel.
Located in downtown Dallas, check out the fun activities year-round, from art gallery pop-ups to a live DJ pumping out the jams.
86 – Let your hair day on a party bike!
Why walk between bars under the hot Texas sun when you can crawl from watering hole to watering hole on an open-aired, music-blasting party bike!
These bikes come with modern sound systems plus ice buckets to keep your drinks cool as a cucumber — the ideal way to meet some new friends.
If you're looking to pregame before hitting up the clubs and dancing the night away, this is your best bet.
87 – Dance the night away listening to Live music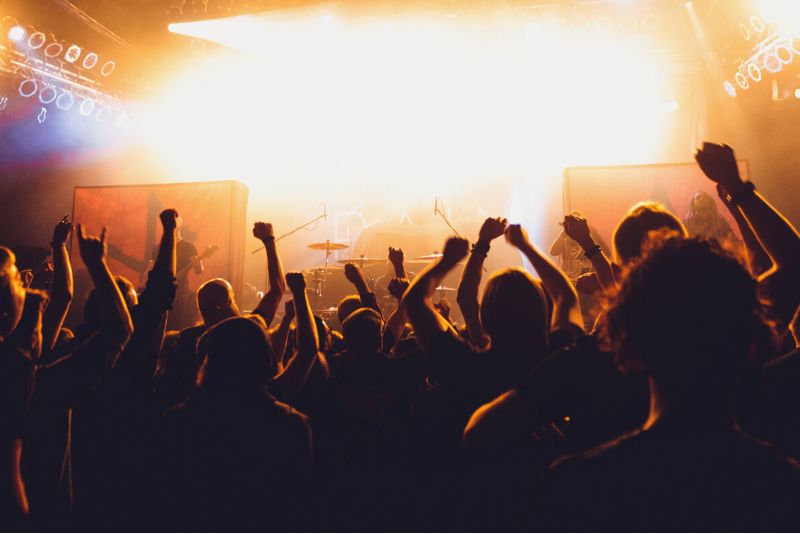 Check out the calendar of musical acts playing at the Dos Equis Pavilion, an outdoor amphitheater, where you'll have ample space to dance and jump to your favorite songs.
Grab dinner before the show at House of Blues Dallas, featuring a menu chockful of southern-style dishes to compliment the exciting concerts.
Listen to local talent at Club Dada, an all-ages music venue where the stage is located on a large outdoor patio, perfect for a summer evening concert.
Check out the musical acts taking center stage at The Bomb Factory, offering music-goers music packages and VIP seating, as well as an on-site restaurant.
How to get to Dallas?
After flying into Dallas through Dallas/Fort Worth International Airport, the easiest and best way to get to your hotel is to pre-book an airport transfer above any other options.
By pre-booking an airport transfer, you'll be guaranteed a pickup person and car before you land, assuring you a more comfortable transportation option, especially if you're traveling with a group.
Where to stay in Dallas?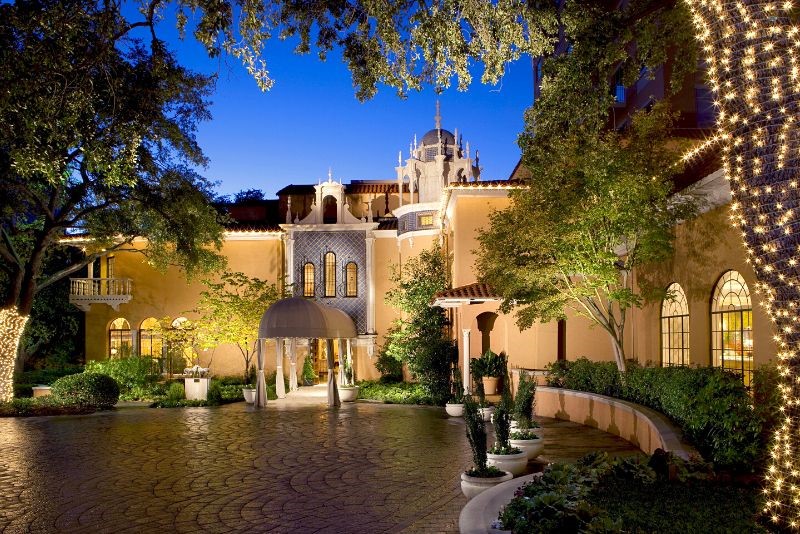 Summer in Texas may seem daunting, but the heat can be easily beat at Rosewood Mansion on Turtle Creek. Once a grand private estate, the 142-room hotel offers the best in dining with The Mansion Restaurant and The Mansion Bar, their outdoor resort-style pool, and a unique driving experience with the Lexus Experience Amazing Drive Opportunity.
As the city's first skyscraper, the 29-story-tall Magnolia Hotel is teeming with history and is made up of plenty of eye-catching fittings and furnishings. All suites are charming yet full of modern amenities — while remaining relatively budget-friendly — with most rooms also equipped with a living room and a kitchen space.
Slip into the comfortable terry robes and admire the beauty of the modern and clean decor at the Cooper Hotel Conference Center & Spa. With an emphasis on health and well-being, this hotel features an on-site restaurant offering healthy meals, and plenty of recreation space. Only a few minutes away from Galleria Dallas, and the airport, this is a perfect stay option!
Enjoy the pools with incredible skyline views at MCM Elegante Hotel and Suites, and the variety of restaurants and cuisines inside. With breakfast available to guests, you won't have to leave your hotel to fuel up for the day's activities, starting with the Dallas World Aquarium, only 15 minutes away.
Reside in ultra-luxury at The Beeman Hotel, featuring a cozy indoor pool, in-room amenities like a flat-screen TV, and bedside coffee. Want to get some work done? This hotel features a 24-hour business center with optimal wi-fi.
Visiting Dallas on a budget?
Maximize your time and budget while visiting Dallas, and enjoy the perks of buying the Dallas City Pass, allowing visitors access to up to 4 different must-see sights, for one price.
Other than saving the time it would take to book each activity on its own, you can also save up to 49% by purchasing the City Pass – it's a no-brainer!
Where to go next?
Once you've smashed through the Dallas bucket list, consider traveling to some of Texas' equally impressive nearby cities.
First, make sure to check out the list of fun things to do in Fort Worth next door!
Houston sits about 3.5 hours away by the Gulf of Mexico; hipster Austin is just 3 hours away, while San Antonio and Oklahoma City are about a 4-hour drive.
Need more ideas? Read our article about fun things to do in Texas.
If you're planning on a longer trip, it'd be remiss of any traveler to skip over the eclectic city of New Orleans – about 7 hours away by car or a 90-minute flight.
Final thoughts
Dallas is a city with incredible charm and significance that only adds to the state as a whole, from its diverse culinary scene, including Tex-Mex, to its impressive art districts, and important historical events.
We hope that our list of things to do in Dallas has inspired you to look into discovering Texas' 4th largest city, your way.
Happy travels!