Dallas, Texas, has delicious layers of food culture. Influences from immigrant populations, southern culinary traditions have made deep-fried goodness and international cuisine part of everyday fare.
Texas's proximity to Mexico has led to the natural evolution of Tex Mex that's now become the standard for Mexican food around the United States.
From smoky barbeque, German sausages and platters of "meze" to local beers, spirits and wines, food tours in Dallas will wow your palate.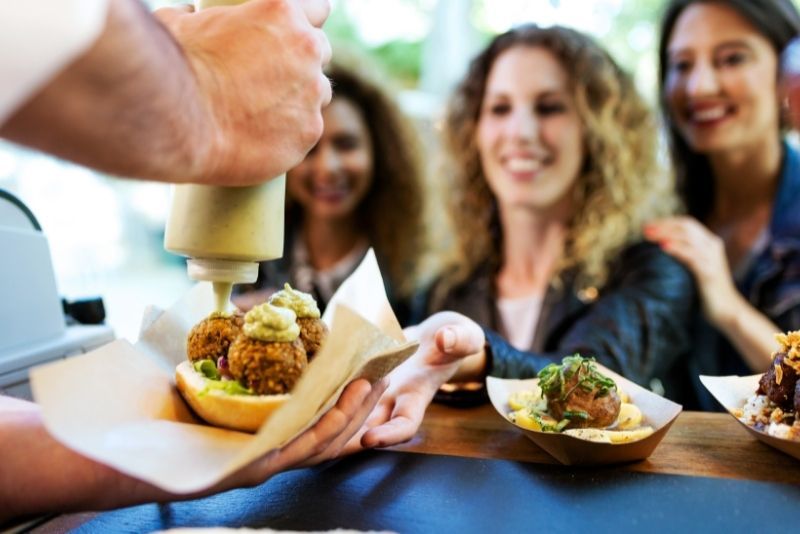 Here's all you need to know about food tours, one of the most captivating gastronomic experiences in Dallas.
What are the best food tours in Dallas?
Food and culture walking tour in Dallas
Get to know Texas's unique heritage on a Dallas food and culture walking tour. With international recipes mixed with southern staples, you'll discover new flavors and old favorites.
Food and culture tours concentrate their time around the Main Street area, home to famed steak restaurants, BBQ joints, Tex Mex eateries and more.
Dallas: Food and history tour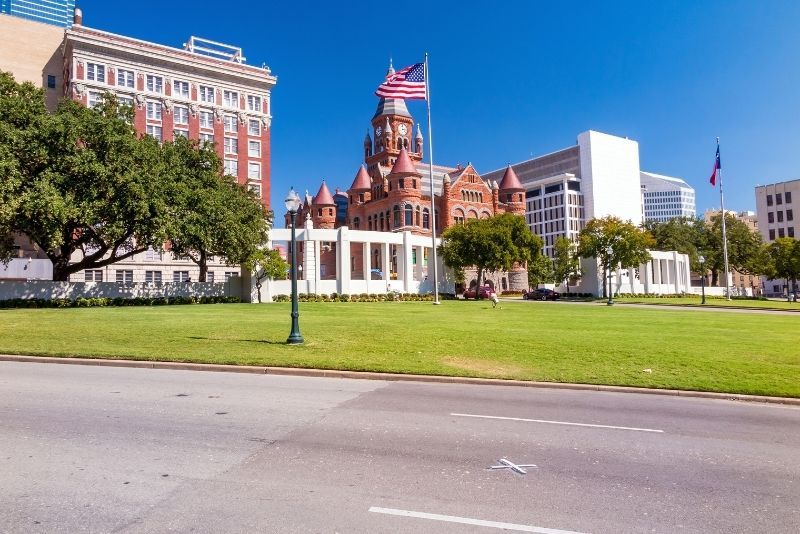 Texas's story is long and multifaceted. Once part of Mexico, once its own republic, this outsized state has seen its share of upheaval. Wander the streets of Dallas, or venture just outside of the city limits to Plano or Grapevine to discover bits of history from a local's perspective.
As you take in sites like the original cabin of Dallas's founder and the scene of President Kennedy's assassination, pause for bites at locales like Y.O. Ranch Steakhouse and The Rustic. You won't go thirsty as you sample Texas wines and spirits as well as soft drinks. Walk away with plenty of knowledge and a full belly.
Bishop Arts Food and neighborhood tour in Dallas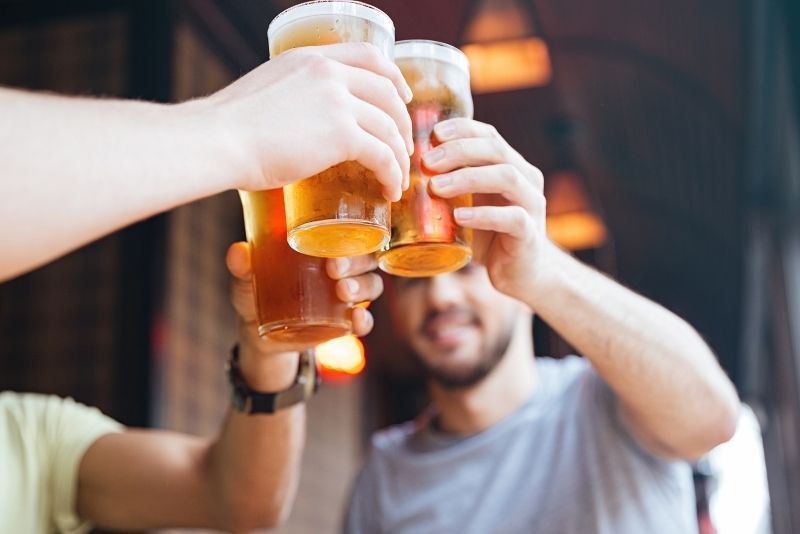 Dallas's creatives have found their niche in spots like Deep Ellum, the West Village and the Bishop Arts district. Galleries, shops, music spaces and most importantly, restaurants attract locals and visitors alike to these vibrant neighborhoods.
Take a Deep Ellum brewery tour to fill up and explore this central-Dallas enclave. Indulge in a happy hour tour in the West Village, or venture into the country's largest arts district with a Bishop Arts food tour.
Which places are visited?
Main Street Dallas
What was once the economic heart of Dallas has been reborn as a lively entertainment hub. Along this thoroughfare, boutique hotels and innovative dining have popped up over the course of its redevelopment.
Get your bearings in downtown Dallas while enjoying the pieces of a full meal. Your guide will gladly point out must-sees for later in your stay.
Foodie neighborhoods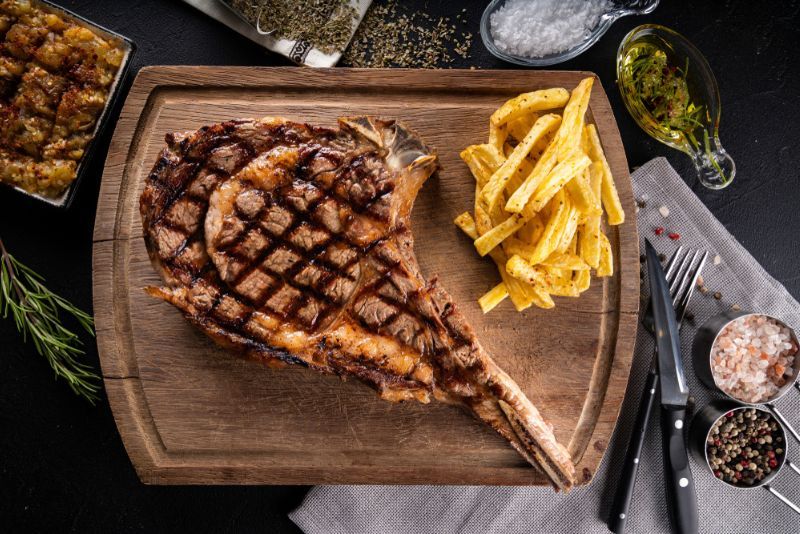 The Lone Star State's third-largest city is so much more than an oil and beef capital. Dallas's West Village, Deep Ellum and Bishop Arts districts are the perfect places to slow down for a bite after a day of sightseeing.
West Village is a relatively new area filled with restaurants, shopping and wellness destinations. Enjoy outdoor dining, a yoga class or even a visit to a canine-friendly cafe here.
Deep Ellum has been luring music lovers for over 100 years. It's been a jazz and blues destination since the early 20th century. Come for some food and stay for some tunes.
You won't find any national chains in the Bishop Arts District. If you like to seek out a city's indie scene, this is the place for you. With ample dining options, cocktail bars, coffee shops and purveyors of sweets, almost any taste and craving can be satisfied here. In the land of steaks and BBQ, Bishop Arts is an oasis for vegan diners, as well.
Grapevine
Dallas's adorable neighbor Grapevine is aptly named. As part of the Urban Wine Trail, tasting some local vintages are a must when exploring this quaint spot. Grapevine's historic Main Street is a shot of Americana with its brick storefronts, vintage railroad and collection of homey eateries.
Plano
The Dallas bedroom community of Plano is an eclectic combo of small town and cultural center. Great dining, entertainment and shopping line Plano's brick sidewalks. Its public art and parks add to the charm, making it easy to see why Plano has become a popular home base for Dallas commuters.
How much do food tours in Dallas cost?
Food and culture tours cost around US$90 per person. Some tours require you to pay US$40 per person at the time of booking as well as an additional US$35 to US$40 per person at the beginning of the tour for food and drinks.
Neighborhood walking tours cost from US$40 per person to US$85 per person, depending on the location and duration of the tour.
Food and history tours cost US$85 per person for a John F. Kennedy-themed tour and US$130 per person for a food, wine and history tour in Grapevine. Plano walking and food tours cost US$120 per person.
Private food and culture tours cost US$175 per person and require an additional US$35 per-person fee for food.
What is included?
Sample a delightful mix of sweet and savory on a food tour that will feel like a full meal. All food tours in Dallas are led by an entertaining local guide who will lead you to carefully chosen locales in the city's best foodie neighborhoods.
Some tours within the city also include travel on public transit between tasting stops.
Most group food and culture tours as well as West Village happy hour tours cost US$40 per person. However, an additional payment of around US$40 per person for food and drink is due at the start of the tour. Guides prefer cash but will also accept money delivered by certain apps
Tours that cost over US$60 per person include all food, and some also provide soft drinks and alcoholic beverages. Every stop is chosen not only for its food but also for air conditioning or shaded terraces to keep you comfortable.
While tours can not accommodate vegan diets, people with other dietary restrictions can participate. You'll need to pay an additional US$12 per person fee to make sure that there are special recipes and ingredients that will work for you.
Where does it start?
Most tours meet up at restaurants or other landmarks along Main Street. Bishops Arts food and walking tour meet at the corner of Bishop and 8th Streets. West Village happy hour tours meet at the City Place DART station.
Deep Ellum brunch tours meet at Hattie B's Hot Chicken in the West End. Please arrive 10 to 15 minutes before the start of the tour.
How long does it last?
Food tours in Dallas last between 2 and 4 hours. Tour providers ask that you arrive 10 to 15 minutes early. For tours in Plano or Grapevine, plan for a 20- to 30 minute drive or a 45- to 60- minute ride on public transit.
Is it wheelchair friendly?
Yes, all food tours in Dallas are wheelchair friendly. Tour providers do ask that you inform them of your needs at the time of booking so they can adequately prepare.
When is the best time for a food tour in Dallas?
For a food tour in Dallas during the day, both morning and evening offer unique experiences depending on your culinary preferences and whether you prefer to start your day with breakfast options or explore the city's dinner offerings.
During the fall from September to November and, spring from March to May are great seasons to enjoy dining outdoors.
Travel tips
Look for well-reviewed and reputable food tour companies in Dallas that offer a variety of culinary experiences to suit your preferences.
Be sure to arrive with an appetite to fully enjoy the food tour. Pace yourself and savor each dish, as there will likely be multiple stops with tastings.
Engaging with your guide and fellow food enthusiasts to enhance the experience. Ask questions about the dishes, local culinary culture, and the chefs.
The food tours often involve walking, so wear comfortable shoes and clothing check the weather forecast to dress appropriately.
Be open to new tastes and try new and local flavors to discover the diverse culinary scene of Dallas.