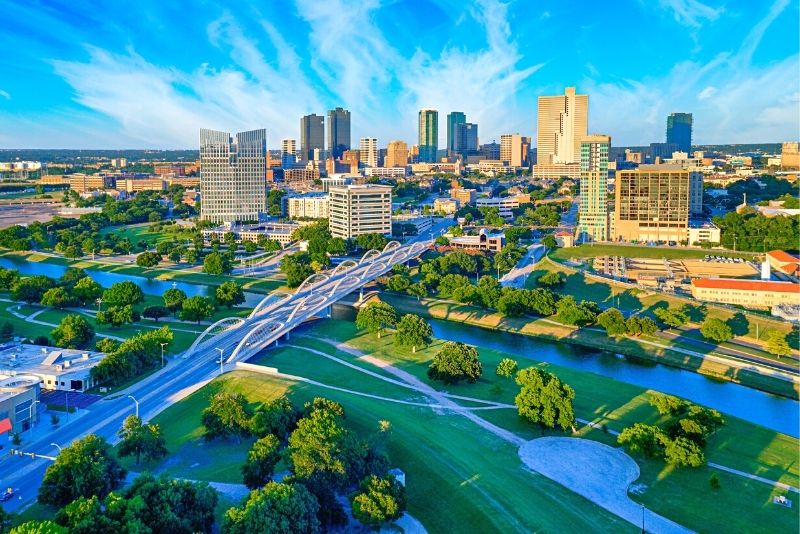 Embodying Texas hospitality to a tee — with a dozen diverse districts that ooze art and culture, fun and nightlife, and a seriously good foodie scene — Fort Worth is not only thriving with Western history, but thriving, period.
Despite often being overlooked in favor of its bigger brother next door (Dallas), Fort Worth holds its own in the world of Lonestar State travel, with a long list of attractions that can be tailored to suit each and every style of visitor.
From intriguing museums and art galleries to thrilling theme parks and outdoor adventures, Fort Worth has something for everyone—and we're talking all year round!
So whether you're visiting on a family vacation or escaping from it all solo, as you're about to discover, you'll be spoiled for choice when it comes to the selection of places to stay and entertaining (or spooky, or boozy) things to do in Fort Worth!
1 – Descend into the heart of the Fort Worth Water Gardens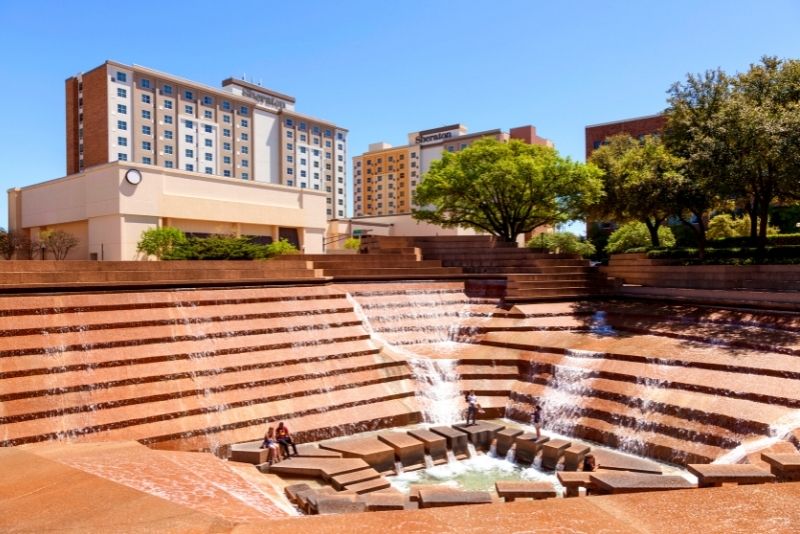 An intriguing combination of giant sculpture and relaxing urban water feature (perfect for those sizzling Texan summers), the Fort Worth Water Gardens is an engineering marvel, combining jagged concrete shapes into a vortex-like pool where you can dip in your toes amidst a roaring gorge of 40 feet worth of stone steps.
If you're into long-exposure photography, few manmade sculptures in Texas can compare!
2 – Meet some furry friends at Fort Worth Zoo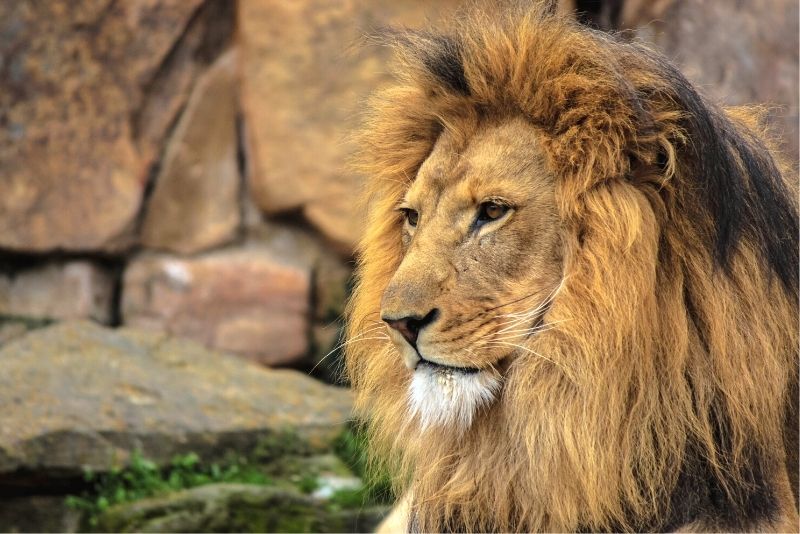 Home to more than 650 species from all over the world, totaling some 7,000 creatures of all different shapes, sizes, colors and origins in total, the sprawling (and at 26 hectares we don't use that term lightly) Fort Worth Zoo is one of Texas' great family attractions.
Since opening its gates to the public over 110 years ago, this iconic zoo's list of residents has grown to include everything from lumbering elephants and cunning tigers to mischievous lemurs and even a giant panda, while the Zoo's reptile building stands as one of its most popular attractions.
Looking to get up close and personal? Make sure to save time for the keeper chats and stage shows and consider opting for a behind-the-scenes experience too!
Want to stay close to the animals and the action? While there are plenty of options to choose from, the Magnolia Lux Apartments by Barsala, with its fancy pool and luxury suites is certainly worth a closer look.
3 – Get your culture fix at the Kimbell Art Museum

Housed within a building that's arguably a work of art in its own right (the famous Louis I. Kahn Building) the Kimbell Art Museum in Fort Worth's Cultural District is one of the area's most revered collections, dishing up an internationally-acclaimed array of works that includes masterpieces from Asia, Africa, Ancient American, and Europe.
Complementing the diverse paintings, sculptures and other works on display are regular major traveling exhibitions as well as an architectural style full of vaulted gallery ceilings that highlights the beauty and complexity of natural light.
4 – Fly over Texas in an airplane tour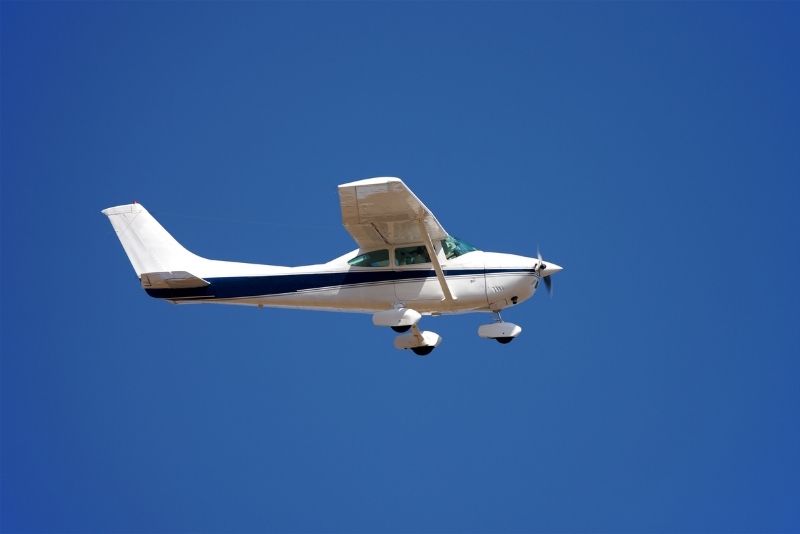 Adrenaline junkies, listen up: soaring through the skies in a light aircraft is an experience that's hard to beat, but if you're lucky enough to be visiting Fort Worth for your flying fix then consider checking out one of these awesome aerial tours.
From exhilarating rides over the historic Stockyards and downtown Fort Worth, to hot air balloon trips (so long as you can brave the early wakeup) and helicopter adventures, there's something for every kind of speed and thrill appetite.
Or, rather than just simply riding shotgun, why not try something new and learn how to operate the cockpit too?
5 – Soak in some nature at the Fort Worth Botanic Garden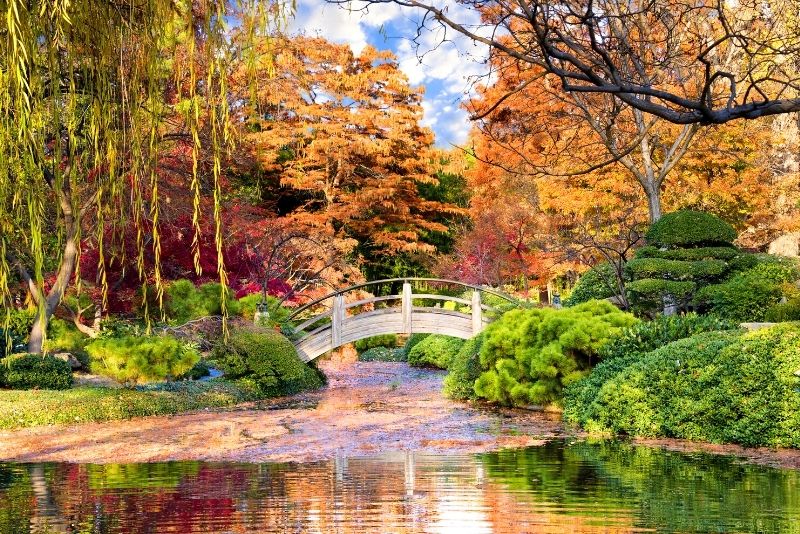 As the name suggests, Fort Worth Botanic Garden is home to a whole host of beautiful and rare plants that provide some stunning, colorful, and wonderfully relaxing backdrops throughout the year.
The Adelaide Polk Fuller Garden is renowned for its warm colors, flowing waterfall and calming reflecting pond, the Rose Garden (as you'd expect) brings together thousands of colorful roses in a truly serene setting, while the Japanese Garden is a unique addition that fuses culture with nature – a spot well worth visiting.
At just $12 for adults and $6 for kids, it makes for one of the more pleasant and affordable things to do in Fort Worth.
Sponsored placement
Fight against zombies in a virtual apocalypse at Fixation VR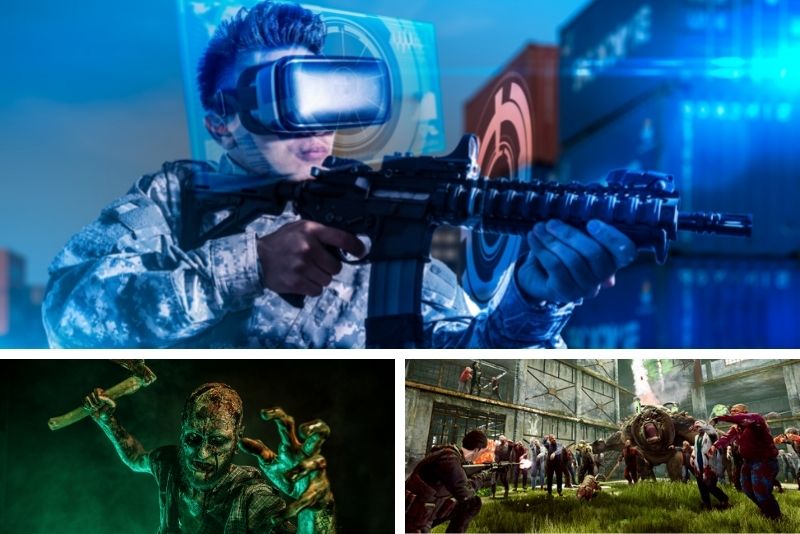 While in Fort Worth, consider stopping by Fixation VR, the largest VR arcade in Texas.
With hundreds of games and experiences available, there's fun guaranteed for every kind of player!
Suitable for all ages and skill levels, each VR Station is equipped to provide a fully immersive first-person gaming experience.
Your friends and family are welcome to come over and watch you play in real-time – or even team up with you on a multiplayer game.
New to the VR gaming world? Their helpful staff is there to assist you and ensure you're having a fantastic time, from the very beginning of your first tutorial, to the moment your gaming session ends.
Even though it's not real, the authentic graphics and audio provide such a realistic scenario, that you'll feel like you've been transported to another world.
Promising to consistently deliver the best in the virtual world, once you try it, you'll be looking forward to returning and trying what's new at Fixation VR!
6 – Mingle with mermaids at SeaQuest Fort Worth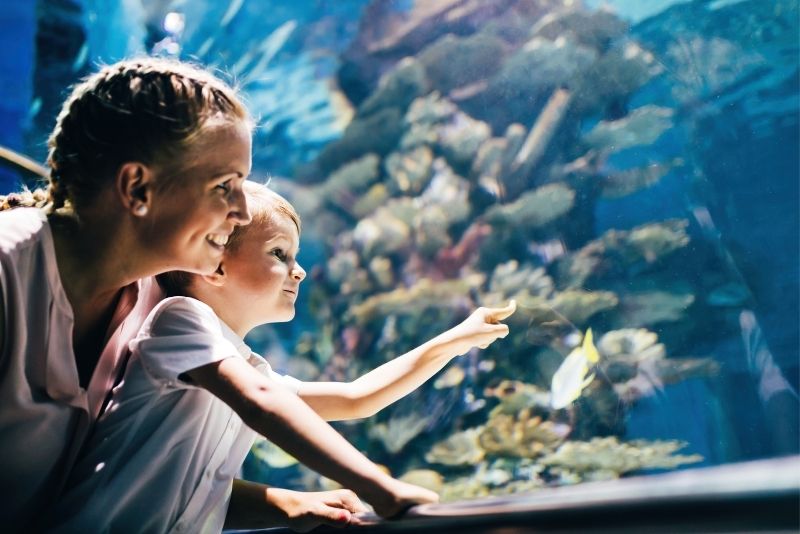 Tucked away inside the expansive Ridgmar Mall, SeaQuest is atop-tier aquarium and science center — a stunning marine-life-themed facility that offers an educational yet highly entertaining day out for all ages.
With over 1000 exotic animals swimming around — and plenty of land-dwellers too — plus a wide selection of informative programs, meet and greet opportunities (have you ever wanted to pet a snake or feed a turtle?), and areas revolving around five different continents, it's easy for an entire afternoon to fly by.
Hot tip: grab your tickets online and in advance to skip the queues and score potential discounts.
7 – Get lost in the Modern Art Museum of Fort Worth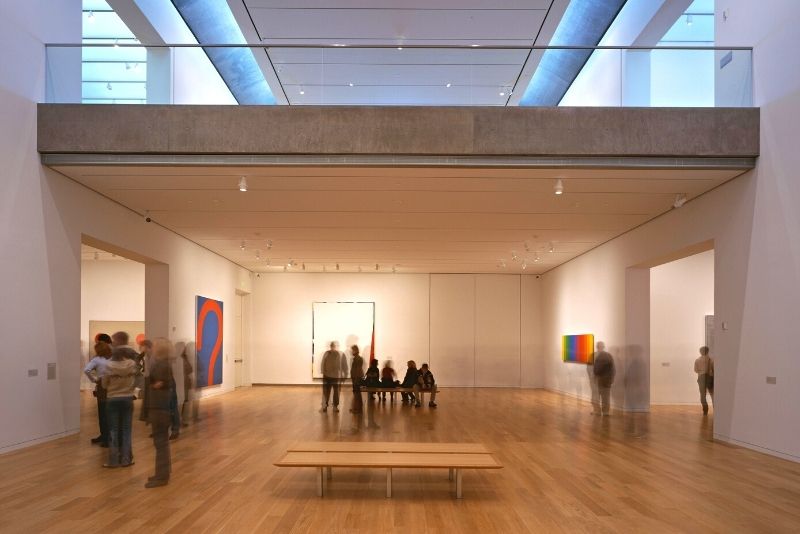 One for the art aficionados, this highly-rated Modern Art Museum provides a quirky juxtaposition between the building and its location — surrounded by an otherwise traditional neighborhood full of more traditional museums (it's right next door to Louis Kahn's Kimbell Art Museum), it makes for a surprisingly unique impression at first glance.
Inside, however, there are over 3500 works on display from an eclectic mix of artists, ranging from Andy Warhol to Anselm Kiefer and everything in-between, focusing exclusively on post-WWII artists.
And with its regularly evolving installations, rotating galleries, and interesting educational programs, there's always something new to discover.
8 – Put your wits to the test in an escape room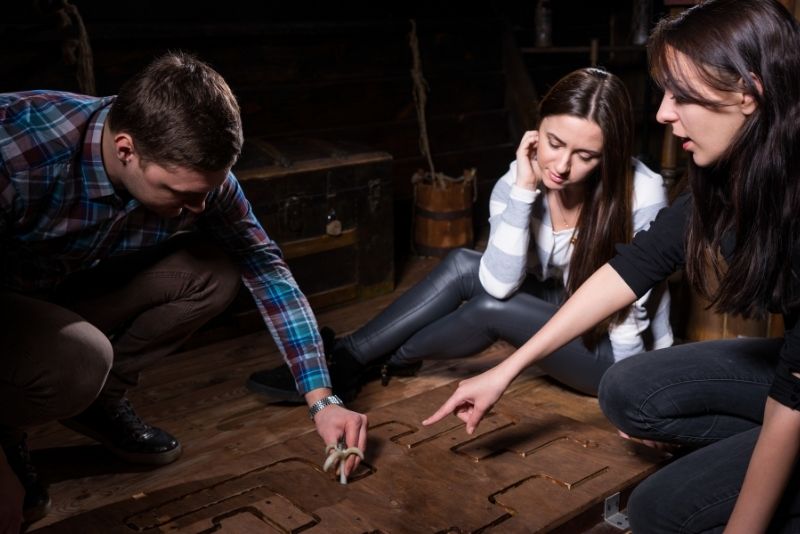 Consider yourself the next Sherlock Holmes, with a cunning knack for solving puzzles and a meticulous eye for detail? Well then, prove it!
At the range of Fort Worth escape room centers, you'll be challenged with all kinds of various head-scratching situations: can you break out of an elaborate prison cell by unlocking secrets and solving puzzles within 60 minutes or less, or can you solve the mystery in the library or find the treasure before time runs out?
It's fast-paced, it's immersive, and — most importantly — it's a whole load of fun.
9 – Hear the roar at the Texas Motor Speedway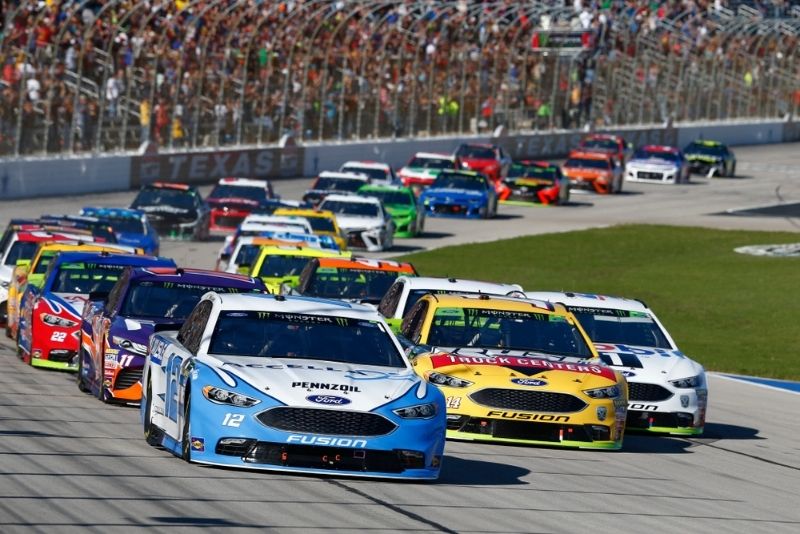 Dealing with an insatiable need for speed? Then why not head on down to Texas Motor Speedway and see what all the fuss is about.
With a full calendar of events — from NASCAR, IndyCar, and NHRA races through to live music concerts — there really is something for everyone at this high-octane venue. Heck, you can even CAMP on the Speedway if your heart desires.
Set in an enormous complex with plenty more besides just racing (such as memorabilia, gift shops, restaurants, and bars), you'll be drifting down to the track in no time.
10 – Spend a day in the Fort Worth Nature Center & Refuge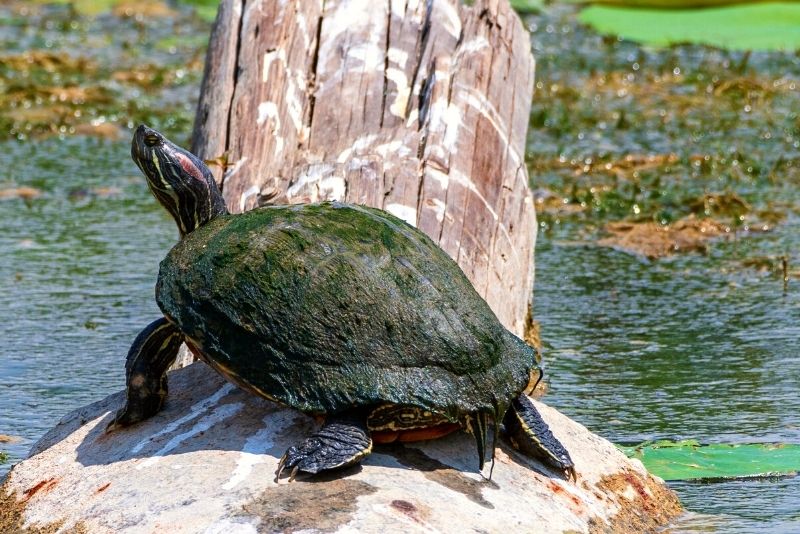 With over 2600 acres of lakes, prairies, and forests to explore within its protected and largely untouched borders, it should come as no surprise to hear that the Nature Center & Refuge is one of Fort Worth's most popular outdoor attractions.
Thanks to being a little more rural than some other things on our list, you can enjoy impressive views along the 20 miles of hiking trails, and might even be lucky to catch a glimpse of some wild animals in their natural habitat — bison, birds, and even the occasional armadillo!
While there's never a poor time to visit, if you happen to be traveling during fall, the changing leaves of the red oaks and soapberry trees provide a colorfully mesmerizing backdrop.
11 – Go horse riding!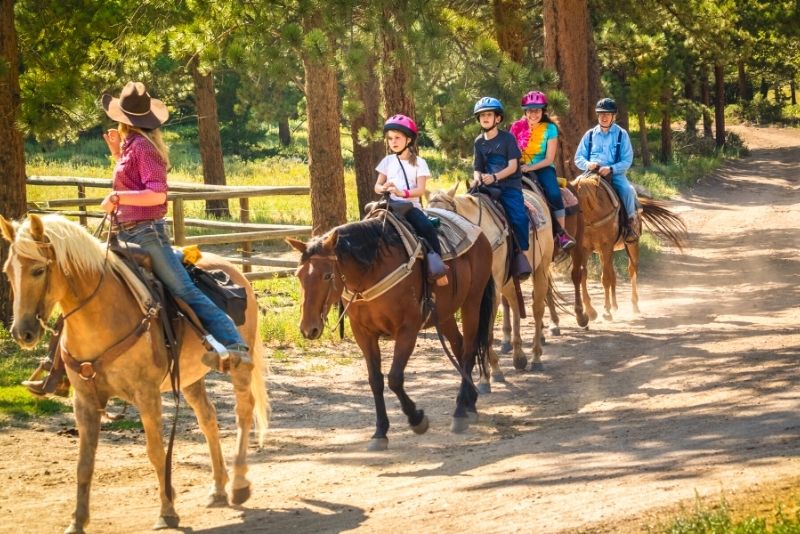 For a fun-filled adventure under the sun — regardless of whether you're an experienced rider or not— look no further than a guided horseback tour through some of Texas' most beautiful scenery.
Led by a seasoned guide who'll lead you through the trails of places like Rancho La Rosa, there's no better way to soak up some fresh air and get a taste for life in rural Texas.
And since they offer everything from hour-long tours during weekdays all the way through to half-day rides, there's something for every schedule.
12 – Stuff your brain with goodness at the Fort Worth Museum of Science and History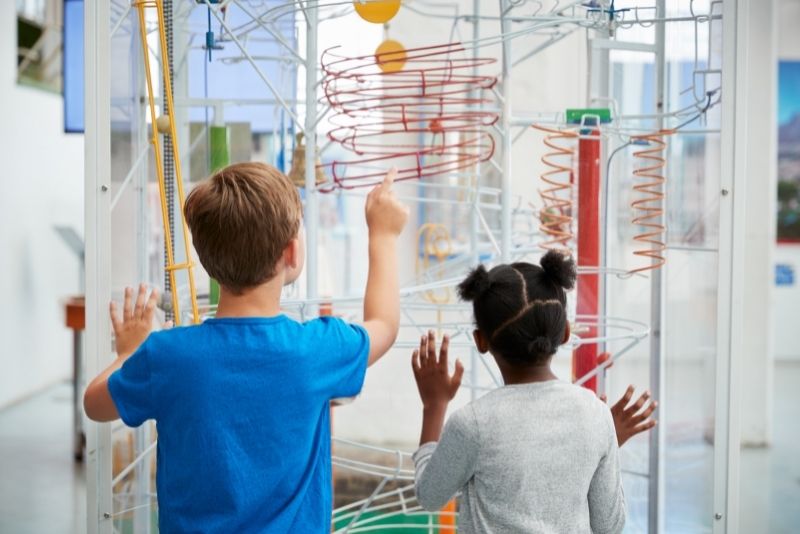 Located in the historic cultural district of Fort Worth, this nearly 8-decade-old museum is home to a host of exciting permanent landmark attractions: The Science Place, Noble Planetarium, and Omni Theater, to name but a few
The complex also features an IMAX theater that screens a fascinating list of films daily, offers rotating educational shows and weekend events, and is home to immersive exhibits that entertain both young and old for hours.
Start your visit at the DinoLabs & DinoDig before heading to Energy Blast or the Cattle Raisers Museum, then let the kids run loose at the Fort Worth Children's Museum and cap off the day with some inventive thinking at the interactive Innovation Studios!
13 – Practice your flips at a trampoline park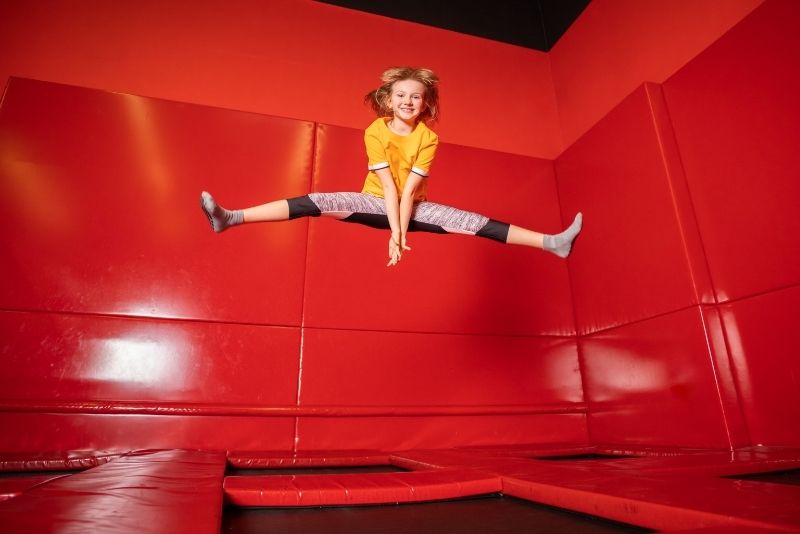 With over 100 interconnected tramps, dedicated dodgeball zones, slacklines, slam dunk lanes, warrior courses, and a whole lot more that are guaranteed to keep both adults and kids active for a good hour at least, there's never a dull moment at these enormous recreation centers.
Choose from Urban Air Trampoline and Adventure Park (as well as the second location of the Urban Air Adventure Park north of Fort Worth) or Altitude Trampoline Park, to name just a couple — and, of course, if you're still hunting for more indoor thrills, there's no shortage of nearby recreation playgrounds over in Dallas too.
14 – Join in on the fun at Sundance Square Plaza

Besides being a celebrated hotspot for shopping, dining (with over 30 diverse eateries in the area), and simply sitting back to people-watch with a coffee in hand, the plaza is also home to a number of regular events and festivals throughout the year, and is a popular open-aired spot for live music performances in particular.
From art markets to Christmas carol sing-alongs, food truck festivals to farmers' markets — Sundance Square Plaza has you covered when it comes to entertainment no matter what time of year!
15 – Head to Six Flags Over Texas, the original Six Flags park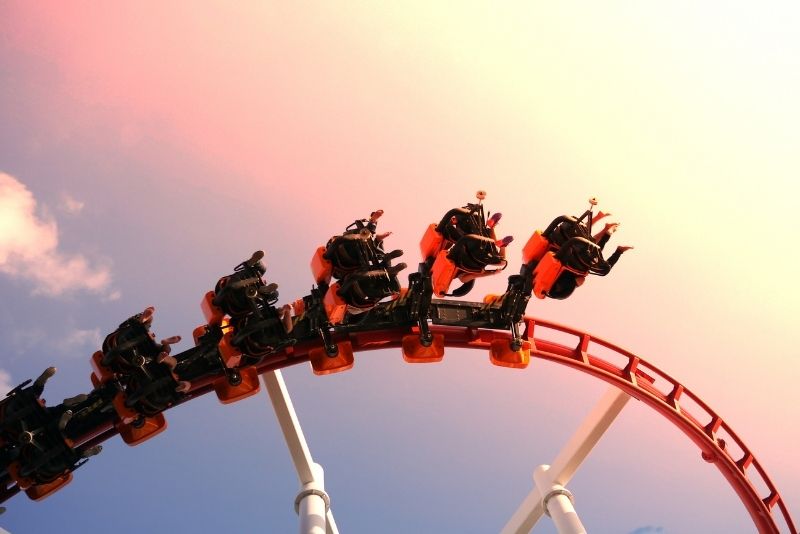 Thrill-seekers, listen up. If you're in need of a serious adrenaline rush, look no further than Texas' premier high-octane theme park.
Whether it's soaring over Gotham City, cooling off on soaking log flume rides or enjoying the live entertainment at your own pace, the massive Six Flags Over Texas has got something for everyone. From rollercoasters to shows, quirky eateries and laid-back Midway games, there are enough rides and attractions here to fill an entire day (or more!).
Hunting speed? Check out BATMAN™ The Ride and the New Texas Giant, and grab a spot in line for El Diablo, The World's Largest Loop Coaster. For something a little more family-friendly, try out the award-winning Roaring Rapids, one of America's best rapids ride or jump on an authentic steam engine tour at Boomtown Depot!
16 – Sign up for a bungee jumping session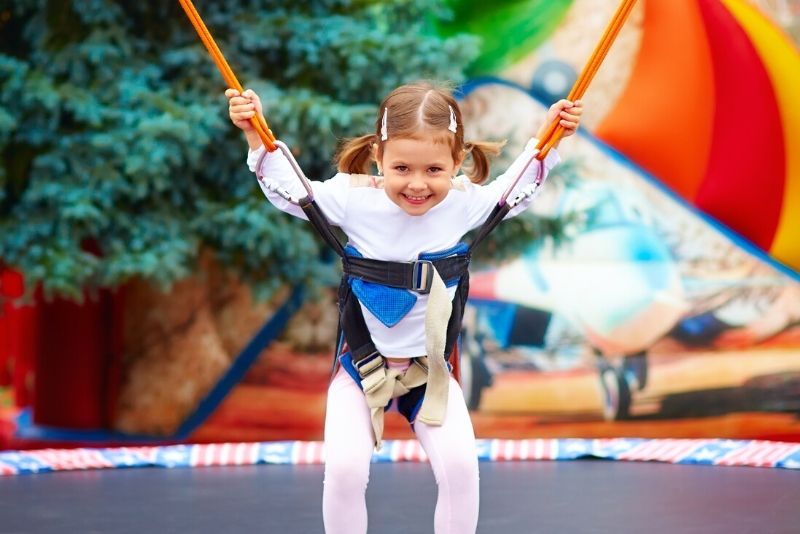 If bungee jumping from a bridge or cliff face remains a bit too intimidating, Fort Worth offers the ideal solution: trampoline-style indoor bungee!
Perfect for kids and adults alike, indoor centers like Euro Entertainment in the Ridgmar Mall provide a controlled, safe environment to get comfortable with harness jumping before committing to anything too serious outdoors.
Of course, if it's genuine bungee you're after, look no further than the Zero Gravity Thrill Park in Dallas — strapped into a jumping harness, you'll plummet from 7 stories high towards the ground at lightning speed before stretching taut and bouncing back up until you're dangled over the wilderness below.
It's exhilarating to say the least — not for those who fear heights though!
17 – All aboard the Forest Park Miniature Railroad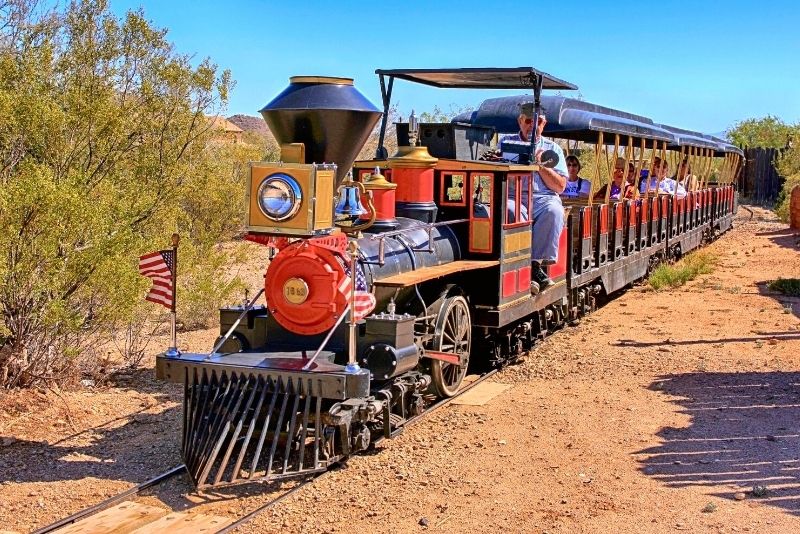 A staple family attraction for the better part of 60 years, this pint-sized railroad takes guests of all ages on an enchanting 45-minute round trip tour of the Trinity Park and the Fort Worth Zoo area.
Covering close to five miles in total, at Forest Park Miniature Railroad you'll get to explore areas like the Texas Christian University (TCU) and the Fort Worth Zoo, and skirt along the bank of the Clear Fork Trinity River — all while a friendly local conductor regales you with historical facts and stories about the area.
18 – Get lost in the Amon Carter Museum of American Art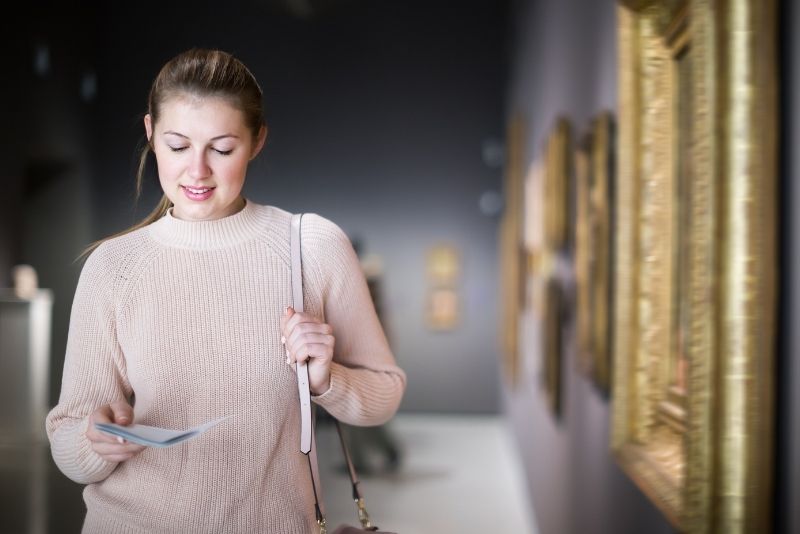 This coveted collection of all things American, located in the heart of Fort Worth's Cultural District, regularly impresses with its impressive list of paintings and sculptures that span several centuries.
From watercolor works by Thomas Moran to James Surls' otherworldly sculptures, a massive collection of Western art by Frederic Remington and Charles M. Russell, and some 350,000 historic photographic works, there are pieces at the Amon Carter Museum of American Art for everyone!
Hot tip: if you're hoping for a more in-depth visit, join a free public tour! The Museum offers a range of escorted visits through the galleries, special exhibitions, original Carter Collection, and library.
19 – Try not to scream at the Cutting Edge Haunted House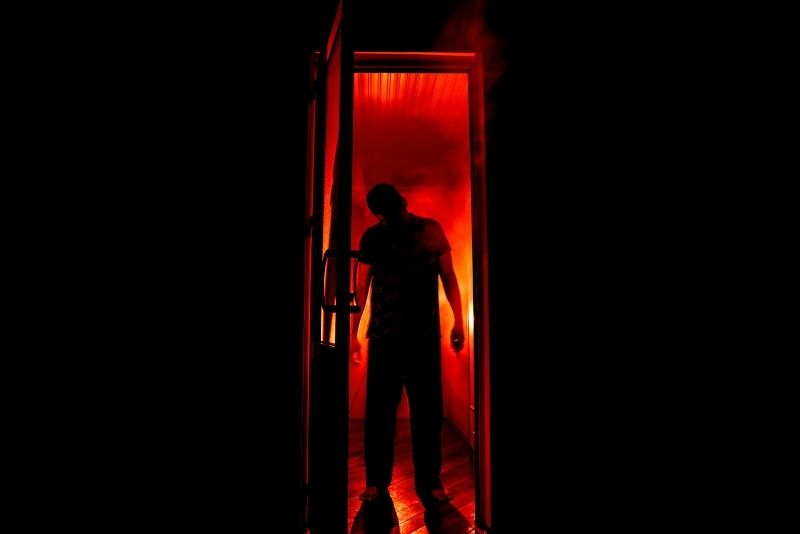 Not for the faint of heart or easily spooked, the Cutting Edge Haunted House set in a 100-year-old abandoned meat packing plant is the perfect opportunity to test your courage and your limits.
While some reviewers have claimed it's "not that scary" (they're lying and too afraid to admit it) most visitors insist that they've never screamed more in their lives.
Boasting both the former title of The World's Largest Haunted House, and well as a preceding reputation for being one of the most intense haunted houses in the country, with its actors, special visual effects, immersive sounds, and brilliantly decorated setting, Cutted Edge is sure to leave you breathless — if not a little disturbed.
20 – Get behind the wheel of a luxury car!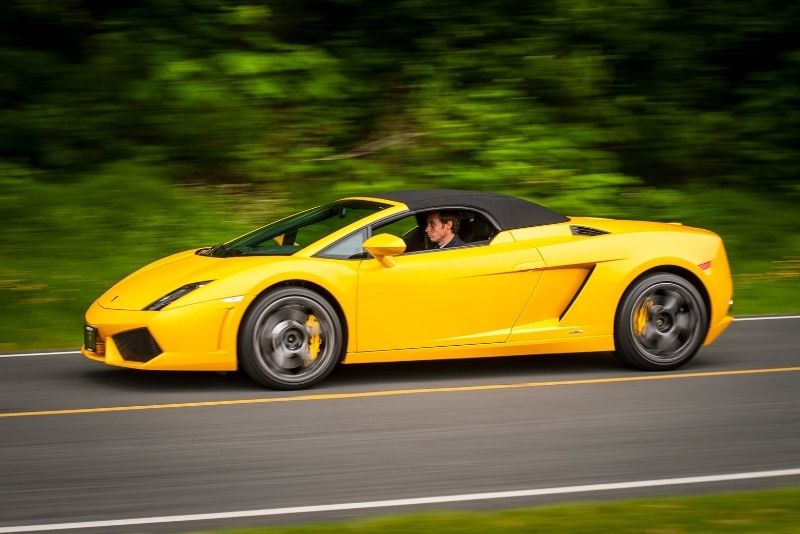 If you've always craved the status of owning an expensive and eye-catching sports car but never had the chance (or cash) to buy one, experiential companies like DriveXotic are the next best thing!
These luxury driving experiences allow car-loving guests to take the wheel of a fleet of high-performance vehicles (including Audis, Porches Lamborghinis and Dodge Vipers) on an open-air racetrack.
If you've into go-karts and want to take that rubber-burning obsession to the next level, this is one of the essential things to do in Fort Worth!
21 – Catch a game or concert at Dickies Arena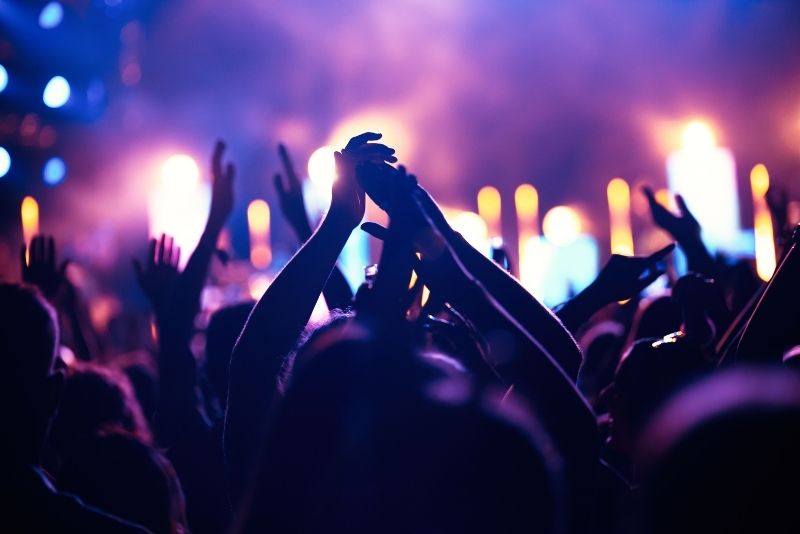 With a total capacity for over 14,000 guests and standing as the largest arena in Fort Worth, the fantastic Dickies Arena multipurpose venue is located right next to the sprawling Trinity Park and offers no shortage of entertaining nights out.
While occasionally used as an ice hockey rink or boxing/fighting arena, it's also home to big-name concerts throughout the year — from pop music performers like Twenty One Pilots and The Weeknd, as well as iconic Fort Worth Stock Show rodeo performances.
Simply check the website to see what's on the agenda for this month, and make sure to book your tickets in advance to secure your seats (or moshpit space)!
22 – Play a round of golf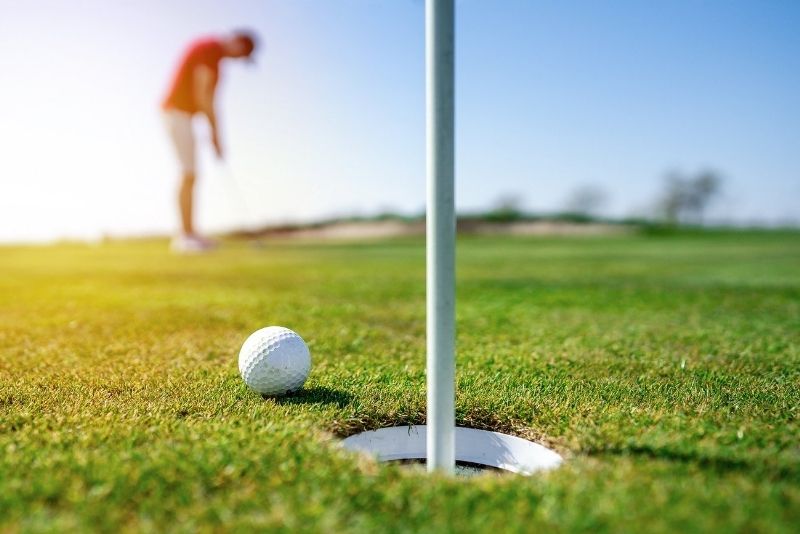 With several fantastic courses to choose from, Fort Worth is certainly underrated in the world of golf.
So, where to begin? The lush fairways of Arnold Palmer-designed Golf Club Fossil Creek come highly rated, known for its rolling hills, towering trees, and scenic vistas all round. True to its name, Waterchase Golf Club offers a tranquil yet challenging layout that features relaxing water features throughout the course; while the Pecan Valley Golf Course sells itself as an affordable, less crowded, yet no less impressive layout often frequented by wildlife guests.
Craving more? The par-70, privately-owned Colonial Country Club is famous for its annual PGA Tour event and has been welcoming expert golfers for the better part of a century, while the Shady Oaks Country Club is considered the premier destination if you're after views of downtown Fort Worth!
23 – Play paintball, ride ziplines, and have a blast at the DFW Adventure Park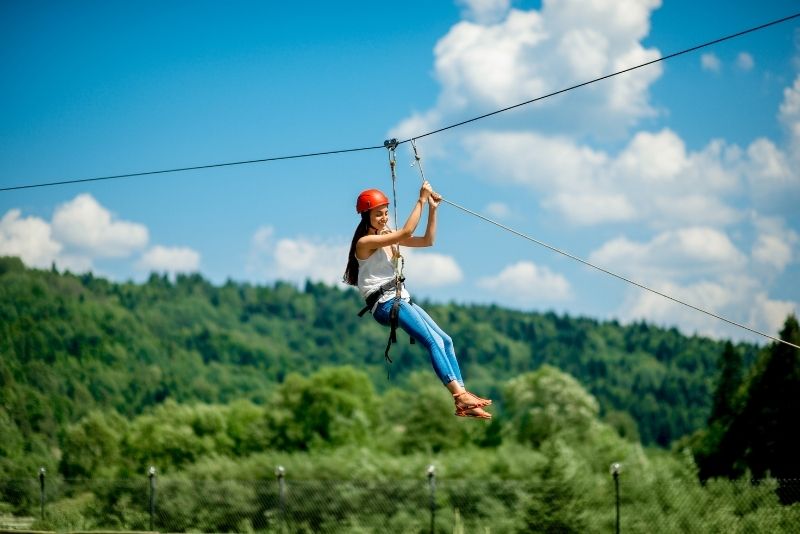 With a unique combination of ropes courses, paintball, laser tag and zip-lines on offer at this extraordinary venue, the DFW Adventure Park is undoubtedly one of the most fun things to do in Fort Worth for adrenaline junkies or those looking to try something new in the great outdoors.
While some areas are suitable for anyone from five years old upwards (with plenty of experienced staff on hand to guide you or your youngsters along the way), others (namely the ziplines) are designed specifically for the fearless thrill-seekers who wear their hearts on their sleeves.
Ideal for shooting enthusiasts, the Park also offers trap, skeet and sporting clays, and well as a host of paintball and airsoft tournaments!
24 – Swing the lasso at the National Cowgirl Museum & Hall of Fame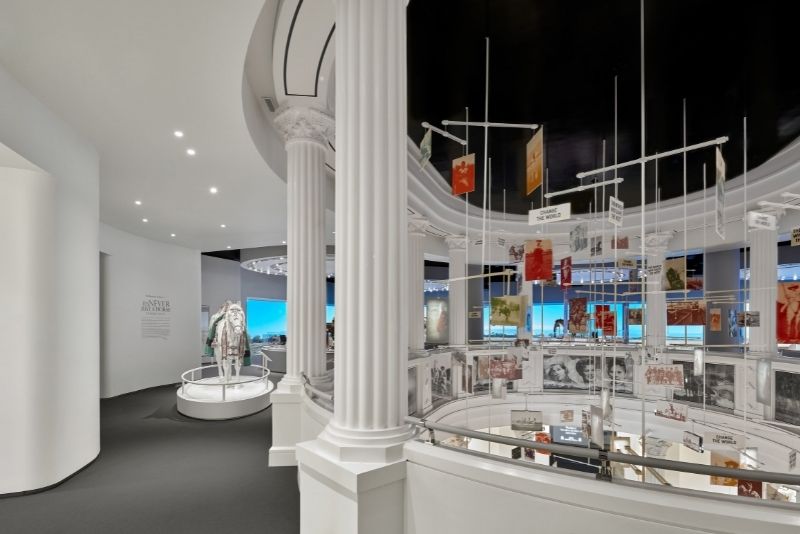 Far from your run-of-the-mill art or history museum, the stunning National Cowgirl Museum & Hall of Fame located within the Will Rogers Memorial Complex is dedicated entirely to honoring the female pioneers of the American West!
Detailing anything and everything about the overlooked role women have played in the gun-slinging Wild West, the immersive museum honors some of Texas' original cowgirls, representing diverse backgrounds and cultures, with more than 4,000 unique items telling the fascinating stories of more than 750 individual women:
From those who roamed the plains like gunwoman Annie Oakley, to creatives who helped spread the word like author Laura Ingalls Wilder and Hollywood superstar Dale Evans, it's simply a must-visit for any history buff.
25 – Get moving with a dance class!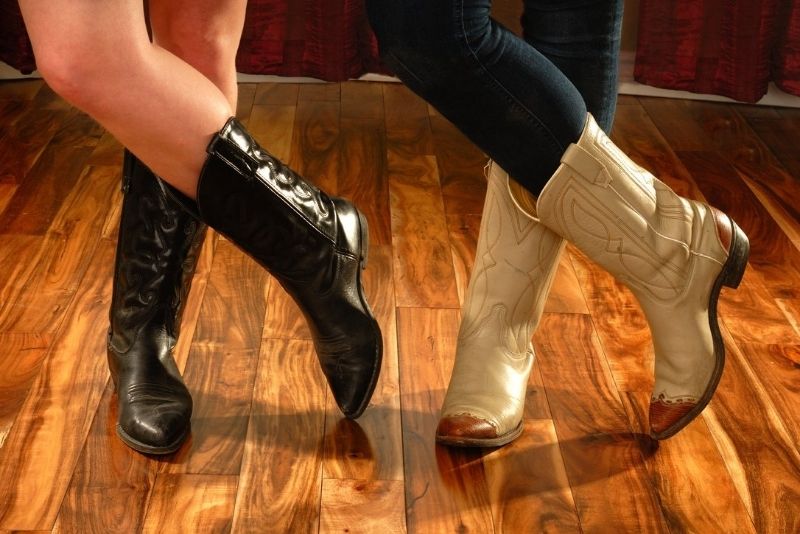 Whether you're into Western, ballroom, ballet, tap, jazz, hip-hop, or Latin dance (and that's just the tip of the iceberg when it comes to styles), Fort Worth is surprisingly abundant with exciting opportunities to get on your dancing shoes!
If traveling with kids in tow, a range of beginner children's classes is offered at local schools and community colleges, while there's plenty of one-off adult meet and greets too where you can learn the basics or fine-tune your moves.
26 – Cool off at one of the city's many waterparks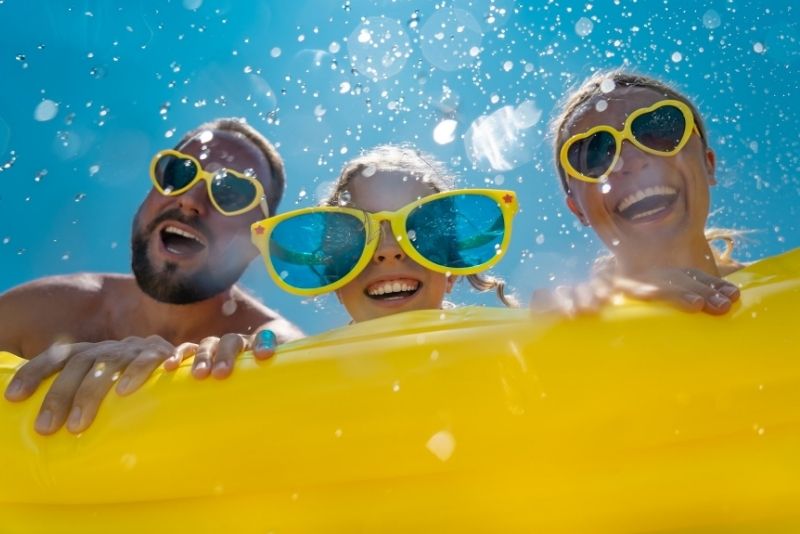 Beat the Texas heat by getting absolutely soaked at one of Fort Worth's several top-rated waterparks. On those sunny days, Hawaiian Falls Roanoke, which has just added its Mega WaterWorld attraction to the roster (the largest aquatic play structure in the world) is a surefire hit; Splash Dayz over in White Settlement boasts 9 different heart-racing rides, while the award-winning NRH2O Family Water Park in North Richland Hills has been delighting families for over 25 years. Throw in Hurricane Harbor Arlington, North Texas' largest water park famous for its Banzai pipeline, are you're truly spoiled for choice.
All of these water parks are located within driving distance of Fort Worth boasting a combination of water slides, relaxing pools, cabanas to work on the tan, and plenty of snacks and amenities – perfect for a thrilling summer day in Texas.
27 – Take to the skies at the Fort Worth Aviation Museum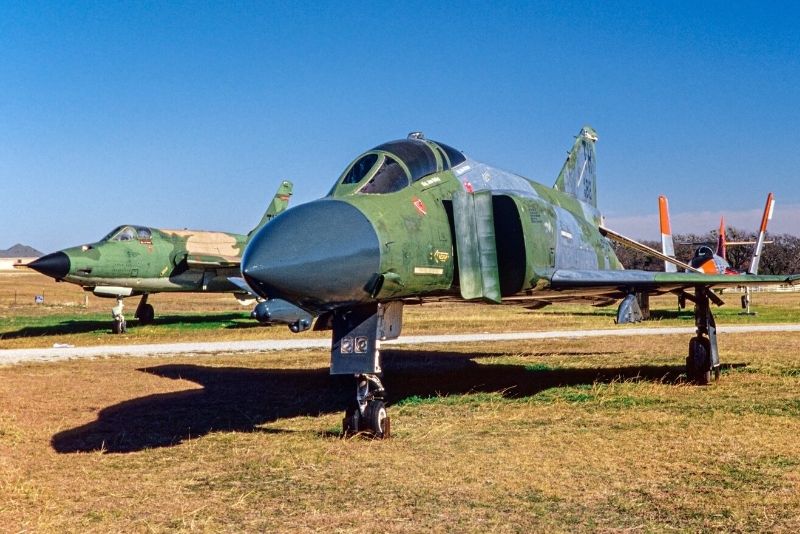 Part of the broader non-profit Bronco Association, the Fort Worth Aviation Museum, located just around the corner from the Fort Worth Meacham International Airport, is home to not one but two separate points of interest: the Forward Air Controller's Museum, and the B-36 Peacemaker Museum.
Throughout the grounds you'll come across nearly 30 well-preserved jets — everything from F-18 Hornets to OV-10 Broncos are on display — as well as a host of memorabilia with a large focus on Texas-made aircraft and what we know today as Lockheed-Martin.
Throw in a few annual events like Aviation Book Fair and BroncoFest, as well as the on-site library where you can learn more about current-day aviation standards – and you'll be sure to leave with a newfound appreciation for these engineering marvels.
28 – Stop into the Vintage Flying Museum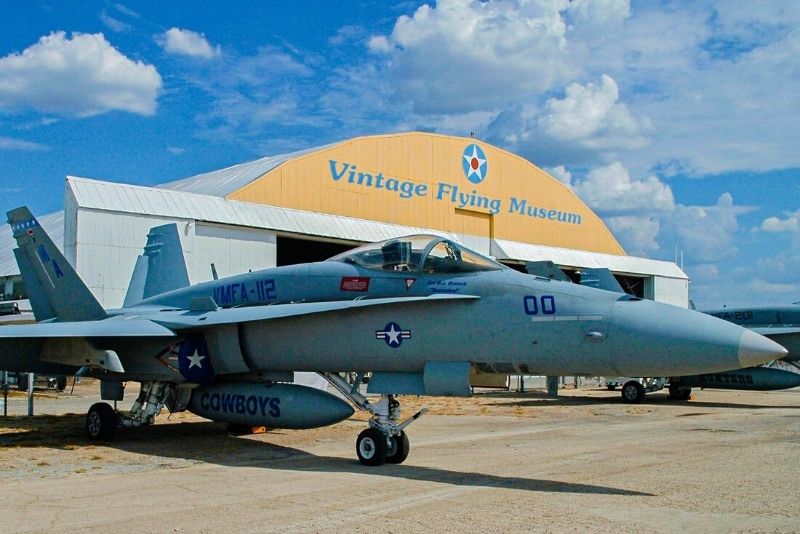 Another unmissable spot on the grounds of Meacham International Airport, the Vintage Flying Museum is an absolute treat for anyone that's ever dreamed of soaring through the skies.
With some of the friendliest volunteers you'll ever meet plus nearly two dozen rare and historic aircraft spread throughout old hangers – including a massive collection of WWII memorabilia and planes from the Vietnam era – the museum provides hands-on educational opportunities for all ages!
Want to make the most of your trip? Check the calendar for warbird ride days and take a seat in the back row of an actual WWII fighter plane (a surefire hit for the social media feed).
29 – Confuse yourself at Ripley's Believe It or Not!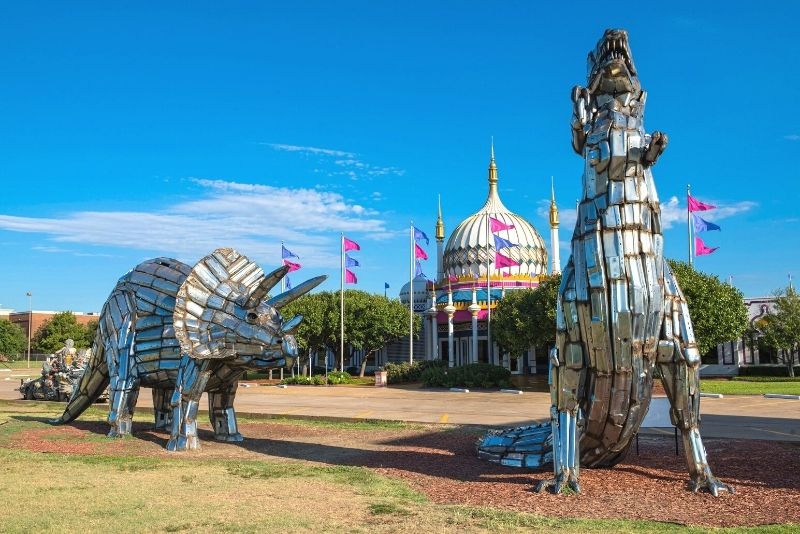 A regular hit not just in Fort Worth but countless cities from coast to coast, family-favorite Ripley's over in Grand Prairie (a 25-minute drive) is chock-full of bizarre and beautiful attractions. In the Odditorium you'll find all kinds of unusual exhibits — you'll meet unbelievable people, crazy animals, and objects that make you say "what the hell!".
Louis Tussaud's Waxworks is an awesome addition if you're a pop-culture fan and want to snap a selfie with your favorite celebs, while guests of all ages can engage in challenges like the Enchanted Mirror Maze and the Impossible LaseRace!.
30 – Learn about the old West at the Sid Richardson Museum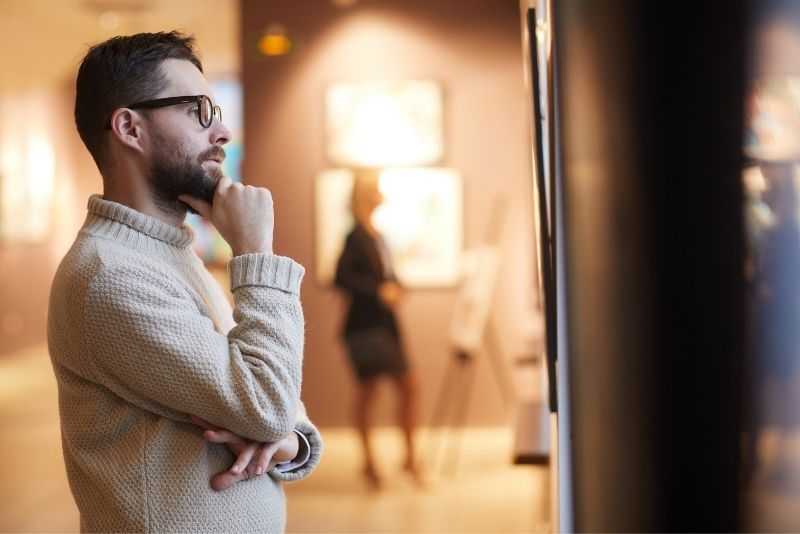 Step back in time to Western frontier days at the Sid Richardson Museum! Located right in the heart of Fort Worth, this museum is housed in an old home filled with rare and one-of-a-kind objects that — thanks to intriguing exhibits of clothing, firearms, memorabilia, and other artifacts that honor the life of oilmen like Amon Carter and Richardson — allow visitors to relive a slice of history.
The museum offers virtual tours, virtual field trips, and programs for kids and adults, so you're sure to find something that fits your schedule.
31 – Hit the bullseye at the Cinnamon Creek Ranch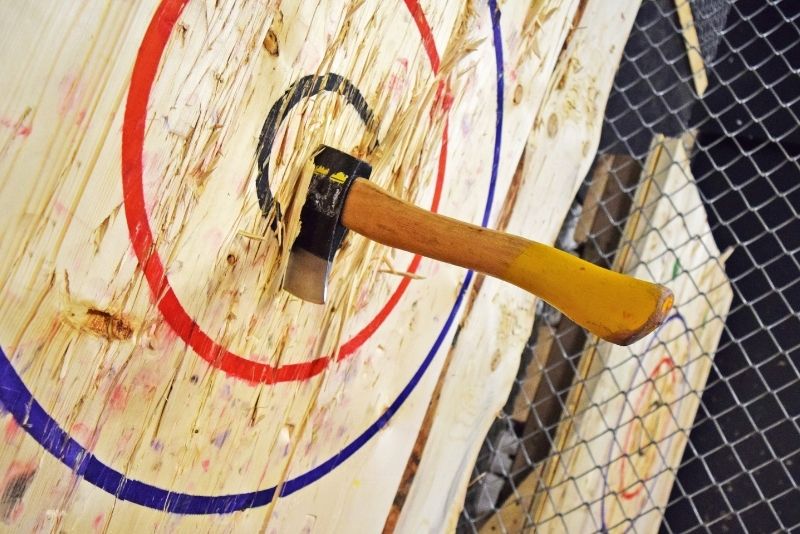 Conveniently located just a 30-minute drive from Fort Worth, Cinnamon Creek Ranch over in Roanoke offers a welcomed escape from the hustle and bustle of city life.
From ax throwing (with an indoor range allowing for a great time no matter the weather) to archery (and archery tag!), plus a pro-shop, full-service kitchen, rustic indoor pavilion, and plenty of lessons available for those wanting to learn to shoot like a pro, this 80-acre ranch has it all.
32 – Wander around Trinity Park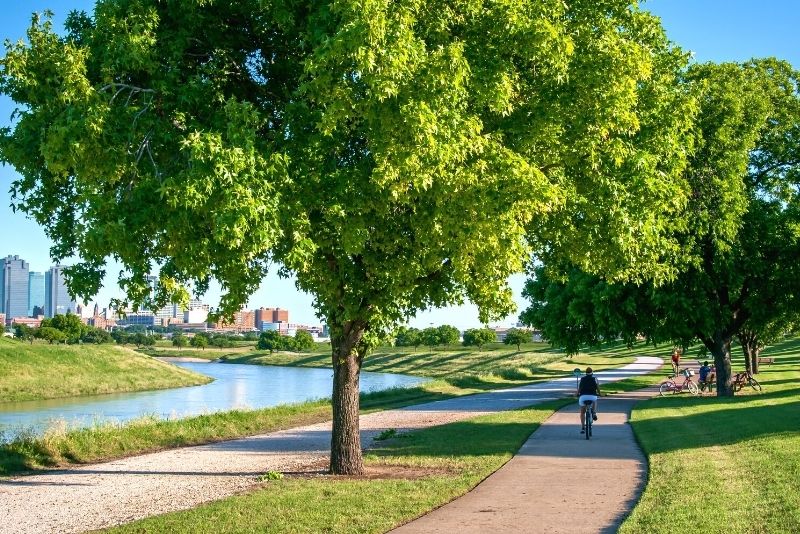 The enormous Trinity Park, sitting just a stone's throw from the beloved Fort Worth Zoo, is a sprawling slice of enviable Mother Nature that plays host to dancing water fountains, relaxing duck ponds, and some of the city's best trails for both hiking and biking.
The picnic pavilions and a miniature train make Trinity Park a great spot for outdoor family fun, while parents can take advantage of outdoor fitness equipment. So whether you want to burn a few calories or just throw down a picnic blanket and enjoy the scenic views of the Trinity River, this park is a Fort-Worth must-see.
Hunting for a place to stay near this sprawling green space? The  Residence Inn Fort Worth Cultural District is a popular choice, likewise Kimpton Harper Hotel which sits Downtown, within walking distance of most attractions.
33 – Check out the Texas Civil War Museum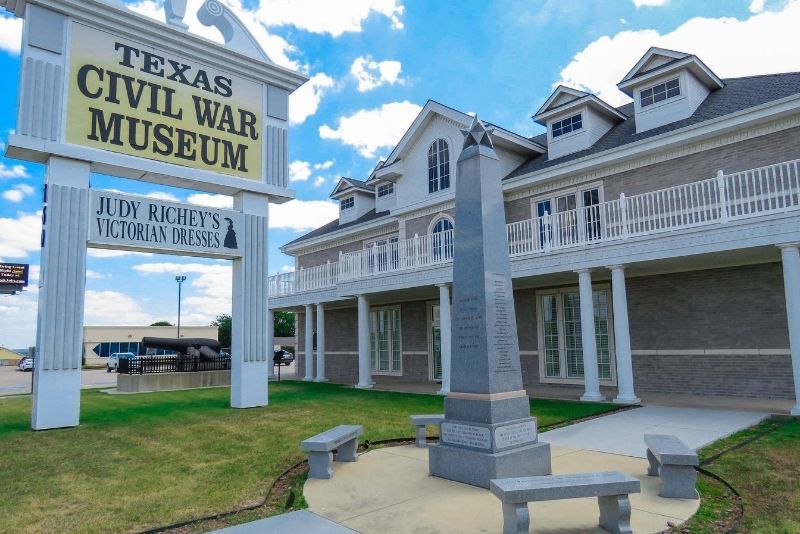 A non-negotiable for history buffs, this insightful attraction offers curious visitors the chance to learn all about the Civil War, from slavery to the politics of the war itself and the stories of those who took part in the pivotal American turning point.
With over 10,000 items lining its halls, from Ray Richey's fascination collection (the man who built the Civil War Museum) to Judy Richey Victorian dress collection, not to mention a 75-seat movie theatre, there's plenty to explore and admire.
Fun fact: this non-profit museum boasts the largest selection of veteran-provided Texas flags.
34 – Sign up for a (safe) shooting experience
While not for everyone, it's not exactly a secret that Texas – and Texans – love their guns. So, what better time to get in touch with your inner Western cowboy than here, at the home of the Wild West?
With the help of instructors who ensure that safety remains the number one priority, you can book for one or two 60-minute sessions to learn about all aspects of a gun from safety, handling and grip; to range etiquette, and positioning.
At most shooting ranges the lanes are about 15 yards long, however, there's no shortage of outdoor ranges and most intense experiences for those so inclined.
35 – Cheer on the home team at Amon G. Carter Stadium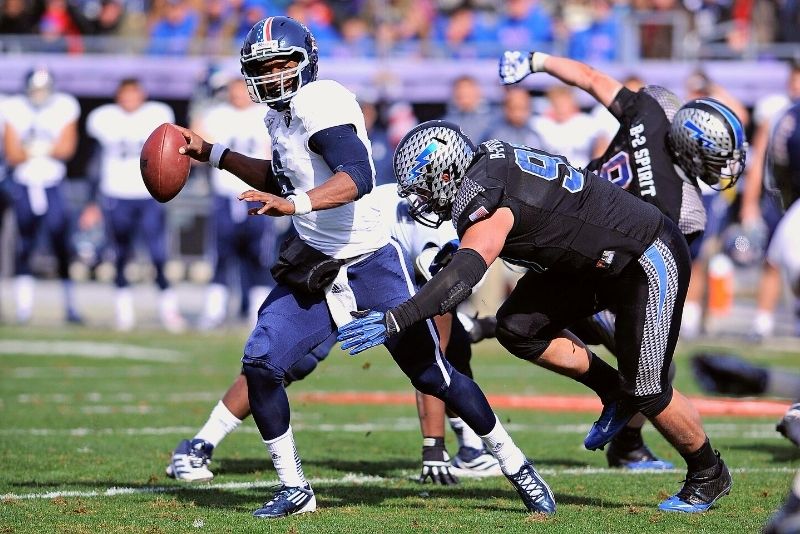 Sports fans, listen up: if you want to catch a TCU football game, make your way to Amon G. Carter Stadium. This open-air arena delivers a roar like few others in the area when its 45,000 seats are filled — so grab some snacks, cheer on the Horned Frogs football team, and don't forget to get around the tailgating lifestyle!
Outside of game day, the Stadium throws on occasional events and festivals, so check the calendar before you head out.
36 – Learn about an American icon at the JFK Tribute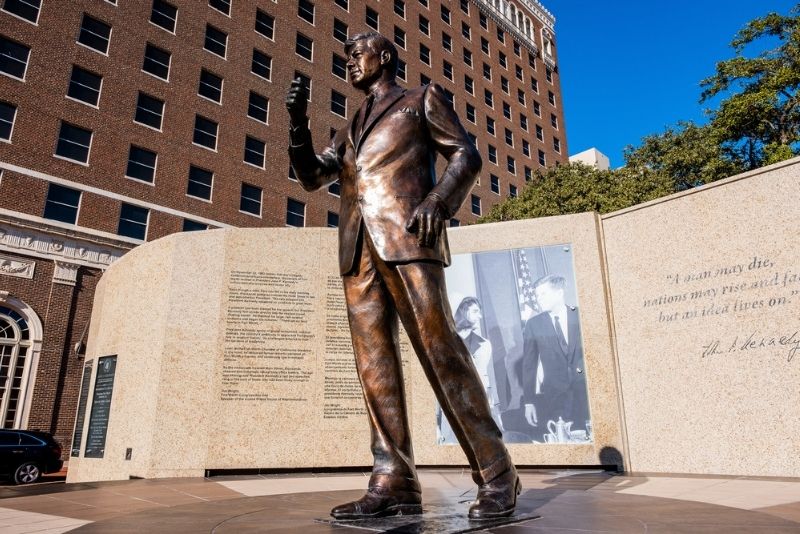 A solid choice for anyone looking to learn about the life and legacy of one of America's most celebrated leaders, the JFK Tribute – located in General Worth Square – dives deep into the public and private life, and assassination of the 35th President, inside and outside of his time in the Oval Office.
A fascinating collection of personal artifacts line the rooms, quotes from famous JFK speeches grace the walls, and a statue of the man himself stands as a reminder of how much he accomplished in his life.
Depending on how long you'd like to stick around for, both long and short tours are available.
37 – Jump into the Old West at the Fort Worth Stockyards District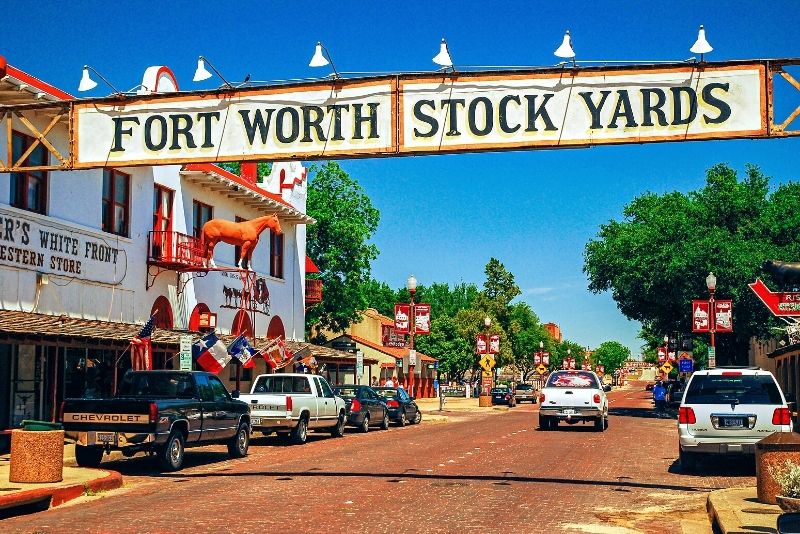 Venture 10 minutes north of Downtown to explore the infamous Fort Worth Stockyards district, where history and Western-curious travelers can learn about the iconic Texas livestock industry.
Throughout what is arguably Fort Worth's most celebrated attraction you can explore what life was like years ago at the Stockyards Museum, browse over 20 shops (like the Cross-Eyed Moose where you can buy local arts, mounts, and room decor) at The Fort Worth Stockyards Station, and even take a tour of the famous White Elephant Saloon, a 19th-century watering hole renowned for its rustic decor and live music.
Looking for a hotel in this historic area? The SpringHill Suites by Marriott are a mid-tier option to suit most styles of traveler, however, if it's a historic stay you're after, look no further than the Stockyards Hotel!
38 – Race around town with a scavenger game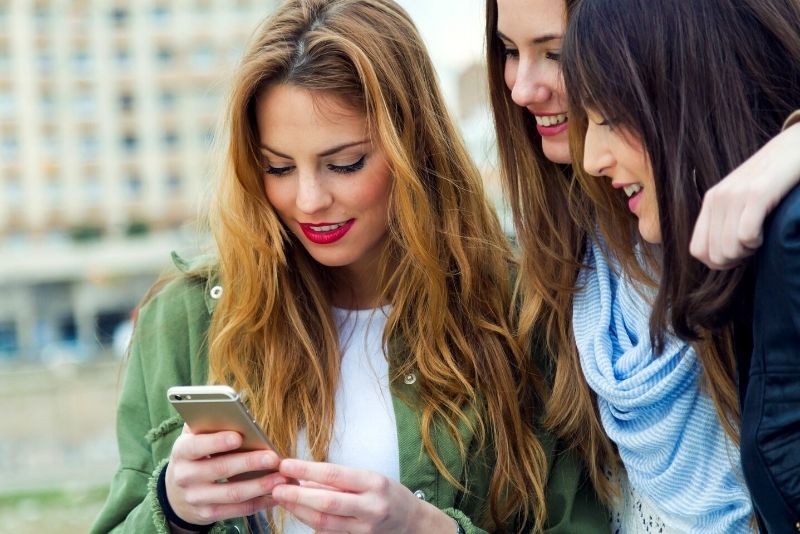 Sick of run-of-the-mill walking tours? Problem solved: scavenger games are a fun way to challenge yourself, race around the city uncovering hidden gems, and learn a thing or two about the area's culture and history along the way!
As you follow directions from your phone, navigating Fort Worth in a way most travelers would never even think of, expect to complete challenges and solve clues while learning about Fort Worth's most photographed landmarks.
39 – Venture to the Log Cabin Village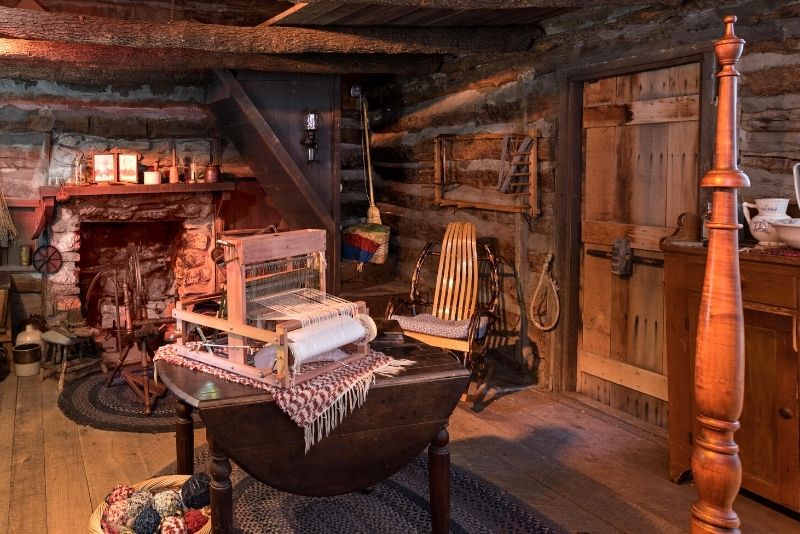 Looking for a way to experience the past? Log Cabin Village is a living museum that offers visitors the opportunity to explore historical log cabin homes.
A brilliant choice for architecture and history enthusiasts respectively, visitors can explore what life what like in the pioneer era thanks to a grand selection of old-school log cabins — the Blacksmith shop showcases a now-forgotten trade, while the Howard cabin, built in the 1860s, presents the skills of 19th-century woodworkers.
At just $7 for adults and $6 for the kiddlywinks (kids aged six to twelve), it's also an affordable day out for the whole family.
40 – Witness the controlled chaos of the Stockyards Championship Rodeo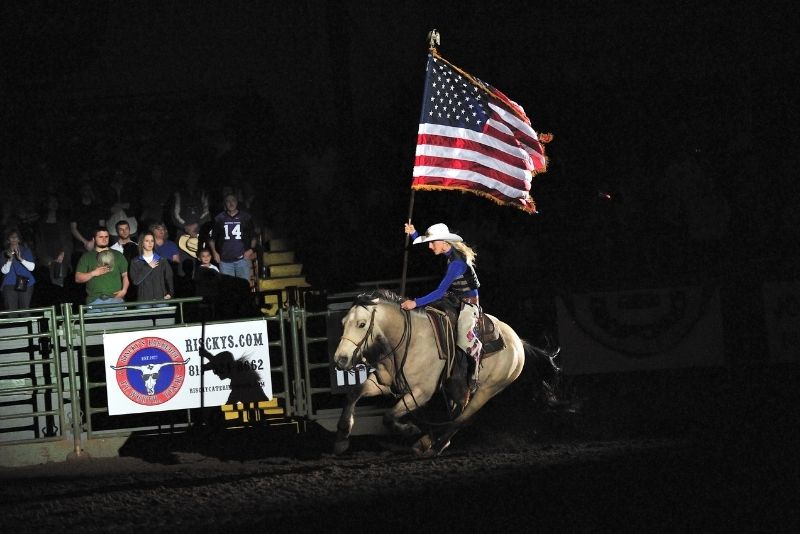 Cheer on your favorite cowboys and cowgirls as they compete in a host of activities that epitomize the spirit and history of the Lonestar State! From bareback riding to steer wrestling, saddle bronc riding, tie-down roping, and bull riding, the Stockyards Championship Rodeo has it all!
All up, the excitement-filled Rodeo at the aptly-named Cowtown Coliseum lasts about two hours, with seats for weekly events available for purchase from the Coliseum box office (or often discounted if you book online).
41 – Watch the money printer in action at the Bureau of Engraving and Printing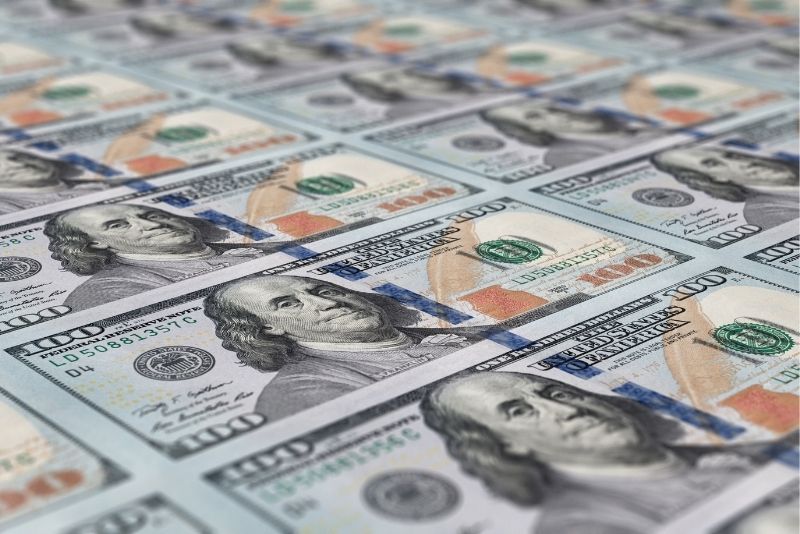 A quirky, underrated, and rather fascinating attraction if you're someone who has a bit of a love for engineering and machinery, the Bureau of Engraving and Printing is the go-to spot if you want to watch the money roll off the printing presses!
Whether you explore solo or join a guided tour, you can explore the history of paper money from the exhibits showcasing currency manufacturing and history, as well as purchase unique currency items at the Money Factory gift shop.
Best of all, there's no need to make reservations as self-guided tours are available and free.
42 – Enjoy the fresh air at Burger's Lake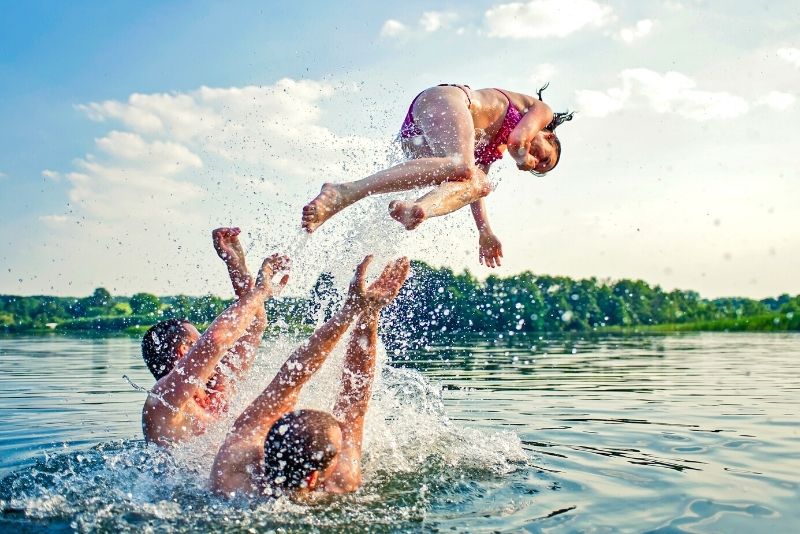 Not to be interpreted as a fast-food join, this slice of refreshing nature, just 15 minutes west of downtown Fort Worth, is the perfect place to relax and enjoy a picnic lunch with friends and family.
While the 30-acre park is complete with shaded areas (for when it gets too hot), plenty of parking space, clean facilities, and large grassy fields for activities like football or frisbee, its main attraction is, of course, its central lake.
The Burger's Lake park features two beaches, a swimming area (with certified lifeguards), big overhanging trees, a 25-foot trapeze to fly into the water, plus some volleyball courts, diving boards, and a 20-foot slide guaranteed to keep the whole family entertained.
43 – Feel the thrill of skydiving… indoors!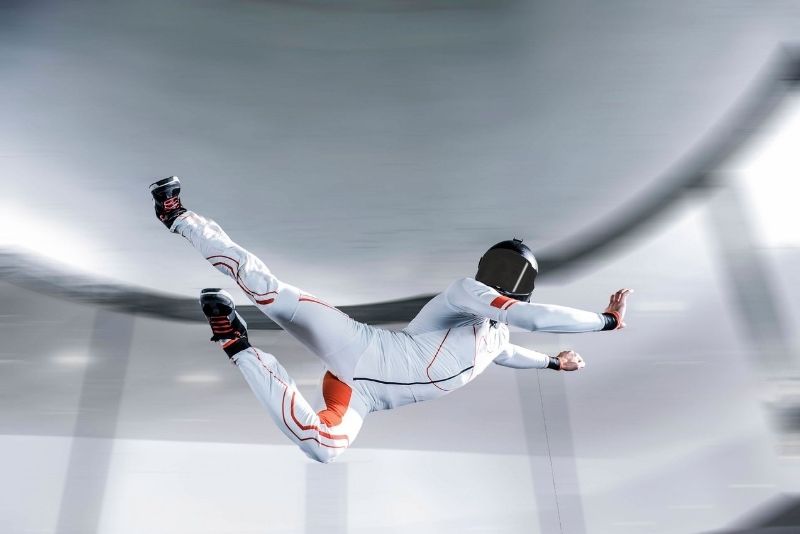 Craving the rush of freefall but too nervous to leap out a plane from thousands of feet up in the air? Then indoor skydiving is for you! Experience a real-life skydive without all the risk, as wind speeds are carefully controlled and monitored to ensure your safety.
At places like iFLY Indoor Skydiving, guests wear specially designed flight suits that mimic freefall; you'll feel weightless and be practicing your tumbling and twirling in no time!
44 – Grab a famous breakfast at the Ol' South Pancake House
Since 1962, Ol' South Pancake House has been serving up delicious food that's not only a feast for the eyes (and the stomach) but easy on the wallet.
The restaurant — which serves over 40,000 pancakes every year — operates day and night so you can stop anytime to try their famous German goodness. Of course, foodies looking for more than just breakfast food can enjoy a range of steak and chicken dinners, drool-worthy desserts, plenty of appetizers, plus some healthy salads and juicy burgers to boot.
45 – Go to a festival at Panther Island Pavilion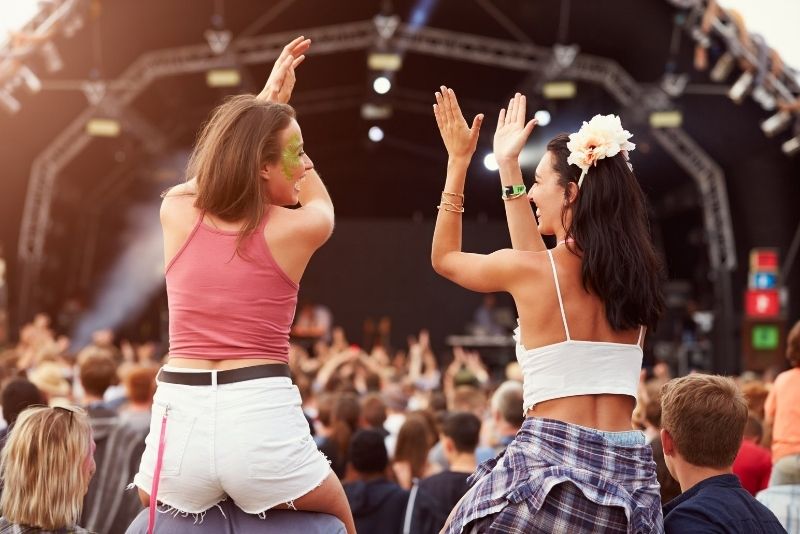 Panther Island Pavilion is a 10,000 square foot building located along the Trinity River. From paddleboard rentals to kayak launches to concerts, this pavilion provides a lot of outdoor activities for the whole family.
Trinity trails run along the surroundings of this pavilion and provide plenty of opportunities for biking, running, horse riding, or walking.
46 – Go wine tasting!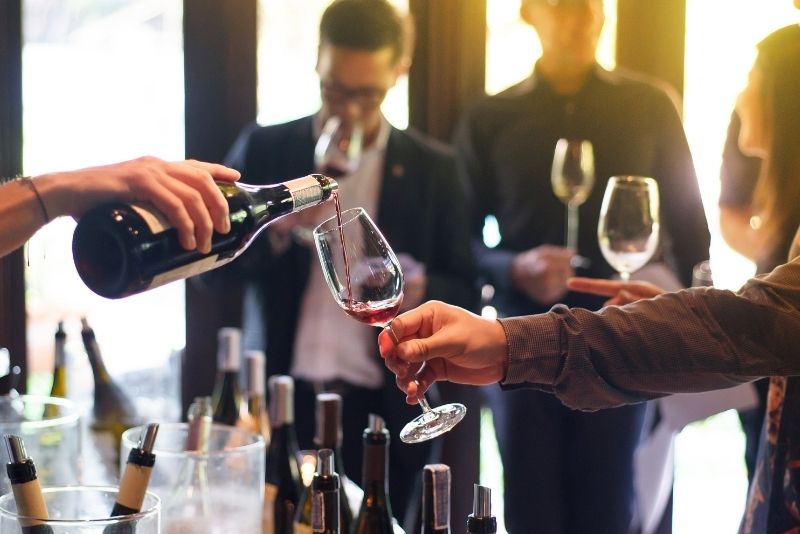 Make no mistake, Fort Worth is growing seriously fast as a wine destination. From big-name favorites to family-run vineyards with that extra special touch, Fort Worth has got your wine needs covered.
Whether you head to a tasting experience at famous spots like the Red Caboose Winery, Sunset Winery, or Lost Oak Winery, or join a pre-arranged tour that hops to a few of the area's very best spots, you'll quickly realize where all the fuss comes from.
And if you're serious about your wine, then make sure to visit in March — The Fort Worth Food and Wine Festival takes place each March and features over 100 international, national, regional and local Texas wines to taste (not to mention the food!).
47 – See what's on at the Casa Mañana Theatre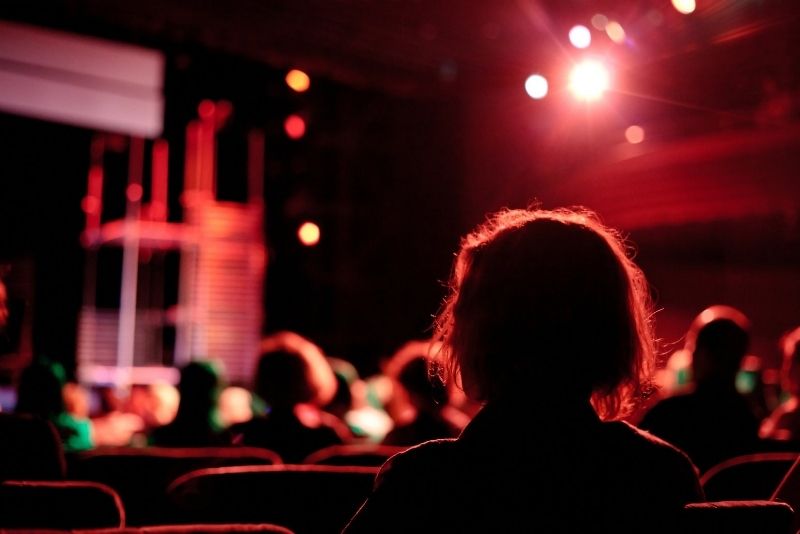 A wonderful option if you're after a cute date night with the better half, or a precursor to a night on the town with friends, the Casa Mañana Theatre is an outdoor local favorite sitting in the heart of the historic Fort Worth Stockyards.
With a diverse lineup that changes on the regular, at Casa Mañana you can celebrate the holidays, catch a play or concert, and join in and dance alongside some local talent — there's never a dull moment.
48 – Catch the latest blockbuster at the Coyote Drive-In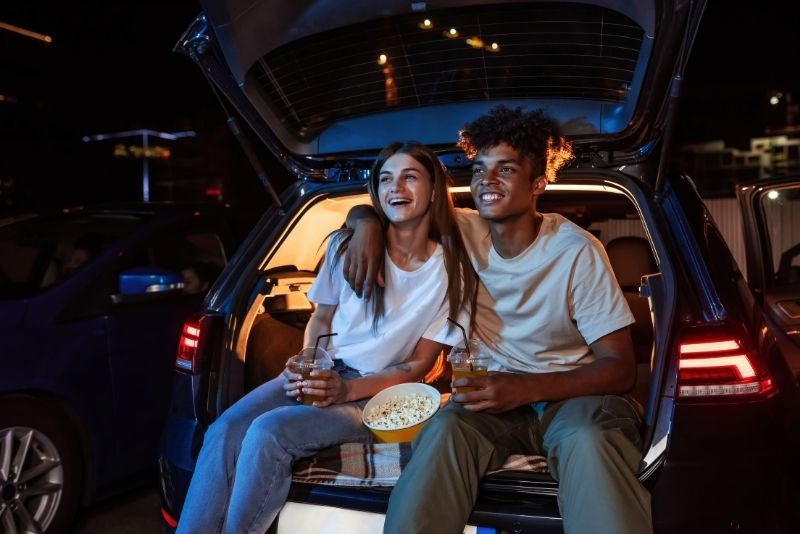 Whether it's a new release or an undisputed cult classic, with a bucket of popcorn and an oversized drink by your side, there's never a bad time to watch a movie under the stars at Panther Island's Coyote Drive-In Theatre!
Take your furry friend and relax on a blanket, order some cheeky snacks from the Coyote canteen (that offers several menu options including pizza and hot dogs), and simply sit back and enjoy!
49 – See the inner workings of a multinational airline at the C.R. Smith Museum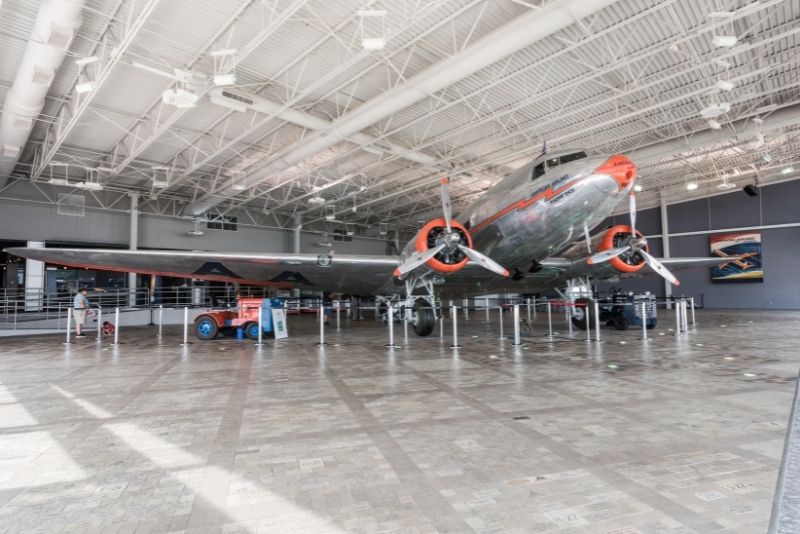 A severely underrated Fort Worth activity — often overlooked in favor of the larger Fort Worth Aviation Museum — the C.R. Smith Museum provides visitors the chance to take a trip back to the golden age of aviation and explore the fascinating history of American Airlines.
Found over at the high-traffic DFW Airport, the C.R. Smith Museum exhibits not only tell the stories of hundreds of historical planes, but also explore what it takes to run a multinational airline.
As far as things to see if concerned, thanks to the real aircraft engines, archival photographs, and cherished 1940 Douglas DC-3 airliner, as well as the museum's theatre which regularly features a short film with inspirational stories from American Airlines employees, you can easily spend a couple of hours here.
50 – Wet your whistle on a distillery tour!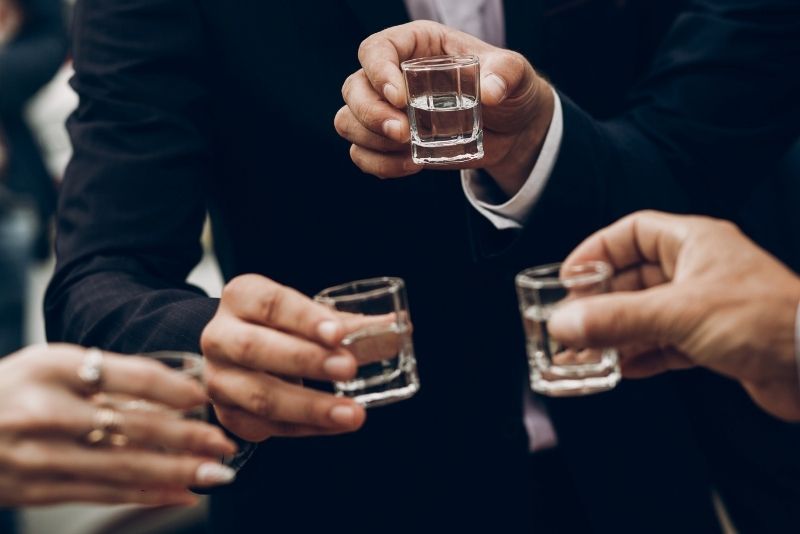 One for the thirsty travelers, why not get your hair down, wet your whistle, and take a behind-the-scenes tour of some of the most beloved distilleries in the Fort Worth area?
With a dedicated Distillery Trail that features the likes of Black Eyed Distilling Co. (home to the first vodka crafted by hand from black-eyed peas), Firestone and Robertson Distilling (the biggest whiskey distillery west of the Mississippi), and the craft-style Acre Distilling and Coffee Co. (whose accolades are aplenty), there has never been a better time to head out for an afternoon of tasting.
Far more than just a drinking session, if you opt for a guided tour you'll also get to learn how each distillery makes its signature spirits, taste the different flavors and see firsthand where your favorite drink comes from!
Still thirsty? Trinity River Distillery whips together a strong whiskey and vodka made, believe it or not, with Texas rainwater; while Blackland Distillery is spoken of as the place to go if you're searching for upscale style and sophistication.
51 – Embrace the honky-tonk at Billy Bob's Texas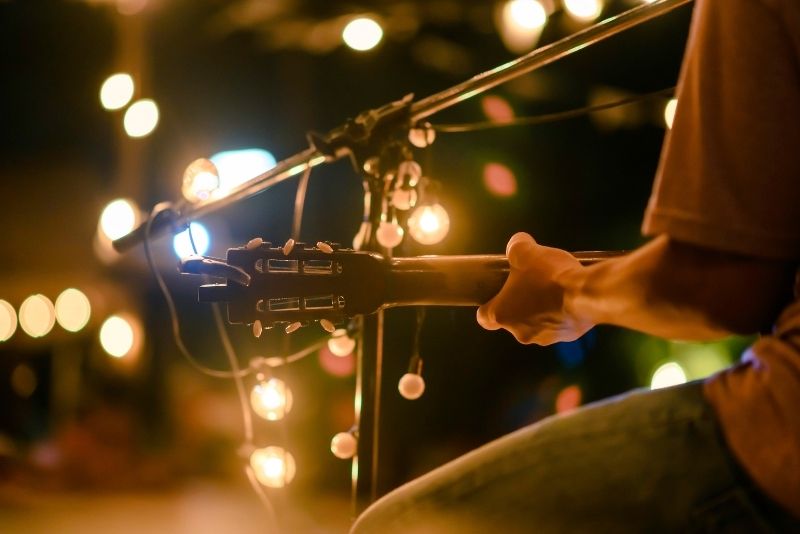 Fort Worth's world-famous honky-tonk is the epitome of everything you would expect in a Wild West saloon.
At Billy Bob's Texas, there are drinks to be drunk, line dances to be learned (or attempted) and live country music acts playing on stage nearly every night.
With a mechanical bull running 'round the clock, its own indoor rodeo arena, and a steakhouse to boot, there's really no reason not to head over for an evening of fun — after all, with a 6,000-person capacity, it is the largest honky-tonk in the world!
52 – Attend a show at Bass Performance Hall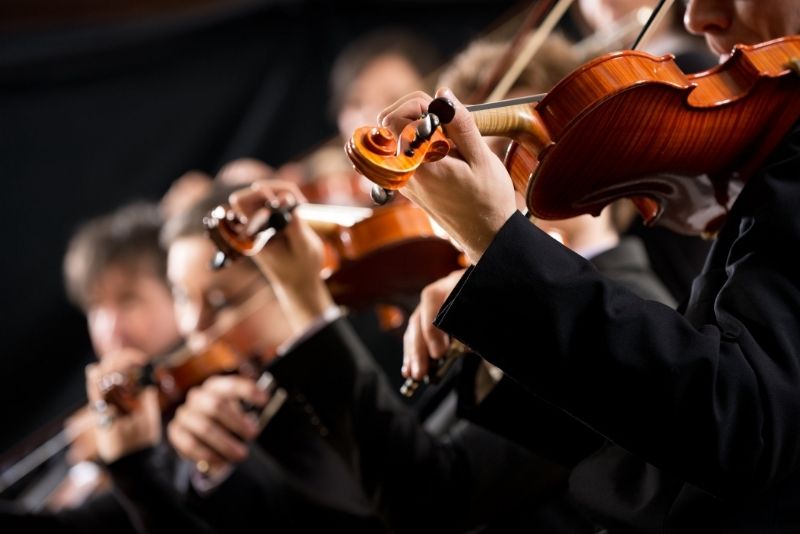 A coveted 2000-seat show and concert venue on Commerce Street in the Downtown area, Bass Performance Hall is an architectural wonder that hosts some of the most well-known musicians that call Northern Texas home.
Ballet? Check. Opera? You bet. But besides acting as the permanent home to the Fort Worth Symphony Orchestra, Texas Ballet Theater, and Fort Worth Opera, the Hall also hosts the annual Van Cliburn International Piano Competition, as well as a rotating calendar of high-profile guests.
53 – Stuff your face at the H3 Ranch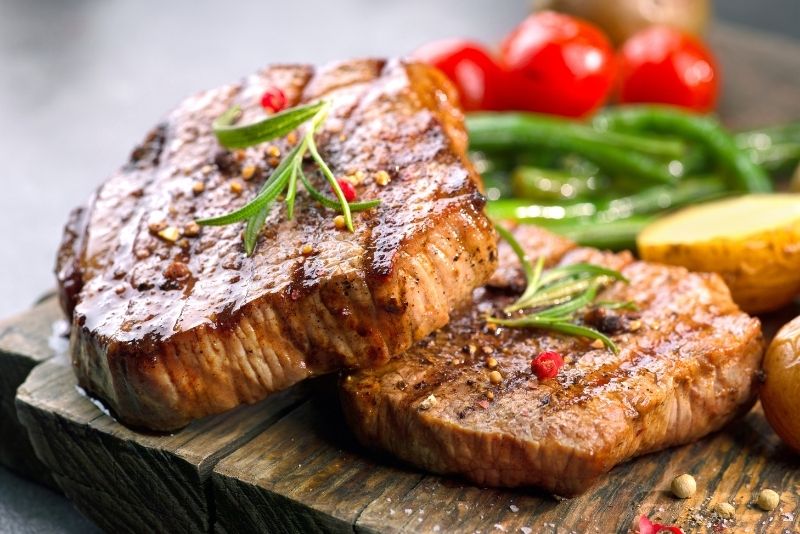 Widely considered as one of the premier steakhouses in the greater DFW area, H3 Ranch serves up a range of mouthwatering dishes, from the finest cuts of wood-fired meat to succulent seafood and, overall, meals that — true to the stereotype — are as big as they come.
Sitting in Fort Worth's Historic Stockyard District, the H-branded steaks are always cooked over an open flame and basted in their signature sauces — think lip-smacking chipotle, barbecue or teriyaki. But, of course, don't forget to leave room for something sweet — the Ranch's Homemade Peach Cobbler, Pecan Pie, and Mud Turtle Ice Cream Cake are come highly recommended!
54 – Laugh your socks off at a Four Day Weekend Comedy show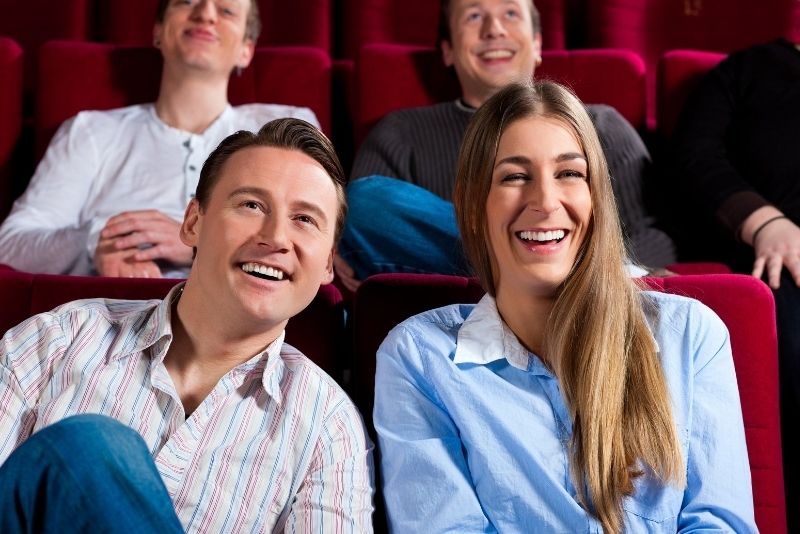 A one-of-a-kind night of standup comedy in the restored and stunningly beautiful Palace Theatre, Four Day Weekend is a must for anyone looking to have some side-splitting fun with friends or family on an evening out.
Entirely improvised and largely built around audience suggestions and participation, the evening show features top underground comedians from Fort Worth's vibrant arts scene, as well as seasoned professionals from the Dallas-Fort Worth comedy circuit.
Happening every Friday and Saturday, it's officially the longest-running show in the Southwest.
55 – Get a little tipsy while roaming the city on a Bike Bar!

Part sightseeing tour, part bar, and 100% fun for the thirsty traveler, the selection of Fort Worth bike bars provide an unforgettable (well, that technically depends on how much you drink) way to spend a few hours under the warm Texas sun.
Run by multiple companies, including Cowtown Cycle Party and Pedal Saloon, these open-air bars on wheels can be rented by groups looking for something different from the traditional pub crawl or bachelorette party — and it's also available as part of several package deals that include hotel pick-ups and dropoffs, as well as a designated driver.
56 – Turn up the nostalgia at Free Play Arcade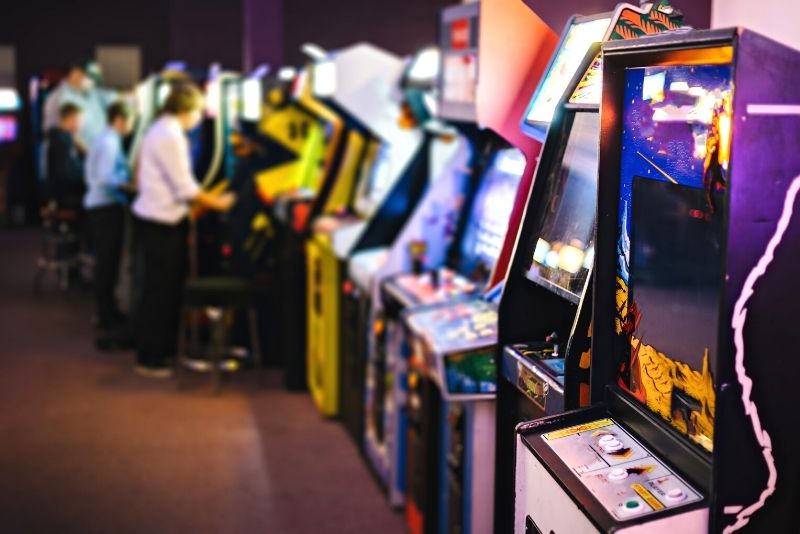 With its retro-styled décor, a laidback atmosphere, and an arsenal of coin-operated arcade games (although they're all totally free, just pay for entry) that are just waiting to be played by the two-bit gamer in all of us, Free Play Arcade is a unique gaming haven where gamers can go for some old school fun with friends or family.
Home to nearly 100 different retro classic and pinball machines — from Pong to Pacman and The Simpsons — as well as an on-site bar and eaterie, it's the perfect place to connect with friends over a few drinks and button-mash to your heart's content!
57 – Book a table at the Reata Restaurant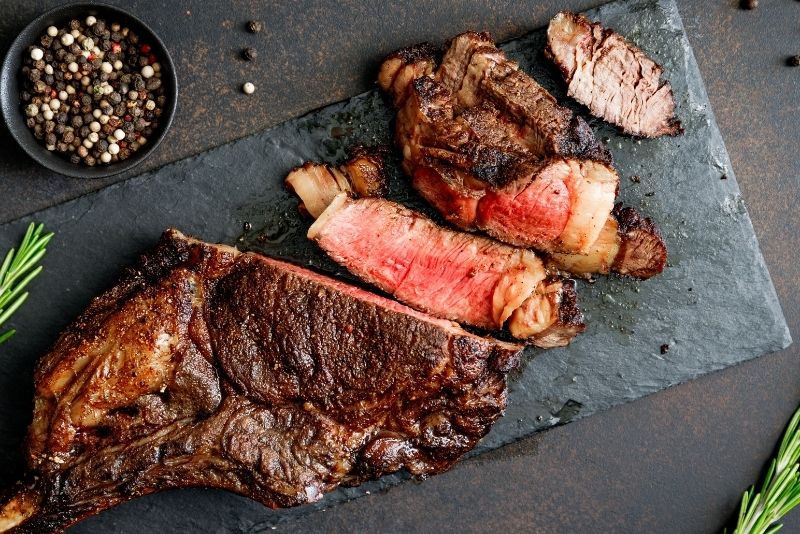 Found on Houston Street, just around the corner from Sundance Square, the locally adored Reata Restaurant boasts a reputation that precedes it: a premier dining experience that serves up Texas-sized portions of mouthwatering steaks with a hefty side of down-to-earth Texan charm.
Can't decide what to order? Creative Tex-Mex dishes like the Tenderloin Tamales and Stacked Enchiladas are a crowd favorite, while the Chicken Fried Steak and Buttermilk Biscuits are the perfect accompaniment to their famous Margaritas.
58 – Pub crawl through Fort Worth's best bars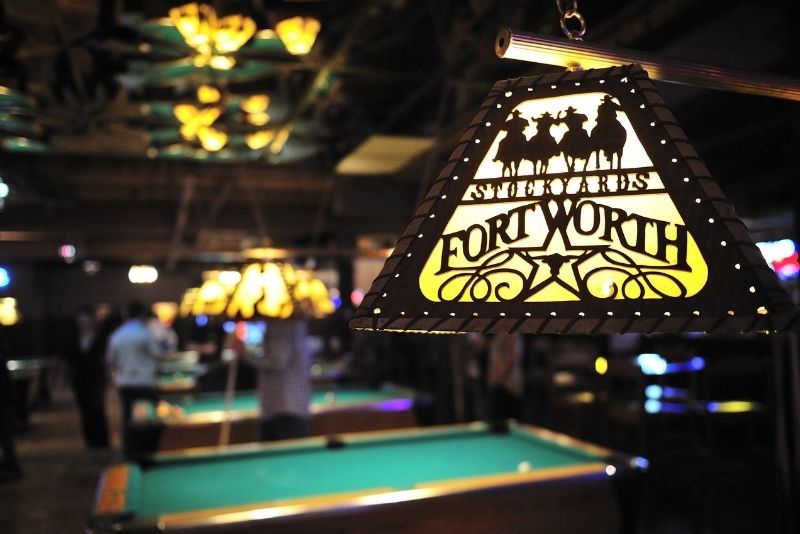 From divey watering holes to upscale pubs and everything in between, the Lone Star State has a long tradition of boozing it up with friends — but as any local will tell you, few spots do it better than those found along Fort Worth's vibrant bar scene.
Starting from one end or the other, a pub crawl is the perfect way to hit up several local spots in one night — and with pre-organized tours taking all the hassle out of choosing where to go, with plenty of bars offering drink specials (and free shots) for crawlers, it's sure to be an affordable thrill.
Plus, if you're traveling solo, it's an awesome way to meet and mingle with fellow thirsty travelers!
59 – Hear live music at the Scat Jazz Lounge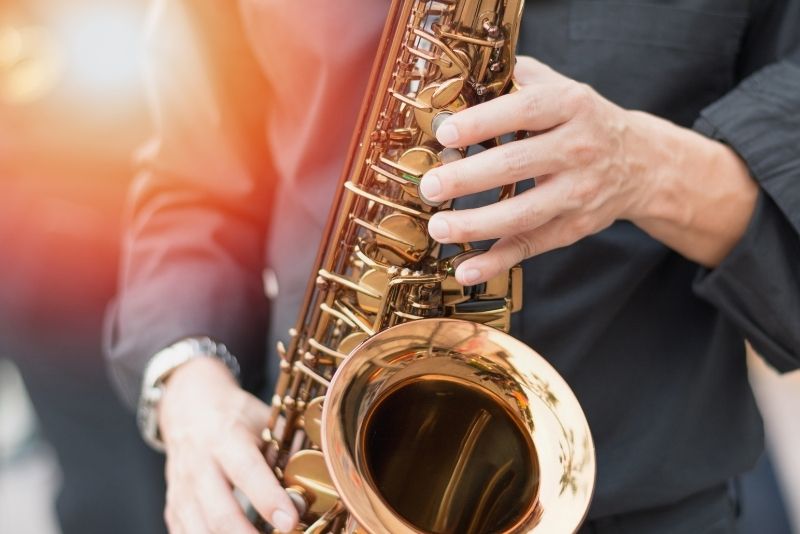 During the day, Scat Jazz Lounge closes its doors. Once night falls, however, things take an entirely different turn: transforming into one of the city's most vibrant music venues for both local acts and bands on tour, the literally underground venue is popular for hosting everything from artists that play jazz (of course) as well as occasional blues and soul.
Set in the basement of the historic Woolworth building, with a full bar stocked with an impressive selection of beer, wine, and liquor (they make a mean cocktail), it's a perfect way to unwind after a long day!
60 – Dance until late at the city's best nightclubs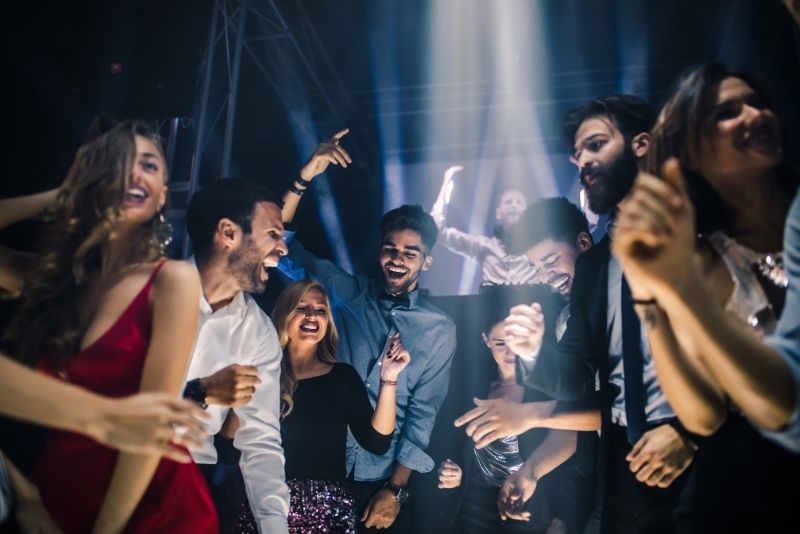 From swanky, upscale nightclubs to divey little joints that roll up the sidewalks come nightfall, the nightlife in Fort Worth typically surprises visitors with its energy in the best way possible.
In fact, Texas as a whole is famous for its laidback drinking culture — so it should come as no surprise that finding a club where you can kick back or hit the dancefloor is relatively easy.
So, where to start? At over 40,000 square feet, Escapade is home to the largest dance floor in Fort Worth; Guitars and Cadillacs, as you might expect, is the frontrunner for all things country music; and Electric Cowboy, whimsically themed around the Old West, is the perfect spot to cowboy up and get your twirl on, with occasional burlesque shows and traveling DJs gracing the stage.
61 – Sip a cocktail from a rooftop bar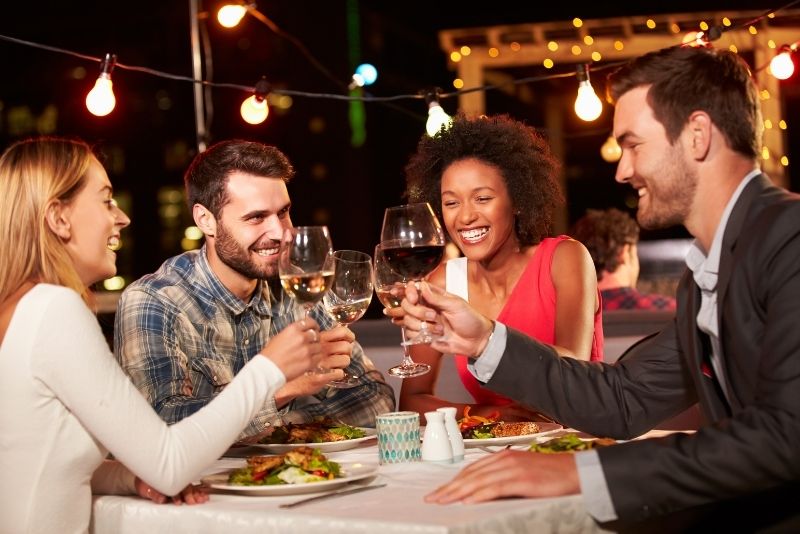 Soak in the city's skyline with a drink in hand at one of Fort Worth's spectacular rooftop bars, where you can take in all that Texas charm while watching the sizzling sun fade into a shimmering glitter of building lights.
Though Sundance Square is home to many of these hotspots (Branch & Bird and the Reata Rooftop offer unparalleled views over the bustling square) there are plenty of other options to choose from.
Over on the 5th floor of the Cultural District's Regions Bank Tower sits Seven Lounge, known for its crafted cocktails, live DJ music and pizza kitchen. Overlooking the Historic Fort Worth Stockyards is Atico, a contemporary Latin American spot that dishes up sixth-floor vies atop SpringHill Suites by Marriott. And over on TCU's campus, the affordable Lot 12 sells itself as a solid choice for sports fans thanks to its TopGolf simulator.
But for the best views of the bunch, look no further than the highest rooftop bar in Fort Worth: The Sinclair. Housed in a near-century old Art Deco building, the Haut Classe rooftop offers panoramic views and luxury drinks – keep in mind, however, it's only open during the warmer months.
62 – Treat yourself at a spa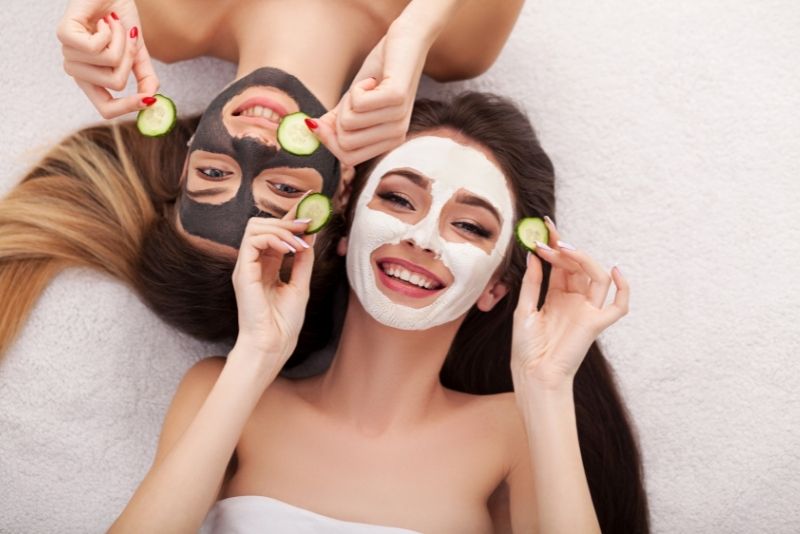 If the head's throbbing for one too many cocktails the night before, or if you're simply feeling tired and worn out after a few days of sightseeing, head on over to one of Fort Worth's many luxurious spas for a relaxing day filled with pampering.
From lavish menus that are carefully crafted just for you by skilled massage therapists and beauty aestheticians (who use only the finest products), to new-generation treatments like floatation therapy, infrared saunas, and cryotherapy, there are plenty of options to choose from.
Hot tip: while there's no hard in being a walk-in, to save up to 60%, make sure to book online in advance.
Arriving at the airport? Book an airport transfer!
It's not exactly a secret that the greater Dallas Fort Worth area is absolutely massive. So, rather than try to navigate the transport system or negotiate with a taxi driver to get you to your hotel, why not book an airport transfer?
As well as taking the stress out of your journey, transfers are also great for those who don't feel like navigating the busy streets or figuring out routes. And with the most luxurious airport transfers options (think sleek black SUV) you can even enjoy WiFi and drinks on board!
Before you go:
We hope you've enjoyed our selection of things to do in Fort Worth, Texas! If you have any other must-see suggestions, feel free to let us know in the comments! And, of course, if you haven't already, make sure to check out the even more detailed list of exciting things to do in Dallas next door!
As always, happy travels.