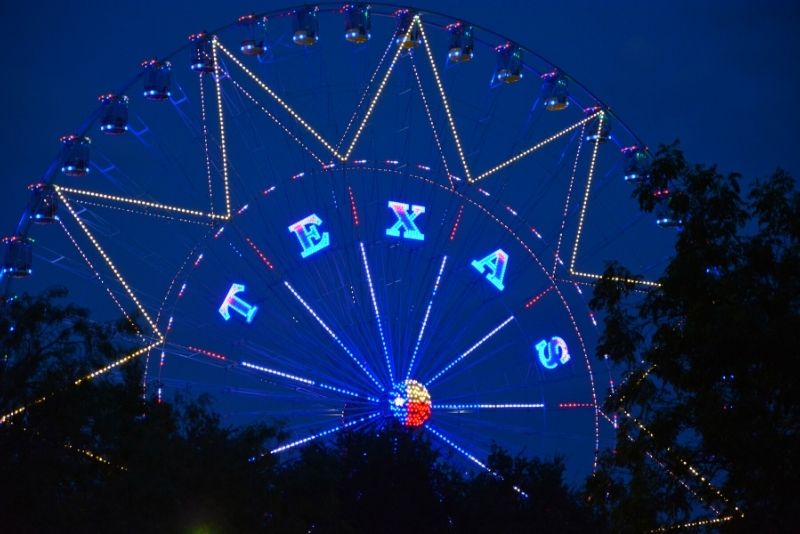 As the second-largest state in the US, Texas has so much to offer, it would take months to see it all! And while you might associate Texas with cowboys and prairies, the state has very diverse landscapes that also include lush national parks, pristine coastal beaches, and stunning canyons.
"Everything's bigger in Texas" doesn't just apply to food servings – though Tex-Mex food servings certainly fit that description too – but also to attractions, museums, and stadiums. Even NASA moved to Texas after decades of operating out of Florida for the bigger open spaces.
Craving some urban fun? Don't worry, Texas is home to plenty of world-class cities. Dallas is a key destination for shopping and entertainment, while Houston is famous for its museum district. Heading to San Antonio? You'll find plenty of history and great food there.
So, what are you waiting for? Check out our list of the best things to do in Texas, whether you're heading to a single city or getting ready to explore the Lone Star state.
1 – Six Flags Over Texas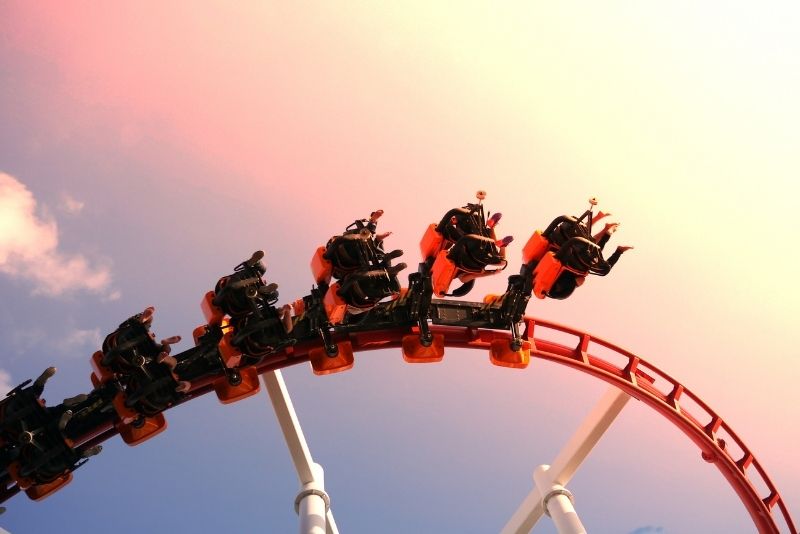 Of the 27 Six Flags parks in operation, Six Flags Over Texas is the oldest. Built in 1961 and now covering an amazing 86 ha, this theme park sure knows how to get the adrenaline flowing.
Six Flags Over Texas has 15 roller coasters, including AQUAMAN: Power Wave, a launch-style water coaster that reaches speeds of 101 kph and ends in a massive splash.
There's also El Diablo, the world's largest loop coaster at 30 meters high, as well as spin rides, 4D interactive dark ride experiences, gravity-defying rides (how does a heart-stopping 5.9 Gs sound?), roaring water rapids, and one of the highest drop towers in the world at just under 100 meters.
Younger visitors will find plenty of age-appropriate thrill rides as well, including tornado swings, a steam engine coaster-like ride, water coasters, a wave swinger, and classic teacup rides.
There are also live shows throughout the day, as well as interactive attractions, such as Casa Magnetica, a walk-through experience with live actors where the laws of gravity don't apply.
2 – San Antonio Missions National Historical Park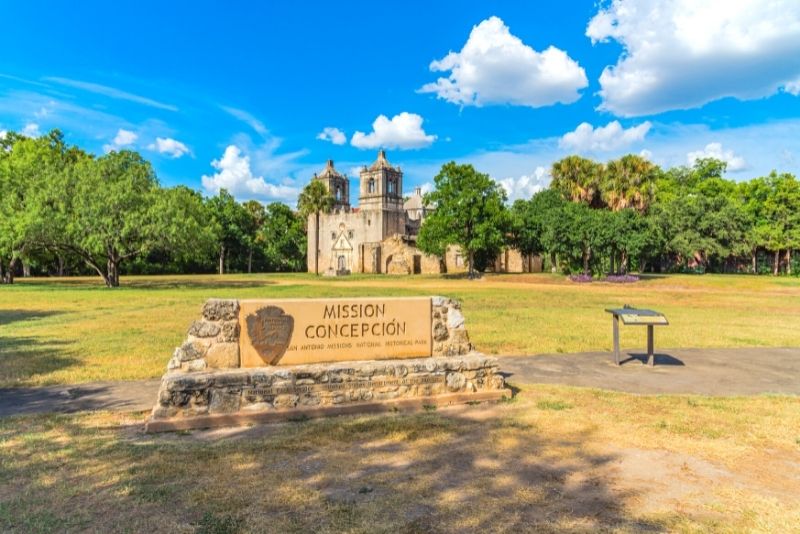 As the only UNESCO World Heritage Site in the state, a visit to the Spanish colonial missions in San Antonio should be at the top of things to do in Texas. Established in the area between the 17th and 19th centuries by the church to try to convert the local Native Americans to Catholicism, the missions also became a source of work, medical care, and food for many.
Of the four mission ruins within the park, the largest is Mission Concepcion and features a well-preserved stone church built in 1755, ruins of the original infirmary and an old adobe church. There are beautiful frescoes on the ceilings here and visitors can walk the grounds and explore the area surrounding the mission.
The other three missions are smaller, although the Espada Acequia mission is more than worth a visit for its impressive aqueduct that once supplied water to all the missions and the farmlands around them.
The most famous mission in San Antonio is not part of the park. The Alamo – a  fortress compound where Texian soldiers made a final stand to stop the advancing Mexican army in 1836 – has been converted into a museum, where visitors can tour the barracks, chapel, and grounds.
3 – Guadalupe Mountains National Park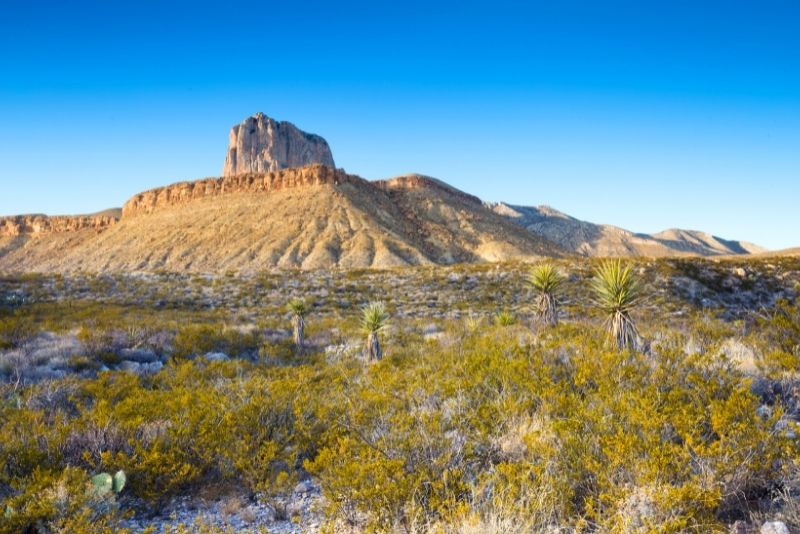 The massive 86,367 acres Guadalupe Mountains National Park is an essential part of Texas history. The famous Butterfield Overland Mail stagecoach service passed through here as it ran between Tennessee and California to deliver both passengers and U.S. Mail. Ruins of cabins and a stagecoach station can still be seen today within the park.
Plenty of hiking trails zigzag through the park, taking visitors to the summit of Guadalupe Peak as well as to a stone cabin that once belonged to Wallace Pratt, the man who helped establish the park.
There are also sand dunes here perfect for off-road driving, great spots for birdwatching, and both primitive tent and RV camping sites. The park also attracts amateur astronomists because of its pristine night sky, perfect for stargazing.
4 – Kemah Boardwalk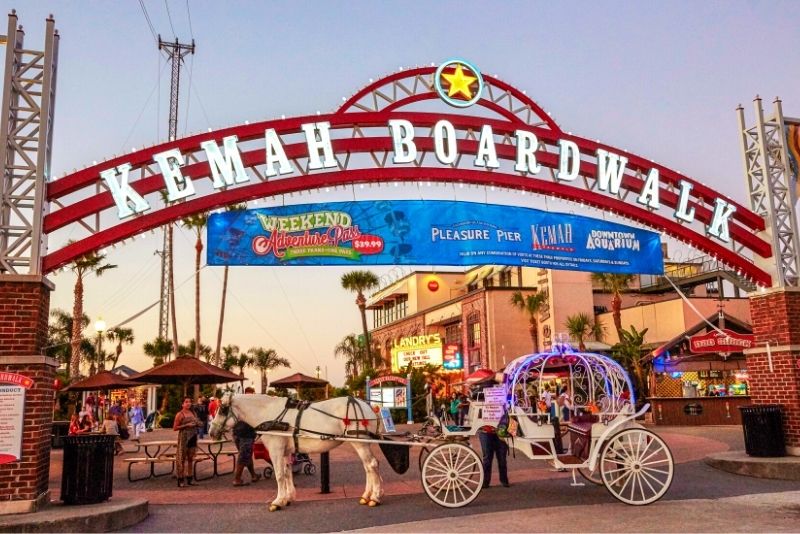 Sitting right on Galveston Bay, the Kemah Boardwalk 40-acre waterfront area offers plenty of entertainment, eating, and shopping destinations for everybody.
Think of the boardwalk as a coastal getaway with a bit of nostalgia – a carnival-like atmosphere where you can hop on a historical carousel, ride the giant Ferris wheel or spin your way up on the Boardwalk tower for stunning views over the water. There is also a 23-meter tall looping coaster ride, a wooden coaster, and high-speed boat rides for the thrill-seekers.
Kids (and adults!) can enjoy touching stingrays and feeding piranhas at the Stingray Reef & Rainforest Exhibit and there are plenty of arcade games available to keep everybody busy.
The boardwalk also features two sea-themed restaurants, one of which features a dining room surrounded by a floor-to-ceiling almost 200,000-liter aquarium. There are also coffee shops, pizza places, and plenty of grab-and-go snacks for every taste.
In the mood for shopping? You'll find retail shops and gift stores here, and many of the events held at the boardwalk (from a Celtic festival to an Easter weekend market) offer great shopping as well.
5 – San Antonio River Walk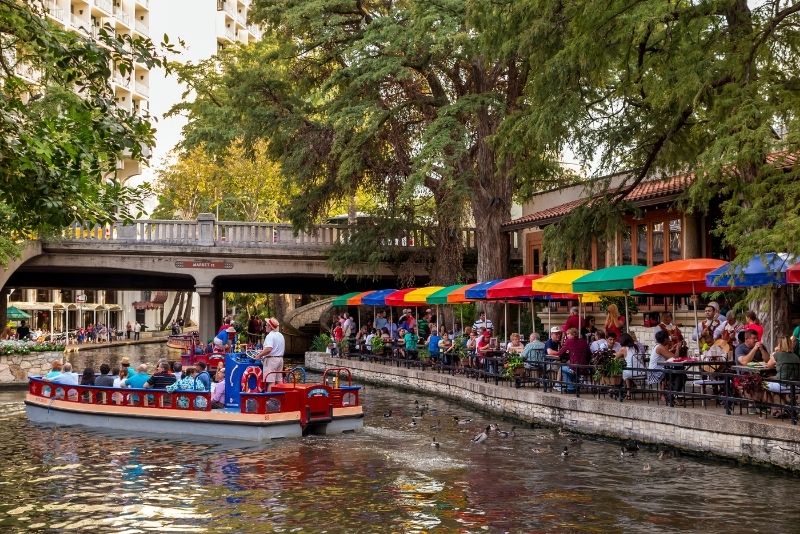 If you're looking for fun things to do in San Antonio, nothing beats a boat tour or cruise through the city's famous waterways. One of the most popular options is a boat tour along the San Antonio River Walk, flanked by restaurants and shops. The area is particularly beautiful at night, as the pedestrian streets surrounding the river are filled with colorful lights.
If you're looking for something more adventurous, check out pontoon boat tours through Canyon Lake or look for river cruises that take you past famous landmarks like the Old Mill Crossing and La Villiata, as well as panoramic views of the city.
Tours are available during the daytime (sometimes combined with hop-on/hop-off trolley tours if you're up for discovering more of San Antonio) or at night if you'd rather relax and enjoy the evening lights.
6 – Houston Zoo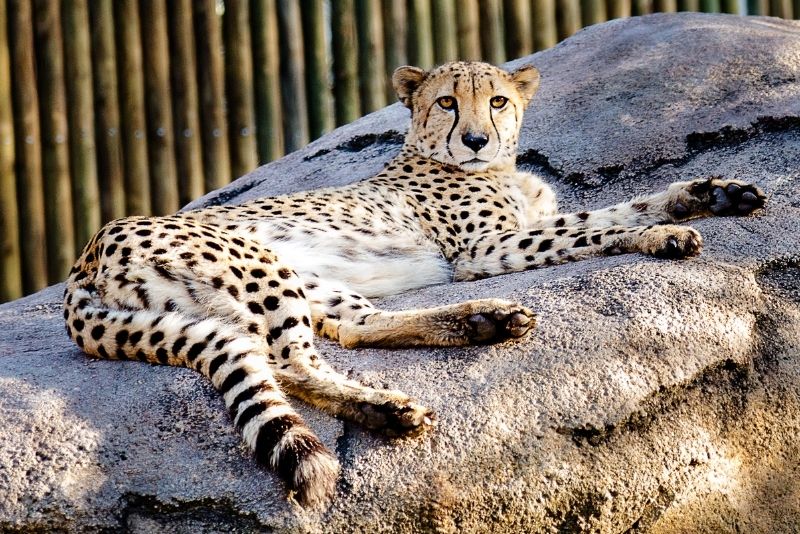 With over 6,000 animals spread over 22 ha, it's no surprise the Houston Zoo is one of the most visited zoological parks in the country.
The zoo's African Forest exhibit is the most impressive, housing everything from zebras to white rhinos to Western lowland gorillas. There's also a bird habitat with over 800 birds and a bug house, as well as an immersive Galapagos Islands exhibit covering both land and oceanic habitats.
Sea lions, an area dedicated to carnivores (such as leopards, the African wild dog, and the Malayan tiger), and a reptile and amphibian house (including many venomous species) complete the basic structure of the zoo.
Visitors can also stop by the Texas Wetlands exhibit to see native species, including whooping cranes and alligators. And for those wanting a taste of the world, the Allen H. and Ethel G. Carruth Natural Encounters building offers a small version of the entire continent in one single space, featuring rainforests, deserts, and water habitats.
The zoo offers a number of animal encounters, a hand-carved carousel, and fun places to eat and shop.
7 – SeaWorld San Antonio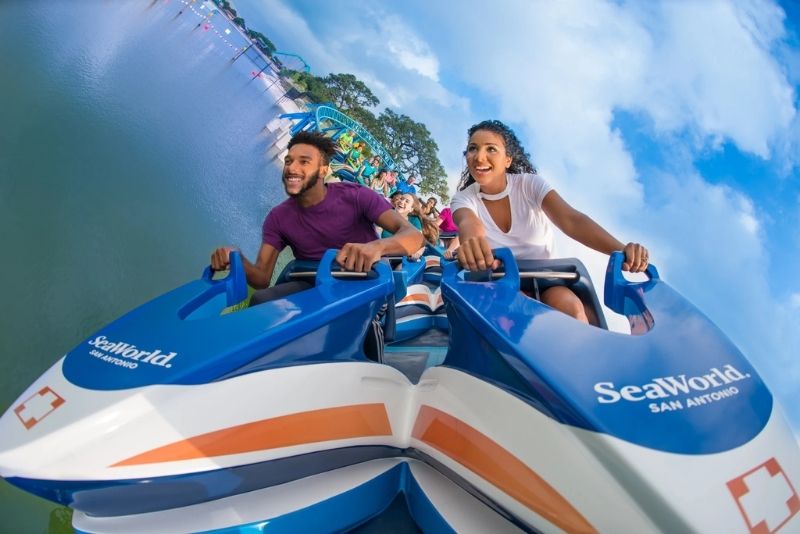 SeaWorld San Antonio is a marine theme park that combines animal exhibits with plenty of rides and thrills.
Most of the attractions here are water-themed, such as the Texas Stingray coaster (Texas' tallest and faster wooden coaster), the double-launch coaster Wave Breaker, and Steel Eel, with heart-pounding max speeds of 105 km/h.
There are plenty of other rides as well, including river rapids, kid-size drop towers, and a mini Ferris wheel. Live entertainment includes animal encounters with killer whales, California sea lions, and otters, as well as water stunt shows and a musical show.
There's also a popular "penguin interaction" experience, swimming programs, and behind-the-scenes tours to meet exotic and rescued animals.
8 – Big Bend National Park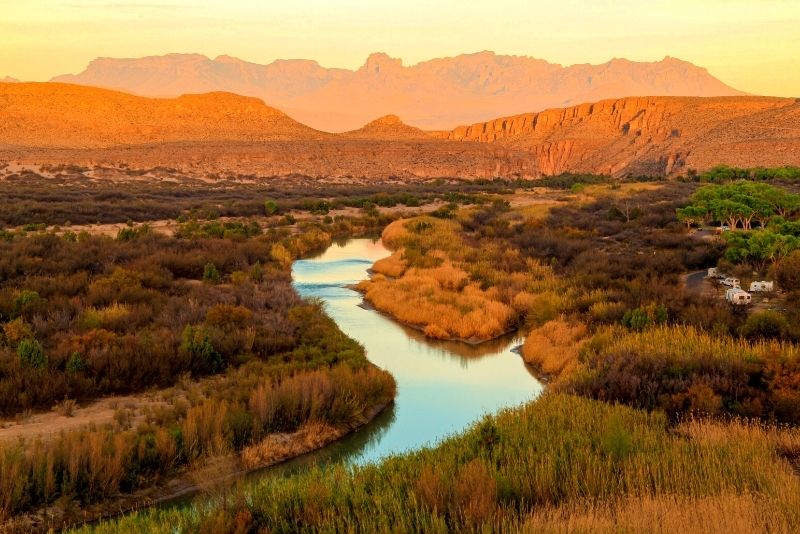 Located against the border with Mexico, this massive national park (it covers over 800,000 acres) is one of the most remote ones in the US. This means fewer visitors, rougher trails, and amazing backpacking to be had.
From dinosaur bones to stargazing to hundreds of animal species (you might catch sight of coyotes, mountain lions, and elks), this is a park that doesn't disappoint.
If you're just here for the day, the 63 km Ross Maxwell Scenic Drive gives you great insight into the beauty of the park, taking you through canyons, abandoned homesteads that now serve as wildlife oasis, the Sotol Vista Overlook high above the desert (easy to park here for some stunning photos), and short trails perfect for exploring.
Park ranger programs are perfect for multiple-day visits, and there are overnight camping and lodging options, as well as full-service dining spots, within the park.
9 – Galveston Island Historic Pleasure Pier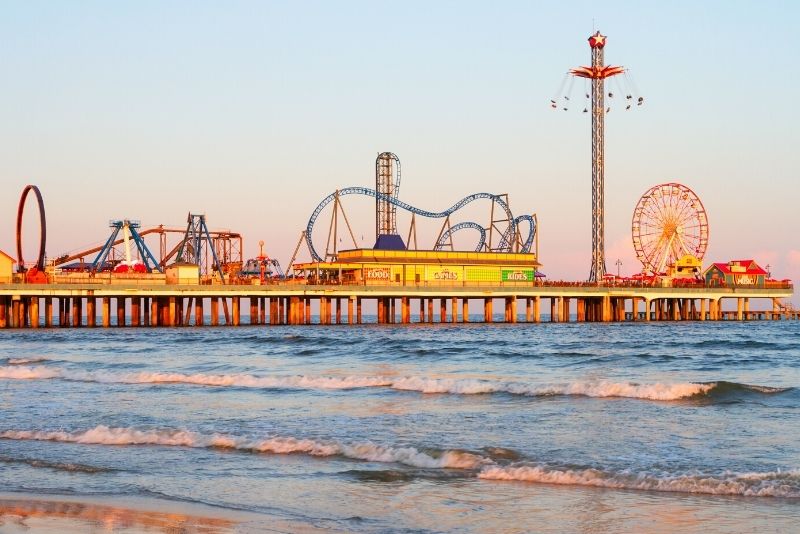 There are plenty of fun things to do in Galveston, a coastal resort city on the Gulf of Mexico – and this historic pier should be at the top of your list.
The pier is home to 16 rides, including a roller coaster with a vertical drop at 95 degrees and parts of its structure right over the water. You'll also find a water log flume, a giant Ferris wheel, a looping coaster ride, and a towering swing that takes riders over 60 meters up in the air.
Have fun with carnival games, give a 5D theater a try, and enjoy a funnel cake or any of the many other foods available here. Want a souvenir? There are plenty of places to grab some themed ride apparel.
10 – Six Flags Fiesta Texas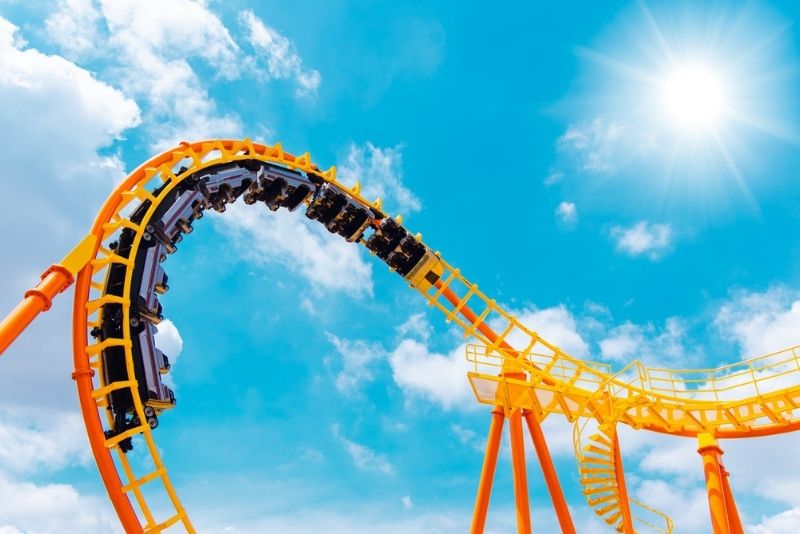 Although slightly smaller than Six Flags Over Texas (81 ha vs 86 ha), Fiesta is well-known for a few unique thrill rides that cannot be found anywhere else.
An example is  Batman: The Ride, the first 4D free spinning roller coaster in the world, where the cars spin backward and forwards in addition to the coaster itself going into flips, falls, and spins.
The other favorites here are Scream!, a 20-stories-high drop tower and single rail coaster Wonder Woman, with a 90-degree drop from a height of 30 meters. There are plenty of other thrill rides as well, as well as a water park with over 15 attractions, and plenty of live entertainment throughout the park.
Six Flags also hosts several big celebrations, including Fright Fest in September and October and Holiday in the Park, which extends the Christmas season from November to January.
11 – Natural Bridge Caverns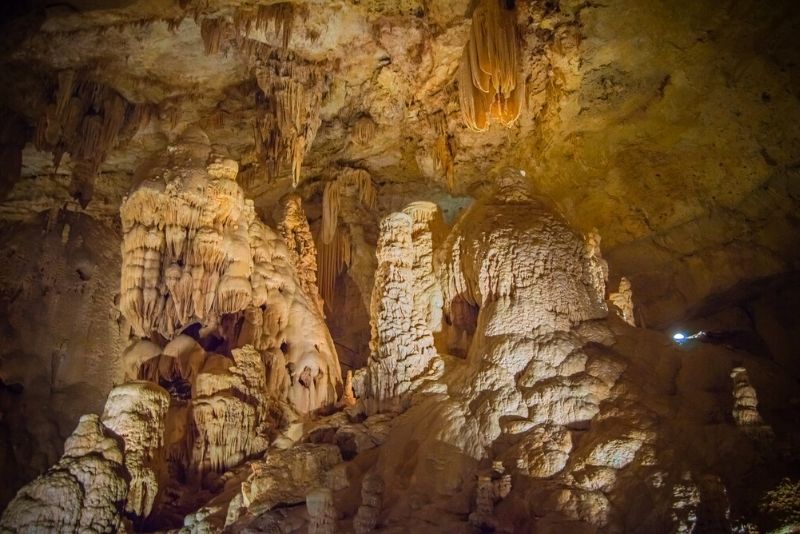 Located just outside San Antonio, the Natural Bridge Caverns (one of the largest in Texas) are a major attraction. They feature a 60 feet long natural limestone bridge, large switchback descents and ascents, flowstones, tall stalagmites, canyons, and a number of otherworldly formations.
Visitors start their adventure by walking 180 feet down into the Earth, where fully illuminated caverns are just the beginning of a walk-through you'll never forget.
There are several tours available through the caverns, including a Hidden Passages Tour where you can access darker underground passages, and an Adventure Tour, which will outfit you with the right gear and then take you to an undeveloped area of the caves to climb, crawl and slide through the tightest of spaces.
Back on the surface, try some of the other attractions, including zip lines, a rope course, a 465-square-meter outdoor maze, and an area for kids to try fossil mining.
12 – Congress Avenue Bridge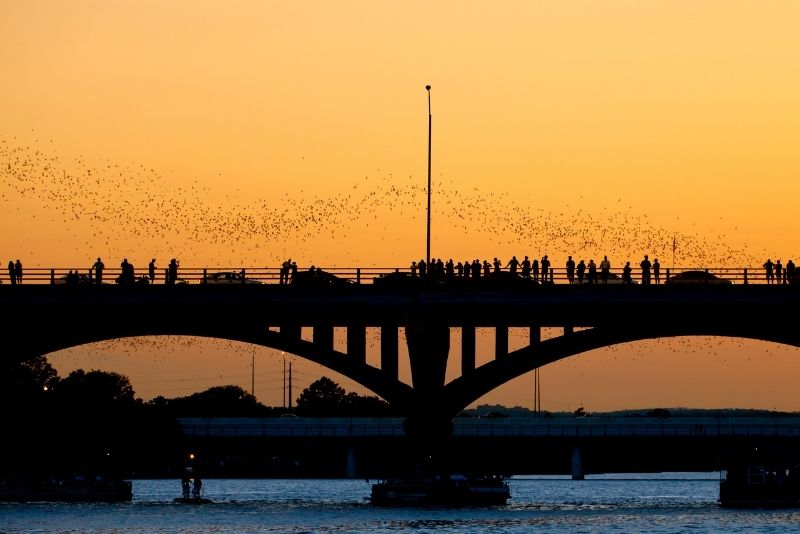 Congress Avenue Bridge should be at the top of things to do in Austin for anybody visiting. Located in downtown Austin, the bridge has become home to the world's largest urban bat colony, an estimated at 1.5 million bats.
Every evening at sunset between March and early fall, people congregate on the bridge and the nearby park – known as the Austin American-Statesman's Bat Observation Area – to watch the bats trickle out from under the bridge to take over the skies.
It's hard to predict when exactly the bats will come out, but arriving by 7:30 pm will guarantee you a spot to see the show.
13 – Aquatica San Antonio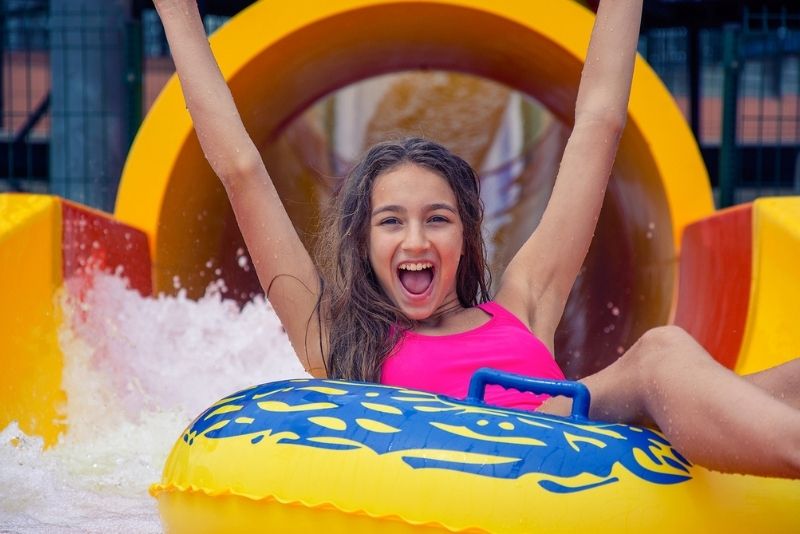 Created by SeaWorld, this water park offers two animal encounters (pet the stingrays and a reef where guests can see many species of fish) as well as many rides, thrills and ways to keep cool and have fun.
Start your visit at Breakaway Falls, the tallest drop slide in Texas. Then try the side-by-side slide racers (the first zero-gravity wave tube in the US), an underground raft ride where you're surrounded by stingrays, and a 15-meter-high tube ride.
The park's huge wave pool, a 365-meter-long lazy river, and a 3-story, interactive funhouse provides plenty of options when you need a break from all the adrenaline.
There are plenty of kid-friendly areas, restaurants and snack stops, and fun shopping opportunities where you can stock up on anything you forgot (sunglasses and flip flops, anyone?) or a cool souvenir to take home.
14 – Austin FC at Q2 Stadium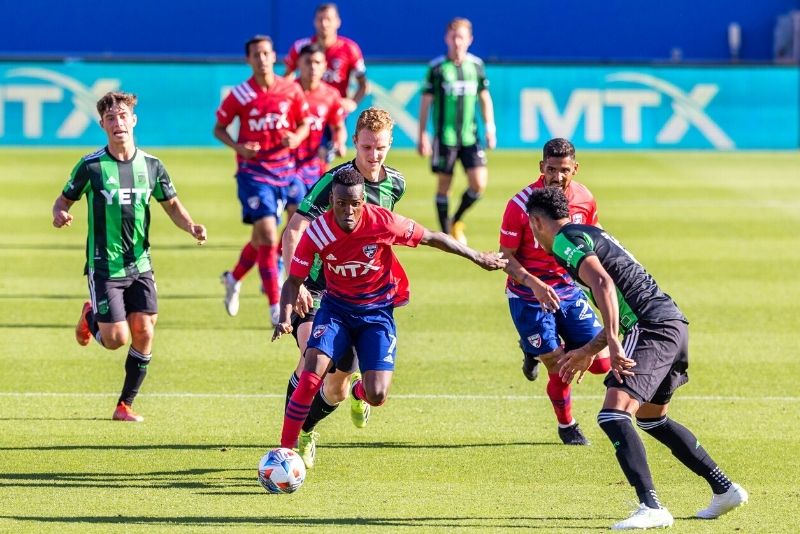 Designed to accommodate the Austin FC soccer team, this stadium opened its doors in 2021. Still, the first game ever played here was actually a friendly women's soccer game between the US and Nigeria.
With space for over 20,000 people, hand-painted murals, and state-of-the-art design, this is a great stadium to catch a game – no matter what team you're cheering for!
The great food is another reason to visit this stadium. No run-of-the-mill fast food here – the stadium focuses on local vendors offering the best of Austin's top culinary scene.
15 – The Dallas Arboretum and Botanical Garden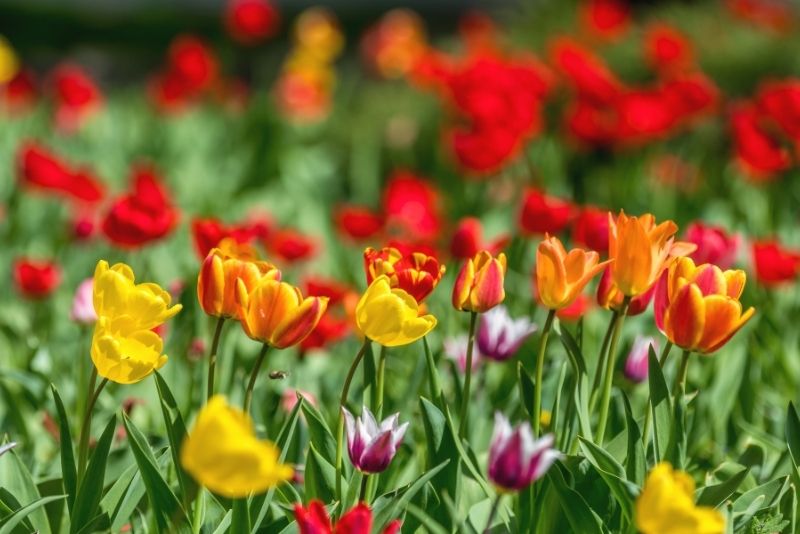 Dallas Arboretum and Botanical Garden, a 66-acre space, offers 11 lush display gardens that are designed so they display colorful plant collections all year long.
The two most popular spaces are "A Woman's Garden," which features sculptures and a number of water fountains and pools, and the 6.5-acre "Jonsson Color Garden," filled with plants that bloom at different times of the year – from daffodils and tulips in spring to chrysanthemums in the fall.
There are plenty of special events held here throughout the year, including the very popular spring festival "Dallas Blooms," which runs between February and April and is one of the largest floral festivals in the country.
There's also a food and wine festival in March, ongoing cooking demos and classes, and a Cool Thursdays Concert Series on Thursdays during spring and fall.
16 – Cadillac Ranch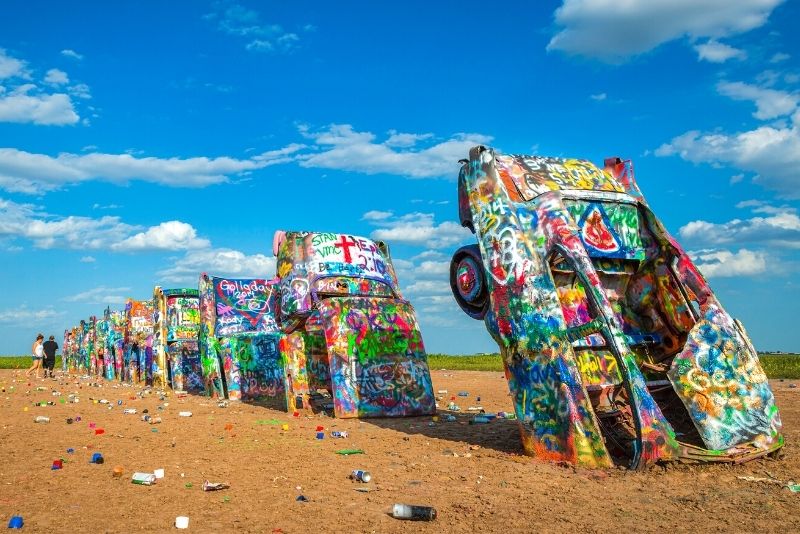 In 1974, an artist and two architects got together to create an art installation and sculpture that still has people talking today.
Located in a cow pasture along a highway (from where it can be seen) in Amarillo, the installation consists of ten half-buried Cadillacs placed nose down in a row.
The original creators of the installation bought the cars used (some still running, some not) and buried them in their original condition, without repainting or altering them in any way.
Over the years, however, vandals have spray painted the cars and taken the radios and even some of the car doors. Painting the cars is now encouraged.
17 – Fort Worth Zoo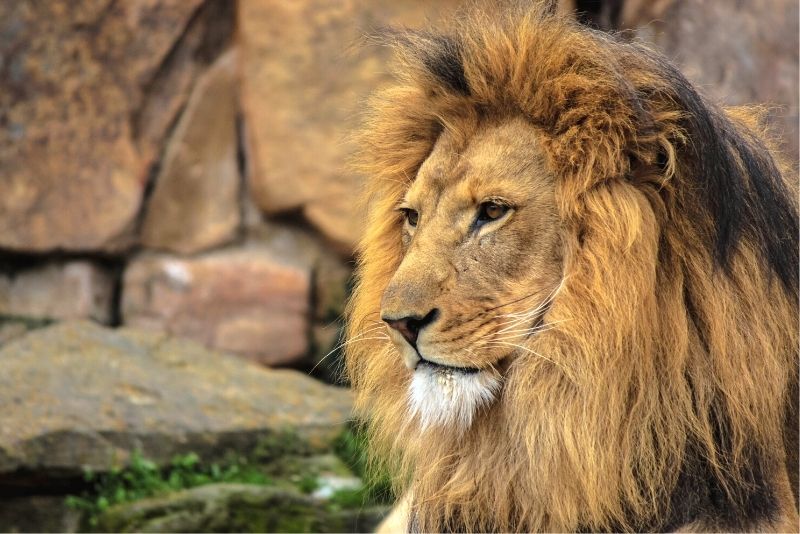 When it comes to fun things to do in Fort Worth, it's hard to beat the local Fort Worth Zoo, considered one of the top ones in the country.
Home to over 7,000 animals, the zoo has some impressive spaces, including the 2.5-acre tropical rainforest exhibit where the primates live. There's also a raptor aviary where Andean condors and a number of eagles live, and a large penguin exhibit that offers underwater viewing.
One of the zoo's most impressive exhibits is the 2,800 square meter herpetarium, home to everything from king cobras to 100 kg Aldabra giant tortoises, to Chinese giant salamanders. The zoo is also involved in conservation efforts connected to Asian freshwater turtle populations.
18 – Morgan's Wonderland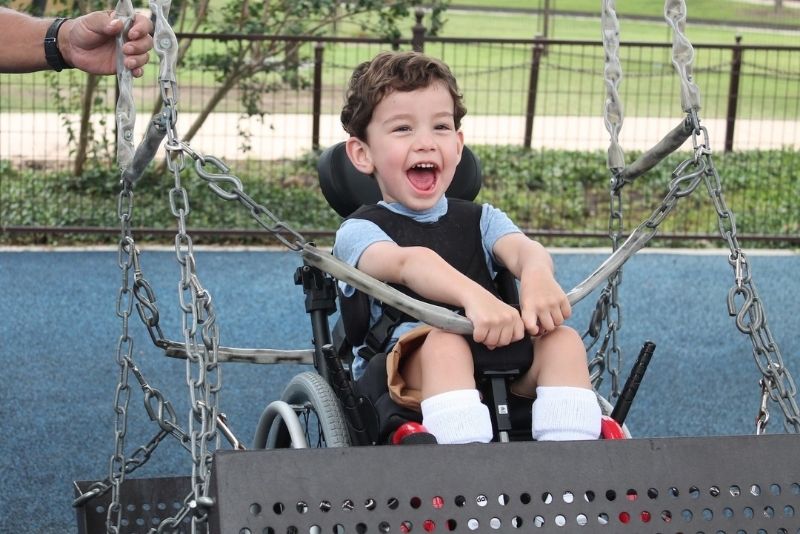 The world's first theme park where everybody – including people with cognitive and physical challenges – can access all attractions. Every ride, garden, and play area within the park is wheelchair accessible, and all visitors can attend the amphitheater, pilot remote-controlled boats, picnic or catch live entertainment.
The 25 acres of Morgan's Wonderland offers many rides, including an express train that runs around a lake, a Ferris wheel, a carousel, and miniature vehicles visitors can drive.
The park also includes Morgan's Inspiration Island, a completely accessible water park including attractions like a musical garden splash area, interactive water features, a pirate ship with water cannons, and a special area with heated water.
19 – Schlitterbahn Waterpark Galveston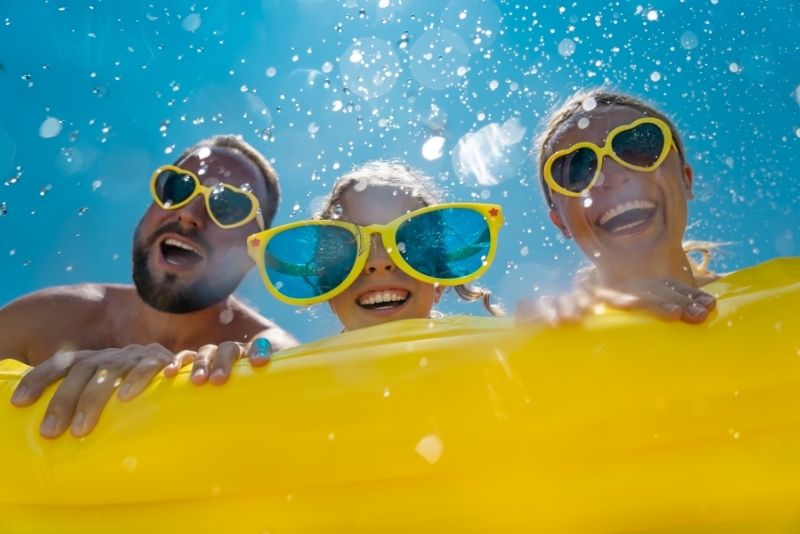 With over 30 rides and attractions, Schlitterbahn Waterpark Galveston is the perfect place to escape the heat for the entire day.
There are plenty of heart-pounding, big-thrill rides here, including a body slide where you'll reach speeds of 65 kph as you fall from a height of 25 meters and a coaster-like ride where water jets propel you uphill and through a number of twists and turns.
You'll also find body, tube and mat slides where you can race friends (sometimes head-first!) at crazy high speeds. Jump into the wave pool, ride the lazy river, or try the heated pool with a swim-up bar for even more fun and adventures.
You can rent a cabana for the day when you visit for some privacy, shade and a chance to cool off with some drinks and food. And while you're allowed to bring your own snacks into the park, you can also find plenty of yummy treats here as well, from BBQ grills to burgers to hand-scooped ice cream.
20 – AT&T Stadium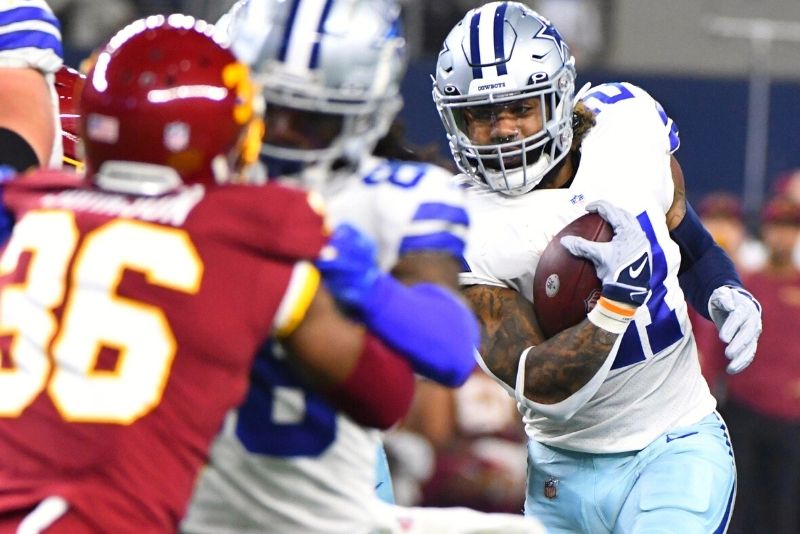 Home to the NFL Dallas Cowboys, the AT&T Stadium is also often used for other activities, including basketball games, Motorcross, and professional wrestling.
Because of its size – which sits 80,000 but can be expanded to over 100,000 – it's also a favorite venue for concerts, and bands like Guns N' Roses, The Rolling Stones, and U2 have played here to record attendances. Even rodeos and Spartan races have been held here.
Tours of the stadium are available to visitors who want to see the stadium the day prior to a Dallas Cowboys game, get autographs from the team cheerleaders, and enjoy a live DJ. There's also a tour of the stadium's impressive art collection.
21 – The Sixth Floor Museum at Dealey Plaza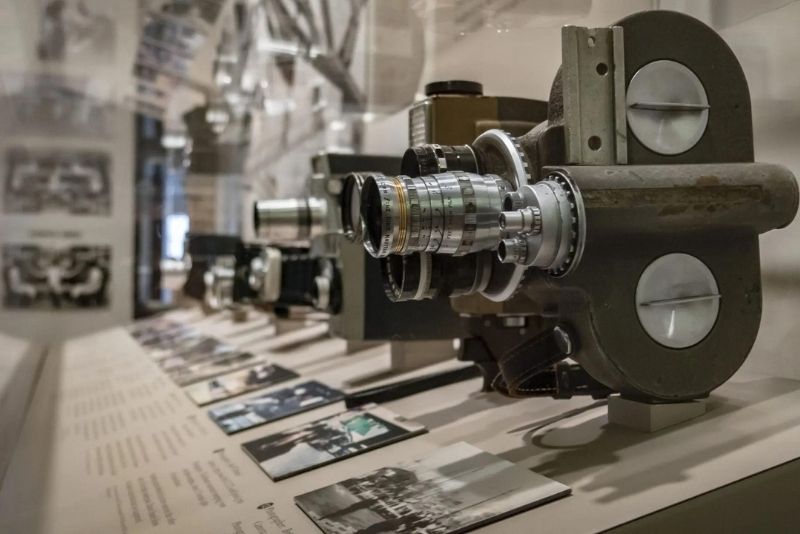 You could easily miss this museum if you didn't know about it in advance. Tucked away on the sixth floor of the Dallas County Administration Building (from where Oswald shot Kennedy as his car was passing by), this small but comprehensive museum chronicles the assassination of John F. Kennedy.
The collection includes items related to convicted killer Lee Harvey Oswald, Kennedy's presidential legacy, and the assassination itself. There are newspapers, photographs and documents showcased here, as well as plenty of radio broadcasts and recorded interviews.
Visitors will also get a close look into what life was in the 1960s in Dallas. The museum also holds the Zapruder film, a silent video showing the exact moment of the assassination.
22 – JFK assassination tour in Dallas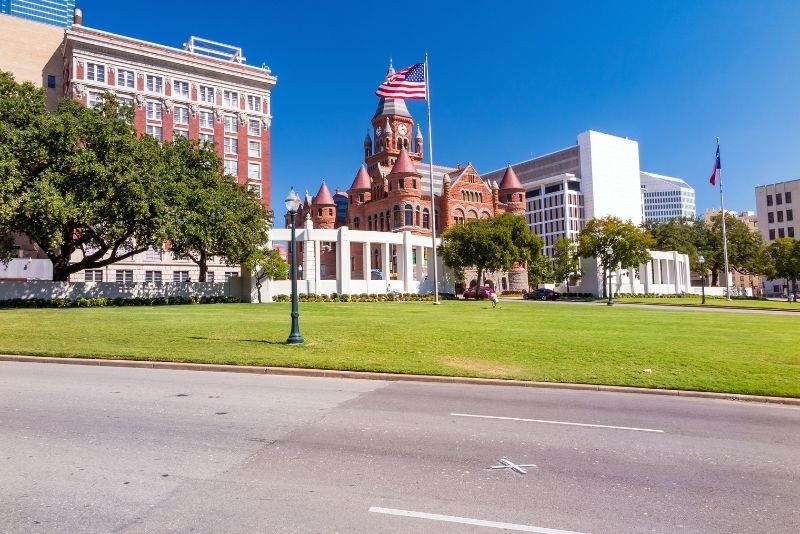 A JFK assassination tour should be at the top of your list of things to do in Dallas. President John F. Kennedy was assassinated in November 1963 as he was riding in a presidential motorcade through the city of Dallas. The killer, former US Marine Lee Harvey Oswald was arrested just minutes later.
Kennedy was a popular president and his death has become an important part of the history of Dallas. Whether you have an hour or a day while in Dallas, there's a tour that can help you discover this history.
Shorter tours take you to Dealey Plaza (where the shooting occurred) as your guide tells you what happened on that fateful day and what led Oswald to kill the president. Longer tours add stops at The Sixth Floor Museum, the memorial to President Kennedy, and the home of Lee Harvey Oswald.
23 – Mayfield Park and Nature Preserve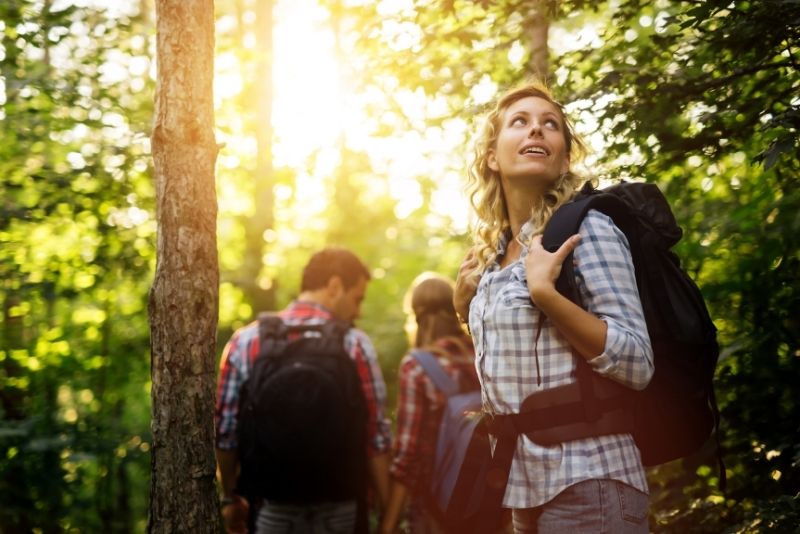 The 23 acres that make up Mayfield Park are an oasis of tranquility. There are plenty of hiking trails, ponds with koi fish, peacocks that wander free through the gardens, and a historic cottage that has been restored and can now be visited and sometimes hosts special events.
The ponds are also home to lilies, reptiles and colorful birds that visit on a regular basis. Open every day and free to visit, the park also offers great birdwatching, plenty of shade along the trails, and some great picnicking spots next to the water.
24 – Padre Island National Seashore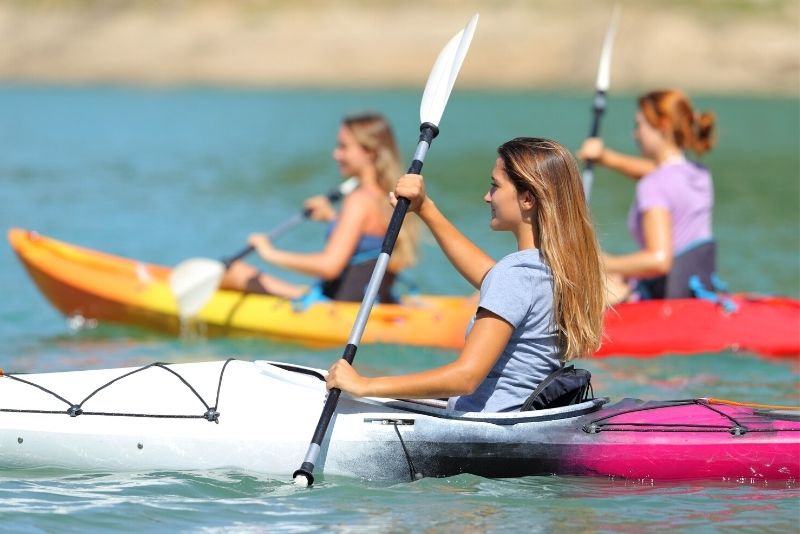 A long sandy coastline kept undeveloped to protect nature, Padre Island covers 100 km of seashore, dunes, and prairies. Although it's possible to overnight in the area, the campgrounds are primitive and the park does not have any facilities or shops to pick up firewood or food.
Instead, visitors are welcome to spend their time here boating in the salty Laguna Madre, joining a ranger program, hiking the length of the shore or birdwatching (almost 400 different species of birds call the park home).
25 – Typhoon Texas Waterpark Houston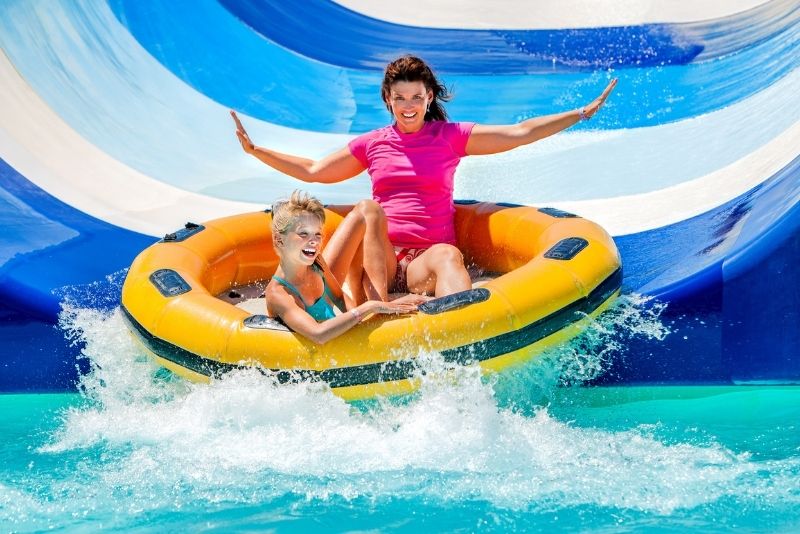 If you need a break from the Texas heat, this 25-acre water park is the perfect way to cool off. You'll find plenty of attractions at Typhoon Texas Waterpark Houston, including a water fortress with many slides, platforms, 100 spray areas.
There are also dueling dropping tubes (be ready to fall almost six stories!), six-person rafts that give you the feeling of white water rafting down a giant open-air waterslide, single tube slides, and head-first racers.
There's also a lazy river, a wave pool, and a kid-size activity pool, but the fun doesn't stop when you step out of the water either.
You can rent your own cabana for a touch of privacy away from the sun and attend live events throughout the year. Hungry? From pizza to BBQ to tacos and plenty of sweet treats, there's something for everybody here.
26 – Moody Gardens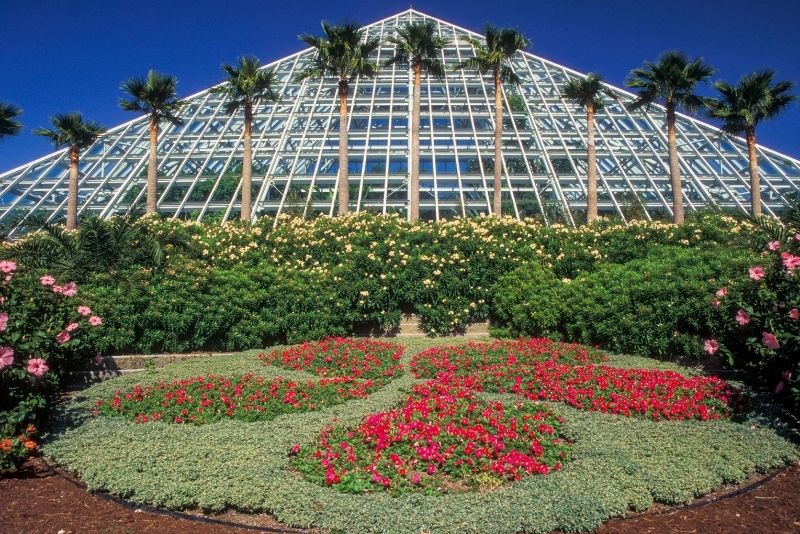 This great natural and educational destination consists of three pyramids that serve as an aquarium, rainforest and discovery space dedicated to science.
Each pyramid at Moody Gardens will take a couple of hours to explore (the aquarium pyramid, for example, is 12 stories high and houses over 10,000 animals) and offer interactive exhibits and plenty of activities.
Visitors can also explore a landscaped beach, jump into a lazy river or sit back for an adventure at the 4D theater. The gardens are also home to one of the tallest rope obstacle course in the country and a zip line that flies above the beach and gardens.
27 – Space Center Houston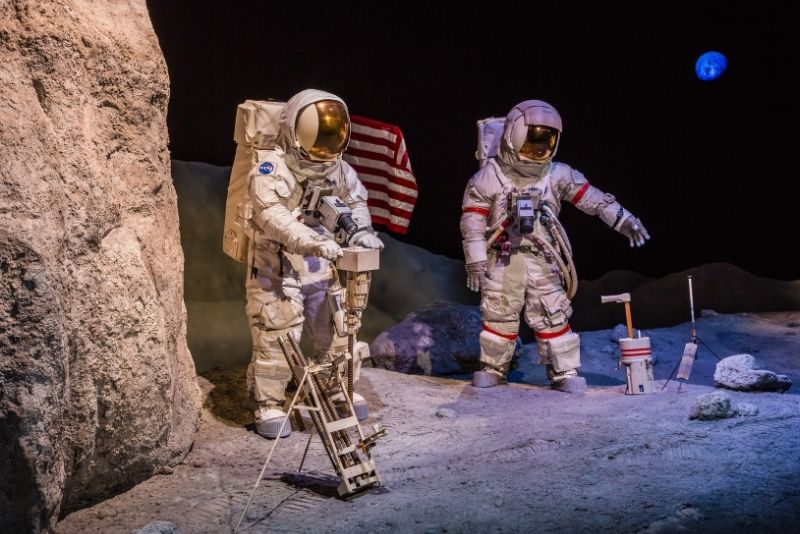 The Space Center Houston museum is part of the NASA Johnson Space Center, where astronauts are trained and space missions are planned.
The museum itself covers a massive 23,000 square meters and breathtaking exhibits that include spacecraft, capsules, the Apollo 17 Command module, moonwalk suits, and lunar test vehicles. It also contains one of only eight rocks brought back from the Moon that can be touched by visitors.
The most popular outdoor exhibit is a life-size Space Shuttle replica that allows access to the inside. There's also a "rocket park" where museum visitors can see an original Saturn V rocket (designed to launch vehicles for the Apollo program).
NASA's Mission Mars exhibit features a real Mars meteorite rock, a spacecraft simulator, and a  virtual reality wall. Additional attractions include a five-story tall 4K resolution theater, live science programs and a look inside the space station.
28 – The Museum of Fine Arts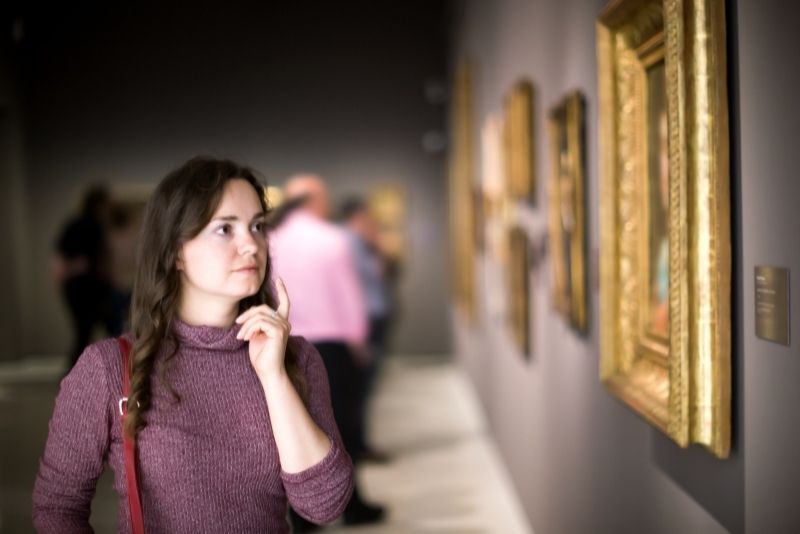 There are plenty of fun things to do in Houston and the Museum of Fine Arts ranks pretty high up on the list. With a collection that covers 6,000 years of history through painting, sculpture, film, and photography, it will keep you busy for hours.
There's European, Asian, and African art here, as well as a sizable collection of Ancient Mediterranean and Middle East art.
The modern and contemporary art collection spans works from all six continents and includes examples from the Surrealist, Postwar and Cubist eras. There's also a good number of works by Texan artists, including Forrest Bess, Dorothy Hood, and James Surls.
The museum also hosts regular film screenings of both art and Hollywood films, as well as documentaries and Oscar-nominated short films.
29 – Fort Davis National Historic Site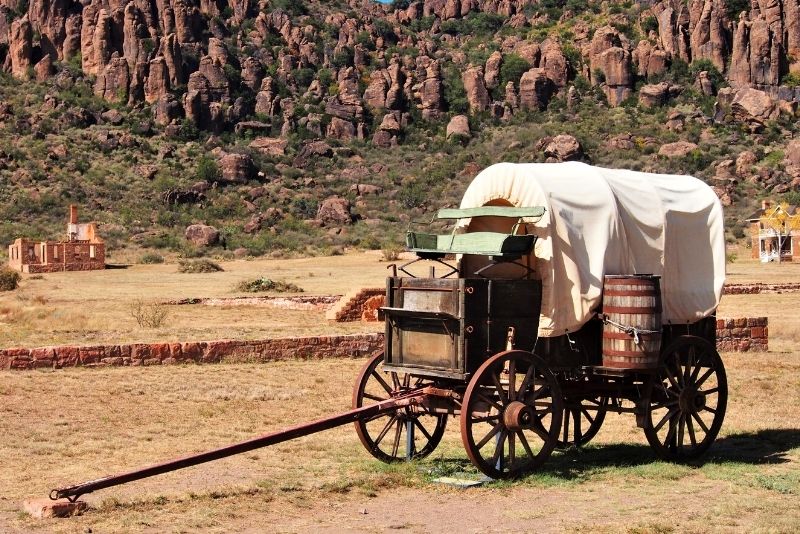 The fort was originally built in the 1800s to protect the local garrison during the Indian Wars, but over the years also served as protection for mail coaches and wagons crossing the area.
Today, over two dozen buildings and many ruins still stand, a testament to the size and strength of the fort. The interior of five of the restored buildings has been redone so they look exactly as they would've in the 1800s.
There's also a visitor center offering information and maps for those who want to explore beyond the fort and take to the 6.5 km of trails around the historic site. Reenactors and special events help the fort come to life throughout the year.
30 – Texas State Capitol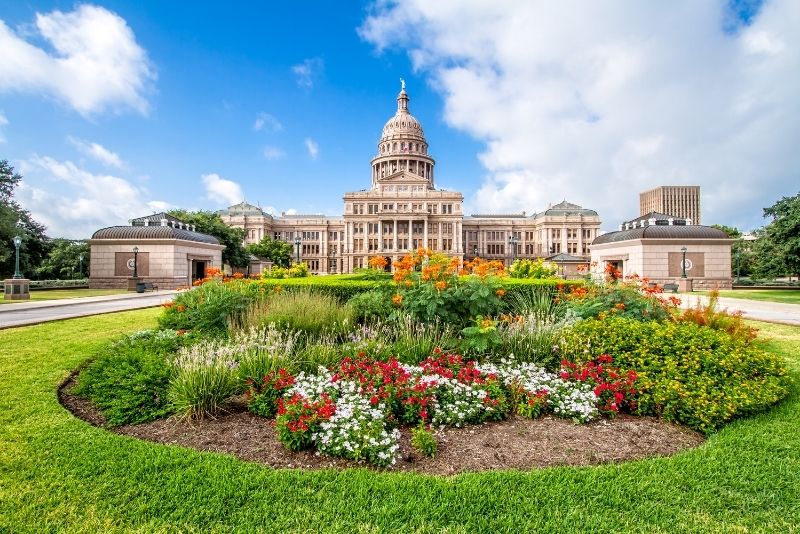 Built in 1885 and located in Austin, the beautiful Italian Renaissance Revival Capitol is considered one of the most beautiful government buildings in the country.
Surrounded by perfectly manicured grounds and featuring massive skylights, the Capitol attracts both history and art lovers. In fact, the central rotunda with its presidential and Texas governors' portraits, doubles as a mini-museum of sorts.
The building is open to visitors but the best way to discover its beauty and history is to take a guided tour. If you want to make the most of your time in downtown Austin, look for a tour that also includes other stops, such as a Segway or bike tour.
Popular stops in these tours include Lady Bird Lake and Barton Springs, the haunted Driskill hotel, and even the Austin bats bridge.
31 – Dinosaur Valley State Park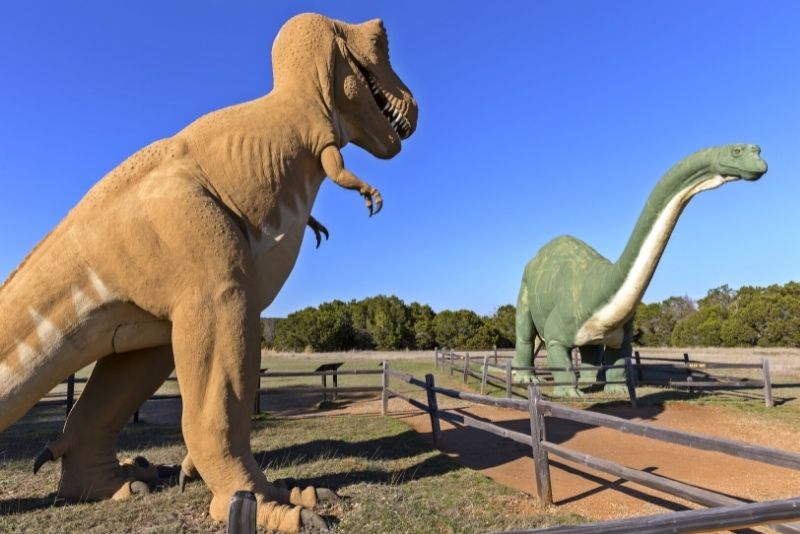 This massive 6,000 square kilometers park has plenty to offer to outdoor lovers, but most visitors come here for one specific thing: dinosaurs. Or, to be more exact, dinosaur tracks.
While some of the tracks are in the riverbed and might not be visible when the water is high (especially after heavy rains), you'll still find plenty around to inspect closely, touch and photograph.
The tracks at the park belong to Acrocanthosaurus (a bipedal predator that was about 11 meters long) and Sauroposeidon (one of the tallest dinosaurs to ever exist at 21 meters with its long neck extended).
The entrance to the park features two life-size dinosaurs, an Apatosaurus and a T-Rex. While it's not the same dinosaurs that left the tracks in the park, they are a similar size, so you'll have an idea of what they would've looked like when you stand next to them.
Paluxy River, which runs through the park, offers chances to swim and cool off. There are also hiking, biking trails, and plenty of space to camp if you're up for spending a night.
32 – Japanese Tea Garden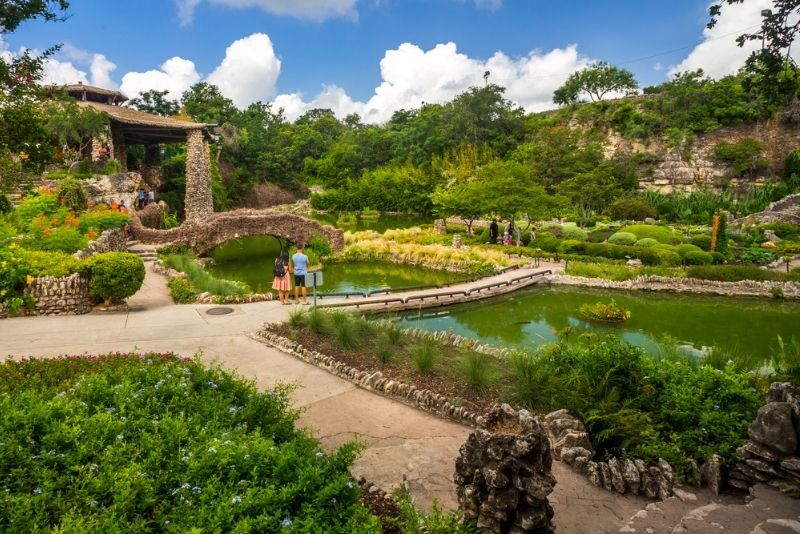 The San Antonio Japanese Tea Garden is an oasis of green located between the San Antonio River and an old quarry.
Today, the 11-acre space (which reopened in 2008 after extensive renovations) features a lush garden that remains green all-year-round, a lily pond, an 18-meter high waterfall, and plenty of stone bridges.
As you walk around the garden, you'll find almost hidden ponds with koi fish and shaded areas to stop, take a breath, and recharge.
The Jingu House cafe within the garden grounds offers American-Asian Inspired lunch options with iced tea and delicious sweets and snacks. Entrance to the garden itself is free all year round.
33 – USS Lexington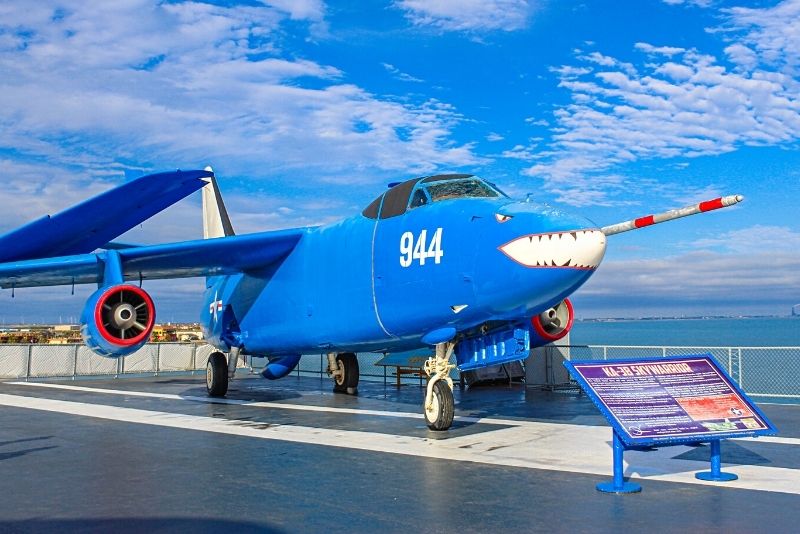 This World War II-vintage aircraft carrier spent time in combat was part of the fleet at Pearl Harbor, and eventually became a museum in 1992. Today, visitors can tour the USS Lexington flight deck, where 20 retired aircraft are permanently parked and can now be seen up close.
These include 1930s US Air Force training planes, bombers from operation Desert Storm, and a modern TA-4 SKYHAWK fighter plane. The flight deck also displays anti-aircraft guns and arresting gear, and provides access to the navigation bridge.
Inside the ship, things get even more interesting. There's a multi-media exhibit on the Pearl Harbor battle, a flight simulator that puts you behind the controls of an F/18 plane, and interactive gaming stations where you can bring epic battles to life.
Visitors can also sit back in the 3D MEGA theater with a three-story-tall screen or explore the 440 "warbirds and warships" model pieces on display. For the ultimate fun, check out the USS Lexington escape rooms, where you have 60 minutes to put your mind to work to save yourself (and sometimes the world).
34 – Dallas Museum of Art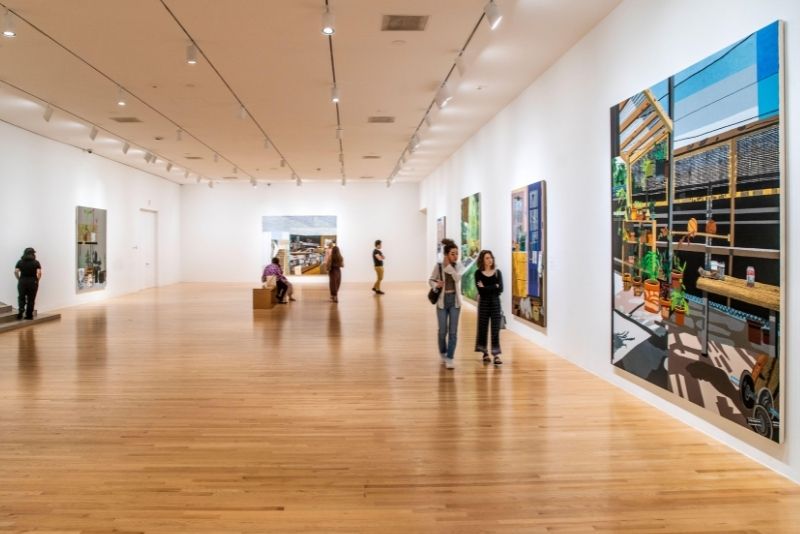 With almost 15,000 square meters of exhibition space and more than 24,000 objects in its collection, the Dallas Museum of Art is one of the largest art museums in the country.
The American art collection includes items from the colonial period to World War II, and includes works by Georgia O'Keeffe, Frederic Edwin Church, and Edward Hopper. An important part of the collection is also dedicated to Texas art, including paintings by Jerry Bywaters and Clara McDonald Williamson.
Other important collections cover African art from the 16th to the 20th centuries, the Ancient Mediterranean art (especially includes Egyptian, Greek, and Roman), and Asian art dating as far back as the 10th century.
The museum also has an ever-growing collection of decorative arts and design that include furniture, textiles, and glass.
35 – Lost Maples State Natural Area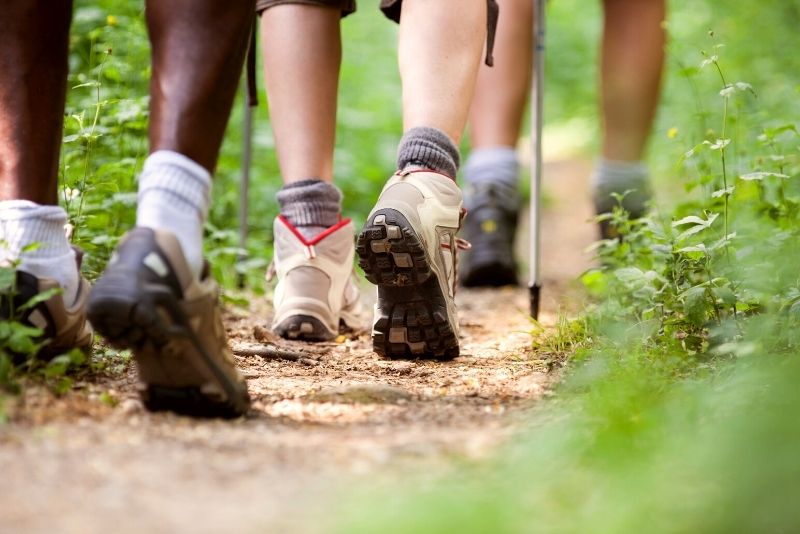 Famous for its stunning fall colors and steep canyons, this natural area also has plenty more to offer throughout the year, including wildlife watching (coyotes, foxes and axis deer all inhabit the park), stargazing, and hiking.
To protect the integrity of the area, Lost Maples has only been minimally developed. There's no infrastructure within the park except for 30 campsites. And while the park covers a massive 1,176 hectares, there are only 18km of hiking trails available.
Visitors are urged to stay on marked trails and to avoid climbing, as the rugged terrain can sometimes be dangerous.
36 – Waco Mammoth National Monument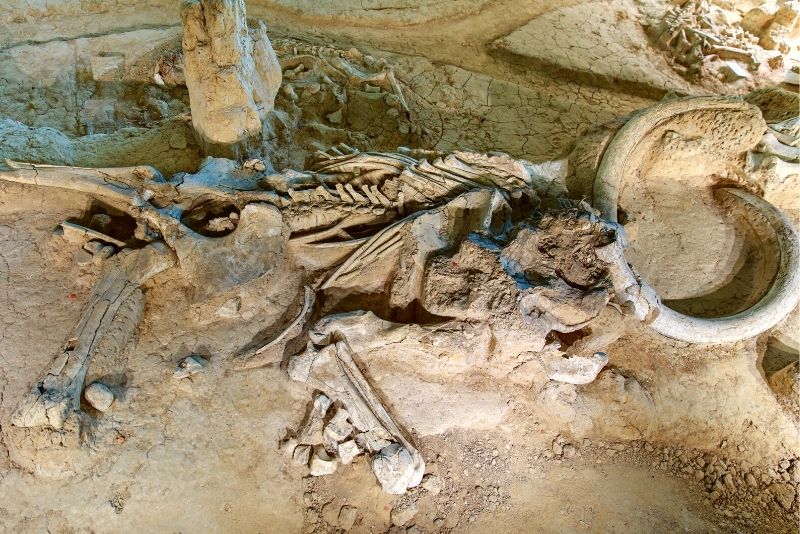 Waco, Texas is home to the largest concentration of Columbian mammoths' remains in any one single paleontological site.
The 24 mammoths are believed to have died after getting trapped in a canal during a flash food starting 68,000 years ago. Other animals, including a saber-toothed cat and a camel, were also buried as a result of flash floods later on.
The excavation site, which sits next to the Bosque River, has been opened to the public since 2009. Visitors can hike to the sheltered area to see some of the remains still in the ground, only partially excavated. The park where the site is located covers 108 acres and offers great hiking and ranger-guided walks.
37 – Texas State Aquarium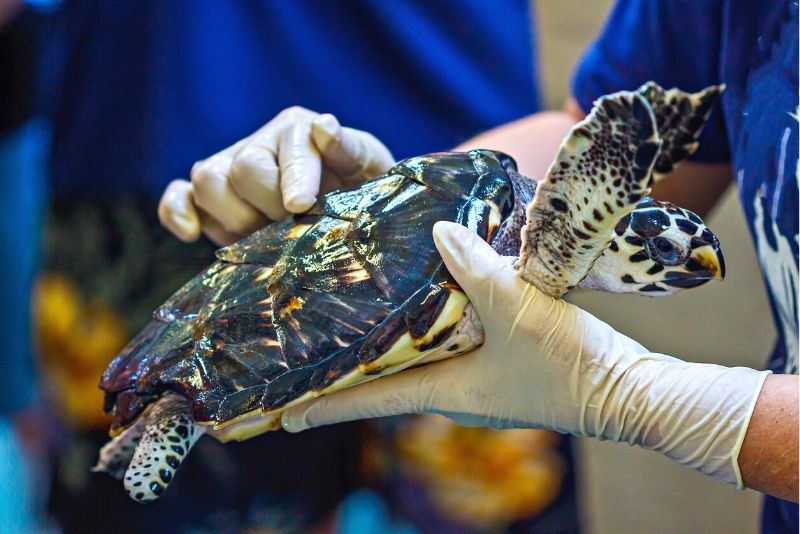 Despite its name, this aquarium actually focuses on more than just marine species. As a rehabilitation space, it often houses flamingos, bats, and other wildlife that calls the Gulf of Mexico home.
There's also a jungle aviary and an area where rescued animals (mostly raptors like eagles) that cannot be released back into the wild now live. Sea turtles that are not releasable have their own space, where visitors can catch sight of them both above and below water.
Permanent exhibits here include an almost 1.5 million liters shark and stingrays exhibit, a Coral Reef exhibit home to parrotfish and angelfish, and a series of deep underwater caverns, a large exhibit of jellyfish, and Dolphin Bay, home to four Atlantic bottlenose dolphins.
38 – Choctaw Stadium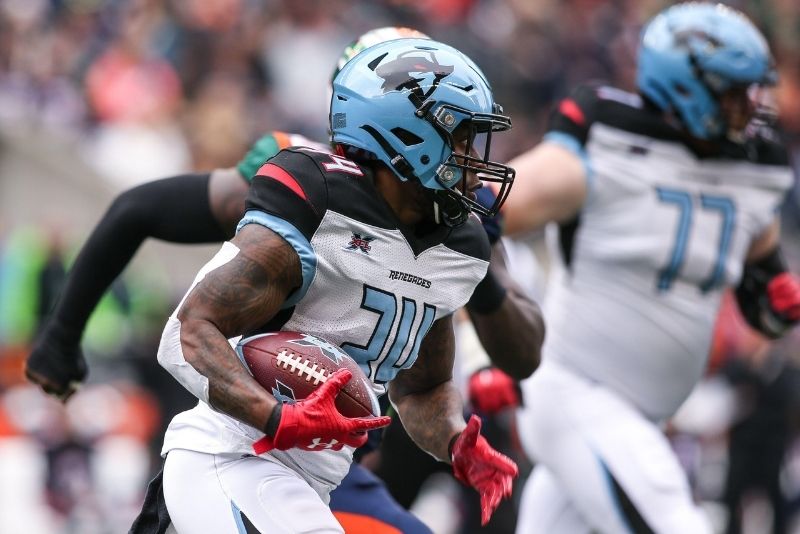 Originally the home of the Texas Rangers baseball team, the stadium was later also used for soccer and American football games. It is now home to the Dallas Renegades professional American football team.
Because of its large size, the stadium can seat up to 50,000 for events such as concerts, making it a popular venue. Paul McCartney, the Red Hot Chili Peppers, and several country music stars have played here.
The stadium's location right in the heart of the city makes it perfect to catch an afternoon game before you head out for dinner and drinks.
39 – Barton Creek Greenbelt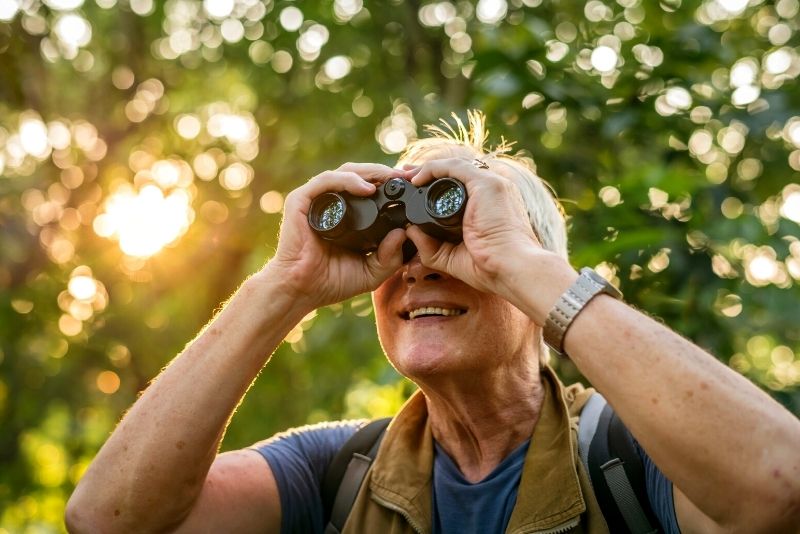 Whether you're looking for the perfect outdoor space to hike, swim, kayak or go birdwatching, this should be your go-to destination in Austin.
The 19 km of trails here take you through shaded forests, next to limestone walls, and past beautiful water holes.
For those looking for a bit of adrenaline, the area also offers great rock climbing and mountain biking trails.
40 – Traders Village Grand Prairie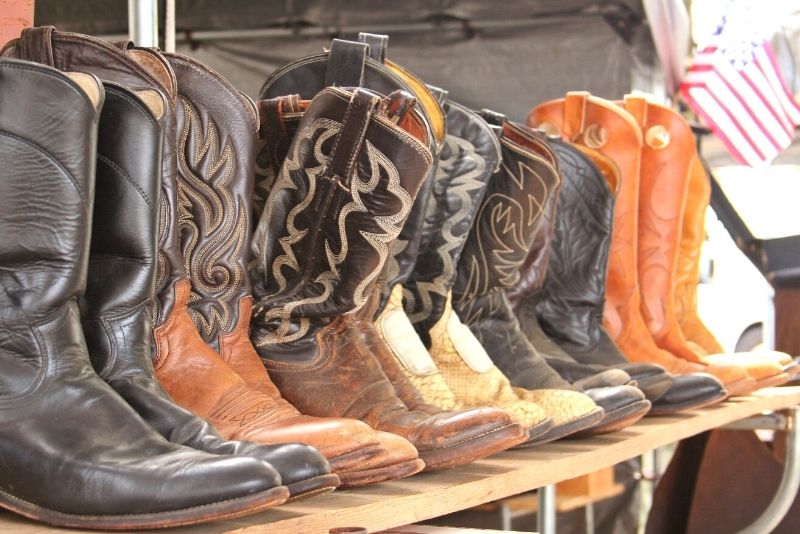 Since 1973, this 120-acre outdoor market has been Texas' largest flea market and a bargain hunters' paradise.
With over 3000 vendors taking over Traders Village Grand Prairie area every weekend, you'll surely find something to take home – whether that's a souvenir, a unique gift or something to add to your collection.
In addition to used and vintage items, you'll also find many retailers selling handmade items, fruits and veggies, and lots of artsy things.
In addition to vendors, the market also offers amusement park rides, including a 27-meter-tall rollercoaster, a giant looping coaster ride, giant swings, drop towers, and a carousel.
41 – Texas Motor Speedway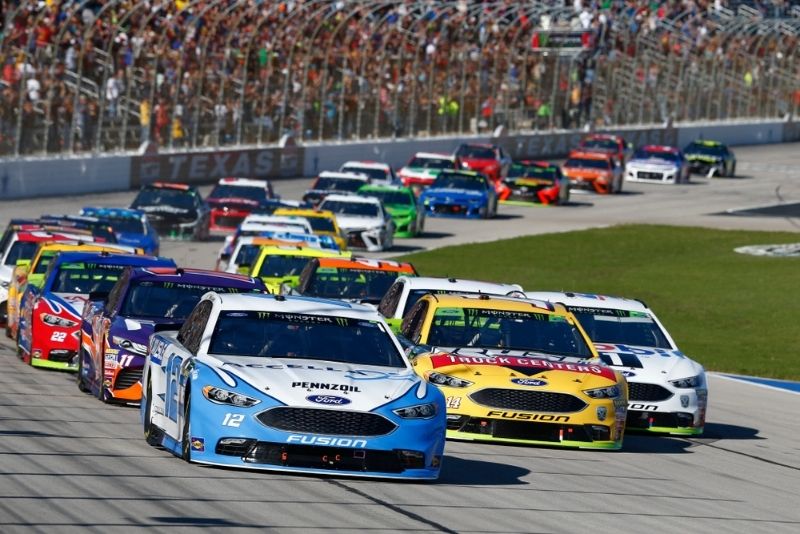 If you've never visited a speedway before, Texas Motor Speedway is the perfect place to correct that.
Home to the NASCAR Cup Series, the Indy Car Series, and the unique NASCAR Camping World Truck Series (where you'll see race-modified pickup trucks instead of cars), the speedway offers a great track with fun turns that will surely get your adrenaline pumping.
In addition to motorsports, the speedway also hosts a number of other events, including major music festivals.
For the brave ones, the speedway also offers a Total Driving Experience, where visitors can pay to drive a 450+ horsepower Z06 Corvette or take part in skill classes so you can learn road racing skills, practice skidding, and more.
42 – Fishing trip in Corpus Christi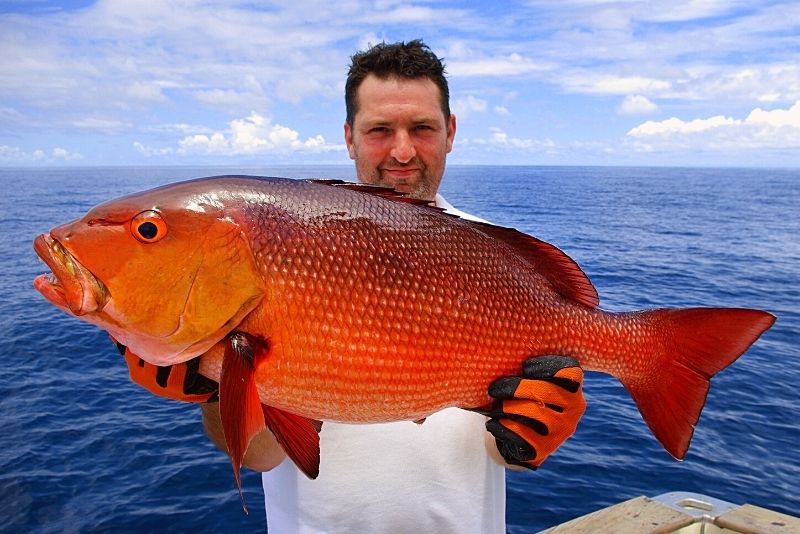 Located right on the Gulf Coast, Corpus Christi is a popular fishing destination.
If you're just visiting and don't have your own equipment, joining a fishing tour offers you a chance to take to the waters for one of the most popular things to do in Corpus Christi.
The calm waters of the bay are perfect for fishing, and when you join a tour your captain will know exactly where to take you for the best catch, whether that's a lake or the shallow waters of Corpus Christi Bay.
43 – McKinney Falls State Park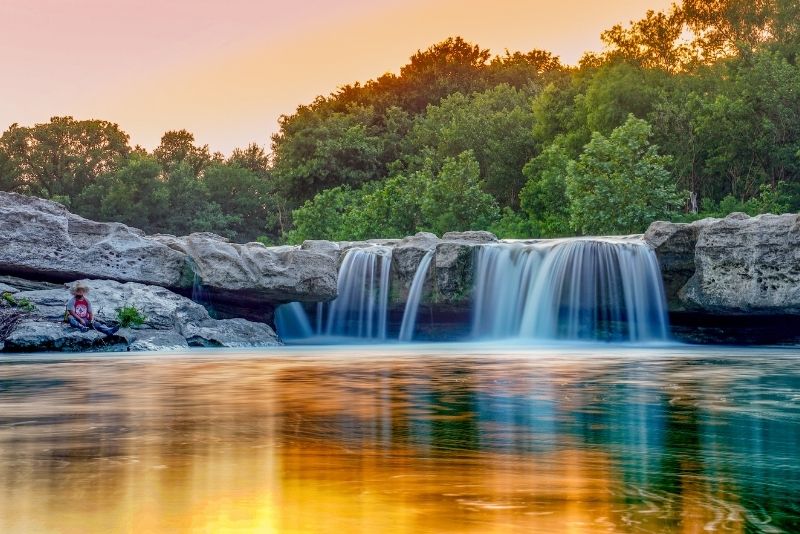 McKinney Falls State Park is just 21 km from the heart of Austin. Perfect for weekends away or even just an overnight stay in one of the 81 campgrounds within the park (or you can rent one of their six cabins available within the park premises).
With a massive size of 641-acres, the park has plenty to offer to outdoor lovers, including lots of hiking and mountain biking trails.
Want to do some birdwatching, jump into a lake for some swimming or just enjoy the greenery? You can do it all here. The park is even home to a 2.7 km long creek where you can swim and cool off. Bouldering is also possible in certain areas of the park.
44 – Natural Bridge Wildlife Ranch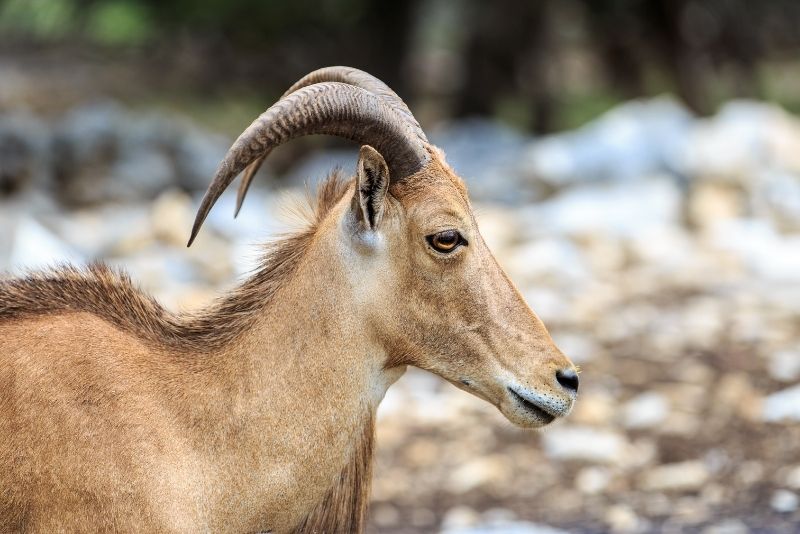 Self-dubbed an "African safari, Texas-style," the amazing Natural Bridge Wildlife Ranch puts you so close to wild animals, you could almost touch them. No barriers, no cages. Here, you arrive in your own car and then drive around 450 acres of beautiful open terrain where over 500 animals live.
You'll see zebras, ostriches, wildebeests, impalas, and buffalos. And don't be surprised if a wallaby or a wild mountain sheep comes up to your window to say hi.
The park also has a trekking area, where visitors can get out of their cars and wander around the giraffe area, stop by the gift shop, and grab a bite at the Safari Camp Grill.
If you don't have your own car, you can still enjoy sections of the park by booking a seat in the park's two shuttles. Join an animal specialist for a private tour through the Walk-A-Bout area, where you can get up-close-and-personal with a number of species and ask many questions.
45 – The DoSeum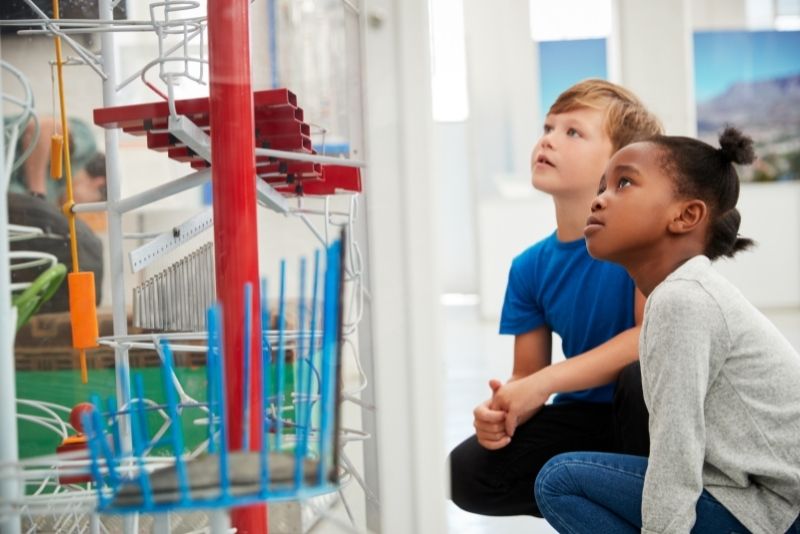 Traveling with kids? This fully interactive, hands-on museum will keep them occupied for hours. Whether they're interested in the arts, literature or the sciences, the DoSeum has it all.
Kids can become digital spies, build and create using basic machines, learn about force and motion, and experiment with light and sound phenomena.
There are stations that encourage reading and over 3600 square meters of outdoor space where kids can play and learn at the same time. Young kids can head to Little Town and play in a make-believe supermarket, vet's office, and transportation.
46 – Reunion Tower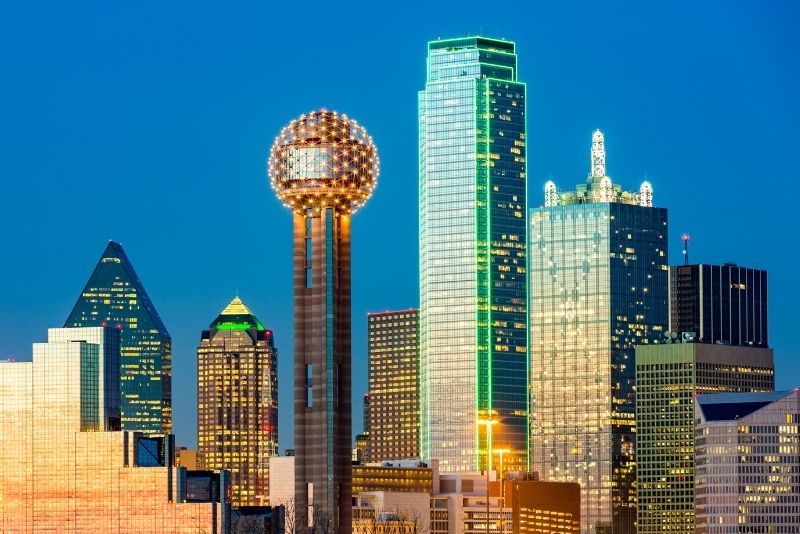 Dallas' most recognizable landmark, Reunion Tower was built in 1978 and stands 171 meters tall.
At the top of the tower is GeO-Deck, the observation deck level that offers 360-degree panoramic views, telescopes and digital exhibits about the city, the JFK assassination, and the tower itself.
There are family and couples' special events held here throughout the month and you can visit the restaurant for top views and great food.
47 – Hurricane Harbor Splashtown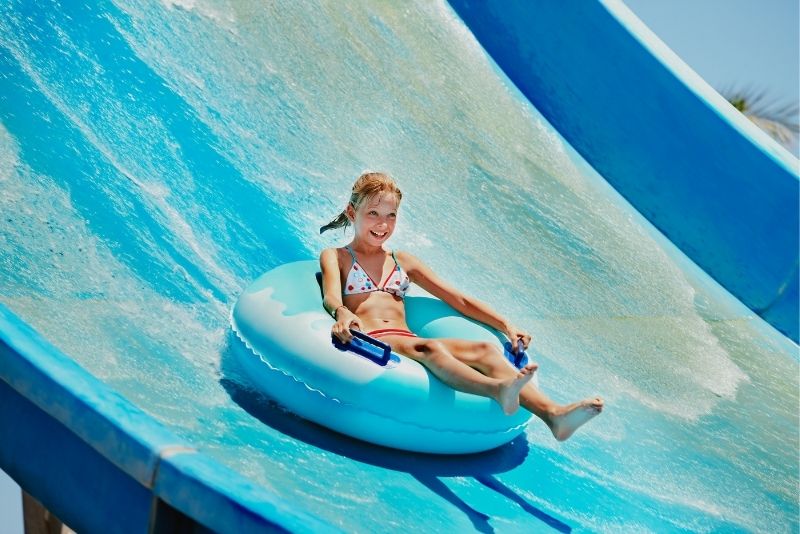 Located just outside of Houston, Splashtown is part of the Six Flags brand, so you can expect plenty of thrills and heart-stopping fun.
These include seven-stories high free falling plunges, a 9-meter tall double racer slide, and a high-speed raft ride down a 40-meter-long tunnel. There are rapids, whitewater raft slides, dark tunnels and a wave ride where you can practice your surfing skills.
If you need a break from all the excitement, there's a calmer wave pool, a lazy river, and plenty of milder slides that are family-friendly. Or dare friends to try Texas' longest 6-lane, head-first slide racer.
There's plenty to eat (tacos, funnel cakes and pizza – it's up to you!) and a few shops to stock up on the basics such as sunscreen and, of course, souvenirs.
48 – Wonder World Cave & Adventure Park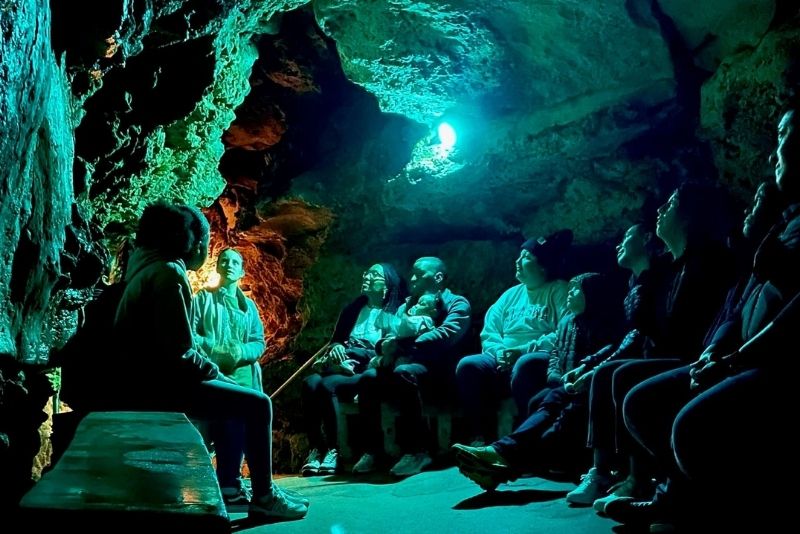 The only earthquake-formed cave in the country open to the public and a great example of the power of Mother Nature, Wonder World Cave is open for guided tours only.
Here, visitors can learn about the Balcones Fault Line in Texas and how earthquakes can change the geological outlook of an entire area. But the real show is the cave itself and its many passages and formations.
Once back on the surface, there are plenty of other attractions and things to explore. You can ride a train through the wildlife park and petting zoo, step into the anti-gravity house (where water runs uphill), try the arcade room, or climb up the observation tower for beautiful views.
There's even gem mining for the little ones, and a number of events (including great flea markets) held here throughout the year.
49 – Epic Waters Indoor Waterpark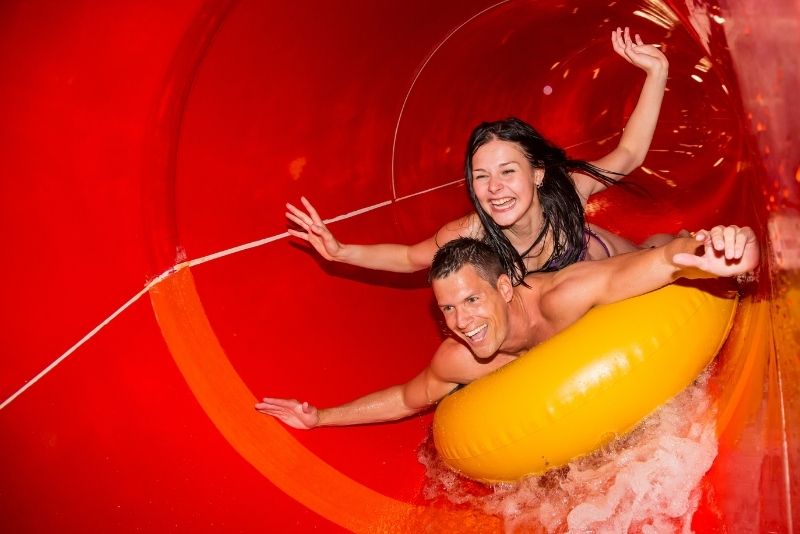 Rainy, cloudy or melting temperatures approaching? Epic Waters 7,400-square-meters indoor water park keeps the fun going no matter the weather or the time of the year.
There are 11 waterslides at the park, including the nation's tallest indoor AquaLoop (that also features a heart-stopping 360-degree loop), a mat water racer, and an enclosed body slide with a 15-meter drop.
Visitors can learn to boogie board or surf in a special wave pool or relax at Texas' longest indoor lazy river. There's a single outdoor wave pool that's only open during the summer season.
Need a break from the water? The park's arcade room will keep you busy for hours or you can rent a cabana for some private time with cool drinks, snacks and plenty of shade.
50 – Perot Museum of Nature and Science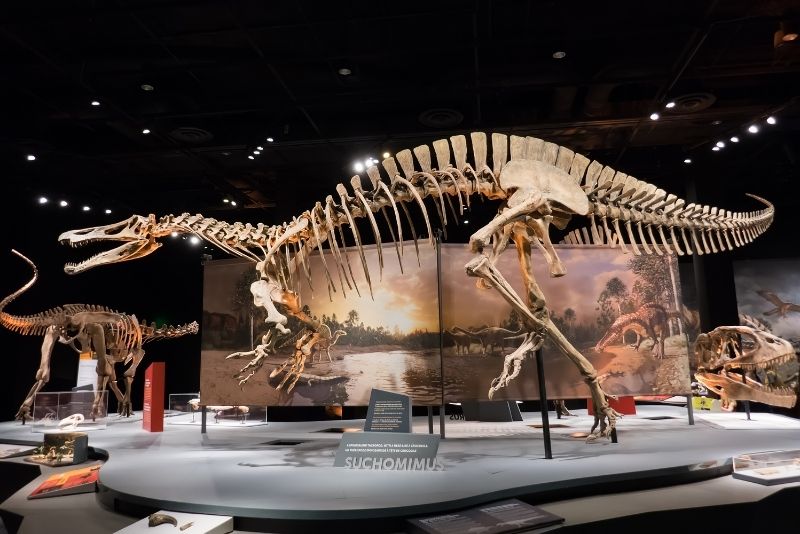 With five floors filled with thousands of items and 11 permanent exhibit halls, this massive museum should be at the top of things to do in Texas, no matter your age.
The lower level of the Perot Museum of Nature and Science has a number of exhibits dedicated to children, including a playground featuring Dallas landmarks, as well as a sports area with interactive video stations where you can compare yourself running against sports people and a 3D T-Rex.
Other floors focus on Texas ecosystems, the human body, Space, and engineering and innovation. Visitors can see one of the world's largest gold nuggets (over 23kg!), learn how energy (including alternative energy) works, see examples of evolution and watch the Big Bang happen on a large screen.
Temporary exhibits usually focus on specific topics, such as the world's largest dinosaur and recycling in nature.
51 – NRH2O Family Water Park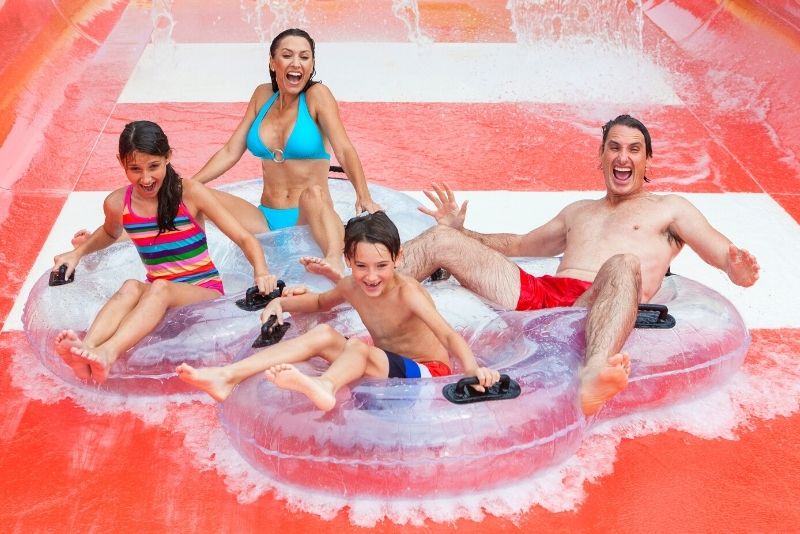 With 22 slides and plenty of other rides and attractions spread over 17 acres, the NRH2O Family Water Park near Fort Worth offers plenty to do for the entire family.
Get into a 100-meter long slide full of twists and turns, try a four-lane mat racer, and get your heart pumping at the world's largest uphill water coaster.
Sandy beaches, a lazy river, and an almost 500 square meters pool offer plenty of space for relaxing, sunbathing, and even playing some beach volleyball. Or you can try the 1100-square meters wave pool.
During the summer, the park sometimes offers a "ride at night" Fridays, where the park remains open 8-11 pm for a whole night of fun.
52 – Dickies Arena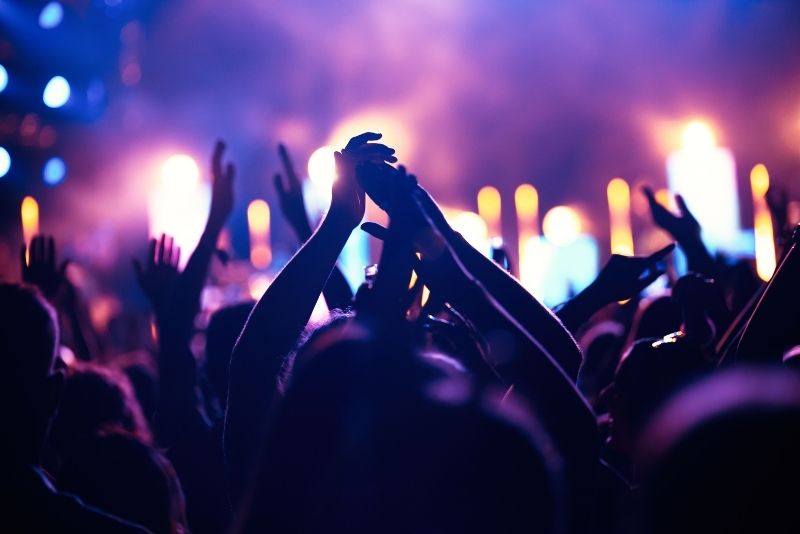 If you're in Fort Worth for a couple of days, why not check out one of the newest, most modern arenas in Texas?
The almost brand-new multi-purpose Dickies Arena opened in 2019 to host everything from concerts to rodeos or sports events like basketball games, the Women's Gymnastics Championship, and games of the National Lacrosse League. The space can sit 14,000 and has one of the largest 360-degree screens in the country.
Dickies Arena also has two dining areas and four lobby spaces. They also have a separate exhibit arena that can host conventions and exhibit events.
53 – Fort Worth Water Gardens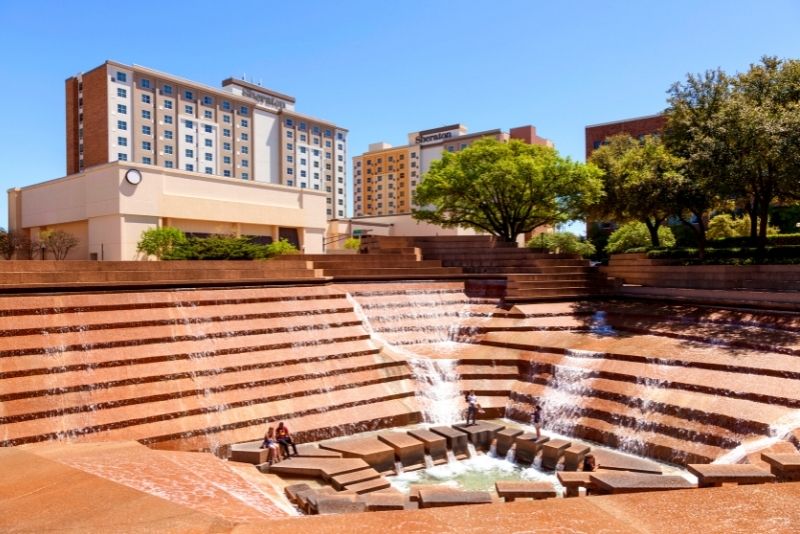 A refreshing oasis in the heart of the city, the Water Gardens are a 4.3-acre park that features three pools of water and plenty of bald cypress trees to sit under if you need a break from the heat.
The park's central feature is an 11-meter-tall waterfall-like structure with cascading water that allows you to walk right into and through it (without getting wet) via a series of terraces and steps.
You can even find a spot to sit down so you're surrounded by just the roaring sound of the water and the blue sky above.
There's also a tranquil pool and a third water installation featuring sprinklers. Stop by for stunning night-time views as the pools are completely illuminated.
54 – Frontiers of Flight Museum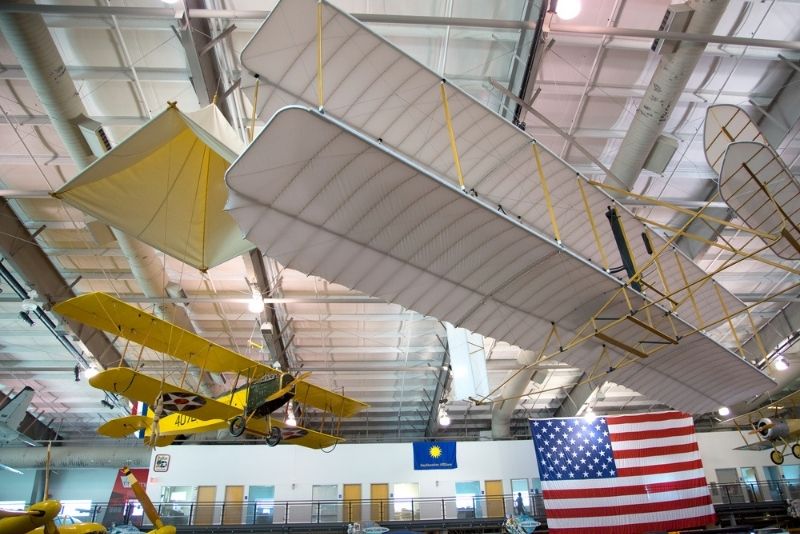 Dallas' most incredible aerospace museum, the Frontiers of Flight Museum, stretches over 9,000 square meters and features a large collection of aircraft, spacecraft, missiles, and flight trainers.
Highlights include a full-size replica of the 1903 Wright Flyer, the world's first powered airplane. There's also a Boeing/Stearman PT-17 used to train pilots in the 1930s and 40s, and the Bücker Bü-133 used to train German forces before WWII.
You can see examples of aerobatic airplanes, including a Meyer's "Little Toot" and a 1940s Pitts Special, a favorite during airshows even today.
The Apollo 7 Command Module is also here, and visitors can also see a replica of Sputnik 1, the world's first satellite. And perhaps most amazing of all, there's also a replica of the world's first parachute, designed by Leonardo da Vinci.
55 – The Dinosaur Park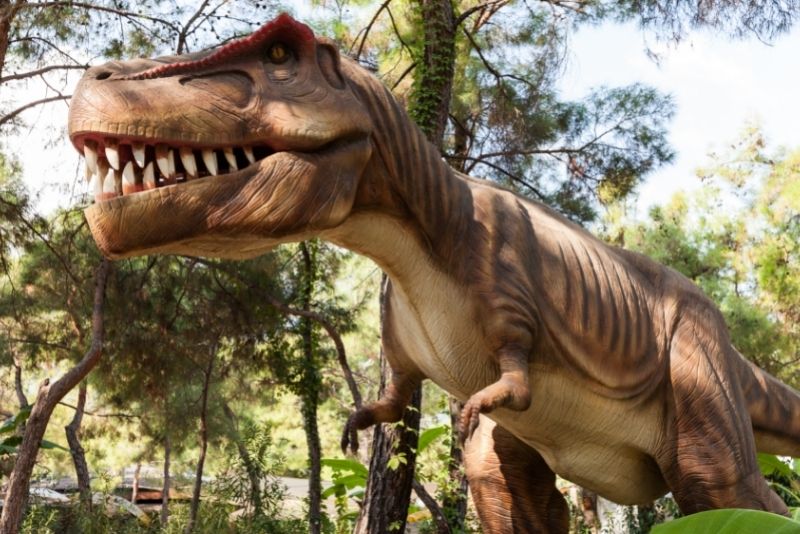 Tired of trying to imagine what dinosaurs really look like from looking at bones in a museum? How about instead walking through an outdoor park where you can see 30 life-size dinosaur statues that are scientifically correct – their faces, their color, their teeth, and sharp claws are as real as you could get.
At The Dinosaur Park, visitors can follow a path through trees and run into Velociraptors, Triceratops and T-Rex, and each statue has a small plaque giving you information about the animal. You can even see which dinosaurs used to live in what is today's Texas.
The park also offers a "dino dig" in a sandpit, a game of clues you can follow while on the trail, a picnic area, and plenty of picture opportunities in the form of giant eggs, dinosaur faces you can climb into, and much more.
56 – Houston Museum of Natural Science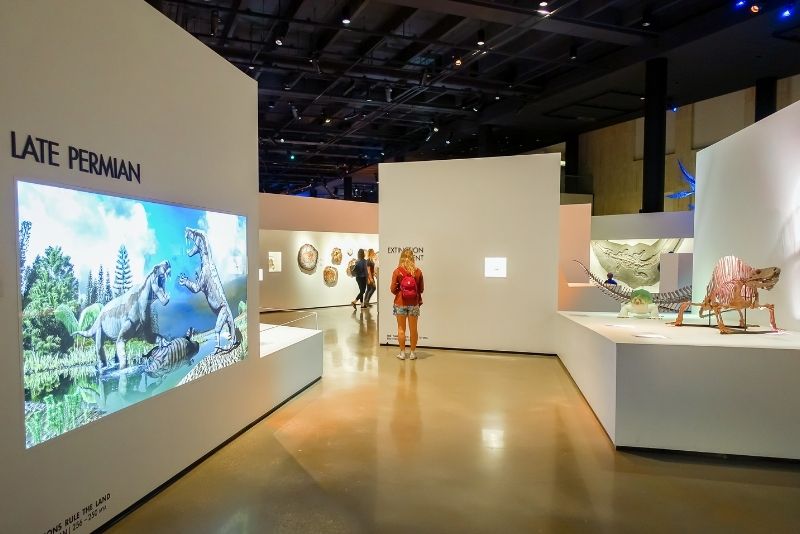 The Museum of Natural Science is part of a multi-building complex that also includes a planetarium, the Cockrell Butterfly Center, and a giant screen theater.
The museum's permanent collections encompass a wide variety of areas, from gems and minerals to paleontology (including the most extensive Triceratops skeleton ever recovered) to pre-Columbian artifacts. There are also permanent exhibits covering Native Americans, space, chemistry, and Texas wildlife.
A massive Foucault pendulum showing the Earth's rotation, Egyptian mummies, and one of the largest sundials in the world are among some of the favorite items among visitors.
The planetarium – one of very few in the country featuring 8k quality – offers ongoing astronomy shows, while the butterfly center is home to many rare butterflies, including migratory monarchs.
57 – Gravity Park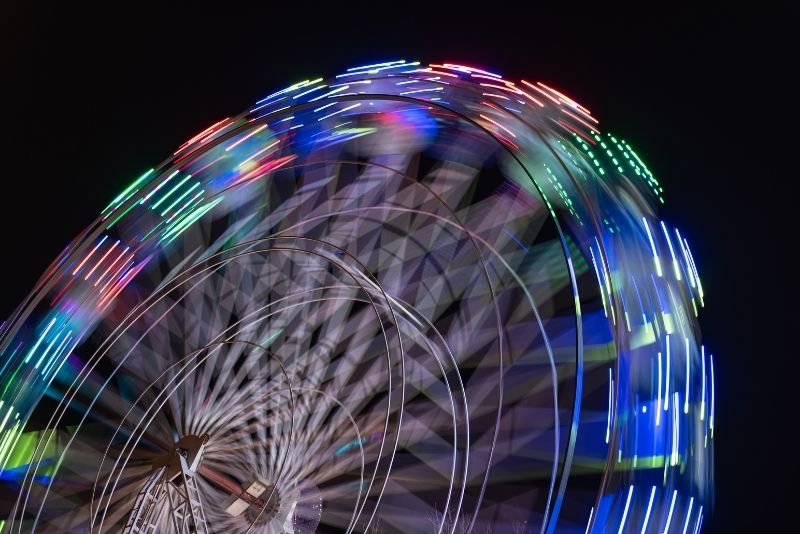 Located on South Padre Island, this amusement park surely knows how to pack on the thrills.
If you only try one ride at Gravity Park, make it The Rocket, the world's tallest reverse bungee jump. There's also a skycoaster, Go-Karts, a Ferris Wheel and mini-golf. Head indoors to try out the arcade or to grab a cold drink.
South Padre Island is a tiny resort town on the Gulf Coast. Packed with water sports activities, beautiful beaches and dolphin watching opportunities, the island attracts many visitors all year-long.
58 – Alibates Flint National Monument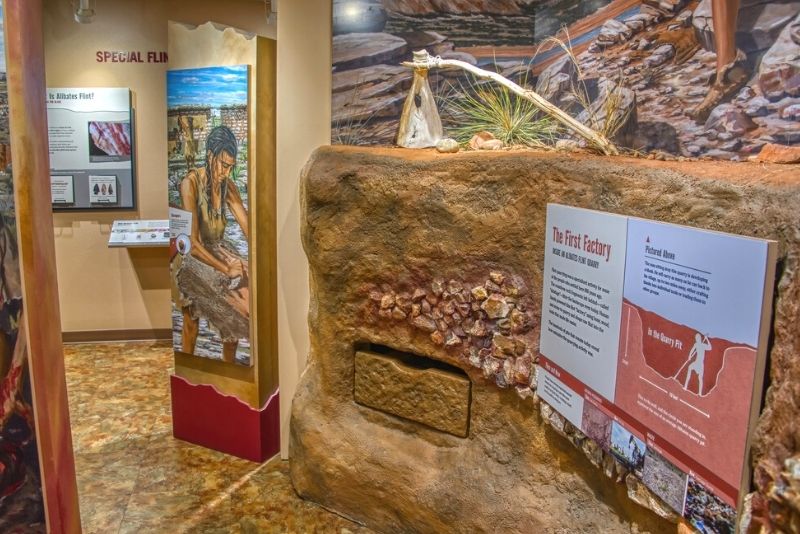 Located in the lonesome and isolated Texas plains, this site can only be accessed through a guided tour accompanied by a park ranger.
Alibates itself is a national monument area that consists of preserved quarries and excavation sites filled with flint, a type of colorful quartz. Over 10,000 years, our ancestors used the site as a source of flint to build tools and weapons, including spear and arrow points.
As the quarries were abandoned, the pits filled with vegetation and created the beautiful green mesas, plateaus and low canyons we see today. Upon prior arrangement with the ranger, visitors can also tour nearby areas containing petroglyphs and ruins.
59 – Dallas Zoo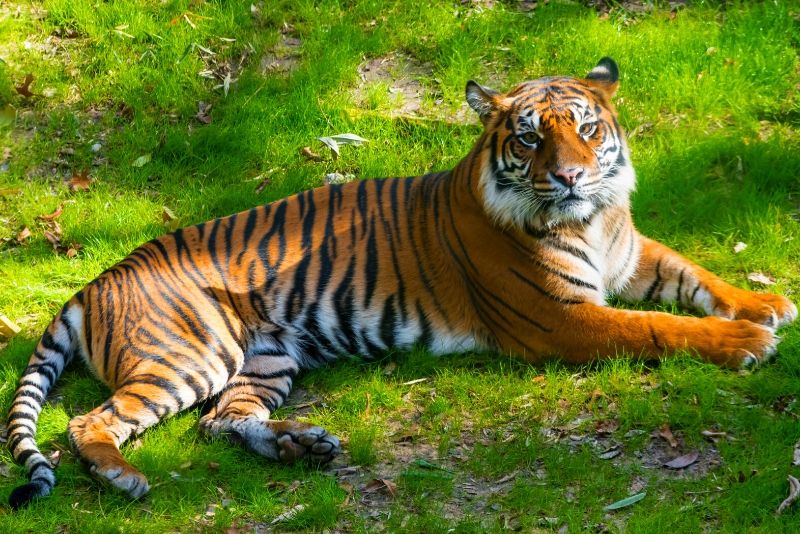 Texas's oldest and largest zoo is definitely worth a visit if you're in town. The Dallas Zoo is divided into two major areas: ZooNorth and Wilds of Africa.
The older ZooNorth section is dedicated to a lot of the smaller animals, including Galapagos tortoises, otters, and reptiles. There's also a children's zoo and an insect and invertebrates area. The largest exhibition in this area is the Endangered Tiger Habitat, a large enclosure featuring forested areas, streams and many natural spaces for tigers to roam around.
The Wilds of Africa area houses all major African animals – from Nile crocodiles to hippos to gorillas. Elephants, cheetahs and lions, zebras, and impalas inhabit a second area within the African area. There's also a massive 1,800 square meters chimpanzee forest exhibit, a penguin area, and a forest aviary.
In this area, visitors can also join an adventure safari onboard a monorail that takes them around the park, join a 90-minute guided tour "behind the scenes" to see how animals are cared for, or join a number of animal encounters (how does petting a boa sound?).
60 – Sylvan Beach Park
This 32-acre park sitting in Houston's Galveston Bay offers a nice urban escape. In addition to two white sandy beaches with soft waves perfect for swimming, the park also has a large pier, a skateboard park, plenty of space for picnicking, and pre-set BBQ grills.
The park also has a boat ramp (perfect if you have your own kayak or canoe) and an air-conditioned pavilion for when you need a break from the heat.
The park can get overcrowded on weekends, but it's a great spot for some fresh air in the evenings.
61 – Grand Texas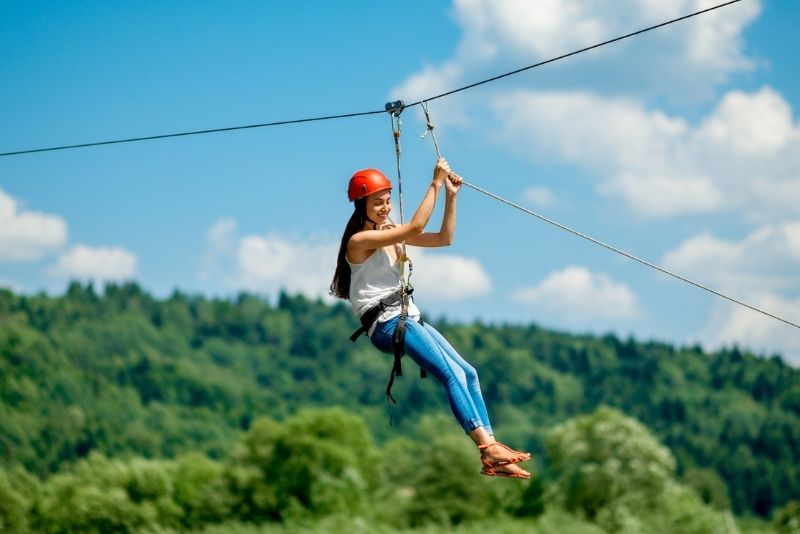 A massive dining, shopping, and entertainment complex just outside Houston, Grand Texas also includes an RV resort for those who want to extend their visit beyond one day.
Fly down giant slides and try the largest lazy river in Houston at Big Rivers Waterpark. Or try land adventures, including holding a baby gator, feeding giant desert tortoises, or ziplining among the trees.
62 – Palo Duro Canyon State Park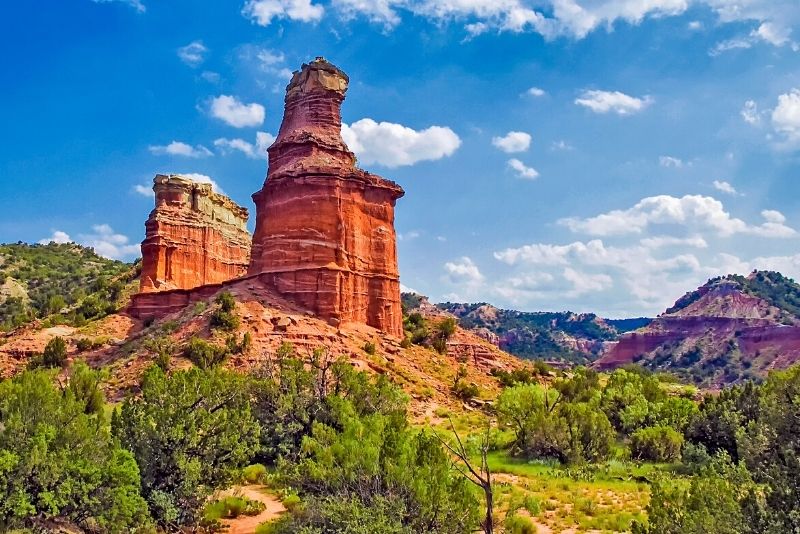 When you think of majestic red canyons that seem to go on forever, you're probably thinking of the Grand Canyon in Arizona. But Texas' Palo Duro Canyon is just as stunning and very much worth a visit if you're nearby.
While you would need several days to truly discover the state park, even one day is enough for the main attractions. These include the Lighthouse, a tall rock formation at the end of a 9 km roundtrip trail that offers stunning views over the canyon.
If you're driving to the Canyon, consider taking the 25km-long main road loop. It cuts right through the park and offers plenty of picture-perfect stops along the way. Be on the lookout for wild Texas longhorns out in the distance.
Have some extra time? Consider renting a cabin for some nighttime stargazing over the desert. Then try horseback riding, wildlife viewing or picnicking the next day.
63 – Hamilton Pool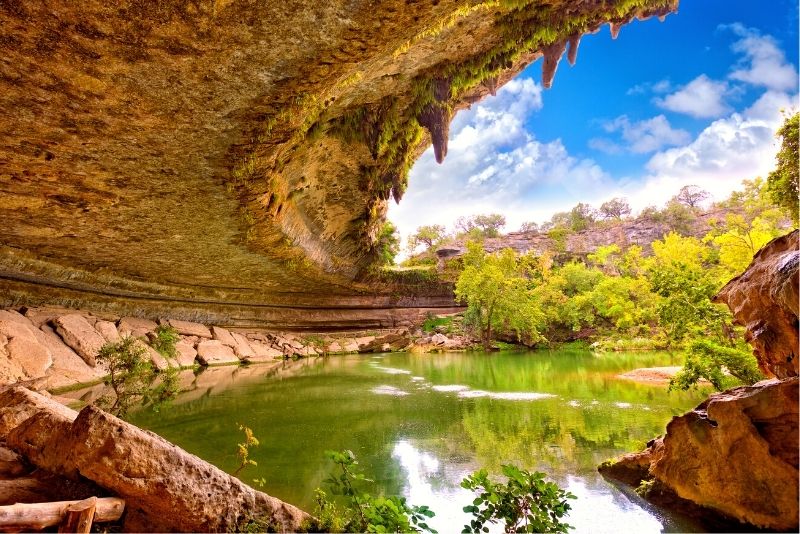 Hamilton Pool is a natural emerald-green swimming pool not far from the city of Austin. Located at the end of the 30-minute hike through uneven and sometimes slippery terrain, this beautiful watering hole is a popular spring and summer destination.
Visitors can swim, hike behind a 15-meter-tall waterfall, and go birdwatching (the protected Golden-Cheeked Warbler can be often seen here).
The park is part of the Balcones Canyonlands National Wildlife Refuge, so it's also possible to extend your day with more hiking, wildlife watching, or a walk to the nearby Pedernales River for some more swimming.
There are also guided hikes into the nearby canyon, where you'll discover geological features and local flora.
64 – Burger's Lake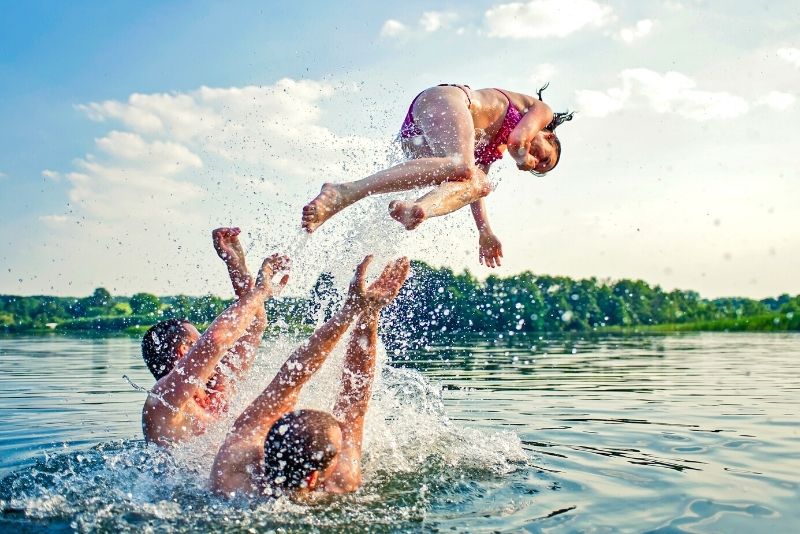 If you're in Fort Worth and craving some beach time, don't worry. Burger's Lake – and the 30-acre park around it – offers the perfect alternative to an oceanside getaway.
The lake itself is fed by a spring but filtered and purified system so the water is always clean and perfect for swimming. Two sandy beaches surround the lake, offering a great mix of sunny spots and shade for relaxing.
There are also six diving boards around the lake and lifeguards on duty at all times so the experience is always safe.
Visitors can take advantage of hundreds of picnic tables and charcoal grills.
65 – Inner Space Cavern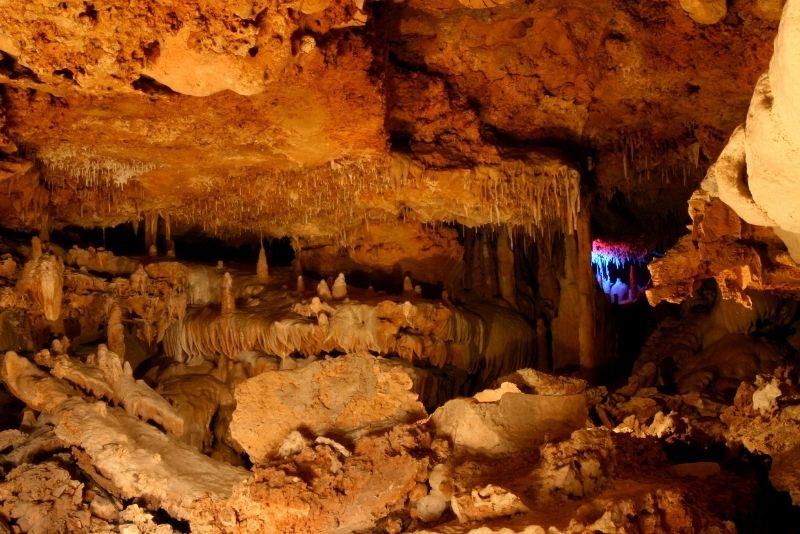 Even though the cavern is over 20 million years old, it was only discovered, completely by accident, in 1963, and didn't open to the public until three years later.
Since then, only a section of the massive Inner Space Cavern has been mapped and just 2 km of passages made available to visitors.
The caves can only be explored via guided tours, which vary from the most basic walking to advanced spelunking (with plenty of crawling, climbing and exploring deep chambers and tight passages).
Above ground, you can try gemstone panning or the Sabertooth zip ride, which reaches speeds of 53 kph. And if you're feeling ambitious, you can pick a "cave passport" at the gift shop and have it stamped every time you visit one of the five caverns in the Texas Cave trail.
Final thoughts
We hope you enjoyed our list of fun things to do in Texas! Have you already visited some of the places mentioned in our article?
Do you think there's a place that deserves a spot on the list but we've missed it? Feel free to let us know in the comments!