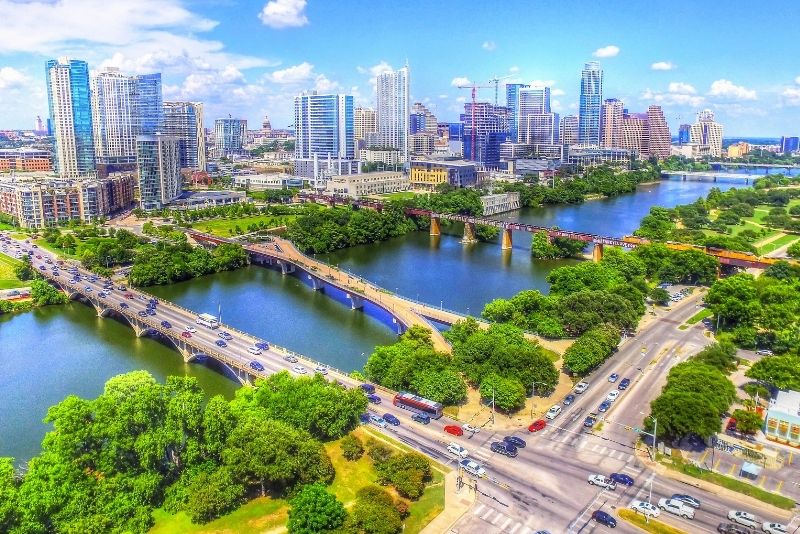 Slap on that cowboy hat and get ready to party in the party city of Texas!
Austin is arguably the most popular city to visit in the entire state and upon quick observation, it's not hard to understand why. Live music venues, world-class food and an aura of being the "weird" young sibling in Texas means that there are always tourists mingling around the streets.
So if you're looking for an LBJ Memorial, BBQ delights or the cowboy stereotypes, you've found the right place!
1 – Enjoy the taste of Austin with a food tour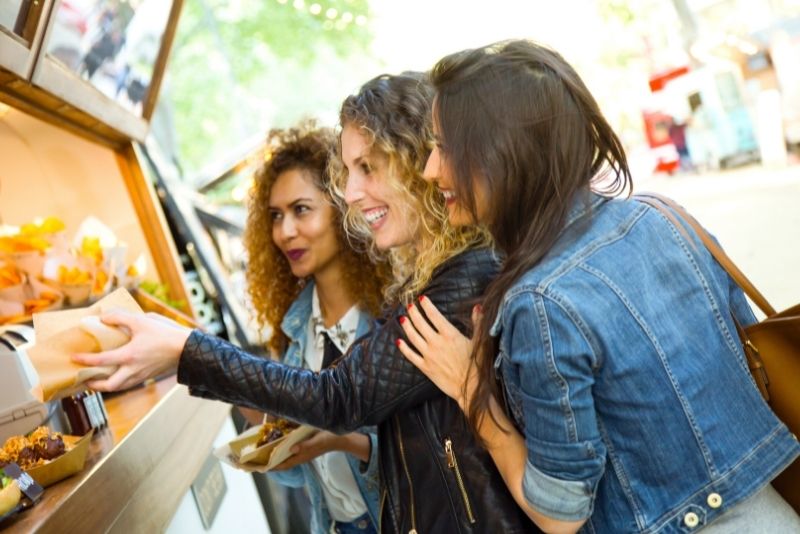 There are some great things to do in Austin that help tourists to explore things outside of their comfort zone – but sometimes, digging into some delicious Texan food is all you need to have a good time.
From secret food tours to food trucks to a bus-based food tour with a live band on board, the possibilities truly are endless.
2 – Explore the Lady Bird Johnson Wildflower Center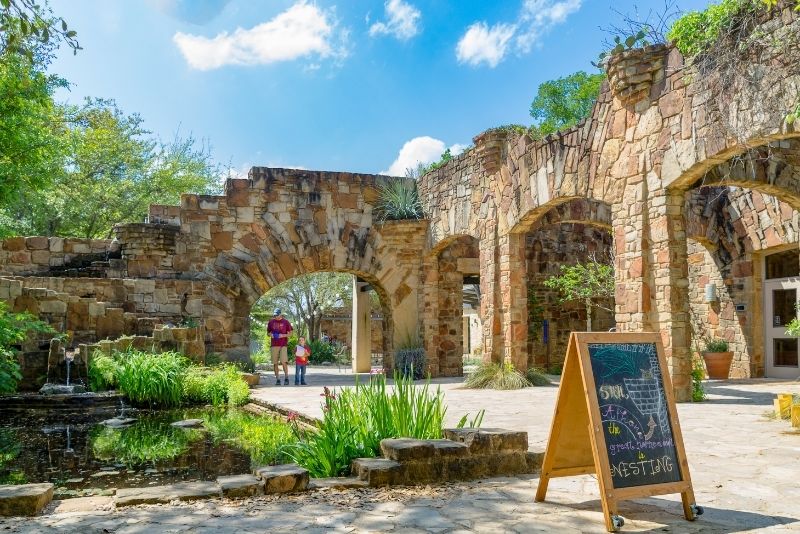 It can't be stressed enough how important it is to get out there and be one with nature, especially in the current climate – which is why the Lady Bird Johnson Wildflower Center is so essential.
As the primary botanical garden and arboretum for Texas, the Wildflower is home to just under 1,000 native species of plants from the state.
3 – Get spooked on the ghost walking tour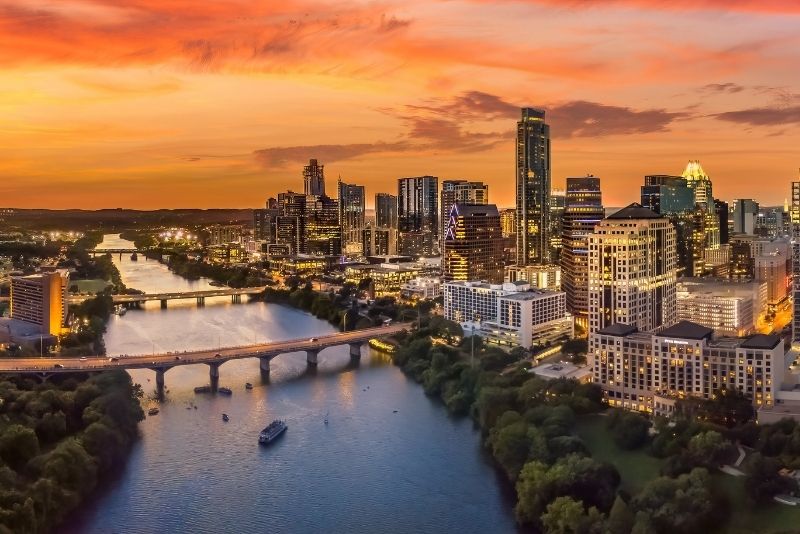 It's okay to be a little bit freaked out by the idea of ghosts walking among us, but that doesn't mean the idea shouldn't be explored.
Austin provides travellers with a glimpse into the unknown from a haunted house tour all the way through to a straight up ghost walking tour.
4 – An in-depth look at the Texas State Capitol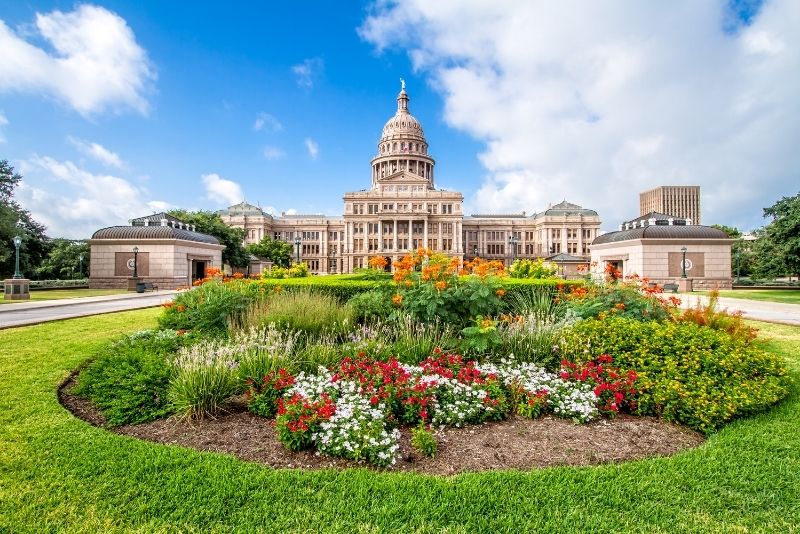 Every great state has to start somewhere when it comes to creating different ideas and legislations, which is where the Texas State Capitol building comes in.
This is the official seat of government for the state of Texas with the chambers of the Texas Legislature and the Governor of Texas being located here.
5 – Can you survive the escape room?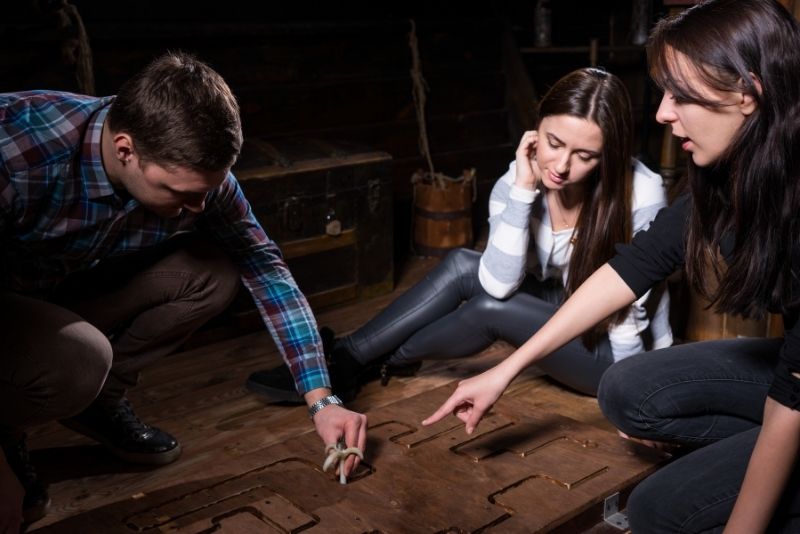 Everyone likes to think they're the smartest person in the room but until you've really felt the pressure of a great escape game, it's impossible to know for sure.
The escape room system in Austin has multiple themes and games that can be played such as Gold Rush, Prison Break, The Heist, Playground and so much more.
6 – Get creative with the street art tour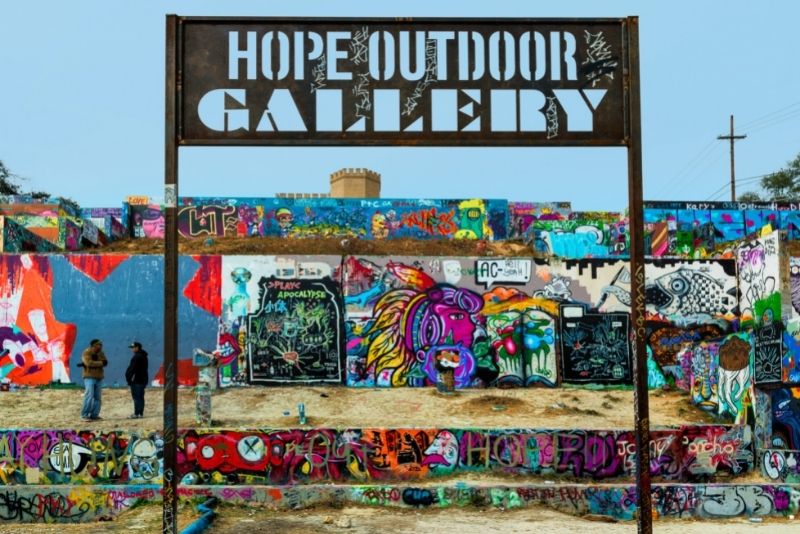 Colour and vibrancy are two factors of any city that can transform it from good to great, which is the kind of artistic flair we should all get behind.
The Greetings from Austin mural, I Love You So Much mural and the Hope Outdoor Gallery all serve as reminders that spending our days filling our hearts with love is far better than division.
7 – Kayak through the harsh waters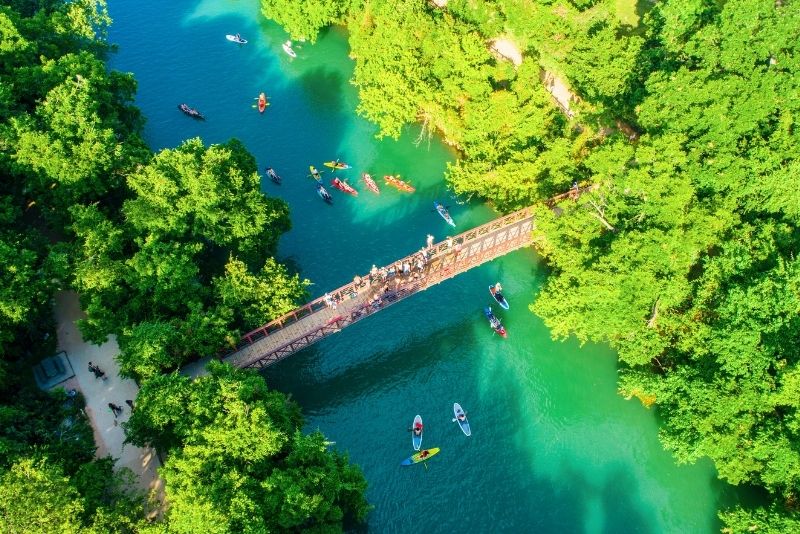 Just outside of Austin there are plenty of harsh and calm waters to be found, making the possibility of kayaking all the more enticing.
The one that stands out above the rest is Barton Creek – a special spot on the outskirts that makes you feel as if the hustle and bustle of everyday city life has disappeared.
8 – Take some time to relax at the spa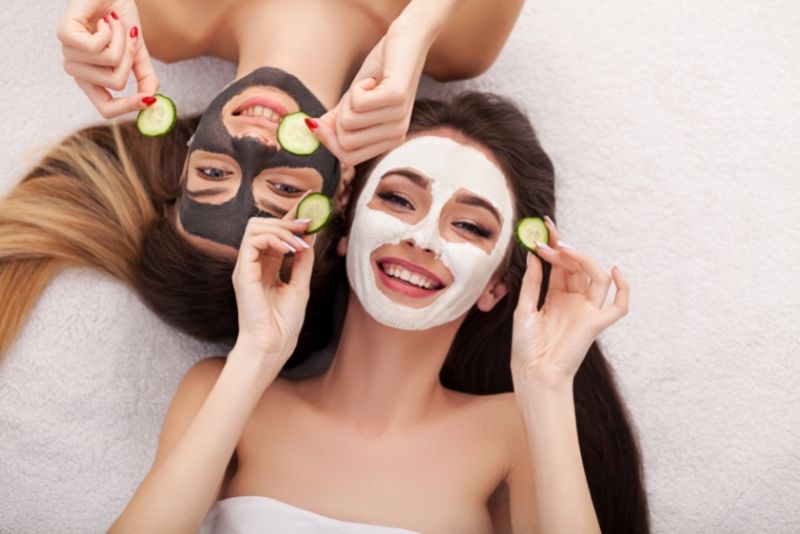 Even when you're having a great time on the town or just embracing the life that comes with being on holiday, it can be easy to get quite stressed or tense.
In keeping with that idea, there is simply no better way to soak up the joys of relaxation than by visiting one of Austin's best spas.
9 – A region of pure beauty at Texas Hill Country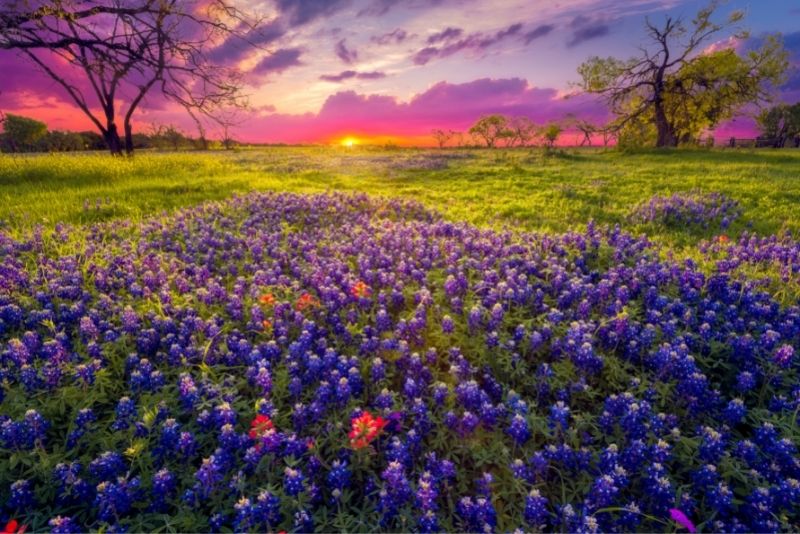 Texas Hill Country provides enough of a wow factor to make just about anyone stop and appreciate its beauty.
Formed over the Edwards Plateau, the Hill Country is often seen as being the boundary between the American Southeast and the Southwest – but in truth, the main form of recognition it should get is for being utterly breathtaking.
10 – It's time to get fit on the bike tour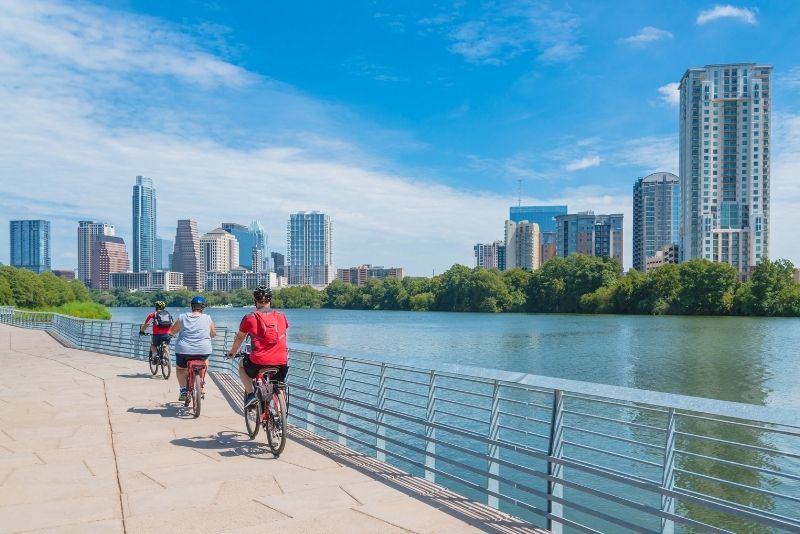 Hopping on a bike and cycling your troubles away isn't everyone's cup of tea and that makes sense, but it really does provide an opportunity to exercise and explore simultaneously.
Lady Bird Lake is a wonderful spot to move down, and then there's the Ann & Roy Butler Hike and Bike Trail that can keep even the best of riders going for hours.
11 – Hate walking? Try the segway tour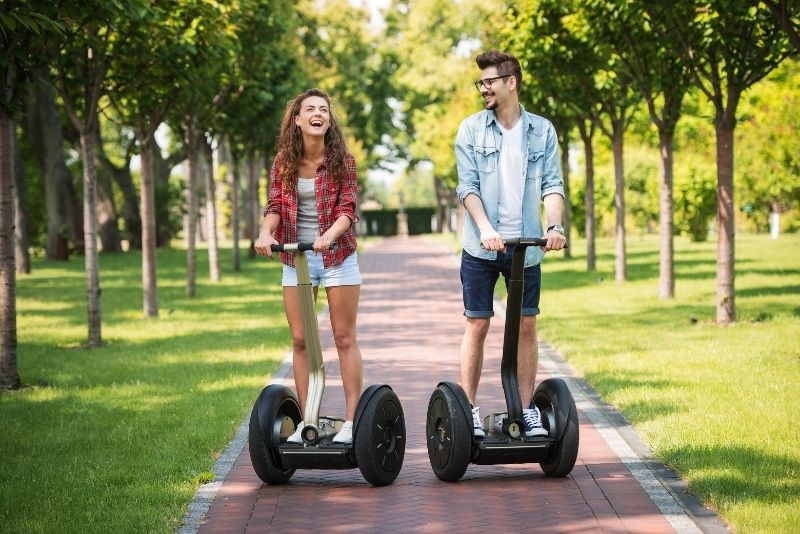 Hate walking? Or perhaps you just want to test the waters with something quick and easy? Then give the segway tour a try!
It's a one way trip through the heart of Austin which, as a city, has plenty to offer – and these segway tours hit just about every stop.
12 – Fun for all the family at the scavenger game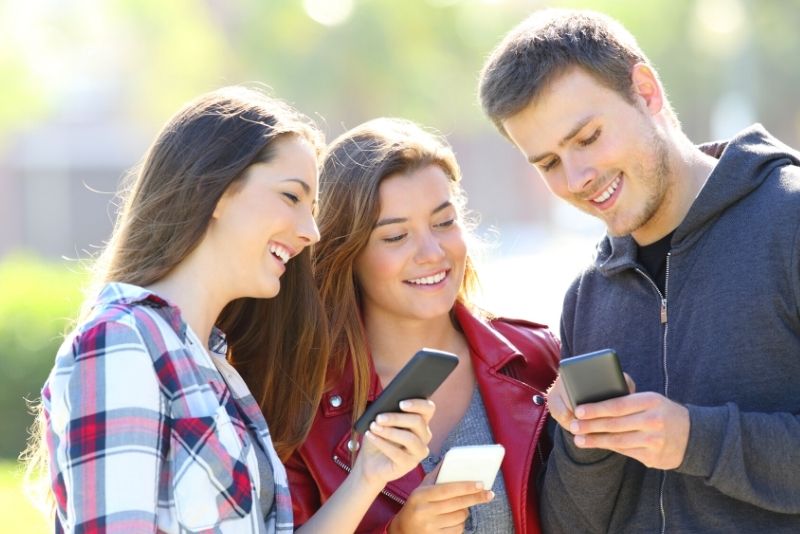 Everything about Austin screams "niche" and different, with their countless scavenger games encapsulating that spirit.
There's the virtual home scavenger hunt, the Keep Austin Weird variation, and there's also a self-guided hunt that can be done in groups of two, four or even six. It's alternative, but it's also unbelievably entertaining.
13 – Calling all adrenaline junkies for the zipline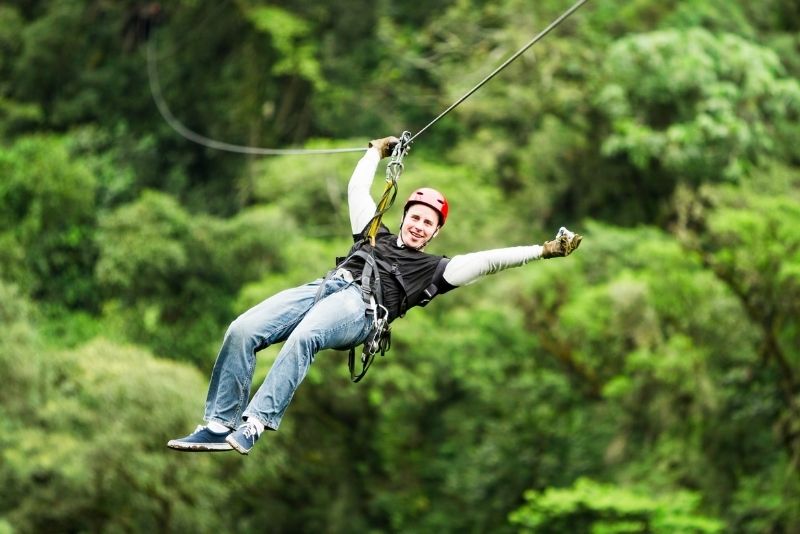 It's difficult to express the fun and freedom that comes with heading down a zipline without actually getting out there and doing it yourself.
The three-hour zipline adventure for one at Lake Travis enters a whole new dimension of entertainment with five-star reviews flying around everywhere you look.
14 – Check out some stunning lakes on the boat tour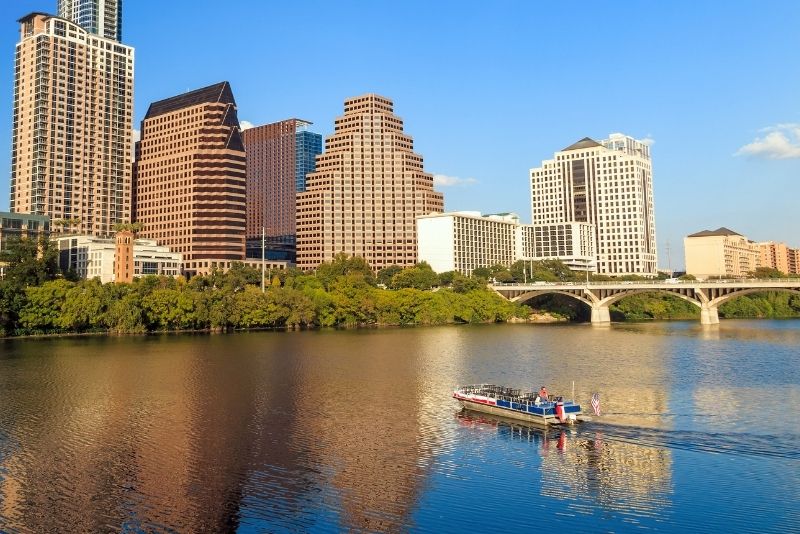 Just because Austin is a hip and cool city doesn't mean there aren't different sides to it. For example, the boating options which spread across the area really are worth checking out.
Lake Austin, Lake Travis and the Colorado River all run deep into the soul of this city, offering up a chance to escape from the madness if only for a few hours.
15 – Try something different with horse riding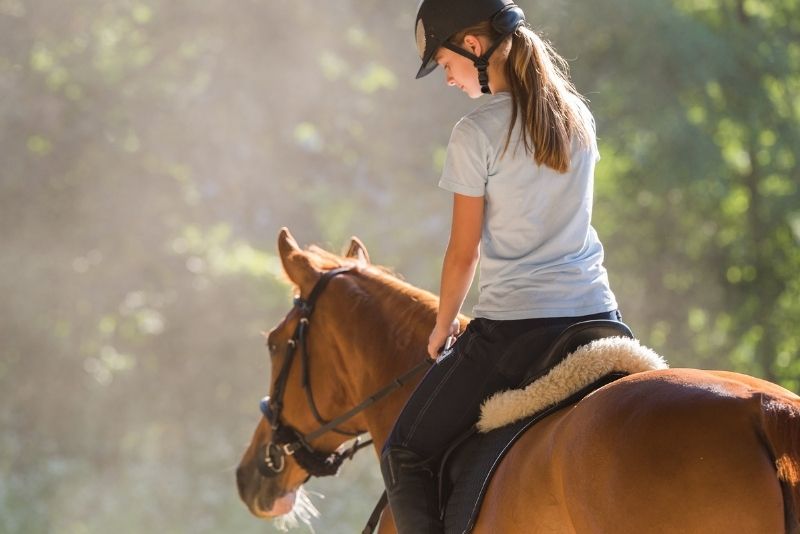 It's easy to see from this list alone that there are fun things to do in Austin but instead of going with the stereotypes, why not venture outside of your comfort zone and into something challenging?
Horse riding is a fond pastime of many in the United States and also Texas, but those who are travelling from outside the country should still be up for giving it a try.
16 – Water lovers unite at Austin Aquarium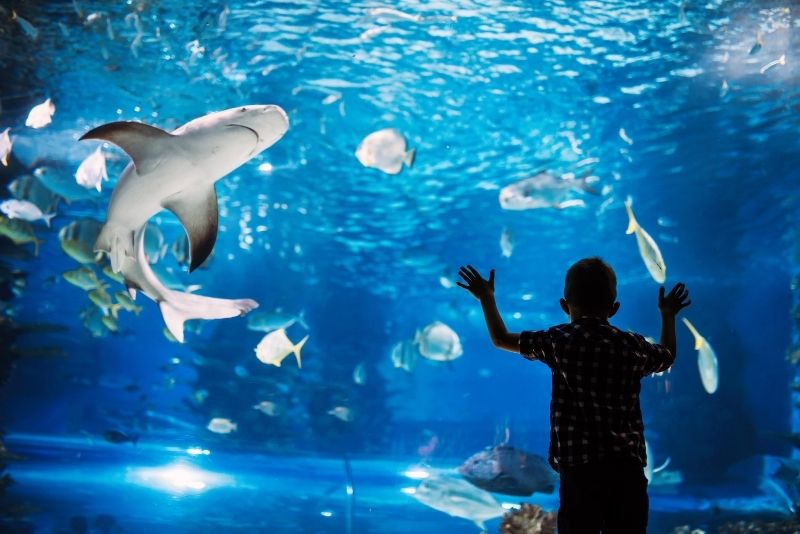 It's probably become crystal clear by now that Austin is an environmentally-friendly, water-based city that just doesn't know how to stop surprising us.
This entry won't be "surprising" as such, but the Austin Aquarium is still a really intriguing addition to the Austin landscape that only came into existence in 2013. There are reptiles, marine animals, exotic birds- you name it and they've got it.
17 – Look out to the skies on this hot air balloon ride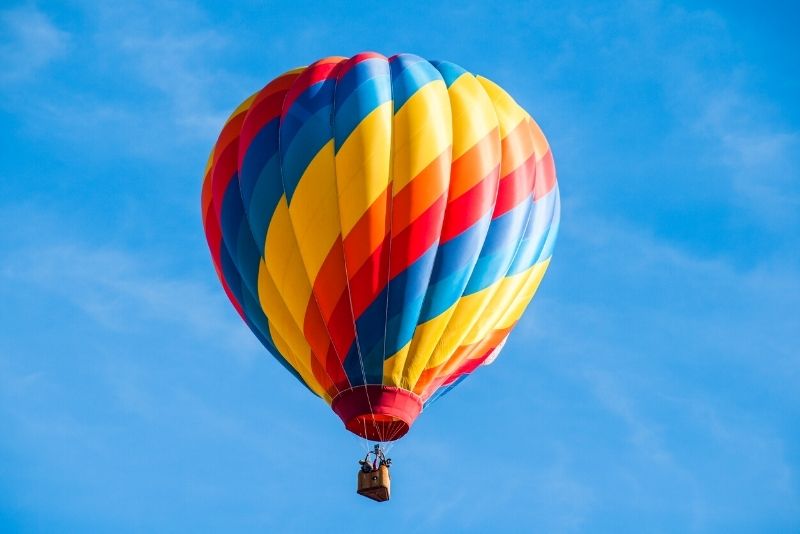 Ah, Texas. She may be too harsh or brash for some, but the majority know and understand what she's all about.
Those who need a better idea, though, should probably opt to take this hot air balloon ride for one over the entirety of Austin and the wider Texas landscape.
18 – Fancy a bev on the brewery tour?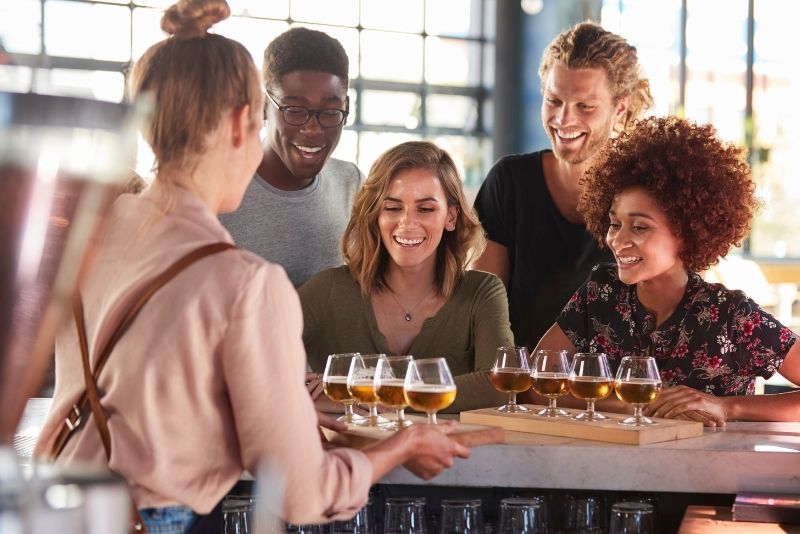 If there's any city that is going to understand and appreciate a good old fashioned brewery tour, it's Austin.
There are drink experiences and general tours on offer for anyone who wants a tipple with the Oasis Texas Brewing Company, Still Austin Whiskey Co. and Zilker Brewing Company all being at the top of our hit list.
19 – A (hopeful) sanctuary at Austin Zoo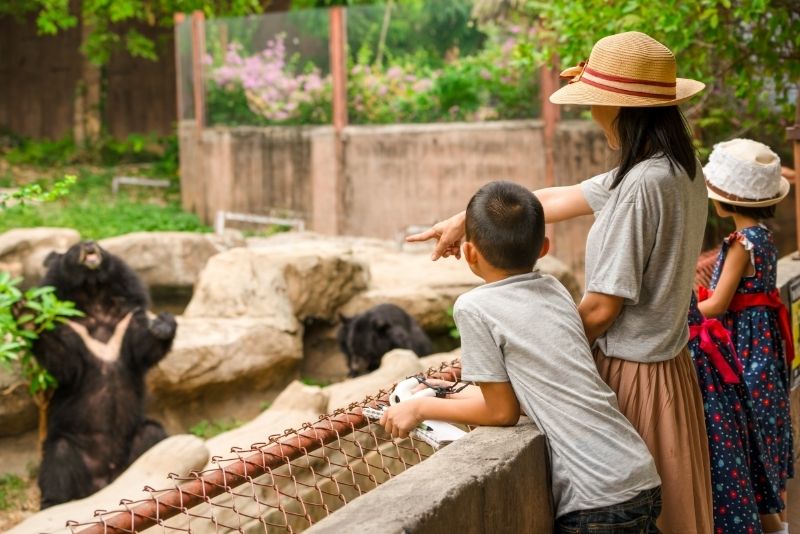 It's completely understandable to find zoos a little bit sketchy given their history of keeping so many animals in enclosures that just don't suit their needs, but Austin Zoo is attempting to right that wrong with a sanctuary for all.
There are some splendid creatures here that should be embraced and, more importantly, should be loved.
20 – Take a leap of faith with skydiving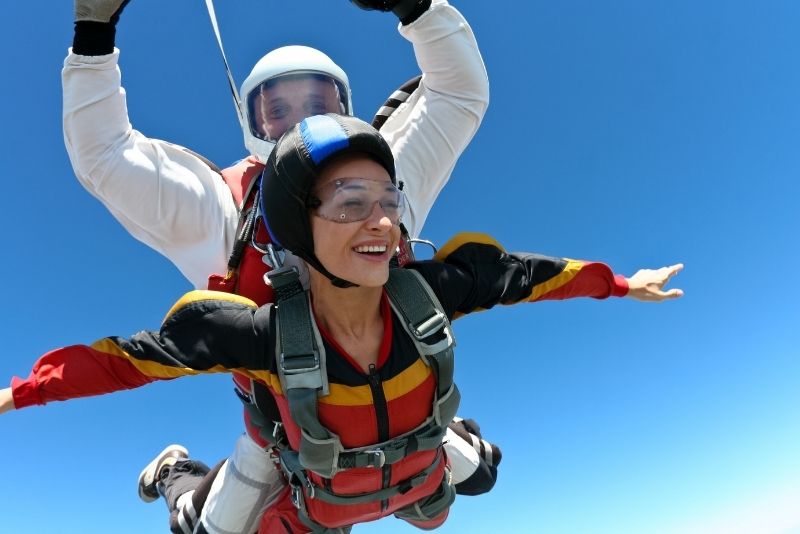 Don't even think about it: just sign up and let your body do the rest.
Skydiving is one of the most dramatic things you could ever hope to do within the limits of the law in this life, and while it seems a bit crazy, there is a high associated with this that goes beyond words.
21 – Prepare for the next step with indoor skydiving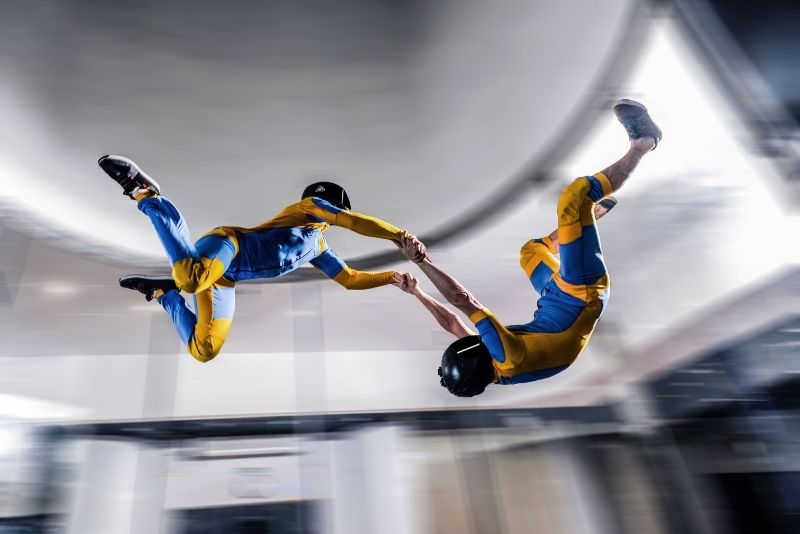 Everyone needs to take things one step at a time with respect to making big decisions and that's what indoor skydiving is for.
This experience offers up two flights and a personalised certificate, perhaps giving some the confidence to eventually make that next step in the future.
22 – Drink up on the wine tour and tasting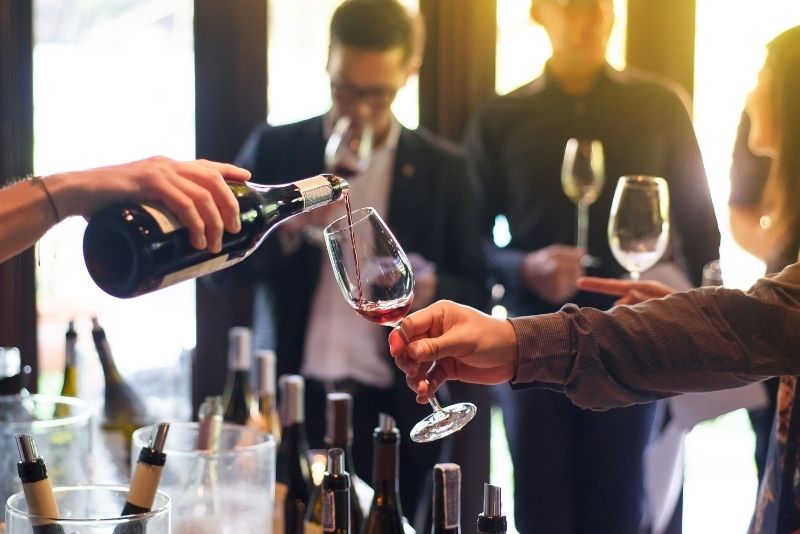 It doesn't matter who you are or where you're from, because the Texas Hill Country wine tour is up there with some of the finest wineries on the planet.
Hell, even if you aren't up for doing it in person, there's also a virtual wine 101 class for two or four.
23 – Great tastes can be found at The Salt Lick BBQ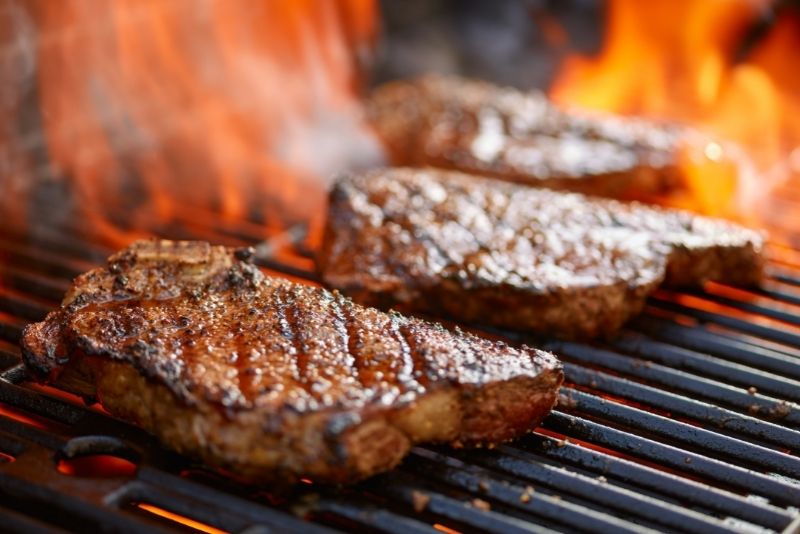 "From our pit to your door" – if that isn't an appetising way of selling Texas BBQ to the common man, nothing is.
The Salt Lick BBQ doesn't mess around and they don't take any prisoners, which is probably why they're regarded as one of the most popular food joints in the city.
24 – Race your friends at Go Karting!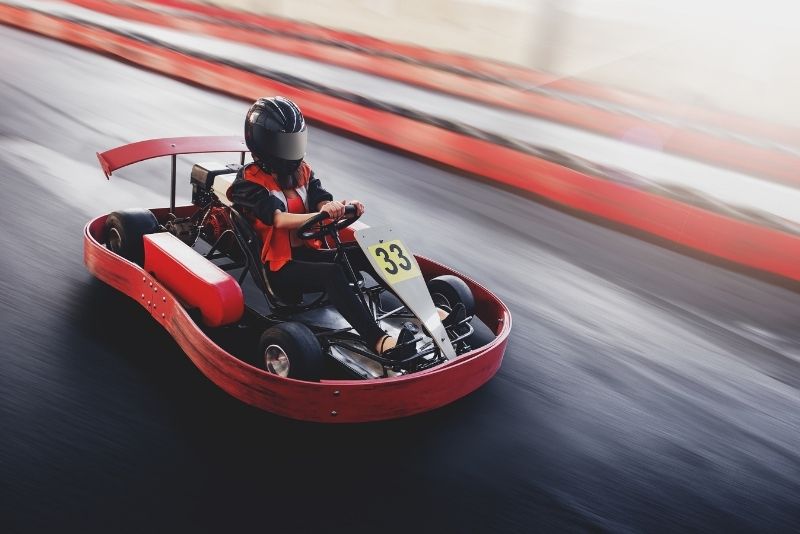 Buckle up, because this is going to be an intense ride.
Whether it be NASCAR, Formula 1 or some other kind of motor racing, many great drivers started off in the world of go karting. It may not be quite as glamorous but it'll definitely bring out the competitive side in you.
25 – Go back in time at LBJ Ranch and Lyndon B. Johnson National Historical Park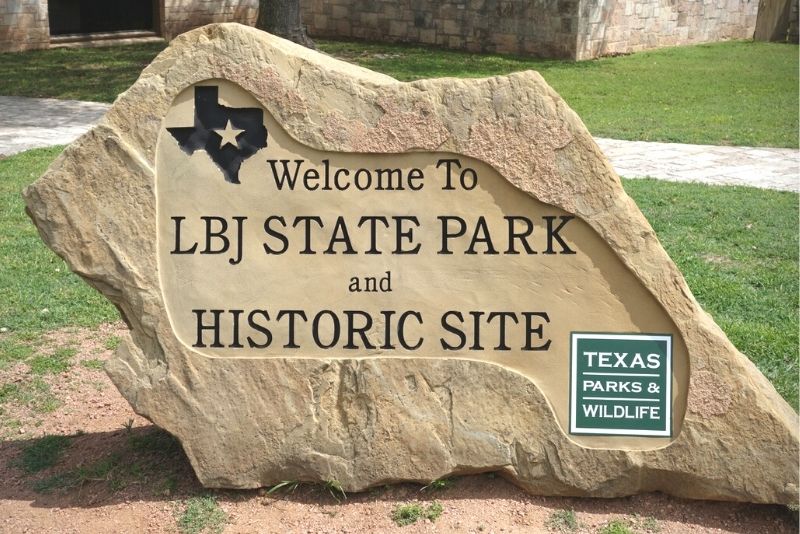 The LBJ Ranch and the Lyndon B. Johnson National Historical Park represents a piece of American history that should forever be preserved – especially with Johnson being born less than an hour away from the city.
The birthplace, home, ranch and final resting place of Lyndon are all here, and that's quite remarkable.
26 – Experience the old school rickshaw aka pedicab tour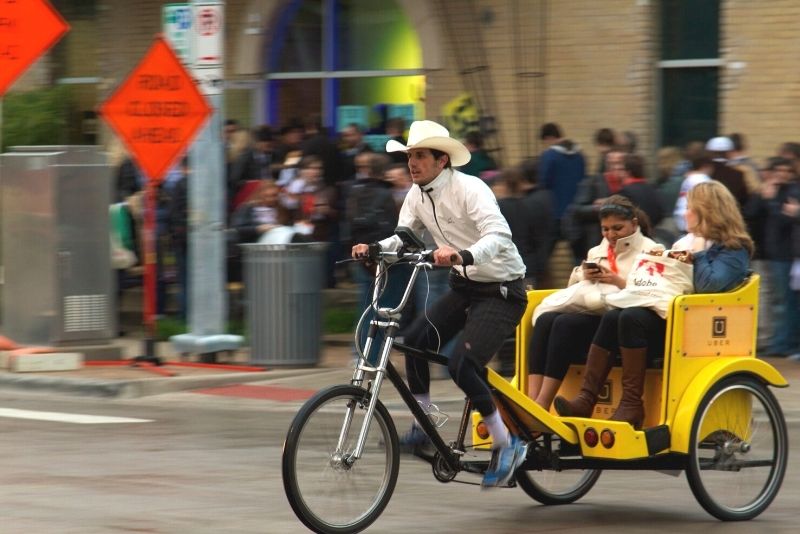 If you're looking for new things to do in Austin but can't quite find your way around, a pedicab tour is definitely a good way to go.
Whether it's a private tour or an Austin mural selfie tour, the great pedicab takes the old school rickshaw format and completely spins it on its head.
27 – Visit Austin with the double-decker bus tour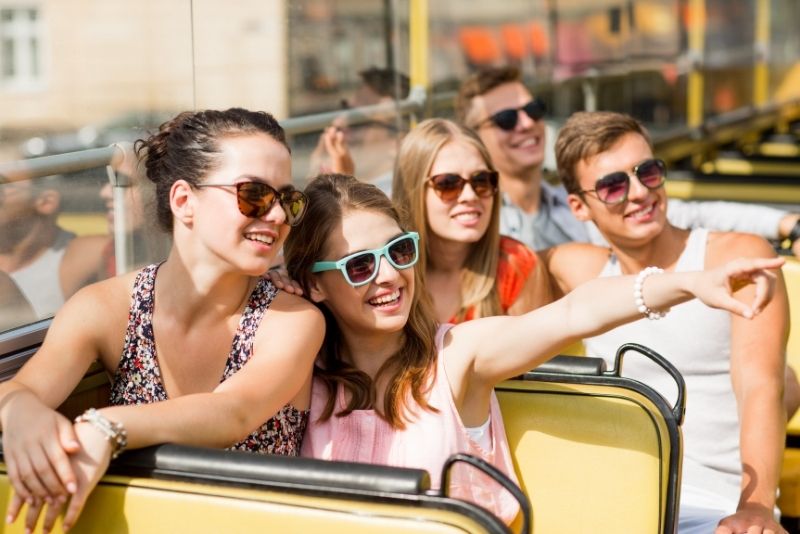 There's a gold standard by which everyone should measure a city – and that gold standard is a double-decker bus tour.
It may not seem like much but when you're that top deck looking out over the land, there are few better ways to explore and spot out the nuisances of any given location.
28 – See the Austin bats under Congress Bridge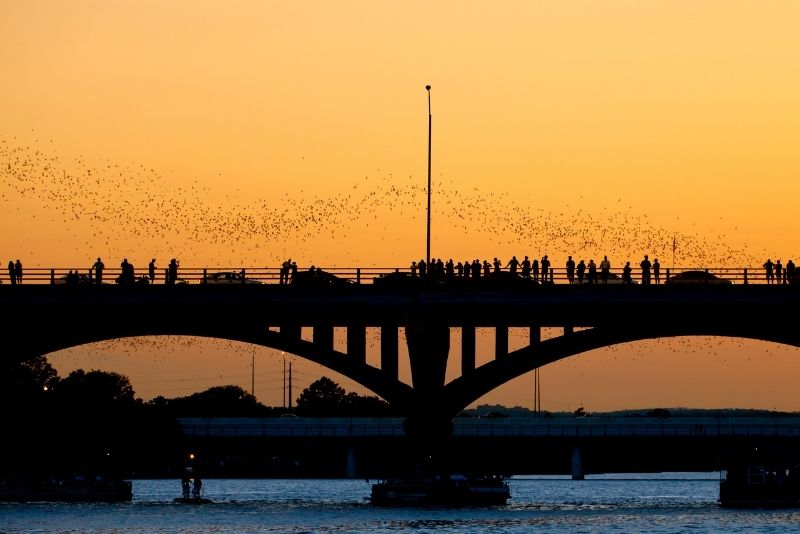 When the sun goes down in Austin, the bats come out to play.
These Mexican free-tailed beauties emigrate all the way from down south and fly around the streets and skies, with the city having a great string of bat watching tours – especially over the Congress Avenue Bridge.
29 – Enjoy the green at Zilker Metropolitan Park
Zilker Park stretches out across more than 250 acres and really does mark one of the crown jewels of Austin's green space initiative.
In particular, one of the best-loved posts is the Barton Springs Pool. You can dive, play around with friends, and generally enjoy a nice swim on a hot summer day.
austintexas.gov/page/pools-splash-pads
30 – Climb to the top of Mount Bonnell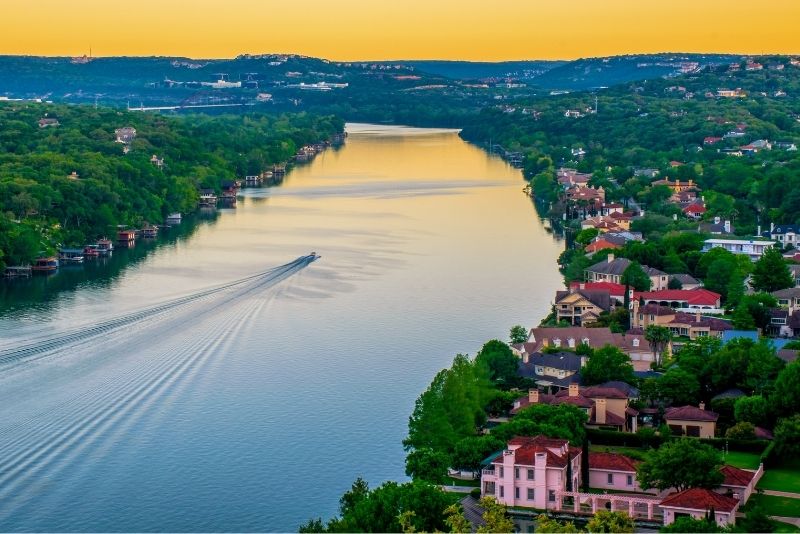 Stand tall and stand proud: it's Mount Bonnell time.
This point alongside Lake Austin has been a popular tourist spot for longer than most of us remember. It's an absolutely stunning place to view not only the city of Austin, but also the surrounding hills.
The summit is great, but the climb is just as memorable.
31 – View a piece of history at LBJ Presidential Library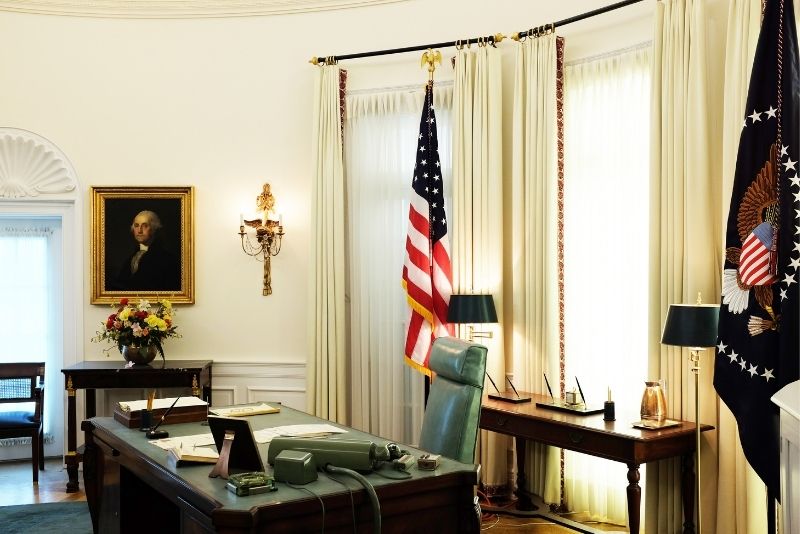 Everyone is bound to have varied views with respect to each individual President of the United States. With that being said, education is important – and that isn't restricted to one's political alignment.
The Lyndon Baines Johnson Library and Museum, best known as the LBJ Presidential Library, remembers and educates thousands every year about the country's 36th president.
32 – Enjoy the SOCO life at South Congress Avenue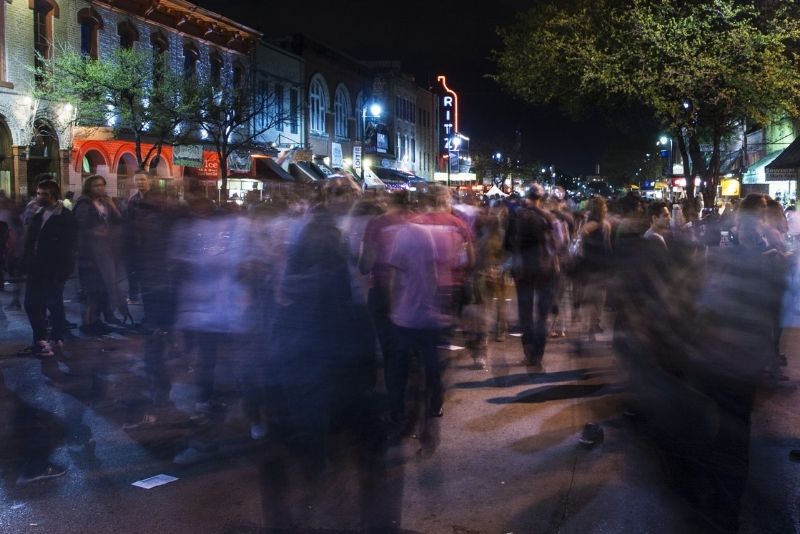 Every city is broken up into different regions and locations, and Austin is no different.
South Congress Avenue gets plenty of tourists visiting its streets every single day, mainly due to the boutiques, shops, restaurants and unbelievable nightlife.
Plus, there's a great view of the Texas State Capitol – what's not to love?
33 – Watch the waves crash McKinney Falls State Park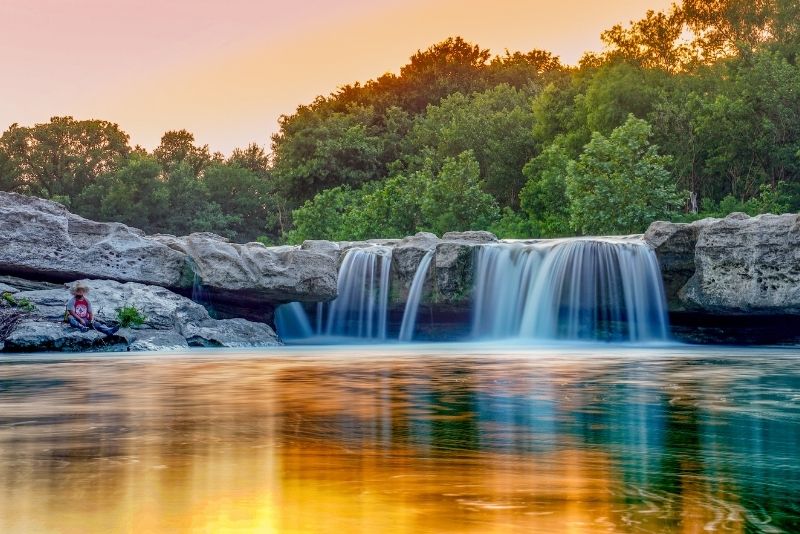 If you head on down to Southeast Austin and keep on trucking, you're bound to end up at the incomparable McKinney Falls State Park.
There are some awesome hiking trails for those who like to get their feet moving, but if not, simply admiring the flora and fauna is also a good way of spending your time there.
34 – Embrace the children's museum at the Thinkery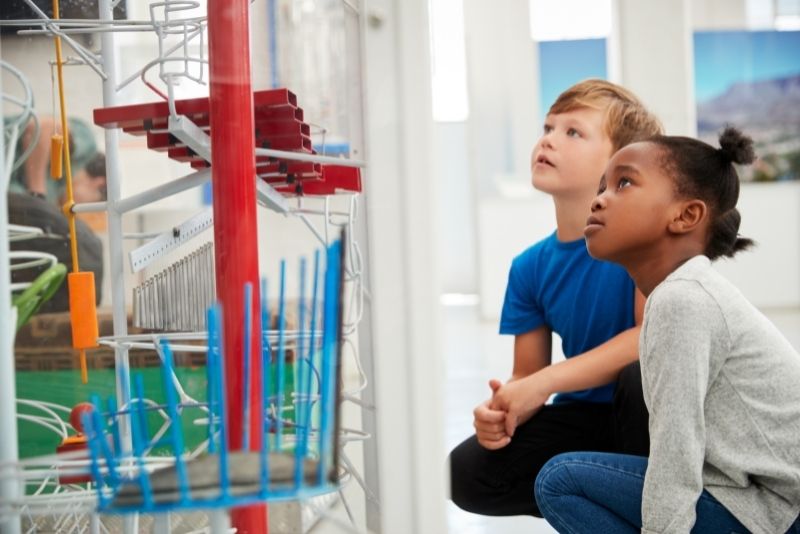 Life is all about learning and growing with each and every passing day – which is where Thinkery comes in.
Built and established in 1983, Thinkery was formerly known as the Austin Children's Museum. It offers up learning experiences from games to lessons and beyond!
35 – Don't blink at Circuit of The Americas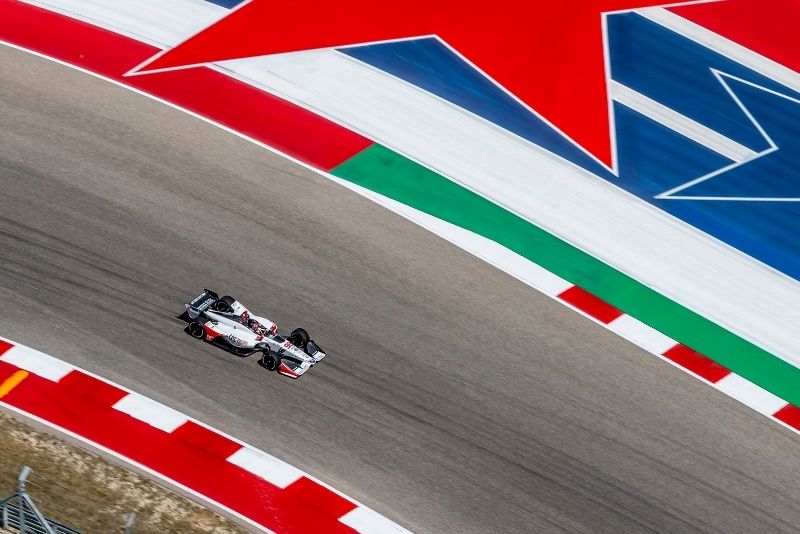 Even if you don't like racetracks or watching cars fly around at the speed of light, it's tough not to appreciate the Circuit of The Americas.
With a capacity that exceeds 120,000, it's no surprise that the marvellous F1 Austin Grand Prix is so revered.
If you get a chance, pop by for a test drive!
36 – The majesty of Zilker Botanical Garden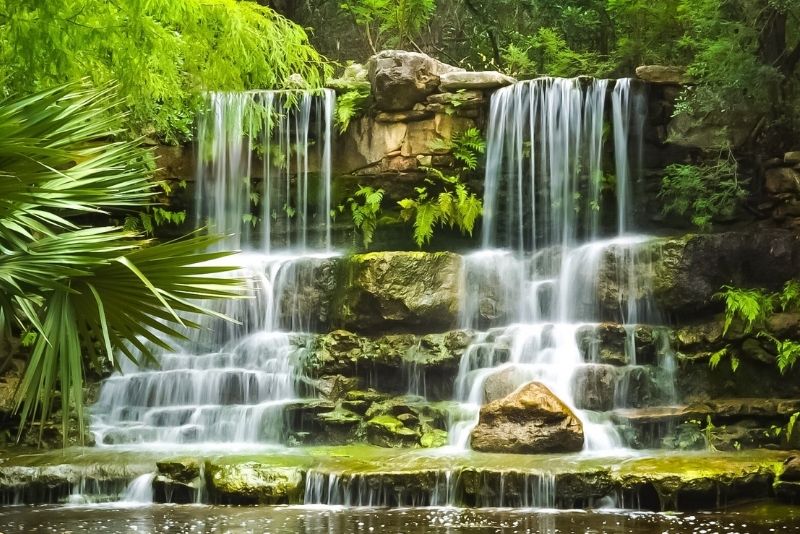 Zilker Park has already been touched on as a fun thing to do in Austin, but the Zilker Botanical Garden truly is just as breathtaking.
It nestles within the very foundations of the park and was established as a non-profit organisation. Walk around, soak in the atmosphere, and most importantly embrace the oh so rare sense of peace.
37 – Witness a legend of her time at Elisabet Ney Museum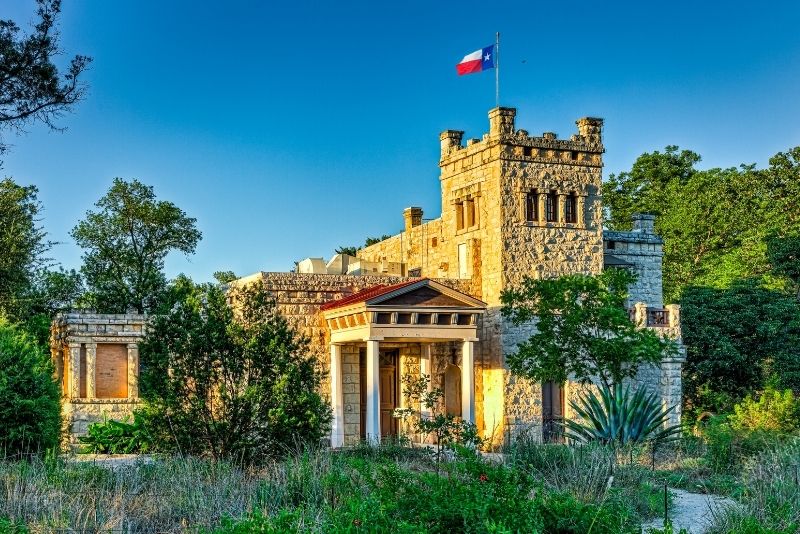 Elisabet Ney was one of the finest sculptors of her time and, as such, her work deserves all the respect and appreciation it can get.
It's good, then, that the Elisabet Ney Museum is on hand to provide us with such an opportunity. It's found in the former studio of Ney and stands for one reason: to showcase her creations.
38 – Learn about racial (in)equality at Bullock Texas State History Museum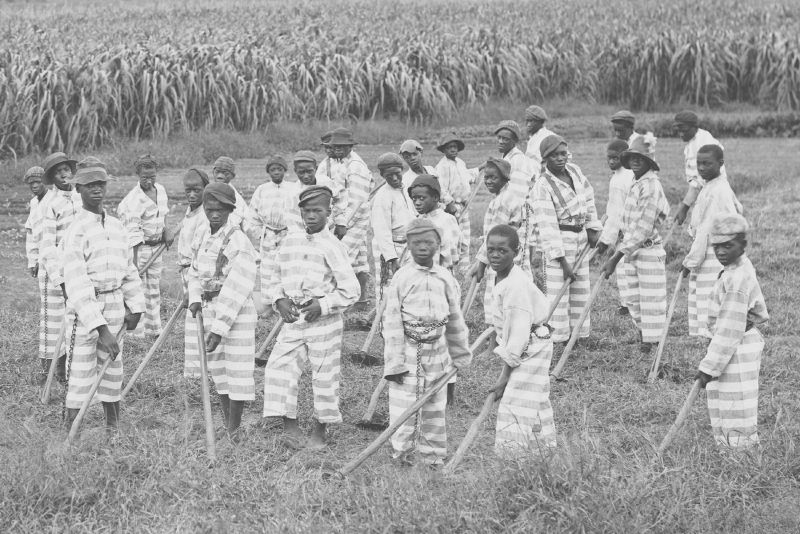 The Story of Texas is a long and complicated one – but the Bullock Texas State History Museum's objective is to tell it.
Located near the Texas State Capitol, it's one of the most intimidating buildings in Austin, and it's so quintessentially Texan that it's almost hard to believe.
39 – The almighty Cathedral of Junk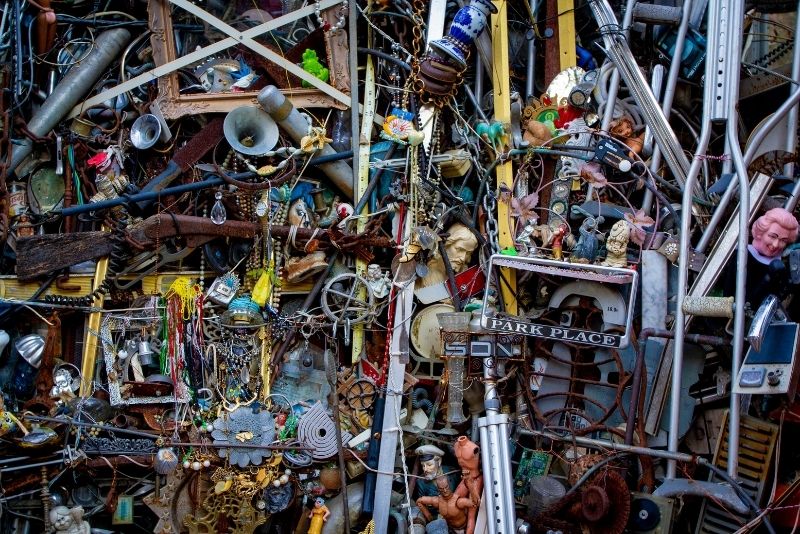 This is a very "on the nose" name but it's kind of hard not to respect and appreciate.
This shelter is made up of 60 tonnes of used furniture, home goods and pretty much any other kind of junk you could hope for.
From tunnels and breathable caves to the pink and yellow room, it really is something else.
40 – Witness the historic Jourdan-Bachman Pioneer Farms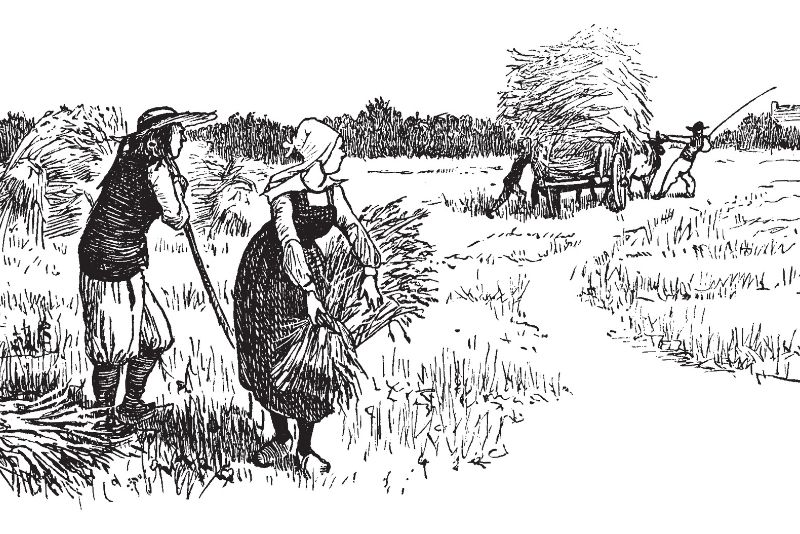 The Jourdan-Bachman Pioneer Farms assist in taking us all back to the very foundations of farming and everything that comes with it.
This living history museum has workshops and different programs for young and old, leaving no agricultural stone unturned in the process.
41 – Become enchanted at Museum of the Weird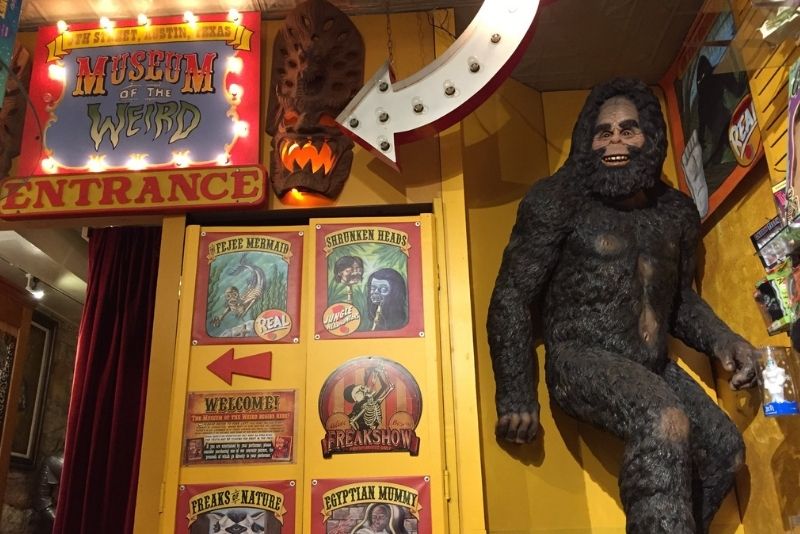 Oddities.
Everyone likes a good sideshow or carnival, even if it's just to see what life would be like with the shoe on the other foot.
There are so many curiosities at the Museum of the Weird that can't even begin to be described without physically seeing them, and even though it's a bit creepy, it's also quite charming.
42 – Watch a game at Darrell K Royal-Texas Memorial Stadium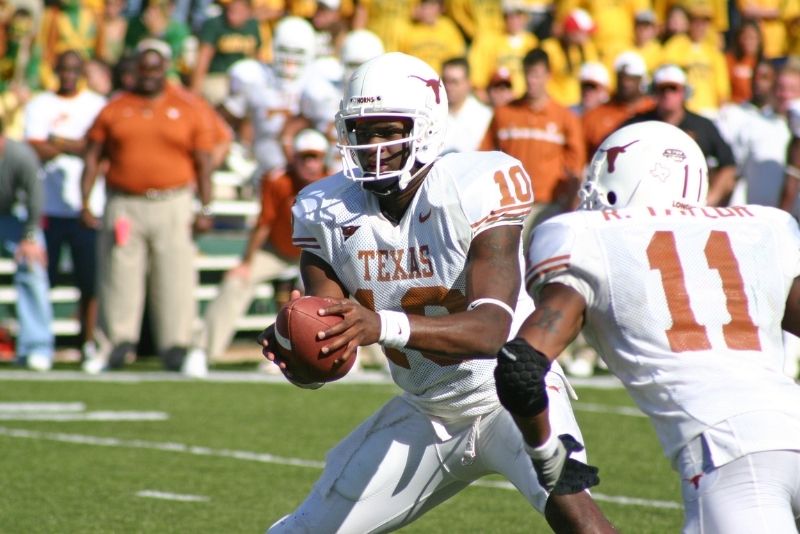 Throw up the horns, folks.
The DKR Texas Memorial Stadium can house up to 100,000 screaming fans at the University of Texas, and as everyone knows, Texans love themselves some football.
The Longhorns football team has been playing there since way back in 1924, and it doesn't seem like they're going anywhere anytime soon.
43 – Witness the artistry at Mexic-Arte Museum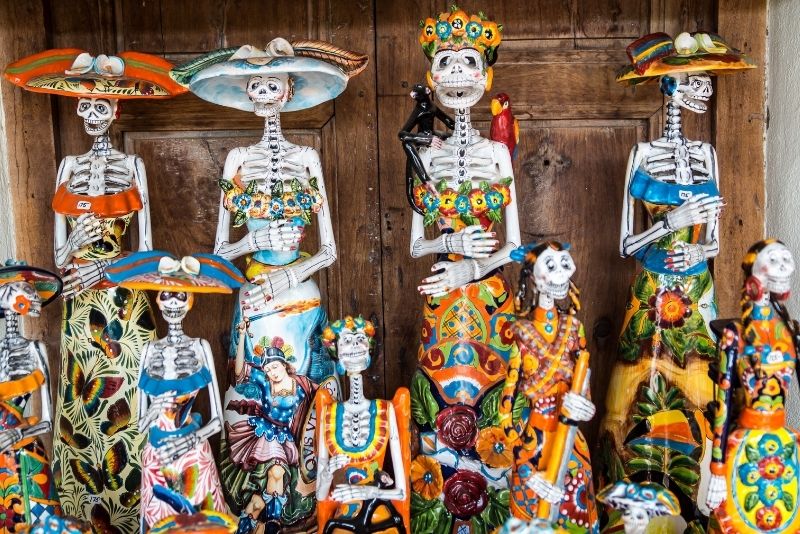 It's impossible to learn about the history of Austin, and Texas in general, without appreciation for the Mexican side of things.
The Mexic-Arte Museum is a fine arts spot with the mission objective being to help the community learn about Mexican and Latino culture.
For many, it's a shining example of Austin's endless diversity.
44 – Endless fun at the Texas Toy Museum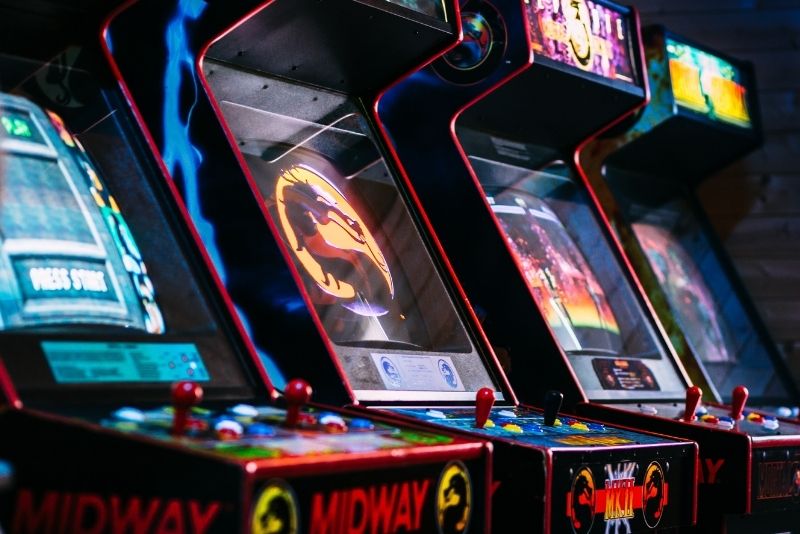 There are fun things to do in Austin – and then there's the Texas Toy Museum, which is just on a whole different level.
There are more than 20,000 toys that can be traced all the way back to the 1900s, which is the kind of history you just can't manufacture.
There are video game consoles, arcade games, dolls, action figures and so much more!
45 – Watch and marvel at Magic's Theater and Museum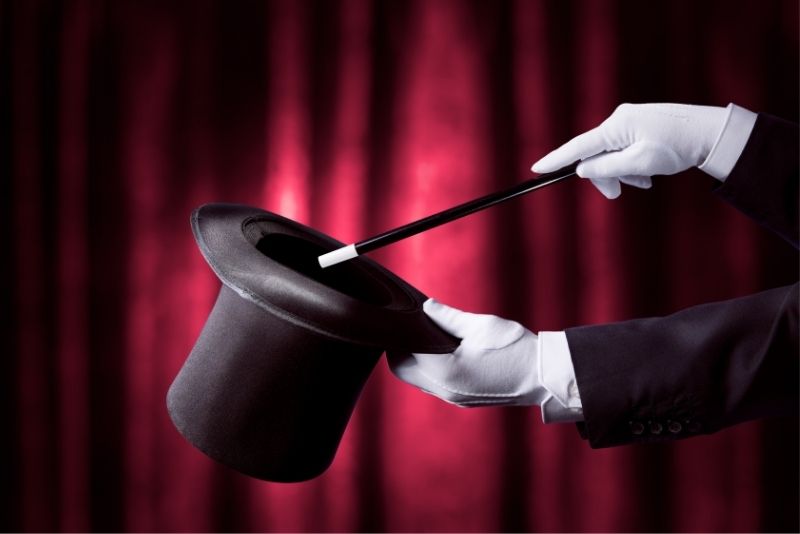 In the quiet night or the bustling day, Magic's Theater and Museum is a perfect representative of the Texan way.
Located in the Southwest region of the city, there are so many fun shows to be seen here. There's a museum, a stage show, jazz music and, of course, a whole lot of magic to "wow" and amaze.
46 – Respect the past at Texas Memorial Museum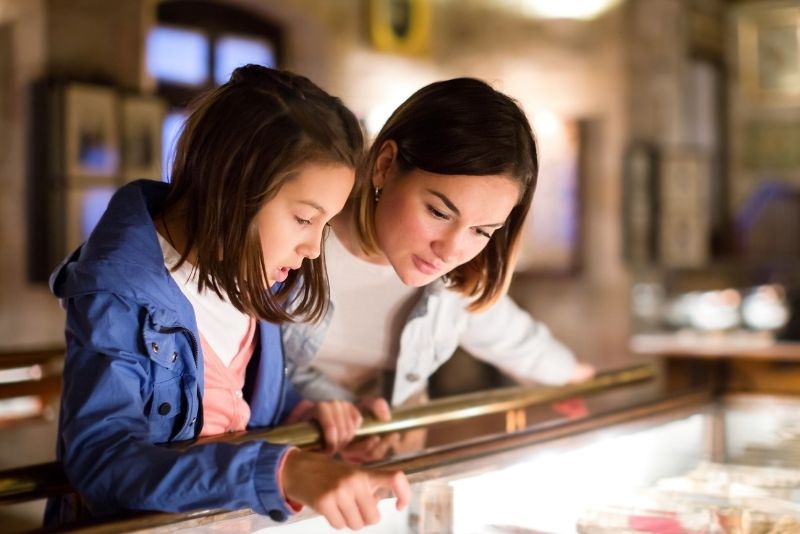 It's time to head on back to the University of Texas at Austin campus for the premium Texas Memorial Museum in all the land.
It was first opened back in 1939 in preparation for the Centennial Exposition and, in contrast to some of its siblings, it actually focuses on natural history.
47 – They walk among us at The Dinosaur Park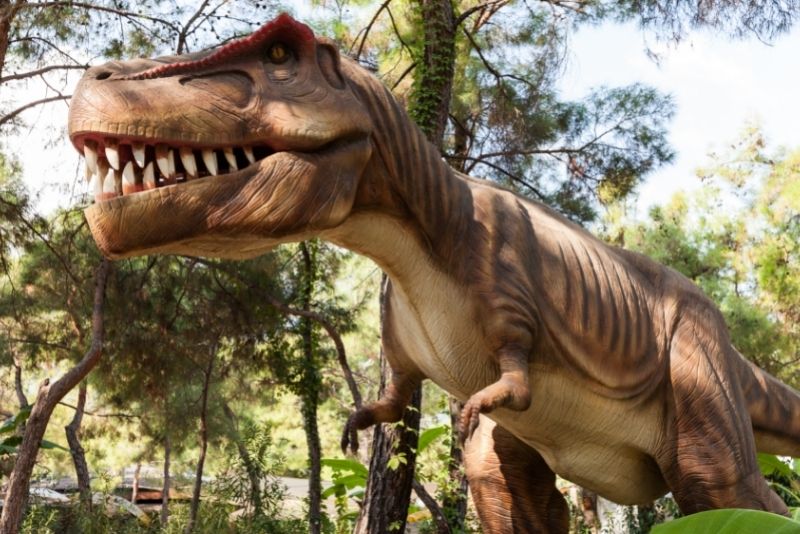 Have you ever wondered what it would be like to explore Jurassic Park without actually having to experience it? Well, then you're in luck!
This sculpture Dinosaur Park museum sets you amongst these mighty beasts with life-size dinosaur statues, a playground, a gift shop, and the sort of immersive experience that's tough to come by.
48 – Ancient history beckons at the Inner Space Cavern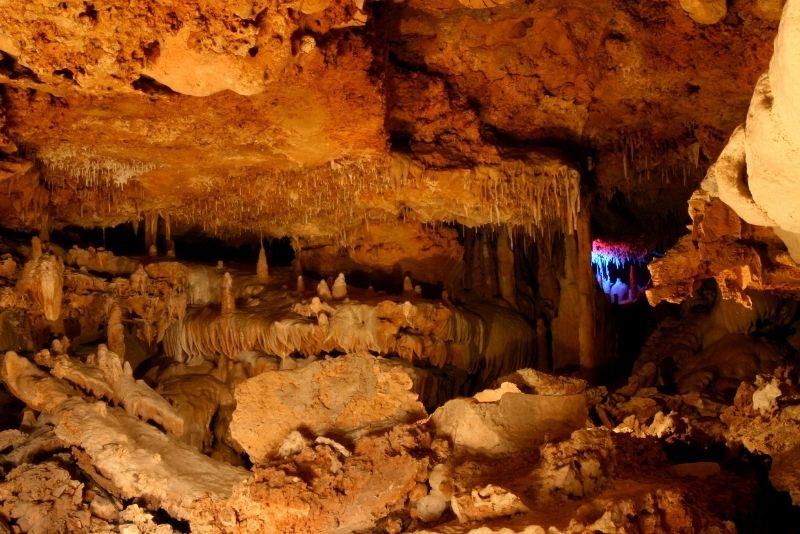 This karst cave in Georgetown was formed by water running through Edwards limestone and, astonishingly, is actually believed to be between 20 and 25 million years old.
Funnily enough, though, it was only opened up to the full surface since the Pleistocene period, meaning the Inner Space Cavern has been hidden away for a pretty long time.
49 – Explore the history of Texas Military Forces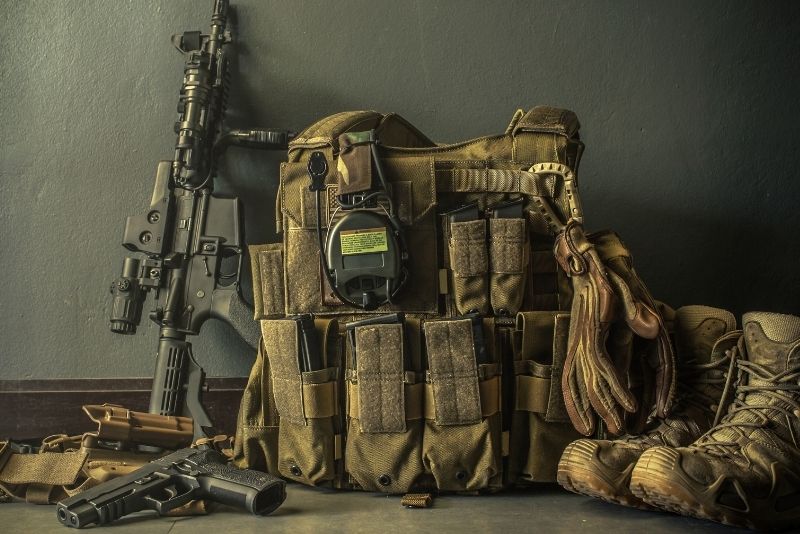 Attention!
The Texas Military Forces Museum does exactly what it says on the box and takes you inside the realm of an actual base at Camp Mabry.
It's part of the United States Army Historical Program and is open every day aside from Monday, with entry to the Museum being free to the public.
50 – Admire the stunning Blanton Museum of Art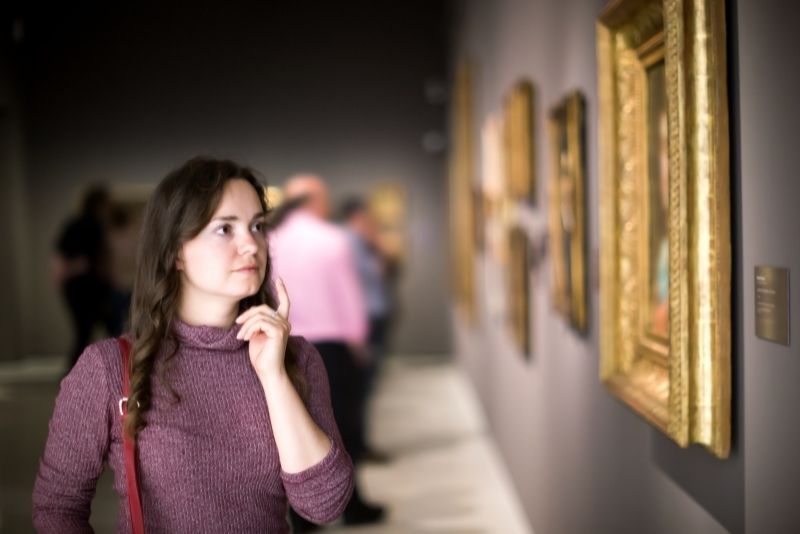 Art is at the very core of our identity and even though it may not seem like it, we're all artists in our own right.
There are almost 20,000 works, predominantly from Europe, scattered across the Blanton Museum of Art.
It's another entry that features at the University of Texas with galleries, exhibitions and all kinds of joyful tidbits.
51 – Be young forever at Peter Pan Mini-Golf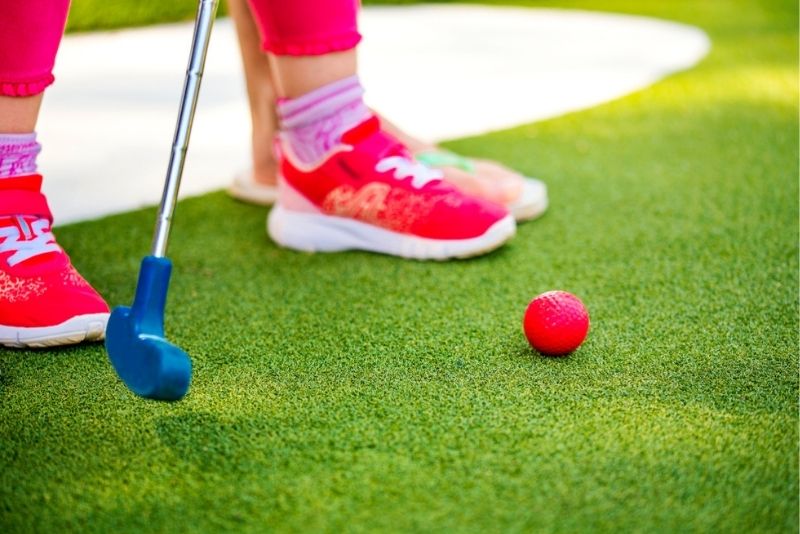 Whales, castles, giant shoes – who said growing up had to be boring?
The Peter Pan Mini-Golf course has been in operation since all the way back in 1946 and resides on Barton Spring Road.
So, if you're in the midst of a heavy day of traveling, perhaps take some time to unwind with a good old-fashioned game of mini-golf!
52 – Surround yourself by nature at Mayfield Park and Nature Preserve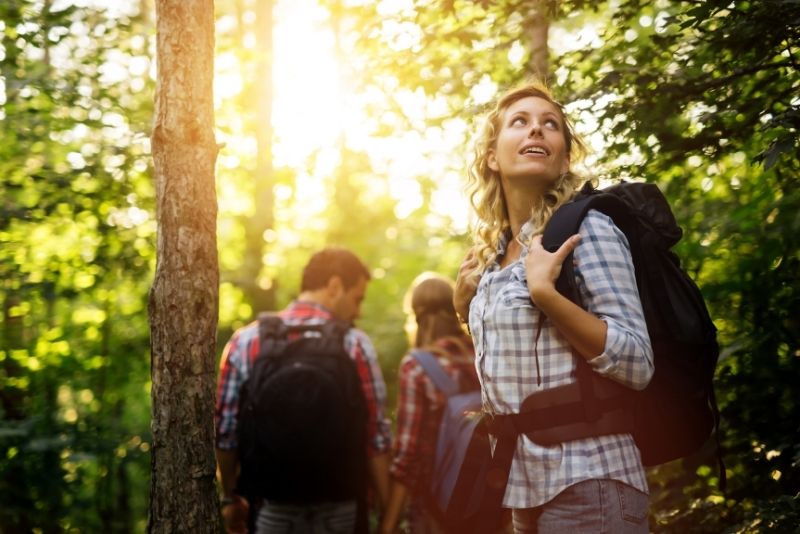 Nature lovers, this one is for you!
Peace is something everyone wants and strives for, and there's plenty of that on offer at the Mayfield Park and Nature Reserve.
The on-site cottage was first built back in the 1870s and alongside that absolute gem, they've also got a 20+ acre natural area with trails and a lovely wildlife habitat to enjoy.
53 – Have fun at Lakeside Park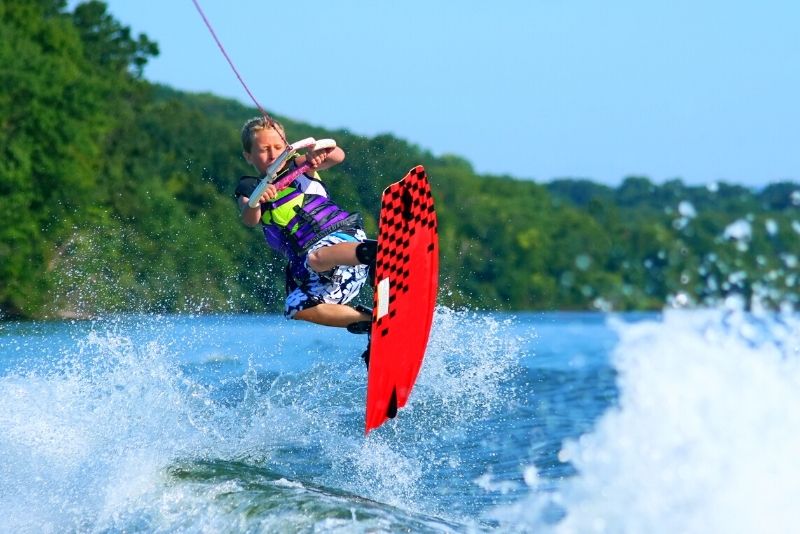 Have you ever wanted to see what a stereotypical American "holiday by the lake" looks like? If so, take a look at the wholesome Lakeside Park!
Lake Marble Falls, a swimming pool, water sports, tennis, and basketball courts – it's the perfect getaway to really find a home away from home.
54 – Austin's Park N Pizza extravaganza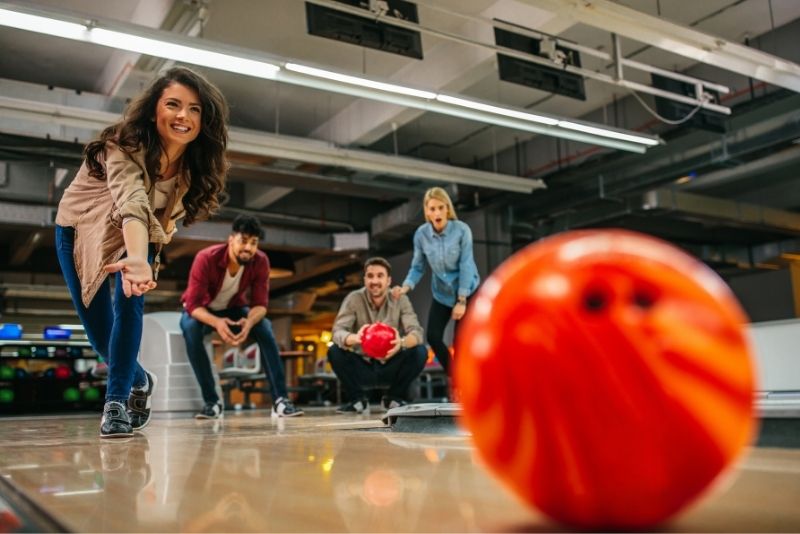 For a diverse experience that is almost guaranteed to create some lifelong memories, head on down to Austin's Park N Pizza!
They've got bowling, go-karts, mini-golf, arcade games, and just about everything you could ever want for a birthday party, regardless of what your age may be.
55 – Hold on tight at Six Flags Fiesta Texas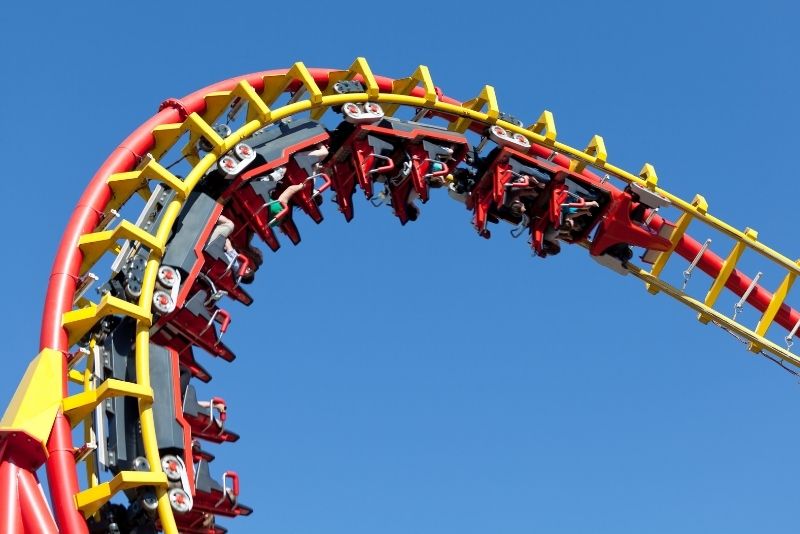 There are few things on this earth that create more of a rush than a good old-fashioned theme park.
As such, we're excited to include something as inclusive and fun as Six Flags Fiesta Texas on this list! From the family rides to Batman, Boomerang, Goliath, and Iron Rattler, it's hard to leave here feeling disappointed.
56 – The beautiful spirit of Morgan's Wonderland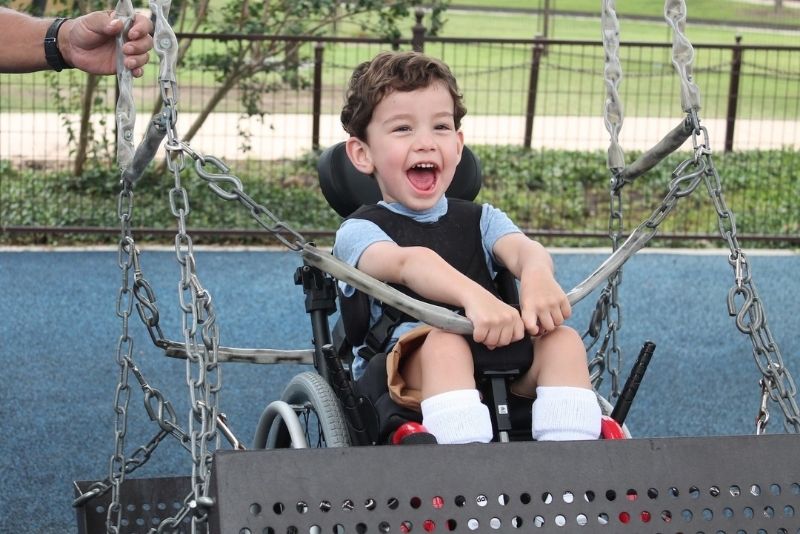 Morgan's Wonderland is so magical, and that's before you even get to the theme park side of things.
This non-profit theme park was opened just over a decade ago by a San Antonio homebuilder.
His daughter, Morgan, has physical and cognitive challenges, which inspired him to create a park that's inclusive for all.
57 – Explore SeaWorld @ San Antonio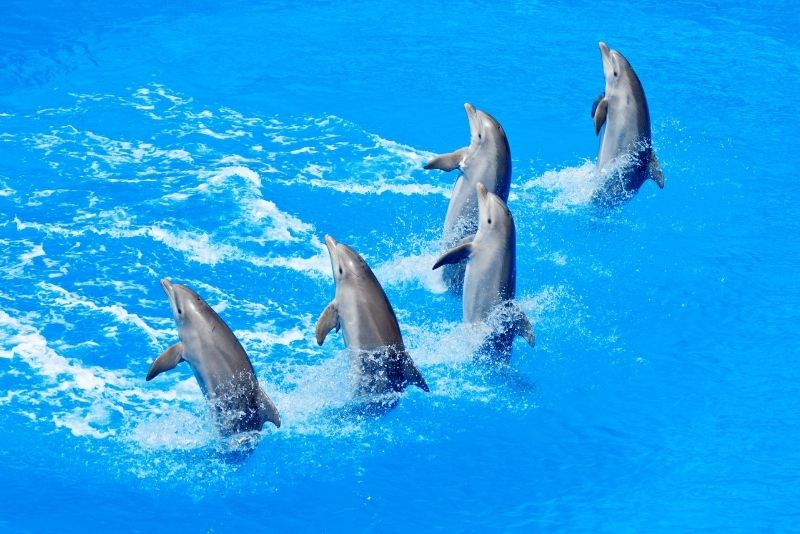 Visit one of the US's most famous theme parks. With more than 250 acres to work with, SeaWorld San Antonio certainly knows how to dominate the water-based section of the "fun things to do in Austin and beyond" genre.
Discover where the aquatic world comes alive. There's the oceanarium, animal theme park, and plenty of other attractions for those who love these mammals.
58 – Watch Austin FC at Q2 Stadium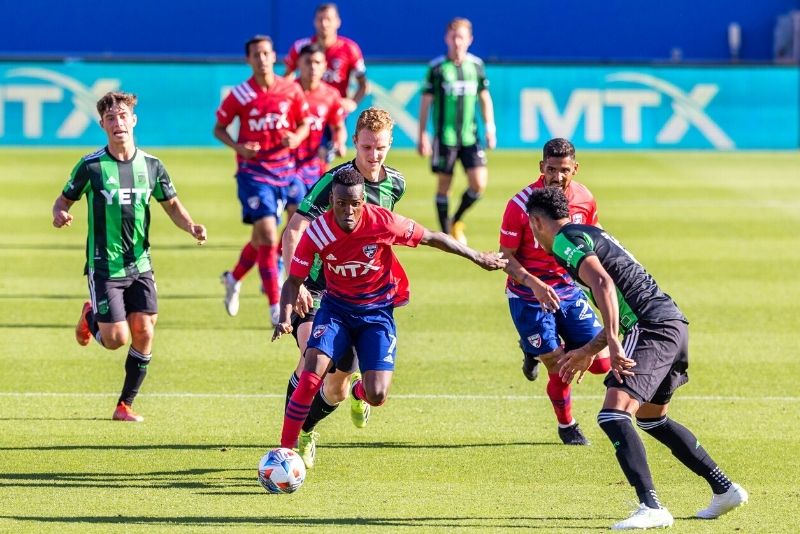 Having been opened just last month, the magnificent Q2 Stadium is designed and ready to go for Major League Soccer's most intriguing new franchise: Austin FC.
Outside of Matthew McConaughey playing a key role, we tend to think there's an awful lot to get excited about with regards to a new football team making their mark in the city.
59 – Introducing Austin's one true Food Truck Park – The Picnic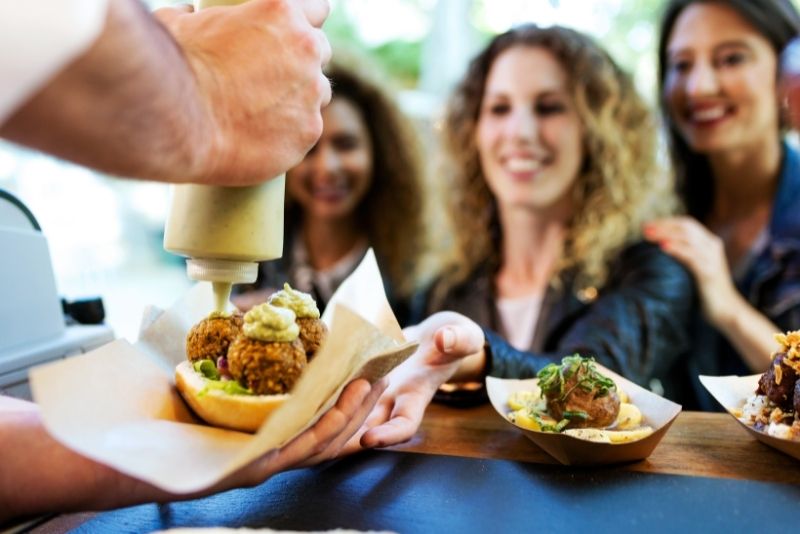 There's having a nice bite to eat in a restaurant, which is great, but then there's the endless fun of a Food Truck Park.
The Picnic is home to a variety of different trucks and types of food for everyone to enjoy, and the best part is that it becomes second nature to know what's going to pop up.
60 – Watch a movie at Blue Starlite Mini Urban Drive-In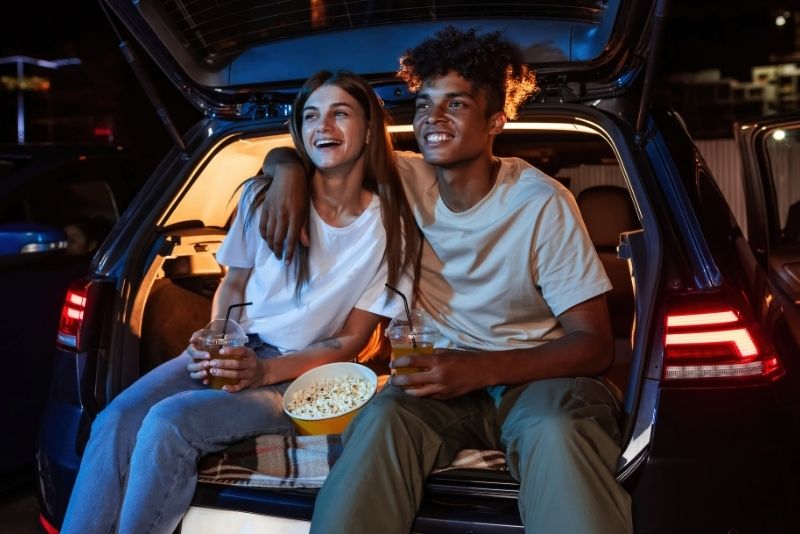 Americans know how to do things in a "bigger and better way", and there's no better place where that's true than Texas.
The Blue Starlite Mini Urban Drive-In has eight different screen experiences with a parade of fun features and movies to watch.
It seems cheesy, but it's actually great.
61 – All you could ever need at Texas Farmers' Market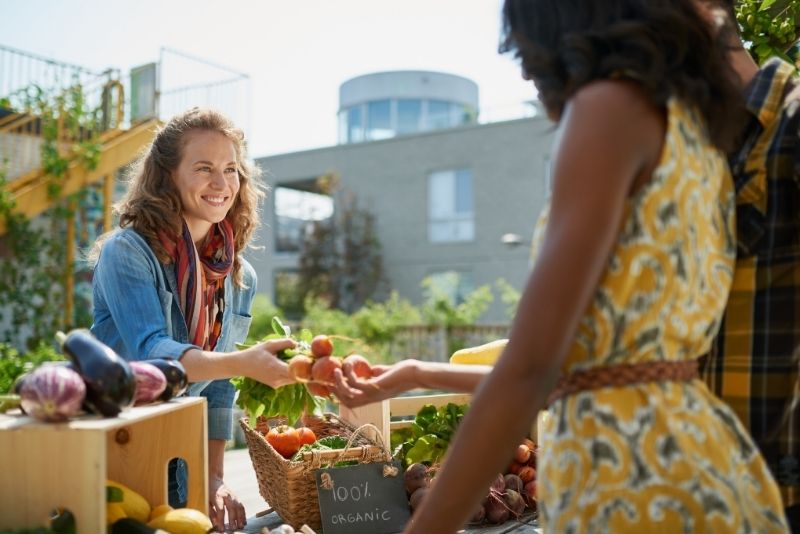 It's hardly unusual to head on down to the market to pick up a few necessary items, so in the spirit of 'everything is bigger in Texas', let's take a look at the Texas Farmers' Market.
Fresh fruit, fresh vegetables and all sorts of local products are available for purchase here, whether it be for the weekly shop or festival preparations.
62 – Tacos all day every day at Güero's Taco Bar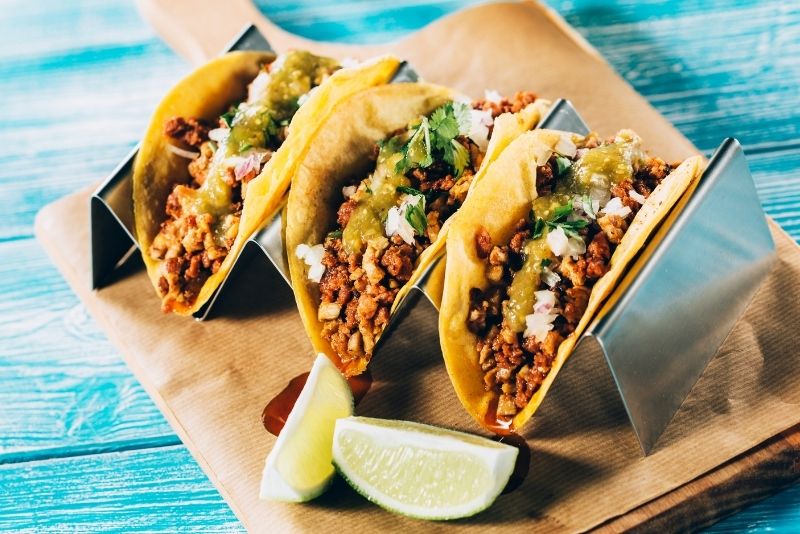 LeBron may want to stick to Taco Tuesdays, but at Guero's, every day is taco day.
There's specific catering, breakfast menus, desserts to die for, and even a selection of options for gluten-free and vegan diners.
In terms of tacos themselves, they really are to die for.
63 – The historic lineage of Sandy's Hamburgers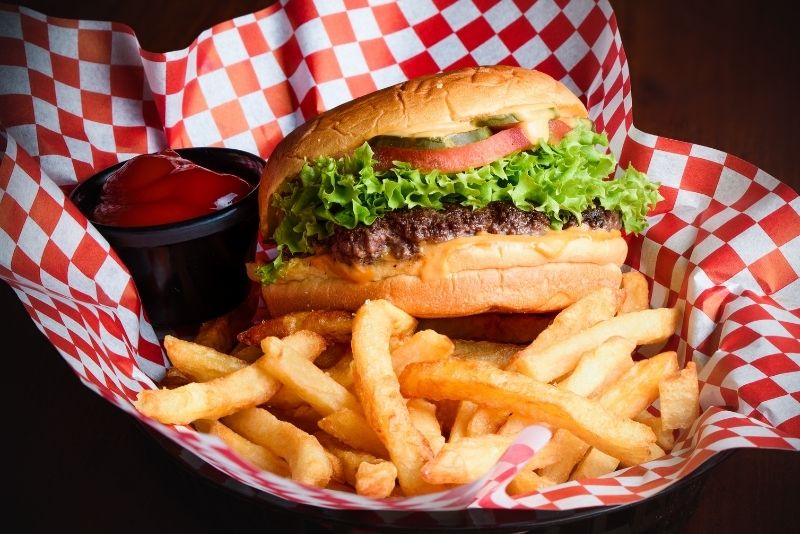 You haven't lived in Austin without taking a drive down to Sandy's Hamburgers.
This place, located on Barton Springs Road, is so concise and Tardis-like that it'd be pretty easy to miss it. This old-fashioned menu has milkshakes, sundaes and, of course, hamburgers straight off of the grill that are bound to send punters home happy.
64 – Pop in for some tunes at Waterloo Records & Video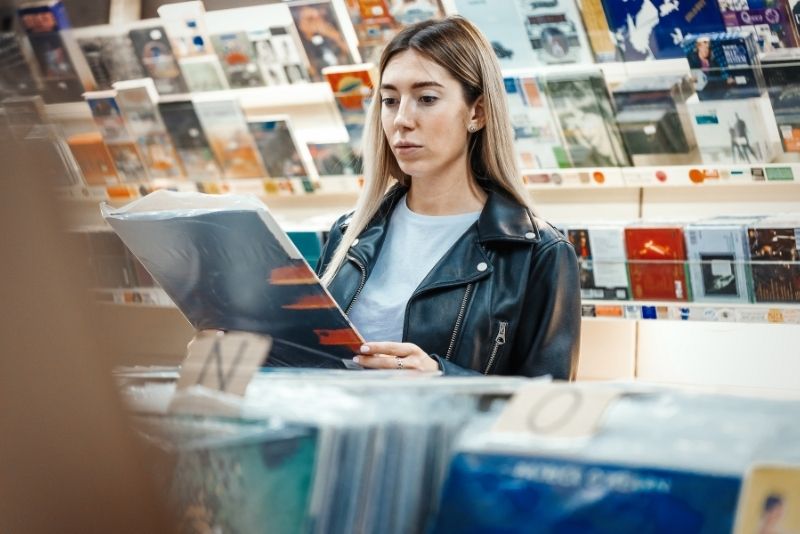 Waterloo Records, which could be mistaken for a spot on the London underground, is a classic movie store found in the heart of Austin.
With 14-hour days on a Saturday and 11-hour days throughout the rest of the week, it's near enough impossible not to find what you're looking for with in-store performances to run alongside concert ticket sales.
65 – Only the best BBQ at Franklin Barbecue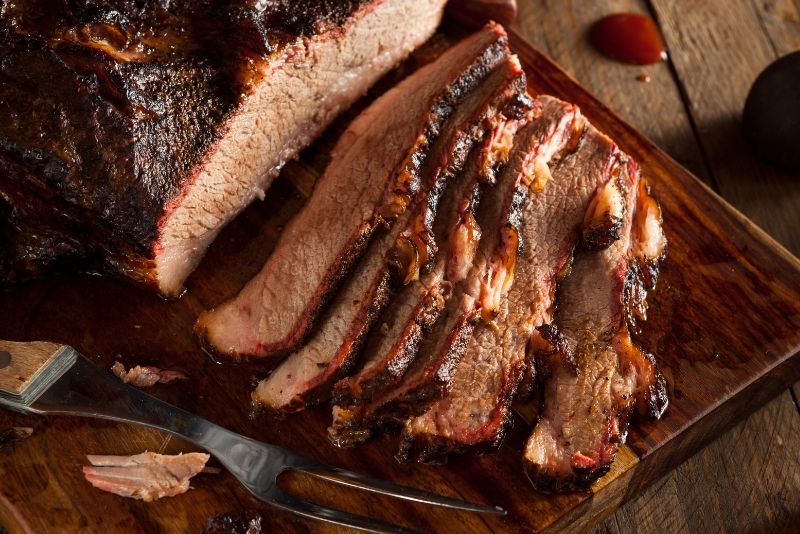 The historic east side of Austin is as gritty as it is charming and with the lunchtime joy of Franklin Barbecue, it's immediately easy to see why that's the case.
There are constantly long queues forming for briskets, smoked meats, pulled pork and other options too, so make sure not to miss the three and a half hour window
66 – Giddy up at Allens Boots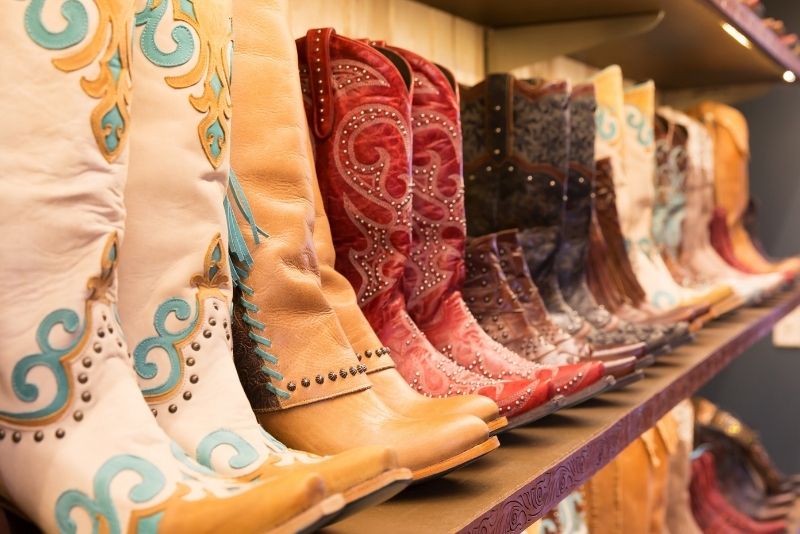 Welcome to Texas, son.
Allens Boots is an absolute hallmark of things to do in Austin with the smell of leather greeting you like a warm hug upon arrival.
There are more than 4,000 boots available in addition to cowboy hats and other articles of clothing, allowing travellers to embrace the culture of this great state.
67 – Watch the Rodeo Austin show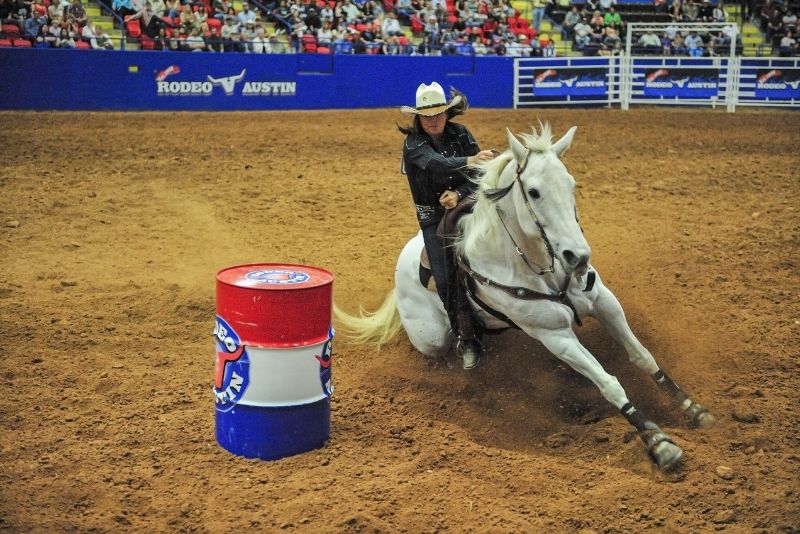 This may be the most American thing imaginable and it's up to you to decide whether or not that's a good thing.
Rodeo Austin is ranked amongst the top five ProRodeos in the United States with the aim largely being to raise money for the children of Texas, dating all the way back to the late 1930s.
– Find your musical vibe at The Continental Club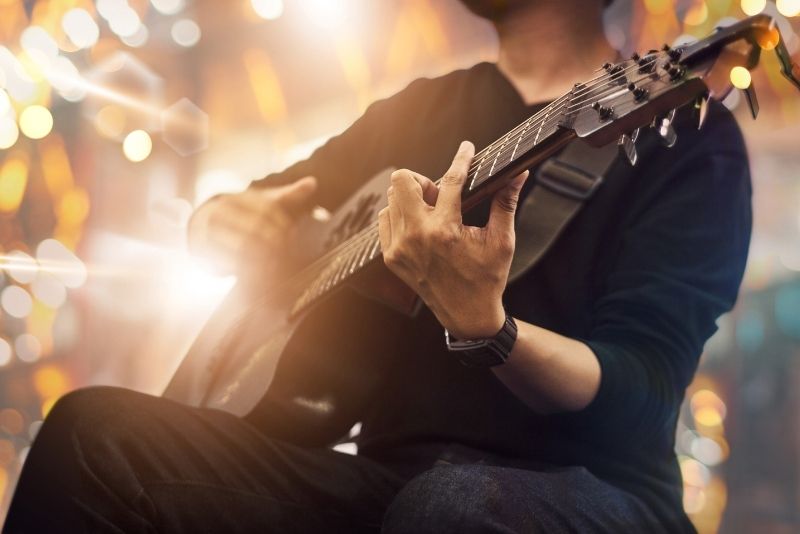 If you're on the search for a Texan bar with live music to jam along to all night long, you've come to the right place.
At The Continental Club, there are national and local acts performing here every single night with genres including country, jazz, blues, and even a little bit of rock.
69 – Find the dance hall track at Broken Spoke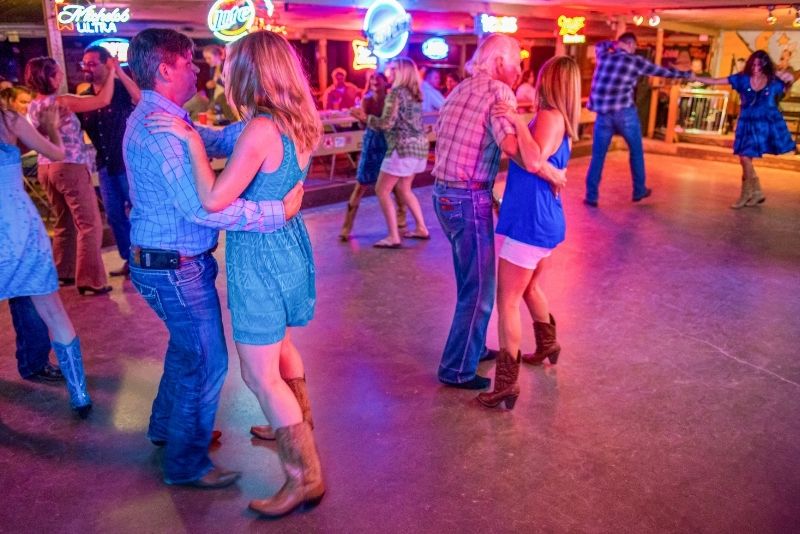 In-N-Out Burger is a few hundred yards down the road but instead of focusing on that, the attention needs to be on Broken Spoke.
This is a magnificent dance hall that'll remind many of those iconic TV and film scenes we've all come to know. There's beer, chicken, live music, and a whole lot of boot-scootin' too.
70 – The complete vibrancy of One World Theatre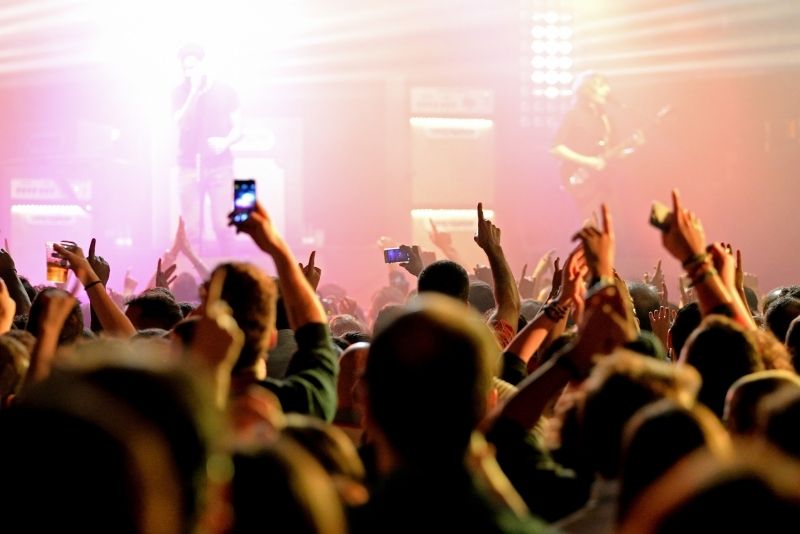 It's time to step it up a notch with one of the most unique music venues in the nation.
The hills are alive with the sound of music, as they so commonly say, and that's definitely true at One World. It's an event space that can be utilised for just about anything and that, in a nutshell, is why it's so popular.
71 – Be stronger together at ZACH Theatre
Engagement is the key to happiness and ever since 1932, that's been the aim of the ZACH Theatre.
This professional theatre company is the oldest, that's still running, in the entirety of Texas, and resides in the top 10 across the country as a whole.
Swing by – you won't regret it.
72 – Watch a concert at Austin City Limits at the Moody Theater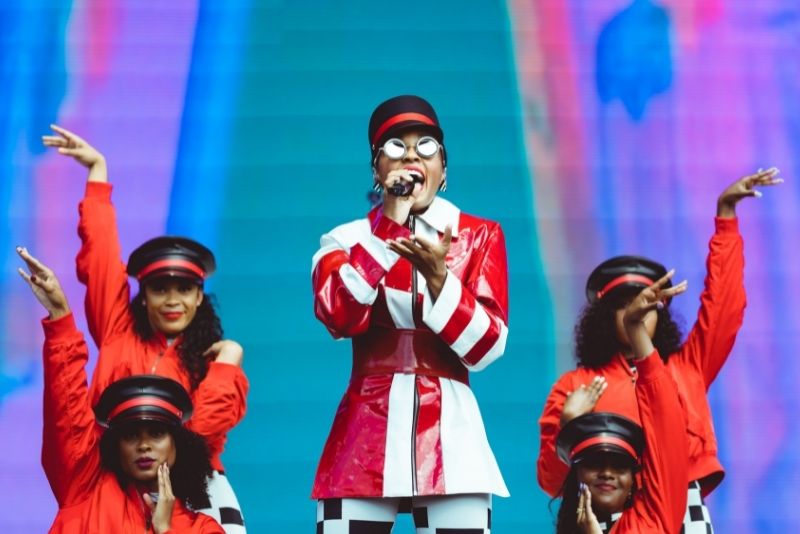 With just under 3,000 people being permitted to enter, the ACL Live is the definition of intimate.
ZZ Top is one of the many names to have played here down in the Warehouse District with there being a parade of different concerts for every kind of music taste across the land.
73 – Get into the country mood at The White Horse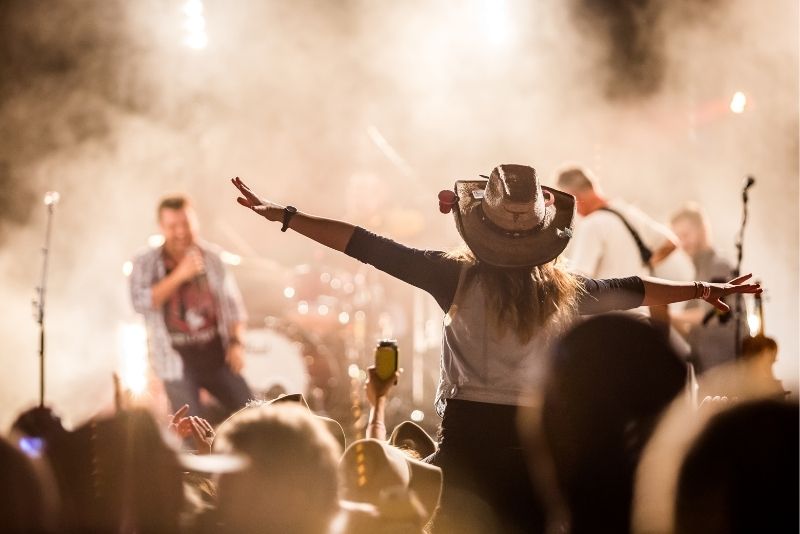 Honky-tonk at The White Horse? Best believe it.
Live country music is one of the very best ways to shoot straight into the soul and this upbeat spot, with a taco truck constantly rolling up outside no less, providing the goods every single day of the week.
74 – It's nothing a pub crawl can't fix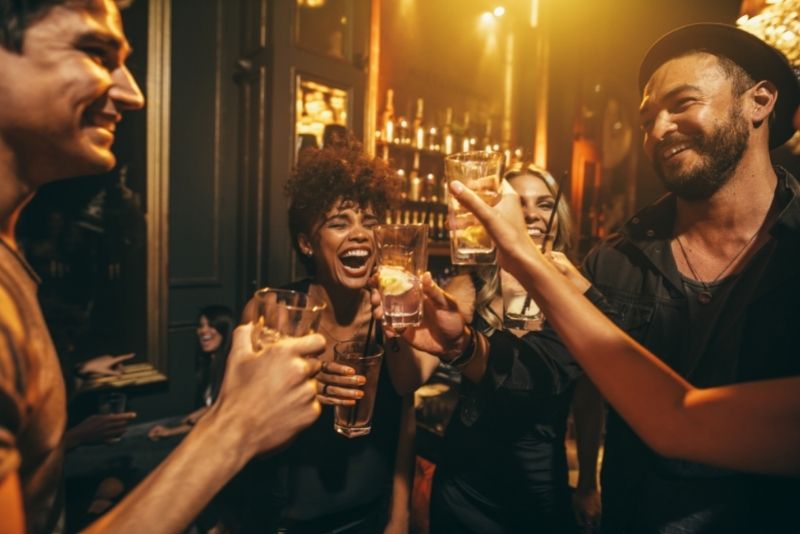 It's the end of a long day on vacation and instead of just nestling down to go to sleep, people want to get out and about to really soak up the Austin atmosphere.
In our view, there's no better way to execute such a plan than by jumping on one of the designated pub crawls!
75 – Stop by Azul Rooftop at The Westin Austin Downtown for a swim and the best view of the city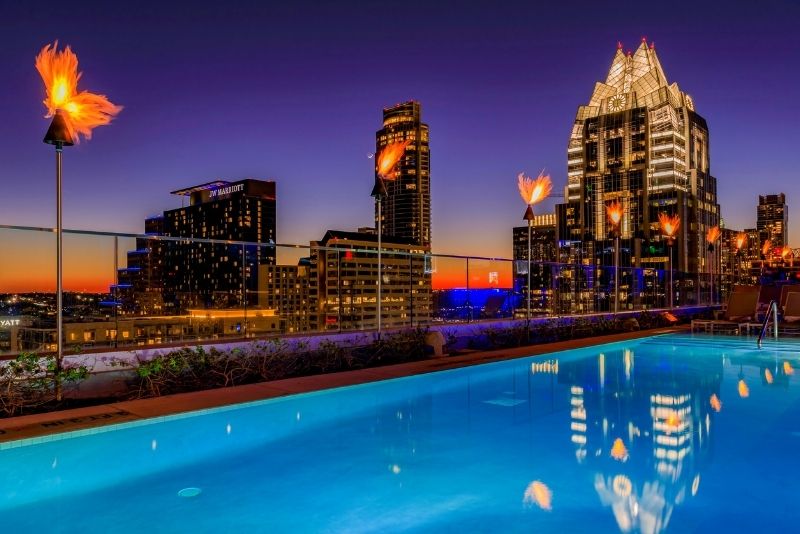 As the list of things to do in Austin comes to a close, it's time to go a little bit more upmarket.
The Azul Rooftop Lounge at The Westin is five-star splendor in every single way imaginable.
The skyline of Austin glows up at night with the crisp, cool pool adding to the positive vibes.
76 – See how the other half live at The Driskill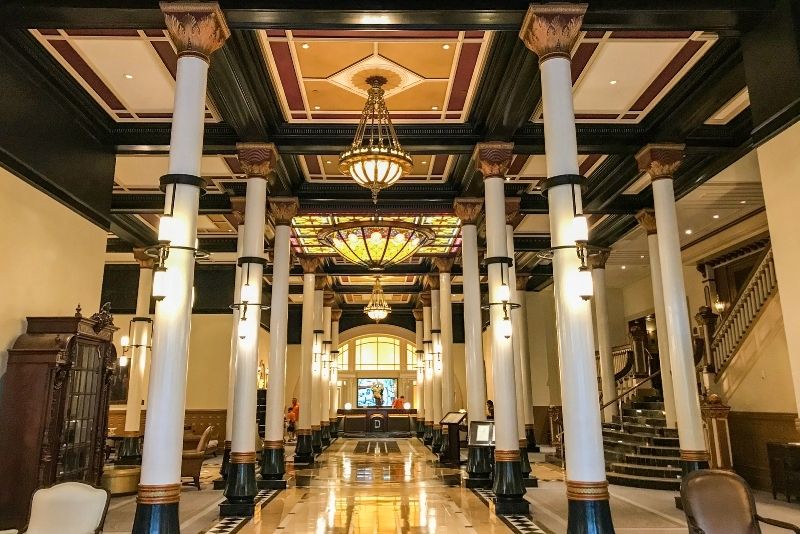 Texan hospitality really isn't spoken about enough as a real trademark of this state, but if you want to experience it for yourself, pop on over to The Driskill downtown.
This is what most people would call "high-end" and ever since 1886, they've been able to maintain those standards with great enthusiasm.
Where to next after Austin?
If you are visiting Alamo City, check out our selection of fun things to do in San Antonio. Heading North? Here are fun & unusual things to do in Dallas.
Traveling to the Gulf of Mexico? Here are the best things to do in Houston (make sure to check the activities in Galveston too), and fun things to do in Corpus Christi.
If you wish to plan a complete trip, check out our list of fun things to do in Texas.
That's it, folks! We hope you have enjoyed our list of things to do in Austin. Do not hesitate to comment below if you have any other suggestions.