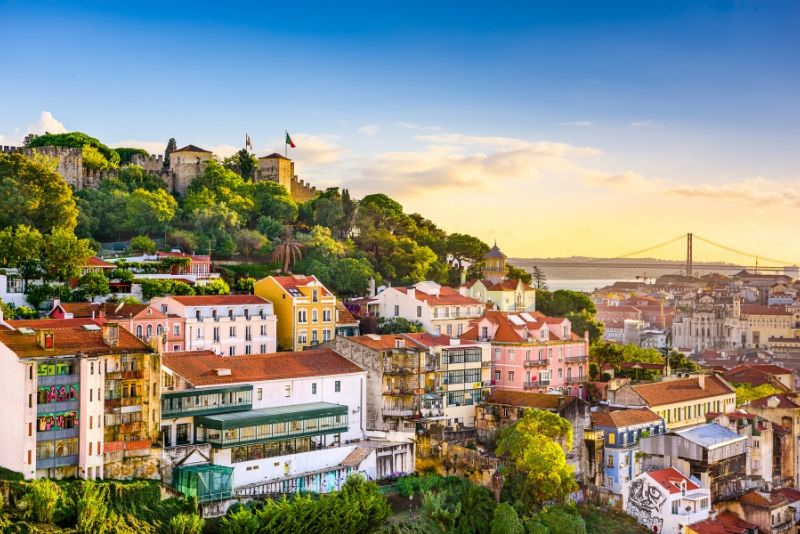 Are you looking for the best Lisbon tours? Portugal's capital is packed to the brim with culture, entertainment and vivid colours. Surrounding Lisbon, you will find a region of true natural beauty, picturesque villages and amazing sandy beaches.
After scooping two awards in 2019 for "Best City Destination" and "Best City Break" at the World Travel Awards event, Lisbon is one of the trendiest destinations in the world right now.
Read on and discover our 22 best Lisbon tours…
1 – Lisbon Essential Tour: History, Stories & Lifestyle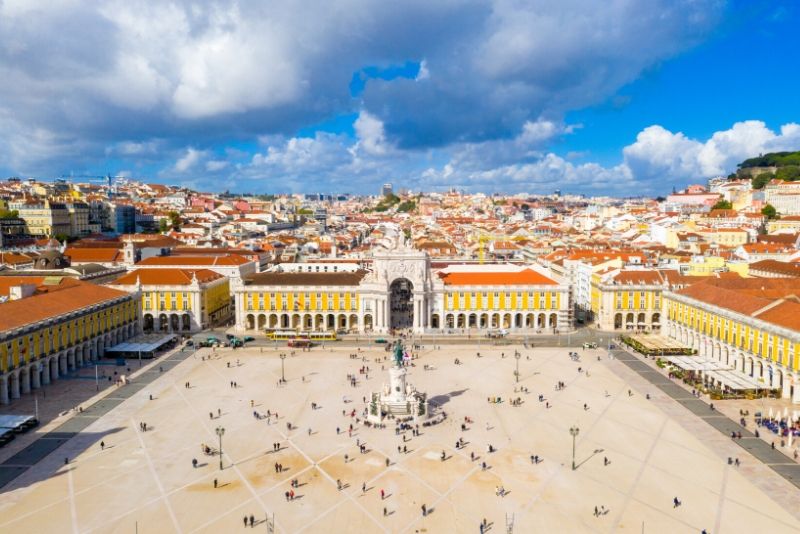 This essential tour is your chance to learn about Lisbon's rich history and discover fascinating neighbourhoods.
Lasting 3 hours and led by a local guide, the tour features prominent places such as the 5-centuries-old Bairro Alto neighbourhood, the garden of São Pedro de Alcântara and the church and museum of San Roque, to name a few.
2 – Lisbon: 2.5-Hour Hills Tour by Electric Bike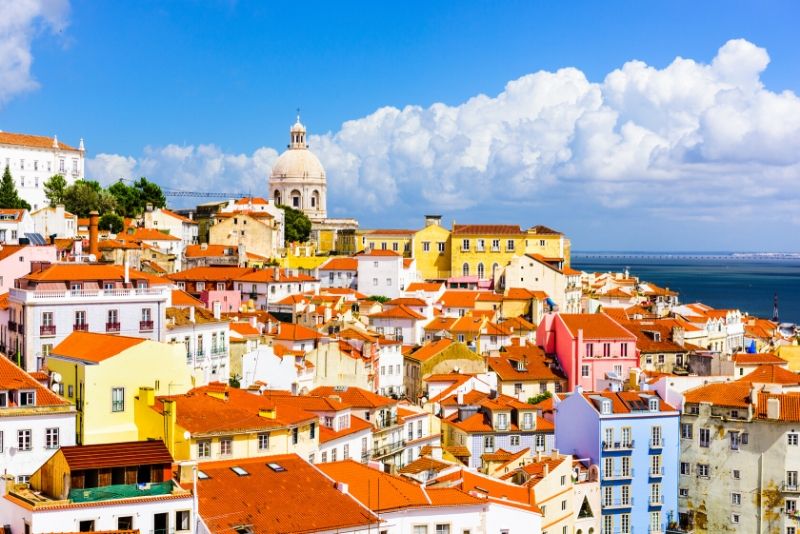 Lisbon's hills provide the city with a particular element of charm, but navigating the constant incline and declines can be tiring. That's why this 2.5-hour hill tour by electric bike is one of the best Lisbon tours around for those looking to go easy on their legs.
Witness scenic sights and all that Lisbon has to offer while you jet around town on an electric bike with an expert tour guide. 
3 – Lisbon: 2-Hour Sunset Cruise on the Tagus River with Drinks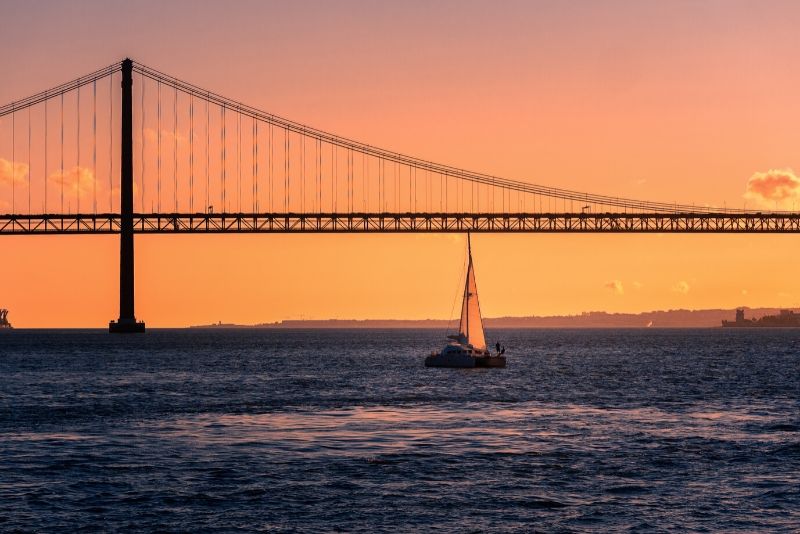 Take to the waters and enjoy watching the sunset on one of Europe's most beautiful cities.
This 2-hour tour sees you sailing along the Tagus River and includes sights of the imposing 25 de Abril Bridge and the city's historic quarter. 
4 – Experience Lisbon: Small-Group Walking Tour with Food and Wine Tastings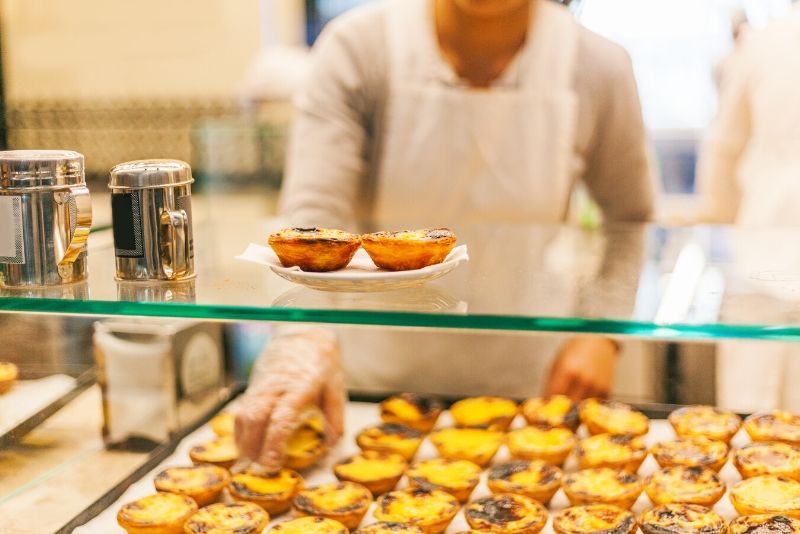 Lisbon is known for its world-class dining options, and this walking tour gives you the best of the best with food and wine tastings that will melt your mouth.
As part of a small group of no more than 12 people, you will sample food and wine tastings before going on a ferry trip across the Tagus River. From handmade pastries to local cheese and the finest wines, this is one of the best Lisbon tours for foodies.
5 – Full-Day Dolphin Watching Tour from Lisbon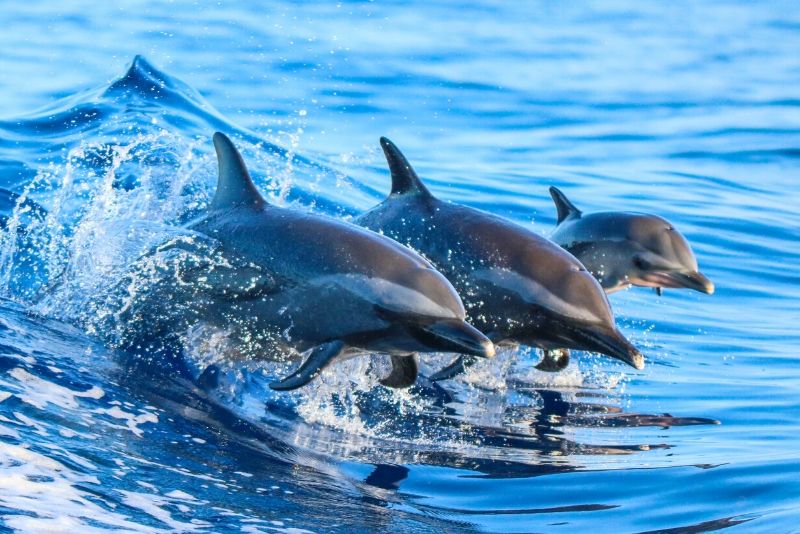 Make new friends on this full-day dolphin tour that includes visits to a selection of beautiful bays. The tour starts in Setúbal, where you will board a boat for a relaxing cruise to the Sado Estuary.
Here you will get the chance to see resident bottlenose dolphins in their natural habitat. The trip also includes stops at the natural reserve park of Arrabida.
6 – Sesimbra and Arrábida Natural Park day tour from Lisbon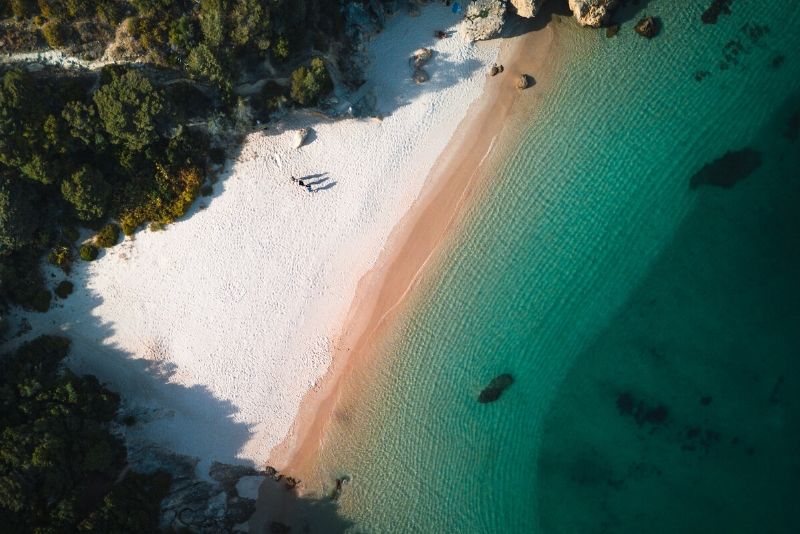 One of the best Lisbon tours for escaping the city for a few hours, a visit to Sesimbra and Arrabida Natural Park will see you taking in plenty of natural beauty.
Benefit from a private driver, who will take you around one of the most beautiful landscapes in Portugal. Stops include the scenic town of Palma, the fishing village of Sesimbra and, of course, Arrabida Natural Park.
7 – Lisbon: All the highlights of the Old Town districts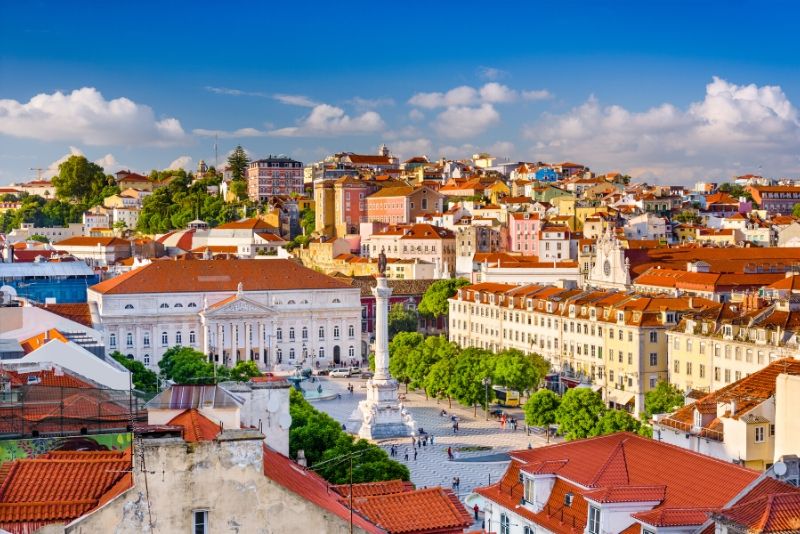 Learn all about the history of Lisbon with a tour that explores the Old Town districts of Lisbon. Discover the historic areas, such as Chiado, Bairro Alto and Baixa.
During the tour, you can expect to see the world's oldest bookshop, the picturesque squares of Largo do Carmo, Rossio and Restauradores,  the Carmelite monastery – not to mention sweeping views of the city.
8 – From Lisbon: Sintra, Cascais and Cabo da Roca Coast Day Tour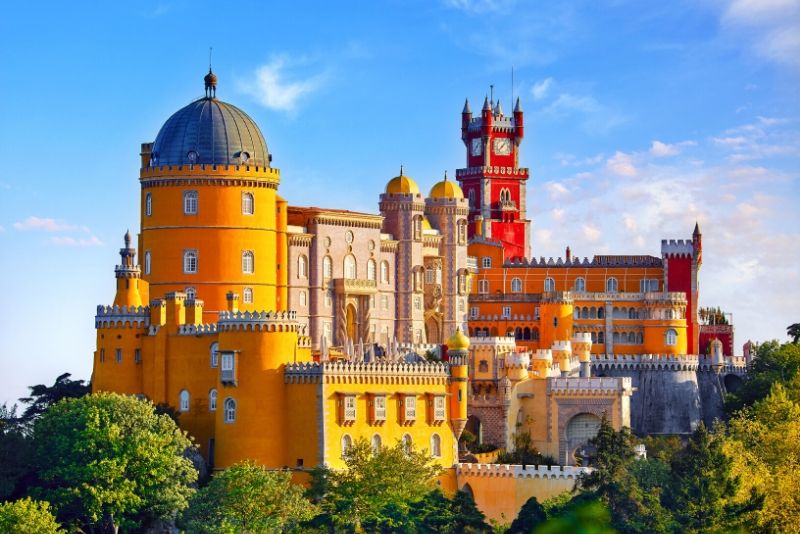 Lisbon is full of sweeping panoramic views thanks to its hilltop position, but there are also some great sights to be seen outside the city's centre.
This full-day tour lets you experience another side of Lisbon with visits to "the end of the world" at Europe's westernmost cliffs, the National Palace in Sintra, and Cascais, a charming fishing town where you can enjoy a leisurely stroll.
Read our guide to book Pena Palace Sintra tickets.
9 – Small-Group Tour: Knights Templar Historical Tour from Lisbon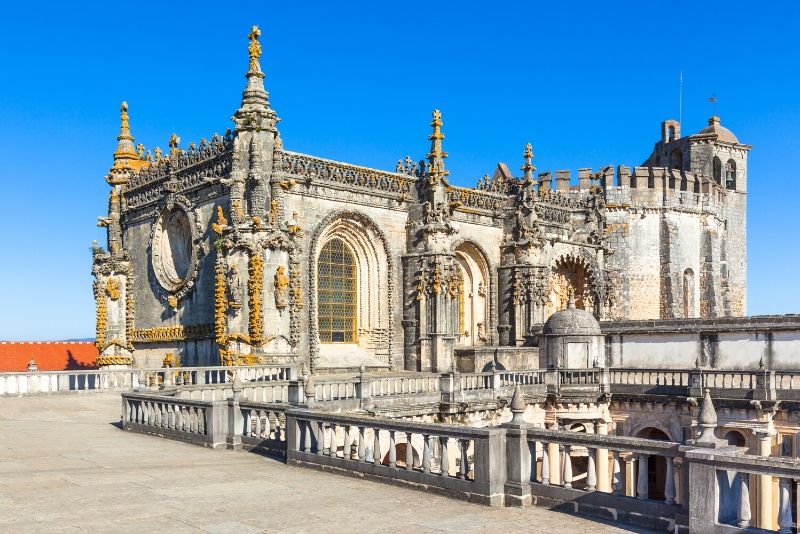 Discover the fascinating history of the Knights Templar with this small-group tour of Lisbon villages Constância and Tomar.
Highlights include learning about the Christian military force that contributed to famous crusades during Europe's Middle Ages and a chance to explore the UNESCO World Heritage Site Convent of Christ.
10 – Fátima, Nazaré, and Óbidos Small-Group Day Trip from Lisbon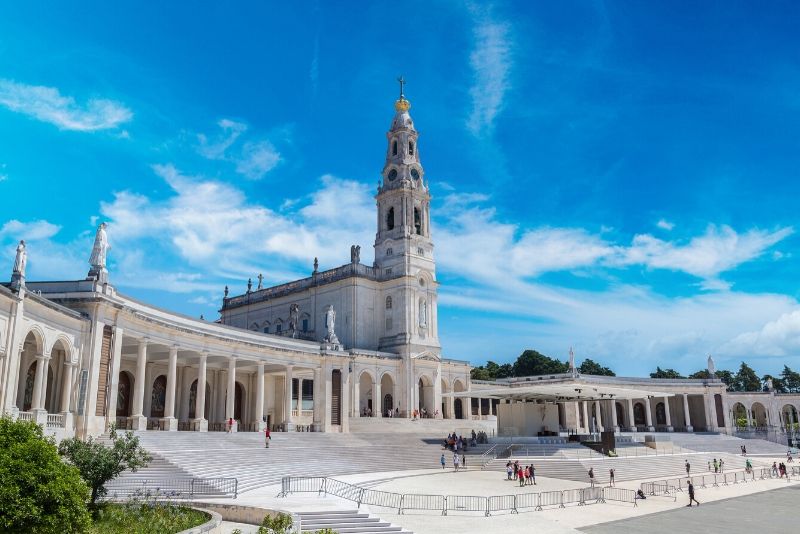 Spend time away from the big city of Lisbon and discover Portugal's countryside with this small-group day tour.
Head to Fatima, one of the Christian religion's most significant pilgrimage sites, then sample the fisherman's life in the seaside village of Nazare. Other stops include the medieval town of Obidos and the UNESCO World Heritage-listed Batalha Monastery. 
11 –  Historic Hills Tram Tour: Hop-on Hop-off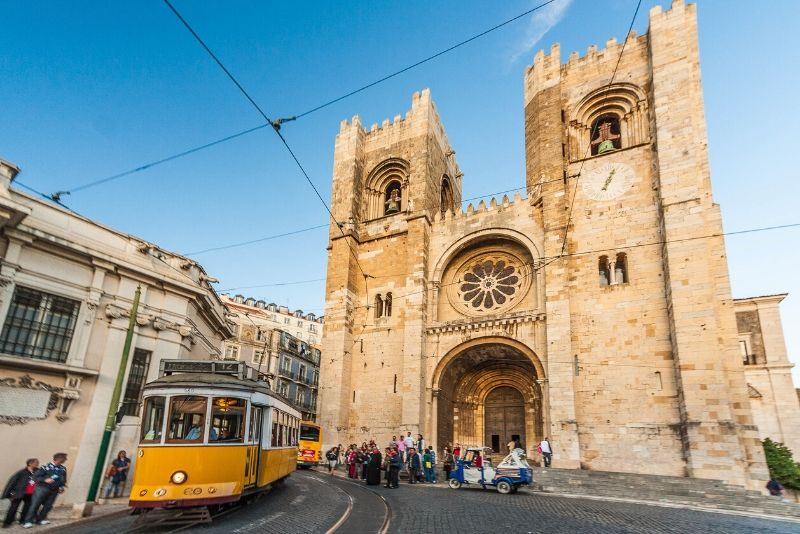 Grab yourself a tram ticket and enjoy a hop-on hop-off tour of Lisbon's famous 7 Hills. The ticket lasts 24 hours and gives you the chance to explore the city at your own pace.
The 7 Hills route passes through famous places, such as Lisbon's Baixa, Graça, Alfama, and Estrela districts.
12 – Lisbon Sunset Small-Group Walking Tour with Fado Performance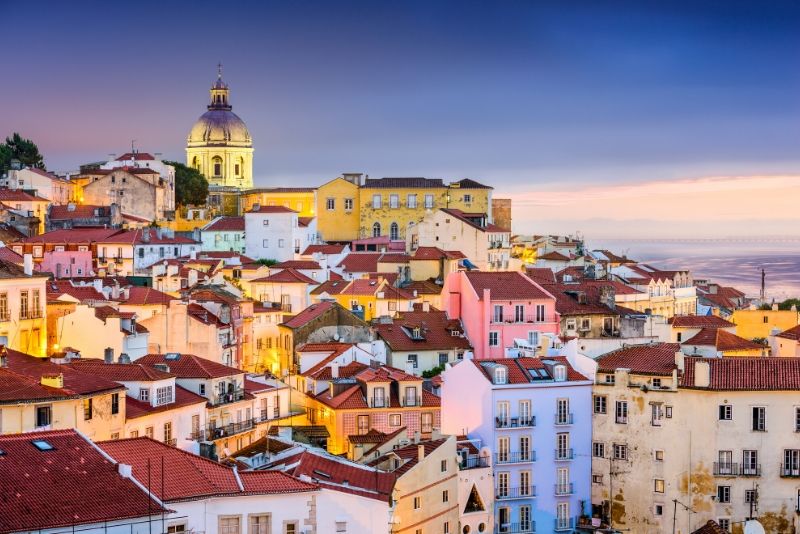 Act as one of the locals and embrace Lisbon's culture with a small-group night walking tour. Join a live guide after the sun goes down and explore the lively atmosphere of Lisbon by visiting the city's churches and neighbourhoods such as the soulful Alfama.
There will also be food tasting and a live fado performance.
13 – Lisbon: 2.5-Hour Food Tour by Segway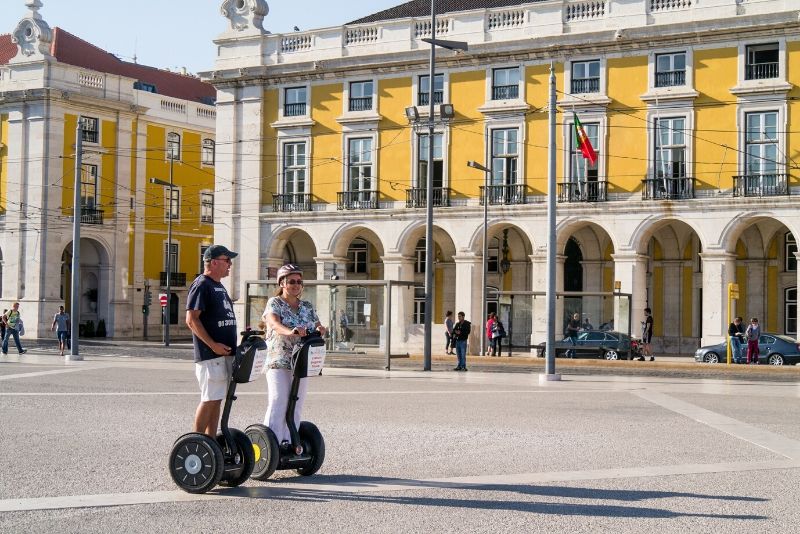 Whizz around the city on a Segway while you sample the flavours of Lisbon's culinary scene with this food Segway tour. Explore the famous area of Alfama, Lisbon's oldest neighbourhood, as well as the charming streets of Bairro Alto.
An expert guide will be on hand to make sure you get the most out of your Segway tour while providing plenty of delicious food offerings from local eateries.
14 – Hop-on Hop-off Boat Lisbon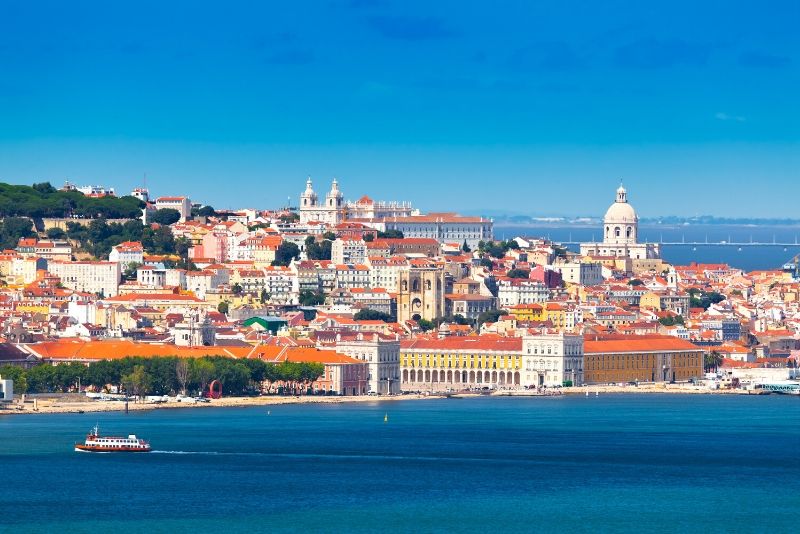 Experience Lisbon's majestic coastline with a hop-on hop-off tour and see the best river areas in town.
The pass lasts for 24 hours and gives you access to routes that include views of 7 Hills, Bele Tower, and the Monument of the Discoveries while you sail down the Tagus river.
15 – All Inclusive Tuk Tuk Tour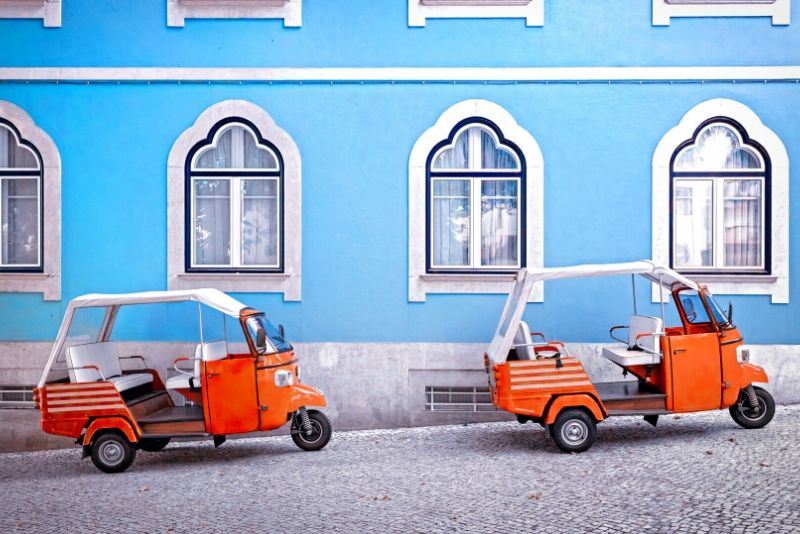 One of the best Lisbon tours, the all-inclusive Tuk Tuk Tour sees you gain valuable insight into Portugal's capital.
Visit the most prestigious neighbourhoods in Lisbon, such as Graça, Alfama and Baixa, while a local storyteller informs you about everything you need to know about Alfacinhas.
16 – Belém and Lisbon 4-Hour Tour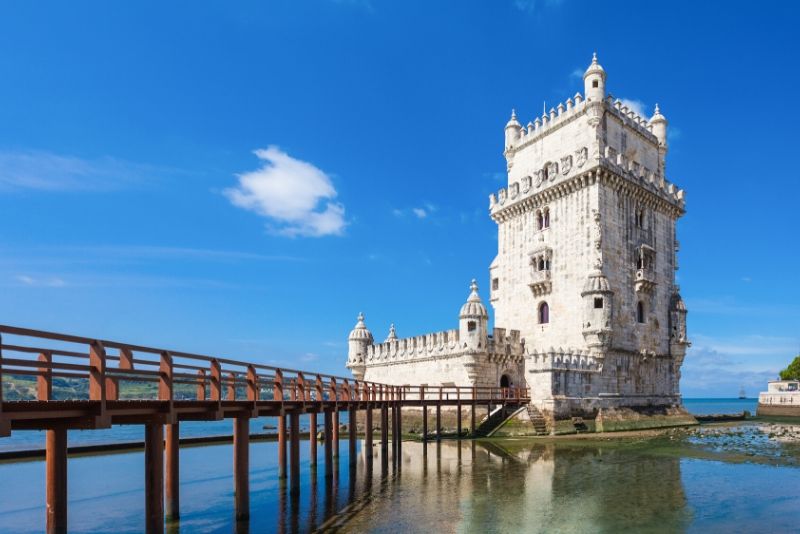 As one of the most visited areas in Lisbon, Belem is known for the Jerónimos monastery , the Palácio Nacional da Ajuda, the Contemporary Art Museum, and of course, the Belem Tower, one of Lisbon's most iconic landmarks.
Explore them all on this Belem district which lasts 4-hour tour.
17 – Tour of Alfama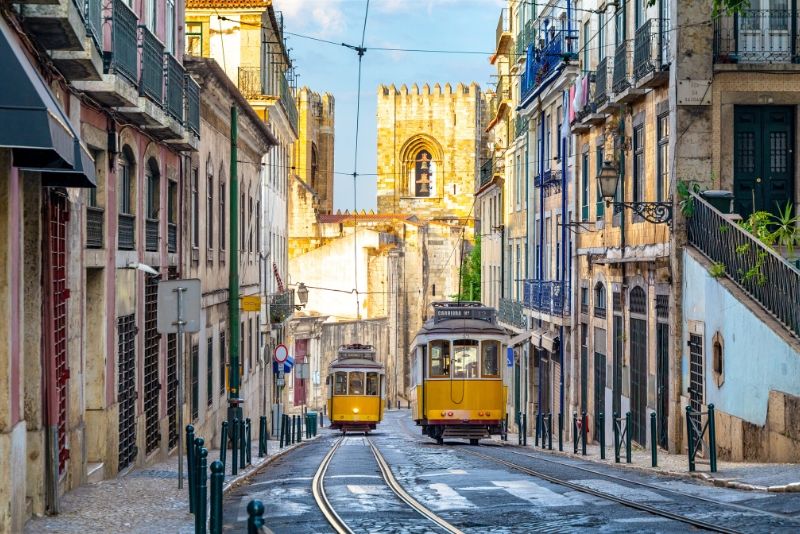 Alfama is the only neighbourhood to survive the great earthquake of 1755, which makes it Lisbon's oldest area. It also happens to be the birthplace of fado music.
Of course, you can learn all this and much more on one of Lisbon's best tours for discovering the charming neighbourhood of Alfama.
18 – Lisbon: Street Art Tour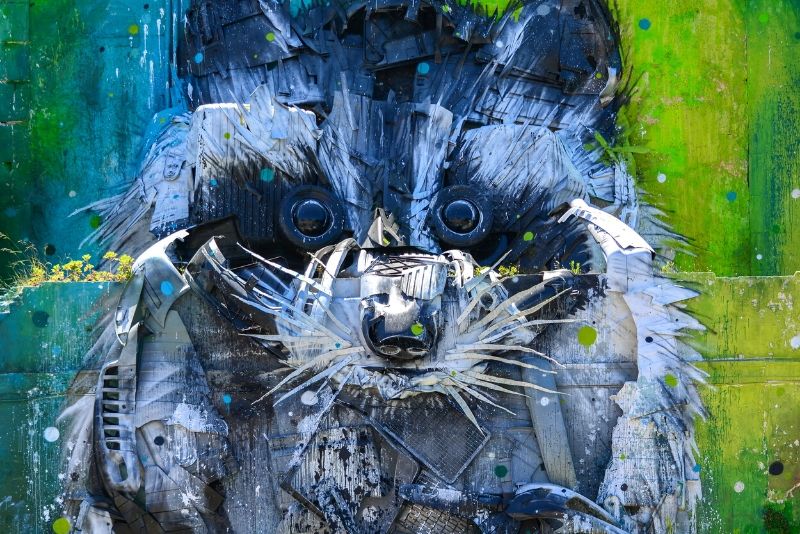 Lisbon has some of the best street art in Europe, and this private tour is your chance to see the excellent paintings of some of the city's edgiest artists.
A tour guide will introduce you to some of the most vibrant and colourful street art in the city, as well as open-air galleries and murals.
19 – Lisbon: GPS Self-Guided GoCar City Exploration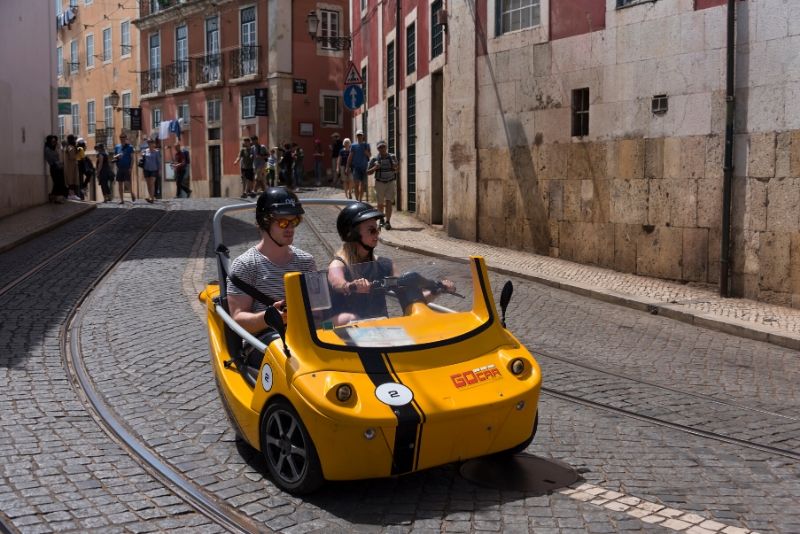 Jump in a GoCar and navigate the streets of Lisbon on a self-guided GPS tour.
These zany yellow convertibles will take you around the city's most famous landmarks, including the Belem neighbourhood, the National Museum of Ancient Art, the "Fundação Oriente", and much more – and it all takes place at your own pace.
20 – Lisbon Bike Tour: Downtown Lisbon to Belém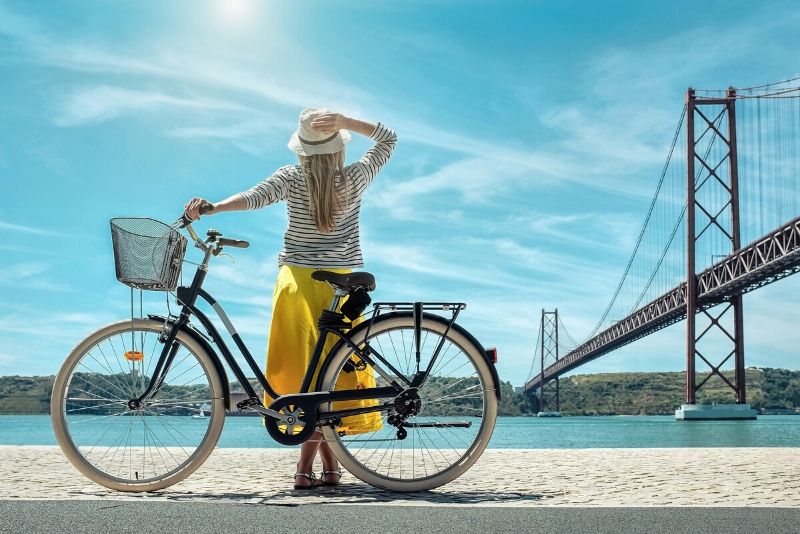 If self-guided cars don't take your fancy, hop on a bicycle and glide around the city.
This downtown Lisbon bike tour includes a guide and lets you cycle at a relaxed pace while you discover Parque Eduardo VII before descending through downtown Lisbon all the way to Belem.
21 – Berlenga Island Small-Group Day Trip from Lisbon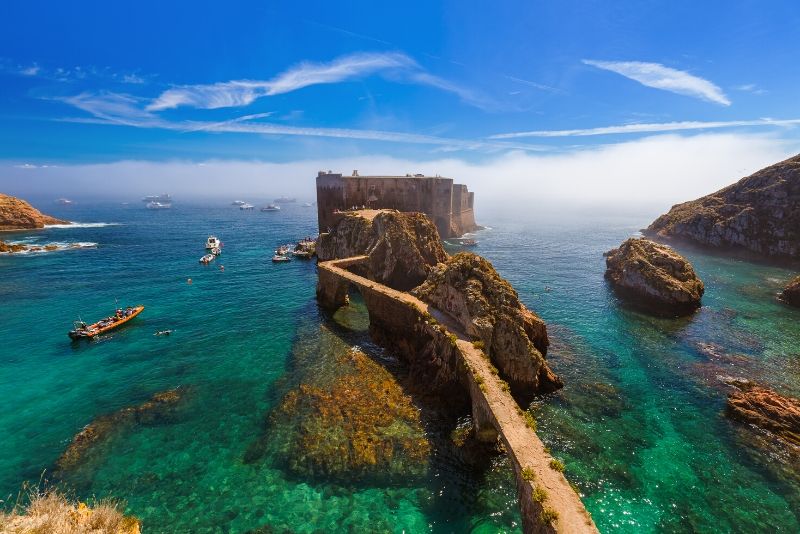 Head to the Berlengas Nature Reserve and spend a day on Berlenga Grande with this 10-hour tour. Highlights include the fishing village of Peniche, where you board your boat for the island.
Once at the island, enjoy the UNESCO-listed Biosphere Reserve and jump on a glass-bottom boat through the Berlenga Grande's caves.
22 – Private Lisbon and Sintra Sightseeing Tour by a Classic Convertible Beetle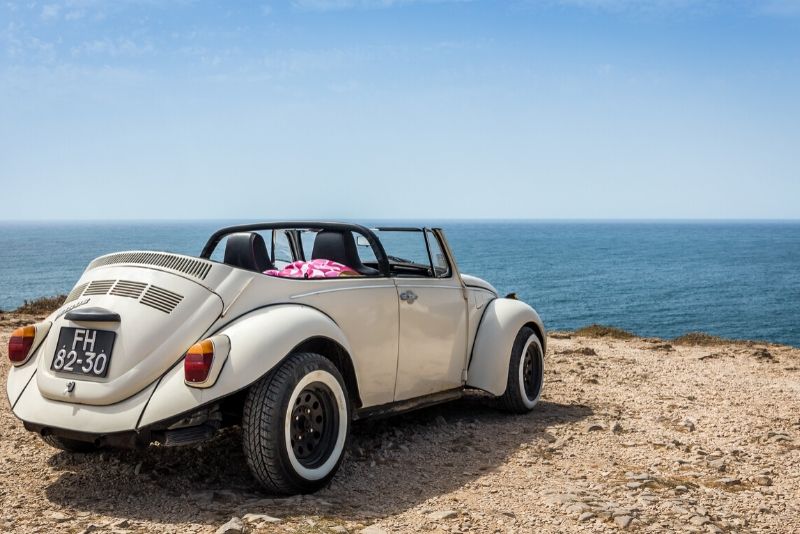 If you're looking for the best tours of Lisbon that include something a little different from the norm, then this private Lisbon and Sintra tour is for you.
A private driver will pick you up in a classic convertible Beetle before whisking you around the city, revealing top Lisbon attractions such as Jeronimos Monastery and Senhora do Monte Viewpoint. You can also sample Ginja liquor and traditional Portuguese pastries, as well as popular neighbourhoods like Alfama, Baixa, and Belem.
The tour finishes with a visit to Sintra, a UNESCO World Heritage-listed town well worth the visit.