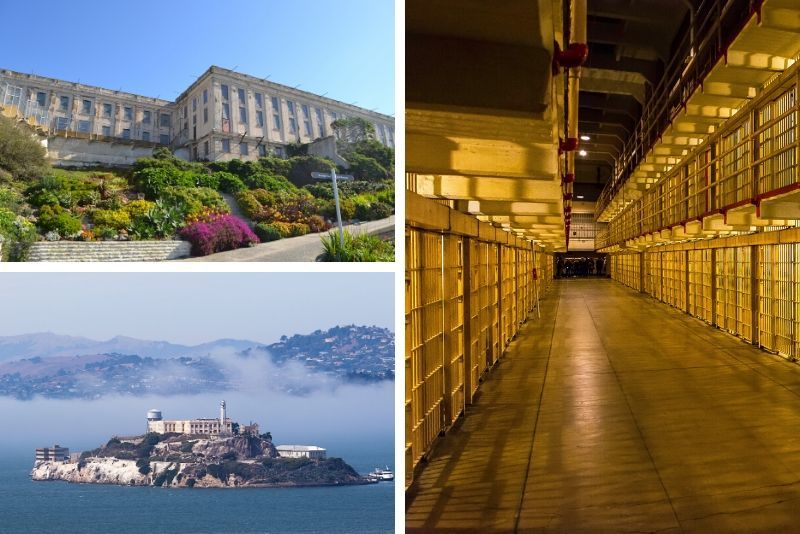 If you're looking for iconic San Francisco tours, Alcatraz is the place to start. Famed for its high-security prison, this infamous island in San Francisco Bay is one of the most popular city attractions. You can take a boat tour and walk in the footsteps of notorious criminals as well as the actors who have brought their characters to life in the movies.
Very few inmates escaped from "The Rock", but don't worry, you'll be allowed off the island after your visit! Take an audio tour around the complex and see the cells immortalized in films like "Escape from Alcatraz".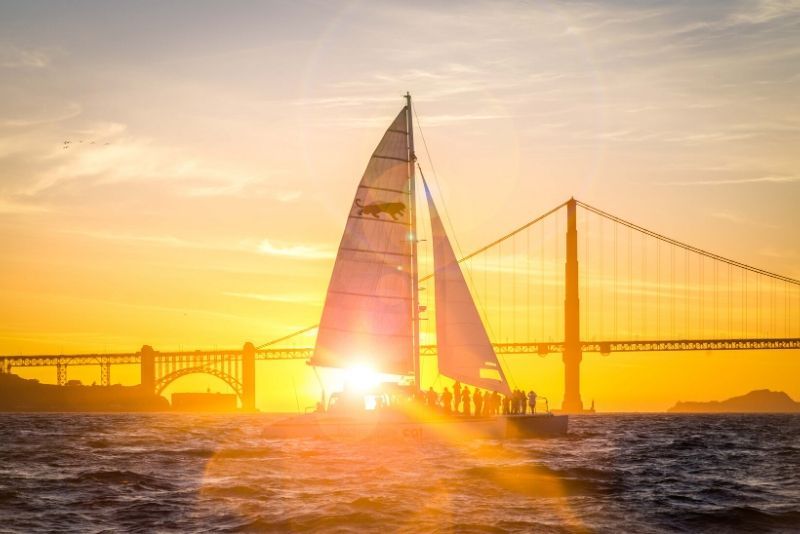 Sail out into the famous San Francisco Bay on a sightseeing cruise. You can travel by catamaran or ferry, with rib boat tours available for those who want to feel the wind in their hair. This is a relaxing way to explore the coastline and see some of the city's most iconic landmarks.
You'll pass by the Golden Gate Bridge, where you'll be treated to some unique photo angles. Then it's time for some close-up shots of Alcatraz and Angel Island, with the picturesque San Francisco skyline as the perfect backdrop. Choose a sunset cruise for a splash of romance.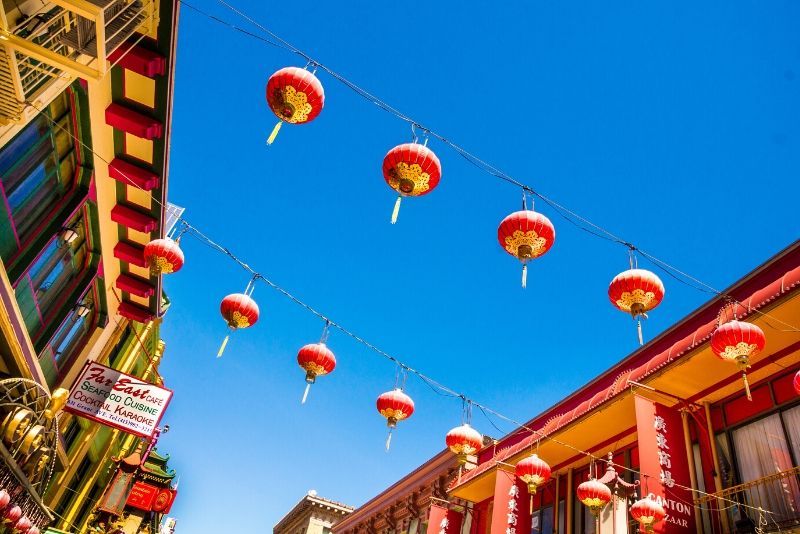 Walking tours in San Francisco are a cost-effective way of discovering the best parts of the city. We recommend taking one on your first day to help figure out where everything is and give you a taste of what the destination has to offer.
Popular places included on these gentle San Francisco tours are Chinatown, for the thriving foodie scene, and the colorful LGBTQ neighborhood of the Castro. Some excursions also visit Little Italy and North Beach for cultural immersion with a side of pastries and cappuccinos. As you're walking, you can eat as much as you like!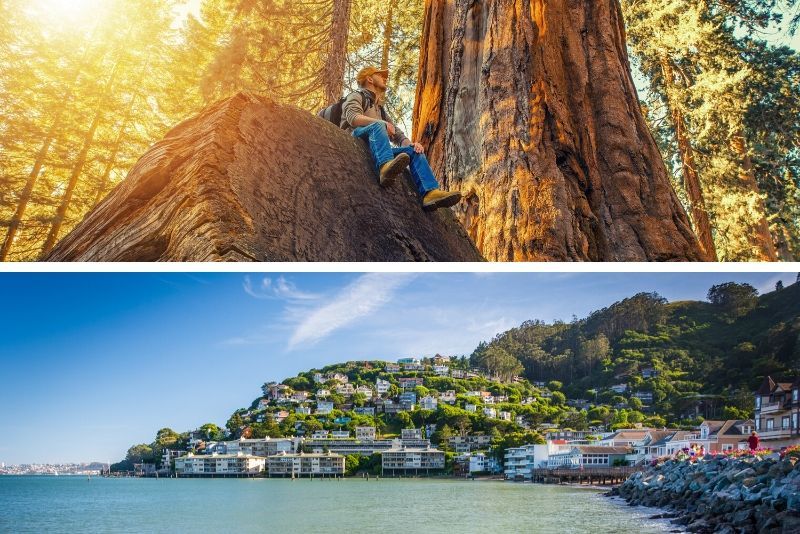 Walk among the Redwood glades at Muir Woods on a nature-embracing tour from San Francisco. Just 11 miles north of the Golden Gate Bridge, this wild land is one of America's few remaining coastal redwood forests. Wandering the trails is a peaceful experience, which might be just what you need after ticking off the bustling city sights.
The charming small town of Sausalito makes a great add-on to your jaunt, with its quaint harbor and multi-colored houseboats bobbing on the water. There are great views of Angel Island, and you can hit the cycling tracks to explore a little deeper.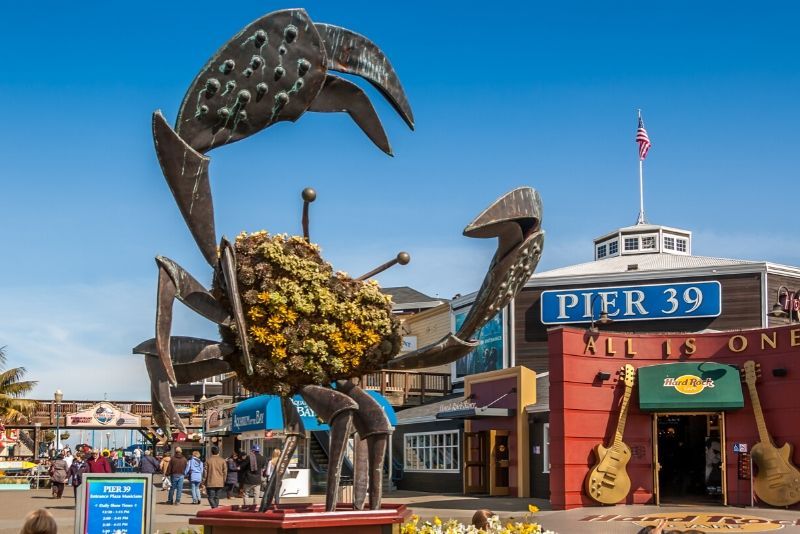 These San Francisco tours are perfect for first-time visitors, giving an overview of the famous city attractions. Some excursions concentrate on mainland sights, while others also include boat trips to Alcatraz. If you only have a day or two in town, then this covers all bases.
You'll visit the famous Fisherman's Wharf district and Pier 39, where seafood lunches and souvenir shopping are the names of the game. It's a favorite hangout for the sea lions too, who like to bask here in the sun. The hairpins of Lombard Street and the Victorian Painted Ladies houses are other fun photo stops.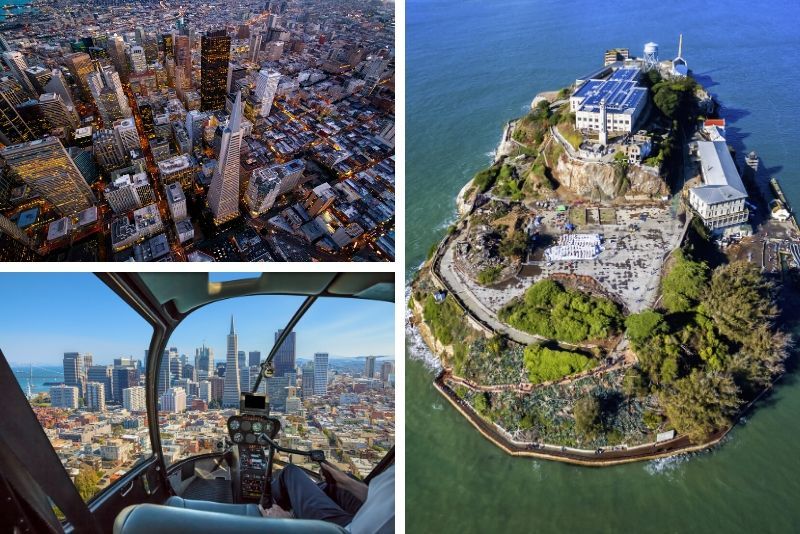 Soar over the golden city by helicopter and escape the crowds swarming the streets down below. You'll enjoy an aerial view of all the famous landmarks like Fisherman's Wharf and the Coit Tower, which look quite different from this lofty vantage point!
See if you can spot Alcatraz and Angel Island, as well as the Golden Gate and Bay Bridges. The coastline of California has never looked so good, so keep your camera at hand for some truly memorable snaps. Flights usually last 15-20 minutes which is plenty of time to drink in those panoramas of the city skyline.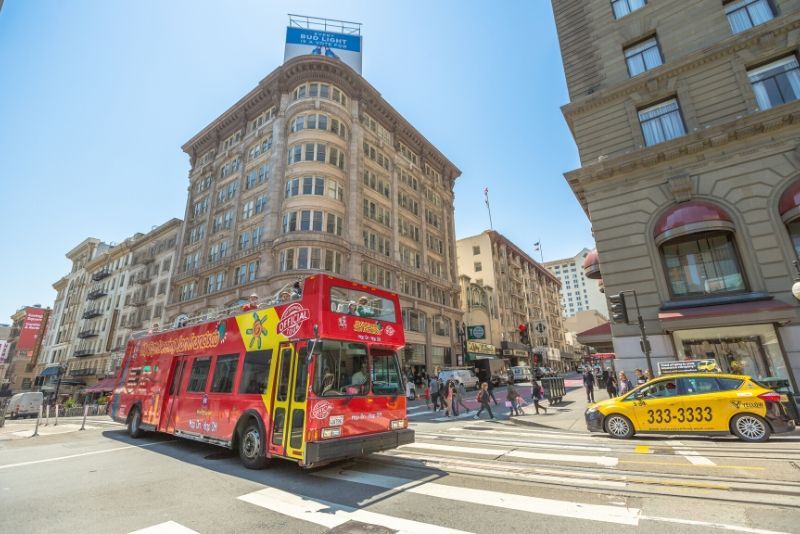 These popular San Francisco tours are a great place to start when you're new in town, as you can enjoy the city sights at leisure, with all your transport taken care of! Explore at your own pace, and just jump off at the attractions and landmarks that appeal the most. There are over 20 stops for you to pick and choose from, while live commentary helps you understand the lay of the land.
Favorite places to alight include the scenic Lombard Street with its photogenic hairpins, the buzzing Chinatown district, and the iconic Pier 39 at Fisherman's Wharf.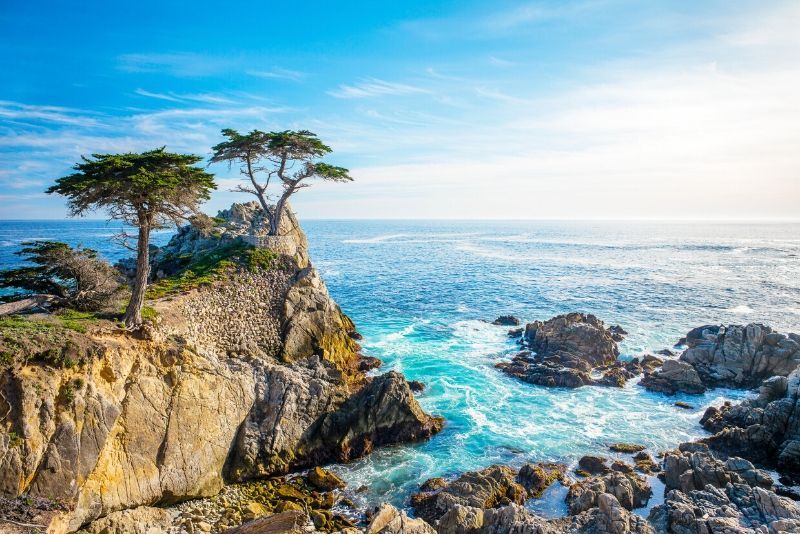 As gorgeous as San Francisco is, it's always fun to head out of town and explore the Californian coast. One of the best day trips is to the picturesque seaside towns of Monterey and Carmel, which are just a short hop south. The beaches here are laid-back and perfect for picnics, while the seafood is the freshest you'll find in the region. Don't leave without taking a stroll down the famous Cannery Row.
Keep your eyes peeled for the friendly sea lions that call Monterey Bay home and visit the historic Carmel Mission for a slice of tranquility and authentic architecture.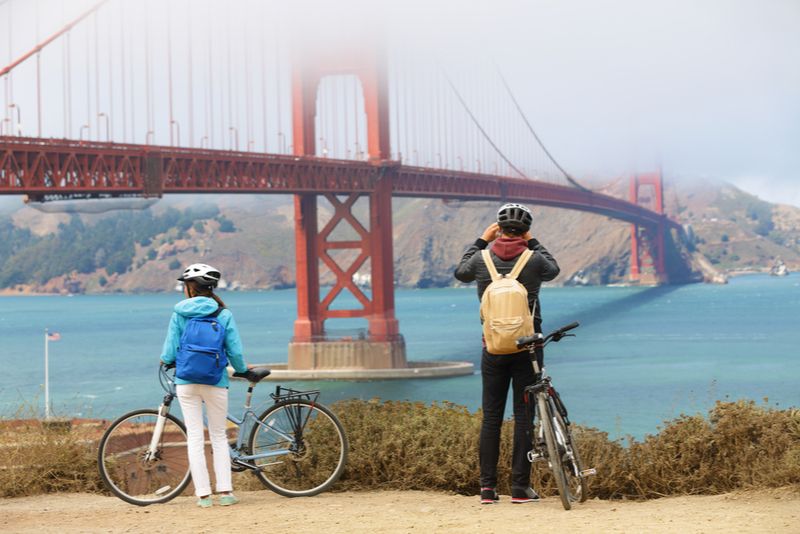 You can't visit the city without swinging by the Golden Gate Bridge, and what better way to see it than by bike. There are several guided San Francisco tours that take you over this engineering icon on two wheels, with plenty of stops for those all-important photos. Electric bikes are available for those who'd like a little extra oomph.
Named as one of the Seven Wonders of the Modern World and constructed in 1933, the Golden Gate Bridge connects San Francisco to Marin County. Cycling from one side to the other is a leisurely and scenic experience, suitable for the whole family.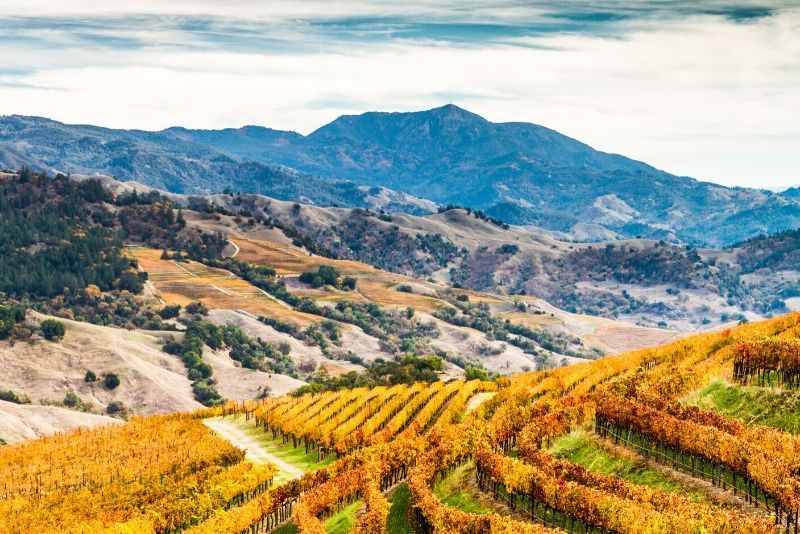 California is famed for its wine, so why not take a day trip to grape country and check out the sun-blushed vineyards for yourself. The rolling hills surrounding the Napa and Sonoma Valleys are awash with green leaves and ripe fruit, making for the perfect day trip from bustling San Francisco.
You'll get to tour wineries and explore the vineyards, learning about the grape to glass process from your expert guide. The best bit is of course the tastings, with vintages from both big-name brands and smaller family-run estates. Soak it all up with lunch in Sonoma's historic plaza.
Planning your visit to San Francisco
About San Francisco
The Californian city of San Francisco is one of the most-visited destinations in America, and it's easy to see why. Home to the famous Golden Gate Bridge, the notorious Alcatraz Island, and a buzzing waterfront, this popular coastal hub has been attracting tourists for centuries. Surrounded by hills and overlooking the Pacific Ocean, San Francisco might just be the prettiest city in the country.
There are heaps of San Francisco tours to enjoy, with everything from urban sites to the rugged wilderness at your fingertips. Spend your days exploring, and your evenings tucking into world-class cuisine on rooftop restaurants.
Good to know before arriving
If you're staying in the city for a few days, it's worth buying the Go San Francisco Card. This gives you discounted admission to top attractions like Madame Tussauds, Aquarium of the Bay, and the Exploratorium.
The best way to get around town is on foot, as many major landmarks are within walking distance of the center. The local MUNI buses, metro, and streetcars are a cheap and easy way to travel if you have further to go.
San Francisco hotels are plentiful, with something for every budget. Stay centrally in Union Square or the Financial District for easy access.
Places and experiences that cannot be missed
Popular districts include Little Italy, North Beach, and Mission, where culture and food combine to offer a warm welcome. Visit them during San Francisco tours, on foot, or by Segway.
Add some drama to your sightseeing with airplane excursions or even skydiving! If you have time, a Yosemite day trip will give you a taste of the wild. For something more sedate, check out the Museum of Modern Art or the California Academy of Sciences.
Looking for free city activities? Then visit the Cable Car Museum or stroll around Golden Gate Park, then go and see the Pier 39 sea lions.