Stunning architecture, history, art, mountains and seashore: San Francisco has everything. If you want to see this multifaceted city but you don't have much time, a helicopter tour of San Francisco is an ideal way to view all the major sights in a short period of time!
Book a helicopter tour to take in vistas of this Northern Californian metropolis and its beautiful surroundings.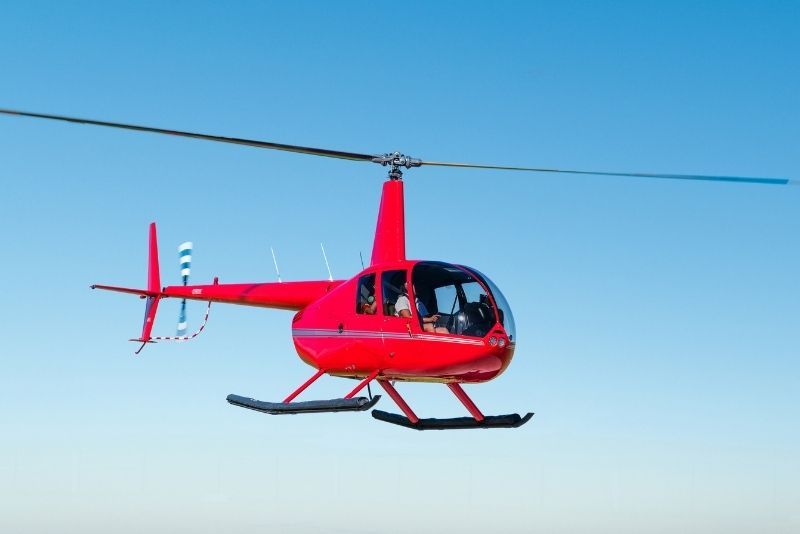 You will find below everything you need to know about helicopter tours, one of the most scenic outdoor activities in San Francisco.
What is the itinerary of helicopter tours in San Francisco?
Sightseeing helicopter tours soar over the bay and its famous islands of Alcatraz and Angel Island State Park.
Look down on Coit Tower and the Transamerica Pyramid, peer into Oracle Park for a chance to see a bit of a Giants' baseball game and marvel at Point Bonita with its 150-year-old lighthouse perched on a cliff.
In the summer months, look out for whale and dolphin spouts in the ocean, and snap pictures of the sea lions that live year-round at Pier 39. You will see the contours of the Marin Headlands, the steep streets of the city and the Twin Peaks that loom nearly 300 meters over the area.
Get a birds-eye view of the Golden Gate and Bay Bridges, and if conditions are right the pilot may thrill you with a pass under the Golden Gate Bridge! If foggy conditions exist, the pilot will find the best route for you to see as much as you can to ensure that you have a memorable time.
All tours leave from the heliport near Sausalito. Most tours include shuttle service to the heliport from designated hotels in San Francisco, and the drivers fill the trip to Sausalito with facts, making the drive an extension of the tour.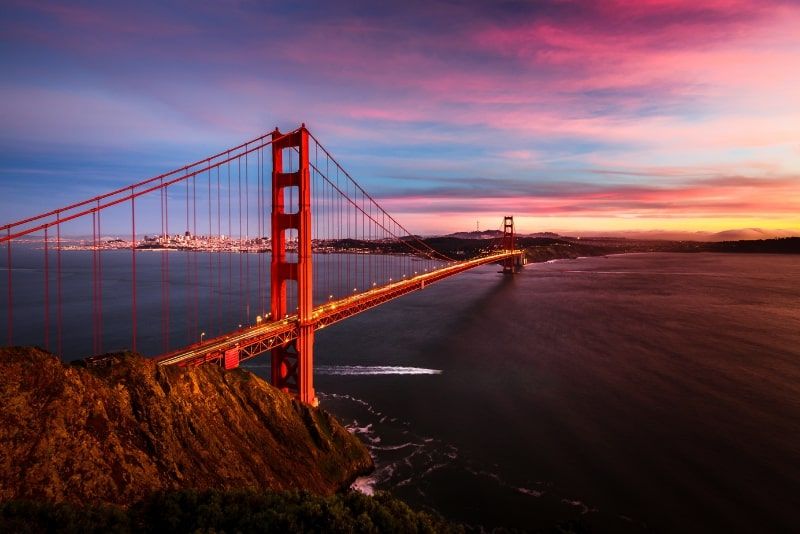 How much do helicopter tours in San Francisco cost?
Helicopter tours in San Francisco cost US$235 per person for a 15- to 20-minute tour. Longer tours of 25- to 30-minutes are US$305 per person. Tickets for children ages 2-12 are at a reduced price and depend on the tour provider.
What is included in a helicopter tour in San Francisco?
A helicopter tour in San Francisco includes shuttle rides from select hotels in the city, commentary during the shuttle ride and flight and a safety briefing. There will also be music to enhance your experience between the pilot's bits of commentary.
You will see the Mission District's skyscrapers, famous bridges, Alcatraz, Fisherman's Wharf, Oracle Park and seaside towns of Sausalito, Tiburon and Belvedere.
History buffs will learn about the 250-year history of the Presidio and Mission as well as Tomales Bay, thought to be where Sir Francis Drake landed during his explorations.
Where do helicopter tours in San Francisco start?
Your flight will depart from a heliport near Sausalito, across the bay to the west of San Francisco. However, if you choose to take the complimentary shuttle ride included in your tour, pickup points are at various hotels in the city or at Fisherman's Wharf.
How long do helicopter tours in San Francisco last?
Helicopter tours in San Francisco last from 15 to 30 minutes. However, if you choose to take the shuttle ride to the heliport in Sausalito from the city your full travel time will be up to 2 hours.
When is the best time for a helicopter tour in San Francisco?
San Francisco enjoys a very temperate climate with average temperatures of 10 degrees Celsius in the winter months and 24 degrees Celsius in the summer.
There isn't space in the cabin for luggage, so make sure you schedule your flight at a time when you can keep your belongings in your hotel room or car.
Are there any combo available with helicopter tours in San Francisco?
Sausalito combo helicopter plus walking tour
A great way to see the area from the sky and get a chance to explore quaint Sausalito is a combo helicopter and walking tour with lunch in the town across the bay from San Francisco.
Start by soaring over the city, the bay and surrounding natural areas. Then, tuck into a delicious lunch in Sausalito and discover the highlights of the town with the help of a guide. After soaking in all the Sausalito has to offer, hop on a ferry to return to San Francisco.
This 5-hour combo tour includes a 20-minute helicopter flight, lunch, a guided tour of Sausalito and a ferry ticket to return to San Francisco. Tickets cost US$450 per person.
Is it safe to take a helicopter tour in San Francisco?
Helicopter tours in San Francisco are safe. Companies take many precautions starting with a safety debriefing before boarding, and they require passengers to wear seatbelts. Pilots are certified by the Federal Aviation Association.
To keep participants safe, there is a 300-pound (136 kilograms) weight limit per person, and if you have any heart problems it's advised that you don't participate.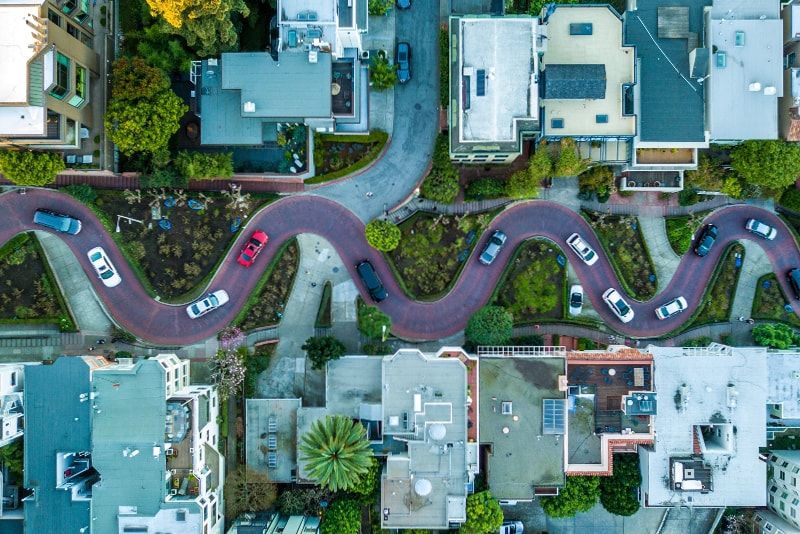 Are children allowed on a helicopter tour in San Francisco?
Children as young as two years old can take a helicopter tour. People aged two to 12 can take advantage of discounted prices. For extra precaution, some tours recommend that you bring noise-canceling headphones for younger children. Infants must ride on adults' laps.
What happens in case of bad weather?
Tours will offer you a refund or a chance to reschedule your tour in case of dangerous weather.
Travel tips
Bring a government-issued photo ID.
Carry cash for tips.
Wear a jacket or sweater in case of cool weather.
If you suffer motion sickness, plan ahead by taking anti-nausea medication.
Bring sunglasses and a camera to capture the views.