Come face to face with the wild residents of Central Park at one of the world's most famous urban zoos. Small but perfectly formed, Central Park Zoo is home to exotic species from all around the globe, including snow leopards and red pandas.
Read on and find out how to buy Central Park Zoo tickets and what there is to see and do at this popular New York attraction.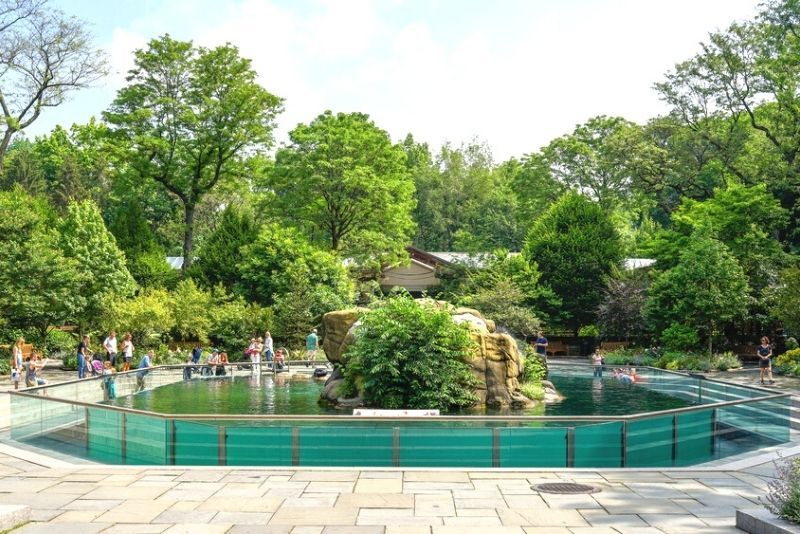 How much do Central Park Zoo tickets cost?
The Central Park Zoo tickets price differs depending on the visitor age and whether you would like entry to the sensory theater experience.
General Admission Tickets
The Central Park Zoo entrance fee for general admission includes access to all the wildlife exhibits as well as a seat in the 4D theater. Prices are as follows:
Adult (13+ years): $19.95
Senior (65+ years): $16.95
Child (3 - 12 years): $14.95
Infant (2 years and under): Free
Limited Admission Tickets
This Central Park Zoo ticket only gives you access to the animal exhibits and not the 4D theater.
Adult (13+ years): $13.95
Senior (65+ years): $10.95
Child (3 - 12 years): $8.95
Infant (2 years and under): Free
4D Theater Tickets
Tickets to the sensory 4D theater can be purchased separately, and cost $7 each.
If you know beforehand that you want to include the theater on your visit, it will be cheaper to buy a general admission ticket, saving you $1 per person in entry fees.
Who is eligible for discounts?
Free Central Park Zoo tickets are available for veterans and active members of the US military. They are also entitled to three guest tickets at a 50% discounted rate. Valid ID will be required at the entrance gate.
Is it possible to visit Central Park Zoo for free?
Entry to Central Park Zoo is included on your New York City Pass, which is well worth buying if you plan on visiting several major city attractions over a few days.
Should you book Central Park Zoo tickets in advance?
Definitely! It's always a good idea to buy Central Park Zoo tickets ahead of your trip to New York as this is one of the most popular city attractions and places can sell out.
Organizing your visit in good time also means you'll be able to scout out the best deals for your chosen date. Skip-the-line tickets are up for grabs too, which are just the thing if you want to avoid waiting in long queues to enter the zoo.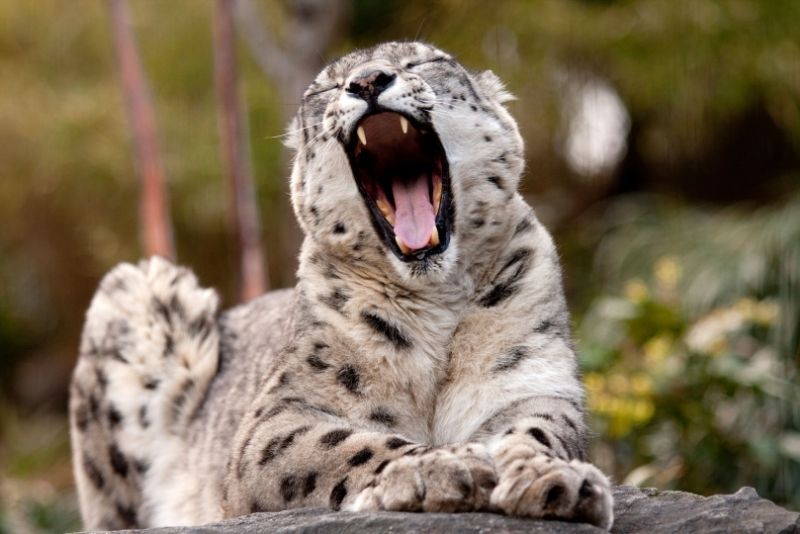 What will you see inside Central Park Zoo?
Visiting the wild side of Manhattan is one of the most popular things to do in New York for families. As well as boasting some of the best views in town, Central Park Zoo is home to a whole menagerie of creatures who hail from exotic shores around the world.
Exhibits
The Central Park Zoo rate gives you access to all the animal exhibits, including the mysterious snow leopards that are so rarely spotted in the wild.
See penguins and puffins waddling around in the Polar Circle and watch red pandas scamper about the trees in the Temperate Territory. You might even get to see Japanese snow monkeys taking a dip in their heated pool.
Meanwhile, over in the Tropic Zone, macaws swoop through the rainforest where mischievous lemurs play hide and seek. Younger adventurers will also love visiting the Children's Zoo for some close encounters.
Experiences
Also included in your Central Park Zoo tickets is watching the sea lion and penguin feedings, where the keeper will give a short talk about these likable creatures.
There's also a 4D theater showing immersive visual dramas where sensory effects bring the action to life for all the family.
How to get to Central Park Zoo?
The clue is in the name when it comes to locating Central Park Zoo! Conveniently situated between 65th Street and 5th Avenue on the southeastern corner of Central Park, the zoo is best reached by public transport as there is no onsite parking.
You can take the subway to 5th Avenue/59th Street and walk four blocks north to the entrance of Central Park Zoo. Several buses also stop nearby.
When is the best time to visit Central Park Zoo?
Central Park Zoo opening times are from 10 AM to 5 PM Monday to Friday, and 10 AM to 5.30 PM at the weekend. The last entry is half an hour before closing time.
The ultimate time for a Central Park Zoo visit is during the mornings on a weekday, as it can get crowded at weekends.
Which other theme parks can be visited in New York City?
Travel tips
Reserve your Central Park Zoo tickets online so you can search for the cheapest deals and best time slots.
Tickets are timed, but once you're inside the zoo, you can stay as long as you like.
The Dancing Crane Café is a good choice for lunch, or you can take your own picnic and use the benches in Central Park.
There are no lockers on site so plan on carrying all your bags with you during your Central Park Zoo visit.