Get in touch with your wild side on a visit to New York's famous Bronx Zoo. Meet the comical penguins and hear the lions roar on a fun-filled family day out in the Big Apple.
Bronx Zoo tickets are your passport to an exotic world where the residents come from all corners of the globe. Don't leave without seeing the sea lions being fed or visiting the colorful butterfly garden.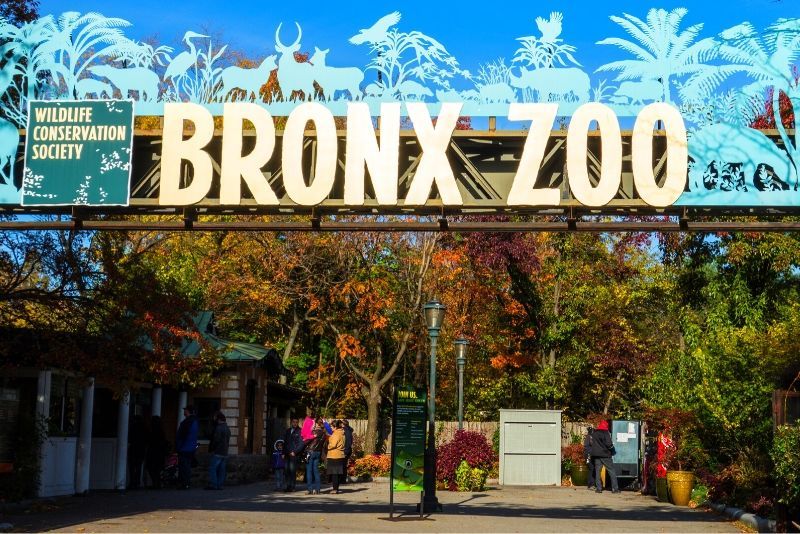 How much do Bronx Zoo tickets cost?
The Bronx Zoo tickets price varies according to whether you want unlimited access to all attractions or prefer to just focus on some of the animal exhibits.
General Admission Tickets
The general admission Bronx Zoo entrance fee is the best value as it gives you entry to the park as well as unlimited access to rides and attractions.
April - October
Adult (13+ years): $41.95
Senior (65+ years): $36.95
Child (3 - 12 years): $31.95
Infant (2 years and under): Free
November - March
Adult (13+ years): $30.95
Senior (65+ years): $27.95
Child (3 - 12 years): $22.95
Infant (2 years and under): Free
Limited Admission Tickets
This Bronx Zoo ticket gives you park entry only. You will be able to visit many of the animal exhibits, but some of the attractions like Congo Gorilla Forest and JungleWorld are only available to those with a general admission ticket.
Limited admission ticket prices for Bronx Zoo are as follows:
Adult (13+ years): $26.95
Senior (65+ years): $24.95
Child (3 - 12 years): $18.95
Infant (2 years and under): Free
You can purchase tickets onsite for individual attractions if you decide you want to experience more than just the standard exhibits. These cost $7 per person, so if you plan on experiencing two or more attractions, then it will be cheaper to purchase a general admission ticket instead.
Who is eligible for discounts?
Active members of the US military and veterans receive complimentary Bronx Zoo entry, and 50% off three guest tickets. ID will be required on arrival.
NYC students are eligible for complimentary Limited Admission tickets to the zoo.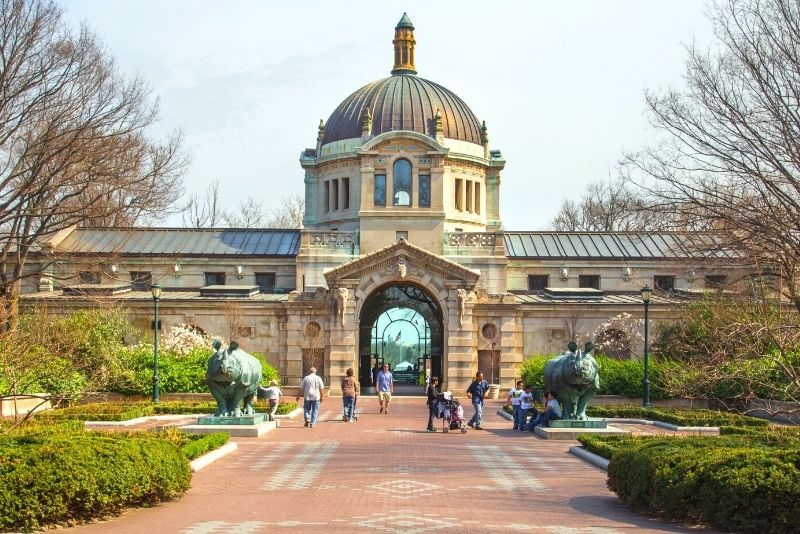 Is it possible to visit Bronx Zoo for free?
Limited Admission entry is free on Wednesdays, but you must have a reserved timed ticket.
Ticket sales open at 5 PM on the Monday before, and slots are on a first-come, first-served basis.
This does not grant you access to some of the attractions, but you will still see a lot of the animal exhibits.
Should you book Bronx Zoo tickets in advance?
Absolutely! Bronx Zoo tickets sell fast, so don't risk missing out by leaving it until the last minute. By making your reservation online in advance of your trip, you can compare prices and bag the best deals for your chosen date.
Skip-the-line tickets are also available, and a great idea if you don't fancy queueing to get in.
What will you see inside Bronx Zoo?
Exhibits
The wildlife exhibits are included in the Bronx Zoo rate for both general and limited admission. Over at Tiger Mountain, you'll learn all about these regal striped cats, while out on the African Plains it's all about the lions.
You'll be able to check out the iconic bison, spot slithering snakes, and watch acrobatic toucans performing their best moves.
Attractions
Entry to these show-stopping attractions is included in general admission Bronx Zoo tickets, and most visitors feel these enclosures are the best parts of the park.
Visit the Congo Gorilla Forest to meet our closest wild relatives and see them playing and nurturing their mates in this tropical rainforest environment. Meanwhile, over in JungleWorld, you'll spot langurs hopping through the trees, and sharp-toothed gharials swimming in the steamy pools.
The Children's Zoo gives mini explorers the chance to have close encounters with prairie dogs, porcupines, and foxes, with a few farmyard animals thrown in for good measure.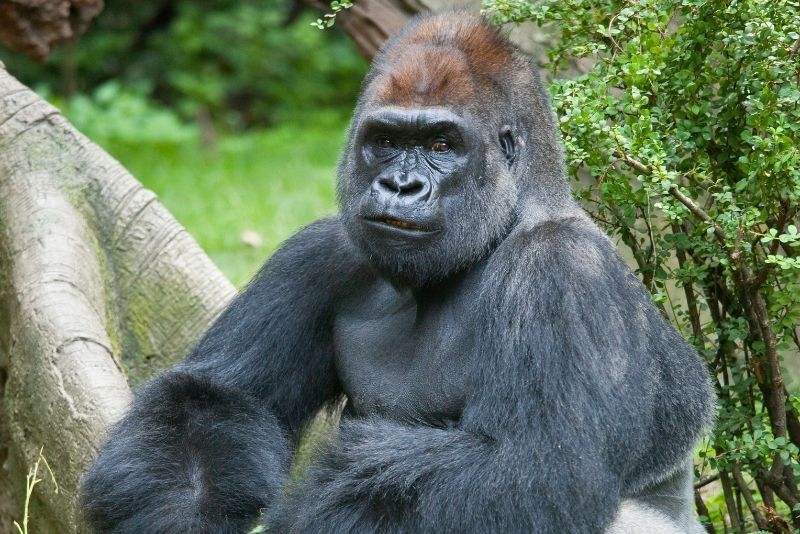 Wild Encounters Programs
These exclusive experiences let you get up close and personal with some of the wild inhabitants of Bronx Zoo - tickets must be purchased in advance. You can choose between meeting giraffes, cheetahs, and penguins among others, with the keepers sharing insider secrets during the session.
How to get to Bronx Zoo?
The zoo is located on Southern Boulevard in the Bronx, not far from New York Botanical Garden.
There are two car parks onsite, one on Southern Boulevard and the other off Bronx River Parkway. Parking costs $20 per day.
Those using public transport can take the BxM11 Express Bus from Manhattan directly to the zoo's Bronx River entrance. If you prefer to take the subway, you'll need to jump off at Pelham Park.
When is the best time to visit Bronx Zoo?
Bronx Zoo is open daily from 10 AM - 5 PM during the week, and 10 AM - 5.30 PM at weekends and on public holidays. The last entry to the zoo is 45 minutes before closing.
Time your Bronx Zoo visit for a weekday morning to escape the crowds. Once you're inside the park, you can stay as long as you like, which is a good thing as there's so much to see.
Which other theme parks can be visited in New York City?
Travel tips
Families with young children can rent a stroller for $13 to make walking around the zoo a little easier.
Book your Bronx zoo tickets in advance to secure the best time slots and prices.
Most people spend between 2 - 2.5 hours exploring the zoo, so factor this into your schedule.
Food can be purchased from the café and restaurant at Dancing Crane Plaza, and there are several snack stations located around the park. You can bring your own picnic if you prefer.
Wear comfortable footwear as you'll be doing a lot of walking!