Dubai is one of the most famous destinations in the world, known for its plethora of dazzling attractions. As well as a host of museums, galleries and religious monuments, something you can find in abundance in this futuristic city is theme parks.
Theme parks in Dubai come in all shapes and sizes, from shark-filled aquariums to race-car-themed rollercoasters, and ski slopes. This means that there's something to suit every interest, age and budget to ensure a fun-filled vacation.
Dubai Aquarium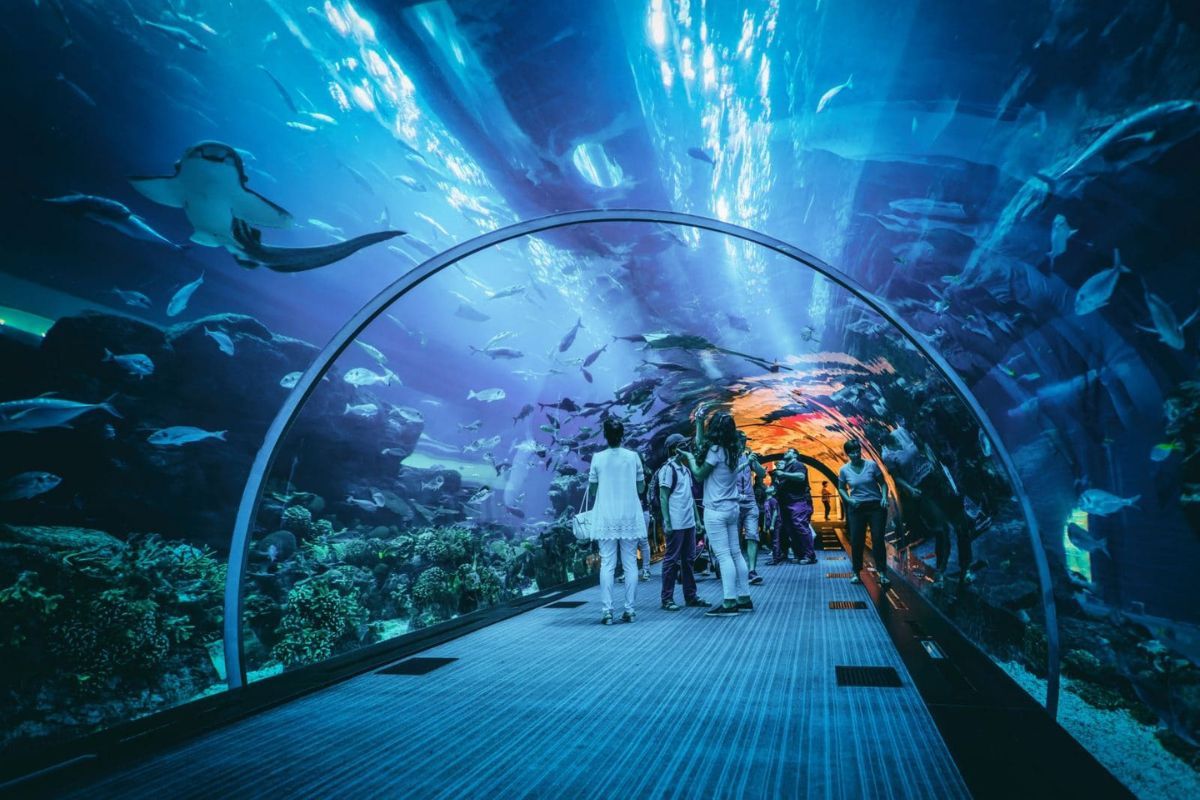 With more than 33,000 marine animals, Dubai Aquarium has something for everyone to see, from tiny seahorses to otters and piranhas. This underwater paradise is best known for its sizeable collection of over 400 sharks and rays, including the largest shiver of sand tiger sharks in the world.
Atlantis Aquaventure Waterpark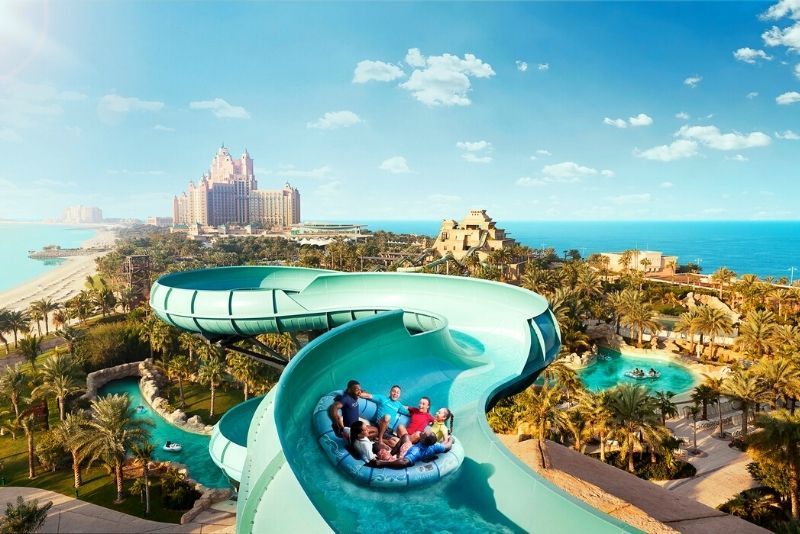 With over 100 thrilling rides to choose from, you're guaranteed a day of fun at the Atlantis Aquaventure Waterpark. The largest of its kind in the world, this attraction is a must for all water enthusiasts and adrenaline junkies who can hop between plunging slides, spine-tingling watercoasters and speeding rapids.
Other splash-tastic waterparks in the region include Yas Waterworld, Wild Wadi Water Park, Laguna Waterpark and Al Montaza Water Park.
IMG Worlds of Adventure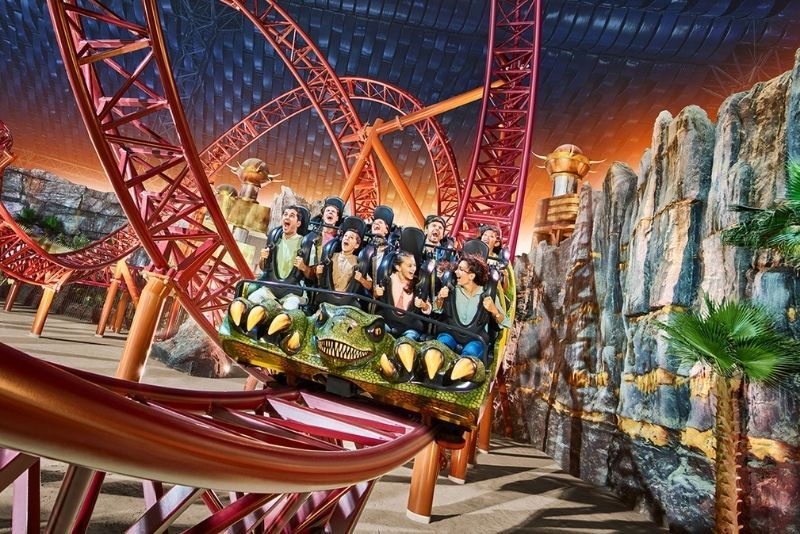 Get up close to the Hulk, Thor or Iron Man by stepping foot in the Marvel zone of IMG Worlds of Adventure. This indoor attraction is home to six themed areas, which include Cartoon Network, where you can jump on rides inspired by your favorite character, from the Powerpuff Girls to Ben 10, as well as IMG Boulevard, IMG Kids Zone, Haunted Hotel and the Lost Valley Dinosaur Adventure.
Ferrari World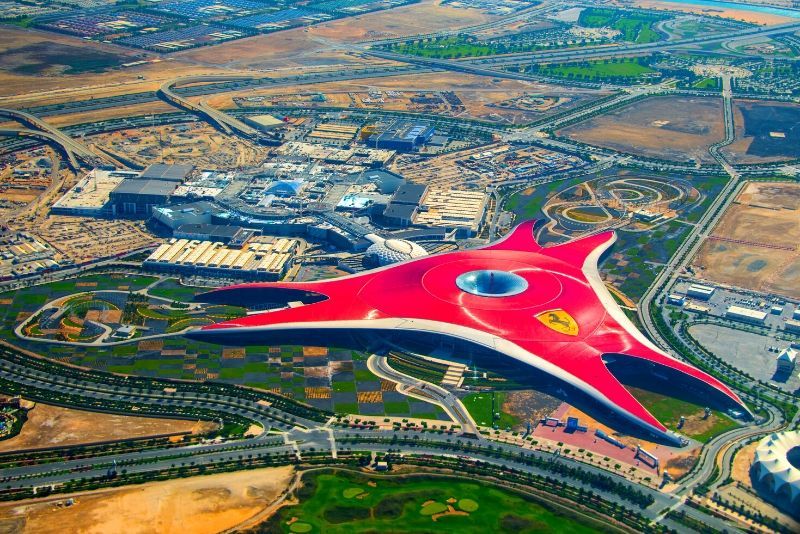 Just a stone's throw down the coast is the Abu Dhabi Ferrari World, featuring the fastest rollercoaster in the world — Formula Rossa — which reaches rip-roaring speeds of 240 kilometers per hour. Those who can't face these unbelievable speeds can explore more than 40 other race-car-themed rides and activities, from driving experiences to zero-gravity falls, and looping coasters.
Ski Dubai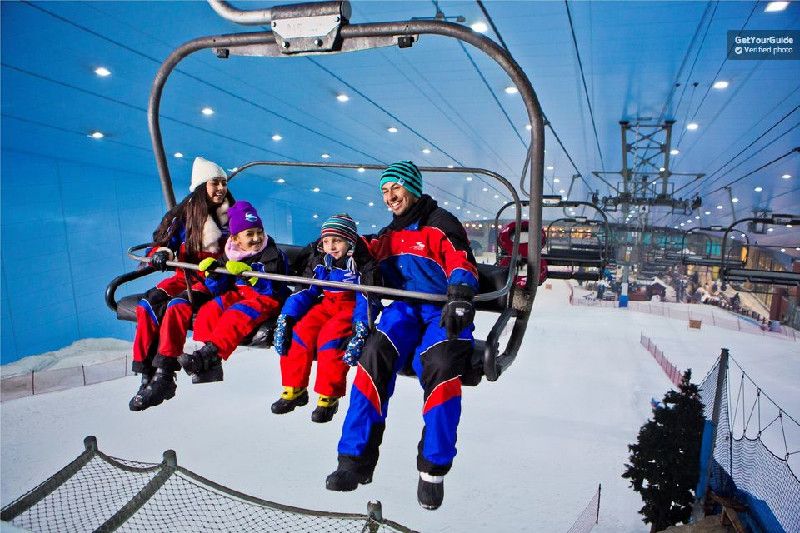 While winter sports aren't the first thing you may think of when heading to tropical Dubai, those who are seeking refuge from the blazing sun can head to Ski Dubai to practice their snow skills. Averaging around -1 degrees Celsius, the venue features over 20,000 meters of ski slopes and once you've worked up a sweat, you can snuggle up in front of a movie with a hot chocolate in hand at the Snow Cinema or meet the attraction's friendliest hosts — Gentoo and King penguins.
Those who are partial to wintertime activities may also wish to visit the Dubai Ice Rink where they can show off their skating talents.
Legoland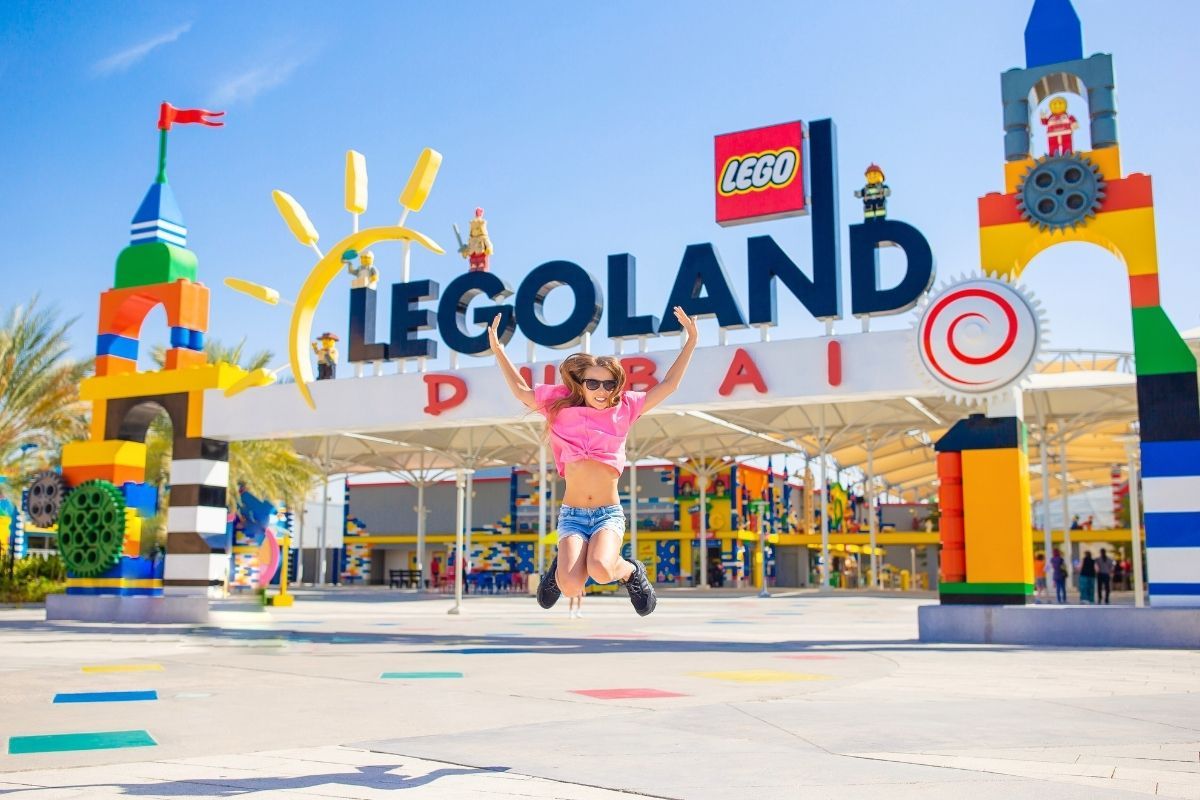 A worldwide sensation beloved by kids of all ages, Lego opens up children's creativity, enabling them to build whatever flows through their imagination. Those who are super fans of the colorful bricks can visit Legoland Dubai where you can discover how these toys are made in a Lego factory, be awed by the twinkling lights of the city's skyline in miniature and discover fantasy lands, complete with terrifying dragons.
Green Planet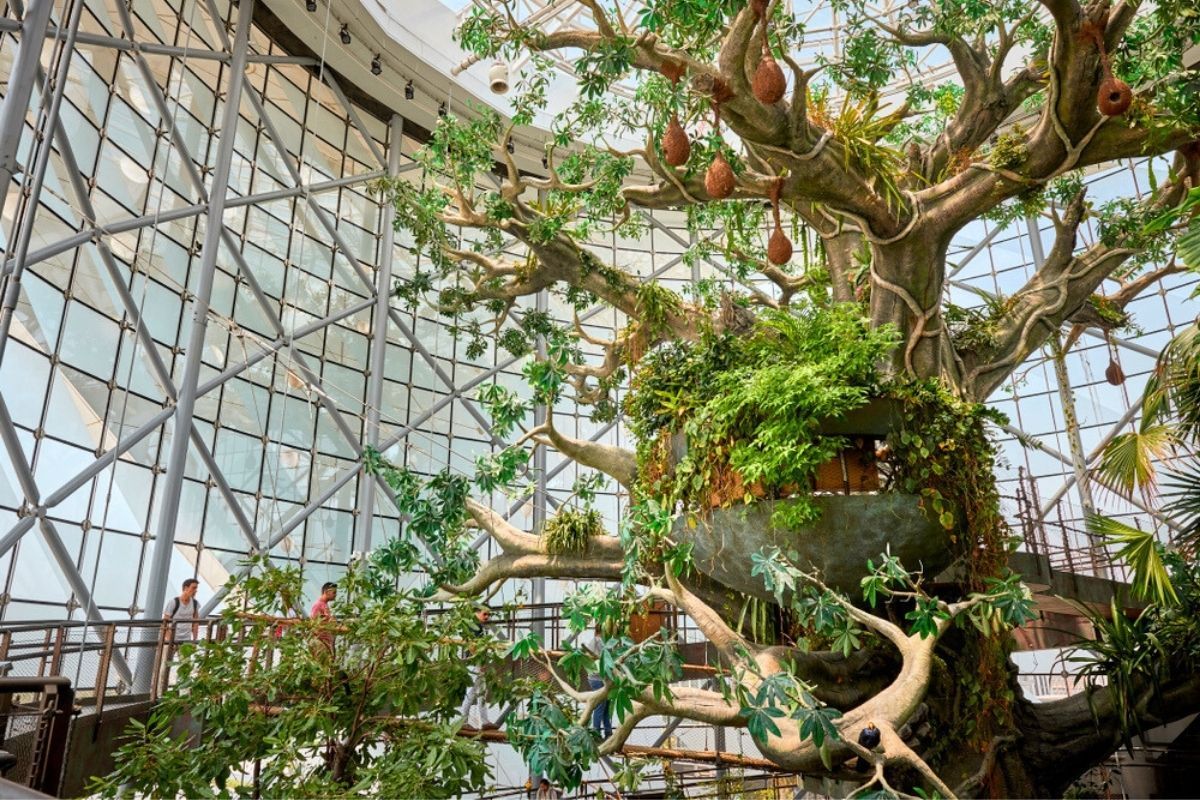 While Dubai may be surrounded by golden deserts, those who choose to visit Green Planet will experience a tropical oasis in the heart of the UAE. Showcasing over 3,000 species of both flora and fauna from across the world, Green Planet's collection of exotic creatures includes armadillos, porcupines, bearcats and lemurs, as well as vibrant toucans, caiques and parrots.
VR Park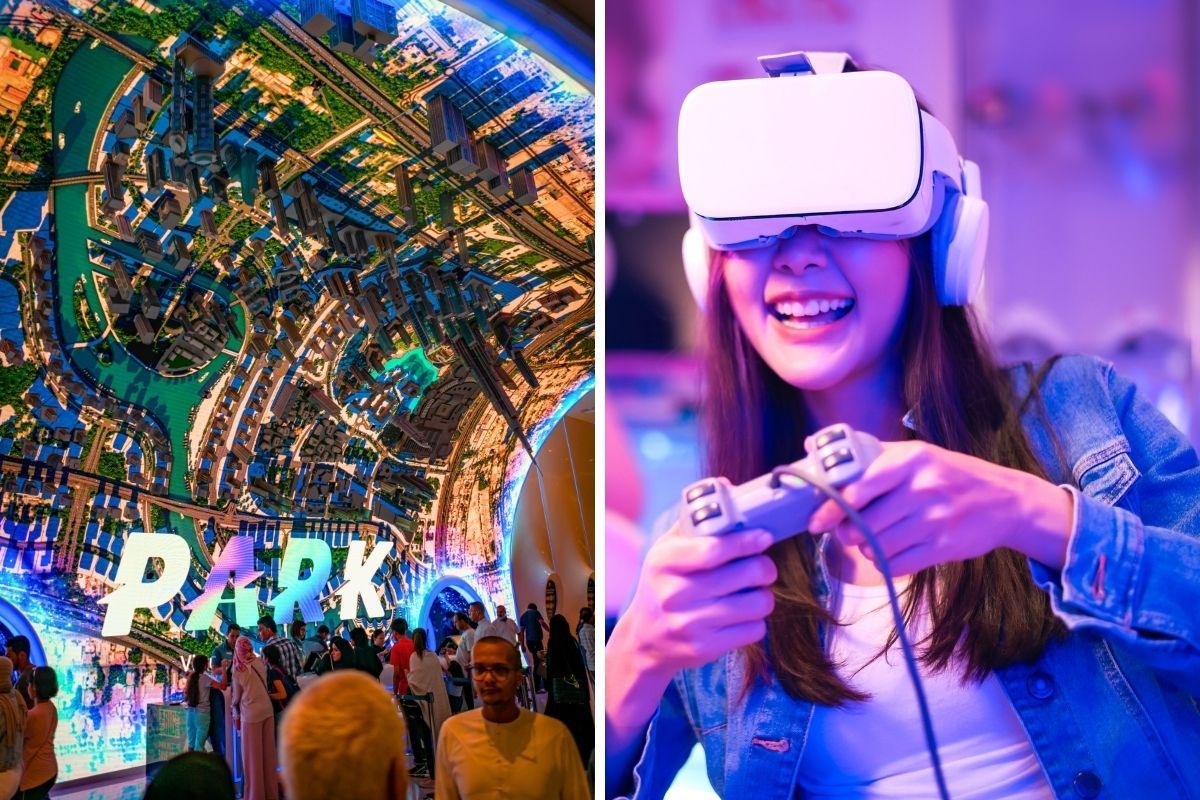 Challenge your perception of reality at the Dubai VR Park where you can choose from more than 30 different activities, all of which are to be completed from behind a headset. Discover parachuting, zoom along in a race car or board a hair-raising rollercoaster, all while keeping your feet firmly on the floor.
The Lost Chambers Aquarium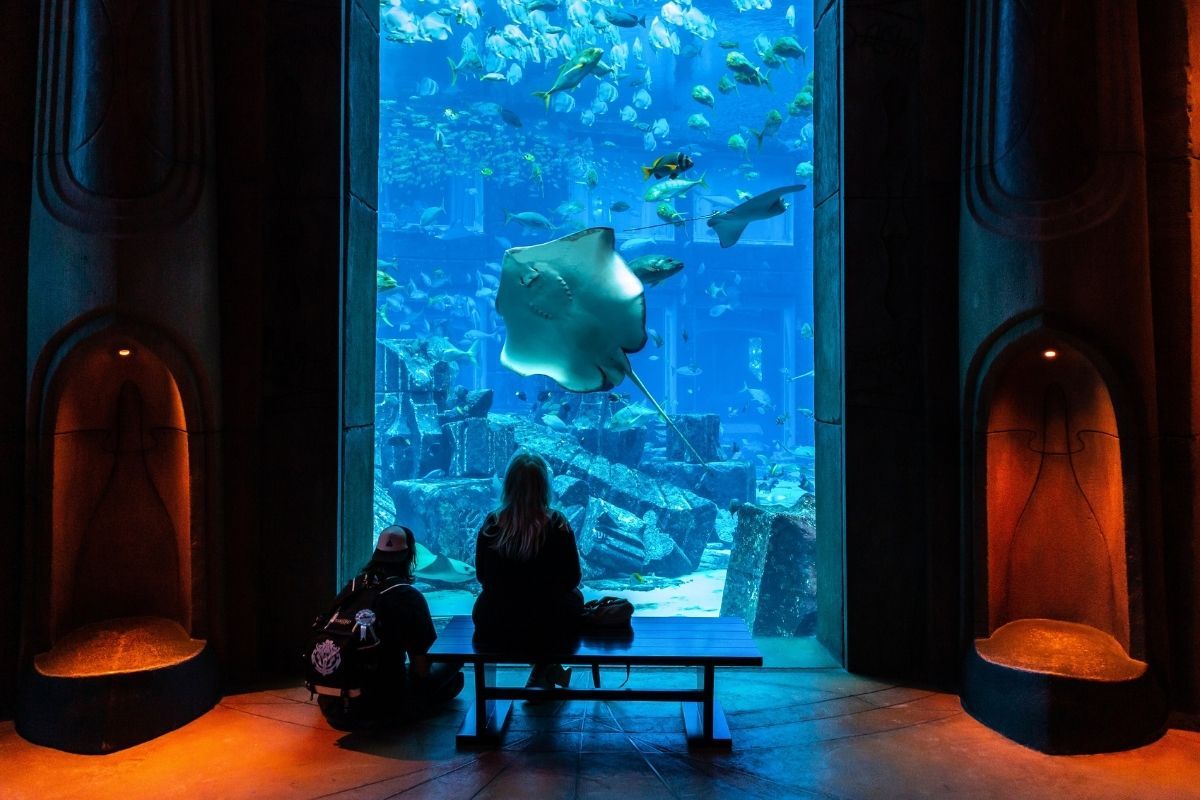 Themed around the lost kingdom of Atlantis, this marine attraction features over 20 exhibits that provide visitors with an insight into the ocean's habitat and are bound to ignite their passion for all things marine.
At the Lost Chambers Aquarium, you'll stroll through glass tunnels and watch as graceful stingrays and menacing sharks swim peacefully overhead. Be part of interactive water shows and discover 250 species that roam the seas, some of which you're sure to have never met before.
Miracle Garden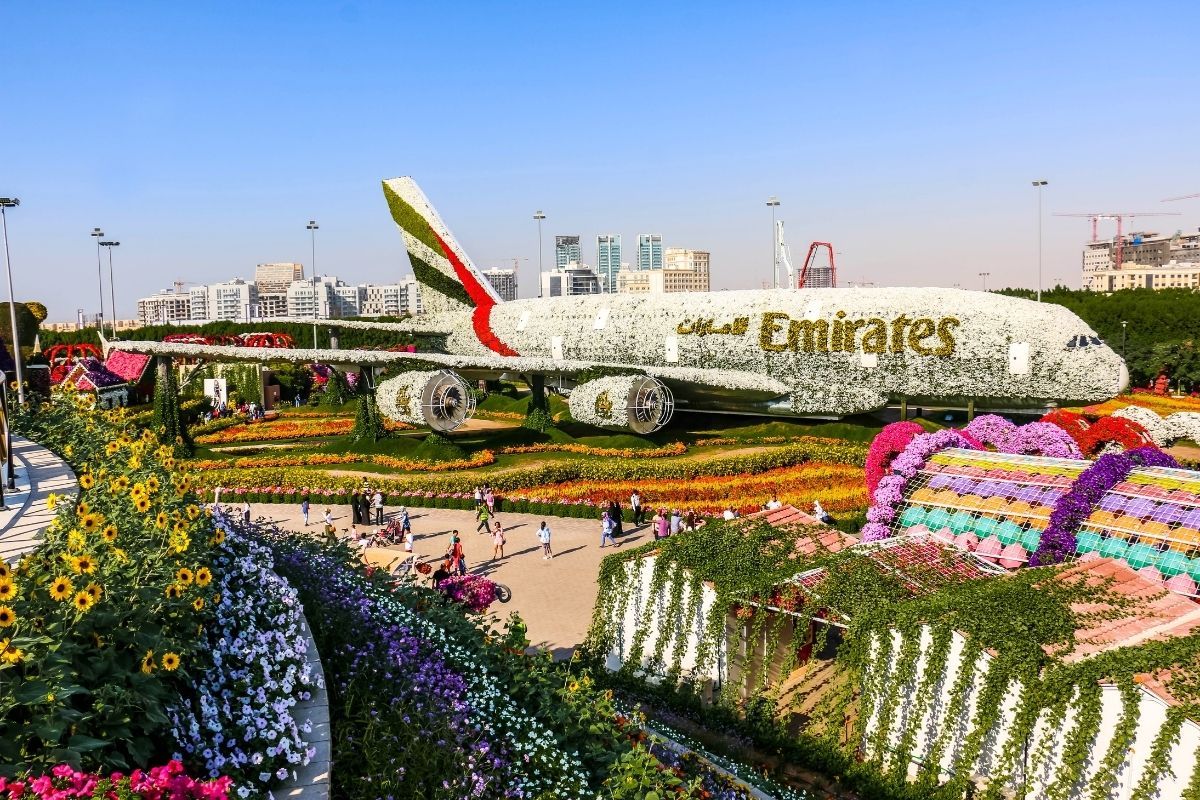 Those who are floral fanatics can discover an abundance of fragrant blooms at the world's largest natural flower garden. From giant sunflowers to statues dripping in blossoms and greenery shaped like airplanes, Miracle Garden is home to 150 million flowers.
One of the most Instagrammable spots in the city, the site features a colorful umbrella tunnel, a flamingo-lined lake and a village of Smurfs, which is designed to keep children entertained.
Warner Bros World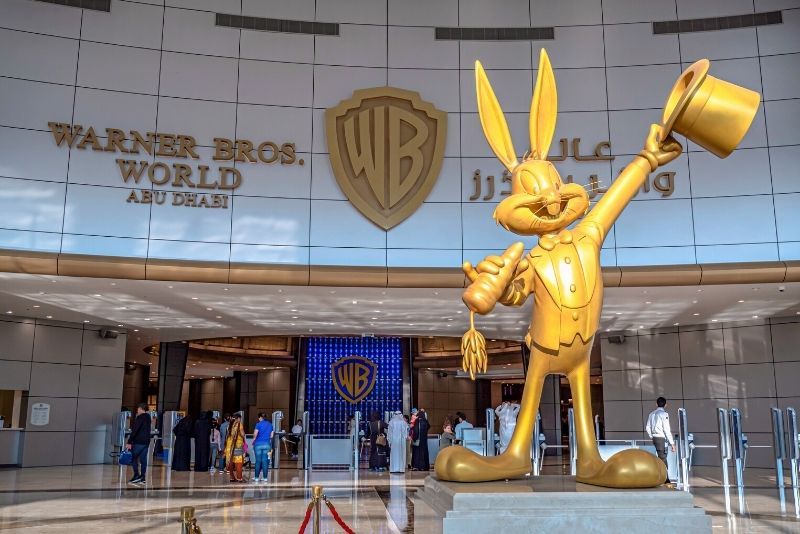 From the creators of Bugs Bunny, Tom and Jerry, and Harry Potter comes Warner Bros World — a family-friendly attraction, located in the capital of the UAE, Abu Dhabi. Here, you'll board a boat and sail through Bedrock with Fred and Wilma, follow a mystery trail with Scooby-Doo and the gang, and jump in the Batmobile for an exhilarating ride through Gotham.
Potter-heads will rejoice at the new attraction that provides a peek into the wizarding world.
Kidzania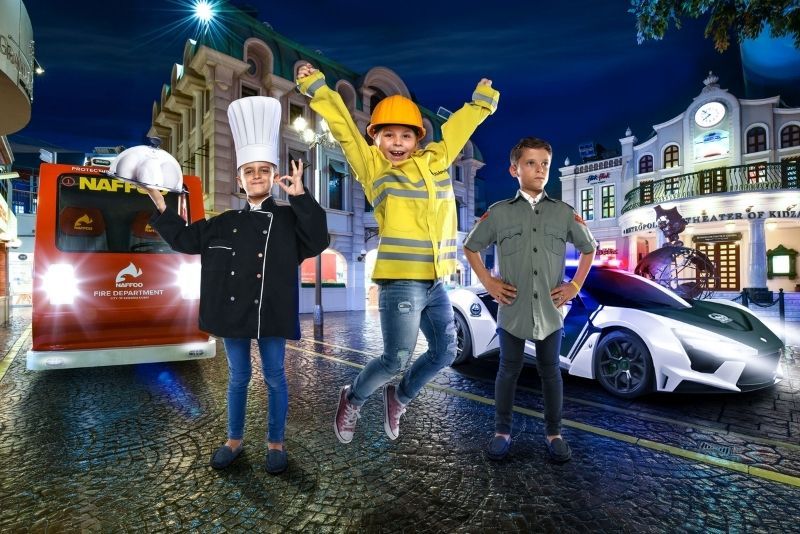 If you have children who love to follow you around with the broom, be sure to take them to Kidzania where they can mimic more than 40 real-life job roles and feel like grown-ups. They can perform their own operations, put out fires across the city or star in their own TV show.
These activities are designed to build confidence and spark interest in new subjects, all while in a safe facility, designed specifically for your child's age range.
Dubai Safari Park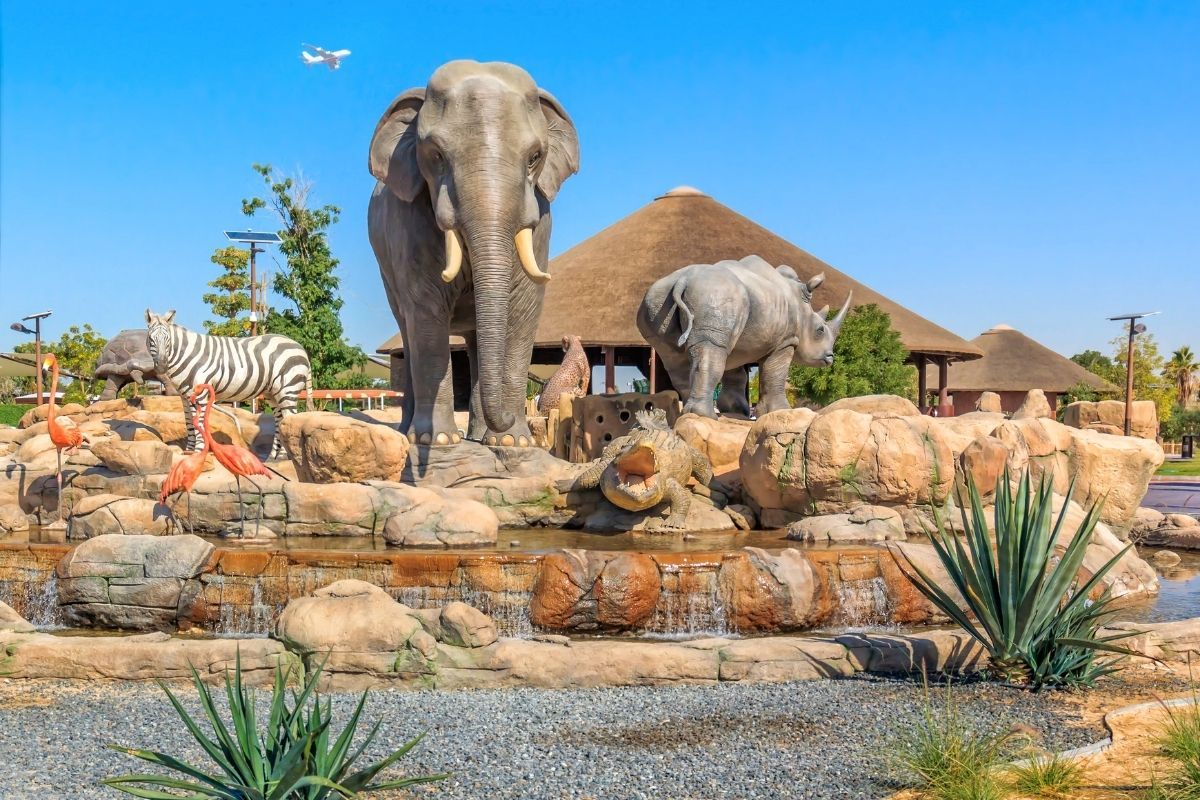 Animal lovers will be delighted by the Dubai Safari Park, which provides you with an opportunity to discover over 3,000 animals from more than 200 species. See the vulnerable Moon Bear dozing in the sun, feed a rhino its lunch and see if you can spot a sly cheetah as you make your way through the park on your very own game drive.
Alternatively, head to a range of other animal-themed attractions, including the Dubai Butterfly Garden and the Penguin Encounter.
Motiongate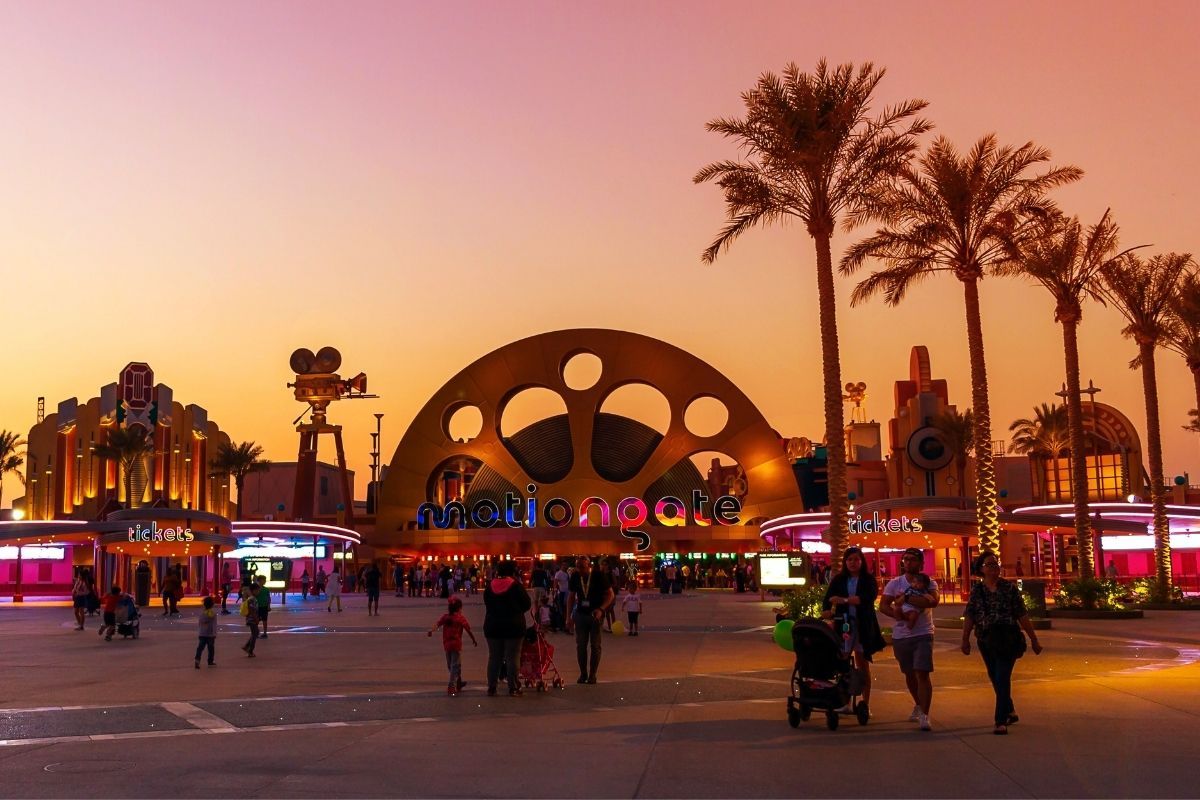 Movie buffs can discover the delights of film at the Hollywood-themed park, Motiongate. Discover rides based on your favorite motion pictures, such as Madagascar or Hotel Transylvania. Battle the undead alongside the Ghostbusters, take a peek into Shrek's swamp and develop Kung Fu skills that are almost on par with the world's most beloved panda.
Jebel Jais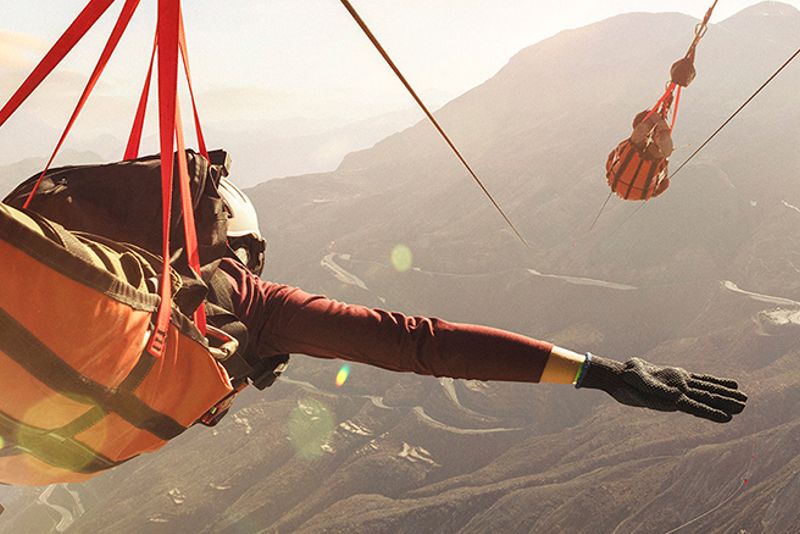 Adventure seekers can leave the city behind to journey up to the summit of Jebel Jais Mountain — also known as Ras Al Khaimah — which towers over its surroundings from heights of over 1,900 meters. On this magnificent peak, you'll find the world's longest zipline, which takes you on an epic flight over 2.83 kilometers of the jagged Arabian Gulf, providing sweeping views over the landscape just outside of Dubai.
If ziplining is your extreme activity of choice, you can also spend a day darting around Aventura Park.
Global Village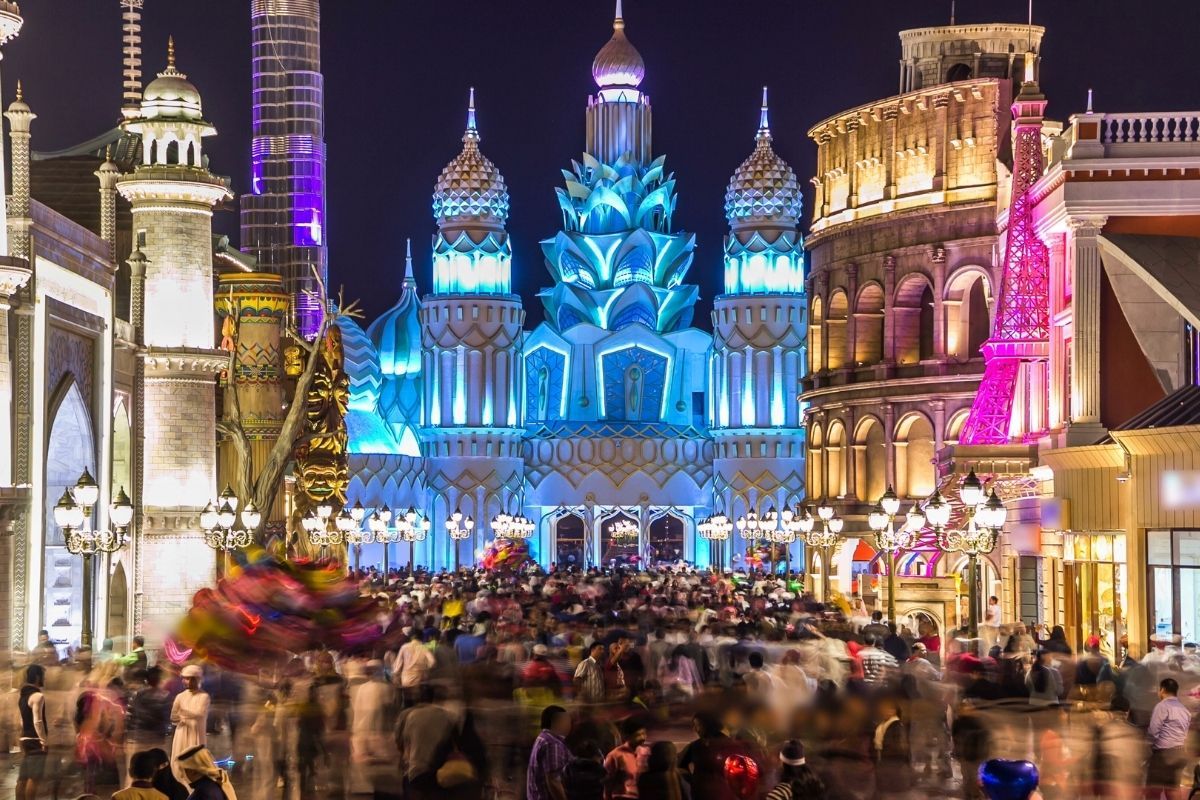 Global Village enables travelers to explore 90 cultures in one destination. Visitors can taste sizzling street food from Southeast Asia, watch different nations showcase their skills in a host of traditional dance performances and shop for souvenirs from around the world, all while their feet stay firmly on the ground in Dubai.
With a myriad of seasonal events, interactive museums, and carnivals, Global Village is a one-stop-shop for anyone who wants to further their worldly education in a captivating way.
Dubai Garden Glow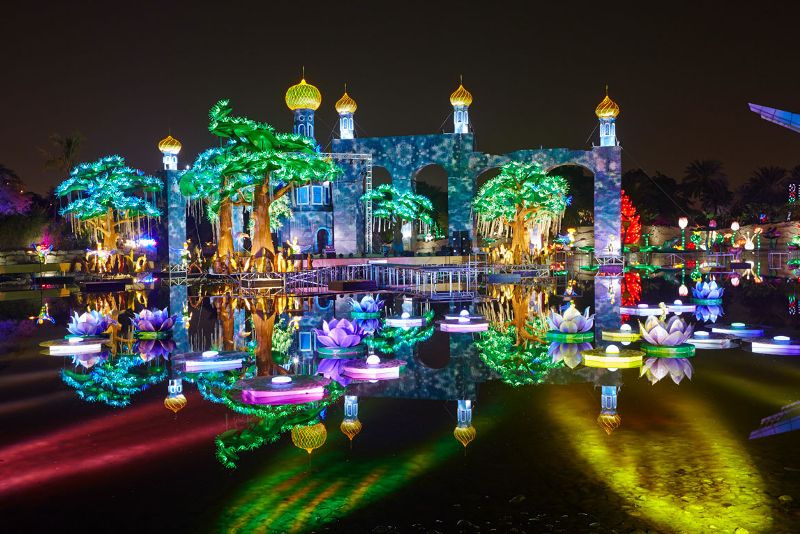 A wonderland of twinkling lights, Dubai Garden Glow features five themed parks all within the confines of its site. The glow park showcases thousands of handmade lanterns, shaped into characters, such as frogs, while the Dinosaur Park is home to 120 animatronic beasts, demonstrating the evolution of prehistoric reptiles through three ages.
You'll find a world of illusions in the Magic Park, while the Ice Park displays perfectly-crafted animal sculptures, made entirely from ice.
Dubai Creek Park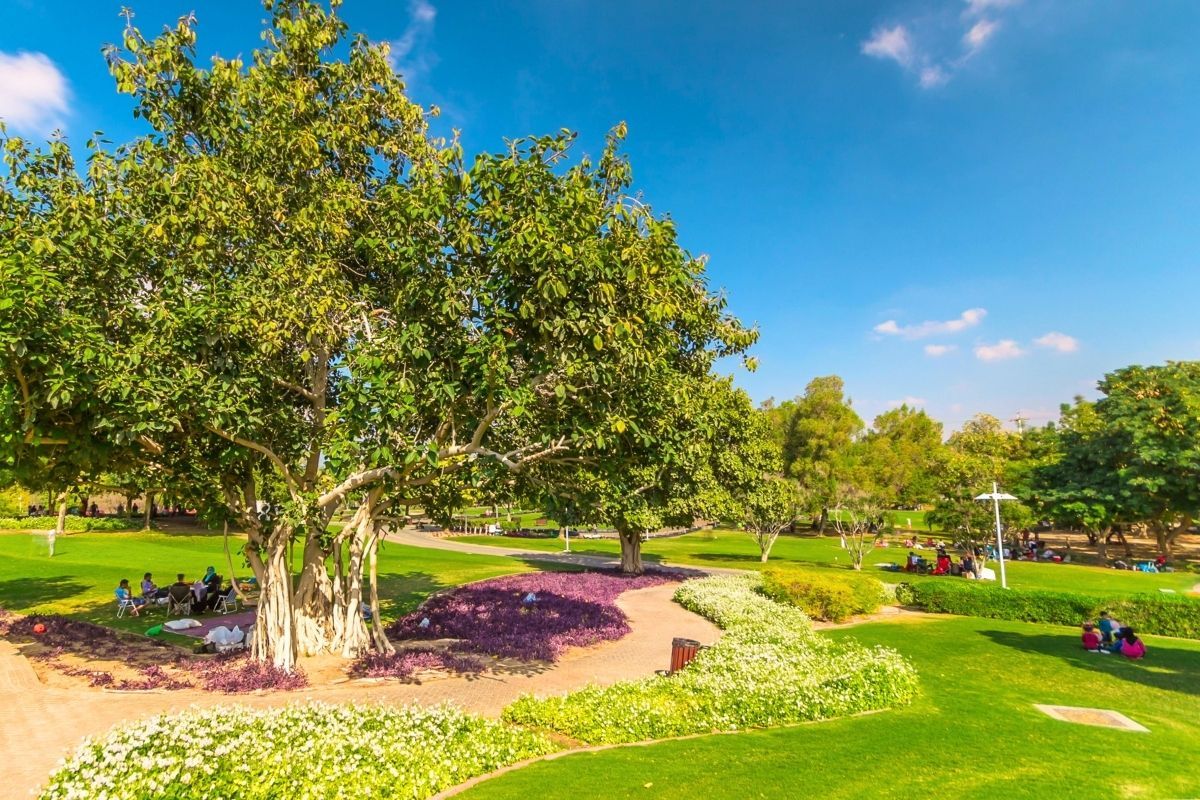 Dubai Creek Park is a tranquil haven set on the banks of one of the city's waterways. It is best known for its onsite Dolphinarium where visitors of all ages can be entertained as dolphins and seals perform a range of stunts, from dancing to juggling, and singing.
Those who wish to go one step further in educating themselves on these curious cetaceans can slip into the waters and swim among a friendly pod.
The Smash Room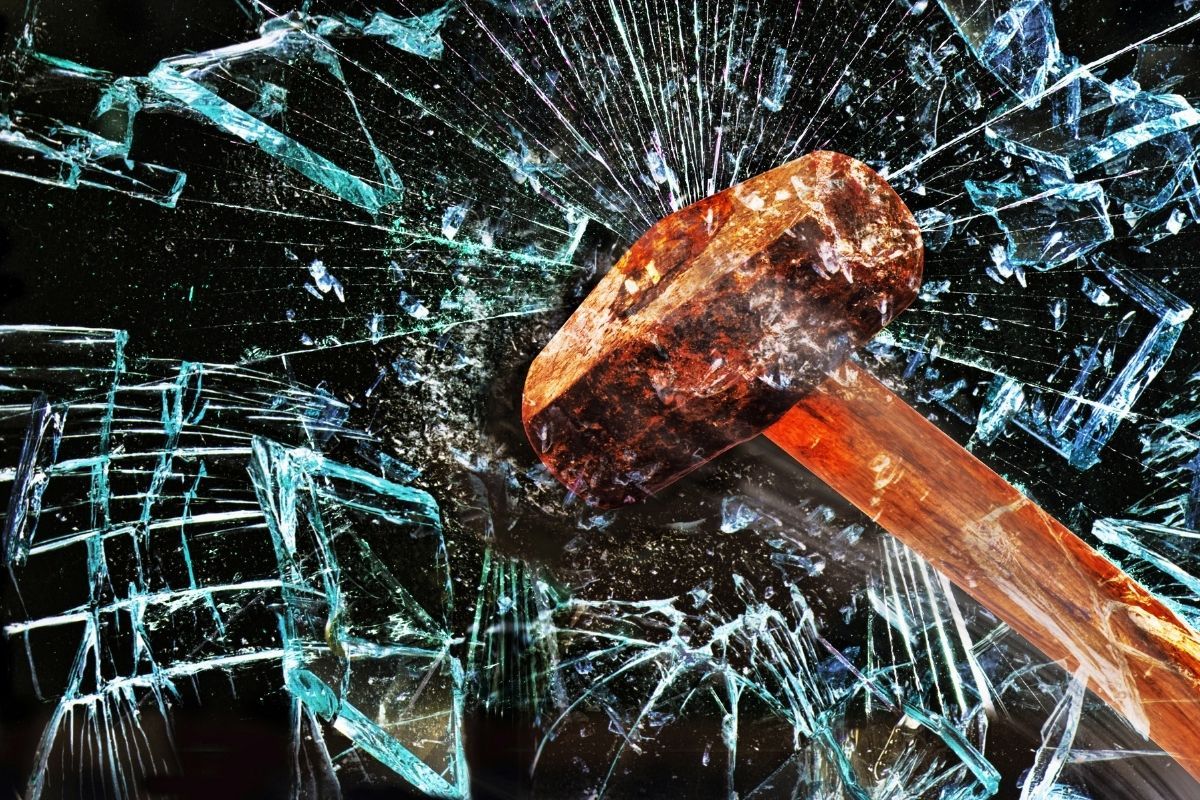 Not all vacations go to plan and if you're feeling your stress levels rise, then consider unwinding at The Smash Room. Work out any anger, frustration and resentment in a healthy (not to mention pleasurable) way by grabbing a hammer, and causing chaos, breaking everything you can see into bits.
Once you've finished with your outburst, you're bound to feel a sense of inner peace wash over you.