Barcelona is a fantastic city for outdoor activities, with its sprawling hills, lush parks and unbeatable views of the Mediterranean.
The Catalan capital boasts impressive squares filled with Spanish architecture from centuries past and artwork from renowned masters.
Take a bike tour in Barcelona to zip through the streets like a local while taking in all the beauty the city has to offer.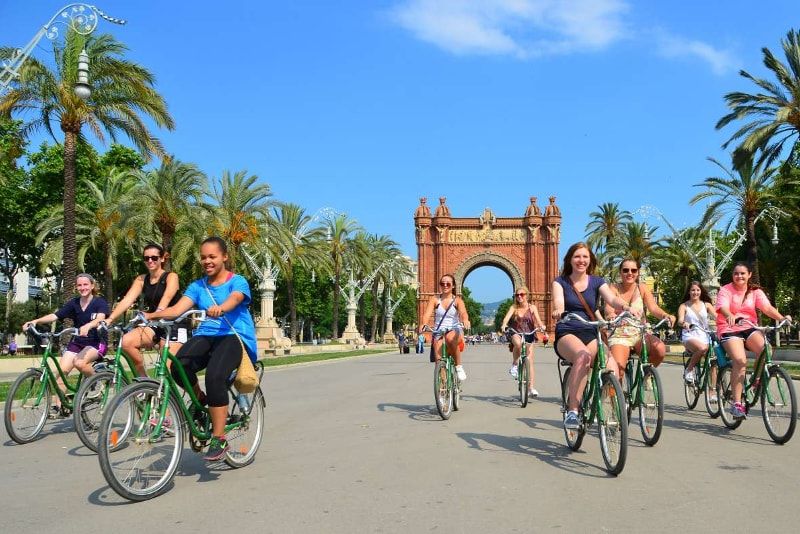 Here's all you need to know about bike tours, one of the most exhilarating outdoor activities in Barcelona.
What are the best bike tours in Barcelona?
Half-day bike tour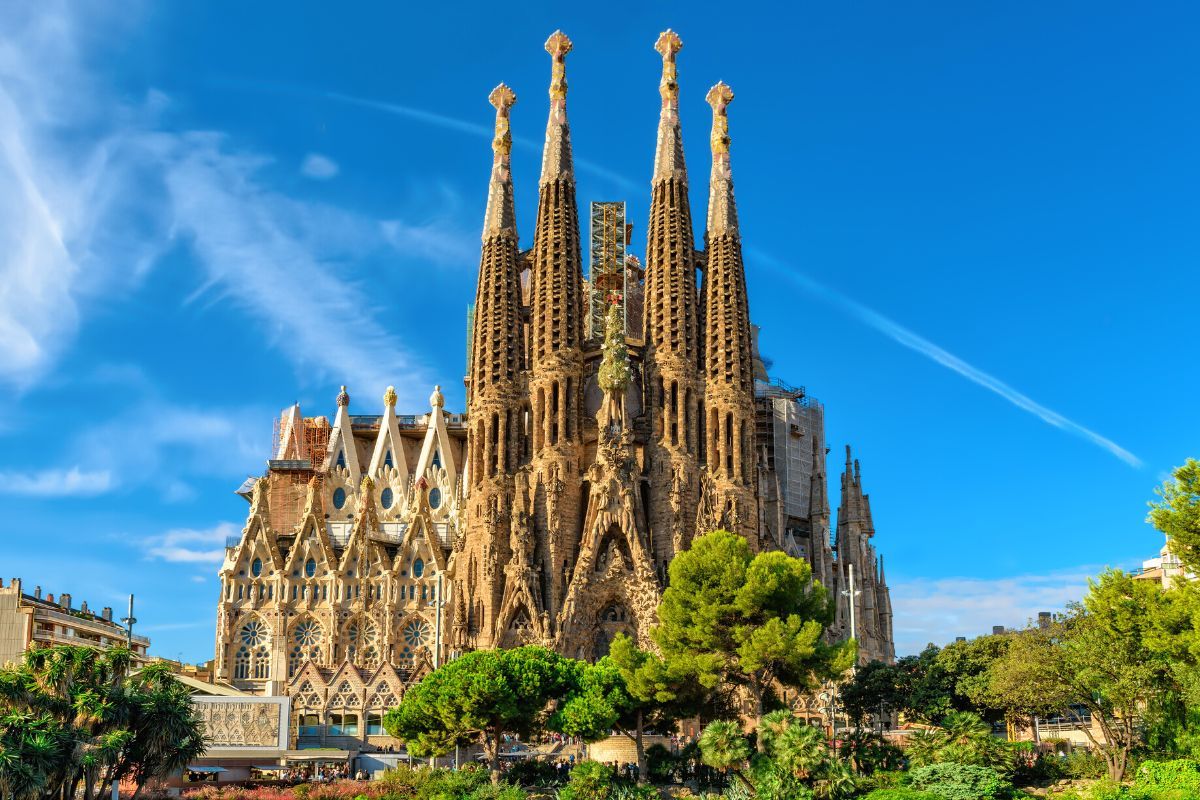 This popular bike tour of Barcelona is the perfect opportunity to see all the significant city sights with the help of a knowledgeable guide.
This 3- to 4-hour excursion begins with a group meet up, from where you'll head to the bike shop to grab your equipment. Listen to a short safety briefing before gearing up for your expedition.
Ride at a relaxed pace along the city streets, stopping every few hundred yards to take photos or hear interesting facts about various landmarks.
Cruise by the Sagrada Familia, Arc de Triomf, Barceloneta Beach, Basilica de la Santa Maria del Mar and more on your easy-to-ride three-speed bicycle.
Venture through parks and along the beach before stopping for a lunch break mid-day. Learn fascinating facts about the history of the city on this exciting half-day bike tour.
Street art graffiti bike tour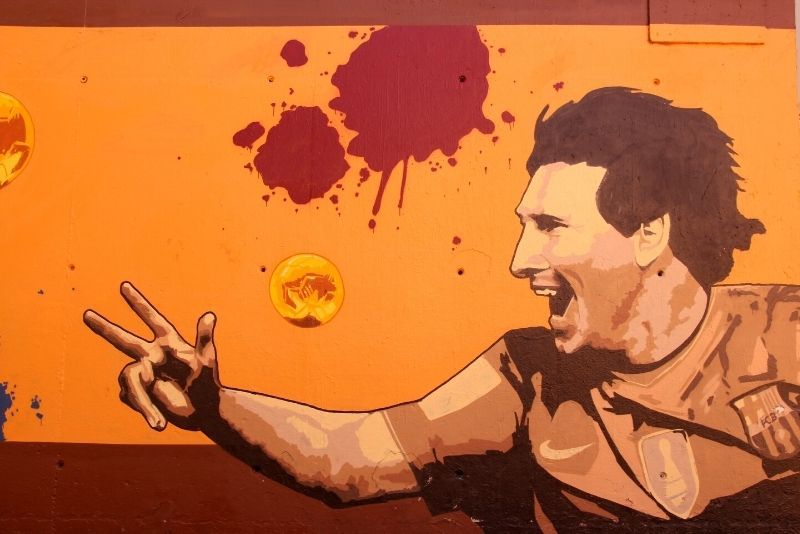 Calling all art enthusiasts for this off-the-beaten-path bike ride for a street art tour in Barcelona. Join a friendly guide for a traditional cycle to the post-industrial Poblenou neighborhood.
Breathe in the salty air while pedaling past walls of one-of-a-kind artworks that color the coastal promenades of the city. You'll see impressive graffiti work from talented local artists and learn the stories behind them.
Barcelona is recognized as one of the most important artistic and architectural hubs in the world, producing artists like Pablo Picasso and Salvador Dalí. On this adventurous tour, you'll get your body moving while getting a rare look at the city's alternative art scene.
Off-the-beaten-track bike tour
For a more intimate look at Barcelona and the locals who live there, choose an off-the-beaten-track bike tour of the Spanish city.
On this half-day trip, you'll cycle through the Barrios of Barcelona and benefit from a moldable itinerary that can be changed to fit the group's interests.
Travel along the Marabella Beach Promenade and stop for a quick shop at the boutiques of Gracia. Marvel at the magnificent but lesser-known Hospital de la Santa Creu i Sant Pau, and stop for a delicious churro snack at the Los Encantes Barcelona flea market.
This tour provides the unique opportunity to see the charming Catalan neighborhoods and the vibrant culture of the city residents.
Gaudí highlights bike tour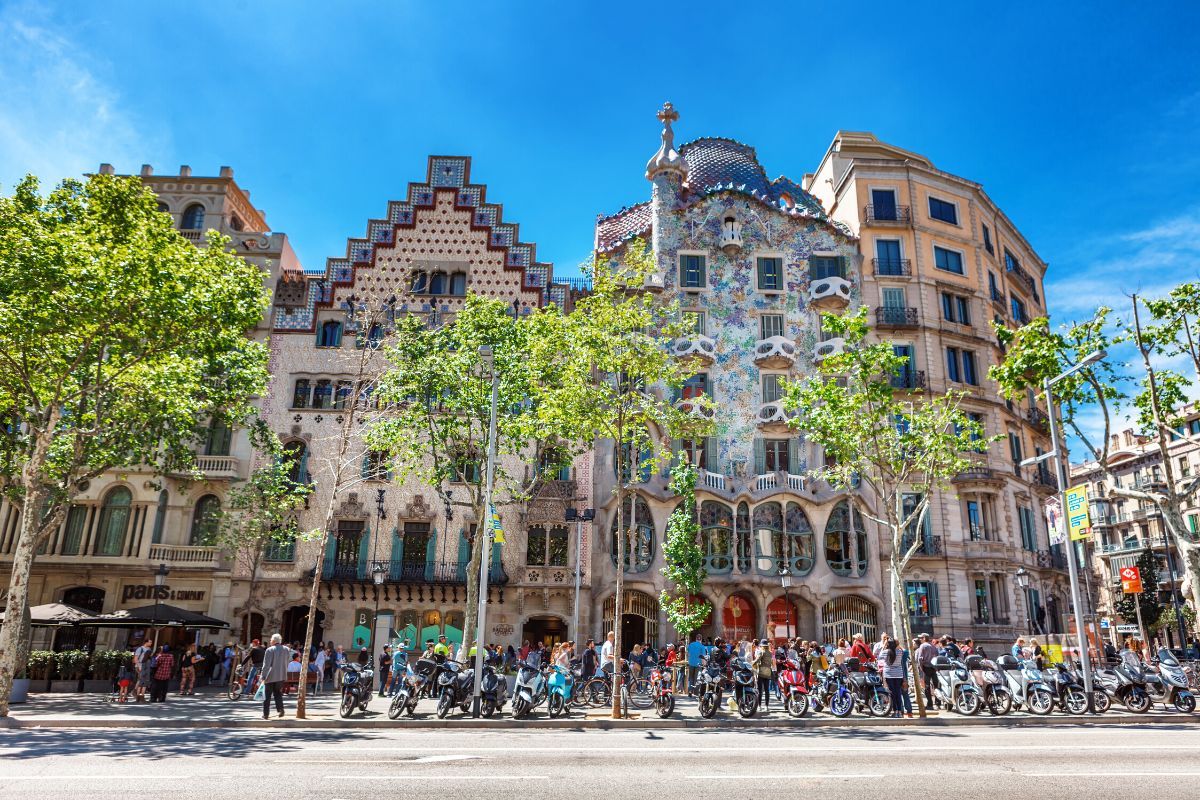 Antoni Gaudí's architectural treasures are some of the most desired tour destinations and beloved designs in Barcelona. With over 20 sites citywide, one of the best ways to explore all of Gaudí's creations is with an exciting e-bike tour.
Speed across the Catalan capital to examine the architect's stunning Moderismo work, built over the span of his amazing decades-long career.
Gaze at Casa Milà, a family home commissioned by a wealthy cosmopolitan couple, Casa Batlló, a fairytale three-story property and Sagrada Familia, the gem of Barcelona.
The breathtaking cathedral has been under construction since 1882 and has continued well past Gaudí's death in 1926. You'll marvel at laborers still hard at work to complete the basilica.
E-bike photography tour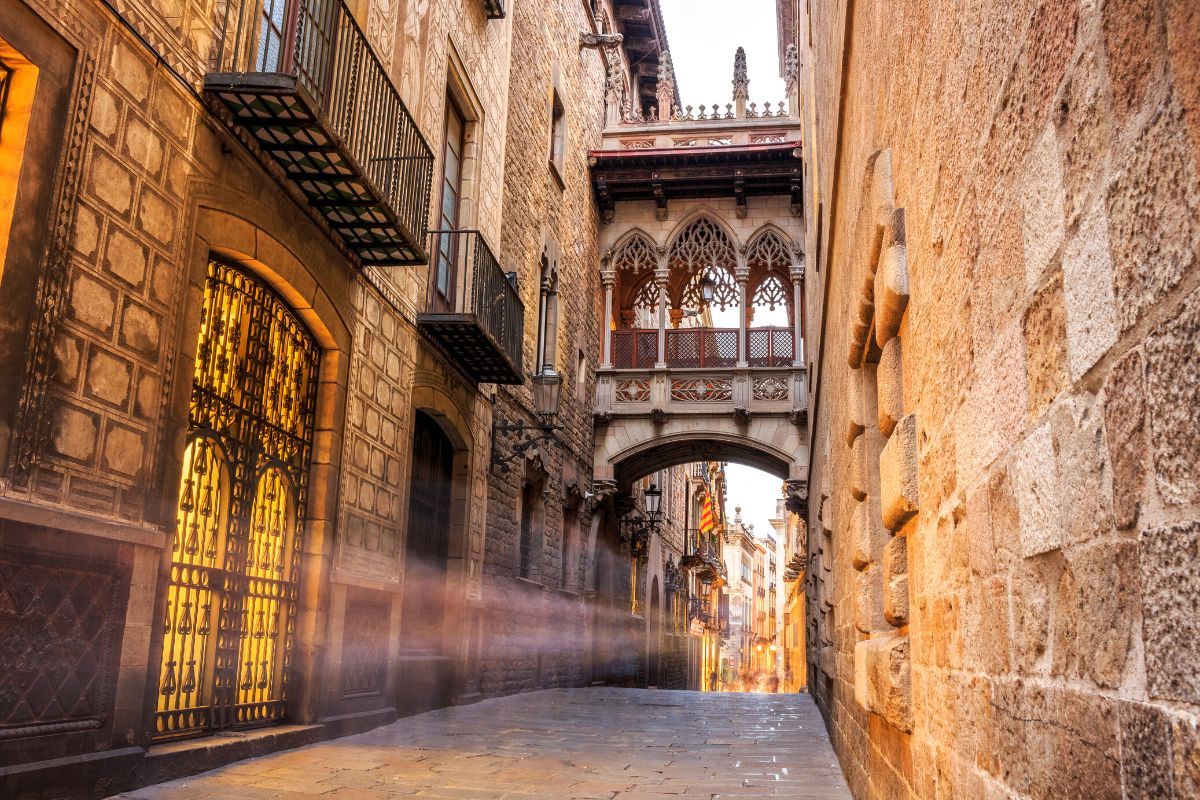 Take the easy route with an electric bike tour across Barcelona. On this excursion, you'll be joined by a professional photographer guide who will snap amazing photos of your adventures.
Journey through the Gothic Quarter, picturesque Parc de la Ciutadella, and along the seafront for outstanding views of the 2,000-year-old city. Visit monuments like Casa Mila, Casa Batlló and Arc de Triomf which have stood the test of time.
Your guide will explain the rich history of Barcelona while documenting priceless memories with their professional camera. Glide with ease on this exciting 4-hour ride and finish with a souvenir photo book.
How much do bike tours in Barcelona cost?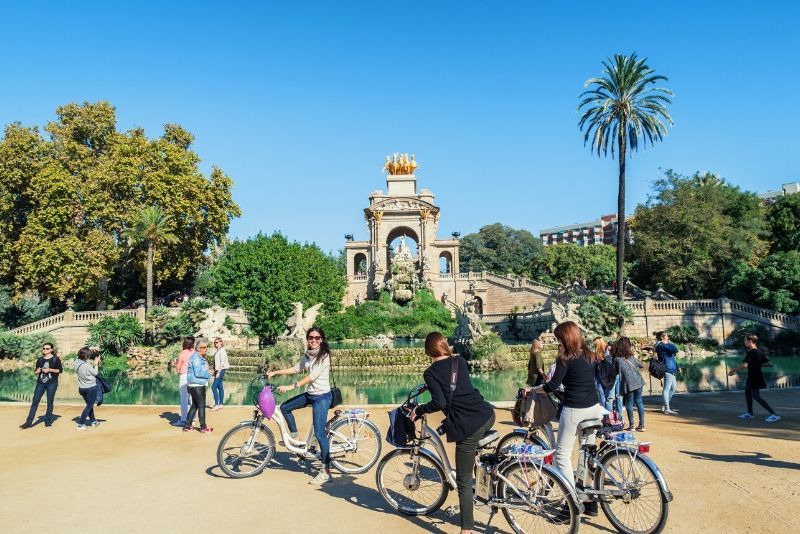 A half-day bike tour that covers the majority of Barcelona's main attractions typically costs around €30 per person, while a cycle through the street art-filled Barrios also costs around €30 per person, including a jaunt past the picturesque Barcelona beaches.
An off-the-beaten-track bike tour through the city's eclectic neighborhoods costs about €35 per person, and a Gaudí highlights excursion costs about €40 per person.
E-bike tours typically cost a bit more. Those featuring a professional photographer are priced at around €70 per person.
What is included?
All bike tours include a bicycle rental in the price, as well as a professional guide to lead you through the city. Most tours will include insurance in the ticket price, child seats, a bike lock and helmets upon request.
Gaudí e-bike tours include an audio guide and a bottle of water for refreshment. An e-bike tour with a professional photographer includes souvenir photos from your trip and a lunch break over Spanish tapas and drinks.
Where does it start?
Many bike tours in Barcelona will meet at a centralized location in the city such as Plaça Sant Jaume, though some will meet directly at a bike rental center.
Excursions will begin from the bike rental property after the equipment is distributed and a brief safety demonstration is completed.
How long does it last?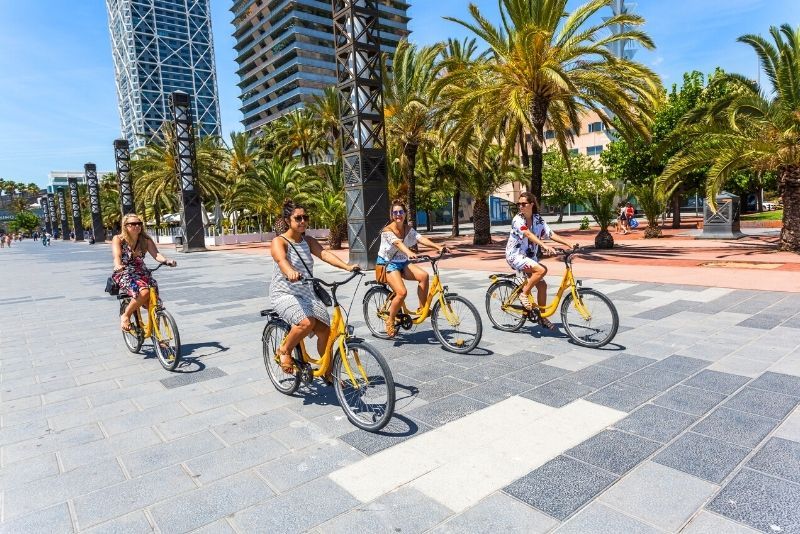 Bike tours in Barcelona last between 2 and 4 hours. E-bike trips reach attractions quicker, allowing for a shorter tour. Traditional bike tours cruise at a relaxed pace, allowing plenty of time to take in the scenery.
When is the best time for a bike tour in Barcelona?
Outdoor activities in Barcelona are best booked in either the spring or fall. From April to July and September to November the weather is the most pleasant and perfect for bike riding. The city is the least crowded in the shoulder seasons from March to April and September to October.
Book your bike excursion toward the beginning of your trip to see as much of the city as possible before planning the rest of your itinerary. Schedule an off-the-beaten-track bike tour of the Barcelona Barrios or the street art scene toward the end of your visit for an exciting addition.
Are there any combos available with bike tours in Barcelona?
E-bike tour plus tapas and wine tasting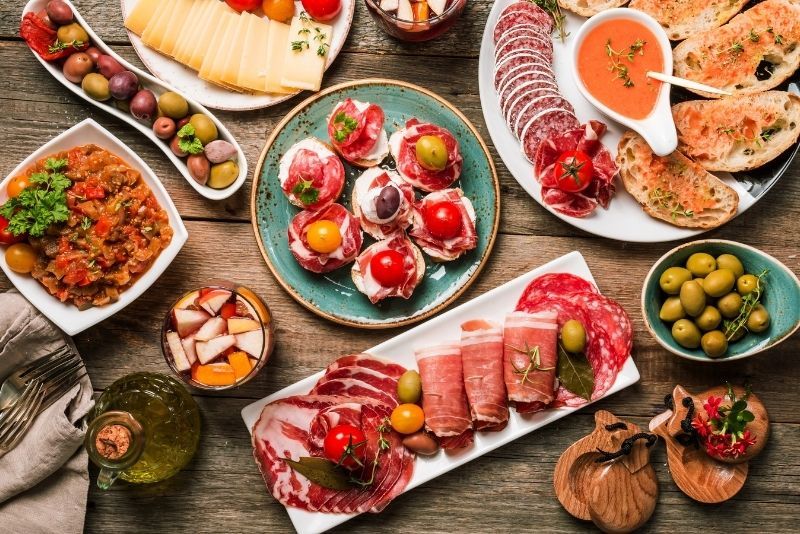 On this combination tour of Barcelona, you'll indulge in both the culture and cuisine of the Spanish city.
Begin with an exciting e-bike excursion through the city with an expert guide, paying a visit to Parc de la Ciutadella, El Born Center and the charming La Barceloneta port. Take in the incredible scenery while learning about the Catalan capital's rich history.
Have a break from your travels with a visit to a local bar where Spanish masters like Picasso and Dalí once dined. Feast on a tapas tasting and wine tasting to experience the distinct flavors of the city's cuisine.
E-bike tour plus cable car and boat trip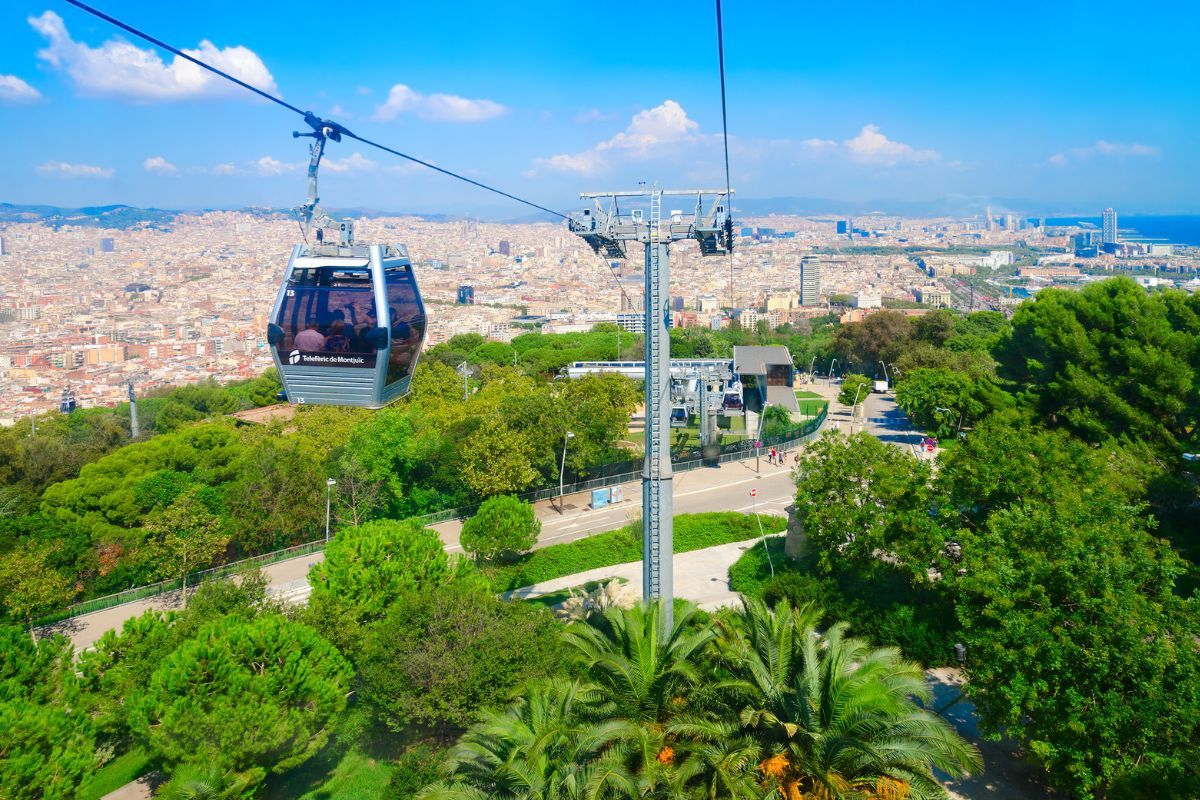 This best-of Barcelona tour hits the land, air and sea for 360 views of the Spanish city.
Begin with a swift cycle through the streets to the most important landmarks. Enjoy the sights of Casa Batlló, the modernist buildings of Passeig de Gracia and the outstanding yet unfinished Sagrada Familia.
Park your bike at Port Vell, where you'll board a boat tour for a sail along the coastline. Appreciate panoramic views of Barcelona and the Mediterranean sea before heading back to land.
Back at the port, you'll board the Montjuïc cable car for a smooth ride up to the mountain. Scan the Catalan city from 330 meters above sea level to close out this action-packed tour.
Is it safe?
Bike tours in Barcelona are very safe. You can also request a helmet on your tour for added protection.
Keep in mind that bike tours are generally not recommended for pregnant travelers or people with any serious medical conditions.
Are children allowed?
Children are allowed on bike tours in Barcelona, and many tour operators provide infant seats. Double check with your guides for any limitations before booking.
What happens in case of bad weather?
In the case of bad weather, your tour will be cancelled but you will be offered a refund or alternative date to complete your tour.
Which other outdoor activities can be done in Barcelona?
Travel tips
Bike tours are weather dependent, so plan your tour for a sunny day.
Most tours do not include refreshments, so pack a snack or bring money to purchase one along the way.
Wear athletic clothing and sneakers for this active outdoor excursion.