Barcelona is a city of a million personalities – with roaring nightlife, sun-kissed beaches and a rich history to boot. And if it's the latter which draws you, then there's one place that deserves a beeline: the Gothic Quarter.
The Gothic Quarter, also known as Barri Gòtic, is one of the most iconic neighborhoods in Barcelona. Located in the heart of the city's historic center, this ancient labyrinthine quarter boasts a fascinating heritage that dates back to the Roman era and can be seen on Gothic Quarter tours in Barcelona.
Its narrow streets, Gothic architecture and charming squares create an enchanting atmosphere that attracts millions of visitors every year.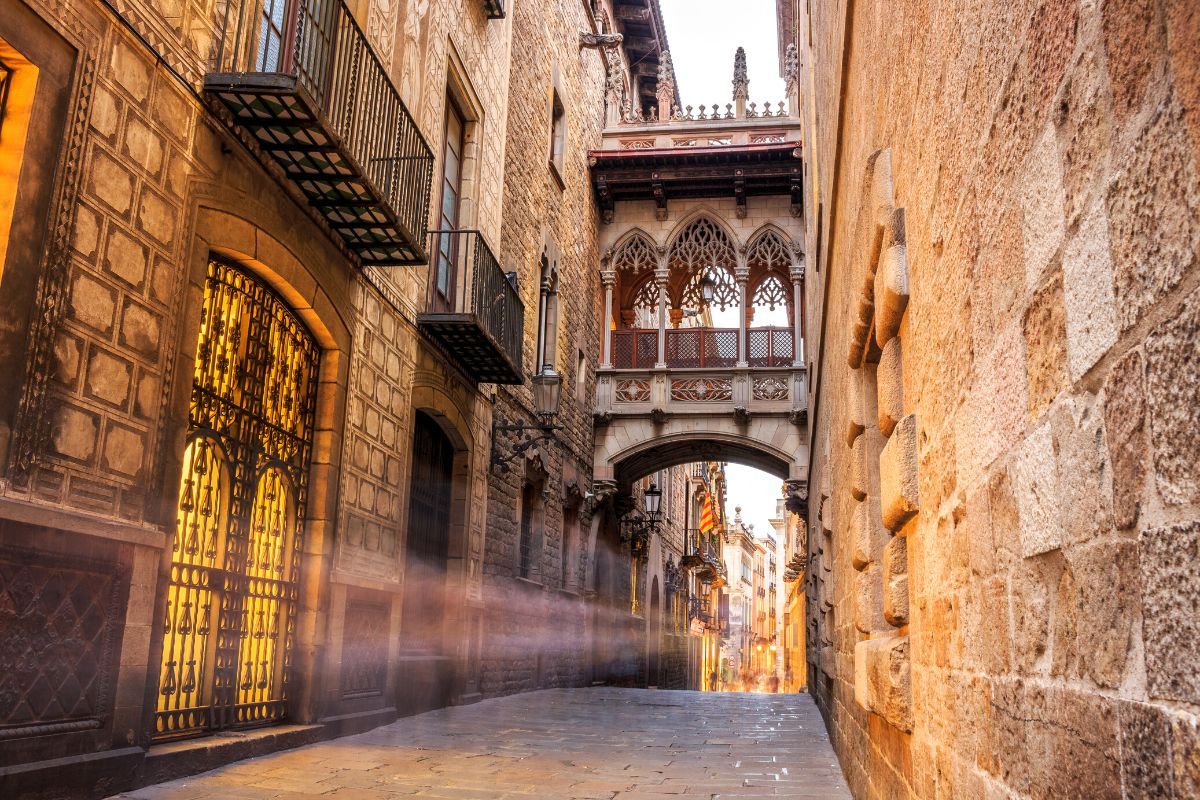 Here's all you need to know about Gothic Quarter tours, one of the most captivating sightseeing tours in Barcelona.
What are the best Gothic Quarter tours in Barcelona?
Small group Gothic Quarter walking tour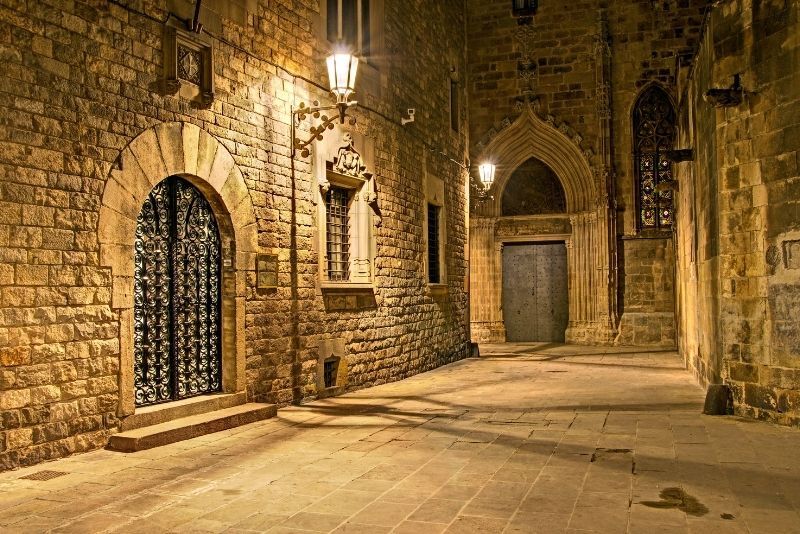 The most popular and budget-friendly option, small group walking tours offer the perfect introduction to this decorated neighborhood. Led by knowledgeable guides who share stories and anecdotes about the area, these tours provide a comprehensive overview of its key attractions as well as must-visit spots that are often overlooked.
Most tours will follow a similar itinerary, checking off sites like the Barcelona Cathedral, Barcelona History Museum MUHBA, Basilica of Santa Maria del Mar and the Plaça del Rei archeological site, to name just a few.
Gothic Quarter and Picasso Museum walking tour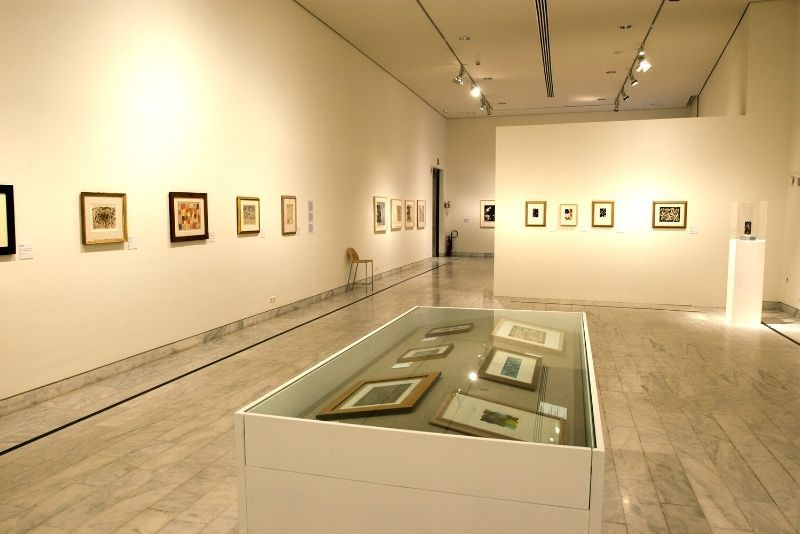 Suited to art lovers and history buffs alike, this 2.5-hour tour steps you back in time in more ways than one.
You'll explore the winding, cobbled streets of the Gothic Quarter, learning about its fascinating history along the way as you pass through Roman ruins and medieval monuments, stopping of famous landmarks like the Barcelona Cathedral.
The tour then continues on to the Picasso Museum, where you'll be able to explore over 4,000 pieces of art by the renowned Spanish artist, including some of his most famous work, gaining insight into his art and his life.
Electric bike tour of Barcelona's Gothic Quarter, mountains and beaches
A fantastic way to see more of the city in a shorter period of time, this roughly 3-hour bike tour in Barcelona takes a unique approach to exploring the city's history and culture.
You'll ride an electric bike through the winding streets of the Gothic Quarter, discovering its hidden corners and fascinating history before heading up to the top of Montjuic Hill where panoramic city views await.
Depending on the tour, you'll most likely then head to the beaches of Barcelona, where you'll have a chance to relax on the sand with breathtaking views of the Mediterranean sea.
Barcelona Gothic Quarter and tapas tour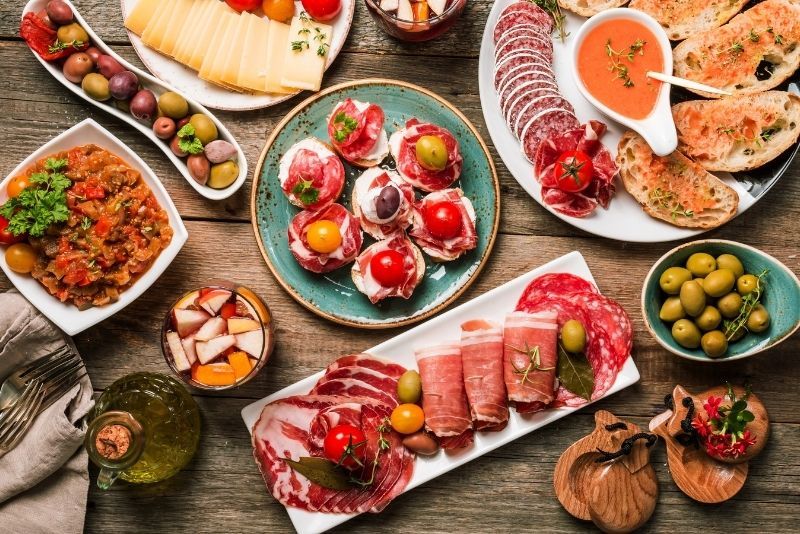 Lasting between 3 and 4 hours, this tour is perfect for foodies who want to discover the best tapas in Barcelona. You'll start by exploring the Gothic Quarter, where your guide will reveal the neighborhood's hidden gems.
Then, you'll head to some of the city's best tapas bars, sampling a variety of dishes and learning about the history and culture of this iconic Spanish cuisine. By day's end, you'll have tried some of the city's most famous dishes, including bombas, patatas bravas and paella.
By the time you've finished this tour, your stomach will be full and your mind brimming with knowledge of Barcelona's history and culture!
Scavenger hunt around the Gothic Quarter and Boqueria Market
On this 4-hour, highly-interactive tour, you're thrust into the thick of the action, forced to solve riddles, puzzles and challenges to uncover the secrets of the Gothic Quarter. As you explore some of Barcelona's oldest streets, you'll be racing against the clock as you check off both famous landmarks and hidden gems.
This fast-paced experience will also take you to the famous Boqueria Market, where you'll have a chance to sample some of the city's most delicious food — think artisanal cheeses, cured meats and local delicacies.
Private Barcelona Gothic Quarter and Sagrada Familia Tour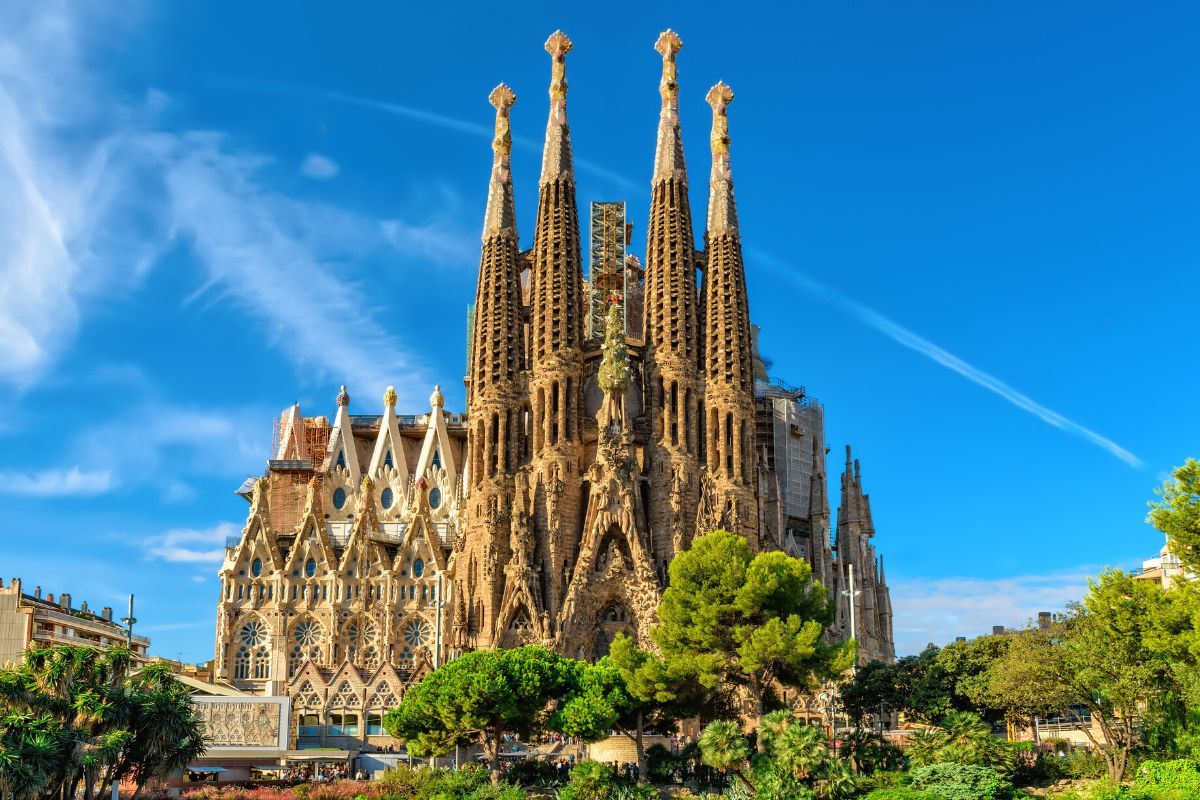 Ideal for families, small groups and couples, this 4- to 6-hour tour is perfect for those who want to explore two of Barcelona's most iconic landmarks.
After meeting your friendly, knowledgeable guide, you'll start your stroll throughout the Gothic Quarter with your own guide by your side, where you'll discover the history and culture of this ancient neighborhood.
As you make your way around, you'll pass by quintessential landmarks like the Barcelona Cathedral and Plaça Reial, before often stopping for a traditional tapas lunch in one of the neighborhood's lively eateries.
Then, you'll head to the Sagrada Familia, where you'll learn about the fascinating story behind Gaudi's unfinished masterpiece.
Your local guide will provide insight into the significance of these two must-see Barcelona attractions. While private tours are a little pricier, you'll get the chance to ask more questions and have a more personal, customizable experience.
Which places are visited?
The Gothic Quarter in Barcelona is full of historical landmarks and stunning architecture that are considered must-see destinations for anyone visiting the city, You'll also have the chance to see other famous attractions on a Gothic Quarter tour.
The Cathedral of Barcelona
Dating back to the 13th century, this stunning Gothic cathedral is one of Barcelona's most important landmarks. The building stands out for its impressive spires, rose windows and gargoyles — features that will have you marveling at its beauty.
Plaça Sant Jaume
Sitting in the heart of the Old City, this historic square is a vital administrative center, home to a handful of the city's most important government buildings. This includes both City Hall and the Palau de la Generalitat de Catalunya, dating back to the 1600s.
Mercado de La Boqueria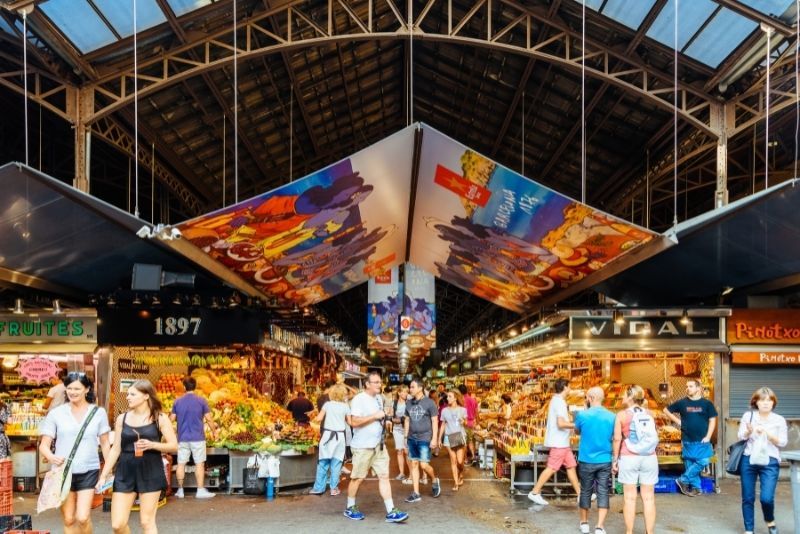 A non-negotiable stop for foodies, Mercado de La Boqueria is vibrant, mid-19th-century market explodes with colors, smells and flavors throughout its 2,500-square-meter space.
Take a stroll among its stalls, and sample some of the freshest produce in Barcelona. With more than 300 stalls, you'll find everything from tapas and seafood to fresh juices, dried fruits, cheese, cured meats and lip-smacking desserts.
Plaça del Rei
A beautiful square surrounded by medieval buildings, including the Palau Reial Major — the former royal palace of the Counts of Barcelona — the Plaça del Rei welcomes visitors with open arms. Its cobblestone streets and lively atmosphere draw in tourists from all around the world, eager to explore its rich history and culture.
When you visit this medieval landmark, you can also explore the underground archaeological site, which contains the well-kept remains of ancient Roman structures.
Montjuic Hill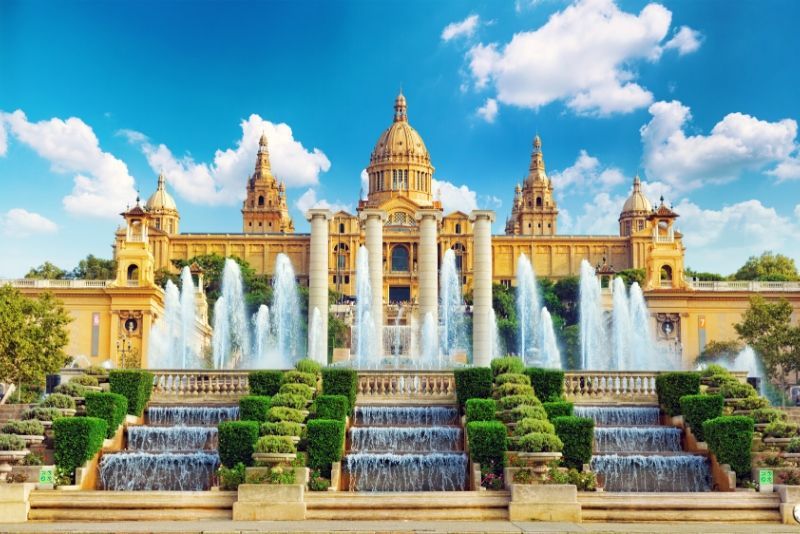 This hill, located just outside the city center, is a popular tourist destination due to its combination of stunning views and rich history.
Home to landmarks such as the National Palace, Montjuíc Castle and several museums and monuments, this is one place that any visitor should explore while in Barcelona.
While the hill isn't technically within the Gothic Quarter, it's often included as a stop on combination tours, such as e-bike excursions.
Picasso Museum
A must-visit for art lovers, the Picasso Museum houses an extensive collection of works by the Spanish modernist Pablo Picasso. Spanning a period from his early years up until his late works, this is one of Barcelona's most visited museums and provides a fascinating insight into the artist's life and work.
With over 4,000 different pieces in the collection — most famously including Las Meninas and The Three Musicians — the Picasso Museum is a must-see for any culture vulture thinking about Gothic Quarter tours in Barcelona.
Sagrada Familia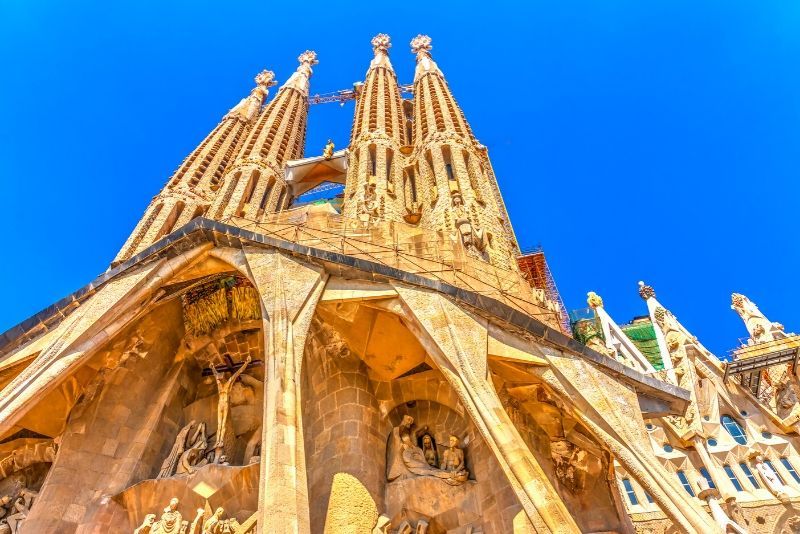 No visit to Barcelona would be complete without a trip to Sagrada Familia. Standing at hundreds of meters tall, this awe-inspiring basilica was designed by famous Catalan architect Antoni Gaudi and is renowned for its modernist style and intricate stonework.
Above all, however, it's known for being unfinished. Despite construction starting in the 1880s, the basilica remains incomplete to this day.
Barceloneta Beach
Another stop featured in combination tours, Barceloneta Beach boasts golden sand and crystal-clear waters. Every day, you'll find locals and tourists alike lounging in the sun, swimming or playing sports. While you're there, take a few minutes to grab a bite from one of the many local restaurants, perfect for those who don't want their day out by the beach to end too soon!
Overall, the Gothic Quarter is full of narrow, winding streets and bustling squares, making it a perfect destination for a leisurely stroll. On any tour through the area, you'll wander through the picturesque streets and explore the Quarter's many hidden corners, discovering its quaint shops, cafes, and restaurants along the way.
How much do Gothic Quarter tours in Barcelona cost?
The cost of guided tours for the Gothic Quarter in Barcelona varies depending on the type of tour and duration, but start at around €20 per person.
Small group Gothic Quarter tours cost between €20 and €75 per person, and tour including the Picasso Museum cost around €40.
Guided bike tours cost around €40 per person. The prices for food and wine tours, such as the Gothic Quarter and tapas tour usually start at around €110 and include all of the food. A scavenger hunt around the Gothic Quarter and Boqueria Market costs around €200 but varies depending on the number of people in your group.
Private tours of the Gothic Quarter typically range from €80 to €300 per person, depending on the number of people in your group and whether it includes Sagrada Familia.
What is included?
There are a few different kinds of tours available, each with its own unique offerings and inclusions.
Generally, most tours include a knowledgeable guide who will provide insight and information about the history, culture and architecture of the Gothic Quarter.
Some tours also include skip-the-line access to popular attractions such as the Sagrada Familia, while others offer food and drink tastings at local tapas bars.
Unique tours such as an e-bike adventure will include equipment like the bike and helmet. Visitors should check the specific tour details to see what's included.
Where does it start?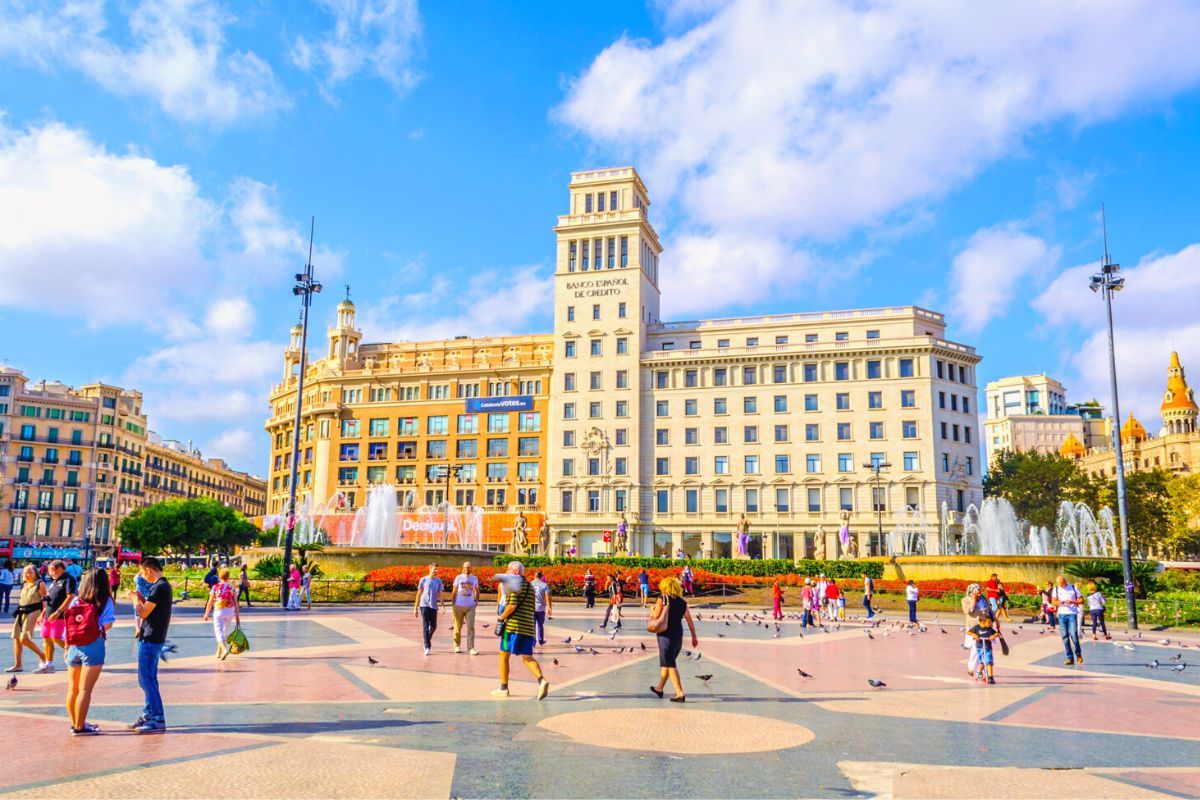 Guided tours to the Gothic Quarter in Barcelona tend to start from various locations depending on the tour company and type of tour.
Some tours start at the Plaça Catalunya, a large square located in the heart of Barcelona, and then proceed to the Gothic Quarter.
Others start directly in the Gothic Quarter, such as at the Cathedral of Barcelona or the Palau de la Generalitat de Catalunya, the seat of the Catalan government.
The starting point will be specified in the tour details and may also include meeting points at specific metro stations or landmarks in the city.
How long does it last?
Generally, Gothic Quarter tours in Barcelona last between 2 and 4 hours, varying slightly depending on the type of tour and the specific itinerary.
Food and wine tours may take a little longer, while walking tours tend to be on the shorter side. The specific duration of each tour will be specified in the tour details.
When is the best time for a Gothic Quarter tour in Barcelona?
The best time for a Gothic Quarter tour in Barcelona is typically in the morning, before the daily siesta, or the evening, around 7 PM, when many restaurants start serving dinner. The temperature is also cooler in the evening, making it a more comfortable time to explore the city on foot during summer.
Are there any combos available with Gothic Quarter tours in Barcelona?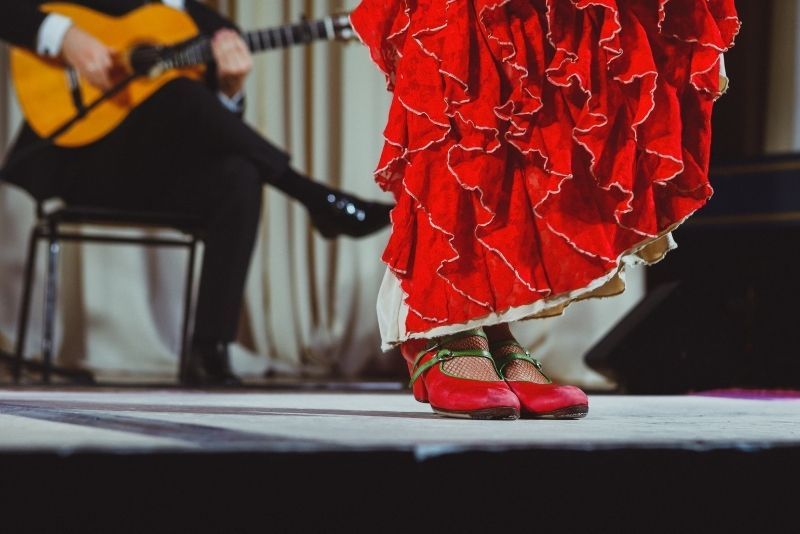 Yes, there are a variety of combination tours available that include visits to the Gothic Quarter and other popular attractions in Barcelona. For example, visitors can choose a tour that combines a private Gothic Quarter walking tour with a flamenco show in Barcelona, or one which also wanders around the nearby Gaudi Quarter.
Another combination tour includes the Gothic Quarter and Las Ramblas area — providing a contrasting insight into different parts of the city, these combination tours offer a great way to see more of Barcelona and its rich history and culture in one convenient package.
What other sightseeing tours can be done in Barcelona?
Travel tips
Wear comfortable shoes as the Gothic Quarter's streets can be narrow, cobbled and uneven — and you'll probably be doing a lot of walking!
Try the local food and drinks, such as tapas and cava, at the many bars and restaurants in the area!
Book your tour online and in advance to guarantee your spot and get the best deals.