Florence is a thriving city that is overflowing with history and culture. From its historic bridges to its spectacular dome, you can see all of the main attractions on a city tour in Florence.
City tours are led by knowledgeable guides who can also show you the hidden gems of Florence that you might not discover on your own. So, book a city tour and become an expert on Florence!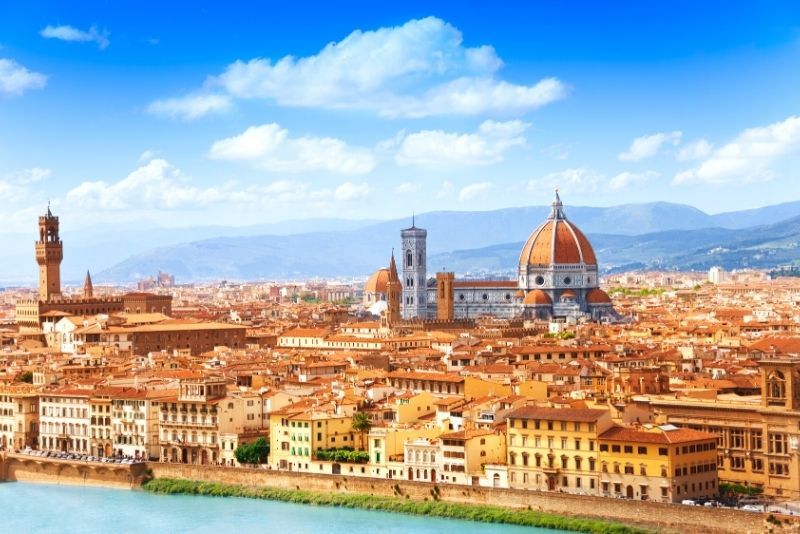 You will find below all you need to know about the best tours with many options for sightseeing tours in Florence.
What are the best city tours in Florence?
Eco-friendly golf cart city tour
If you'd rather see Florence on four wheels than by foot, choose a tour that whizzes around the city on a golf cart. You'll begin by traveling across the Ponte Santa Trinita bridge, which crosses the River Arno and links both sides of Florence.
Along the way, you'll pass by the Ponte Vecchio bridge, dating back to the 10th century. Continuing on, you'll witness the wealth of the Medici family firsthand as you admire the grandeur of Palazzo Pitti. Speeding through the streets, you'll see the Basilica of Santa Croce — a Gothic masterpiece that towers over Florence.
You'll also admire the Dome designed by Brunelleschi, who had no formal architectural training, and the Santa Maria Novella Cathedral. Your excursion ends at the city walls, which have been rebuilt six times since the second century when the ancient Romans sought protection from invaders.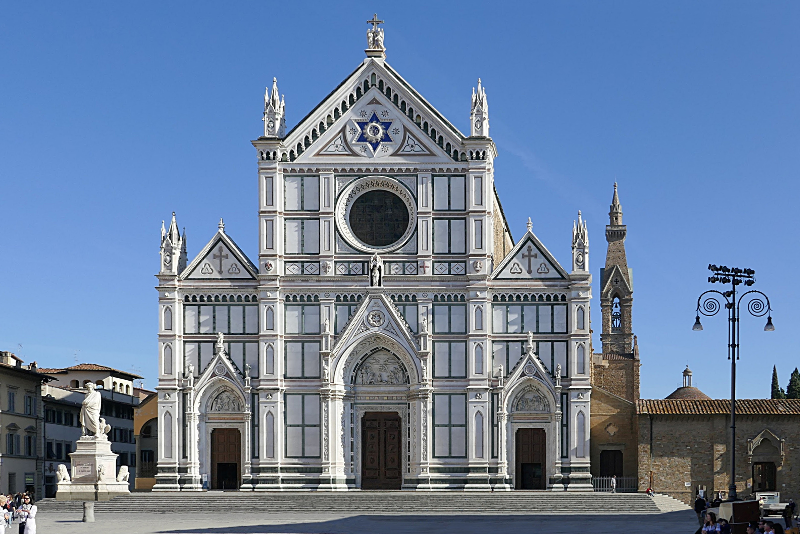 Family-friendly Florence private city tour
If your little one is usually bored on city tours, join one that is aimed at children, with puzzles and games to keep them entertained.
Your kids will be ecstatic about their newfound knowledge as they learn the history of Florence's Renaissance period in a fun way. Your bubbly guide will interact with your children as you make your way to each of the city sites. They'll hear thrilling tales and legends, before stopping for a local favorite treat — gelato!
The landmarks you'll see as you wander excitedly through the streets include Piazza della Repubblica, which is built upon the ancient Roman city forum. You'll also see Brunelleschi's Dome — the result of a city-wide competition in 1418.
Torre della Castagna, Fontana del Porcellino and the Ponte Vecchio bridge also feature on the itinerary, as well as a paper decorating demonstration.
Florence self-guided scavenger hunt and city tour
The most budget-friendly, and arguably fun way to tour the city is through a scavenger hunt. You can take the guided walk through Florence at your own pace and soak in the atmosphere of each landmark a little longer. You'll visit 10 mystery locations throughout the city, each of which is only unveiled after you decipher a riddle at the previous monument.
You can bond with your group as you work together to solve puzzles and learn about the history of each attraction. Starting at the crowning jewel of Florence — the Santa Maria Novella Cathedral — you'll weave your way through the streets, guided by a mobile app.
You'll be led to destinations that include the Basilica of Santa Croce, which is the resting ground of the artistic masterminds, Michelangelo and Galileo. Other points of interest include the Basilica of San Lorenzo, which is associated with the Medici family and was consecrated over 1,600 years ago. The Piazza della Signoria and Ponte Santa Trinita bridge are also fascinating sites that feature on your scavenger hunt.
How much do city tours in Florence cost?
If you wish to spice up your city visit with a scavenger hunt, you'll pay under €10 each for a self-guided tour by smartphone app.
You'll pay approximately €30 for a city tour in Florence that takes place on a golf cart.
Family-friendly excursions cost between €80 and €160 per person, and children under 10 can usually participate for free.
Alternatively, you can enjoy a tour that combines food, wine and sightseeing for €280. Up to eight people can participate in this private excursion, and the larger your group size, the less each person pays. With the maximum number of guests, you'll each pay €100.
What is included in a city tour in Florence?
City tours in Florence usually include a knowledgeable guide to lead you through the streets and provide you with fascinating information on many incredible landmarks. If you're participating in a self-guided scavenger hunt, you'll have access to an app to steer you around the city instead.
Family-friendly private tours include surprises for the children in your group as you journey through the city. You'll also be taken to a gelateria and provided with a scoop of the creamy Italian treat.
Combination wine and food tours include a glass of Chianti, as well as several tastings of local delicacies, and lunch.
Where do city tours in Florence start?
Florence city tours begin at a variety of locations across the city center. Florence is easy to navigate and accessible via several modes of public transportation. You'll be informed of your meeting point prior to booking so that you have ample time to arrange your journey there.
How long do city tours in Florence last?
The length of city tours in Florence varies significantly, from hour-long whirlwind guided excursions of several iconic landmarks to full-day trips, which last 8 hours. However, the majority of city tours last between 2 and 4 hours, giving you plenty of time to explore Florence's grandest monuments.
When is the best time for a city tour in Florence?
You can participate in a Florence city excursion at any time of day. However, you may find it beneficial to start early and see the most celebrated sites before crowds of tourists line the streets. Alternatively, book your tour for the early evening to watch the city develop a golden glow.
Are there any combos available with city tours in Florence?
Florence food tour with wine tasting and city tour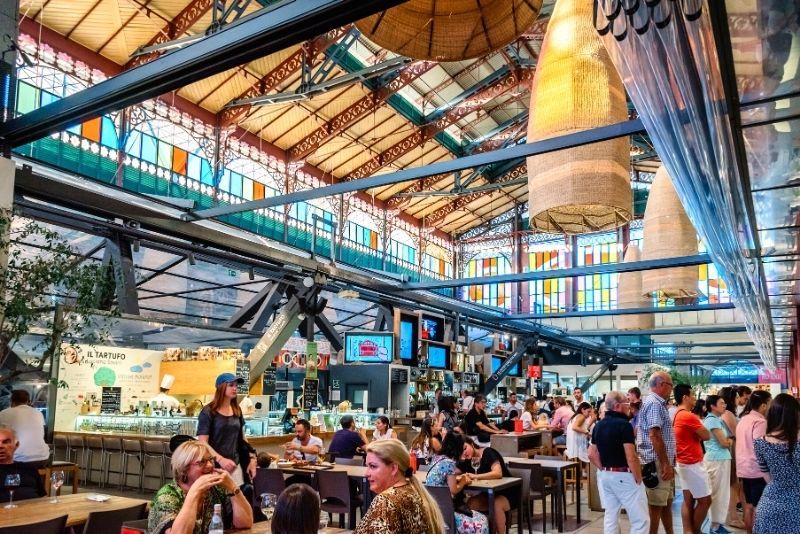 If you have less time to spend in Italy, choose a city tour in Florence that combines sightseeing with food and drink. Your private guide will escort you around the San Lorenzo Market, where colorful produce and vibrant scents surround you.
You'll sample several local foods, including a peppered beef stew, named after the artist, Brunelleschi. You'll tour Florence's most striking sights, enjoying the city through your tastebuds, with a glass of Chianti in hand.
Travel tips
Many city tours in Florence include a fair amount of walking. Make sure you're wearing comfortable clothes and shoes for this.
For the summer months, be prepared for this by carrying plenty of water, a sunhat and sunscreen.
If you wish to steer clear of the swarms of tourists, book your guided Florence excursion during the shoulder months of May, June or September.