Airlie Beach in Queensland, Australia is the perfect base for exploring the dazzling Whitsunday Islands and the Great Barrier Reef.
On an airplane tour in Airlie Beach, savor views of the massive reef and vibrant islands. Better yet, choose a tour that includes time spent on the white-sand beaches where you can snorkel, paddle and stroll the sands.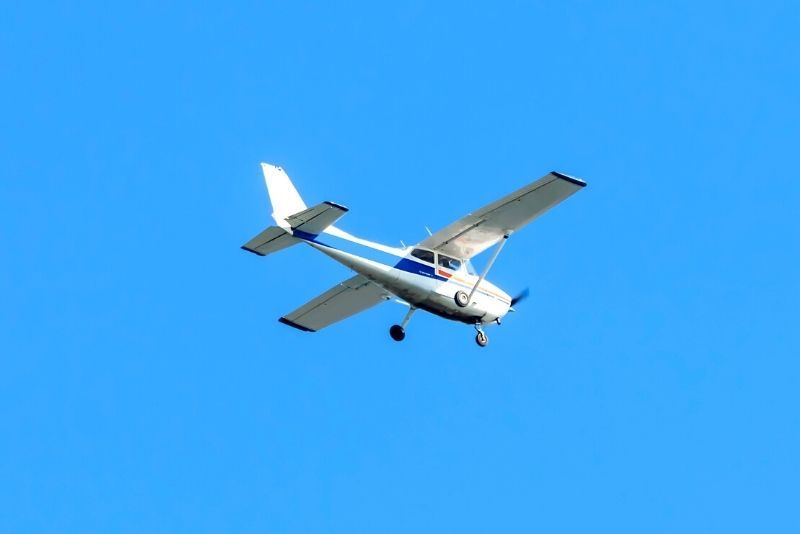 Here's all you need to know about airplane tours, one of the most exhilarating outdoor activities in Airlie Beach.
What are the best airplane tours in Airlie Beach?
Scenic flights
Soar above several UNESCO world heritage sites on a stunning flight over the Great Barrier Reef and the Whitsunday Islands. These destinations are among the most popular in Australia, and aerial views allow you to absorb the vastness of the reef and the archipelago.
Flights make passes over the most coveted sites like Heart Reef, Hamilton Island and Whitehaven Beach.
Airplane tours with beach stops
Embark on a flight over some of the world's most beautiful scenery with the knowledge that you'll get to explore the sands and waters during your outing. Most tours stop at Whitehaven Beach, but some make stops at Chalkies Beach or Hardy Lagoon.
How much do airplane tours in Airlie Beach cost?
Airplane tours in Airlie Beach start at US$175 per person to US$195 per person for scenic flights, depending on whether coffee or tea or pickup and drop-off from Airlie Beach hotels is included.
Airplane tours with beach stops cost from US$235 per person to US$480 per person, depending on the duration of the tour, group size and whether door-to-door service at Airlie Beach hotels are included.
Which places are seen with an airplane tour in Airlie Beach?
Great Barrier Reef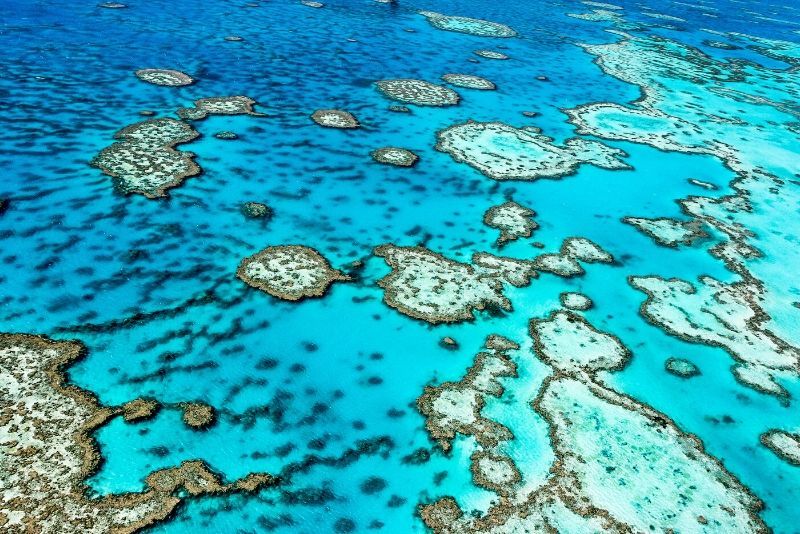 Visible from space, the Great Barrier Reef is the largest living thing on the planet. The UNESCO-protected reef is a vital habitat for thousands of species.
You will also be able to have the best view of the aptly-named Heart Reef from above. Its distinctive shape is a must-see on a flight tour of the Great Barrier Reef.
Tours in the reef take strict precautions to limit environmental impact while ensuring that visitors are able to experience the reef's many marvels.
Whitsunday Islands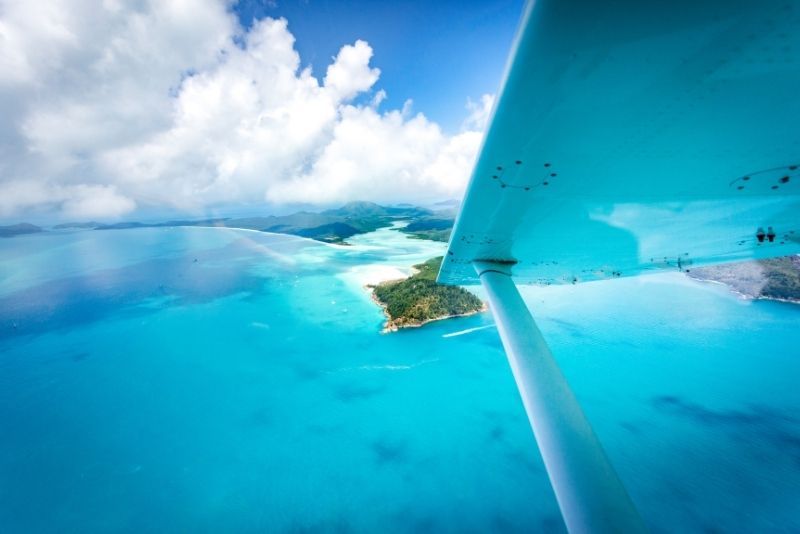 Dotting the Great Barrier Reef is a string of islands boasting white-sand beaches and tropical flora.
The Whitsunday Island archipelago is known for turquoise waters and white silica sands that make for ideal snorkeling. The protected site also welcomes migratory whales who give birth here in the winter.
Whitehaven Beach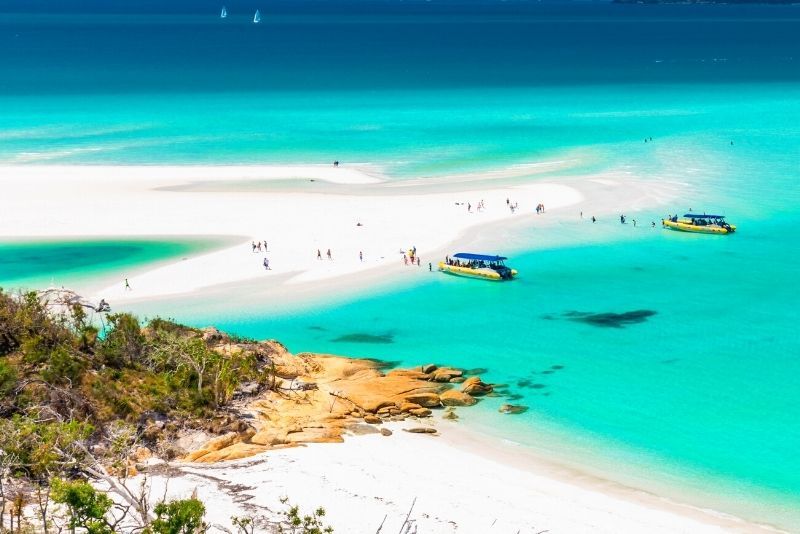 Whitehaven Beach hugs the coast of Whitsunday Island and is one of the main attractions in northern Australia. This 7-kilometer stretch of sand has stayed pristine despite the popularity of the beach.
Whitehaven Beach Club is a stop on many tours, and here you can grab a meal, use snorkeling gear and relax in the shade of an umbrella.
Hill Inlet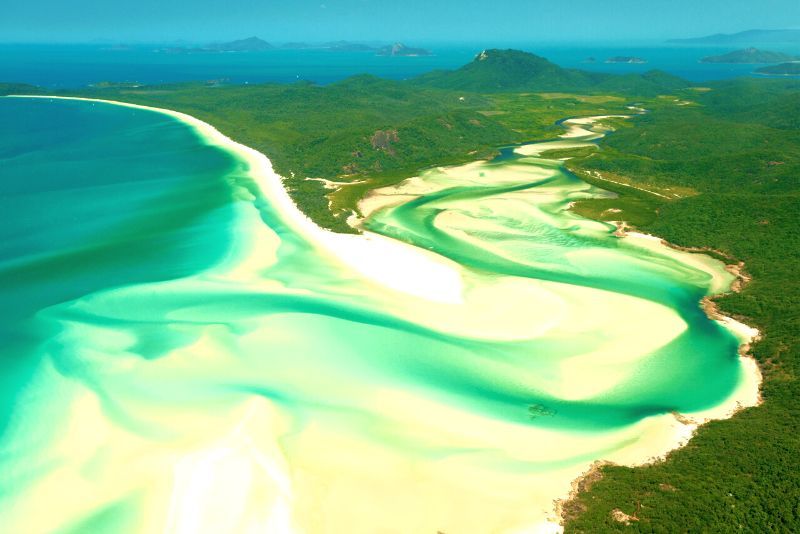 Reaching into the sea near Whitehaven Beach is a rugged arm of land that created Hill Inlet. Hikes to the small peninsula's lookout afford stunning views of the inlet and the swirling sandy waters of Whitsunday Island.
What is included?
Tours include a flight with commentary from the pilot/guide. Many tours also provide pickup and drop-off at Airlie Beach hotels.
For tours that stop at beaches, most tour packages include use of snorkeling gear, stand-up paddle boards and lunch. Higher-end tours also provide semi-submersibles, glass-bottomed boat excursions and underwater viewing areas.
Where does it start?
Most tours will offer door-to-door service at Airlie Beach hotels. Flights leave from Whitsunday Airport, also known as Proserpine Airport or Shute Harbor. Some airplane tours have you meet at Rufus and CO Cafe at the Port of Airlie.
How long does it last?
Scenic flights last around 1 hour. Tours with stops at beaches last from 3 to 8 hours with 1 hour of flight time and from 2 to 5 hours of beach time.
When is the best time for an airplane tour in Airlie Beach?
Enjoy an airplane tour in Airlie Beach at any time of year. Its tropical climate experiences warm weather year-round. Less-ideal times to tour are the rainy season from December through April and peak tourist season in December.
Migratory whales give birth in the Whitsundays during Australia's winter months. A tour in June through August may afford you a glimpse of humpbacks or white whales.
Are there any combo available with airplane tours in Airlie Beach?
Flight plus rafting and snorkeling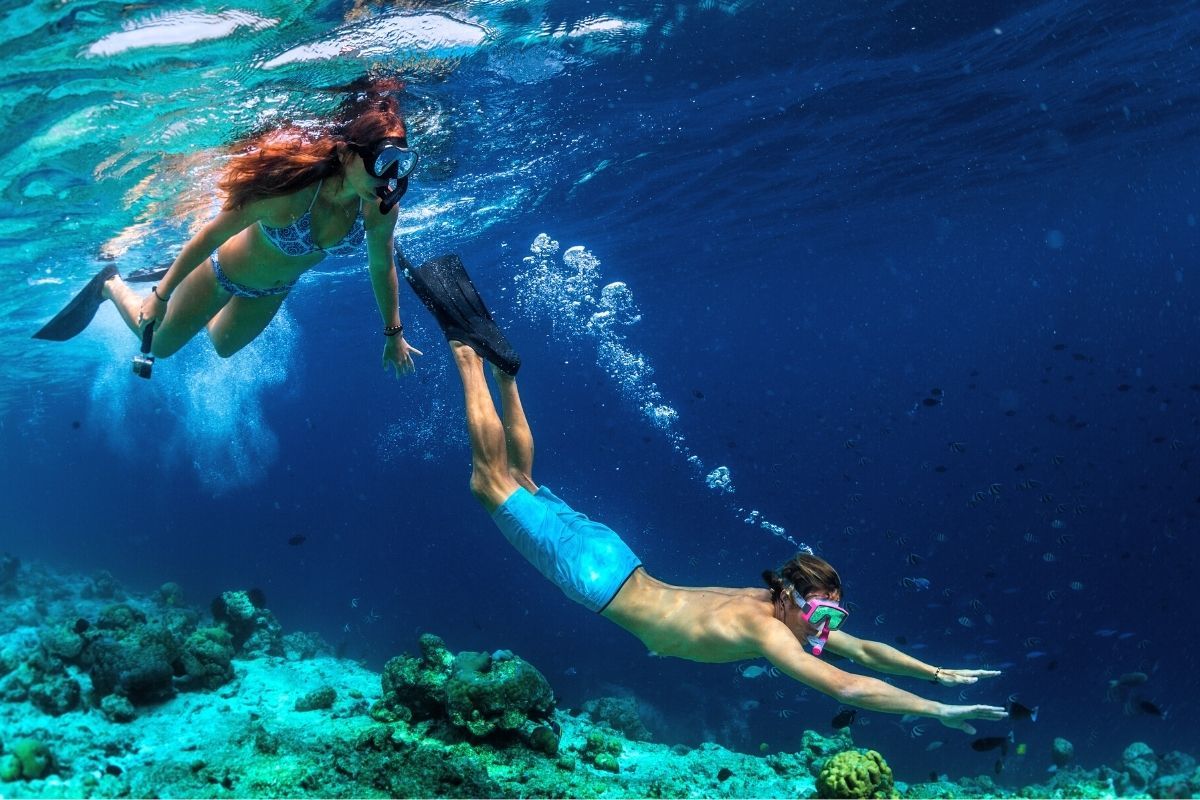 Take in multiple perspectives of the reef and islands on a combo tour. Start with a 1-hour flight over the area's highlights before landing on the beach.
Meander among the islands on a motorized raft while a guide tells you all about what you see. Return to the beach for free time to explore the sands and snorkel in the warm waters.
Flight plus jet skiing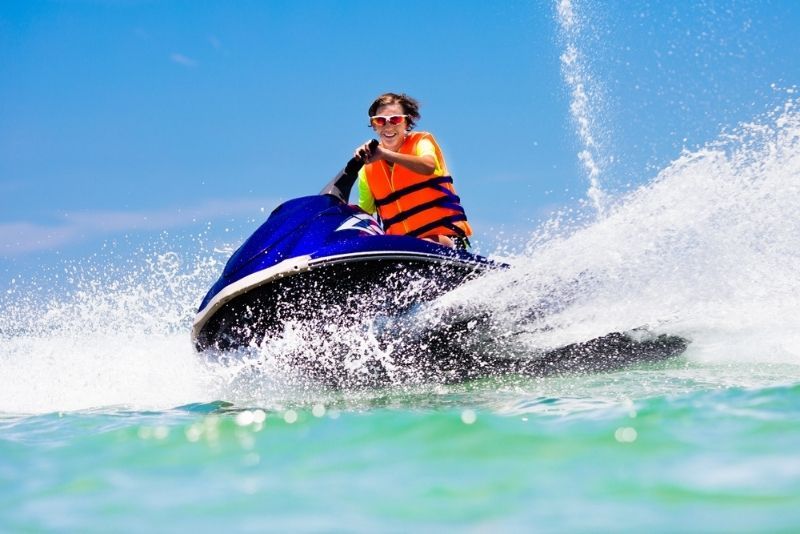 Take off from Whitsunday Airport in Airlie Beach for a scenic 1-hour flight over the Great Barrier Reef and Whitsunday Archipelago. Then take to the water for a thrilling 1-hour jet ski ride along the Airlie Beach coast.
What happens in case of bad weather?
Airplane tours in Airlie Beach will be canceled if weather conditions are unsuitable, and you can reschedule your trip or get a refund.
Which other outdoor activities can be done in Airlie Beach?
Travel tips
If you suffer from motion sickness, take medication 1 hour before your tour.
Bring a reusable water bottle.
For tours that include stops at beaches, bring swimwear, sun protection and a towel. You may need to wear your swimwear during the flight, as some tours don't have a changing area.