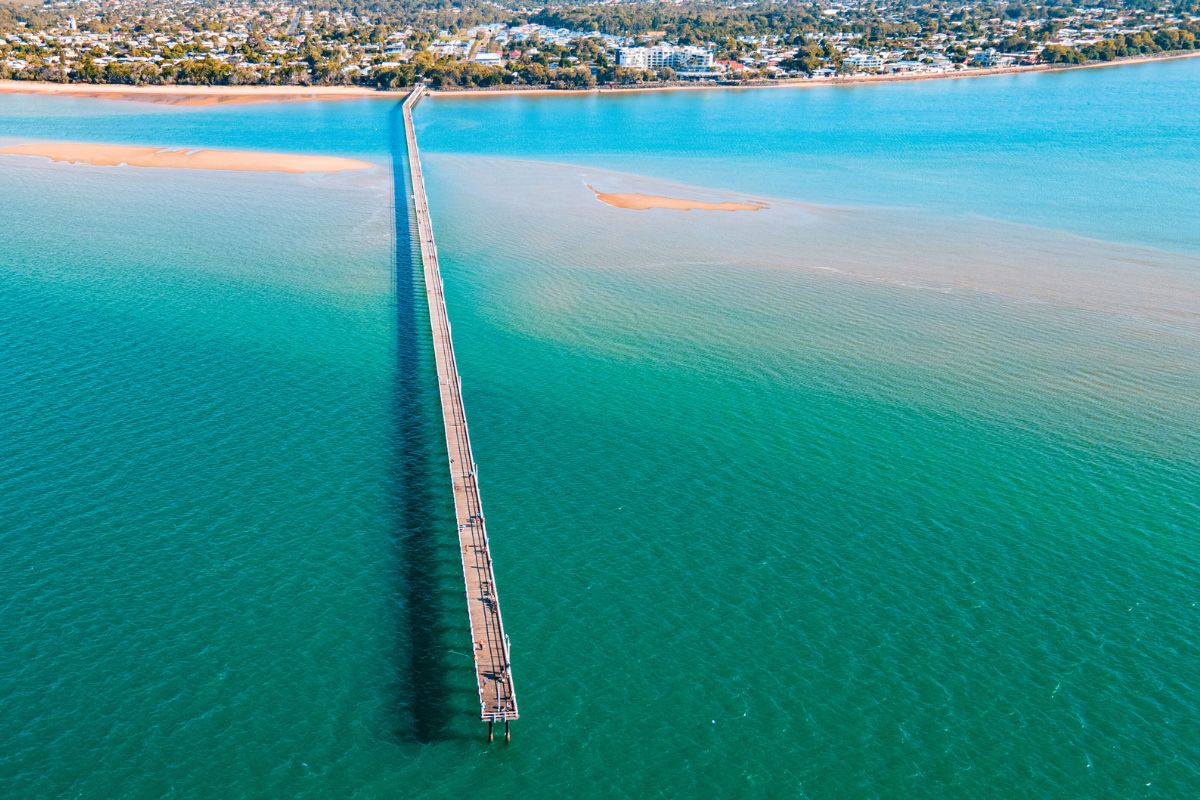 Criminally underrated, Hervey Bay is a little corner of Australia that fuses nature with nightlife, peppered with plenty of family-friendly fun. And as the gateway to Fraser Island and the southern point of the Great Barrier Reef, it's an ideal spot for nature lovers and adventure seekers alike.
Just a couple hours' drive from Brisbane, this protected slice of east coast Aus is home to some of Queensland's most stunning beaches – and a delightful laid-back vibe that embodies everything that a fair dinkum Aussie vacation is all about.
From 4WD rides through sand dunes to twilight kayaking trips, whale-watching excursions, and fishing charters – the list of things to do in Hervey Bay is much more comprehensive than most first-time visitors imagine.
So, without further ado, let's take a look at the top-tier Hervey Bay attractions and activities – whether you're visiting for a day, a weekend, or even longer.
1 – Take a stroll along Urangan Pier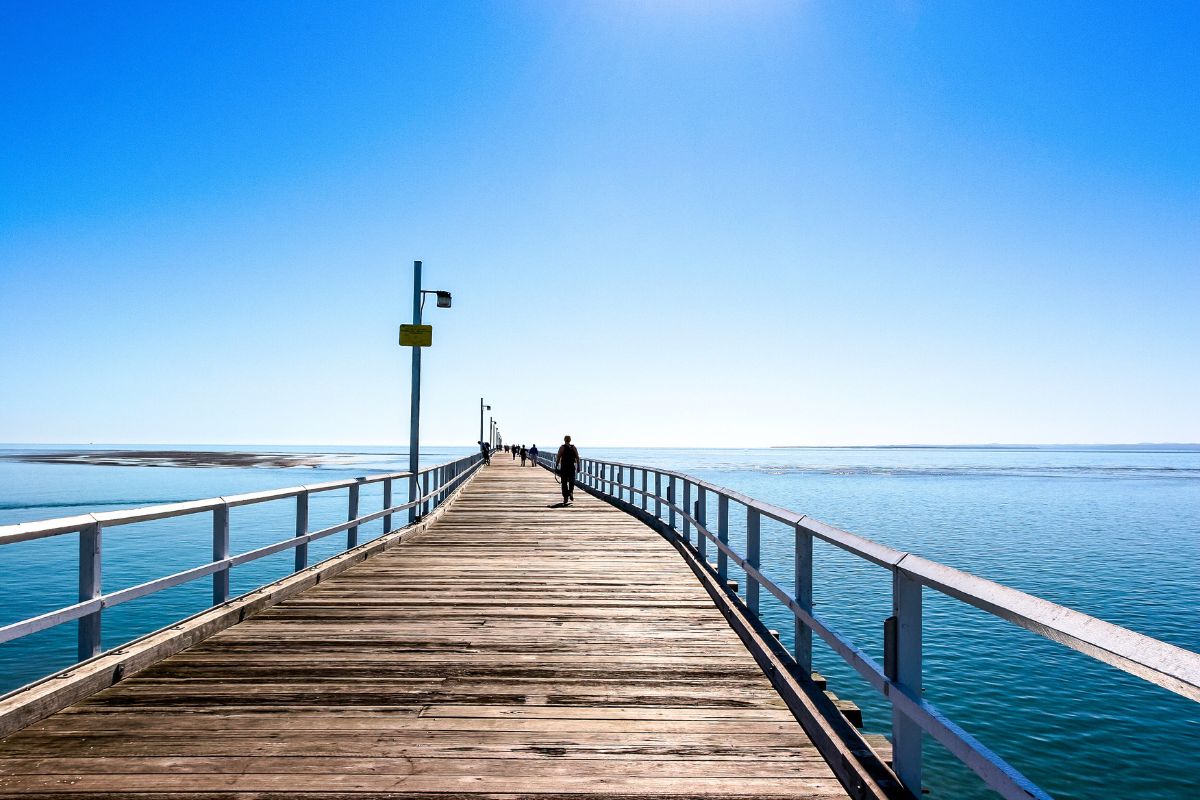 Stretching out over 800 meters, Urangan Pier is the poster child of Hervey Bay – and one of the first places you should visit on your getaway.
As you stroll along this iconic pier, you'll be treated to breathtaking views of the sparkling waters and the picturesque coastline, with Big Woody Island in the foreground and Fraser Island looming large in the distance — and, if you're lucky, you might spot the occasional dolphin or turtle making its way around the bay.
Views aside, the pier holds a special place in the region's history, originally built in 1913 to facilitate the export of sugar and timber. Today, it's been transformed into a popular spot for fishing enthusiasts, with locals and tourists casting their lines in hopes of catching whiting, flathead, and whatever other tropical species are swimming by on any given day.
Whether you're a fishing enthusiast or simply want to enjoy a leisurely walk, Urangan Pier offers a serene escape from the hustle and bustle of daily life.
2 – Explore the beauty of Hervey Bay Botanic Gardens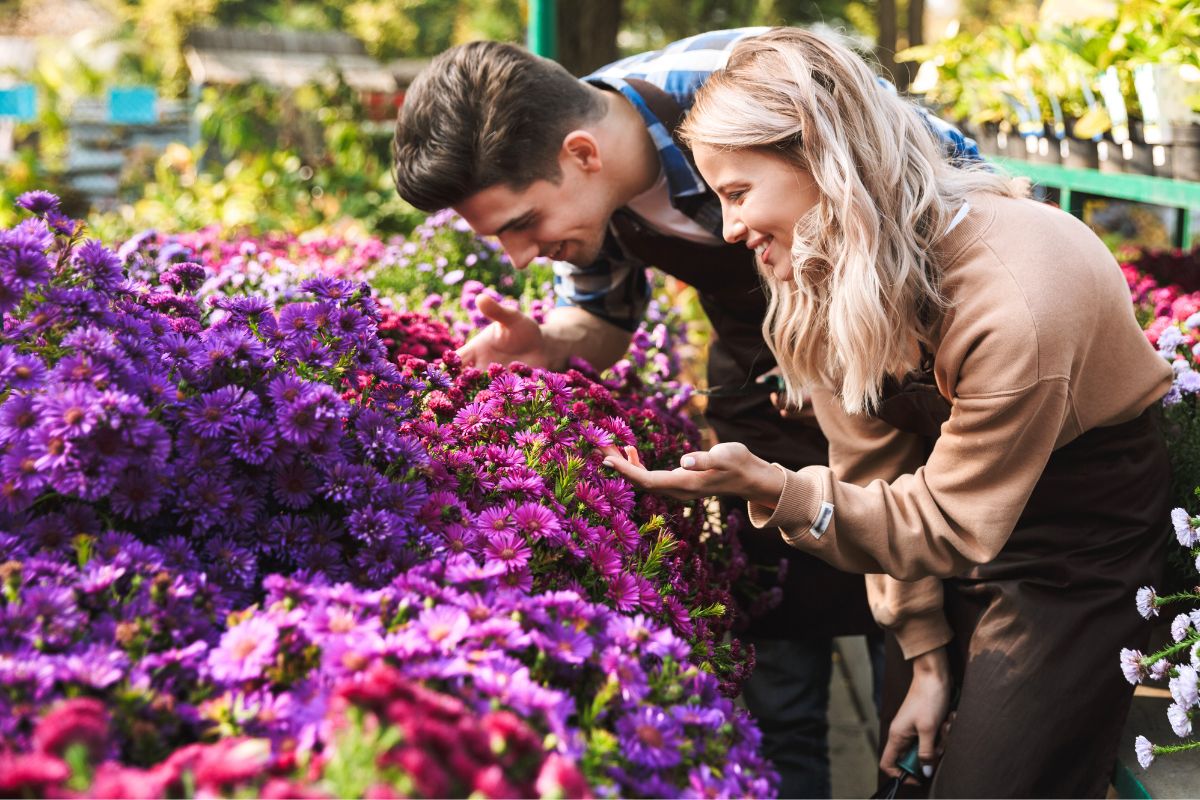 Serene, peaceful, and full of color, the Hervey Bay Botanic Gardens is a botanical paradise that — thanks to just shy of 26 hectares worth of diverse plantlife from all over the world — is guaranteed to captivate the senses.
Take a leisurely stroll through the beautifully landscaped gardens, where you'll discover an array of vibrant flowers, native plants, and tranquil water features. Enormous in size, the gardens are divided into a handful of themed areas, each dishing up its own unique flair.
Explore the Japanese Garden, where you can find traditional elements like stone lanterns and serene ponds; discover the Bush Tucker Garden, where you'll find native plants traditionally used by Indigenous Australians (for food and medicine); spot the different birds in the Wetlands area, or simply chill out at the Chinese-inspired zen garden.
Hot tip: Don't miss the Orchid House. Open Monday to Friday from 9 am to 2:30 pm, the vast enclosure has more than 5,500 colorful orchids in its collection, making for the perfect photo backdrop.
3 – Enjoy the picturesque view at Great Sandy Straits Marina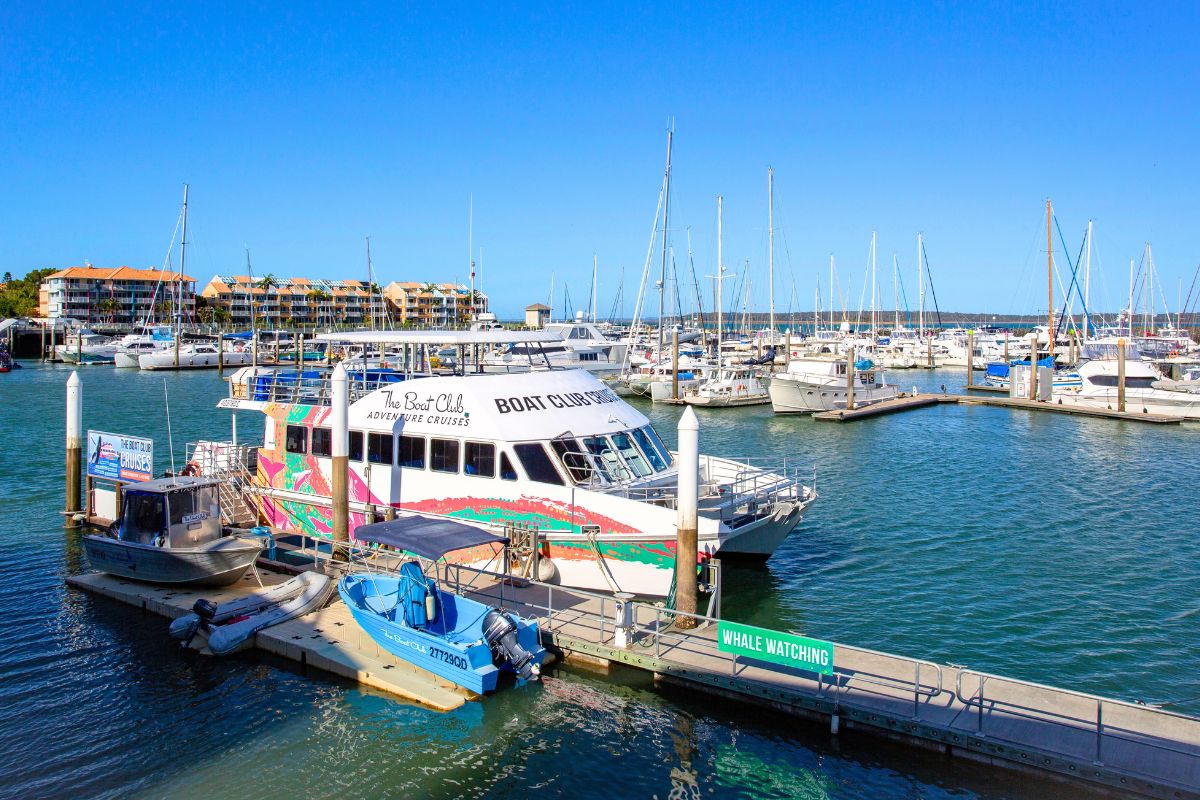 A lovely place for some fresh air, the Great Sandy Straits Marina is home to an array of boats and yachts, creating a vibrant atmosphere perfect for a stroll under the Queensland sun.
Enjoy a leisurely walk along the boardwalk, taking in the sights and sounds of the waterfront. As you wander around, you'll find a range of amenities and activities on offer, from boat rentals to trips to Fraser Island.
If you prefer to stay on dry land, Great Sandy Straits is also a good spot to grab a coffee or a bite to eat at one of the waterside cafes. Dig into a parma and enjoy the panoramic views of the marina – it doesn't get much better than that.
4 – Encounter marine life at Reef World Aquarium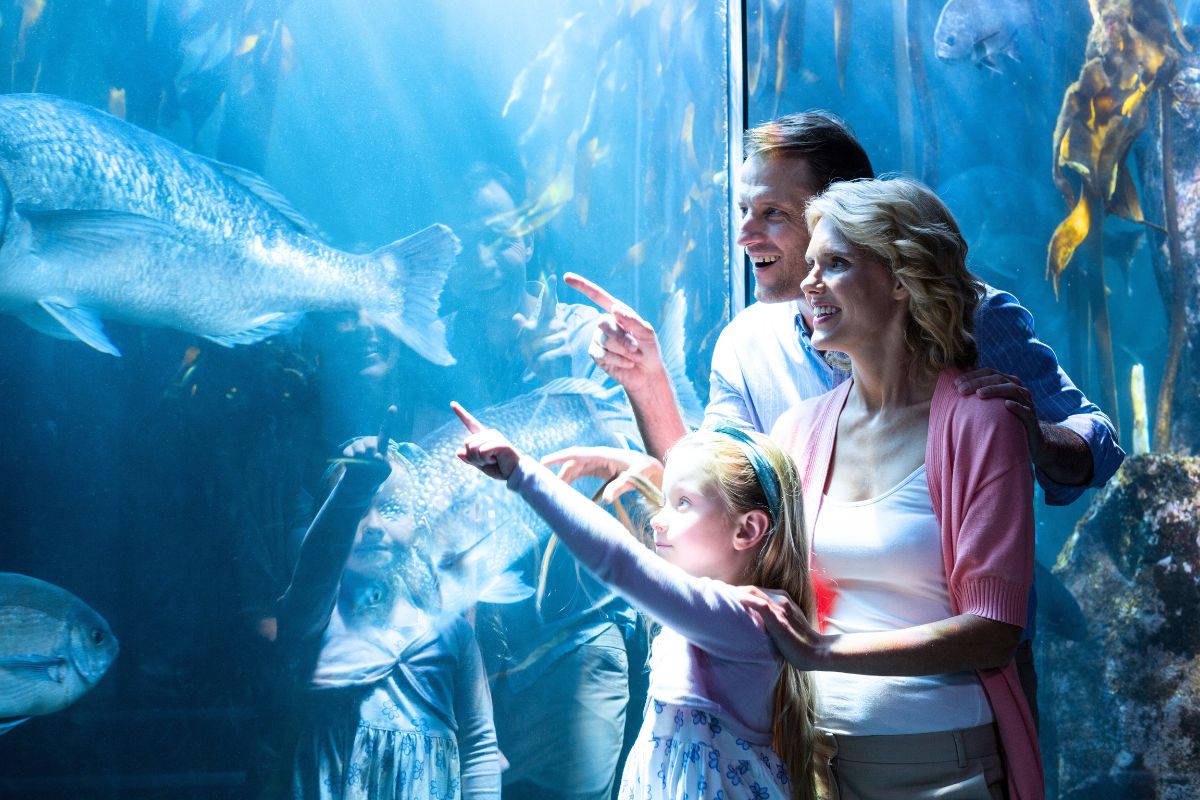 One of the top Hervey Bay attractions for traveling families, Reef World Aquarium offers an immersive underwater experience full of creatures big and small, from all corners of the globe – including marine life that's found in the waters surrounding Hervey Bay and the Great Barrier Reef!
Step into a world of vibrant coral reefs and fascinating marine life as you explore the various exhibits. From colorful tropical fish to majestic sharks, the diversity of marine creatures on display is second to none.
Don't miss the opportunity to hand-feed some of the friendly marine animals and learn more about their habits and habitats through informative displays.
Not only is the aquarium committed to conservation and education, aiming to raise awareness about the importance of protecting and preserving marine ecosystems, but it's one of the few all-natural aquariums in the world using sand-filter seawater for its tanks.
Sitting just a 10-minute walk from the Ugangan Pier, Reef World is an easy addition to any day of beachside exploring.
5 – Sunbathe down at Torquay Beach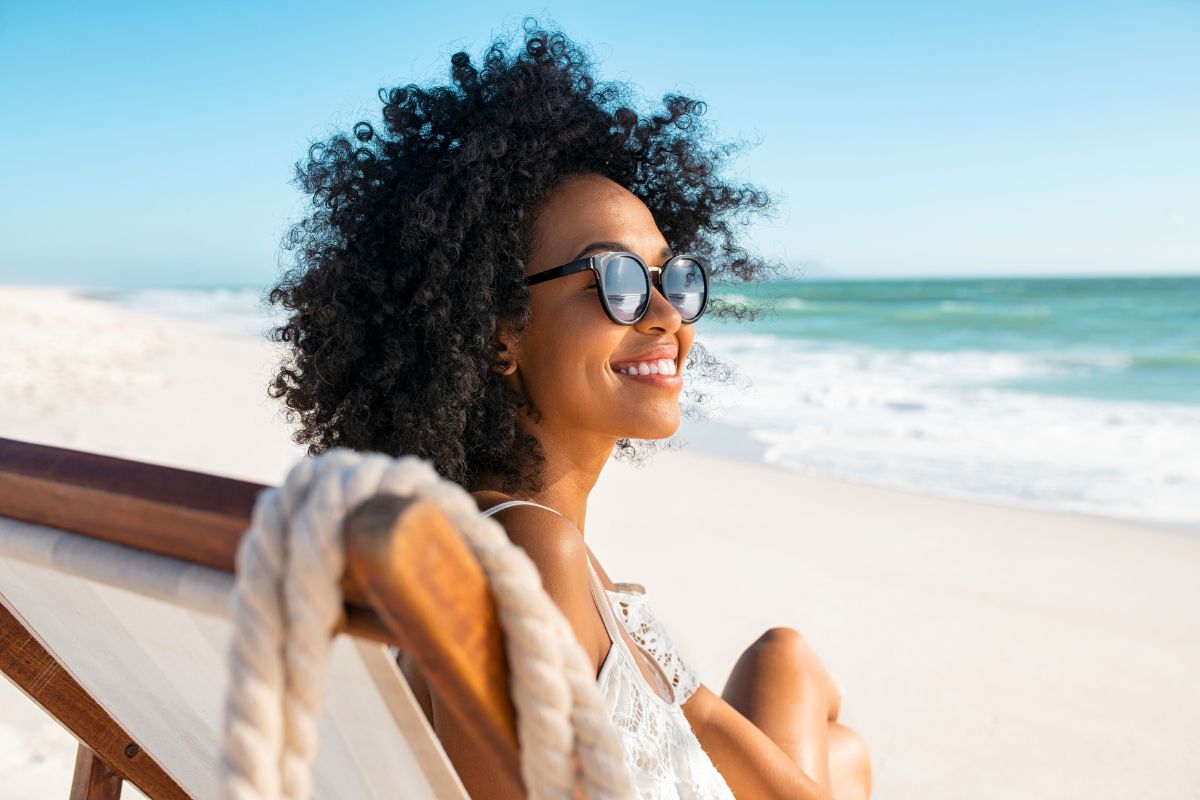 Not to be confused with the one on the Great Ocean Road in Victoria, Hervey Bay's Torquay Beach is a pristine stretch of sand that beckons sun-seekers and surfers alike.
With its calm waters and gentle waves, it's an ideal spot for swimming, sunbathing, or taking a leisurely stroll along the shoreline. The soft-sand beach – which stretches for about 800 meters – is patrolled by lifeguards during peak seasons, so you can take a dip worry-free.
Fancy a walk after soaking up the sun? The beach is part of the Hervey Bay Esplanade, a scenic coastal pathway that stretches for kilometers and is considered one of the top things to do in Hervey Bay — even if you only walk (or cycle) part of it, you'll be blessed with stunning views of the ocean the whole way through.
6 – Enjoy a scenic boat tour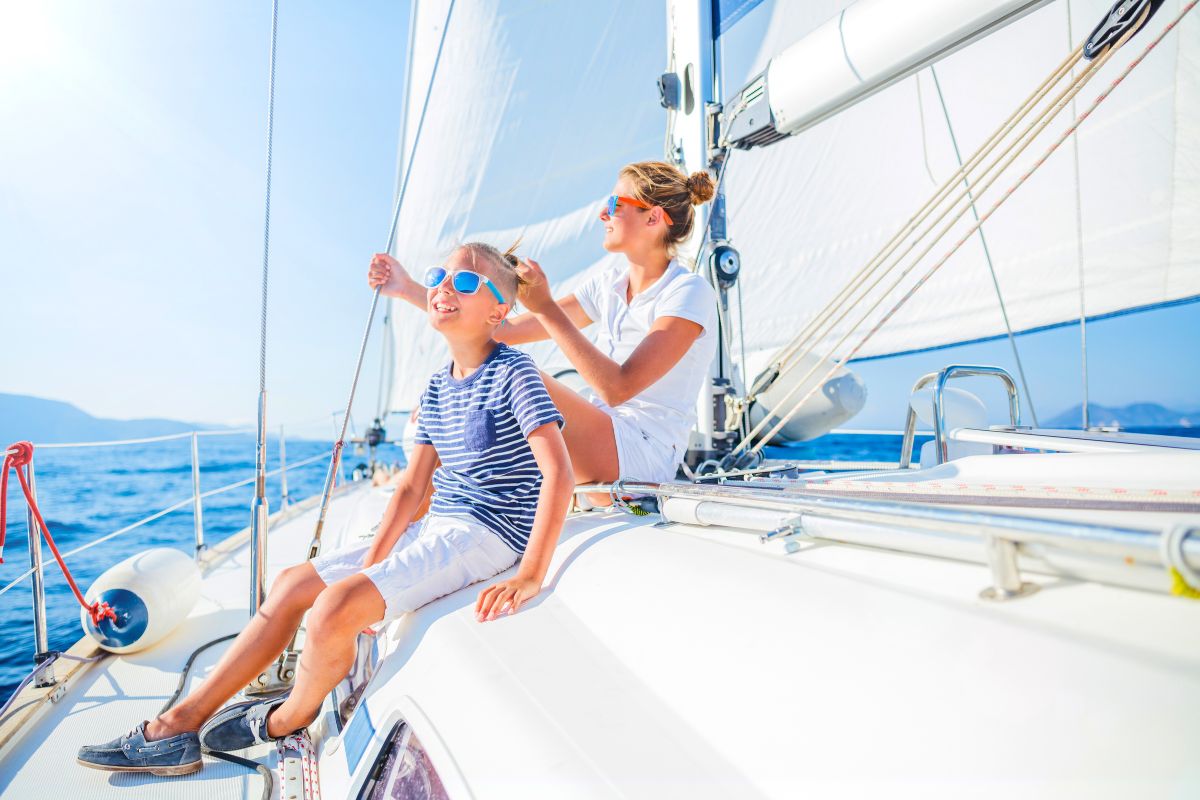 Thanks to its seaside location, Hervey Bay is the gateway to so many unforgettable boat tour experiences.
You can hop aboard a catamaran and set sail to explore the mesmerizing beauty of Fraser Island, head out on a whale-watching cruise, take a sailboat up (or down) the Fraser Coast, or embark on a deep-sea fishing adventure, — as you can see, you're certainly not short of options for boat rides in Hervey Bay.
But which one to choose? The answer depends on what type of experience you're after. If you want to explore the local area, whale-watching cruises are definitely worth considering for a unique start to your day — the majestic humpback whales migrate here annually from July to October.
If you're more about off-the-beaten-path adventure, the Fraser Island or a Sandy Straits wildlife cruise are your best bets. Prefer something more romantic? Then go ahead and book one of the twilight cruises – with champagne, sunsets, and the calm of the evening, your better half with be over the moon.
7 – Check out the Urangan Pier Park Community Markets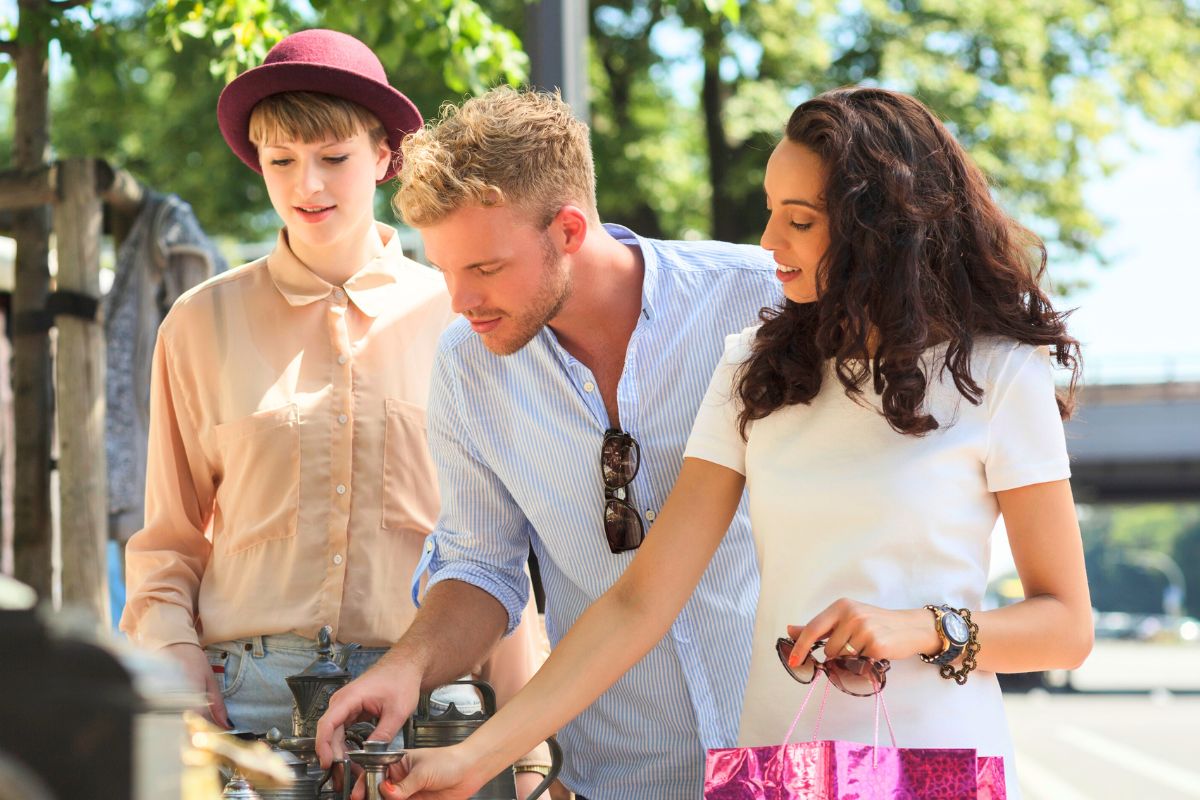 A treasure trove for avid shoppers and bargain hunters, the Urangan Pier Park Community Markets beckons visitors with a delightful shopping – and local-meeting experience.
The markets are held in a scenic spot right next to the iconic Urangan Pier, and play host to a diverse range of stalls — browse through everything from local produce to handmade crafts, vintages clothes, handmade wooden puzzles and jewelry, and artwork crafted by Queensland artists (the ideal souvenir, perhaps?).
Make sure to visit hungry. With fresh seafood, international cuisine, and some of the most delicious tropical fruits (the mangoes are divine) on the menu in the Farmers Market Section, there's something to satisfy every palate. And with live music to boot, the atmosphere is always buzzing.
The markets are open from 7 am until noon on Wednesdays and Saturdays.
8 – Dive into history at the Hervey Bay Historical Village & Museum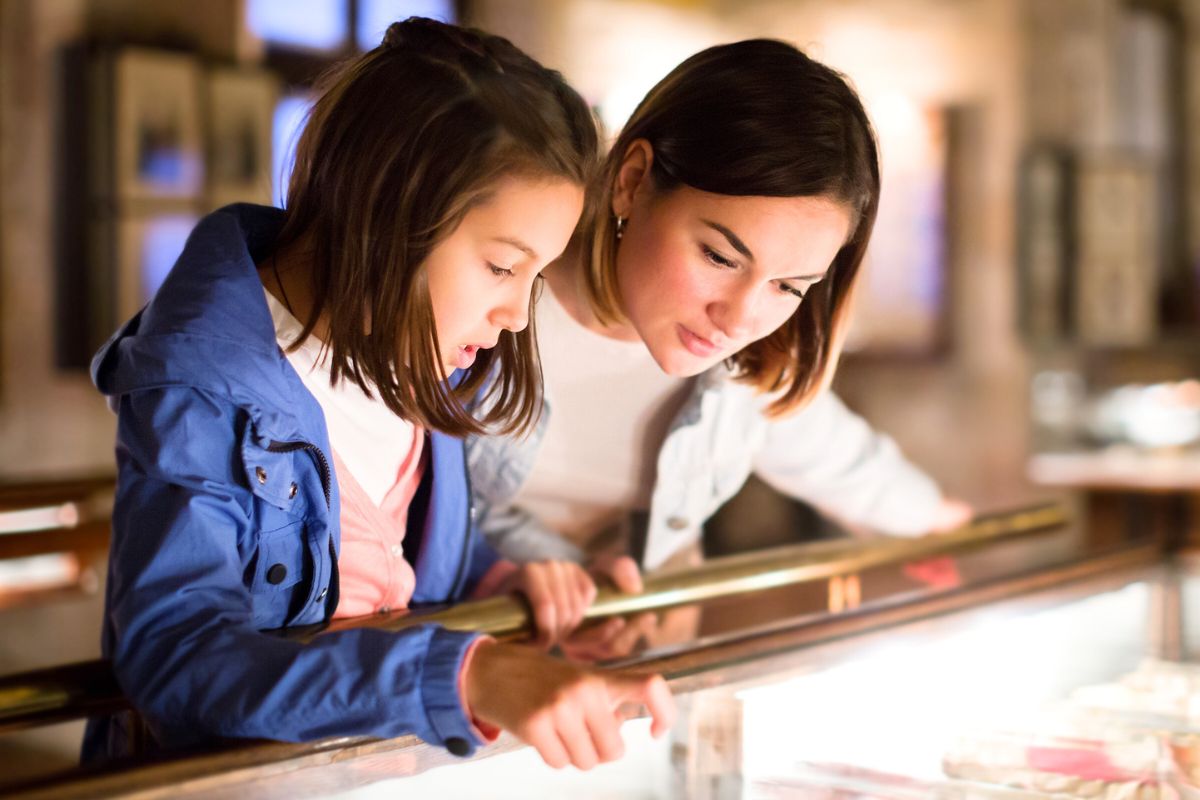 Before Hervey Bay became a tourist magnet (honestly though, it's still severely underrated), it was a key hub for Queensland's early settlers — that means that there's a rich history waiting to be discovered.
Step back in time as you explore the Hervey Bay Historical Village & Museum, a fascinating open-air institution that encompasses a collection of heritage buildings, vintage vehicles (cars, tractors, and machinery), and historical artifacts — collectively providing a glimpse into the early days of Hervey Bay.
As you wander through the village, you'll be immersed in the everyday life of the early settlers — discover blacksmith workshops, old schoolhouses, and traditional homesteads that have been painstakingly restored.
Ideal for history buffs, the museum also offers guided tours and informative displays, providing a deeper understanding of the region's history and culture.
9 – Join a whale-watching tour!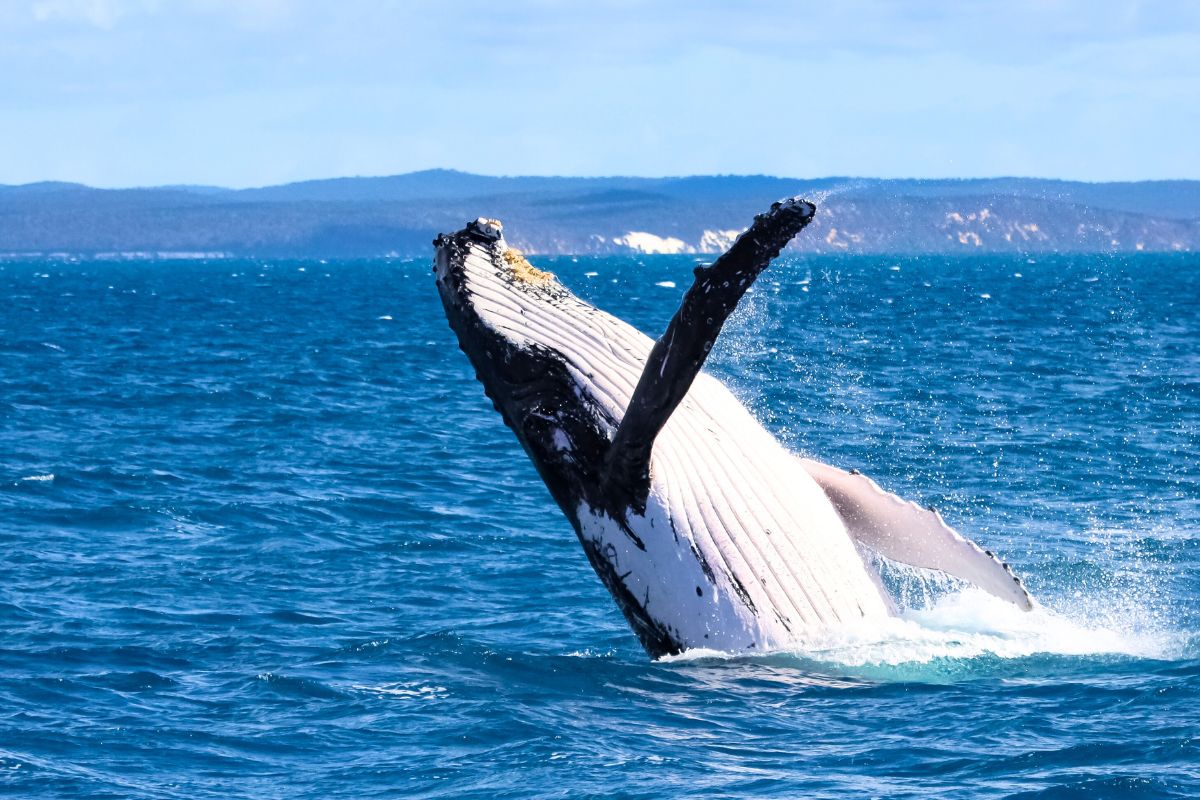 Every year, between around July and November, Hervey Bay becomes a hot spot for whale-watching enthusiasts.
While you can roll the nice and hope to spot some of these gentle giants from lookout points like the Urangan Pier or the Point Vernon Lookout, the best way to get up close and personal with these majestic creatures is undoubtedly by joining a professional whale-watching tour.
You'll be able to board one of the boats and cruise out into Hervey Bay's pristine waters — once there, you can admire humpback whales in their natural habitat as they migrate along the coastline.
Plus, with local marine biologists usually on board, not only do you get to witness the sheer size and power of the whales, but you'll also gain a deeper understanding of their natural behaviors.
Humpbacks aside, Hervey Bay is also home to a wide variety of other marine life — from seals and turtles to dolphins and sharks – and there's a good chance you'll spot a few of these ocean dwellers when you're out on the water too!
10 – Have a picnic at Pines Park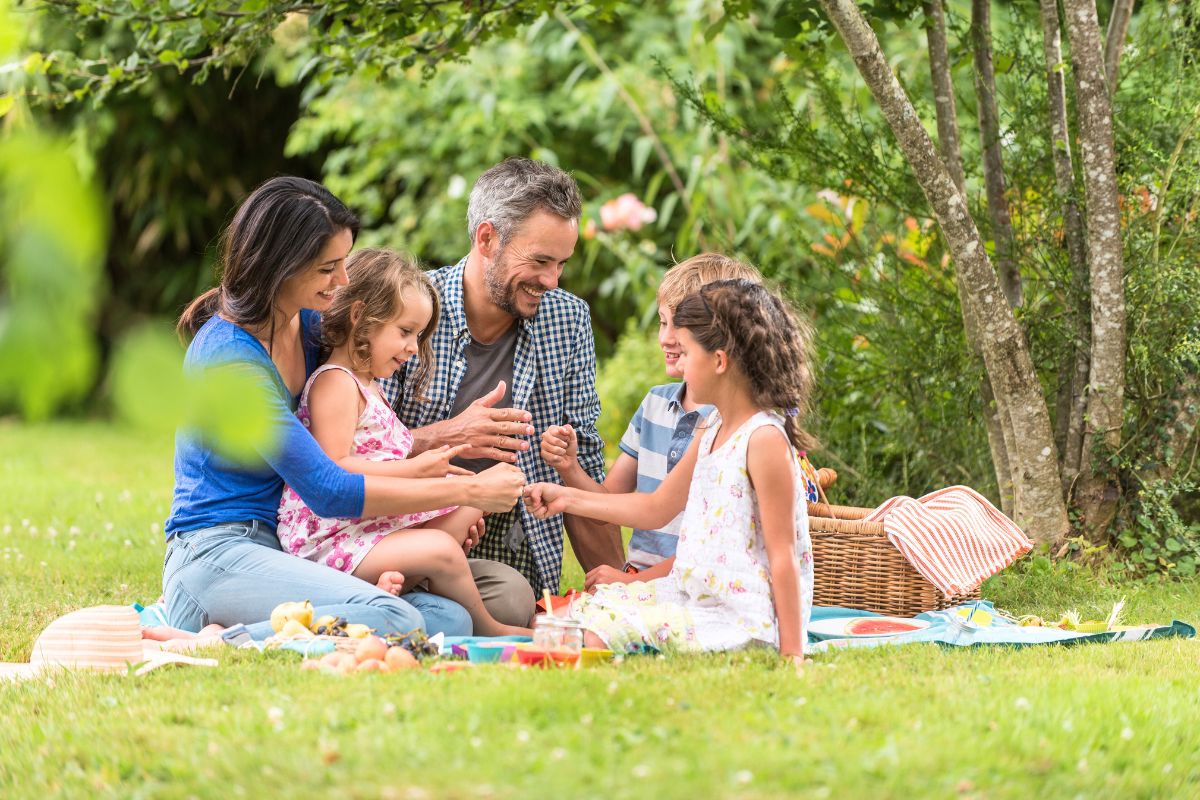 Looking for a spot to unwind and throw down a picnic rug? The Pines Park is a family-friendly slice of greenery a stone's throw from the sand and shore.
The park is quieter than most of those in the Urangan area, which means plenty of peace of mind if you're visiting with kids in tow. Plus, with a playground, public toilets, barbecue facilities, and shaded seating areas, you've got everything you need for a low-key outdoor meal.
While The Pines won't find itself on postcards anytime soon, it serves as a wonderful spot to escape the tourist crowds and recharge the batteries.
While you're there: Just a couple minutes down the road is the Point Vernon Foreshore Reserve Lookout – make sure to snap a couple of photos here while you're in the area.
11 – Experience the charm of the Mary Valley Rattler heritage train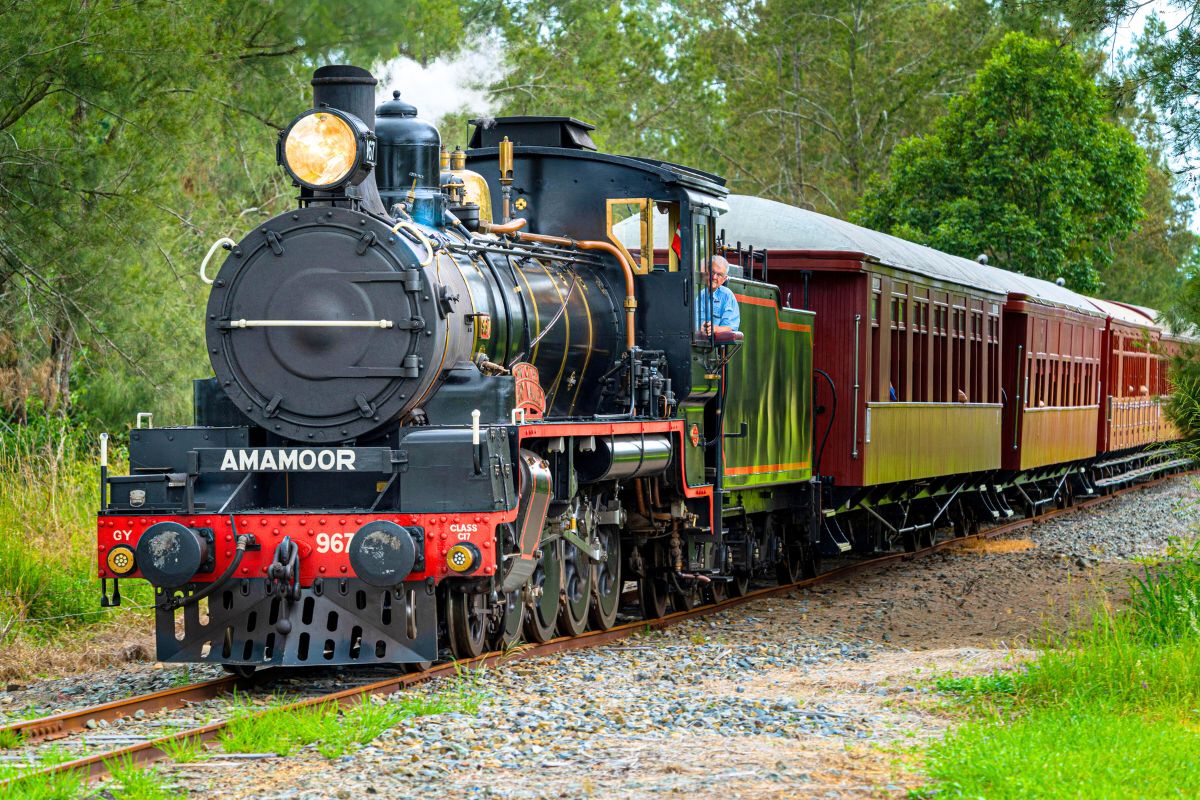 Historic, iconic, and oh-so-scenic, the Mary Valley Rattler is a quintessential Hervey Bey experience that takes you on a nostalgic journey through the lush countryside (and, given the age of the steam train, through time).
Making its way through the stunning Mary Valley, the train passes by seemingly-endless countryside dotted with charming villages, with panoramic views the whole way through. But it's not just about the journey, it's also about the history — the conductors and crew are all experts in both the train and its history (dating back to 1891) and the region, and (if you ask nicely) they'll share stories which are sure to keep you charmed for the entire journey.
Whether you're a history buff, a train enthusiast, or simply seeking an inland experience, the Mary Valley Rattler is one for the bucket list.
Take your pick from the All Stations Route (Sundays), the Classic Rattler Run (Wednesdays & Saturdays), or the Rattler Tasting Train (Thursdays) where you'll be treated to local cheeses, bread, and sweet treats.
12 – Get a little artsy at the Hervey Bay Regional Gallery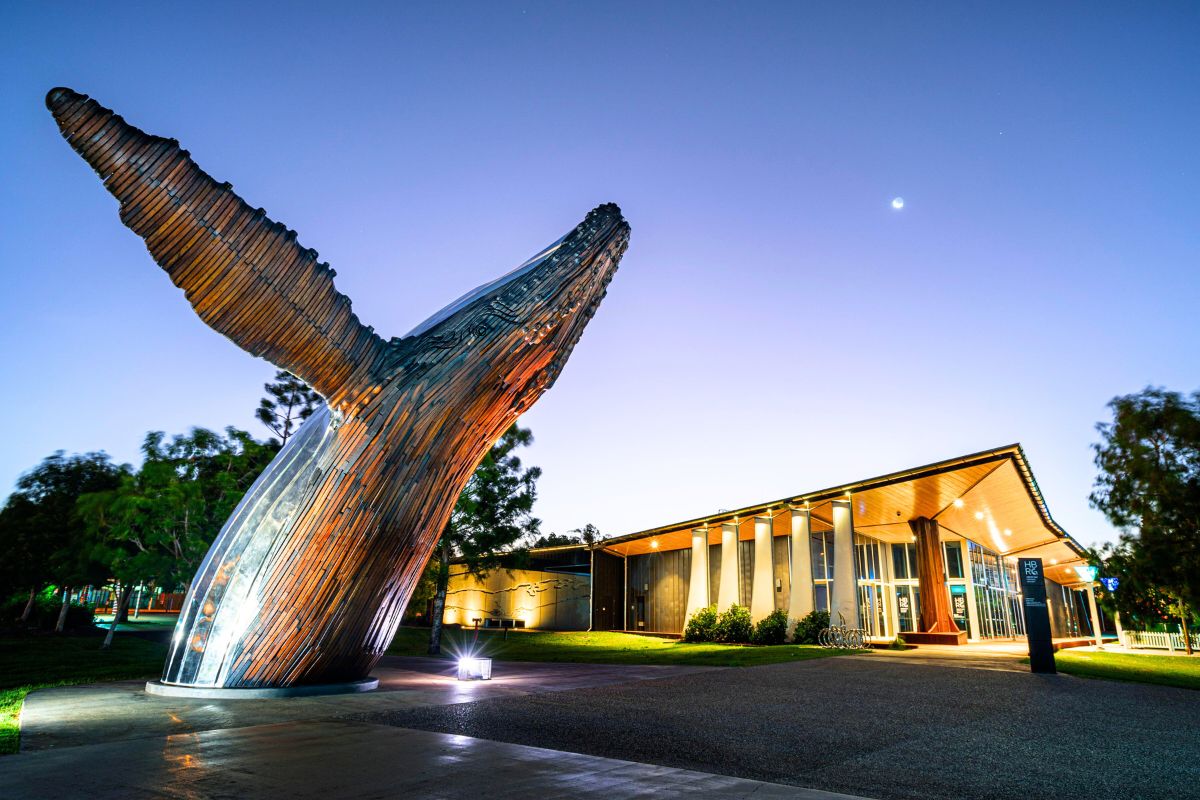 One for the culture vultures, the Hervey Bay Regional Gallery is a haven for art enthusiasts and a hub for creativity in the region.
Located in the suburb of Pialba, this contemporary gallery showcases an impressive collection of artworks from both local and national artists.
Free to enter, the gallery invites you to step into a world of imagination and expression as you explore thought-provoking exhibitions full of paintings, sculptures, photography, and immersive installations.
Across the board, the gallery provides a platform for emerging artists to showcase their talents. Check the calendar too — with a dynamic program of events, including artist talks, workshops, and community engagement projects, you can easily expand your cultural horizons while you're here.
13 – Discover untouched wilderness on a Fraser Island excursion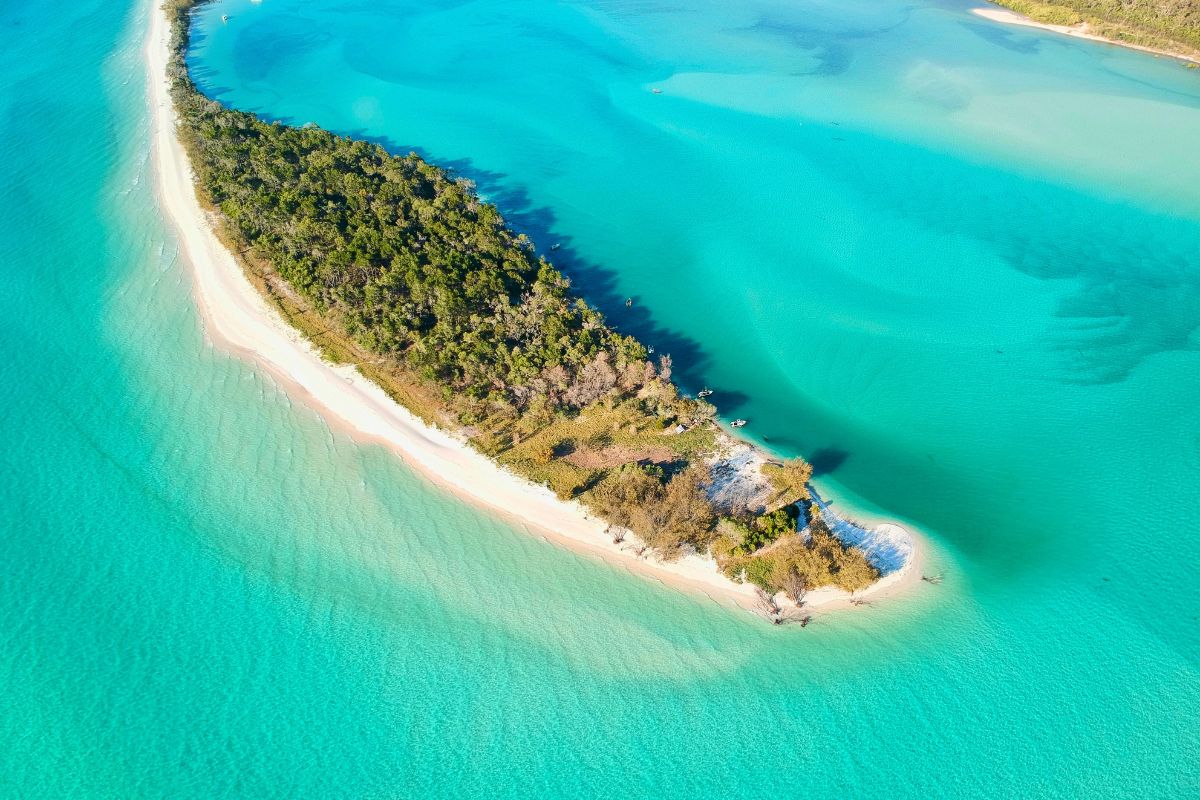 A UNESCO World Heritage Site sprawled across more than 120 kilometers of untouched wilderness, Fraser Island is a natural wonderland that beckons adventurers from around the globe.
As the largest sand island in the world, it boasts an incredible array of unmatched landscapes — pristine beaches, crystal-clear lakes, towering rainforests, and massive sand dunes, to name a few.
Due to its size and remote nature (not to mention the hundreds of wild dingoes), a guided tour comes recommended. Not only do these bad boys take care of all the logistics for you (boat rides, 4×4 transport, camping gear, etc.) they also provide invaluable insights into the island's rich cultural and ecological history, as well as the 350+ bird species that call this place home.
Beyond sightseeing, there are plenty of activities to keep you occupied here. From beach fishing and coastal walks to surfing lessons and sunset cruises, you're sure to find something that takes your fancy.
Want to visit on your own and not sure where to start? Lake McKenzie is known for its stunning turquoise waters, the Maheno Shipwreck serves as a fascinating relic of maritime history, and the stargazing opportunities at night are some of the best in the country.
14 – Participate in a Djinang cultural walking tour
While the Queensland stereotype revolves around wide-brimmed hats and beachside barbecues, the reality is that this town – and the entire land down under – is built upon thousands of years of Aboriginal heritage.
The Djinang cultural walking tour in Hervey Bay invites you to delve deeper into this rich Indigenous culture, shedding light on fascinating topics like the traditional customs of the local Butchulla people, dreamtime stories, music, food, and the bond between person and planet.
Led by knowledgeable guides (many of which have their own Aboriginal heritage), the tour promotes cultural appreciation, offering a unique and educational experience that fosters respect and understanding of the First Nations' heritage and traditions. To understand the real Australia, something like this is a non-negotiable.
15 – Take an afternoon stroll through the Arkarra Lagoons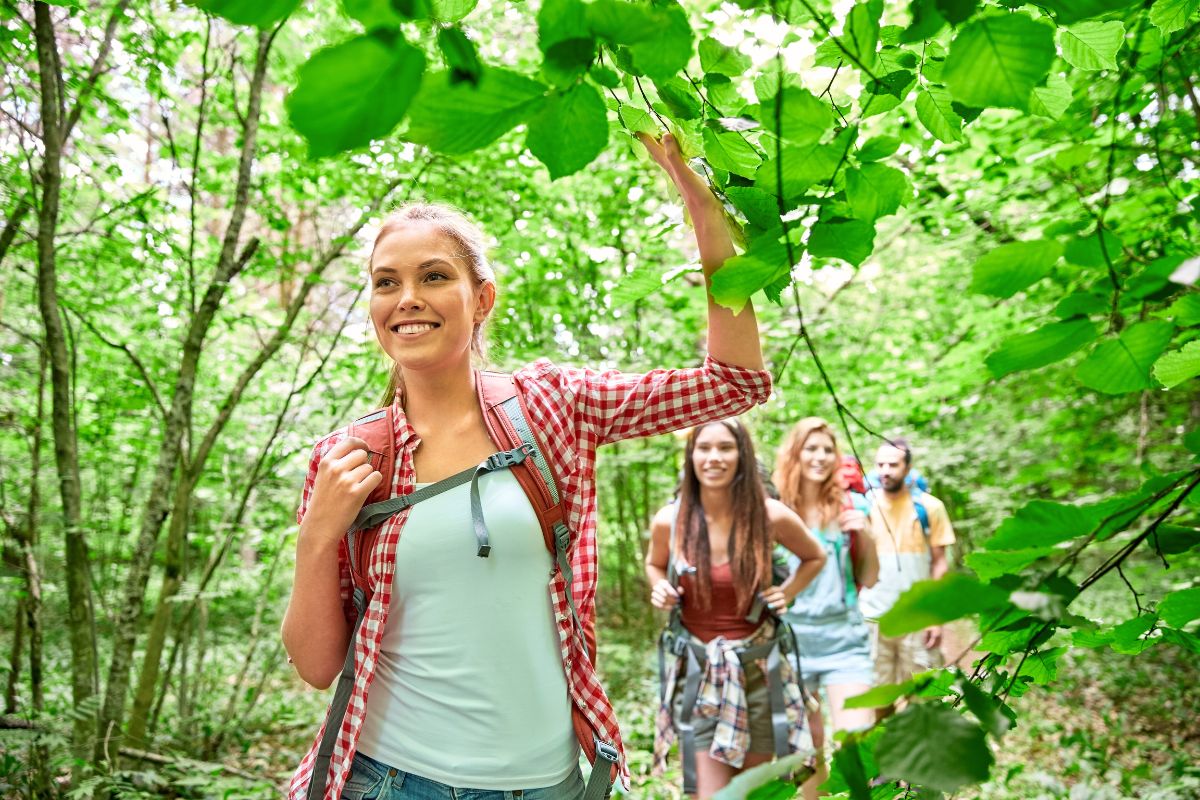 A peaceful nature retreat that's home to over 170 bird species – that's the Arkarra Lagoons in a nutshell.
Tucked away amidst lush greenery and the native bushland of Dundowran (just a short drive from the Esplanade), the lagoons are a tranquil oasis where you can escape the hustle and bustle of daily life.
Take a leisurely stroll along the (wheelchair-accessible) walking tracks that wind through the park and discover the natural beauty of the area, or throw down a picnic rug in the shade of a big tree.
You could bring a packed lunch, or you could indulge in some afternoon tea – or a locally roasted espresso or a Queensland-grown glass of wine – at the Arkarra Tea Gardens, a charming café that overlooks the peaceful lagoons.
Whether you're seeking serenity, a chance to reconnect with nature, or simply a delightful spot for a meal, Arkarra Lagoons won't disappoint.
16 – Encounter turtles on an ecotour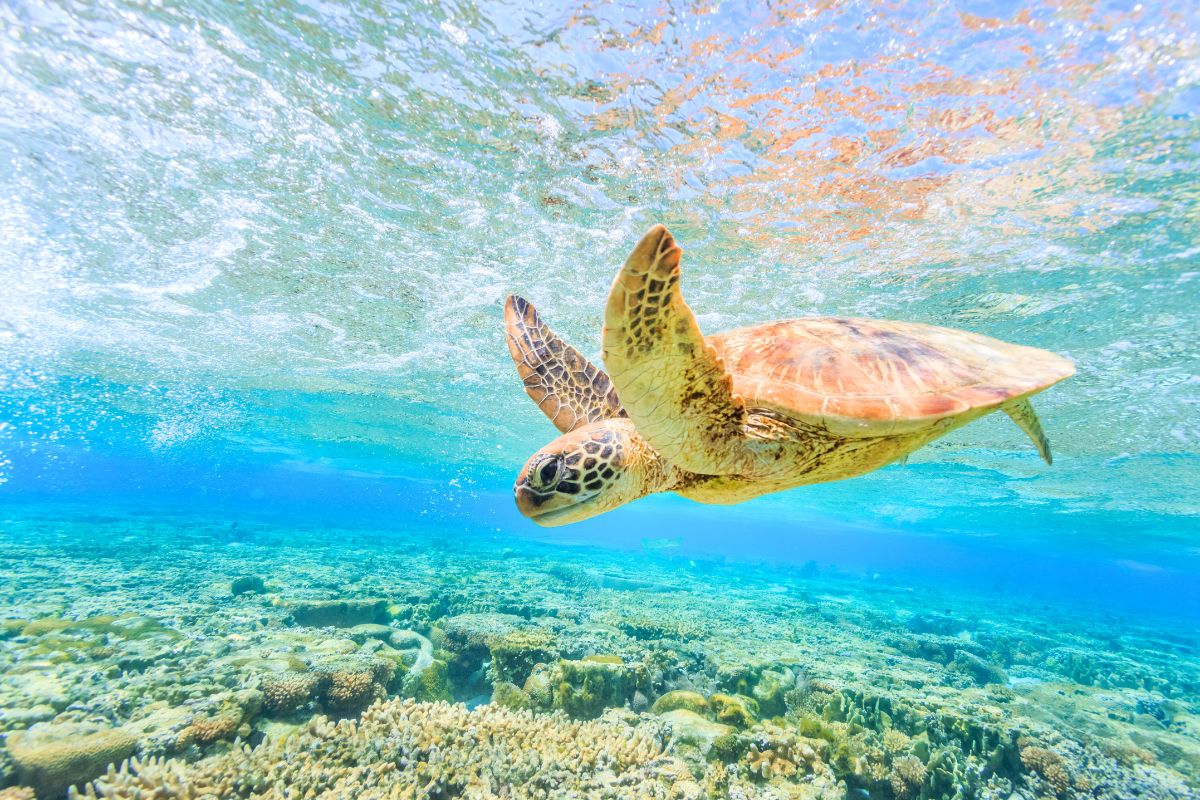 Nature lovers, listen up. The 'turtle discovery ecotour' has long been considered one of the top things to do in Hervey Bay. Taking place in the Great Sandy Marine Park, the small-group tours provide a unique opportunity to see (and learn about) endangered sea turtles up close.
Besides being able to witness majestic loggerhead, green, and hawksbill turtles in their natural habitat thanks to the glass-bottom boat and the provided snorkeling equipment, you'll also hear plenty of fun facts about the ocean dwellers from your knowledgeable experts.
And with a particular emphasis on conservation efforts and research, you can be sure that your visit will not only be educational but also eco-friendly.
By participating in the Turtle Discovery Ecotour, you're not only creating unforgettable memories but also supporting important conservation efforts to ensure the survival of these remarkable marine creatures.
Of course, it's not just about the turtles – keep your eyes peeled for dugongs, dolphins, and the occasional (friendly) shark too! Depending on which ecotour you choose, you might get a chance to visit the postcard-worthy Pelican Banks for a swim – sounds like a great day out!
17 – Stroll along the picturesque Esplanade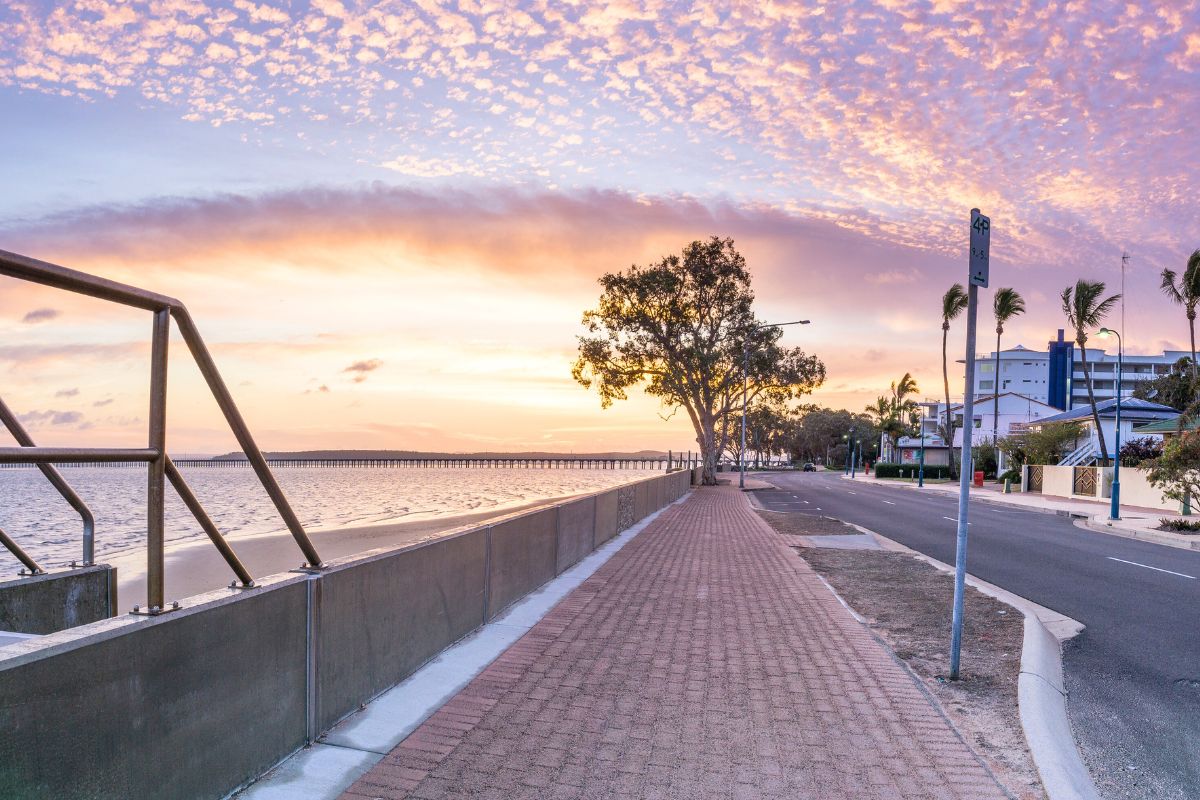 Stretching all the way along the Hervey Bay coastline, from Sunset Point Vernon to the Urangan Pier, the Esplanade is a vibrant hub of activity and a favorite gathering spot for locals and tourists alike with a smorgasbord of cafes, restaurants, and shops lining the waterfront.
No matter where you find yourself, this picturesque promenade dishes up top-tier views of the bay, with its calm waters and sandy beaches throughout. Activities are a dime a dozen, it just depends on what you're after — go for a peaceful stroll or rent a bike and explore more of the Esplanade in an afternoon.
Enjoy a picnic in one of the grassy picnic areas, or make use of the free barbecue facilities available. And, before the day's end, cool off in the nearby swimming areas or let the kids have a blast at the Wetside Water Park.
As a focal point of the region, the Esplanade also hosts various events and festivals throughout the year (markets, live music performances, cultural celebrations, and the like), so make sure to check local tourism sites before you visit.
18 – Appreciate the view from Gatakers Bay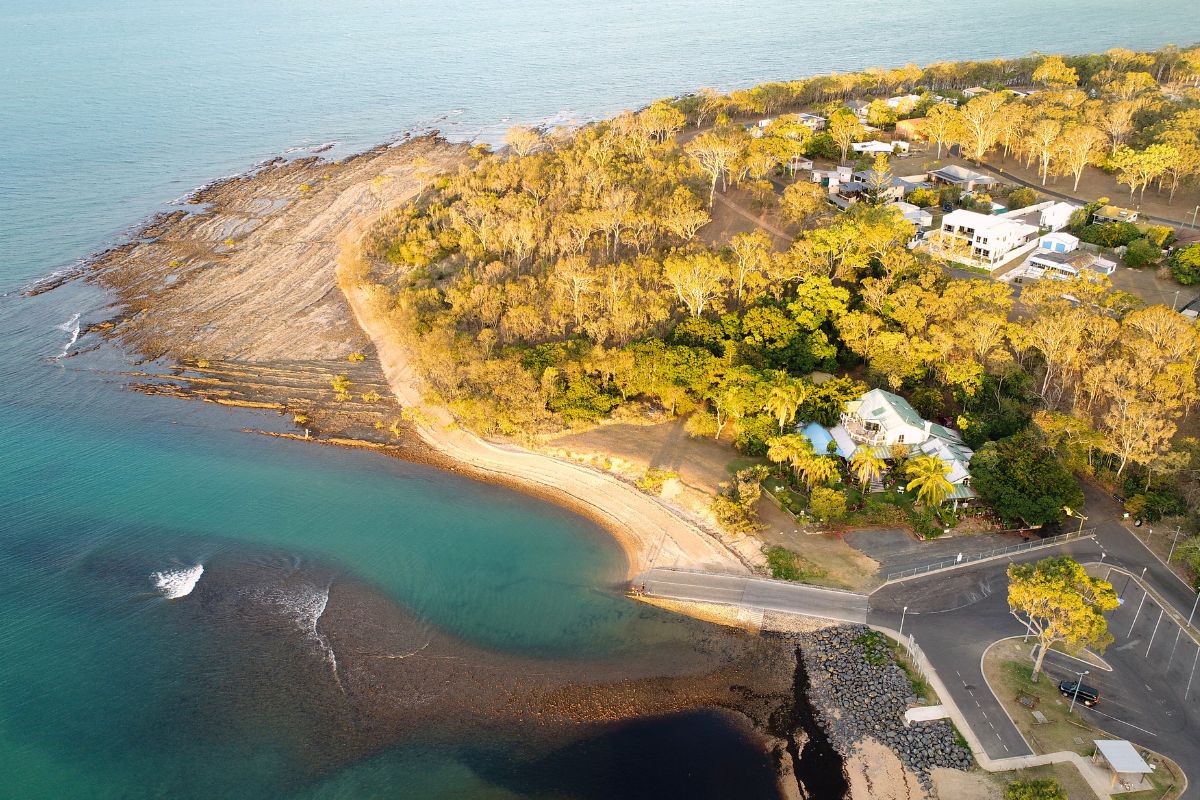 Renowned for its crystal-clear waters and pristine shoreline, Gatakers Bay is a coastal paradise waiting to be discovered.
Sitting on the northernmost point of the Hervey Bay Esplanade, this picturesque bay invites visitors with its serene, relatively secluded atmosphere – perfect for a day of swimming and beach activities.
Gatakers Bay is also popular among water sports enthusiasts, with opportunities for snorkeling, kayaking, paddleboarding, and fishing. Above all, however, it's known for being a top-of-the-line sunset-viewing spot.
Get in early, grab a seat at Capsule Australie or Sunset Point Vernon, and enjoy Mother Nature's show!
19 – Chill out at Nielsens Park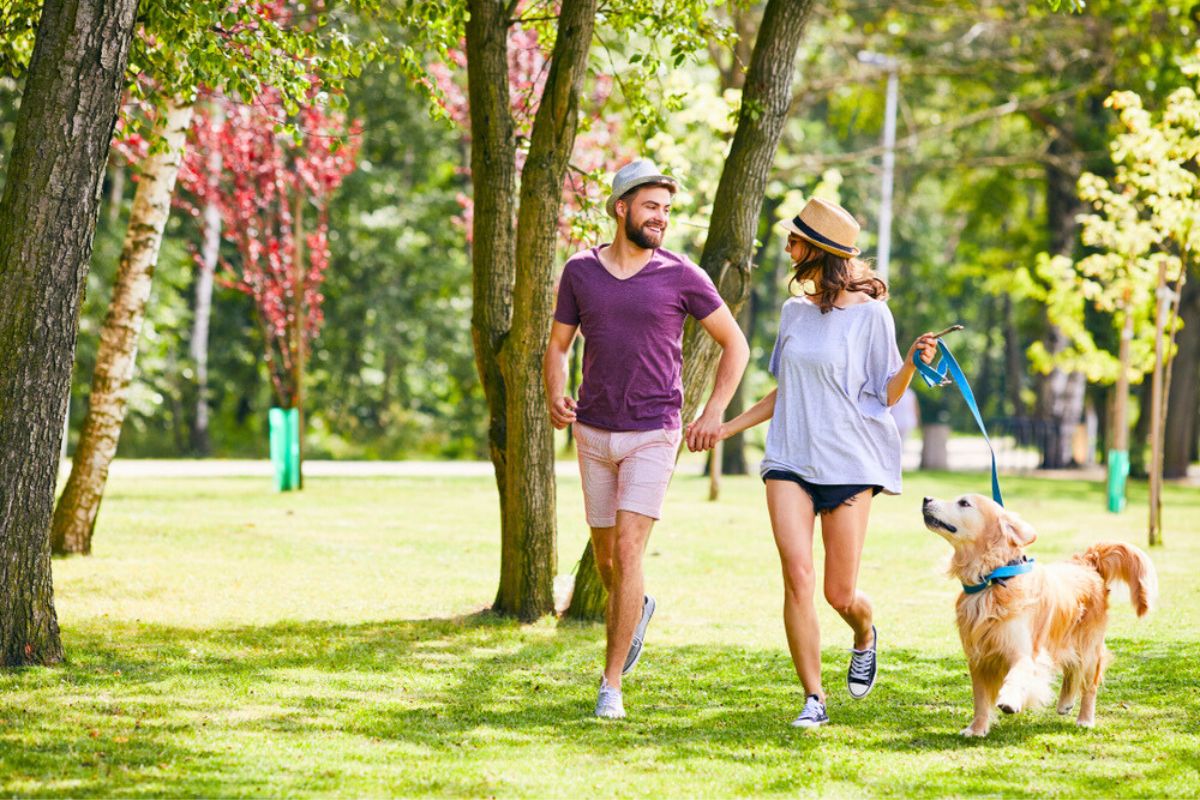 If you're looking for things to do in Hervey Bay that won't be too crowded, Nielsens Park is a hidden gem worth checking out.
Nestled along the coastline just behind Torquay Beach, this long but thin stretch park has plenty of grassy areas, picnic tables, and barbecue facilities ideal for a lunch or early dinner.
The park is open to the public, and it's totally free to visit, providing a budget-friendly option for an afternoon outdoors.
When you're ready to get moving again, you've got a handful of shops on the Esplanade that could tickle your fancy for a post-meal pick-me-up; Planet 72 Icecreamery, 19XO Wine & Cocktail, and the OCD Obsessive Coffee Dispensary each cater to different cravings, so you're sure to find something that fits the bill.
20 – Head out on a sunset boat tour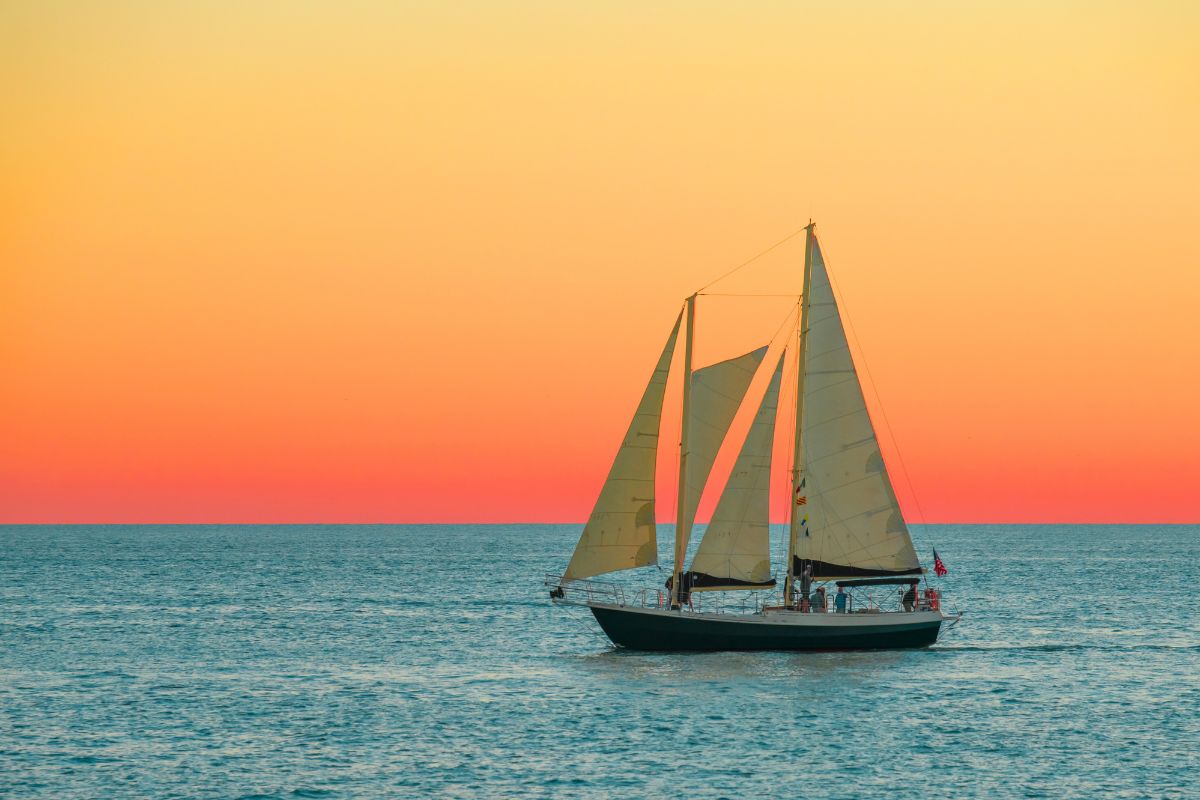 With kilometers worth of pristine coastline, Hervey Bay is about as special as it gets for a sunset sail.
Even though the sun sets in the west, thanks to the lack of high-rise buildings, the sun's rays manage to illuminate the shoreline effortlessly; you'll see nature's stunning display of colors in full force
The serene and romantic ambiance of a sunset boat tour makes it an ideal activity for couples, but that's not to say that the experience won't be enjoyable for solo visitors and groups alike!
At the end of the day, if you can picture yourself cruising along the tranquil waters with the gentle breeze in your hair as the sky transitions from blues to oranges, cocktail (or three) in hand, then you've found your calling.
21 – Work up a sweat at Seafront Oval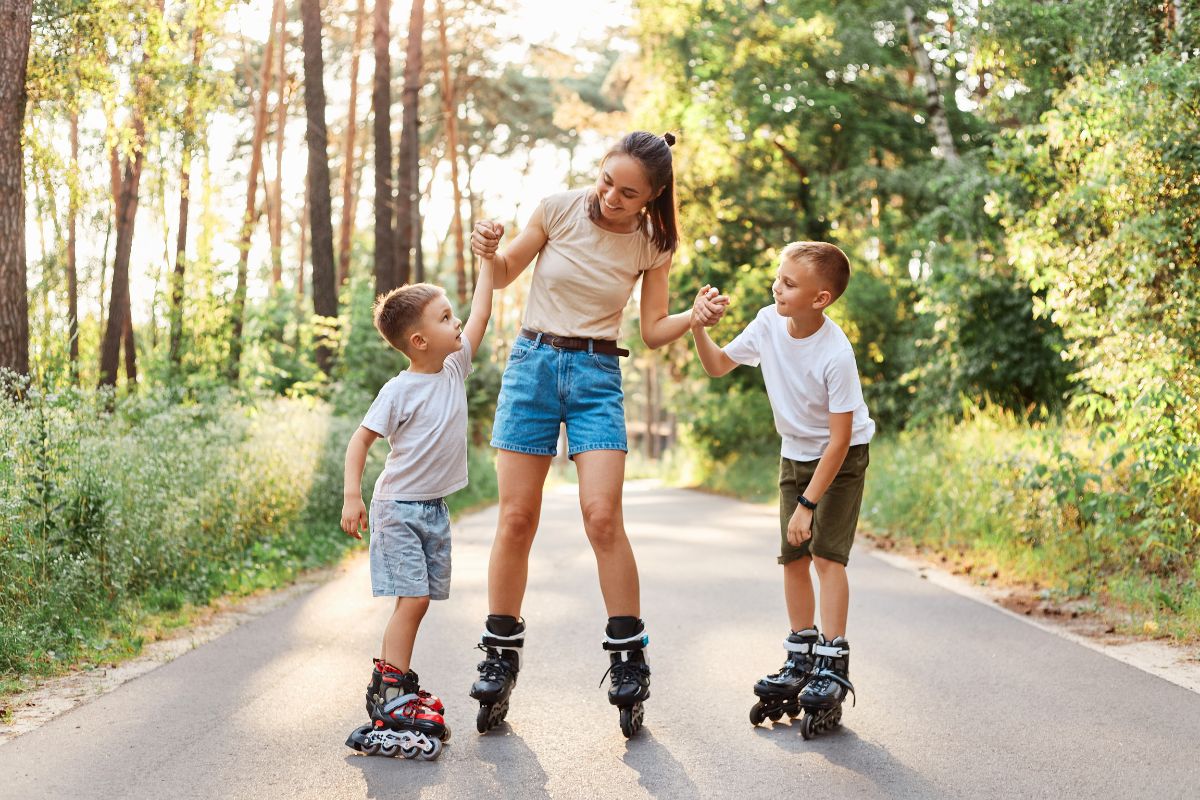 A multipurpose recreation area that the whole family will love, Seafront Oval has long been a popular gathering spot for locals – and visitors are quickly learning what all the fuss is about.
Just shy of 3 acres in size, the park area boasts an undercover stage, a skate park, public toilets, a massive jungle gym play area, sheltered picnic tables, BBQ areas, and a full-size sports field.
True to its name, it sits just back from the beach, which means that you can easily take a drip after working up a sweat from a game of cricket or soccer.
Whether you want to kick a ball around, fly a kite, or simply relax and enjoy the scenic surroundings, Seafront Oval has something for everyone.
22 – Let everybody enjoy the All Abilities Playground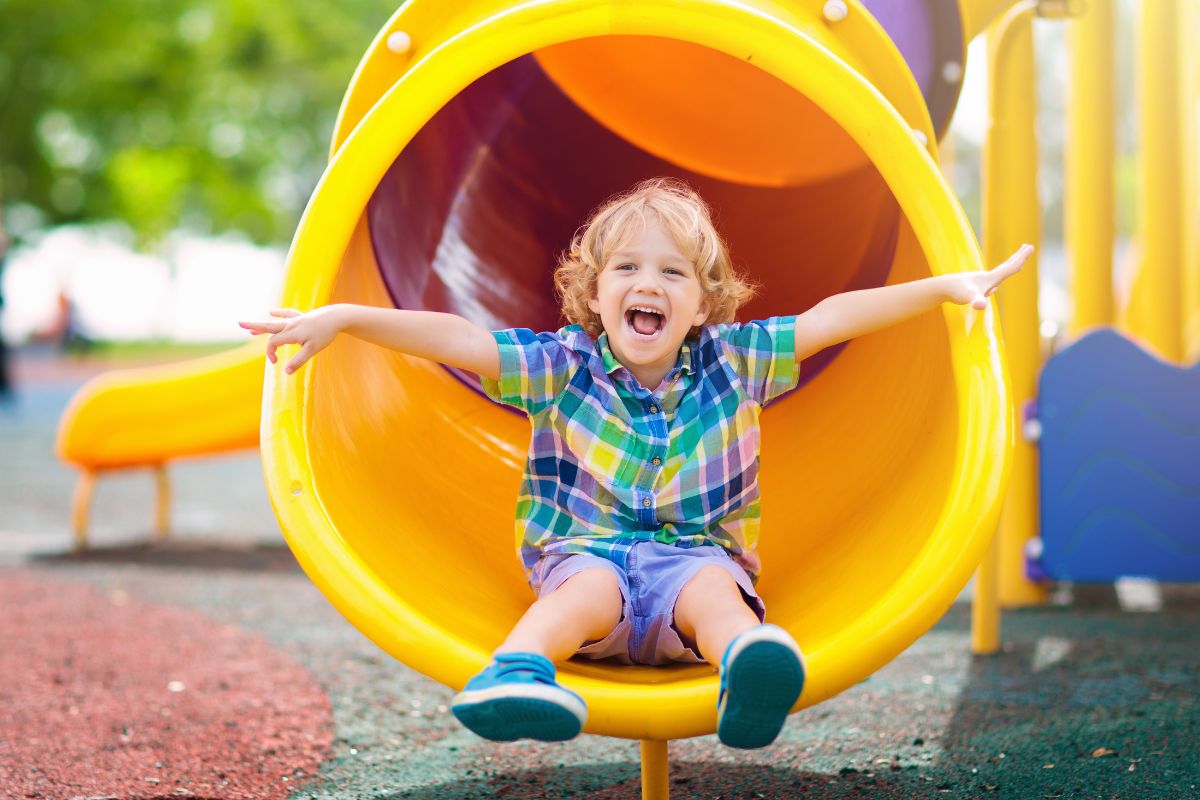 Focused on inclusion and accessibility, the wonderful All Abilities Playground is thoughtfully designed to ensure that every child can participate in the play.
Just down the road from Seafront Oval, the playground features accessible equipment, sensory play experiences, and inclusive design elements, creating a safe and engaging environment for children (and adults) of diverse needs.
There's an awesome sandpit with diggers, as well as swings (including a wheelchair swing), hand water pump stations, small climbing ropes, giant slides, wheelchair-accessible trampolines, and even computerized touch games for the bigger kids, to name just a few of the beloved facilities.
23 – Join a dolphin-watching excursion!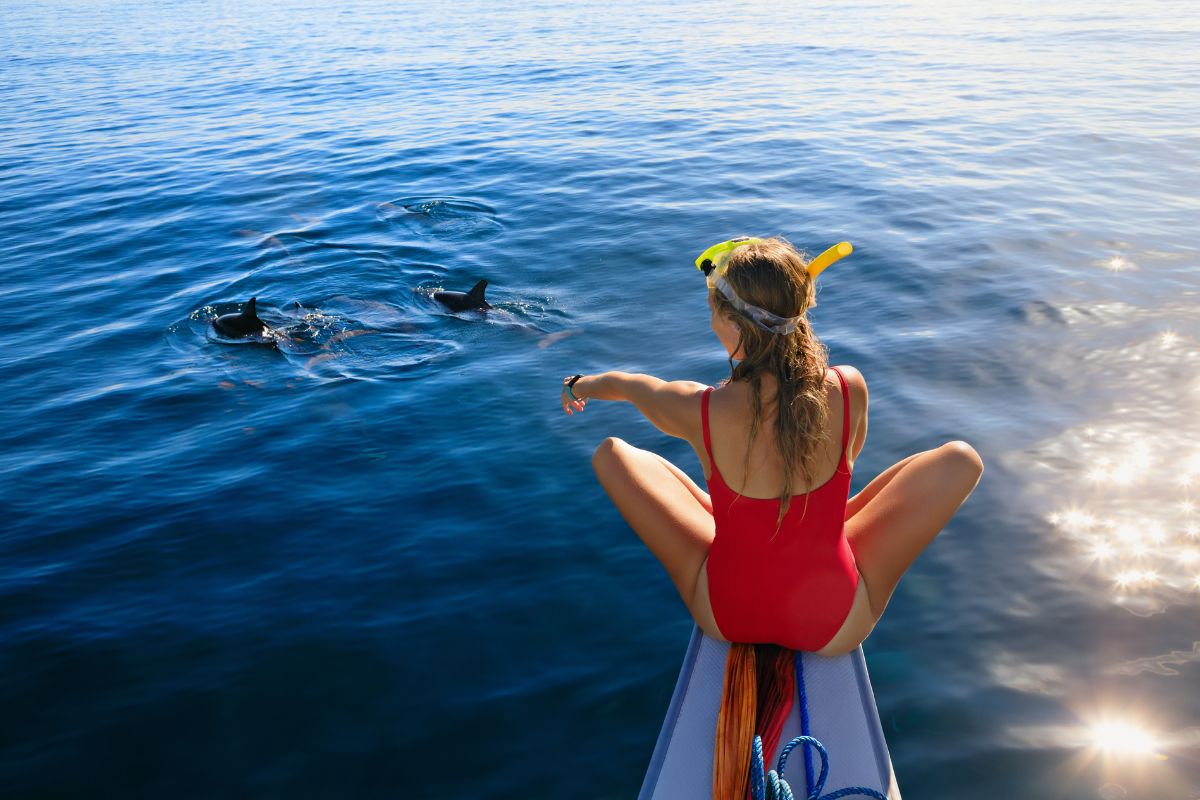 Known as the "Whale-watching capital of Australia," Hervey Bay is also home to a thriving population of dolphins, so why not join a dolphin-watching tour and venture out into the bay to see them up close?
On these boat tours, you'll be treated to pods of dolphins swimming, breaching, and surfing the waves. And while you can always head to one of the lookout points yourself, the benefit of a guided excursion is the educational aspect — learn from knowledgeable marine biologist guides about the behavior, biology, and conservation efforts aimed at protecting dolphins on the Aussie east coast.
Whether you venture toward Fraser Island or stay local along the Fraser Coast instead, it's a truly magical experience.
24 – Spend an hour or two at Apex Park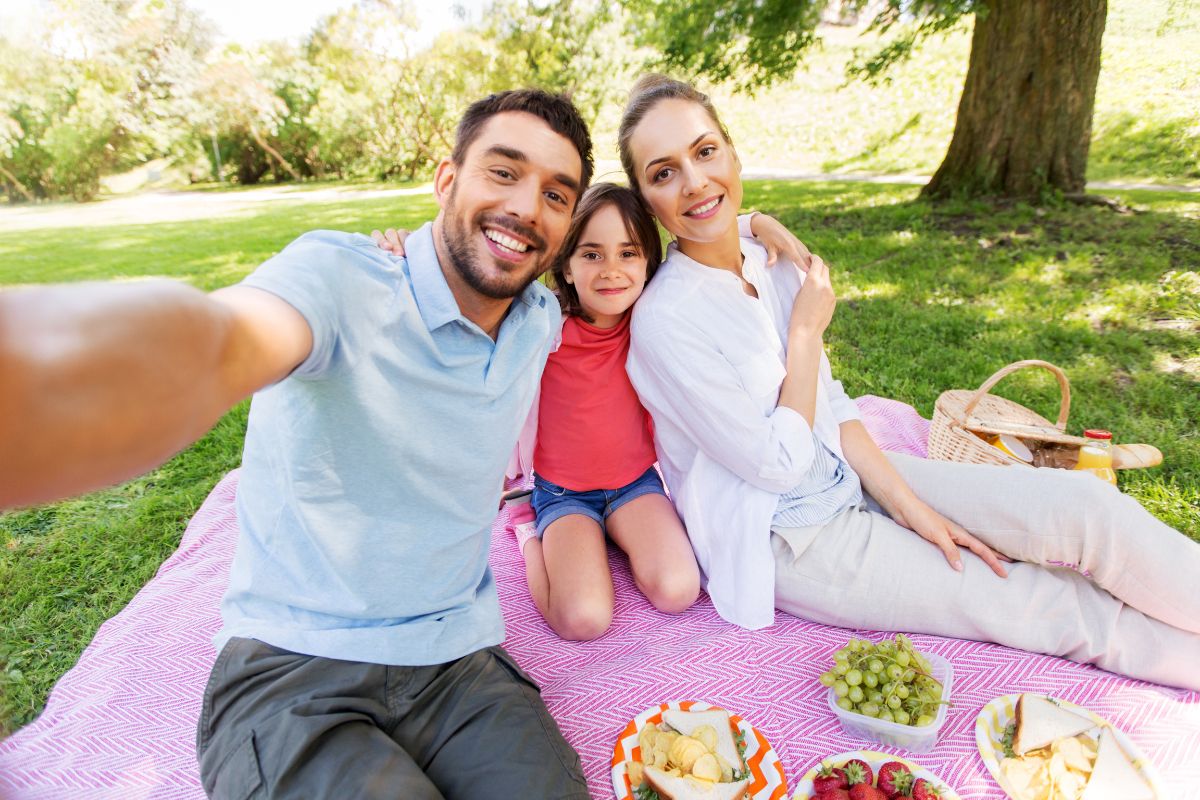 Sitting just across the Tooan Tooan Creek from the Hervey Bay Historical Village & Museum, picturesque Apex Park serves up a variety of recreational activities for the whole family, not to mention top-notch views of the bay.
Shaded by fig trees, the park features picnic areas (with public bathrooms) as well as a decently sized (and fenced!) playground for the younger ones to enjoy.
Before you go: A small walking track makes its way around the park. Make sure you take a lap, as it provides a fascinating insight into the local flying fox community.
25 – Pop into the Hervey Bay Art Society Inc. – Gallery 5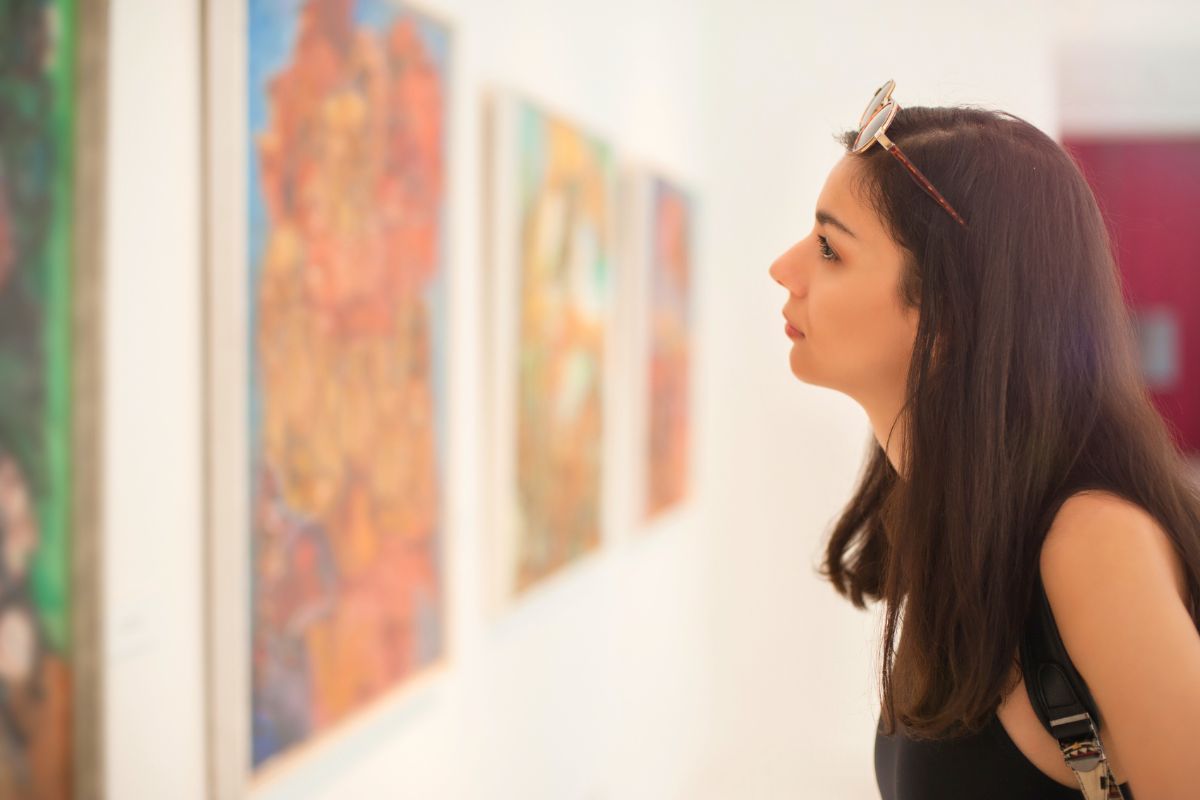 Reserved for art enthusiasts and culture seekers, this vibrant art gallery showcases the works of local artists, offering a glimpse into the region's thriving art scene.
As you wander around its exhibits (which change with the seasons, so you'll always have something new to discover), you'll come across a diverse range of paintings, sculptures, and other artistic creations, each reflecting the unique perspectives and talents of Queensland artists.
Hervey Bay Art Society Inc. – Gallery 5 also hosts regular events where you can mingle with the artists and learn about the method to the madness, as well as tutored workshops and social painting groups – simply check the website to see what's on when you're in town.
26 – Appreciate the views from Point Vernon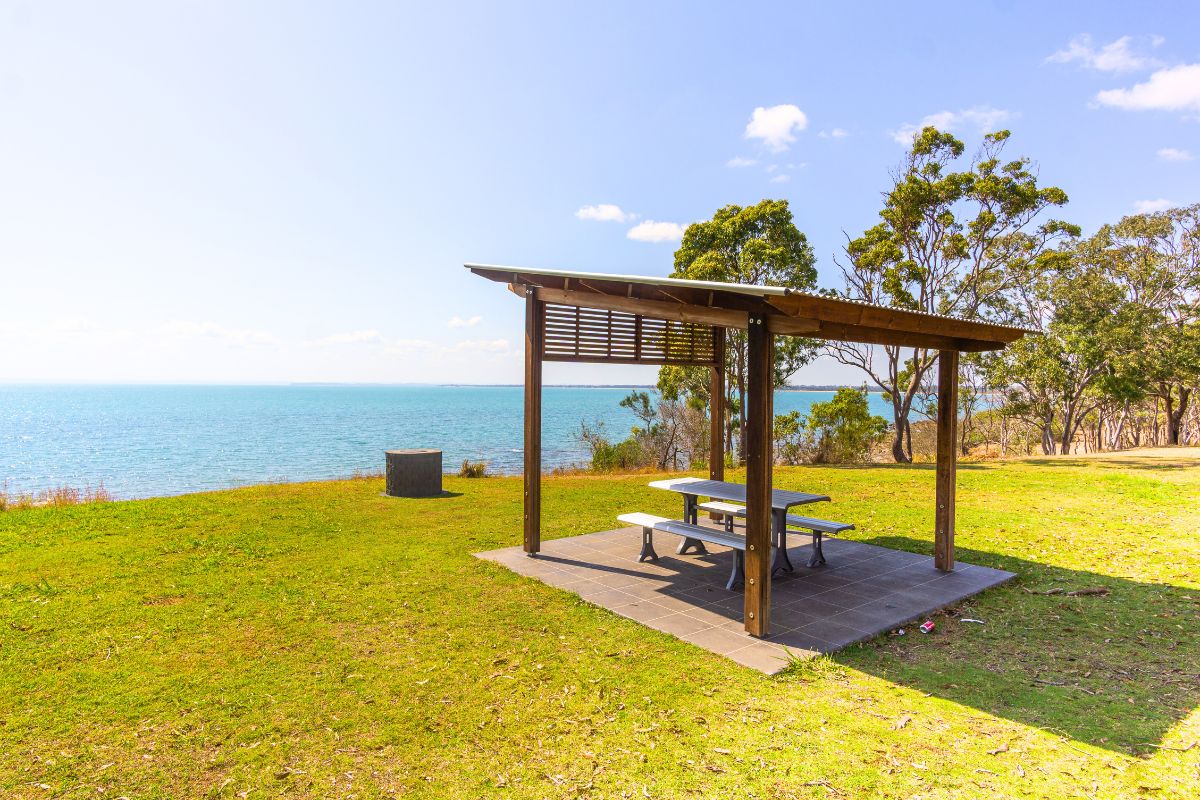 Looking for off-the-beaten-path things to do in Hervey Bay? Then you can't overlook the Point Vernon peninsula.
Perched on the northernmost point of the bay, Point Vernon is home to some of the area's best beaches – perfect for swimming, snorkeling, and soaking up spectacular sunsets (usually best seen around Gatakers Bay or at The Gables).
For something a bit different, head to the tidal rock pools at Point Vernon's ESA Park tucked away between Aplin and Flinders streets.
If you'd like to explore a bit further, despite being largely residential, you can still uncover hidden gems like Brew & View and I'm Hooked Seafood if you head inland from the coast.
27 – Paddle around the calm waters in a kayak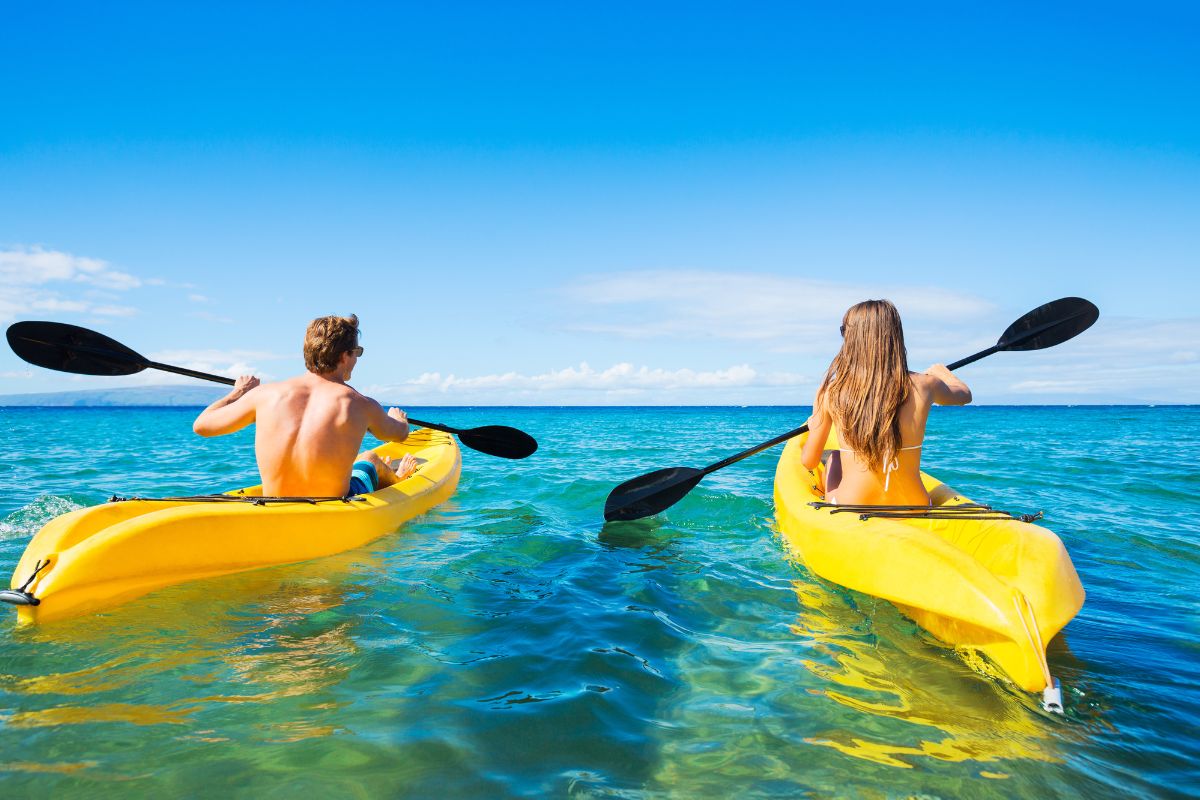 If you look at a map of Hervey Bay, you'll see Fraser Island acting as a giant barrier from the ocean. This has blessed the area with calm, aquamarine waters, and gentle tides, making it the perfect spot for paddling around in a kayak.
The easiest way is to rent your own kayak from one of the boat shops around Fisherman's Wharf Marina. From here, you can glide your way to the likes of the Urangan Pier or Round Island
Or, join one of the guided kayaking tours that will take you out to explore the calm bays, secret coves, and mangrove forests around Fraser Island! Either way, bring water and sunscreen – that Aussie sun is STRONG!
28 – Bring a packed lunch to Esa Park
Tucked away at the tip of Point Vernon (see #26), Esa Park is a hidden gem that provides a peaceful escape.
Much like the other parks mentioned in this rundown, this small park is nestled between the Esplanade and the sun-kissed shoreline — that means lush greenery and lovely views of the bay in tandem.
You can take a leisurely stroll along the walking paths, soaking in the fresh sea air, or take advantage of the picnic areas. The park is also equipped with barbecue facilities, allowing you to sizzle up a delicious snag or two.
The kids will love the on-site playground, while the adults can kick back and relax, soaking in the tranquil atmosphere on the sand.
29 – Test out the region's best golf courses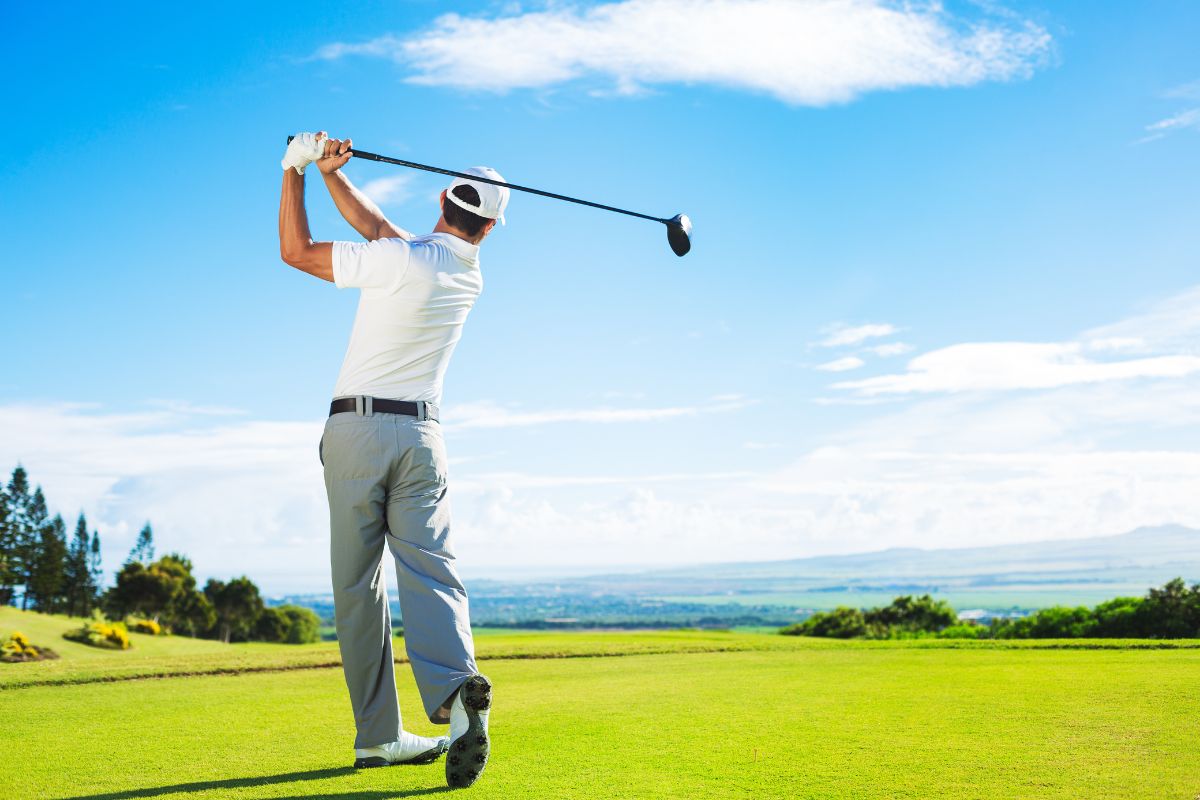 If Aussies love anything more than their beaches, it's their sports – footy, cricket, rugby, and, of course, golf.
Typical of Queensland, Hervey Bay is a fantastic destination for golf enthusiasts, with several top-notch courses that cater to players of all levels — whether you're a seasoned golfer or a beginner looking to tee off, with its well-maintained fairways and manicured greens, Hervey Bay has you covered.
Some of the more notable golf courses in the area include the Craignish Country Club Hotel and Fraser Lakes Golf Course. The 18-hole Craignish and 18-hole Fraser Lakes are all about convenience, both sitting just 10 minutes from the center of town.
Then there's the Hervey Bay Golf Country Club; while it might be the most challenging of the bunch, the modern restaurant and bistro area will make you feel right at home.
30 – Witness the Great Barrier Reef at Lady Elliot Island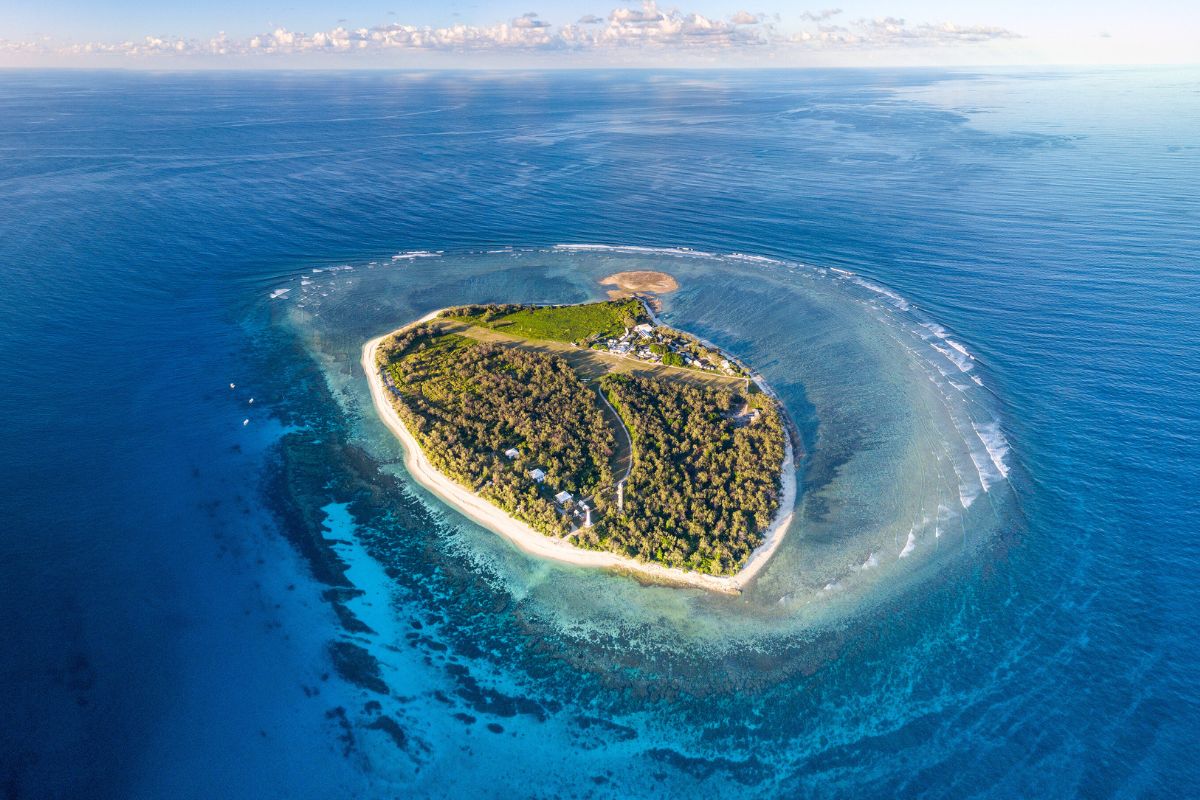 A wildlife paradise and the southern gateway to the Great Barrier Reef, Lady Elliot Island is a captivating destination for nature lovers and snorkeling enthusiasts.
Situated at the southern tip of the world's biggest reef, this coral cay offers an extraordinary underwater world teeming with over 1,200 species of colorful marine life. You can embark on a day trip or stay overnight to fully immerse yourself in the wonders of this eco-friendly island.
Either way, carve some time to snorkel in crystal-clear waters, where you'll encounter an abundance of tropical fish, turtles, manta rays, and more; take a glass-bottom boat tour, or truly immerse yourself in the kaleidoscope of colors beneath the surface with a scuba diving session.
31 – Feel the thrill of a Jeep tour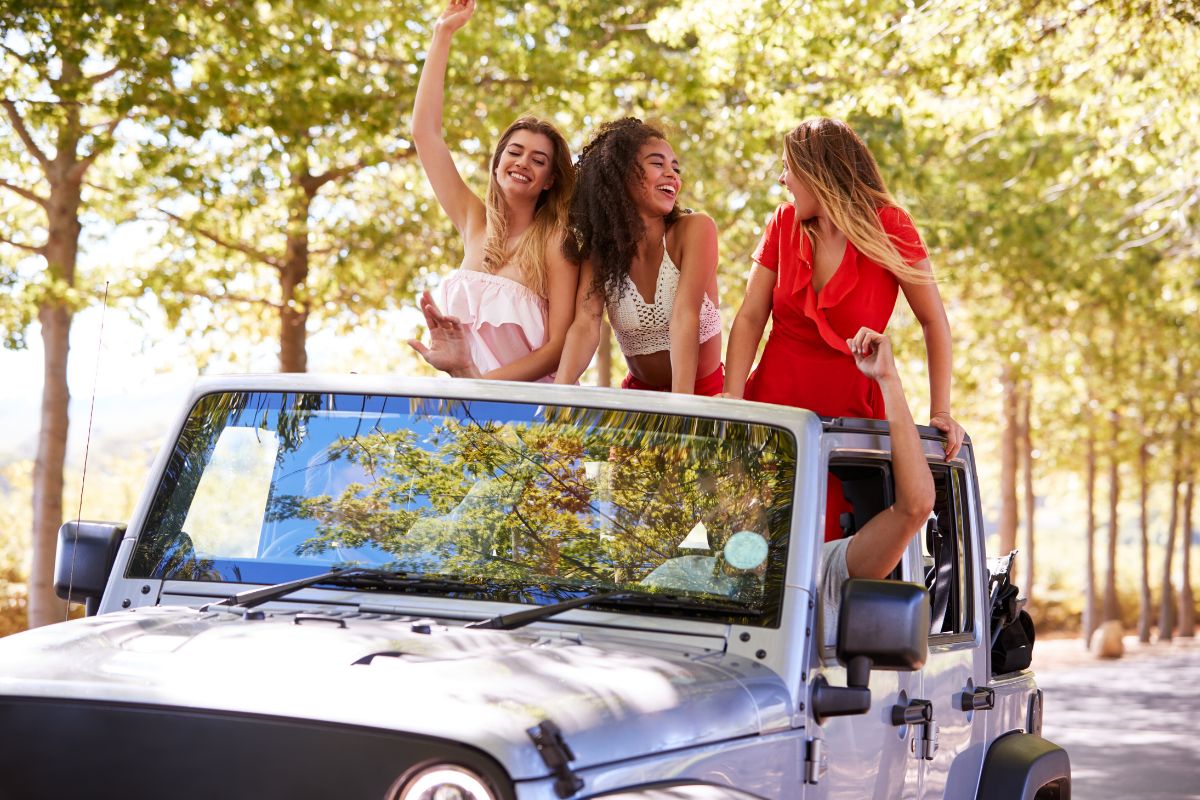 Craving some high-speed thrills? A jeep tour that hits up Fraser Island Hervey Bay could be just what the doctor ordered.
As part of an official tour, you'll be escorted on an exhilarating off-road adventure through the region's most stunning and remote locations — traverse sandy beaches, tackle challenging terrains, and navigate through bush trails as you soak in the natural beauty of Fraser Island and K'gari.
Whether you're a thrill-seeker or simply want to experience the thrill of off-roading, a jeep tour provides an unforgettable and adrenaline-pumping experience. Strap in, hold on tight and get ready for an adventure of a lifetime.
Just beware, you'll need at least a couple of days to do this properly!
32 – Take the whole family to Dayman Park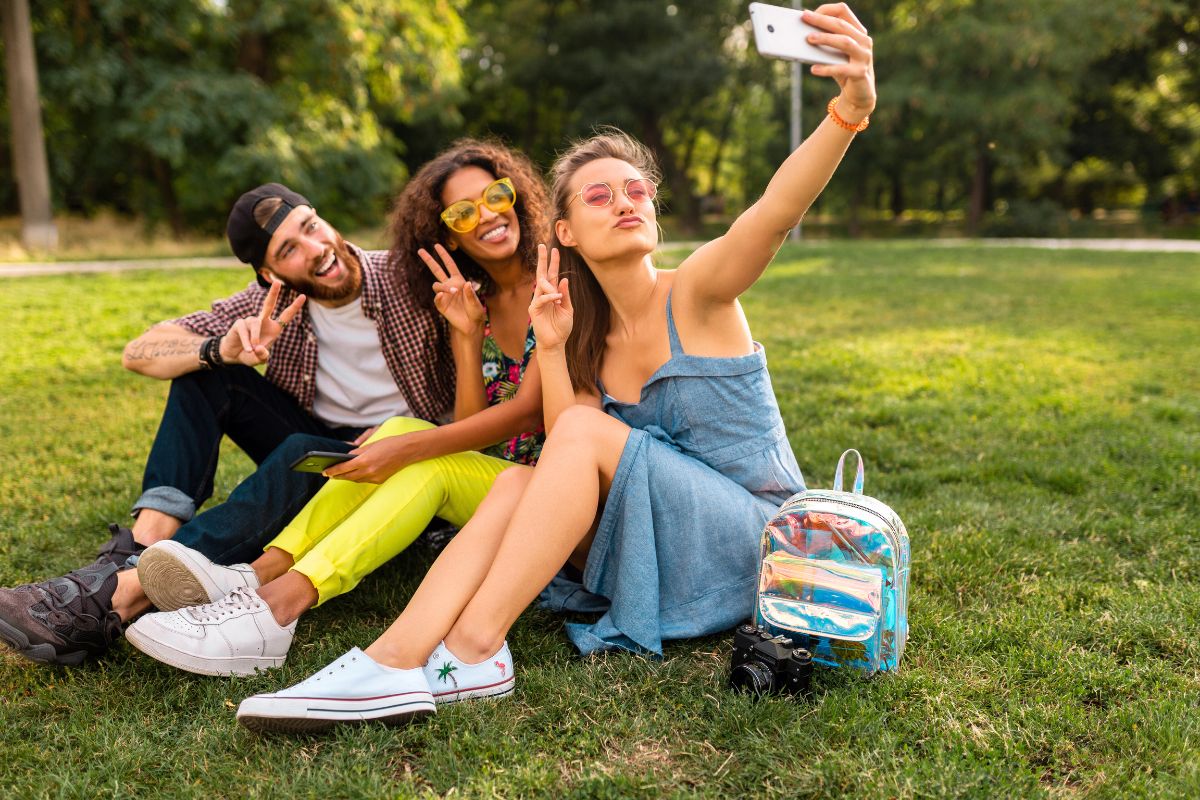 Right behind Reef World Aquarium, Dayman Park is a beautiful recreational area that serves as a low-key spot to unwind for an hour or two.
Despite not being very big, the park has plenty of green spaces, shaded areas, picnic tables, and a playground to boot.
Free and always open to the public, Dayman Park is conveniently located near the Urangan Pier and the Esplanade, making it a great spot to take a break if you're in the middle of a busy day of exploring!
33 – Hike, bike, or horse-ride around Vernon State Forest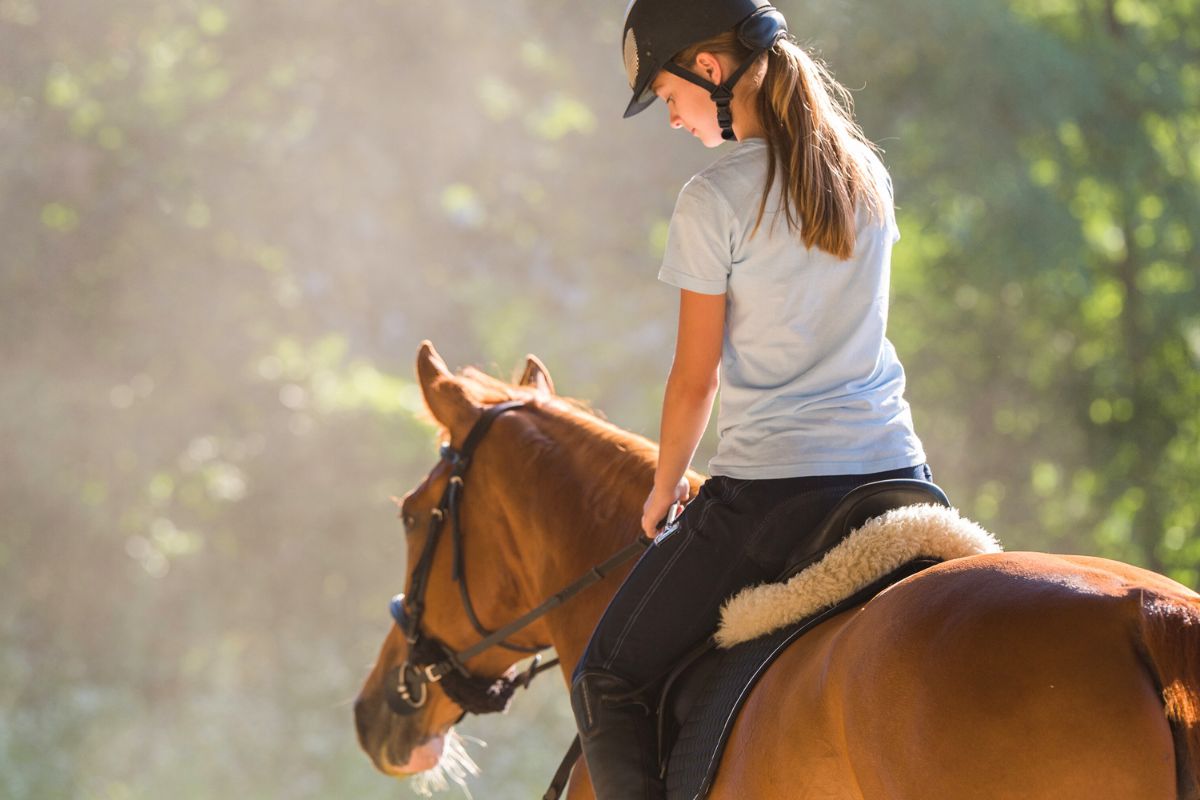 With hiking trails (more than 40!), towering trees, and wildlife galore, Vernon State Forest is a nature lover's paradise – to the western side of Hervey Bay, just inland from Toogoom Beach.
Covering over 2,200 acres (900 hectares), you can explore the forest on foot immersing yourself in the sights and sounds of the Australian bush and soaking in the beauty of the canopy of eucalyptus trees.
For something easy, look to the Berm Track or the Ridge Link. If you're up for breaking a bit of a sweat, the Demanding Log N Roll or Islands In The Stream are both great options.
Or, why not try your luck at one of the mountain biking (is a good one!) or horseback riding trails – that's where this nature paradise really shines.
34 – Cool off at a Hervey Bay water park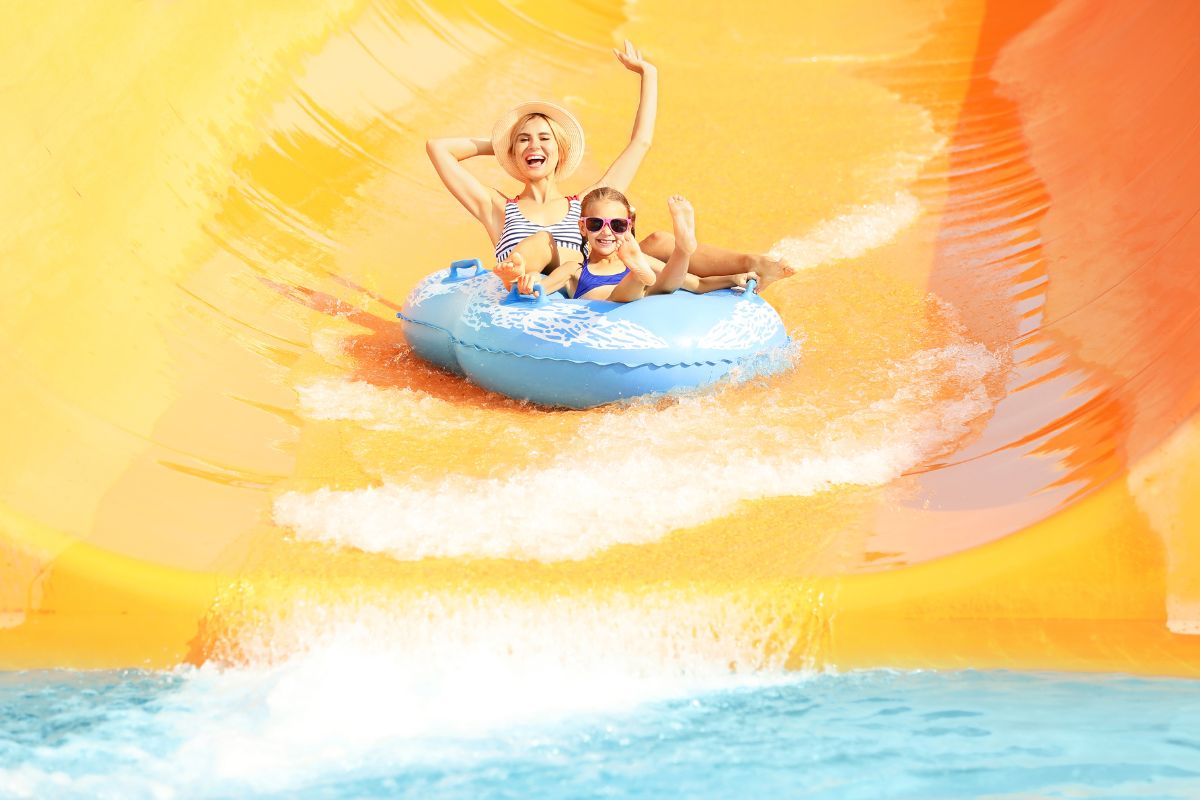 The sun beats down year-round on the Sunshine Coast and Hervey Way, which makes it a great place to get active and have some fun in the water.
Far more low-key that the big-ticket waterparks on the Gold Coast, Hervey Bay's waterparks are no frills, no crowds, just a whole lot of splash-tastic fun.
The biggest in the area is Wetside Water Park; located at the junction of Main Street and the Esplanade, the park boasts a few waterslides, an Aqua Ninja adventure course, a play area for the tinier tots, and a cafe and fish and chip shop where the adults can unwind.
In Maryborough you'll find SplashSide in Anzac Park – located right next to the All Abilities Playground, it has water-play elements like fountains, lets, cannons, and waterfalls that you can run through (no big slides or rides here though).
For something more active, the Maryborough Aquatic Centre boasts a 50-metre Olympic pool and a hydrotherapy pool; similar to the Hervey Bay Aquatic Centre, which has 4 pools all up.
35 – Explore the untouched Woody Island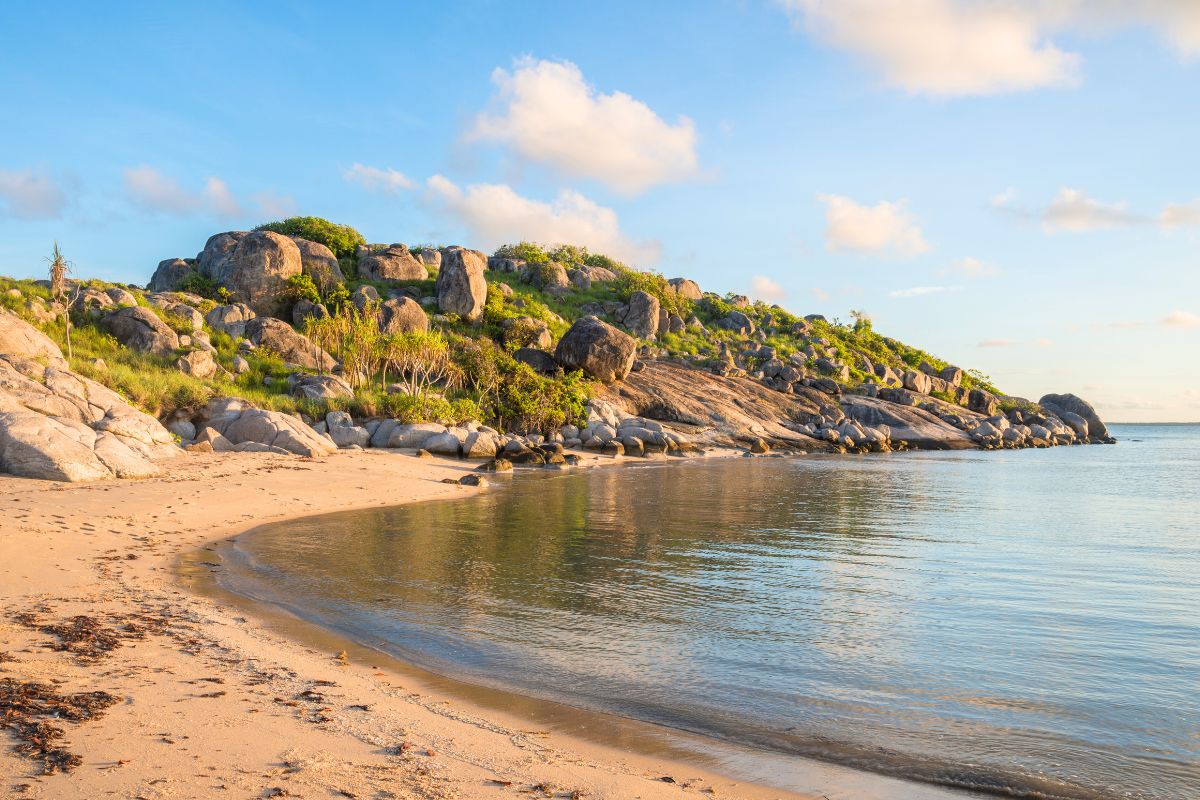 Peaceful, remote, and surrounded by natural beauty, Woody Island is one of the Great Sandy Marine Park's hidden gems.
Located off the coast of Hervey Bay in between the mainland and Fraser Island, this thin, rugged slide of land offers a tranquil retreat away from the crowds.
With its untouched landscapes and abundant wildlife, Woody Island is a paradise for nature lovers and photographers.
Whether you choose to relax on Jeffries Beach, go snorkeling in the vibrant coral reefs, tackle one of the hiking trails, check out the Middle Bluff Lighthouse (where the views at top-notch), or simply unwind amidst the sounds of nature, a visit to Woody Island is sure to rejuvenate the senses.
Before day's end, grab a drink at Black Jacks Bar – or, if you apply for a camping permit, you can ever stay overnight!
36 – Head up to Bundaberg for a surf lesson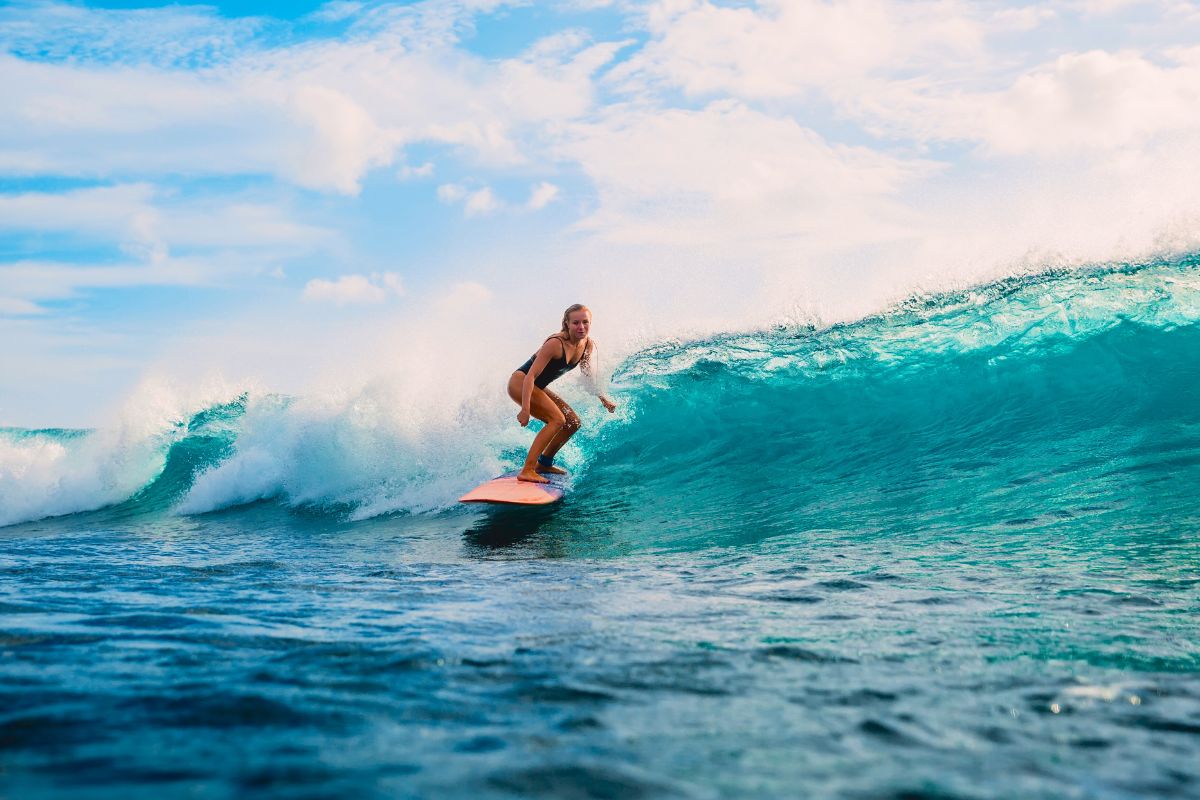 You might be thinking that with a seemingly endless coastline and waves that are (usually) very calm thanks to the protected shoreline, Hervey Bay would offer the perfect setting for learning to hang ten.
But in reality, the protected bay makes the waves a little too small for surfing (ideal for swimming, though!).
That's not to say that you can't surf in the area — in fact, some of the best breaks in the country are found just a little way up the coast. Just over an hour north is Bundaberg, where dozens of surf spots await for beginners and pros alike. Bargara Beach, Elliot Heads, and Coral Cove are just a few of the beloved breaks.
While you're there: If you drive up in the morning to surf, consider popping into the Bundaberg Rum Distillery or the Hinkler Hall of Aviation in the afternoon.
37 – Go fishing!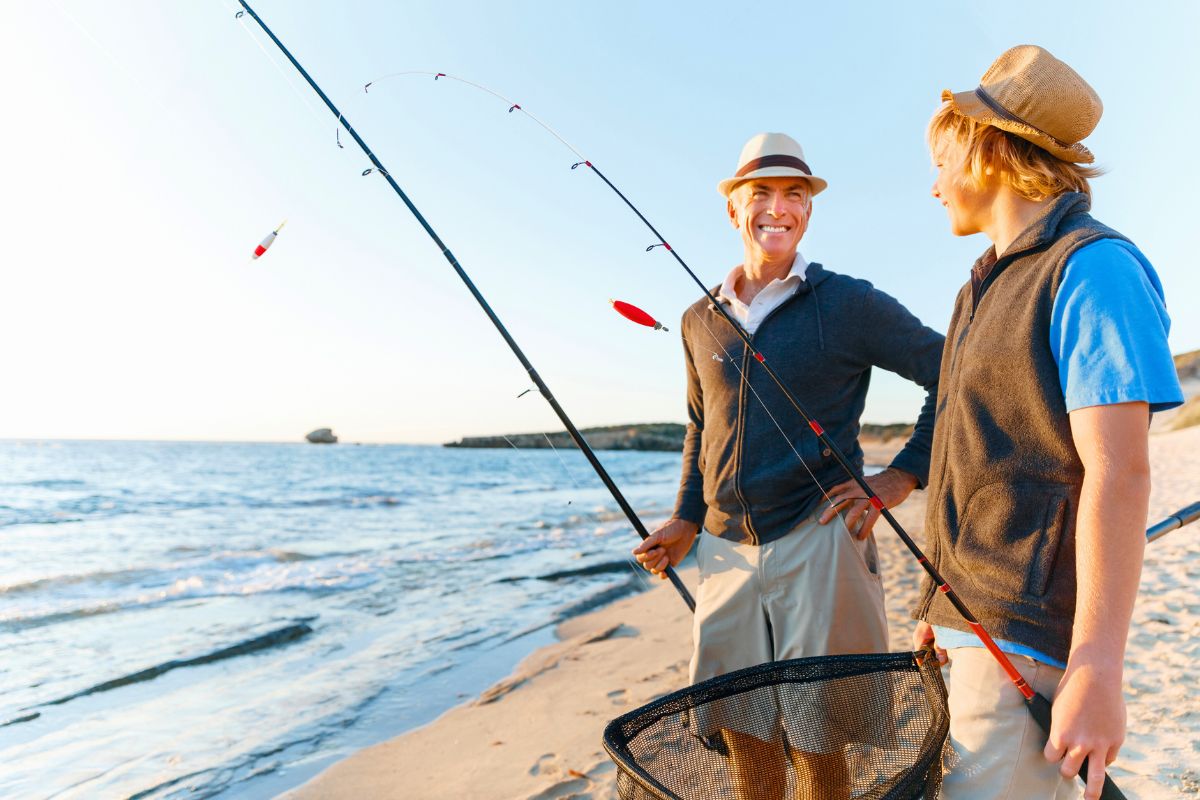 Beneath the surface, the waters around Hervey Bay act as a playground for fishing enthusiasts.
From fishing off the iconic Urangan Pier to venturing out on a fishing charter in search of prized catches, the possibilities are endless.
Throwing out some of the best places to go fishing in Hervey Bay, Point Vernon is renowned for whiting, bream, and flathead; Moon Point Flats has plenty of diamond trevally, and, while tricky to get to, Lenthalls Dam is a great shout for bass and barramundi.
Year-round, you can cast your line and try your luck at catching popular species such as coral trout, snapper, golden trevally, whiting, bream, and so much more.
Whether you go it solo or join a guided charter (the latter is definitely recommended if you want to tackle bigger fish like sailfish, marlin, or giant trevally), fishing in Hervey Bay not only sports the thrill of the catch but also provides an opportunity to immerse yourself in the natural beauty of the bay and enjoy the peacefulness of the surroundings.
38 – Escape to the Great Sandy National Park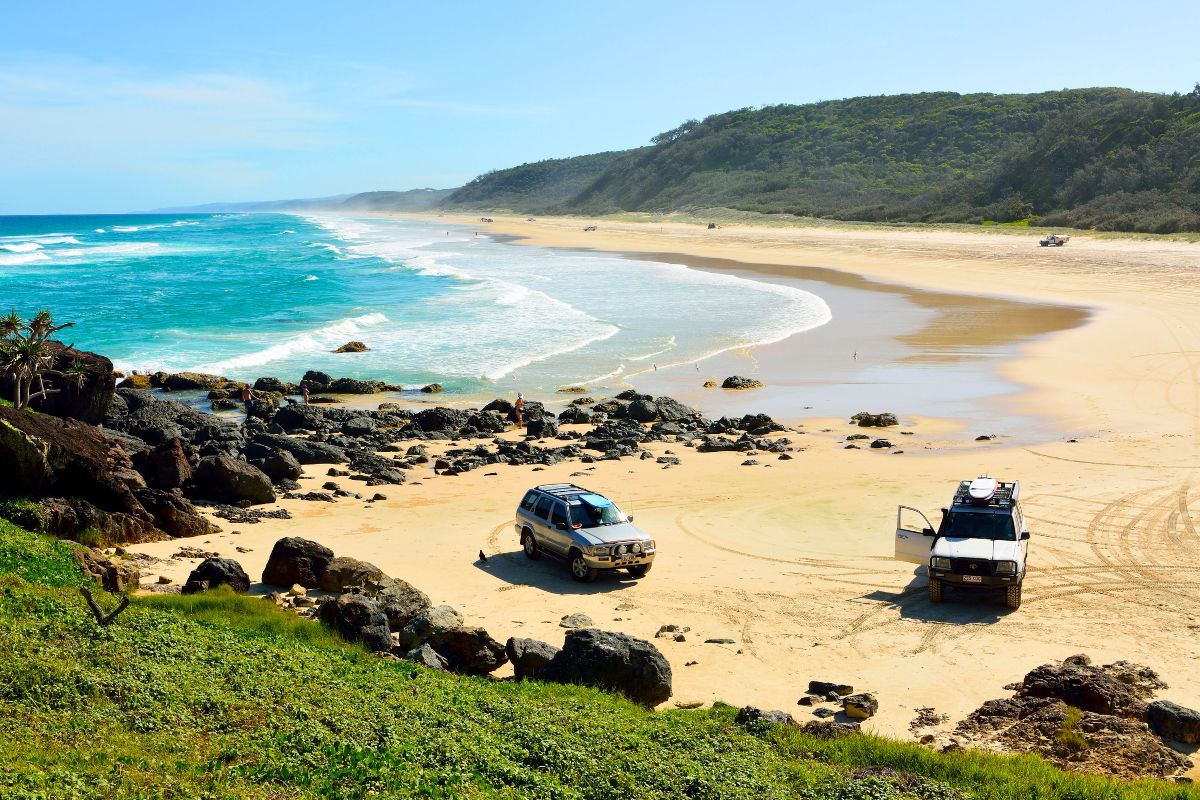 No list of things to do in Hervey Bay would be complete without mentioning some of the stunning national parks nearby.
Encompassing nearly 220,000 hectares along the Fraser Coast, stretching from Rainbow Beach in the south to Double Island Point in the north, Great Sandy is a wildlife haven that encompasses both the Fraser Island region and the Cooloola Recreation Area.
In the Cooloola Recreation Area, you can 4WD up and down coastal dunes, kayak through the stillness of mangroves, and even take a day to explore in your own boat.
On Fraser Island, the remains of the SS Maheno on Seventy-Five Mile Beach act as a magnet for scuba divers, while the freshwater lakes (Lake McKenzie, Lake Wabby, and Eli Creek) make for excellent swimming and camping spots.
Throughout both areas, native species like dingoes, wallabies, and echidnas are aplenty, and the marine life is even more diverse, with turtles, dolphins, and dugongs swimming around in what can only be described as a snorkeling paradise.
39 – Sit front row for a play at the Z-PAC Theatre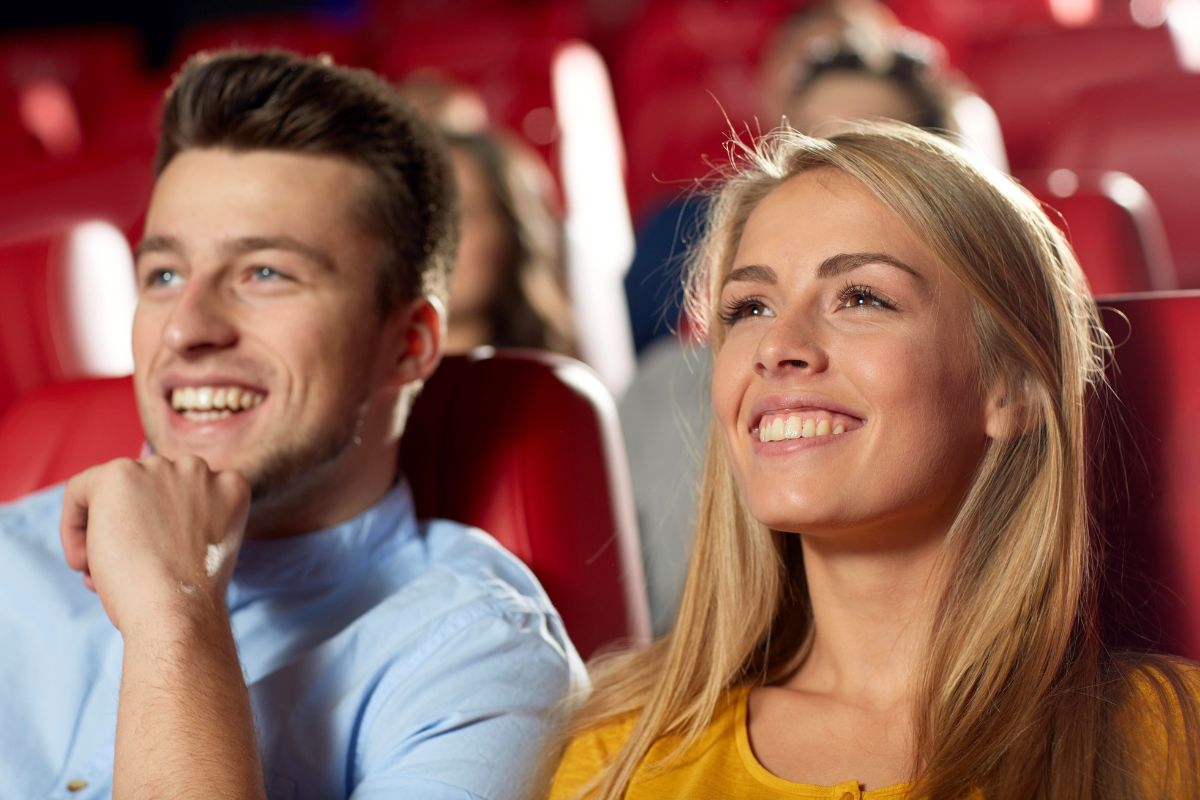 If you're on the hunt for things to do in Hervey Bay on the occasional rainy day, you could do far worse than a night at the lovely Z-PAC Theatre.
This community-based institution is a hub of creativity and entertainment, serving up a variety of performances throughout the year.
From captivating plays and homegrown musicals to stand-up comedy and live music events, there's always something exciting happening at Z-PAC — famous productions like Jane Austen's Sense and Sensibility have drawn crowds just as much a locally written, moral-questioning comedy play like Chook Chook & Snagged.
So grab a seat, sit back, and let the talented local performers do what they do best! Simply check the website for show times and upcoming performances.
40 – Shop to your heart's content at the Stockland Hervey Bay Shopping Centre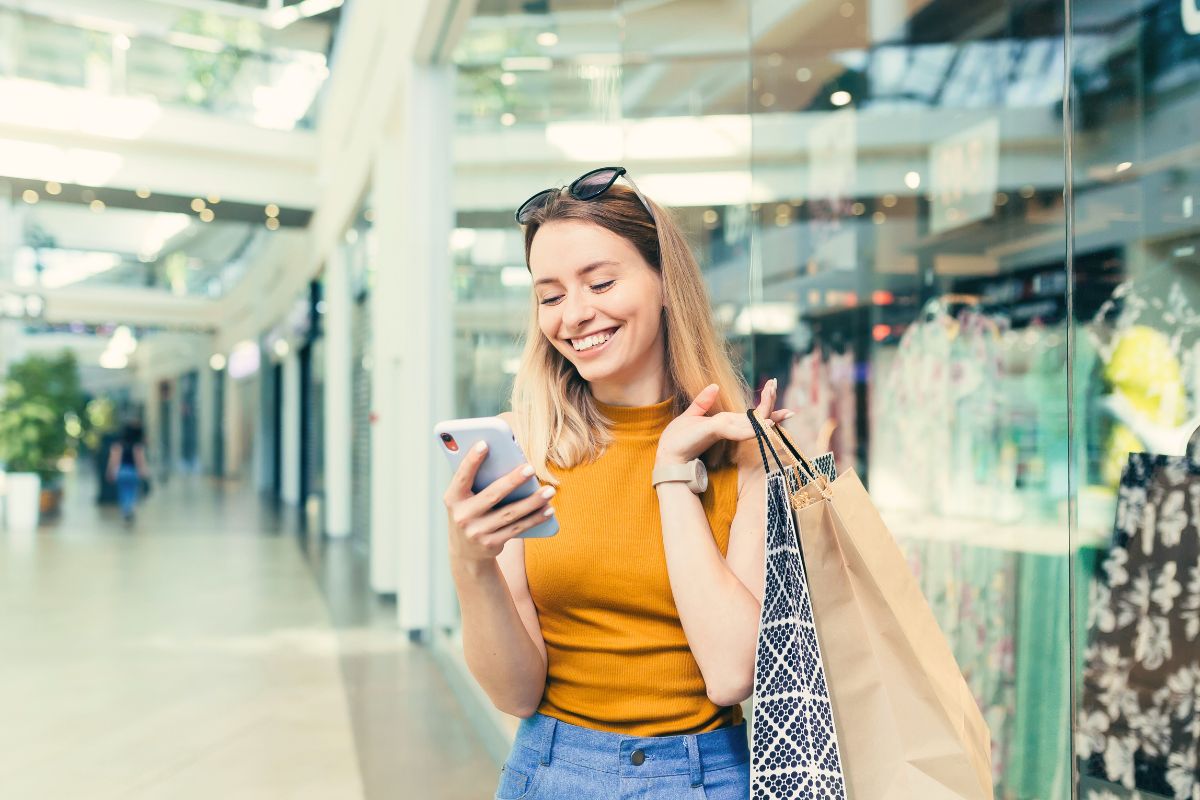 Ready to max out that credit card?
Home to over 100 stores, Stockland Hervey Bay Shopping Centre is the area's ultimate destination for retail therapy.
With a wide selection of stores ranging from popular fashion brands to specialty shops, you'll find everything you need and more.
Explore the latest fashion trends at Strandbags, Connor, or Cotton On; browse homeware stores for unique décor pieces, play some arcade games at Timezone, or indulge in some pampering at one of the beauty and wellness outlets (Serenity Skin Spa is a great choice).
And when you need a break from all that shopping, it's easy to grab a bite to eat at Hog's Breath Café (or something smaller to nibble on at Baker's Delight).
41 – Delight your tastebuds at Hervey Bay's best restaurants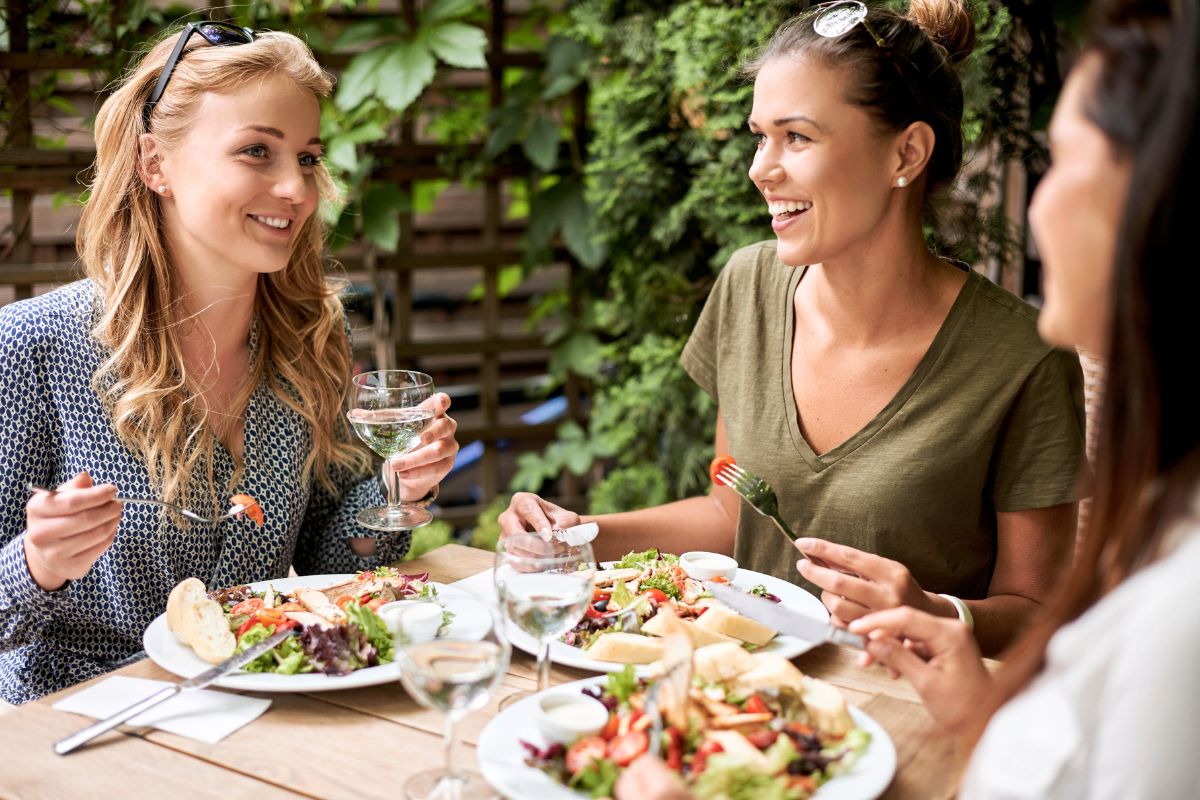 Feeling peckish? It might not have the magnitude of Sydney or Melbourne, but for its size, Hervey Bay is a food lover's paradise, dishing up a range of dining options to tantalize your taste buds — from fresh seafood straight from the ocean to international cuisines and cozy cafes, the variety is top-notch.
But where do we start? For mouthwatering French cuisine, Aegean Waters is a local favorite. For seafood, The Dock, Banksia, and Waterfront Restaurant all serve some of the freshest dishes in town.
For a more casual dining experience, why not try Santini Pizza e Cucina (for great Italian food) or the popular Odyssey Bistro on the Esplanade? And if you're just looking for a bite with a view, Enzo's on the Beach will hit the spot.
42 – Dance the night away at the area's best nightclubs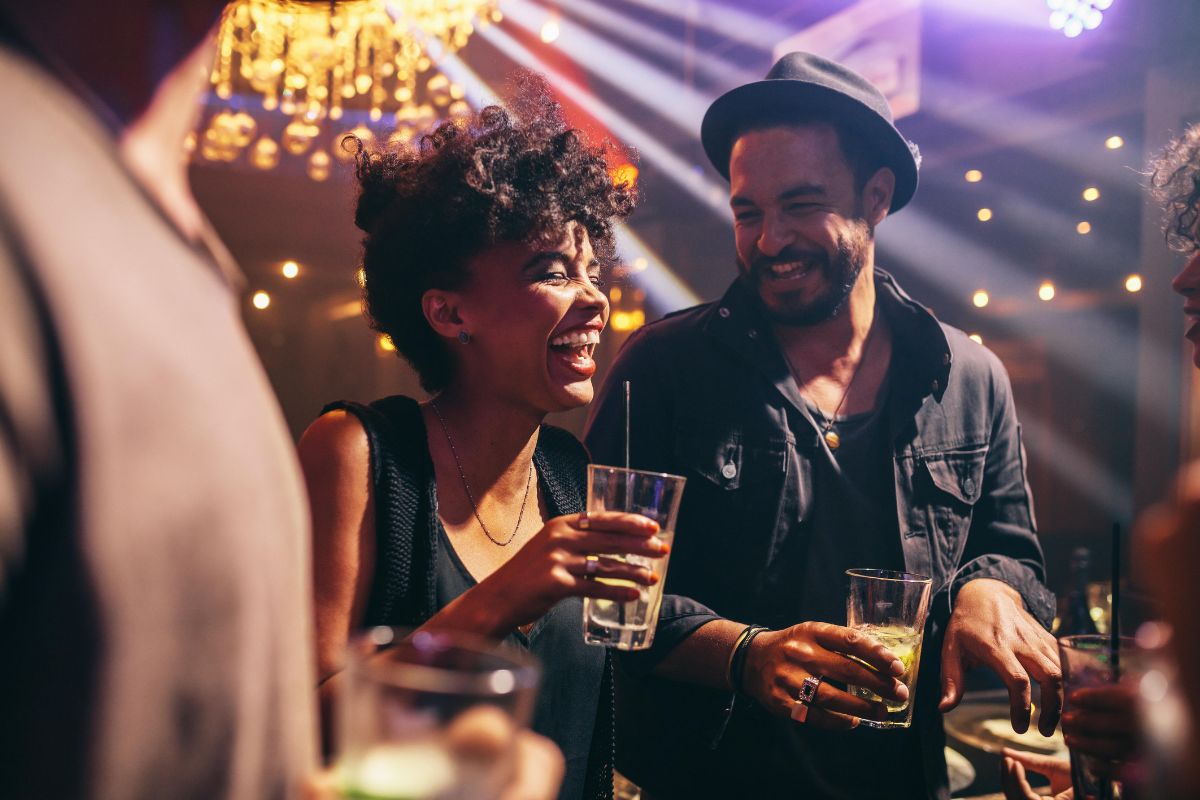 By day, Hervey Bay is a relaxing, sun-soaked destination, but when the sun goes down, the city comes alive with a surprisingly vibrant nightlife scene.
Whether you're a party animal or simply looking to let your hair down a little on vacation, Hervey Bay has a selection of nightclubs that cater to different tastes and music genres, throwing down EDM, hip-hop, R&B, pop, and a whole lot more.
All relatively close to one another (in the Pialba nightlife hot spot), Seven, Inca's, Rumaz, and Karen's Krazy Karaoke – which stays open until 5:30 am! – are some of the most popular.
Or, for a boogie by the beach, look no further than The Viper Nightclub – which welcomes live DJs every weekend.
Where to stay in Hervey Bay?
When it comes to finding accommodation in Hervey Bay, you have a range of options to suit your preferences and budget.
Whether you're looking for a cozy home-away-from-home through Airbnb, the comfort and amenities of a hotel, or the affordability and social atmosphere of a hostel, Hervey Bay has it all.
Hunting for luxury? Consider the Ramada Hervey Bay or the Mantra Hervey Bay, both excellent waterfront choices with their own on-site swimming pools and restaurants.
For a budget-friendly option great for families, the Tasman Holiday Parks provides cabin-style accommodation and caravan sites. Looking for an escape? Villa Cavour at Point Vernon is quieter than most other areas, but it's the K'gari Beach Resort on Fraser Island that's the most secluded of them all.
Where to go next?
When you're planning a trip around Australia, the options for your next destination are endless –with bustling cities, pristine beach towns, and natural wonders in spades, the Land Down Under is a fair dinkum tourist paradise.
From Hervey Bay, you can head south and start ticking off the many things to do in Brisbane, where a thriving arts and culture scene awaits. Or, for sun-soaked beaches and a laid-back atmosphere, head to the Sunshine Coast — Noosa Heads, Mooloolaba, and Caloundra have surf, sand, and relaxation option aplenty, are are just a sliver of the things to do on the Sunshine Coast.
Keep driving and you'll hit the Gold Coast, where you'll discover iconic theme parks (Dreamworld, MovieWorld), bustling nightlife (Surfers Paradise), and a rugged Hinterland. When thinking about the different things to do on the Gold Coast, don't forget to explore its many national parks and nature reserves — Springbrook, Lamington, and Tamborine Mountain National Parks are just a few of the wonders in the area.
Or, venture the other way! Head north from Hervey Bay and you'll end up at Airlie Beach, the gateway to the breathtaking Whitsunday Islands. When it comes to things to do in Airlie Beach, you can sail through crystal-clear waters, relax on pristine beaches, and snorkel in some of the world's most breathtaking coral reefs.
Continue north and you'll get to Port Douglas and Cairns — both of these cities are within arm's reach of the Great Barrier Reef. Four Mile Beach is one of the top things to do in Port Douglas, while the Daintree Rainforest is easily the most underrated of the things to do in Cairns.
If you're still searching, there are plenty of things to do in Palm Cove too — from fishing charters to reef tours, and from beachfront restaurants to relaxing spas. This little slice of paradise is one of the top places to visit in Queensland, and deserves a spot on any itinerary!
And that's just the tip of the iceberg when it comes to the best places to visit in Australia.
Final thoughts
Well, that's just about it! We hope you've enjoyed our rundown of the best things to do in Hervey Bay. As you can tell, this little corner of Australia really is a hidden gem, and there's a bounty of amazing activities for the whole family. Is there anything you'd like to add to the list? Let us know in the comments below!
As always, happy travels!