As Australia's third-largest city, the Sunshine State's focal point brings together everything we could ever want in a vacation destination.
Brisbane will inspire you to tap into your wild side at the Australia Zoo, made popular by Steve Irwin. Fans will surely want to stop by the Crocoseum to get a spectacle that will keep them on the edge of their seats!
Speaking of, where else can you have a close encounter with fuzzy koalas, thus making your Aussie dreams come true? Don't forget to step into the Lone Pine Koala Sanctuary for that one!
Enjoy the beauty of the Brisbane River by day on a kayak tour, and by night, on a dinner cruise, with friends or your partner for the perfect end to your day.
With a vibrant nightlife, award-winning restaurants, year-round warm weather, craft breweries popping up around every corner, plus close proximity to world-class theme parks, animal sanctuaries, beaches, and hiking trails, the list of things to do in Brisbane goes on… and on… and on.
So, what are you waiting for? Start planning your trip!
1 – Feed the colorful lorikeets at Currumbin Wildlife Sanctuary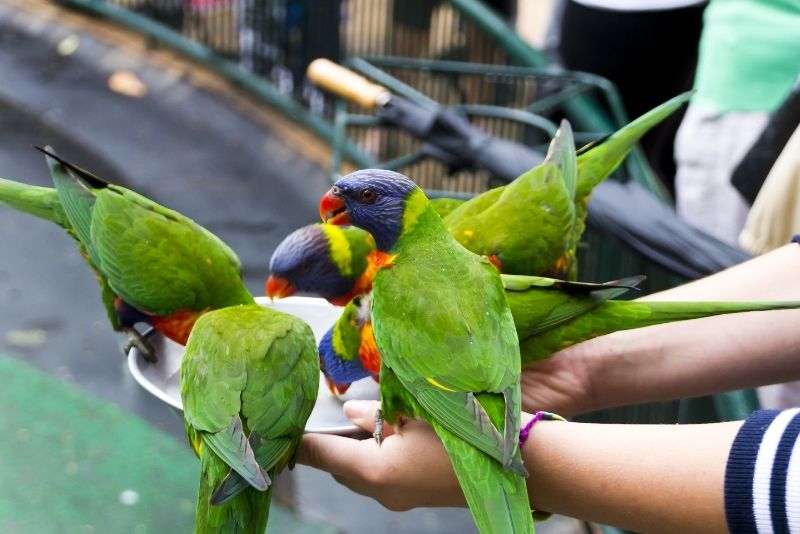 If you're an animal lover, add this to your list of things to do in Brisbane. The 27-hectare Sanctuary hosts Tasmanian devils, kangaroos, dingoes, emus, echidnas, and so much more.
While you're there, why not help feed the lorikeets? With dozens of stunning colorful birds flocking around you, it'll feel like a scene from Snow White.
Make sure to book your tickets early for the best rates, with a bonus photo op, and even additional activities included in your ticket.
2 – Explore Moreton Island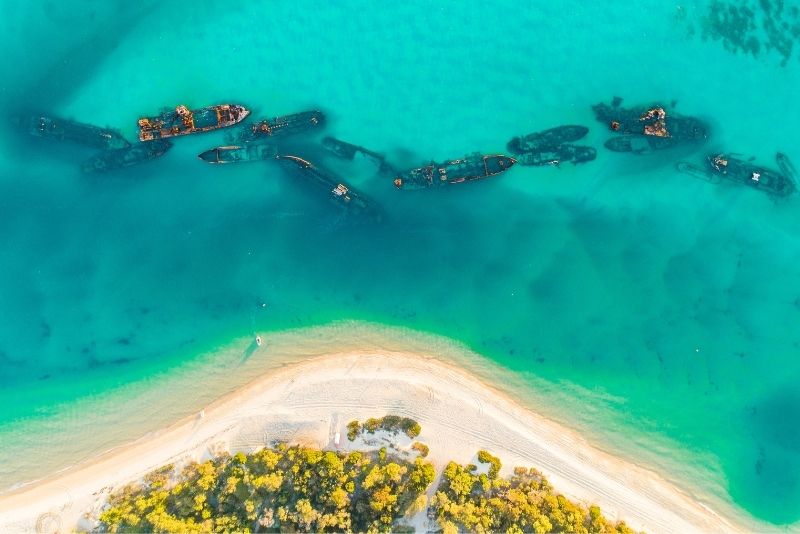 This slice of paradise is only accessible by four-wheel-drive — but once you're there, the opportunities are endless: drive the beach down to Queensland's oldest lighthouse; roll or toboggan down the sloping sand dunes; paddle a transparent kayak over the clear sapphire waters with nearby shipwrecks available to snorkel; or even scuba.
Travelers love the eerie Tangalooma Shipwrecks, so make sure to go snorkeling or scuba diving and explore the deliberately-sunken fleet — these days, the coral and sea-life have made it their delicate and lively home.
If you want to keep your feet dry, there are plenty of land activities like volleyball and croquet, along with white sandy beaches perfect for working on the tan.
So, why not take a day to explore the third-largest sand island in the world?
3 – Cuddle a koala at Lone Pine Koala Sanctuary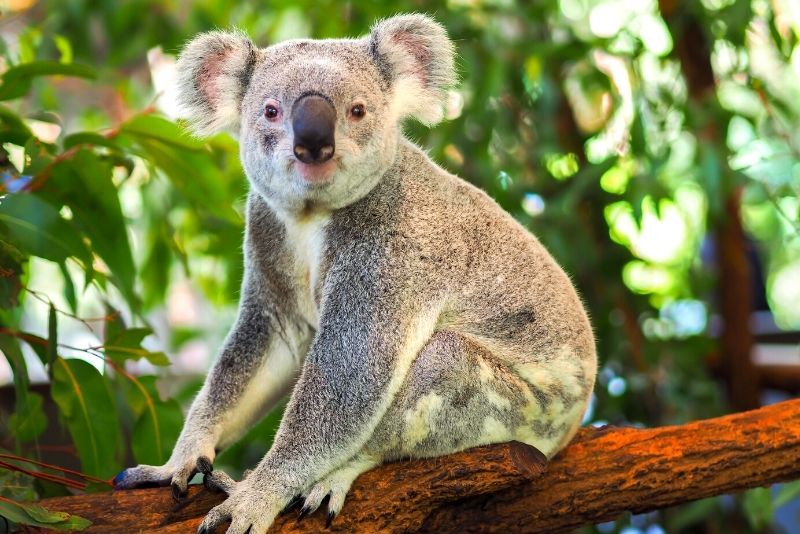 Wind down the Brisbane River on a cruise boat toward Lone Pine —  the world's largest and oldest Koala Sanctuary — where you can actually cuddle a koala, see the gruesome snake-feeding, and watch the majestic Birds of Prey show where owls, kites and eagles soar above your head before swooping down on their lunch.
Why not treat yourself to a local beer or wine on the boat back to Brisbane?
4 – Experience The Claw at Dreamworld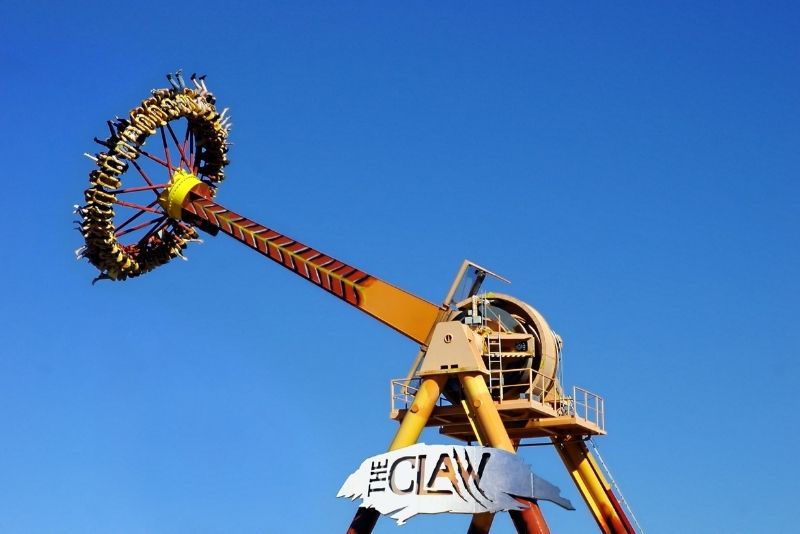 This theme park has everything so you can tick off a lot of things to do in Brisbane. Family-friendly and kids' rides? Check. Whitewater slides? Check. Wildlife park with tigers and koalas? Check. Thrill rides? Double-check.
Thrill-seeking travelers can't get enough of the Claw, a spine-tingling ride that rockets you from side to side at speeds of up to 64 km/h!
What's better than Dreamworld? Dreamworld plus WhiteWater (water park) access for the ultimate day!
5 – Browse modern and Indigenous art at the Gallery of Modern Art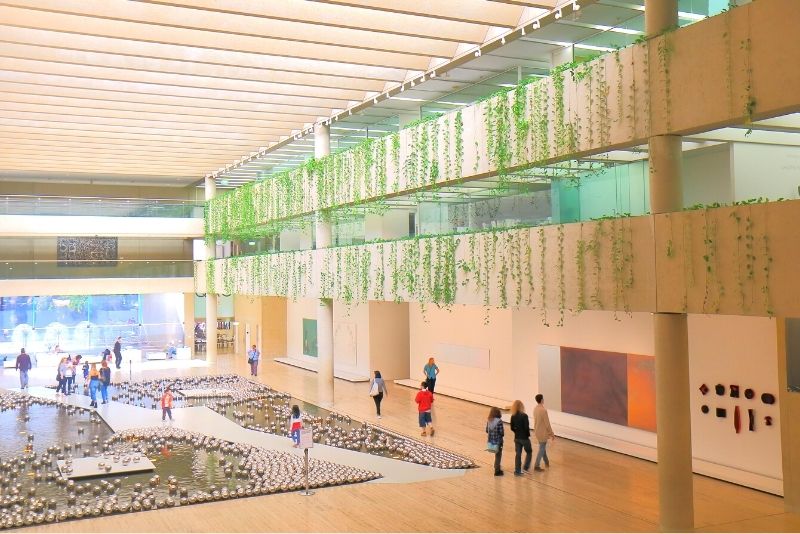 QAGOMA is an eclectic and interactive art gallery full of the dynamic colors of Indigenous Art, rising Australian artists, and plenty of traveling exhibits showcasing everything from Marvel Cinematic Universe costumes and props to Ai Weiwei and art around motorcycles.
The gallery will open and delight your eyes, showing off some of the culture Brisbane has to offer.
Entry to the museum is free, except for special exhibitions or events, which will need prior ticket purchase.
6 – Take a day trip to the Gold Coast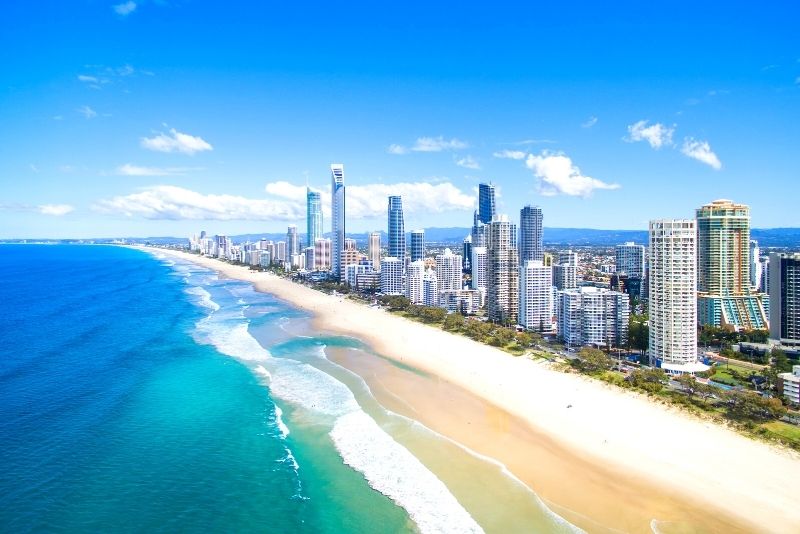 Fancy a day trip? The Gold Coast is a stone's throw from Brisbane and offers plenty of entertainment along with golden beaches for a day trip or a weekend.
Drive, train or bus to the coast so you can put your feet up, party the night away, explore the theme parks, or have some retail therapy! Make sure to catch a sunset and some waves too.
7 – Wind through the streets of Brisbane on a segway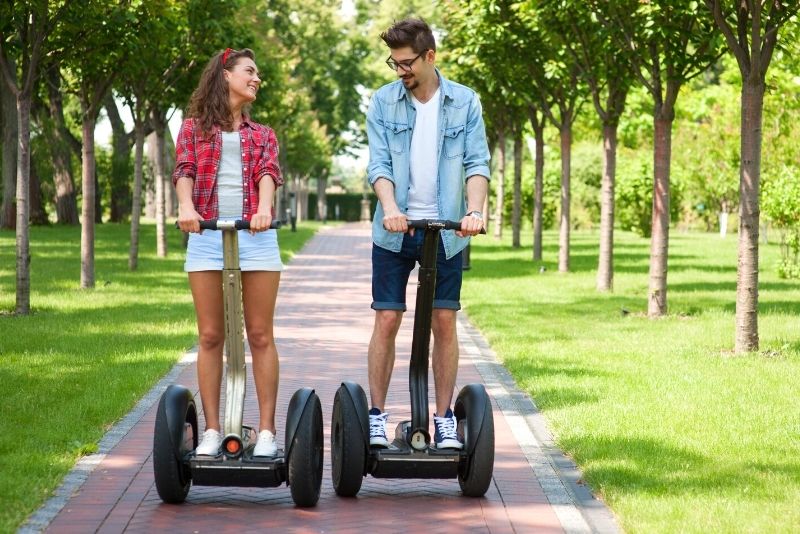 With a local guide leading the way, Segways are a fun and unique way to navigate the city, often stopping at the landmarks and zipping through the gorgeous gardens.
Whether you're free for 1 hour or 2, there are segway tours that will match your itinerary, perfectly.
Discover the real Brisbane and don't worry about falling over; the Maserati of segways (the i2) stays balanced for you — just enjoy the ride!
8 – Scream as loud as you can on the DC Rivals HyperCoaster at Warner Bros Movie World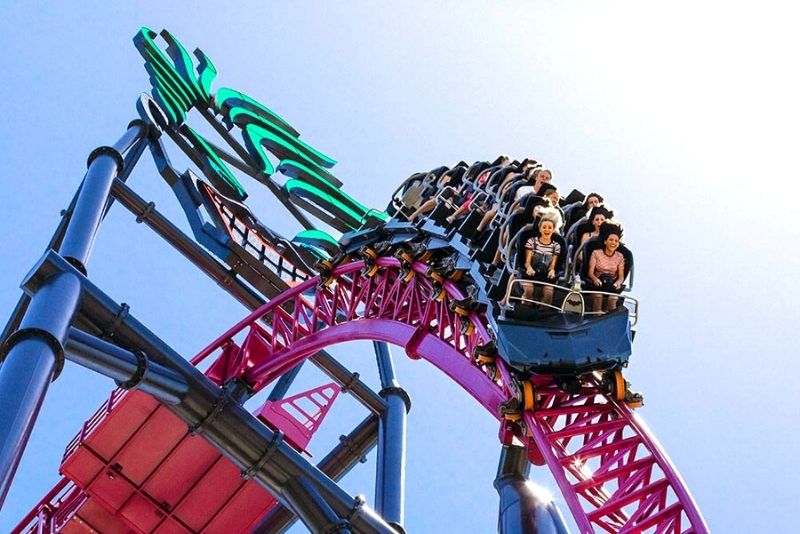 With almost a mile of track and top speeds of over 470mph, DC Rivals is officially the Southern Hemisphere's tallest, longest, and fastest HyperCoaster — a surefire ride to thrill you to universal proportions.
Discover more galactic thrills at the Green Lantern Coaster and Superman Escape, or sit in the Batmobile and watch the Hollywood Stunt Driver show. There is plenty of excitement for all ages!
Check out the best Gold Coast Theme Parks.
9 – Chow down with a filling lunch on the Brisbane River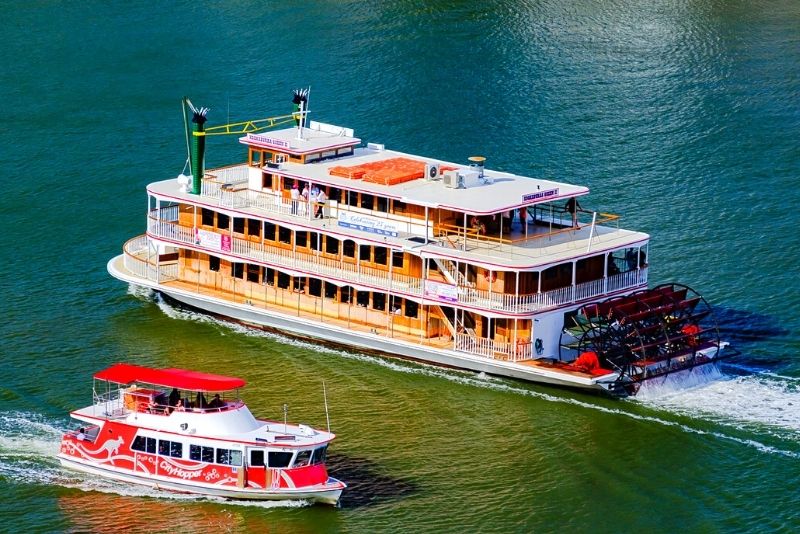 Hop on a boat reminiscent of the old Mississippi timber paddle boats and set sail past some glorious views of the cityscape — keep an eye out for Kangaroo Point Cliffs Park and the Channel Seven Wheel.
The friendly guides are always happy to talk about Brisbane's remarkable history, all while you're sitting down for a buffet lunch (with dessert and a bar). On weekends, enjoy the live music on board too, or an evening view of Brisbane on a sunset cruise!
Relish a stunning view of golden hour hitting the sparkling ocean, and then enjoy the sight of the dozens of city lights illuminating the night sky.
10 – Walk the Mount Coot-Tha Botanical Gardens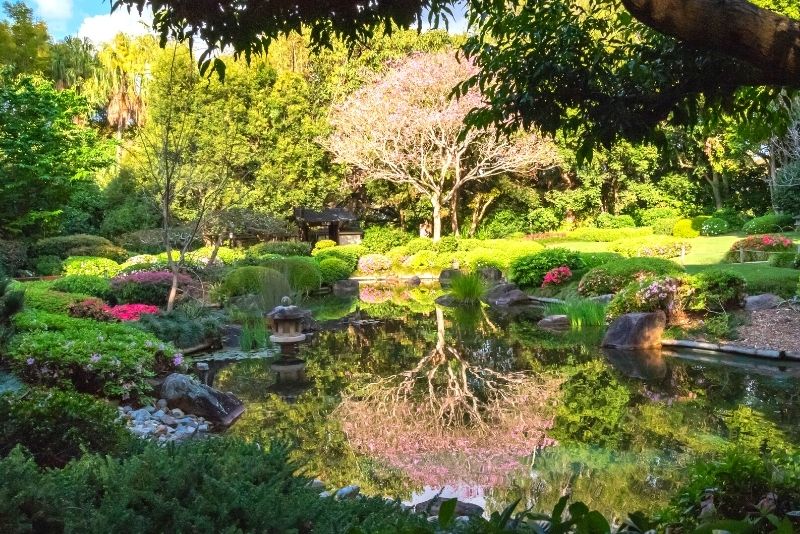 Find the Tropical Dome to meet some local plants and wildlife, then absorb the tranquillity of the Japanese Garden and its lake (complete with lily pads).
Stop by the Living Museum of Native and Exotic plant collections, showcasing a wild variety of plants, plus their properties.
Find the Bonsai House and African glade, then when you're done with the gardens, climb to the summit of Mount Coot-Tha for the best view Brisbane has to offer! There's that perfect photo you were after.
11 – Meet dolphins and penguins at Sea World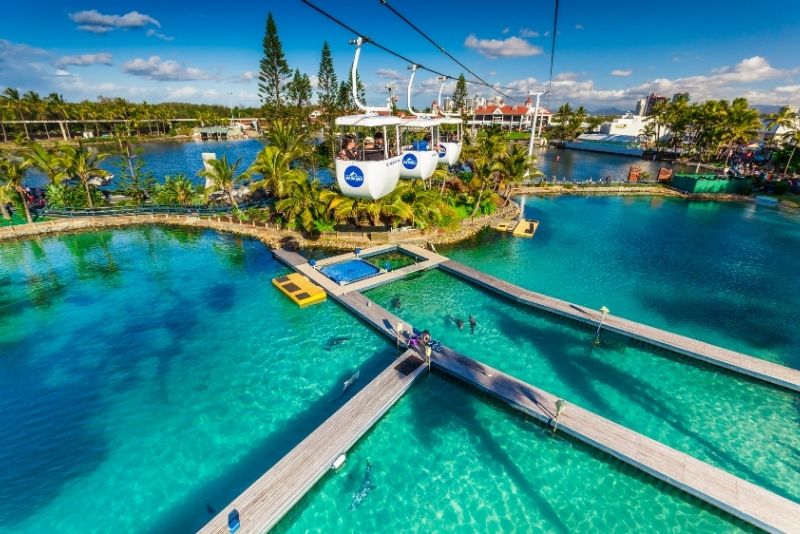 Along with some rides and plenty of spots to splash, Sea World boasts incredible opportunities to interact with animals.
Don't see the penguins from behind glass; put on a beanie and step onto the ice to get up close and personal with them instead! Then, change your beanie for budgie smugglers and swim with the dolphins as they perform tricks.
Behind the glass, there are also polar bears and sharks to ogle at.
12 – Have wine and cheese at Mt Tamborine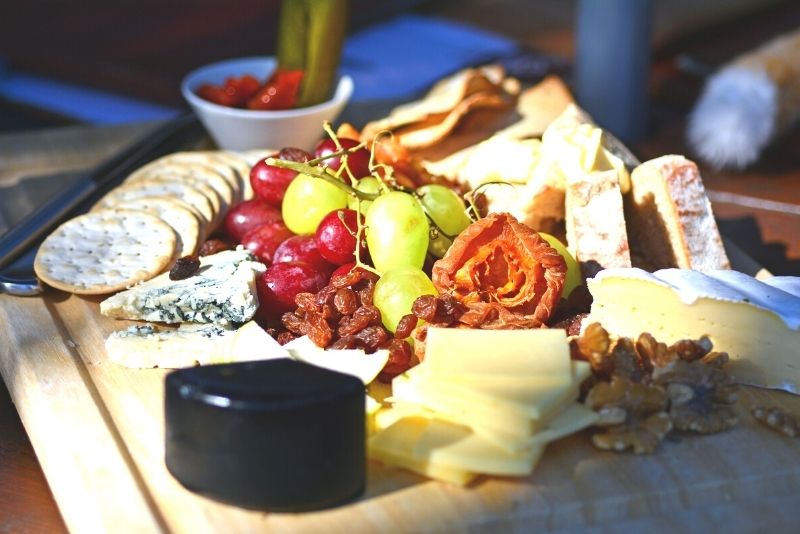 If you're a foodie, add this to your list of things to do in Brisbane!
Spend all day being driven through the beautiful Mt Tamborine for a full-day tour as you stroll through and sample the local boutique wineries. On top of that, there are spirits, cheese, nuts and fudge (*drools*).
Thanks to the chauffeured bus, there's no need to worry about who'll be the designated driver.
13 – Explore the wonders at Stradbroke Island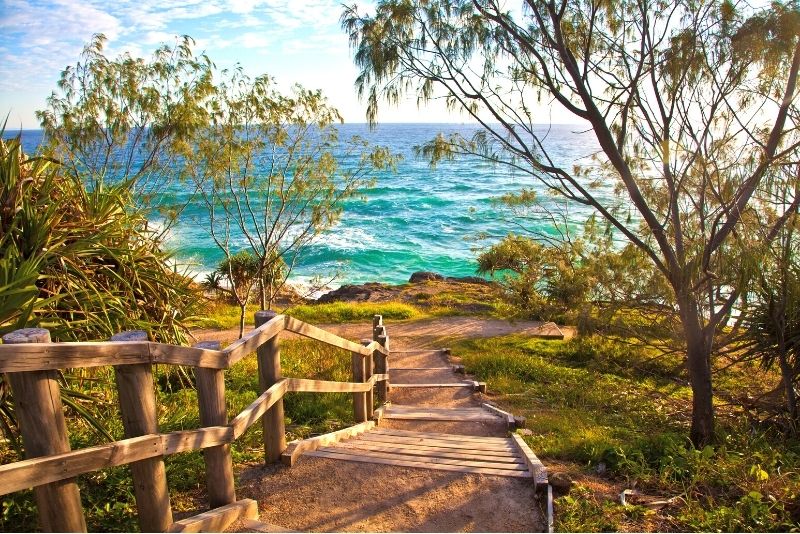 Known by locals as "Straddie," Stradbroke Island is the second largest sand island in the world, and with ample amounts of activities to connect with nature.
A common place for locals to visit for a day trip from Brisbane, Stradbroke Island is a wonderful natural oasis with wild nature, stunning cliffs, quaint beaches, dense forests, and more.
One way to explore its wild side is on a thrilling Jeep tour, guiding you through sandy trails that lead to stunning beaches.
14 – Feel the magic inside a Candlelight Concert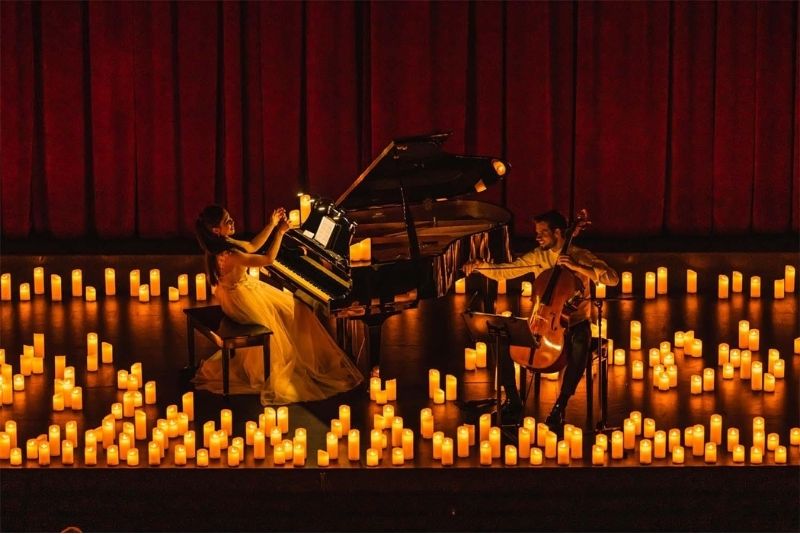 Featuring a classic rendition of your favorite song, or a spectacular ballet show are just a few of the acts that you'll find when you look into the new and popular Candlelight Concerts.
Enter some of the best theaters and venues in Brisbane, and be dazzled by the tens of thousands of candles bringing the space to life in an ambient way.
From classical renditions of Queen to Adele, be ready for a magical night.
Sponsored placement
Enjoy a seductive show by Brisbane's Magic Men
Looking for a little excitement? Then the Magic Men's newest show is sure to get your heart racing!
Watch as Australia's best male dancers put on a performance you won't soon forget. With complimentary bites and glasses of sparkling wine available, this is the ideal outing for ladies' night!
15 – Walk amongst dinosaurs and war machines at Queensland Museum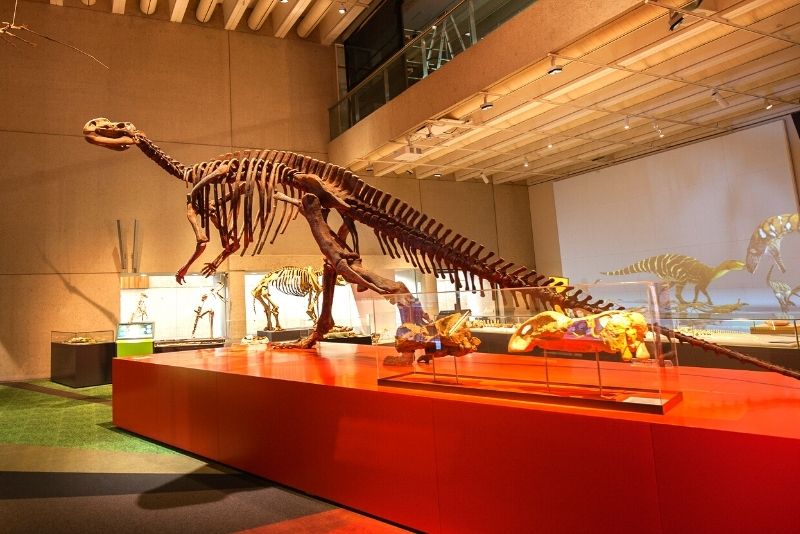 Museum fans, consider the Queensland Museum one of the essential things to see in Brisbane! The galleries house a wide array of interactive exhibits, spanning the grueling experience of Australian diggers in WWI to a dinosaur garden with a full-sized T-rex and Triceratops.
While you're there, don't miss the chance to see native animals up close at the Discovery Center, and make sure to check out the rotating exhibition calendar (previously housing themes such as weddings, textiles, and sea life).
16 – Take a kayak tour of Brisbane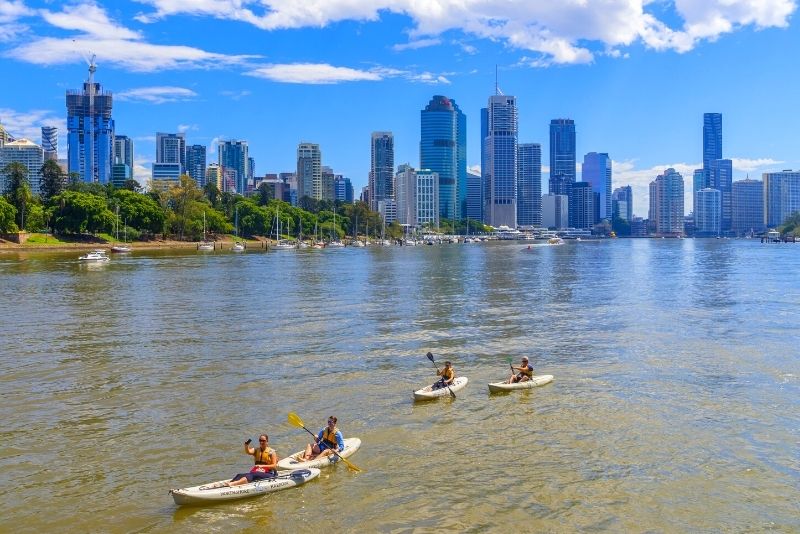 No matter your skill level, taking a guided kayak tour of Brisbane is bound to leave your eyes opened and your arms just a little sore.
With daytime and nighttime sessions available, there's no bad time to explore the city's waters — by day, try your kayak soccer and basketball skills; by night, just bask in the lights and sounds of Brisbane: the River City.
17 – Become a Wildlife Warrior at Australia Zoo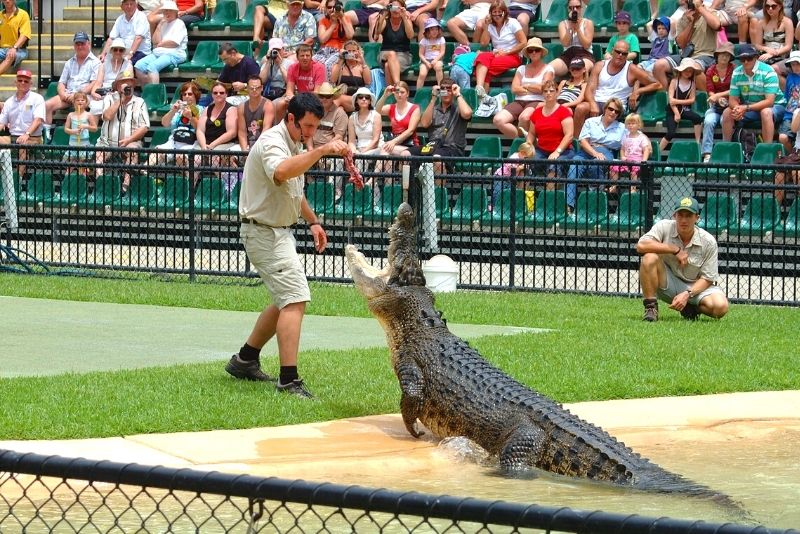 Crikey! The colossal Australia Zoo made famous by Steve Irwin has so much to see and experience, but the Crocoseum takes it up a notch.
You'll be inducted as a Wildlife Warrior as the zookeeper puts on a show of giant snakes, colorful birds and colossal saltwater crocodiles while letting you know about the fight to protect the animal kingdom and conservation issues.
18 – Get sucked into the Black Hole at Wet'n'Wild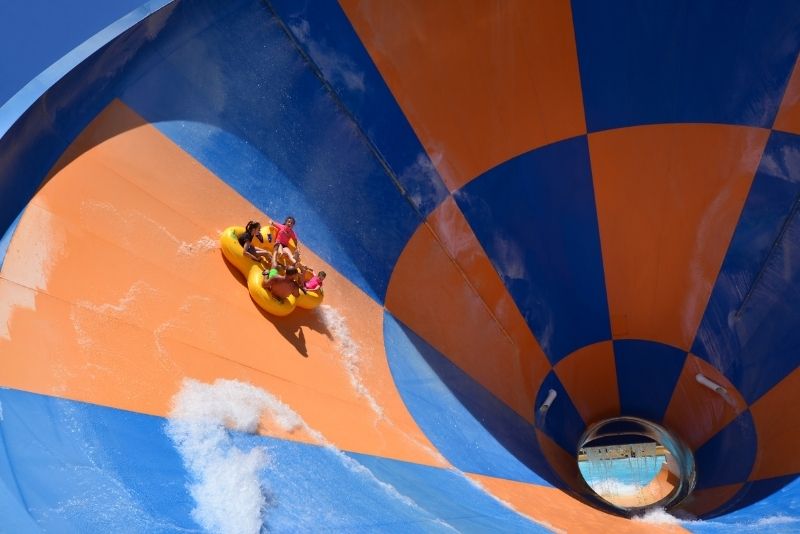 Headlined by the vertical drop of the Aqualoop and the catapulting SkyCoaster, Wet'n'Wild offers a huge collection of adrenaline-fuelled water slides and coasters, plus places to relax in the water and cool down.
Don't miss the Black Hole either: a unique slide that twists and turns and drops, all without even a speck of natural light.
Ticket combos and multiple-day passes start at $130 USD, when pre-booked, as well as transfers, to get you to and from the park.
19 – Swim at Streets Beach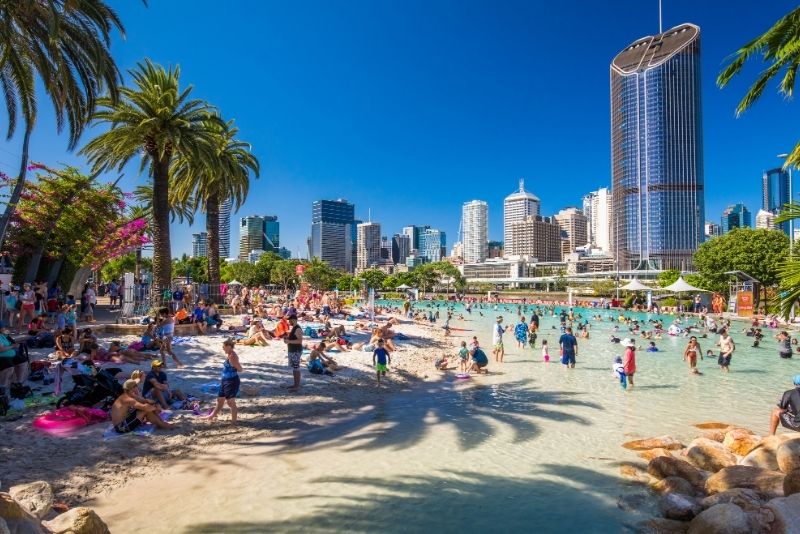 Brisbane couldn't bring itself to the beach, so it brought the beach to Brisbane! Walk along the Brisbane River until you find the crystal blue lagoon with white sand and plants.
The beach may be artificial, but the vibes are very real! After you swim, look out for nearby pop-up markets, eateries, and bars to complete your beach experience.
Kids will also love the experience, as they can splash around at the interactive water-play park and other kiddie water games.
20 – Shop the day away at Queen Street Mall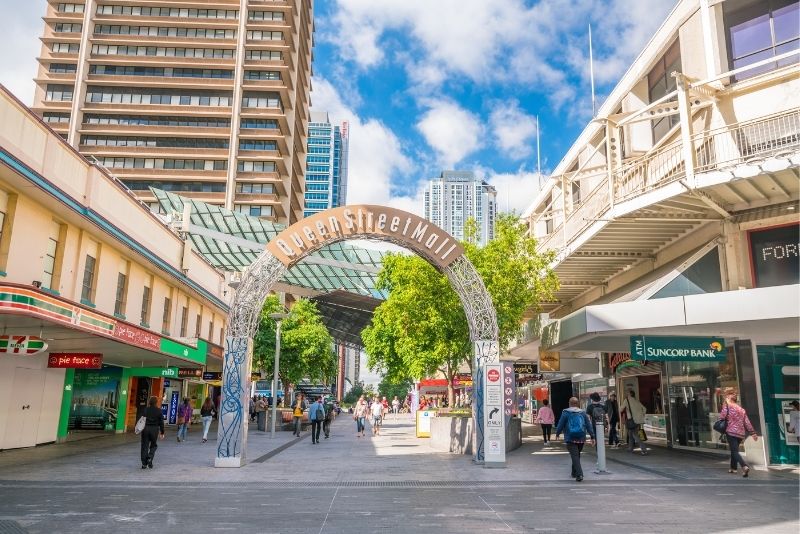 This open-air pedestrian mall has over 700 stores and hosts over 1000 events every year, so you're guaranteed to find something exciting!
It's a vibrant hub of activity where two historical arcades meet modern designer shops and entertainment venues, flanked by restaurants, bars, cafes, day spas, hotels and Brisbane's casino.
So whether you're looking to buy a few clothing items from Aussie brands, or you forgot to pack something, this is your place!
21 – Take a trip through time at the Museum of Brisbane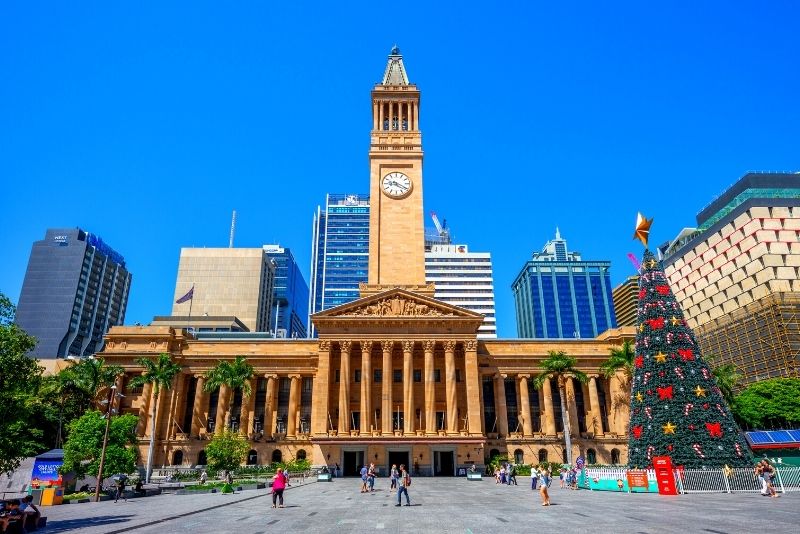 Inside the refined and iconic Brisbane City Hall, the Museum of Brisbane presents Brisbane's history, spanning Indigenous inhabitation to being European settlement, and its time as a penal colony.
The insights into the natural floods and disasters which plagued its upbringing are intriguing, likewise the story of hosting the Commonwealth Games.
Take a tour of the City Hall and Clock Tower while you're there.
22 – Keep your torch off at the Glow Worm Caves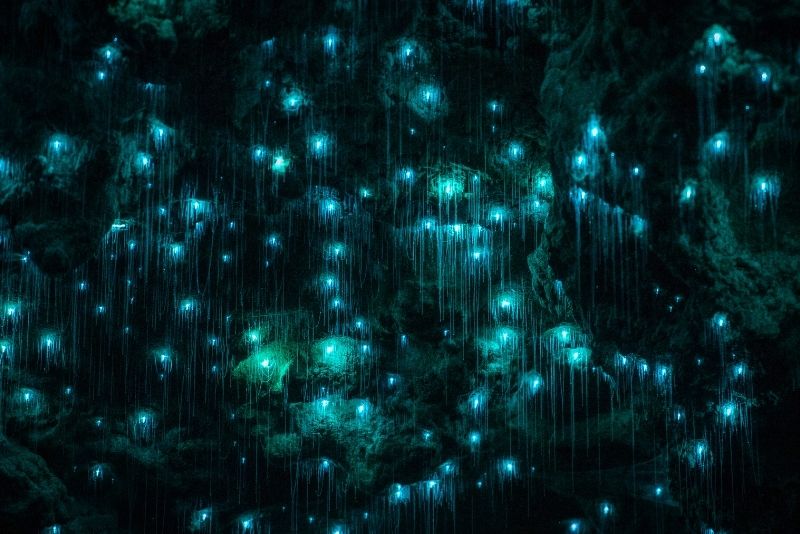 The Mt Tamborine Glow Worms Caves have become a hugely popular destination for locals and tourists to visit, providing nature's Christmas lights all year round. In a pitch-dark cave, thousands of creatures illuminate the cave and captivate audiences with their beauty.
The guide will go over the fascinating life cycle, behavior and threats to these enchanting animals.
To save time and money, make sure to book your ticket in advance!
23 – Watch for dolphins at Moreton Island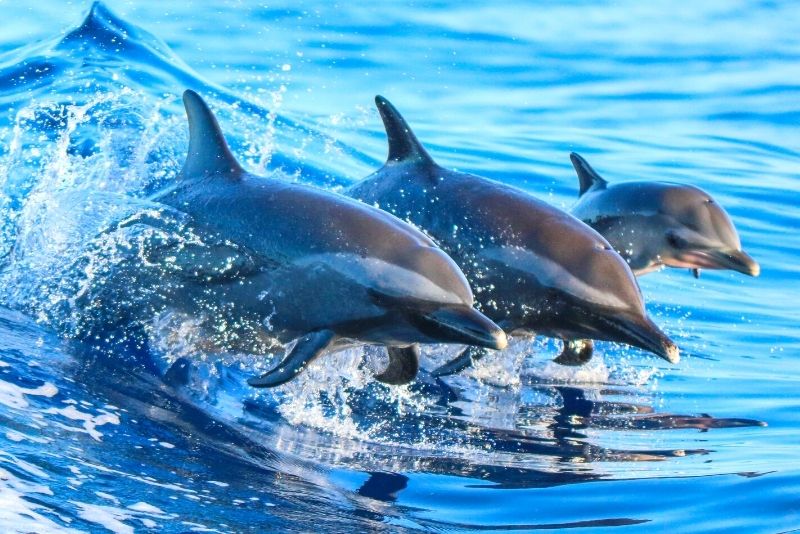 If Moreton Island's soft white sands, sea-life, and shipwreck snorkeling aren't enough, Moreton Bay Marine Park is a playground for bottlenose dolphins, dugongs, loggerhead turtles and even humpback whales in the winter!
Spotting wild dolphins is always amazing; spotting them from your window during an exotic lunch — we'll that's just unforgettable.
The day long activity should be booked in advanced, as it is a popular one! It also comes at different price points, so it's very accessible.
24 – See a show at Brisbane Powerhouse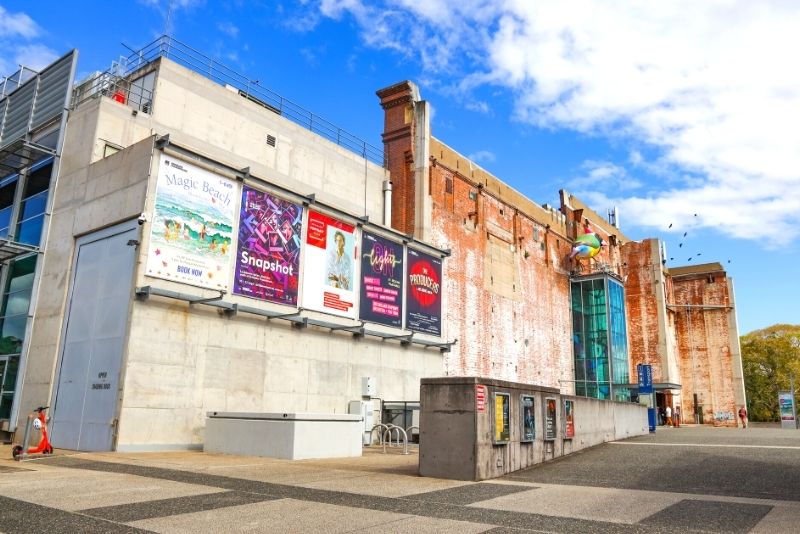 What was once a power station is now a cultural hub on the Brisbane River. The Powerhouse offers tours of the formerly shabby building, complete with heritage-listed street art and even some ghost stories.
There is also a twilight cruise stopping at the Powerhouse, but the shows — ranging from comedy to magic to burlesque and more — are the undisputed highlight.
With free activities and paid shows, there is something for everyone. Check online for what's on, and prices to book ahead!
25 – Stargaze at the Sir Thomas Brisbane Planetarium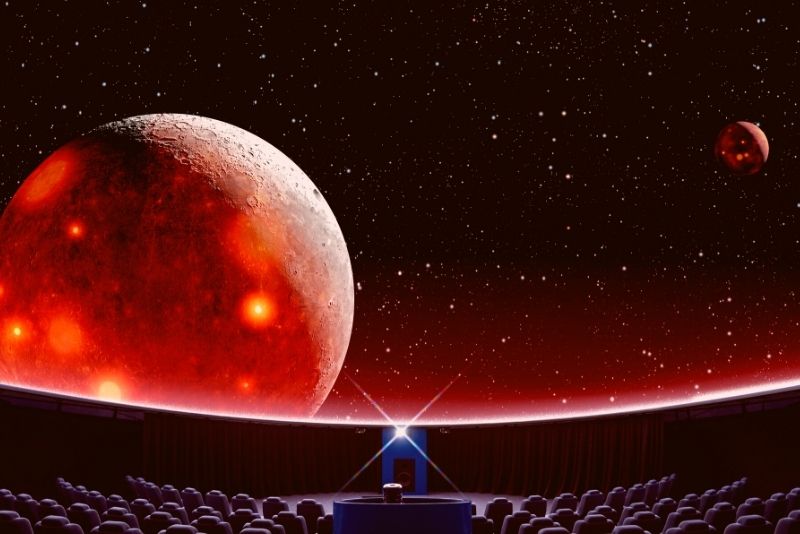 Visit the Sir Thomas Brisbane Planetarium, recline your chair and watch the 40-foot widescreen in the Cosmic Skydome, before being guided through Brisbane's night sky and told which planets, stars and asteroids to look out for.
Explore the Display Zone with fragments of asteroids and a replica of Neil Armstrong's spacesuit, then grab a selfie with a statue of Mr Brisbane himself!
Though entering the Cosmic Skydome shows requires a fee, general access to the planetarium is free.
26 – Explore Springbrook National Park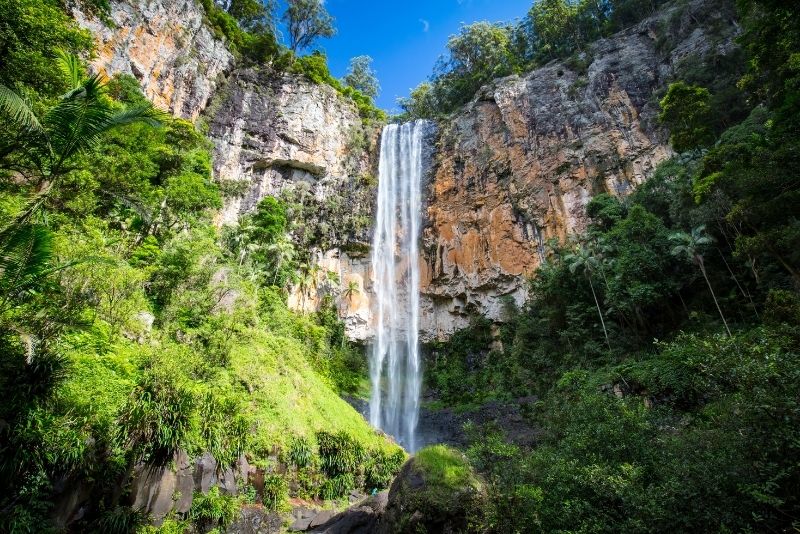 Take the breathtaking drive through Numinbah Valley on the way to this park in the lush Gondwana Rainforests. Once you're there, tour the scenic rainforests and waterfalls — with more than 2000 species of flora and fauna, the forest is absolutely brimming with life.
Make sure to check out the Glow Worm caves and hike the Curtis Falls track, flanked by gum trees and with viewing platforms over Curtis Creek and waterfalls.
27 – Sip local beers on a brewery tour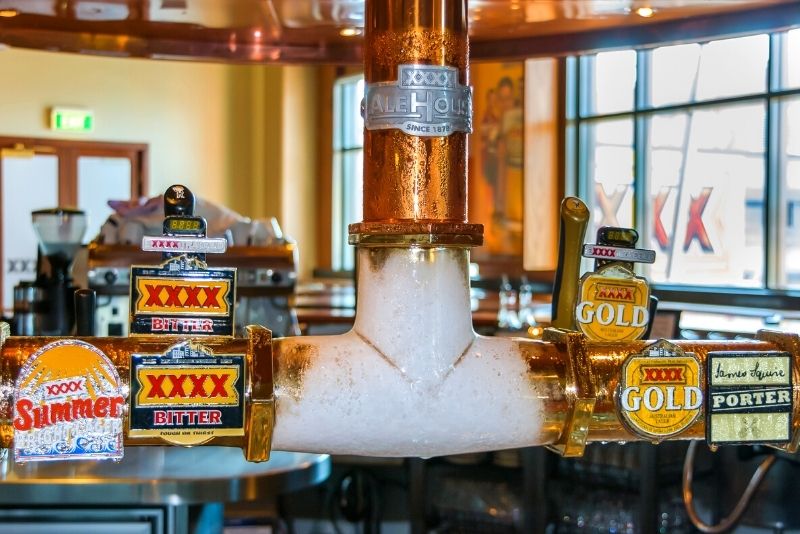 Aussies and beer go together like Americans and apple pie. As more microbreweries pop up, so do the smorgasbord of delicious and inventive beers.
Take a brewery tour to uncover some interesting breweries, as well as the chance to sample some classic Queensland XXXX (a staple at all local pubs). Green Beacon Brewery makes everything from rosé sour beer to oat cream ales, so it's best to find a tasting paddle and try a little of everything on offer.
Visit Brisbane's original pub at Brisbane Brewing Co, for a taste of local, inventive, and refreshing beers that are authentically "Brisbanest".
Step into the taproom at Black Hops Brew and Stone & Wood Brewery where the only other cool thing with the beer and menu, is the lively ambiance.
Lastly, get a view and taste of the valley, at Valley Hops Brewing, sipping on independent brews at their iconic rooftop.
Enjoy a hearty lunch at the breweries, keep the beers flowing, and see where the evening takes you!
28 – Indulge in high tea at Customs House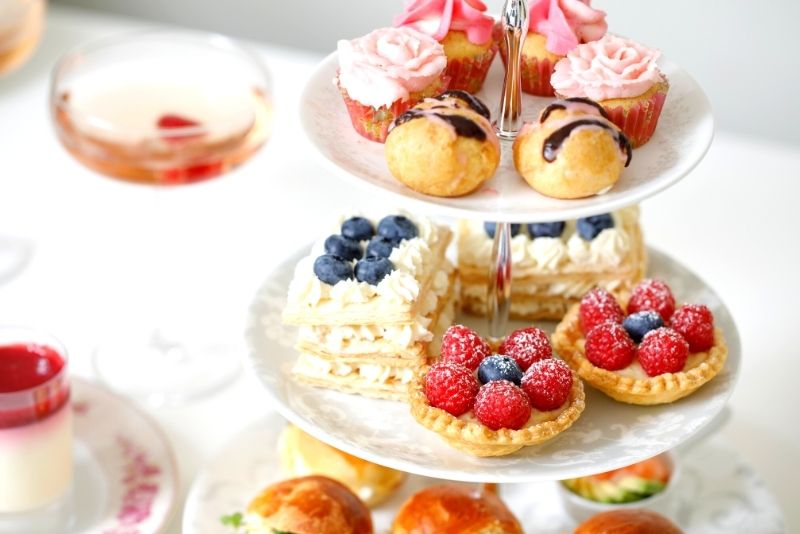 The heritage-listed and sublime Victorian-era Customs House maintains its elegance in central Brisbane and offers the best high tea experience in the land.
Explore the grandiose building before sitting down to premium champagne, finger sandwiches, delightful canapes, handcrafted desserts, and organic tea.
Worried you won't be able to attend because of dietary restrictions? The Custom House accommodates Gluten-Free and Vegetarian substitutes.
Make sure to make your booking on their online portal at least 24 hours in advance.
29 – Go abseiling at Kangaroo Point Cliffs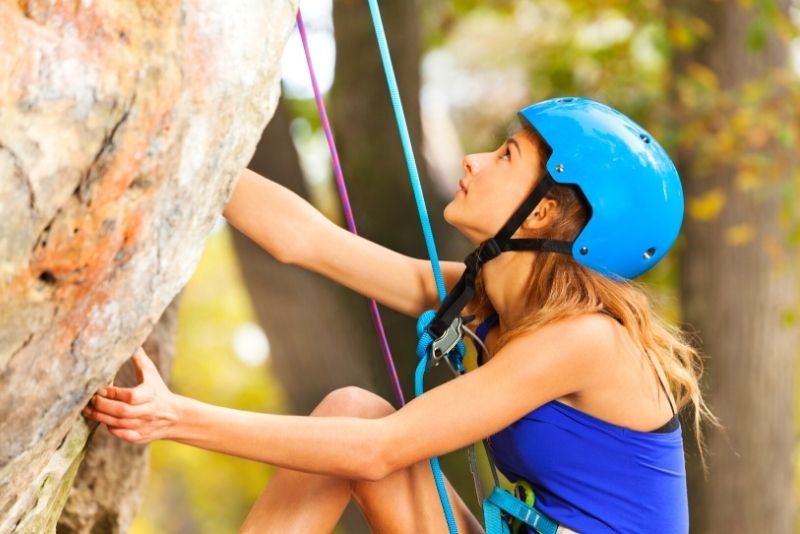 Looking out over the Brisbane skyline across the meandering river, the edge of the Kangaroo Point Cliffs is a stunning vantage point.
Snap that amazing photo, then step over the edge for the 65-foot descent down the rock face where the thrills of abseiling meet the panoramic views of Brisbane for an unmissable experience.
Worried about being a newbie? No worries! This experience is completely beginner friendly, designed to meet you where you are, so don't hold back!
30 – Learn about the details inside the Cathedral of St. Stephen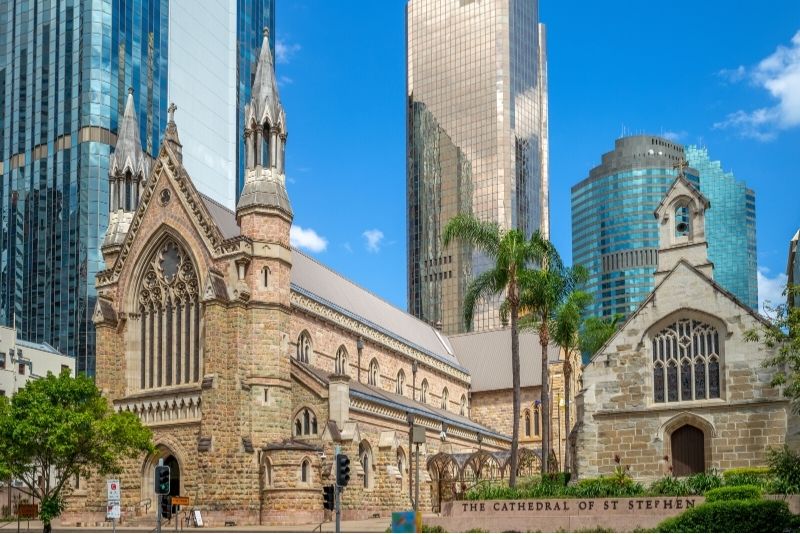 Book a walking tour to discover the details and intricacies inside the Cathedral of St. Stephen, a Roman Catholic Church situated in the middle of Brisbane.
Donning a Neo-Gothic style of architecture, the church was originally built in 1874. Inside, there is a shrine to Saint Mary Mackillop, who along with her sister, dedicated her life to helping impoverished women and children, amongst other fascinating details.
A place to visit for worship as well, the outdoor gardens are also considered a must-visit.
31 – Take the Treetop Challenge at Mt Tamborine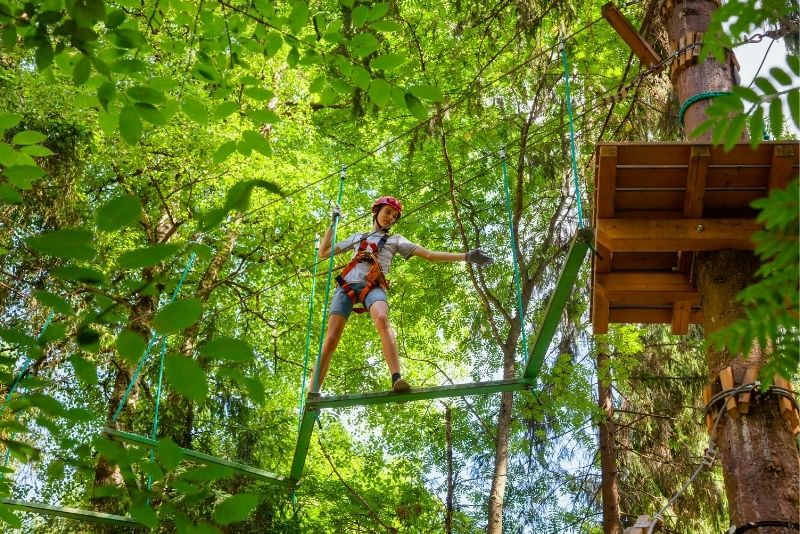 What's the best way to explore 9 acres of bushland? From the treetops, of course! With high-ropes and wires, suspended bridges, skyfall jumps, and swimming, this outdoor adventure course offers uncapped beauty and excitement. Add on the Canyon Flyer Zipline Tour to glide 230-feet over a canyon and feel like Tarzan!
With over 120 different challenges varying in difficulty, there's something for all skill levels.
32 – Ride the Channel Seven Wheel of Brisbane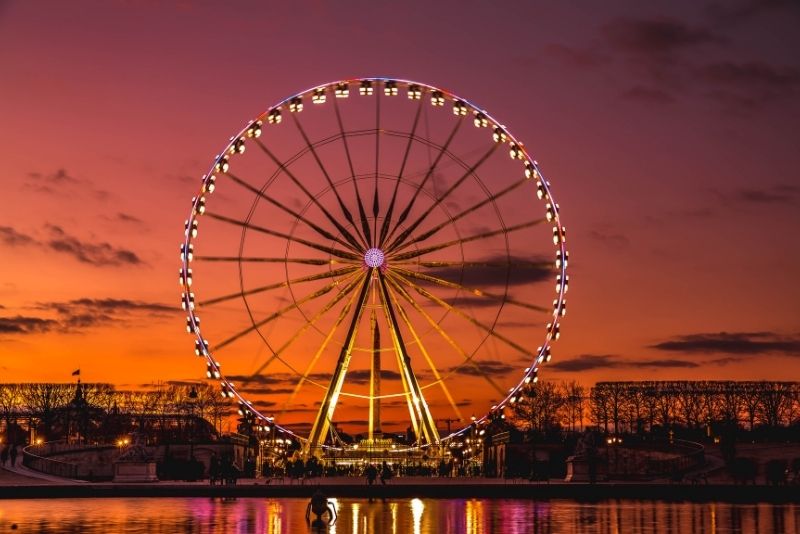 If you want 360-degree views of Brisbane from almost 200 feet above the ground, head to the Channel Seven Wheel. Enjoy the air-conditioned gondola and check out Sky High Picnics — a delightful blend of great food, fine wine, and stellar views over the city.
The wheel is best ridden at both daytime and nighttime, each showcasing the city in a different but spectacular light.
33 – Sample all the local goodies on a foodie tour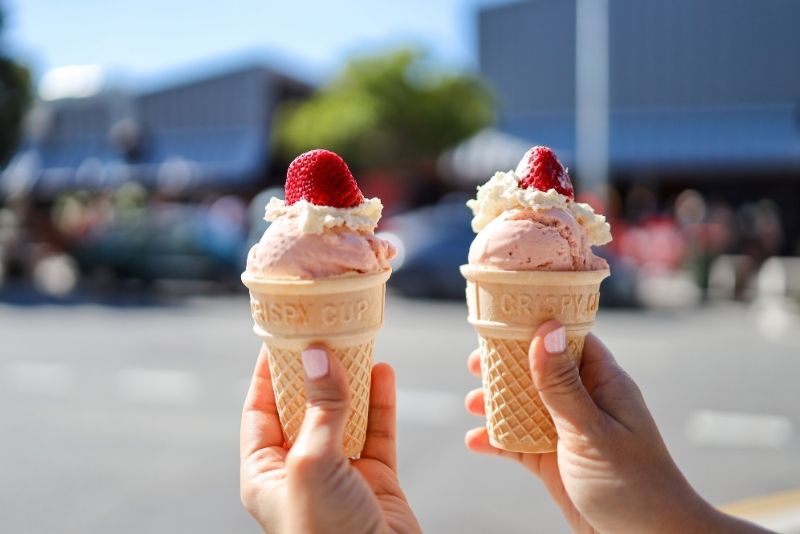 Queensland cuisine goes wider than the humble lamington! Discover the full gamut with a four-course Sunshine Coast foodie tour with a different dish and drink at each of the four picturesque stops along the fan-favorite route.
With the best wine and seafood pairings, along with the best coffee and dessert shops, you'll come out a Brisbane foodie expert before you know it!
There are additional stops at beautiful parts of the Sunshine Coast, but little beats the Glass House Mountains National Park.
Hot tip : Don't miss our list of fun things to do on the Sunshine Coast.
34 – Farm sheep and mine opals at Paradise Country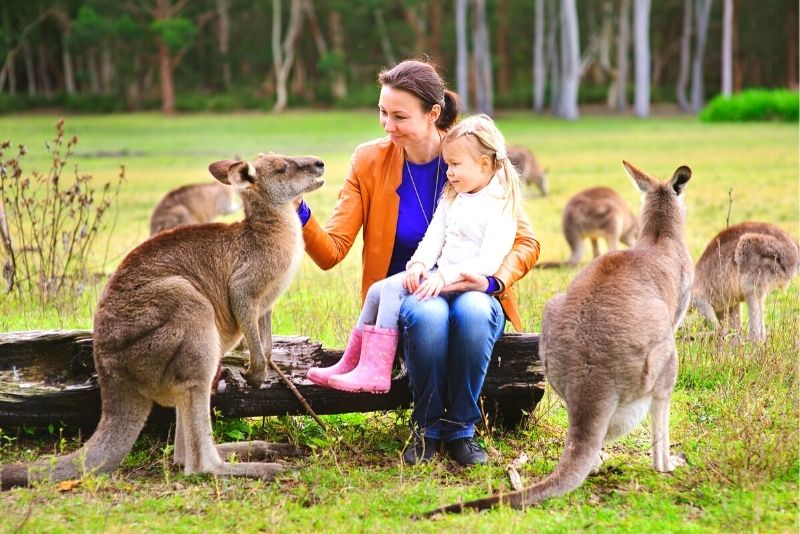 Farms have always been a huge part of Australia and Paradise Country captures that Aussie tradition to a tee. Meet some local possums and marmoset monkeys, ride a tractor, and then watch animal shows featuring sheepdogs, sheep-shearing and stock horses.
A perfect activity for small children, enjoy a variety of tickets offering a variety of experiences to get close to these curious animals.
For a souvenir, try your luck panning for gold or mining for opals like the prospectors of old.
35 – Do it all at Howard Smith Wharves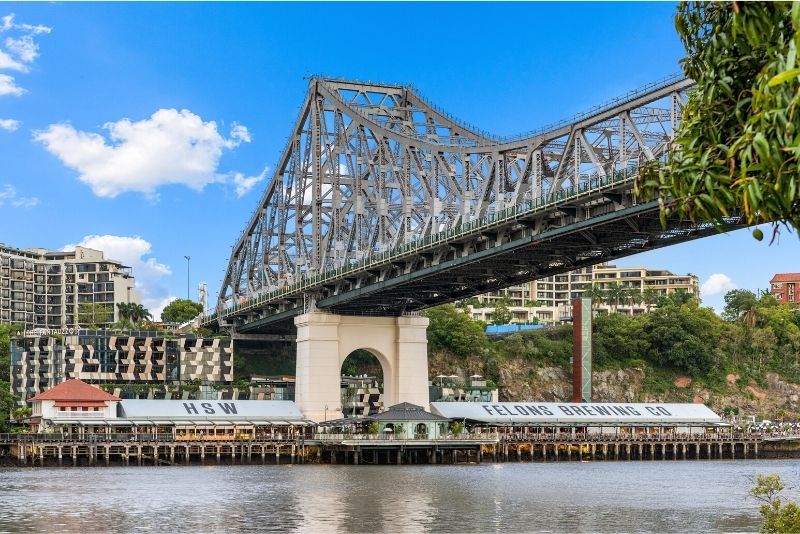 A trip to Brisbane is not complete without enjoying a moment in the heart of Brisbane's entertainment district, Howard Smith Wharves.
A place to enjoy a wonderful meal, or catch up with others over craft cocktails, the HSW aims to create a community in the middle of a bustling city with everyone who visits, even the tourists.
From exquisite eateries and bars, check out the dozens of upcoming events including free concerts, seasonal celebrations, outdoor yoga, and trivia games.
36 – Wear your detective hat in an escape room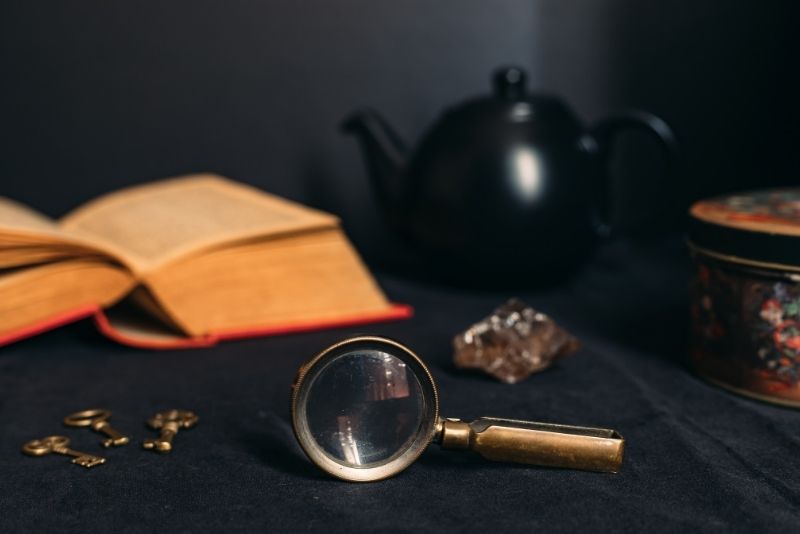 A totally thrilling, immersive and head-scratching experience; you and some mates are locked inside a room and have 60 minutes to get yourselves out! As the clock ticks down, it's all up to you to find the clues, crack the codes and solve the puzzles so you can escape before time runs out.
If you're traveling in a larger group, split yourselves in half and race each other!
37 – Feel enchanted with the manicured gardens of Roma Street Parkland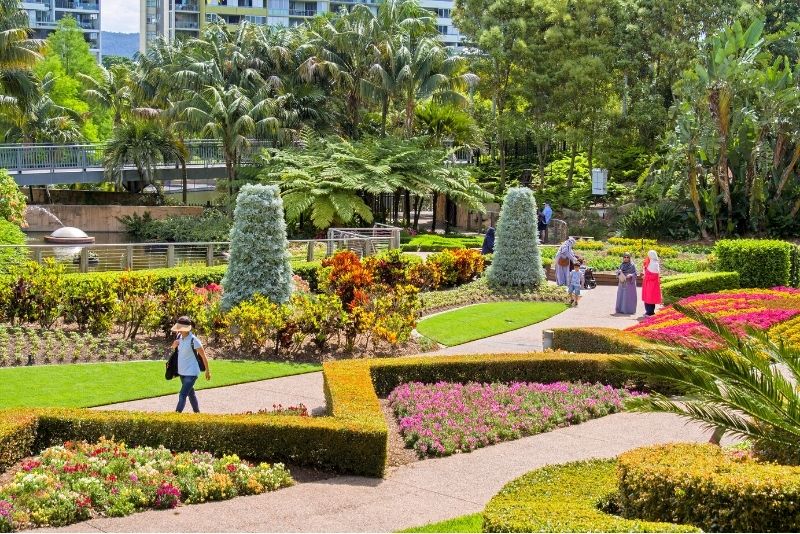 A space of over 16 hectares is the stunning Roma Street Parkland, a beautiful garden with the most colorful, diverse botanicals to see in Brisbane.
Located centrally in the city, you can visit simply walking through its various scenic and aromatic paths, or make a full day out of it and use the barbeques for a fun cookout with your friends.
Bring your kids to hop on the Parkland Explorer, wandering through the park's most beautiful corners.
38 – Go whale-watching
Nothing can describe the feeling of seeing one of these massive, beautiful creatures up close. In the Australian winter, humpbacks find their way up to Brisbane; and hopping on a whale-watching yacht to spy them in their natural habitat is a must-do.
Book your spot on a yacht, bring your cameras, and help yourself to a gourmet lunch onboard!
What's more, a portion of every ticket sale, depending on the tour, goes to whale research and care.
39 – Try camel milk at Summerland Camels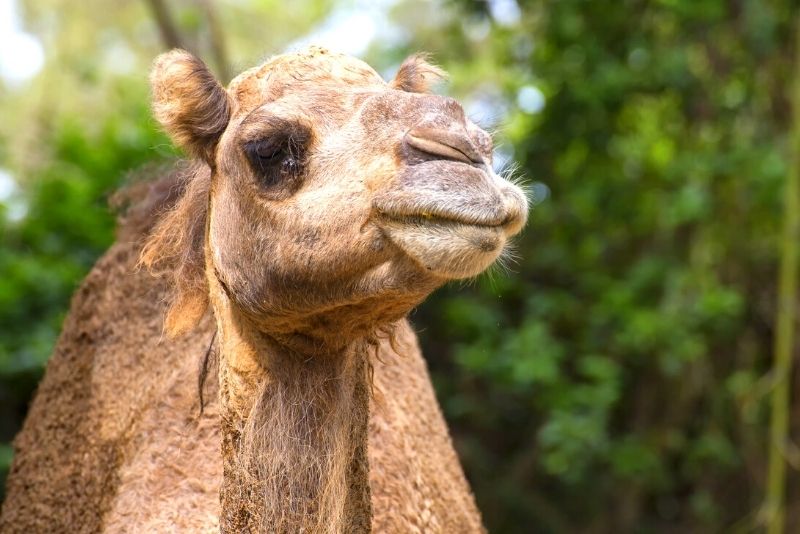 Did you know Australia has the wildest camels in the world? It's little wonder then that some Australians have discovered the therapeutic and health benefits of camel milk for both drinks and skincare products.
Learn all about it with a tour of Summerland and say hi to their camels too. On top of the camel milk, there's also plenty of boutique wines to sample and a scrumptious lunch to enjoy.
40 – Taste the local flavors at the best restaurants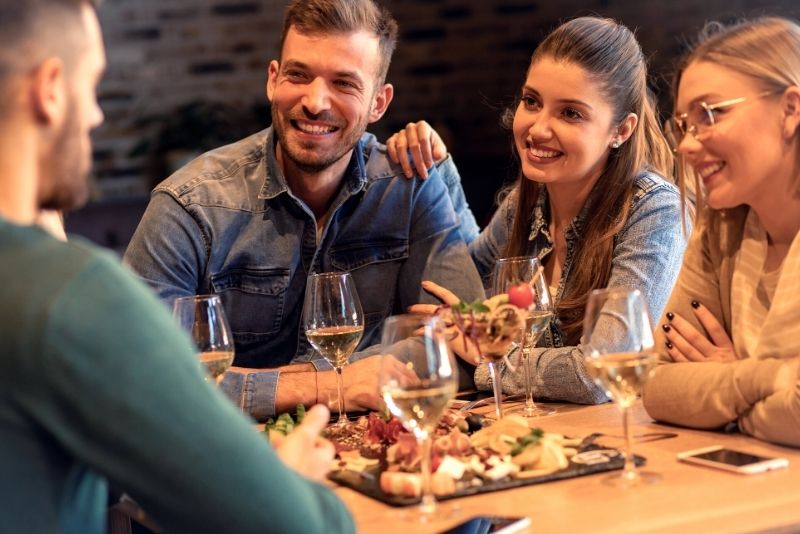 With jam-packed flavors and homemade bread at the Middle Eastern Inspired Gerard's Bistro, to the modern take on Thai cuisine in a modern, and sleek ambiance at Same Same, Brisbane is proving more and more its food game as top tier.
Dine an exquisite multiple-course meal made completely over an open fire at Agnes, that's if you book your table in advance (recommended), and if you're craving fresh, Japanese-style seafood, look no further than Takashiya.
41 – Go surfing on the coast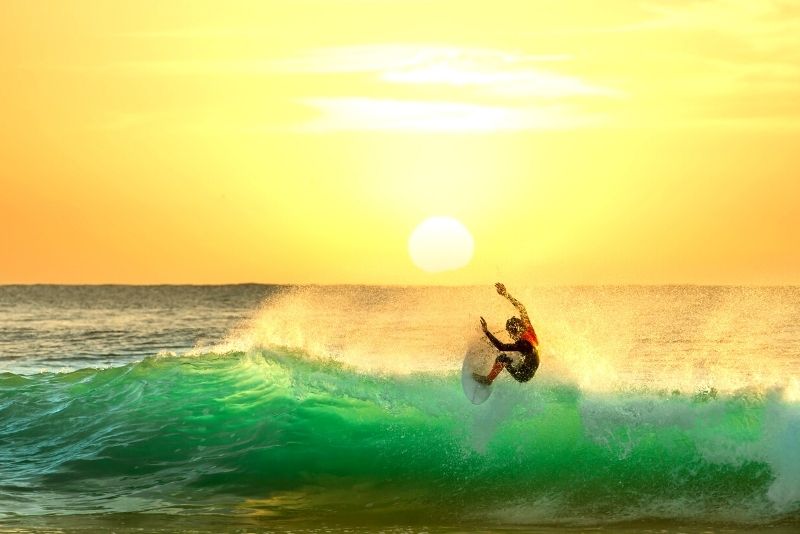 Australians from all over come to Queensland for the great surf. For beginners, Bribie Island Surf School at Woorim Beach does lessons and the waves don't get much higher than 3 feet.
However, you can step it up a notch at Cylinder and Main Beach on North and South Stradbroke Island, or if you want a quicker fix, hang 10 at the popular Main Beach on the Gold Coast.
42 – Ride high on a helicopter tour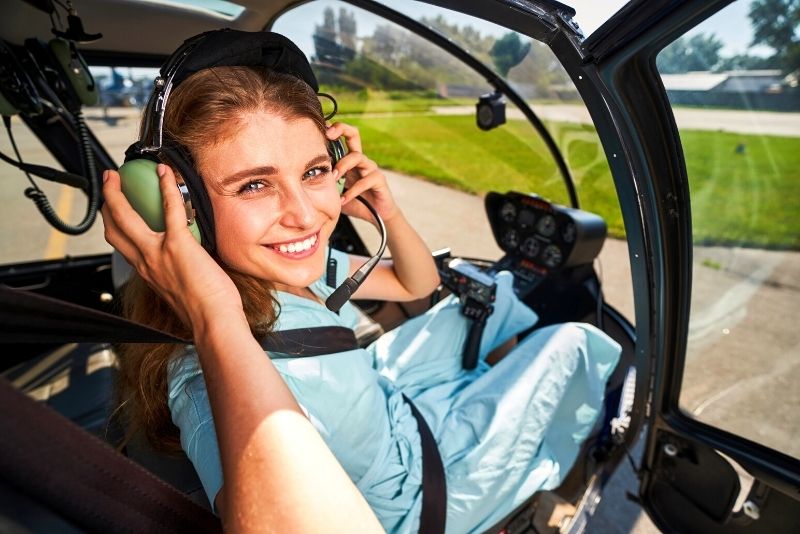 Take the opportunity of a lifetime, and hop on a helicopter tour, exploring the magnificent sights of the city of Brisbane, from Kangaroo Point Cliffs Park, Story Bridge, the Botanic Gardens, and beyond.
Take on the scenic journey, whether you're trying to surprise your partner, or you're treating yourself to an incredible view of Brisbane.
Combine your Brisbane helicopter tour with an all-encompassing tour of other sights, including Mount Coot Tha, a mountain suburb with a small population.
43 – Safari on a jetski at South Stradbroke Island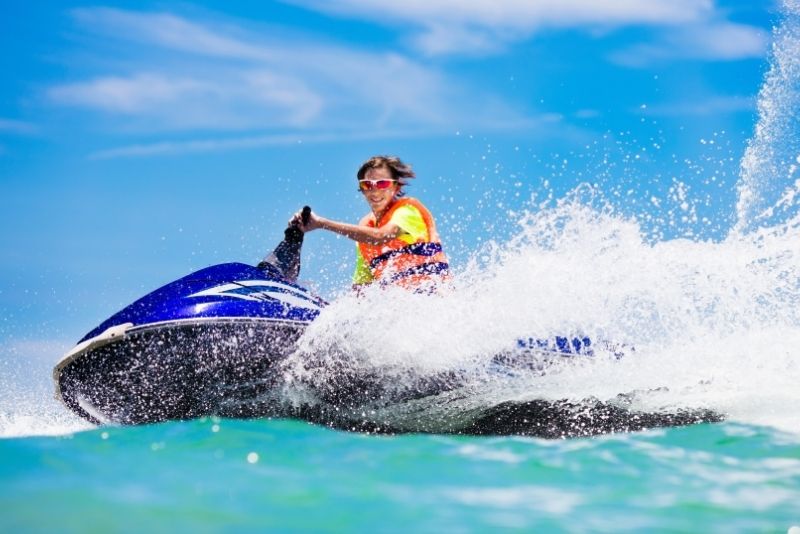 Explore uncharted territory throughout the Gold Coast, and get excited to meet animals of all varieties from wallabies, to turtles and dolphins, when you hop on a jet ski with Jet Ski Gold Coast.
Whether you're a newbie or a pro, explore the abundant amount of multiple different ski jet tours, starting with the ½ hour jet ski safari to a 2.5 ultimate jet ski safari, taking you through unruly nature and mangroves, with a cool drink in between.
44 – Walk the treetop canopy at Lamington National Park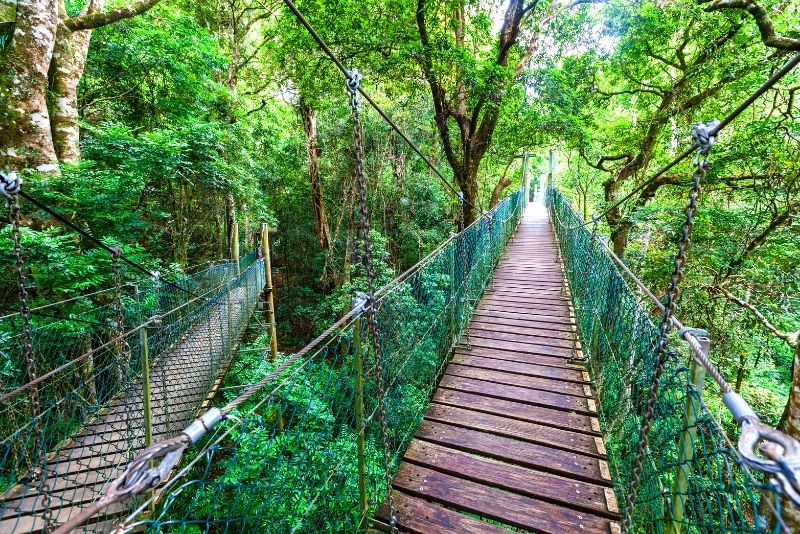 Firstly, get to the top of Mt Tamborine for an extraordinary panorama of the Pacific Ocean to the rainforest. Then, head to O'Reilly's Rainforest Retreat to spot the vibrant native birds in the canopy walk (and even feed them when on the ground!).
Finally, why not try a lamington — an Aussie dessert staple made from sponge cake, chocolate and coconut while in Brisbane?
45 – Do a loop-the-loop in a biplane over Brisbane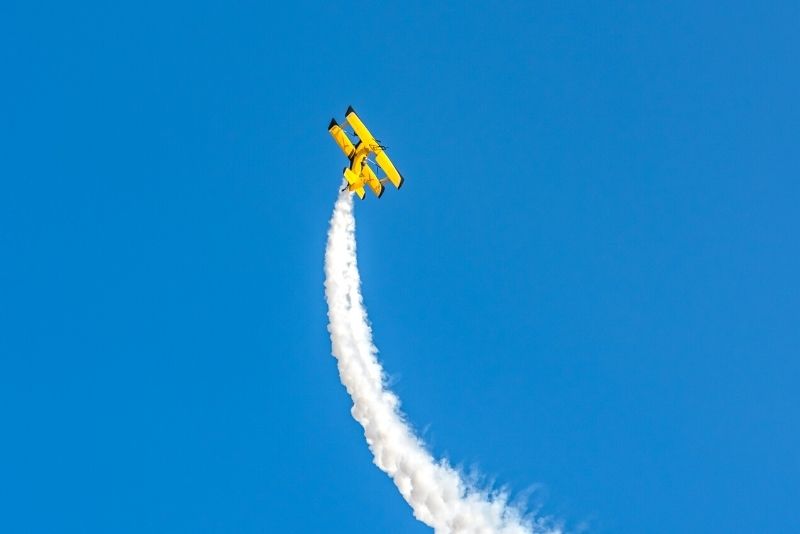 Hold on to your hats, people! Ride in an open-cockpit biplane for a one-of-a-kind scenic flight over Brisbane is nothing short of extraordinary.
The exhilarating flight over beaches, streets and countryside will leave you breathless, and if you're up for some heart-stopping aerial ace acrobatics, pilots love to perform loops and aerobatics with you (almost) in the driver's seat.
Wondering how to book this thrilling activity? Consider Brisbane Biplanes, offering rides inside renovated WWll planes.
46 – Run around Brisbane on a Scavenger Game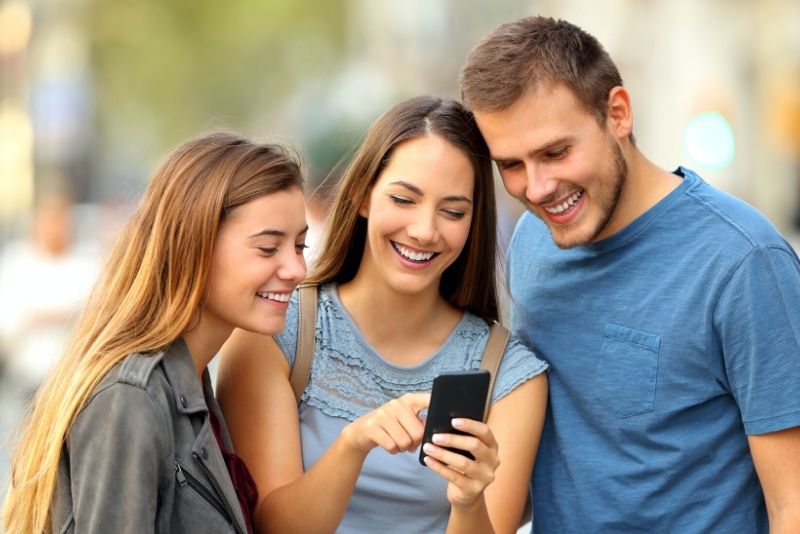 For a unique experience exploring the city, consider downloading a scavenger game to your phone, where you'll follow a set of clues and prompts, detailing the hidden gems that most travelers don't see in any walking tour.
Go deep into the stories, noticing interesting objects throughout the city, making sure to snap your photo that will have others wondering where it was taken.
Scavenger games can be done with friends or on your own, as well as on your own time!
47 – Drive a real tank at Tank Ride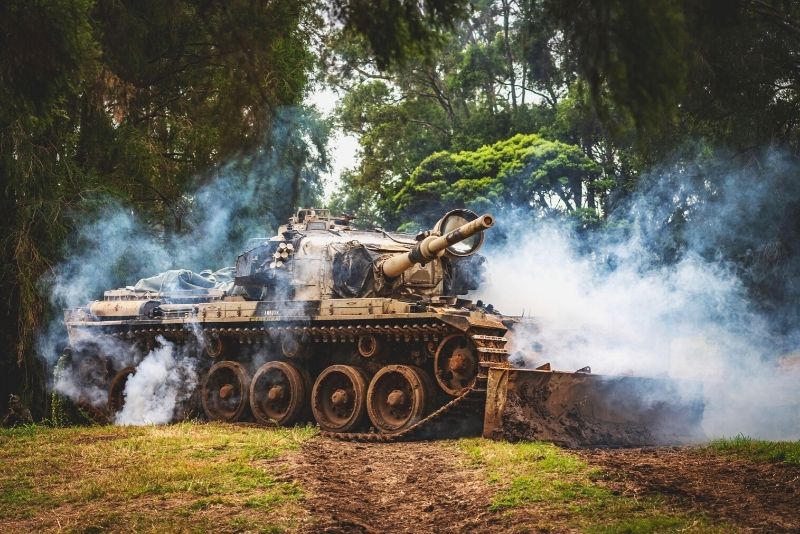 Make your way to scenic Tamborine and find Tank Ride, home to a myriad of experiences: travelers love riding around in the open-roof six-wheel Gamma Goat armored personnel carrier, as well as the heavy-duty Vietnam War-era Centurion Gun Tank Ride.
For something that little bit extra, get behind the wheel of the 52-ton Centurion or the zippier Supacat 6*6.
With numerous tours offered, make sure to check the different tours, combining different experiences for the best time.
48 – Hit a (mini) hole-in-one at Victoria Park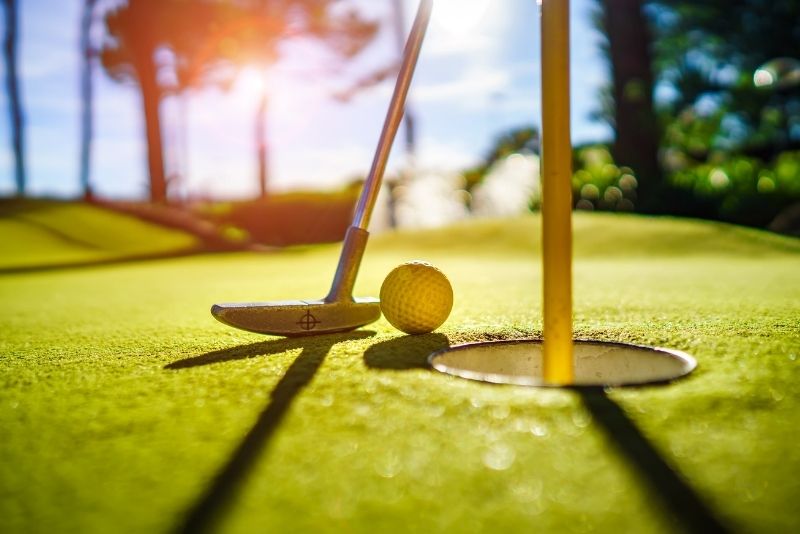 Holey moley! Next to a full-sized golf course and a driving range lies a challenging but stunning putt-putt mini-golf that adults will love too.
The course offers panoramic views of the Brisbane CBD and includes sand bunkers, water traps, and obstacles such as swinging poles.
You won't mind taking your time on the course — the venue is licensed to serve a drink with these views.
49 – Cheer on the Maroons at Suncorp Stadium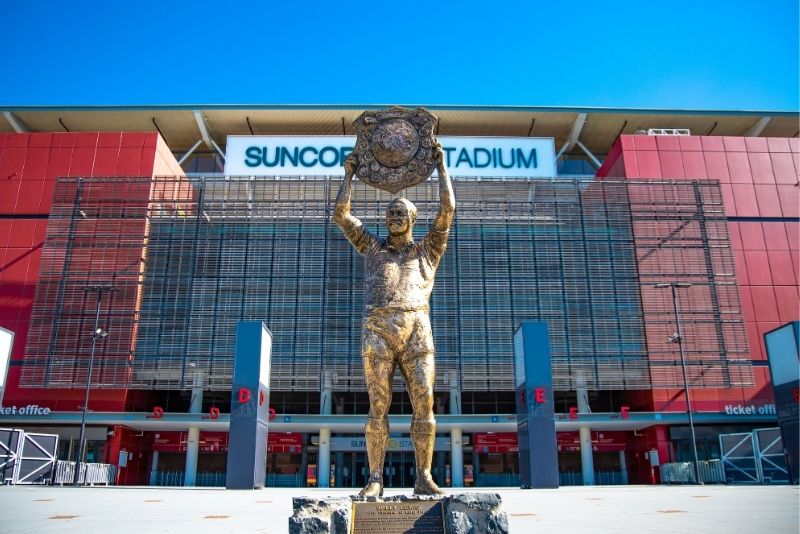 Queenslanders love their rugby, meaning that the 52,000-seat Suncorp Stadium is a roaring colosseum whenever the home side is on show. Any match is worth attending, but keep an eye out for the State of Origin, a yearly fixture where Queensland and New South Wales fight out a bitter rivalry.
Outside of regular matches, why not tour the stadium to learn how it started life as a cemetery before evolving into the city's heartbeat?
50 – Brush up on your Aussie slang at Aussie World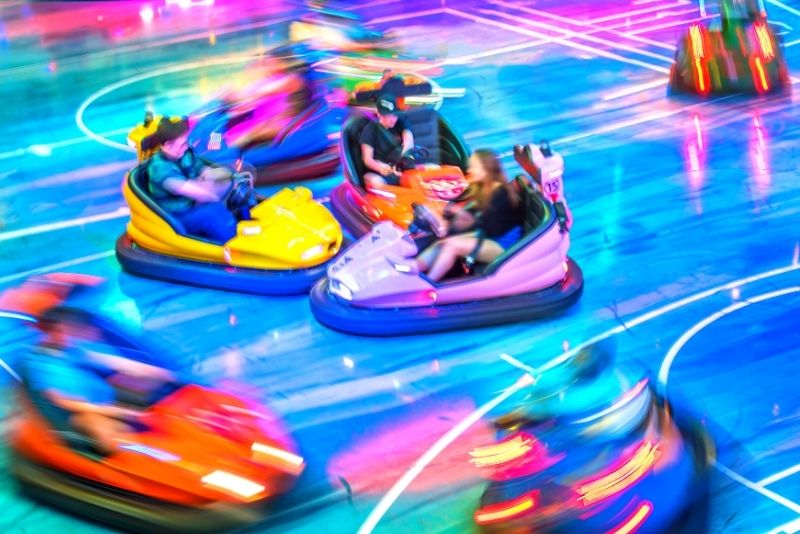 G'day! Get around Aussie World, the uniquely Aussie theme park where you'll find bumper cars in the Rev Shed. You'll get used to the lingo and by the end of the day; we promise you'll know your cozzies from your mozzies (your swimming costumes from your mosquitoes).
Don't miss out on Professor Bogglesworth's Illusionarium — a place guaranteed to boggle the mind and take on a multiverse adventure.
51 – Zoom in a rally car at Willowbank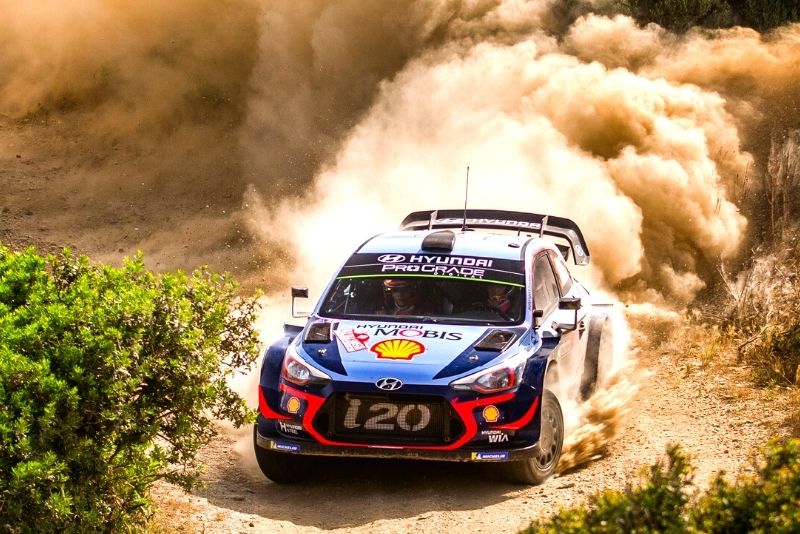 Channel your inner Carlos Sainz, kicking up dust for a dozen speedy laps in a WRX rally car.
After you drive your 12 laps, take the passenger's seat while one of the pros takes you on an adrenaline-filled hot lap that leaves you gripping your seat. Then enjoy an afternoon tea afterward to wash the dust down.
For rev-heads, this is one of the best things to do in Brisbane.
52 – Stay overnight at Fraser Island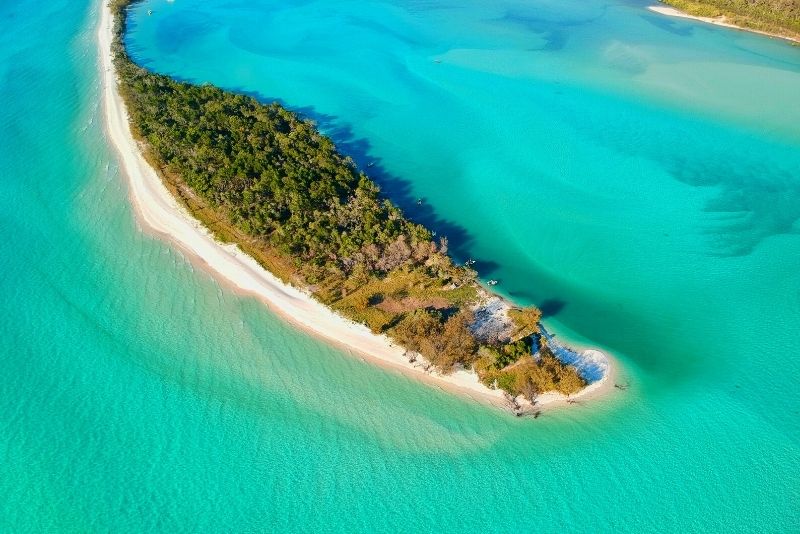 Fraser Island is a slice of heaven and you'll want at least two days to take full advantage.
Fill your camera reel with wild kangaroos at Cooloola National Park, the orange Yidney Dripping Rocks and the fateful Maheno Shipwreck; hike through the nearby jungle and take an all-terrain vehicle down 75 Mile Beach, and then cap it all off with a well-earned swim in Lake Birrabeen.
53 – Join a cycling tour of Brisbane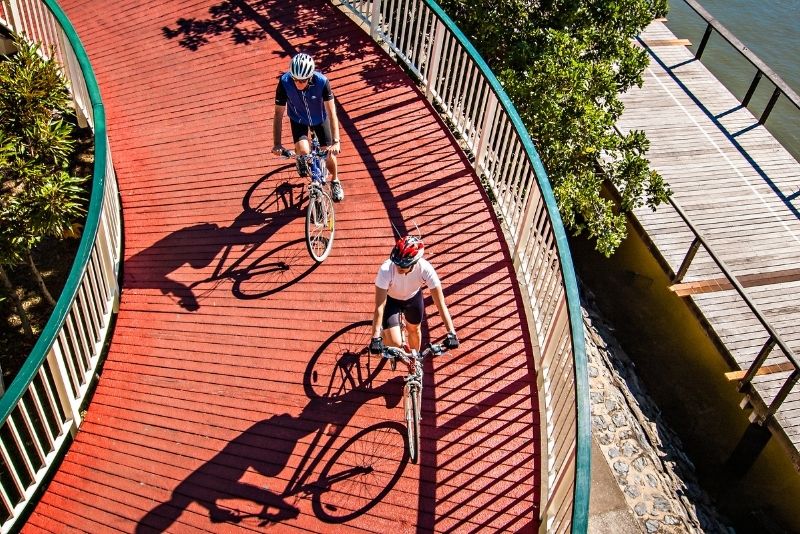 Faster than a walk and more intimate with your surroundings than being in a car or a tour bus, a bike is a great way to explore a new town! Cycle past the river, over Story Bridge, and through the artistic Botanical Gardens until you reach the historic Kangaroo Point.
Riders regularly rave about the riverfront — an area lined with noteworthy restaurants.
54 – Mine for treasure at ThunderBird Park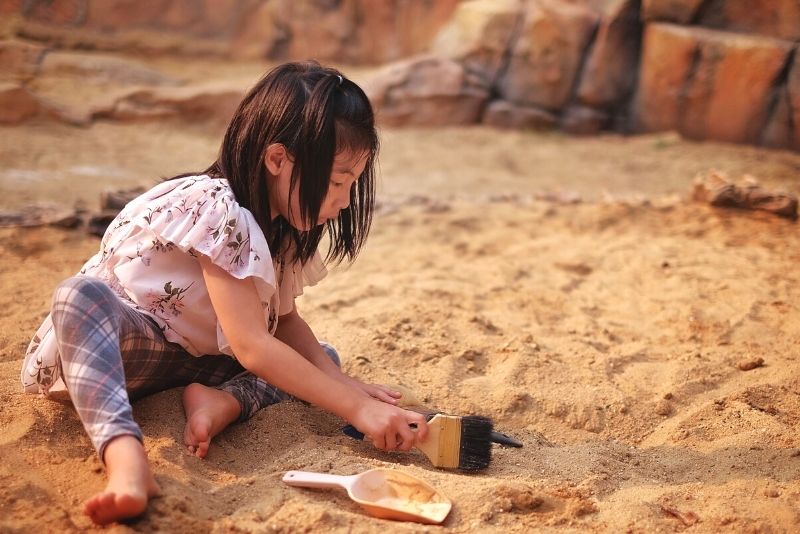 Calling themselves 'the Rainforest Playground', ThunderBird Park is full of activities from high-ropes and flying foxes to pickleball and an onsite restaurant.
However, the highlight for many travelers is the ability to discover treasures amongst prehistoric volcanic lava in the Thunderegg Mine, the largest mine of its kind in the world!
Visitors can also pan for crystals in the river before taking home what they find.
55 – Watch a show at the Queensland Performing Arts Centre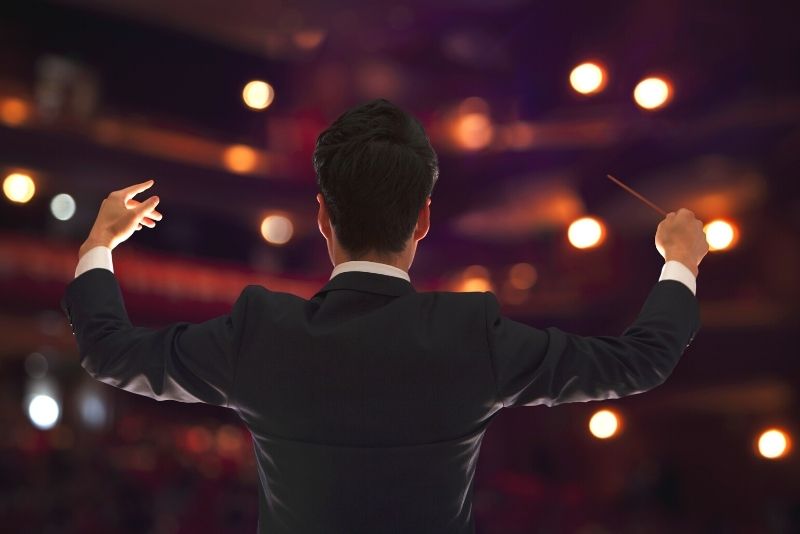 The focal point of Brisbane's Cultural Centre, QPAC's stages host every kind of show from hit Broadway musicals to cabarets, ballets, and concerts.
Take note of Robin Gibson's architecture before you step in, then be captivated by the elegance of the interior — in particular, the bright lights of the Concert Hall where (if you're lucky) you'll find the renowned Brisbane Philharmonic Orchestra.
56 – Ride the Supertubes HydroCoaster at WhiteWater World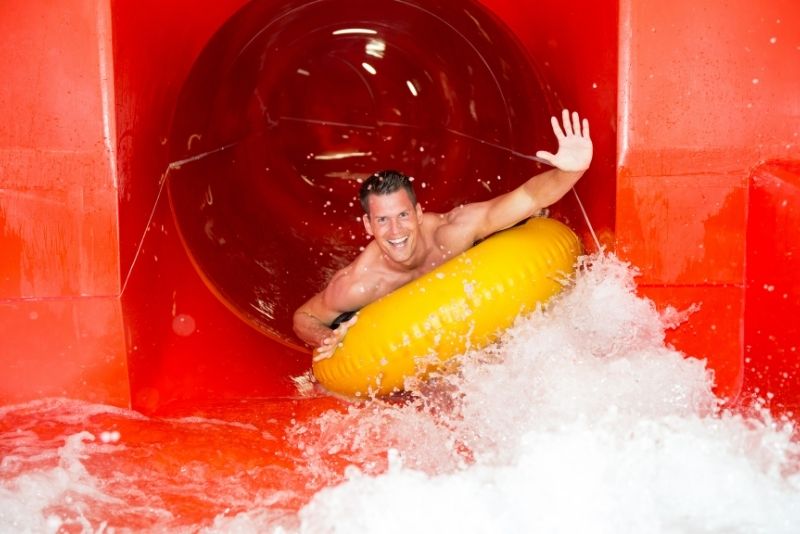 Nestled in the Dreamworld theme park, WhiteWater World has a great mix of places to cool off from the harsh Queensland sun and rides to rock your socks off.
The Wedgie  HydroCoaster sports a fun vertical drop, as well as featuring a combination of open-air and enclosed sections. Grab your friends and take the plunge!
With multiple 2-3 day passes for easier access back to back available, this is a great activity to do especially on hot days.
57 – Go fishing at Shorncliffe Pier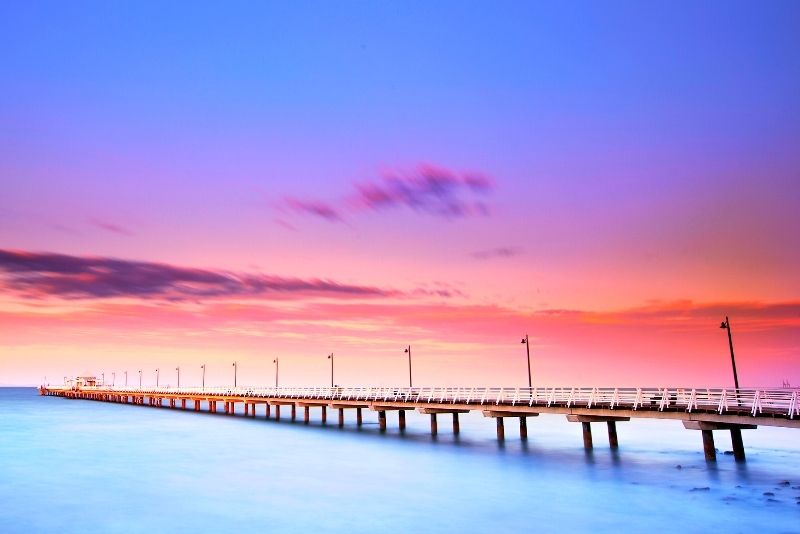 This pier, built in 1872, is still popular with joggers and fishermen. Head there early enough to witness the sunrise before casting off to catch some delicious whiting, bream, flathead, tailor, or garfish.
If you don't catch a fish but can't come home empty-handed, find the fish market at nearby Sinbad Street.
If you're a Yacht aficionado, the Shorncliffe Pier is the perfect spot to grab a seat for the Brisbane to Gladstone Yacht Race, taking place in early April.
58 – Climb the Brisbane Story Bridge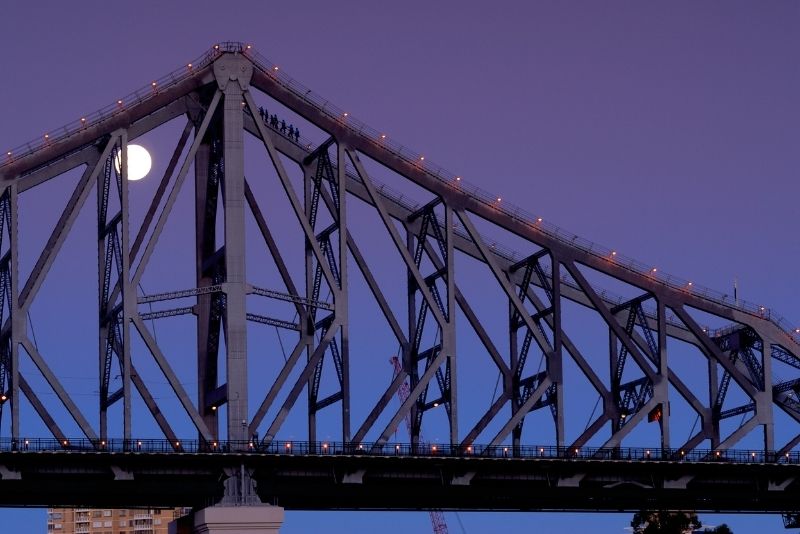 A little less famous than its counterpart at Sydney Harbour, climbing the Story Bridge on a clear day or in the twilight is a great place to start your Brisbane adventure.
Ascend 260 feet for 360-degree panoramic views of Brisbane with an audio tour to help you choose where to visit next, then ask your guide for a group photo and their recommendations of things to do in Brisbane!
59 – Play golf with the sharks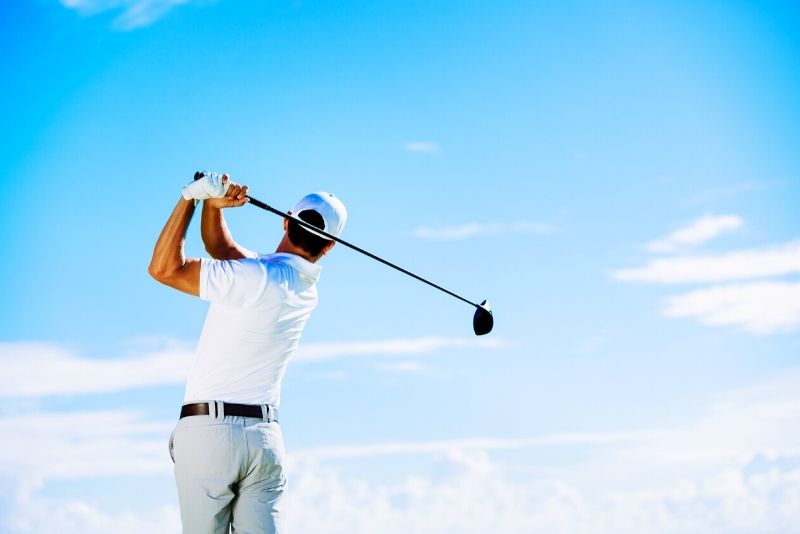 There are some truly stunning golf courses around Brisbane! Brookwater, designed by Greg 'the Shark' Norman, is surrounded by quiet bushland. Not to be underestimated, however, is the Brisbane Golf Club, a famous course that's hosted the prestigious Queensland Open 21 times.
Then there's Pacific Harbour Golf, a challenging but stunning course surrounded by wetlands, and Carbrook, a course with sharks in the lake!
60 – Watch the Spirits of the Red Sand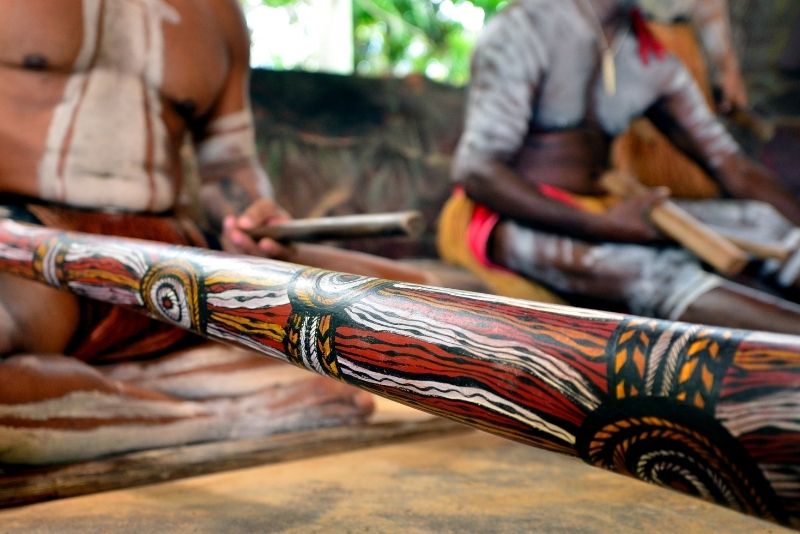 This unprecedented roving theatre takes you through 60,000 years of Indigenous Aboriginal history into a 19th-century Australian village where Indigenous history collided with British settlement.
All your senses will be delighted with traditional song and dance, stunning visuals and a three-course dinner with crocodile, kangaroo, and emu!  Once the show's done, the cast and crew often stay behind for friendly meet and greets!
61 – Indoor skydive over the virtual Swiss Alps at iFLY Brisbane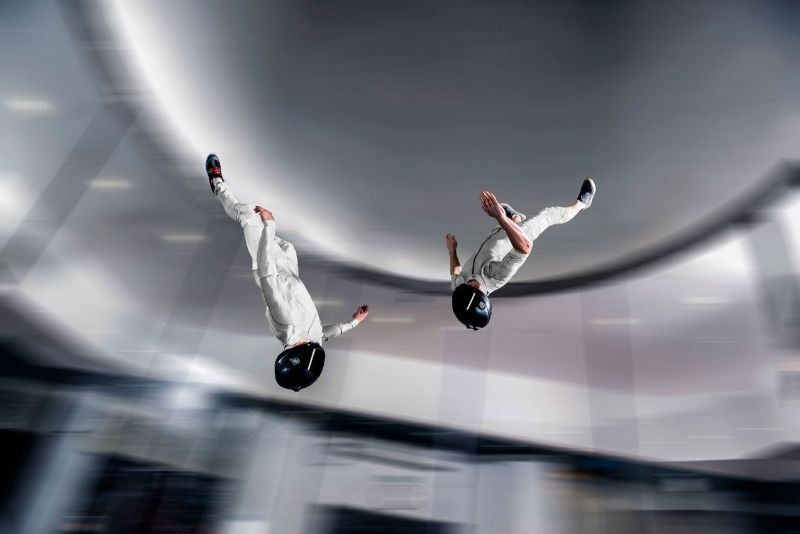 Put on your VR goggles and change the channel to the Swiss Alps, Hawaii, Dubai or California as you experience a heart-in-mouth 60-second freefall equivalent to a 12,000-foot skydive.
The adrenaline will course through your veins as you try to control your body while suspended in mid-air. You'll feel like you're flying, or at least falling with style in this truly intoxicating experience.
62 – Satisfy your curiosity at SparkLab, ScienCentre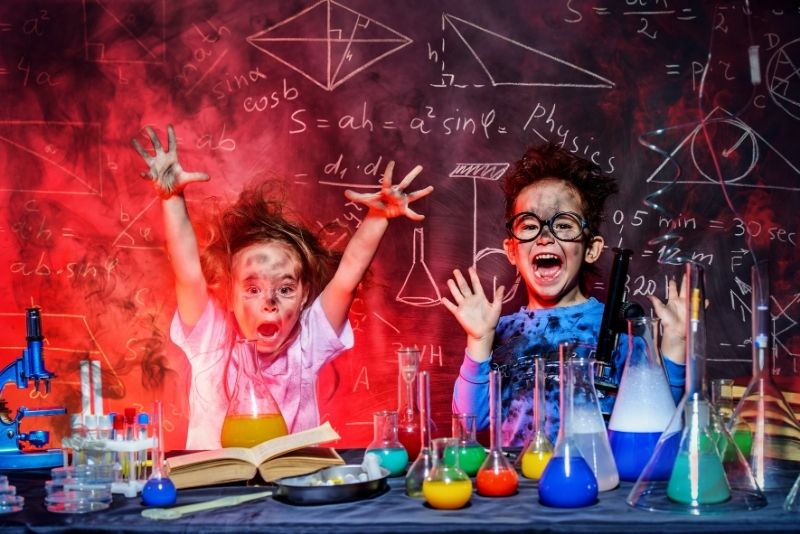 A highlight of family-friendly things to do in Brisbane, SparkLab is designed to engage the senses and get kids interested in science through interactive and informative experiences.
Youngsters are regularly inspired by the exhibits, some of which include activities where they can invent musical instruments, help scientists mix chemicals, and see what happens to a marshmallow in outer space.
To enter, you must book your tickets in advance, starting at $15 AUD for adults and children 5-18 $12.50 AUD.
63 – Have a feast at Eat Street Northshore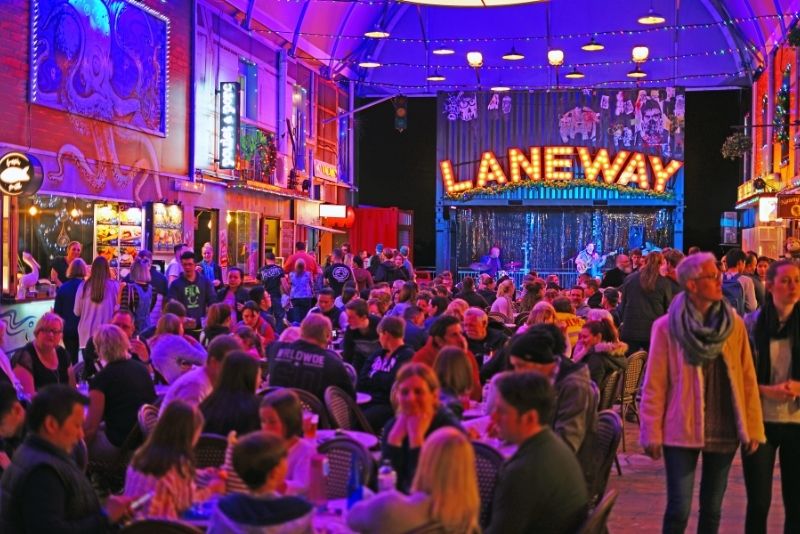 The 100 shipping containers at the Northshore now sell food, drinks and gifts; include entertainment stages for live music, and host an outdoor cinema!
With the lights, smells, tastes and sounds of the venue, it will be a feast for all the senses from Friday night to Sunday night every week.
Make your own candle, sample a local beverage, and choose from any number of cuisines to eat.
64 – Watch a cricket or Australian Football match at the Gabba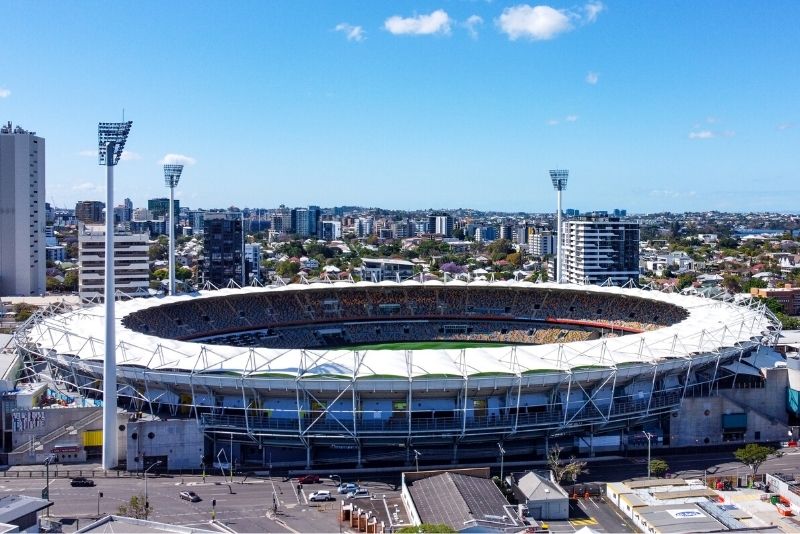 Occasionally nicknamed 'the Gabbatoir', this 42,000-seat stadium was first used (and remains) as a cricket ground where the national team usually play every summer.
During the winter, the local Brisbane Lions play in the Australian Football League (AFL). Buy a ticket to either and simply cheer for the home team!
No trip would be complete without a stadium tour of its over-100 year history.
65 – Get ready to feel the magic at The Magic Men Live Event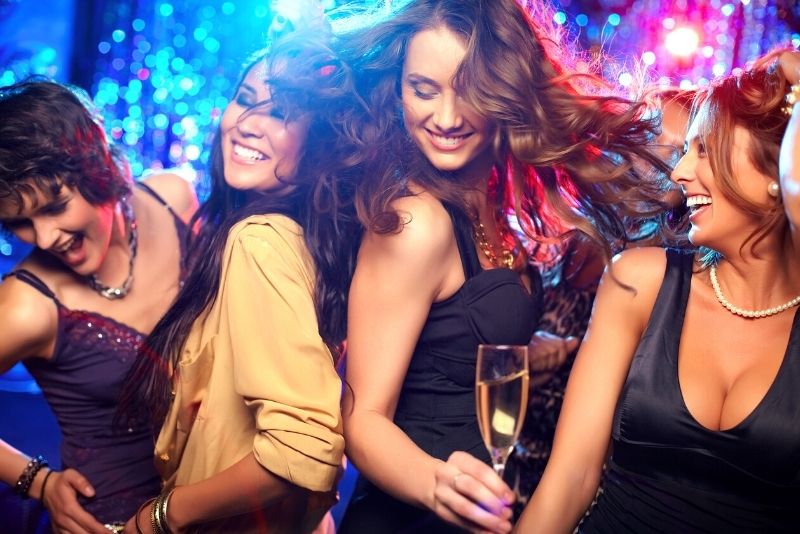 Are you traveling with your girlfriends for a fun trip? Spice it up with tickets to the Feel the Magic: Magic Men Live event, featuring some of Australia's most attractive dancers, ready to put on a show for you and your friends.
From the talented and good-looking dancers killing it on stage to the equally attractive male waiters, you can rest assured that the evening will be one to remember!
Tickets to this talk-of-the-town event also includes wine and complimentary food.
66 – Soar over Brisbane in a hot-air balloon at sunrise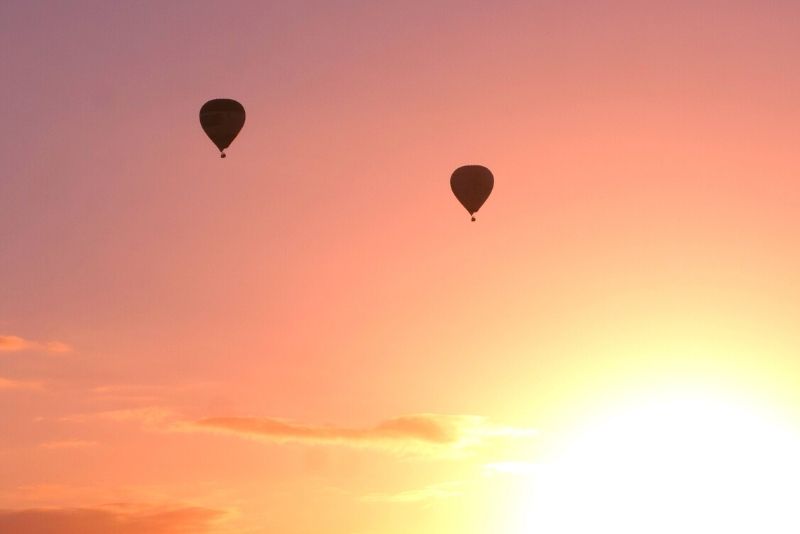 Queensland is Australia's Sunshine State, so catching this sunrise is an absolute must. As the sun gleams across, float over tranquil countryside and city streets including the tantalizing Ipswich Historic District.
While the unbelievable and dynamic aerial views are incredible (to say the least), the fact that guests are treated to a sparkling wine breakfast upon landing makes it all the more memorable.
67 – Enjoy the Australia Outback Spectacular show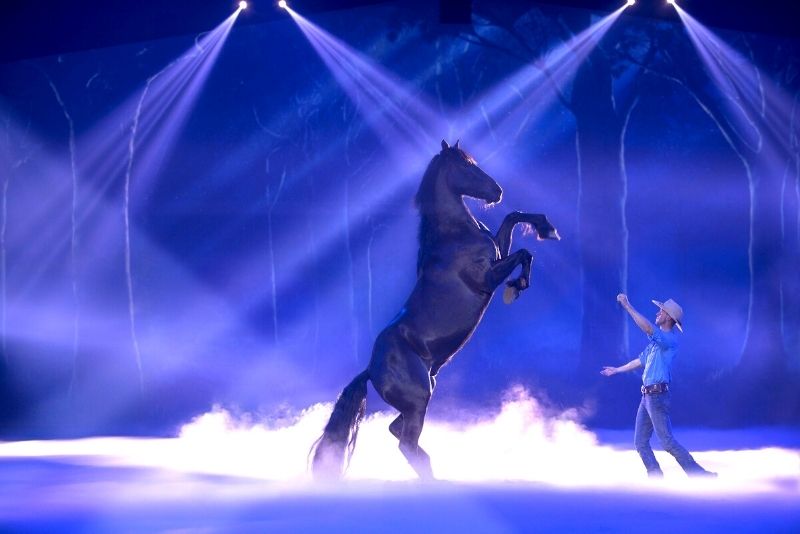 The Outback is still the centerpiece of Australia, and this show takes the mythologies and the lore of the big red desert and puts it into a mesmerizing performance featuring live animals and a captivating story of two battling Aussie farmers.
The show includes a three-course dinner and a traditional stockman's hat to take home.
Make sure to check out the calendar with show dates, packages, and general admission prices to book your tickets in advance.
68 – Sway to the sound of Live Music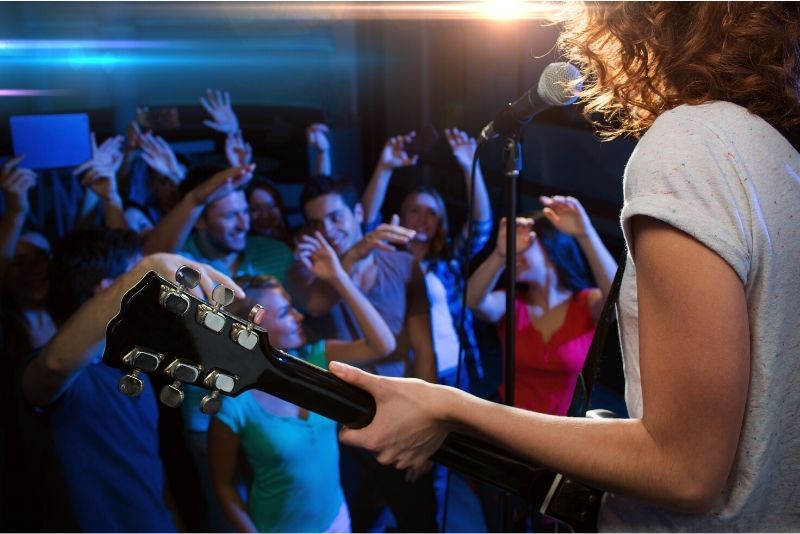 Swing by The Tivoli and The Princess Theater, with both having more than 30 years worth of entertaining experience, and offering a variety of music, from electronic, rock, R&B acts, and more.
Step into The Triffid any day of the week for its themed nights, including acoustic Wednesdays and Sunday Garden Sessions, From folk to rock. Enjoy the musical acts at The Zoo, as you order from their famous pizza menu, as well as at Sound Garden, offering great food and drinks inside their 2-story venue.
Lastly, check out the calendar for what's on at The Fortitude, hosting seasonal concerts like a performance of famous movie soundtracks, and drag shows.
69 – Dance the night away at a rooftop bar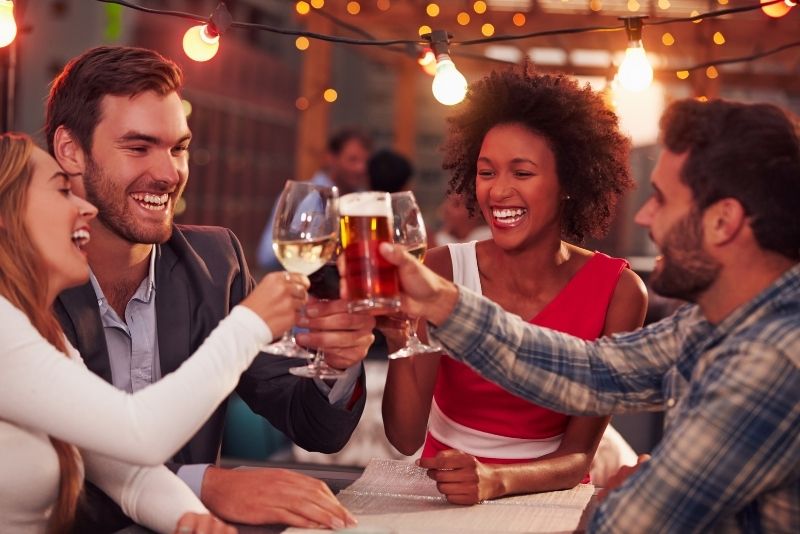 Rooftop bars in a city with great views is a surefire hit for travelers and locals alike. Sixteen Antlers is laid back; Soko Rooftop offers visitors an Amazonian vibe in the middle of Brisbane; Lina Rooftop is a fun time waiting to happen at the 30-meter long infinity pool with incredible seafood specialties always at an arm's length away, and MAYA is renowned for its artisanal tequila — wherever you go, a great night awaits.
Enjoy the phenomenal views of Brisbane and beyond at Iris Rooftop, while The Terrace Rooftop Bar & Restaurant caters to travelers seeking to treat themselves extra to sleek and chic rooftop vibes, with a signature cocktail in hand or an exclusive wine.
Lastly, something is always happening at Eagles Nest Brisbane, so check their calendar, and make sure to make it to their stunning rooftop for sunset drinks.
70 – Move your body at the best dance clubs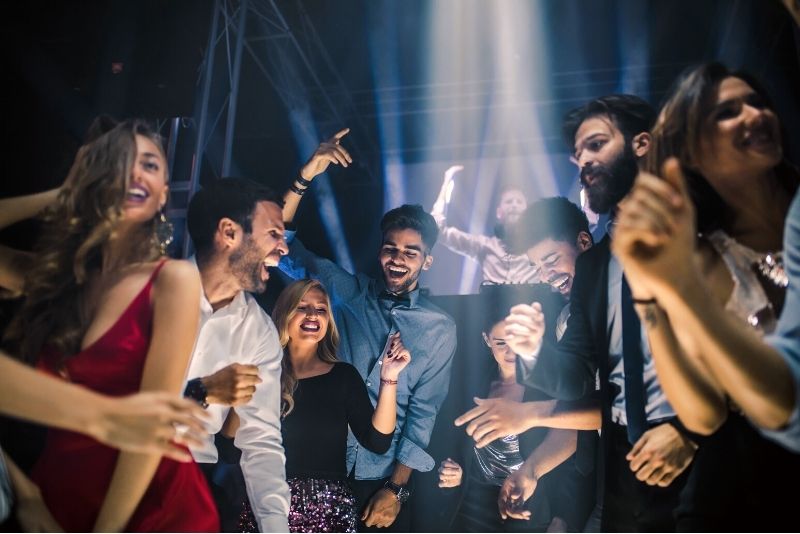 A complete nighttime entertainment hub, The MET Brisbane is sure to keep you busy with a good time in its 5 bars and 4 dance floors on its 3 separate floors.
Also located in Fortitude Valley is Suzie Wongs Good Time Bar, offering visitors a club with wildly good tropical drinks, and live music ranging from punk to blues, and rock. As so, this is why locals describe the vibe as grunge meets surf shop.
How to get to Brisbane?
There is one airport in Brisbane, Brisbane Airport (BNE) with various modes of transportation to the city center, from trains, buses, and shuttles.
However, one of the best ways to avoid issues of figuring out transportation systems to get into town is pre-booking an airport shuttle, offering you a quick ride into town to your hotel, in less than 20 minutes.
Where to stay in Brisbane?
Stay only a few feet away from the Queen Street Mall when you stay at Capri by Fraser Brisbane. A sleek and modern hotel with all the bells and whistles, enjoy the swimming pool, fitness center, sauna, and much more. Enjoy the central location to visit the Museum of Brisbane and the City Botanic Gardens.
Make Amora Hotel Brisbane your homebase while visiting, with a great central location near places to see like the Queen Street Mall and the Suncorp Stadium. Enjoy a lovely lunch or dinner at the onsite restaurant The Pantry Restaurant, or a coffee in the morning at the Two Donkey's Cafe, inside the hotel.
Feel like royalty when you stay at Royal On The Park, featuring beautiful views of the park from the room floor-to-ceiling windows. If you're in Brisbane for work, enjoy the work-exclusive amenities like ergonomic work desk and work spaces with ample lighting.
Where to go next?
Once you've seen all there is to see in Brisbane, check out all the other best places to visit in Australia, starting with the Gold Coast.
The Gold Coast is more famously known as one of the best vacation spots for travelers and Aussies for it's nearly perfect weather, incredible beaches, amazing eateries, and lively nightlife.
From an abundance of nature activities like jet skiing through South Stradbroke Island, paragliding, and taking up a fun core challenge stand up paddleboarding, you'll see why you can never get bored in the Gold Coast.
The natural splendor that deserves to be experienced, goes without saying, from a peaceful moment contemplating Byron Bay, to experiencing Springbrooke National Park caves and waterfalls – you just have to see it to believe it.
Don't miss the opportunity to admire the view from the impressive SkyPoint Observation Deck in Surfer's Paradise.
A must-see for beach lovers is the Sunshine Coast, a scenic stretch of coastline north of Brisbane. Famous for its sunny beaches, surf spots and charming hinterland villages, the Sunshine Coast offers a fascinating blend of natural beauty and vibrant coastal culture.
Continue heading north and stop by the seaside town of Hervey Bay, known for access to Fraser Island and great whale-watching experiences. With calm waters and a long pier, Hervey Bay offers a relaxing atmosphere with plenty of water sports, fishing, and beach biking.
To explore it all, including the gems near Brisbane, consider booking a multi-day trip, taking you to explore nearby sites with transportation and a guide.
Final thoughts
We hope you're feeling inspired as we are to book your trip to Brisbane. From it's picture perfect national parks, to admiring the Brisbane Story Bridge, and the view from it, you'll surely find "your thing" to do in this city.
With this list of things to do in Brisbane, we'll leave you filling in your itinerary with your must-sees.
Happy travels!