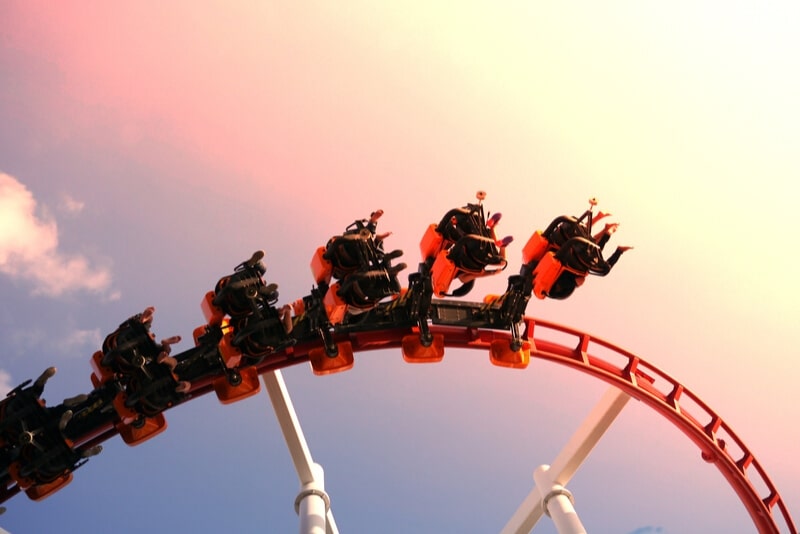 The Gold Coast might be famed for its long sandy beaches, but it's also the perfect place for some adrenaline-filled fun.
With theme parks, amusement parks, aqua parks, and zoos, the Gold Coast is the place to experience the rush and climb aboard hair-raising rollercoasters and more.
Let's discover the best Gold Coast theme parks…
1 – Dreamworld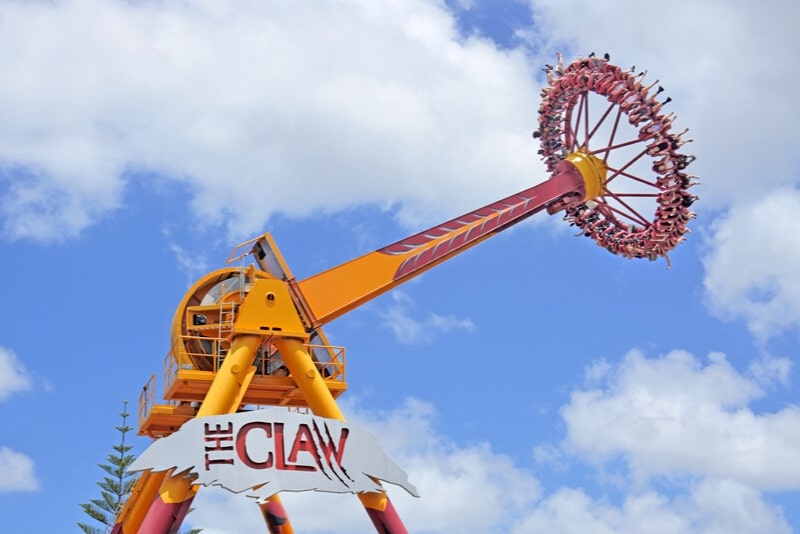 Australia's biggest theme park, Dreamworld is a theme park and zoo with over 40 rides and attractions. Dreamworld is a fun-filled day for the whole family and features five roller coasters.
For those after some thrills, try Tower of Terror II, BuzzSaw, and Tail Spin. If you're looking for something a bit more low key, head to the zoo and see the local dingos. There really is something for everyone at Dreamworld.
2 – WhiteWater World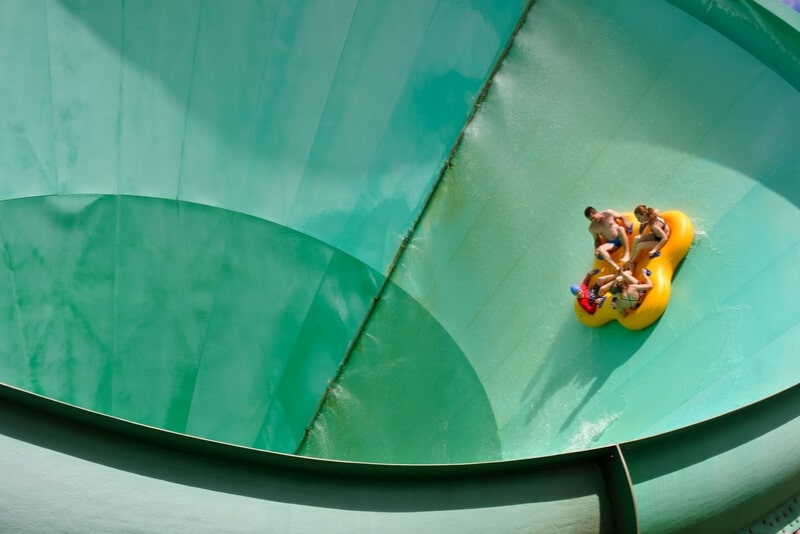 Part of the Dreamworld experience, WhiteWater World offers splashes galore in the form of an exciting water park. Soak up lots of different activities, whether it's at the Cave of Waves or Wiggle Bay.
For those looking for something that will ramp up the adrenaline meter, the Super Tubes Hydro Coaster features full-pipe and half-pipe sections. The Wedgie is WhiteWater World's de facto powerslide.
3 – Warner Bros. Movie World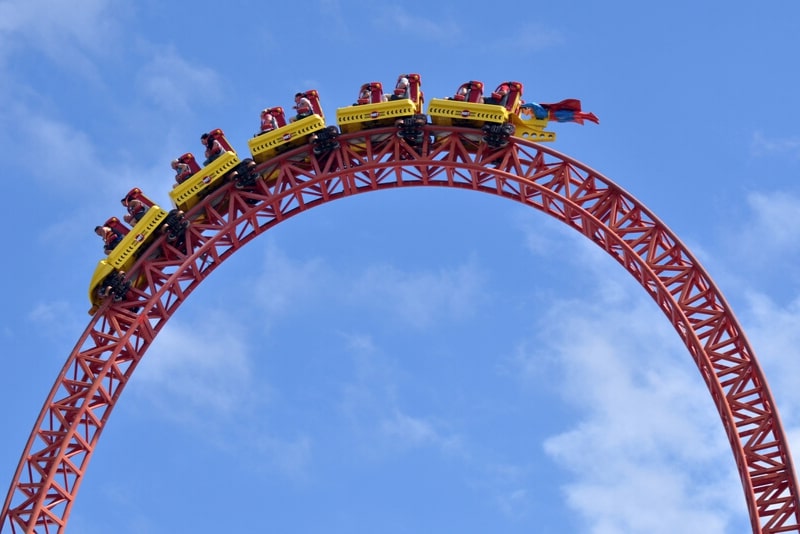 One of the best Gold Coast theme parks, Warner Bros. Movie World brings iconic film and cartoon characters to life. Experience adrenaline-pumping movie-themed rides to make the hairs stand up on your neck.
Embrace your inner Batman with the Batwing Spaceshot and be Superman for the day with Superman Escape. There are shows and entertainment for the whole family, including a Looney Tunes dance party.
4 – Sea World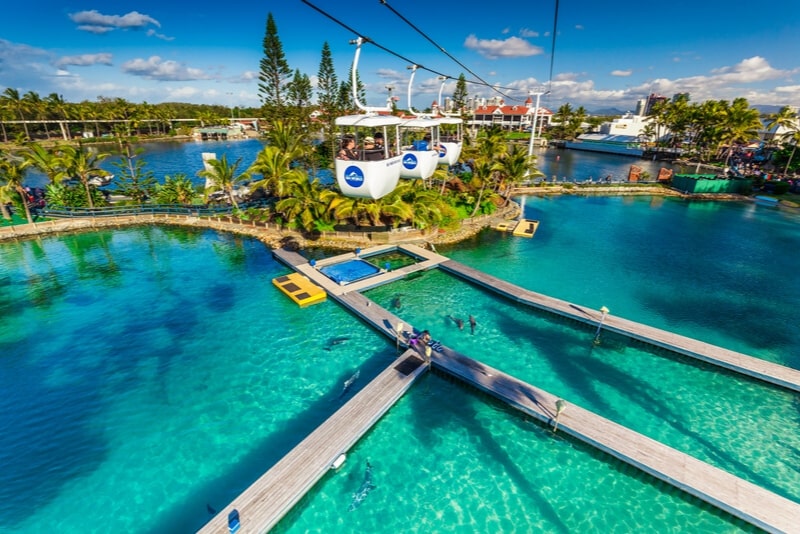 Sea World is a marine mammal park, oceanarium, and theme park all rolled into one. There are exhibits, rides, and animal adventures to discover.
See the polar bears at Polar Bear Shore, or say hello to the penguins at Penguin Point. For thrills and chills, try rides such as Vortex, Jet Rescue Coaster, and Sea World Sky Flyer. Lastly, enjoy adventures like seeing the sharks with the Shark Bay Glass Bottomless Boat.
5 – Wet'n'Wild Gold Coast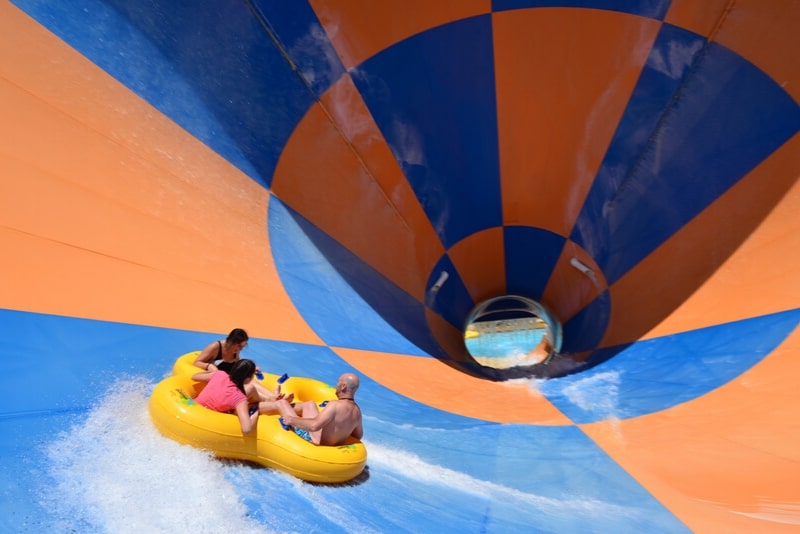 Take a dip and make a splash at one of Australia's most popular water parks. Wet'n'Wild is full of thrill slides and rides designed to get your heart racing. Live life to the max on Tornado, Surfrider, and Black Hole.
When you're done with the rides, try some of Wet'n'Wild's attractions. The SkyCoaster lets you ride 50 meters high, while Flowrider puts your surfing chops to the test.
6 – Australian Outback Spectacular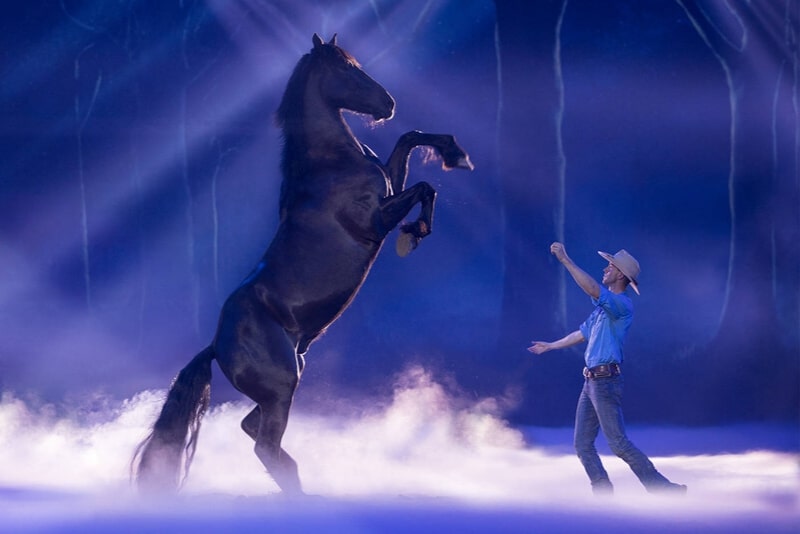 There might be an abundance of Gold Coast theme parks, but sometimes it's good to take a little break from the norm. Outdoor Spectacular allows you to just that with an Australiana dinner and show package that features animals, songs and bush tucker.
The show takes you through a journey to the heartland of Australia, depicting the tale of two struggling Aussie farmers. There's also a three-course meal with beverages for you to enjoy.
7 – Paradise Country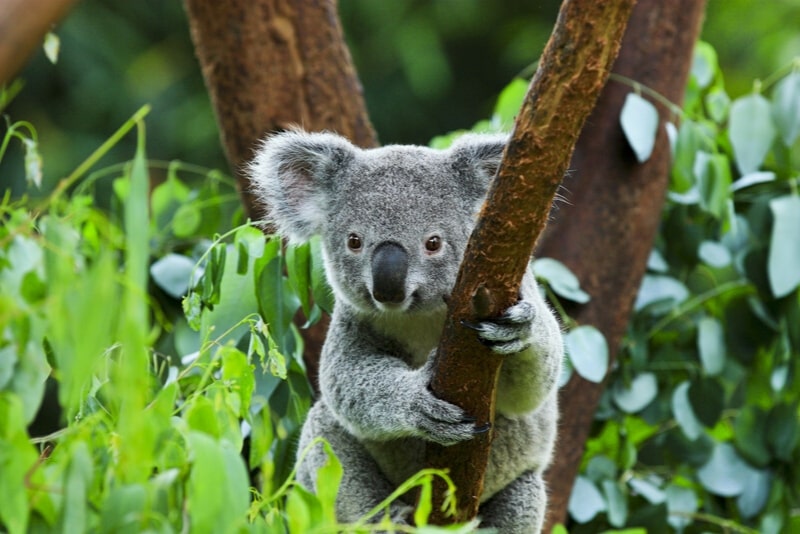 Get to grips with nature at Paradise Country, an enjoyable, authentic Australian farm experience. Watch shows that include wildlife walkabouts, a horse arena, and sheep shearing.
After experiencing the shows, head to the animal attractions and see Tyga Club Exhibit, Dingo Den, and the Farmyard Play Paddock. Paradise Country really is a great experience for the entire family.
8 – SlingShot & Vomatron Fun Park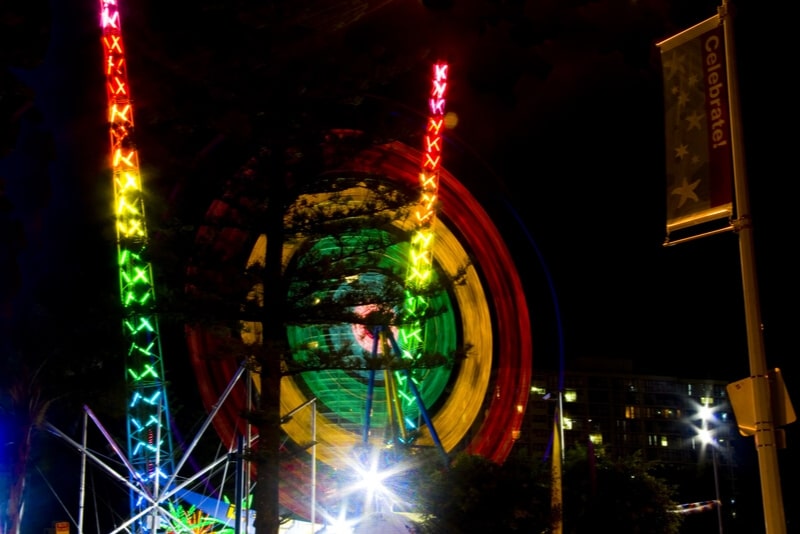 Rocket high into the sky with SlingShot, before hitting Vomatron in what is the quintessential Gold Coast adrenaline experience. Prepare to be catapulted into the air at over 160 kilometres per hour.
Once you're back on the ground, head to the Vomatron ride. Powered by gigantic electric motors, Vomatron rotates forward at rapid speeds of 120 kilometres per hour.
9 – Infinity Attraction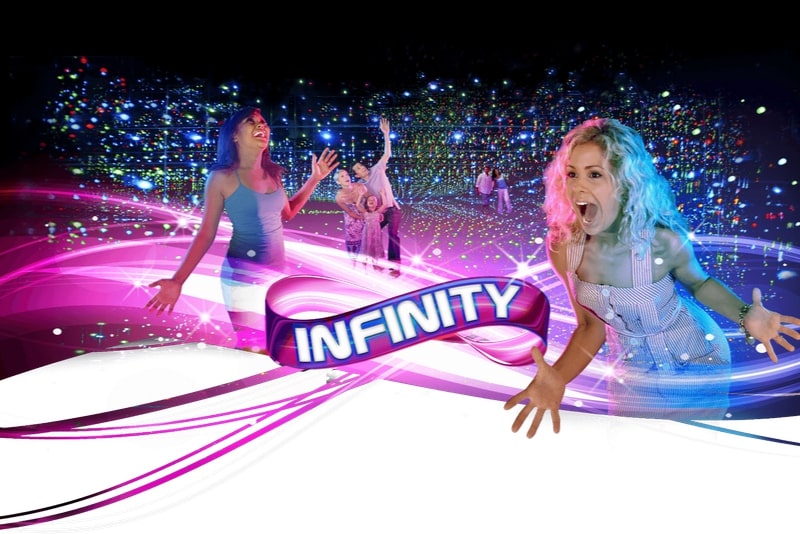 Looking for Gold Coast theme parks with a difference? Then explore maze-like worlds at Infinity Attraction. There are 12 multi-sensual environments filled with special effects, emotive, atmospheric sounds, and smooth grooves music.
Make sure you enter Infinity's Time Tunnel to immerse yourself in a world-first experience billed as the first every "chemical-free trip". Enter new dimensions of your imagination and embrace your senses.
10 – Gold Coast Wake Park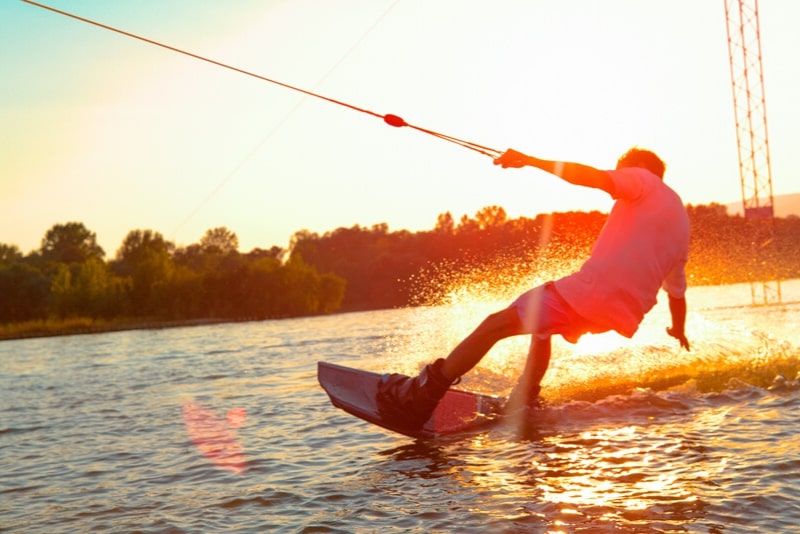 GC Wake Park is a water park for the whole family. Get creative and find new ways to make a splash with a fun selection of inflatable rides, runways and jumping pillows.
This laid-back waterpark doesn't offer the thrills of its high-octane alternatives; instead it provides a relaxed atmosphere for taking a dip thanks to a variety of slides and rides.
11 – GC Aqua Park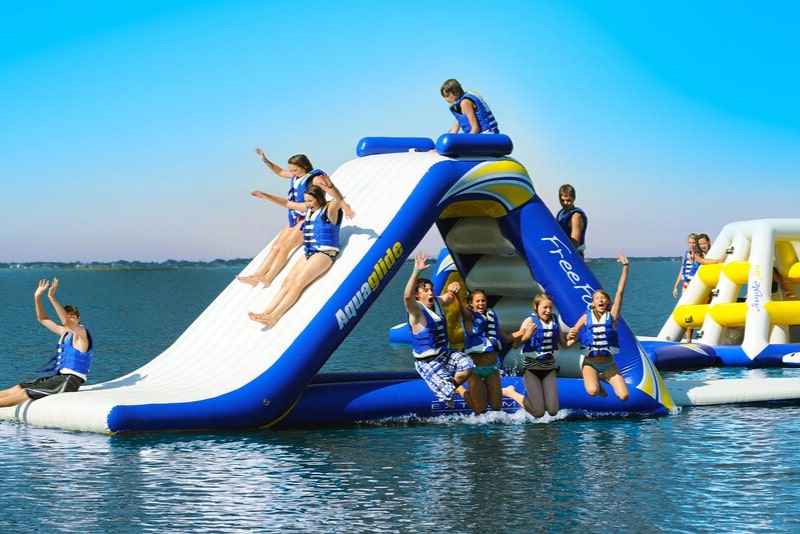 Located at Broadwater Parklands, GC Aqua Park is home to some of the highest inflatable water obstacles in Australia. Enjoy top-notch watercourses in the form of jumping, climbing and balancing structures.
There are 600 metres of aqua park obstacles to navigate at GC Aqua Park. Take the whole family and enjoy a day of inflatable fun in calming waters.
12 – Treetop Challenge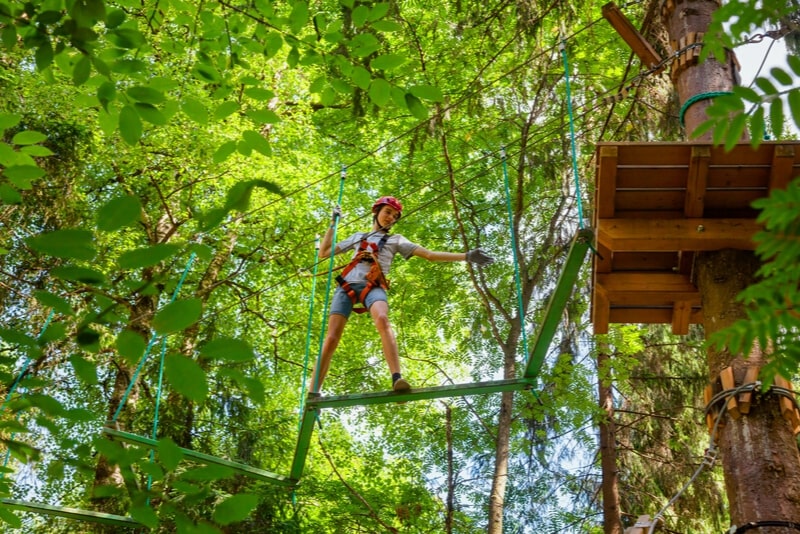 Get back to nature with Tree Top Challenge and fly across a real canyon 70 metres high while hitting speeds of 70 kilometres per hour. Glide over crocodiles and kangaroos on your journey.
Tree Top Challenge is made adventures including Australia's most extensive zipline tour. Visitors will also enjoy 3 enormous high ropes adventure challenges, while juniors can enjoy the Juniors Challenge.
How to get there?
13 – Slideways Go Karting Gold Coast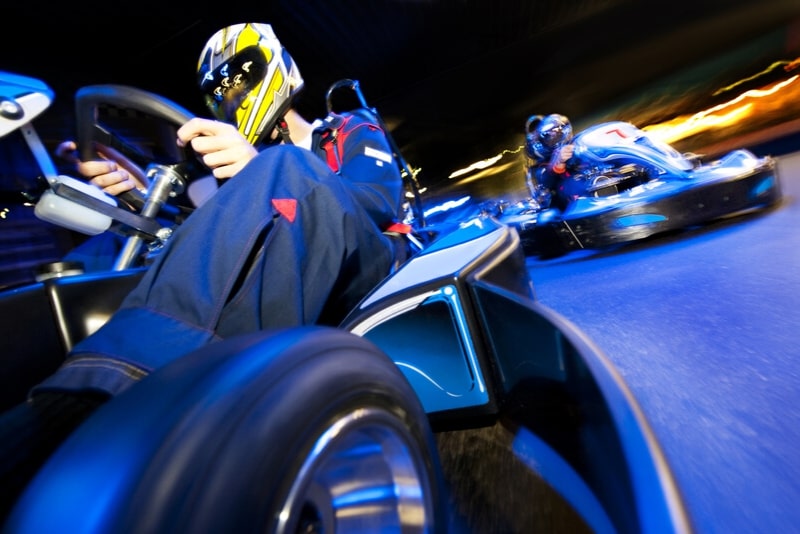 Conveniently located just 15 minutes from Surfers Paradise, Slideways Go Karting offers a three storey indoor go kart track. Race your mate and enjoy blood pumping performance karting.
Are you ready to get your heart racing? This is a unique experience which is sure to put a big  smile on your face!
14 – Currumbin Wildlife Sanctuary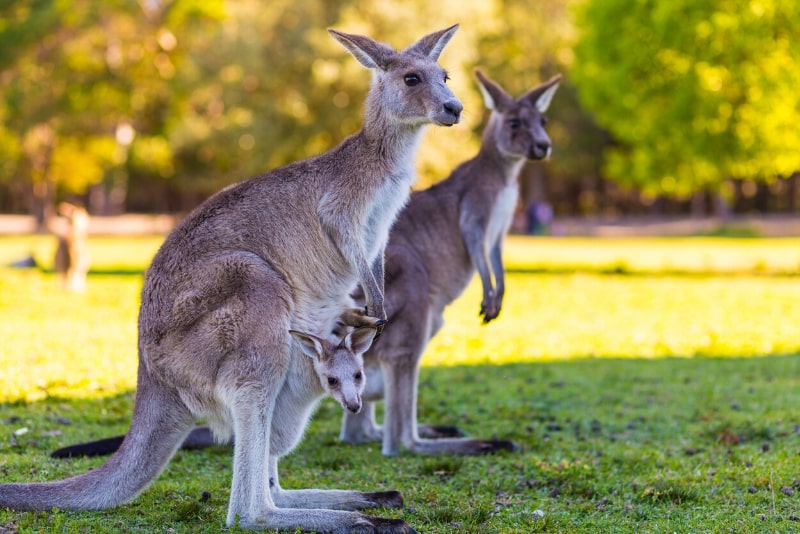 Take photos with koalas, go on a dingo walk, and enjoy an exclusive behind the scenes tour of the wildlife sanctuary.
Round your trip off with 5 acres of rainforest in the Lost Valley.
15 – Putt Putt Mermaid Beach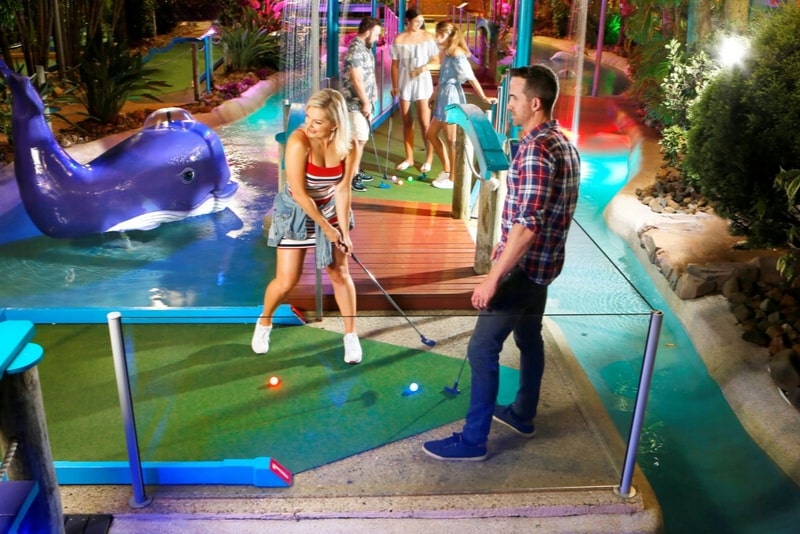 Get swinging with a miniature golf adventure for all. Putt Putt Mermaid Beach offers 3 18 hole courses, a video games arcade, and a barbeque zone.
Try your hand at the Waterways Mini-Golf Course, try and complete the Fun Run course, and experience the Jungle Trail course. If you fancy a spot of night-time gold, try the Twilight course.
16 – iFLY Gold Coast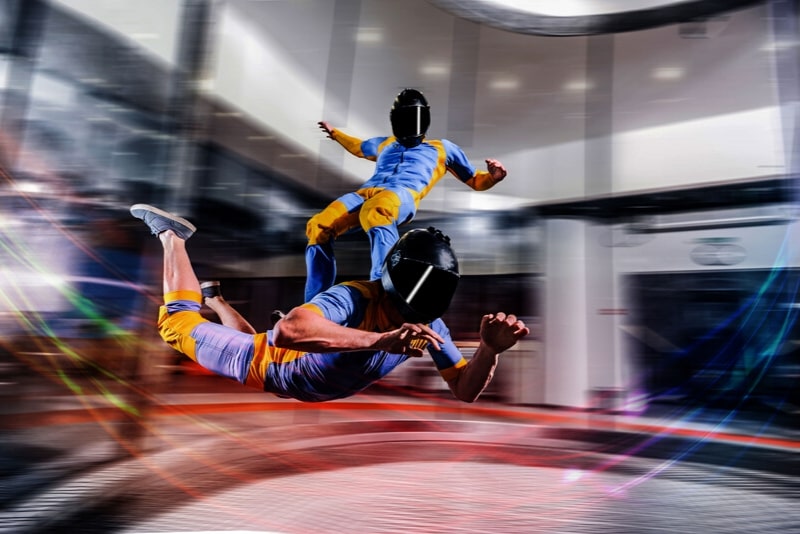 The Gold Coast might be a surfers' paradise, but iFLY offers exhilarating indoor skydiving for adrenaline lovers. Ideal for all ages, iFLY provides a range of experiences – from virtual reality packages to group bookings.
You don't even need to jump or use a parachute. Simply lean into the wind inside one of iFLY's giant glass tunnels and take the sky – indoors!
17 – Tamborine Rainforest Skywalk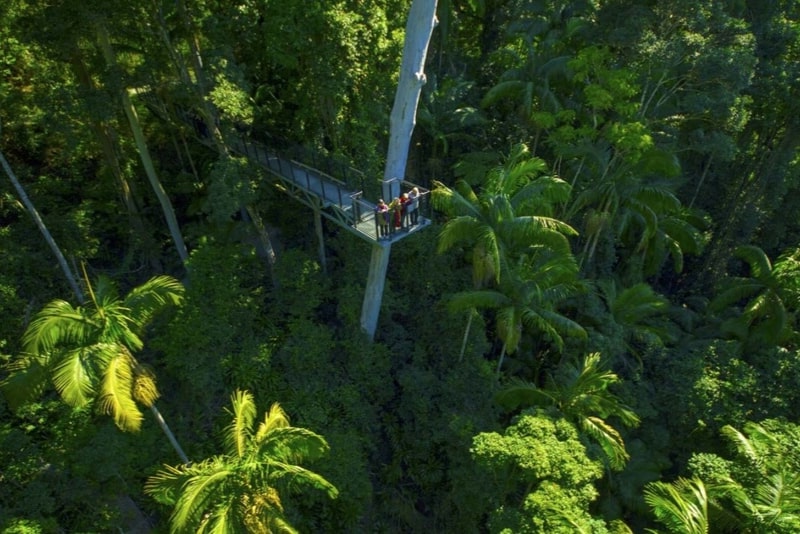 Explore rainforest canopies with the Tamborine Rainforest Skywalk. The Eco-Adventure is set across 30 acres of privately-owned rainforest next to the crystal clear rock-pools of Cedar Creek.
The walk takes around 45 minutes and encompasses forest floor trails, 300 metres of high-end steel bridges and a 40-metre bridge that overlooks the creek and rainforest below.
18 – Holoverse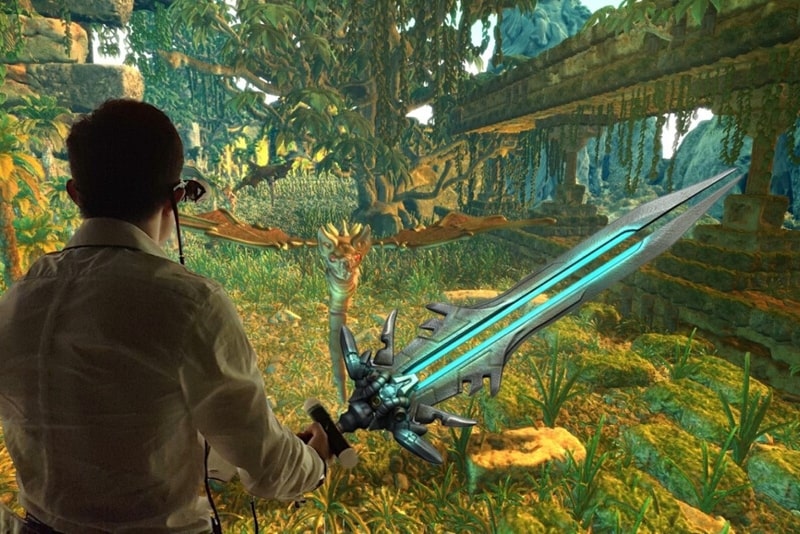 Go digital with your Gold Coast theme parks adventure at Holoverse. Experience a virtual escapade that includes dinosaurs and many stages of unusual and fun sights and sounds.
The world's first hologram arcades bring holograms to arcade games, making your experience even more immersive. Next, try the Dinosaur Park before flying through the sky and swimming through holographic water.
19 – Planet Chill Ice Skating Rink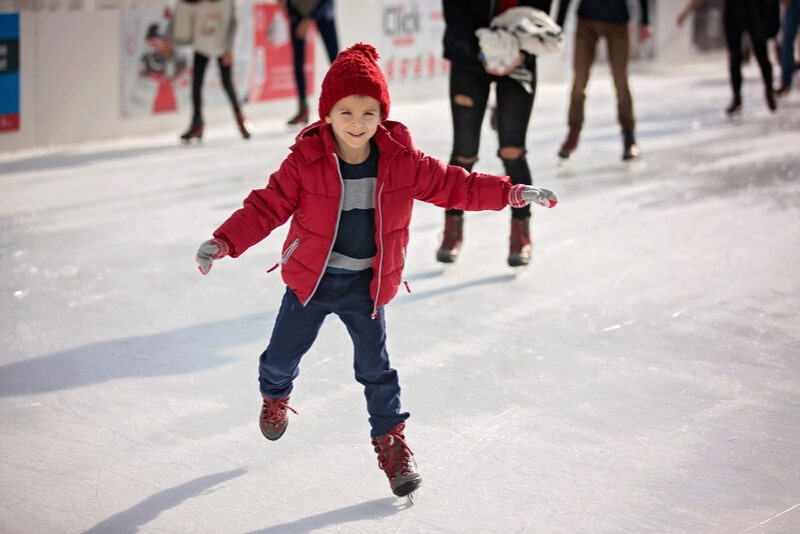 Australia might be all about sun and surf, but Planet Chill Ice Skating Rink provides cold climates to strut your stuff. Lace-up your skates and take to the ice, strutting your stuff in the process.
Skate the day away on the ice rink and take a break from the typical Gold Coast theme parks. At the end of your skates, watch the Air Experience Show – a 2-hour aerial and dance performance.
20 – Stunt Park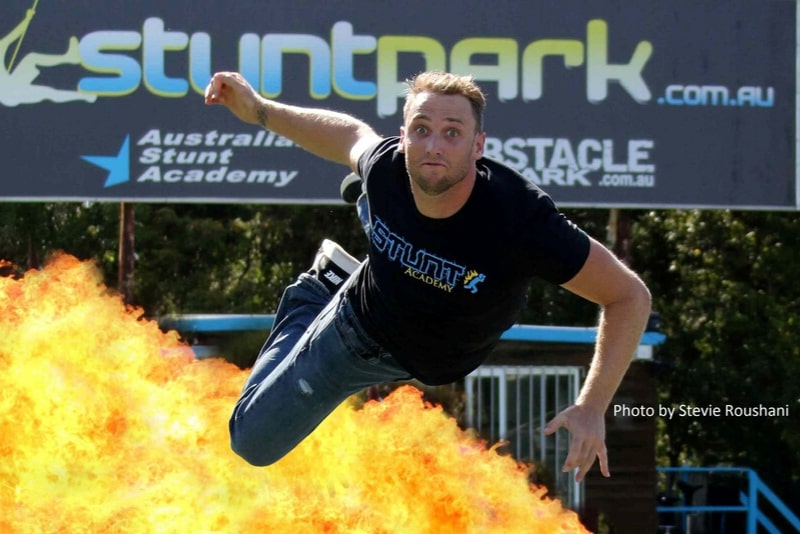 Visit Stunt Park Experience and channel your inner movie star. Take part in 60-90 minute session that involves instructors bringing out the adrenaline junkie in you.
Try stunts that see you getting involved in high-action fight scenes, flying on wires, and partaking in obstacle courses. Stunt Park Experience is located on the Gold Coast, minutes from Surfers Paradise.
21 – Aqua Warrior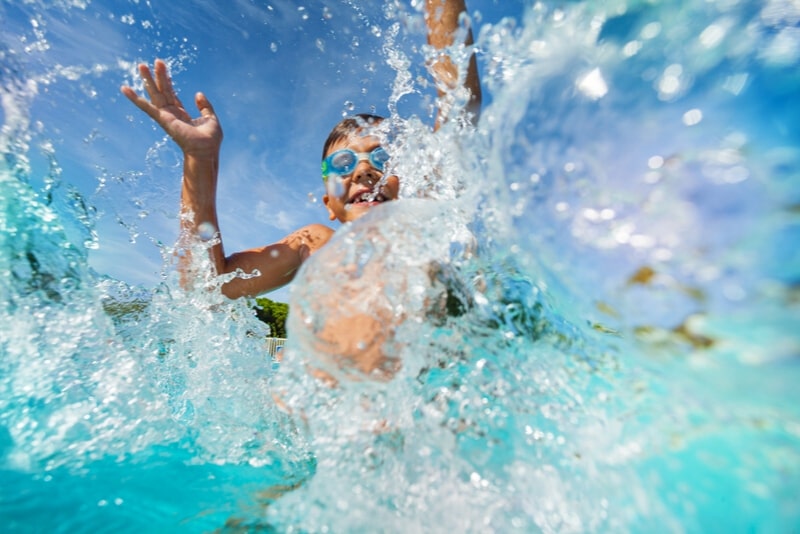 Soak up some sun and then head to Aqua Warrior, home to the world's tallest floating slide. Australia's first circuit aqua park has obstacles courses for all ages.
Jump, climb and slide your way around the park and see if you can complete the courses in record time. It's located in Robina Town Centre on the Gold Coast.
22  – Australia Zoo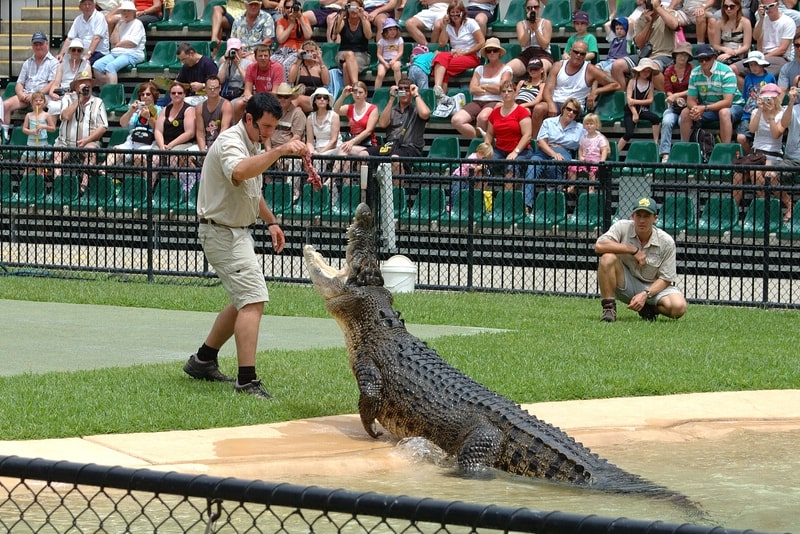 Home of the crocodile hunter, Australia Zoo is a favourite with tourists and locals on the Gold Coast. It's been going for over 40 years and offers visitors the chance to see plenty of different animals.
Expect to see lions, tigers, bears and more. You can wander around the zoo at your own pace or take one of the many guided tours on offer and learn all about the animals that inhabit the zoo.
Looking for more experiences? Chere here our full list of things to do in the Gold Coast.