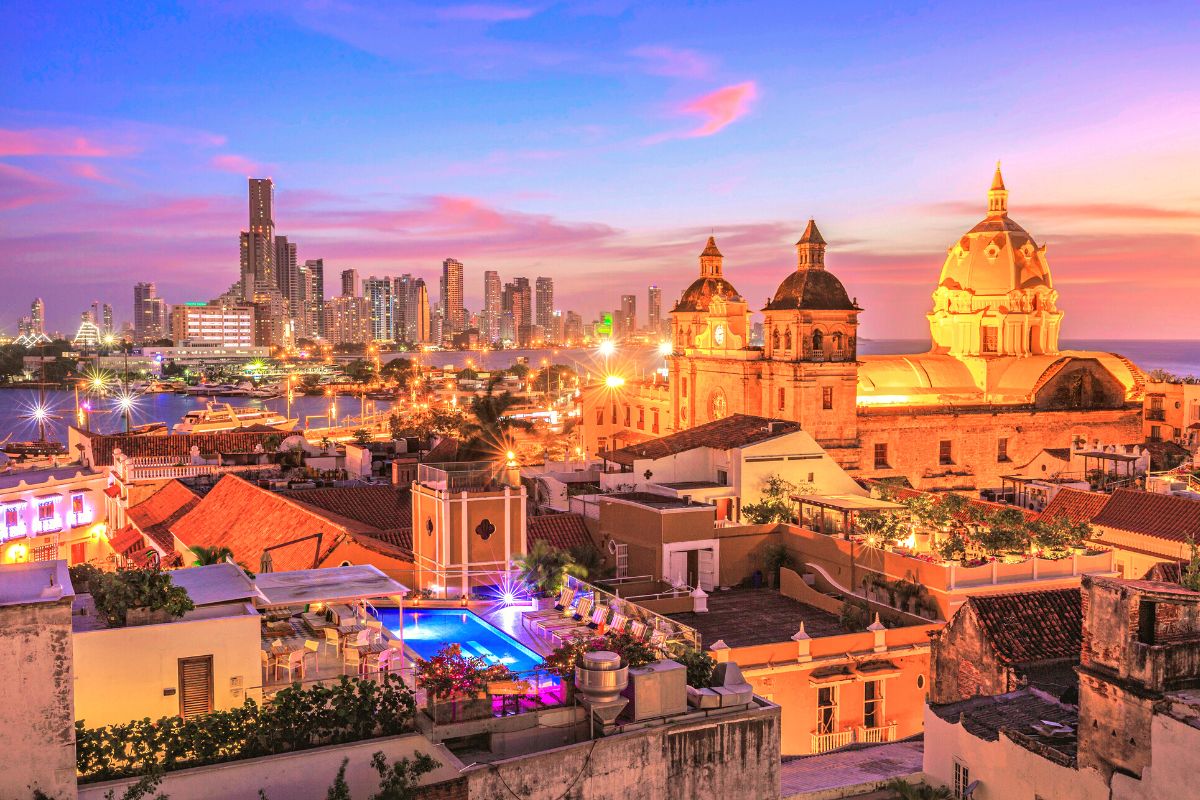 Sitting right on the Caribbean Sea, the old colonial city of Cartagena is not only the safest destination in Colombia but also one of the most visited. The mix of perfect tropical climate, historical attractions, and unique mix of cultures are just part of its attraction. The beautiful white sandy beaches and islands don't hurt either, no matter if you're a sun-worshiper or looking for water-related adventures.
The setting for amazing books and movies (Colombian writer Gabriel Garcia Marquez used it as a backdrop for some of his stories) and a fascinating history that includes pirates, the list of things to do in Cartagena just goes on and on.
Whether you want to discover some amazing new flavors, escape to nature, or walk the old colorful streets of the city, Cartagena won't disappoint!
1 – Take a step back in time at the Castillo de San Felipe de Barajas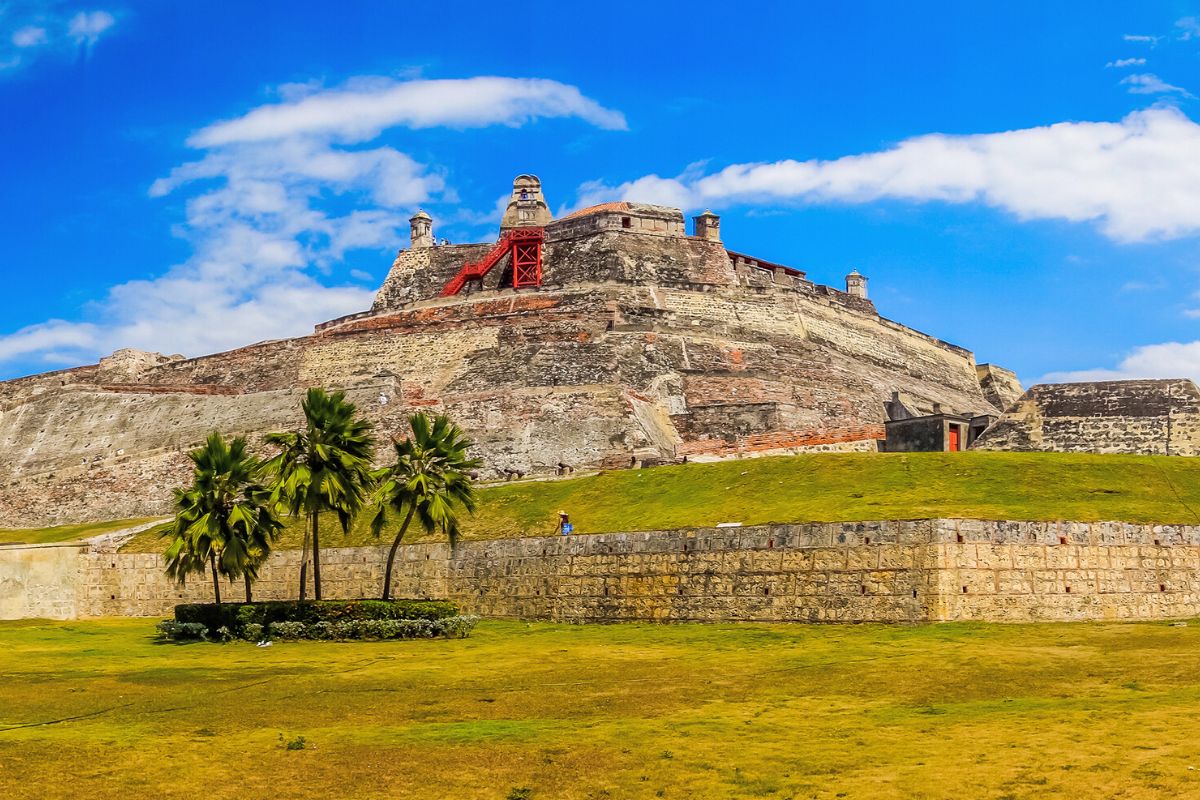 Built in the early 1500s on the Hill of San Lázaro overlooking the city and the bay, the castle should be at the top of your things to do in Cartagena. The position served it well – the fortress was attacked or involved in battles several times over the centuries, starting with the Nine Years' War, then the 1741 Battle of Cartagena de Indias 45 years later, and again during the Spanish American wars of independence in the 19th century.
The fortress as you see it today is a maze of tunnels you can explore as you read the plaques with information on the battles fought here and how the fortress defended Cartagena. Great views over the city, especially from the area where the Colombian flag is set. The ramps going up to the castle and the fortress itself are illuminated at night.
Right behind the castle, there's a very famous giant sculpture known as "the monument to old shoes." The laced-up boots sculpture is so large that two people standing up can fit inside, so it has become a very popular spot for tourist photos with the castle in the background. Both the castle and the sculpture are must-see attractions.
2 – Discover the amazing Torre del Reloj on a walking tour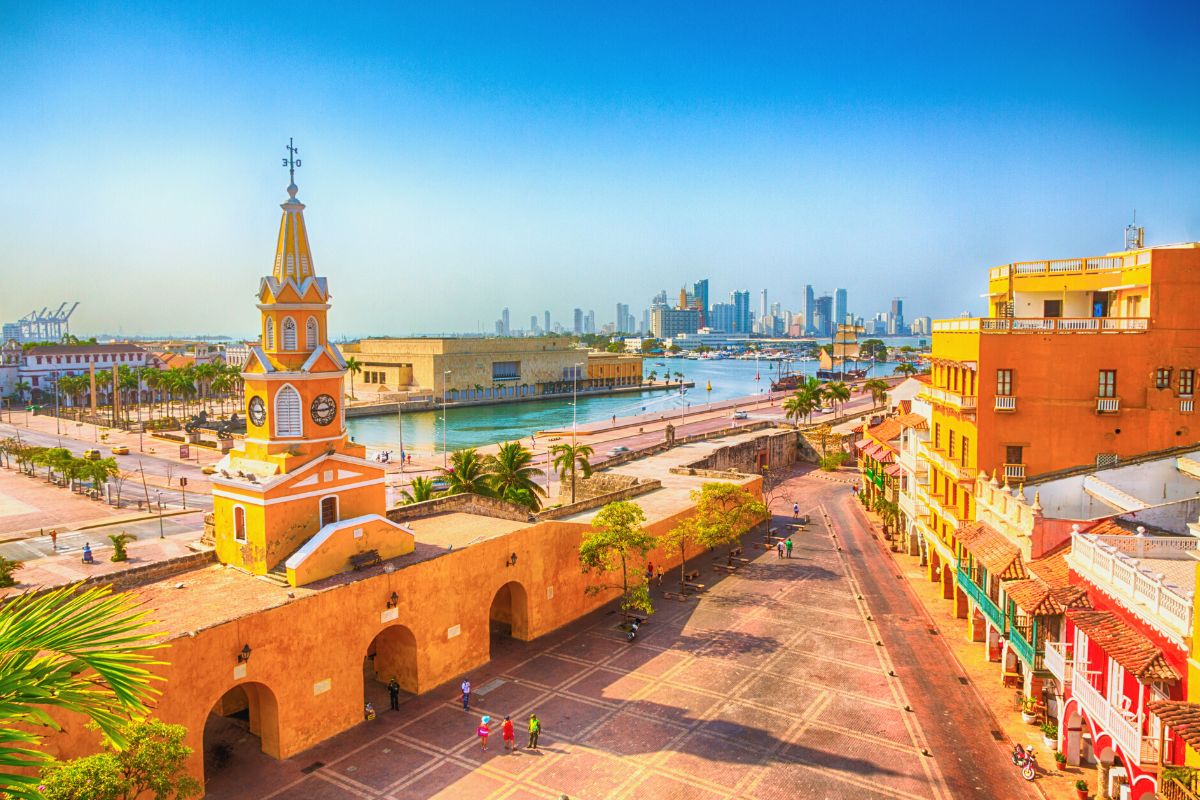 Cartagena's Clock Tower is one of its most recognizable landmarks. Built in the early 1700s, it was once the main entrance to the fortified old city and remains the main historical city gate. Additions and renovations over the years have impacted the original look, which now features a mix of Baroque and Tuscan details. The current clock comes from Switzerland and was installed in 1937.
The tower is located between two major squares: Plaza de Independencia and Plaza de los Coches. Many walking tours use the Clock Tower as their starting point, so expect the area to be full of tourists and vendors offering souvenirs. Plaza de los Coches has a dark past, as it was once the place where slaves were sold.
Today, it's a busy square with colonial houses lining up the street and arched walkways covering the sidewalks. These walkways are now known as El Portal de los Dulces, as many local sellers set up here to sell local sweets.
3 – Check out the architecture around Plaza de la Aduana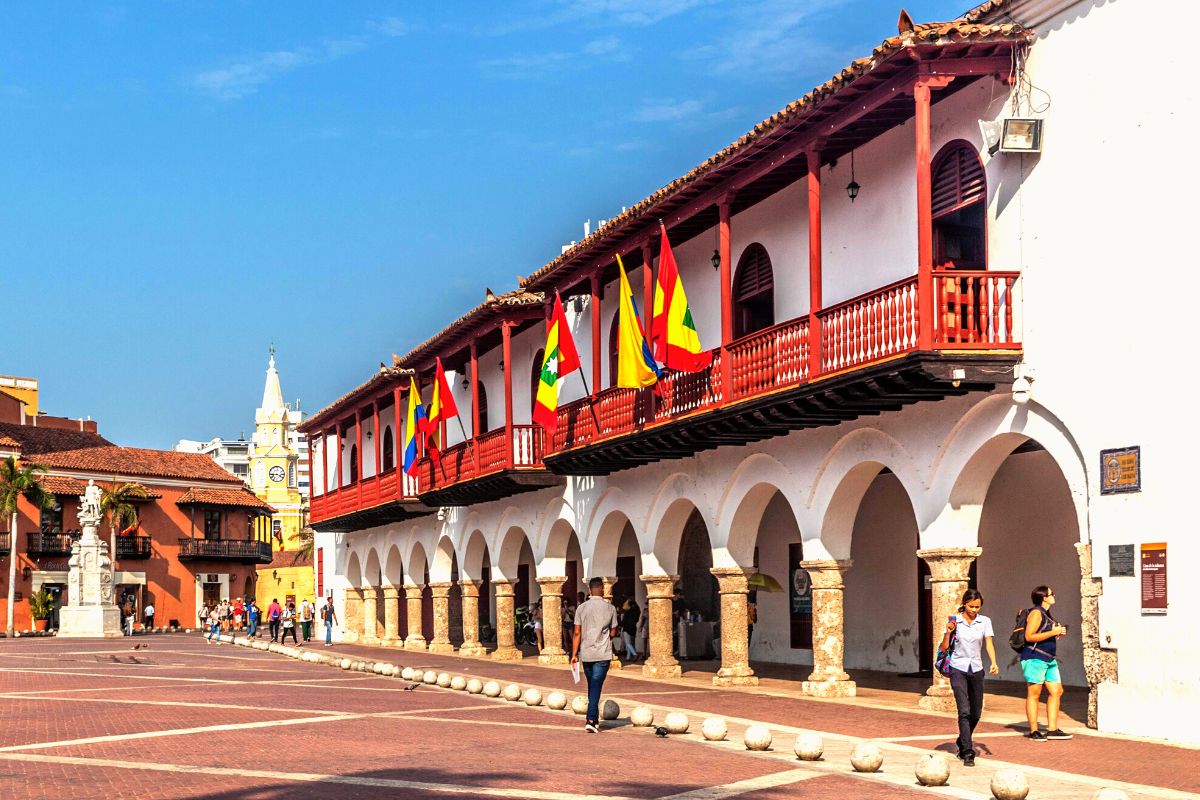 Cartagena's largest square is also the oldest. Surrounded by colorful colonial buildings, including historical mansions, cafes and restaurants, it's also a popular outdoor space for summer concerts and even an open-air cinema during the annual Cartagena de Indias International Film Festival every March.
Also on the square, the current Town Hall was once the home of Cartagena's founder Don Pedro de Heredia. The square also features prominently in Gabriel Garcia Marquez's most famous book, Love in the Time of Cholera.
Come during the day to people-watch and photograph some of the beautiful architecture, or stop by at night to see the square's lights on.
4 – Visit the Fernández de Madrid Park & Square as part of a bike tour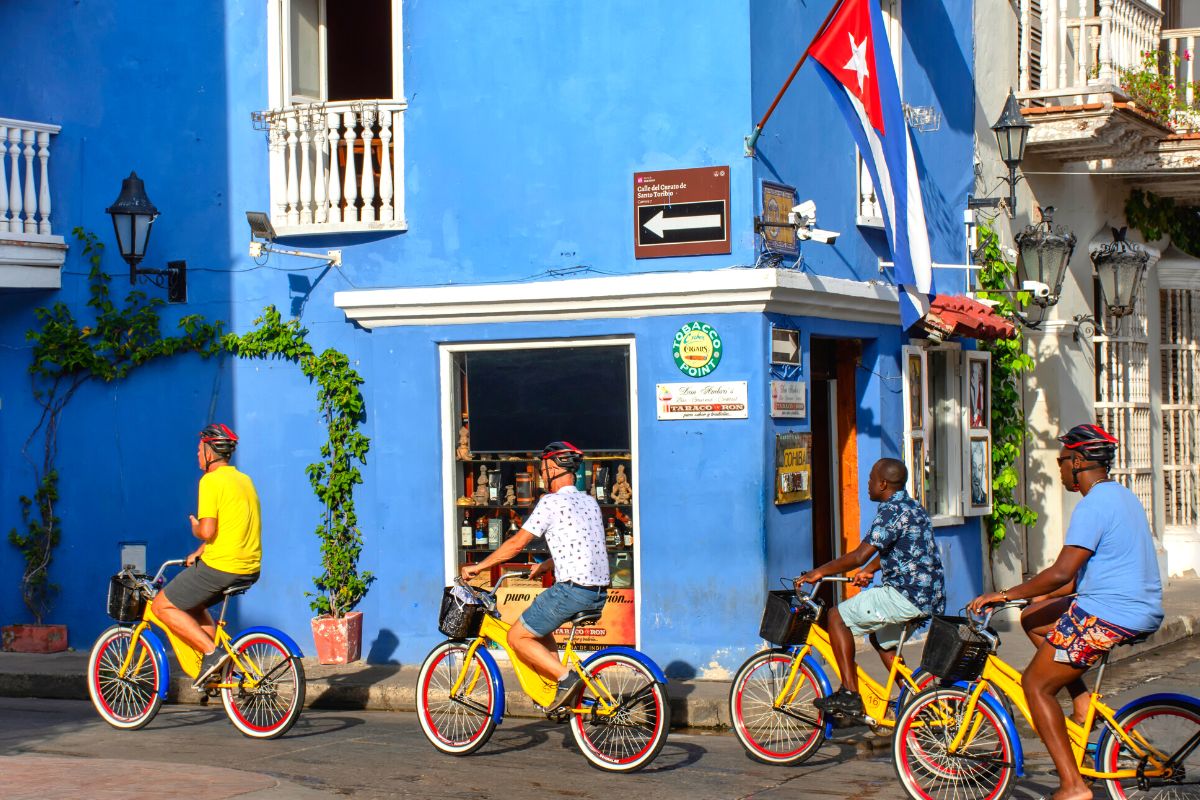 Plaza Fernández de Madrid is a fun little square surrounded by restaurants and cafes. A place where artists congregate to sell their work and you might catch live music and performances if you come on the weekends. It's also a popular place to find bike tours if you're up for some adventure (bike tours also depart from other points around the city).
Jumping on a bike is a great way to discover Cartagena. In 2-3 hours, you'll see a lot more than you would walking, and be able to visit exciting destinations with a local guide who knows the heart of the city and its history.
Ride along the Bay of Cartagena and hear about pirates attacking the city, then head to the Monastery of Santo Domingo, and visit the Plaza of San Diego and enjoy the beautiful brightly-painted houses (perfect as a photo background). You might also have a chance to bike in the Old City and explore the artsy Getsemani neighborhood. There will be stops for food and coffee along the way.
5 – Catch the views from the Convent of Santa Cruz de la Popa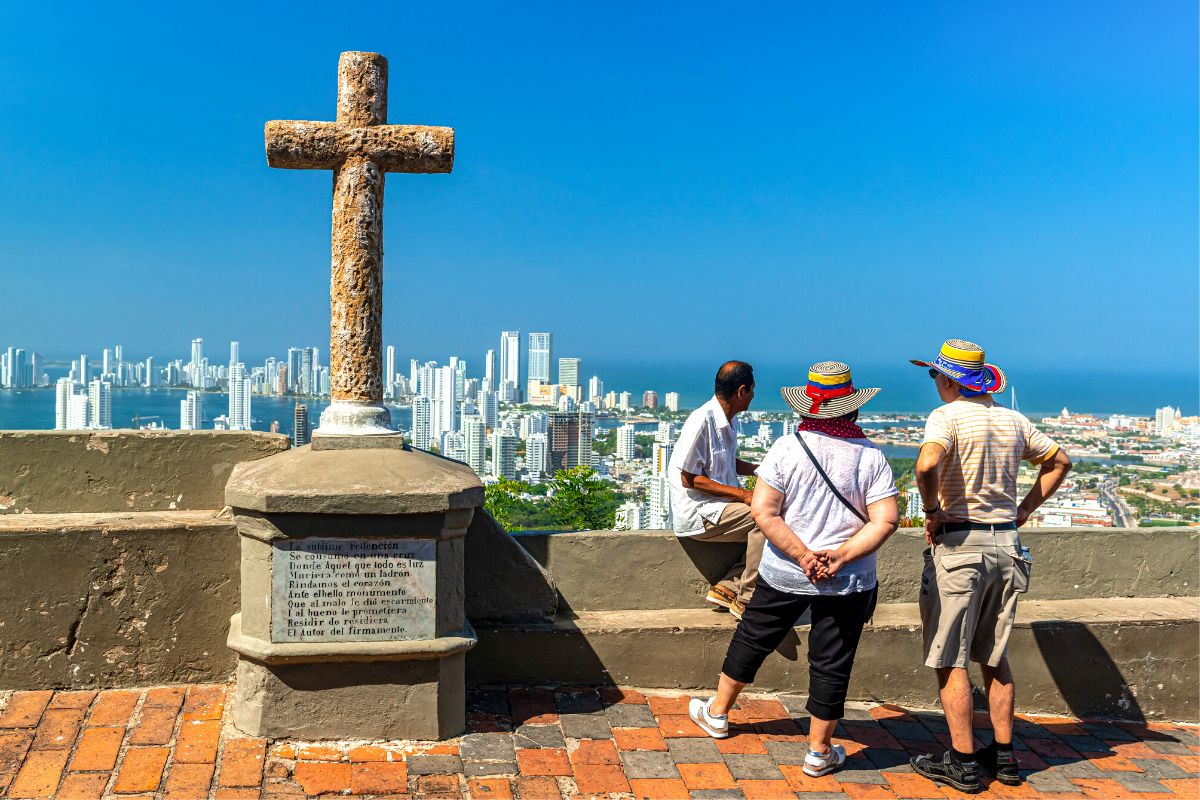 Sitting on Mount la Popa, Cartagena's highest point, the Convento de la Popa has become a popular place to visit because of the amazing city views you'll get from the terrace.
Founded in the early 1600s as just a small chapel, it was expanded and fortified over the centuries into the large convent you see today. The buildings are open, though there isn't much to see inside – take a walk in the courtyard of the convent among plants and flowers, then stop by the chapel to see the beautiful golden altar.
6 – Explore the city on a hop-on hop-off bus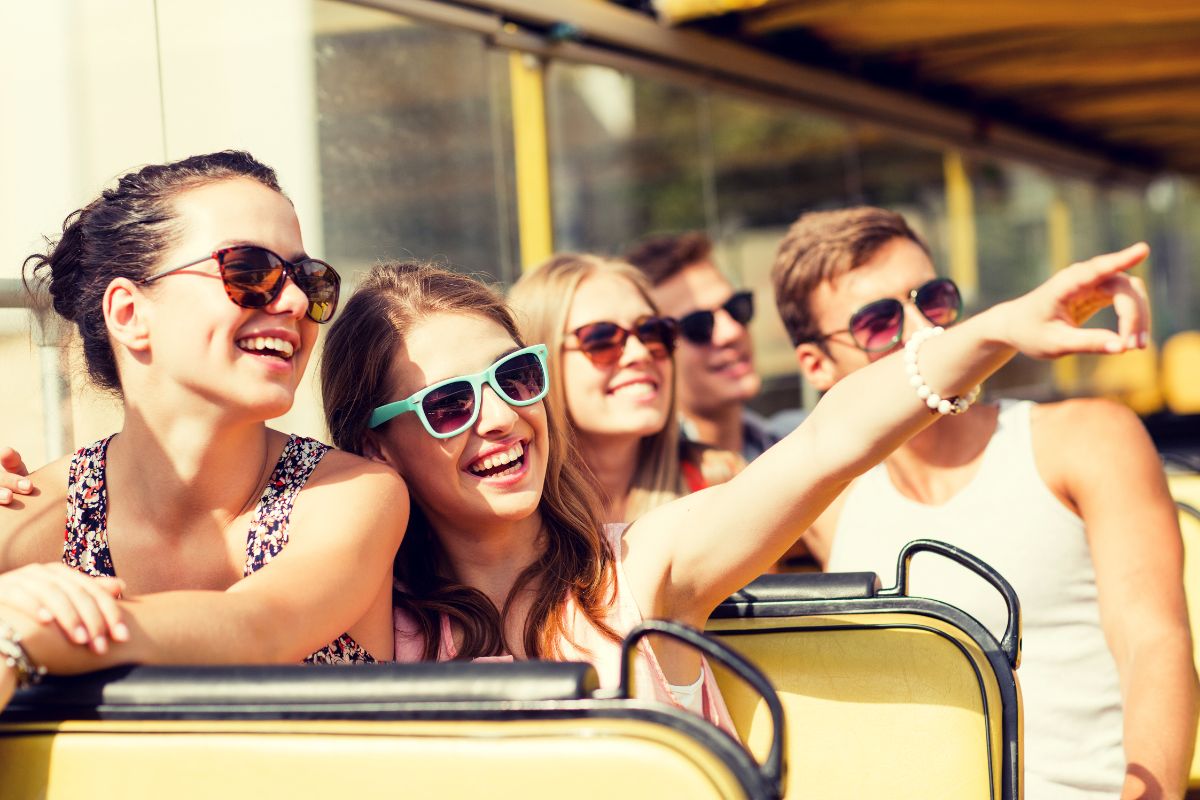 If you don't have much time to explore all the cool things to do in Cartagena on your own, a hop-on hop-off bus tour could be the perfect solution.
Enjoy all the sightseeing you could ever want in a double-decker bus that offers comfortable air-conditioned seats on the first level and open-air views from the second deck. Multilingual audio guides are available in several languages, including English.
Buses start running around 9 am and offer several routes that cover most of the city. You can get on and off as many times as you want along the way, visiting great places like the Muelle de la Bodeguita, the Monumento Torre del Reloj near the Getsemani neighborhood, the Palace of the Inquisition Historical Museum, Casa Museo Rafael Núñez, Playa del Boquetillo, and the Casino Rio Cartagena.
Some tours include a 90-minute walking tour in English or Spanish or entry to the Esmeralda Museum when you buy your ticket.
7 – Visit one of the Cartagena's oldest city at the Santuario de San Pedro Claver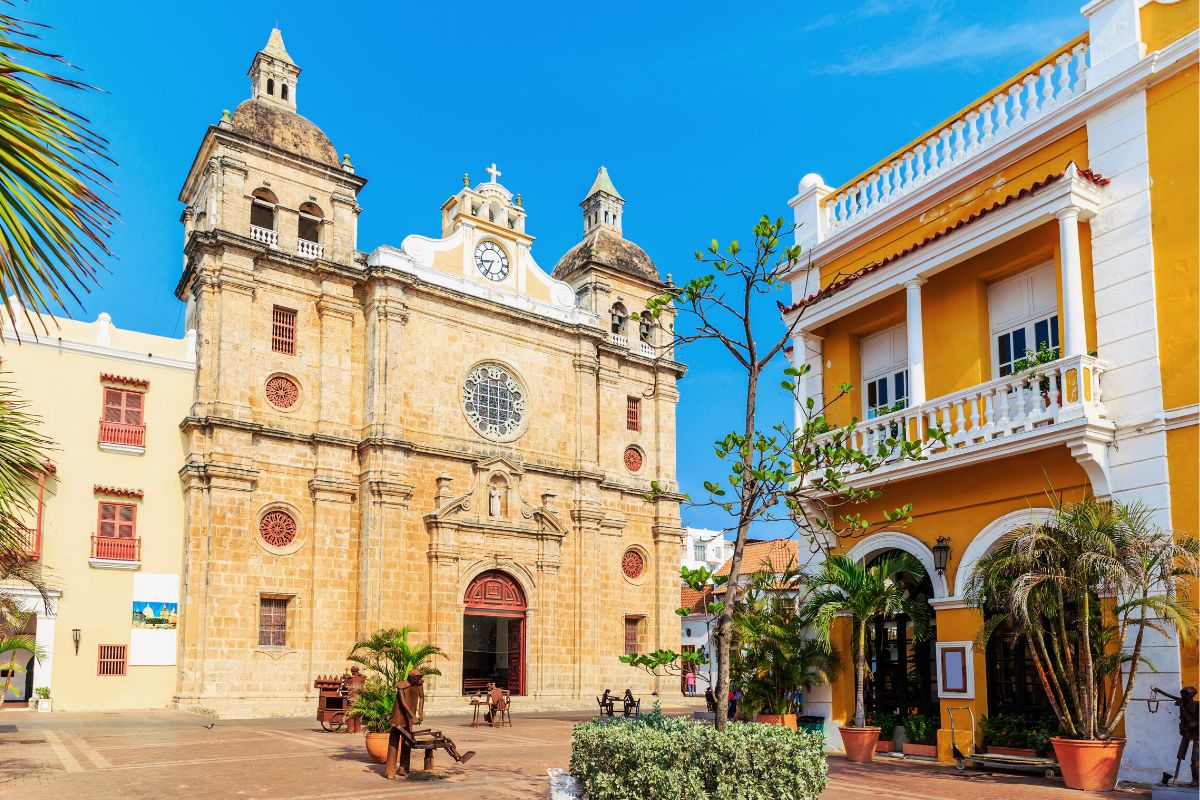 The Plaza de San Pedro Claver (named after a Jesuit priest and missionary) is home to an old cloister known as the Santuario. Founded in 1605 and home to a school and church for many centuries, the Santuario de San Pedro Claver now also holds an interesting archeological museum.
The museum's large collection is divided into different rooms focusing on specific topics. There's a room dedicated to pre-Columbian civilizations, another focusing on Colonial religious art, and a third displaying Afro-Caribbean art.
Artifacts salvaged from a 17th-century Jesuit church (including images of angels, a large cross, and some furniture) are displayed in the museum too.
8 – Check a unique collection at the Museo del Oro Zenu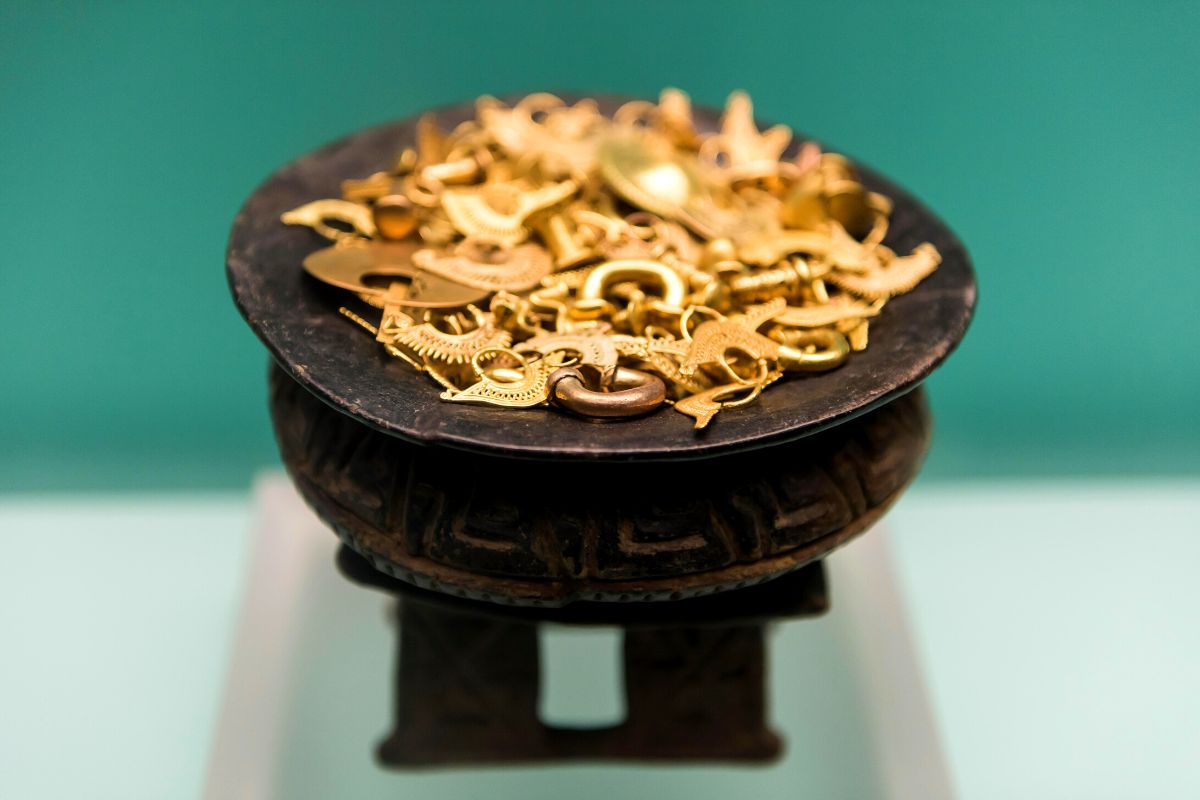 Dedicated to the culture of the Zenú people, this small museum offers insight into a powerful pre-Colombian culture that inhabited large areas of the country.
The Zenú people were known for the production of gold ornaments that were often buried with their dead. With the arrival of the Spanish conquistadores, much of that gold was stolen and the tribe was decimated by disease and forced labor.
In addition to over 700 gold and silver objects, the collection at the Museo del Oro (Gold Museum) also includes a number of ceramic and bone relics.
The museum hosts movie nights, has space for quiet reading, and offers workshops for kids.
9 – Soak up the sun at Cartagena's best beaches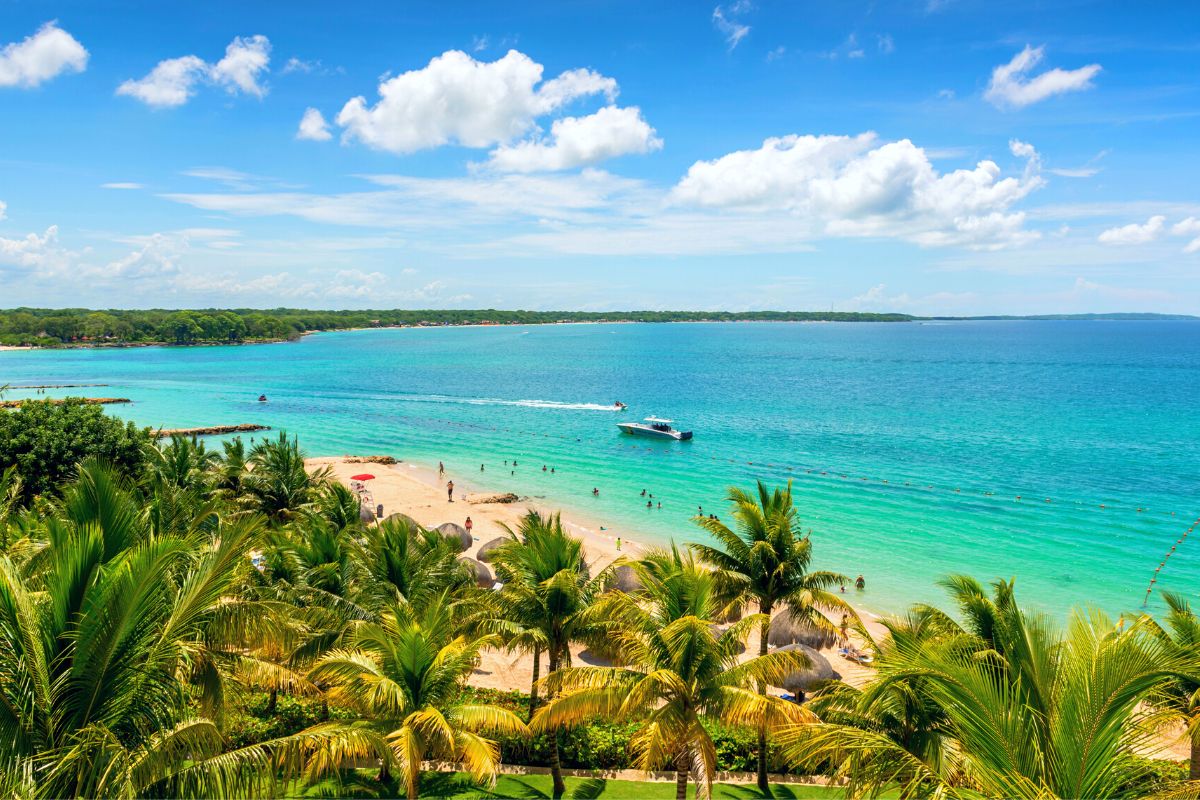 In a place like Cartagena, choosing just one beach is truly impossible. There's something for everybody here – beaches to lie back and relax, some for active fun and water sports, and others for picture-perfect views as you work on your tan.
Playa de Bocagrande is a tourists' favorite. Located near the historical center, popular with windsurfers, and filled with great restaurants and bars and chairs and umbrellas for rent, Playa de Bocagrande offers golden sands without having to travel too far.
If you want a more tropical feel away from the hustle and bustle of Cartagena, Playa Blanca is the place to be. It's an hour away from the city and it offers beautiful white sands against a backdrop of palm trees and sundeck.
Playa de Castillogrande is a favorite for swimming because of its calm waters, while Playa La Boquilla offers excellent wind conditions for water sports and attracts a younger crowd.
Playa Tranquila in Isla Barú is a quick 10-minute boat ride from Cartagena and offers the best turquoise waters in the area. Come here for the soft white beach and the stunning views over the ocean, but also try the great seafood restaurants and enjoy some diving and snorkeling.
For a truly unique experience, jump into the ocean for a swim with bioluminescent phytoplankton. This unique phenomenon can only be experienced in a few places around the world and is best enjoyed through an organized tour. It's a magical and fluorescent display you will never forget!
10 – Explore a dark time in history at the Palace of the Inquisition in Plaza de Bolívar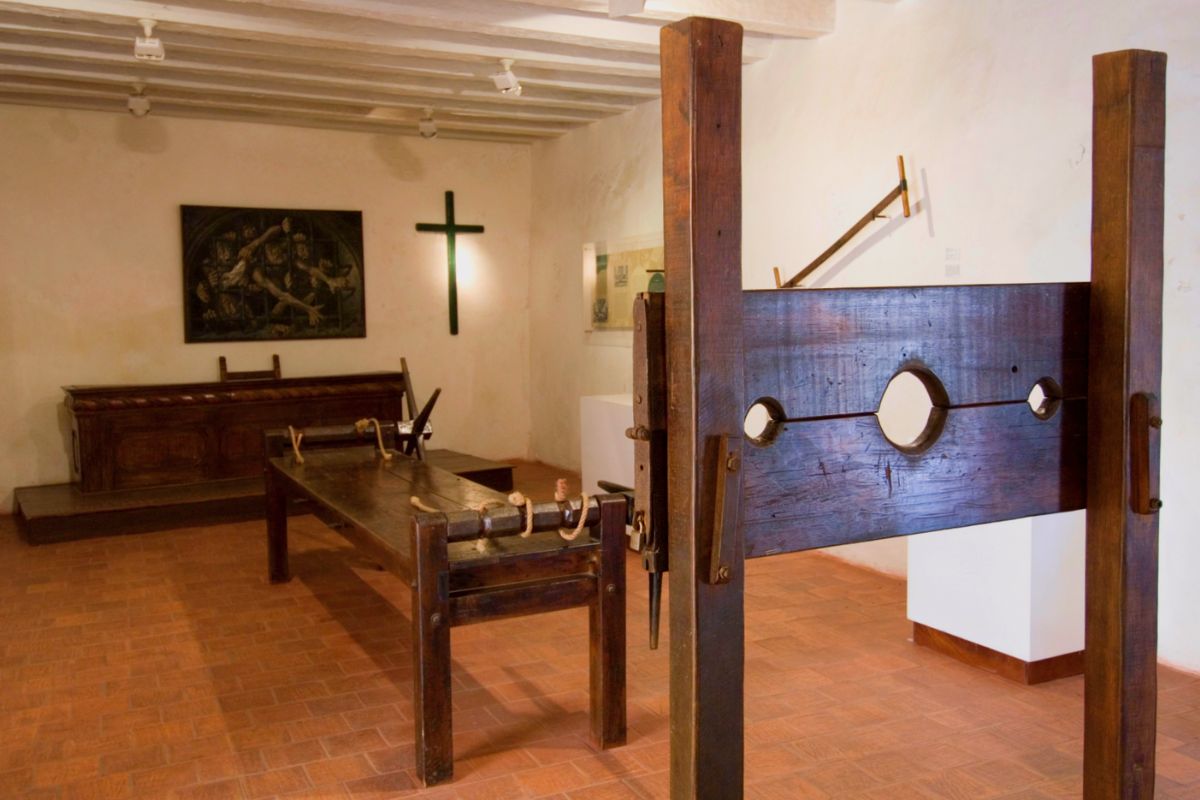 You might associate the Inquisition with the burning of witches in Medieval Europe, but the church had a tribunal in the Americas too starting in the mid-1500s and lasting (with a short break) until the 1820s.
Although witches were not burned at the stake in Cartagena, the tribunal did work on detecting and punishing heresy, which resulted in the public execution of hundreds of people.
The Spanish Colonial palace of the Inquisition, built in 1770, was used as the seat of the Holy Office and today serves as a museum chronicling a very dark period in history.
Torture equipment used to get the accused to confess sit alongside Colonial items such as furniture, weapons, and maps. There are also photos and documents in exhibit.
11 – Escape city life with a day trip to Rosario Islands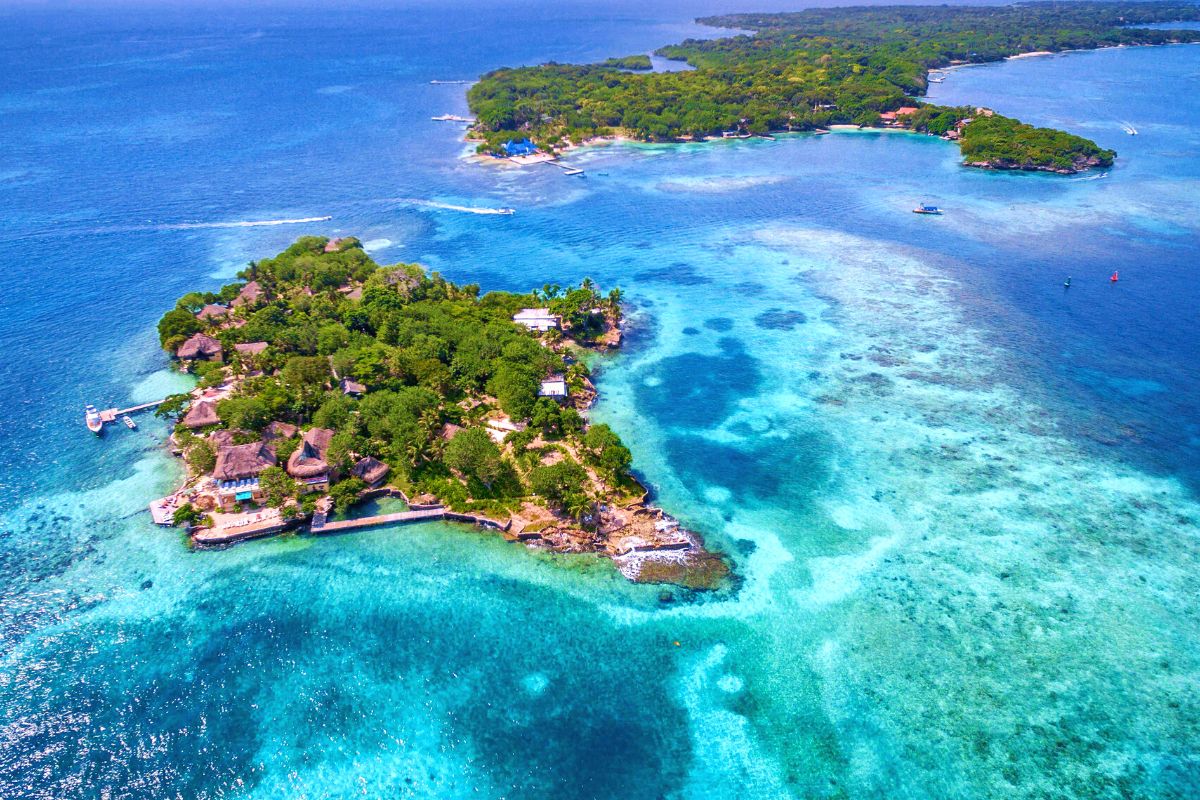 About an hour off the coast of Cartagena, this chain of beautiful islands offers crystal clear waters, great sandy beaches, and plenty of fun under the sun.
The best way to get to the islands is to rent a boat (with a captain if you don't have your license), which allows you the flexibility of planning your trip, schedule, and any stops you want to make. You can plan a visit to the Oceanarium Rosario Islands, home to over 1,500 animals. Or bring your own food for a picnic on the beach.
You can also opt for a speed or jet boat tour. It'll allow you to island hop so you can pack more adventure and action into your day.
If you're hoping for an unforgettable day snorkeling in the stunning coral reef of the Rosario Islands, there are great tours you can join. You'll spend a day onboard a sailing catamaran, with stops at popular beaches like Bendita Beach and Isla Grande for some swimming and snorkeling in the turquoise waters that surround the islands. Lunch on board and additional stops (such as a visit to Playa Blanca in Barú Island) are usually also included on full-day trips.
12 – Learn about pirates at the Museo Naval del Caribe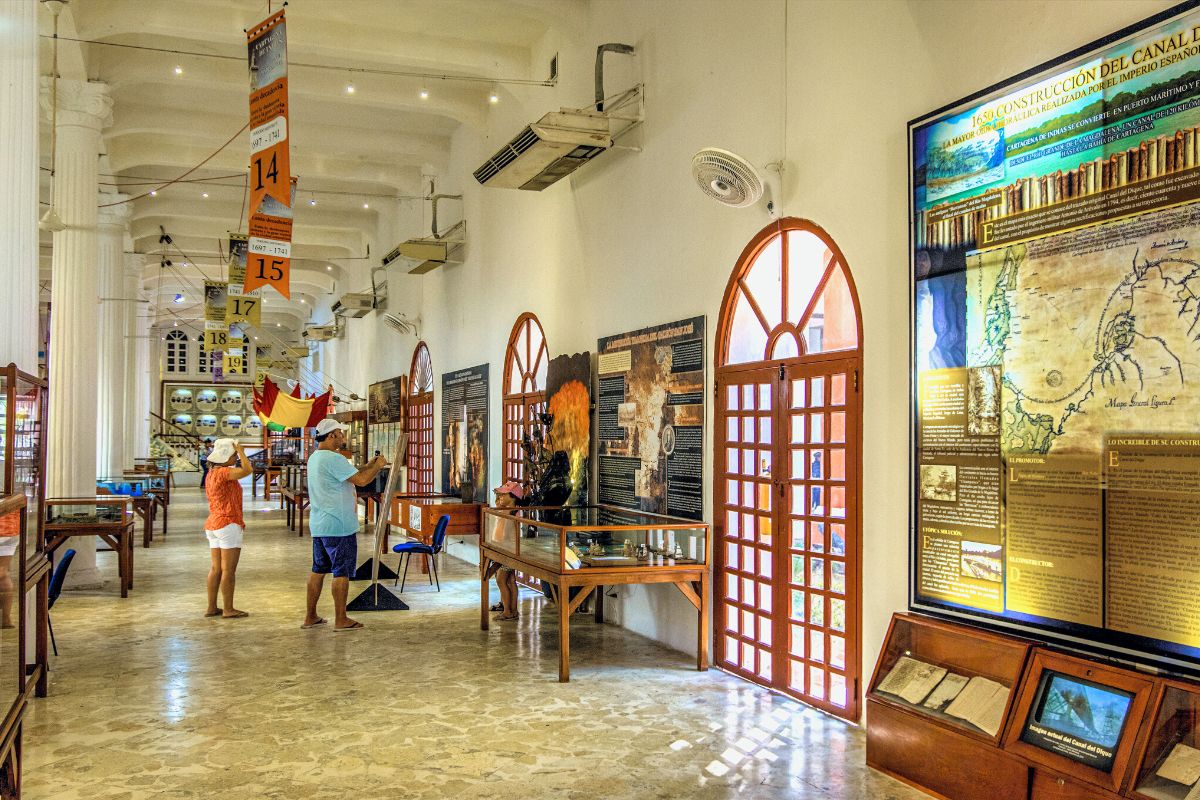 Dedicated to Colombia's maritime history, this small museum chronicles over 300 years of maritime conflicts, starting with pirate attacks in the 1600s.
There are plenty of interesting displays, including one about the Spanish galleon San Jose, which sank while transporting over 200 tons of gold. Antique maps, ship models, cannons and antique weapons, and historical documents all tell a fascinating story.
Unfortunately, all the descriptions are in Spanish, so you'll have to pay for an English-speaking guide if you want a deeper understanding of the collection here.
The museum is located on Plaza de Santa Teresa, also home to a restaurant with outdoor seating, old Colonial lights, a fountain, and great views of the old city walls.
13 – Explore Getsemani, Cartagena's most colorful neighborhood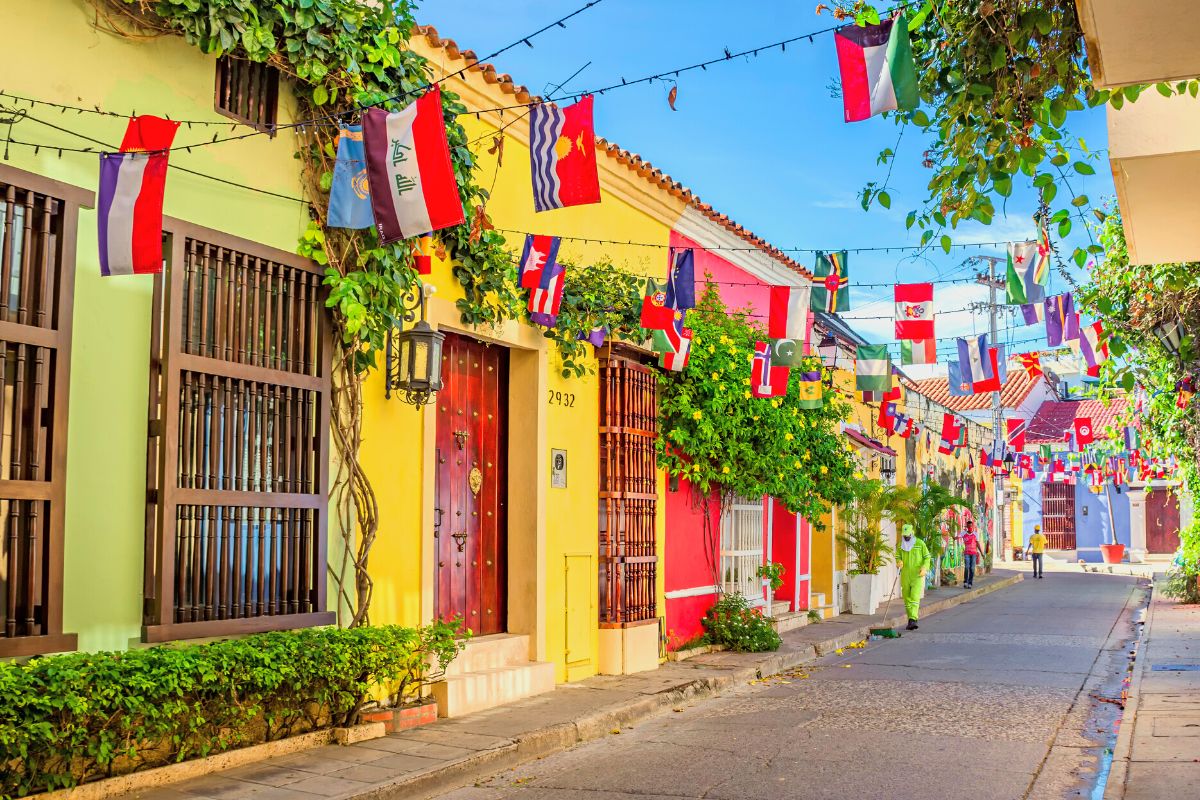 Getsemani is an artsy up-and-coming neighborhood that deserves a visit if you're looking for unique things to do in Cartagena.
Perhaps the main reason to visit Getsemani is the street art, a mix of graffiti and beautiful drawings and murals, which includes work by the famous local artist known as Carmona.
If you're curious about the history behind the colorful art, consider a walking tour with a knowledgeable local guide who can tell you who the famous faces on the walls are and what the paintings of wild animals represent. There are artists' studios and galleries in the neighborhood too, if you're interested in buying some art to take home.
Although commonly referred to as Calles de Las Sombrillas (Umbrella Streets), there are actually two different streets in Getsemani where colorful umbrellas hang over passersby: Callejón Angosto y la Calle de la Magdalena. Both are great places to photograph and have become popular with artists selling their work.
Stop by Plaza de la Trinidad in the afternoon to catch street dancers and performers, grab some street food and enjoy the beautiful dark yellow church.
14 – Go horse riding on the beach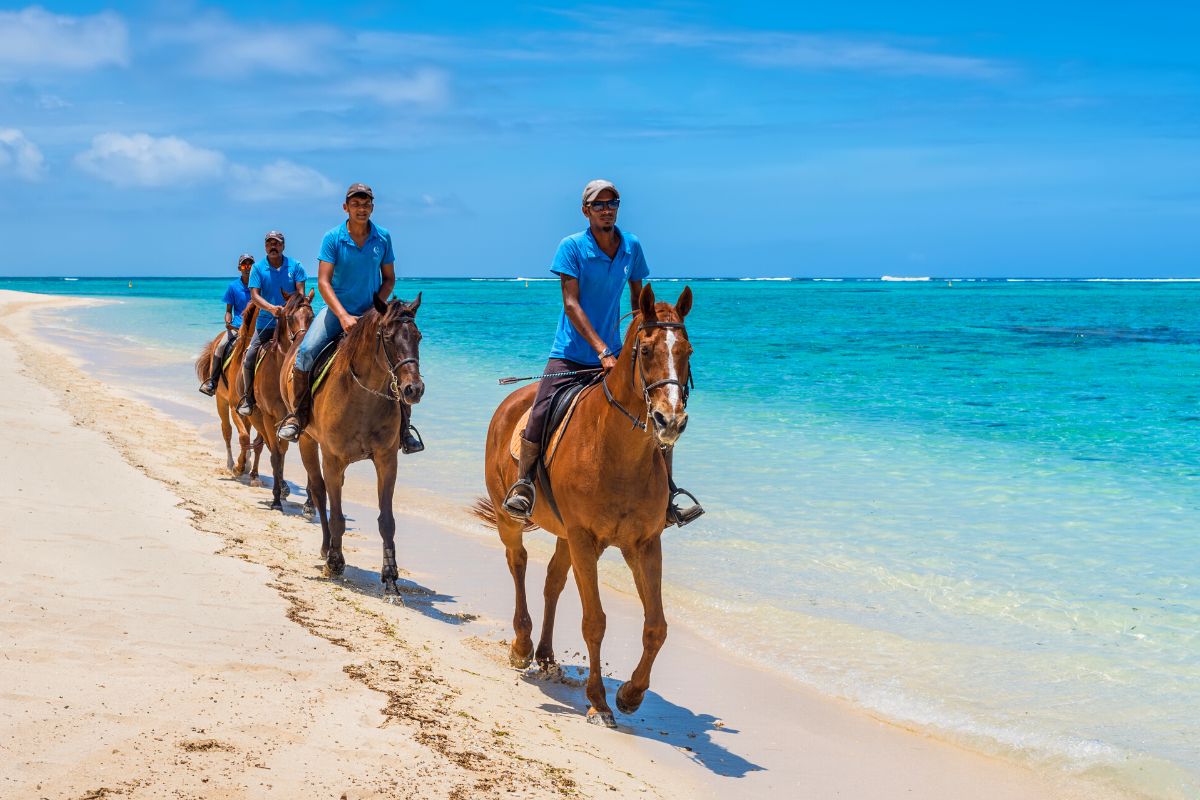 Horseback riding is relatively common in Colombia, and you might see horses as you explore the beach and the Cartagena countryside. Why not join the fun and embark on your own horseriding adventure in Cartagena and its surroundings?
You don't need previous experience to ride – tours will match you with the right horse based on your riding level and comfort and you will learn riding skills during a short introductory lesson before you head out with your guide.
Tours last anywhere from 3 hours to 6 hours or more. Depending on what tour you choose, you might be able to ride in the beautiful countryside of Palenque, where jungles and forested paths provide a very unique experience. Or you can ride on the scenic seaside, on the beaches of Cartagena or nearby Manzanillo.
There are also horse riding experiences in a natural preserve 45 minutes from Cartagena or the Paso Fino Horse Center, where you'll get to explore a traditional farm and learn more about horses.
15 – Say a prayer at the Catedral de Santa Catalina de Alejandría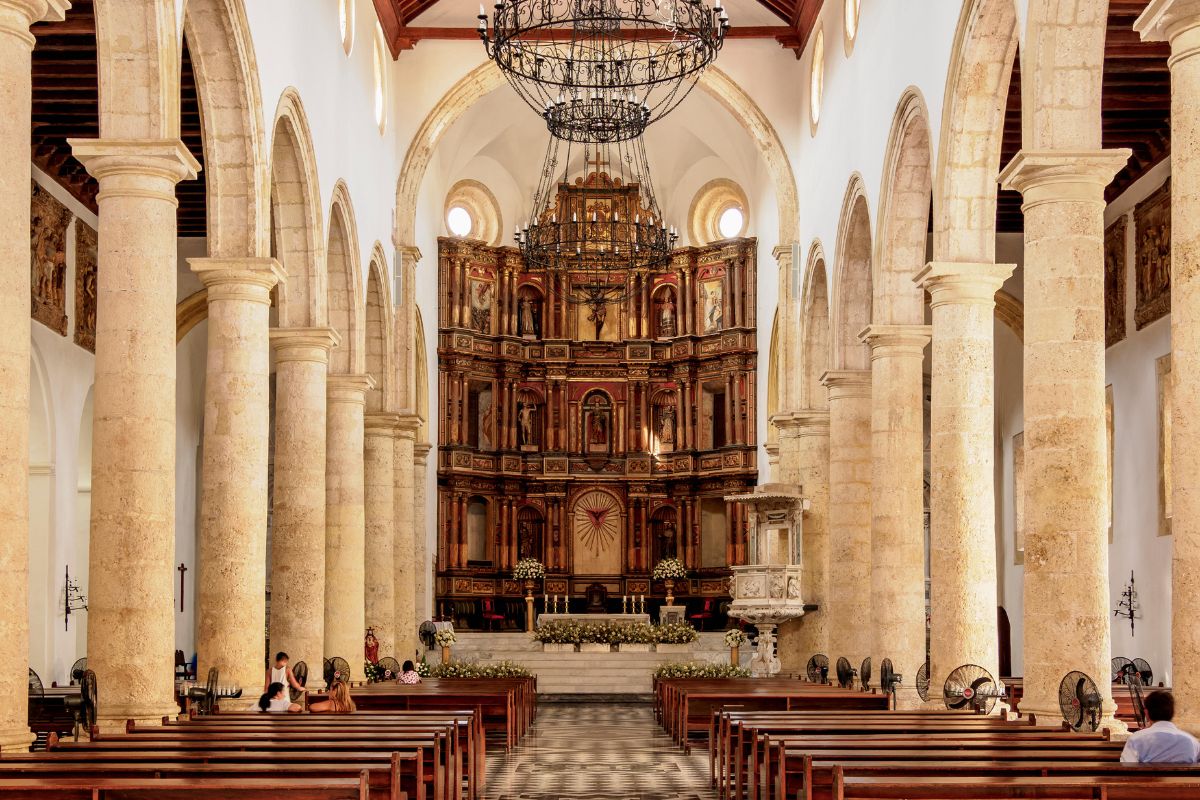 Located in the historical center of the city and the corner of Parque de Bolívar, architects started the construction of Catedral Santa Catalina De Alejandría was in 1567. Damaged by pirate attacks in 1586, the church wasn't officially finished until many years later in 1612.
The cathedral is designed in a Spanish Renaissance architecture style and features a beautiful tower, three naves, and marble floors.
The building underwent a massive renovation in the early 1900s, which included covering the interior walls with stucco and paint and adding carved wood. While the final result is beautiful, the renovation destroyed and completely covered much of the beautiful original details.
16 – Discover natural beauty at the Spirit of the Mangrove Park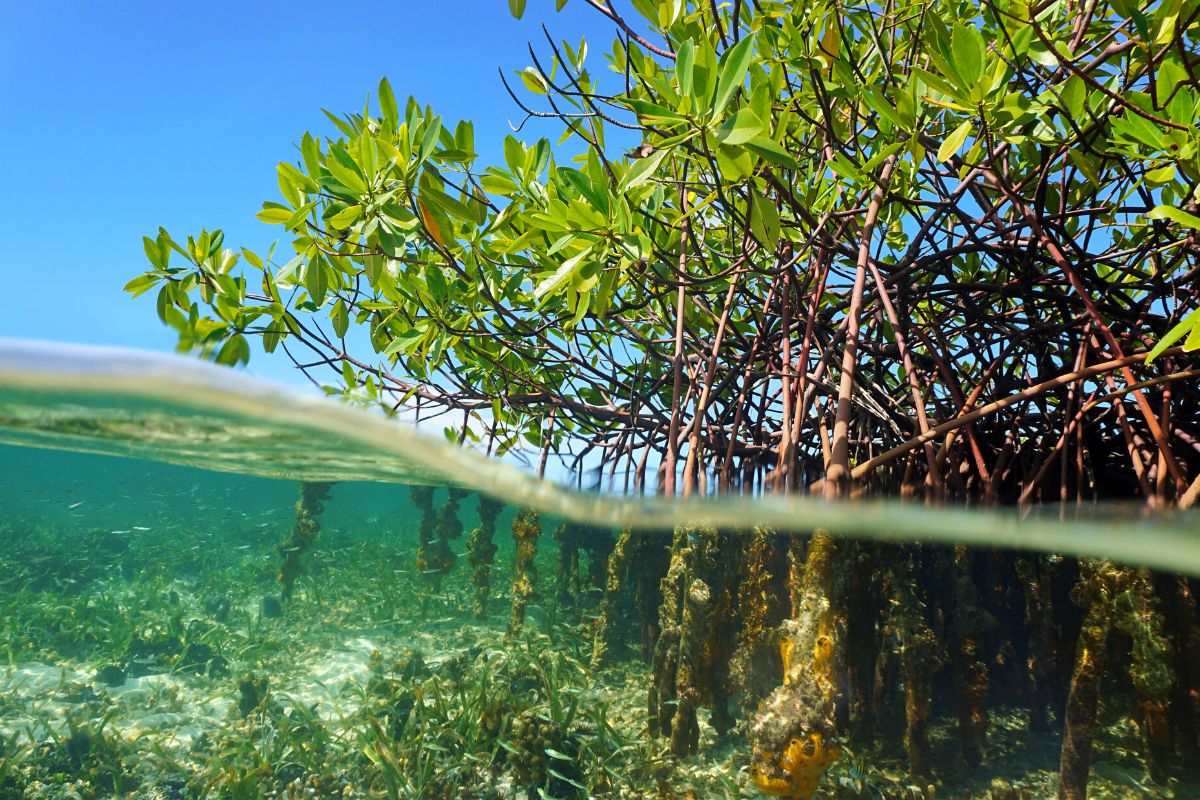 Before a recent reconstruction that gave it a second lease on life, this mangrove park consisted of a series of paved paths running alongside a waterfront filled with beautiful mangroves. A number of great features have been added recently so visitors can enjoy the area a lot more.
In addition to the nice walkways around the mangrove park, visitors can now enjoy a sports area, an outdoor stage for cultural events and live music, a lookout point over the mangroves, and a children's playground shaped as a pirate's ship.
17 – Book a scuba diving lesson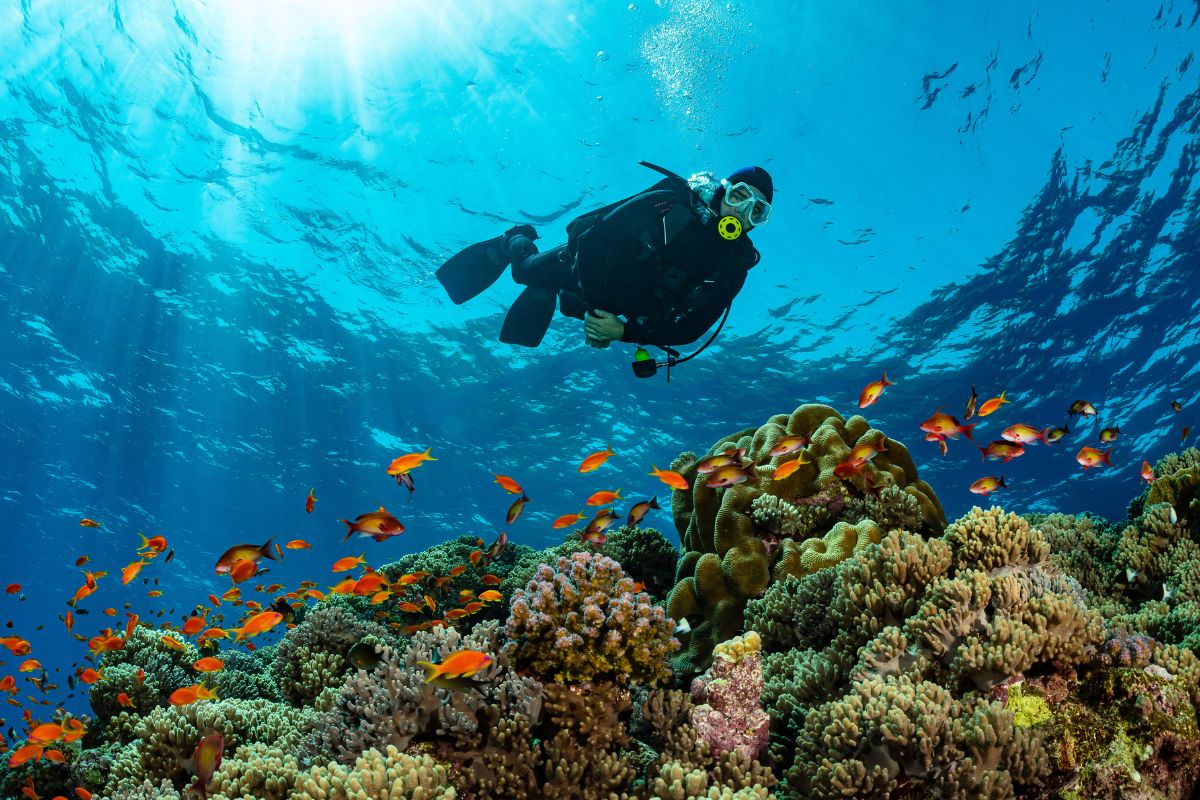 Cartagena and the islands around it are a great place for a PADI diving course. Qualified instructors and trained professionals will help you work towards your PADI Open Water Diver certification in a safe, controlled environment.
Even if you're a beginner, you'll have a chance to explore great coral reefs, rich fauna and flora, and a number of shipwrecks. Basic courses take about three days and advanced courses are available if you already have the basic certification.
If you're already certified, there are also plenty of scuba diving experiences you can join to explore pirate shipwrecks, dive into the rich undersea world, and explore a barrier of coral reef.
18 – Smell some flowers at the Botanical Garden of Cartagena de Indias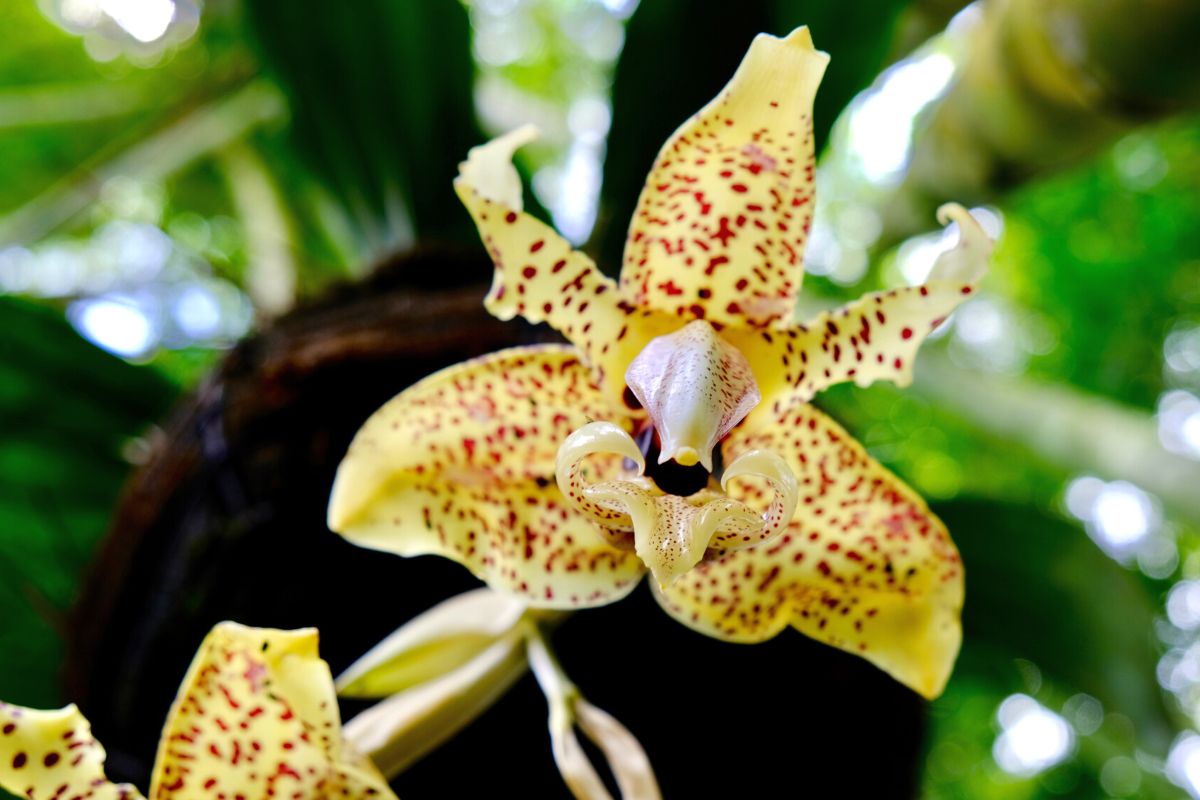 With over 22 acres of beautiful greenery and tropical forest to explore, the Botanical Garden of Cartagena "Guillermo Piñeres" will keep you occupied for at least a few hours.
Because of its altitude on a hill above the city and more than 100 meters above sea level, the gardens receive plenty of rainfall, which not only helps keep the area lush, but also feeds the natural spring that runs through the park.
The gardens are home to two major areas: a collection of over 350 species that include everything from medicinal plants to palms to orchids, and a large herbarium that features plants rare or hard to access in Colombian ecosystems. The beautiful greenery serves as an inviting place for many animals, including howler monkeys, brown-throated sloths, and ocelots.
In addition to great birdwatching, the gardens also offer guided tours.
19 – Walk by Santo Domingo Square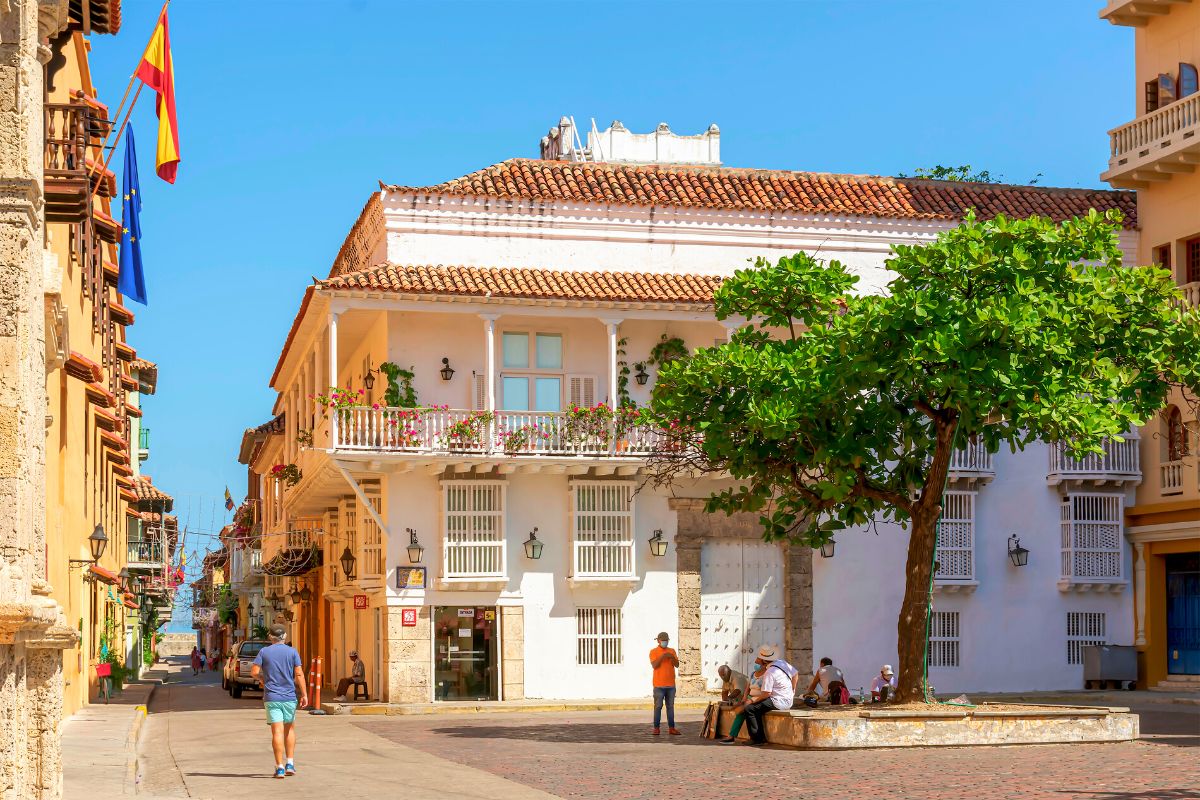 Named after the church that sits right on it, Santo Domingo square also hosts a cafe, a statue by Colombian artist Fernando Botero, and some colorful colonial buildings. On weekends, you'll have vendors offering their crafts, and there's music and dancing here on a regular basis.
The square was once the "favorite" place for executions during the Inquisition (witch hunt) in the Middle Ages. Today, it's a popular place to spend time in the evenings and watch the world go by. The plaza is especially lively at night, when there's often live music playing.
20 – Discover local artists at the Museo de Arte Moderno Cartagena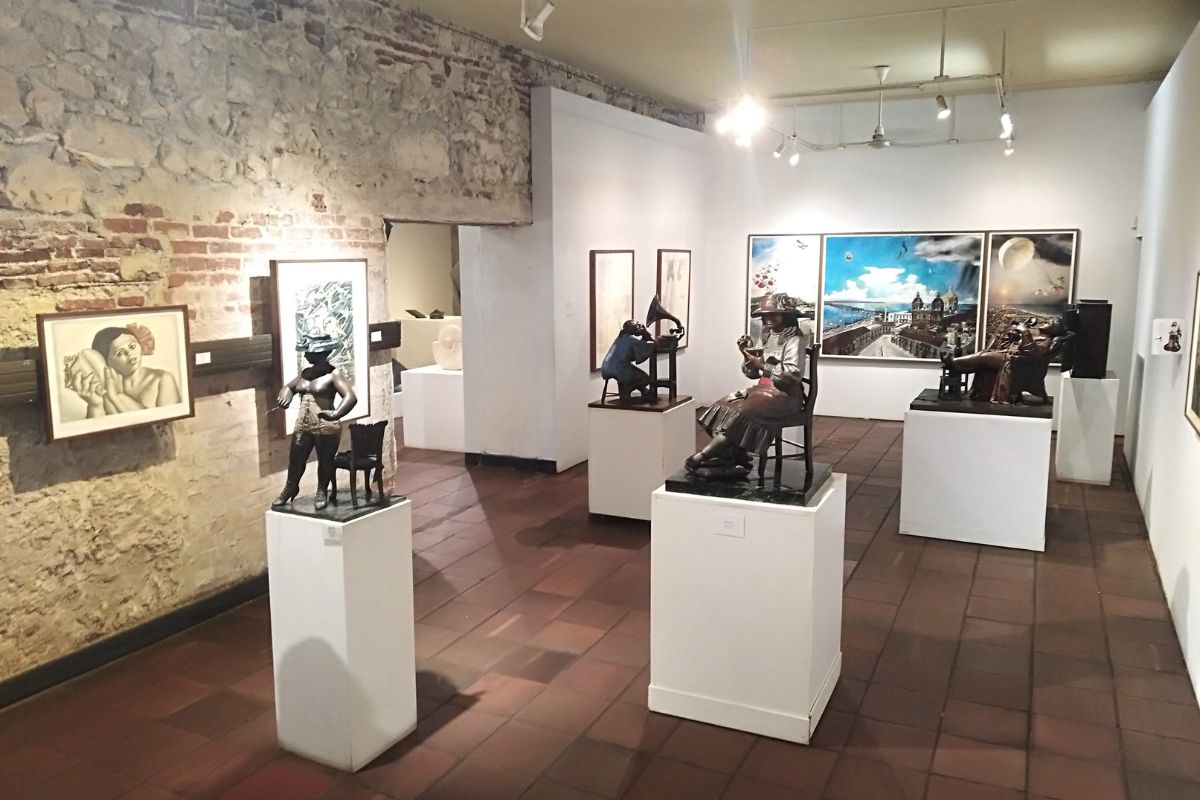 This small but very interesting museum is home to an ever-growing collection of more than 400 pieces of art, including paintings, sculptures, and photography. While the Modern Art Museum of Cartagena also showcases works by artists from all over South America, it focuses heavily on local pieces, so it's a great place to visit to acquaint yourself with the art scene in Cartagena.
In addition to the permanent collection, there are also rotating and temporary exhibits focusing on specific topics like selfie art, photojournalism, urban art, and works created during the pandemic.
Guided tours, workshops for children interested in art, and special activities and exhibits are also available throughout the year.
21 – Relax and rejuvenate with a day trip to Totumo Volcano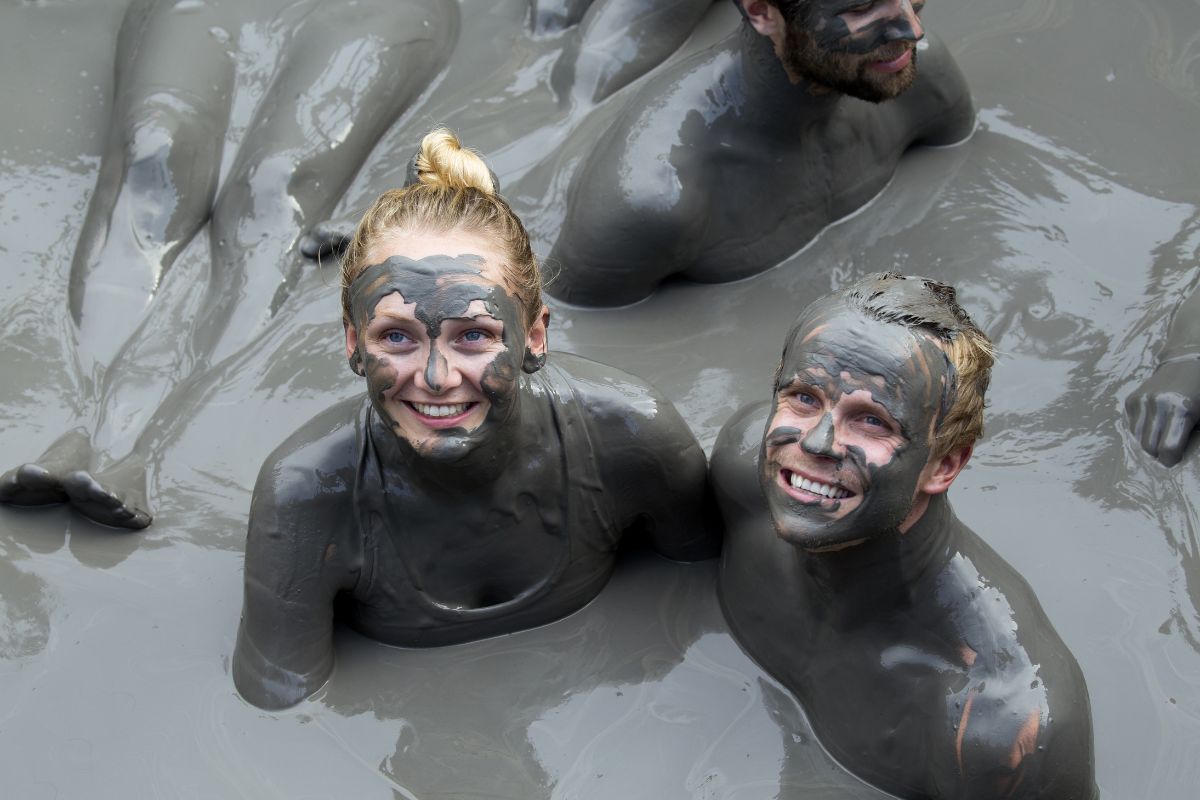 Colombia's smallest volcano at just 15 meters tall, the Totumo Mud Volcano has become a major tourist attraction. Visitors come here to climb to the top via a staircase, then step right into the crater for a healing mud bath.
Locals believe the mud – which contains a number of minerals that include iron, magnesium, sulfur, and calcium – can not only help reduce stress but also detoxify the skin and body, help with aches and pains, and reduce the discomfort and swelling associated with rheumatic issues because of its anti-inflammatory properties. A nearby lake offers the perfect opportunity for a cooling (and much-needed cleaning) swim afterward.
The easiest way to get to the volcano is with a half-day tour that includes convenient hotel pickup and drop-off, so you'll have plenty of time to soak in the mud. Some tours include additional stops on your way to Cartagena, stopping at either the pink sea of Galerazamba and the nearby salt flats or beautiful Manzanillo Beach.
22 – Take the kids to Parque Flanagan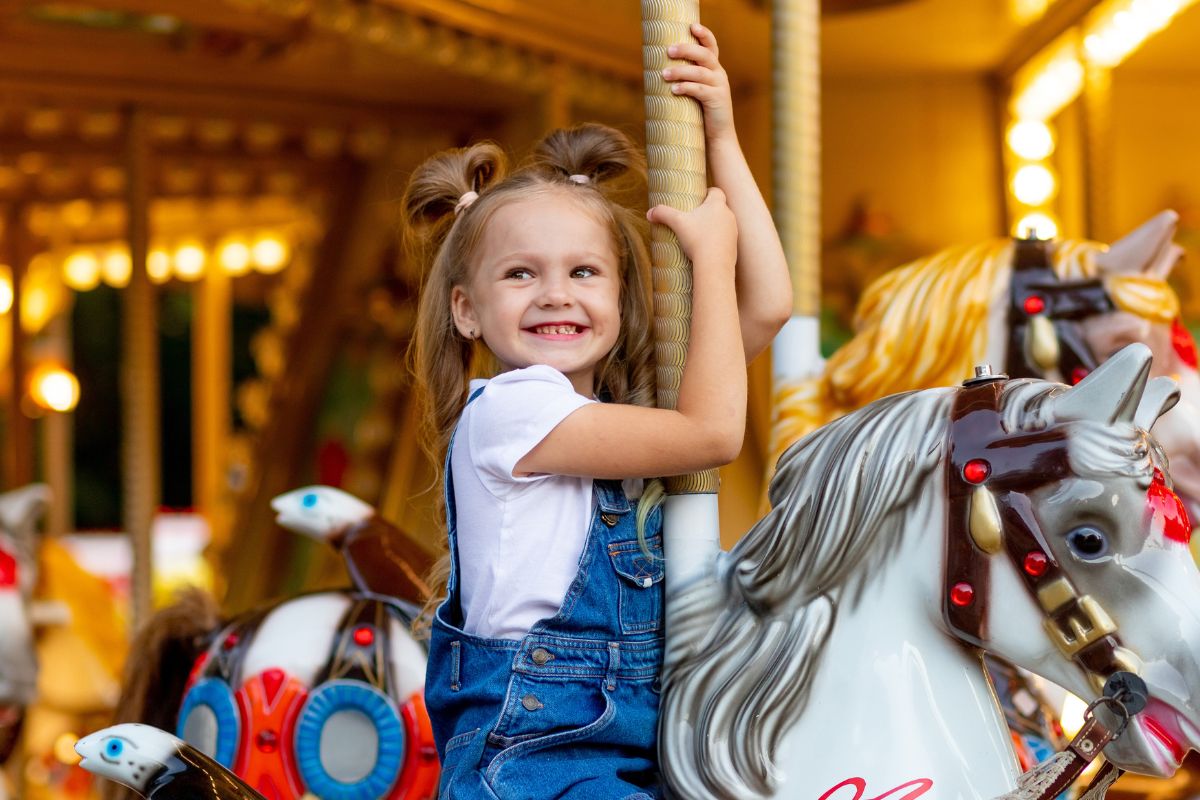 This children's amusement park (aimed mostly at children under 10-11 years old) is divided into themed zones. Whether the kids are up for some adventure, ready for the adrenaline of competition, or want to engage their brains in play, they'll find something to keep them busy here.
Some of the most popular attractions at Parque Flanagan include an obstacle rope course, a space-inspired train ride, a large outdoor playground featuring a tall four-lane slide and a carrousel, and a number of park rides for the younger ones.
23 – Spend an afternoon kayaking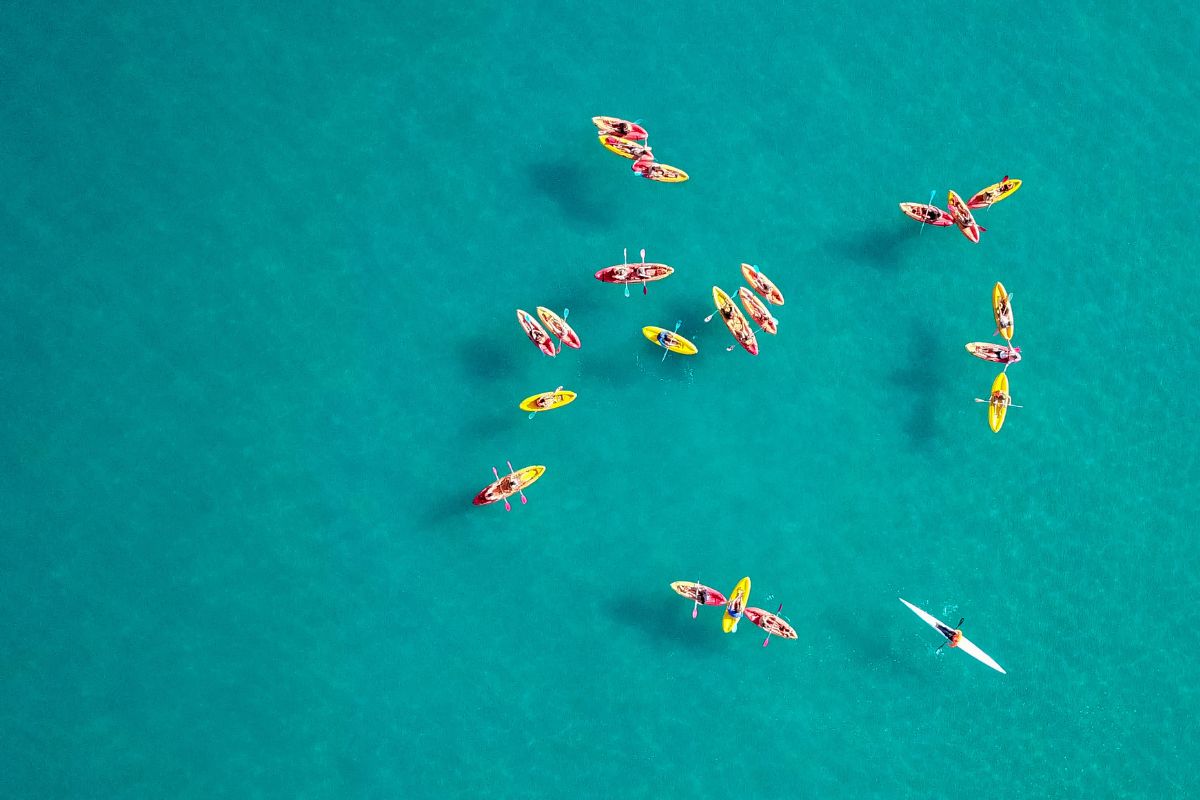 For a unique view of Cartagena, how about seeing it from the water? You can kayak right off the coastline of Cartagena and around the old walled city, past the Clock Tower and the Pegasus Pier. You'll then venture farther away towards the mangroves and the San Lázaro lagoon for a great birdwatching opportunity.
Choose a sunset kayaking tour to see Cartagena Bay turn shades of gold as you float away in the warm waters of the Caribbean Sea.
Some kayak tours will take you to Tierra Bomba Island, the beautiful Punta Arena beach, where you'll be able to take a break, soak up some sun or go for a swim before heading back to Cartagena.
Most tours don't require any previous experience. A professional guide will teach you the basics of handing a kayak and then accompany you for the entire trip to ensure your safety.
24 – Learn some local history at the Casa Museo Rafael Núñez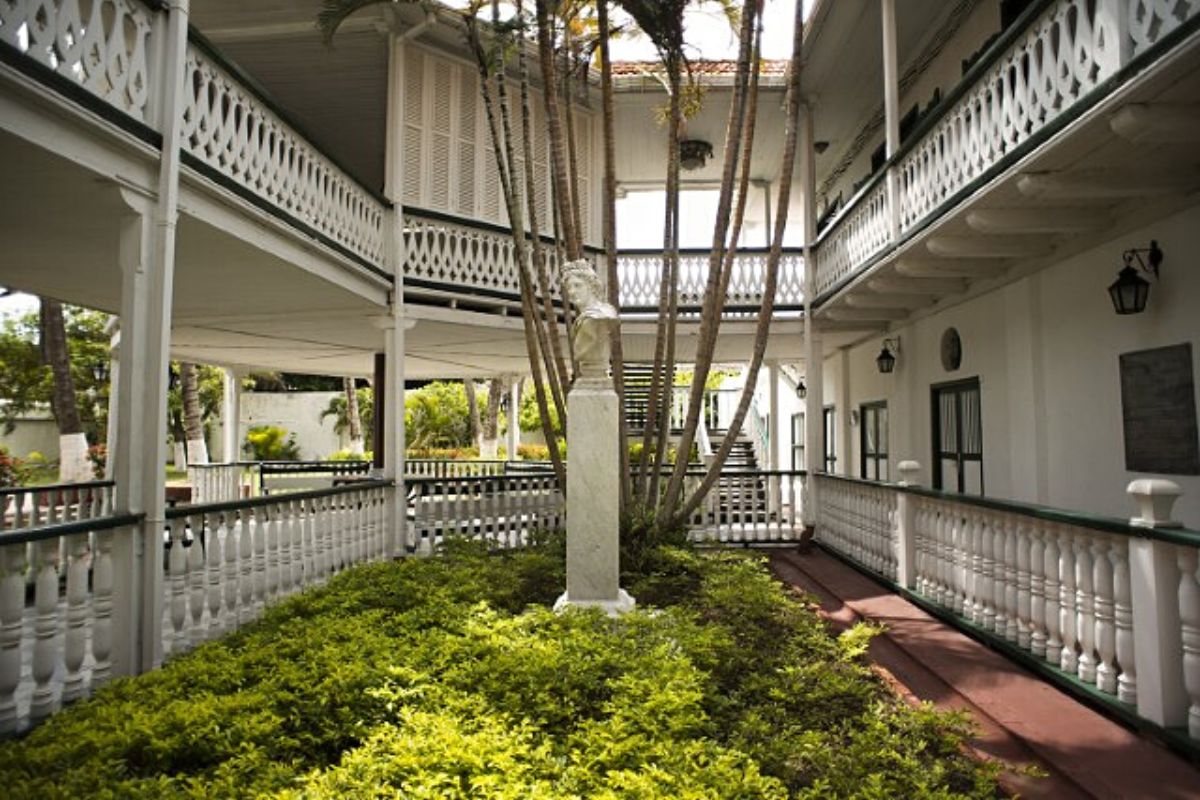 Rafael Wenceslao Núñez Moledo was president of Colombia four times throughout his political career, but also a journalist and responsible for helping shape the Constitution and for writing the lyrics for the Colombian national anthem.
The house where he lived (and died in 1894) is now a museum dedicated to his impressive career and life, which included joining rebel troops to fight when he was 15 years old and many years living abroad.
The museum is free to visit and features some period furniture, documents, photographs, and a number of personal objects and original manuscripts.
25 – Take a day trip to the stunning Tayrona National Park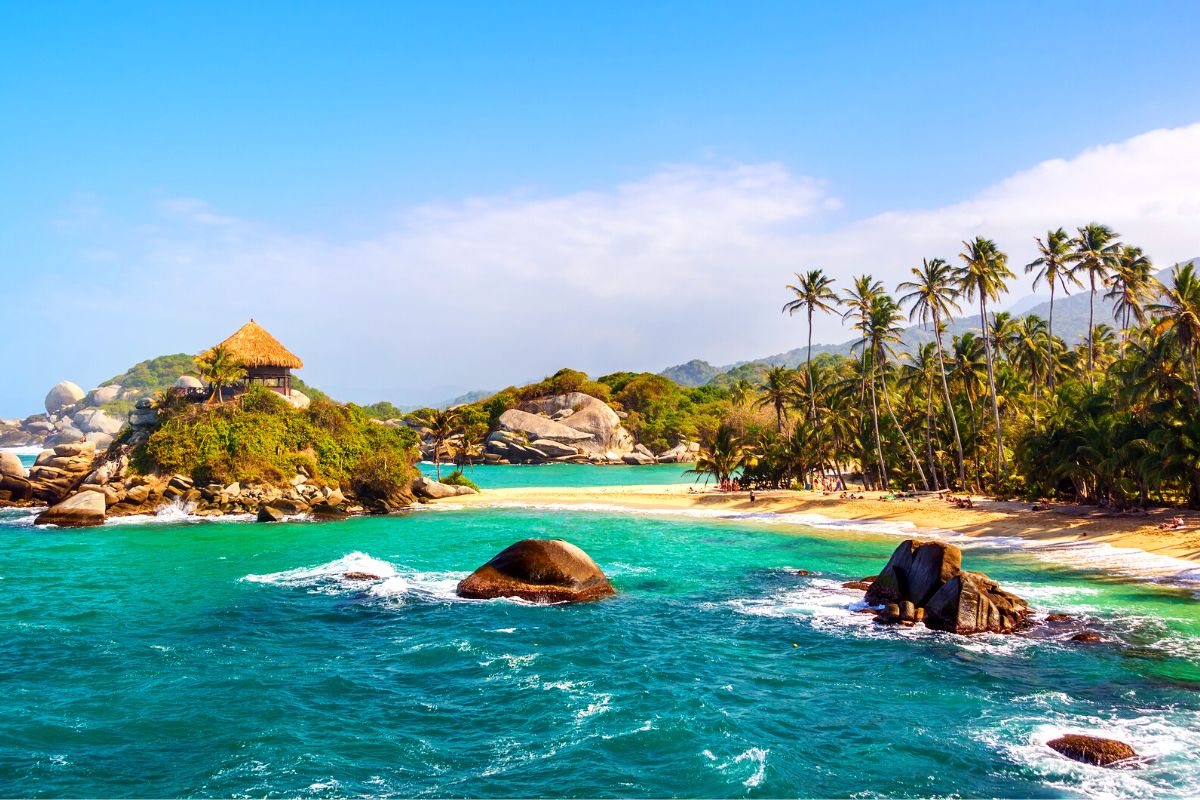 This 150 square km protected area sits right against the Caribbean Sea, and its mix of forested hills, crystal clear water, and mangrove swamps make it a popular day trip from Cartagena. The park offers good snorkeling and swimming, beautiful trails for walking, and plenty of places to escape to if you're looking for some solitude.
Because the park is several hours away from Cartagena, the best way to explore it is with a full-day tour. This will save you a long drive and the complications of renting a car, plus it will include lunch at a local restaurant and everything you need for a nice day away.
During your trip, you will visit the main park's viewpoint, 50 meters above the park. You'll also stop by the picturesque Neguanje beach, then take a boat to Playa Cristal where you'll have a traditional local lunch. You will be able to jump in the ocean to cool down or try snorkeling. There are overnight trips as well, where you'll be able to camp under the stars so you can continue your adventure the next day.
26 – Visit the Monumento India Catalina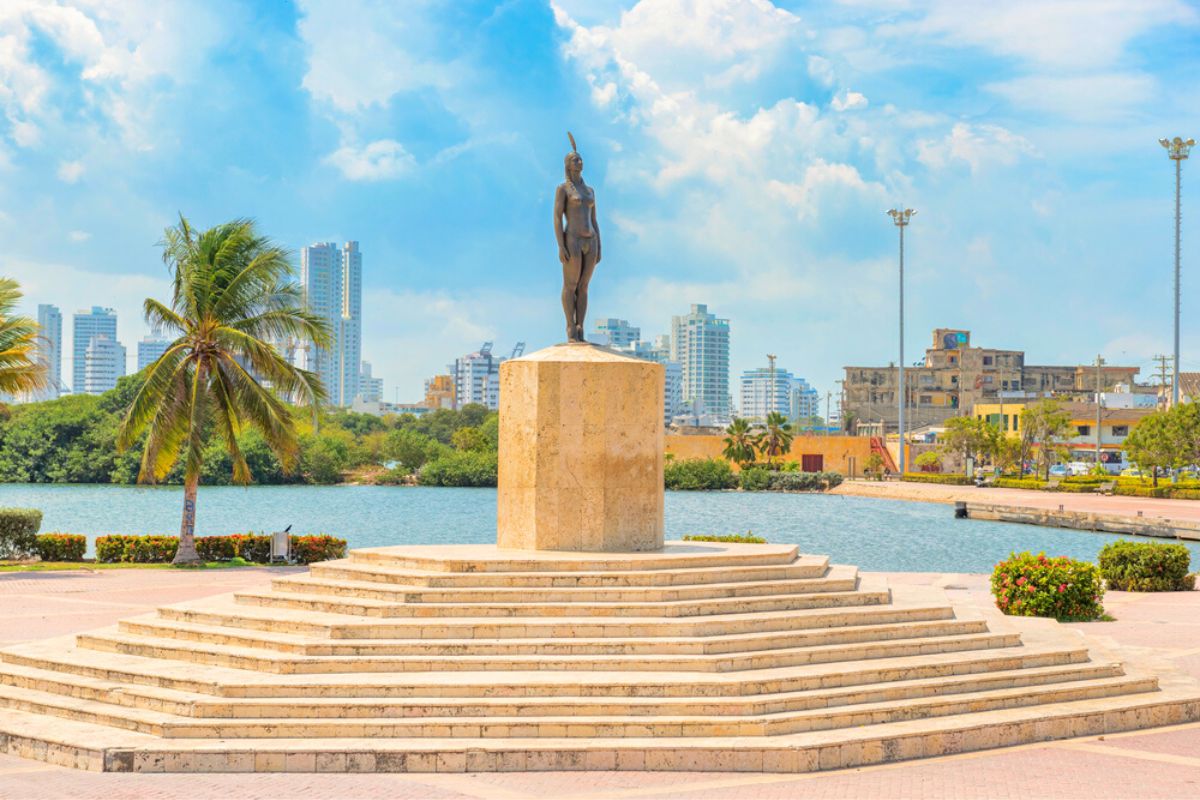 When Spanish conquistador Pedro de Heredia arrived in Colombia and founded the city of Cartagena of Indias, he wasn't alone. India Catalina from the Mokaná tribe was with him and served as his interpreter.
She had been abducted from Colombia when she was still a child and sent to the Dominican Republic to learn Spanish. She would spend the rest of her life helping as an interpreter and intermediary for the Spanish.
Located in the historic center of Cartagena, the statue dedicated to her memory was sculpted and placed here in the 1970s.
27 – See Cartagena from the water with a sunset cruise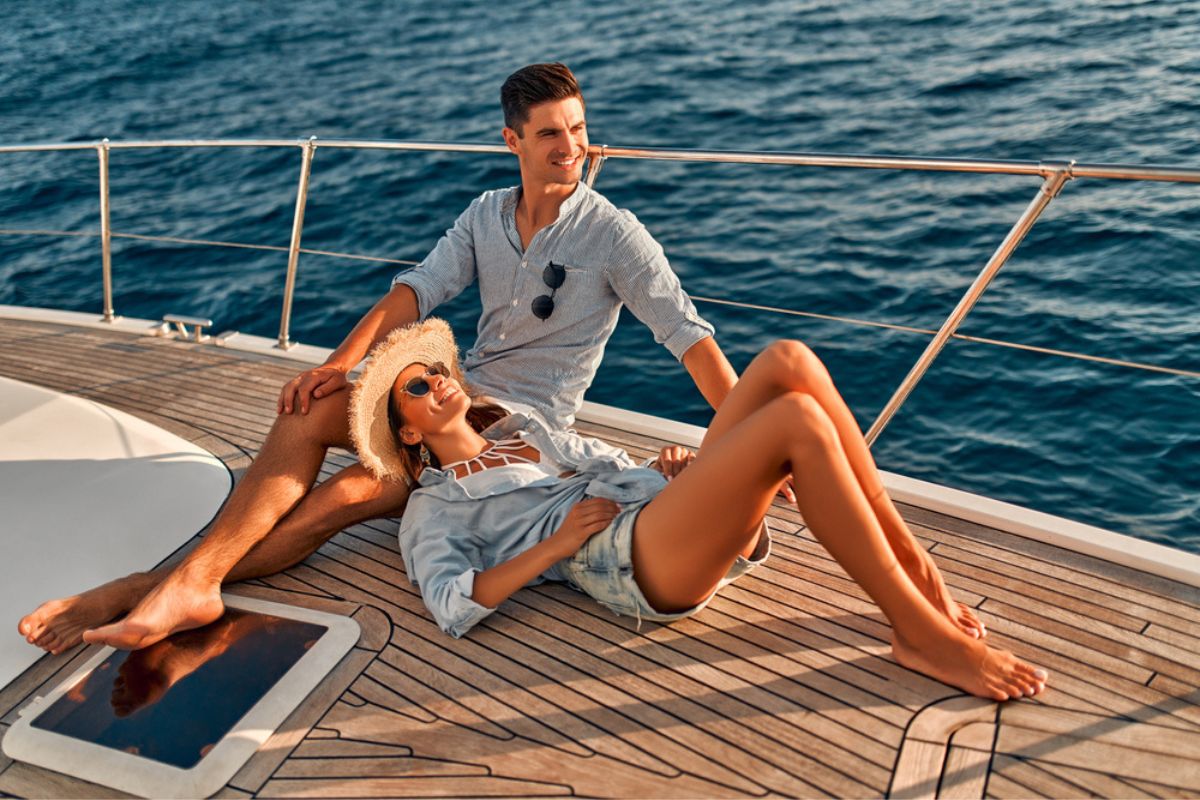 Cartagena Bay has been an active commercial port for over five centuries. It once attracted not only pirates hoping to gain access to its strategic location but also ships from Spanish colonies looking to use it as an export point for gold.
It continues to be a popular maritime route today, both for trade and tourism, and it's a great addition to your list of things to do in Cartagena for both its history and the magnificent views of the city skyline.
Plenty of cruises depart from the port, offering everything from two-hour sunset trips to shorter evening skyline tours. You can sail through the Bay of Cartagena de Indias on a smaller cruise (perfect for small groups or private trips) or board a quaint pirate ship.
Depending on what option you choose, you will hear stories about the role pirates and slave ships played in the history of the city, or you'll have a chance to enjoy a relaxed evening out on the water, grab a drink from the open bar, or listen to music as the sun sets over the water.
You'll sail past Playa de Castillo Grande and the lighthouse, cruise the canal between Tierra Bomba and Bocagrande, wave to the Virgen del Carmen Bahia De Cartagena statue, and end the journey watching the warm glow of the sunset.
28 – See colorful tropical birds at the National Aviary of Colombia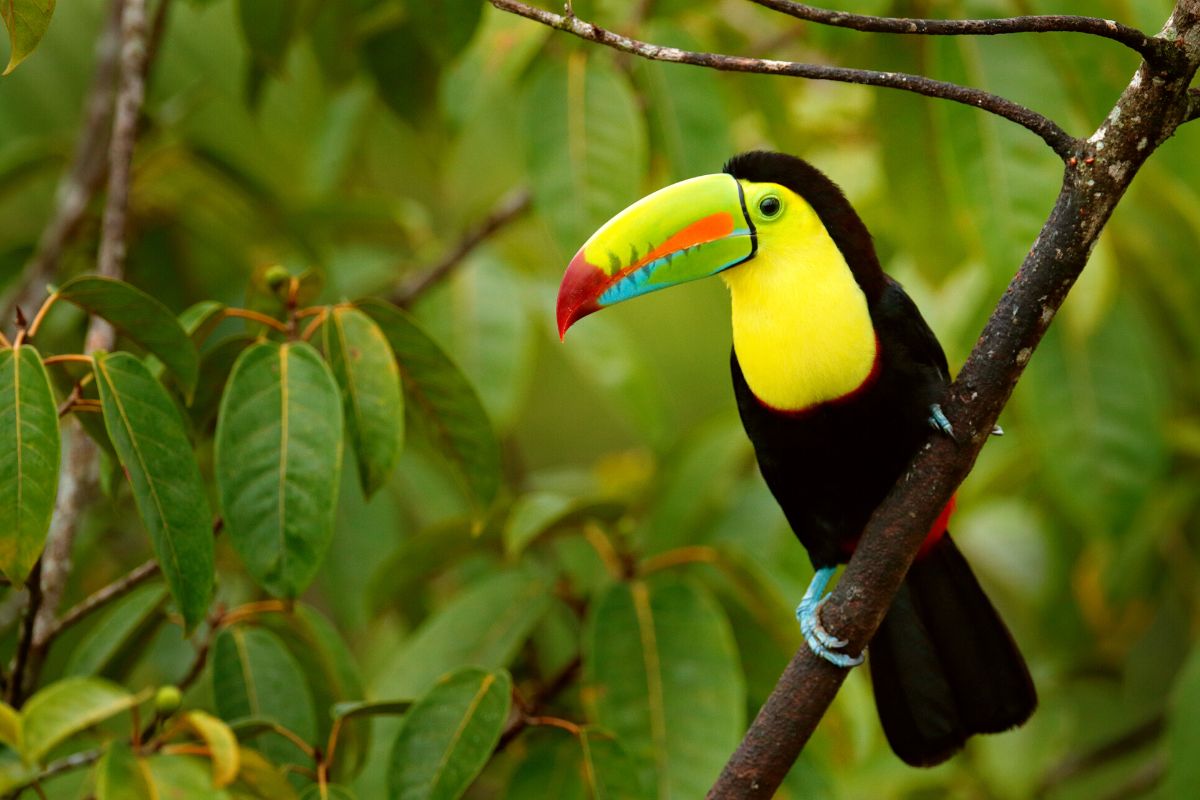 Over 2,000 birds inhabit the 17-acre National Aviary located on Barú island. The animals live in enclosures resembling their natural habitats and are divided into three major ecosystems: coastal zone, tropical rainforest, and the desert.
From a large number of macaws and parrots to American flamingos, toucans, and harpy eagles, the birds here represent the impressive number of species you can find around Colombia and other countries around the world.
The aviary is located about an hour outside Cartagena, and there are lots of organized tours that can take you there. Day tours often include other stops along the way, such as a visit to Playa Blanca for a lunch by the sea and some free time to swim or enjoy the sun.
Some tours include a guide that will walk with you through the aviary, helping you understand Colombia's ecosystem and the important role these birds play in it; others will let you explore on your own after arrival.
29 – Go canoeing inside the Ciénaga de la Virgen mangrove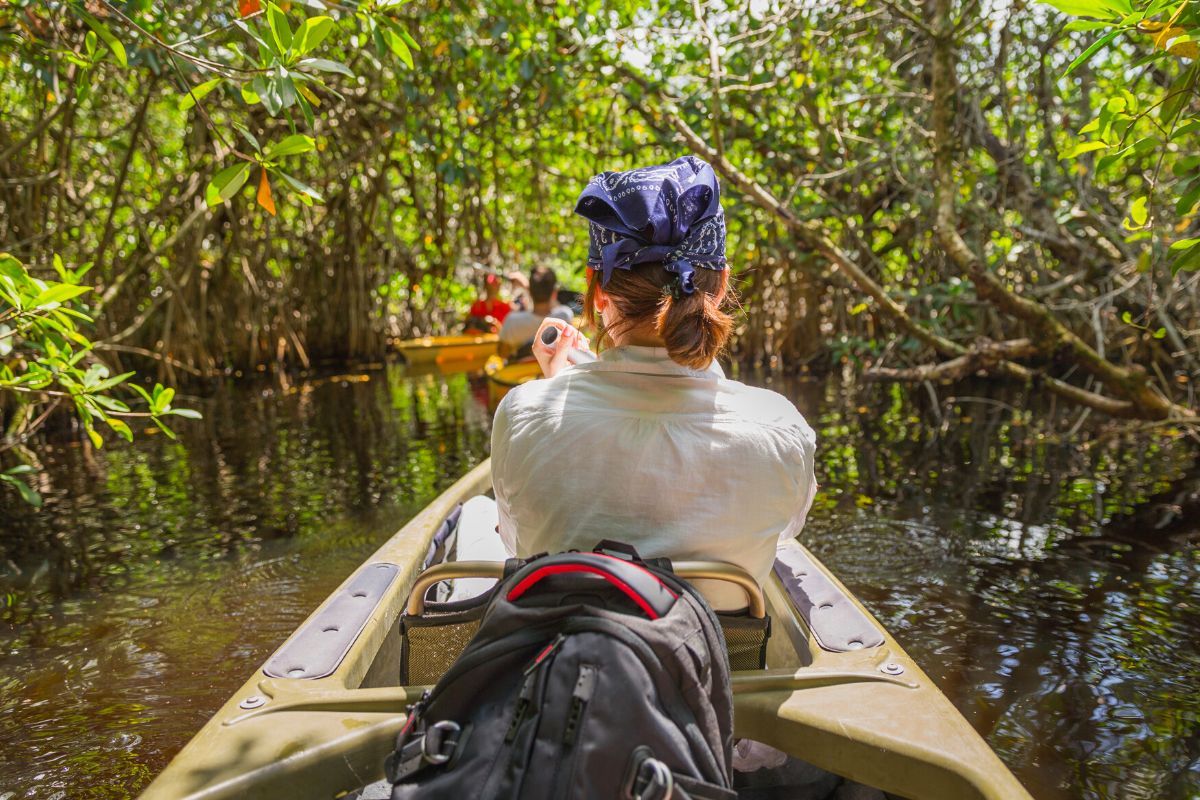 A coastal swamp covered in mangroves, the Virgin Swamp (Ciénaga de la Virgen) has become a popular place for canoeing. The entire area covers over 500 square km, but visitors come here for the smaller interior channels and "tunnels" created as the mangroves interconnect with each other.
An amazing ecosystem filled with many species of birds (bring your binoculars for some great birdwatching!), this is also a great destination to disconnect from the loud city noises.
If you're not up for doing the paddling yourself, there are canoe tours with a guide – usually local fishermen who will entertain you with stories as they take you through the heart of the mangrove forest. Or you can paddle yourself as you follow the guide through the waters of the swamp. You will be able to stop at a small archeological museum on one of the mangrove islands and then grab a bite or a drink at a local restaurant.
30 – Take an evening stroll on the Muelle de los Pegasos
Located across from the Bay of Souls, Pegasus Warf is a popular place to take a stroll at sunset, just as the city lights start to come on.
The pier is famous for the two winged horse statues that sit on the access bridge and were donated to the city by local sculptor Héctor Lombana n 1992.
This pier is from where many snorkeling and beach tours depart, and a great place to watch beautiful old vessels coming and going.
31 – Learn how San Basilio de Palenque changed history during a day trip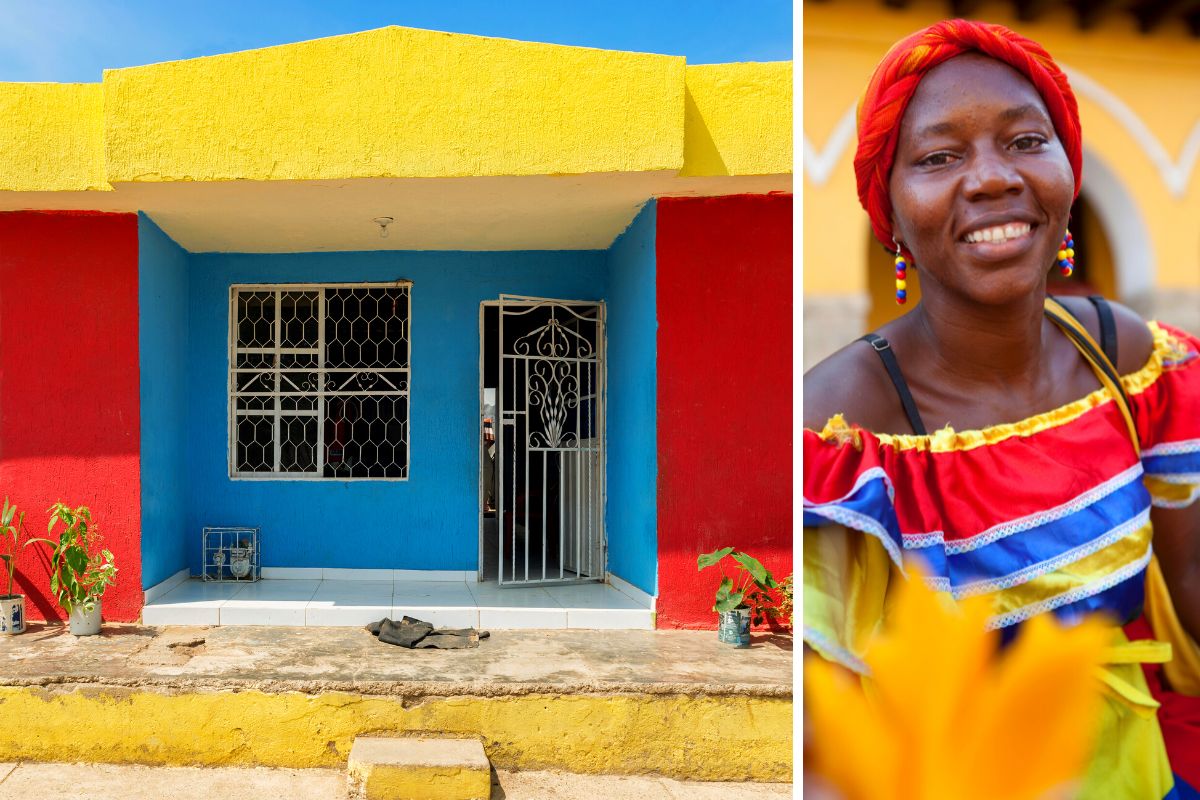 A small mountain village about an hour away from Cartagena, San Basilio de Palenque has an important place in Colombian history. The town was originally set up by African slaves escaping after ships arrived at the port of Cartagena de Indias.
Soon, San Basilio became a well-known refuge for runaway slaves and the origin of many rebellions aimed to free other slaves. By the mid-1700s, the Spanish had decided fighting wasn't working and agreed to let San Basilio become the first free African town in the Americas.
Today, the village is a UNESCO Intangible Cultural Heritage site and home to many descendants of freed slaves who have worked hard to preserve the traditions, culture, and language of their ancestors.
Getting there on your own is a bit tricky, so most visitors join a tour that includes round-trip transportation from Cartagena in an air-conditioned vehicle. With the help of a knowledgeable local tour guide, you'll be able to truly understand the history of the town, but also learn about traditional dance and Palenque's unique language, and enjoy traditional food.
32 – Discover adorable animals in Centenario Park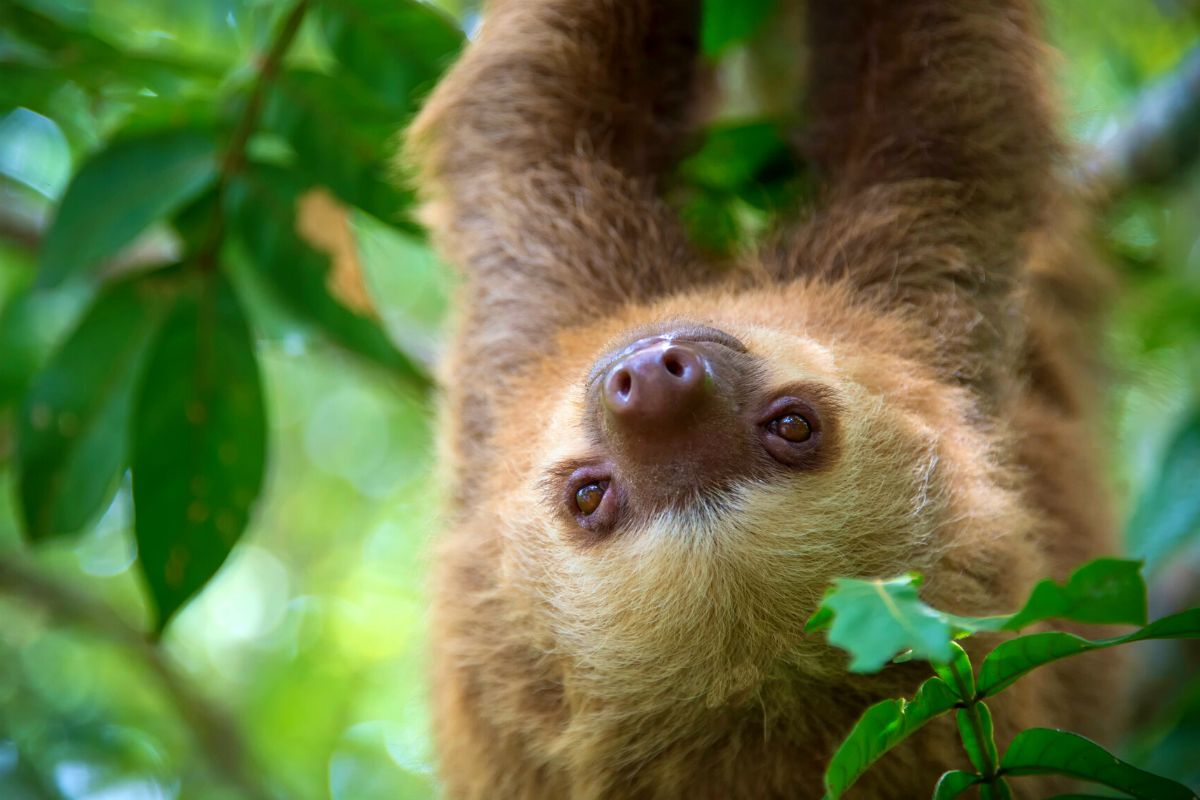 Built in 1911 to commemorate 100 years of independence from Spain, this urban park has become one of Cartagena's most popular hanging-out places.
Families come here to walk under the trees, play by the fountain, or shop for trinkets and crafts at the small market on the Eastern side of the park.
The main attraction at the park, however, is the large number of animals that call it home – look up into the trees, and you might catch sight of squirrels, monkeys, sloths, and Maria Mulatas (the local name for the Mexican grackle bird). Watch out for giant iguanas too.
33 – See and buy precious stones at the Caribbean and Emerald Jewelry Museum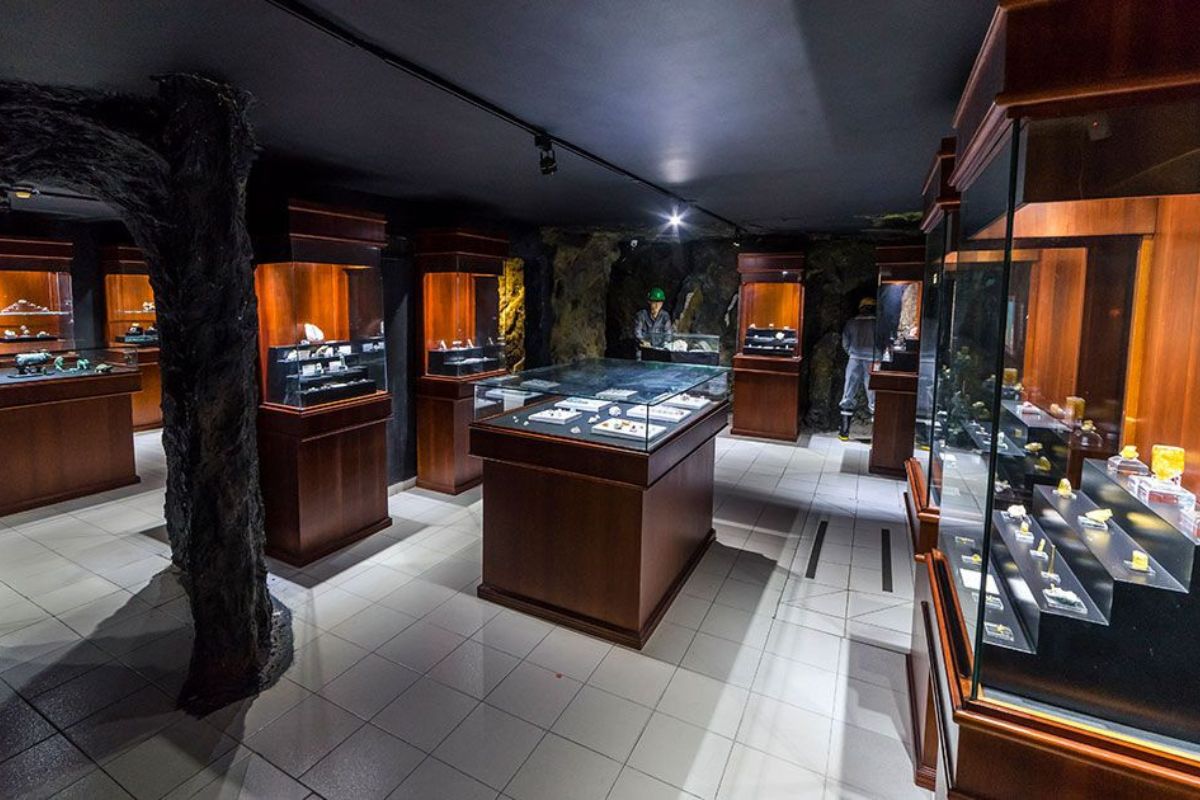 This interesting little museum is part of the company Caribe Jewelry and showcases the techniques and history of the company, as well as a behind-the-scenes look at how emeralds are used in jewelry making.
While you should expect a sales pitch at the end of your museum visit, don't feel obligated to buy anything – just politely decline and enjoy the displays instead.
The museum includes a room dedicated to showcasing some of the most amazing pieces of emeralds found in Colombia, plus exhibits explaining the techniques used to mine them. There are displays showcasing large stones and an emerald mine replica.
34 – Take a walk around El Cabrero Hermitage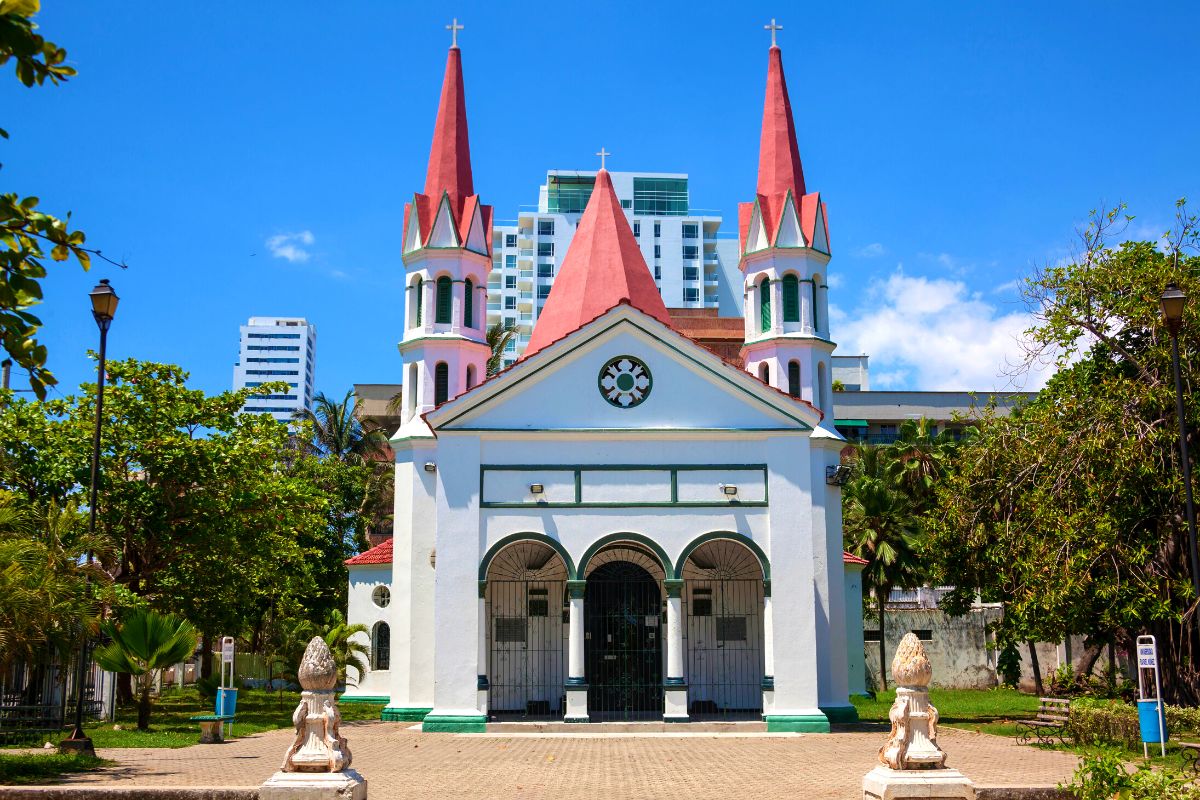 Built in 1885 by order of Colombian president Rafael Nuñez, this simple but beautiful church now serves as the last resting place of Nuñez and his wife.
The green formal gardens of Apollo park surround the church, where you'll find a large monument with busts of famous Colombians, including signers of the Independence, governors and those leading the fight for slave freedom.
Across the street from the church is the Casa Museo Rafael Núñez, so make sure you visit both places if you're in the area.
35 – Get your adrenaline pumping on a jet ski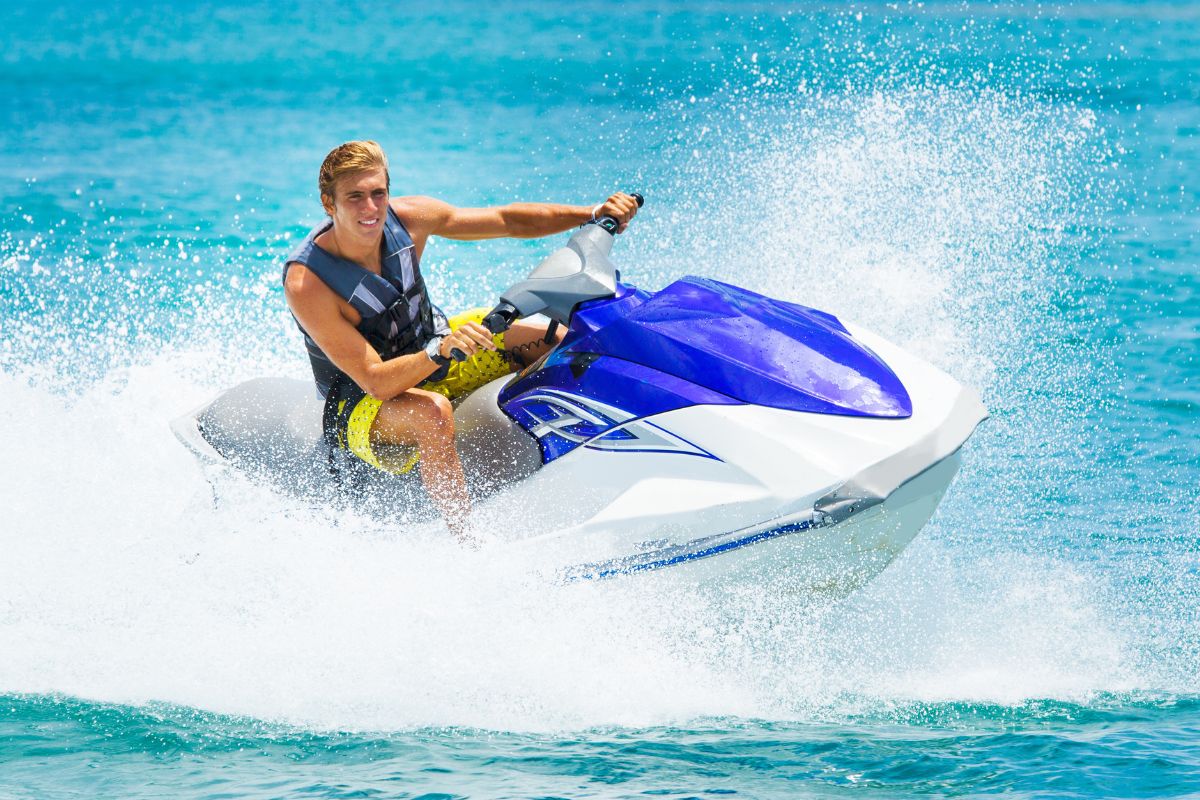 Renting your own jet ski is a great way to zip around and jump over the waves in Cartagena Bay in a one-of-a-kind experience. Luckily, there are plenty of outfits available (and many also offer paddleboard and windsurfing equipment for rent) so you can easily cool off as you enjoy the views around you.
If you're new to jet skis, an instructor can help you figure out the technicalities so you're ready to set off. Rental prices include lockers, access to the showers on the beach and soft drinks, so you don't have to worry about anything and just enjoy the water.
36 – Sip a cup of Colombian coffee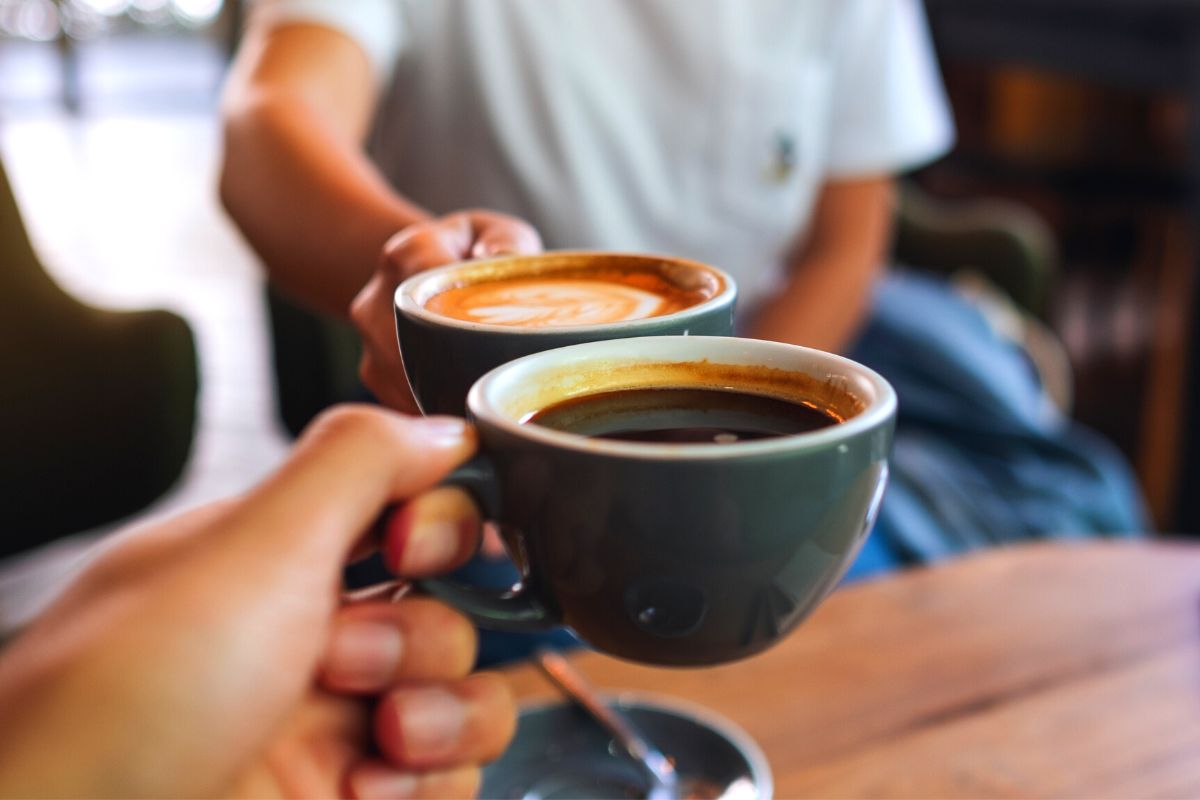 You can't visit Colombia without enjoying a taste of the superior arabica coffee that's known around the world. And Cartagena has plenty of great cafes to ensure you enjoy the experience from beginning to end.
Ábaco Libros y Café, where you can pick up a book or two (grab something by Gabriel Garcia Marquez as a souvenir to take home), is a beautiful old bookstore with floor-to-ceiling bookshelves and great coffee.
There's also Café del Mural, a small space in the Getsemani neighborhood. Tucked away in a colorful street filled with murals, the cafe itself is simple and all about the coffee. The owner and his team roast the beans themselves, and the cafe serves unique mixes that include spiced coffees and probably the best strong iced coffee (known as Nitro Cold Brew) you'll find in Cartagena.
Located in the heart of Old Town, Café San Alberto serves coffee grown on their own farm in a colorful fun space.
37 – Walk the fun streets of the San Diego neighborhood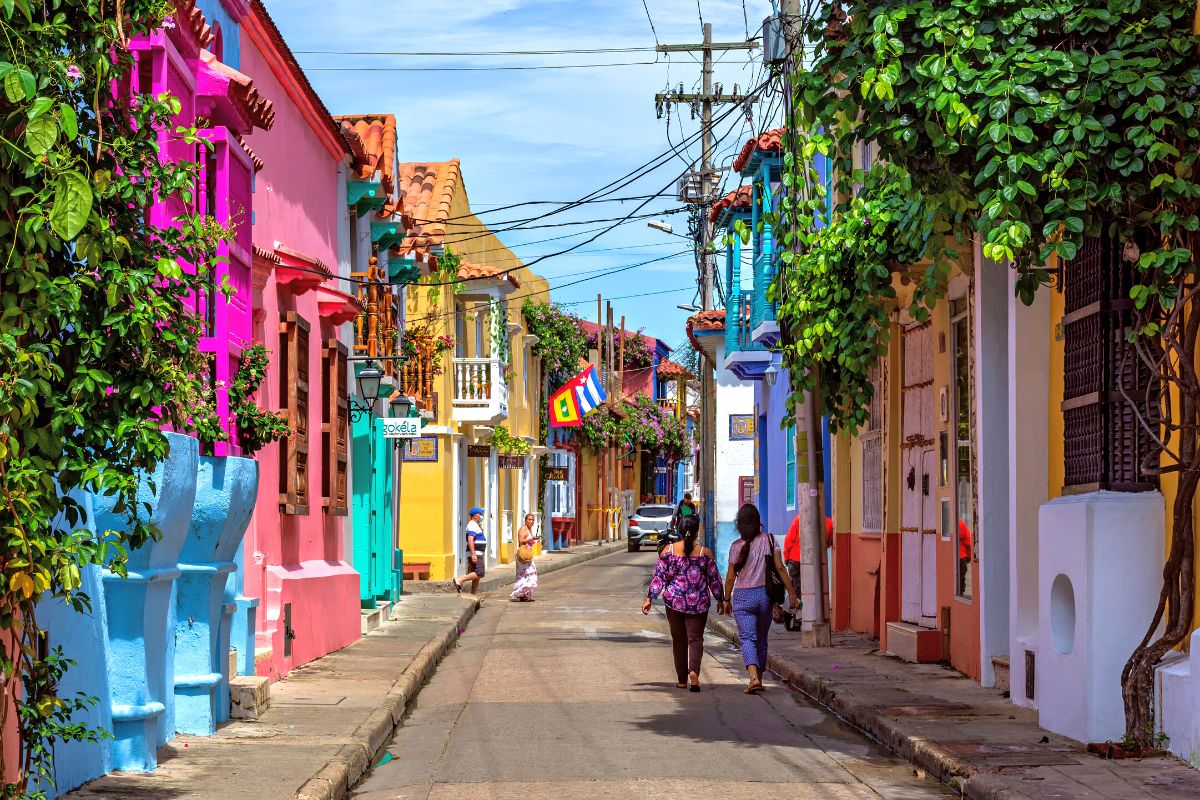 Located within the old walled city, the San Diego neighborhood is home to some of the most colorful streets and walls in Cartagena. There's a bohemian vibe to the streets here, with colorful houses and busy plazas adding to the charm.
The colonial Santo Toribio church and the Plaza Fernandez de Madrid are both worth a visit. There are plenty of cute little restaurants (try La Mulata for great Caribbean cuisine) if you need a bite.
Perhaps the most unique place to visit in San Diego is Las Bovedas (The Vaults), a series of 23 spaces sitting under a long arched passageway. They were once used as a prison and dungeon, and to store ammunition, but today they serve as shops selling arts and crafts, souvenirs, and drinks.
38 – Discover the region's culinary traditions with a food tour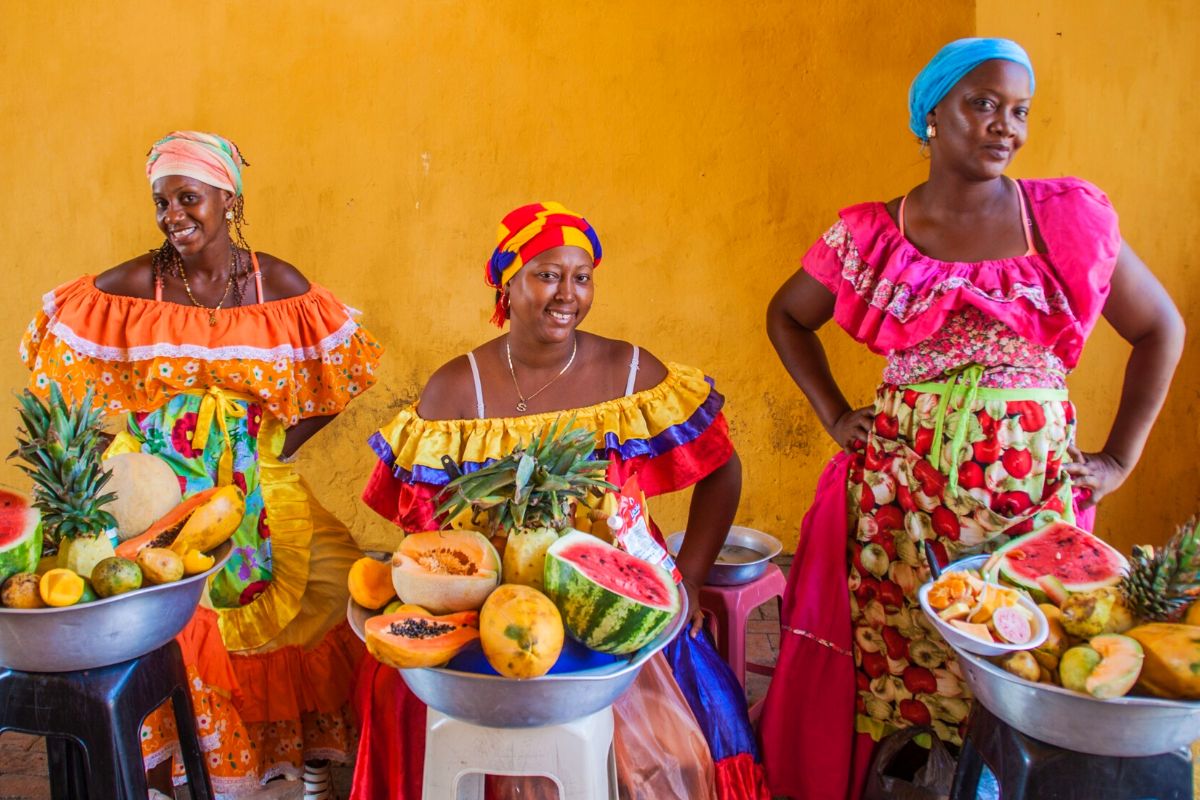 The best way to discover the tastes and smells of Cartagena is with a street food tour. Make sure you arrive hungry, as the tours will take you on a city walking adventure to the best food stalls serving Colombian delicacies.
You'll have a chance to greet cooks, try local beer and coffee, and discover the melting pot of flavors that make up the cuisine of the country. You'll taste empanadas, arepas, and fried plantain – and come away with great memories of Colombia's great sweet and savory treats.
Your knowledgeable guide will share stories about Cartagena's history and how the culture of the country was shaped as you explore hidden corners of the city.
39 – See the sun set from Baluarte de Santo Domingo and Café del Mar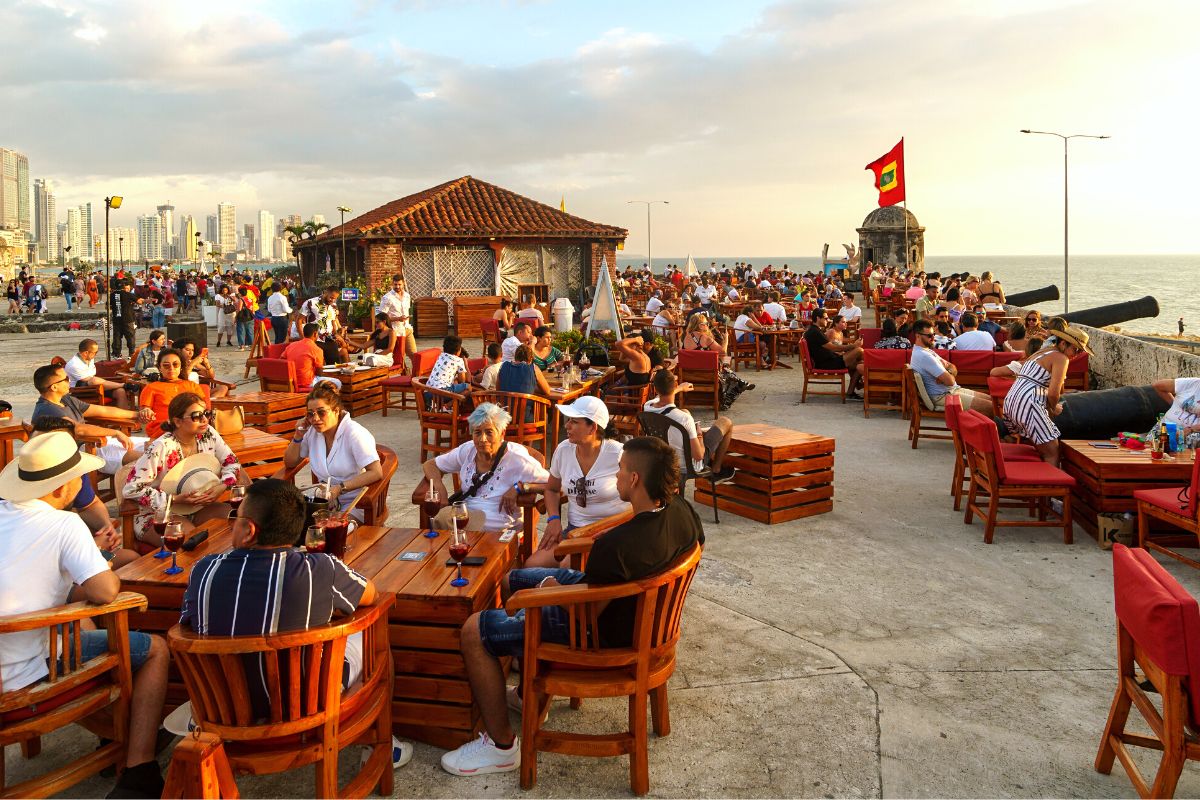 The Baluarte (bastion) de Santo Domingo is part of the original fortified walls of Cartagena and was built in the 17th century to help protect the city from sea access. Today, the stone fortification is a popular lookout point over the sea, a great historical place to tour, and a great place to see the sunset.
The well-known Cafe Del Mar is located right on the Baluarte. Don't let the outdoor seating confuse you – this is an upscale lounge that requires reservations if you want to secure a spot in the late afternoons.
Live DJs are a common sight here and the menu includes plenty of cocktails and other drinks while you enjoy the grand ambiance.
40 – Spend some time at the best beach clubs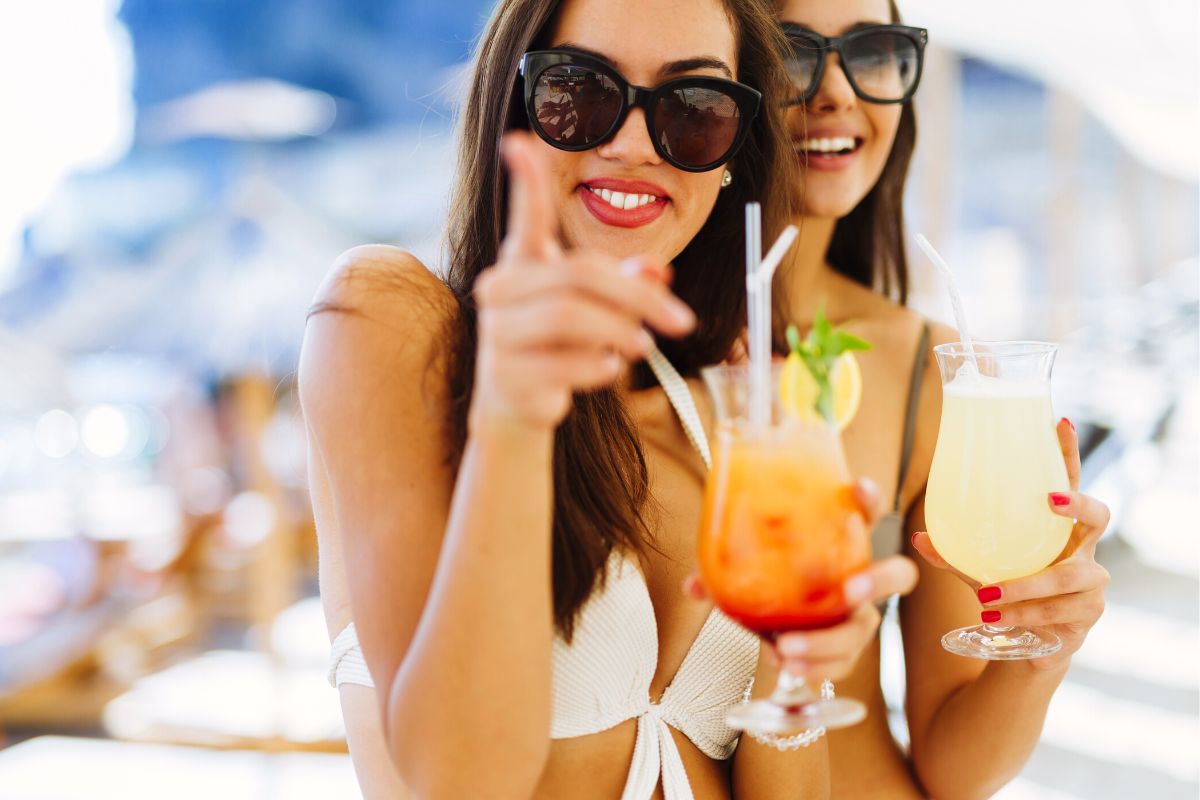 You haven't really enjoyed the laid-back side of Cartagena if you haven't visited a beach club. Luckily, the city and its surroundings have many to offer no matter your budget and what amenities you're looking for.
Blue Apple Beach Club is by far the most popular, offering eco-friendly features, fresh menus that change daily, and sunbeds by the beach or the pool. Located on Tierra Bomba and filled with activities – from going horse riding to getting a massage – this is the place to be if you only have time to visit one beach club.
Bomba Beach Club in Punta Arena is very family-friendly and a day pass gives you access to hammocks, swing beds, and a great swimming pool.
Bora Bora Cartagena Beach Club is a bit more expensive, but a day pass also includes the speed boat ride to the Rosario Islands, lunch, a beach bed, and even a welcome drink.
41 – Whip up a three-course meal during a cooking class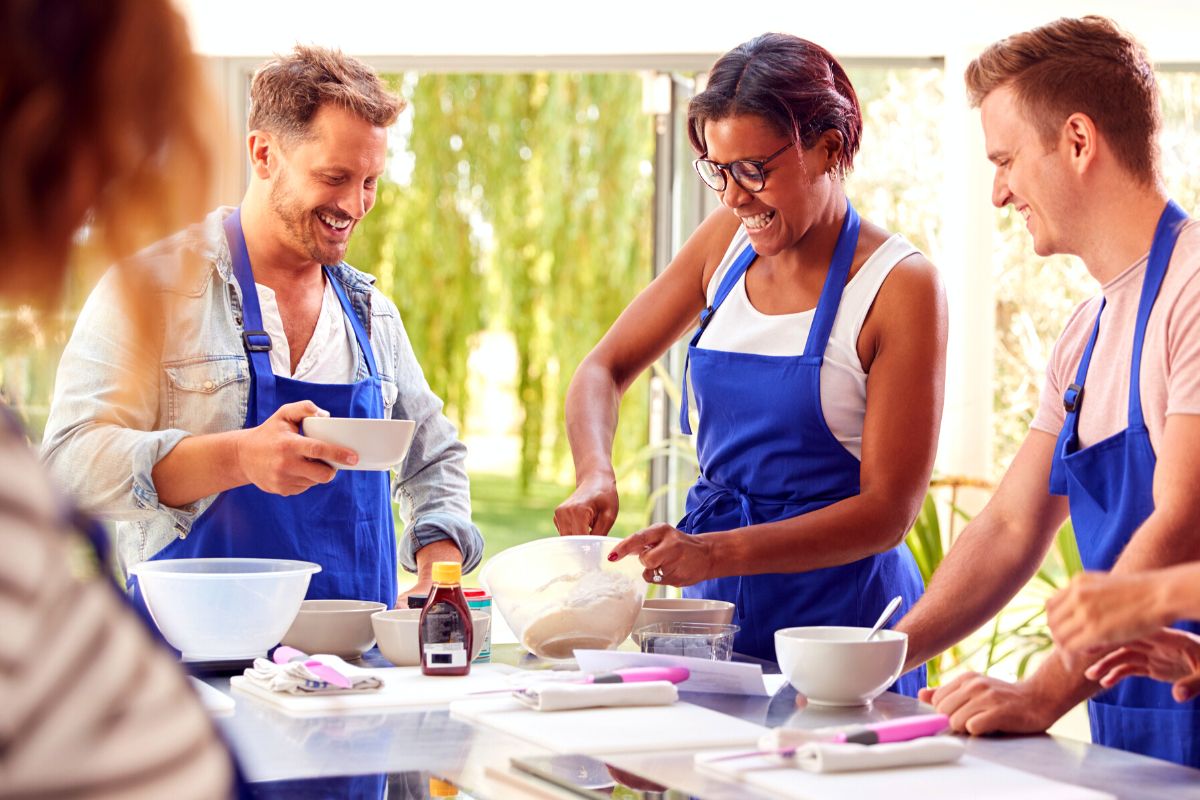 Excited about Colombian food? You could join a cooking class to learn how to make some of your new favorite dishes yourself. Most cooking classes start with a trip to the famous Bazurto Market, a traditional market where the locals shop and tourists rarely get a chance to visit.
Famous for its fresh fish, locally grown fruits and vegetables, and all the spices you will ever need, Bazurto is also a great place to interact with the locals and soak up the atmosphere (don't worry, your guide will make sure you don't get lost in the maze of alleys).
After finding all the ingredients for your cooking class, your chef/instructor will take you to either a professional space or a local family's kitchen. There, you will learn to make some of the traditional dishes of Colombia, such as empanadas, coconut rice, corn arepas filled with vegetables or chicken, and a sweet treat in the form of coconut pineapple pie. The menu varies depending on the tour you choose, and vegetarian options are available.
42 – Escape to the tropical paradise of Tierra Bomba Island
Only 15 minutes from Cartagena, this beautiful island can be reached via a lancha (small boat) departing from the Castillogrande area.
Over 9,000 people live permanently in four small towns on the island, but the beaches get very crowded during weekends, when city dwellers escape here for some swimming and sunbathing.
While you won't find postcard-perfect turquoise waters here, going further away from where the boats land will give you crystal clear waters and prettier beaches.
Try Punta Arena for a nice shoreline with great accommodations that often offer packages (including meals and use of the beach cabanas) and bring plenty of snacks and bottled water from Cartagena to avoid pricey surprises if you just want a quick snack.
43 – Grab a table at one of the best restaurants in Cartagena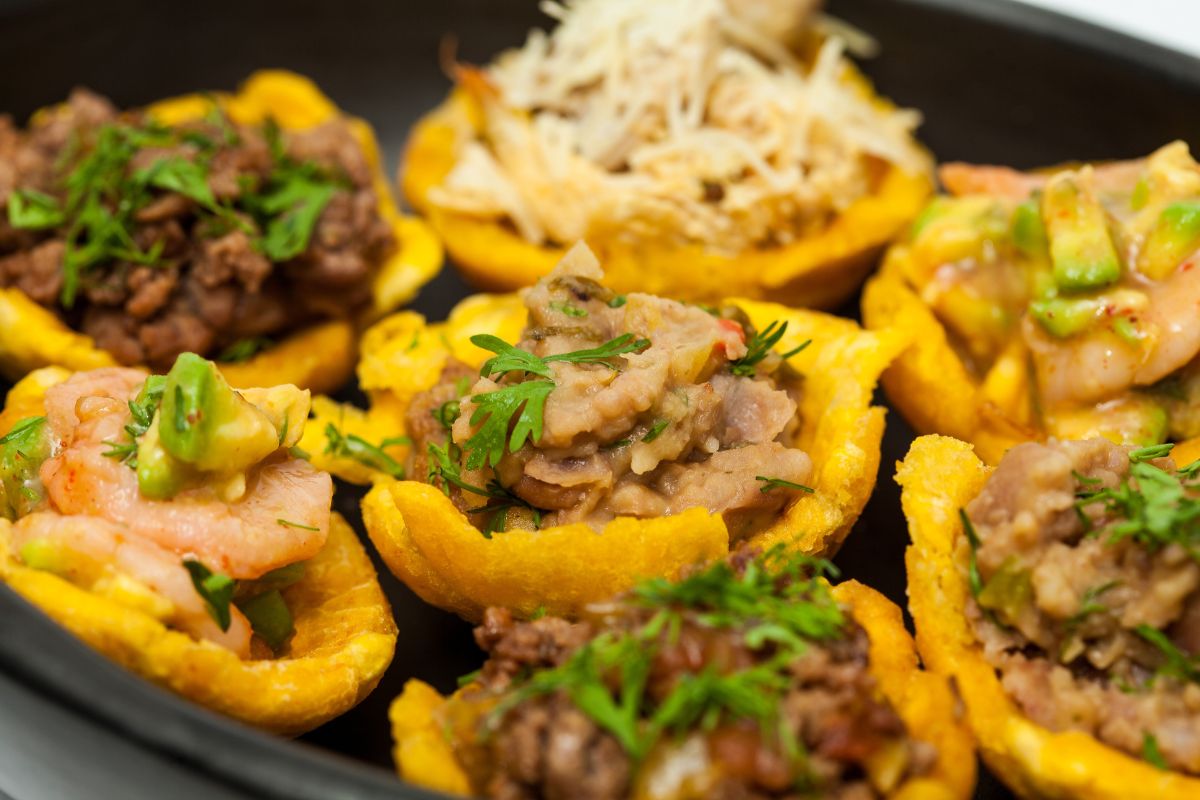 Colombian cuisine is an eclectic mix of indigenous, Spanish, and African flavors. Cartagena is a great example of this, with a busy restaurant scene so you can have a proper introduction to mouth-watering local food.
Baluarte de San Francisco Javier is an excellent place to start. Focusing on Caribbean tapas and with a great bar specializing in liquors, Baluarte also offers an excellent outdoor location to watch the sunset over the ocean.
Serving Mediterranean cuisine with a focus on seafood, Lobo de Mar is famous for using only the freshest ingredients and serving unique cocktails with botanical infusions.
A colorful, cheery setting is just the start of the fun at Mar de las Antillas, which serves Colombian Caribbean dishes and offers air-conditioned indoor seating if you want to escape the heat.
For something more casual serving simple traditional dishes, head to La Cocina De Pepina. The restaurant doesn't take reservations (walk-ins only) and if you don't know what to order, their tapas tray is a great way to taste several of their most popular meals.
44 – Take an adventurous day trip to Barranquilla and Santa Marta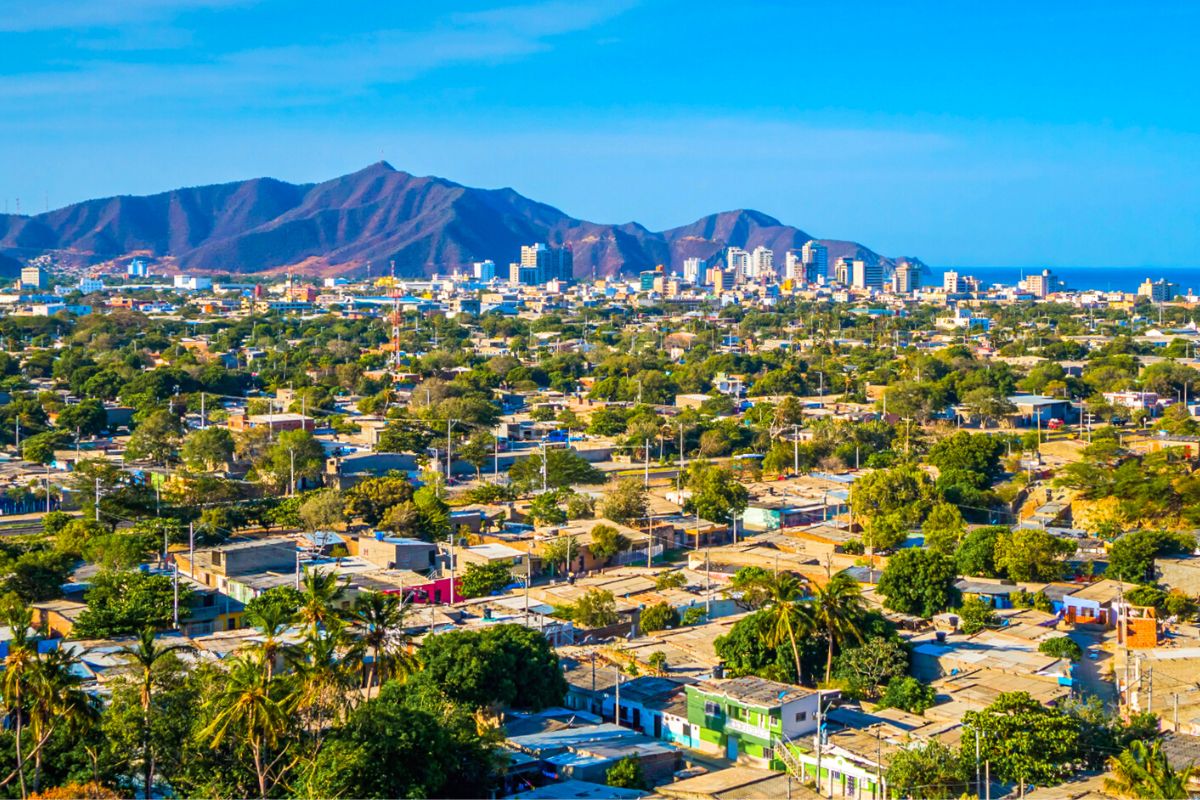 About 2.5 hours from Cartagena, Barranquilla is Colombia's main port city and a great place to visit to learn more about its history and cultural landscape. Your guide will share fun information about the area and the many famous names that hail from here.
Day trips to Barranquilla usually include a side stop in Santa Marta, a premier beach destination famous for its blue waters and white sand, and alien-like landscapes of Tayrona National Natural Park, where lush jungle, massive boulders and access to the Caribbean Sea make for a perfect getaway. Just 15 minutes away from Santa Marta is Playa Rodadero, another tour stop where you can dip your toes in the warm sand or try some water sports.
You will also stop at the San Pedro Alejandrino quinta (country estate), a historic home and grounds that now houses a museum mostly dedicated to chronicling the last days of statesman and revolutionary Simon Bolivar, who died here in 1783. Remnants of an old mill and buildings once used to produce trapiche and rum, as well as a large memorial to Bolivar, are also located on the grounds.
End your tour with a meal at a local restaurant, a stop at the Santa Marta Cathedral, and a look at the Carlos El Pibe Valderrama Statue, dedicated to Colombia's most famous soccer player.
45 – End the day at one of the city's best rooftop bars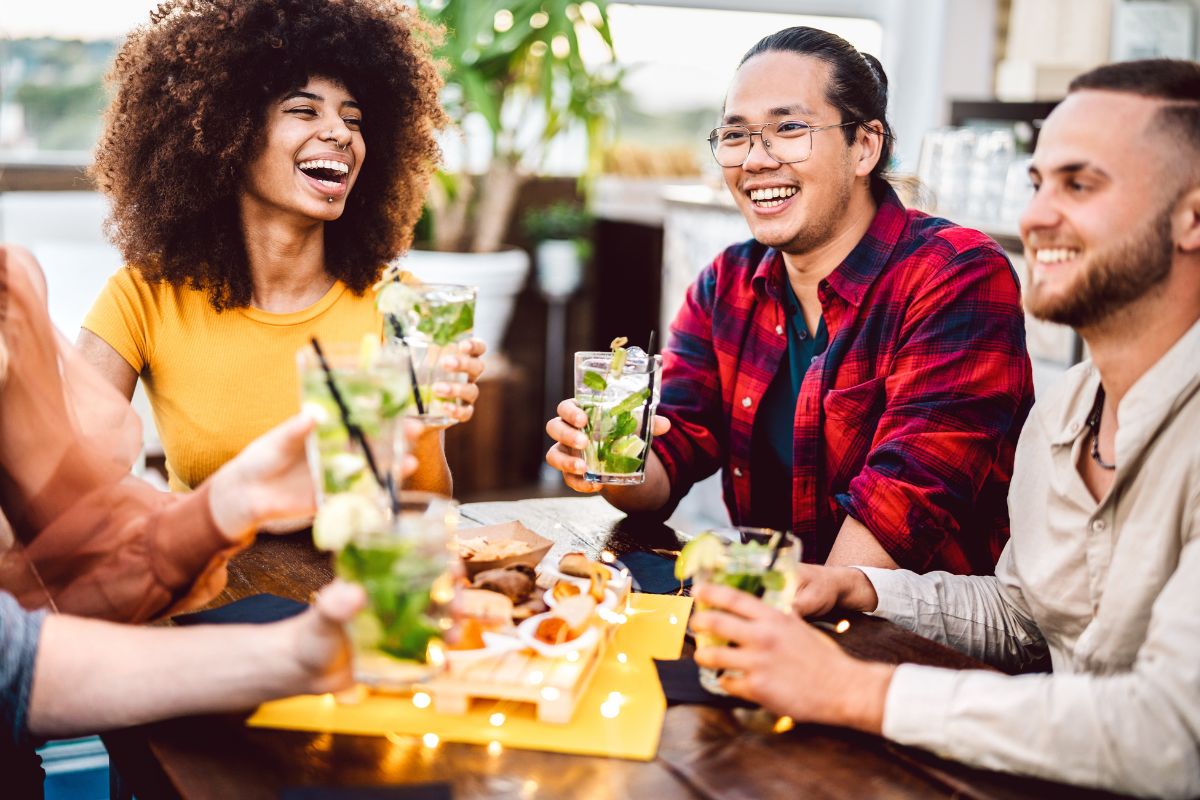 For great views over Old Town, there's no better choice than Mirador Gastro Bar. You'll get great food and drinks plus an open terrace for open views over the city. There's live music & DJs on weekends, plus a nice breeze perfect on hot summer evenings.
The modern and sleek 51 Sky Bar is not just the highest rooftop bar in Cartagena – it's the highest in the entire country. Head to the roof of Hotel Estelar Cartagena for great cocktails as you catch the sunset over the ocean, or come over at night for live DJ music.
The Townhouse Rooftop is a great bar with a twist. This unique tropical-themed space is open from morning to night and in addition to great beers and cocktails, it also features two pools and a number of lounging areas.
The trendy Movich Hotel Rooftop also features a pool (and a Jacuzzi) but these are only for hotel guests. You can still come over for the panoramic 360-degree views and designer cocktails.
46 – Walk the streets Gabriel García Márquez walked on a literature tour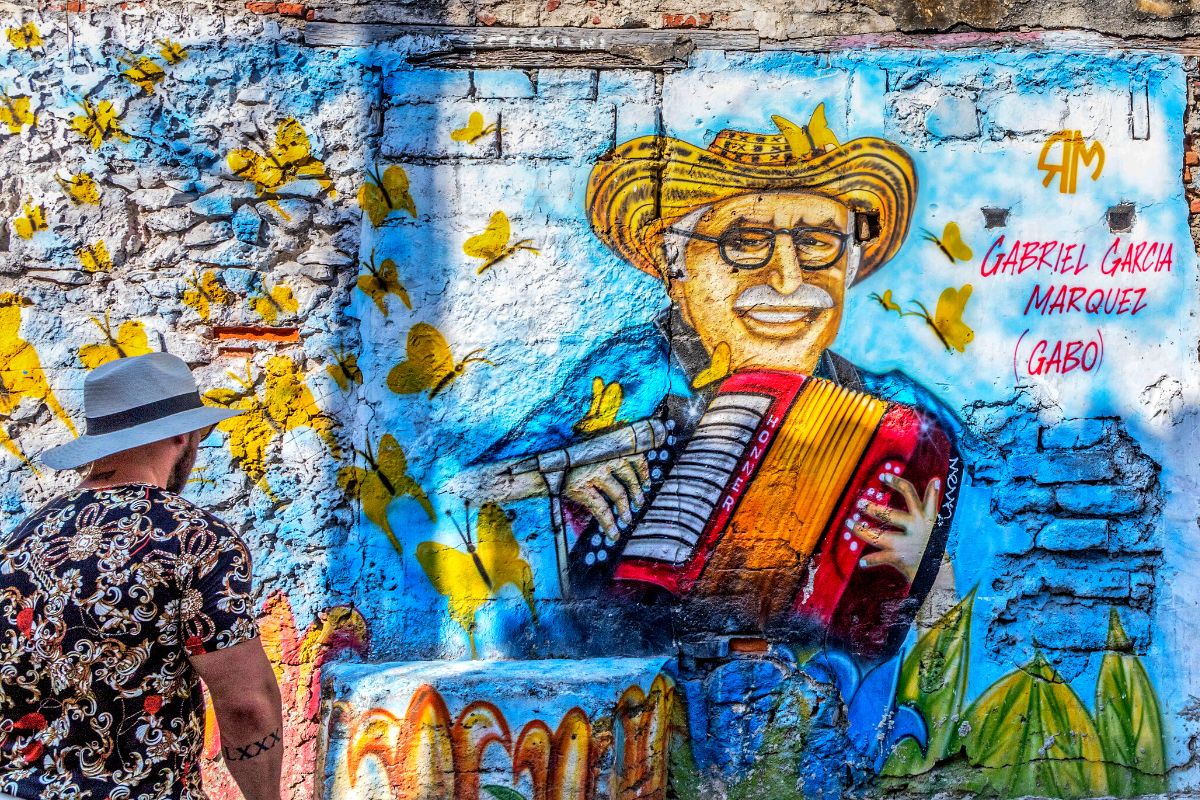 Novelist and short story writer Gabriel García Márquez won the Nobel Prize in Literature in 1982 and has been recognized around the world as one of the best magic realism writers of all time.
García Márquez wasn't born in Cartagena but he went to the university there and in the 1940s moved there to write for a local newspaper. His famous book, Love in the Time of Cholera, is set in an unnamed city that has long believed to be Cartagena, and the 2007 film adaptation of the book was filmed there as well.
The house García Márquez (known to the locals as Gabo) owned in Cartagena still stands, though it's not open to the public and you can only see it from outside. Still, it's a popular stop in tours following the steps of the famous writer.
If you're joining a guided tour, you'll also be able to visit places that inspired fictional spots in his novels, streets and corners he loved to walk on, the Plaza de los Coches where he loved to stop by, and his final resting place in La Merced cloister. You'll also be able to hear stories about his life there and what Colombia was like when he lived in Cartagena writing his books.
47 – Have a drink and some chocolate at El Arsenal: The Rum Box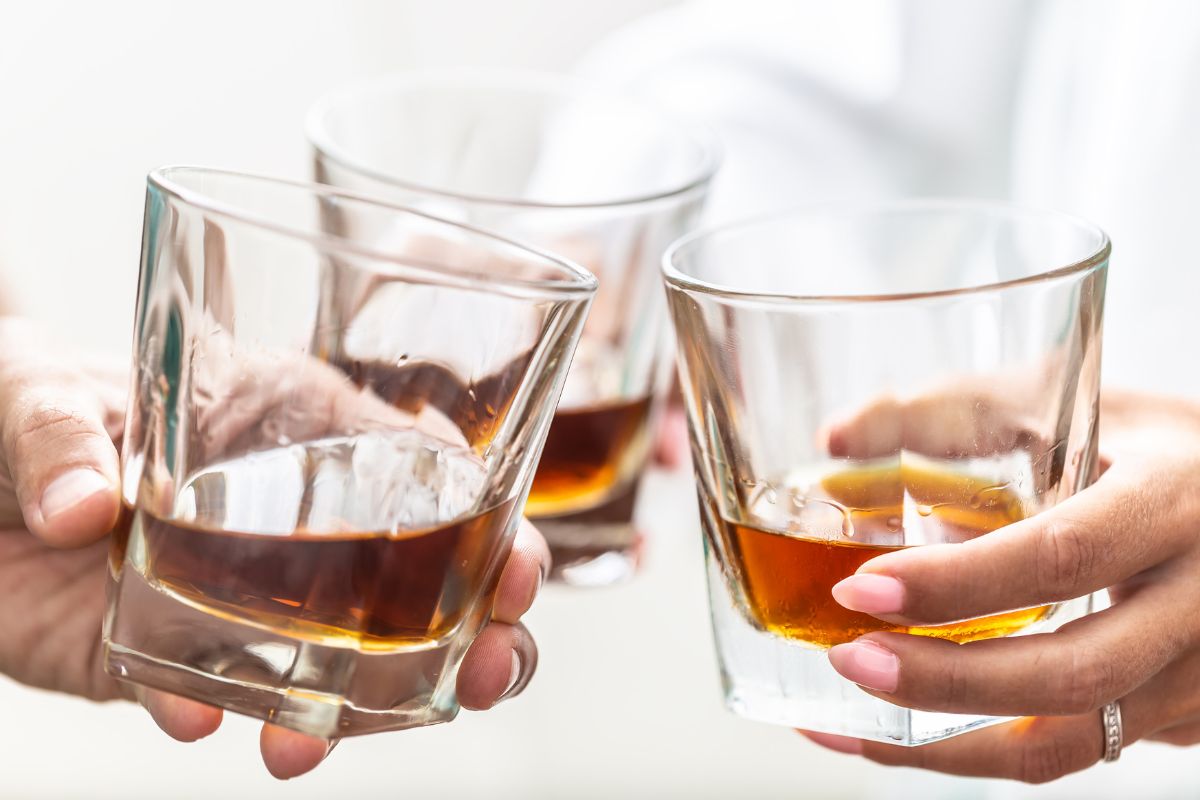 El Arsenal has been Cartagena's most popular restaurant for years. It regularly gets the #1 spot on "best of the best" lists and receives great reviews from both locals and tourists.
Good food and good drinks are hard to find together under one roof, but El Arsenal has managed to master both well. The place is famous for its rum and chocolate tastings, an almost two-hour experience that explores the rum culture of the Caribbean. During this time, you'll get to try 8 different rums paired with Colombia's finest organic chocolate and some savory treats.
If you're here for the food, that won't disappoint either – you'll have a chance to try traditional dishes like plantain baskets, fish ceviche, and fried yuca fritters. Order some signature cocktails (the sweet chilli julep and gringo flamingo are favorites) and enjoy your night out.
48 – Admire the classical beauty of Teatro Heredia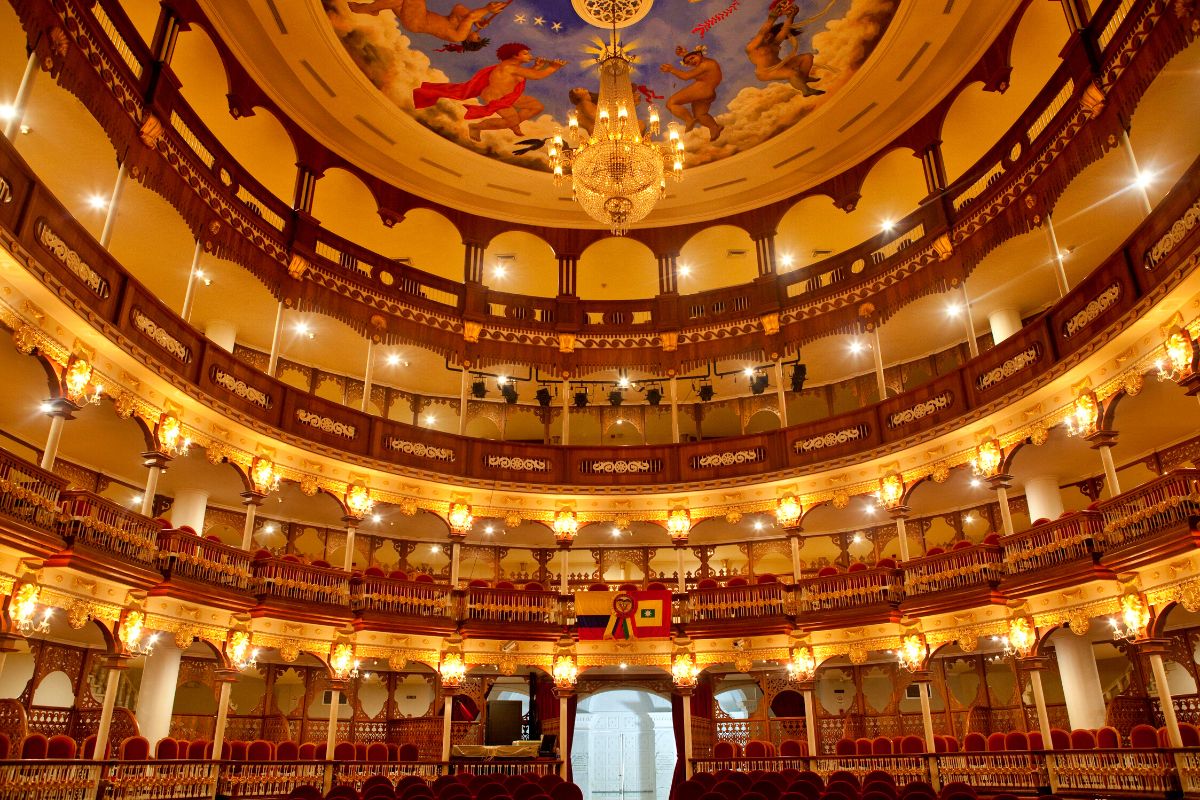 Although known to most as Teatro Heredia, this stunning gold and red beauty opened in 1911 as Teatro Adolfo Mejía.
The building combines Italian design with Caribbean details and adds luxurious details such as crystal chandeliers, sumptuous stairs built in Europe and delivered via ship, and marble floors.
The theater fits just under 650 spectators and today offers classical music, opera, live shows, and some modern adaptations of classics.
You can tour the theater too, either with a guided tour or a (more limited) self-guided option.
49 – Combine great food and iconic views with a dinner cruise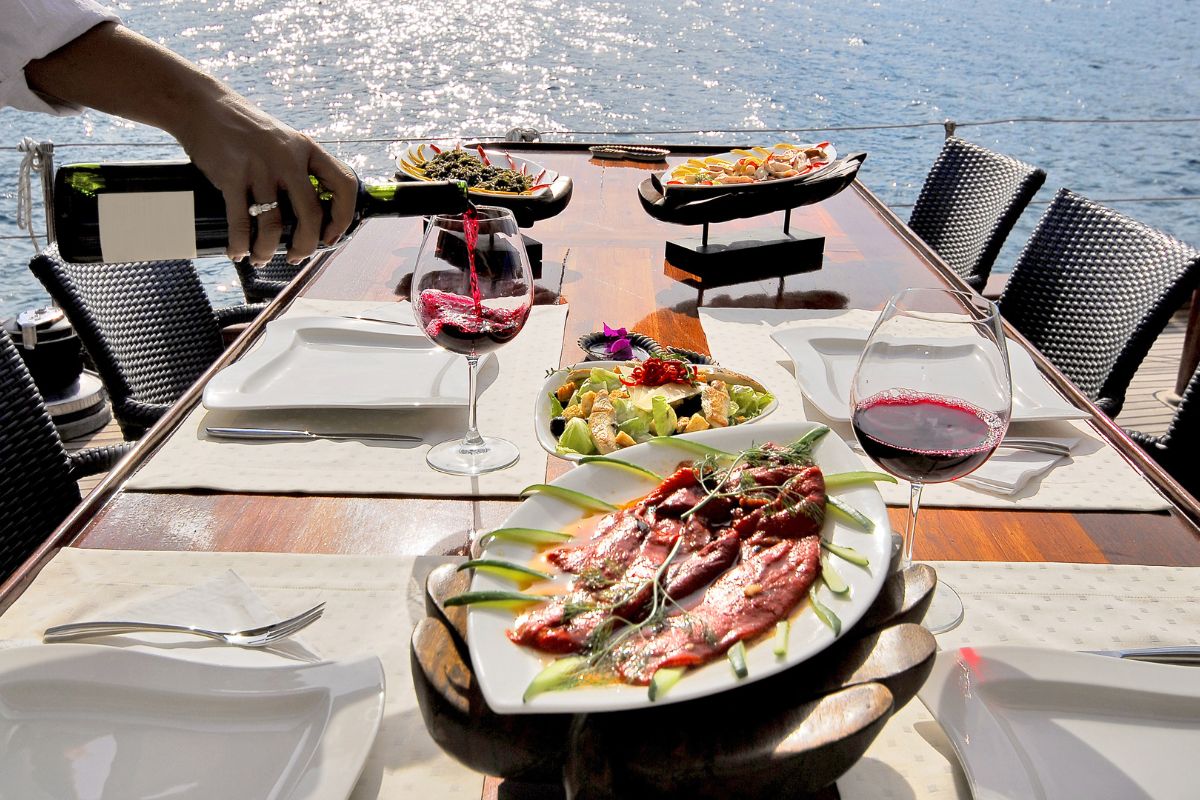 Cartagena has a nice range of good restaurants, but you can take things up a notch by dining out on the water, as you cruise around Cartagena's bay and take in the views of the city.
There are a number of dinner cruises available offering 3 or 4-course dinners with wine and dessert, plus background music so you can dine in style as you sail aboard a beautiful yacht for two hours.
Some dinner cruises will start with a show, where skilled Caribbean rumba dancers will put on a performance, then ask you to join them on the dance floor. Grab a cocktail or a soft drink if you need a break, then sit down for a candlelight dinner as you watch the city lights come to life.
50 – Go out and enjoy the nightlife in Cartagena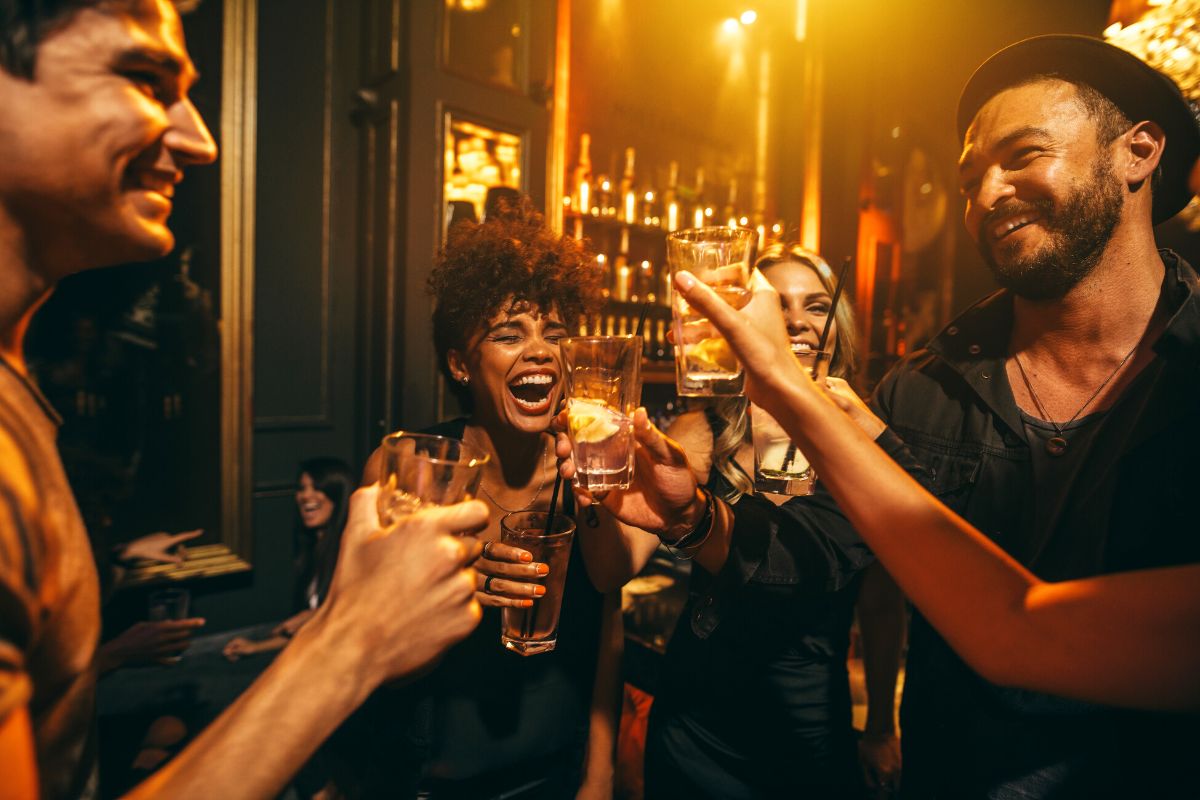 Cartagena might be filled with great historical and cultural destinations to explore during the day – but once the sun comes down, it also offers fantastic nightlife.
If you're looking for a unique place to have a drink, Alquimico Bar is the place to be. Alquimico is actually three bars, each set on a different floor of a stunning mansion. Each of the bars is designed around a theme: classics (focused on 1920s décor and classic drinks), colors of Colombia (which serves old-fashioned and traditional mixed drinks), and the country's wildlife (colorful tropical cocktails on the rooftop).
Epoca Espresso Bar is designed to look like a typical Colonial-era space, filled with a mix of dark timber and light tiled floors. Not only do they serve some of the best specialty coffee in the city, but they also have coffee-based alcoholic drinks, including their very popular iced coffee mojito.
Located on the Plaza de los Coches by Torre del Reloj, The Clock Pub is as relaxed as it gets. People come to watch their favorite sports game, try one of the more than 40 varieties of beer, or just socialize in a comfortable atmosphere. Indoor and outdoor seating is available and you'll find great typical pub food (hot wings and French fries) on offer as well.
For the best views of the Old Town, head to the rooftop of the Hotel Torre del Reloj, where the Mirador Gastro Bar offers great music, an eclectic vibe, and a full bar with a great selection of cocktails.
In the mood for some dancing? Decorated with great graffiti art, Taboo Disco Club offers a large dance floor and a vibrant scene that keeps going until 4am every night of the week. Great live music should be on your list of things to do in Cartagena too. Donde Fidel Salsa Bar is a bit of a bar, a bit of a restaurant, and a great place to dance to the beats of a live band.
Café Havana is all about salsa, and the live musicians who play here are reason enough to visit – but the food, the drinks, and the feeling of being transported to Cuba are just as magical. For traditional rhythms played by large orchestras, there's Tertulia de Getsemaní, where dancing is almost a must.
How to get to Cartagena?
There are a number of direct flights from major US cities directly into Cartagena's Rafael Núñez International Airport. If that's not possible from where you are, your next best option is to fly into the capital, Bogotá, and then catch another flight from there to Cartagena.
The Rafael Núñez International Airport is less than 6 km away from town. Taxis are available at the airport terminal and you can catch a bus (colectivo) on the main road outside the airport.
If you're traveling with a lot of luggage or arriving during the summer season, the easiest and more comfortable way to get to Cartagena is to arrange an airport transfer. You'll get to your hotel faster in the comfort of an air-conditioned vehicle and save yourself the hassle of public transport.
Where to stay in Cartagena?
When it comes to luxury, the colonial Sofitel Legend Santa Clara Cartagena ticks all the boxes, it's located in the heart of the Old Town, it's built around a 17th-century monastery (lots of character everywhere), and features a stunning outdoor pool, a world-class spa, and all of the splendor of times gone by.
Smaller but equally inviting, boutique hotel Casa San Agustin is also located in Old Town, right on the Acasí Private Beach. It has a pool, a nice terrace with a lounge, and a great spa.
For something unique, get out of the city center and head to Isla Tierra Bomba instead for a night at Blue Apple Beach House. Here, you'll fall asleep in your own cabana with the sound of waves in the background, then spend your days on the hotel's private beach. This resort attracts a younger clientele and focuses on sustainability (the hotel is solar-powered).
On the edge of Old Town near the walls, Hotel Charleston Santa Teresa offers Colonial glamour with Caribbean details. The rooftop pool and award-winning restaurant are two of the biggest attractions here, but the open views over the city are worth the price tag too.
Visiting Cartagena on a budget?
Cartagena is a very affordable city and you'll find money goes a long way when planning day trips, booking accommodations, and eating out. One way you can save more is to eat like a local. Popular Colombian dishes like tamales, fried plantain, arepas, and empanadas are all fun to try and you can often get them from street stalls for very little money.
Cartagena is a very walkable city (and many of the main sights are within walking distance of each other), so don't be afraid to explore on foot. A great way to do this is to join a free walking tour of the city.
Even better, there are several options to choose from – from tours of the Old Town and historic center (where you'll visit famous squares, the cathedral, and the city walls) to tours of the colorful Getsemani neighborhood to special tours that follow on the steps of Nobel prize winner writer Gabriel García Márquez.
Where to go next?
Cartagena has plenty to offer to keep you busy for days, but it's also perfectly located for when you are ready to move on and keep exploring Colombia.
A great place to visit after Cartagena is Medellin, known as the "city of eternal spring" for its mild beautiful climate. Located in a valley between two ridges, it offers plenty of lush green hills, beautiful parks and lots of bird species to discover, and an amazing nightlife that includes some of the best bars and nightclubs in the country.
If you're up for lots of cultural attractions and non-stop entertainment, Bogota is a short flight away and home to lots of great museums (including Museo Botero and a much larger version of Cartagena's Gold Museum). Colombia's high-altitude capital is also known for its gastronomy, historic neighborhoods, and great day trips out to coffee farms.
If you're feeling ambitious, you can cross over the border to Panama City, where whimsical colorful architecture mixes with 18th-century ruins and skyscrapers that soar over the city. Home to a 650-acre urban jungle, amazing theaters, the world's most expensive coffee (Geisha bean), and a vibrant restaurant and nightlife scene, you definitely won't run out of things to do here.
For the most adventurous ones, continue your trip up North and explore Costa Rica.
If you are looking for an island vacation destination, make sure to head to Aruba, one of the best islands to visit in the Caribbean.
Final thoughts
There are so many things to do in Cartagena, we can't blame you for having a hard time picking a few favorites! We hope our list of the most exciting attractions and destinations can help you narrow down your options so you can make the most of your trip.
Whether you're looking for historic charm, great outdoor spaces, fascinating cultural spaces or just a good place for a drink or a meal, Cartagena won't disappoint.
So go ahead, pack your bags, and get ready for some adventure!