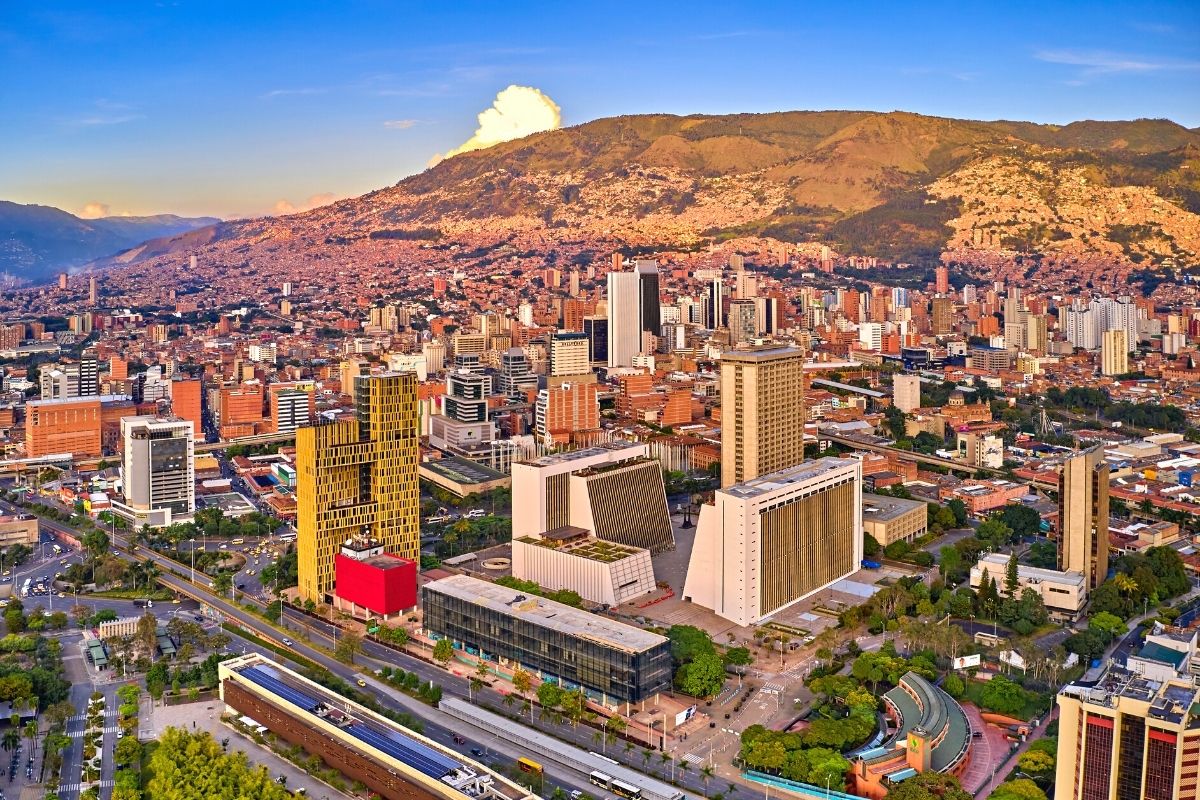 Colombia's second-largest city was once associated with drug cartels, the infamous Pablo Escobar, and non-stop violence. But Medellin has completely reinvented itself since the 1980s and today is a modern, exciting city filled with museums, great food and markets, and plenty of outdoor adventures.
Explore the different spaces dedicated to exploring the dark side of Medellin's history, then get ready to see a completely new side of the city when you visit Comuna 13 and other spots that were once off-limits.
Don't miss out on your chances to hike, visit a coffee farm or paraglide over the mountains. Medellin is just steps away from amazing nature.
Ready? Read on and discover fun and unusual things to do in Medellin.
1 – Stroll around Botero Plaza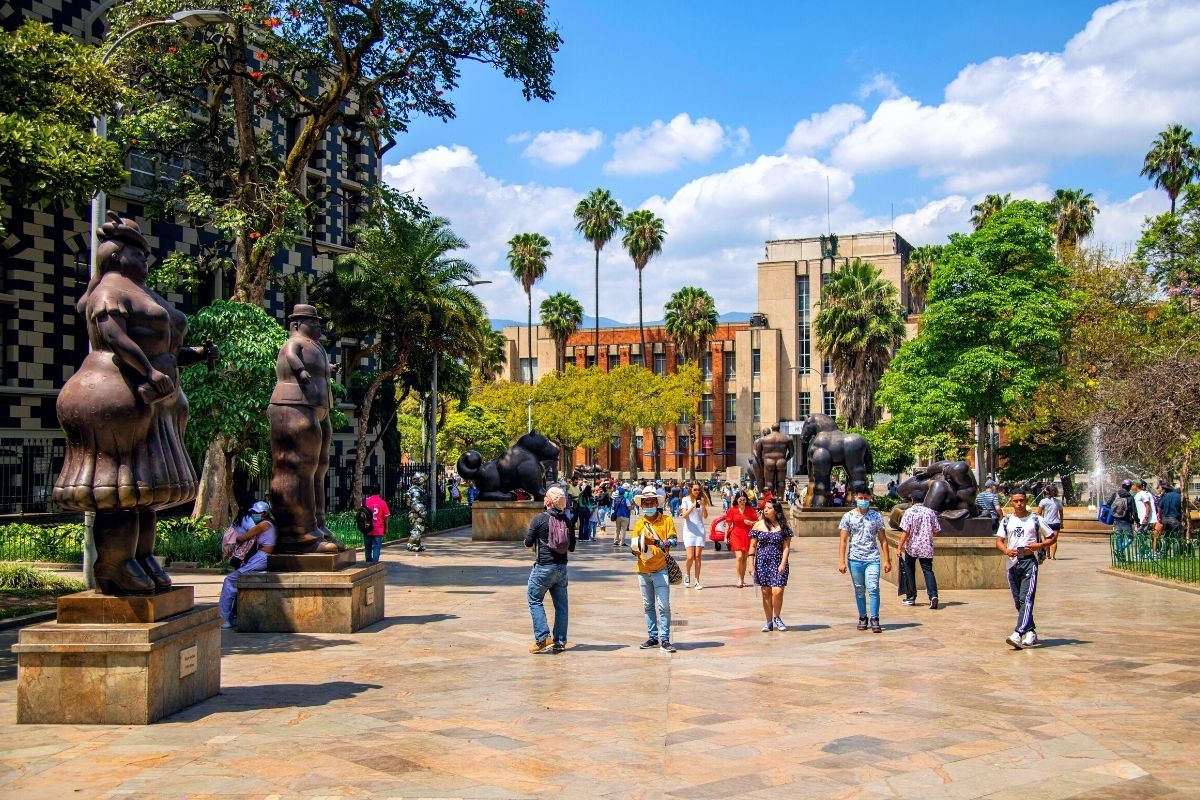 Located in the equivalent of Medellin's Old Town, Plaza Botero is actually a large sculpture park covering an area of about 7,000 square meters.
Its name comes from the 23 bronze statues spread throughout the park, all the work of Fernando Botero, Colombia's most famous sculptor. Botero was born in Medellin and is well-known for creating sculptures that are exaggerated and "plump" in size and volume.
His work can be found in NYC and Paris, as well as all over Colombia – but it's this park in his native Medellin where some of his best work can be truly appreciated.
Man on Horse, Adam and Eve, and Roman Soldier are some of the most popular statues here, but they're all worth a photo or two. Plus, legend says rubbing the statues brings good luck, so you should give that a try as well.
If you want a bit more context and to learn about Botero's life and work, there are tours available to help experience Medellin through the eyes of the artist.
These take you to Plaza Botero, but also to other important spots, such as the Museum of Antioquia (which holds a significant number of Botero sculptures) as well as other city sculptures by the artist.
2 – Say a prayer at the Basilica of Our Lady of Candelaria in Parque Berrío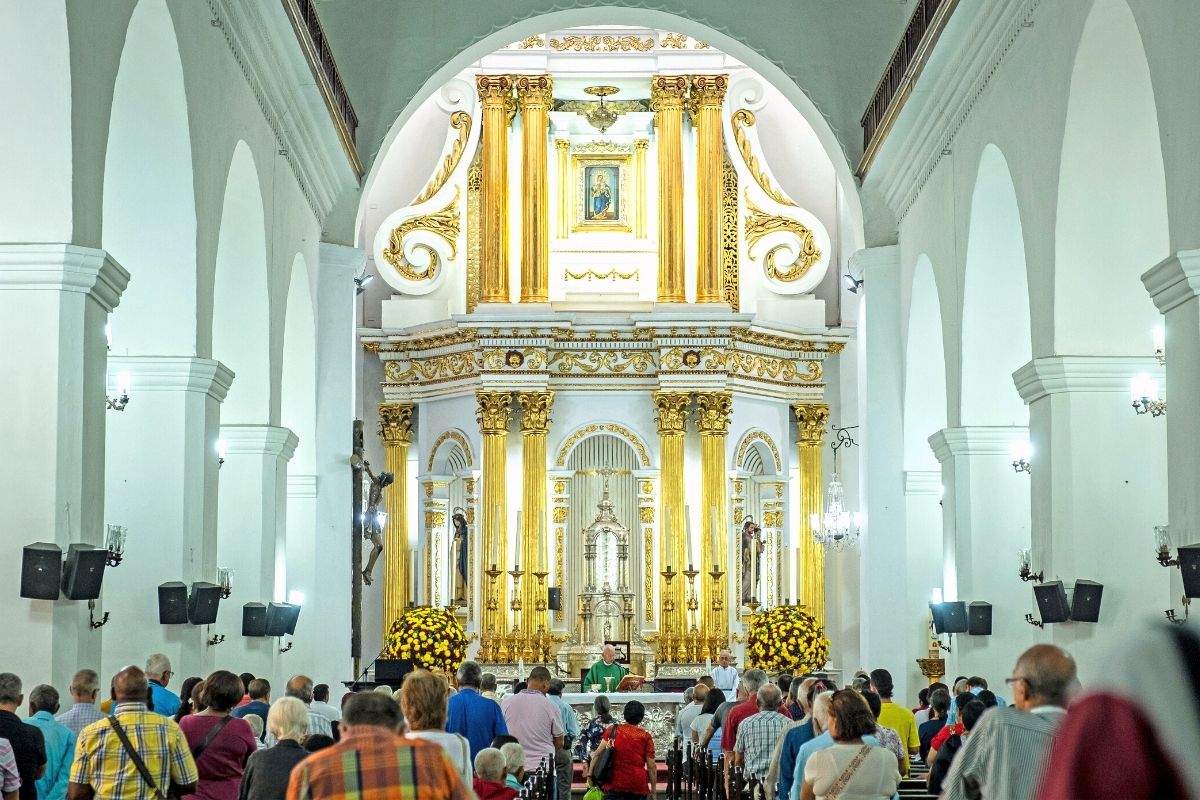 Medellin's oldest church dates back to the mid-1600s, though the building you see today is a reconstruction from the 18th century.
The simple but elegant white Neoclassical building is often included in walking tours and it's a popular meeting point in the city.
The church sits right in the heart of Plaza Berrio, where you'll find plenty of vendors and families just going for a walk on weekends.
It's worth stepping inside too for a few photos of the mix of dark wooden ceilings, golden altar, and stark white walls with traditional statues and crosses.
3 – Ride the Metrocable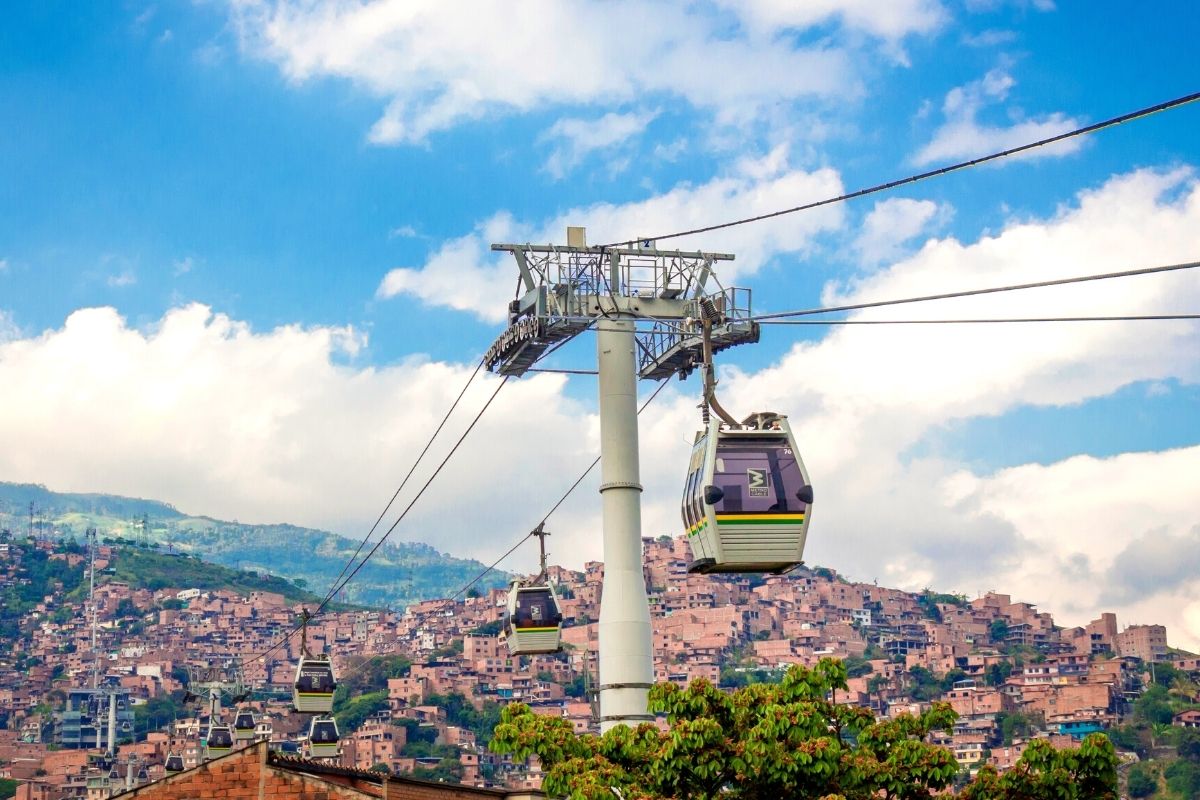 Medellin's very own cable car is part of the public transportation system, but it's also a fun way to see the city from above.
There are five Metrocable lines – four are urban lines connecting stations throughout Medellin, while Line L takes passengers to the Arvi Park ecological preserve.
The Medellin Metrocable is a unique way to discover the city. You can easily get off at any of the stations, take photos or grab a bite at a random restaurant before continuing on your way.
Some city tours take advantage of the cable car to help you move around Medellin.
4 – Take a graffiti tour through Comuna 13
Comuna 13 has a fascinating story. What started as an illegal settlement in the 1960s then became Colombia's most dangerous and brutal neighborhood during the cartel wars.
But over the past two decades, the area has re-invented itself, becoming a vibrant destination to discover street art, live performances, and graffiti as you've never seen it before.
While you could walk around Comuna 13 on your own, the best way to discover the area is with an organized tour.
Professional guides know the best streets in the bustling art district, where to go for good music and great food, and how Comuna 13 became what it is today.
The tours will also give you an insight into the turbulent history of Comuna 13 and the political and socio-economic background of the area.
You'll be able to ride a cable car, visit the colorful outdoor stairs, and try a popular local delicacy, mango ice cream with salt and lemon.
Some tours will also take you to the highest viewpoint in town for great views over Medellin.
5 – Meet sea creatures at Parque Explora's Aquarium Medellin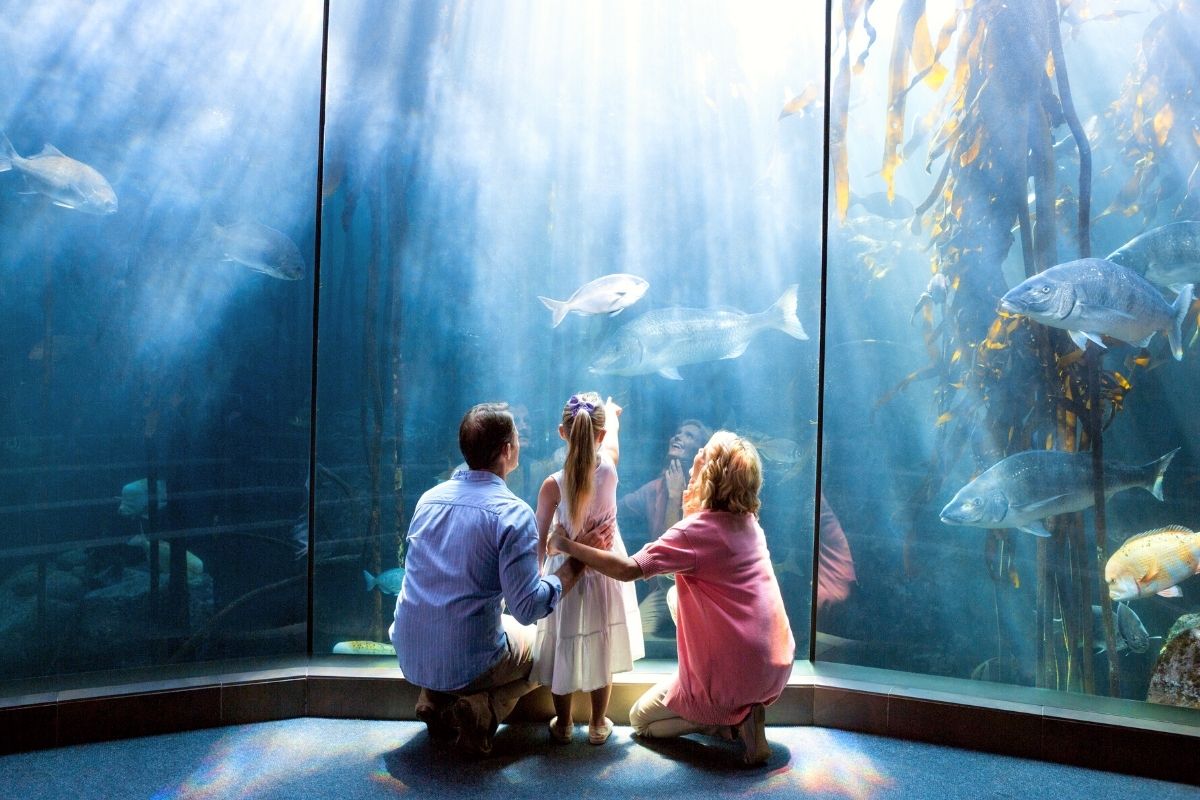 Parque Explora is one of the most popular things to do in Medellín, especially if you're looking for an interactive science and technology destination for all ages. There are three main attractions in Parque Explora: an aquarium, a vivarium, and a planetarium.
There are also a number of science rooms where visitors can experiment with musical instruments, learn about the brain, become video producers, and explore the concept of time.
The vivarium is the smallest of the areas, but still houses a significant number of snakes, poisonous frogs, and turtles. The planetarium is home to an iMAX theater and offers daily shows.
The main attraction here, however, is South America's largest aquarium. With 25 tanks home to more than 4,000 animals, the aquarium will keep you busy for hours.
Check out the piranha tank, learn about Colombia's river habitats, and get close to some of the most unique fish found in the Amazon.
6 – Explore the past at the Museum of Antioquia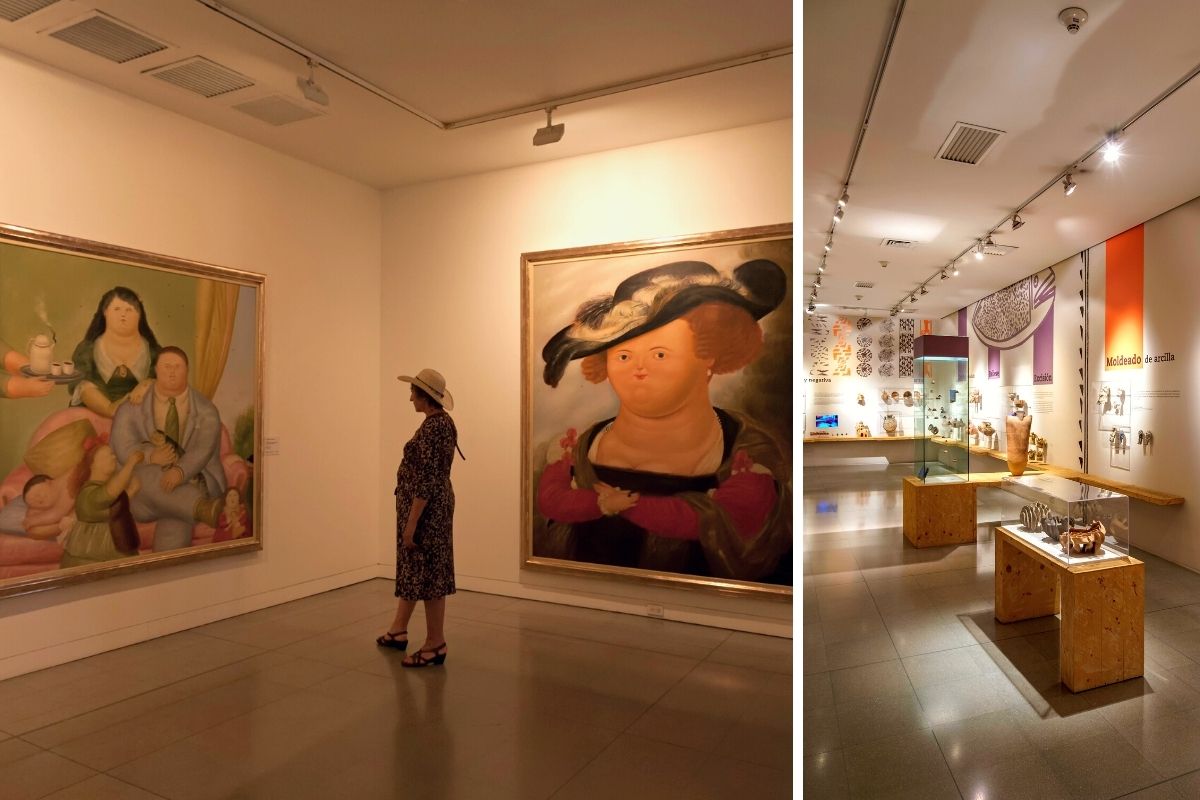 Although home to history, art, and science objects from all over the Americas, this museum is perhaps best known for its significant collection of works by sculptor Fernando Botero and painter and muralist Pedro Nel Gómez.
But art isn't all there is to appreciate here, as the museum's collection includes over 60,000 items that go all the way back to pre-Columbian pieces.
The museum also holds temporary exhibits throughout the year, as well as special events and presentations that complement the art already in the collection.
7 – Escape to Guatapé and El Peñol on a day trip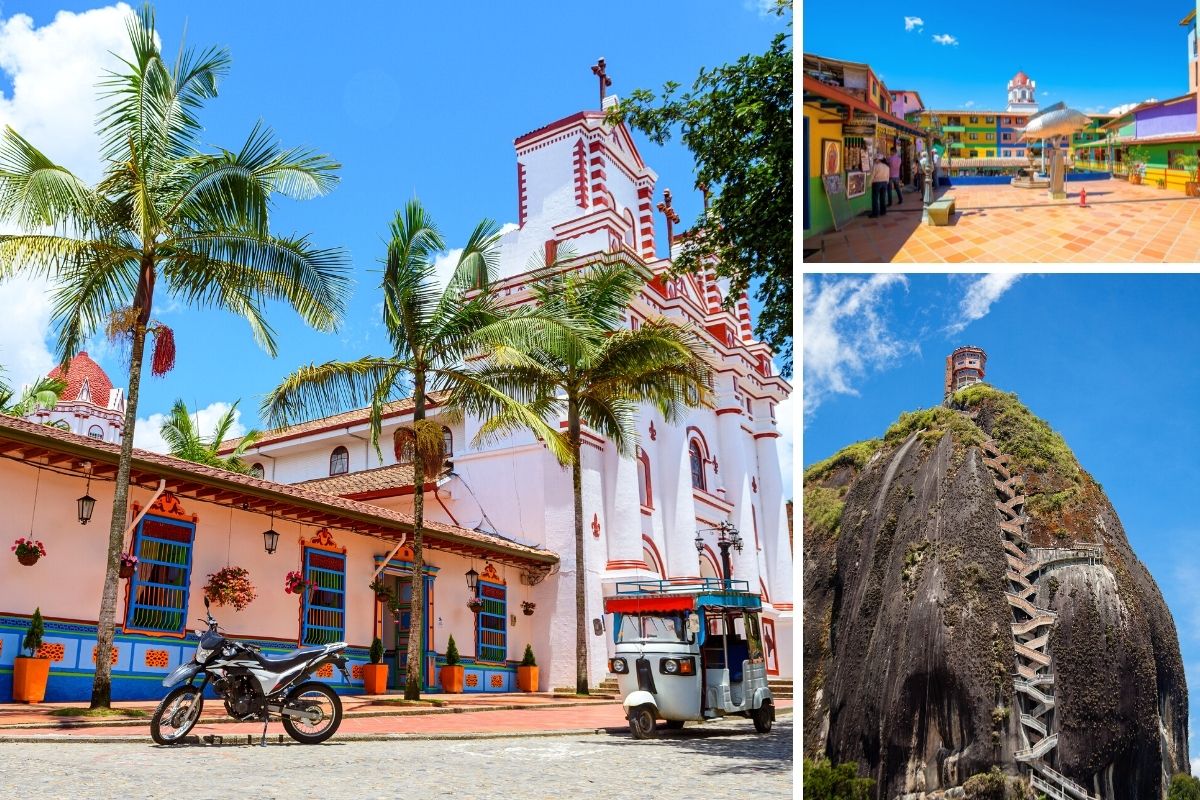 When it comes to unique trips from Medellin, it's hard to beat a day out to Guatapé. This resort town is located about 1.5 hours northwest of Medellin and is famous for its very colorful buildings.
Just outside town is Piedra del Peñol, a towering granite rock over 200 meters tall. Feeling adventurous? Climb the 740 steps to the top for breathtaking views over the surrounding hills.
Visitors to the area usually head out to the Peñol-Guatapé Reservoir as well, where they can try a number of different water sports, including wakeboarding. Or simply rent a jet ski and enjoy the water at your pace for hours.
Day tours to the area sometimes include a boat tour of Guatapé Lake with panoramic views of the town of Zócalos, as well as a traditional Colombian lunch.
8 – Take a trip back in time at Pueblito Paisa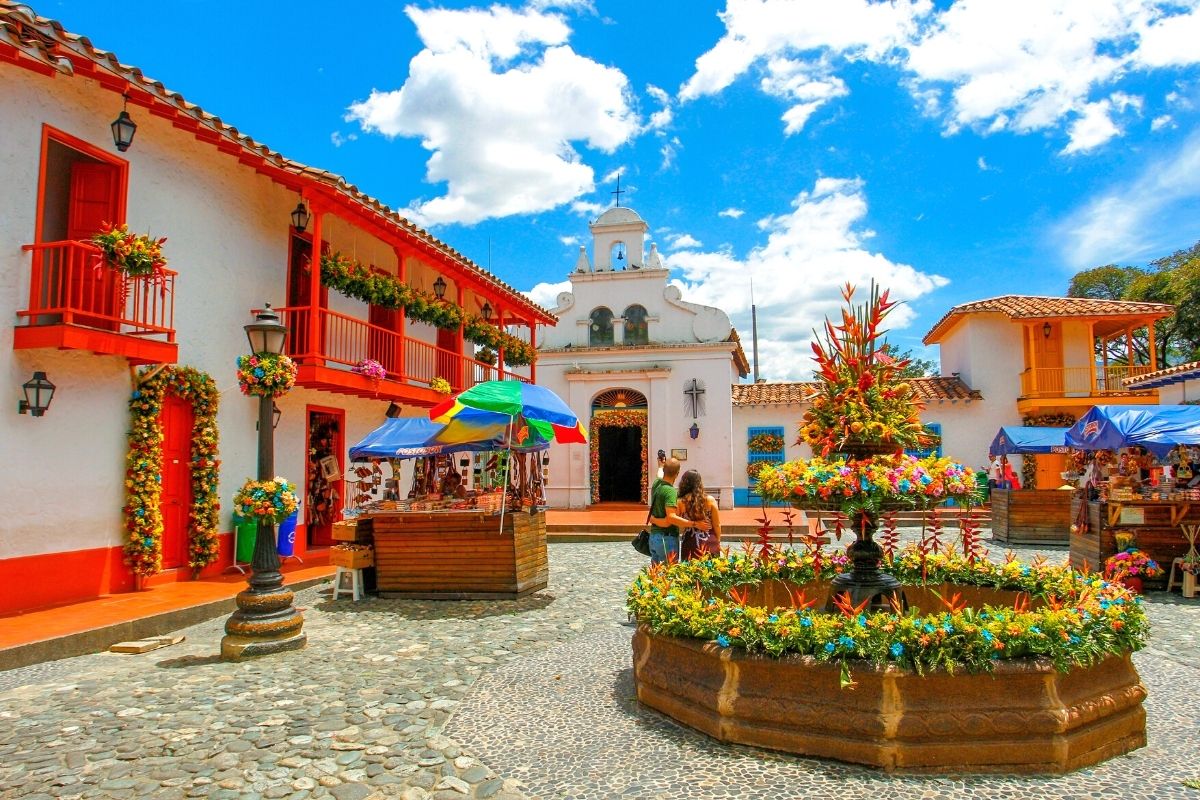 Pueblito Paisa is a unique tourist attraction that offers a look at what a typical Paisa town would have looked like in the early 1900s.
This life-sized replica of a traditional Antioquia region town is located up on Nuttibara Hill, from where you'll get stunning views over the city and Aburrá Valley while learning about the traditions and history of this area.
Walking into Pueblito (small town) Paisa feels like stepping into a movie set. You'll find a charming and colorful town square complete with a big fountain and a number of vendors offering souvenirs and fresh food.
A number of other buildings around complete the antique look of the town and include a typical white church with an original wooden altar, a barber shop, and a one-room school with old-style school chairs and desks.
Walk around the cobblestone streets and then sit down at one of the restaurants around to taste a Bandeja Paisa, a traditional platter that contains a mix of meats, plantain, fried eggs, red beans mixed with pork, arepas, avocado, and morcilla (black pudding).
You can visit the town on your own, or you can take advantage of a city tour that combines a Pablo Escobar highlights tour, a visit to Comuna 13, and a stop at Pueblito Paisa.
9 – Try local dishes on a food tour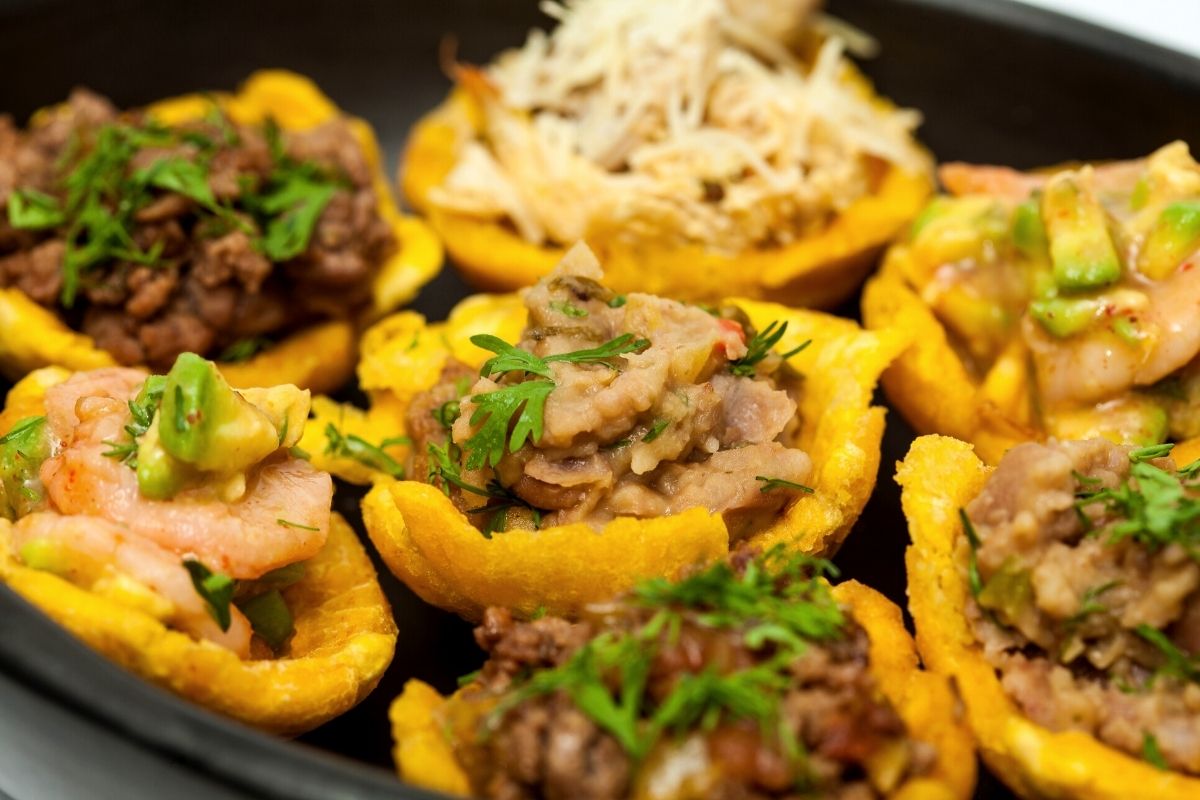 There's no better way to discover the real Medellin than exploring its flavors with a local food-and-drink tasting tour.
Plenty of food tours are available, many of which include bike or e-bike rides through some of Medellin's most exciting neighborhoods.
Walking tours are also available, and you can choose a private adventure if you're traveling with friends and family or a street food cooking class where you'll learn to make three traditional dishes, including "patacones" (fried plantain).
Get an inside look at some of Medellin's famous landmarks and tourist sites while stopping to savor traditional snacks and drinks along the way, including arepas with queso, empanadas, and a "picada" (small tapa-like salty snacks).
Some of the tours stop by local markets such as Mercado de Playa, where you can pick up snacks and maybe some Colombian coffee beans to take home.
10 – Discover local artists at the Medellin Modern Art Museum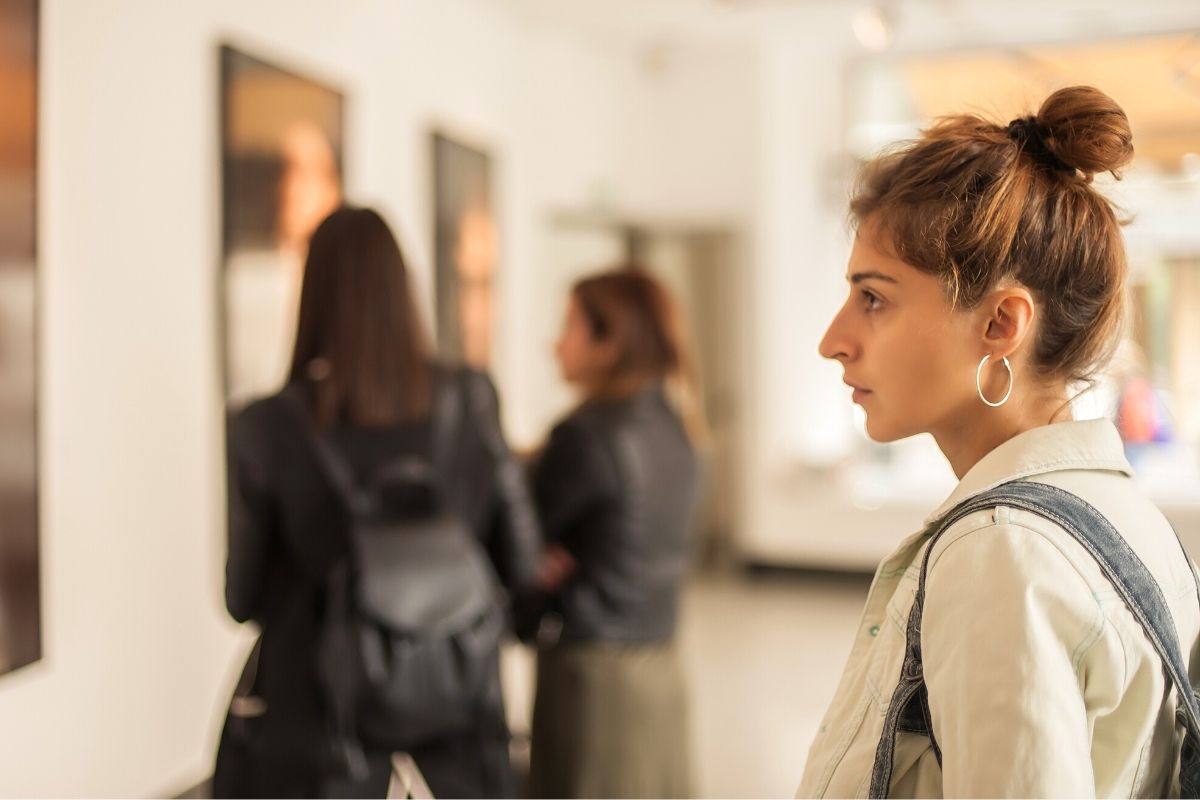 The Medellin Modern Art Museum or MMA is a fun space inside and out. Come for the great art, but also take time to enjoy the architecture and the clever outdoor spaces perfect for relaxing in the sun.
The museum holds a significant collection of art by local painter Débora Arango, whose work explored controversial historical issues, including the role of women in Colombia.
The heart of the museum, however, is in the temporary exhibits, which have covered Colombian masters through the years, film and music projects, and special exhibits on figures like conceptual artist Luis Camnitzer and indigenous art.
A recent expansion added extra exhibition halls, a space for sound experimentation, and an auditorium for live events. There's also a cinema hall, where you can find independent films, Colombian cinema, and documentaries.
11 – Breathe in some nature at the Botanical Garden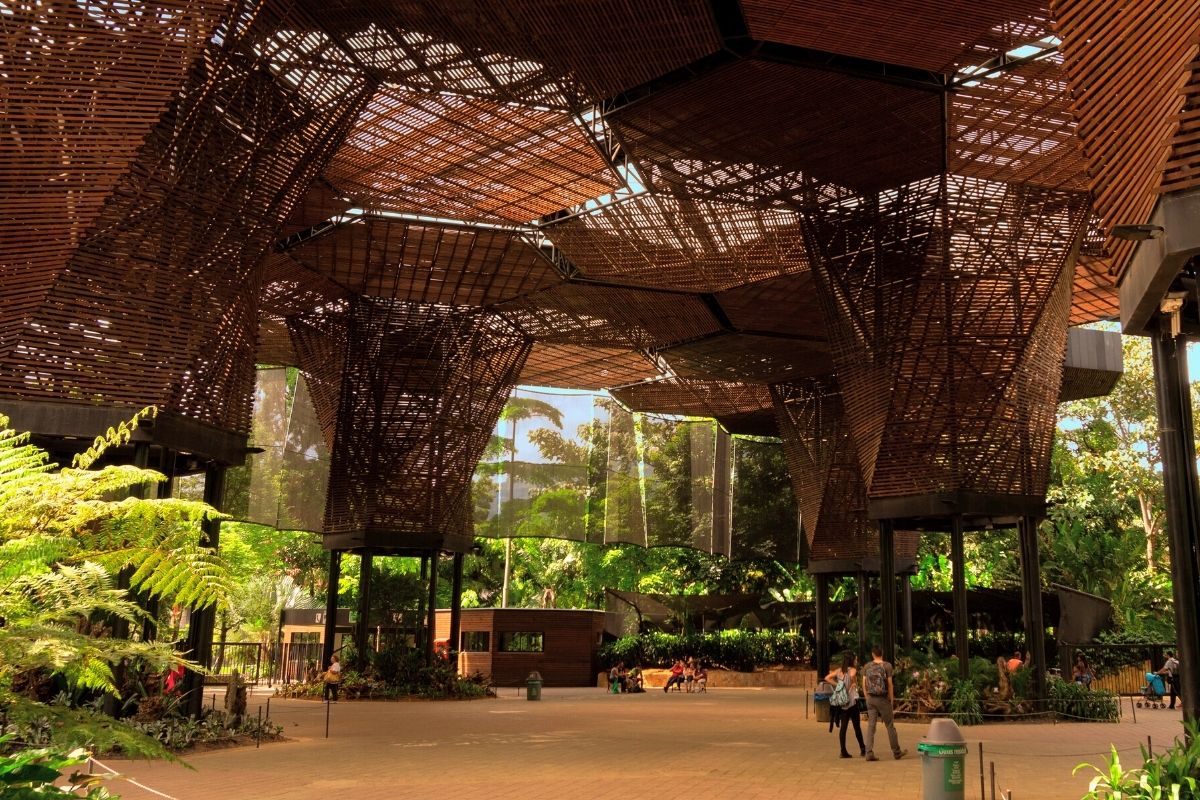 The 35-acre Joaquin Antonio Uribe Botanical Garden of Medellín is home to over 4,500 types of flowers and plants.
The main attraction here is the Orquideorama, an amazing 20-meters tall metal canopy that serves to both collect water and house an orchid collection.
But the garden has much more to offer to visitors, including interactive stations to learn more about the area, a cactus garden, and a butterfly house.
You'll find plenty of animals around the gardens as well – from large iguanas to colorful birds to turtles and fish in and around the park's lagoon.
12 – Remember the past at the Memory House Museum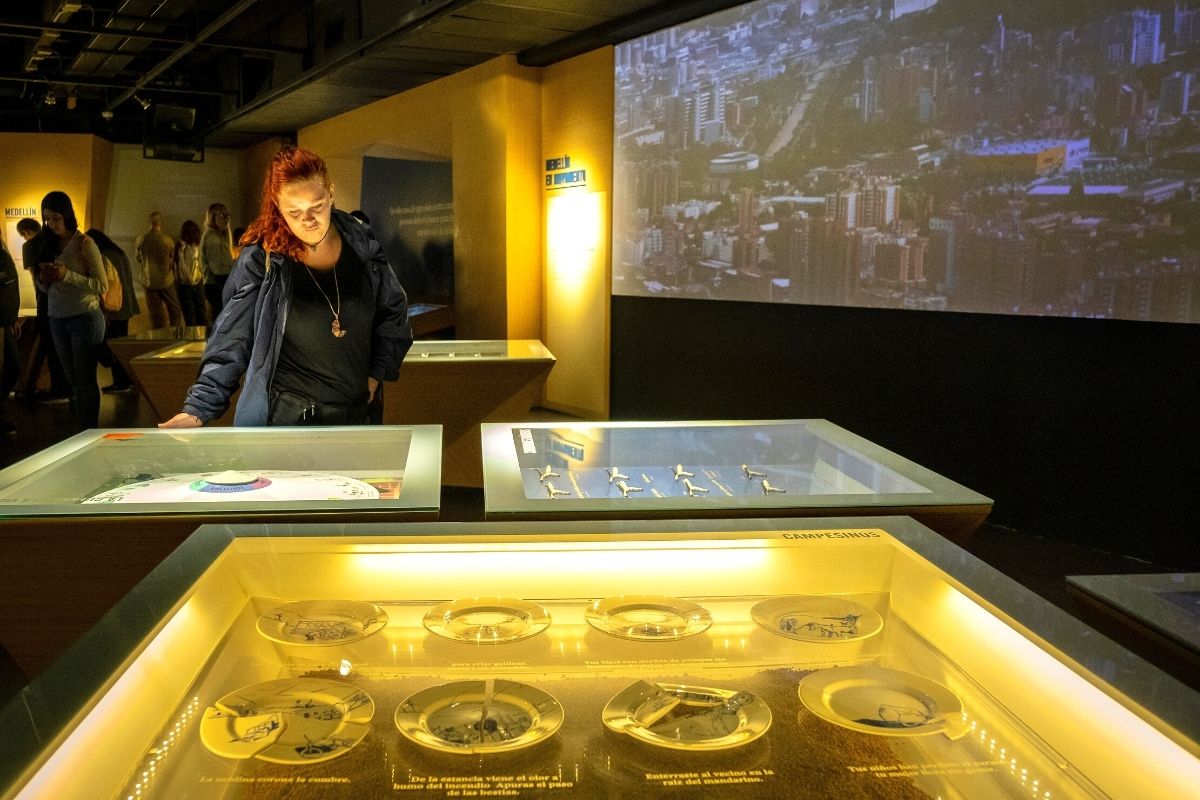 For more than three decades, Medellin was considered one of the world's most dangerous and violent cities.
Pablo Escobar and the drug cartels not only transformed the city into a war zone, but they also killed many and started a wave of crime and gang violence that would last for many years.
The Memory House was created as a memorial to the victims of that violence, but also to those who have lost their lives to other forms of violence and whose voices have so far remained unheard. While there's information on Escobar and the drug cartels, the emphasis here is on those who lost their lives.
Through exhibits, multimedia presentations, recorded testimonies, and works of art, the museum retells the story of Medellín's troubled past.
There's also a special room dedicated to loss, where visitors can leave testimonies and share their pain – whether it's about losing a loved one, a beloved dog, or their homes. Other permanent exhibits cover violence against indigenous populations and the planet.
The museum also has a temporary exhibition space. Many city tours include the museum as one of their stops.
13 – Take a day trip out to Jardín Coffee Plantation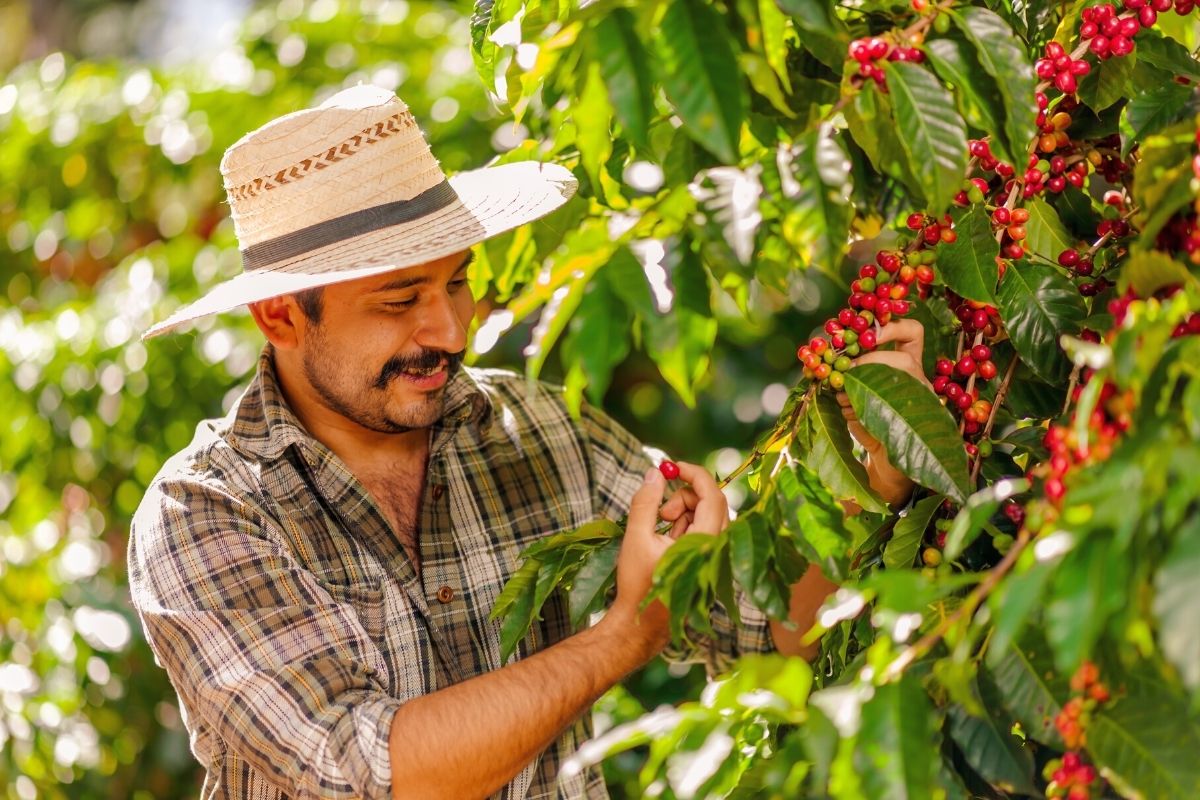 About 134km from Medellin, the small town of Jardin is famous for its many coffee plantations.
Whether you're up for a half-day adventure to visit a coffee farm or want a full day of discovering the beauty and splendor of Jardin, there's a tour out there for you.
For a half-day visit, you'll get a chance to visit a working coffee farm, see the roasting process live, learn about the history of coffee plantations in Colombia, and taste a freshly brewed cup of coffee.
A full day in Jardin will also allow you to explore the town surroundings on horseback or ride a cable car over the lush mountains to visit a breathtaking waterfall.
You'll enjoy a traditional Colombian lunch and go on a guided walk through town before heading back to Medellin in a comfortable, air-conditioned vehicle.
14 – Come face-to-face with rescued animals at the Parque de la Conservación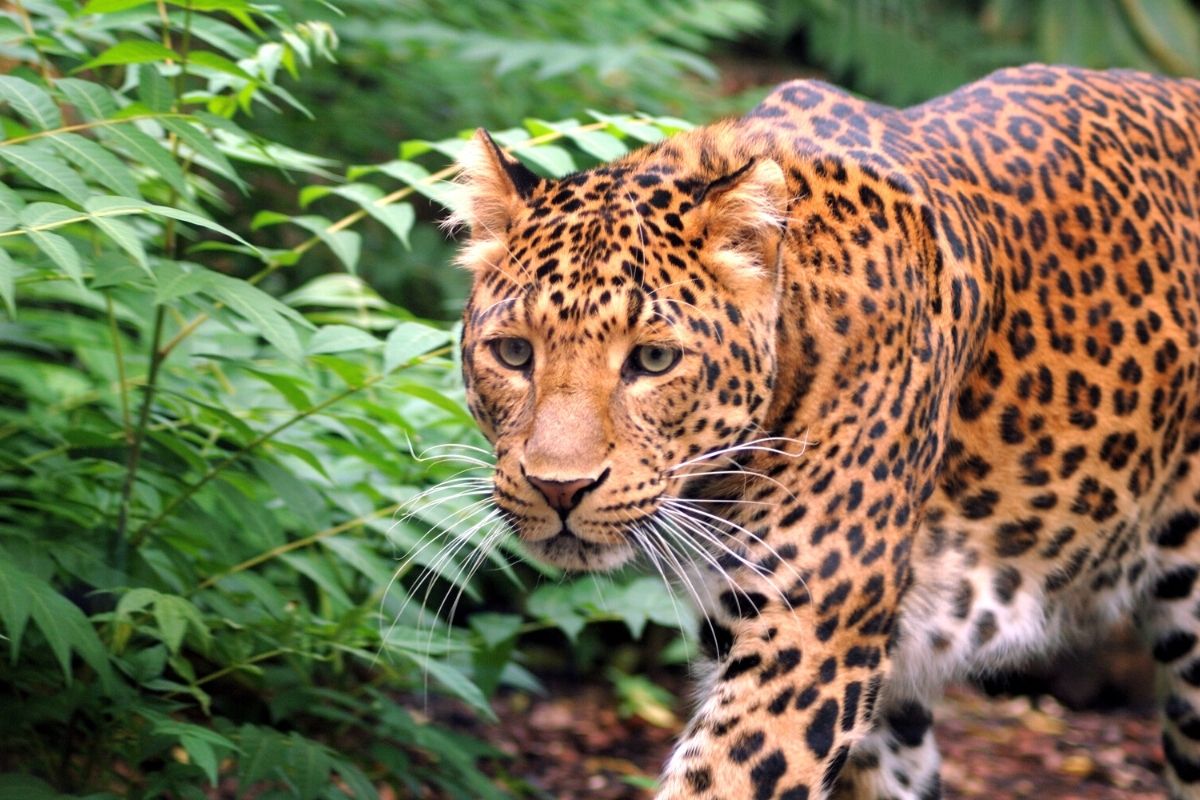 Once known as Zoológico Santa Fe, the park is home to over 1,000 animals. Most of the residents here were rescued from illegal animal trafficking or seized from traveling animal shows. Some are retired circus animals.
While species from all over the world are represented, the park has a stronger focus on native animals, many of which are in danger of extinction.
As a conservation space, the park is now engaged in the rehabilitation and monitoring of local species and works with other institutions on education and research aimed to protect endangered animals.
Visitors can explore the park's three areas, dedicated to birds, primates, and other mammals. Some of the species living here include pumas, morrocoy tortoises, anacondas, and many rare birds, including the only Great hornbill in existence in Colombia.
15 – Explore the unique Hacienda Napoles theme park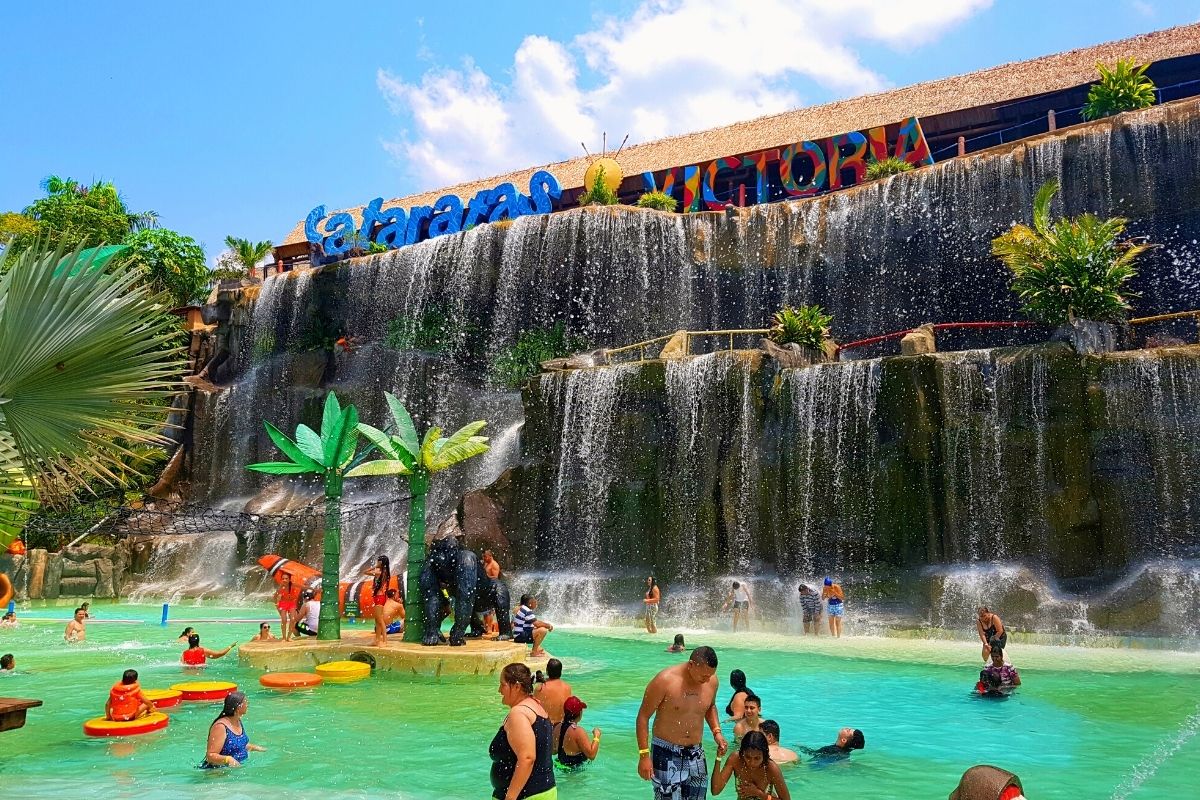 Though self-described as a theme park, Hacienda Napoles is actually the housing estate that once belonged to Colombian drug lord Pablo Escobar.
Escobar built this massive 20 square km estate over many years, adding structures and even a private zoo to the land.
Today, most of the animals have been moved to other zoos or parks, but visitors to Hacienda Napoles can still see Escobar's hippos that now live in the nearby Magdalena River, as well as a few bison and some zebras (all originally part of Escobar's private zoo).
A small museum in the park shares information on Escobar's history, and visitors can also climb giant dinosaur statues, see some of Escobar's burned-out cars and his famous airstrip, walk through a butterfly enclosure, and cool down in the Victoria Falls or the Giant Octopus swimming pools.
16 – Stroll among a metal forest at Plaza Cisneros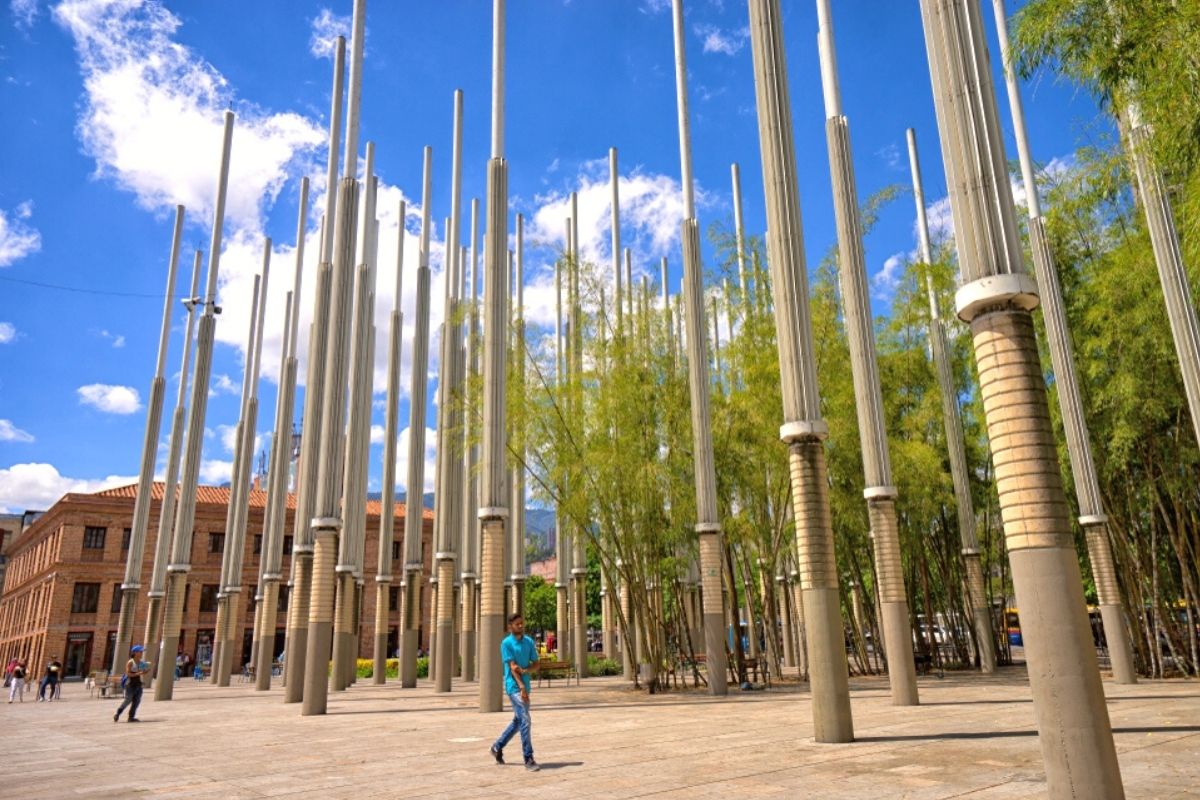 Also known as Park of the Lights, Plaza Cisneros is famous for its "light forest."
The unique sculpture of 300 light poles, each close to 25 meters in height, is the main attraction here, but the plaza also features real trees and plants, water fountains, and a marketplace on weekends.
The lights are turned on during the night using a computerized system that mimics the moon phases. During the day, the poles reflect the sunlight and produce a fun light-like effect even when the electricity is off.
Plaza Cisneros is a popular stop for walking tours.
17 – Take a city bike tour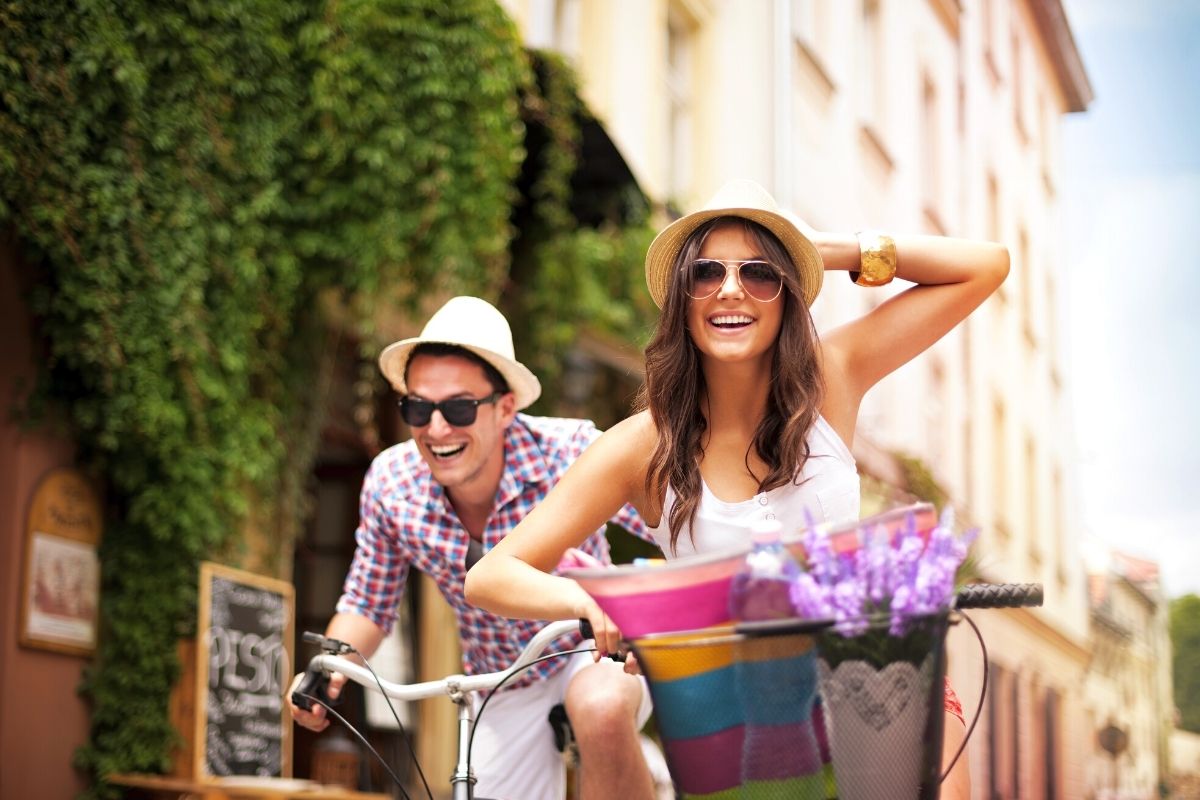 A great way to see more of Medellin in a short period of time is to bike around the city. Morning, full-day and even night bike tours allow you to discover off-the-beaten-path locations and a different side of Medellin that tourists often don't get to see.
Even better, you can pick from a series of different themed bike tours. Ride around the city for some great food and drink tastings, discovering the gastronomy of the area and snacking on regional food while enjoying spectacular views.
Only have a few hours for a tour? Try a three-hour morning bike tour that takes you to a roasting factory for a great cup of coffee and lets you taste fresh fruits as you ride past plazas and parks around town.
Or you can pick up an electric bike tour for a long ride through Parque De Las Luces (a popular place for photos), the San Antonio neighborhood (where you'll try some local snacks), and Botero's Square with many statues by the famous sculptures.
For a unique experience, try a night bike tour to enjoy the lights of Medellin, or get out of the city for a full day of mountain biking on the rugged trails of Antioquia, where you'll discover waterfalls, amazing wildlife, and coffee farms.
18 – Feel like royalty at El Castillo Museum and Gardens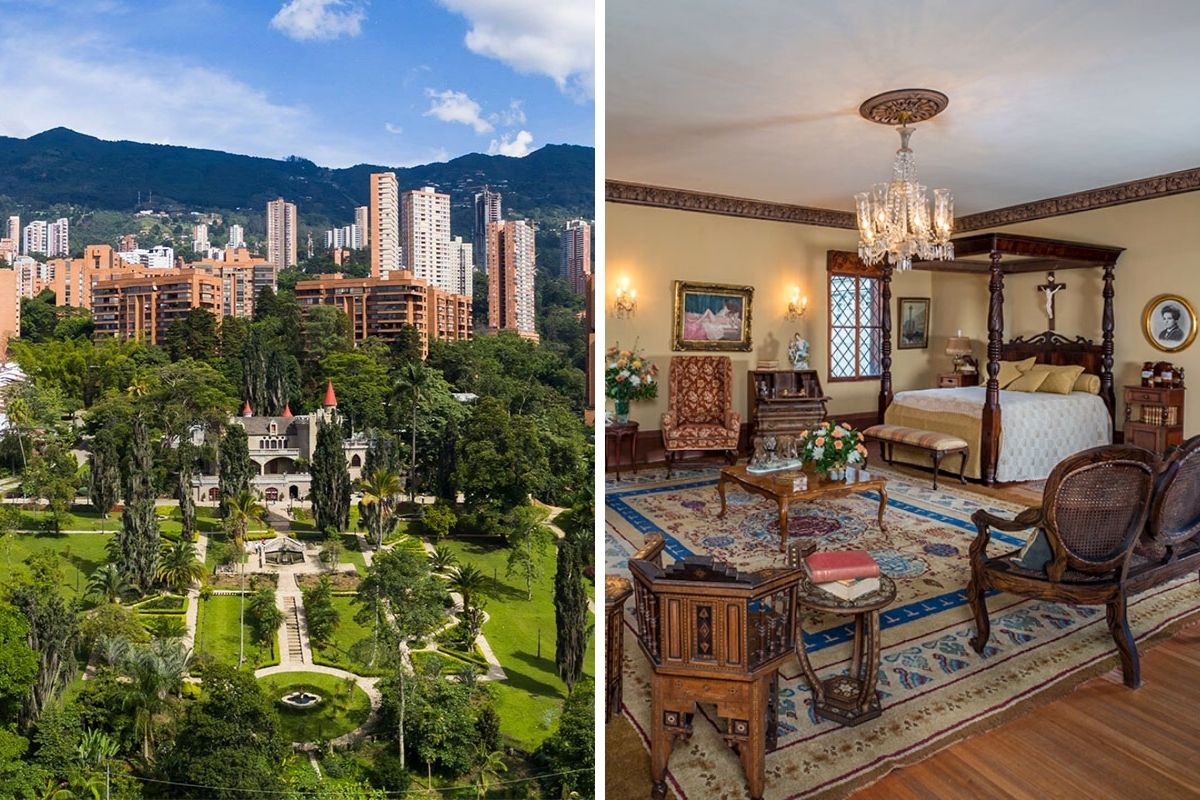 A French-inspired castle might seem out of place in Colombia, but that's exactly what a local physician built in the heart of Medellin in the 1930s.
Today, the castle is a beautiful museum filled with collections of stained glass, antiques, and art pieces. The castle's second owners, Don Diego Echavarría Misas and his wife, were passionate art lovers and spent many years filling the home with beautiful antique furniture, European porcelain, and ceramic by some of the best sculptors in Colombia.
Temporary exhibits here have covered everything from embroidery and weaving to showcases dedicated to local artists, collections of old bicycles, and decorative nativity sets.
The gardens surrounding the castle are also open and you can order a picnic basket in advance to make the most of the beautiful green space on a summer afternoon.
19 – Get playful at the Norte Medellín amusement park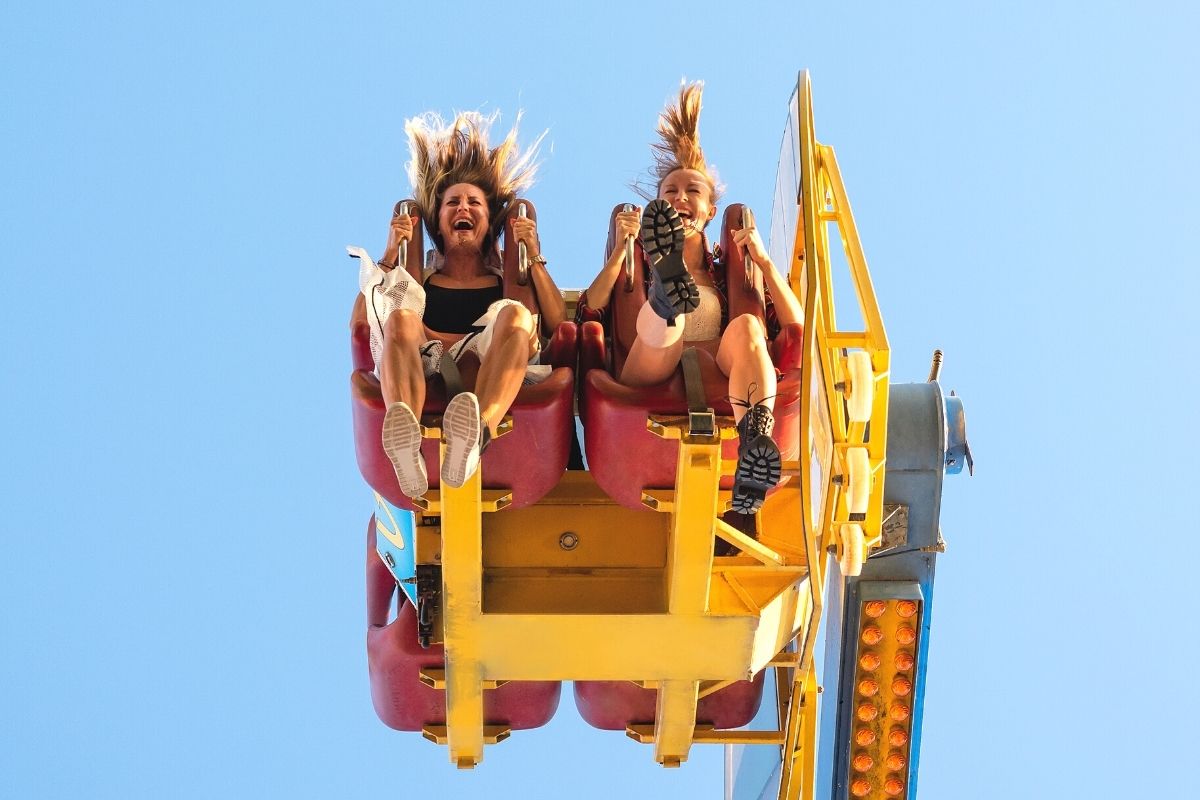 This fun amusement park is home to 25 rides and attractions divided into four themed areas. Enjoy thrill rides including a large Ferris wheel, water coasters, and trains.
Or try your luck at the indoor game room before you jump into a log boat for a jungle ride that gets you face-to-face with prehistoric creatures.
The park includes large green areas perfect for sightseeing, trail walking, or simply sitting by a lake to enjoy a cold drink or the views over the water.
A number of restaurants offer a chance for a break before continuing on to explore some more. A great place to spend a full day keeping the kids busy and entertained!
20 – Pay a visit to Santa Fe de Antioquia on a day trip
Located about 60 km from Medellin, Santa Fe de Antioquia might be tiny but it's full of great things to do and see.
This historic town comes complete with a market selling everything from tamarind candy to fried cheese, a museum dedicated to indigenous artifacts, shops selling traditional jewelry metalwork, and plenty of Colonial buildings and churches to explore.
Tours from Medellin are available and are a good option if you don't want to rent a car or bother with public transportation. With a tour, you'll enjoy comfortable direct transportation back and forth, plus a knowledgeable guide that will help bring the 18th-century town to life.
Tours also include additional stops, such as a visit to a working coffee farm, a chance to see the eighth-largest suspension bridge in the world, and a ride on a rural cable car.
21 – Channel your inner chef with a cooking class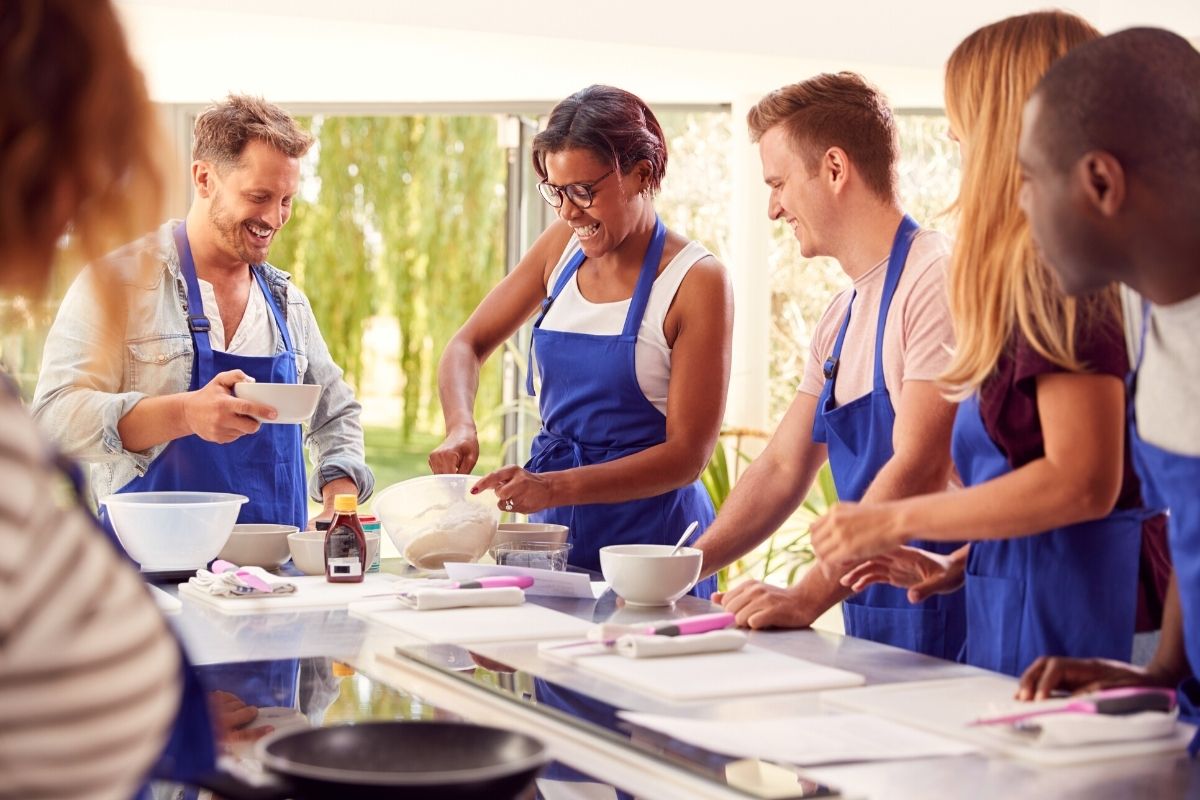 Excited about the flavors of Colombia?
If you've been visiting restaurants or trying Medellin's great street food, why not learn how to make some of those delicacies so you can recreate them back home?
Cooking classes are a great way to delve deeper into Medellin's food scene.
Whether you choose a private tour to shop at a local food market and cook with a local professional chef or join a small cooking class at a community kitchen, this is a great way to learn how to prepare traditional Colombian dishes, including empanadas, patacones (fried plantains), cheese arepa, and Colombian sancocho.
Want an even more personal experience? Let your guide take you into his or her own kitchen, where you'll learn to cook Colombian cuisine directly from a local.
Make sure you arrive hungry – you'll get to enjoy the dishes you prepared after the lesson, paired with a local beer or a non-alcoholic drink.
22 – Visit the beautiful Catedral Metropolitana de Medellín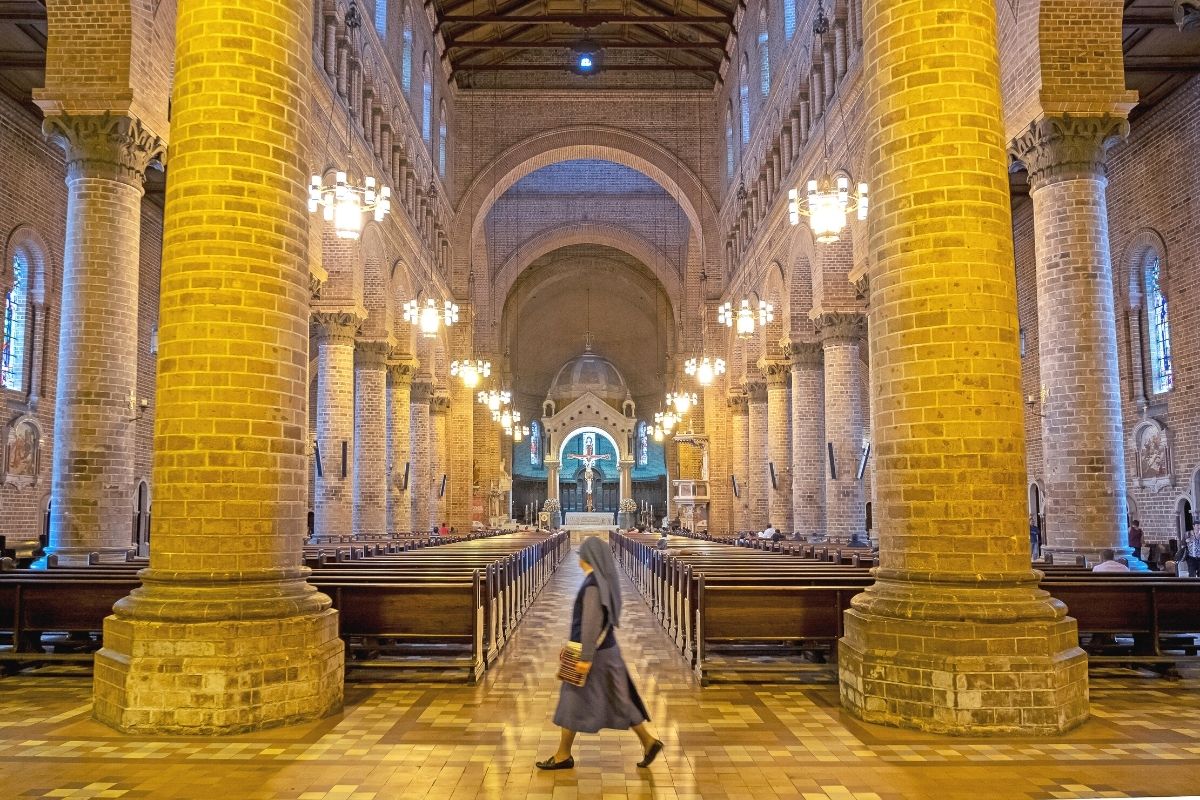 Designed in neo- Romanesque style, this massive brick cathedral occupies an area of over 4.600 square meters and houses several wings and structures, three naves, and two towers that reach 53 meters in height.
A common stop in walking tours, the cathedral is located near Parque de Bolívar, a beautiful urban park famous for its many sculptures and the weekend artisanal market held here.
Inside, the cathedral is characterized by its thick columns and high altars, beautiful stained-glass windows, and 1932 German organ.
The cathedral also houses a unique museum of religious art, a pantheon serving as the final resting place of local bishops and archbishops, and an ossuary crypt.
Visitors can also admire a number of large oil paintings and other works of art that adorn the walls of the cathedral. These include paintings by local artists like Francisco Antonio Cano, and a 3×3 meters painting by Antioquian artist Juan Munera Ochoa.
23 – Soar through the skies with a helicopter tour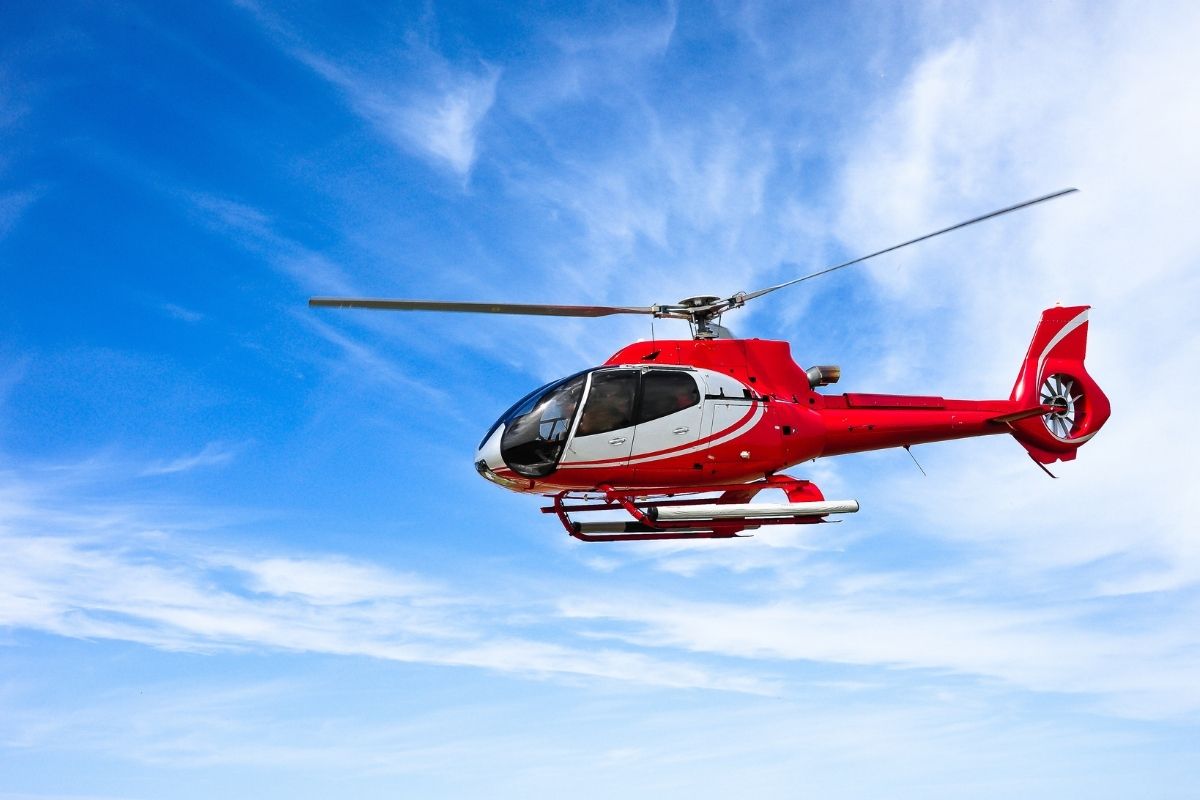 There's no better way to experience the beauty of the mountains surrounding the city than from the air.
A helicopter tour lets you see a completely different side of Medellín and Antioquia, as well as some of the area's most famous landmarks.
You'll fly over Pueblito Paisa, Cerro Nutibara, the Botanical Garden, Aburrá Valley, and the most colorful neighborhoods in the city. Take in the views and snap photos as you enjoy the stunning mix of mountains and skyscrapers.
Book special flights over Hacienda Nápoles or a unique fly over Cerro Tusa and the largest natural pyramid in the world before you land near the Cauca River for a visit to a high-altitude coffee farm.
Pickup and drop-off from most hotels is included and you'll fly with a knowledgeable pilot who will share interesting information about the area and the sights you encounter along the way.
24 – Take a day trip out to a giant waterfall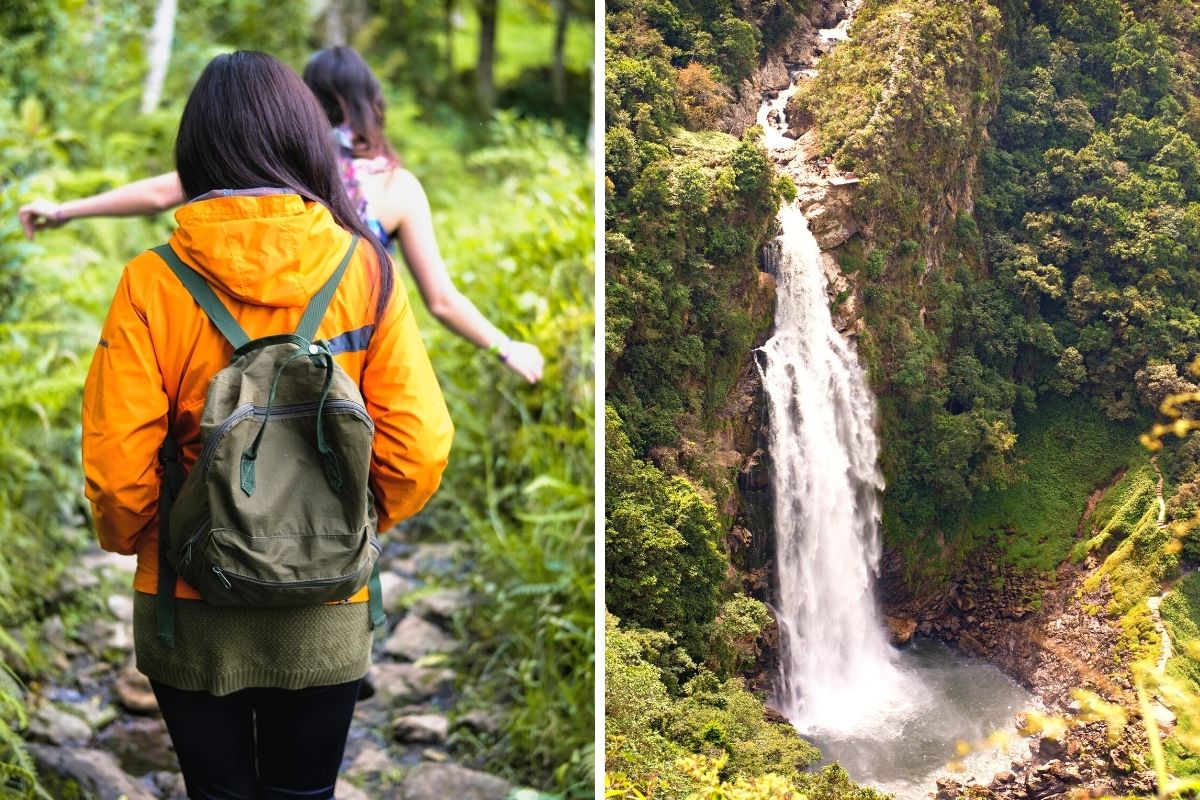 For the ultimate adventure escape, you can't beat a trip to a natural reserve in La Ceja.
Book a tour that will bring you directly from your hotel to the reserve, where you'll have a safety briefing before hiking for 20 minutes to a zipline station.
From there, you'll fly 700 meters over giant waterfalls till you reach the other side of a breathtaking canyon. A second hike will take you to see a giant waterfall before you hook up for a second zipline flight.
Some tours include an additional experience that allows you to relax in gigantic hammocks hanging 150 meters above the ground.
These tours last 8-9 hours (including driving time) and offer breaks for lunch and amazing photos along the way. Private tours are also available if you want more personalized attention.
25 – Learn something new at the Water Museum EPM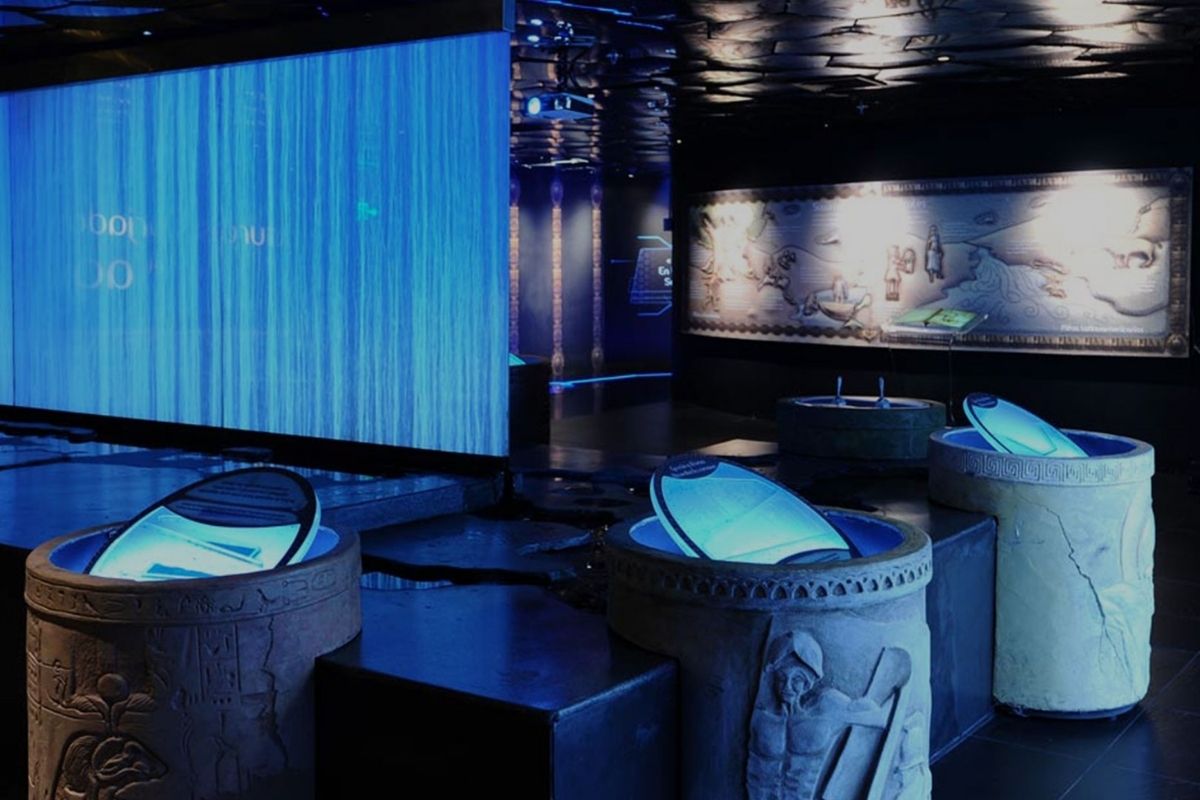 The world's only museum dedicated to water is not what you expect. For starters, you cannot just walk in and look at exhibits here.
The museum can only be explored via a guided tour that takes you through nine different rooms with plenty of interactive displays and experiences.
Learn how water has shaped history, influenced architecture, and affected life on the planet.
This is a fun educational space that will take you back thousands of years ago, where you'll get a glimpse into how ancient civilizations invented hydraulic systems, how the environment is constantly being changed by the force of water, and how water has become a resource in danger and what we can do to protect it for future generations.
26 – Lace up your boots to hike in Medellin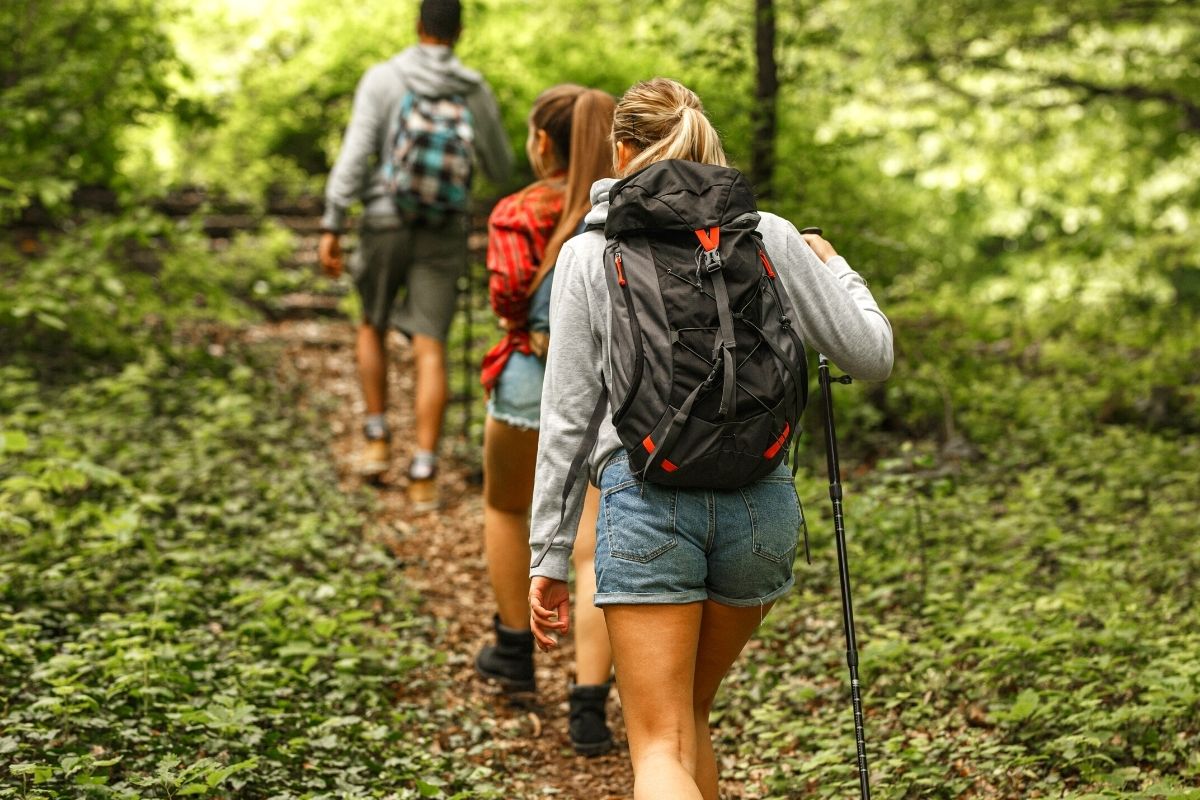 Surrounded by mountains and close to a number of parks and nature preserves, Medellin is the ideal destination for hiking.
For shorter hikes, there are guided tours through Arvi Park, the Parque Principal de Guatapé, and the waterfalls of El Cristalino. These four-hour hikes take you deep into the native forest, across ravines and creeks, up waterfalls, and on ancestral paths.
Some of the hikes will take you past monasteries like the Benedictine Monastery of Santa María de la Epifanía on an open lush meadow filled with wildflowers.
Longer hikes to the nearby mountains are available, where you'll hike through pine forests or follow marked trails through Los Saltos Ecopark – where you will also have a chance to go zip lining.
For the ultimate adventure, you can book an overnight hiking tour. Spend two days hiking through "the valley of the waterfalls" and then spend the night in an authentic rural home. Or hike for four days (three nights) through East Antioquia, discovering the beauty of the Henaos canyons as you cross rivers and forests.
27 – Go horseback riding in the Colombian countryside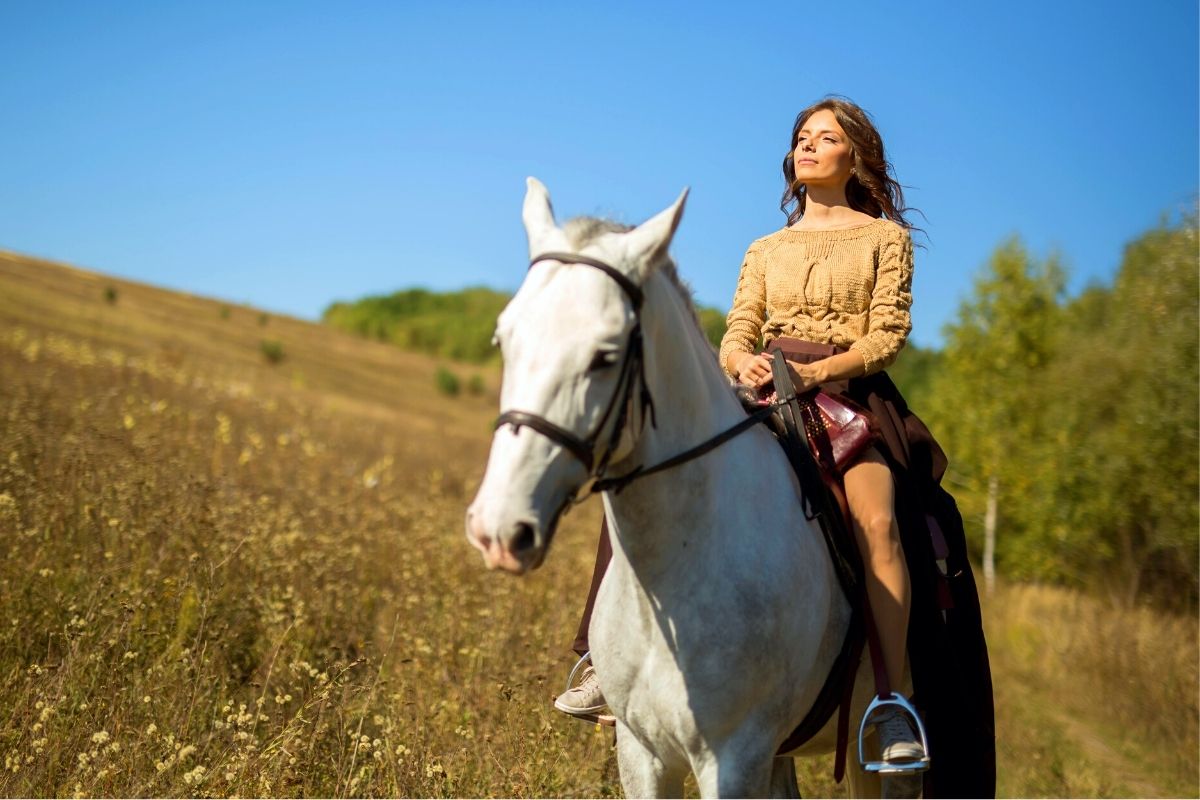 Discover the area around Medellin with a traditional horseback ride that takes you to the best viewpoints.
Book a private tour for a customized route that fits your riding level and interests, or join a group to ride on the foothills of the central Andes mountains. You'll cross rivers and trails and stop by along the way to enjoy native wildlife.
Some riding tours are through private farms for the ultimate in privacy, while others combine a visit to a local coffee farm with a horseback ride through winding country roads to a beautiful waterfall.
You don't need to be an expert rider to join a tour – most tours are suitable for first-time riders and a professional horse handler guide will ensure you are safe during your entire trip.
28 – Dive into history at Casa Museo Otraparte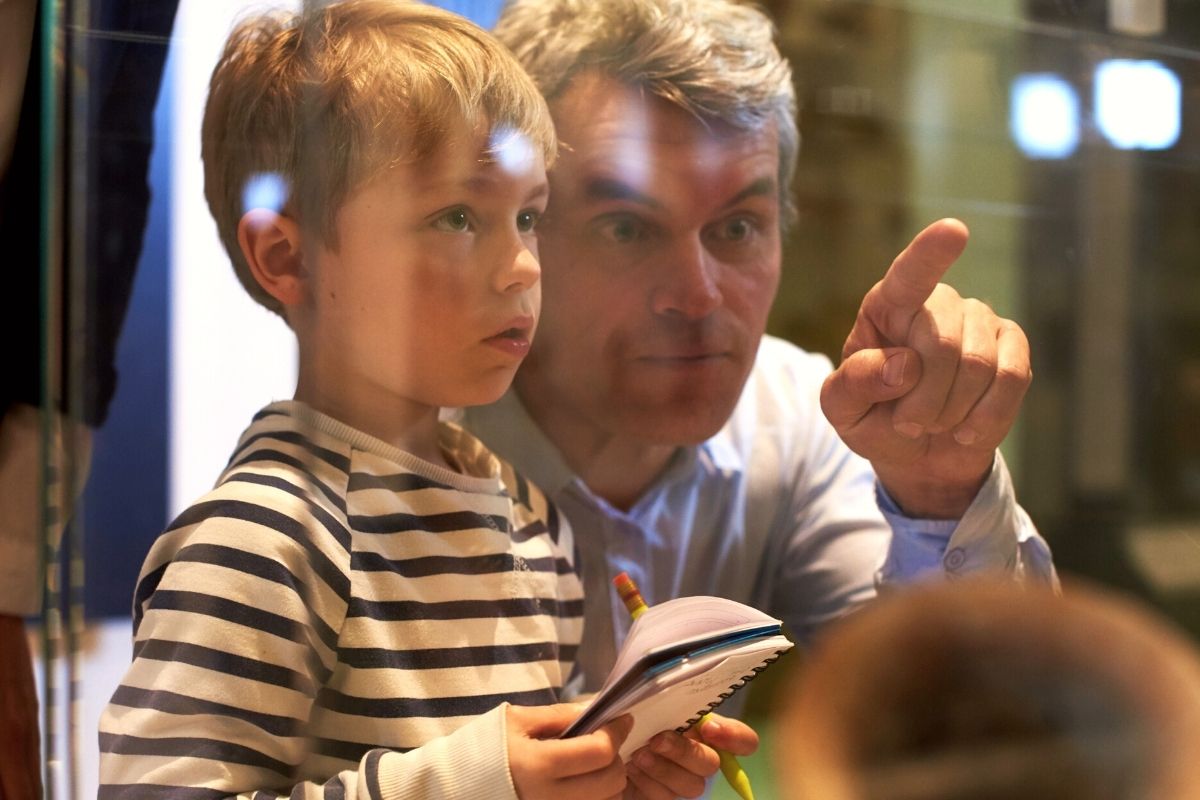 Once the home of writer and philosopher Fernando González, Otraparte (Other Place) is a 1940s villa that retains all its original colonial charm. González spent much of his life here (including the last years before his death), writing some of the books that made him famous.
González himself oversaw much of the construction and decoration of the home. He selected the stained glass windows used throughout the house and had them shipped from the city of Cali, ordered the hand-forged railings that adorn the balcony, and imported sculptures and fountains from Central America.
Today, the home is a museum dedicated to his work but also a cultural space offering lectures, temporary exhibits and audiovisual presentations. When visiting, make some time to stop by the cafe and try some empanadas.
29 – Look up to the stars at Planetarium Jesus Emilio Ramirez Medellin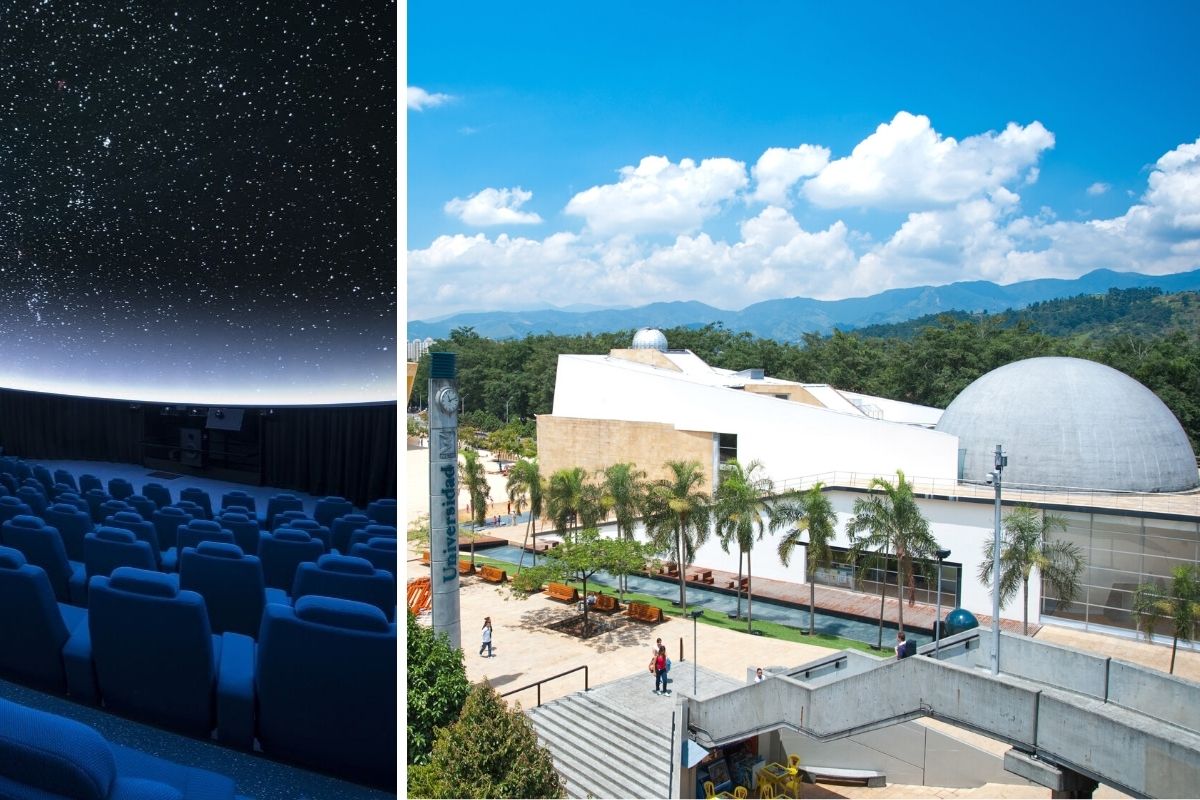 A modern center for astronomy and research, the planetarium is also open to the public and offers plenty of things to do on a rainy day.
Sit back in their main hall to catch a show under the stars or visit the interactive displays and exhibits that help you discover fascinating information about planets, deep space, and astrobiology.
Guided tours are available if you have lots of questions or you can simply explore on your own and buy a ticket for a show.
The planetarium is part of Parque Explora and located on the Parque de los Deseos, a great open-air space with sculptures, water fountains, and a giant screen to show movies and projections.
30 – Get lost in the massive Arvi Park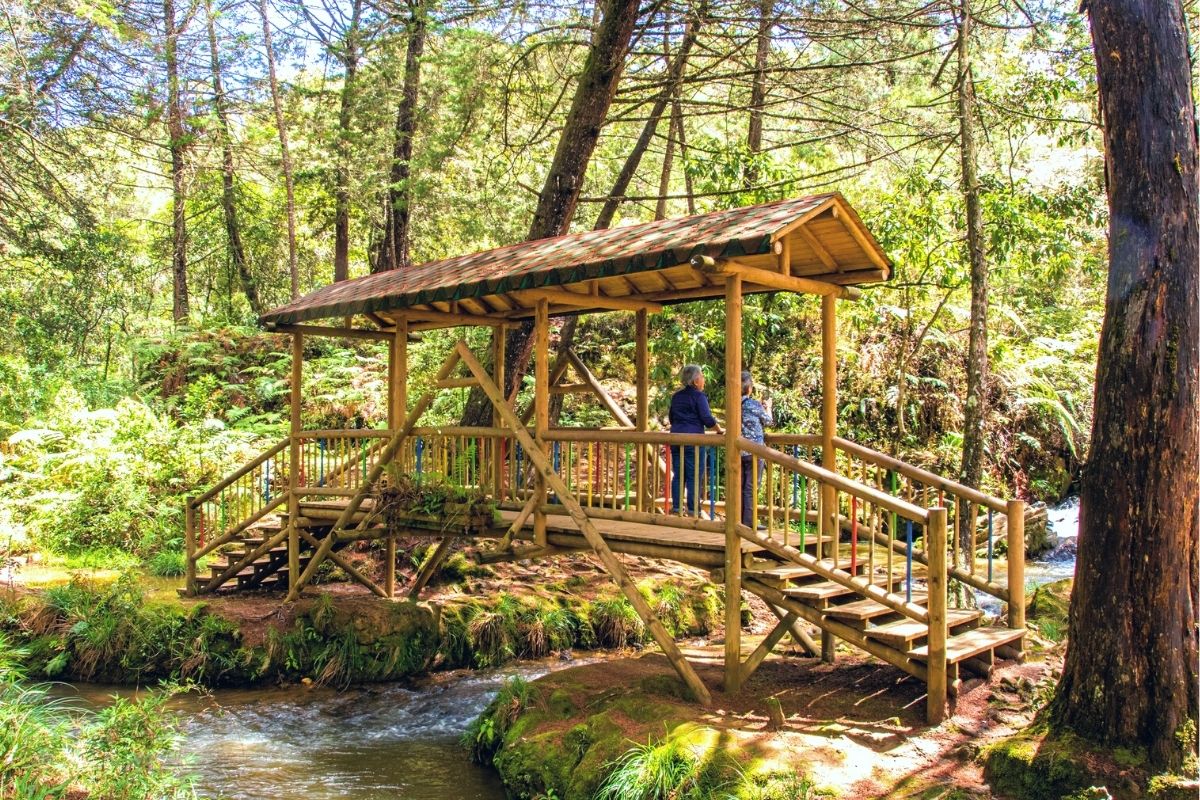 This massive nature preserve covers almost 40,000 acres of forested land and includes 86km of hiking trails. Easily reachable via the cable car (use the Metrocable Arví line), it's a great place to spend a couple of hours or a full day.
Some of the trails require a guide so it's worth joining a day tour if you want to make the most of your visit to the park.
A tour of the park will usually include a ride in the cable car and a stop at the food market located at the Metrocable station. Here, you'll guide will point out some great traditional snacks to try before you get on a path to start exploring.
You'll head to a high point that offers great views over the city, learn to spot rare butterflies and lots of birds, walk by archeological heritage sites, and dip your toes into the many natural pools and creeks.
31 – Learn about the real Pablo Escobar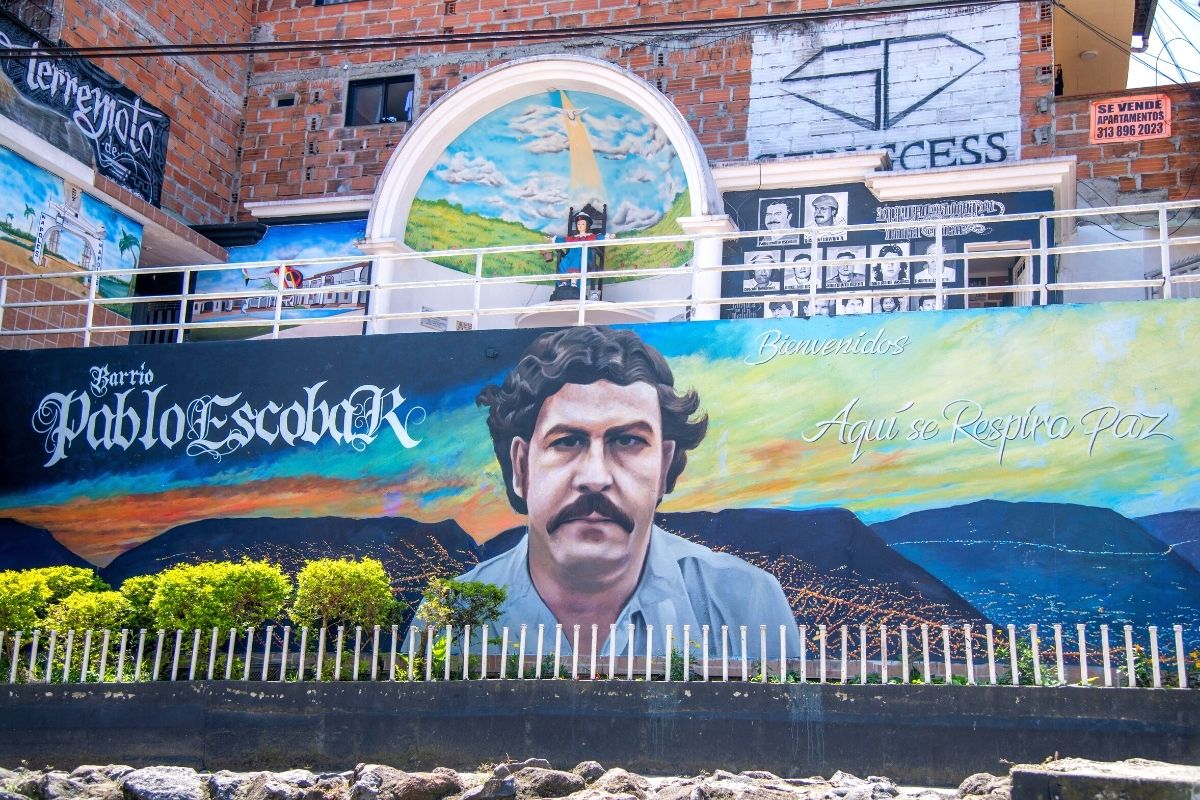 No other name is more connected to the history of Medellin than the "king of cocaine" Pablo Escobar, the drug lord and narcoterrorist whose drug cartel terrorized Colombia for decades.
He started the Medellin Cartel in the 1970s, and the city is filled with landmarks that retell the history of his life and his reign of terror.
Joining a Pablo Escobar tour should be on your must-do list of things to do in Medellin. It's a great way to not only understand Escobar's impact on the city but also how the cartels changed Medellin, and how the city is moving forward from its dark past.
There are plenty of different tours to choose from. Most will take you to important landmarks like the exact spot where he was shot and died, the cemetery where he's buried, and Escobar's former home.
You'll visit "the cathedral," the prison Escobar was allowed to build for himself when he was first captured.
You'll also visit the Casa Museo Pablo Escobar, where you'll learn about his rise and fall, find armored vehicles and many of his motorcycles and cars, his original Insignia plane, furniture with built-in hiding areas, and much more.
There are also tours available to visit Hacienda Nápoles, the luxurious estate Escobar built for himself. Or you can book a walking tour through the streets of Comuna 13, once considered the most dangerous neighborhood in the world and today famous for its street art.
32 – Shop with the locals at Plaza Minorista José María Villa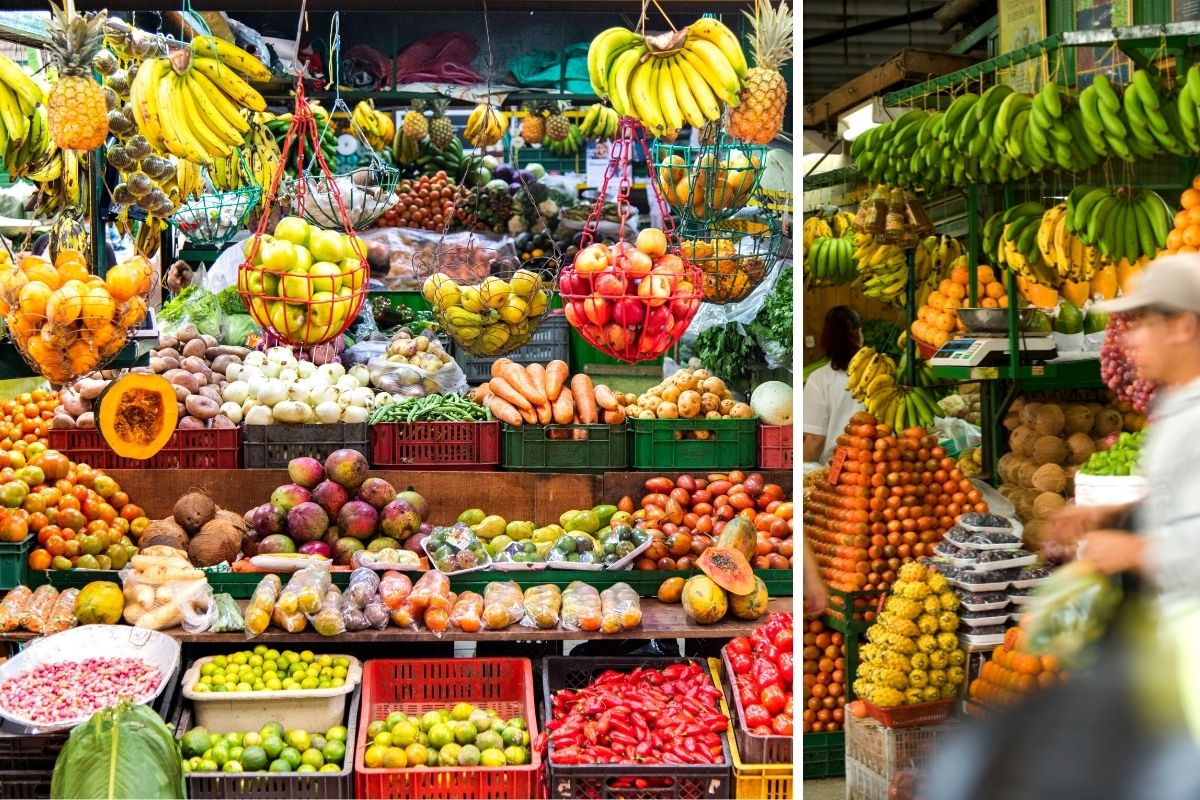 Medellin's best destination for fresh local food is Plaza Minorista, a massive and bustling indoor marketplace.
Colombia is home to many exotic fruits, and this is a great place to pick up some to try, but you can also find vegetables, bread, herbs and spices, and other food-related items.
It's a great place to pick up a snack or two for the day, or to stock up on food souvenirs to take home.
Don't let the size of the place intimidate you. The two large floors offer plenty of food stands but also small cafes where you can take a break and grab an empanada or a cafe con leche before you continue exploring.
33 – Take home some authentic Colombian coffee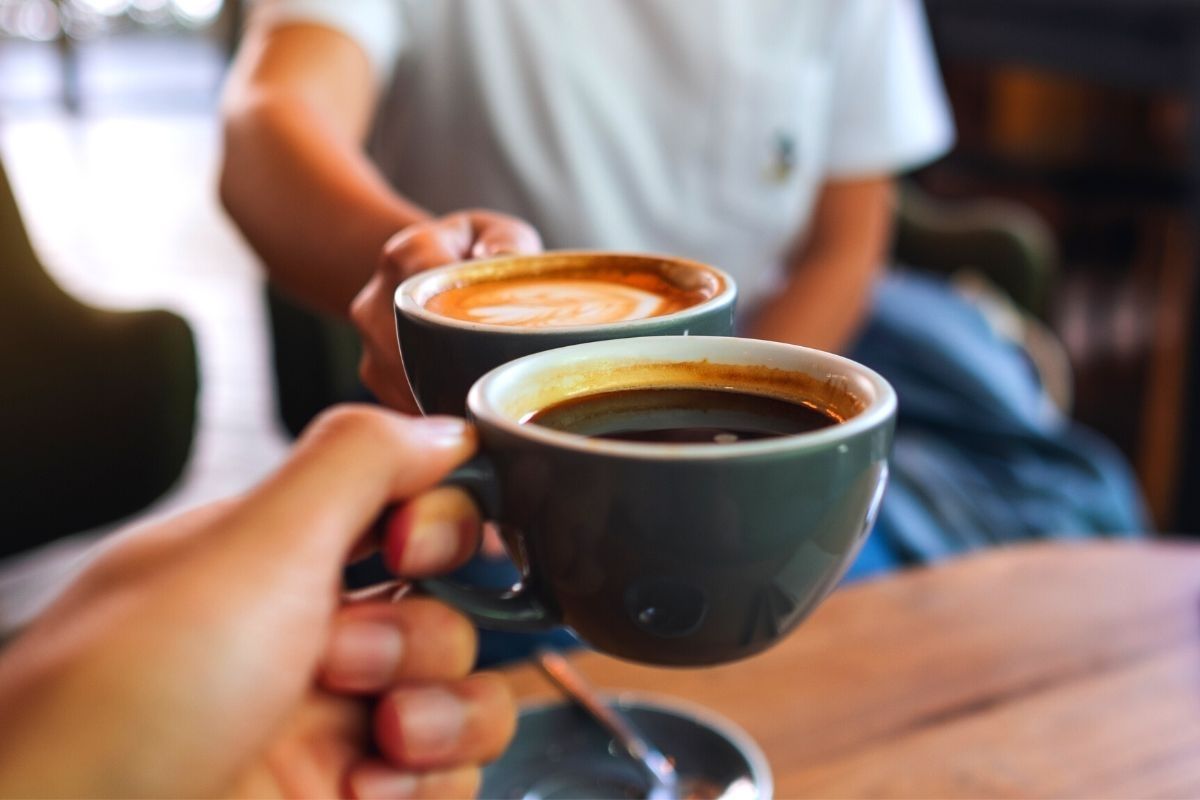 Colombian coffee beans are world-famous for being strong without ever turning bitter. The results is a great Arabica coffee that's less acidic and a lot smoother.
You have probably tasted Colombian coffee back home at some point in your life, but it would be a crime not to have a good cup of Colombian coffee while in Medellin.
If you don't know where to start, Pergamino Cafe might be a good option. Considered by many as the city's best coffee shop, Pergamino Cafe offers a large variety of coffee beans, including many special editions like "Aponte honey" and "cold brew Pergamino." They also sell gift sets, mugs, thermos, and everything you need to brew the best coffee right at home.
Born right in Medellin and 100% women-owned, Café Velvet coffee beans are another great option if you want to take the taste of Colombia home. Plus the company prides itself in purchasing directly from farmers to support the local industry.
El Laboratorio de Café also sells great coffee beans in stylish packaging, but they also offer tours of their roasting plant, where you can see the whole process as it happens, plus learn how to brew the perfect cup of coffee.
34 – Experience the thrill of zip lining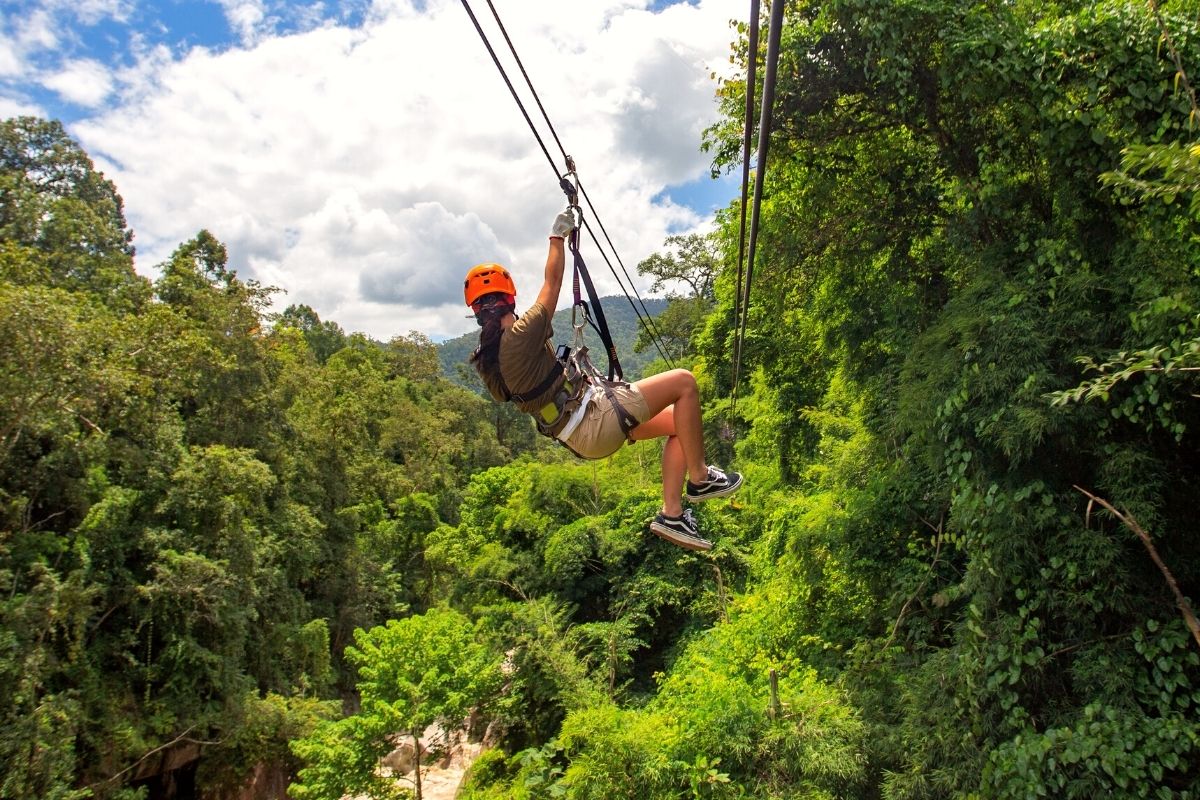 When it comes to heart-pumping adrenaline, it's hard to beat ziplining – and Medellin has plenty of options to satisfy even the most demanding thrill seekers.
For the ultimate adventure, try the highest, longest zipline in Colombia. Located 330 meters over a lush jungle and with a total length of 1400 meters over two separate zipline flights, this epic zipline is usually part of a tour that also includes a hike to a picturesque waterfall and a hike on the popular Ferrata trail.
If you just want to soar over treetops over and over again, there are tours that focus just on ziplining located in a reservoir near Medellin. At 140 meters tall, it's the second-highest zip line in Colombia and so close to the city, it's perfect for a quick half-day adventure.
The Arvi Nature reserve also has its own zipline adventure, a five-segment flight over spectacular scenery.
For full days of thrills and excitement, book a combination tour that takes you ziplining before you try horseback riding and an ATV tour.
35 – Pamper yourself at a spa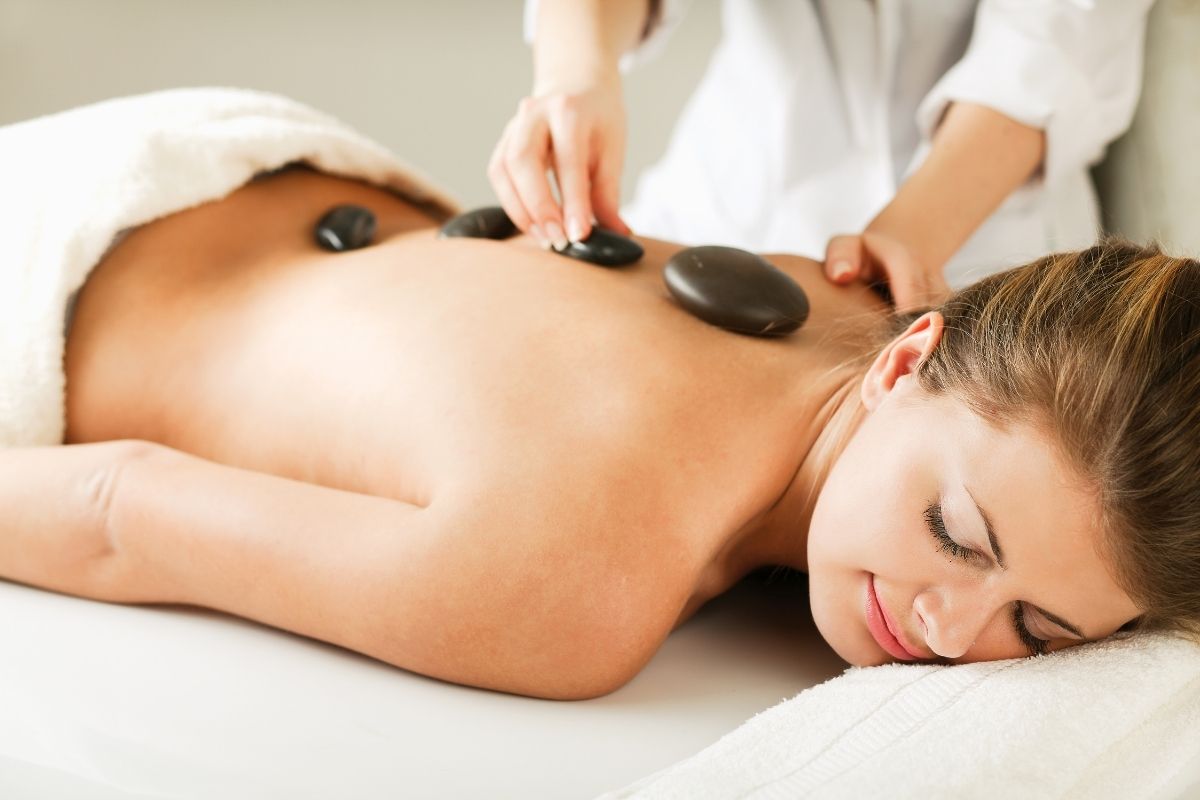 If you're looking for things to do in Medellín at the end of a busy day, the city offers its share of great spas — plus a number of unique spa experiences if you want to make a full day out of it.
If you're after a traditional massage, you'll find spas in the center of Medellin offering craniofacial massages, reflexology, and relaxing massages using volcanic stones. Most spas also provide a number of additional services, including hydrotherapy, facial cleansing, and body scrubs.
If you want something different, there are special three-hour-long spa experiences that include a trip out to a local coffee farm and wellness spa in Arvi Park, where you'll receive a coffee-based massage ritual, tour the grounds, and then have time to sit down for a freshly brewed cup of coffee. Or book a one-hour massage followed by time relaxing in the spa therapy pools at a quiet resort in El Poblado.
There are even full-day spa getaways, where for seven hours you'll enjoy massages, chocolate therapy, a dinner show, and access to water therapy pools.
36 – Discover the magic of exotic lands at El Palacio Egipcio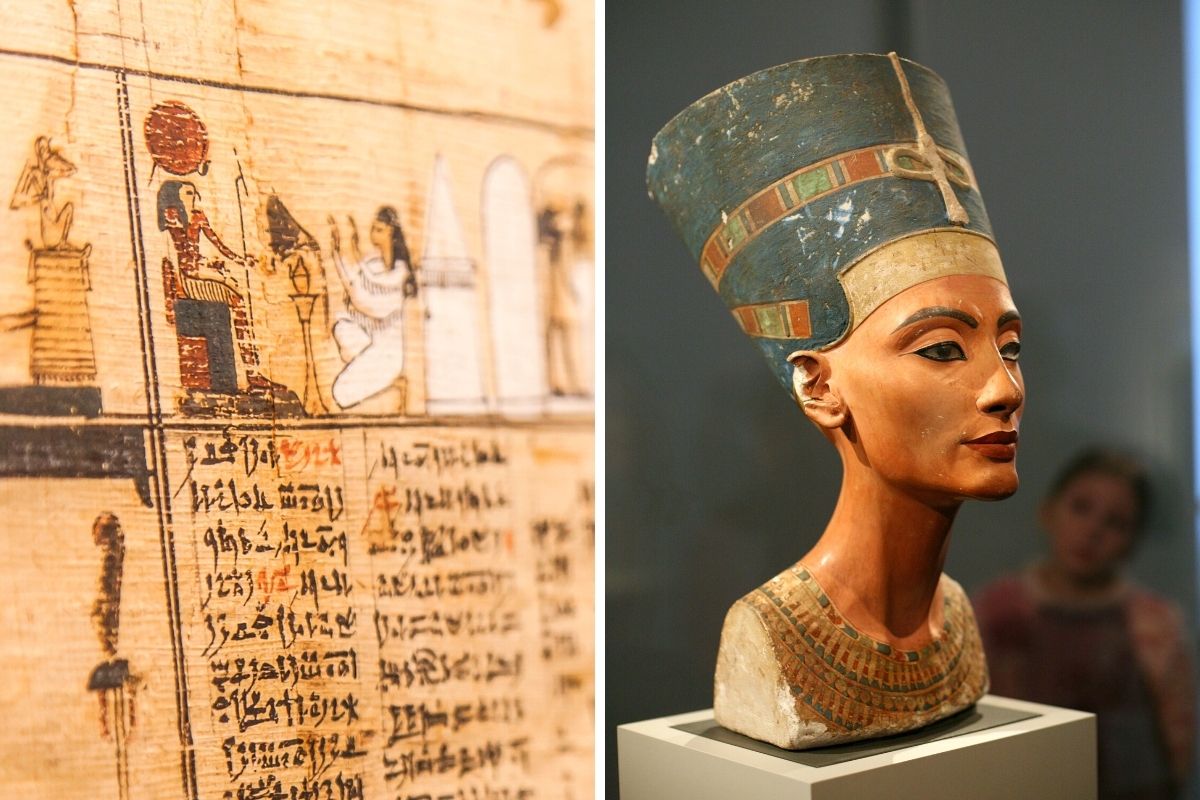 Back in the 1920s, Fernando Estrada – the first optometrist in Medellin and a big fan of everything Egypt – decided to build his own Egyptian palace right in the heart of Medellin.
He chose the Prado neighborhood to do it, on a quiet street surrounded by typical colonial houses. It took 12 years for the palace to be ready but when it was finally finished, Estrada moved right in with his family and called it home until his death in the 1970s.
Today, the palace is an art and history museum, as well as a cultural and arts center.
The palace itself with its magnificent columns, sculptures, and objects (which includes a replica of Egyptian Queen Nefertiti's bust) is part of the attraction, but the palace also hosts temporary exhibits, traditional Egyptian dance shows, lectures and presentations, and other cultural shows.
37 – Slip and slide at Aeroparque Juan Pablo II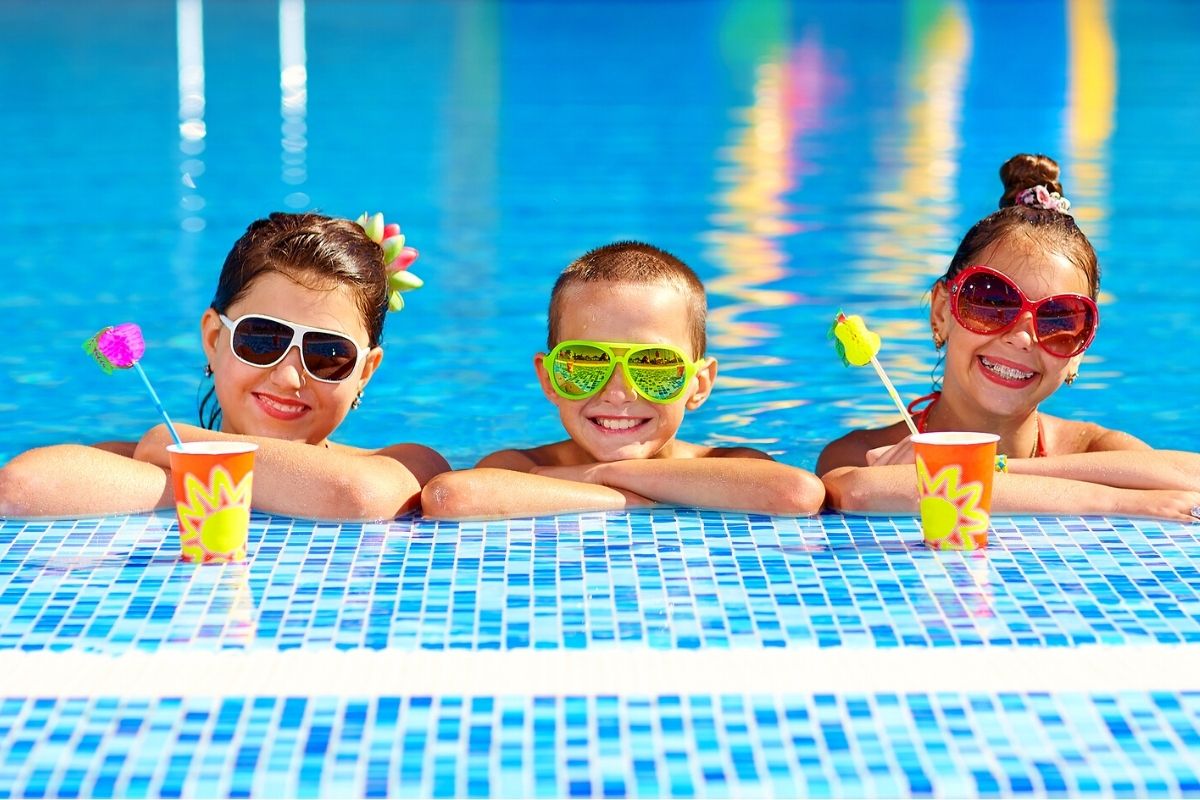 Medellin's largest aquatic park is home to a number of large pools, including a wave pool, two large slide pools, and regular swimming pools. Families will love the many options, which allow kids to enjoy safe shallow areas and adults to play in more exciting pools.
Visitors can also enjoy a cycling path, attend live shows, and enjoy plenty of water games. The park has special playing areas for younger kids, a restaurant and a large garden with green spaces for picnics or just to rest in the shade.
This is one of the best family things to do in Medellin with kids, especially on a hot day!
38 – Learn about a local painter at Casa Museo Pedro Nel Gómez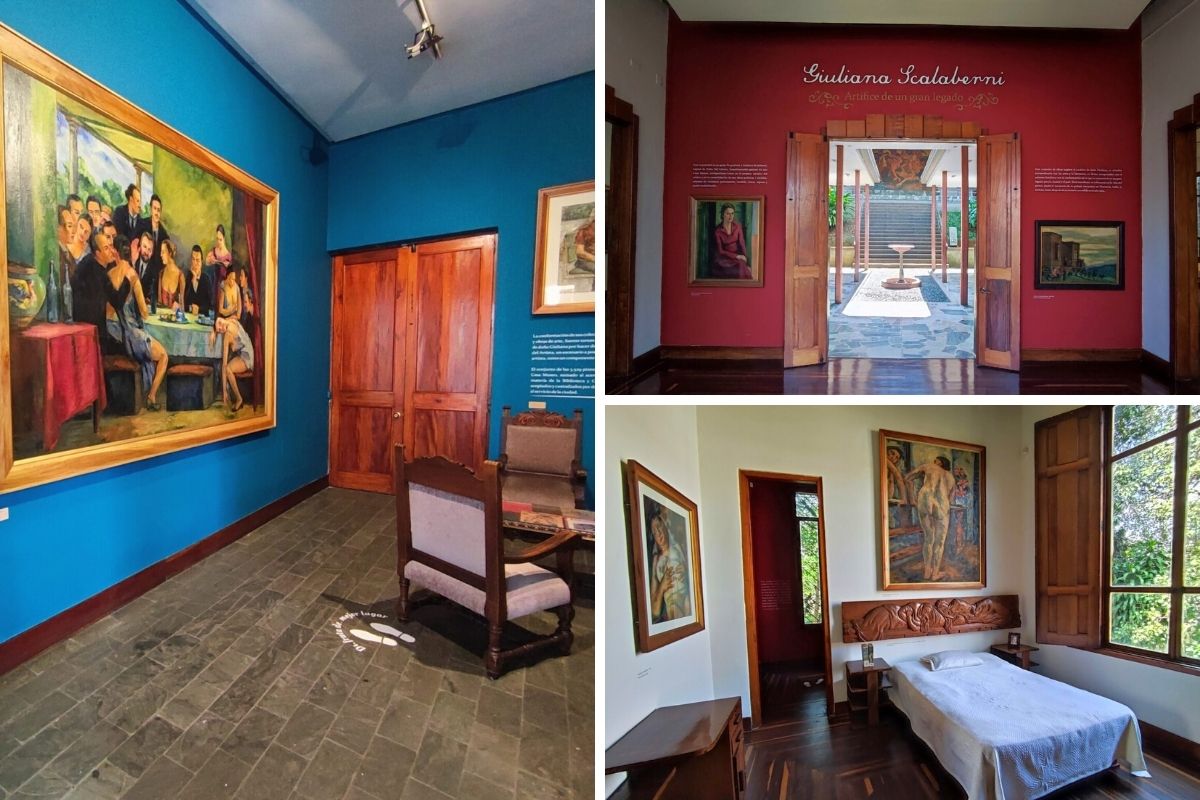 Colombian artist Pedro Nel Gómez was best known for his murals, many of which appear on public buildings around Colombia and on the street leading up to the museum. Gómez studied fine arts in Medellin and is a beloved, well-known figure in the area.
The Pedro Nel Gómez home and museum – where he lived with his wife and children until his death in 1984 – is a great place to see some of his work. The museum's permanent collection includes some of its frescoes, his original studio workshop, and original details and items that belonged to the artist.
The museum also hosts temporary exhibits inspired by Gómez's works and offers guided tours, workshops, and lectures.
39 – Take a day trip out to Flower Farm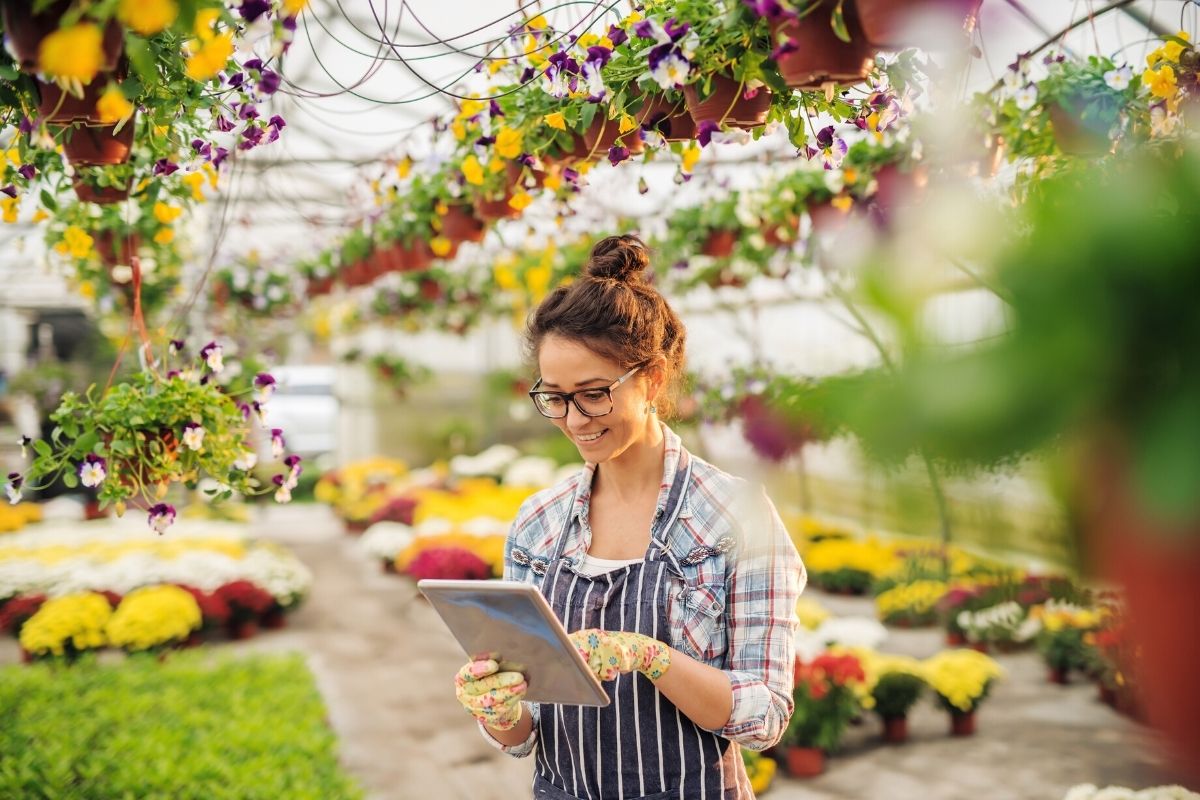 About 60km from Medellin, the Antioquia region is world-famous for its coffee plantations. But this Andino region near the mountains, known for its "eternal spring" and its mild, rainy climate, is also perfect for growing flowers.
Over the years, flower farms have taken over the region. The town of Santa Elena, located over the Aburrá Valley at an altitude 3,650 meters higher than Medellin, is now the area's commercial center, filled with flower markets and the starting point of many hiking trails.
For a unique escape from Medellin, consider joining a day tour out to a flower farm. Hidden among the lush mountainside, the farm is a great place to learn about the local tradition of flower growing and admire the colorful tropical plant species.
You'll meet a silletero (flower farmer) and learn about the local annual flower festival before you head to Santa Lena for some walking and shopping before returning to Medellin.
40 – Discover the thrill of paragliding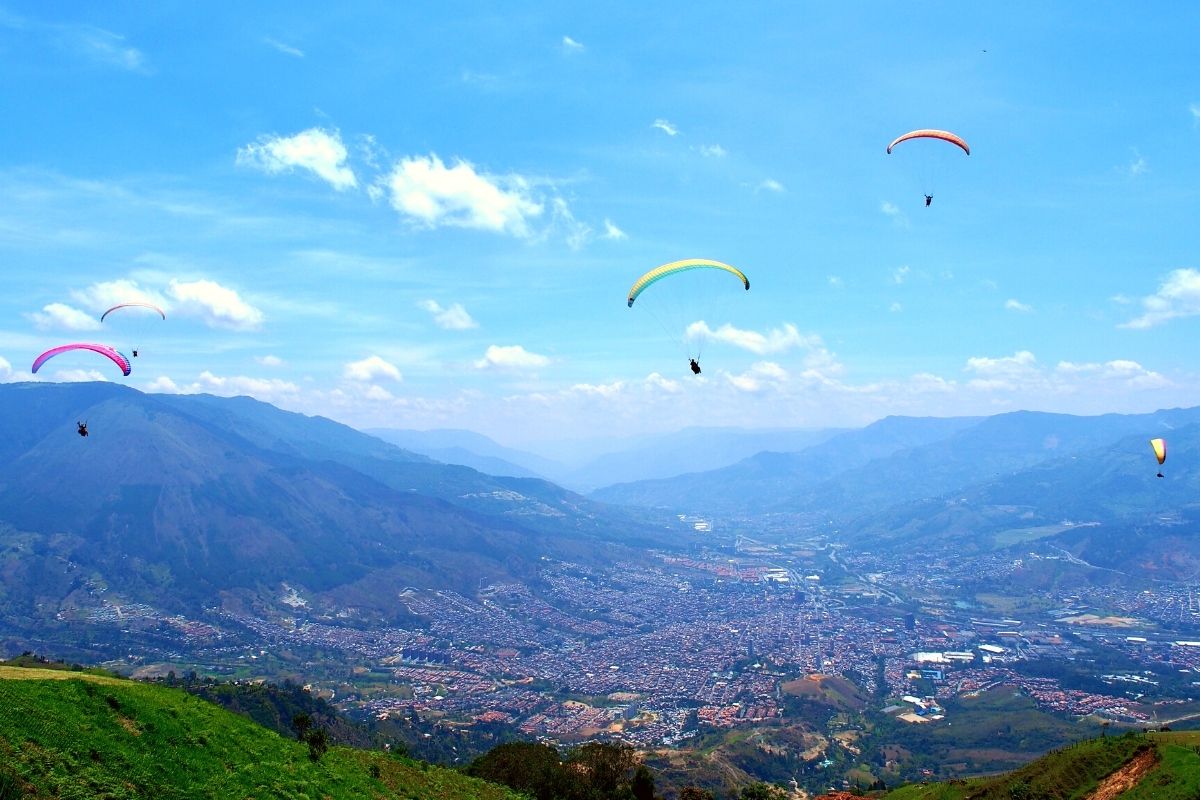 Soar over the countryside outside Medellin for an unforgettable experience. Or let an experienced tour company with professional pilots take you to the Cocorna town or the Aburra Valley, where you'll be able to paraglide over waterfalls, vast canyons, and lush jungle.
Private tours are available if you have a longer, more in-depth experience. Otherwise, most tours are made up of small groups. All tours include a safety briefing and introductory lesson so you feel confident about what to expect once in the air.
Some tours offer double the fun by combining a day of paragliding and white water rafting. Head over to the Calderas River and experience the thrill of class III and class IV rapids with the help of a professional guide. Then fly over the Colombian rainforest and enjoy beautiful views from the sky.
41 – Step inside the historical Palace of Culture Rafael Uribe Uribe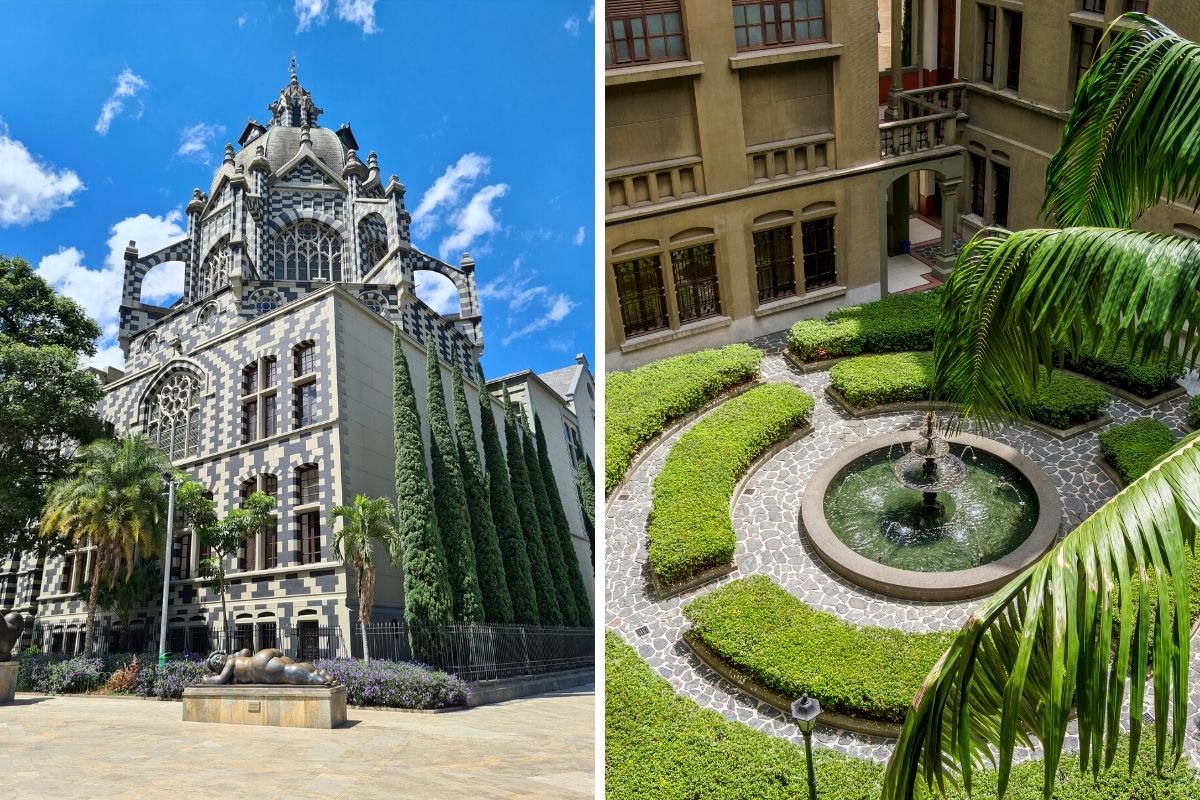 Located on Botero Square, the Rafael Uribe Uribe Palace of Culture is a stunning Gothic Revival building dating back to 1925.
Originally meant to house government offices, the palace has become a cultural and educational destination, home to a rooftop observation area, a library, an art gallery and exhibition center, and space for concerts and special events.
Walking tours usually stop by here so you can admire the structure, but it's worth coming back on your own later to explore the many attractions inside, which also include a photo archive of Colombia and a cafe and music lounge.
42 – Cool down at Acuaparque Ditaires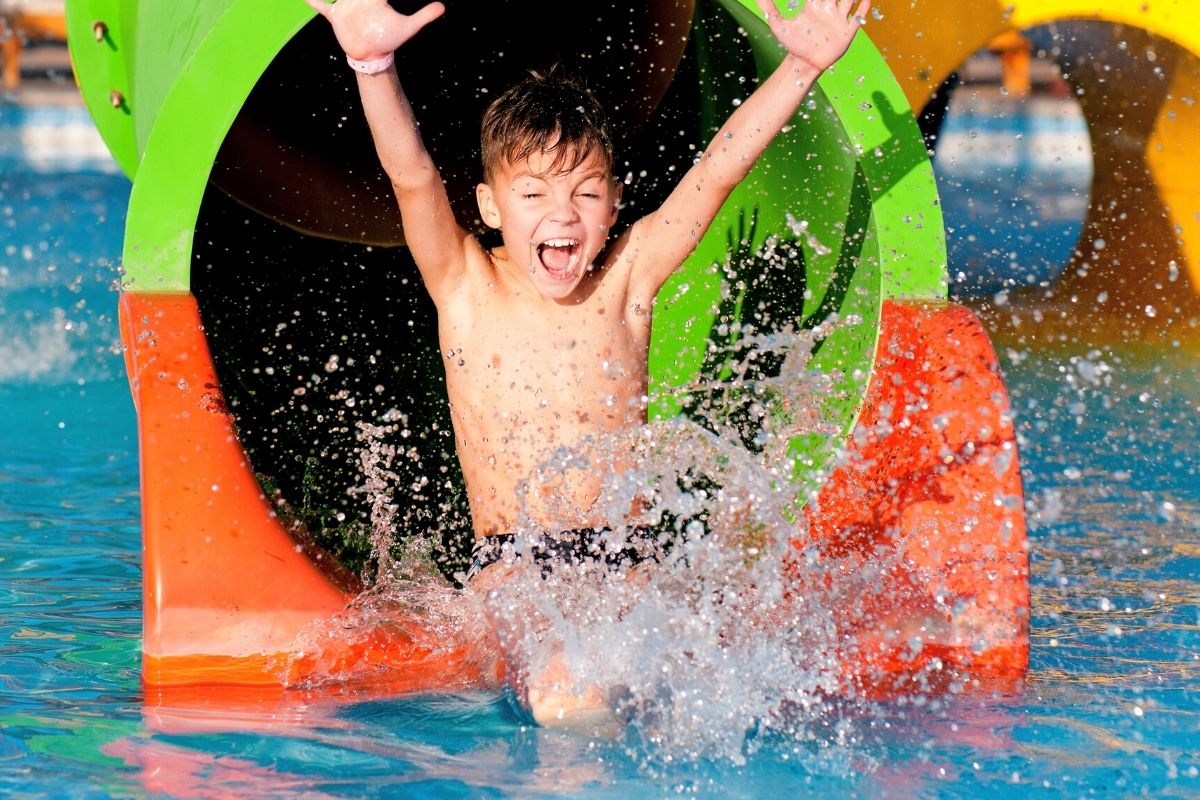 This large recreational space includes a waterpark, a Turkish bath service and sauna, and plenty of green areas for picnics and recreation.
For those wanting to escape the heat, Acuaparque Ditaires also offers a wave pool, a semi-Olympic pool, a children's pool with a water playground, and a number of fun slides that end right in the main pool.
Covered areas are also available to escape the sun, and the park comes equipped with sanitary facilities and small stands to buy food and drinks.
43 – Zoom through the countryside during a quad tour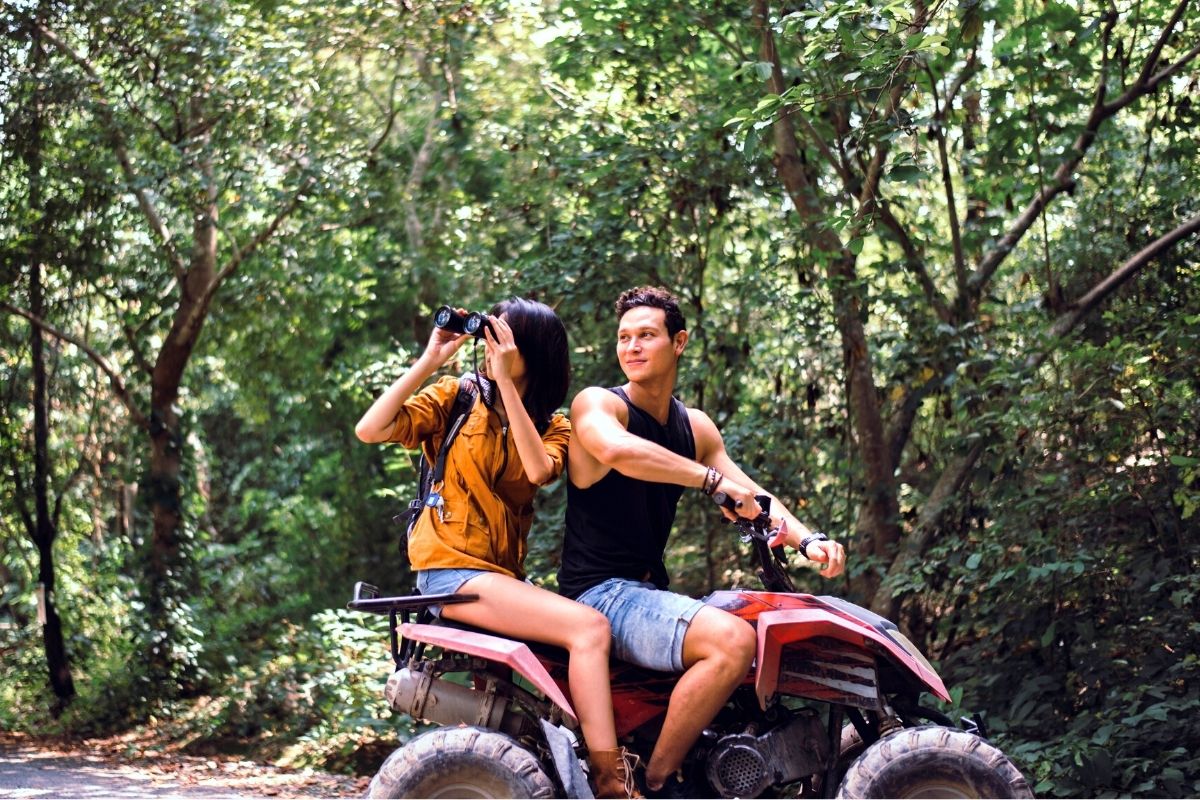 The countryside just outside Medellin is perfect for an ATV adventure, no matter if you're an experienced driver or you've never tried it before.
Explore the mountain landscapes around the city, ride lush trails, and discover a natural reserve filled with amazing flora and fauna. Your experienced guide will help you get familiar with your ATV quad and then guide you through the countryside to breathtaking viewpoints for great photos.
If quad or ATV riding isn't enough adrenaline for you, there are special combination tours available that pack on the thrills. Make the most of your outdoor adventure with a tour that takes you on a quad ride plus adds ziplining, horseback riding, or rafting to the day. You'll even have a chance to paraglide over a giant waterfall in the Cocorna canyons.
These tours offer the perfect opportunity to combine several outdoor activities into one outing plus the convenience of hotel pickup and drop-off and having all equipment included.
44 – Catch a game at the Atanasio Girardot Stadium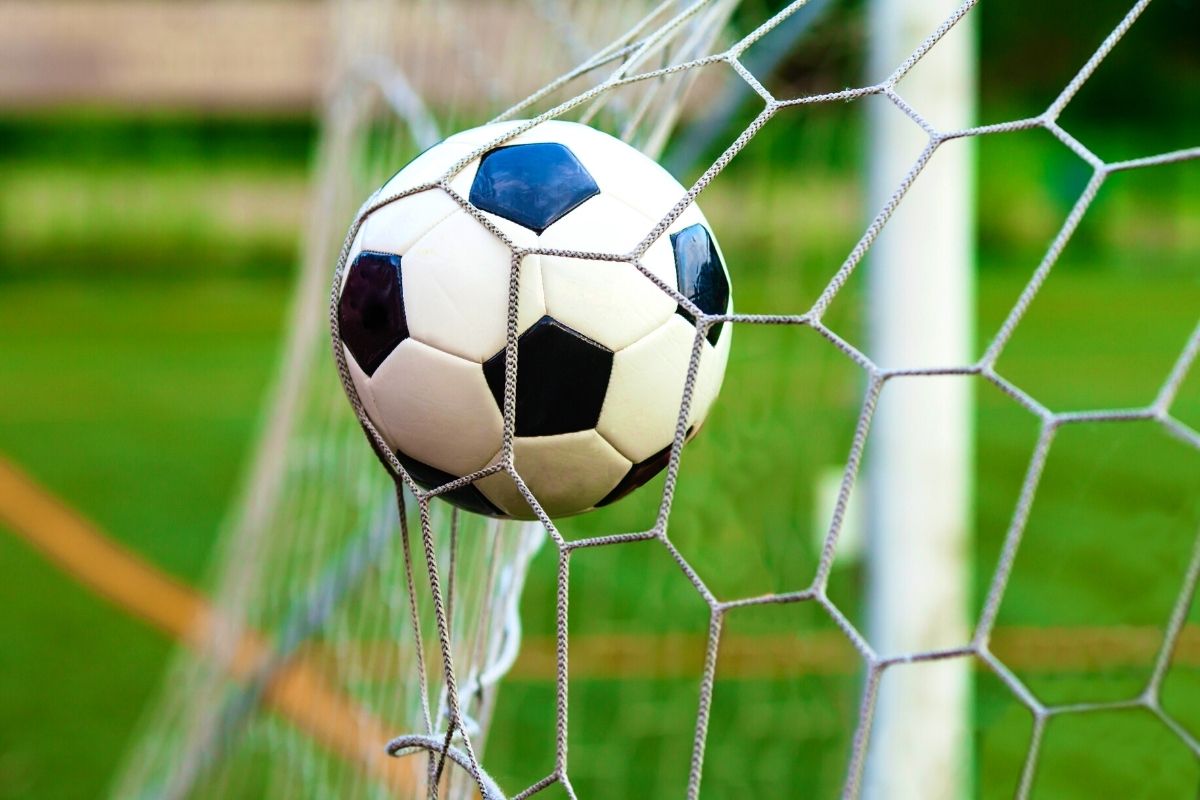 Five different stadiums and coliseums make up the Atanasio Girardot Sports Complex, with the Atanasio Girardot Stadium being the largest. In addition to holding football matches and being home to the local professional team, Atletico Nacional, this stadium is also the main concert arena in Medellin.
Big international names like Madonna, Paul McCartney, and Beyoncé have performed here, but this is also the favorite stage for famous local artists.
The Medellín Sports Coliseum, also part of the complex, has hosted major sporting events like the 2001 Copa America, but it's also used for other sports like volleyball, gymnastics, and basketball.
45 – Take in a show at one of Medellin's many theaters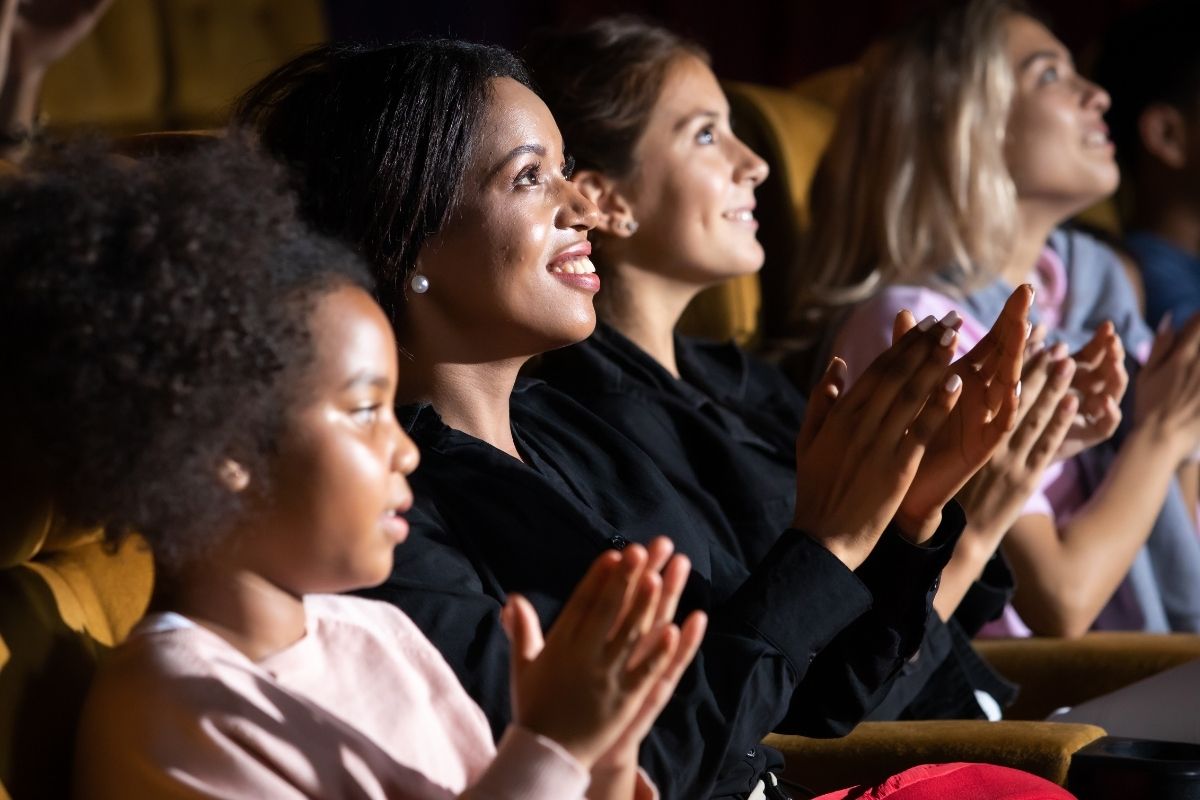 Medellín has a thriving theater scene where you can catch world-class opera, ballet, and plays year-round.
Whether you have your eye on something in particular or just want to enjoy a night out in the town, some of the city's best theaters should earn a spot in your list of things to do in Medellin.
As one of the most popular performance spaces in the city, the Teatro Metropolitano de Medellín José Gutierrez Gómez is a good place to start. It hosts concerts of both classical and pop music, philharmonic orchestra presentations, and children's shows, but also experimental theater and special events.
About half the size of Teatro Metropolitano, the Teatro Pablo Tobón Uribe offers a mix of musical and stage presentations. You're more likely to catch local artists here and to get a ticket last minute.
For a traditional theater that includes everything from Medea and Macbeth to The Little Prince, the Pequeño Teatro de Medellín is a good choice, but check in advance if the play offers subtitles – otherwise, it'll be all in Spanish.
Medellin's largest theater is the University of Medellín Theater. This is where international musicians tend to perform when in town, and where local renditions of musicals like Cats have been hosted in the past. It's a great place to catch a show, but it tends to sell out in advance, so book tickets early if you want to visit.
46 – Go canyoning just outside the city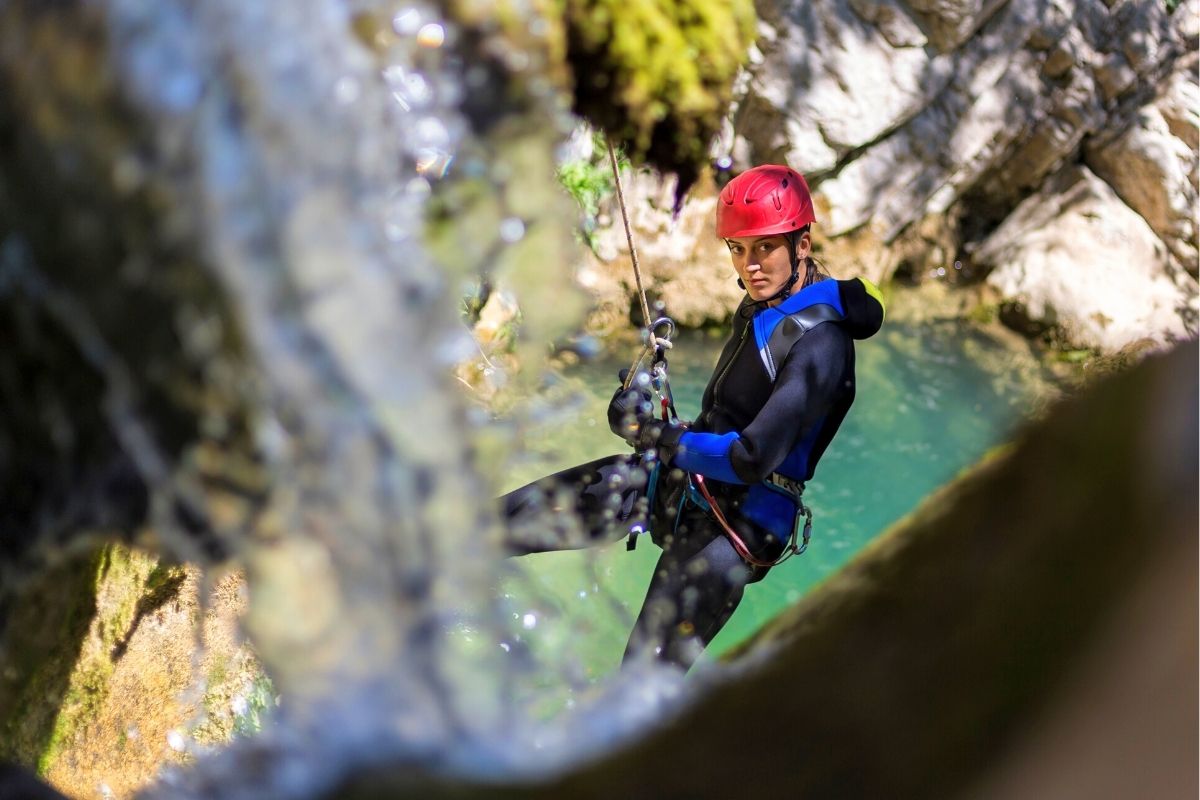 It's hard to beat the excitement of rappeling down a spectacular rock face, especially when surrounded by deep lush jungle, roaring waterfalls, and beautiful nature.
There are a number of stunning canyoning destinations less than an hour from Medellin, including the magnificent 85-meters-tall El Tagual waterfall.
A popular destination for canyoning, tours to El Tagual are perfect for those looking for a more advanced adventure. Guided tours to the waterfall include all equipment needed and a professional guide that will help you maneuver the jumping and logistics needed to make the most of your visit to the tropical humid forests of Antioquia.
At 30-meters-tall Las Aguadas is a more beginner-friendly waterfall where you can not only rappel down the falls but also slide between rocks and spend time discovering the rich fauna in the surrounding forest.
The Guatape River, a 40-minute walk from Samaria village outside Medellin, is also great for a half-day adventure filled with water jumps and descending waterfalls.
47 – Explore the ultimate farmers' market at Placita de Flórez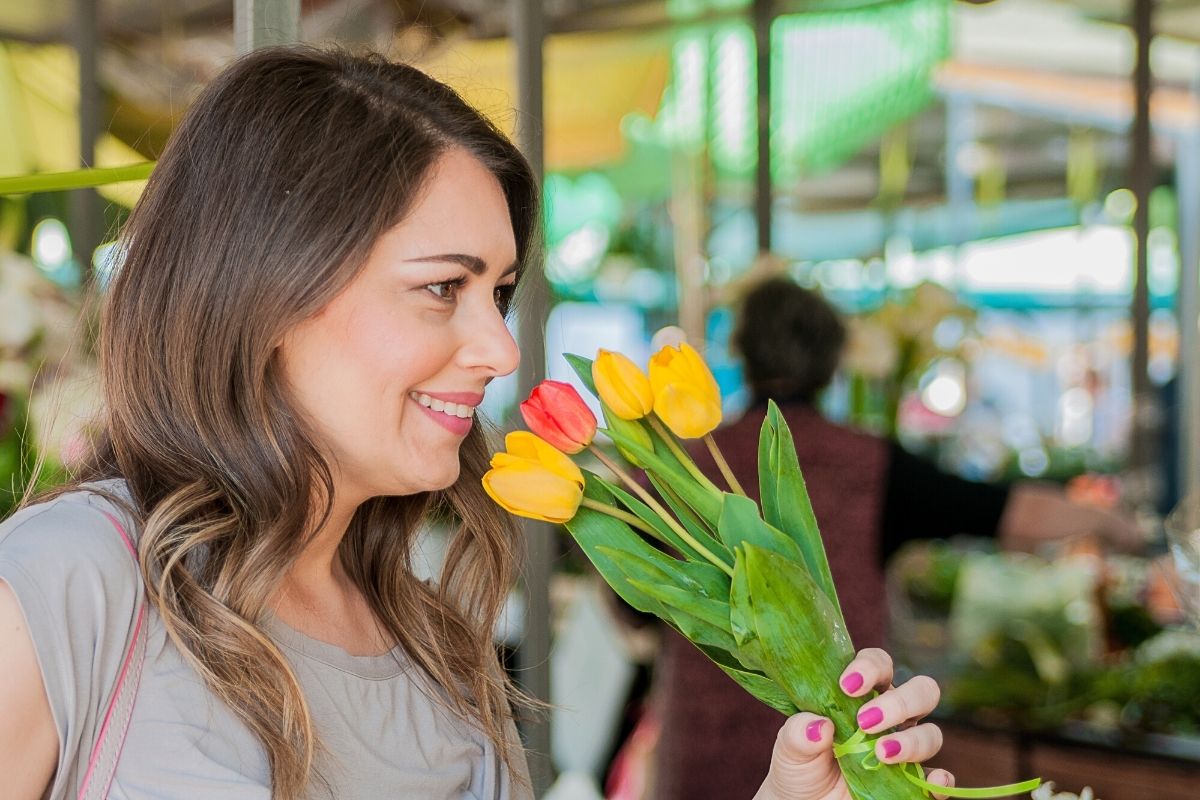 Medellin's most exciting shopping destination is not a mall, but an indoor market filled with flowers, exotic fruits, and even herbs and medicinal plants.
Head to the back of the market for fresh-made arepas, ice cream shops, and a number of restaurants serving everything from fresh juice to fast food and lots of snacks to-go.
If you're looking for unique souvenirs to take home, Placita de Florez is home to a number of shops selling locally produced crafts like clay pots, baskets, clay figurines, and decorative lamps.
Botanical shops also offer great handmade products for the bath and skin – they make great gifts and would be a perfect reminder of your trip to Medellin.
Placita de Florez has been around since the 1890s and it's a great way to experience true Paisa culture and its aromas and flavors.
48 – Get jumping at one of the local trampoline parks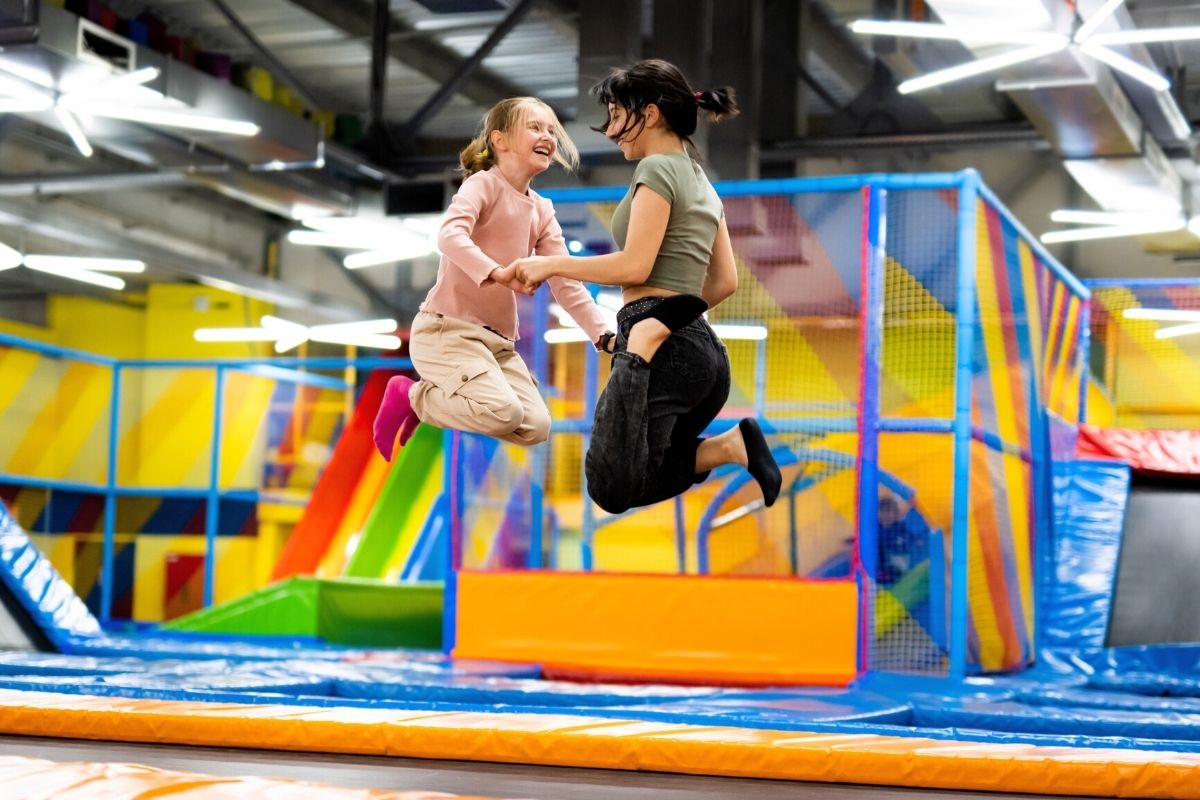 Looking for a way to release some extra energy, have a lot of fun, and move your body? You don't have to be a kid to enjoy trampoline parks (though kids are welcome if you're traveling with your family!).
At Flying Squirrel, visitors have a choice of attractions in a 3,000 square meters space. Book 60, 90, or 120 of jumping fun on giant trampolines, fly two meters up into the air to play jumping basketball or battle it out with your friends in a game of battle beam.
You can also try wall climbing, try out your balance on a slackline or just jump around for fun, free-style, for as long as you feel like it.
SUMMIT Adventure Park Medellin is a unique indoor park where jumping is just the beginning. Try out the trampoline area, play soccer, put on a harness for a wall climbing experience like no other, fall on a giant airbag, and give dodgeball a try.
There's also an indoor zip line and a giant ninja course where you get to try out your skills in a fun survival arena.
49 – Explore the city's many great parks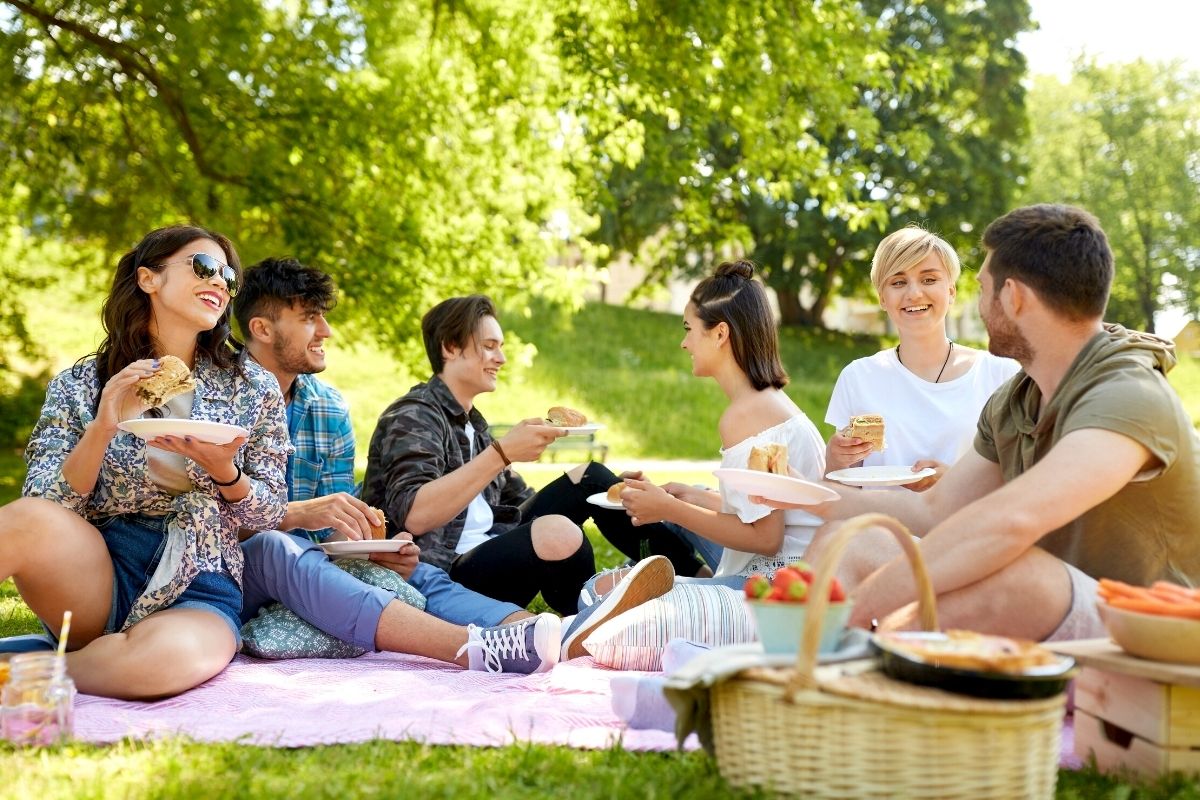 Medellin is a very green city, filled with great parks where you can have a picnic, enjoy the sun, or simply take a break when your feet are tired from all the sightseeing.
A great place to start is Cerro El Volador Natural Park, Medellin's largest urban park. The 260-acre space is filled with green hills, great hiking paths, and good views over the city.
Another large park worth visiting is Parque Juanes de la Paz, which offers plenty of green areas, paths for walking and biking, and an open-air theater.
A truly unique space, the Parque de los Pies Descalzos (Barefoot Park) was designed to be explored without shoes – dip your toes into the many fountains, walk on sand or feel the ground tickling your feet as you walk around the small forest.
Parque San Antonio is known for two reasons: being home to a number of sculptures by artist Fernando Botero and for the 1995 bomb planted here that killed 29 people. Today, it's a busy beautiful park usually included in walking tours.
The city also has plenty of small parks for a quick break in the shade, including Parque de Boston (surrounded by cafes and restaurants plus home to food fairs) and Parque Belén, which sits against the church of the same name and it's a great place to people-watch.
Sabaneta Park is a good choice to grab a bite or a coffee and to check out the Christmas lights in December.
Located next to the Museo de Arte Moderno de Medellín, Parque Ciudad del Río Lineal offers lots of green space for a picnic, while Parques del Río Medellín run alongside both sides of the Medellin River and offers a nice space for a walk as the sun sets.
50 – Grab a table at one of Medellin's best restaurants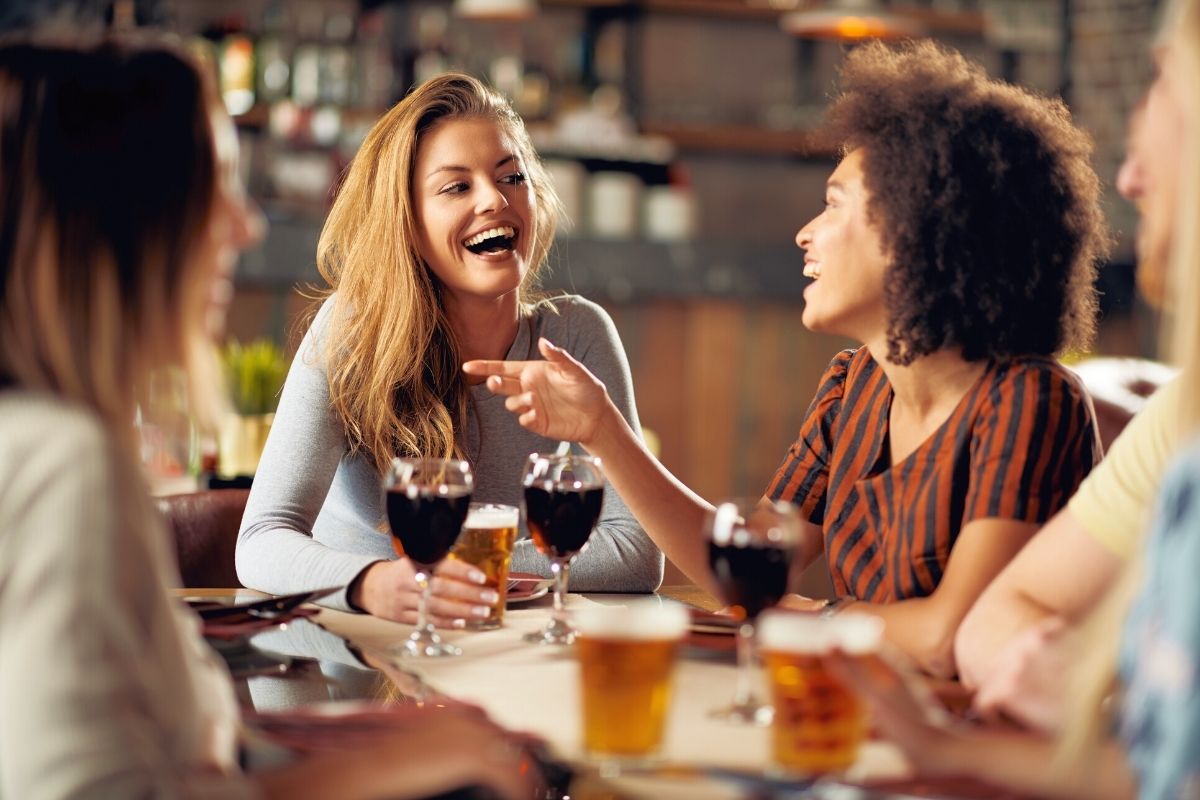 Medellin has plenty of amazing street food that's worth a try and will keep you full as you explore the city throughout the day.
But when it's time to sit down for a meal, Medellin's restaurants won't disappoint you either – no matter if you're up for some traditional offerings or ready to enjoy some international dishes.
Both locals and tourists love Mondongo's, which serves traditional Colombian dishes, including their famous "sopa de mondongo" (tripe soup).
Carmen Restaurant also serves lots of great local cuisine, but they specialize in feeding patrons a fixed menu with several courses, and it might not be ideal if you have food allergies or limitations (substitutions aren't a very popular thing in Colombia). Otherwise, their well-stocked bar and outdoor seating are great bonuses here.
If you want more choices, La Causa is a unique restaurant that mixes traditional Colombian cuisine with sushi and Japanese fusion. For modern European cuisine with Colombian influences, there's Oci, where the dishes are all elegantly designed.
51 – Pay a visit to the University of Antioquia Museum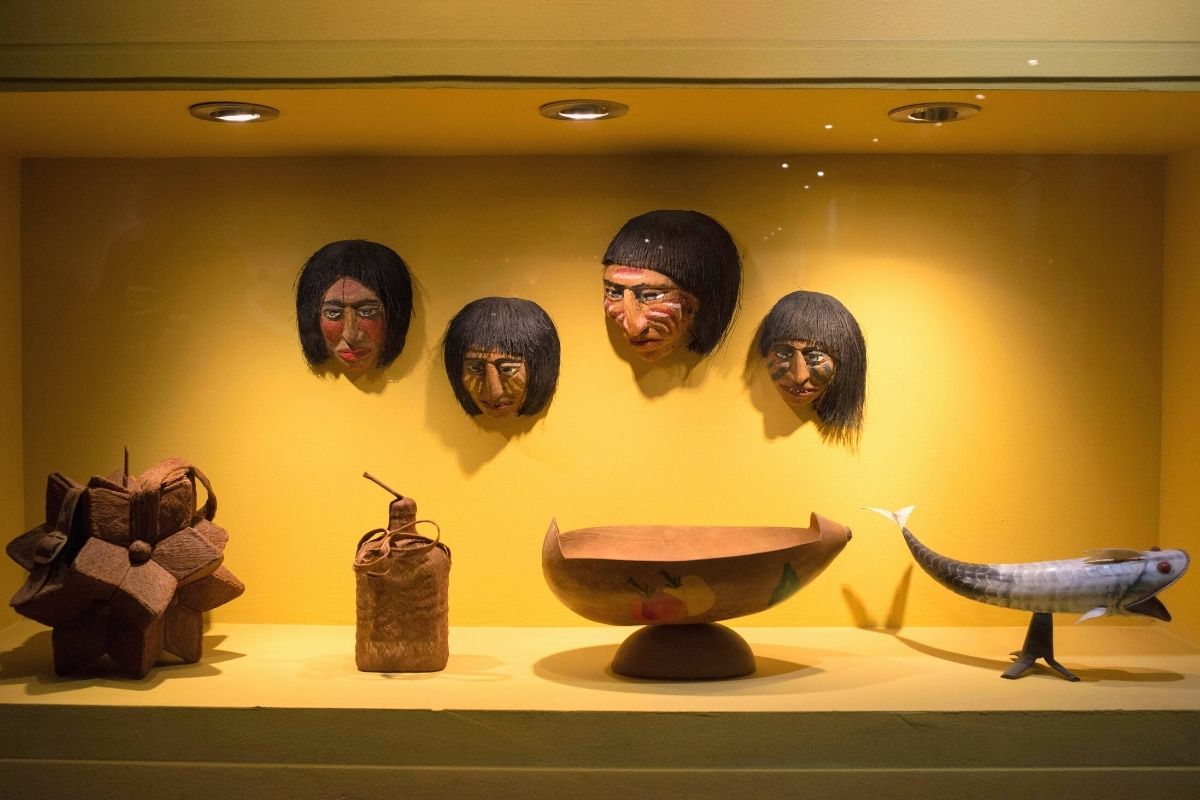 Divided into four main areas, this museum holds significant collections of anthropological, visual arts, natural sciences, and historical artifacts. There's an emphasis on pre-Hispanic elements, including ceramics, items related to funerary rites, and indigenous cultural heritage.
The history collection also includes a significant number of photographs and documents, while the visual arts collection features many paintings, especially from local early 20th century artists.
The museum is especially famous for two of its permanent collections. The first is dedicated to indigenous and Afro-descendant ethnography, while the second one focuses on Colombian ecosystems, animal species, and the microcosm around them.
52 – Go on a beer and wine-tasting tour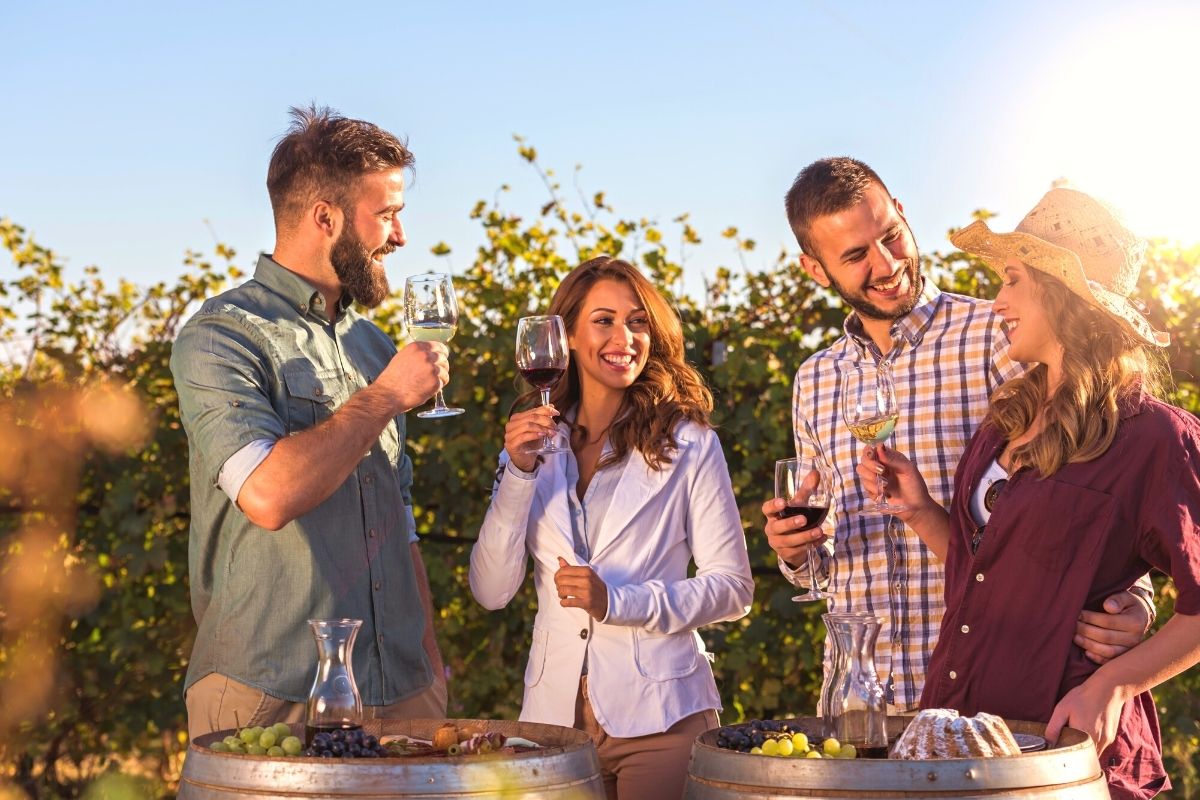 Medellin is home to some great craft breweries, perfect for a behind-the-scenes tour as well as trying some beer on tap.
Good places to try include Cervecería Libre and its unique beers, such as Pasión (with a touch of passion fruit), and Brew House, which brews their own blonde, stout, and amber but also imports great beers from around the world.
For a unique experience, there are also great beer tasting tours available. You can try a Comuna 13 graffiti tour and beer crawl, where you'll get a chance to taste 5 craft beers only available within the artsy Comuna 13 neighborhood. Or bike your way around Medellin with stops for great photos, snacks, and a few cold beers.
If you're not much of a beer lover, there are also wine tours and tastings available. Escape to a classic Mediterranean vineyard for a full day of relaxing by the pool (or in a Jacuzzi), enjoying a great lunch, and sipping some award-winning wine.
53 – Discover the nightlife scene
Medellin has an exciting bar scene, where drinks, music, and great ambiance come in many shapes and forms.
If beer is your thing, the brewery and bar Tres Cordilleras is the perfect place for a night out. It has a great party atmosphere, offers behind-the-scenes brewery tours, and even offers live music on certain evenings.
Calle 9 is known for its parties, great funky techno-style music, and a hip atmosphere that stays casual and doesn't require a lot of dressing up. Good choice if you're up for some dancing and affordable drinks.
For a better overall feel of Medellin's nightlife scene, head to Lleras Park, a lively area filled with trendy cocktail bars, great restaurants, and nightlife venues that stay open till the sun comes up. Or try Parque El Poblado, a small plaza surrounded by cafes and bars that's a bit more relaxed and affordable than Lleras Park.
If you want some company (and for somebody to figure out transportation between venues), a guided pub crawl tour is a great option. You'll get to enjoy drinking games and meet new people as you visit some popular Medellin bars.
54 – Grab a cocktail with a view at the best rooftop bars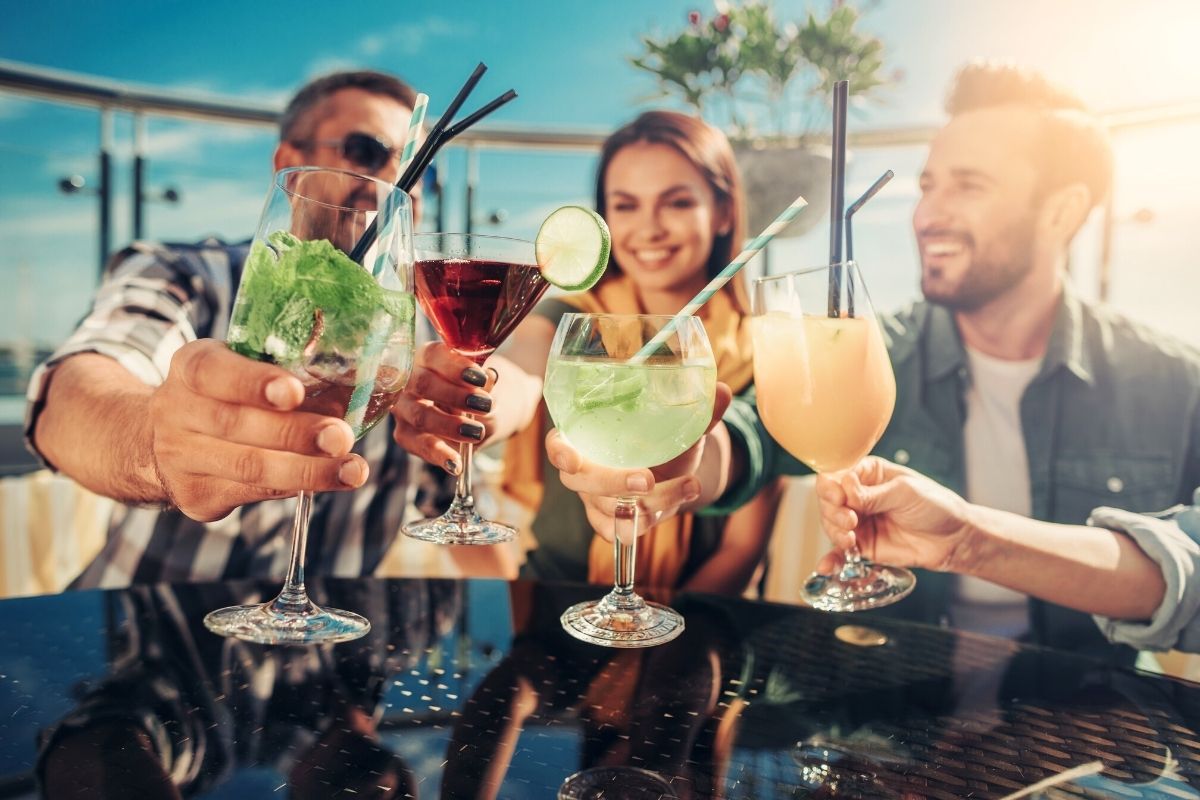 Heading up to a rooftop bar for a drink is not just about a night out in Medellin. Located at 1,500 meters above sea level, the city is so close to the blueish mountains around, you can almost touch them.
If views are what you're after, nothing beats the 360° Rooftop Bar on the 11th floor of the luxurious Haven A Design Hotel, where you'll also find great Djs and drinks in the evenings. There's more great 360° views at Mosquito Rooftop, which features a lush tropical feel and a bar offering signature cocktails.
If you want more than just views, Los Rooftops By Los Patios also has a swimming pool and a Tiki bar with lots of exotic cocktails, while ZÉLEBRE Rooftop has a glass rooftop (so you don't have to miss out on rainy days) and great bites to eat in addition to great drinks.
55 – Try your luck at the Casino Río Medellín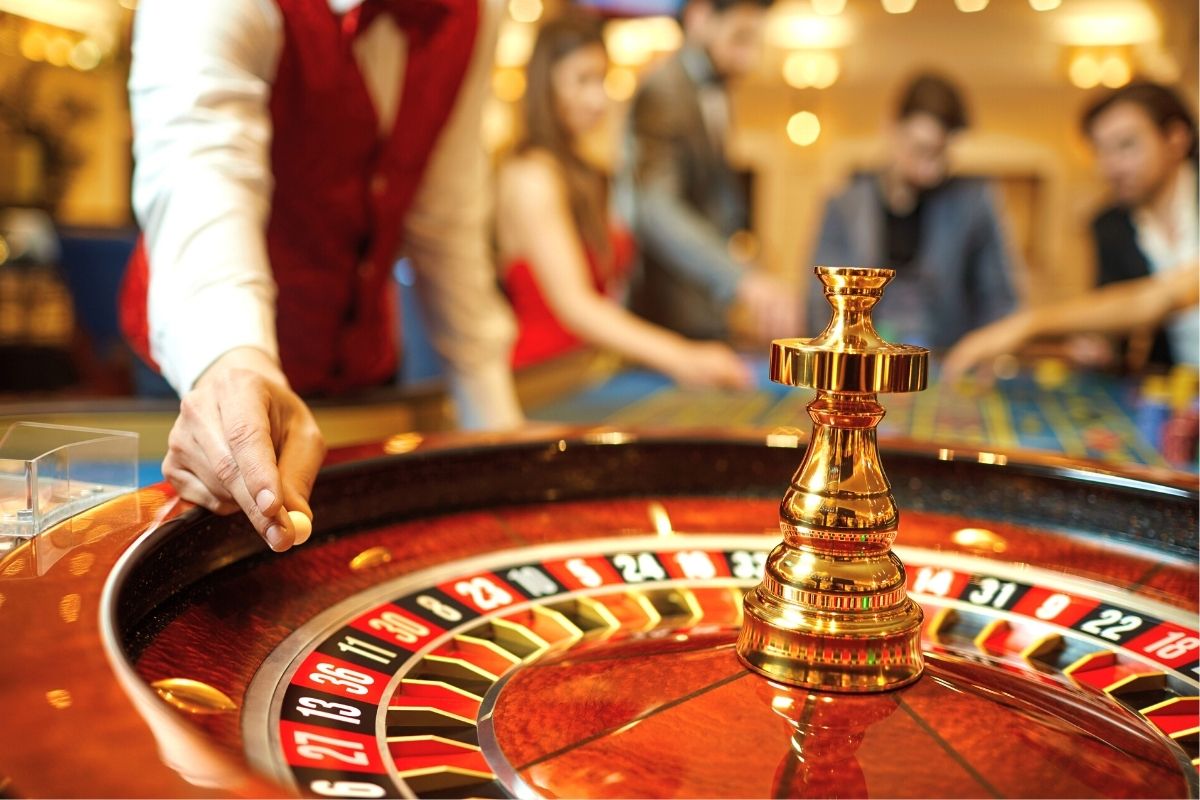 With over 300 gaming machines, plenty of table games, and eight poker rooms, there's something for everybody here. In addition to a restaurant and a buffet space, the casino also offers a concert hall with live events and music throughout the week.
Open until well past midnight, it's a fun destination for some gambling followed by some entertainment for a full night out. Casino Río Medellín is located just outside the San Diego shopping center, easy to access via public transportation.
How to get to Medellín?
As the second busiest airport in the country, the Medellin Jose Maria Cordova International Airport receives many flights from the US and Europe on a daily basis.
Flights coming from major cities in the US (including New York) usually require one stop along the way. Common stops include Fort Lauderdale or Miami in Florida or major international airports in Mexico City, Panama City or Bogota.
There are a few direct flights every week that are as short as six hours; otherwise, you will be flying at least nine hours to cover the distance between the two cities.
Once at Medellin airport, you have an option of taxis or local buses to get to the city center — both of which can take over an hour in busy traffic.
If you're arriving tired after a long flight with one or two stops, an airport transfer might be a better option. It saves you the trouble of figuring it out the public transport system and will bring you directly to your hotel's door without delay.
You can choose between a comfortable private car or a larger van depending on how many people you're traveling with and how much luggage you're carrying. Either way, you'll have the vehicle all to yourself and enjoy professional service for a smooth arrival to Medellin.
Where to stay in Medellín?
Most of the luxurious accommodations are located in El Poblado neighborhood of Medellin, where five-star-luxury hotels abound.
This is where you'll find the Medellin Marriott Hotel, which offers an outdoor pool, a great location near two large shopping malls, and floor-to-ceiling windows with great views over the city.
The boutique Art Hotel is also in the same neighborhood and offers luxury with a touch of artsy details and designer rooms. The hotel houses their very own art gallery, as well as a movie theater, and a rooftop bar and restaurant. You're just steps away from Lleras Park when you stay here, and there's plenty of great shopping and dining all around.
Located in downtown Medellin, the NH Collection Medellín Royal attracts business travelers but it's also perfectly located to enjoy the city's nightlife. The minimalist rooms are equipped with lots of perks, including your own coffee machine. There's an international restaurant, a gym with a Jacuzzi, and an outdoor pool on the premises as well.
For a unique stay, there's the Sites Hotel, which comes complete with a huge terrace that boasts not only a hot tub, but also BBQ facilities. In addition to being close to many amenities and great dining venues, the hotel also offers some self-catering rooms (with a microwave and refrigerators).
Visiting Medellín on a budget?
Medellin is not an expensive destination and many fun attractions are free to visit. Even better, there are a number of free walking tours to help you explore Medellin.
Graffiti tours of the hillside neighborhood of Comuna 13 are a great way to understand Medellin's past. Once the most dangerous area of the city, Comuna 13 is now famous for its street art and little boutiques.
You can also join a free walking tour through the center of Medellin to discover the best spots in the city, including The Park of Lights, Antioquia railway station, the National Palace, and Botero Plaza.
Learn how the drug cartels transformed Medellin and how the city has transformed itself since then, visit Medellin's most exclusive neighborhood (El Poblado), and get tips on the best spots to eat, shop, and explore while in town.
No matter what type of free walking tour you choose, make sure you bring comfortable shoes and some cash to tip the guides.
Where to go next?
About 650 km north of Medellin and bordering the Caribbean sea, Cartagena offers an exciting mix of cultural destinations, beautiful white sandy beaches, and some of Colombia's coolest neighborhoods.
Discover amazing architecture, explore a past that includes everything from slave trading ports to pirates, and enjoy a large selection of mouth-watering cuisine and nightlife venues.
Whether you're looking for postcard-perfect photo opportunities at every turn or want to explore the romantic settings of famous novels, you won't run out of things to do in Cartagena.
Another places to check out in Colombia are Bogota and Cali – cities in the south of Medellin.
If you plan on exploring other countries nearby, you should check out things to do in Panama City, Aruba (in the north of Colombia), and Quito (in the south of Colombia).
Final thoughts
There are plenty of things to do in Medellin, no matter if you're after a relaxed trip or eager for a thrilling getaway.
Whether you want to learn more about how the cartels shaped the history of Medellin, are ready to enjoy local delicacies, or want to explore the natural beauty just steps from the heart of the city, you'll find something here to keep you busy.
Medellin has completely transformed itself in just a few years, and is now a great destination for art lovers, history enthusiasts, and fans of Netflix's hit NARCOS.
Have you been to Medellin already? Let us know in the comments if you have a favorite activity or cool place you think we should add to this list!