Named after the well-known Spanish city, Cartagena is home to one of the most important ports on the Colombian coast. With a population of just over 1 million, Cartagena is a vibrant, bustling city that has a lot to offer!
Free walking tours in Cartagena provide an affordable and authentic way to explore the Colombian city on foot. Your professional tour guide leads the way as you become more familiar with the sights and sounds of this incredible metropolis.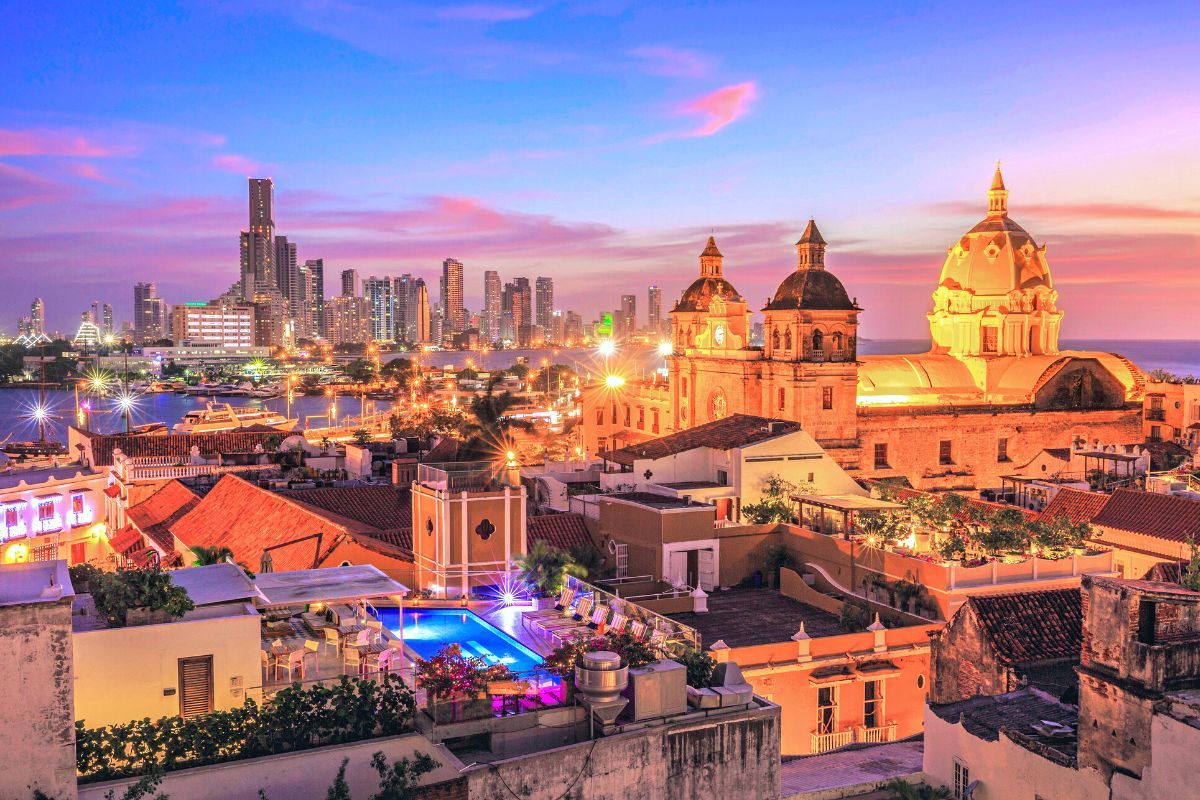 Here's all you need to know about free walking tours, one of the most worth-while sightseeing tours in Cartagena.
How do free walking tours in Cartagena work?
Free walking tours in Cartagena have become increasingly popular in recent years as they provide tourists with an affordable and authentic way of experiencing this incredible city.
These tours are completely free to book and participate in, but it is encouraged that you tip your tour guide at the end of the tour. The amount you decide to tip is completely up to you.
How much should you tip for a free walking tour in Cartagena?
When deciding how much to tip, think about the effort that your guide put into the tour and how much you enjoyed the tour overall.
Most tour participants tend to tip between US$10 and US$15 per person, but some people tip as much as US$50 for outstanding tours.
What are the best free walking tours in Cartagena?
Free walking tour in Cartagena de Indias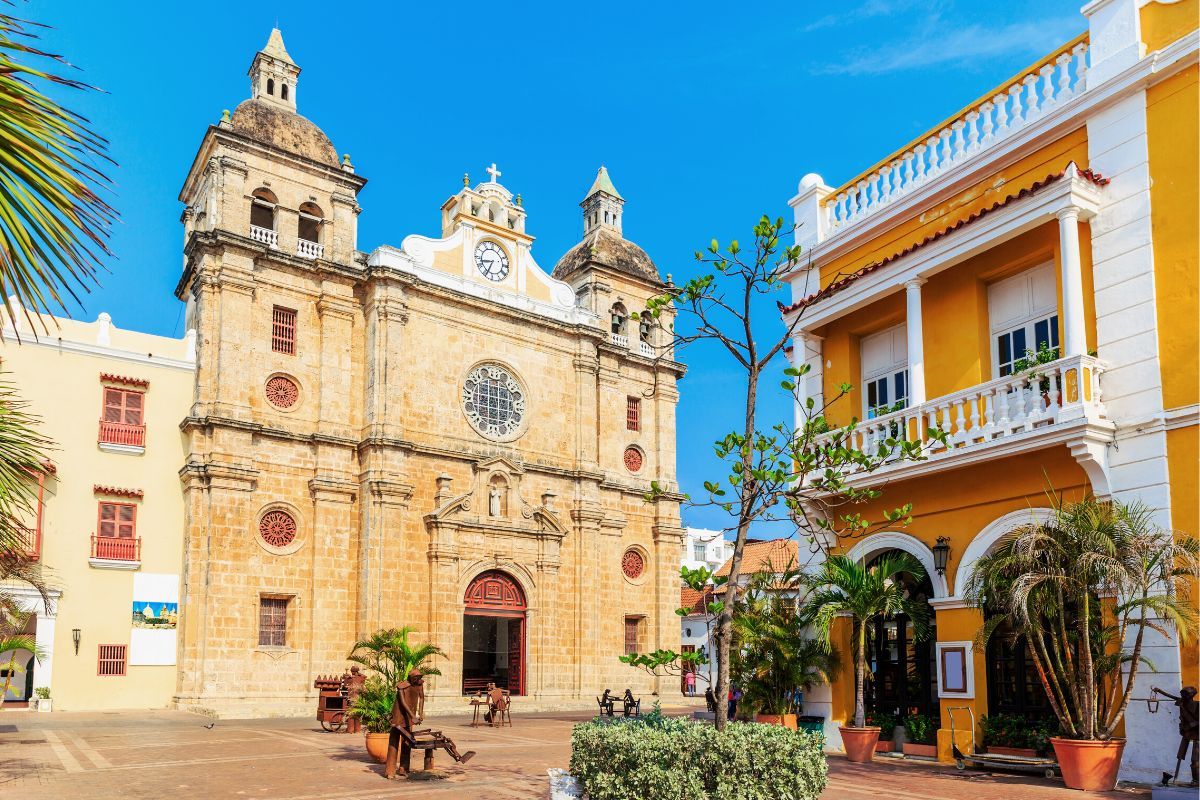 As one of the most popular free tours in Cartagena, this walking tour is led by a friendly and professional guide that leads you through all of the city's most notable attractions. Learn about the rich history of conquests and inquisitions as you explore the streets of Cartagena.
Itinerary
Meet your guide at the Camellón de los Mártires walkway and begin your tour by walking towards the city walls and then to San Pedro Claver Square, which is home to a Spanish-style church.
Some of the other iconic sights that you'll see on this tour include the city's clock tower, Plaza de los Coches, the port, Teatro Heredia, the Palace of Inquisition, Simón Bolívar Park, and so much more.
This is the perfect tour to gain an introduction to Cartagena's history, culture, traditions and landmarks.
Free walking tour of the Getsemani neighborhood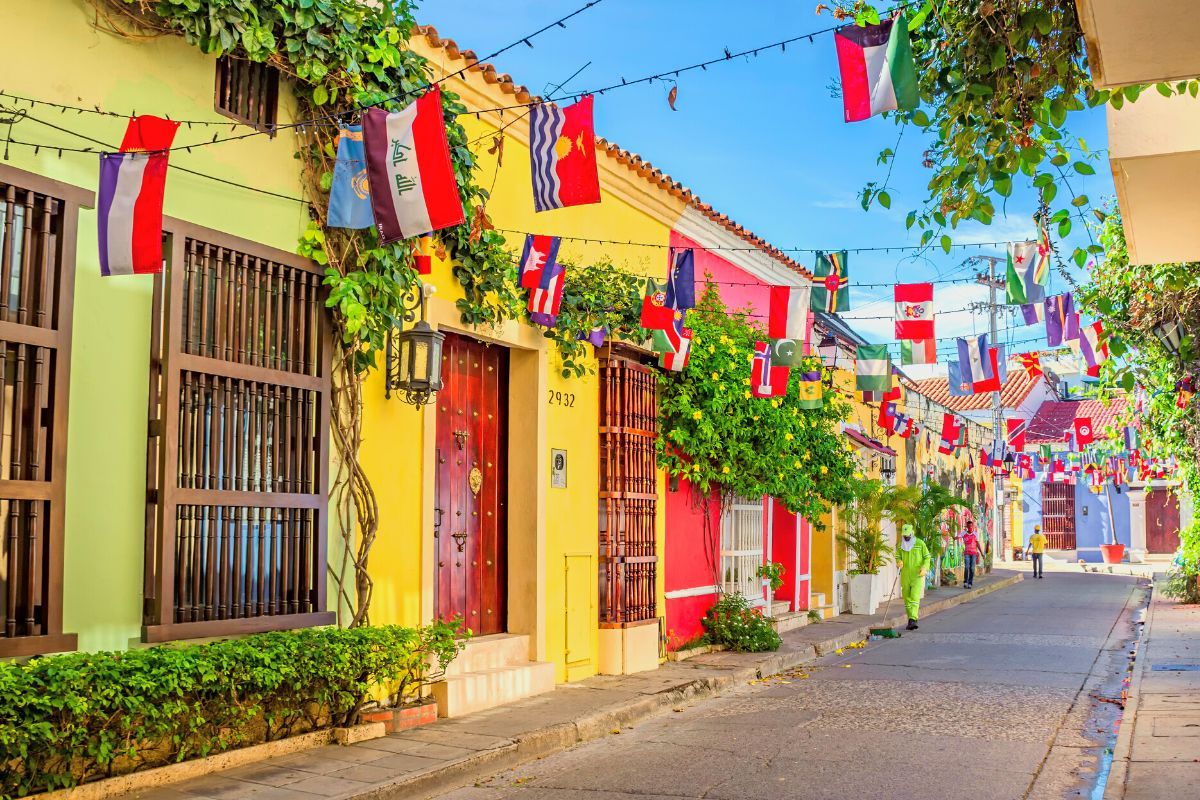 In addition to being one of the hippest neighborhoods in Cartagena, Getsemani is also the city's historical center and is the ideal place for newcomers to explore. This tour, led by a professional guide, gives insight into what makes this area so interesting.
Itinerary
Stroll under the arches of the clock tower as you make your way to the old Esclavo Square with your guide. From there you'll head to Portal de los Dulces, where you will learn about the influence that art has in Cartagena.
The next few stops include San Pedro Claver Sanctuary, the San Francisco Javier Bastion, Centenario Park and Bolívar Square. One of the main attractions of the tour is San Andrés Street which boasts street art blended with beautiful architecture.
The last stop of the tour is Plaza de la Trinidad, a colorful and vibrant plaza that you can explore on your own.
Mural art & graffiti walking tour in Cartagena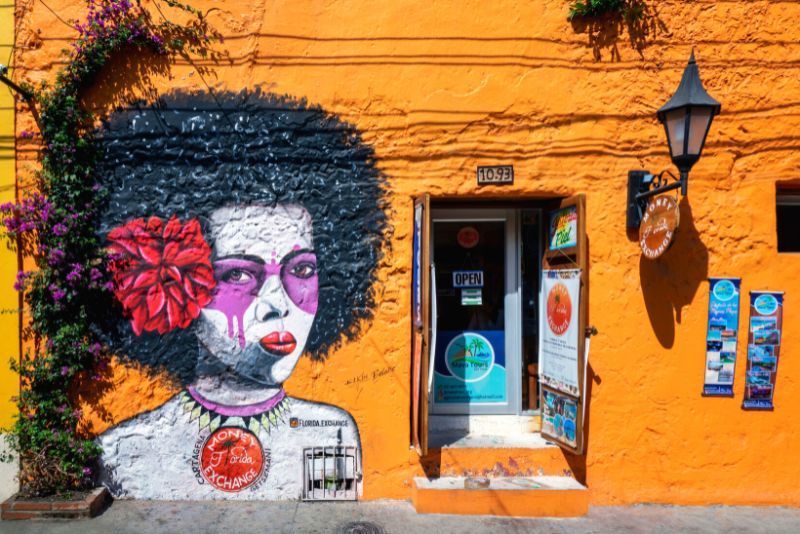 Forbes Magazine labeled Getsemani as one of the "coolest neighborhoods in the world", and this could be largely due to the area's incredible street art. Learn about the history of mural art and graffiti as you walk around this hip neighborhood.
Itinerary
Walk through some of the most famous streets in Getsemani, including San Juan, Narrow Alley and Wide Alley— enjoying your mural and street art tour through multiple installations along the way.
Graffiti artists from around the world have come to Cartagena to paint its streets, and your experienced tour guide will provide you with a full backstory of various murals and artists.
The incredible street art that you'll see on this tour provides the perfect backdrop for taking photographs, so don't forget your camera.
Free food walking tour in Cartagena
Cartagena is home to a wide variety of different cuisines thanks to its African, Spanish and Lebanese heritage. There is a vibrant array of different tastes to be enjoyed, so make sure that you arrive on an empty stomach.
Itinerary
Start your free food tour in the late afternoon, when you meet your guide in the Plaza de Cervantes. You'll walk through local food markets and learn about local delicacies, getting the opportunity to taste them along the way.
Some of the dishes and drinks that will be offered to you include fried plantain with whey, Colombian ceviche, cherry lemonade, tropical fruits and more.
In addition to local food markets, you'll also be taken to commercial neighborhoods such as La Matuna and San Diego.
In which languages are free walking tours in Cartagena operated?
Almost all free walking tours in Cartagena are available in English, with a handful of tours also being available in Spanish.
Where do free walking tours in Cartagena start?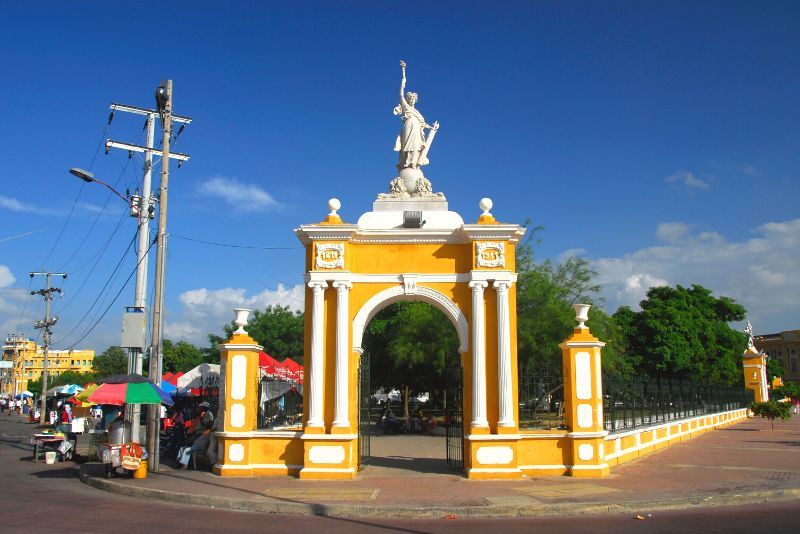 Free walking tours in Cartagena begin at central, easy-to-find locations in the city such as the Camellón de los Mártires walkway and Centenario Park.
Guides usually provide a brief description of themselves so that they are easy to find, even in busy locations.
How long do free walking tours in Cartagena last?
The typical duration of a free walking tour in Cartagena is between 2 and 3 hours, with most tours lasting 2.5 hours.
When is the best time to join a free walking tour in Cartagena?
Most tour participants prefer to book a morning tour in Cartagena. This way, they can enjoy the city's most popular attractions before they get too busy, and have the afternoon free to explore on their own.
It is best to book your walking tour in Cartagena at the beginning of your stay in the city so that you can gain an understanding of the city's layout, and gain the ability to better navigate during the rest of your stay.
Should Cartagena free walking tours be booked online?
Arrive in Cartagena with your spot on a free walking tour already reserved by booking your tour ahead of time. This way you won't have to stress about finding a tour in the city at the last minute or being disappointed when you find that your preferred tour is already fully booked.
There is no reason not to book ahead of time as booking a tour is quick, easy and free! As soon as you know your travel dates for Cartagena, you should start planning your itinerary and book a free walking tour that stands out to you.