Cartagena is a fascinating port city located on the Caribbean coast of Colombia. Founded in the 16th century, Cartagena is steeped in history and culture, and you can gain a unique perspective of it from the sea.
Boat tours from Cartagena combine the impressive city structures with the tranquil open waters of the Caribbean Sea. You'll see schools of fish and idyllic islands as you travel away from the city, and explore more of what Colombia has to offer.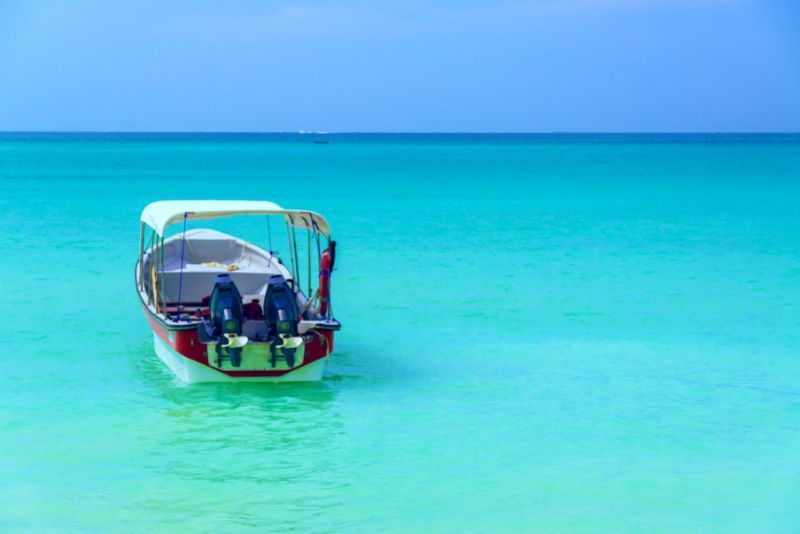 You will find below everything you need to know about boat tours, one of the most fun outdoor activities in Cartagena.
What are the most popular boat tours from Cartagena?
There are several different boat tours from Cartagena to choose from. You'll be able to select the one that suits you best based on the activities you'd like to participate in.
Sunset cruise in Cartagena
Sunset Cartagena cruises add a romantic element to your experience. You'll sail past the city and gain a new perspective of its towering spires, and colorful buildings. While enjoying an array of snacks, you can watch the sun set over the horizon and paint the sky with dazzling oranges, and pinks.
Rosario Islands catamaran tour
This tour takes you out of Cartagena and across to the Rosario Islands, which are known for their sparkling waters. You'll have the opportunity to snorkel and discover the abundance of marine life lurking just below the waves, or alternatively, splash about in the shallows. Once you've worked up an appetite, the crew will prepare you a gourmet meal to enjoy on your catamaran.
Dinner cruise in Cartagena's bay
This cruise takes place at night and showcases the splendor of the city as it twinkles on the water. You'll travel from one end of Cartagena to the other taking in a plethora of sights from your boat. Afterward, you'll enjoy a delectable three or four-course meal, surrounded by your loved ones and the city skyline.
Cartagena boat trip with show and dinner
On this Cartagena dinner cruise, you'll witness traditional folk dancing, as well as the Caribbean rumba. You'll have the opportunity to attempt the dances in a fun class, as well as test your skills against others in a dance competition. With a cocktail in hand, you'll be able to loosen up, before sitting down to a candlelit dinner.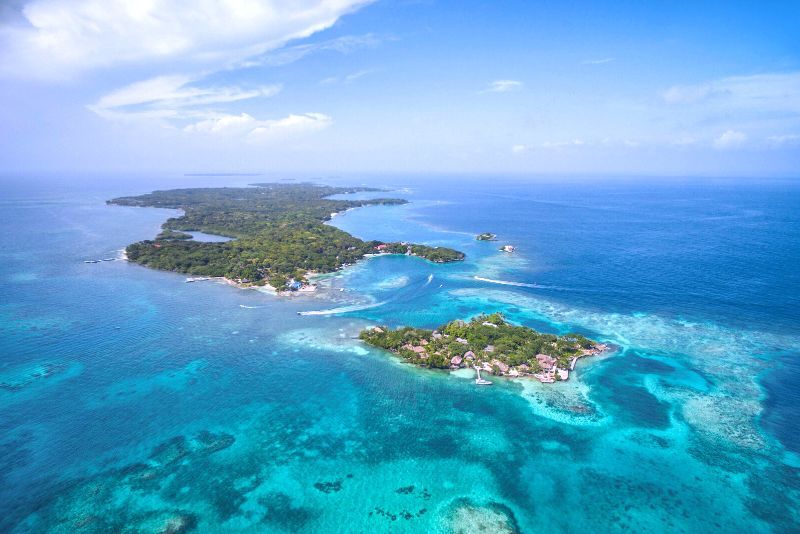 How much do boat tours from Cartagena cost?
Sunset tours around Cartagena cost between US$20 and US$30 per person, and often include an open bar.
You can expect to pay around US$70 for boat tours from Cartagena that sail to the Rosario Islands and include snorkeling. If you wish to make this excursion private, the price is around US$700 for a group of up to 10 participants.
Dinner cruises range between US$40 and US$70, and include a three or four-course meal with wine. Cartagena boat excursions that include a show, as well as dinner, are budget-friendly, costing around US$40. They include a variety of dishes, as well as a show, dance class and unlimited beverages.
Which places are visited with a boat tour from Cartagena?
Rosario Islands
The Rosario Islands are an archipelago of 27 small isles, located approximately 40 kilometers from the city of Cartagena. The islands are famous for their clear waters, which are ideal for snorkeling and swimming.
While some of the islands, such as Isla Grande, are quite sizable, others have just enough room for one house. The archipelago forms a natural national park, which helps to support the healthy development of coral reefs.
Those who love the water can try out many different activities on the Rosario Islands, such as kayaking and scuba diving.
Múcura Island
Múcura Island is situated in the archipelago of San Bernardo and features an abundance of mangrove trees floating around its shores. It is known as a lover's paradise, and many couples choose to tie the knot on this remote island just off the coast of Colombia.
It's the perfect place to kick back, relax and enjoy the sound of the breeze rustling the palm trees on a sunny day.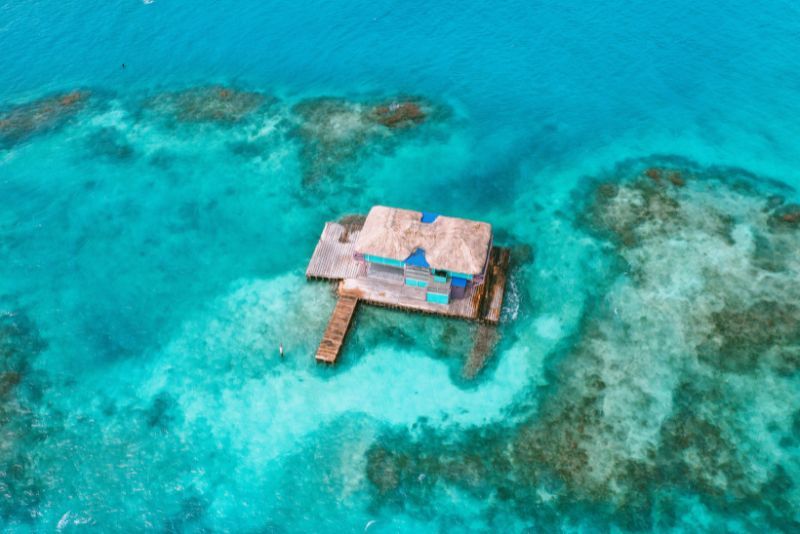 Barú
Barú is often considered one of the Rosario Islands, but is in fact, a peninsula. It is located southwest of Cartagena and is connected to the mainland by a bridge.
Barú is a popular place for tourists to visit and is known for its white, and pink sands. However, it is also a haven for birdwatchers, and its aviary houses more than 135 species. These include flamingos, parrots and herons.
Just off the island's shore, you can explore the mangrove forest that sits on the water.
How long does a boat trip last?
Boat tours from Cartagena vary in duration. If you choose to take a dinner or sunset cruise, you can expect your trip to last between two and three hours. Party cruises also last approximately two hours.
Alternatively, tours that take place throughout the day usually last between seven and eight hours.
Where do boat tours leave from?
Most Cartagena boat tours meet at the Pegasus pier, which is located on the northwest side of the city. You'll usually be informed of your boat's name ahead of time, which allows you to find your vessel with ease.
When is the best time for a boat trip from Cartagena?
Cartagena has a sunny, tropical climate, and experiences two seasons throughout the year — the wet season and the dry season. Head to Cartagena between December and April for the driest conditions and calmest seas.
Boat tours from Cartagena are spectacular at any time of day, but if you wish to see the city at its best, choose a sunset excursion.
Which other outdoor activities can be done in Cartagena?
Travel tips
Ensure you bring your swimsuit and beach towel on any boat trips from Cartagena, as you'll often have the opportunity to swim or snorkel.
Much of the area surrounding Cartagena is protected so ensure you're wearing reef-safe sunscreen to save the coral.
If you're traveling with a lover, organize a surprise sunset boat tour, for a romantic evening.