Thanks to its volcanic origin, St. Lucia is abundant with unique attractions – including its majestic Piton mountains, mineral-rich beaches and vibrant marine life – making it one of the best islands to visit in the Caribbean Sea. Many visitors keep coming back here for the adventures, serenity and delight they've experienced with its natural beauty and the people's inherent positive vibes.
From lush forests, intriguing trails, hidden waterfalls and mud baths to fine sand beaches, calm turquoise waters and colorful coral reefs and sea creatures, there's so much to explore on this island. It's a perfect destination to create magical memories with your partner, children or friends — or when you're looking for a place to relax and rejuvenate and have some good fun on your own.
If you're coming for the first time or revisiting, here are some of the fun and exciting things to do in St. Lucia you couldn't miss.
1 – Snorkel and admire the corals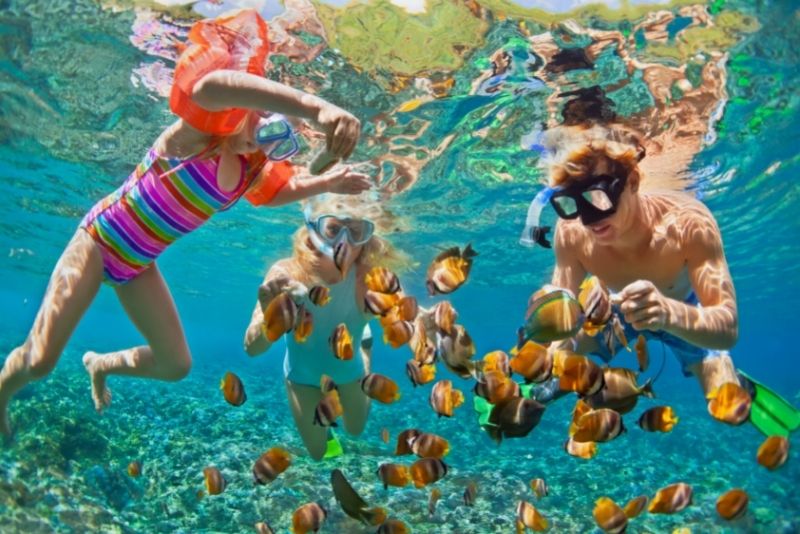 Meet amazing sea creatures by snorkeling, the easiest way to explore the mysterious underwater world. See the vast coral reefs which cover almost half of St. Lucia's shoreline.
One of the best sites is the Anse Chastanet reef where you can be greeted by a school of sergeant majors, trumpet fish, angelfish and sea turtles. You can also find hundreds of species of fish if you snorkel at the base of the Pitons or catch a seahorse at Marigot Bay.
2 – Enjoy the water and views at Anse la Raye Beach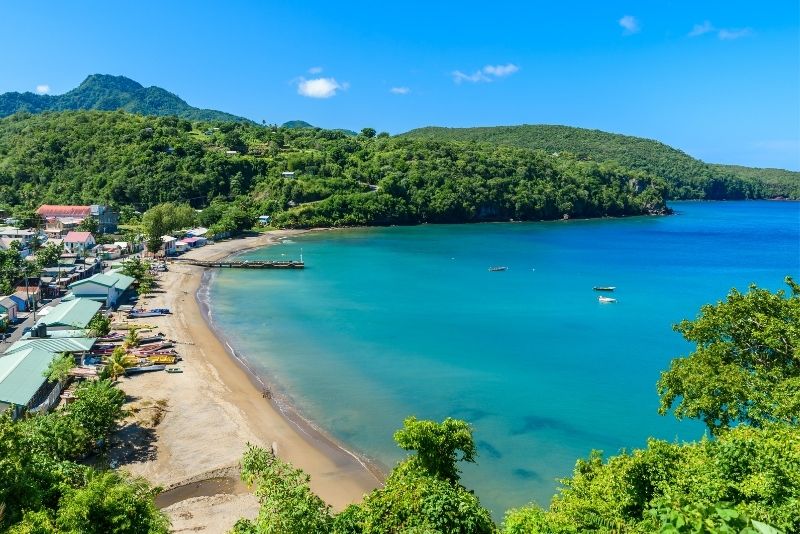 Anse La Raye beach captivates visitors with its lively atmosphere and the surrounding greenery. Spend a day swimming in the clear sea or, if you want to grill some fresh fish, follow the fishermen on their way to the nearby market.
Make sure to drop by at the church and souvenir shops, and meet the friendly locals.
Slightly out of town, Anse Cochon Beach (as it's also known) is a fabulous snorkel spot too — so don't forget to bring your own gear along — and the waters are often uncrowded which is great for water visibility.
3 – Embrace the vast rainforest on an aerial tram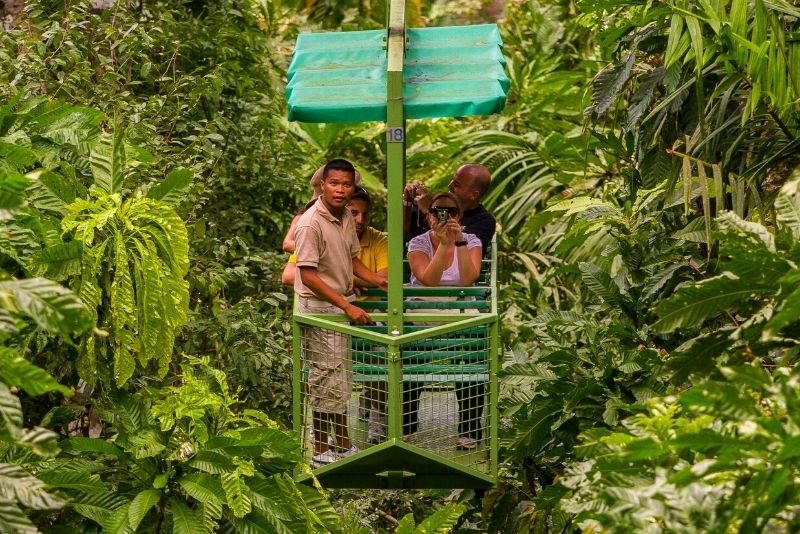 Forests cover more than three-fourths of the island, making it an ideal stop for those seeking to be refreshed by nature.  Why not absorb its vastness by riding an aerial tram, which is one of the essential things to do in St. Lucia?
Dive into the lush green forest and breathe in the fresh air, while you learn more about the importance of biodiversity. The guides at Rainforest Adventures will show you various trees, plants and birds that make this forest their home.
4 – Hike to the top of the Piton mountains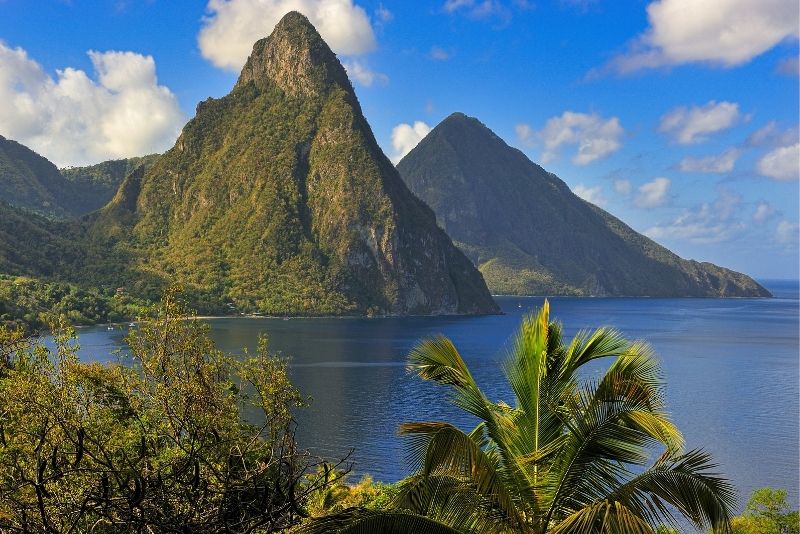 This UNESCO World Heritage Site – twin volcanic mountains Gros Piton and Petit Piton joined by the Piton Miltan ridge – is one of St. Lucia's beautiful features.
Each peak is over 700 meters high, so looking down the clear blue water from the top of Gros Piton (the one allowed for hiking) is one of the most unforgettable things to do in St. Lucia. So prepare your hiking gear and book a guide, as this is the only possible way to see the island from this vantage view.
5 – Feel at home at Marigot Bay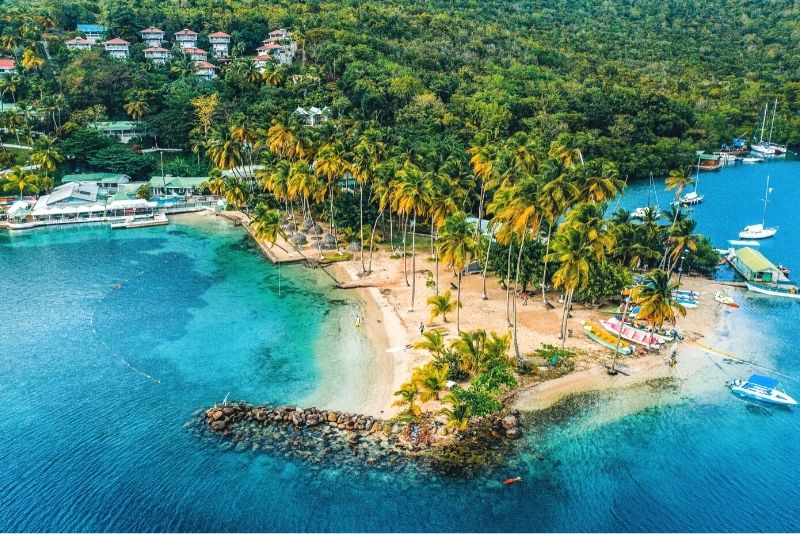 Used to protect boats from hurricanes, Marigot Bay welcomes those who want to take refuge from their busy city life. It maintains a cozy and vibrant vibe amid popularity since it's used as a setting of the first "Dr. Dolittle" movie in 1967.
Spend a day or two here to appreciate the tranquil waters within the bay. Share some laughter with the residents and try their famous delicacies.
6 – Take a mud bath at Sulphur Springs Park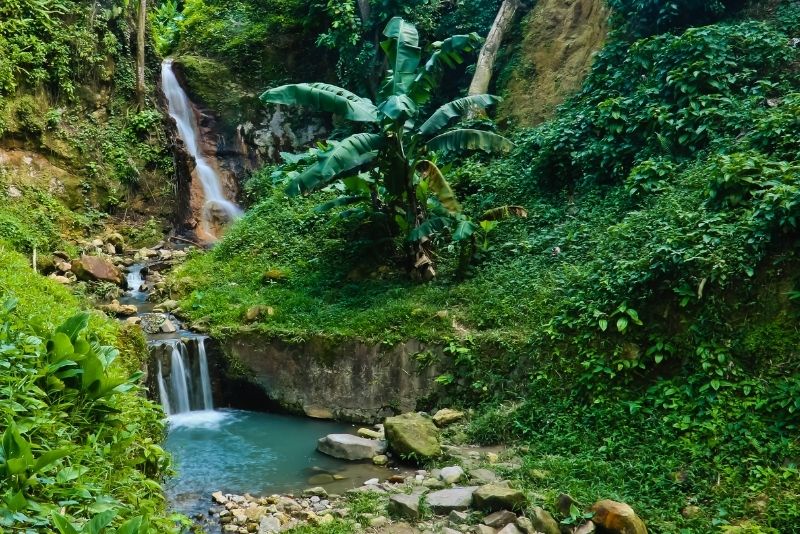 Sulphur Springs Park combines some exciting features, including a water slide, mud baths and, believe it or not, a volcano.
Found within what's known as the only drive-in volcano in the Caribbean, La Soufriere — with boiling hot steams oozing out of the ground — the park is not where you take a picnic.
Visitors can enjoy a dip in the healing thermal pools which reach temperatures of between 60 to 100 degrees Celsius (but the highest recorded calefaction is 172°C).
7 – Conquer the victorious hill at Fort Rodney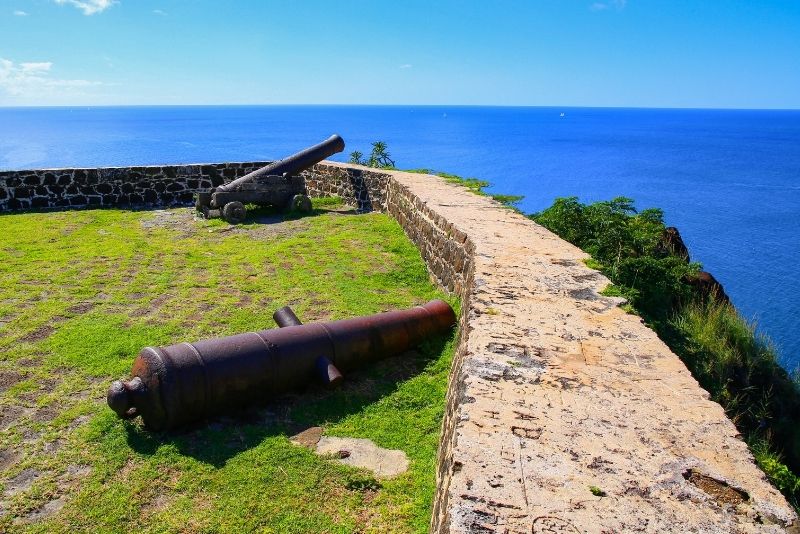 Want to combine holiday fun with some historic, movie-level fascination? Then look no further than Fort Rodney. British Admiral George Rodney built the fortress which helped his army win the "Battle of the Saints" against the French in 1782.
Located on the hilltop of Pigeon Island, the fort has old cannons and a 360-degree view of the island — standing there makes you feel victorious!
8 – Find what you need at Castries Market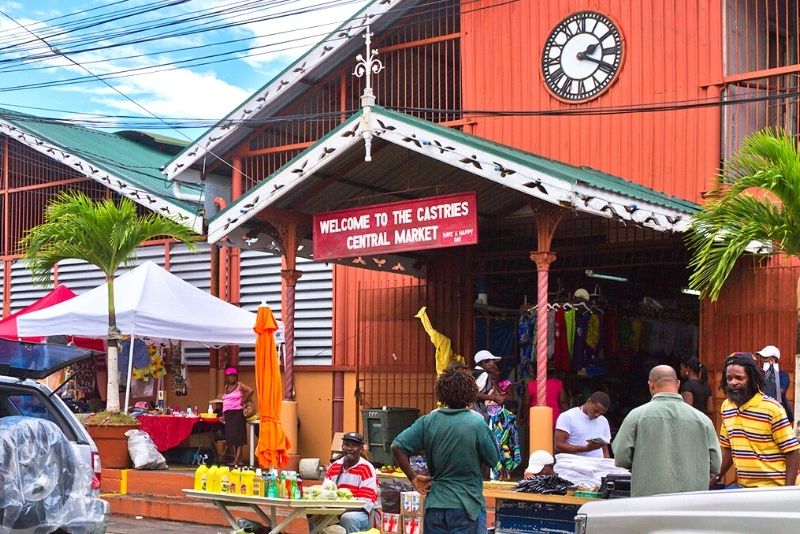 From farmers' harvests and homemade food products to handicrafts, Castries Central Market is the largest market in the capital of St. Lucia with over 300 vendors.
Built between 1891 and 1894, the market had a redevelopment in 2019 (maintaining its orange roof) and made it to the top 10 of the "Best Food Market" in the world by National Geographic.
Stock up on native ingredients, wooden-carved souvenirs, traditional clothing, woven bags, local rum, home decor, jewels and so much more. The market opens early in the morning and closes around 7 PM.
9 – Visit farms and ruins on an ATV ride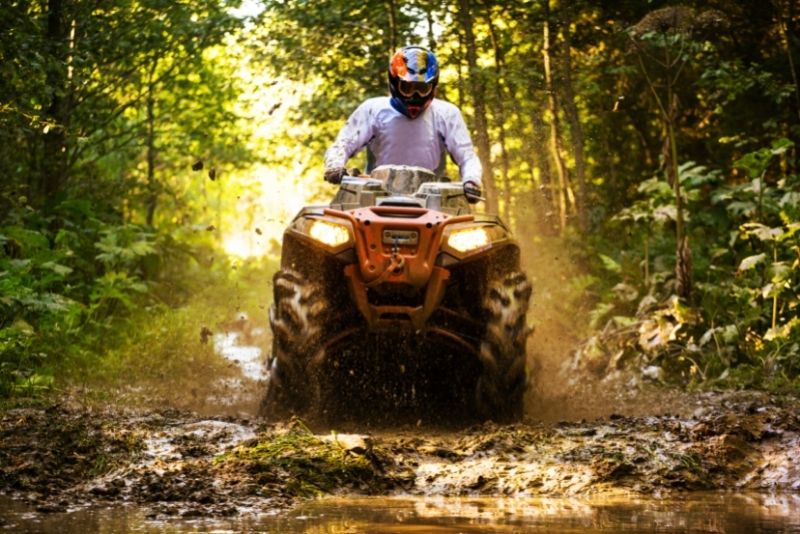 Drive your way down through rough roads and muddy trails to reach rural villages, banana plantations and the best sceneries on an all-terrain vehicle. ATV tours usually include visiting some farm ruins and tracking turtles on the beach.
Be ready for an adventure through the mountains. Get a glimpse of their lifestyle and appreciate the treasures of their island on a thrilling quad ride.
10 – Bathe in the sun at the only Sandy Beach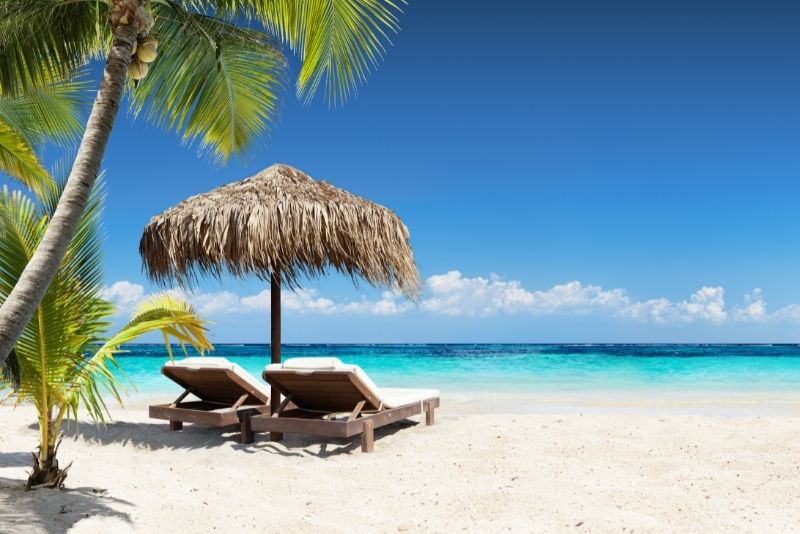 The only beach at the southern end of St. Lucia, Sandy Beach is one of the best places for sunbathing, as it gets a cool breeze from the Atlantic Ocean and the Caribbean Sea.
The white sand beach faces the Maria Islands Natural Reserve, which is home to 80 plant species and five endemic reptile species. You can rent a water taxi or join a tour if you want to see the wildlife habitat.
11 – Appreciate the everyday life at Soufrière Bay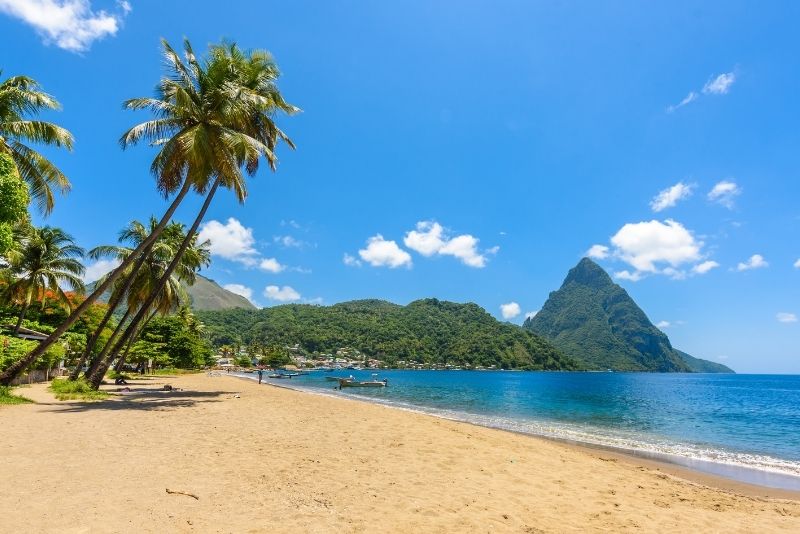 Named after the Soufriere town, the bay welcomes visitors with its beach and majestic view of the Pitons. As you drive down here, you'll be passing through the small community and see what their everyday life looks like.
The beach is public and parking is free, and you only pay a small fee to use their showers and bathrooms.
12 – Take a forest zip line ride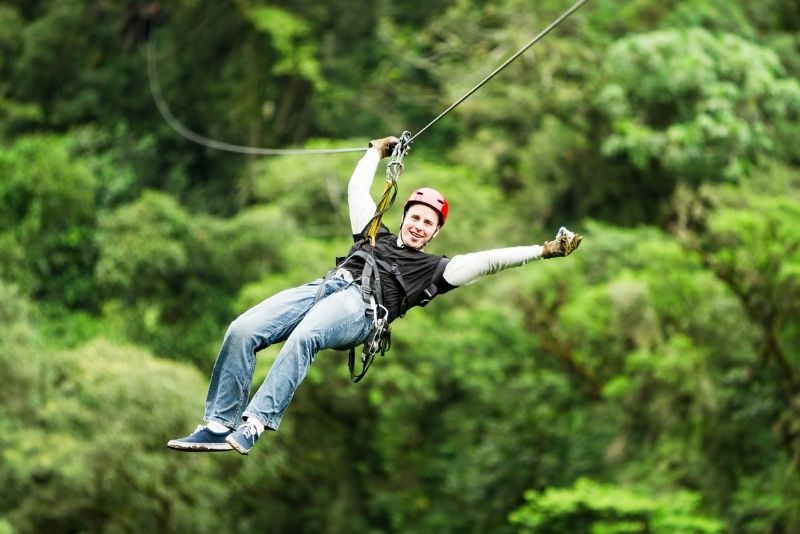 Getting that adrenaline high is one of the enjoyable things to do in St. Lucia. If you don't feel like hiking the immense tropical forest, fly through instead on a zip line.
It's a safe, fast and easy way to look down the landscape and see the treetops up close. However, make sure you're prepared both in heart and mind if this would be your first time.
13 – View the capital city from Morne Fortune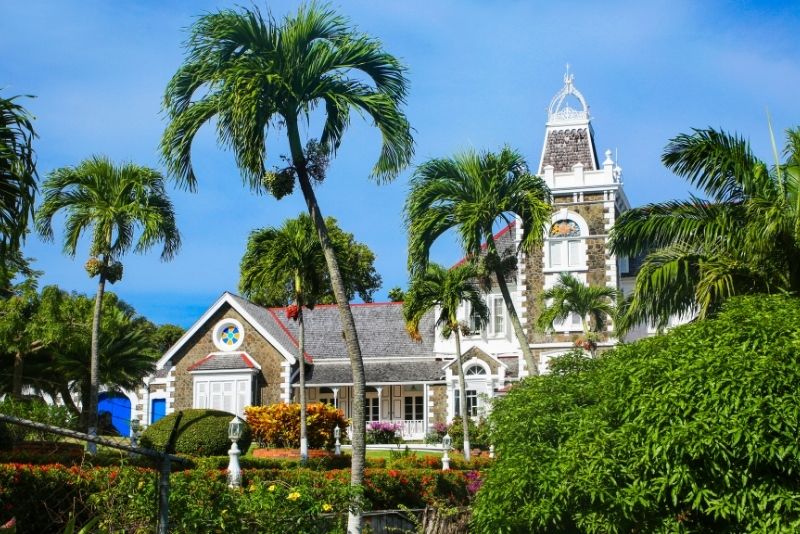 Overlooking Castries and the harbor, Morne Fortune had been the location of many battles between the French and British armies in the 18th century. Now, a residential area, it keeps some old military structures, such as the Powder Magazine and guard cells built by the French.
It's worth stopping at the summit to get a top view of the capital city before heading out on your adventures. Make sure to check out the Royal Inniskilling Fusiliers, a monument to honor the British soldiers who took the hill from the French.
14 – Sail with a catamaran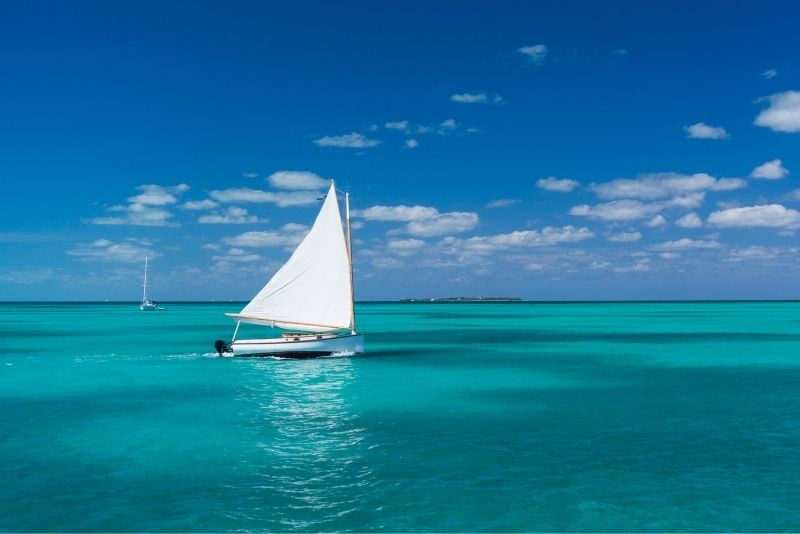 What better way to explore the turquoise Caribbean water in style and comfort than by a luxury catamaran? With food and drinks provided, this sailing experience is the way to see how the other half live in a day (or an evening) full of bliss.
Choose between a half-day sail (four hours) or for a longer sightseeing endeavor on the waters, opt for a full-day adventure. Tours depart from Castries Harbour, passing by Marigot Bay and La Soufrière Volcano, for example.
15 – Swim in the gentle waves at La Toc Beach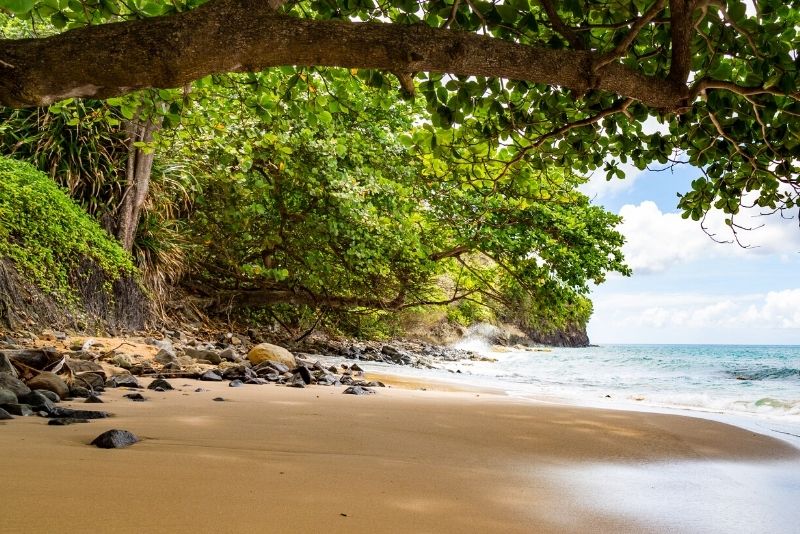 A favorite destination for weddings and honeymoons, La Toc is the closest beach to Castries with few restaurants and resorts around. This small cove on the northeast side of the island has gentle waves ideal for swimming and snorkeling.
You may want to take a 14-minute walk from the beach to see the historical site La Toc Battery with secret underground passages.
16 – Relish the wood carving at Eudovic's Art Studio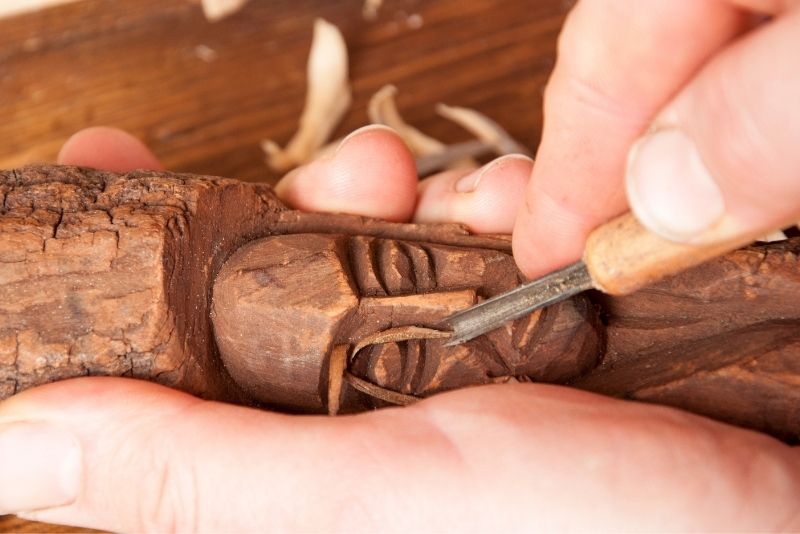 The first wood sculptor in St. Lucia, Vincent Joseph Eudovic is a world-renowned artist that defines a generation in the Caribbean.
His art studio, located in Castries, features artwork using various types of wood from the island. In its workshop, visitors are welcome to watch the artists demonstrate wood carving.
Art lovers, make sure to visit this place and take some souvenirs from the island's humble sculptors.
17 – Enter the crater of La Soufrière Drive-In Volcano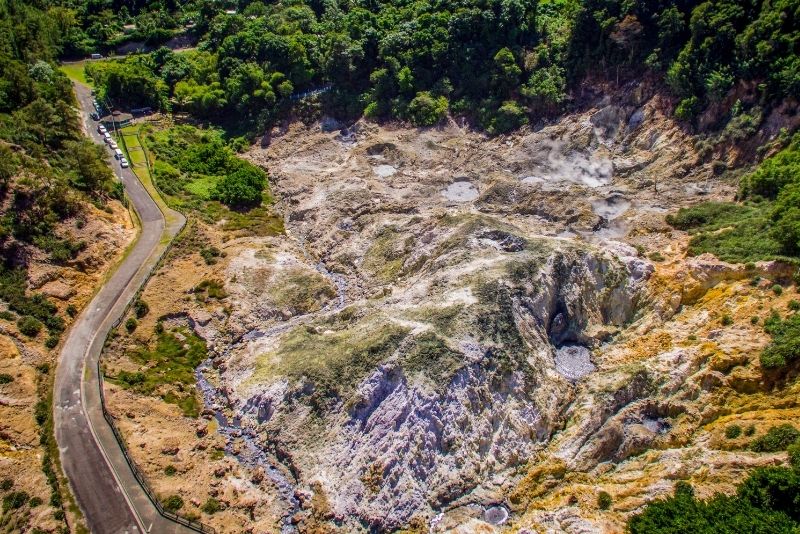 It's not every day that you can get near a volcano, let alone being inside its crater — which is one of the extraordinary things to do in St. Lucia. There's nothing to be afraid of at La Soufrière Drive-In Volcano, but expect the smell of sulfur from the steams.
While you're on the site, check out the mud bath at the Sulphur Springs Park and get dirty.
To reach the enigmatic volcano, journey to the west coast of the island to Soufriere town. Once here, you can actually drive into the stratovolcano with a vehicle — no trekking required!
18 – Explore the canopy at Treetop Adventure Park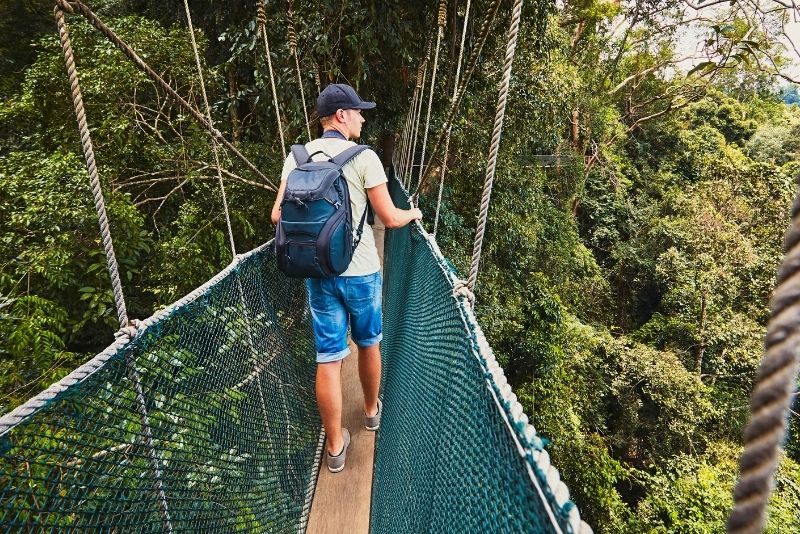 Fancy feeling like Tarzan for the day? At Treetop Adventure Park, you can experience the thrill above the canopy while walking through a net bridge or ziplining — a series of 12 zip lines and is known as the longest and fastest on the island.
You can also explore the tropical forest through the park's four hiking trails and 20 obstacle platforms.
19 – Relax at Anse Chastanet Beach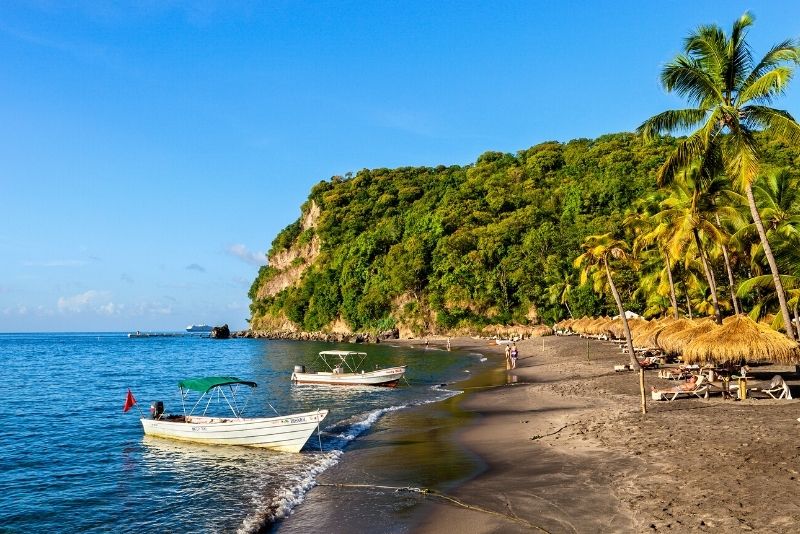 If you're looking for a romantic place where you can sit back and have a drink while looking at the twin Pitons, go to the Anse Chastanet Beach nestled in a 600-acre private estate. Couples frequent this beach for honeymoons and wedding anniversaries.
You can go snorkeling, try scuba diving for the first time or just enjoy the sunshine and the scenery. This place has restaurants and hotels, so there's no rush.
20 – Chill at the Naked Fisherman Beach Bar & Grill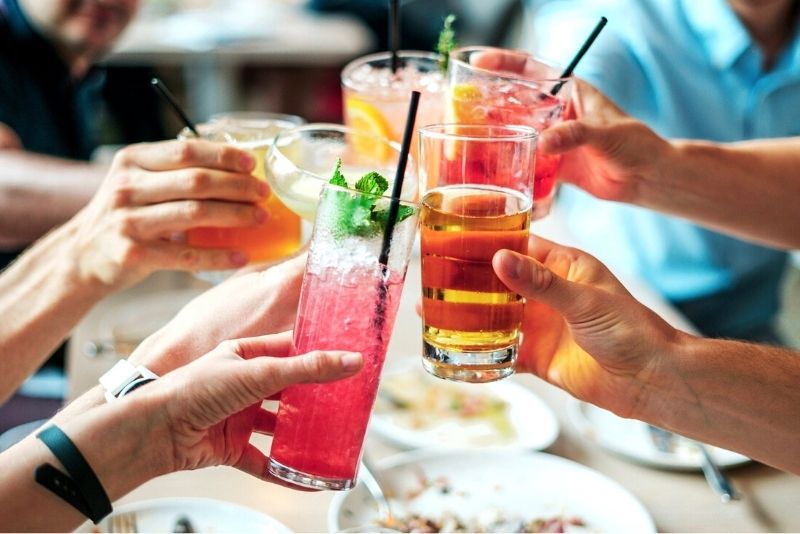 Situated right on the beachfront in Cap Maison resort, the Naked Fisherman isn't just a place to drink and eat. It's also a place to feel at home with its cozy seats, music playing and people having fun.
If you try the Black Tiger Shrimp or Jerk Creole Chicken Kebab, you'd know how this place takes barbecue seriously.
Whilst the ambiance and food are banging, it's truly the location that makes it so special, huddled away in a secluded cove. Sipping on cocktails with the surreal surroundings enveloping you; it all feels out of this world.
21 – Never stop exploring the Tet Paul Nature Trail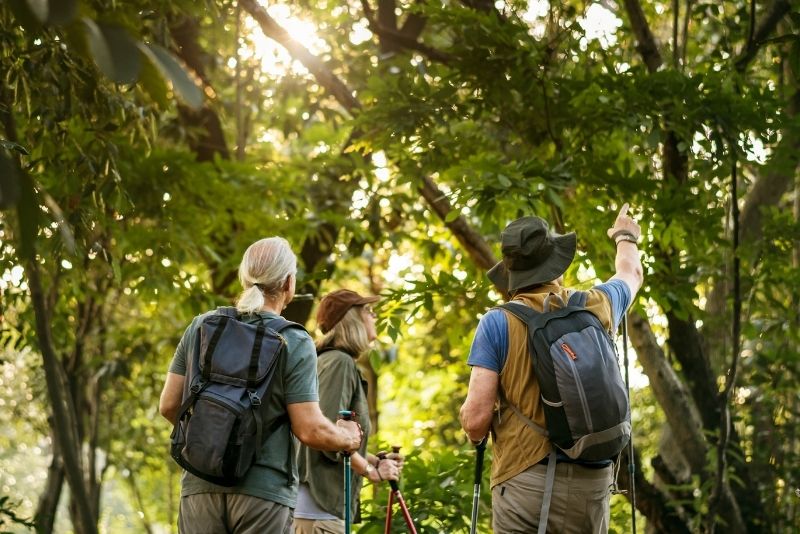 For those who want to escape the norm and challenge themselves, Tet Paul Nature Trail is what you're looking for. It's one of the leading hiking trails in all of St. Lucia and the most visited spot in Soufrière.
Your endurance will be paid off, as you appreciate the views of the Pitons (for an entrance fee of $10) and learn about the island's history and culture from your tour guides. You can also enjoy a mud bath rum tasting if you feel like fully rewarding yourself.
22 – Trek the Mount Edmund Forest Reserve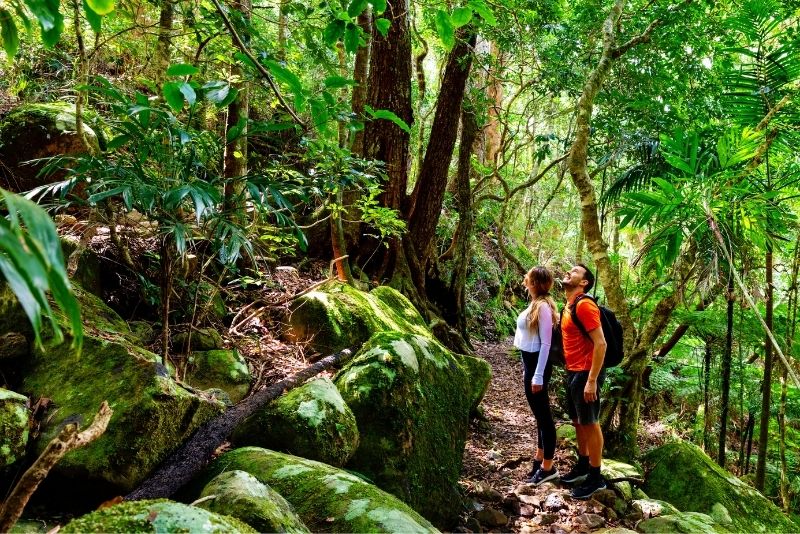 Home to hundreds of native plant and animal species found on the island, Mount Edmund has various hiking trails — including the four-hour difficult Edmund Rainforest Trail and the less strenuous Des Cartier Rainforest Trail.
Ask your guide to help you find the path that leads to the secluded Enbas Saut Waterfall. Bring your swimwear if you want to take a dip after trudging the steep mountains.
23 – Explore the Pigeon Island National Park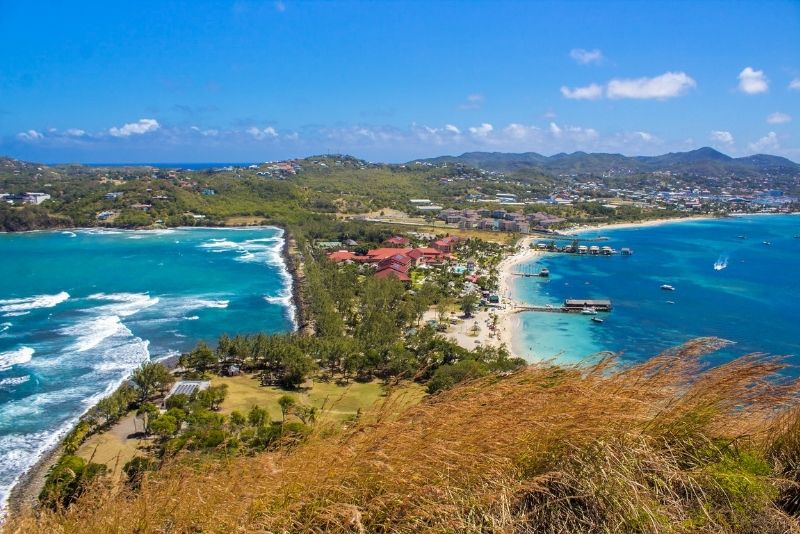 Linked to the mainland via a man-made causeway, this 44-acre islet in the northern region is one of the most historic places in the Caribbean. It played an important role during the Battle of the Saints in 1782.
Visiting this national park is one of the best things to do in St. Lucia where you learn the country's cultural heritage and enjoy its tropical biodiversity, scenic landscapes and beaches — all in one day.
If you're here in May, you can witness the St. Lucia Jazz Festival, a week filled with free concerts culminating on Pigeon Island.
24 – Visit the Minor Basilica of the Immaculate Conception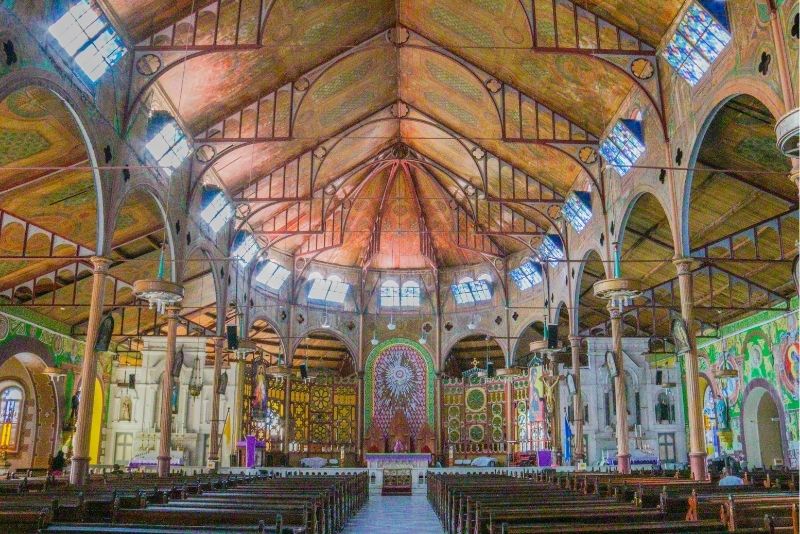 Located in Derek Walcott Square, the cathedral's colorful and artistic interior has attracted visitors from different walks of life. The paintings on the walls display a mix of traditional and contemporary styles.
Widely known as "The Cathedral," it was named as minor Basilica in 1999 during its centennial celebration.
25 – Check out the Batiks at Howelton Estate
One of the oldest buildings in St. Lucia, Howelton Estate is more than 120 years old and maintains its Victorian architecture. Imagine a life in the early days while walking through the interior.
For four decades, the estate also houses a Batik studio where you can see how plain fabrics are transformed into vibrant and colorful clothes. Make sure to drop by at the souvenir shop and browse the latest handbag designs.
26 – Cruise the streets on a Segway tour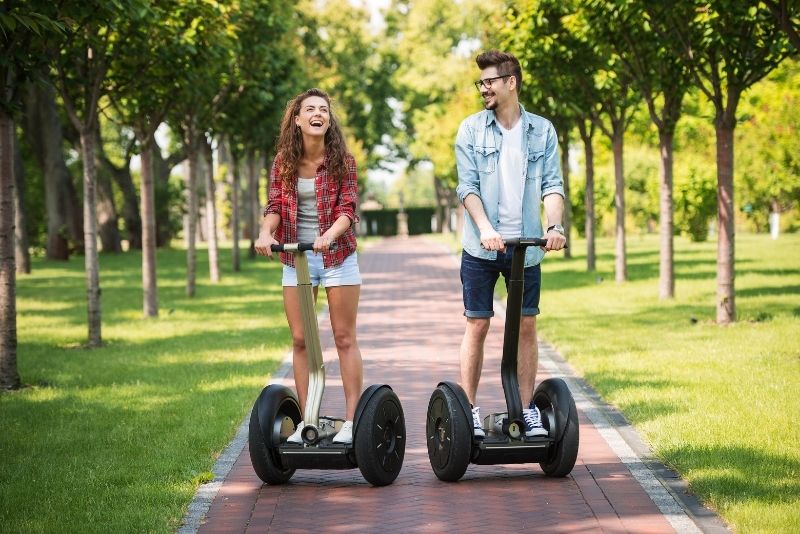 Gliding through unpaved trails leading to historical sites on a Segway is one of the fun things to do in St. Lucia. With some tours, you'll be traversing more than 3 kilometers of the nature trail on Mount Pimard, stopping at World War II ruins and beautiful bay views.
If you've never driven a two-wheeler before, start out at the practice track for about 20 minutes before the tour begins and get comfortable and acquainted with how to maneuver and ride the Segway.
27 – Sail at your own pace on a jet boat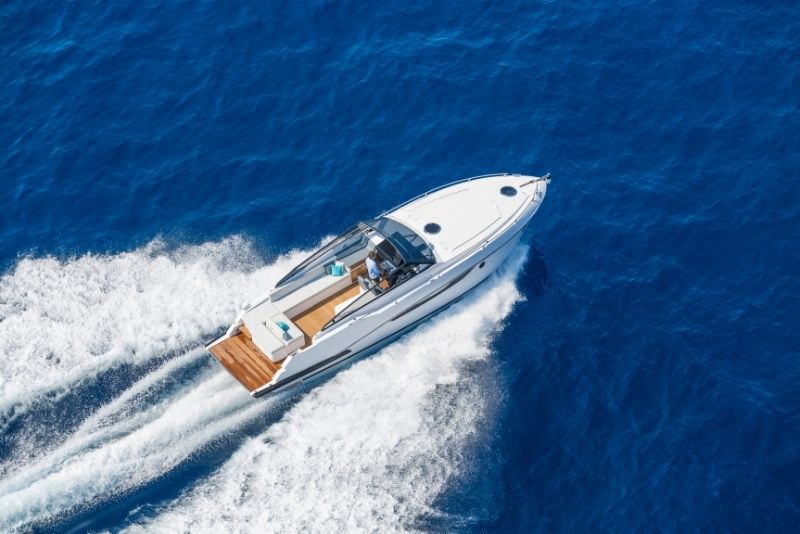 If you want to feel some action on the open water, hop on a speed boat and explore the sceneries. This is surely one of the fastest ways to get to the parts of the Caribbean you want to spend a full day — where you snorkel in the coral reefs or visit the volcanoes at your own speed.
Most boat tours serve lunch, an open bar, snacks and diving gear, so you don't need to pack anything but your energy to make the most of this experience.
28 – Gain botanical bliss at LaTille Falls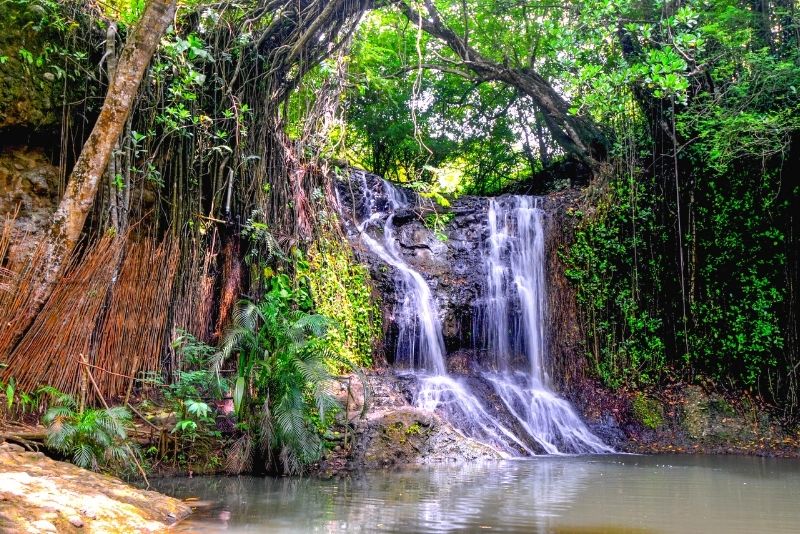 A hidden treasure on the eastern part of the island, the LaTille Falls and Garden offers a relaxing space with cascading waterfalls, bamboo structures and a fish pond.
Swim in the natural pool or sit under the waterfall, while being surrounded by rock formations and greenery. Once you meet the friendly owners and feel the peaceful environment, you'll realize it's worth finding your way to this little jungle.
29 – Marvel at the coral reefs by scuba diving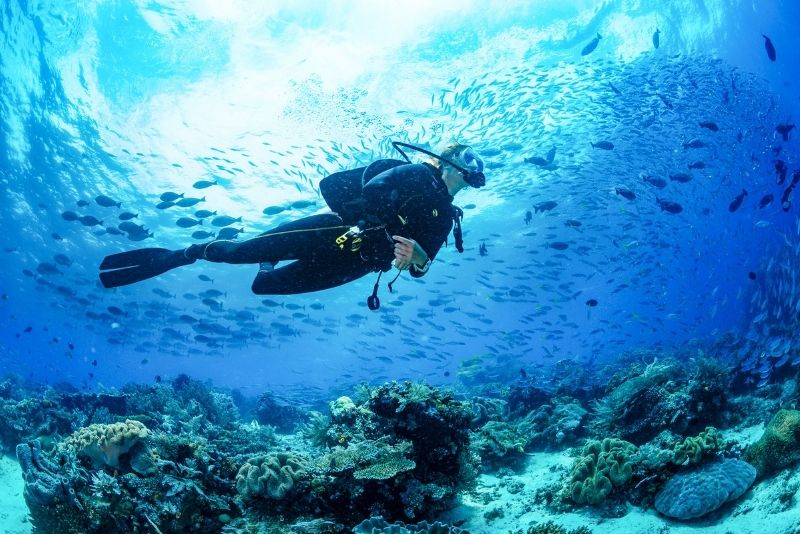 With 22 scuba diving sites, St. Lucia has been a popular destination for professional divers from around the world. Some of these locations may ring a bell — such as Turtle Reef, Pinnacles, Anse Chastanet Reef, Fairy Land and Piton Wall.
If you haven't tried scuba diving yet, take this chance to see an entirely different world underwater. Dive guides will teach you the basics and won't leave your side. As they always say, "Never dive alone."
30 – Have the best view of Pitons from Jalousie Beach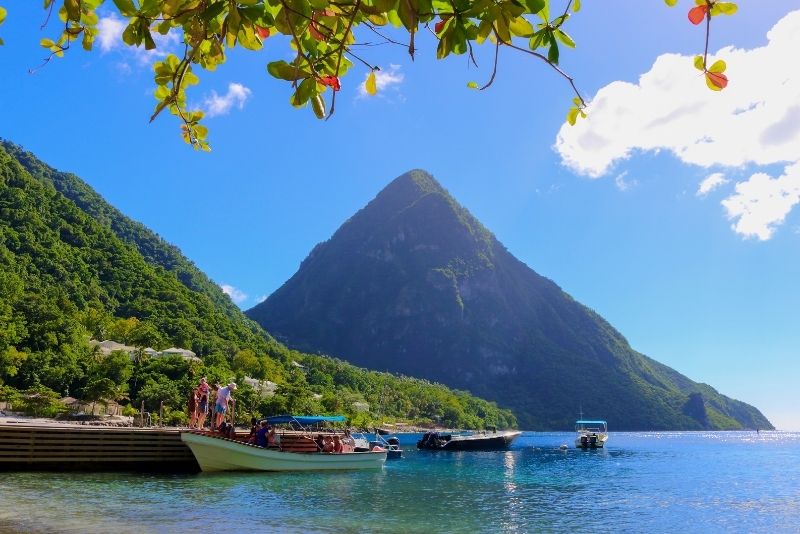 Get an incredible view of the Pitons from the Jalousie Beach (also called Sugar Beach) with white sands right on the foot of the mountains. You may want to access the beach by boat and have better chances to see the diverse marine life by snorkeling.
Booking a tour is the best way to explore Jalousie, so you'll have a delicious lunch, fresh fruits and friendly guides.
31 – Taste delicious chocolate at Fond Doux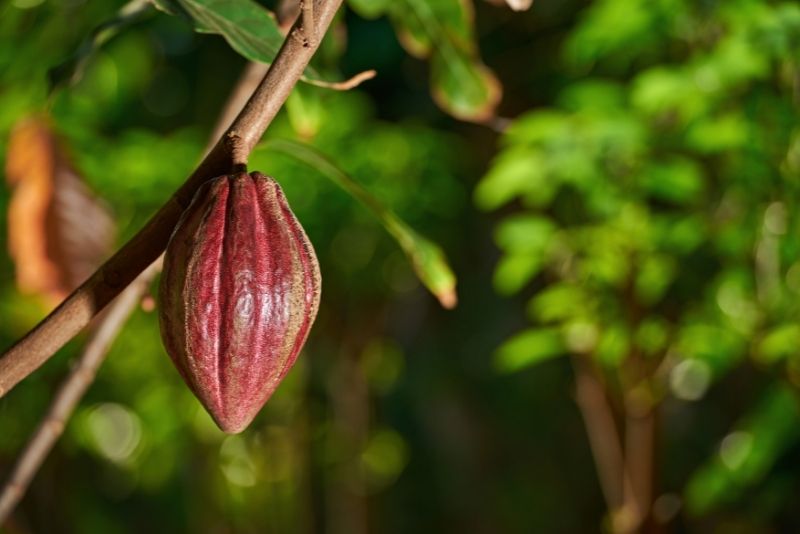 This eco-resort, located in a 19th-century working cocoa estate, continues to practice traditional chocolate making. It aims to promote sustainable ways to protect the environment and preserve the island's cultural heritage.
Fond Doux offers a tour where you can learn the plantation's history and the whole process of chocolate making — from fermenting the cacao beans to drying, roasting and grinding them to forming those decorated chocolate bars.
32 – Hike up Mount Pimard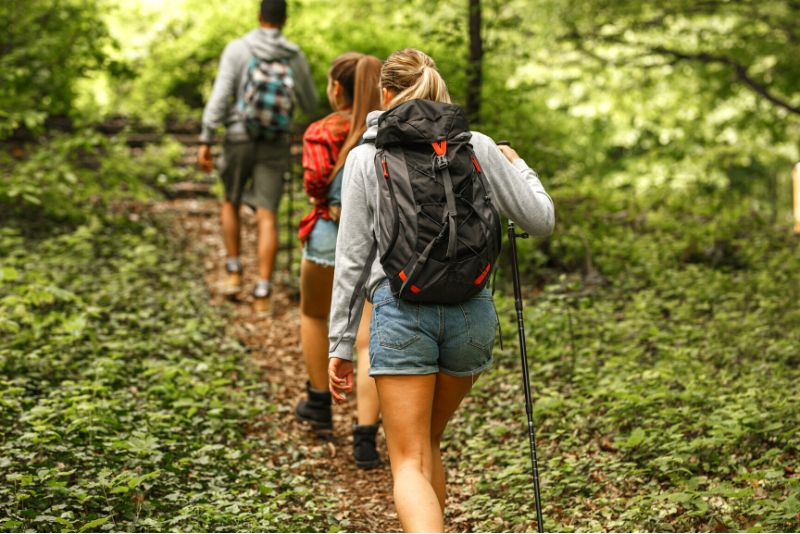 Perched 206 meters above sea level, set aside a few hours, get your heart rate up and enjoy a hike to the top of Mount Pimard.
Following the dedicated Mt. Pimard trail, the 2.7-kilometer-long round-trip hike is suitable for most, however, some level of fitness is required. En route, lap up the views of the natural scenery, native flora and fauna and appreciate the vistas of Pigeon Island and Reduit Beach from above.
Set aside roughly two hours for getting there and back, but avid mountaineers complete the route to the top in about 45 minutes.
Early on in the morning is a great time to tackle the trail before the day's heat really sets in — don't forget your sunscreen!
33 – Take the plunge at the Toraille Waterfall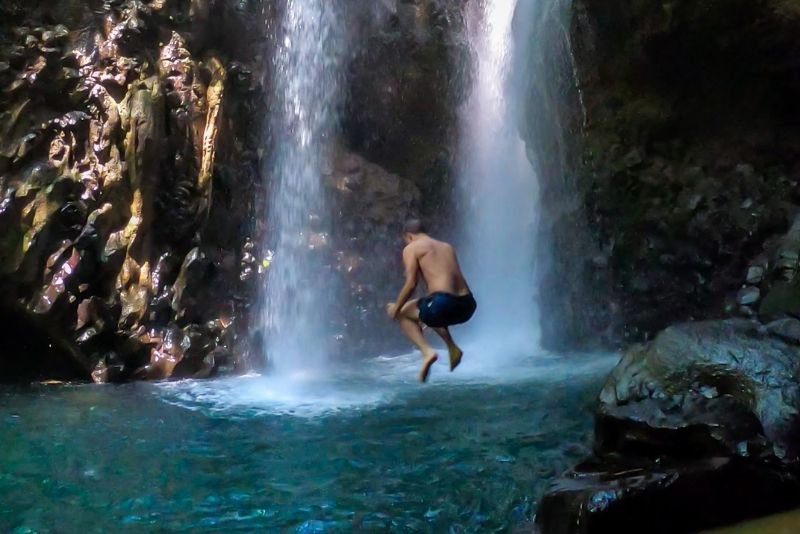 After exploring the tropical forest or searching for volcanoes, get refreshed at the Toraille Waterfall near Soufrière. Brave the coldness and jump into the pool beneath the falls, or let the falling water massage your back.
It's a perfect place to share quality time with your family and friends, with the surrounding vegetation and available facilities.
34 – Feel the groove at Rodney Bay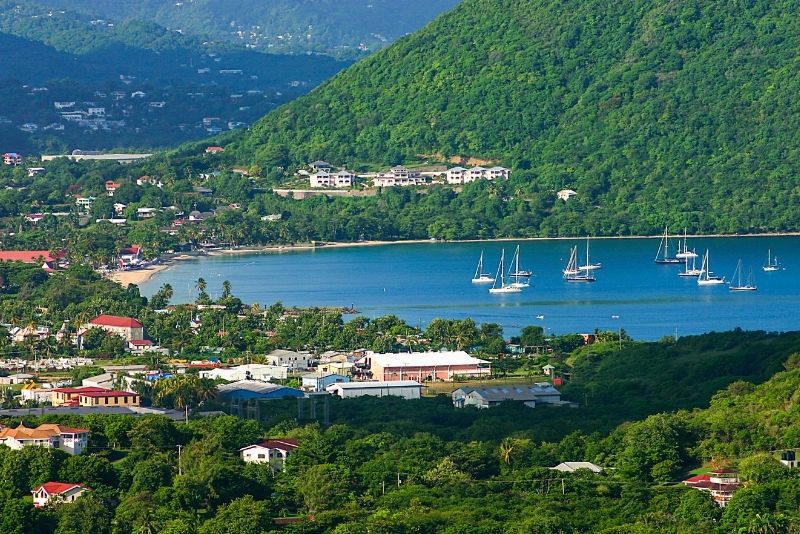 Looking for vibrant nightlife or exciting outdoor adventure?
Rodney Bay offers some of the amusing things to do in St Lucia. Nestled in the Gros Islet quarter near the island's northern tip, this town is popular among travelers for entertainment and recreational activities.
You can indulge yourself in appetizing French-inspired dishes after spending a day in a rainforest, sailing the ocean or floating at a water park.
35 – See the two oceans meet at Moule a Chique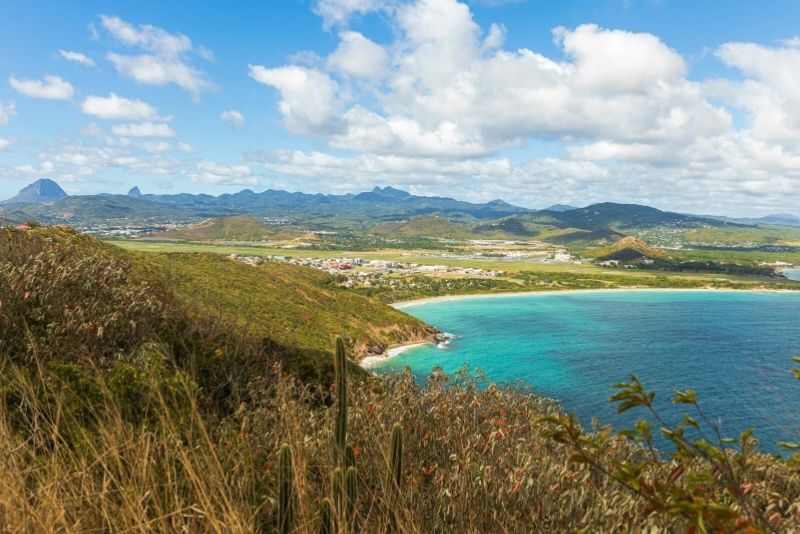 It's hard to tell which side of the island is better, but you can see the Caribbean Sea and the Atlantic Ocean collide at Moule a Chique in Vieux Fort at the southern tip of St. Lucia.
Enjoy the panoramic view from the lighthouse that was built in 1912 and is over 220 meters above sea level. Take your time to breathe in the ocean breeze, as you look through the horizon.
36 – Explore the island via bike tours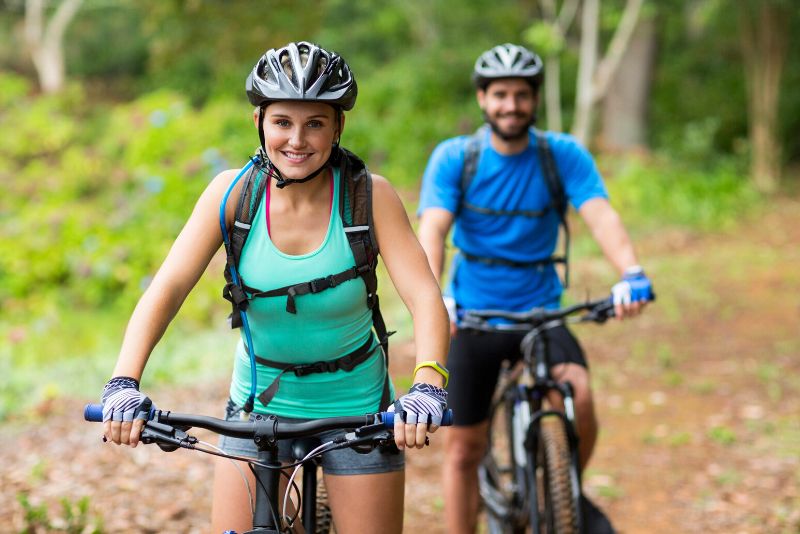 If you've spent enough time lazing away the hours on the beach, get in a bit of exercise whilst sightseeing the island at the same time with these invigorating bike tours!
During a 2.5 coastal ride to Pigeon Island National Park, start off the excursion on Gros Islet where you'll cycle through the town to learn some of its history and appreciate the sites and architecture.
Moving to the national park, follow a man-made pathway along the beach and ride close to the shore. Heck, you can even do this one in your bikini or boardies — you're on an island after all!
Or, you can choose a longer stint and spend half the day (five hours) cruising the eastern side and chasing waterfalls! Traversing forest trails on a mountain bike, head to Errand Falls for a (much-appreciated) dip in the refreshing pool.
Tours include a safety lesson and briefing before you select your preferred bike.
37 – Play golf at one of the scenic courses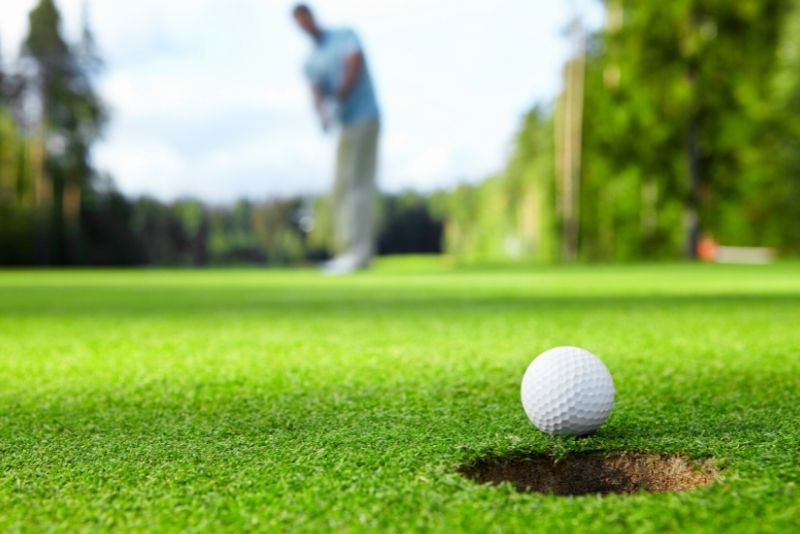 Covered mostly by fertile forest, St. Lucia has a fair amount of landscape dedicated to golf. On the northern tip of the island, there are two Sandals golf courses, one of which is located on the Gros Islet and the other on its resort in front of La Toc Beach.
Whether you're playing in the nine-hole golf course at Sandals Regency or the 18-hole championship course at Cap Estate, you'll enjoy the backdrop of the Caribbean greenery.
38 – Walk along the soft white sands on Reduit Beach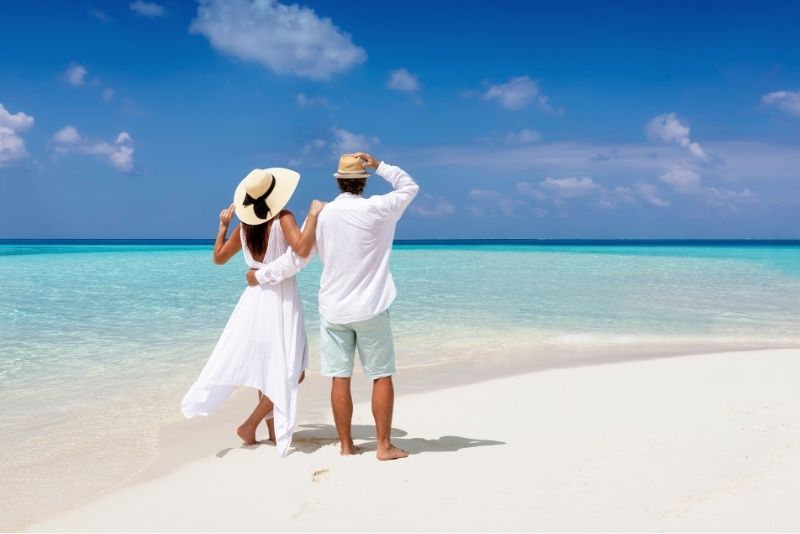 If you feel like strolling by the sea or bathing in the sun, head to Reduit Beach, a kilometer stretch of white sand on the northern tip of St. Lucia. The calm water at Rodney Bay makes you enjoy swimming and water sports all day.
Rent beach umbrellas and loungers or some of the oceanfront restaurants have their own for guests to use, and look out for the rum guy selling coconuts filled with a refreshing drink inside — ideal for lazing on the beach under the palm trees.
39 – Feel in awe at Diamond Botanical Gardens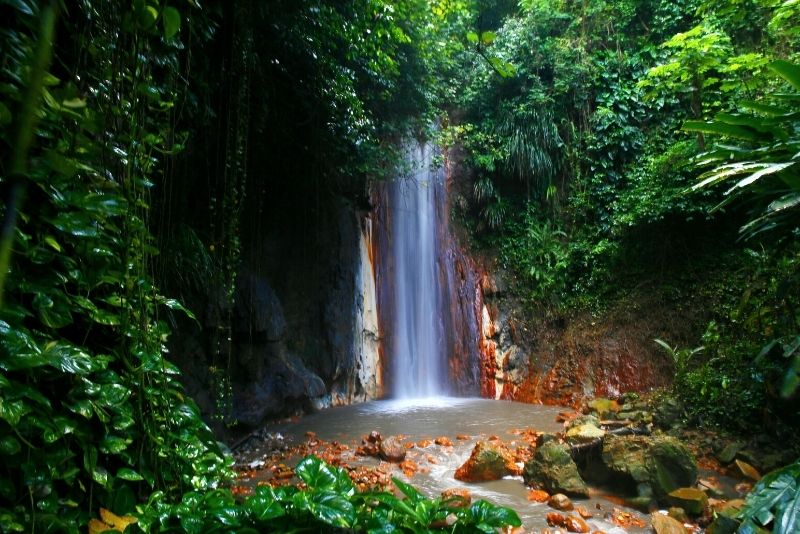 With its name alone screaming grandeur — Diamond Botanical Gardens in Soufrière won't disappoint you. It's home to the oldest botanical gardens in St. Lucia and the colorful Diamond Falls braided with volcanic minerals.
This award-winning tourist attraction offers a sense of awe towards Mother Nature's beauty — and the positive and calming energy that vibrates from the place.
40 – Get entertained at The Pink Plantation House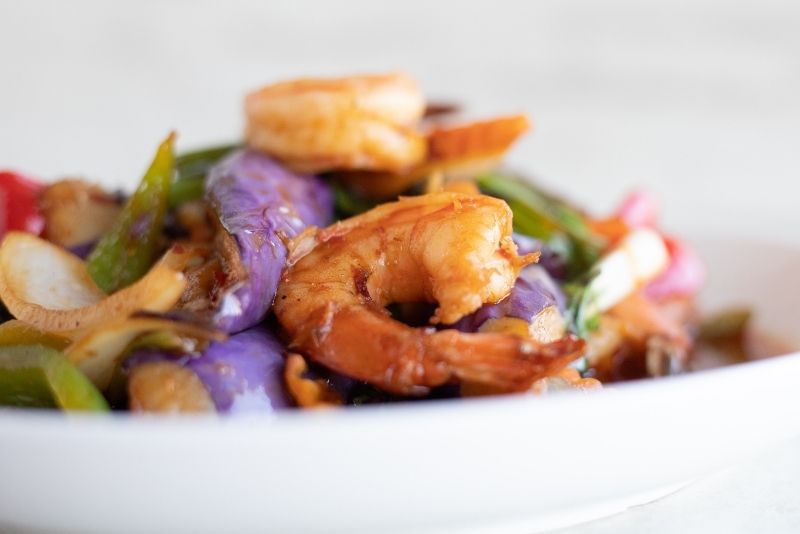 Caribbean food, seafood, veggie food — everything you could ever hope to sample can be found at The Pink Plantation House.
The setting is unbelievable, the grub is world-class and the crews go out of their way to make sure you have a good time at what is easily Castries' best eating establishment.
With decor all around that pops with color and natural greenery covering the house, grab a seat on the terrace for the best views.
41 – Spot the island's national bird at Millet sanctuary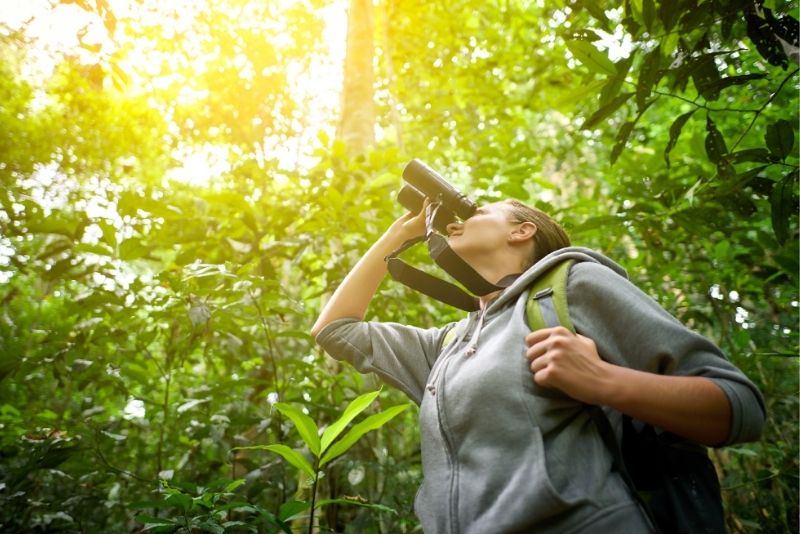 You can't go home without even meeting one of the endemic birds! You might spot them all at Millet Bird Sanctuary, found 6 kilometers from the coastal road.
This tropical island is home to nearly 200 bird species and five of them are endemic. These are Saint Lucia Warbler, SL Pewee, SL Oriole, SL Black Finch and the national bird SL Parrot also known as Saint Lucia Amazon — but the locals call it "Jacquot." If you want, expand your luck by hiking early in the morning.
42 – Have fun at the Chocolate Heritage Month festival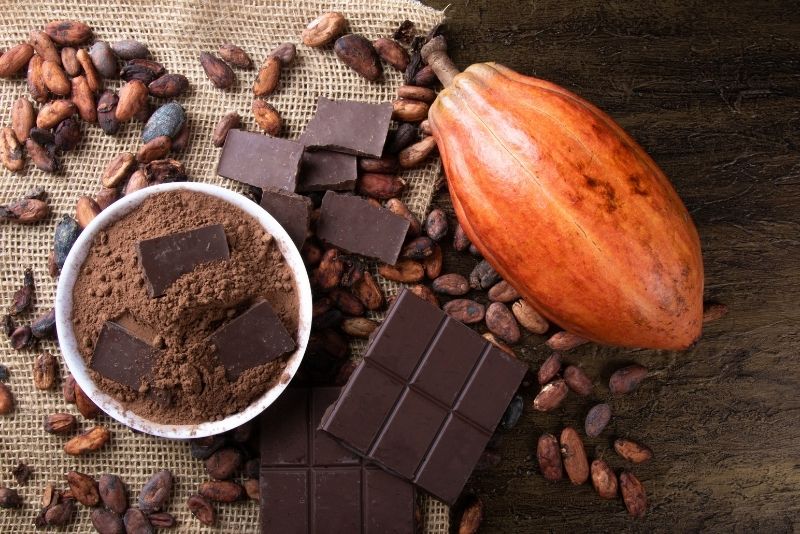 The Chocolate Heritage Month happens every August when cacao plantations open up to visitors and offer packages to fully experience the benefits of cocoa — aside from indulging in chocolate!
Learn more about the history of St. Lucia's cacao farming and how it became one of the sources of the best and finest chocolate in the world. At this festival, you're not only going to satisfy your palate, but also your skin with a chocolate massage, facial and body scrubs.
43 – Go on a Rum tasting tour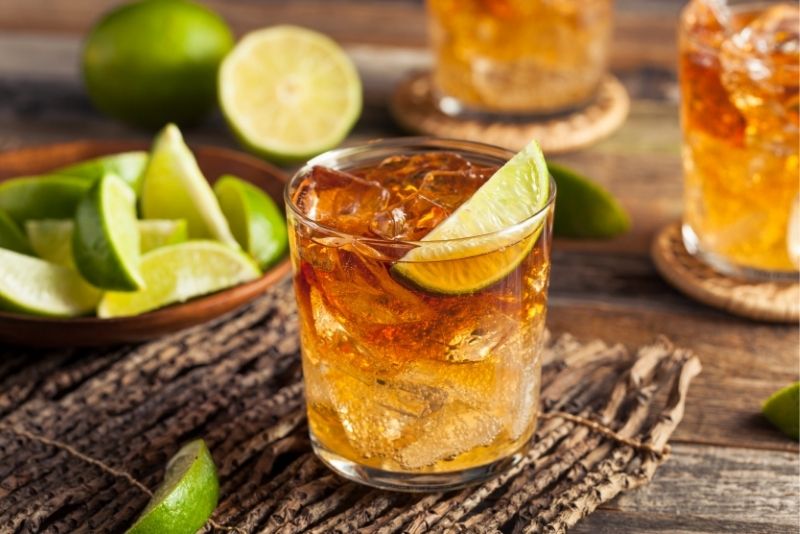 One of the fun things to do in St. Lucia is to capture its spirit with rum tasting. With sugar as its main product, rum has played a big part in the country's culture with its first distillery opening in 1931.
Visit the only remaining distillery on the island, learn about the process of production and taste 25 different types of rum!
44 – Enjoy the serenity of Derek Walcott Square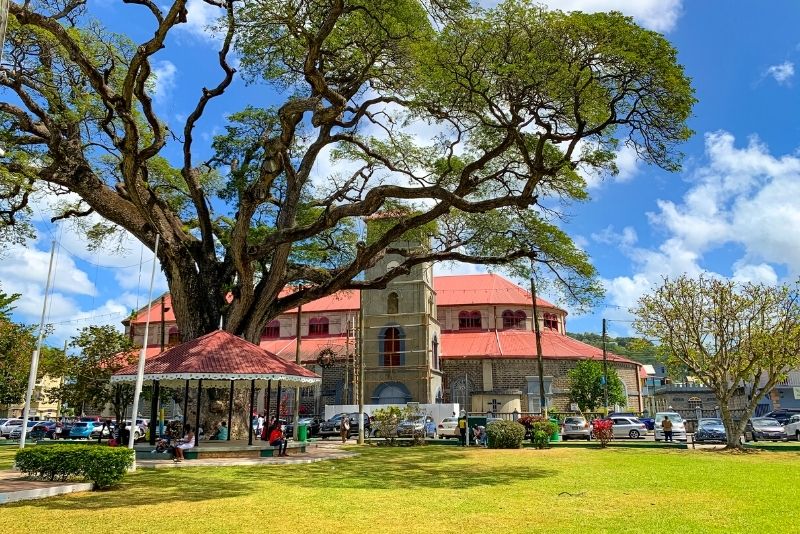 Located in the center of Castries, the square was built in the 1760s and called Place d' Armes and Promenade Square, originally to honor the residents who died in the war. In 1892, it was renamed Columbus Square.
It got its current name in 1993 after Derek Walcott, a poet and playwright from St. Lucia — to show the people's respect and appreciation for his great work when he won the Nobel Prize in 1992.
45 – Discover the ancient ruins of Mamiku Gardens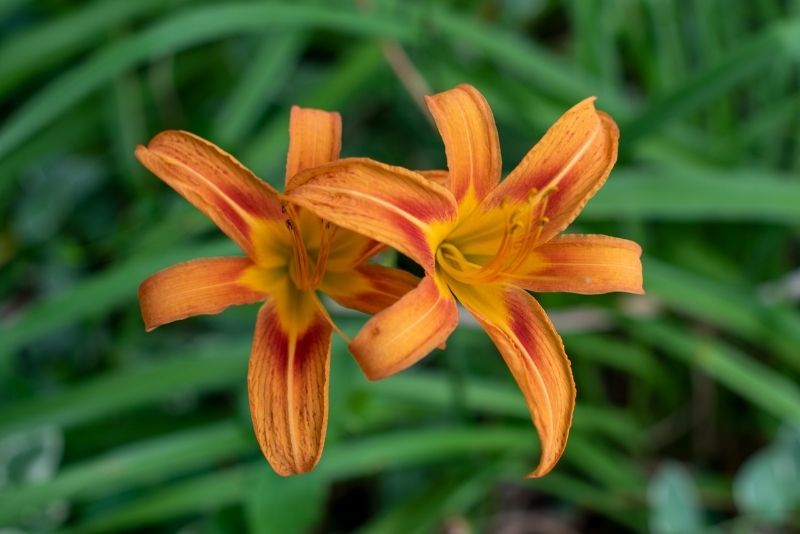 If you're craving some interaction with hummingbirds, butterflies and tropical flowers with 250-year-old ruins, then visit the Mamiku Gardens located on the east side of the island.
Tour the banana and cacao plantations, or have some rum as you imbibe the serenity of this place.
The setting has been divided into different themes to make navigation around the grounds easier. Stroll and explore as many as time allows along the woodland walks. Some of these include the Mystic Garden, Secret Garden, Veronica's Garden, the Casse (a mini rainforest vibe) and Grandpa's Old House filled with medicinal herbs.
46 – Take an obstacle course at Splash Island Water Park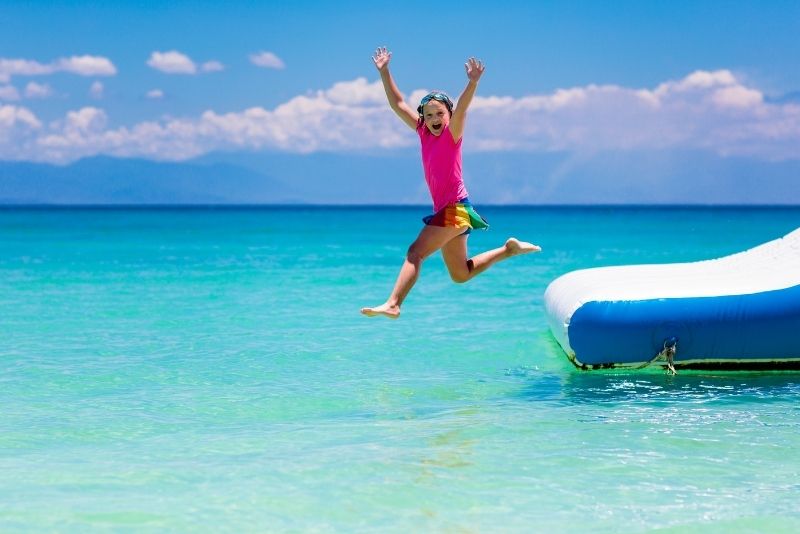 Anyone who wants to stay active on a holiday needs a place like Splash Island Water Park — The first open-water sports park in the entire Caribbean. Its floating platforms offer more fun than just swimming in the sea.
Suitable for kids and adults, this water park also has obstacle courses and tour packages that include lunch and refreshments.
47 – Go horse riding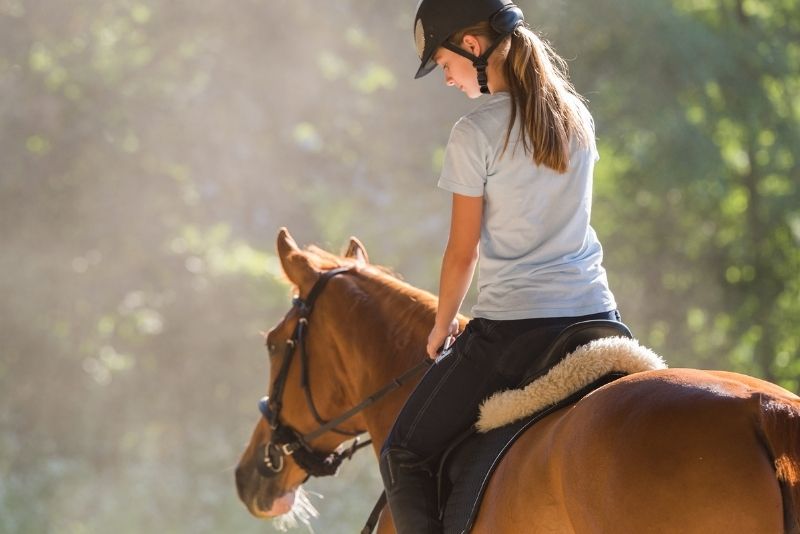 Explore the island's beaches and forest trails on horseback. It's one of the fun and invigorating things to do in St. Lucia.
First-timers, don't worry. Your guide will help you feel confident and bond with your horse. Most tours include swimming in the sea with your equine friend after three hours of adventure together.
Decide whether you'd prefer a morning or afternoon ride and lap up the views as you trot along the shores around Gros Islet.
48 – Eat seafood with a view at Matthews Rooftop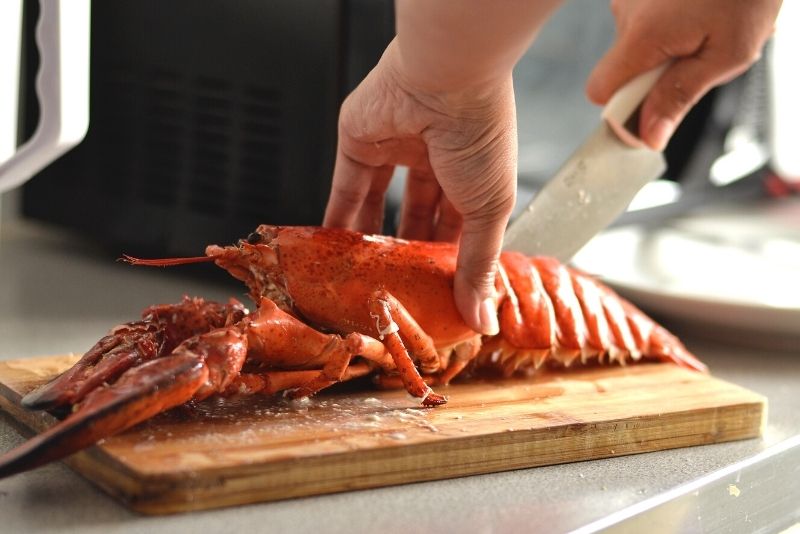 With panoramic views of the Rodney Bay strip, Matthews Rooftop restaurant is one of the best spots in town to indulge yourself and eat all seafood you want.
There are global dishes for everyone to enjoy, so whether it's home comforts or something different you're after, these guys have it at the ready.
Feast on the likes of coconut shrimp, oxtail or pan fried salmon (plus there is an entire lobster menu on its own) whilst knocking back colorful tropical cocktails from this rooftop locale.
49 – Reel in a big one on a fishing charter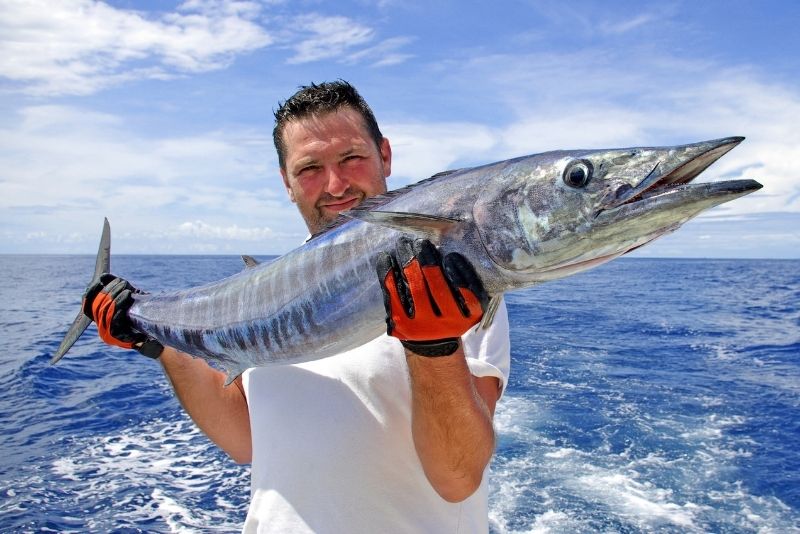 Whether it's a private big game or a deep-sea venture, there are multiple fishing options in St. Lucia and most visitors say hiring a private charter is the best way to do it.
The fishing grounds are known for yellowfin tuna, dorado, wahoo and white marlin to name a few. An average of over 2,000 metric tons of fish were caught here every year from 2013 to 2018 — so there's plenty of fish in the ocean! Be prepared to catch a giant one.
50 – Shop at Duty Free Pointe Seraphine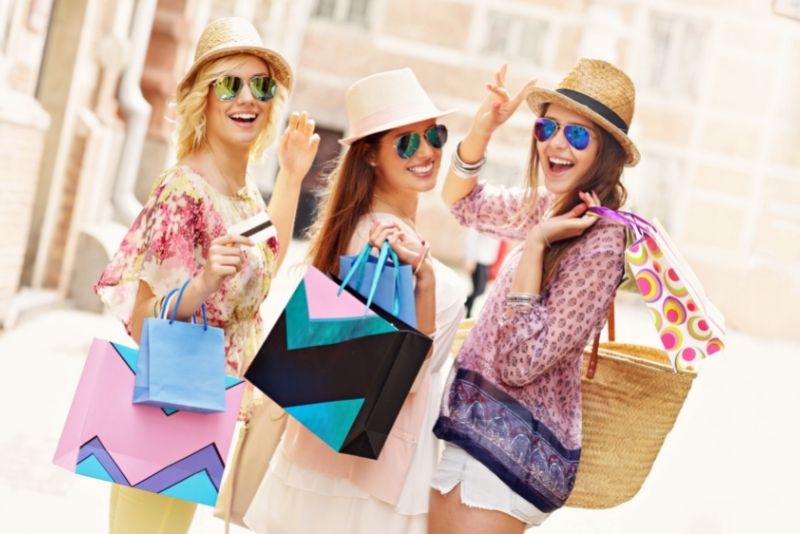 Dedicated to tourists and visitors of the island, this duty-free shopping complex is located right at the cruise port.
Here, you'll find anything you need or want when on a holiday, whether you're looking for souvenirs for friends back home or something for you to wear and use while traveling.
Browse among the shops selling clothes, beachwear, jewelry, embroidered gifts and more. Apart from the shopping, there are a few cafes, bars and restaurants within the complex too.
51 – Learn the secret to the island's flavors in a cooking class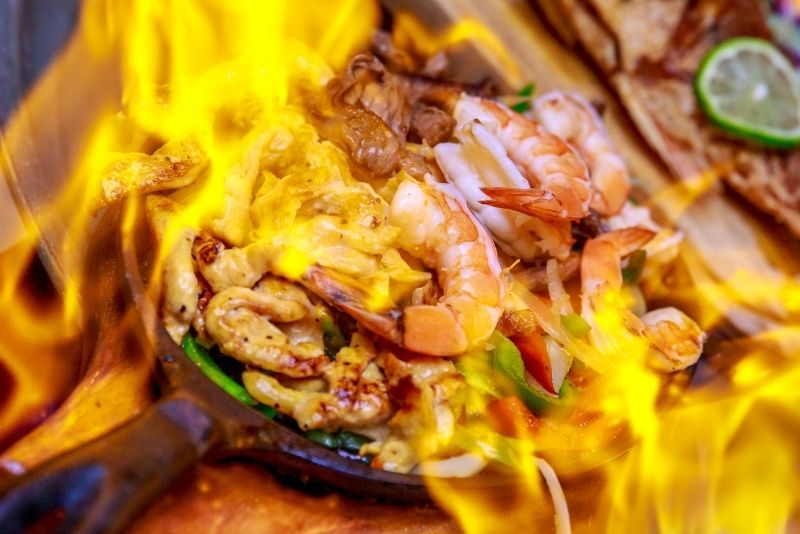 The flavors of St. Lucia are influenced by native, European, African and Southeast Asian cultures. Learn how they blend well to create delicious dishes with fresh ingredients. From appetizers to main dishes to desserts, you will be able to prepare your own menu of the local cuisine after following instructions from a professional chef.
Why not roll up the sleeves and join a cooking class?
52 – Visit the Daren Sammy National Cricket Stadium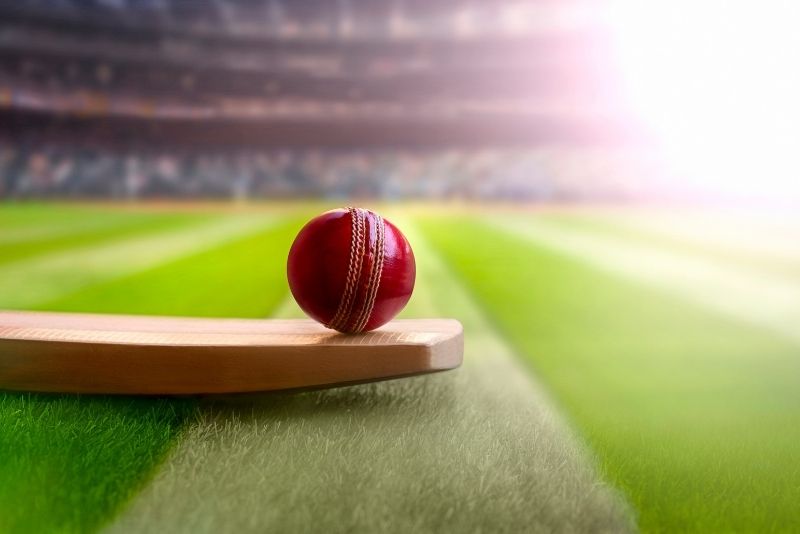 The West Indies is an absolute hotbed for cricket excellence, so it should come as no surprise to learn that St. Lucia has a magnificent 15,000-seater stadium.
Set against the hills, the Darren Sammy National Cricket Stadium has hosted test matches for almost 20 years now — visiting it can be one of the exciting things to do in St. Lucia.
53 – Grab a drink at Antillia Brewing Company
As the only craft brewery in all of St. Lucia, Antillia does a pretty solid job of setting a high standard for a good old-fashioned beer.
With the palm trees and Pitons standing alongside the best brewery in town, the ABC is a place every beer lover should try and visit.
Opening its doors in 2015, it specializes in artisanal ales brewed using organic local ingredients, free from chemicals, and its manufacturing facility (at Emerald Organic Farm) is at a different locale in Soufriere.
54 – Unwind during a sunset cruise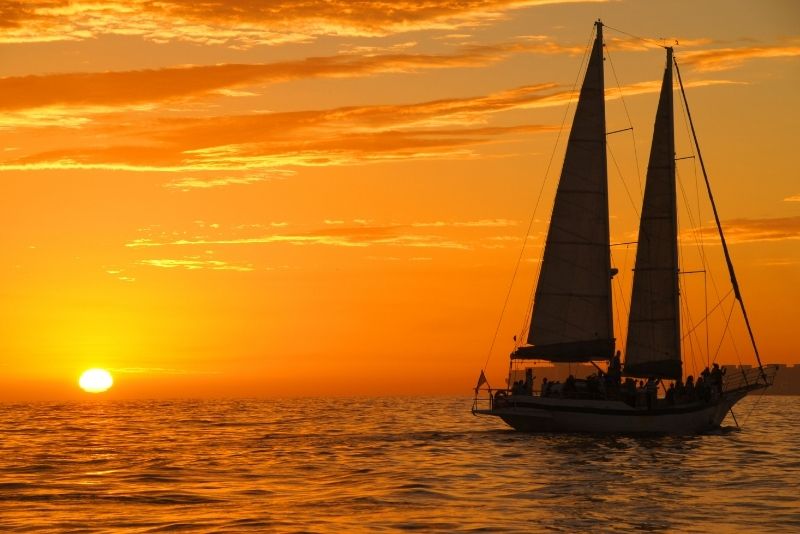 With the long day finally drawing to a beautiful close, what better way to round it up than taking a sunset cruise?
Sail along the Caribbean coast while drinking champagne and watching the surreal sight. Don't miss the green flash right after the sun disappears below the horizon.
In fact, there is a multitude of tours to choose from that favor sunset hour. If here with a group of friends, opt for a party sunset cruise, or you can book a private two to three-hour sailing experience instead for up to 15 guests.
55 – Party like a local at Friday Night Fish Fry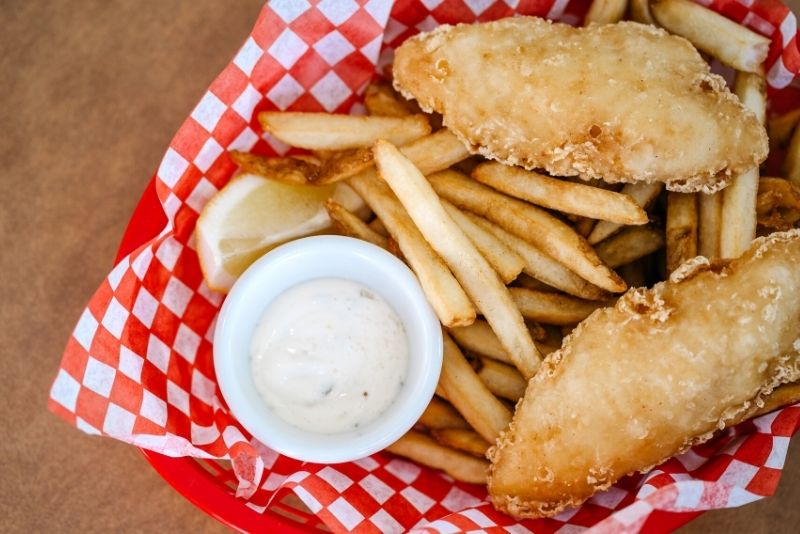 The Friday Night Fish Fry in Anse la Raye is a real pride for the island. It's when some village vendors cook the fishermen's fresh catch for delicious meals right near the dock.
The tradition fills this humble fishing town with food, music and festivity, showcasing some of the most remote joys on the island. It's the best time to have a drink, eat lots of seafood and meet new friends.
56 – Party at the Gros Islet Street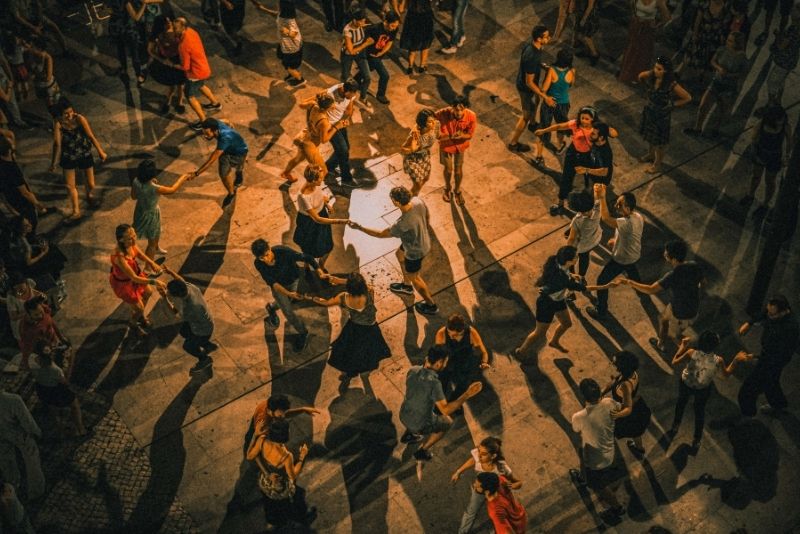 Let loose and have a good time at the Gros Islet Street Party!
Every Friday night, this fishing community comes alive and the Dauphin Street is redolent of barbecue and grilled seafood. Immerse in the crowd, dance and party with the locals.
Treating locals and tourists with good vibes for more than 50 years, apart from the music, food and drinks all around, you can also pick up a few cute curios or artwork from the local vendors with tables/stalls set up.
How to get to St. Lucia?
Travelers arriving in St.Lucia will land at Hewanorra International Airport (UVF) — situated on the south side of the island in Vieux Fort. If this is your first time here, or you're searching for a convenient way to get to your stay in St. Lucia, consider pre-booking airport transfers for your day of arrival.
Once you land, have collected your luggage and completed your admin, exit the airport gates where your private driver awaits, holding up a sign with your name on it.
Chauffeured off to your own, air-conditioned vehicle, sit back after a long flight and be driven directly to your stay on the island in comfort and style — stress-free!
Where to stay in St. Lucia?
This island is filled with beautiful places to stay. Here are some of the best to return to after long salty days.
Tucked away from the world and nestled among lush trees, Rabot Hotel (from Hotel Chocolat) is absolutely beautiful. From the friendly staff to the food to the private eco-lodges for two, you won't be disappointed.
A great option for honeymooners or couples; the Sugar Beach, A Viceroy Resort offers a superb beachfront location in a stylish, classic setup sporting a colonial white wooden design — Victoria bathtub included.
Overlooking Anse Cochon Bay and with picturesque gardens, the Ti Kaye Village Resort & Spa is a serene setting. The rooms all have stunning ocean vistas and the spa here spills over with views too.
For guests that prefer an entire unit to themselves, book one of the luxe and well-equipped suites, studios or one-bedroom apartments from Marigot Palms.
Harbor Club, Curio Collection by Hilton is favored for its prime location on the marina, but it also has amazing facilities including a guest pool in the sands and restaurants serving sushi or wood-fired pizza.
The all-inclusive Hideaway at Royalton Saint Lucia, is an adults-only stay, with massive rooms to choose from done up in an open-plan style. Another fabulous option for couples.
Where to go next?
Seeing as you're already in the Caribbean, why not venture off to some of the other destinations?
There are many other fun things to do in Barbados — a short 45-minute flight from St. Lucia. Known as one of the world's top tropical hotspots, explore all that the eastern Caribbean island has to offer from surfing to snorkeling.
Punta Cana in the Dominican Republic is a great locale for all sorts of travelers, whether searching for a honeymoon idea or the perfect family island. When you're not lapping up the insane colors of the ocean, hit the waterparks or take a tour of a cacao plantation.
Traveling 1.5 hours by plane, Puerto Rico bursts with color, culture and history. Wander the cobbled streets, visit hillsides dotted with rainbow-colored houses, and take photos at the famous pink lake.
Just a short hop away from St. Lucia, Martinique boasts a rich blend of French and Creole culture, stunning beaches, and verdant rainforests.
Discover many great things to do in Aruba as well — another romantic destination loved by couples. Situated in the Southern Caribbean Sea (and a constituent country of the Kingdom of the Netherlands), it's right near Venezuela.
Final thoughts
Seriously though, how dreamy does this island sound? Whether you're after a sun-kissed holiday spent on the beach all day or prefer to stay more active during your time in the Caribbean, the things to do in St. Lucia keep all travelers happy and constantly smiling.
Have you ever visited St, Lucia before or any of the nearby islands? What are your fondest travel memories during your time here? Share with us in the comments, we love hearing from our readers.
As always, happy travels!