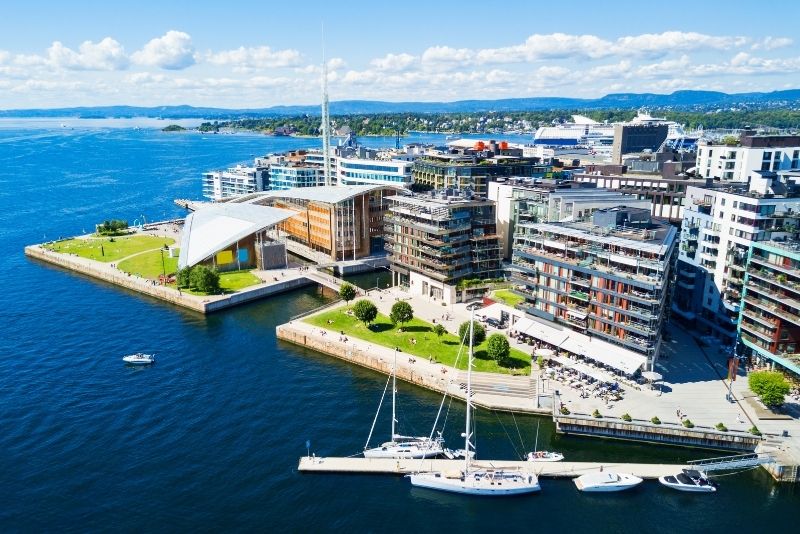 Often overlooked because of its comparatively high prices to its southern neighbors, Norway's capital city should sit high atop any European bucket list — for adventurers, history buffs, and nature lovers, that statement is multiplied tenfold.
Where Viking history meets modern architecture, with Mother Nature's splendid fjord backdrops, you'll find the Norwegian hub teeming with activities year-round. From fascinating museums to jaw-dropping fjord cruises, hidden microbreweries, and Michelin-starred restaurants, visitors are seldom disappointed to discover the diversity on offer in this Scandinavian metropolis.
And you'll find plenty of great surprises as well, from beautiful sculptures and well-crafted espressos to lively outdoor festivals and floating saunas!
It's the kind of city that combines the leisurely and the adventurous, the intellectually provocative and the sensorily engaging.
With its wonderful blend of nature and culture, this gorgeous city is bound to engage and delight you at every turn!
Even if you're only planning on visiting for 2 or 3 days (longer is better, of course), take note of the long list of incredible things to do in Oslo and start piecing together your Nordic adventure!
1 – Wander around the famous Royal Palace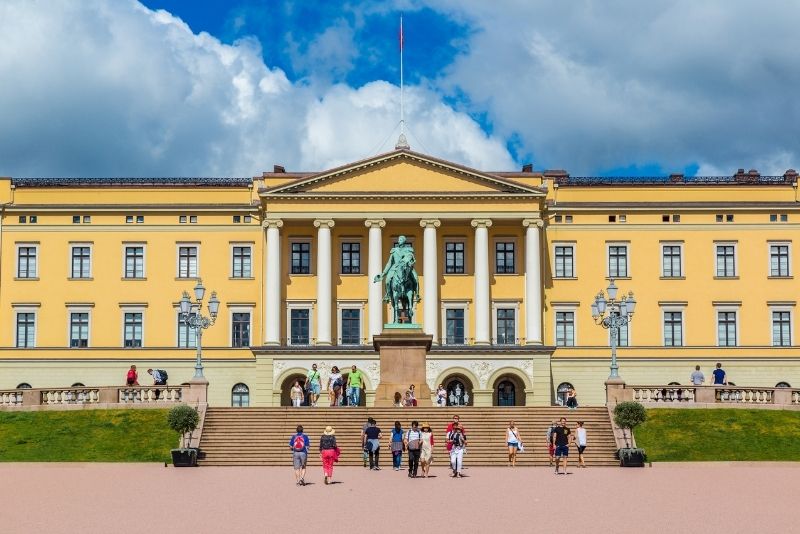 A sprawling, opulent building that currently acts as the home for King Harald V and Queen Sonja, the Royal Palace dates back to the early 19th century and features over 170 rooms, each decked out in only the highest degree of luxury.
Usually, the symbolic palace is open to the public during the summer months of late June until mid-August; tours wander through the Council Chamber, Banqueting Hall (which can host over 200 people for gala dinners), and truly beautiful guest rooms.
If you'd rather just explore the lush Slottsparken (Palace Park), make sure to check out the changing of the guards – a longstanding tradition – which happens daily at 1.30 pm.
2 – Admire the longstanding Akershus Fortress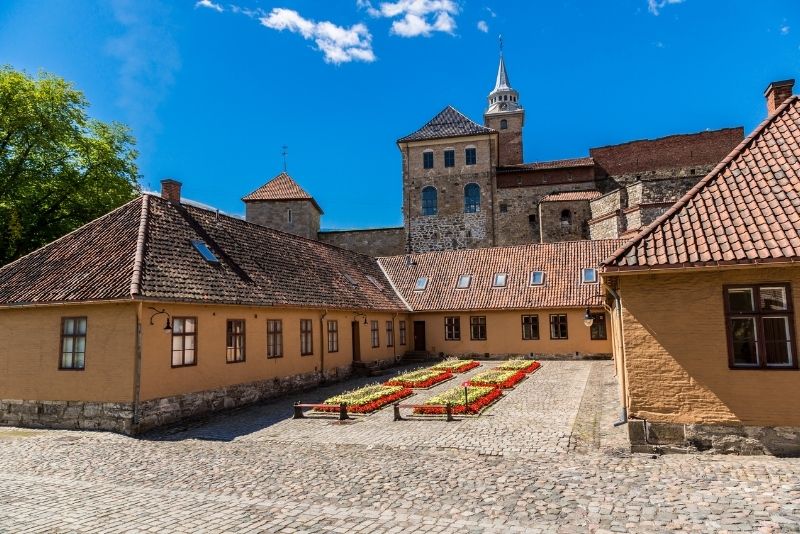 Perhaps the most impressive of all Oslo's Norwegian Renaissance buildings, Akershus Fortress was originally built by King Haakon V at the turn of the 14th century to protect his harbor city from possible attacks.
The fortress – arguably the best-preserved medieval castle in Norway today – has been a key part of both military and civilian life throughout its history; it's even the resting site of King Haakon VII, the country's first modern independent king.
For history buffs, the on-site Norway Resistance Museum, which intricately documents its WWII history between 1940 and 1945, makes for essential viewing.
To this day, Akershus Fortress remains one of Oslo's most popular tourist attractions; visitors can admire the architecture and wander through its history-packed halls on a guided tour, or admire its brilliant facade from the water on a boat cruise!
3 – Join an Oslo Fjord sightseeing cruise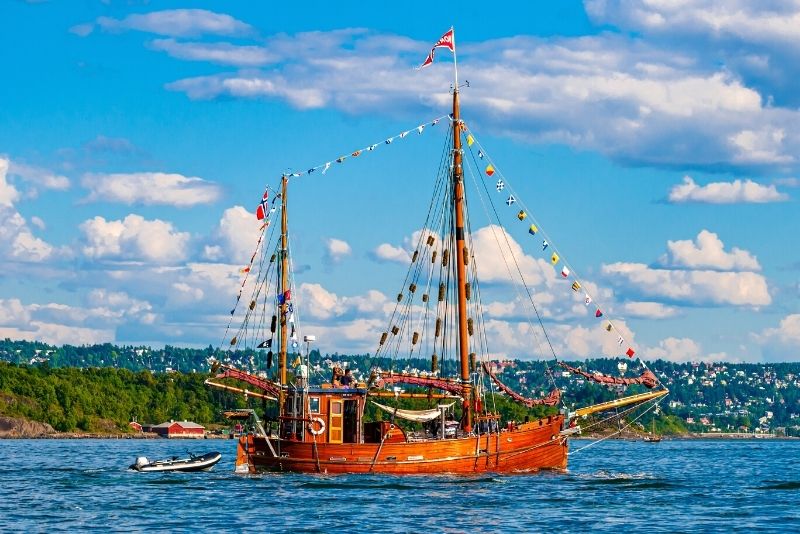 If you're looking for a relaxing way to take in the idyllic fjord scenery, look no further than an Oslo Fjord sightseeing cruise — on a traditional wooden ship or a modern ferry. Either way, the professional crew ensures that guests are treated with first-class service throughout their voyage; with live narration, delicious snacks, and a bar onboard – there isn't much more you could possibly ask for!
While most boat tours (some of which include lunch or dinner and live entertainment) last 2 or 3 hours, a select handful make it all the way out to Bergen – a beautiful coastal city, and popular travel destination in its own right!
4 – Wander around Old Town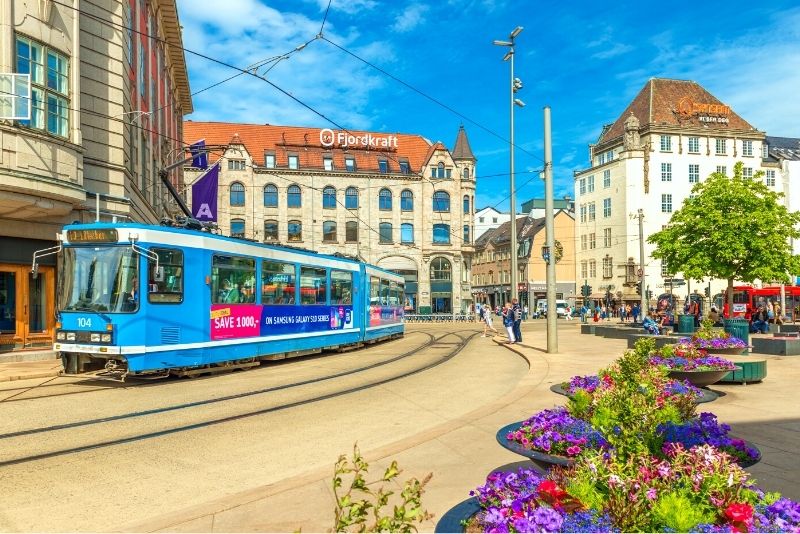 Like stepping back in time, Oslo's Old Town oozes history and charm — a maze of cobbled streets, traditional shops offering handmade crafts, fish markets selling the freshest catch of the day/
With its fascinating mix of old-world architecture (much of which is brightly painted and dates back to when the city was named Christiania), contemporary street artists, and vibrant cafés that spill onto the sidewalks in the summertime, the area deserves at least a passerby stroll.
Whether you join a walking tour or explore solo, make sure to check out the St. Hallvard's Cathedral ruins and the St. Olav's Monastery, dating back to the 11th and 13th centuries respectively.
5 – Visit the National History Museum and Botanical Garden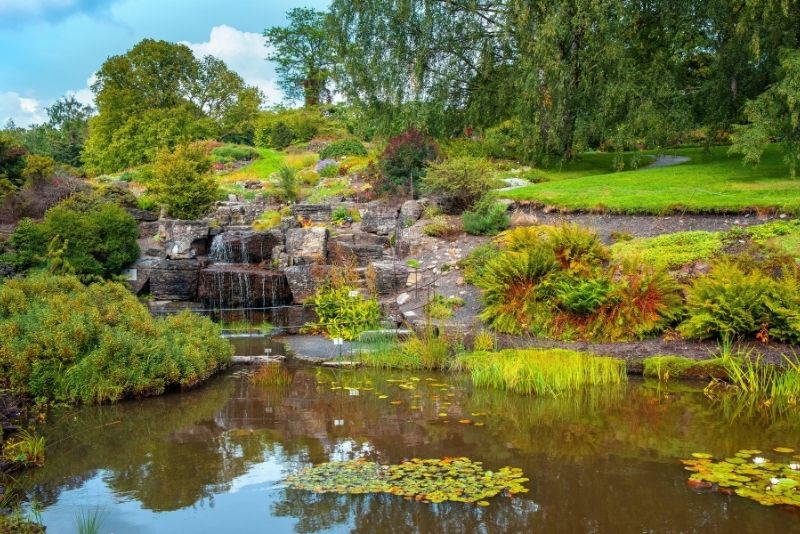 For a more in-depth look into Norway's fascinating history, there is no better place to visit than the National History Museum; located in the Tøyen neighborhood, it's within easy reach of most central districts.
With a diverse collection of both permanent and rotating exhibits, including a section on the country's cultural history, several notable dinosaurs, and one dedicated to Nature's most beautiful creatures, this is one attraction that will keep both children and adults fully entertained.
In addition to its historical exhibits, the peaceful grounds contain within it the Botanical Garden, offering visitors a chance to explore a lush green space where, alongside over 5,500 local and international plant species, they can relax and unwind.
6 – Step inside the Oslo Domkirke cathedral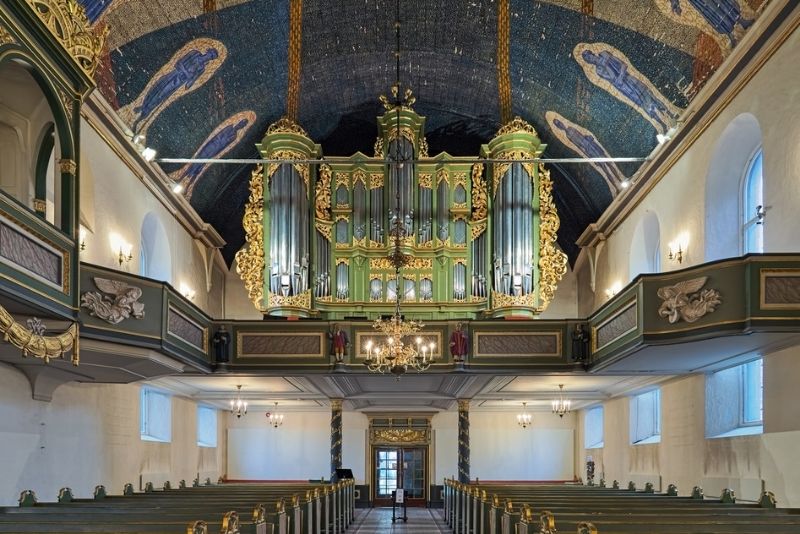 Just a short walk from the city's main square, Oslo Domkirke is one of Norway's most recognizable landmarks; its towering spire reaching high above the rest of the surrounding buildings.
Completed in 1697 and now home to both a vibrant worshipping community as well as being a popular tourist attraction for those visiting the capital, it is a must-see for those fascinated by architecture.
If you're planning on joining a free walking tour of the historic city center, expect to pass by this postcard-worthy landmark.
7 – Learn about an incredible adventurer at the Kon-Tiki Museum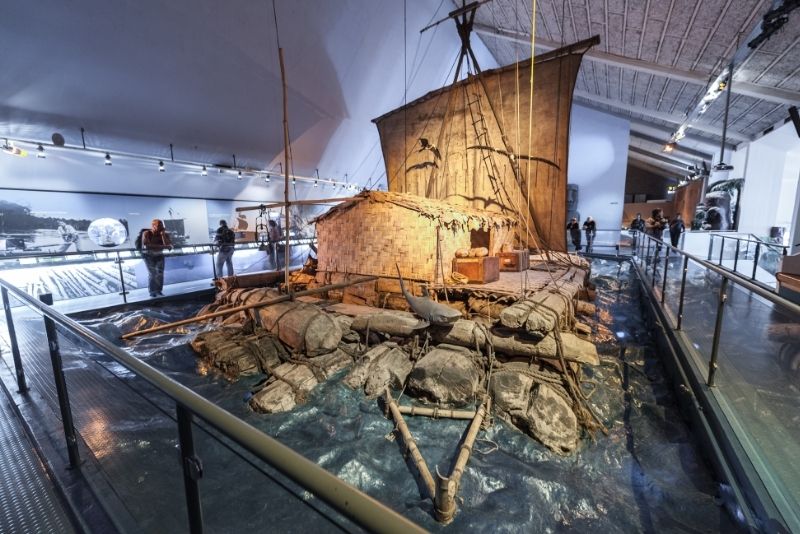 A popular stop on the Bygdøy inlet, particularly for history buffs, the Kon-Tiki Museum offers visitors an exciting and interactive insight into the amazing story of Thor Heyerdahl, an intrepid Norwegian explorer who became famous for his daring raft expeditions across the world's largest oceans – most notably, crossing the Pacific in 1947 on Kon-Tiki, a raft made of balsa wood.
Although the Kon-Tiki Museum's main exhibition is highly informative, it also provides a wonderful glimpse into Heyerdahl's colorful life; visitors can admire his handcrafted rafts and scale models of vessels he built around the world. Throw in the 8000-book library, and it's easy to see why this is such a unique tourist attraction!
8 – Bike around Frogner Park and Vigeland Sculpture Park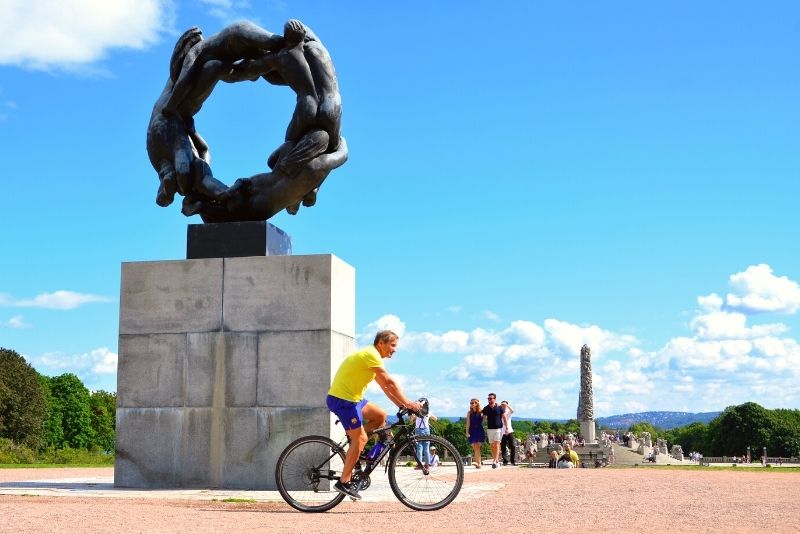 Located west of the main city, Frogner Park and Vigeland Sculpture Park — the largest in central Oslo — is home to over 200 statues by Gustav Vigeland; famous for its remarkable collection of bronze and granite artwork inspired by humanity's lifecycle and relationship with nature.
With a number of notable sculptures including 'the Monolith' (towering 17 meters high), it is one of Norway's most popular attractions, with an open-air pool and restaurant, and the nation's biggest playground and rose collection to boot.
Although many visitors choose to explore the park on foot, it is just as easy – and much more fun! – to join a bike tour (or rent your own) whilst you're in town; especially considering that Oslo has one of the most bike-friendly layouts in all of Europe!
9 – Soak in the summer sun at the beaches — Huk or Paradisbukta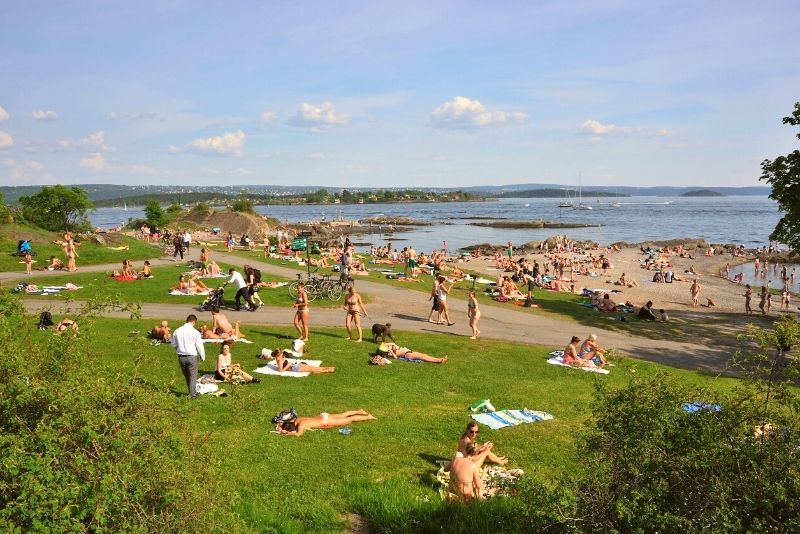 A beach, in Scandinavia — a region known for bitter winters? Believe it or not, but Oslo is home to two intimate sandy beaches (Huk and Paradisbukta), both of which are located on the Bygdøy peninsula – about 15 minutes walk from one another.
Favorited by locals but little-known in tourist circles, these secluded spots offer hours' worth of fun – whether you're looking for a spot to sunbathe, play some beach volleyball, try out some surfing or kayaking, or perhaps even take a dip in the cool waters.
10 – Hear the bells ring at Oslo City Hall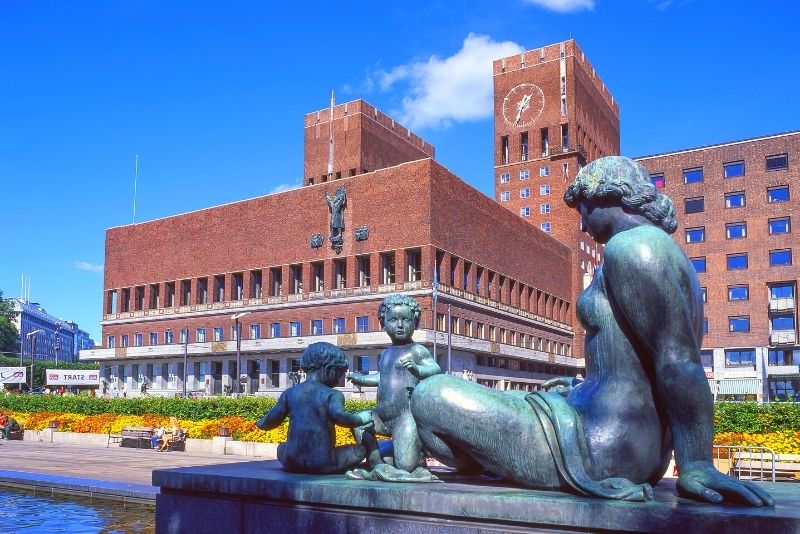 Completed in 1950 after two decades of war-interrupted construction and located right in the very heart of Oslo, the City Hall is an architectural beauty that towers over all who visit.
Boasting a distinct Brutalist style, the 17-floor, 66-meter-tall icon plays host to the largest carillon in the Nordics, featuring 49 bells that chime on the hour, every hour, from 7 am to midnight!
11 – Get artsy at the Munch Museum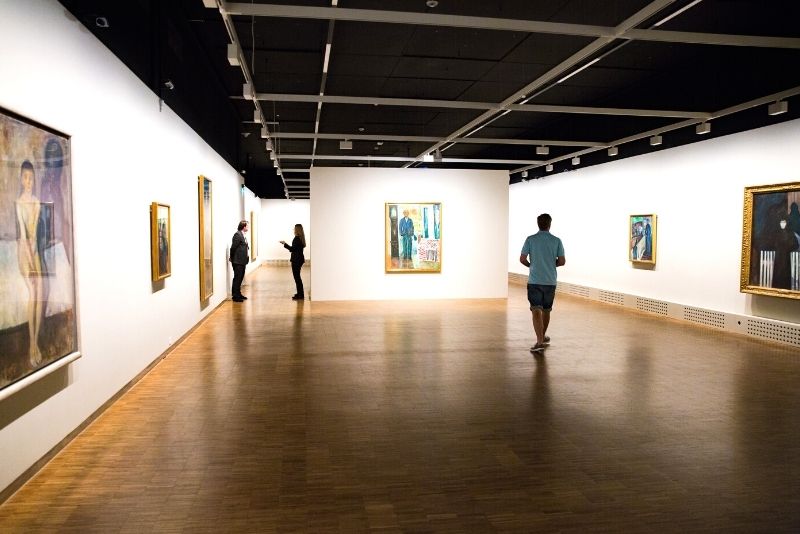 Known near and far as the man behind The Scream, adored Norwegian Edvard Munch's life and work are celebrated in Oslo through several museums, none more grand and in-depth than the waterfront Munch Museum.
As one of the largest single-artist museums in the world, Munch's talent is shown across 13 floors through over 26,000 different artifacts — including paintings, sketches, and writings — leaving you with a deeper understanding of the artist's work.
12 – Sip an espresso at the Tim Wendelboe coffee roastery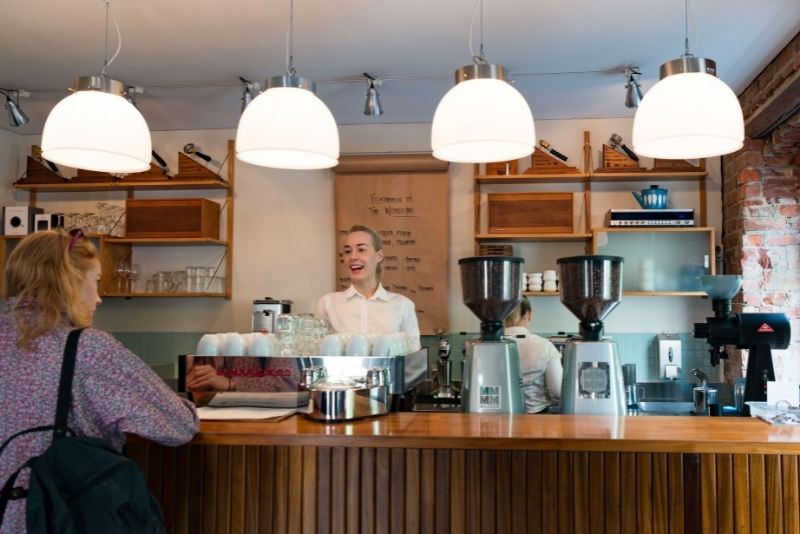 Coffee lovers, ignore everything else on this list until after you've visited Tim Wendelboe!
The World Barista Champion and owner of the eponymous Tim Wendelboe coffee shop in Grünerløkka, Tim's reputation for serving up some of the best cups in town is well-earned. Specializing in single-origin beans (he roasts his own), this place will make even the most experienced coffee geek smile.
13 – Soak in the charm of colorful Bergen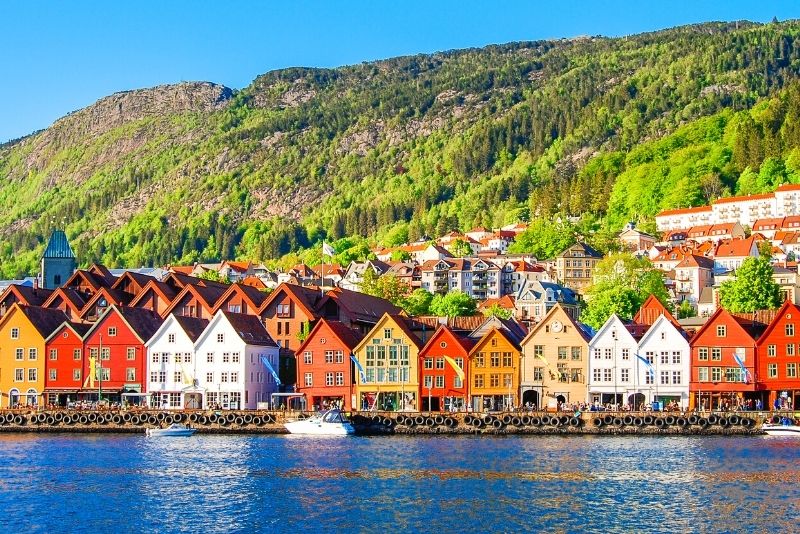 An ancient coastal city on the west coast of Norway, Bergen is one of those places that will make you fall immediately in love with this beautiful country; taking your breath away thanks to its striking landscapes and picturesque architecture surrounded by mountains and fjords.
Home to its iconic Bryggen harbor area, museums, markets, centuries-old buildings, and art galleries, as well as plenty of unique shopping opportunities, the UNESCO World Heritage Site is not only Norway's second-largest city, but arguably its most underrated.
A range of tours – combing cruises, train journeys, or private road transport, depending on your preference is offered – each with its own uniquely picturesque routes.
Then take things up a notch with a jet boat tour!
Hot tip: if you're short on time but don't want to miss out on the chance of seeing one of Norway's most beautiful places, consider joining a sleeper train and exploring Bergen by day.
Read more about the best things to do in Bergen.
14 – Check off the main attractions with a hop-on-hop-off bus trip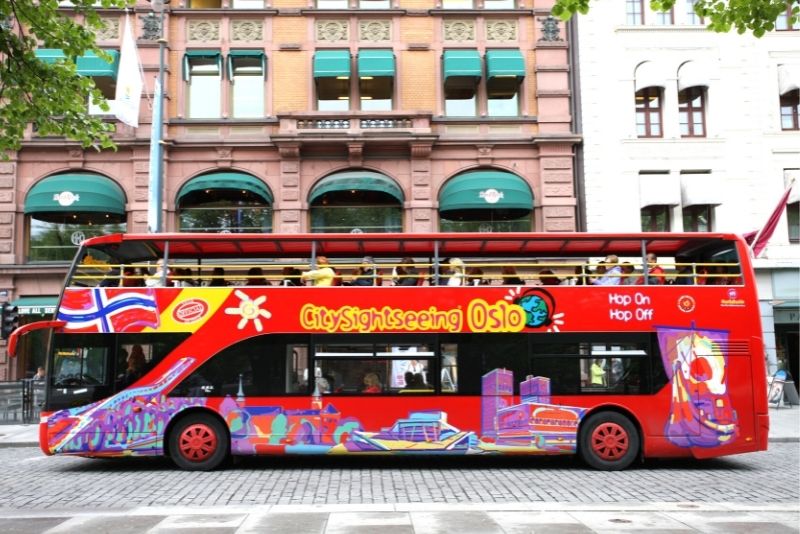 Short on time? Don't feel like walking all over town? Then combine your sightseeing trip with a hop-on-hop-off bus ticket, allowing you to see all the major sights of Oslo – including landmarks such as Vigeland Sculpture Park, Frognerparken, and Stortinget (The Norwegian Parliament) – in just one day.
Prefer to explore the city via its waterways? You're in luck – there are also hop-on-hop-off boat tours!
15 – Visit the Holmenkollen Ski Museum & Tower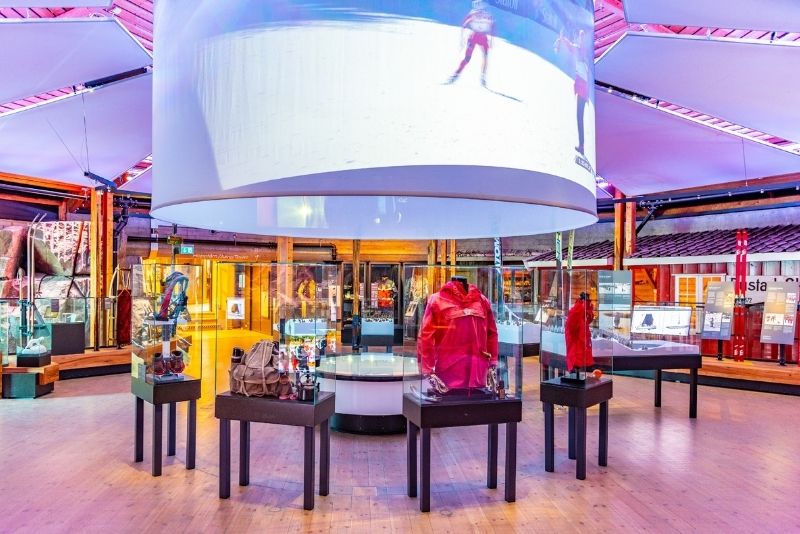 While Norway's ski history dates back centuries, it was not until the mid-19th Century that its first major developments took place; most notably at Holmenkollen' a hill that overlooks the city.
Now holding the title of the world's oldest ski museum, the Holmenkollen Ski Museum & Tower is home to over 2500 pairs of skis, along with a collection of other sports memorabilia and its own restaurants. Plus, it hosts plenty of regular events and exhibitions, and dishes up a stellar view from the top!
Craving a more in-depth look at the structure and its history? Guided tours of both the Ski Museum and Jump tower are available on request.
16 – Meet slithery snakes at the Oslo Reptile Park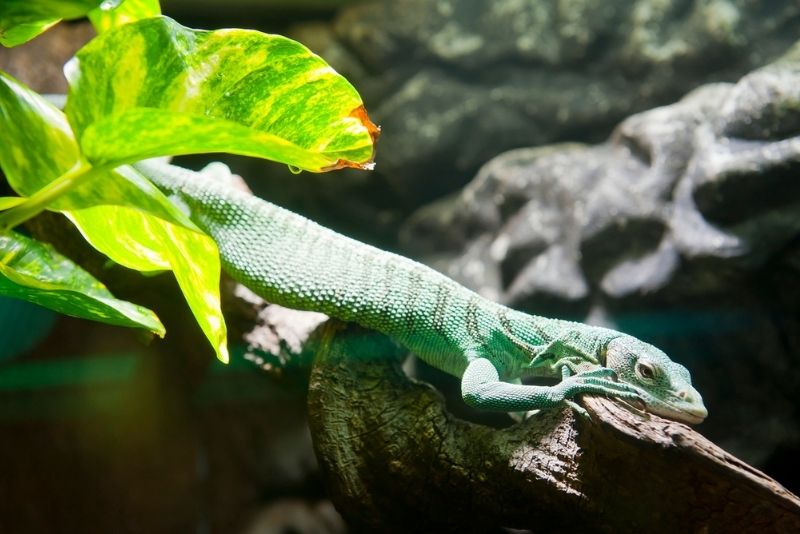 If you're a fan of wildlife and exotic creatures, then you'll love Oslo Reptile Park; conveniently located just a 10-minute walk from the heart of downtown.
With over 100 different animals from all four corners of the globe, including crocodiles, snakes, lizards, and scorpions – not to mention various breeds of birds and a handful of mammals to keep them company – it is one attraction that will appeal to all ages.
Hot tip: to see a feeding up close, plan a visit on Tuesday around 5pm, when feedings are made open to the public.
17 – Shop till you drop on Karl Johan street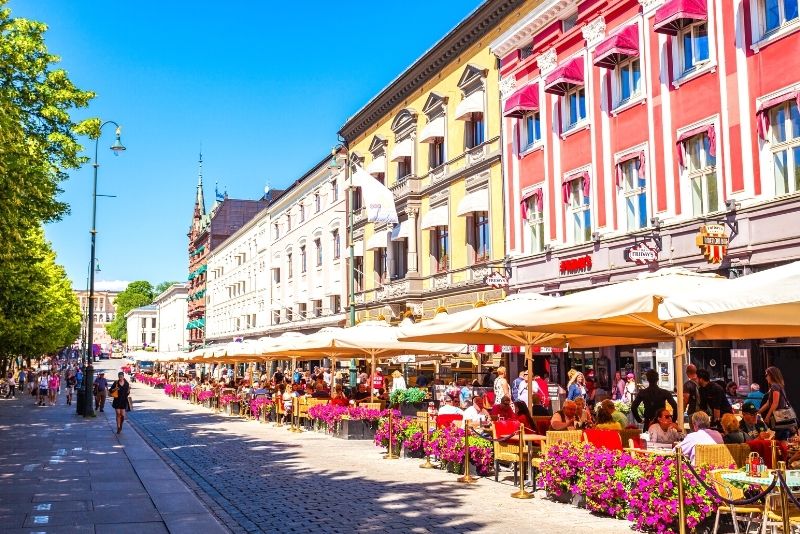 As Oslo's main shopping street, linking the Central Station square at one end to the Royal Palace at the other, Karl Johan (named after a former king) is the perfect spot to pick up any last-minute souvenirs, people-watch, or dig into a classic Scandinavian meal.
In every nook and cranny, you'll find clothing stores of all kinds (Louis Vuitton, Mulberry, Moods of Norway, just to name a few) alongside specialty shops that sell everything from designer homeware and handicrafts to Norwegian designed furniture.
Every sweet tooth loves the Freia chocolate shop, while shoe collectors typically head straight to the Grensen area.
18 – Step back in time at the Viking Ship Museum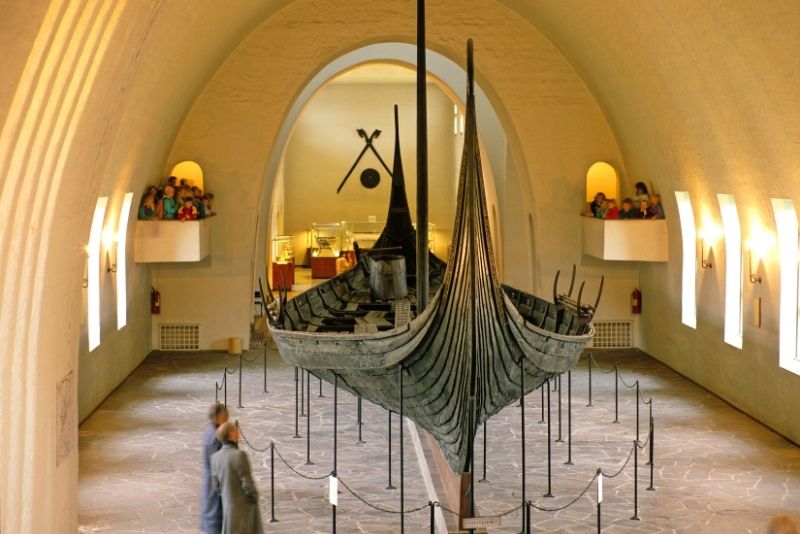 Sitting on the picturesque Bygdøy peninsula, the one-of-a-kind Viking Ship Museum offers a chance to see the nation's past come to life thanks to its impressive collection of five 1000-year-old original ships!
What's more, given that Oslo used to be home to one of Norway's biggest Viking settlements (prior to it becoming a major city), you'll struggle to find many better places in all Scandinavia for learning about this fascinating period of history.
19 – Spend a day exploring Sognefjord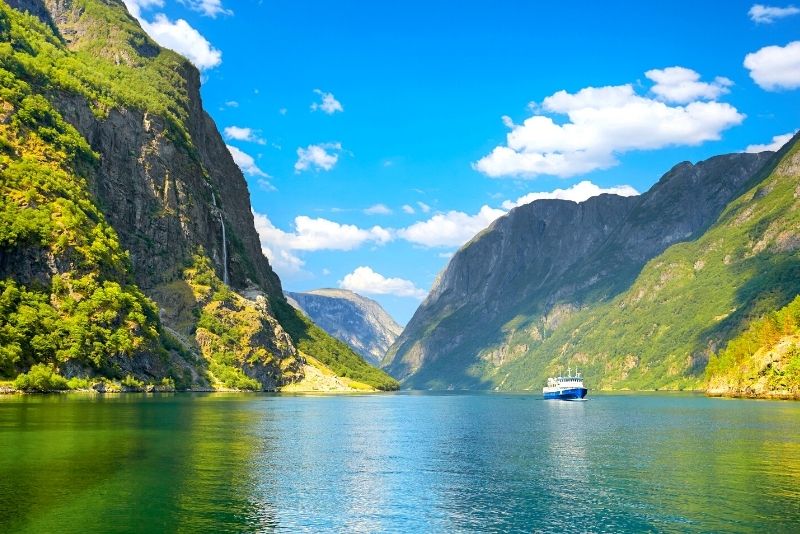 What should be top of the list of things to do in Oslo for any outdoor enthusiast, photographer, or nature lover, is a trip to what's been dubbed "King of the Fjords" Sognefjord.
One of Norway's most famous and longest fjords, this UNESCO World Heritage Site offers tremendous views from any vantage point — whether you choose to take it easy on a sightseeing cruise or challenge yourself with some kayaking, biking, or hiking along its shores!
Take note: book a tour that includes a ride on the Flam railway, arguably the world's most beautiful train journey!
20 – Spend the morning at the Astrup Fearnley Museum of Modern Art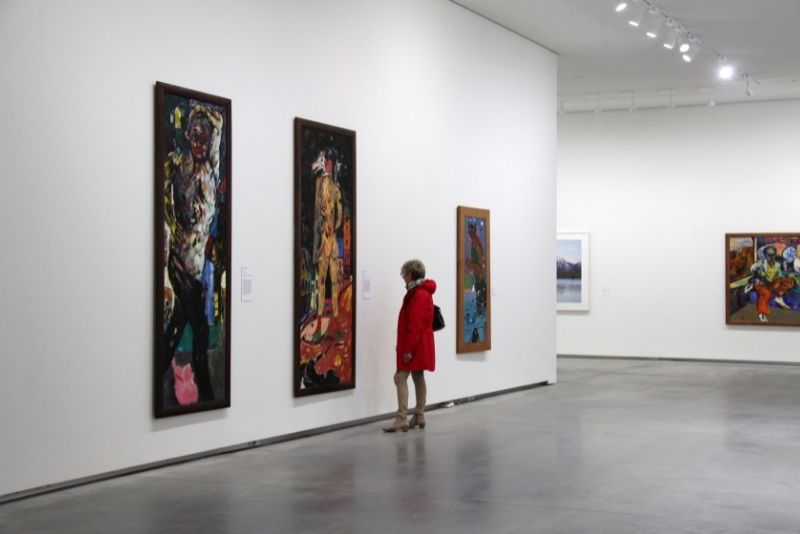 Located right next to the Tjuvholmen Sculpture Park, this modern art mecca is housed in a highly recognizable building designed by leading Italian architect Renzo Piano and features several floors exhibiting modern art from both Nordic and international artists.
There's plenty of American and European pop art, German Abstract Expressionism, and English modern painting at Astrup Fearnley Museum of Modern Art – an eclectic combination sure to scratch any artsy itch.
21 – Ride the roller coasters at Tusenfryd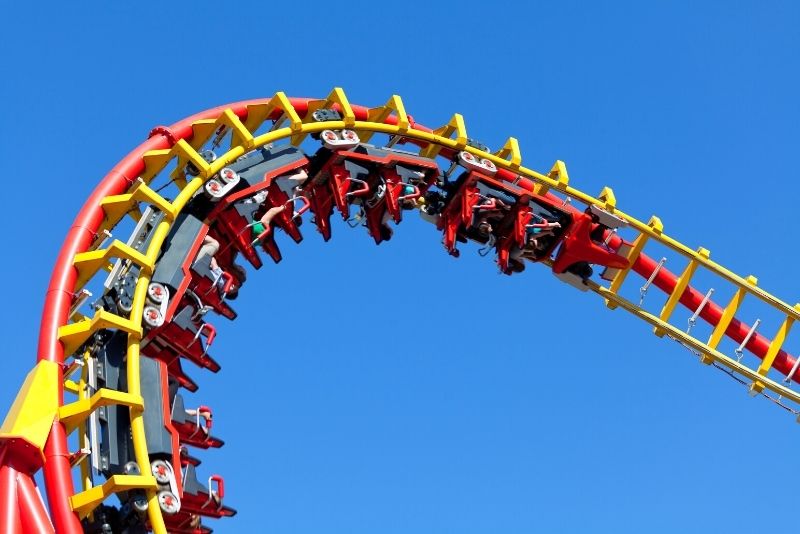 Just 30 minutes by metro from Oslo, Tusenfryd is an amusement park (the largest in Norway, in fact) that's known to make even grown adults scream; serving up over 40 rides and attractions (including both rollercoasters and family-friendly options) in a fun but safe environment.
With plenty of food outlets dotted around the site, as well as the BadeFryd water park and a roster of live entertainment, it sells itself as one of the best things to do in Oslo for families and thrillseekers alike.
22 – Wander around the Tjuvholmen Sculpture Park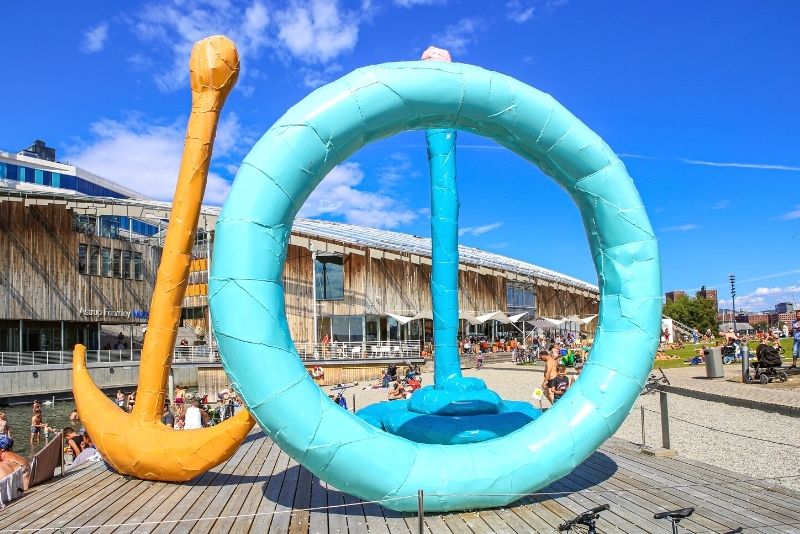 For a breath of fresh air and an alternative art experience, head to Tjuvholmen Sculpture Park — an outdoor wharf gallery sitting next to the Tjuvholmen beach that offers both peculiar art installations as well as stellar views of the harbor.
After admiring the view and the artwork. there's no shortage of restaurants and attractions nearby to spend most of the afternoon.
23 – Feel arctic cold at the Fram Museum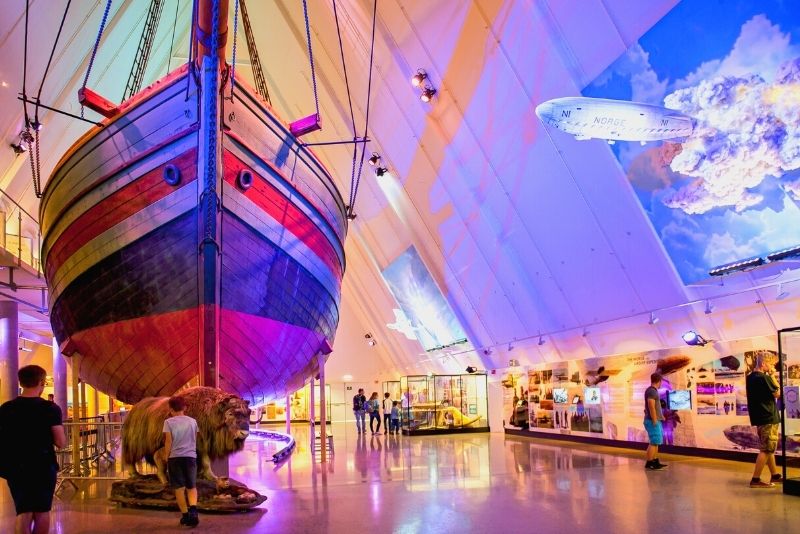 Diving into the elaborate story of Norwegian polar exploration, the Fram Museum in Bygdøy is a must-see for any nautical nerds and geography enthusiasts visiting Oslo.
This impressive museum located next to the Norwegian Maritime Museum and Kon-Tiki Museum explores the history of Arctic exploration — all centered around the incredible Fram, the ship responsible for most of that discovery!
For the chance to experience what those pioneers did some 100 years ago, dress warm and step inside the polar simulator!
24 – Take a hike in Nordmarka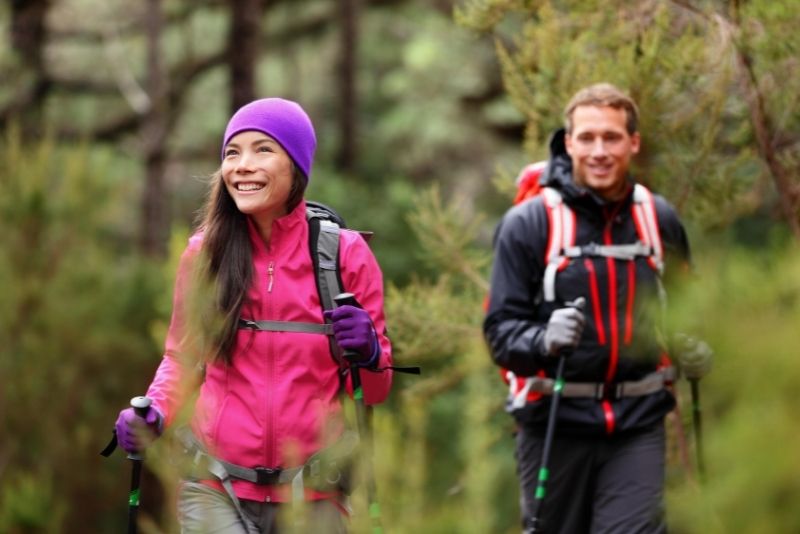 Adventurers, listen up! Nordmarka is a vast slice of Norwegian wilderness that sits just beyond the city limits.
In this haven for nature lovers, you'll find trails and tracks to explore as well as hundreds of lakes waiting to be dipped in — so what are you waiting for? Pack your hiking boots!
For something extra special (and sure to light up any social media feed), consider a guided hiking excursion that also includes a moose meeting or farmhouse tour!
25 – Travel back in time at Norsk Folkemuseum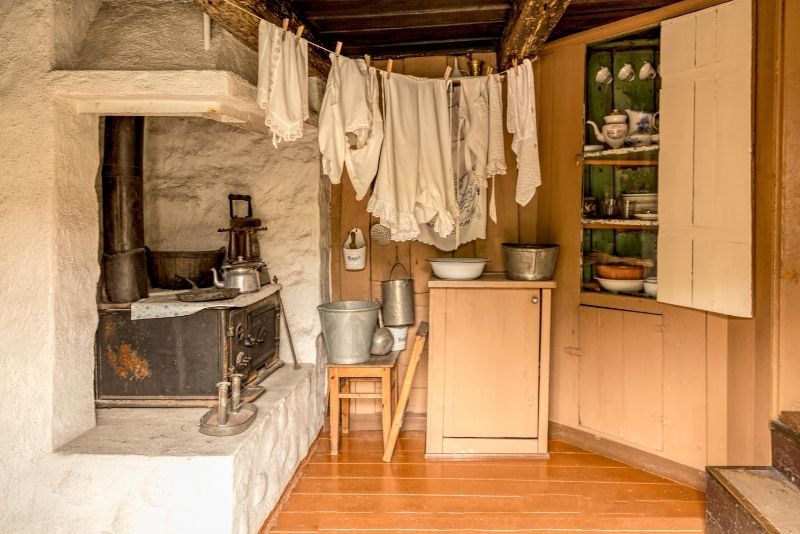 If you're fascinated by Norwegian history, then the Norwegian Museum of Cultural History (Norsk Folkemuseum) is a must-see. Centered around traditional and historic buildings from across Norway — including an 18th-century farmhouse, fishermen's huts, and shops showing how residents lived from the 1500s to today — this museum provides visitors with a unique look into life in times gone by.
Hot tip: as one of the world's largest open-air museums, it's best explored on a sunny summer day.
26 – Get your culture fix at the Norwegian National Museum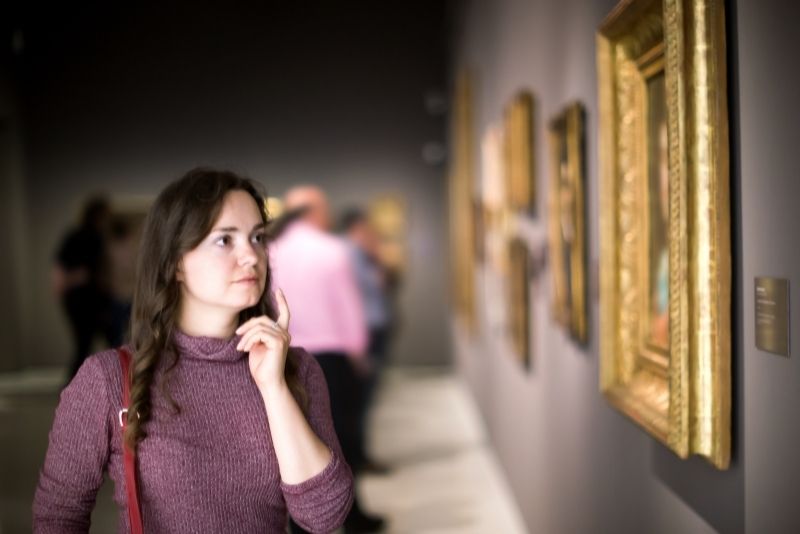 For art lovers, no visit to Norway would not be complete without a stop at its National Museum — located just minutes from the city's main square and home to the country's largest collections of art, architecture, and design, the Museum has just undergone a 700-plus-million-dollar renovation, and its new-look galleries are stunning.
With some 45,000 objects on display – including everything from Viking artifacts to contemporary Norwegian art and Edvard Munch's scream (who is considered one of Norway's foremost artists), it's easy for the hours to pass by here.
27 – Take a scooter tour through the Aker Brygge neighborhood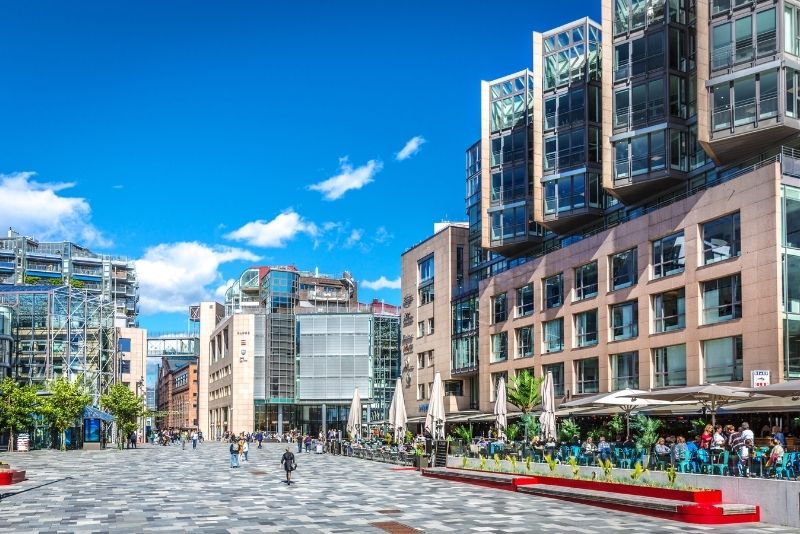 Fed up with walking? Anyone looking for a fun way to discover Oslo's hidden attractions should consider doing it by scooter!
Tours are available in several languages and will take you past some of the most iconic landmarks in Oslo, including the Opera House, Karl Johan street, Akershus Fortress, and the Royal Palace. It's the Aker Brygge neighborhood, however, which sits at the mouth of the harbor and is lined with shops and restaurants, that deserves the most time.
While scooter tours are the most popular, you can also rent a Segway or electric bike to explore at your own pace.
28 – Play detective with a scavenger game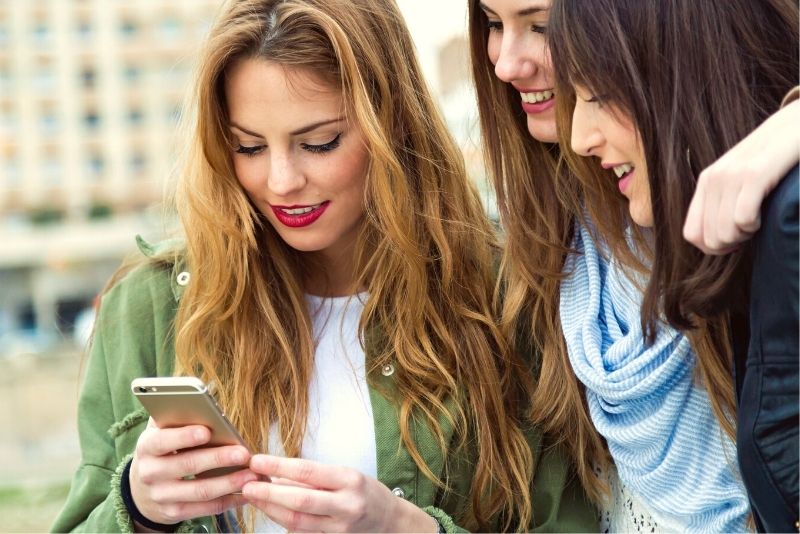 For when exploring Oslo at a leisurely pace becomes too mainstream (read: boring), why not take it up a notch with a fast-tracked adventure around the city, Amazing Race style?
With a range of interactive exploration games – operated from the convenience of your phone – you'll be led around Oslo by a virtual local guide, visiting various destinations and cracking clues along the way.
29 – Walk down the Damstredet & Telthusbakken streets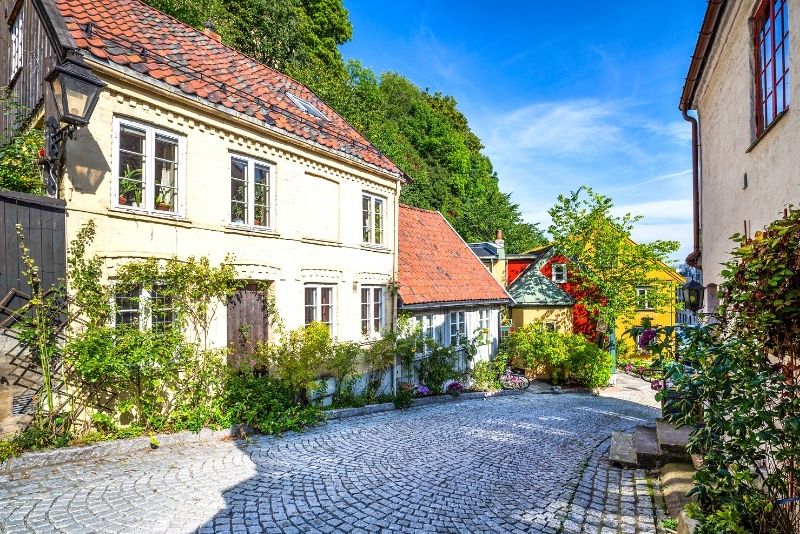 Off the beaten track and not on most tourist guides, Damstredet & Telthusbakken are the two main cobbled streets in a quaint residential area in central Oslo lined by traditional wooden houses dating back to the late 1700s and 1800s.
Sandwiched in between Our Savior's Cemetery and the Akerselva river, this area is best known for its old timber buildings and quiet charm, but is also home to a nice garden walkway dubbed Kjærlighetsstien or, 'The Love Trail'.
30 – Consider the bigger questions at the Nobel Peace Center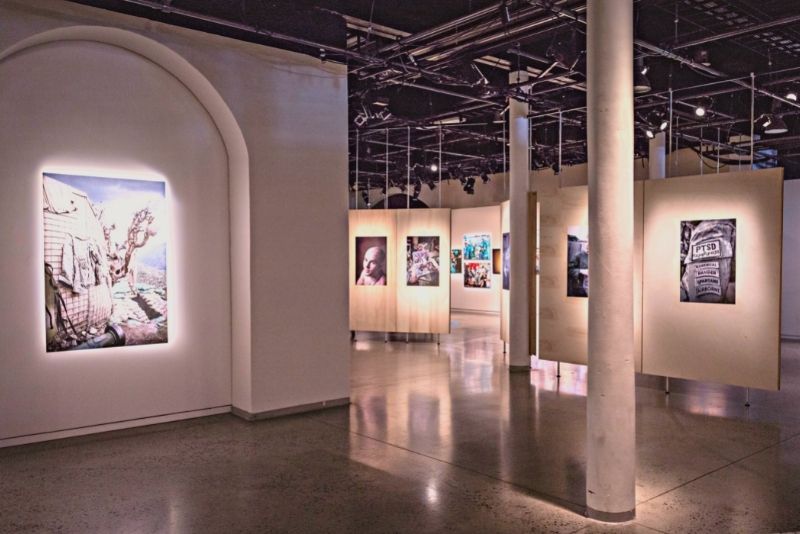 For a better understanding of the history and current affairs that affect our lives, as well as a unique opportunity to learn about the fascinating lives and projects of various Nobel Peace Prize laureates, head to the Nobel Peace Center — housed in an art-deco style building in the historic 150-year-old Vestbanen building at City Hall Square.
The museum's exhibits provide insight into how social structures are formed by political systems; why peace is important for both individuals and societies at large; as well as triggering more philosophical questions — a must for the politically savvy.
31 – Hit the slopes at Skimore Oslo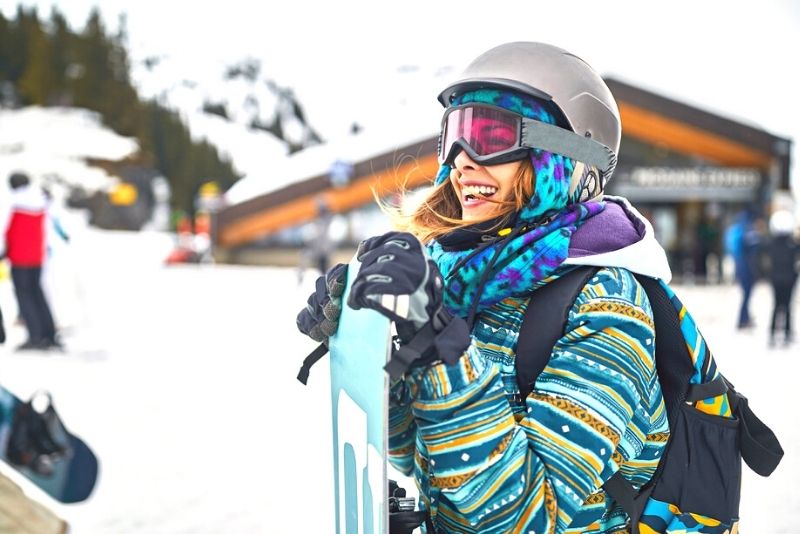 As the most popular ski resort in Norway — thanks to its convenience just 30 minutes from downtown Oslo — with 18 slopes and 11 lifts, there's no shortage of activities on offer that Skimore's Oslo location (the Oslo Winter Park).
If you happen to be visiting in the warmer months, Skimore is a haven for adventurers, with a treetop climbing park (zipline included), mountain biking trails, and an array of guided bike tours!
32 – Stuff your face on a food tour!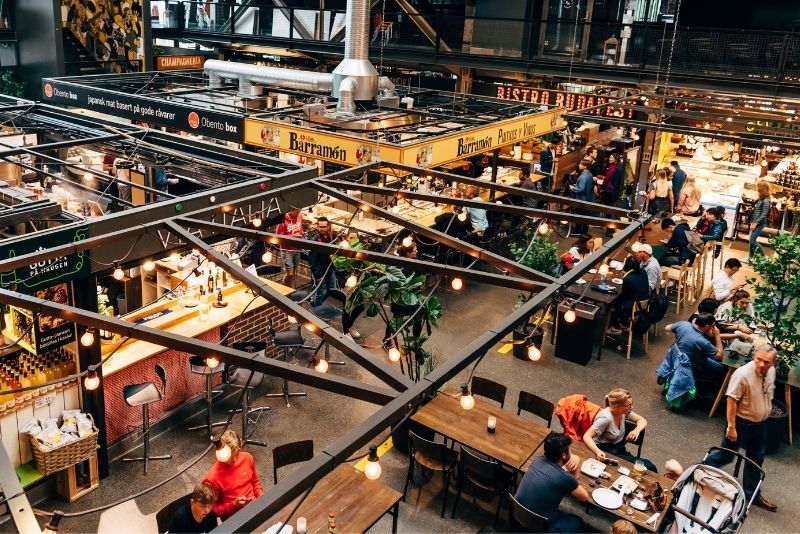 Foodies, rejoice! While Norway is far from the most famous gastronomic European destination, there is still plenty of local food to discover guaranteed to tantalize the taste buds.
While there's nothing wrong with frequenting the top-rated establishments, we all know that locals know best; on locally-led walking tours, you'll uncover the true hidden gems, sampling everything from local cheeses to craft beers, Raspeball (potato dumplings) and Kjøttkaker (meatballs).
Can't decide where to start? The Mathallen Oslo food court dishes up more than 30 specialty cafés and eateries, perfect for tasting a bit of everything, while Vippa, Oslo's newest food hall, is perched at the end of the pier, offering stunning waterside views.
33 – Browse through the Vigeland Museum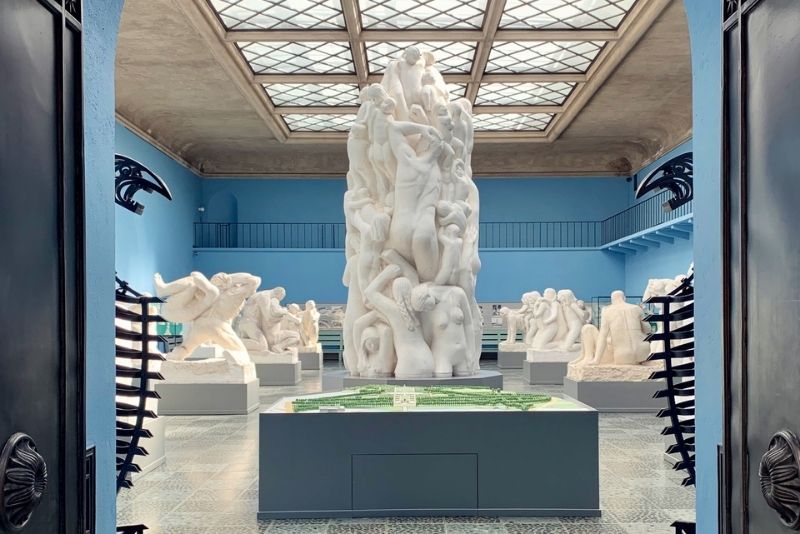 Just around the corner from Frogner Park (home to the diverse Vigeland pieces mentioned in #8), the indoor Vigeland Museum is dedicated near-exclusively to Norway's most famous sculptor.
The collections are primarily sculptures, but also include paintings and drawings as well as a small collection of decorative art inspired by folk crafts. It's an absolute must-see for those who love his work!
Make sure to book a tour of the 3rd-floor apartment, where Vigeland lived from 1924 until his passing in 1943.
34 – Read a few chapters at the Deichman library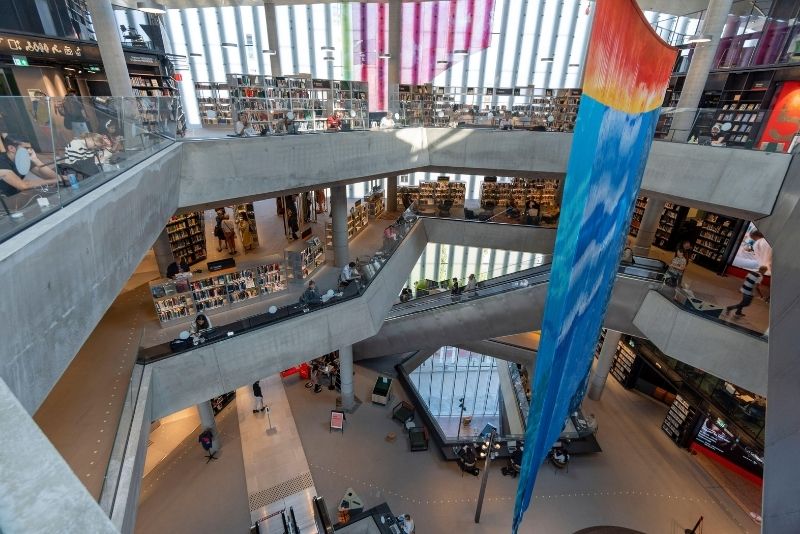 An underrated attraction that manages to satisfy both literature lovers and architecture buffs, Diechman is Norway's oldest and largest public library, with hundreds of thousands of books spread across 22 different locations.
Its main location, Deichman Bjørvika, sits on top of a former shipyard and offers stunning views over the fjord while visitors enjoy its impressive collections.
After turning a few pages, consider checking out the modern library's host of other attractions: movie theatre, media workshops, gaming zones, or restaurant!
35 – Visit the Norwegian Parliament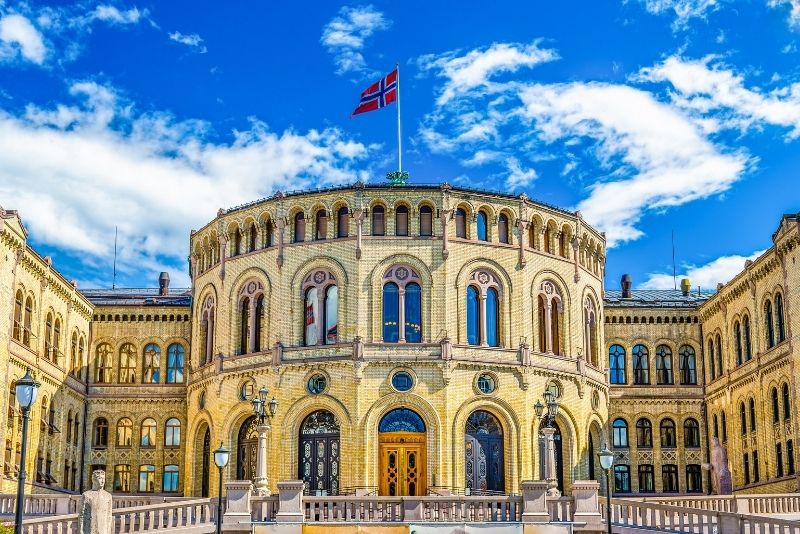 As foreboding a building as any in the Kingdom (country), Norway's Parliament is one of the most visited attractions in Norway due to its combination of historical significance and architectural brilliance.
In summer, spring, and autumn, curious travelers can join a guided tour and explore what's been the seat of the Norwegian National Assembly since 1866.
Thanks to its location adjacent to a park on Karl Johans Gate, it's the perfect pre-picnic attraction.
36 – Wet your whistle with a beer tasting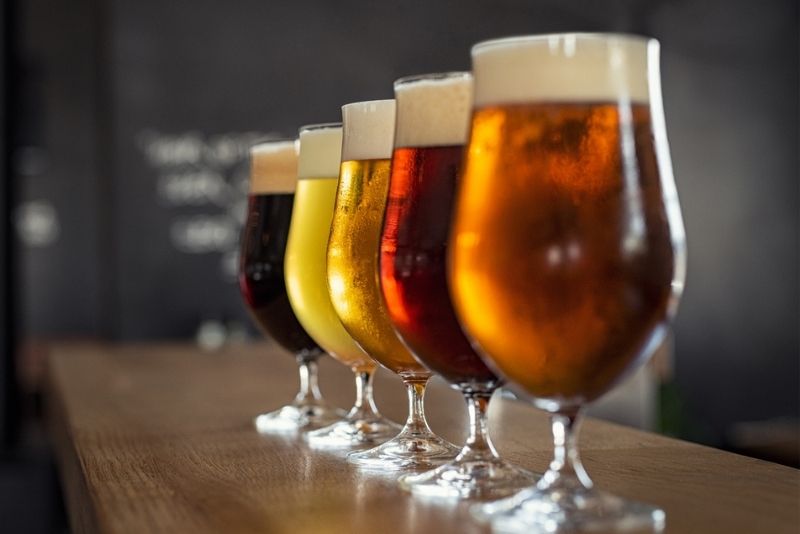 Spirits not your thing? No worries, there's a stack of microbreweries ready to accommodate all beer-lovers.
Norway has a long and rich history of beer brewing thanks to its Vikings (not surprising), so if you're looking for something new to tickle your hops it is safe to say Oslo won't disappoint.
There are many breweries in the city offering tours as well as tastings, few more famous than Schouskjelleren Mikrobryggeri (with German beer hall vibes), RØØR (centrally located with over 70 beers on tap), and Oslo Microbrewery (the oldest Scandinavian bar to brew its own beer!).
37 – Treat your curious mind at the Norwegian Museum of Science and Technology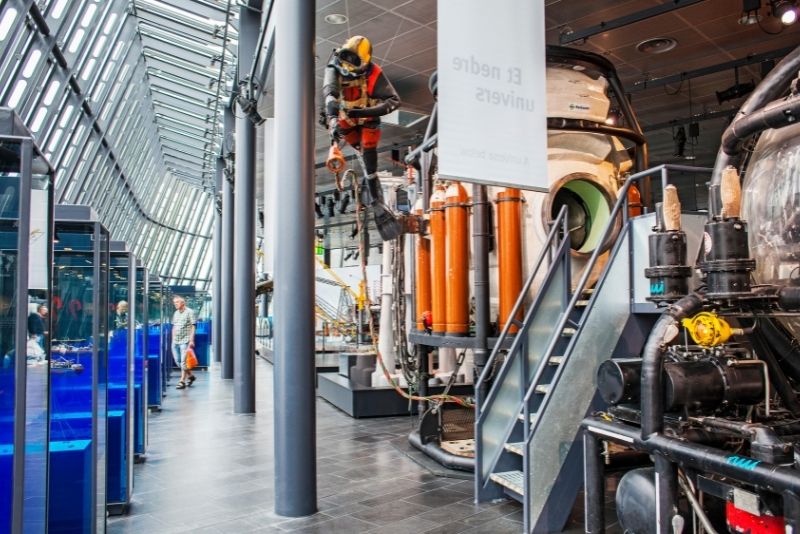 A crowd favorite for anyone traveling with kids in tow, the Norwegian Museum of Science and Technology is a must-see for anyone with even the slightest interest in technology and innovation.
With over 100 interactive installations, decades-old airplanes and cars, and several guided tours of its state-of-the-art workshops, this award-winning attraction will have you interacting with robots on Mars one moment before exploring Norway's history of medicine the next!
Don't forget to visit the museum's gift shop for all kinds of quirky souvenirs.
38 – Spend the day at Sognsvann Lake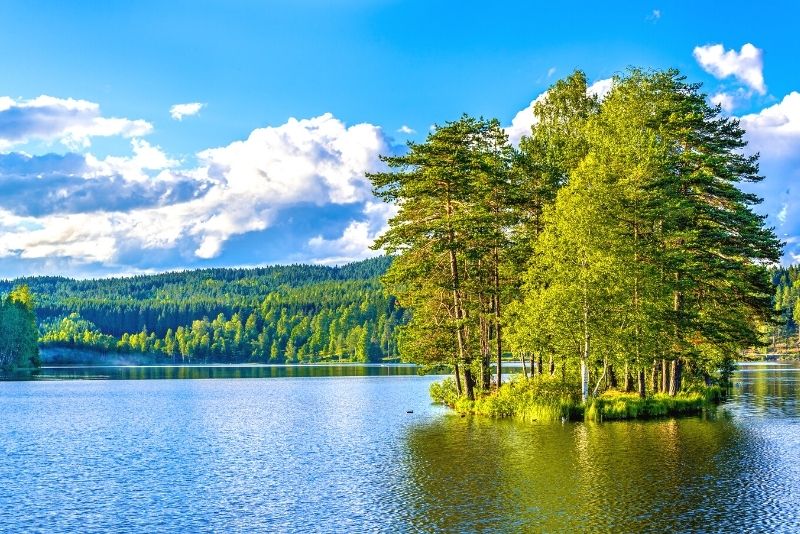 More of a nature spot than an attraction, the Sognsvann Lake is located in Nordmarka and very close to Oslo (just 15 minutes by car).
Perfect for cross-country skiing in winter months, come springtime its pristine waters attract picnickers from all over the city who flock here on sunny days to fish, jog, or hike.
Fancy yourself a landscape photographer? Then add this spot to the bucket list!
39 – Pamper AND party at SALT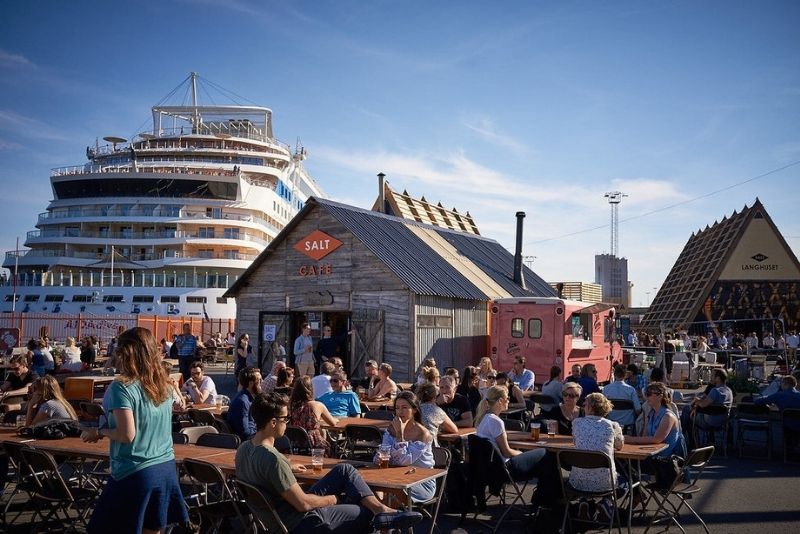 A wonderful concoction of all things Scandinavian culture — part sauna, part music venue, part food hall, and part festival center — SALT is a one-stop-shop for entertainment.
Open all year round, with cool fjord breezes in summer and toasty fireplaces in winter, this centrally-located culture mecca is the place to be for a drink, food, or anything in between.
The Árdna sauna can house 80 people, but if they're full, the two-barrel Himmelsauna can accommodate plenty of travelers too. With regular film screenings and dance performances, what's not to love?
40 – Catch a concert at the Oslo Opera House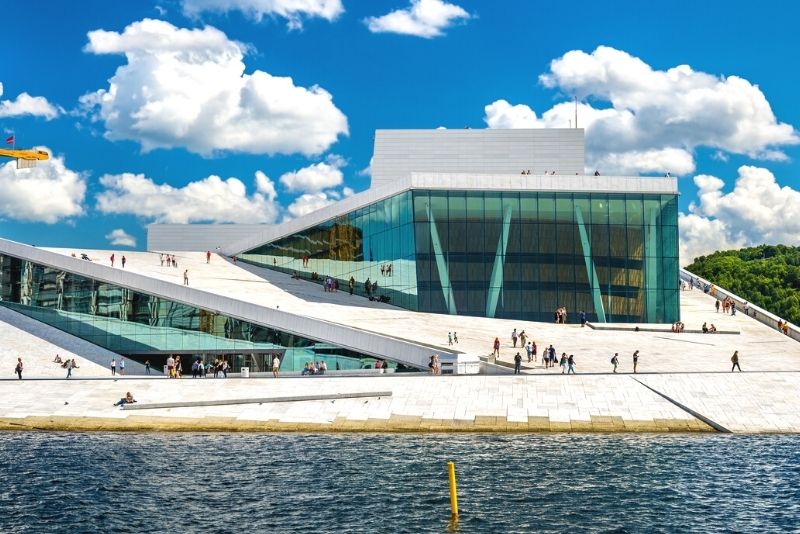 Fans of fine arts and grand, elegant buildings will love the Oslo Opera House!
Designed by architecture firm Snøhetta in 2008 with inspiration from Norway's dramatic coastline and icebergs, the building is an architectural wonder that hosts over 100 shows a year.
Whilst you're there don't forget to check out its beautiful exterior as well as check the website to secure a seat at what is one of the hottest shows in town — be it a National Opera and Ballet show or a visiting pop star.
41 – Take a tour of the Ibsenmuseet museum and apartment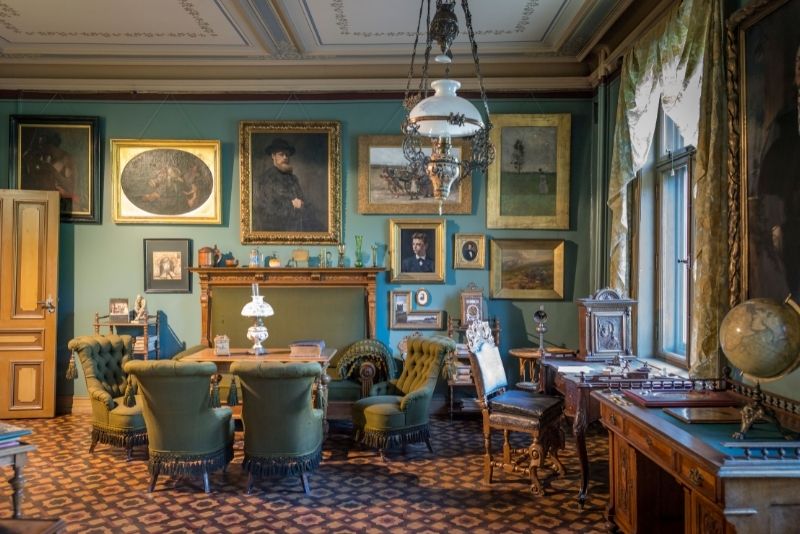 Famous for housing the iconic Norwegian playwright Henrik Ibsen, Ibsenmuseet (on the southern side of Slottsparken at Henrik Ibsens gate) is a must-see for anyone who has enjoyed any of his plays.
The museum's permanent exhibition is one of the most popular in Norway and includes exclusive photographs, letters, and manuscripts from Ibsen himself.
Hot tip: past visitors rave about the guided apartment tour (must be pre-booked), and don't forget to grab something from the bookshop that displays all of Ibsen's works.
42 – Watch a play at the Nationaltheatret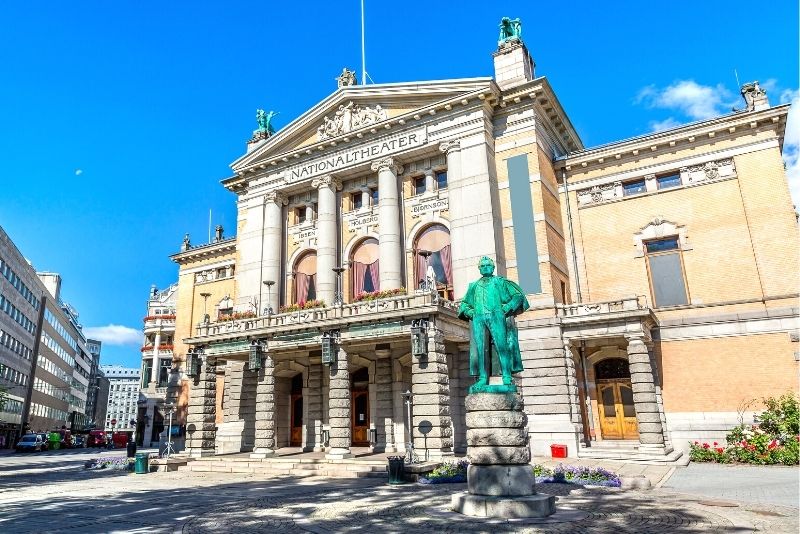 A top attraction for culture vultures and entertainment buffs, the National Theatre is where the biggest Norwegian productions are shown year after year.
The building itself dates back to the 1800s but has been refurbished several times since then and now epitomizes opulence in its red and gold main auditorium.
Check the website to see the performance calendar, or simply stroll past it for a quick selfie.
43 – Go kayaking around the islands of Oslo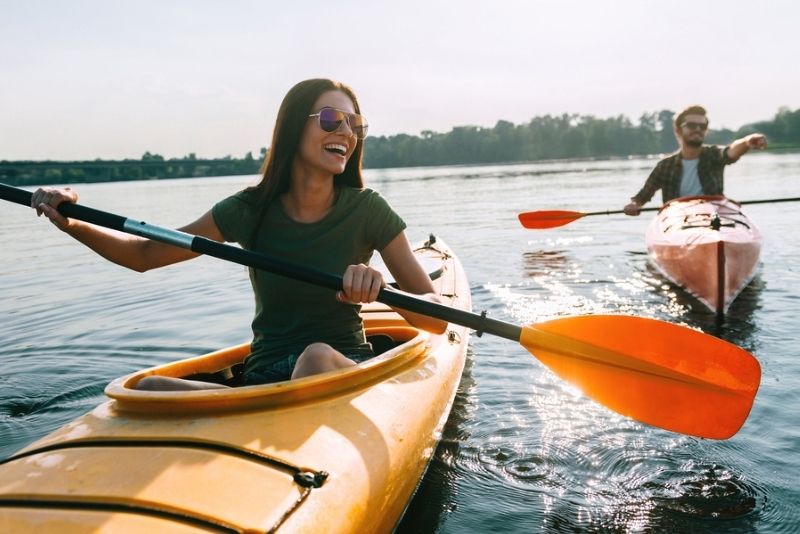 Whether you're a keen kayaker or just looking for an alternative way to see Oslo up close, why not try paddling around some of the city's many islands and fjords?
Typically, the best place to rent is from Bygdøy where several operators are offering water-sports activities including canoeing and sea kayaking. However, most travelers who hit the water prefer to do so with a pre-arranged tour that includes a savvy local guide, all the necessary equipment, and a lesson to ensure you can paddle like a pro!
44 – Indulge your gamer side at Tilt Arcade Bar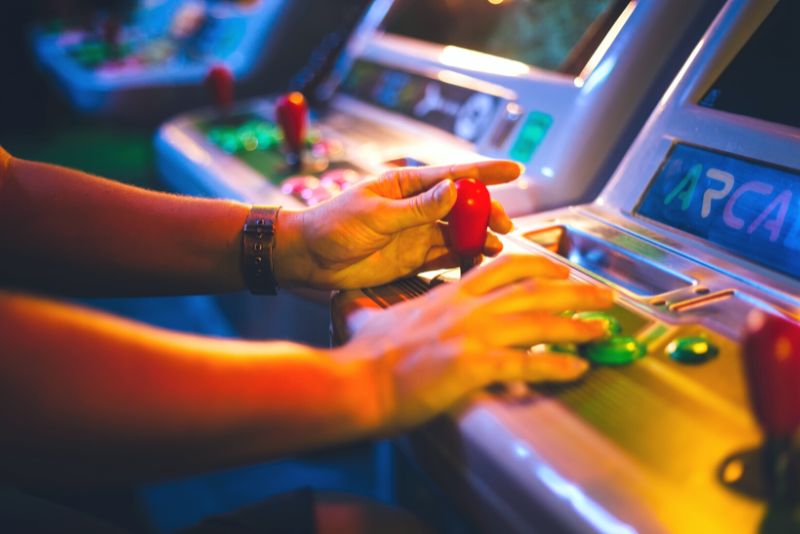 Beeps and boops, bright lights and blocky pixels, Pac-Man and pinball flippers… it's every nerd's dream!
At Tilt Arcade Bar, there's more to sample than just beverages (although the selection of microbrews is top-notch); you can also enjoy a blast from the past with a whole range of diversions!
Test your skills on one of the 29 machines in the basement, or grab some friends and give the shuffleboard courts a go.
And there are plenty of great live events throughout the week as well, from trivia to DJ sets.
It's an electronic extravaganza well worth visiting!
45 – Dine at some Michelin-starred restaurants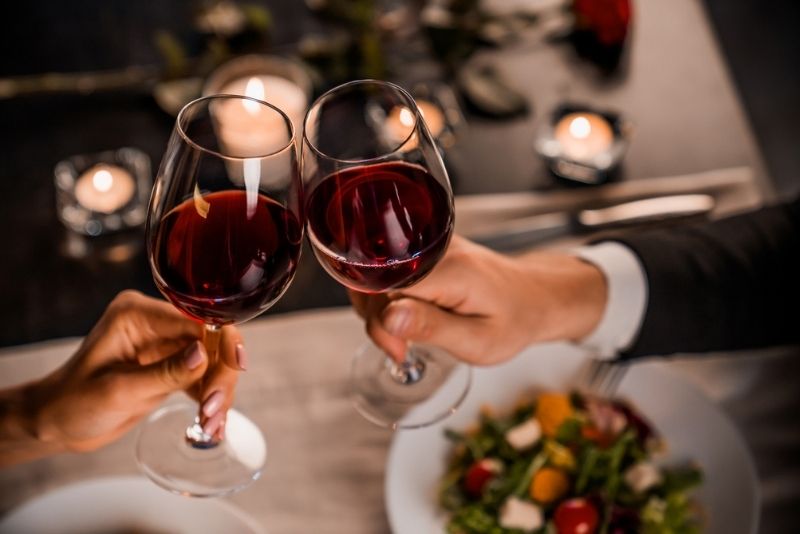 Oslo has several Michelin-starred restaurants that are definitely worth checking out, like Statholdergaarden (classic Norweignan food) or Omakase by Vladimir Park (sushi), if you have the budget, of course.
Even on a more humble budget, it's possible to get your taste buds tickled with Norwegian dishes at Kontrast (located in the north) or Maaemo (downtown, which has 3 stars) for lunchtime menus — just be sure to book in advance.
So, who's hungry?
46 – Book your own KOK floating sauna!
A new way to relax in Norway's capital city, these saunas are floating on the water in the Bjørvika area, serving up intimate zen beyond compare, ideal for traveling groups.
Built out of sustainable wood and with a sleek design that is both modern and cozy at once, this concept has quickly become an Oslo favorite.
Best of all, when the sauna gets a little too hot, just jump into the chilly Oslo Fjord waters for some hot-cold therapy!
47 – Sip of handcrafted cocktails at the HIMKOK Distillery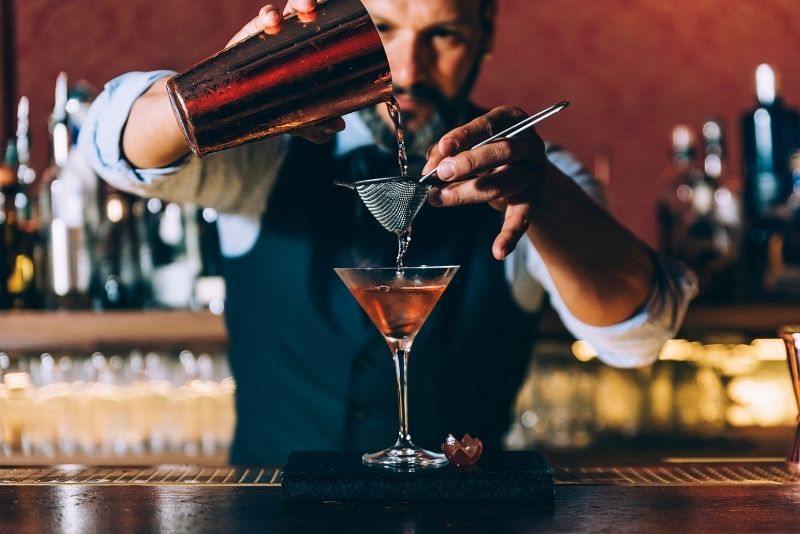 Ranked as one of the world's 50 best bars (for 2020), HIMKOK is the local go-to for all things Aquavit, Gin, and Vodka. Part speakeasy, part distillery, this place oozes sophistication, with its historic surroundings and urban interior in one of the oldest brick buildings in downtown Oslo.
Whether you're a seasoned vodka connoisseur or just here for the cocktails, this place is bound to impress.
It's also the perfect pre-game stop before a pub crawl…
48 – Try a scenic round of golf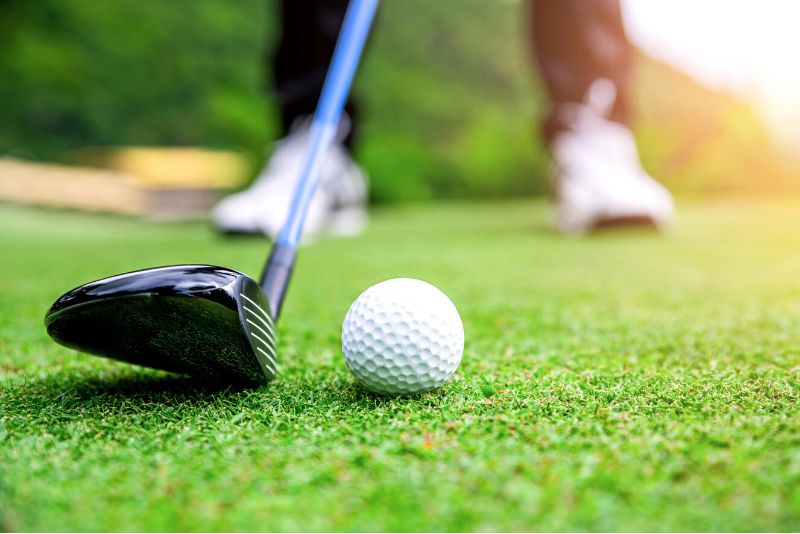 When the weather is nice, there are better things to do in Oslo than tee off on the golf course!
Oslo Golf Club is the only spot directly in town for this endeavor, with an exceptional 18-hole green that's been beloved by Norwegians and international visitors alike since 1924.
With a breathtaking location next to Lake Bogstad, the scenery is almost worth the trip itself; it's one of the very few courses to have its own waterfall!
In between rounds, head over to the clubhouse and grab a bite at the cafe, then stop by the pro shop for some souvenirs.
49 – Lace on the skates at the Spikersuppa rink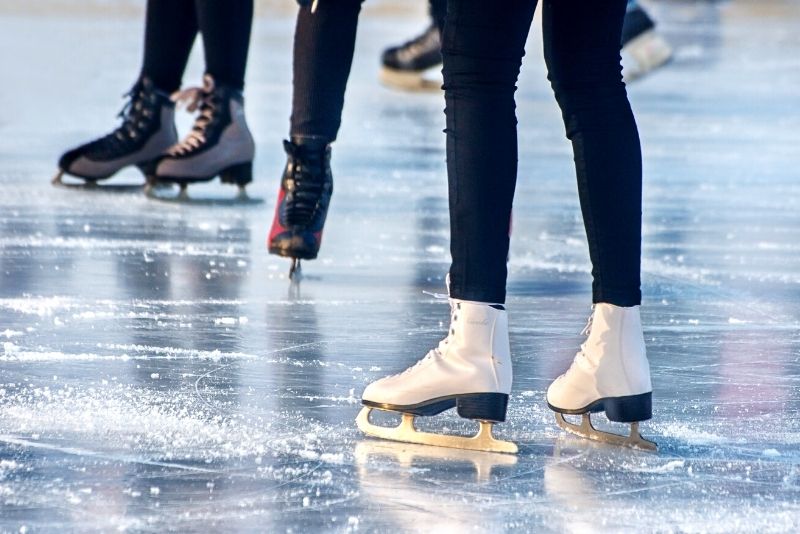 Akin to New York City's Rockefeller rink, Spikersuppa is Oslo's winter wonderland, found smack-bang in the middle of the city (between Parliament and the National Theatre). Unlike its American counterpart, however, it's open and free for everybody to enjoy.
Hot tip: if you happening to be visiting during the holiday period, the Christmas market, full of mulled wine and handmade crafts, is as charming as any.
50 – Go fishing!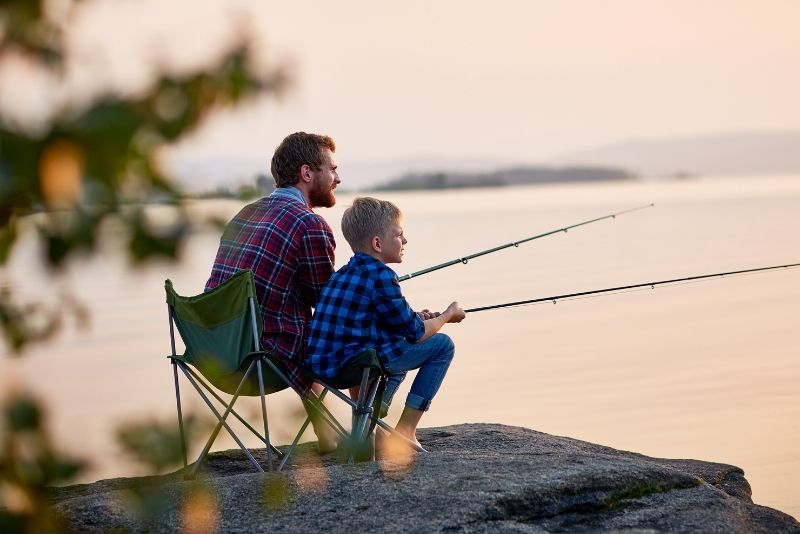 Considering that Oslo – and Norway, in general – is made up of fjords, waterways, and lakes, it should come as no surprise that fishing is a popular pastime for both locals and tourists.
If you're keen to give saltwater fishing go, there's no better place than the Bygdøy peninsula — and while the beaches turn up plenty of bites, joining a charted boat trip will be your best bet for reeling in something trophy-worthy.
On the other hand, freshwater fishing requires a permit — another reason to leave it to the expert and book a pre-organized tour.
51 – Kick back on the rooftops in Oslo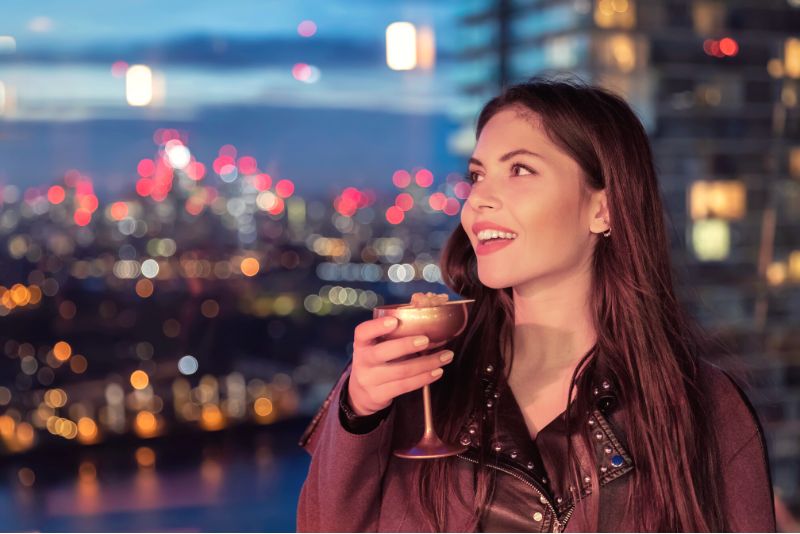 "Up on the rooftop" isn't just a classic Christmas carol… it's a stylish way to enjoy the Oslo skyline!
There are several excellent bars and restaurants around town that offer a new perspective on the city.
Thief Roof Grill and Bar boasts great views of cityscapes and hills alike, lovely live music, and some fantastic cocktails for sampling, while Nodee Sky pairs its glorious scenery with delicious, contemporary Japanese dishes.
Eight Rooftop Bar provides mixed drinks, beers, and an impressive wine selection to choose from, and Norda features elegant North American meals and a gorgeous, garden-filled atmosphere.
Eat, drink, and enjoy the splendid sights!
52 – Pay your respects at the historic Our Savior's Cemetery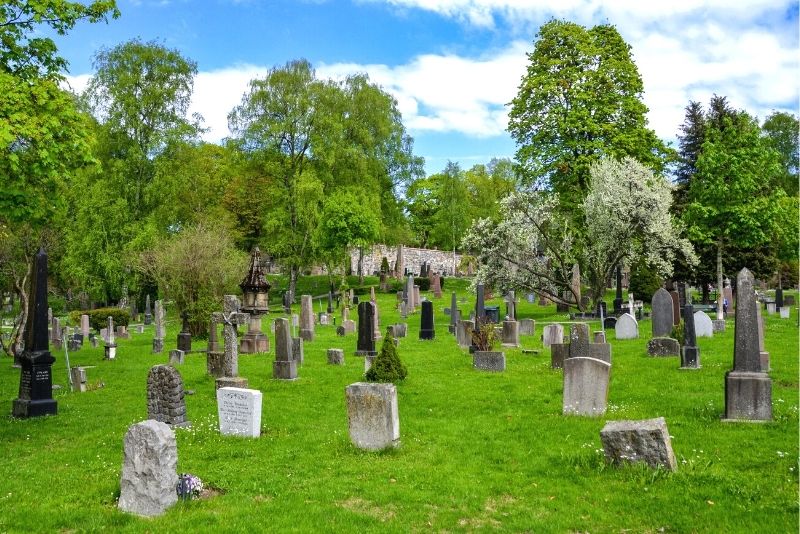 If you're interested in a trip down Norway's past, consider adding Our Savior's Cemetery to your list of things to do in Oslo.
This hauntingly beautiful graveyard in the Gamle Aker district dates back all the way to the early 1800s — today it provides visitors with a unique insight into Norwegian history by providing tombstones from each period in time, as well as famous plots of national icons such as Edvard Munch, Henrik Ibsen, and Henrik Wergeland.
53 – Get your fill of tunes with some live music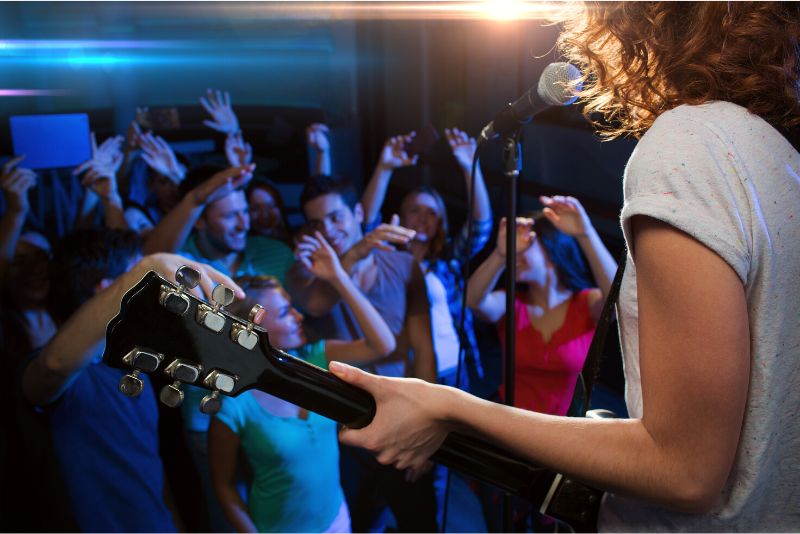 Pull up a chair and tune up your ears, because the city's live music scene is not to be missed!
Swing by BLA for an eclectic mix of genres and artists,, with jazz, electronic works, and rock all on the itinerary, and a lively dance club atmosphere to match.
Or head over to Parkteatret Scene, a small but mighty former cinema that is currently known for its exciting and eclectic blend of international and local acts.
No matter what type of scene you prefer, there's a great night out on the town available for you!
54 – Get a natural sampler platter whilst island hopping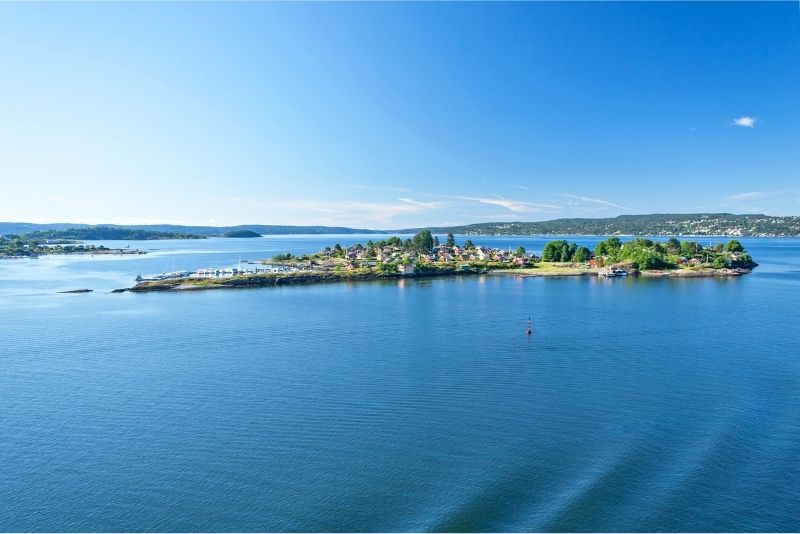 Fun fact: this cosmopolitan capital actually has a pretty great set of islands to explore!
Simply step aboard the local ferry system, and putter between one idyllic stretch of land and the next, getting off for forested hikes, bits of beach time, and leisurely strolls through quaint traditional villages.
You'll see a whole different side of Norway, without ever leaving the city!
55 – Party the night away in Grünerløkka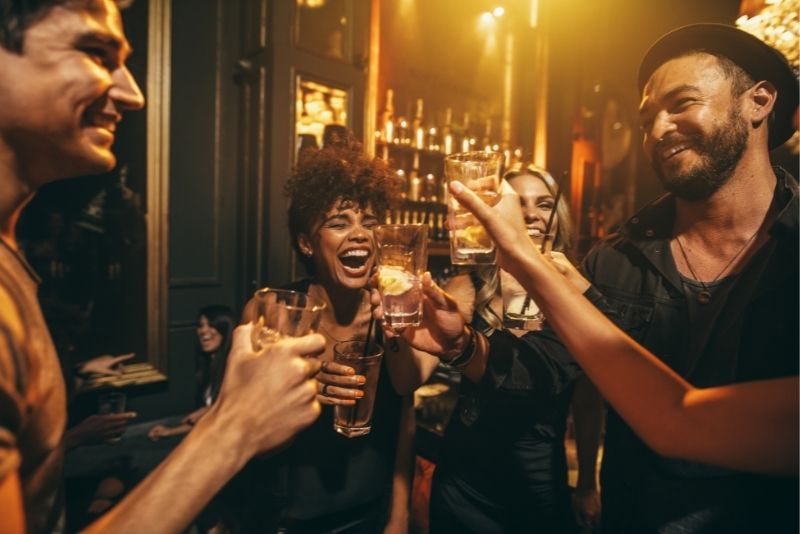 You're on vacation, after all, so why not get a little wild with a night of debauchery in Oslo's most famous nightlife district, Grünerløkka?
Popular with both locals and visitors alike, Grünerløkkahas a vibrant music scene with a wide array of bars (including over 100 places to get your hands on the world's best beer), clubs for all tastes, and even some quaint cafes.
Love a cocktail? Make a beeline for retro-bar Bar Boca is a must if you appreciate good cocktails.
Prefer something more romantic? The Nedre Løkka Cocktailbar & Lounge ought to do the trick. If you can't decide where to start, there's always the option for a locally-led pub crawl!
Or sip a decadent cocktail in the immersive tropical wonderland of Aku-Aku Tiki Bar.
How to get to Oslo?
For first-time Oslo visitors (or even seasoned visitors for that matter), why try to decipher the public transport system and carry your suitcase from the metro station when you can book a private airport transfer instead?
With a range of vehicles available – some more luxurious, some more affordable – you can expect the highest standards of service and convenience when you book an airport transfer that takes you directly to your hotel.
Plus, with a friendly driver happy to spill a few local secrets along the way, you'll be given the inside scoop into the city's best restaurants and attractions (so long as you ask nicely, of course).
Where to stay in Oslo?
Alright, you've decided to visit Oslo — amazing! The question now is where's the best place to stay? With so many choices, Booking.com has made the process simple, offering the best rates no matter the season.
The Thon Hotel Opera is a four-star property that has been recently renovated and offers visitors an elegant, cozy spot with all of the amenities you could want at your fingertips. For 5-star luxury, the Grand Hotel Oslo By Scandic and The Thief deliver exquisite service, while Amerikalinjen and Radisson Blu Scandinavia Hotel provide lavish touches at more affordable prices.
Regardless of your priorities and budget, the best Oslo deals are always found on comparison sites like Booking.com. So check it out now and save up to 40%!
Visiting Oslo on a budget?
Valid for 24, 48, or 72 hours (depending on your preference) the Oslo Pass is a tourist-friendly ticket that grants you access to over 30 museums across the city, including big-ticket attractions like the Munch Museum, and smaller spots like the Oslo Reptile Museum or Nobel Peace Center.
Plus, it gives you free public transportation (in Zones 1, 2V, 2S, and 2Ø), free access to guided walking tours, and exclusive discounts on an array of shops, restaurants, and ticketed landmarks!
Traveling on a student budget? You'll be pleased to know that students under 30 get a 30% discount. Just make sure you have a valid student ID or ISIC card.
Where to go next?
For a healthy dash of Arctic atmosphere with some amazing culture thrown in, head north to Tromso, home to stunning cathedrals, reindeer, and the Northern Lights!
Or pop over to Sweden to explore Kiruna, a former mining site turned outdoor paradise, with sports and nature to enjoy all year round – plus bustling markets and egg-shaped saunas!
Then head south to Stockholm, the capital of the country, where art, culture, nightlife, and day trips all come together to form an irresistible destination.
And in nearby Denmark, you have the charms of Copenhagen, where the buildings are colorful, the lakes are stunning, and every space – from the finest palace to the literary landmarks and the cozy cafes – thrums with a welcoming energy.
Oslo is also a popular port of call for cruises, so if you're pressed for time, consider booking some shore excursions to maximize your time in the city.
Final thoughts
Stylish and spontaneous, filled with little treasures and big spectacles, this wonderful city is one worth visiting – and revisiting!
As you try all of the different things in Oslo, you'll be amazed at how many more you discover – it's the city that keeps on giving!
So set your sights to the north, and enjoy some true Norwegian hospitality!
As always, happy travels.