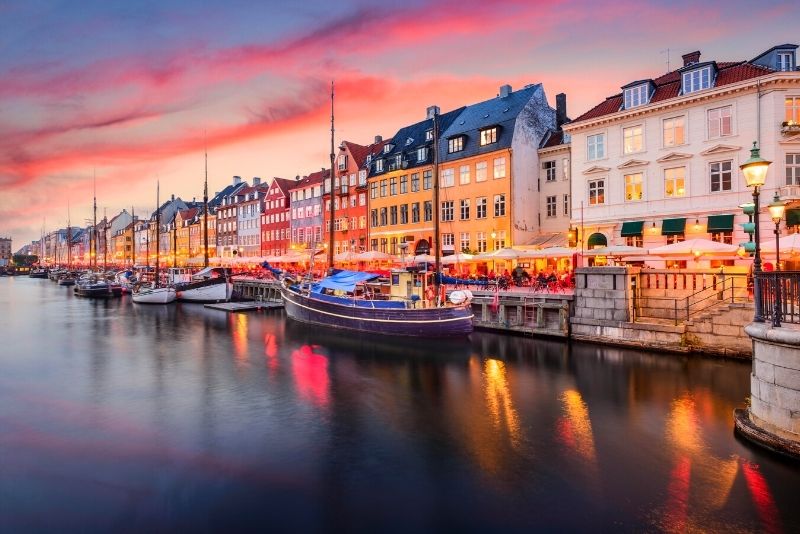 Denmark's capital is made up of acres and acres of stunning gardens, fantastic castles and museums for just about anything, including a museum of humor. The list of fun things to do in Copenhagen is full of surprises, as it's one of the most densely populated cities in all of Scandinavia.
Head to a hidden underground art space or peek into the study of a Danish King, and you'll be sure to head home with more than a few interesting stories up your sleeve. Many people call Copenhagen home or spend their vacation there. Discover just how many weird and wonderful things you can get up to during your visit.
1 – Delve into the ruins under Christiansborg Palace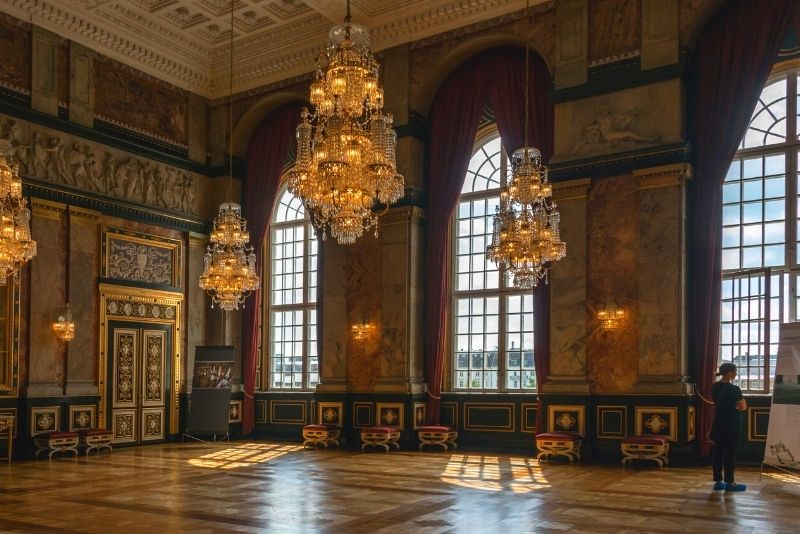 Right in the middle of Copenhagen and hidden under the amazing Christiansborg Palace are the ruined walls of an 11th-century castle, quite literally a hidden gem and one of the most eye-opening sights in Copenhagen.
Get yourself an all-access pass through the palace to get the insider's view of not only the ruins but all the incredible rooms and features of the palace itself!
2 – Experience a canal cruise through Nyhavn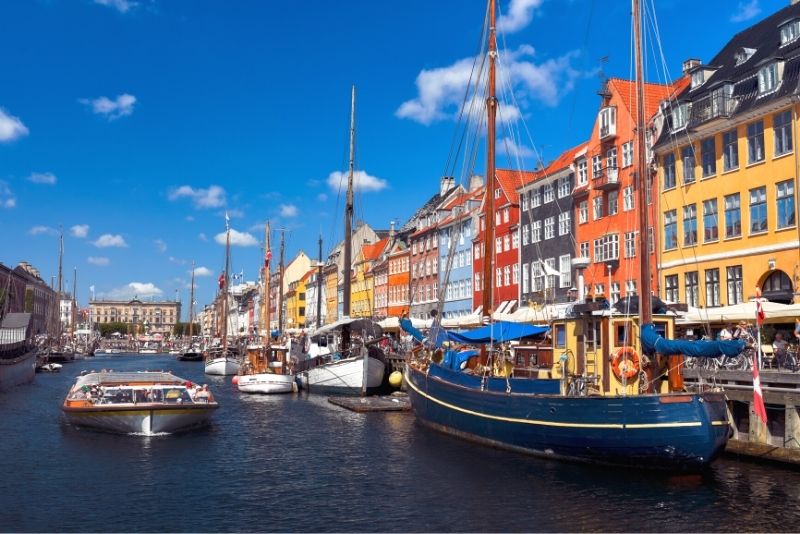 Don't sit on the sidelines and observe Copenhagen as an outsider, delve right into the action and wind your way through the city on its beautiful canals.
Hop on an hour-long cruise through the main waterways and a few hidden canals to see everything, from the stunning architecture of the Nyhavn district to ancient castles on the waterside.
3 – Put the pedal to the metal on a bike tour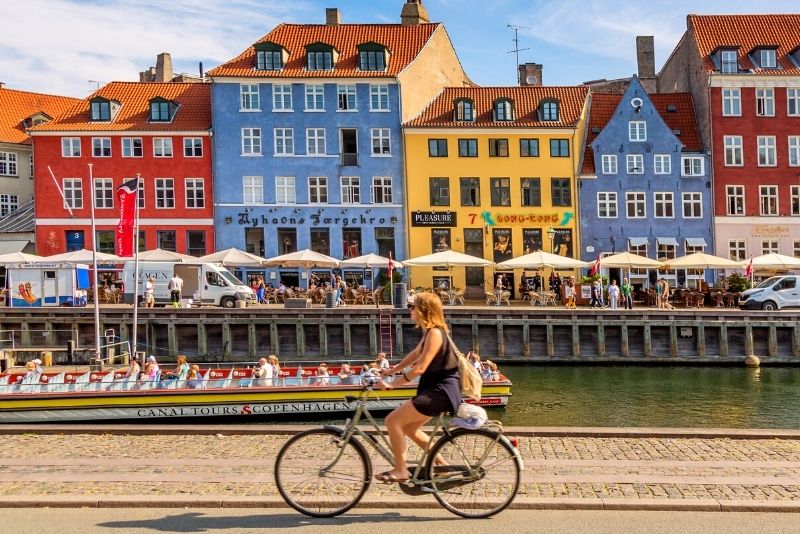 As Copenhagen is known as one of the best cycling cities in the world, why not experience it like a local?
Hop on a bike tour and move through town, as you learn all about the rich history and see all the stunning sights with the help of a local guide.
You'll definitely feel a bit more like a local after this!
4 – Defend a medieval castle at the National Museum of Denmark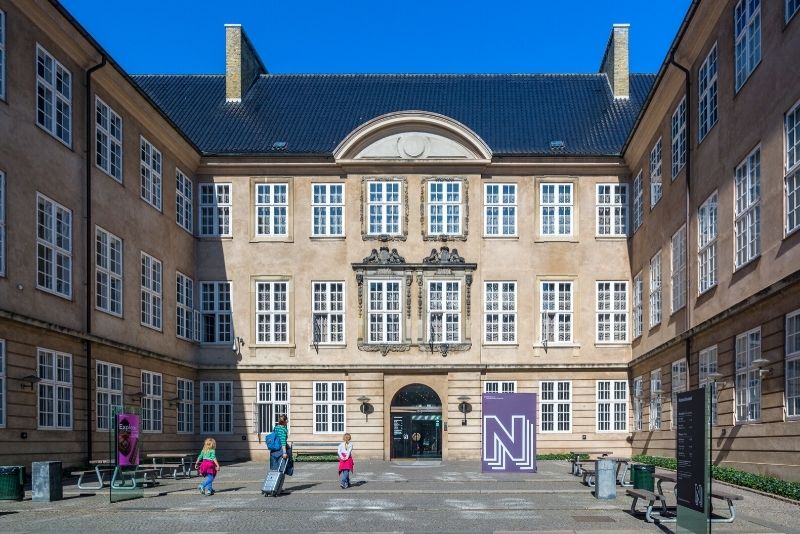 When you visit a city with such a long and rich history, you know the local museum is going to be good.
See suits of armor and remnants from the Viking era. There are plenty of exhibits also for the kids to enjoy if you've got young ones with you.
Let them defend a castle or attend a 1930s school, while you hop on a guided tour that's complimentary with your online ticket (only on weekends!).
5 – Treat yourself to a food tour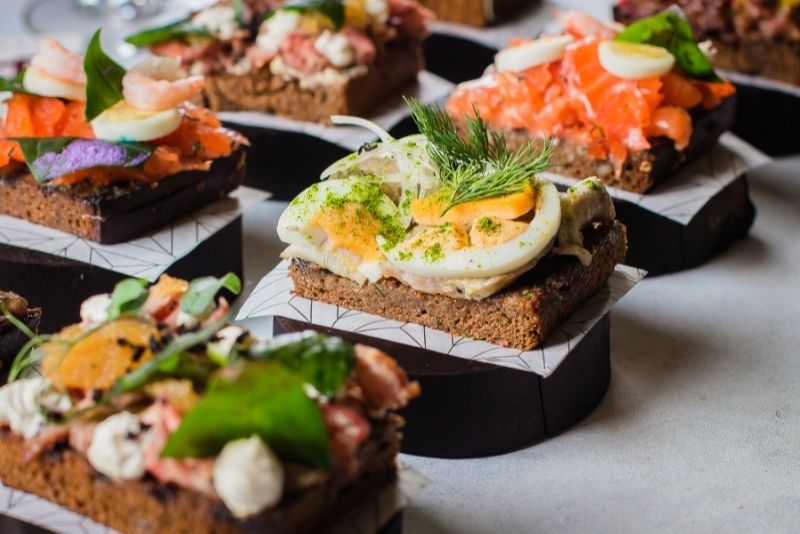 With a fast-paced, trendy culinary culture, it can be hard to get the best possible experience when you eat out in Copenhagen.
A food tour is a great way to make sure you're being taken to the best places in town by locals who know their stuff.
With a half-day tour strolling around town and sampling the freshest local and seasonal food, what else could you need?
6 – Dine with a panda at Copenhagen Zoo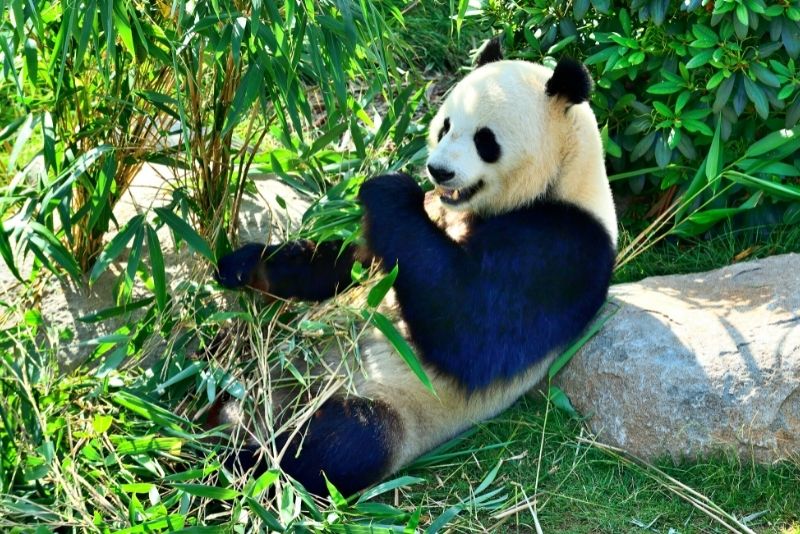 Yes, you read that correctly.
With a restaurant where you can literally dine with a panda, Copenhagen Zoo is a cut above the rest.
Whether you want to dig up dinosaur bones or feed a giraffe, you're sure to have an experience you won't get anywhere else!
7 – Hop on a ride at Tivoli Gardens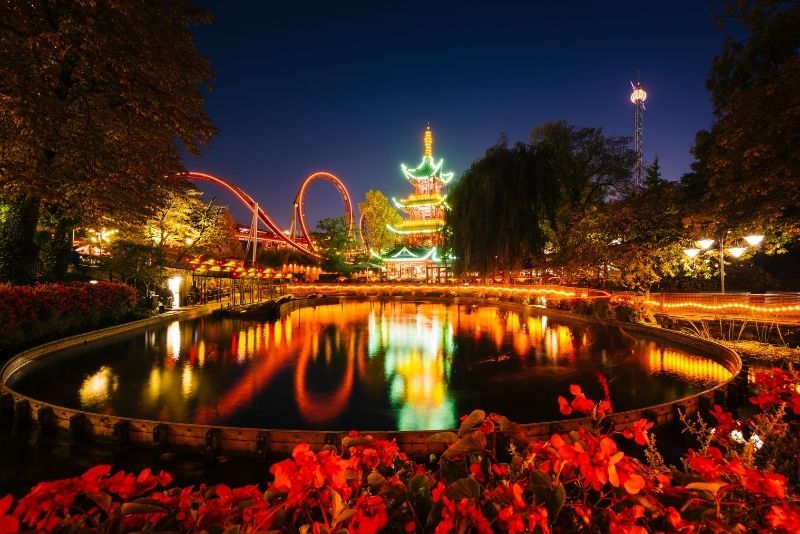 This is no ordinary theme park. A source of entertainment for locals for more than two centuries, Tivoli Gardens is more than just a pop-up amusement park.
Experiencing the incredible rides and stunning gardens and scenery is one of the things to do in Copenhagen that will stimulate all the senses.
Avoid the long entry lines and grab a ticket online, you'll be on a ride in no time!
8 – Explore on your terms with a hop on hop off bus tour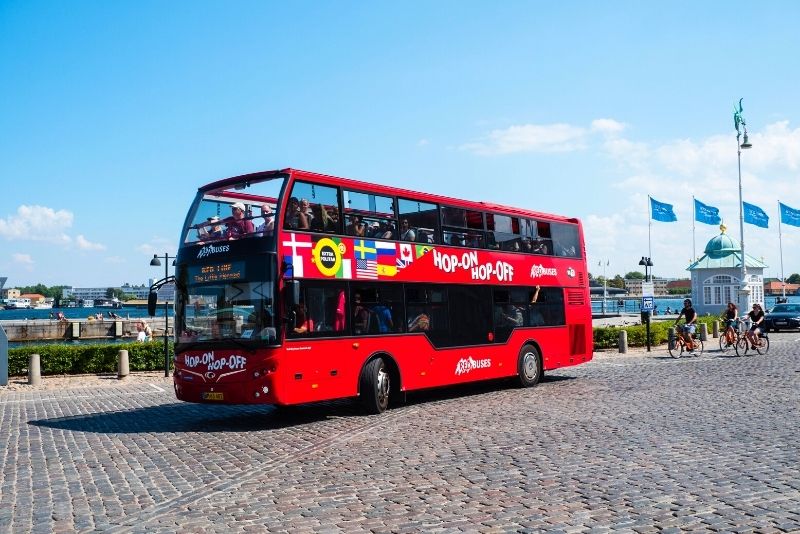 Arguably one of the best ways to see as much of a city as possible, a hop-on hop-off bus tour is the most budget-friendly way to get to all the best landmarks in a day.
With commentary from a knowledgeable guide while you are on the bus and the ability to get off at any stop you want to spend a bit more time, this is the way to explore the city your own way.
9 – Work your way out of an escape room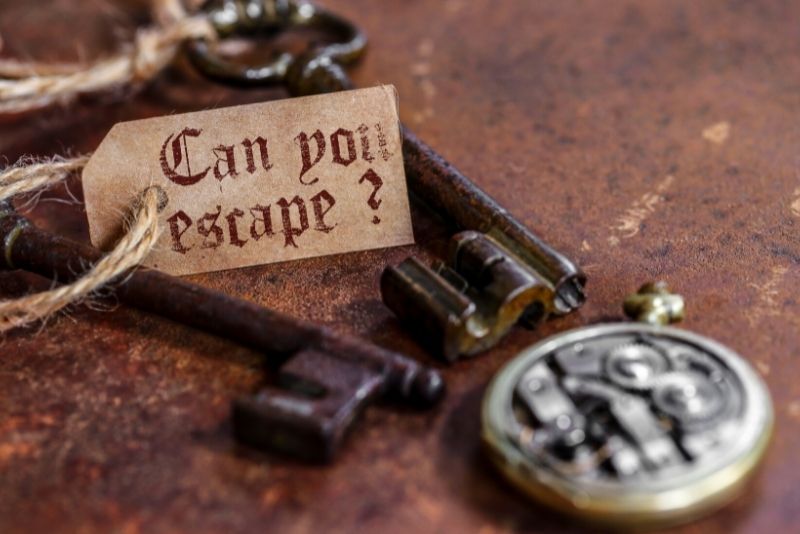 If you're traveling with a group (or have just met a bunch of like-minded travelers), this is a great way to get closer (both literally and emotionally).
You have an hour to solve puzzles that give you the required clues to get out of the room or else you'll be trapped forever in Copenhagen (or sheepishly let out by your game master).
The perfect thrill for creative thinkers!
10 – Get a backstage pass to Copenhagen City Hall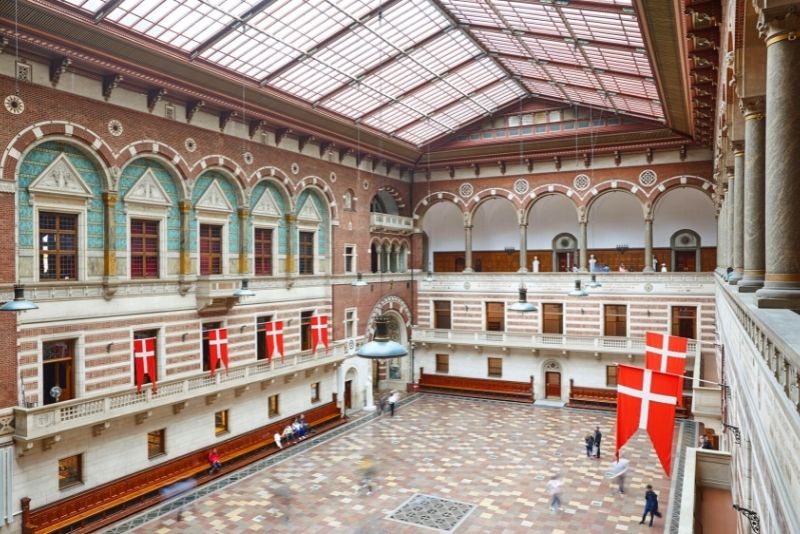 The mayor's headquarters are an architectural sight to behold.
With a guided tour ticket, you not only get to wind your way up the spiral staircases but you'll also be allowed to roam through the beautiful city hall gardens — the worst place to forget your camera!
11 – Glide around on a Segway tour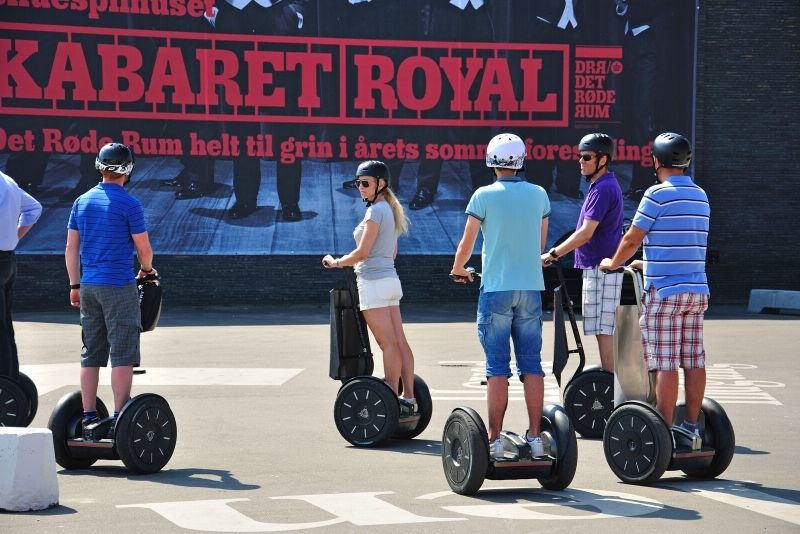 Perfect for those who have mobility issues or simply want to cover more ground on foot, a Segway tour is one of the best things to do in Copenhagen for those wanting to tour in style.
You'll be taken to all the key stops around the city by a knowledgeable guide and better yet, you can choose from a wide variety of start times, so you'll have so much extra time (and energy) for ticking more things off your list!
12 – Visit the Carlsberg Brand Store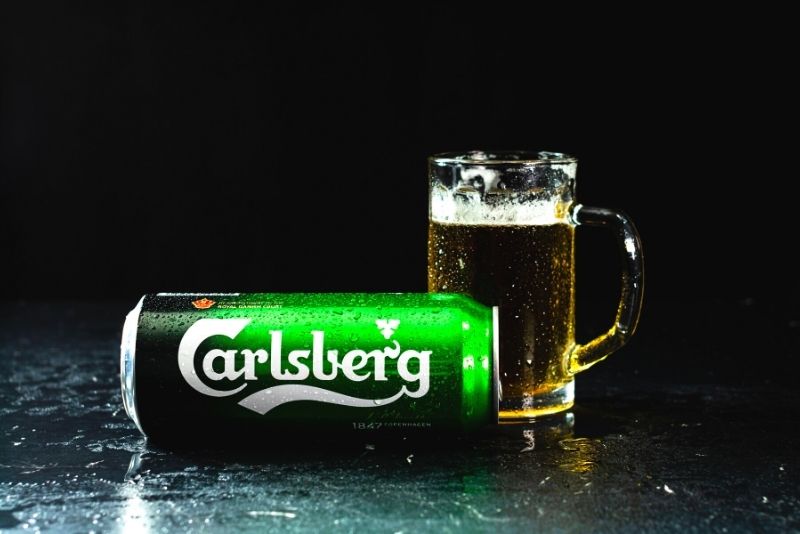 Even if you're not a beer drinker, you've probably heard of Carlsberg before, and it's well worth the visit to head on down to where all the magic happens — The Carlsberg Brand Store.
You can taste the beer in just about the freshest possible state.
For those of you that weren't fans of the beer before, you may find yourself ordering it at the pub back home.
13 – Head to the Danish Architecture Center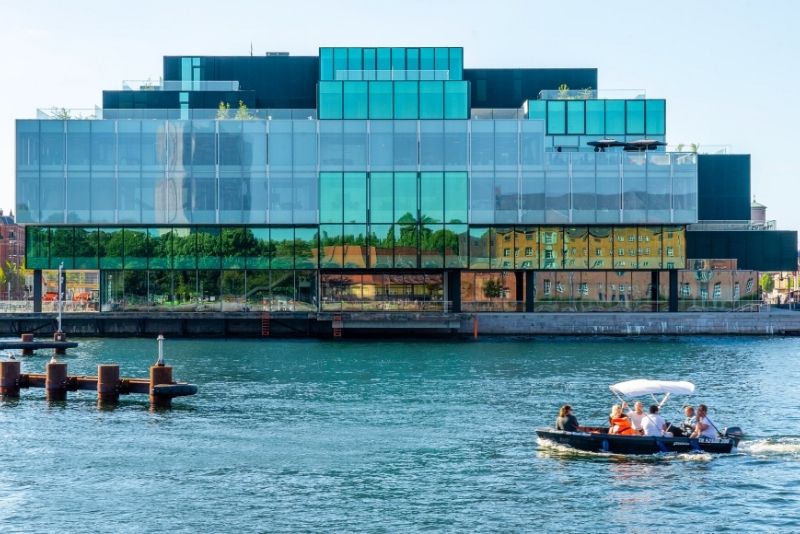 Copenhagen isn't short of stunning design, so if architecture is your thing, be sure to head down to the Danish Architecture Center. Get an insight into the many great minds that have designed buildings all around the world.
With interactive exhibits for kids and an incredible virtual reality experience, this one's hard to turn down!
14 – See the royal treasures at Rosenborg Castle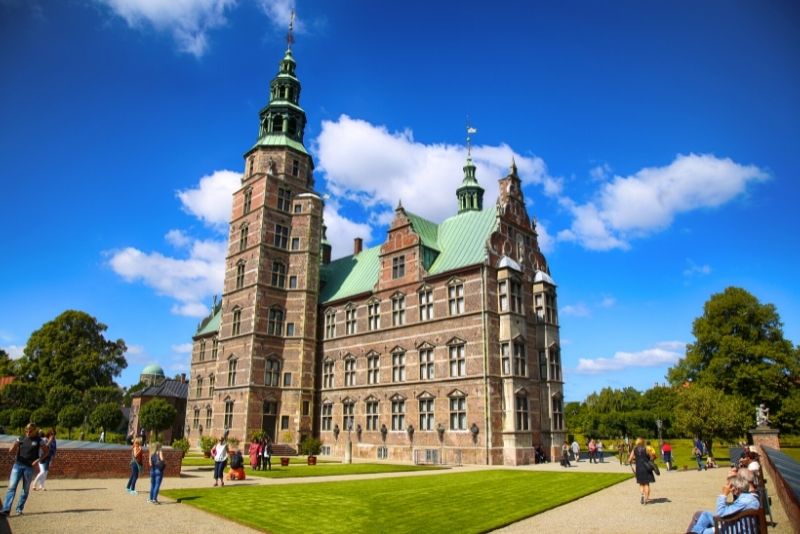 Rosenberg Castle is one of the most stunning historic royal residences you'll come across.
Only here you can get a backstage pass and even see an incredible selection of jewels and treasures from Danish history.
How many people can say they've seen a 15th-century Danish crown?
15 – Meander through the King's Garden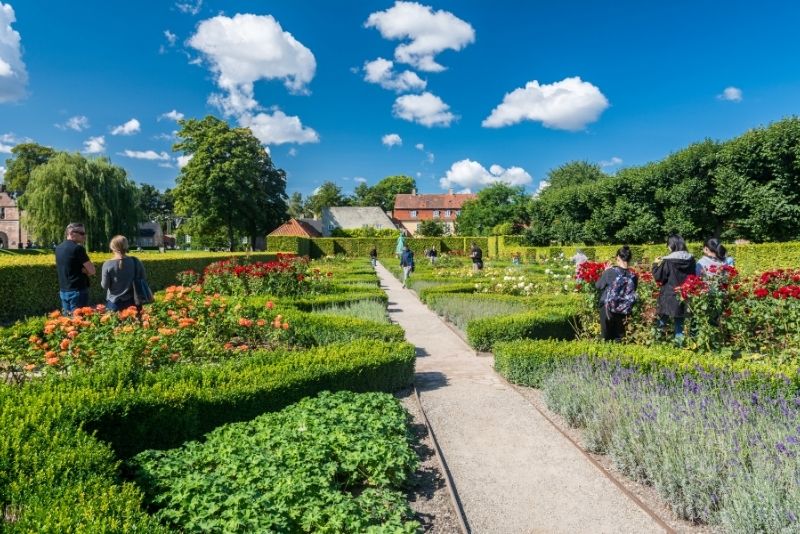 While you're at Rosenborg's Castle, you might as well see the incredible garden that was put together by King Christian IV in 1606.
With his love for growing herbs, food and medicine, you can expect a colorful, vibrant garden that has been meticulously kept over the years.
Time to break out the sketchbook!
16 – Explore the hipster Vesterbro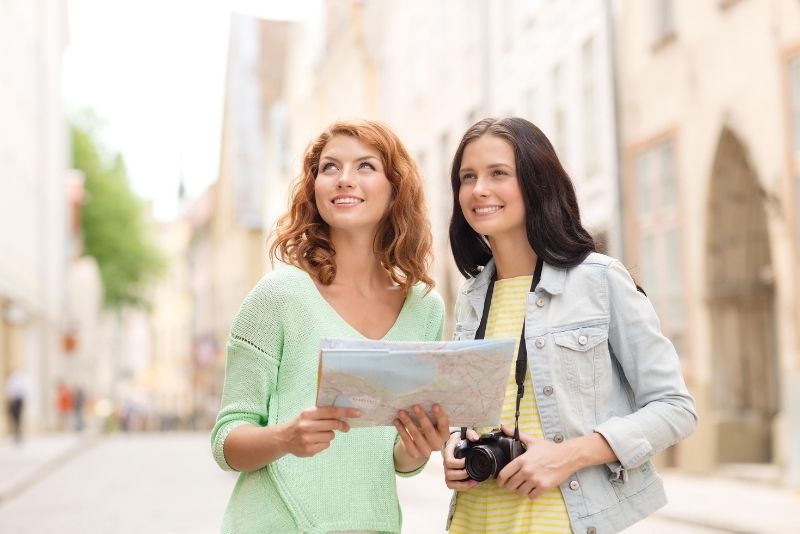 Every city has a district that attracts the hip, creative, espresso drinking population, and Vesterbro is that such place in Copenhagen.
The best way to experience this exciting neighborhood is to do it the way a local would — stopping at all the local places for a beer.
Stop at three incredible pubs and try the local beer, while learning a thing or two about Verterbro's past on a cultural tour and beer tasting through the district.
17 – Climb to the top of Church of Our Savior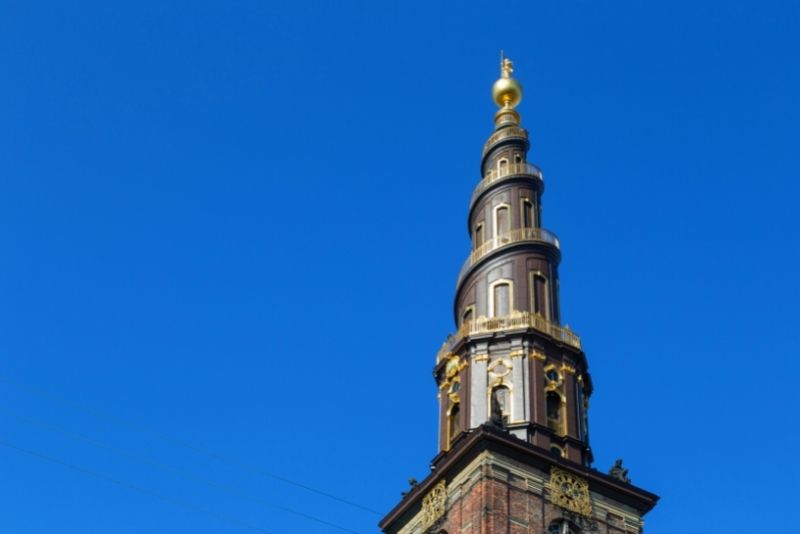 Hosting both serene services and breathtaking concerts, the Church of Our Savior (Vor Frelsers Kirke) is one of the most peaceful and inspiring places to visit in Copenhagen.
With incredible architecture the Danes are known for and stellar acoustics, this is a stop that is sure to take your breath away.
Right in the heart of Freetown Christiana, it's very easy to get to on foot as well!
18 – Head to the cellar door on a wine tour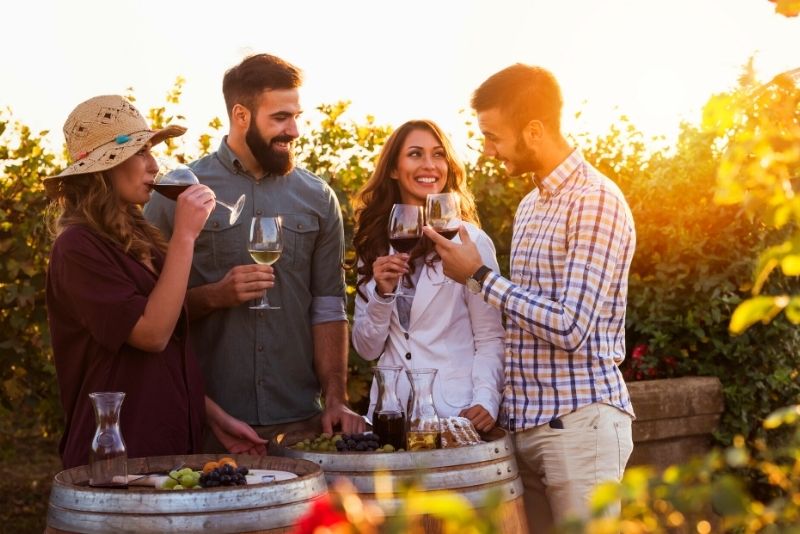 Drive out to the Baltic Sea to visit some of Denmark's most influential winemakers, right on their vineyards.
The organically produced wine at Versterhavegaarden will be sure to take your breath away.
Simply book a tour and be whisked right to the cellar door, and learn all about the incredible processes and grapes, while sipping on the great nectar itself!
19 – Recreate Hamlet at Kronborg Castle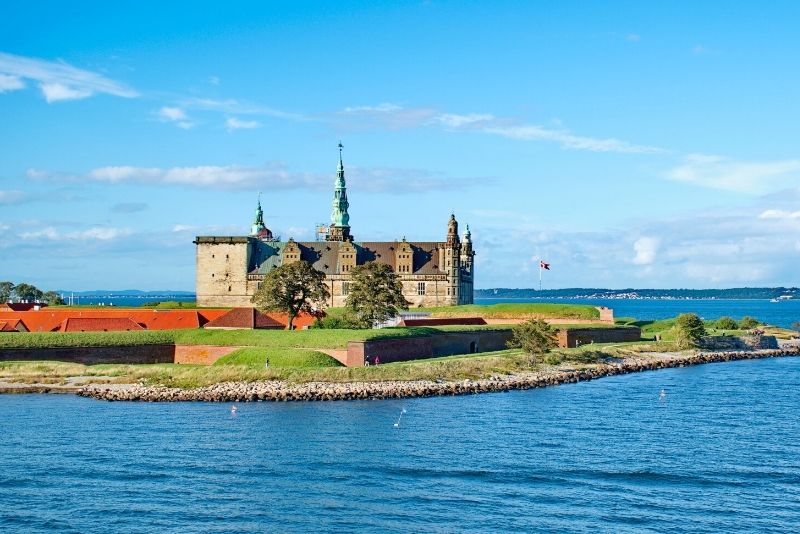 Kronberg Castle is the setting for Shakespeare's Hamlet, one of the most famous plays in the world.
Watch the scenes play out before your eyes, as you walk the very same halls and steps as the characters themselves, with a private guide to give you all the insider information.
The cost of getting there is even taken care of for you on this tour, so you can just sit back and relax!
20 – Check out the National Gallery of Denmark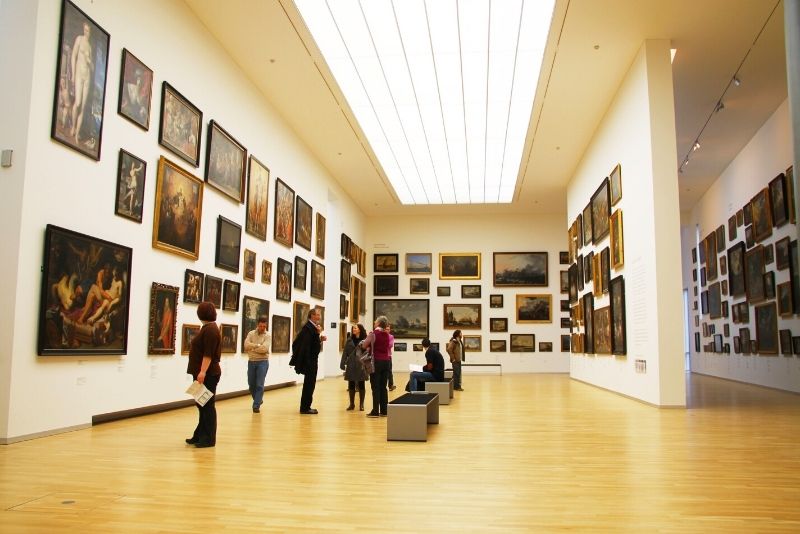 The beauty of the Danish minds doesn't stop at architecture.
The incredible design and eye for aesthetics can be seen in every medium, from paintbrush to fashion.
Head to the National Gallery of Denmark (grab your ticket online to skip the queue and get a free audio tour of some of the exhibitions) and witness everything from the glory of the Danish Golden Age to medieval masterpieces.
21 – Wander the streets and canals of Christianshavn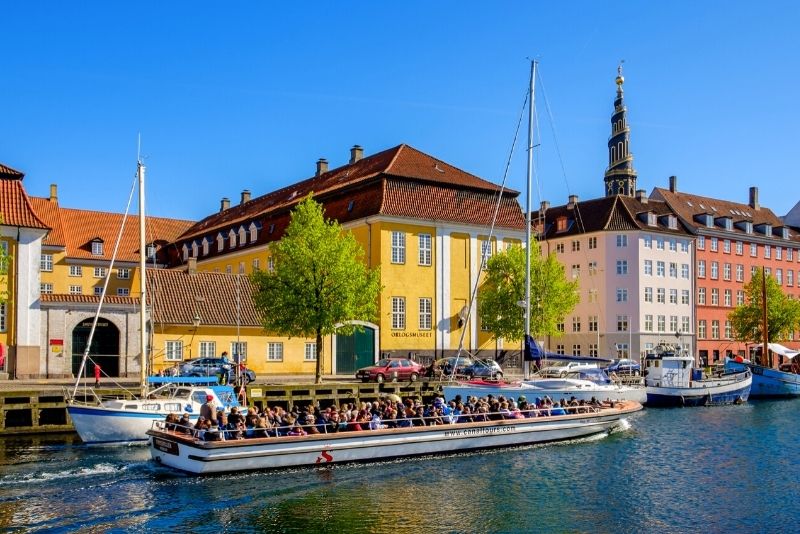 Lined with cobblestone streets and lush canals, Christianshavn is a must for those wanting to see the real Copenhagen in action.
Even hop on a one-and-a-half-hour guided walking tour to get to know the best spots in town before venturing out for yourself.
Flex your newfound knowledge of this trendy area and head to all the best coffee shops where all the locals hang out!
22 – Row through the beautiful lakes
Head over to the Mølleå lake system, hire a canoe or book a boat tour and explore the pristine beauty of the many lakes, such as Bagsværd, Furesøen and Lyngby Lake.
Expect to be surrounded by lush greenery, rolling hills and meadows, as well as gnarly swamps.
A great voyage that has a little something for everyone!
23 – Try and break a record at the Guinness World Records Museum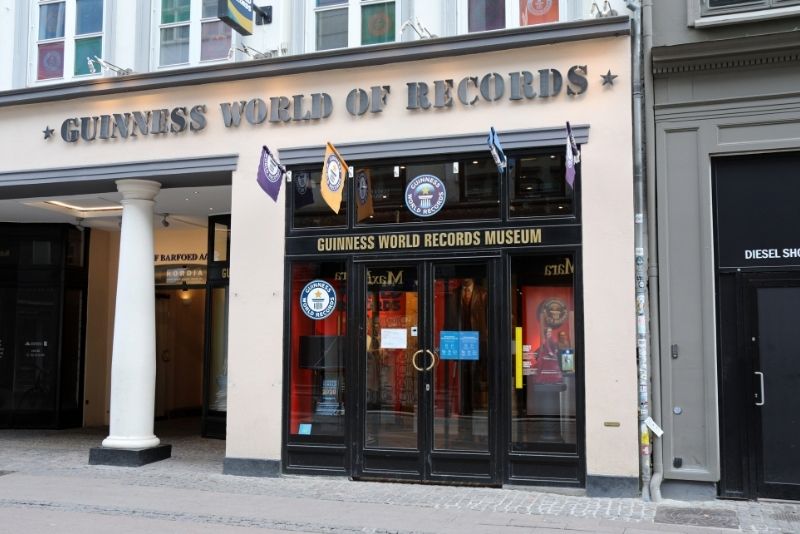 An incredible collection of interactive exhibits and displays of world records from all over the world awaits you at the Guinness World Records Museum.
Be prepared to be surprised as you find out the obscure and amazing things people have been able to do over the years.
You can even try your hand at trying to break a record or two, you never know until you try!
24 – Say hi to the Little Mermaid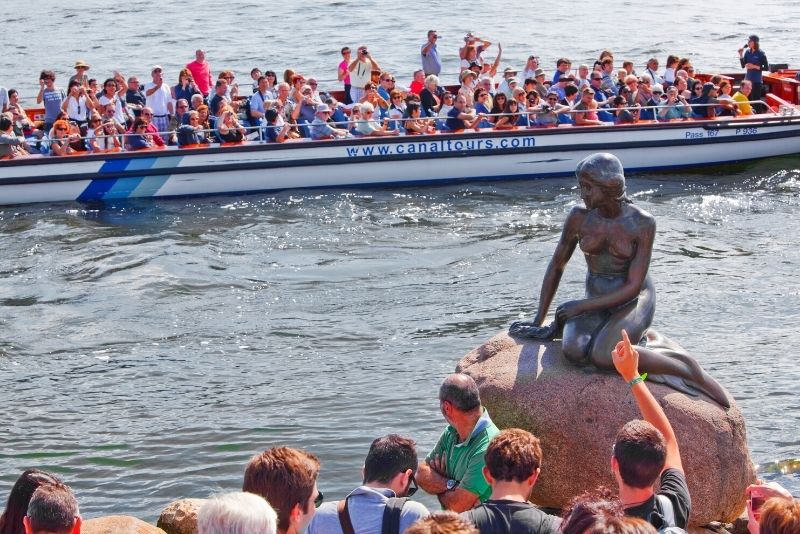 Over in Langelinie, on the waters of Copenhagen is a statue that pays tribute to one of the most well know fairytales in the world, written by Danish writer Hans Christian Anderson.
The stunning bronze statue depicts the mermaid slowly becoming human (sorry to spoil the story!) and is truly a sight to behold, and only a short walk from the center of town!
25 – Check out the commune in Freetown Christiania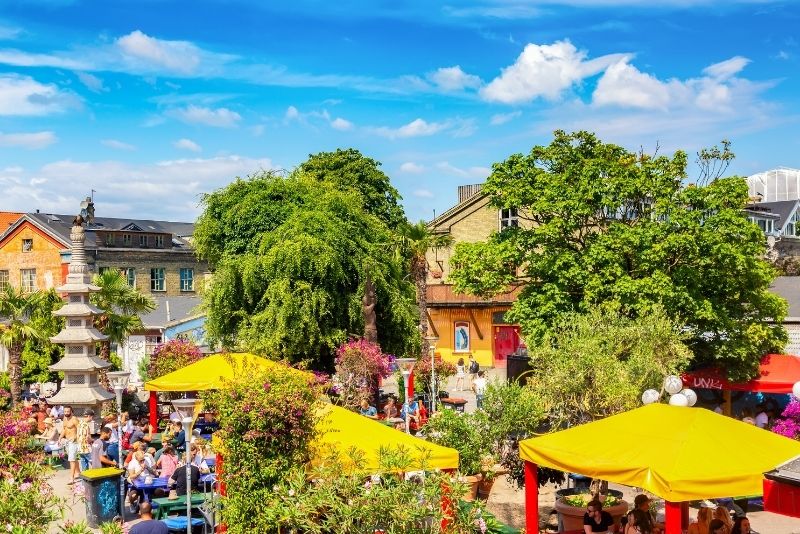 An area of controversy since the 1970s, Freetown Christiania is a community and commune of just under 1,000 people.
It is a beautiful place worth exploring, with lovely locals, organic cafes and self-built houses.
Grab a spot on a walking tour to make sure you get the insider's view, catch the street art and see the community in its element!
26 – Dive into National Aquarium Denmark / Den Blaa Planet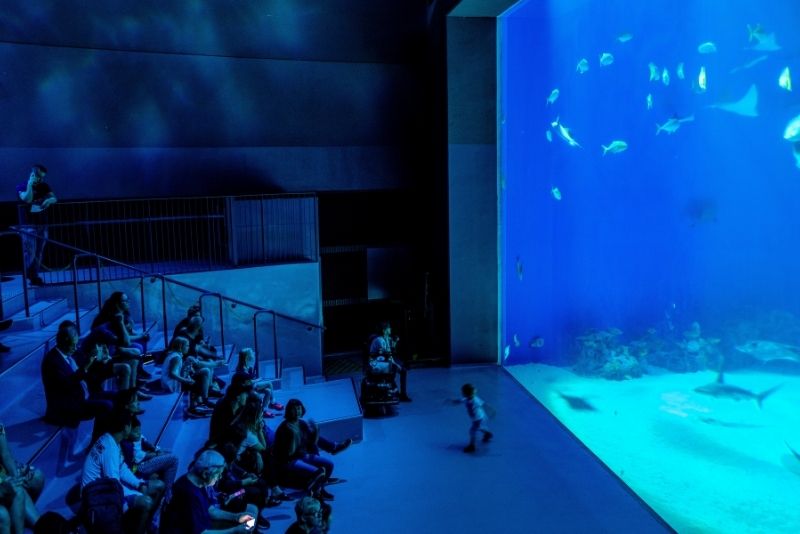 Get up close and personal with a shark, come into contact with a turtle, and learn a whole lot about the variety of marine life at the National Aquarian of Denmark (Den Blaa Planet).
This is one of the must-see places for animal lovers.
Right down along the water, it's just a short trip from the CBD of Copenhagen, but well and truly worth the venture!
27 – Check out the Old Stock Exchange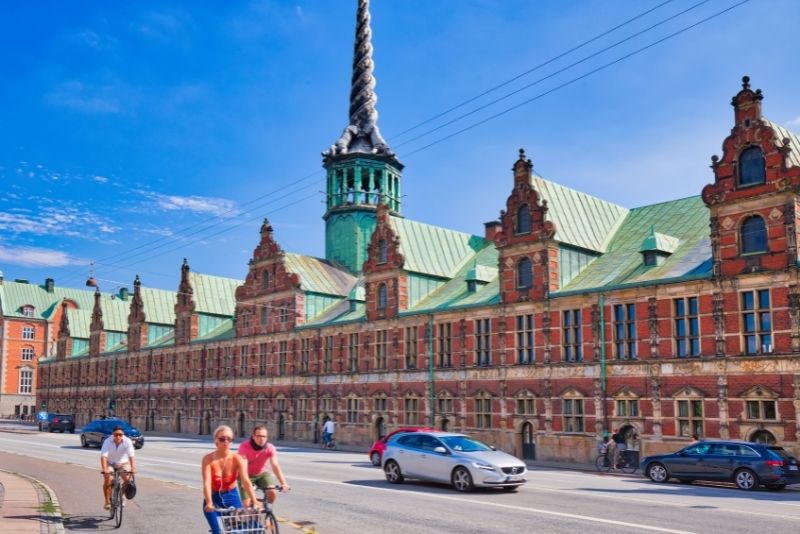 The Old Stock Exchange is one of the most famous tourist attractions in Copenhagen.
This is one of the best examples of Renaissance architecture and its trademark dragon tail spires will find their way onto nearly every traveler's camera roll.
If you want to make sure you don't miss an angle, book a private walking tour of the city which takes you for a two-hour expedition around the city, most importantly, stopping at the Old Stock Exchange.
28 – Visit Denmark's old capital Roskilde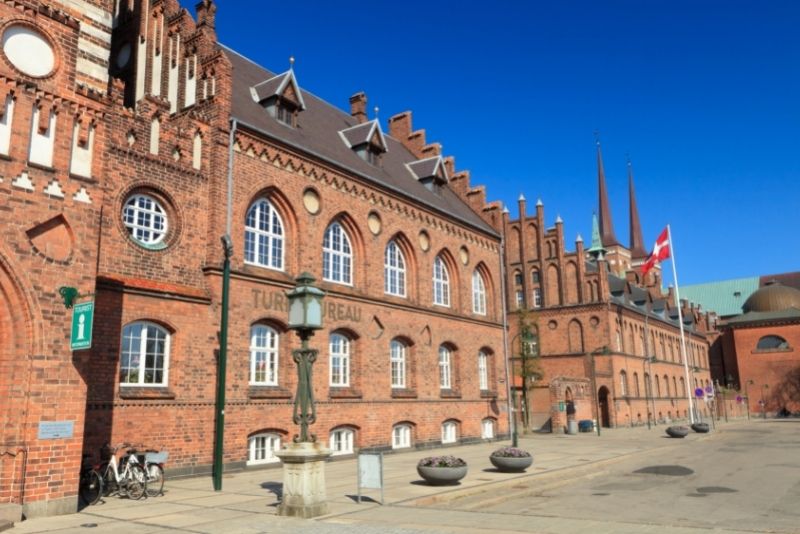 The old capital of Denmark, Roskilde, is home to many breathtaking castles such as Frederiksborg and Kronborg.
It is, however, a rather tricky day trip from Copenhagen if you don't know the area.
There's an easy solution, a minibus tour that drives you to and from Copenhagen, as well as between the castles and other key sights around Roskilde, including Roskilde Town Hall and Tourist Bureau Denmark.
29 – Be amazed at the Round Tower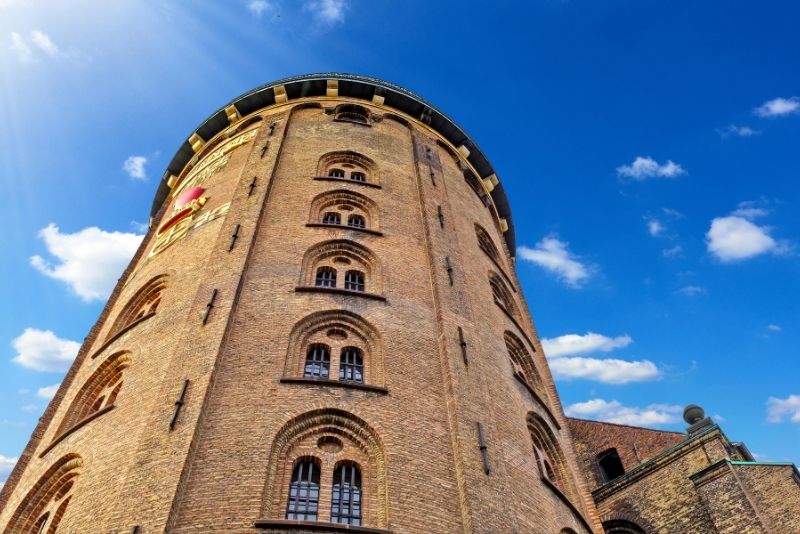 One of the most perplexing architectural designs you will come across, the Round Tower was originally built by King Christian IV to house the observatory at the top, a library, as well as a church.
Right in the heart of the city, you've got to put climbing this beauty at the top of your list of things to do in Copenhagen!
30 – Get lost in Thorvaldsens Museum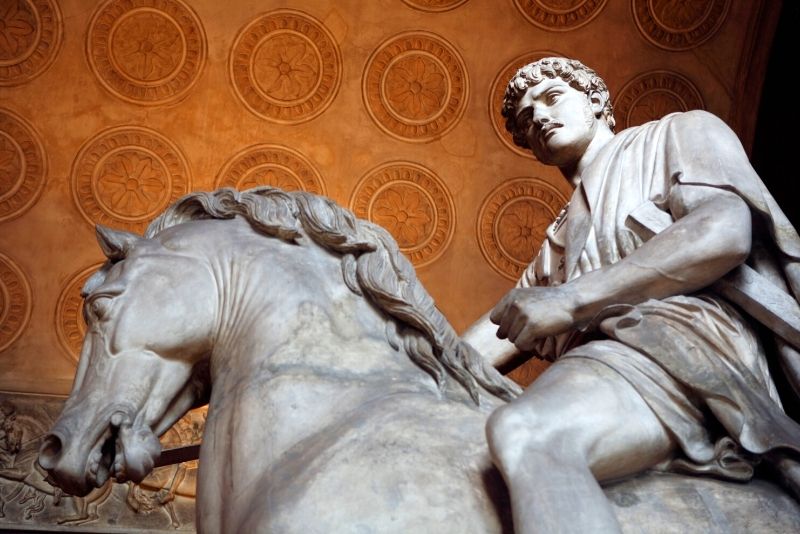 The oldest public museum in Denmark, Thorvaldsens Museum was built to house the work and collection of Bertel Thorvaldsens, the renowned Danish artist.
All artworks are housed in a building nearly as captivating as the artworks themselves, so be sure to keep an eye on your watch because you are sure to lose track of time here!
31 – Breach the walls of Kastellet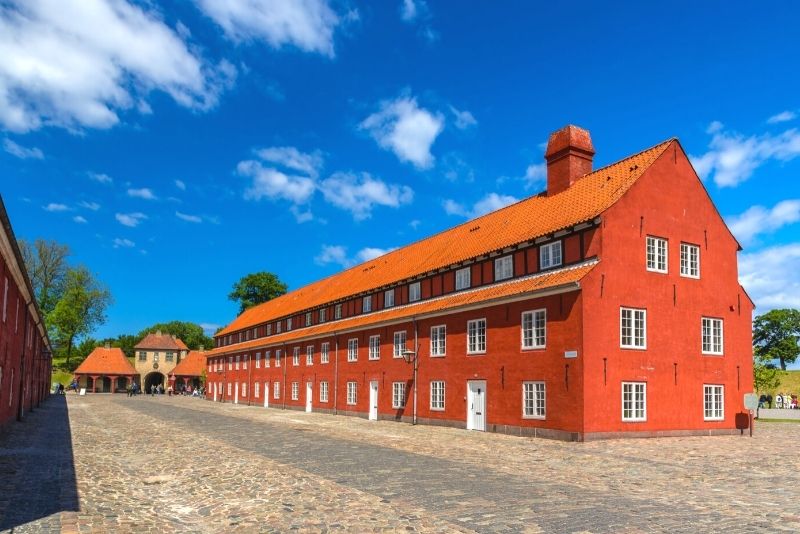 One of the best-preserved fortresses in all of Europe, Kastellet is for all the history buffs and military fanatics.
Built all the way back in 1626, the rooms within the fortress are still used to this day by the Danish Military.
The open-air grounds within the walls are free and open to the public, making it a very good option for those traveling on a budget!
32 – Grab some fresh produce at Torvehallerne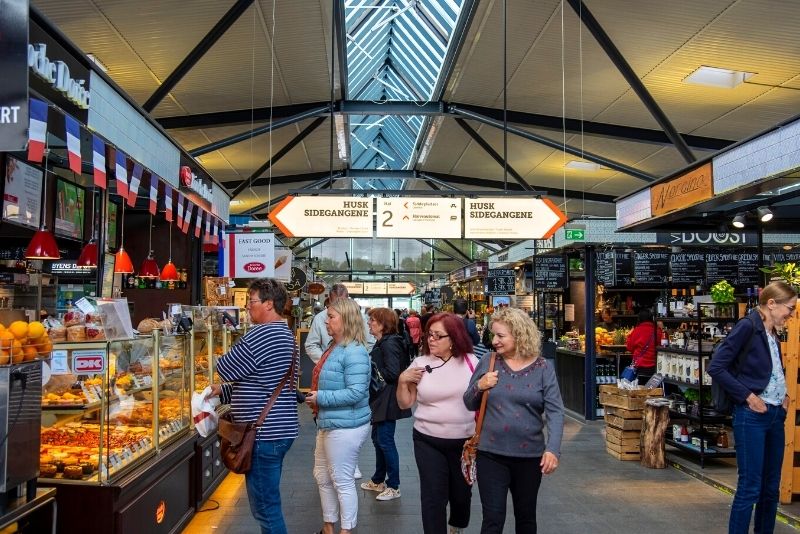 Looking to taste some local Danish food?
Hailed as the pantry of the entire city of Copenhagen, this Torvehallerne, just a stone's throw from Norreport train station, is the best place to grab your groceries or simply taste the freshest local produce you'll find anywhere in the city!
33 – Head out to the Louisiana Museum of Modern Art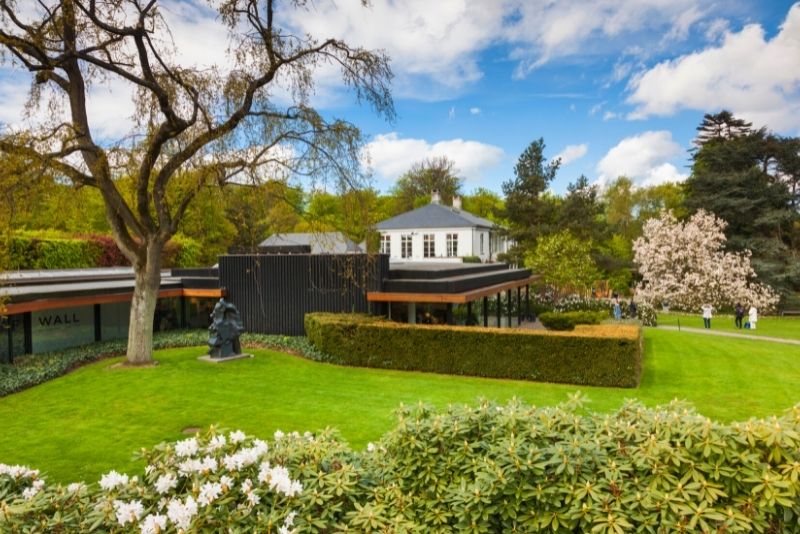 A great way to expand your radius beyond the city limits of Copenhagen, a day trip to the Louisiana Museum of Modern Art will be a day to remember.
It's a scenic coastal drive for those with access to a car, but also incredibly easy to get to by train or bus with stations just about at the door!
It showcases the brilliant works of contemporary artists, both local and international, as well as occasional concerts in the beautiful surrounding gardens. You better just book that train ticket!
34 – Be perplexed at Ripley's Believe It or Not!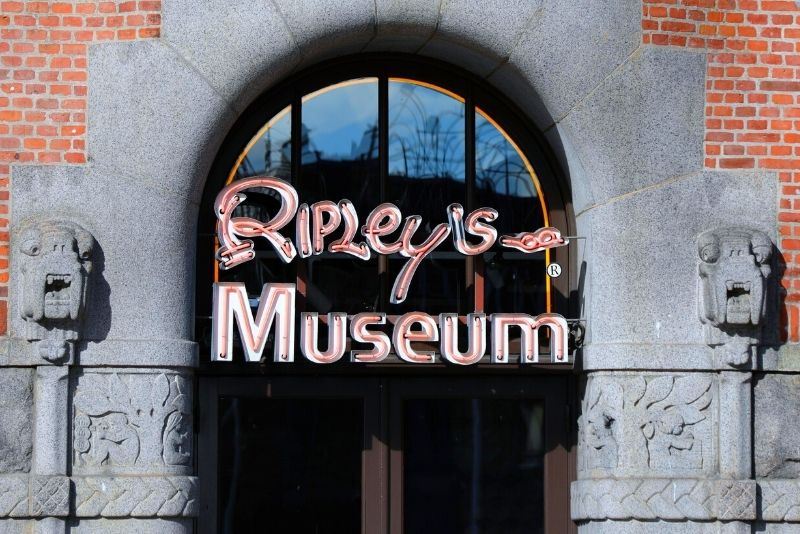 This is sure to test your sense of reality.
Step into Copenhagen's Ripley's Believe It or Not! exhibition and experience all of the wonders and curiosities it has amassed over the years.
It's hard to tell what's more impressive, a two-headed cow or an archer who simply uses her feet — I guess it's up to you to decide.
35 – Reach for the stars at Tycho Brahe Planetarium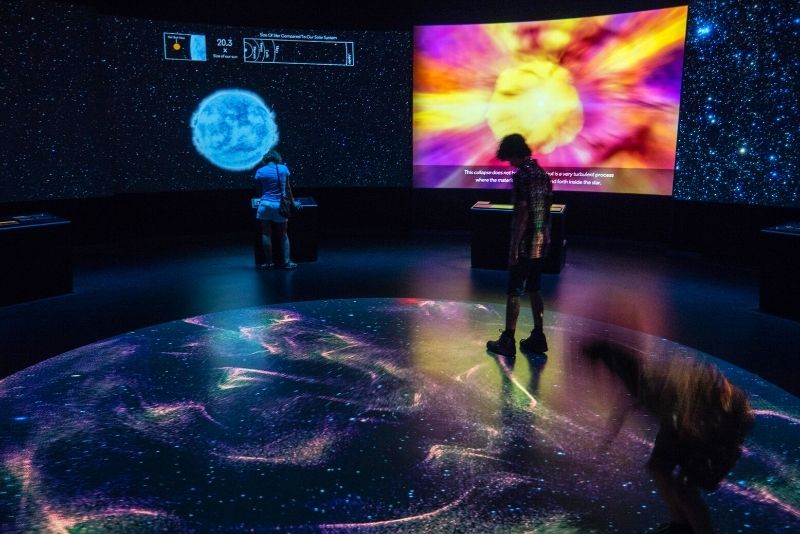 For those who don't have regular access to the Hubble Telescope, the Tycho Brahe Planetarium will satisfy your desire to see the parts of the galaxy the human eye is incapable of.
There's something for all ages, so it very much doesn't matter how many or how old your group is!
36 – Get in touch with nature at Camp Adventure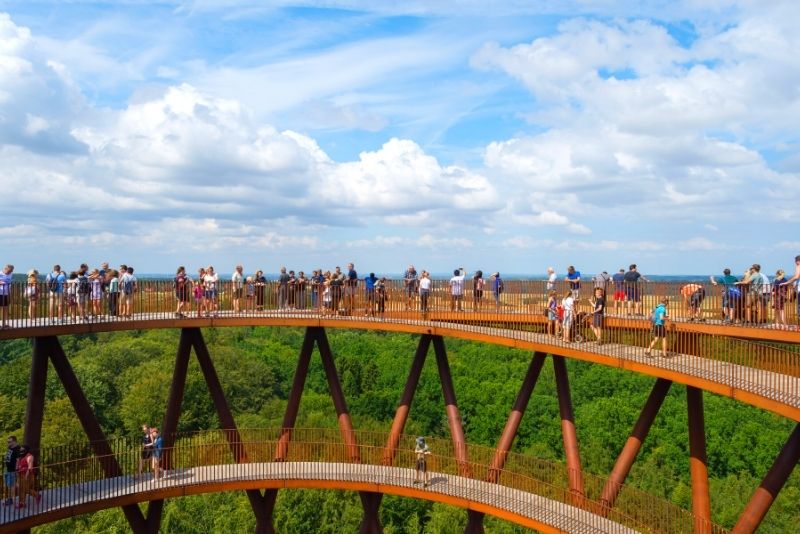 The Forest Tower is probably the most iconic feature at Camp Adventure but a visit here will show you so much more.
Undoubtedly, the tower offers spectacular views and is worth every second. Make sure you also check out the glamping options if you want to spend more than an afternoon in the serene Danish wilderness. There are also climbing facilities for the adrenaline junkies.
37 – Get some laughter therapy at the Danish Revue Museum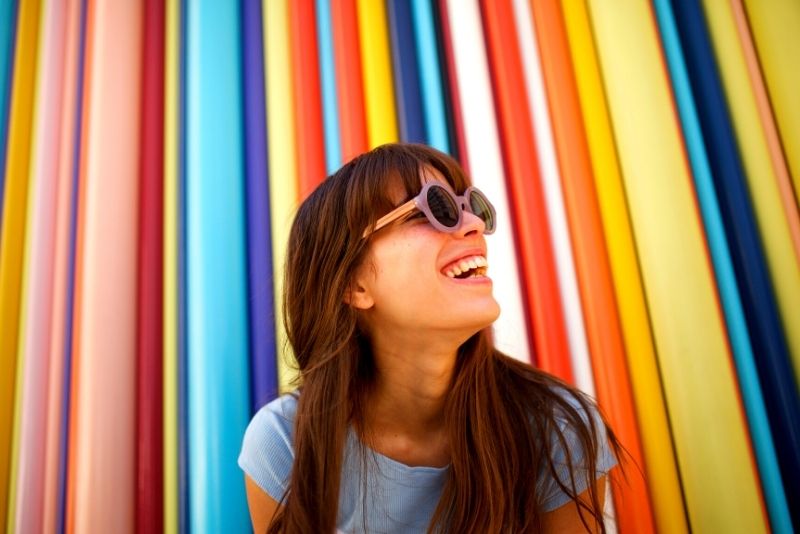 Most visitors to Copenhagen will probably come from a city where humor appreciation is limited to sitcoms and comedy clubs. However, here in Copenhagen, there is a whole museum dedicated to the art and craft of comedy.
Once you hear about the Danish Revue Museum, you'll definitely know what to do on a rainy day!
38 – Storm over to Frederiksborg Castle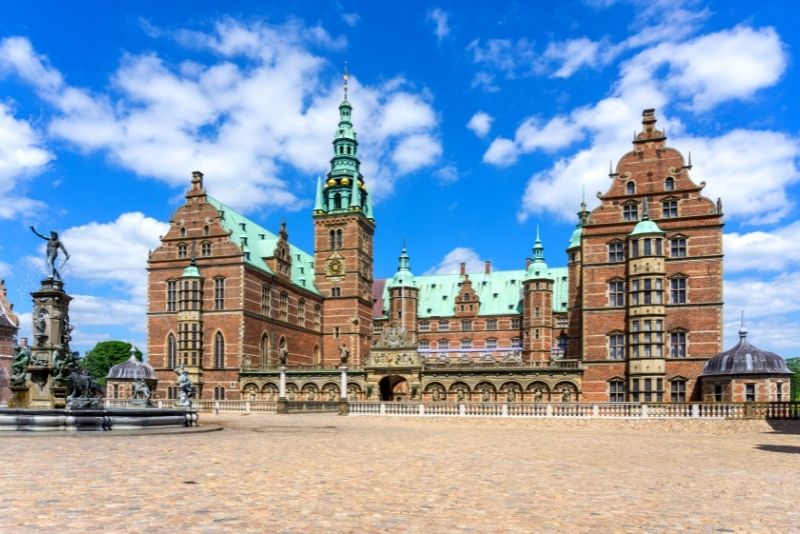 The interior of Frederiksborg Castle is currently a museum, so you'll be taking more than scenic exterior photos if you make the trip over.
It's a bit of a drive out of town, but if you book a private tour, you'll be ferried to and from the castle, as well as taken around and shown every nook and cranny.
39 – Let loose at Bakken Amusement Park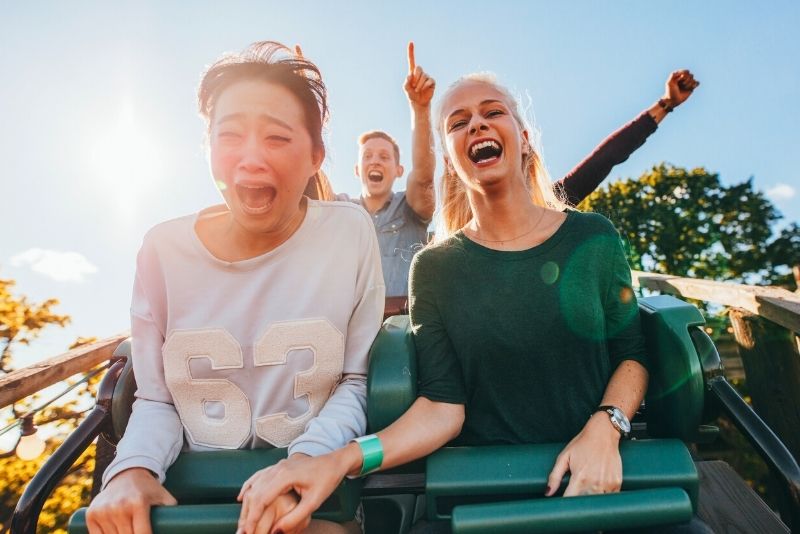 Bakken is a great amusement park for the whole family, with easy-going rides for kids, something more fast-paced for those a bit older, as well as concerts and circus performances for adults.
Parking is a bit tricky but that's not a problem, as the S-train Line C goes just about to the door of the park. Expect to come back to the hotel exhausted!
40 – Try your luck at Casino Copenhagen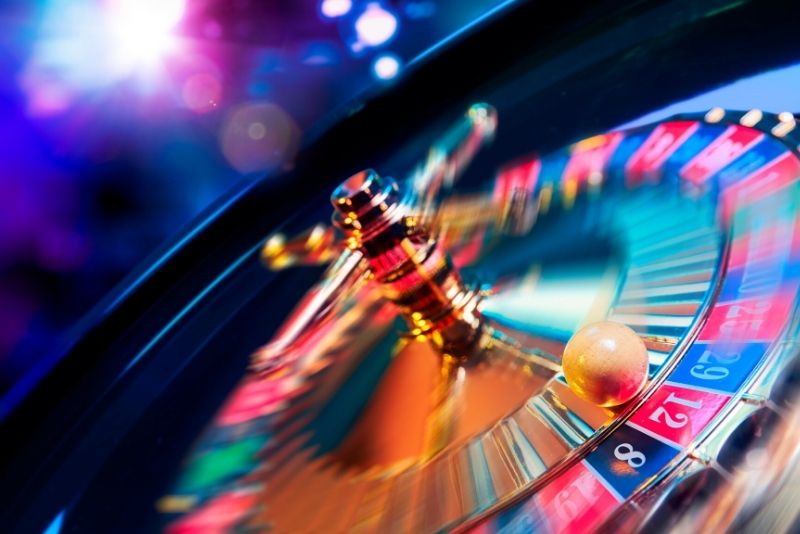 Playing a game at the local casino is one of the fun things to do in Copenhagen. That, however, doesn't mean it has to be expensive.
There are high-stakes poker tables for those who take it seriously, as well as no-minimum cards and games tables for those just after a little flutter.
If you head down on a Wednesday, there's no admission fee between 2 p.m. and 6 p.m.
41 – Head over to the Carlsberg Glyptotek Museum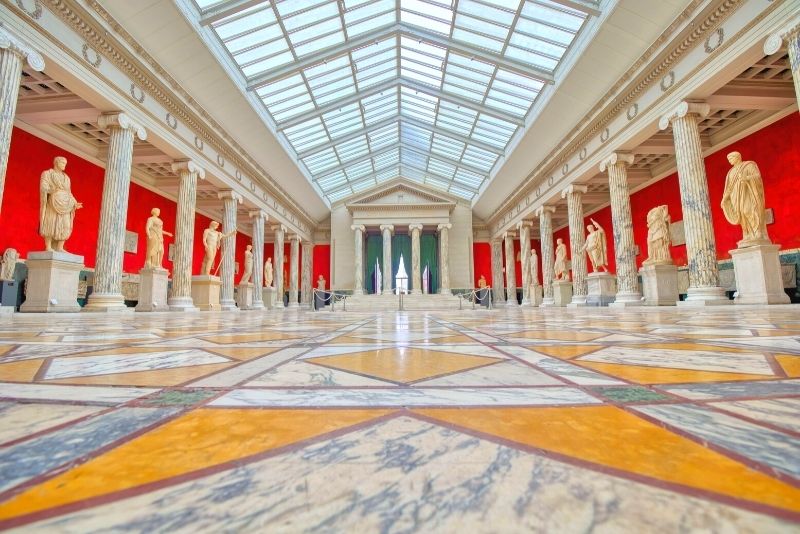 You'll be supporting a small group of staff and volunteers if you pay a visit to independently run Carlsberg Glyptotek Museum.
With a collection of over 10,000 pieces dating from 6,000 years ago, there's bound to be a thing or two you haven't seen before.
42 – Watch the changing of the guard at Amalienborg Palace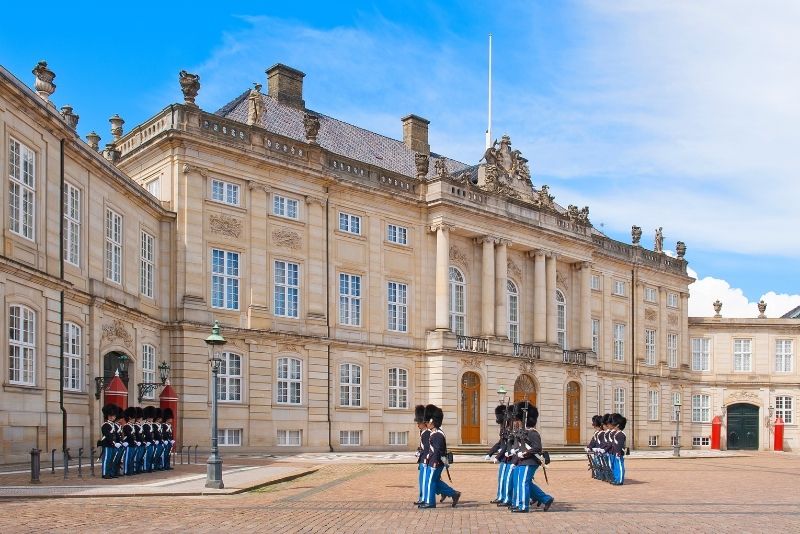 At the Amalienborg Museum, you'll get a more intimate view of the life of the royals than you've ever got before.
You can peek into the study of Christian X, or peruse the stalls of the Gala Hall, still actively used on very special occasions.
The highlight has to be catching the changing of the guard, so with a bit of patience and good timing, you'll get to see this quaint ritual!
43 – Cross the divide over to Malmo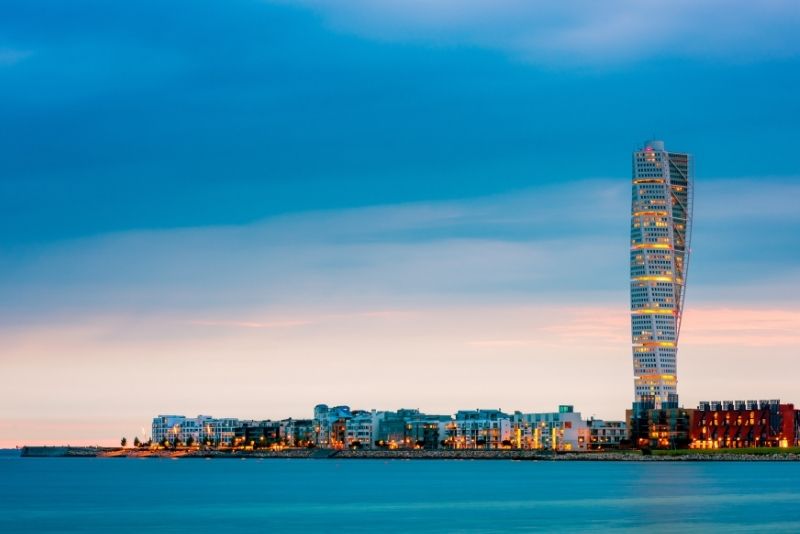 You don't need to travel far to end up in another town or even country. Hop on a day trip tour over to the town of Malmo in the south of Sweden, transport to, around and back all included.
You'll get to see everything from the beautiful Pildammsparken park to the Swedish fortress of Malmö Castle.
44 – Head on over to Lund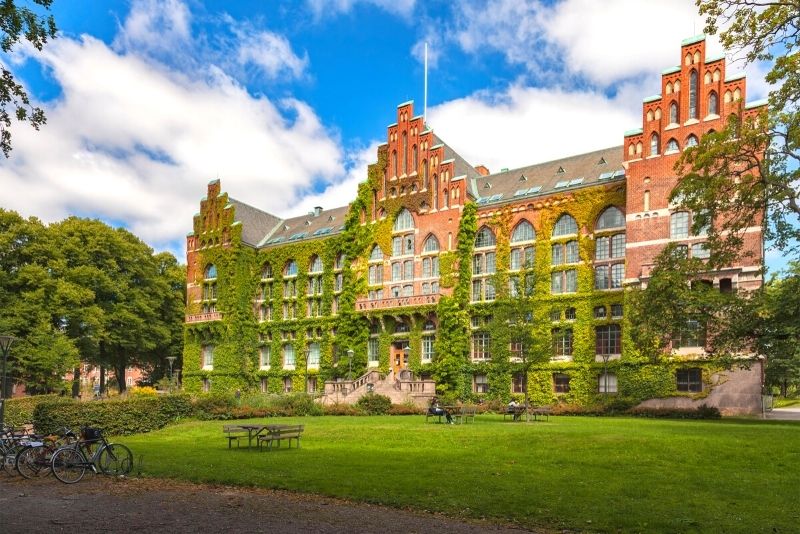 Lund is another great stop if you want to make a short trip over to Sweden.
An epicenter of history, Lund is the oldest city in present-day Sweden and is also home to the oldest university in all of Scandinavia.
Needless to say, history buffs will be wise to hop on a day tour so they can travel to and from, and leave maximum time for exploring!
45 – Explore the Botanical Gardens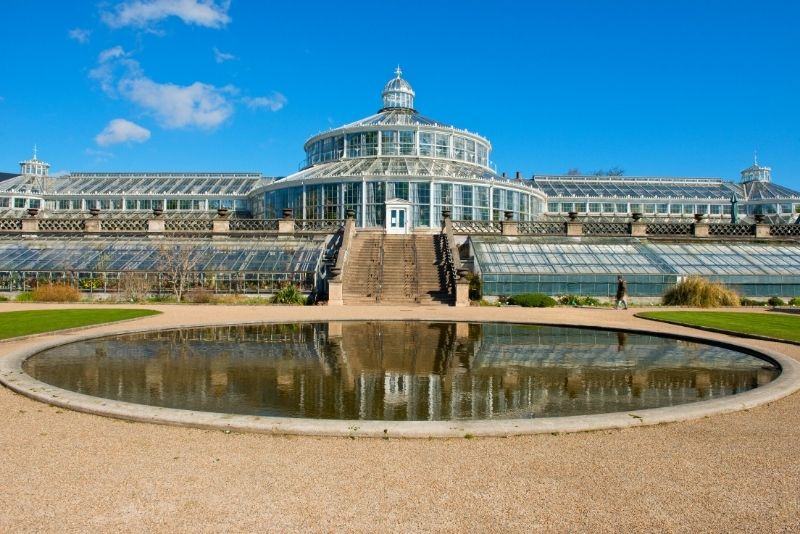 The Botanical Gardens, right in the heart of the city, is one of the most interesting and relaxing things to do in Copenhagen.
The botanical gardens contain a stunning array of native and foreign plants, a greenhouse and home to a natural history museum and a botanical museum.
That's a lot of action on one block of land!
46 – Stimulate the mind at Kunstforeningen GL Strand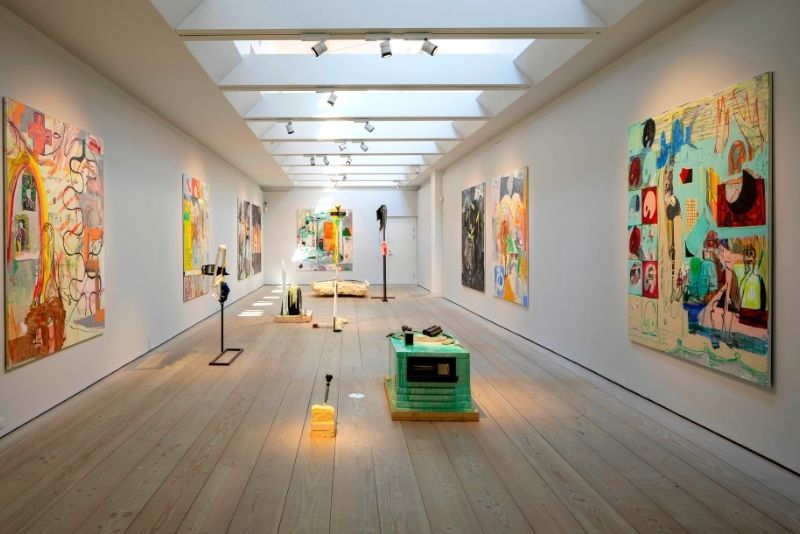 If you want to feel a part of the local culture, head on down to the GL Strand, a square full of so much activity you might even have to go a number of times to take it all in.
The art gallery Kunstforeningen is one of the highlights, with exhibitions, live jazz, lectures and talks happening most nights of the week.
47 – Meet the Vikings at Land of Legends | A Land to Explore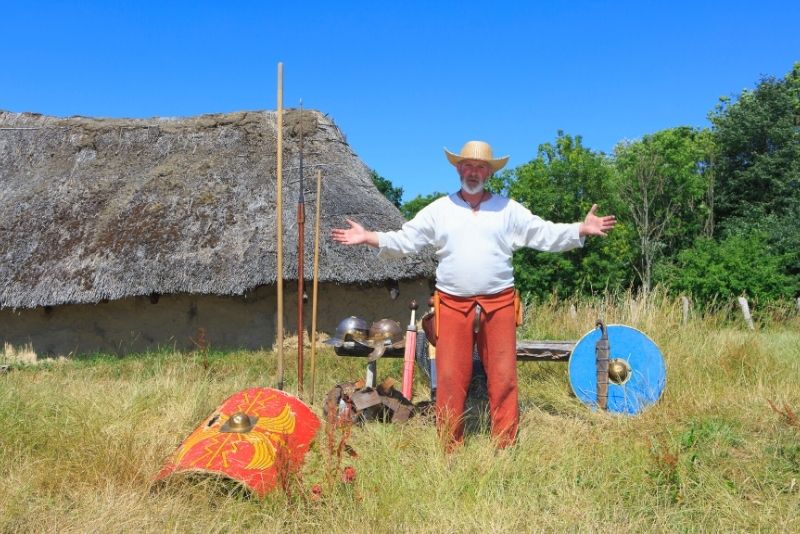 Out in the countryside of North Zealand, no more than an hour's drive from anywhere in Denmark is Land of Legends – Denmark's largest Viking hall.
You row on an old-fashioned canoe, stroll through medicinal gardens and get a taste for the Viking way of life — probably the most faithful replication you will get to see anywhere!
48 – Climb the dome at Frederik's Church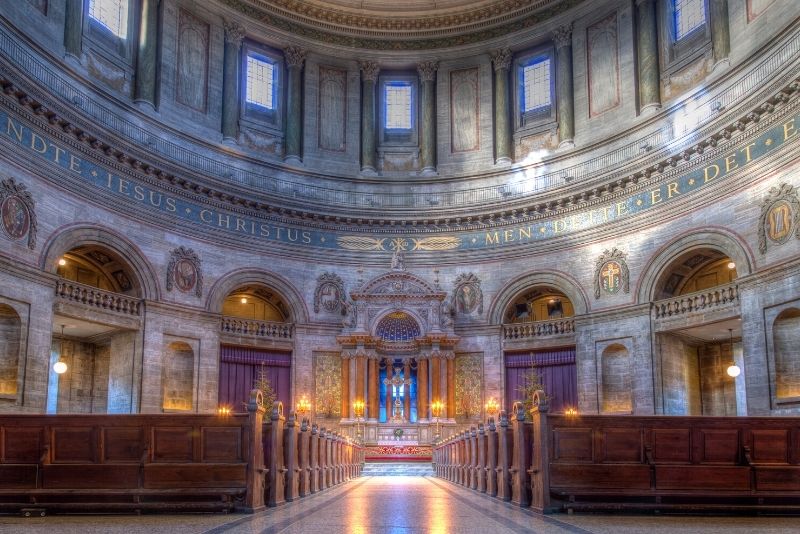 The church is one of the most iconic buildings in the Copenhagen skyline and is open to travelers and visitors.
At Frederik's church, you can climb up one of the most narrow staircases you will ever see (those with claustrophobia perhaps think twice) up to the iconic green dome, with a lookout over Copenhagen that will be well worth the exhausting climb!
49 – Catch a show at the Copenhagen Opera House
As previously established, the Danes are known for their architecture and a keen eye for design.
The Copenhagen Opera House is no exception and with all sorts of shows gracing their walls, it'll be beyond easy to find an excuse to head inside and catch a show.
50 – Lose yourself in the Cisterns in Søndermarken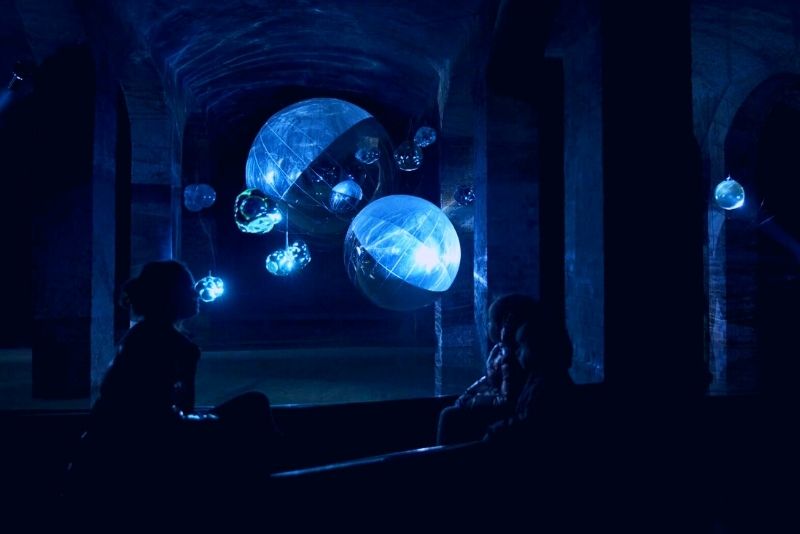 If half of your group wants an escape room and the other half want an art gallery, the Cisterns may be your best bet.
A contemporary art space, underground, in a park is sure to provide equal parts horror and beauty.
With a reputation for putting on one-of-kind, mind-boggling exhibitions, this one truly has to be seen to be believed!
51 – Head to the Designmuseum Denmark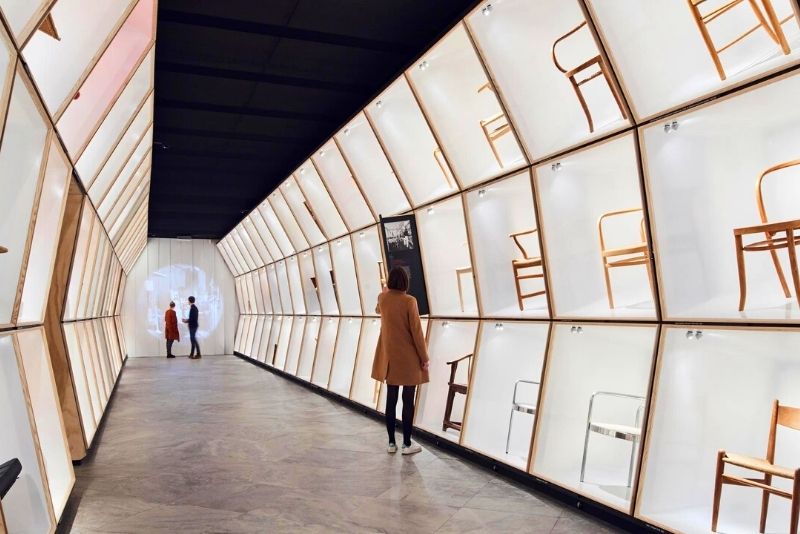 In a beautifully designed city with stunningly designed buildings and gardens, it seems one of the most logical things to do in Copenhagen is to take the time to head over to the Designmuseum Denmark.
You'll find yourself wandering through some of the most stunningly presented pieces and displays in the whole city. It's just a six-minute walk from Marmorkirken Station!
52 – Trawl through The David Collection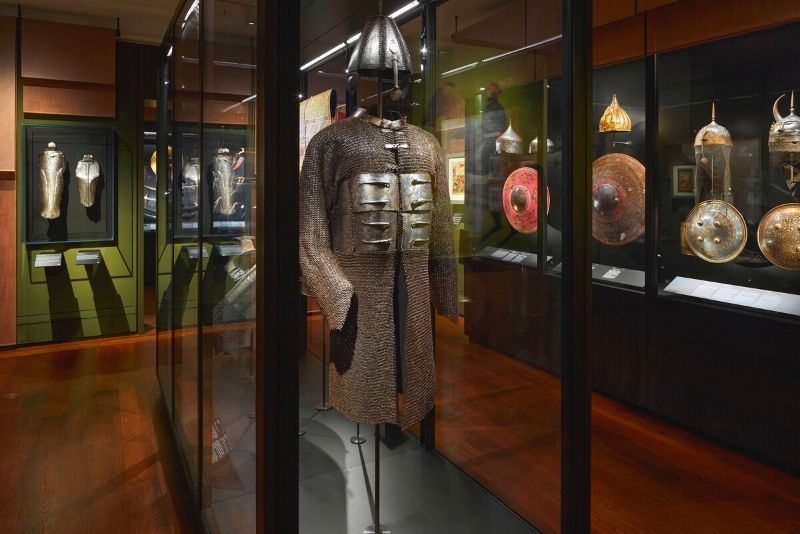 Originally the collection of prosperous lawyer Christian Ludvig David, these incredibly curated works are housed in the deceased founder's original house.
This is an incredible opportunity to get an insight into the inner workings of the mind of a 1940's Dane.
The best bit of all? Free admission!
53 – Hunt down some holiday gifts on Stroeget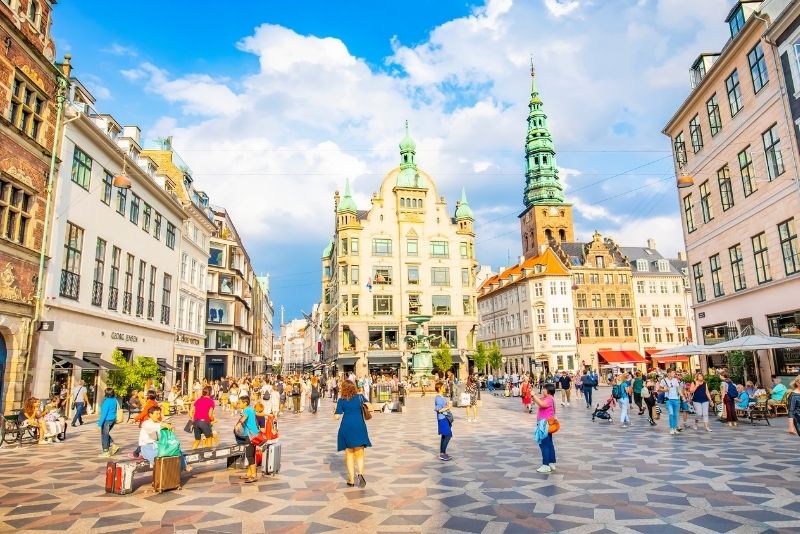 Stroeget isone of the longest pedestrian streets in all of Europe, lined with nothing but incredible stores to trawl through.
With everything from budget-friendly chains to designer boutiques, there will easily be something for any price range, whether it's a gift for a loved one or an office Kris Kringle!
54 – Stroll through the Frederiksberg Have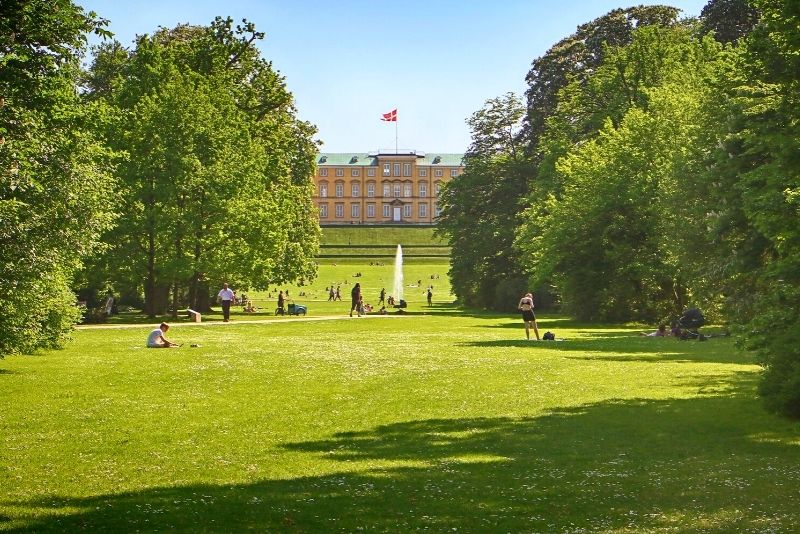 The western edge of Copenhagen is lined with 65 hectares of the most expansive gardens in the city known as Frederiksberg Have.
With a diverse range of gardens, ancient architecture and the hub of the annual Midsummer Eve celebration, this is definitely one of the most important places to be when the time is right!
55 – Explore the fashionable Islands Brygge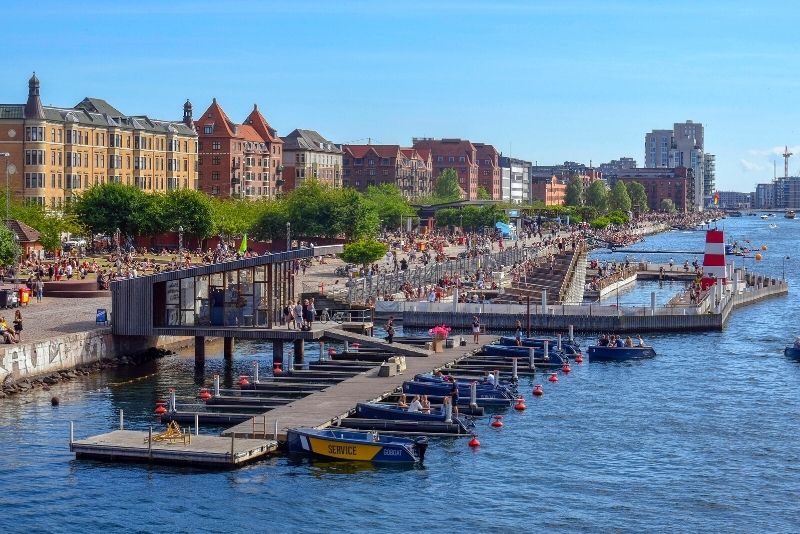 Formerly a dockyard and military port, today Islands Brygge is one of the trendiest parts of town to manage to get a house in.
The old meets the new here, as a stroll through this neighborhood will show you some of the oldest buildings in Copenhagen next to some of the newest.
A great people-watching spot if you want to see where the locals hang out!
56 – Catch a football game at Parken Stadium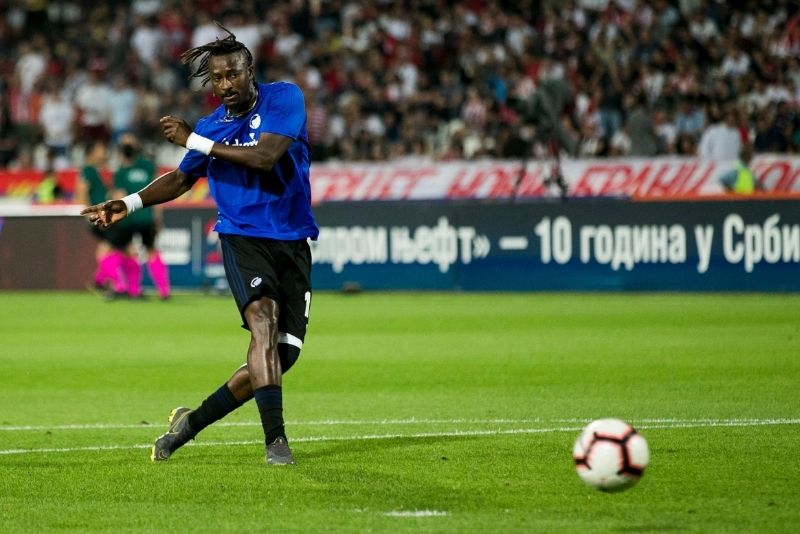 If you're a football fan or you simply love a good rambunctious day out, head to Parken Stadium, the home of Copenhagen FC and the national football team.
If you don't already know how much the Danes love their football, you're sure to find out after a visit here!
57 – Ski the slopes at CopenHill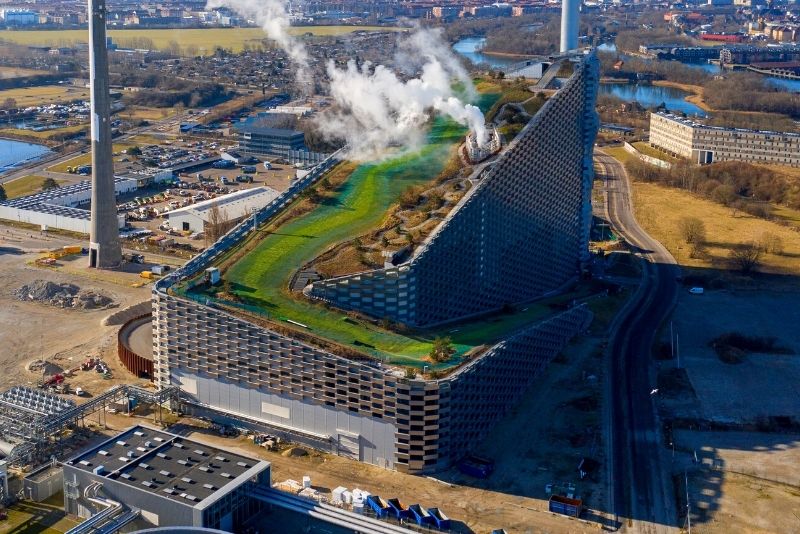 Most people could hardly even dream of the idea of having a ski slope in their backyard. Well, while you're staying in Copenhagen, that dream is more or less true.
All year-round, not dependent on the seasons, you can head over to Copenhill and ski from the top of a power plant.
From just a $76 fee, you can enjoy skiing with all the equipment rental for three hours on the slopes!
58 – Dine at 2-star Michelin restaurant Noma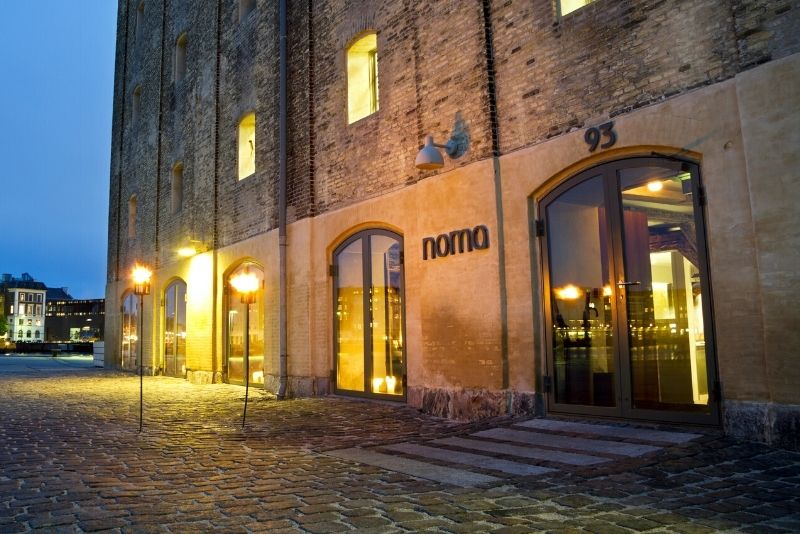 Noma in Copenhagen has got some of the best reviews of any restaurant on earth. When a restaurant is rated the best in the entire world four times and is currently ranked second-best in the world, you know it's doing something right.
Best to book ahead, as everyone is trying to get a seat and that many food critics can't be wrong, so better believe it's worth the wait.
59 – Catch a tailwind on a sailing boat tour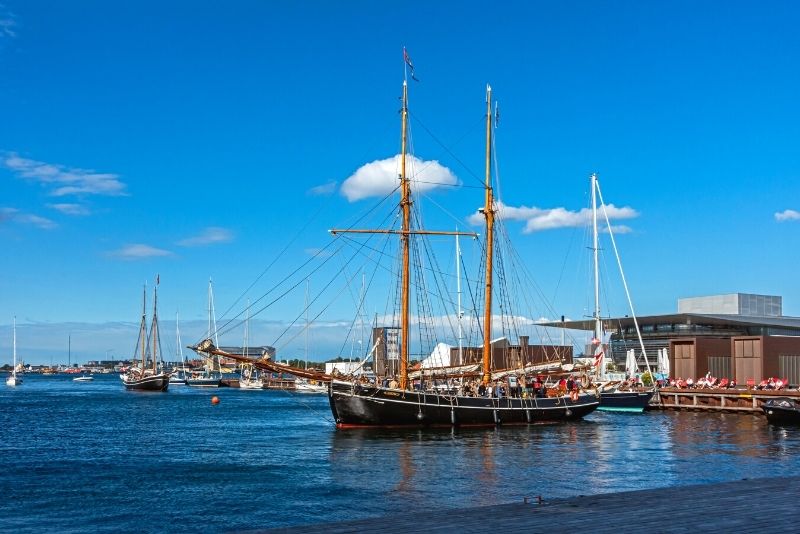 This isn't an ordinary boat cruise around a harbor.
Hop on a stunning, historical wooden sailboat and discover the Copenhagen coastline in style.
You can pick between morning and afternoon sailing tours, so you can choose to either begin or end your day with this incredibly romantic cruise around the shore, observing all the landmarks from the sea.
60 – Let your hair down on a pub crawl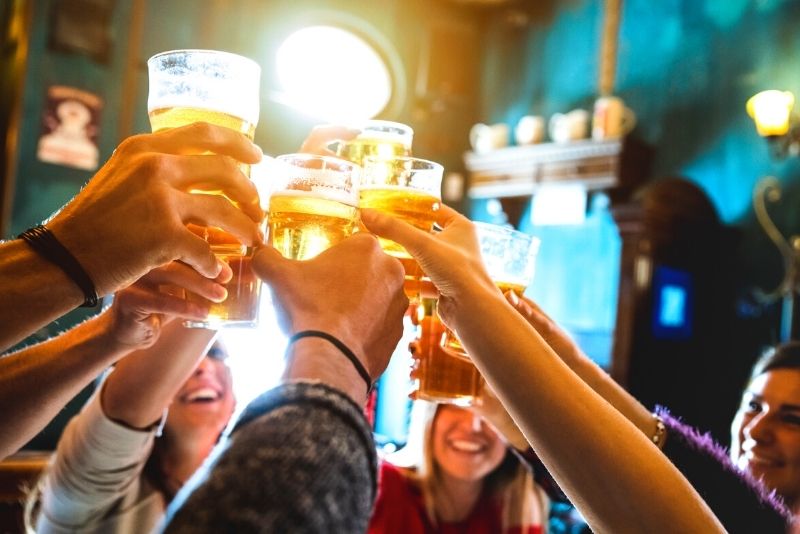 A great way to get out if you're traveling solo or even in a small group is to make sure you're getting to all the best bars in town.
This pub crawl takes you to four of the city's finest watering holes, with plenty of drinks included.
Tours on weekends end up at a nightclub for those in need of a dance!
61 – Spend a luxurious night at Nimb Hotel
If you happen to be in Copenhagen for a celebratory or romantic reason, this one is definitely for you — a five-star hotel with countless fine dining restaurants, all overlooking the gorgeous Tivoli Gardens amusement park.
Spend the night in the heart of Copenhagen, and it is sure to find a place in yours.
To take another layer of the stress out of the equation, make sure to grab an airport transfer to take the guesswork out of getting to and from the airport. Lastly, check out all the best hotel deals so you can have a comfortable home base for all your adventures!
Last tip! The Copenhagen Card is a must for those planning on really seeing the city, as it gives you access to public transportation and entry to over 80 local attractions. It saves you a lot of time, money and phone battery!
Hopefully, this list has ignited the flame and set the wanderlust in motion and you're more excited than ever to head to the wonderful city of Copenhagen. If you're looking for a few more tours be sure to check out TourScanner's full list of tours in Copenhagen.
Don't hesitate to comment below if you wish to recommend other places in Copenhagen.
Happy travels!