Get to know "happiest city in the world" from the water on a boat tour in Copenhagen. This Danish town is criss-crossed with canals fringed with multi-colored buildings.
Take to the water to experience sites like Amalienborg Palace, bohemian Christiania, and the symbol of Copenhagen, the Little Mermaid Statue.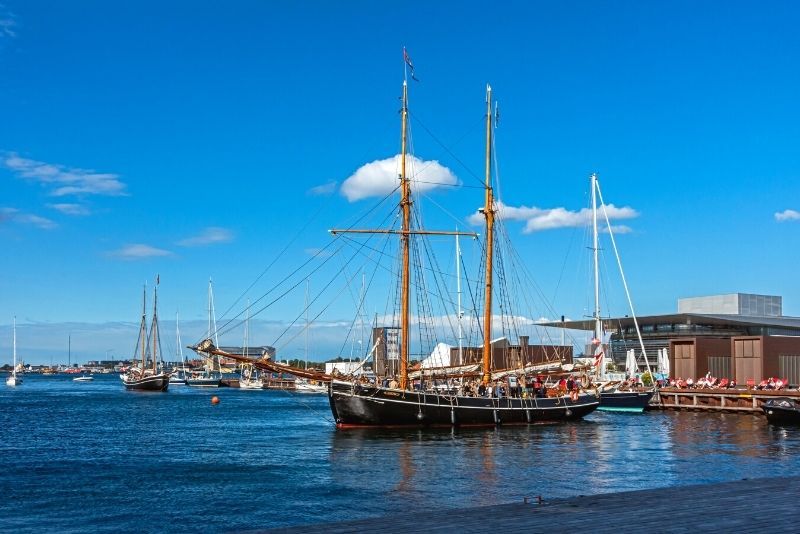 Here's all you need to know about boat tours, one of the most invigorating outdoor activities in Copenhagen.
What are the most popular boat tours in Copenhagen?
Canal cruises
Copenhagen's network of waterways makes boat tours an efficient way to see much of this Scandinavian capital. Inexpensive canal tours orient you to the town while providing lots of information about what you are seeing from the water.
Have a seat in a convertible-topped tour boat, purchase a Danish beer on board and sit back for an insider's look at Copenhagen. Enjoy commentary from a local as you motor from site to site.
Boat and bus combo tours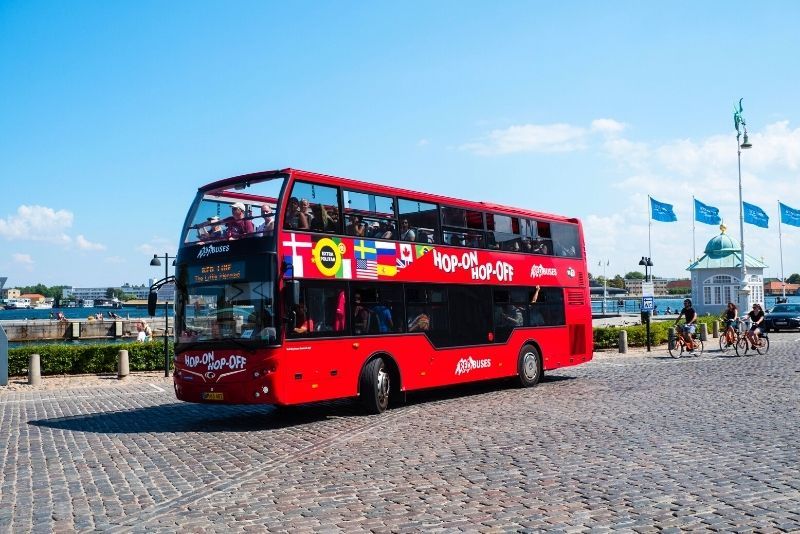 An ideal way to see Copenhagen is a 48-hour transportation pass that allows unlimited boat and hop-on hop-off bus travel in the city. Take advantage of a multilingual audio guide on both the bus and the boat, and disembark whenever you see something you'd like to visit on foot.
You also have the option of a more exclusive boat and bus combo tour. These tours include stops for prime photo ops of Amalienborg Palace and the Little Mermaid Statue.
How much do boat tours in Copenhagen it cost?
Boat tours in Copenhagen cost US$15 per person for canal cruises. Hidden gems boat tours in Copenhagen cost around US$60 per person. Boat and bus tours cost around US$35 and US$55 per person depending if you prefer to use the hop-on hop-off system or not.
Which places are seen?
Amalienborg Palace
The Danish Royal Family spends their winters at this opulent castle on the banks of Honsebrolobet. See its dome flanked by two symmetrical wings, and catch a glimpse of the changing of the guards.
Little Mermaid statue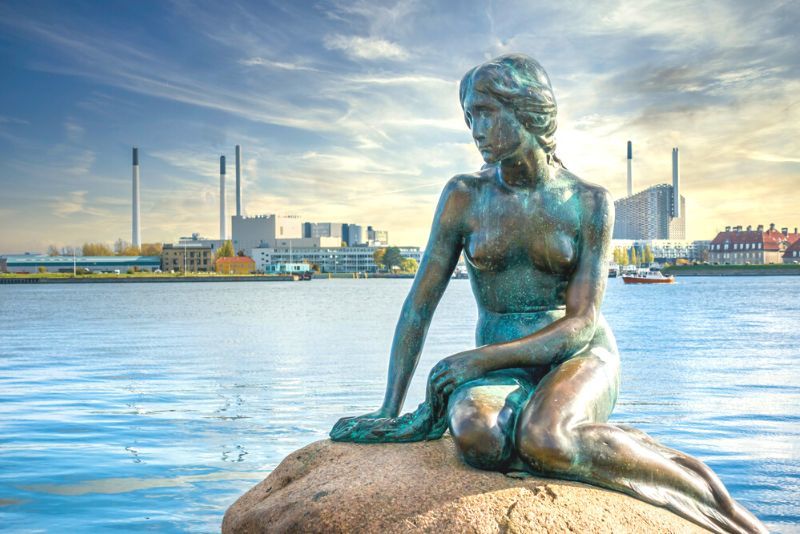 Perched upon a rock, the century-old Little Mermaid statue has become the symbol of Copenhagen. The bronze monument is inspired by the famous Hans Christian Andersen tale and is one of the most-visited sites in Denmark.
Freetown Christiania
Self-governing Christiania is a haven of personal liberties. Sitting defiantly across the water from government and royal buildings, Christiania is known for its anarchic culture and marijuana sales.
Tivoli Gardens
Tivoli Gardens is the world's second-oldest amusement park is much more than thrill rides. After daring yourself on rollercoasters, take in a concert, wander lush gardens and glimpse underwater life at the aquarium.
Nyhavn Canal
Centrally-located Nyhavn Canal was once a rough part of Copenhagen. The buildings' colorful facades now house theaters, galleries and high-end dining.  The masts of the boats docked along its banks add to the charming view.
How long does it last?
Canal cruises last 1 hour.
Hidden gems boat tours last 2 hours.
Hop-on hop off bus and boat tours allow the flexibility of a 48-hour period.
Bus and boat combo tours last 3 hours.
Where does it start?
Canal cruises start at Nyhavn.
Hidden Gems cruises start at Ofelia Plads.
Hop-on hop off bus and boat tours start at Radisson Blu on Vester Voldgade or at any of the stops in town.
Bus and boat combo tours start on Vester Voldgade near the town hall.
When is the best time for a boat trip in Copenhagen?
April through September are the best months to book a boat trip in Copenhagen. To avoid crowds and take advantage of extra hours of daylight, April, May and September are optimal times. December visits also have their appeal with the city's Christmas markets and snowy scenes.
Taking a boat tour early in your visit can be a great way to familiarize yourself with the town. Information from the guides and lovely views can help you decide which areas of Copenhagen you'd like to explore.
Travel tips
Book your boat tour early, as many tours sell out quickly.
Carry a state-issued ID.
Bring a jacket, hat and sunglasses.
Wear comfortable shoes for tours that include walking.