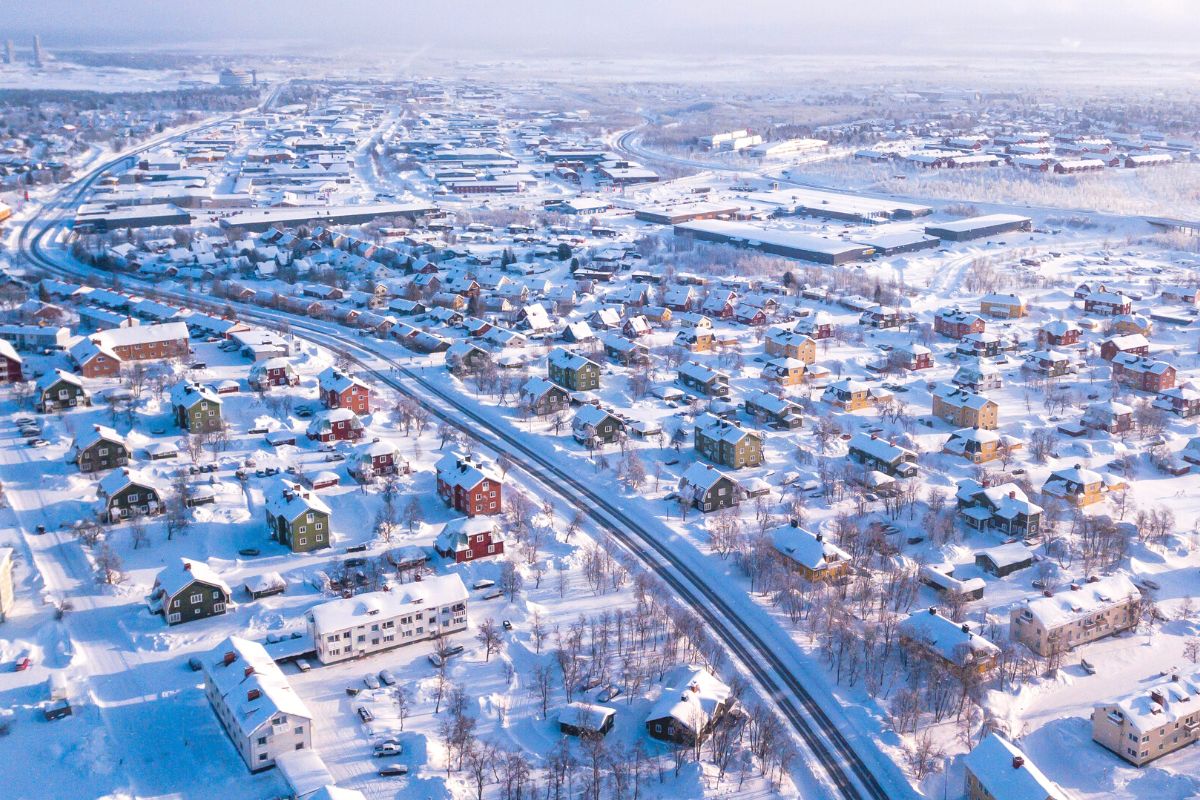 Sitting in the heart of Swedish Lapland and 145 km north of the Arctic circle, Kiruna was originally built to house those working at the local Kiruna Mine. Today, Kiruna is a popular destination for winter lovers but also those hoping to explore the magic of the Arctic.
As the most northernmost town in the country, Kiruna is the place to be for everything from dog sledding to ice sculpture festivals to reindeer racing, Whether you're looking for winter beauty, hoping to catch the spectacular Northern Lights, or up for some unique animal meets-and-greets, here is our list of the best things to do in Kiruna, no matter when you visit.
1 – Admire the Gothic beauty of Kiruna Church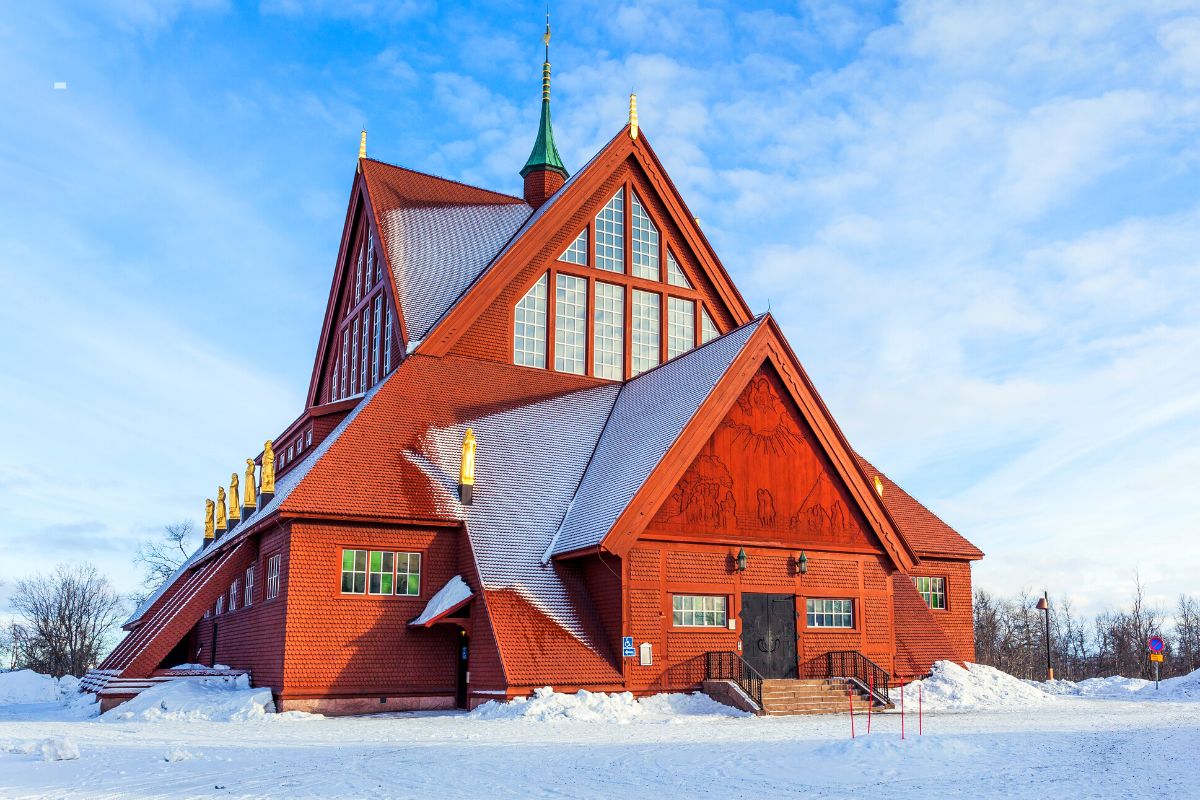 Built in 1912, the simply named Kiruna kyrka (Kiruna church) is one of Sweden's most beautiful wooden buildings. The church is built in the shape of a Sami hut and features Gothic Revival details, colorful glass windows, and two large bells.
Although technically part of the Church of Sweden (an Evangelical Lutheran denomination), the church was designed to be a "sanctuary of the wandering people" and welcome people of all faiths. There are no paintings, symbols or religious icons of any kind inside the church except for one single cross.
Kiruna church will be moved to a new location in 2025-2026 to protect it from a planned expansion of the local iron ore mine.
2 – Go on a Northern Lights tour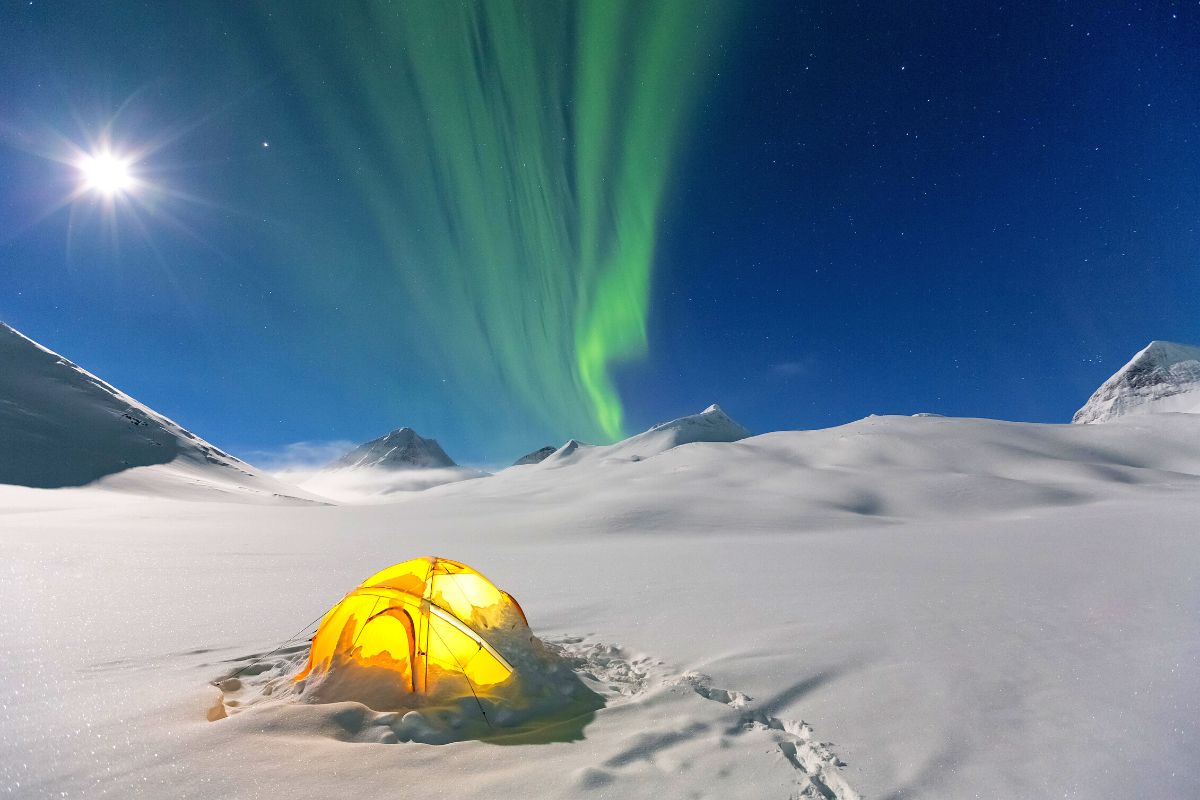 There are plenty of fascinating things to do in Kiruna, but seeing the Northern Lights or Aurora Borealis should definitely be at the top of the list. While the Northern Lights can be seen from many places in northern Sweden, Kiruna is a very popular starting point for northern lights tours because of its location.
If you're lucky, you can sometimes catch the lights right from town between September and March – but your best options are to take a tour out into the countryside, where the sky is clearer and darker, perfect for spotting the lights.
Let the experts take you to the best spots to see the lights while listening to legends, local stories, and the region's history. Longer tours (up to six hours long) often head out to Abisko National Park or Mt Ednamvárri for cloud-free skies and include dinner or a BBQ inside a traditional Sami tent or cabin. Shorter tours will still include at least a hot drink and a warm fire as you wait for the lights.
You might be able to ride a snowmobile to your destination or sit back and enjoy a husky sled ride into the wilderness. Some tours include a photographer who will capture the magical moments for you to take home.
3 – Enjoy some traditional Swedish architecture at the Konstmuseet i Norr and Town Hall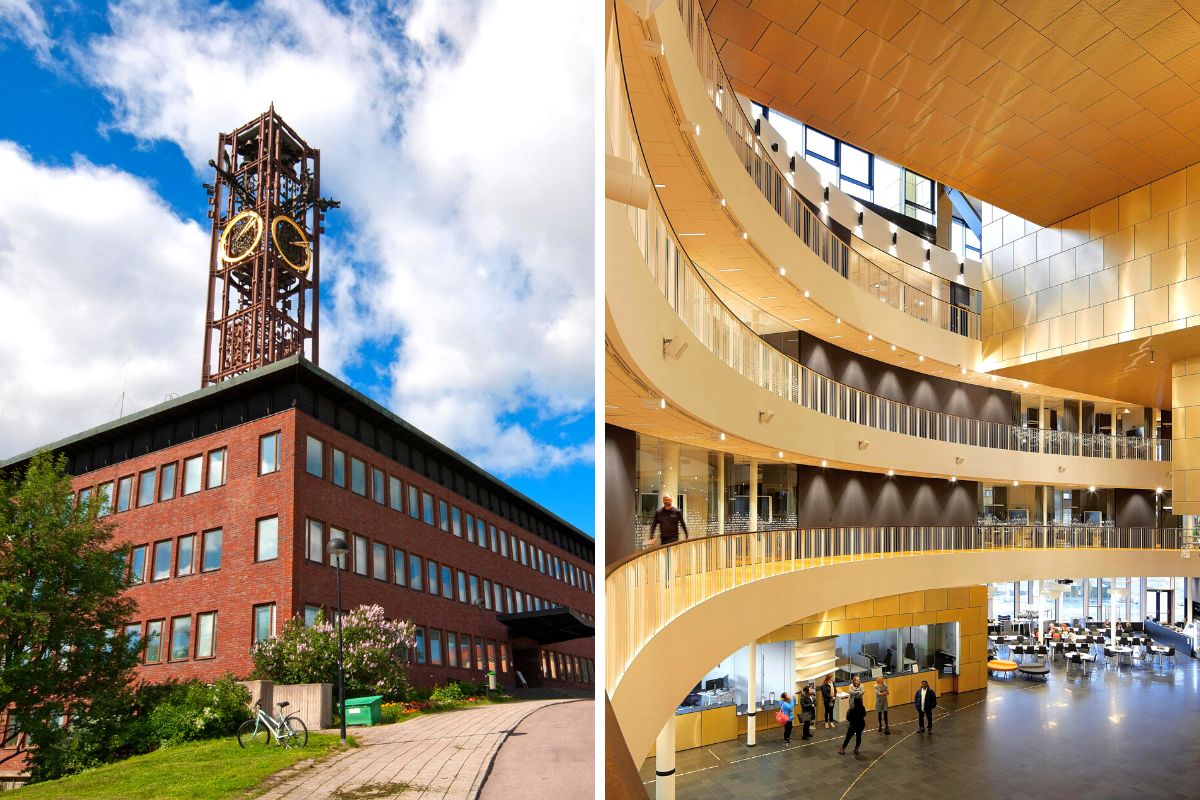 Konstmuseet i Norr, Kiruna's county art museum, is the newest and largest art space in the city. Its collection and temporary exhibitions are focused on contemporary art and have covered social topics like the consequences of climate change, the world we live in today, and the vulnerable Arctic environment. Video series, open workshops, and live concerts are also part of the museum's ongoing program.
The museum is located inside Kiruna's Town Hall, a modern space inspired by the geometry of iron and the legacy of the local mine. The building's circular form gives it a modern look, but it also serves a practical purpose, preventing the accumulation of snow and reflecting sunlight.
4 – Meet some cute pups on a dog sledding tour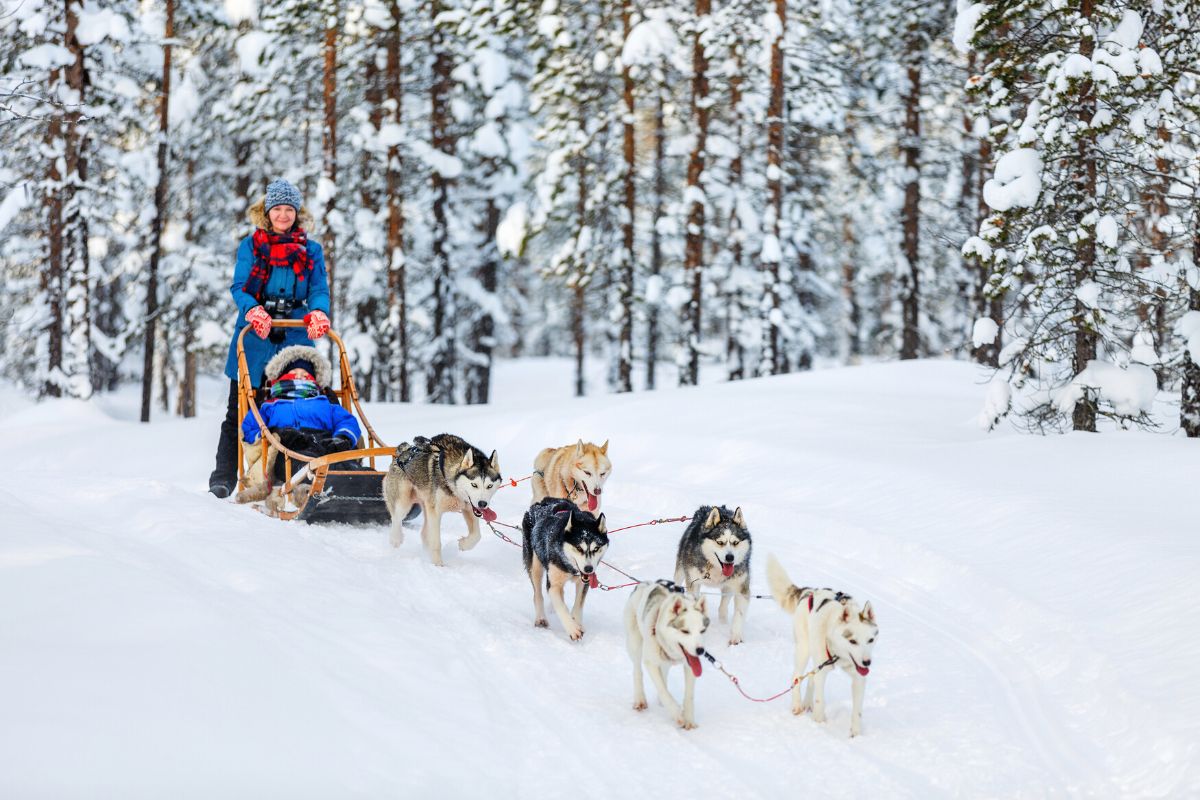 As a tradition, dog sledding goes back hundreds of years in Sweden. Lapland is a particularly popular place for it, and the village of Jukkasjärvi – most famous for being home to the ICEHOTEL – is now one of Sweden's best destinations for "husky safaris."
You can choose short tours that last just 3-4 hours, morning or night tours (perfect for Northern Lights viewing), full-day tours, or drive-and-ride combos where you can swap places with a friend during the trip.
Plenty of local family businesses are focused on dog sledding and snowmobiling, offering not only great adventures but also personalized attention and truly unique experiences. For example, if you're looking for a completely private adventure, Fjellborg Arctic Journeys Dogsledding offers private tours with your own professional wilderness guide for once-in-a-lifetime winter adventures.
If you want to just sit back and relax, companies like Husky Voice give you the choice to have an experienced guide drive the sled while you enjoy the views and hunt for the Northern Lights in the sky. For the ultimate dog sledding adventure, there are overnight and multi-day guided excursions available.
Based in Jukkasjärvi, Arctic Dogsled Adventure offers overnight tours to both ride or run your own dog sled. You'll get a chance to sleep in a wilderness camp, try out the sauna hut, and spend time getting to know the huskies coming along for the adventure.
No matter what type of tour you choose, you'll experience the magic of snow-covered forests, Lapland's winter wilderness, and plenty of wildlife sightings along the way.
5 – Admire the beauty of the 17th-century Jukkasjärvi church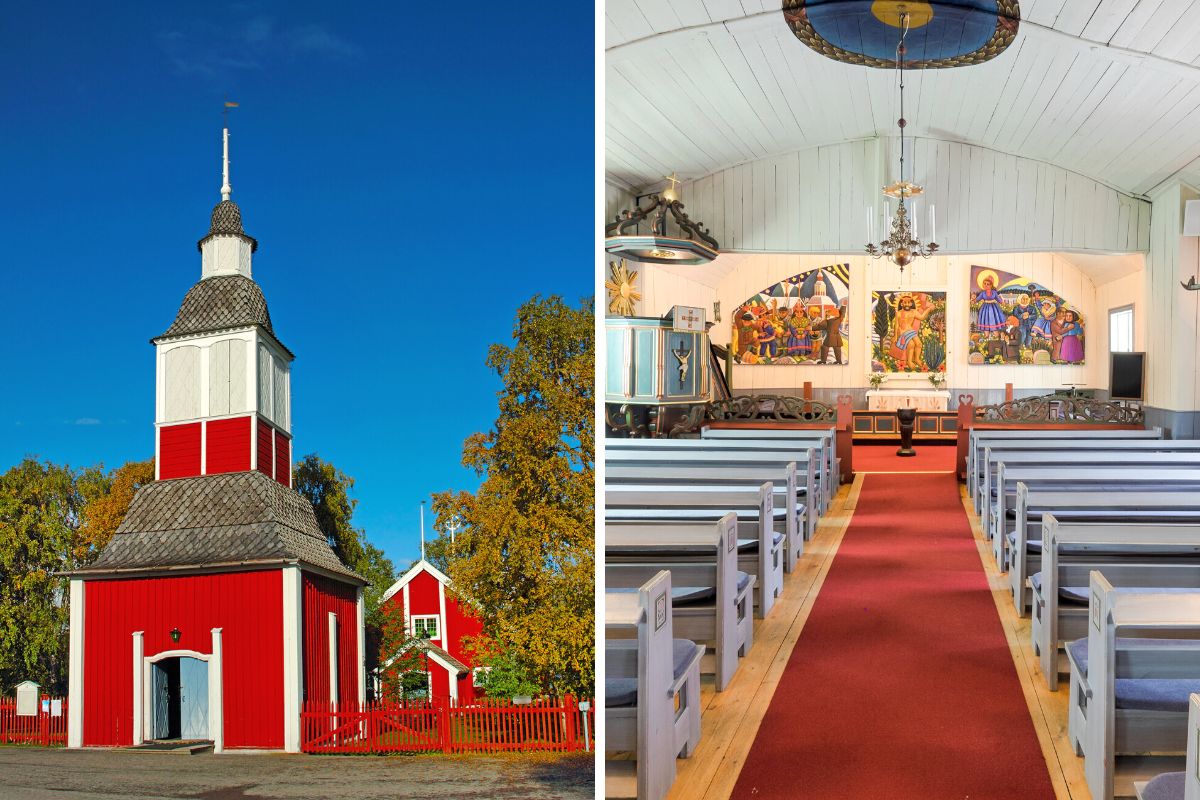 The village of Jukkasjärvi – famous for its ICEHOTEL – is one of Kiruna's tiniest localities (villages) with just over 500 residents. Located less than 30 minutes from Kiruna's city center, Jukkasjärvi might be tiny but it has lots to offer in the form of nature hikes, forests, and great wildlife.
The oldest building in the village is the Jukkasjärvi church, built in the early 1600s. Built entirely of wood and painted a beautiful deep red, the church is particularly beautiful in winter, when completely surrounded by snow.
Inside, the church features a colorful altarpiece painted by Uppsala artist Bror Hjorth and a  birch organ that recreates unique local sounds, including the sound of reindeer hooves on the ground.
6 – Enjoy the majestic architecture of the IceHotel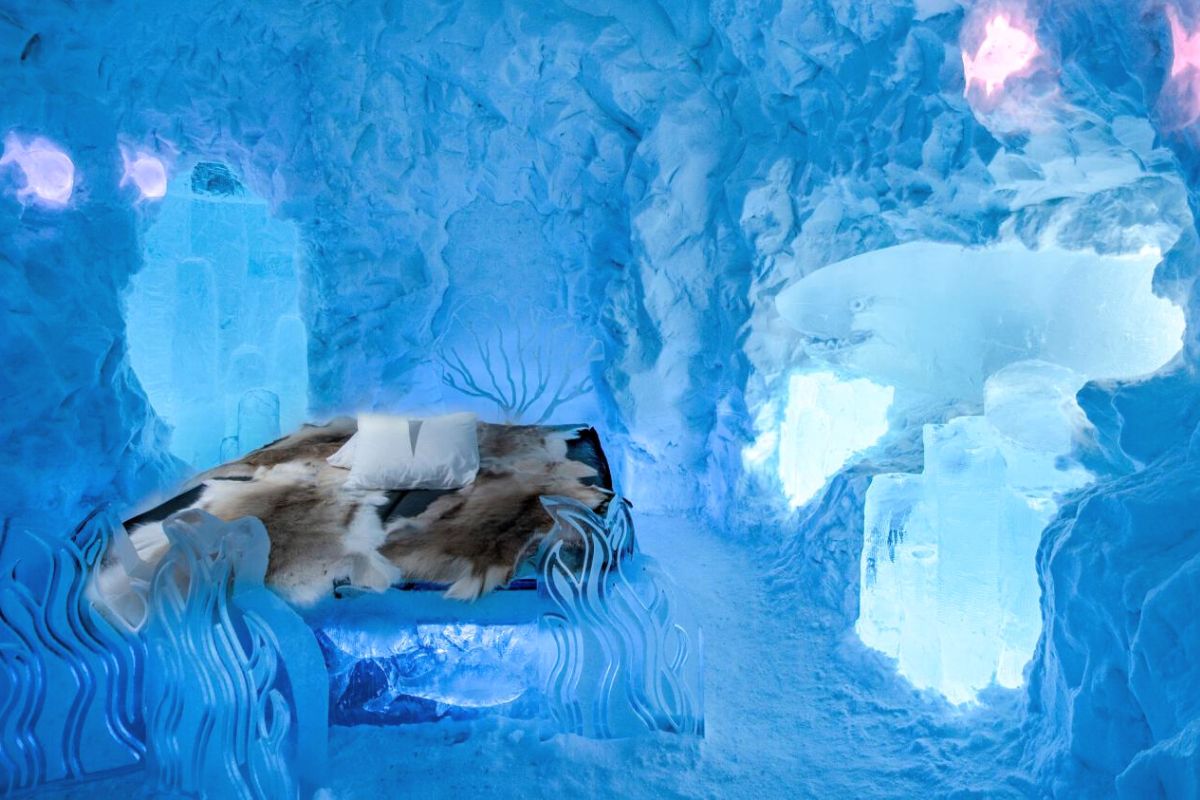 Located just 17km from Kiruna in the village of Jukkasjarvi, this is the world's first ice hotel and the largest, covering a total surface of 6,000 square meters. Everything here is made with ice collected from the nearby Torne River.
This includes not only the building itself but also the furniture inside the hotel, including a very popular bar and a number of bedrooms – even the bar glasses and the beds are made of ice.
The hotel is rebuilt from scratch every single year in December and only stays up until April, as everything melts after that. The rooms themselves are designed by different artists every year and have many different themes. During winter, an ice church is also built in the area – a popular destination for weddings.
Although you can visit the ICEHOTEL on your own, going on a tour adds to the adventure. For example, you can book an automobile excursion to Jukkasjarvi, so you can enjoy the scenic winter landscape as you drive through frozen forests and icy lakes before you arrive at the ice hotel.
Or book a basic tour that includes pick up and drop off in a comfortable vehicle and a tour of the hotel and bar, as well as some drinks and snacks.
7 – Stop by the Lkab:s Visitor Center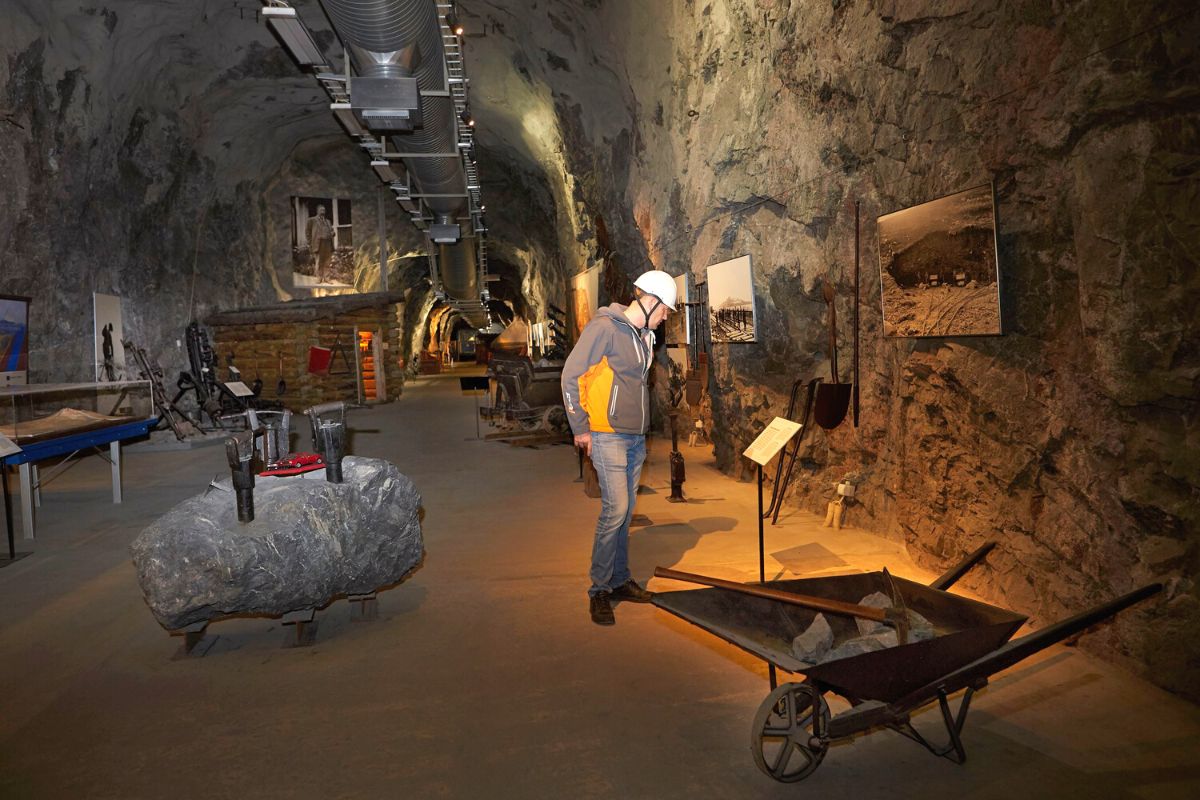 The world's largest underground iron ore mine has been in operation since 1898. Because the mine is so large and it continues to expand under Kiruna's town center, a decision has been made to relocate over 20 historical buildings more than two miles to the east. This will ensure Kiruna, now known as "a town on the move," remains safe and intact.
You can visit the famous working Kiirunavaara mine by booking a tour at the Lkab's Visitor Center. From there, you'll go over 500 meters underground to see real tools and machines used in mining. Films and displays retell the mining history of the area.
8 – Meet a reindeer face-to-face at the Nutti Sámi Siida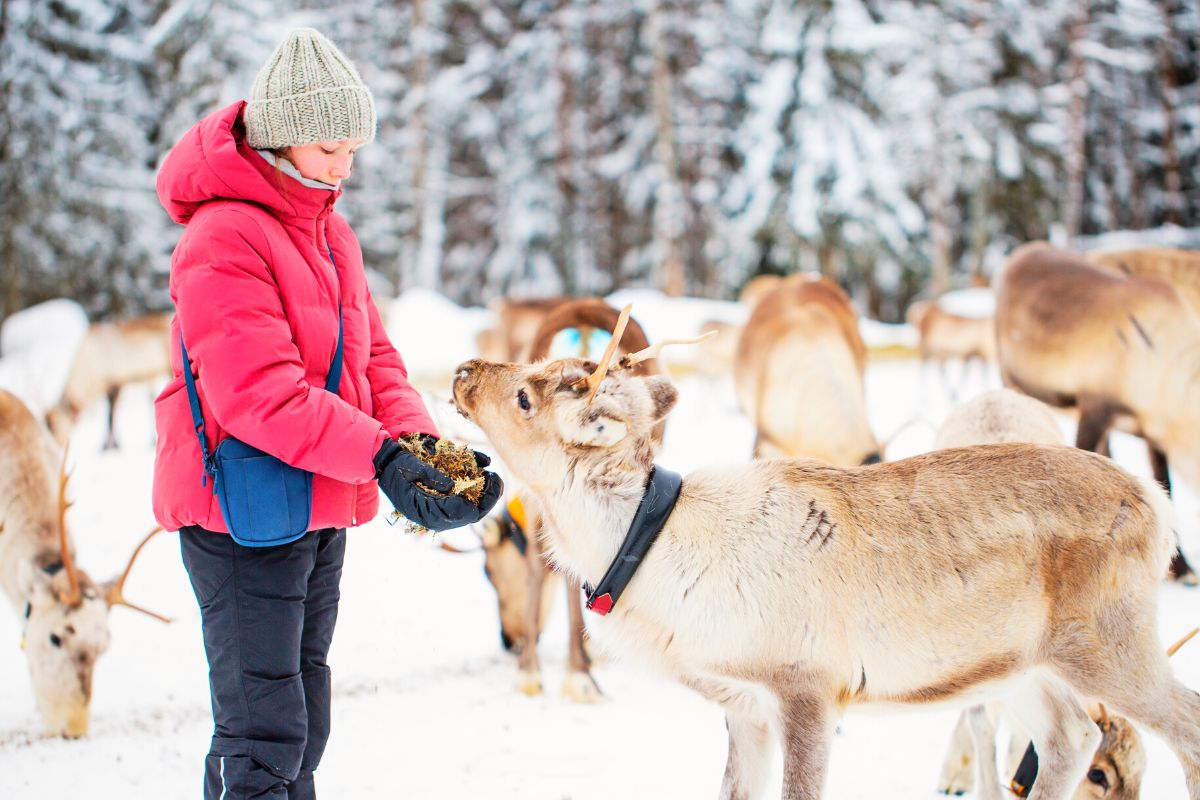 This fascinating open-air museum offers a unique opportunity to learn about and experience Sami culture and history and it's one of the most unique things to do in Kiruna. Visitors can tour traditional Sami housing and visit the museum exhibits, which include examples of their art and customs.
The main attraction here, though, are the reindeer, which the Sami have been farming for centuries. Visitors can feed the ones at the museum or arrange a ride in a reindeer sleigh through a snow-covered forest. You can even try the traditional sport of reindeer racing, where you ride a reindeer-pulled sleigh on a 200-meter track.
A cafe serves traditional snacks and lunch near an open fire, and the museum's shop sells authentic Sami handicrafts and food to take home.
You can even arrange an overnight stay if you're up for the adventure. You'll be able to sleep in a forest cabin or a traditional Sámi tent, where you'll have wood-burning stoves, access to a sauna, and the company of grazing reindeer as you step outside in the morning.
9 – Explore the Abisko National Park
Located near the Norwegian border and north of the Arctic Circle, this unique national park is especially famous as an excellent destination for watching the Northern Lights.
Don't let its relatively small size trick you, though – this 77 square km park has lots more to offer as well, including parts of the Kungsleden hiking trail, a 440km-long hiking and ski trail that crosses through some of the most stunning landscapes in Sweden. Cross-country and backcountry skiing, snowshoeing, and other winter sports attract many visitors as well.
For those who would like some help discovering the best parts of Abisko, there are plenty of guided hiking tours available. Short two-hour winter hikes usually involve snowshoeing to the most beautiful viewpoints in the park, including those over Lake Torneträsk and the surrounding mountain peaks.
Longer hikes (six hours or more) will help you experience the best of Nordic nature by taking you down the Abiskojokka canyon and the breathtaking Rakkasjohka waterfall.
Whether you're an amateur or professional photographer, guided photography adventures into Abisko National Park are hard to beat. You don't even need your own equipment – these guided tours will provide you with a DSLR camera & lens preset to the perfect settings for the most amazing shots of the Northern Lights. You can also choose a daytime photo adventure, so you can shoot the arctic ice wilderness in all its glory.
10 – Glide through the slopes day and night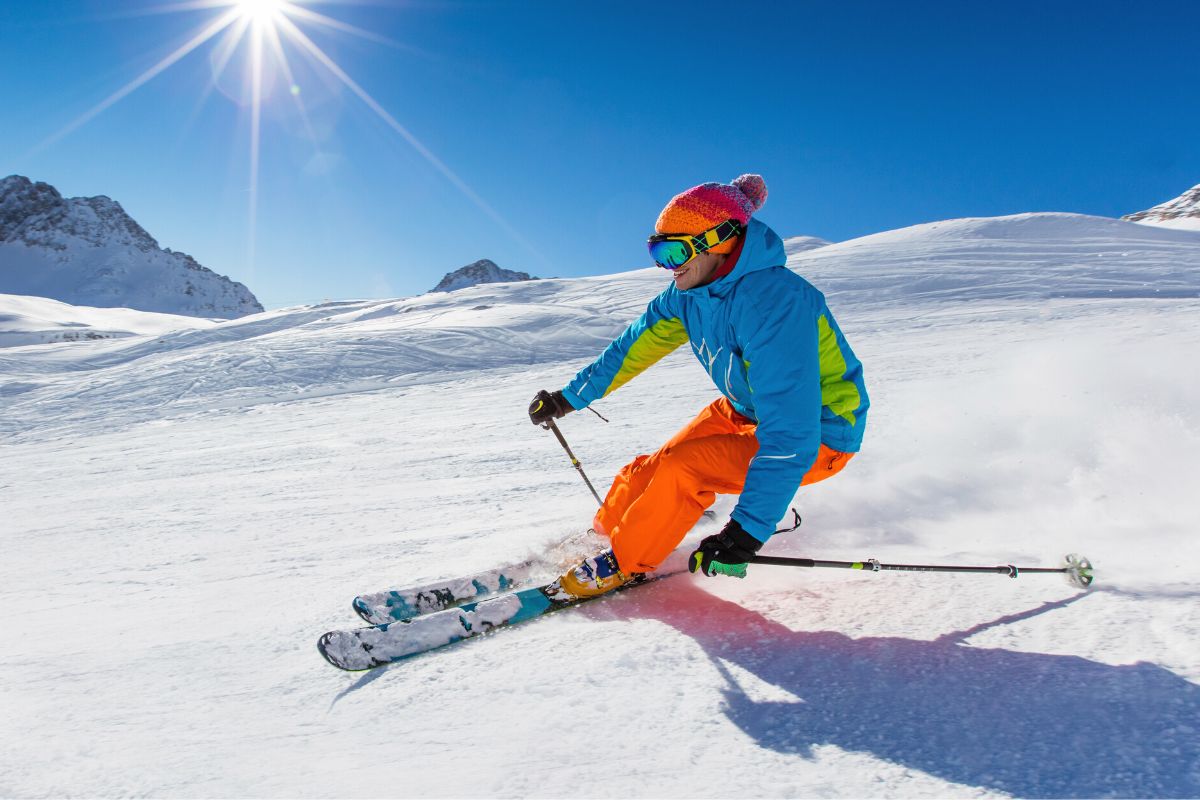 If you're visiting Kiruna in winter, you'll soon hear everybody around mention Luossabacken, the area's most famous ski resort.
Located on the Luossavaara mountain – which, at 724 meters high is decent enough for skiers of all levels – the resort slope is used for hiking during the summer months. The Midnight Sun Trail is actually located here – so-called because during the summer, when the sun never sets, it can be hiked 24 hours a day.
The Luossabacken ski resort has four slopes with a total of 2,500 meters of piste length. Although the pistes aren't challenging enough for advanced skiers, beginners and even mid-level skiers will find the slopes plenty of fun. There are also plenty of trails and areas for cross-country skiing. A rental shop for all needed equipment and a cafe are available at the foot of the hill.
If you're looking for a more challenging ski resort and don't mind the distance of about 1 hour and 40 minutes from Kiruna, Riksgränsen on the Norwegian border has a few surprises to offer. For starters, one of the pistes crosses back and forth between Sweden and Norway. During the month of June, you can ski on the slopes 24 hours a day, as the midnight sun means the sun is always shining.
11 – Go canoeing on the Torne River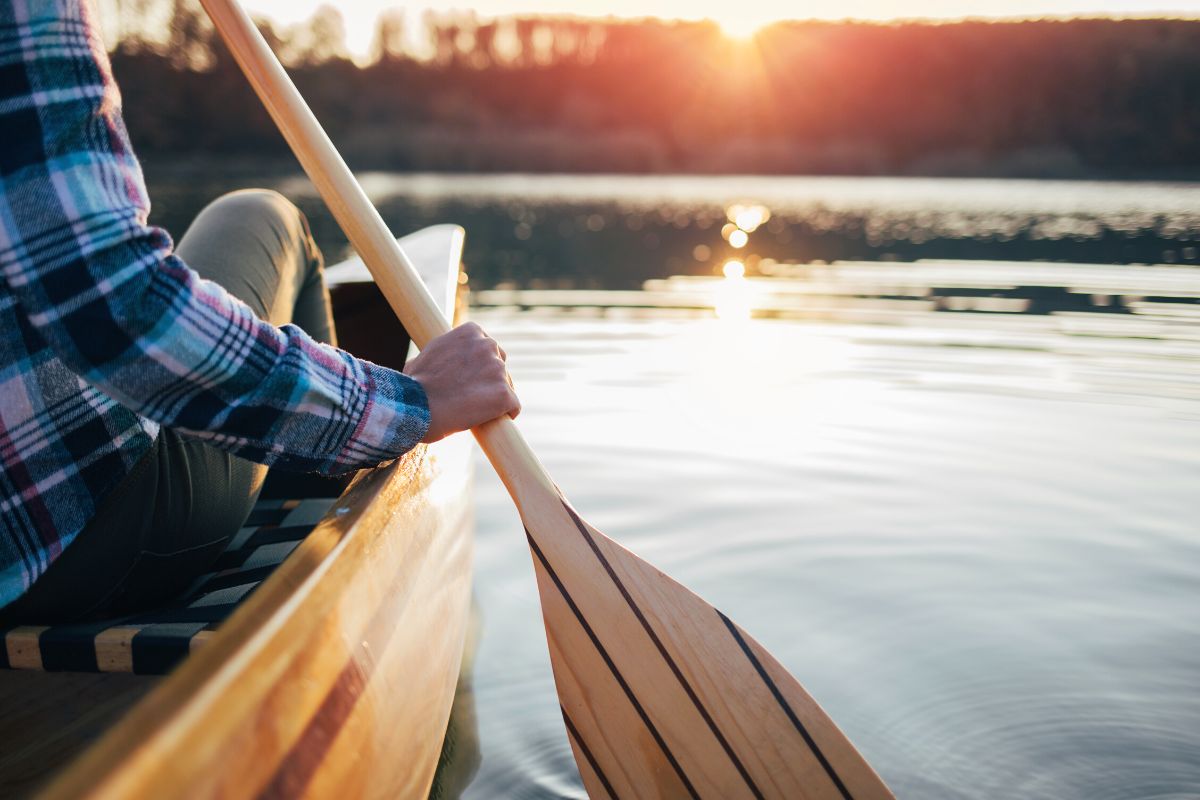 The Torne River near Kiruna offers it all – calm waters perfect for canoeing, rapids for a heart-pumping adventure, and plenty of opportunities to explore on your favorite type of raft, whatever that might be.
You can rent your own canoe to go exploring or, to make the most of your time in the river, book a guided canoe tour. With a professional guide, you'll canoe either along the Torne River or the Torneälv River, enjoying breathtaking nature along the way.
You'll stop for some coffee and lunch along the 10km-long route and have a chance to try the rapids if you're up for it. Don't worry if this is your first time canoeing – your guide will help you get used to the equipment and go over safety procedures.
12 – Go hiking on the Midnattssolstigen (Midnight Sun Trail)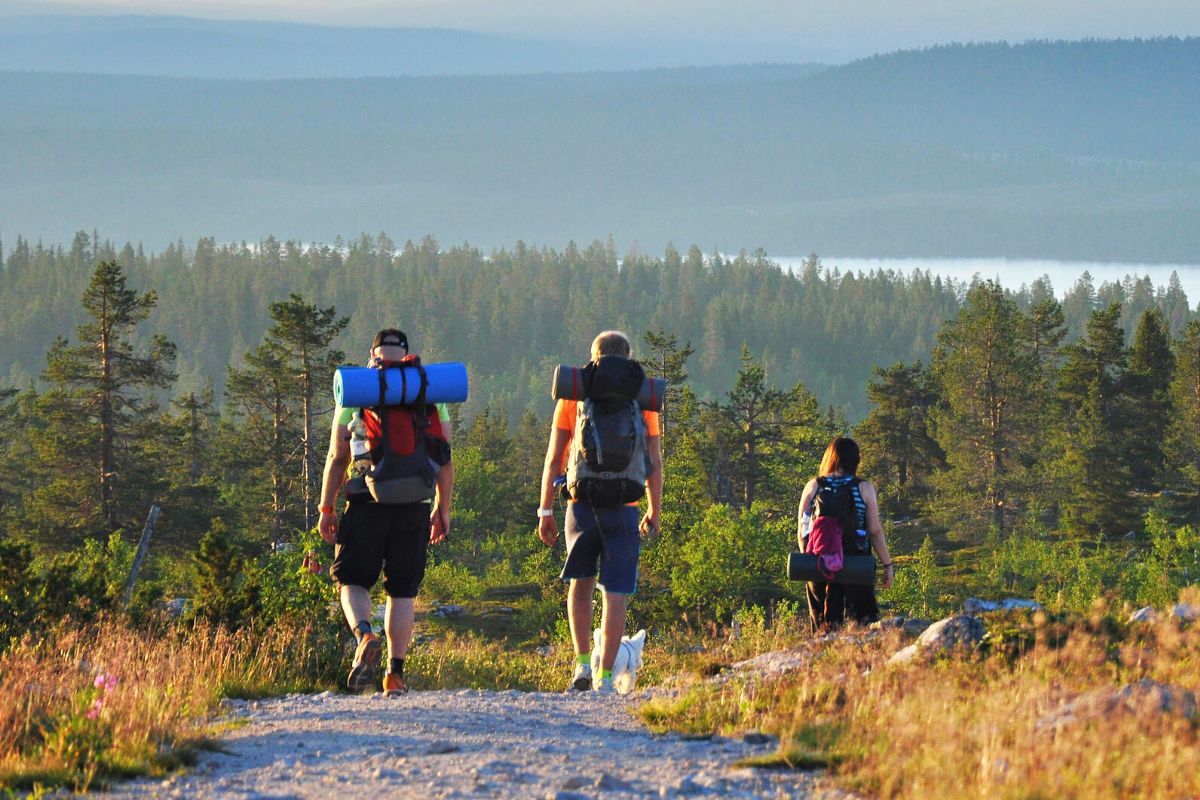 Kiruna's great location in the heart of Lapland means there are plenty of primeval forests, untouched deep valleys, and iconic trails to be explored. The hiking season in Kiruna is relatively short. Snow covers the ground in the area from late October to April, and during that time snowshoes and cross-country skis are the only way to explore the local trails.
During the warmer months, you can hike for days and never run out of places to explore. One of the most popular trails, however, is the Midnattssolstigen (Midnight Sun Trail), which starts just steps away from the city center.
Just 4.3 kilometers long one way, the Midnattssolstigen trail travels through mountain birch forest and up the Luossavaara mountain to bring you to an amazing 360-degree viewpoint that reaches all the way to the Jukkasjärvi village as well as Kiruna itself.
There are plenty of information boards along the way, where you can read about the local flora and fauna, the Sami people, and the weather in the area.
13 – Jet off through the Arctic Circle on a snowmobile tour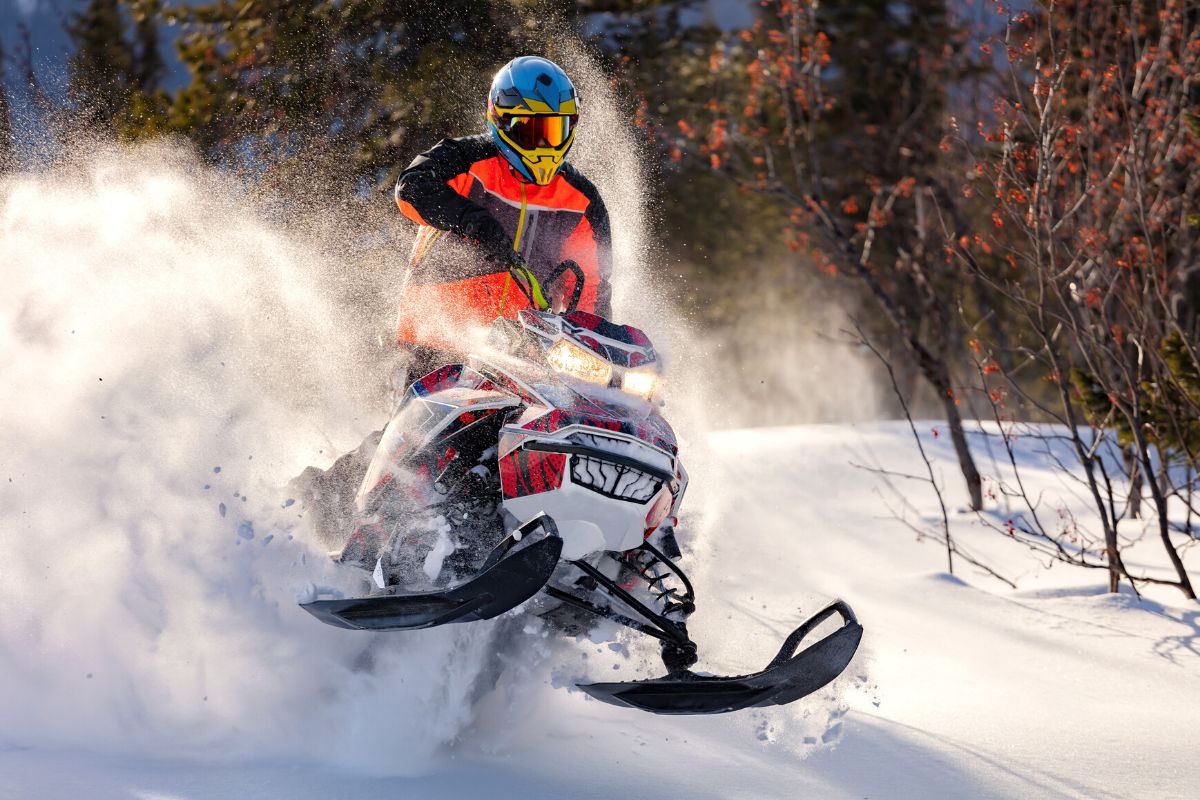 Snowmobiles are a great way to experience a true Arctic adventure in the unique beauty of Lapland's frozen landscape. All tours include driving guidance from a professional guide, so you are to enjoy an off-road adventure even if this is your first time driving a snowmobile.
There are plenty of tour options to choose from – from short three-hour tours in the morning or afternoon to longer rides into the heart of Abisko National Park to evening Northern Lights trips. Most trips include a stop at a wooden hut, where you'll be able to warm up by the fire while eating lunch (or dinner) or drinking some coffee.
You'll drive along the frozen Torne River, through beautiful Scandinavian forests, and off-the-beaten-track for a better chance to spot moose, reindeer, and other winter wildlife.
If you choose a Northern Light snowmobile tour, you'll depart as the sun goes down in the evening. Together with your guide, you'll then head into the arctic forest in search of the northern lights and stop for beautiful photos and to warm up in a forest hut.
14 – Climb Kebnekaise, Sweden's highest mountain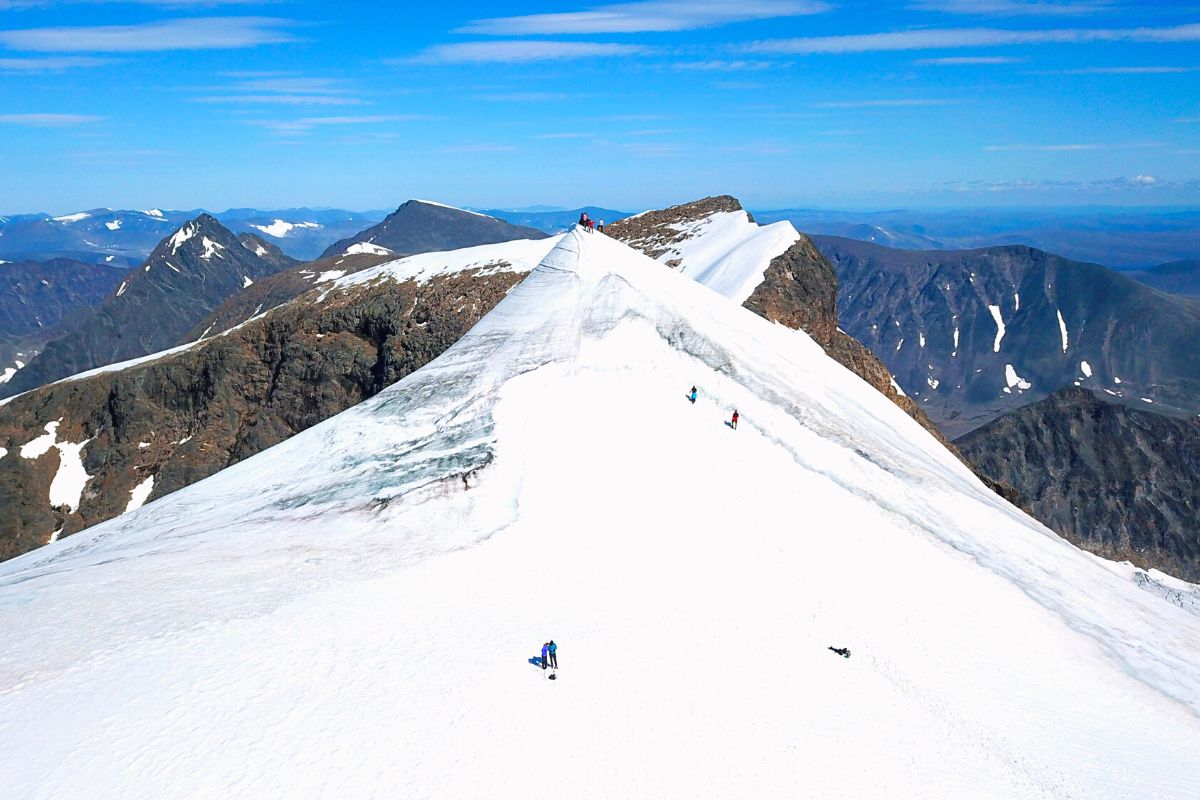 Sweden's highest mountain reaches 2,096 meters at its highest point and it has become a beloved destination for climbers from all over Scandinavia.
Climbs usually start from Kebnekaise Fjällstation, a mountain station that offers a restaurant, a number of hostel-style beds and private rooms, and an information center. Getting to the station itself requires a 19km hike from Nikkaluokta, the closest town (about an hour away from Kiruna by bus).
Climbers usually overnight at the mountain station and then start climbing toward the summit the next morning. There are two routes to the top of Kebnekaise. The eastern route is fairly technical and requires a professional guide. The western route can be done on your own but you can still expect a straight-up walk of at least nine hours and some steep terrain via Ferrata climbing.
15 – Enjoy the magic of the Silverfallet waterfall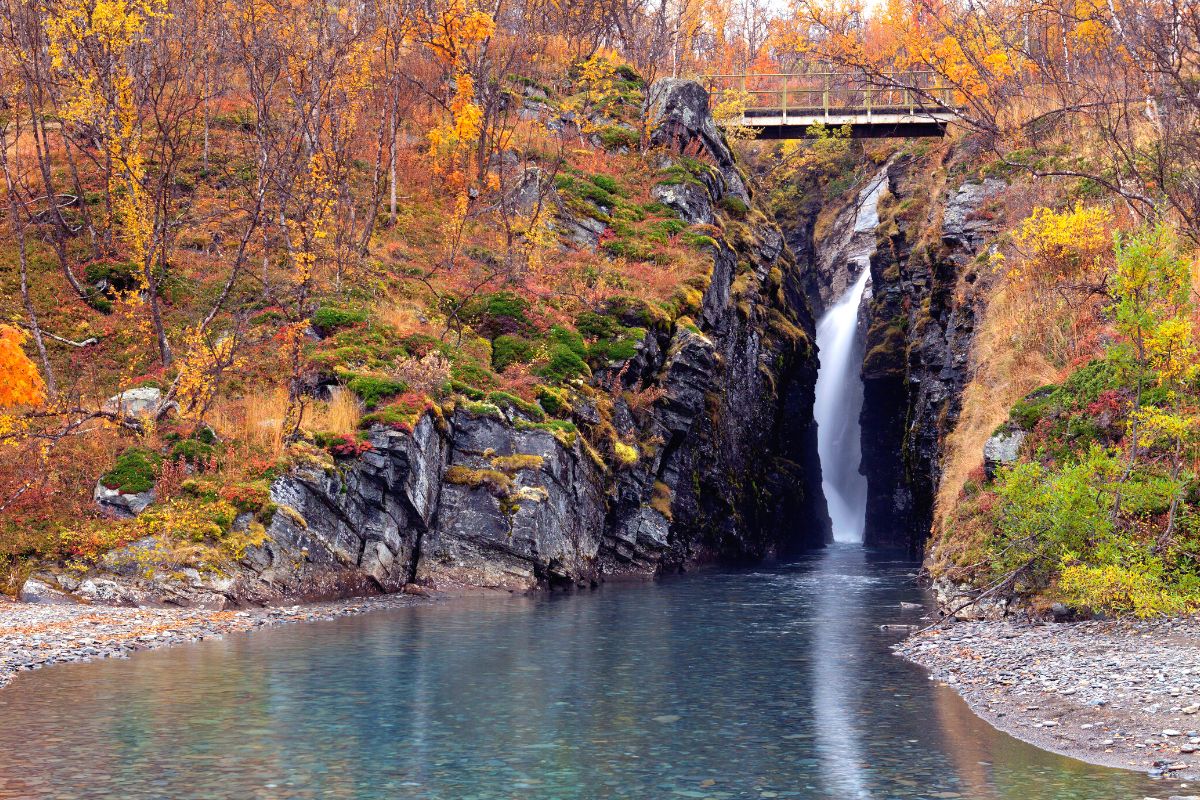 Located about 1 hr 15 min from Kiruna, the tiny village of Bjorkliden is a popular destination for snowboarding, skiing, and hiking. The ski resort of Björkliden offers over 15km of slopes and plenty of opportunities for both beginners and advanced winter sports lovers.
Another major attraction in the area is Rakkasjohka (Silverfallet), a beautiful waterfall reached after a short, easy hike from the village. Nestled in a hidden canyon and surrounded by a birch forest and charming little paths, the waterfall flows over a lake.
Dip your toes in the water, sit back and enjoy the breeze, or walk over to the nearby bridge for great views over the top of the waterfall.
16 – Go ice fishing on Lake Luossajärvi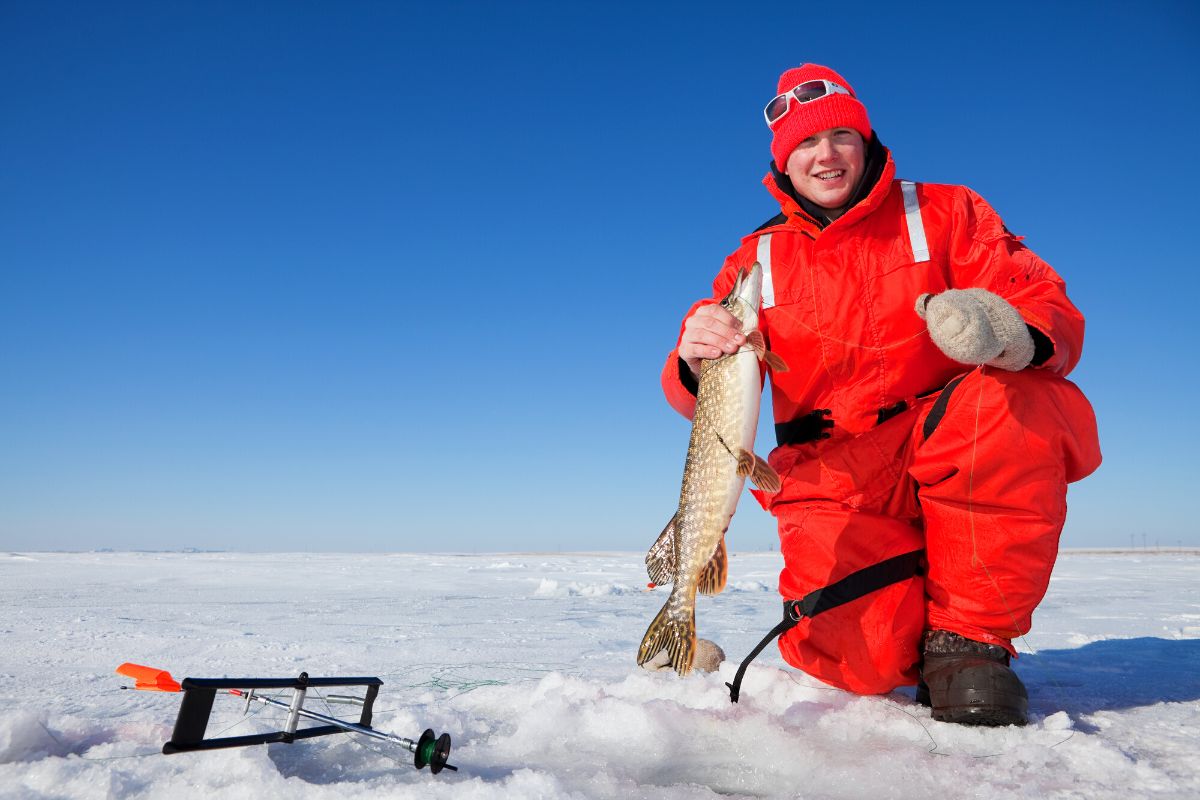 Located next to Luossavaara mountain, Luossajärvi lake is just over 1 square km in size. The lake completely freezes over in winter and the local Sami population often travels on sleighs across it.
Yearly ice fishing competitions held on the lake attract enthusiasts from far away. They mostly come to catch perch, the only fish that remains from the ones that originally inhabited the lake (though new species have been introduced over the years).
17 – Go snowshoeing deep into the forest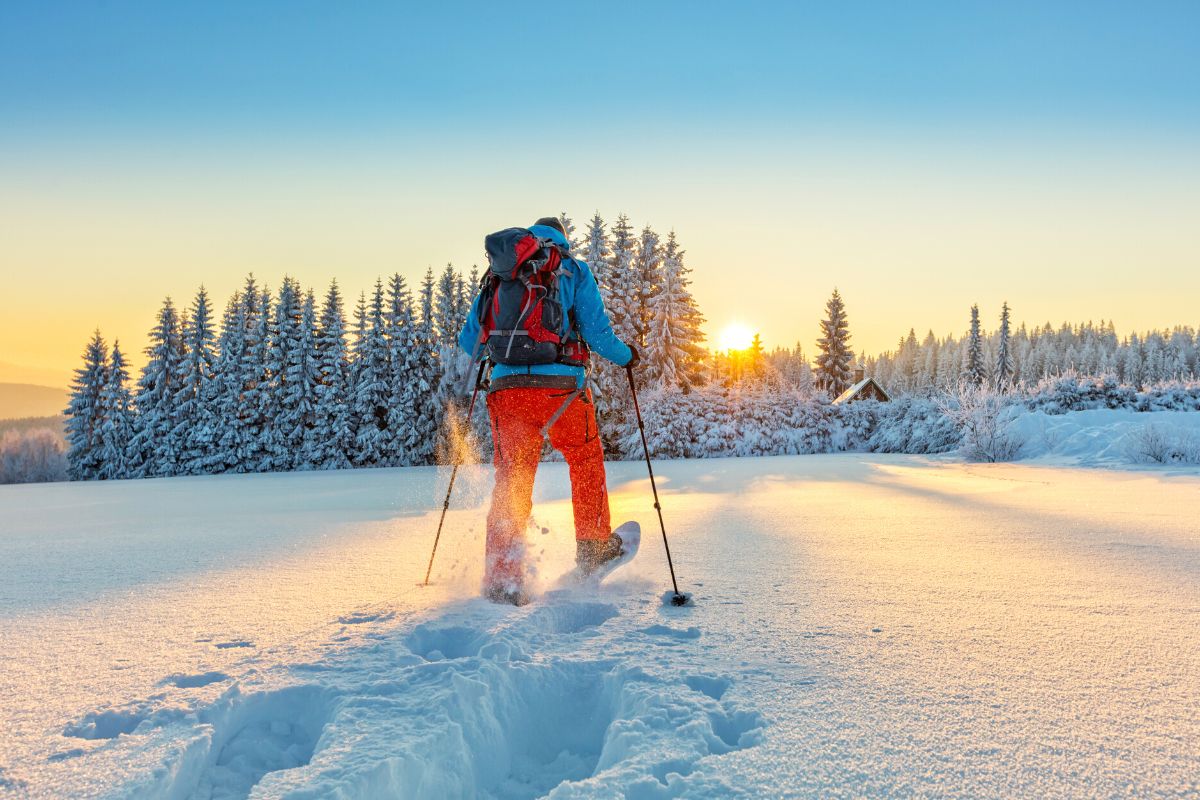 Winter lasts from November to March in Kiruna, four months with lots of snow that transform the area into a winter wonderland. This makes the area perfect for winter sports – and especially ideal for snowshoeing, a sport that everybody can enjoy and doesn't require any special skills.
There are plenty of snowshoeing trails that leave right from town and take you to the local ski hill Loussavaara or along icy river valleys. But if you want a more memorable experience, you can join a guided tour that takes you snowshoeing to the best nearby destinations.
Join a morning trekking adventure to the top of the beautiful Kurravaara mountain, where you'll discover great Swedish arctic wildlife and cross paths with moose, reindeer, and white foxes. Or choose an evening trek to catch sight of the unforgettable Northern lights.
Pickup from your hotel and all equipment required is included in the price of the tour.
18 – Rediscover the magic of winter at the Kiruna Snow Festival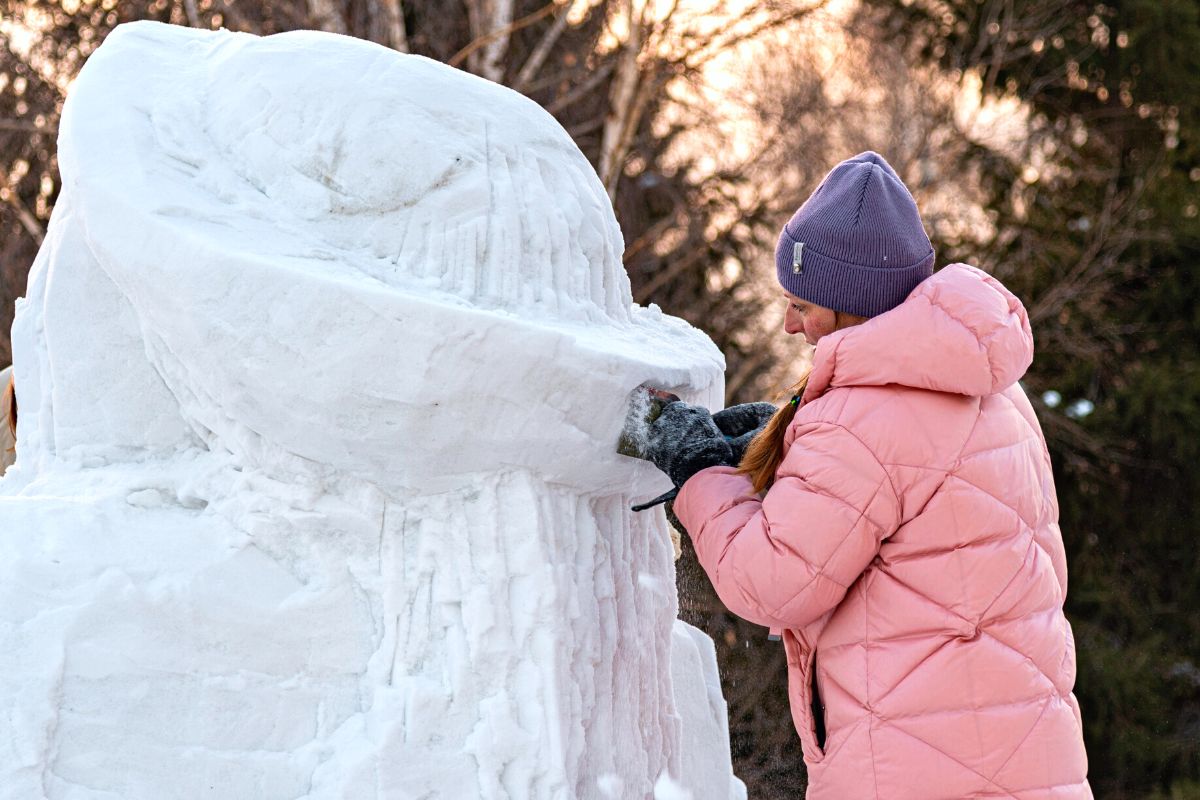 For those looking for family-friendly things to do in Kiruna, the town's Snow Festival won't disappoint. After all, in a town where darkness and snow stay with you all winter, why not create a festival to celebrate it all? This five-day festival held in late January (dates vary slightly from year to year) is filled with plenty of activities, attractions, and live music performances for those who dare to brave the cold temperatures under the Northern Lights.
The main attraction here is the Kiruna International Snow Sculpture Competition, where artists from all over the world compete to create stunning figures and structures. But visitors can also try dog sledding or ice skating, join competitions for the "strongest man/woman" (get ready to lift – what else? – lots of snow!) or attend fairytale readings.
There's even a Snow Blower World Championship race, where competitors try to make it through a 20-meter route – but only if they can plow through snow that's 40cm deep!
Children's playgrounds created entirely of snow are available, as well as plenty of workshops and exhibitions, shows and performances, and snowmobile rentals.
19 – Go moose spotting with a wildlife safari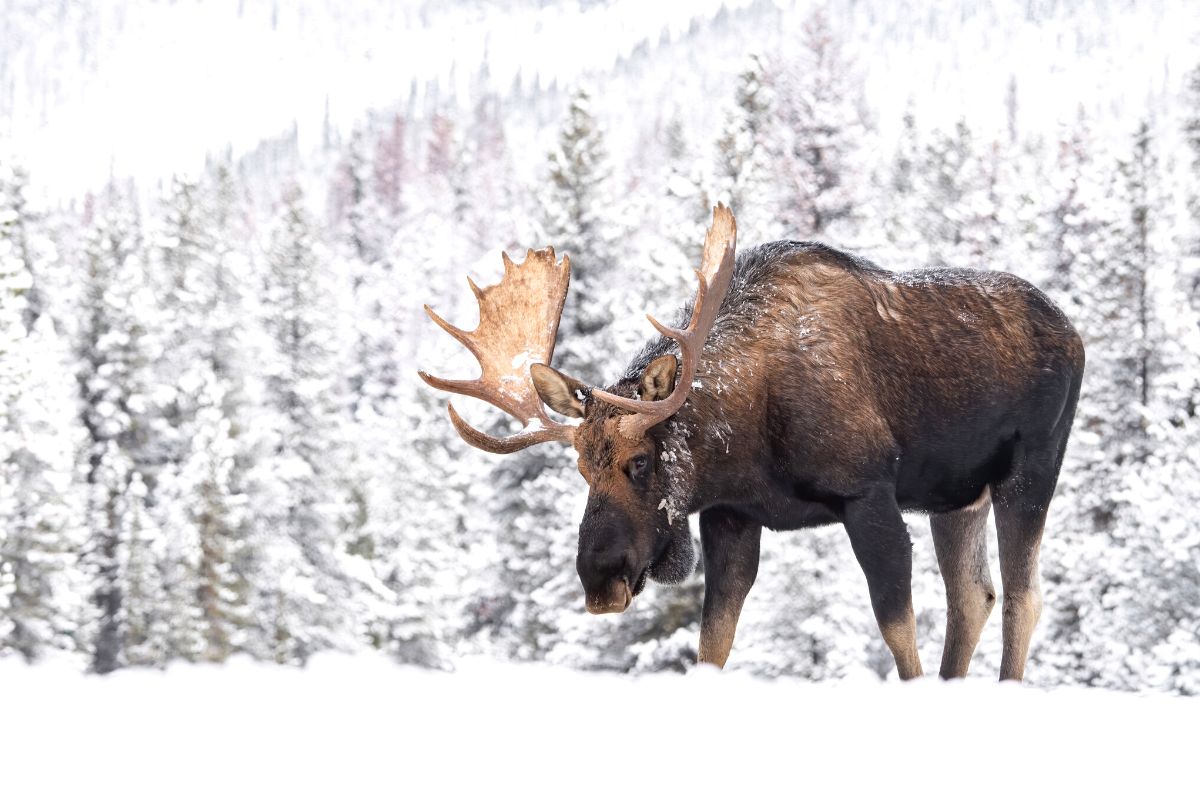 Kiruna's mountains and national parks are home to great wildlife, including moose, reindeer, and many birds. The best way to see animals is with a tour, as professional guides will know where to go for the fun sport of "moose spotting" – you'll learn how to sneak up on them, how to take the best photos, and how the local landscape has been shaped by the animals that inhabit it.
Popular destinations for these wildlife safaris include the area around the Nikkaluokta Sami village and the Kebnekaise mountains. In addition to photographing moose, you'll also stop by the village for some hot drinks and to shop for some souvenirs. Your professional guide will have a camera on hand too in case you want help capturing some great shots.
Abisko National Park and the area around it are also great destinations for moose spotting. Tours to this area include driving near large populations of moose (and getting out of the car when it's safe for closer photos). Light snacks and soft drinks are provided on these tours, as they last several hours.
20 – Treat yourself to an authentic Swedish spa & sauna experience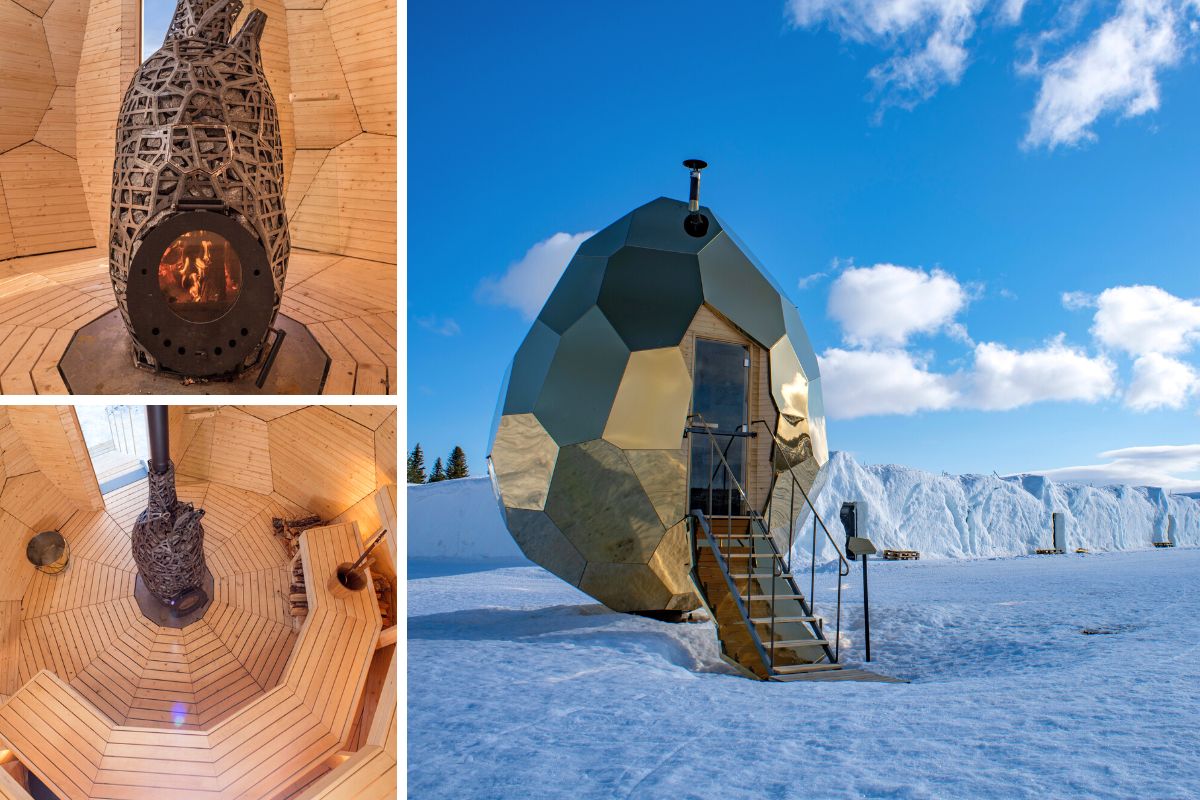 Spas and saunas are a big part of Swedish culture. They aren't just something you do to relax – they're also a place to socialize, improve circulation and relieve muscle pain, and release endorphins that make you feel great.
Saunas are common in many hotels, so if it's something you want to try, check when you're booking your accommodations.
If you're up for experiencing a bit of that, the Solar Egg Sauna is definitely the most unique sauna you'll ever find. Built in the shape of a giant egg, this stainless golden sculpture-meets-sauna is actually mobile and over the years has been set on mountains, forests, and parks. Inside, the sculpture is a working wood-burning sauna, complete with an iron and stone stove. Anybody is free to use the sauna at no cost.
For the ultimate spa experience in Kiruna, try the Aurora Spa at Camp Ripan, which offers winter outdoor pools, classic Swedish massages, and scalp, neck, and face massages. They also offer a unique self-treatment option known as Stävan, where you can scrub your body with local natural items like birch leaves, pine oil, and burdock before relaxing with a glass of wine in a heated pool.
21 – Pick up some unique souvenirs at the Jokkmokks Winter Market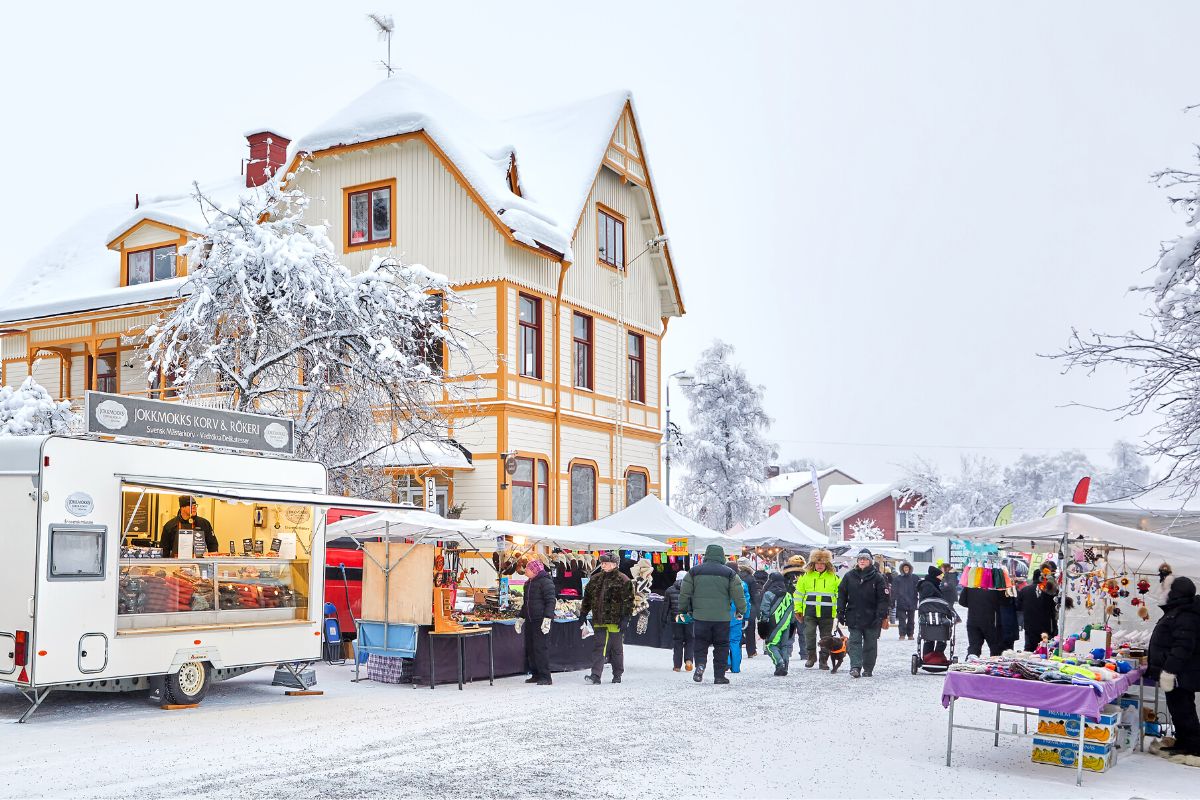 You haven't experienced true shopping in Kiruna until you've visited the traditional winter market that takes place every February, when temperatures can easily reach -40 degrees Celsius.
Going back over 400 years, the Jokkmokks Winter Market only lasts for a few days (the dates vary from year to year) but it attracts thousands of visitors as well as a large number of vendors, events, and performers.
Visitors to the market can grab local candy and sweets, buy Norwegian wool products and colorful clothes for both humans and dogs, plenty of Sami crafts and crafts, and traditional spices and herbal products. Unique events and experiences include helicopter tours, forest walks, sauna with ice baths, dogsled tours, and cooking demonstrations.
22 – Get up close to the stars at the Esrange Space Center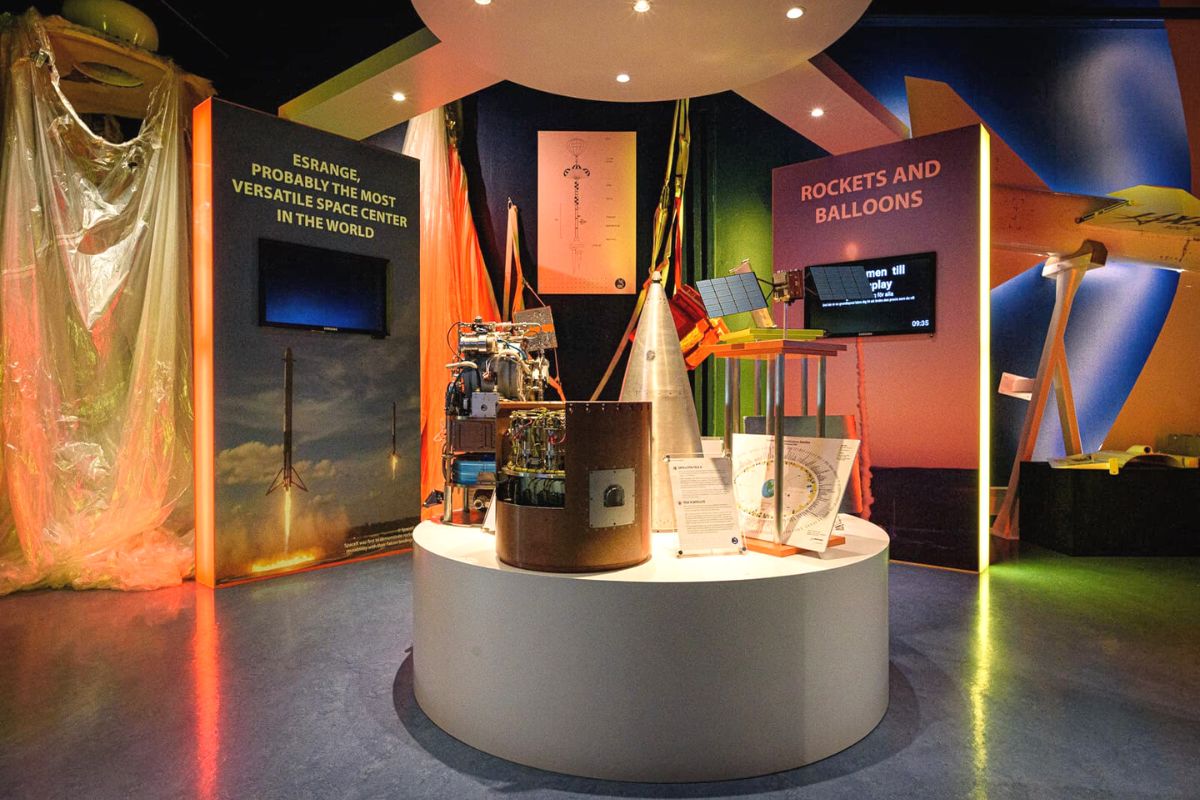 Located 200 km deep into the Arctic Circle and about 45 minutes from Kiruna, the Esrange Space Center has been used over the years as a rocket launching space, a satellite tracking center, and a research center. The center itself is closed to the public, but it's possible to stop by the visitor's center and enjoy the hands-on activities and exhibits there.
There, you'll learn about all the different activities held at Esrange, read the boards about the history of the place, and grab a hot coffee from the free station. There are also free postcards you can take home, a short film, and a number of displays. You can then step outside to take photos of the area around.
23 – Experience the beauty of winter with an ice climbing adventure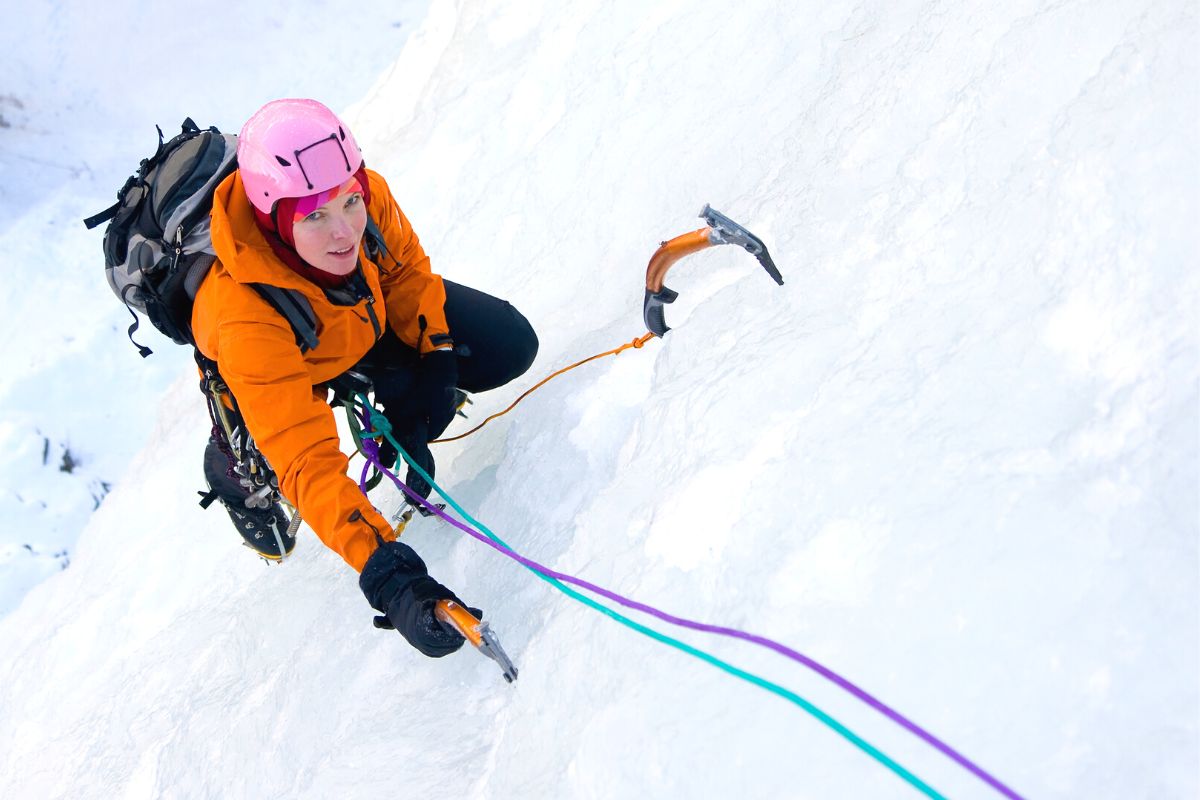 When it comes to adrenaline-filled ways to explore the natural winter wonders of Kiruna, you can't beat ice climbing. Get ready to conquer frozen waterfalls, icy mountains, and stunning winter routes. No experience is required to try ice climbing, but if you're a beginner or don't have your own equipment, joining a guided tour might be your best option.
Head over to the Abisko area with a qualified guide for a climbing lesson that includes how to belay safely, scale vertical sheets of ice, and properly use climbing equipment (including harnesses, belts, and crampons).
A guided tour will also include comfortable transportation to the climbing site and everything you need to make this an experience you'll never forget! The best months for ice climbing are December to April, so if you travel to Kiruna within this period, you should definitely consider a chance to conquer the surrounding frozen landscape!
24 – Tee off at the Kiruna Golf Club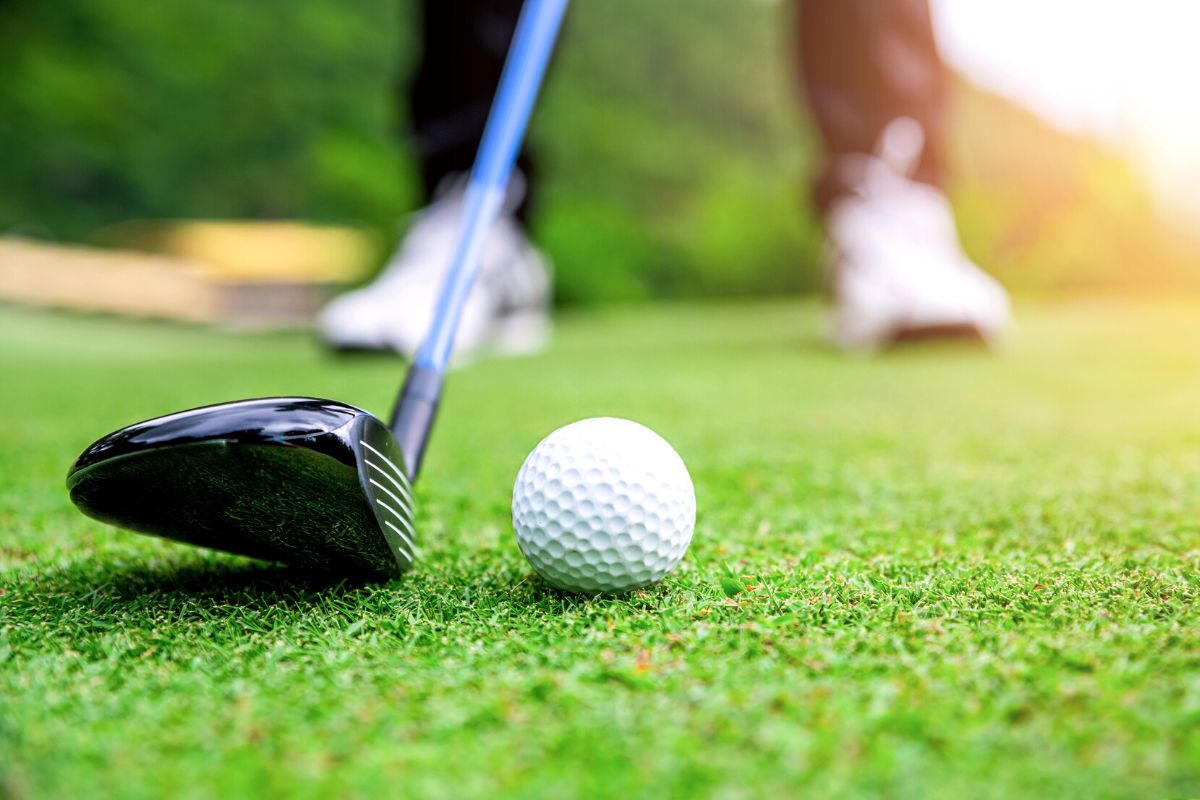 Kiruna Golf Club offers 9 holes in a great location not far from the city center. Don't let the small course fool you, though – the holes are combined with mine lichens, trees, and small ponds so you'll find plenty of challenges along the way.
A bar and lockers are available, as well as a driving range. There's no option to rent golf clubs here, though, so make sure you have everything with you when you book time on the green.
During the months of June and July, when the Midnight Sun is up, the course stays open 24 hours. How's that for uniqueness?
24 – Make dinner plans at the best restaurants in Kiruna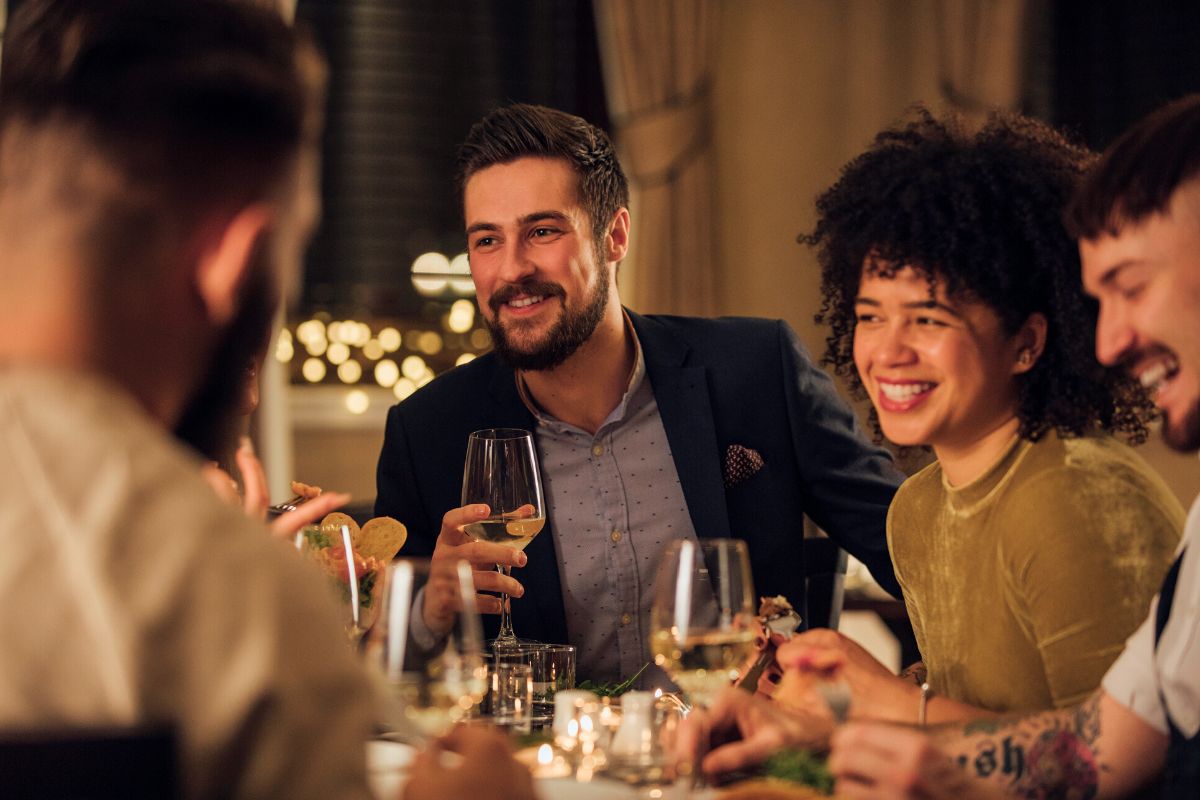 Great culinary delights within the Arctic Circle? Of course! Kiruna is a great example of everything Swedish Lapland's heritage cuisine. From orange caviar to pine-birch bread to dishes based on Arctic char and reindeer, Kiruna's food won't disappoint.
If you haven't tried Scandinavian cuisine before, Spis Mat och Dryck is a must-try. You'll find plenty of Scandinavian and Swedish dishes here, lots of great fish (they serve a "fish of the week" dish that changes regularly), thick stews, and even vegetarian options.
The famous ICEHOTEL has its own restaurant and it's worth a try not only for the unique setting (the food is served on blocks of ice instead of plates) but also for the good food, created using local ingredients with an international twist. A great place to try things like cloudberries, Kalix whitefish roe, and mushroom on sourdough.
And don't miss Stejk Street Food either. This great food truck serves meat-and-cheese burgers and subs. Grab something to go or sit inside their fireplace-heated tipi on a cold afternoon.
26 – Soak up the nightlife and grab a drink or two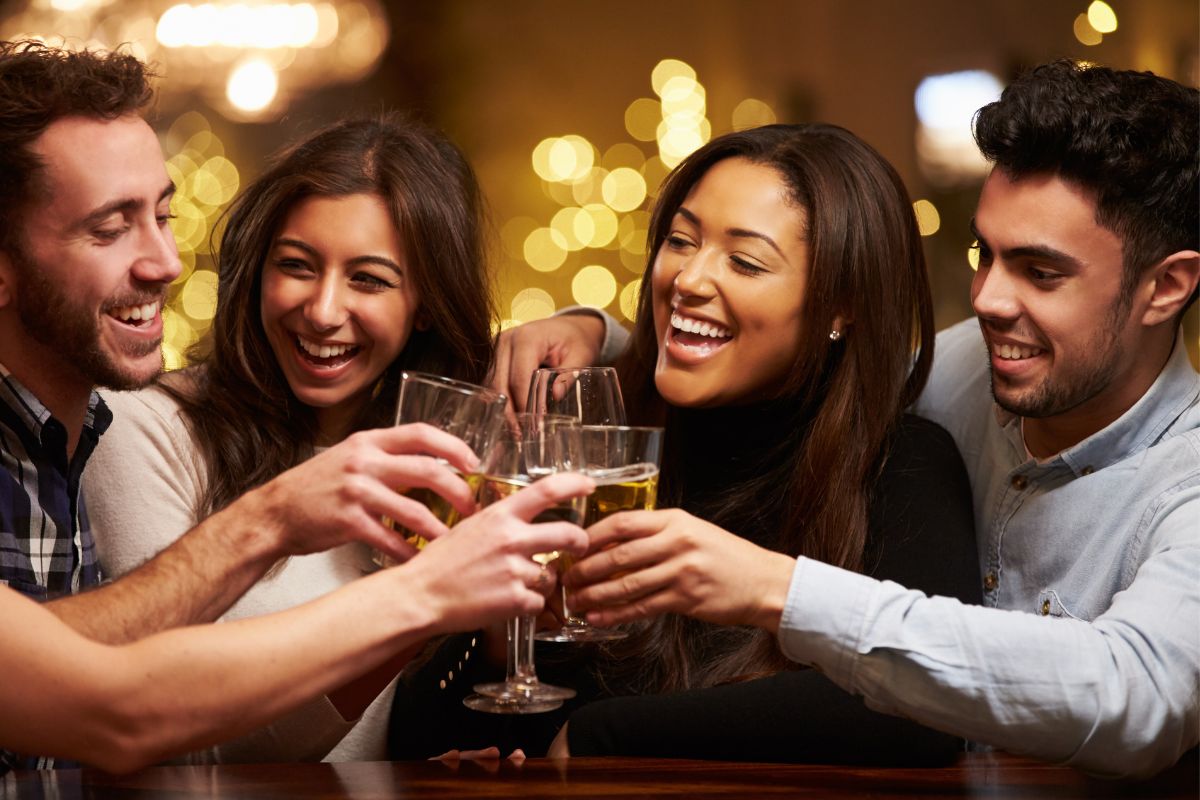 There are plenty of places to party as the sun comes down (or during the summer, doesn't) over Kiruna.
Head to the rooftop to try the Scandic hotel's Sky Bar, which offers breathtaking views over Kebnekaise mountain, some great cocktails, and potentially a peek of the Northern Lights.
If a long list of drinks is what you're after, the English pub at Hotel Bishop Arms is for you. With a large selection of whiskey labels, almost 30 types of draught beer, and plenty more bottled options available, this is a great place to try authentic Swedish beer brewed locally.
If you're up for something different, having a drink at the ICEHOTEL bar is one of the most unique things to do in Kiruna. You'll find plenty of fun cocktails and even champagne – all served in glasses made of ice.
How to get to Kiruna?
Kiruna has its own small local airport, which mainly receives flights coming from other Scandinavian destinations. There's no international airport in Kiruna, so if you're coming from the US or other overseas destinations, you would have to fly to Stockholm, then catch a 90-minute local flight to Kiruna.
Kiruna Airport is located about 10km outside the city and there are airport buses that can take you into the city and drop you off at a central point. If you're traveling with a lot of luggage or arriving in winter, you might not want to be walking around the frozen streets to get to your hotel. In that case, booking an airport transfer can make your arrival a lot more convenient.
Where to stay in Kiruna?
For unique stays in or around Kiruna, is hard to beat the ICEHOTEL, which offers ice rooms with sleeping bags and reindeer hides instead of mattresses and one of the best locations possible to catch the Northern Lights.
Located inside Abisko National Park, the STF Abisko Turiststation also wins points for location and offers both standard hotel rooms and self-catering cottages. There's a sauna and a restaurant with stunning park views in the premises.
Rounding up the list of most unique places to sleep is Pinetree Lodge. This lakeside hotel offers a choice of modern Scandinavian cottages, standard rooms in the main building, and an apartment with lake views. Unwind in the s auna or hot tub, try their restaurant or go hiking or snowshoeing in the local forest.
If you're after a more urban feel, Kiruna itself has plenty to offer as well. In addition to their very own Best Western Hotel Arctic Eden with modern rooms and a plunge pool, Kiruna is also home to Camp Ripan and its chalet-style rooms and very popular restaurant.
Where to go next?
Want to see more of the area around Kiruna? There are a number of multi-day trips and overnight adventures to explore Swedish Lapland. Join a dog sledding tour for two days of traveling deep into the Taiga, with a stop for a warm night next to a fire in a rustic cabin. Or let a professional guide take you on a snowmobile tour to Övre-Soppero, where you'll discover the Lapland wilderness, enjoy a wood-fired sauna, and enjoy traditional Sami food.
Since getting to Kiruna requires at least a quick flight change in Stockholm, it makes sense to spend a couple of days in Sweden's capital too. Filled with unique museums (where else can you see an authentic Viking ship?), great food and entertainment venues, and plenty of castles and palaces to last you for days, Stockholm really does have something for everybody.
Five hours northwest of Kiruna in neighboring Norway you'll find Tromsø, home to polar bears, the midnight sun, and an Arctic wonderland. Surrounded by blue mountains and stunning scenery, Tromsø is where you go to learn more about the Poles, take snowmobile safaris, see the Northern Lights (if you missed them in Kiruna), and cruise the fjords.
If you're up for crossing another border, Finland's Rovaniemi is also worth a visit. As the "official" home of Santa Claus, this stunning village is best visited in winter – though summer offers plenty of activities and events and a chance to canoe, go rafting, and hike.
Final thoughts
There are fun things to do in Kiruna for everybody.
Whether you're up for the adventure of a lifetime chasing the Northern Lights or having a drink in an ice bar or rather explore the world's largest iron-ore mine and go hiking in summer, Kiruna has lots to offer.
So get ready to pack your bags and head to one of the world's northernmost towns!
Can you recommend an activity or destination in Kiruna that we missed? Feel free to share it in the comments below!
Happy travels!