Norway's capital is a bustling city brimming with green spaces and surrounded by breath-taking waterways. Take to the water like the Vikings of yesteryear with a boat tour in Oslo to see the mighty Fjord for yourself.
Whether you want the wind whipping through your hair on a speedboat or prefer a slow-paced silent cruise, there is an Oslo boat trip for everyone. Fjords are an integral part of the Norwegian way of life, and skipping out on an up-close visit would be a true injustice.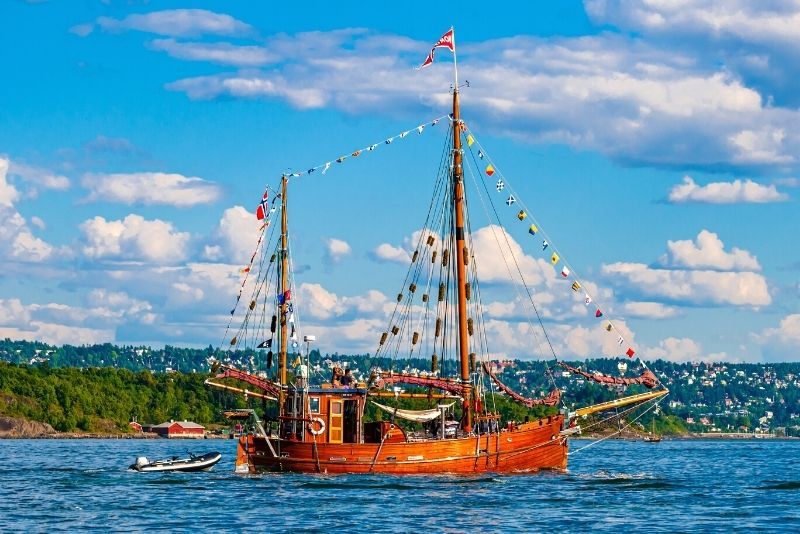 You will find here everything you need to know about taking a boat cruise on your next big adventure, one of the most picturesque outdoor activities in Oslo.
What are the most popular boat tours in Oslo?
Boat tours in Oslo give you the opportunity to see the city from a different angle and enjoy the tranquil natural beauty of Norway. Here is a selection of the finest cruises in Oslo for every kind of traveler.
Oslo Fjord Sightseeing Cruise
Enjoy a relaxing cruise on Oslo Fjord, sailing past some of the city's most iconic views. Forested hills surround the city, creating a beautifully balanced environment with multiple islands, inlets and coves.
Marvel at the tranquility of Hovedøya and the Dyna Lighthouse before passing by the Oslo Opera house and other splendid landmarks. In the winter, these cruises also make a stop at Bygdøynes, where passengers can explore some of Oslo's museums at their leisure before returning to the harbor by boat.
Oslo Fjord Evening Buffet Cruise
Sail the iconic Fjord of Oslo in style aboard a restored wooden ship. The ship will take you around the Bygdøy peninsula, admiring the numerous green islets and dramatic city scenery.
This boating excursion is not only a feast for the eyes — passengers get served a buffet of Oslo shrimp and an array of hot and cold beverages.
Book your seat aboard an evening boat tour of Oslo with live jazz music if you want to add a musical treat to your already unforgettable experience.
Private Fjord cruise on a Speedboat
Take a private Fjord cruise for the ultimate first-class experience in Oslo. This tour lets you escape the crowds and get up close to some of the most rugged parts of Norway's natural landscape.
Enjoy a rigid-hulled inflatable jet boat tour and speed off on a half-day or full-day experience. The boat's speed and maneuverability, along with a customizable itinerary, mean you can maximize your sightseeing tour of Oslo by boat.
Oslo Dinner Cruise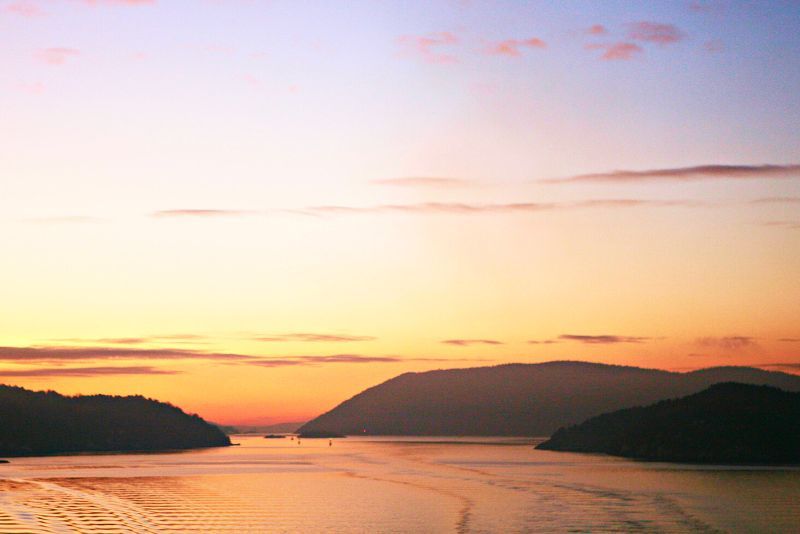 The combination of a romantic Fjord Cruise, breathtaking Norwegian landscapes and a Michelin-crowned restaurant meal is the epitome of luxury. Aboard the hybrid-electric boat, you will hear nothing but the salty sea air and the clinking of delicate glassware in celebration.
Norwegian cooking traditions take a front seat during this 3-course culinary festival served by Einer Restaurant. Soak in views of Opera House, Dyna Fir lighthouse and Aker fortress through the floor-to-ceiling panoramic windows. As night falls, the Oslo skyline lights up to welcome you back to the dock after the cruise.
Not much of a night owl? Opt for the Brunch Cruise instead to enjoy these same sights in the morning.
How much do boat tours in Oslo cost?
Sightseeing boat tours of Oslo Fjords are the most cost-effective way to see the city's skyline and surrounding natural highlights. These cruises cost around US$40.
A private tour includes hotel pick-up and drop-off, and the full-day adventure includes food. Half-day tours run from US$1,100 for two people, while full-day trips are close to US$2,000 for two people. Prices change depending on the size of your group, and no more than five people can be on one trip.
Oslo cruises with a shrimp buffet cost around US$55, while cruises with live music are slightly more expensive at around US$65.
You can expect to pay US$135 for a cruise with a 3-course meal, and the brunch cruise on the same boat is US$80.
Which places are seen with a boat tour in Oslo?
Green Islands
The Oslo Fjord is laden with a network of green islands and inlets. Sail past them to admire quaint summer homes or picturesque green areas. They offer marvelous photo opportunities as the brightly colored homes decorate the shorelines while other islands stand out for their remarkable natural beauty.
Oslo Opera House
The home of the Norwegian National Opera & Ballet is one of the most iconic landmarks on Oslo's waterfront. Its angular design resembles a glistening iceberg which is a delight for architecture lovers. At night, it is illuminated in warm tones reflecting on the calm water of the Fjord.
Dyna Lighthouse
This charming lighthouse sits south of the Bygdøy Peninsula, where it welcomes ships into the Oslo waterway. It has been signaling passersby since the late 1800s and captivates their imaginations with its charming "house" design.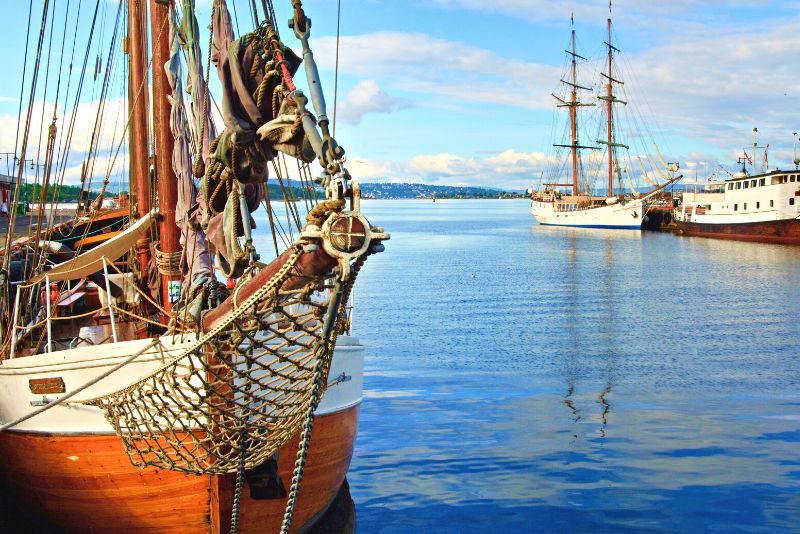 How long does a boat trip last?
Most sightseeing boat trips in Oslo last around 2 hours. This is a standard sightseeing trip around the Oslo Fjord.
Cruises that include buffets, brunch, music, or dinner are all around 3 hours long.
The private speedboat trip in Oslo can be anywhere from 4-11 hours, depending on whether you book the full-day or half-day adventures.
Where do boat tours leave from?
Oslo's waterfront and piers are conveniently located in front of the city hall. Most tours leave from Pier 3, but most cruise operators ask guests to gather in front of the city hall to avoid confusion.
When is the best time for a boat trip in Oslo?
The best time to do a boat trip in Oslo is during the late spring and summer. In the winter, the landscape is transformed, and icy Fjords could mean your trip gets canceled.
Late afternoons are also more favorable for photos. The warm light of Oslo's afternoons makes more beautiful pictures than the sharp morning light.
Which other outdoor activities can be done in Oslo?
Travel tips
Dress warmly as the Fjords of Oslo can be chilly during any time of the year.
Take a camera with zoom capabilities as the boats don't dock, and you will want to snap pictures of some coastal scenes.
Book your tour in advance to ensure availability and avoid disappointment.