As you wind through the streets of Osaka, you'll probably be a little overwhelmed… in the best possible way!
As the third-largest city in Japan, this thriving metropolis manages to blend the energetic, the stately, the old, and the new into an intoxicating collection of unforgettable travel experiences.
You can go the historical route and take a step back in time at the many temples, castles, and museums that line the streets. Or you can indulge in some more traditional big-city thrills, enjoying a movable feast of world-class nightlife, fine dining, theme parks, and sports.
Entire trips could be devoted just to the spectacular religious sites scattered around town, or to exploring the breathtaking scenery at the numerous public parks.
So whether you want to dive into traditional tea ceremonies, sumo wrestling, top-notch shopping, or magnificent works of art, check out some of the most fascinating things to do in Osaka!
1 – Touch the sky (and see the skyscrapers) at the Harukas 300 Observatory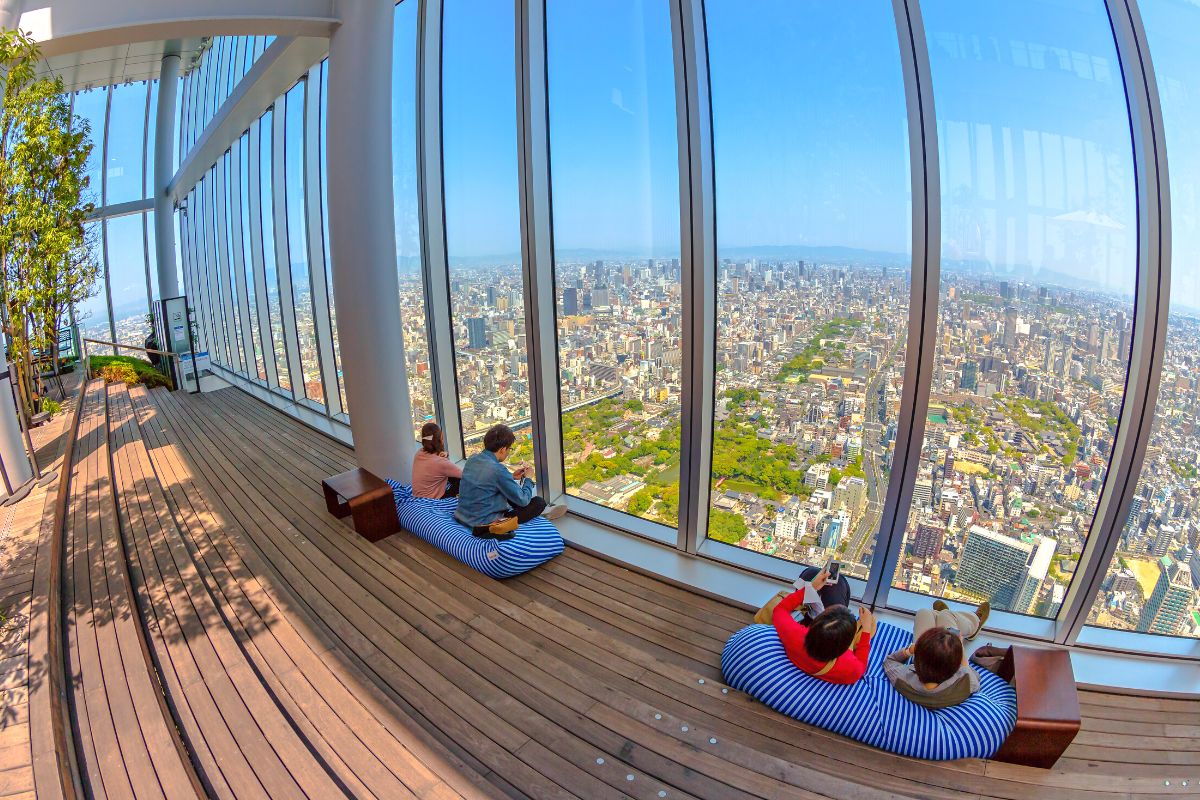 Before you get started seeing the city at length, take it all in from above at the Harukas 300 Observatory! This magnificent viewpoint is perched on the 60th floor of the tallest skyscraper in Japan, Abeno Harukas, and it offers pristine panoramic views of the surrounding town.
You'll be able to take in the whole scope of Osaka's multi-century history, an unbroken arc stretching from ancient cemeteries to the glistening office buildings of the present day.
Along with the urban delights, you'll get to see the inspiring visages of Mount Ikoma and Mount Yoshino glinting in the distance. Afterwards, head down to the 58th floor to unwind at the Sky Garden, where you can sample some great snacks and beverages while enjoying even more of the scenery below.
2 – Explore the Shitennoji Temple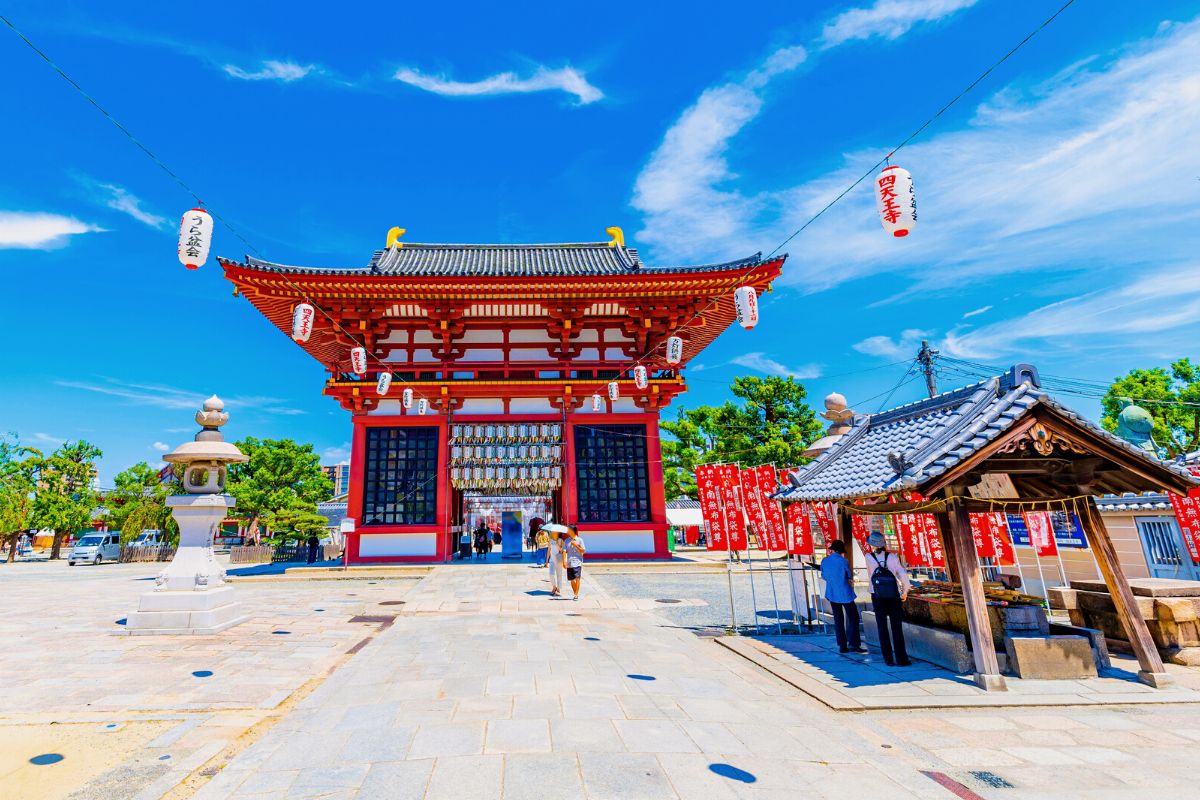 Japan is renowned for its spectacular temples, and in Osaka, you have the unique opportunity of visiting one that's nearly 1,500 years old! Shitennoji Temple was built in 593 as a monument to Buddhism, then an up-and-coming religion.
As the oldest surviving complex of its kind in Osaka (and one of the oldest in the entire country), it provides fantastic insights into the evolution of worship in Japan over the millennia.
Although some of the original buildings have tragically been destroyed by fires, the reconstructions offer a wonderful glimpse into what the temple was like in its heyday. Check out Chushin Garan, the main temple area, which features a lecture hall, a spacious reception area, and a stunning five-story pagoda with great views from the top.
Then head out to the stunning Gokurakujodo Garden, which is framed by beautiful cherry trees and a decorative pond, and built to emulate the Buddhist version of paradise. And don't miss the Treasure House, which, as the name suggests, is packed with beautiful artifacts, artwork, and historical papers that showcase the many unique eras of the temple's past.
There are also some excellent public events throughout the year; don't miss the massive flea market that takes place on the 21st and 22nd of each month. It's the perfect place to shop for tchotchkes, antiques, cool clothes, and delicious food, all framed by some truly remarkable pieces of religious architecture.
3 – Ponder war and peace at the Osaka Castle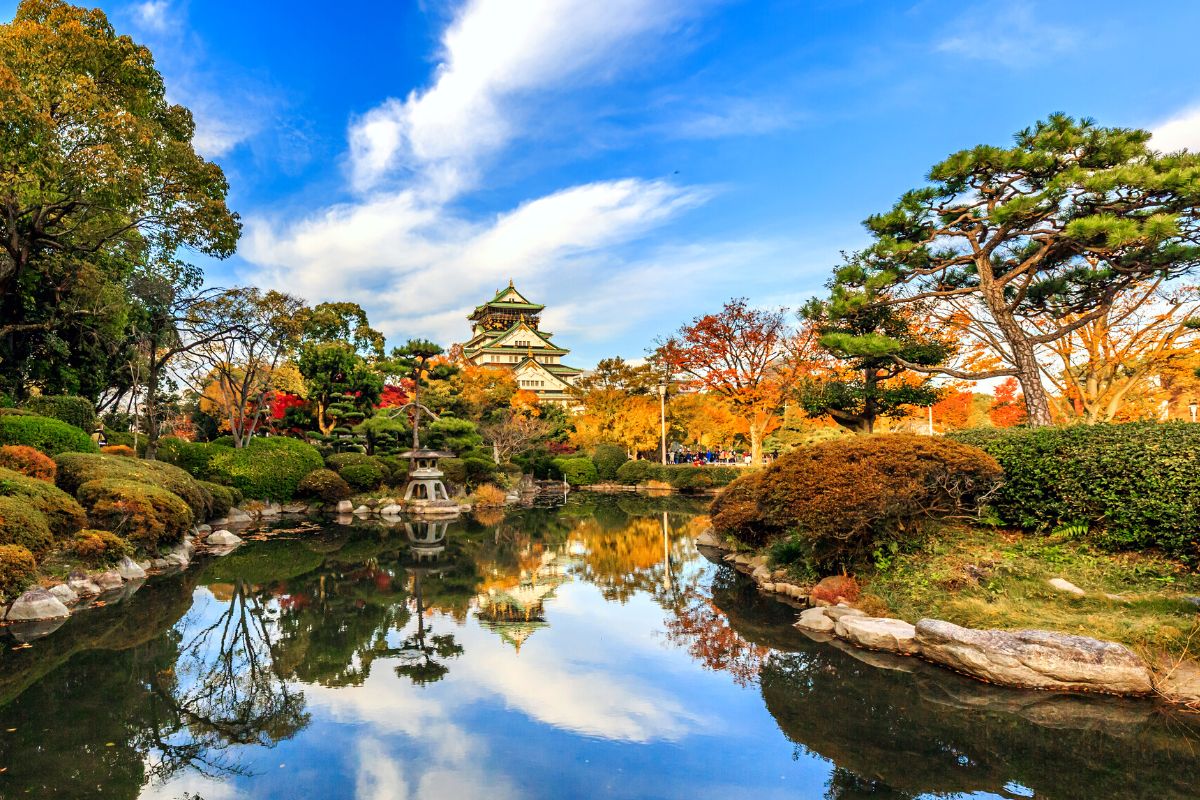 After hanging out at a temple, it's time to try out a castle! Osaka Castle is a distinctly Japanese take on the classically European architecture, with soaring gables and abundant decorative features.
The structure was commissioned by samurai general Hideyoshi Toyotomi, and served as an emblem of political power and national harmony as the country temporarily moved towards a more peaceful era.
Although there have been many modifications since the castle was first built in 1586, it remains a powerful symbol of the country's history.
Your tour will include peeks into some of the finest rooms of the castle's past, including the tea ceremony room, which is decked out in the gold ornamentation that was a signature fixation of Toyotomi's.
There's also a wonderful observatory, where you can take in great views of the whole property, and the Osaka Castle Museum, which features detailed informational exhibits and amazing armor and weaponry from the building's rich history.
Then head outside to the beautiful Osaka Castle Park, a beloved green space filled with cherry trees, sporting facilities, and beautiful picnic areas, along with incredible views of both the castle and the more modern city beyond.
Don't miss the Osaka International Peace Center while you're in the area; this moving cultural institution is devoted to the story of the Osaka Air Raids during World War II, and their impact on the city and its people.
Along with the brutal effects of the conflict, the center also highlights post-war rebuilding efforts, as well as more modern movements to maintain peace. These magnificent sites offer a unique insight into the story of conflict and cooperation, and they cut a pretty striking visual profile as well!
4 – Pay a visit to Sumiyoshi Taisha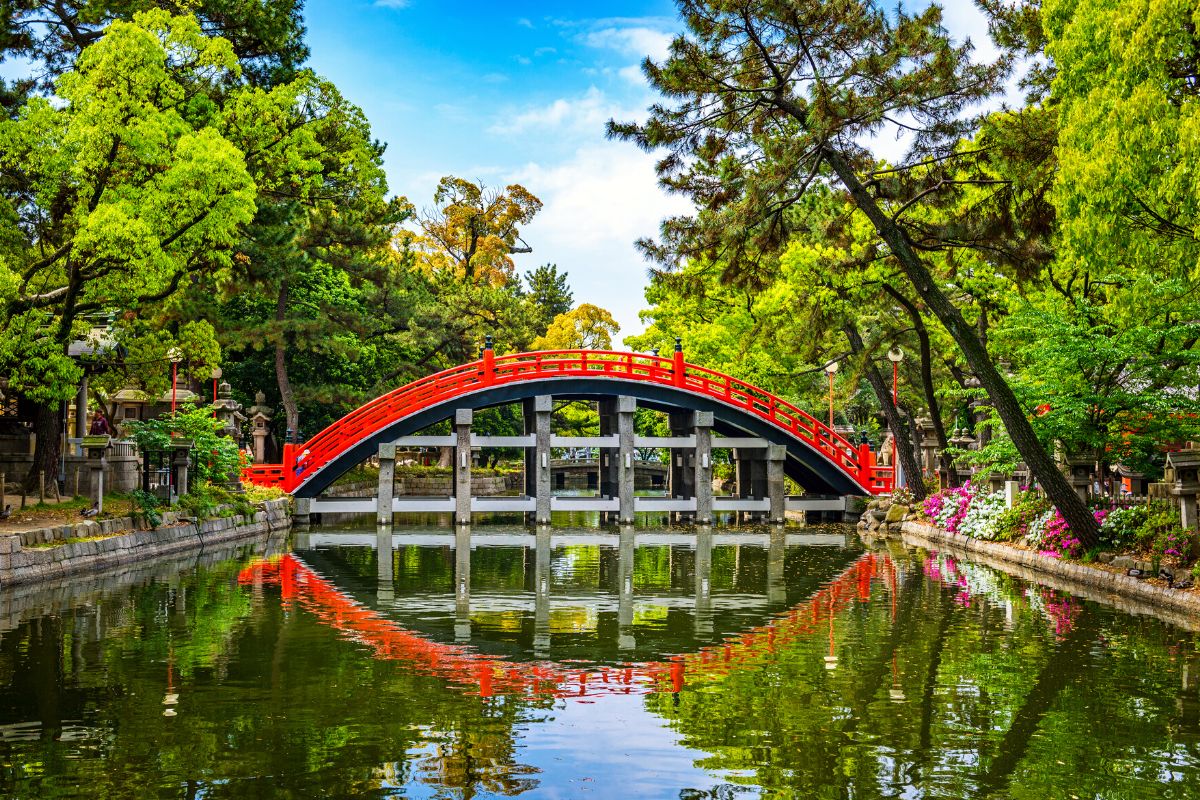 There are plenty of awesome religious sites to see in the city, and Sumiyoshi Taisha is probably one of the best known. Also known as the Sumiyoshi Grand Shrine, this beautiful space features unique local designs and a rich legacy dating back to the 3rd century.
As the name indicates, it's the most important of all the Sumiyoshi shrines, which are devoted to the Shinto gods that protect sailors and travelers.
Nearly two millennia after it was first built, it still serves as a form of symbolic protection for the city's port, and during your visit, you may even see marine workers praying for safety on their upcoming journeys.
Along with its religious significance, the structure's aesthetics make it a supremely popular site to visit, offering both tranquil views and a wonderful glimpse into the country's architectural past.
Enter the complex by crossing over the Sorihashi Bridge, a beautiful walkway that features the same red-wood design as many of the buildings.
Then explore the distinctive Japanese design styles including straight roofs and gabled entrances. The shrine is also a great place to enjoy seasonal celebrations, from live performances and harvest festivals to religious pilgrimages.
5 – Check out the plants (and a windmill!) at Tsurumi Ryokuchi Park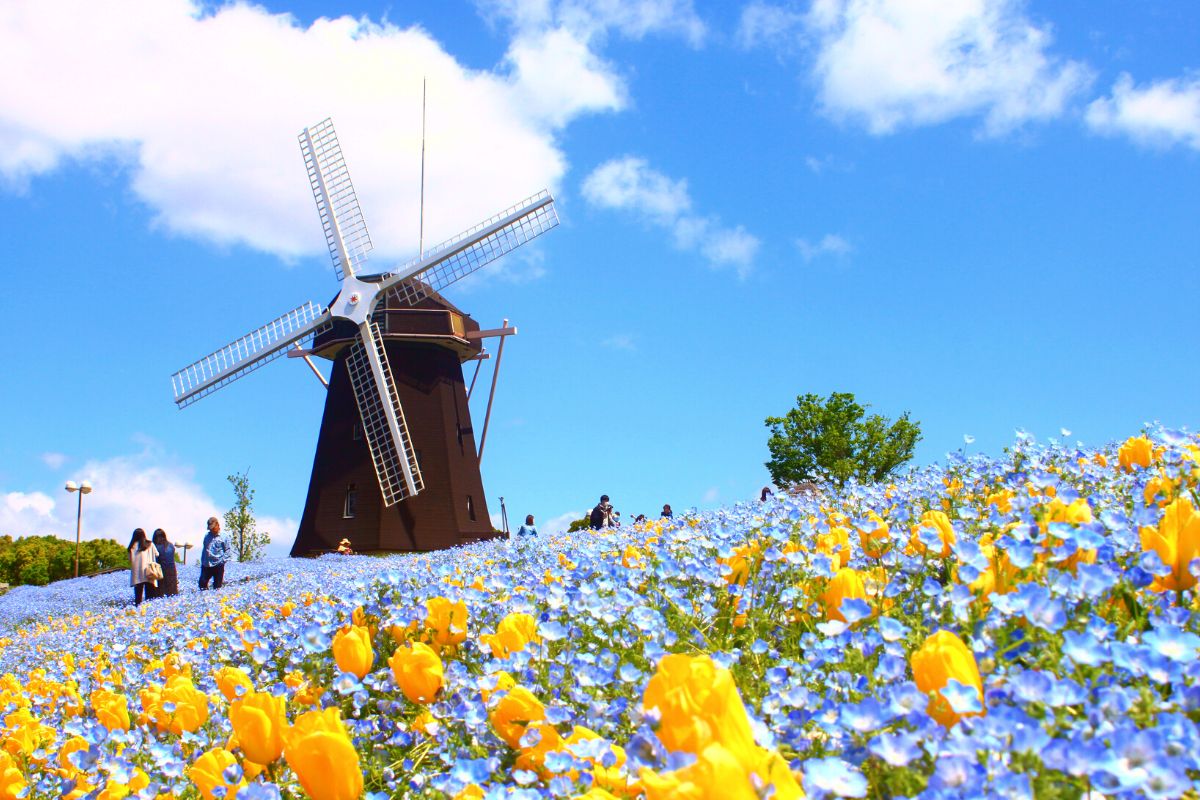 If you're more of a botanical fan, you'll love a stroll through Tsurumi Ryokuchi Park! This beloved public institution features enough amenities and adventures to keep you occupied all day long, as well as some truly stunning scenery to enjoy.
It's perhaps best known for Sakuya Konohana Kan, the country's largest greenhouse, which features beautifully reconstructed alpine, tropical, and desert environments filled with cacti, orchids, Himalayan flowers, and dozens of other gorgeous species.
But it also features a tea house, several eateries, a pool, and a gym… and even the chance to walk around the world!
Take a trip to the International Garden, and you'll soon find yourself stepping out of Japan and into Europe, the Middle East, and Asia, with iconic environments featuring elegantly recreated buildings and soil imported directly from the featured nations.
Perhaps the most famous of these recreated realms is Windmill Hill, where a perfectly recreated Dutch windmill stands watch over gorgeous fields of tulips. You'll be able to see the Netherlands without ever leaving town!
6 – See contemporary pieces at The National Museum of Art, Osaka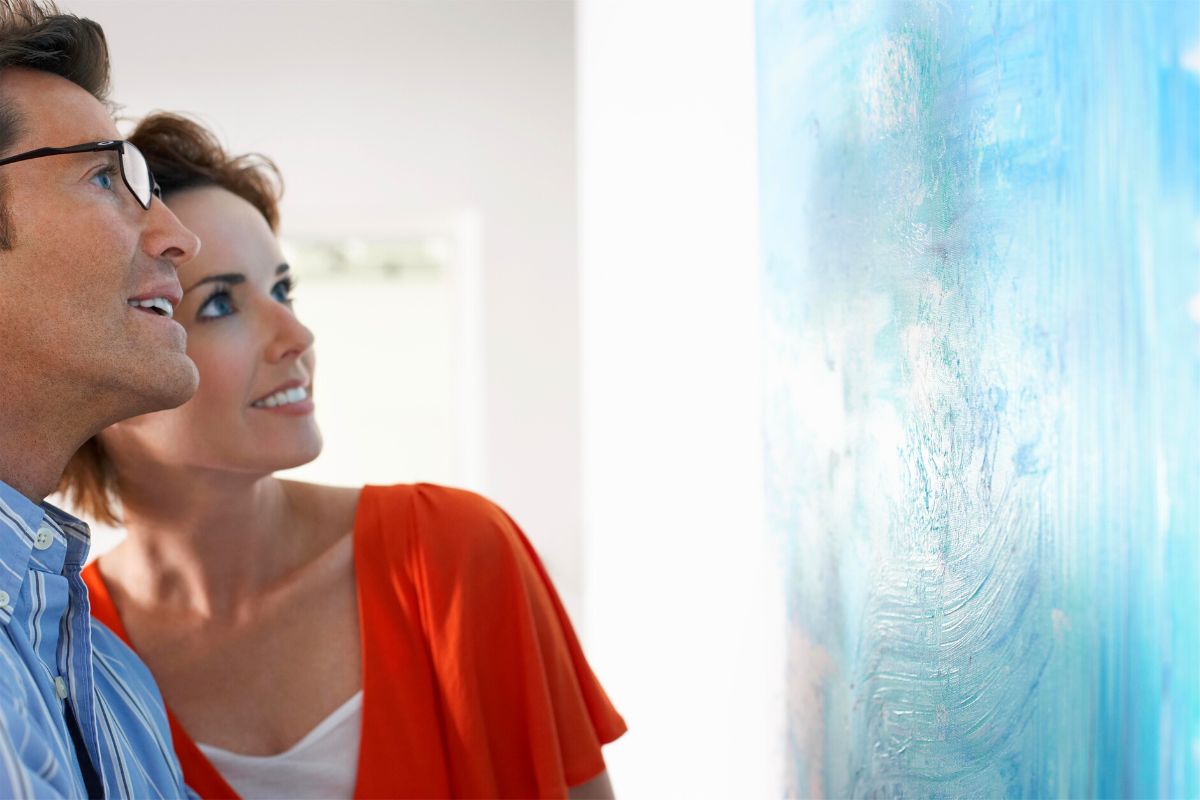 From prints and lighting fixtures to sketches, sculptures, and gorgeous architecture, the National Museum of Art has an unbridled amount of beauty to enjoy. With over 8,000 pieces by acclaimed contemporary artists, it's the perfect place to absorb some of the fantastic traditions of the Japanese creative culture.
The building that houses this magnificent collection is a marvel unto itself, covered in swooping and twisting metal structures that were designed to emulate the vibrant growth of bamboo.
And alongside the works by modern Japanese masters, you'll see plenty of contemporary Western works that reflect similar themes and ideals. It's the ideal place for art-lovers and culture enthusiasts alike!
7 – Enjoy the hidden charms of Hōzenji Temple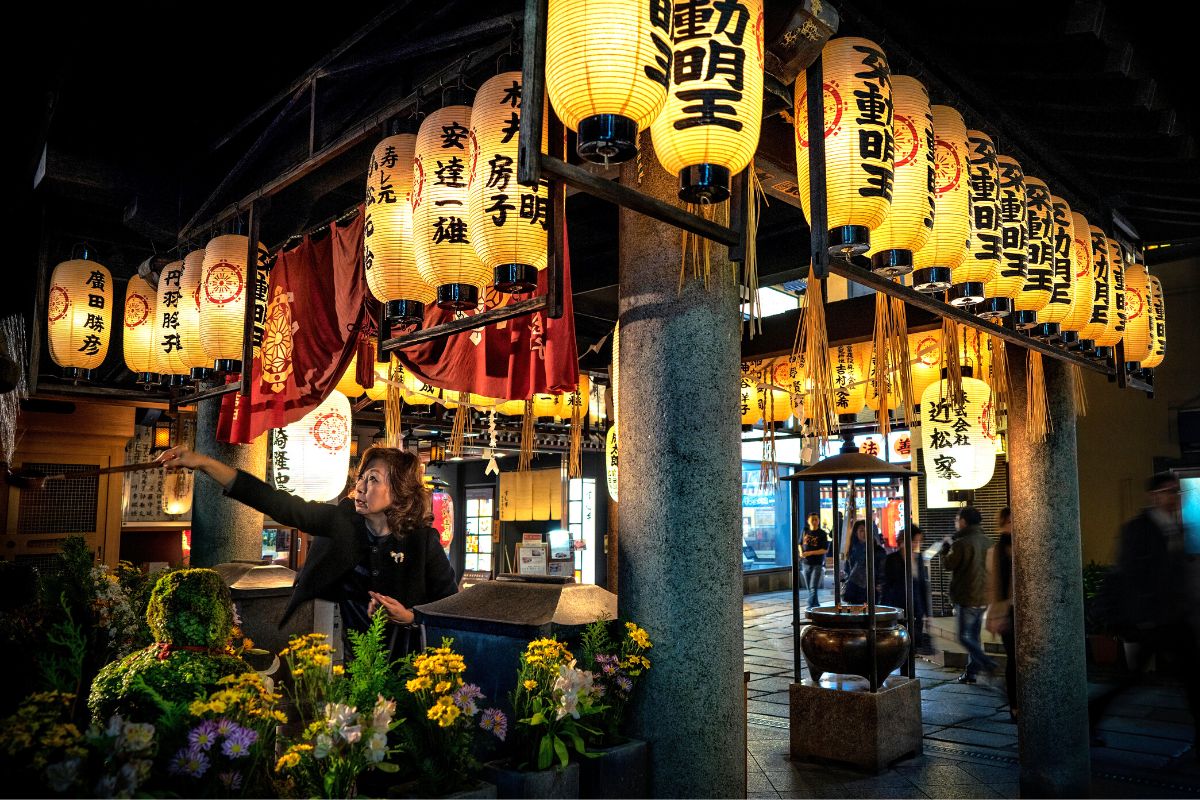 Another fantastic monument to religious culture, Hozenji Temple showcases some classic Buddhist traditions right in the heart of one of the city's busiest shopping centers.
Built in honor of Buddhist guardian Fudo Myoo, the temple was once part of the city's thriving theatrical district in the 17th century. Today, it's still admired for its beautiful construction style and rows of gorgeous traditional lanterns, which form a cathedral-like ceiling over visitors.
While you're there, be sure to stop by the massive, mossy statue of Fudo Myoo, splash some water on it, and make a wish for good luck!
After admiring the details of this spectacular space, you can step outside and explore the many wonders of the bustling markets of Dotonbori, which are filled with entertainment venues, nightlife, and great shopping opportunities.
8 – Roll through the city on a bike tour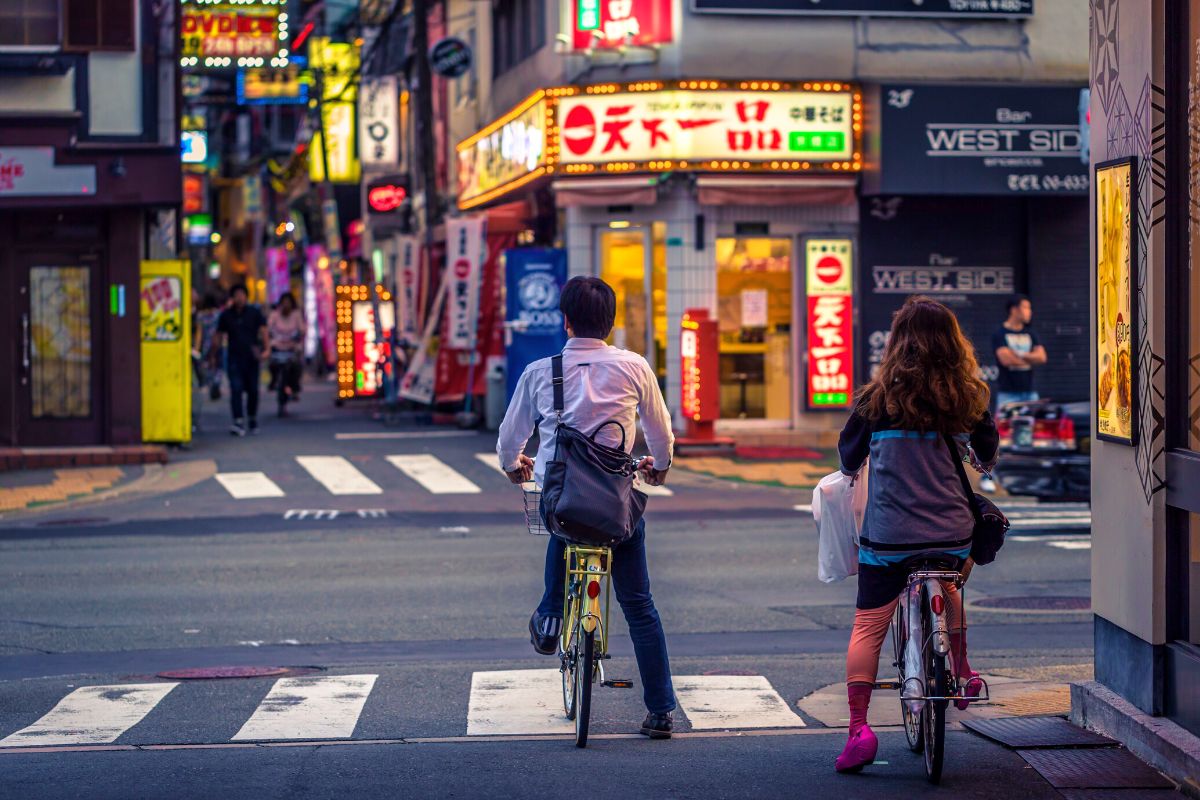 Sometimes, the best way to see a city is on two wheels, and Osaka is filled with some excellent bike tours to try! Whether you're a foodie, a history buff, or just a casual sightseer, you'll find a great option for exploring the city.
Cruise past iconic landmarks like the Osaka Castle, the shrines, and the gardens, or make the rounds of some of the best local restaurants to fuel up for the next round of pedaling.
Best of all, each tour offers its own unique stops along the way, from shops selling traditional knives to beloved public parks. It's a great way to get some fresh air and see some hidden treasures in this dynamic city!
9 – Taste some history at CupNoodles Museum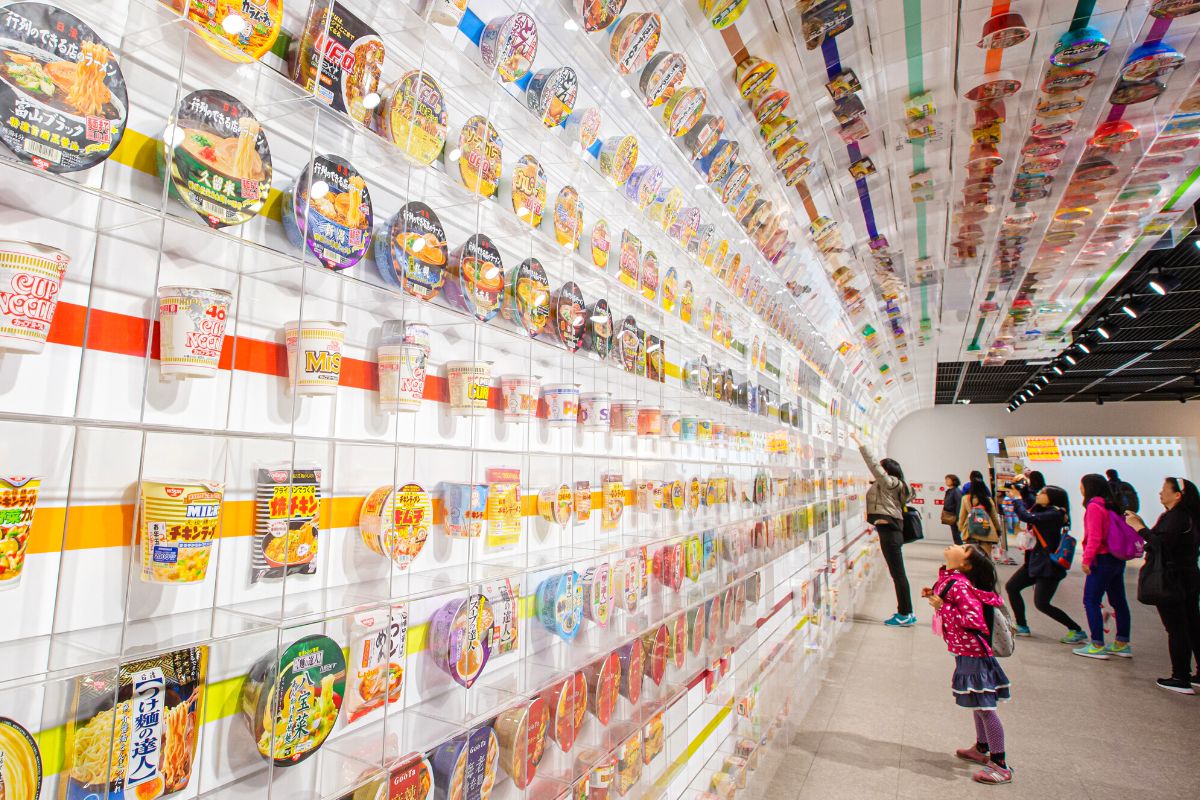 College students and kids the world over know the truth: there's nothing like a good cup of ramen! And you can pay tribute to this beloved treat with a visit to CupNoodles Museum, which is definitely one of the most unique things to do in Osaka.
This fun-filled place celebrates the life of snack inventor Momofuku Ando, as well as the meteoric rise of the treat.
Learn about packaged and cupped versions of this iconic instant meal, and explore interactive exhibits that demonstrate how the noodles spread across the globe as a cheap, tasty staple.
You can even hear the story of ramen that went to space! Afterwards, be sure to stop by the factory section, where you can create your very own cup of noodles, from flavors and toppings to packaging with its own distinct designs.
It's all part of the adventure at this awesome museum – and you just might want to buy some noodles yourself on the way out!
10 – Make some new fishy friends (literally) at Osaka Aquarium Kaiyukan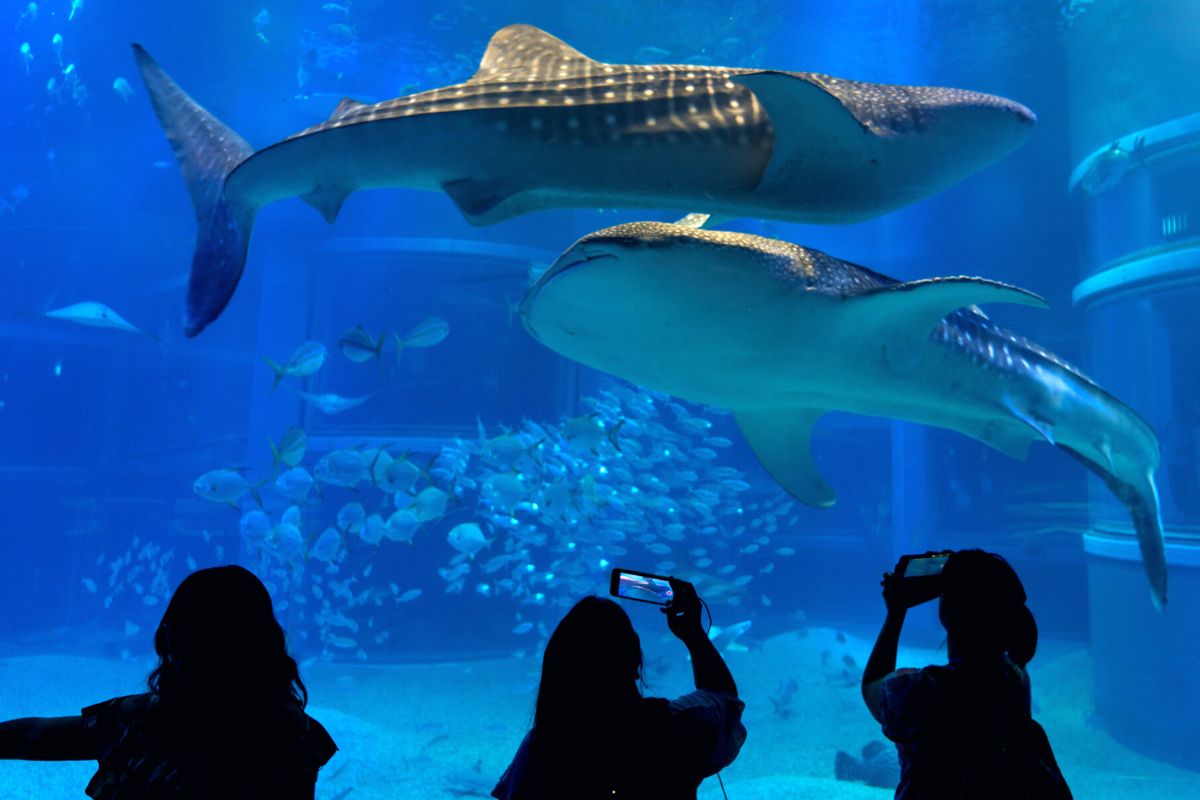 Have you ever admired the glorious, ethereal jellyfish at the aquarium, and desperately wished that you could take them home? Well, at Osaka Aquarium Kaiyukan, you can do just that! Sort of.
This spectacular monument to sea life is the largest public aquarium in the world, packed to the gills with aquatic fish, reptiles, and mammals.
Visit with piranhas and capybaras in the Ecuadorian rainforest exhibit; enjoy the antics of three different kinds of penguins in the Antarctica area; or stare in awe at the scores of tropical fish weaving through a replica of the Great Barrier Reef.
You can also watch the various animals getting fed, stroke a stingray at the touch tank, and get up close and personal with the amazing whale shark – the largest type of shark in the entire world!
And yes, with the "jellyfishium" experience, you can even create a little aquarium of your very own! Gather up stones, toys, and other artistic materials, then join the informal workshop to learn how to create your own environment to take home.
It's almost as good as the real thing – and it costs a lot less to maintain!
11 – Get in touch with your natural side at the Osaka Tennoji Zoo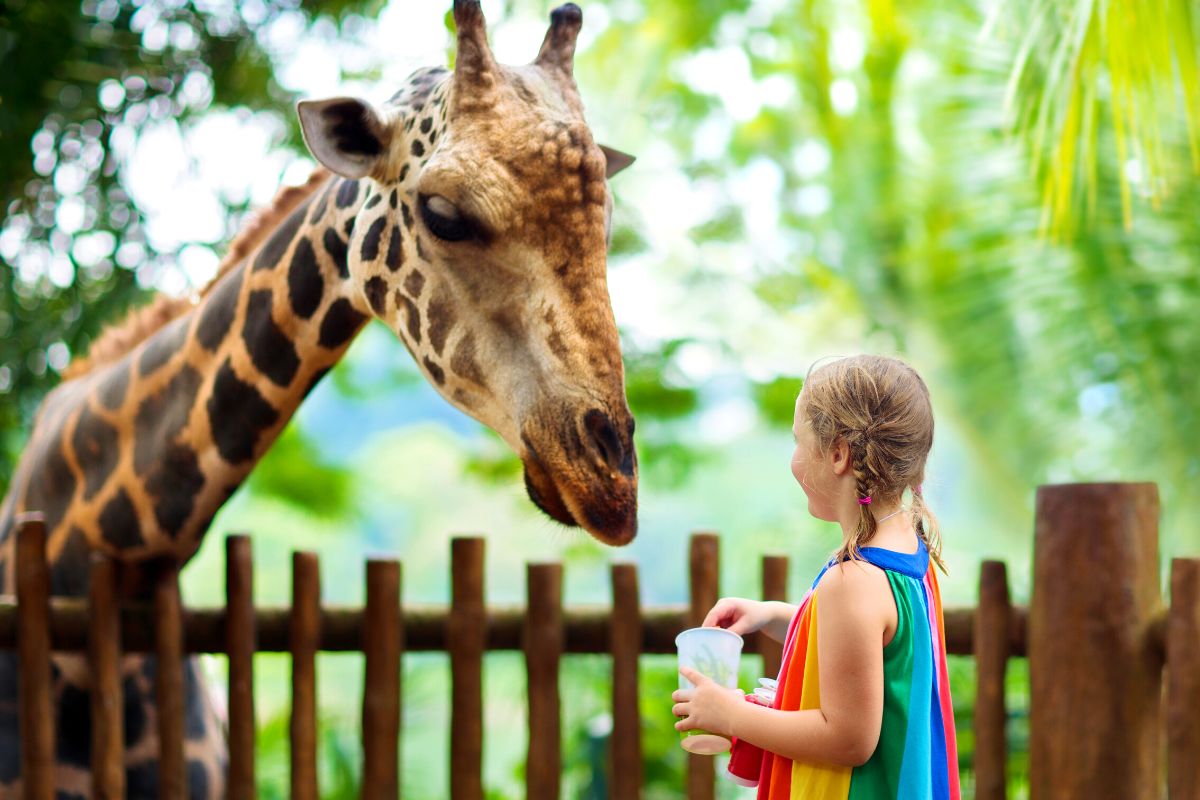 Lions and tigers and bears…and pheasants… and elephants… oh my! At the Osaka Tennoji Zoo, you can see all of these awesome animals and more.
Located in Tennoji Park (a cultural gem in its own right), this excellent space is home to over 200 species representing biomes from all over the world.
Catch a glimpse of alligators, Japanese giant salamanders, and giant tortoises at the reptile house; thrill to the flight patterns of storks, swans, and egrets at the aviary; or meet the diverse residents of the Bear House, from the pint-sized sun bear to the powerful polar bear.
Don't miss the penguin and sea lion feedings, where you can learn all about these amazing creatures and watch their rambunctious antics – education and entertainment all in one!
Nature fans of all ages will love this remarkable slice of wilderness in the middle of the big city.
12 – Bask in culture with a day trip to Kyoto
If you're craving more historical buildings and lovely gardens, then be sure to book a day trip to Kyoto during your visit.
This former Japanese capital is a must for culture-lovers, filled with Shinto shrines, traditional temples, and lovely streets that hum with activity just as they have for centuries.
Sip some authentic matcha at a tea house, then take a stroll through the wonderfully landscaped gardens, which invite relaxation and contemplation. You can even learn how to make your own traditional Shibori scarf!
With so many amazing things to do in Kyoto, one day will hardly seem like enough, but it will give you the chance to sample its many delights.
13 – Try a little bit of everything at Expo '70 Commemorative Park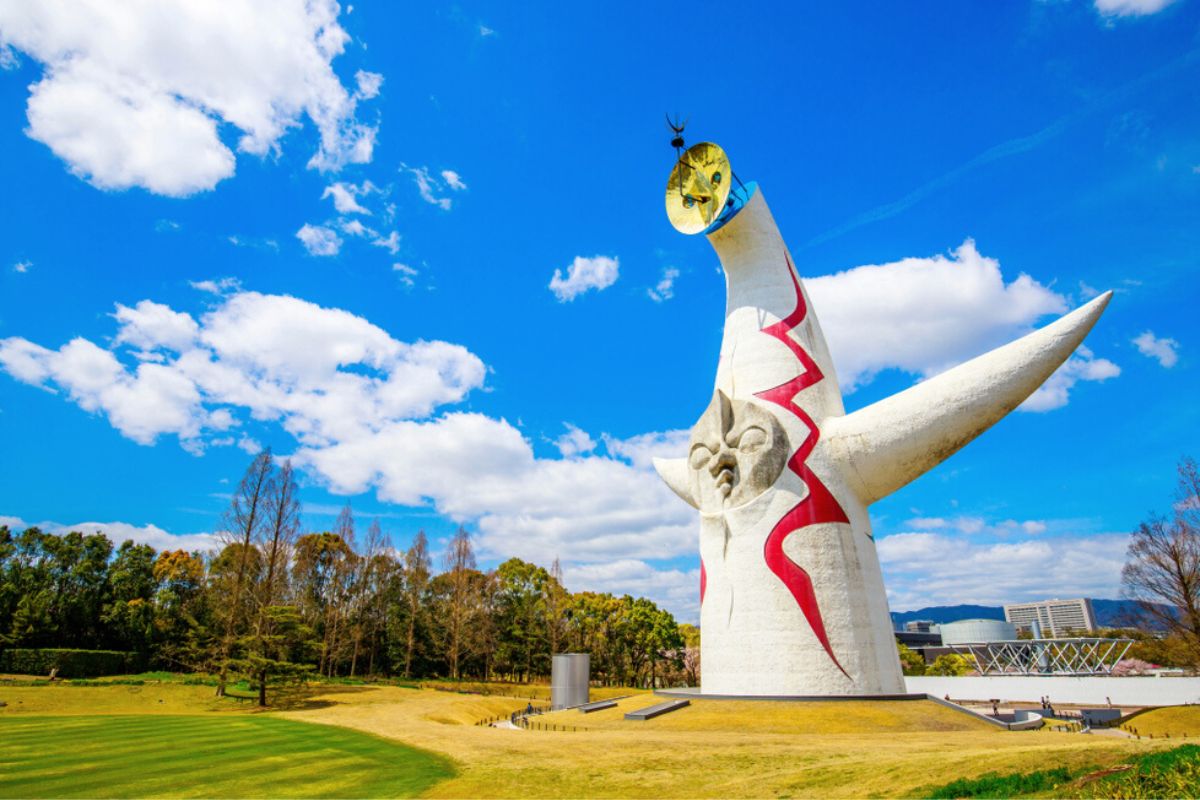 Japan World Exposition 1970 is widely regarded as one of the greatest public spectacles in the country's history.
It was the first celebration of its kind in Asia, and its mixture of technological innovations and culturally-focused pavilions made it a hit with locals and tourists alike. Today, you can still see some remnants of the festivities at Expo '70 Commemorative Park, where all of the amazing events took place.
Take a thrilling trip to the pinnacle of the Tower of the Sun, a 229.7 foot obelisk with incredible design details depicting the evolution of life on Earth and the progression of human society.
Then swing by the Expo '70 Commemorative Stadium, a 21,000-seat monument to athletics that still serves as a venue for local rugby and football teams. And don't miss the Japanese Garden, a 64-acre masterpiece filled with flowers, koi ponds, and expertly landscaped environments that showcase the long history of Japanese gardening.
There are tons of other smaller attractions scattered around the park as well, from uniquely carved pedal boats to thermal foot baths; so it's well worth taking a full day to explore all of the area's attributes.
And don't miss the Expo '70 Pavilion, which features a fantastic museum covering all the aspects of this unique extravaganza.
14 – Stroll along the deck of the Umeda Sky Building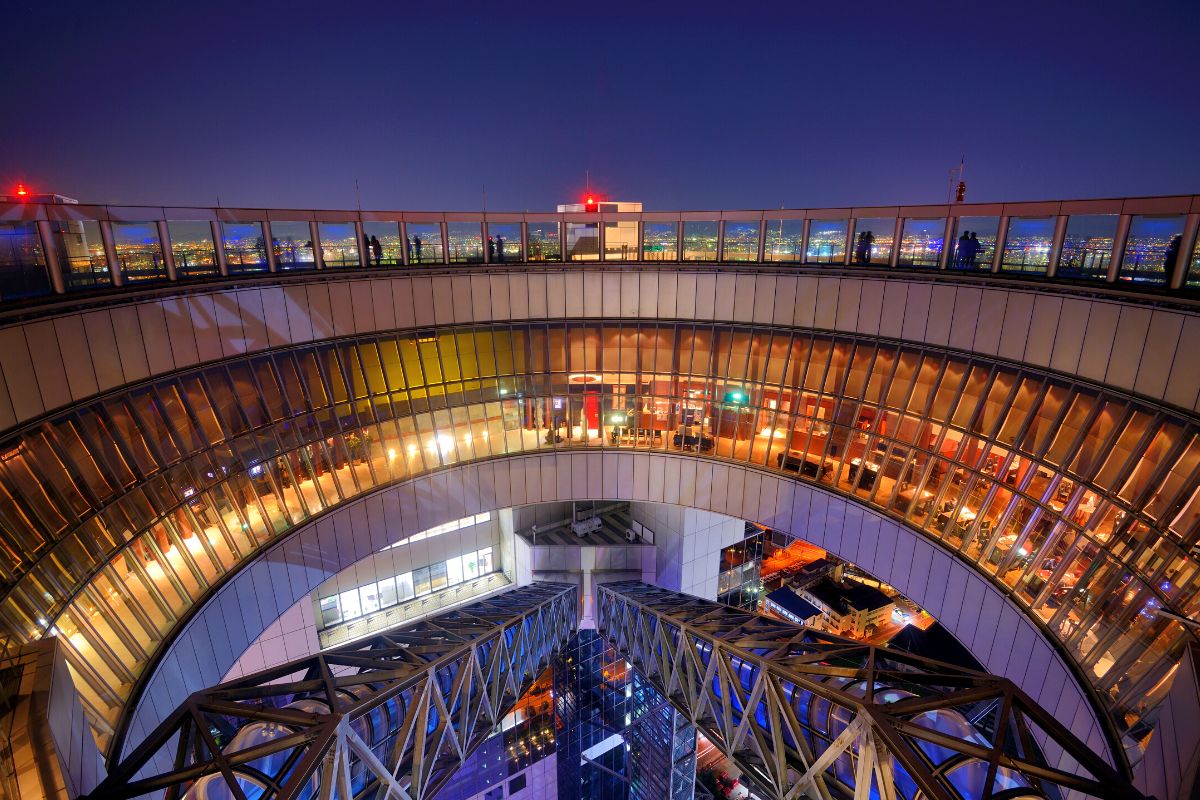 Another great place to enjoy the scenery in town is at the top of the Umeda Sky Building, a remarkable piece of modern architecture. Glide 570 feet into the air and enjoy the breezes and scenery from the Sky Deck, which sits directly in between the building's two matching towers.
This fantastic 360-degree viewing experience is even better after dark, when the city's gorgeous landmarks bloom into neon light. With its stellar combination of unique designs and beautiful scenery, a trip to this urban marvel is one of the hippest things to do in Osaka!
15 – Take the kids to Hirakata Park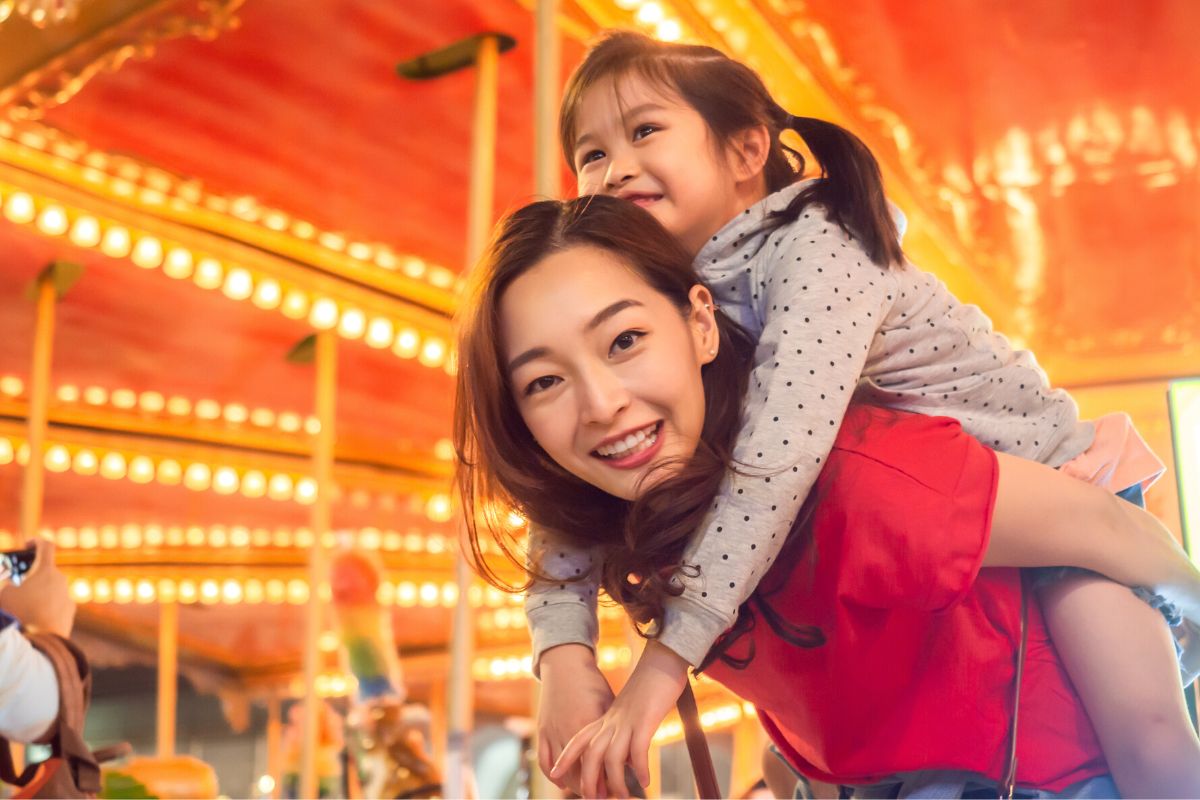 When you and the family are ready for some adrenaline, head over to try out the rides at Hirakata Park! From kiddie cars and bumper boats to rollercoasters and log flume rides, everybody will find some suitable thrills at this classic amusement center.
It's also the oldest park in the country, serving up excitement and family fun since 1912.
And with delightful carnival games, 4D theatrical performances, and beautiful grounds that showcase the landscape's many seasons, it's a somewhat mellower alternative to the larger theme parks in the area.
Grab the kids and join the party at this beloved local institution!
16 – See the city up close at the Osaka Museum of Housing and Living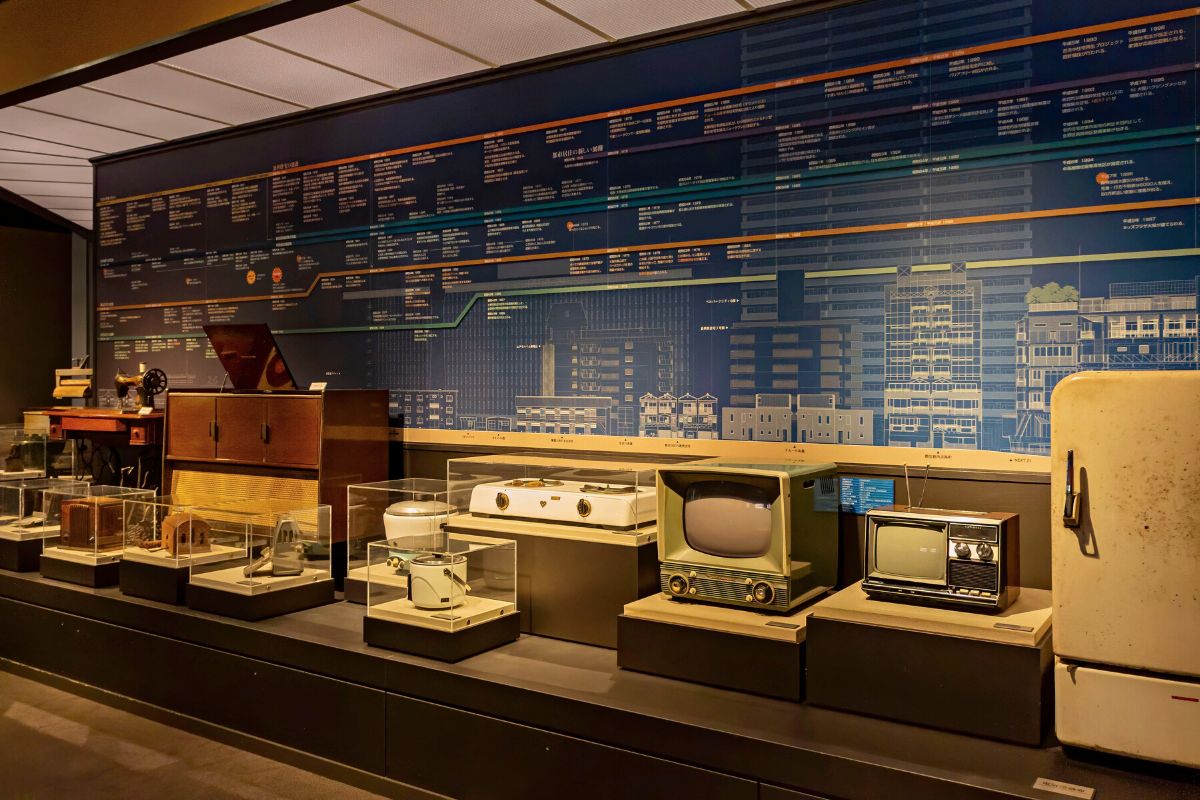 When you're making the rounds of the amazing museums in town, be sure to stop by the Osaka Museum of Housing and Living. This unique space is full of informative, interactive exhibits that showcase the evolving history of domestic spaces in the country.
Stroll down the streets of an authentic Edo Period city, and learn all about its role as a financial hub. Then move forward in time, exploring several centuries' worth of homes, businesses, and civic structures as they evolved over time.
You'll be able to explore firsthand the unique details of everything from family homes to blueprints for city blocks, with plenty of general history and culture sprinkled in. It's an exciting and tactile way to see how the Osakans lived – and how the city evolved into what we see today.
17 – Sail and sightsee on a boat tour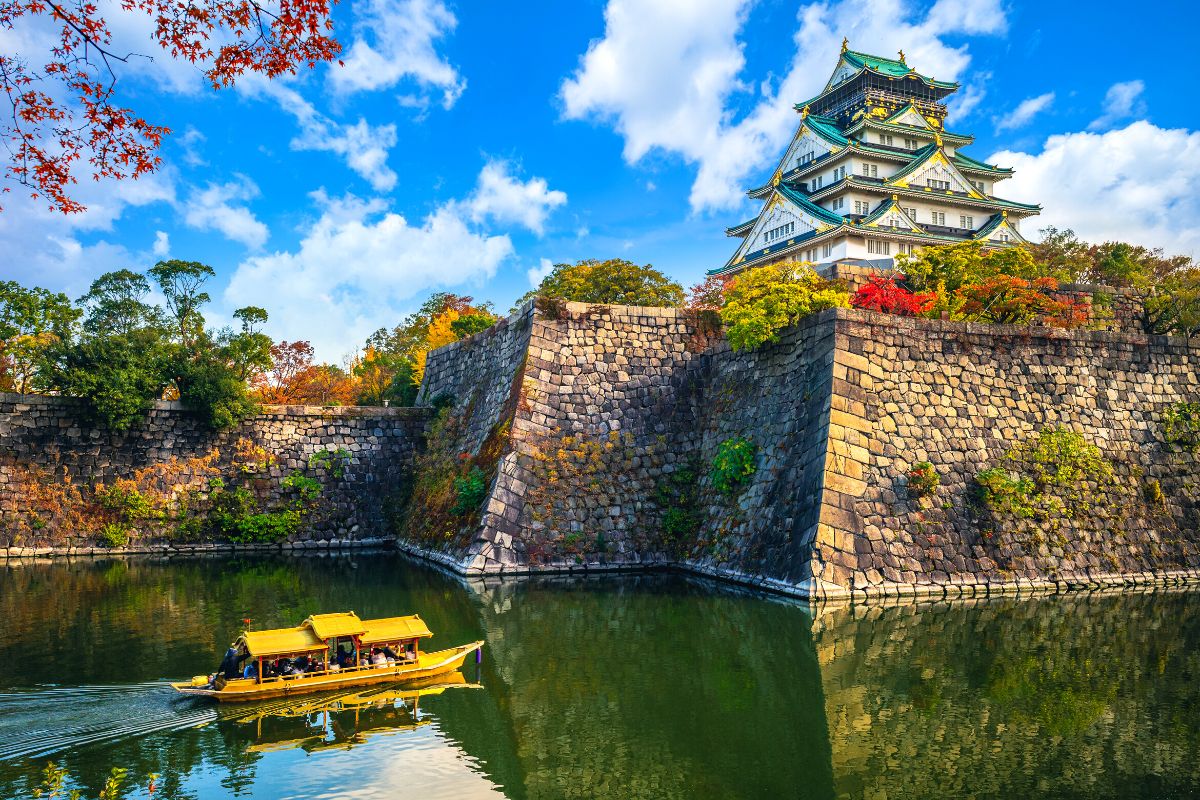 If you're looking for inspiration for more things to do in Osaka, take to the water with a boat tour and see what's out there!
The city's riverside location makes it ideal for scenic cruises, where you can take in such iconic attractions as the Osaka Castle, the business district, and the Dotombori area.
If you're in town during the springtime, be sure to book a cherry blossom tour; floating along the water surrounded by blooming pink trees is an experience that you won't soon forget!
When you board these boats, you won't just get unique views of some of the best spots in town; you'll also be able to enjoy the river itself, floating along under the open air as generations of locals have done.
All in all, not a bad way to spend a few hours!
18 – Take in culture and nature at Tempozan Park (and Tempozan Harbor Village)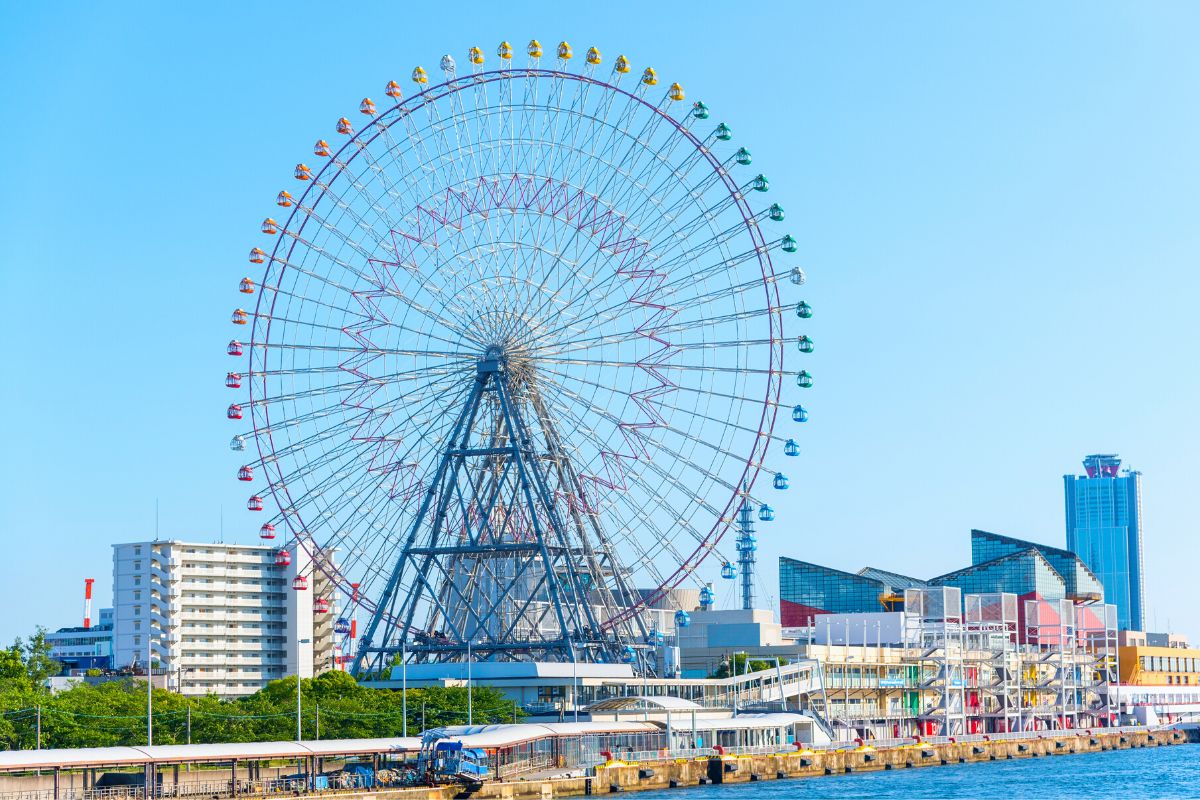 Where can you go in the city to see mountains, pine trees, Ferris wheels, and world-class art, all in one place? Tempozan Park, of course!
Named for neighboring Mt. Tempo, which is the smallest peak in Japan, this splendid space is perfect for shopping, relaxing, and exploring. Stroll through the shady trees and enjoy beautiful city views, as well as a monument to the former observation post of a Meiji emperor.
Then head over to nearby Tempozan Harbor Village, which is packed with great shopping and entertainment options. Take a spin on the 369-foot tall Tempozan Giant Ferris Wheel, which boasts spectacular views and an amazing light show at night.
Or enjoy the many delights of the Osaka Culturarium, from a 3D theater to cutting-edge design galleries and restaurants, all housed in a gorgeous space designed to reflect the connections between humans, water, and buildings.
It makes for a memorable day out on the town!
19 – Try the food and the history of Kobe on a day trip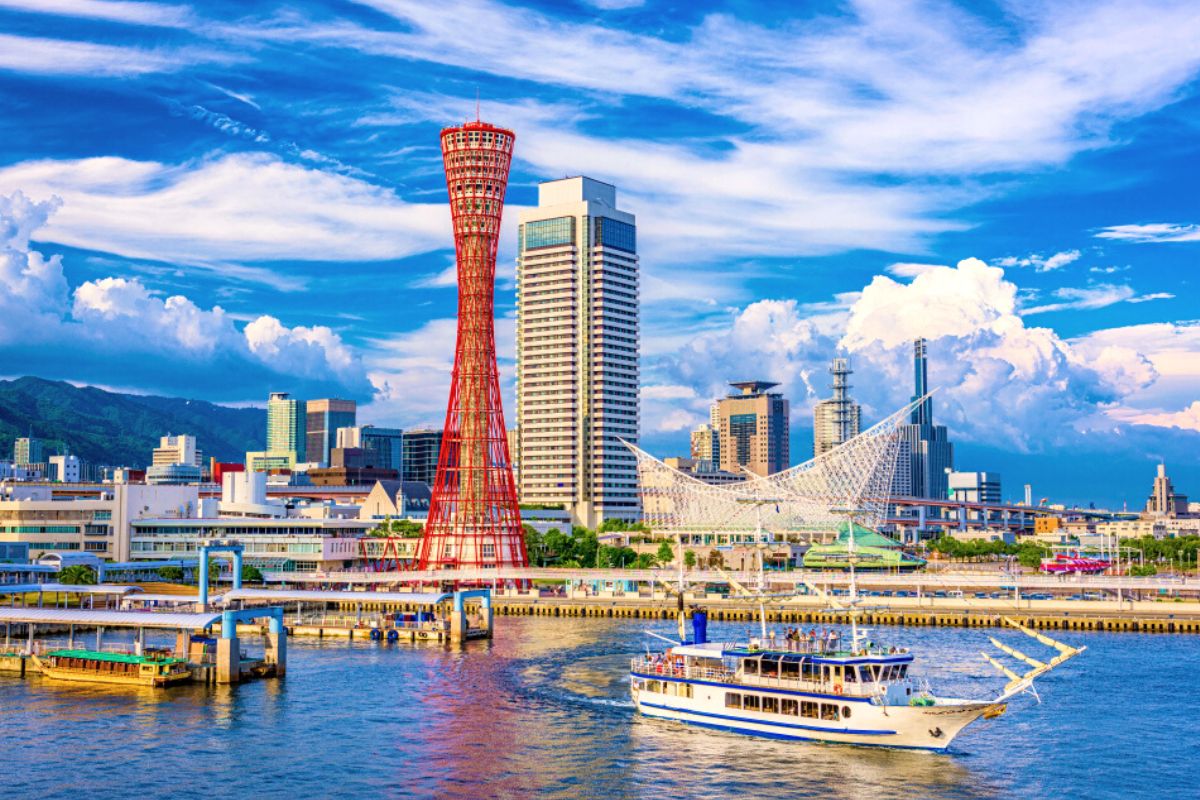 A bustling shipping town with great designs and a unique history, Kobe makes another great option for day trips!
The sixth largest city in Japan is a haven for food and drink fans, home to renowned sake breweries and the world-famous Kobe beef. You can also stroll through the paths of the beautiful herb garden, or admire the historic Western-style houses at the Kobe Kitano Museum.
And be sure to leave plenty of time to explore the beautiful port, which has been the hub of trade and local social systems for centuries. You'll love getting to know the quieter side of this dynamic town!
20 – Dive into yesteryear at the Osaka Museum of History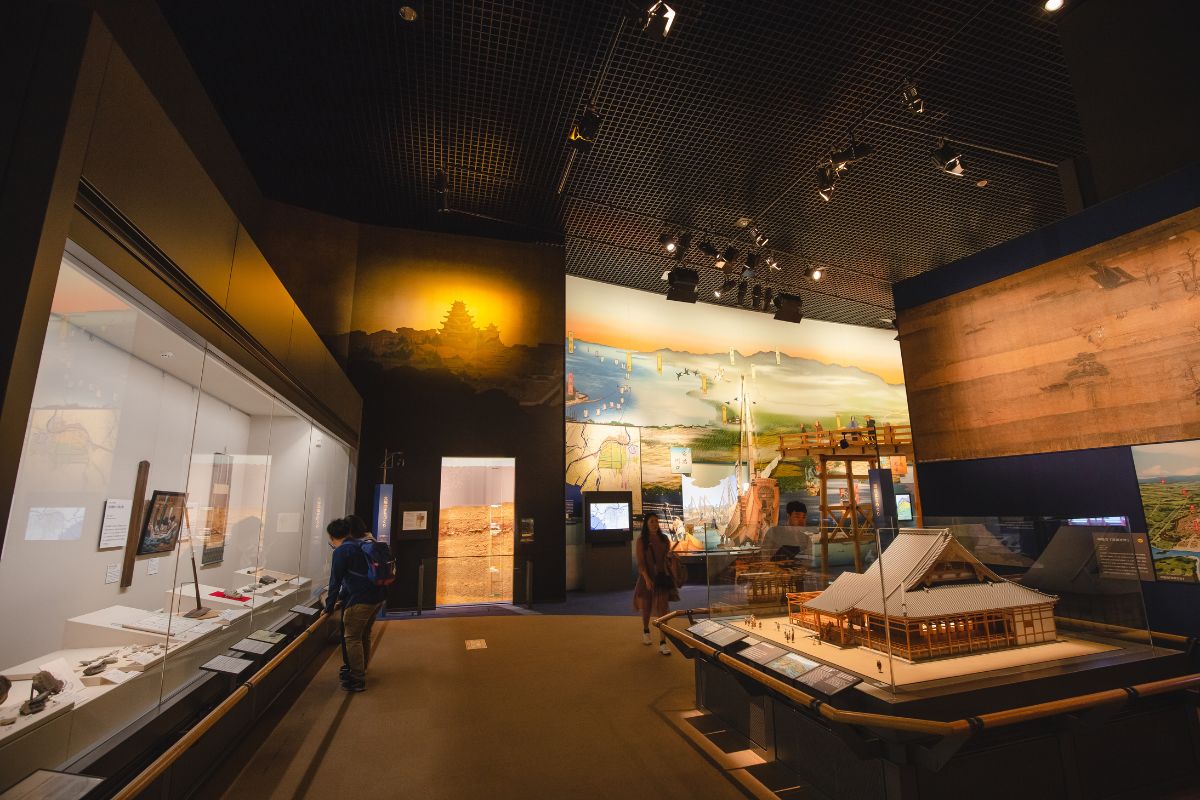 For a sweeping overview of the city's illustrious past, spend some time wandering through the four fascinating floors of the Osaka Museum of History.
Since 2001, this massive space has been home to thousands of artifacts from millennia of history, as well as plenty of interactive exhibits that will help you understand these unique eras in a more personal way.
With such a tremendous amount of sights to see, the museum offers two different self-guided touring options: the Complete Course, which winds through all of the amazing exhibits, or the Highlight Course, which focuses on the big sites and the informational displays that highlight them.
Admire semi-reconstructed Nara-period palaces, explore dioramas of the town in the Edo Period, or pop into the archaeological workshop to try some fieldwork for yourself. With a variety of creative "guides" based on cultural icons such as fashion models and theatrical puppets, you'll be able to engage with history in a whole new way!
21 – Explore several floors of fun at Tsutenkaku Tower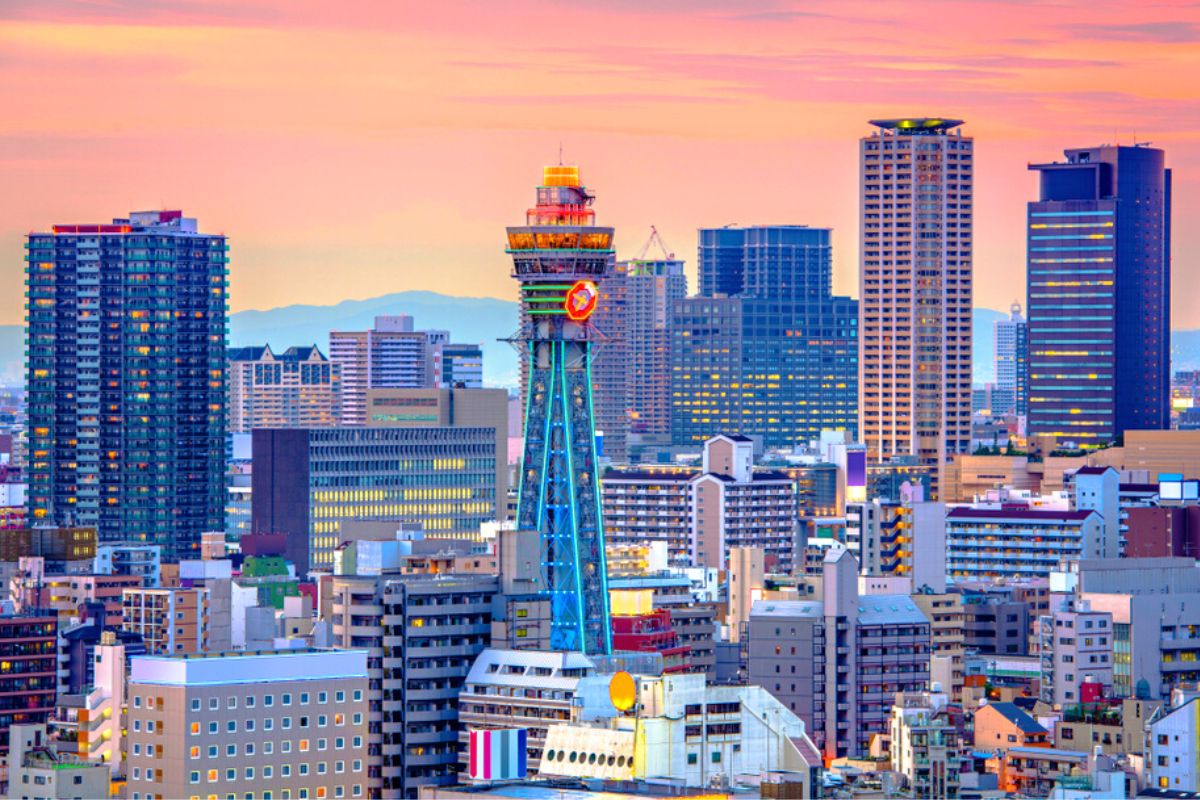 When you're standing on the observation deck of Tsutenkaku Tower, you'll probably be feeling pretty lucky already. But just wait until you find the statue!
Billiken is an ancient Japanese god symbolizing happiness and good fortune, and when you ascend the tower, you'll be able to see a gorgeous likeness of the deity in the Golden Observatory.
Great views and some complimentary wishes – it doesn't get better than that!
Then head down another level to the Observatory of Light, which offers more than good scenery – when the sun goes down, it turns up the charm with some groovy lighting displays – complete with disco balls!
You can also explore the fascinating museum exhibits detailing the building's construction process, and wander through the gorgeously designed Tsutenkaku Garden, where you can enjoy peaceful surroundings and traditional design principles like stone lanterns and green areas.
Yes, the views from the top are great – but there's so much more to see in this magnificent tower!
22 – Enjoy the natural splendor of Minoh Park & Minoh Falls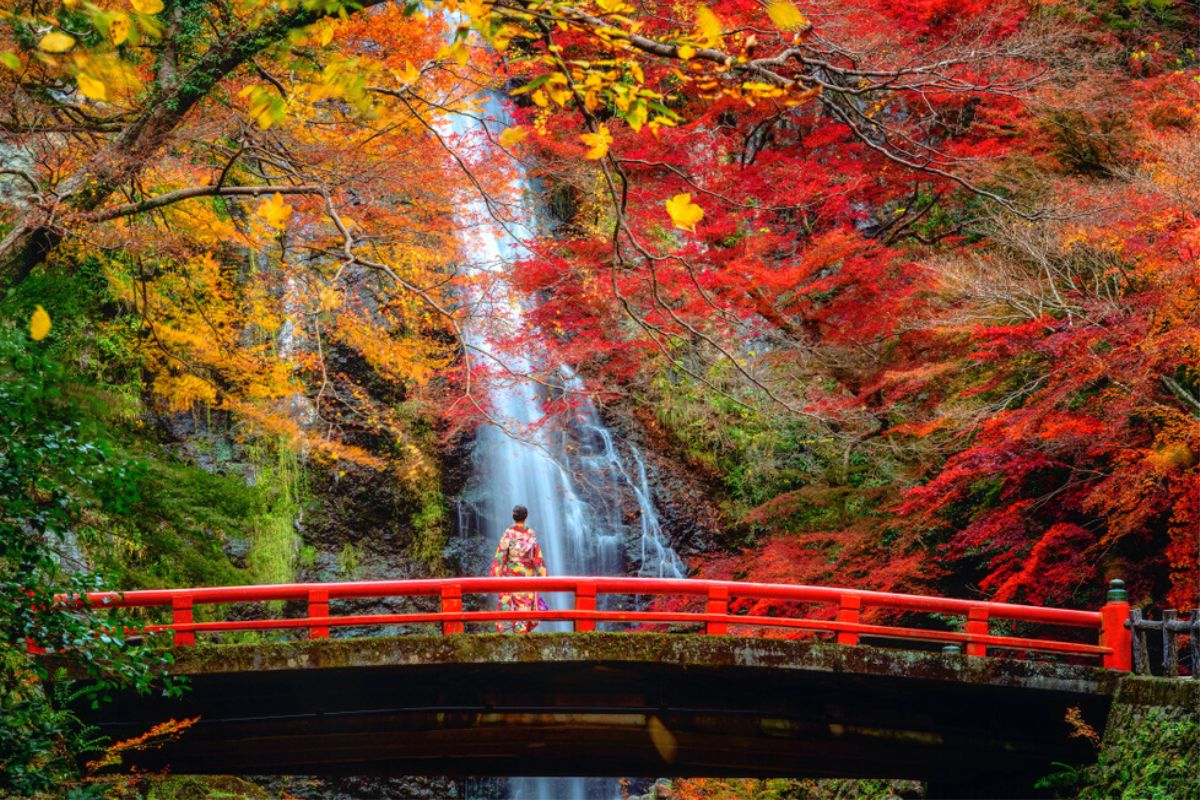 For a little break from the big-city bustle, take a trip to Minoh Park, home to the iconic Minoh Falls.
Just 30 minutes from the city center, this spectacular natural space is packed with hiking trails, forested areas, and over 980 species of plants. The falls are definitely the most popular feature, cascading 108 feet into a beautiful scenic pond surrounded by trees.
While the park is a wonderful place to visit at any time of the year, it is especially beautiful in the fall, when the changing leaves create a vivid tapestry frames the whole scene in reds and golds.
23 – View the cherry blossoms all over town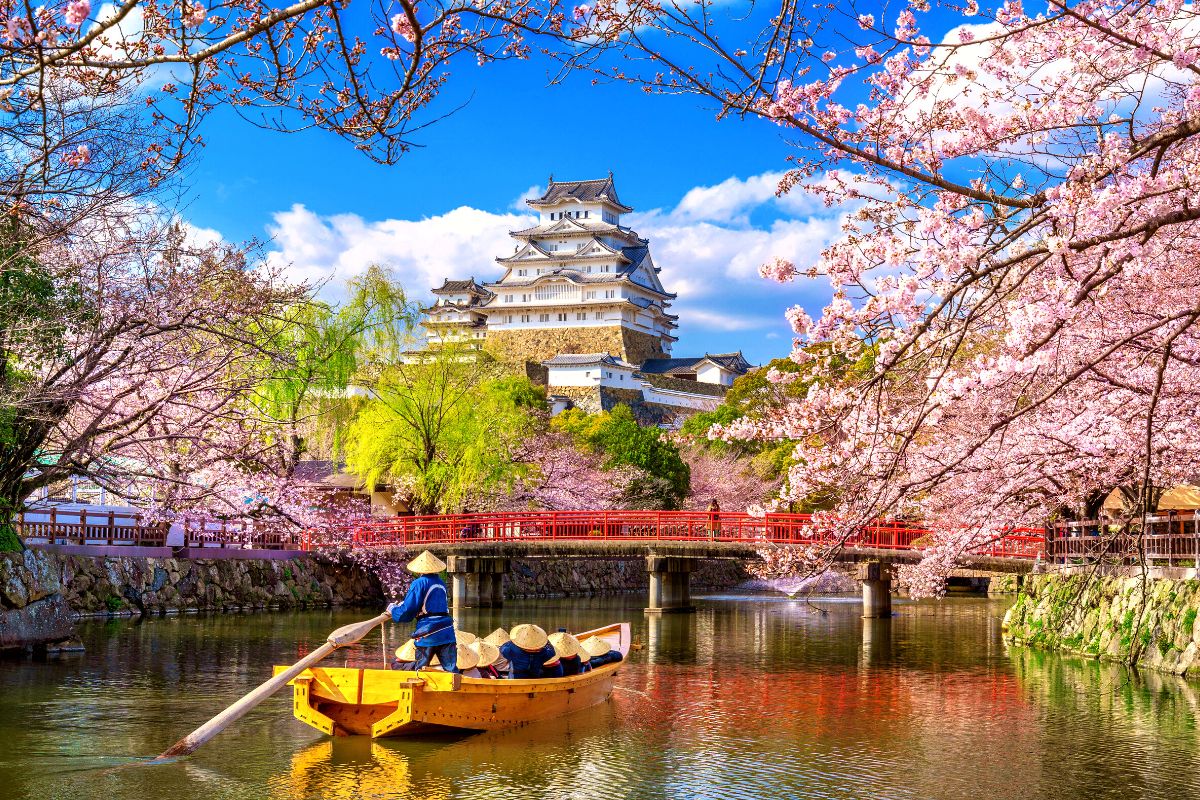 One of the most popular things to do in Osaka – and Japan in general – is undoubtedly viewing the cherry blossoms in bloom. And while you can indulge in this beloved springtime activity just about anywhere in town, there are some spots that are particularly popular.
Enjoy unparalleled views of the river as you amble under the stunning archways of flowering trees at Kema Sakuranomiya Park, stopping along the way to sample delicacies from the many nearby food carts.
Or circle the lake at Daisen Park to see several species of trees up close, before checking out the area's other lovely amenities, from a children's area and a rock garden to a teahouse.
And if you head a little bit out of town, you can explore the gorgeous trails of Settsukyo Park, where over 3,000 trees burst forth in their annual color.
Be sure to take some time to check out the nearby hot springs while you're there! With a range of amenities and gorgeous scenery to complement the blooms, it's sure to be an unforgettable experience.
24 – Hang out with Minions and other kooky characters at Universal Studios Japan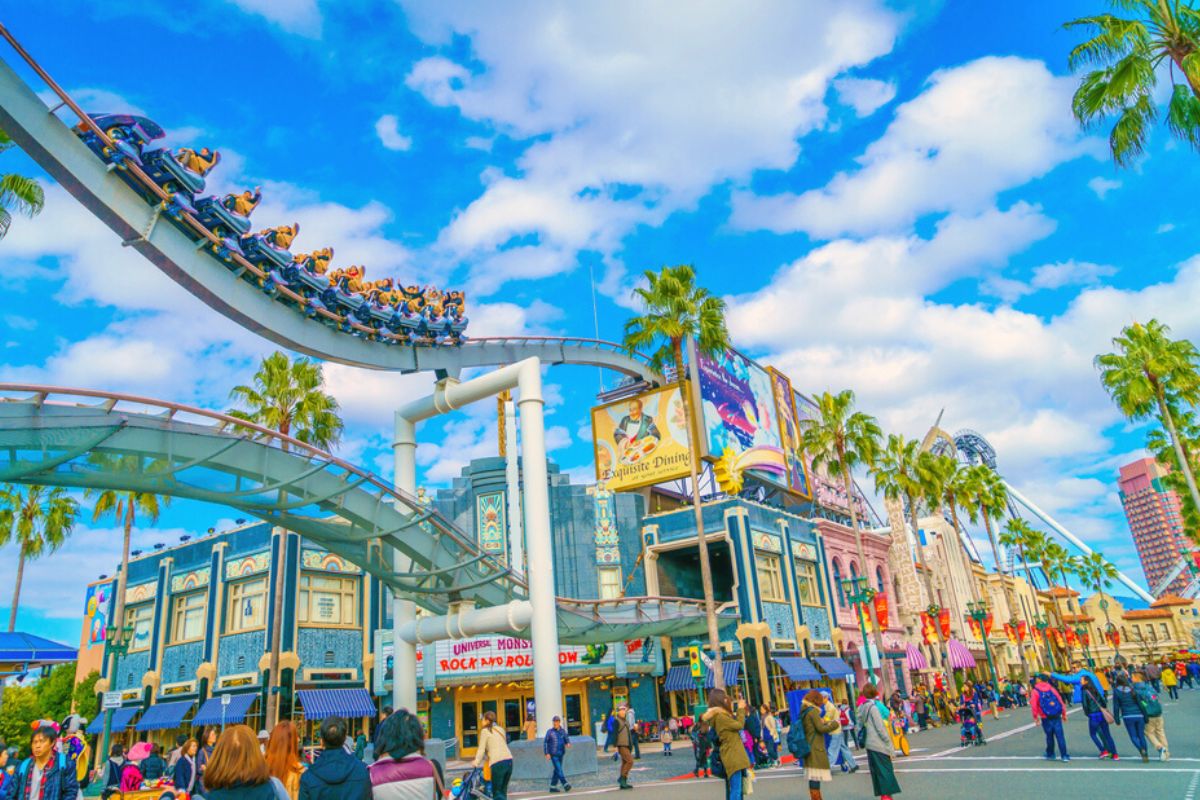 Test out your magical mettle as you wander through Hogwarts School of Witchcraft and Wizardry. Team up with Mario and Luigi for some wacky go-kart races at Super Nintendo World.
Or take a scenic boat ride through the jungles of Jurassic Park – but watch out for dinosaurs! At Universal Studios Japan, there's no end to the worlds that you can explore! FIX!!
Join the fun as you try out over 30 exciting and immersive attractions, shop for unique souvenirs, and take in dynamic shows featuring all of your favorite characters. And don't miss the action at Minion Park, where the beloved sidekicks from the Despicable Me franchise run the show.
Whether you're tasting some wild treats at the Minion Marketplace, or trying some high-energy carnival games on the East Side, you and your family will have oodles of fun.
You'll even get the chance to take some fun photos with a mega-sized Minion! It's all part of the excitement at one of Osaka's most creative and entertaining parks, so meet some old friends, make some new ones, and get ready for action!
25 – Surround yourself with other cultures at the National Museum of Ethnology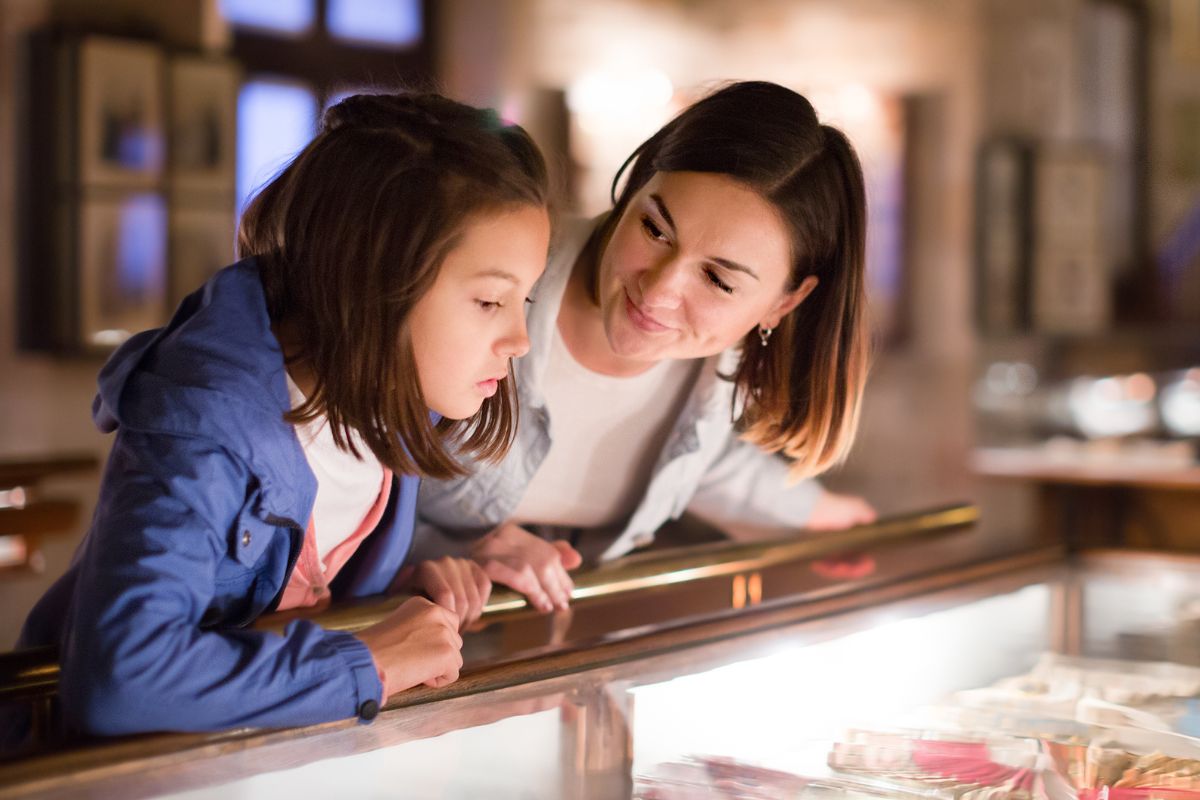 While there are tons of amazing museums focused on Japanese culture in Osaka, the city is also home to a world-class institution celebrating global societies.
At the National Museum of Ethnology, you can see some amazing tools, clothes, and personal artifacts from all over the world, and explore fantastic displays covering global languages, religious customs, and the thousands of other nuances that make up daily life.
Best of all, the museum is part of an active academic institution, so there's a never-ending supply of new knowledge and projects to explore during your visits.
Immerse yourself in the music, art, and social norms of civilizations from all over the world, and catch up with the latest research being performed by this impressive space.
26 – Let the little ones run wild at Kids Plaza Osaka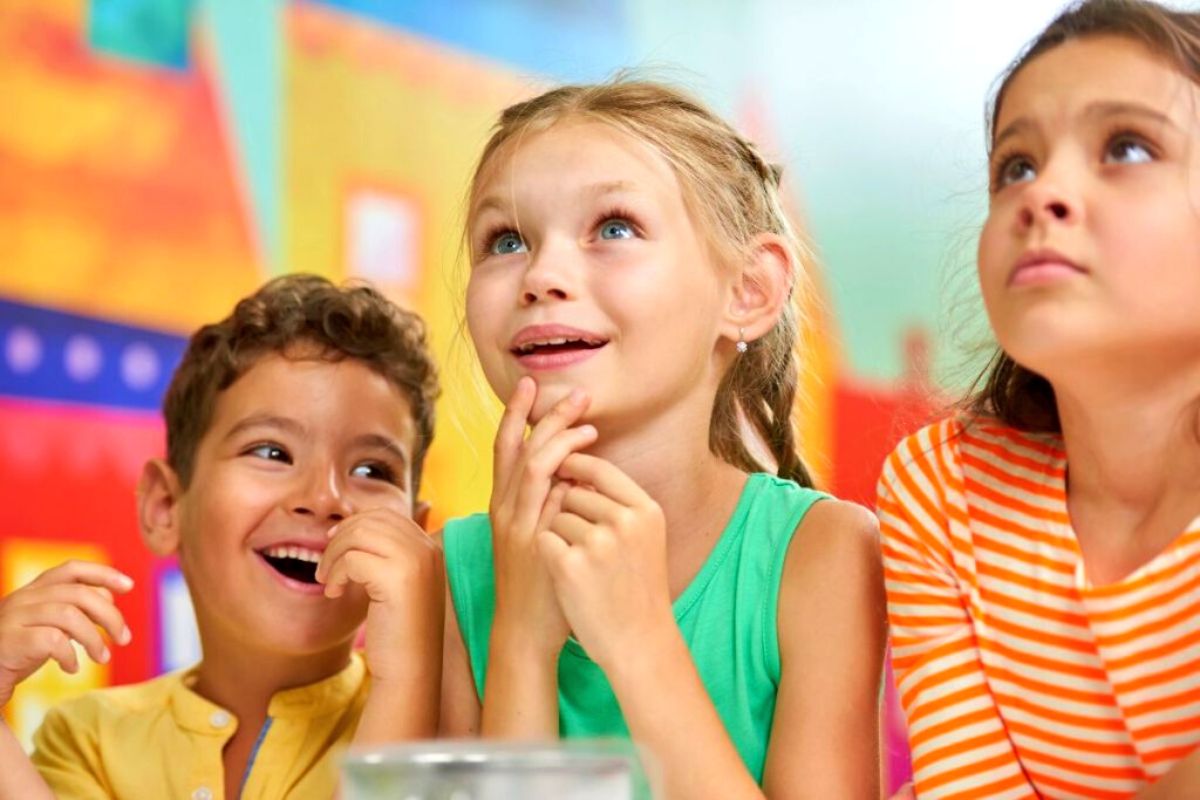 Younger travelers will find plenty of adventures at Kids Plaza Osaka, a three-floor monument to education and imagination.
Kids can play in digital worlds and work on new artistic pieces on the Creativity Floor; climb through fantastical mazes and explore a simulation of a real town on the Adventure Floor; or learn about everything from TV news and the natural world to efforts at civic accessibility on the Discovery Floor.
With tons of innovative programs and learning opportunities around every corner, this is the perfect place for children to let loose and grow their minds!
27 – Indulge your sentimental side at Tsuyu no Tenjinja / Ohatsu Tenjin Shrine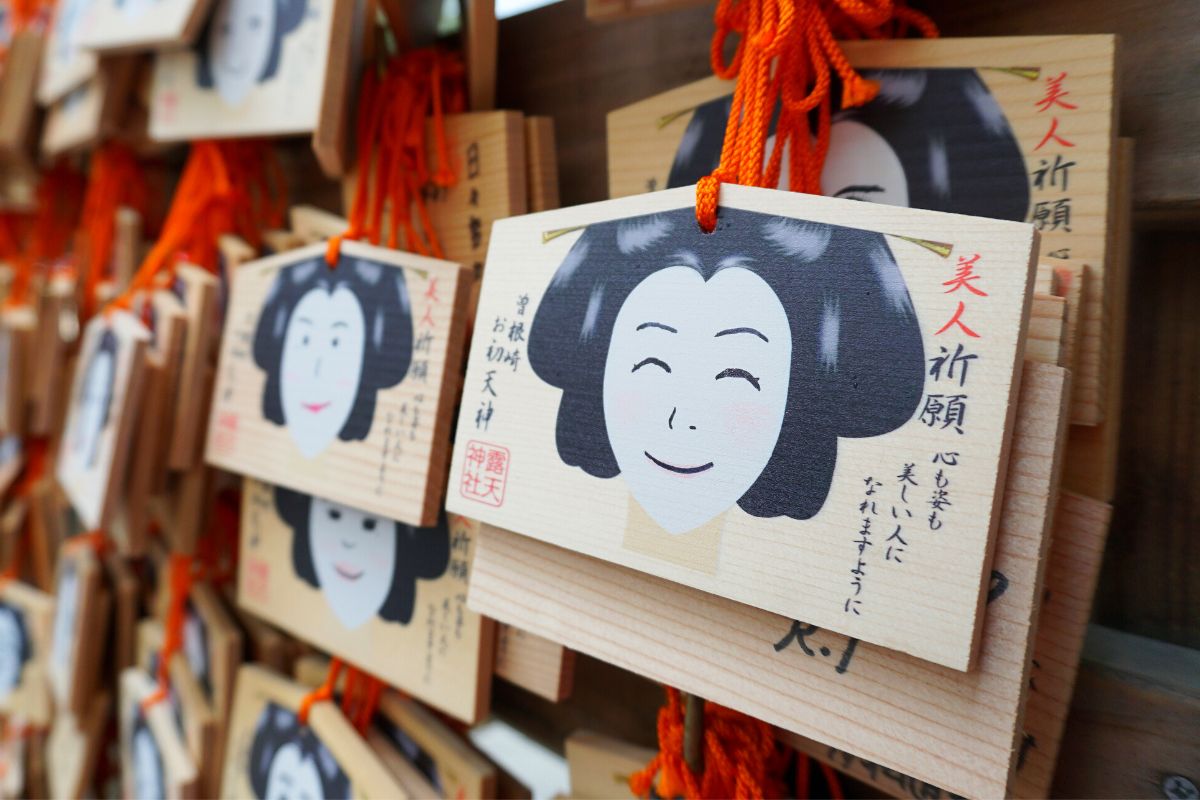 If you're of a romantic mind, be sure to stop by Ohatsu Tenjin Shrine during your visit! Also known as Tsyu no Tenjinja, this beautiful space pays homage to a pair of ill-fated lovers who were said to have committed suicide in the surrounding forests.
Today, you can still visit this tribute to doomed romance, and even purchase some charms that are said to help improve your own relationship! There are also festivals and flea markets throughout the year, as well as a nearby shopping area to explore once you've had your fill of history.
28 – Soak up the scenery (and meet some deer!) on a day trip to Nara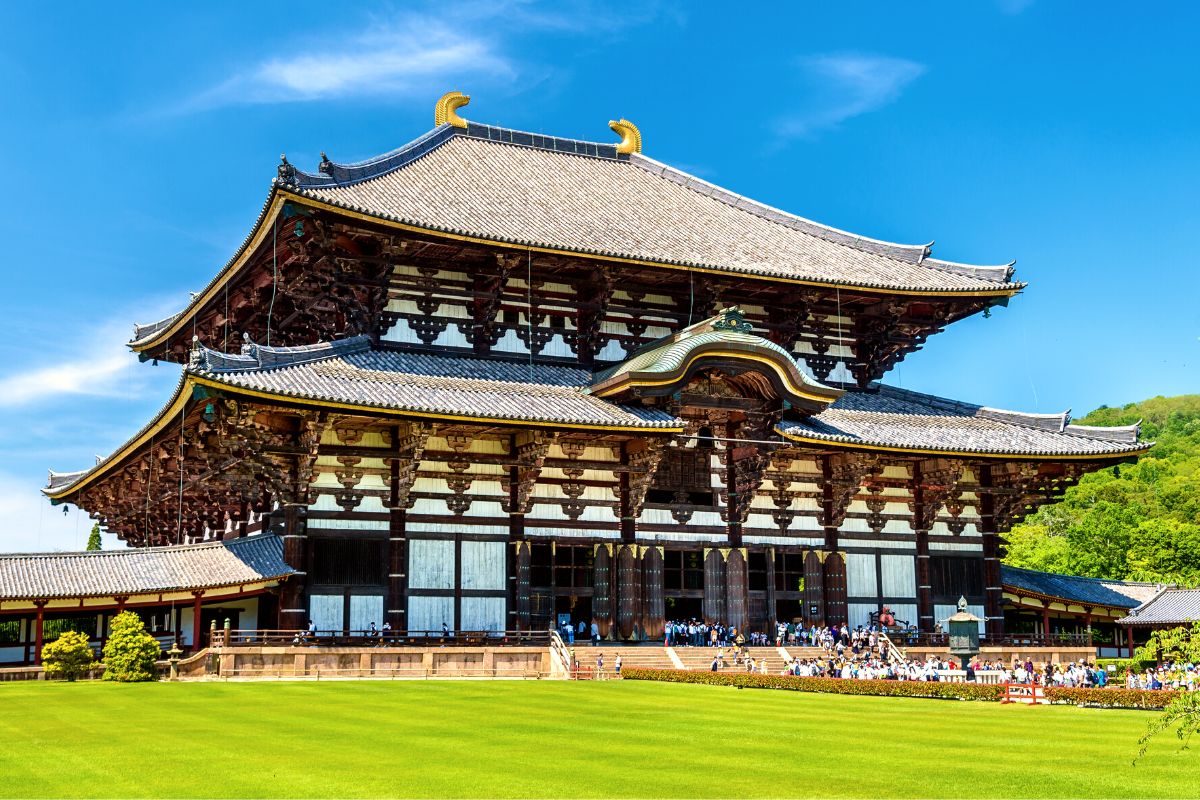 Want to lose yourself in a world of gardens, shrines, and Buddhist culture? Then you'll love taking a day trip to Nara! This lovely city is a history fan's dream, packed with UNESCO World Heritage Sites and ornate temples.
Todai-ji Temple, which was once the preeminent Buddhist temple in Japan, and still features a magnificent statue of the religious icon, is a particularly notable stop. And don't miss Nara Park, where eye-catching wild deer roam freely through the landscaped grass.
With its distinct local charms and world-renowned cultural offerings, a trip to Nara is not to be missed!
29 – Take a spin on the rides at Ikoma Sanjo Amusement Park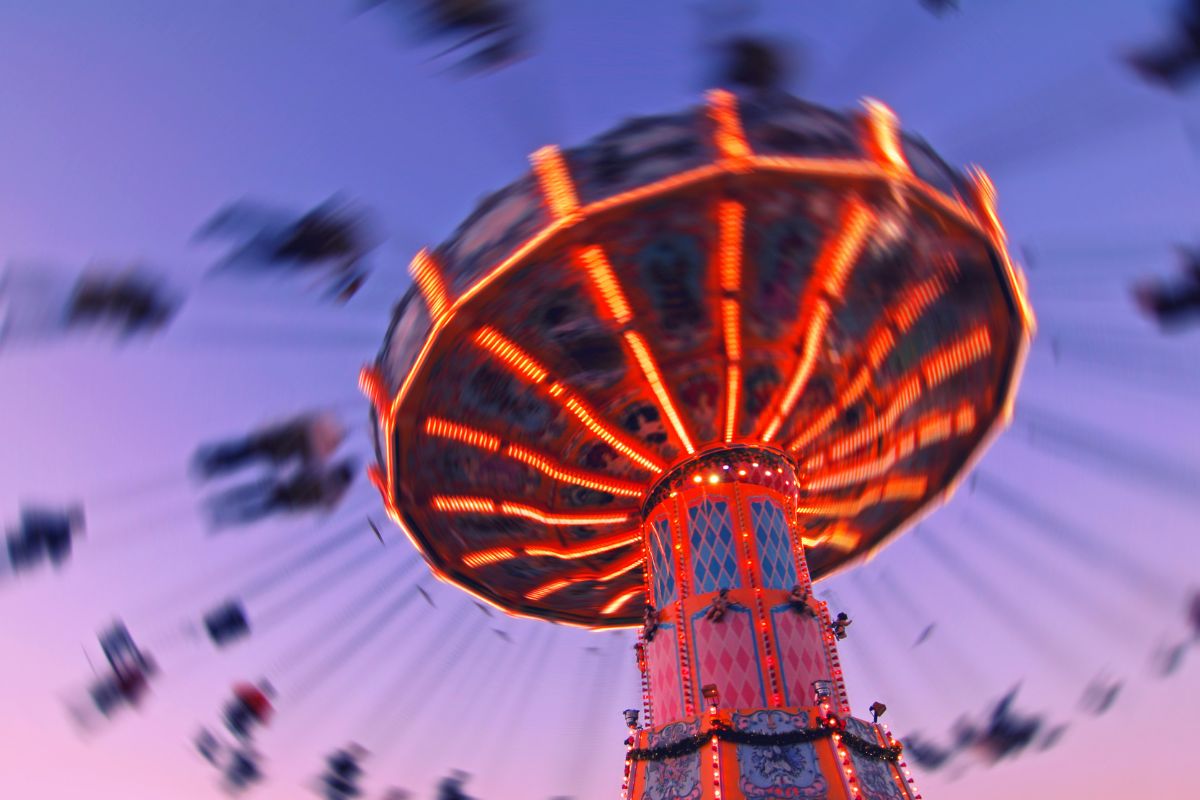 With bright colors, mountaintop views, and tons of whimsical rides, Ikoma Sanjo Amusement Park is another great place to unwind with the family!
This scenic attraction has been drawing guests since 1929, and makes a perfect place to spend the day, especially if you have younger guests in your group. Start your trip with a ride on the Pukapuka Panda monorail, a fun-filled train that loops around the park, giving you a lay of the land.
Then it's off to the rides! Merry-go-rounds, spinning teacups, rollercoasters, haunted houses, and even mini-golf – at this park, the question isn't what to do, but rather what to do first. Kids will love it, and adults may find that their inner child has been sparked as well!
30 – Admire the autos in the Glion Showroom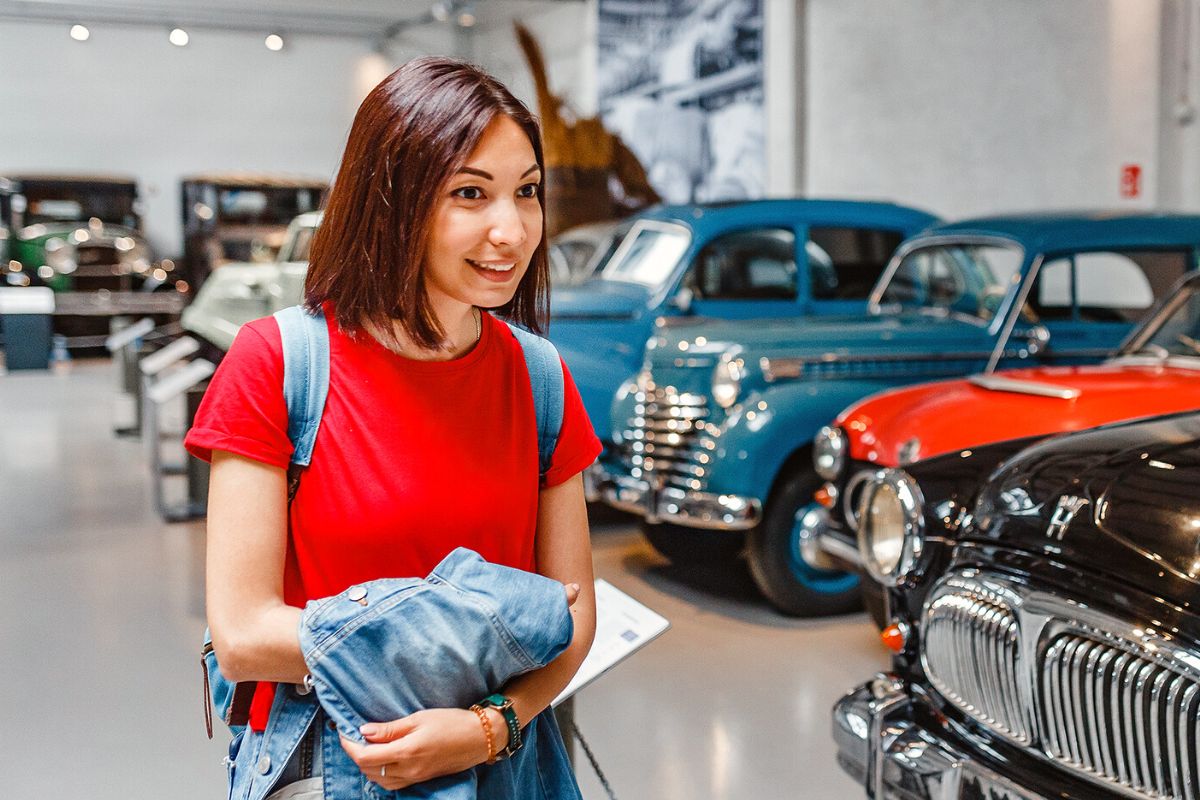 Got any gearheads in your group? Then grab your tickets for the Glion Showroom, where you can catch a glimpse of some of the finest automobiles of days gone by.
With hundreds of machines from the early to mid-1900s featured in the space, even casual car fans will enjoy these creative designs. Check out such striking vehicles as the Rolls-Royce Phantom II, with its elegant 1920s style, or sleek muscle cars like the Dodge Challenger.
Harleys, race cars, and antique pedal cars round out this fascinating display of vehicles, making for a unique and striking collection that'll have you itching for some wheels of your own!
31 – Try out some cooking classes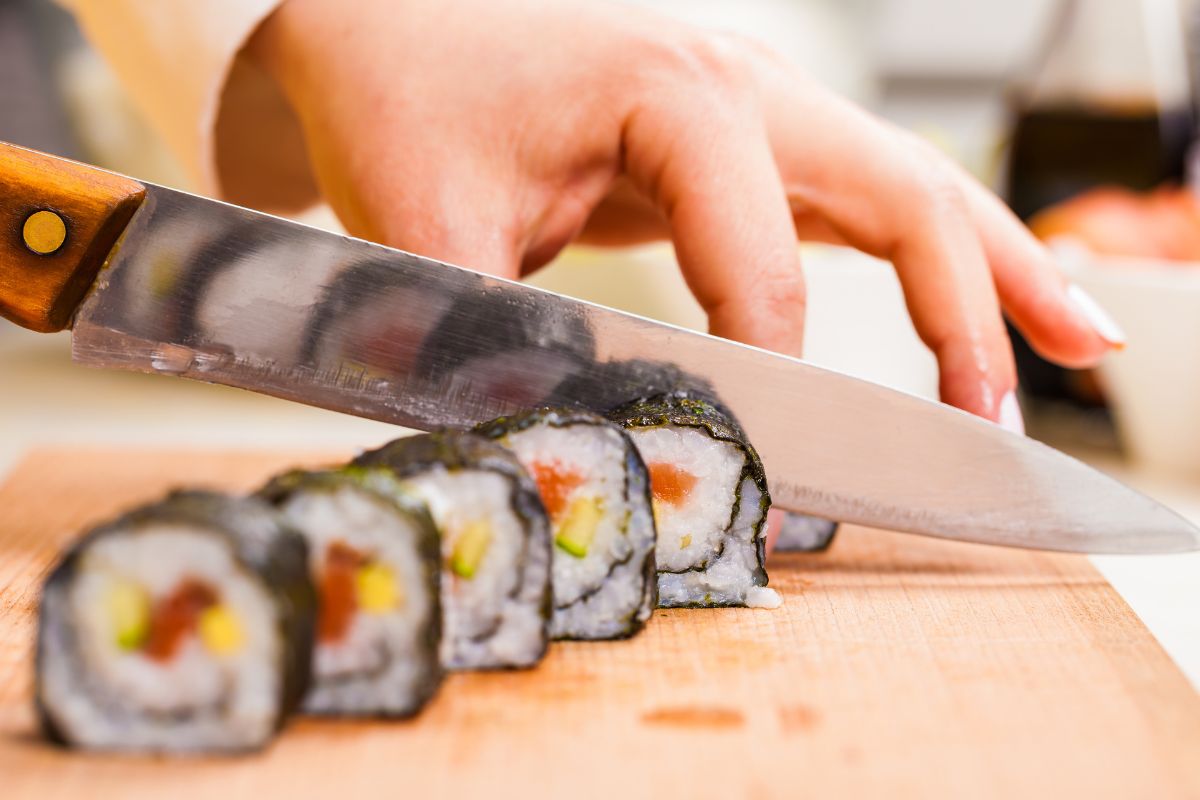 No trip to another country is complete without trying some of the food, and with the many cooking classes in Osaka, you can make some of these dishes yourself!
Take a trip through the local markets to pick up some fresh supplies before whipping up delicious regional dishes, or team up with professional chefs to learn all of the ins and outs of the local cuisine.
And if you really want to try something unusual, take a sushi-cooking class!
Join a professional to learn the delicate art of sushi-rolling, from arranging the ingredients to making the whole thing fit together. Then enjoy the delicious results alongside your groupmates – perhaps with a traditional beer or sake to wash it down!
32 – Cheer for some sports events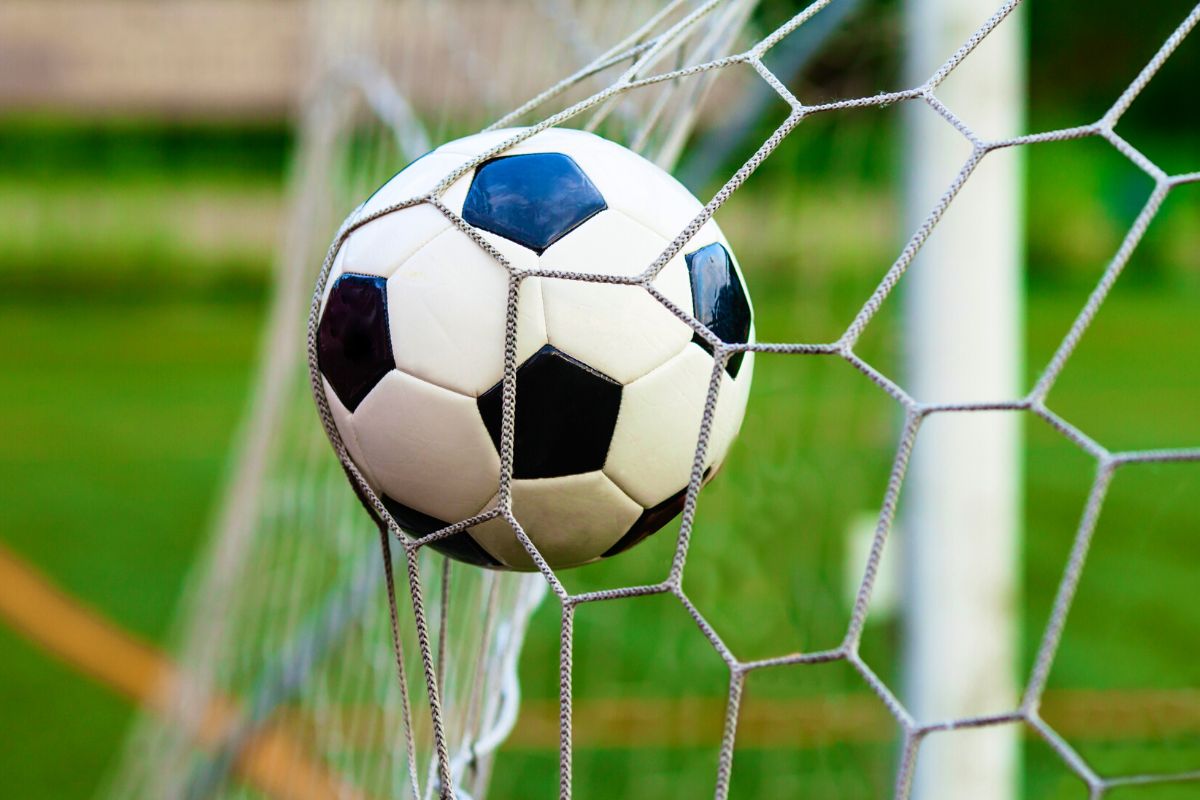 No matter what time of year you visit, you'll be treated to some excellent sporting events in Osaka! The spacious Nagai Park is the perfect place to go, with two world-class stadiums offering a whole range of events to enjoy.
Yanmar Stadium Nagai, which seats 47,000, has hosted everything from Olympic football games to FIFA World Cup matches. Today, it still hosts a variety of athletic events SPECIFY, and serves as the start and endpoint of the Osaka International Ladies Marathon.
Meanwhile, the 25,000-seat Yodoko Sakura Stadium is the place to go for rugby and football games, as well as American football matches. So grab some gear and get ready to root for the home teams!
33 – Experiment with the world around you at the Osaka Science Museum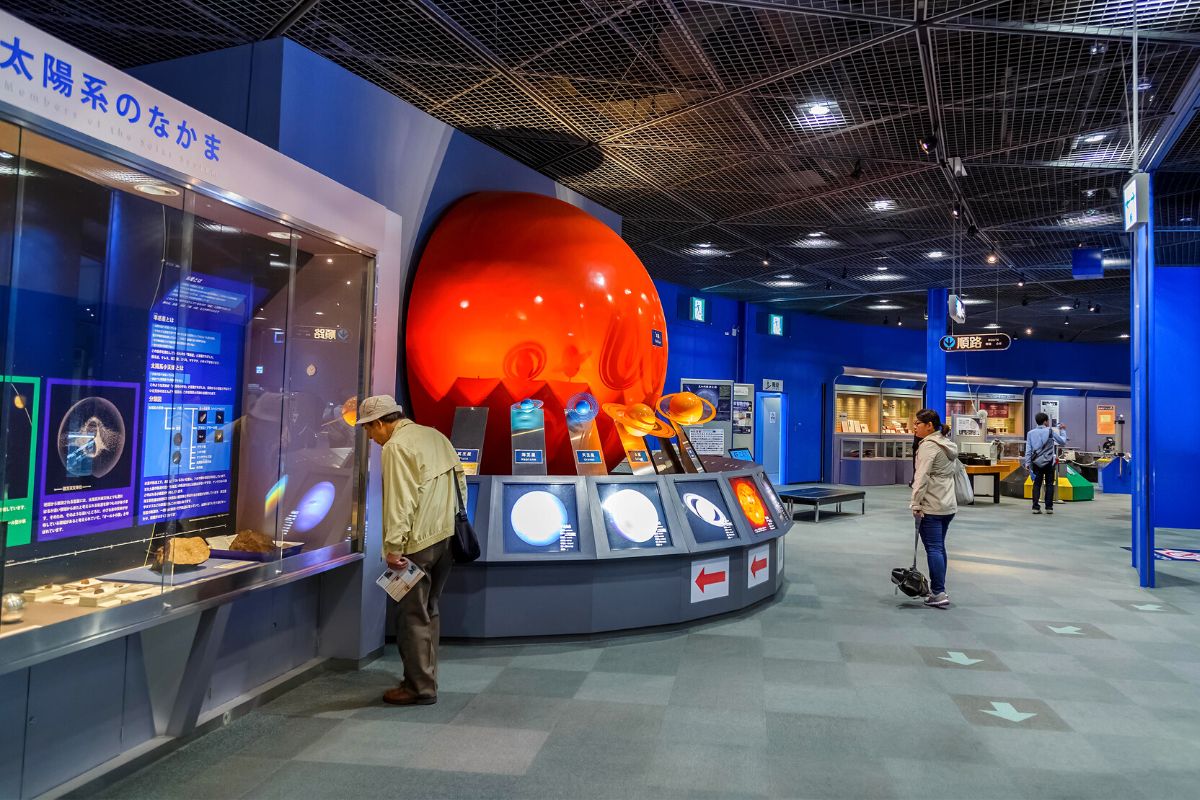 If you take the idea of hands-on learning literally, then you'll love the Osaka Science Museum! Although the institution was primarily built for kids, everybody will find something to enjoy in its four floors of excitement.
Test out the wonders of electricity and energy usage, discover the chemical properties behind everyday objects, and gaze in wonder at the massive, complex models of the planets in our solar system.
Throw in a planetarium, some dynamic live demonstrations, and plenty of multisensory exhibits that explore motion and music, and you have all the makings of an exciting day out!
Your scientists-in-training will love getting to explore new concepts and innovations at this top-notch space.
34 – Build some memories – and figurines – at Legoland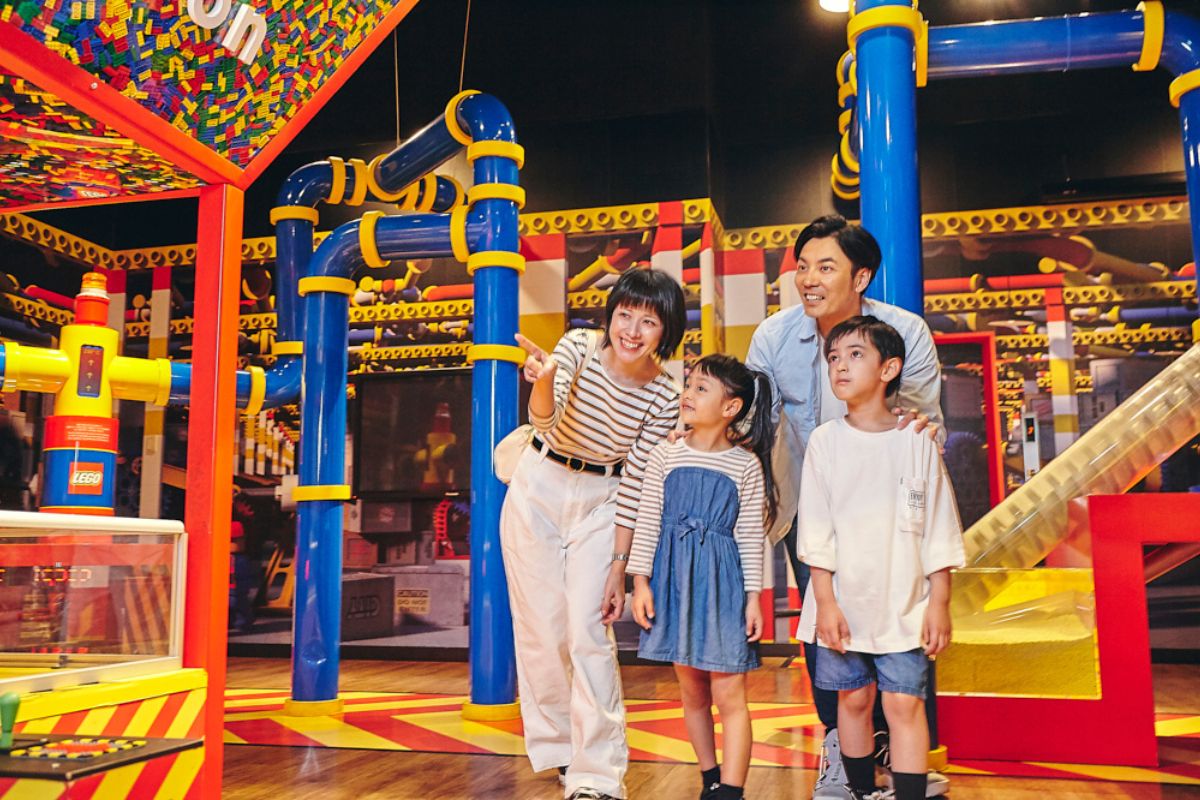 Wander through a perfectly recreated miniature diorama of Osaka. Grab a seat in a 4D theater, where you won't just hear and see the show – you'll feel it!
Or take a trip through the whimsical world of Merlin's workshop, and help the legendary sorcerer create some new enchantments. Legoland is a true place of adventure and imagination, where you don't just get to experience the creativity – you get to join in!
Along with the rides and shows, there are tons of interactive games and play areas that will allow guests of all ages to let loose with the beloved blocks.
Take a trip through the LEGO brick factory to see where the magic is made, then head over to the classroom area to learn about making some creations of your own. Best of all, you can cap off the whole experience by snagging some kits of your own to take home.
35 – Watch art and nature intersect at the Nagai Botanical Garden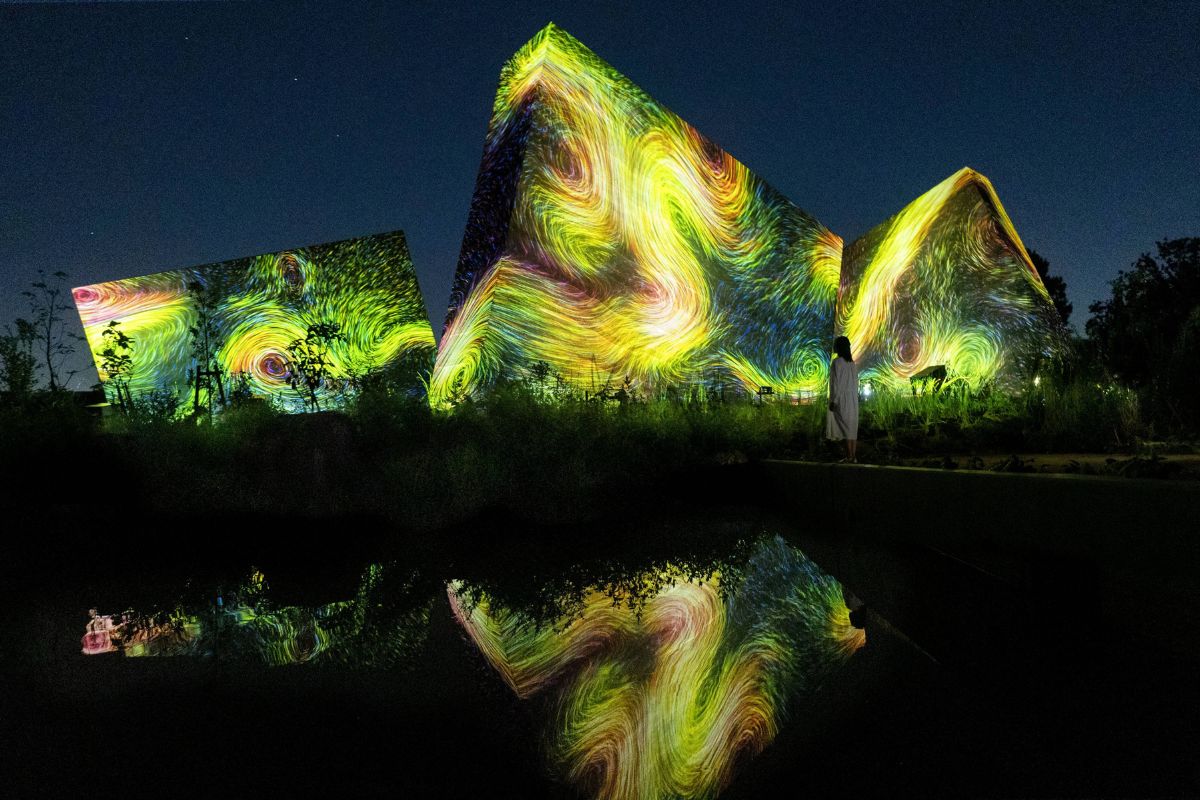 The only thing better than spending a day amongst plants and flowers? Spending a day amongst plants, flowers… and cutting-edge art! Since 1974, the Nagai Botanical Garden has been a haven for nature in the big city, with 1,200 species of plants available for viewing.
At night, the space transforms into a massive multimedia outdoor gallery, courtesy of the renowned TeamLab company. As the sun goes down, flowers and trees start to share the space with light shows and massive, glowing spheres.
Oike Lake is draped in gently bobbing lanterns, while the forests of Crepe Myrtles, Bald Cypresses, and eucalyptus take on new forms as colors, music, and digital effects interweave through the trees.
It's one of the most unique things to do in Osaka, and a remarkable way to experience an already fantastic green space!
36 – See how the money moves at the Mint Museum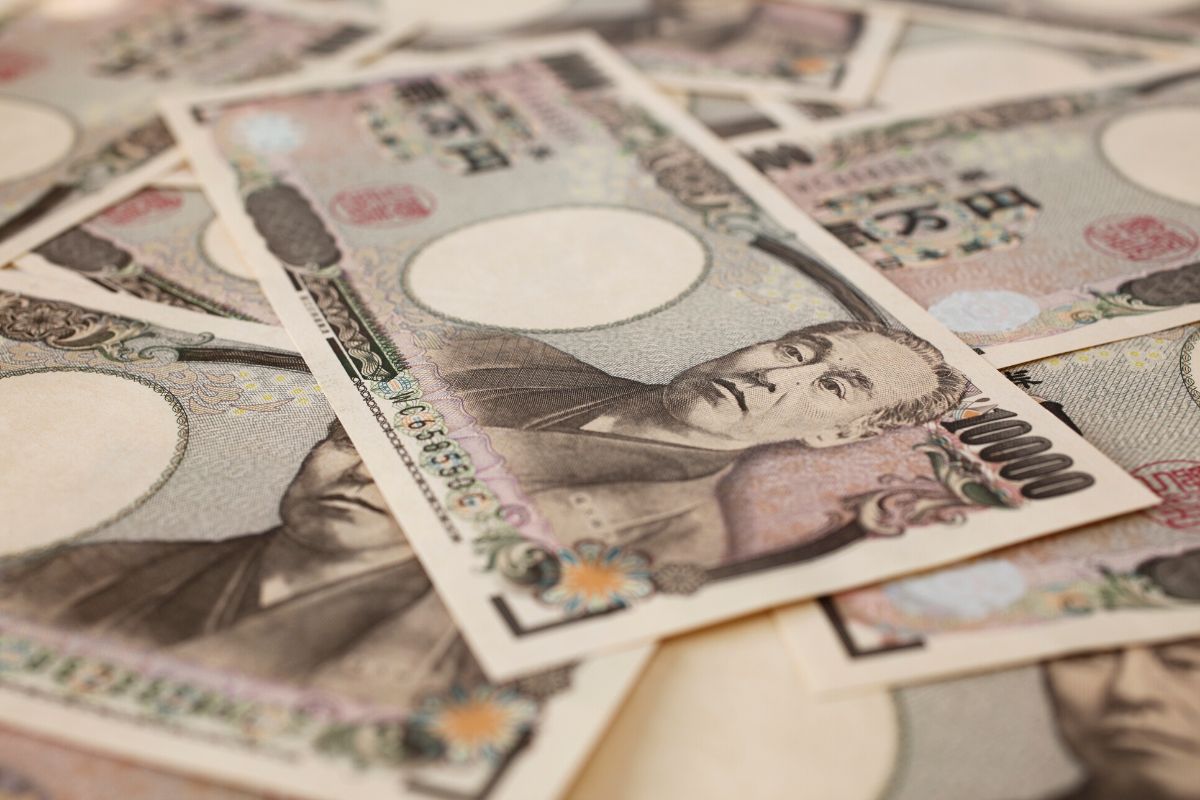 If you have a yearning to learn more about yen, then the Mint Museum is the place to go! With over 4,000 items exploring the story of money, it's the perfect place to gain more appreciation for that loose change jingling around in your pocket.
Check out historic coins, see a gold bar up close, and check out the many complex and fascinating tools used to make the manufacturing business run. You can even see some genuine Olympic medals on display!
The museum building itself is something of a historical novelty; it's actually the only western-style brick building still intact from the Meiji era, which lasted from 1868 to 1912.
So stop by to see the money – you'll be amazed at just how many stories one coin can have.
37 – Expand your palate on a food tour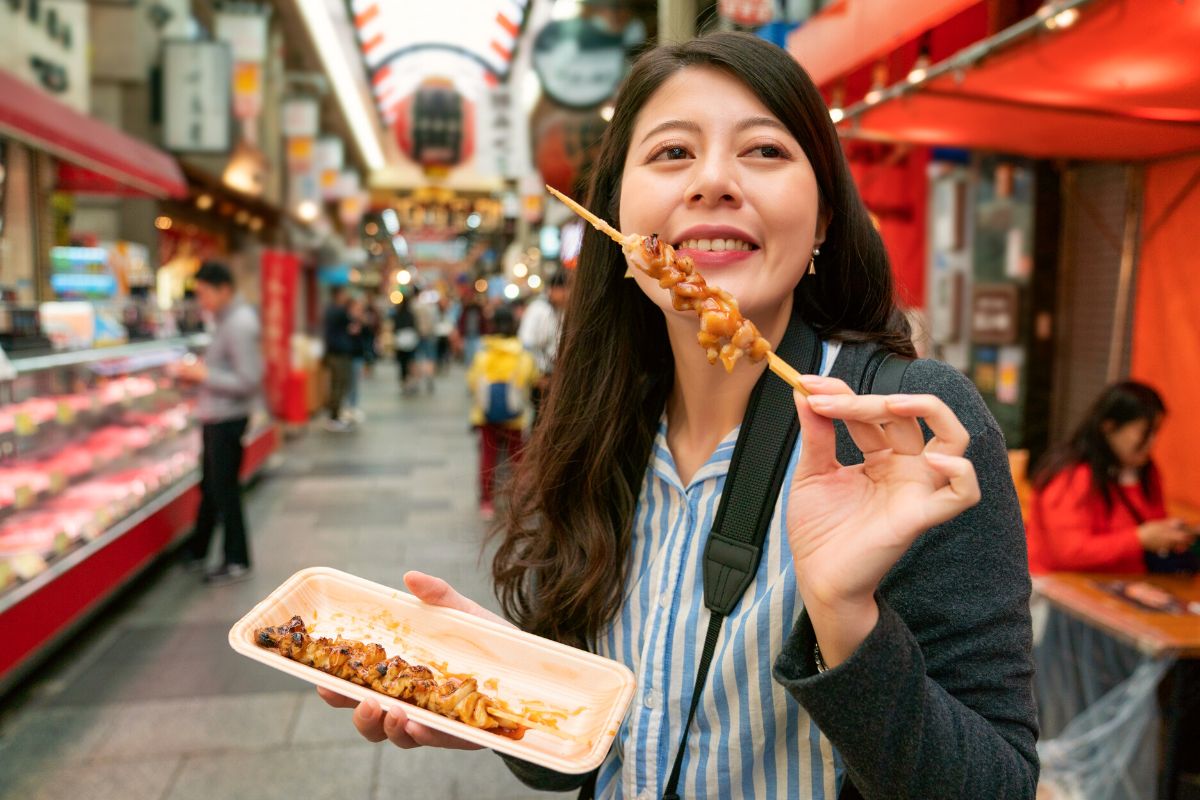 After cooking some amazing food, you might want to try some more of the local cuisine. Luckily, there are heaps of great food tours in Osaka to keep your stomach and wallet happy.
Sample some unique street food from the unique stalls, follow your guide into some under-the-radar eateries for some of the city's best dishes, or take an evening tour to see what culinary delicacies emerge after dark!
And don't miss the Kuromon Ichiba Market, whose diverse offerings have earned it the moniker of "Osaka's kitchen."
It's especially renowned for its abundance of fresh ingredients; some shops will even prepare an authentic meal from scratch right in front of you. And don't miss a taste of the newly caught seafood – it's some of the best in town!
38 – Learn about the local ecosystem at the Osaka Museum of Natural History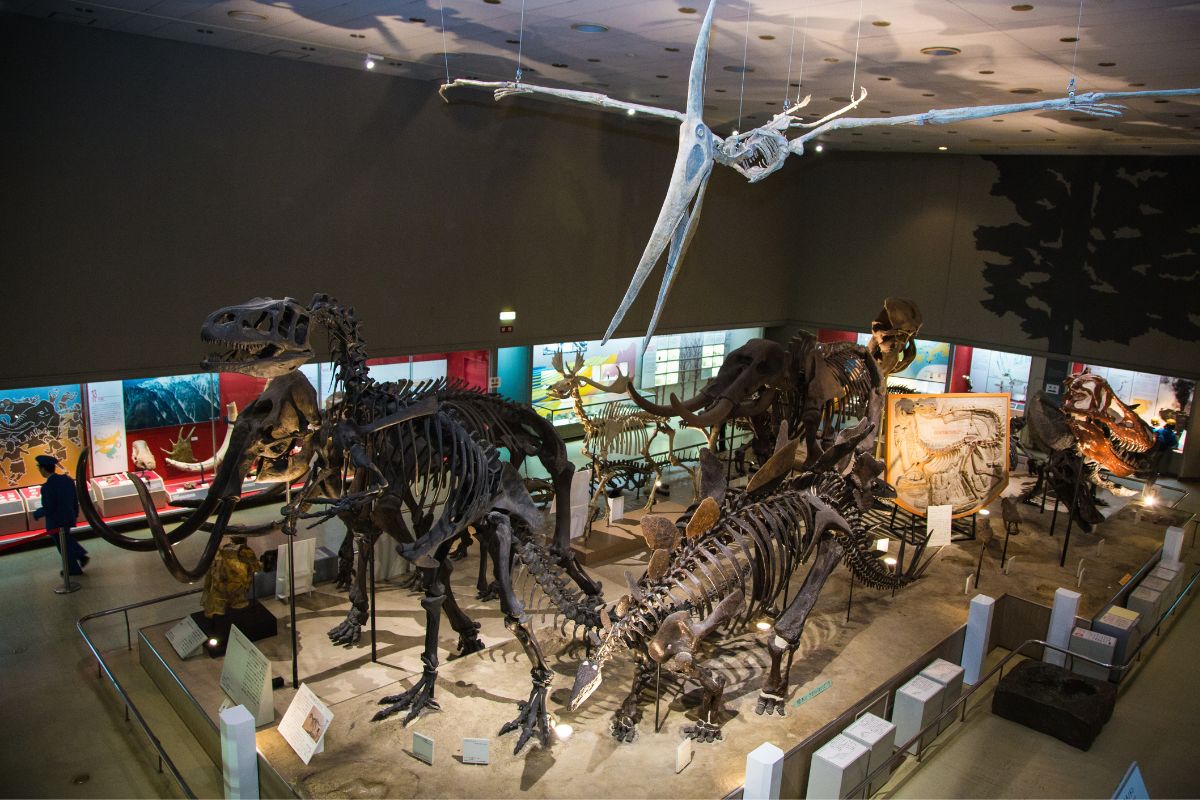 Nature's complexities are displayed in fine form at the Osaka Museum of Natural History, where the unique biomes of the area's past and present are displayed in fine form.
The museum features plenty of fabulous exhibits focusing on traditional topics such as evolution and the prehistoric world. But it also features several fascinating displays that focus on the connection between humans and the natural world.
Learn about the wide variety of wild edible plants found throughout the world, or the many alien species that find their way to Japanese shores through its historic ports. And don't miss the fascinating displays of Nature Square, which depict the geology, biology, and ecology of this unique and dynamic region.
With a wonderful mix of global and local topics, this is a great destination for those seeking to know Osaka from the ground up – literally!
39 – Pamper yourself with some fine dining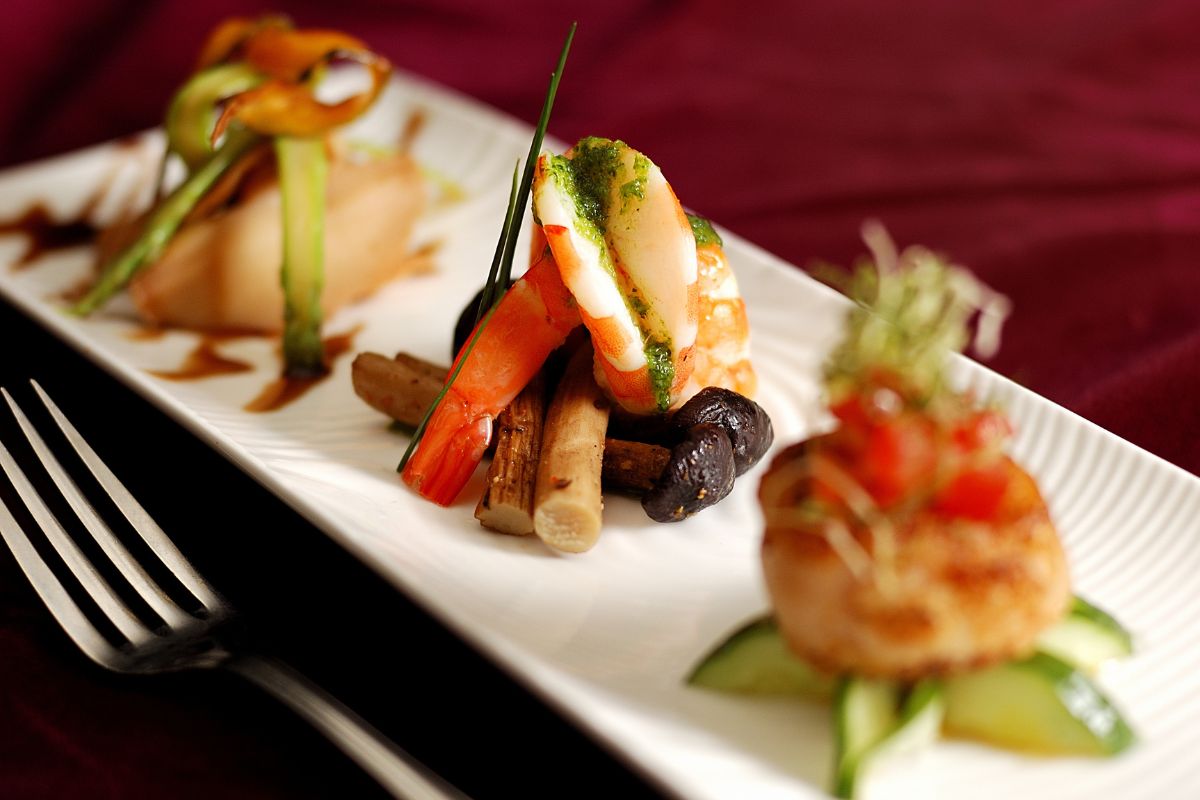 While street food is great, sometimes you just need to spoil yourself a bit on vacation. And Osaka's fine dining options are a great way to feast in style! With hundreds of Michelin-starred restaurants in the city, there are plenty of options for your next big meal.
Relax amongst the woodsy dining rooms at Ichiju Nisai Ueno Minoten and enjoy a kaiseki-style meal, a multi-course affair with meat, rice, and seasonal dishes.
Or make your way through some deep-fried delicacies at Shunsaiten Tsuchiya, which is especially famous for its tempura dishes. And at Kashiwaya, you can enjoy elegant, traditional Japanese treats in a charming setting that reflects the shifts of the seasons.
With a phenomenal blend of atmosphere, service, and incredible food, these restaurants are sure to be a highlight of your trip!
40 – Take a stroll through Shinsekai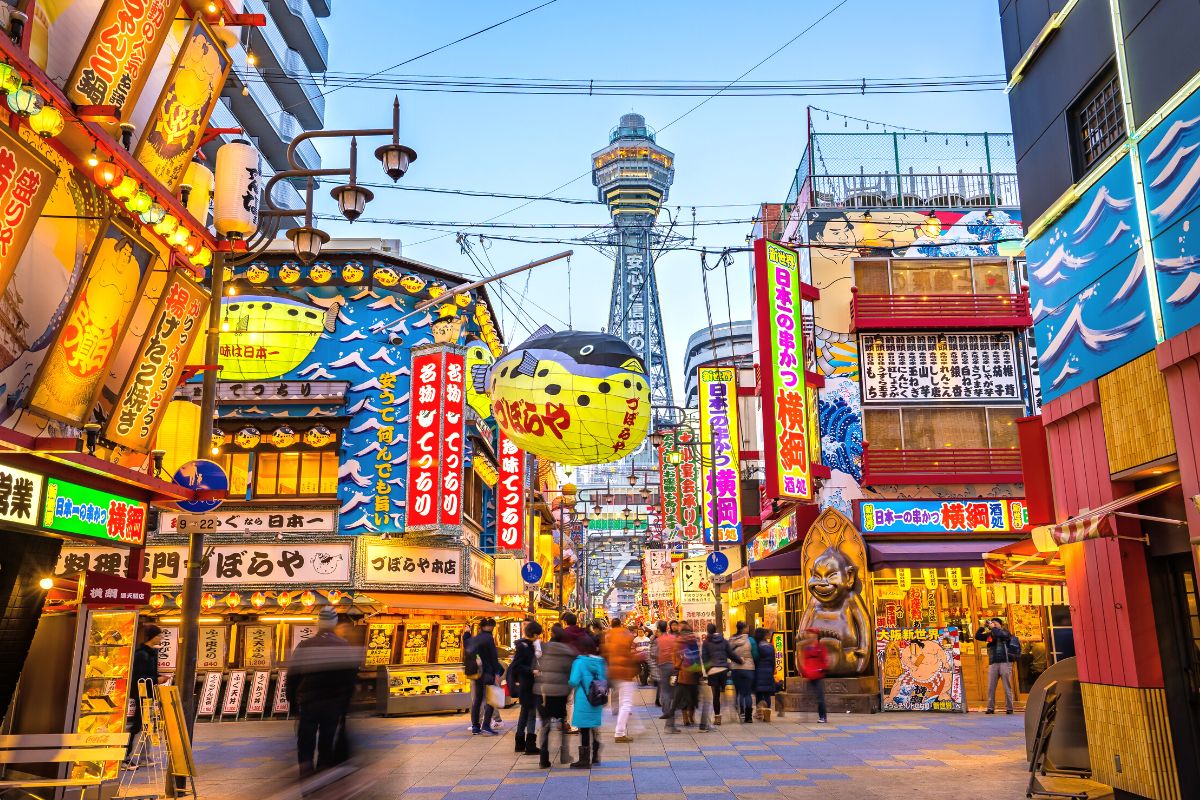 For the outing that can satisfy every interest, head over to Shinsekai. This lively neighborhood, just across the way from Tennoji Park, was once billed as a cross between Paris and Coney Island.
And although its original amusement park and other similar diversions are long gone, the area has undergone a bit of a renaissance in recent years, and is filled with great places to eat and shop.
Enjoy a drink or two at the historic pubs, or try some new foods at the low-key cafeterias, including barbecued cattle organs! Then head out for some retail therapy at the many unique stores in the area, including some of the best cheap clothing spots in town.
It's also a popular stop on walking tours, where you can learn more about the area's fascinating history as a former entertainment mecca.
41 – Watch the Osaka Sumo Tournament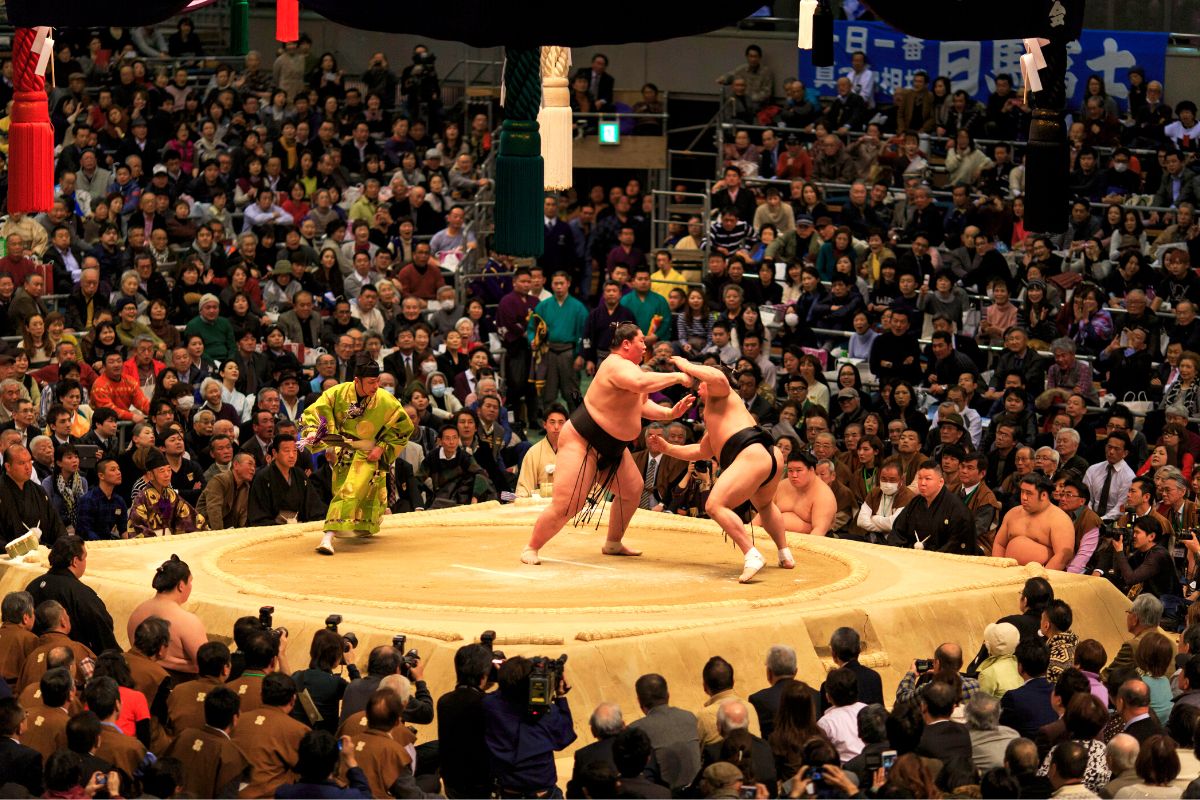 Sumo wrestling is one of those national sports whose image is synonymous with its home country. And if you happen to be visiting the city in March, you can see the sport in action at the Osaka Sumo Tournament.
Head to the Osaka Prefectural Gymnasium and watch a steady flow of matches throughout the day, as the powerful athletes battle to stay in the ring. With a combination of strength and strategy, it's little wonder that this sport has been a part of the national landscape for 2,000 years!
Grab your tickets and watch the wrestlers in action – just don't step in between them!
42 – Check out nature and commerce at LaLaport EXPO-CITY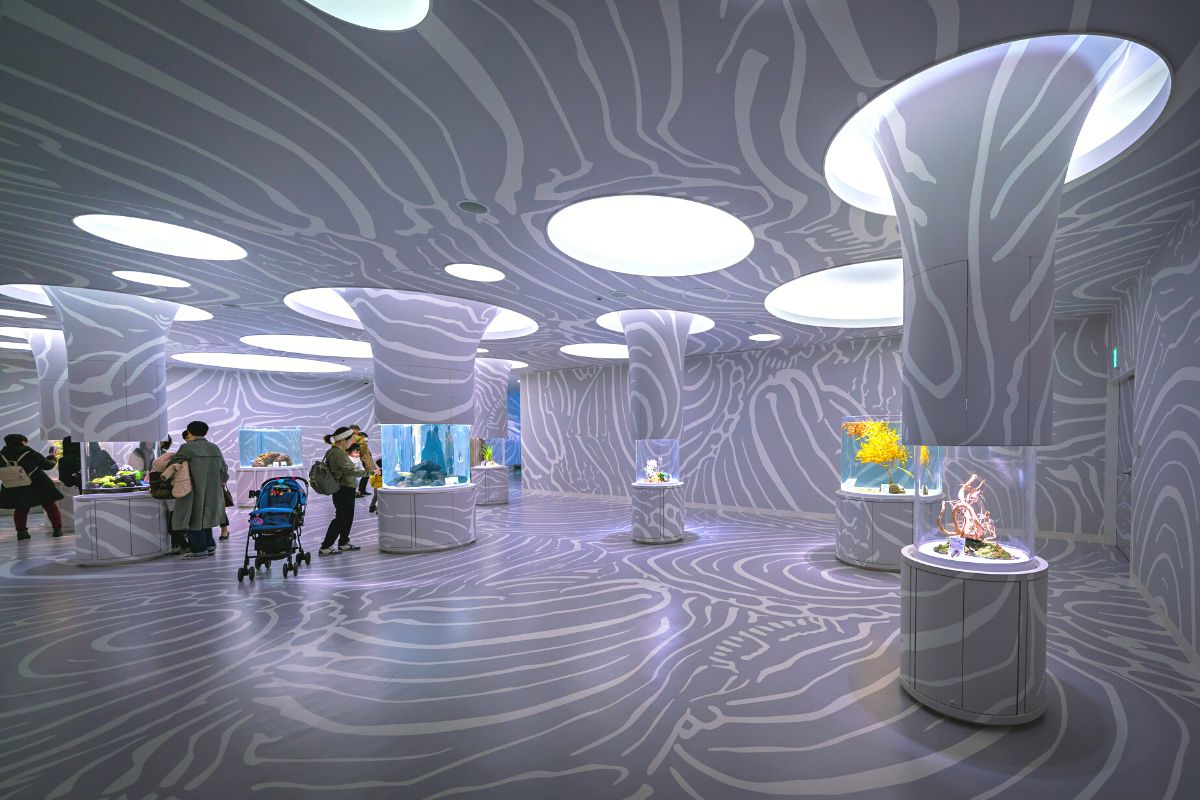 Following in the progressive footsteps of Expo'70, LaLaport EXPOCITY combines shopping and immersive experiences to create a distinctive public space. While you could technically call the space a mall, there's so much more to this space than your average shopping center!
Check out stores from leading brands such as Armani, Hysteric Mini, ORIHICA, and ZARA, as well as some world-class dining options. And it's all showcased in a variety of themed environments, ranging from information and pop culture to interactive experiences.
While you're there, don't miss NIFREL, a fun-filled tribute to animals and art. Visit with lemurs, quokkas, hippos, and koalas, as well as a wide variety of fabulous fish.
Then explore the beautiful galleries that celebrate the beauty of everyday natural phenomena, from the smell of rain to the quiet wonder of cloud-watching. It's one of the crown jewels of this remarkable civic space!
43 – Shop your way down Shinsaibashi & Tenjinbashi-suji Shopping Street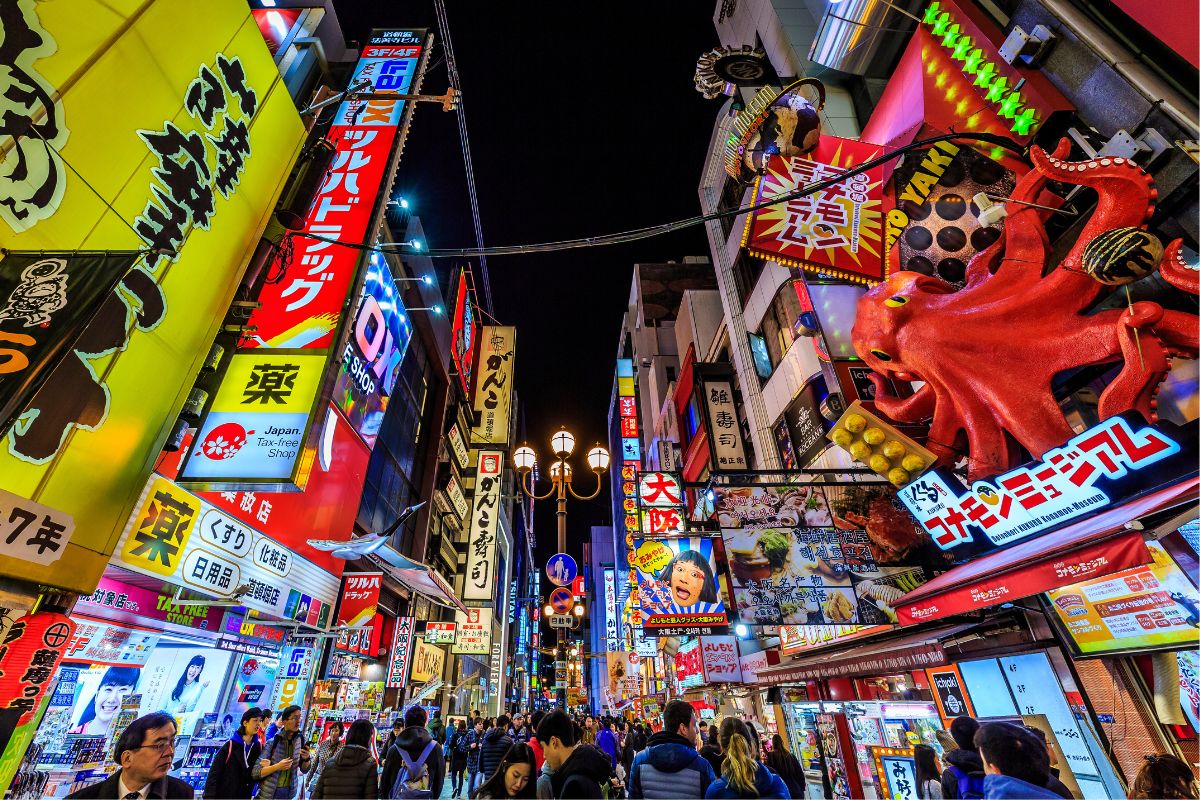 There's plenty of cool stuff to see in town, but it's well worth going on a shopping spree as well!
Hardcore store fanatics will want to head straight to Shinsaibashi, whose main shopping avenue is packed with hundreds of outlets for clothes, food, fashionable items, and more. And if you really want to shop 'til you drop, then make your way to Ttenjinbashisuji, which is the longest commercial avenue in the entire country!
With over 800 stores to choose from, you can buy everything from chinaware and furniture to knives, books, and clothes. It's said that walking the entire length of the street takes 40 minutes, so bring some good shoes and get ready to buy whatever your heart desires!
44 – Celebrate the pursuit of knowledge at Tenmangu Shrine and the Tenjin Festival (Tenjin Matsuri)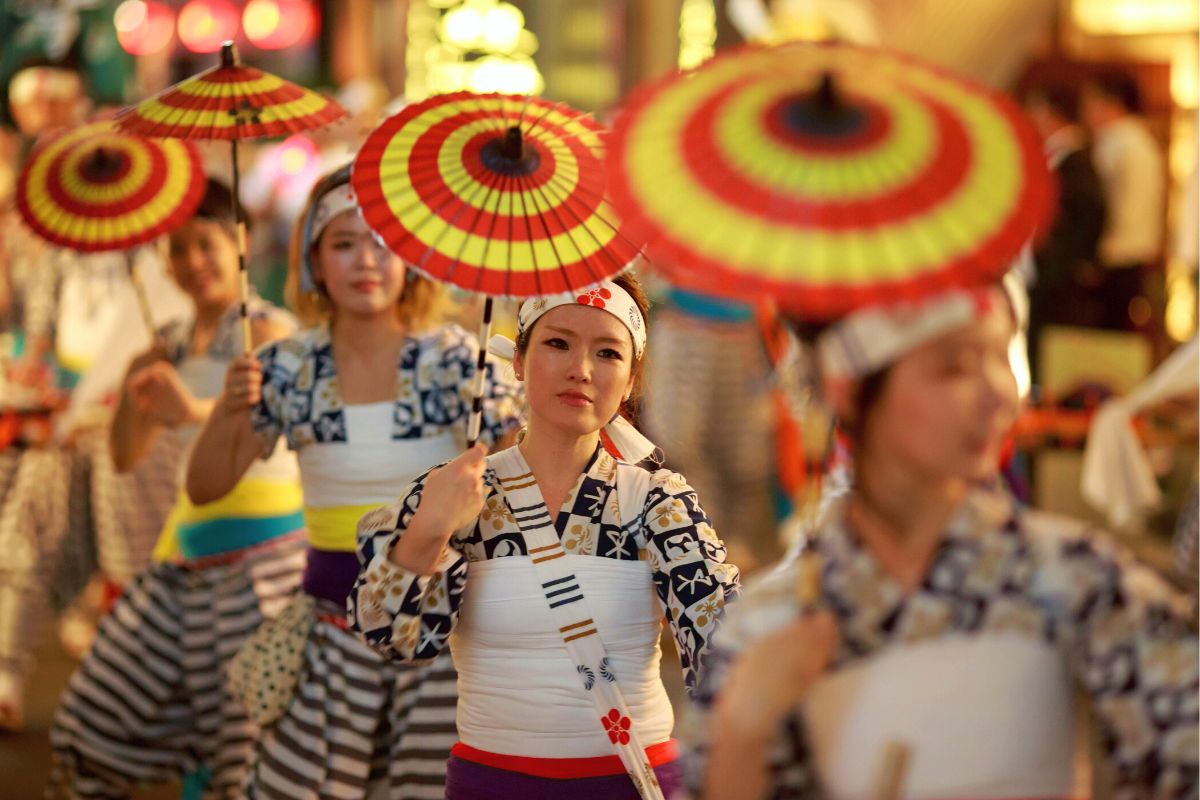 While many shrines in Japan are dedicated to religious figures, Tenmangu Shrine has more of a political inspiration. It was dedicated to politician and scholar Sugawara Michizane, who was canonized in the shinto religion as Tenjin, the god of learning.
It's home to a lovely series of walking paths, as well as thousands of gorgeous plum trees, which were some of Michizane's favorite plants. The shrine is also the site of the Tenjin Festival, which takes place each year on the 24th and 25th of July.
Considered one of the biggest public events in the nation, it celebrates Michizane and his legacy, featuring parades, costumes, and a ceremonial procession featuring a likeness of the man/deity himself.
Join the locals for this lively and creative celebration, the perfect complement to the other summer activities around this beautiful site.
45 – Kick back at Spa World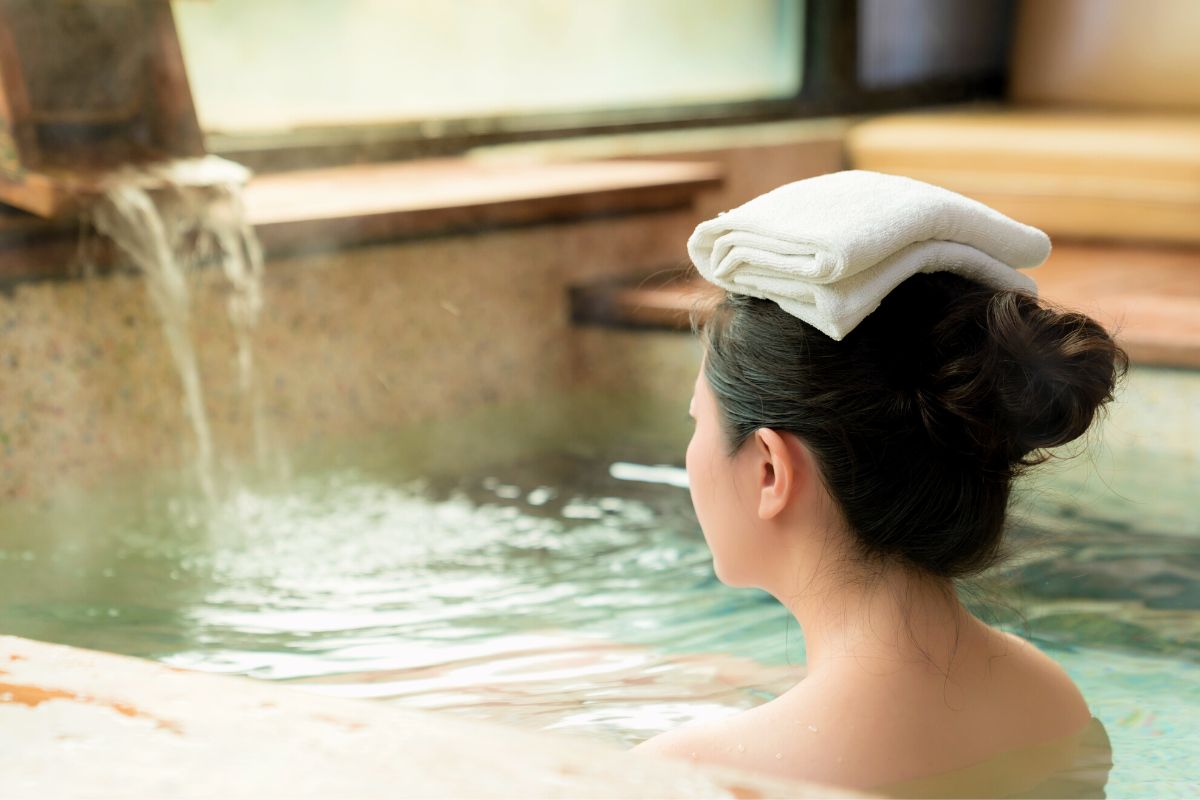 When you're ready to unwind a bit, bask in the hot springs of Spa World. Explore two different themed zones – Europe and Asia – that showcases the traditional bathing methods of both regions.
Kick back in a simulated rural stream, a medicinal Greek bath, and facsimiles of historical Japan and Ancient Rome.
After you've relaxed a bit, check out the gym and swimming pool for some more energetic activities. It's the perfect way to get rejuvenated for your next set of adventures!
46 – Get a little cultured at the Osaka City Museum of Fine Arts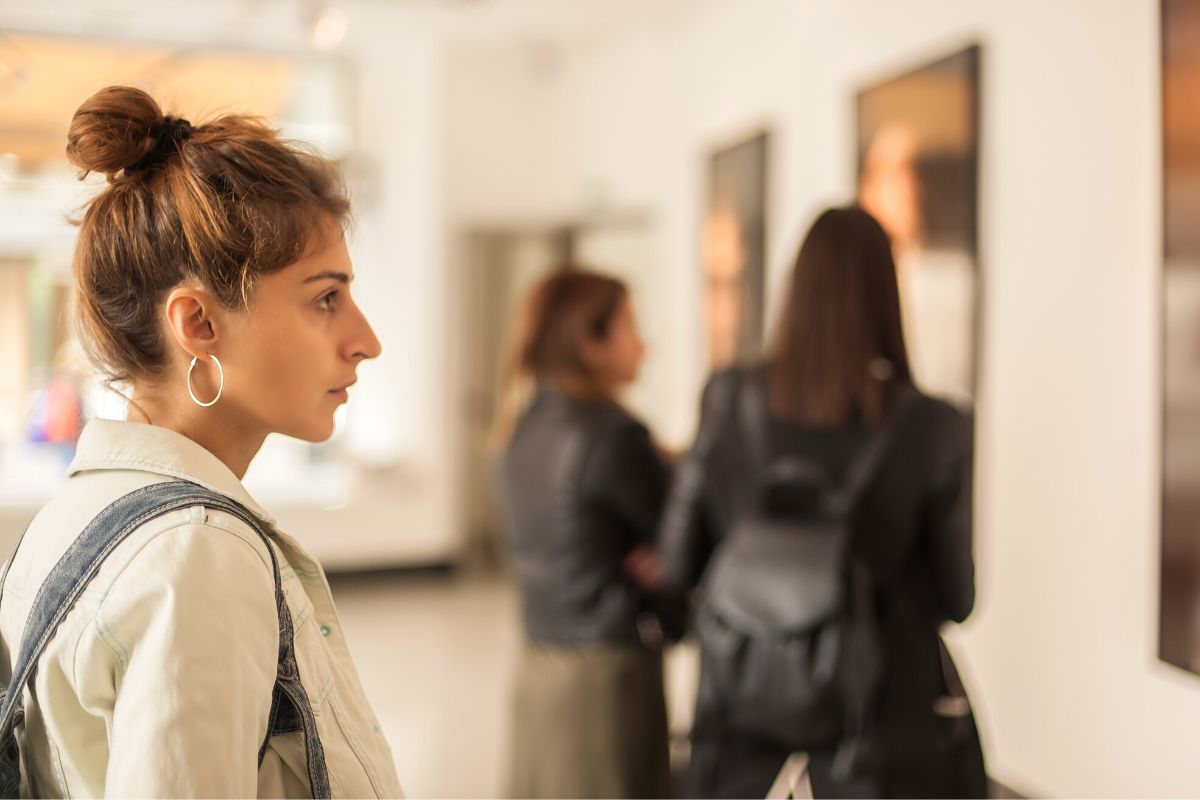 From prints and statues to lacquer projects and World War II-era paintings, the Osaka City Museum of Fine Arts has something for everyone.
With a staggering 8,000 items – many of which came from private collections -, you'll be able to get a comprehensive experience of the national art scene, while also enjoying works from such far-flung locales as China and Egypt.
With works dating back to the 11th century, these spacious halls are an art-lover's dream, and they tell a vital story about the country at large.
47 – Check out the hip new fashions in Amerika-Mura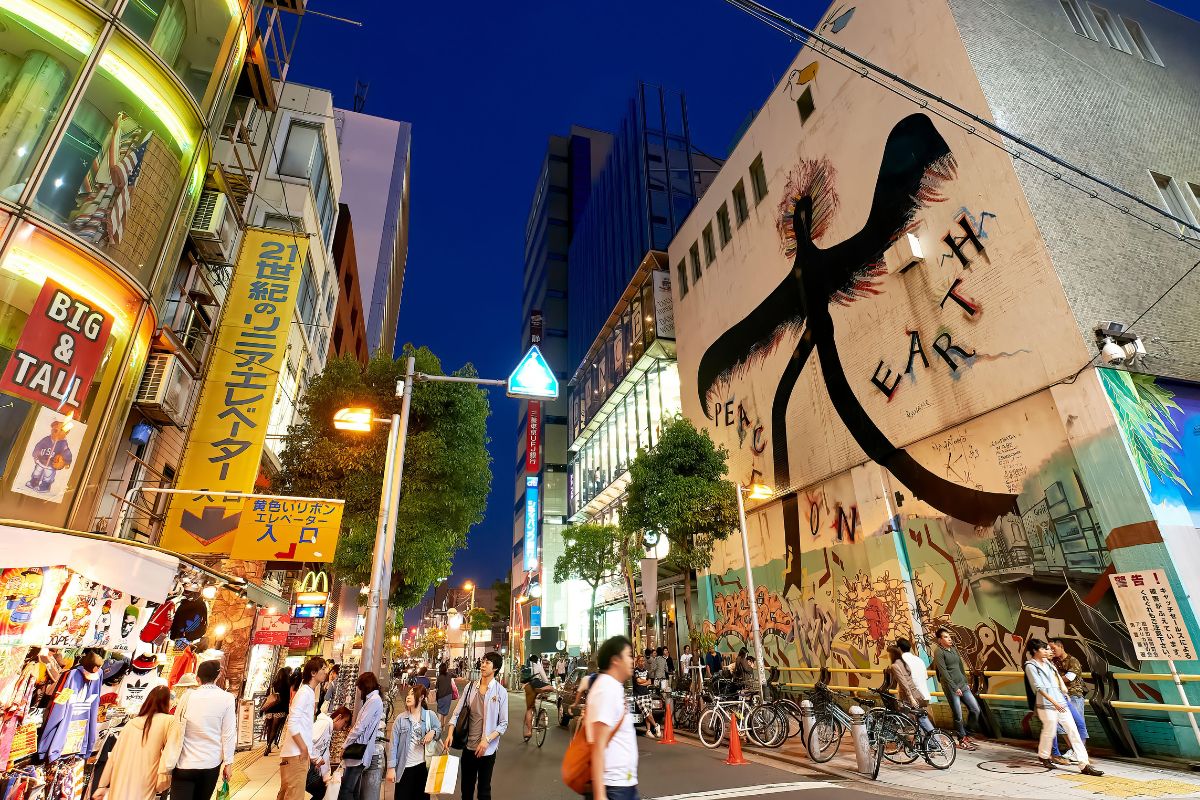 Are you enjoying the Shinsaibashi area's charms, but looking for a more energetic vibe? Then pop over to neighboring Amerika-Mura, a longtime center for youth culture in the city.
Sankaku Koen Park, a centralized plaza, is one of the most popular parts of the neighborhood, perpetually filled with trendsters trading in the latest styles. You can shop for some new threads yourself at the many surrounding clothing stores, then stop in for a bite at the many nearby restaurants.
Cap off the evening with a drink or two at the hip neighborhood bars, which showcase the charms of this former industrial neighborhood.
48 – Get two doses of history at the Sakai Plaza of Rikyu and Akiko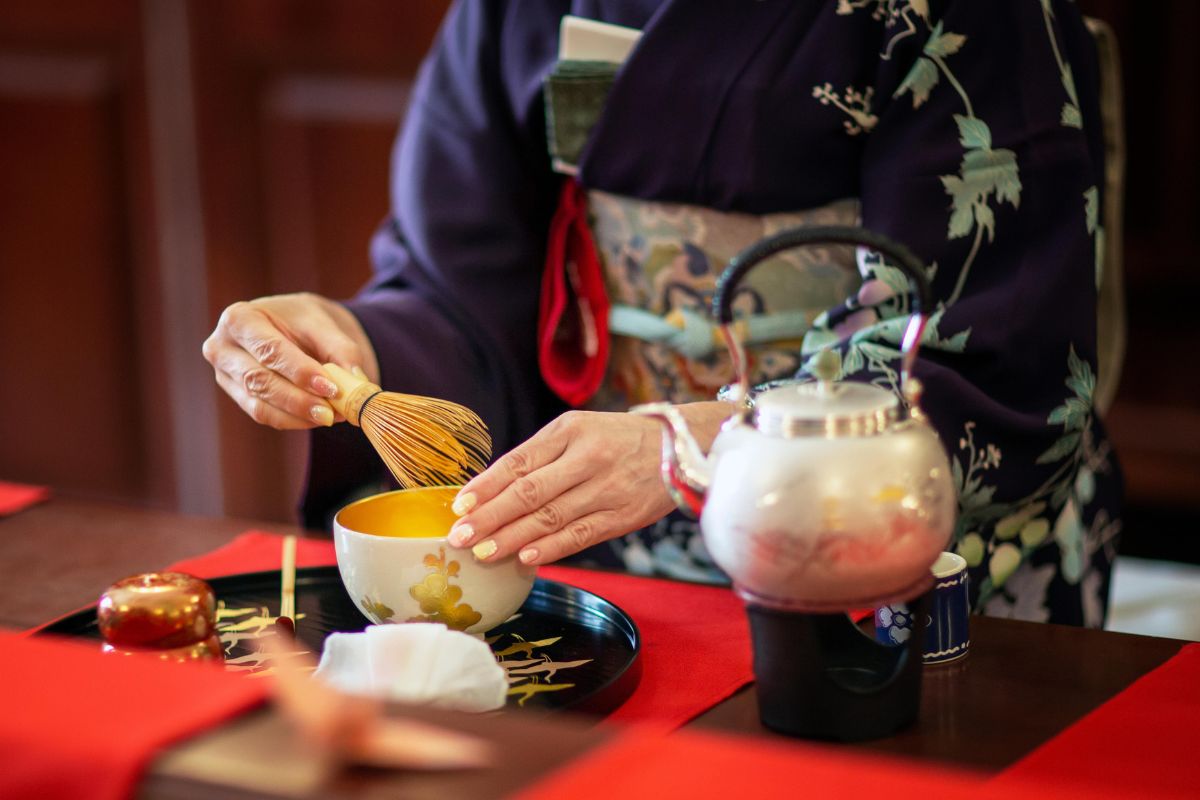 For some hands-on experience with centuries-old traditions, pop over to the beautiful Sakai Plaza of Rikyu and Akiko. This gorgeous space is devoted to two venerable figures in Japanese history: renowned author Yosano Akiko, and traditional tea master Sen no Rikyu.
Admire perfectly preserved books from the Meiji era, then head over to the reproduced tea house, where you can observe a ceremony presented just as Rikyu and his contemporaries would have done during the Azuchi-Momoyama era, which lasted from 1573 to 1603.
There are also some wonderful exhibits chronicling the fascinating history of the Sakai area itself, including detailed maps of the cityscape as it evolved over time.
49 – Check out the woodblock prints at Kamigata Ukiyoe Museum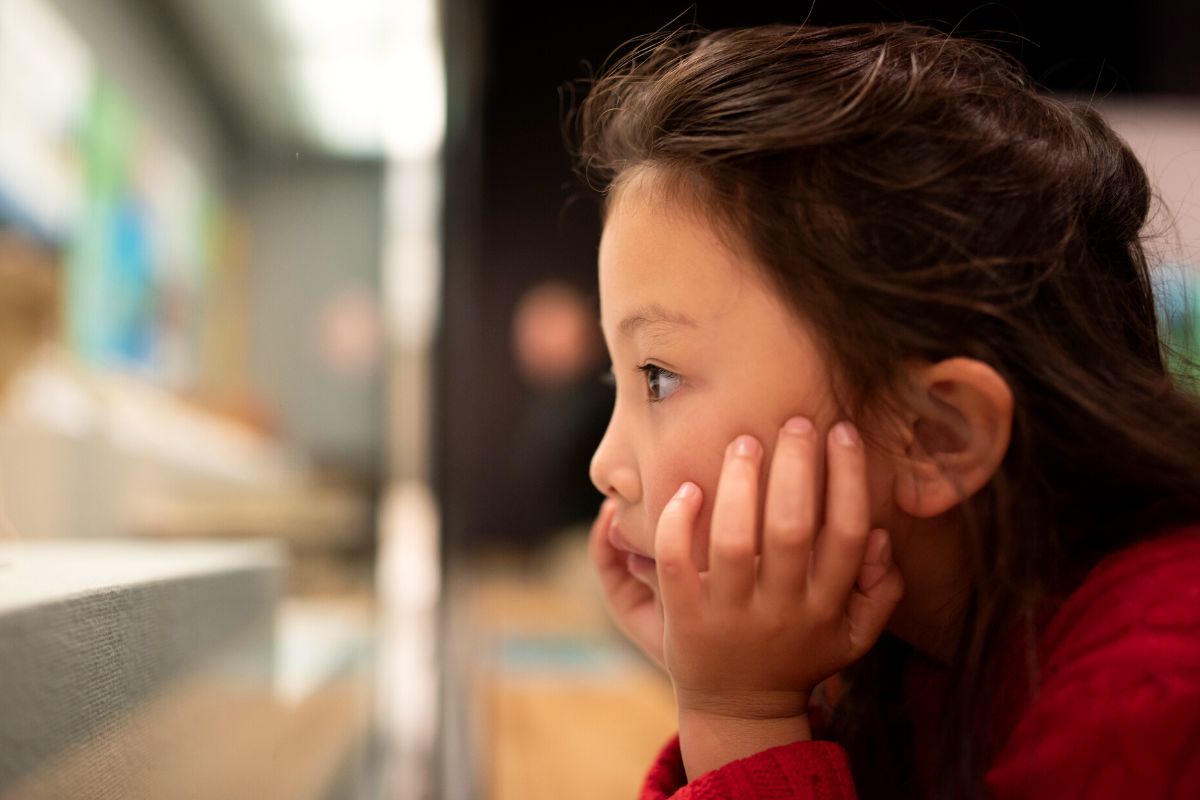 Another unique feature of the city is the Kamigata Ukiyoe Museum, which is the only institution in the world devoted entirely to Japanese woodblock prints.
Linger at over 50 17th-century works that showcase the craftsmanship and detail of the artform. The prints are especially famous for their realism, showcasing kabuki actors and other prominent figures of the day in exquisite detail.
A visit to this phenomenal space is a true one-of-a-kind experience!
50 – Catch some concerts at the city's music halls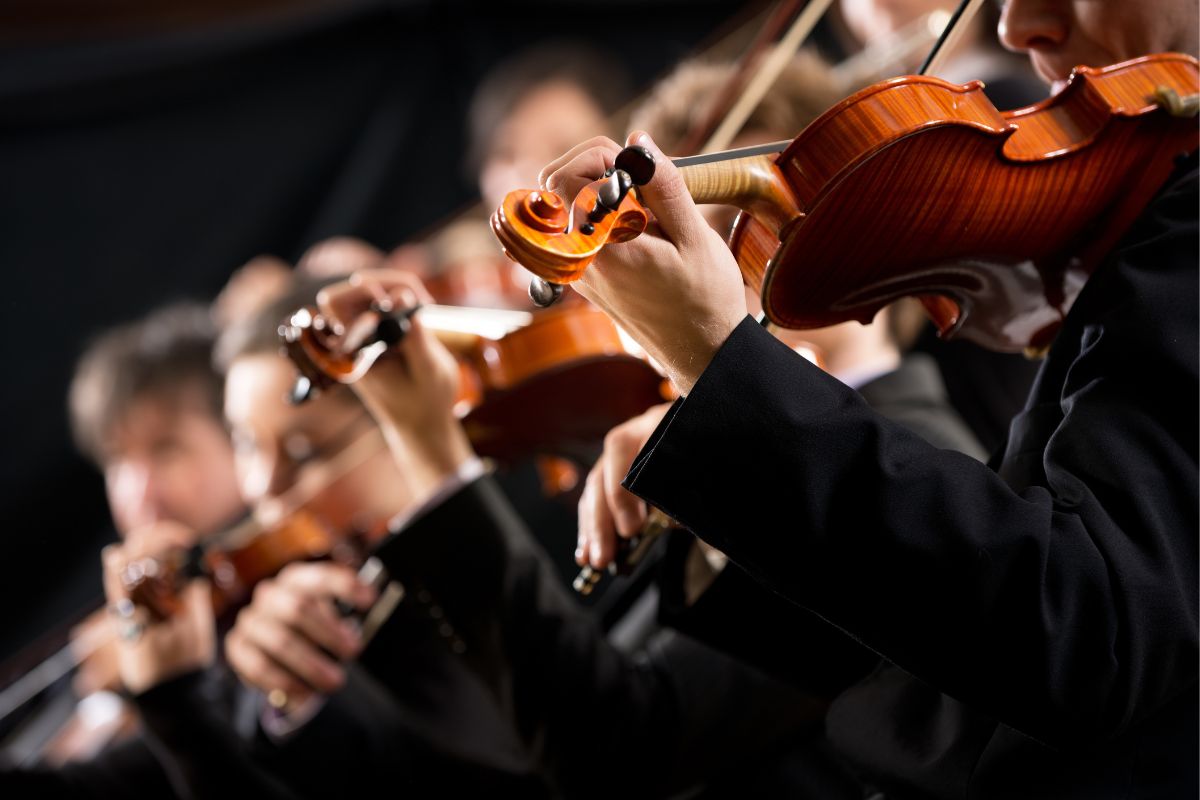 As you take in all of the artistic things to do in Osaka, be sure to leave time for a concert – or five! The city is filled with amazing venues offering up a wide range of professional performances for you to enjoy.
Enjoy a superb lineup of classical music at The Symphony Hall, or check out concerts of various genres (not to mention musical theater and dramatic performances) at NHK Osaka Hall.
Catch contemporary artists and big-name acts at Orix Theater, or mix up the musical offerings with plays, film screenings, and even public meetings at Morinomiya Piloti Hall.
Take in some world-class hip-hop, jazz, and soul at the Namba Hatch, or lose yourself in the big-name productions at Festival Hall, housed in the spectacular cultural mecca of Nakanoshima Festival Tower.
No matter what type of genre or concert-going experience you enjoy, you'll always be able to find a great night of tunes in the city!
51 – Enjoy the nightlife of Dotonbori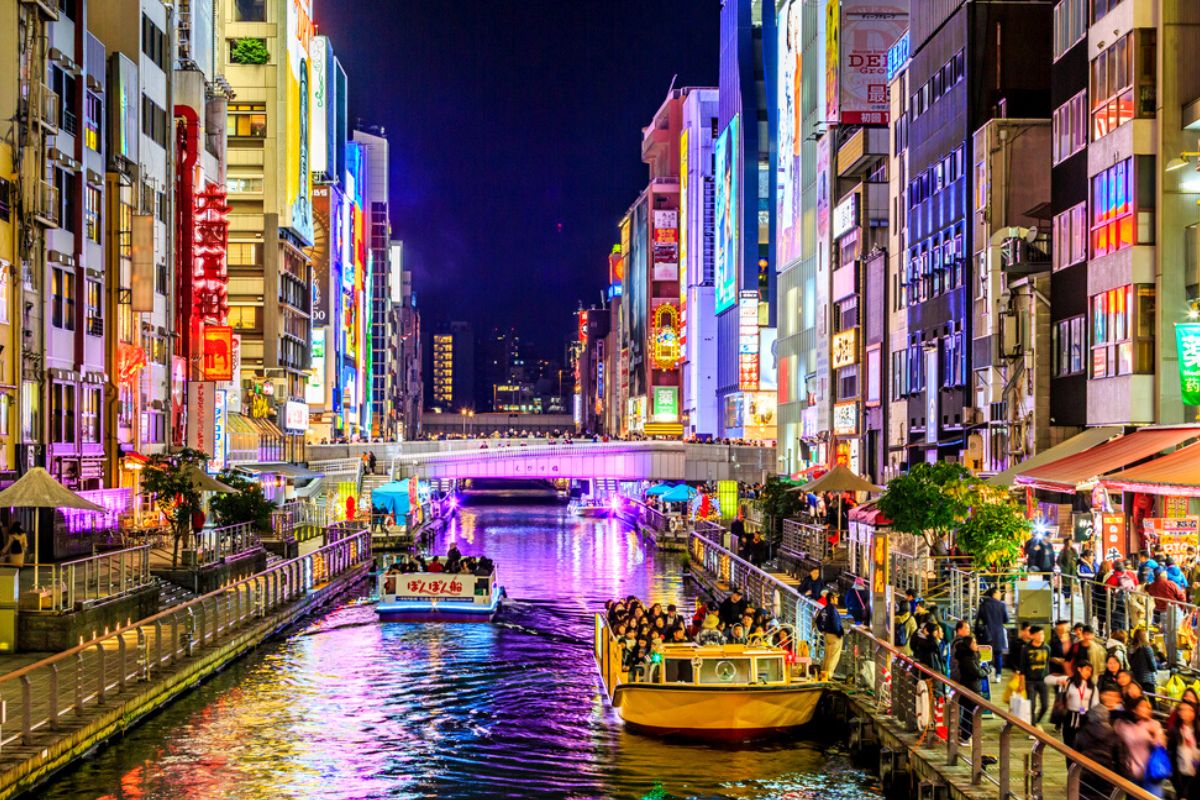 Dotonbori is one of the most famous neighborhoods in town, known for its abundant retail options. And it's also a hub for nightlife in the city, with plenty of unique clubs and bars to visit for a memorable evening out.
Weave between dance halls, beloved watering holes, and action-packed arcades, all backlit by the hum of neon lights. This famous party scene will make for a memorable night out for everyone!
52 – Enjoy some live theater
When you're ready for even more live entertainment, Osaka has plenty of theaters to offer you, with a wide range of shows that combine the global and the national.
Watch Broadway adaptations at Umeda Arts Theater, or take in a traditional Japanese puppet show at the National Bunraku Theater.
Enjoy cutting-edge plays and technologically innovative shows at Cool Japan Park Osaka Hall, or take in some classic Japanese comedies and dramas at Osaka Shin-Kabukiza Theater.
And at Osaka Shochikuza Kabuki Theater, you'll be able to enjoy the traditional art of kabuki performance in an elegant setting whose entryway is strikingly reminiscent of the Arc de Triomphe.
With the perfect blend of style and substance, tradition and experimentation, the theater scene in Osaka is a key part of the travel experience!
53 – Experience the city's best drinks with some pub crawls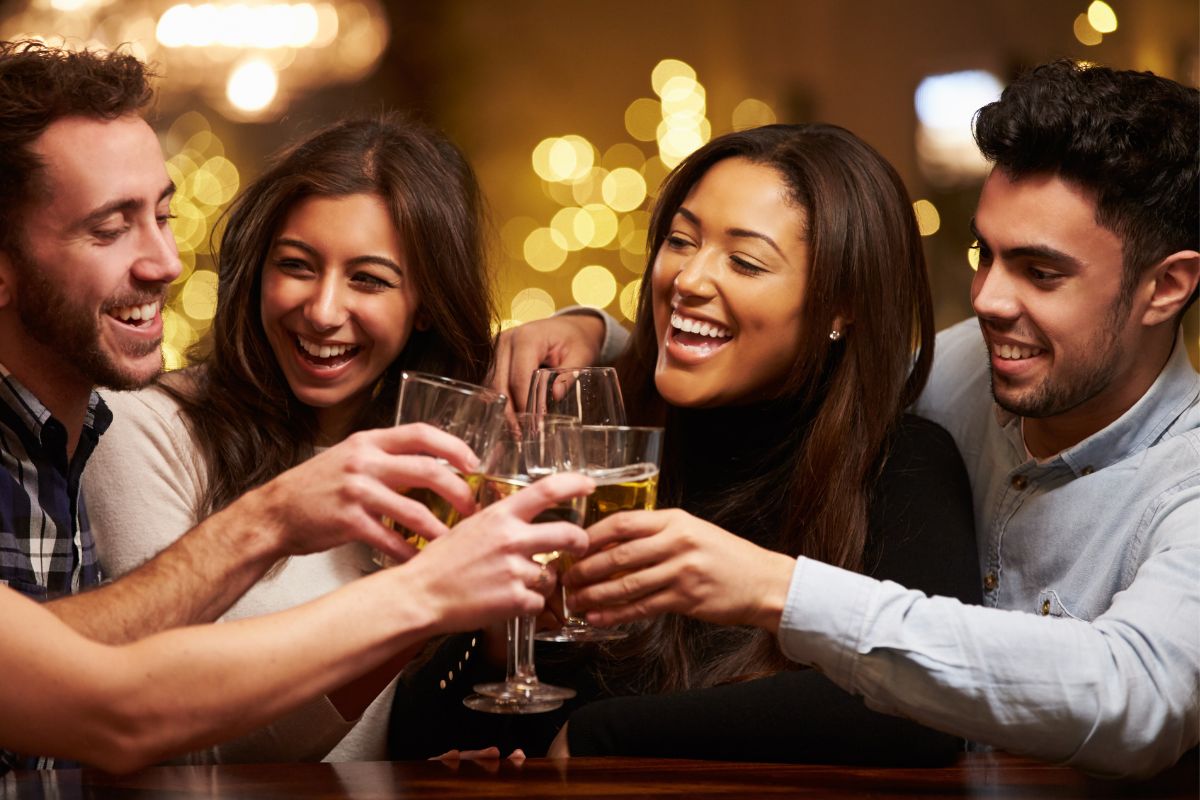 Another great way to indulge in the city's nightlife scene is with a pub crawl, where you can sample some of the coolest watering holes in town with the help of an enthusiastic guide. And as the third-biggest city in the country, there's no shortage of great spots to visit!
Check out the retro games and inventive cocktails at Space Station, a world-class barcade; enjoy live DJ sets while you sip at Moon Tower; or enjoy the affordable drinks and cozy atmosphere at CinqueCento.
And if you're looking to try sake specifically, don't miss the comprehensive cellar at Shimada Shoten, or the excellent collection of small brewery brands at Hana Sake Bar. Whichever way you choose to whet your whistle, you're guaranteed a good time!
54 – Sip in style at some rooftop bars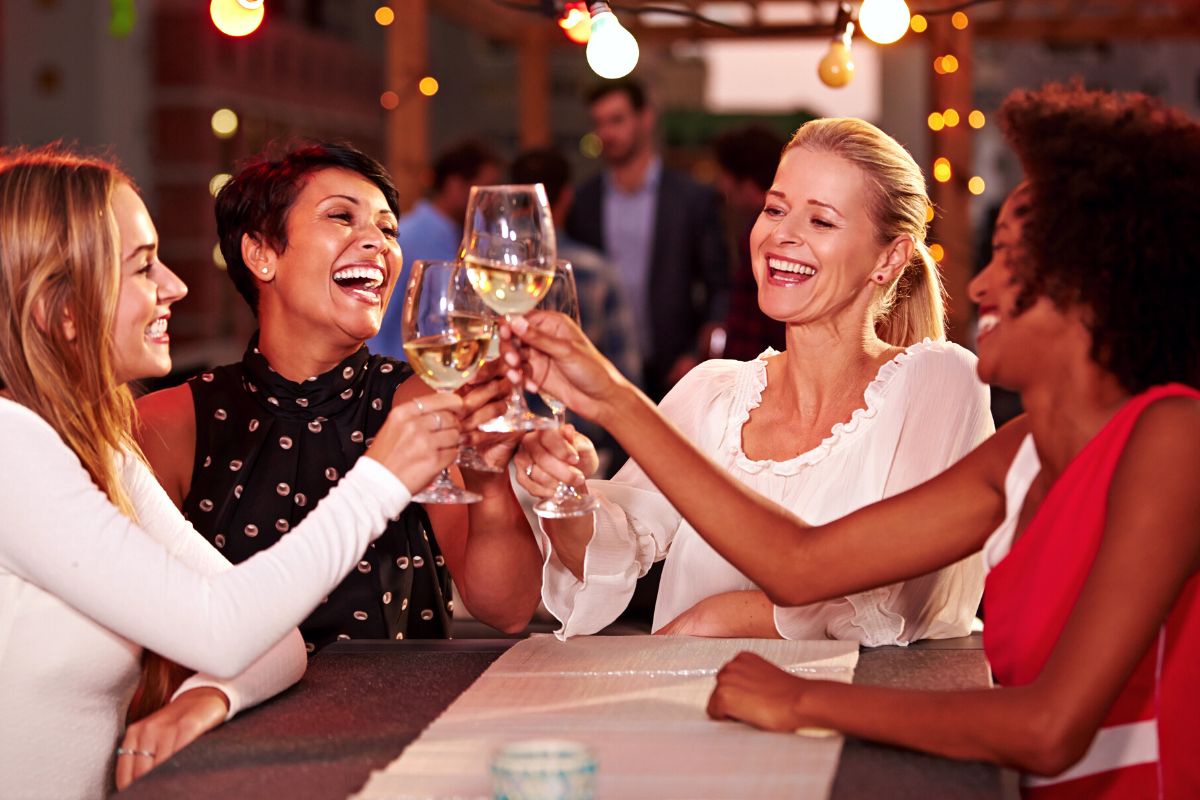 If you prefer a more stationary drinking experience, there are tons of great rooftop bars in town that offer remarkable drinks without skimping on the atmosphere.
Enjoy the summer feel of Rooftop Garden Perola at Hyatt Regency Osaka, which boasts a pool and excellent outdoor seating areas. The Garden BBQ features endless refills of beer and wine to enjoy alongside the deluxe meals and great views.
Or head to the pinnacle of the famed Takashimaya Department Store to enjoy a drink or two at Absinthe Solaar, a mellow setting that also offers up awesome Mediterranean food.
There's no better way to cap off another exciting day in one of Japan's coolest cities!
How to get to Osaka?
Osaka is primarily served by two airports: Kansai and Itami. You can arrange an airport transfer to and from the city to make the whole trip easier.
Where to stay in Osaka?
Ostay Vermillion Namba will quickly feel like a home away from home, with a beautiful garden and terrace area perfect for relaxing in between trips to the Liberty Osaka Museum and nearby parks.
Hotel Vine Osaka Kitahama offers easy access to the TKP Osaka Yodoyabashi Conference Center and a variety of temples and shrines, as well as a relaxing, ultra-modern atmosphere with famously friendly staff.
And at Luxcare Hotel, you can enjoy a delicious complimentary breakfast before heading out to enjoy nearby attractions like the Osaka Castle and Nakanoshima Park.
Where to go next?
While Osaka's activities and attractions could fill a whole vacation by themselves, the next two largest cities CHECK in Japan have plenty to offer as well.
In picturesque Kyoto, you can dive into hiking, temple tours, tea ceremonies, and more!
And of course, there are tons of fun things to do in Tokyo, Japan's capital and largest city.
You can explore the oldest parts of Japanese society right alongside some of the most modern entertainment and technology in the world.
And with lively people-watching, unique shops, and fantastic green spaces, even a simple walk down the street can turn into its own fantastic adventure.
Final thoughts
When you want to eat, drink, and be merry, Osaka is the place to go.
Its charming urban scene is only matched by its beautiful natural spaces, and its cutting-edge food and entertainment options perfectly blend with its traditional displays of art, theater, and religion.
So as you're looking for things to do in Osaka, expect the unexpected – and prepare to be amazed at what this splendid burg has to offer!
Happy travels!