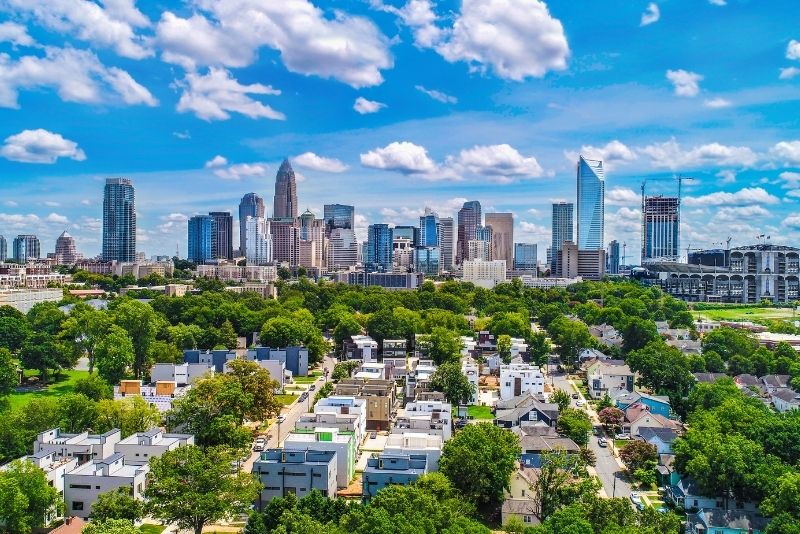 A diverse melting pot of history, culture, arts, and no shortage of craft beer, the urban hub that is Queen's City dishes up a wide variety of attractions for visitors of all ages and interests to enjoy.
Whether you find yourself engulfed in uptown Charlotte's luxury hotels and restaurants, the hair-raising Charlotte Motor Speedway NASCAR events, the historic architecture (spanning Victorian mansions to Craftsman Bungalows), the shopper's paradise that is Southpark Mall, or the long list of awesome day trips, the list of things to do in Charlotte is second to none.
So, what are you waiting for? Get planning and get booking!
1 – Walk a lap of the NASCAR Hall of Fame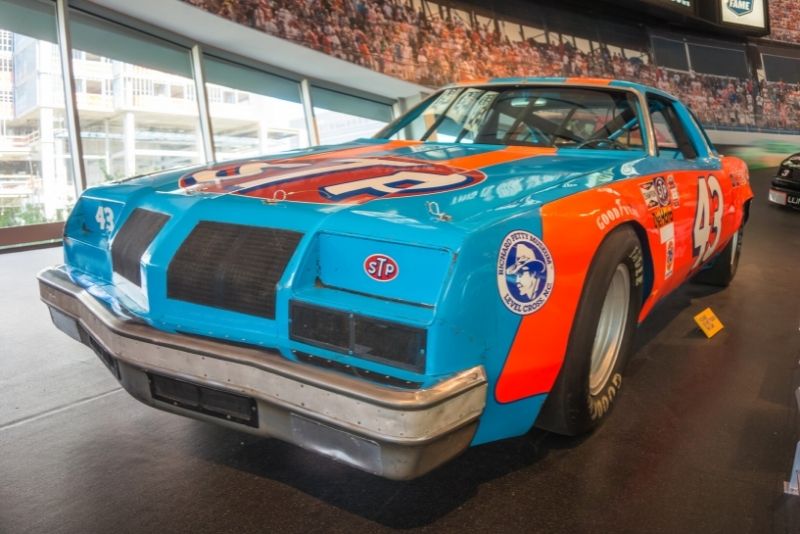 As a NASCAR-mad state and the home of the Memorial Day weekend tradition— the legendary Coca-Cola 600 — Charlotte and stock car racing come hand in hand.
At the esteemed NASCAR Hall of Fame, conveniently located near Downtown, petrolheads regularly drool over the ex-racer cars, while youngsters are drawn to the Disney Cars section and theater.
After learning all about the history of America's favorite motorsport and browsing the ever-evolving interactive exhibits, grab a bite at the Pit Stop Cafe and take a stroll to nearby Marshall Park!
2 – Ride heart-stopping coasters at Carowinds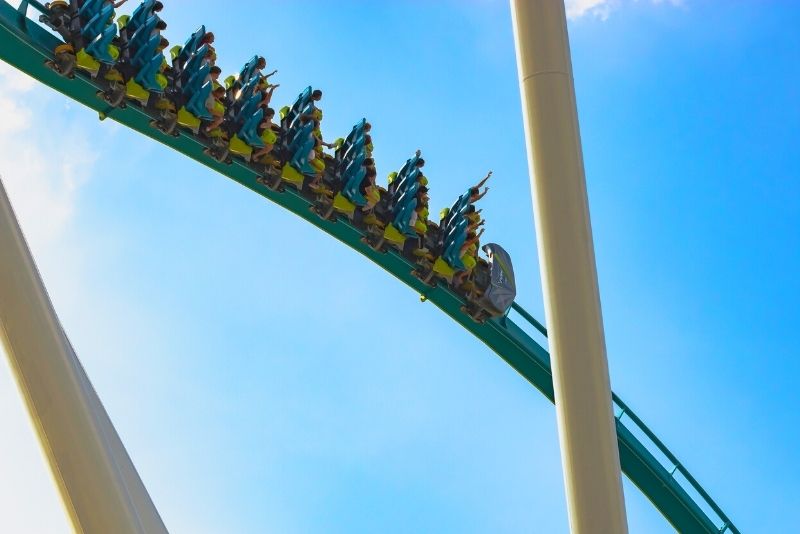 Straddling the North Carolina-South Carolina border, Carowinds is a family-friendly park featuring over 100 rides and attractions (including thrill-seekers' favorites like Fury 325, voted the world's top steel rollercoaster, and the feared Drop Tower), as well as dozens of restaurants, gentle rides, and water slides scattered throughout its outdoor grounds.
A wonderful way to keep the kids entertained, the park also puts on a range of live performances with Snoopy and the rest of the Peanuts gang.
3 – Get dressed up for the Carolina Renaissance Festival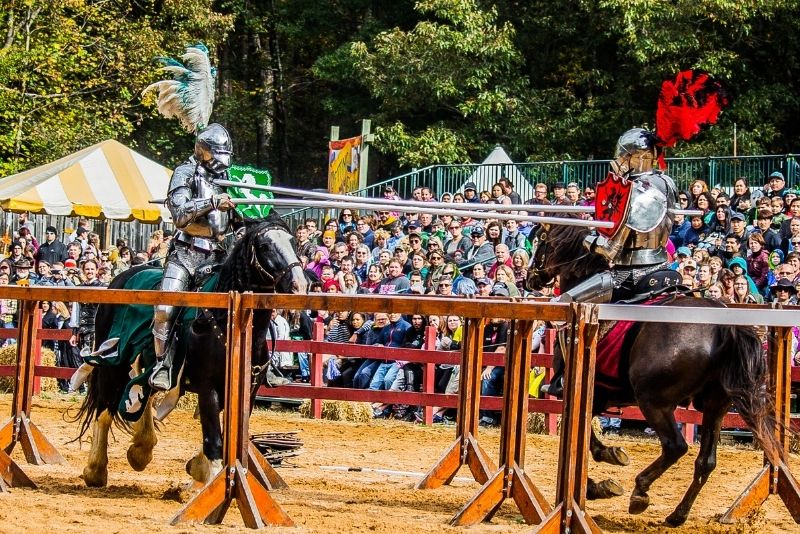 Combining a love of history with Queen City's one-of-a-kind flair, the Carolina Renaissance Festival is one of the unmissable things to do in Charlotte.
One of North America's largest annual outdoor events for adults and children alike (and home to Charlotte's very own jousting tournament), this 16th-century-themed gathering, which runs on the weekends in October and November, features everything from stunt shows to belly dancers, circus performers, and hundreds of costumed characters.
Hot tip: be sure to wear your own Renaissance-style costume for the occasion!
4 – Feed the fish at the SEA LIFE Charlotte-Concord Aquarium
Located up in nearby Concord next to the Concord Mills Mall, the Sea Life Aquarium is the perfect place to introduce curious kids (of all ages) to underwater life thanks to its interactive touch pools, spectacular walk-through tunnel, and thousands of critters on display.
For a next-level experience that the youngsters will adore, opt for the behind-the-scenes option that showcases how the staff cares for giant sharks, rescued sea turtles, and the rest.
5 – Get active at the U.S. National Whitewater Center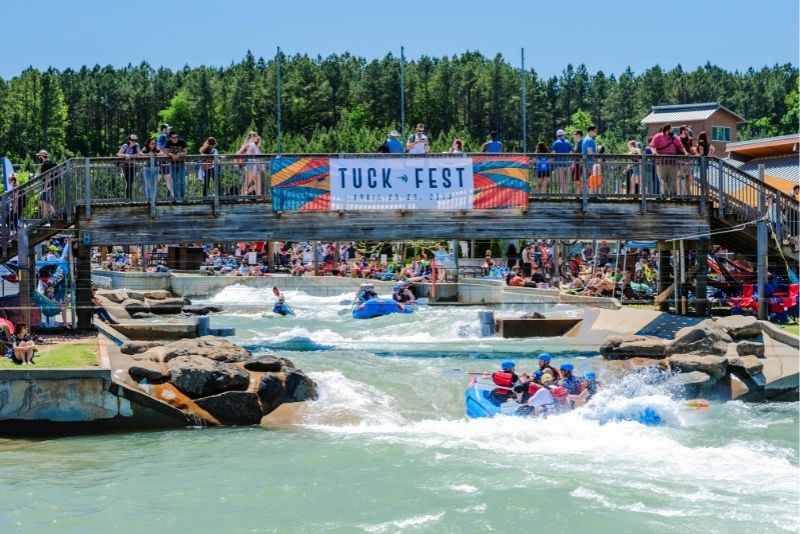 Nature lovers and outdoor enthusiasts will adore Charlotte's U.S. National Whitewater Center, a state-of-the-art facility that combines nearly every high-adrenaline outdoor sport on offer — ziplining, rafting (whitewater and flatwater), rock climbing, yoga, stand-up paddleboarding; you name it, and you can try it here!
The center also runs events and races, so be sure to check the website to see what's on.
6 – Take an electric cart city tour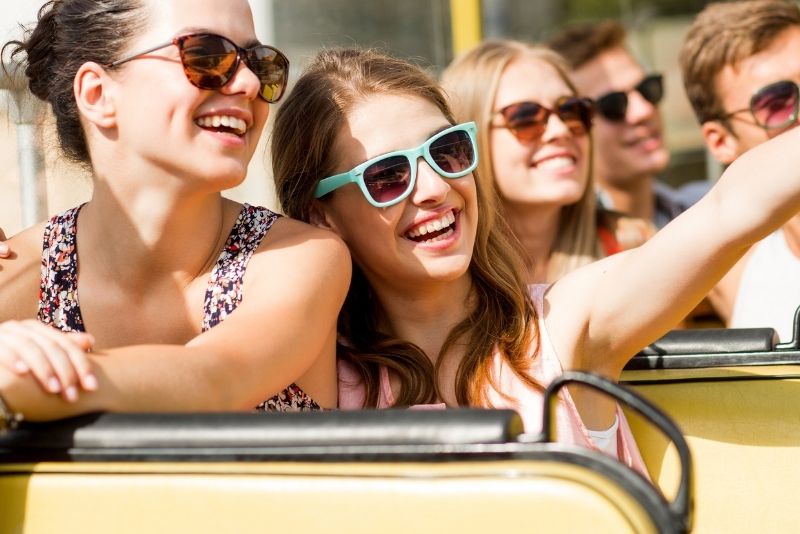 Can't be bothered with a walking tour? On those humid summer days, we don't blame you.
For a completely different view of Charlotte, hop in an electric cart and take a (roughly) two-hour tour to see both the city's high-trafficked and offbeat attractions.
With a friendly local guide at the wheel, you'll get a look at Charlotte's historic district and some of its many impressive skyscrapers while also learning about Charlotte's culture and getting recommendations for secret entertainment and restaurants you might not read about online.
7 – Solves clues in an escape room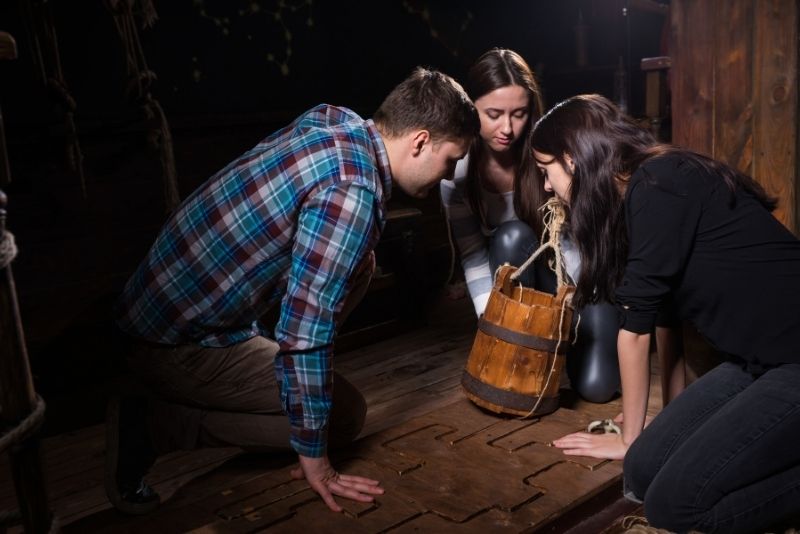 Any budding Sherlock Holmes out there?
Grab your nearest and dearest (or those random partygoers from the hostel), and muster up all the collective teamwork, problem-solving, and out-of-the-box thinking possible in order to solve the case and make it out of Charlotte's varied escape rooms!
At Concord's Espace Artist, you'll find intricately decorated themes like North Pole Meltdown, Da Vinci's Office, and Area 51 — there's no question of authenticity and intrigue, the only question is, can you crack the clues before time runs out?
8 – Meet lemurs at Zootastic Park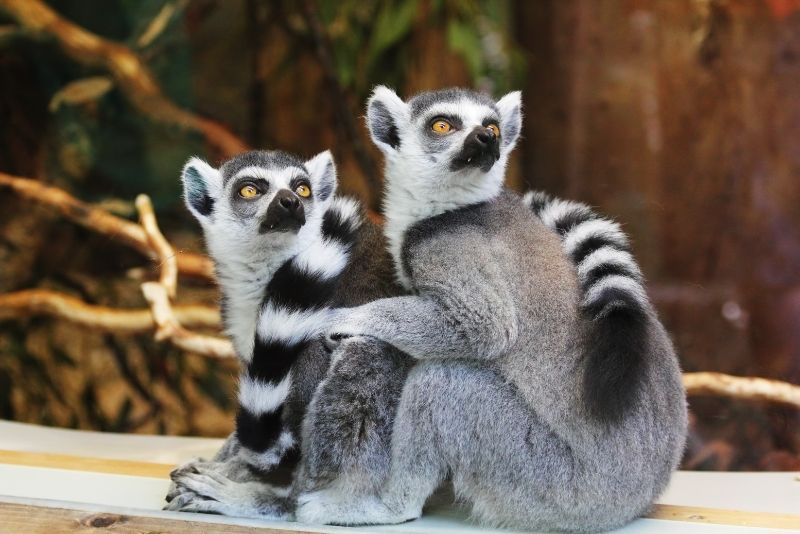 Just 35 miles north of Downtown Charlotte is one of North Carolina's most exciting attractions: Zootastic Park!
Hosting an array of private animal encounters (where you can safely and carefully touch and feed the furry critters) with baby spider monkeys, lemurs, armadillos, kangaroos, and plenty more, plus educational programs, the family-friendly attraction offers both walk-through and safari-like drive-through experiences, each unique and noteworthy in their own right.
9 – Grab a snack (and a glass of wine) at the 7th Street Public Market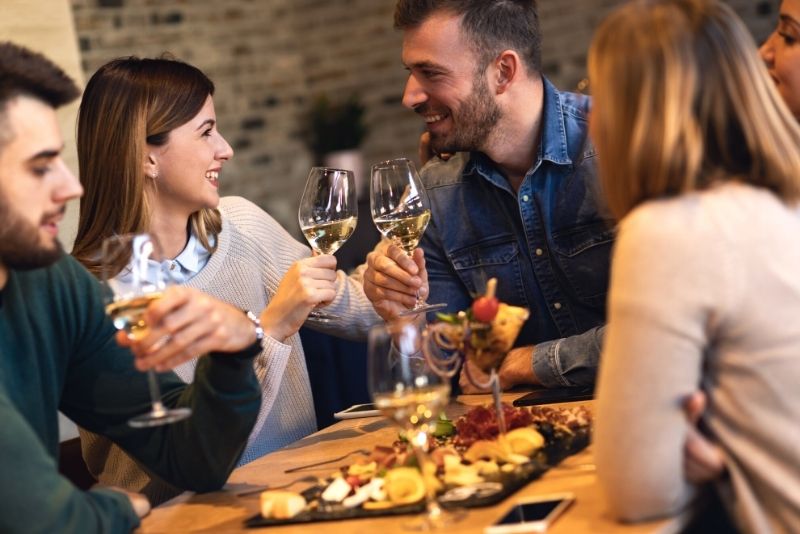 The fan-favorite 7th Street Public Market is the ideal spot to stop for a snack and a souvenir when strolling through the First or Fourth Ward.
When that tummy starts to rumble, curious shoppers can find a little bit of everything here: from fresh chocolate-oozing crepes to cheeses, dumplings, and acai bowls, to handmade crafts and soaps.
Feeling a little cheeky? There's a wine shop and craft beer bar too.
10 – Catch a few innings at Truist Field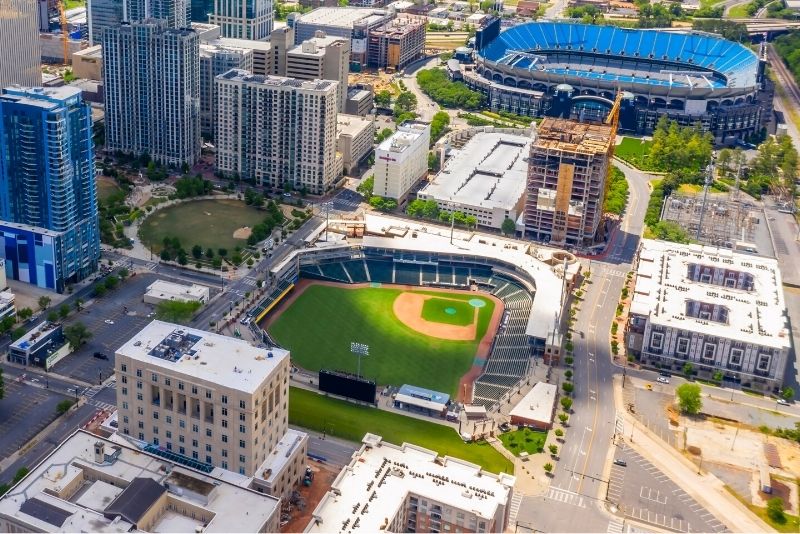 Sports fanatics, listen up!
Around the corner from the Bank of America Stadium, Charlotte's Truist Field (also known as Charlotte Knights Stadium or formerly BB&T Ballpark) is home to Charlotte's minor league baseball team, the Charlotte Knights.
The stadium also hosts concerts and other sporting events throughout the year – so whether you're a die-hard sports fan or just looking for an excuse to have some fun outside on a beautiful day with wonderful views of the city skyline, be sure to check this joint out
11 – Watch an outdoor movie at Village Park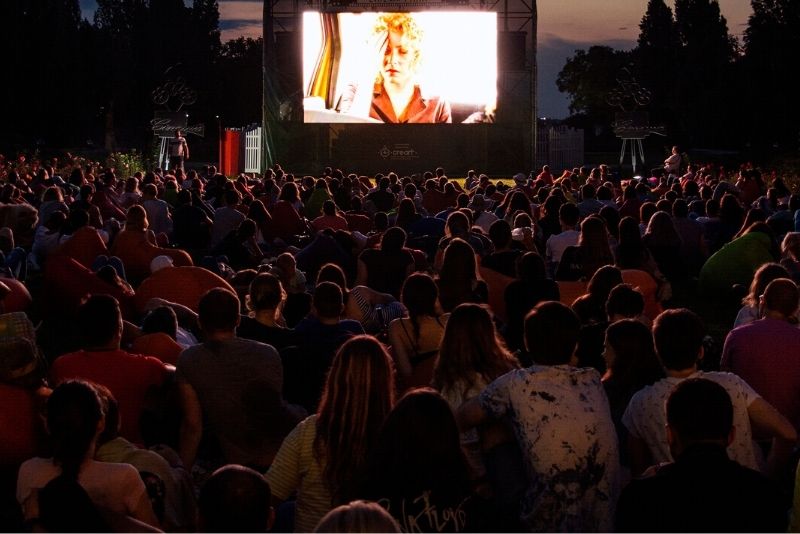 About a 30-minute drive from Charlotte, Village Park in Kannapolis, North Carolina is the perfect place to spend a day with family and friends.
Besides the expansive greenery ideal for a picnic under the sun, the locally adored park also showcases a regular Summer Concert & Movie Series (check the website to see what's playing) and offers a carousel and miniature train rides.
12 – Try indoor skydiving at iFLY Charlotte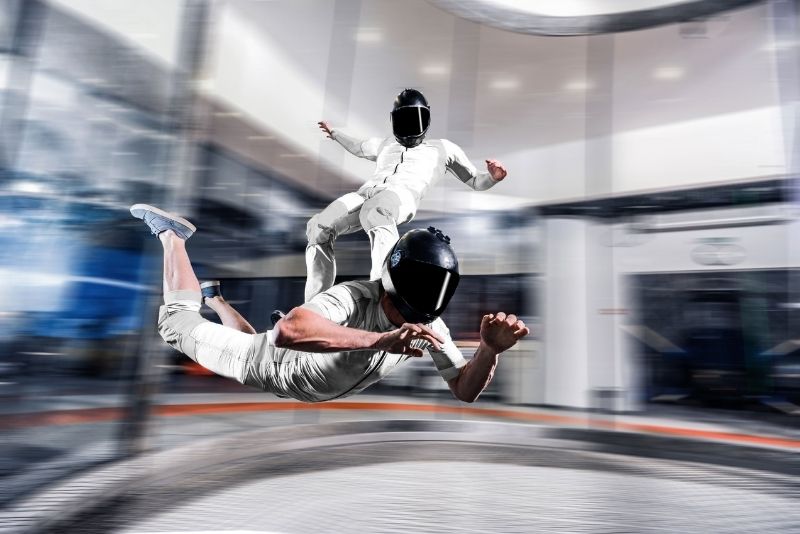 Charlotte's iFLY is the first indoor skydiving facility in North Carolina — a state-of-the-art space that provides a safe and exhilarating way for people of all ages and experience levels to enjoy the hair-raising thrill of jumping from a plane without having to worry about the elements or dangers!
This wind tunnel will have you swooping through the air like Superman (or Wonder Woman!), as you learn how to fly with lessons from an instructor.
13 – Take a stroll through Freedom Park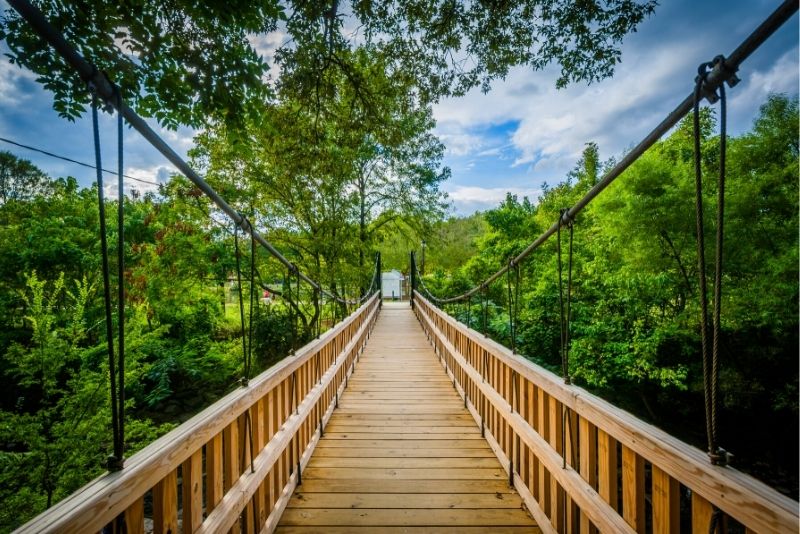 For when the Downtown tourist crowds become a little too hot to handle, this seven-acre greenway set on the shores of a lake offers a much-needed breath of fresh air, dishing up a range of paved trails, tennis and volleyball courts, and picnic areas.
Don't forget to stop by the Charlotte Nature Museum (AKA Discovery Place Nature) while you're there!
14 – Cheer on the Hornets at the Spectrum Center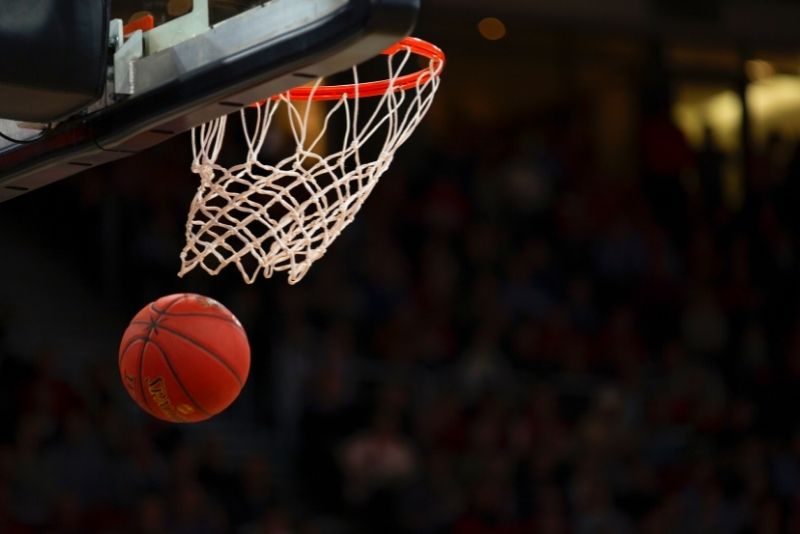 Home to Charlotte's NBA team, the Charlotte Hornets, this near-20-year old arena in Uptown has become a regional sports and entertainment destination, known for its roaring crowds and electric atmosphere.
Besides the typical NBA season which runs typically from October through to April, the Spectrum Center is no stranger to concerts (with performances from some of today's hottest acts).
Hot tip: to avoid overpaying for snacks and drinks, consider popping into the nearby Epicentre shopping mall before or after the game!
15 – Join a haunted walking tour… if you dare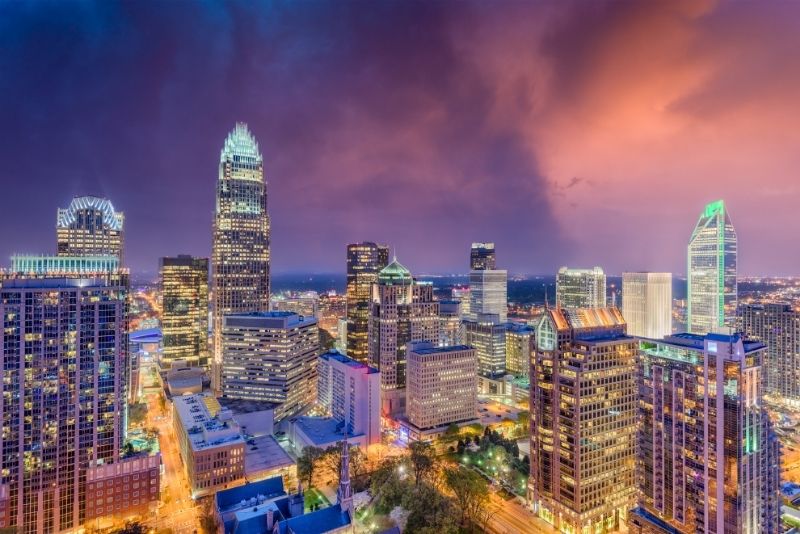 Forget about the sports teams and relaxing parks — Charlotte has a dark side!
On dedicated ghost-themed walking tours, entertaining local guides will have you listening to spine-chilling tales of Charlotte's most haunted locations, from the Charlotte Fire Department, where some say former first responders still haunt its halls after hours; to the Old Settlers' Cemetery, Bootlegger House, and the old mansions ravished by fires.
Don't forget your camera (and ghost-repellent), and, if you're feeling extra adventurous, consider a haunter pub crawl!
16 – Take a [virtual] tour of the Carolinas Aviation Museum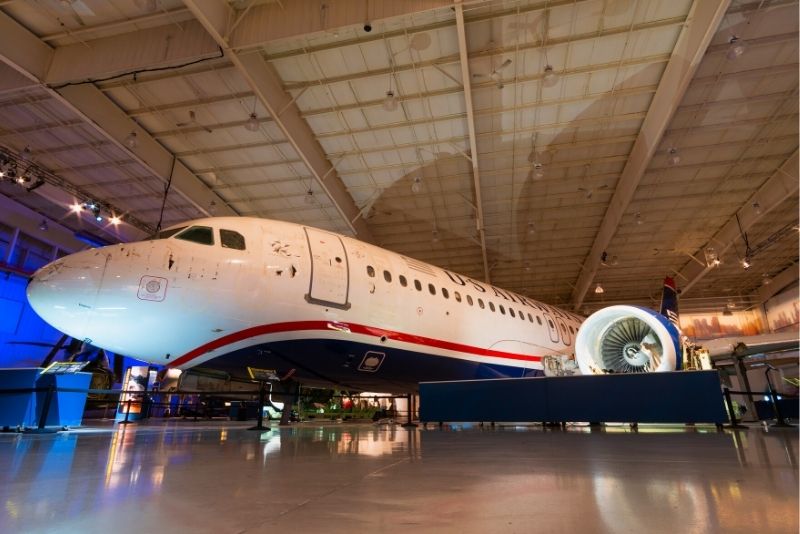 This aviation museum has more than just a couple of old airplanes hanging around!
Sitting on the grounds of Charlotte-Douglas International Airport, this next-generation museum aims to inspire today's use to get excited about aviation while teaching about the mechanics and human stories of flight, including the famous "Miracle on the Hudson".
Keep in mind: the physical museum will be closed until 2022 while renovations take place. In the meantime, virtual tours are available and just as educational
17 – Discover Charlotte's big cats at Tiger World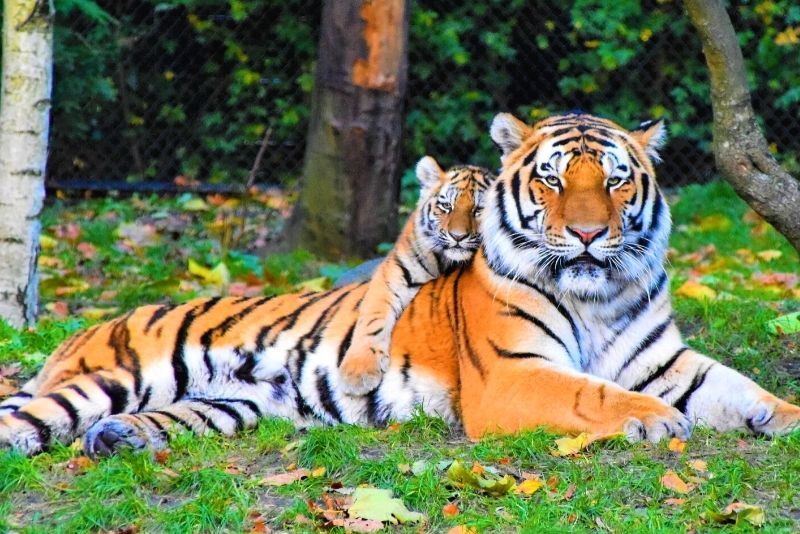 Very different from your typical run-of-the-mill zoo, this nonprofit animal sanctuary boasts acres of naturalistic habitats complete with a range of international animals that include tigers, lions, anacondas, and kangaroos, with a black jaguar and arctic wolf roaming around too.
Here, on either self-guided or expert-led tours, you can learn all about the importance of conservation and preservation.
18 – Get cultured at the Mint Museum of Art
One of the quintessential things to do in Charlotte for art-lovers, the Mint Museum of Art features a world-renowned collection that spans the centuries, from ancient to contemporary.
Inside the two locations (Uptown and Randolph) you'll find both permanent and rotating exhibits exploring American Art, European ceramics, and so much more (not to mention the art studios and museum store), making this must-see for any art aficionado!
For bargain-hunters, the cheapest entry tickets for the Mint as well as the Bechtler Museum of Modern Art are typically found online rather than at the door.
19 – Wet your whistle at The Olde Mecklenburg Brewery & Biergarten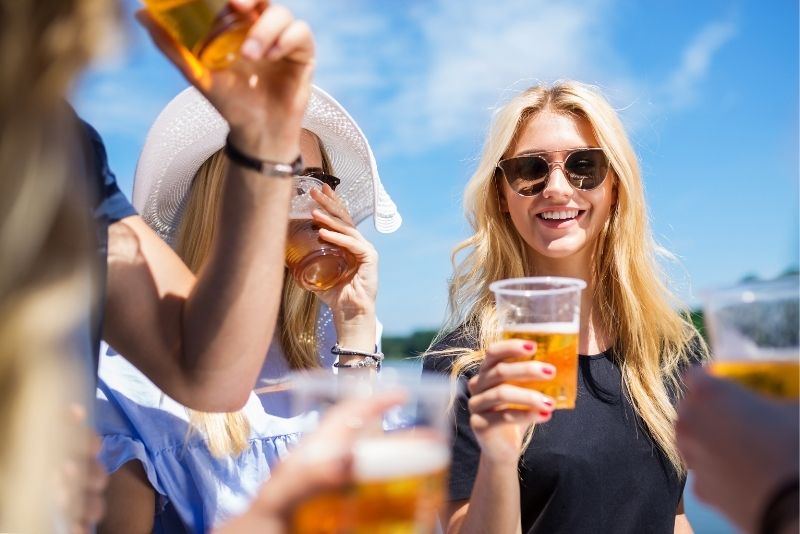 If all that exploring has made you thirsty, an ice-cold craft brew ought to do the trick.
The Olde Mecklenburg Brewery traces its roots back to Charlotte's inception and continues the city's history of German brewing. With a large outdoor Biergarten, fascinating tours (including taste tests, of course) as well as live music on weekends, this brewery is an ideal destination any time of year!
This goes without saying, but if you're in town in September, its "MECKTOBERFEST" event is essential for party-goers.
20 – Turn the page at the Billy Graham Library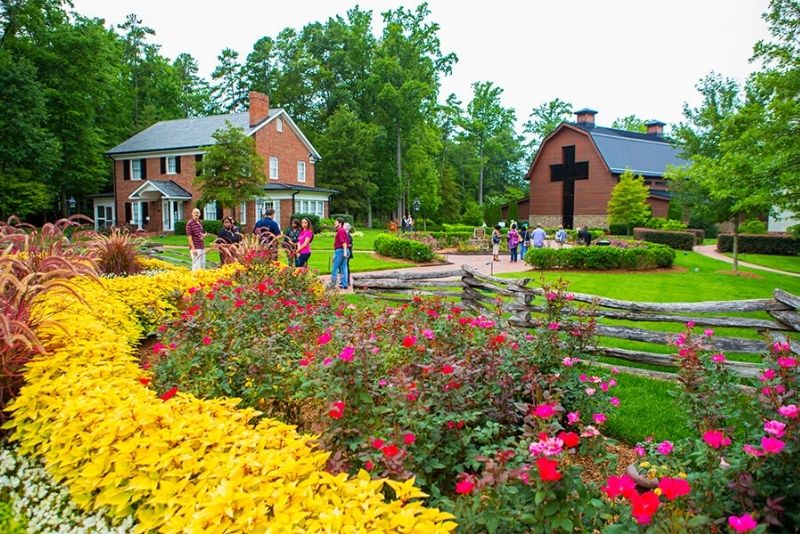 Established by Charlotte-born evangelical pastor Billy Graham, this booktopia is regularly thrown into the mix as one of North Carolina's most unique libraries.
Known for its extensive collection of books and manuscripts on the Bible as well as evangelism, it houses thousands of items in its dairy barn-shaped building, making it a fascinating destination for anyone looking to explore Charlotte's religious heritage!
After getting your religious reading fix, consider a guided tour of Graham's home too.
21 – Learn about the history of banking at the Wells Fargo Museum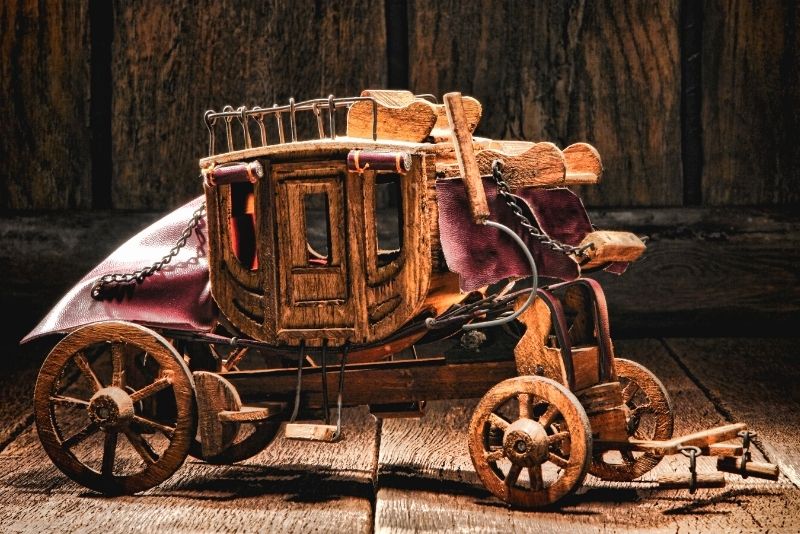 Found in Uptown Charlotte, across from the Levine Center for the Arts, the Wells Fargo Museum dives into the Charlotte-based bank's deep roots in Charlotte, emphasizing its history in mining and gold.
Learn about Charlotte's first and oldest banking institution, check out the display of gold nuggets and rare coins, and take a selfie in front of the authentic mid-19th-century Concord stagecoach!
22 – Unleash your inner Einstein at Discovery Place Science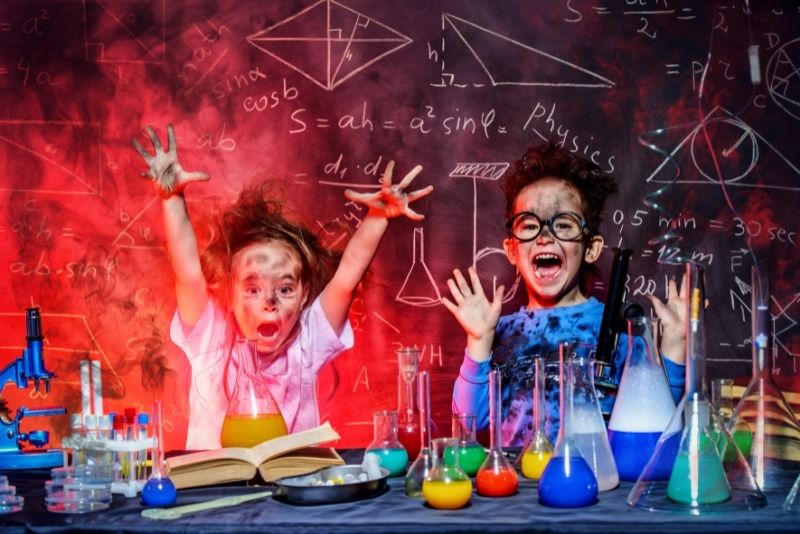 Nested in Freedom Park, Charlotte's Discovery Place is one of the city's most popular family-friendly attractions, with both adults and kids enjoying this hands-on museum that celebrates all things science.
Explore everything from natural sciences to archaeology, wildlife to health care technology, and more! You'll find a variety of interactive exhibits as well as quizzes, videos, and simulations for every interest.
23 – Admire the beautiful plants at the Daniel Stowe Botanical Garden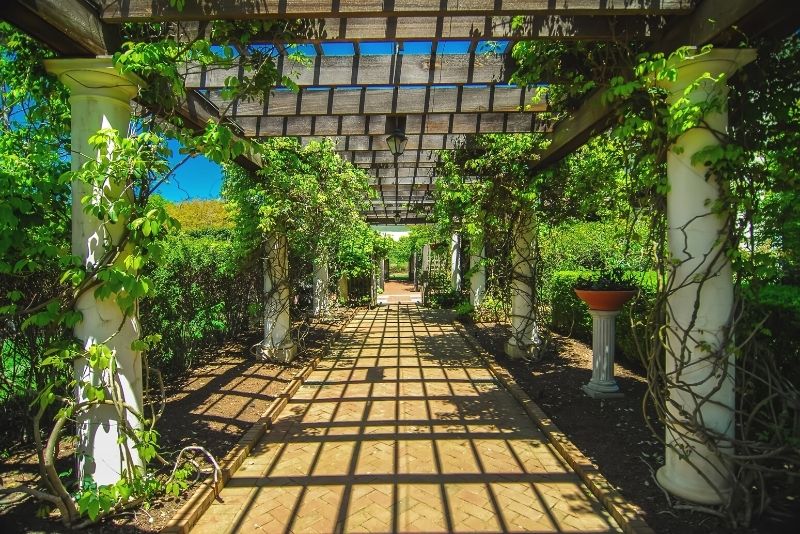 Nestled in the Queen City's historic Belmont neighborhood on 380 stunning acres, the Daniel Stowe Botanical Garden provides a peaceful escape with tens of thousands of plants across its meadows and foresty.
With its focus on plants and education – as well as its concentration on conservation and sustainability – this is one botanical garden that will make you want to come back again and again!
Kids, in particular, will love the Lost Hollow children's garden
24 – Explore the vibrant area of Fourth Ward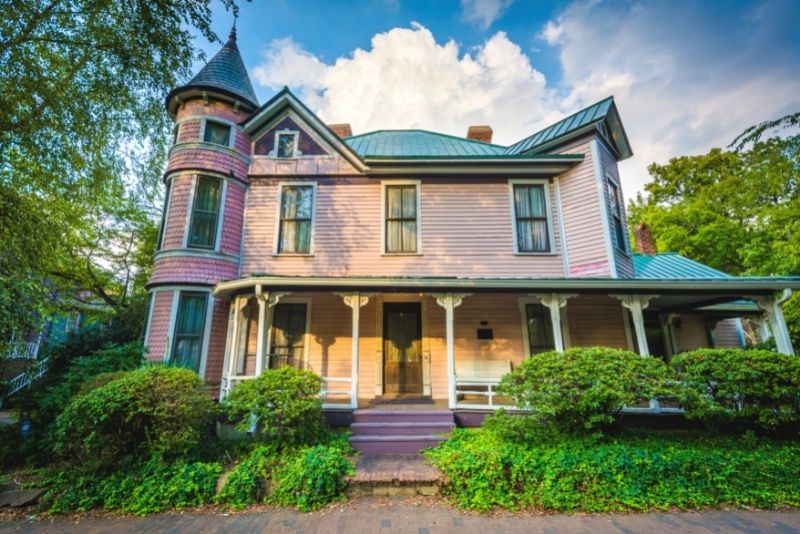 A charming suburb renowned for its decadent history and stunning old houses, Charlotte's Fourth Ward is a modern-favorite neighborhood decorated with an eclectic past.
Take a free walking tour to see some of the most beautiful examples as well as other historic sites such as Fourth Ward Park, the Old Settlers Cemetery, the pink Overcarsh House, and The old St. Peters Hospital.
25 – Take a segway tour of the city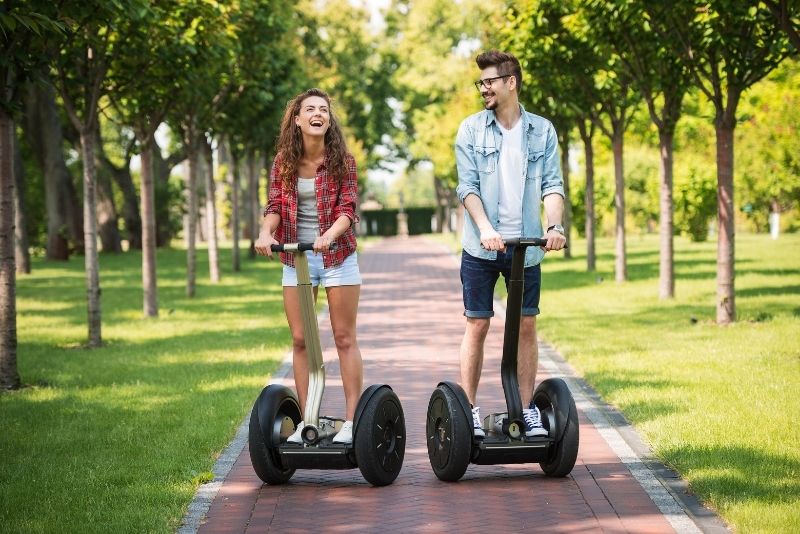 Despite the occasional cobblestone street, rolling around on a Segway is a terrific, convenient, and ultimately fun way to tick off some of the city's main haunts.
Typically venturing through Uptown, led by a charismatic local, segway tours skirt past must-see landmarks like Trade & Tryon (Independence Square), exploring vibrant locales like Fourth Ward and the Arts District too.
26 – Put the pedal to the metal at the Hendrick Motorsports Complex!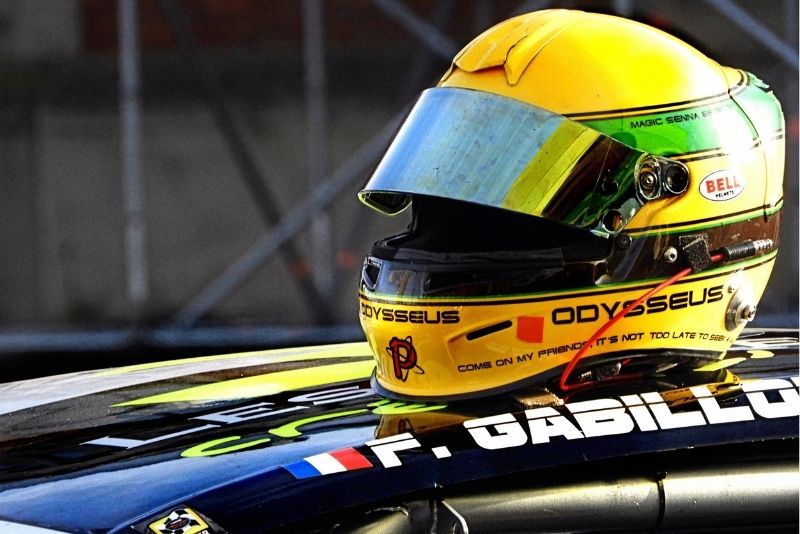 Founded by Charlotte-born racing champion Rick Hendrick, NASCAR's most successful organization has turned the Charlotte region into a hotspot for some of North Carolina's fastest drivers and cars.
Just a mile from the Charlotte Motor Speedway in Concord, Hendrick's museum showcases a large range of actual racing cars, with no shortage of awards, trophies, and memorabilia to check on.
For motorheads, it's a must-visit.
27 – Go golfing. Seriously, do it.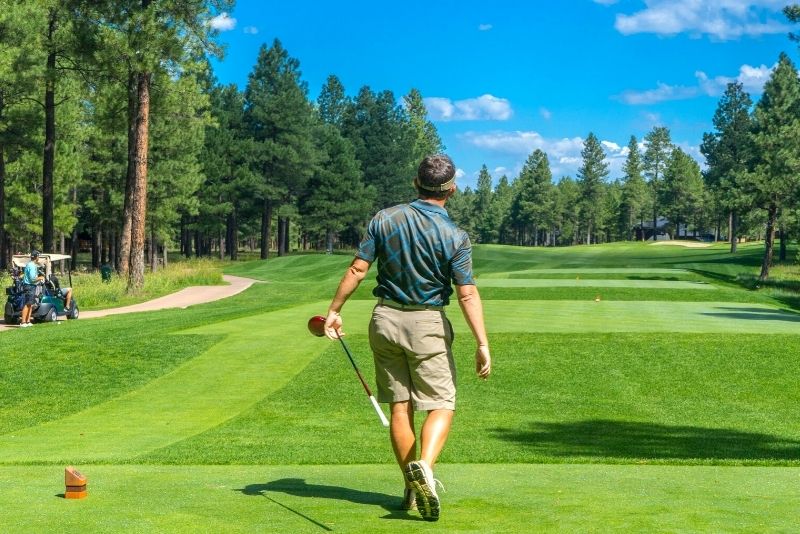 Ready to have your mind blown? North and South Carolina have more than 900 golf courses between them — so your ideal fairway is never too far away.
Just pick a day and tee off! You'll be amazed by Charlotte's variety of challenging layouts as well as its prime locations that provide sweeping views of rolling hills or pastoral landscapes.
Not sure where to start? The Verdict Ridge Golf & Country Club and Eagle Chase Golf Club are exceptional; Edgewater Golf Club, about an hour outside of Charlotte, is typically quieter; and the Carolina Lakes Golf Club is known for its quick greens and abundance of bunkers.
28 – Shop till you drop at Charlotte Premium Outlets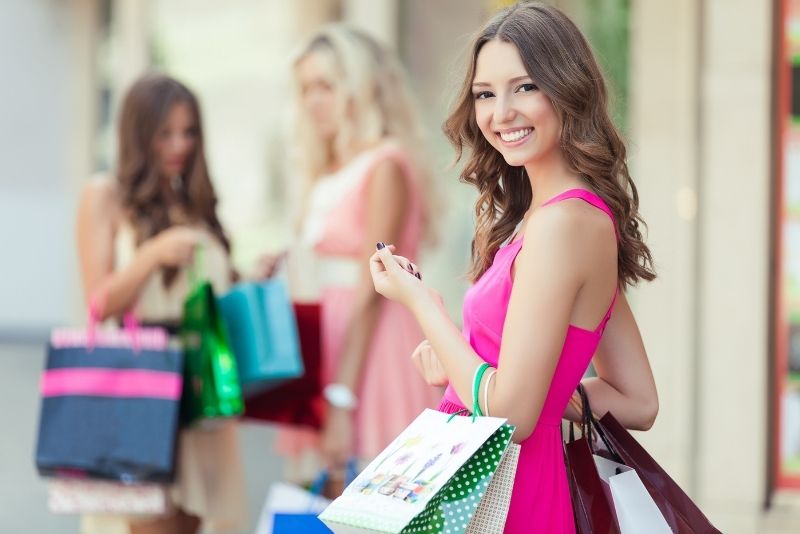 For the big spenders and fashionistas, there's no better way to while away a day than by hitting up Charlotte Premium Outlets, Queen City's premier shopping destination. With more than 100 stores on over 300,000 square feet of land in Berewick (just south of the city), Charlotte Premium Outlets is a shopaholic's heaven on earth!
You'll find all your favorite brands — from Kate Spade to Tommy Hilfiger and Adidas — at huge discounts (25-65% off), spanning the latest trends to timeless classics.
Hungry after maxing out the credit card? CPO is also home to a range of lip-smacking dining and entertainment spots – the hearty Charleys Philly Steaks being a great shout any day!
29 – Spend a couple of hours at the Bechtler Museum of Modern Art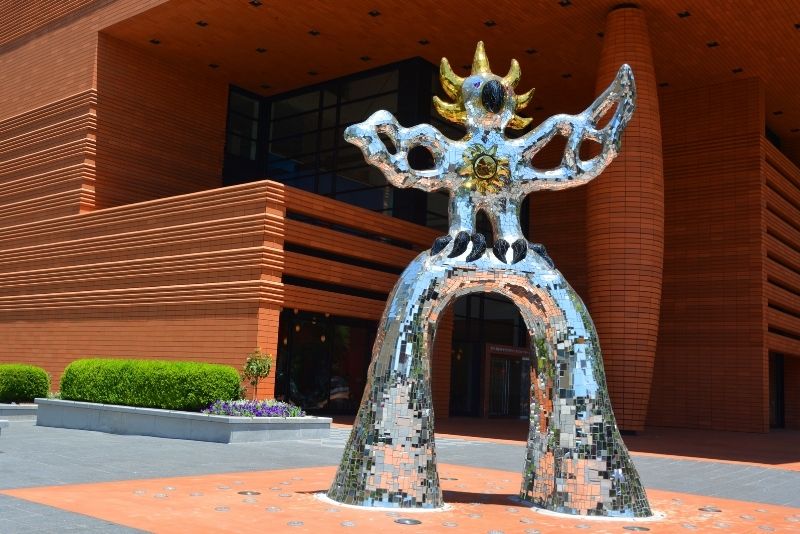 Tucked away in the city's downtown area, the Bechtler Museum of Modern Art is a world-class art museum that showcases some of the most renowned American and European artists of recent times.
With its collection numbering upwards of 1400 pieces — including works by Picasso, Pollock, Calder, Warhol, and Matisse — this intimate gallery is one of the non-negotiable things to do in Charlotte for art-lovers.
The Bechtler Museum of Modern Art is open every day bar Tuesday, and entry won't cost you more than $10.
30 – Head out to the Historic Latta Plantation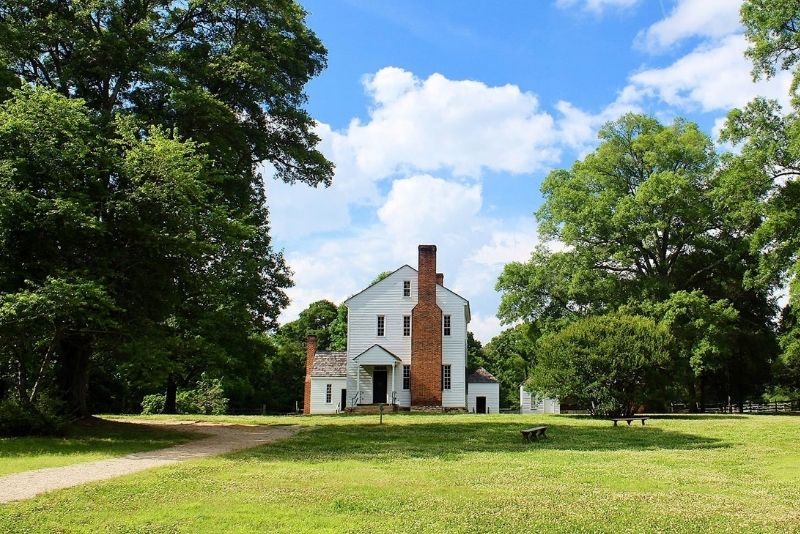 It's not all Charlotte city life and bustle; Charlotte also offers a range of historic hubs that take you back in time.
A great example is the Historic Latta Plantation, where visitors can explore a semi-antebellum mansion dating back to the early 1800s with a guide dressed in period clothing, as well as wander the grounds walking trails.
Hot tip: If you visit Raptor Center beforehand, keep your ticket to save a few bucks off your entry fee.
31 – Buy some new outfits at SouthPark Mall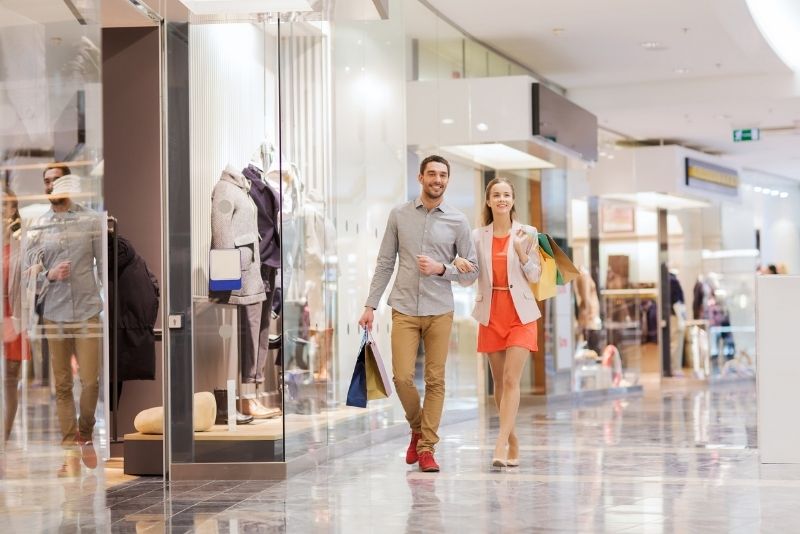 Assuming you've got any cash left after splurging at the Premium Outlets, SouthPark Mall is a must-visit — as the 28th largest in the United States, you can only imagine the kind of variety within its air-conditioned walls.
A Charlotte institution since it first opened in 1970, the expansive shopping complex offers a range of luxury stores including Burberry, Hugo Boss and Louis Vuitton as well as plenty of high-end American brands — close to 175 stores all up!
32 – Mark our words: visit the Schiele Museum of Natural History & Planetarium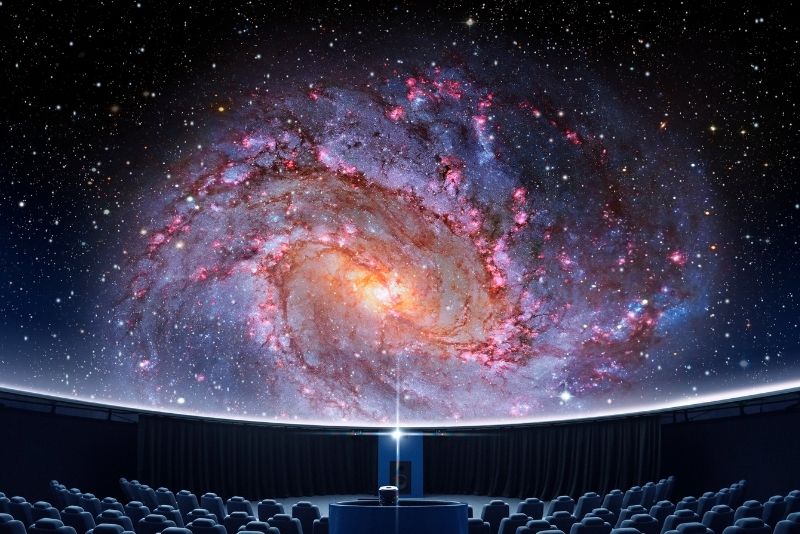 Boasting a giant planetarium and an array of permanent and rotating indoor and outdoor exhibits, the Schiele Museum in Gastonia is absolutely unmissable, especially if traveling with kids.
With incredible displays including a dinosaur exhibit, narwhal room, plus outdoor wildlife areas, a farm, a Memorial Wildlife Garden, and a nature trail, not to mention the horror fiction themes about vampires, zombies, and alien invaders, it's fair to say that this top-rated attraction truly does have it all.
With plenty of sights and attractions in Gastonia itself, it makes sense to spend the entire day there (about 30 minutes west of Charlotte).
33 – Explore the Harvey B. Gantt Center for African-American Arts + Culture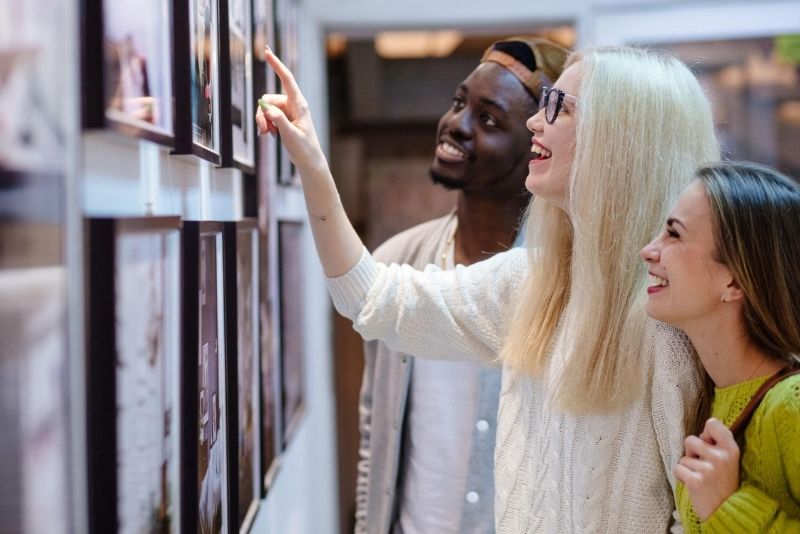 Smack-bang in the middle of Charlotte's downtown cultural district, the Harvey B. Gantt Center is the city's first and only public art museum dedicated to exhibiting, honoring, and promoting the wonderful works of African-American artists.
While exhibitions change regularly, a couple of incredible past displays have included 'Contemporary Black Carolina Artists' and 'Views from the Front Lines of the War for Black Lives'.
With performances, workshops, and rooftop events to boot, it's a must for visiting art-lovers.
34 – Check out the North Carolina Auto Racing Hall of Fame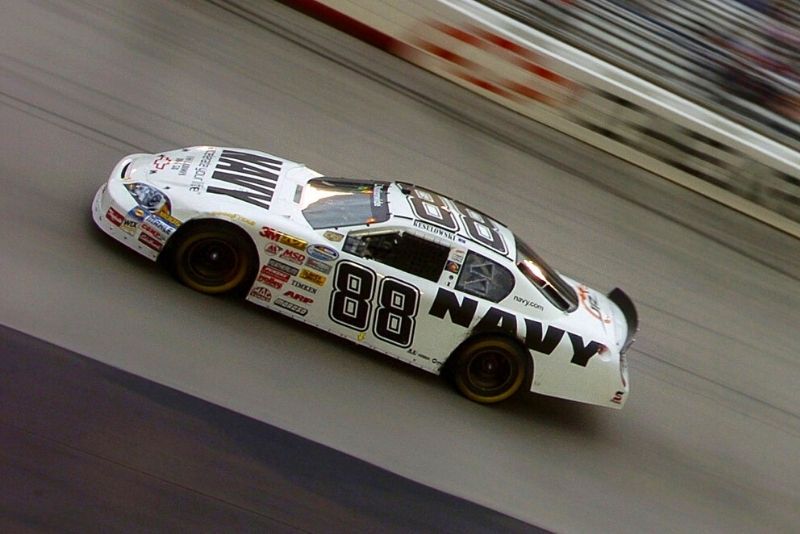 One for the petrolheads and sports nuts, Charlotte's North Carolina Auto Racing Hall of Fame is sure to get the blood pumping.
Featuring a range of exhibits detailing Charlotte's rich motorsport heritage, this Queen City institution is home to one of America's largest and most comprehensive collections of racing artifacts — from cars and trophies to photos, videos, and records!
35 – Take a day trip to the Biltmore Estate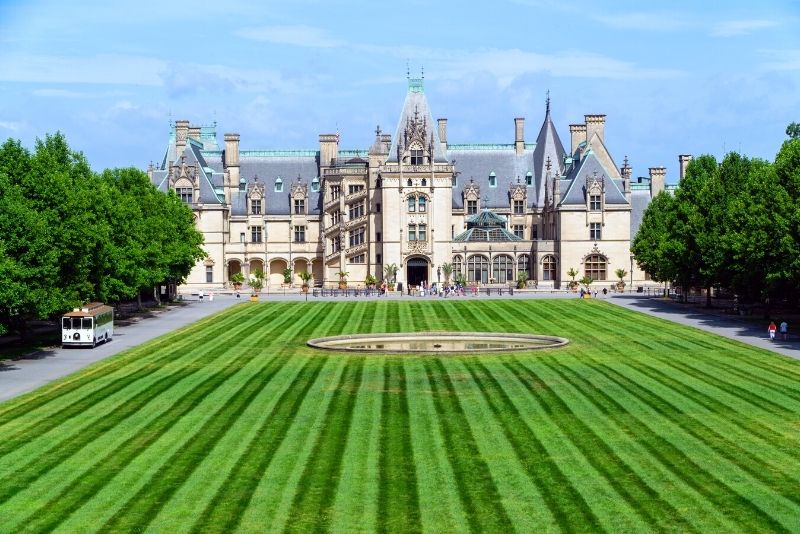 While there's no shortage of things to do in Charlotte itself, why not opt for a change of scenery and get out of town for a day? Enter: the Biltmore Estate near Asheville, America's largest private house and one of the top tourist attractions in North America.
The 8,000-acre estate was built by George Vanderbilt in the late 1800s, and today features lavish furnishings as well as an art gallery with rotating exhibits, not to mention the beautiful gardens.
36 – Smell the roses at Glencairn Garden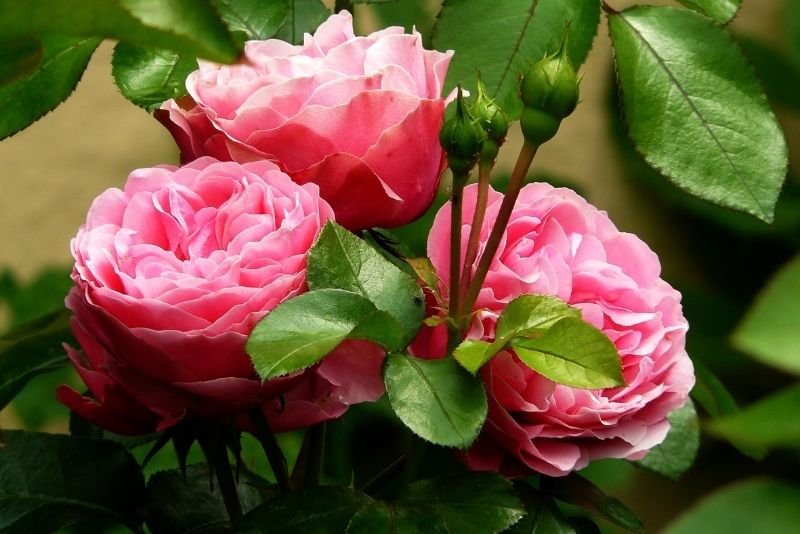 Despite being over the state line in South Carolina, the blissful and serene Glencairn Gardens remains an easily accessible (and essential) part of any Charlotte trip, located just 30 minutes away by car.
Guided tours of this 11-acre Rock Hill oasis are available every day of the week, with plenty of blooming flowers and relaxing fountains to enjoy.
37 – Scream "TOUCHDOWN" at Bank of America Stadium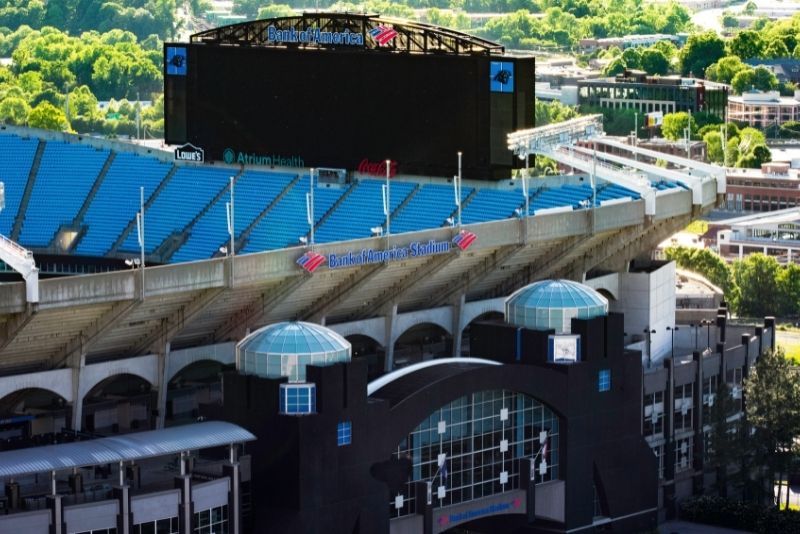 Home to the much-beloved Carolina Panthers' NFL team (well, beloved by the locals, that is), Bank of America Stadium is regularly teeming with rowdy crowds, a high-energy atmosphere, and sold-out bleachers.
For those with a serious interest in football, consider the behind-the-scenes guided walks that offer an insider's perspective into this iconic sports venue and its facilities.
Oh, and did someone say tailgating?
38 – Hang out with hippos at North Carolina Zoo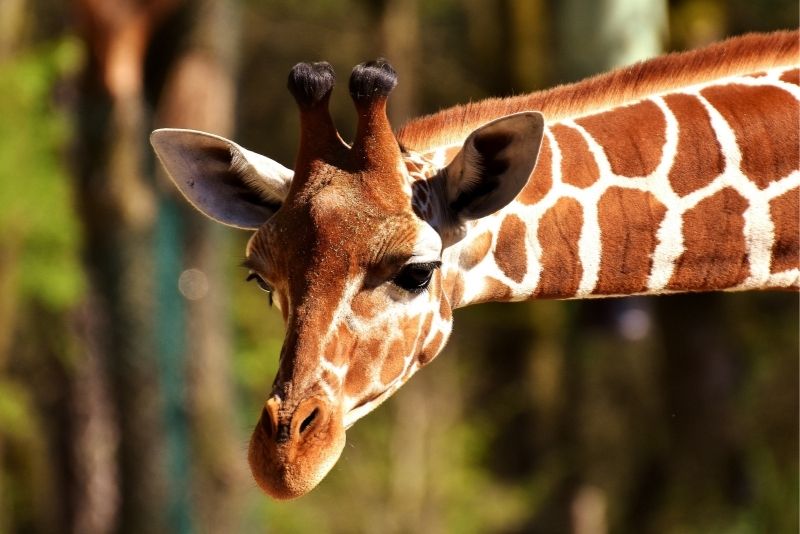 Founded in 1974, the North Carolina Zoo holds the coveted claim to fame of being the world's largest natural habitat zoo.
That means that, with over 1,800 animals to meet around the grounds, this animal lover's paradise has room to accommodate something for everyone, from baby bears to penguins, lions, zebras, and more than a cheeky monkey or two!
Be sure to check out the elephant habitat, and tune in to some of the daily keeper talks and demonstrations.
39 – Unwind at a spa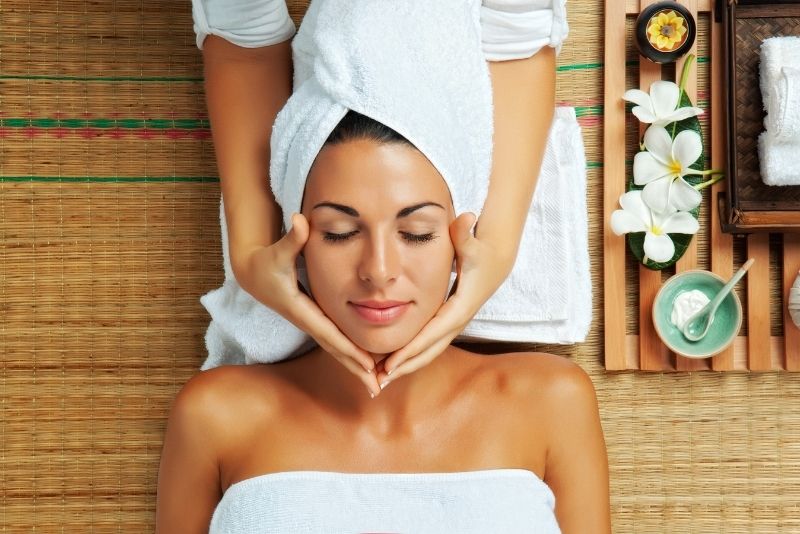 After a few days of exploring or partying a little too hard in South End or Mountford, there's no better way to spend a relaxing day than with some well-deserved R&R at one of Charlotte's premier spas.
Whether you're after a deep tissue massage, a mani/pedi, or just some time to unwind with a hot, steamy sauna, no matter your craving, the long list of Queen City spas has you covered.
Don't wanna pay full price? Definitely consider booking online in advance — discounts of up to 50% are often available!
40 – Stare into the eyes of Metalmorphosis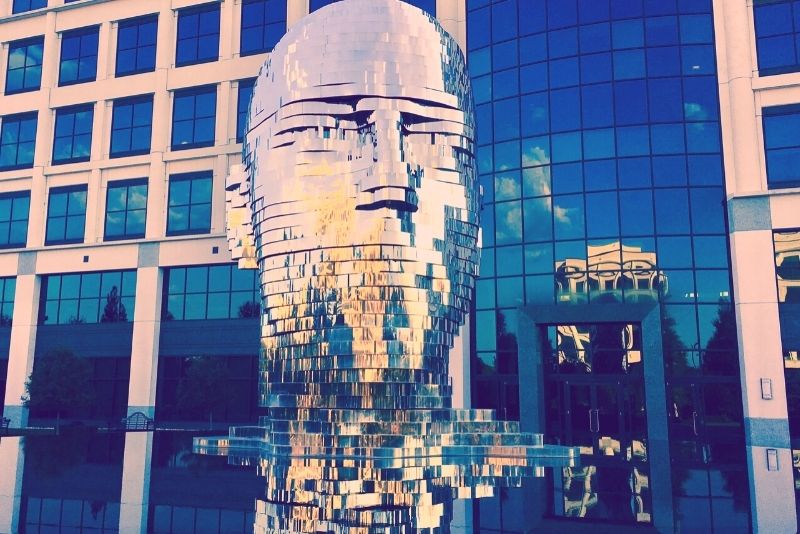 After a couple of years of being closed to the public, the obscure, giant metal head that is the Metalmorphosis sculpture is back in action!
Calling itself one of the Seven Wonders of Charlotte, the kinetic head (meaning it can move) is a formidable example of modern art, brought to life by internationally renown Czech Sculptor, David Černý.
41 – Wander around First Ward Park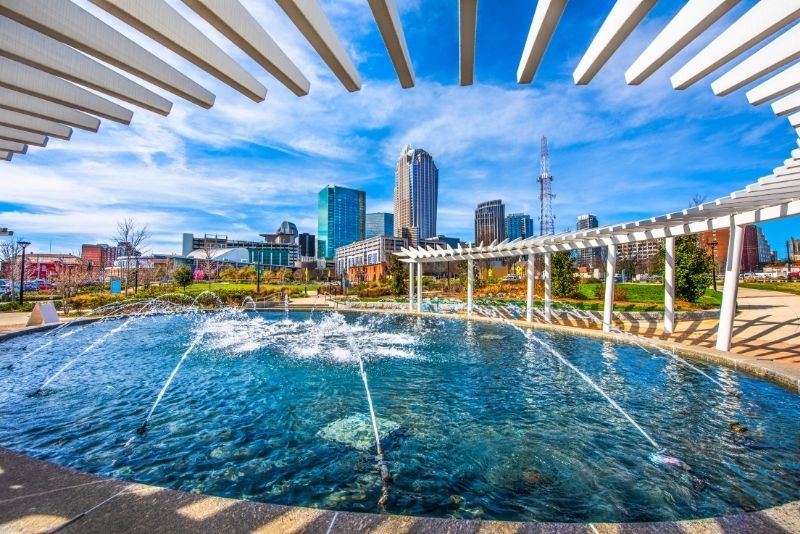 It's not too often that the words "nature" and "Charlotte" are used together, but First Ward Park is an exception.
With a network of walking paths and picnic areas, plus occasional live music and festivals, this urban slice of greenery is perfect for a slow-paced afternoon.
The famous 7th Street Public Market is right across the street, likewise the ImaginOn performing arts building.
42 – See a show or a museum at the Levine Center for the Arts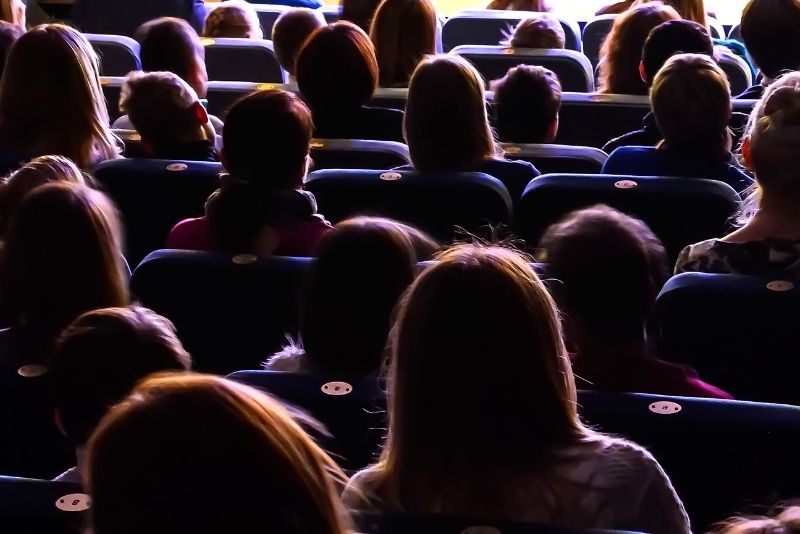 Your one-stop-shop for all things art, culture, and entertainment, the Levine Center is the umbrella organization that houses the likes of the Knight Theater, Bechtler Museum of Modern Art, Harvey B. Gantt Center, and Uptown's Mint Museum.
If you're on the hunt for some indoor entertainment, check the Levine website and you'll be sure to find something that suits your tastes.
43 – Get flippin' at Urban Air Trampoline and Adventure Park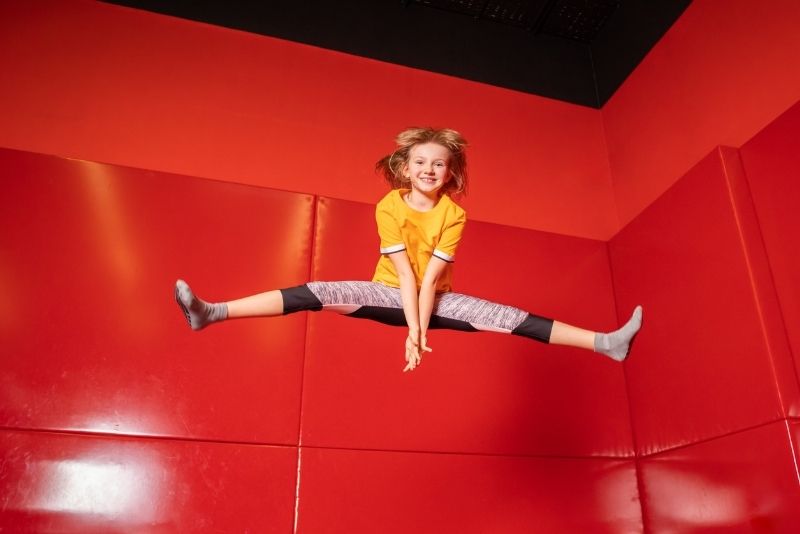 Had enough of the walking and exploring, huh?
Good news! There's an awesome place nearby where kids (who are we kidding… and adults too) can flip, twist, and burn an insane amount of calories on all kinds of unique trampoline setups.
At Urban Air, nestled over on Mint Hill, you'll find a world of bouncy fun with dodgeball zones, freestyle sections, Warrior course, tubes playground, and the Battlebeam – just to name a few of the jump-tastic attractions.
44 – Take the kids to Mr. Putty's Fun Park
A little bit of old and a whole lot of new, Mr. Putty's Fun Park is the best place to take the kids for an afternoon of distracting family fun!
This outdoor playground offers more than 30 active attractions including bungee jumping (well, the kiddie version), mini-golf, ax throwing, a ropes course, and a handful of competitive midway games at the Challenge Zone.
This underrated outdoor theme park promises bucket loads of family fun.
45 – Get grizzly at Hollywild Animal Park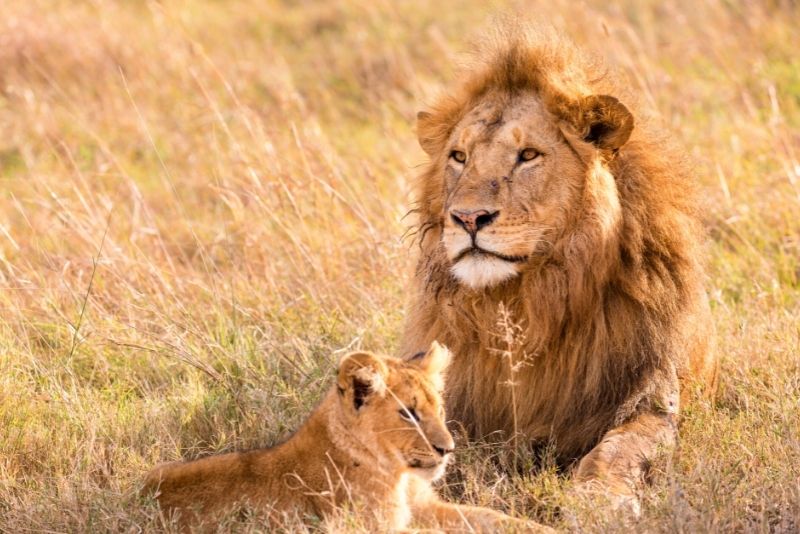 "Lions and tigers and bears, oh my!" — that's what you'll be saying, no doubt, at Hollywild.
A mix of zoo meets conservatory (with a sprinkle of Hollywood), this NFP organization is doing a wonderful job at caring and providing refuge for its 300 furry and friendly guests, some of which are endangered, and some of which and ex-film and TV stars.
This one is a little off the beaten path but is worth checking out for its 100-acre drive-through safari alone.
46 – Have fun at Frankie's of Charlotte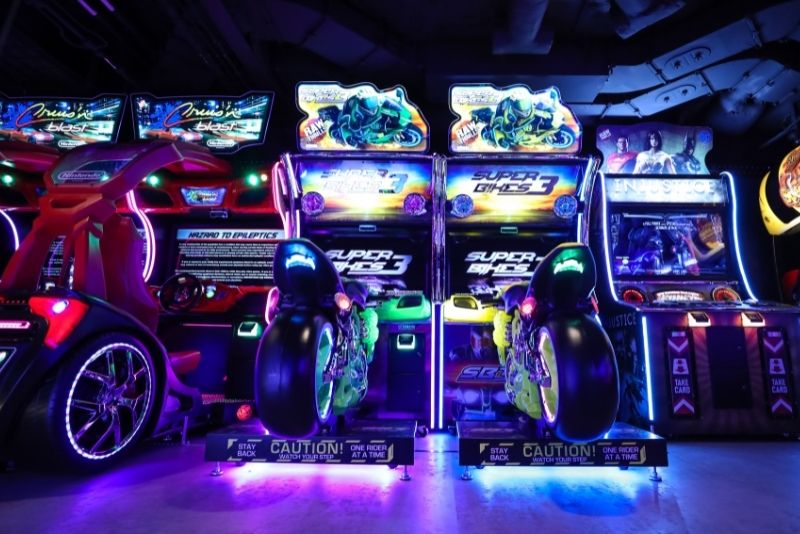 Your classic low-key theme park with Bumper Cars, go-karts, a flashy arcade, and a handful of rides (some heart-stopping, some perfect for the little ones), Frankie's amusement park is a hidden gem on the outskirts of town in nearby Huntersville.
Besides the main attractions, the family-friendly park also delivers some top-quality black-lit bowling and laser tag!
47 – Race against the clock with a scavenger game
Nothing says fun like a little friendly competition, right? Forget about Segway and walking tours for the minute — for an interactive, high-speed, on-foot adventure that takes you to the city's main haunts as well as some lesser-known locales, a scavenger hunt is the way to go.
Operated conveniently from your phone and costing anywhere between $10 and $30 (give or take), these riddle-solving activities are operated by a range of companies that service different areas of the city (like Uptown or Fourth Ward), including zombie-themed hunts and photo challenges!
48 – Sit front row at Ovens Auditorium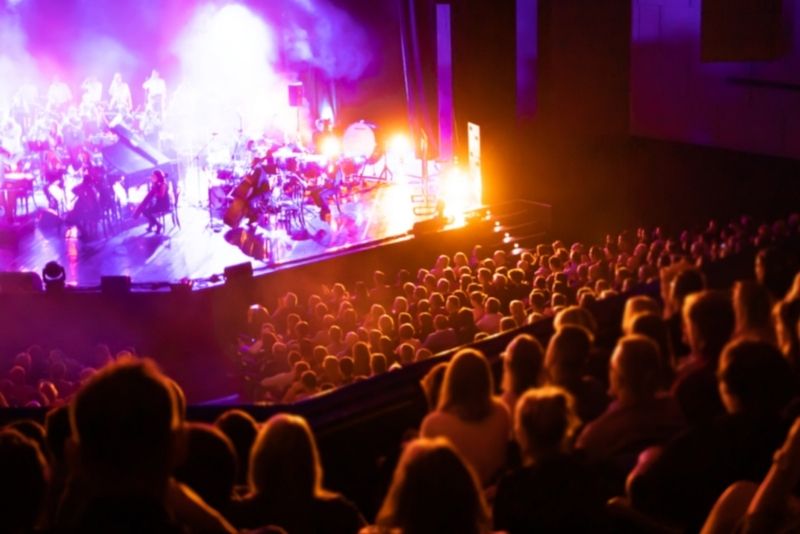 Found in the Bojangles Entertainment Complex, the 2400-seat Ovens Auditorium wields the title of being Charlotte's biggest performing arts theater.
Okay, so what does that mean? It means that Ovens attracts the biggest, fanciest, most popular names from near and far! From Franki Valli to Wicked (the musical) to Tyler, the Creator, there's plenty to choose from.
Just check the website to see what's on during your trip.
49 – Head to the NC Museum of Dolls, Toys & Miniatures in Spencer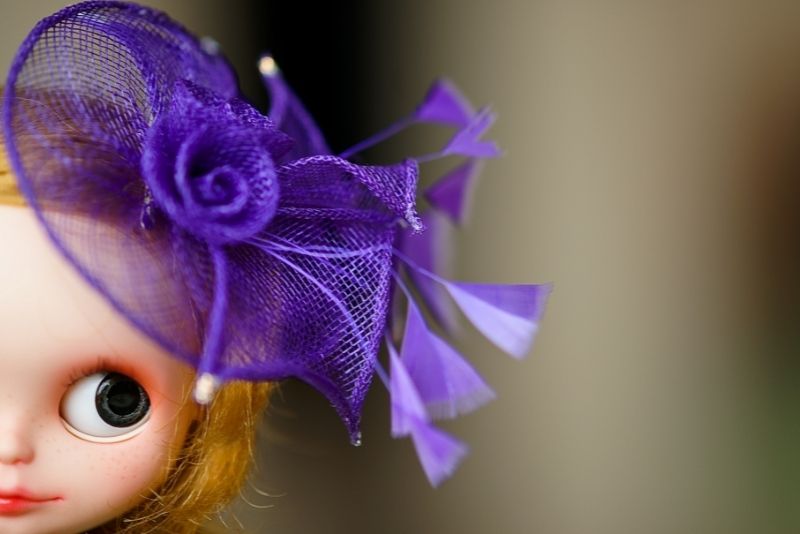 A fan-favorite for collectors and kids alike, this peculiar yet incredible North Carolina museum houses hundreds of vintage dolls, antique toys, and contemporary miniatures that are sure to trigger feelings of nostalgia from decades gone by.
Exhibits include a Shirley Temple Doll Exhibit and Schoenhut Circus Figures, as well as special sections for Boudoir Dolls from the 1920s and 1930s, a Lionel model train village, and so much more.
50 – Hear the orchestra at the Belk Theater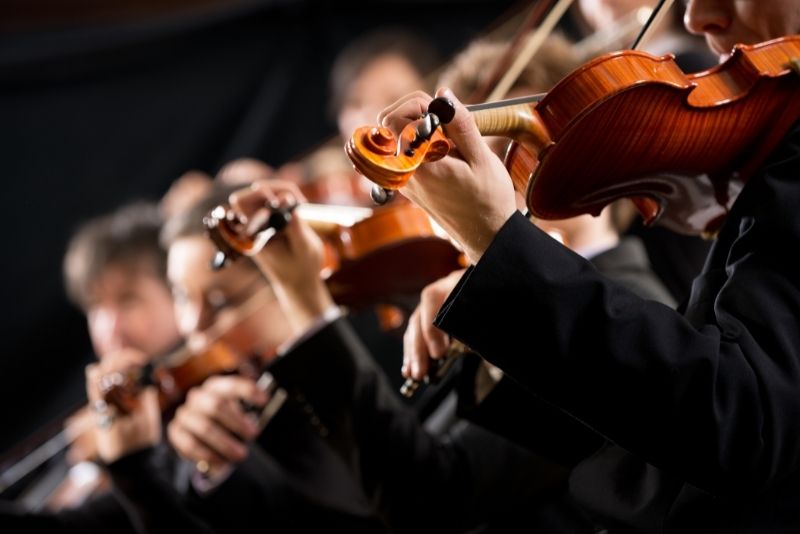 Sitting on North Tryon St in the Blumenthal Performing Arts Center, the Belk Theater hosts everything from Broadway productions to concerts for the Charlotte Symphony Orchestra, providing intimate aura and world-class acoustics thanks to its classic European horseshoe layout.
To see what's playing during your visit, simply check out the CarolinaTix website.
51 – Check out The North Carolina Botanical Gardens at UNCC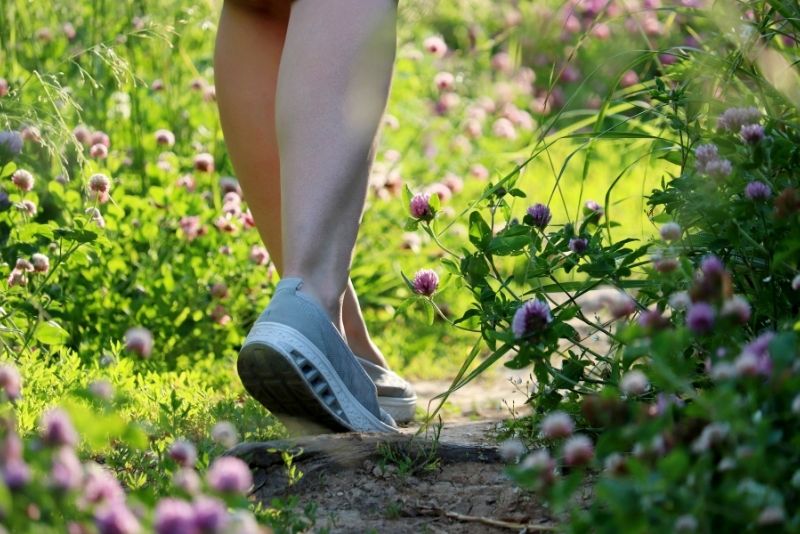 A North Carolina treasure, these gardens are home to a plethora of plants, flowers, and trees both native and representing the wider country and planet.
Listen to the birds in the Polly Rogers Memorial Sensory Garden; admire the Asian influence and water features in the Susie Harwood Garden, or take part in one of the regular greenhouse classes and events!
If you're planning on exploring the University of North Carolina Charlotte campus, don't miss these enchanting gardens.
52 – Step back in time at the President James K. Polk State Historic Site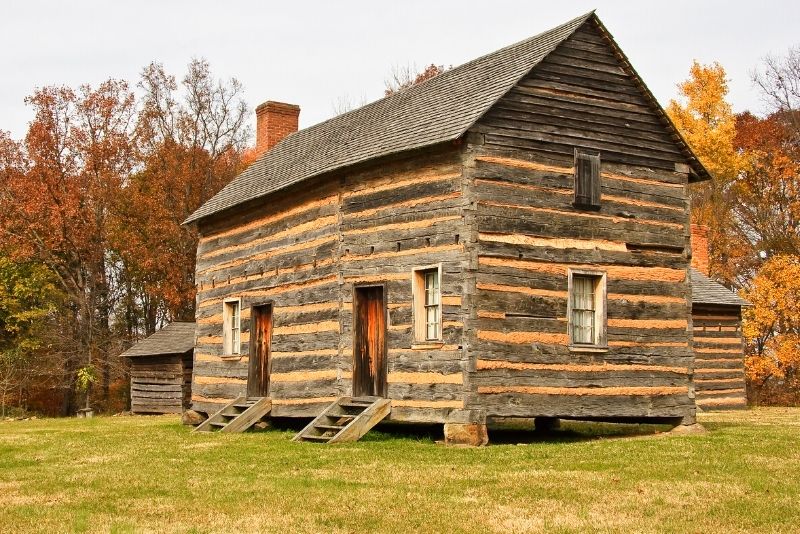 A North Carolina gem, this former president's 150-acre house and gardens (with its own nature trails) is a must-see for history buffs.
After a tour of the cabins on the grounds, an afternoon exploring the museum offers plenty to see in the way of original furnishings and stories of Polk's personal and political lives.
Friendly for your wallet too, tours led by costumed historians are just $2 for adults and $1 for children while entry itself is free.
53 – Follow the Charlotte Liberty Walk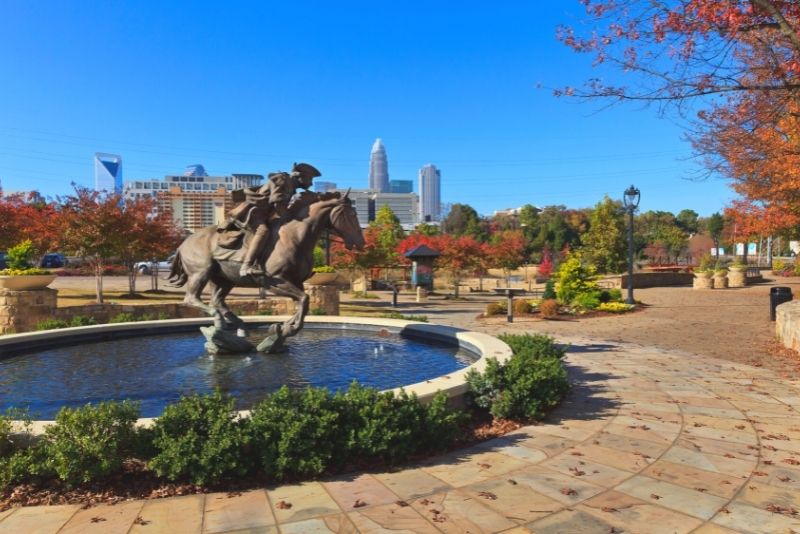 A free attraction for all ages, this self-guided walking tour in Uptown Charlotte features an interactive map that will take you to 19 of the city's most iconic statues and monuments, including the Battle of Charlotte Monument, the Ishmael Titus Marker, and the Queen Charlotte Statue.
The route is about a mile long and can be started anywhere on its loop; just follow the interactive map on your website or join a guided walk.
54 – Drive your own NASCAR vehicle!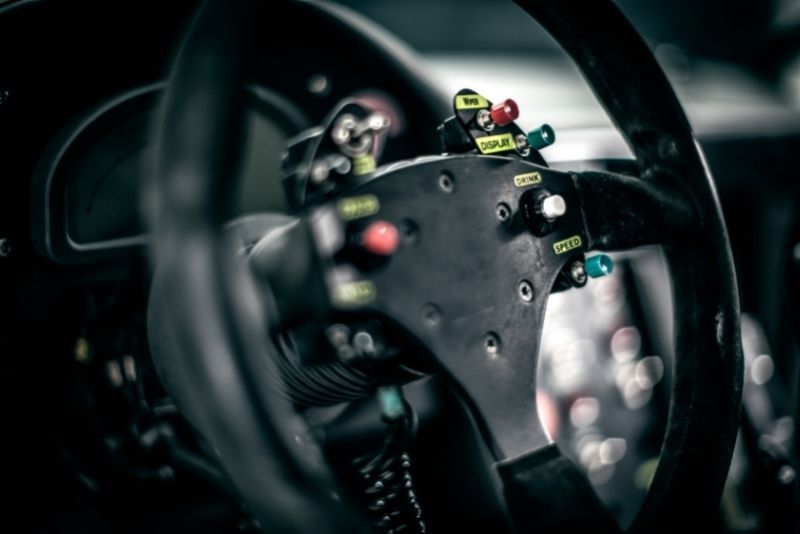 The Richard Petty Driving Experience is just what it sounds like: if you're interested in speeding down the track at NASCAR speed, just like the pros, the Charlotte Motor Speedway offers a chance for any driver to get their heart-racing behind-the-wheel fix in a REAL car, on a REAL track!
From 5 minutes of solo track time to 40 (a little pricier, mind you), as well as the option for passenger hot laps if you'd rather ride shotgun, there's a looping thrill for every budget.
Note: This activity is available at a total of 16 tracks nationwide, including Las Vegas and Daytona.
55 – Spend the day around Lake Norman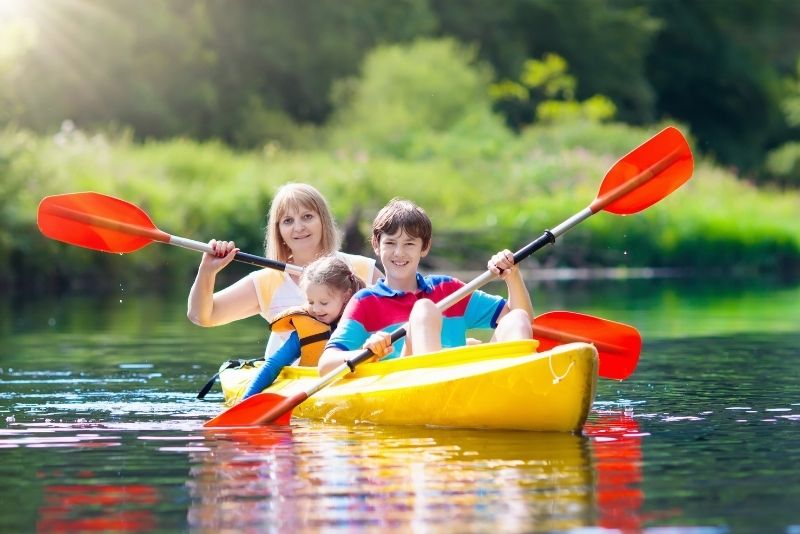 Only 20 short miles north of Charlotte, Lake Norman is a tranquil oasis and a welcomed change of pace from the hectic inner-city lifestyle.
Along its calm waters, go fishing, sailing, stand-up paddleboarding, or rent your own boat for a day; around its shores, take a hike, or check out the quaint towns of Cornelius, Davidson, and Huntersville, each home to family-run shops and restaurants and a handful of microbreweries.
56 – Catch a show at the Visulite Theatre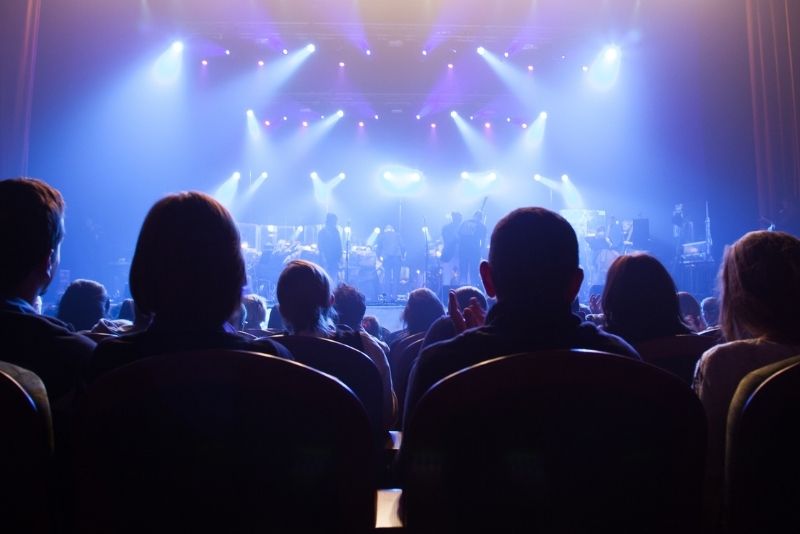 With its commanding history as a little-known local gem and diverse selection of performances, from stand-up comedy to Neil Young and Beatles tribute shows, to touring Broadway productions and burlesque, the historic Visulite Theatre is a must for any traveling entertainment buff.
The fully-licensed venue has a pit area (who's ready to mosh) as well as two levels of comfy seating.
57 – Get active in Crowders Mountain State Park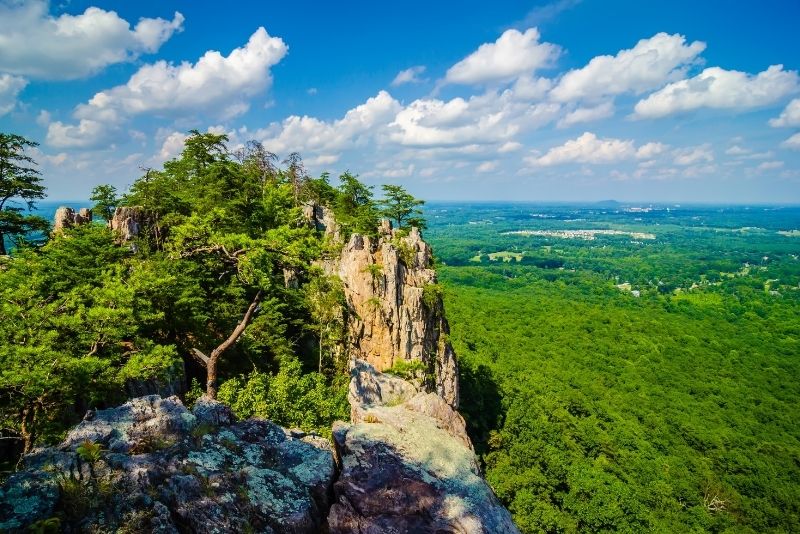 A North Carolina treasure, this gorgeous park about 35 minutes from Charlotte (next to Gastonia) features 9 wildflower-lined trails ranging from 1.9 to 15.6 miles all up.
With beautiful views that stretch for some 25 miles on a clear day, plus towering cliffs and plenty of camping, boating, fishing, and paddling spots, it's not hard to see why thousands of Carolinians flock here for some fresh air and peace.
58 – Watch NASCAR at the Charlotte Motor Speedway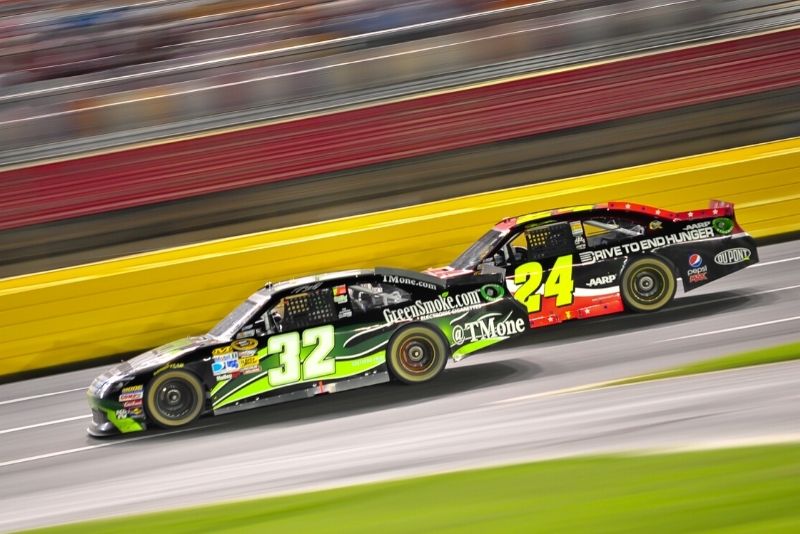 We've already mentioned the chance to drive a NASCAR car, however, seeing the pros in action is just as exhilarating.
Every year, the Coca-Cola 600 race (the longest competition of all) and Xfinity Series take place at this famed course, just a short drive (in a regular car, that is) away from Charlotte.
Hot tip: if dates line up, don't miss the FREE monthly "cruise-in" Cars and Coffee events — a morning where motor enthusiasts show off their custom rides in the parking lot.
59 – Hang with hawks at the Carolina Raptor Center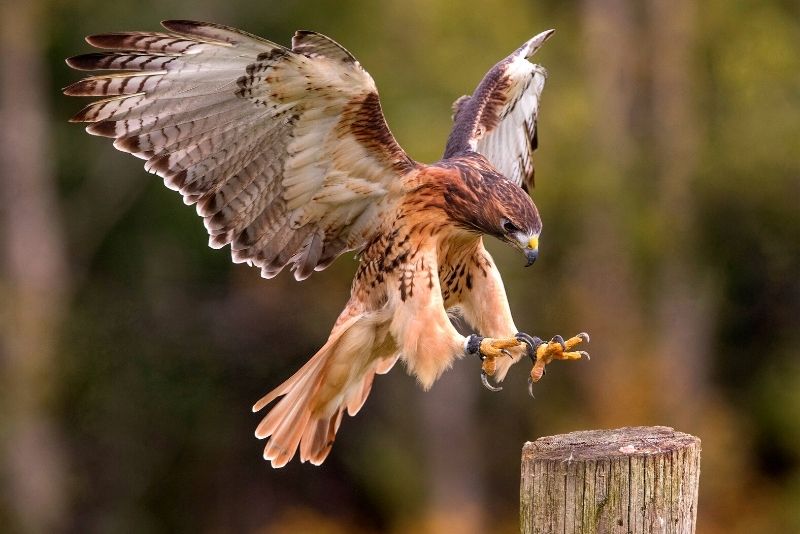 Home to majestic eagles, vultures, hawks, and falcons all waiting to say hello, the family-friendly Carolina Raptor Center out in Huntersville is a must for any animal lover.
A smiling staff member at the 57-acre center will guide you through a meet-and-greet, show off some of their favorite birds (if they're up for it), and provide plenty of photo ops with the local wildlife.
Be sure to stroll along the 3/4-mile Raptor Trail, where over 20 species of birds will soar overhead.
60 – Take the kids to ImaginOn: The Joe & Joan Martin Center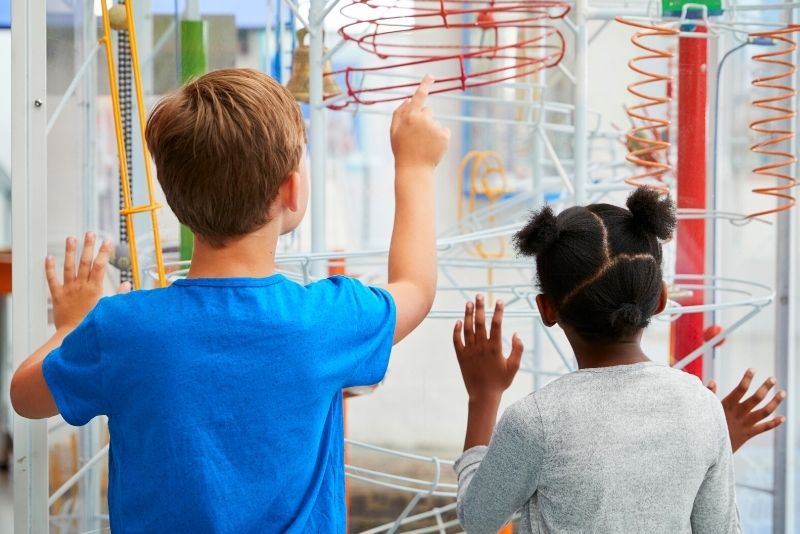 A world-class library, theater, and arts center all in one, ImaginOn is a gem of both education and entertainment.
The youth-focused space offers dozens of different programs for kids from toddlers to teens each week (Friday morning Story Time comes highly recommended) as well as performing arts events like dance shows or book readings by international authors.
A year-round calendar is available, with plenty of options for the whole family to explore together.
61 – Score a unique souvenir at the Sleepy Poet Antique Mall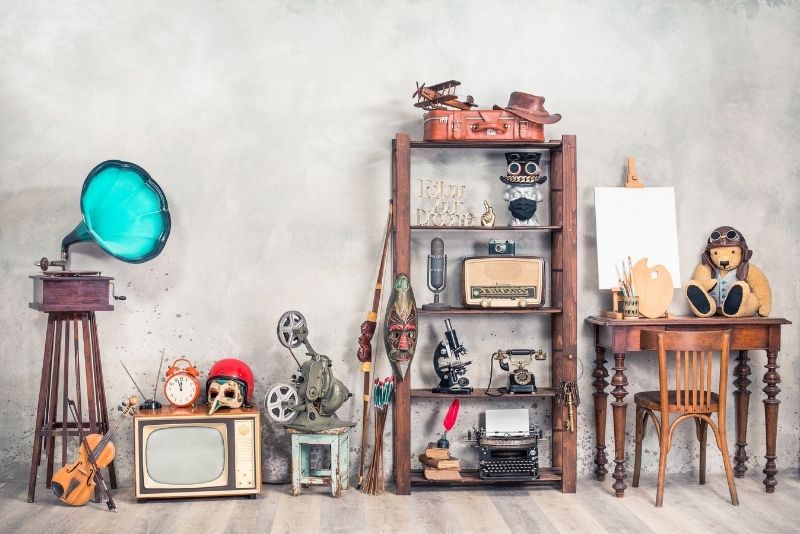 Hidden out in the suburb of Collingwood lies 60,000 square feet of nostalgic treasures.
At the charming Sleepy Poet Antique Mall, you'll find everything from antique furniture and vintage clothes, to vinyl records, cowboy boots, and precious jewelry — if you're after a unique souvenir, this is the place to find it.
62 – Stop into the Wing Haven Garden and Bird Sanctuary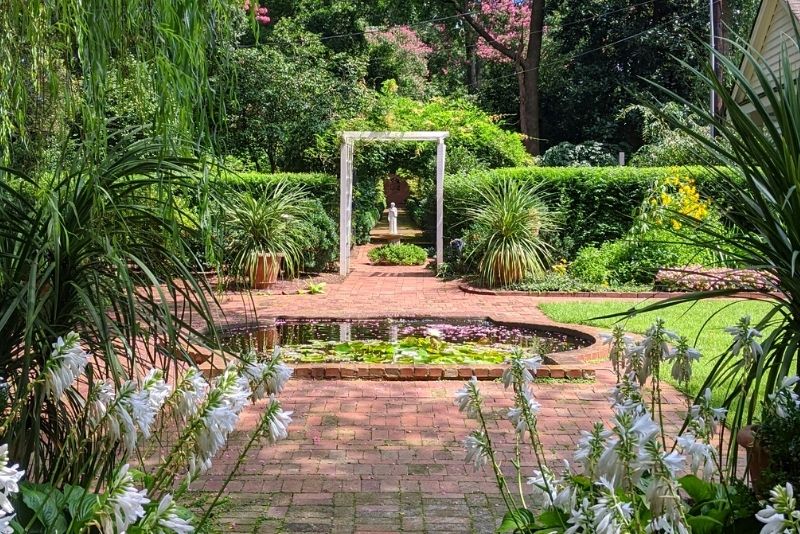 A small yet enchanting oasis of flowers, fountains, and wildlife, this peaceful green space in the southern suburbs is the perfect place to spend a morning.
Besides walking through the gardens, Wing Haven also offers educational programs for kids and adults alike, and sells plants if you're keen to test out your own horticulture skills.
Hot tip: on the same street you'll also find the Elizabeth Lawrence House & Garden, an equally worthy destination.
63 – Take a ride on the side-splitting Funny Bus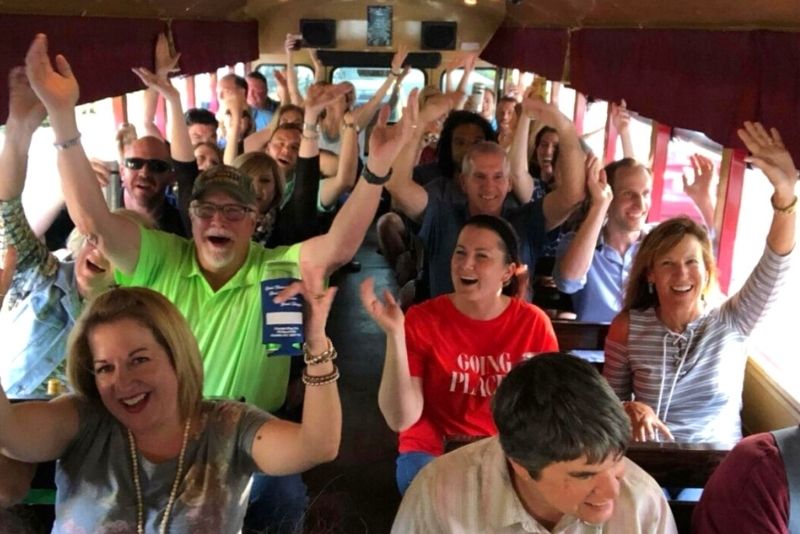 Tours of the city that are both funny and informative? Yes, please!
The witty, sharp-dressed guides on these tours will show you all there is to see in Charlotte's most iconic neighborhoods — from Uptown luxury to the funky NoDa art scene — while also providing local tips for shopping, dining, museums, or history lessons.
Unlike your typical bus tours, you're bound to be cracking up the whole way through.
64 – Whizz around corners in a go-kart!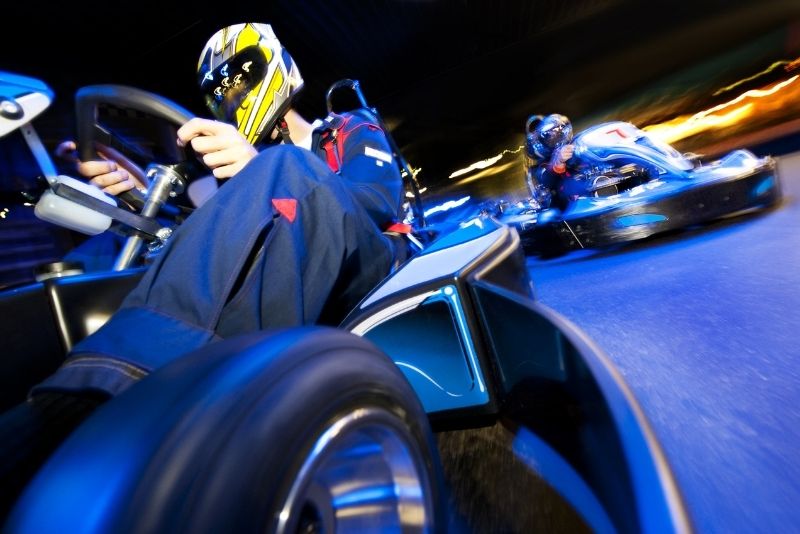 At K1 Speed in Concord, you'll get the chance to take a spin in one of their high-performance racecars, drifting around corners and feeling that adrenaline rush.
There are plenty of options for sessions: from an individual ride to time trials or even birthday party options — it's up to you! Plus, they're open every day until at least 10 pm, so you're sure to find a session that suits your schedule.
65 – Sip a cocktail at a rooftop bar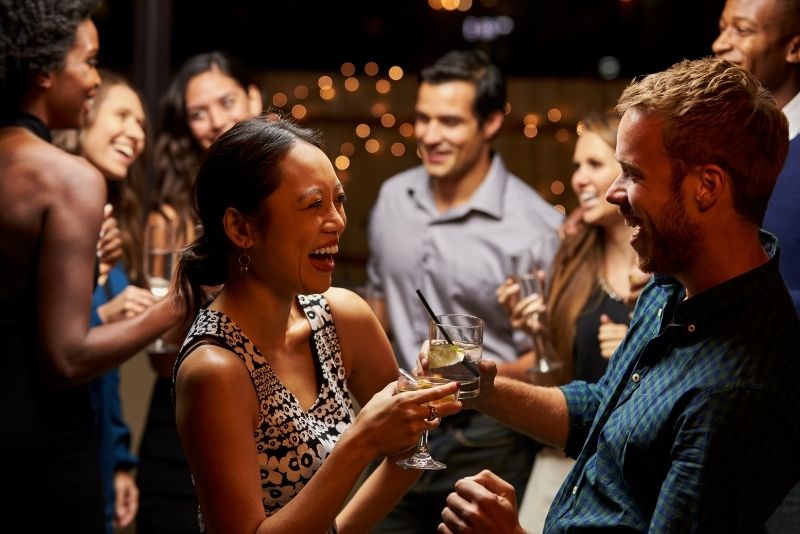 Charlotte's skyline is growing ever higher, meaning that the city now has a number of great rooftop bars to enjoy a handcrafted cocktail (or five).
Cloud Bar by David Burke in Uptown dishes up complete 360-degree views of the city; the swanky Nuvolé Rooftop Twenty Two boasts the highest rooftop bar in the city; while Whiskey Warehouse offers a more laid-back, neighborhood-style feel for anyone trotting around the Plaza Midwood area.
As for centrality, it's hard to go past Rooftop 210, a wide terrace sitting smack-bang in the middle of the Epicenter nightlife zone.
Save time and hassle!
We hope you've enjoyed our selection of things to do in Charlotte, North Carolina!
If you're on the hunt for accommodation, be it budget-friendly or all-out luxury, check out the best hotels in Charlotte.
Similarly, book an airport transfer if you want to avoid the hassle of renting a car or deciphering the transport system — past travelers would attest, it's the way to go!
Well, that's a wrap! If you have any other must-see suggestions, feel free to let us know in the comments!
What's next? Consider traveling to some of the equally impressive nearby cities. Make sure to check out our list of things to do in Atlanta, Charleston, Savannah, Raleigh, and Richmond.
As always, happy travels.