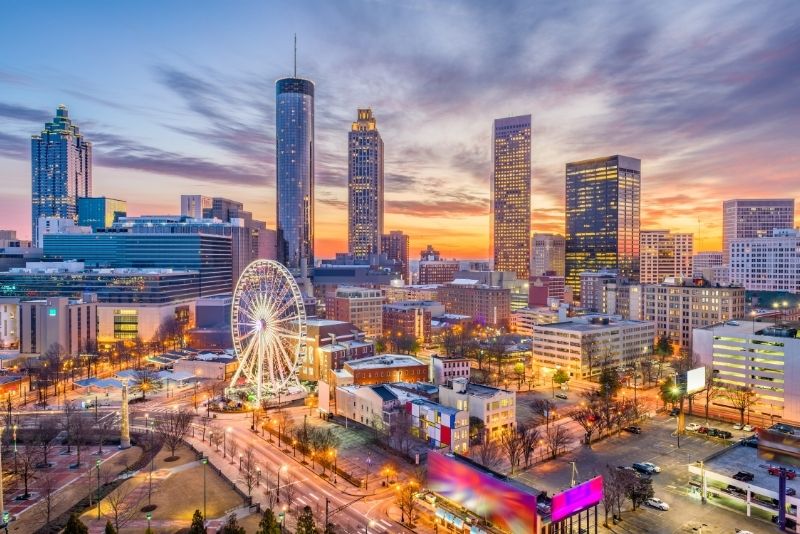 Atlanta — a diverse city encompassing thriving arts, sprawling nature preserves, and a role as a pivotal cog in the shaping of American history — has long sat in the shadows of its more tourist-recognized counterparts across state borders: Orlando and New Orleans, for starters.
But not anymore. No longer is Atlanta simply home to the world's busiest airport; now, the Georgian capital is reeling in the attention it deserves, welcoming millions of tourists year after year who come in search of great food, unique attractions, professional sports, A-list entertainment, and world-class museums.
Tour the infamous World of Coca-Cola, sample a few local blends in wine country, walk in the footsteps of Martin Luther King, and so much more — all in this bustling, underrated Southern gem. Lovingly known as "the capital of the South," Atlanta offers never-ending charm in the form of funky neighborhoods, amazing architecture, and awe-inspiring street art.
If you're heading to Atlanta, maximize your adventure by ticking off as many of these activities as possible. For fun things to do in Atlanta, look no further. Happy travels!
1 – Meet the pandas at Zoo Atlanta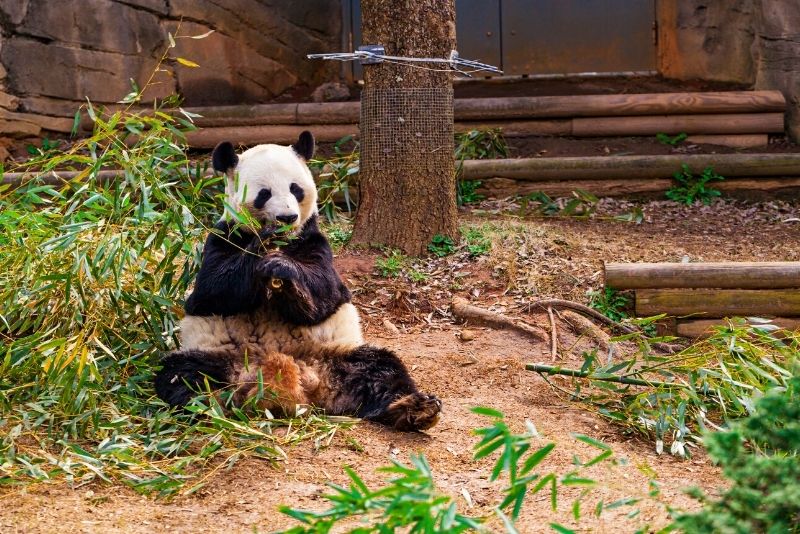 The highly esteemed Zoo Atlanta hosts North America's largest population of great apes, a pair of adorable giant pandas, and over 1500 more animals of all different shapes, sizes, and walks of life.
Guests can interact with the animals and even snap a selfie during a variety of informative keeper talks and training demos. Make sure to stop into Scaly Slimy Spectacular, a highly acclaimed reptile exhibit that hosts more than 70 species!
The zoo is located in Grant Park, a 130-acre area that also features the Atlanta Cyclorama & Civil War Museum, many km of hiking trails, and plenty of beautiful Victorian architecture around it.
2 – Try indoor skydiving at iFLY Atlanta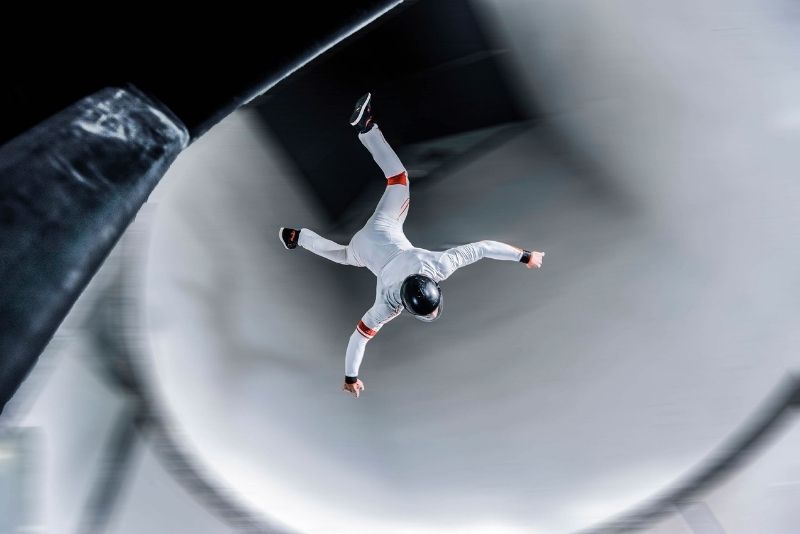 At iFLY Atlanta, thrillseekers can feel the intense adrenaline of skydiving without the nervewracking need to physically jump out of a plane, 14,000 feet above the ground!
Once inside the 175 mph vertical wind tunnel, flips and tricks will come naturally.
It's the perfect stepping stone for anyone who's always dreamed of trying the real thing but has never had the chance. Best of all, since it's indoors, the venue is entirely unaffected by the weather!
3 – Battle zombies on the Walking Dead Tour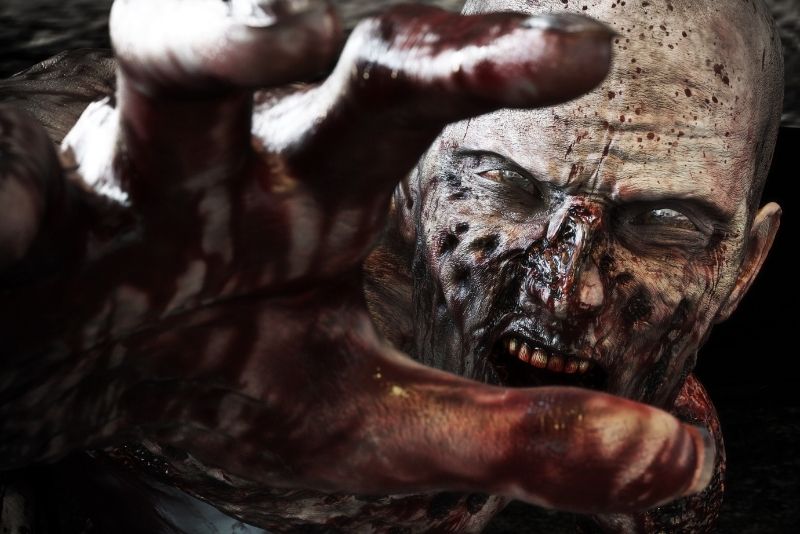 Do we have any aspiring zombie hunters out there? Atlanta is no Hollywood, however, it (along with the nearby town of Senoia) was the star of the show for AMC's The Walking Dead; a series that's impressively received 16 Emmy nominations.
Join a large group or get the VIP experience — either way, you'll walk in the footsteps of zombies and hunters alike, exploring the film sets and the fictional towns of Woodbury and Alexandria while hearing all about the show and cast.
Most tours even include a visit to the Walking Dead Museum.
4 – Discover Atlanta's most unique shopping and entertainment district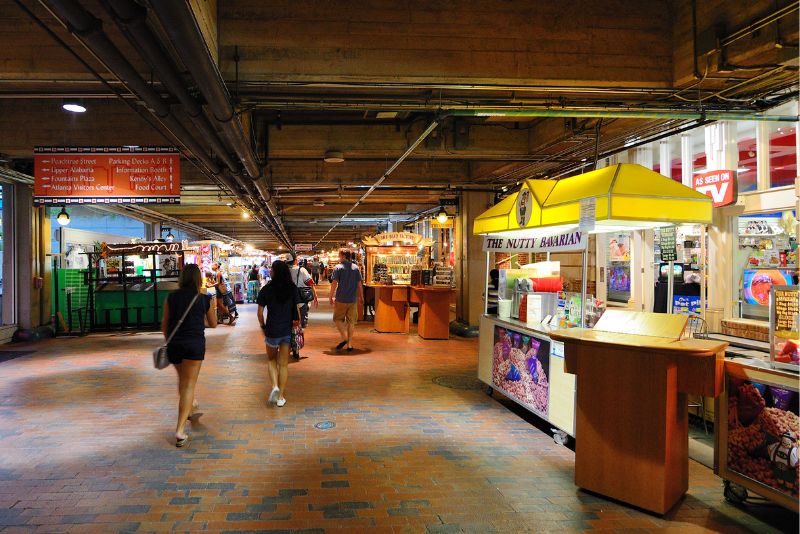 Underground Atlanta is a four-block space located under the many viaducts built over railroad tracks. The space, which looks like underground tunnels under the city's highways, was already a popular destination for shipping in 1969, but it eventually closed and was abandoned for years.
Currently under renovation, the new Underground Atlanta will not only host shops and restaurants, but also a bar/restaurant with live fire shows, virtual-reality experiences, an Art Walk covering six galleries, and plenty of festivals, concerts, and artisan markets.
5 – Encounter the art of the masters in an immersive digital experience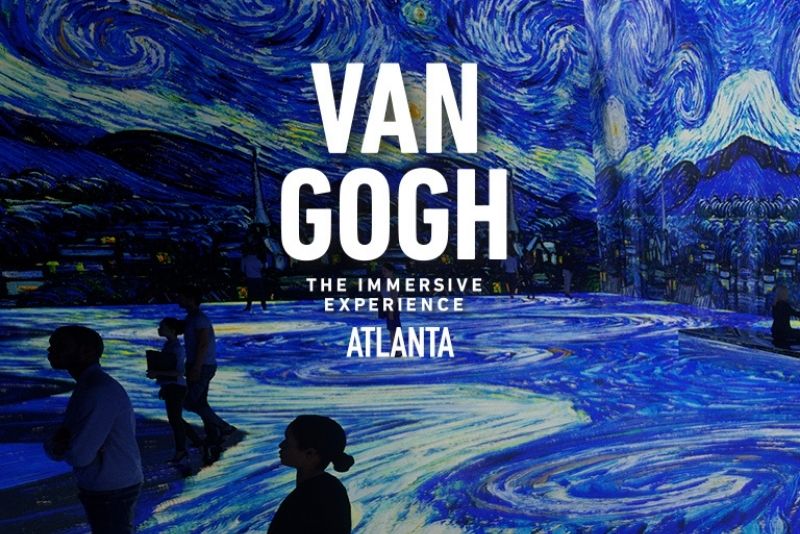 Have you ever dreamt of living inside a painting? This is your chance to see the work of your favorite artists as part of a unique light and sound atmosphere.
These immersive experiences include a 360-degrees digital art exhibition offering an innovative way to discover the art, life and secrets of the masters.
Think of it as a VR experience complete with projection mapping, atmospheric lighting, and digital displays. Immersive experiences for the work of Van Gogh, Klimt, and Magritte are available.
Sponsored placement
Get up close with dinosaurs at Jurassic World: The Exhibition
Once you pass the gates of Jurassic World, there's no turning back. You must be prepared to come face-to-face with life-size dinosaurs, from the speedy velociraptors to the voracious Tyrannosaurus Rex.
All ages are welcome, as long as you're fast enough to run if something chases you!
6 – Race against the clock in an escape room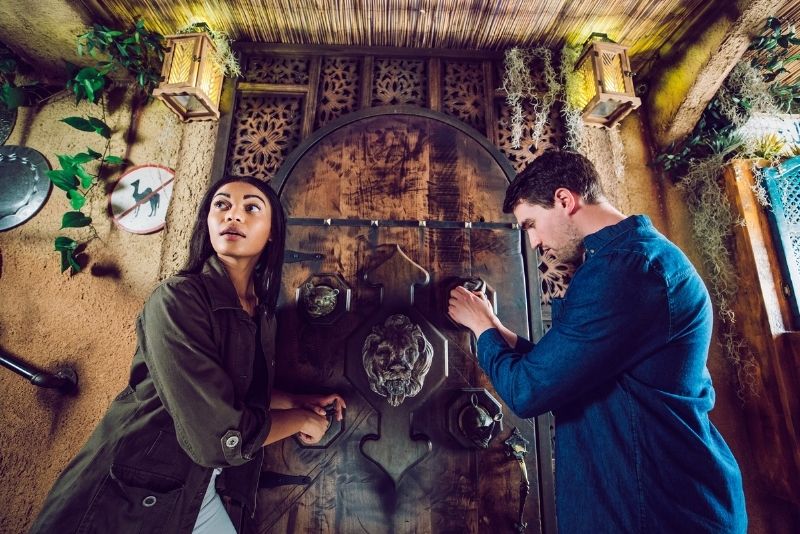 At The Escape Game, you and your team will work together to find clues, solve puzzles, and complete a mission.
Each game has multiple rooms to explore, you can choose from a variety of themes and difficulties, and ask your Game Guide for as many hints as you want!
Whether you make it out or not, it's a surefire hit for the entire family and a perfect escape from the blistering Atlanta heat.
Keen escapees can choose from themes including Prison Break, The Heist, Special Ops, Mysterious Market, Gold Rush, and Playground.
7 – Spend a day at Fun Spot America Atlanta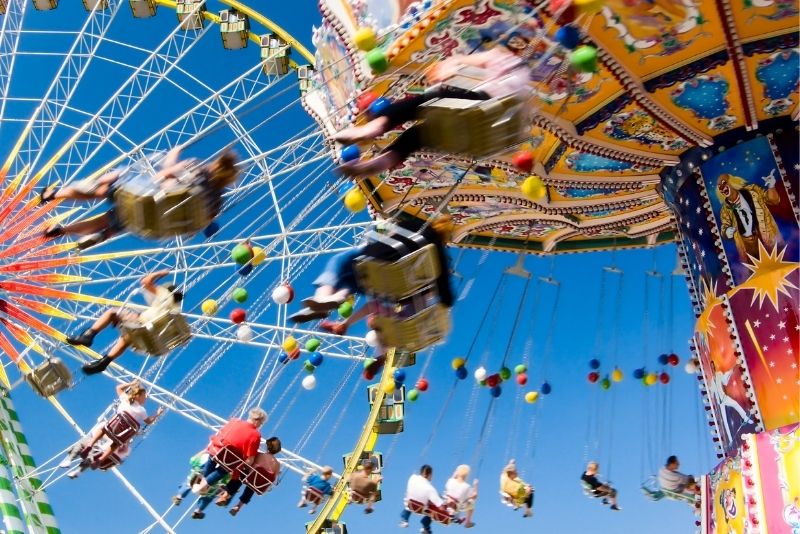 Just over 30 minutes' drive from Downtown, Fun Spot America Atlanta out in Fayetteville promises nothing but smiles, joy, and good times.
The theme park features high-octane roller coasters, kid-friendly carousels and rides, go-karts, a giant arcade, laser tag, and three amazing mini golf courses.
The kids – and let's be honest, the adults too – will absolutely love it.
8 – Sip a sparkling on a North Georgia Wine Country tour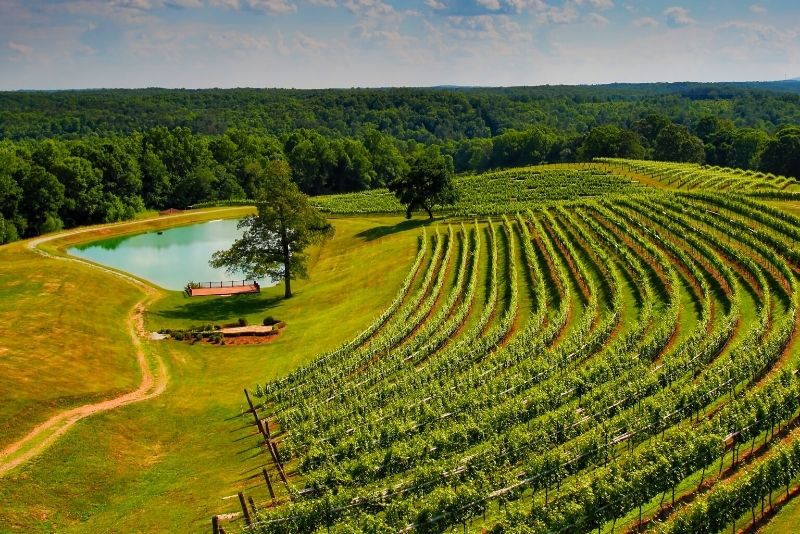 Escape the fast-paced life of Atlanta for a day and venture out into beautiful Georgian wine country instead!
The rolling hills provide a welcomed breath of fresh air, and the revered wineries serve up glasses of exquisite blends; encompassing red, white, sparkline, and rosé.
Full-day tours typically stop at a minimum of three wineries, with more tastings provided than you can count on your fingers. It's a great way to meet new people if traveling solo!
9 – Tour the city onboard a historical trolley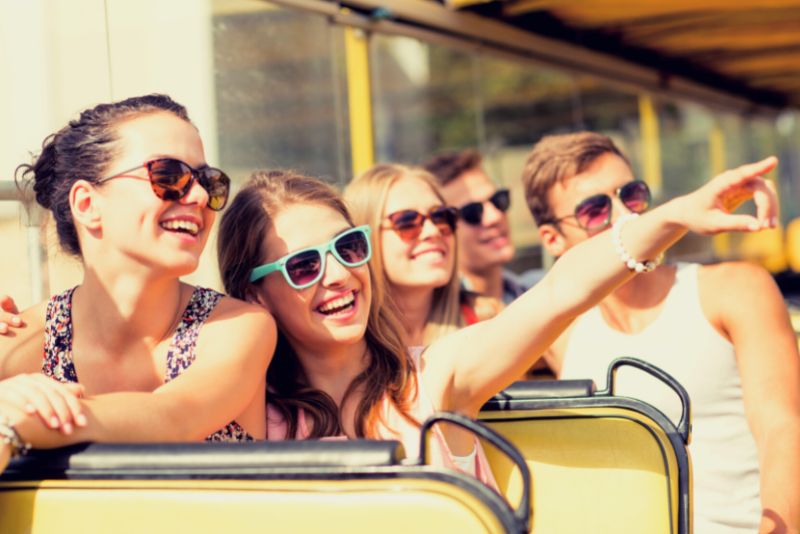 Want to see more of Atlanta in your day out? Try a trolley tour through the city to explore the must-see sights and attractions, including Centennial Olympic Park, the Georgia Aquarium, and the historical homes of Martin Luther King and Margaret Mitchell.
You'll have a chance to stop by the Krog Street Market to discover local foods, see the historic downtown, and learn about the city's history. Trolley tours last 90 minutes to two hours, depending on which one you choose.
10 – Experience a once-in-a-lifetime biplane ride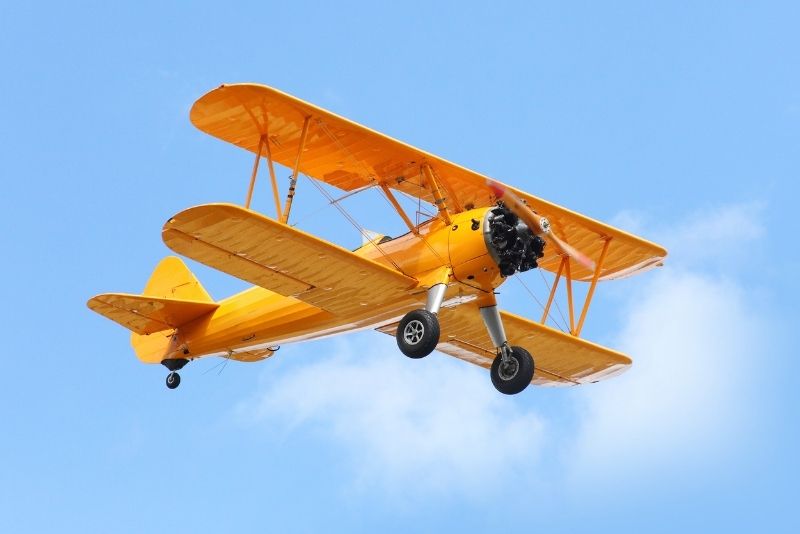 Go solo, or take a friend or partner — either way, once you're soaring over the city, you'll be awestruck. The open-air biplanes soar over the suburban and regional areas, offering spectacular, unobstructed views of the Downtown Skyline, Stone Mountain, Lake Lanier, Ted Turner Field, and beyond.
Whether you're an aviation nut or not, this experience is unbeatable, and arguably the most unforgettable of all things to do in Atlanta.
11 – Learn about history's powerful movements at the National Center for Civil and Human Rights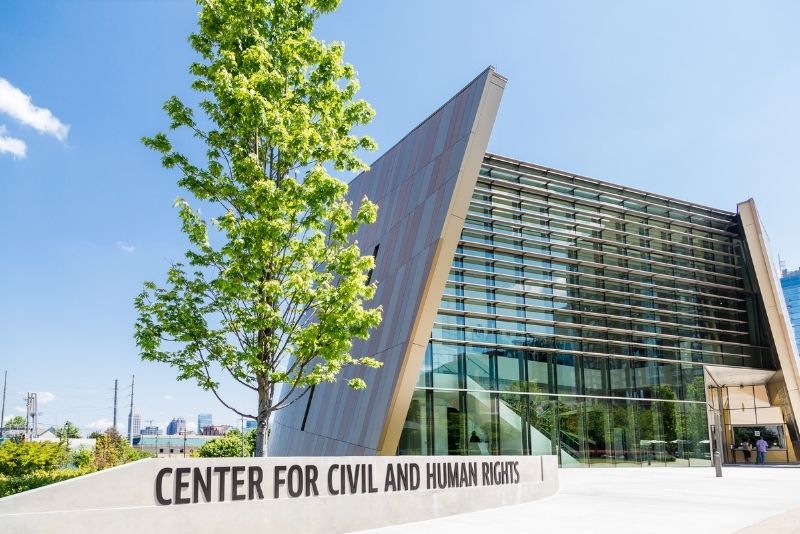 At the National Center for Civil and Human Rights, delve into the powerful history of the civil rights movement through a series of fascinating exhibits.
Here, you can also discover the legacy of civil rights icon Dr. Martin Luther King Jr., who was born in Atlanta.
The museum's exhibits extend past the USA, also covering the civil rights struggles, battles, and victories across the world.
Make sure to check out the papers and writings from Dr. King himself.
12 – Enter an oceanic world at the Georgia Aquarium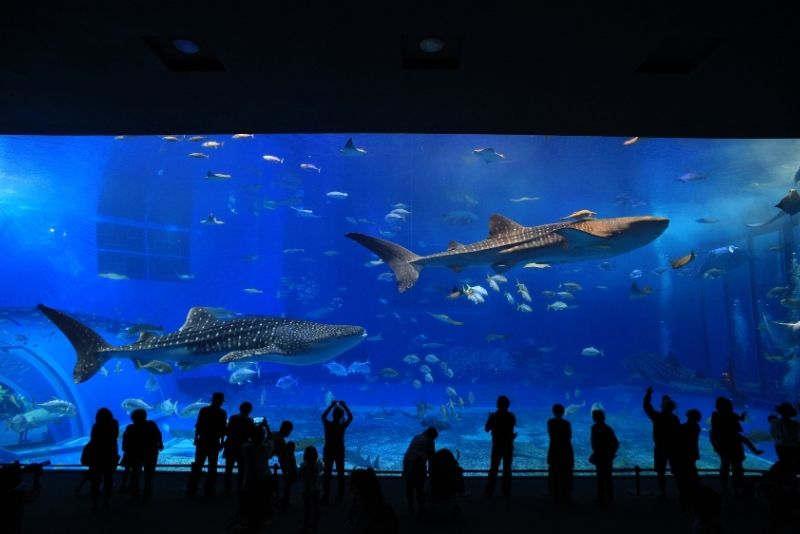 Sitting inside the famous Centennial Olympic Park, the massive Georgia Aquarium is an Atlanta crowd favorite for kids and adults alike.
The facility houses thousands of sea creatures spread across seven fascinating exhibits, all hailing from different regions of the world.
Meet bubbly bottlenose dolphins, touch the urchins and friendly rays in the designated pools, and catch a show at the fully immersive 4D theater.
If time's a worry, considering skipping the lines by grabbing an early admission ticket.
13 – Sample 100 variations at the World of Coca-Cola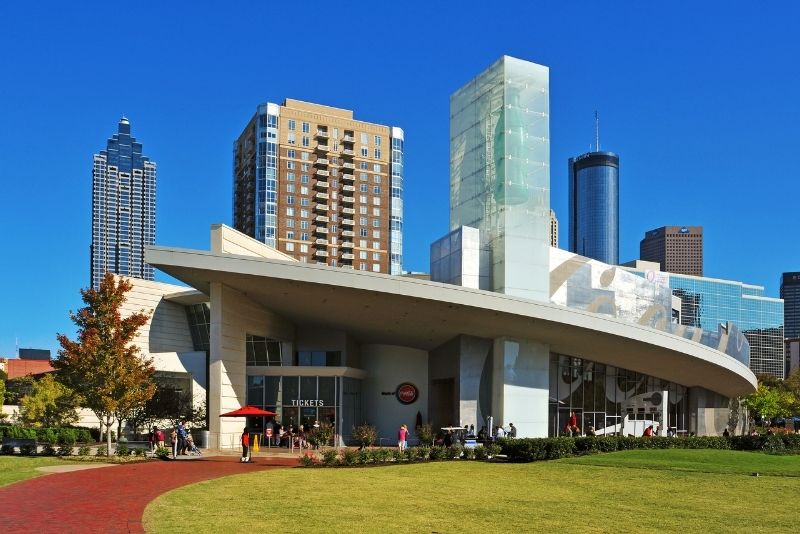 Coca-Cola was first served in Atlanta in 1886. Now, it's a global icon not just of beverages, but of refreshment and enjoyment.
In the company's birth city, at the one and only World of Coca-Cola, wet your whistle with more than 100 different drinks from around the world, including plenty of Coca-Cola varieties (obviously) – some of which never made it to the mainstream shelves!
Opt for a self-guided tour, or combine it with a CNN backstage experience for double the fun!
14 – Walk around Centennial Olympic Park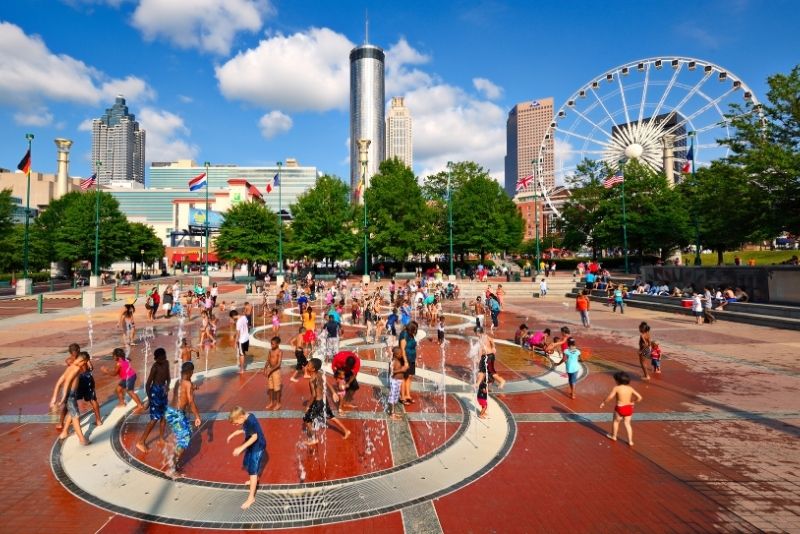 Built by the Atlanta Committee for the Olympic Games in time for the 1996 Olympics, this 22-acre park nestled in the heart of the city has been a crowd favorite for decades.
The public park puts on free concerts once a week, while also offering memorials, plenty of fields and seating for relaxing, and amazing views of the city.
After strolling through the park, head to the World of Coca-Cola, the CNN building, or the Skyview Ferris wheel — all of which are within walking distance.
15 – Enjoy live music at candlelight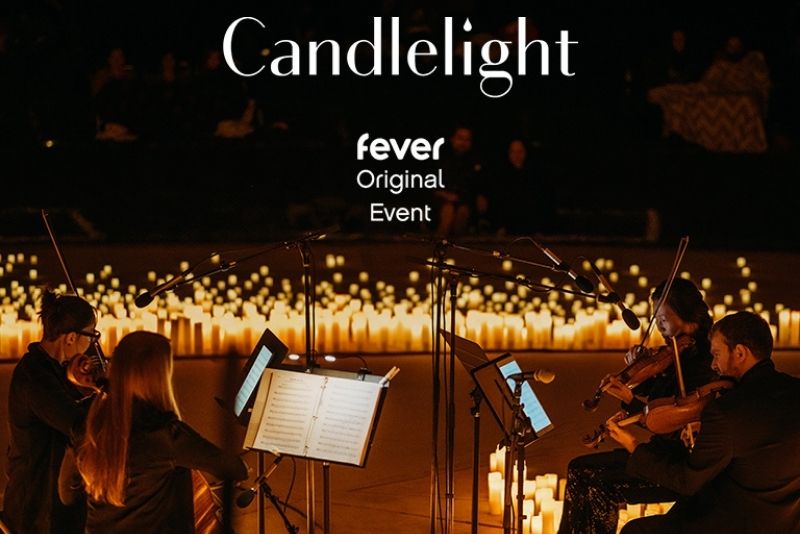 Looking for a romantic night out? Appreciate live music concerts in a stunning candlelight atmosphere.
Book your tickets and listen to Nina Simone, Jazz music or the Vivaldi's Four Season in some of the most iconic venues in town.
16 – Make exploring exciting with a scavenger game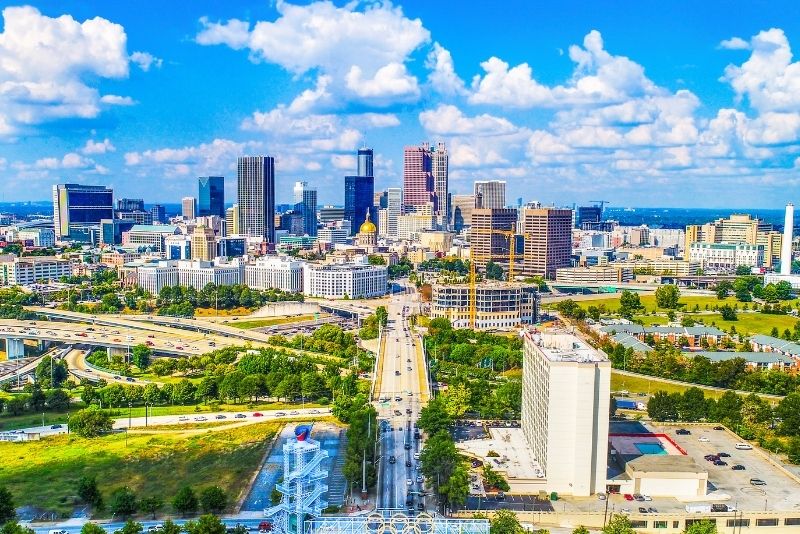 Exploring cities on foot at a leisurely pace is SO yesterday. Get active, energetic, and unleash your inner competitive beast by signing up for an Amazing Race-style scavenger hunt around Atlanta's most popular neighborhoods.
Just choose your ideal location: the peaceful Piedmont Park, hipster Little Five Points borough, or classic Centennial Olympic Park — and then away you go!
17 – Tantalize the tastebuds on a Southern food tour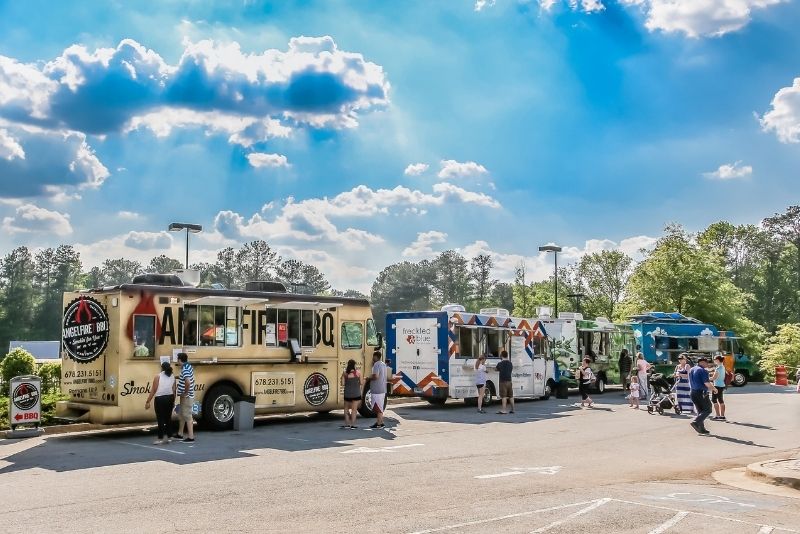 The flavors of Atlanta are incomparable. The fried chicken is renowned, the flavored ice pops are a citywide staple, and the slow-smoked BBQ is utterly delectable.
We could go on – but the point is that you can't leave this Southern city without stuffing your face on multiple occasions.
Try all the best dishes from popular and underground eateries (and work off a few calories in the process) by joining a foodie walking tour.
Add some extra flair to the tour by combining the cocktail element; or by opting for the private, VIP experience.
18 – Join a Stranger Things tour!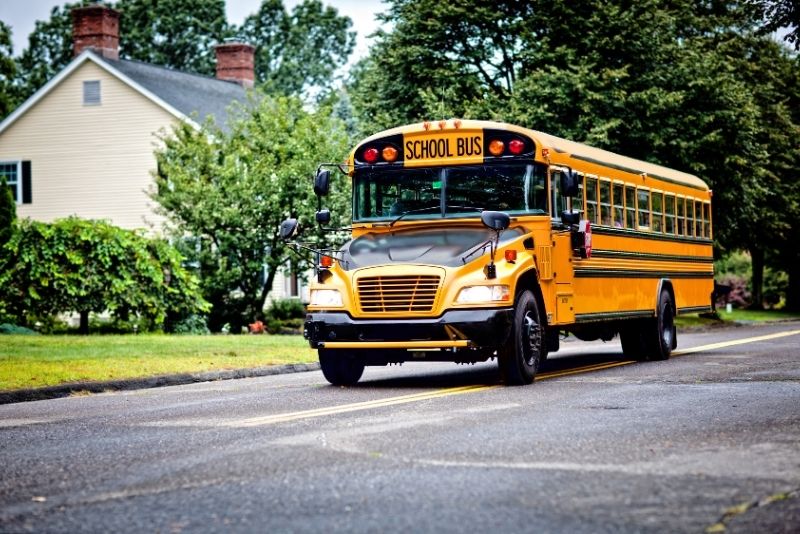 Follow in the eerie footsteps of Eleven, Mike, and the rest of the gang on a captivating tour that takes fans into the mysterious world of Netflix's smash-hit, Stranger Things.
The adventure stops at a number of famous filming locations and includes hotel pickup and drop-off — all you need to do is bring your camera and Demogorgon repellent.
19 – Score a touchdown at the College Football Hall of Fame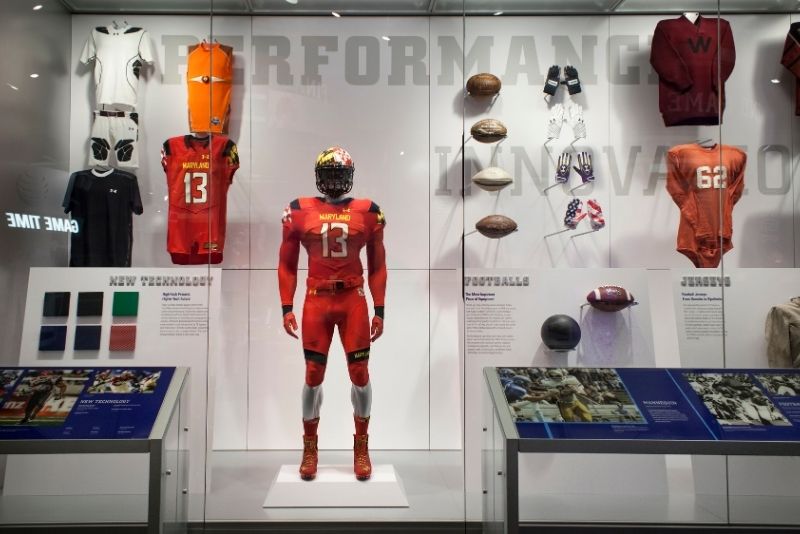 With nearly 100,000 square feet of memorabilia and interactive features, the College Football Hall of Fame is a must for any diehard NFL fan.
With a conscious focus on presenting the past players and coaches as positive role models, the Hall of Fame sells itself as a wonderful destination for kids passionate about the sport.
No matter your age or level of interest in football, the immersive Chick-fil-A Fan Experience is a whole lot of active fun!
20 – Experience a Martin Luther King Jr. History walking tour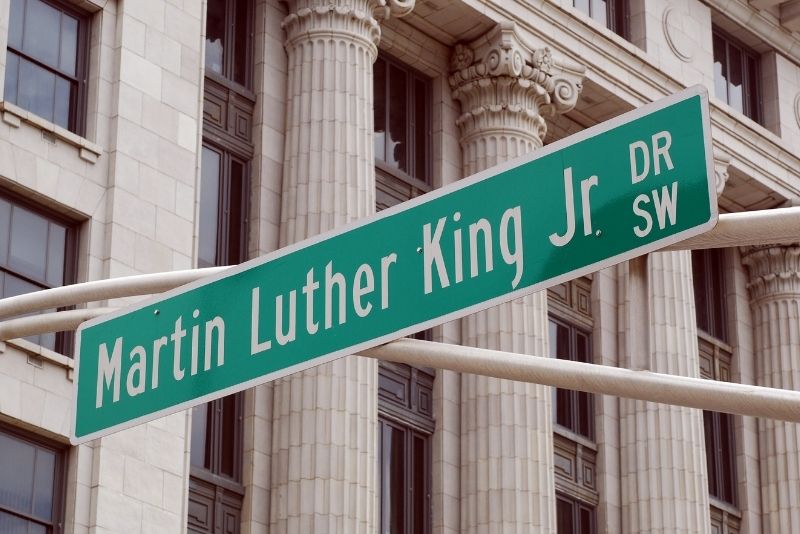 With Martin Luther King leading the charge, Atlanta — and more specifically, the Fourth Ward neighborhood — paved the way for a nationwide revolution.
On King-themed walking tours, expert local guides escort groups to and from significant historical landmarks, like the Ebenezer Baptist Church and the King Center, all while sharing fascinating facts and stories about the Civil Rights movement in the South.
You'll also get a chance to see some of Martin Luther King, Jr. National Historical Park, where King's birth home (now a museum), the Ebenezer Baptist Church, and his grave are located.
21 – Treat your taste buds to a food market tour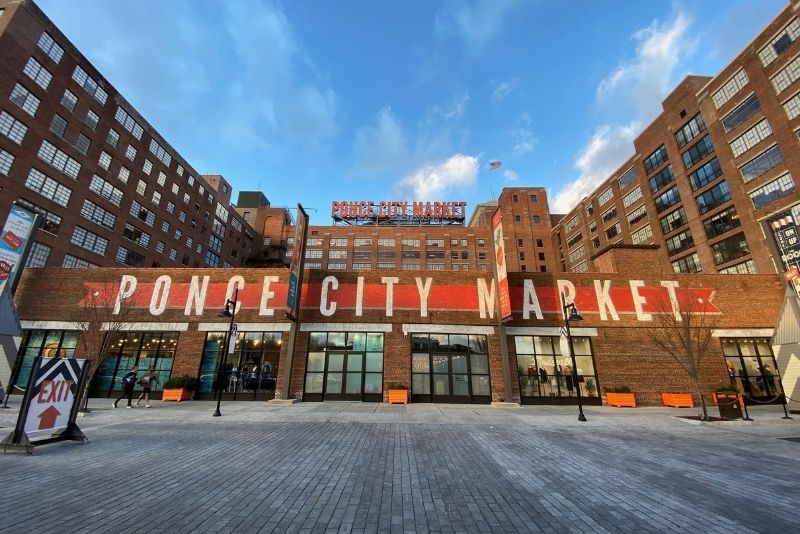 Go on an unforgettable food journey at the repurposed Sears, Roebuck, & Co. building, sampling all the very best flavors of A-town in one tight-knit location.
You'll have the chance to try mouthwatering treats and local staples from multiple vendors, all while learning about the history of the building and the meals from a knowledgeable guide.
Dating back to 1918, the Municipal Market is another great place to grab a bite, check out the many vendors, and see where the locals also shop.
22 – Stroll through Piedmont Park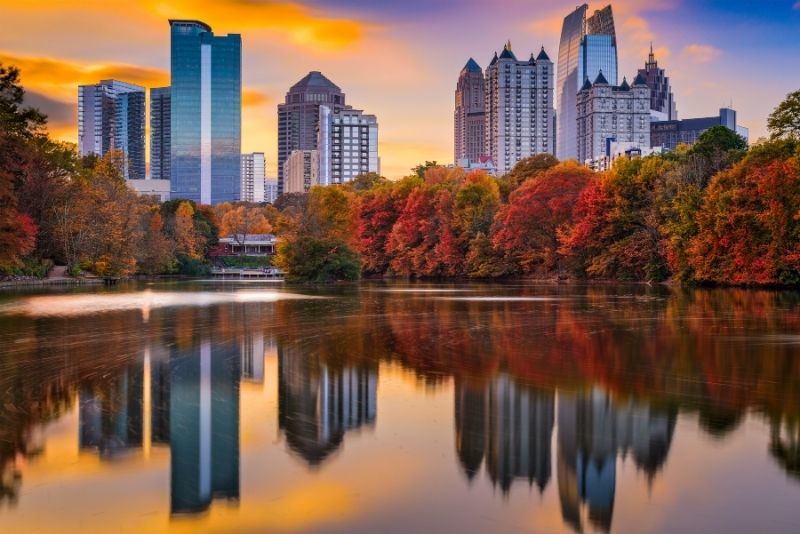 Spanning an enormous 185 acres, Piedmont Park is heaven on Earth for nature lovers visiting Atlanta.
The park plays host to annual festivals like the Atlanta Dogwood Festival and Atlanta Pride while also offering year-round jogging routes, playgrounds, wetlands, and access to the Atlanta Botanical Garden.
To add an extra sprinkle of excitement to your day in the park, join a scavenger hunt!
23 – Get buildin' at LEGOLAND® Discovery Center Atlanta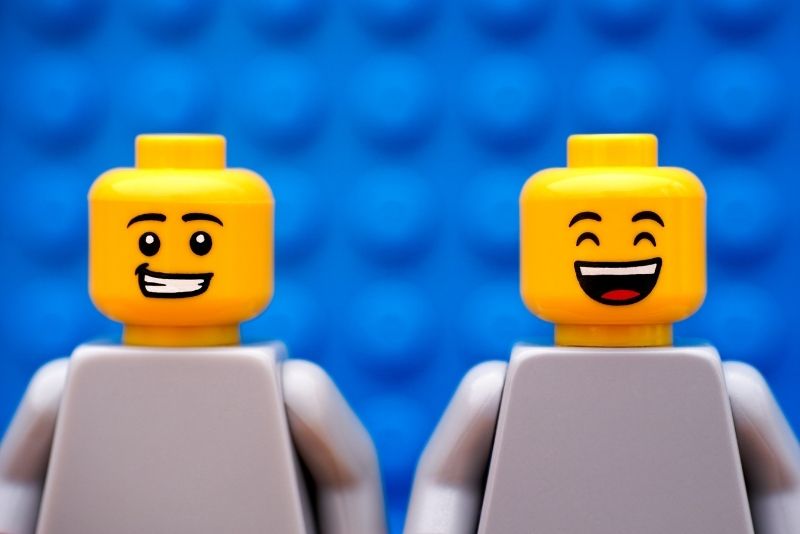 Build till your heart's content in one of 10 Lego build & play zones, immerse yourself in the sensory delight that is the 4D cinema, stuff your backpack full of souvenirs from the gift shop, and so much more at the kid-favorite LEGOLAND® Discovery Center.
The entire facility isn't just interactive, it's also indoors, meaning that it could serve as a much-needed relief in the hotter summer months.
24 – See Skeletons At The Fernbank Museum Of Natural History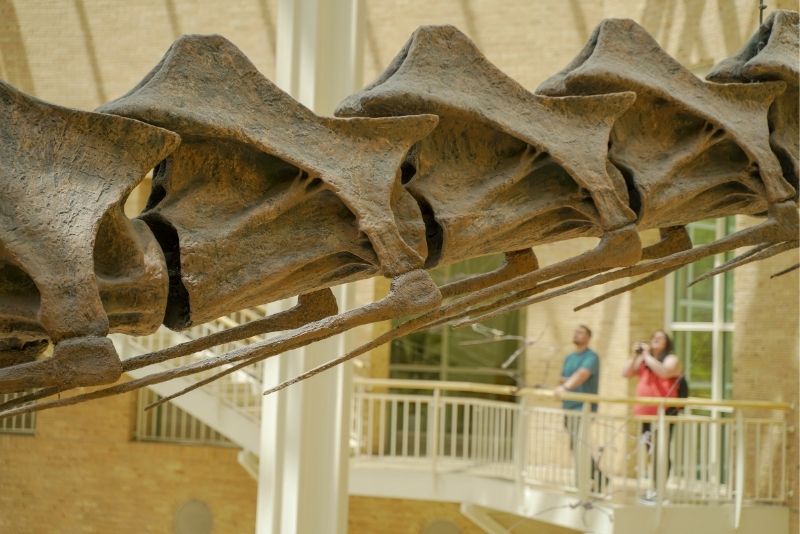 Spanning three floors and 75 acres of both permanent and rotating exhibitions, there's plenty to see and do at the Fernbank Museum of Natural History.
Catch a 3D movie on the enormous four-story screen, marvel at the giant dinosaur skeletons, or wander through the Science and Nature Experience before taking a well-earned break at the on-site cafe.
With countless hands-on exhibits (including a giant bubble-maker), the youngsters will have a ball.
25 – Meet Kermit the Frog at the Center For Puppetry Arts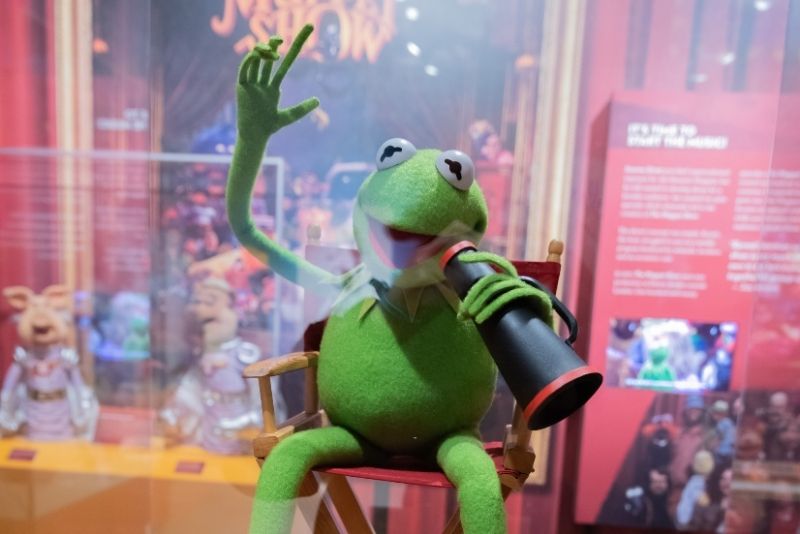 Not many cities can boast a decided puppet museum but the big A is one of them!
As the largest of its kind across the US, the Center for Puppetry Arts is a constant hit for kids and adults alike, delighting visitors with its live puppet shows, thousands of books and artifacts, and chance to meet Kermit the Frog.
If you've ever thought of trying a new hobby, the Center also regularly hosts puppet-making workshops.
26 – Tour the Margaret Mitchell House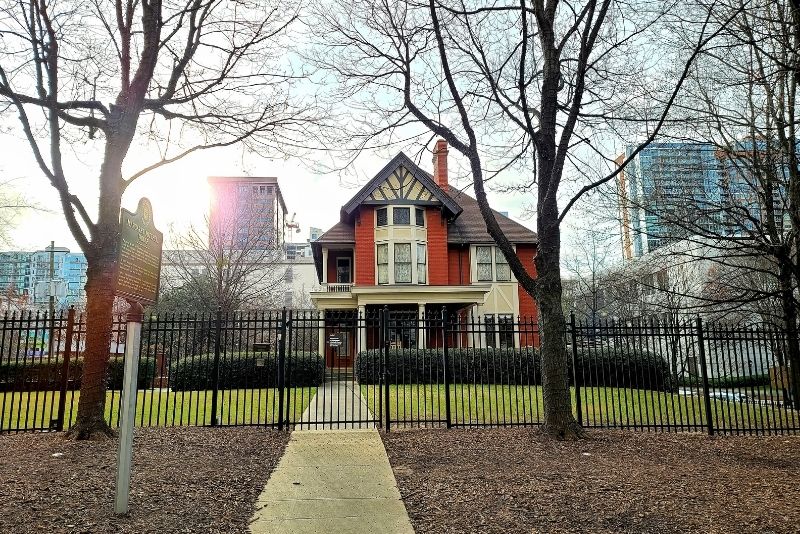 Located on the corner of 10th street and Peachtree Street, this historic abode served as the 20th century home to famous author Margaret Mitchell, the mastermind behind the timeless work, Gone with the Wind.
Professionally-run tours take visitors through the Pulitzer Prize winner's house, as well as to a number of locations that featured prominently in the story.
27 – Immerse yourself in nature at the Atlanta Botanical Garden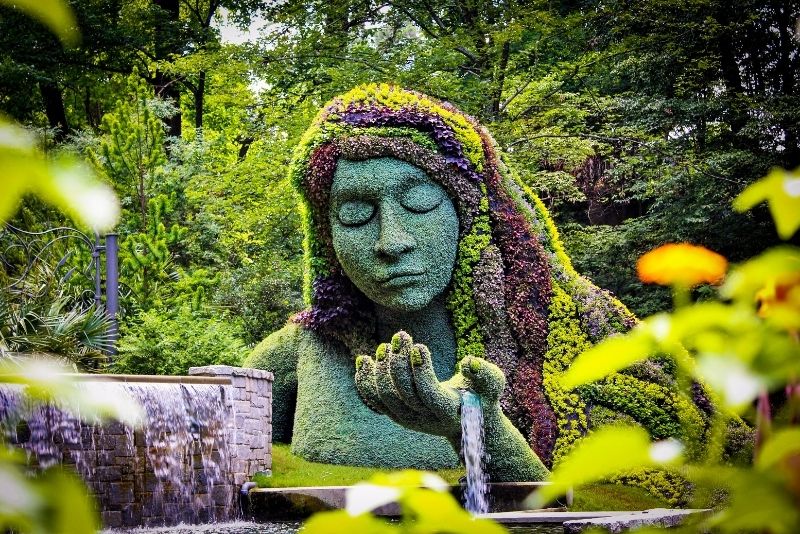 Bliss and serenity await at the Atlanta Botanical Garden, a rare piece of thriving nature amid a bustling metropolis.
Located within Piedmont Park, the 30-acre complex houses thousands of plant species — including roses, herbs, conifers, carnivorous plants, and more — plus a tree-top walk, water features, and a magical light display in the winter months.
After strolling around the grounds, unwind by wining and dining at the on-site licensed restaurant.
28 – Cheer for Atlanta United FC or the Atlanta Falcons at Mercedes-Benz Stadium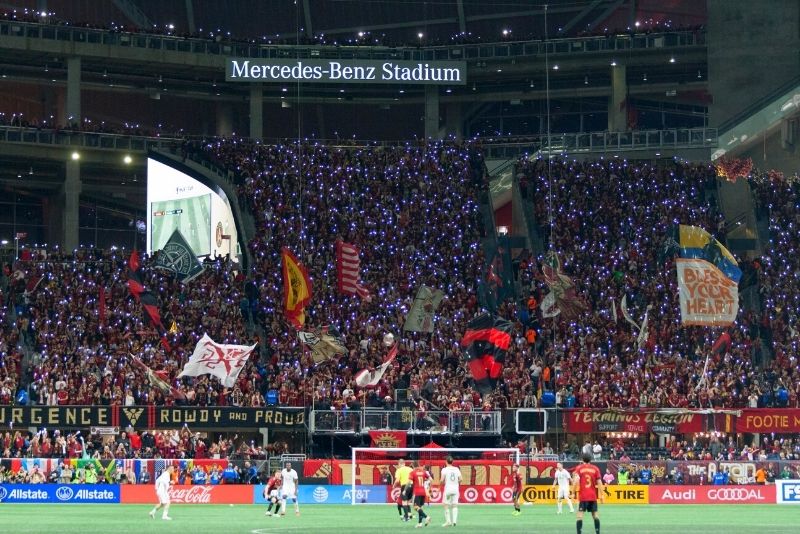 To say that the people of Atlanta obsess over their sports teams is a wicked understatement.
The atmosphere fostered at college football, NFL, or MLS (soccer) matches need to be seen to be believed. Fortunately, you can see it — just grab a ticket to Mercedes-Benz Stadium to catch the Atlanta Falcons (NFL) or Atlanta United FC (MLS) in action.
29 – Discover the past at the Atlanta History Center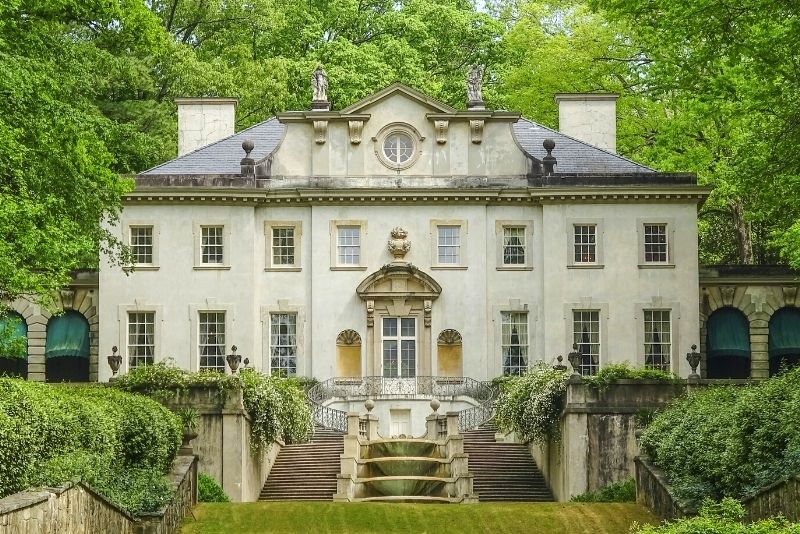 Showcasing award-winning exhibits that chronicle the city's intricate past — like Civil War, Olympics, and railroad-themed collections — the Atlanta History Center is an excellent place to learn about centuries gone by in The Big Peach.
In addition to its educational collections, the center also boasts an expansive garden perfect for a stroll and some fresh air.
30 – Catch an Atlanta Braves baseball game at Truist Park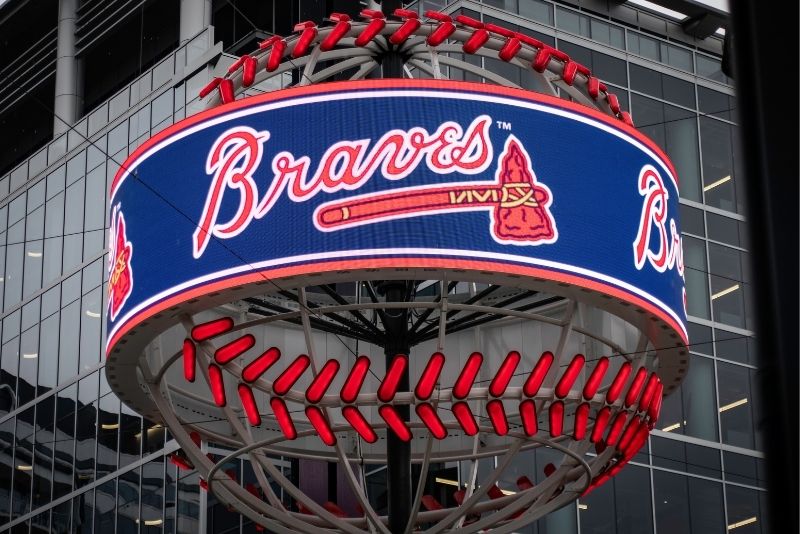 If football or soccer don't overly entice, then a live baseball game ought to do the trick.
The MLB's Atlanta Braves play their home games at Truist Park, and since the season spans roughly March to October every year, there's a great chance that the roster will suit your travel plans.
Grab a hot dog and obnoxiously large soda to really feel like a local.
31 – In breaking news… take the CNN Studio Tour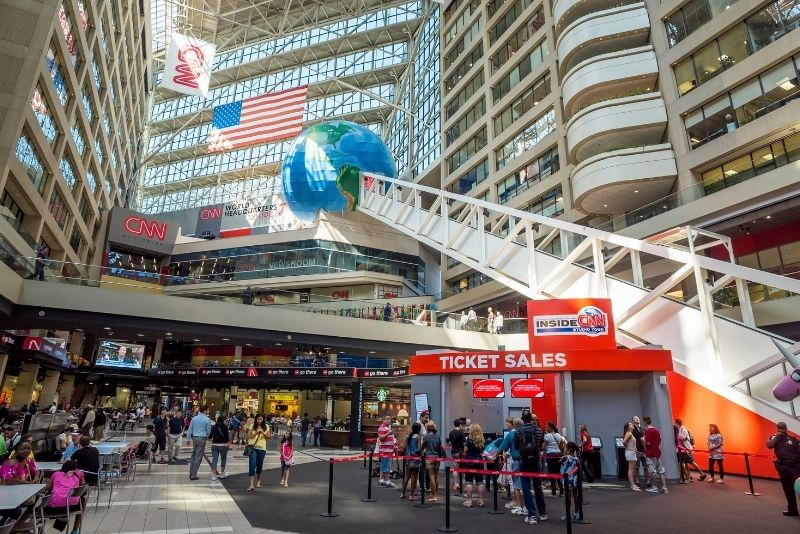 Few people realize that Atlanta is home to the world headquarters of CNN, and even fewer people realize that visitors are welcome to tour inside!
The official 50-minute walking tour takes guests behind the scenes and gives a fascinating insight into how a TV station broadcasts news from one studio to the rest of the world.
Combine it with a visit to the nearby, iconic Coca Cola factory to squeeze two must-see attractions into one day.
32 – Visit the High Museum of Art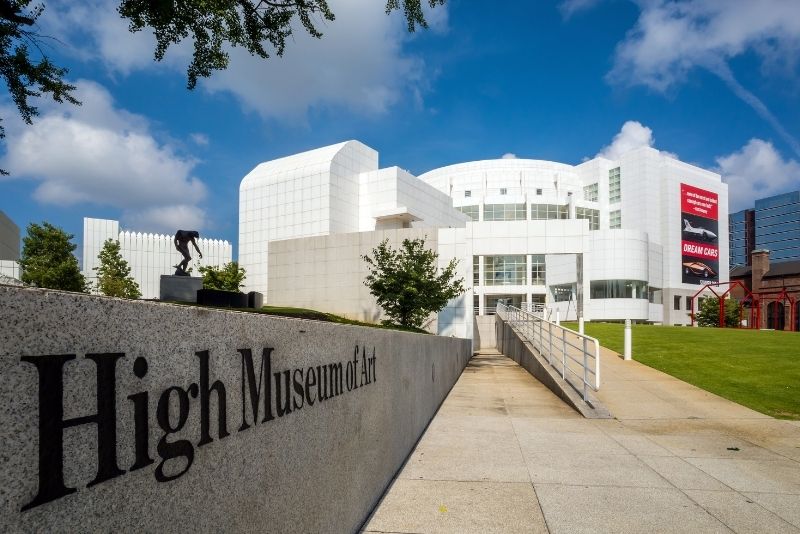 Straddling Peachtree Street at the core of the city's arts district, the High Museum of Art sells itself as the greatest collection of art in the southeastern United States.
The facility displays in excess of 15,000 works of art in its permanent collection, plus a couple thousand more in rotating exhibits.
On top of that, events like 'Family Art Escapes' are coordinated every month, where the youngsters can unleash their inner Picasso.
33 – Go hiking at Cascade Springs Nature Preserve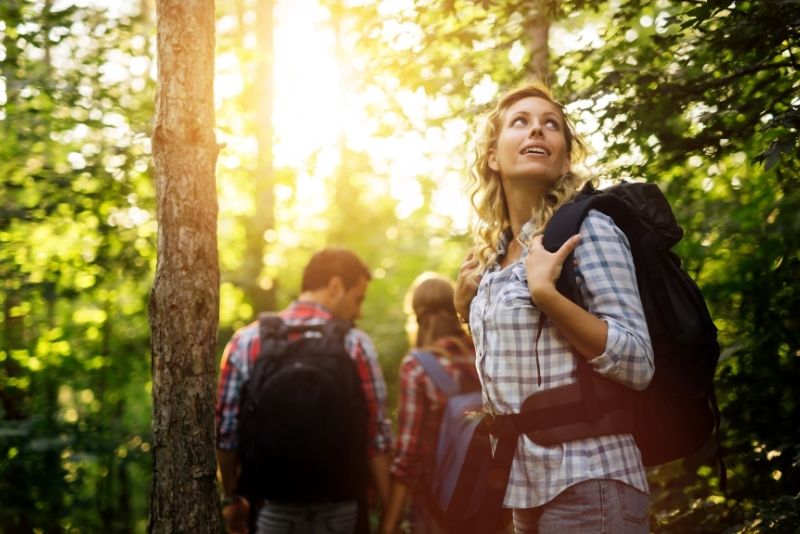 Offering plenty of hiking trails, plus waterfalls, picnic tables, and all kinds of birds and wildlife, the Cascade Springs Nature Preserve is the refreshing greenery we all need once in a while on city-based vacations.
Don't leave the 135-acre preserve without heading to Utoy Creek, the site of a famous Civil War battle, or without trekking to the Cascade Falls.
34 – Learn about aviation at the Delta Flight Museum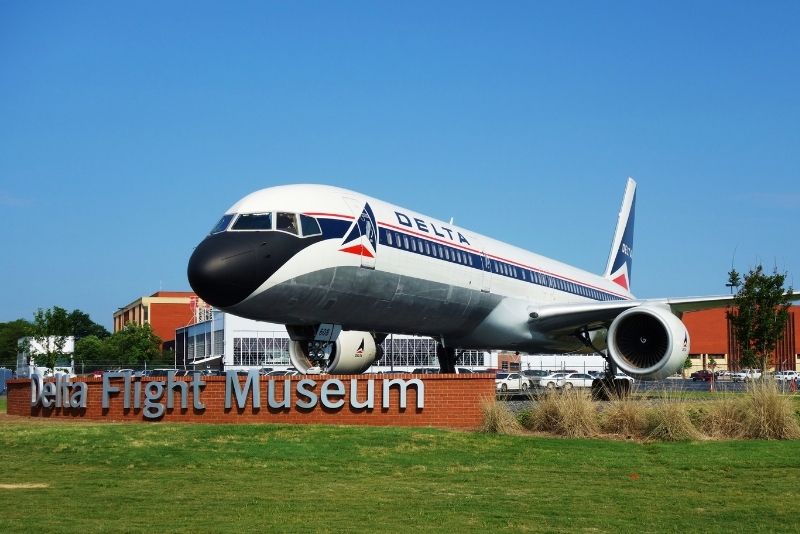 Hartsfield-Jackson Atlanta International Airport is the busiest airport in the world, hands down. So what better place to create a flight museum that right next door?
With its unique insights into both Propeller Era planes and Jet Era planes, the esteemed Delta Flight Museum is regularly named among the best aviation museums worldwide.
The interactive flight simulator, in particular, is loads of fun and one of the more unique things to do in Atlanta!
35 – Explore the hipster Little Five Points area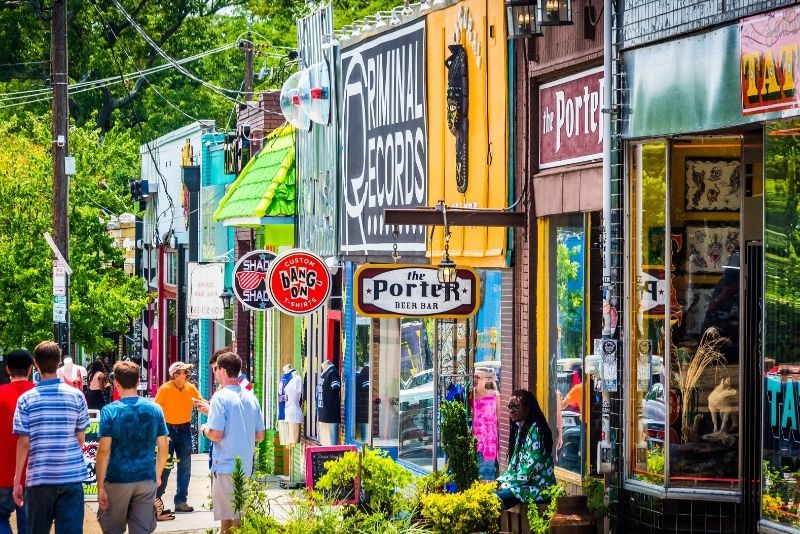 A hipster's, shopper's, and drinker's paradise, the quirky Little Five Points neighborhood on the east side of the city is a regular draw for locals and tourists alike.
Pick up a vintage sweater on Moreland Avenue, grab a drink at one of many dive bars as you people-watch, and let the sounds of talented street performers be music to your ears.
Burger aficionados, make time to stop at The Vortex Bar & Grill. You won't be disappointed
36 – Wander around Atlanta's oldest park: Oakland Cemetery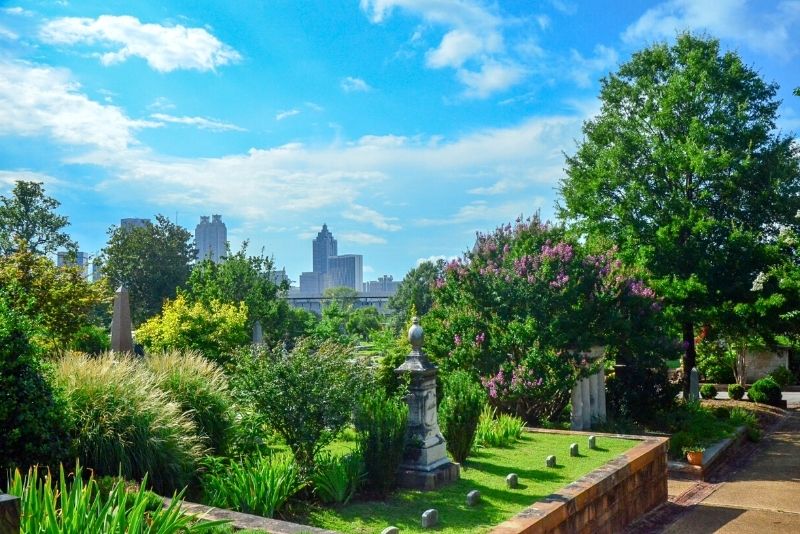 The historic Oakland Cemetery is far more than just a famed burial ground for Civil War soldiers and pioneers — it's Atlanta's oldest public park, home to beautiful gardens, plenty of sculptures, giant oak trees, and even an art gallery.
Thanks to its inner-city location, it's central to a number of dining and shopping opportunities, making for an all-inclusive afternoon.
37 – See it all from the top of SkyView Atlanta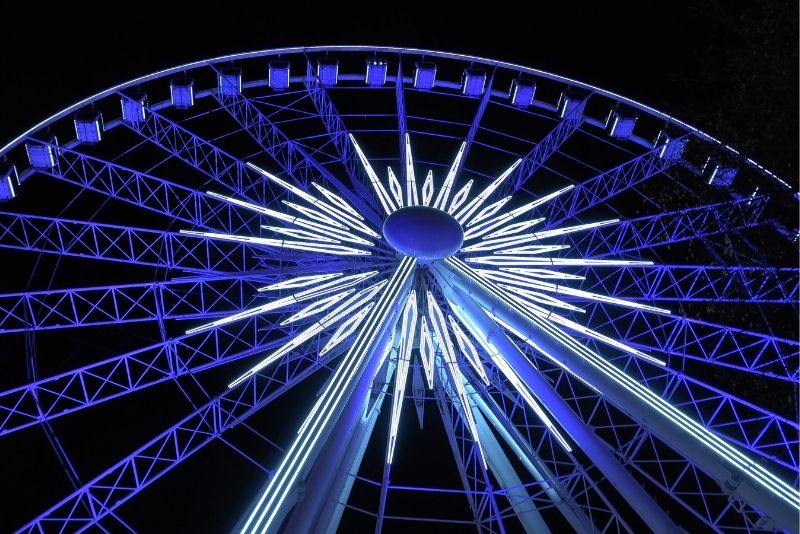 The Big Peach's answer to the London Eye, SkyView Atlanta Ferris Wheel soars almost 20 stories high, offering a sublime view of the city's skyscrapers, parklands, and seemingly never-ending suburbs.
Nestled amongst the controlled chaos of the Centennial Olympic Park area, you'll never find a shortage of activities to do before or after hopping in a SkyView gondola.
38 – Head to a Hawks game at State Farm Arena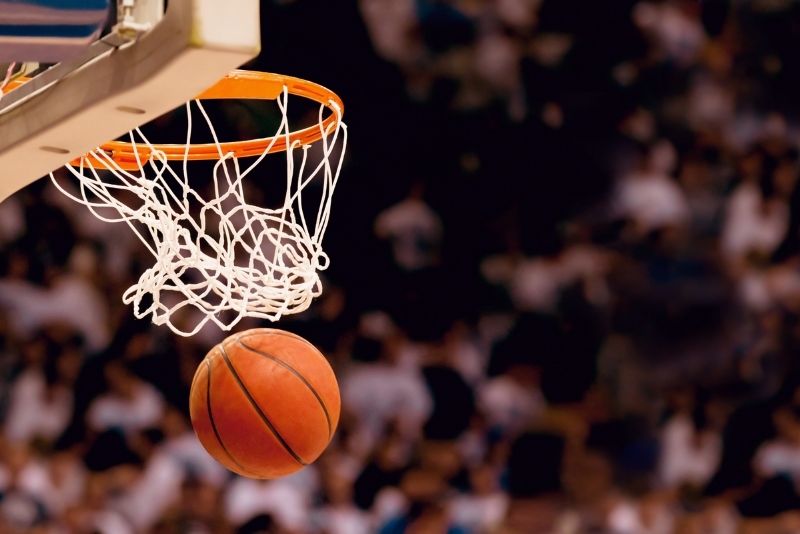 Catch some of the nation's best pro basketballers at State Farm Arena, home to the city's cherished Atlanta Hawks.
Even if your visit doesn't coincide with the NBA season, you can still watch a preseason game or, at the very least, a concert.
Unlike some cities' main stadiums, State Farm Arena is smack-bang in the city center in the Centennial Olympic Park area, making transit to and from events a breeze.
39 – Shop till you drop at Lenox Square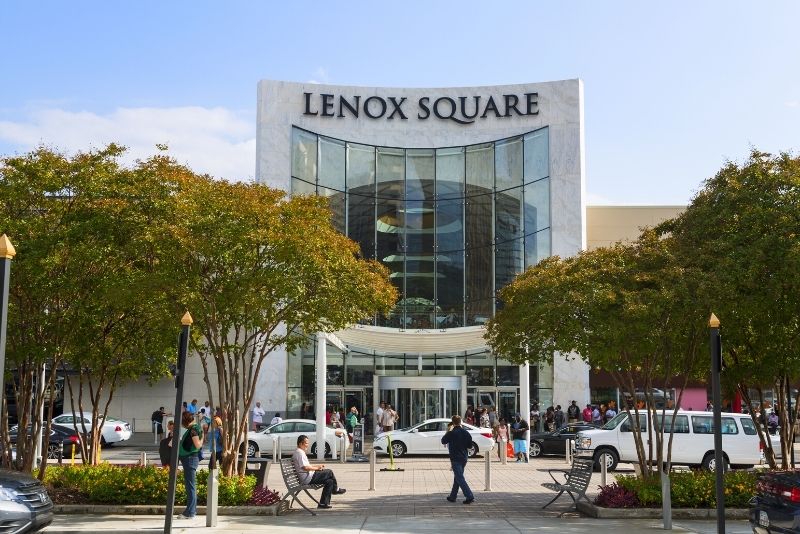 Fashionistas, get excited! With nearly 250 retailers spread across four levels, spanning a whopping 1.5 million square feet, Lenox Square truly is a shopper's dream come true.
Whether you're after high-end luxury, budget-friendly souvenirs, or just want to window shop, the sprawling, air-conditioned Lenox Square has got you covered.
When all that exploring gets the stomach rumbling, there's a diverse food court ready to help.
40 – Explore like a local on a non-touristy bike tour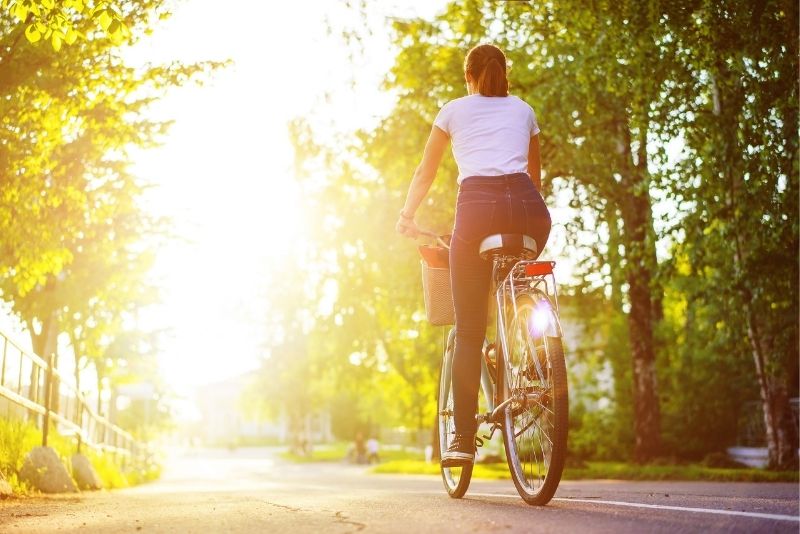 Sick of areas full of tourists? Then get off the beaten track by shadowing a guide around town on a bike, one of the best things to do in Atlanta!
While cliche tourists will be taking selfies at the Zoo, you'll be cycling through the real Atalanta, taking in the street art, vibrant backstreet culture, and stopping for snacks at underrated gems.
The guides are all friendly and local, therefore fully aware of the best places to visit (and most crowded spots to avoid).
41 – Interact all day at the Fernbank Science Center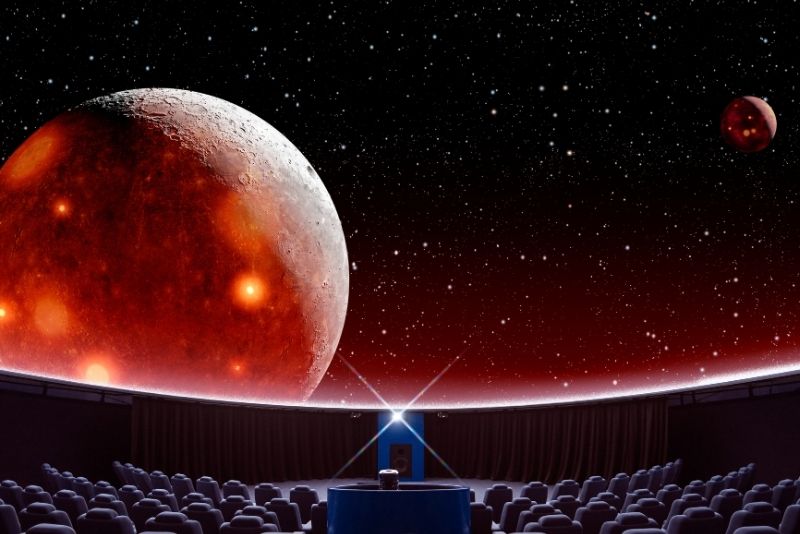 Combining astronomy, science, history, and plenty of fun, the Fernbank Science Center is an immersive learning experience for kids and adults alike.
After stargazing in the observatory, don't miss the chance to catch a show at the planetarium and venture into the outer galaxies!
Except for the planetarium (which is still well worth the money), the entire facility is free.
42 – Entertain the youngsters at the Children's Museum Of Atlanta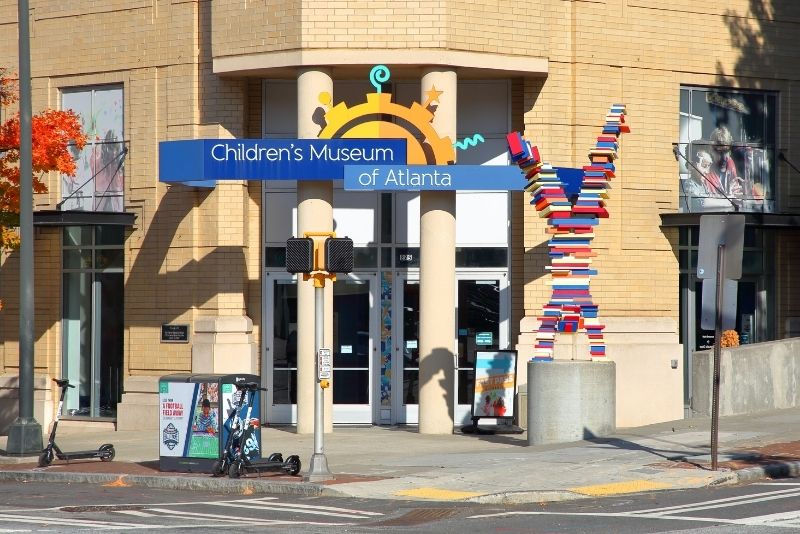 Created specifically for kids eight years old and below, the Children's Museum of Atlanta is chock-full of hands-on activities designed to spark imagination, creativity, and learning.
With live shows, playgrounds, and so much more to do, it's a perfect place to keep the kids distracted while the parents take a well-earned break.
43 – Zoom around town on a sightseeing segway tour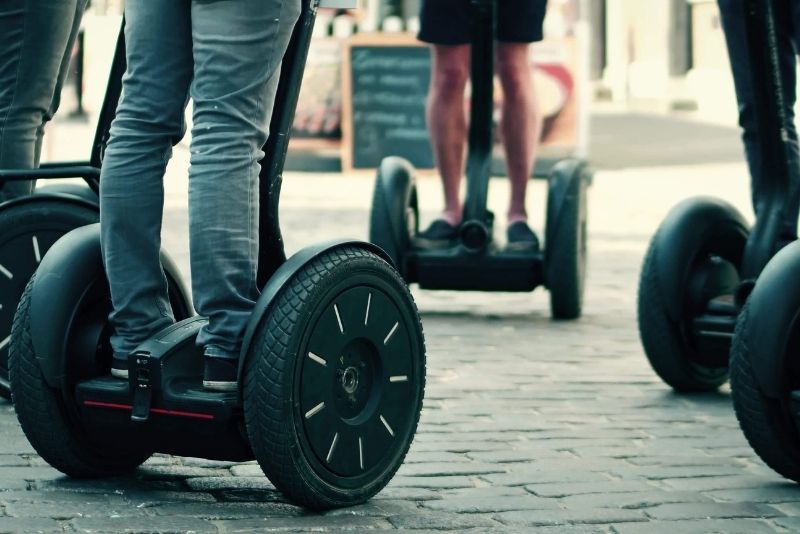 Atlanta is an enormous city; seeing all the attractions on foot is next to impossible. Speed things up and fit more into your trip by joining a Segway tour, one of the most enjoyable ways to get around town.
Tours zip through a number of historic neighborhoods, including Midtown, Old Fourth Ward, and Cabbagetown, stopping at iconic landmarks like Centennial Olympic Park and Ebenezer Baptist Church along the way.
Arguably the most memorable part of the tour, however, is the spectacular view of the city's skyline from Oakland Cemetery.
44 – Feel the adrenaline at Six Flags Over Georgia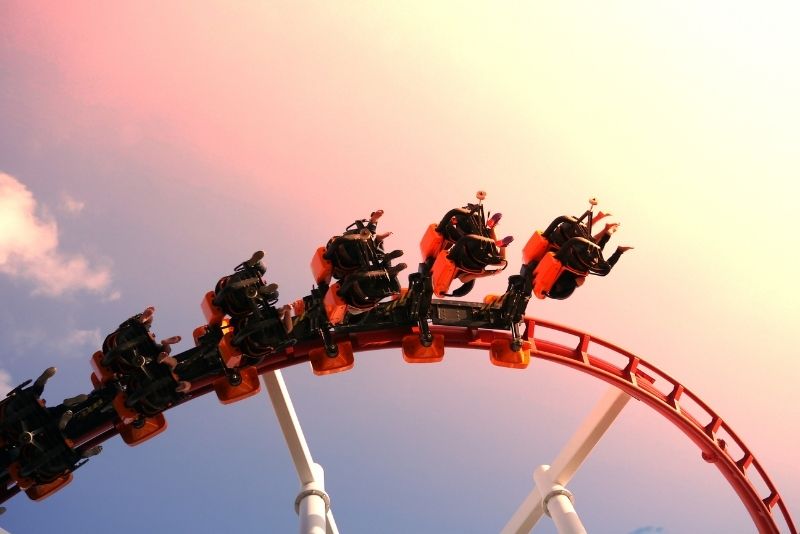 Covering some 290 acres, Six Flags Over Georgia is the largest and most exhilarating theme park in the state, without a doubt.
Boasting high-octane roller coasters like the stand-up looping Georgia Scorcher; plus thrill rides; gentle, kid-friendly rides; live entertainment; water rides to cool off on those hot days; and plenty of food and drink options, you'll never be short of things to do at Six Flags.
Best of all, it's just a zippy 15-minute drive from downtown.
45 – Play mini-golf, beer in hand at Skyline Park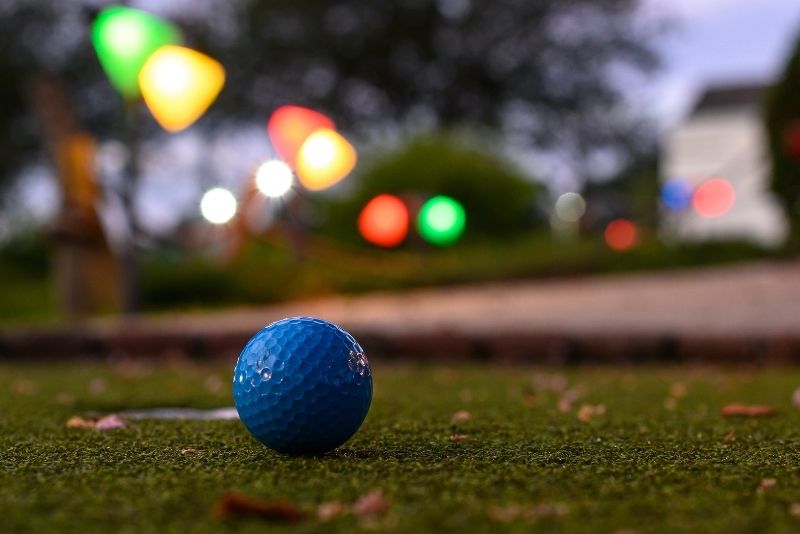 Where rooftop patio meets carnival, the conveniently-located Skyline Park is a premier destination to let the afternoon flow into the evening.
As far as activities go, choose from mini-golf, carnie games, a big slide, and a tower ride that showcases great sky-high views of Atlanta. For something a little more relaxing, chill out at one of the three bars and knock back a couple of cold ones.
Once the sun goes down, the DJ comes out to play!
46 – Cool off at Six Flags White Water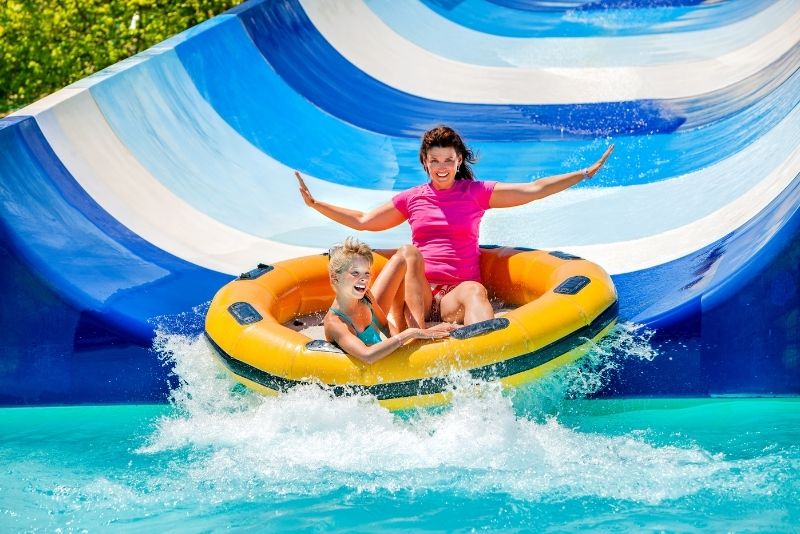 On those stinkingly hot summer days, there's no better way to cool off than with an excitement-filled day at Six Flags White Water.
Showcasing over 24 rides and attractions, encompassing everything from the five-story Python Plunge to the relaxing Little Hooch River, visitors of all ages will be grinning ear-to-ear from the moment they set foot inside.
Hot tip: arrive as early as possible, to give yourself the best chance of beating the lines (and the scorching mid-afternoon sun).
47 – Catch a movie, 1950s style, at the Starlight Drive-In Theatre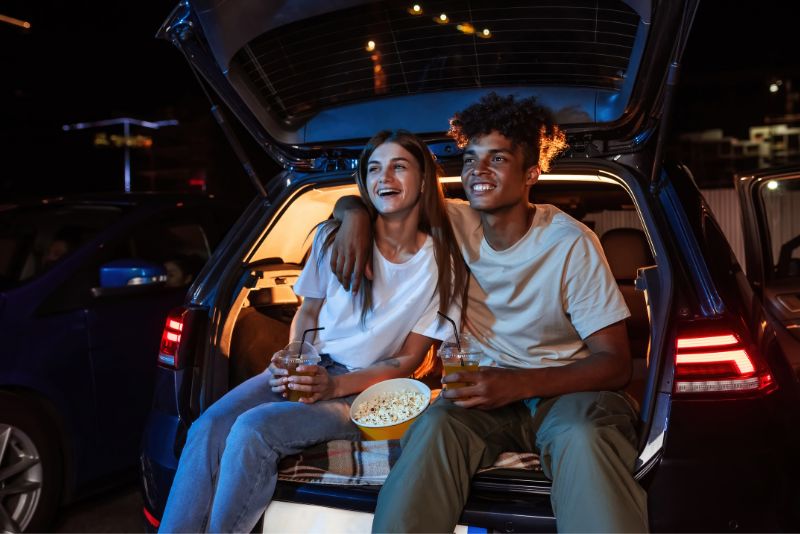 Drive-in movie theaters were all the rage in the 1940s and 1950s. Today, they attract those who want the nostalgia and experience of watching a movie surrounded by nature and incredible art-deco architecture.
The Starlight Drive-in opened in 1949s and retains all its original beauty but also offers a top-of-the-line digital projection system for amazing viewing.
Catch the latest Hollywood movies from the comfort of your car. Popcorn and drinks are available from the snack bar, and those visiting on weekends can also enjoy an old-style flea market.
48 – Watch a live show at the Woodruff Arts Center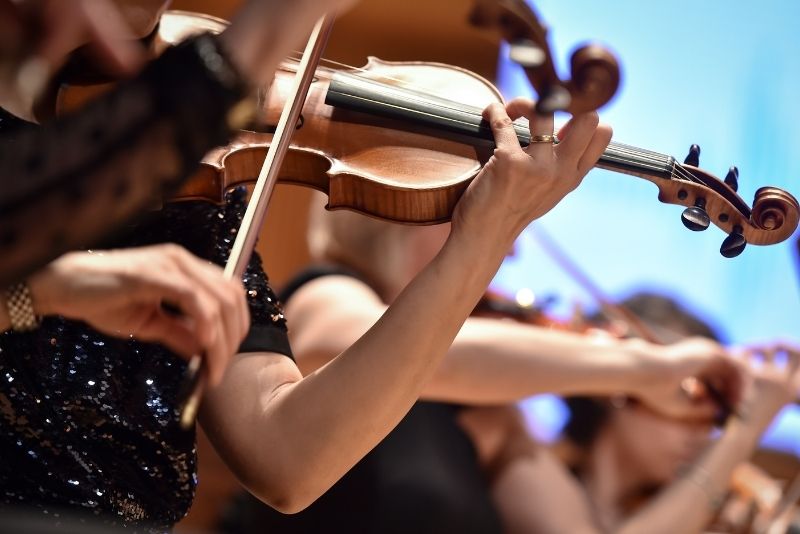 Proudly holding the title as one of the largest arts venues in the world, the Woodruff Arts Center hosts over 3300 live events and exhibitions every single year.
That number sounds near impossible, however, thanks to the four renowned organizations which call the center home (the Alliance Theatre, Atlanta Symphony Orchestra, High Museum of Art, and Young Audiences), it's capable of putting on simultaneous shows.
Check the performance calendar; you're bound to find something that tickles your fancy!
49 – Spook yourself silly at the Netherworld Haunted House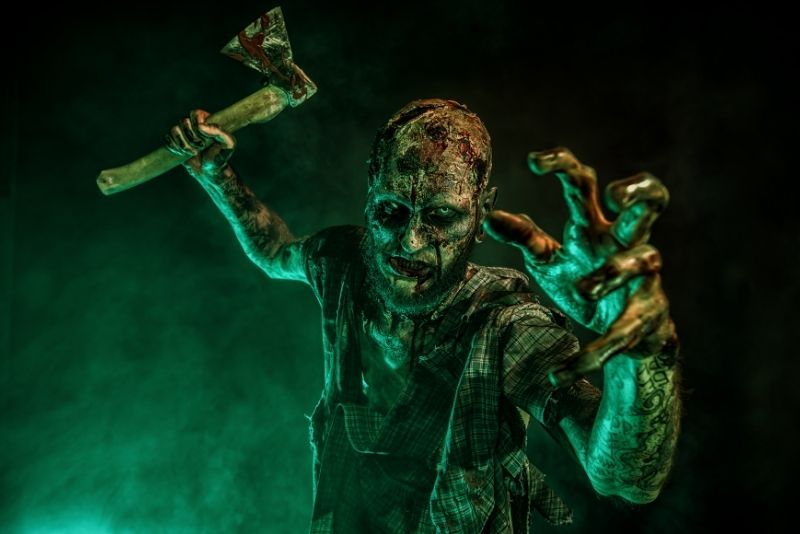 Prepare to get spooked! The Netherworld Haunted House combines live actors (dressed in frightening makeup), incredible AV special effects, and extremely detailed sets, all of which work in tandem to send shivers down every participant's spine.
Consider yourself brave? Prove it.
50 – Pick up something fresh at Krog Street Market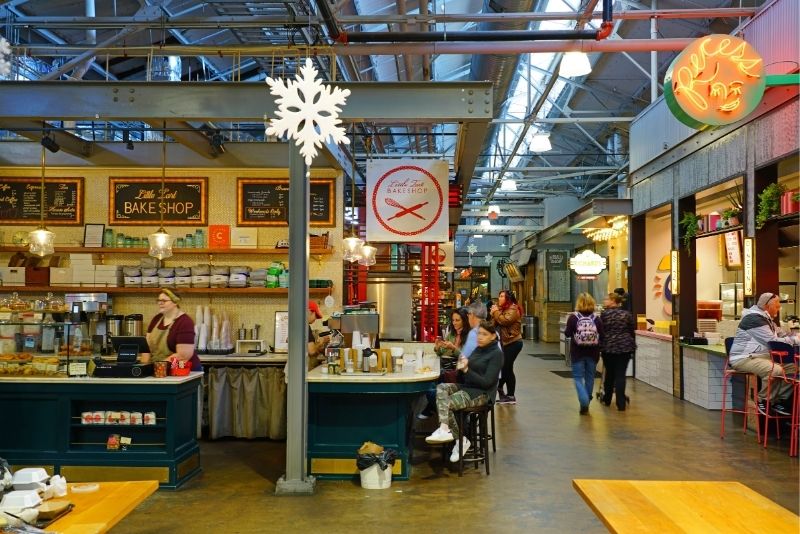 Located along the famous BeltLine trail at the heart of the Inman Park neighborhood, the industrial-designed Krog Street Market is a great place to pick up some fresh produce, local souvenirs, or sit down for a delicious meal with some friends.
A large collection of food stalls means that there's something for everyone — even a craft beer store to help wash it all down.
51 – Enjoy the show at the Tabernacle Theatre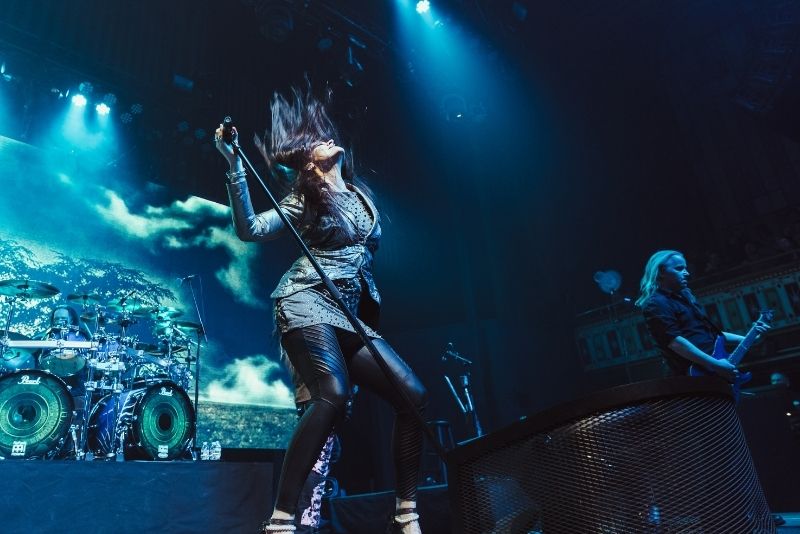 Given its history, as an early 20th-century church turned dynamic concert hall, events at the Tabernacle theatre stand out from those of most venues!
The calendar features world-famous and locally-grown singers and bands, as well as comedians, musicals, and more.
Take your show to the next level by opting for the VIP experience; skip the lines and hang out at the private bar.
52 – Get your adrenaline pumping at a car race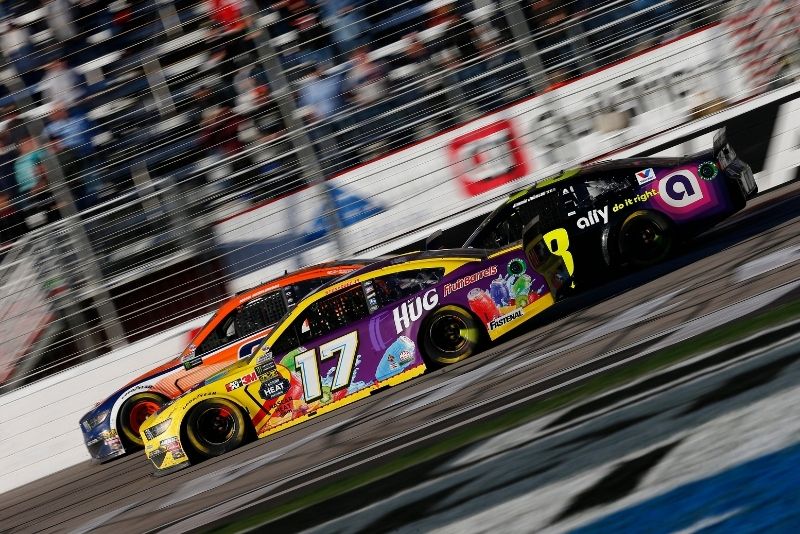 It's no secret that the South love their NASCAR. This world-class 1.54-mile quad-oval race track hosts the annual cup series, but it's also used for other events throughout the year, including monster truck events, off-road motorcycle racing, and even unique experiences like the annual tattoo and pro wrestling festival.
Depending on the configuration for an event, the Atlanta Motor Speedway can sit over 100,000 spectators – which means your chances of getting a ticket are good even if trying at the last minute.
Sure, attending a race is a bucket-list-worthy activity, but for the ultimate experience, you have to get behind the wheel yourself! Race with Rusty offers the opportunity to burn some rubber and feel the unmatched thrills on the track. If you're hoping to satisfy your need for speed, look no further.
53 – Soar above the city with a helicopter tour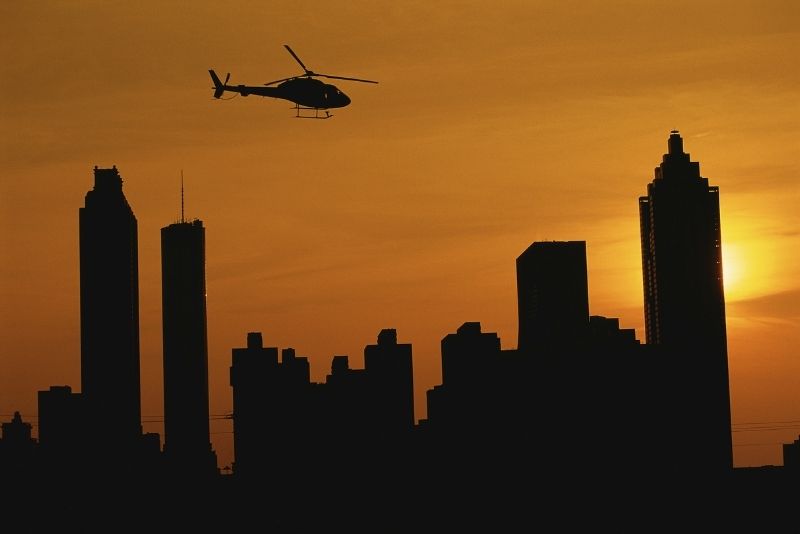 Fly like a hawk above the city, soaking in birds-eye views of the Governor's Mansion, Centennial Olympic Park, Piedmont Park, the Atlanta Botanical Gardens, and countless more attractions from thousands of feet above the ground.
If you prefer, take a tour that gets out of the city to the foreboding Stone Mountain.
Spice it up with a romantic touch by opting for the moonlit VIP experience that includes a private 2-person flight and a couple of glasses of wine, or even take the controls yourself in a beginner's flying lesson!
54 – Swing the clubs at Top Golf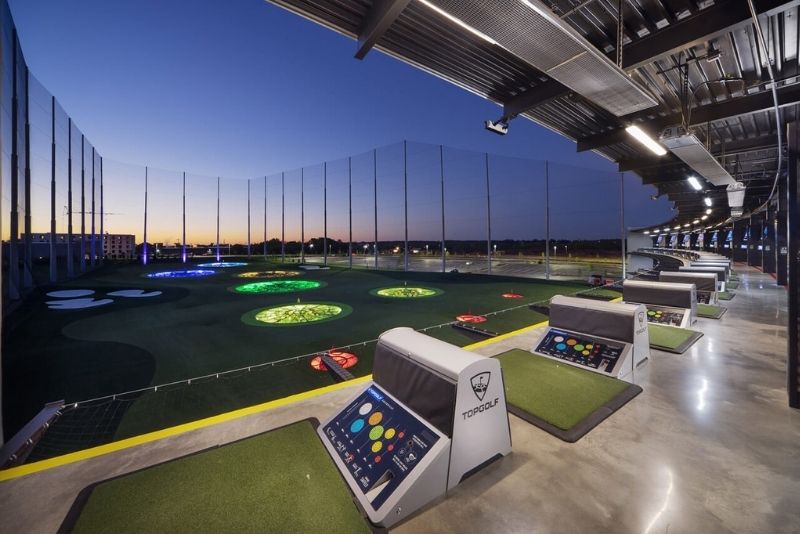 For all the most enjoyable parts of golf without needing to fish your ball out of the river, head to Atlanta's very own indoor golfing experience: Top Golf!
Interactive and electronic by nature, Top Golf fuses traditional fairways with the digital world, allowing happy hitters to work their way through virtual courses or play games like Angry Birds!
If your swing needs work, head to the fully-stocked bar for some realignment.
55 – Dine with a 360-degree view at the Polaris rotating restaurant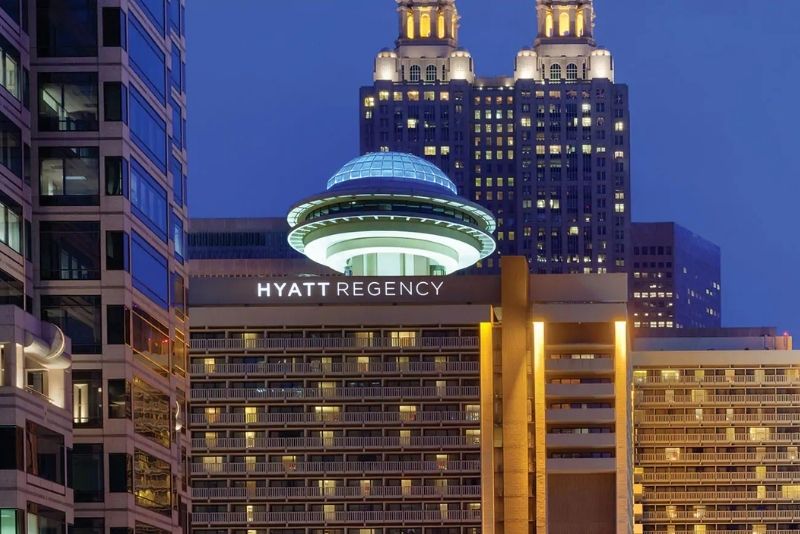 Serving handcrafted cocktails and classic Southern fare, this famous rotating restaurant, and lounge is a crowd favorite thanks to its sublime 360-degree views of the city.
Polaris sits inside the Hyatt Regency building, which is also home to Atlanta's signature Southern restaurant, Sway; the Twenty-Two Storys Lobby Bar gastropub; and Lobby Market.
Make sure to sample Polaris' retro peach daiquiri, one of its signature concoctions.
56 – Eat at Staplehouse, one of the city's best restaurants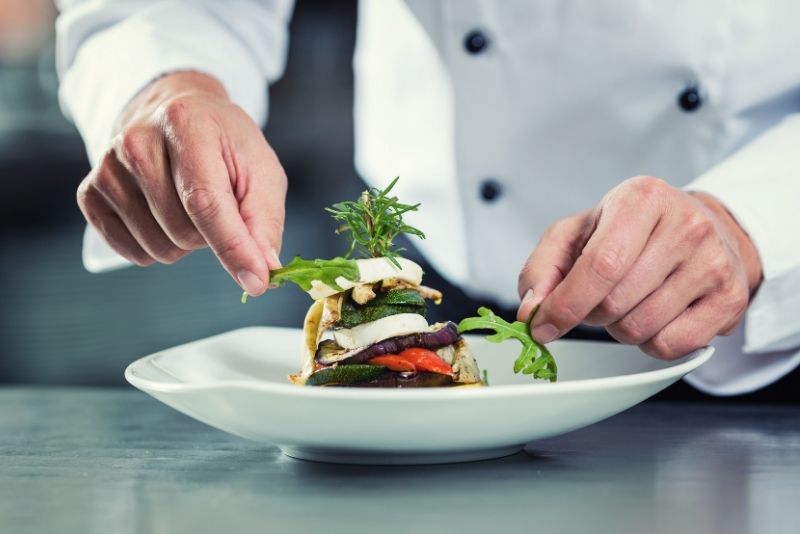 If you're lucky enough to score a reservation at this in-demand eaterie, your tastebuds will thank you. The esteemed Staplehouse restaurant specializes in elegant dining, serving up dishes including duck confit, foie gras, and housemade tagliatelle.
Thanks to its shifting eight to 10-course menu, this cutting-edge establishment is regularly considered one of (if not the) best restaurants in the city. Foodies, do yourself a favor and place Staplehouse atop your list of things to do in Atlanta.
57 – Kayak in the Chattahoochee River National Recreation Area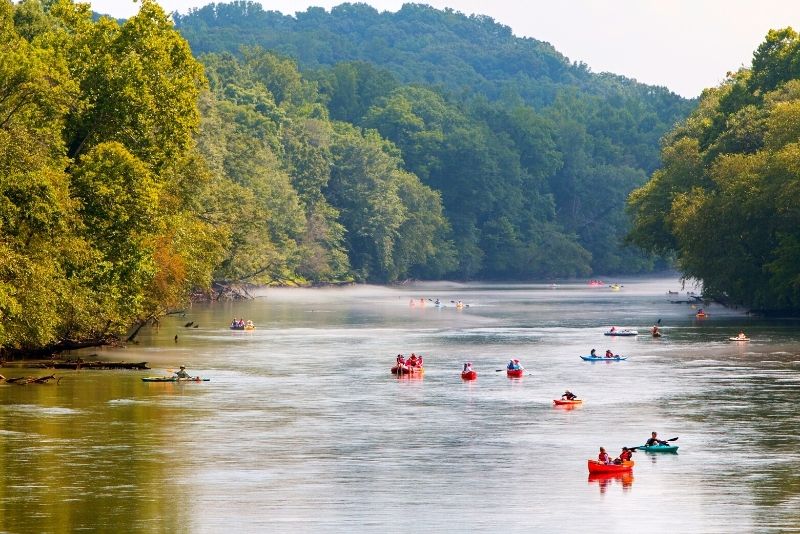 The Chattahoochee River National Recreation Area is jam-packed with hiking trails, wildlife, and river routes. Since the river is so long and winding (spanning from metro Atlanta all the way to the Appalachian Trail in North Georgia) there's a kayaking opportunity to suit all ages and skill levels
Tackle some class 2 or class 3 rapids, or, alternatively, take a calmer route and focus on the beauty and sounds of the surrounding nature.
58 – Devour a giant burger at Slutty Vegan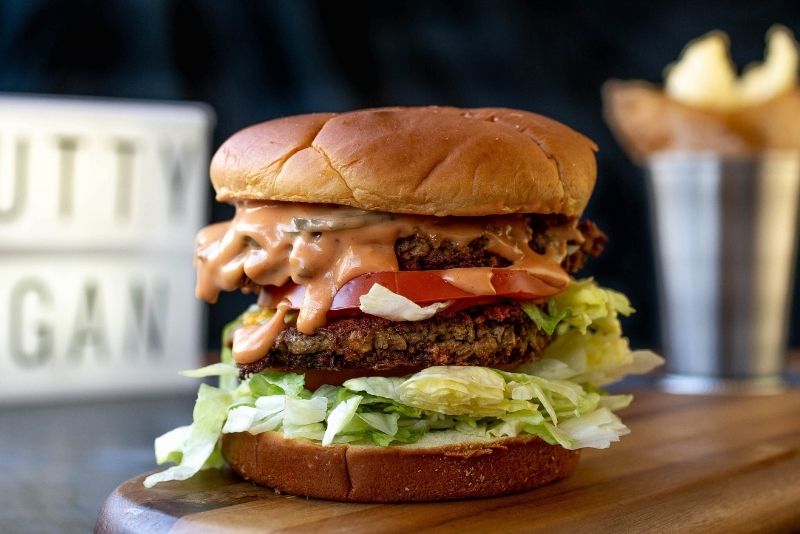 The South obsesses over their meat: BBQ, fried chicken, giant steaks – you name it, they love it.
Contrary to this obsession, they also make a seriously impressive plant-based burger, with the comically named Slutty Vegan restaurant leading the charge.
Leaving this joint hungry is impossible; the burgers are some of the biggest you'll ever see (AND they all come with fries).
59 – Explore the city via the Atlanta BeltLine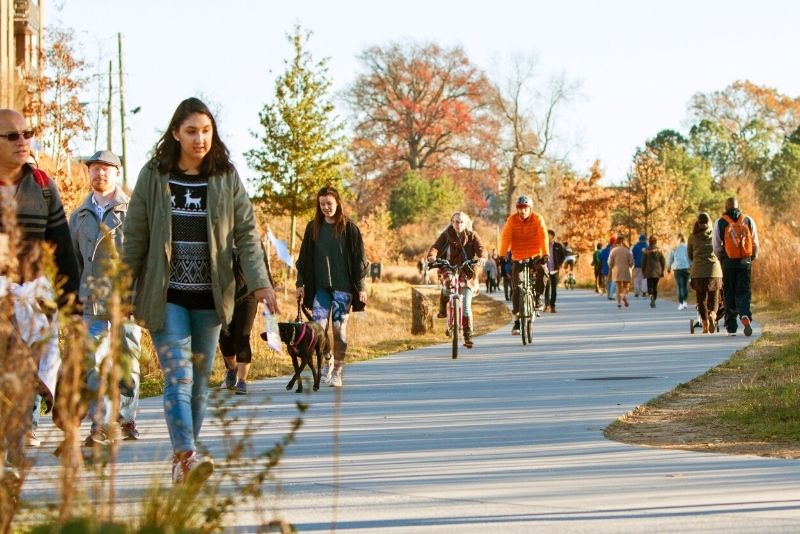 In similar fashion to Chicago's Bloomingdale Trail and NYC's High Line, the Atlanta BeltLine is a former railway passage turned thriving pedestrian walkway.
With so many trails on offer and so much to see along the way, renting a bike is recommended if you want to cram as much in as possible.
While the BeltLine already boasts 33 miles of converted walking and biking paths, by 2030, the city aims for the attraction to make a complete loop around the city.
60 – Be impressed by nature at Stone Mountain Park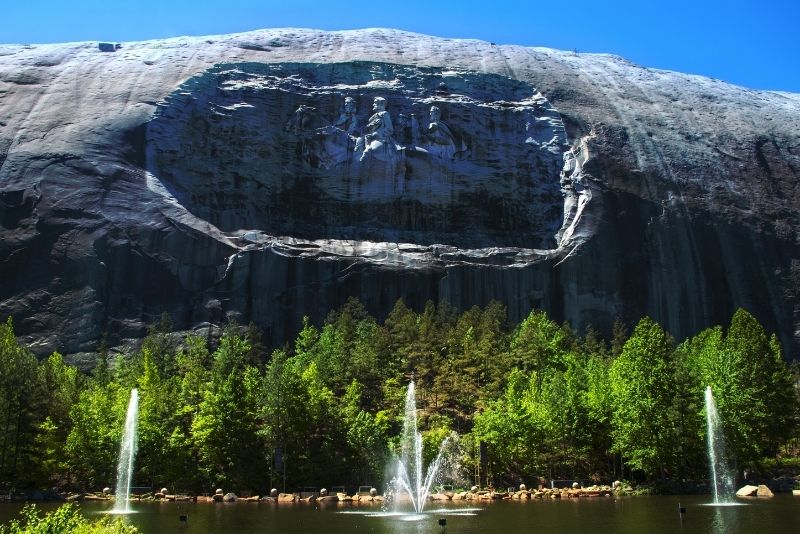 Surrounded by more than 3200 acres of beautiful greenery, Stone Mountain Park is an ideal destination for escaping the buzz of the city for a full or half-day adventure.
The park offers numerous worthy attractions like the Skyride cable car, SkyHike ropes course, Scenic Railroad, and the Dinosaur Explore exhibit. However, its unmatched crown jewel is the monolithic stone itself.
The quartz mountain soars over 1600 feet above sea level, yet is made even more famous by the giant carving of three Confederate leaders on its northern face: Jefferson Davis, Robert E. Lee, and Stonewall Jackson.
61 – Attend an Atlanta Symphony Orchestra concert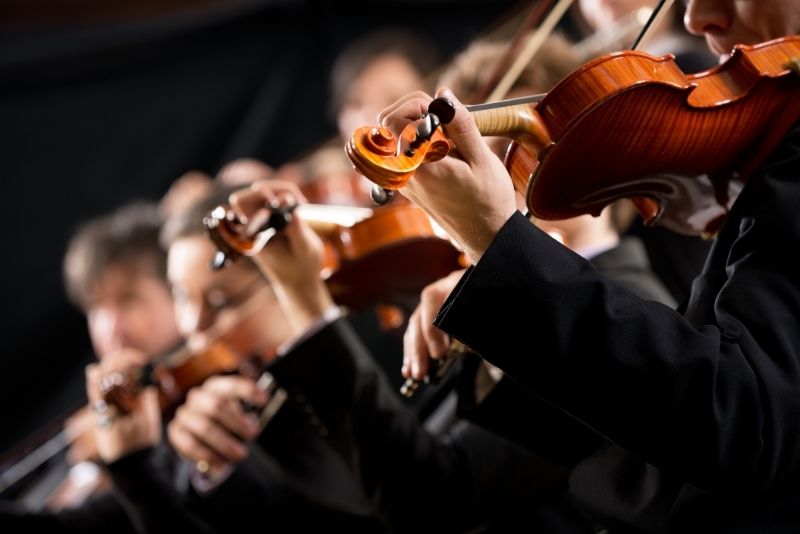 Audiophiles are blown away by the power of the music put on display by the Atlanta Symphony Orchestra (ASO), one of the undisputed crown jewels of the Woodruff Arts Center.
The orchestra plays regularly throughout the year (check the calendar to see if your dates line up), often accompanied by the dazzling harmonies of the 200-person ASO Chorus.
62 – Take a hot lap at the Porsche Experience Center Atlanta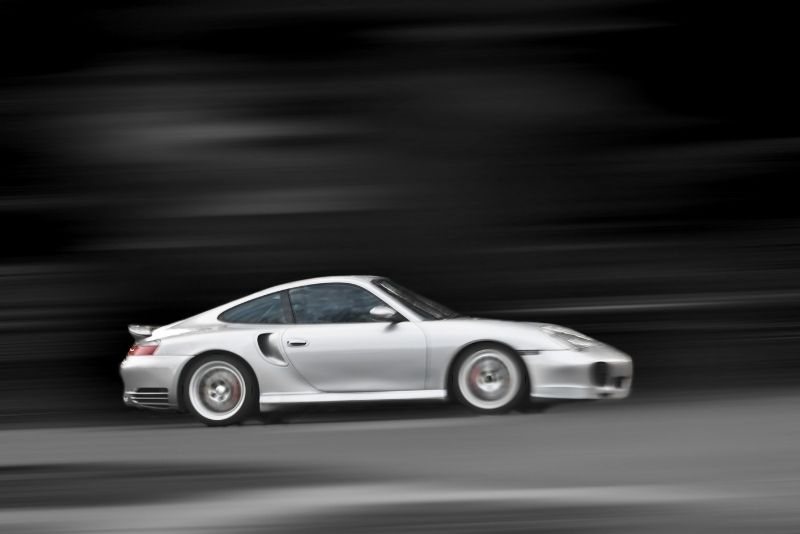 For anyone who's ever wanted to take the wheel of a lightning-quick supercar, now's your chance.
The Porsche Experience Center, which is just a 15-minute drive from Downtown, gives motorheads the chance to roar around a 1.6-mile track at top speed, putting the true power and handling of these German vehicles to the test.
After the hot laps, guests can grab a bite to eat at the cafe, learn about the automaker's brand and history in the Heritage Gallery, or continue the thrills in the Simulator Lab.
63 – Appreciate the history of cash at the Atlanta Monetary Museum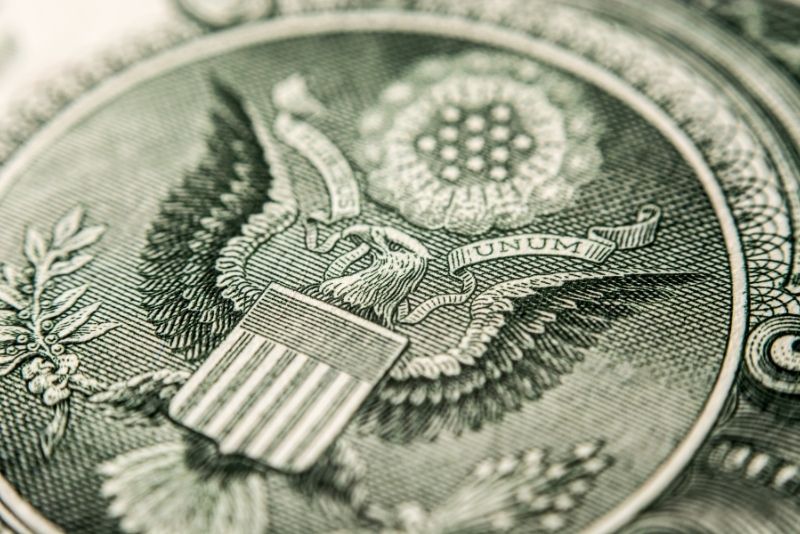 Wander through interactive exhibits, learning about the intricacies of the local and national economies; admire some ultra-rare coins and currencies; and get an in-depth understanding of how money came to play such a powerful, pivotal role in modern civilization, all at the Atlanta Monetary Museum.
Go at your own pace on a self-guided tour or take the professionally-led option for a more informative experience.
64 – Dance the night away at the MJQ Concourse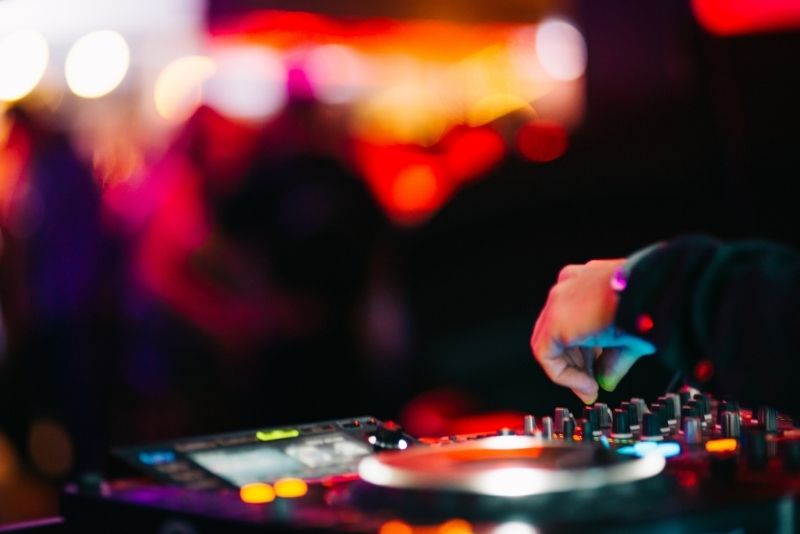 It seems as though the MJQ Concourse took the notion of 'underground club' a little too literally; their venue is entirely below street level. With a variety of DJs and live bands, you'll be dancing and partying into the early hours of the morning.
So long as you can find the deliberately discreet entrance, a night of dancing, drinking, and debauchery awaits.
65 – See all the murals on an Atlanta street art tour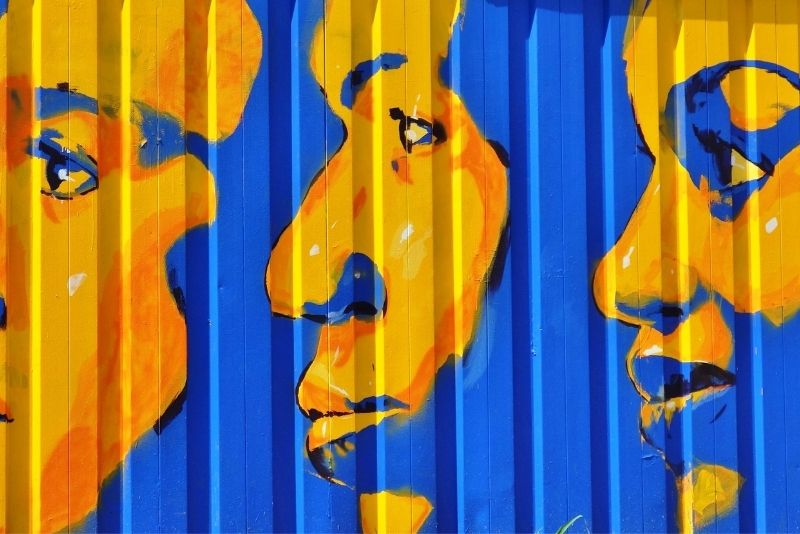 The Atlantan art scene is energetic, diverse, and ever-changing. Leave the museums behind and check out the real art: the intricate murals and creative graffiti lining the local backstreets.
While you can find plenty during a solo wander, as usual, locals know best, so consider signing up for a guided tour that passes by over 100 sculptures, murals, and monuments.
You'll also get to walk through the 120-meter-long Krog Street Tunnel, an underpass completely covered in always-changing street art.
66 – Tour the city of Atlanta in an electric car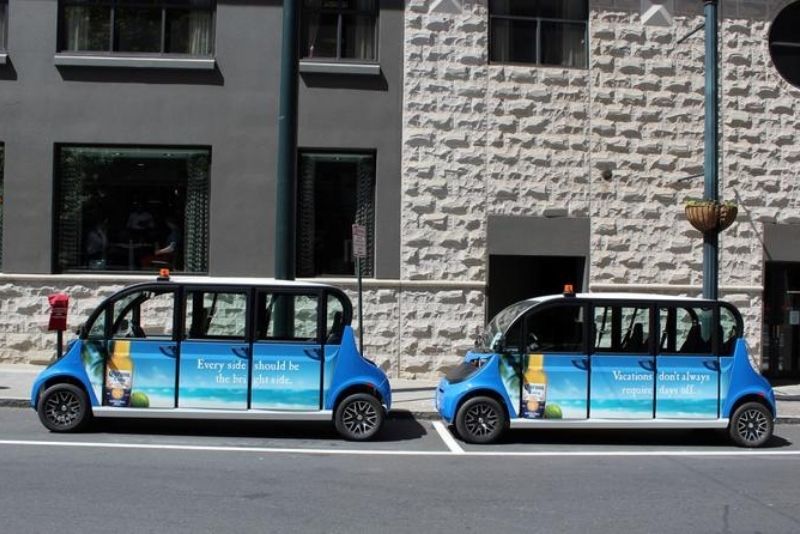 Venture to all the very best spots in the Big A in the comfort of a chauffer-driven, air-conditioned, eco-friendly bus.
Tours typically pass through a number of the must-see neighborhoods, including Old Fourth Ward, Inman Park, and Midtown, while stopping for photos at the city's most iconic landmarks en route.
As you drive around, the guide will dish out plenty of cultural and historical tidbits for your education and entertainment.
67 – Bring your love of sound to the Trap Music Museum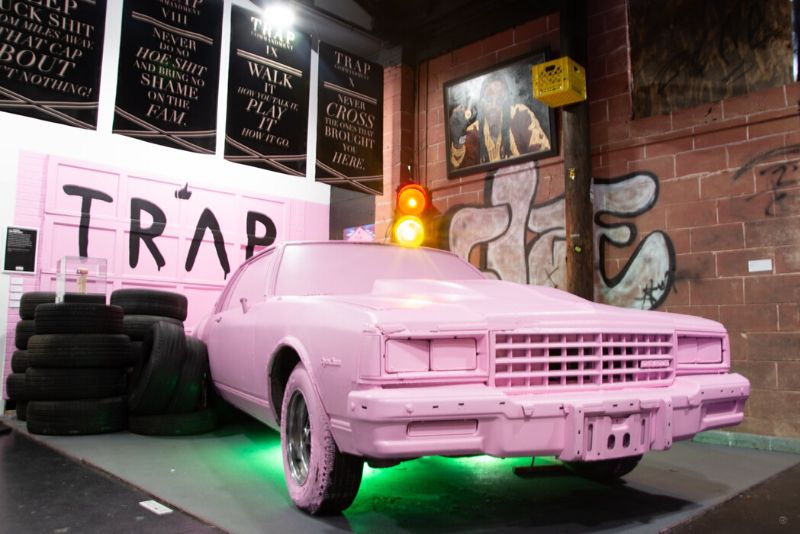 The world's first hip hop museum is a must-see for every music lover. Don't expect a typical museum filled with objects in display, though. A visit here includes a number of interactive experiences to help you better understand the history and growth of today's biggest trap stars.
Rooms at the Trap Music Museum include a look into "grandma's living room," a replica crack cocaine cook site, and a replica of Atlanta rapper T.I.'s closet, which featured expensive clothes and also many guns. Portraits and information about famous musicians are included, and there's even a unique escape room experience you can book.
68 – Sit down for a show at Fox Theatre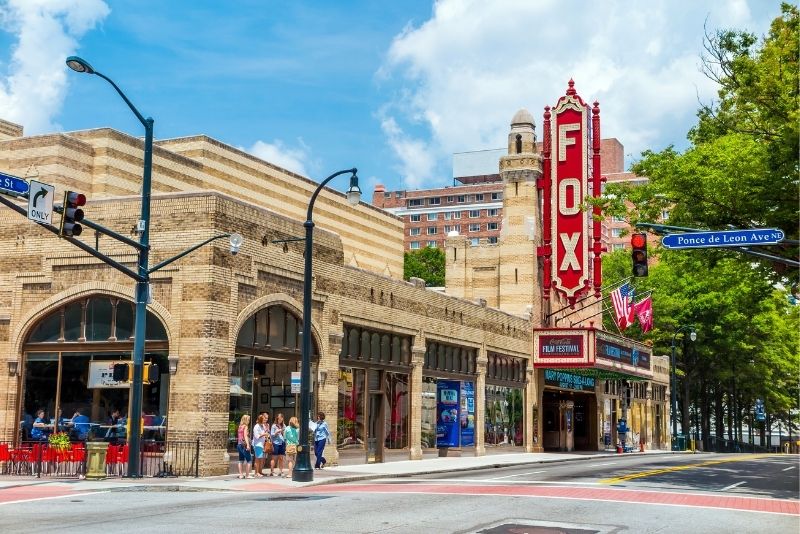 Proudly renowned as one of Atlanta's premier venues for live entertainment, the 4,665-seat Fox Theatre has been hosting a variety of all-star acts for decades, including rock concerts, Broadway musicals, ballet recitals, comedy shows, and movie screenings.
Remarkably, the venue's inaugural movie screening took place in 1929, with none other than Steamboat Willie, Walt Disney's debut cartoon, lighting up the screen.
69 – Enjoy the view at the Jimmy Carter Library & Museum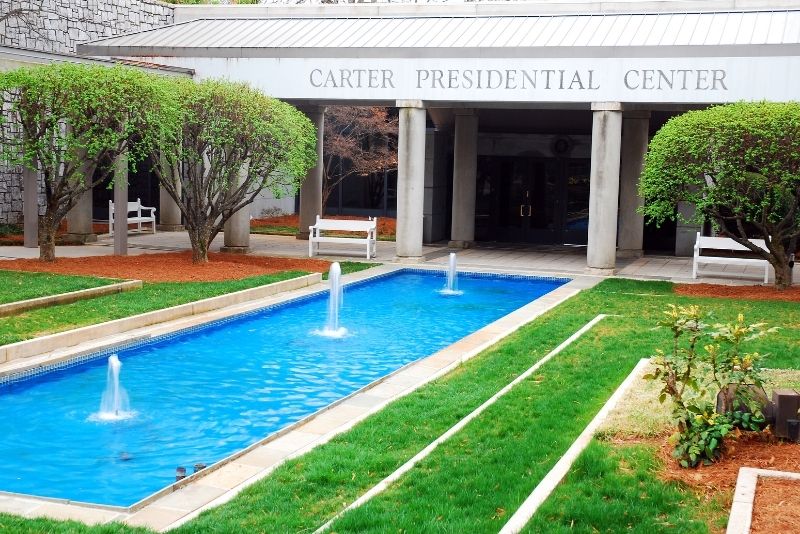 With more material relating to the former U.S. president, his administration, and his family than anywhere else in the country, the Jimmy Carter Library & Museum is a must for politics and history lovers out there.
Contrary to expectation, the museum isn't just a building full of books and artifacts; the attraction sits in a carefully landscaped 35-acre park, featuring lakes, a Japanese garden, and best of all, an unrivaled view of the city's skyline.
70 – Be truly entertained at Shakespeare Tavern Playhouse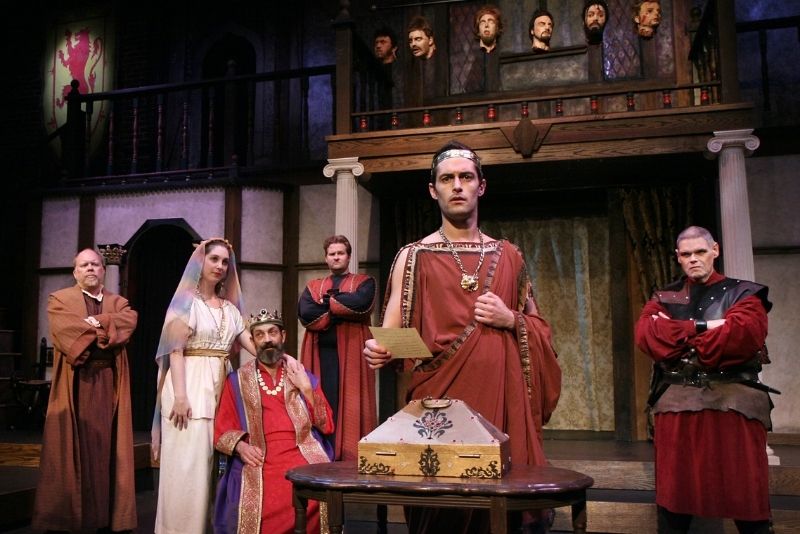 Headquarters of the beloved Atlanta Shakespeare Company, the Shakespeare Tavern Playhouse isn't your average theater.
Each calendar month hosts a new play, always fitted with wild costumes, live music, and even sword fights!
Grab an Irish ale and some pub fare while you're there to cap off an enchanting evening of entertainment.
How to get to Atlanta?
As the world's busiest airport, Hartsfield-Jackson Atlanta International Airport (ATL) can be a bit hard to navigate. Rather than worrying about coordinating public transportation or finding an empty taxi after arrival, consider making preparations in advance instead.
Comfortable and affordable, airport transfers come in a number of forms – from private vans for groups to a business car, all with professional drivers – so you can choose the option that best suits your needs and budget.
Where to stay in Atlanta?
There are plenty of great hotels in Atlanta, with Downtown being the best option for sightseeing and Buckhead and Westside neighborhoods winning points for great access to restaurants and nightlife.
Five-class service is at its best at the Thompson Buckhead, which offers a rooftop terrace and pool deck with some of the best views over Atlanta. An exclusive cocktail bar and modern design rooms are also waiting for you here.
For luxury and comfort at a slightly more affordable price, the Grand Hyatt Atlanta is hard to beat. It offers an outdoor pool, upscale dining at its own restaurant, a Japanese garden, and elegant rooms and suites.
The Canopy By Hilton is another elegant choice offering free bike perks. You'll also get a modern design, a nice bar, and a 24-hour fitness center on the premises.
For boutique elegance, The Burgess Hotel is a charming choice. It features hardwood flooring, a craft cocktail bar, and lavish amenities. The Moxy Atlanta Midtown is another great boutique hotel with a modern, hip design, free cocktails on arrival, and well-appointed, stylish rooms.
Visiting Atlanta on a budget?
If you're planning on hitting several popular attractions during your trip to Atlanta, paying for each one individually can end up costing you quite a bit of money. A great way to see more for less is with the Atlanta CityPass, a discount card that allows you to save 44% and visit 5 major Atlanta attractions.
You can also join a free walking tour to learn more about Atlanta's history, including the Civil Rights Movement, Martin Luther King Jr. and the Civil War.
Where to go next?
Once you've explored the beauty of Atlanta, why not visit other wonderful close-by destinations?
Located in nearby North Carolina, Charlotte offers plenty of thrills at the NASCAR Hall of Fame and the U.S. National Whitewater Center, as well as great museums and local cultural attractions.
Even closer is Chattanooga, Tennessee, with its stunning natural beauty (parks and rivers are everywhere) and famous ghost tours. Though small, the city also offers plenty of unique sights, including the artsy Bluffs Art District and easy access to hiking trails.
A short flight away in neighboring Alabama, you'll find Birmingham, a lively city famous for its breweries, some unique museums and science centers, and several great sports stadiums.
Nashville – the "capital of country music" and the birthplace of bluegrass – is also a short drive away. In addition to the many music halls and clubs, the city also offers great food, city art, and lots of great architecture.
Final thoughts
Few cities in the South offer such an amazing mixture of old-time charm and modern attractions as Atlanta does. As the background of the Civil Rights Movement and many important historical events, Atlanta is also a great place to visit for those interested in history and culture.
With so many incredible things to do in Atlanta, what are you waiting for? Pack your bags, make your list, and get ready to go!