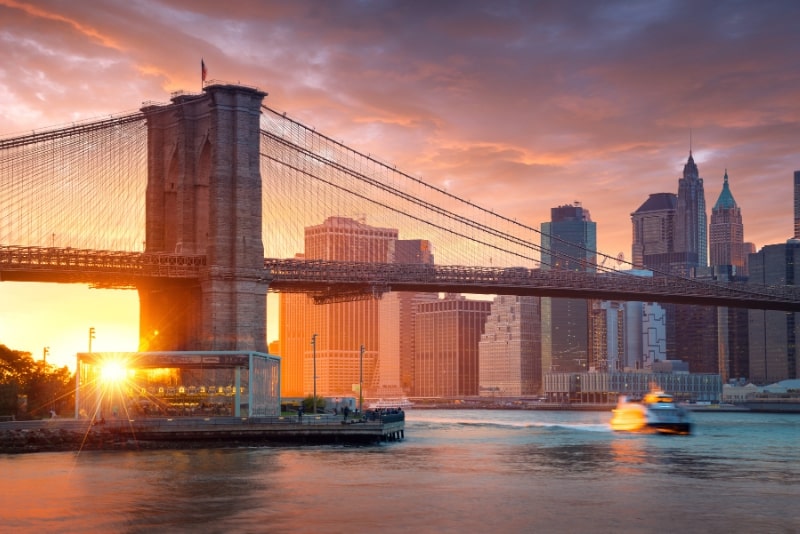 Skip the busy streets of New York and hop aboard one of NYC Boat Tours to experience the city from a unique vantage point. The wide-open waters of the Hudson River and the New York Harbor are not just perfect counterpoints to Manhattan's bustling streets but also proffer dazzling views of the NYC's most famous water-based landmarks, including Ellis Island and the Statue of Liberty.
In this article, you will learn everything about NYC boat tours, including:
Don't feel like reading ahead? Ready to book your NYC boat tour? Click on the button below.
What kind of boat tours can I find in NYC? What can I expect?
One of the major reasons why NYC grew so big and fast is the city's incredible access to water. Two great rivers, including the Hudson and the East River, hug the city's length to merge in New York Harbor.
Beyond the simple pleasures of sailing through the turquoise waters, NYC boat tours take you sightseeing at remarkable points in American history, engineering, and architecture. Even better, you'll also have once-in-a-lifetime opportunity to get up-close and personal with the city's still-thriving maritime industry at work while relishing some of the most magnificent skyline views of the world.
While there are plenty of NYC boat tours that promise an added element of breezy luxury to your sightseeing, from the Harbor light cruise to world-famous hop-on-hop-off tours, the question is which ones truly suit your taste are requirements?
Worry no more; here are the 5 most popular NYC boat tours. We hope our selection will both inform and inspire you.
1 – Hop-on Hop-off boat tours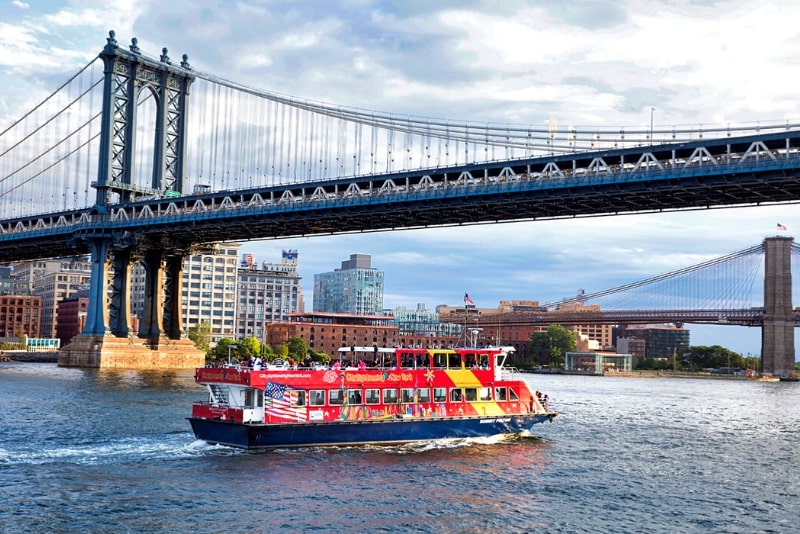 Why cope with the traffic that clogs the Manhattan streets when you can opt for this NYC hop-on & hop-off boat tour that gives you unlimited sightseeing access for an entire day. With just one ticket needed to explore the city— you can get off (and back on again) as many times as desired on this city ferry tour that sails between several drop-off points.
Early morning, you'll be picked up either at the Bowery Street or in Queens in Manhattan, depending on your preference. From there, you'll embark on your NYC boat tour that proffers breathtaking views of the Manhattan skyline. You'll shortly halt in front of the Statue of Liberty, cruise under the Brooklyn Bridge, and have fantastic photo ops to snap one World Trade Center and the South Street Seaport in all its glory.
Returning to the harbor, you'll glide past Fifth Avenue, Rockefeller Center, and the iconic Empire State Building. That's not all; the tour concludes back on land to provide you access to Times Square, the Museum of Modern Art, and Madame Tussauds.
To maximize your comfort, this fully-narrated tour comes loaded with the goodness of climate-controlled interior, in addition to a 'rainy day guarantee,' which ensures you uninterrupted access to the major NYC attraction even if the weather doesn't cooperate.
P.S. This freestyle NYC Boat Tour operates daily between 10 am and 4 pm, and the pass includes unlimited ferry trips for 24 hours, which is best for maximized sightseeing time.
2 – New York Water Taxi 'Statue of Liberty Tour'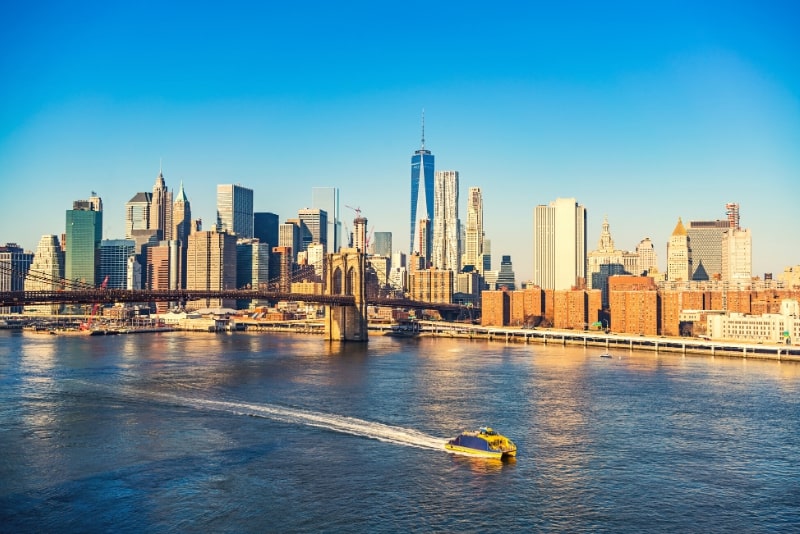 Drawing inspiration from the iconic NYC cabs, New York Water Taxis are environment-friendly twin-hulled catamarans that strive to serve an unforgettable tour to the great Statue of Liberty. So, why wait?  Climb aboard this one-hour tour at the strike of the golden  sunset—to get up, close and personal with the Lady Liberty holding her torch in the backdrop of a pinkish-orange sky as the sun sets over New Jersey.
This NYC boat tour departs from the South Street Seaport, kicking off with a free glass of prosecco as your informative guide adds local charm on this 60-minute tour enriched with stunning photo ops.
The boat then maneuvers through the New York Harbor to the southern tip of Manhattan for a picturesque sail to the Statue of Liberty, all to the background music of Frank Sinatra's classic, "New York, New York."
What's even better; one doesn't need to worry about the weather, thanks to the climate-controlled cabins and an open-top deck to choose from!
P.S. Access passes start at $30 with an added option for all-day, two-day, and VIP passes.
3 – Harbor lights cruises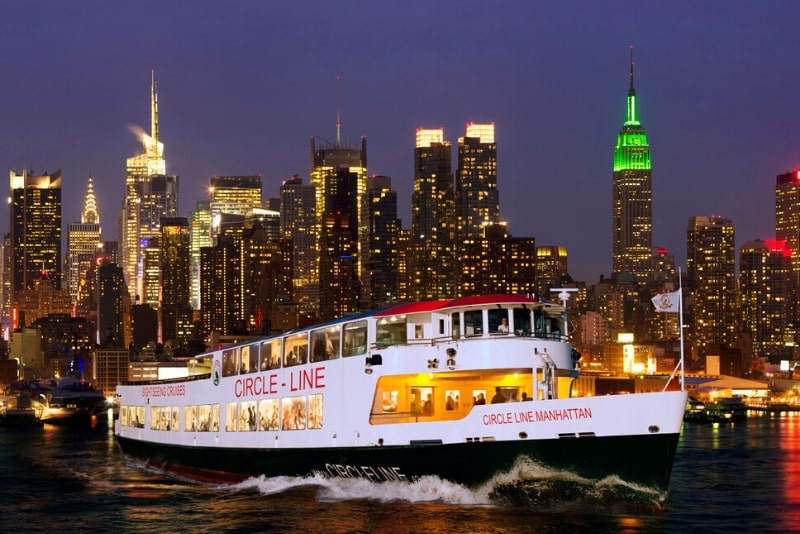 As the orange-streaked sky fades to dark blue, New York City's skyline springs to life— and the Harbor Lights Cruise sets its sail for a fun-packed boat tour! This 2-hour sunset tour departs from Pier 83 and heads onto the southern waters with the New York skyline in full illuminated view.
With a drink from the onboard bar, you can also lay your eyes on magical views of city landmarks, including the Empire State Building, World Trade Center, and Ellis Island. Let the weakening rays of sunshine warm your face, and the gentle breeze slowly caresses your hair. What's more, the cruise slowly glides past several bridges – including the Brooklyn Bridge – before approaching the feet of the mighty Statue of Liberty, where it briefly halts for photo-ops that you could cherish for a lifetime.(Cinematographers call it 'magic venue'.)
With an insightful narration by your tour guide and a handful of amenities such as a premium open bar, an outdoor deck, and climate-controlled indoor seating, this NYC Boat tour at night is yours for the taking.
P.S. Harbor lights cruise starts from $40 onwards and departs daily at 7:00 pm all through April till November.
4 – Spirit of New York dinner cruise with buffet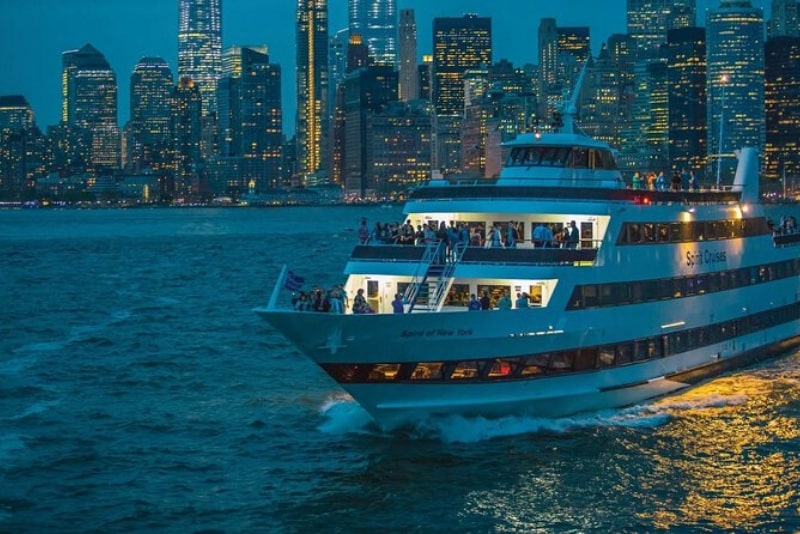 Spend a memorable evening in New York, gliding past the illuminated Manhattan skyline on a dinner cruise. Take along your friends or someone special and hop aboard this sleek, stylish, and comfortable boat at Pier 61. As you set out, immerse yourself in the stunning vistas of the city's most famous attractions, from the Statue of Liberty to the Brooklyn Bridge and the Empire State Building.
Simply perfect amalgamation of scenery as well as entertainment, the Spirit of New York proffers an unforgettable three-hour evening affair that is coupled with a delicious buffet dinner, optional premium wine pairings, and exhilarating DJ'ed music aboard.
After you're done treating your taste buds, you can spend the rest of your evening dancing while beholding the dazzling sights of NYC at night. Even better, to take your experience to the pinnacle of joy, this 192-foot long cruise boasts a massive top deck for fresh air and gorgeous views.
P.S. The dinner cruise costs about $160 on average, with complimentary buffet, live music, and dancing.
5 – The beast speedboat ride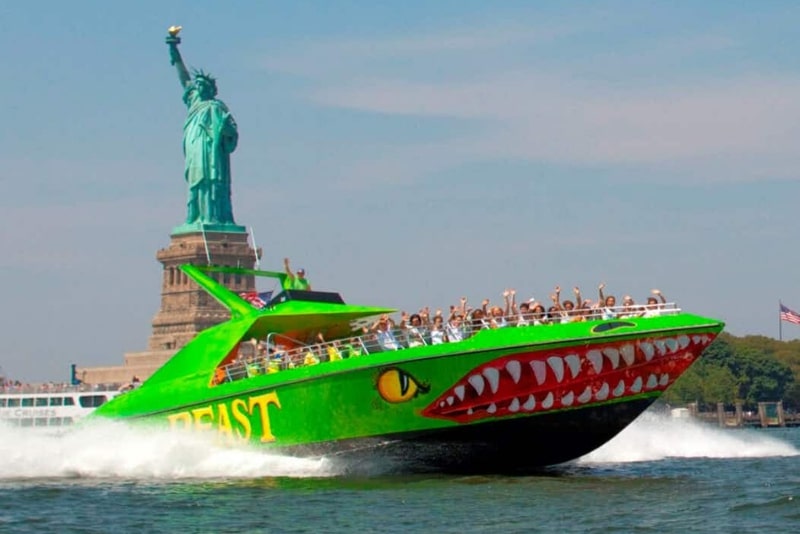 Feel the need for speed, thrill-seekers? Here is a jet-powered speedboat experience that will give you an adrenaline rush like no other NYC boat tour. Popularly known as the BEAST, this one-of-a-kind, green river monster rockets its way from Pier 83 to the Statue of Liberty with plenty of twists and turns, leaving splashes so big that it may end up dousing the Lady Liberty's torch. (Pun intended)
Reviewers report that the ride is unbelievably fun and fast, and suggest you keep your cameras safe as you're going to get wet! Truly so, the beast zooms at a heart-pounding speed of 45mph before coming to a screaming stop just 100 feet before the Statue of Liberty, where you can click amazing Insta-worthy snaps with the hashtag #StatueofLibertySelfie!
P.S. The Speedboat Tours last about 30 minutes and run all through May till the end of September. Tickets cost $30 for adults and $25 for children.
How to book NYC boat tours?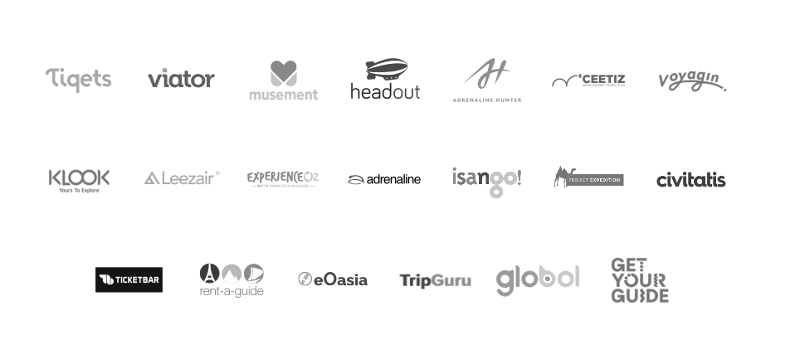 Trying to find the perfect NYC boat tours to spend quality time with your loved ones is no less than a gigantic task. And with several tour providers offering a gamut of boat tours, it becomes a notch more difficult. To streamline the cruises that suit you the best, you can use TourScanner's search engine to compare all offers in one place and find the best fit.
What is the best time to go on a boat tour in NYC?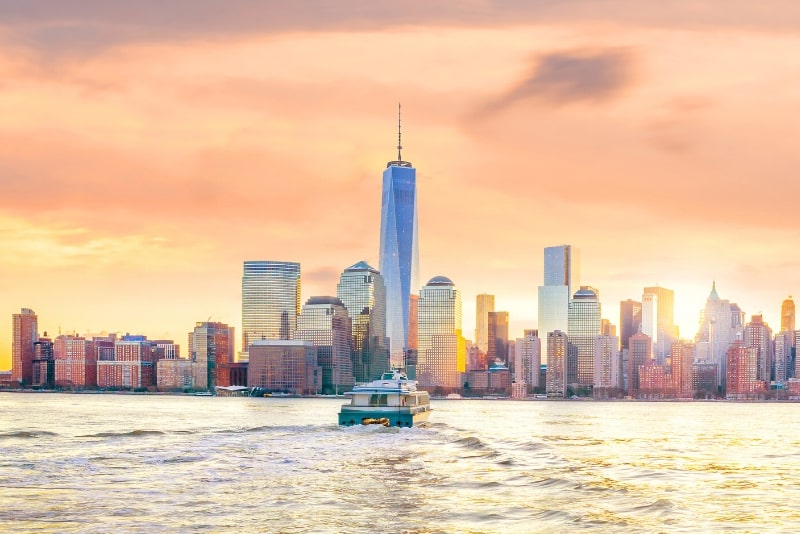 The best time to take a boat tour in New York City is from April to June and September to early November when the city enjoys warm and pleasant weather. Even better, the tourist crowds are not as overwhelming as in July, August, or December, and it's also a great time to bag some good cruise deals.
What happens in case of bad weather?
Let's make it clear. If you're aboard your NYC boat tour and you encounter bad weather, you do not need to worry as most of the boat tour providers boast ultra-modern amenities like the climate-controlled cabin and indoor seating to avert the rain.
And in case, the boat tour is canceled due to extreme weather conditions, you'd either be provided with a different date for an excursion or the entire deposit, 100% of it, will be refunded to you.
Travel tips
Before booking a boat tour, it is advisable to keep a close vigil on the weather, which plays an important part in planning an outdoor boat excursion.
To prevent sun exposure, you can wear a hat that stays put on a windy day.
Don't forget to carry along your entertainment resources like a novel, a deck of cards, or an iPod as there can be a lot of downtime on a boat.
To evade any embarrassing falls and navigate slippery stairs with ease, you must-have flip flops or sandals with good tread handy.