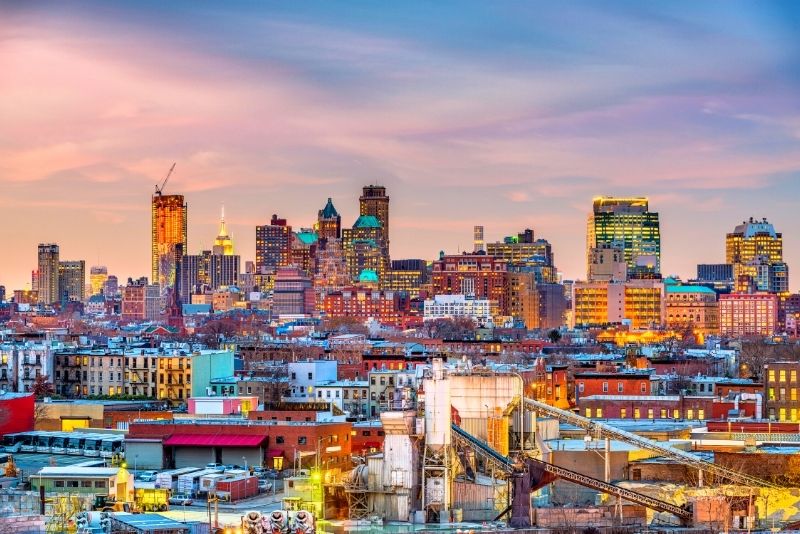 Sitting in the shadows of the concrete jungle that is the skyscraper-lined island of Manhattan, its often-overlooked, hipper and trendier cousin of Brooklyn has morphed itself into a hotbed of art, culture, festivities, and exquisite dining.
Easily accessible, more residential, and with more open green spaces to explore, the charming and diverse borough east of the East River acts as a beloved reprieve for any New Yorker or visitor alike wanting to escape the hectic life of Manhattan and uncover the real, gritty, authentic NYC.
Hunt down epic street art in Bushwick, or stop by insta-worthy cafes, high-end restaurants, microbreweries and independently-owned boutiques around the Down Under the Manhattan Bridge Overpass (locally known as DUMBO). These are just two of the fashionable neighborhoods to discover in Brooklyn.
If you're after things to do in Brooklyn — whether you're an art-lover, beer-drinker, nature enthusiast, diehard foodie, or history buff — here's 60+ of the best activities Brooklyn has to offer to suit any traveler, so you can have a perfect weekend (or longer) in The Big Apple!
1 – Bike over the Brooklyn Bridge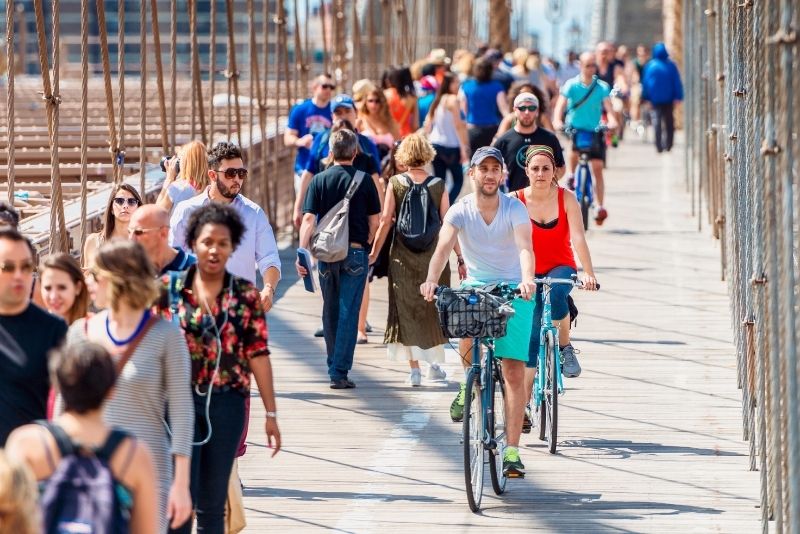 Arguably the most iconic suspension bridge in America, the Brooklyn Bridge towers 276 feet above New York's East River and connects the irrepressible borough of Brooklyn with mighty Manhattan island.
Instead of walking across it, why not hop aboard a bicycle and traverse the entire 1.1 miles of this famous neo-Gothic structure in the shadows of a knowledgable local? Along the way, you'll be blessed with exhilarating views of the city skyline in one direction and the tranquil Brooklyn Bridge Park in the other. This is a family-friendly tour you'd be crazy to pass up!
2 – Escape the hustle and bustle at Brooklyn Bridge Park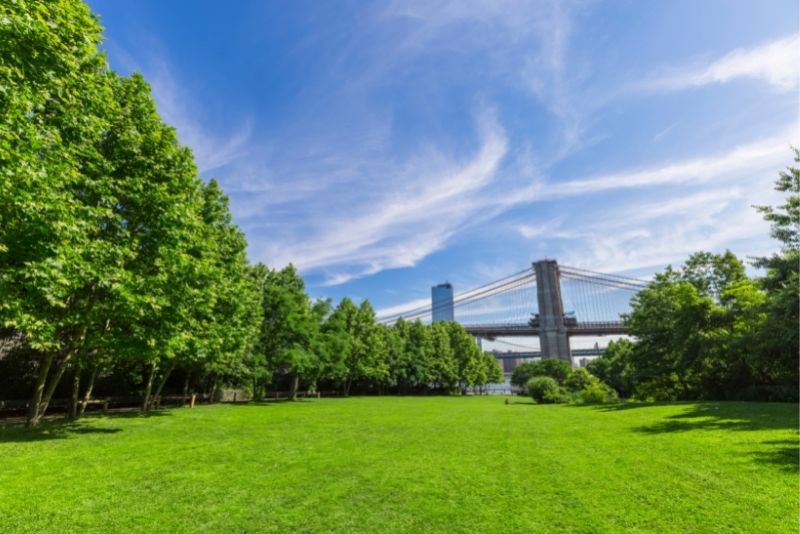 If you need a break from taxis and pavement, take a soothing stroll through the 85-acre, world-class waterfront Brooklyn Bridge Park.
Far more than just a traditional inner-city park, this beloved locale's amenities include green gardens, playgrounds, picnic areas, concessions, art exhibits, and a gorgeous glass pavilion housing its postcard-worthy, restored, century-old carousel.
After enjoying a picnic and soaking in the view, on those sizzling summer days, grabbing ice cream at Oddfellows is never a bad idea.
3 – Take the whole family to the New York Aquarium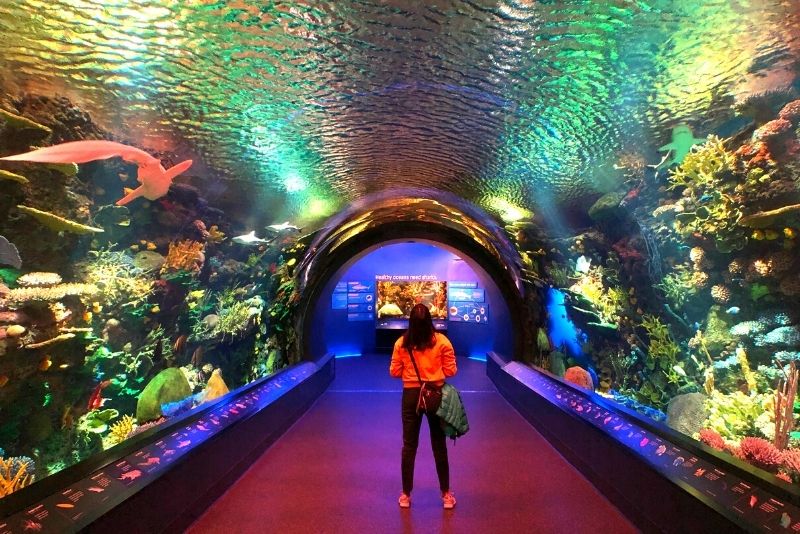 Entertaining animal lovers from all over the world for more than a century, the mighty New York Aquarium is fourteen acres chock-full of aquatic wonder and friendly creatures — located right in the middle of world-famous Coney Island.
All up, the Aquarium boasts over 500 species of marine life including not just schools of fish, but sea otters, sea lions, penguins, turtles, rays, and an 800,000-gallon shark tank!
Hot tip: make sure to check the daily schedule for the live feedings and trainer shows!
4 – Find Your wild side at Prospect Park Zoo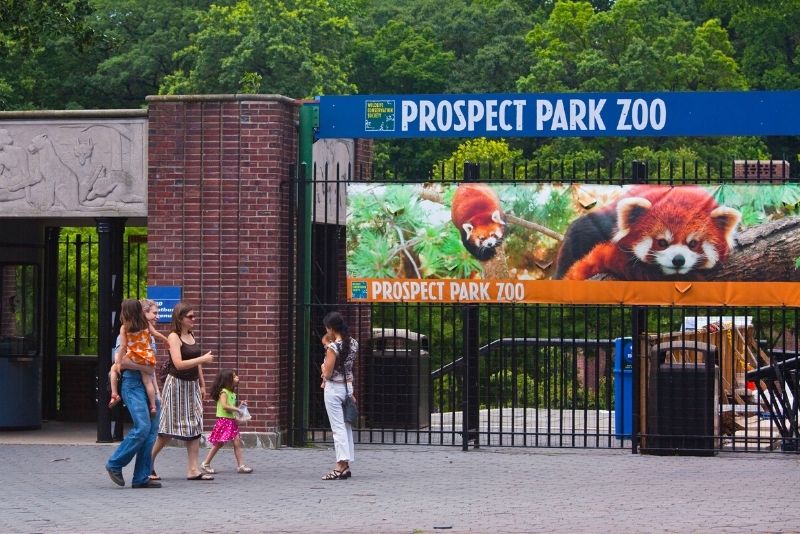 Looking for things to do in Brooklyn ideal for families? Then take note!
Located in the middle of Prospect Park, this adored zoo offers a unique urban animal experience for children and adults alike, regularly amazing its millions of annual visitors with nearly 900 animals that call this zoo home; from baboons and marmosets to foxes and dingos, red pandas, poison dart frogs, giant emus, and more!
There's also an interactive animal feeding area where kids can get up close and personal with their furry friends, as well as regular sea lion training sessions!
5 – Photograph the Coney Art Walls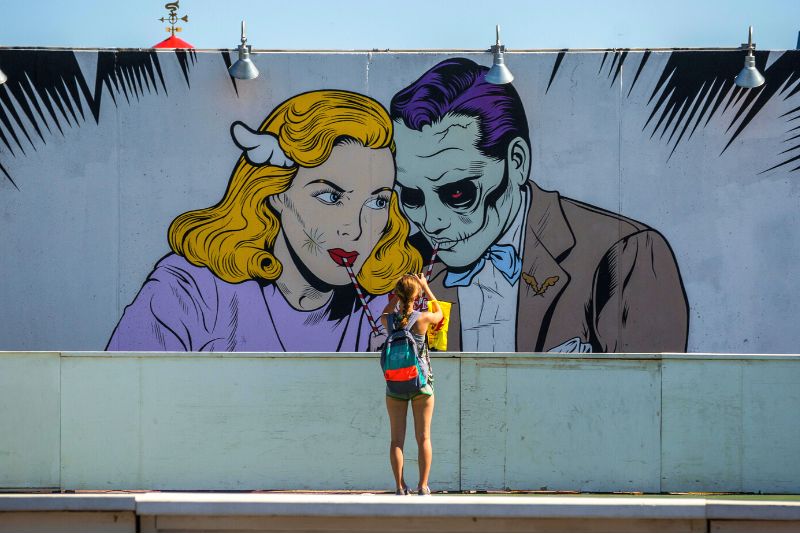 Thanks to countless movies featuring Coney Island, it's become somewhat of an iconic destination for travelers visiting NYC and located closer to Brooklyn, it's a no-brainer to visit. If street art photography is your thing, the trip alone just to see the outdoor museum of street art is totally worth it, so make sure to pit stop at the Coney Art Walls.
Curated by Joseph J. Sitt and Jeffrey Deitch between 2015 and 2018, the walls at Stillwell Avenue (right by the Coney Island beach and boardwalk) pop with color and art thanks to the murals by a mixture of local and international artists.
Boasting a diverse paintbox of subject matters and personal art styles, there's a street mural for everyone. Hunt down the mermaid piece 'Mr. Skull and the Mermaids Tale' by Aiko, '11 Instagram Posts' is a trippy 3D piece on social media by Gaia, or become mesmerized by Futura's block colors at 'Colonel Mustard.'
Other epic artists who have illustrated the spaces include Miss Van, Icy & Sot, Shantell Martin, Thrive Collective x Daze, Marie Roberts, Tatyana Fazlalizadeh and plenty more!
6 – Ride the world-famous Cyclone at Luna Park in Coney Island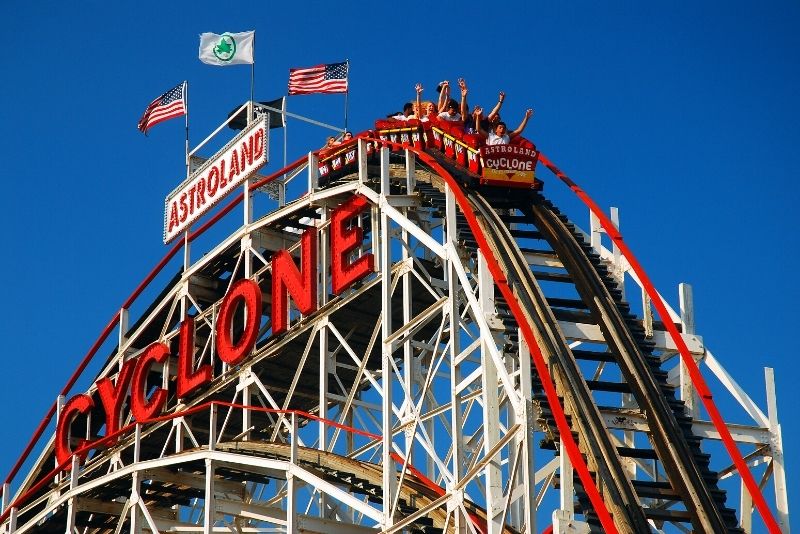 Thrillseekers, take note: Luna Park is just the latest in a long line of Coney Island amusement parks dating back to 1903.
With high-octane roller coasters, gentle kiddie rides, a myriad of nostalgic midway games, plenty of souvenir shops, and all kinds of classic, teeth-rotting carnival snacks, Luna Park is New York City's premier amusement park.
You'll definitely want to check out the signature thrill rides like the Thunderbolt coaster, and the one and only world-famous Cyclone, which has been thrilling Brooklynites and visitors since 1927.
7 – Go green at Brooklyn Botanic Garden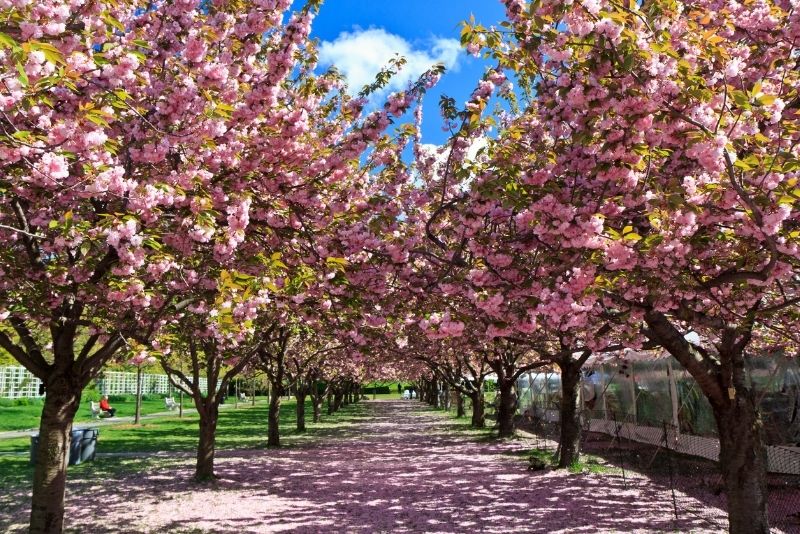 Nature lovers will find it difficult not to relish all fifty-two sprawling acres of horticultural heaven at the Brooklyn Botanic Garden.
Here, outdoor enthusiasts will find over 12,000 species of diverse flora scattered across a range of specialty gardens: the Cherry Tree Grove, the Japanese Hill-and-Pond Garden, and Walter V. Cranford Rose Garden are a few of the more popular, just to give you a little taste.
For an extra special treat and a unique souvenir, visit the garden shop and take a healthy houseplant home with you!
8 – Get cultured at the Brooklyn Museum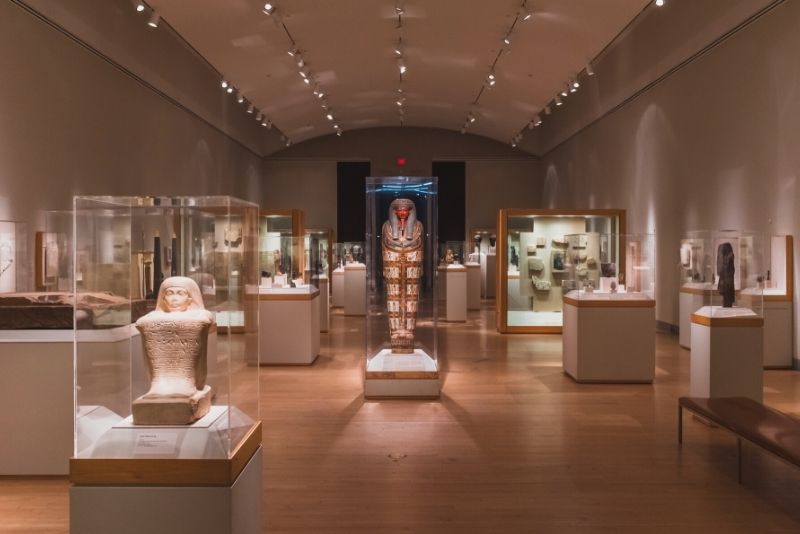 One of the oldest and largest museums in New York City, the underrated (in comparison to its Manhattan counterparts) Brooklyn museum is housed in a colossal, Beaux-Arts-style building erected way back in 1895.
An incredible cultural experience, the museum's collections aim to celebrate the city's diversity through art — and with roughly 1.5 million works spread out over 560,000 square feet, there isn't an artistic taste that can't be found here.
9 – Discover and explore Industry City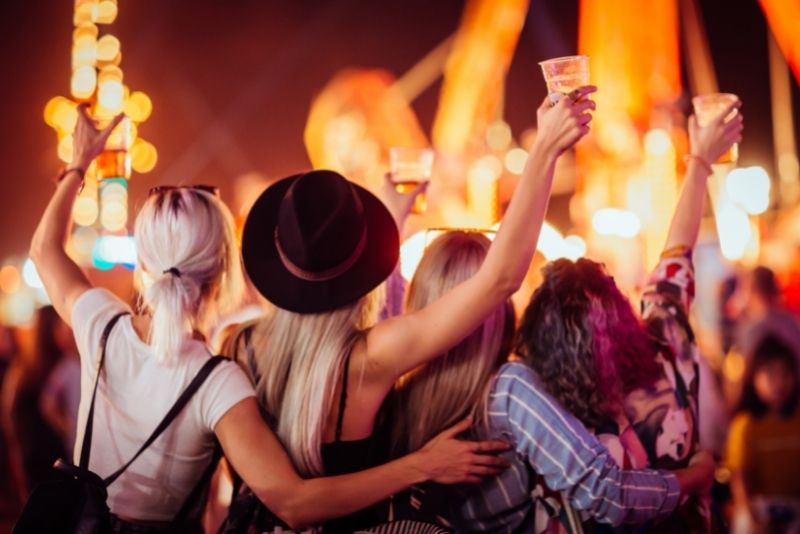 If you've only got one day to spend in Brooklyn, you can't go wrong with the all-embracing amenities of Industry City.
Housed in 35 acres of repurposed waterfront industrial space are over 50 retailers and restaurants, art installations, music venues, and activities.
Start your day by sipping on some locally brewed beer, then work on your putting at the mini-golf course, try your hand at hatchet-throwing, visit a bookstore, or even take a class in blacksmithing — as you can tell, there's something here for everyone.
10 – Get the good times rolling at the Roller Wave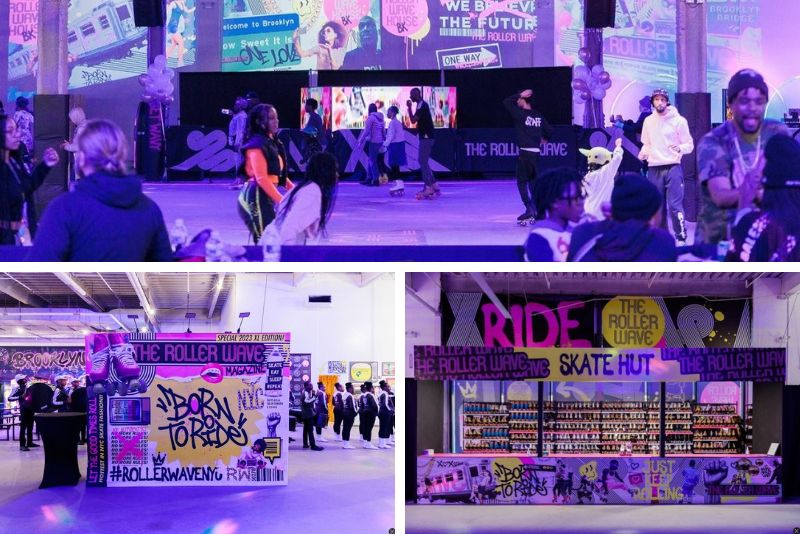 Roller skating is making a comeback, and you can join the movement with The Roller Wave in Brooklyn!
This pop-up skating arena is empowering novice and veteran skaters to hit the rink with confidence.
With open skate sessions, lessons for adults and kids, and adult-only evenings available, anyone and everyone can get the good times rolling here.
11 – Stroll Along the Brooklyn Heights Promenade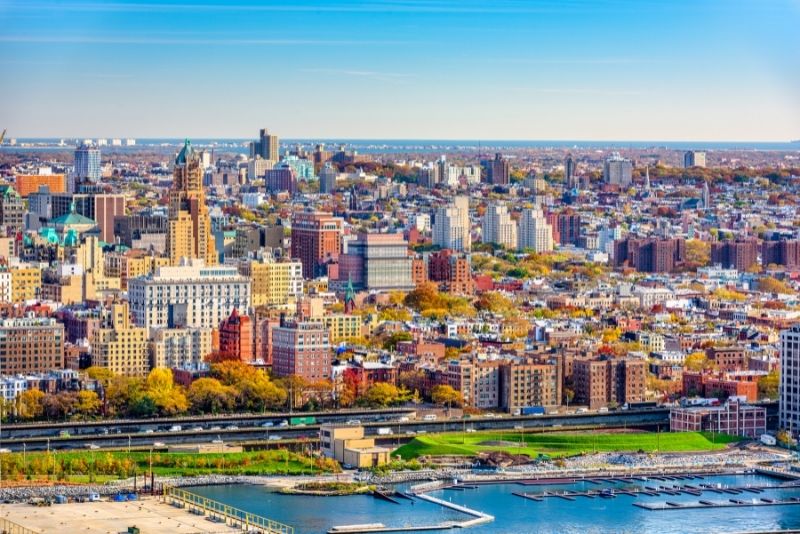 A favorite destination for pedestrians, joggers, rollerbladers, and hoverboarders, the Brooklyn Heights Promenade in the borough's northeast, straddling the banks of the East River, offers spectacular waterfront, tree-lined views of than iconic Manhattan skyline, and the Brooklyn Bridge to boot.
Not to be forgotten, however, are the beautiful townhouses and mansions of Brooklyn's Historic Preservation District.
Read more: Free and cheap things to do in New York City
12 – Savor the Sweetness of Domino Park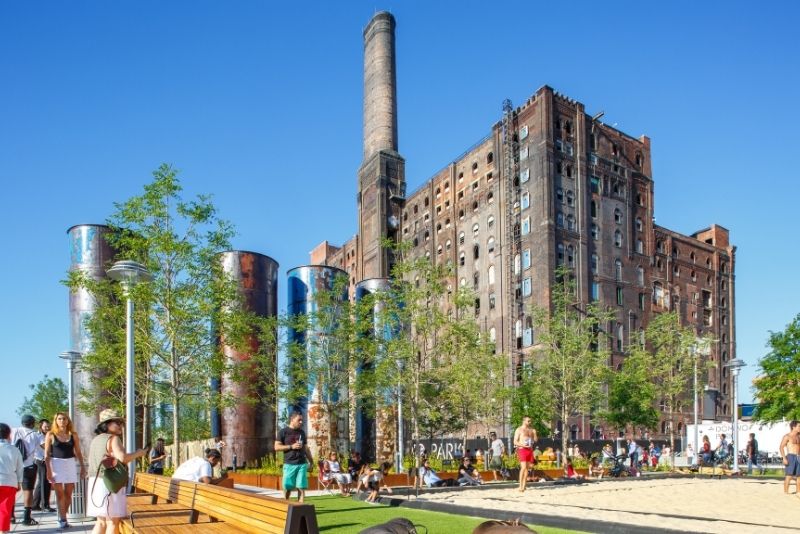 Named after the famous former sugar refinery that acts at its quirky background, Dominio Park serves as a tribute to the many generations of Domino workers as well as a popular slice of greenery for locals and tourists alike.
Five acres of riverfront property contain green lawns, elevated walkways, ornamental fountains, volleyball and bocce ball courts, a dog run, and plenty of concessions to satisfy your hunger or quench your thirst.
If you're looking for things to do in Brooklyn for children, there's even a sugar refinery-themed playground!
13 – Take the Kids to a Children's Museum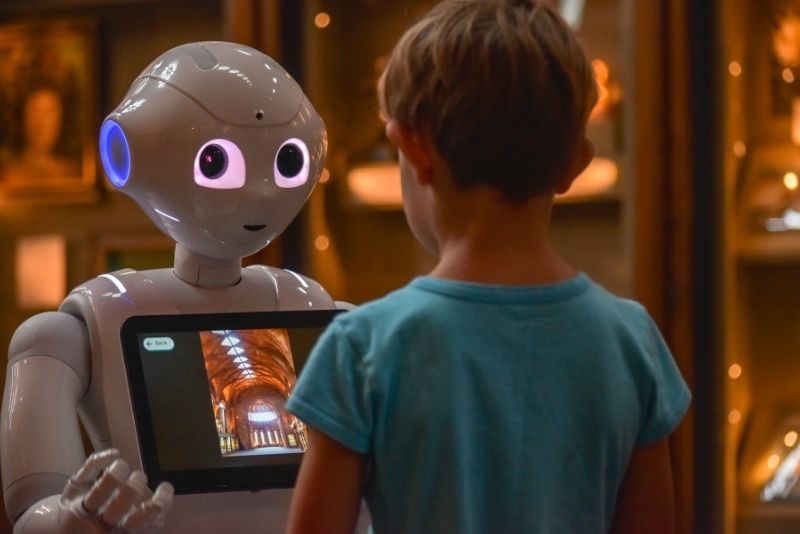 Founded way back in 1899, the world's first children's museum serves as the largest cultural institution in the city and is one of the most fun family things to do in New York City.
A distinctive, interactive attraction that aims to inspire and educate youth through exhibits and programs grounded in visual arts, music and performance, natural science, and world cultures; The Brooklyn Children's Museum sells itself as a wonderful spot where youngsters can play, experiment, create art, learn crafts, and so much more.
Do you have a curious George on your hands who loves learning new things? Extremely visual and interactive, the Jewish Children's Museum is engrossing, insightful and fun!
Welcoming all ages and faiths, the museum is divided into varying exhibits that highlight Jewish culture, history, traditions and customs, and the different spaces are themed accordingly.
'Exploring Jewish Life' and 'Voyage Through Jewish History' are two examples, and within each discover individual immersive exhibitions. Other activities to join are Six Holes of Life – Mini Golf; the Gallery of Games (on the fifth floor); a rock climbing wall; the Toybary, Game Show Studio and the theater.
14 – Admire the Grand Army Plaza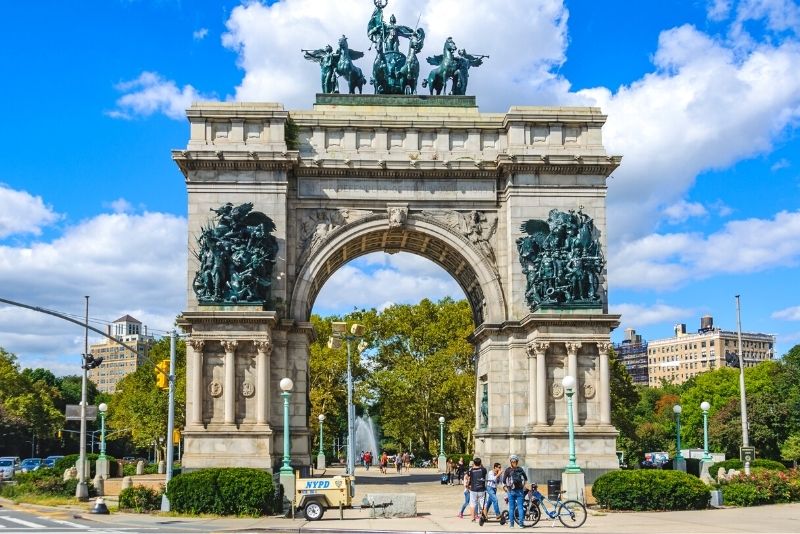 The iconic Soldiers and Sailors Memorial Arch makes the Grand Army Plaza one of the most photographed parts of Brooklyn. That said, the sprawling attraction has plenty more to boast about: the plaza has over 14 acres for exploring, walking, jogging, cycling, or simply hanging out and reading a good page-turner.
You'll find Grand Plaza at the northern side of the much larger Prospect Park, where there's plenty more to see and do.
15 – Get into the holiday spirit with the Dyker Heights Christmas Lights Displays!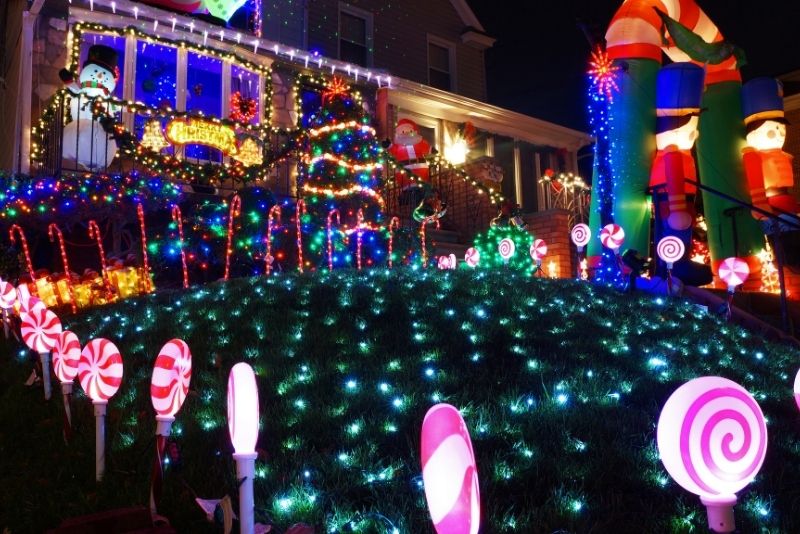 An absolute must-see if visiting New York for the holidays!
Every year, the residents of Brooklyn's Dyker Heights and Bay Ridge turn their homes into a grand display of dazzling Christmas lights and decorations, with countless thousands of lights and seemingly endless Santas, snowmen, elves, and reindeer, this tradition has delighted adults and children alike for many years.
Private walking tours are available to ensure you find your way and see all the best house displays — along the way, you may even get the chance to talk to some of the proud homeowners who participate in what they call an 'annual friendly competition between neighbors' (but in reality, has evolved into so much more).
16 – Learn all about the borough at the Center for Brooklyn History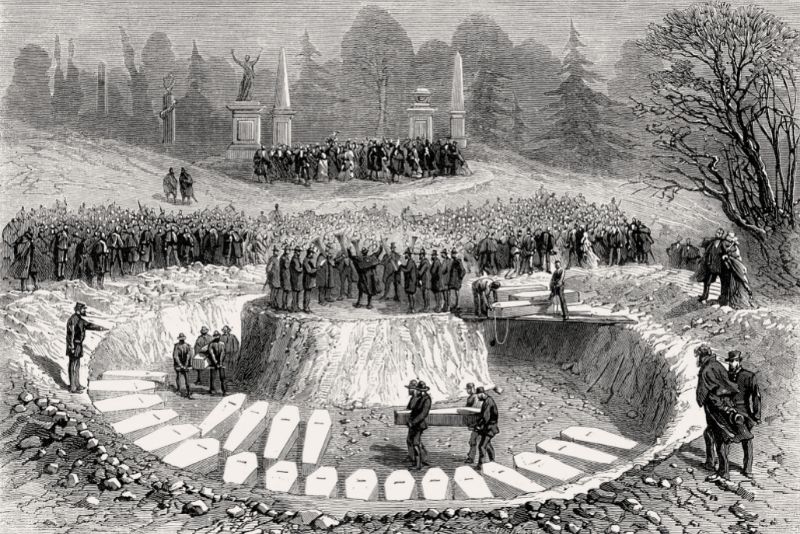 Part of the Brooklyn Public Library, the Center for Brooklyn History started as a way of preserving the once rural roots of this now bustling urban borough.
Full of fascinating insights, the center collects and preserves the most comprehensive collection of materials related to Brooklyn's history and the influence its culture has had on the world — diving into aspects like music, art, food, and architecture.
17 – Check out the exhibits at the City Reliquary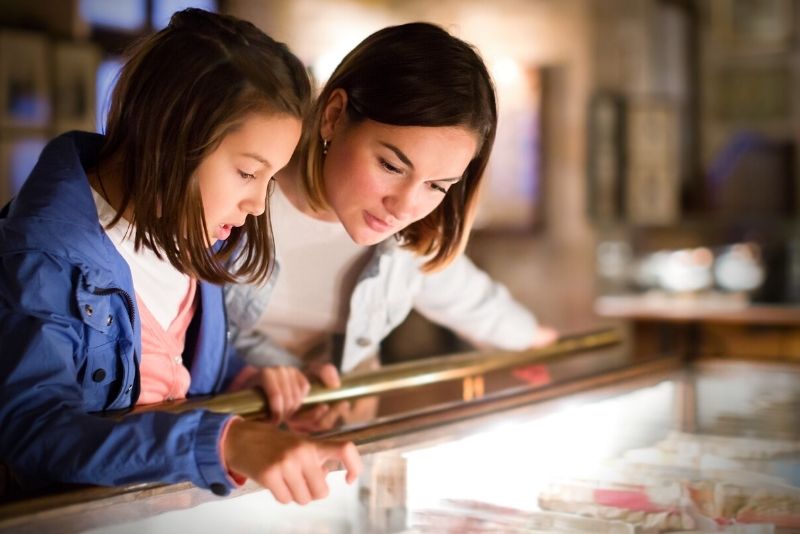 Considering that it's now a hot tourist attraction, it's hard to believe that the City Reliquary is a museum that started as a personal collection in a residential window front.
Fast forward to today and it's morphed into a vast collection of characteristically New York artifacts.
With rotating community collections and temporary exhibits, and a permanent collection that boasts wacky and wonderful artifacts like subway tokens, landmark building fragments, and vintage postcards, the Reliquary is a fascinating way to hear unique, vital, and often overlooked stories about New York City.
18 – Get Inspired by the Museum of Contemporary African Diasporan Arts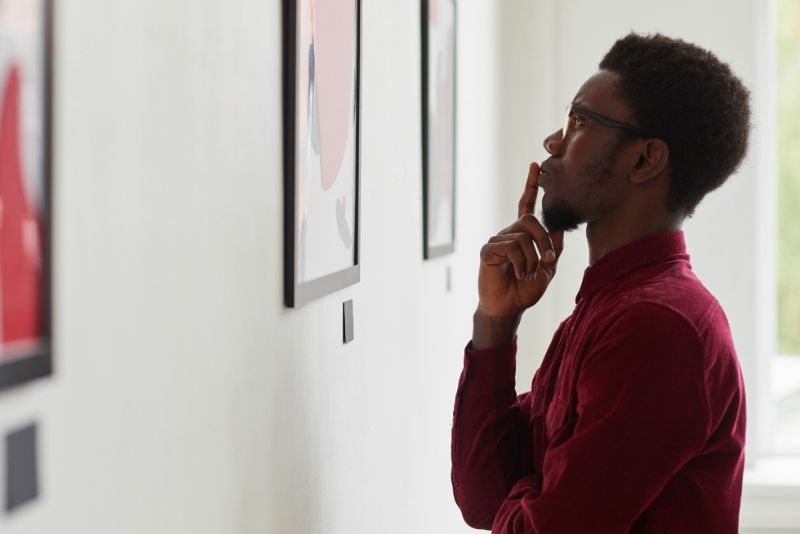 The Museum of Contemporary African Diasporan Arts, or more-easily-referenced MoCADA, sells itself as an alluring way to immerse yourself in the African experience of this melting pot of a city.
The museum aims to make themes of African Diaspora accessible through visual arts and performance, highlighting many important social and political issues in the process.
With such a diverse and moving collection, creatives are sure to feel empowered by the artistry and the message.
19 – Hit the green at the Dyker Beach Golf Course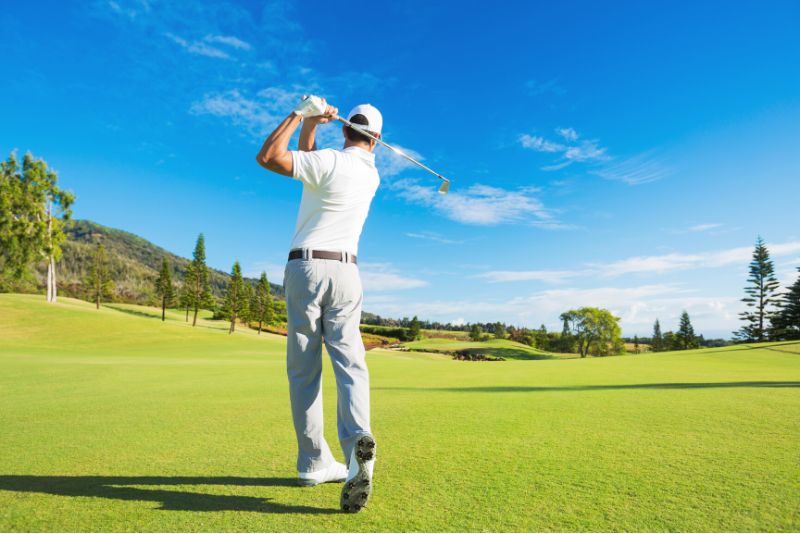 One thing that might strike you at first glance is… a golf course… in Brooklyn? That's right! Sharpen your skills, perfect your backswing and play at Dyker Beach Golf Course, situated in Brooklyn's southwest end.
Located below the Verrazano Bridge and sporting views of the Atlantic Ocean, the golf course is actually pretty historical, first opening in 1897!
Since then, it has undergone a redesign (in 1935) and again in later years to incorporate more modern features, also adding more event spaces to the grounds.
Make your way through the 18 holes (with a Par 72) set among an evergreen garden, which offers a welcomed change from the urban streets. Or you have the option of playing a nine-hole stint instead.
There is a putting practice green if you'd prefer to hit a few balls before tackling the course, and there is a golf shop with clubs available to rent.
20 – Admire Urban Bushwick Street Art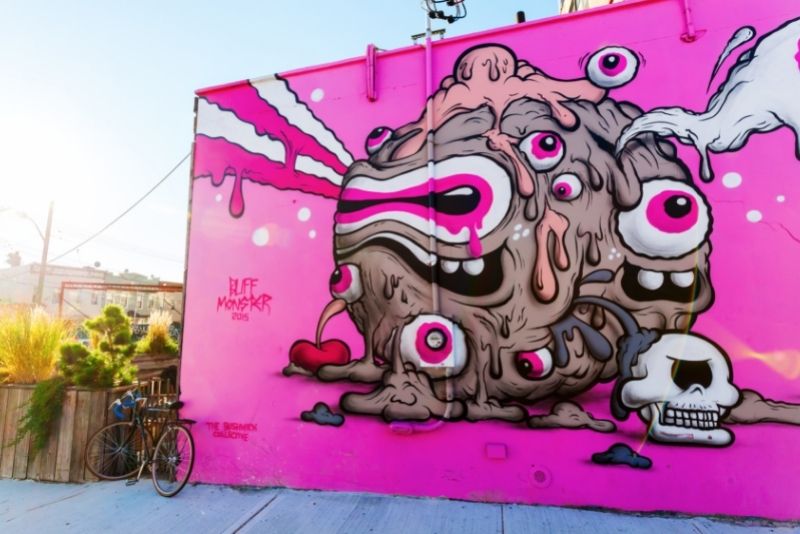 Walk around any corner — particularly in Bushwick — and you'll see why Brooklyn is renowned for its dauntless, flashy street art.
And while there's plenty to see in alleyways all over the area, you might wander around for hours and still miss some of the more revered creative works. The solution? A guided street tour will help you spot all of the best urban murals in the Bushwick neighborhood and beyond.
Your tour guide not only points out all of the concrete canvases but provides insight and knowledge on the artists themselves!
21 – Visit Building 92 and the Brooklyn Navy Yard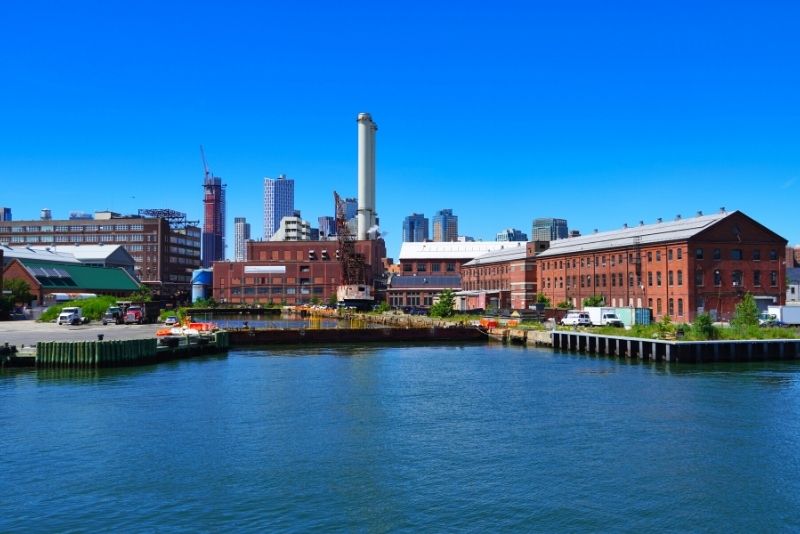 With a coveted history, the famous Brooklyn Navy Yard was once a storied shipbuilding facility — these days, the area serves as an industrial park hailed as a monument to the impact of modern, urban industrial development.
Sprawled out over 300 acres, the yard houses more than 450 businesses, many of which are dedicated to hiring military veterans.
While you could wander around the shops for hours, make sure to stop into Building 92, a museum dedicated to the area's rich history and promoting its future as a hub of industry and job creation.
22 – Have a blast at Adventurers Amusement Park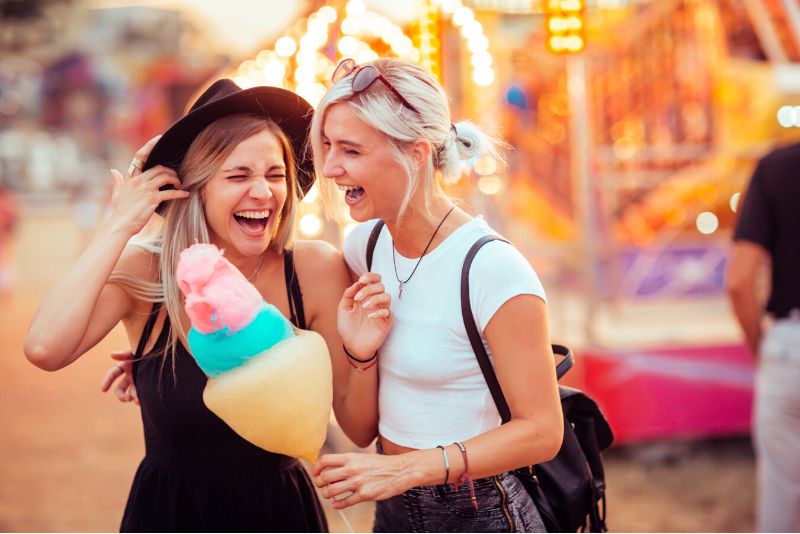 Hey moms and dads, bring the little ones for some good ol' classic family fun at the Adventurers Amusement Park — where the kids will have a blast on the rides and attractions and you'll get a good dose of nostalgia as they play on the old-school favorites.
Plus, who's to say the adults can't join in on the action either? — Which you can do for most rides.
Tots will love riding the Fire Engine/Race Cars or choo-choo train at Central Park, and children have a blast on the Flying Planes, Tea Cups, Wet Boats and Merry-Go-Round.
Adults feel free to hop onto the Roller Coaster, Tilt-A-Whirl, Ferris Wheel Ride and Cyclone Racer rides. Useful to know, the amusement park opens seasonally during the summertime, which is usually from April to October.
23 – Step back in time at the Weeksville Heritage Center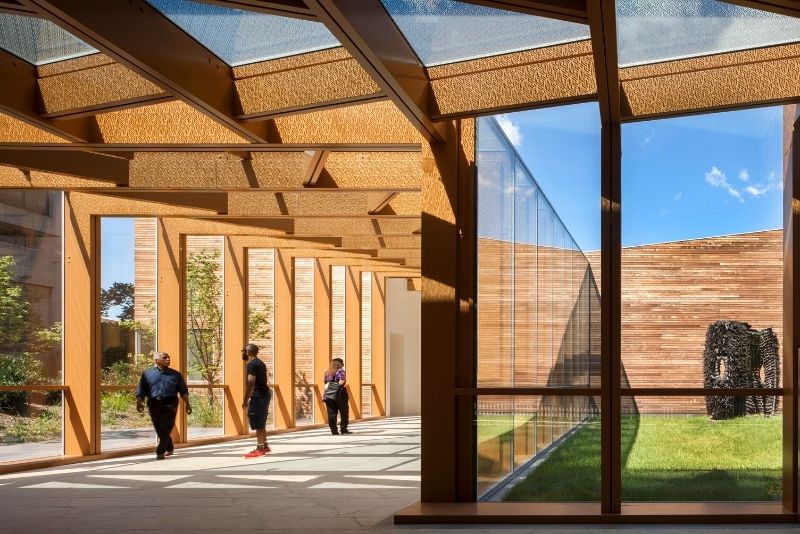 History buffs, listen up.
Weeksville was founded by freed slaves in the early 19th century, before the Civil War. Through information-packed displays and expert staff, the popular Heritage Center preserves the memory of this, as well as a host of other 19th-and early-20th century freed Black communities.
When visiting, it's not uncommon for guests to feel instilled with a sense of community and inspired to join the ongoing conversation on advancing humanity toward a just and equitable world.
After learning a thing or two about Brooklyn, New York, and America's decorated and sad past, brighten things up with a casual stroll around the surrounding Crown Heights neighborhood, famous for its soul food restaurants and beautiful park.
24 – Climb aboard the Waterfront Museum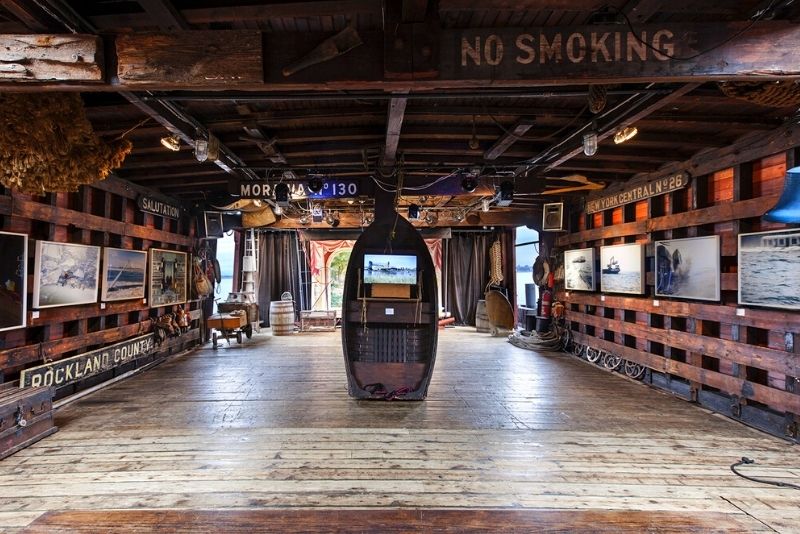 Life preservers at the ready, folks, because the Waterfront Museum is actually a repurposed retired Hudson River Railroad Barge.
In fact, the Lehigh Valley Number 79, as it was originally known, is the only surviving all-wooden example of a railroad barge from what was known as the Lighterage Age — if that doesn't get the maritime enthusiasts excited, nothing will.
Now dedicated to educating the public on the important role of oft-overlooked maritime commerce, the barge offers insightful free open tours on Thursday and Saturday afternoons.
25 – Embrace your inner straphanger at the New York Transit Museum
Name a more famous subway in the world. Exactly. (okay, maybe the Tube in London falls a close second).
Regardless of how creaky the NYC subway trains can be, transport enthusiasts will absolutely adore this museum dedicated to the history of the subway, bus, and commuter rail systems of the greater New York City metropolitan region.
With an extensive collection featuring artwork, archival photographs, memorabilia, subway tickets, and a fleet of vintage subway cars and busses, you'll become fully immersed in the history and design of the world-famous commuter system.
Before leaving the New York Transit Museum, be sure to visit the gift shop, which offers popular NYC Subway-themed merchandise and artwork!
26 – Get a little curious at Walt Whitman Park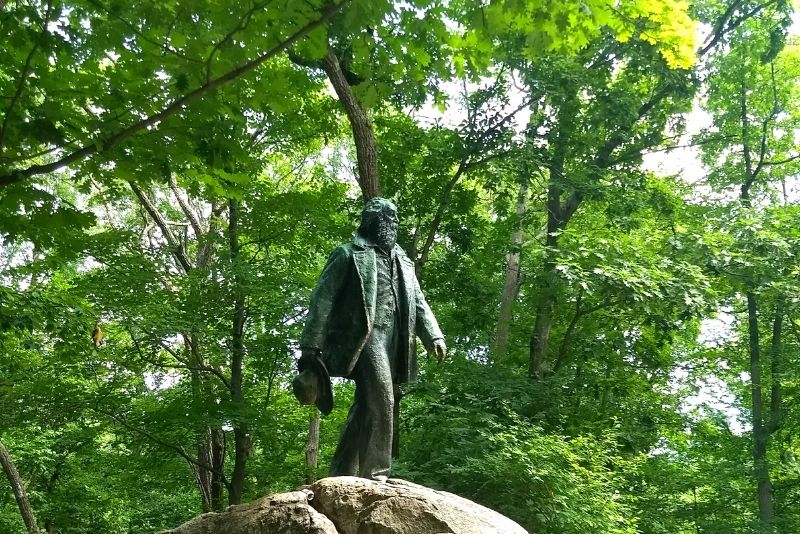 In Downtown Brooklyn, a stone's throw from the Brooklyn War Museum, Walt Whitman Park is a lovely little nature sanctuary that's great for strolling and taking in the local flora.
For anyone who knows his legacy; poet, journalist, and native New Yorker Walt Whitman embodied American self-reliance and encouraged curiosity and free-thinking.
At this park, dedicated to his memory, you can relax on a park bench under a tree, roll out a picnic blanket, or, if visiting in the summertime, cool off in the refreshing sprinkler fountain.
27 – Support Local Business in DUMBO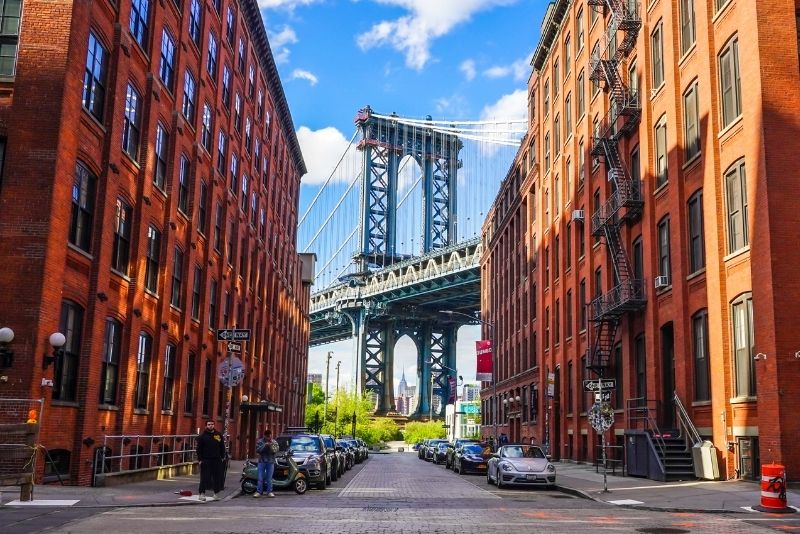 Brooklyn's Down Under the Manhattan Bridge Overpass (or DUMBO, for short) neighborhood, is a buzzing hotspot for trendy cafes, high-end restaurants, microbreweries, and independently owned boutiques stores.
One of the neighborhood's biggest draws is St. Ann's Warehouse, a theater space that hosts plays, concerts, performance art, puppetry, and so much more.
You'll also be within walking distance from beautiful Brooklyn Bridge Park, where stacks of guided walking tours are available.
Hot tip: for that perfect photo op, make a beeline for Brooklyn's most Instagram-worthy spot, Washington St.
28 – See what's on at the Old Stone House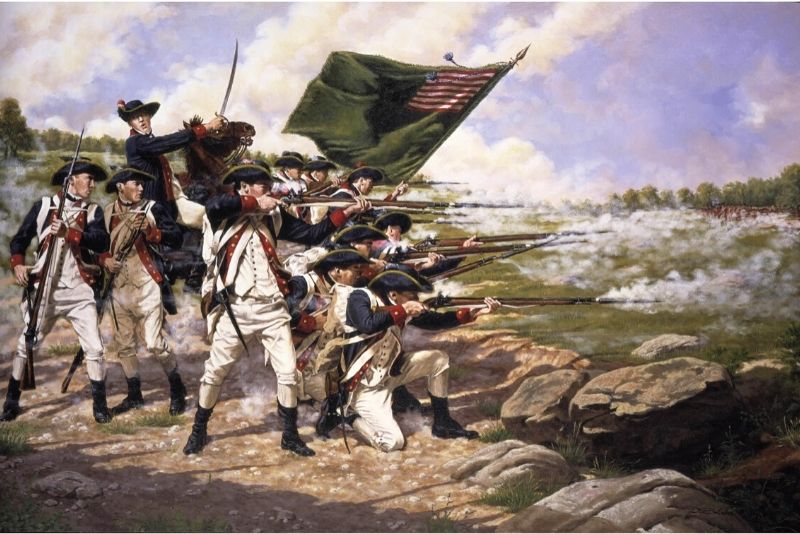 Boasting a fascinating history, Brooklyn's Old Stone House in the Park Slope neighborhood is an important American Revolutionary War Landmark; besides being the original structure that played a pivotal role in the 1776 Battle of Brooklyn Heights, it's also served as a clubhouse for the famed Brooklyn Dodgers baseball team.
These days, the belove Old Stone house is used as a center for art and culture, with a host of live musical performances, art exhibits, and even Revolutionary War reenactments.
29 – Make (Radio) waves at WNYC Transmitter Park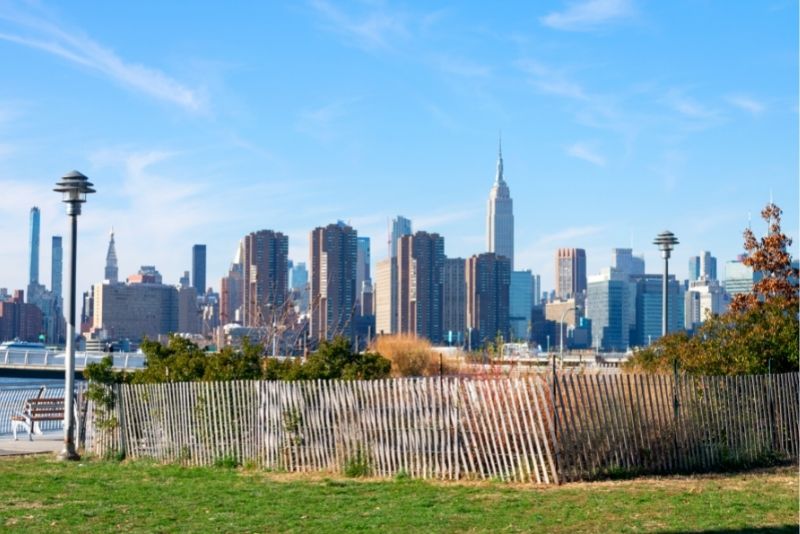 Just a hop, skip and jump away from Green Point beach is WNYC Transmitter Park; perfect for picnics or an afternoon stroll with your favorite pooch (or child, or partner).
Adjacent to the East River shoreline (a fantastic way of experiencing Manhattan's skyline), you'll be blessed with a large, open lawn; nature gardens; the original WNYC transmitter building, and the nautical-themed children's playground and fishing-friendly waterfront esplanade.
Dominating the park is an enormous mural of a girl relaxing in the grass with flowers.
30 – Take home a bargain at the Brooklyn Flea market!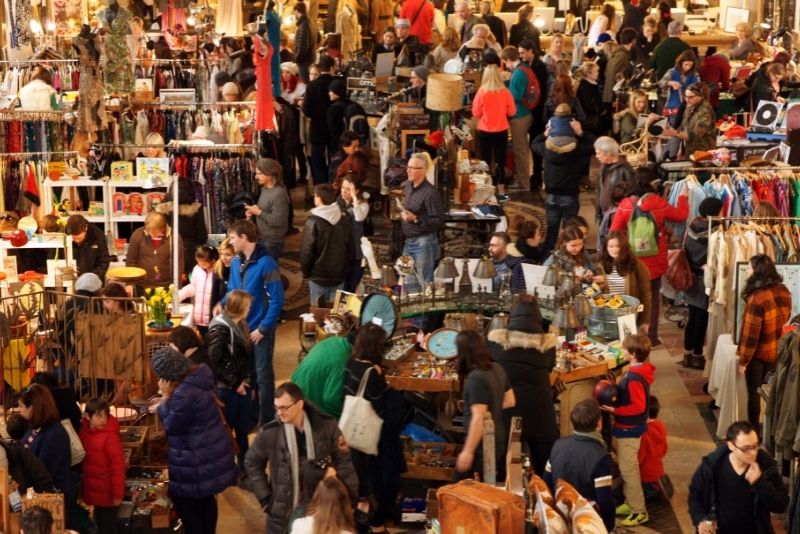 With two equally vibrant Brooklyn locations, Williamsburg on Saturdays and DUMBO on Sundays, you'll find every quirky collectible and souvenir you can imagine at the Brooklyn Flea Market.
With hundreds of vendors selling everything from furniture to vintage clothing, collectibles, antiques, jewelry, and arts and crafts — not to mention delicious, locally made artisan foods — seldom does any traveler leave empty-handed.
Several travel magazines have listed Brooklyn Flea as one of the best flea markets in the country. Need we say more?
31 – Ladies and gentlemen, enjoy the show at a live music venue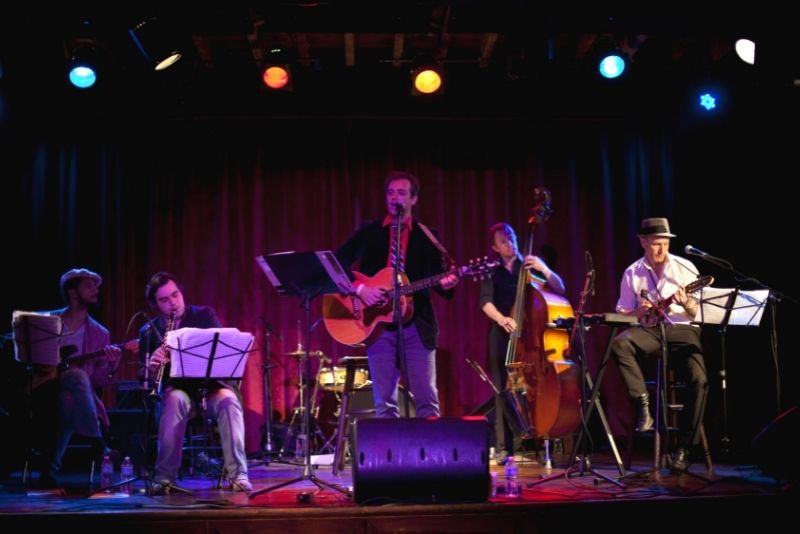 Brooklyn oozes creativity, whether it's the visual art scene or the performing kind and it's a delicious melting pot of talent too. When nothing can quite soothe your soul than listening to live music, check out some of these hot spots around the neighborhood.
A venue overflowing with atmosphere and charm, the Bell House is an enormous former warehouse that now serves as a performance venue for big names and future stars alike.
Party it up at a music show on the large dance floor with a cocktail from the full-service bar, or laugh it up at a comedy show! The calendar of events is long and vast with a different draw every weekend — so check the website to see what's playing during your visit.
Stir up a crazy mix of bowling and rock n roll and you get the Brooklyn Bowl! Both old and young can hit the bowling alley (with 16 lanes) during the daytime, however, when evening falls, it's only the adults that are allowed in. It's pretty epic watching a live gig whilst bowling!
Anderson Paak, Beirut, LCD Soundsystem, Lizzo and Patti Smith are just a few of the names that have hit the ambient stage at Brooklyn Steel. Built inside a two-story warehouse-like building, the live music venue can fit up to 1,800 people at a time, and most of the audience area is standing.
32 – Wander around the stunning Green-Wood Cemetery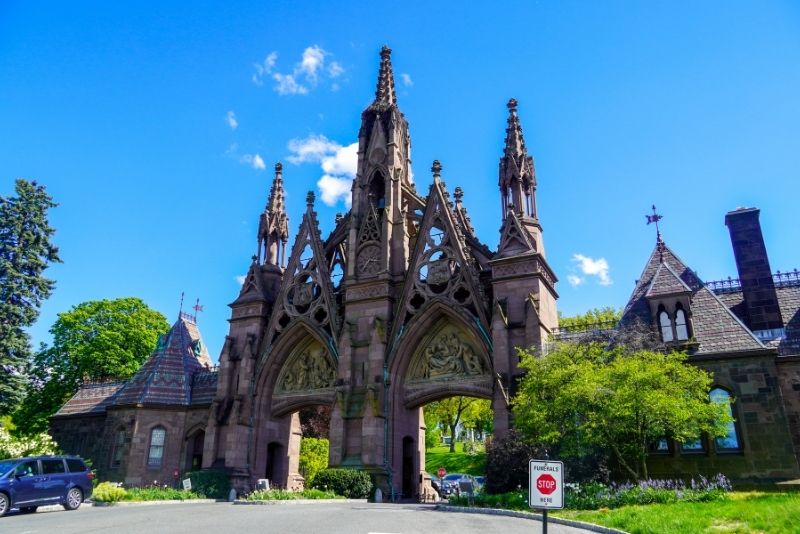 Home to some 560,000 graves and more than 600 species of trees and flowers (not to mention the final resting places of notable figures such as Leonard Bernstein, Jean-Michel Basquiat, Louis Comfort Tiffany, and Samuel Morse), Green-Wood Cemetery is a bizarre combination of beauty and history — bizarre in the sense that it's still a cemetery, after all.
Far more than just a burial ground, the famous cemetery has everything from rolling hills to a Victorian chapel, ornate mausoleums, and even a section of Civil War veterans.
Fun fact: it's also a favorite hotspot for birdwatchers — you might just spot some feral monk parakeets nesting nearby.
33 – Sit front row for a BAM Strong theatre performance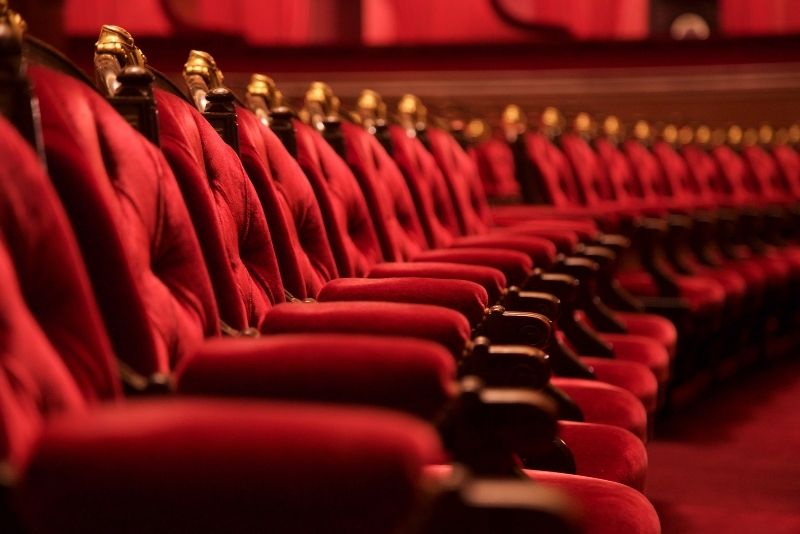 A wonderful date night idea, why not spend an evening immersing yourself in the arts at one of four BAM Strong theatres along Fulton Street?
Created by the Brooklyn Academy of Music, BAM Strong aims to increase personal growth through an eclectic, rotating calendar of interactive art, music, and theatre experiences.
Their commitment to excellence in arts and performance, both new and old, makes BAM an essential part of any good NYC cultural crawl!
If you've checked out the calendars, and none of the theater, dance, film, opera or music performances tickles your fancy at BAM, there's another option in town: Kings Theatre.
Throwing open its ornate doors in 1929 to the masses, originally the showhouse was used to screen films and live performances. Today, its renovated and restored stage hosts comedy, dance, live music and family events.
The kids will love seeing Sesame Street or Winnie the Pooh live, for example, or other fan-fave artists and bands like Alt-J and Pattie Labelle. Events and concerts change every week/month and so there's always someone, or something new gracing the stage.
34 – Watch a Brooklyn Nets game at the Barclays Center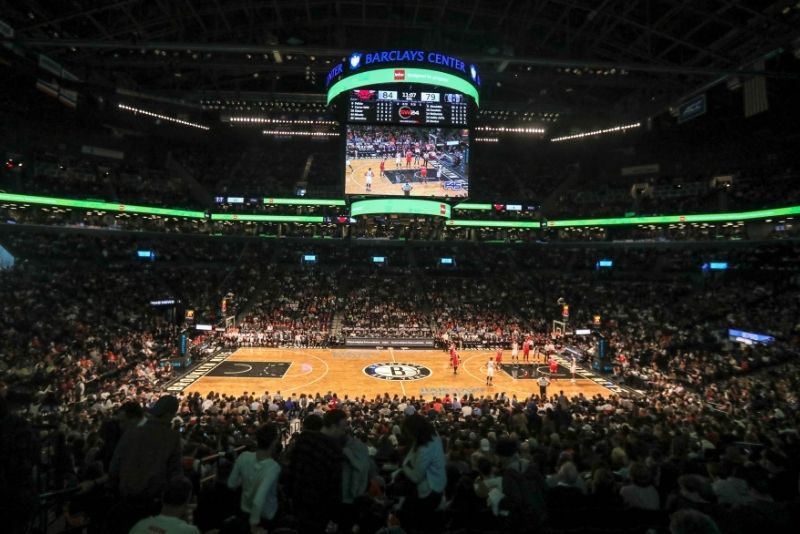 Just because you're on vacation doesn't mean you have to miss your regularly scheduled sports!
Venture over to the Barclays Center to catch a Brooklyn Nets game — the crowd in this intimate, closed-roof venue is regularly roaring, and the on-court action is non-stop (well, metaphorically speaking, because basketball games do technically have time outs…).
With over a dozen unique spaces to eat and drink, this sports arena is also one of NYC's most exciting nightlife destinations — so even when there aren't any games going on, stop by for an excellent time at an award show or big-name concert!
35 – Escape the crowds at Brighton Beach
If sun, sand, and surf sounds like a day of fun, add Brighton Beach to the top of your things to do in Brooklyn!
Commonly known as "Little Odessa" for its mix of Russian and Jewish heritage, Brighton Beach is a neighborhood filled with pumping nightclubs, drool-worthy restaurants, and boutique shops that are sure to spark everyone's interest.
If you're looking to escape the crowds, the underrated area also features a boardwalk that boasts far less foot traffic than nearby Coney Island, so you can enjoy a bit more elbow room.
36 – Soak in the greenery at Brooklyn Grange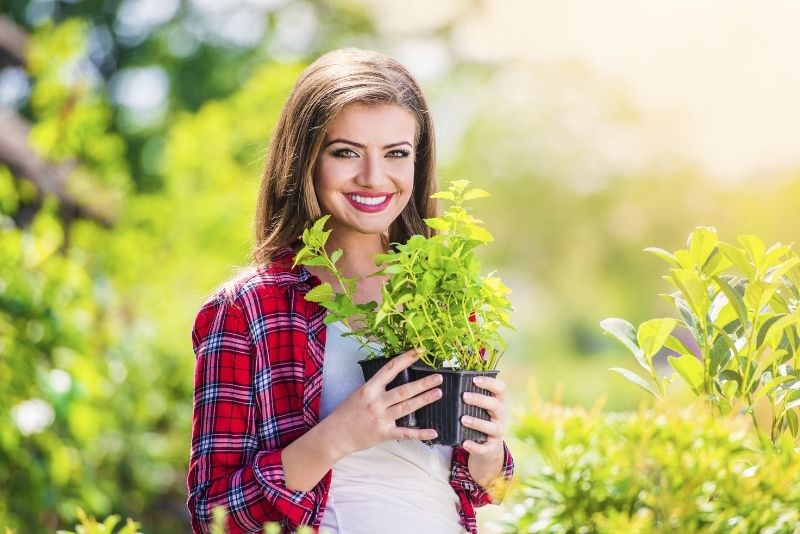 Central Park and Prospect Park aside, New York may be lacking greenery, but you can't accuse the city of not getting creative.
With that in mind, a rooftop farm is a curious concept, but the Brooklyn Grange manages to make it work! The company operates the world's largest rooftop soil farms, three of which are in NYC.
Here, you can explore the urban green spaces and rooftop meadows, and learn all about how plant life can flourish in concrete jungles.
37 – Take a ride on Jane's Carousel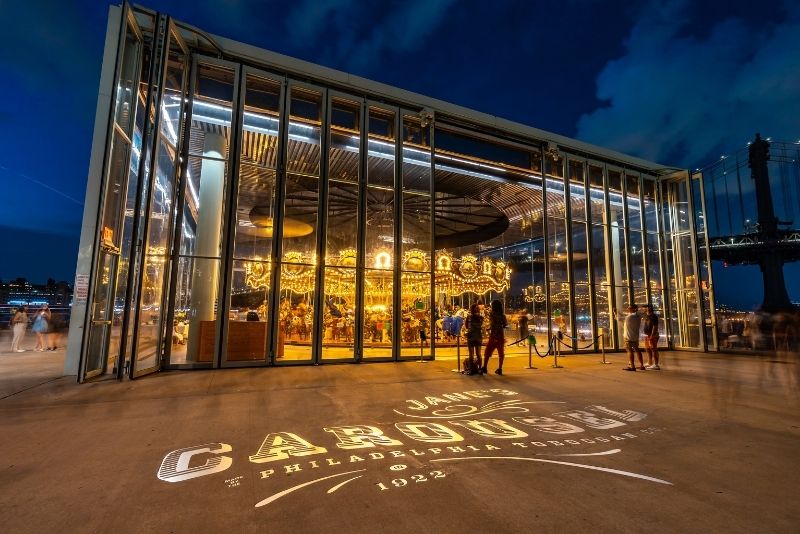 A quick way to put a smile on any younger's face, Jane's Carousel is a classic 3-row machine with 48 carved horses and two chariots that's as historic as any ride in the city.
The Carousel was originally built in 1922 in Youngstown, Ohio. Over the years, it was restored, moved around, went in and out of fashion, and now resides happily in Brooklyn.
A delight for all ages, this Brooklyn Bridge Park attraction is a wonder you don't want to miss!
38 – Venture into Williamsburg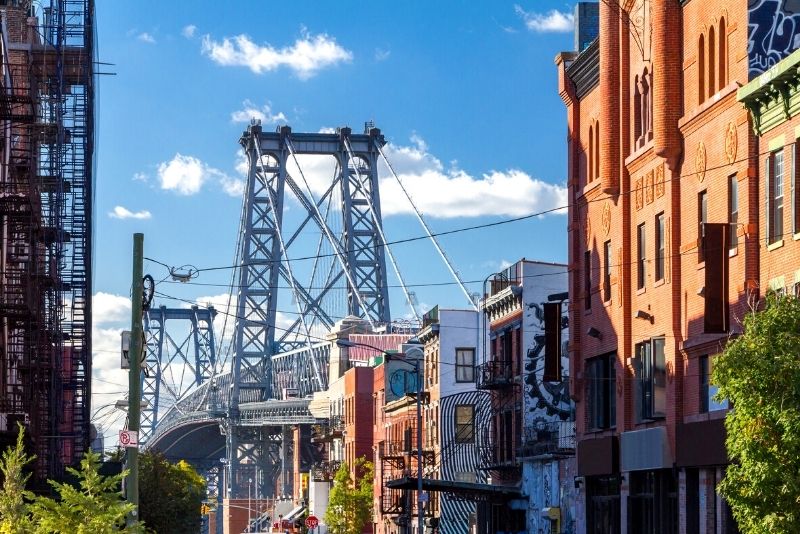 To feel like a true Brooklyn hipster, the Williamsburg neighborhood is one of the best places to spend a day aimlessly walking around, bumping into surprises around every corner.
There are indie music performances practically every night, eccentric art galleries to explore, distilleries and wineries to give your taste buds a trip, and food vendors in every nook and cranny.
Trust us, carve out a day to give this neighborhood the time it deserves.
39 – Let the kids loose at Twinkle Playspace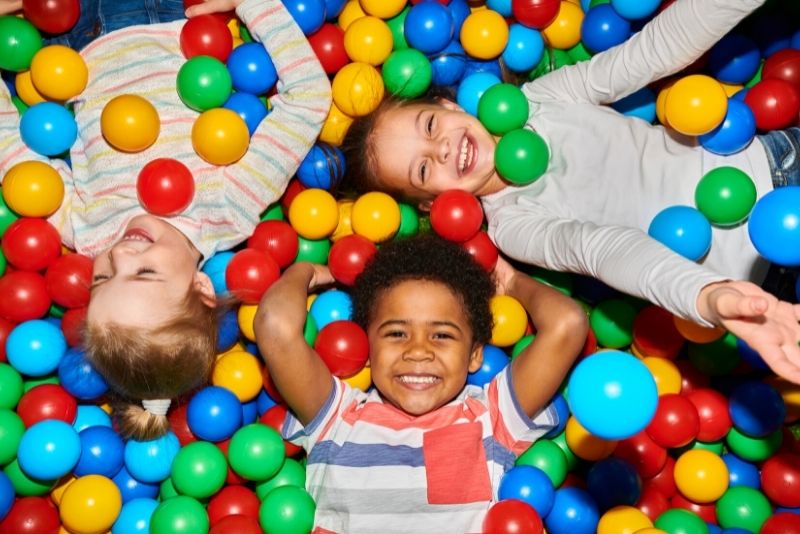 Traveling with kids under six in tow? Then, to burn off some of that non-stop energy, let your little ones explore Twinkle Playspace, a 4,500-square-foot adventure land that features innovative, custom-made exhibits like tunnels, slides, climbing nets, and trampolines that are sure to keep any child entertained for at least an hour or two
While the little ones play, there's an on-site cafe for the adults to grab a latté and dive into a good book.
40 – Admire the Verrazzano-Narrows Bridge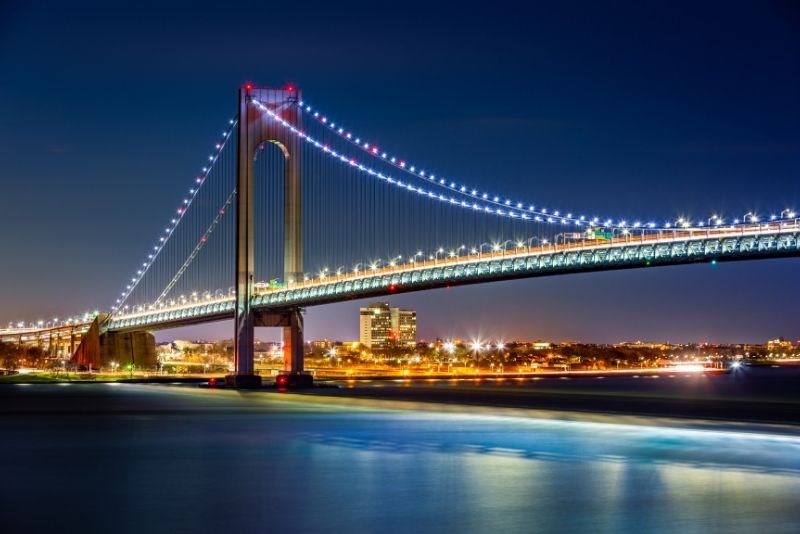 The Verrazzano-Narrows bridge, standing at 693 feet tall, connects Brooklyn to Staten Island — and while, in any other city, the bridge would be an icon, with the Brooklyn Bridge and Manhattan Bridge stealing the limelight, V-N often falls under the radar.
Still, the massive New York landmark gives visitors a much-needed break from the hustle and bustle of city life, so be sure to take an afternoon to appreciate the view of this colossal structure from either Coney Island Beach; Shore Park, on the southernmost point of Brooklyn; John Paul Jones Park; or the South Beach Boardwalk on Staten Island.
Take note: unfortunately, there's no pedestrian walkway along the bridge itself, but you could always drive across it!
41 – Behold the glorious Brooklyn Tabernacle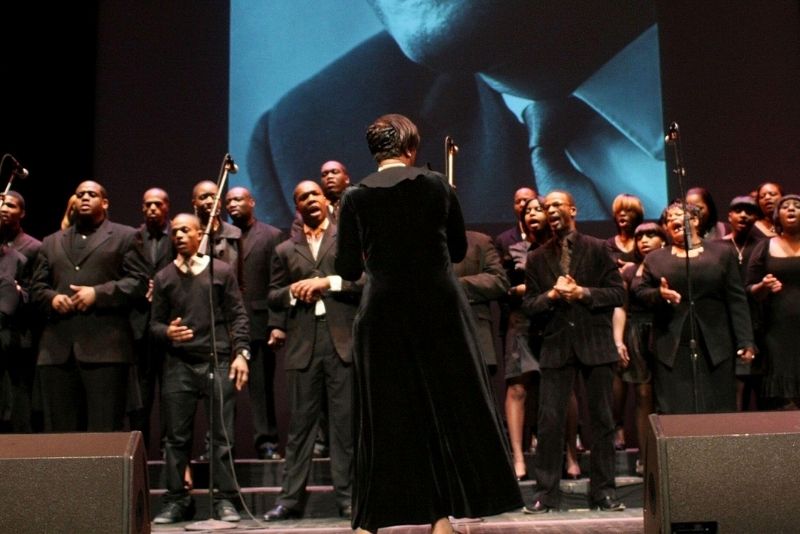 Known for its internationally renowned choir, the Brooklyn Tabernacle is a historic, evangelical, non-denominational megachurch in the heart of Downtown Brooklyn whose ornate interior absolutely steals the show.
Nearly 10,000 people attend church services here on a weekly basis. Besides the typical services, it's worth checking the calendar of events on the church's website to see when any other events are taking place.
42 – Read a book at Brooklyn Public Library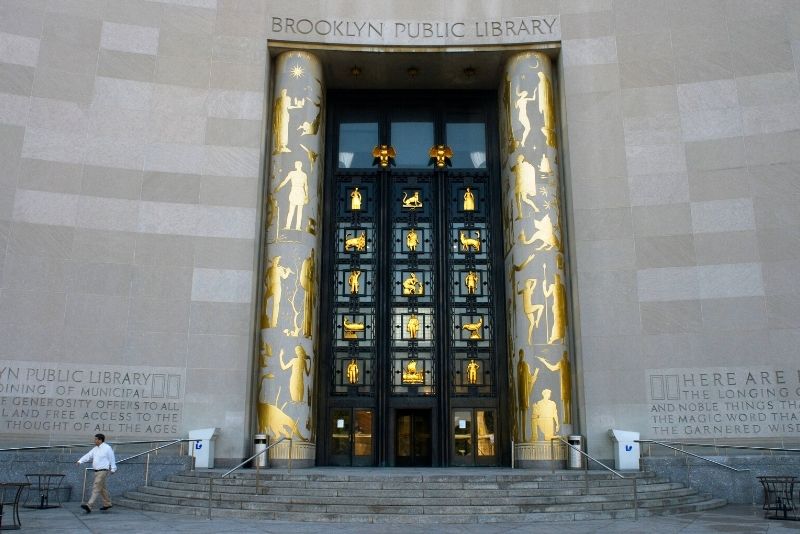 For a calm and quiet break from the typical city life, why not stop by the Central Branch of Brooklyn Public Library and get stuck into a good book for an hour or two?
Not only can you choose from thousands of books to read and borrow, but the library also hosts events for the community — check out their schedule to see what's on the calendar during your vacation.
43 – Go bowling at Melody Lanes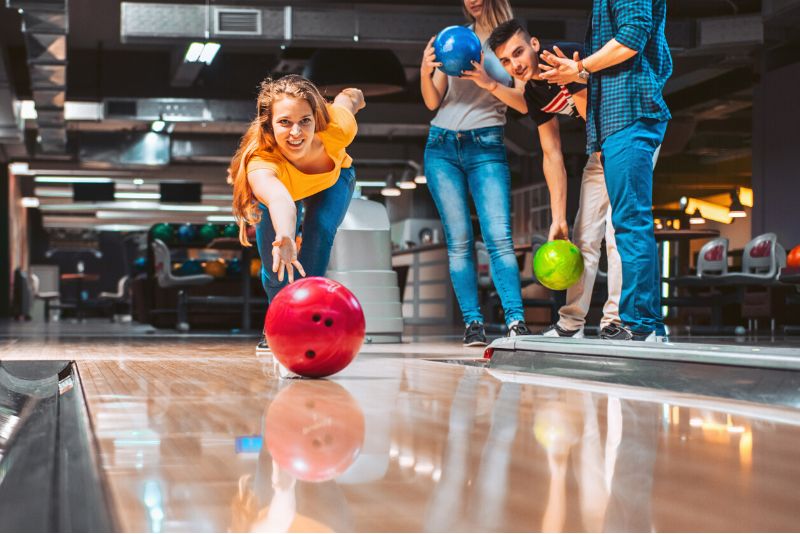 Put on those bowling shoes and show the rest what you're made of at Melody Lanes — well, if tenpin bowling is one of your strong suits. Or don't take things too seriously and join a lane simply for a relaxing, fun time with family or friends.
Apart from the regular bowling, they also have glow bowling when the lights get dimmed, except for the neon pink back alley lights. The kids also love the arcade here!
For the serious bowlers, there's a Pro Shop where you can stock up on bowling gear from balls to bags to strike wipes. Feeling peckish? There's the snack counter, or satiate your thirst after playtime at the bar.
Sporting a newly remodeled center with 26 lanes, they work on a first-come-first-serve basis, except if you're playing as a group larger than 10. Then, reservations are available.
44 – Admire the Brownstones in Bedford-Stuyvesant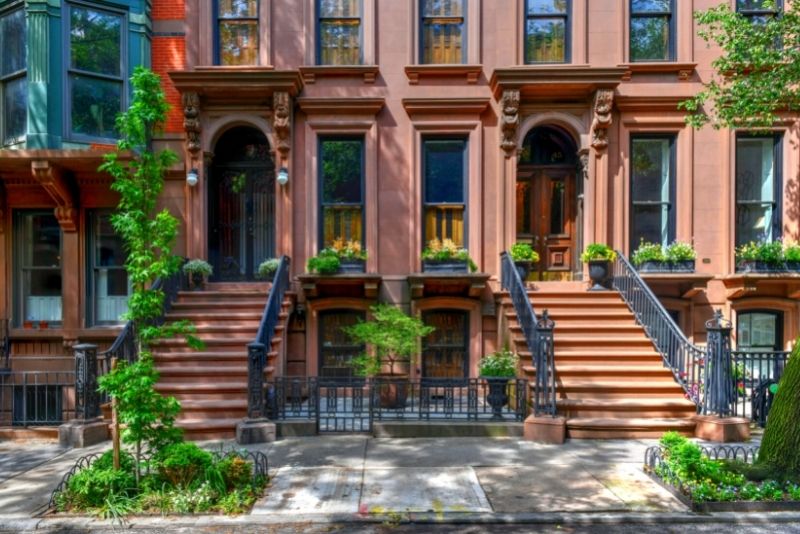 For an authentic Brooklyn experience and an insight into local architecture, you've got to see at least one Brownstone up close.
Most of the Brownstones were built between 1870-1900 and boast beautiful, hand-crafted architectural accents — and the historic neighborhood of Bedford-Stuyvesant has plenty of them on display.
Bed-Stuy, as the locals call it, also has amazing community gardens, shops, and delicious restaurants (Peaches HotHouse is a must) worth checking out.
45 – Appreciate the arts at the Brooklyn Academy of Music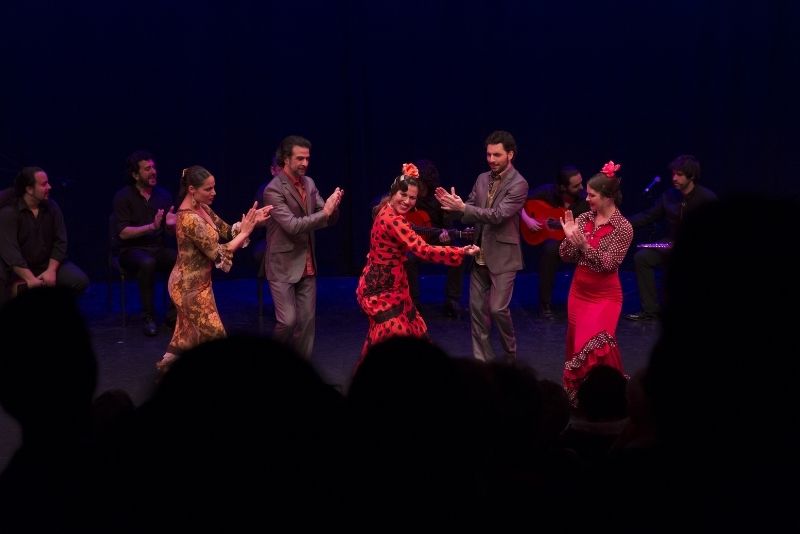 Film, theater, dance, music, opera, performance art, visual art, galas, events, and more — you name it and it's on the events calendar at the Brooklyn Academy of Music (BAM)!
Whichever medium you choose to enjoy (or even take part in), there are loads of opportunities to satisfy your creative craving, with a smorgasbord of top-tier performances from world-class talent at one of the most prestigious institutions in the nation.
Important to note, there are multiple venues and buildings that comprise the Brooklyn Academy of Music, located at different spots around Brooklyn. These are the Peter Jay Sharp Building (Lafayette Avenue), BAM Fisher (Ashland Place) and BAM Strong (Fulton Street). At each locale, find more than one theater or performance space.
Built in 1908 and used as the main BAM performance venue, the decadently decorated Beaux Arts-style Howard Gilman Opera House is located at the Peter Jay Sharp Building. Some of the most iconic names in entertainment have closed the curtains here, like Adele and funny lady Sarah Silverman.
Established four years prior and nearly 120 years old, since 1904 the Harvey Theatre (at BAM Strong) has hosted vaudevilles, musicals, operas and plays, and has since seen renovations and restorations to the building.
Boasting a truly unique setup, and a much smaller seating capacity of 250 guests, the Fishman Space at the BAM Fisher venue is reserved for art exhibitions and the likes. The center of the room is enclosed with glass, and the seats are set up in a box around it.
46 – Play at Deno's Wonder Wheel Amusement Park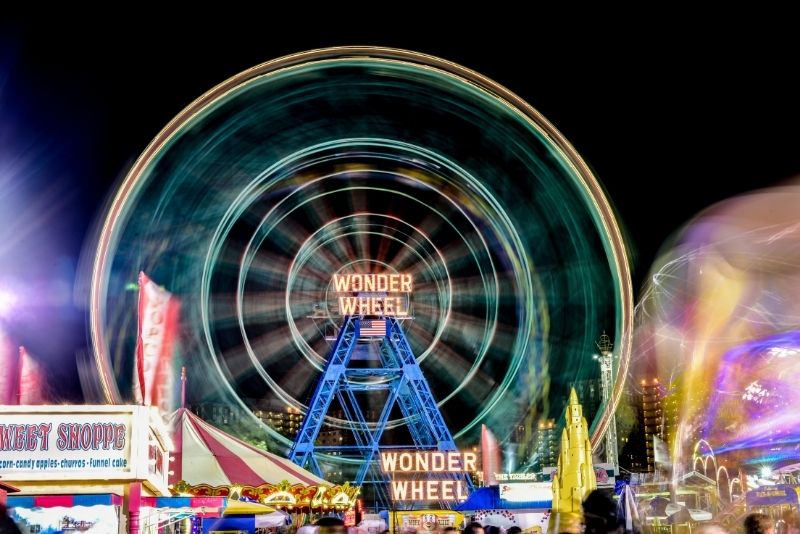 For a trip down memory lane, head to the iconic Deno's Wonder Wheel Amusement Park at Coney Island for some good old-fashioned fun!
This family-owned park is a Brooklyn staple, with 22 rides that will leave both kids and adults grinning ear to ear.
Admission to the park is free (hooray!), but rides and attractions are pay-as-you-go, so bring some loose change.
47 – Eat your way through Brooklyn on a tasting tour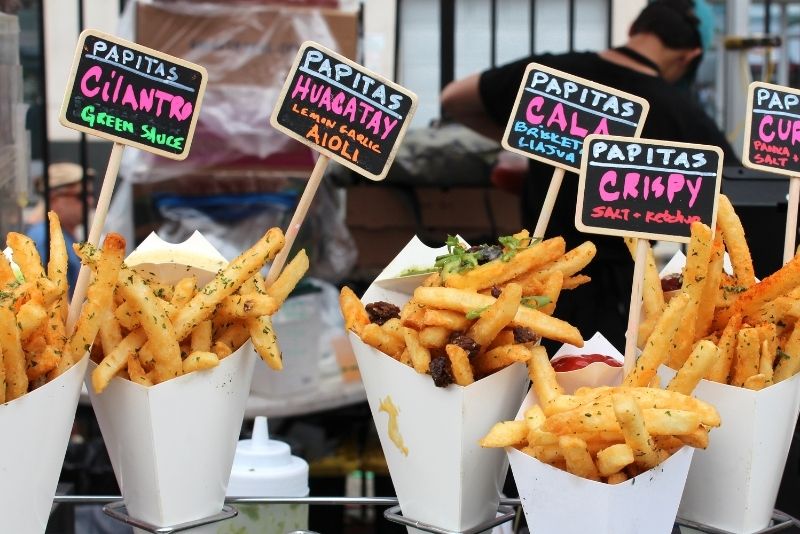 Foodies, this one is for you.
As a cultural melting pot, New York is famous worldwide for its wacky, delicious, and downright odd cuisines, so it makes sense to take a tour through one of its boroughs and taste for yourself what makes New York's menu so darn lip-smacking.
Depending on which method and tour you prefer, follow an in-the-know local as you bus, bike, or walk your way through areas like Williamsburg and DUMBO, and taste your way through some of Brookyln's best restaurants and street vendors!
Of course, if you don't want to go the guided tour route, that's cool too — just pick up a map and go exploring for yourself.
For the thirstier travelers, an array of beer-tasting, wine-tasting, and full-of-food pub crawls are around the corner in Manhattan too.
48 – See a Brooklyn Cyclones Baseball game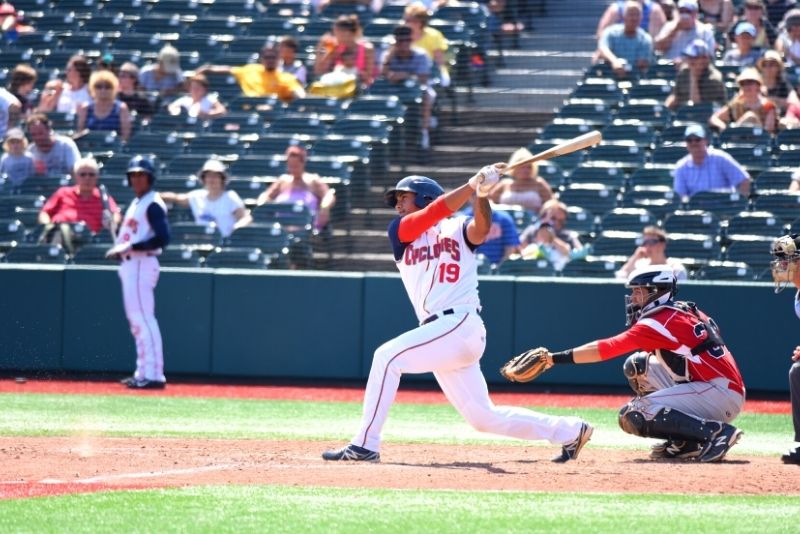 A perfect day out for sports fanatics, why not grab an oversized hot dog and spend a day at the ballpark for a Brooklyn Cyclones game?
This Minor League Baseball team — which still draws loud crowds — is based at Maimonides Park, just off from the beloved Coney Island Boardwalk.
So grab a soda, some peanuts, and enjoy the classic American pastime in America's most famous city!
49 – Dine at a Michelin-starred restaurant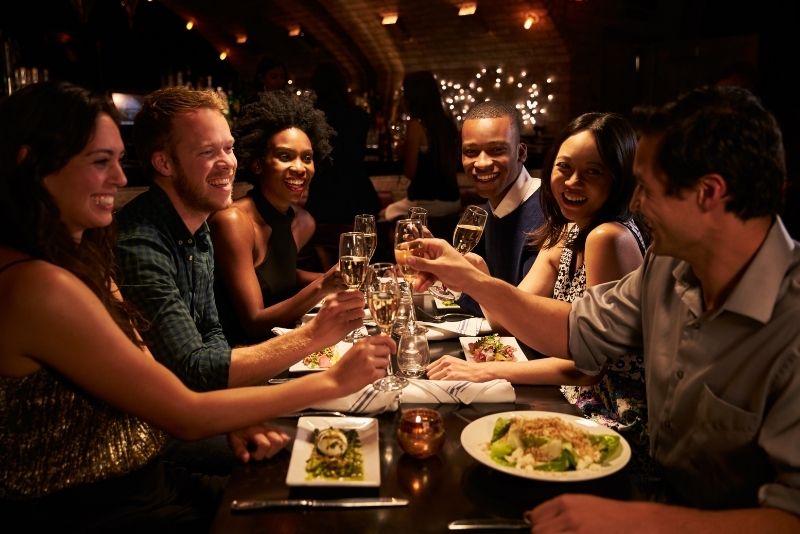 Hungry? Then step right up for one of the best meals in your life at a Michelin-starred Brooklyn restaurant — with the borough proudly presenting eight Michelin-starred spots (as of 2021), you're never too far away from a culinary experience of the highest quality.
In Brooklyn alone, you'll find one Michelin star at Francie, known for its New American fare; two stars at Scandinavian Aska, and another star for Peter Luger Steak House, tucked away in Williamsburg.
Meanwhile, for mouth-watering meals in nearby Manhattan, try The Modern, best known for its banana bread pudding; and for authentic, savory, and delicious French food; or try Per Se, best known for its milk-poached poularde. Whatever you eat, save room for dessert.
50 – Marvel at the New York skyline from the Empire Fulton Ferry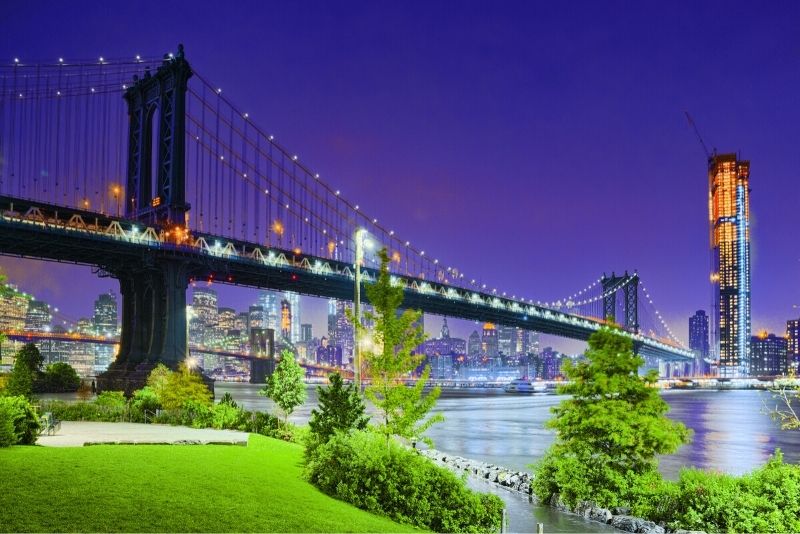 New York has some of the best skyscrapers and bridges in the world, and there's arguably no better place to soak in their grandeur in all their glory than from the Empire Fulton Ferry — not a boat as the name would suggest, rather a Riverside park near DUMBO.
So relax on the lawn and admire the Brooklyn and Manhattan Bridges as busy cars pass by, or take a ride on Jane's Carousel for a quaint experience that delivers a whimsical photo-op!
51 – Stop into the Coney Island Museum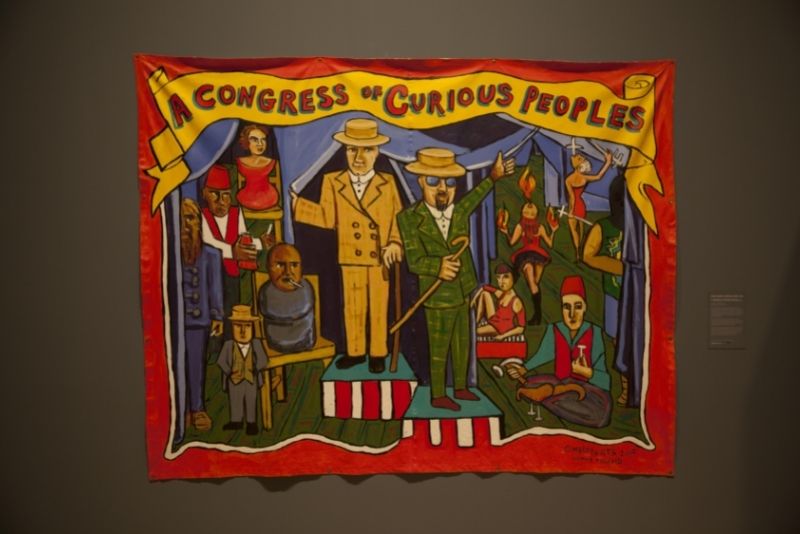 Coney Island is one of Brooklyn's most famous neighborhoods; the amusement district has been entertaining visitors for decades, and there's a rich history behind the dedication that went into creating Coney Island.
Rather than just ride the coasters and laze around on the beach, why not learn a little more about the neighborhood from a historical perspective?
Entertaining for all ages, the Museum dives into the amusement parks, and the people who worked tirelessly to make Coney Island the truly special place it's become.
Better yet, why not take a guided tour of Coney Island and hear all of it first-hand from the locals?
52 – Indulge yourself at the Museum of Food and Drink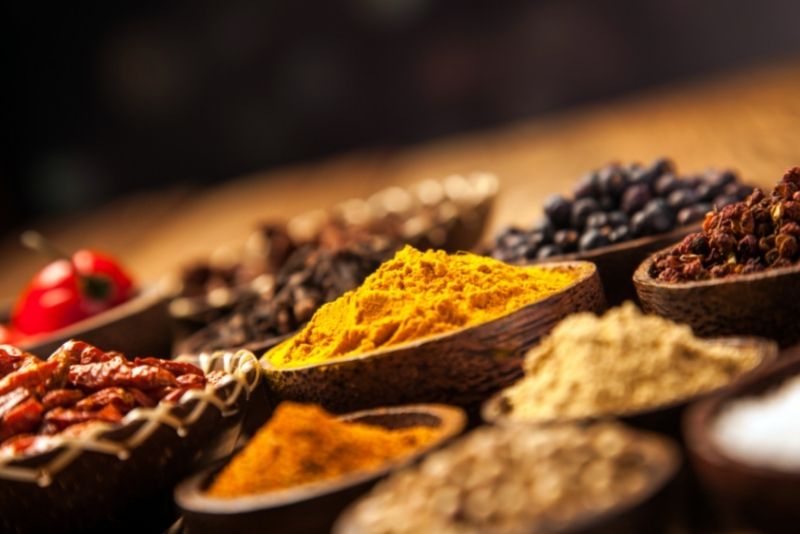 For the food-lovers, a trip to Brooklyn is not complete without stopping by MoFAD —as you might expect from a museum that focuses on cuisine, this place has some seriously tasty exhibits!
From exploring how chocolate came into widespread use in America through its history as an Aztec currency; to see how eating insects is actually healthier than sticking with red meat (yes, really!); or even taking a trip through the history of food preservation — all this and more can be found here.
53 – Get your drink on at the Brooklyn Brewery!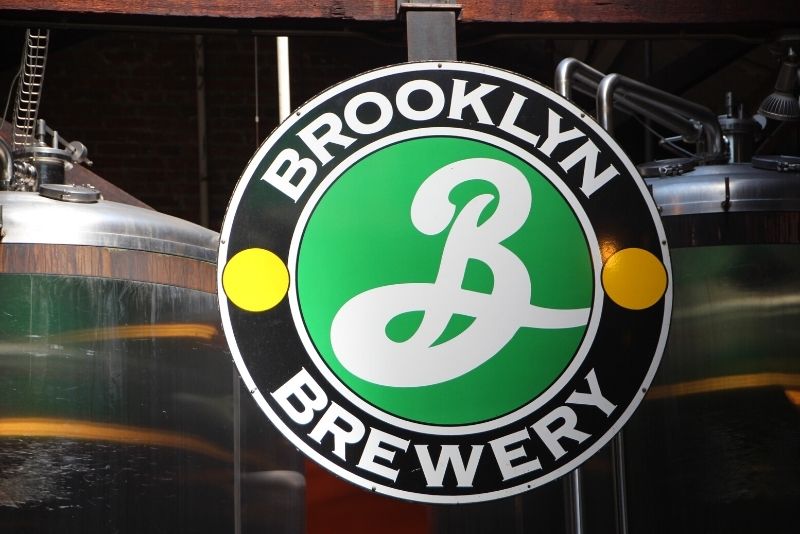 Breweries are rapidly growing in popularity, both for the unique beers they produce but also the atmosphere. Brooklyn Brewery is one of NYC's most famous breweries, and it's easy to see why once you've visited!
Not only can visitors sample a wide range of tasty brews (from year-round classics to seasonal favorites), but there's food on offer too, and the option to take a tour of the brewery and learn what goes into brewing delicious beers from the pros!
If one brewery isn't enough, consider joining a dedicated beer tour that hops around a handful of Brooklyn's best local favorite bars and microbreweries.
54 – Attend an event at Ford Amphitheater at Coney Island Boardwalk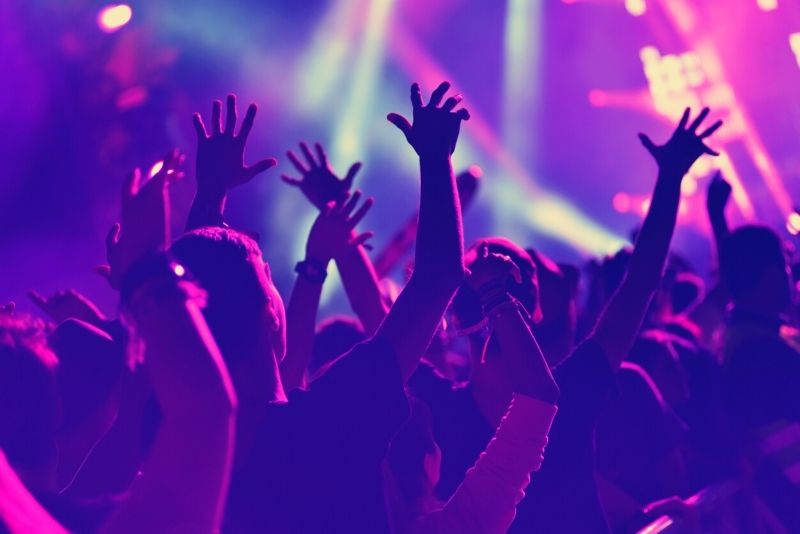 Open since 2016, the Ford Amphitheater at Coney Island Boardwalk has never failed to provide New Yorkers with impressive outdoor live entertainment.
The venue can seat up to 5,000 people and it hosts a variety of entertainment—concerts, sports, comedy, and family shows, so check the schedule to see what's on and stop by on your trip for what promises to be a wonderful evening!
55 – Delight the tastebuds at the Dekalb Market Hall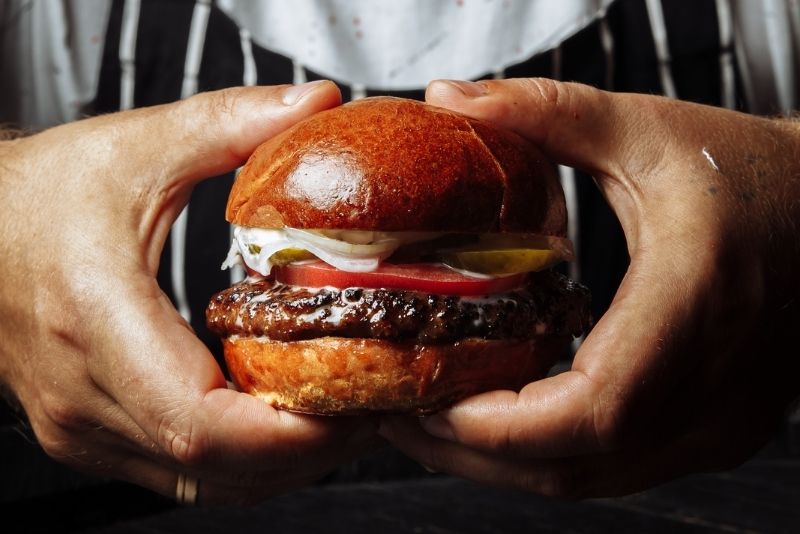 In the heart of Brooklyn, Dekalb Market Hall is a bustling food market that brings together some incredible local vendors.
Offering everything from fresh produce and artisanal cheese to a variety of ready-to-eat treats (not to mention an excellent cocktail bar), Dekalb Market Hall keeps things simple yet diverse.
56 – Take a stroll around Marine Park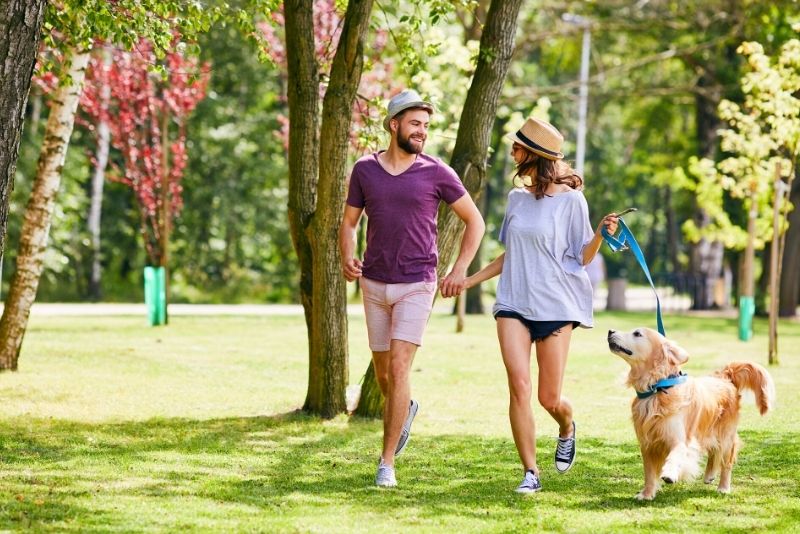 Image of a concrete jungle aside, you can find some awesome green-filled parks dotted across Brooklyn.
With over 530 acres of grassland and salt marsh, Marine Park is protected as a Forever Wild Preserve, and earns the claim to fame of being the largest park in the area with fun-filled activities to boot: golf, basketball, hiking trails, bike tracks, plenty of flowers and plants to admire, and plenty of picnic areas too!
57 – Shop till you drop at the Fulton Mall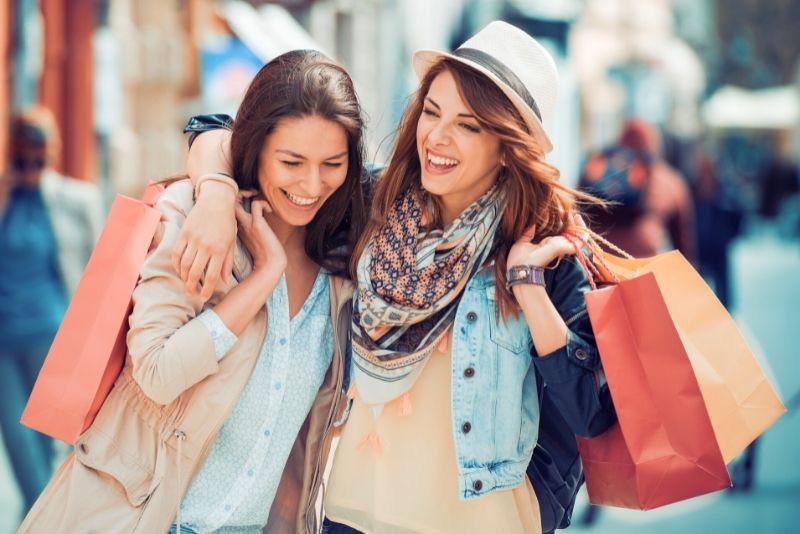 Although sometimes overlooked, Fulton Mall is one of the best things to do in Brooklyn on a rainy day, especially if you're a shopaholic.
Credit card in hand, shop till you drop at hundreds of stores—ranging from small businesses to major brands and chains.
As a little bonus, besides the diverse selection of stores, the popular Mall also puts on daily events such as dance classes and ping pong games.
Hot tip: Don't miss our list of the best indoor activities in New York City when it rains.
58 – Have a crazy night out at the House of Yes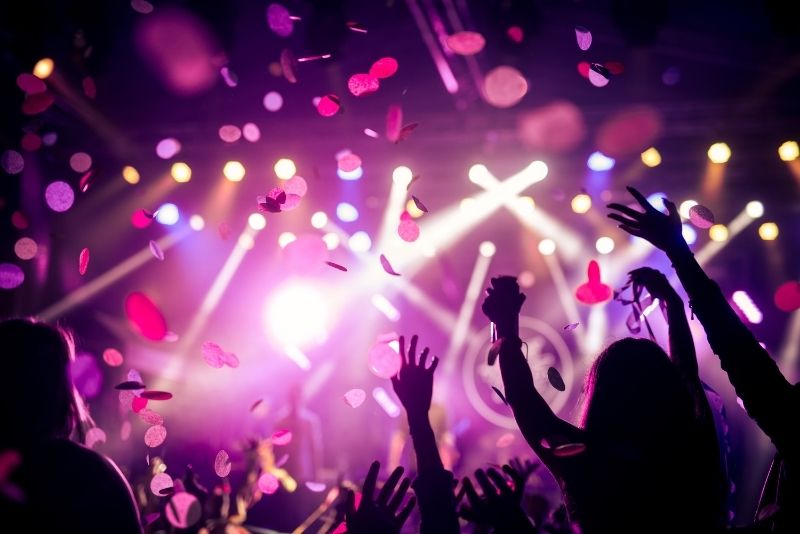 House of Yes is not your average nightlife venue: it's a full-on circus and entertainment extravaganza!
Located in the historic Bushwick area (featured as one of Brooklyn's best neighborhoods to live), House Of Yes brings together all things weird and wonderful — from fire breathers and contortionists to marching bands, burlesque dancers, and magicians, no matter what night you visit, you'll be in for one hell of a show!
59 – Check out the BRIC Arts Media exhibitions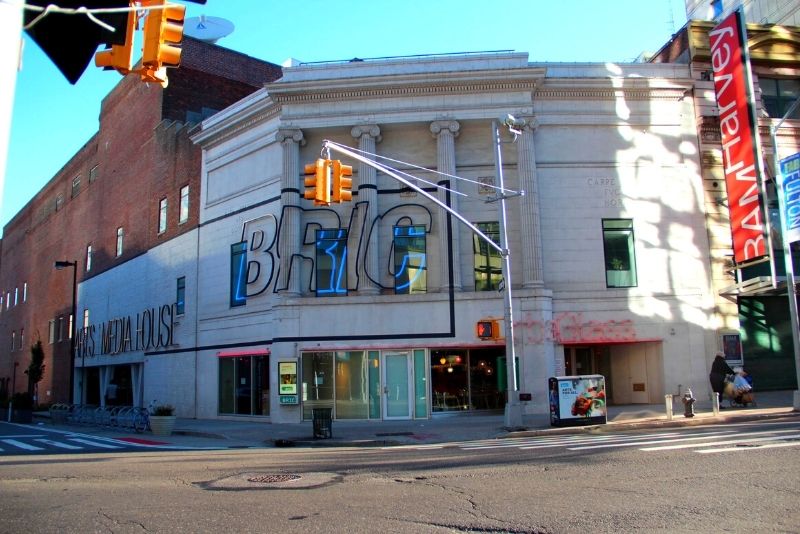 Brooklyn's BRIC Arts Media is a leading non-profit organization dedicated to the development of Brooklyn as an arts and culture mecca.
With multiple gallery spaces, there are always interesting exhibitions taking place, with exhibits ranging from new media art and photography projects to videos depicting human rights struggles across the world.
Since BRIC tends to focus on emerging and moderately-known artists, instead of the famous names, the crowds are typically smaller, and the tourists are few and far between.
60 – Eat, drink, and appreciate the view from Sunset Park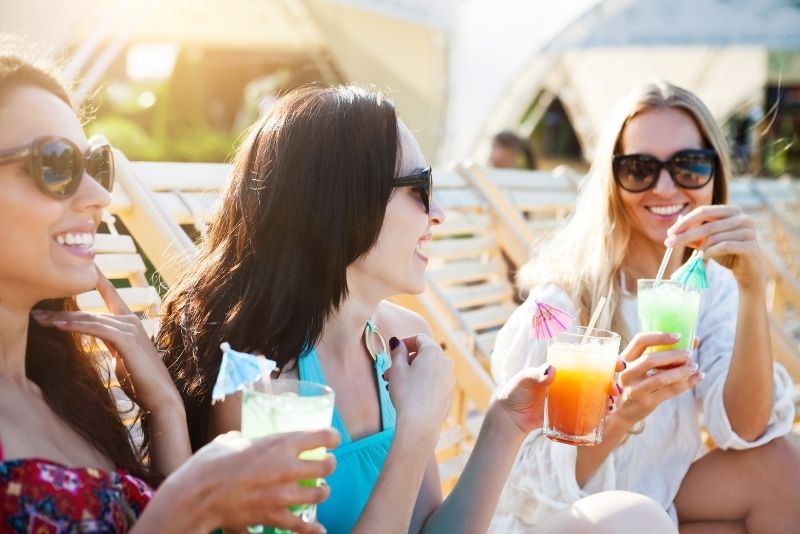 A true hidden Brooklyn treasure, Sunset Park (an area as well as a park) is a colorful neighborhood on the outskirts of Brooklyn, boasting some epic murals, a great beachfront, plenty of shopping and dining options (including an exciting mix of Latin American cuisine and its own Chinatown), and stellar views of the Downtown Manhattan skyline and the Statue of Liberty.
While it's hard to go wrong in terms of places to eat, Bamboo Garden Restaurant is great for Asian fusion, while the Sunset Park Diner offers classic American grub.
61 – Go shopping at the Gateway Center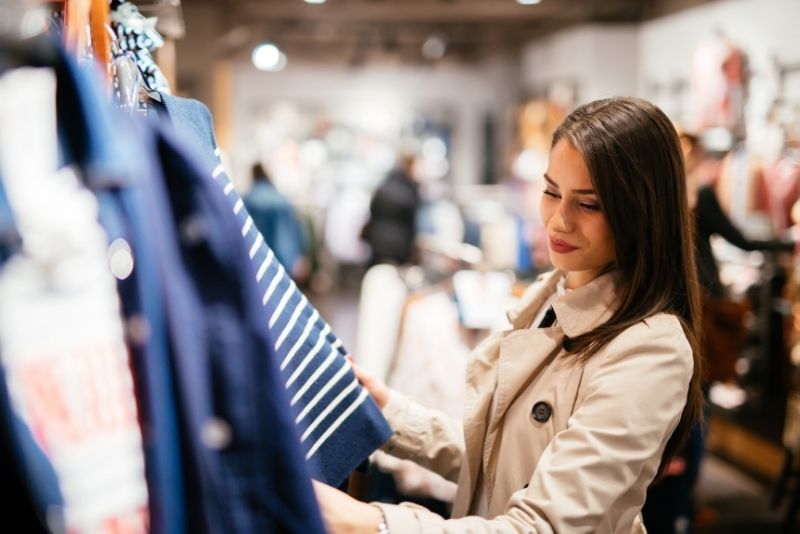 A decently sized 45-store-and-restaurant complex in the heart of the Spring Creek area, the Gateway Center is a solid choice for anyone on the hunt for a quick bite or some retail therapy.
The mall plays host to big-name brands like Target and Home Depot, smaller specialty stores like Gamestop and The Children's Place, and also serves up some hefty meals at joints like The Outback Steakhouse or Buffalo Wild Wings.
62 – Admire the historic Brooklyn Borough Hall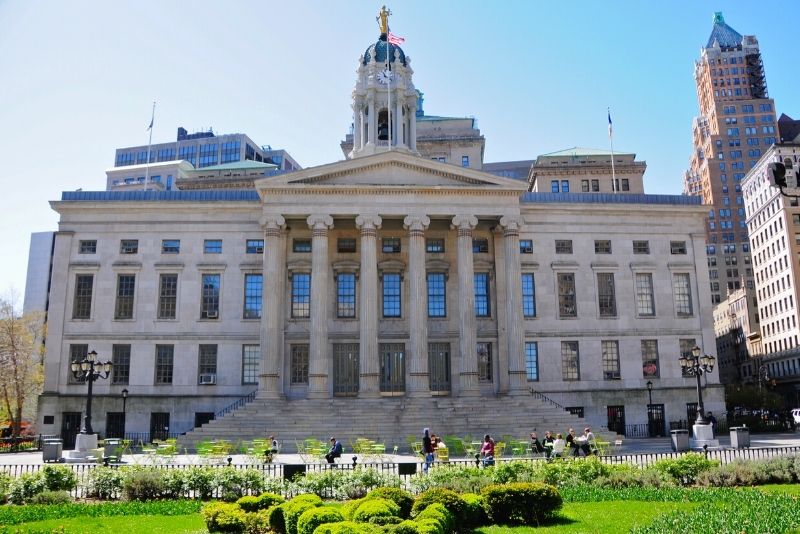 In operation since 1848, Brooklyn Borough Hall is the oldest city hall of its kind in New York State and as postcard-worthy a building as they come.
Located near the top of Court Street (one of Brooklyn's main shopping and dining areas), this iconic Greek Revival-style building is a must-see for anyone interested in architecture and history.
Plenty of walking tours will stroll past the monument, which typically displays a wonderful Christmas tree in the holiday season.
63 – Grab lunch at the Smorgasburg open-air food market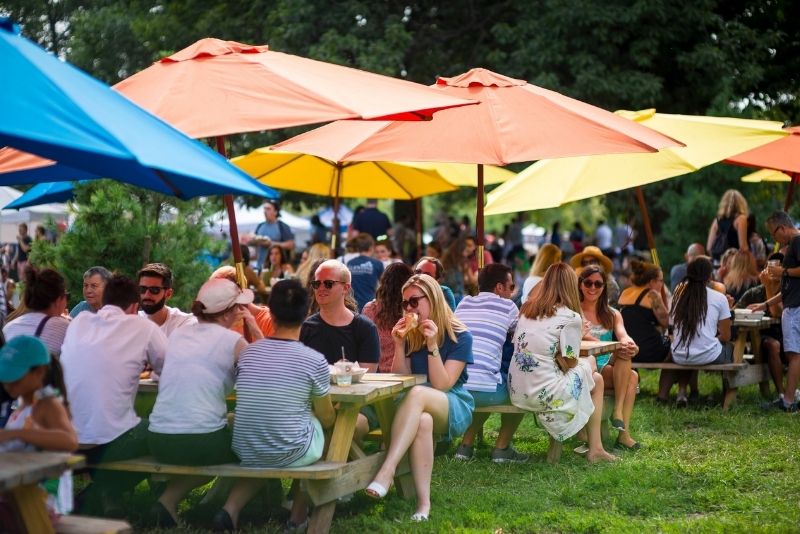 In Prospect Park every Sunday and Williamsburg every Saturday (both from roughly 11 am to 6 pm), the Smorgasburg open-air food market is a Brooklyn institution.
Offering a wide selection of both local and international cuisine across some 35 different food tents, Smorgasburg plays host to everything from gourmet burgers and fried chicken sandwiches to bagels with lox and cream cheese, and Jamaican jerk pork — all of which are lip-smackingly delicious!
64 – Join in the festivities of 'Celebrate Brooklyn!'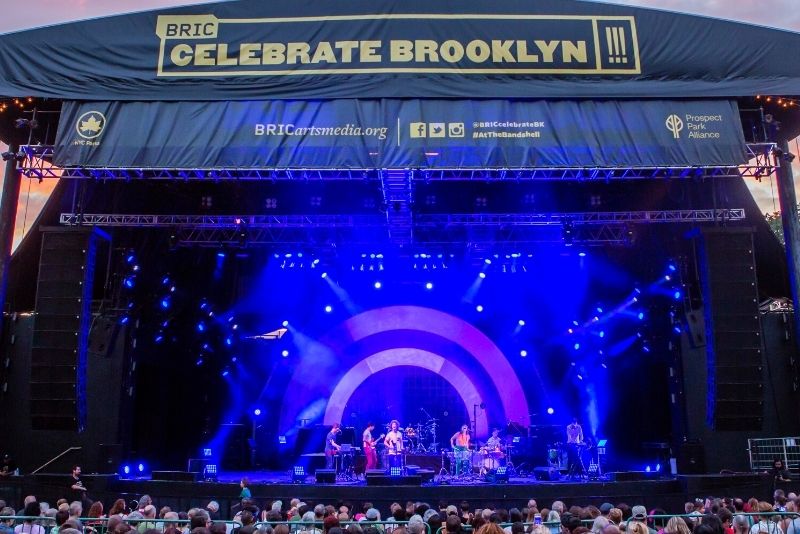 Hosted by BRIC every year for over four decades, the always-free Celebrate Brooklyn! festival dishes up a feast for the senses each summer with a mix of music, dance, and theater performances.
Playing host to world-class musicians and up-and-comers from all over the globe, the festival runs summer long and has hosted all kinds of acts ranging from chart-topping indie bands to legendary jazz performers and everything in between.
65 – Hop around the area's best bars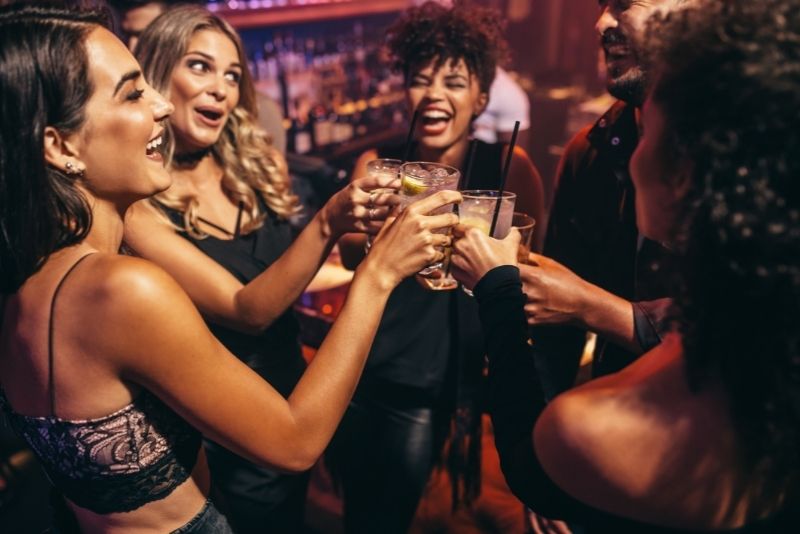 With such a rich and diverse culture, Brooklyn is home to some seriously awesome bars and pubs — all of which offer something totally unique.
From the top-notch cocktail menu at Clover Club in Cobble Hill (arguably one of New York City's very best watering holes, period) to the live music and craft beer selection at Sunny's in Red Hook, there's a whole world of libation out there to explore.
Though it may be tough to narrow down the list further than that, the Alligator Lounge, Rookery Bar, and Skinny Dennis, are all worth checking out as well!
Further away from the shoreline in the true heart of Brooklyn you'll find The Three Diamond Door on Knickerbocker St, an affordable locale that offers an excellent range of beer selections on tap while also serving up tasty cocktails and great shot specials.
How to get to Brooklyn?
For anyone who didn't grow up in NYC, getting around the Big Apple can be tricky on a good day — it's just flat-out enormous, and you need to actually visit to understand the scope of its size. With that in mind, maneuvering the Subway system can be a hassle (and a time-sucker).
So, why not take the hassle out of arrival and departure — no matter which of the three airports you're arriving into — by locking in a pre-arranged airport transfer. There are many reputable companies to choose from who will take you directly to your hotel door (and make you feel pretty suave in the process).
We hope you've gotten some value out of our long (but certainly not exhaustive) list of the best things to do in Brooklyn, NYC! If you have any other must-see suggestions or activities, feel free to let us know in the comments!
Visiting Brooklyn on a budget?
If you're hoping to score the best bang for your buck and tick off as many of the things to do in Brooklyn and Manhattan as possible (don't miss our article about the best things to do in Manhattan), a range of companies has partnered with major museums and attractions to create several NYC tourist cards.
The New York Explorer Pass, the New York Pass, GoCity, and the New York CityPASS all offer different features — if you plan on spending a few days in Manhattan during your visit, they're certainly worth considering.
Learn more about NYC passes with our New York city attractions pass comparison guide.
Where to stay in Brooklyn?
If the Williamsburg Hotel isn't quite your kettle of fish, there are stacks of other different accommodation options all over the bustling Brooklyn borough.
From the high-end boutique charms of The Wythe Hotel in Williamsburg to several other great luxury spots scattered across trendy neighborhoods such as The William Vale and 1 Hotel Brooklyn Bridge — Brooklyn has no shortage of fancy-pants accommodation.
If you're looking for somewhere truly special while staying within your budget then you'll definitely want to check out Booking.com, a site that offers one of the widest selections of Brooklyn hotels on the web today.
And don't forget there are also many no-frills hostels, like the — NY Moore Hostel most of which offer free breakfast and a free-flowing happy hour — as well as Airbnbs.
Where to go next?
As Brooklyn is just one borough, there are many other things to do in New York, including visiting Manhattan, the rest of NYC and Long Island. Catching the subway from Brooklyn into Manhattan, hit the streets and eat and shop until you drop, take photographs, and explore the Big Apple.
Stop by icons like Central Park, the New York Public Library, Times Square and the American Museum of Natural History. Walk around fashionable Soho, grab drinks in Tribeca (the Financial District) and feel like Blair and Serena in the Upper East Side.
Leave behind the New York feels and head to Philadelphia (two hours away). You can catch the train here in 2.5 hours. Steeped in history, visit museums, have fun at theme parks, and don't forget to try a Philly cheesesteak!
Boston is a three-hour and 45-minute drive from Brooklyn, and as one of America's oldest cities, there is much to discover. Walk the Freedom Trail, stop by countless museums and historic monuments and landmarks, and don't miss the iconic Martha's Vineyard.
Final thoughts
From botanical gardens to biking over iconic bridges, ever-trendy Brooklyn is a melting pot of activities and has a definitively more chilled atmosphere than metropolis Manhattan.
The things to do in Brooklyn deem it ideal for a couple of days' vacation, a weekend getaway, or, close enough to Manhattan, venture around the borough just for the day.
What do you love most about this trendy, art-filled neighborhood? Share your thoughts with us in the comments.
As always, happy travels!