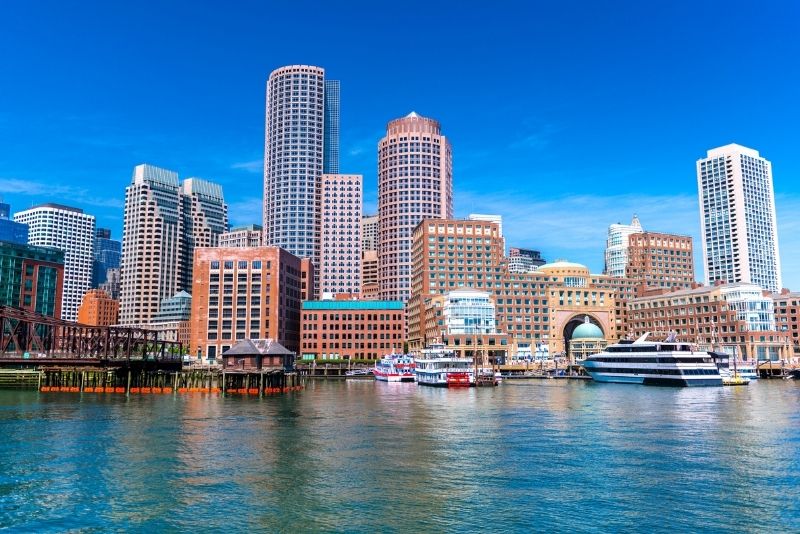 With world-class sporting venues, prestigious college campuses (we're looking at you, Harvard), revered art institutes and arguably more historical significance than any other major American city — it's no wonder that Boston welcomes millions of tourists year after year.
As one of the oldest cities in the United States and the birthplace of the American Revolution, Boston is filled with historic places to explore.
As New England's beacon of innovation, tourism and culture, any traveler — whether a thrillseeker, history buff, backpacker, or foodie — will be spoiled for choice when it comes to things to do in Boston.
1 – Step back in time at the USS Constitution museum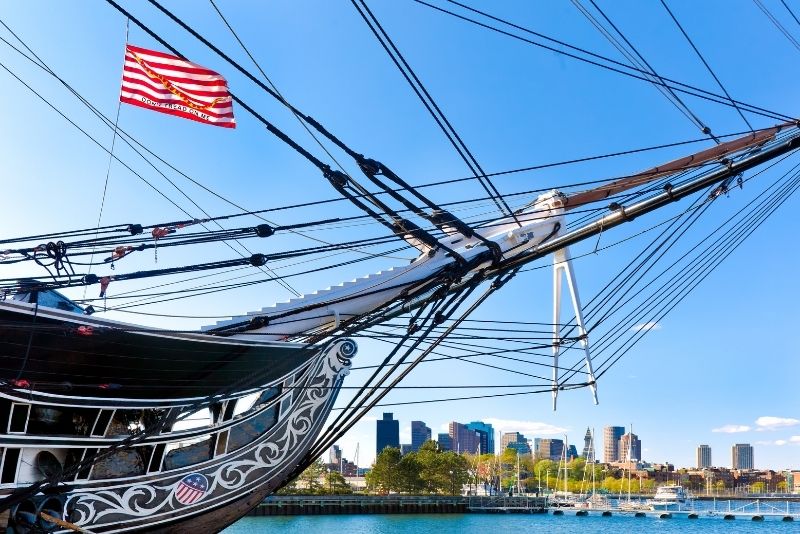 Take a step back in time and experience what life was at sea over 200 years ago at the USS Constitution Museum.
Not only are there fascinating exhibits and endless artifacts here, but visitors will also have the opportunity to get interactive by scrubbing the decks, furling a sail, and even firing a cannon!
The heroic ship, anchored in front of the Boston National Historical Park, continues to symbolize honor and pride to the country. All through the battles, the ship had never been defeated, so gained its nickname "Old Ironsides" for not having much damage.
Visit the ship for free and listen to stories from active duty navy sailors to know more about the historic journey of this "oldest commissioned warship afloat" in the world.
2 – Visit the iconic Fenway Park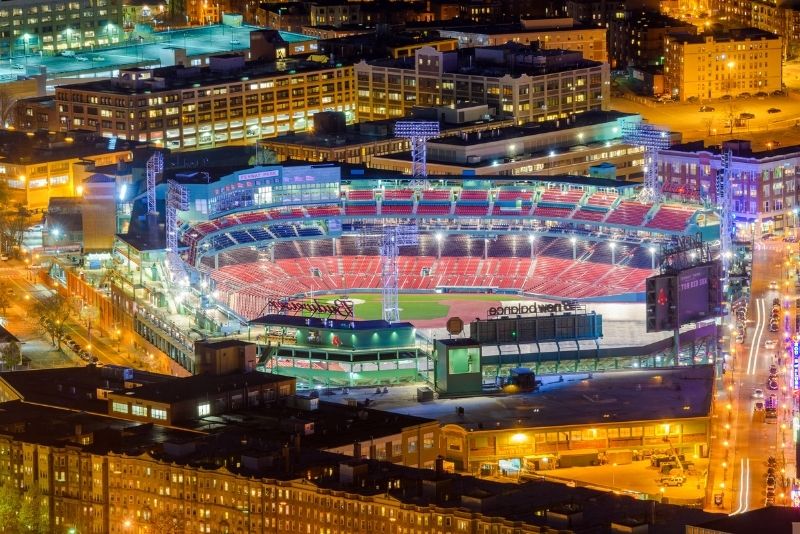 Fenway Park, also known as America's most beloved ballpark, is home to the legendary Red Sox.
Baseball heroes such as Ted Williams and Babe Ruth have walked on its grounds, and now visitors can too!
With one-hour guided tours available, sports fanatics can explore the dugout, change rooms and so much more of this 37,731-seat stadium!
The first baseball stadium in the US, Fernway has been known for its relatively high (37 feet) green painted wall called "Green Monster." Make sure to experience sitting on its seats when you visit.
3 – Race against the clock in a scavenger game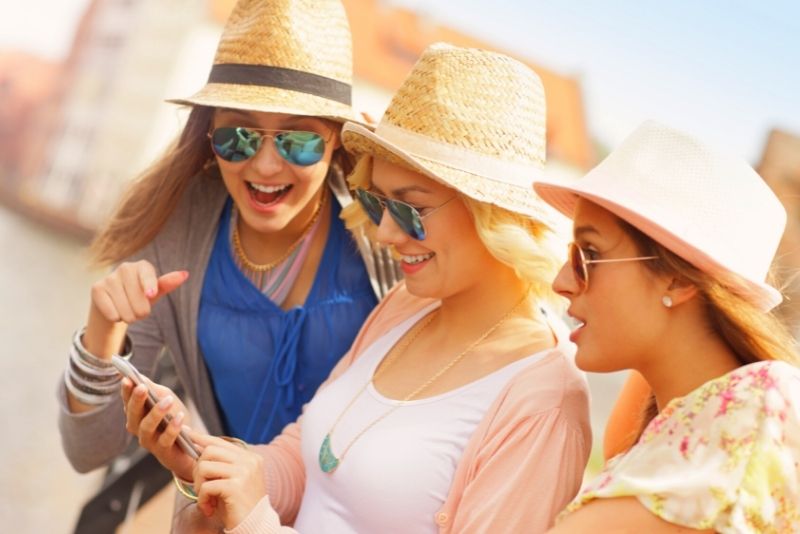 Sick of snail-paced walking tours? Want to take your vacation up a notch?
A scavenger game is a fun, fast-paced, and interactive way for tourists and locals to explore the Boston area.
All you need is a smartphone and a sense of adventure as you solve clues, complete challenges around the city, answer trivia questions, and race against the clock to win!
Check out the city's amazing cultural and historical sites and discover hidden attractions near Boston Common, Freedom Trail or Boston Harbor.
Race with your friends or take the adventure on your own, you can choose the right game for you. Start at your own cue and complete the obstacles while you learn the city's history.
4 – Walk the historic Freedom Trail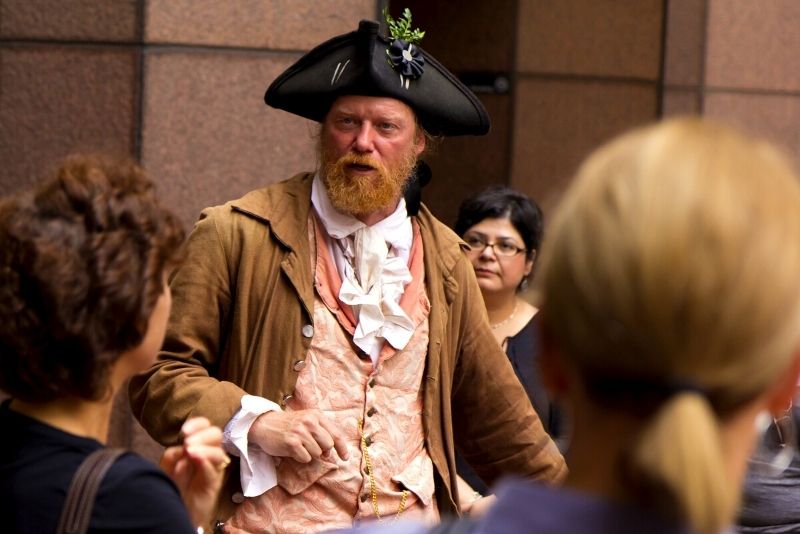 If you're looking for things to do in Boston then walking the Freedom Trail through the Boston National Historical Park is an absolute must for first-time visitors.
Follow the red line for 2.5 miles and see 16 national historic sites along the way. You're literally walking into history!
The path leads you to parks, museums, churches and historic markers to name a few, telling the great story of America from the revolutionary war to the present.
There are many different kinds of guided tours available, including pub crawls and food and history tours. All of these are led by friendly guides eager to share insights into Boston's unique past.
5 – Glide across the water on a Boston Harbor sightseeing cruise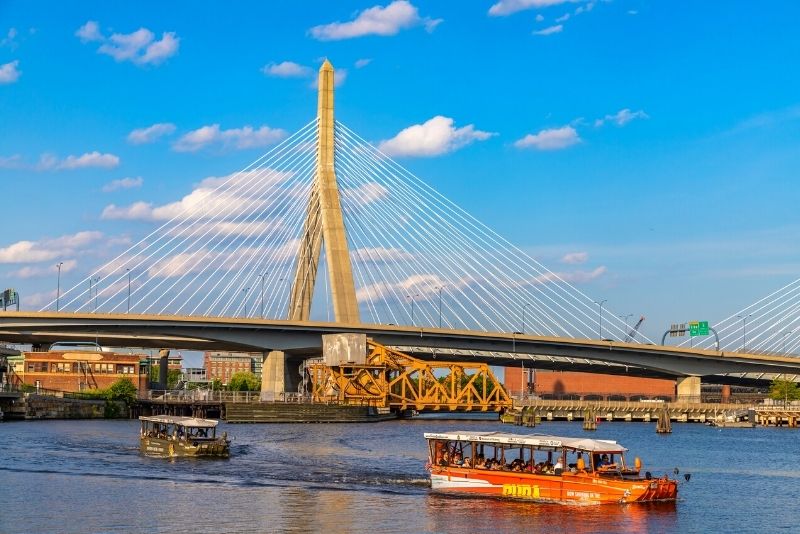 Want to be on the water, relax in the sunshine and learn about the city around you … all at the same time? Then look no further!
Sightseeing cruises (as well as speed boat tours) take guests all around the Boston harbor, past a number of famous landmarks along the way.
The harbor speaks of Boston's rich history and seafaring legends. On a 90-minute cruise, gaze at famous landmarks as you learn about their historic significance. See the country's oldest functioning lighthouse and the Ship of the State, USS Constitution.
Listen to heroic tales about the seafarers and navy soldiers. If you're interested in war and politics, you can learn about the Boston Tea Party, a protest that helped start the American Revolution.
In the summertime, there's no better day out.
6 – Fill your belly on a North End food tour!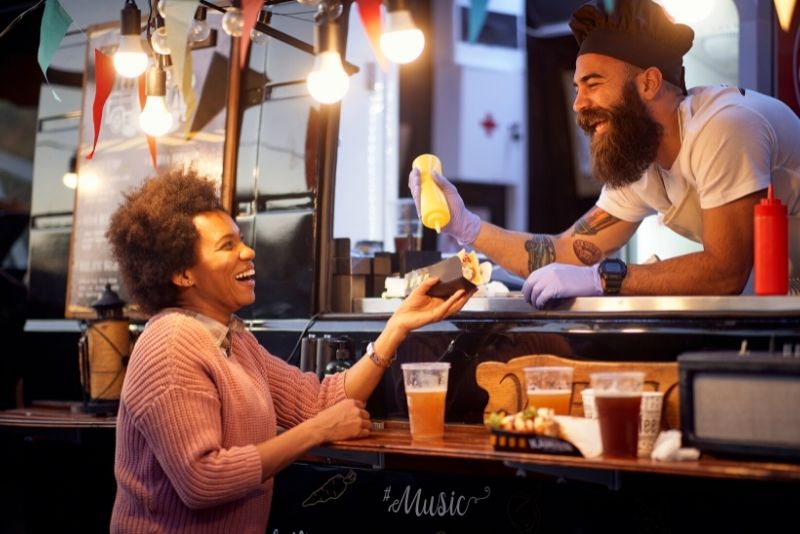 Feeling peckish? An array of delicious treats await in Boston's oldest neighborhood, North End.
Known as Boston's Little Italy, North End has been home to Italian settlers since the 1900s. You can eat all your favorite Italian dishes here without leaving the country.
Stroll through the quiet area of Beacon Hill and admire the stunning architecture while a local guide lures you to clam chowder, fresh pizza, cannolis, meats, cheeses, and so much more.
Along the way, pick up some bread from long-standing bakery businesses that have been serving the neighborhood freshly baked goods for over a century. Family-run bakeshops here have interesting stories that your guide might be able to share with you.
Tours usually end at a tavern, the ideal spot to nurse a Samuel Adams lager.
7 – Amp up the romance on a dinner cruise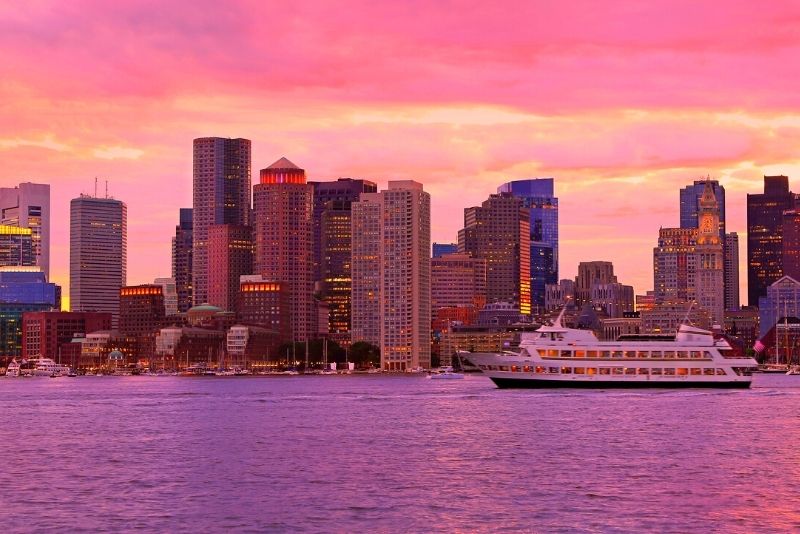 Couples, take note!
Sure, a dinner cruise over the Boston harbor can be romantic (especially considering the onboard wine and live music), but with a 3-course meal, it can also be a delight for the foodies out there!
After indulging in a scrumptious meal, head to the observation decks and enjoy the views of famous landmarks. Admire the Boston Harbor and the USS Constitution warship while cruising, and capture your moment with a picture taken by a photographer on board.
You can also hit the dance floor and have fun with live entertainment and a DJ to make this a remarkable night.
Most cruises last anywhere from 2.5 hours to three hours, with no shortage of sights to see along the way.
8 – See the sights on a hop-on-hop-off trolley tour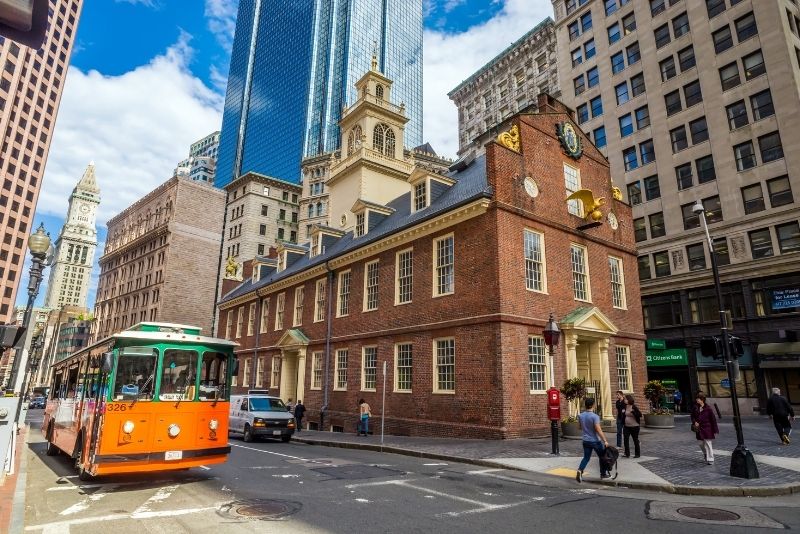 Short on time? Don't feel like planning multiple itineraries? Then a hop-on-hop-off trolley tour is a way to go!
Not only is it quick and convenient, but the double-decker bus also makes stops at Boston's top attractions including the USS 'Constitution', the Boston Tea Party Ships and Museum, Fenway Park, and many more.
Some tours offer up to 15 stops that you can see in about two hours if you want. It's a great way to see all the attractions that play an important part in Boston's history.
If you decide to take more time in your favorite spot, just hop on to the next bus when you're ready.
9 – Use your deduction skills in an escape room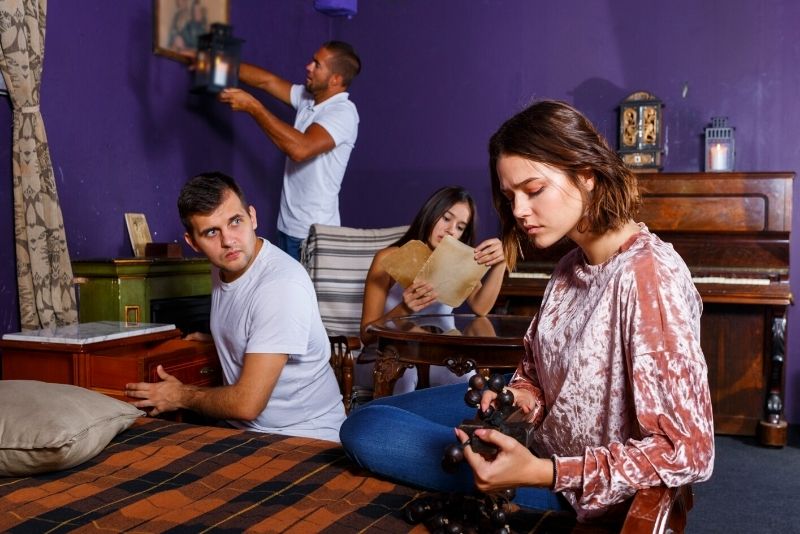 Put on your thinking cap, people!
An exhilarating activity for kids and adults alike, guests of all ages can try their hand at cracking the codes and thinking outside the box.
Even if you're an experienced escape artist, with many different themed rooms available (including a spooky crime-solving scene), there's always something new and fresh.
Test your teamwork skills with family and friends, or create stronger bonds with your colleagues in solving puzzles together. Try Escape The Room Boston's "Cartman's Escape Room" inspired by the cartoon TV show "Southpark."
Pick one of the games designed by Trapology Boston from surfacing a submarine to save your crew to getting out of a gambling den to stop a hustler from hurting your family.
10 – Explore the coveted Harvard & MIT campuses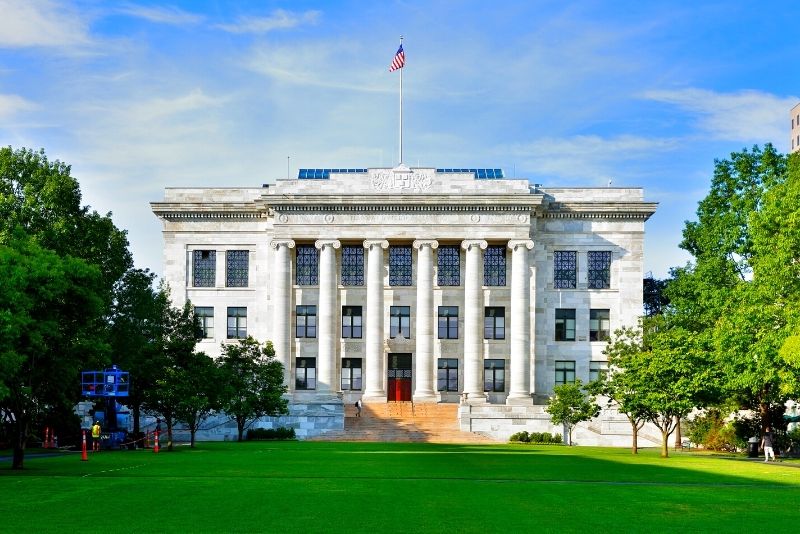 Have you always dreamed of living the Ivy League life? With a guided Harvard and MIT tour, now's your chance.
Both of these prestigious schools are known all over the world, with Harvard's campus, in particular, being as beautiful as it is famous.
Be sure to make a stop at Harvard's Arnold Arboretum — a stunning slice of nature!
Get interesting stories from a student guide and explore the oldest and most reputable universities in the US. Walk around to see aesthetic and historic spots on the campuses and learn about their significance in Boston's history.
Have a glimpse of a student's life and how it feels like to study in an elite institution. Why not imagine being a student or a faculty member here for once in your life?
Sponsored placement
Enjoy a road trip in a luxury Tesla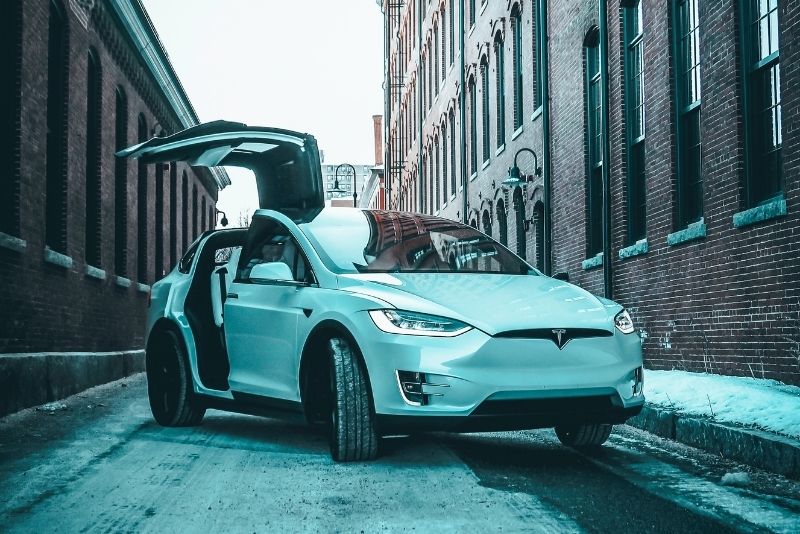 Whether you're cruising Downtown Boston or taking a scenic country drive, the new luxury Teslas offer a great solution for you and the environment.
Head to TeslaRents and choose a Model X to experience its sporty performance which doesn't compromise on comfort.
For those who prefer a more relaxed drive, pick a Model 3, Model Y or Model S.
Discover the latest Tesla features that deliver one of the best driving experiences around — and totally carbon-free!
11 – Visit the famous Martha's Vineyard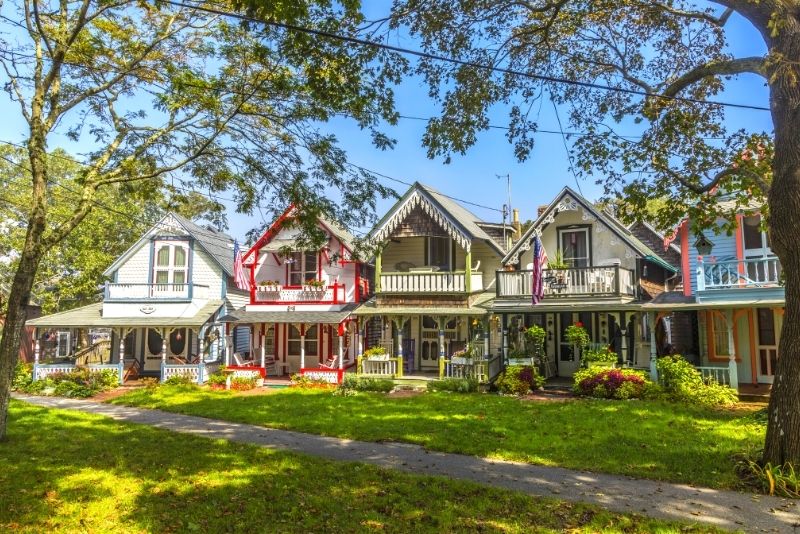 Martha's Vineyard is famous across the country and it's not so hard to see why! Visitors can tour the island, explore Edgartown, and see the Gay Head Cliffs, all in one hassle-free tour.
There is a selection of stunning beaches to plonk down on, shopping boutiques to browse and restaurants to grab a bite.
The island got its name from the wild vines that explorer Bartholomew Gosnold found on the property in the 1600s. You can still find some of them there at present but there's no actual vineyard.
Learn more about the history of the place, as you discover the treasures of the island. See the peculiar Victorian cottages, historic lighthouses, beautiful beaches and vibrant gardens.
12 – Learn about the witch trials in Salem!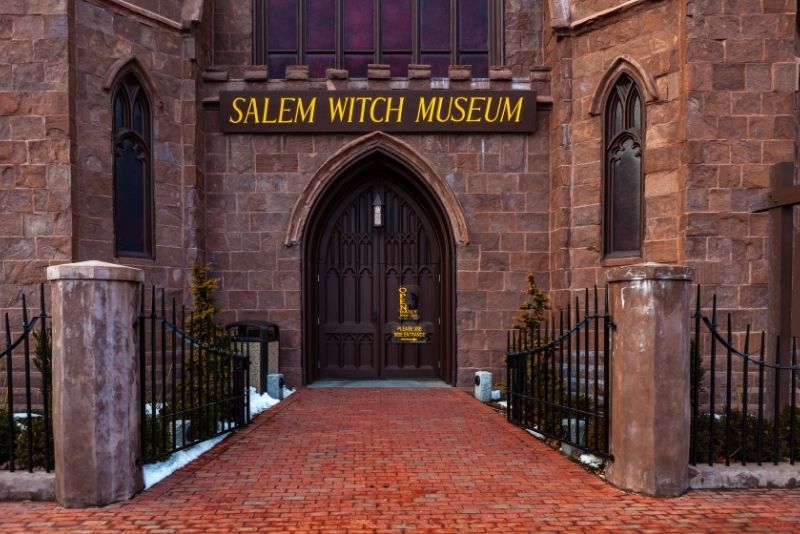 If you're after a day trip full of mystery and intrigue, this ought to do the trick.
Besides Salem's obvious association with the Salem witch trials, tours to this spooky city also introduce travelers to the town of Marblehead and the birthplace of the American Navy.
The notorious witch trials in 1692 led to the execution of 19 innocent people. The Salem witch hunts were part of a long history of witch hysteria in Europe during the 1400s.
Why not see it for yourself if witches are for real on a ghost tour for a night of adventure, as you learn the history and legends surrounding Salem?
While you can easily rent some wheels yourself, guided tours are also available, with options for bus, boat or car travel.
13 – See wild animals at the Franklin Zoo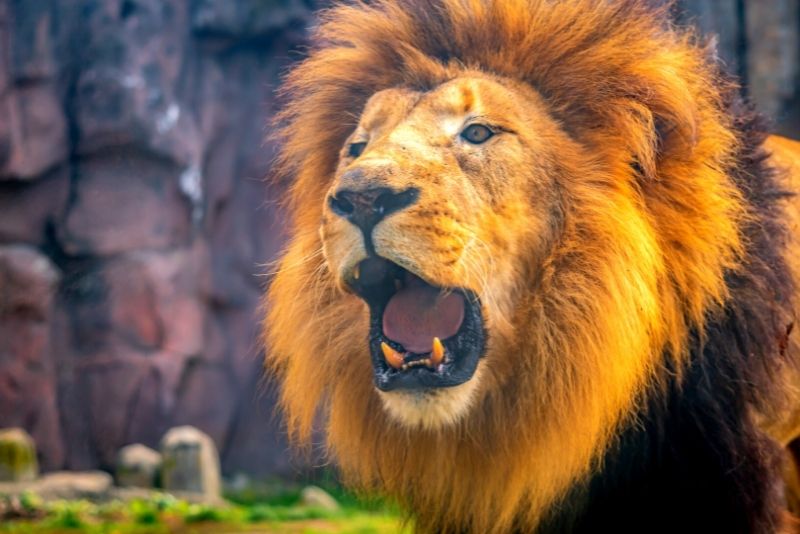 The Franklin Zoo stretches across 72 acres and is home to a staggering 220 species of wild animals. Get up close and personal with monkeys, gorillas, hippos, lions, giraffes and many more.
Check out animals from various habitats, such as ring-tailed lemurs from tropical forests and zebras from Savannah, and different birds from around the world and
See migratory birds from Australia called budgerigars or "budgies" and colorful butterflies in spring. You can see some of these amazing creatures in winter too.
Bring the youngsters who are sure to enjoy the live feedings and the Children's Zoo where they play and take on their own adventure and imagination.
If time's limited, consider booking your Franklin Park Zoo tickets online to skip the lines.
14 –  Take a ferry and explore Cape Cod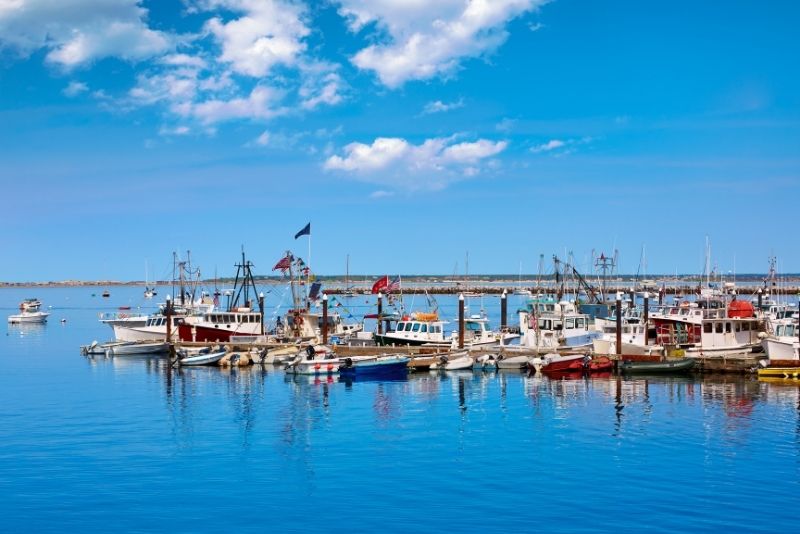 Nature lovers, listen up — Cape Cod is known for its beautiful blue waters and stunning scenery. Take a road trip for less than two hours or ride a ferry to explore this hook-shaped peninsula facing the Atlantic Ocean.
Spend the day exploring the gorgeous beaches, eating at the restaurants, shopping at local boutiques and admiring the art galleries.
Learn about the European settlers and how explorers, pilgrims and fishermen participated in the rich history of the cape.
Bring binoculars and spot some migratory birds at the Cape Cod National Seashore, an ideal destination for birdwatching during spring and fall.
While you're in that neck of the woods, make a detour to the charming city of Provincetown.
15 – Go whale-watching!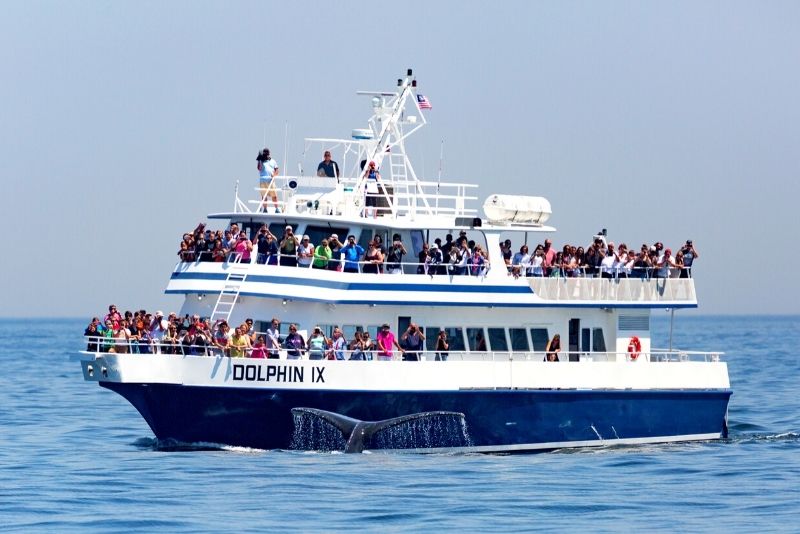 Luckily for us, whale sightings along the New England coast are a rather regular occurrence!
The warmer months — May through to October — are prime times for spotting these gentle giants.
Hop on a high-speed catamaran and sail towards the Stellwagen Bank, an over 800 square miles of open ocean declared as a national marine sanctuary in 1992.
Spot humpbacks and critically endangered whales, as well as flocks of seabirds, dolphins, and other marine species in one of America's underwater parks.
Whale-watching cruises usually last for about three or four hours, so be sure to slap on some SPF and bring a bottle of water.
Read more about the Boston whale watching cruise.
16 – Zip around town on a bike tour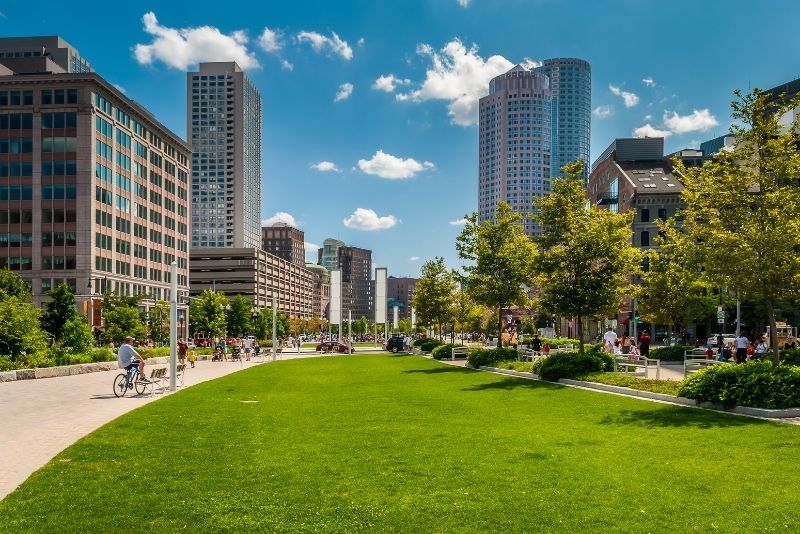 Ride around Boston for a few hours on a bike tour and explore all of Boston's historical sites and monuments and famous landmarks.
Visit the city's top attractions and some of the local's favorite neighborhoods like charming Little Italy in North End and Charlestown. Pedal along the Freedom Trail and trace the history of the American Revolution as you pass by national historic sites.
Admire the Charles River, as you bike along the banks at Copley Square, and swing by the home to the Boston Red Sox, Fenway Park, to see more of the downtown area.
Not only is it an exciting and active way to see the city, but it's a great chance to meet some fellow backpackers as well.
17 – Drift across the waves on a jet boat!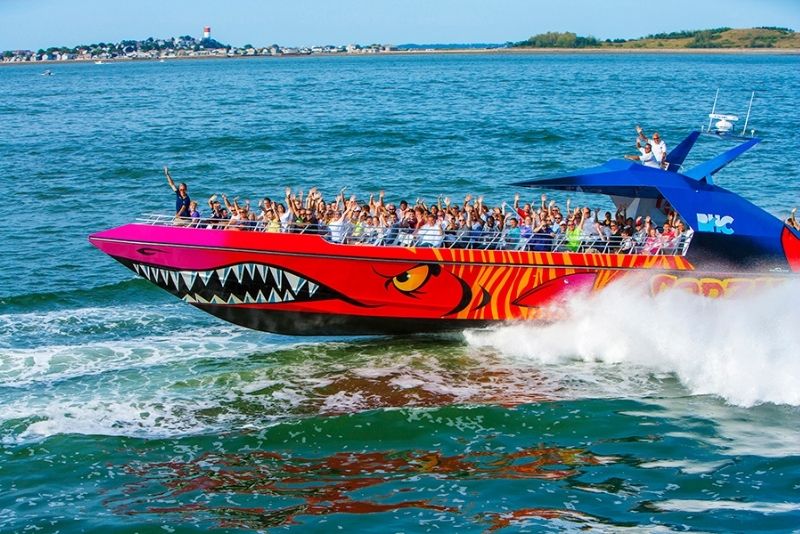 Thrillseekers, this one's for you!
Cross the Boston Bay on a high-speed jet boat and get your adrenaline pumping!
Riding a jet boat is considered to be one of Boston's premier water attractions and is something that every local and tourist should do at least once.
Feel the fury of the popular Boston Harbor Codzilla, a 75-foot speedboat painted as an angry fish, tramping on the blue waters. Expect lots of ocean spray all over your face!
Secure your hats or sunglasses, and hold on tight, as this sea monster shows off with 360-degree spins and hairpin turns that make you scream all throughout your ride.
Lasting just 40 minutes, it's easily worked into any itinerary.
18 – Ride the zipline at Foxwoods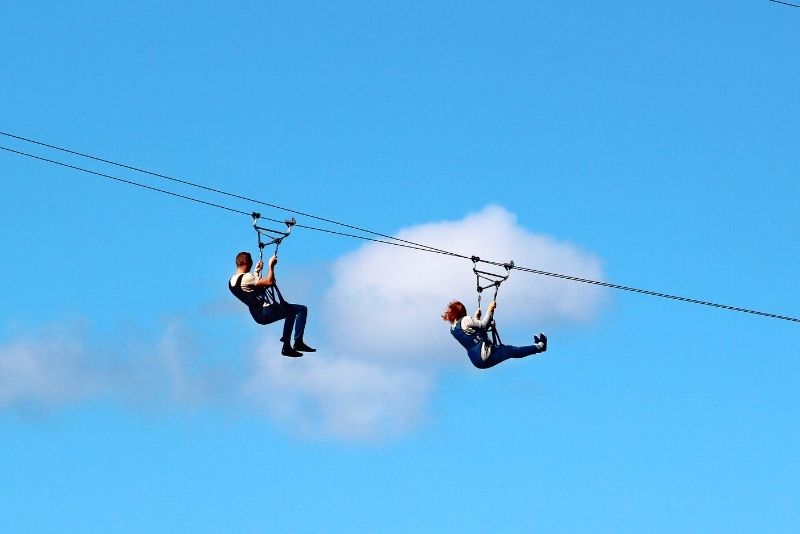 With a launchpad equivalent to a 33-story-high hotel, the Foxwoods zipline should sit high atop any thrillseeker's Boston bucket list.
The zipline is almost a mile long and takes daring guests over the forest from Foxwoods all the way to the Pequot Museum.
Despite its height, it is, of course, safe for the whole family.
Fly like an eagle over the forest at almost 60 miles per hour and arrive at the Museum and Research Center after the longest two-minute ride of your life.
It deserves a celebration! As you head back to the Foxwoods Resort, a premier destination for shopping and entertainment, dine and drink at The Scorpion Bar, play bingo at the casino or watch a comedy show.
19 – Saddle up at the Chrislar Horse Farm and Equestrian Center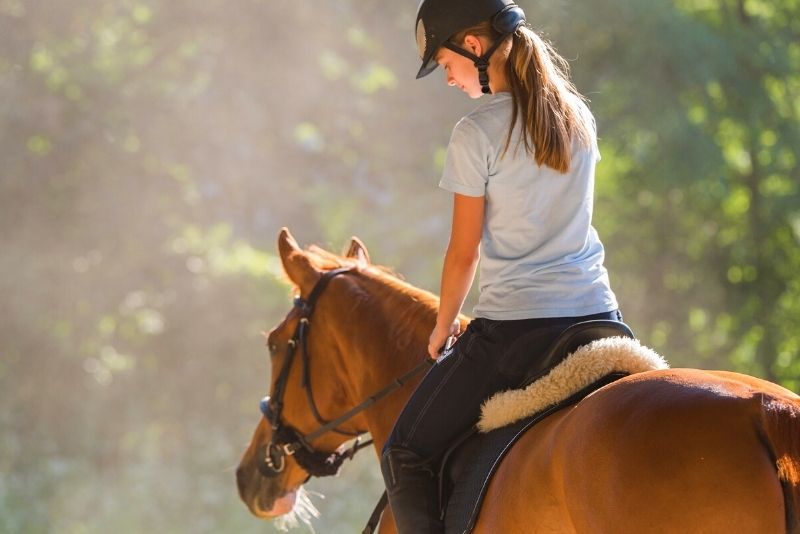 Immersed within the lush national forest you'll find — stretched over 10 acres — the popular Chrislar Horse Farm and Equestrian Center.
There are over 40 horses available and guests don't need any prior experience horseback riding — so long as you're eager to learn, you'll be tacking, untacking, grooming, and riding in no time!
Enjoy rides at the beach or in the woods at Georgetown-Rowley State Forest.
The horse farm has a training track, turnout rings and indoor arena. It opened its doors to the public in 1978, and since then many have taken horse riding lessons or learned to become breeders and trainers.
Take your first horse ride or simply watch them training horses, this place is fun to spend a day with family and children.
20 – Go kayaking!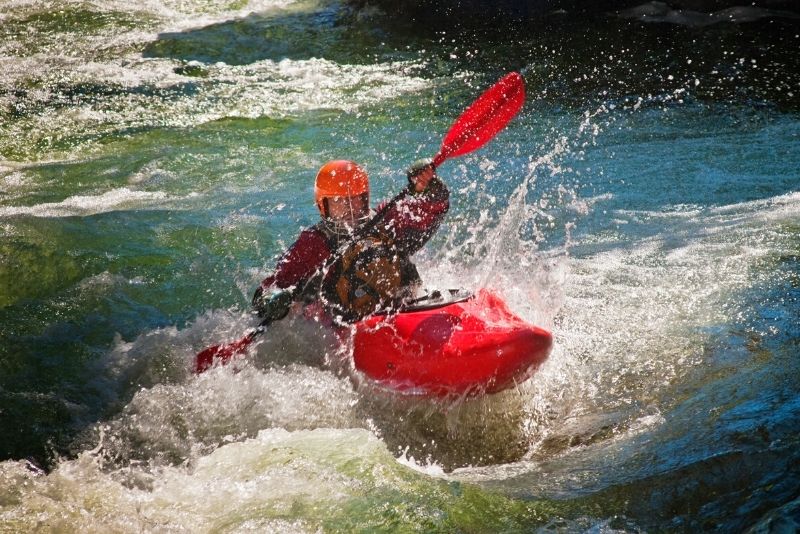 Get a new look at the city as you kayak through the old locks of the original dam in Charles River towards the inner part of Boston Harbor.
Marvel the views of the Financial District on the waterfront, as well as the oldest surviving church in Boston, the Old North.
Row along North Point Park's narrow channels as you head to the Esplanade. Listen to the incredible stories about the Charles River and Cambridge that helped shape the history of Boston.
Whether you're a newbie or a seasoned pro, there are loads of different tours available.
All the equipment is provided — just be sure to slap on some sunscreen!
21 – Shop the day away at Faneuil Hall Marketplace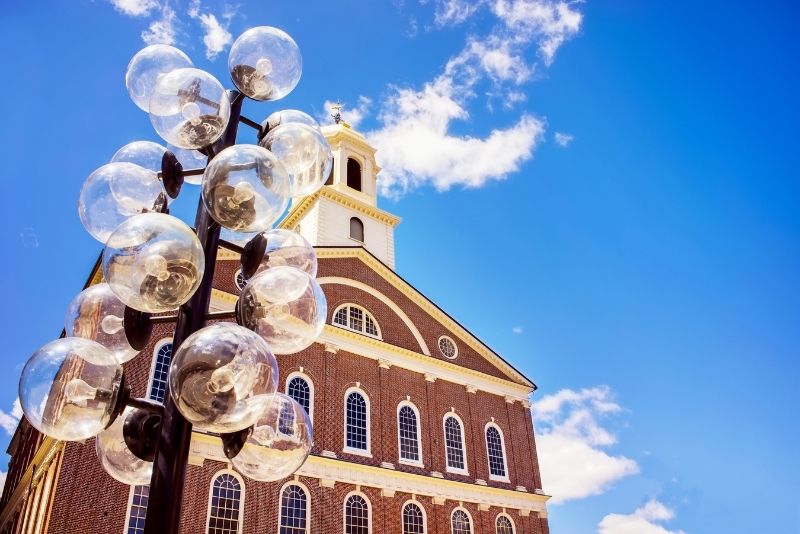 For one-of-a-kind souvenirs and handmade goods to take home, Faneuil Hall Marketplace is the place to check out.
Not only are there different types of local artists and vendors, but there are also a lot of different places to eat — this is where visitors can indulge in Indian pudding, clam chowder and lobster rolls.
Throughout its more than four decades of history, the market has been a gathering place for street performers to entertain market-goers for a living. Catch some acrobatics or magic shows happening outside the hall every day.
Today, world-class performers and musicians have graced the Faneuil Hall for live entertainment for locals and tourists alike. Tour the market with a guide to get an insider's view and find the best places to eat.
22 – Visit the Boston Tea Party Ships and Museum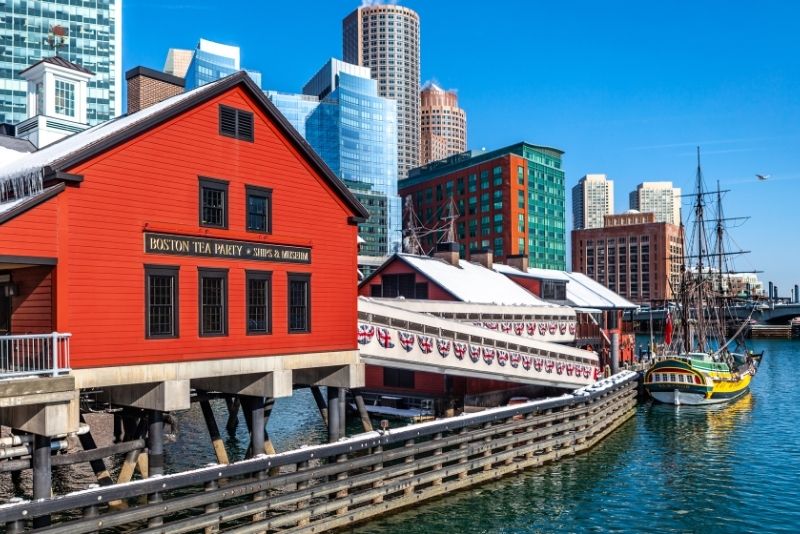 Travel back in time all the way back to 1773 and become part of the Boston Tea Party!
The historic event comes to life through interactive exhibits, tours and original artifacts — all of which combined allow guests to see firsthand how the political protest changed the course of American history.
Reenact the protest that started the American Revolution alongside a replica of an 18th-century ship. Begin your journey at the Meeting House to collaborate with the Sons and Daughters of Liberty.
Learn why it's called Boston Tea Party as you participate in throwing boxes of tea off the ships onto the water. It's the exact spot where it happened over 200 years ago!
23 – Delve into America's founding story at the Plimoth Patuxet Museums
Plymouth, otherwise known as "America's hometown", plays a very important role in American History.
By visiting the Plimoth Patuxet Museums, visitors get to go back four centuries ago and understand how the 17th-century pilgrims made America their new home.
Feel the homey warmth inside a traditional Native American wooden dome hut (called wetu). Watch a demonstration of how the Wampanoag communities use fire to shape canoes or cook their food. Learn about their diet by checking out what's growing in their garden.
Guest are welcome to explore the full-sized replica of the Mayflower ship.
Aboard the original ship, the pilgrims arrived in Plymouth in 1620. See how over 100 people survived in this 25-foot wide and 106-foot long vessel for about three months!
24 – Enjoy a leisurely cruise on the Schooner Adirondack III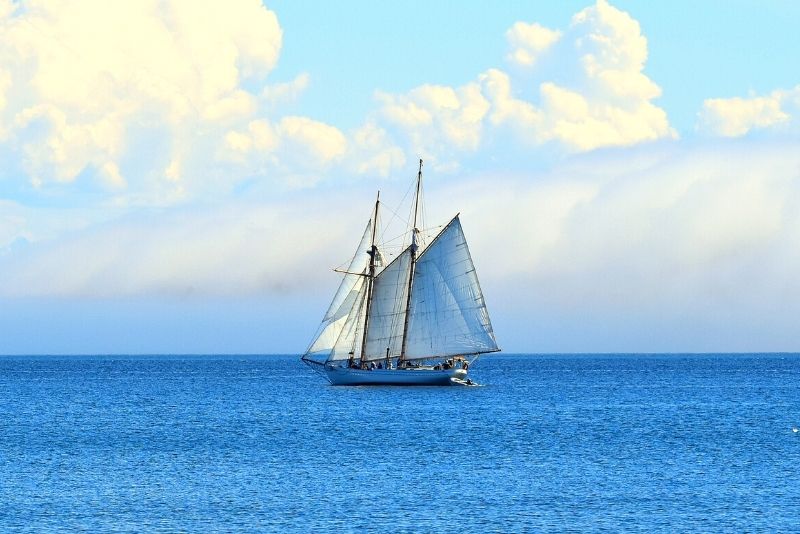 Kick back, relax and watch the sunset behind the iconic Boston skyline!
A Schooner Adirondack III sunset sailing experience typically lasts for up to two hours, with stunning views guaranteed from departure to docking.
The 80-foot boat is an attraction itself, modeled after the late-19th-century vessels.
Sail smoothly through the ocean, as you watch the beautiful sunset fades away. Watch the city glow with bright lights and enjoy the sea breeze.
A schooner ship has played in the history of Massachusetts, where the first ones in the country were made in the 1700s. Its design inspired the creation of clippers, ships made for speed and used by merchants during the 19th century.
25 – Get a little fancy on a wine tour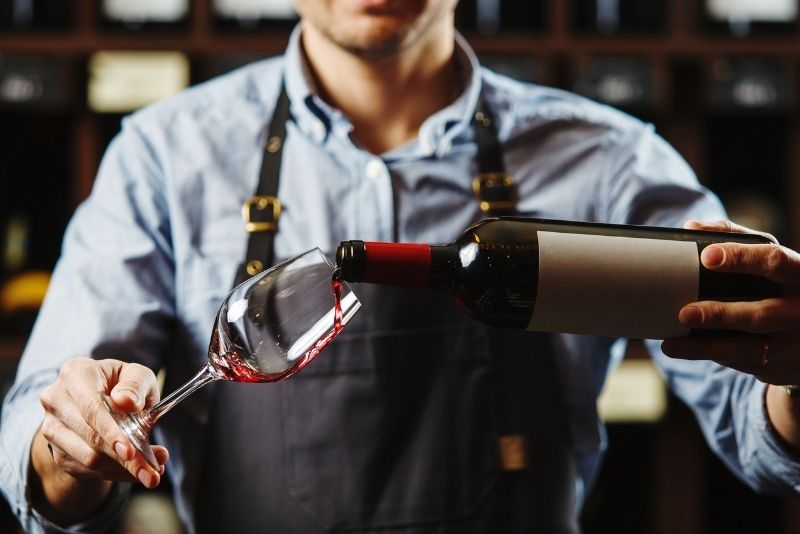 For all of you diehard wine lovers out there, with a great selection of wineries and tastings available, Boston's got you covered.
Dedicated wine-tasting tours take travelers to vineyards where they can see how the grapes are grown. Learn how the wine is made and bottled. And, of course, try local malbec, seyval blanc, rosé and many more.
If you want to be a connoisseur or just want to try the best wines available out there, you're in the right place. While vineyards from European seeds did not prosper on this side of the globe, Boston belongs to the country's top five largest consumers of imported wine.
The city has plenty of wine shops to choose from, but it's best to ask the locals where and how they drink their wine. You can also join wine festivals like the one happening in Martha's Vineyard every year.
26 – Take a stroll along the waterfront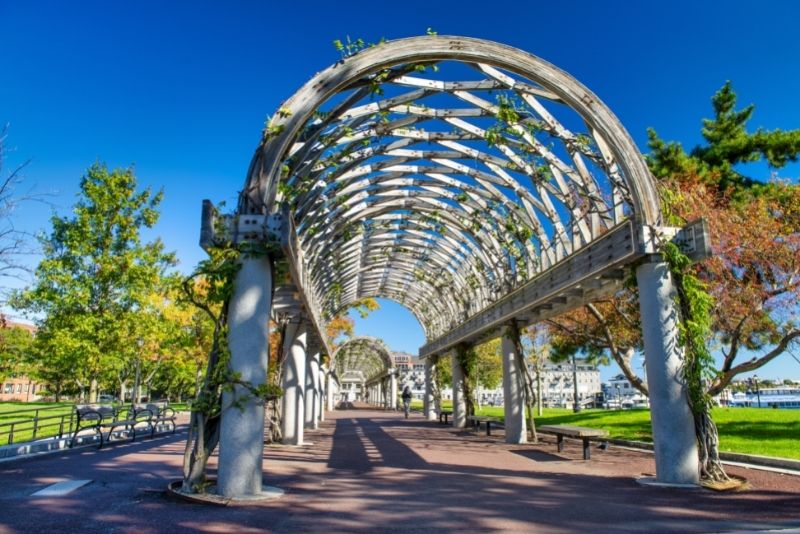 The Columbus Waterfront Park is an iconic location in Boston where many locals and tourists go to grab a bite to eat and stretch their legs.
Surrounded by great architecture, passing ships and water, the area exudes a magical atmosphere.
The Waterfront is home to restaurants such as the Rowes Wharf Sea Grille, Chart House and Legal Sea Foods, which are said to offer the best seafood in all of Boston!
A wide space for kids to play with amazing views of the ocean, the waterfront park is a perfect place to spend a day with your family.
Nearby, you can find a carousel, a rose garden and the Faneuil Hall market. Why not drop by to get some food for a picnic at the park?
27 – Get up close to marine life at the New England Aquarium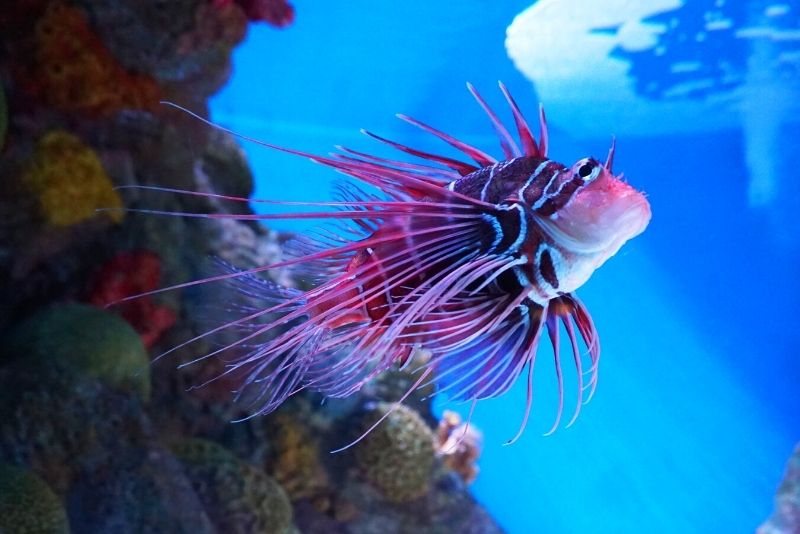 The New England Aquarium is home to over 800 different species of marine life, and that's not even the most impressive thing about the place.
The aquarium has built a giant four-story ocean tank with its own coral reef that houses hundreds of Caribbean reef animals.
Meet some rare creatures such as the largest snakes in the world — green anaconda (also called giant anaconda) from South America which can be as long as 30 feet. See the southern rockhopper penguins from the subantarctic waters.
Watch movies about the animal world projected on the big screen with surround sound at Simons Theatre. Check out what's showing and buy tickets online to reserve a seat.
Bring the kids on a rainy day — you won't regret it.
28 – Relax at a day spa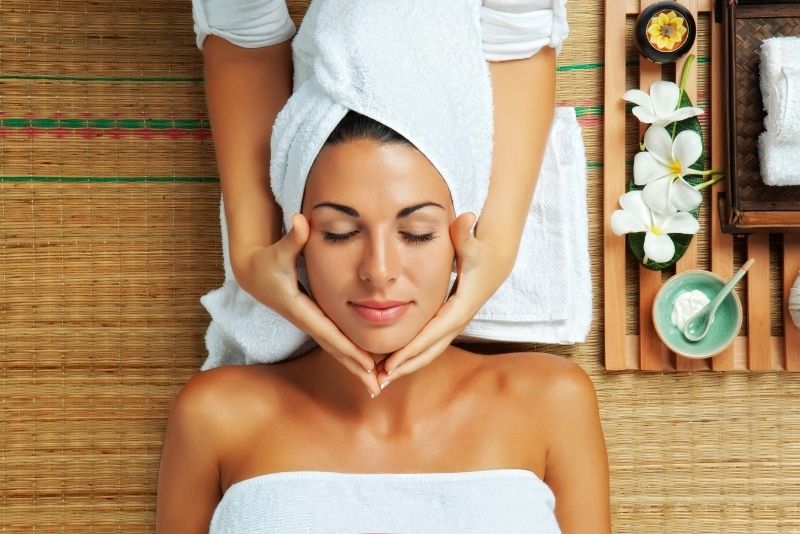 After days on your feet, why not take the day to unwind at a spa? You're on vacation, after all!
Spread all over Boston, some of the services include massages, couples' massages, hot stone massages, facials, waxing, tinting and reflexology
Whatever your relaxation method of choice, be sure to book ahead as most spas go by appointment only.
Get the best deals with huge discounts in spa massage with experienced therapists, or pampering packages that include facial, nails and body treatments.
Bring your friends or partner to one of the best spas in Boston, and treat yourself with a Swedish massage or a session in a private float suite.
29 – Meet Casper on a ghost tour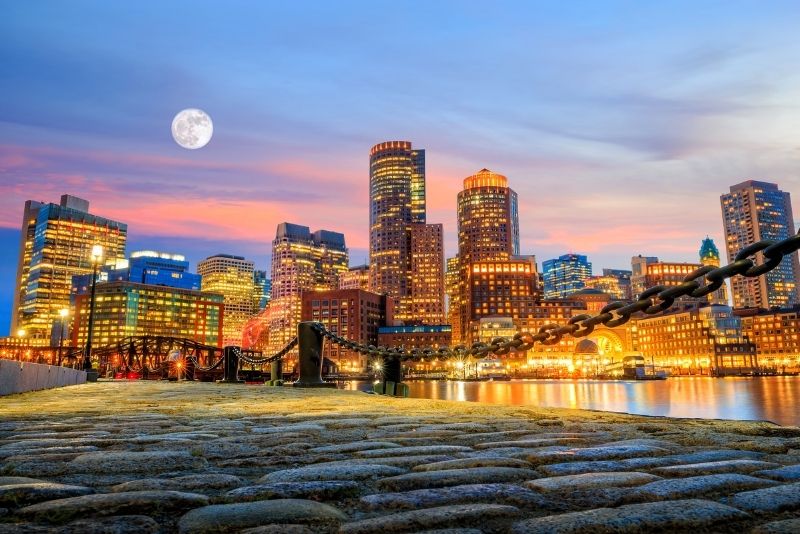 Boston has a detailed, topsy-turvy history, so it should come as no surprise that there have been many alleged ghost sightings over the years.
A ghost tour — whether operated by smartphone or costumed guide — is a spooktacular way to learn about the city's dark past, local legends and nearby witch trials.
Walk through creepy streets and haunted buildings, as you learn about the legends and scary rumors about the places.
At King's Chapel Burying Ground, catch some wandering spirits looking for their graves. They're perhaps confused about which ones are theirs, as headstones were moved around after the revolution.
If you're feeling a little extra wild, why not join the ghost-themed pub crawl? You can drop by some quaint bars and pubs for some booze to boost your confidence to face the ghosts.
30 – Jump into a NASCAR racer!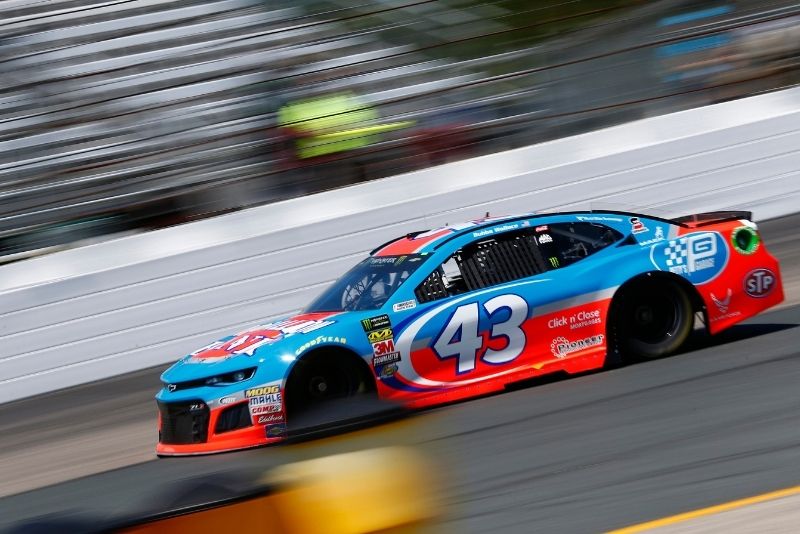 Do we have any motorsport fans in the house? If you've ever wanted to buckle up for a hot lap, in the town of Loudon about 80 miles north of Boston, you can!
Seating alongside a professional driver, you'll zoom around the track at speeds of up to 200 mph — a true once-in-a-lifetime experience.
Dubbed "The Magic Mile," the New Hampshire Motor Speedway is a 1.703 kilometers oval track often used as a 2.6-kilometer road course. With a seating capacity of 88,000, this multi-functioning track hosts annual major events such as the NASCAR Cup Series.
Imagine being part of the race by riding one of those race cars putting your life in the hands of a professional racer!
31 – Escape to the coastal town of Newport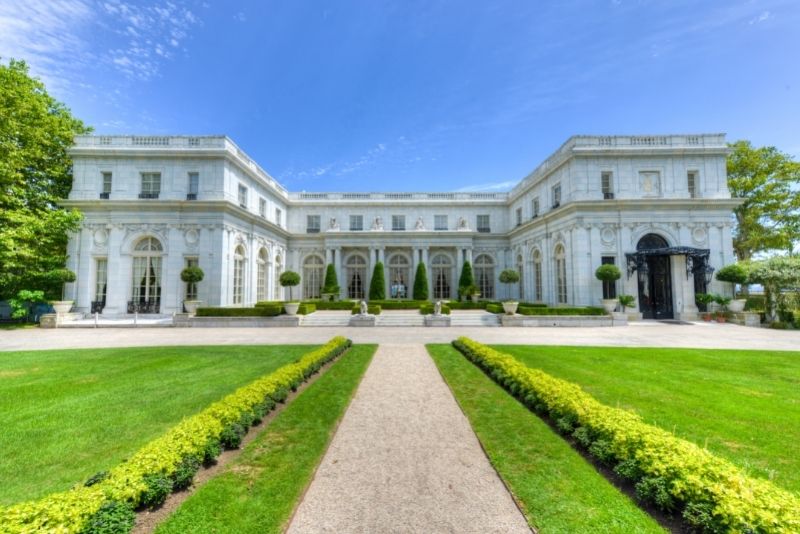 Ditch the hustle and bustle of the city and head to the coastal town of Newport!
Take a closer look at the grandest mansion in Newport, The Breakers, constructed in 1895 and first inhabited by the Vanderbilt family.
This historic house stands in a 13-acre lot with an impressive landscape designed by an important figure in the evolution of landscape architecture in the 19th century.
Enter Mary's Church Complex where former US President John F. Kennedy married his wife Jacqueline in 1953. Visit a National Historic Site, Touro Synagogue, the oldest standing synagogue in the country.
Explore Newport Harbor, gaze in awe at the staggering mansions on every corner, and admire the different kinds of private yachts all anchored in the harbor.
Newport is known for luxury so why not get out there and enjoy it for a day?
32 – Meet the monkeys at the Stone Zoo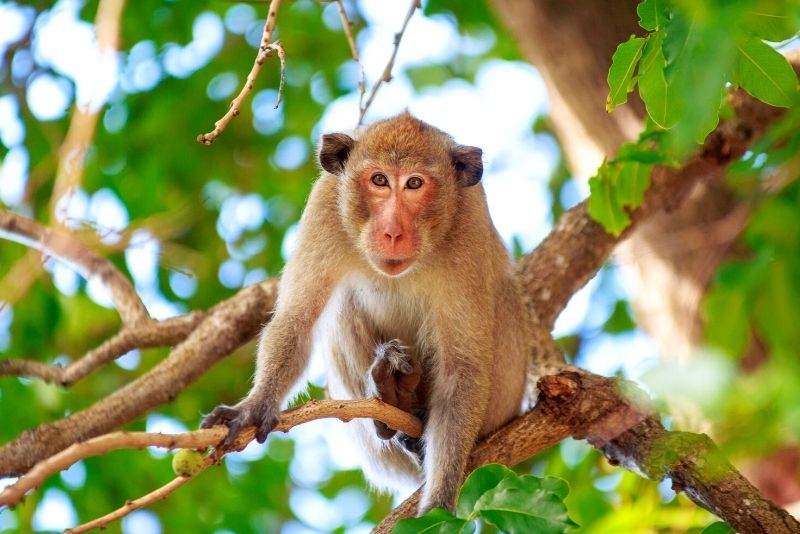 Home to hundreds of exotic animals that you'll seldom see elsewhere, the Stone Zoo showcases arctic foxes, snow leopards, black bears, Caribbean flamingos, reindeer, yaks, different kinds of snakes and more (see, we told you these animals were unique!).
This century-old zoo in Stoneham has welcomed new animals and hosted exciting exhibits through the years. Its past exhibits include T. Rex Adventure, which allowed visitors to walk with animatronic dinosaurs, including a 42-foot-long ferocious predator, Tyrannosaurus rex.
Current exhibits include species from Sierra Madre mountain such as jaguars and cougars. Observe the wild animals like two-toed sloths, cotton-top tamarin and prehensile-tailed porcupines.
You can actually meet the sloths up close on a behind-the-scenes tour and see for yourself why they are the slowest mammals in the world.
During summer be sure to slap on some sunscreen SPF as it takes more than a few hours to fully explore the zoo.
33 – Fuel your imagination at the Museum of Science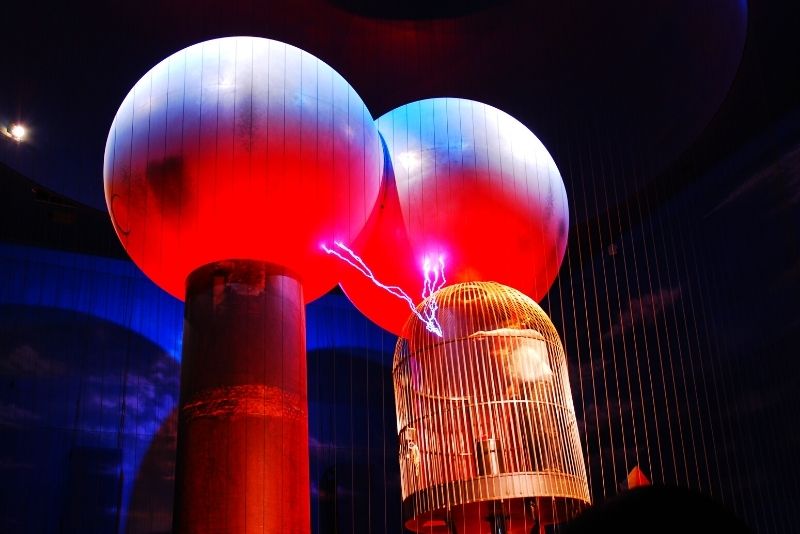 A surefire hit for youngsters, the Museum of Science is the ideal indoor spot to let your imagination run wild and learn new and exciting things about the world around us!
Boasting over 700 exhibits ranging from dinosaurs to indoor lighting (plus a giant IMAX dome screen), it's no wonder that this place is considered one of the best things to see in Boston.
The museum also hosts traveling exhibits, so you can learn about the progress in science and technology. Its recent highlights include a presentation about vaccines and how they're being developed.
In the latest immersive exhibition, touch a wall of real ice to feel the Arctic, as you learn more about it. It also shows how the global climate has changed and how years of climate history can be seen in the ice.
Who knows you'd want to be an arctic explorer after this experience?
34 – Discover incredible art at the Museum of Fine Arts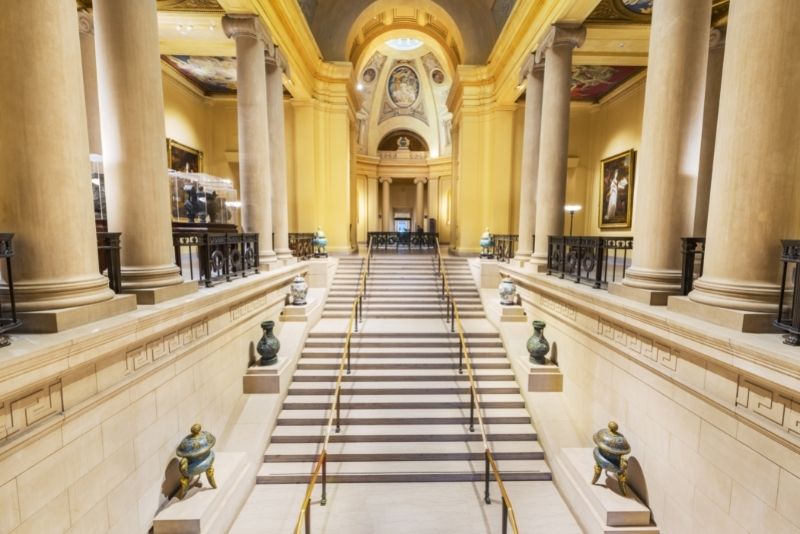 The Museum of Fine Arts has a great mash-up of fine arts and artifacts from a range of civilizations and cultures from all over the world.
Discover their ancient Egyptian collection with pieces that date back to 6500 B.C. Then make a beeline for the "Art of the Americas" gallery, home to one the most famous paintings of George Washington.
Japanese art lovers, make sure to check out the Art of Asia collection, which houses the largest Japanese art collection outside Japan. Admire the new acquisitions from the Meiji era when Japan was trying to catch up with the West.
See also epic Buddhist stone sculptures from China, ceramics from Korea and ritual objects from the Himalayas, Indonesia, Thailand and Vietnam, among others.
The museum also has over 1,000 ancient and modern musical instruments from around the world. If you love textiles, you can also view thousands of objects from weaving to embroidery, from ancient to contemporary periods.
35 – Learn to play polo at Stage Hill Polo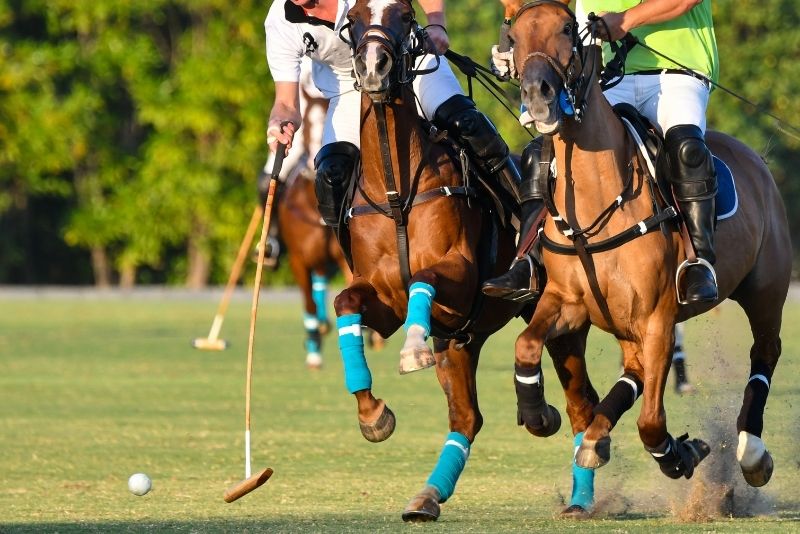 Whether you already know how to play polo or just want to give it a try, Stage Hill Polo is the place to do it!
It offers lessons for beginners, intermediate players, and (if you're willing to brave the cold) winter polo. Owned by Peter Poor, the polo school and club has been a favorite place among locals and visitors to learn polo for over three decades.
Horses, equipment, mallets and knowledgeable instructors to guide your way are provided.
Whether you want to learn how to play polo or simply curious, visiting the polo club is an exciting experience. As you watch others play and cheer with the crowd, you can understand why many people love it.
36 – Stroll along red brick sidewalks at Beacon Hill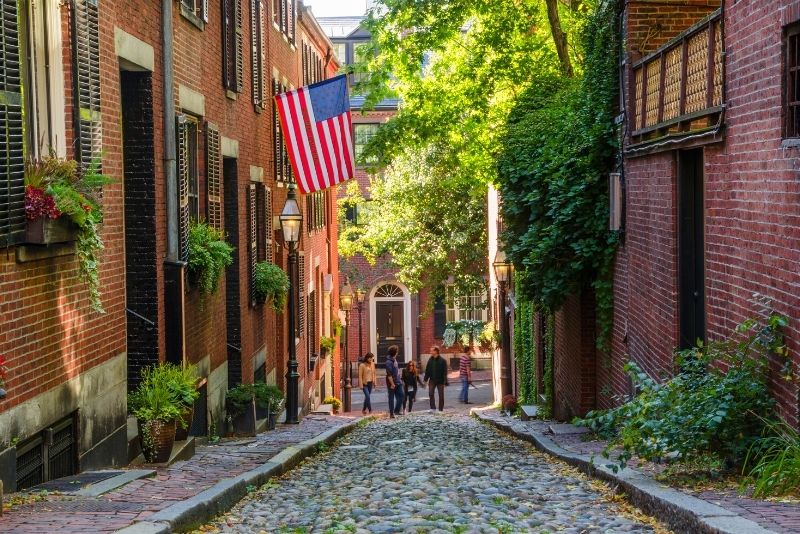 The most quintessential of all things to do in Boston is exploring one of the city's oldest neighborhoods, Beacon Hill.
Famous for steep streets and Victorian brick houses, it's one of the city's captivating places you shouldn't miss. Originally owned by the first European settler in Boston, it's now a private residential neighborhood with extravagant shops and restaurants.
While in the area, spot the Charles Street Meeting House, which played a major part in the anti-slavery movement. Built in 1807 as a church, this building is now used for commercial purposes.
Stroll through Acorn Street along the red brick sidewalks and marvel at elegant townhouses and old-style gas street lamps. Cap it all off with a stop at the many revered restaurants, galleries and boutiques in the area.
37 – Say "Lights, camera, action!" on a movie tour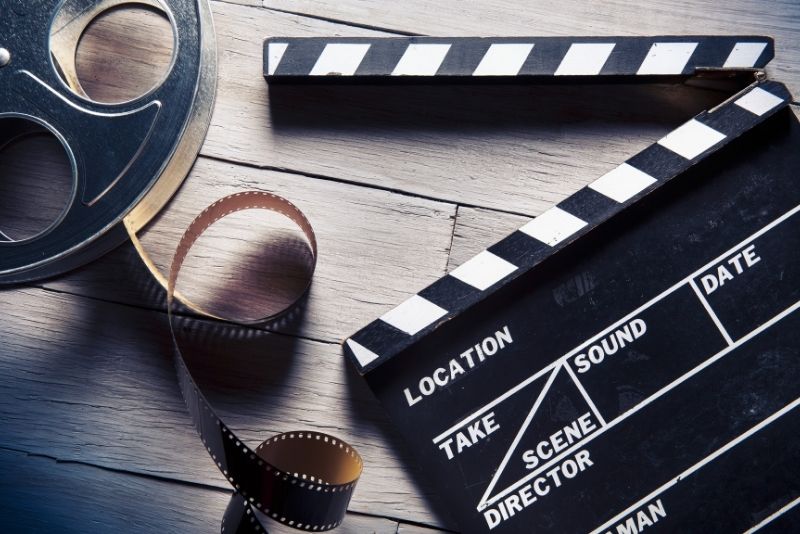 Calling all movie buffs!
Boston played the backdrop from countless Hollywood blockbusters: from "Good Will Hunting" to "Legally Blonde," "The Town," "The Departed," "Cheers" and dozens more.
The Movie Mile stroll is a unique way to explore the city, hear all about what went on behind the scenes, and recreate your favorite movie moments.
With your guide, see more than 30 locations in Boston Common and Beacon Hill, and learn some insider's stories about the filming.
Aside from the scenes in the famous film "Goodwill Hunting," Fenway Park was also used as a location for the movies in 2011 "Moneyball," 2010 "The Town" and 2005 "Fever Pitch."
Union Park also appeared several times in the film in 2010 "The Social Network" that depicts how Mark Zuckerberg started Facebook.
38 – Appreciate nature's colors on a fall foliage tour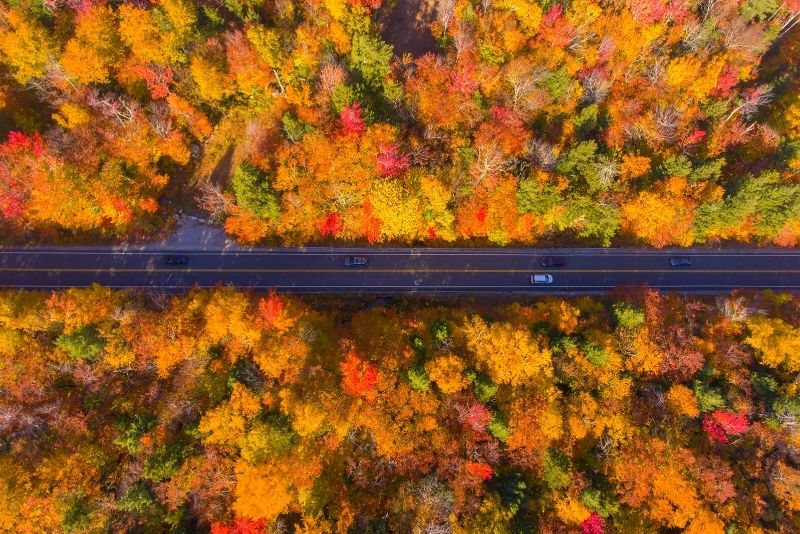 Is there a more beautiful time of year in New England than when the leaves start to fall? Not according to the locals!
Foliage tours take tourists through the stunning White Mountains, located a couple of hours north of Beantown.
Drive along 34 miles of road and see all the trees changing color — it makes for a great photo to brighten up that social media feed!
With a driver included in the tour package, you can relax and concentrate on taking in the beautiful shades of yellow, red, orange and green leaves. Oh, there are purple too!
Some of the best spots to see such wonderful scenery in Boston include Boston Common, Beacon Hill, Public Garden and Esplanade.
A friendly reminder, charge up your camera and phones. Most people usually don't get enough photos of them all.
39 – Get the perfect Instagram pic on a photo tour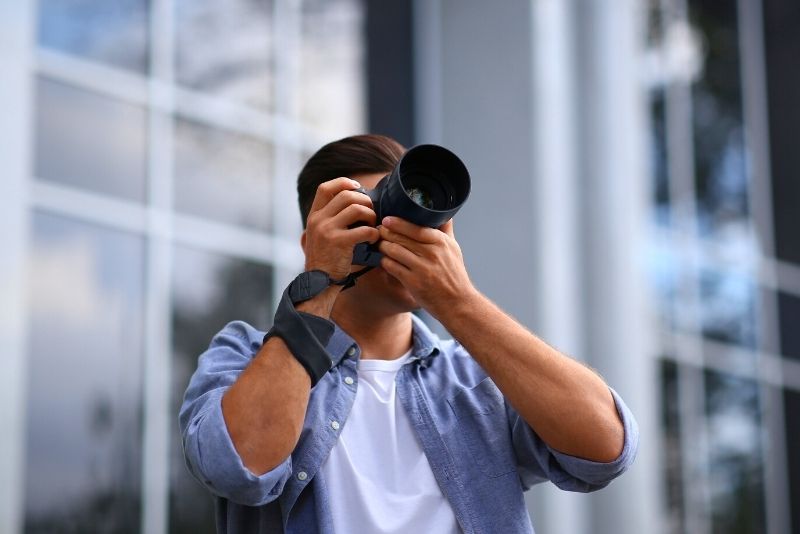 Looking for the most picturesque spots to snap a few photos?
With so many hidden gems around the city, a locally-led photography tour is an ideal opportunity to find those perfect-picture backdrops (because, of course, locals know best).
Bring your camera and your phone, dress to the nines and the guides will help you capture that timeless shot!
Aside from the fascinating foliage, Beacon Hill, especially the Acorn Street, makes a wonderful photoshoot if you're aiming for a European theme and historical touch.
For a Venetian-style setting, the Isabella Stewart Gardner Museum courtyard can be a perfect ready-made studio.
If you're interested in lines and patterns, capture the ceilings of Boston Public Library or the cityscape at night when the lights are bright and colorful.
40 – Shop till you drop at the Prudential Center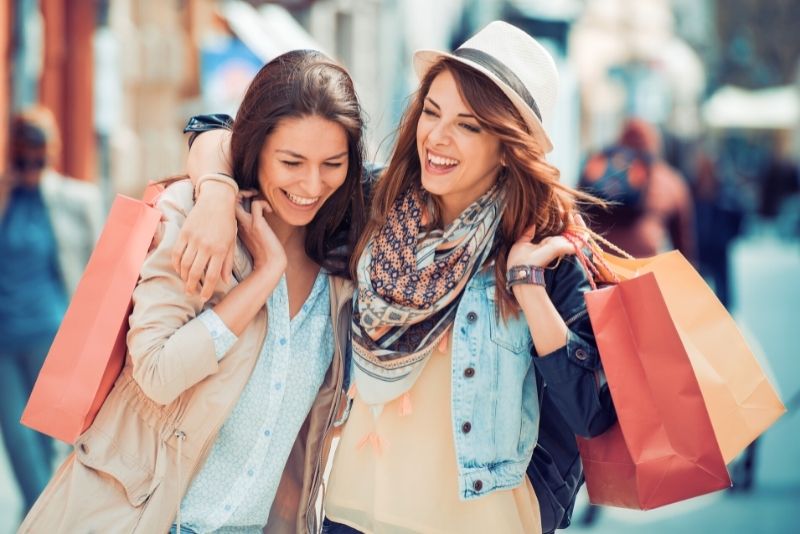 The Prudential Center is filled with all kinds of shops to scratch that retail therapy itch.
It's known as New England's top destination for shopping and dining with 60 shops and restaurants. Prudential also has the largest parking space with over 3,600 slots in the whole region.
This 52-floor building is the second tallest in Boston with a height of 280 meters up to the top. It will open an observation deck in 2023 for the public to get a bird's-eye view of the city.
For when the stomach starts to rumble, there is also a food court with plenty of local delicacies on offer (did someone say clam chowder?)
41 – Spend the afternoon at the LEGOLAND® Discovery Center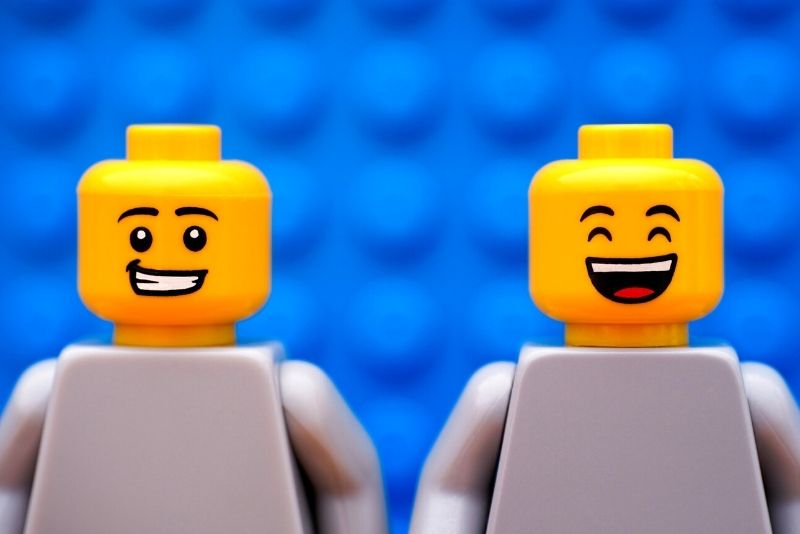 Because who doesn't love Lego?
These little plastic blocks have been a part of most people's lives from a very young age. With that in mind, Legoland invites kids (of age, and those young at heart) to relive those fond childhood memories!
Not only is there a massive Lego playground, but visitors can also learn how the iconic blocks are produced and made.
See a miniature of the city's landmarks, including Boston Common and Freedom Trail, made of 1.5 million Lego bricks at Miniland. It took 15 experts to build this replica in a total of 5,000 hours.
Join the Lego characters in their adventures, as you watch them popping out the big screen and experience snow or wind for real at 4D Cinema.
42 – Breathe in the fresh air at the Boston Public Garden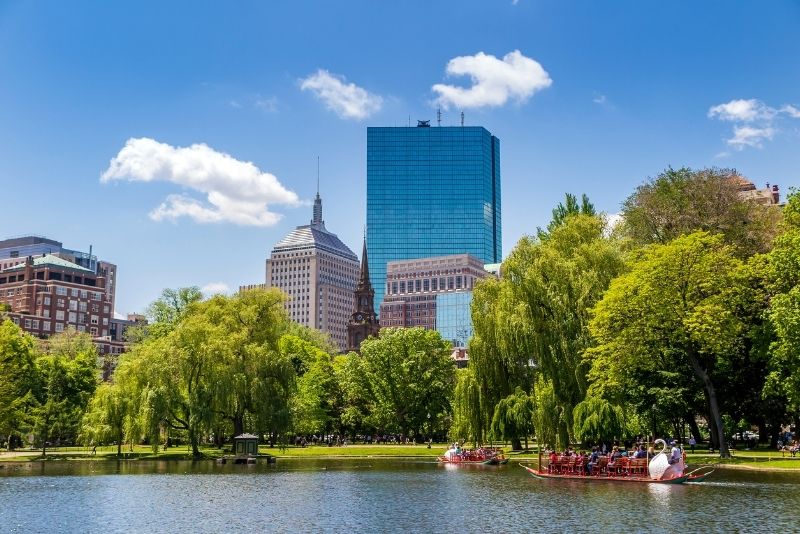 Located right in the heart of Boston, the Public Garden gives locals and tourists a chance to breathe in some fresh air and bask in the beauty of nature.
Experience the beautiful sculptures, sweet-smelling tulips and swan boat rides that have been taking guests around the park's lagoon since 1877.
Say hello to the statues of mother duck and her ducklings beside the path, as you walk towards the lake to see the real swans.
If you're here to celebrate Mother's Day, why not join the Duckling Day Parade which happens every year? The parade ends at the Lagoon with the reading of an illustrated children's book "Make Way for Ducklings" by Robert McCloskey.
43 – Immerse yourself in American history at the JFK Presidential Library and Museum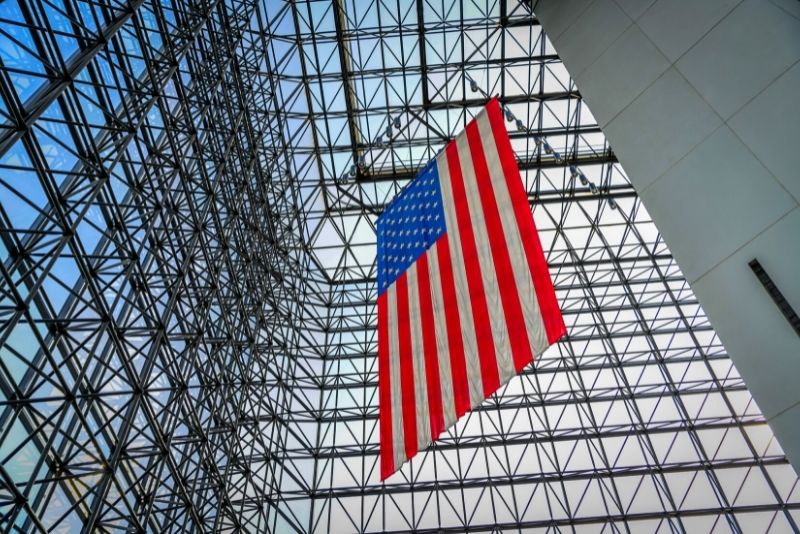 Hailing from none other than Boston itself, the 35th President of the United States carries as great (and as tragic) a reputation as any.
This insightful museum has been curated to honor John F. Kennedy's memory and to teach people about all the ways he sought to better the world around him.
Permanent exhibits include artifacts and photographs from JFK's life as a young high school student to his presidential election in 1960 and inauguration.
Discover the gifts that the White House received from over 100 Heads of State from around the world. These include a gold purse from the king of Morocco given to the First Lady.
44 – Read a book at the Boston Public Library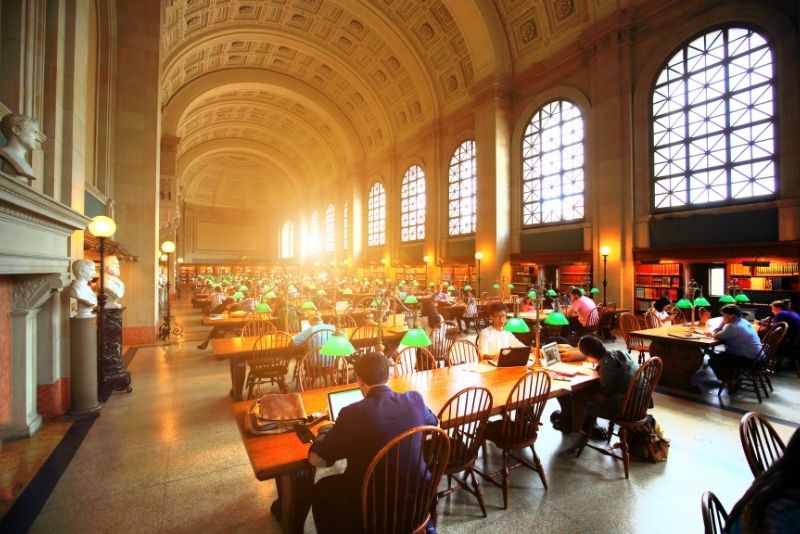 The Boston Public Library was founded all the way back in 1848 and has served over 6,000,000 people to this day.
Take your time browsing over 23 million items housed in the library, including books, letters, maps, old newspapers and manuscripts.
The library also has kept original works from the 10th century, as well as first edition copies by William Shakespeare, among other exceptional items.
Established in the 1840s, it's the first library in the US to lend books and to have a children's room.
If you need a quick WiFi connection to cancel your flight home, the library also has public computers.
45 – Check out the incredible Isabella Stewart Gardner Museum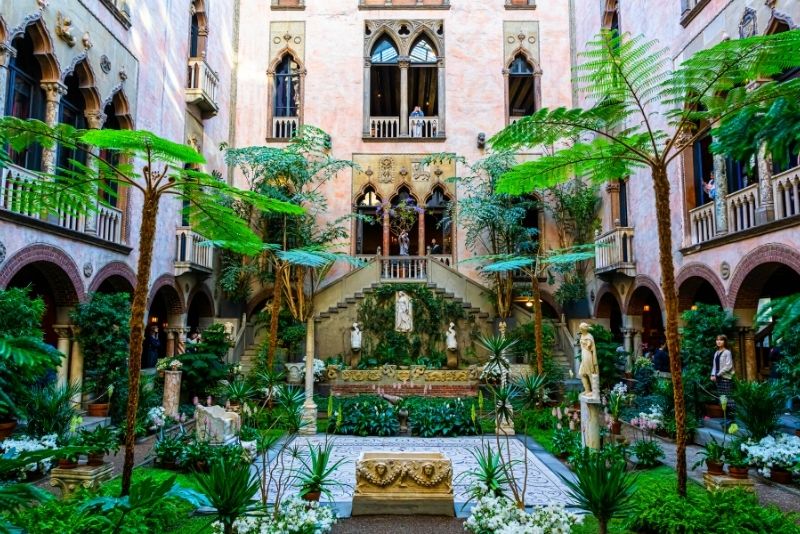 This revered museum is filled to the brim with an eclectic collection of Asian, American and European art.
Isabella Gardner, a rich art collector and philanthropist, founded the museum herself and opened it in 1903. It was a plan she shared with her husband Jack Gardner, who died before it materialized. Isabella pursued their dream to build a museum for the public to enjoy forever.
Before she died in 1924, Isabela left some funding to continue the operation of the museum. In her will, she stated that everything in the museum should stay the same, with no additional collection, and nothing is for sale.
Explore and admire the paintings, sculptures, tapestries and plenty more. If art isn't your thing, the plant-filled courtyard and architecture are attractions in their own right.
If you're a heist fan, this museum was hit by one of the most bizarre robberies back in 1990 — a story you can learn more about when you visit, of course.
46 – Take a stroll through the Boston Common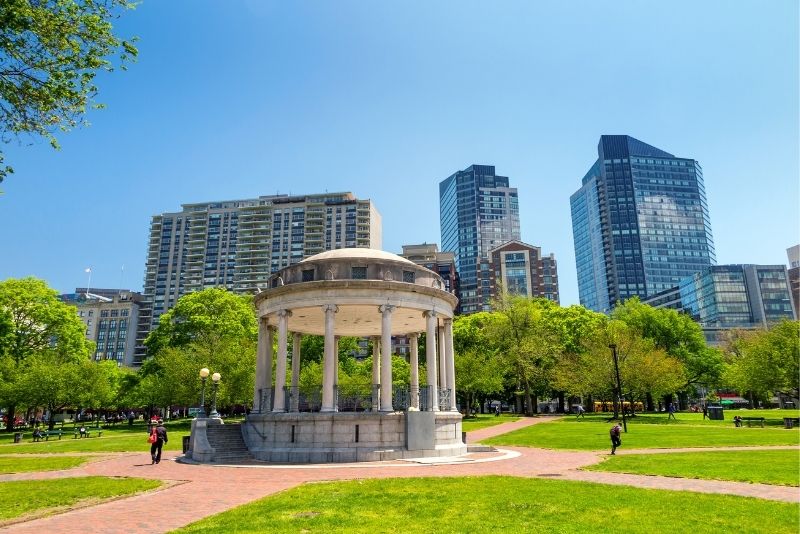 The Boston Common holds the title of being the oldest park in the country, dating back all the way to 1634!
The park has been a part of many historical events over the years, including momentous celebrations with prominent guests, political protests and executions.
Formerly a pasture and military training field, Boston Common continues to host protests, but also a gathering place for sports and cultural events.
It's a popular spot to kick back and enjoy the sunshine, while temporarily leaving the hustle and bustle of the city behind.
A number of history-focused walking tours operate in the area — join one or simply explore at your own pace.
47 – Get lost in the crowd at Quincy Market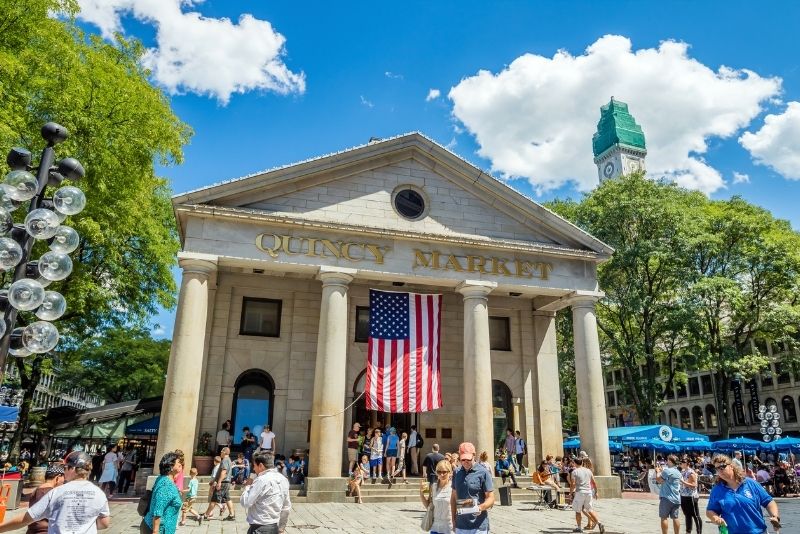 Drawing 20 million visitors each year, the Quincy Market is a must-see for all first-time visitors in Boston.
The ever-vibrant market dates back to 1826 when vendors would supply the city with meat, produce and dairy goods.
For about 200 years, Quincy Market has been a destination for shopping and dining, with a selection of souvenir shops and worthy restaurants. These days, it's also a bustling meeting place where street performers perform daily.
If you're wondering about the city's favorite dishes, visit the market and try lobster rolls, clam chowder and Boston cream pie.
Looking for souvenirs? Choose from several vendors of artisanal handmade products here, as well as Boston logo items to take home.
48 – Get active on a whitewater rafting adventure!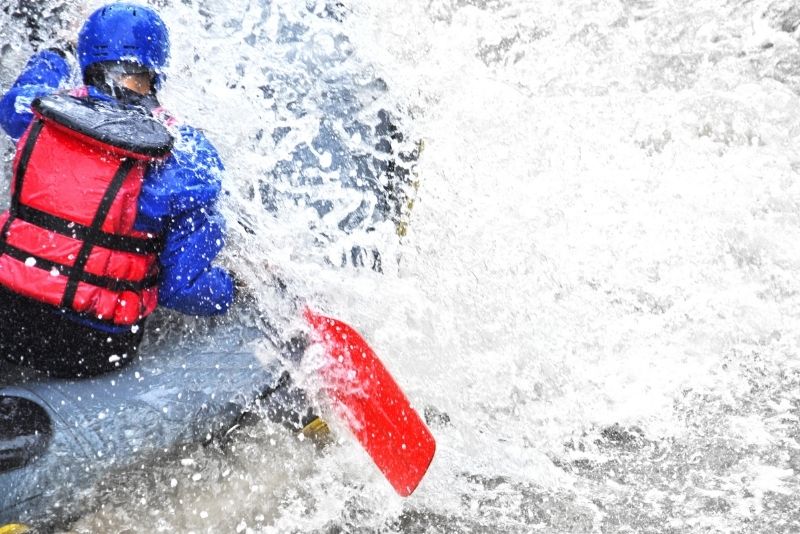 With gushing rapids, tight corners, and steep drops, a day rafting can transform any vacation from dull and boring to fun and exciting!
Experienced rafters, head to the roaring West River (life jackets and helmets for safety will be provided).
For beginners, the three-mile section on the Connecticut River is the ideal starting place.
If you're in Massachusetts for real action, take rafting trips during spring and autumn. Paddle your way through the 17-mile Deerfield River or Millers River which is ideal for those at experienced level.
49 – Check out Newbury Street!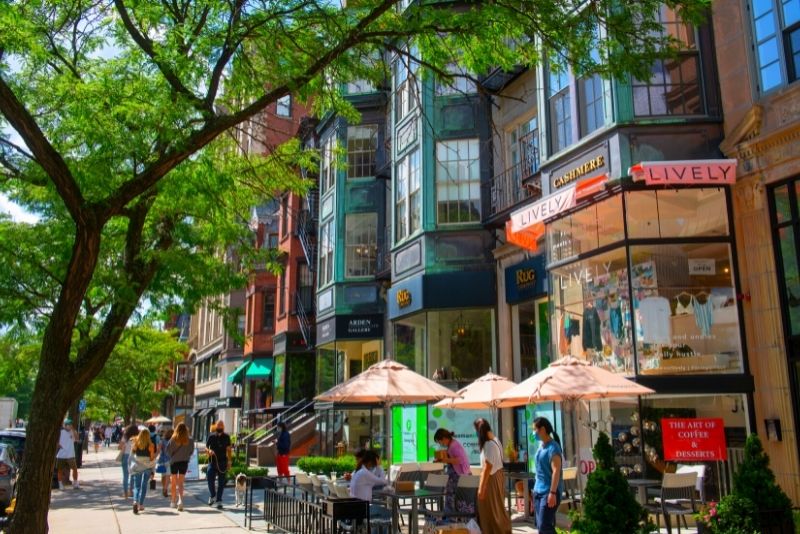 Considered the hippest and grooviest area of Boston, Newbury Street is known as one of the world's most valuable streets.
Among the 19th-century brownstone buildings are jewelry stores, clothing boutiques, galleries, restaurants, bars, cafes, cosmetic shops, beauty salons and so much more.
Besides the permanent installations, Newbury also welcomes pop-up stores, open house events and regular live entertainment.
Visit this chic neighborhood to just wander around and people watch. There's no pressure to spend so much, but you might find your next best pair of shoes here.
50 – See the Mapparium at the Mary Baker Eddy Library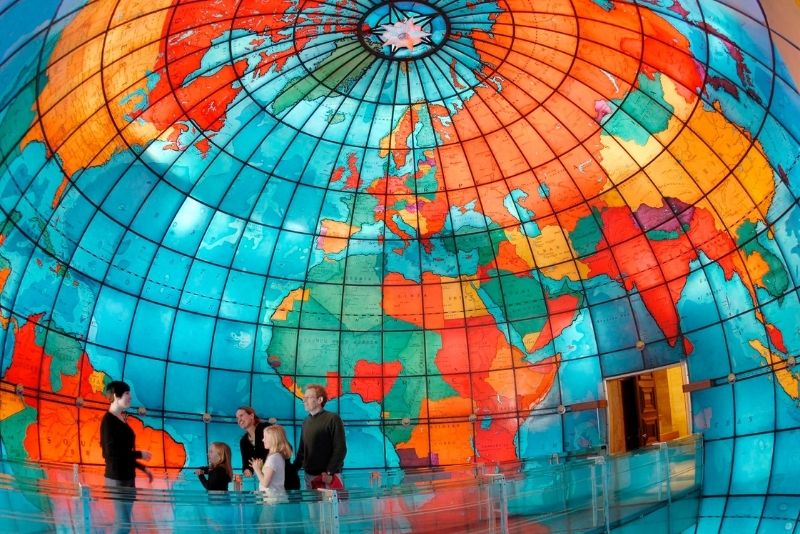 The Mapparium at the Mary Baker Eddy Library is the only place in the world where visitors can see the famous three-story stained-glass globe!
It's originally created by architect Chester Lindsay Churchill back in 1935. Today, the enormous sculpture is accompanied by LED lights, music and audio recordings to illustrate how the world has transformed since the 1930s.
Born in New Hampshire in 1821, Mary Baker Eddy was a teacher and author, known for establishing a religious movement called Christian Science. Explore her life and works using the interactive touchable to access the library's comprehensive collection.
She gained many followers with her belief in spiritual healing by focusing on the mental aspect of illnesses. Despite attacks from other groups and refusal to print her writings, Eddy published her own journal two years before her death.
51 – Take the kids to the Boston Children's Museum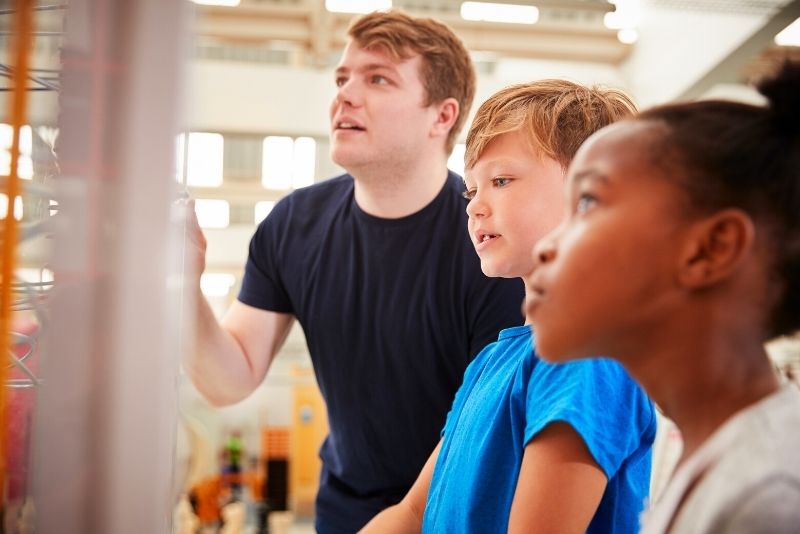 With countless interactive displays for children that cover topics about history and the world around them, the Boston Children's Museum is a great outing for the whole family!
In the past 100 years, the museum has made children from different generations enjoy learning about science, art and the environment, among others.
The art lab where kids can paint is a crowd favorite, likewise, the dinosaur exhibit, play den and Japanese-style house.
Check out its recent exhibits such as Countdown to Kindergarten which helps kids and their parents prepare for their Kindergarten experience.
As far as things to see in Boston for kids, it's hard to beat.
52 – Admire the historic landmark that is the Old North Church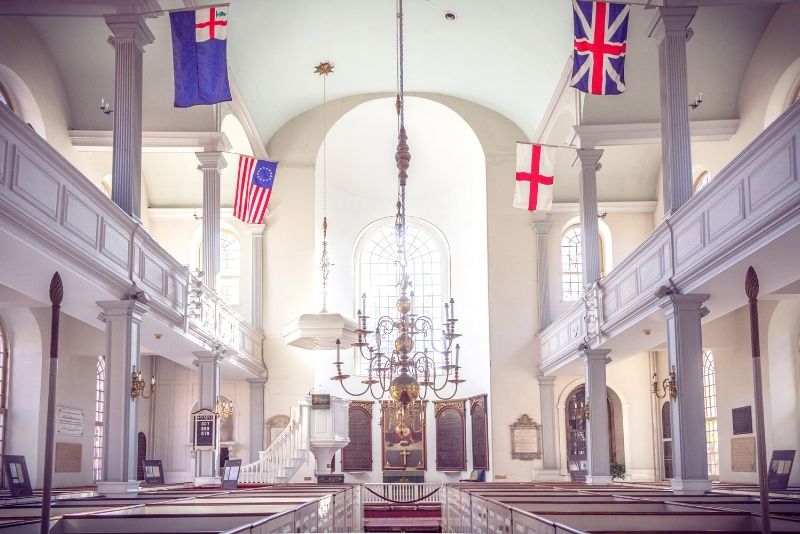 The Old North Church, formally known as The Christ Church, is the oldest surviving church building in the city of Boston — and, remarkably, remains active to this day.
Built in 1723, the intricate church is classified as a National Historic Landmark and draws over 150,000 visitors each year. Its architecture is worth seeing even for those who are not religious.
Discover the crypt underneath the church's sanctuary where at least 1,000 bodies were buried. Learn about some of those who were laid to rest in this ground and the early burial practices.
Find out what happened in 1775 that made the church important in the American Revolution.
53 – Check out Castle Island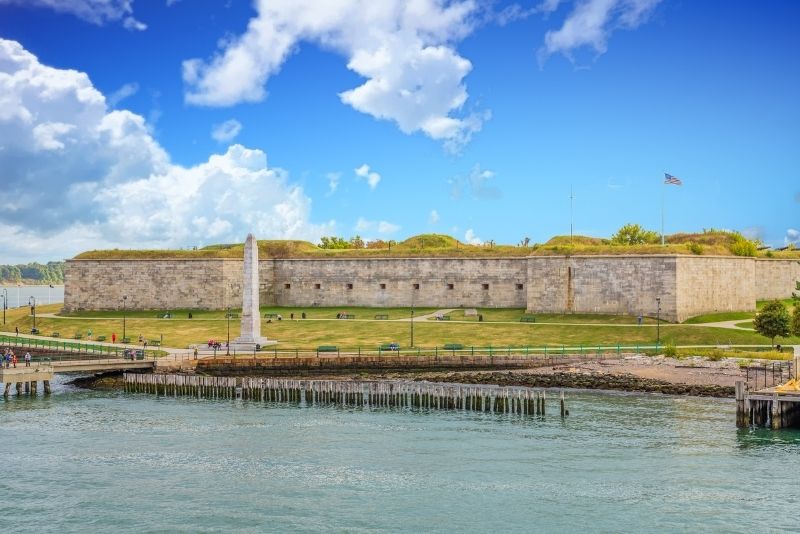 Castle Island — which isn't really an island, more so a peninsula in South Boston — is home to the historic Fort Independence, a granite bastion that was fortified with cannons all the way back in 1851.
After touring the historic peninsula, take some time to relax on the beaches that surround it! It's the perfect destination to combine a little bit of history with a little bit of sunbaking.
Drop by Sullivan's Castle Island, a food stop that has been there since the 1950s. Make sure to try its clam strips and lobster roll which are highly recommended.
Since it began, the restaurant has kept its promise to serve high-quality and delicious foods at reasonable prices. No wonder it's been a favorite place for locals to get their meals or take for a picnic at the 22-acre park.
54 – Relive history at the Old State House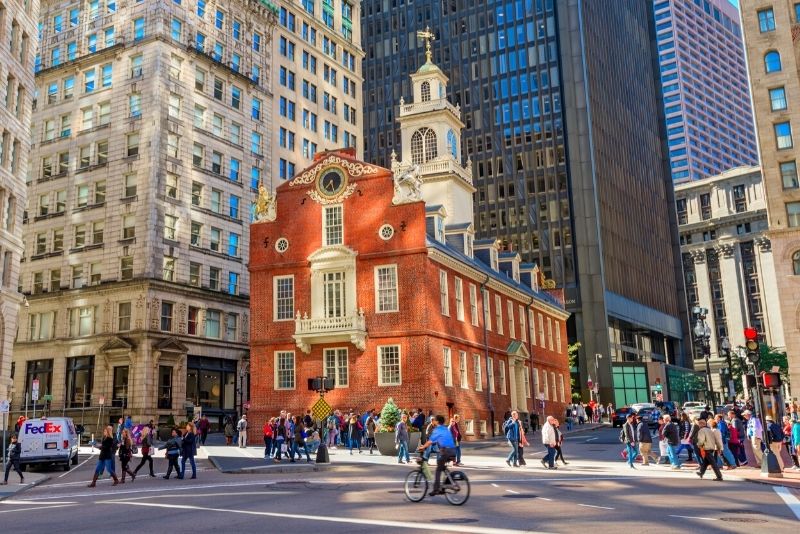 Back in 1776, following a violent battle, the Declaration of Independence was first read to the public here, at the Old State House.
Understand history better in the museum's interactive multisensory exhibits showing the changes of the building and Boston over three centuries.
Experience also a virtual exhibit in memory of Crispus Attucks, who was the first to defy and died in the 1770 Boston Massacre perpetrated by British soldiers.
Whether you're a history buff or someone who wants to learn more, then a trip to the Old State House should be high atop the Boston bucket list!
55 – Enjoy cold craft beer on a brewery tour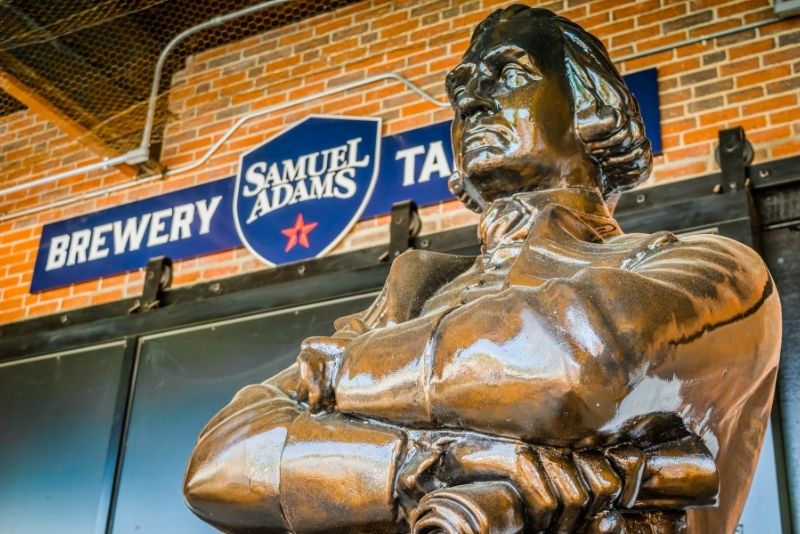 Boston has a thriving craft beer scene and the perfect way to learn all about it is by going on a brewery tour.
Take the guesswork out of finding the ideal watering hole — join a pre-organized tour instead!
These locally-led excursions venture to the most popular breweries, distilleries, and cider houses in the city, including the Samuel Adams Brewery and Harpoon Brewery.
The brewing legacy of Samuel Adams can be traced back to 1984 when founder Jim Koch decided to produce better beer for the people in the US. It played a part in the beginnings of the craft beer movement.
Two years later, college friends Dan Kenary, Rich Doyle, and George Ligeti received their permit to open Harpoon. In 2014, the brewery became employee-owned.
56 – Catch a show at the Boston Opera House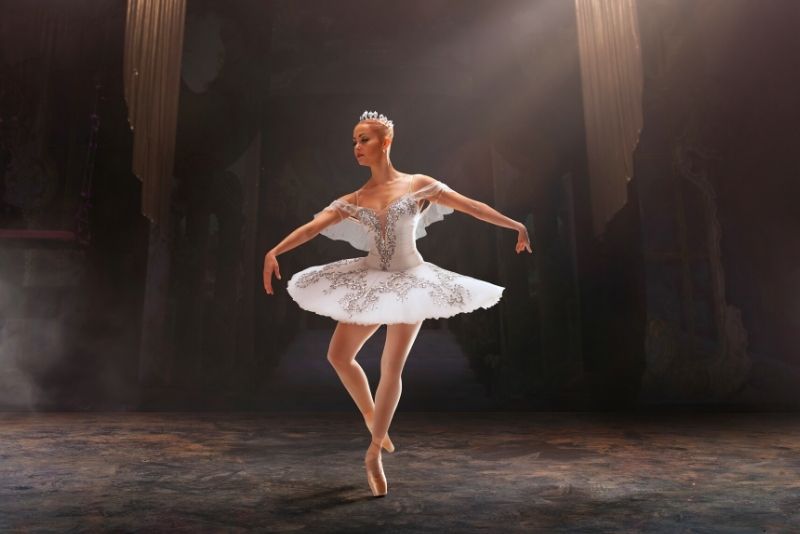 For a night of unique entertainment, look no further!
The Boston Opera house hosts various musical productions and is a must-see for musical theatre fans.
Marvel at the beautiful combination of Italian and French architectural styles, and absorb its level of luxury. See how the opera house has been restored back to its original excellence on a backstage tour, which includes access to the grand lobby and auditorium.
In recent years, it hosted productions of Hamilton, Wicked, Anastasia and Pretty Woman, with new shows coming and going on the regular.
Make sure to check what's playing at the time of your visit!
57 – Transport yourself back through time at The Paul Revere House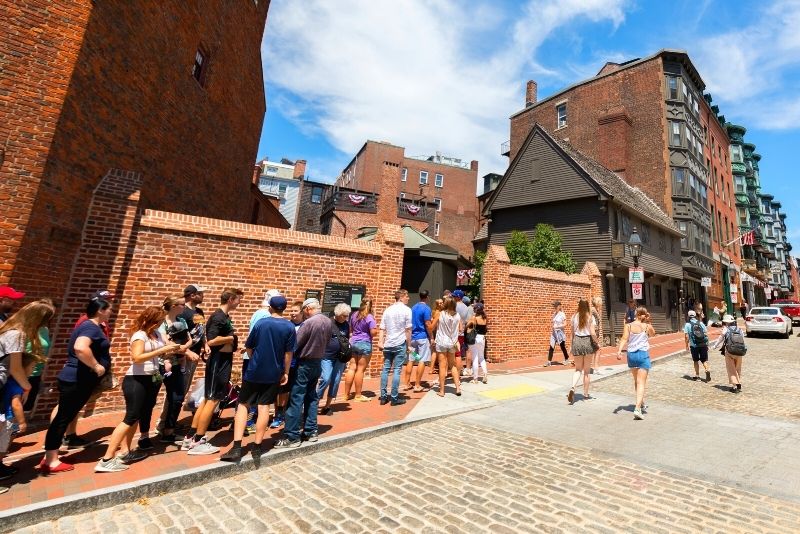 Built in 1680, the Paul Revere House boasts the title of being the oldest home in Boston!
It was, of course, the colonial home of Paul Revere, the American patriot famous for his role during the American Revolution.
These days it has been restored to its full glory, acting as a museum of sorts where guests can see artifacts from bygone centuries.
Revere owned the house from 1770 and sold it in 1800. Before it was restored and became a museum, the house served different purposes. It was a boarding house for sailors, a flat for immigrants and an Italian bank to name a few.
58 – Take a seat at the Boston Pops Orchestra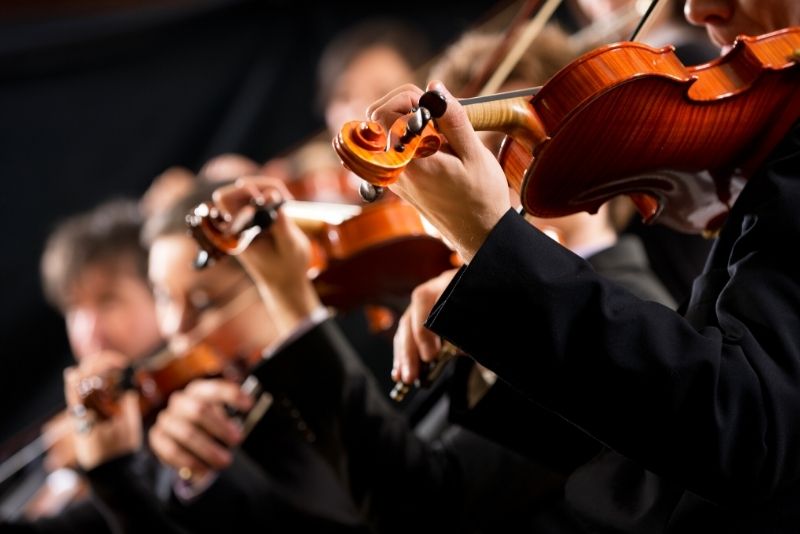 The Boston Pops Orchestra isn't your typical, stuffy orchestra hall — this place welcomes musical guests from all different genres, meaning that there's something to cater to everyone's taste!
Henry Lee Higginson founded the Boston Symphony in his vision to have a permanent orchestra in his hometown Boston. Since its first concert in 1881, the orchestra has worked with many significant composers and helped develop young professional musicians.
The Boston Pops Orchestra hosts over 250 concerts every year so make sure to check what events are being held at the time of your visit.
59 – Watch a concert at the Boch Center's Wang Theatre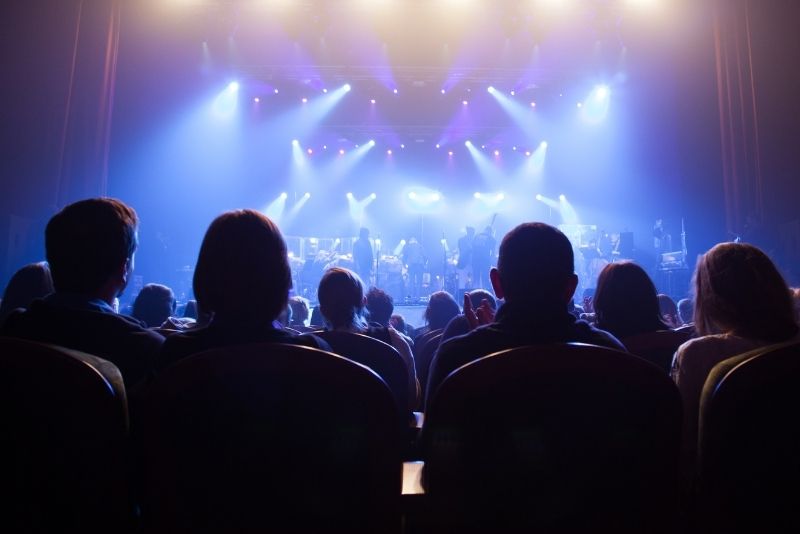 Best known for its range of performing arts, cultural education experiences, the Boch Center is considered one of the most iconic theatres in all of Boston — Wang and Shubert.
With such a variety of performers on the roster, whether you're into punk rock or ballet, you'll be sure to find something that tickles your fancy.
Home to Boston Ballet, the center has hosted musicals like The Phantom of the Opera and Les Miserables, and productions such as Riverdance and Sunset Boulevard.
Show your tickets of the day's performance to get discounts on some of the restaurants at the center, including The Gallery at W, Artisan Bistro, Blaze Pizza and Bistro Du Midi.
60 – Find hidden gems at the Brattle Book Shop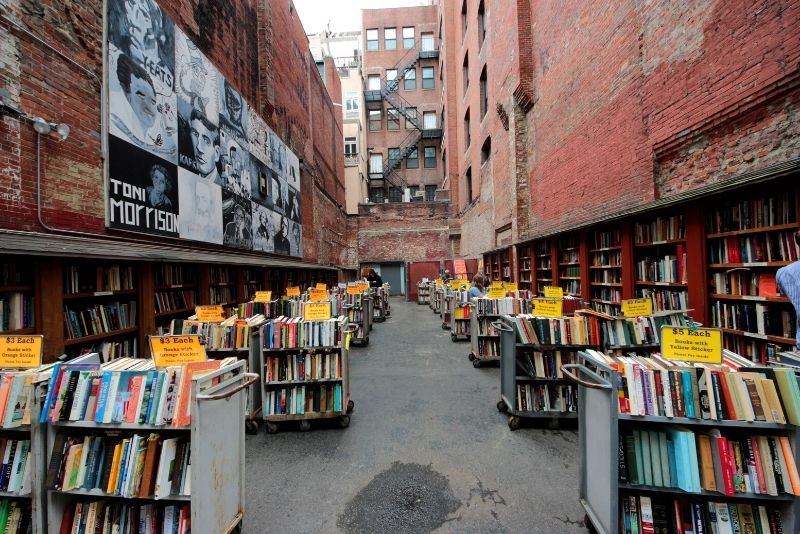 Bookworms, get excited — the Brattle Book Shop is the largest and oldest used book shop across all of the United States, making it hands-down one of the essential things to see in Boston.
The first two floors of the building are filled to the brim with all sorts of used (or 'pre-loved') books. The third floor, however, is home to rare and antiquarian books that are almost impossible to find.
This three-story building was established in 1825 and has collected over 250,000 books and other items such as postcards, maps and prints.
61 – Sip a cocktail at the Lookout Rooftop and Bar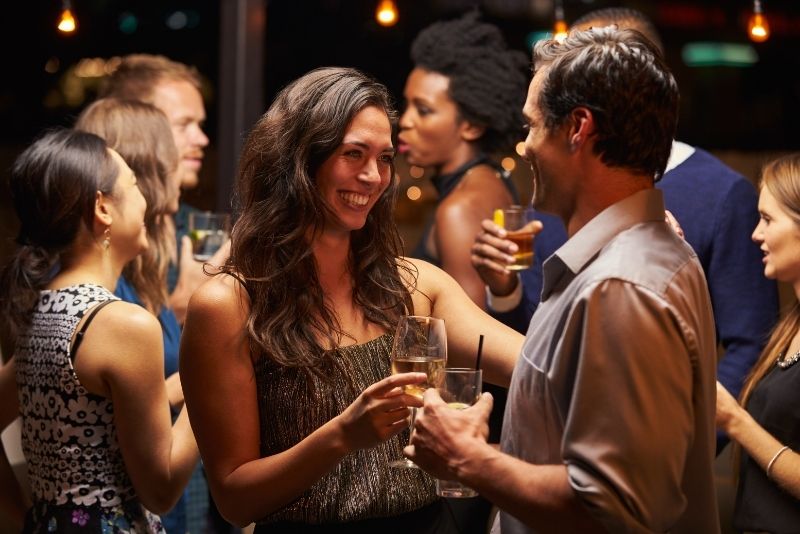 Take our word for it: you won't find a bar with better views of the city than the Lookout Rooftop and Bar!
While enjoying the music, order some food to go with your drink and try the roasted turkey sandwich or fish and chips.
Mingle with the locals, admire the shimmering lights of the Boston skyline, and sip on a cosmopolitan or two while you're there!
With a fire pit and built-in, ceiling-mounted heaters for those cool evenings, there's no excuse to stay at the hotel!
62 – See modern art at The Institute of Contemporary Art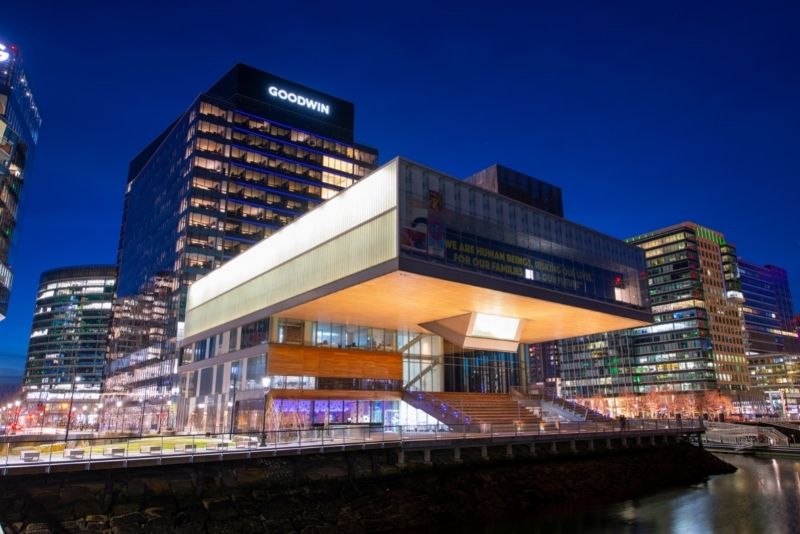 With a pronounced goal to share inspiration, reflection, and imagination, the Institute of Contemporary Art is the leading force of contemporary art in the city of Boston.
The museum is constantly introducing wonderful new artists, procuring new commissions, and hosting major thematic exhibitions which are sure to fill any art lover with joy.
Its permanent exhibits consist of art in various media from all over the world, including 68 artworks by women which activist Barbara Lee has collected for over 30 years.
63 – Play the odds at the Encore Boston Harbor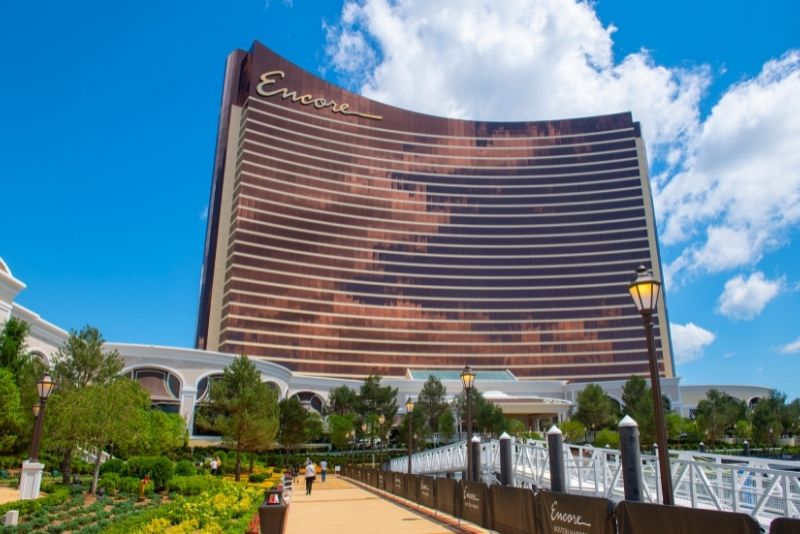 If glamour is what you are looking for then Encore Boston Harbor is the right place for you!
This five-star hotel located in Broadway, Everett, offers a scenic view of Boston Harbor and about a 10-minute drive from Bunker Hill Monument and Faneuil Hall Marketplace.
Don't believe us? The casino rocks ceilings that are 40 feet high and decked out with red Rubino glass chandeliers.
Not only does it look like something out of a movie, but it also has slot machines, table games, private gambling salons and high-limit gaming rooms.
64 – Sunbathe on one of Boston's beaches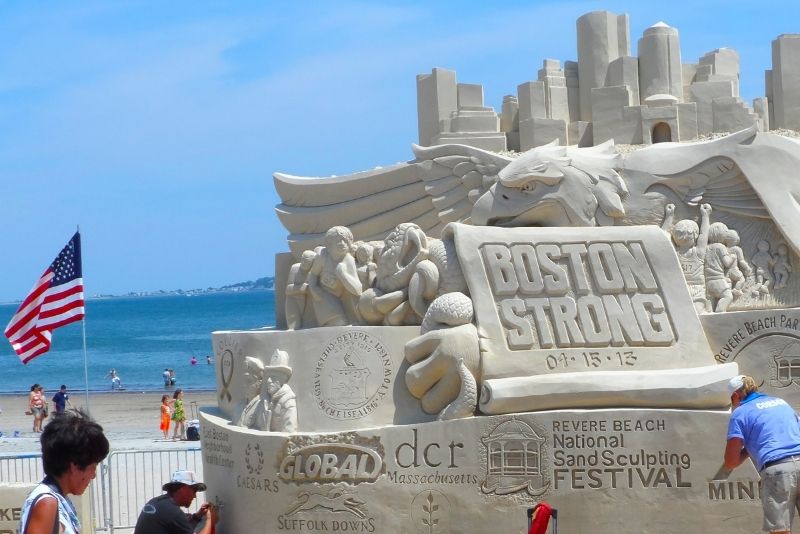 Boston has no shortage of sand, so it's important to know which beaches are worthy of a visit! Fortunately, we're here to help.
The locals certainly have their favorites: Crane, Revere, Nantasket, Pleasure, Gloucester, Carson, Wollaston, Devereux and Constitution Beach are all worth checking out!
One of the famous public beaches in Boston, Carson Beach spans 3 miles facing the Old Harbor and has plenty of parks and spaces for beach volleyball and other activities.
65 – Laugh at Boston's Comedy clubs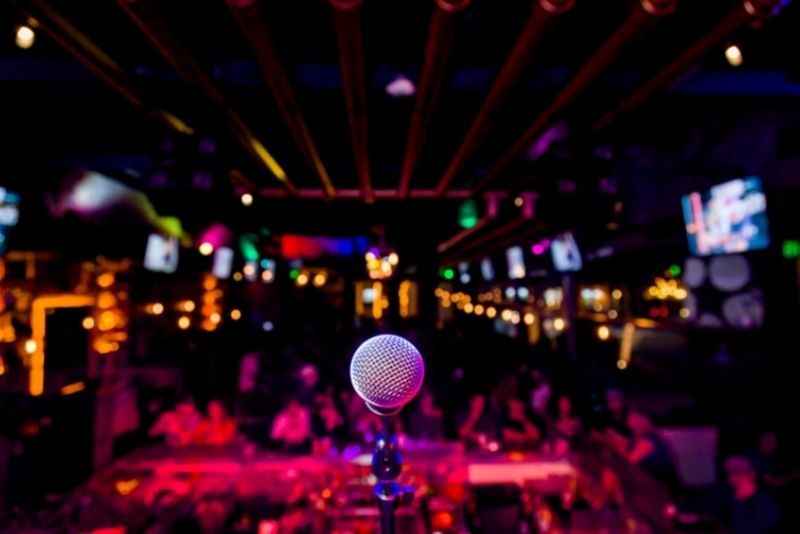 If you're on the hunt for some evening entertainment, the city has a ton of comedy clubs that can give guests exactly that.
Boston comedy made names in the national audience with local legends such as Steven Wright and Lenny Clarke.
Some of the top-rated humor factories include ImprovBoston, Nick's Comedy Stop, Comedy Connection at the Wilbur Theatre, Giggles Comedy Club and Laugh Boston.
You're never too far from a bar, snacks are always on hand, and laughs are all but guaranteed!
66 – Grab a sweet treat at a local ice cream shop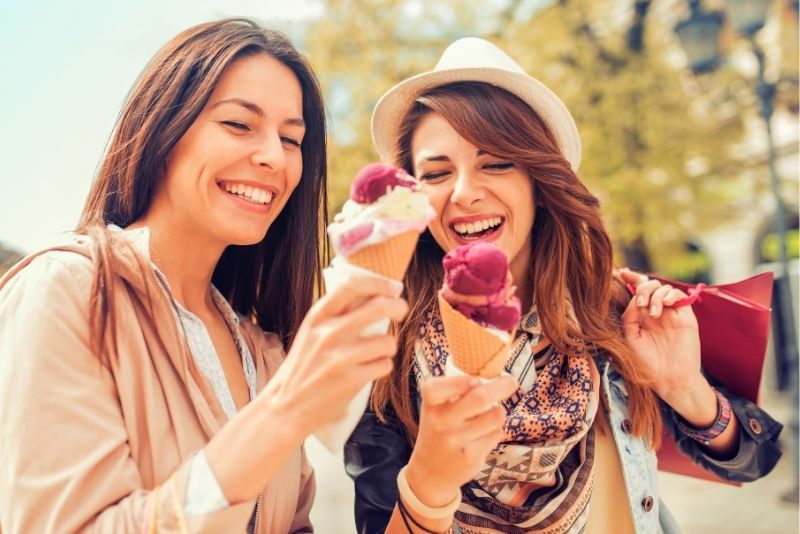 For those with an insatiable craving for sweets, Boston is heaven on earth. It's been known that people in New England eat a lot of ice cream even in winter! If you have a sweet tooth, you've come to the right place.
It's highly recommended to try the ginger molasses at Christina's Homemade Ice Cream and the toasted fluff cone at Gracie's Ice Cream. Other best ice cream shops in Boston include Toscanini's, Picco and J.P. Licks.
On those sizzling and humid summer days, a scoop of ice cream goes down a treat.
67 – Tour TD Garden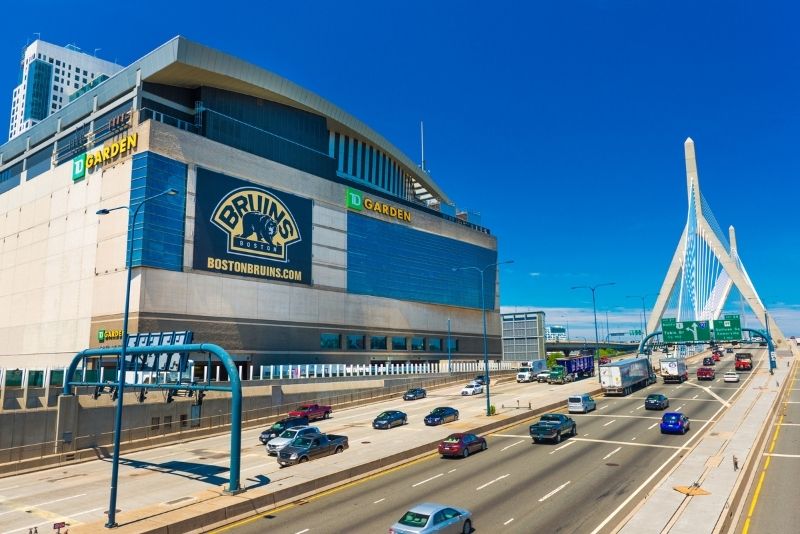 TD Garden, sometimes referred to as the garden, is home to the legendary Boston Bruins of the National Hockey League and the Boston Celtics of the National Basketball Association.
This huge arena can hold up to 19,580 people at a time — when it's packed to the brim, the roar of the crowd is deafening. Explore this iconic venue that hosts more than 200 events every year since its inception in 1995.
After checking out a game, you can also arrange a private tour of the venue and walk in the footsteps of sporting legends.
68 – Hit the slopes at the Blue Hills Ski Area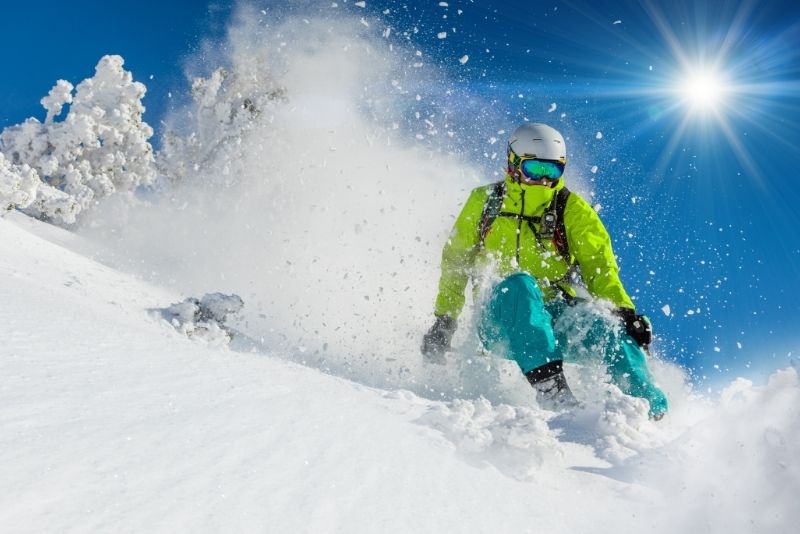 If you're craving some fresh powder, with its four ski lifts and 16 different trails that stretch over 60 acres of land, the Blue Hills Ski Area has more than got you covered.
With a range of green, blue and black runs, there's something for beginners and experienced skiers as well. If you didn't pack your gear, fret not, because the resort offers rentals.
The Great Blue Hill has an elevation of 635 feet and provides a view of 25 miles. It's been said that a lot of people have been climbing the top of this hill as early as the 1600s. They used to enjoy viewing the sunrise, among other fun things.
In the late 1700s, a resort with an observation deck where people used to dine and party until it was closed in 1885.
69 – Wander through the Boston Public Market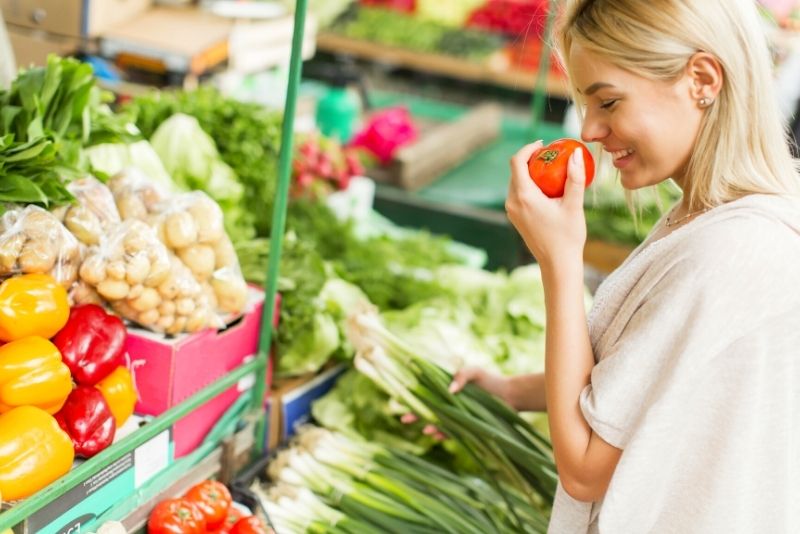 If you're looking for things to do in Boston, shopping for fresh produce at the Boston Public Market is a must.
This indoor market exemplifies farm-to-table philosophy, featuring over 30 artisans and producers from the region.
Everything sold at the market — be it baked goods, specialty items, handmade crafts, or food — originates from or is produced in New England, which means you won't find it anywhere else but here.
70 – Eat an iconic Boston Cream Pie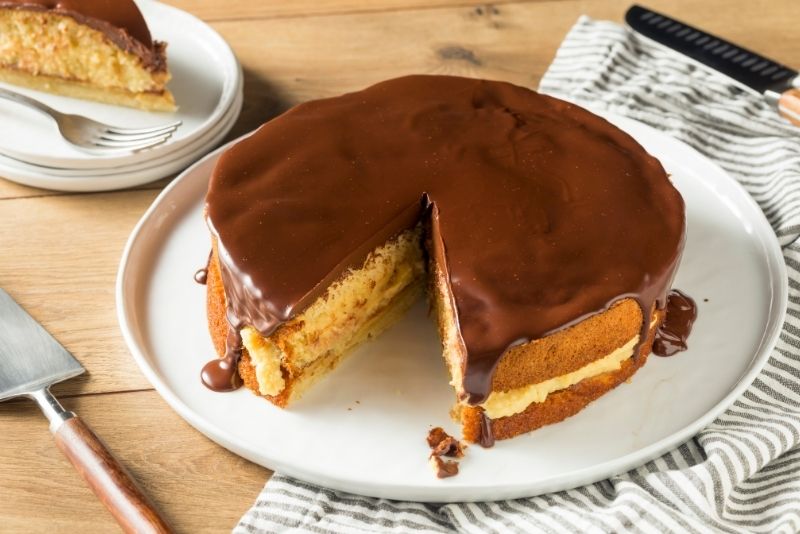 Look, nearly every bakery has its own version of a Boston Cream Pie, but you haven't had one until you've had one in Boston.
Created by an Armenian-French chef in the 1850s, Boston cream pie is NOT a pie. It's a sponge cake filled with vanilla custard and topped with chocolate glaze. In 1996, it was declared as the official state dessert of Massachusetts.
The most famous places in Boston to go for a Boston cream pie are Parker's Restaurant, Flour Bakery & Cafe, Bova's Bakery, Legal Harborside, and Mike's Pastry (also home to more cannolis than you could ever imagine).
71 – Mingle with the locals on a pub crawl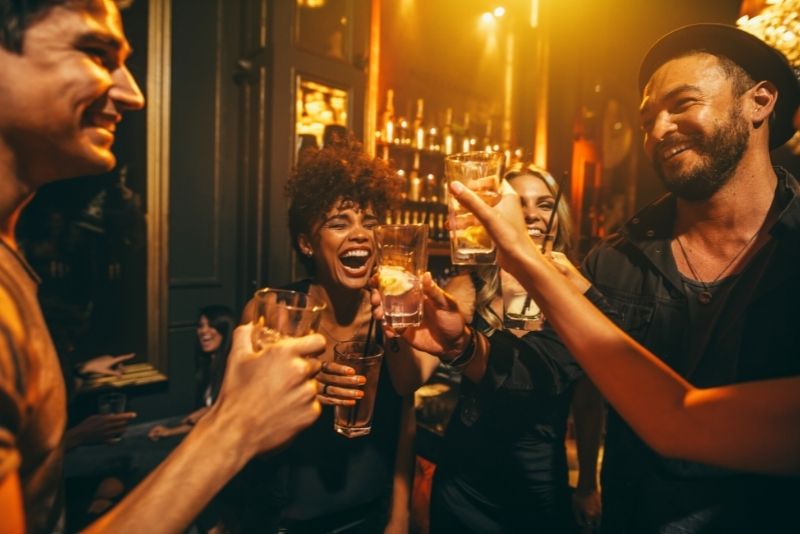 Pub crawls have become all the rage in nearly every city and it's easy to see why.
It's an excellent way to explore the city on foot, uncover hidden gems, check out local hot spots such as the Black Rose, and meet and mingle with all the city's locals!
There are many different pub crawls available in Boston, including a ghost-themed tour, so be sure to sign up for at least one.
Drop by at the oldest bar in the country, the Bell in Hand Tower, where merchants, sailors and politicians used to hang out back then. Have a cold beer and try its burgers, nachos and chicken wings.
72 – Seek a thrill at Six Flags New England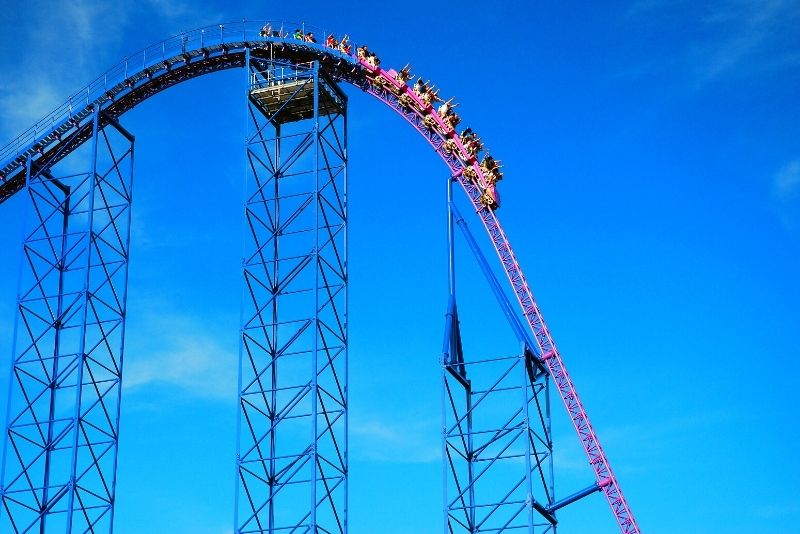 For a truly unforgettable adventure, why not spend the day with family and friends on the rides at Six Flags New England?
Whether you're an adrenaline junkie or prefer the Merry-go-round, the park has a large variety of rides to suit every type of visitor.
The list includes family-friendly rides like the 1909 Illions Grand Carousel, and kid-friendly rides such as Krazy Kars. For more exciting experiences, go for the water rides like adventure river, and thrill-seeking rides like the Batman: The Dark Knight roller coaster.
We hope you've enjoyed our selection of things to do in Boston, Massachusetts! If you have any other must-see suggestions, feel free to let us know in the comments!
Bon Voyage and don't forget to try a Boston cream pie!