If you want to travel back in time with a healthy dose of spookiness thrown in for good measure, head underground into the New York Catacombs. Tickets for tours give you access to off-limits areas of St. Patrick's Old Cathedral, and it's a privilege to explore behind the scenes.
Discover hidden crypts and vaults where notable historic figures lay at their eternal rest.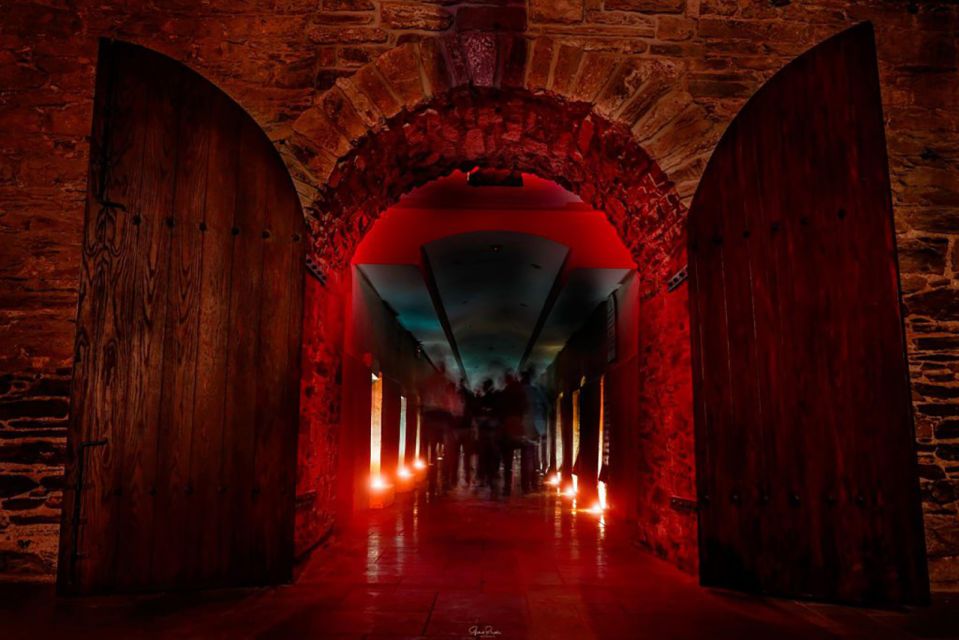 How much do New York Catacombs tickets cost?
There is just one New York Catacombs tickets price, which makes things easy when it comes to booking.
Adults: $37
Seniors (65+ years): $30
Children (under 12 years): $30
Veterans: $30
The New York Catacombs entrance fee includes a 90-minute walking tour of the cemeteries and vaults with an expert local guide.
Who is eligible for discounts?
Senior visitors and veterans receive $7 off the standard New York Catacombs rate.
Should you book New York Catacombs tickets in advance?
Places are limited on tours of the New York Catacombs – tickets should be reserved before your visit to avoid disappointment. The morning slots are particularly popular, so get in early if you want one of these.
What will you see inside the New York Catacombs?
The Candlelight Tour
The 90-minute walking tour is conducted by candlelight and takes you deep into private areas of the cathedral's underworld. These places are usually closed to visitors so it's a special privilege to get to see inside.
Your New York Catacombs tickets allow you to explore two of the most famous walled cemeteries and underground vaults in the city.
The Vaults
The catacombs of New York have been here for over 200 years and are the final resting place for many of the city's prominent figures. Bishops lay side by side with bankers, lawyers and even Civil War Generals in this peaceful sanctuary beneath St. Patrick's Old Cathedral. All have played a significant role in both American and Catholic history.
Internments of note include John Connolly, who was the first Bishop of New York, Congressman "Honest" John Kelly, and Countess Annie Leary.
The Cathedral
Built between 1809 and 1815, St. Patrick's is New York's oldest cathedral. Designed in the Gothic Revival style, it was the seat of the archdiocese until a newer cathedral of the same name took over in 1879.
Scenes for the movies "The Godfather" and "Mean Streets" were filmed here — see if you can recognize the locations!
How to get to the New York Catacombs?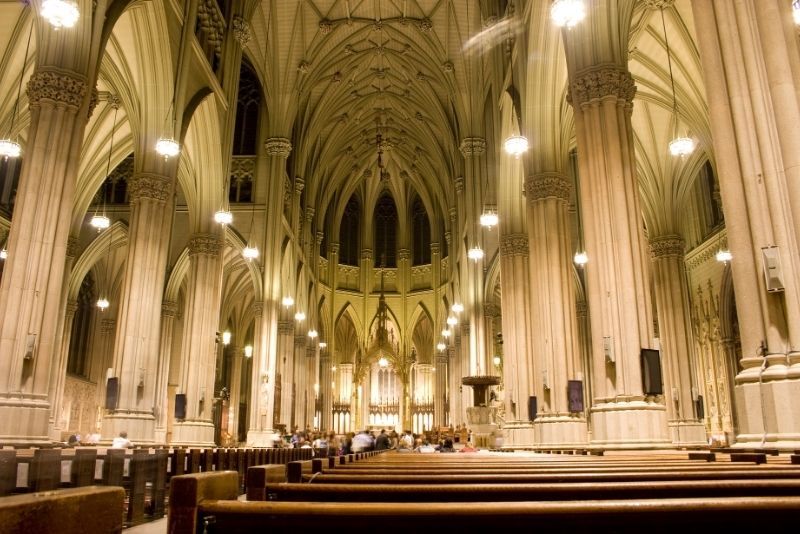 There are two St. Patrick's Cathedrals in New York, so make sure you turn up at the right one!
St. Patrick's Old Cathedral is located on Mulberry Street in Lower Manhattan's Little Italy. The entrance is on Mott Street, and this is also where you need to go for your New York Catacombs visit. If you're traveling by subway, the nearest stations are on Prince Street and Bleeker Street.
The newer St. Patrick's Cathedral is in Midtown on 5th Avenue across from the Rockefeller Center. This is NOT the correct church for catacombs tours, but it's also worth a visit!
When is the best time to visit the New York Catacombs?
New York Catacombs entry is between Friday and Monday, from 10:30 AM to 4:15 PM. Tour places are limited, so it doesn't really matter when you go as long as you've booked your place in advance.
The cathedral itself will be less crowded earlier in the morning and later in the afternoon.
Which other attractions can be visited in New York City?
New York is awash with attractions, so check out these beauties after your catacombs visit.
Travel tips
Buy your New York Catacombs tickets online, so you can secure slots for your preferred date.
Take time to explore the cathedral before or after your catacombs tour.
Remember not to confuse the Old St. Patrick's Cathedral with the new one!
If you want to take part in a service, Mass is held Monday – Friday at 12:10 PM, as well as at various times over the weekend.