Combine sightseeing with a hearty dose of adrenaline as you see the Big Apple in a new light. Outdoor activities in New York City take you on adventures by land, water, and even air, with horse riding, boat rides, and helicopter tours all up for grabs.
New York City is one of the world's most famous urban hubs, so you might be surprised that it has a thriving outdoor activity scene. Here's the low down to help you decide what to try.
Boat tours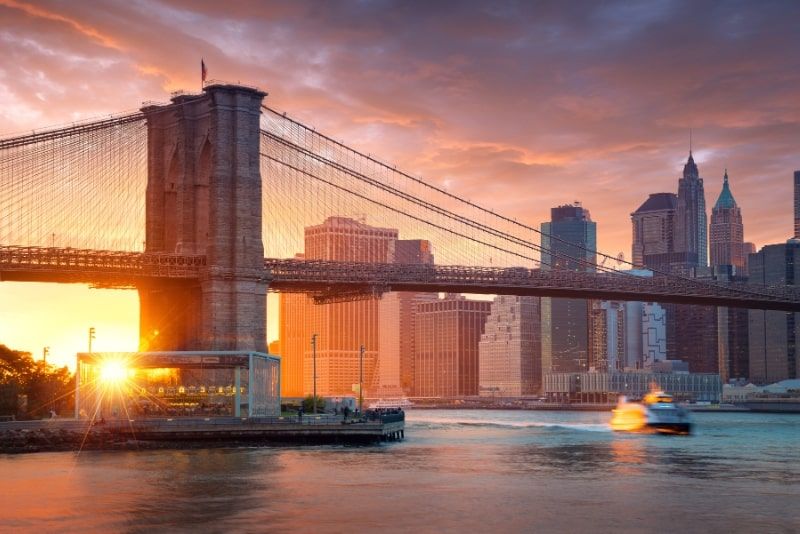 Take a cruise down the Hudson River and around New York Harbor to discover the city from a unique angle. Boat tours are one of the most popular outdoor activities in New York, and for good reason!
You'll have front row seats for the iconic skyline views, not to mention being able to inspect the Statue of Liberty up close. For something extra special, head out for an evening cruise and see the illuminated Manhattan skyscrapers.
Whether you opt for a sedate schooner ride or want to ramp up the action with a jet boat tour, New York has it all.
Helicopter flights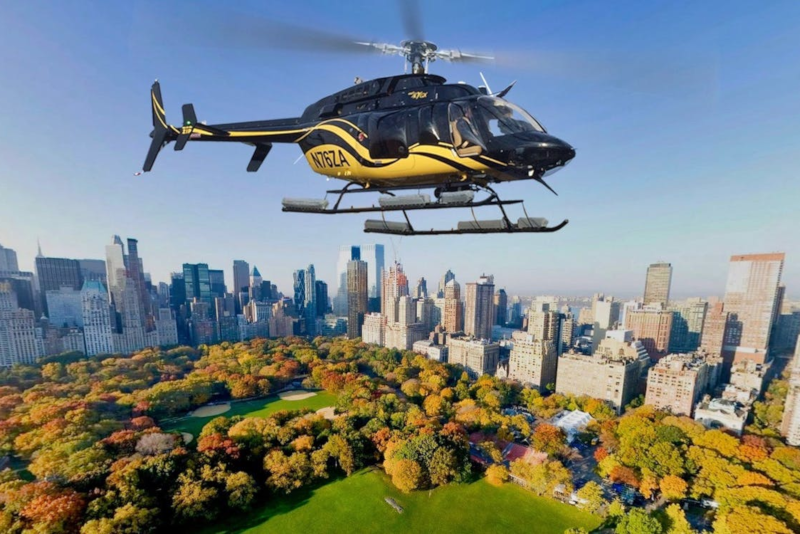 For the ultimate thrill, helicopter tours over New York are just the ticket. Take to the skies above the world's most famous city by day or night and enjoy a slice of the high life. You'll hover over iconic neighborhoods and take in must-see landmarks, with commentary from your pilot so you won't miss a thing.
See if you can spot the Empire State Building and Brooklyn Bridge, before soaring over Central Park like a real celebrity. Some flights operate without the doors, taking you even closer to the action. New York adrenaline activities don't come more exhilarating than this!
Bike tours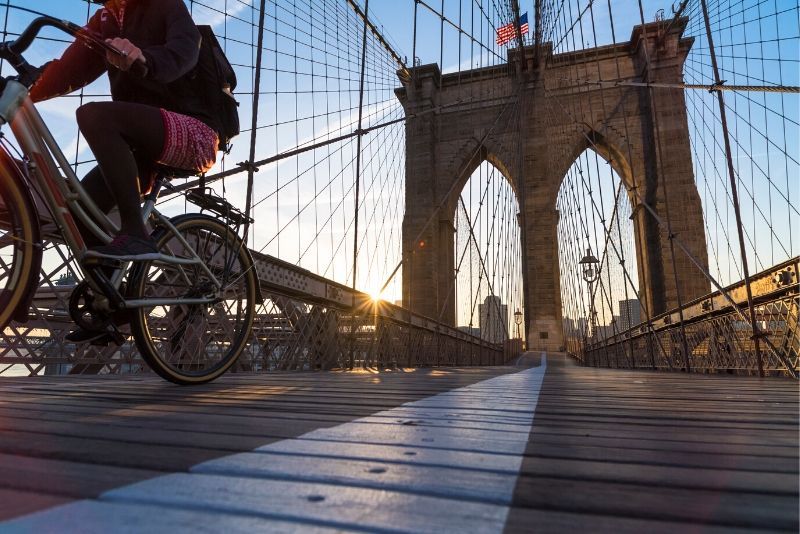 If you want to cram in a lot of sights in just a few hours, then bike tours are a fun way to explore. You can meander around Central Park or pedal over the Brooklyn Bridge, with plenty of stops for a breather along the way.
This is one of the easiest and most rewarding New York adventure activities on offer, as many operators have electric bikes that will give you a bit of extra oomph! For a change of pace, you can head to the countryside on Long Island for wine-tasting tours and farm visits.
Horse-drawn carriage rides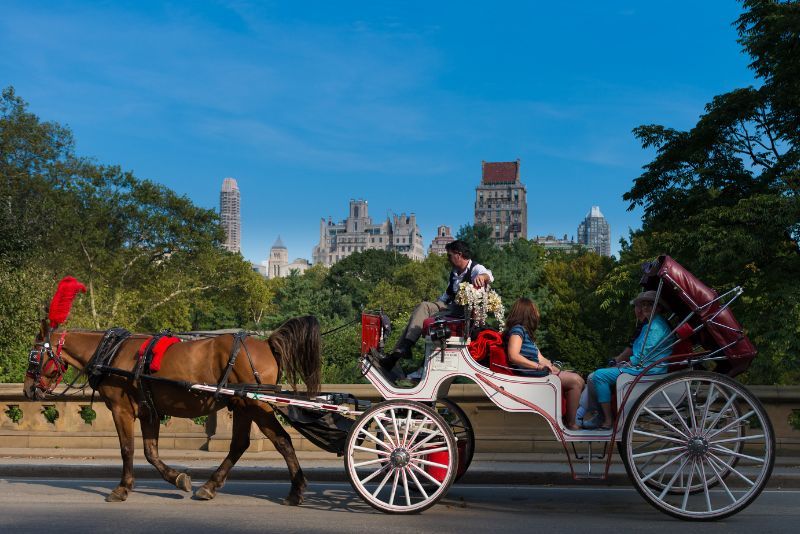 Looking for relaxing outdoor activities in New York? Then get yourself down to Central Park where your carriage awaits. Horse-drawn carriage tours are a fun way to discover the top sights in this famous green space, without the effort of walking.
You'll roll by the John Lennon Imagine mosaic, Strawberry Fields, and the Bethesda Fountain, where there will be opportunities for photos. Some excursions will see you trotting down to Times Square and along 5th Avenue, while evening rides are the perfect way to take in the city lights.
Airplane excursions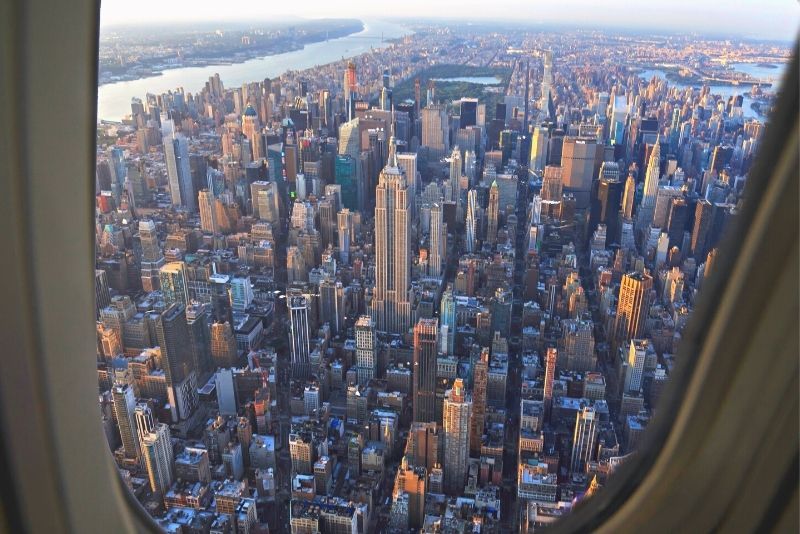 Imagine swooping through the air above the towering skyscrapers and iconic bridges of New York, with the Hudson River snaking off towards the distant horizon. Scenic airplane flights are undoubtedly one of the top thrill-seeking activities in New York, so you'll need a head for heights!
If you think you can handle even more excitement, then book a hands-on flying lesson just outside the city and realize those wannabe pilot dreams. If you want to go a step further and feel the wind in your hair, then tandem hang-gliding flights offer next-level adventures over the New York countryside.
Jeep tours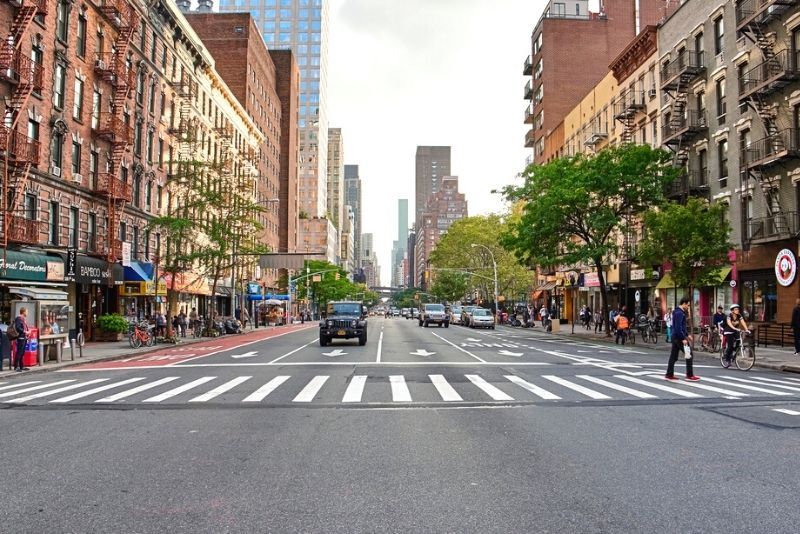 Climb aboard an open-top Jeep Wrangler SUV or take your seats in a stretch Hummer limousine and cruise the streets of Manhattan and Brooklyn in style. Private jeep tours whisk you off to some of the city's hotspots, treating you like a VIP from door to door. The limo experiences even come with music and drinks to get the party started.
You'll drive through famous districts like Greenwich Village, Chinatown, and the Lower East Side, as well as stop at the Brooklyn Heights Promenade for the Manhattan skyline views. Of all the outdoor activities in New York, this is the sleekest.
Horse riding
Want to escape the city and breathe in a few lungfuls of fresh countryside air? Then sign up for a horseback riding lesson on Long Island and see the sights from the saddle. It's one of the most popular New York outdoor activities for aspiring cowboys and cowgirls, and your chance to learn new skills while enjoying the scenery.
As well as mastering a few key equine maneuvers, you'll get to groom your mount and learn how to tack before heading out. By the end of the session, you'll be well on your way to becoming a fully-fledged wrangler.
Jet ski tours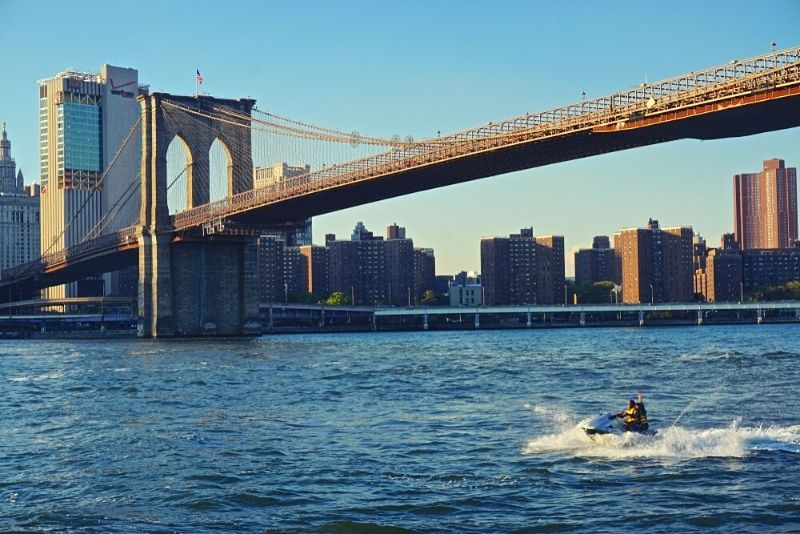 Take a spin around New York Harbor on an epic jet ski tour, with the Manhattan skyline providing the perfect backdrop. There are heaps of water sports activities in New York to try, but if you feel the need for speed, this is the one for you.
You can join a guided tour or go it alone and rent a jet ski for a few hours. Either way, you'll be zooming along beside the Statue of Liberty, Ellis Island, and Brooklyn Bridge or watching for dolphins and seals in Jamaica Bay. Head out at sunset for a little extra magic.
Kayaking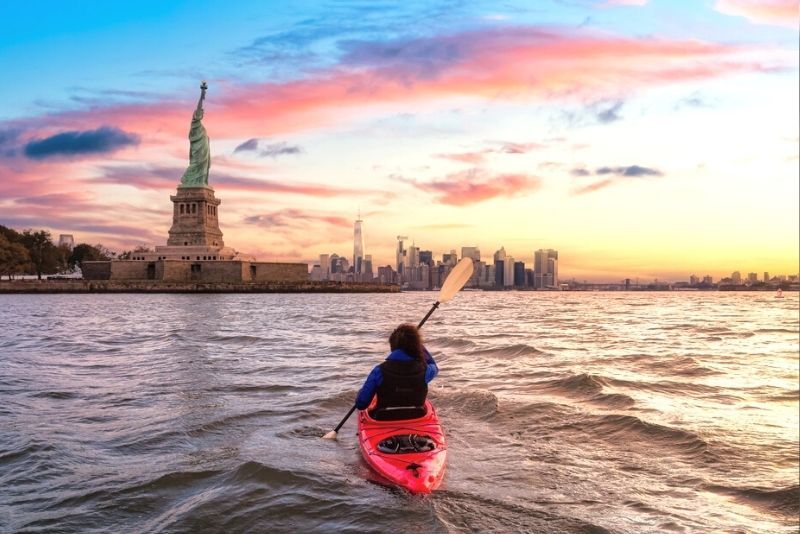 Kayaking trips are the ultimate way to explore the waterways of the wider New York area. Enjoy a leisurely paddle and even a spot of wine tasting as you navigate the scenic Delaware River, far from the bustle of the big city. Refuel with a gourmet picnic lunch on the riverbank.
This is one of those New York water sports activities that requires no prior experience, so even if you've never sat in a kayak before, you'll be paddling away in no time. You can choose either a single or tandem boat, depending on how brave you're feeling.
Hot air balloon rides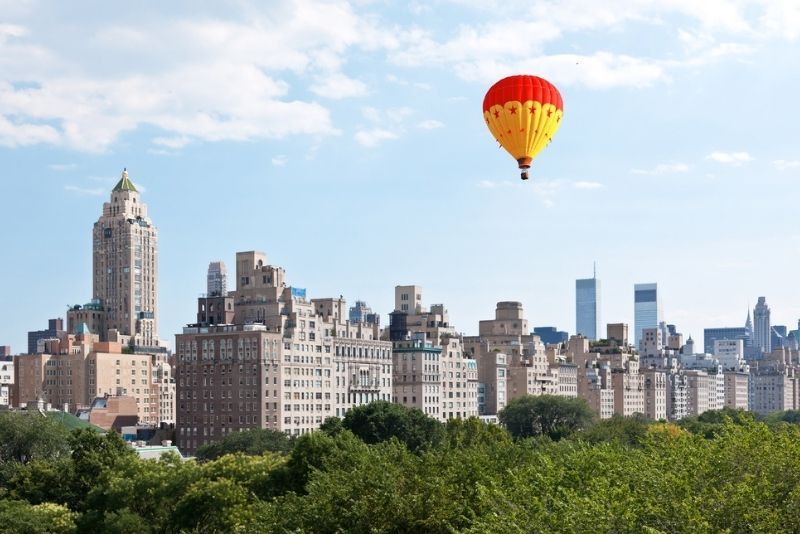 Drift through the skies over the scenic New Jersey countryside on a peaceful hot air balloon ride just outside the city. After scrambling into the basket and lifting off gently from the ground, you'll be treated to a bird's-eye view of the rolling green hills that seem to stretch for miles.
You can do a bit of wildlife watching while flying higher than the geese that often flap by in bemusement. If you're looking for romantic outdoor adventure activities in New York, then hot air ballooning ticks all the boxes.
Indoor skydiving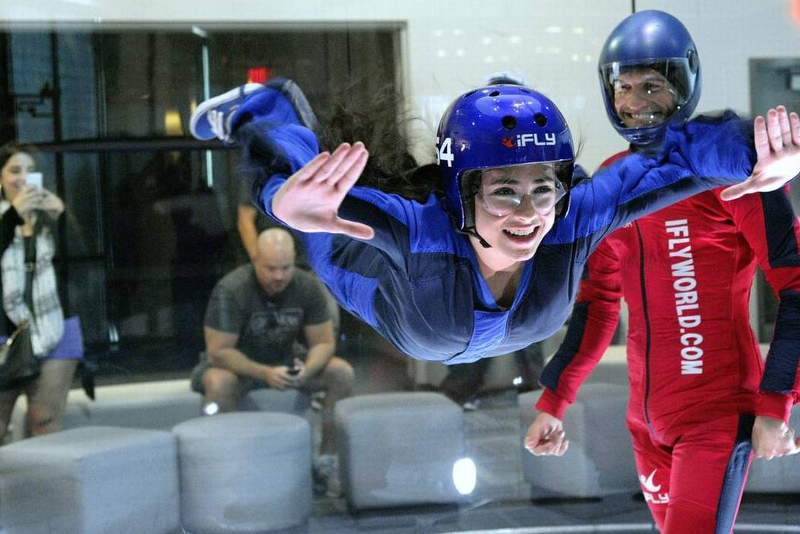 If you'd like to experience the sensation of freefalling but aren't keen on jumping out of a plane, then indoor sky diving is the answer. It's one of the top adrenaline activities in New York, and you don't even need a parachute!
Inside a state-of-the-art wind tunnel, you'll be in the safe hands of expert instructors, who will guide you on your first "flight". You'll float weightlessly a few feet off the ground, defying gravity and enjoying the same thrills as a regular skydive. You never know, it might just encourage you to try the real thing!