The Republic of Ireland is known for its leprechauns and four-leaf clovers, but there is much more to be seen than meets the eye.
You can take a South Ireland multi-day trip from Dublin, which adventures through historic towns and rugged wilderness. There are many sites to behold, that will leave you breathless, such as the Ring of Kerry or the Cliffs of Moher.
If you like a lively vibe, you can also stay in the party-town of Galway to enjoy a pint or two.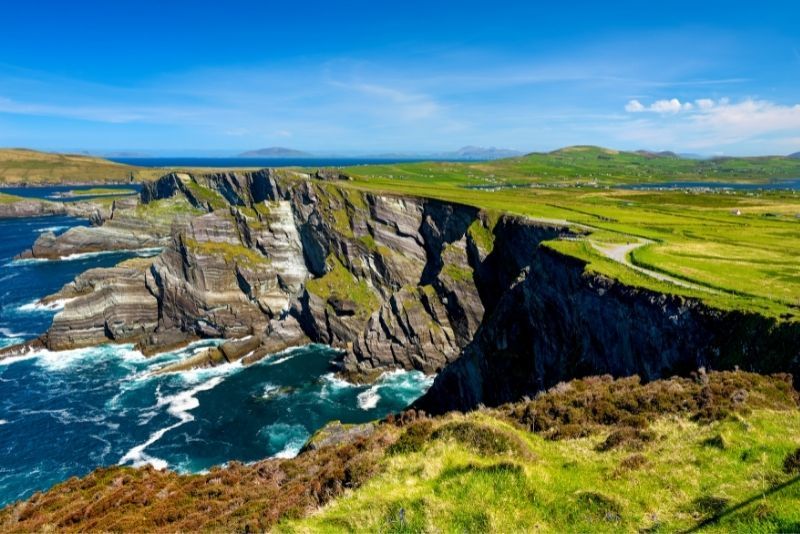 How to get to South Ireland from Dublin?
South Ireland is a large region of the country that can be debatable depending on who you're talking to. In this case, it refers to the area that's further south than the capital city, Dublin. This encompasses much of the country, including tourist destinations such as Galway, Waterford and Cork.
Some people refer to the entire country of the Republic of Ireland as "South Ireland."
From Dublin to South Ireland by car
The journey to South Ireland from Dublin varies depending on which town you'd like to visit. Most people start by heading towards Galway. To do this, you'll need to take the M4 out of the city.
You'll reach a fork in the road where you'll choose to follow the left lanes for the M6 towards Galway/Athlone. The M6 takes you all the way into Galway and the drive takes just under 2.5 hours.
If you want to head further south to Killarney, you can expect this longer South Ireland jaunt to take 3.5 hours.
From Dublin to South Ireland by train
You can catch direct trains to all of the major towns in South Ireland from Dublin. The train from Dublin's Heuston station to Galway takes around 2.5 hours and costs between €17 and €25.
Alternatively, if you want to visit a more remote destination such as Killarney, you'll need to take a train from Dublin's Heuston station to Mallow. Then you'll take another train to Killarney. The journey takes four hours in total and tickets start from €28.
Guided tour to South Ireland from Dublin
Multi-day tours of South Ireland usually start at a meeting point in the middle of Dublin. The tour begins around 8 AM on the first day and you'll be returned to the same spot once your adventure is over.
What is the typical itinerary of a multi-day tour to South Ireland from Dublin?
Multi-day trips to South Ireland differ in length but often follow a similar itinerary. You'll meet in the center of Dublin and board your bus or car.
You'll visit Connemara on the first day, followed by Galway where you'll spend the night. On the following days, you'll continue your drive to see Doolin, the Cliffs of Moher, Dingle and Killarney before returning to Dublin.
Each night, you'll stop at a different hostel or B&B, depending on the accommodation option you select, and you'll normally have a tour guide to show you around different sites.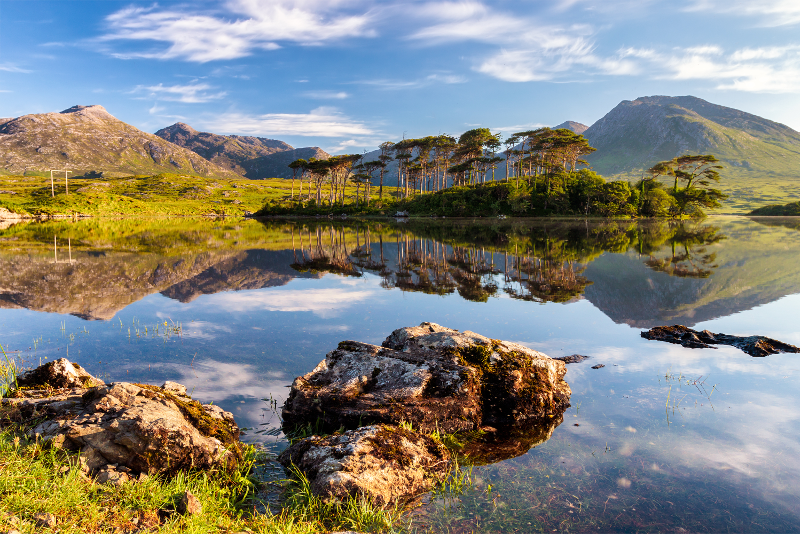 What kinds of tours are available to go to South Ireland?
There are several types of multi-day tours to South Ireland. You can choose one based on the destinations you wish to visit and the length of time you have to spare.
3-Day trip to South Ireland from Dublin
This South Ireland 3-day trip heads to the Ring of Kerry from Dublin, seeing the sights of Ireland along the way.
You'll visit the unparalleled wilderness of Connemara followed by Galway, the Cliffs of Moher and the city of Kerry, as well as the famous driving route.
You'll stay in shared dormitories in hostels for the duration of your stay, and there are options to upgrade to private accommodation.
4-Day tour to South Ireland from Dublin
This 4-day tour of South Ireland features all of the main sights in the region. These include Connemara and Galway on the first day. On the second day, you'll be transported to Burren which is home to many varieties of flowers from Mediterranean, Arctic and Alpine climates.
You'll also visit the village of Doolin, as well as the Cliffs of Moher and Dingle. The following day, you'll explore more of the vast Dingle peninsula before continuing to Killarney.
Finally, on the drive back to Dublin, you'll stop at the rugged Killarney National Park, as well as Blarney and the Rock of Dunamase. This tour caters to different budgets with the option to stay in hostels or B&Bs.
6-Day trip to South Ireland from Dublin
On this longer tour of the Southern region of Ireland, you'll visit extra destinations such as Glendalough and Waterford Crystal. You'll also head to the popular and unmissable Cliffs of Moher.
You'll stay in Galway, drive the Ring of Kerry, and visit a traditional Irish brewery for a pint, among other activities.
One of the highlights is waving hello to the resident dolphin of Dingle — Fungi, who pops his head up every afternoon. Again, you'll have the choice of backpacker-style accommodation or private rooms.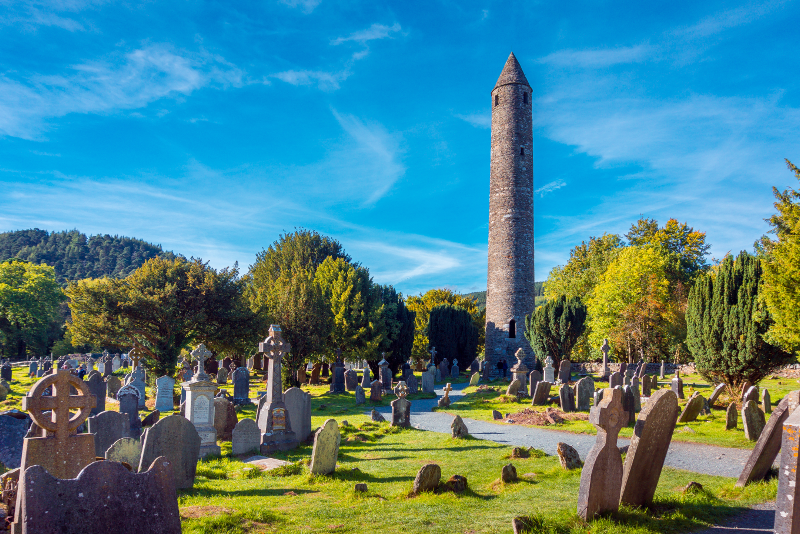 7-Day private tour to South Ireland from Dublin
This tour differs from the others as it is private, which allows you more flexibility in your itinerary. You'll get a taste of Irish customs with a distillery experience, as well as stop at many local pubs and historic sites.
You'll travel to the most popular destinations, as well as Cong, Clifden, Kenmare and Eyeries to name just a few. You'll also take a ride on the only cable car in Ireland and visit National Geographic's "most beautiful place on Earth" — Dingle.
The itinerary is jam-packed and full of destinations that will show you the very best of what Ireland has to offer.
7-Day self-drive tour to South Ireland from Dublin
This tour is guided by an app. You can go at your own pace and create a personalized itinerary, inspired by the app's routes. You'll benefit from all the features of a traditional tour including pre-arranged accommodation and entrance tickets, without having to share your seat with strangers.
How much does a tour to South Ireland from Dublin cost?
Three-day South Ireland excursions include all entrance fees, round-trip accommodation from the center of Dublin, breakfast and a guide. You'll pay €368 for this multi-day trip to South Ireland.
You have the opportunity to upgrade to a private accommodation option that encompasses B&Bs, apartments and budget hotels. This will change the price of the tour to €647 per person. You'll benefit from a discounted rate if you'll be sharing your room with a loved one.
Four-day trips to South Ireland cost €439 for the backpacker option which includes accommodation in shared dormitories. If you choose a private room, the price increases to €800 for a single person or €659 each for two people sharing a room.
Breakfasts, dinner, accommodation, a guide and round-trip transportation from Dublin are all included in the price of a ticket.
Multi-day South Ireland tours that last six days visit more destinations along the route. They include accommodation, breakfast, entrance fees, dinner and transportation via coach.
For basic, shared accommodation, you'll pay €599. For a shared room between you and a member of your party, the price is €913 per person. If you want a room for yourself, you can expect to pay €1,116 for the trip.
Seven-day private trips include transportation from Dublin or Shannon, and you can choose to return to either of these destinations or alternatively Limerick or Galway. The price depends on the number of people in your party.
If you're traveling alone, you can expect to pay €5,285 for the tour, while two travelers will pay €2,641 per head.
Self-guided tours include car rental and insurance, 24/7 support and access to the Paddy the Pocket Pilot app. Accommodation, entrance fees and breakfasts are also covered in the price. The cost is €8,672 per person.
What will you see and do in South Ireland?
Galway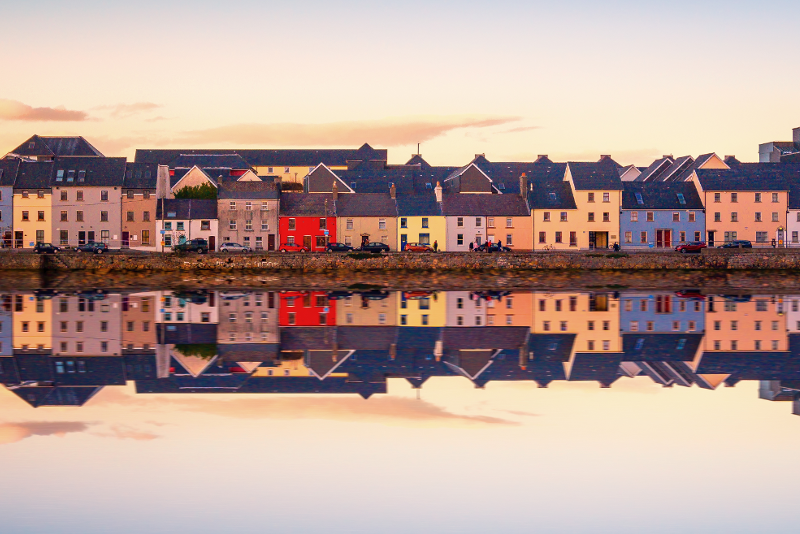 Galway is a city in Ireland that is rich in history and culture. Founded in the 12th century, it served as a major trading port for centuries. Today, it is known for its lively atmosphere, with many street performers and artists.
There are also numerous restaurants, cafes and pubs to enjoy, which combined create a fun and inviting vibe. It's also easy to visit the Cliffs of Mother and other natural gems from the city, such as Connemara National Park. Quay Street and the Latin Quarter are worth visiting while in the city.
Cliffs of Moher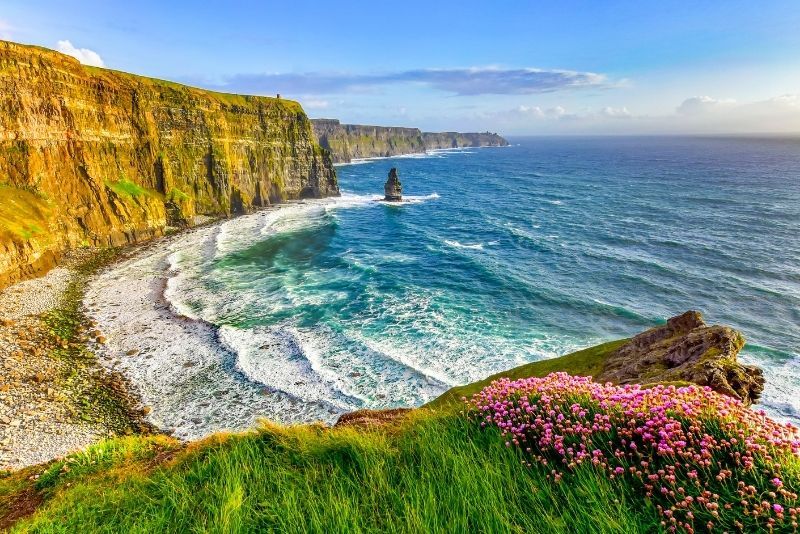 The Cliffs of Moher in County Clare are one of the most popular tourist destinations in the country. Tourists come from all over the world to see the sheer cliffs that rise over 200 meters above the Atlantic Ocean and run for over 14 kilometers.
On a clear day, you can see for miles in either direction, all the way out to Galway Bay and the Aran Islands.
The Cliffs of Moher are home to a variety of bird species, including puffins, gannets and kittiwakes. You might even spot a dolphin or two in the ocean below. If you're feeling brave, you can take a walk along the cliff edge and feel the damp ocean breeze on your face.
Killarney National Park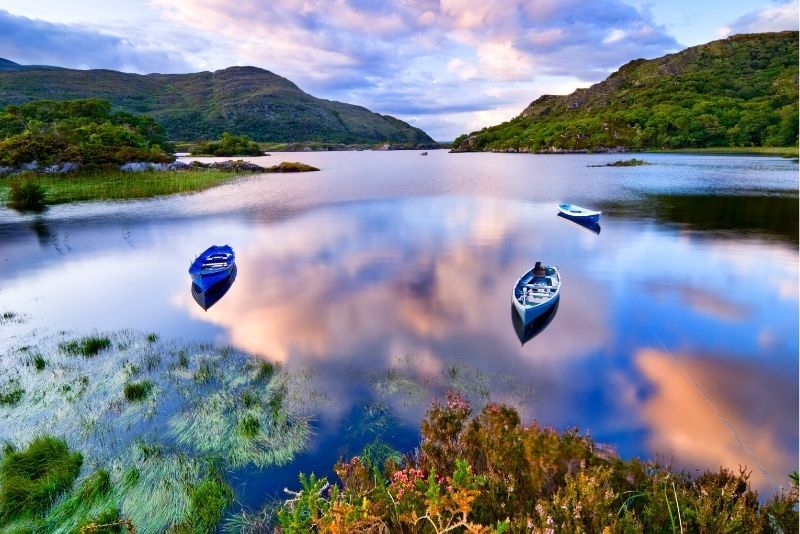 Killarney National Park is located in County Kerry and covers over 10,000 hectares of land. It includes a variety of different landscapes, such as forests, mountains and lakes.
Visitors to the park can enjoy a variety of outdoor activities such as hiking, cycling, canoeing and horse riding. There are also several historic sites within the park, including two 15th-century buildings — Ross Castle and Muckross Abbey.
You can take a guided tour of the grand estate situated at the heart of the national park — Killarney House and Gardens. In addition, the park is home to a variety of wildlife, including red deer, badgers and otters.
Ring of Kerry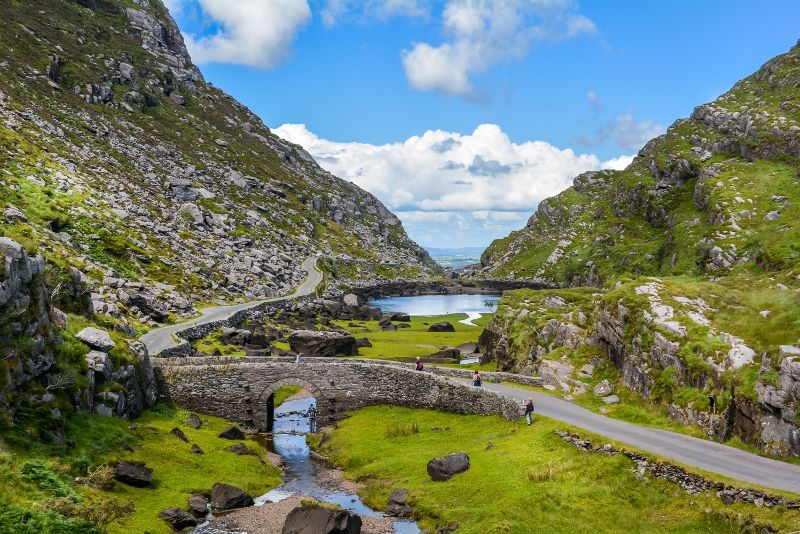 The Ring of Kerry is one of the most scenic drives in the south of Ireland. The route, which covers approximately 180 kilometers, loops around the Iveragh Peninsula in County Kerry.
Along the way, visitors can enjoy the remarkable coastal scenery, as well as a wide variety of historical and cultural attractions.
Although the precise origins of the Ring of Kerry are unknown, it is believed that the route was first established in the 18th century. Since then, it has become one of the most famed tourist routes in Ireland.
Among the highlights of the Ring of Kerry are Muckross House and Gardens, Ross Castle and the Gap of Dunloe. The Gap of Dunloe is a narrow passageway flanked by steep mountains which visitors can reach by taking a boat ride or by walking along one of the many ancient paths that lead through the passageway.
The ring takes around 3.5 hours to drive, however, it may take you all day depending on where you wish to stop en route.
When is the best time to visit South Ireland?
The weather in South Ireland is at its best between the months of April and September. There is less rain and you can expect temperatures to be between 13 and 19 degrees Celsius.
Most tourists visit during July and August, causing hotels to book up months in advance. If you wish to avoid the crowds, visit in May, June or September.
Another great time to visit any destination in Ireland is around mid-March for the annual St. Patrick's Day celebrations that happen all around the country.
Travel tips
Always be prepared for rain in Southern Ireland with a rain jacket and umbrella.
If you wish to visit in time for the St. Patrick's Day celebrations, ensure you book your South Ireland multi-day trip in advance.
Pack light for your tour of the country and there are limitations on luggage for most tours.