The Van Gogh Museum celebrates the life and work of one of the world's most famous artists. Vincent Van Gogh was a Dutch Painter, known for his colorful masterpieces and his turbulent personal life.
Van Gogh Museum tickets give you access to vast collections by the artist himself, as well as some of his contemporaries. You'll get to see the famous "Sunflowers" and the iconic "Potato Eaters" as well as lesser-known works that are equally vivid.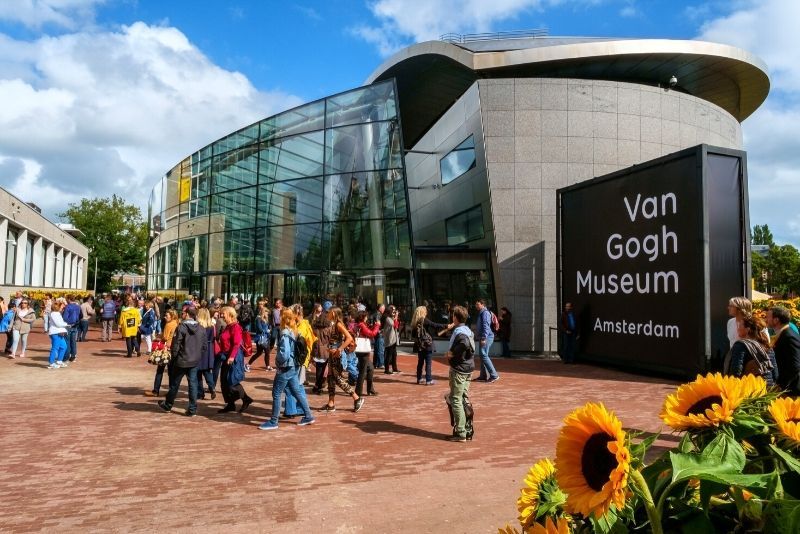 You will find below all you need to know about the Van Gogh Museum, one of the most famous museums in Amsterdam.
How much do Van Gogh Museum tickets cost?
The Van Gogh Museum tickets price varies according to visitor age. Tickets must be purchased online, and you will be asked to choose a time slot. Book early so you can secure the time that works best for you!
Van Gogh Museum tickets
The Van Gogh Museum entrance fee includes access to the permanent collection as well as the temporary exhibitions.
Adult: €20
Children under 18 years: Free
Students: €10
While persons with disabilities must purchase a ticket, they can bring a companion along for free.
Skip-the-line tickets
Skip-the-line tickets for the Van Gogh Museum are also available. These will allow you to bypass the long queues for quicker access to the museum.
Who is eligible for discounts?
Students are eligible for a discount on the published Van Gogh Museum rate if they visit during the week. Tickets cost €10 on presentation of ID – International student cards are accepted.
Discounts are not currently available for senior citizens or persons with disabilities.
What are the best Van Gogh Museum tours?
Private guided tours
To get the most out of your visit, book a private tour to Van Gogh Museum. Your expert art historian guide will spill the beans on the stories behind some of the masterpieces. You'll also discover little-known gems that most other tourists will miss.
Semi-private guided tours
These visits offer you the best of both worlds. You'll be in a small group so the experience will feel exclusive in this guided tour, yet the price will be lower than for a fully private tour. Group sizes tend to be a maximum of eight people.
Combination tours
These Van Gogh Museum tours include entry to other top Amsterdam attractions, for a fun-packed day of sightseeing. It's a great way to experience a lot in a short space of time while saving money on entrance fees. See below for more details.
Are there any combined tickets or tours including the Van Gogh Museum and other attractions?
If you're just visiting Amsterdam for a few days, then booking a combination tour will save you both money and time. This is a fun way of experiencing multiple attractions without breaking the bank.
Van Gogh Museum tickets and canal cruise: Discover some of Van Gogh's most famous works then take a canal cruise through the city's most picturesque districts.
Van Gogh Museum tour and Rijksmuseum visit: Check out the Van Gogh Museum for its art collections and the Rijksmuseum for its Dutch history exhibitions on this cultural combination tour.
Should you book Van Gogh Museum tickets in advance?
Definitely! Van Gogh was one of the world's most illustrious painters and the museum is often the first point of call for many visitors. Tickets can sell out in peak periods.
If you want to secure your preferred time slot or buy skip-the-line tickets, it's best to book in advance. By reserving your Van Gogh Museum tickets online you can search for the cheapest deals too.
What will you see inside the Van Gogh Museum?
Van Gogh's masterpieces
The permanent collection is home to some of Van Gogh's most famous masterpieces. This is where you'll see the "Sunflowers", "Almond Blossom" and "The Potato Eaters".
There are self-portraits here too, as well as pastoral scenes painted with his characteristic bold brush strokes.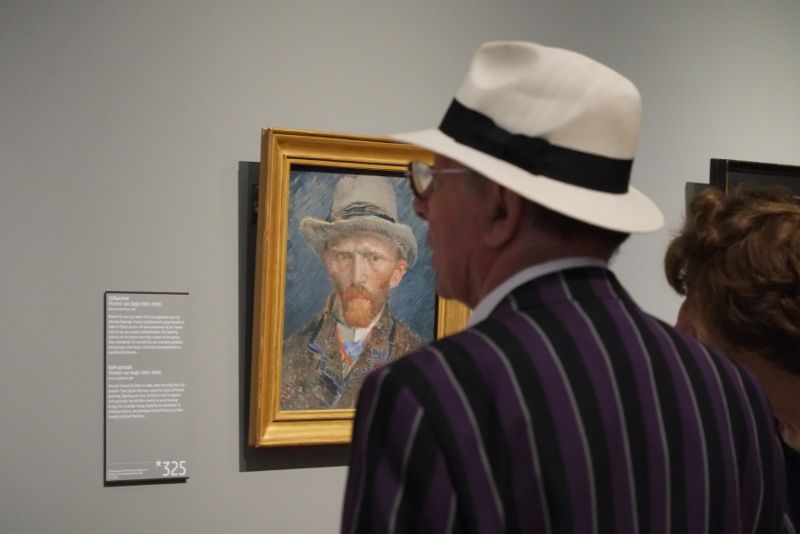 Painting artifacts
To delve a little deeper into the life of the man himself, there are collections of letters, books and quotes on display. You'll learn how Van Gogh became an artist, and why his personal struggles eventually led him to take his own life in 1890.
One gallery is dedicated to Van Gogh's painting materials, and you can see the colorful pigments and paper he once used.
Works by other artists
One collection in the museum is dedicated to the work of Van Gogh's contemporaries. Here, you'll see pieces by Monet, Picasso and Gaugin among others.
There's everything from portraits to rural landscape scenes, some of which you may recognize!
Temporary exhibitions
Your Van Gogh Museum ticket includes entry into all exhibitions, so you don't need to worry about having to pay extra for the temporary displays.
Collections include modern takes on Van Gogh's work and pieces by touring international artists.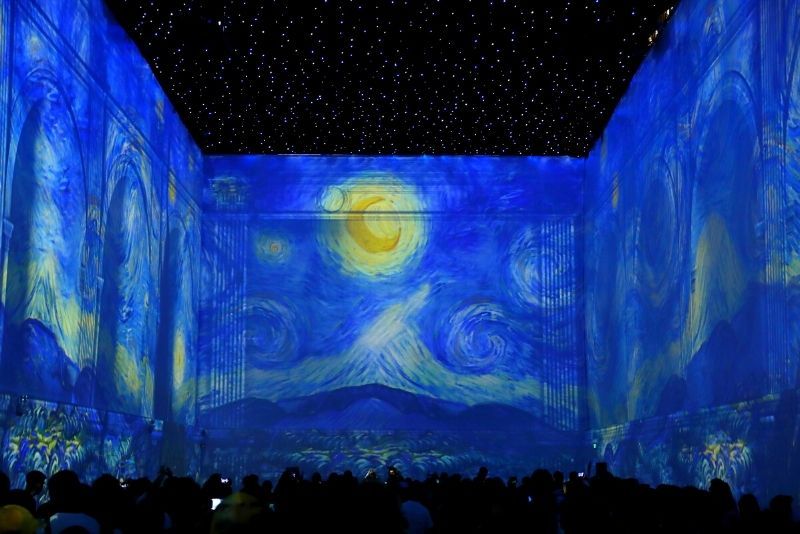 How to get to the Van Gogh Museum?
You'll find the Van Gogh Museum in Amsterdam's Museum Quarter in the heart of the city. It's easy to get there on public transport.
Trams 2, 5 and 12 stop at nearby Van Baerlestraat, and trams 3, 5 and 12 will take you to Museumplein. The Van Gogh Museum entry gate is then just a short walk away.
When is the best time to visit the Van Gogh Museum?
The Van Gogh Museum is open every day throughout the year, between 9 AM and 6 PM.
Try to time your Van Gogh Museum visit first thing in the morning or in the early evening to avoid the crowds. It tends to be quieter during the week too.
Which other museums can be visited in Amsterdam?
Travel tips
Book your Van Gogh Museum tickets online so you can compare prices and bag the best deals.
Consider wearing comfortable shoes as you'll be doing a fair amount of walking around the galleries.
Most people spend around 2 hours at the museum, so factor this into your schedule.
There are lockers for storing small bags, and a cloakroom for coats and umbrellas. You will need to leave your larger luggage at your hotel.
Photography is only permitted in certain sections of the museum, like the entrance hall and the "selfie walls".